Ice to see you, to see you ice.
---
We left Forgotten Bastion and I landed with a splash. ?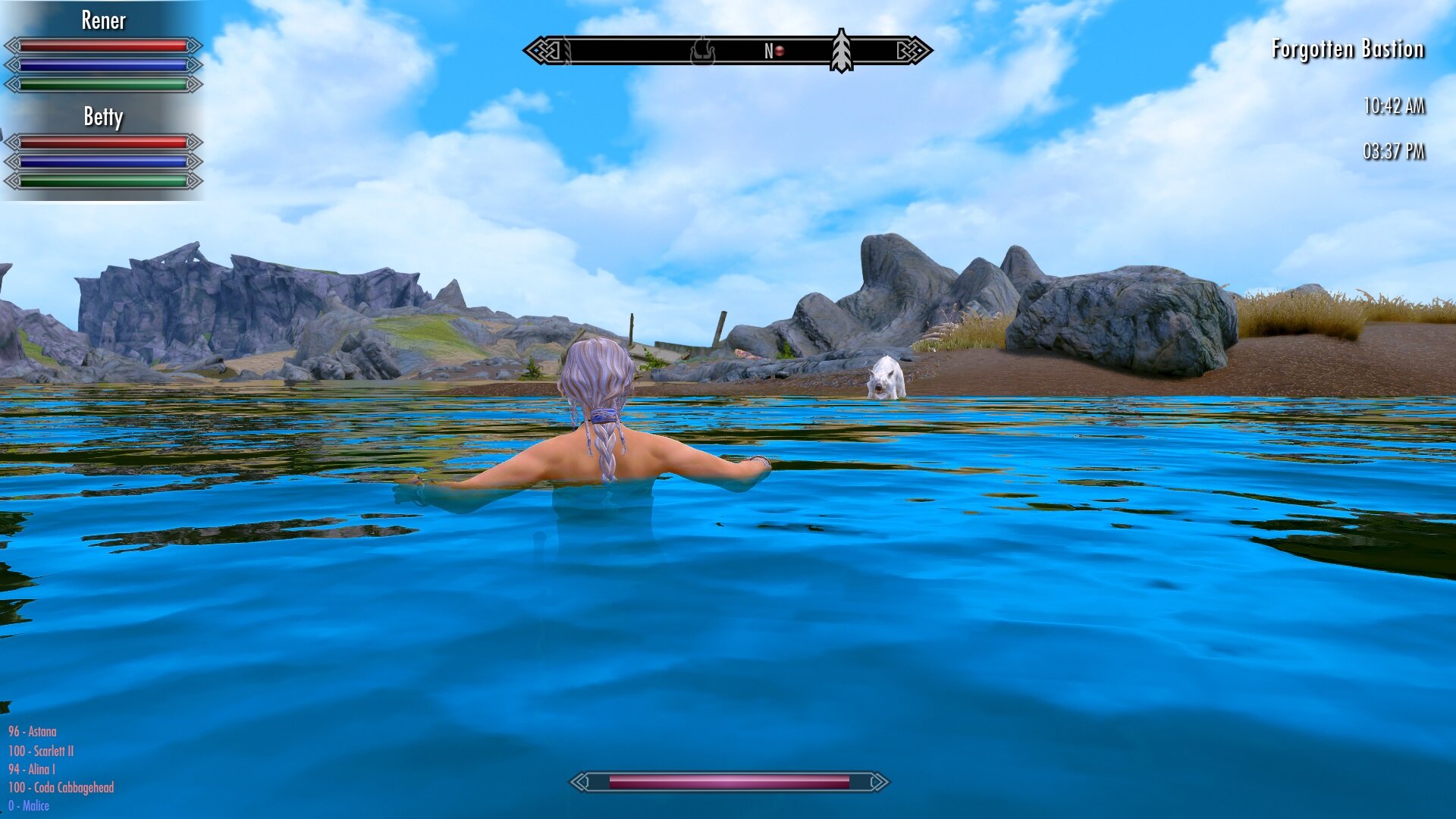 Twenty followers and not one of them with the wit to cross the water. This may take a while.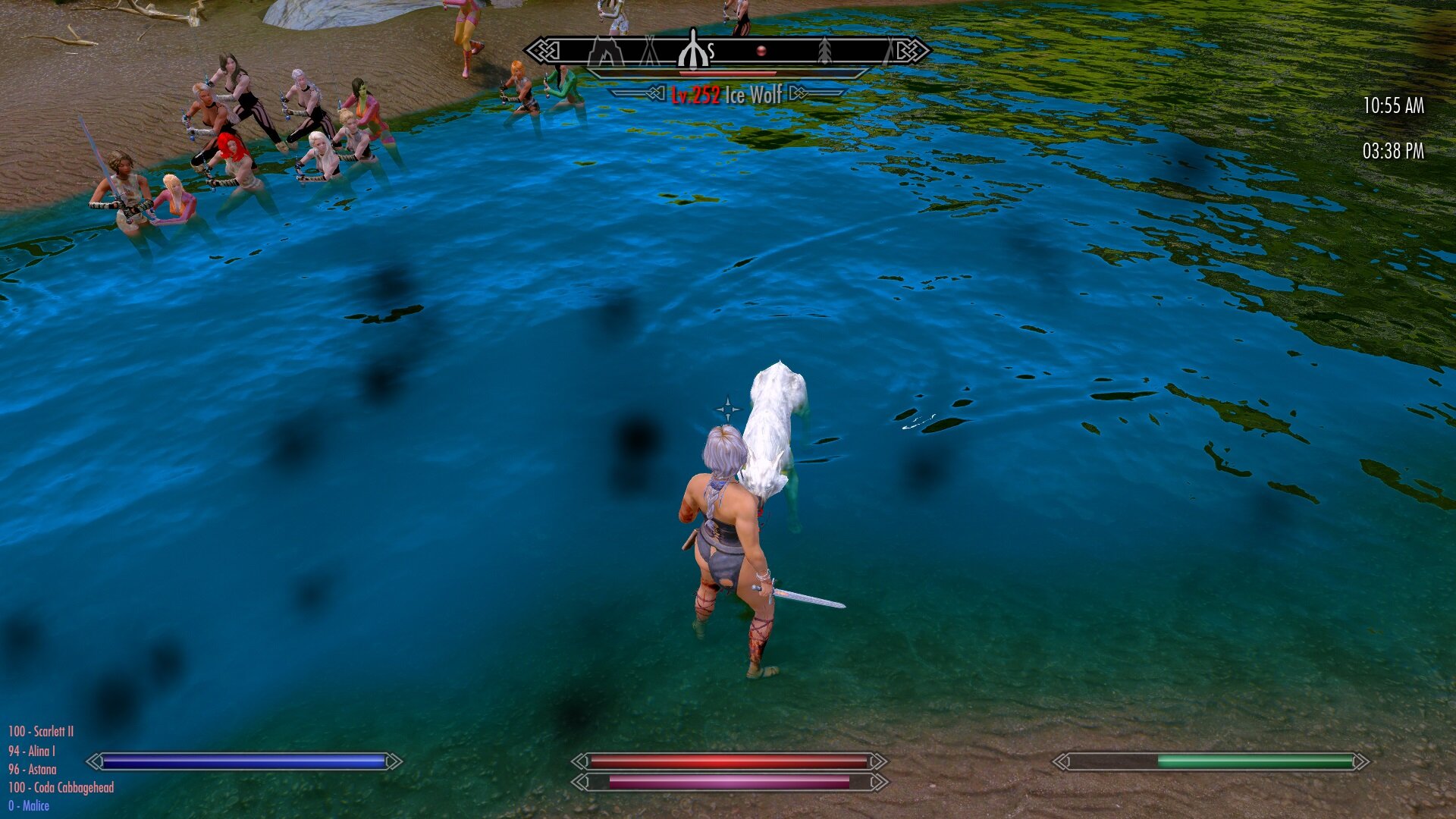 Of course as soon as the wolf is finally dead . . .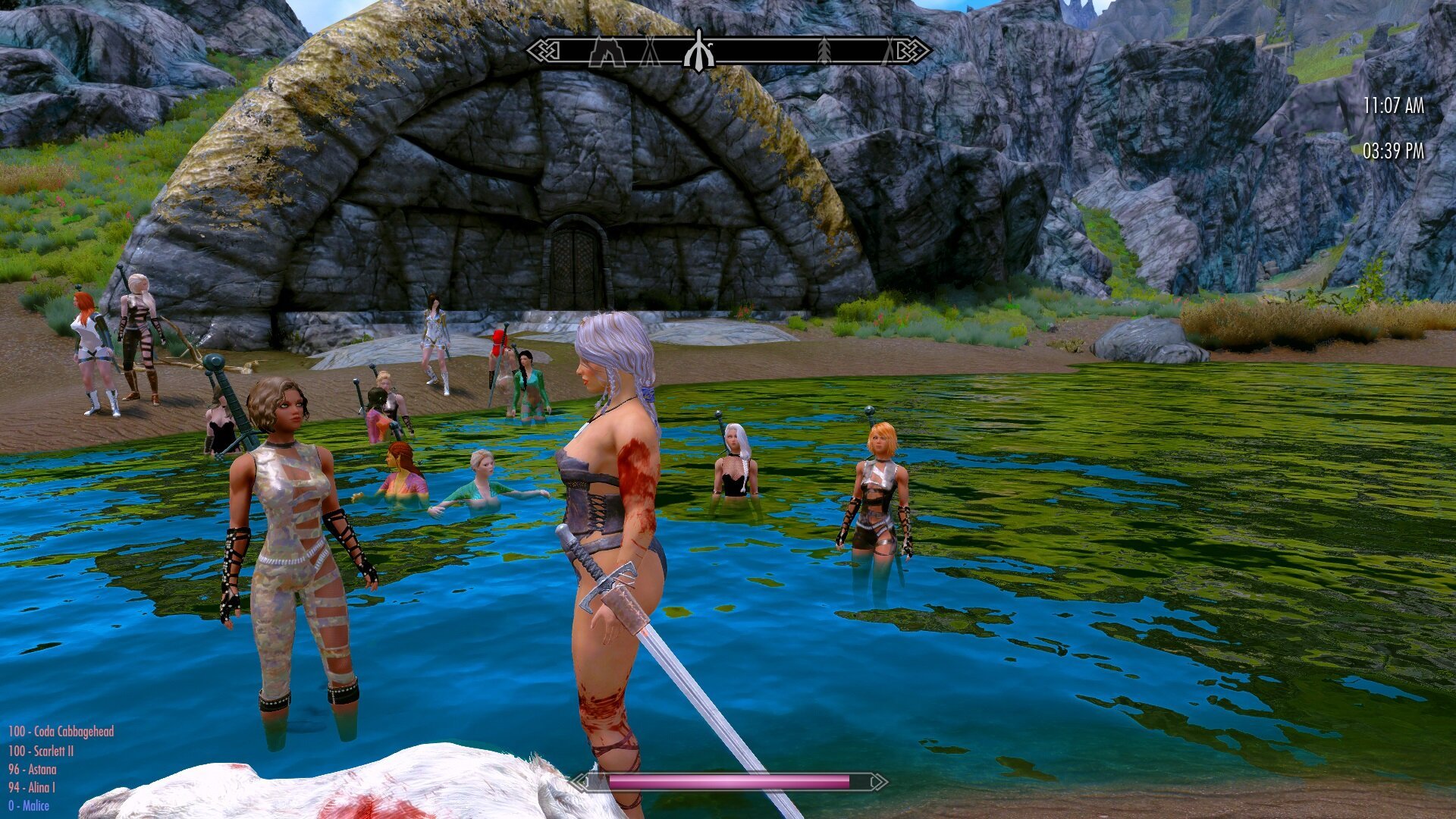 I don't recognise this place. ?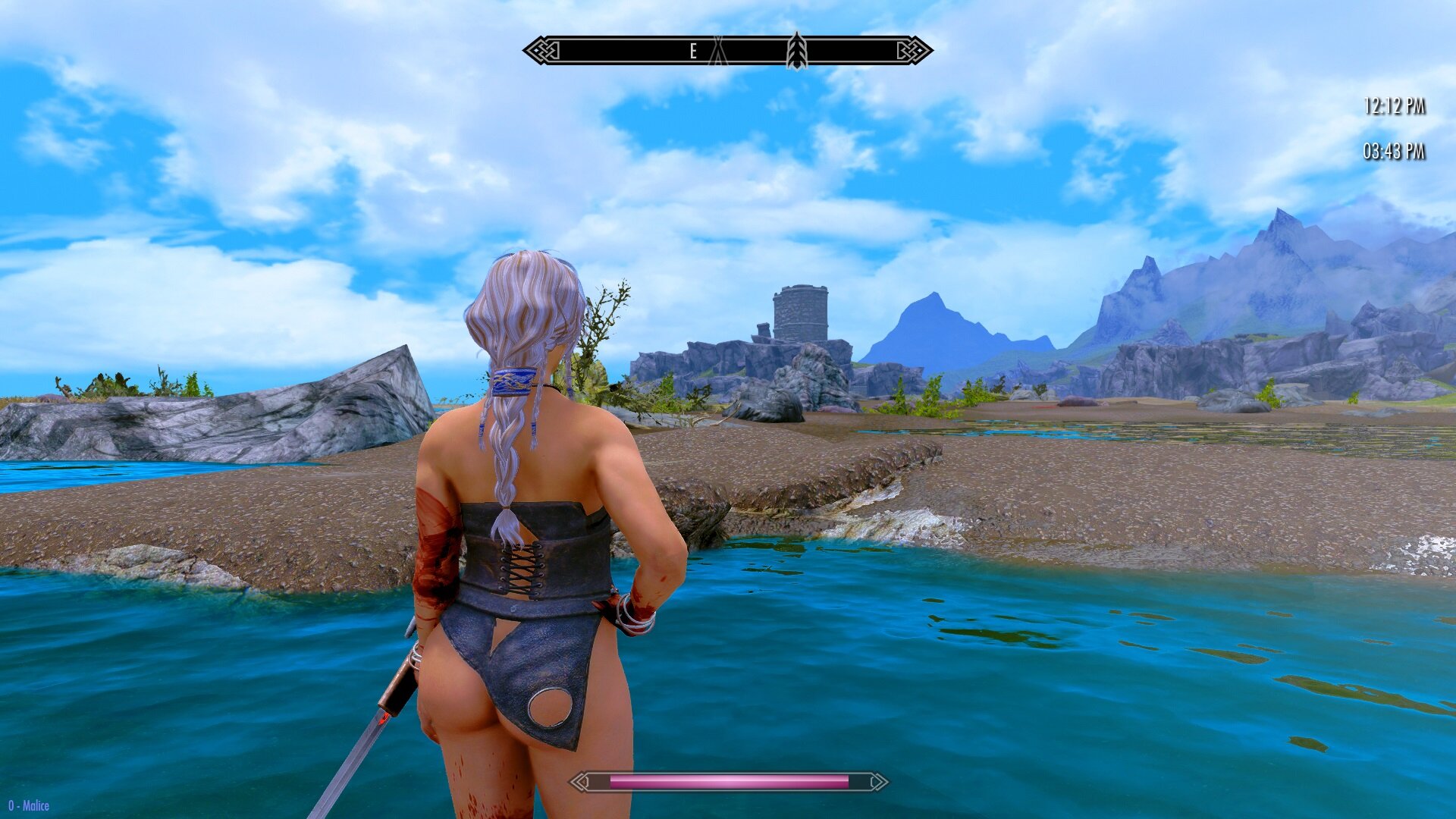 Onwards and inwards. Vanilla but I can't remember what is in there.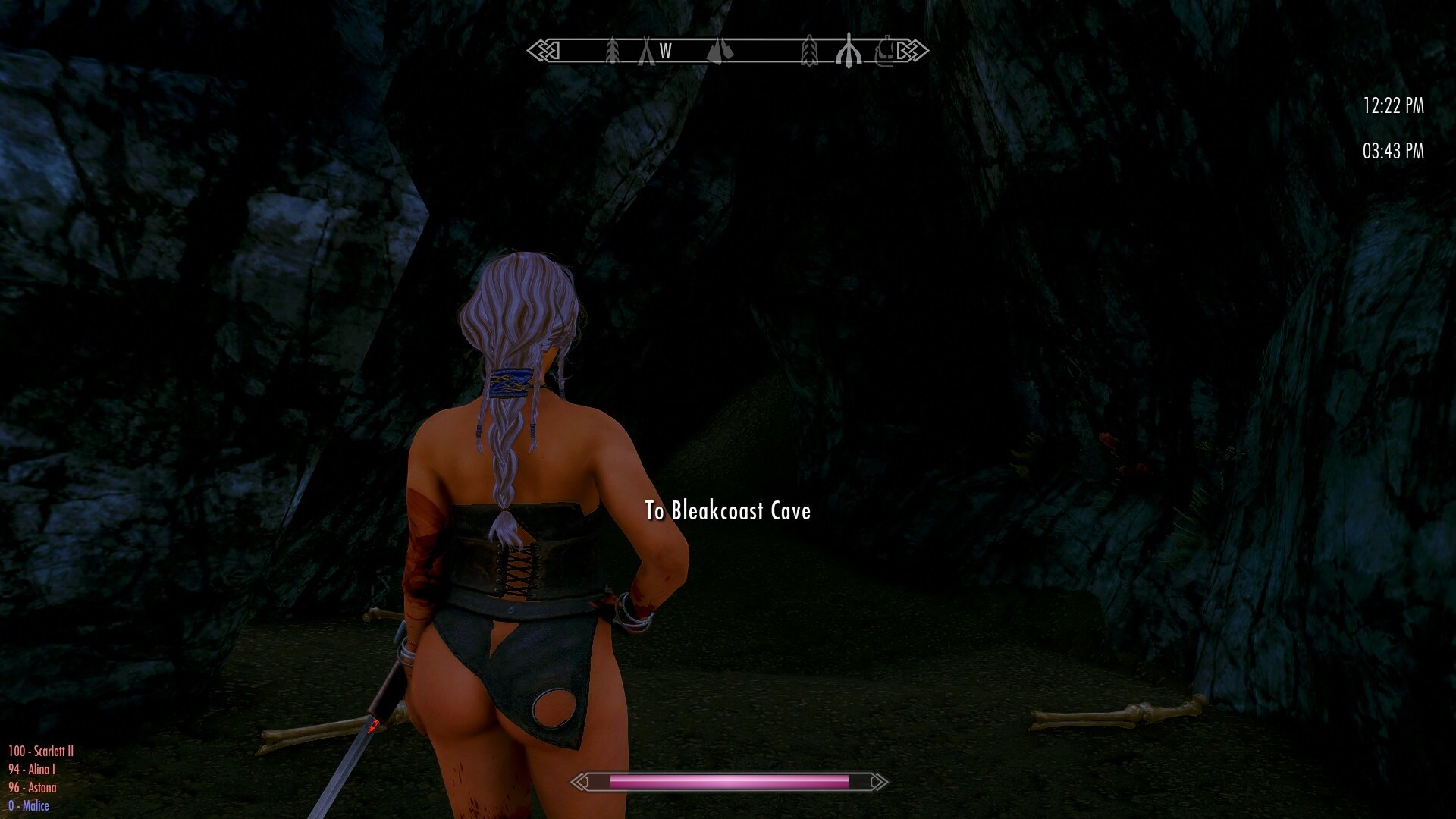 Oh, it's these. Texture looks different than I remember.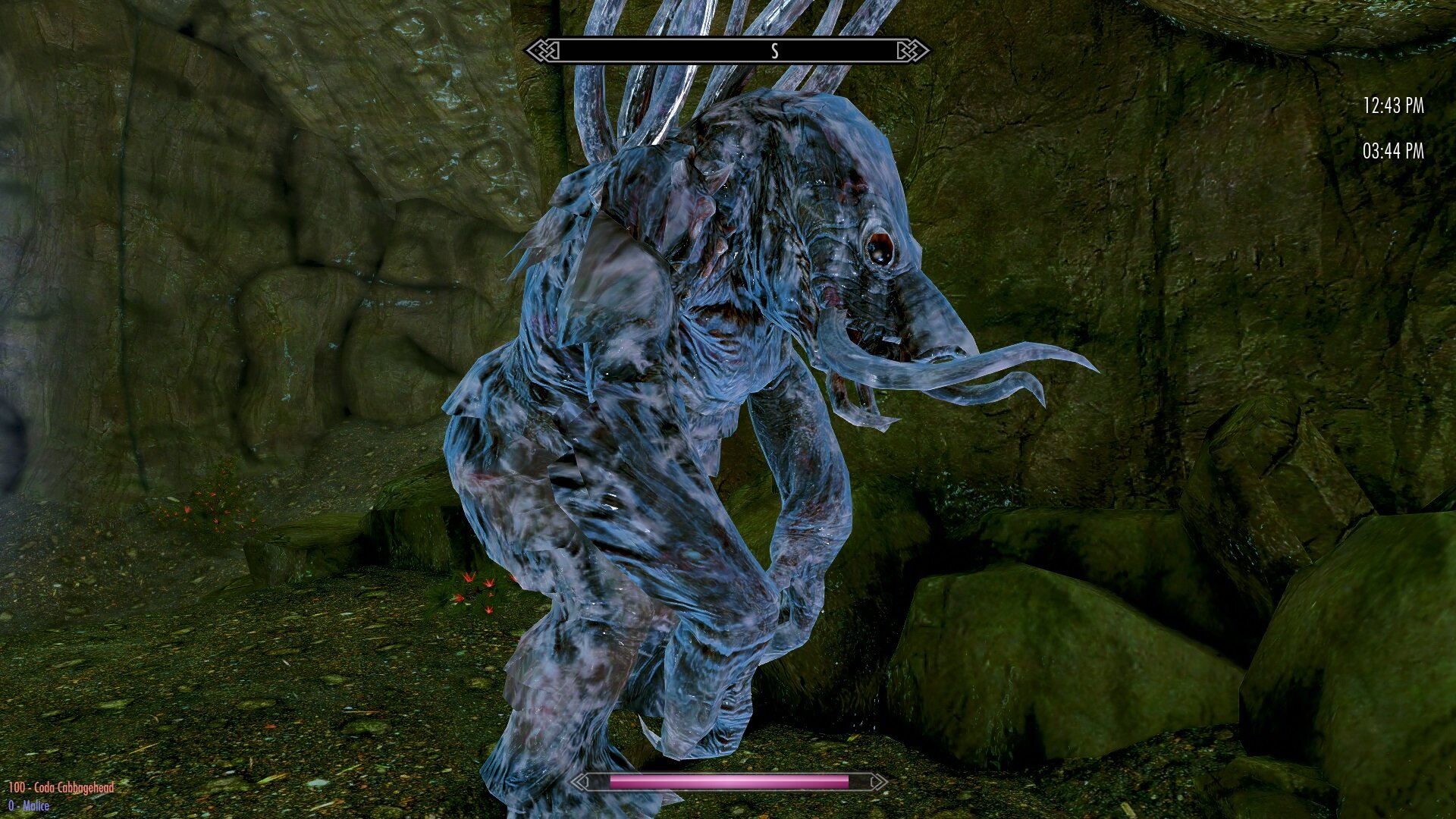 Not a lot happened in here and the loot was poor. I did get a series of onscreen messages - grahl shags troll, grahl shags follower X, troll shags follower Y. I didn't see any of them due to the overcrowding/cramped space but I would have liked to have seen the first one.
This might be needing a rename - "It's no snow Snow Veil Sanctum". ?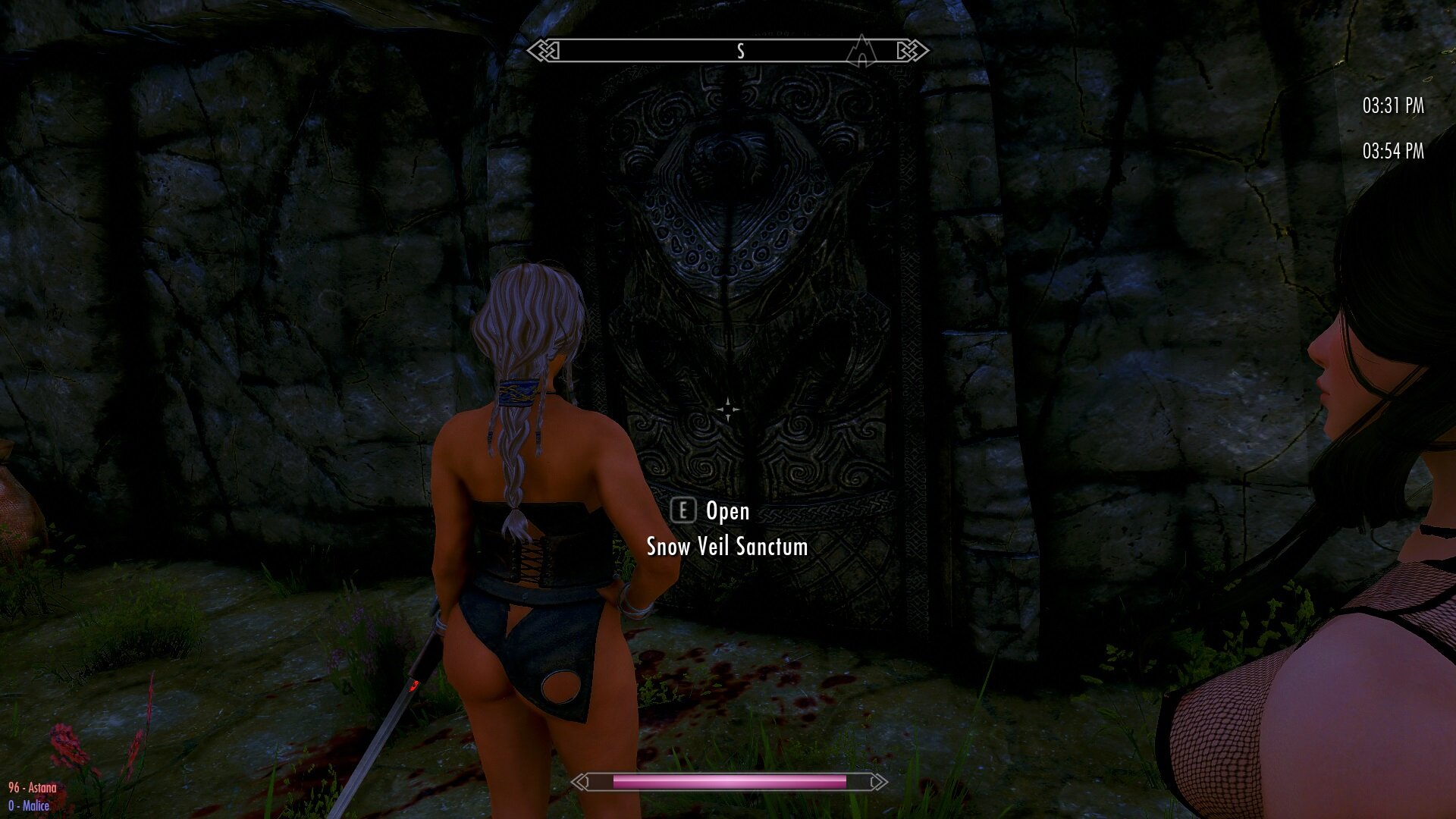 Nothing for us here, I've never been in the place.
It's all a bit quiet really. This whole area is usually crawling with Man Eaters, bandits and animals.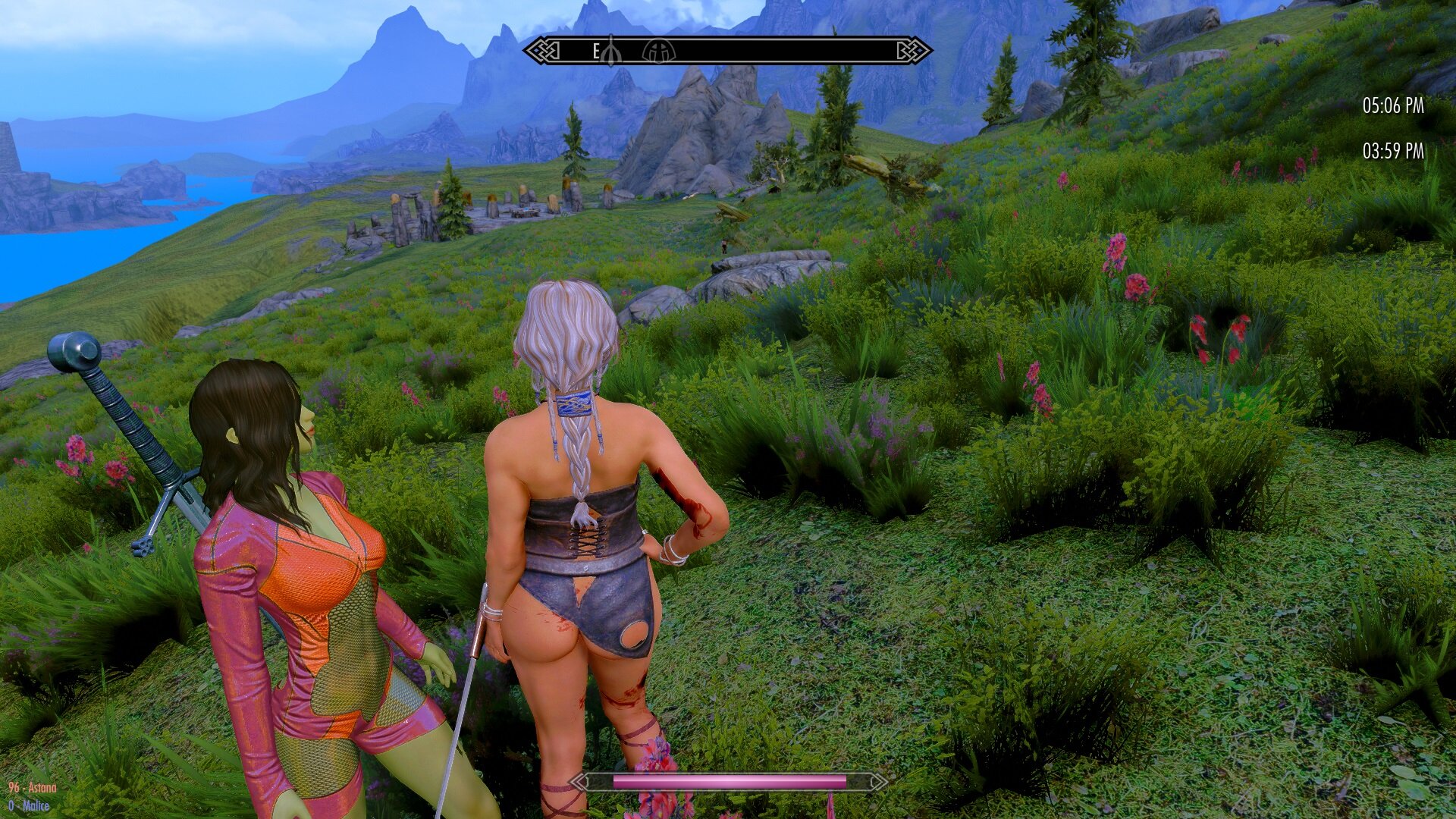 Whistling Mine crowded but boring.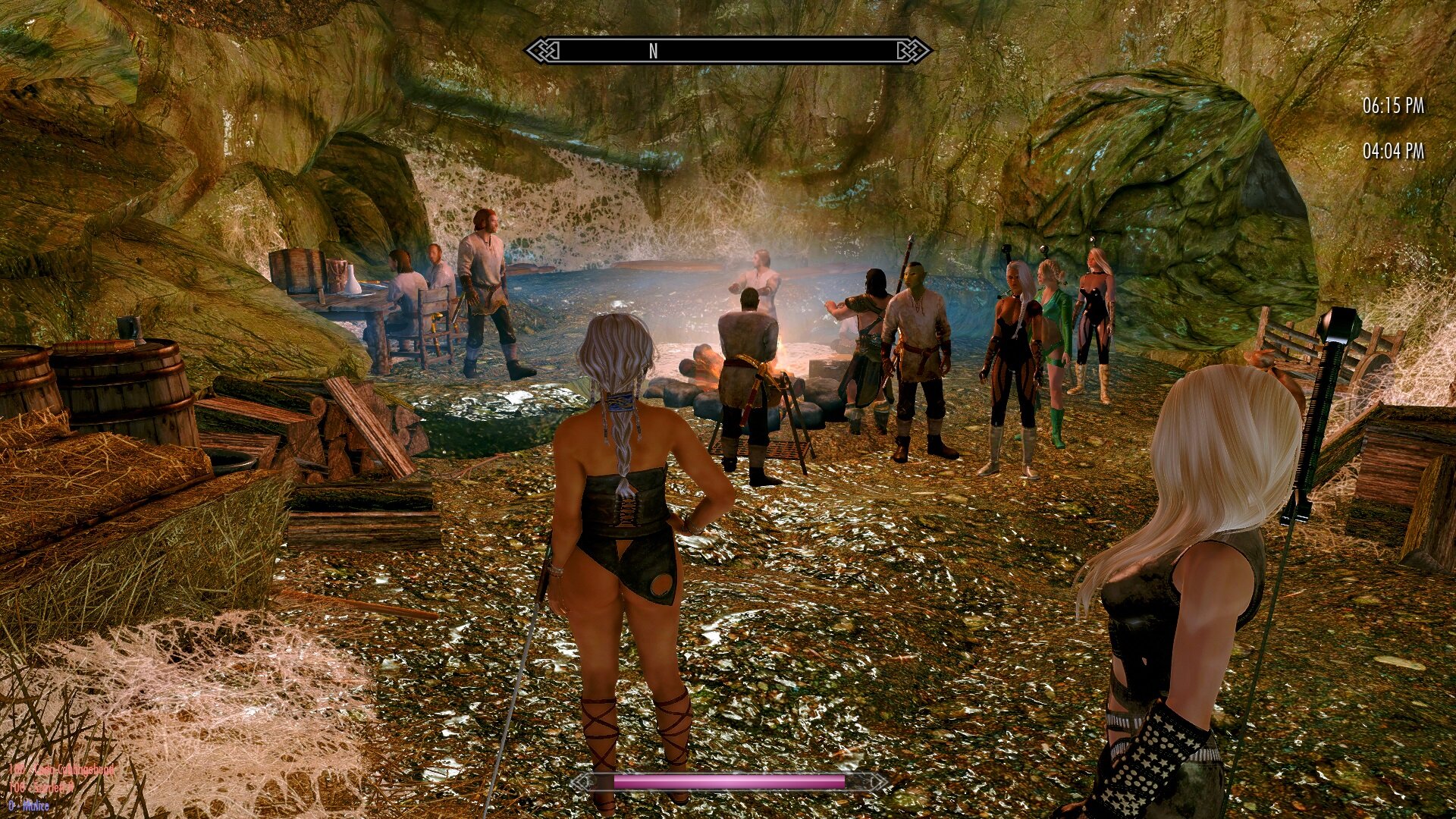 Whistling Mine still crowded and still boring.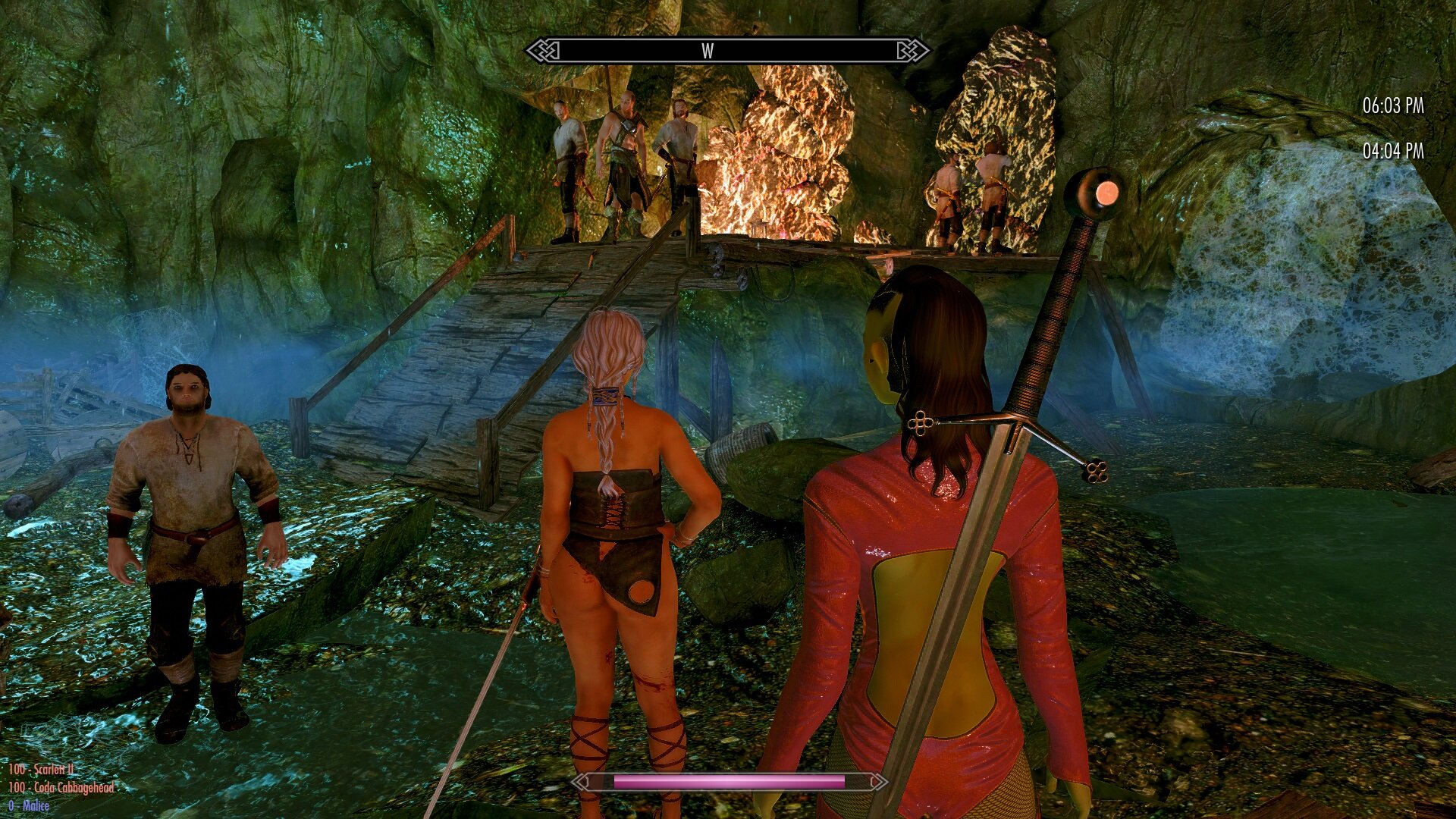 We find a couple of dead Man Eaters and a bandit.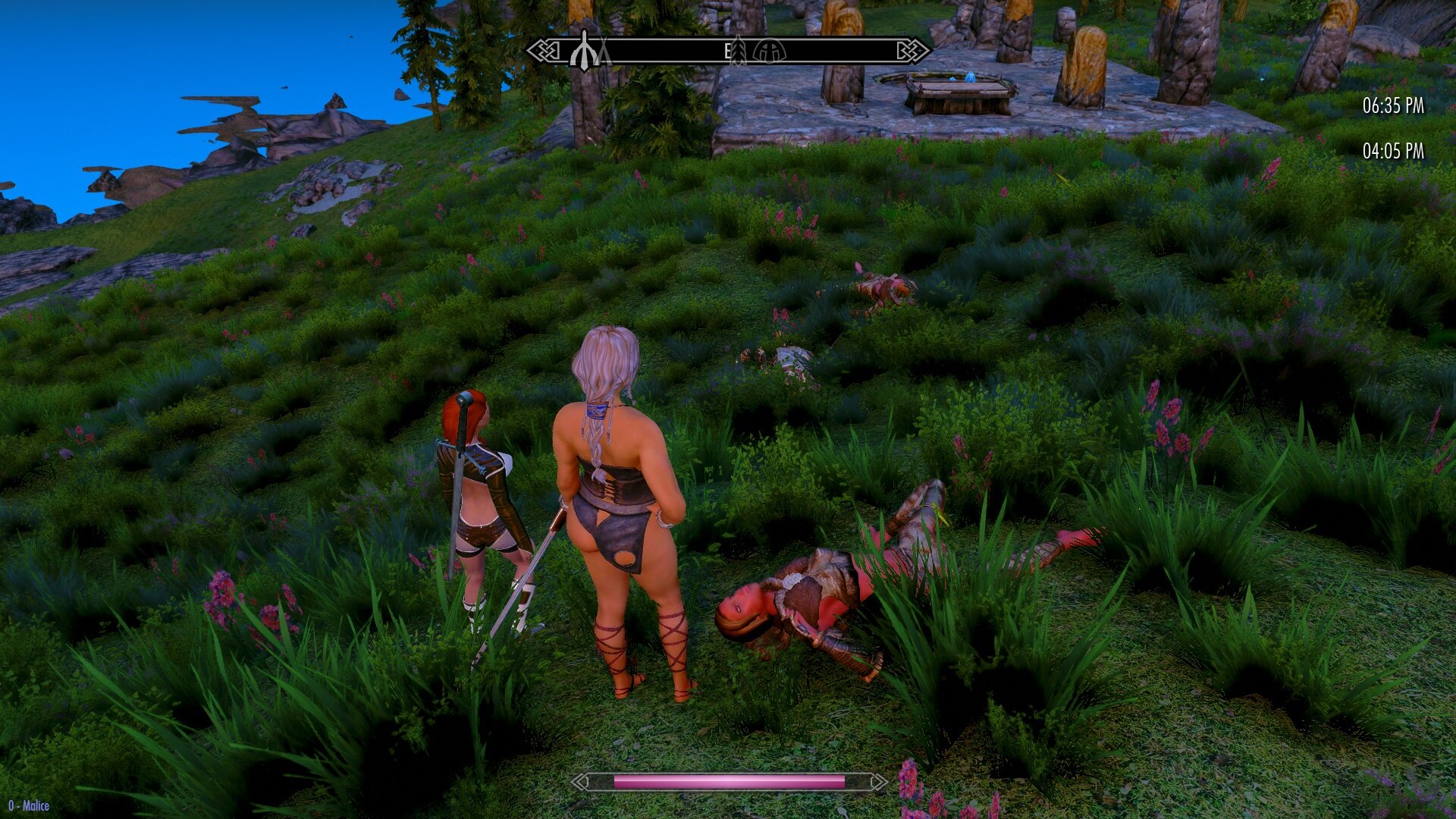 Next stop Stillborn Cave which I always think this is rieklings for some reason. Approaching with caution as there is often a fight to be had outside the cave. Beyond the cave it generally gets very lively.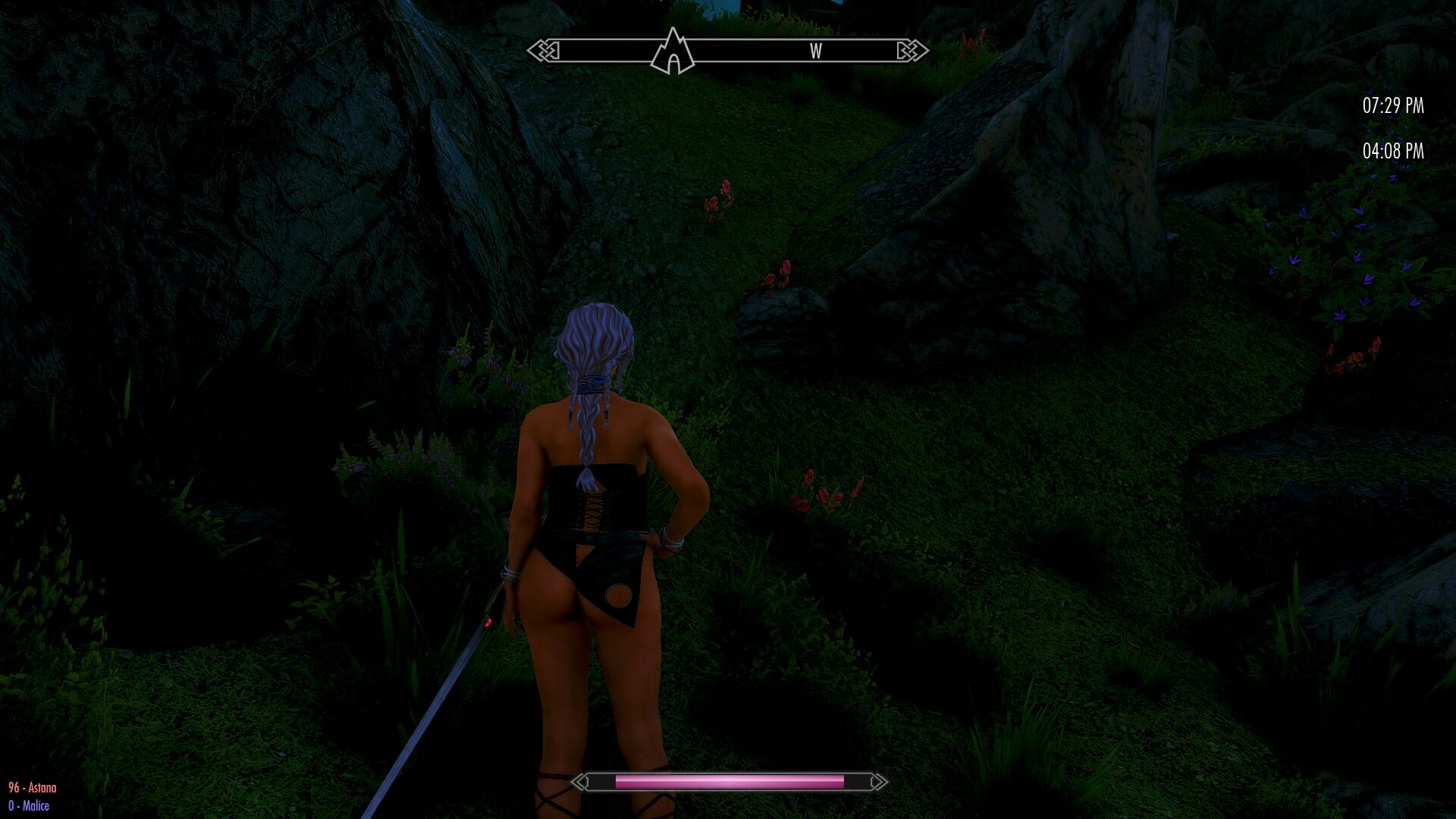 The cave was quiet enough with not even an HSO villain attack. So we exit and sure enough it's game on. I can't anything but there are usually draugr battling with mages here plus some wolves(?).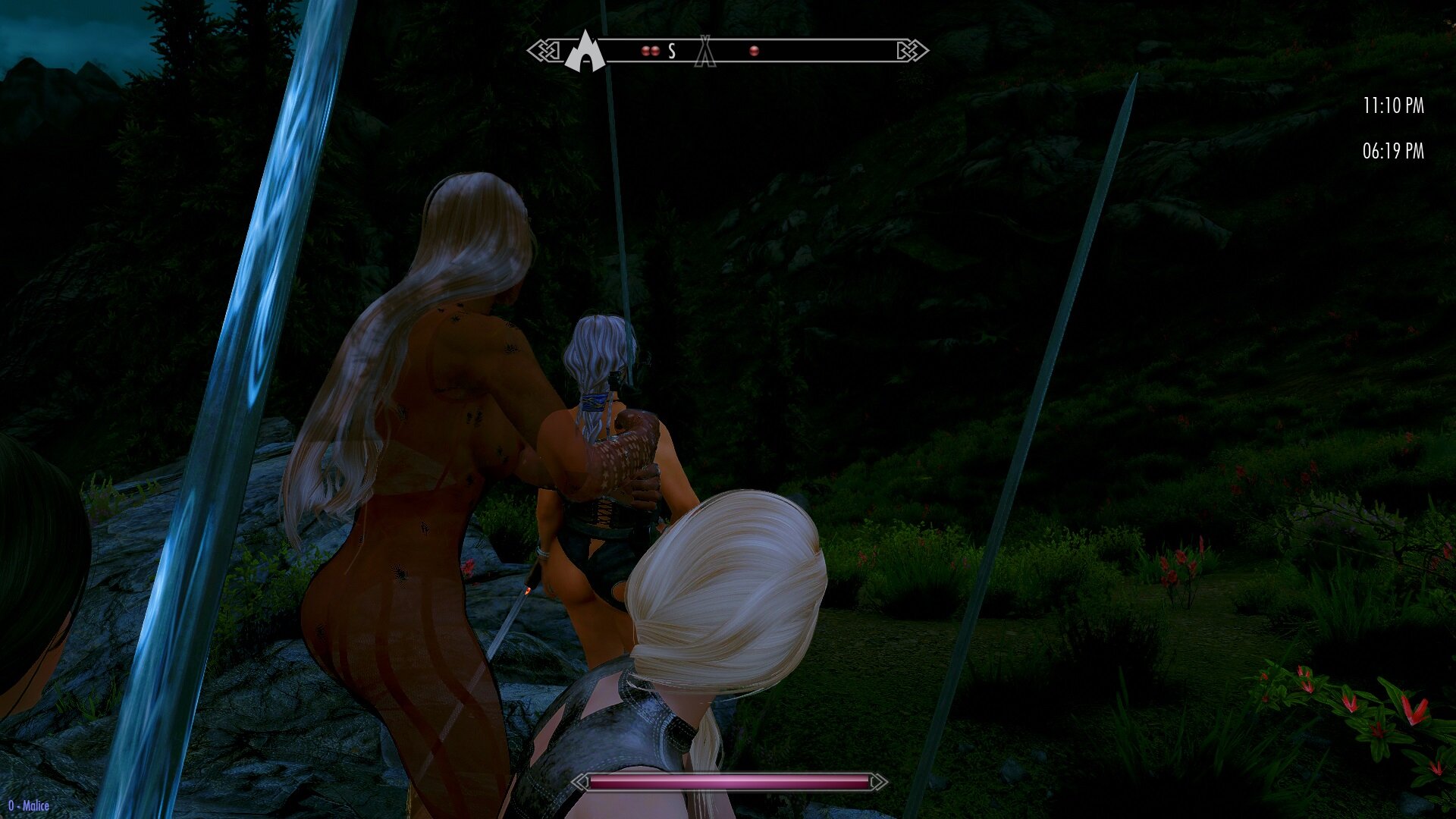 The team are off fighting to the left. I am watching what looks like vampires fighting something, possibly mages.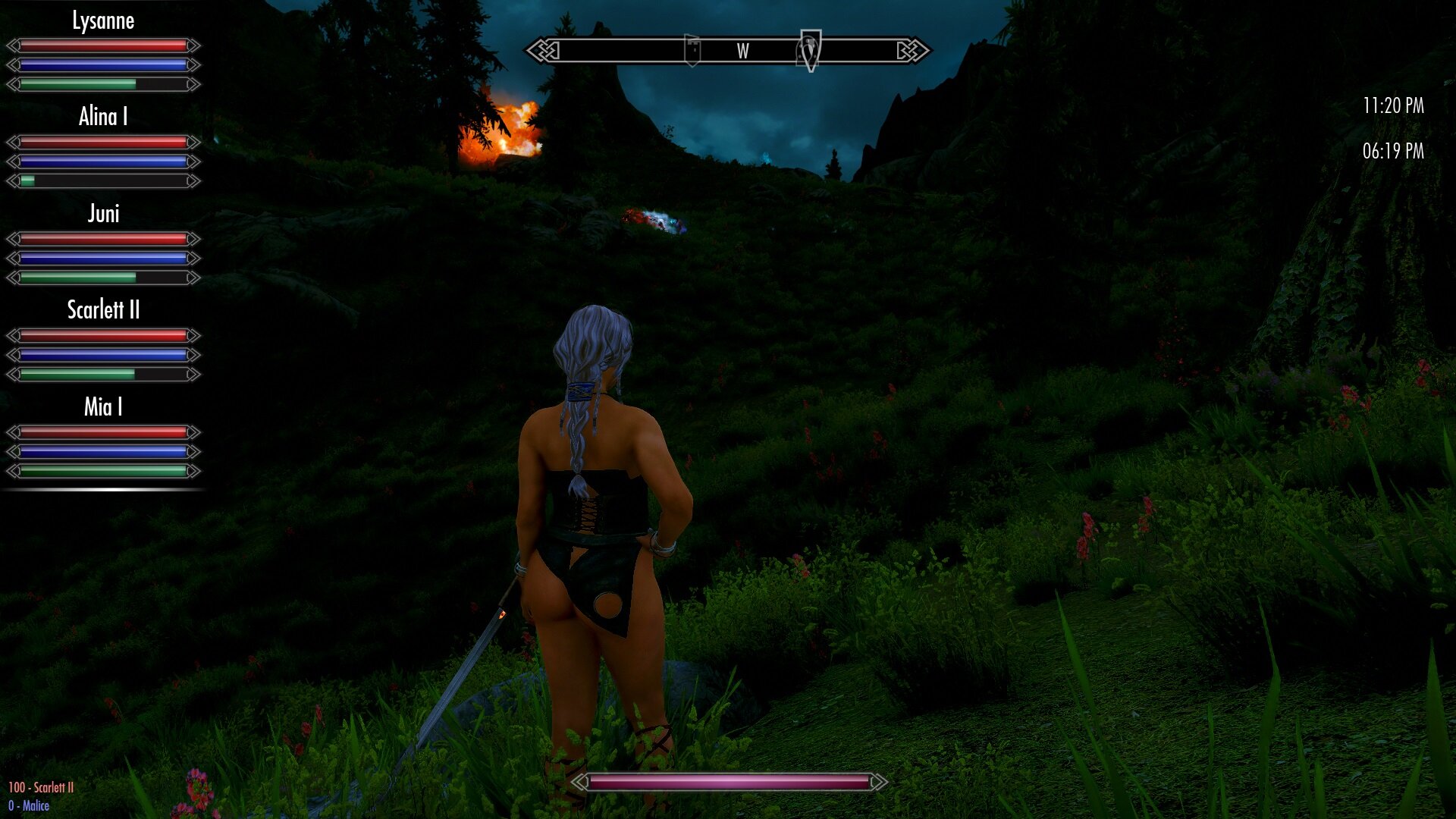 I decide to go and see what the team are up to and do a bit of looting on the way.
It's a bit busier than I thought. So we have skellies and Vigilants or vampires dressed as Vigilants, possibly mages and the dead thing near me looks like either a bandit or one of the wandering adventurer types from Pop Roads or similar mod. Now that's what I call mod conflict. ?
The team appears to be holding its own.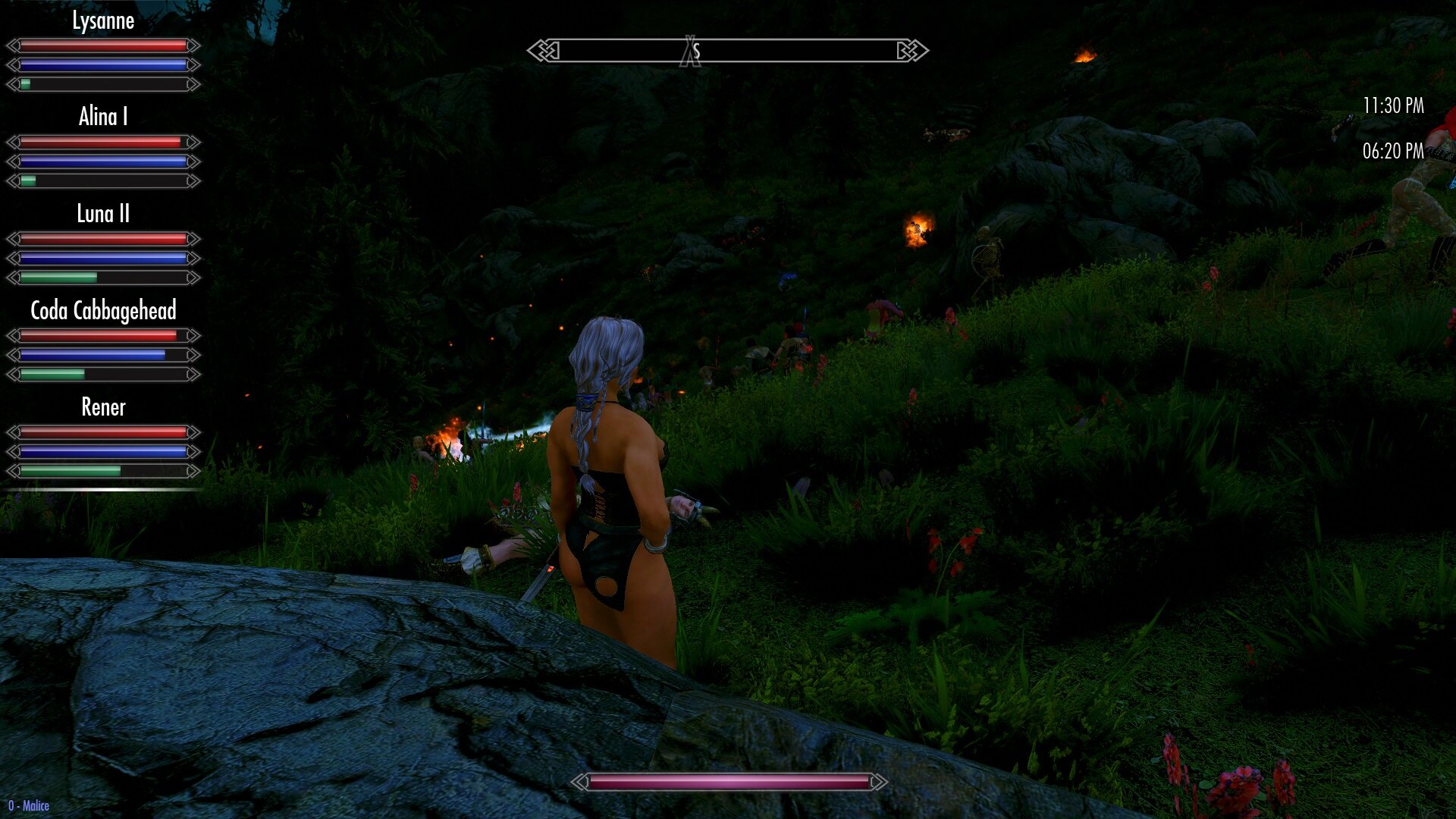 The core of the fight down there was the horse from the carriage on the road who, being protected was taking on all-comers. I had to put it down humanely with a console kill. ?
The rest of that fight was sorting itself out so I decided to head back to the road. Skellies, mages, vamps and at least one of my followers.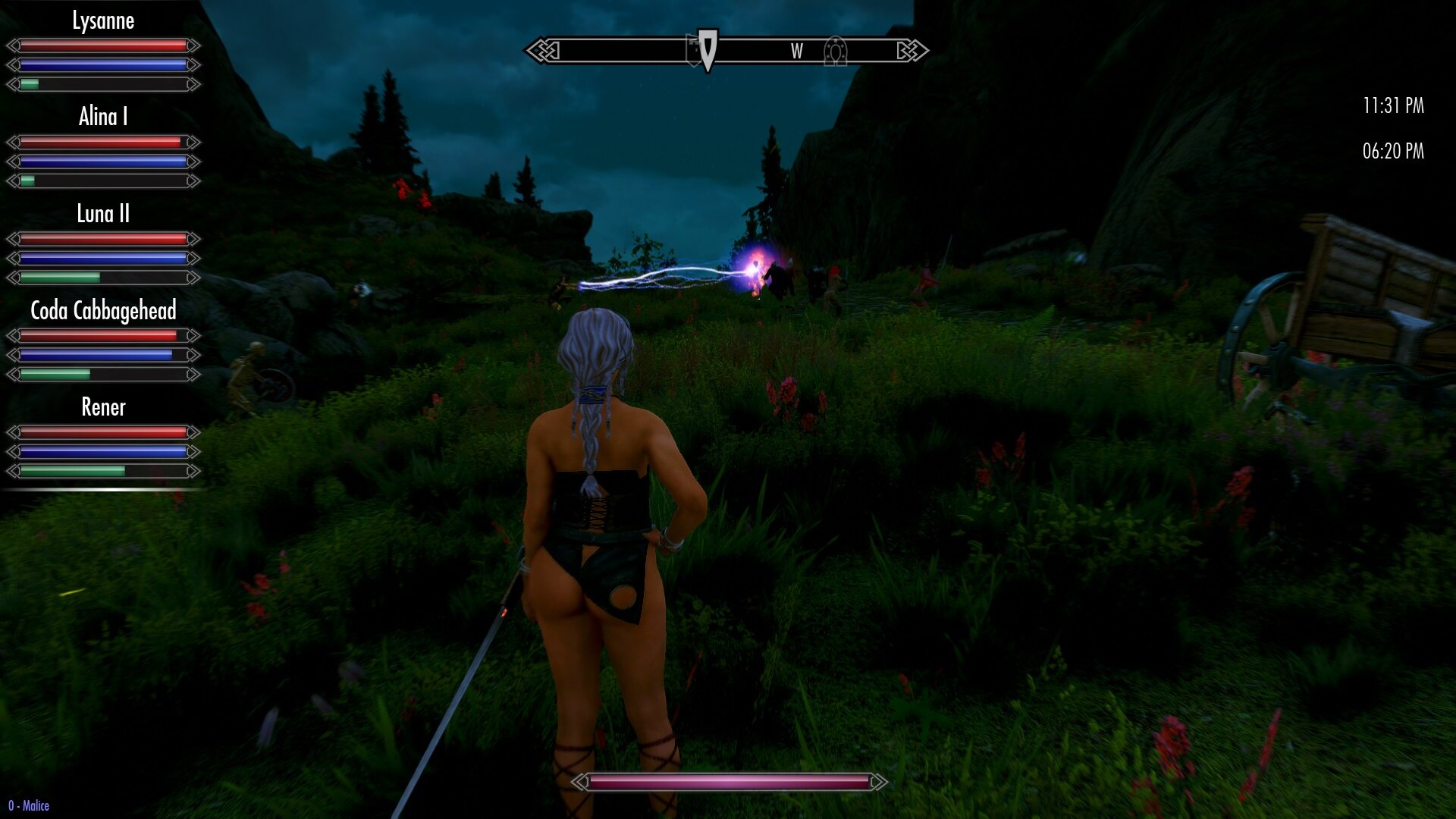 Hang on, we haven't quite finished down there yet.
Our Marcia is taking a pounding. ?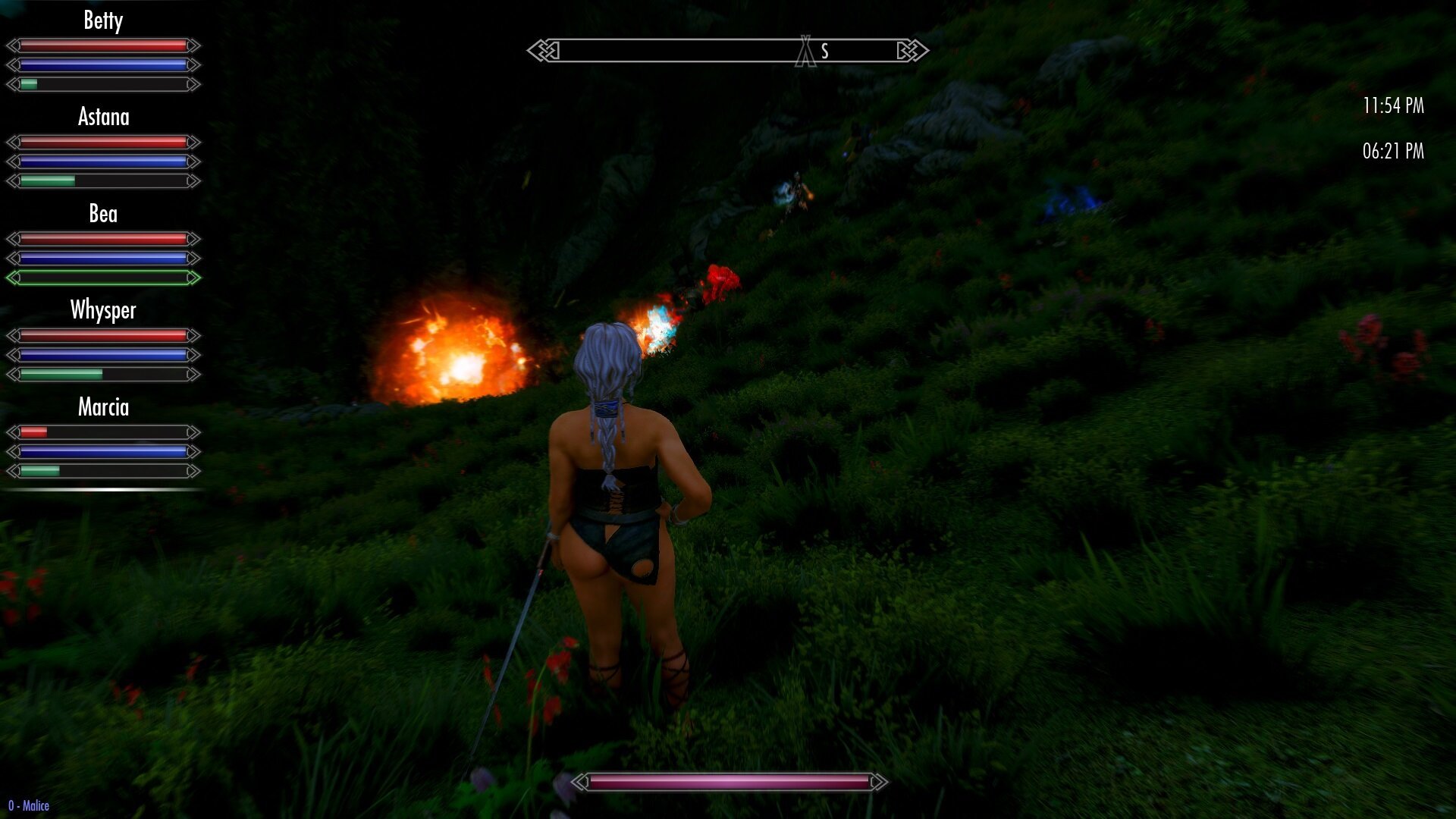 Eventually the fighting here finishes and normal service is resumed.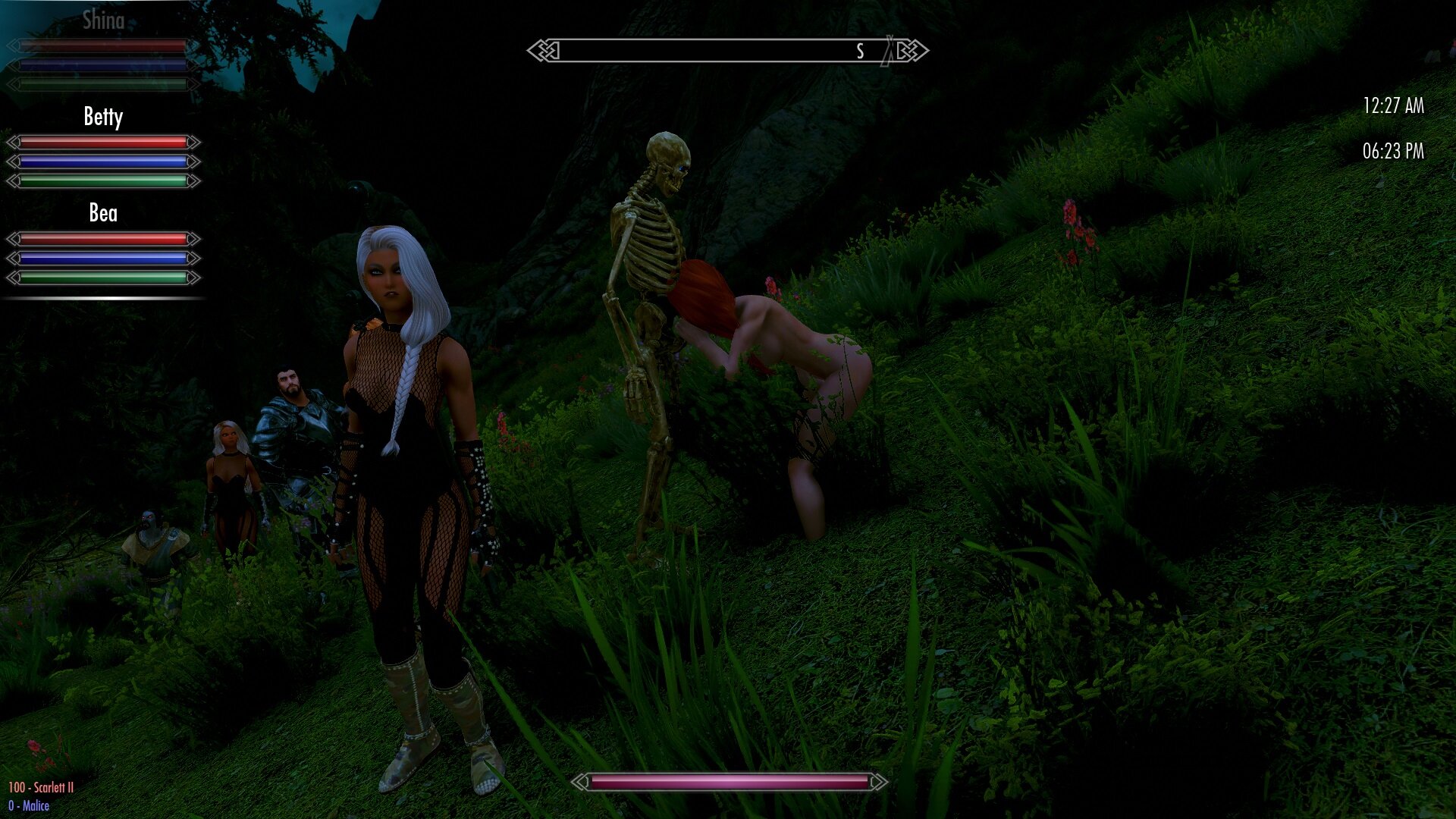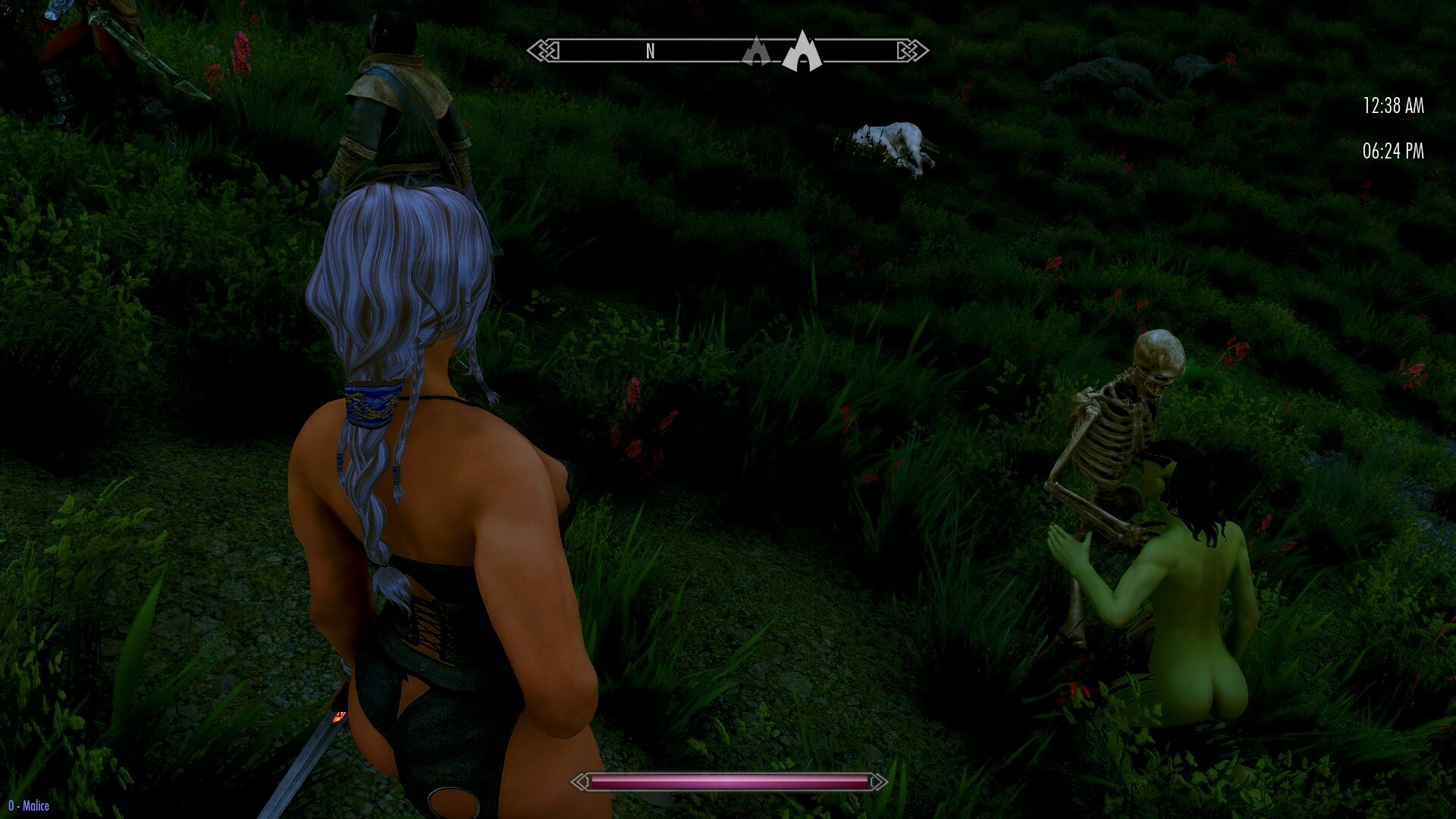 Back on the road and we still haven't quite finished.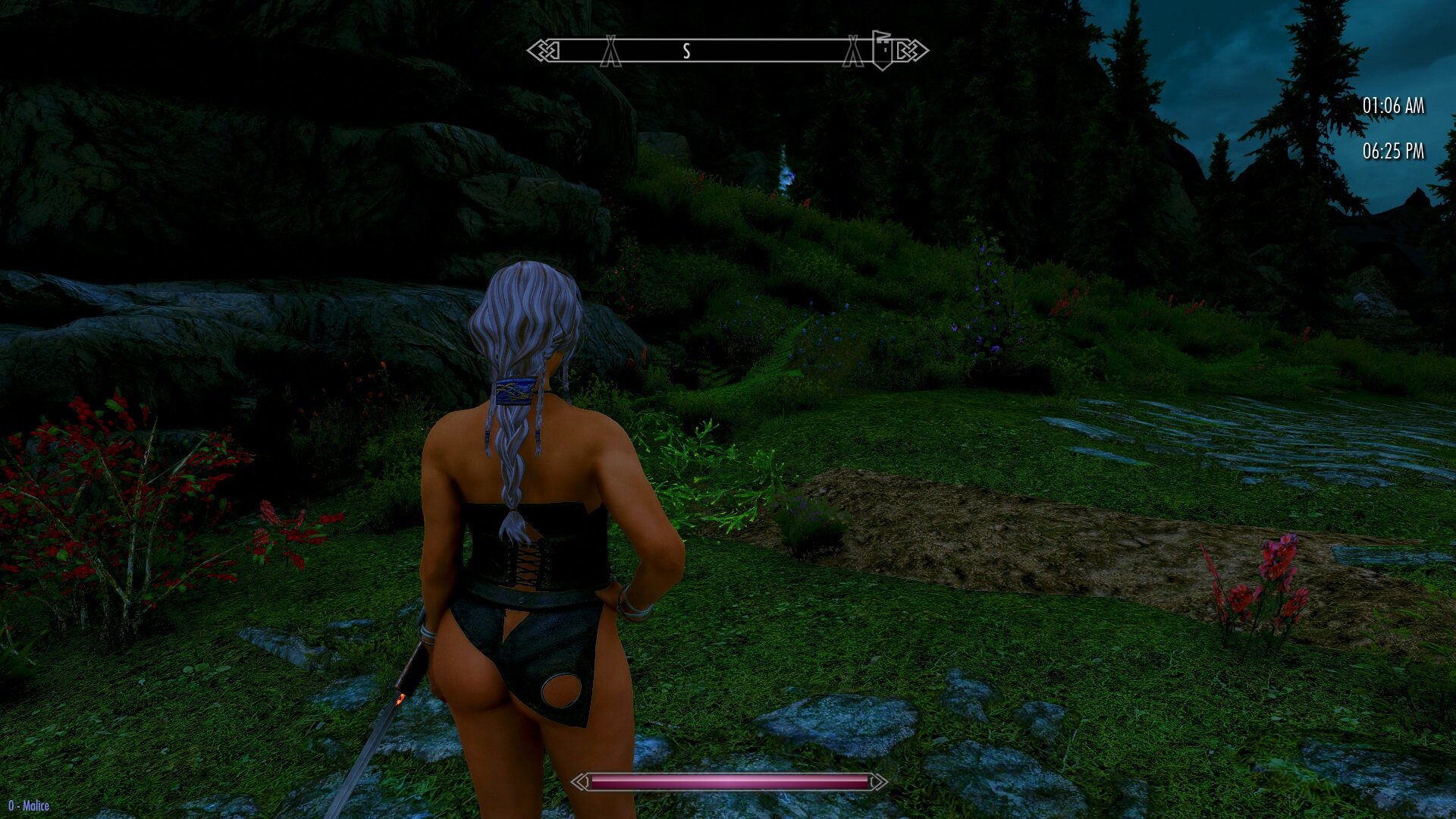 We finally make it to the fort.
That name's a bit of a gob full.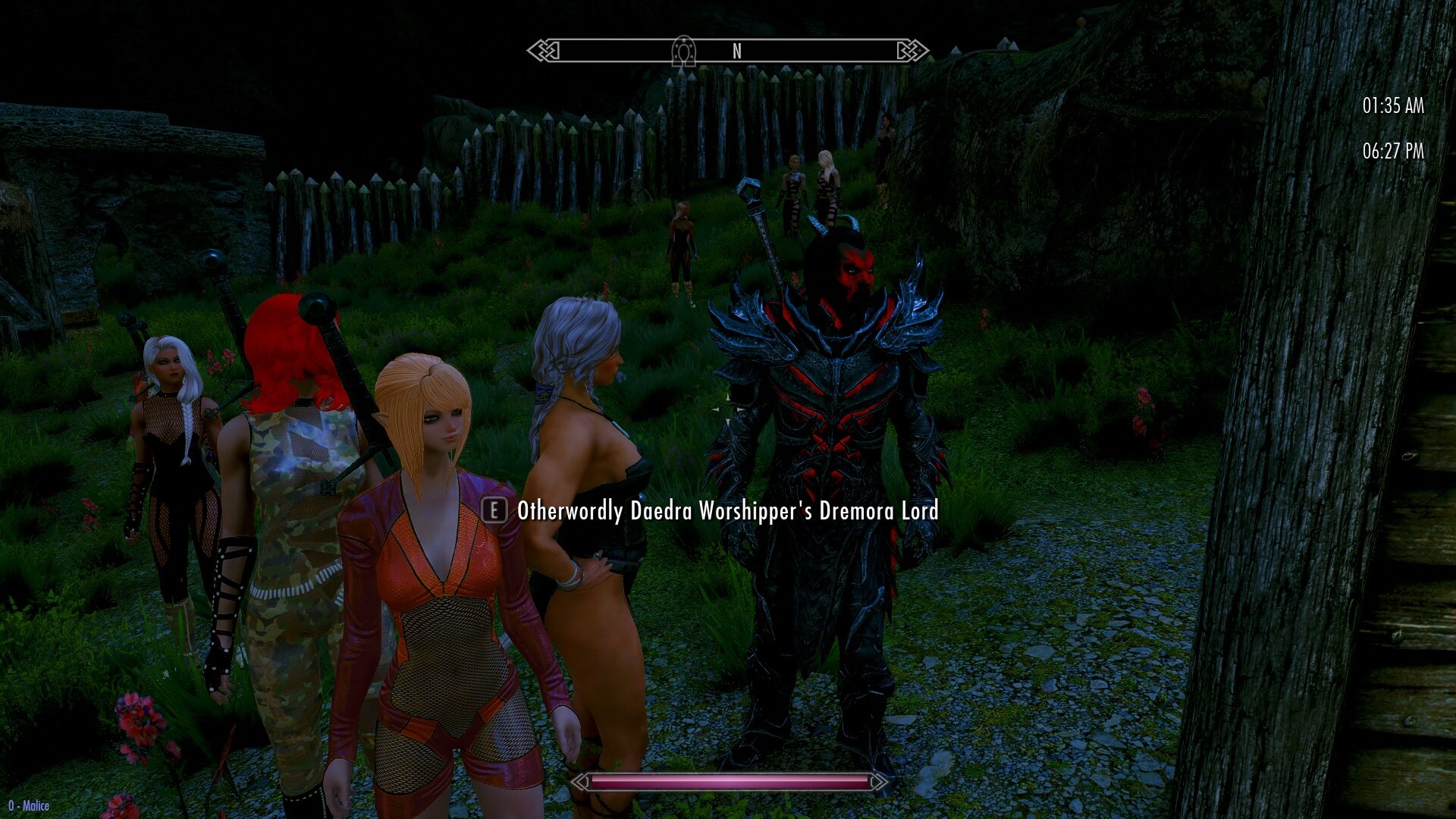 Apparently I've got some new doors. ?‍♂️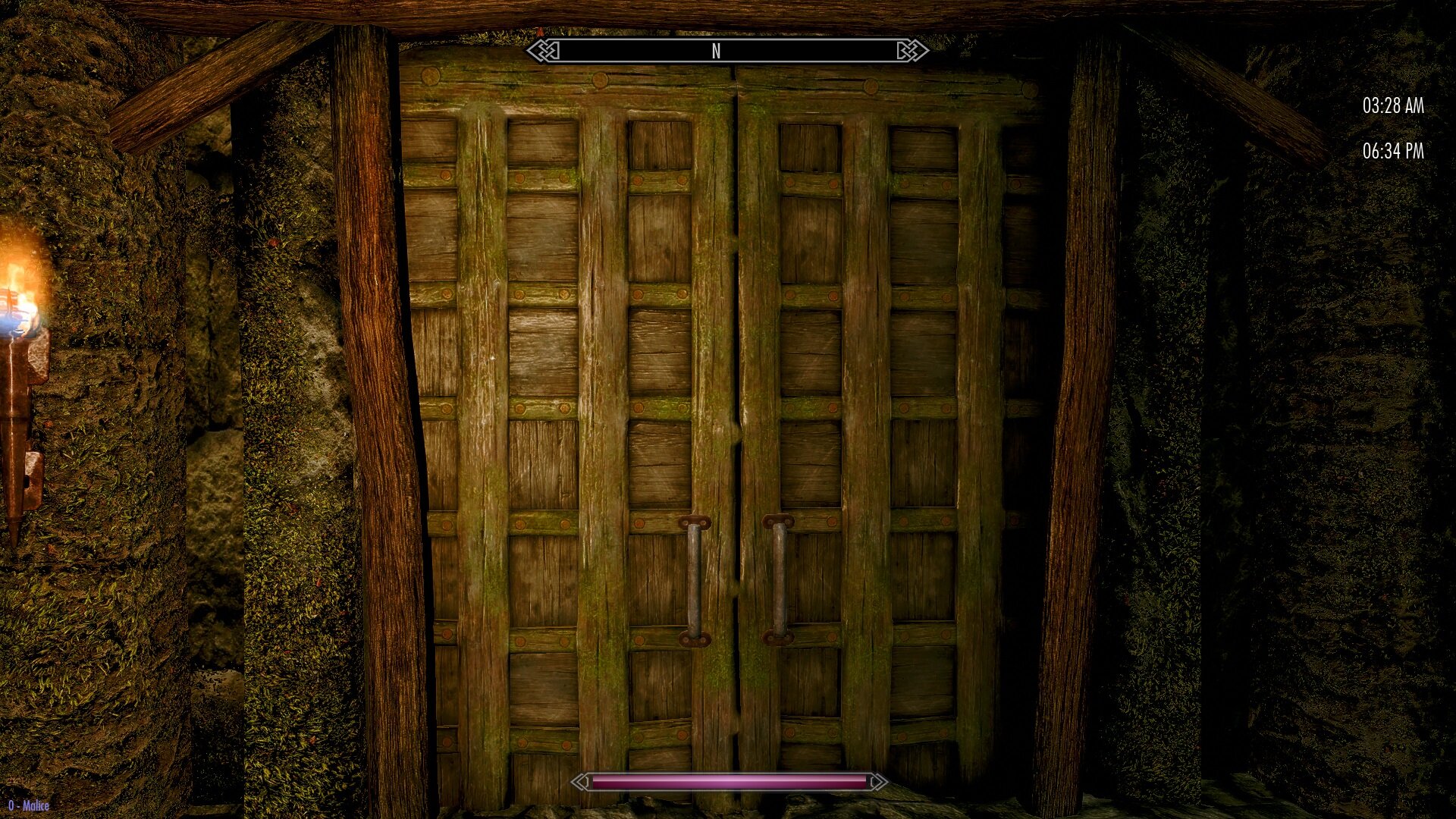 We did the inside and walked out to witness the end of a fight between rieklings and the resident mages.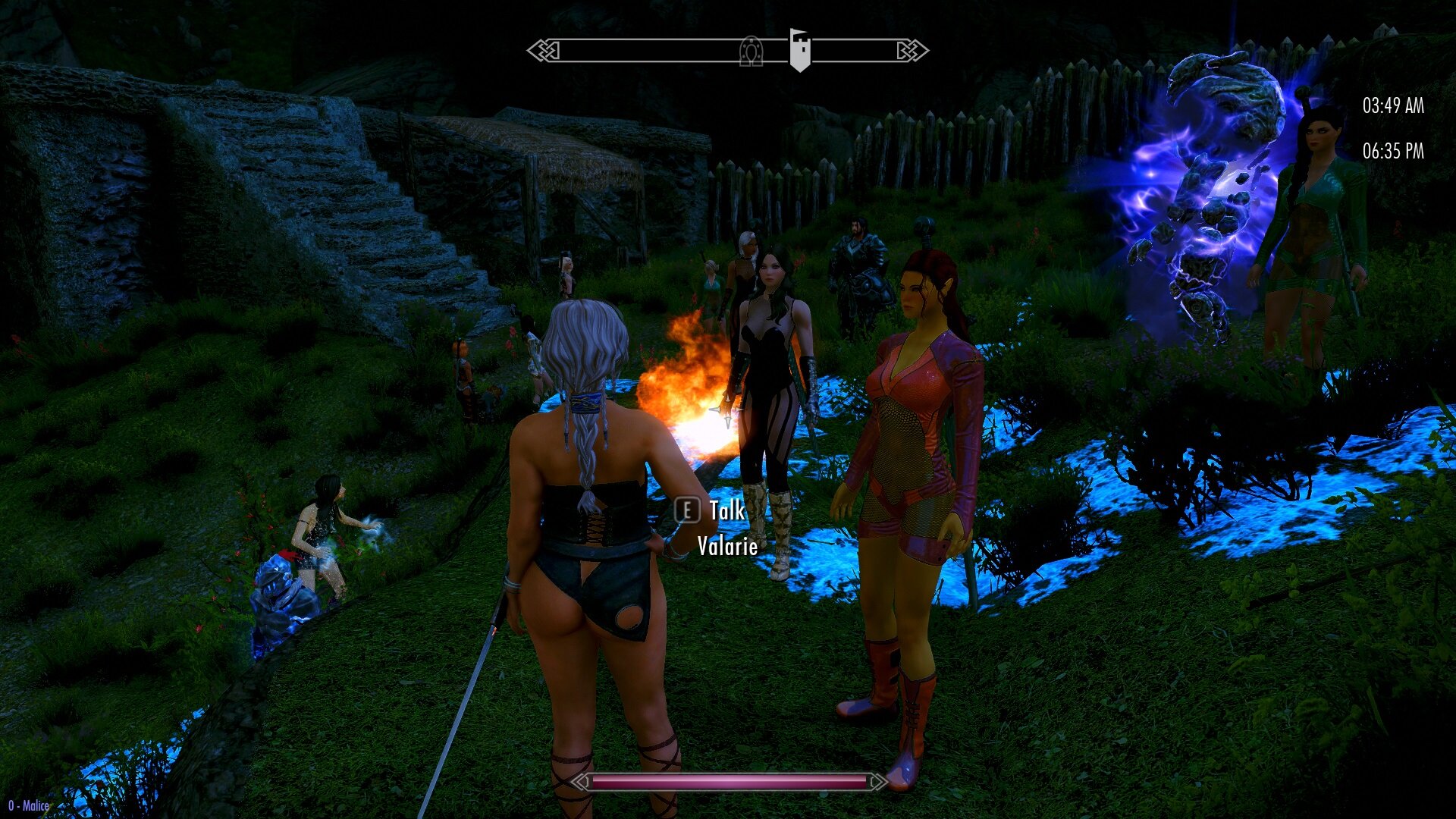 More skellies on the road below the fort but no fighting.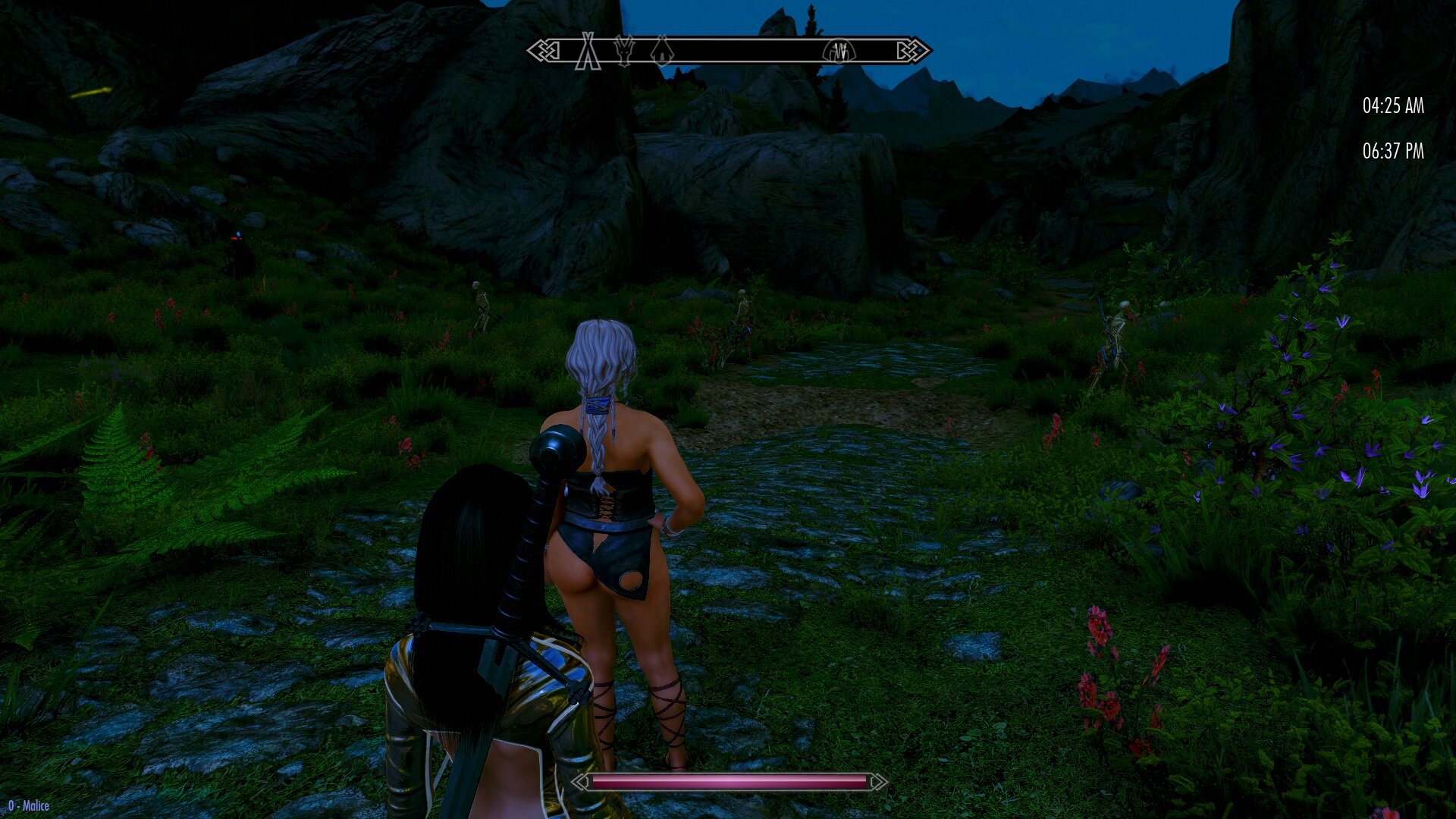 While we were up at Yorgrim's Overlook I remembered something I wanted to check.
Looks like I was right. ?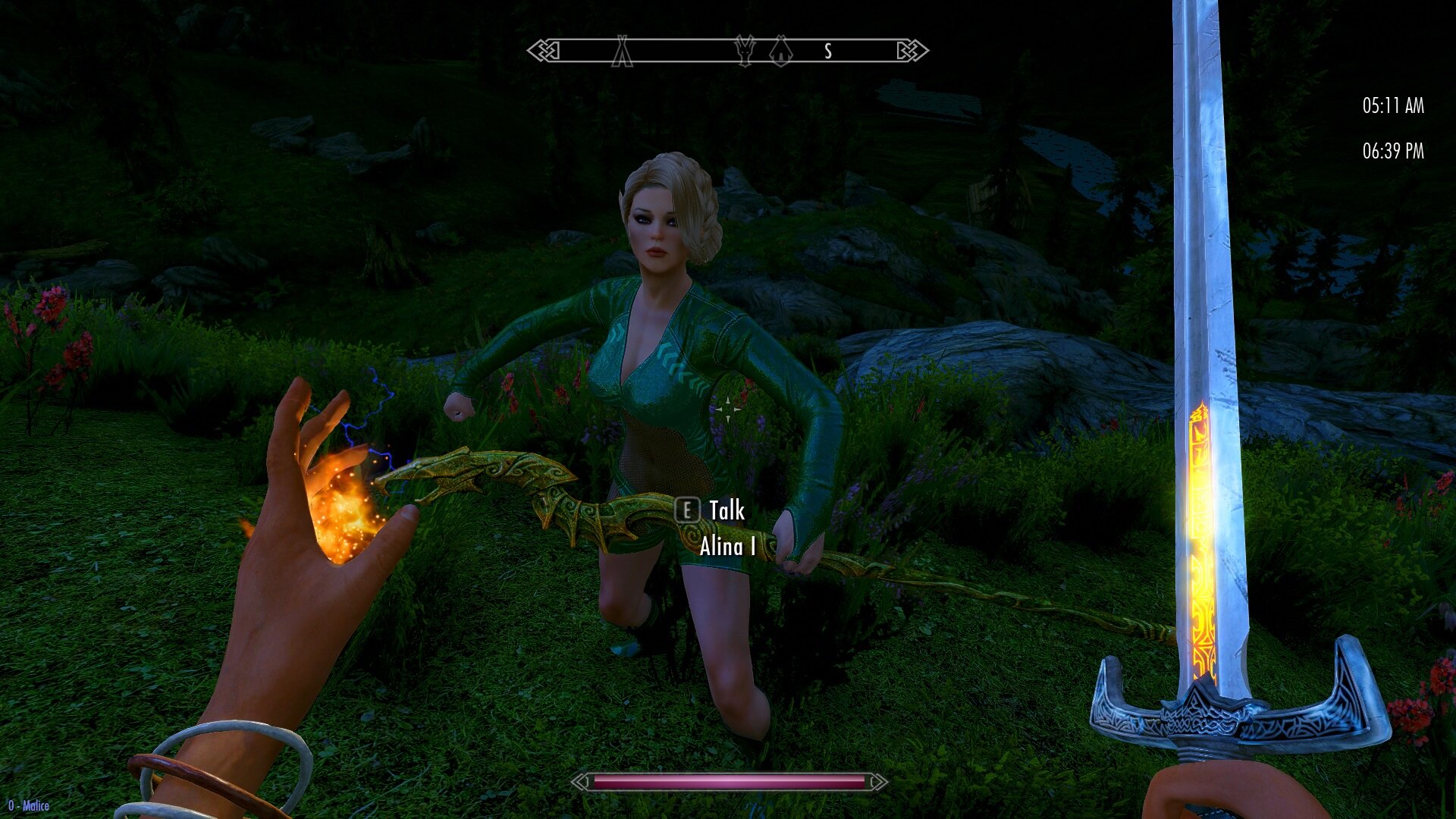 I thought I'd spotted one of mine using a staff in the fighting outside Stillborn.
Rosy-cheeked Dawn is about to appear so I decide to admire the view. ☹️ Poxy ice. Well there's the day off to a great start.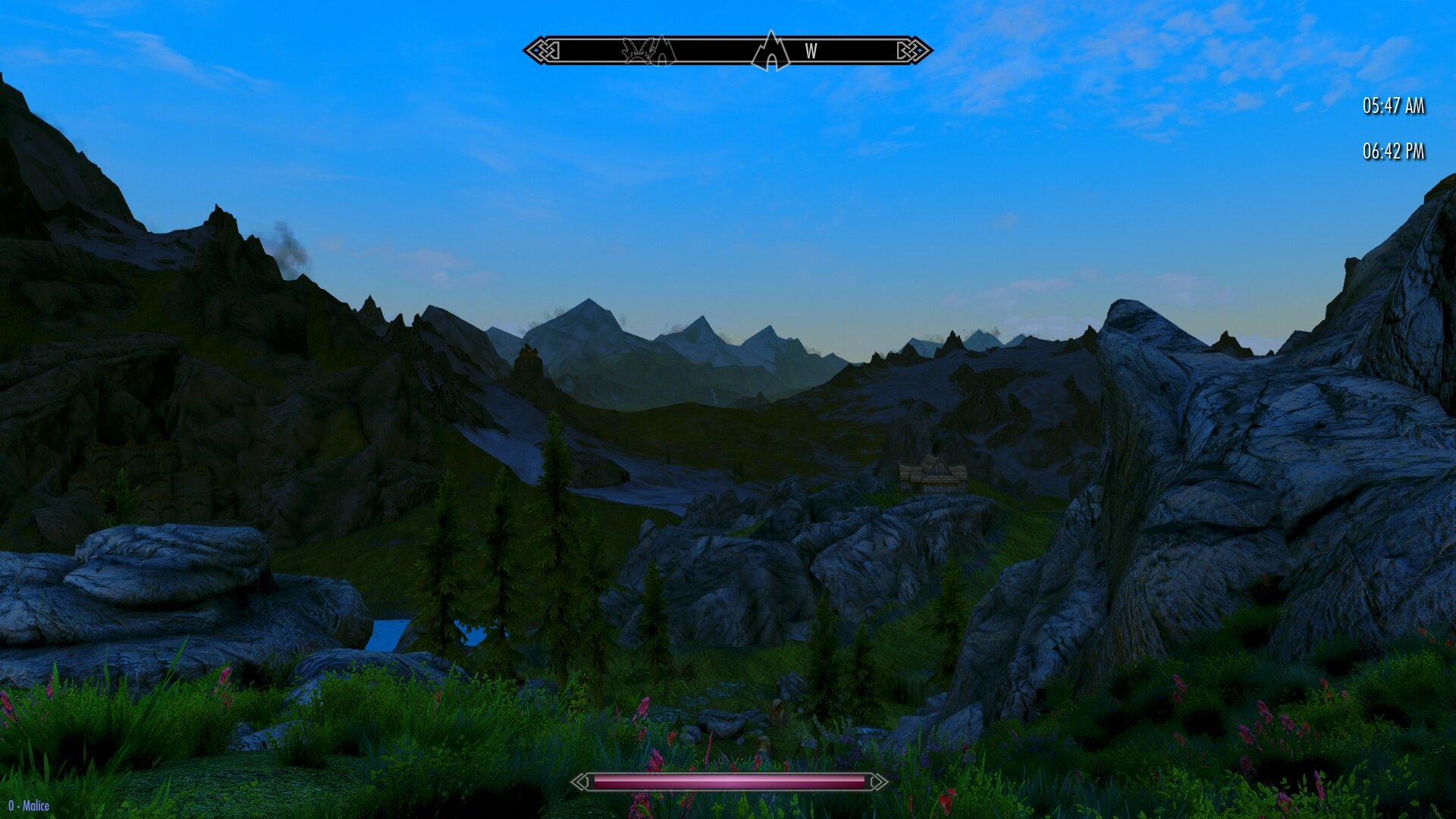 Almost to Windhelm. Just wolves which is strange at level 40. You get a giant at lower levels. ?
I let the team deal with the wolves but was attacked by a bristleback for my troubles.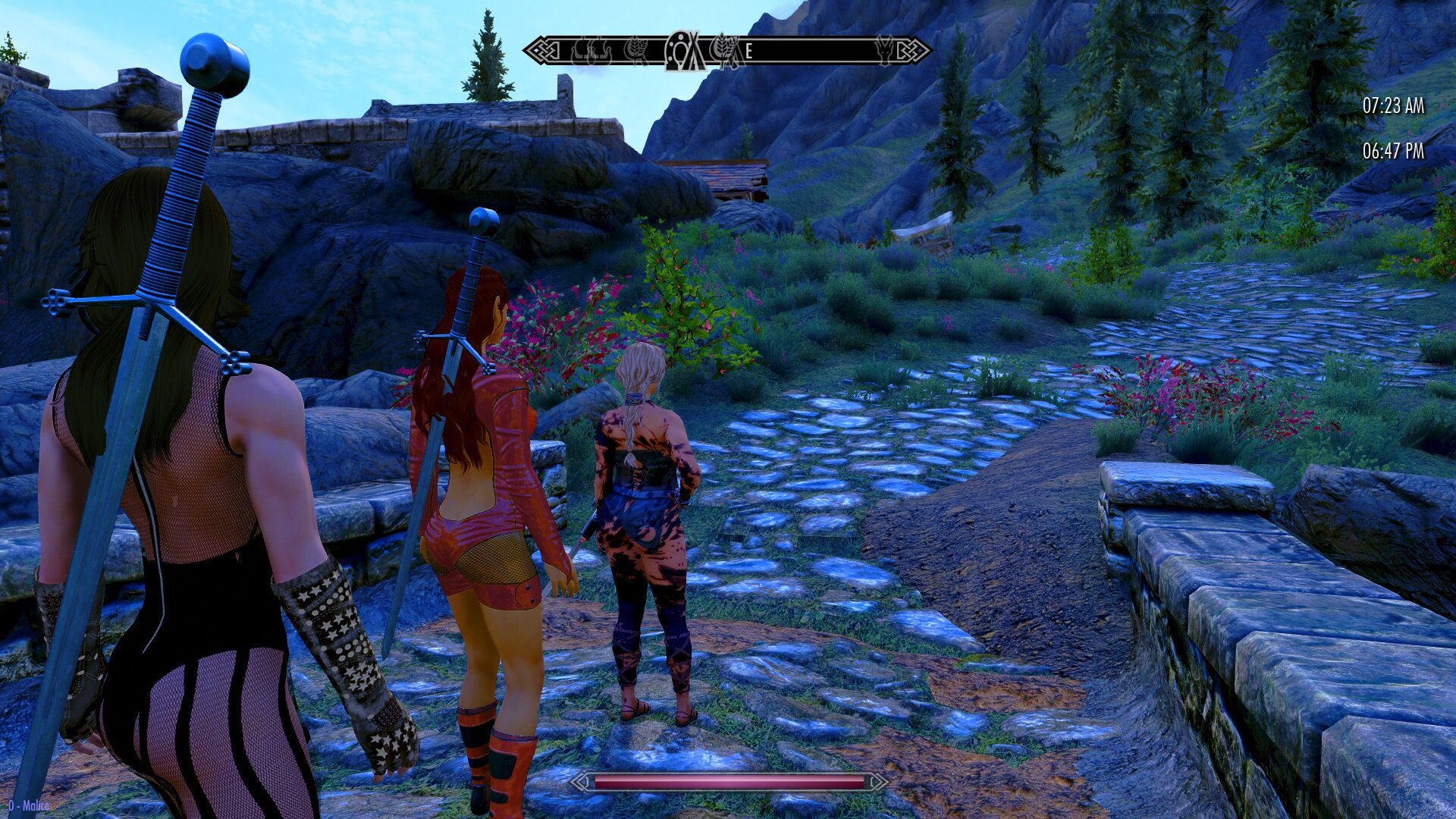 A dozy Bounty Collector pulled me while I was stopped to admire some passing miners.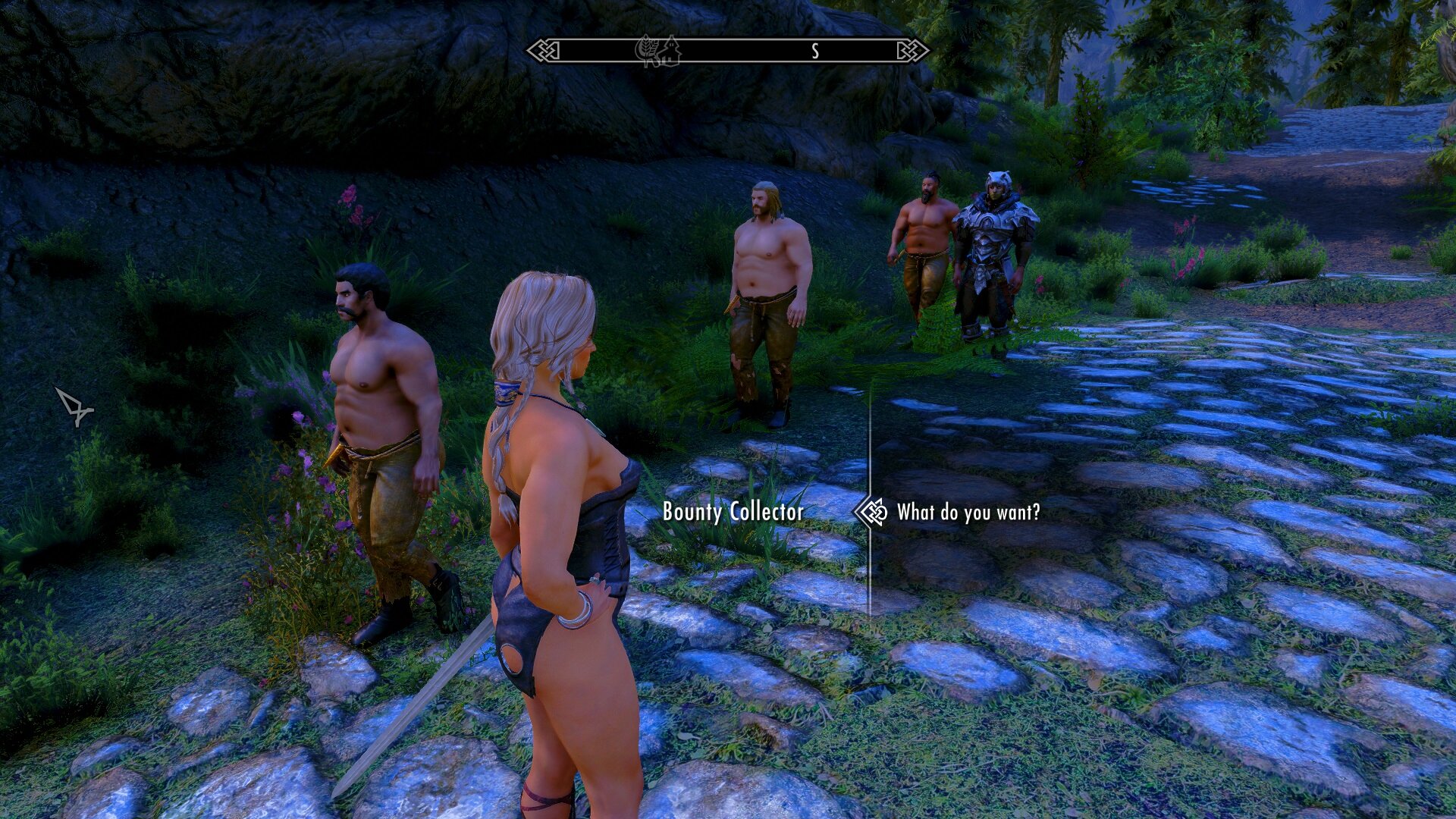 Why is there no ice on the left, decent looking ice in the centre and shit looking ice on the right? ?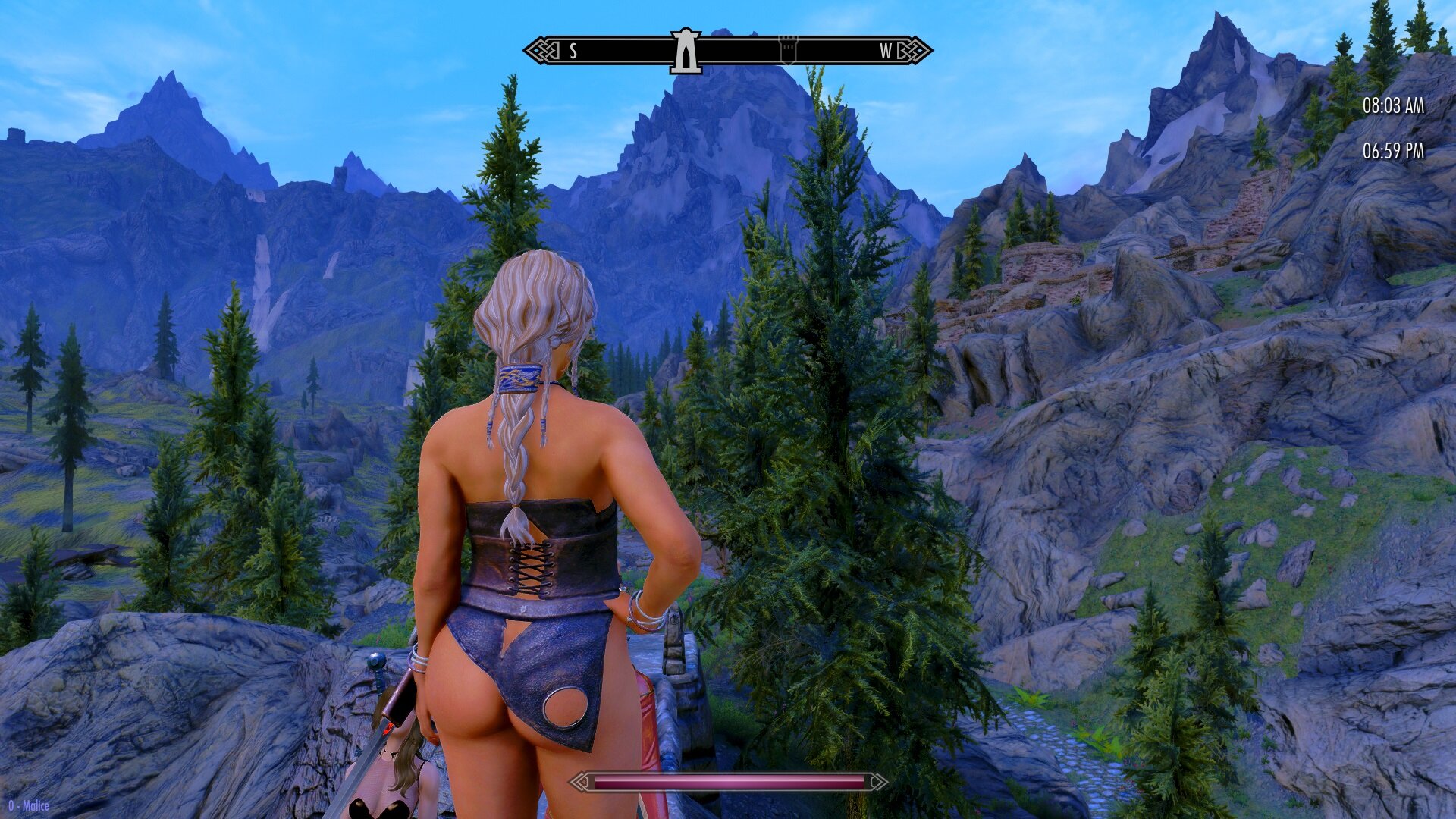 Edited by Grey Cloud