Vivi The Angel - Standalone Follower
---
Vivi and Erik slayed the bandits and maintained their relationship until they decided to go separate ways. Erik wanted to become strong. He joined the mercenary guild and left Vivi on her own. Now Vivi has met the Dragonborn and wants to stay by its side. What happens from this now on, is up to you.
She's been released 'cause we reached 150 followers on The Journey. Thank you for all the support!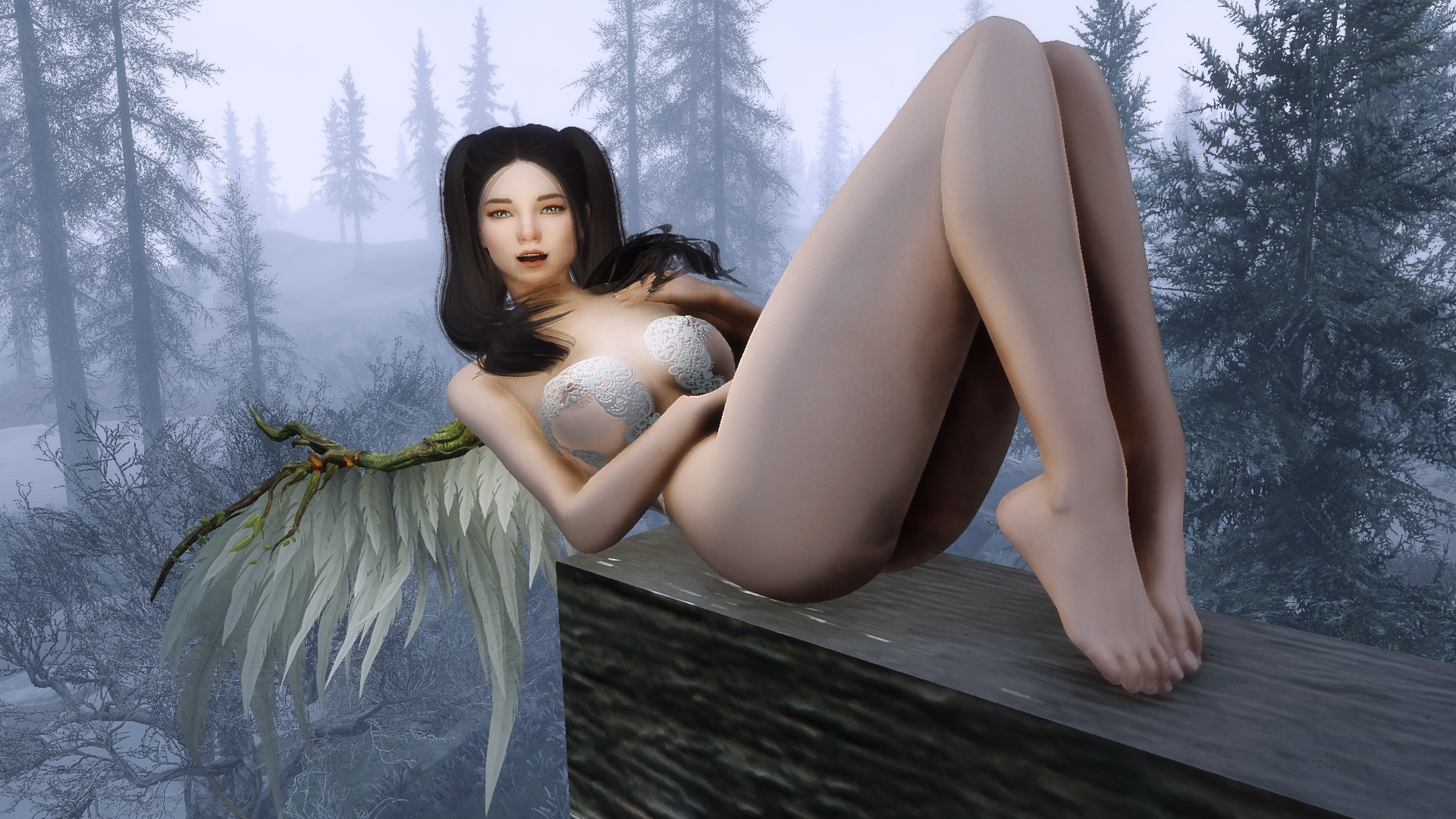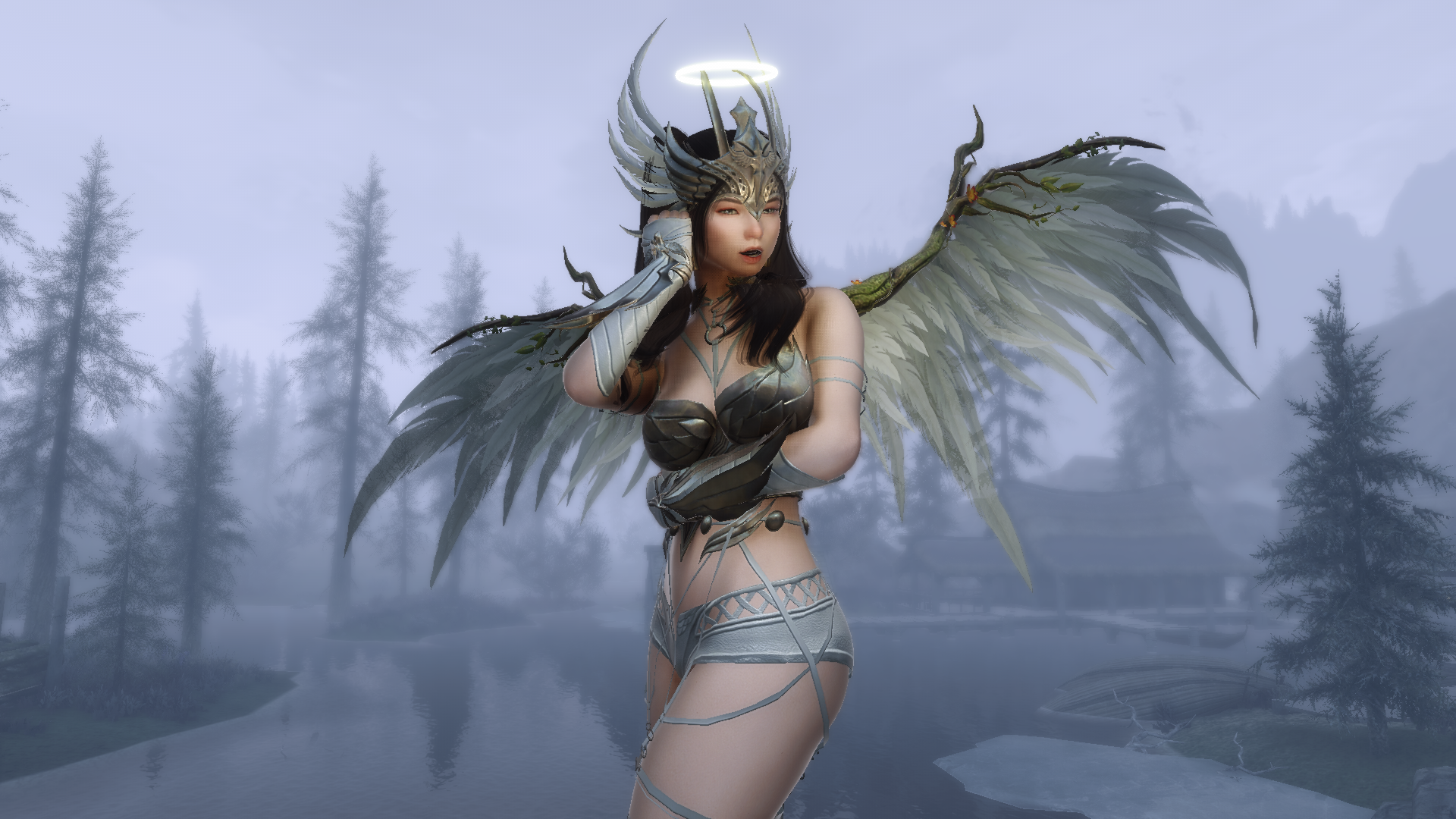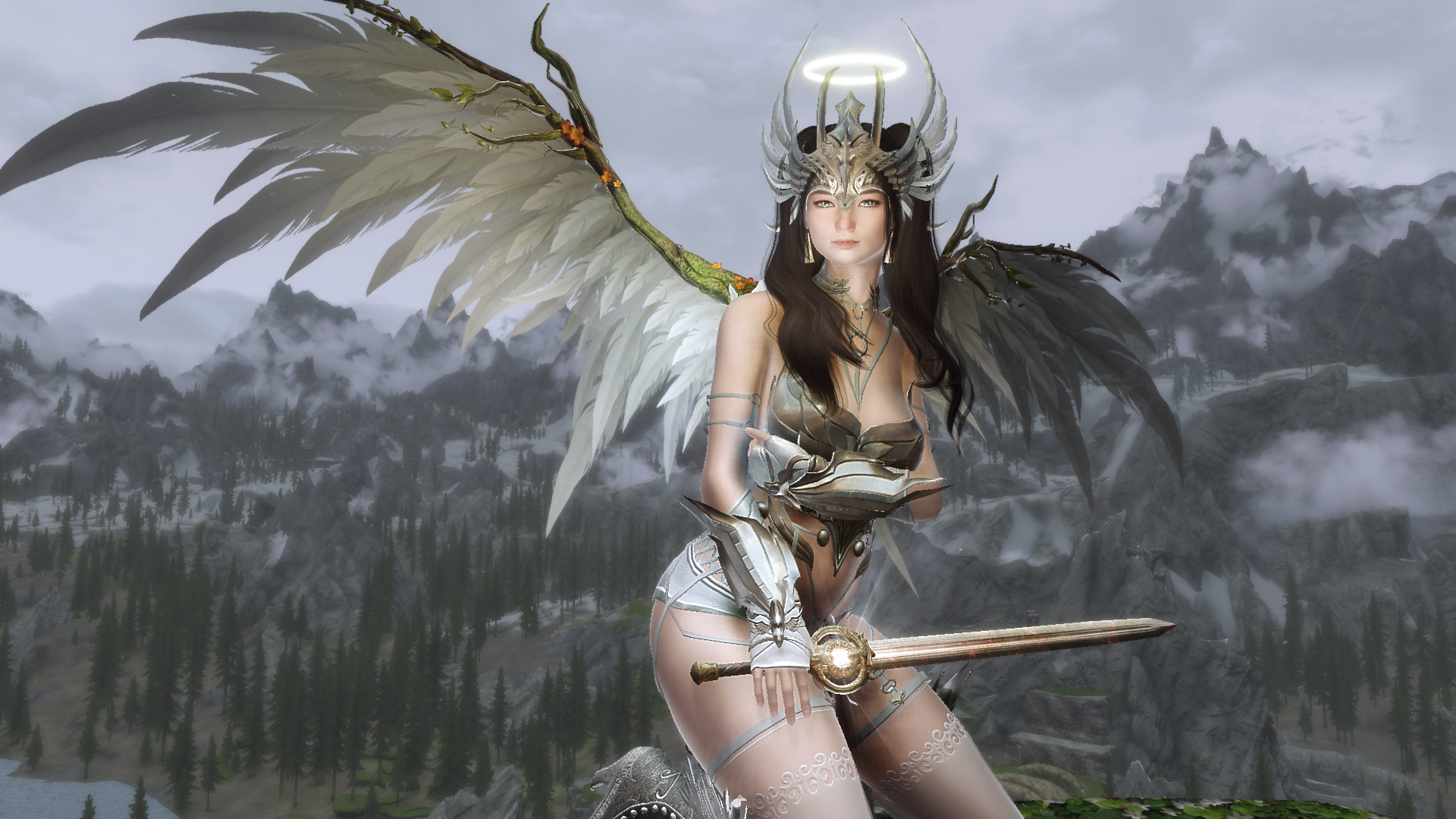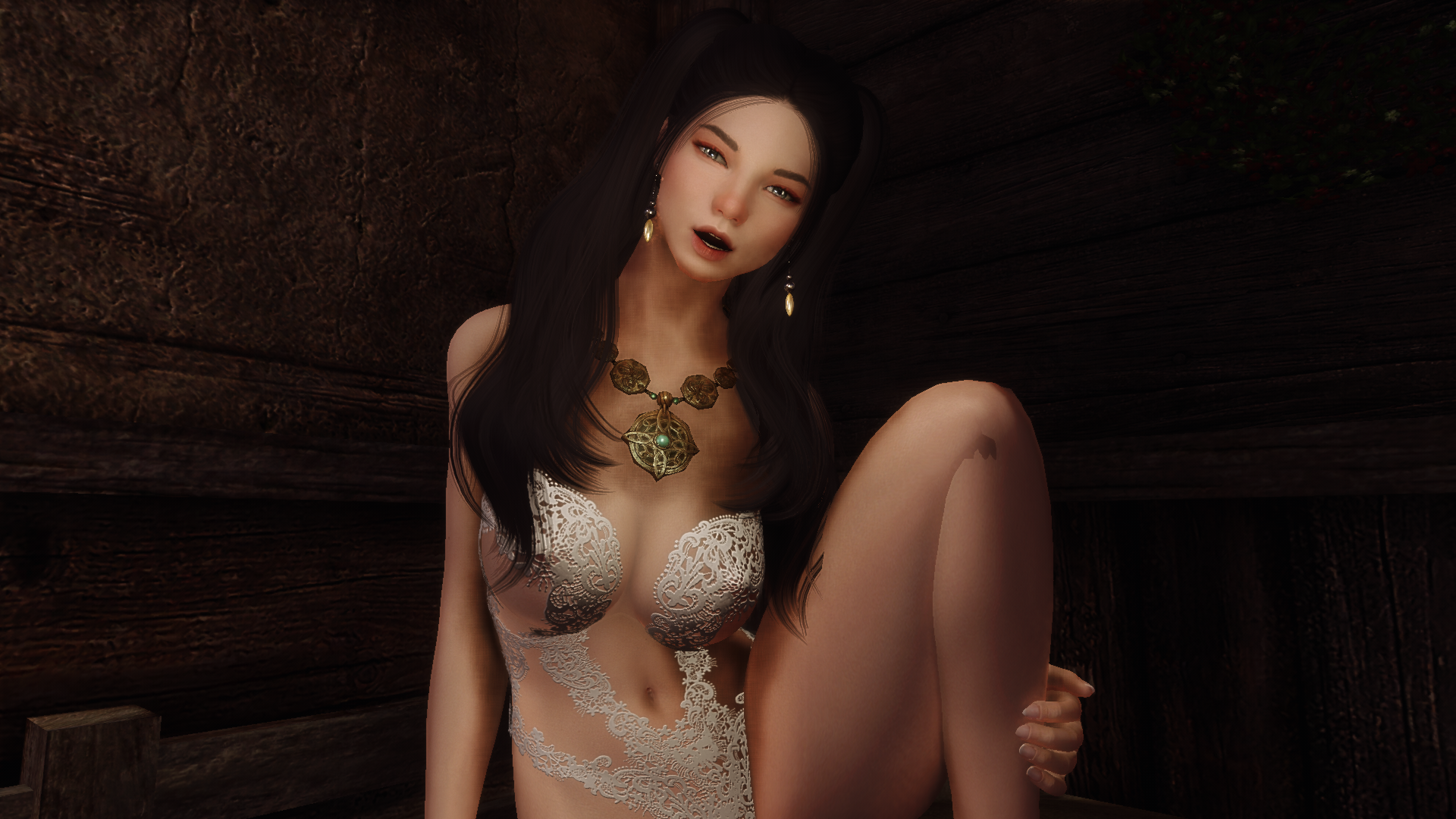 DETAILS:
Name: Vivi
Hair: Black.
Level: 10 and will level up with the player.
Marriageable: Yes.
She wears a psijic armor.

Vivi has been exclusively made for LE and SE. Without ports of any type. I've personally tested Vivi in both LE and SE versions. Both work fine on my end. If you find any problem/bug, please report it to me (screenshots may be of help).
Outfits that match this story:
BDOR Eclipse by Team TAL

LUX Lingerie

BLESS HV 0103

Atanis by Ninirim

Princess of Flowers

Yuna Wedding Dress

Azera Sorceress Armor

Vindictus Valkyrie

Transparent Lingerie

Aphrodite Dress

Angelic Armor

Cristal See-Through

XN Angel Smile

BDO Winter Snow Outfit
LOCATION:
REQUIRES:
CREDITS:
Body - Bodyslide Studio  - SE / LE
Skin -  Leyenda Skin  - SE / LE
Brows - Enhanced Brows  - SE / LE
Eyes - Elegant Beauty Stunning Eyes - SE / LE
Hair - KS Hairdo's  - SE / LE
ENB - Rudy ENB  - SE / LE