OLM: Daedra are blue, Succubi are red pt 2 - feat. Aria Bal
---
After a Message per Messenger, Zilphia is waiting in the morning for Aria Bal. It's a longer time, after their last meeting, maybe one year or more. The Succubus is happy and very exited about this. After she arrives after one hour, both walking back to Whiterun, before they enter the Town, they're stopping and both starts they lustful play.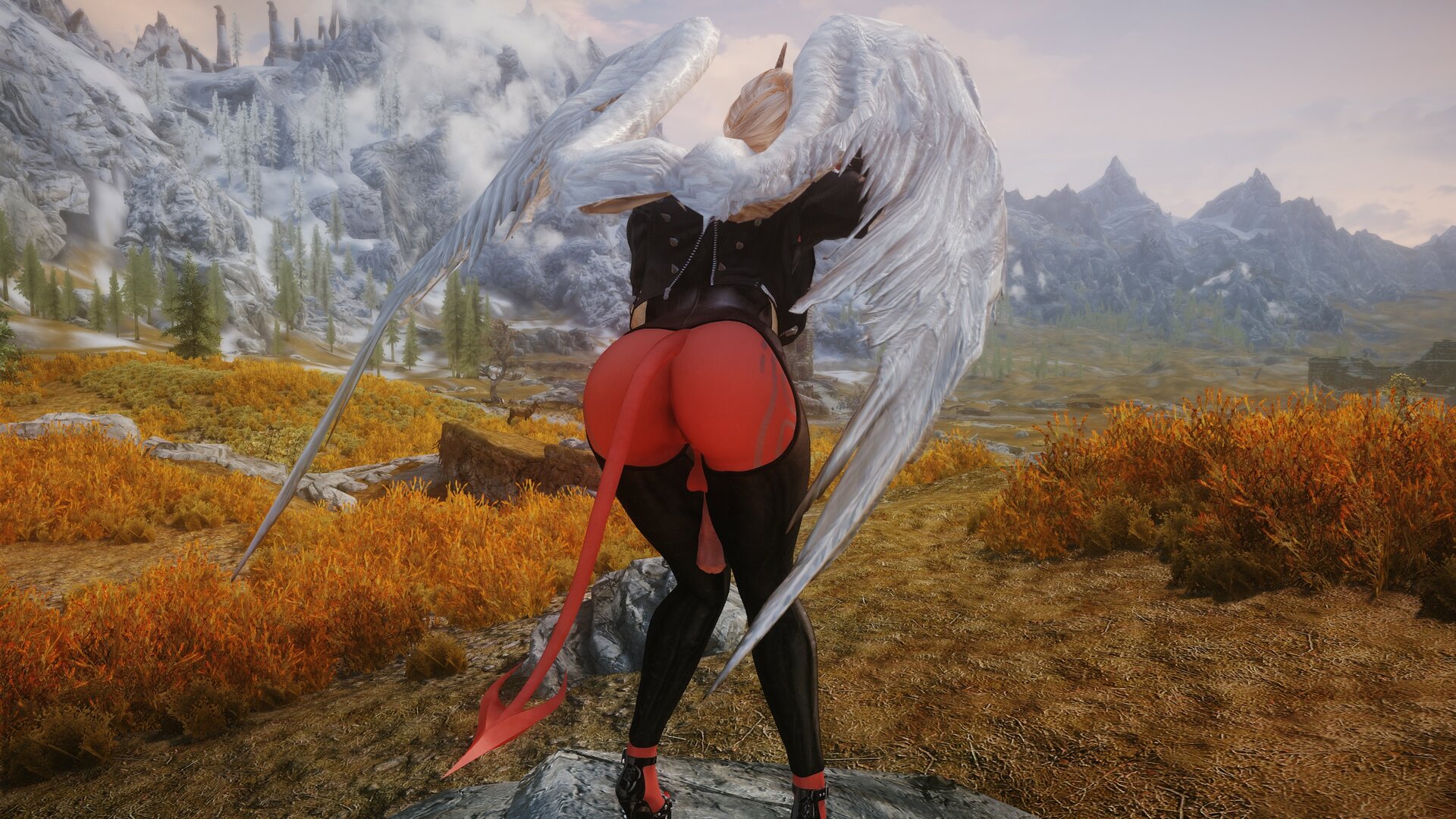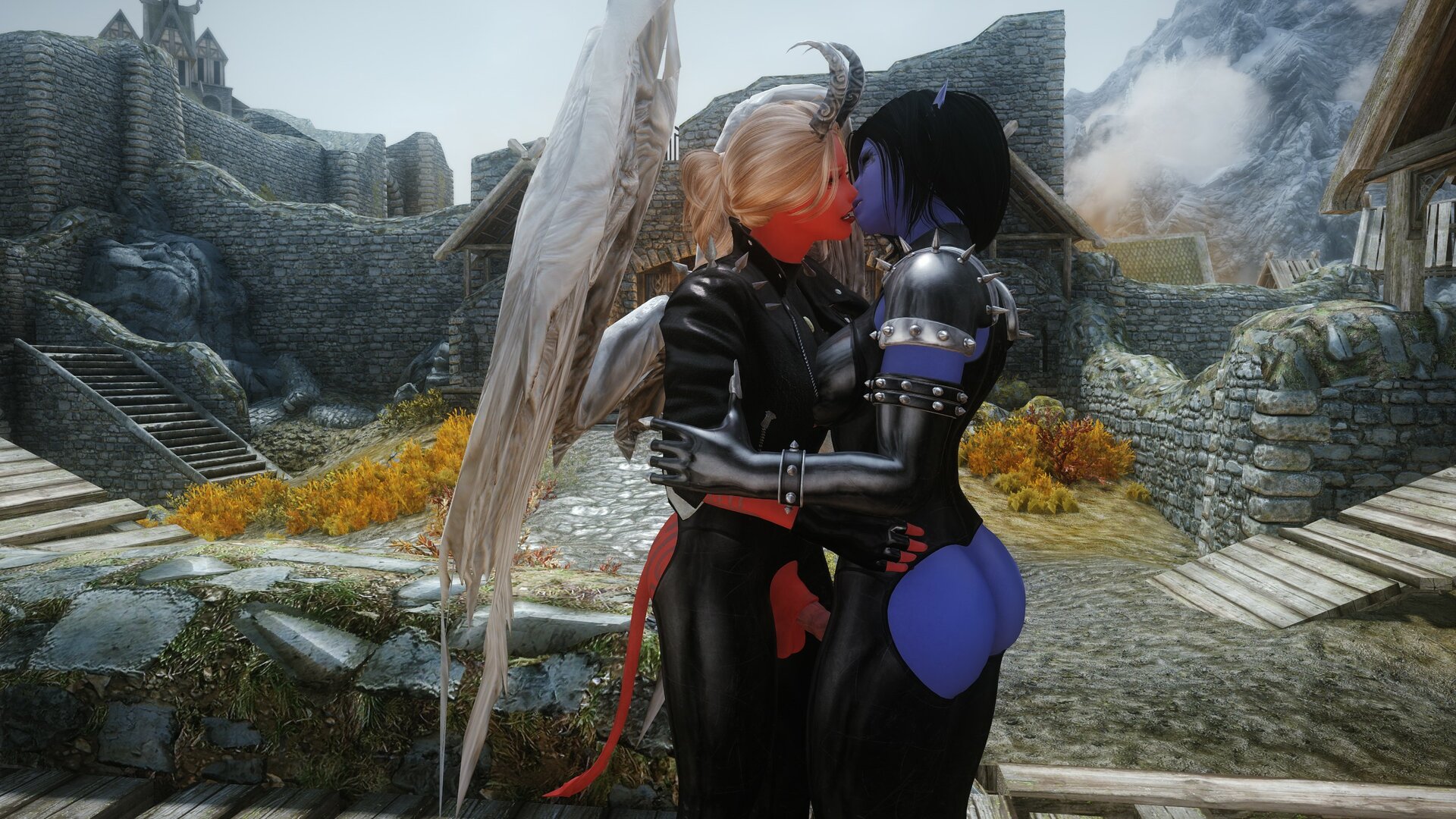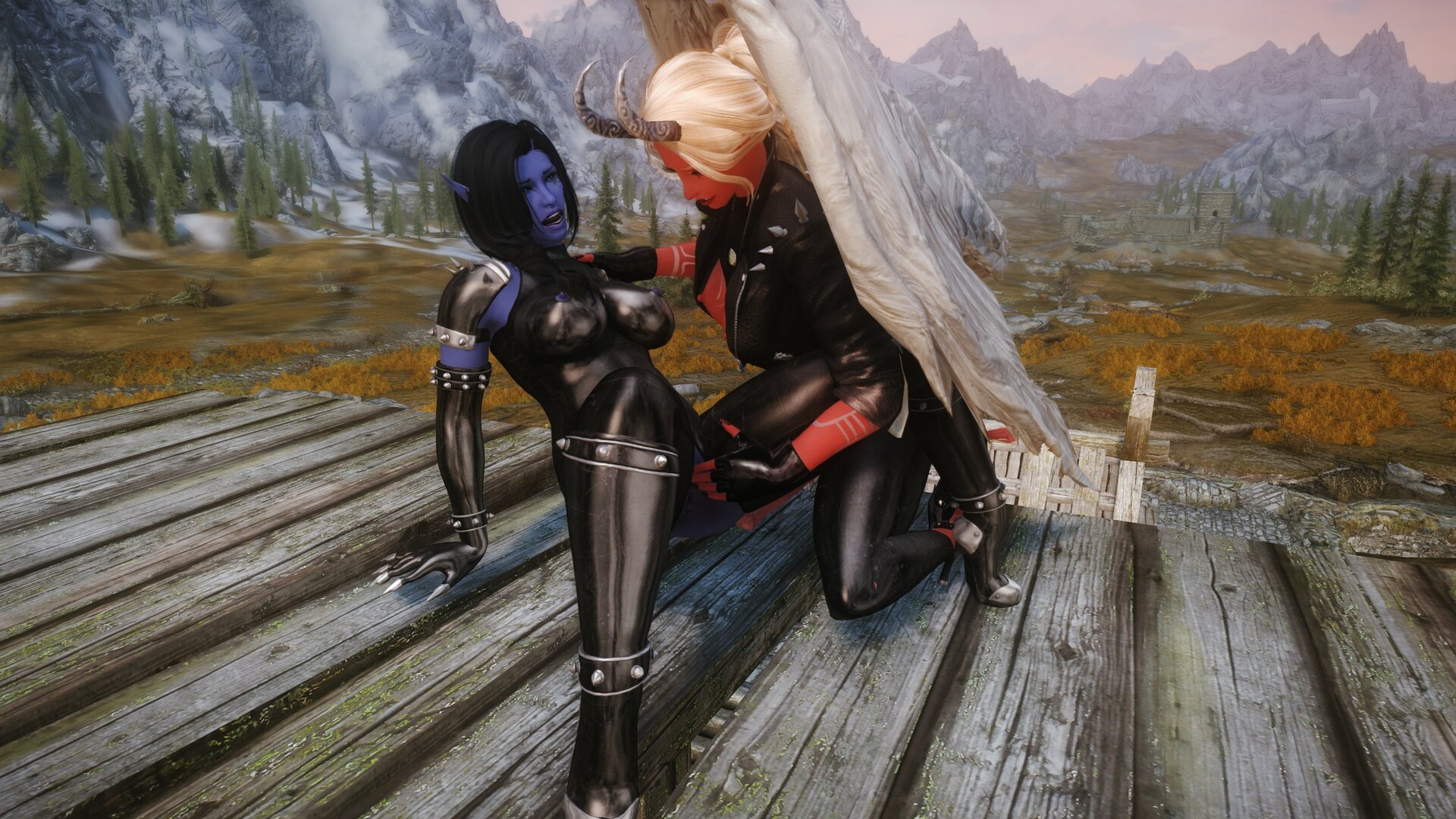 Aria: "Iieeek, your fingers are cold."
Zilphia "Sorry, Aria."
Aria: "Uhhh, no problem. C'mon, deeper!"
Zilphia: "No, I have a better idea."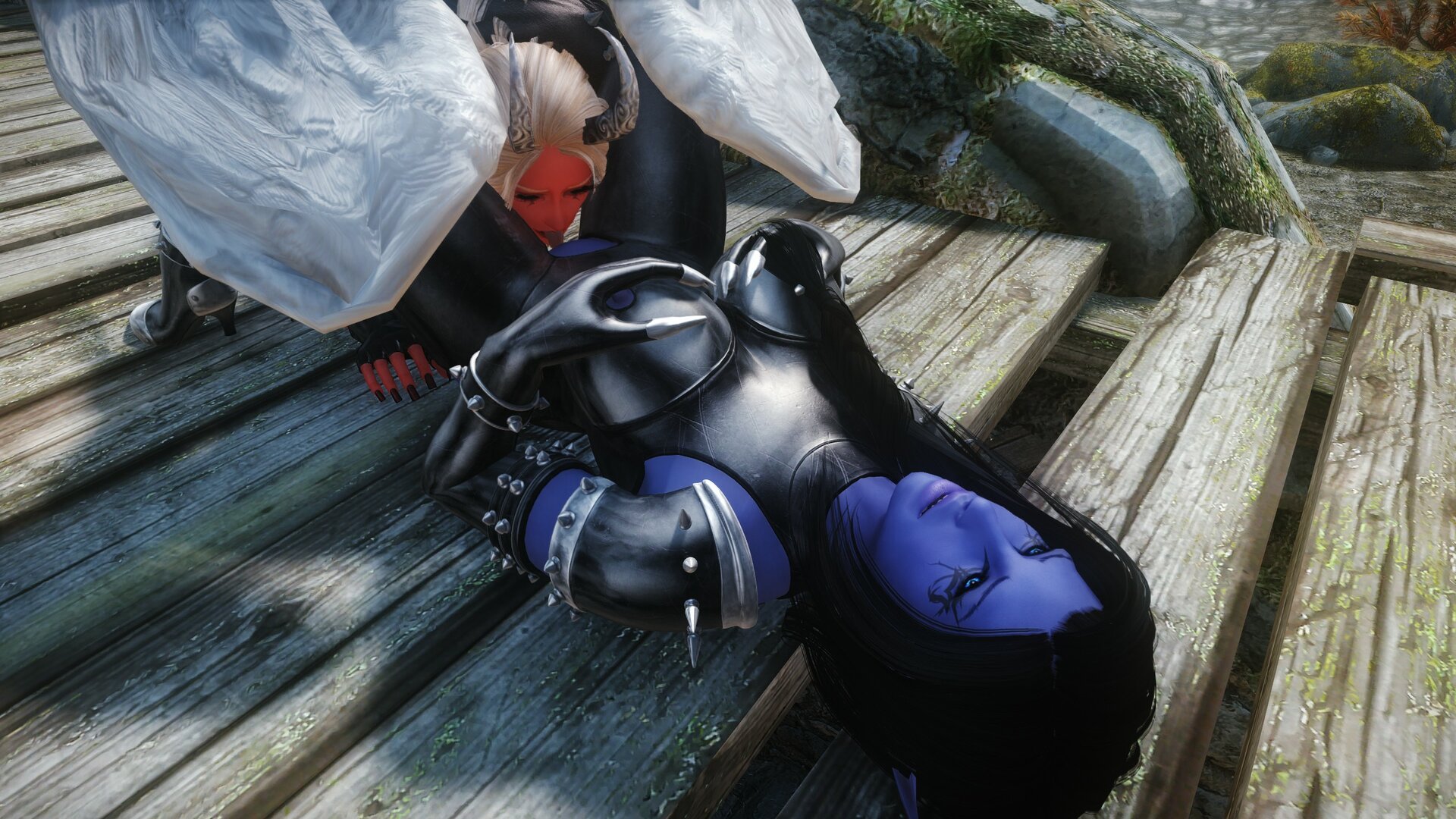 Aria: "Yay, my swollen Lipps wants to be kissed too. You're such a nasty Lady."
Zilphia:"Thanks, but now shut up and relax!"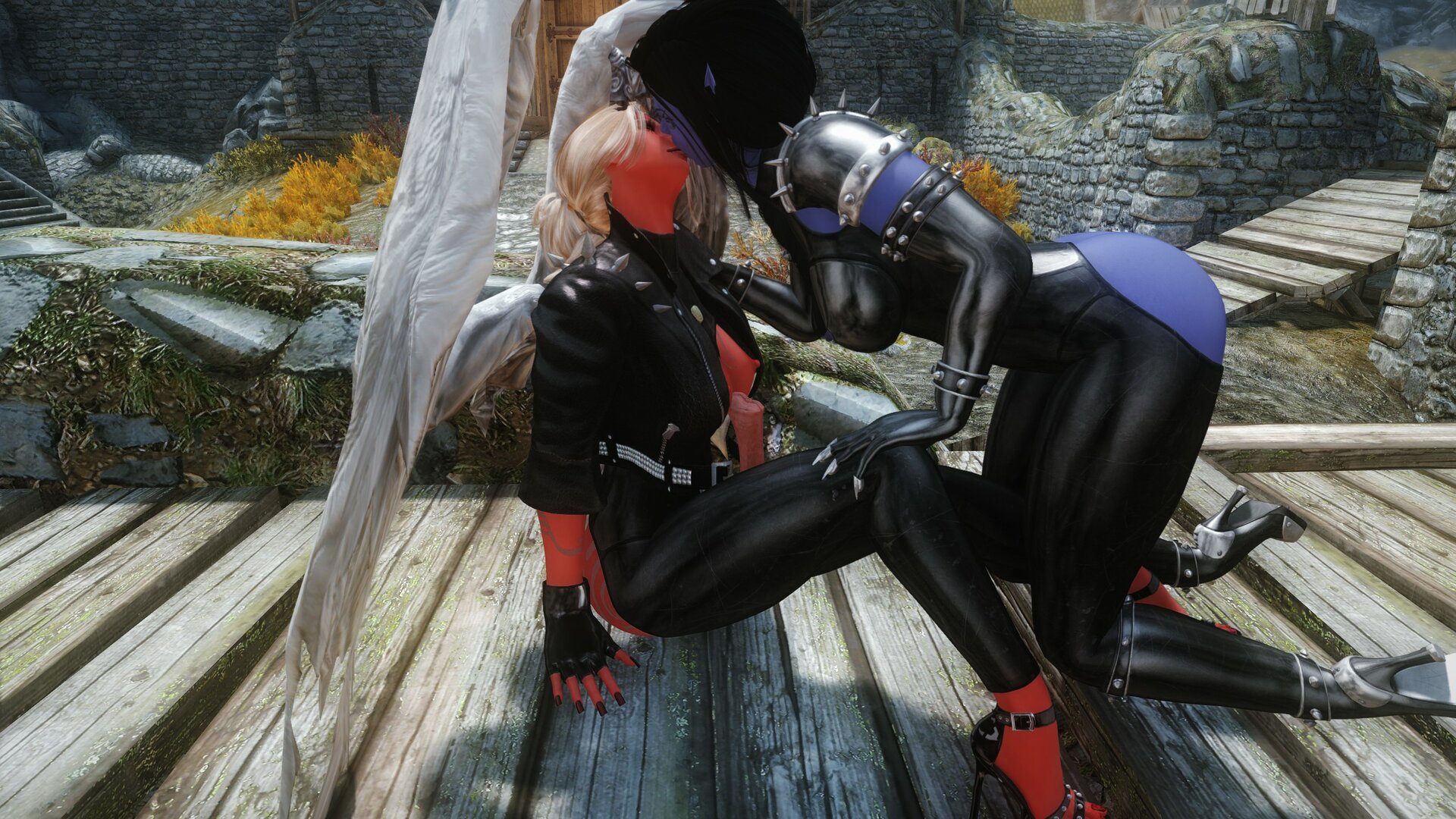 Aria: "Wait a moment, I just want to play with your meaty one."
Zilphia: "Later Hon, lay down please."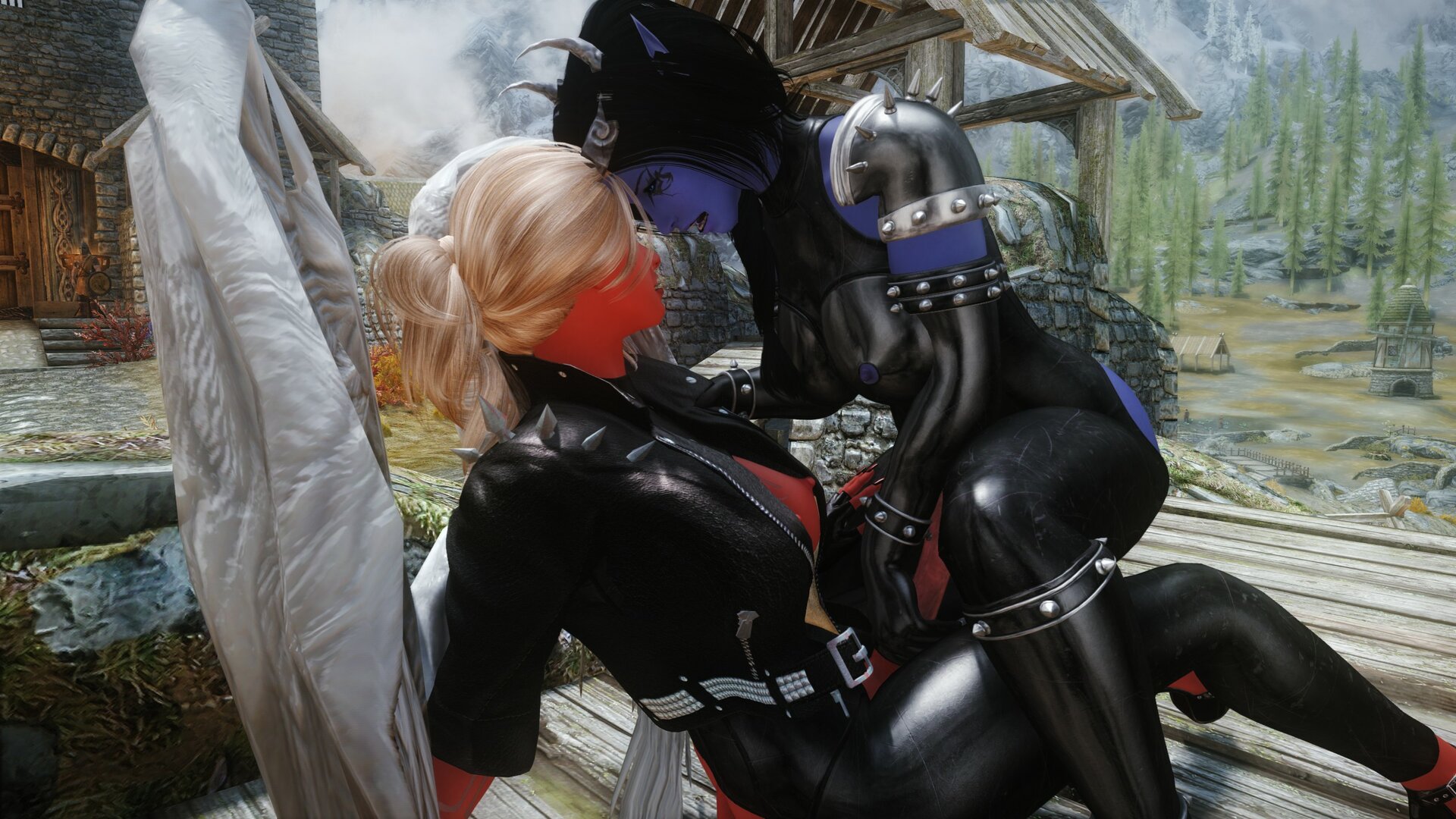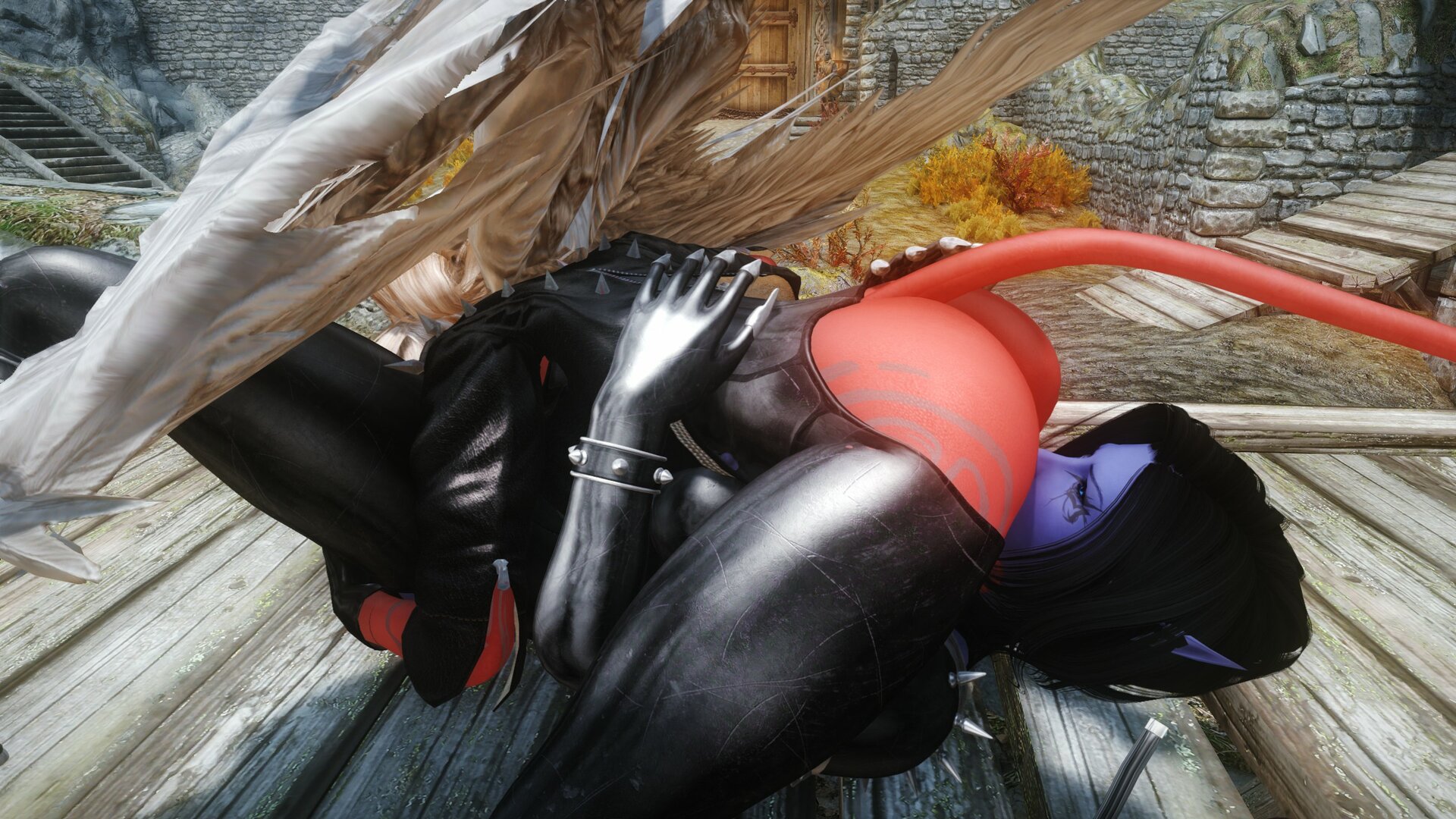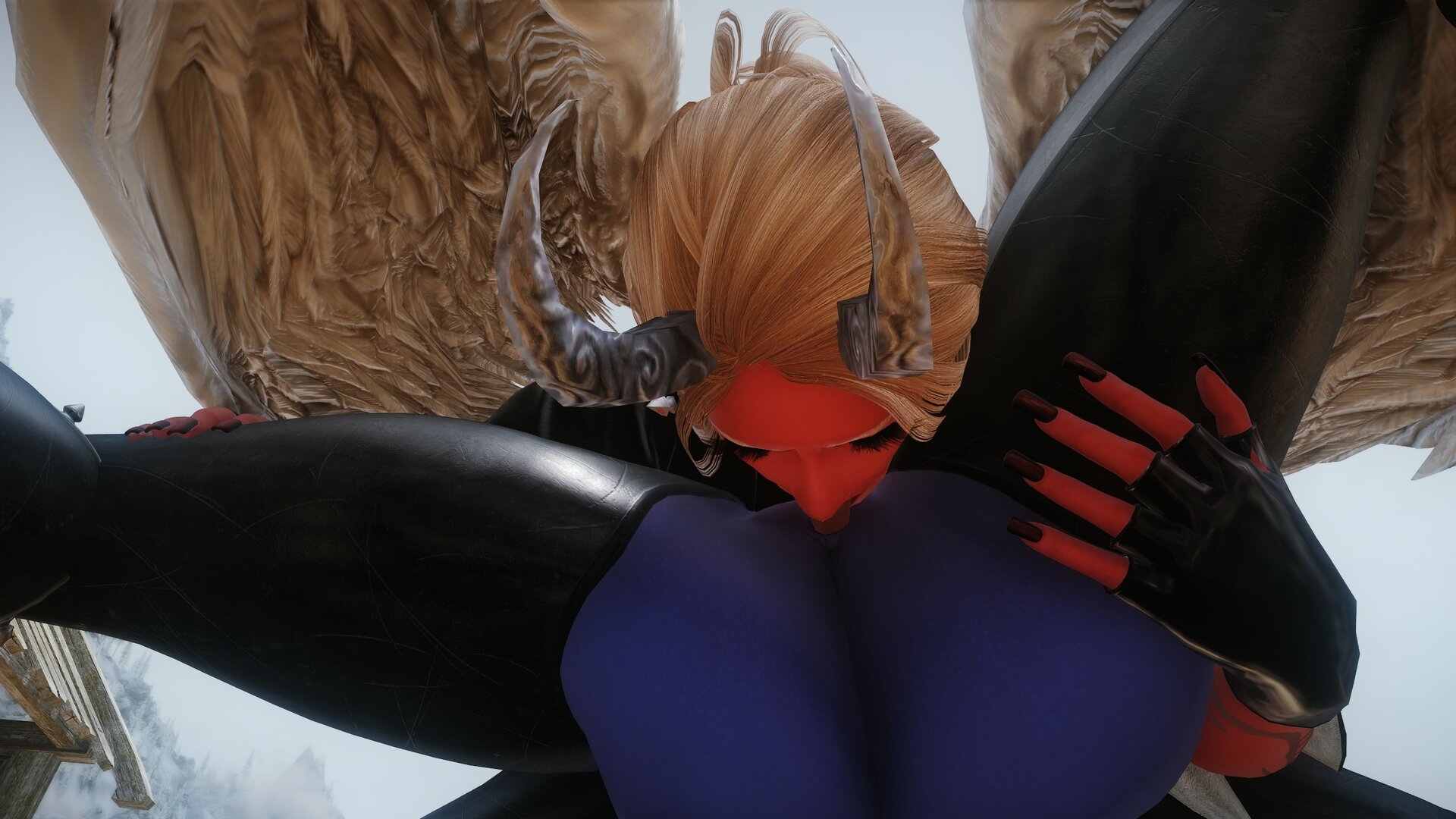 After one hour...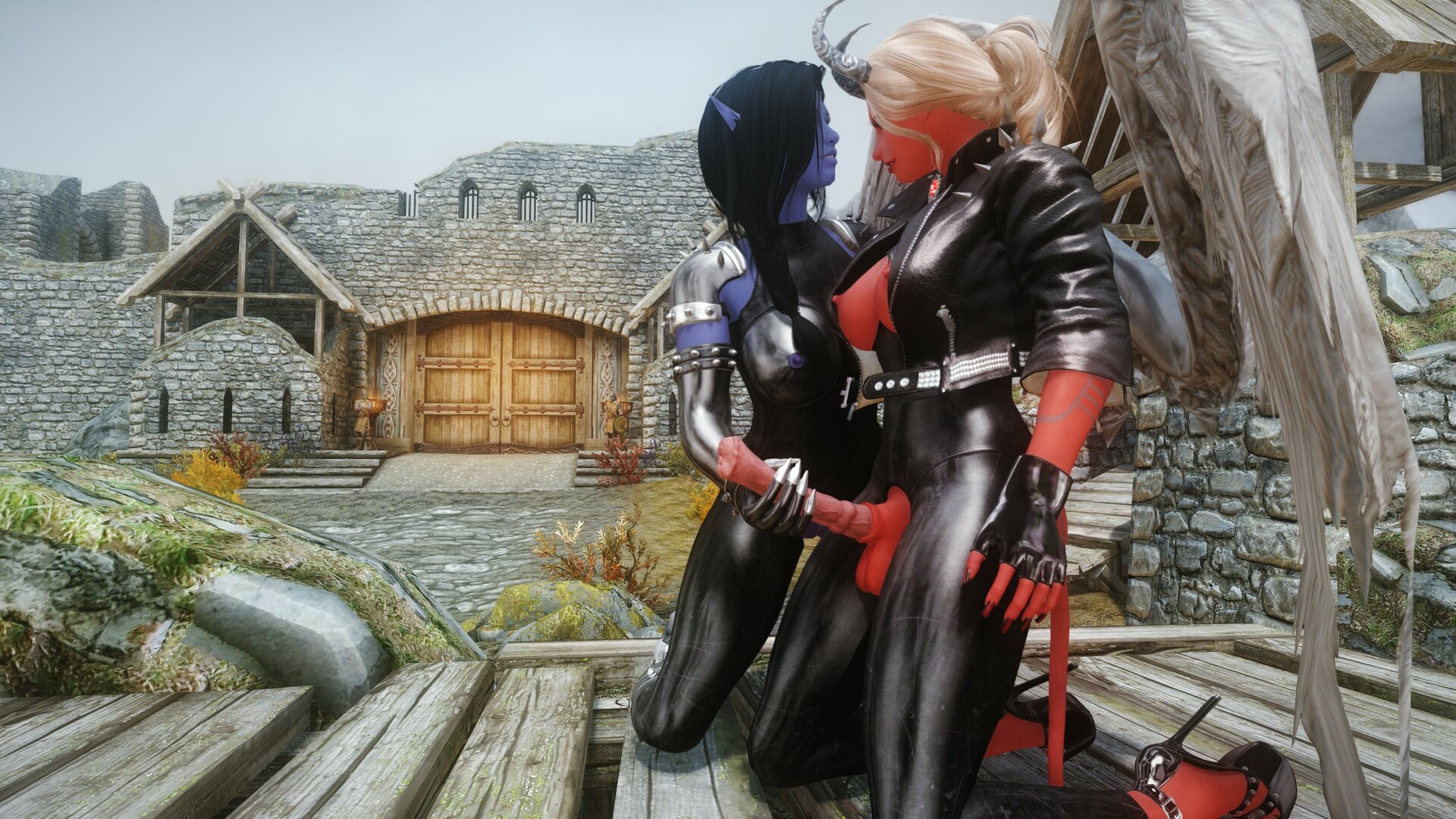 Aria: "Zil, you are such a perfekt lady. U got a Dick, a delicious Pussy. Well, Phe is my Wife and she is amazing, but sex with you is so... different and pleasureful. I Ask myself, where she is?"
Zilphia: "Same back! - Yeah, i just hope, she's having fun too. She is almost busy."
Aria: "Yes, that's right. Maybe tomorrow, we can visit her together."
Zilphia: "Hihi, that sounds like a good Idea." *giggle*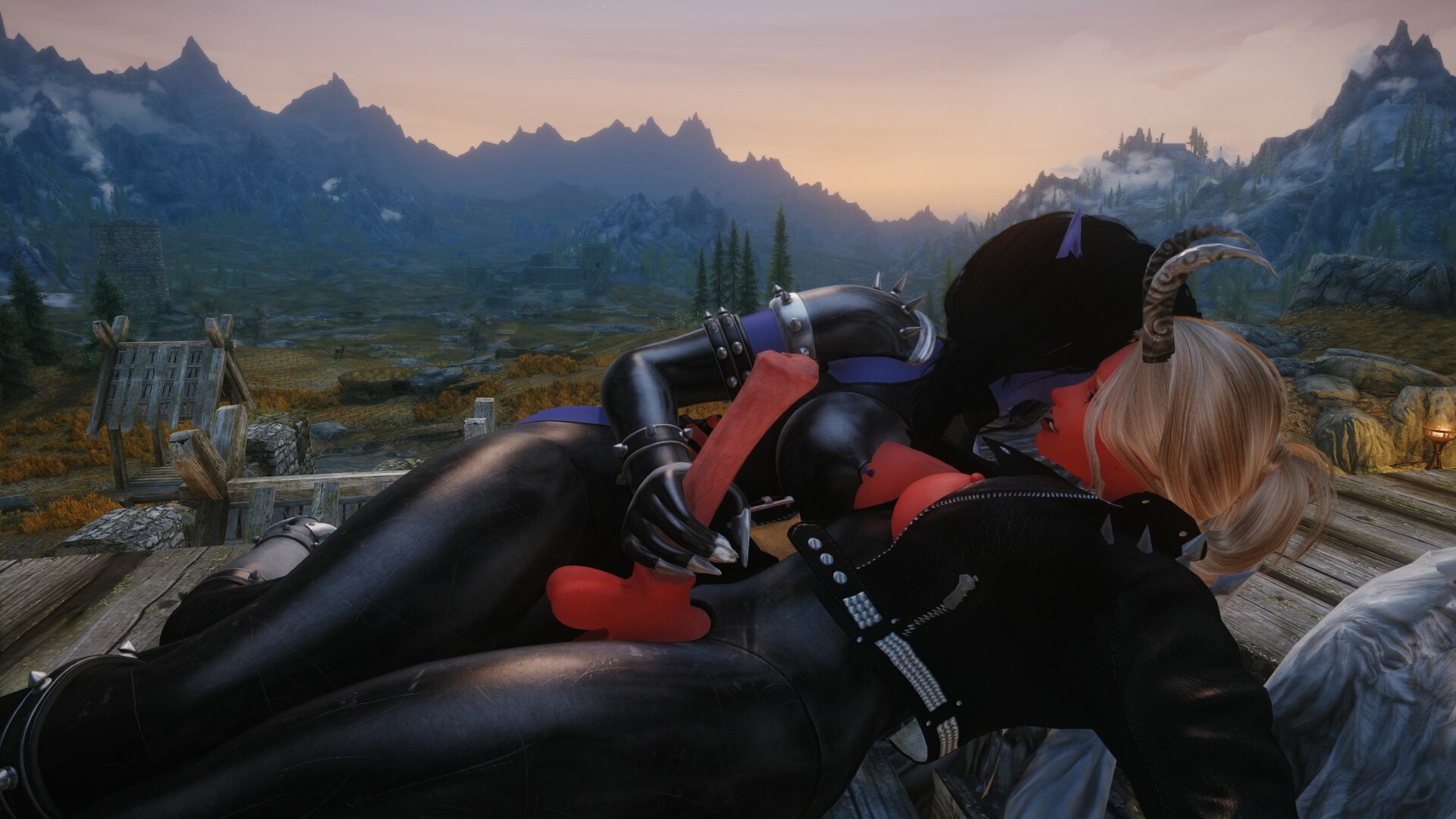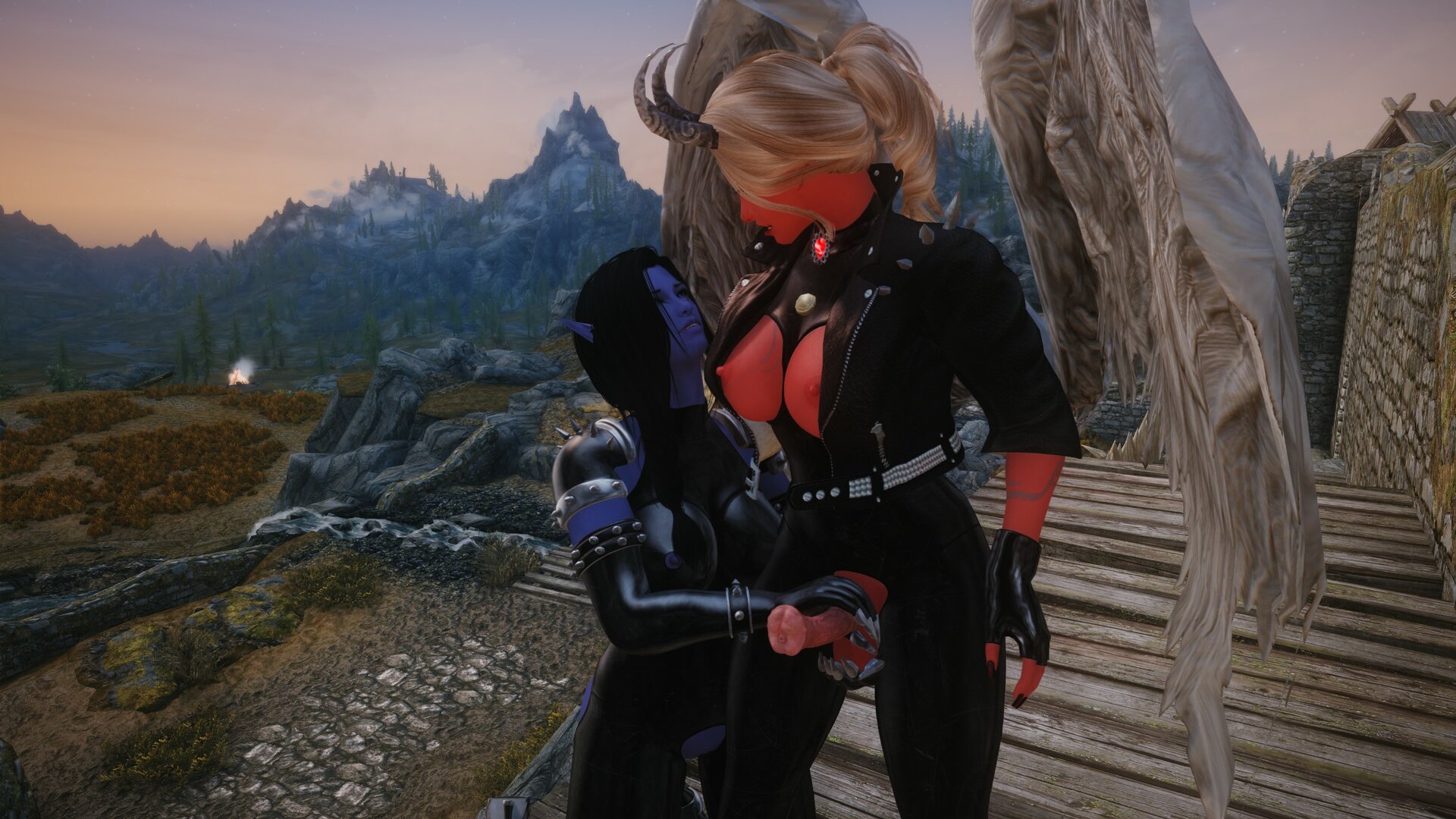 Later in the evening.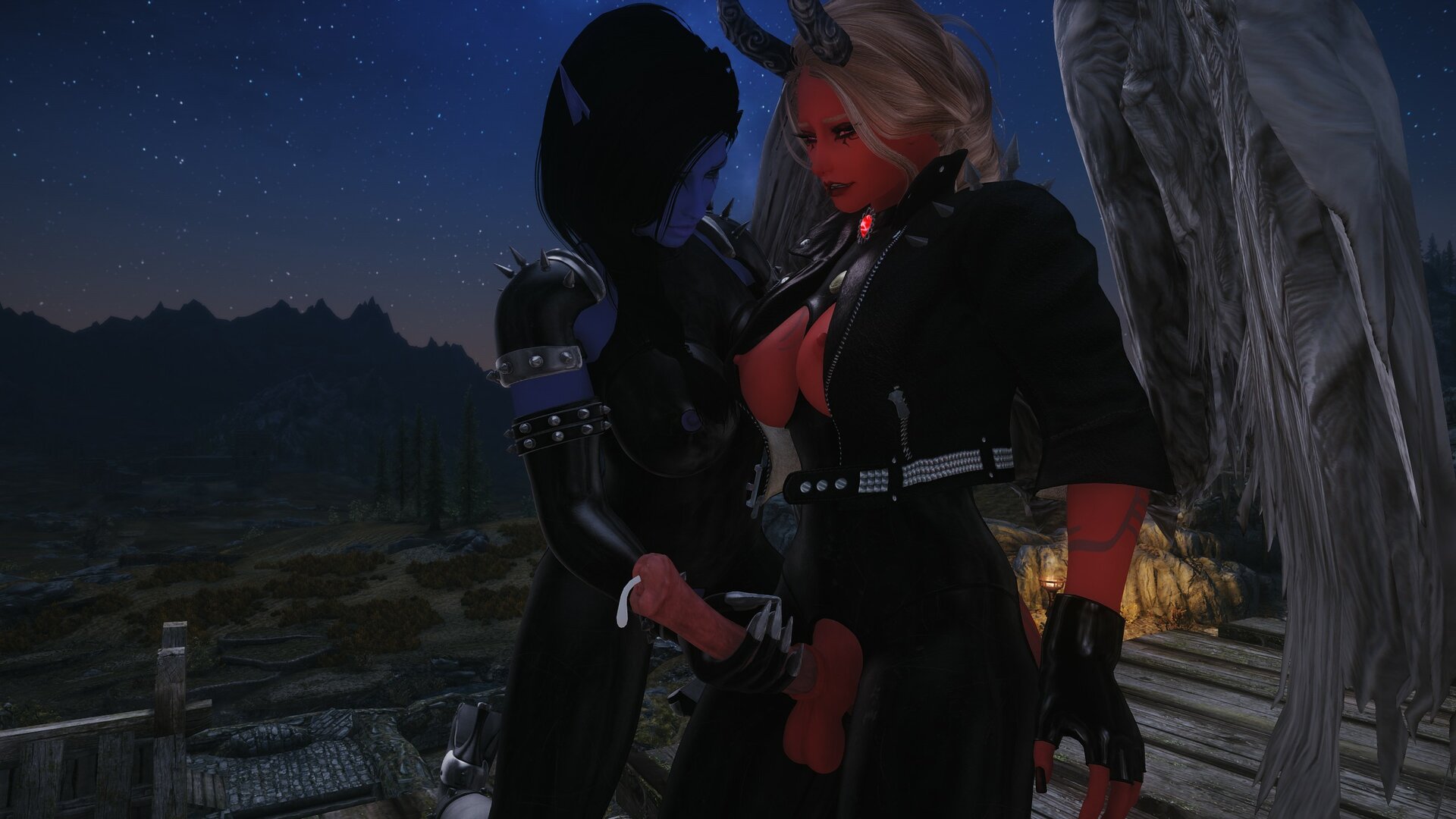 Aria: "Yay, there is your tasty Succumilk. Why are your torturing me like this? I was a good Girl or not?"
Zilhia: "Hmmm, you now, that good things, takes it's time."
Aria: "Naaaah, you know that I'm impatient, Sweety."
Zilphia: "Hrhrhr... I know that very well. Now you can take my Milk. Enjoy it."
Aria: "Yessssss! Thank you."
Zilphia: "You really deserve it, Aria."
Aria - happy mumbles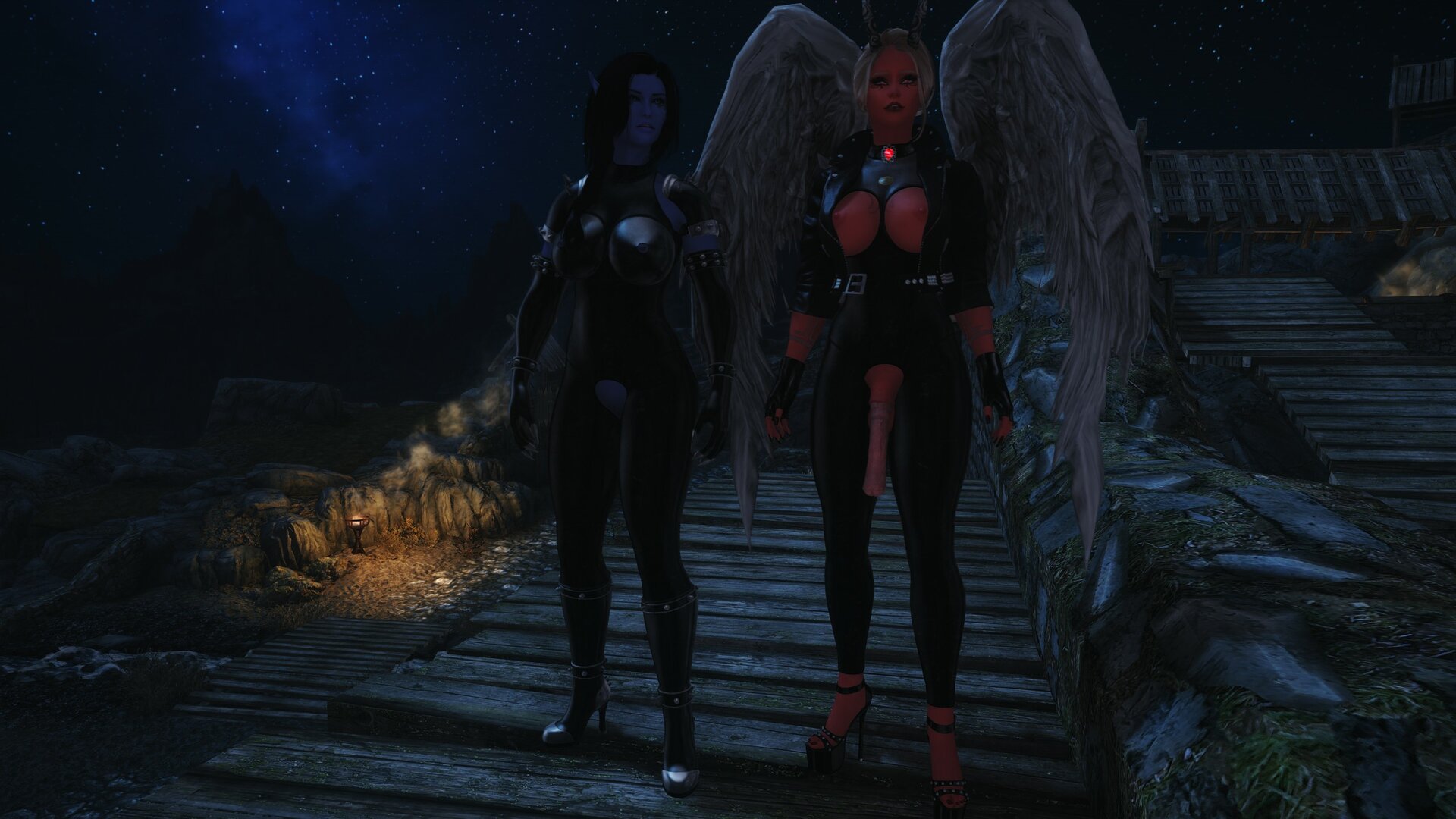 Aria: "So, your Milk was so tasty again. I feel so powerful. What want we do next?"
Zilphia: "I don't know. Wanna we visit Phoenix?"
Aria: "Yay, then let's surprise her. - Uuuh, i like this cold Wind between my legs, this Outfit is awesome."
Zilphia: "Yay, that's the reason, why I'm wearing only this kind of clotings. Always ready for everything. Hehe, okay let's go."
Edited by zilvradrow