Pizzazzed. Chapter 7. Better Served Wet.
---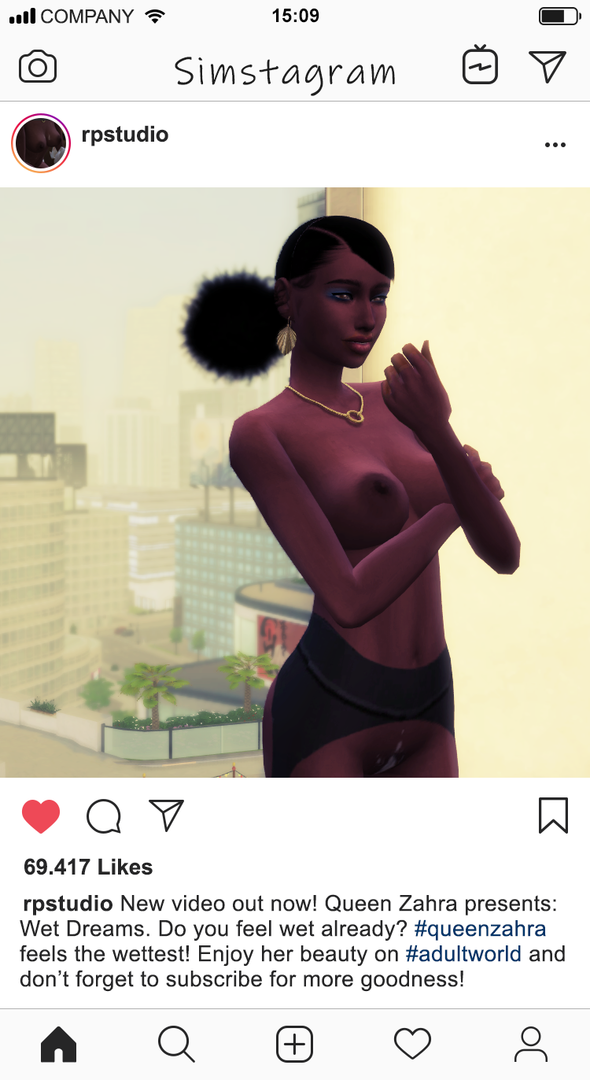 Right now Daan felt even more uneasy than ever. Panicking, he tried as hard as he could to get his next big promotion and his efforts paid off finally. Good thing, that now he has enough power to turn things around for him in case his little side project will get exposed. Almost instinctively he went to see if the new Penny video was released hours after Daan's. And there it was, titled "Penny Pizzazz Sex Tape 4: Wet Pussy". Obviously it was also a shower sex video with following description: "Penny is all wet in the shower and needs someone to fuck her right there. Good thing Daan lives nearby and can come to the rescue."
Both Zahra and Daan were on a lookout for when this interview gets published and in a couple of days it indeed was. Windenburg Post made it their front page: "Vindictive Man vs Ambitious Woman. Career of Penny Pizzazz under threat from raunchy videos published without her consent. Exclusive interview with the perpetrator."

The article told his side of story: the guy claimed that he was subscribed to Royal Pleasures account on Adultworld and received an exclusive gift of an archive with photos behind the scenes of one of the threesome videos. One of the pictures clearly showed Penny Pizzazz's face. Since he liked her blog and was genuinely afraid of her career if someone else would see this picture and use it against her. So he tried to approach her in private with the warning, but she accused him of being a creep and denied participation in any sexual videos. After some time they accidentally happened to be in the same night club at the same time and as she stumbled upon him, she instantly recognized him, called the security and told them that he was a stalker and harassing her, even though he didn't said a word to her and she approached him first. Nevertheless security guys dragged him out and roughed him up a bit. Therefore he started hating her with passion and wanted to publish the photo, but then decided to hack into Royal Pleasures Studio owner's, Daan Pluimstrijker, computer, where he found all the videos and pictures and he plans to leak every single on of them.