DW ( Dripping When Aroused)
---
Here, I will not present the entire mod list, as they are irrelevant to DW.
The visual effect is presented, and the settings in MCM to reproduce it
Dripping when aroused LE 2019-07-06 and all requirements . Install with your Mod Manager , select CORE , without change anything . 
Coupled with the ABBA mod   Arousal Based Breast Adjuster for Skyrim LE (ABBA) 5.4.2 , there will also be messages about the state of desire .
Effects reproduced:

Blurred vision : 
Increases with sexual abstinence. The greater the abstinence, the greater the effect. Also, when abstinence reaches 100, your PC will stop , and will perform the action of drying her pussy, regardless of what it is doing.
Heartbeat : 
As above, the greater the abstinence, the greater the acceleration of the heartbeat, accompanied by the sound of pulsations
Wheezing :
As above, the higher the rate of sexual abstinence, the more labored the breathing, accompanied by sound
Visual first person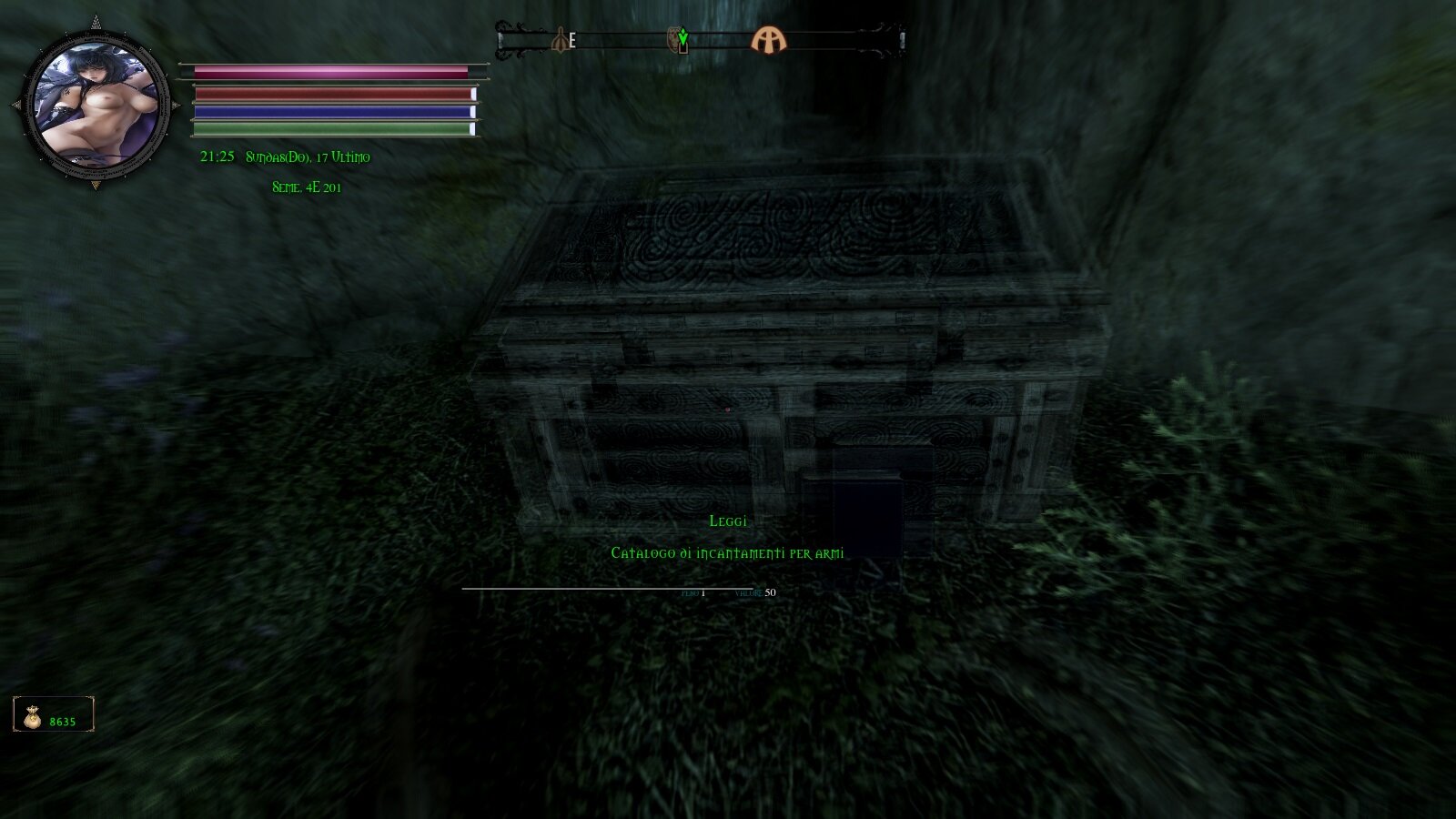 Visual Third person 
In the third person the visual effect will look like this. Your vision will return to normal once your sexual desire is restored. Sometimes it happens that a fuck will not be enough to clear the desire. This depends on the settings of other mods installed, or, if your PC is a nymphomaniac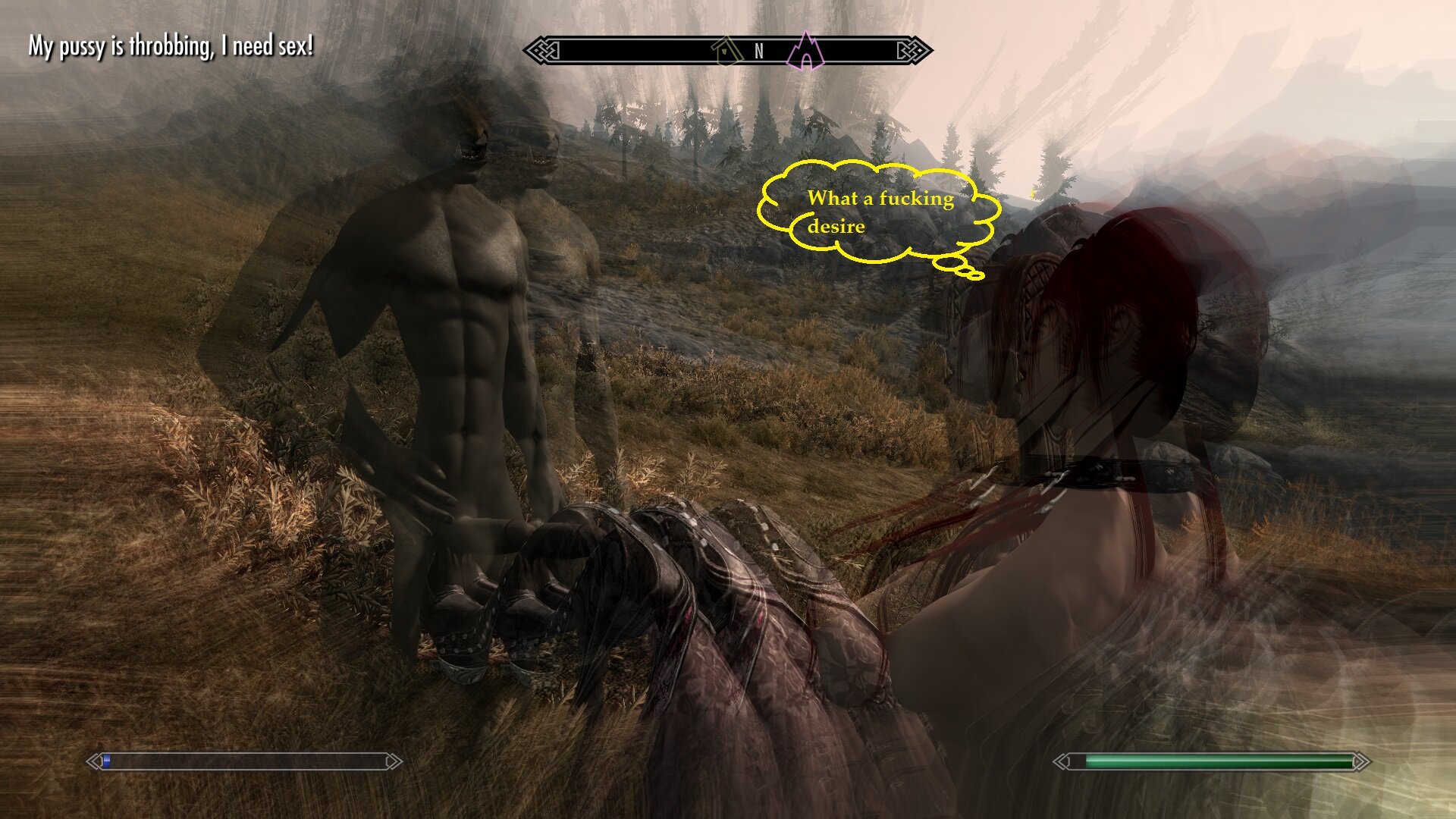 Setting 
Dripping Arousal Threshold : the lower this value, the more frequently she will lose fluid from her pussy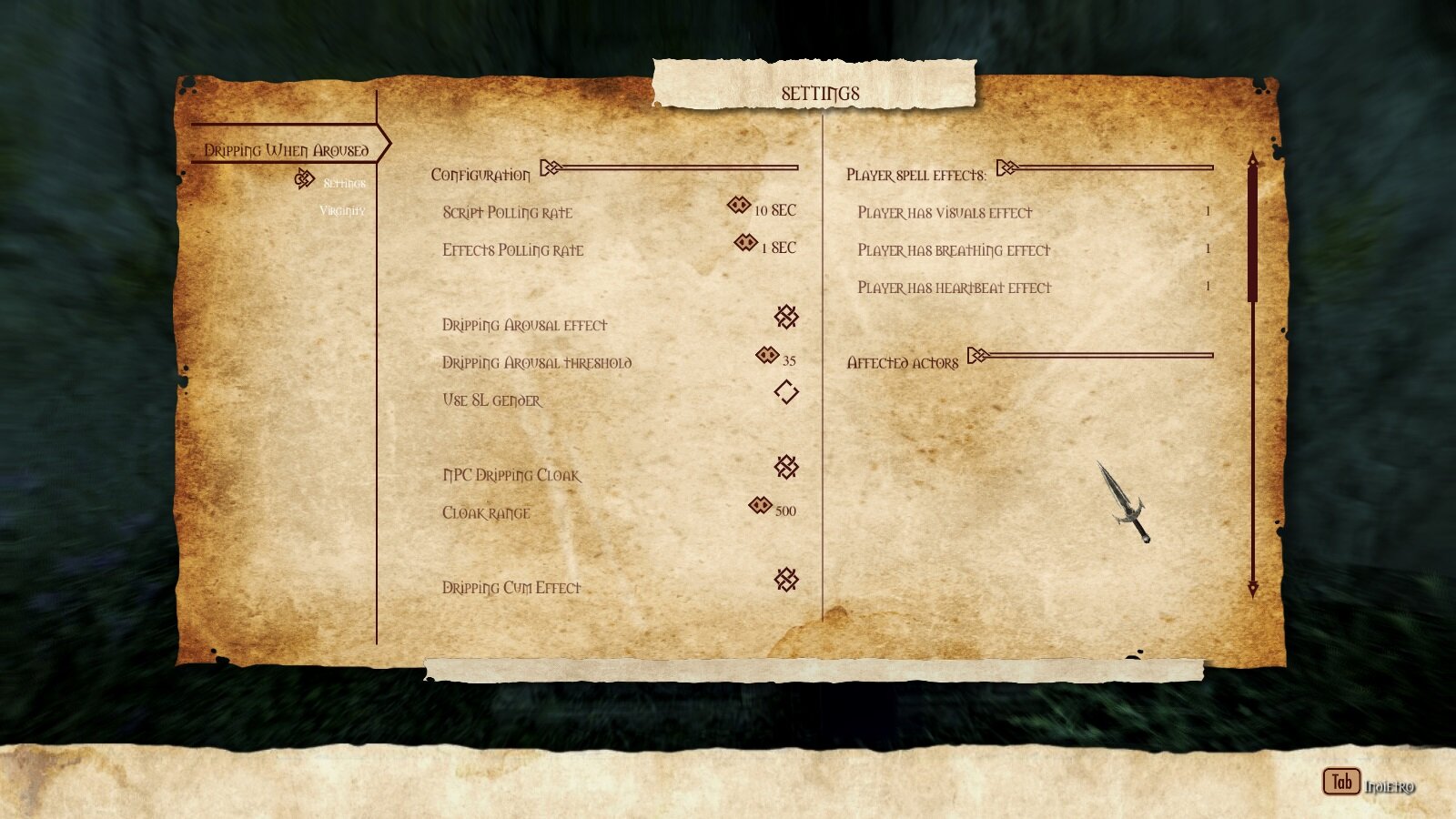 Female squirt probability : set to 100 to have the effect of fluid loss from the pussy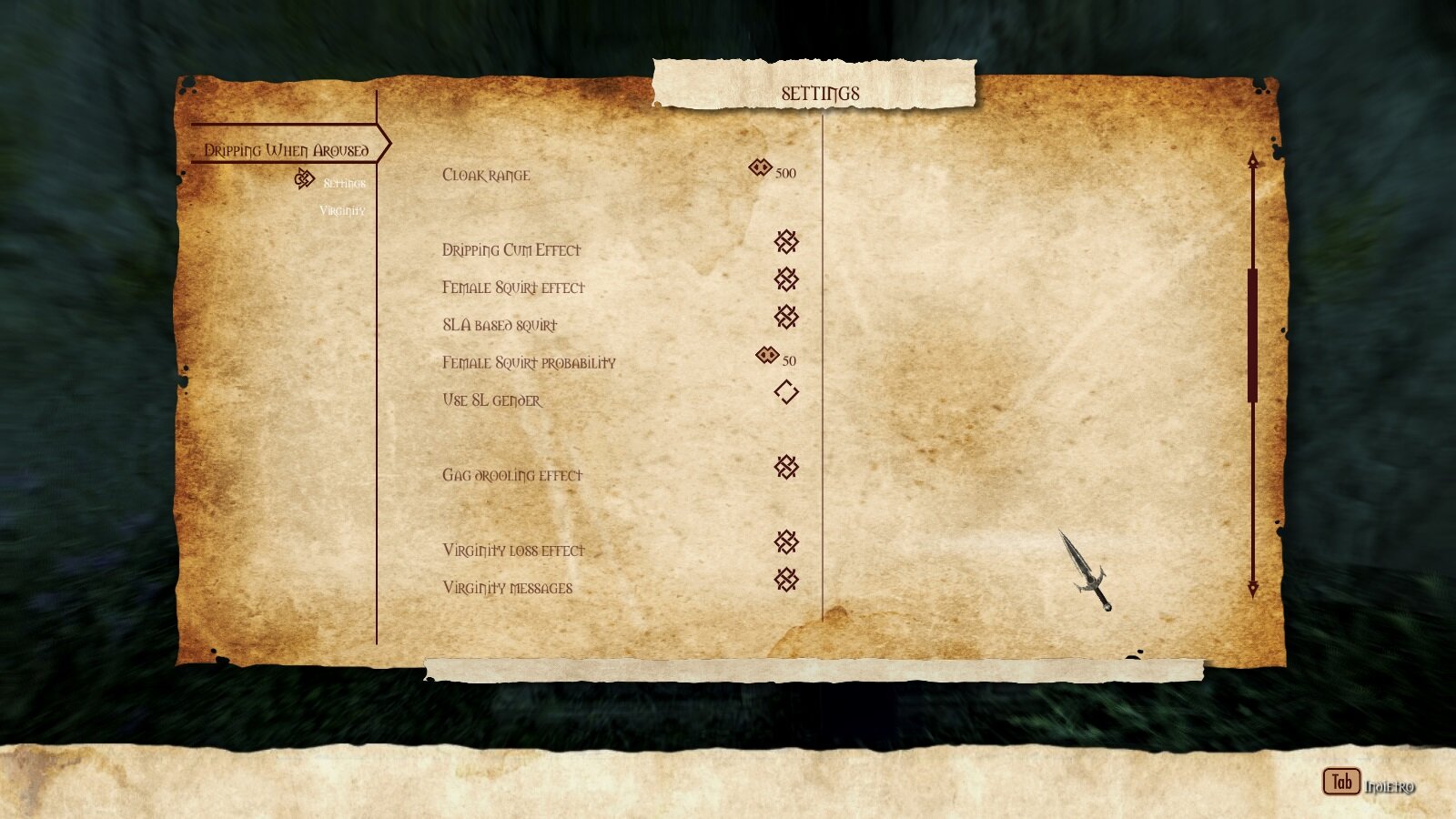 Light and Heavy Arousal effect : the lower these values are, the more frequently the visual and sound effects will start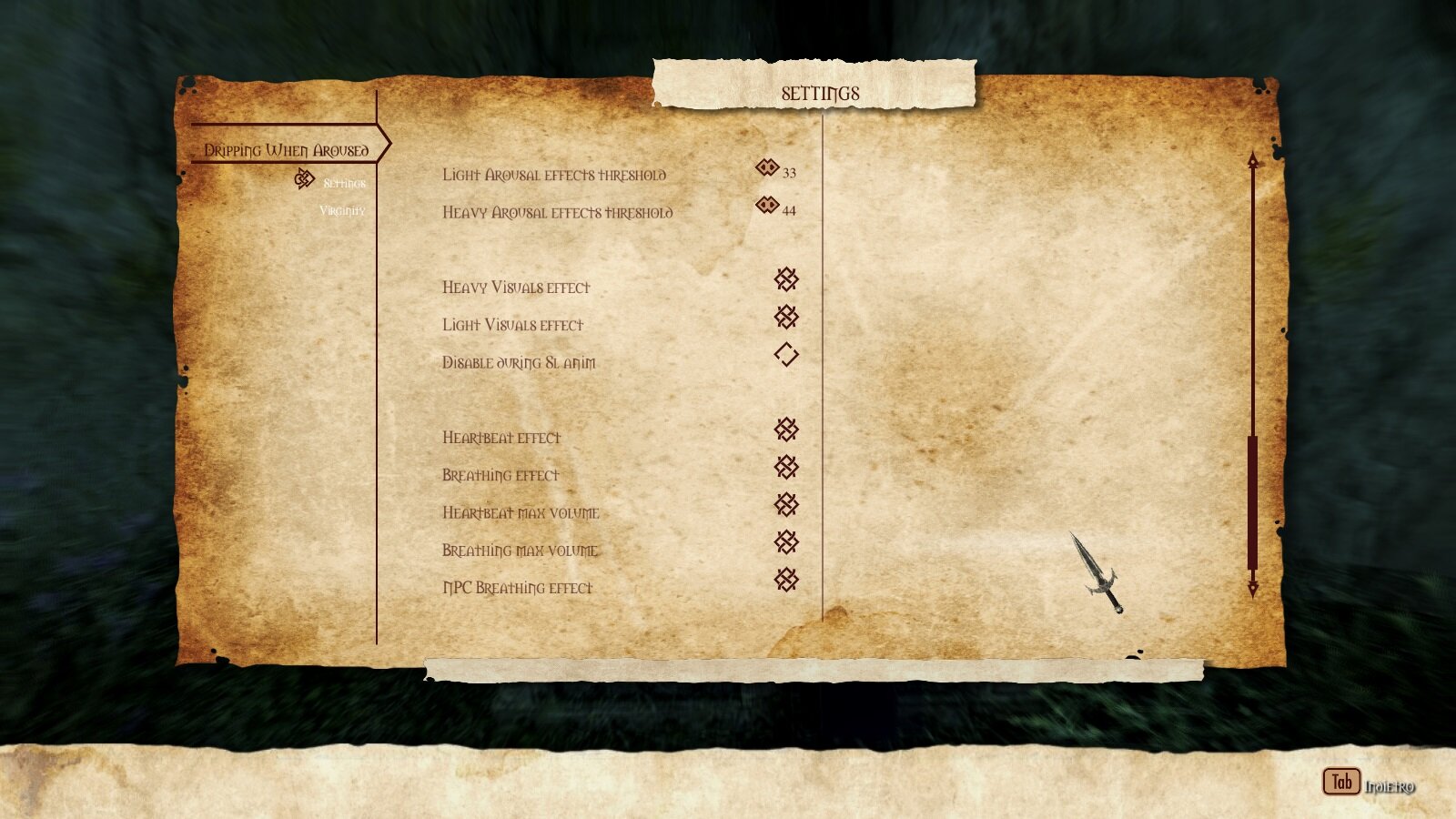 Good fun