Playing around with Jaxonz Positioner in the Stump Home...
---
There are two interesting player homes that have been added to the Nexus recently by mod author Sonogu. The Immigrant Hideout and The Stump Home.
What makes these mods interesting to me is that the author uses some resources that are unique to these mods, such as wicker furniture and also he doesn't just place the homes in the world somewhere with a map marker and let you fast travel to them and immediately claim ownership.
In both cases, you have to search for the keys.
http://www.nexusmods.com/skyrim/mods/62092/?
After reclaiming the key to the Stump Home from a unique location in the depths of Lake Ilinalta, Solana and her friends make their way to the Stump Home and settle in so I can start playing around with Jaxonz Positioner.
Right away, I started making some changes by copying the unique hammock and umbrella resources and adding two of them. I also copied the unique bench resource and added a second bench.
This is actually a third bench I added a little bit further away from the fire pit. It grants an awesome view of the lake.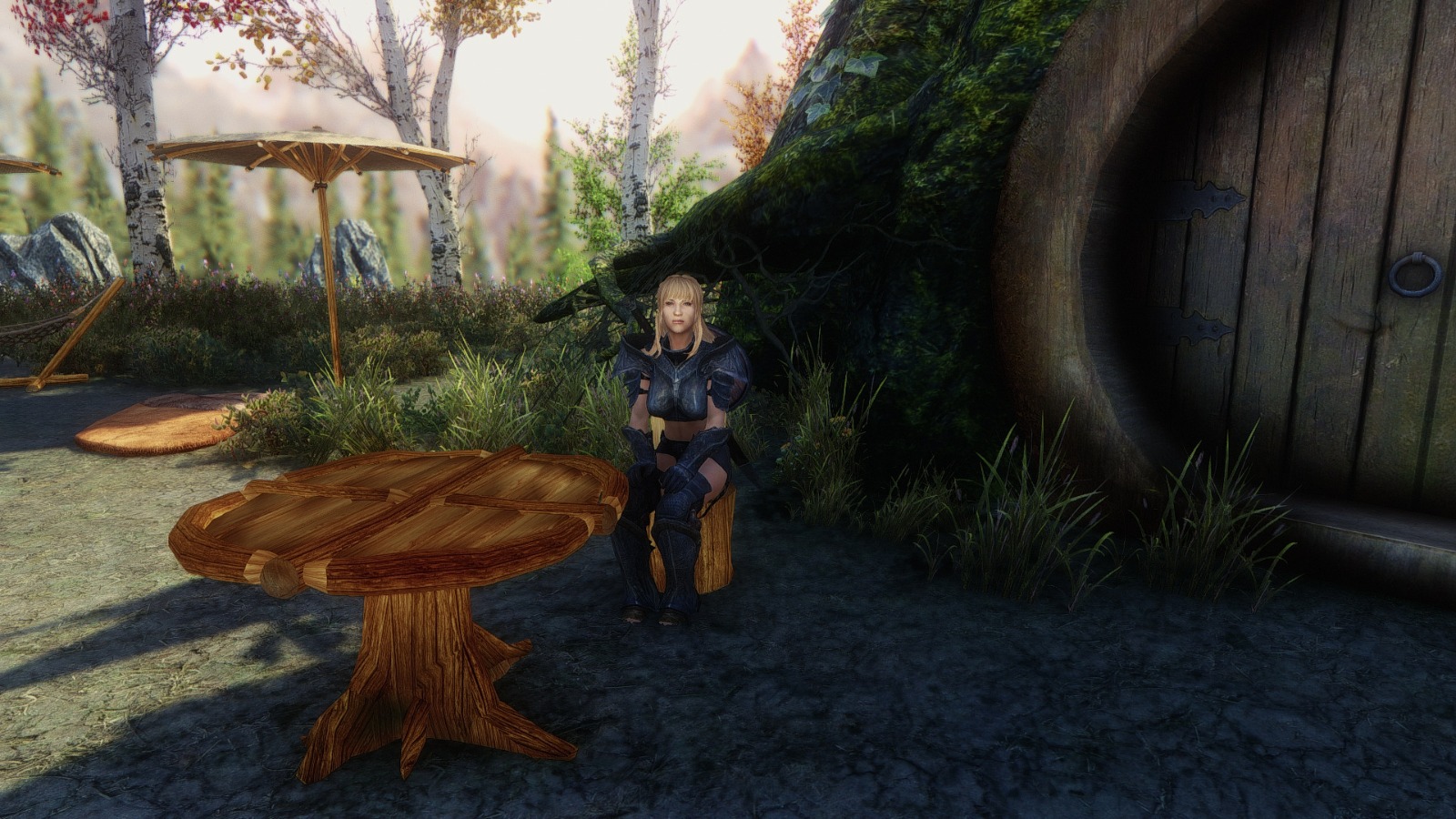 Here I've duplicated a unique table resource from inside the stump home and placed it close to the front door, along with a unique chair resource from the area around the fire pit. I had to delete two of the hammocks though, because even though the Positioner copied them perfectly, it did not capture the activator, which pretty much makes them useless.
I replaced them with a couple of bedrolls instead.