[S:S] Futuristic Desires #3
---
Night-Life City 20/12/2552 02:09 am
Mercy
Well.... shit, I was not especting this
Mercy
Damn Ange, how much did you make as a Nurse?
Mercy
This place is better then my shitty old apartment downtown
Mercy
And she wants to.... wait a fucking moment
Mercy
You sneaky little shit!
Mercy
Your apartment is way bigger, way fancier and way more luxurious then mine
Mercy
And you cant afford this? Because you lost your job, yeah right how could I fall for that? I should have known better
Angela's Phone <Vibrates>
Angela
<Groan> Hello?
Mercy [ Via Phone ]
Guess where I am?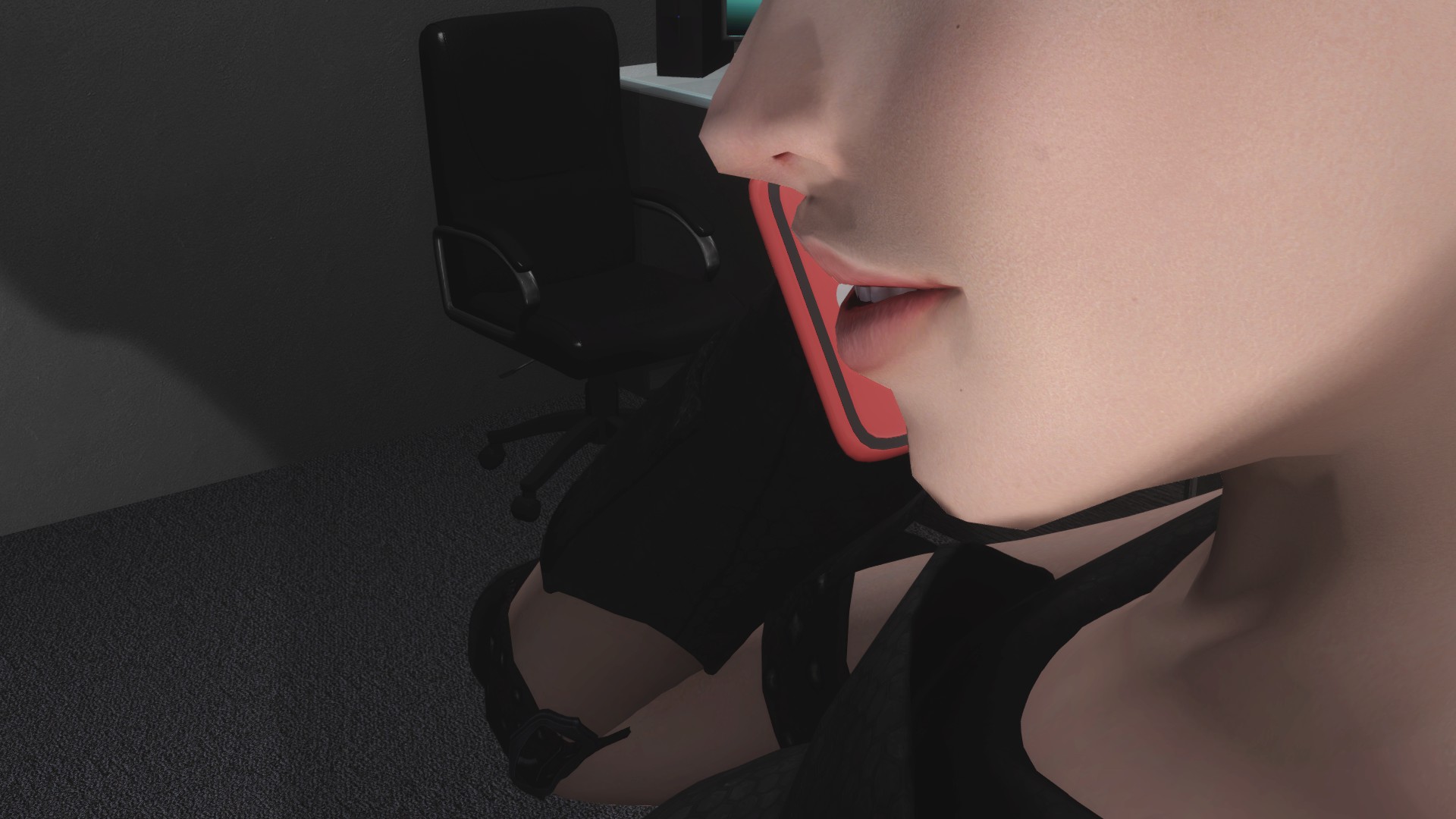 Angela [Via Phone]
Mercy? God, what time is it?
Mercy
It's 04:19 in the morning. Now answer my question
Angela
I... don't know, the bathroom?
Mercy [ Via Phone ]
Well, I am in kind of a dump if I'm honest though I've seen worse places, that's my hint by the way
Angela [Via Phone]
Wait, what are you talking about?
Mercy
I'll give you another hint, because I love you so fucking much. It's large, it's round and it stinks like ass.... no? I'm at your place, in your bedroom infact
Angela
Oh! Uh, okay
Mercy [ Via Phone ]
Seems pretty nice here, and well everything seems untouched oh and you got dust for days. Thought everything was getting put in storage? Oh and there was no eviction notice or any removal bots so what the heck is going on Ange?
Angela [Via Phone]
I can explain
Mercy
Well, thats good to know, because you owe me one right fucking now
Angela
Okay look I lied a little, made up that story about the hospital... and everything else. But the truth is... is I can not afford to live there anymore. But I was truthful about one thing. I really lost my fucking job, they fired me!
Mercy [ Via Phone ]
For what sending nudes of yourself to me while at work?
Angela [Via Phone]
No! Nothing like that. Mercy they fired everyone and gave us 15 minutes to grab our things and get out before we were "escorted" out. Everyone lost their job, their benefits it was ugly, I heard gun shots and screaming as I fled
Mercy
What happened?
Angela
We're... were a private Hospital and we got bought out.
The Company bought us and fired us all
Mercy [ Via Phone ]
That's fucked up!
Angela [Via Phone]
I'm sorry I lied to you, but truth is. I did not want to face the truth, Mercy I'm so sorry that I lied to you. I'll make up for it, I promise
Mercy
I know you are, it's okay. But you should have told me the truth
Angela
You were sexy and I was horny. I was going to tell you later
Mercy [ Via Phone ]
Heh, I can't blame you for wanting this. But, this place Ange it's big
Angela [Via Phone]
I know, look just burn the drive and come home please. We can talk about this
Mercy
We ARE talking about this, and I'm not burning your shit
Angela
It's not mine anymore. That place now belongs to the Company. It was in my contract, they owned it and I paid a little every month to live there while working there.
Mercy [ Via Phone ]
So those naked pics of me are also the Companies property?
Angela [Via Phone]
Delete them and come home please
Mercy
No, I'm not coming home Ange
Angela
Mercy please, listen to me--
Mercy [ Via Phone ]
No, you listen to me for once. The Company have stepped on the little people for too long. I'm going to do something about it, I should have done something about it
Angela [Via Phone]
Mercy pleases, come home before you get hurt
Mercy
I'm already hurt
Angela
Look, we can work this whole thing later. Just, calm down okay. I know your angry--
Mercy [ Via Phone ]
I'm not angry
Angela [Via Phone]
Then what are you?
Mercy
Happy
Angela
Happy?
Mercy [ Via Phone ]
Yeah, I'm happy.
Angela [Via Phone]
And why are you happy
Mercy
Because they just gave me a reason to do something
Angela
No no Mercy, you know this is dangerous
Mercy [ Via Phone ]
And? I'm dangerous
Angela [Via Phone]
This is not a few Gang Bangers, the Company hires professionals. You'll be killed, or worse. Just.. stop please
Mercy
Who was your contract holder?
Angela
What?
Mercy [ Via Phone ]
The guy who held your contract, the in-between guy
Angela [Via Phone]
I can't stop you can I?
Mercy
No, you can't
Angela
I'll text you the info.
Mercy [ Via Phone ]
And I'll send you some nudes
Angela [Via Phone]
I don't want nudes... I want you safe and sound
Mercy
Trust me, I'll be safe and sound once this is all over.
Love you--