Playing around with Jaxonz Positioner in Solstheim...
---
I recently started playing around with this great mod, part of Jaxonz Utlities on the Nexus.
http://www.nexusmods.com/skyrim/mods/52583/?
I've had it in my load order for awhile but never really did much with it. I think I copied a bed in Severin Manor and that was pretty much it...
So I wanted to do something a little more ambitious and really put in some time with this mod. First, I came across this article...
http://www.reddit.com/r/skyrimmods/comments/2linsu/teamistresss_guide_to_squatting_in_skyrim/
Very useful article, with some links to areas in Tamriel and Solstheim that have safe storage, which is the first important element you need if you're thinking about doing some squatting.
The second element, apart from picking a spot that is already navmeshed, is finding a location where enemies aren't going to keep respawning and mess up your home.
That's a taller order than you think but you can probably go into the CK and tweak some cells so they don't respawn enemies. For those of us who don't feel comfortable opening up the CK, there are a few mods on the Nexus that are good compliments for playing around with Jaxonz Utilities.
Nordic Tower Conversion by Final Entity
http://www.nexusmods.com/skyrim/mods/28863/?
This one actually takes 8 tower locations in Tamriel and changes their settings in the CK so that enemies don't respawn and storage is safe. So you can just boot out any enemies that are currently there and move in. With the Positioner, you can dress these places up any way you like.
Broken Oar Grotto by mikaelarp
http://www.nexusmods.com/skyrim/mods/17055/?
After you finish the quest related to this location in the game, it basically just sits there. The enemies never respawn. However, there's no safe storage. This mod changes that and basically gives you a large cell to play with as a player home. And with the Positioner, you can decorate it any way you want.
What I decided to do was move into the Abandoned Lodge in Solstheim and start playing around with the Positioner. There's a quest related to this location, where you kill some Thalmor and save the blacksmith from the Skaal village. After he leaves, this location basically just sits there unoccupied for the rest of the game. There are some creatures that spawn nearby but there's no real danger. Plus there's safe storage inside.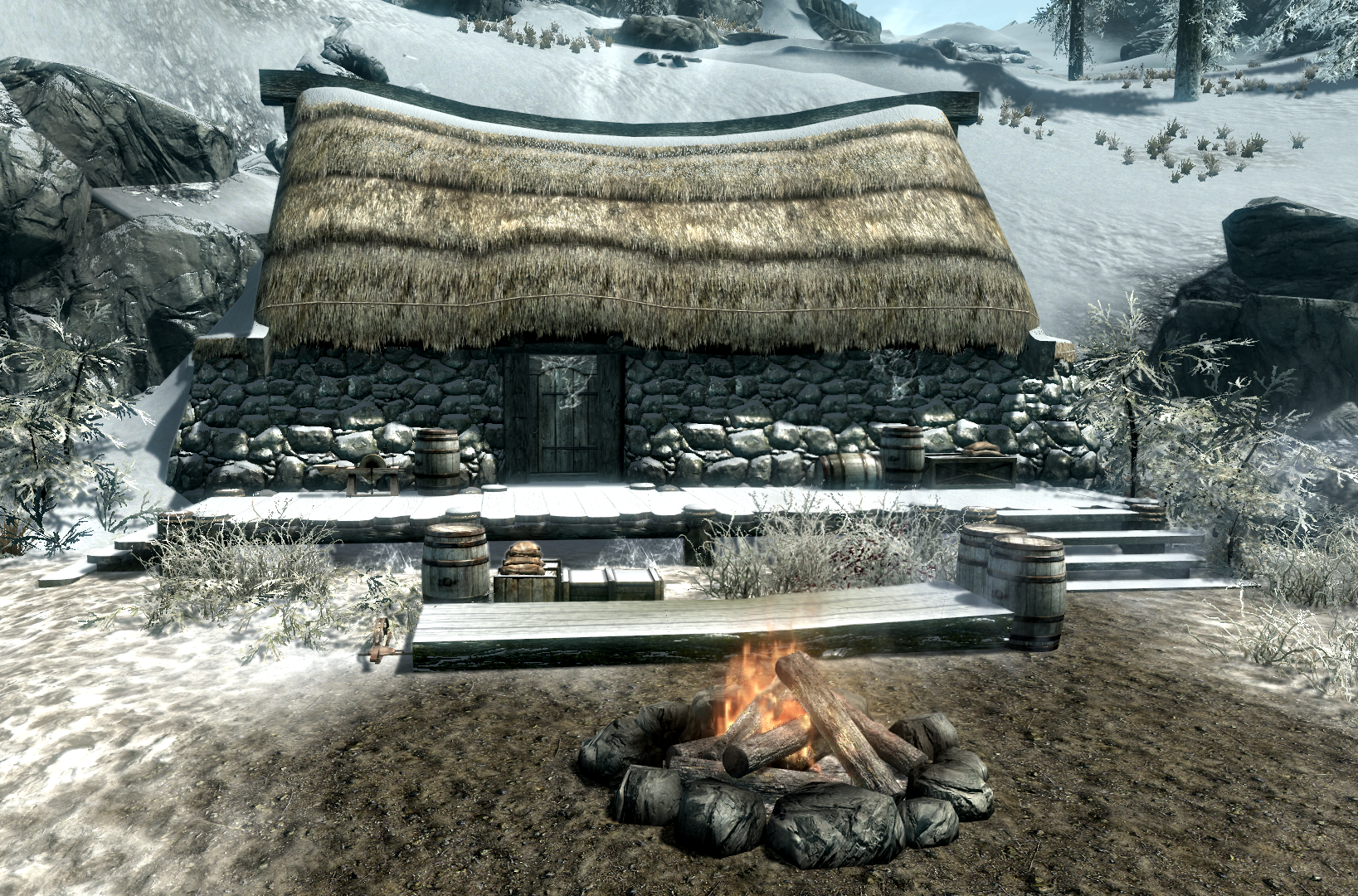 Keeping in mind that this location was basically empty, with just some light furnishing inside and barely any lighting to speak of, here are some pictures of what I did using Jaxonz Positioner.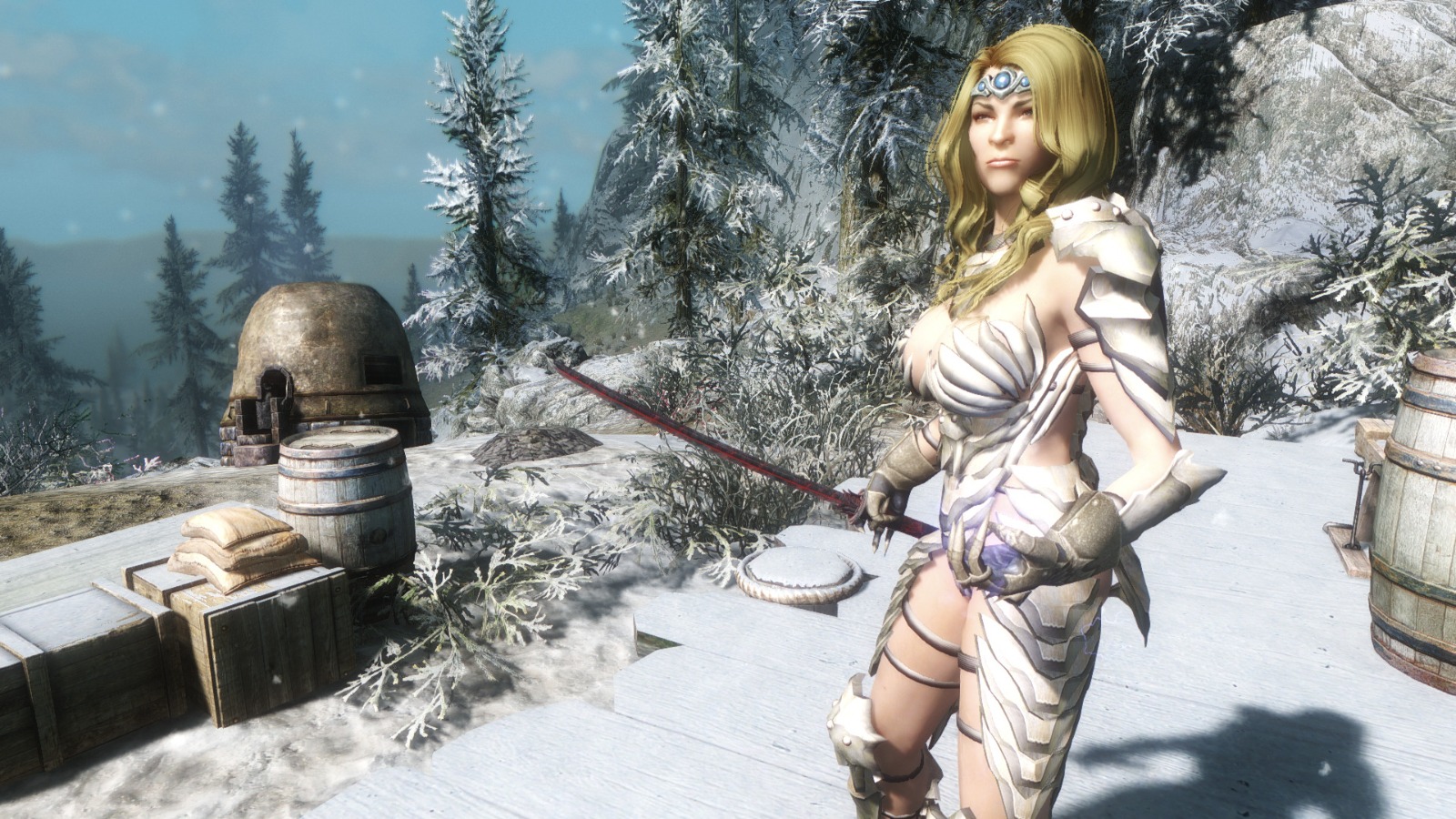 That was Day 1. On Day 2, I decided to add some other things, like Riekling towers that flank the Lodge, making it possible to spot approaching enemies coming up the hill.
There's another mod that can be used along wth Jaxonz Positioner to either expand on an existing location or give you the tools to create some homes of your own pretty much anywhere and then you can use the Positioner to set everything up the way you like.
Live Anywhere by gezegond
http://www.nexusmods.com/skyrim/mods/61752/?
I used this mod to create a basement in the second floor of the Abandoned Lodge, accessible via trapdoor. The only downside I've encountered with this mod so far is that the navmeshing only appears to work with vanilla followers.
As you can see, I've got a blank canvas here in the basement. I've only added a few things with the Positioner... duplicated the wall sconce, added a chest, a barrel, a strong box and fur rug.
And here are some new pictures after adding some stuff into the basement using the Positioner...
When I resumed my work, this is all that I'd placed in here, apart from some lighting fixtures I'd duplicated.
In this next shot, I've added a bed, some shelving units in the corners and floor rug.
Here are some Hearthfire bookshelves I added. Sadly the scripting does not carry over to place the books so I had to later place books here with the Positioner.
In this next shot, I've copied one of the bookshelves and placed some books on the shelves with the Positioner.
I took out a shelving unit I had on this wall and added a couple of wardrobe closets. And a floor chest in front of the bed.
I had one empty wall left to fill, so I put a bench there temporarily.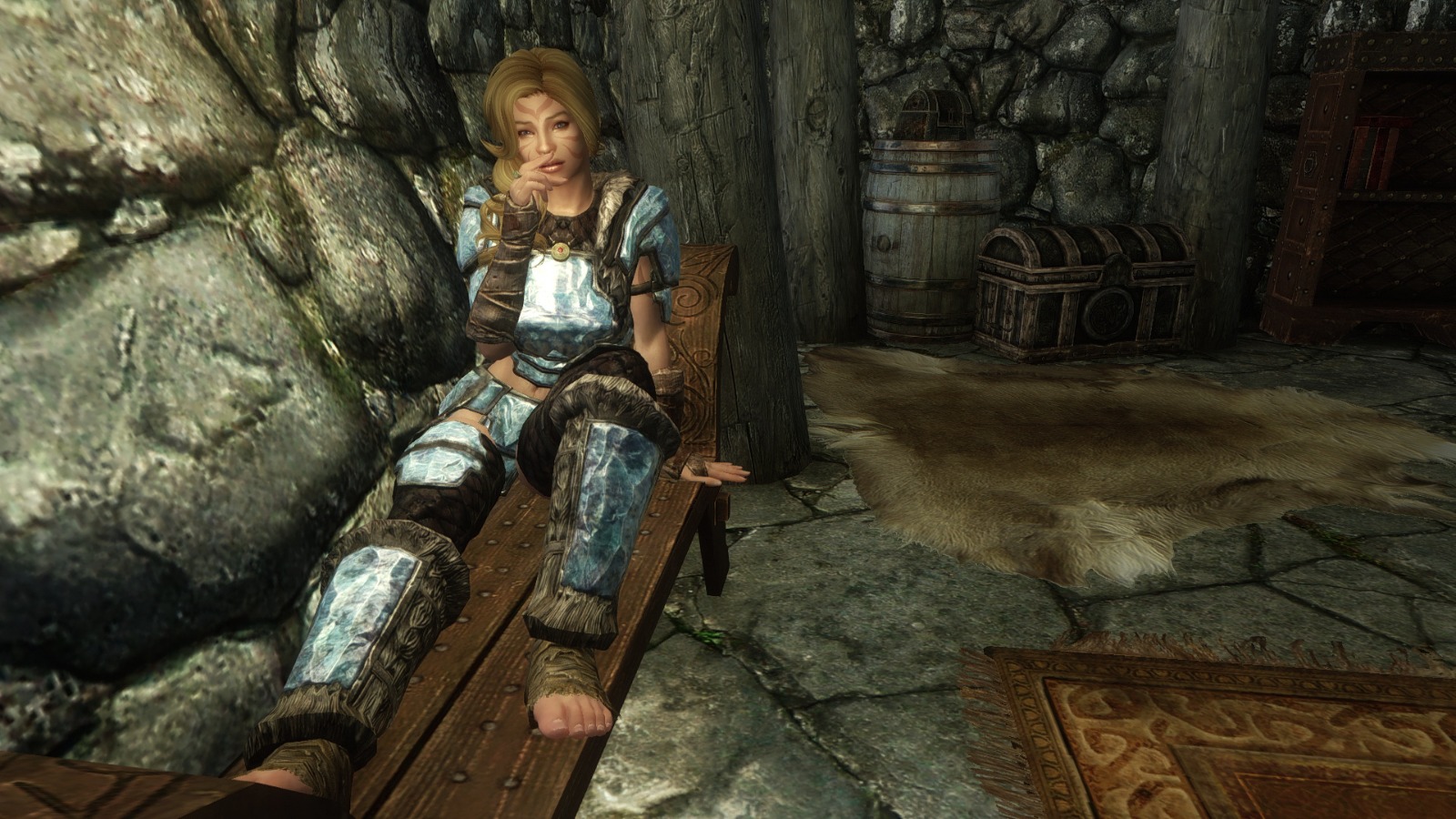 By Dibella, she's a foxy lady...