Chapter 3: A Bard's Pride (Teaser)
---
I've been hard at work on chapter 3, but it's been undergoing revisions, and I decided to actually try out an ENB (Haven't used one in a long time) I really like the look so I'm going through and reshooting my scenes. (Fortunately I have most of them saved. 
I hope to have Chapter 3 up in full next week (Possibly as early as Monday) but in the mean time I thought I'd share the first several shots to show off the new format as well as tease the chapter. I'll be setting up image hosting before I upload the chapter in full, but for now these are just uploaded to the site.
I hope you enjoy. More to come very soon! ?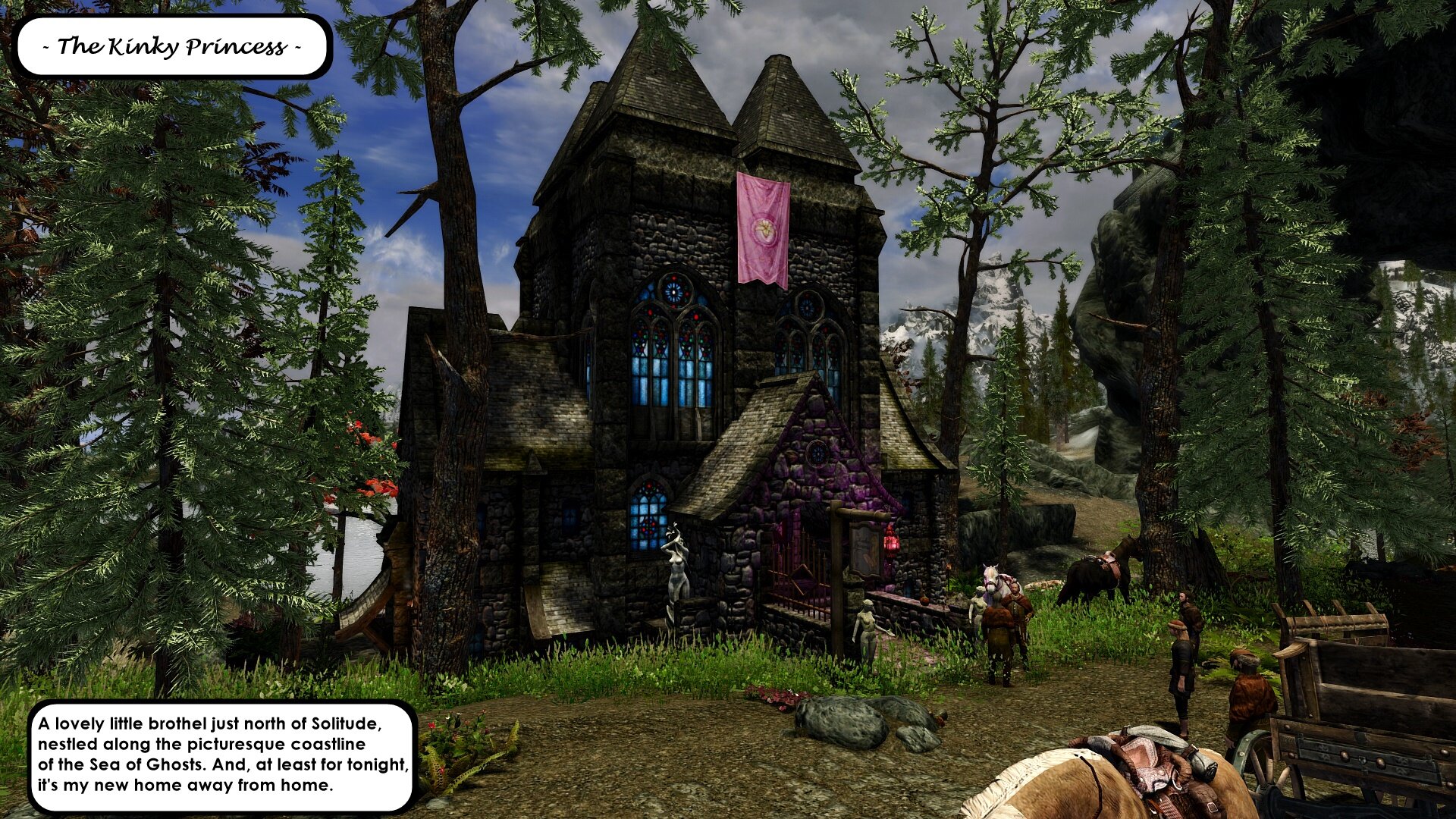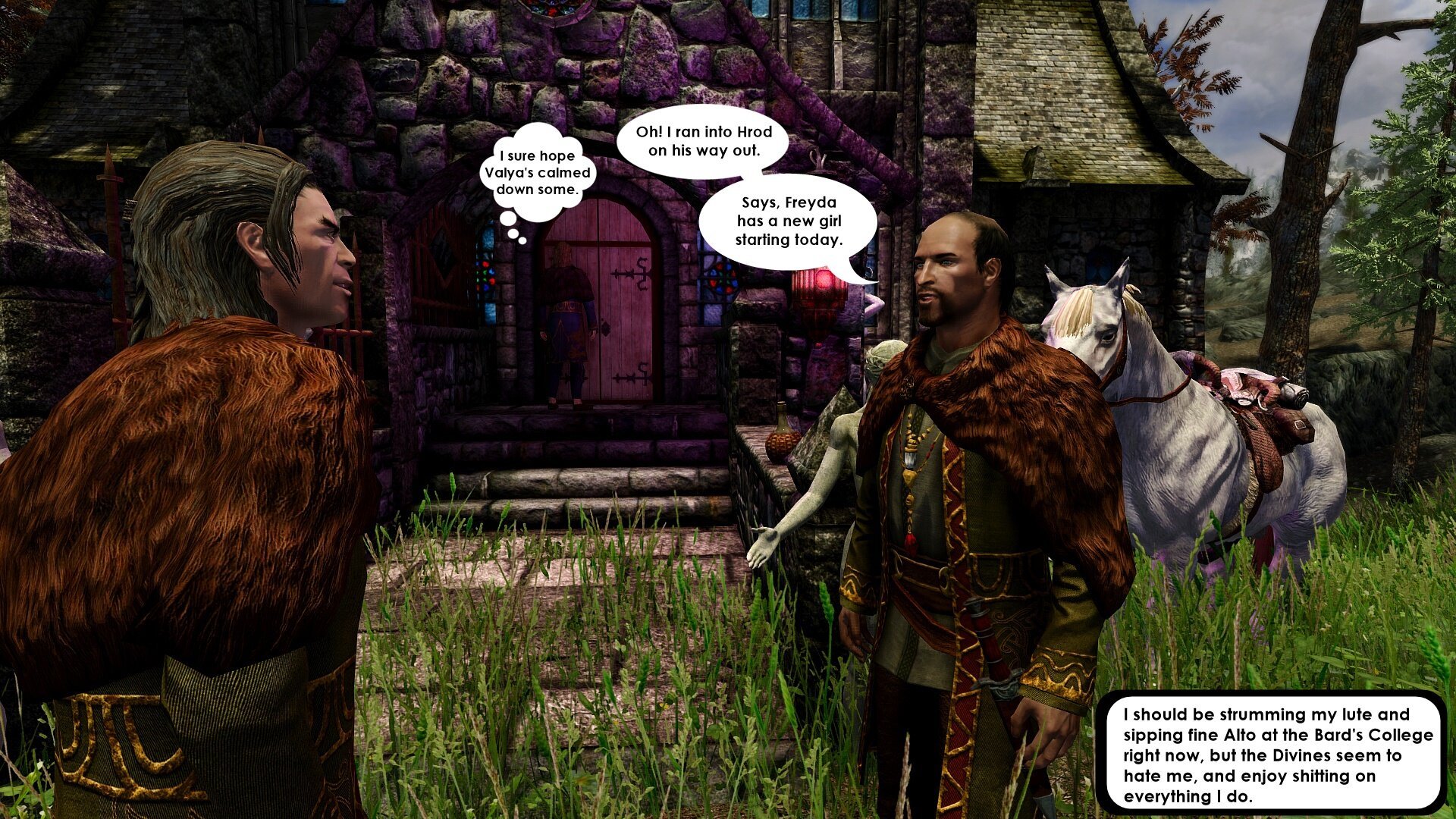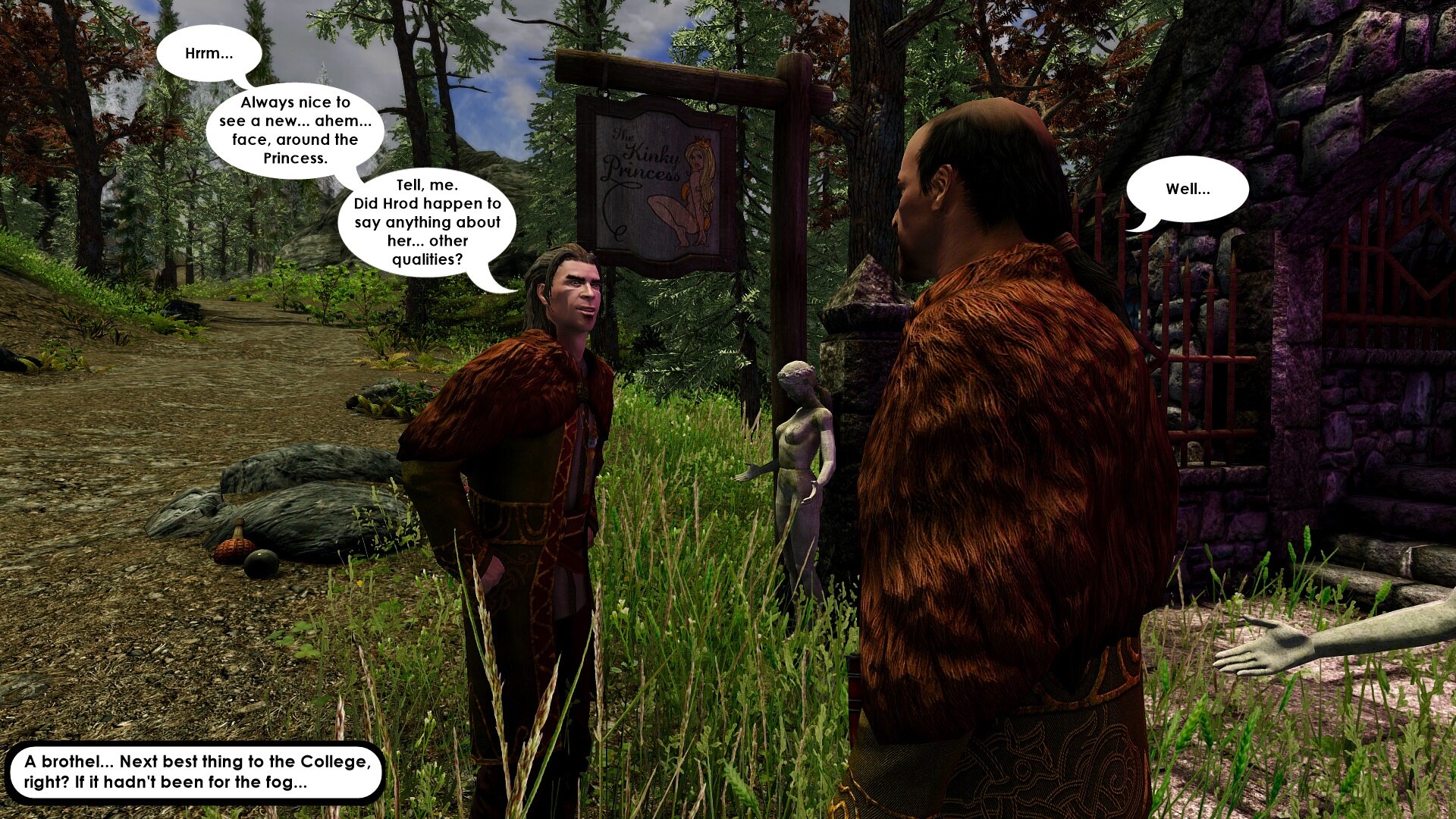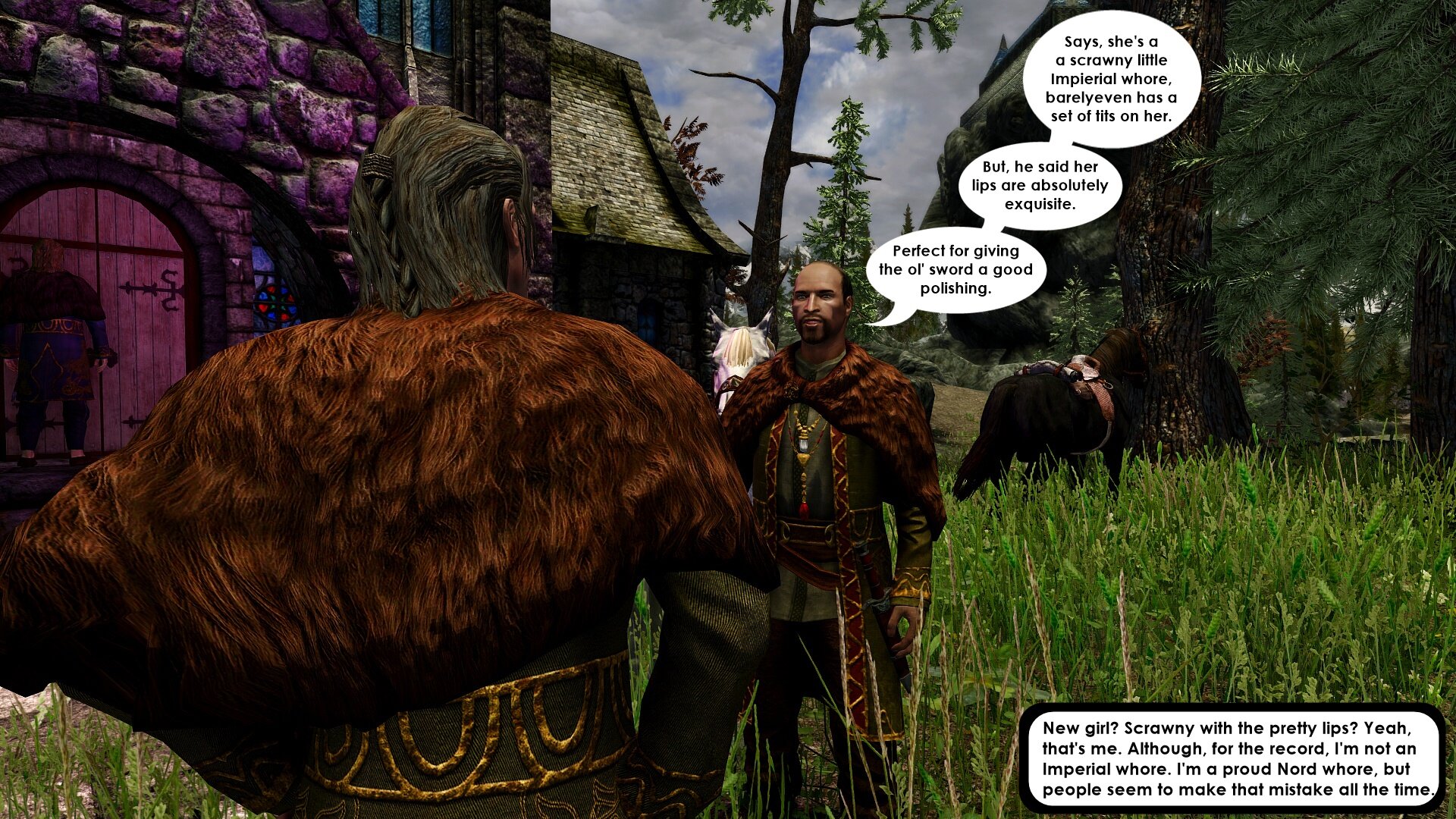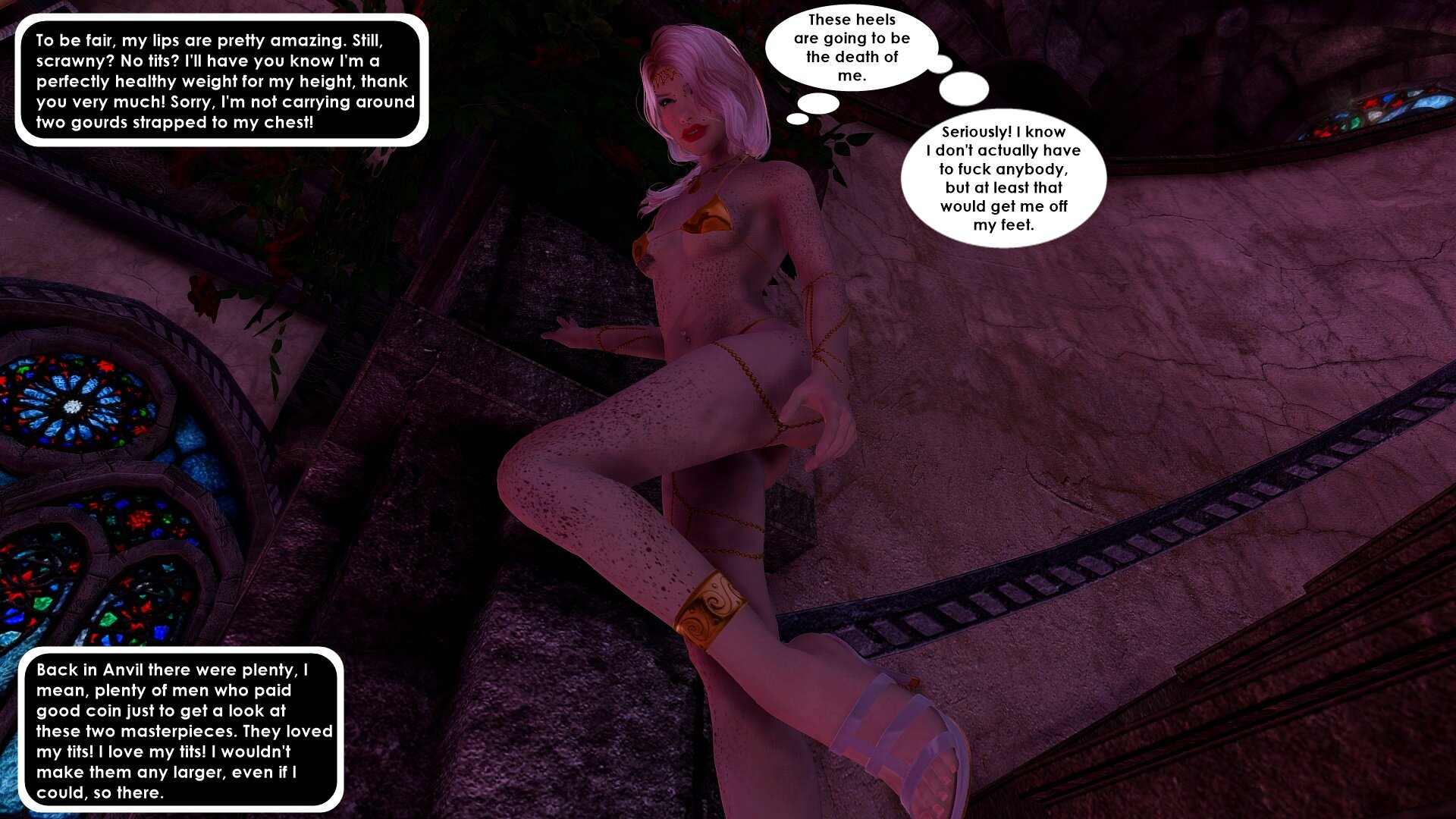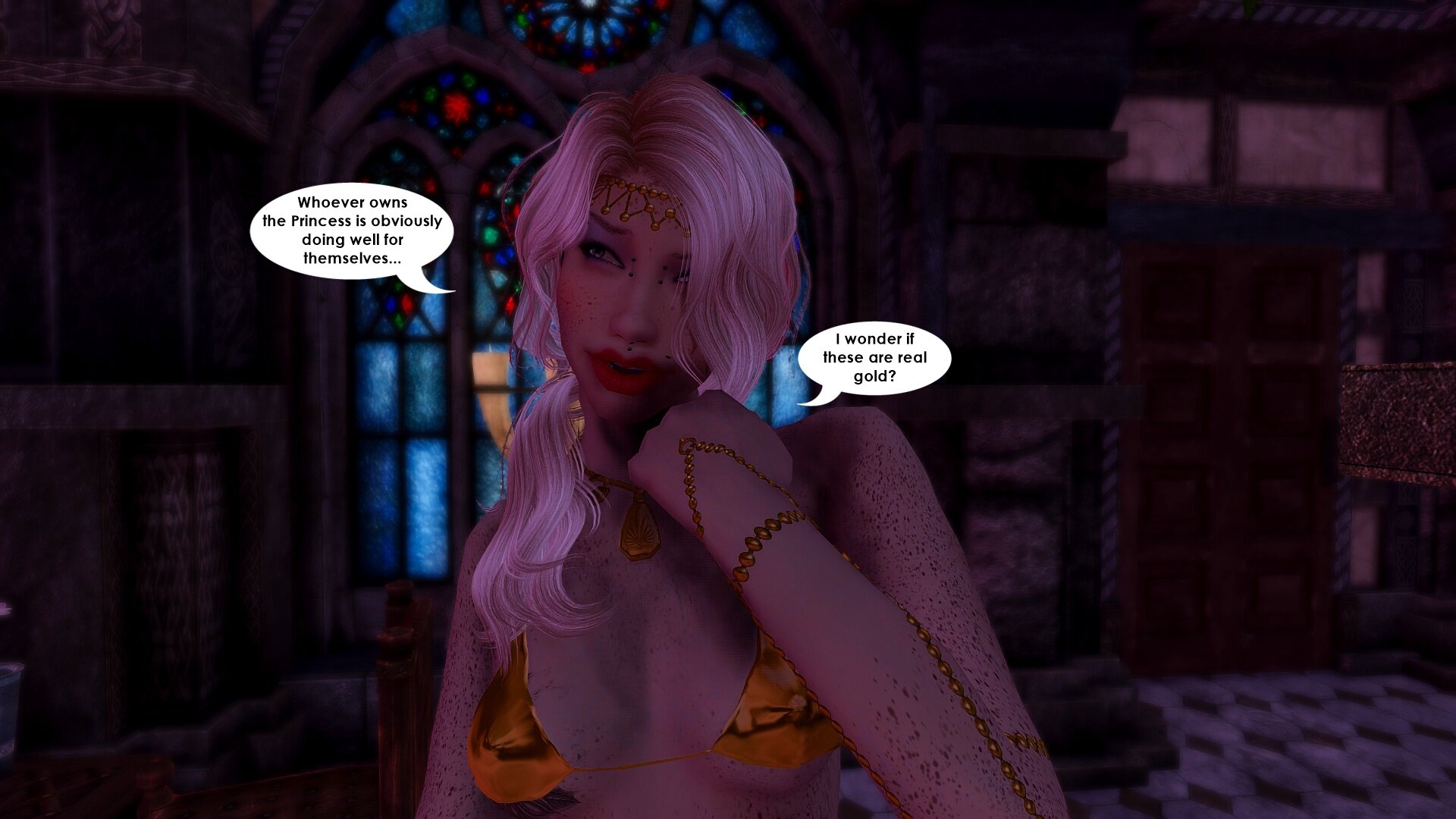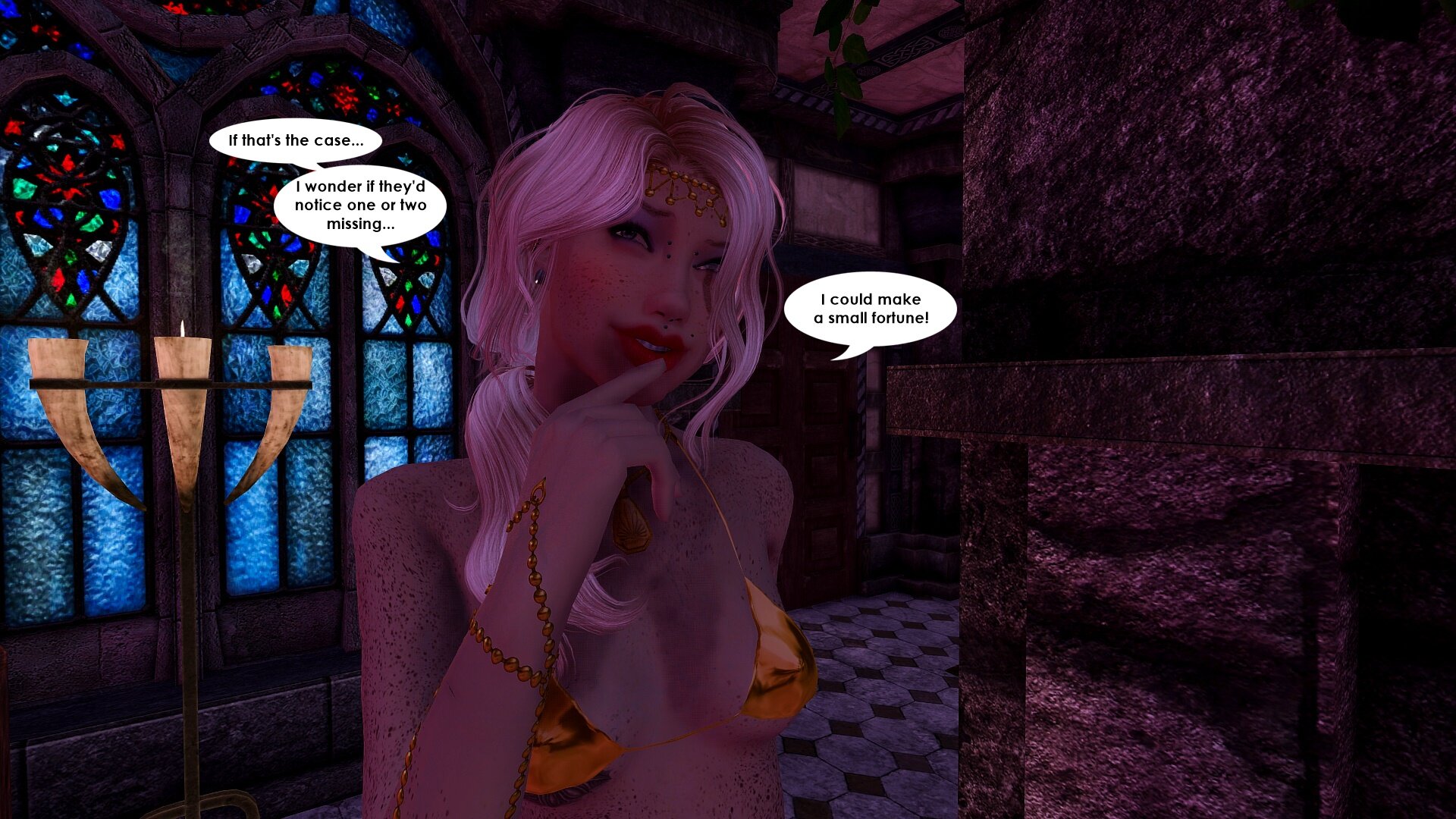 Enjoy!