As a powerful vampire leader, Lord Harkon despises mortal races. They are small and ridiculous compared to vampires.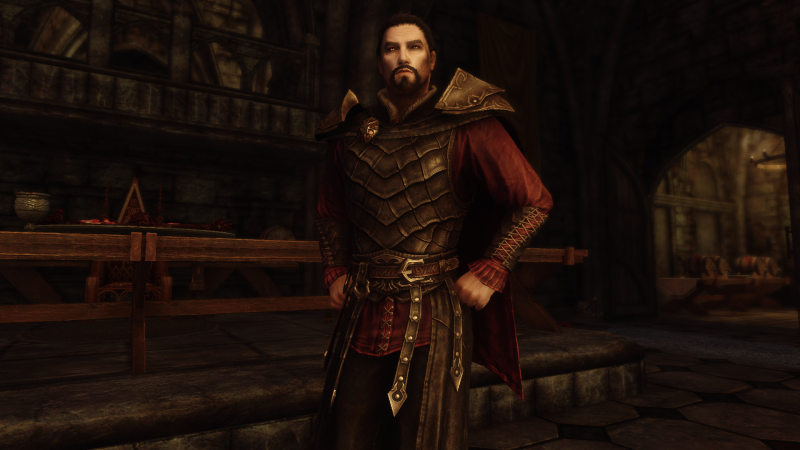 If you accept his bite, you can walk through his castle. And there is a room, like the other ones at first, but this one hides a secret.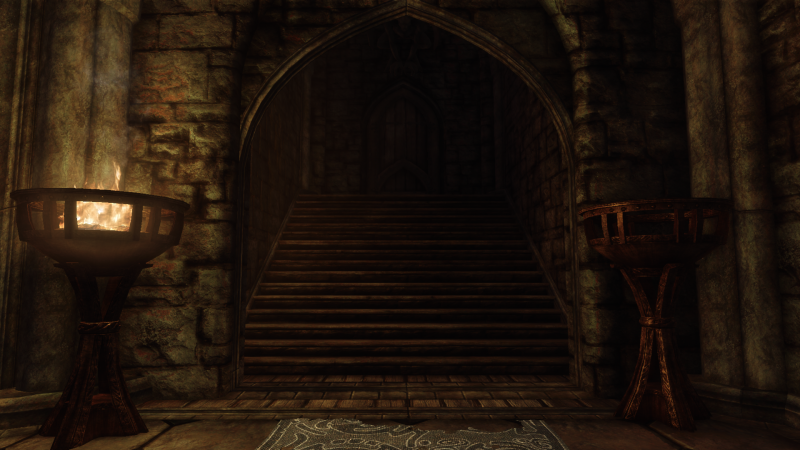 Didn't you notice a cage inside his room? It's always empty ... But, what if I told you there is someone, and more specifically, a female vampire?
Veris is her name. She forgot who she was before being bitten.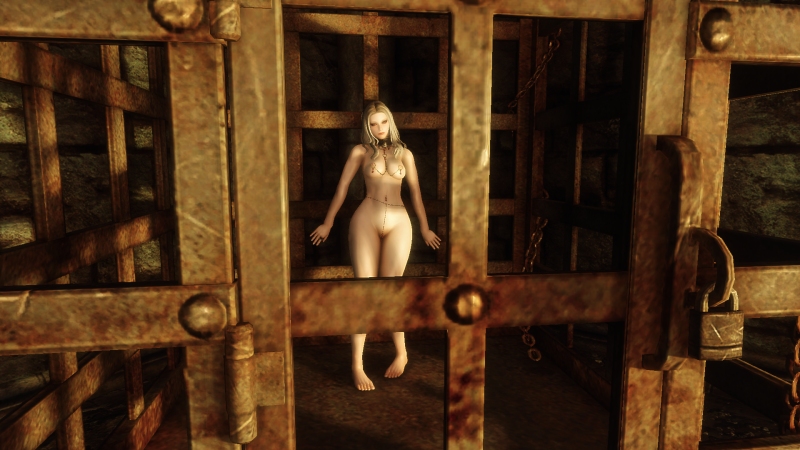 Veris is a pretty white-haired vampire with hungry red eyes. She has no fangs because her job is not to feed, but to offer pleasure to her master.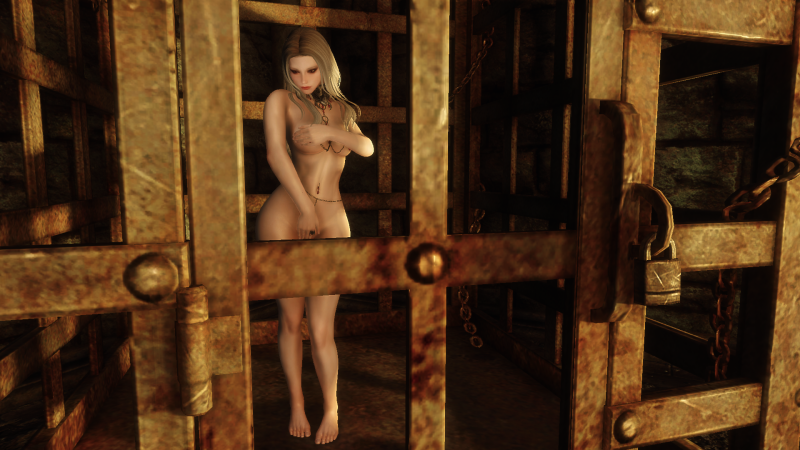 Some of the female vampires of Castle Volkihar would die for being in her position, but being a sex doll wasn't Veris' dream. She will ask help to anyone who can see her.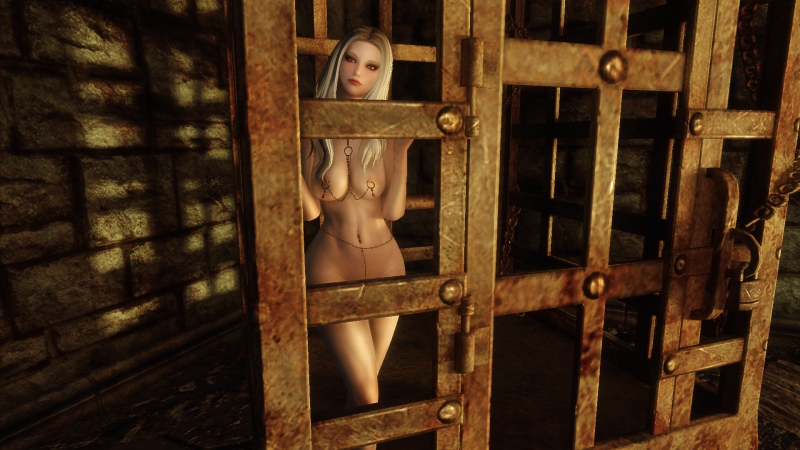 Sometimes Master Harkon lets her go out of that rusty cage. He likes to see Veris exposed.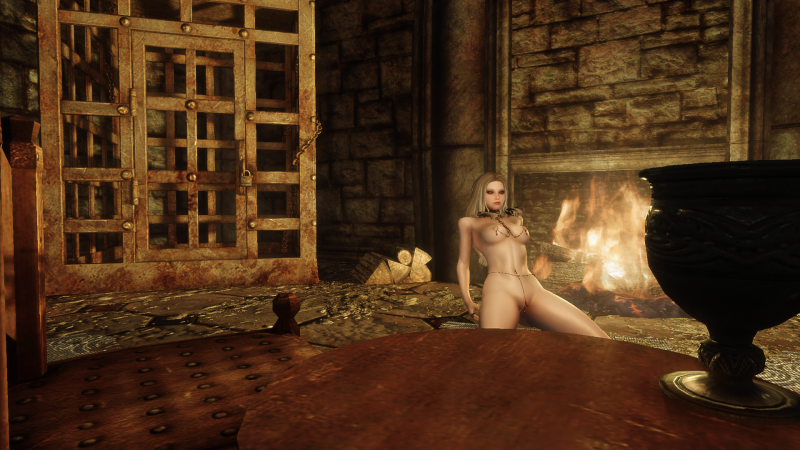 She must please Lord Harkon if she doesn't want to be punished roughtly.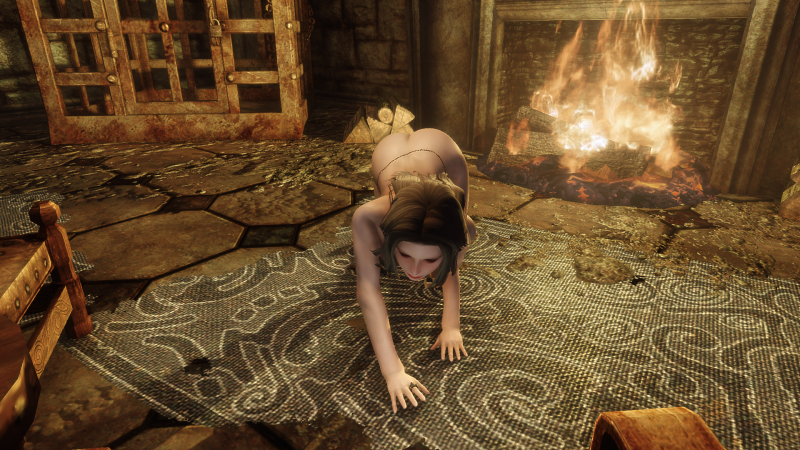 At first, he only wanted Veris to pose like a trophy, but he got tired.
Lord Harkon grabbed Veris and began to spank her.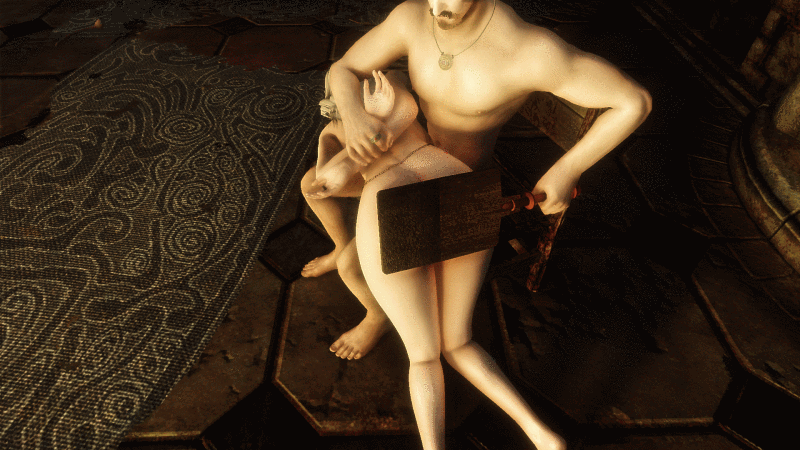 He was a filthy sadist. Spanked her again and again until she began to sob.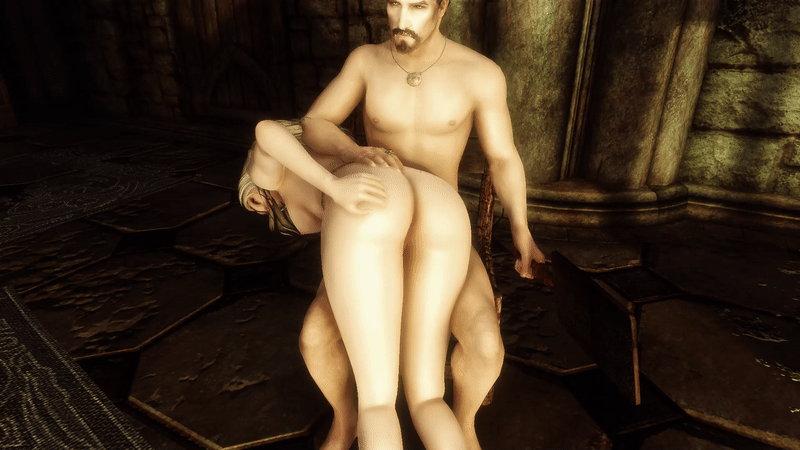 When Master Harkon got tired of spanking her, he tied Veris to the wall.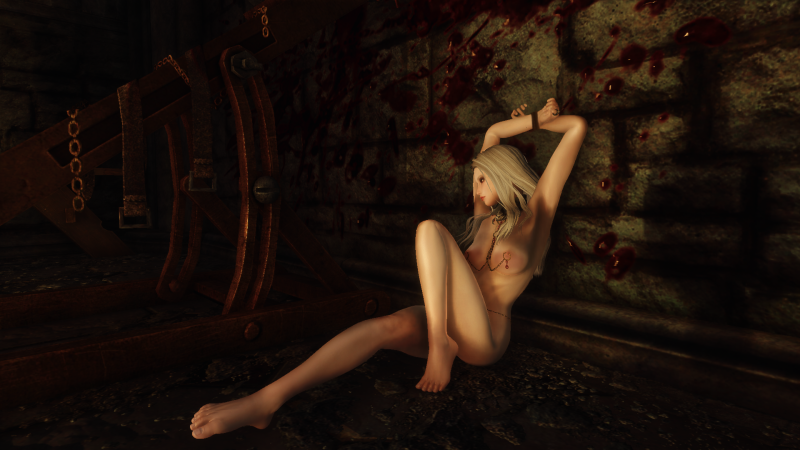 And to his own rejoicing, made Veris to show her spanked body.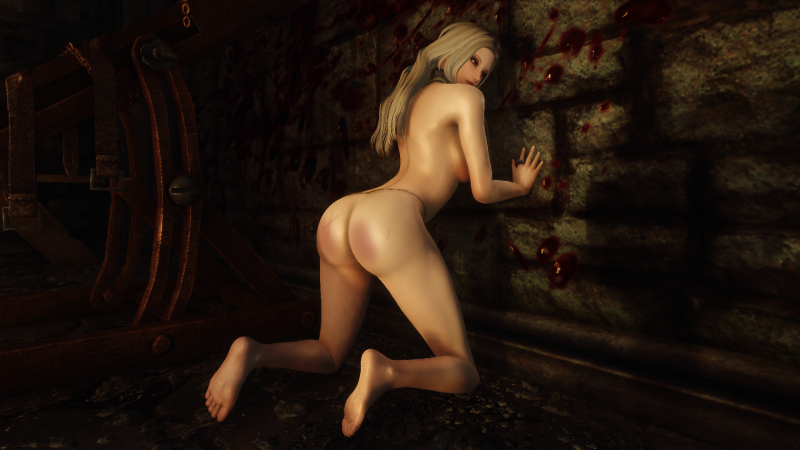 After all the suffering, returned Veris to the rusty cage. She should prepare for what Harkon would want the next day.
NAME: Vampire Slave
STATUS: Finished.
RATING: NSFW.
PLOT: Lord Harkon, the leader of the Volkihar Clan, hides something inside his room and nobody had seen it... until now.