About This File
Hi Everyone!

I'm Sucre and I want to share with all of you my lgbt pack for the sims 4 made with the awesome tool WickedWhims!
I'm not so good at animating, but I made some previous attempt before posting this.
I know there are a lot of other animations far better then mine, but everyone are hetero-oriented. So I wanted to create a pack of animations lgbt only. Can this pack be a beacon for all who seek lgbt animations!

I want to be honest with all of you, I know that you don't like people that as soon open a page here start a Patreon too, but I don't have work and even a few people that will support me for me is a big help, plus I won't do like other animators. Every time I will release an animation on Patreon the first stage will be free for all, so everyone can try the first stage of patreon animations!
I hope you will forgive me for attempt to make some money with this. From my part I can only repay you with awesome lgbt animations.
Thanks for listened me.
I'm an huge fan of Mass Effect and Marvel's characters so you will always see Liara, Jane Shepard, Steve Rogers and Tony Stark in my GIF!
LGBT Animations & Previews (based on Location)
If you like what i'm doing and want be part of this join me on Patreon.
Thanks you so much!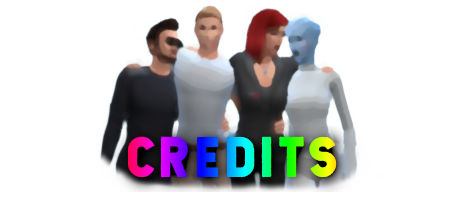 I want to say thanks to all people that help the community with all the addition to this world like
Azmodan22 for rigged penis, Autobanned for the tongue, denton47 for physics, Turbodriver for WickedWhims, EA/Maxis for Sims 4, Blender Foundation for Blender.
---
What's New in Version
0.0.9 lgbt
See changelog
Released
0.0.9
Added DEMO (First Stage) of
Animations n.11
Location: Counter
Sims: Male to Male
Required: 
0.0.8
Added DEMO (First Stage) of
Animations n.10
Location: Bench Outdoor
Sims: Female To Female
0.0.7
Added DEMO (First Stage) of
Animations n.9
Location: Double Bed
Sims: Male
Required: 
0.0.6
Added DEMO (First Stage) of
Animation n.8
Location: Double Bed
Sims: Male to Male to Male
0.0.5
Added DEMO (First Stage) of
Animations n.7
Location: DJ Console
Sims: Male to Male to Male OR Male to Male
0.0.4
Added DEMO (First Stage) of
Animations n.6
Location: Double Bed.
Sims: Female on Female
0.0.3
Added DEMO (First Stage) of
Animation n.5
Location: Double Bed.
Sims: Male to Male 
0.0.2
Added DEMO (First Stage) of
Animation n.3
Location:Shower
Sims: Male to Male 
Animation n.4
Location:Shower
Sims: Female to Female