About This File
Adalia Teenager Follower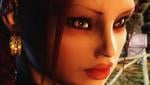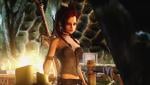 This is my first mod and i hope u guys like it:)
Info:
- Adalia uses a scaled version of the "Children of the Sky" Body with more weight, so she looks around 18 years.
- Adds 1 very unique female follower located in the rifton inn (bee and barb)
- She can be married or adopted
- Two handed weapon, deadric greatsword, ice spikes
- Auto level
Required:
- Children of the Sky from jiitek (all Credits go to him) download it here
Note:
- This is based on "girls of skyrim" the files from Amanda get replaced so this mod is not compatible.
- The armor is not included she comes only with a tavern wench outfit
- She uses a child voice so some follower dialoges have no voice
Install:
U can use NMM to install it automaticly.
For manual install just put the data folder in the skyrim root dict.
Incompatibility:
- Girls of Skyrim
Future plans:
i want to add a new teenager race if someone is interested to help or give some tips feel free to inbox me

Credit:
jiitek
basskimm
Way to Heaven pt.1
Way to Heaven pt.2 (Warning strong sexual content)
---
What's New in Version
1.00