About This File
!NOTE!
This content includes only fantasy sims that have evolved through training for various body parts. Please be careful if you are not good at hypertrophy in excess areas.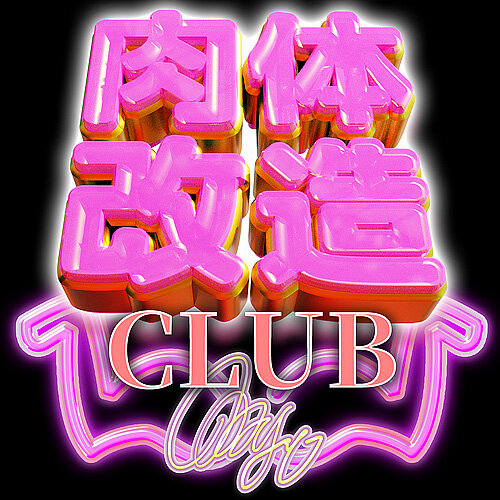 Nikutai Kaizou club is a fun club activity where you modify your sim's body and strengthen its parts!
Mainly data for the body customization of The Sims 4. Produced by Fuckin' Punk, produced by a personal subject who fits the Maxis, not 100% realistic.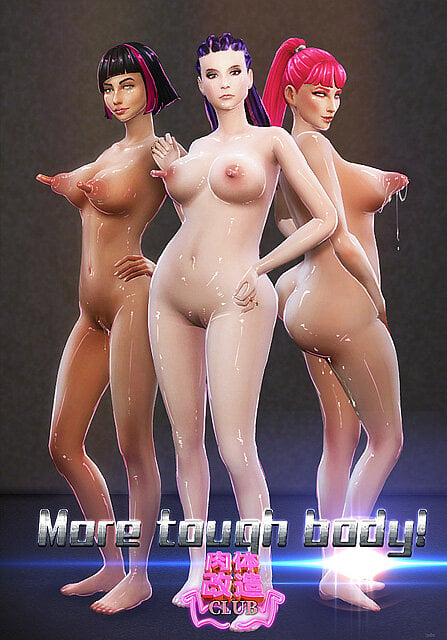 Features!
Well, maybe it doesn't exist in LL
Do you think there is a middle ground there? There will be, but these are all extremes. Isn't that right?
I'm going to aim for smooth rigging.
Well, it doesn't really exist, and no one is going to make it happen. Such body parts.
Obviously, everything I want.
work
V1:FEMALE BODY PARTS with very long nipples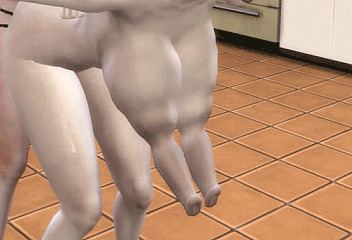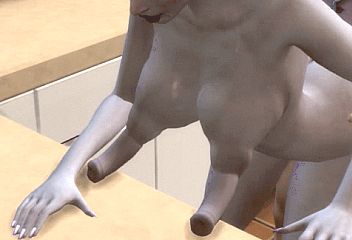 FAMALE 6 BODYPARTS.Nipple position for different skin tones.
V2: Delete
V3: FEMALE BODY PARTS Seriously Pussy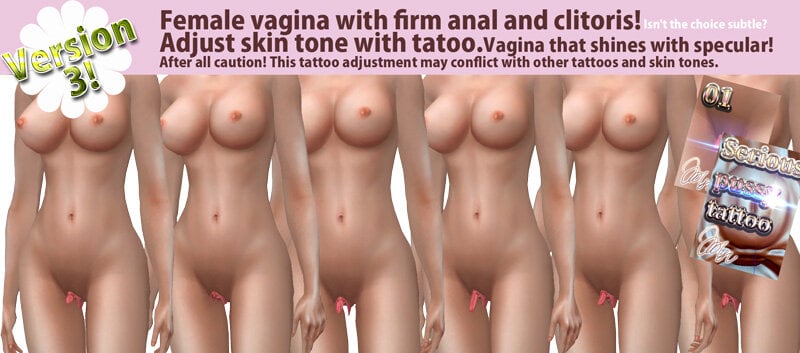 This is FEMALE 6 BODYPARTS BOTTOMS.  Extremely trained anal and vagina. This works with WW body changers. Color works with tattoos.
V4: BOTH Modest Tongue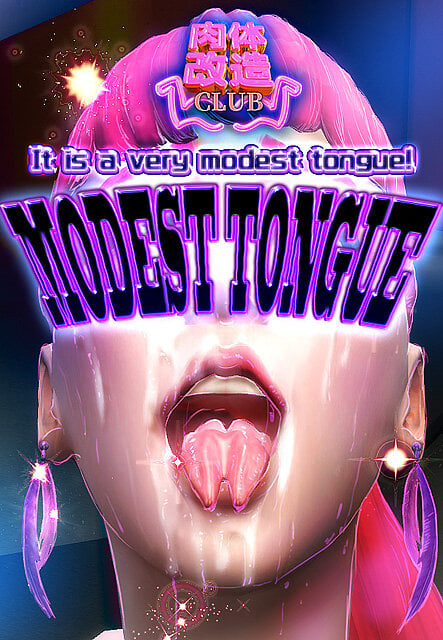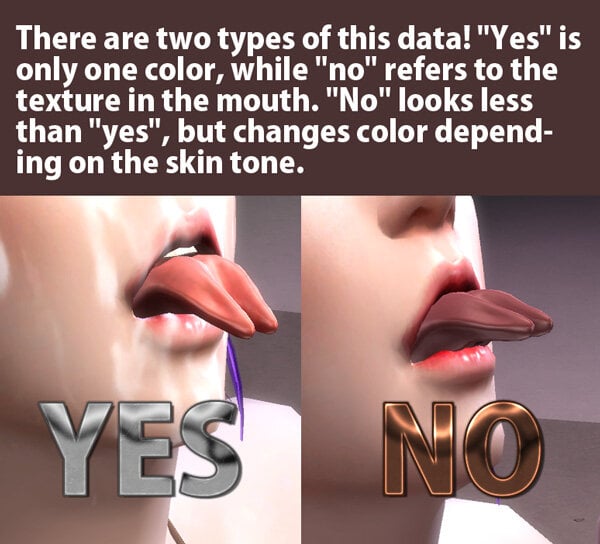 Tongue preset. Non-reality thick tongue. Only works with WW body selector. It is not displayed unless you are having sex. 
There are two types of this data! "Yes" is only one color, while "no" refers to the texture in the mouth. "No" looks less than "yes", but changes color depending on the skin tone.
V5: FEMALE BODY PARTS Dreaming clitoris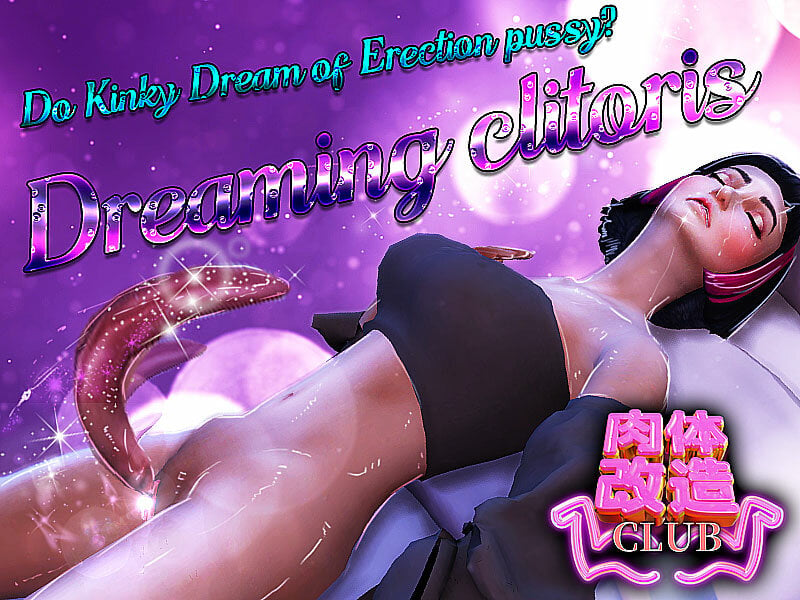 Extended preset for Seriously Pussy! The clitoris gets bigger! It consists of 3 kinds of vagina, 2 kinds of Soft Futanari penis and 3 kinds of Hard Futanari penis!
V5.5: Delete
V6: FEMALE BODY PARTS EVOLVING boob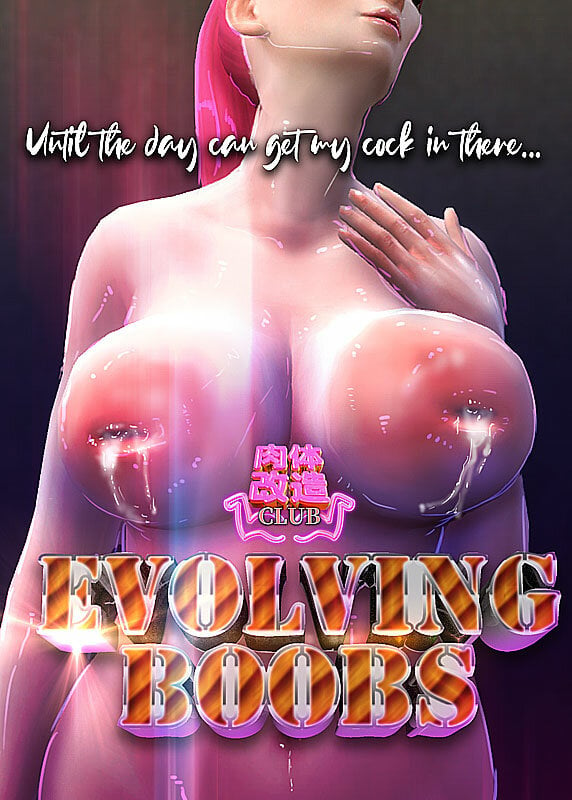 The body is different from the conventional one and is gradually changing. Also, extreme depressed nipples, same system as V1.
V7: MALE BODY PARTS PLIMP ANAL MAX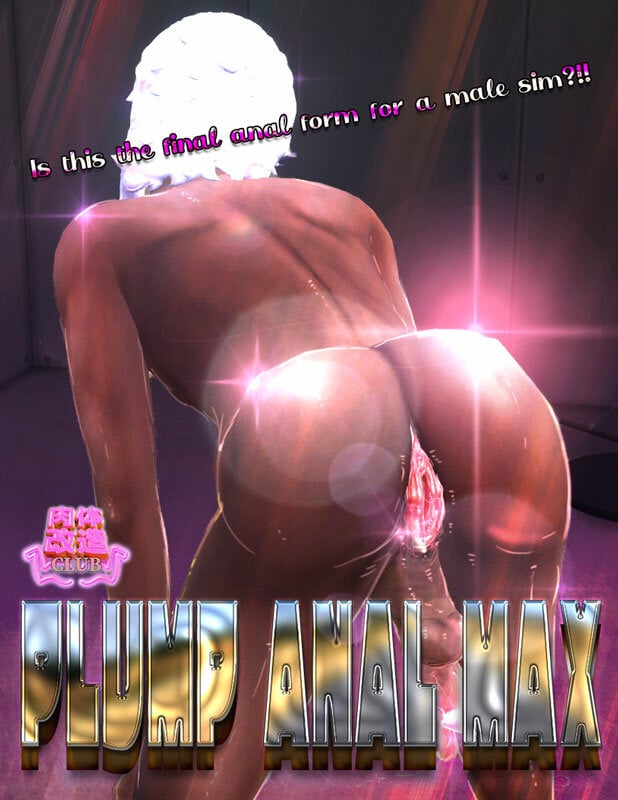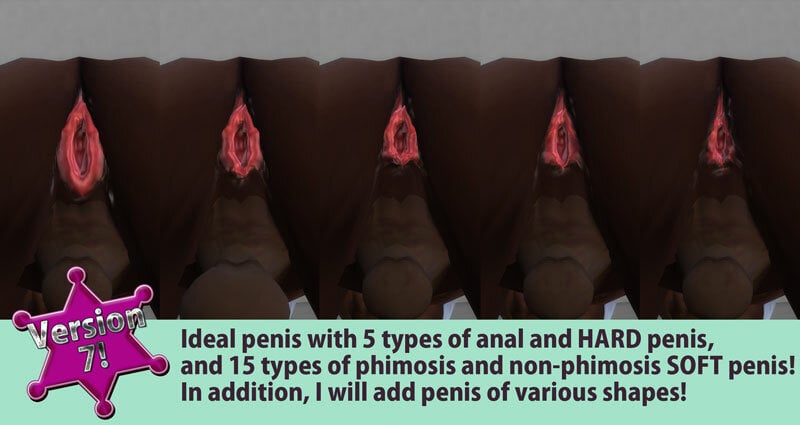 Official and complete update of ketsu penis! 5 types of hard penis and 10 types of soft penis.
V8: FEMALE BODY PARTS Plump anal F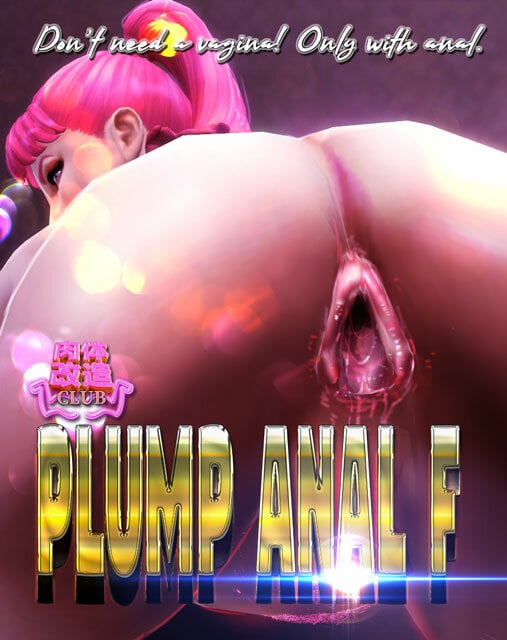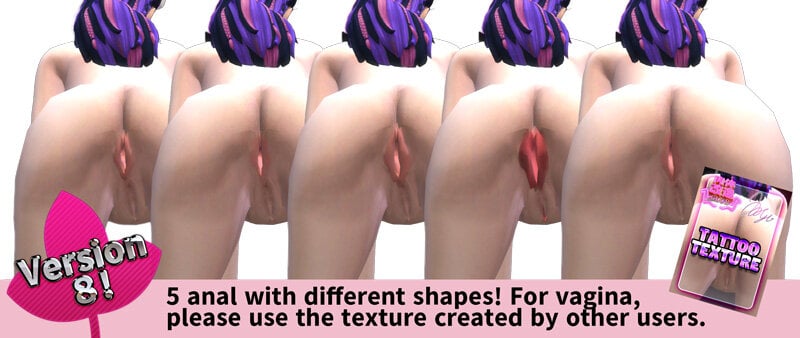 This is a small update compared to Super Anal. Female pussy-like anal that brings 5 kinds of subtle changes
V9: FEMALE BODY PARTS SUPER ANAL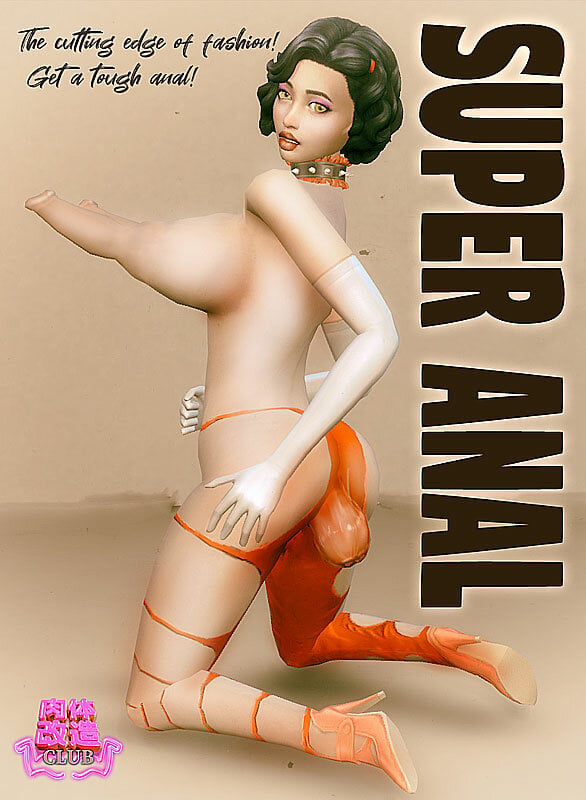 There is no vagina. I am intentionally designing data. Very hard anal with no softness at all. Anal of different sizes to support growth.
V10: BOTH BODY PARTS Basic Tongue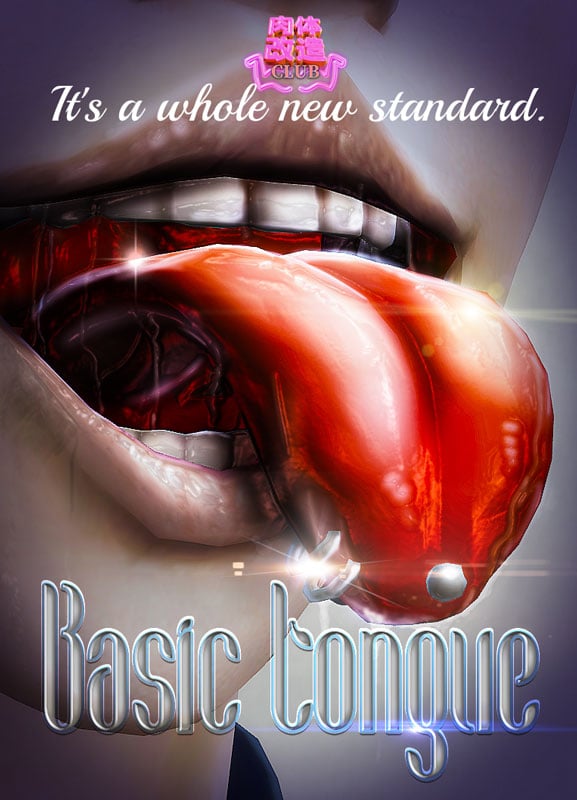 mmd_riko basic tongue [number][Tongue size. (There is only N yet)] [P or R. P is a pierced earring and R is a ring][Center, Back, Right, Left acronym][After that, it will increase depending on the number]
"Mmmd_riko_NB_10_newtang_02.package" is a very thick, high polygon tongue. Since the tongue of this base is thin, I am considering making this version as well.
I have an open tongue with pierced earrings. This will compete with most sims. There is only one color. In addition to tattoos, color changes can also be adjusted at places where cheek scratches are adjusted.
From this version, the icon has been fixed to be displayed correctly. (Until now, I didn't know how to create it.)
If the data of "01" does not exist, these will not work properly on WW. Basically, put all the data in mod data.
V10: BOTH BODY PARTS MOB DICK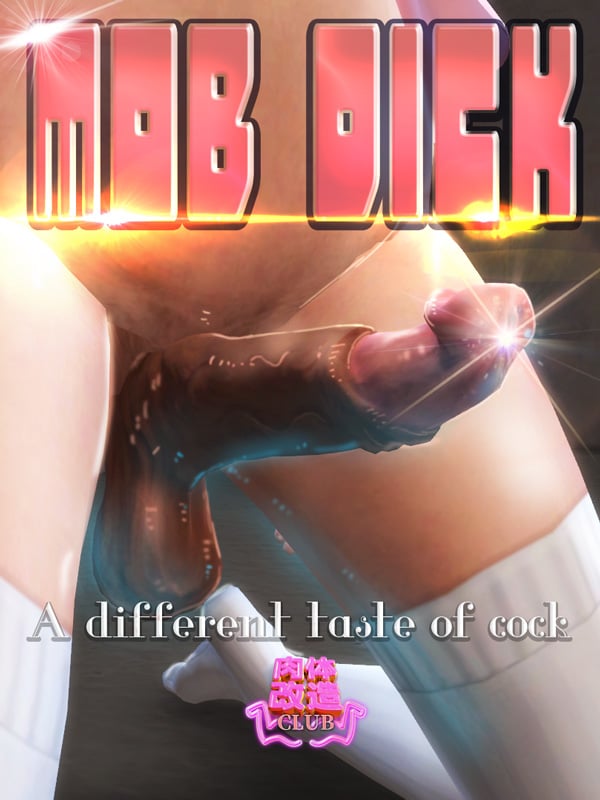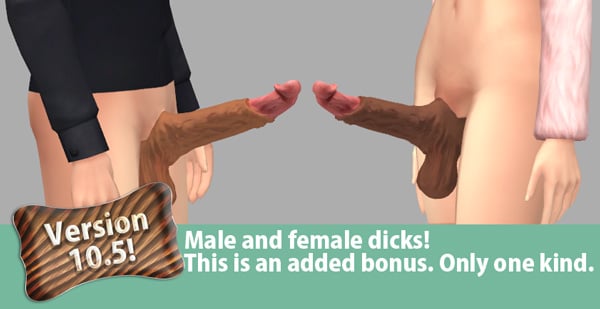 mmd_riko MOB dick HARD/SOFT
Both SOFT and HARD are available. So many colors!
bonus: BOTH Nasty tattoo
This tattoo is a stomach tattoo. Manufactured not to interfere with the skin.
Anyway, Nikutai Kaizou Club (NKC) is designed for use with WickedWhims and appears in the body selector menu. If you unzip the zip file and put it in Mod file, it will probably work.
With peace of mind! It is designed to appear in CAS.  Most are displayed in everyday clothes.
update
21/03/07: BOTH 1+1 BODYPARTS BOTTOMS UPDATE A small update. Evil dick.
21/03/07: BOTH 12 BODY PARTS TONGUE UPDATE One year from this activity ...
20/12/24: FEMALE 5 BODYPARTS BOTTOMS UPFATE happy holiday! Celebrate the New Year with strong prolapse!
20/11/15: FEMALE 5 BODYPARTS BOTTOMS UPFATE 

Removed the lower version of Ketsu Penis.(I will update more in a later update.) The lower body of a woman with a hole in the butt that opens.

20/08/13: MALE 5+10 BODYPARTS BOTTOMS UPFATE 

Ketsu penis new version.

20/06/05: FAMALE 13 BODYPARTS TOPS UPDATE A variety of nipples that change little by little.
20/05/06: MALE 1+1 BODYPARTS BOTTOMS UPFATE 

Ketsu penis new version.

20/04/18: FEMALE 6x2 BODYPARTS BOTTOMS UPFATE 

Big clit vagina.

20/02/29: BOTH 5 BODY PARTS TONGUE UPDATE Modest tongue.
20/02/19: Small updates. The phenomenon that the dick and the pussy become black has been avoided. However, the use of a full dick and pussy requires a dedicated tattoo skin tone system! Also, add tattoo skintones that can apply specular to anal. This requires the original tattoo skintone.(As it tattoo skintone is included, it is okay if you do not delete it) However, these seem to compete with sweat data, and sweating will extinguish the shine of the anus. be careful.
20/02/12: FEMALE 6 BODYPARTS BOTTOMS UPFATE Very plump vagina.
20/02/07: MALE 4x2 BODYPARTS BOTTOMS UPFATE Extremely trained anal.
20/01/30: BOTH TATTOO -inmon- Add a nasty tattoo. This tattoo is a stomach tattoo. Manufactured not to interfere with the skin. 
20/01/28: FAMALE 6 BODYPARTS TOPS UPDATE  I don't know how to set the thumbnail, but there is no problem with the operation. I upload this nipple and make it the next booster!
Future content
Release the men's penis. This is the main body part of the anal that opens when you open your feet, not the penis. This is already done, but it stays local as it is very sleepy given the penis difference.
Vagina with prominent clitoris and labia.
Giant clitoris.
Make the nipple a penis with a texture compatible with the penis listed above.
An anal whose butt meat is pushed down by bloating.
Of course! Make clothes that lose to nipples!
"I just want to extend this sim!" 
There is early access and WIP data. Well, there's some data that's about to be hoarded...
If you're looking for fieldback or detailed use, patreon might be a good choice. Discord is also open.
---
What's New in Version
10.5.0
Released
Add one type of penis for each gender.