Yungelita: Plaything of the Titans
---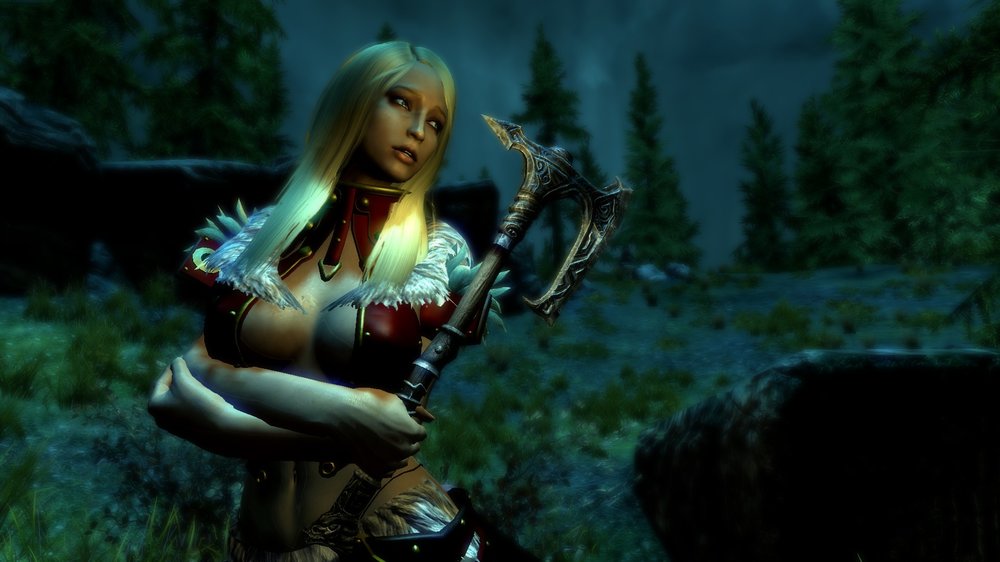 Yungelita: Plaything of the Titans.
Click spoilers for story.
Yungelita traversed deep into the mountains of Skyrim. She ignored the warnings of Giants and Dragons in these upper reaches...
...the more scared people are of this place...the richer the rewards!
Yungelita been traveling all day though...and was exhausted. These old ruins are as good a place as any...
'I'll just lay down a little while" She thought. She dozed off to peaceful slumber...
...but that peace was about to be violently shattered...
...by some gigantic and horny admirers whose turf Yungelita had so rudely intruded upon.
She was startled awake and confronted with a ghastly horror. She should have listened to those warnings...
...but now she was surrounded by vicious giants who were delighted they'd found a plaything.
Yungelita darted away with every ounce of speed and agility in her body...
...maybe she could lose her gargantuan pursuers down the mountain?
The giants weren't about to let a sexy little morsel like Yungelita escape so easily though...
She felt the sharp crack of a massive club against her back...
...and then massive hands hungrily tearing her clothes away...
Unable to stand because of the viciousness of the blow the she crawled away feebly...
...until one of the roaring drooling monstrosities grabbed her.
...and effortlessly pulled her to him. She silently pleaded with her eyes for the monster to stop...
...but no force on Tamriel would stop the beast from slamming it's mushroom tip into her tiny pussy...
She could barely took the pain of the penetration and veered close to passing out. After several minutes of powerful thrusts...
...gallons of stored up monster jizzm erupted like a volcano inside of her.
Satisfied for the moment the cyclops dropped her onto the ground. She shook with horror at being impregnated by such a horrifying beast...
...and mustered what was left of her energy to crawl away...
...but one of them stood in front of her...
...and lifted her up crushing her ribs in a lust frenzied death grip...
...until huge stony finger spread her pussy apart.
..she winced at the painful probing of the monstrous fingers...
...before it's throbbing manhood rammed itself inside of her with almost deadly force. She passed out during this lethal barrage of desire.
She awoke after a few moments wondering if she was dead...
...but the pain and the feeling of cum gushing from her confirmed she wasn't.
The giants were happy to see their prey still living.
She felt dawn break as she crawled to a nearby tree leaving a trail of monster seed on the grass beneath her...
...and she prayed to the divines for respite...
...but none of the divines would heed her call for help today...
...not a single one.
Her captors were ready for more action...
...and on it went...
...over and over...
...until nightfall came again.
Their lust wasn't sated yet...but the monsters had other needs to tend to...
...they'd been screwing with their new toy all day and had built up a monster apetite. As sexy as Yungelita's body was she looked just as savory to their stomachs...
...and she knew what was coming next. She only hoped their massive clubs would end it quickly before they tore her flesh apart in three ways...
...but strangely her tormentors were fleeing.
..and a massive roar which shook the trees around her and the swooping of wings filled the air...
....and the ground shook as something landed beside her...
Yungelita turned slowly to meet it...
...and the titan had it's gaze completely fixed on her. From that moment...
...she knew what it wanted and that her hell wasn't over.