A parody of Squid Game, there's no eliminations, just sexes
the game took place in a mini soccer field in a high school, with 2 squirt game soldiers and 5 participants
The face off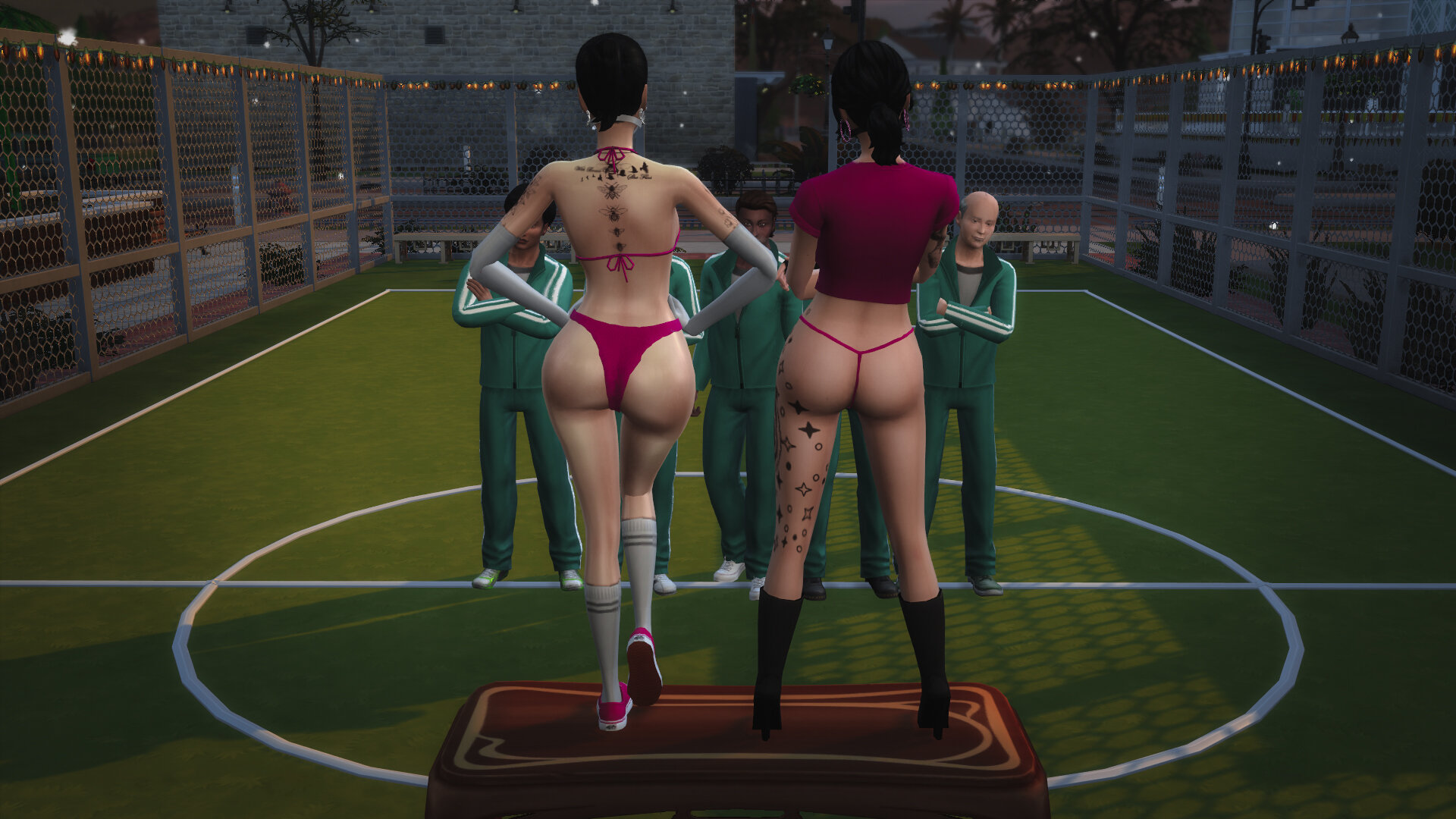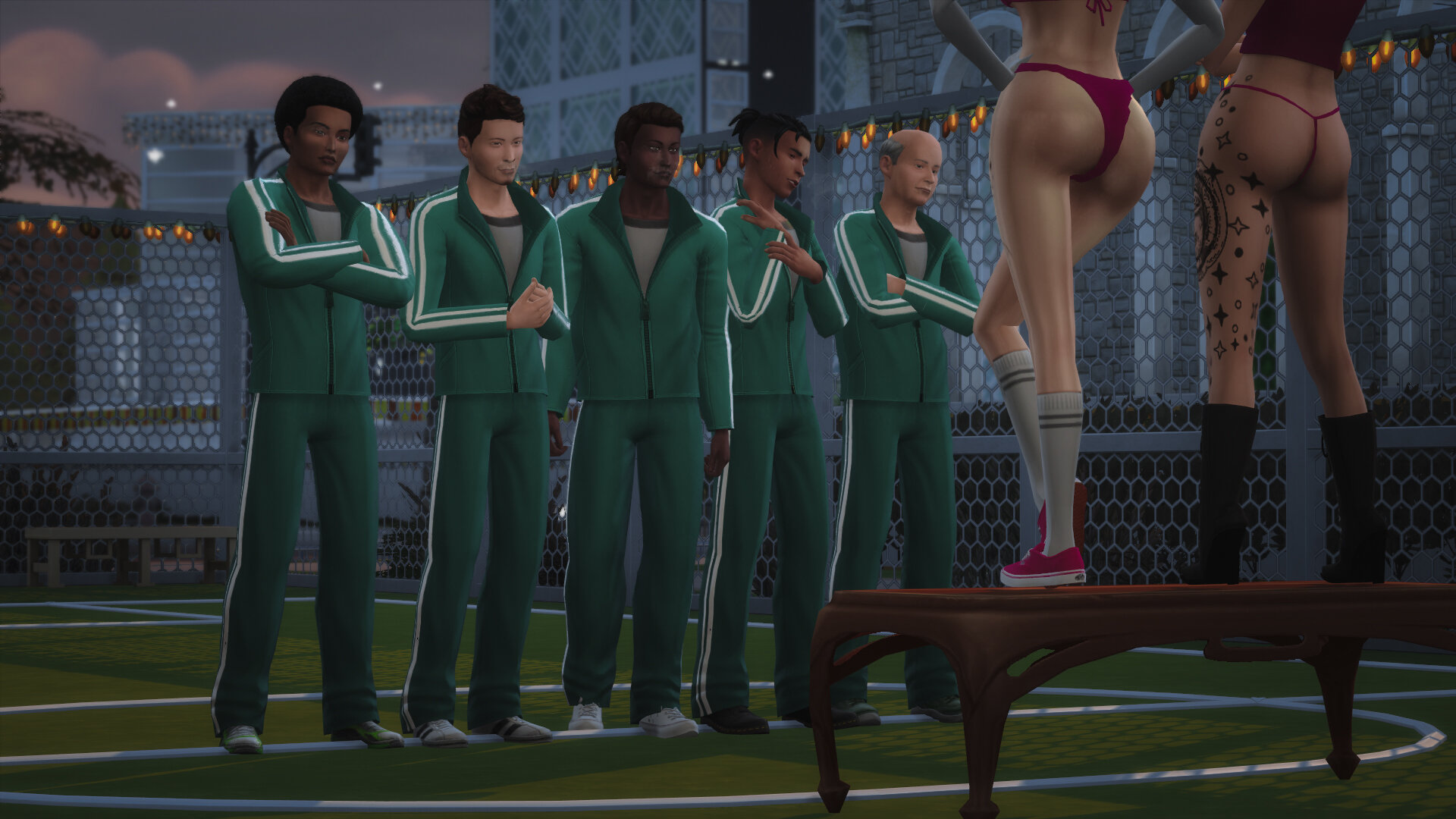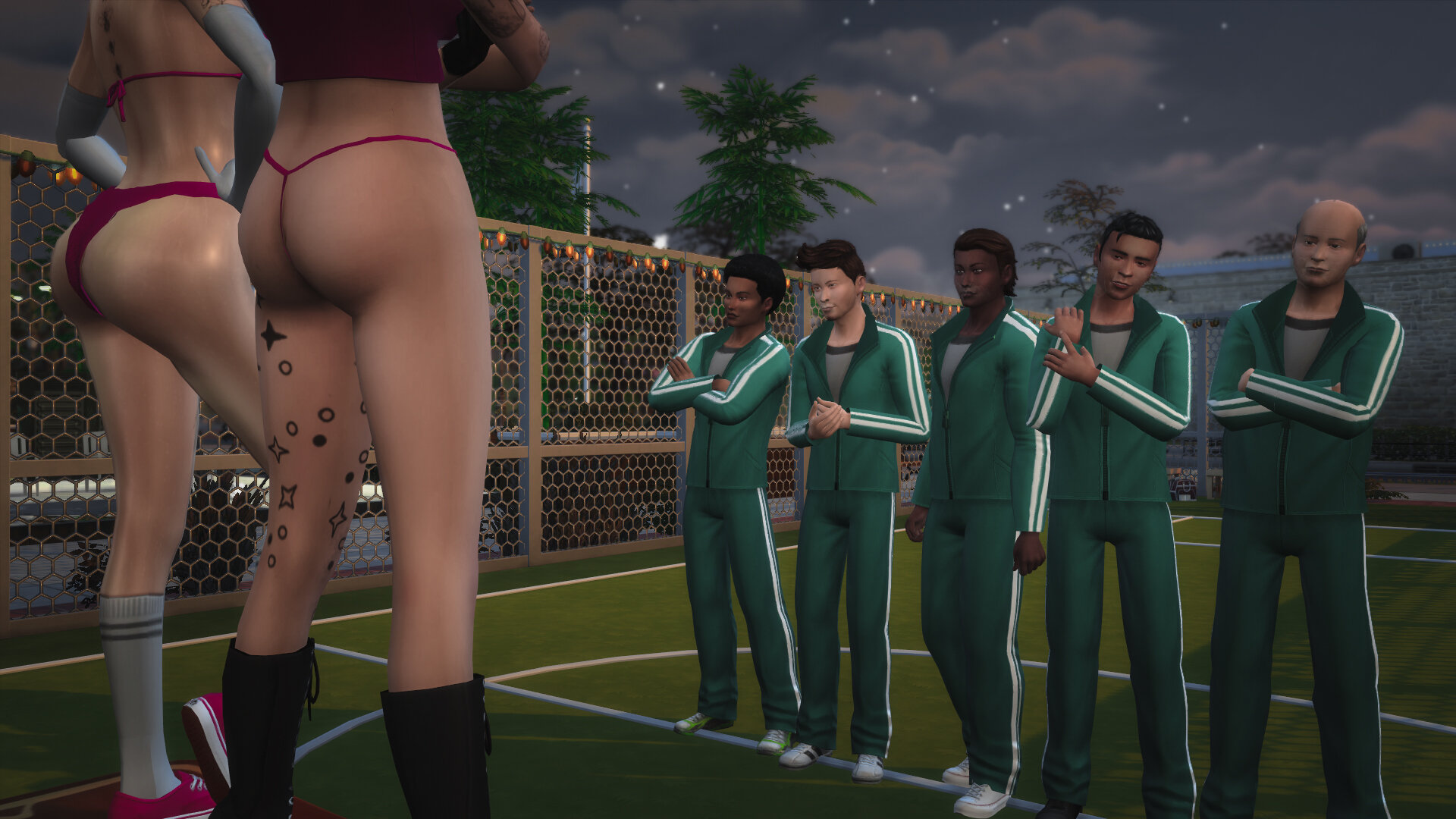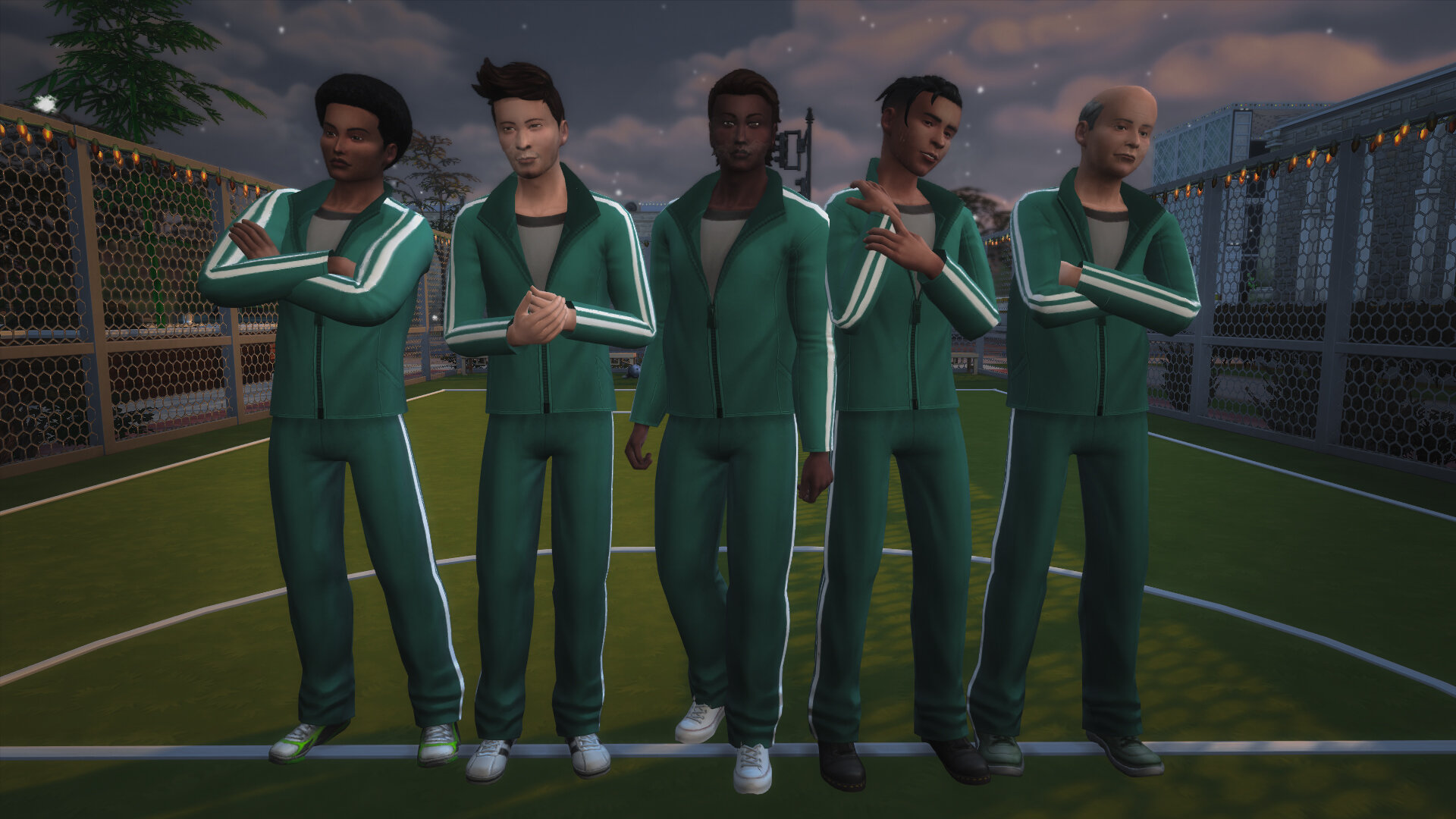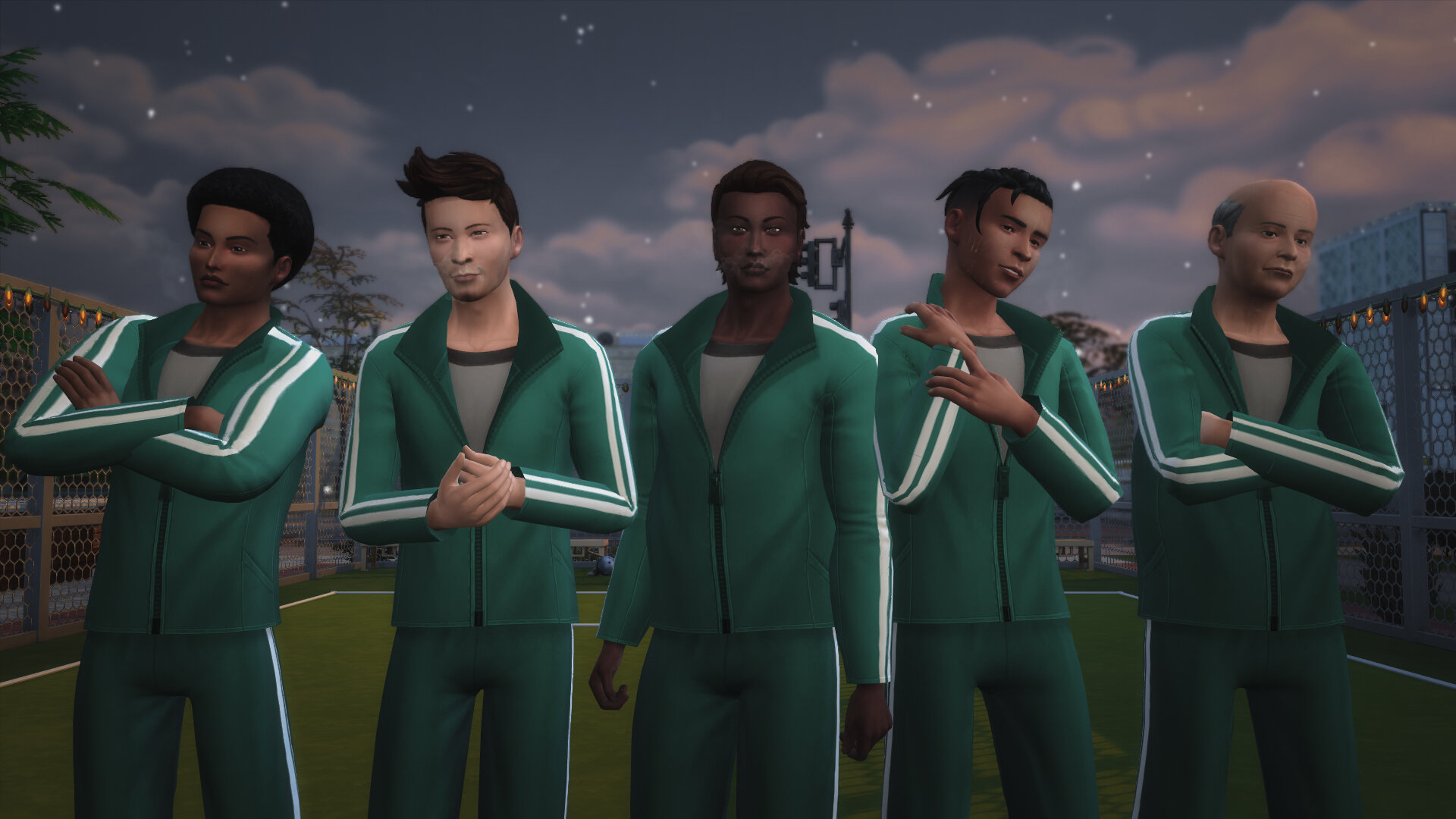 the participants are diverse, from various races and ages from teen to elder. each one of them would have sexual intercourse(s) with the soldiers.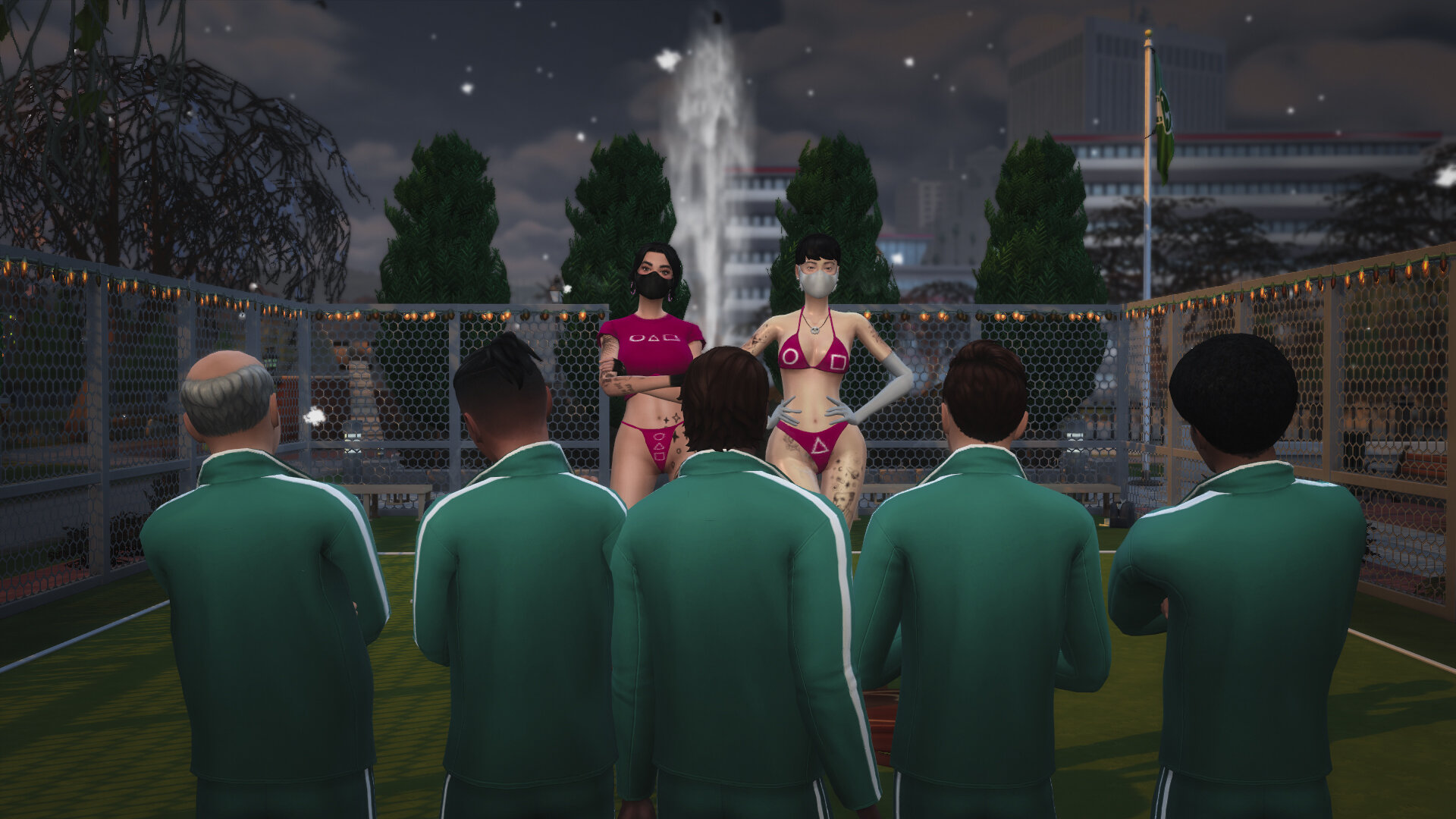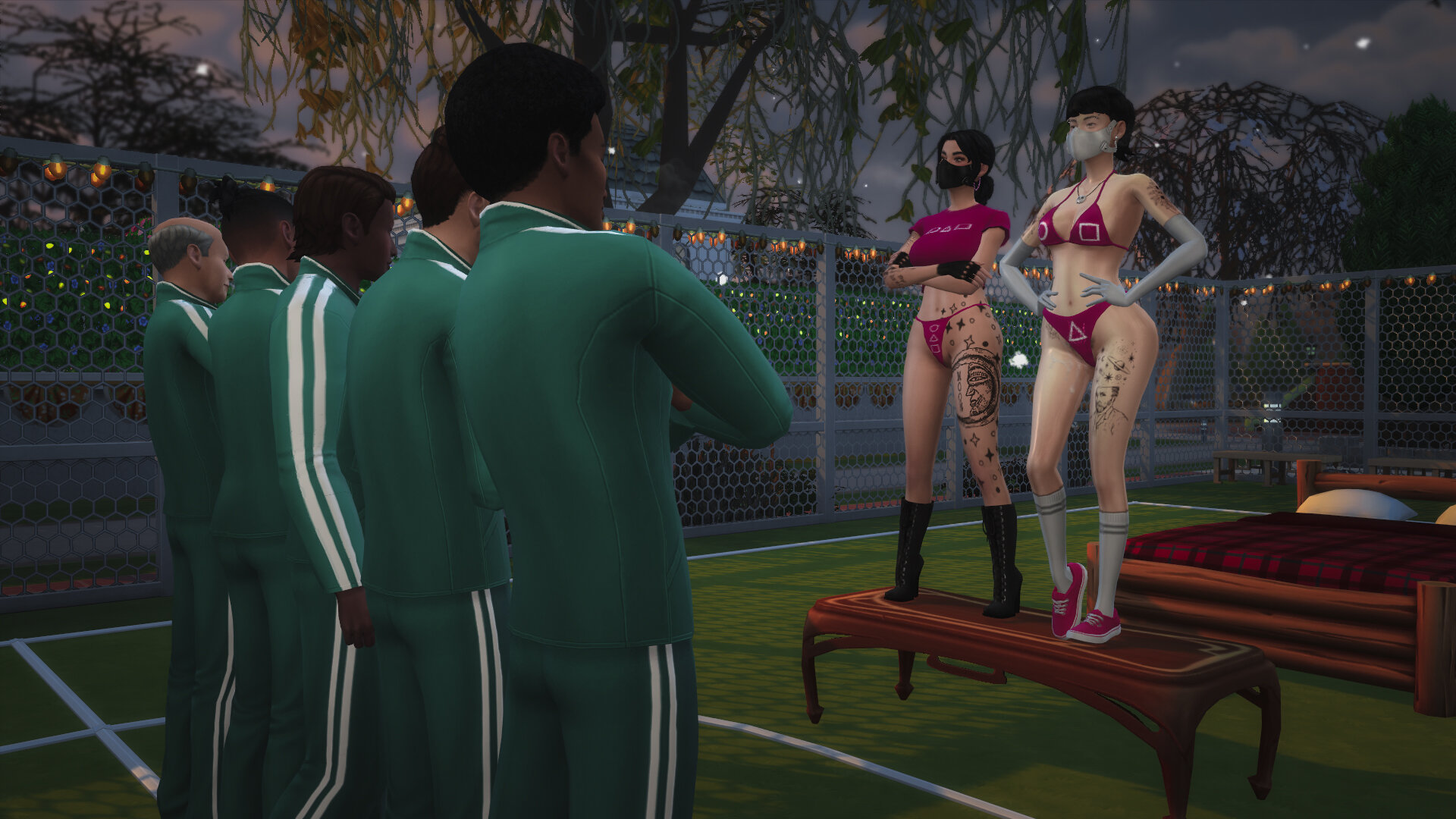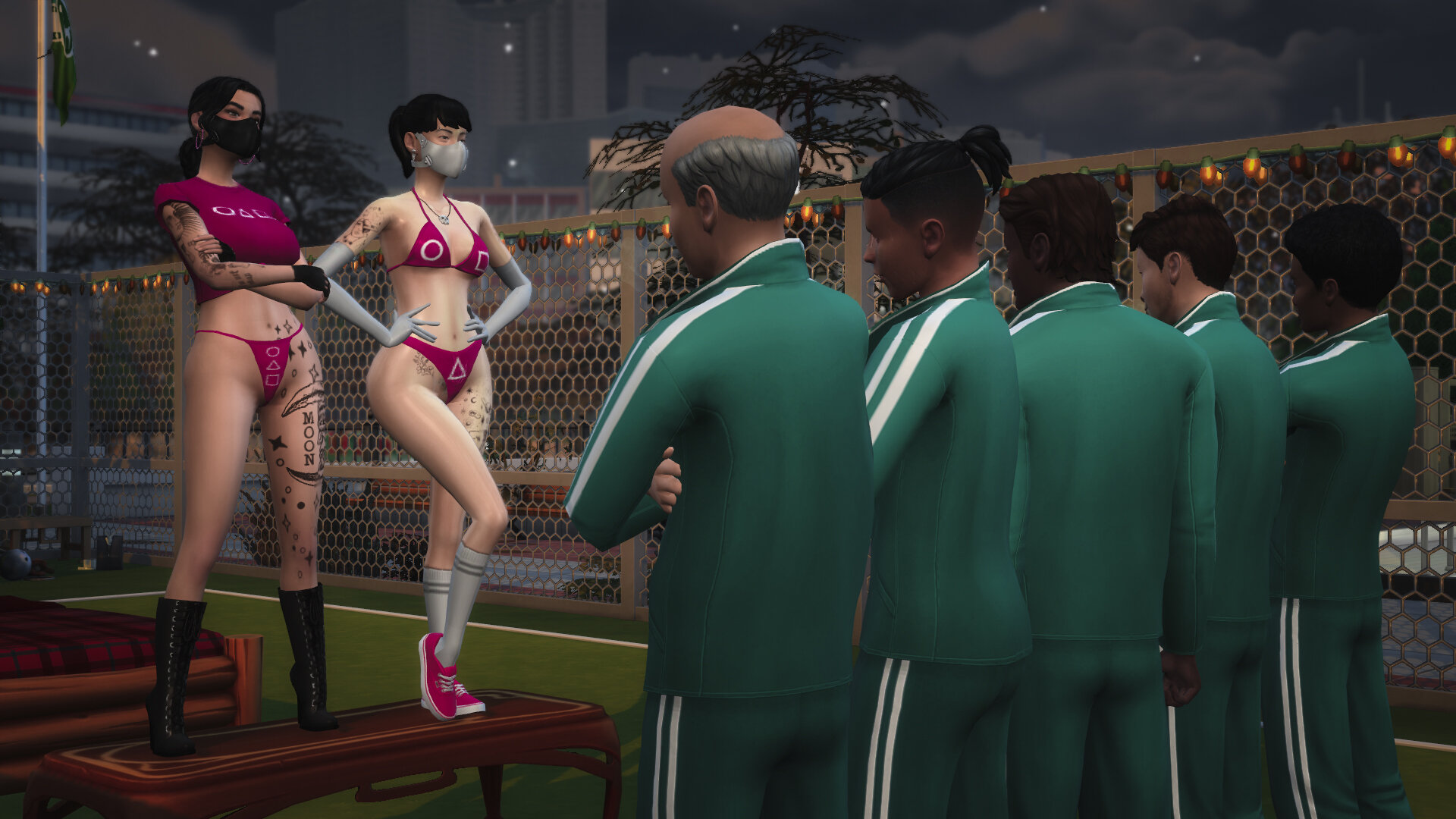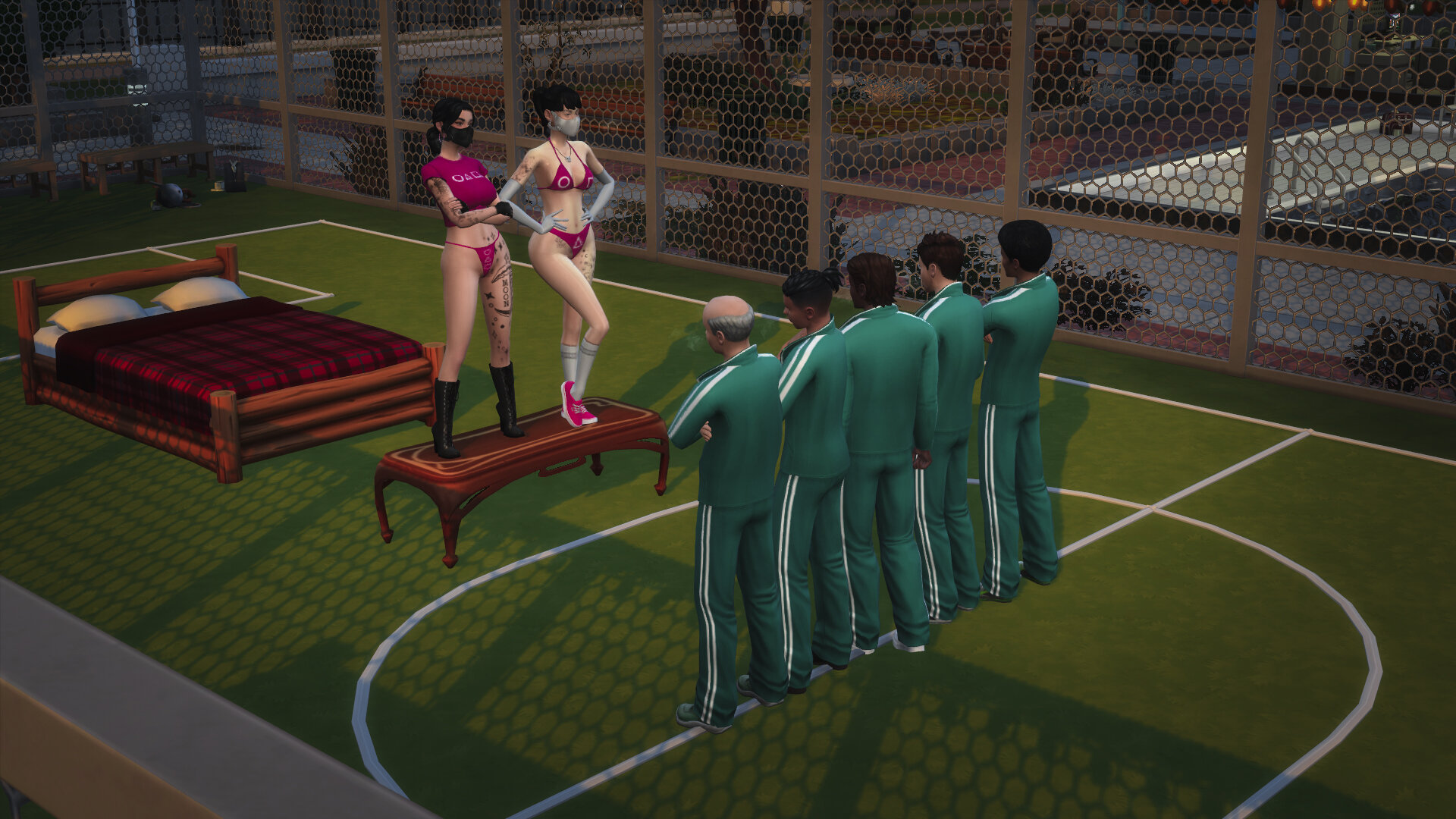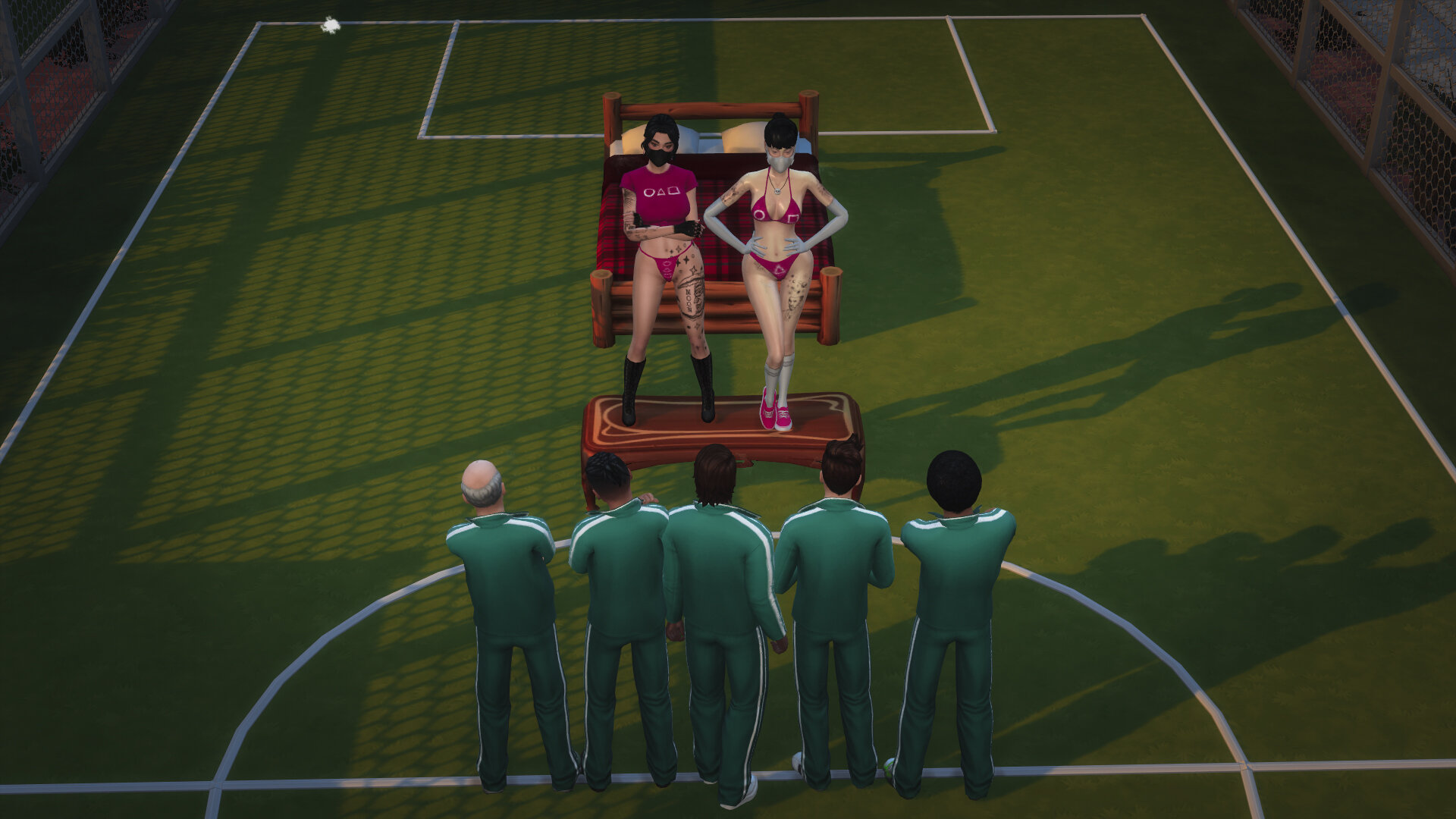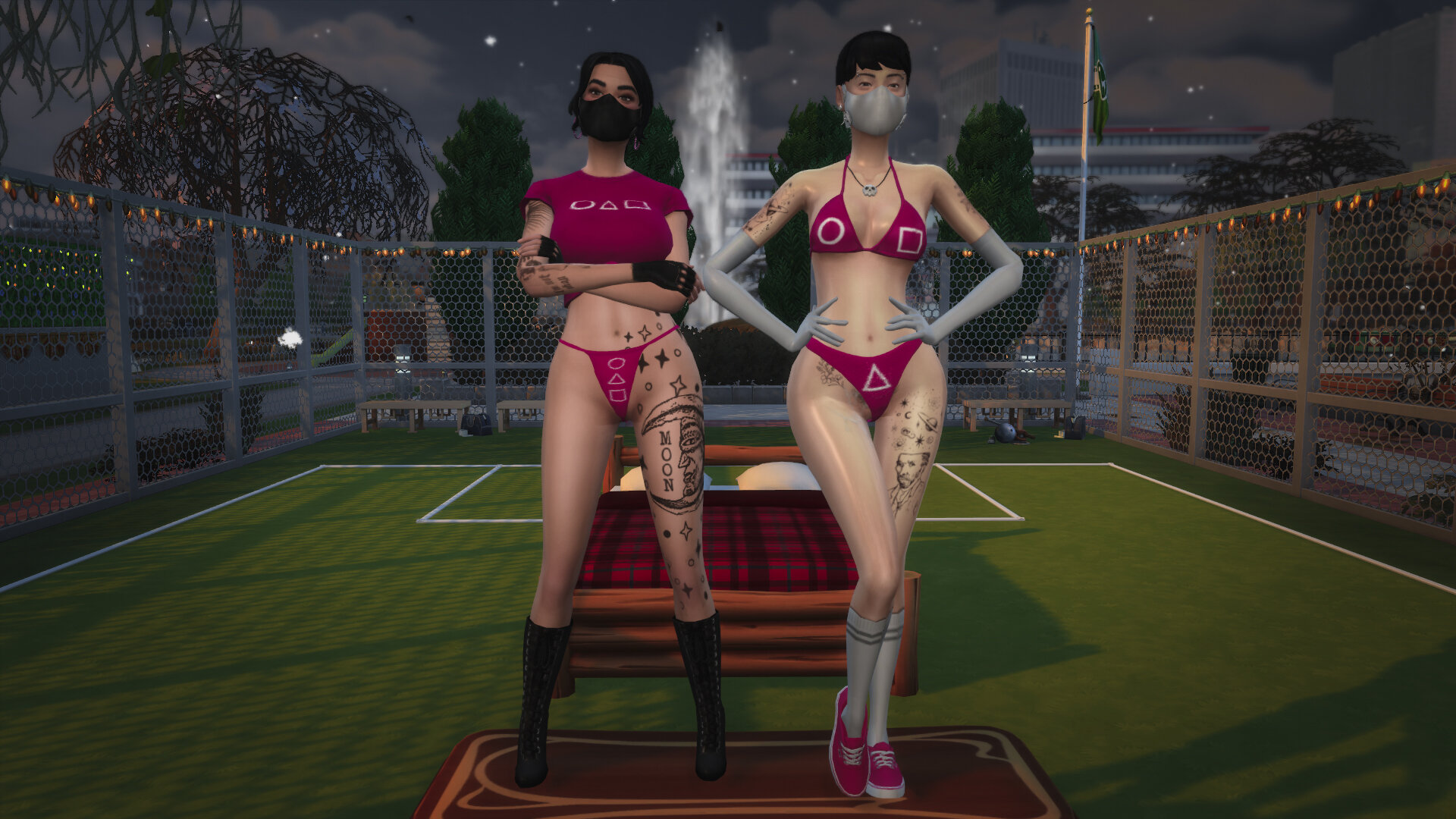 the soldiers are hungry for cocks
The first participant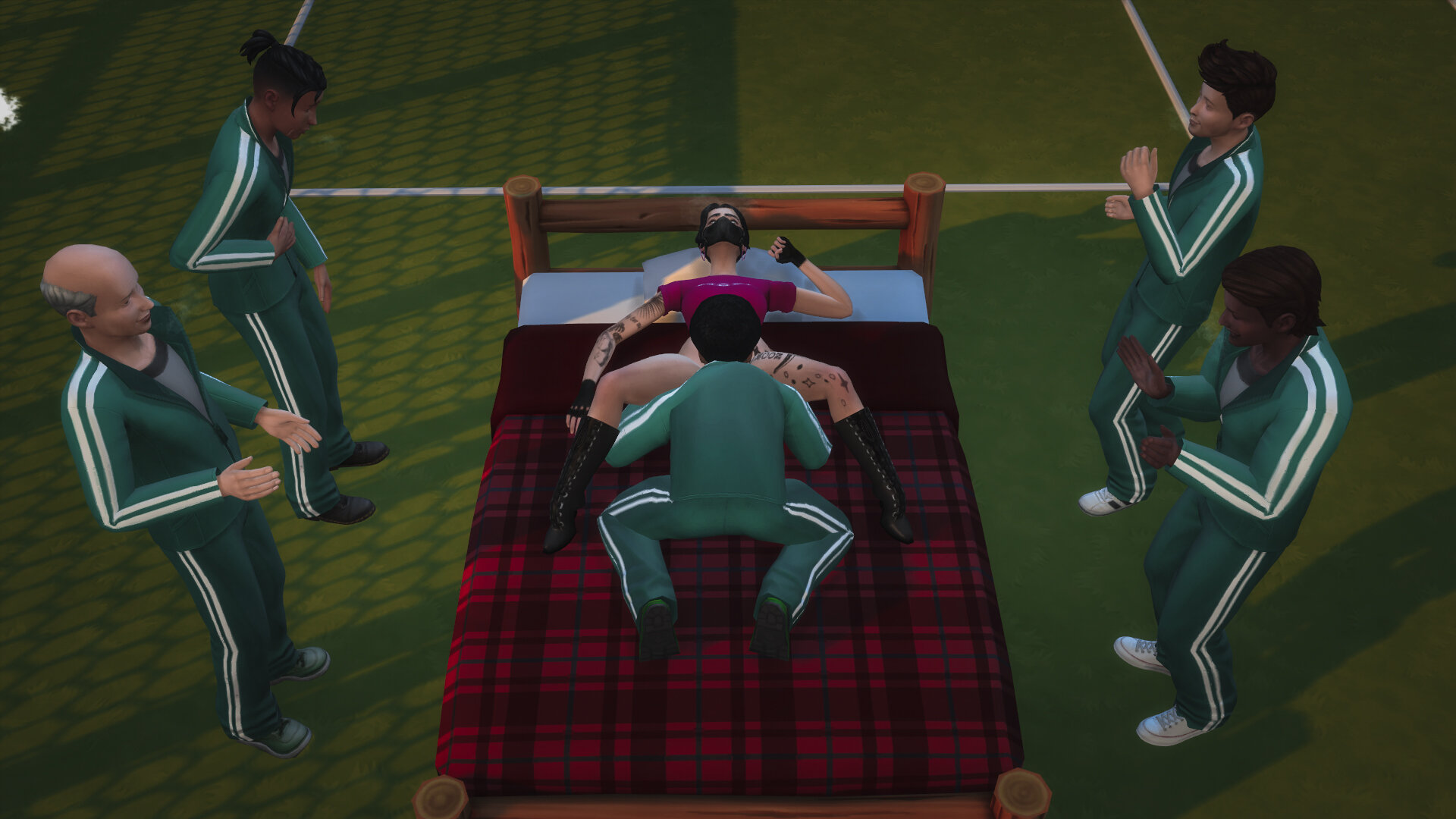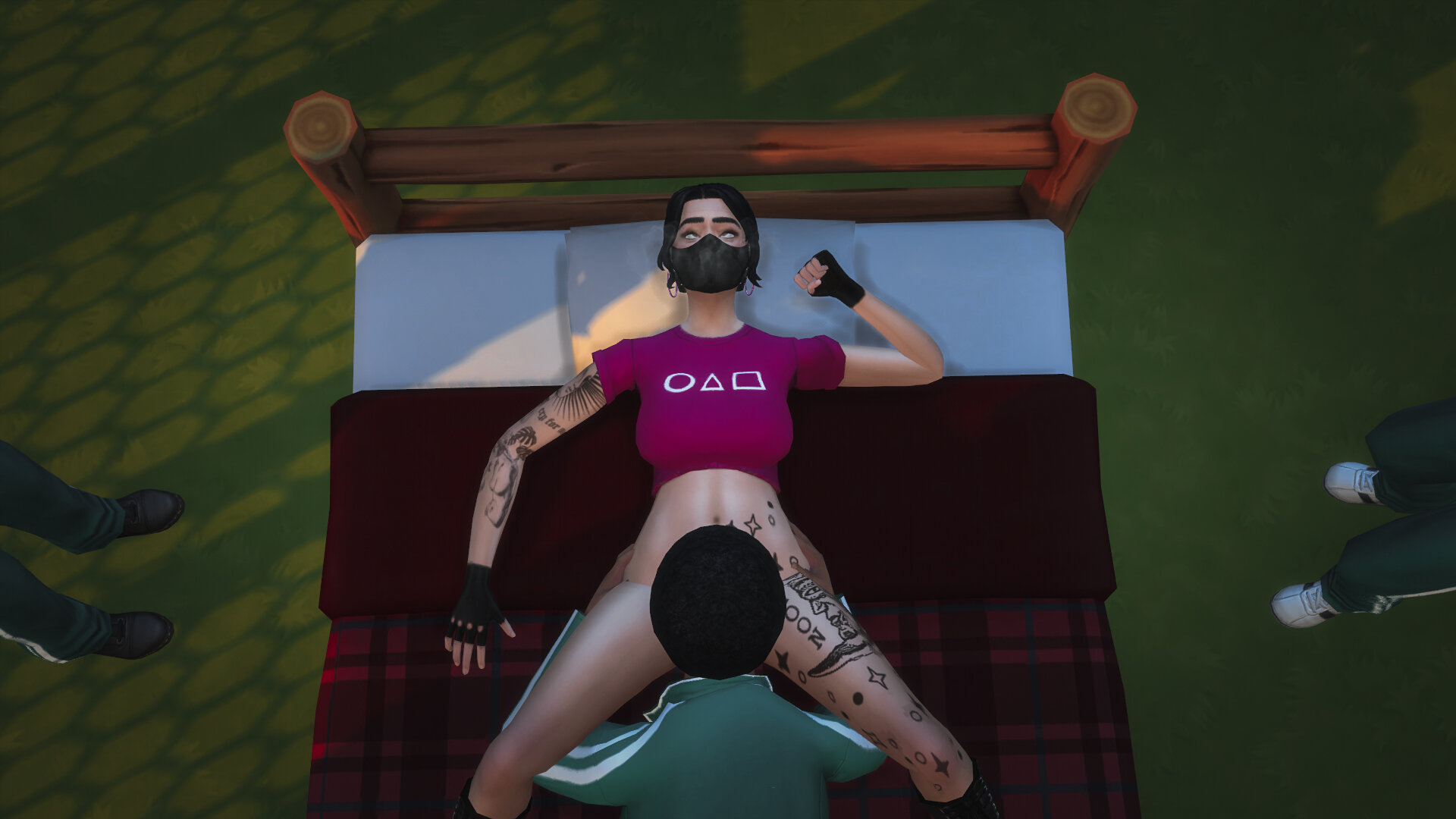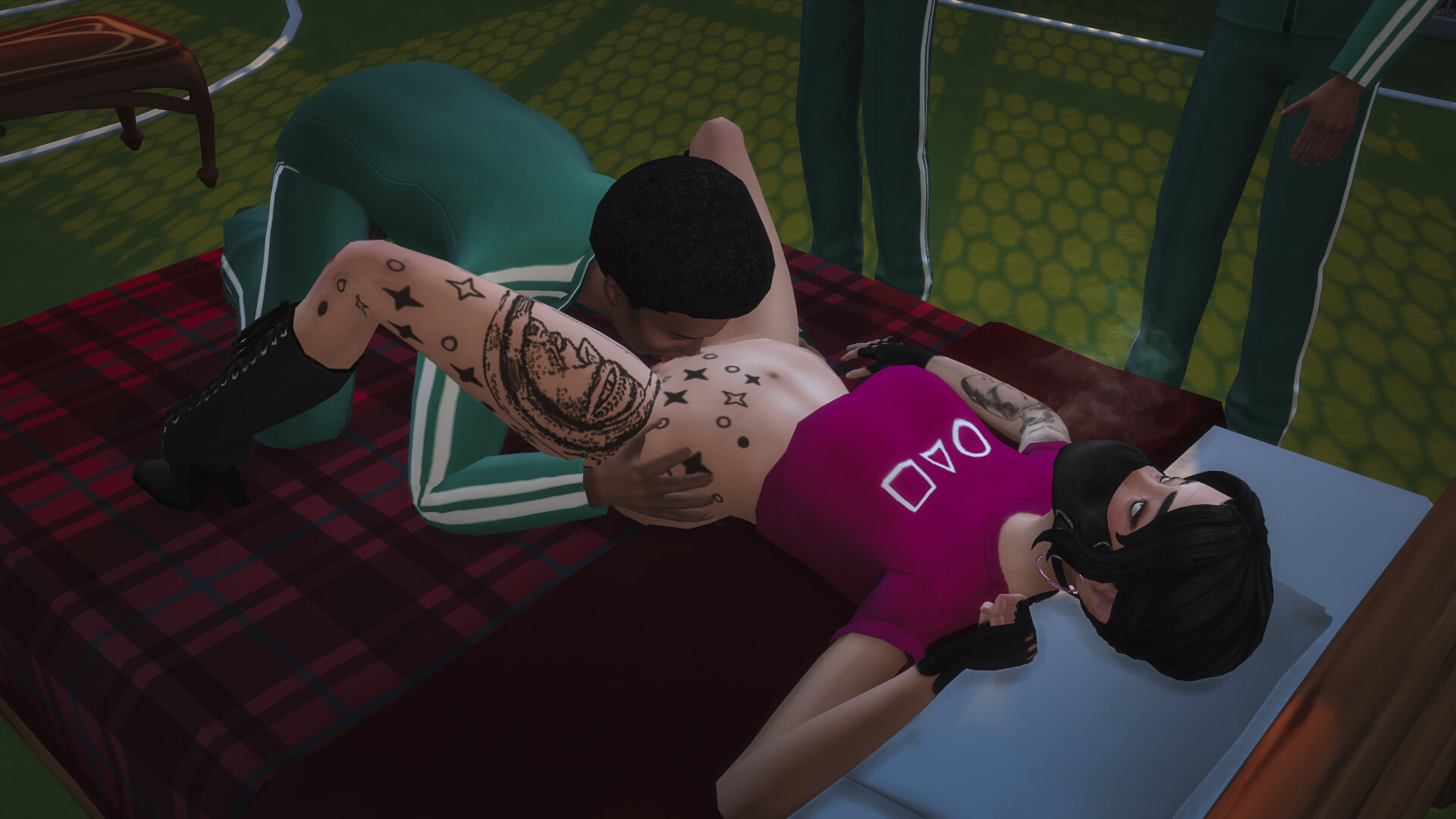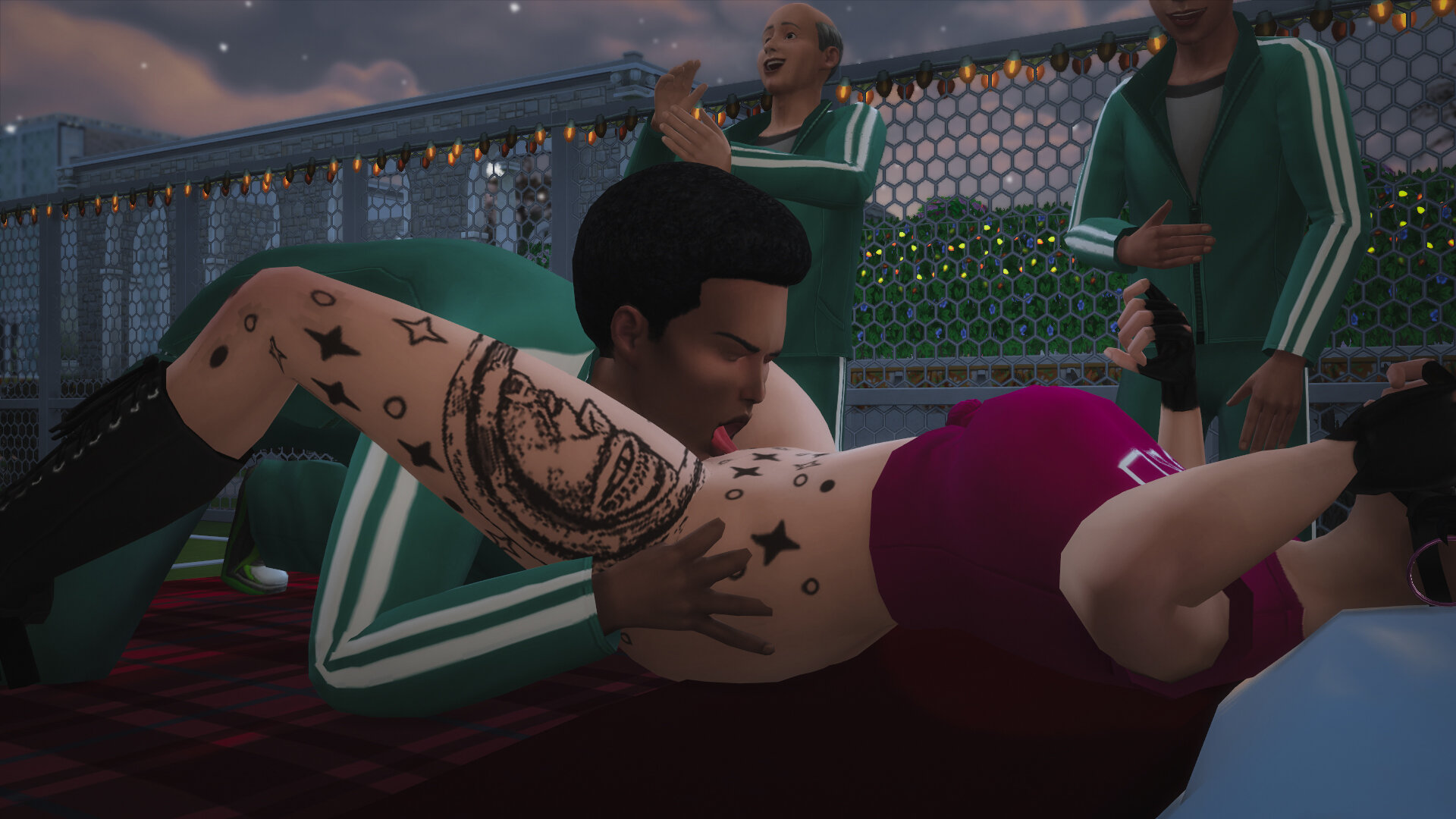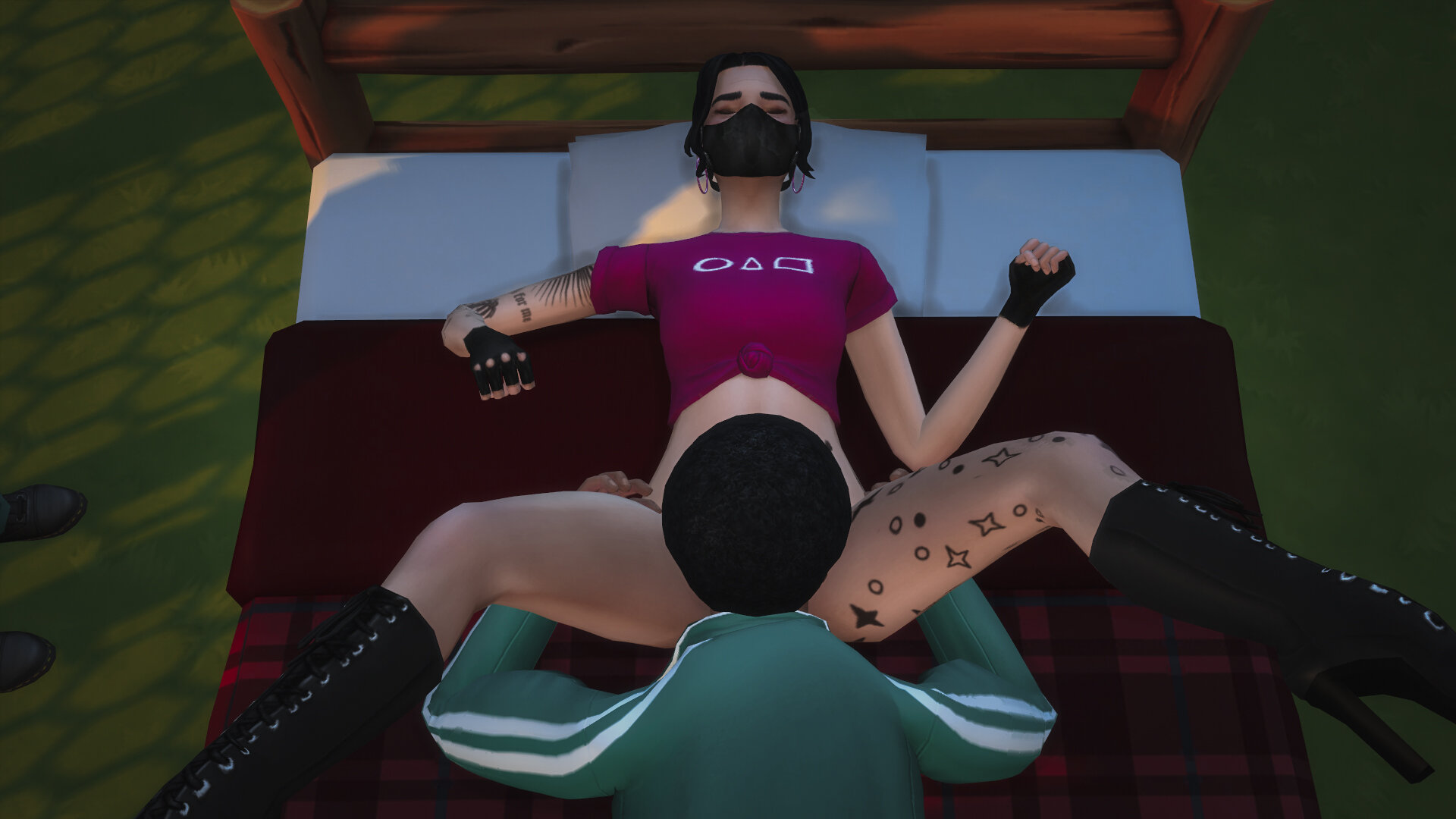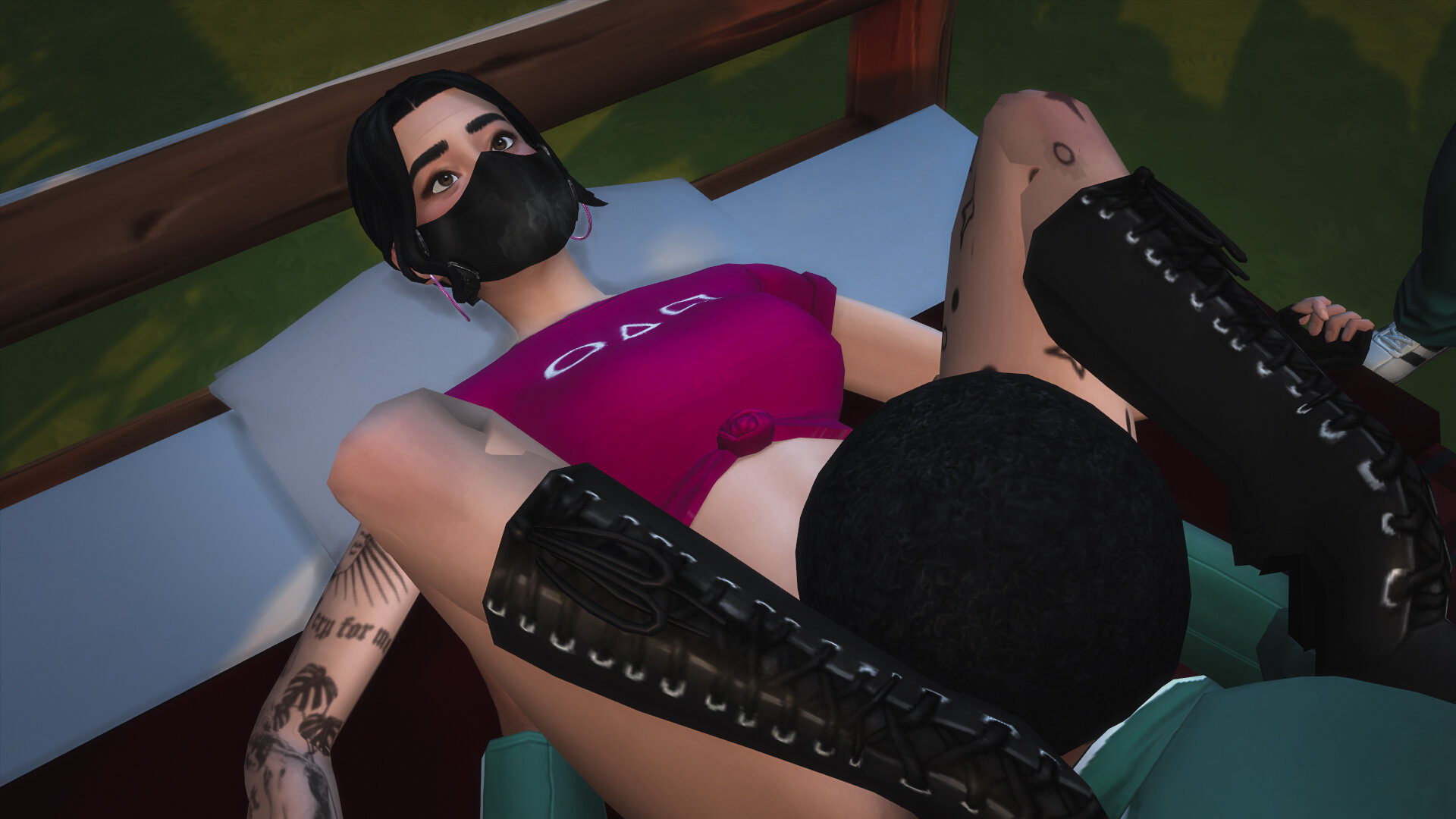 aaand it's started. the first participant licks one of the soldier's pussy on bed, the others are watching from both sides of the bed.
apparently she's enjoying it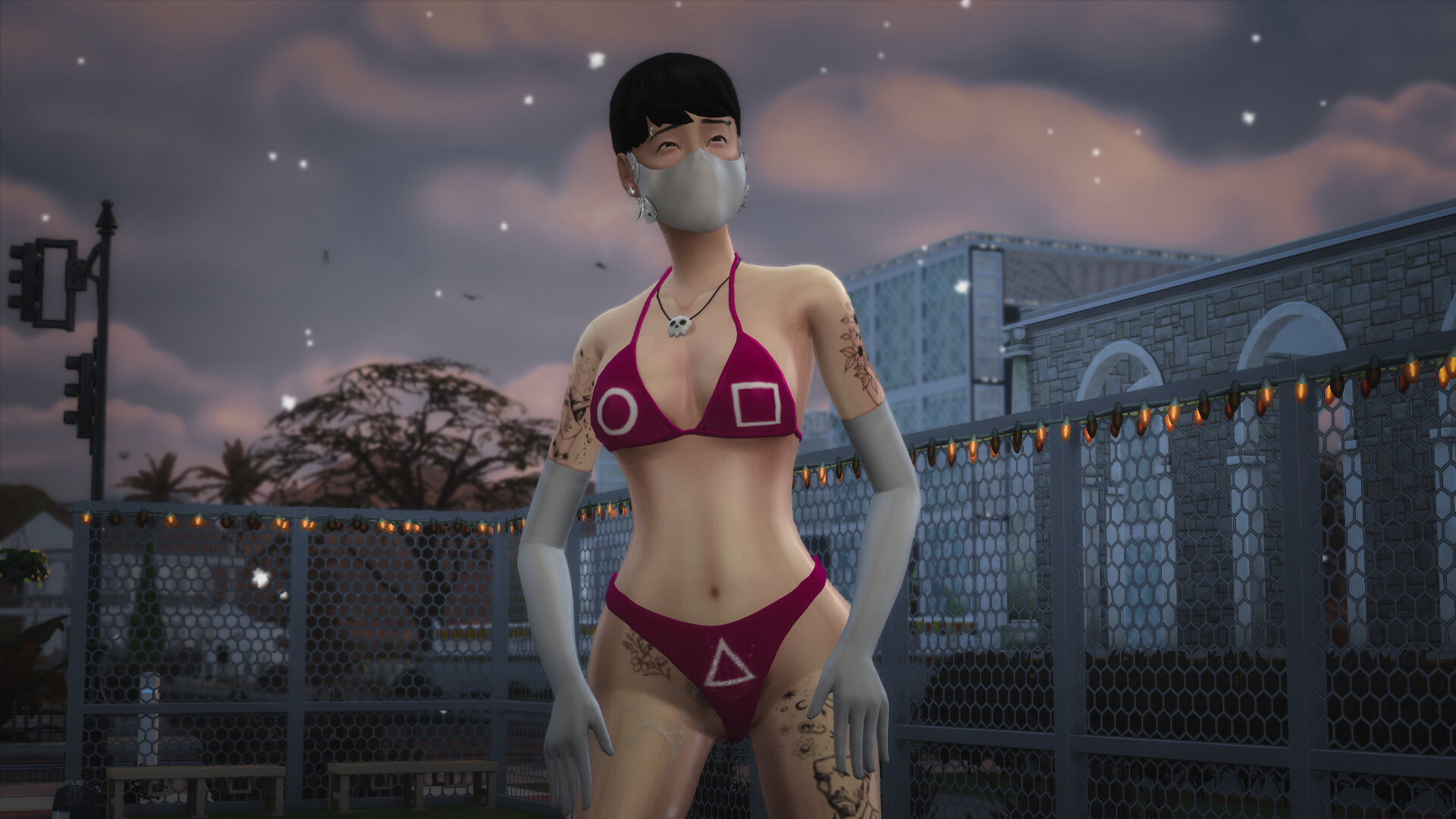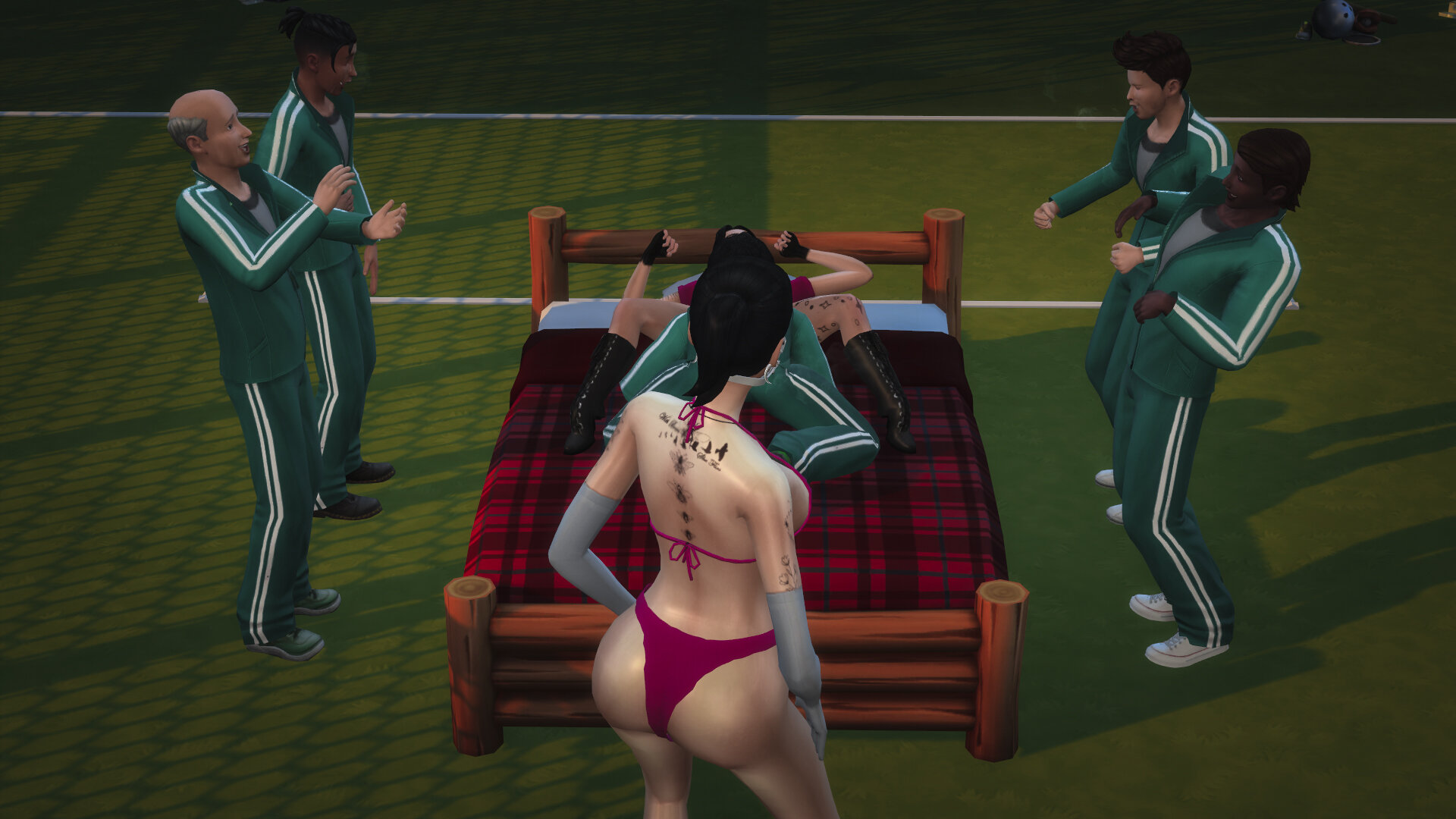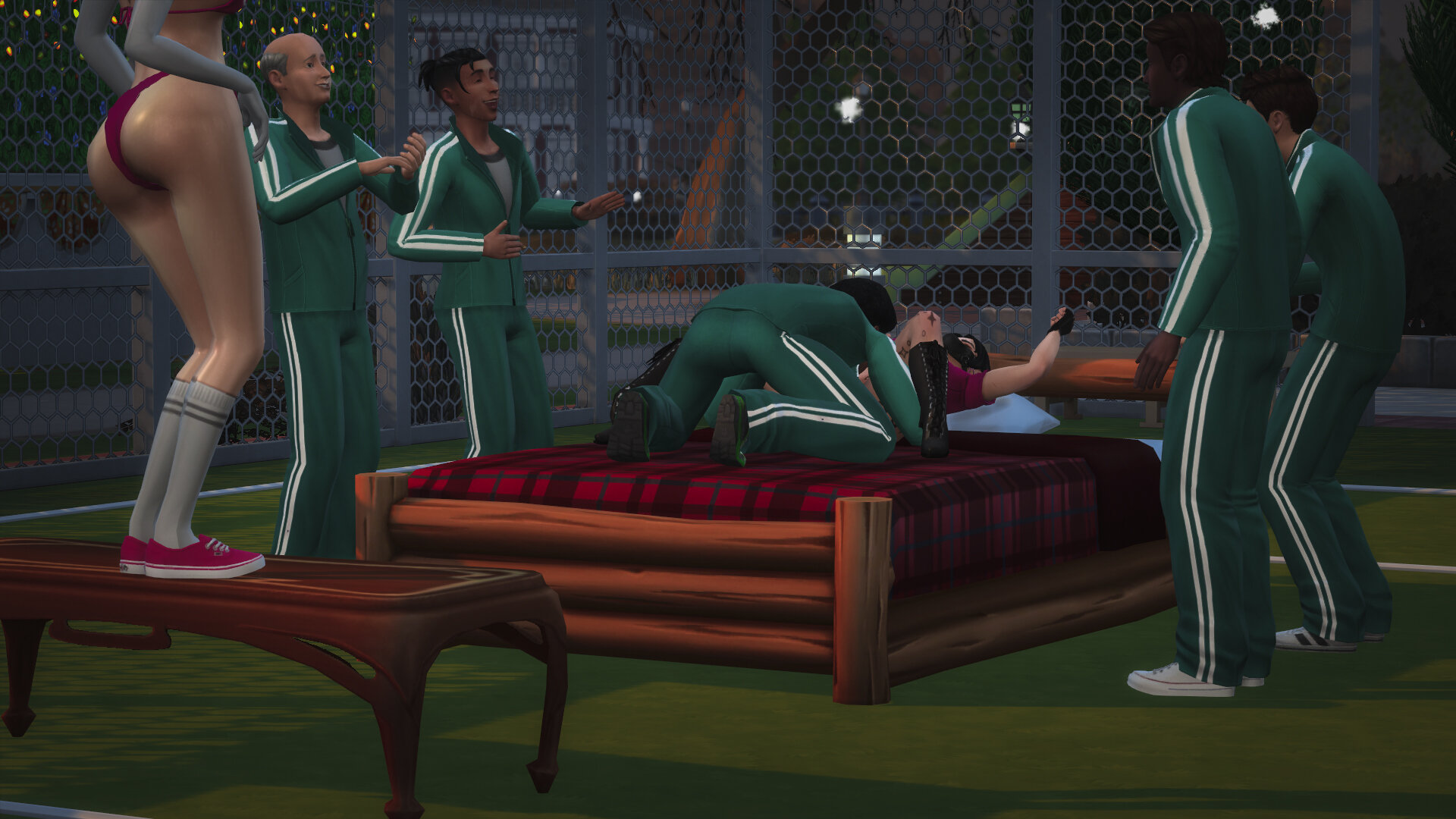 the other soldier is dancing on the table while the first participant continues to lick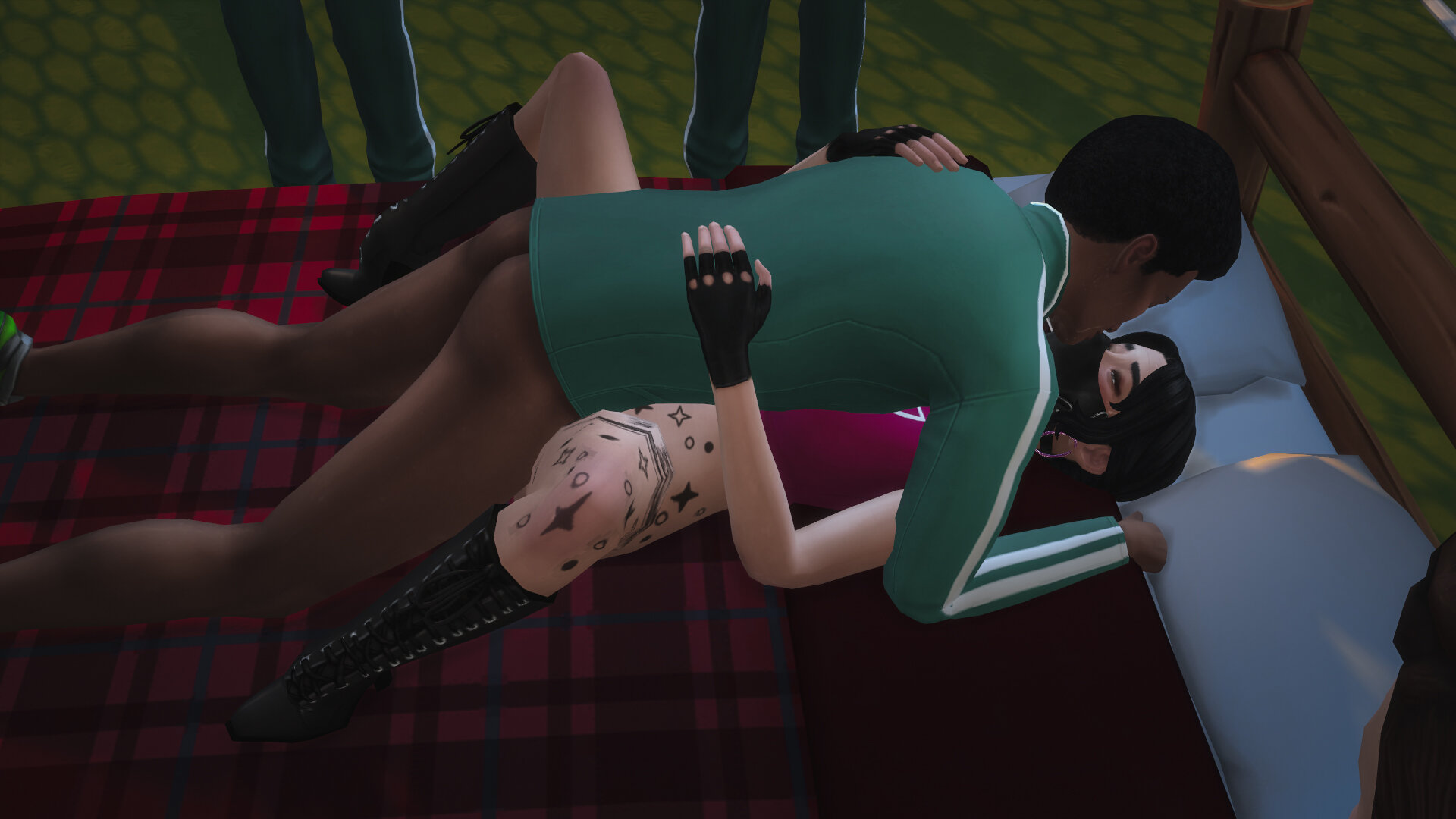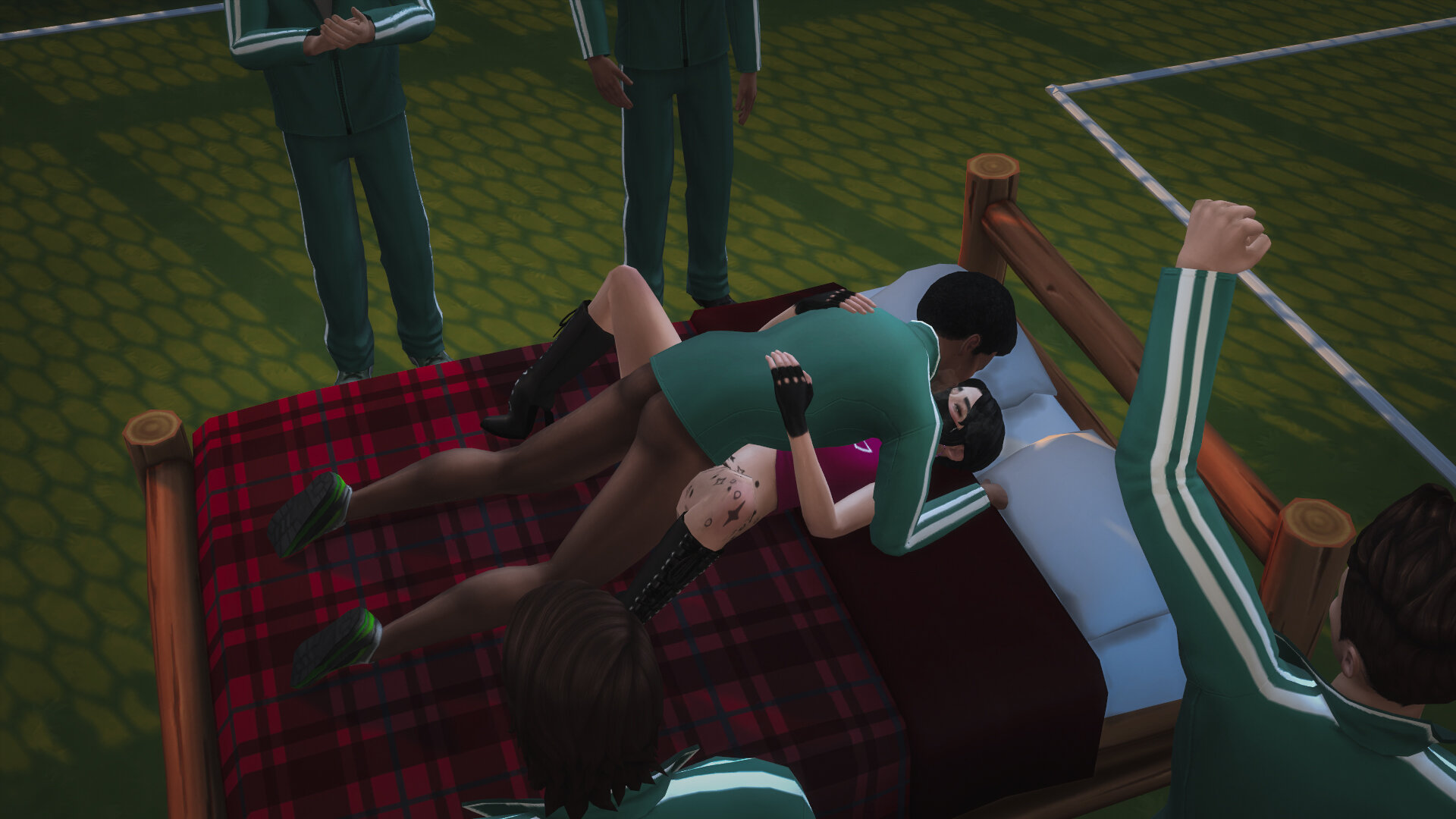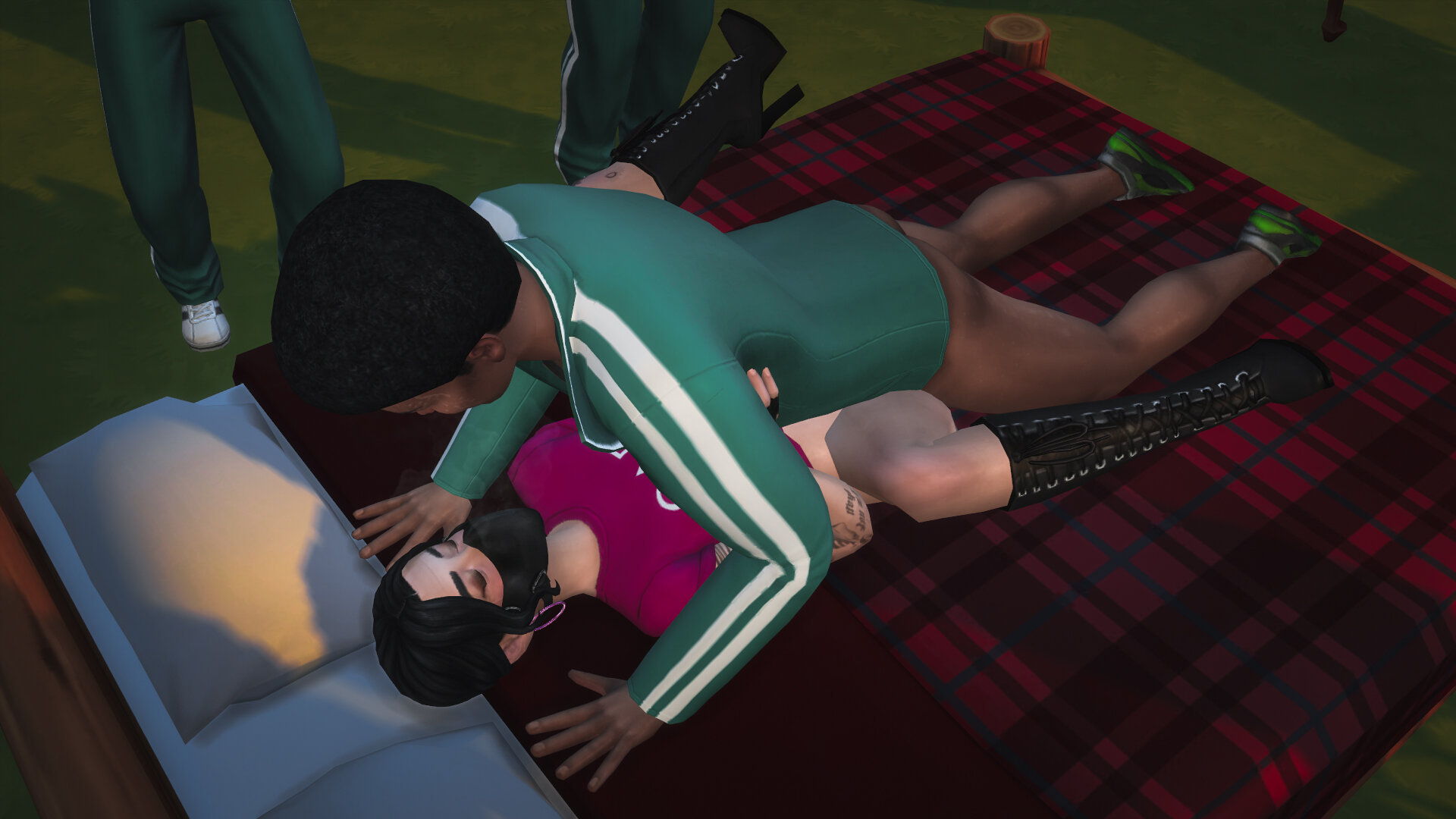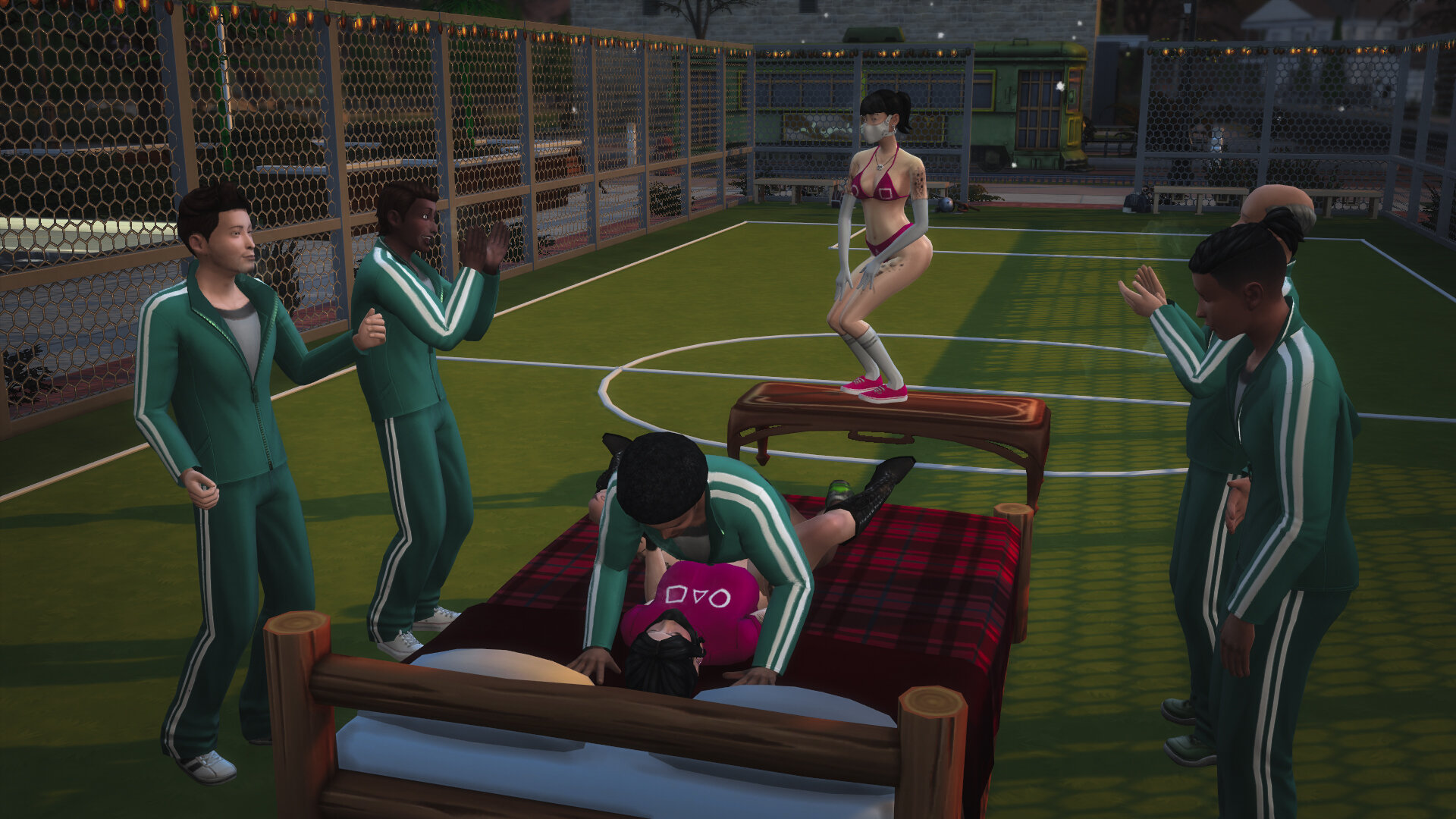 they started to have sex, in a missionary position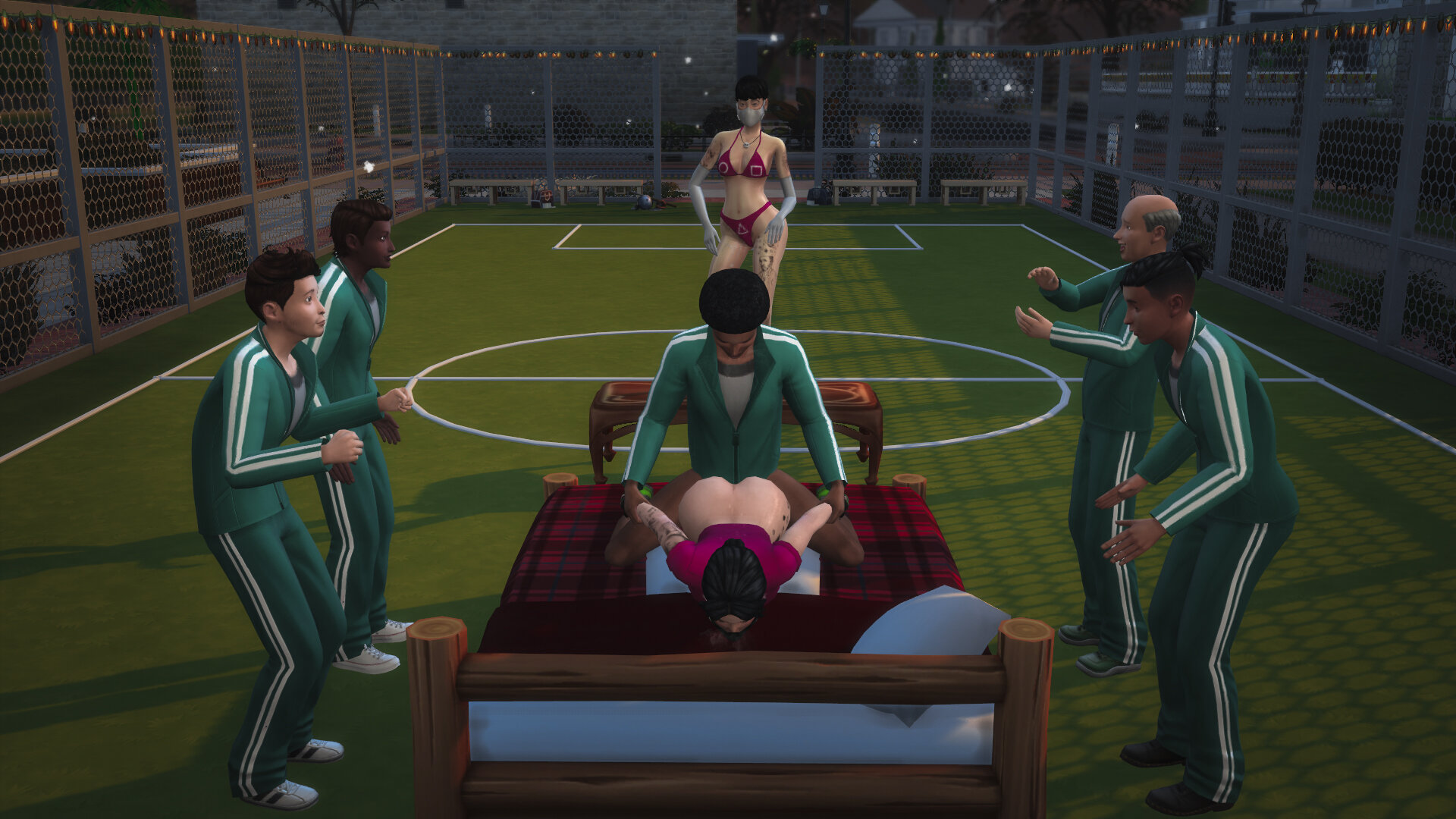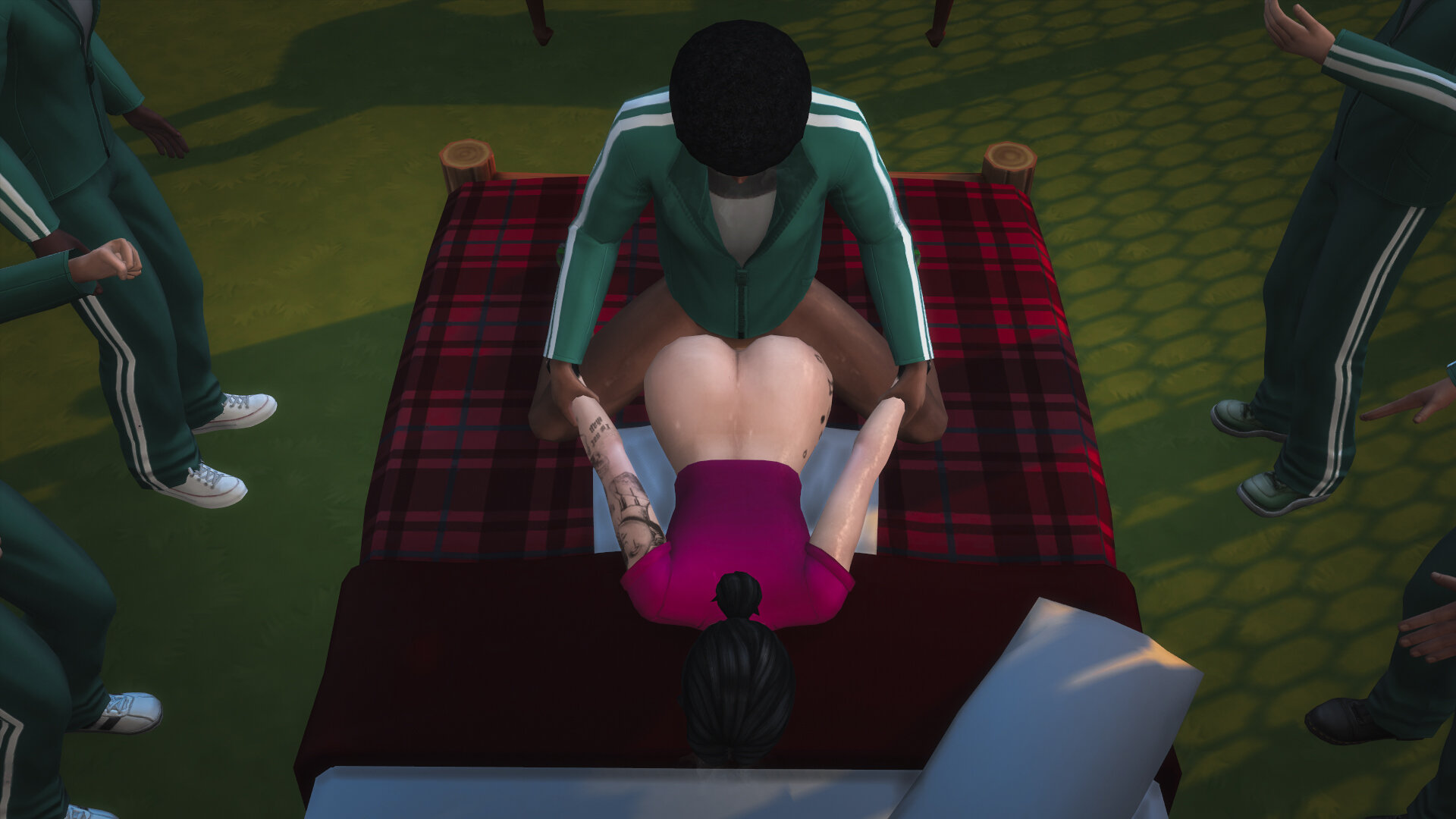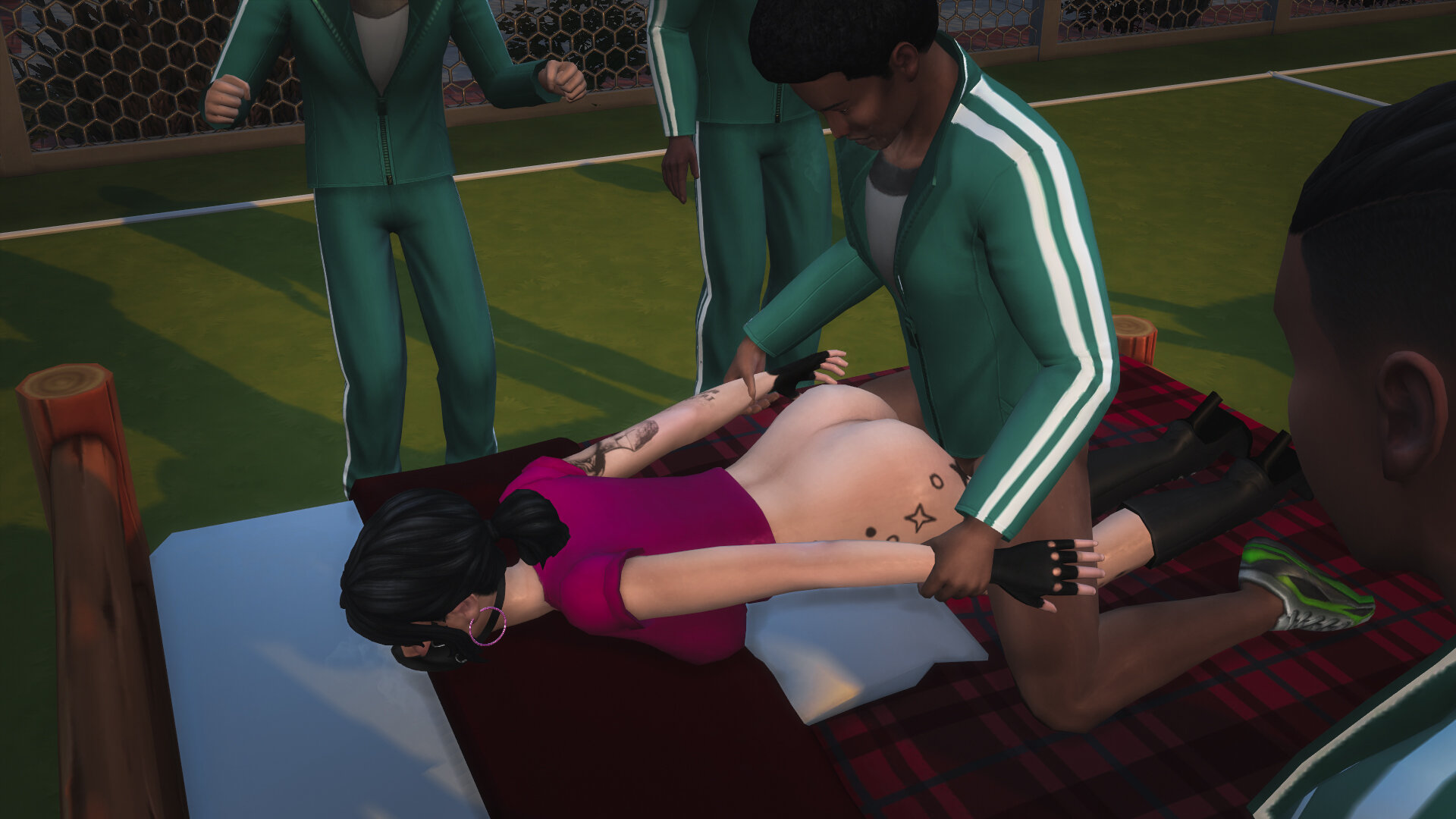 she has changed her position and he fucked her from behind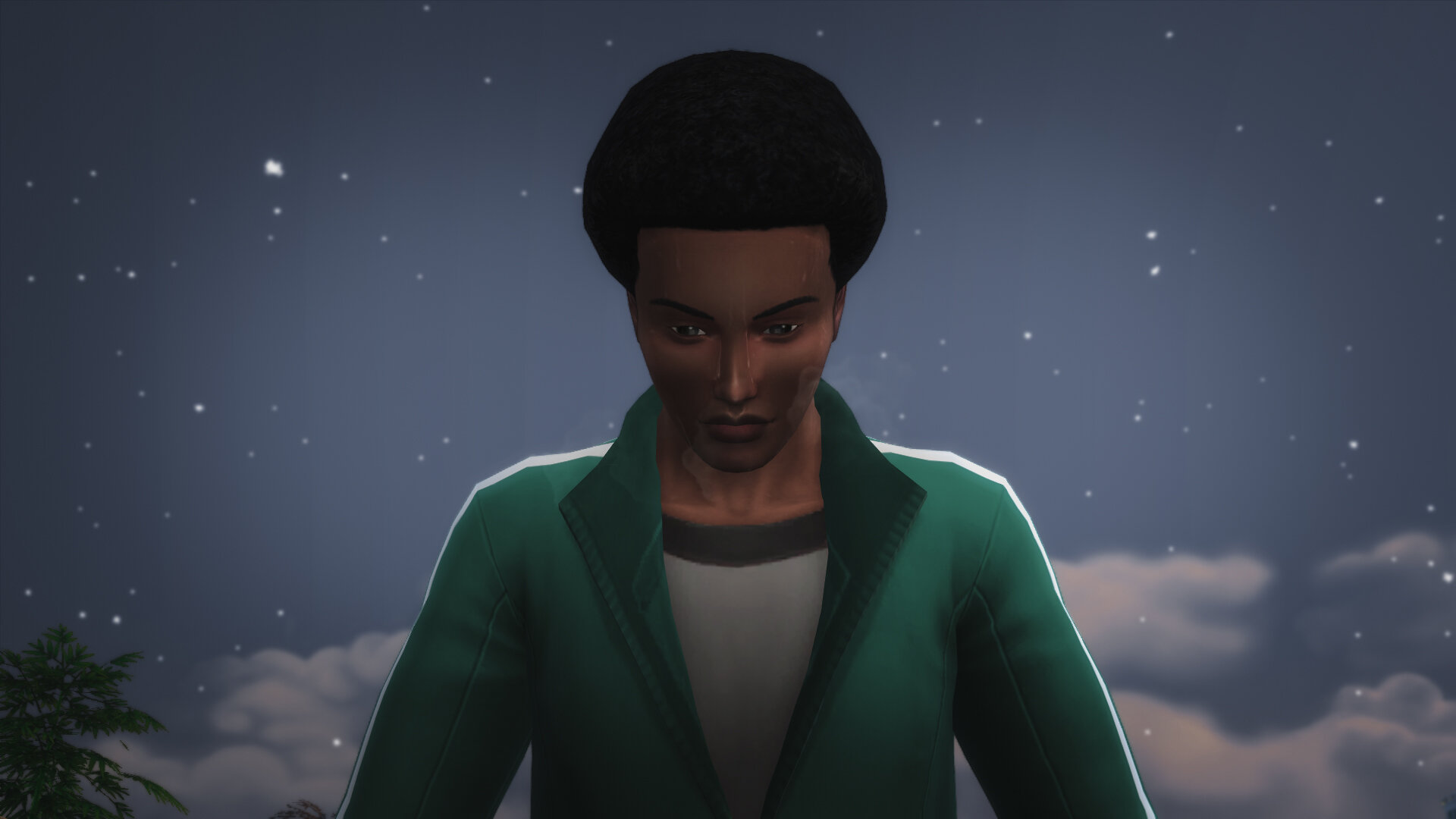 he didn't show any expression, what a cool guy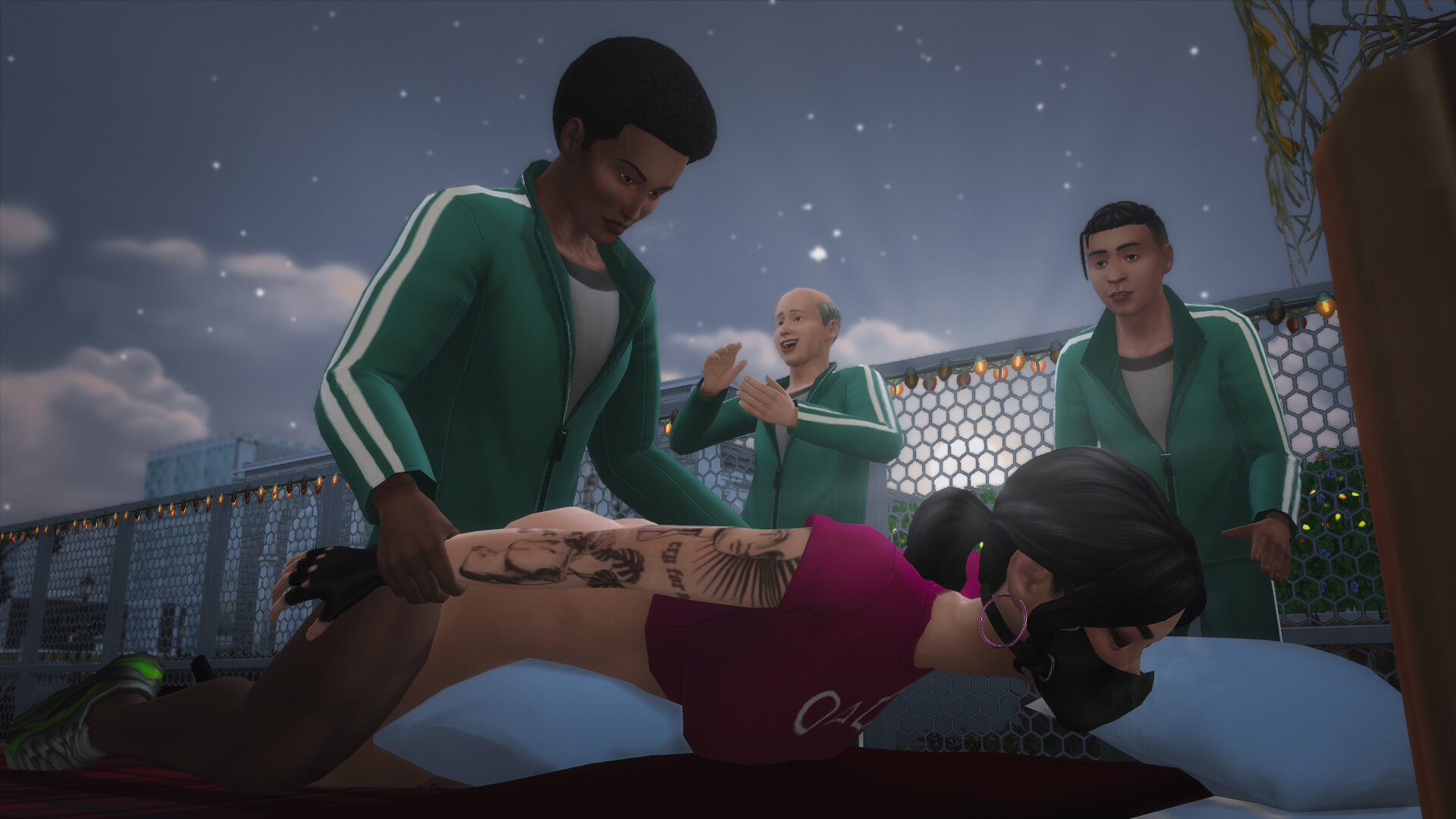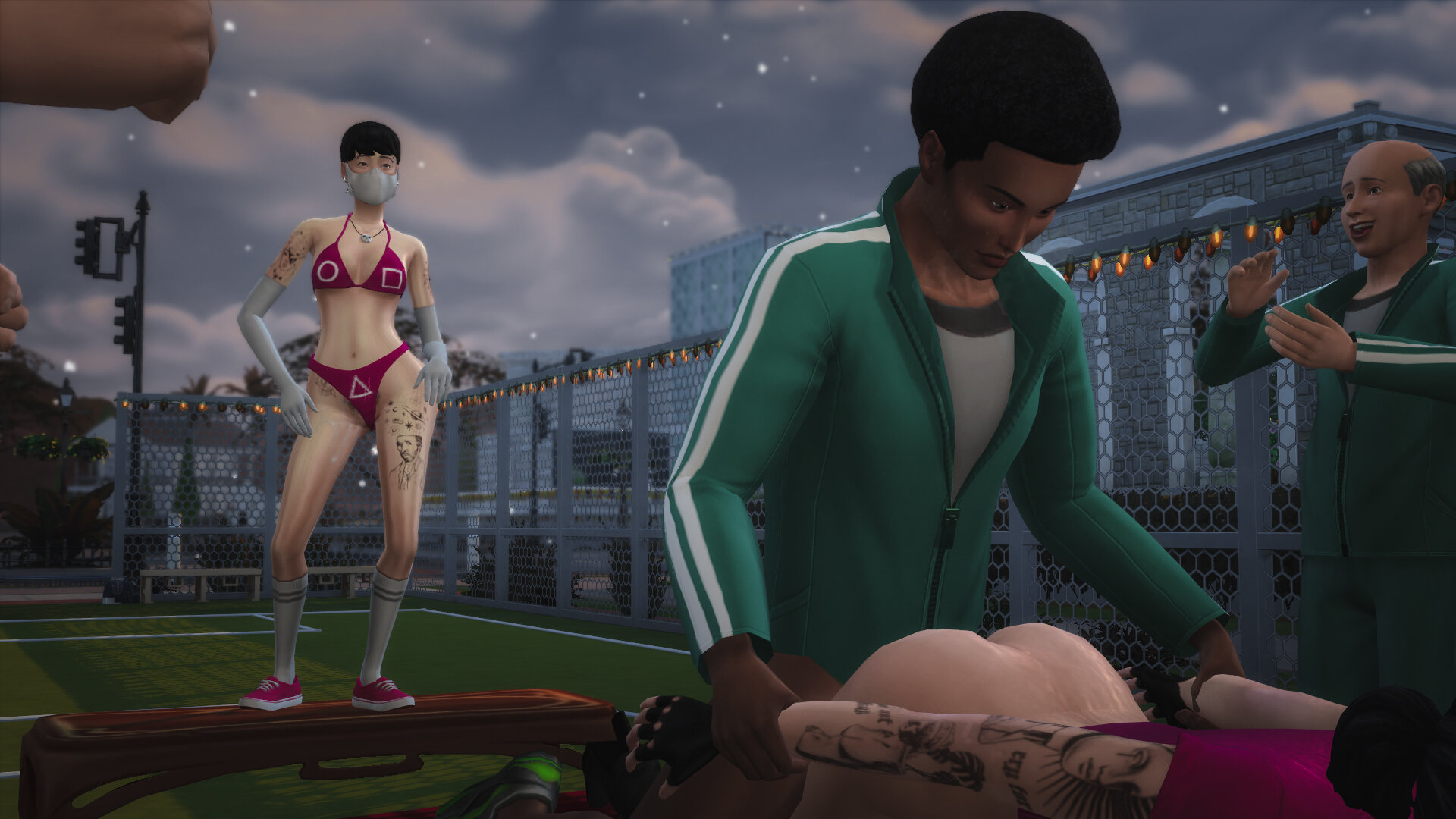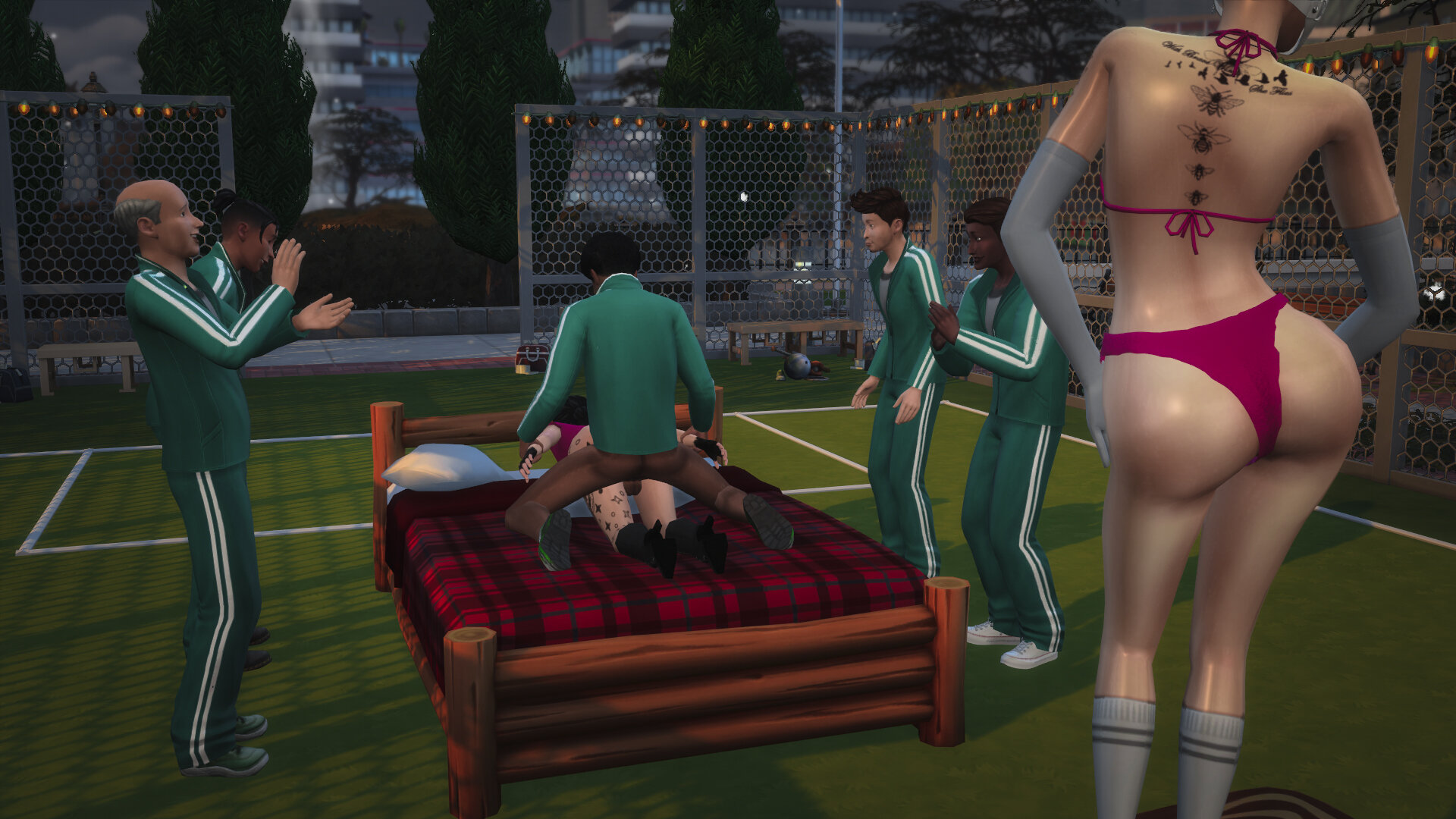 they finished it like that
The second participant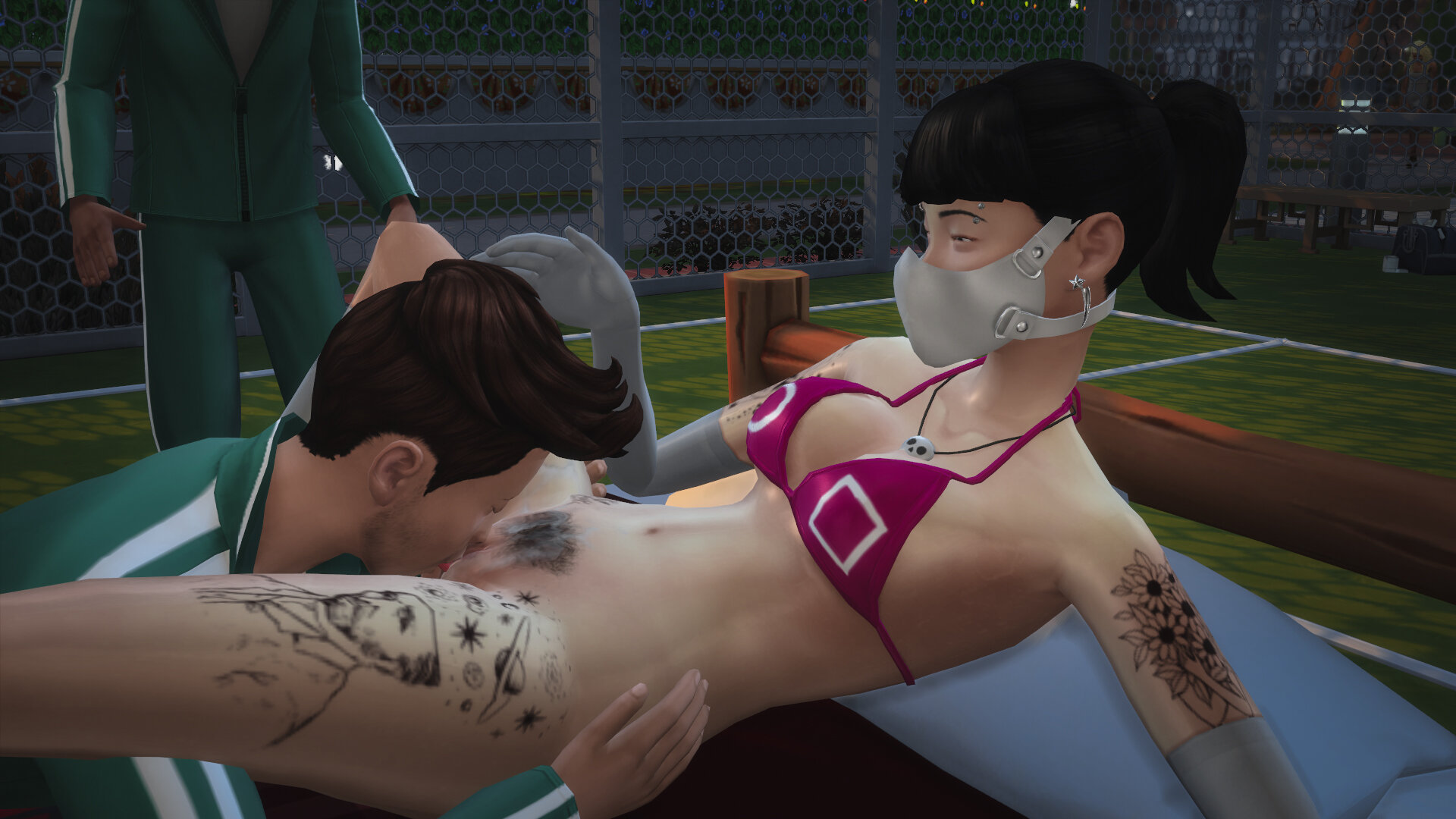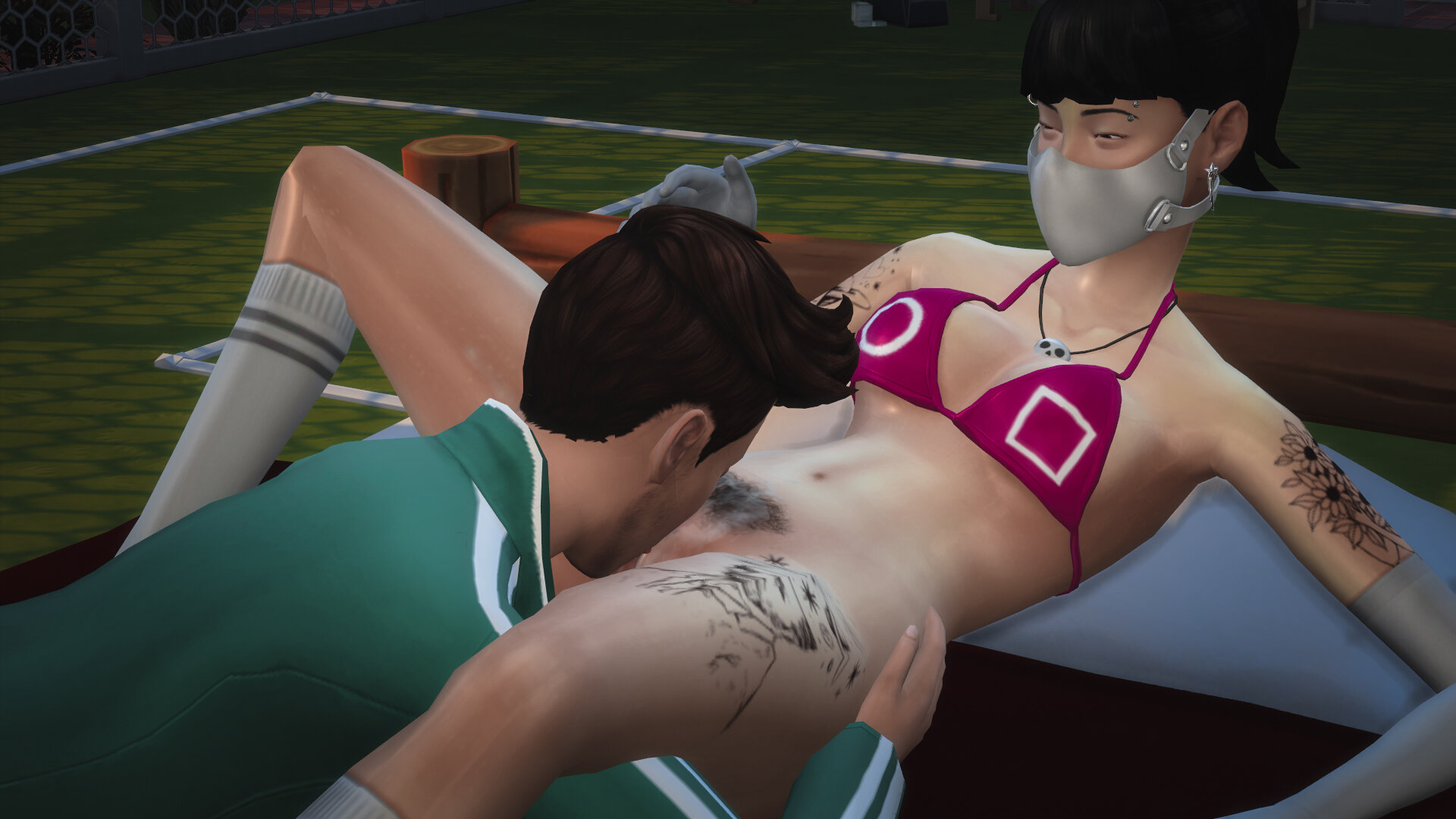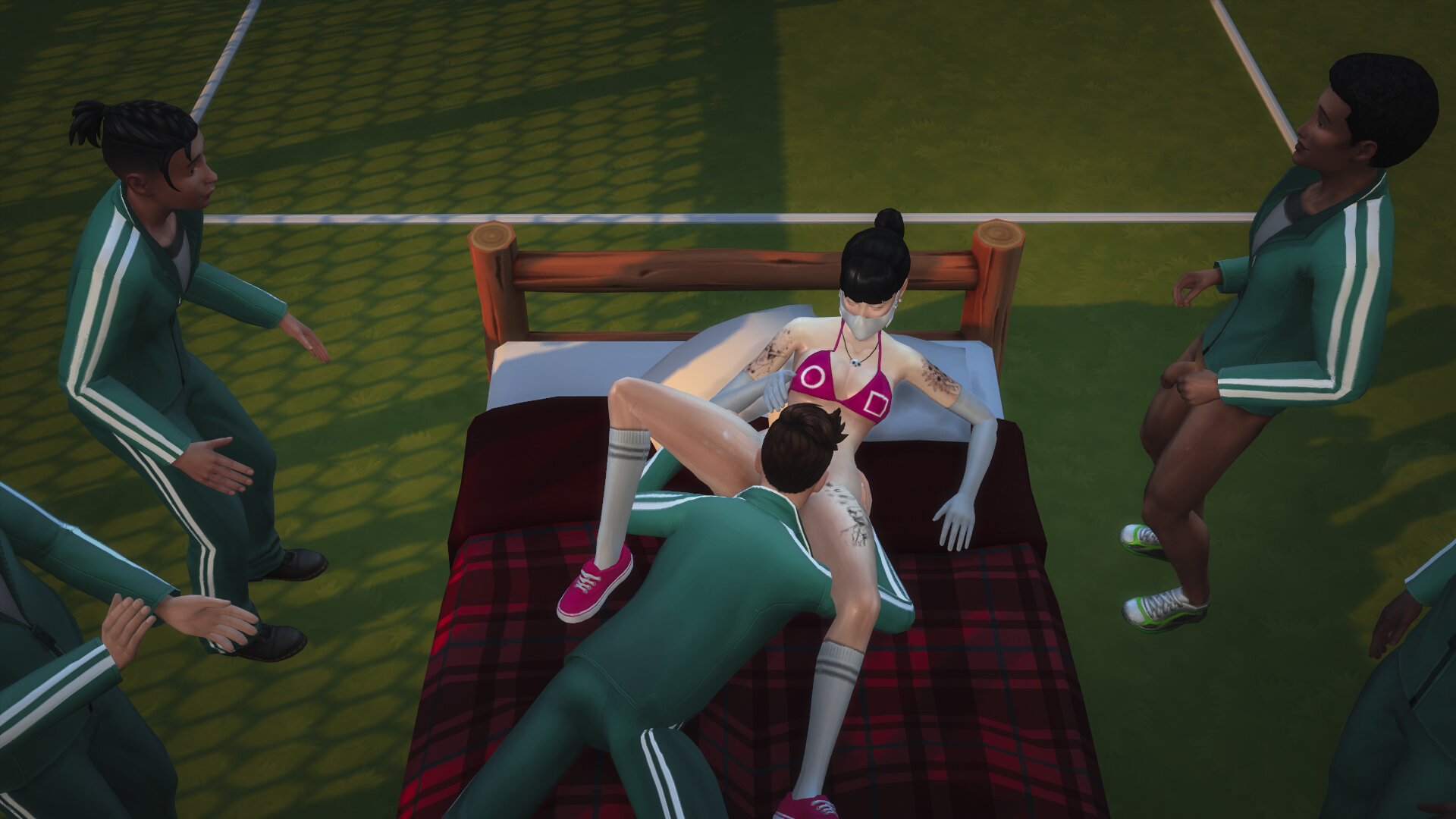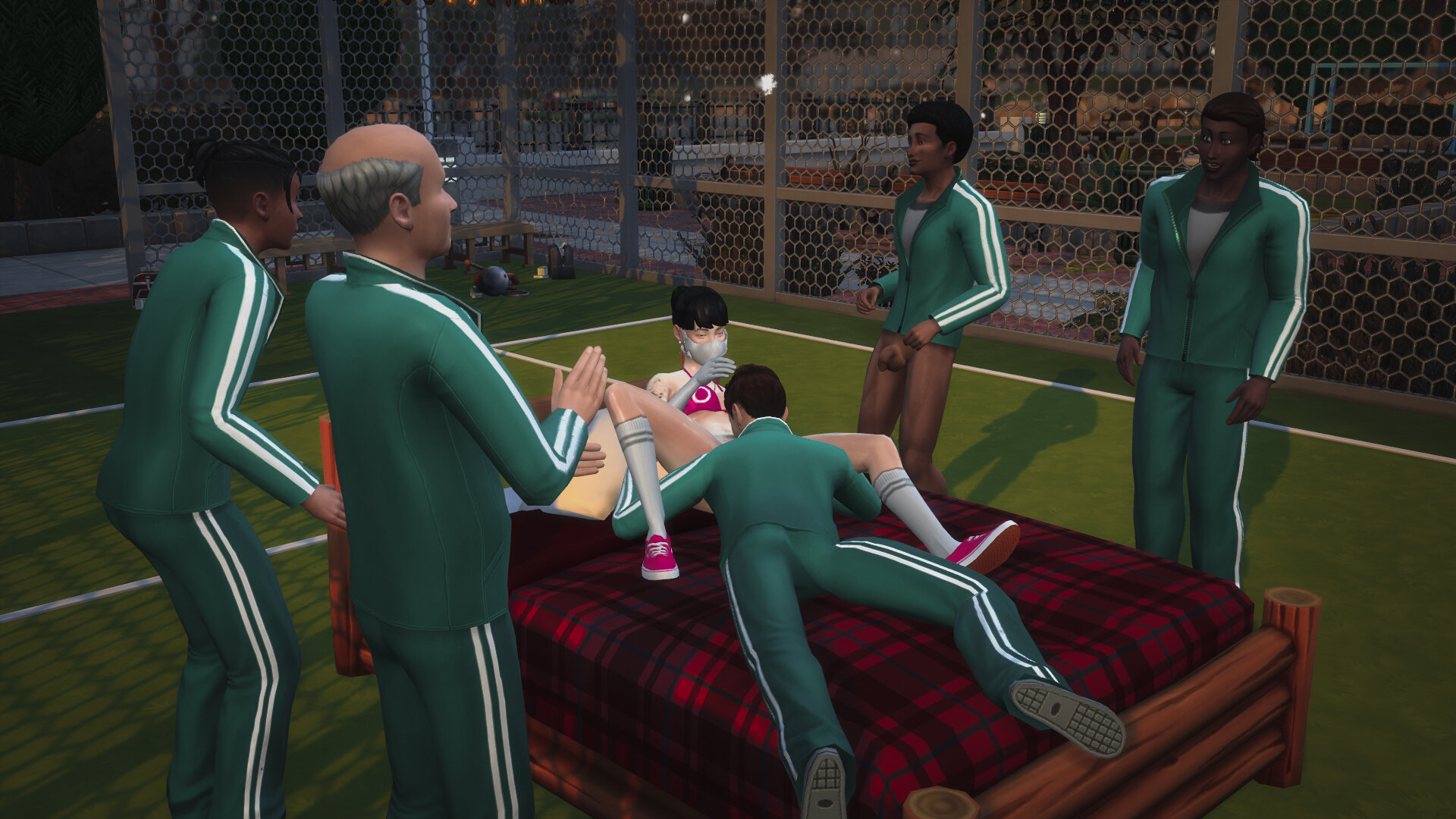 here comes the 2nd participant, licking the other soldier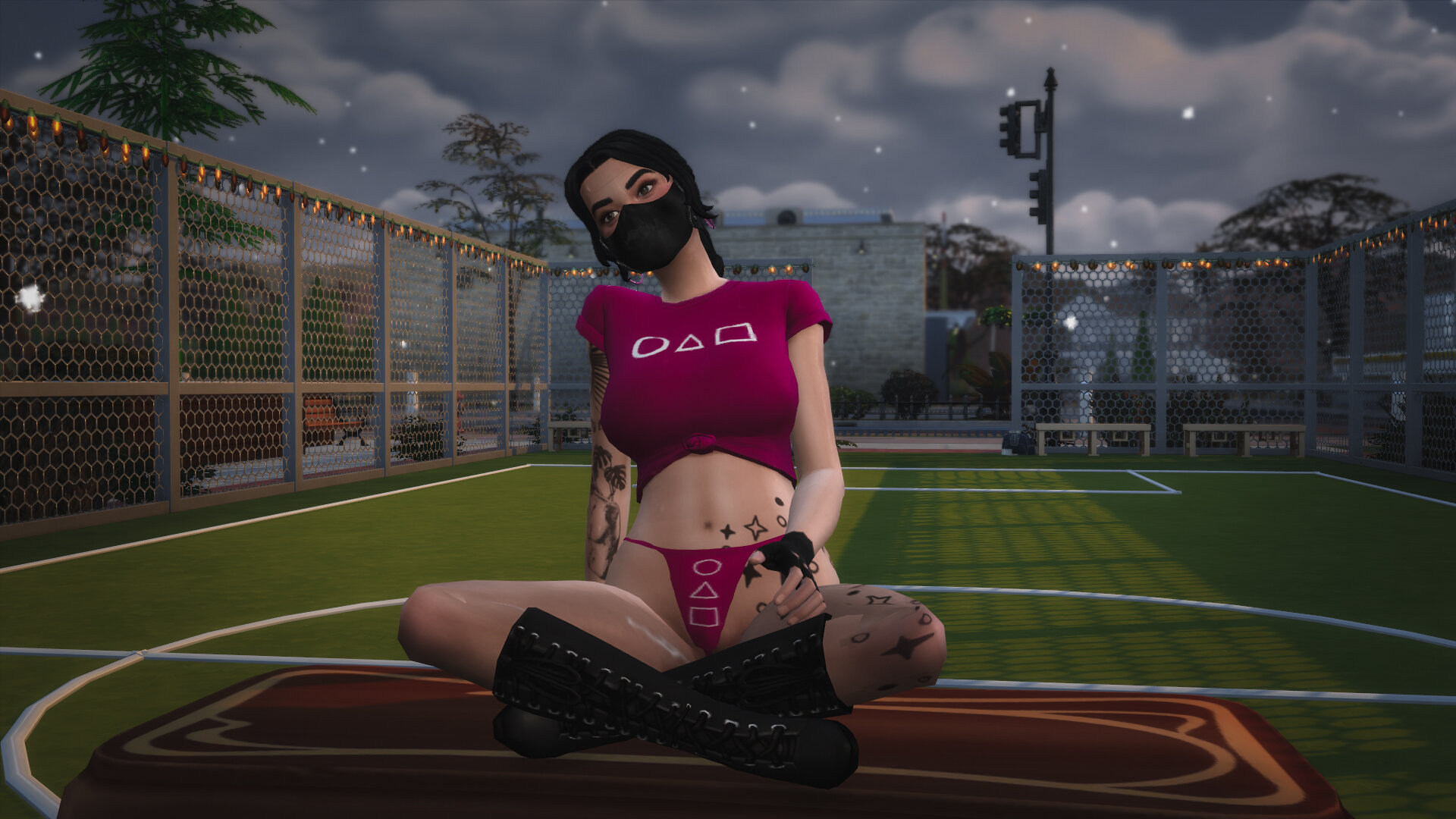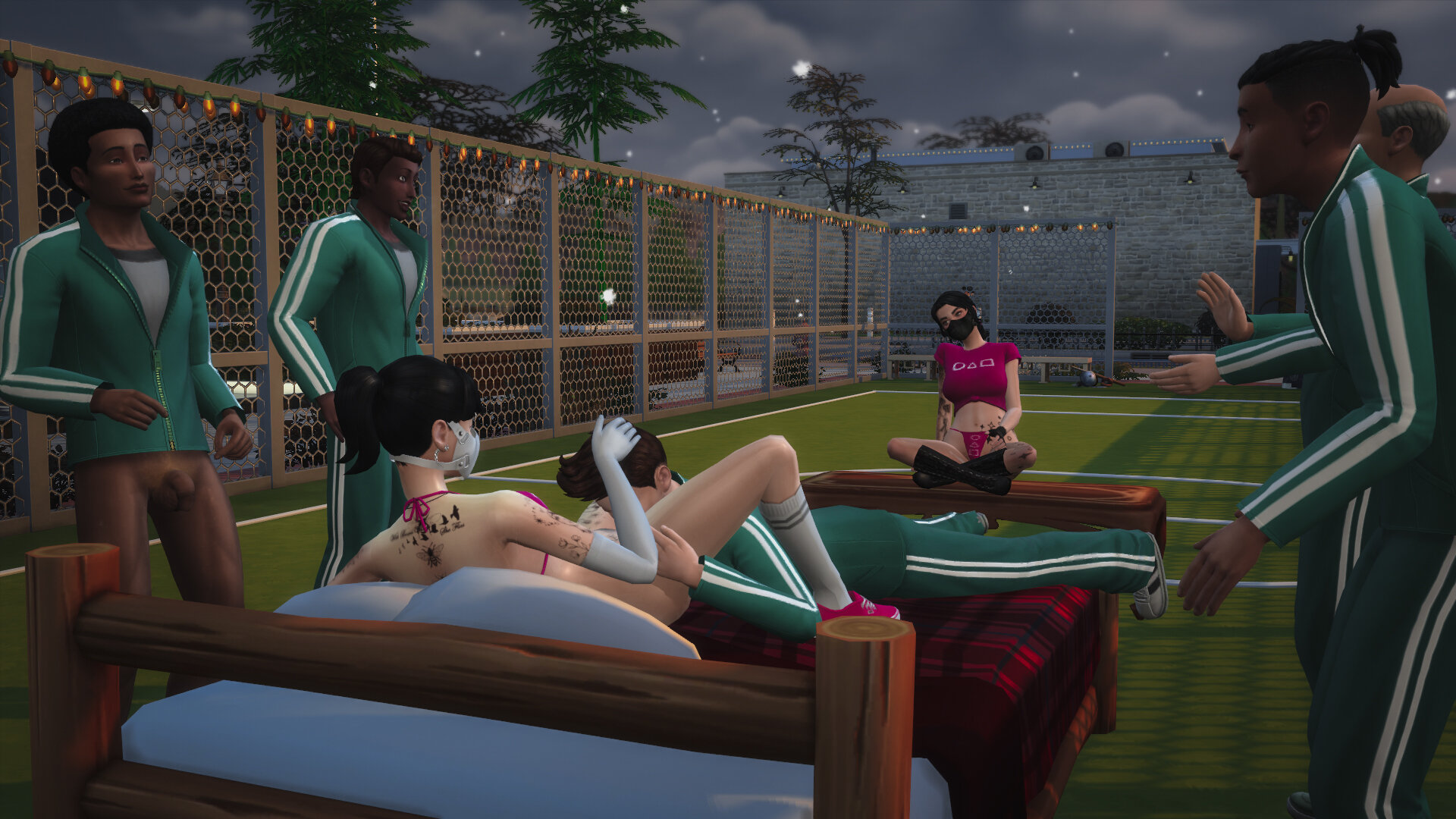 the first soldier is resting on table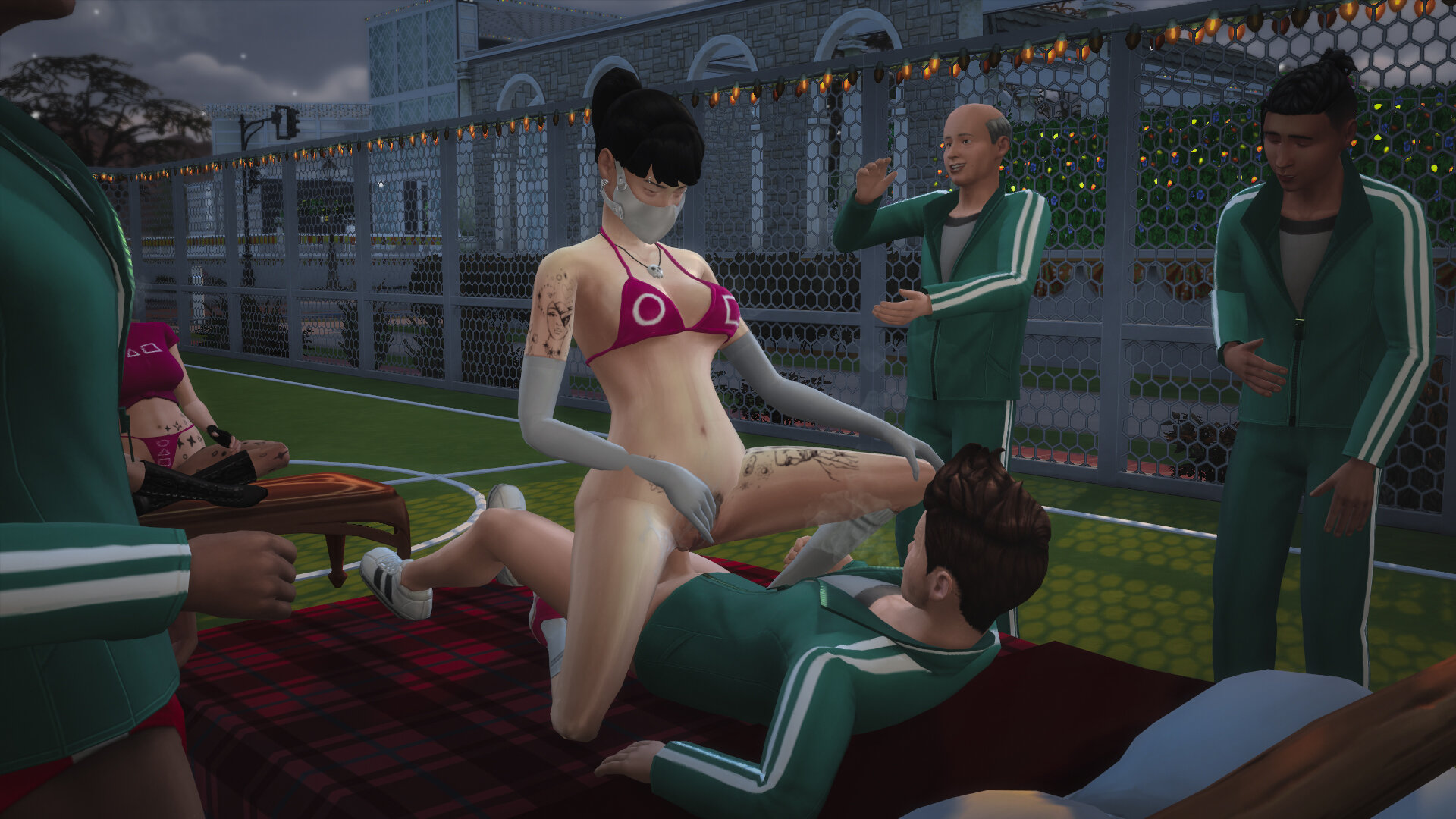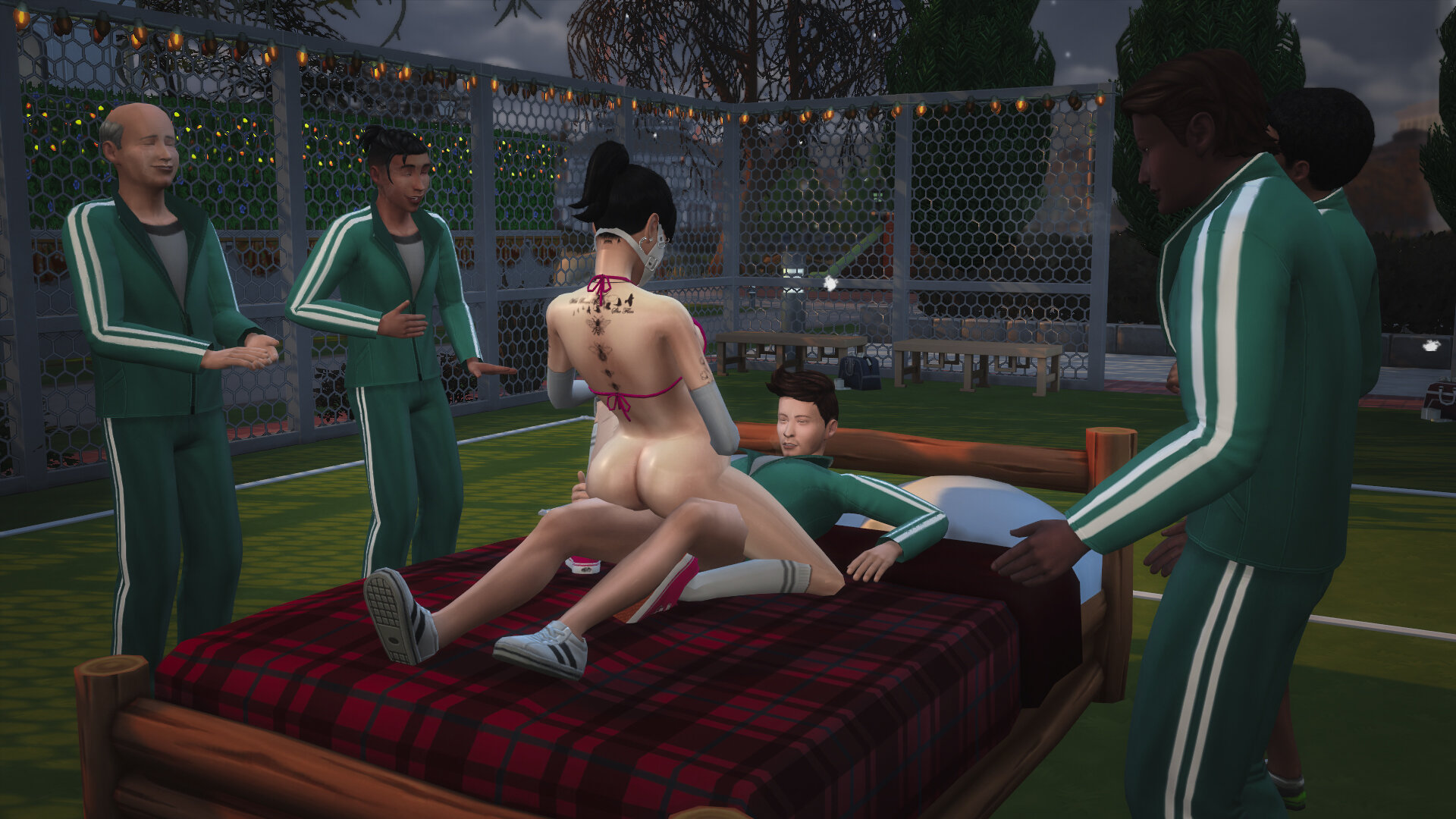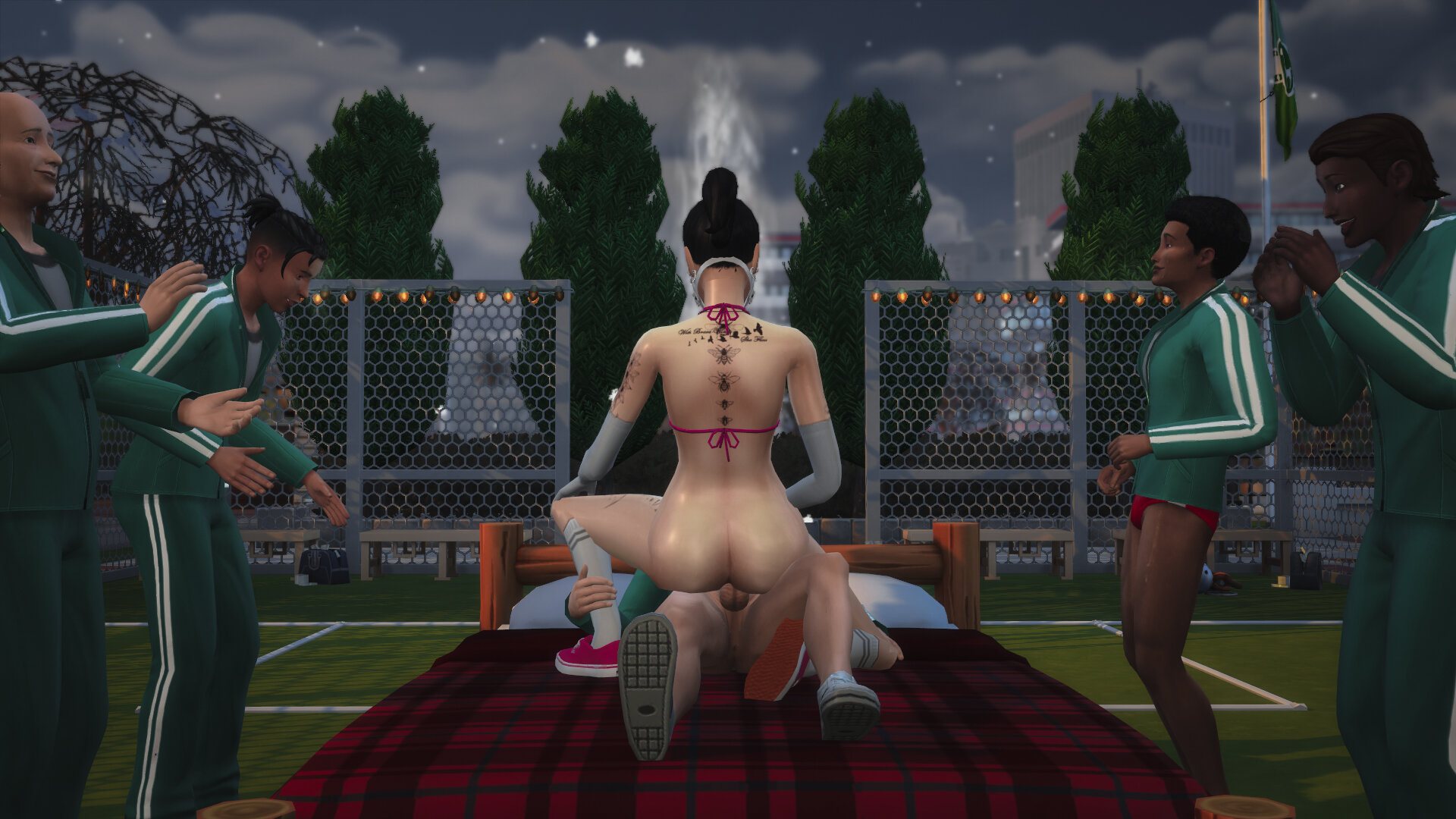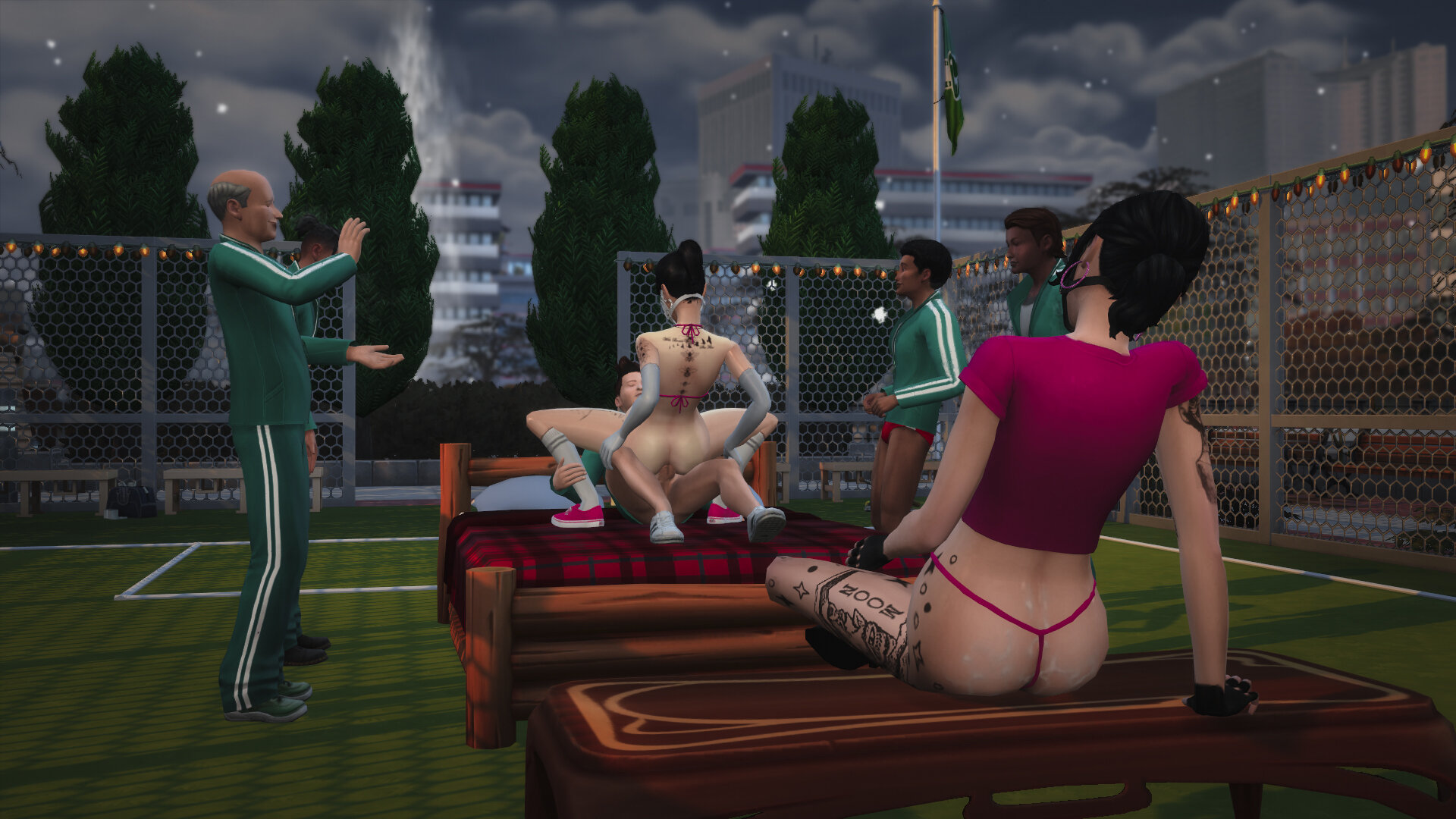 the first penetration from the 2nd participant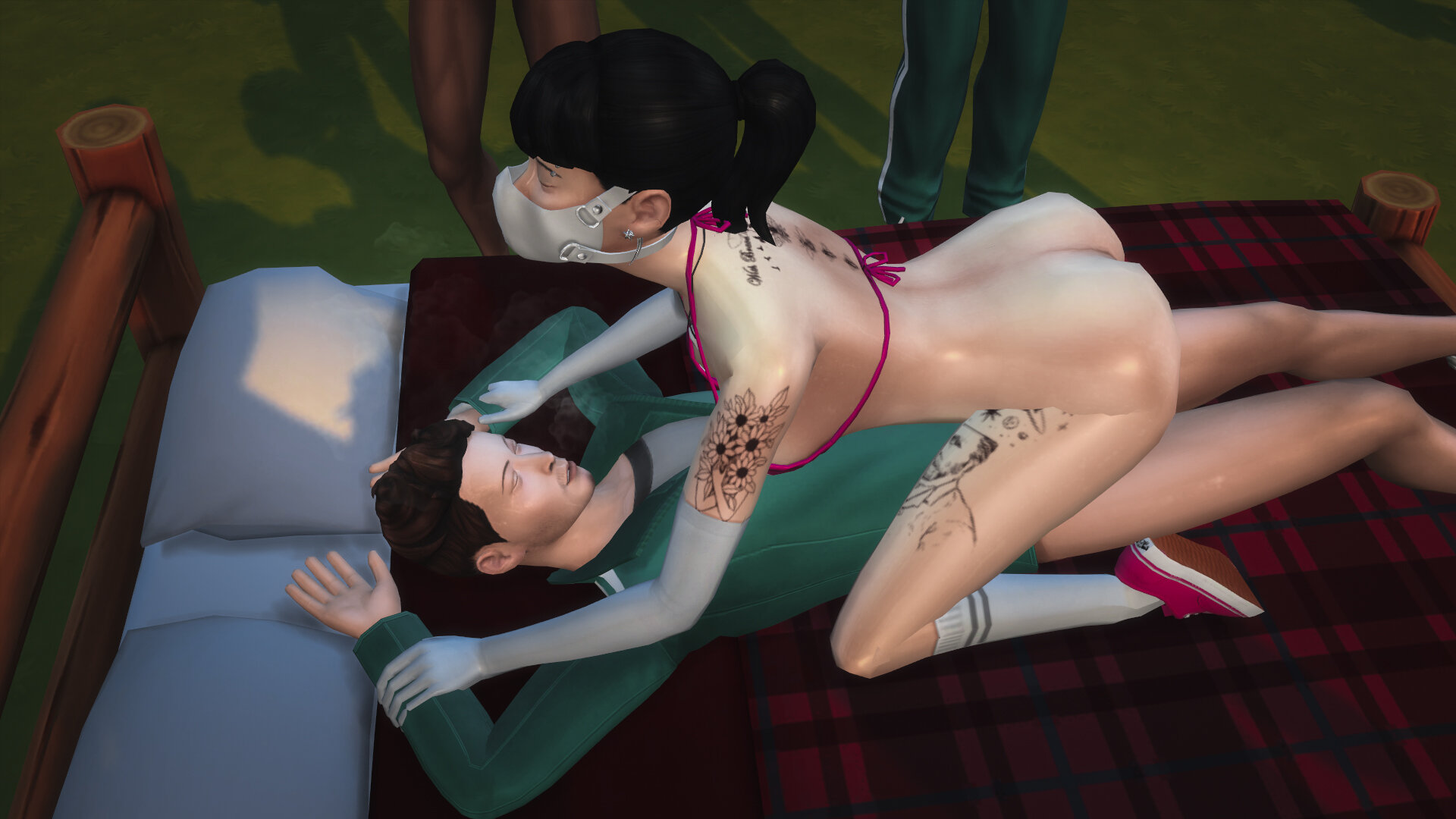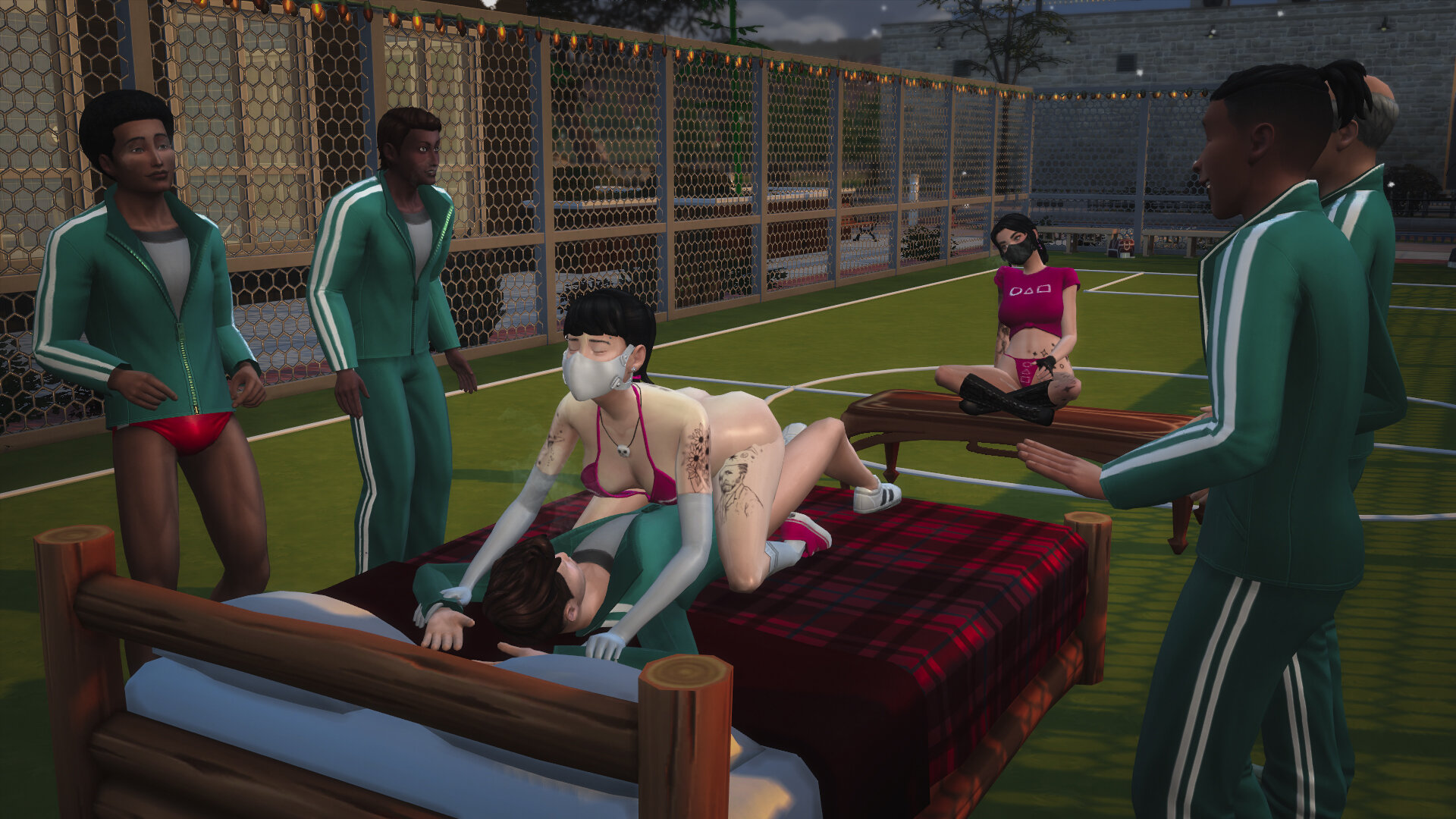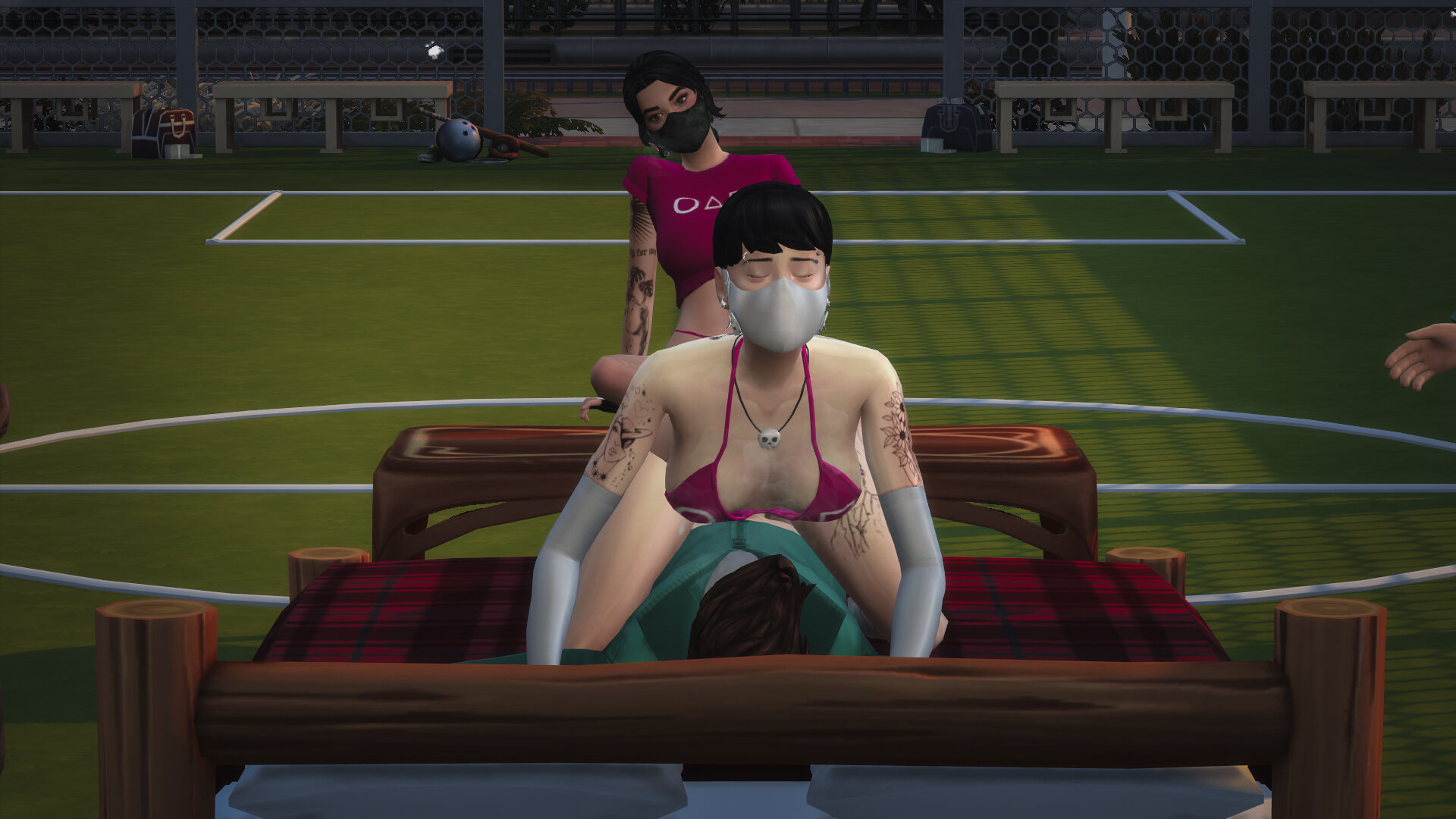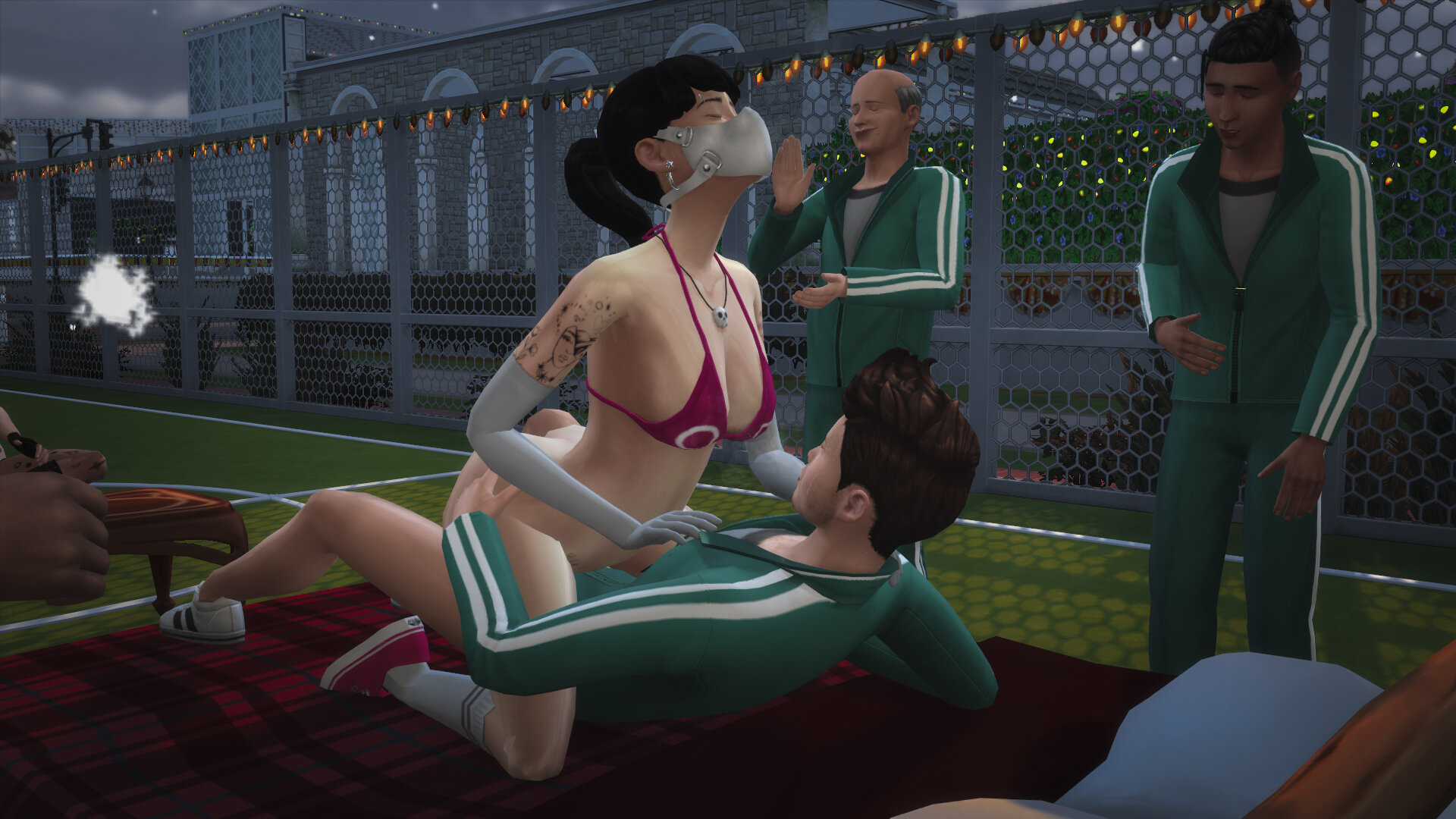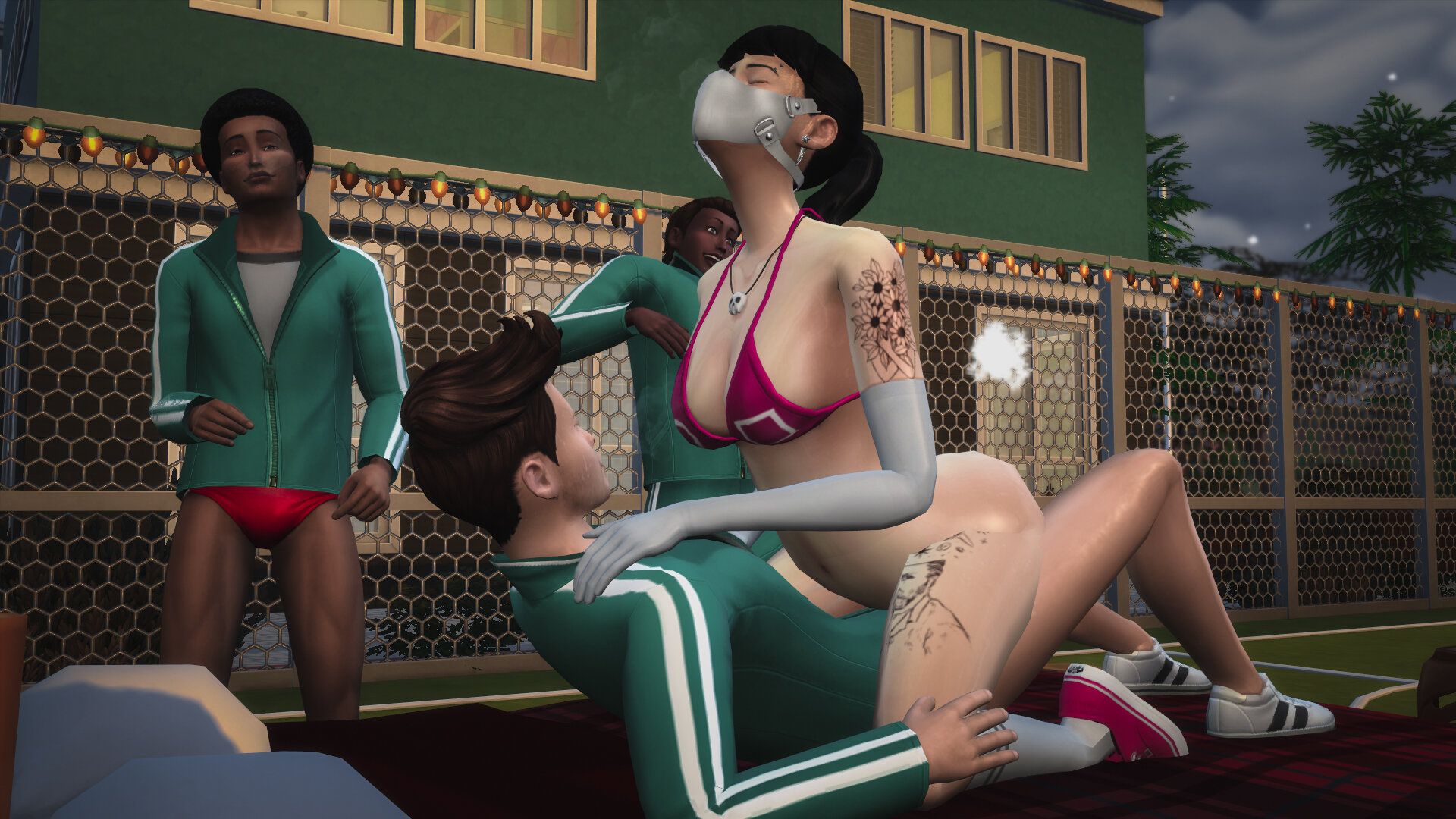 and she continues to ride him wildly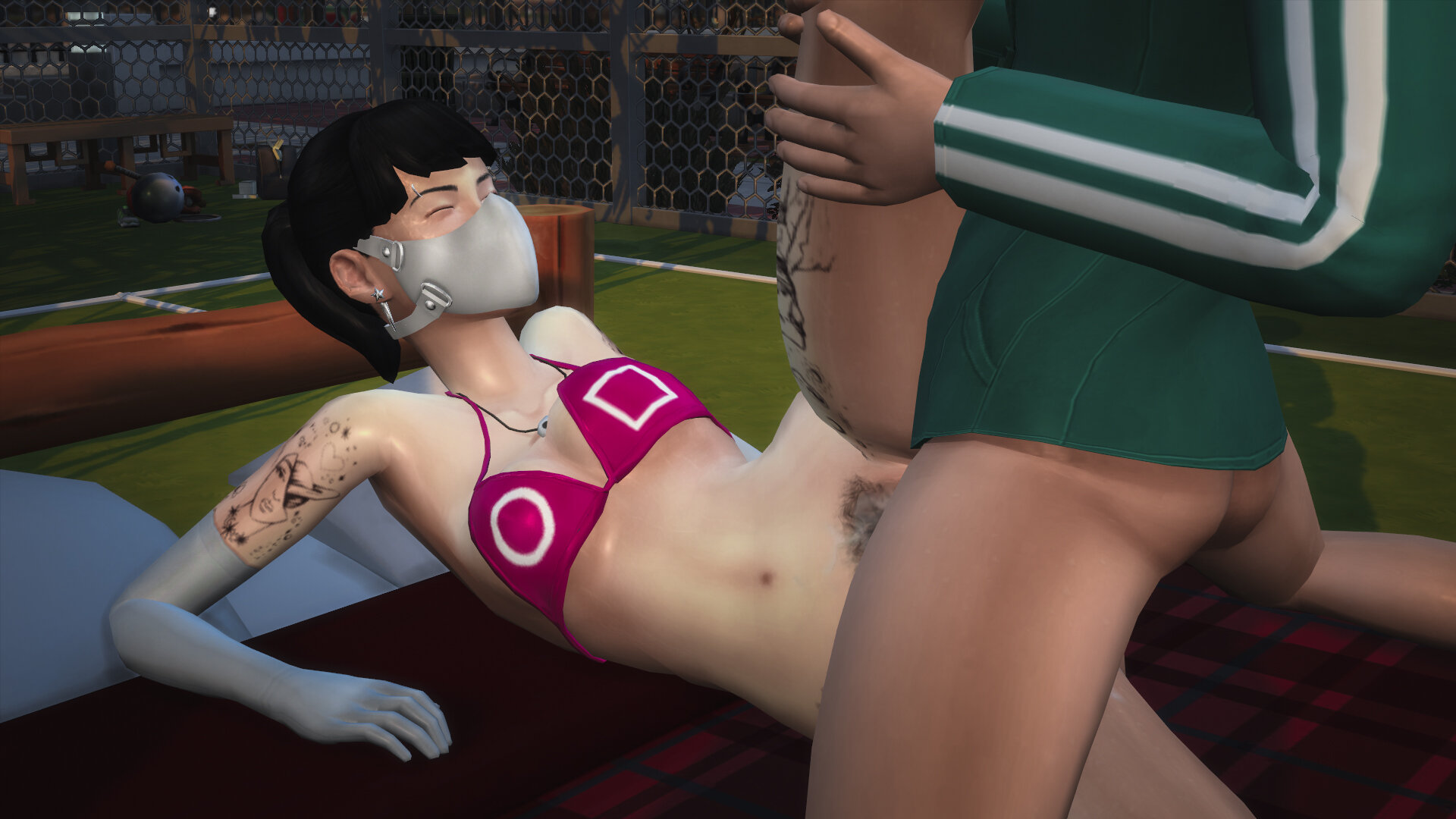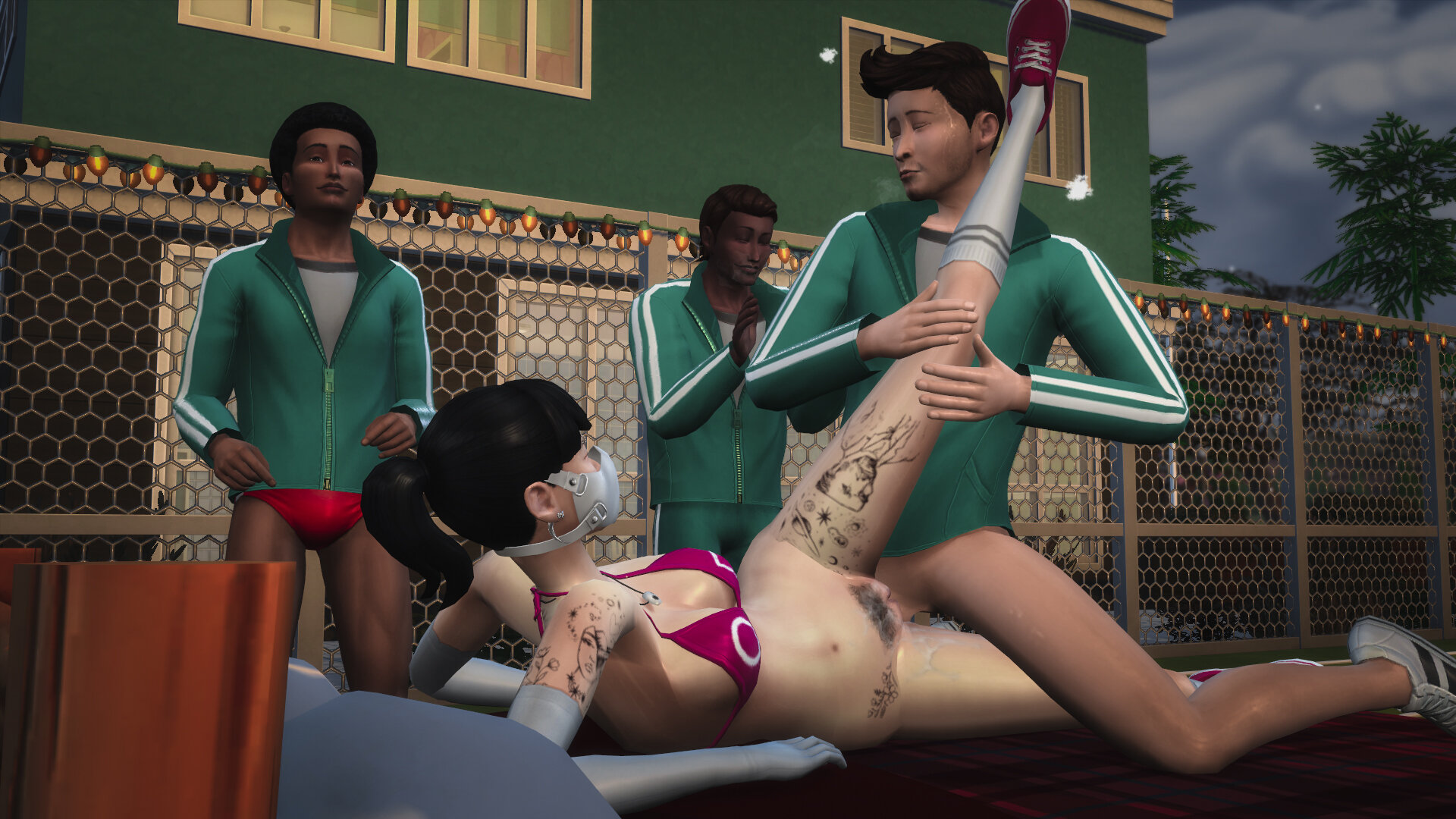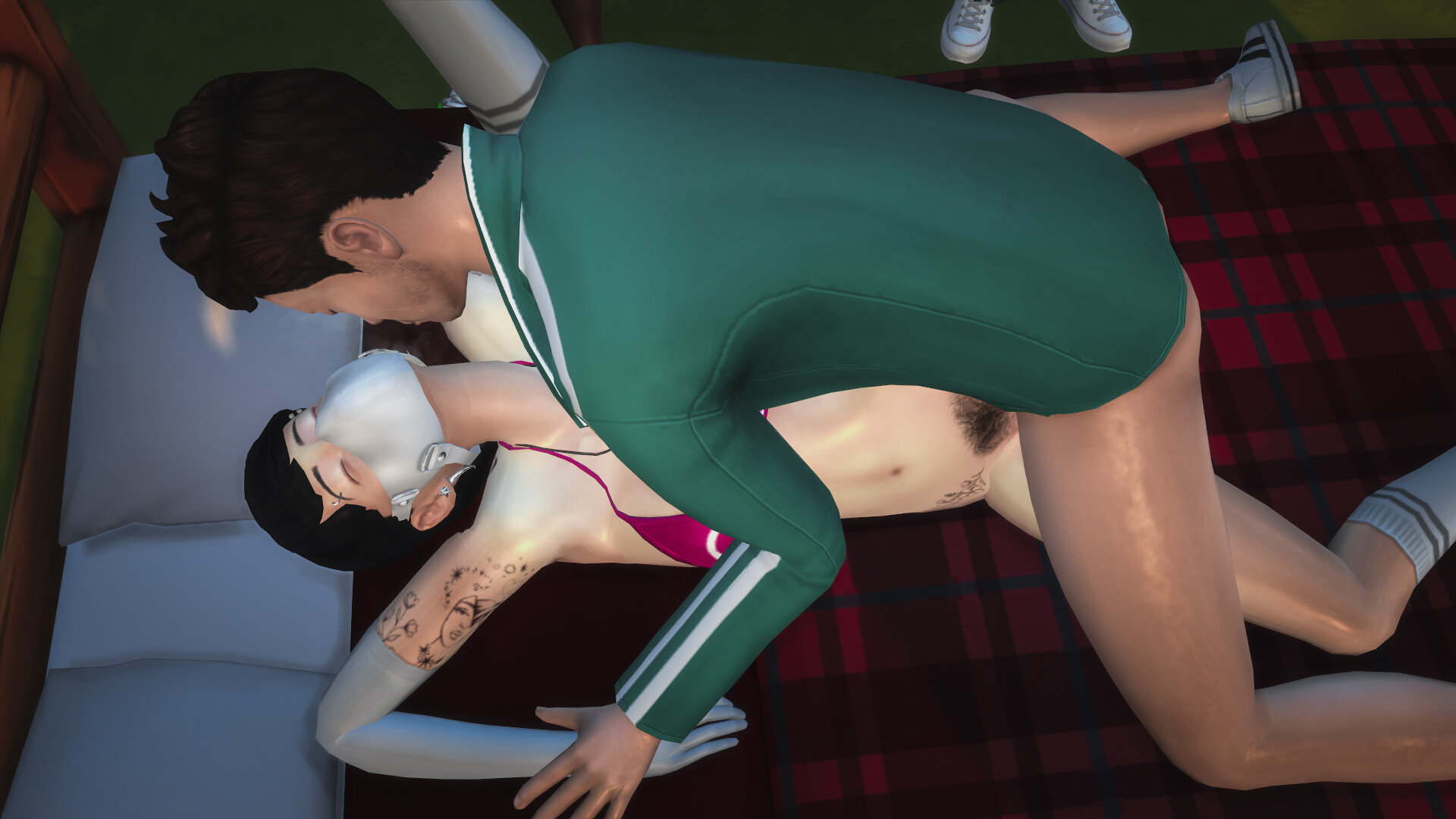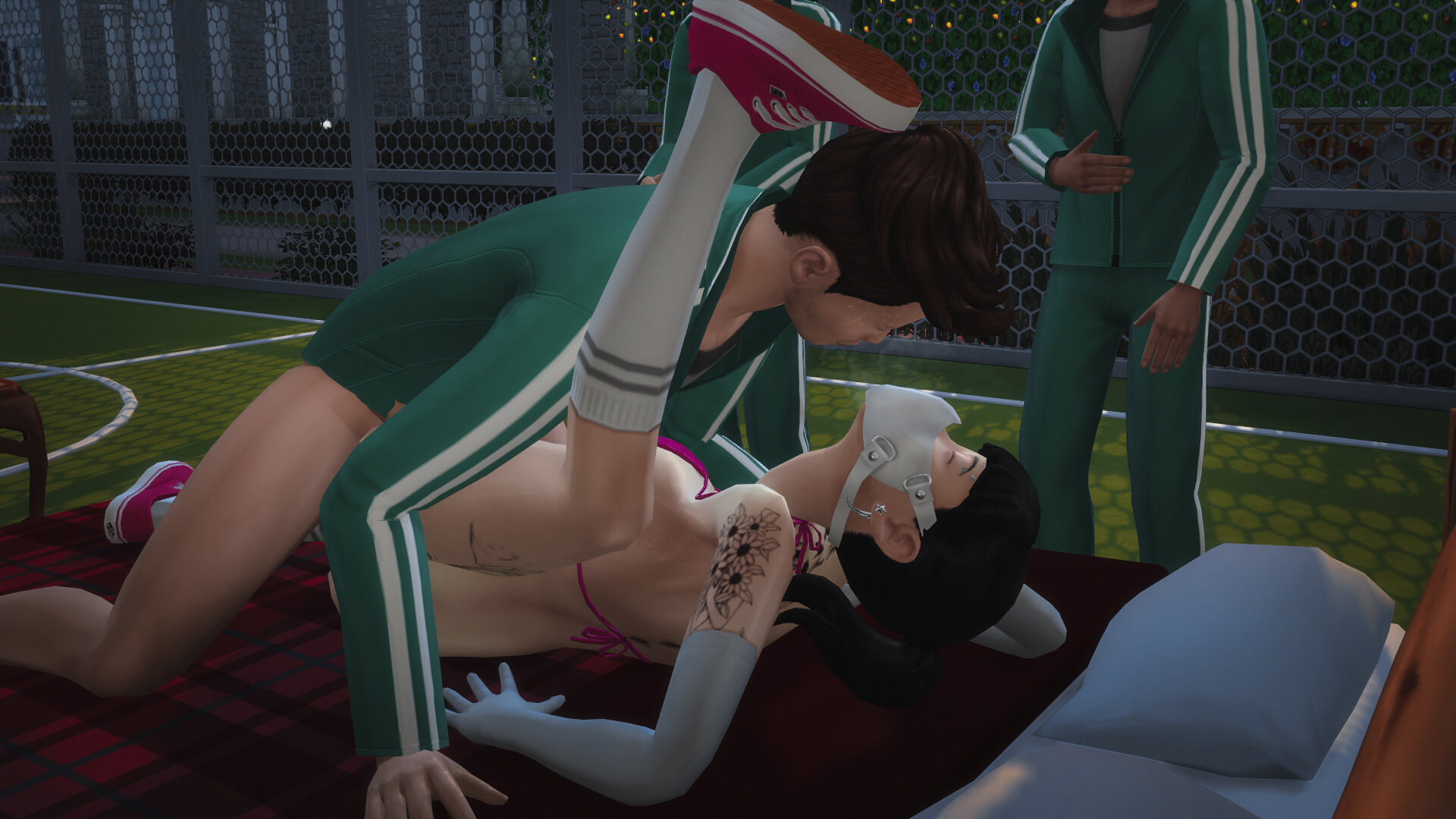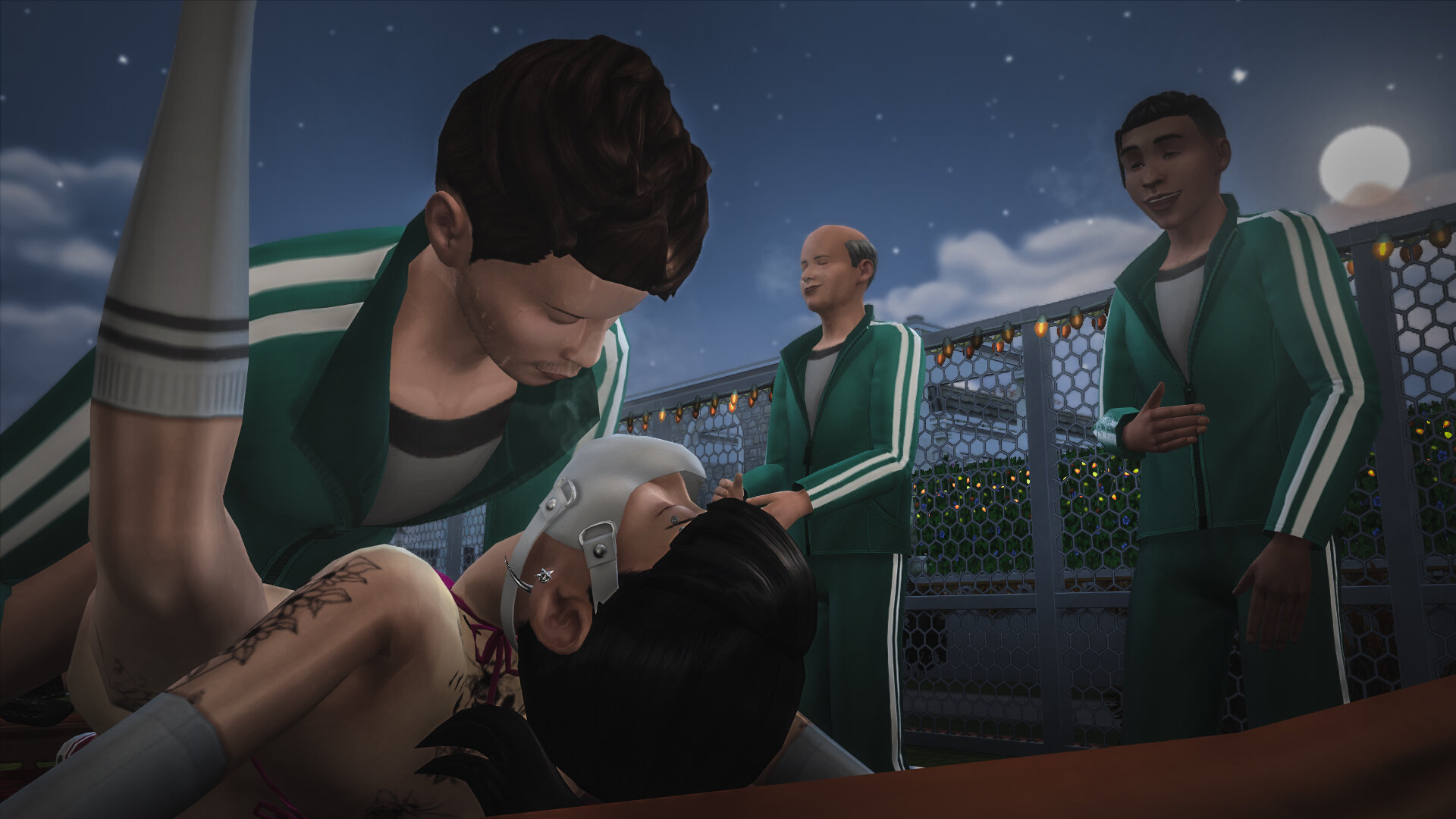 that's the end of the 2nd participant
The third participant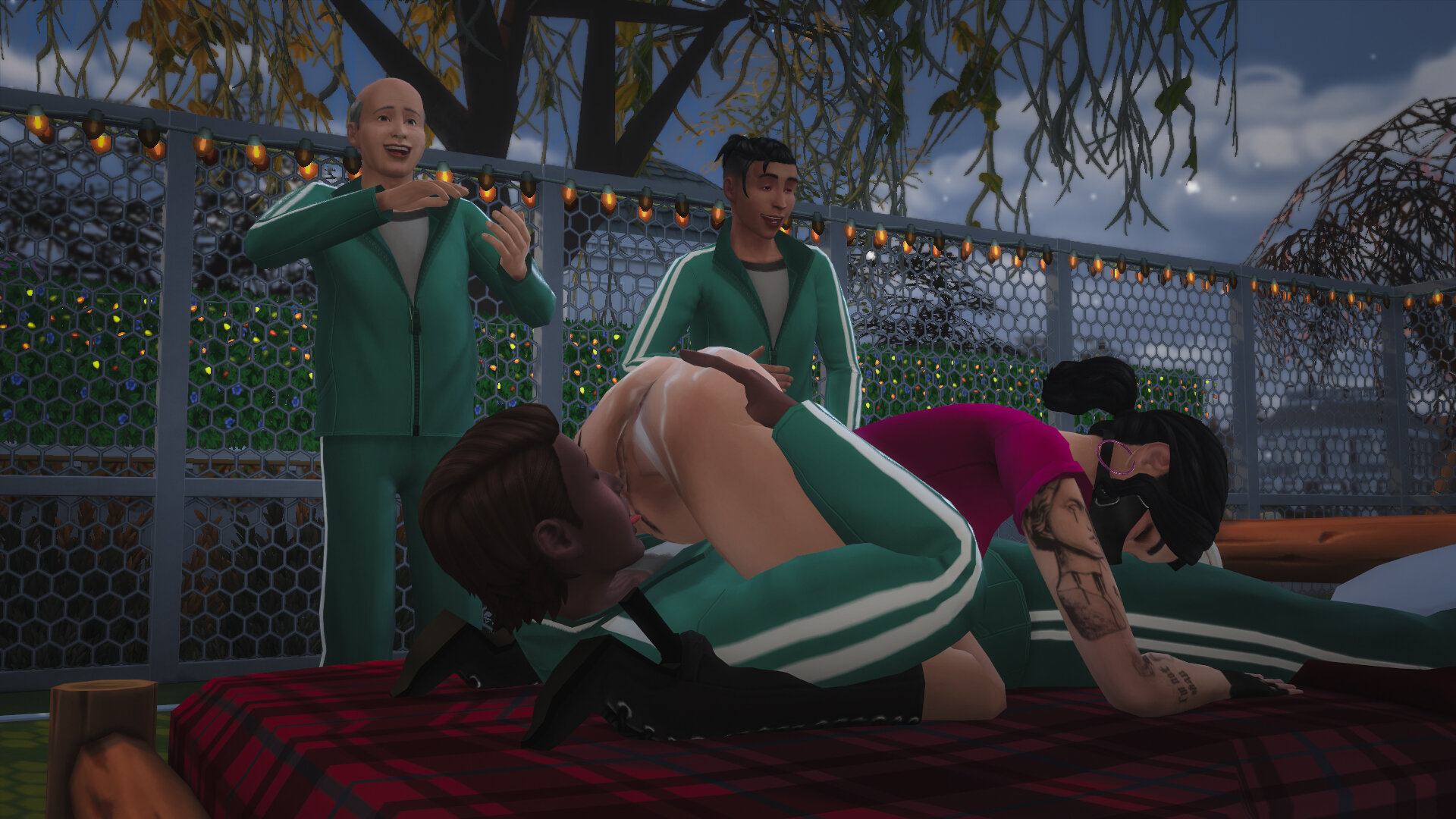 the 3rd participant comes in, he licks the 1st soldier's pussy in a 69 position.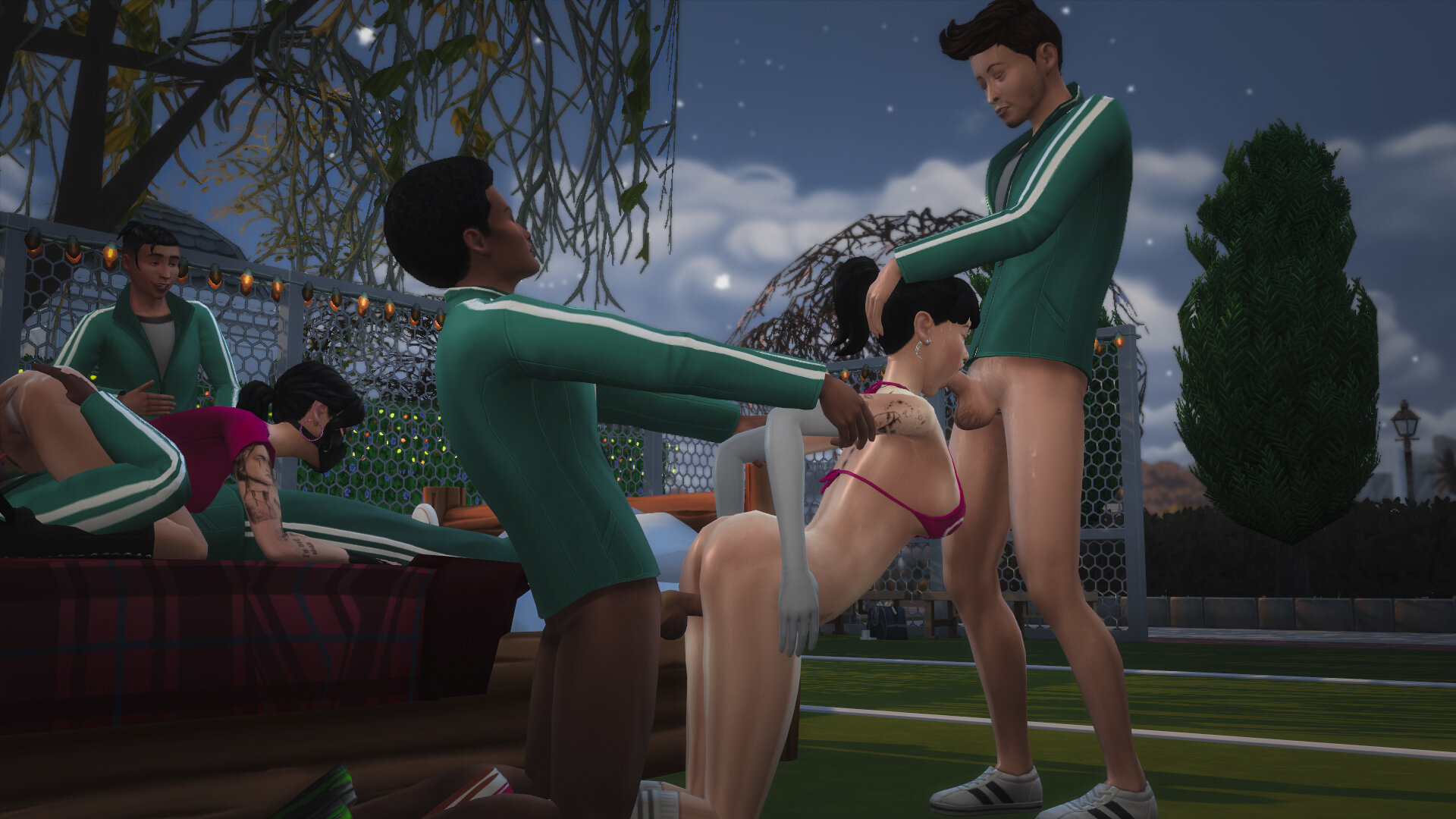 while the 1st soldier continues the game, the 2nd soldier is getting spitroasted, she took of her mask and there goes the first blowjob of the game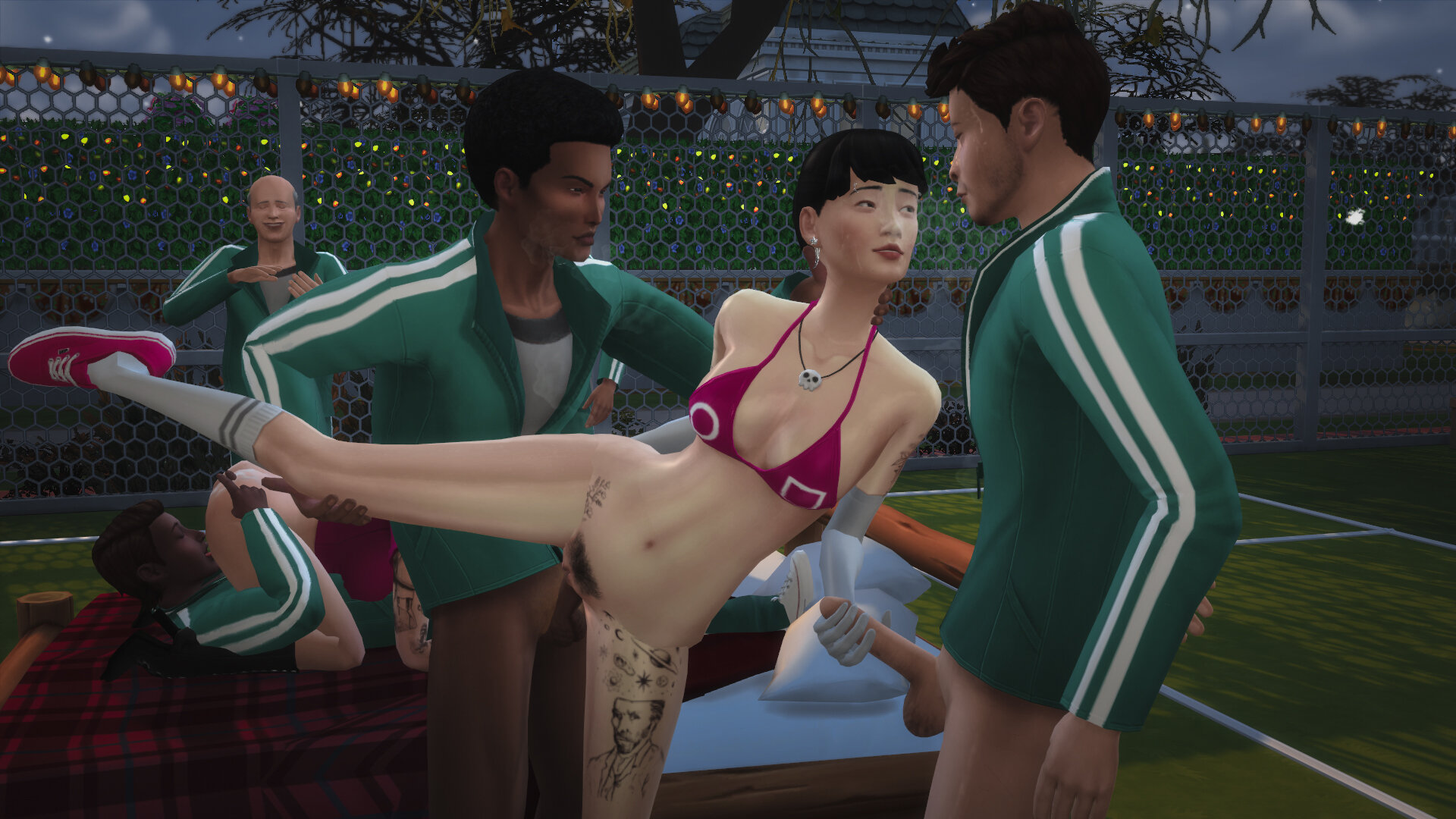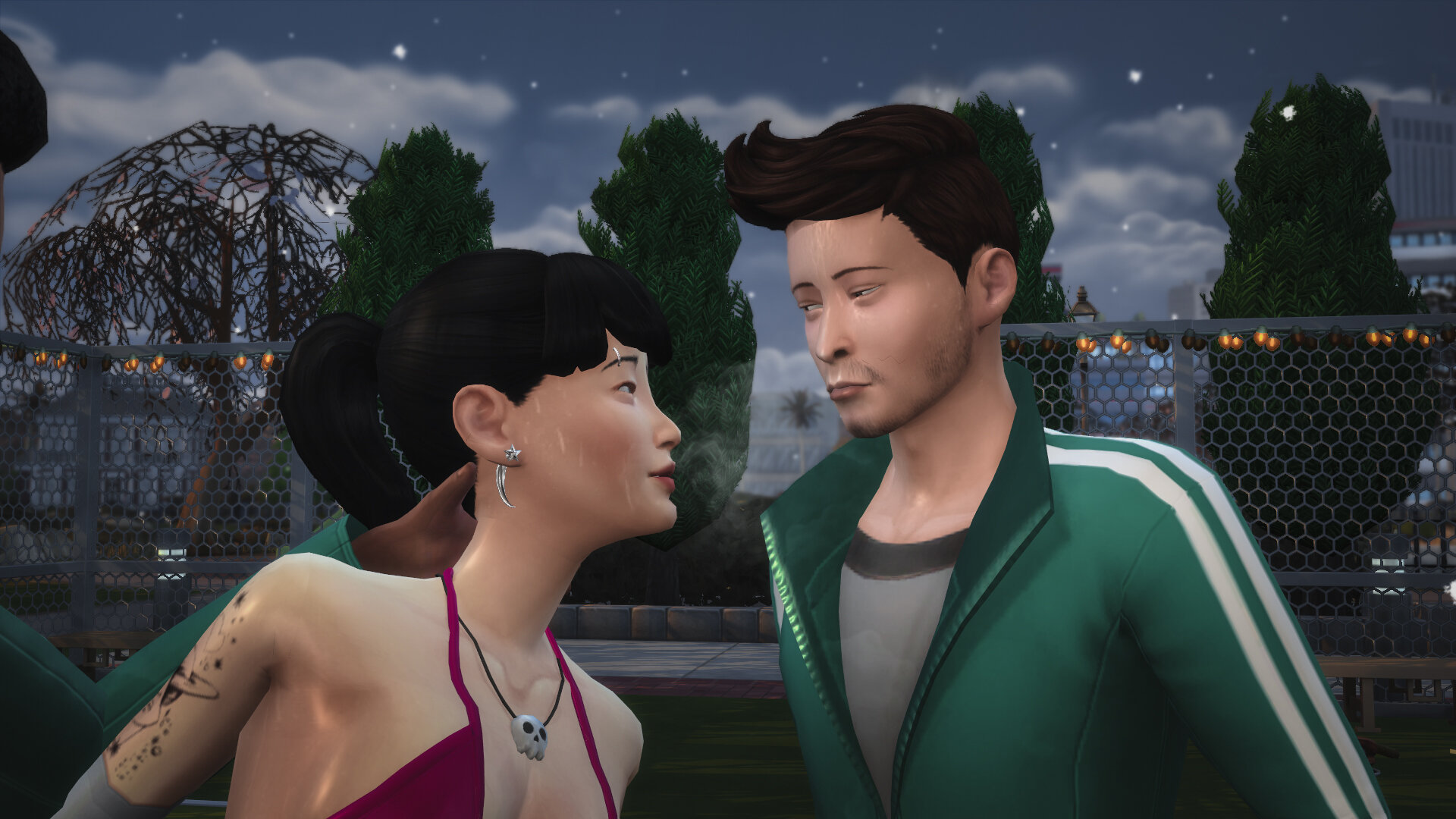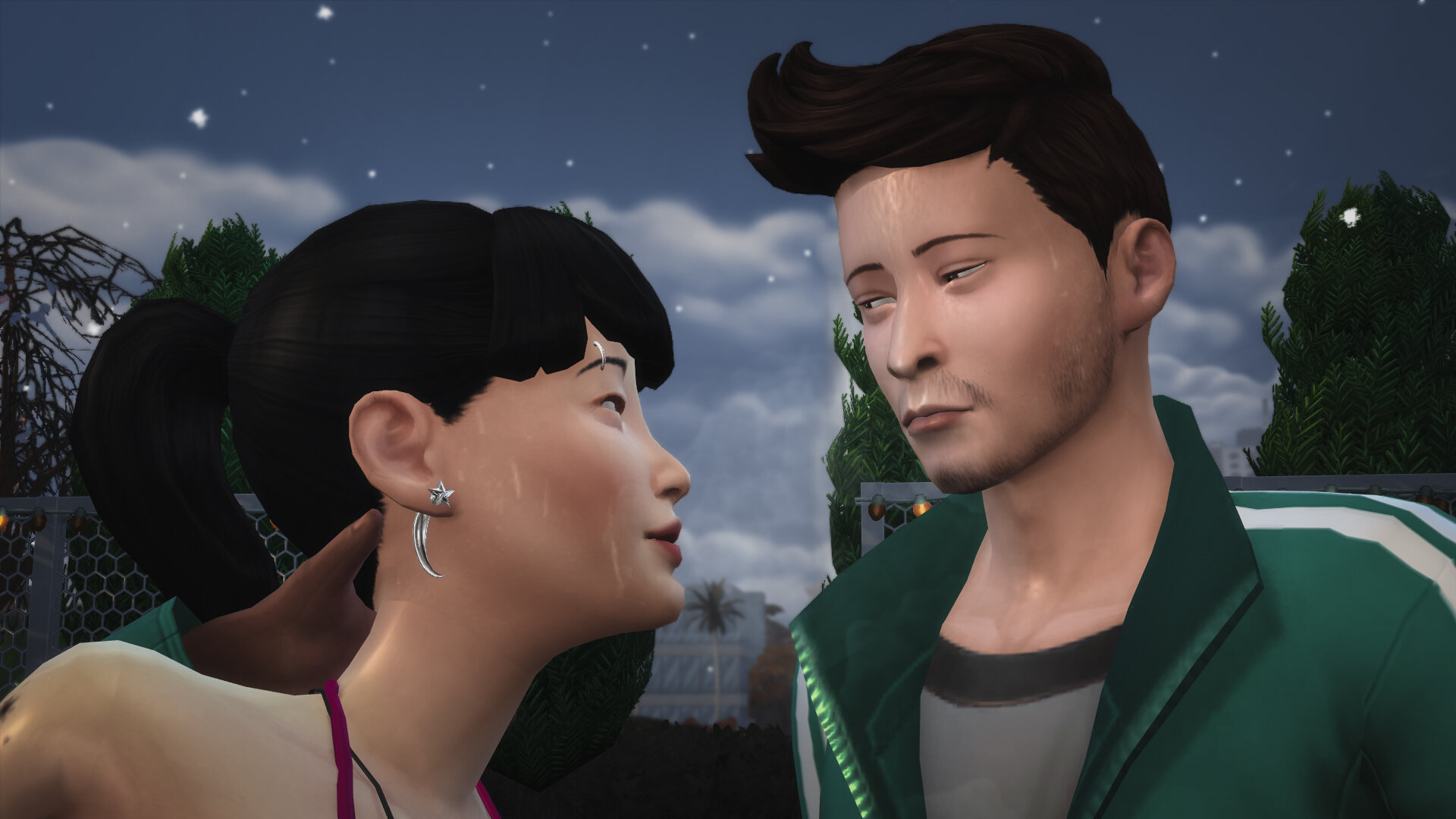 find someone who looks at you like the way the 2nd soldier looks at the 2nd participant...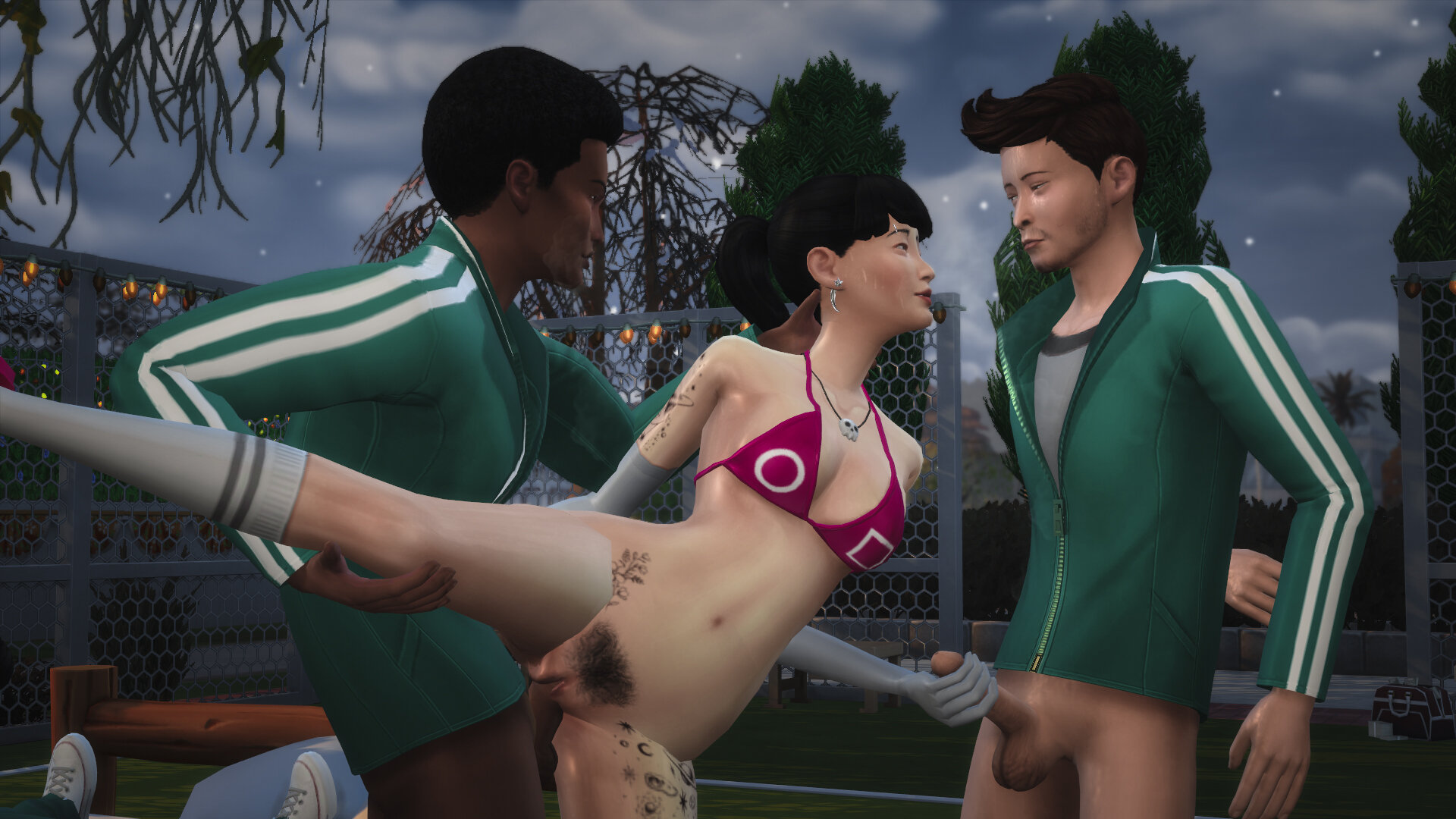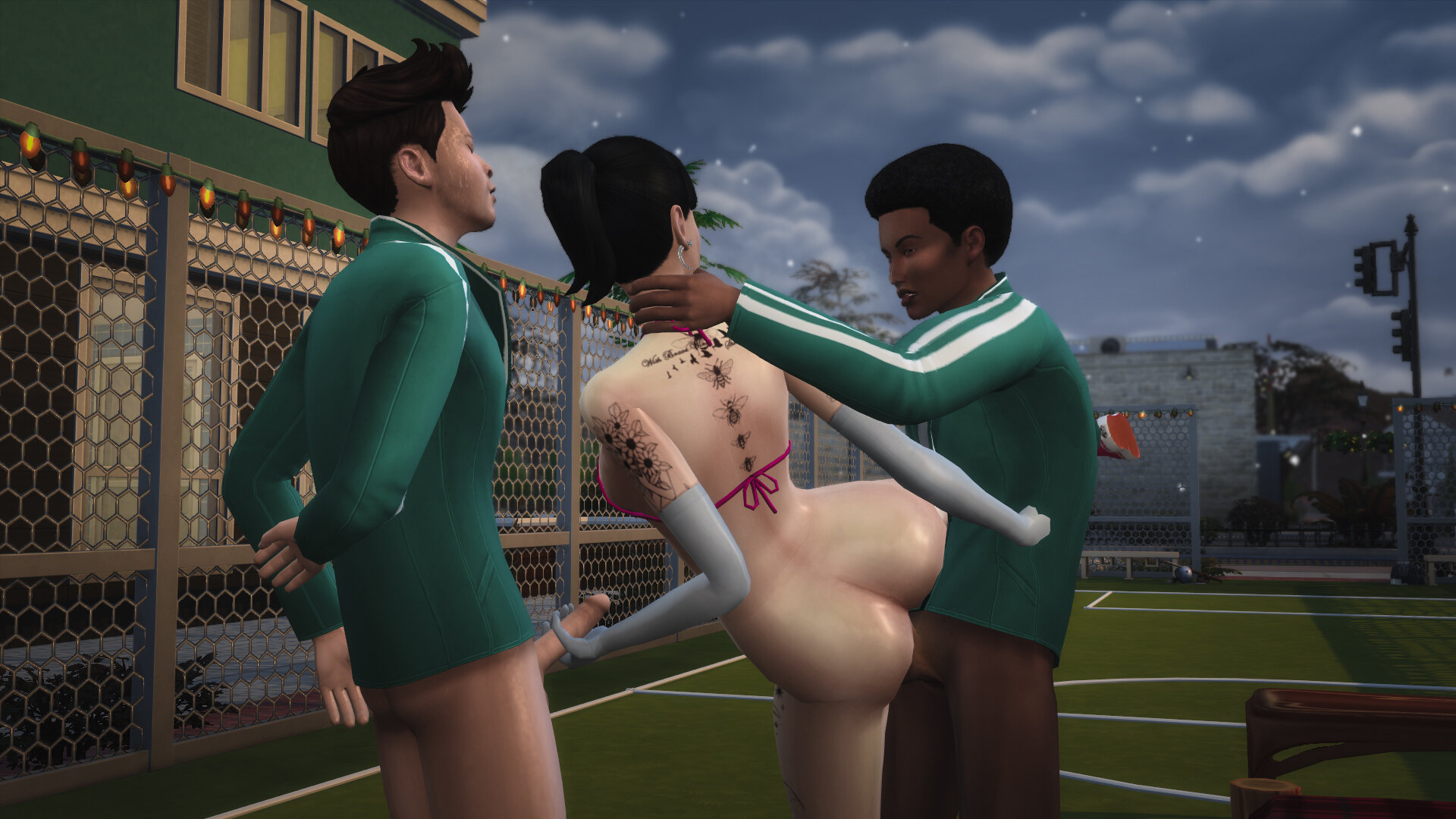 but don't forget she's still getting fucked from behind by the 1st participant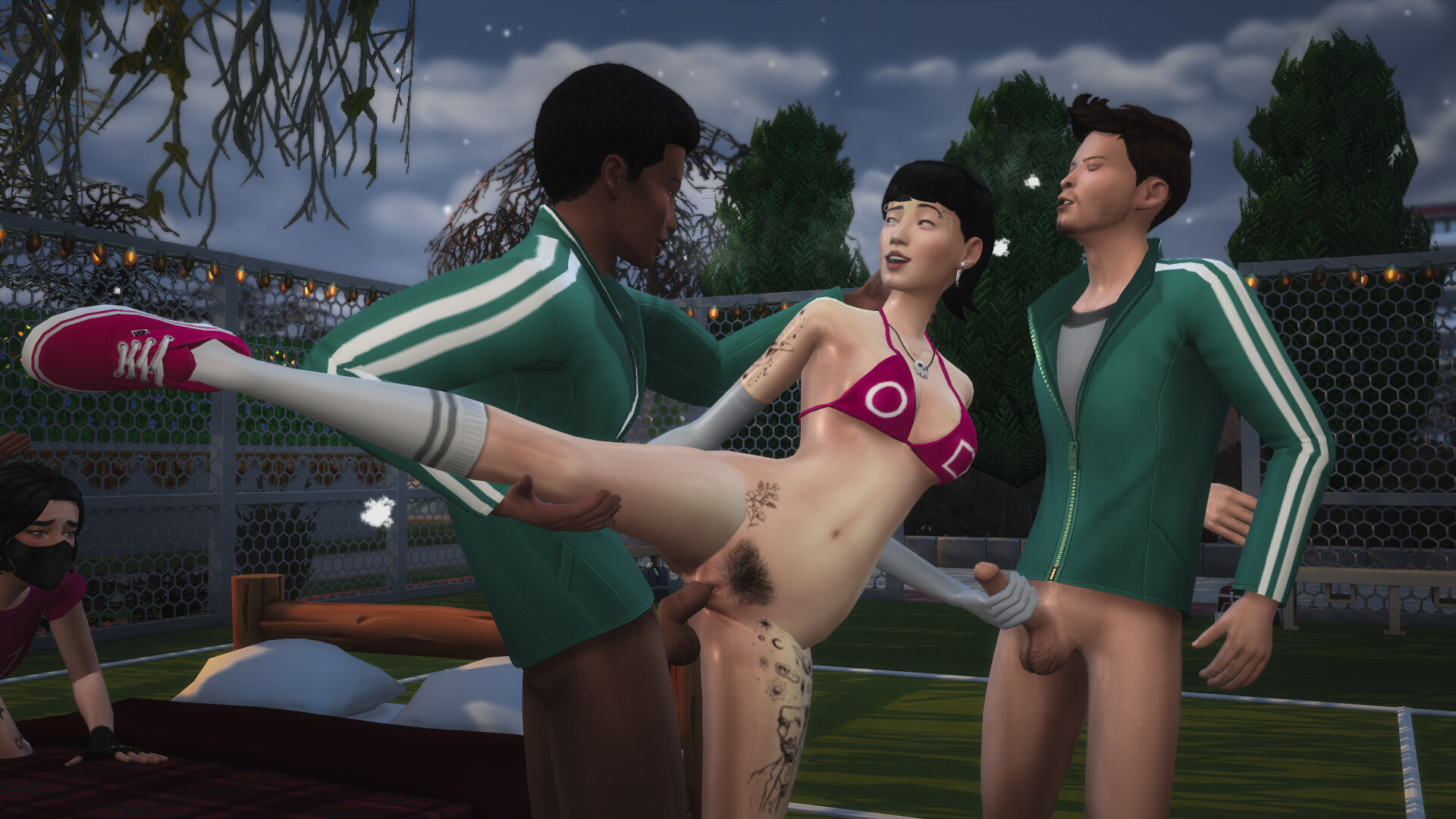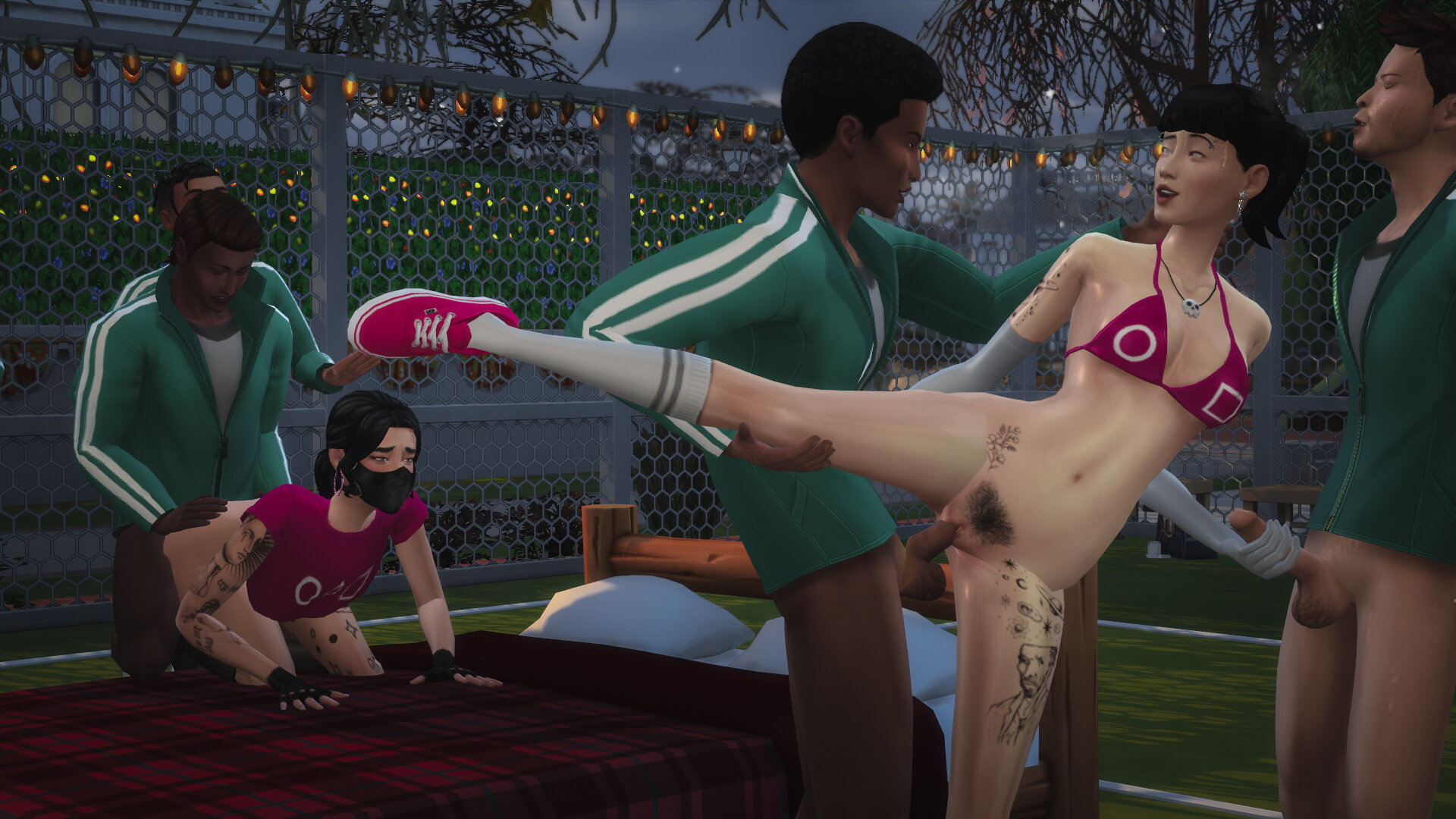 aww so sweet another eye contact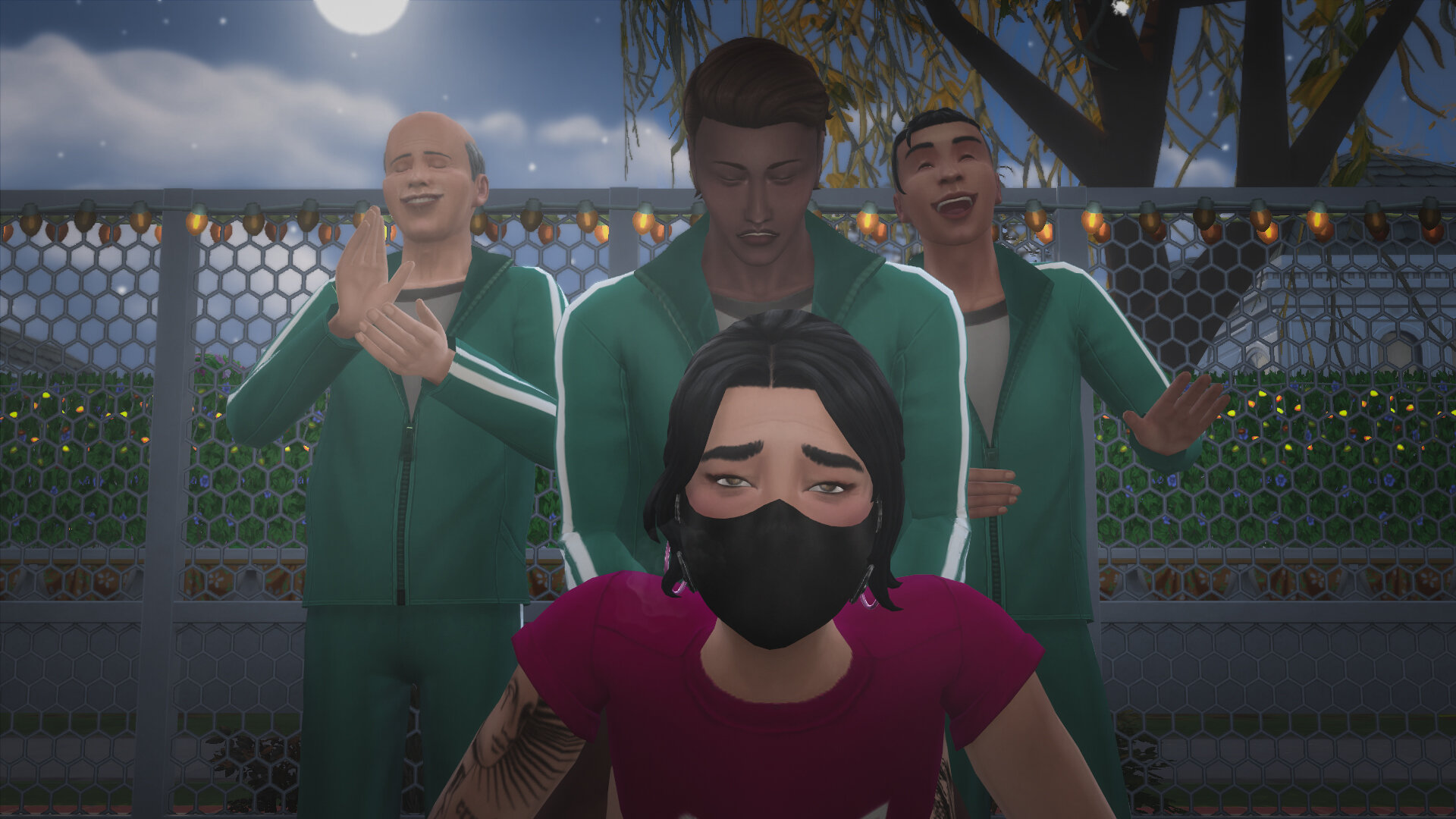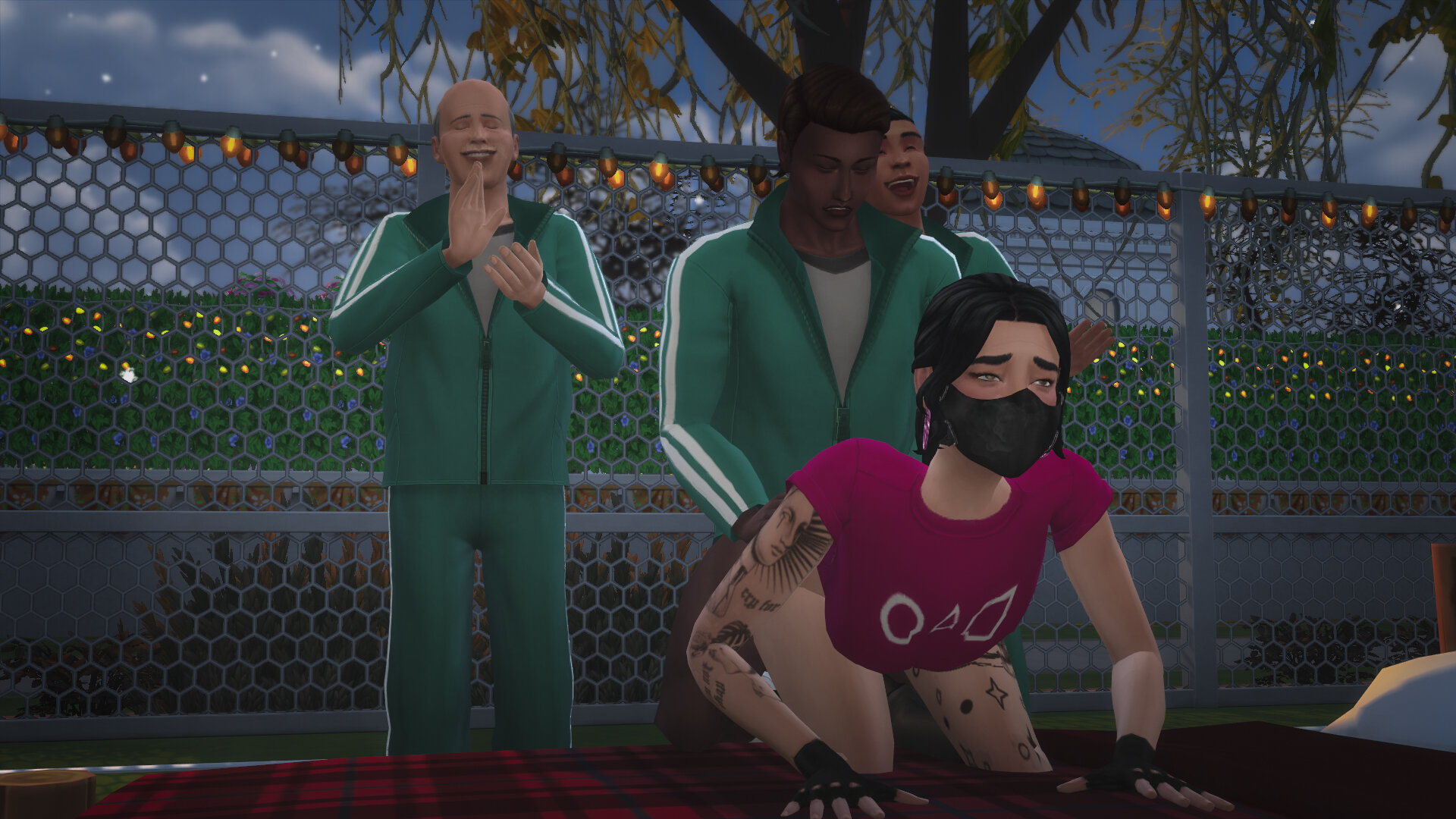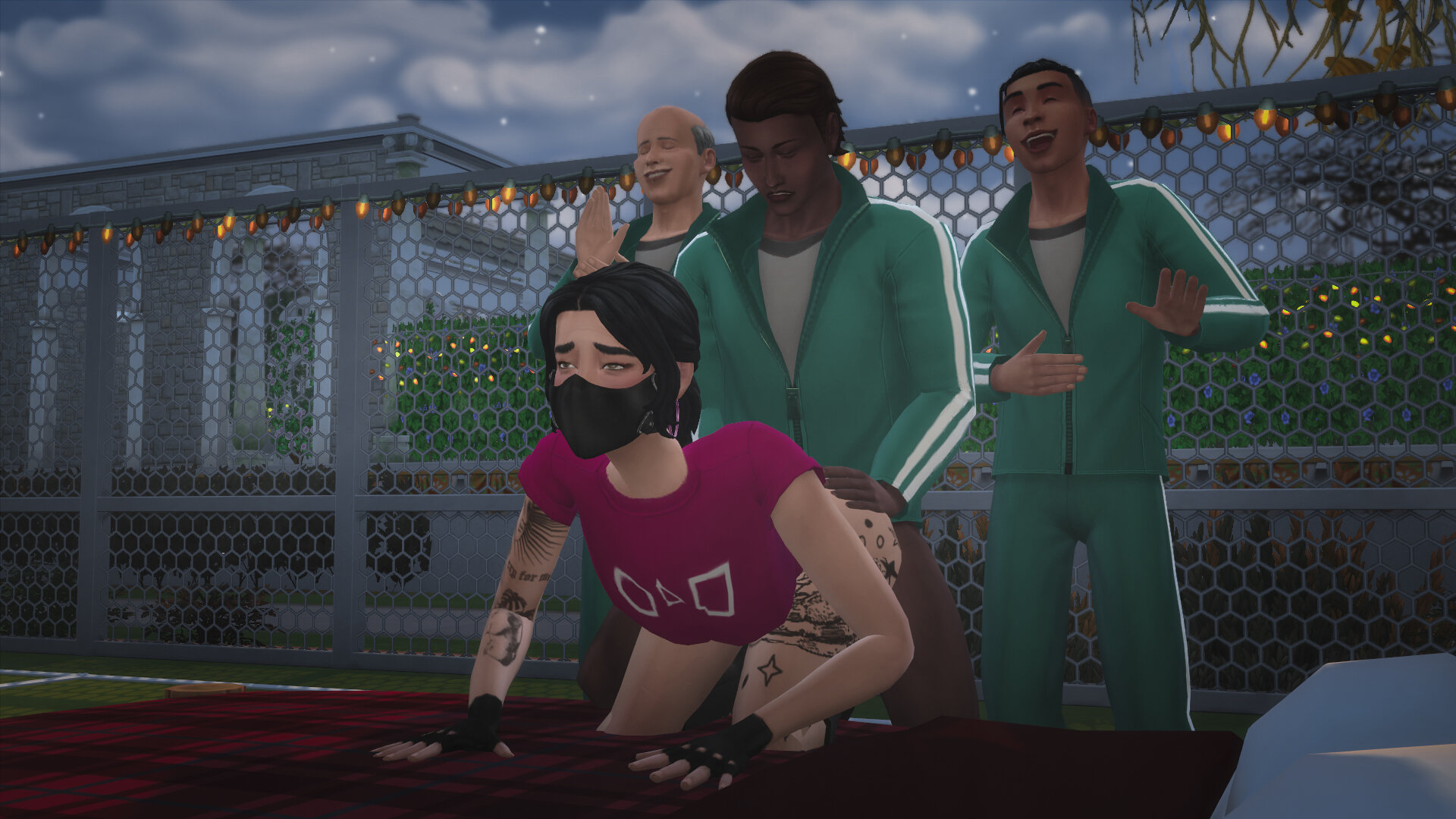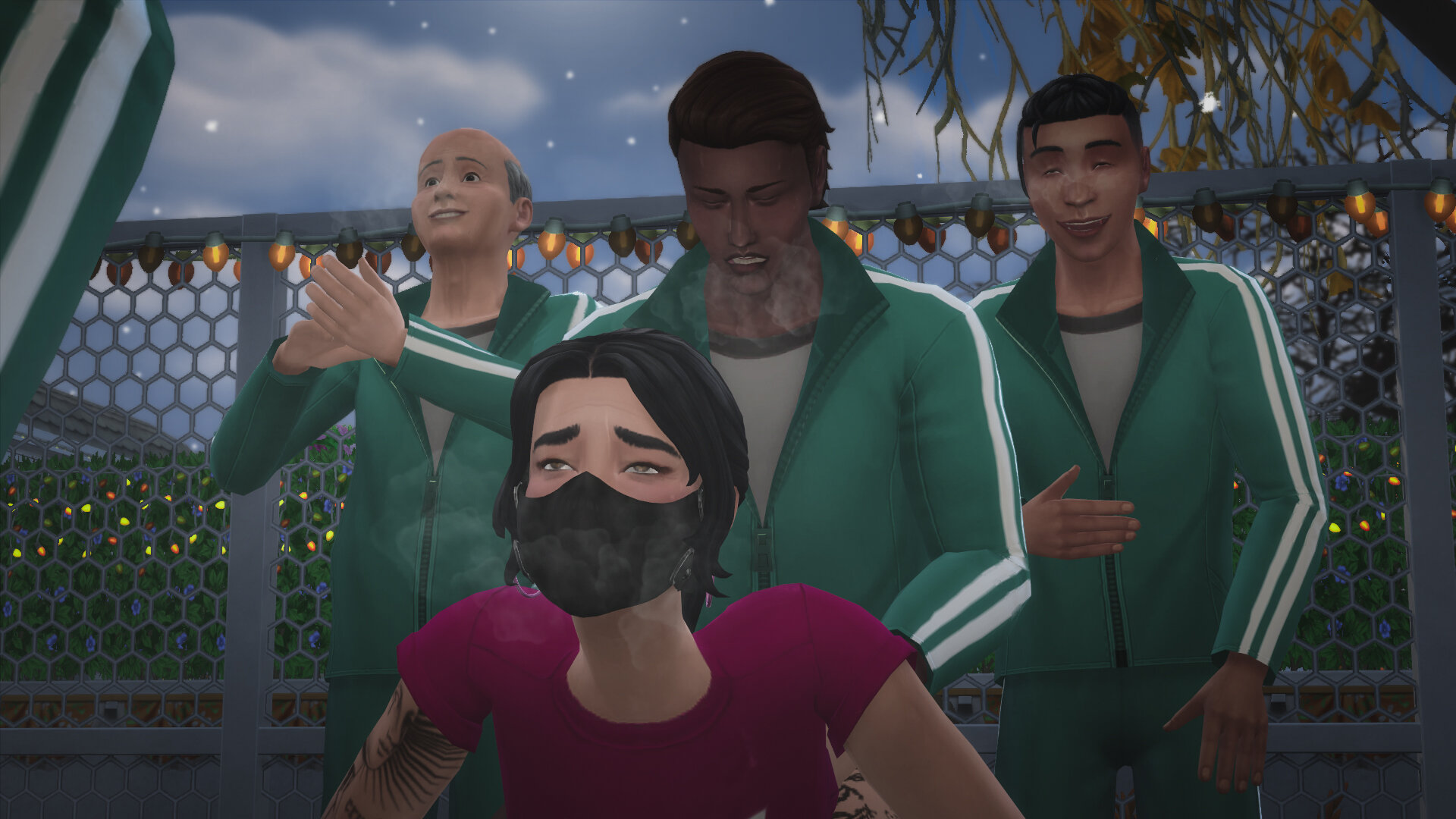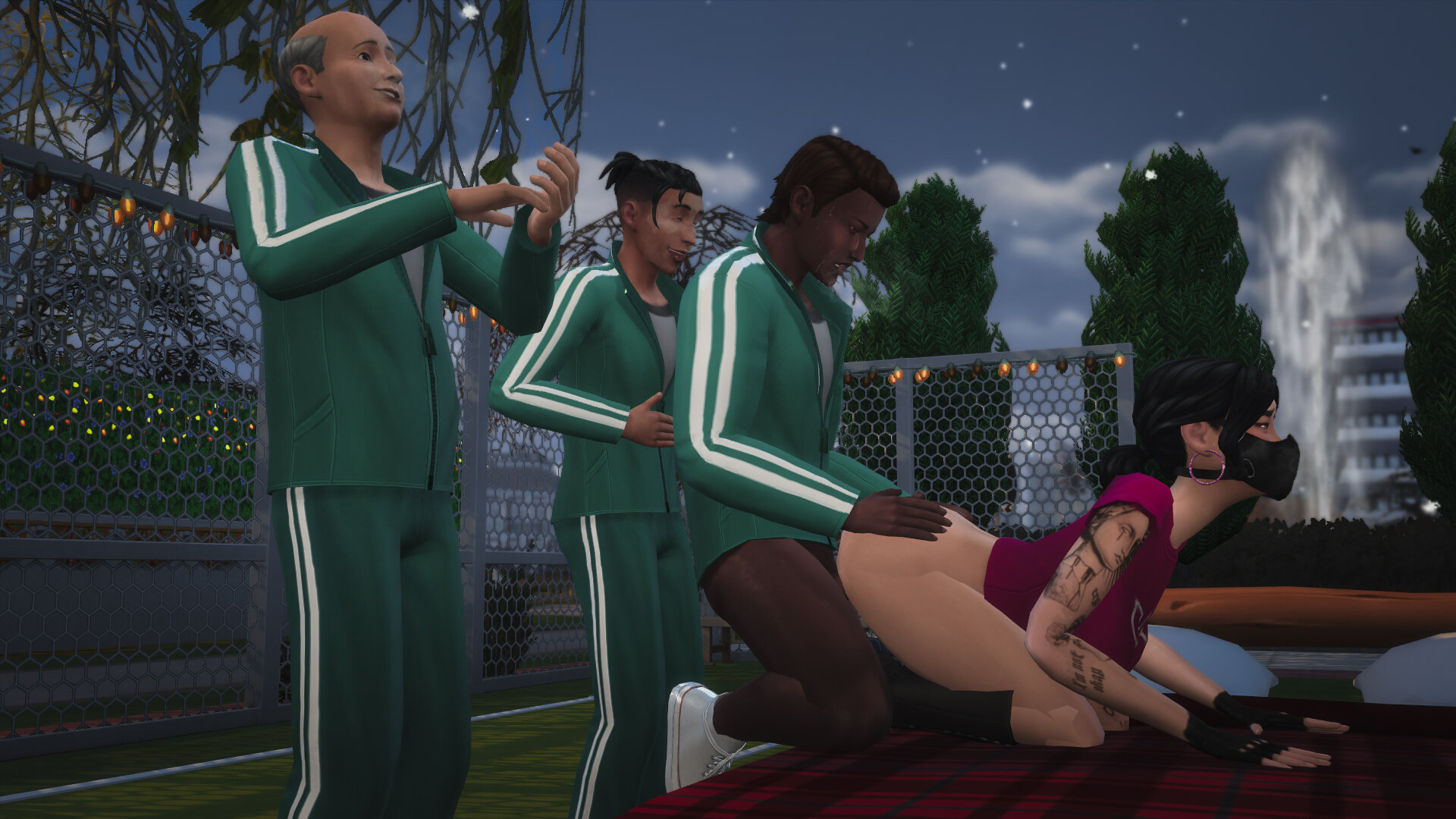 the 1st soldier is having doggystyle sex with the other two participants laughing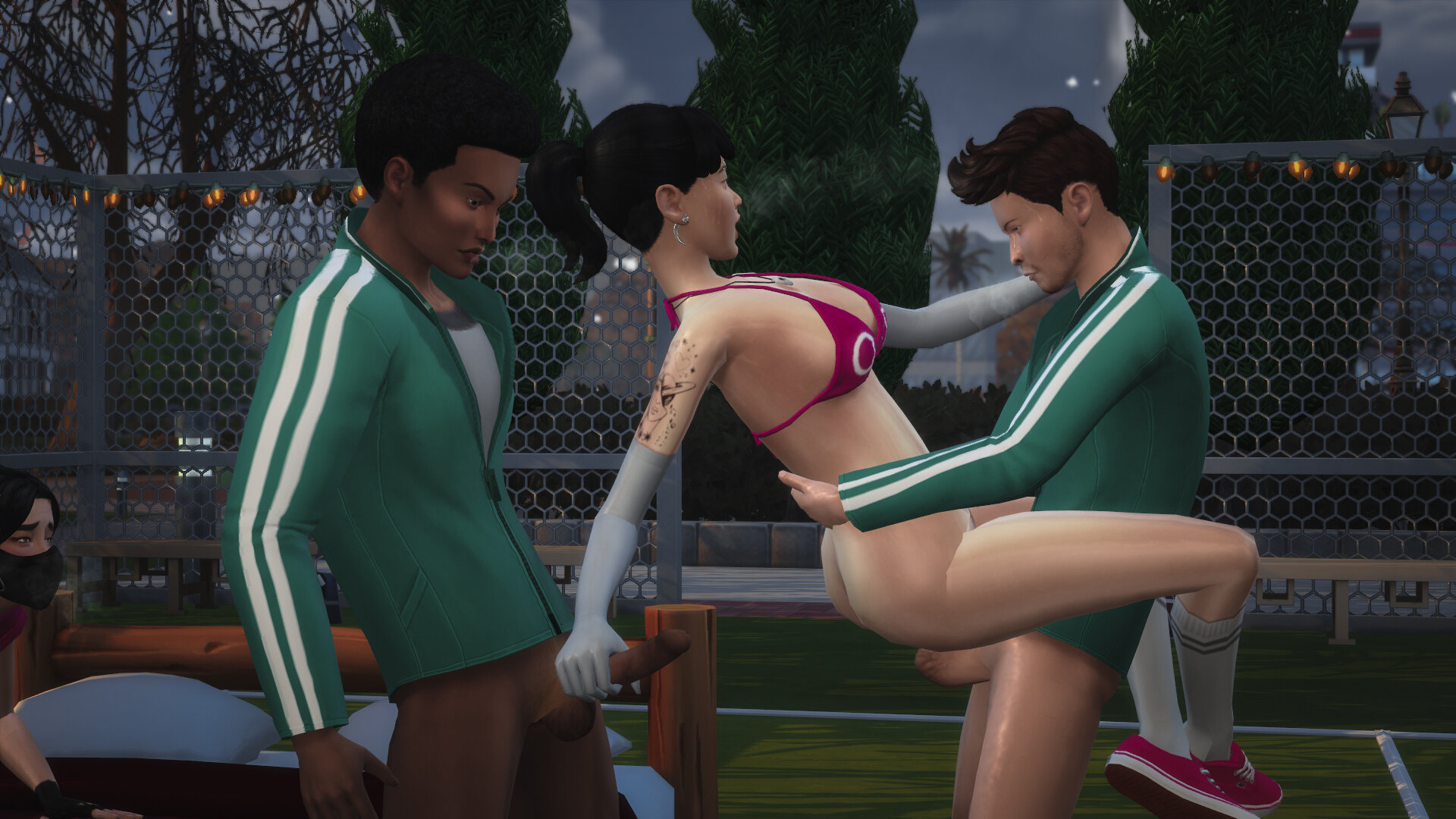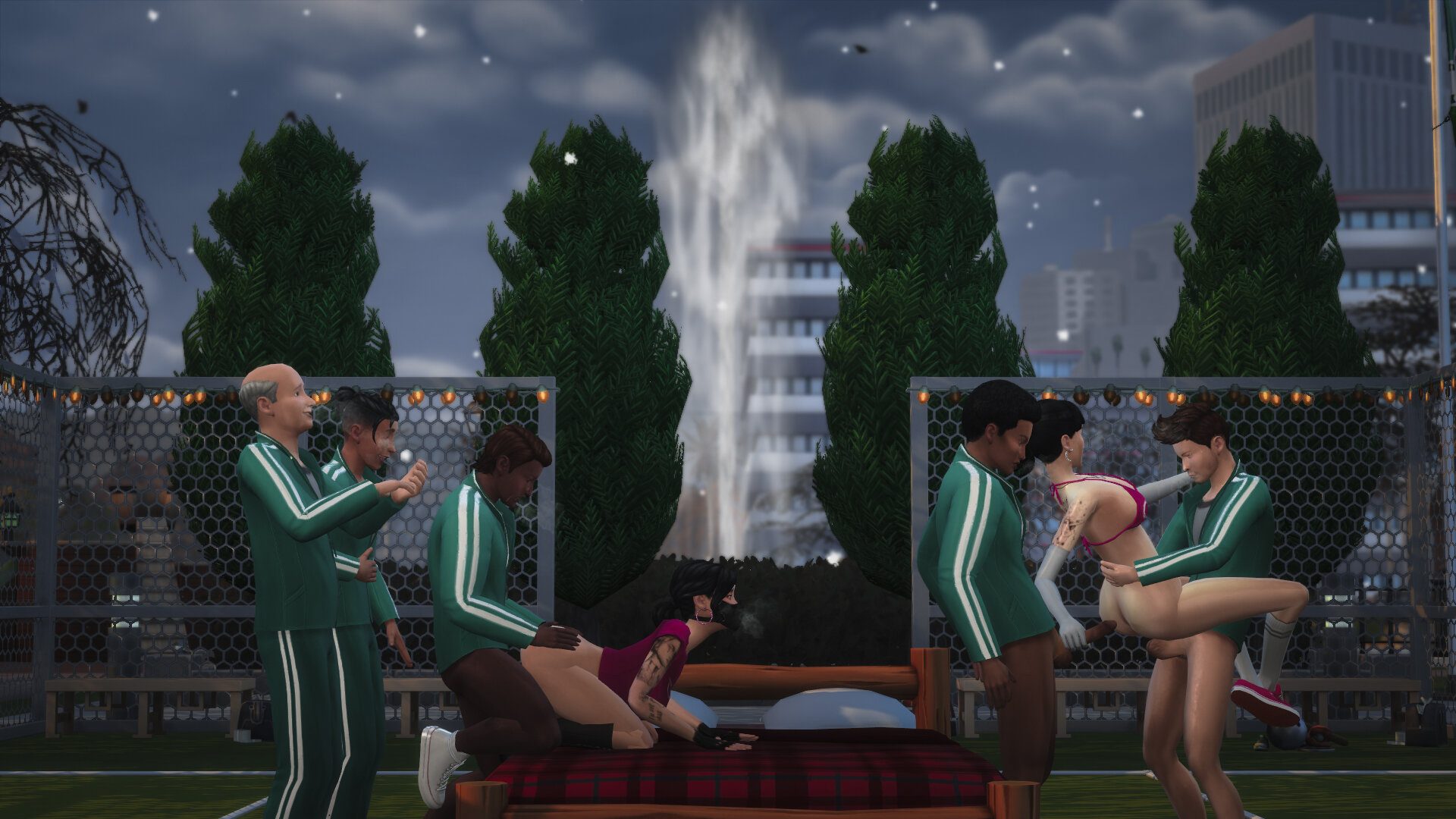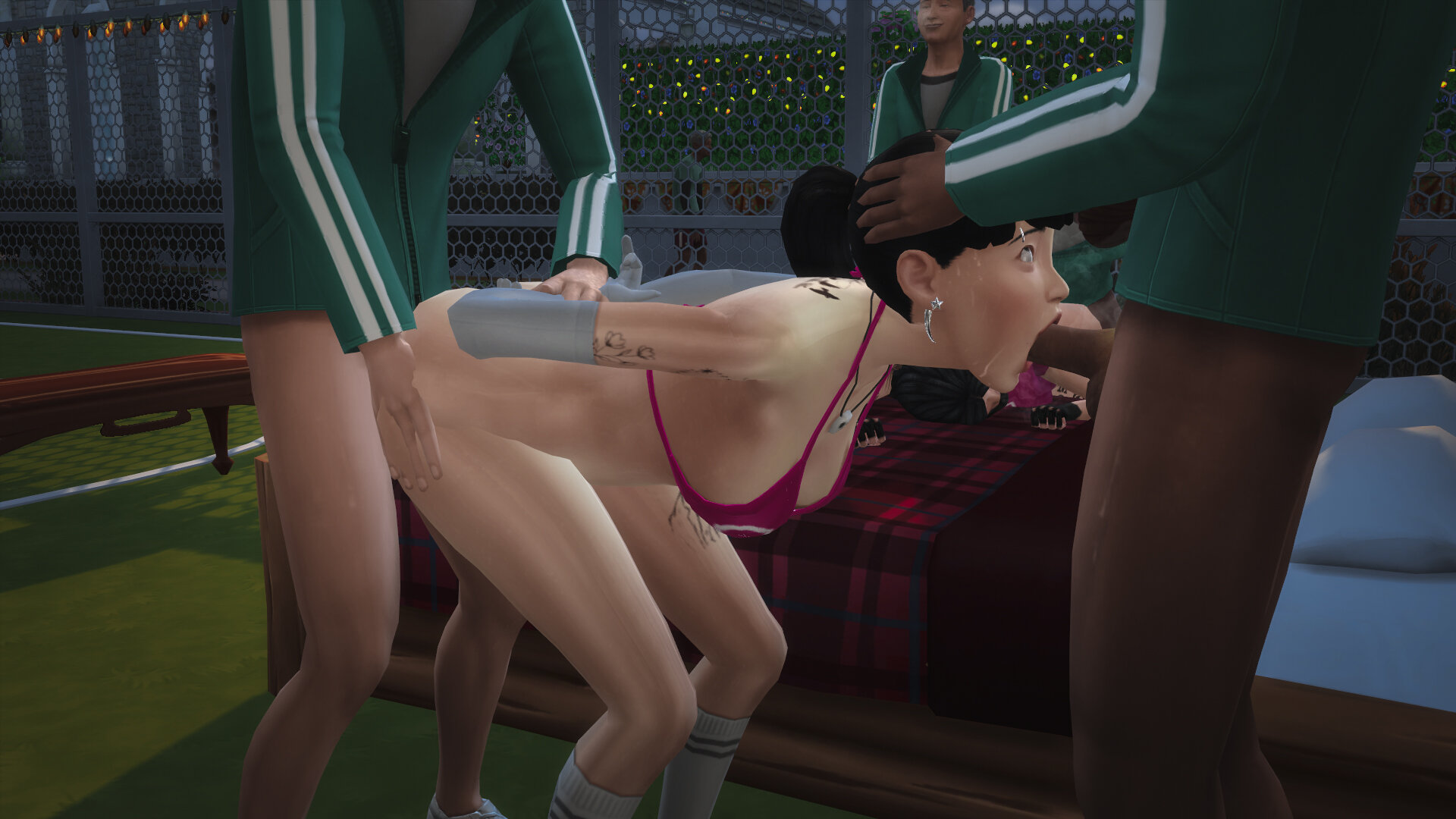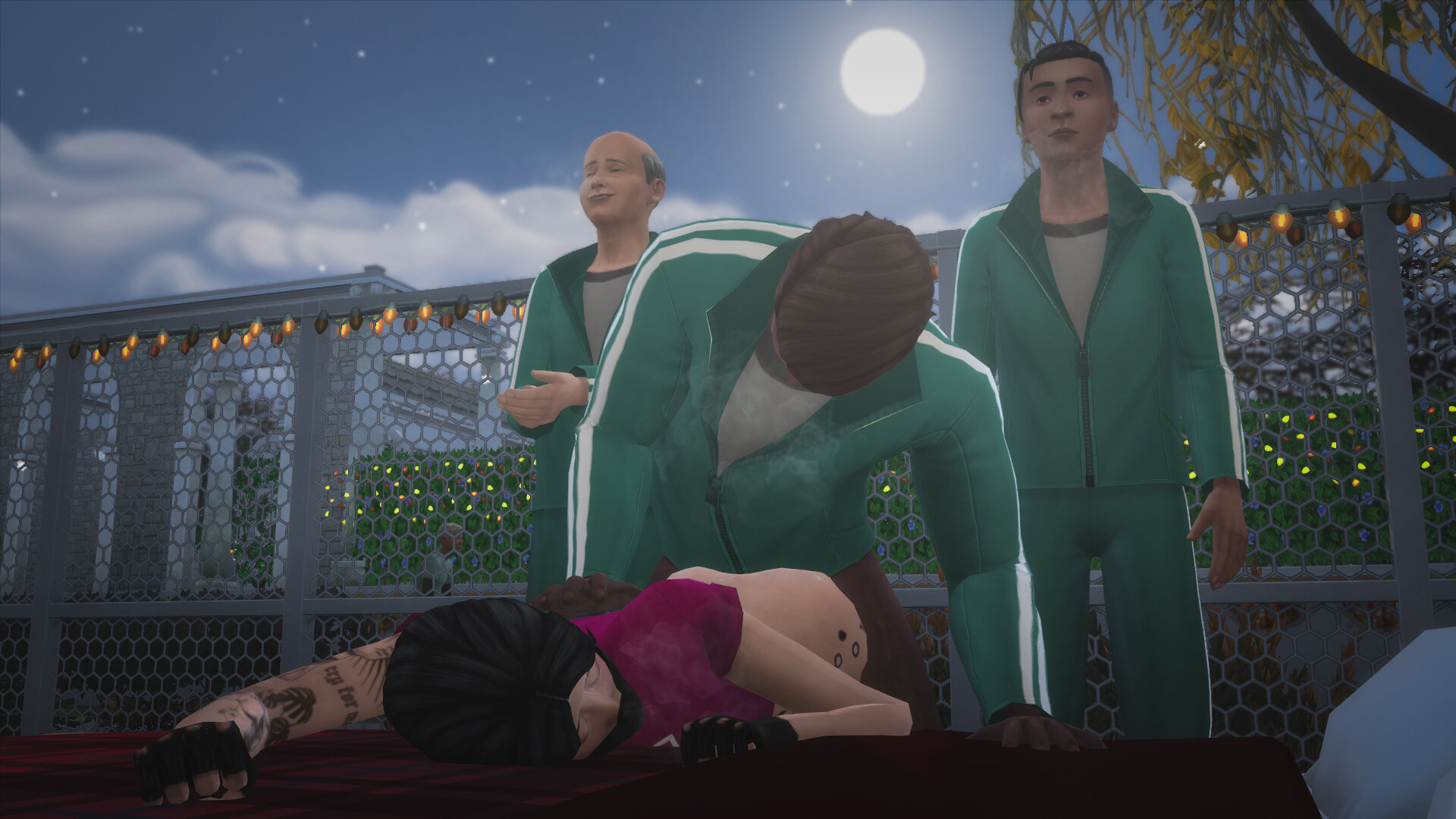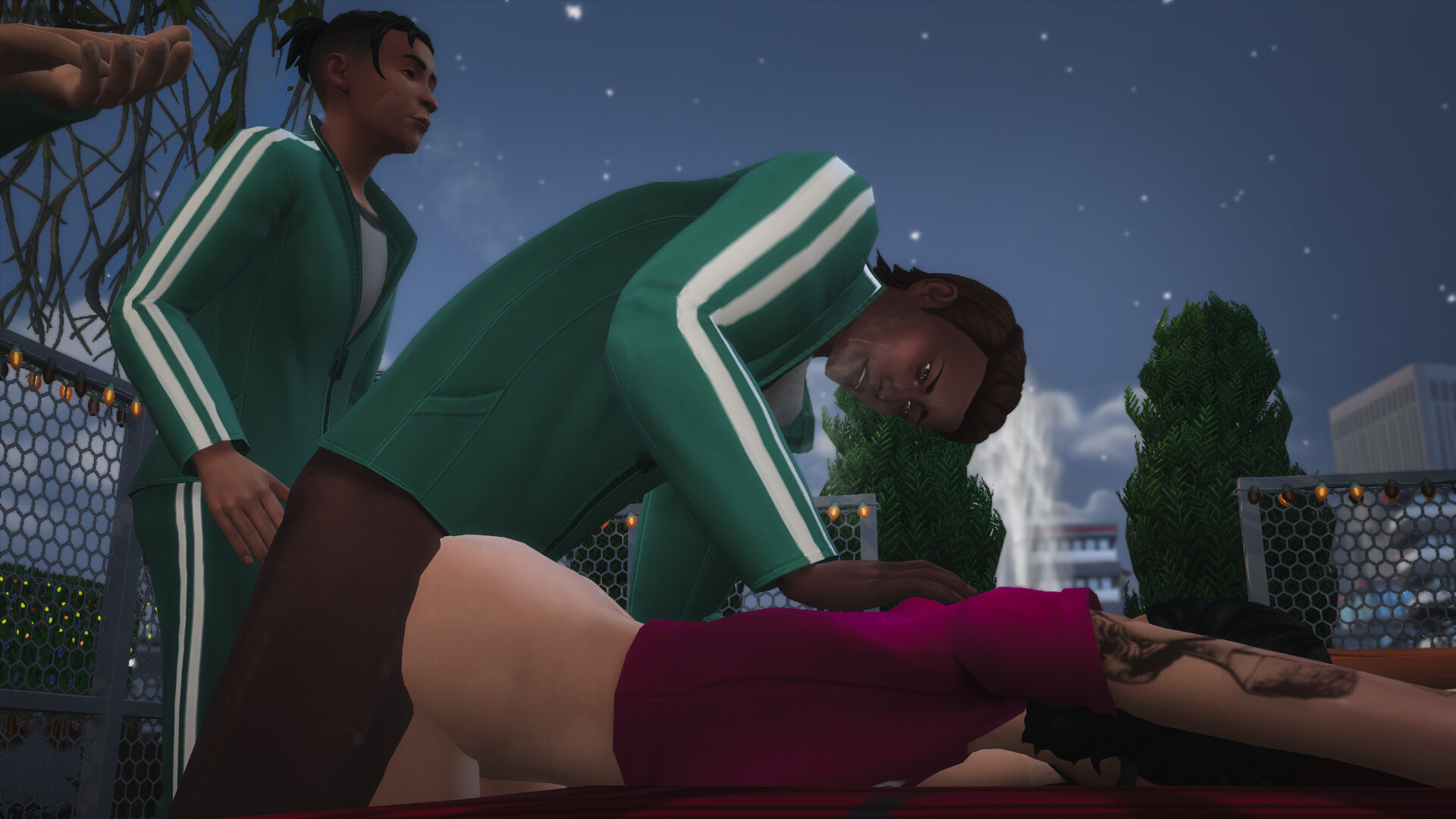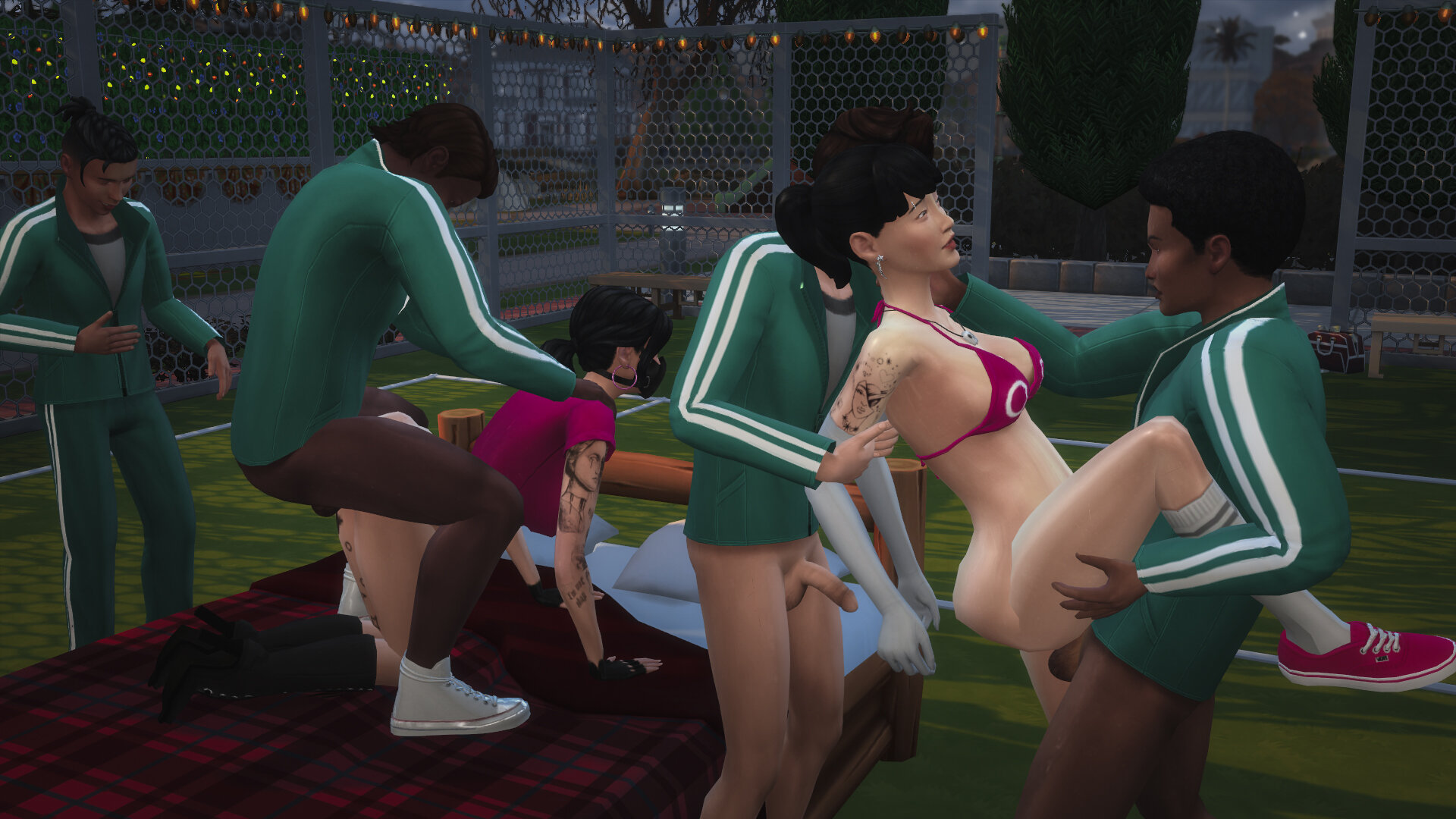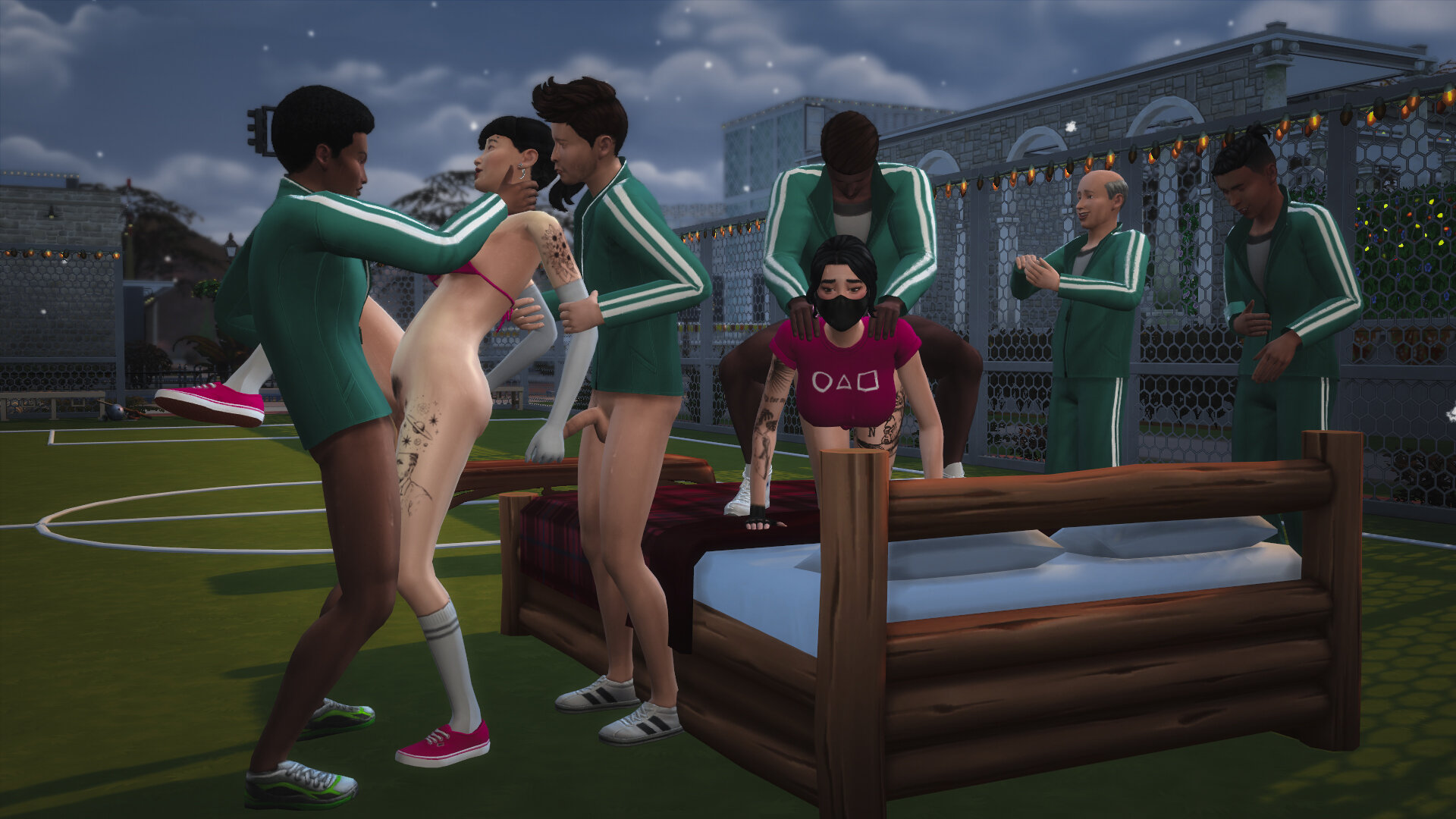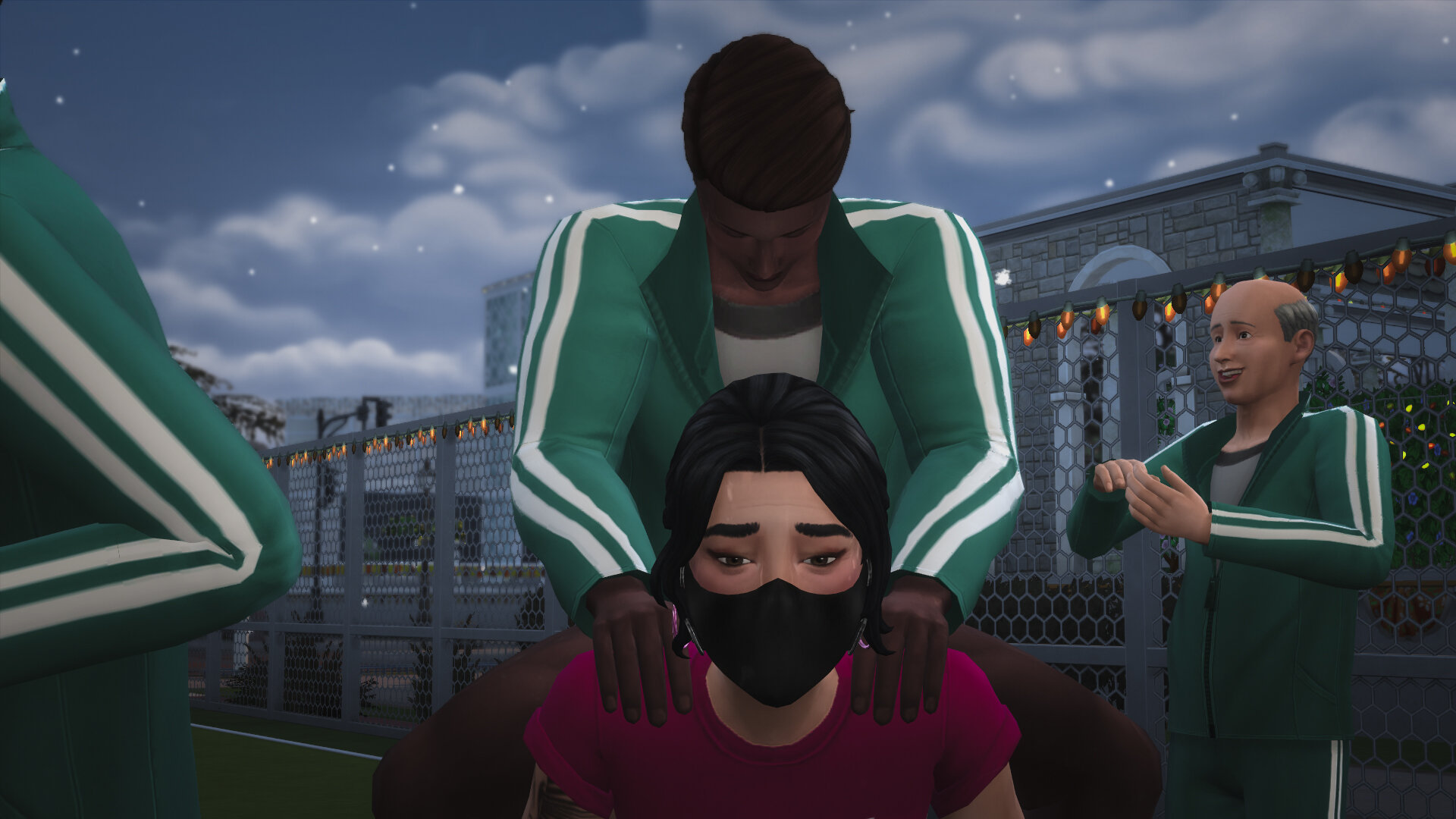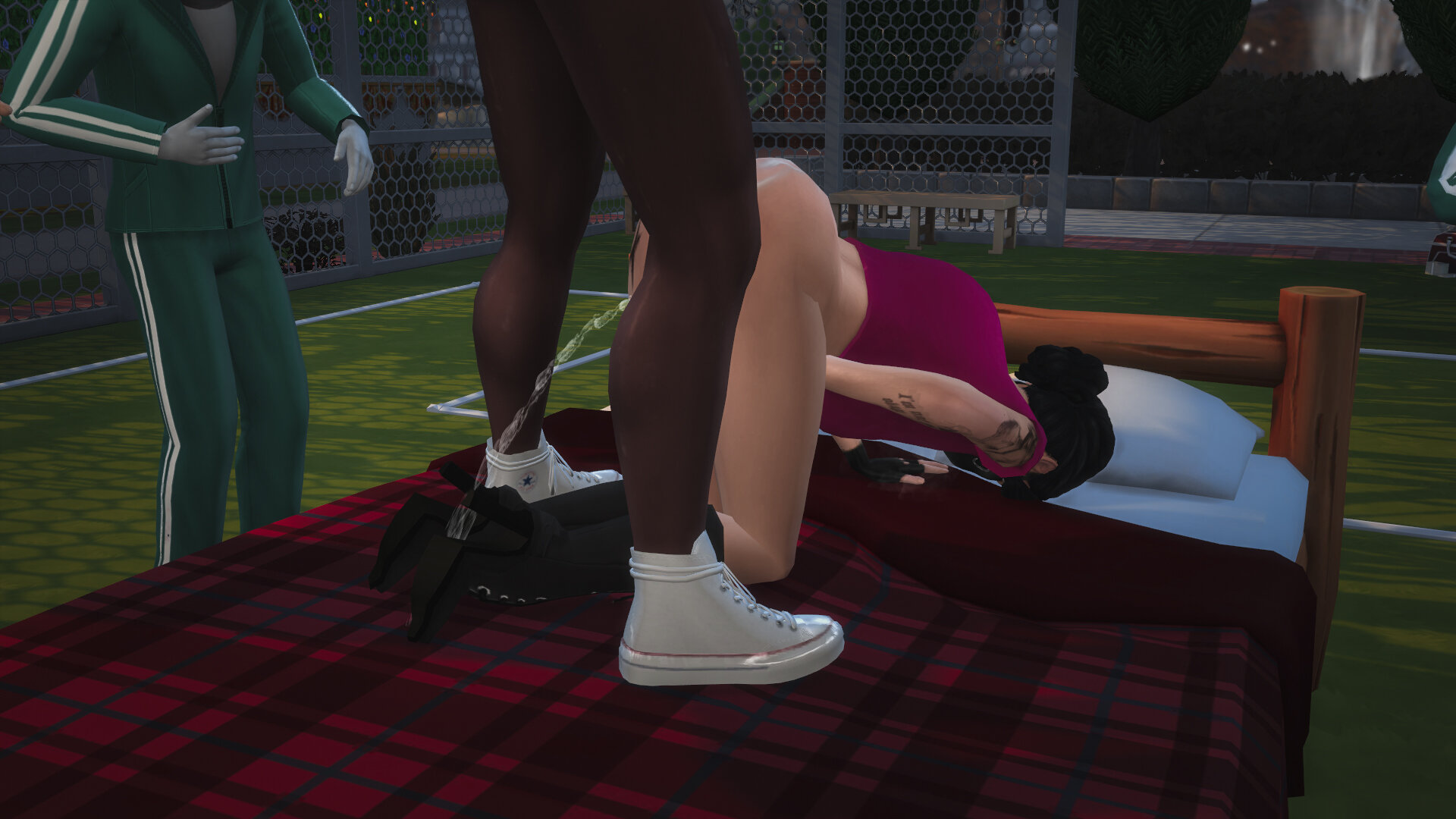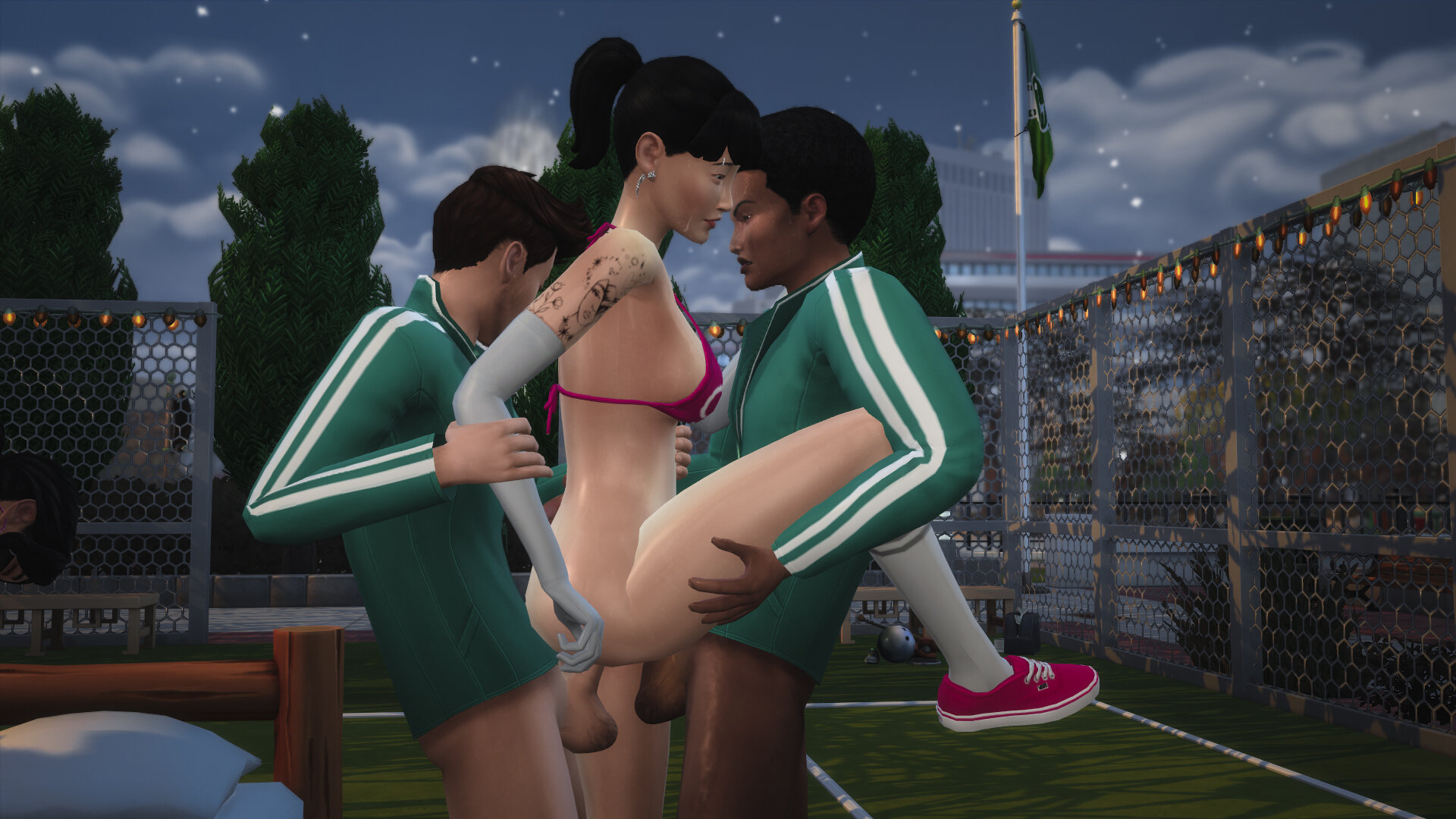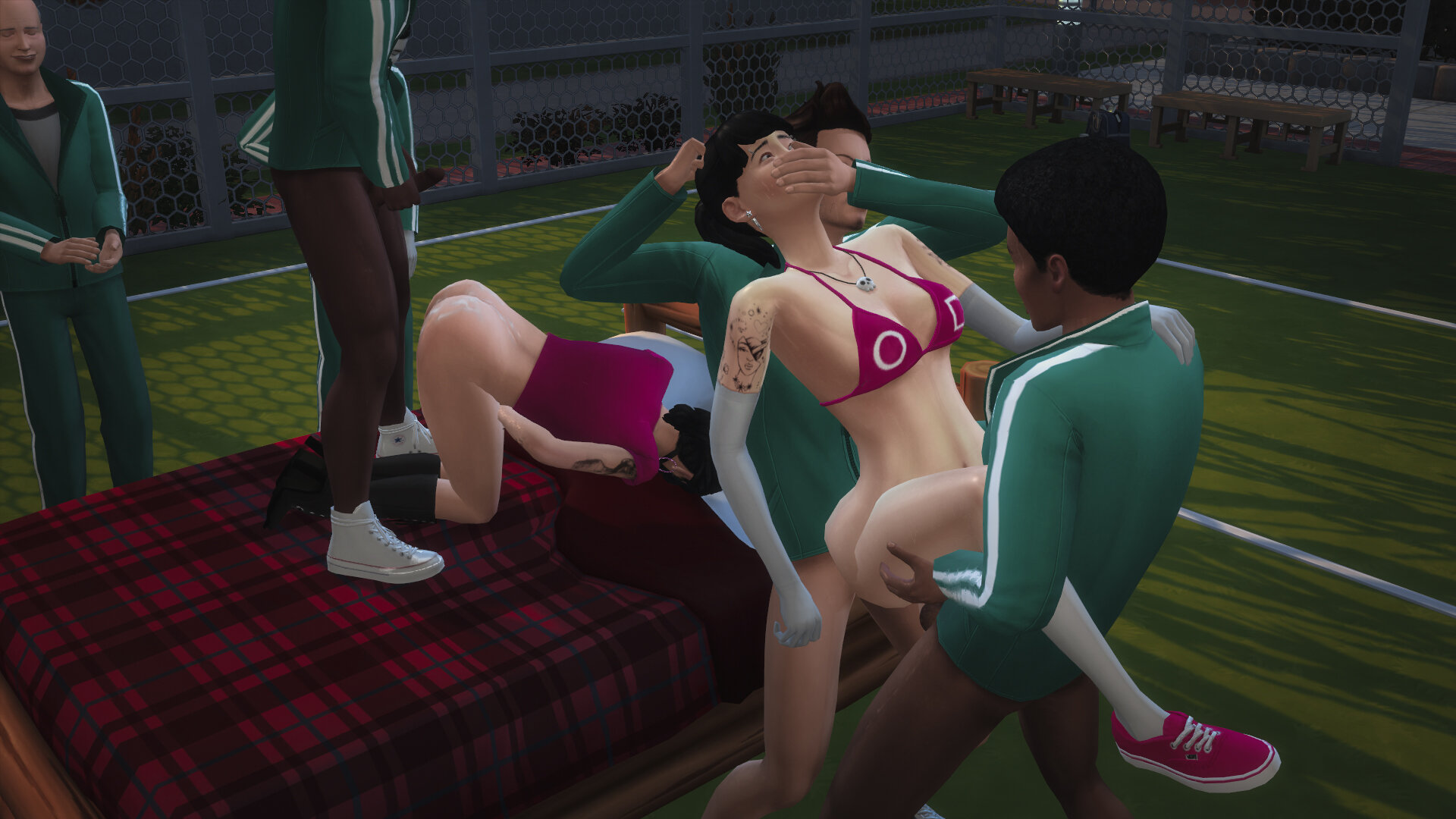 the end of 3rd participant
The fourth participant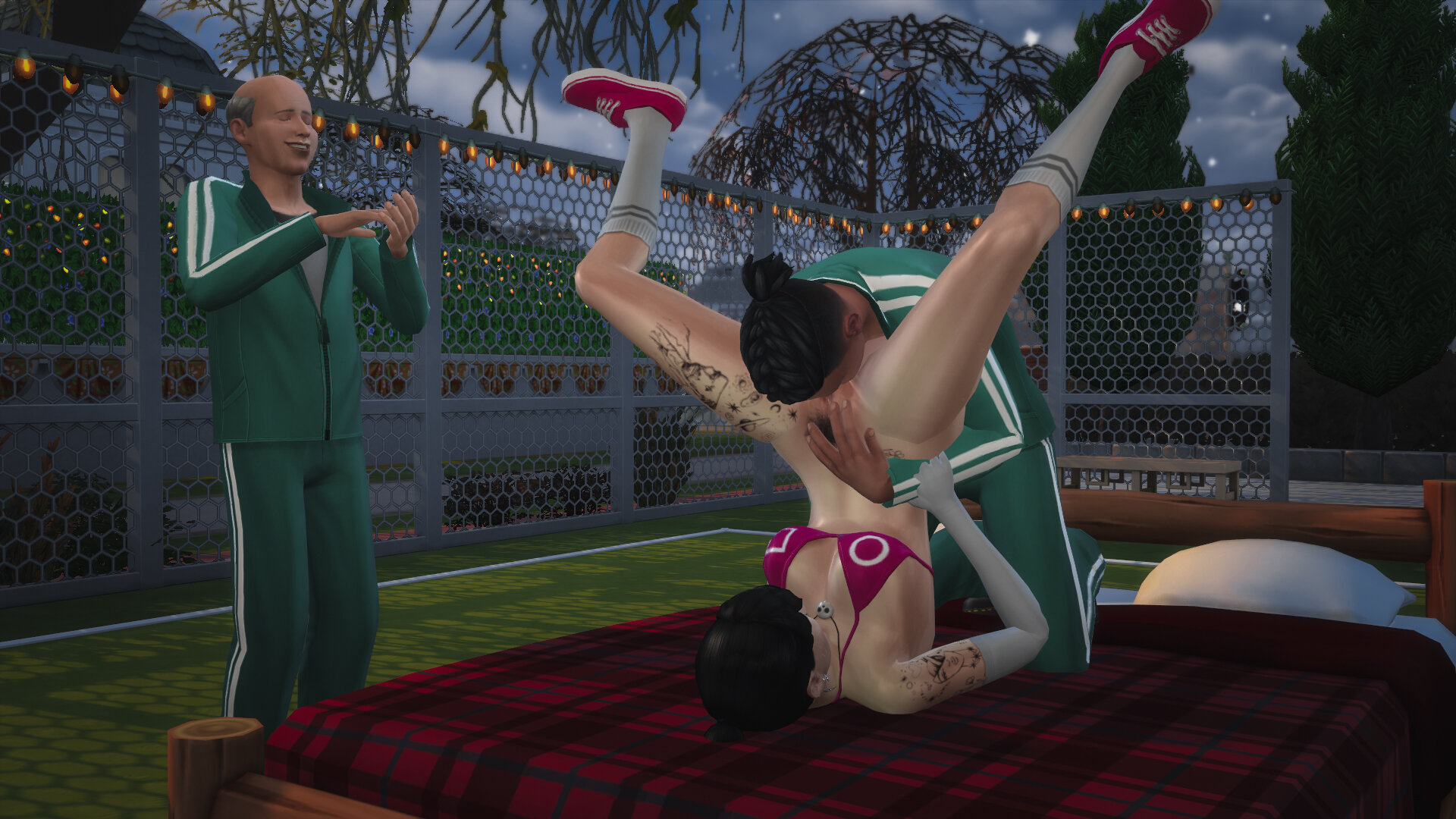 the 4th participant started the game with an aggressive lick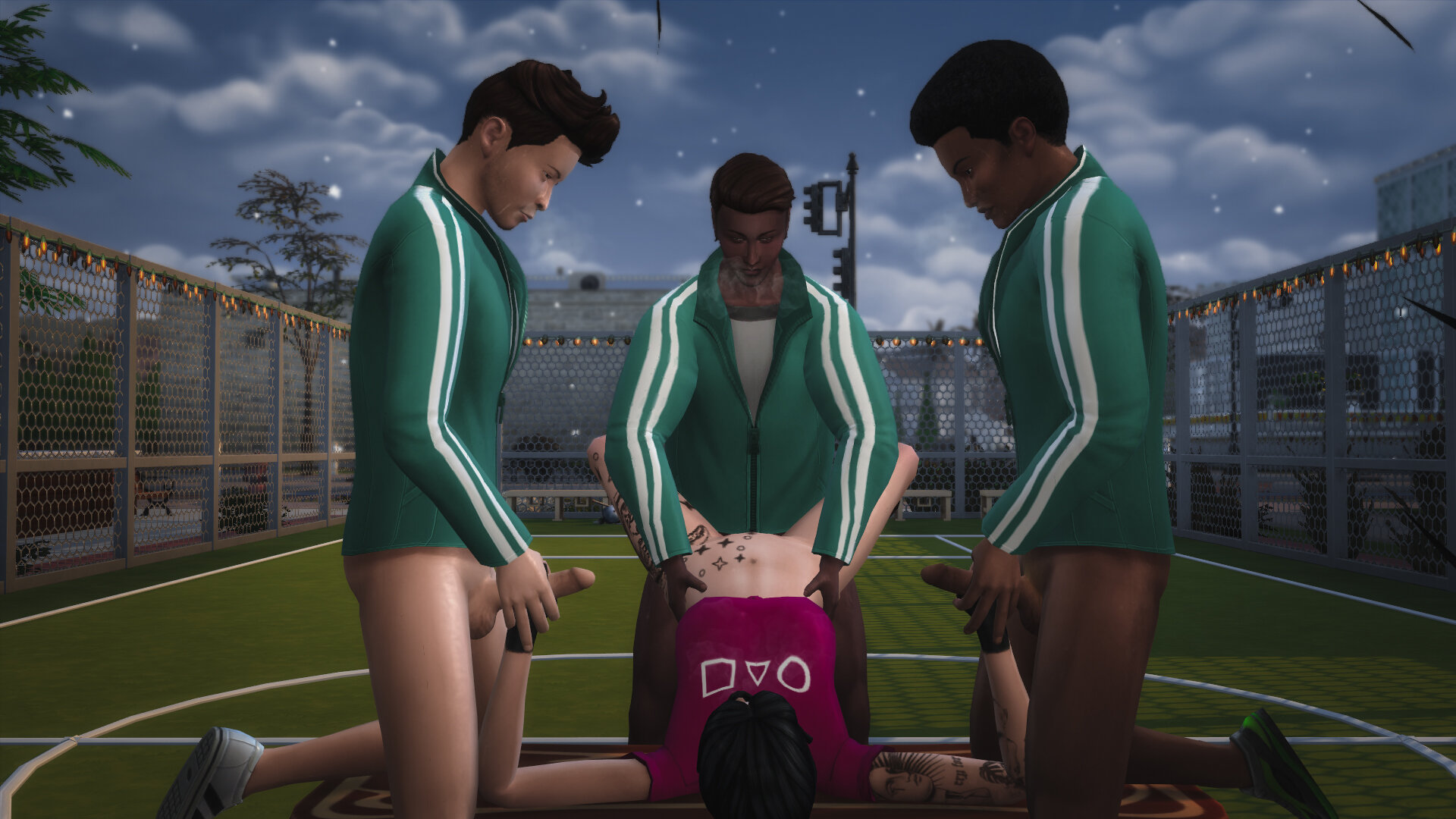 while the 1st soldier is dealing with 3 dicks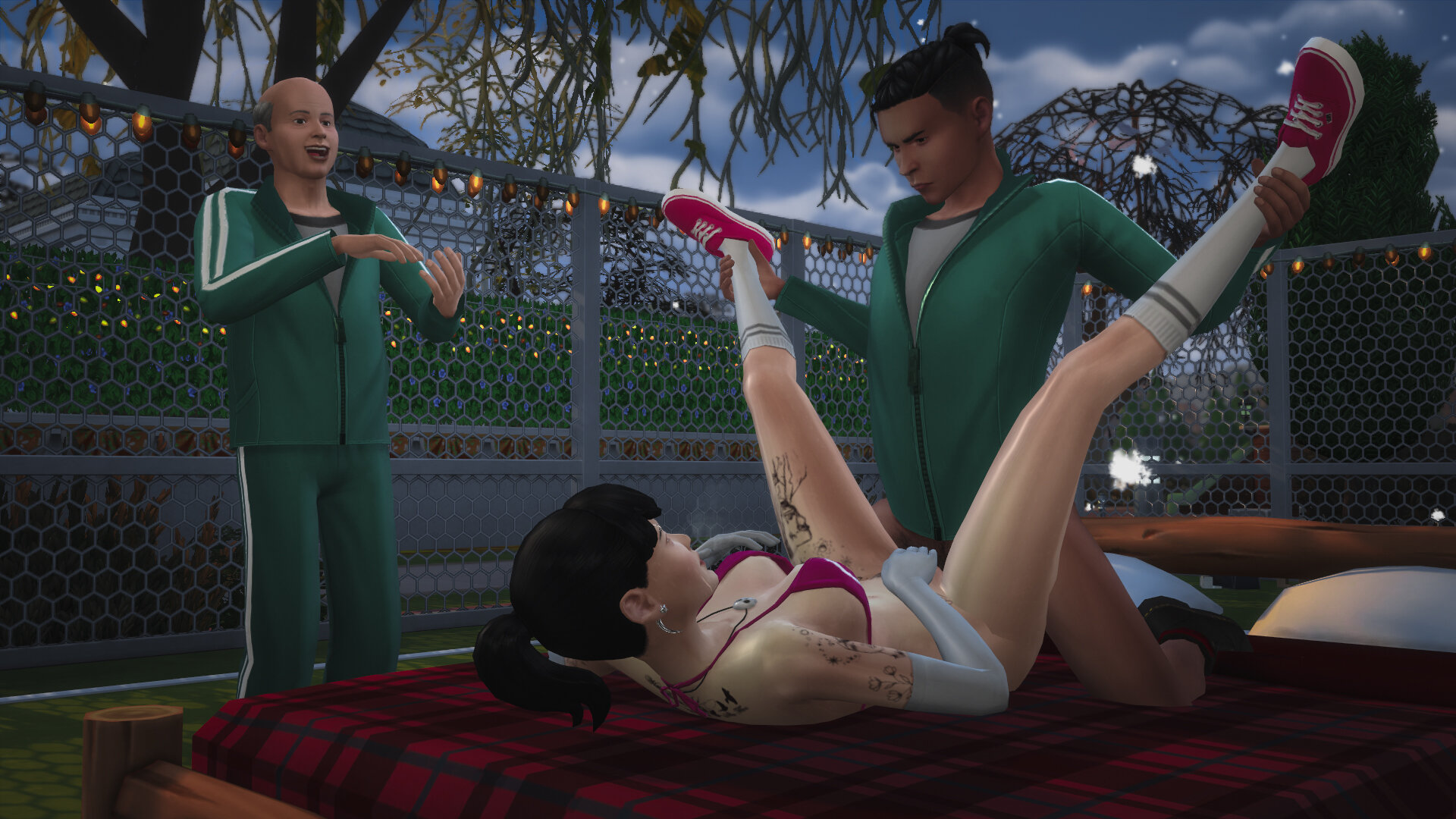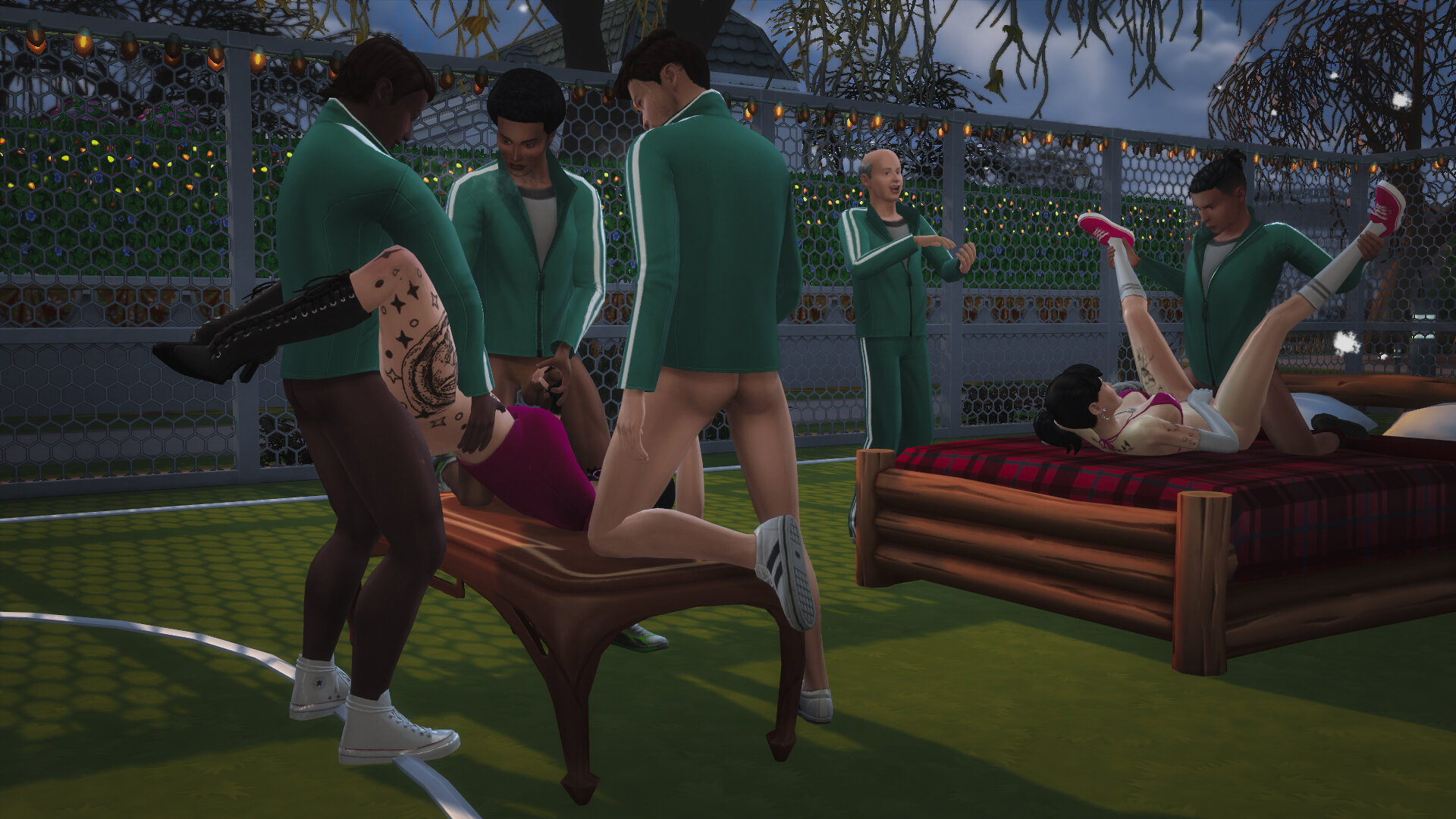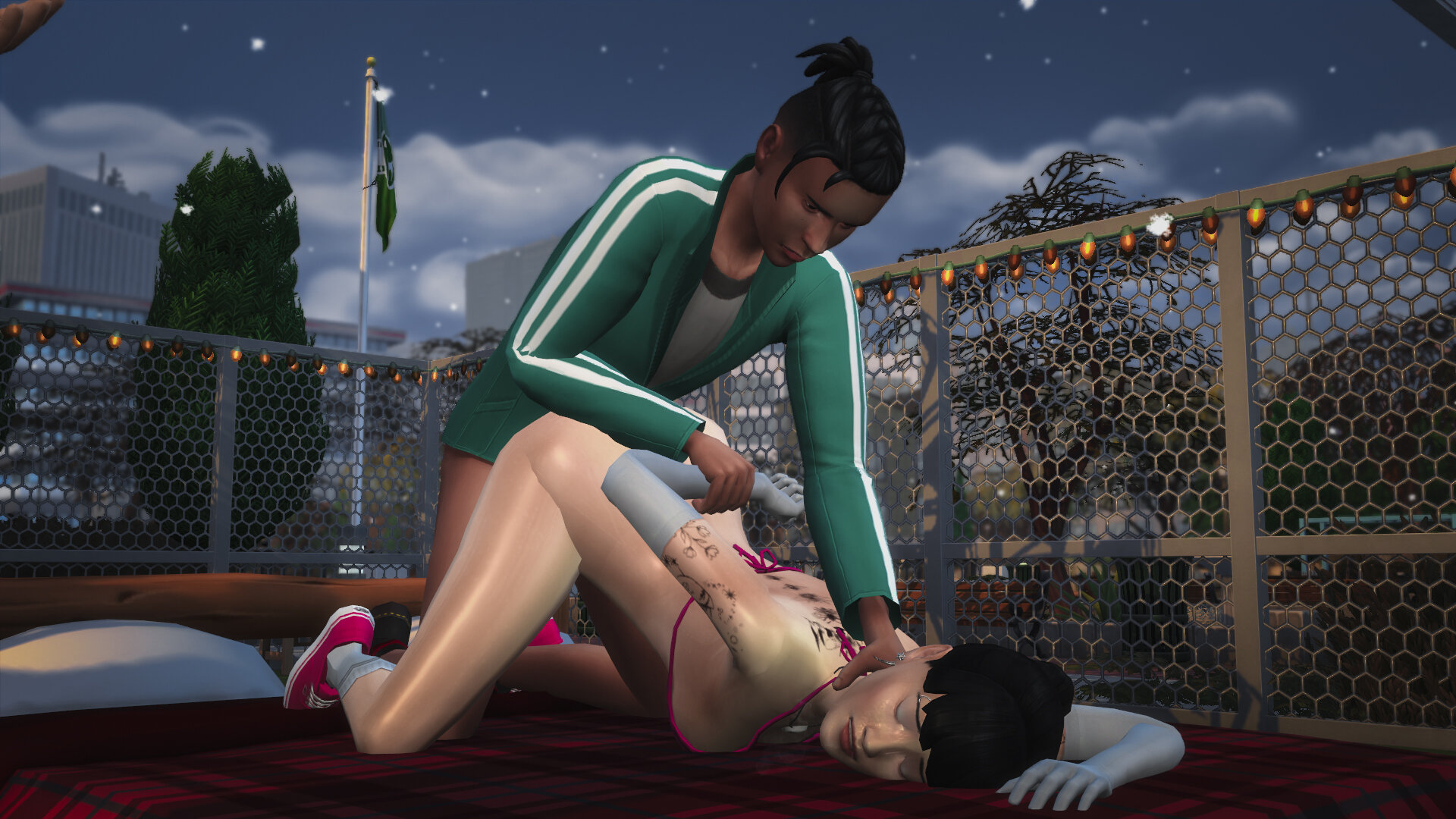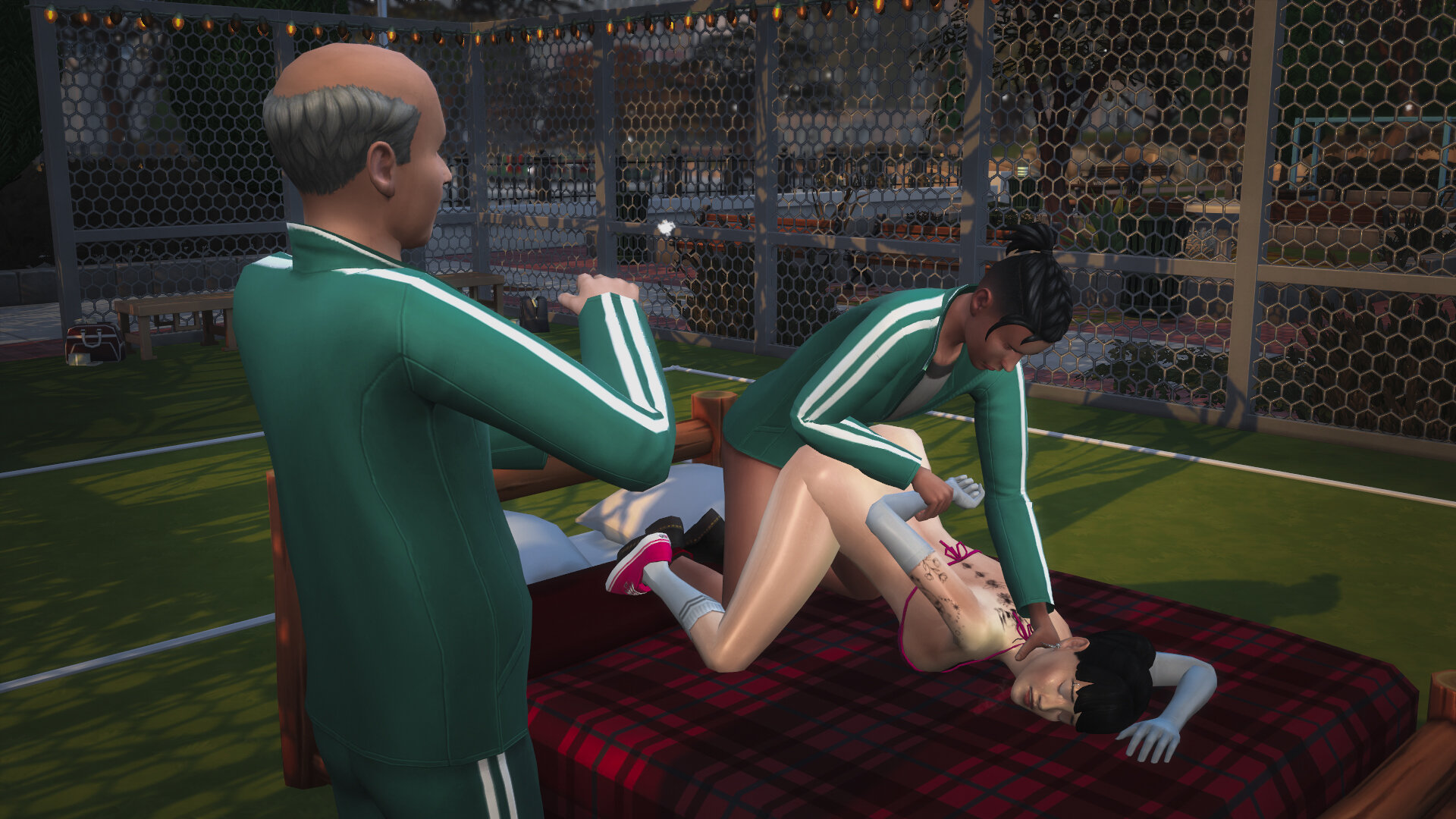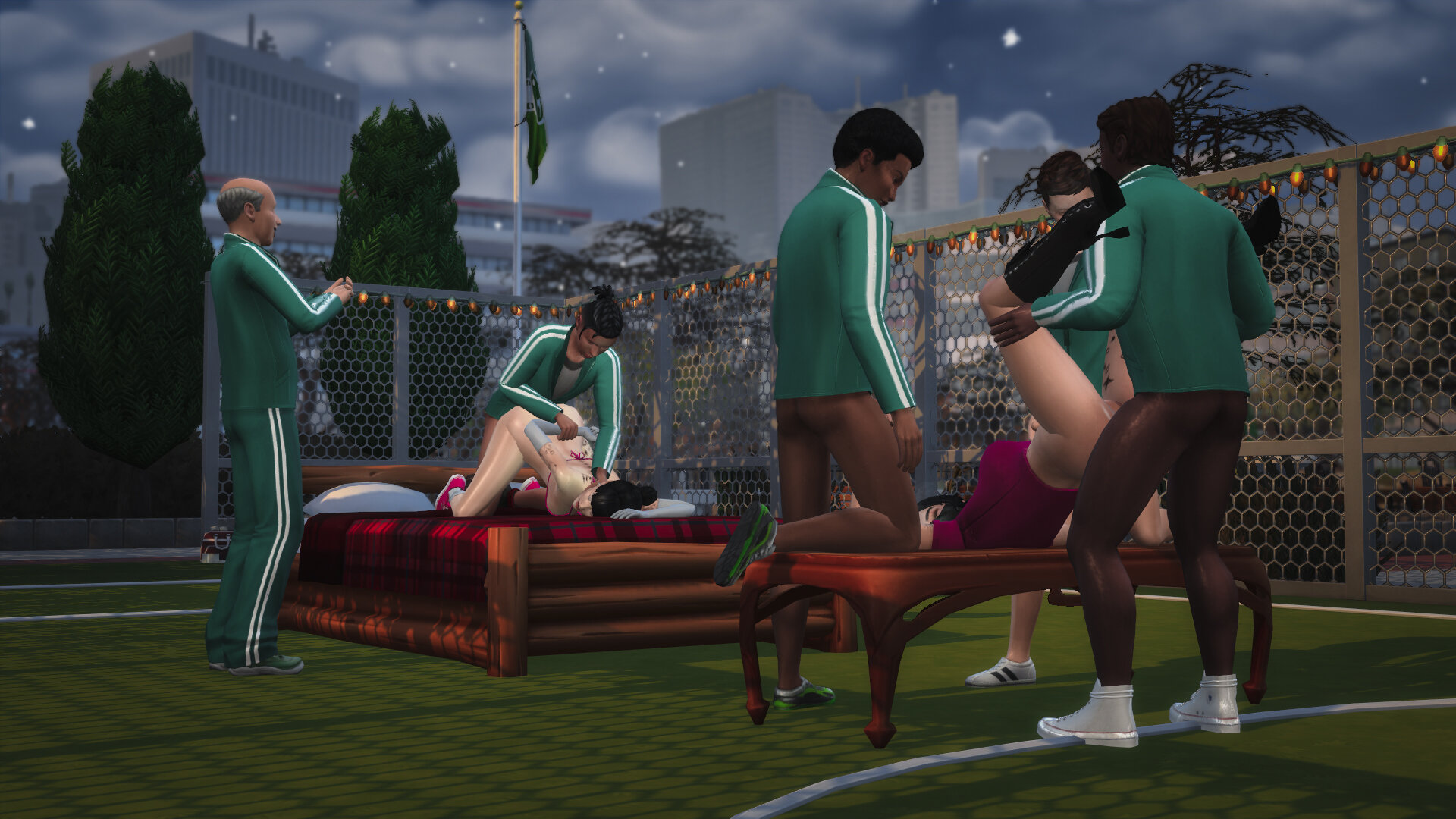 the grandpa is still cheering for his juniors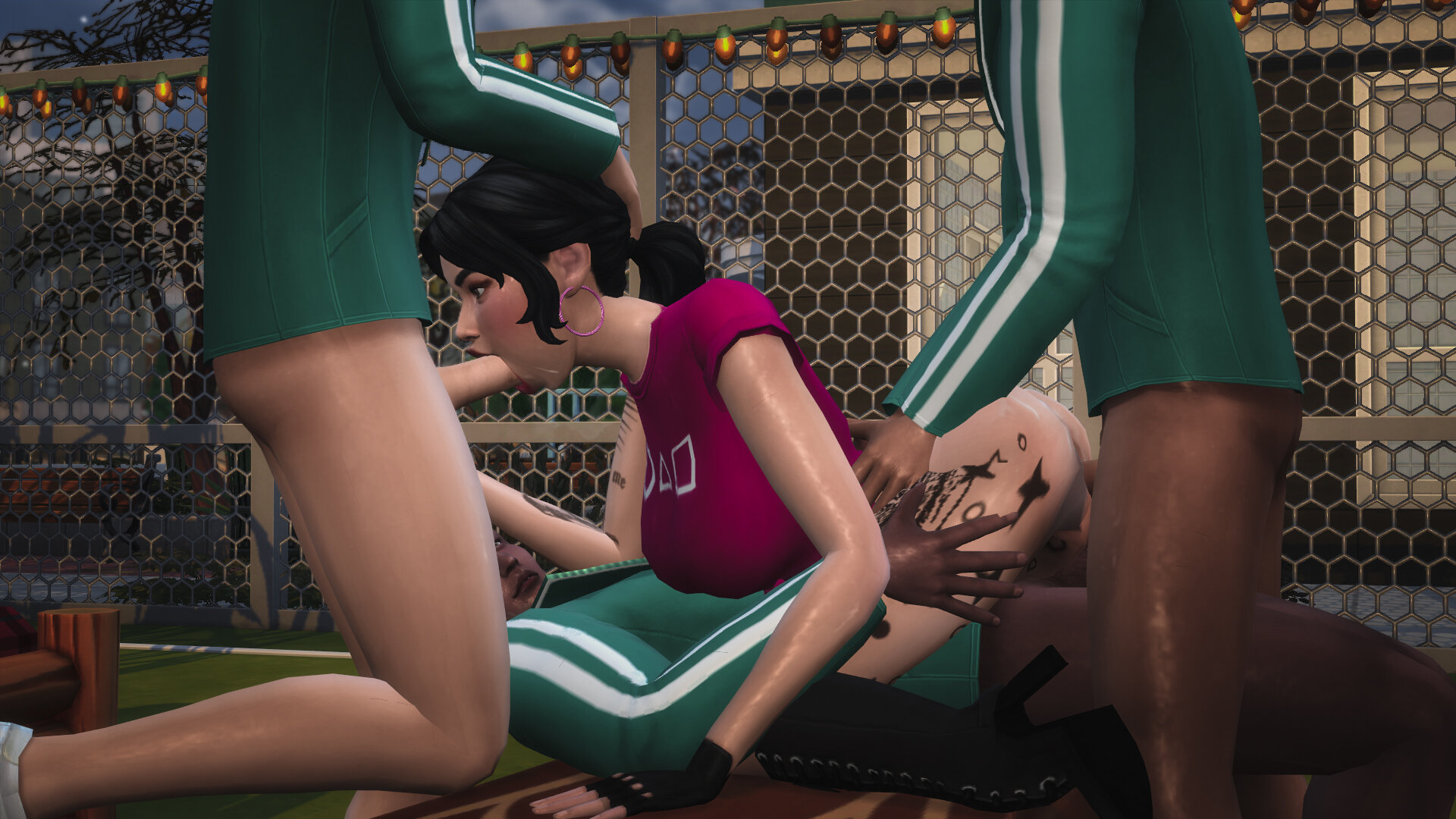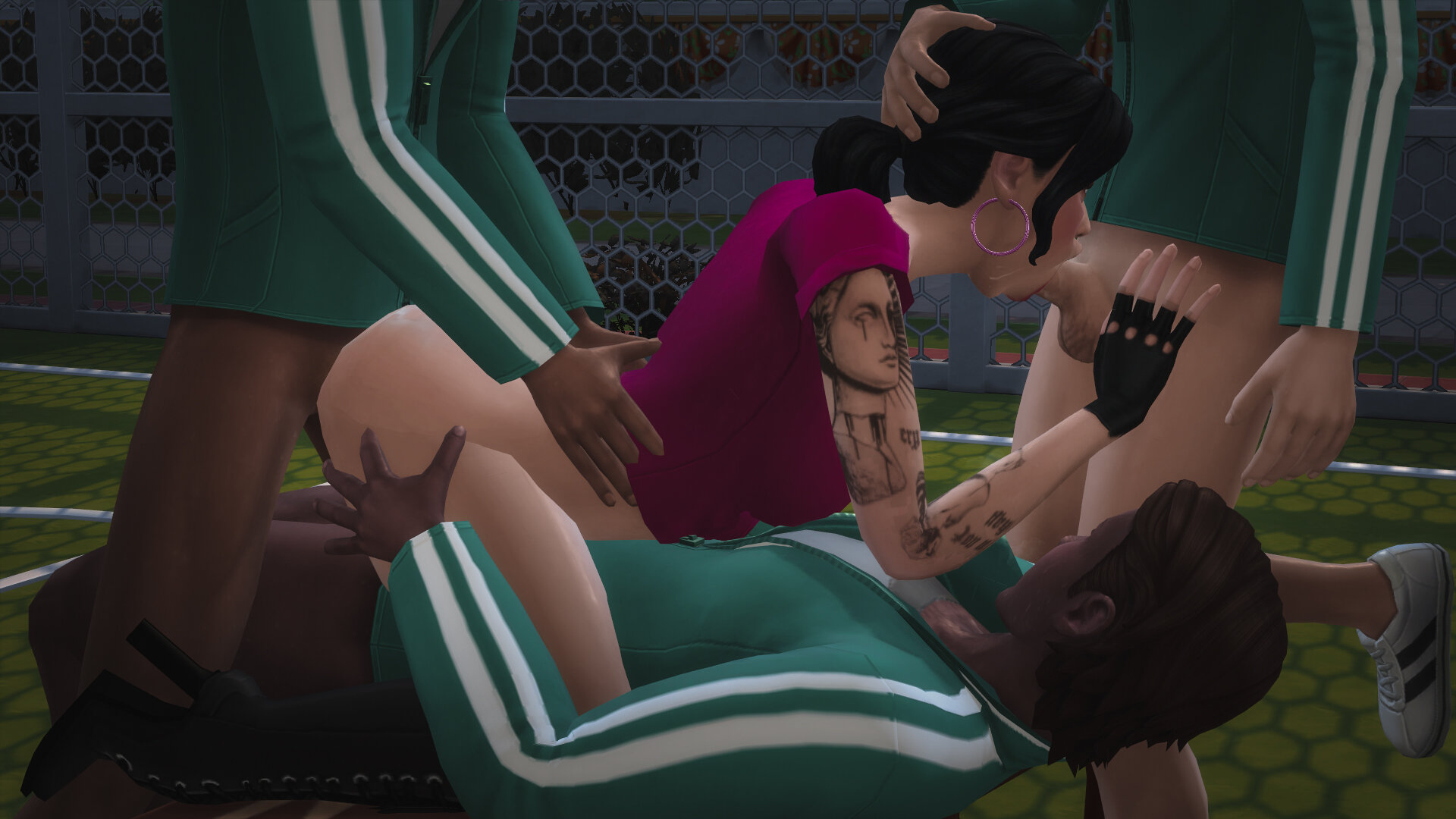 the 1st soldier is getting DP and finally she took off her mask to do a blowjob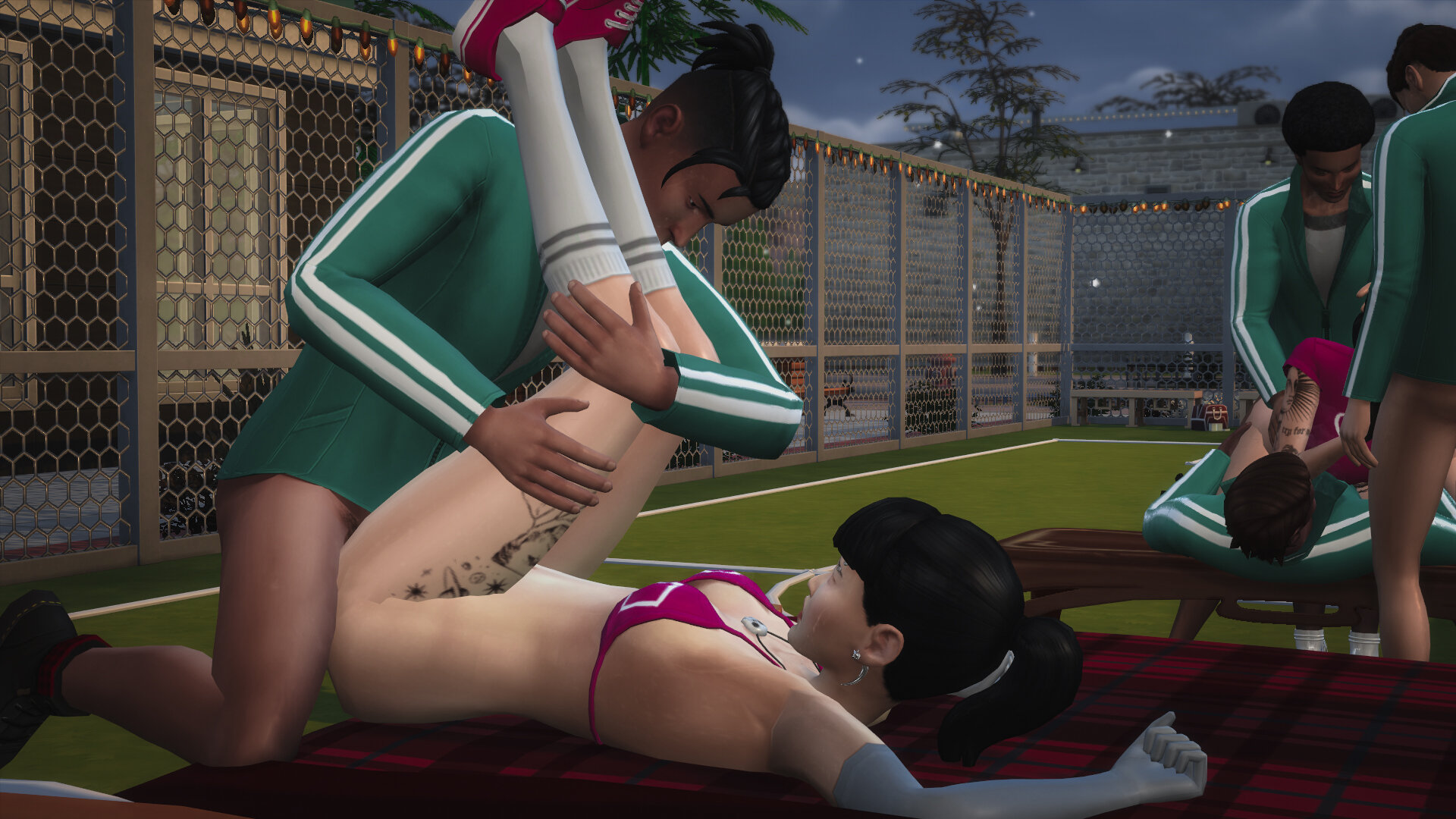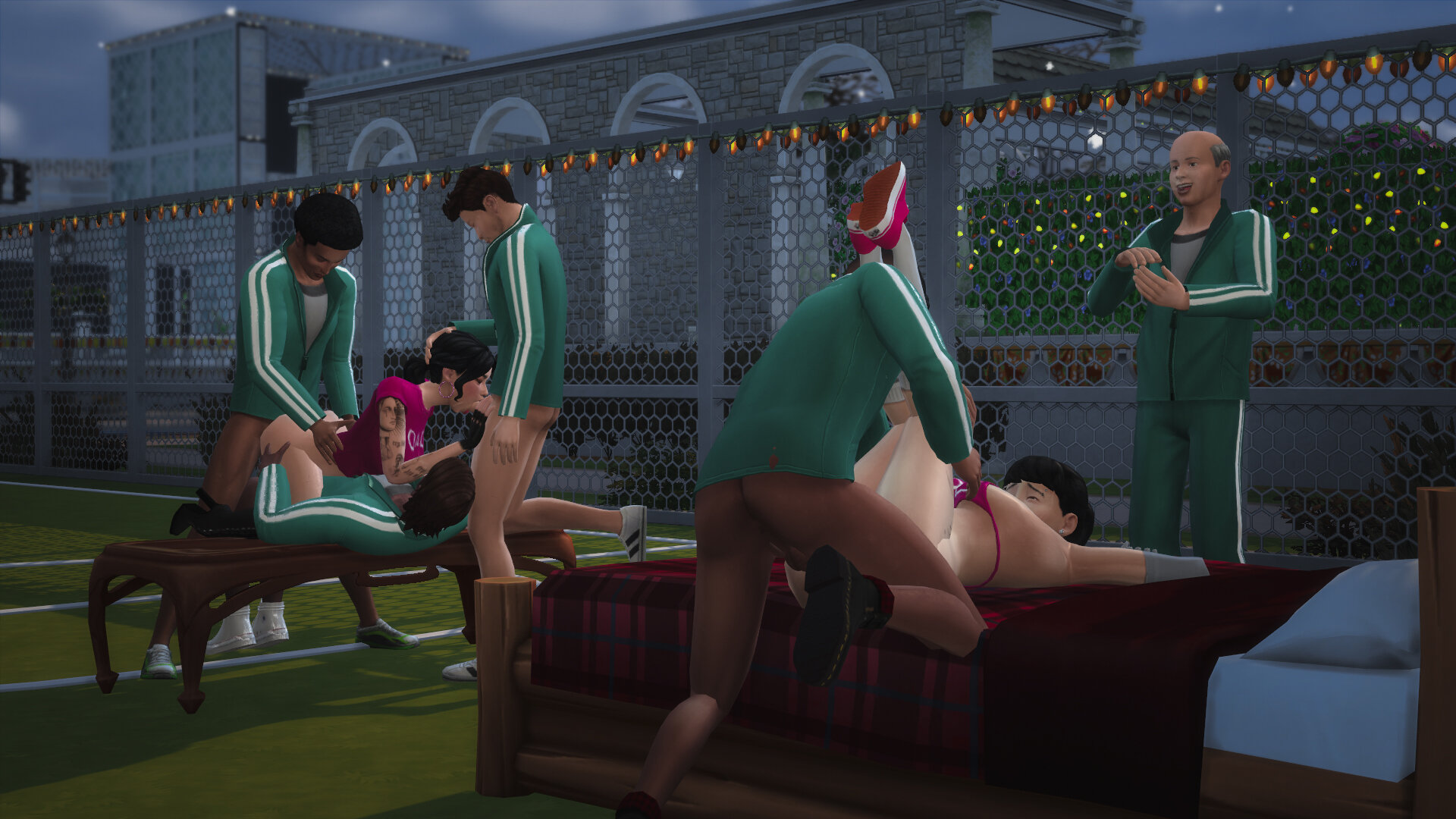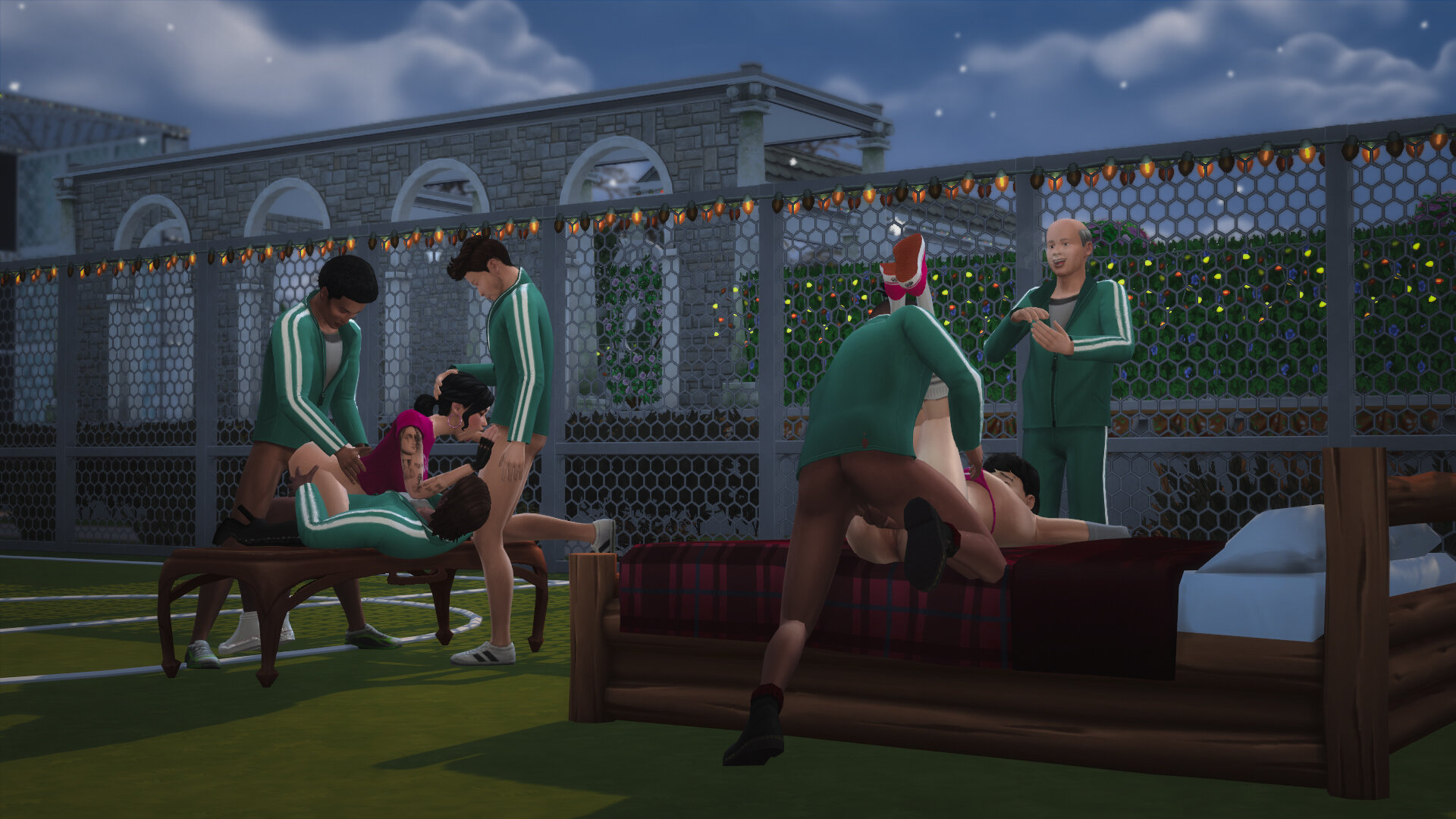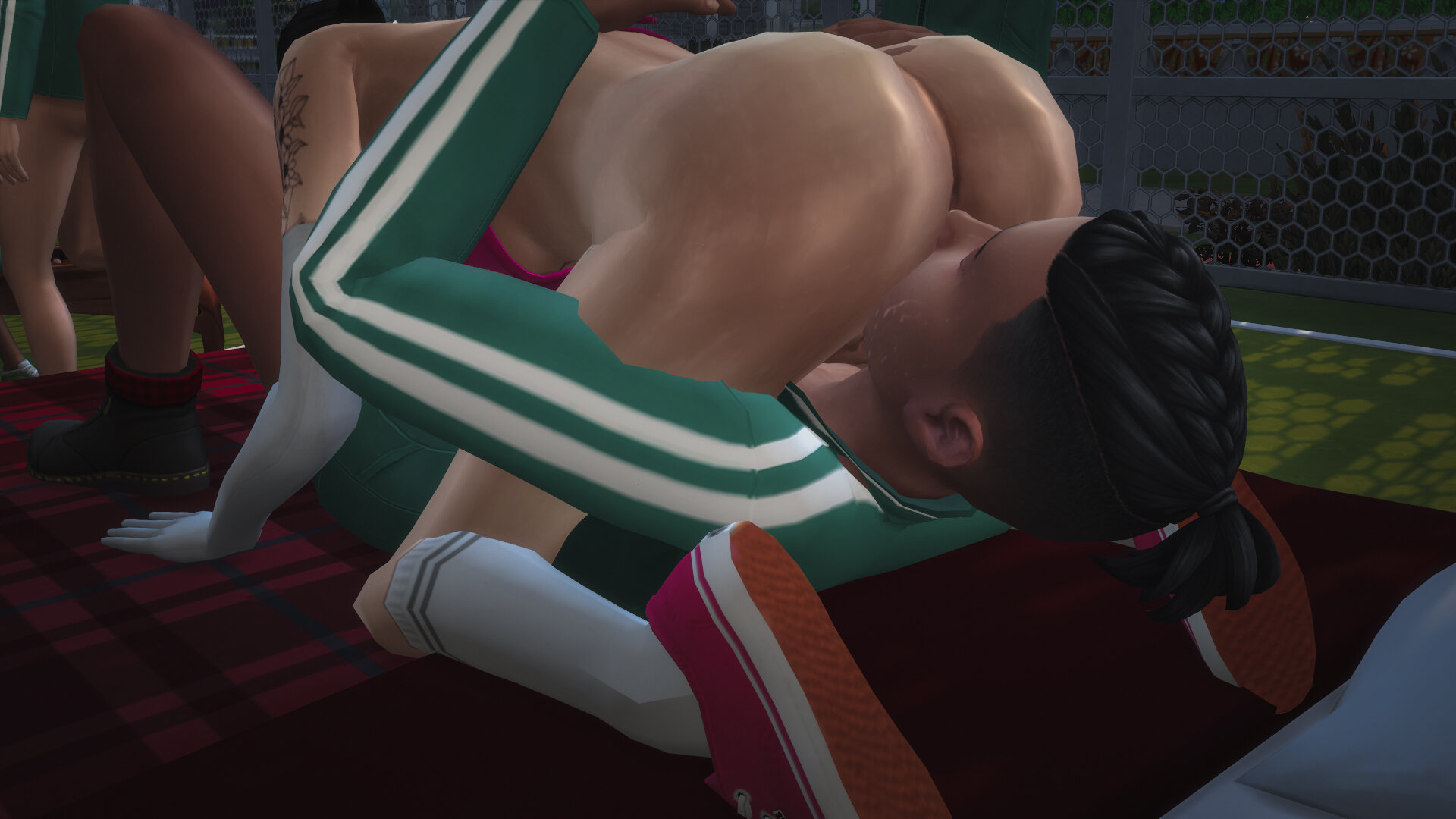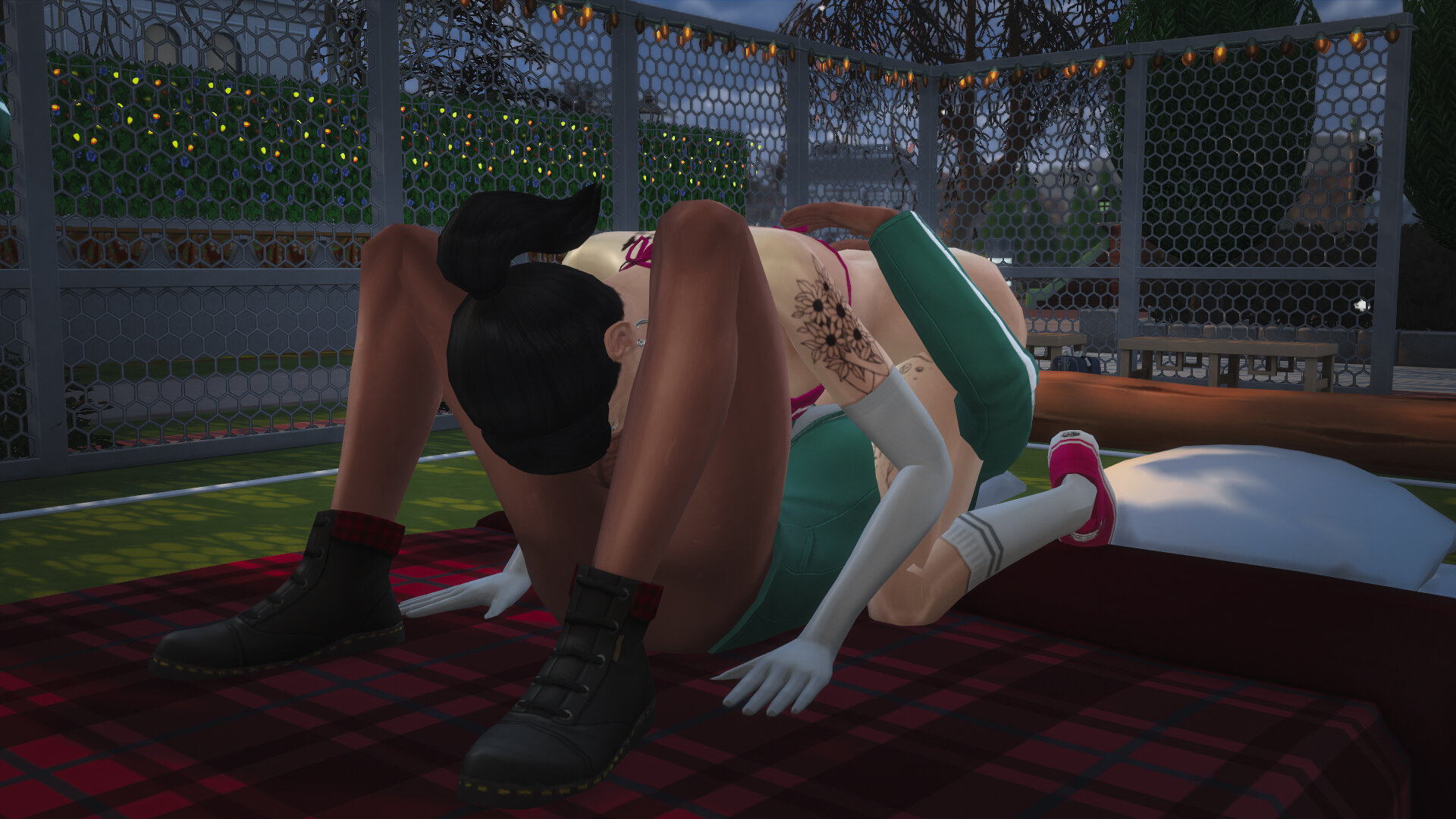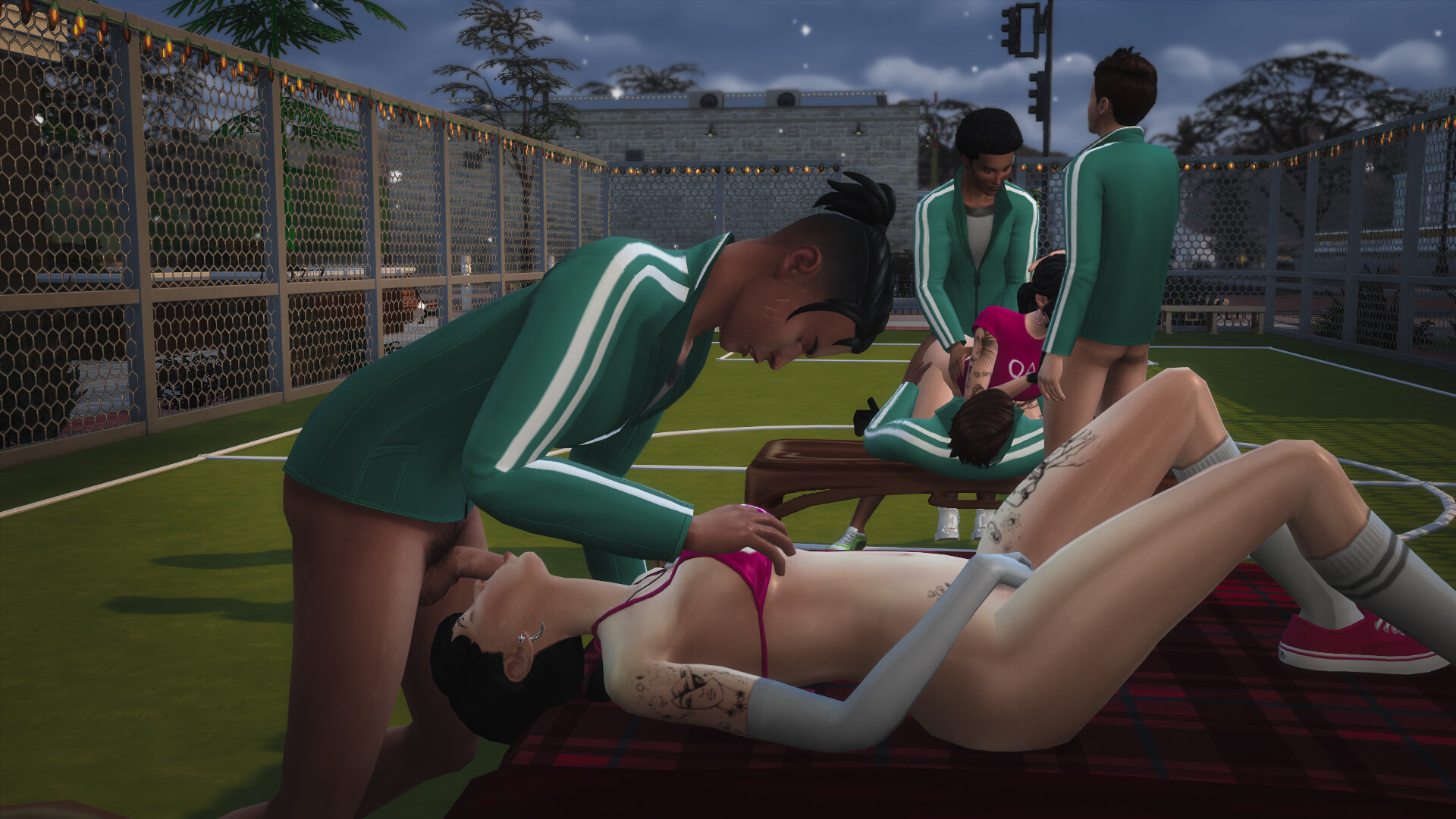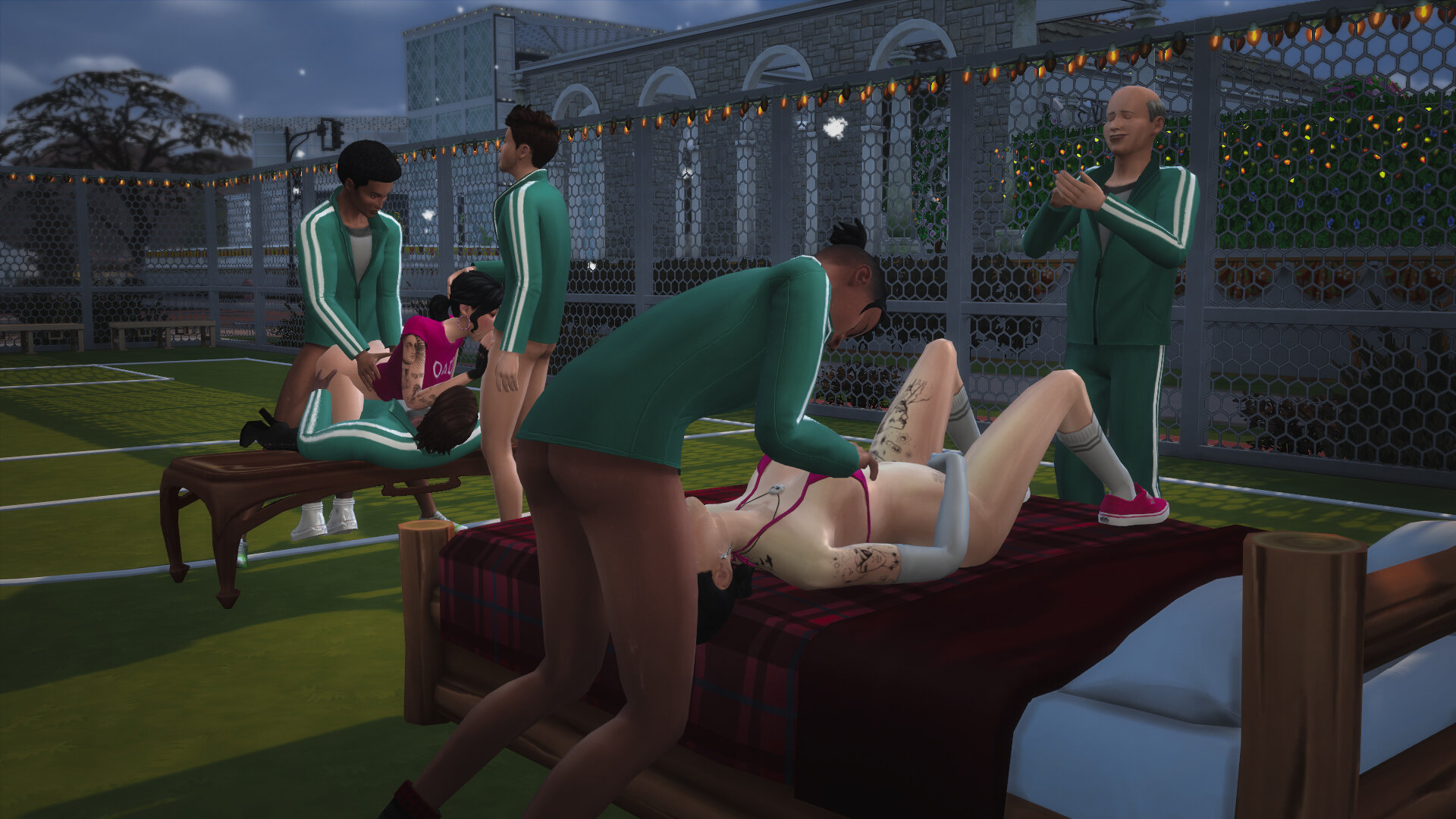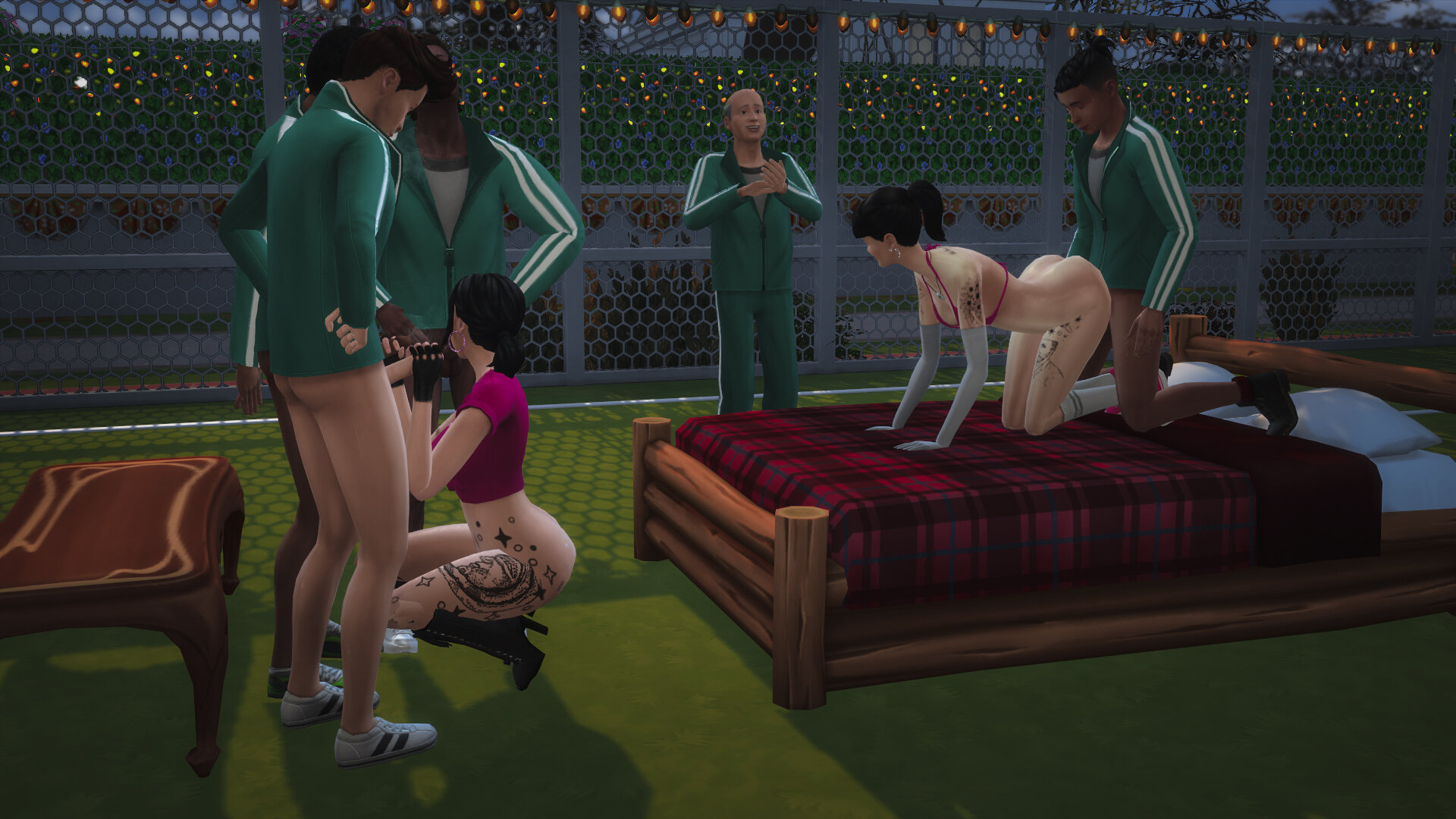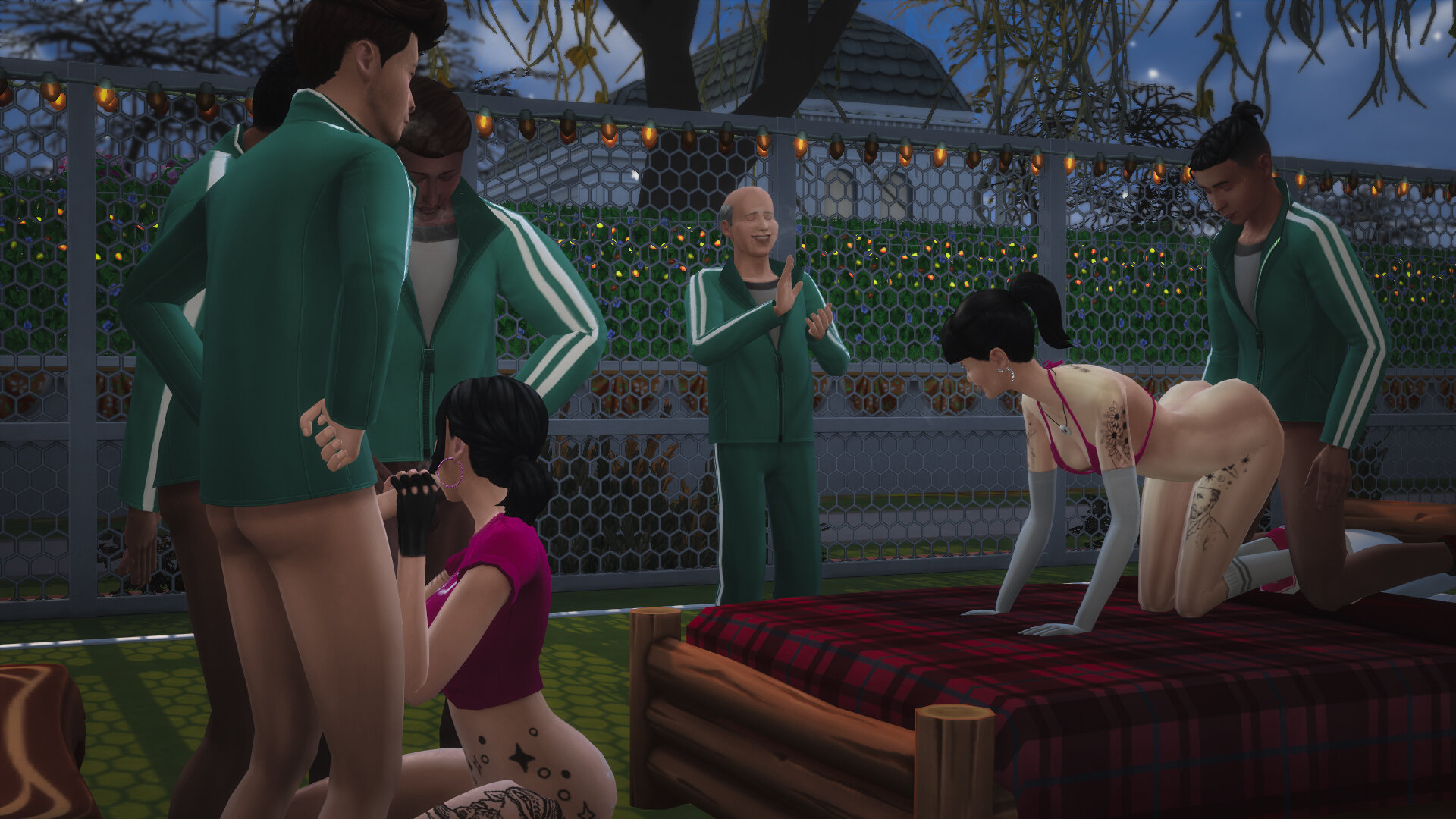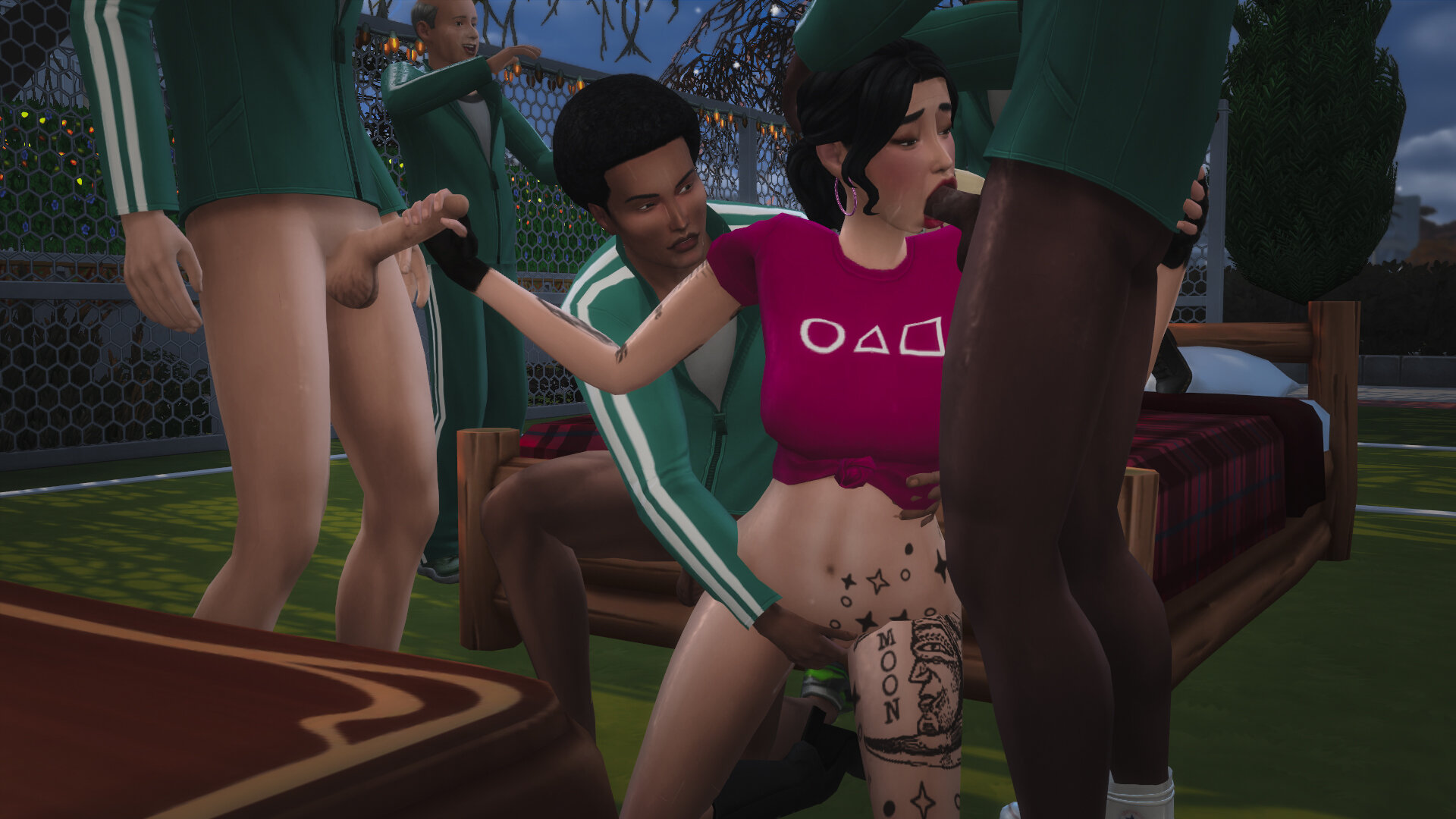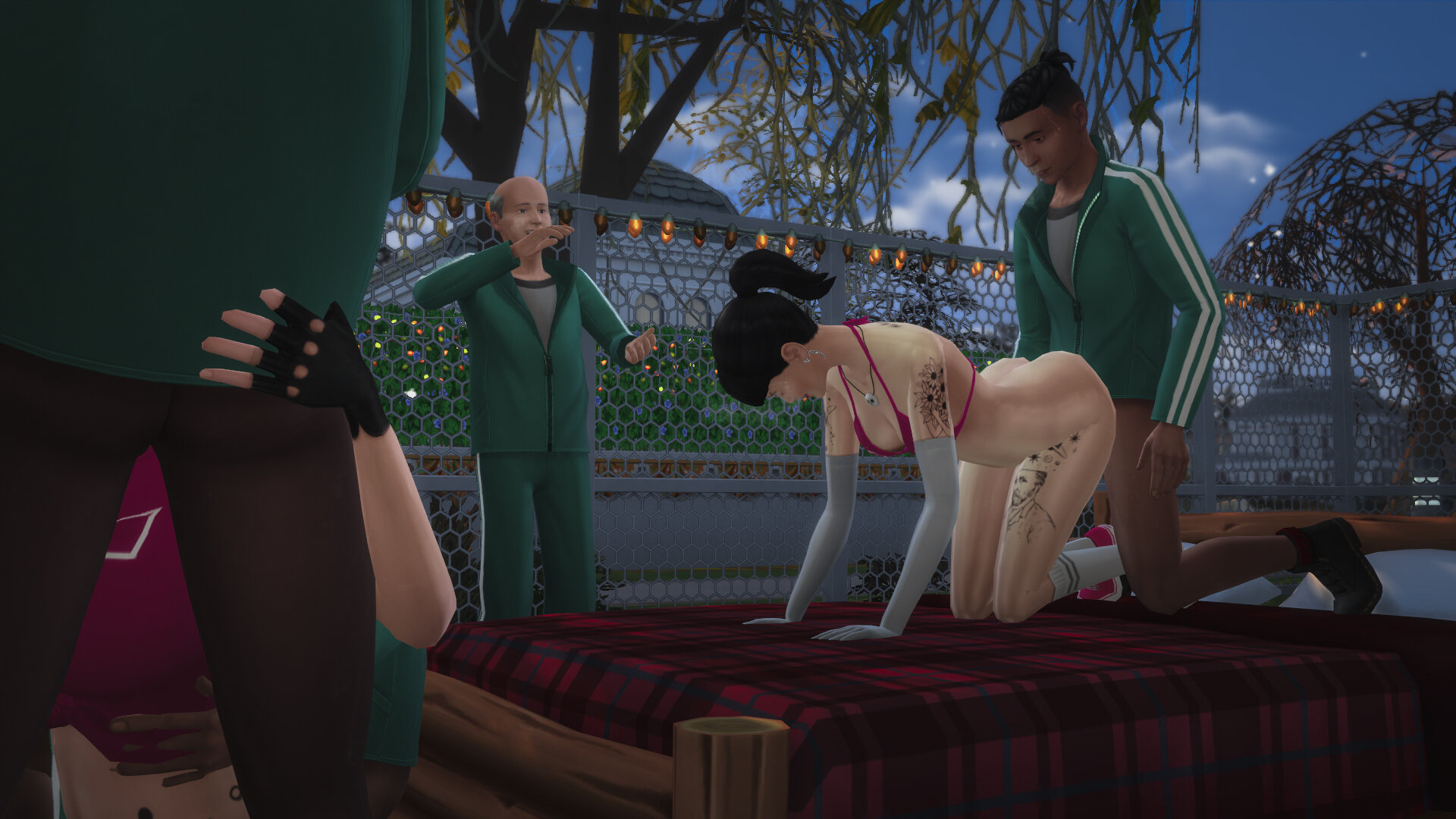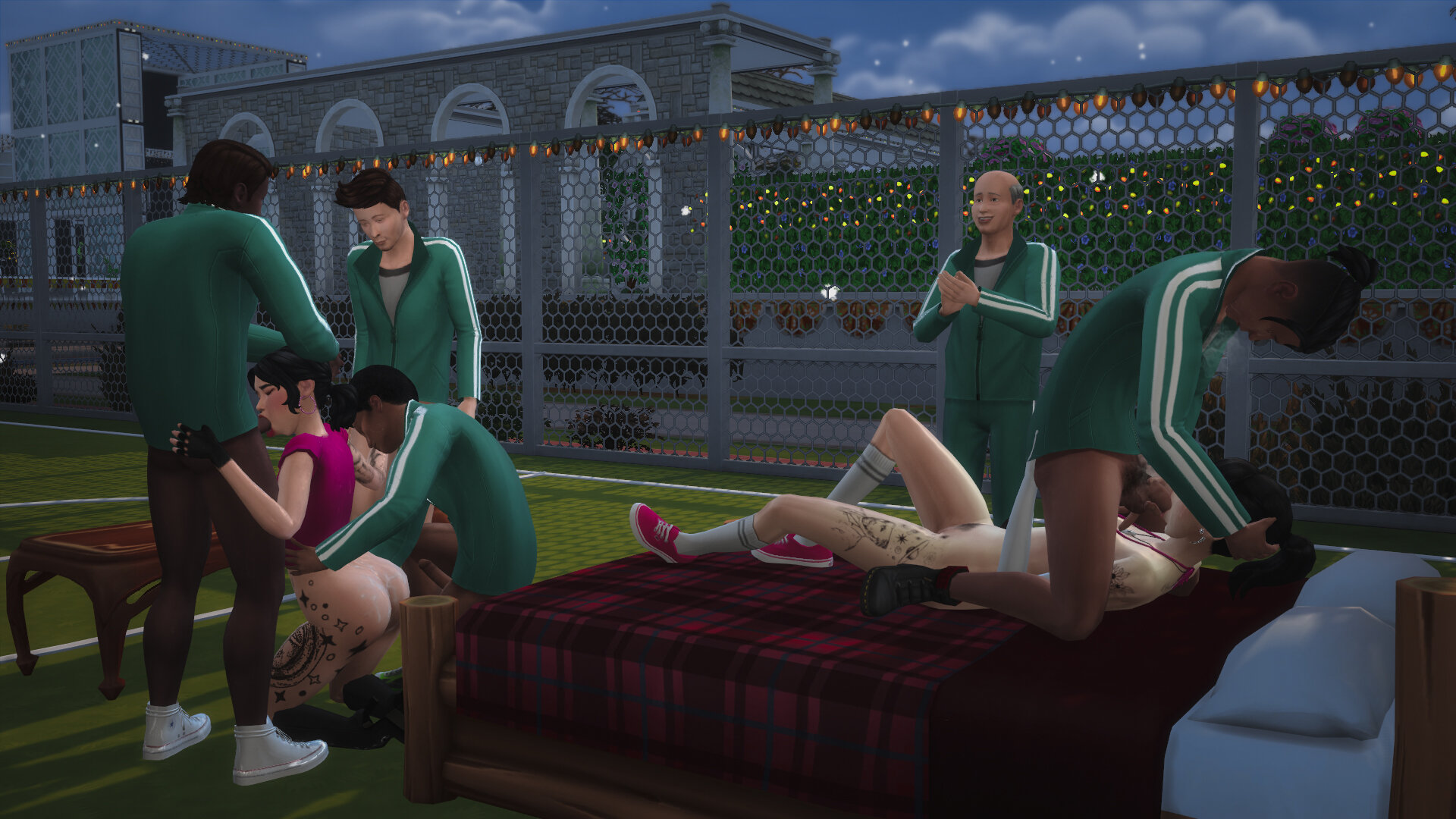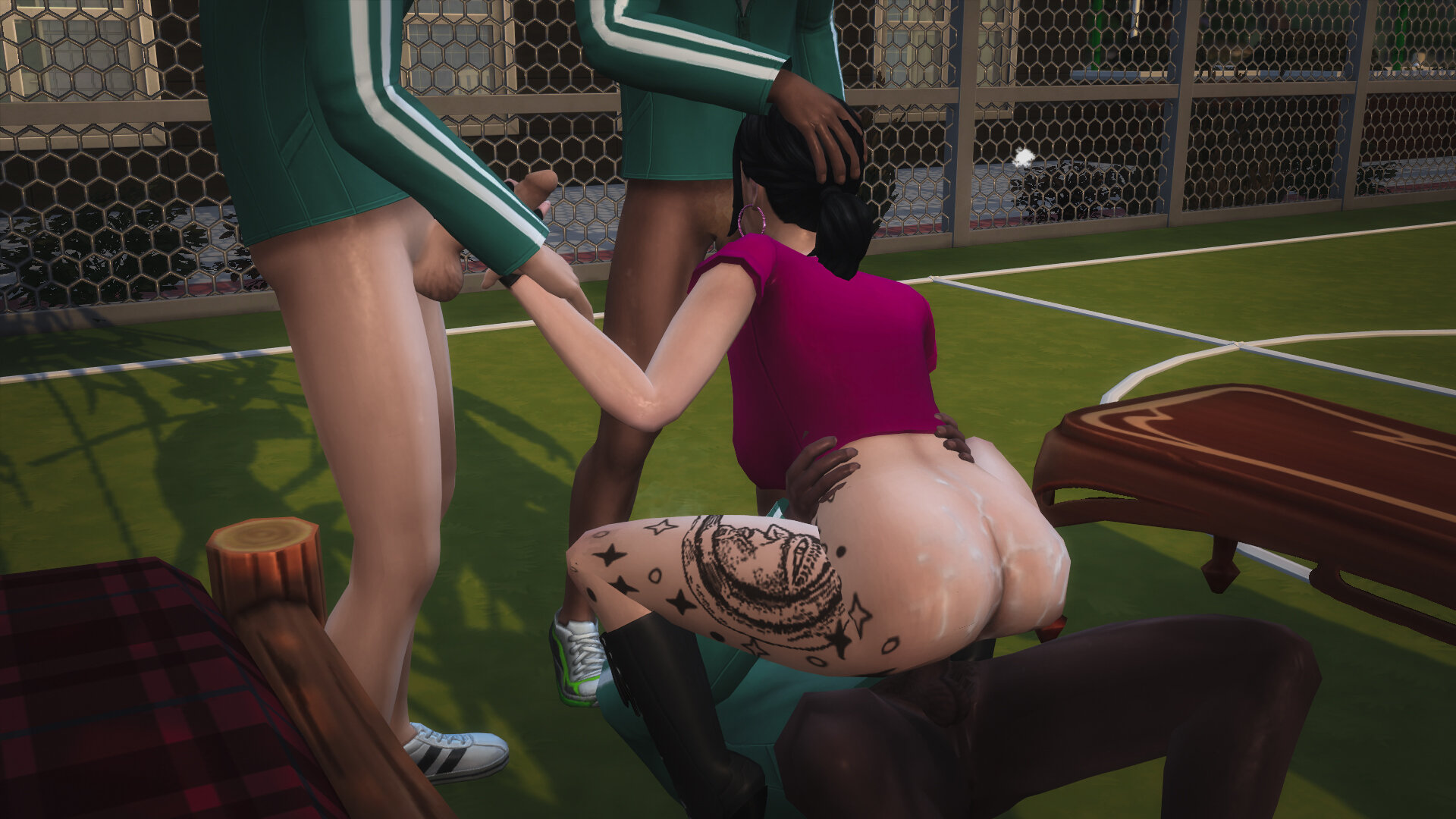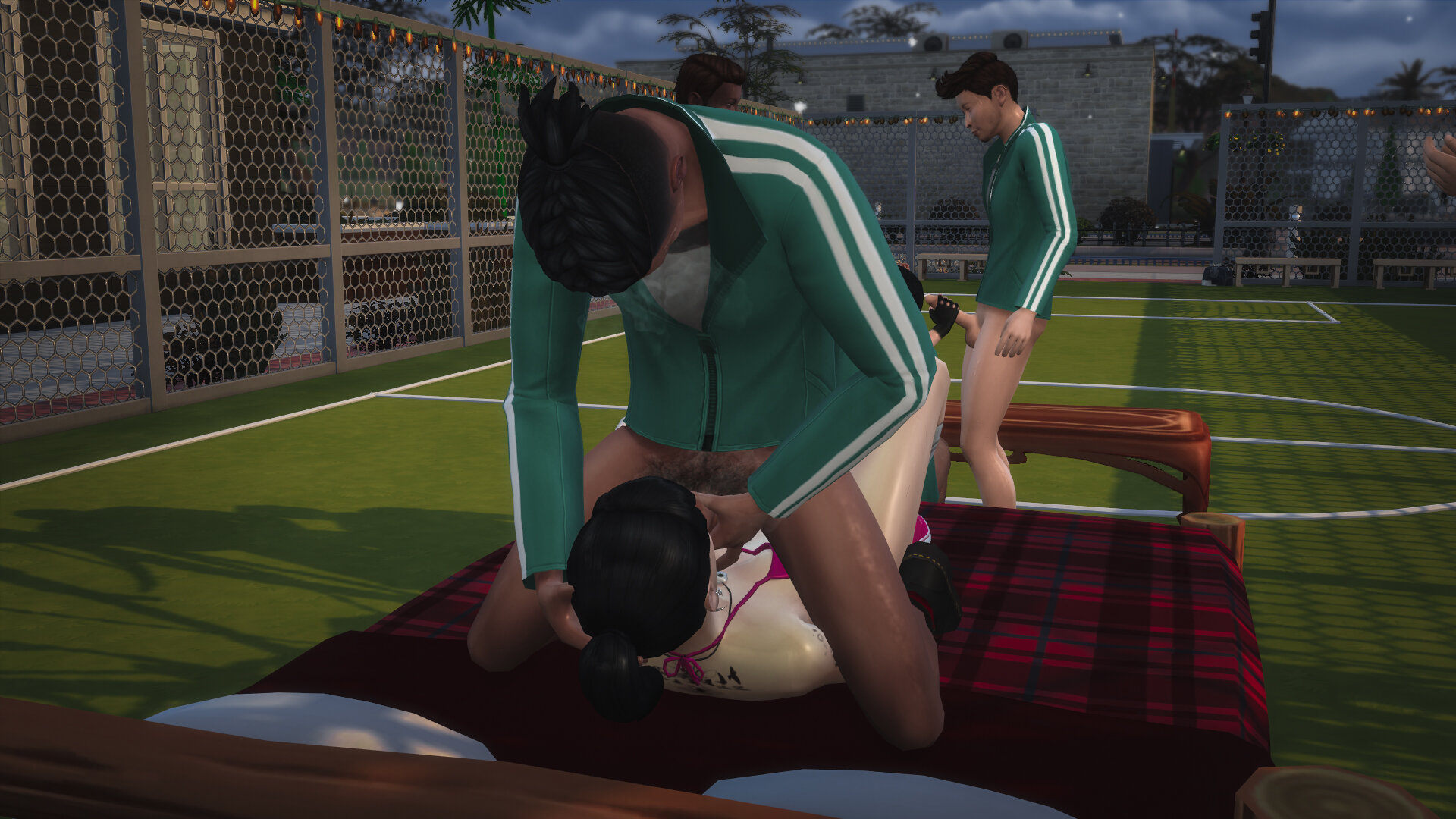 and it's the end of the 4th participant
The last participant a.k.a The Grandpa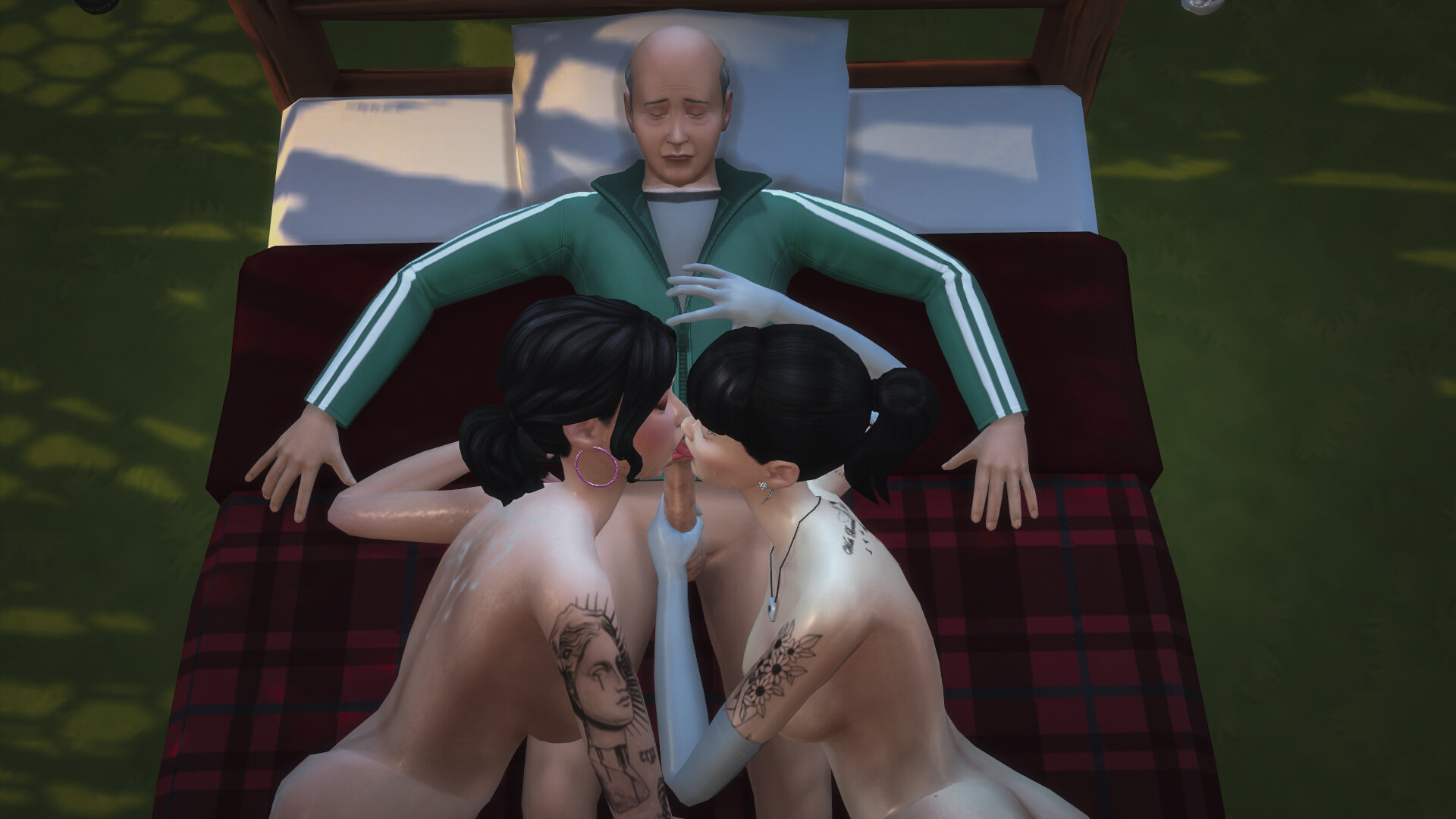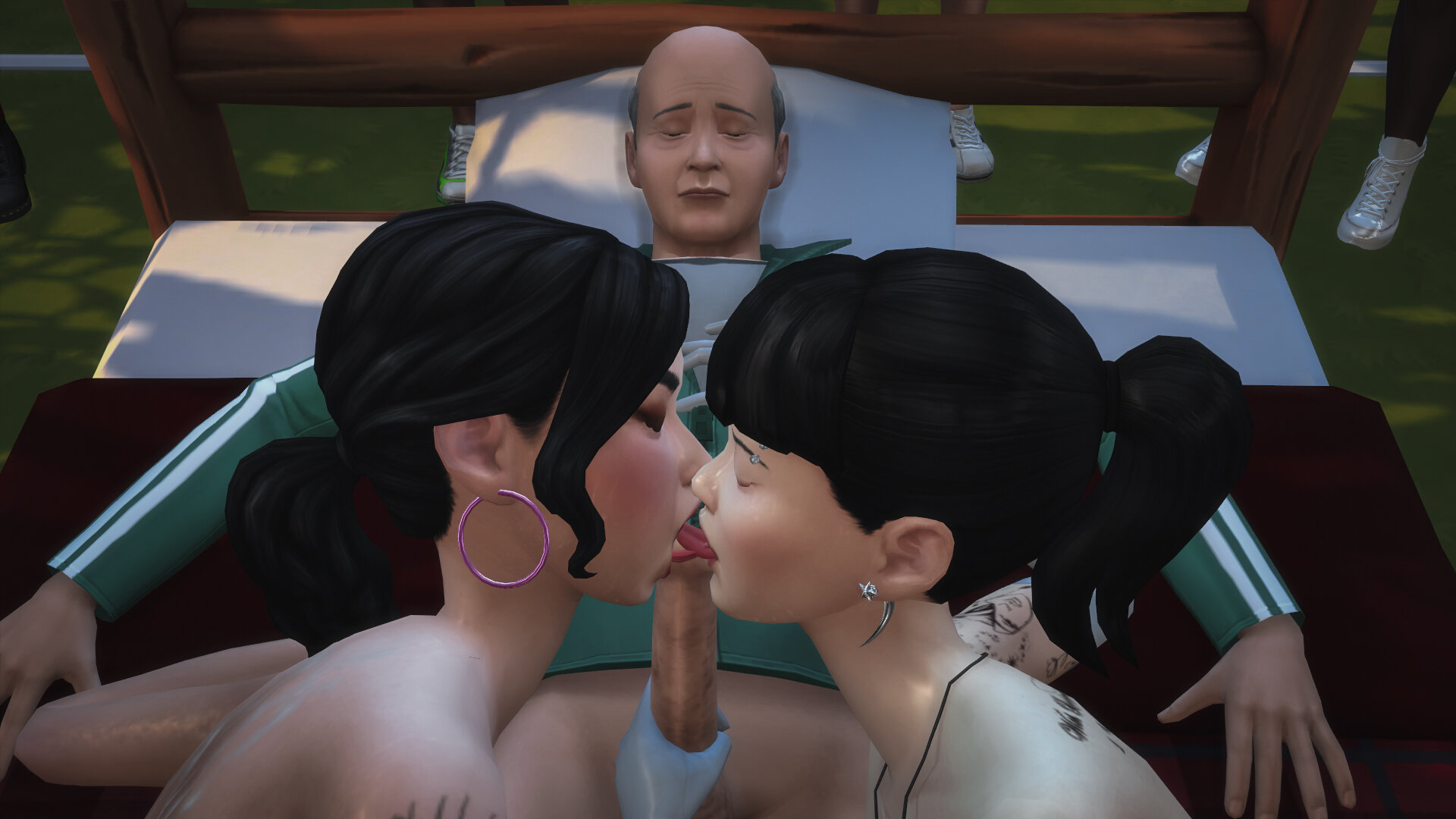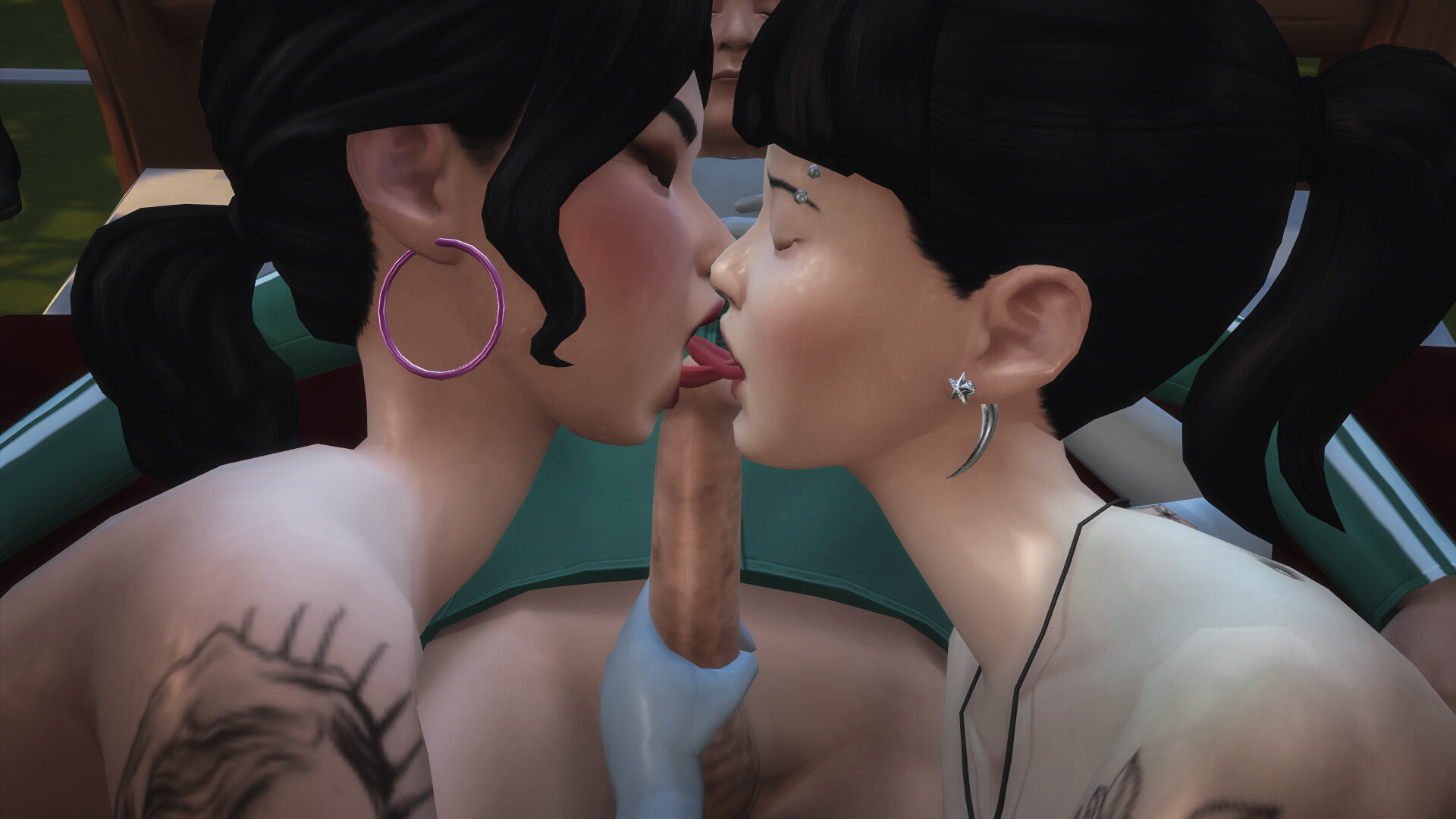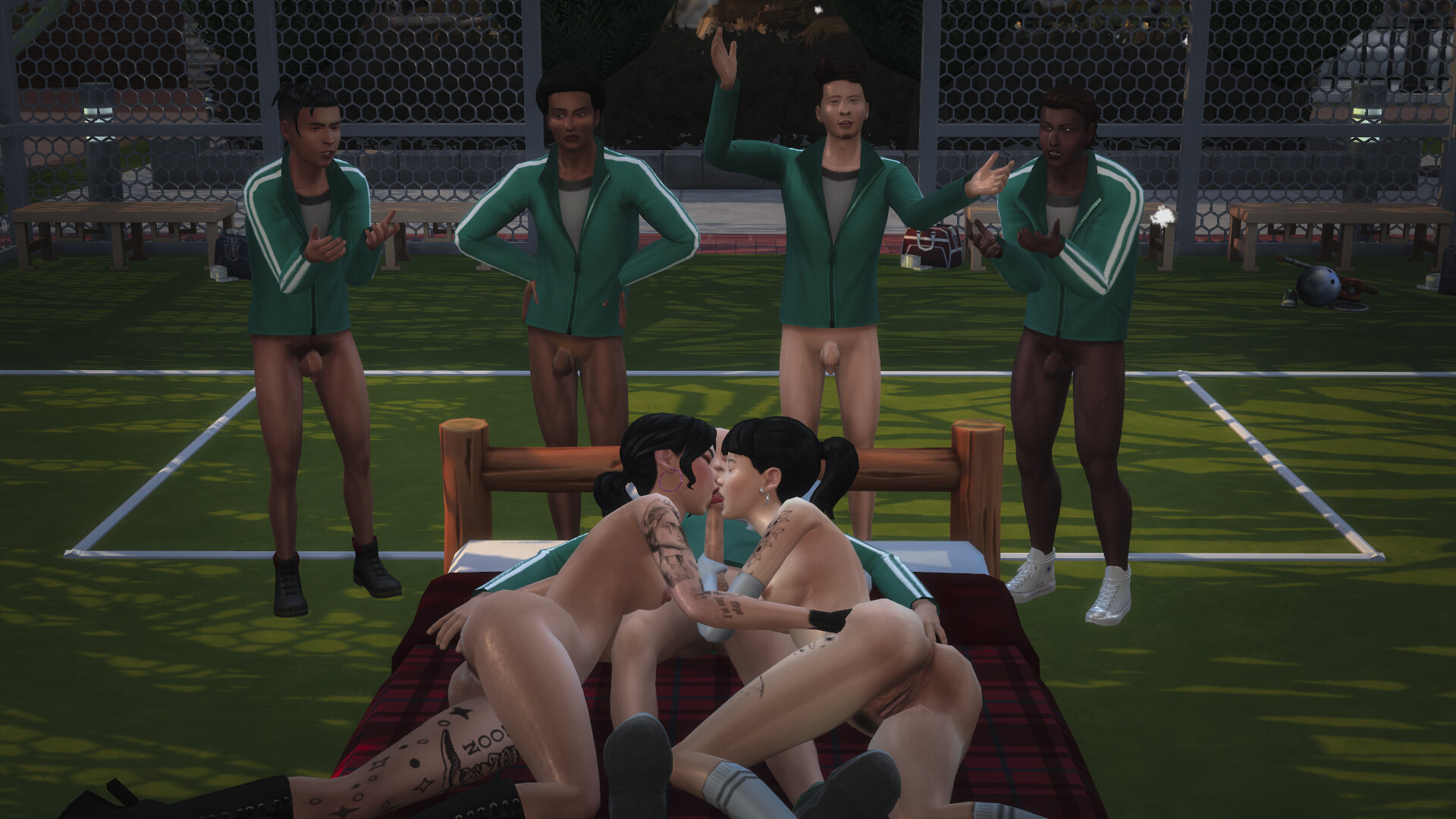 Like the original Squid Game, there's twist involving the grandpa, and it's the special treatment
grandpa is getting a special treatment with both soldiers licking his penis, they took of their tops too so that grandpa could see their titties.
the other participants are not happy with it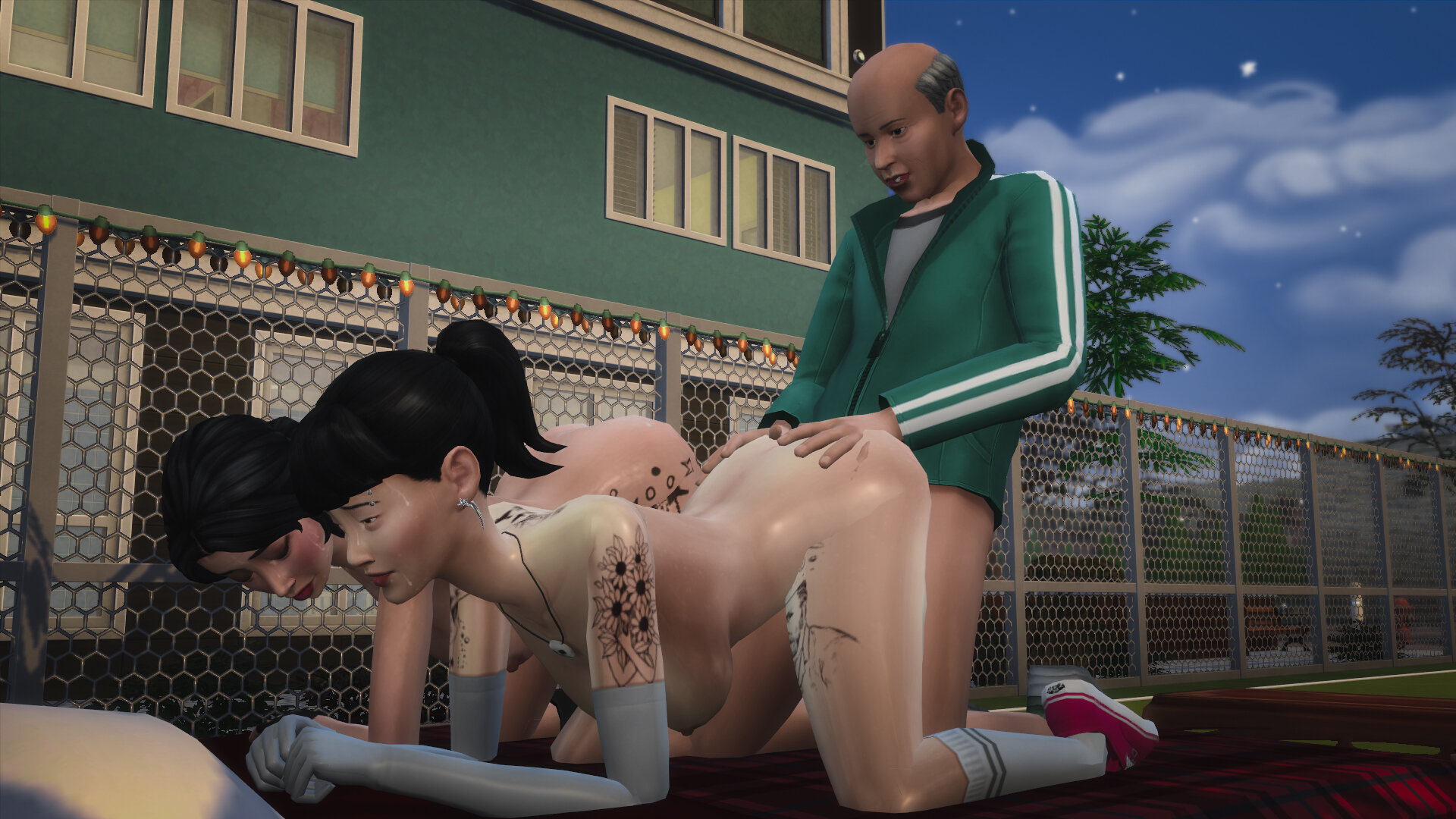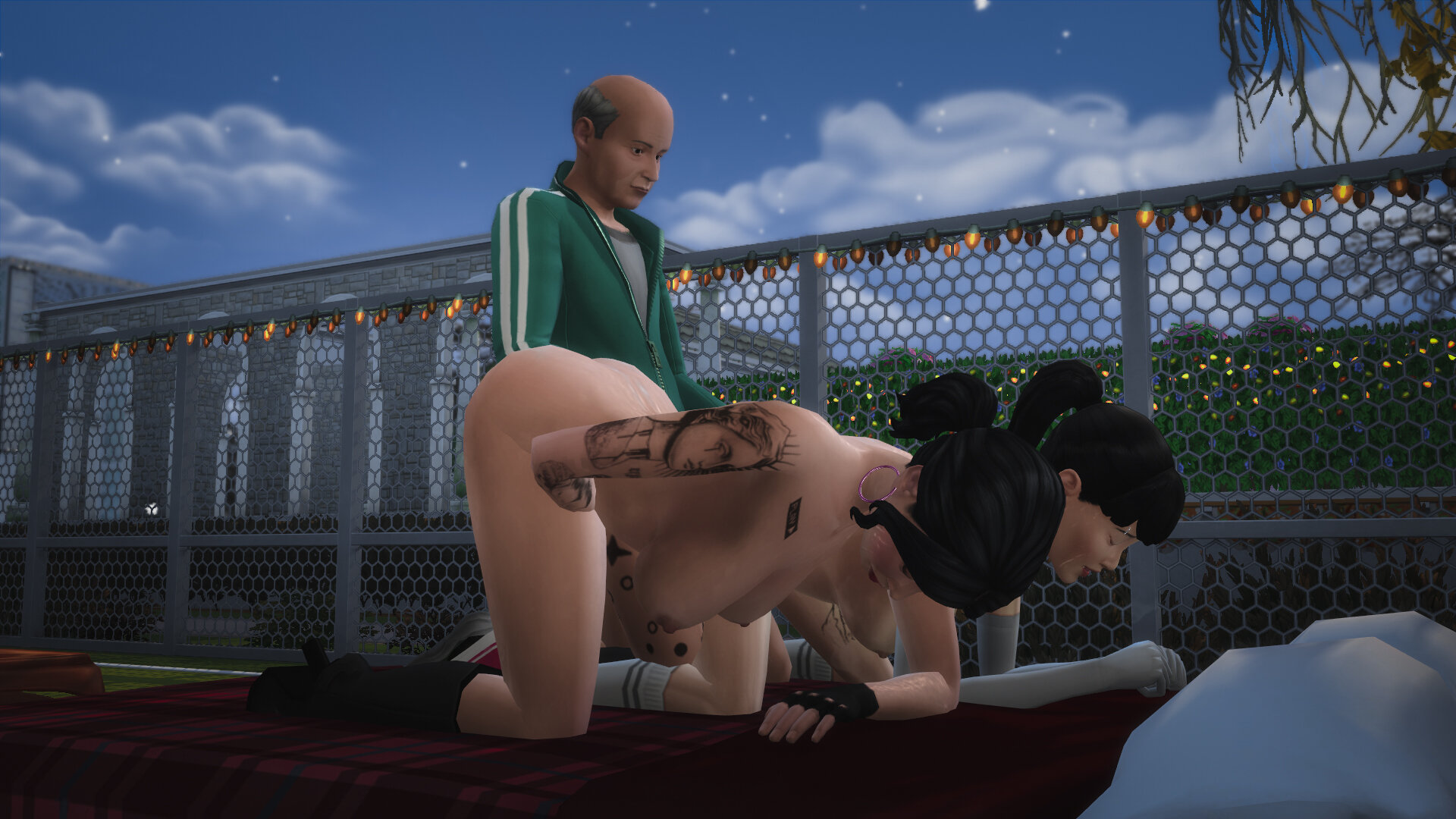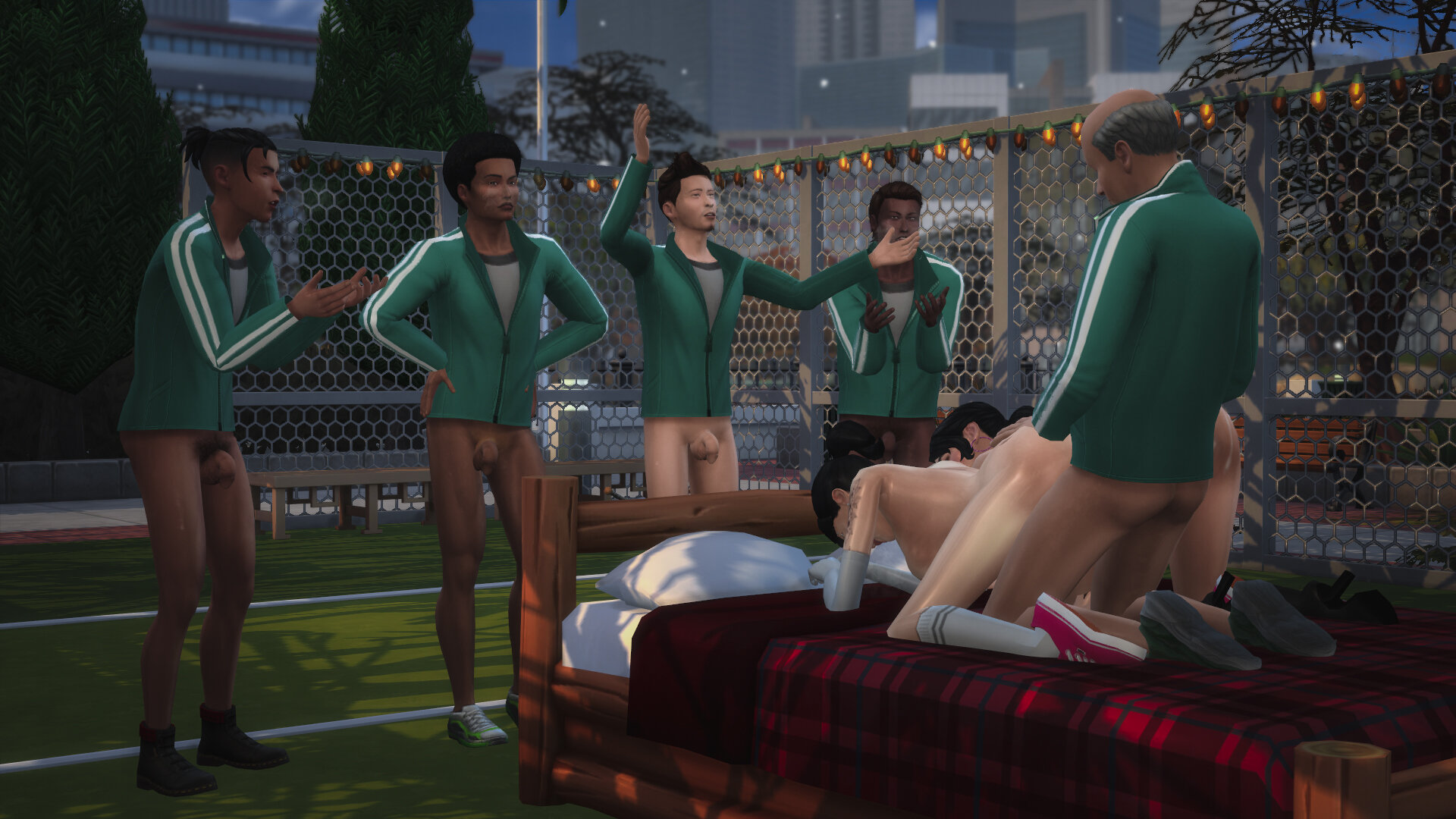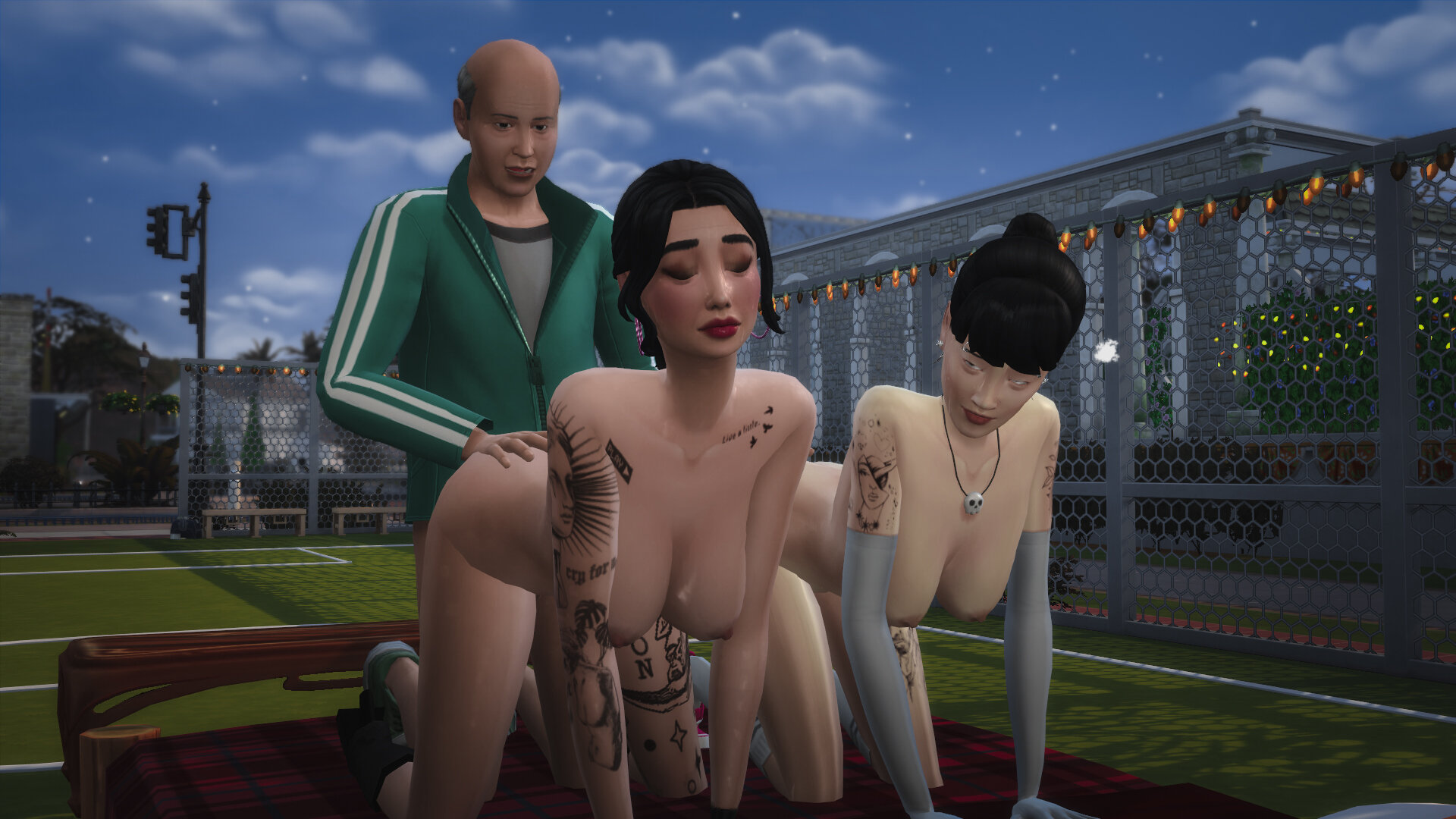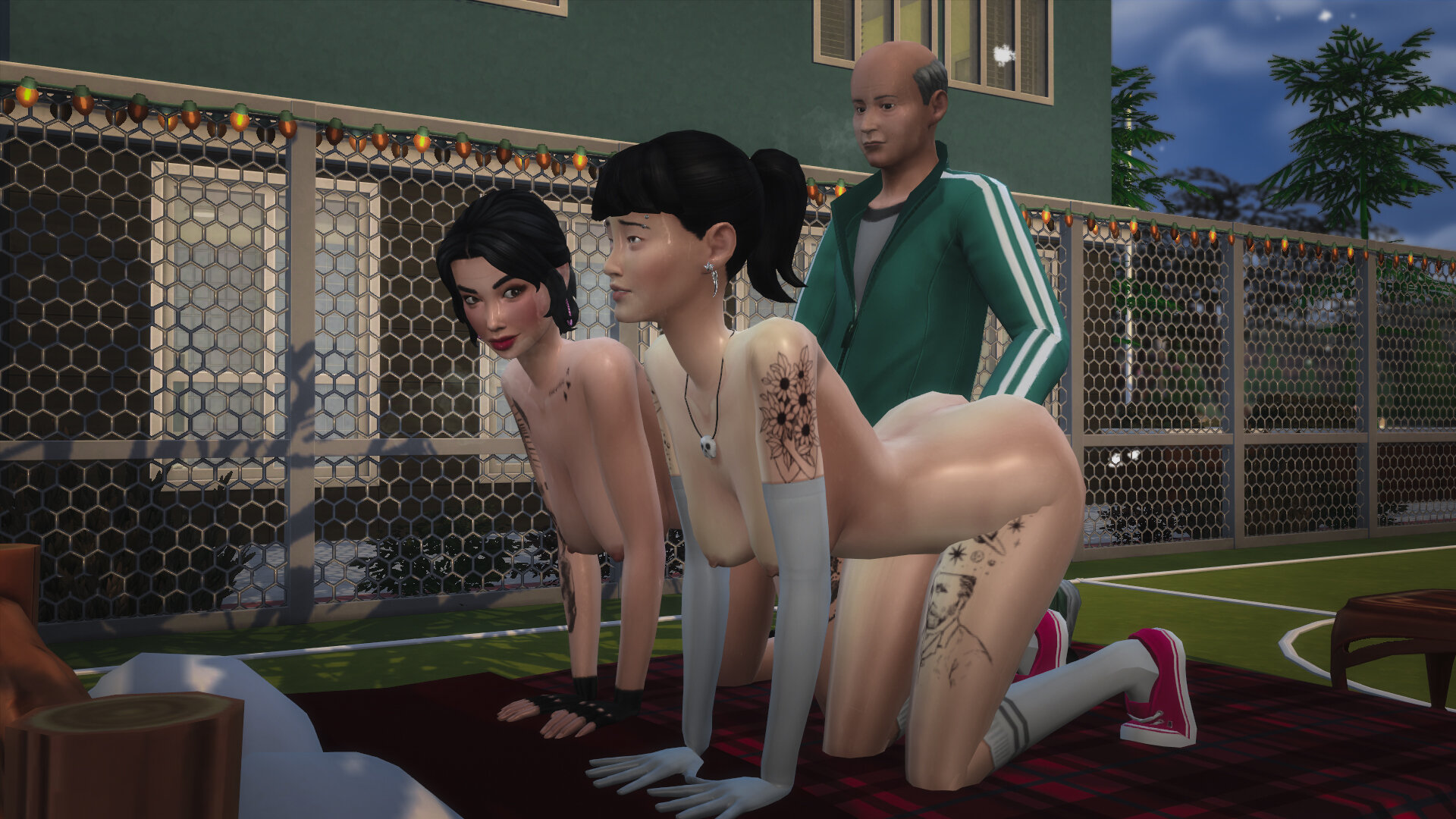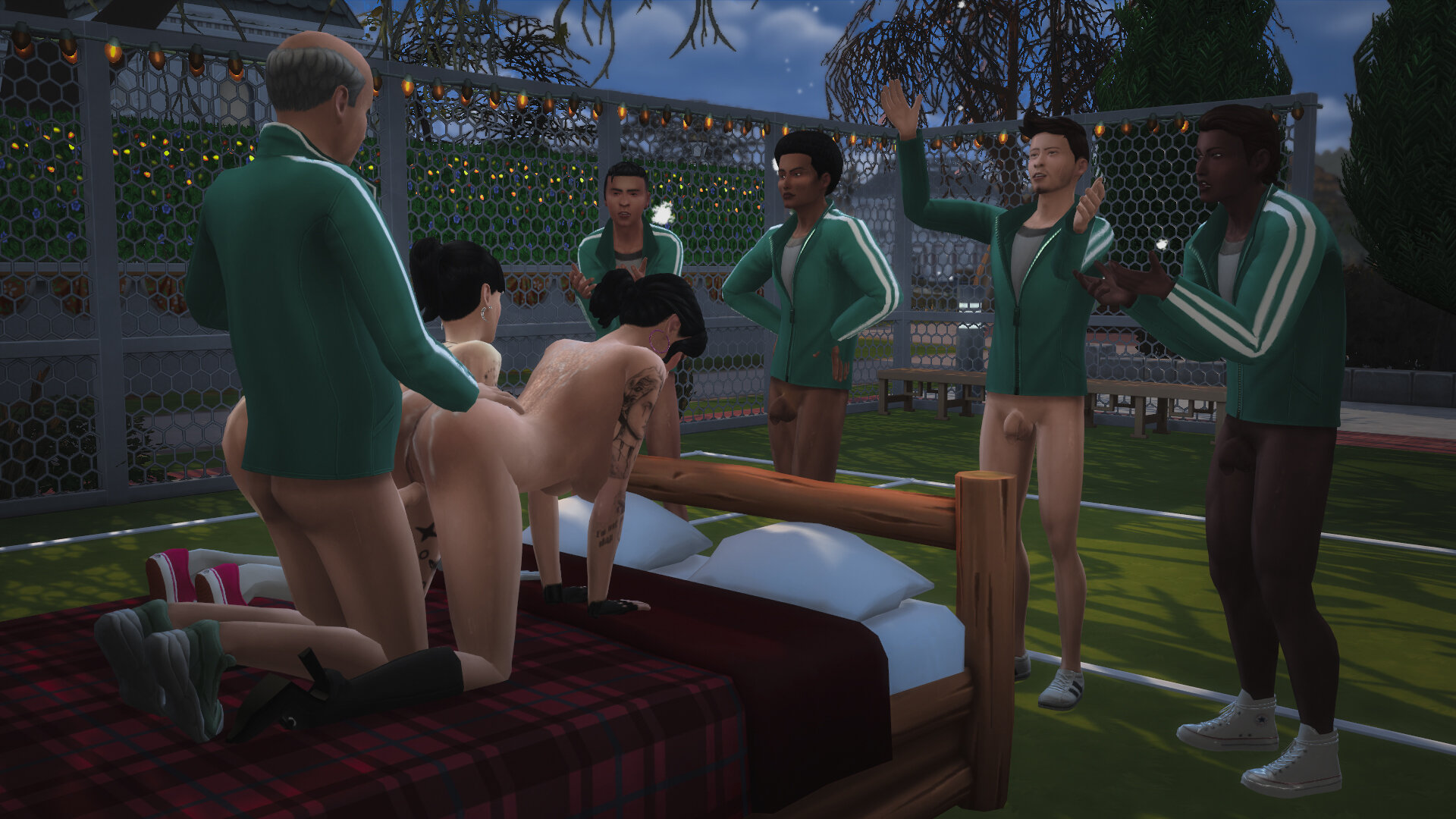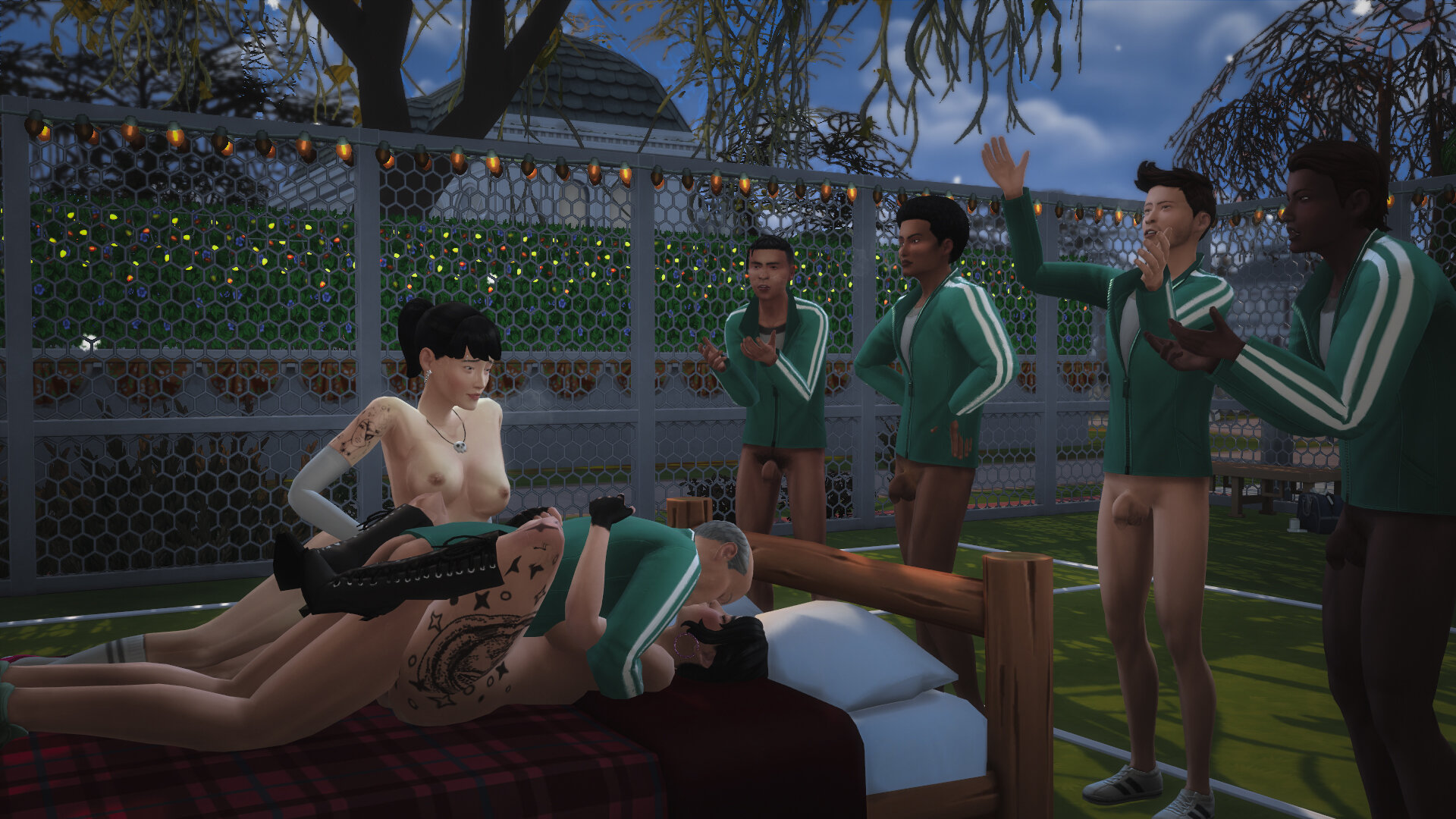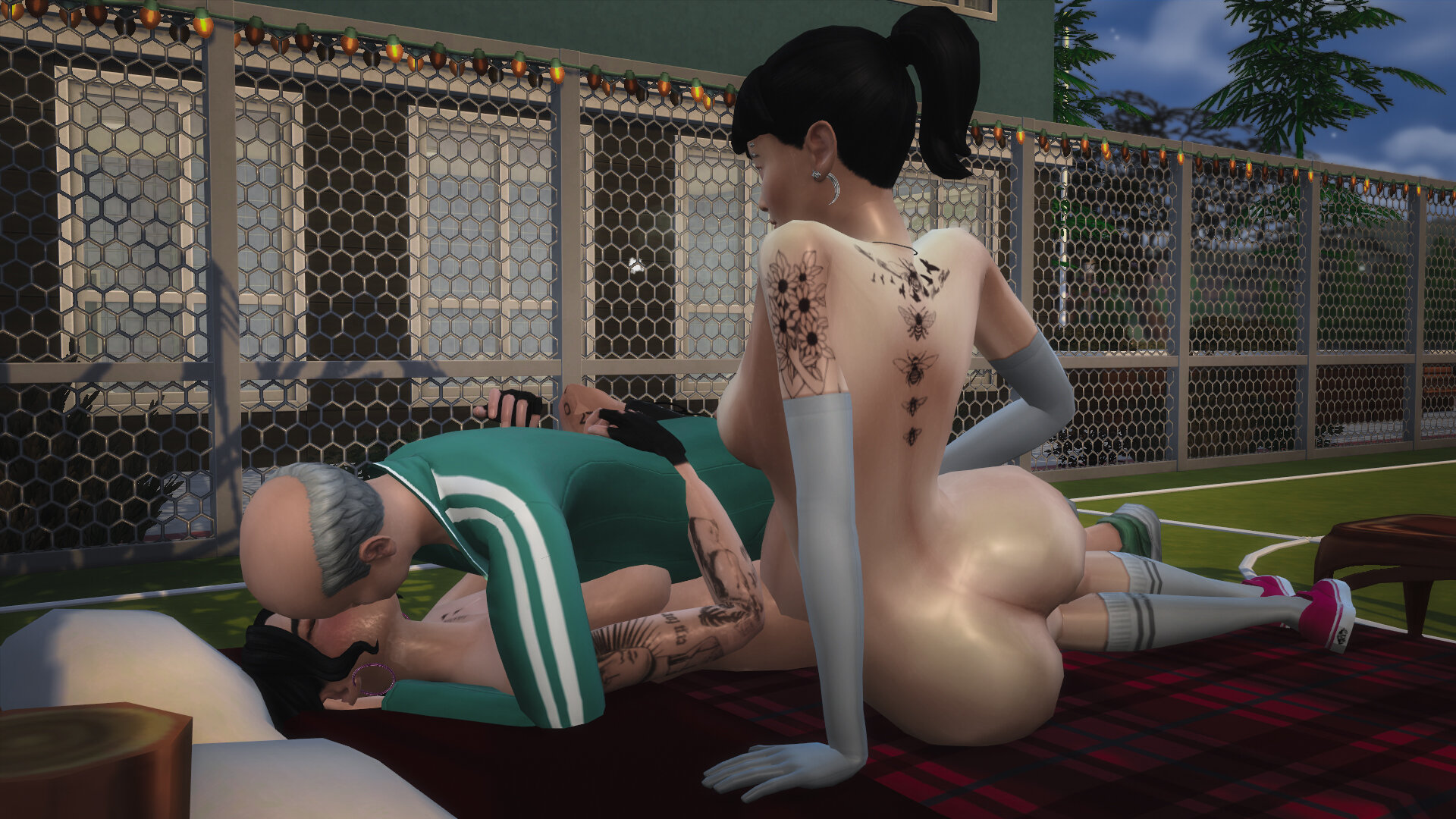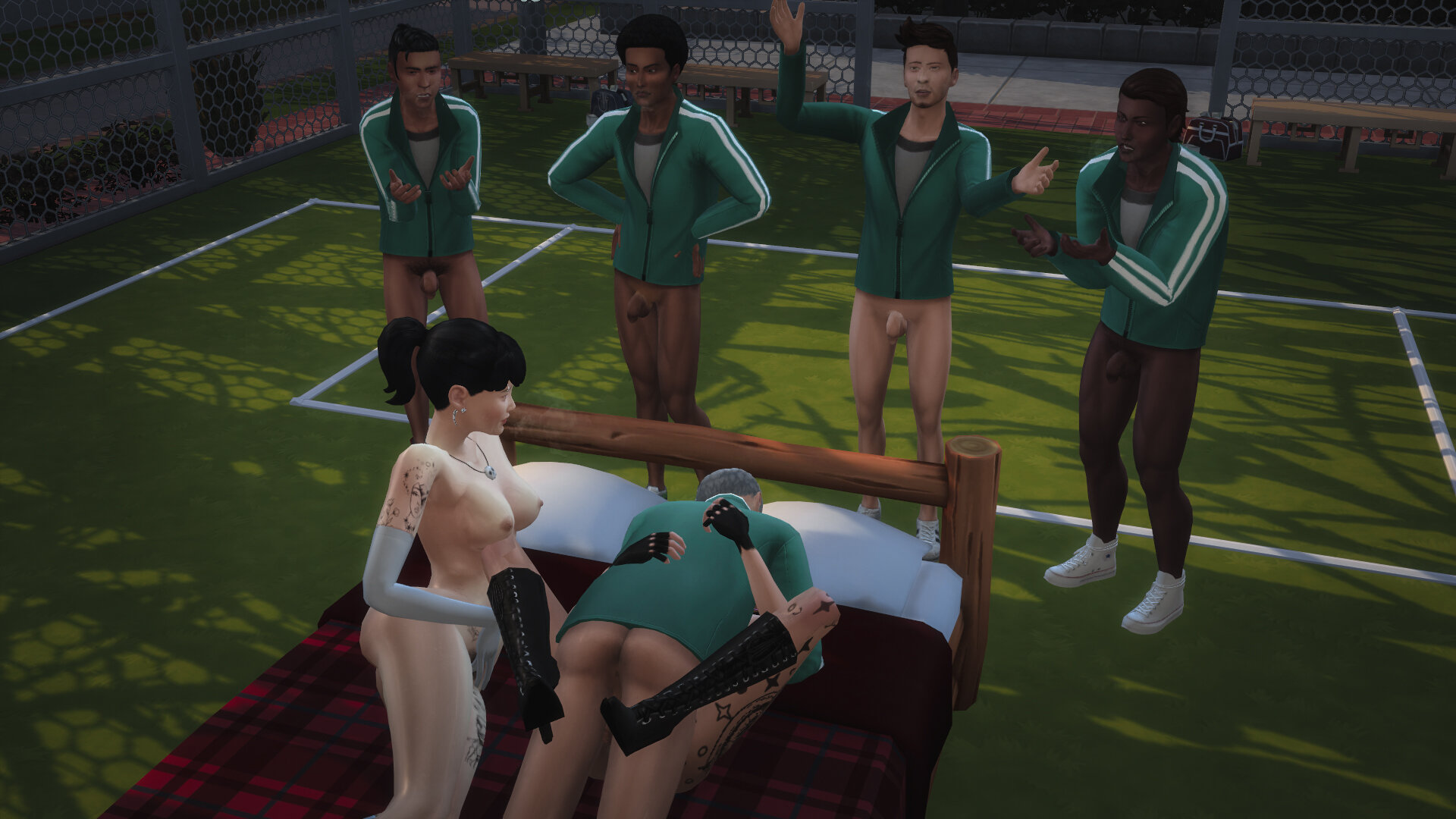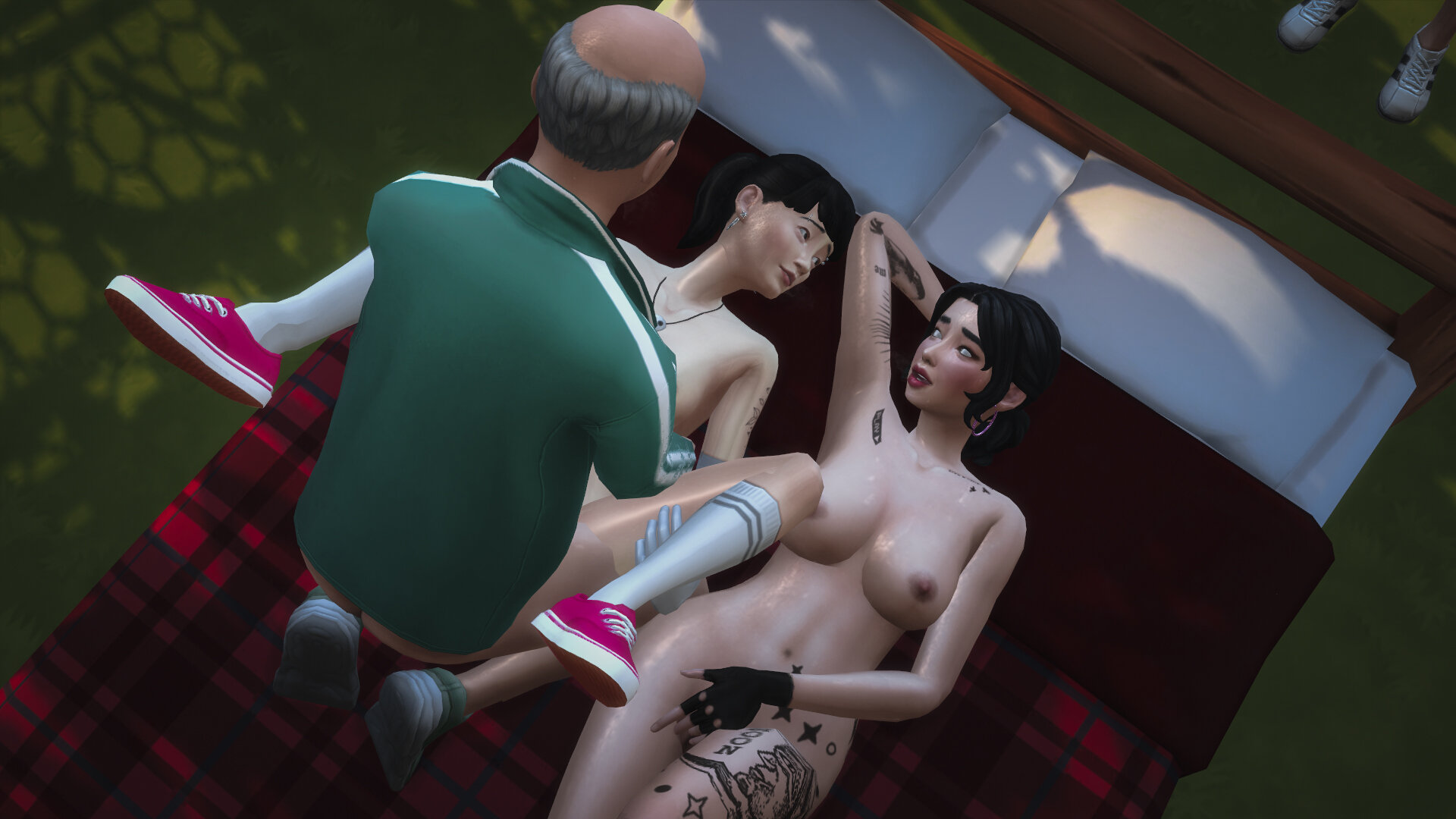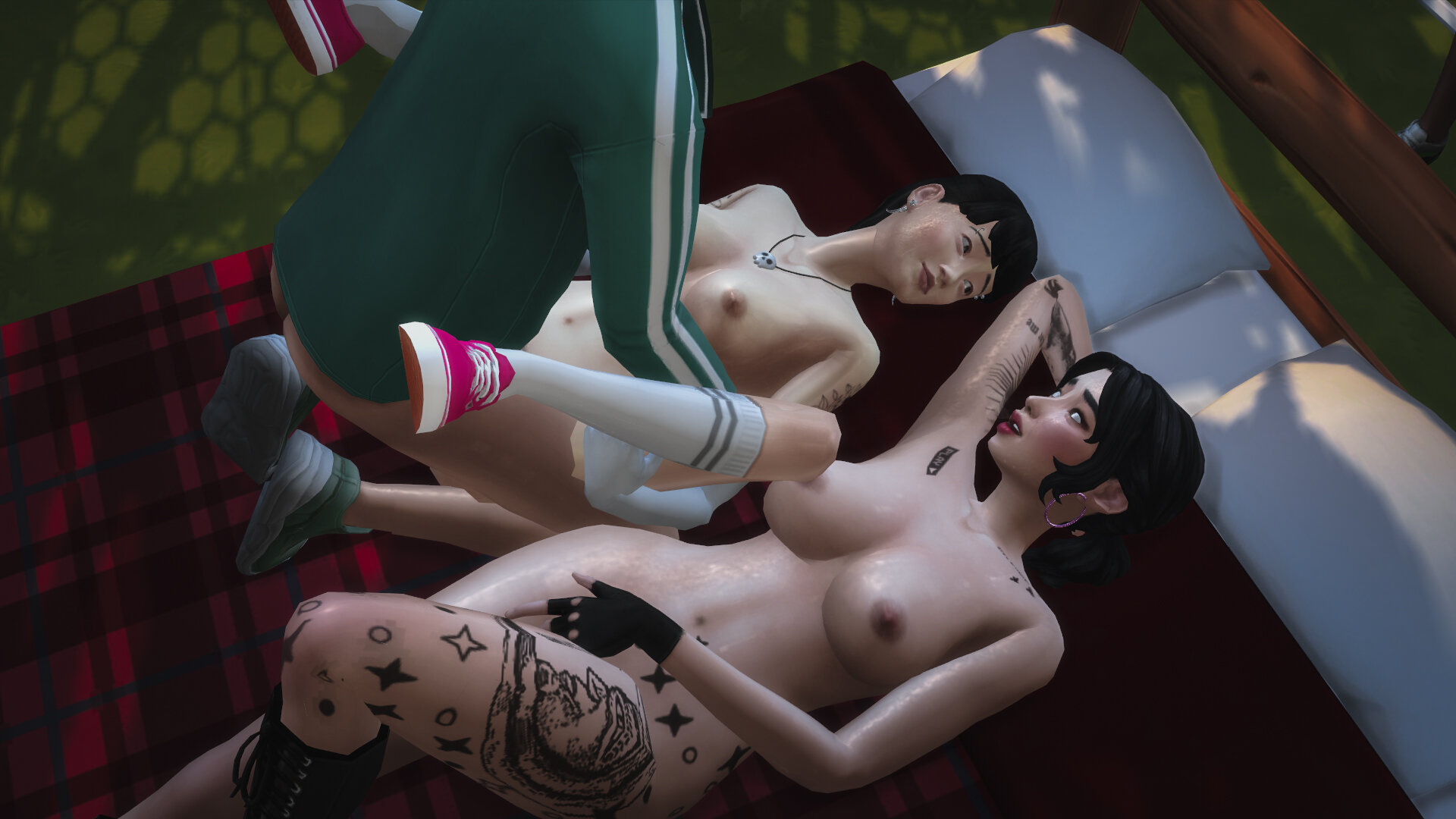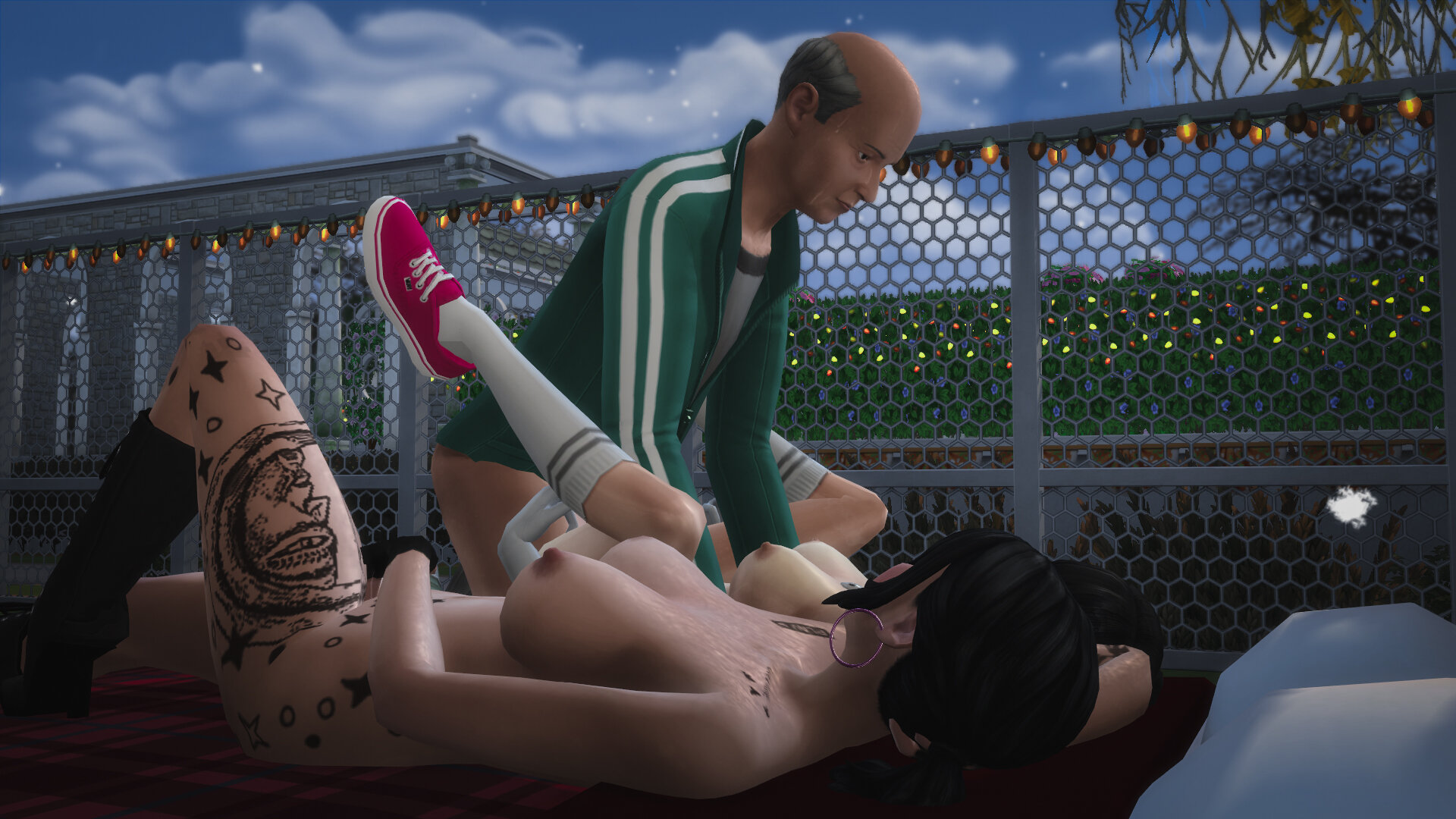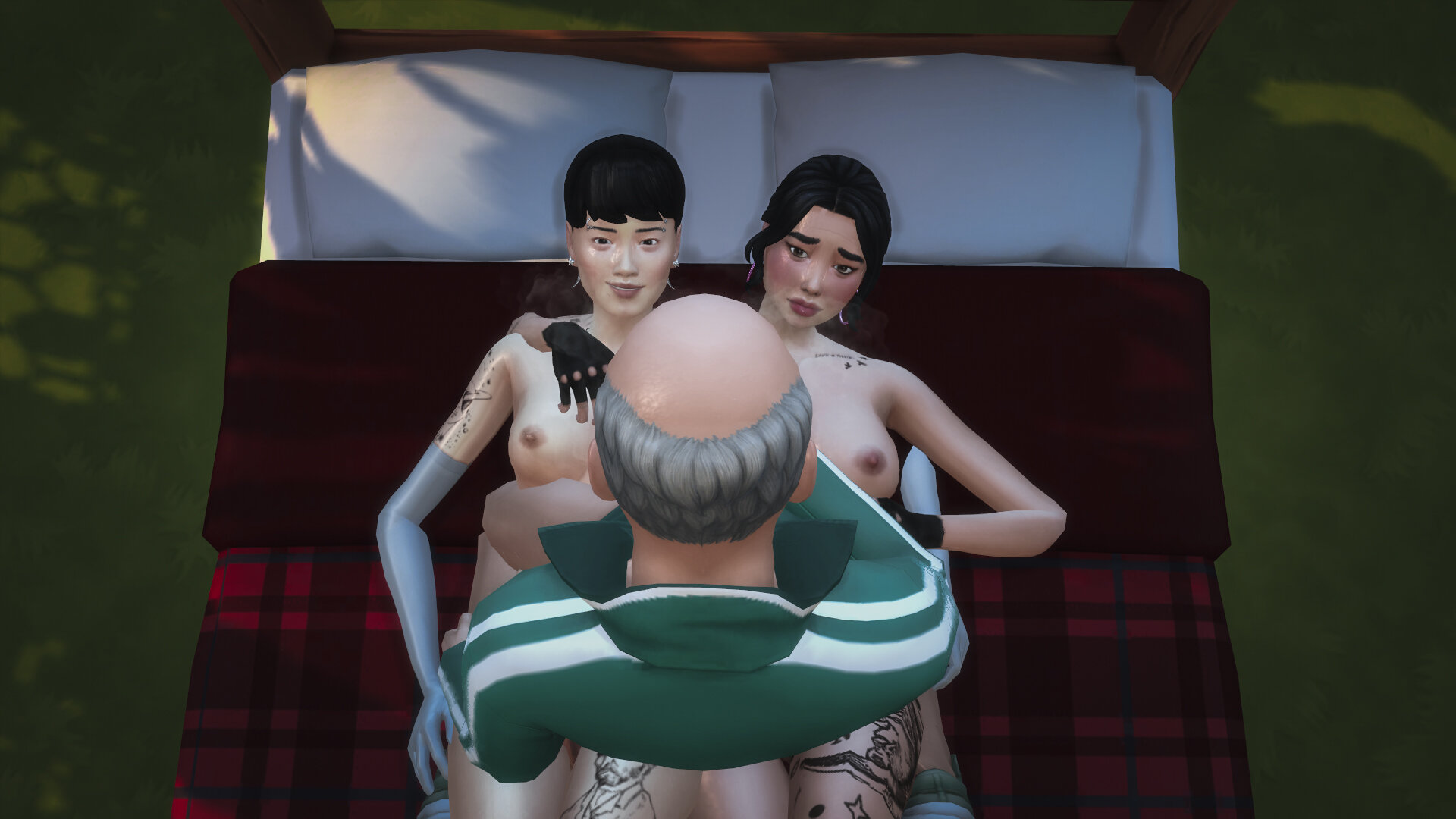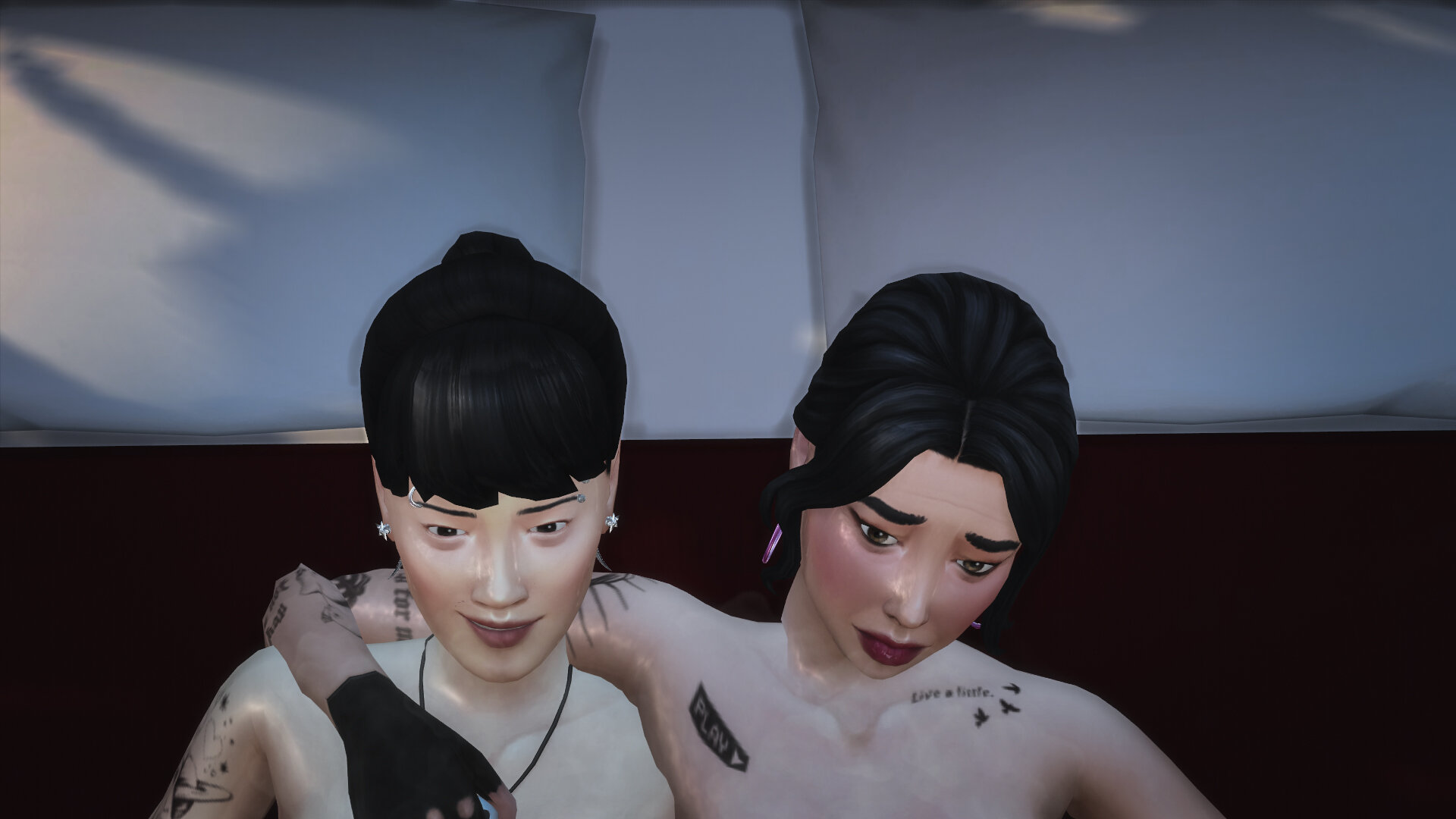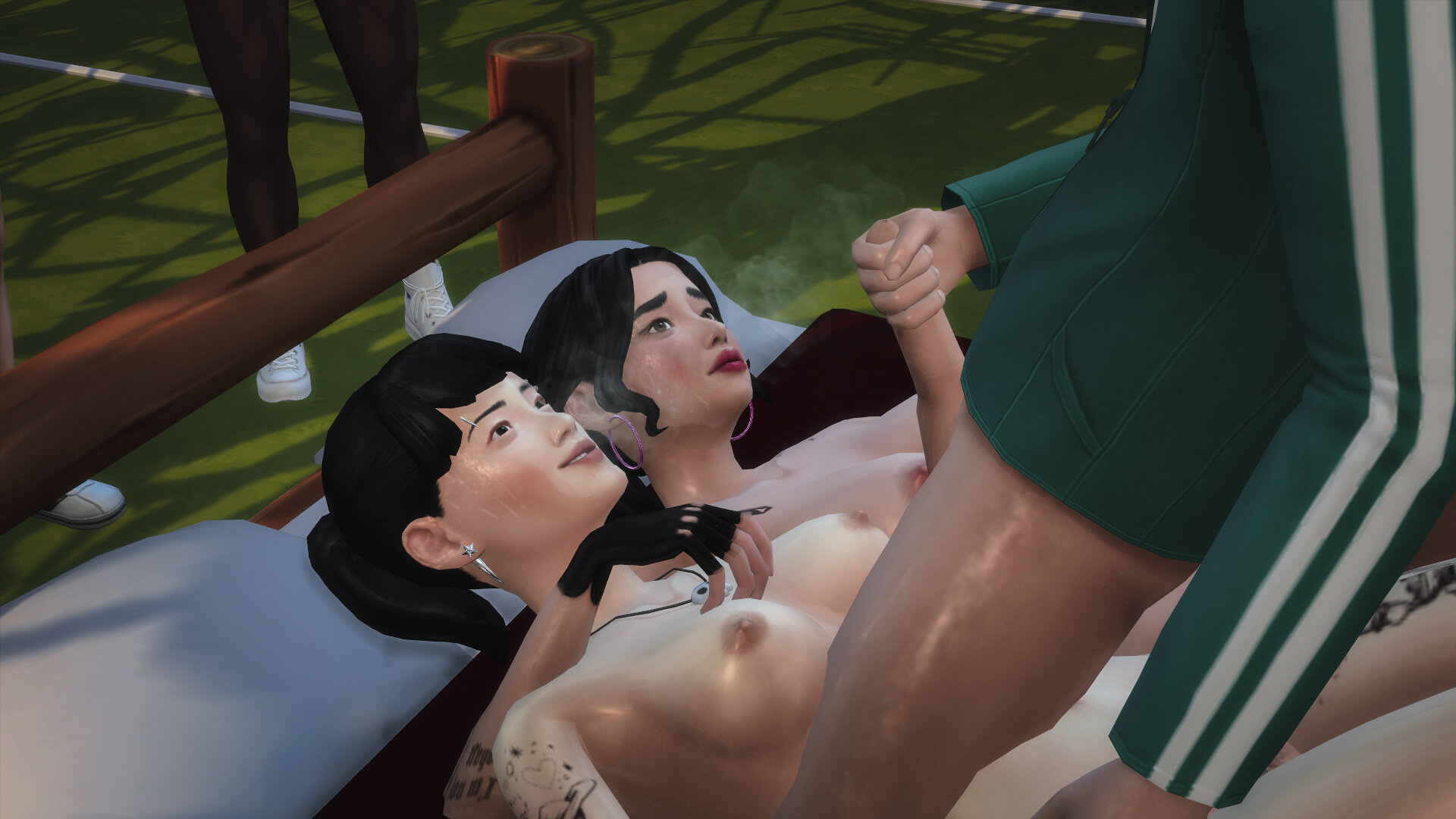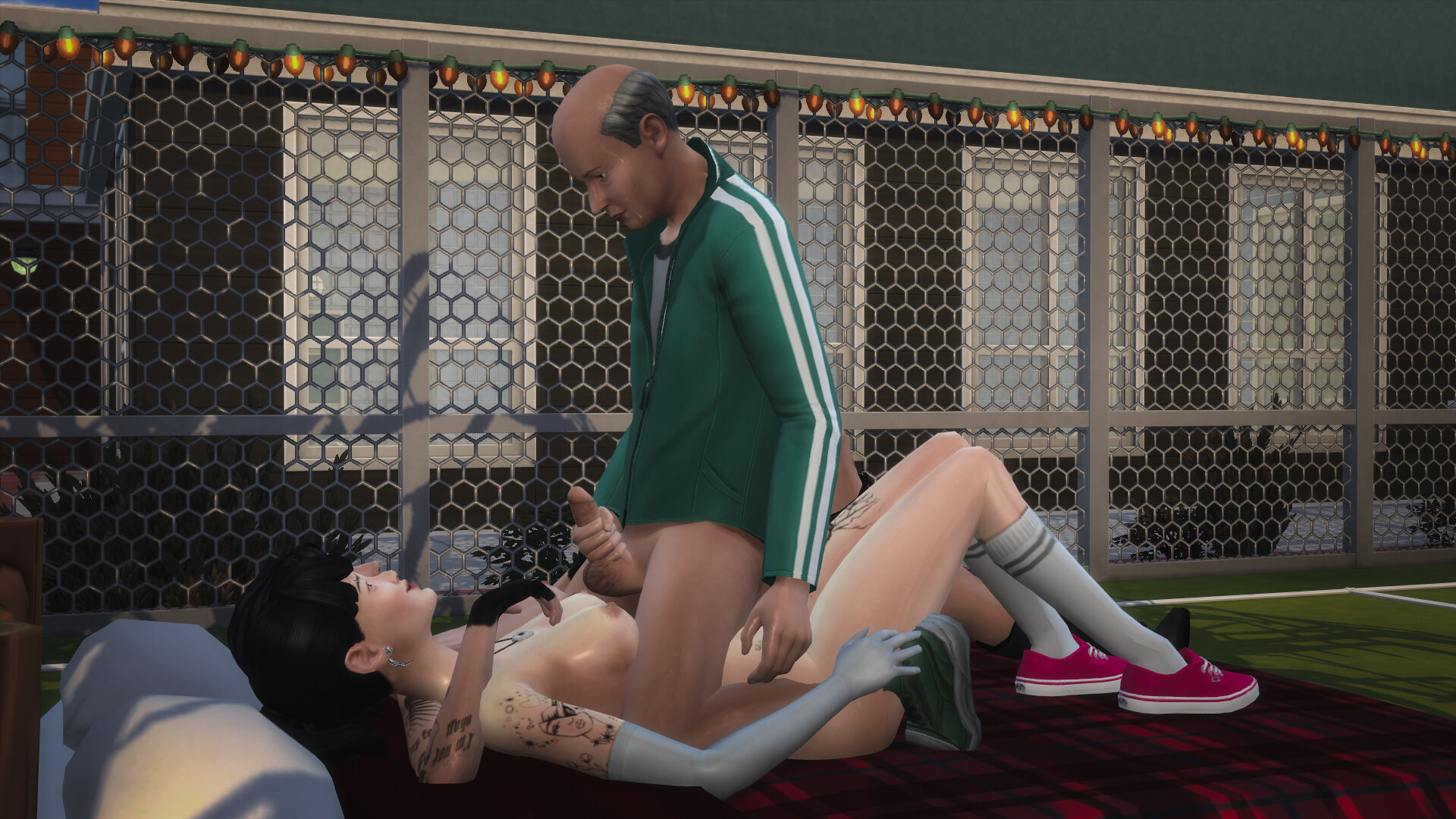 they're receiving grandpa's cum on their face
Bonus Stage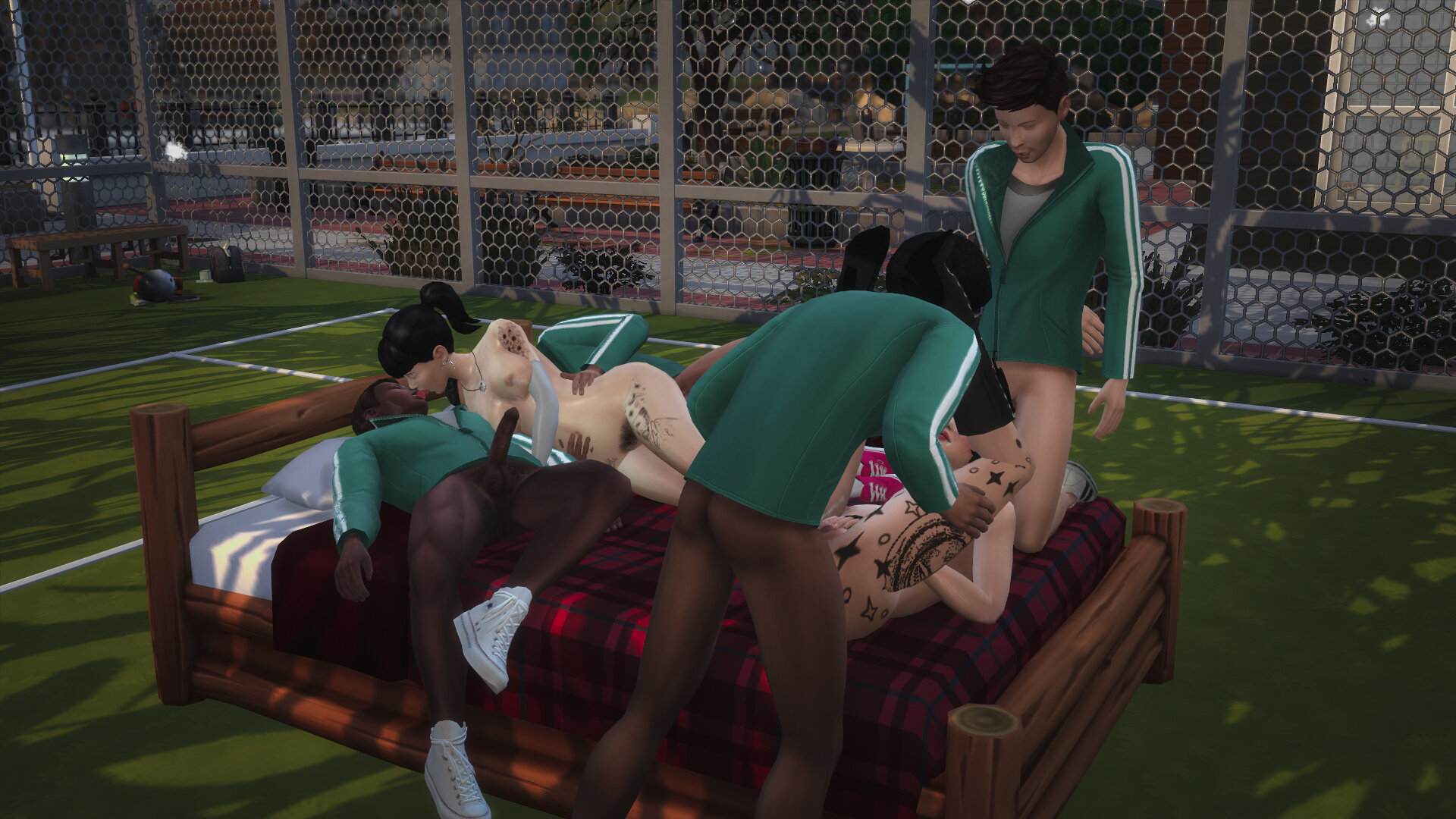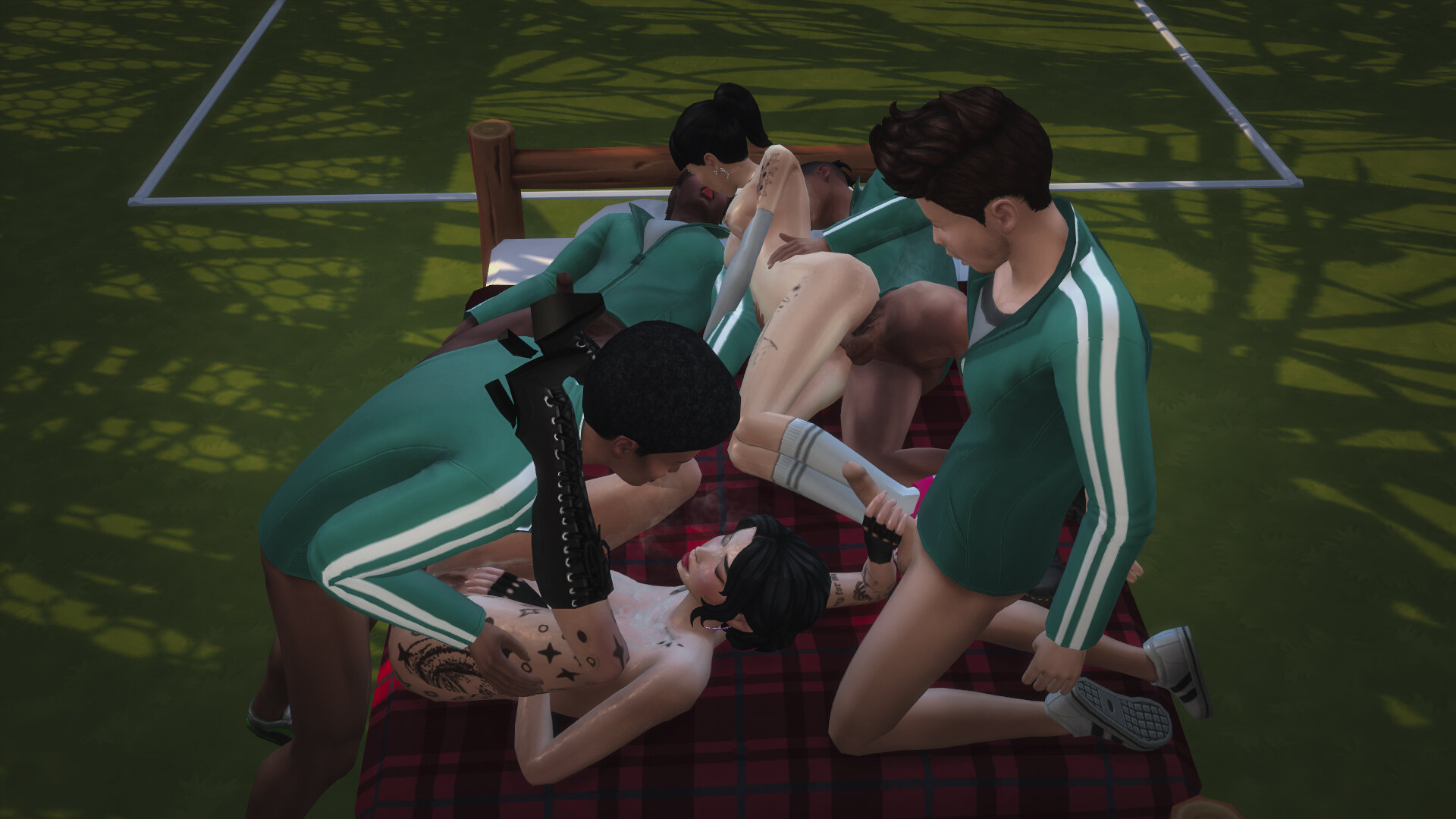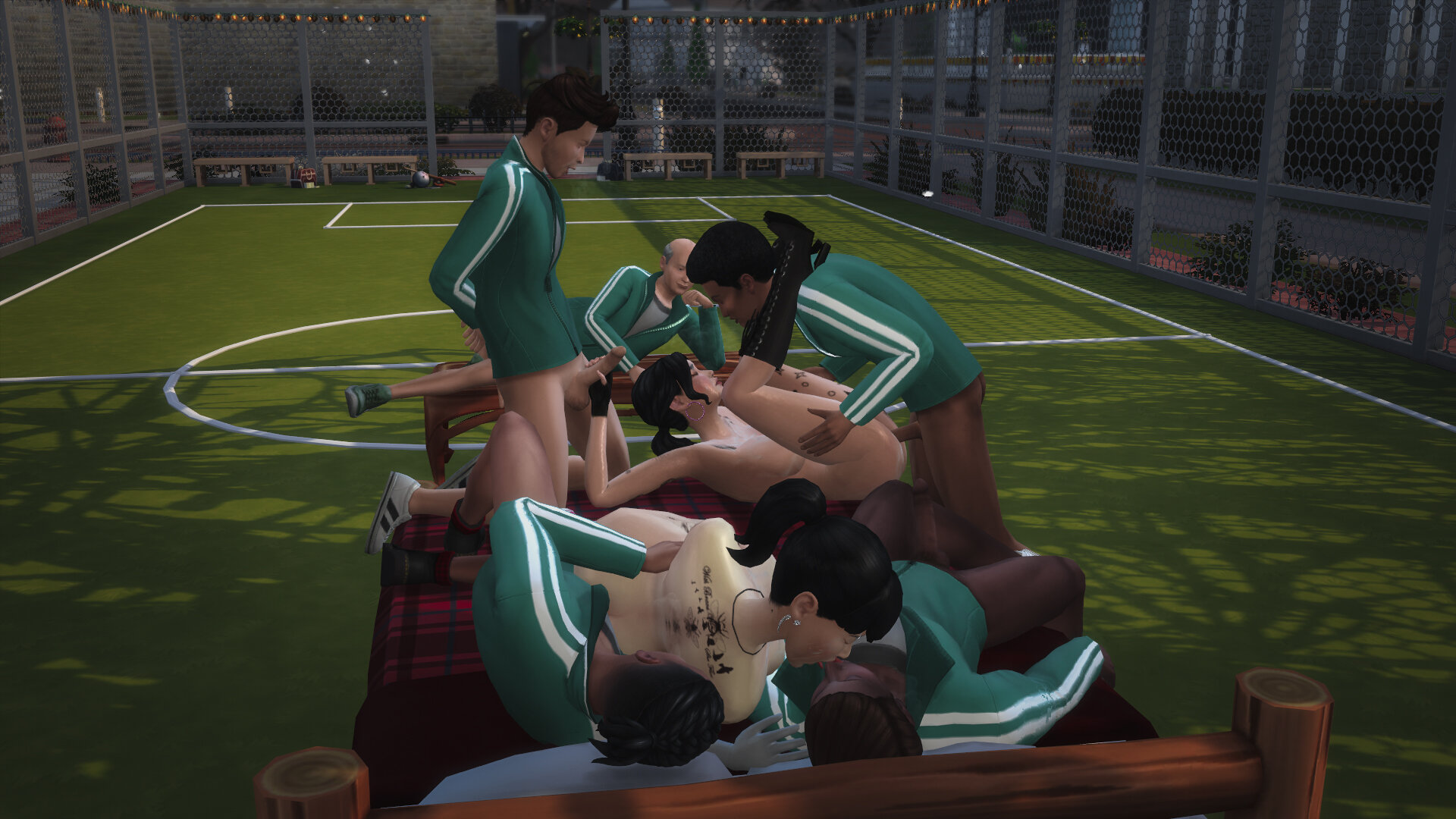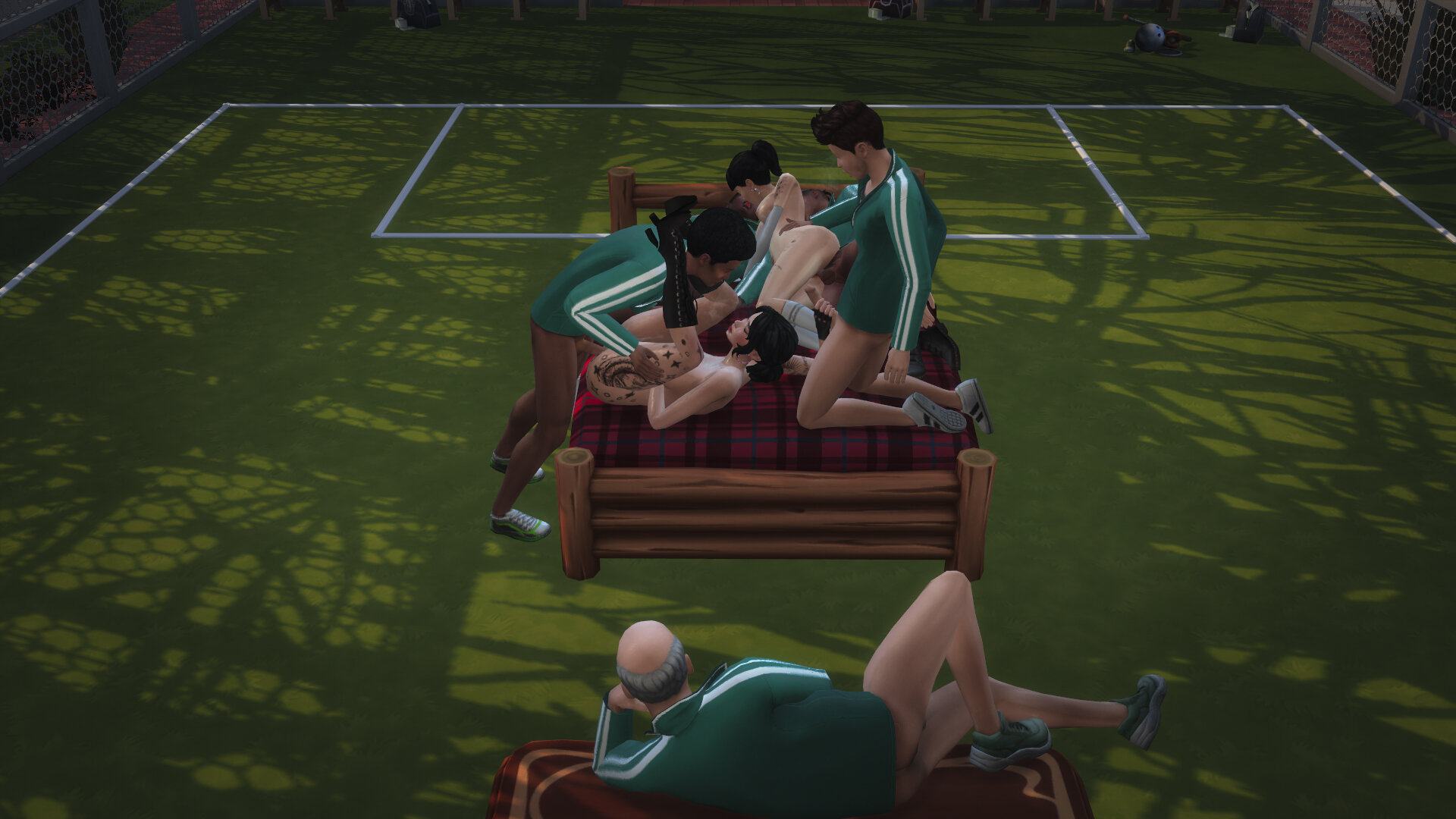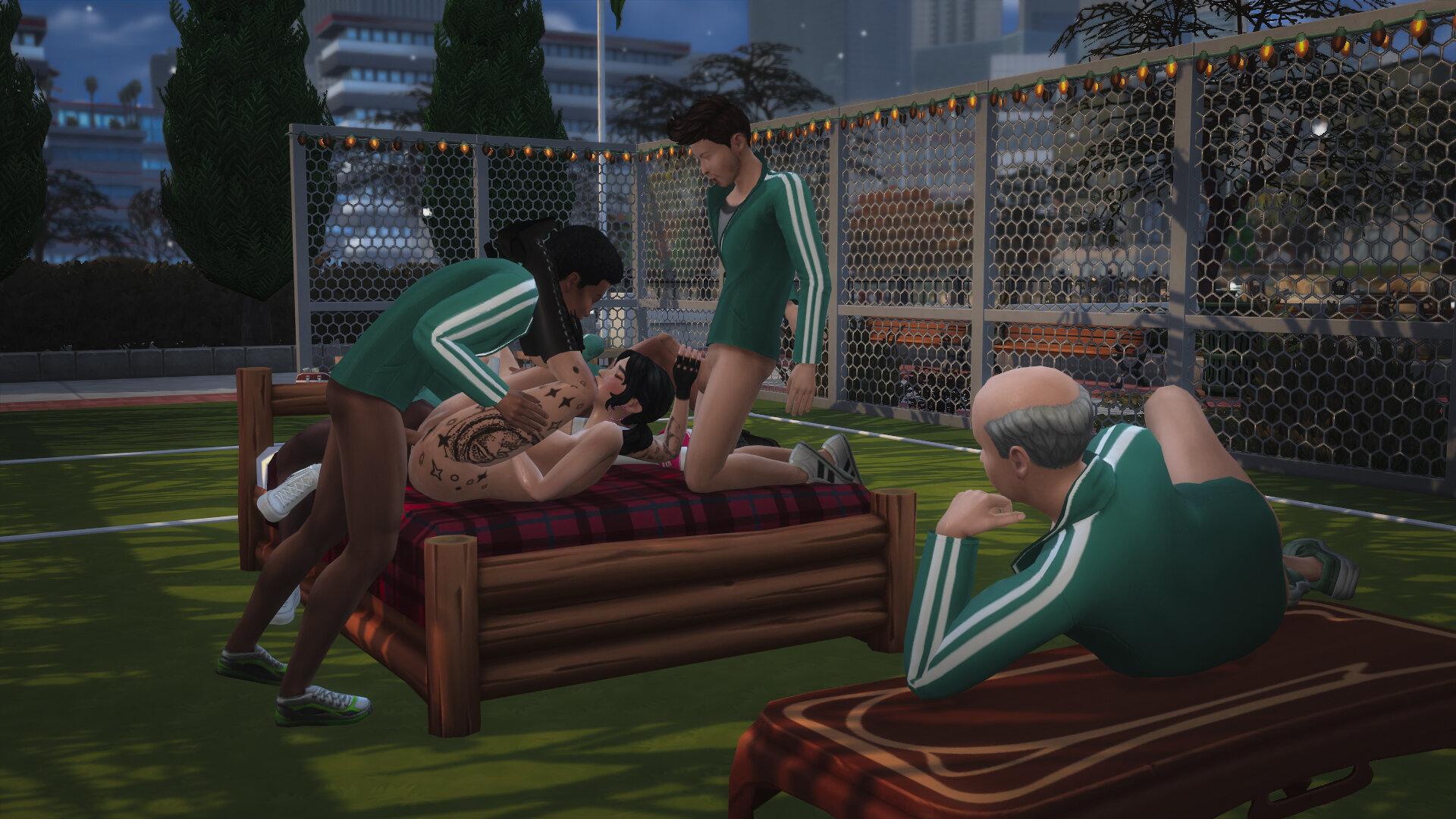 after grandpa's finished, the 4 participants immediately went back to bed to fuck the soldiers while grand was relaxing on the table observing them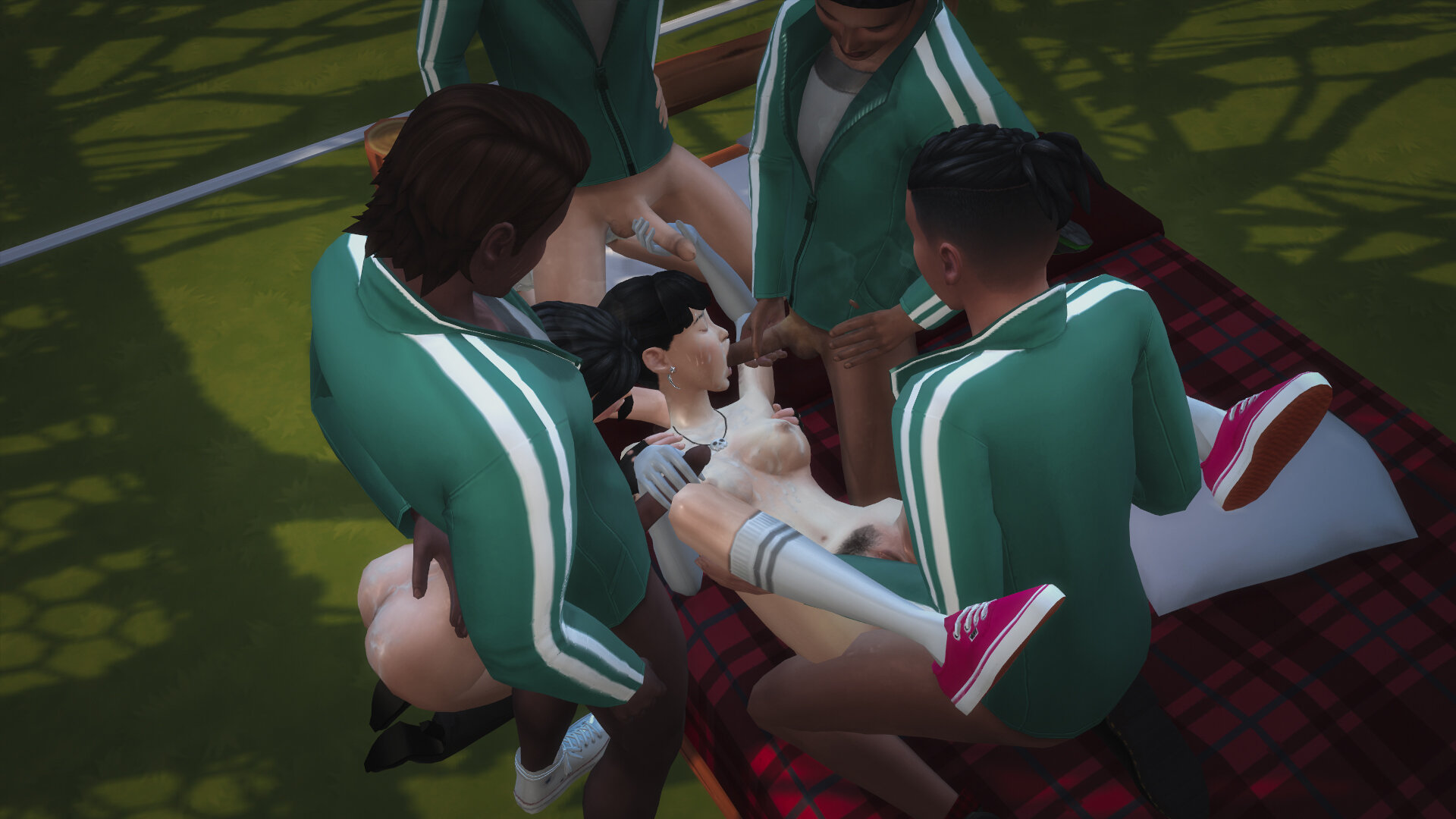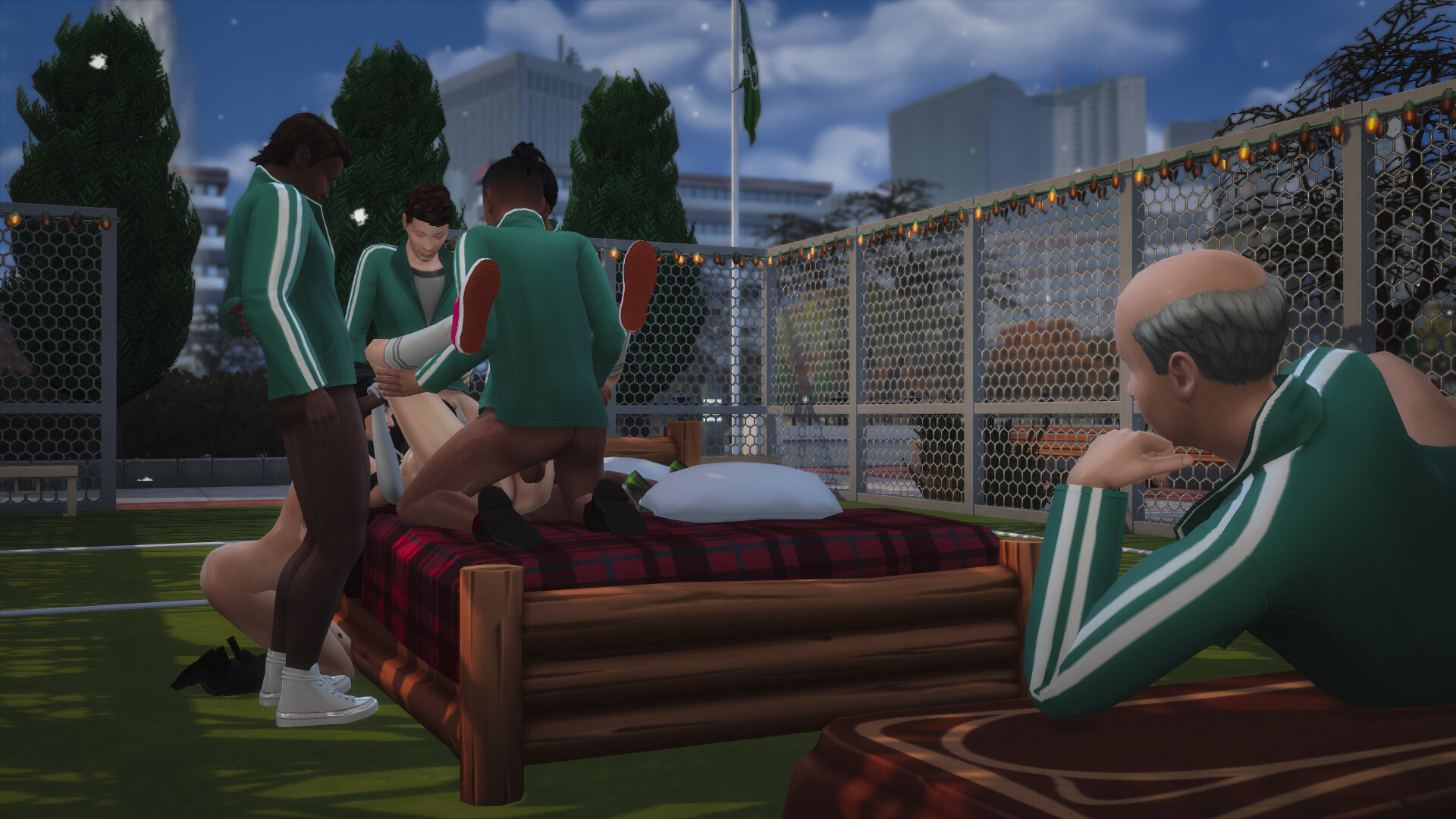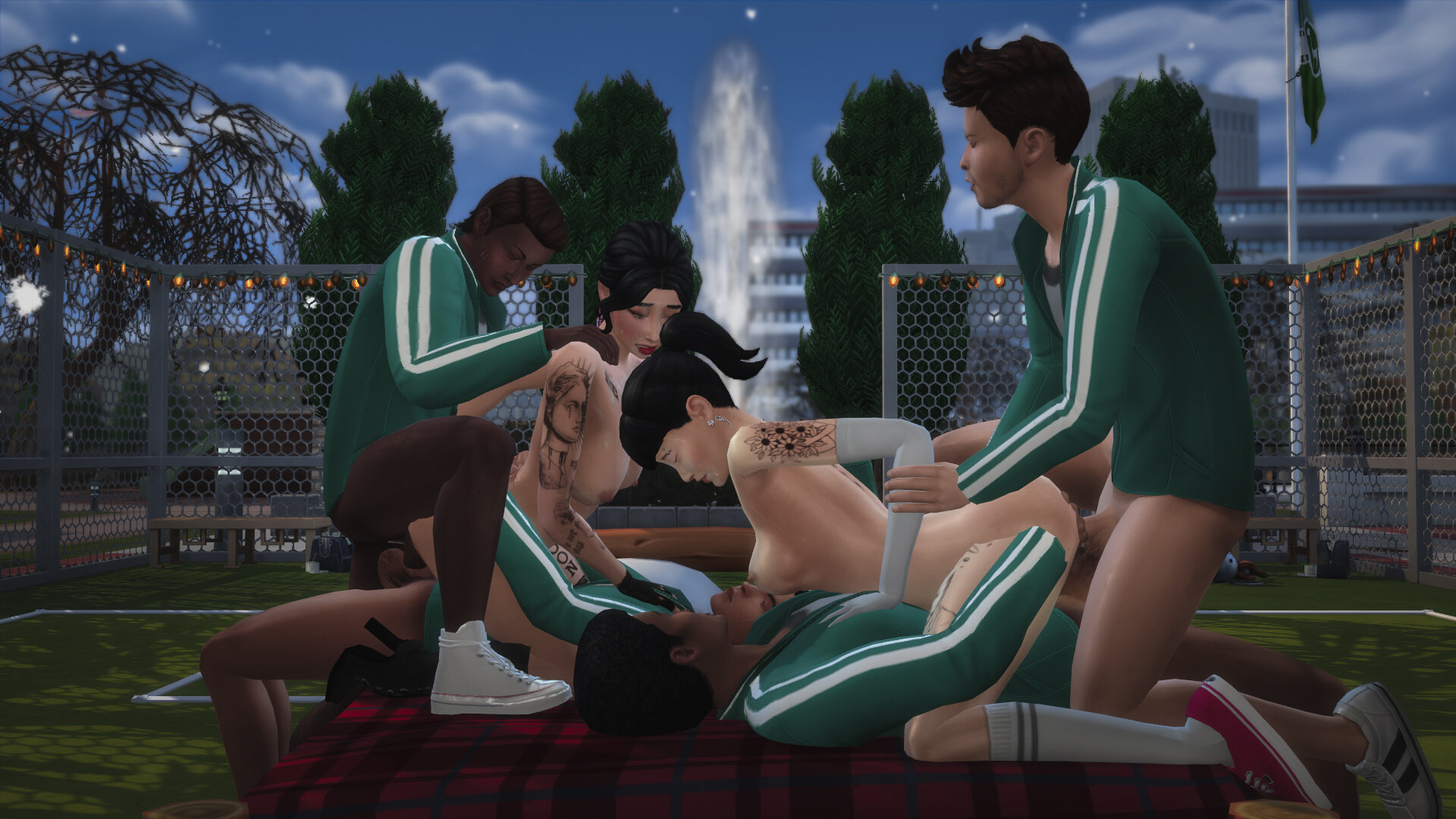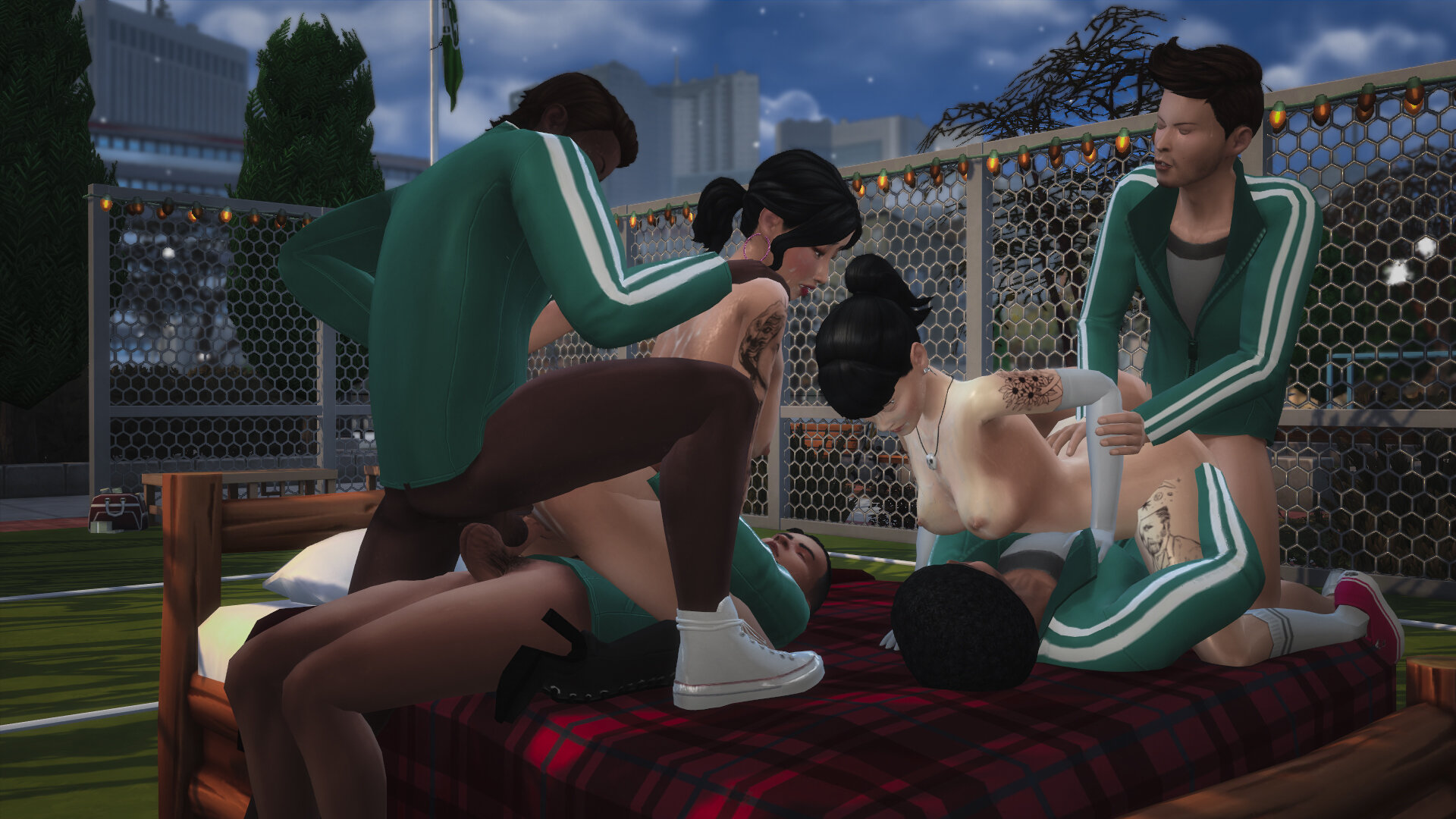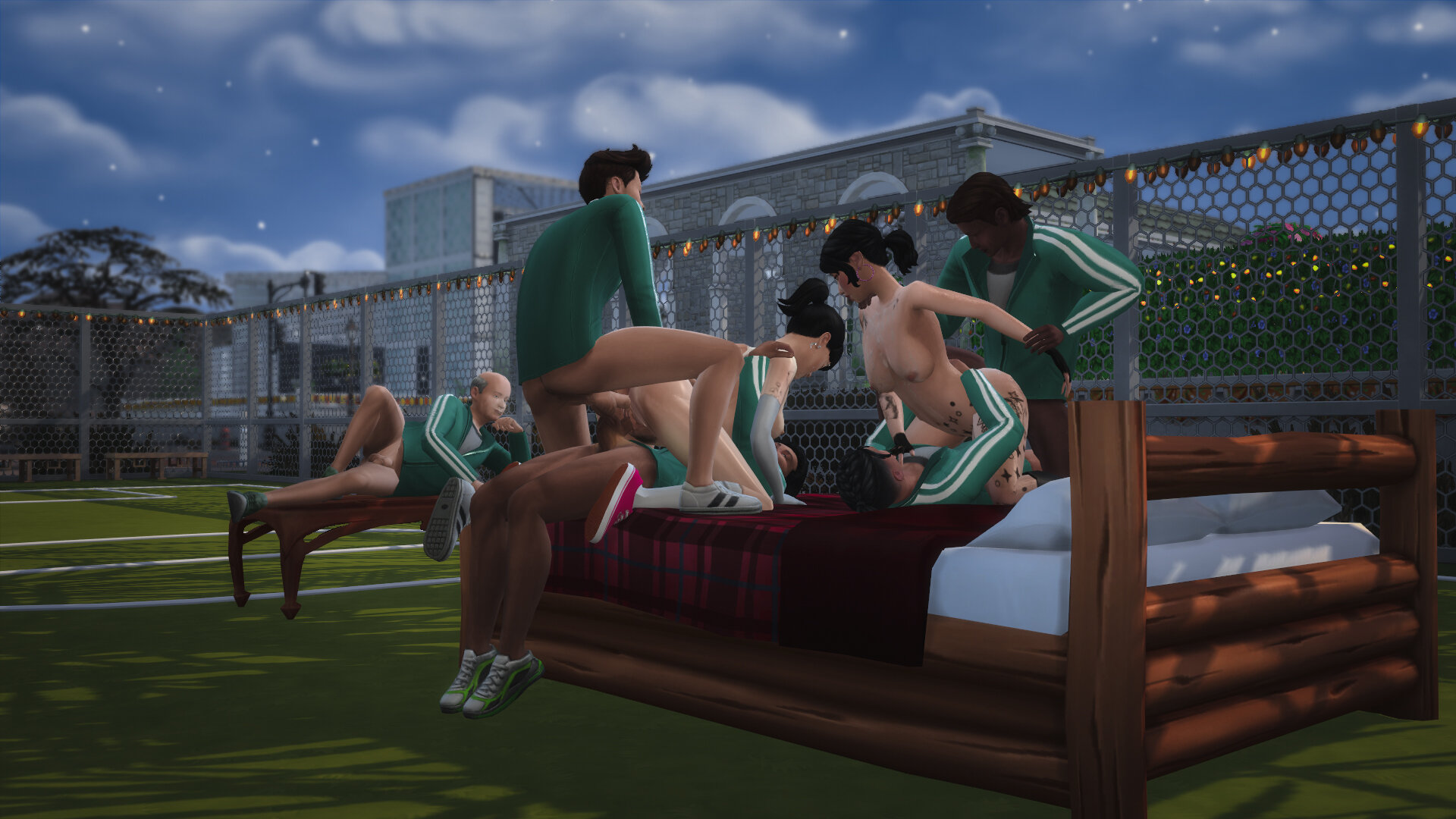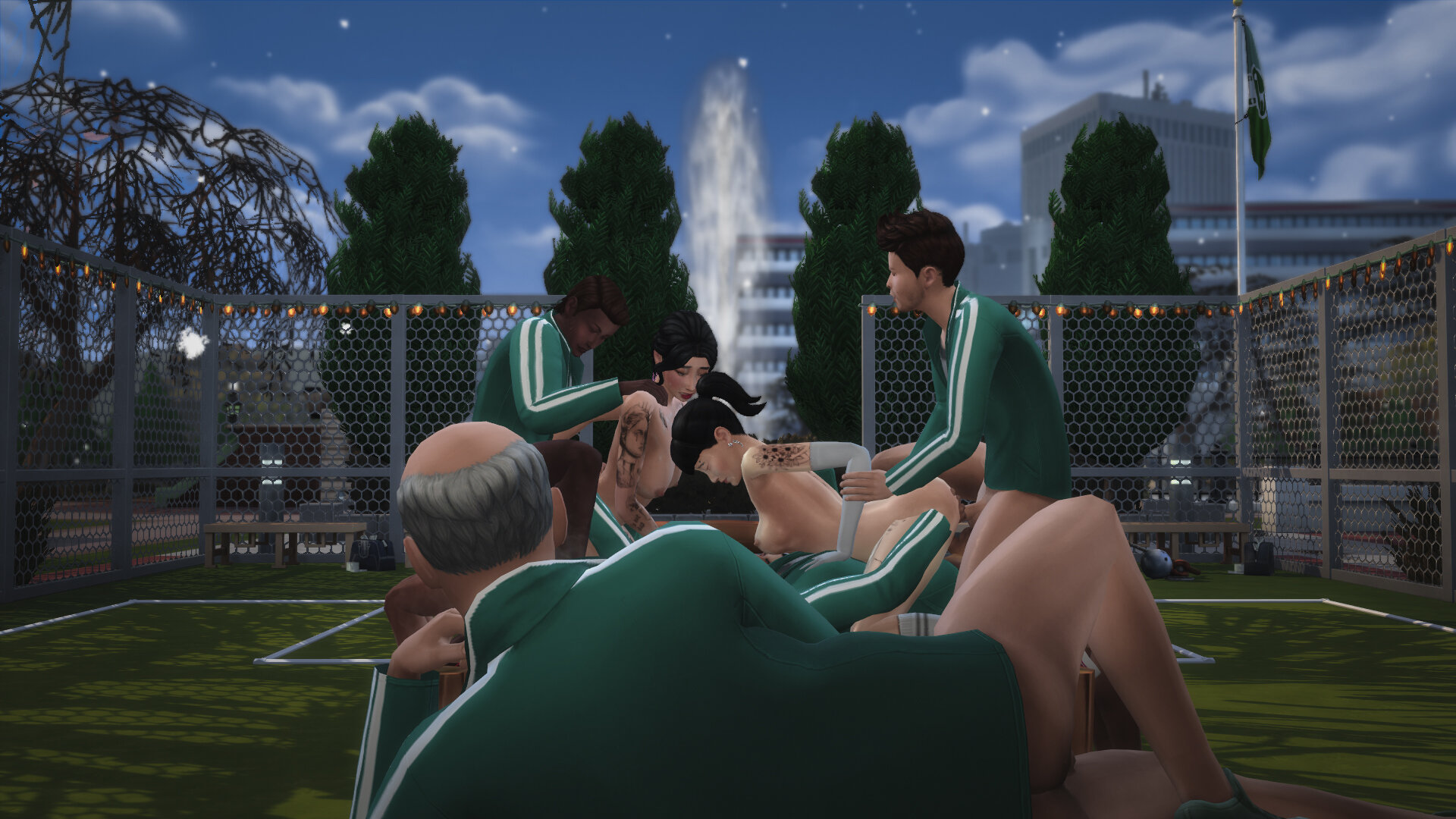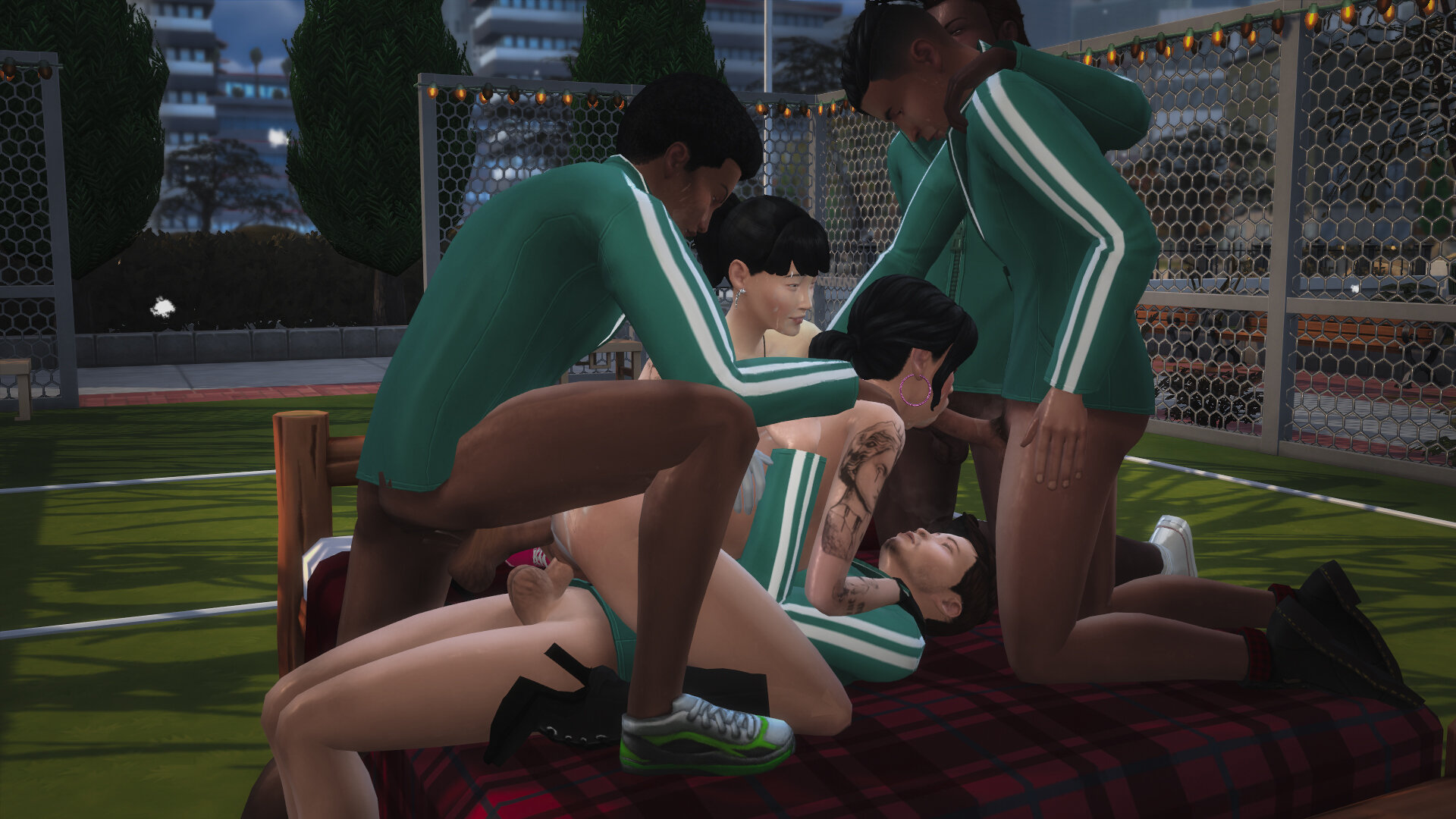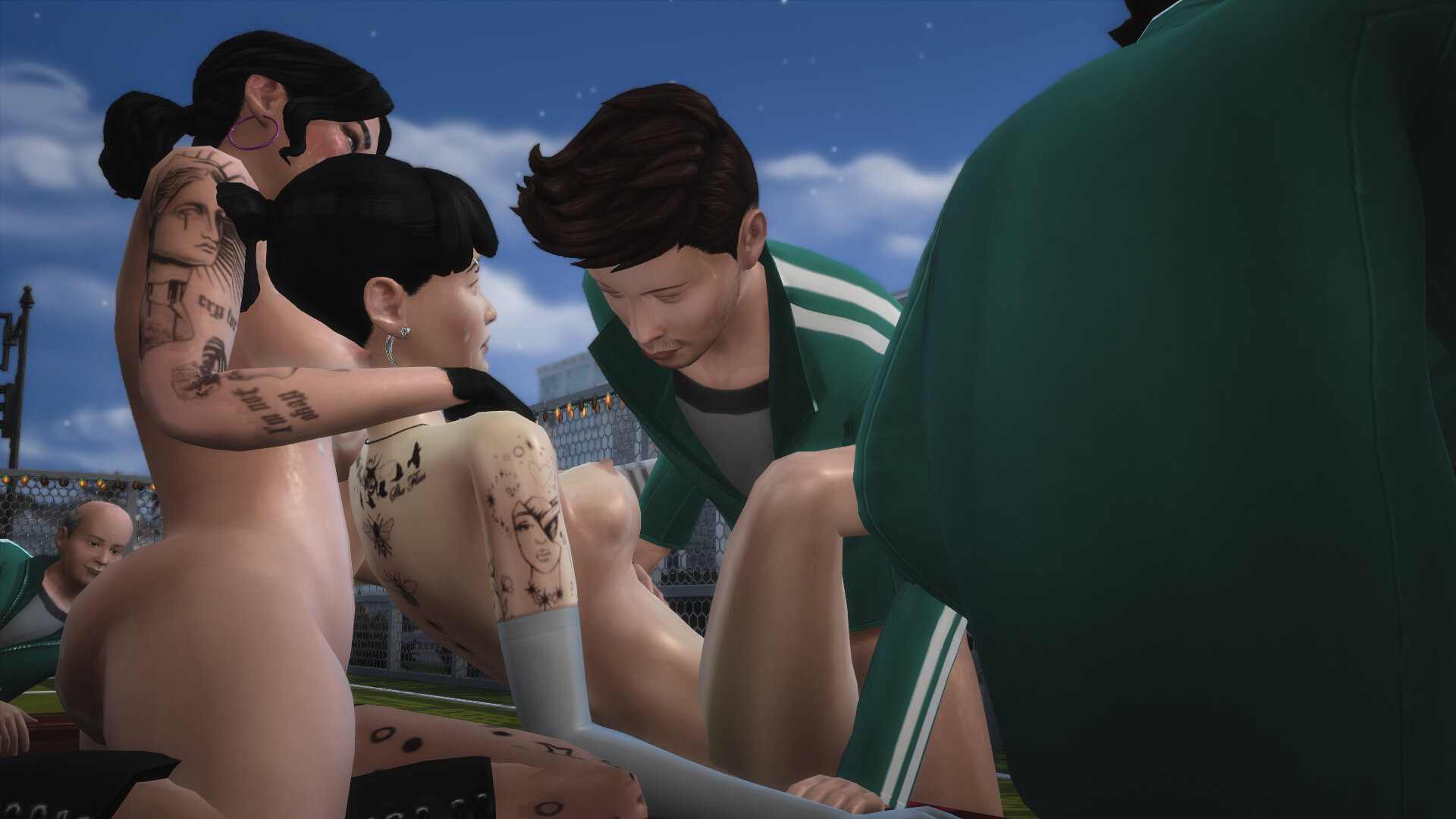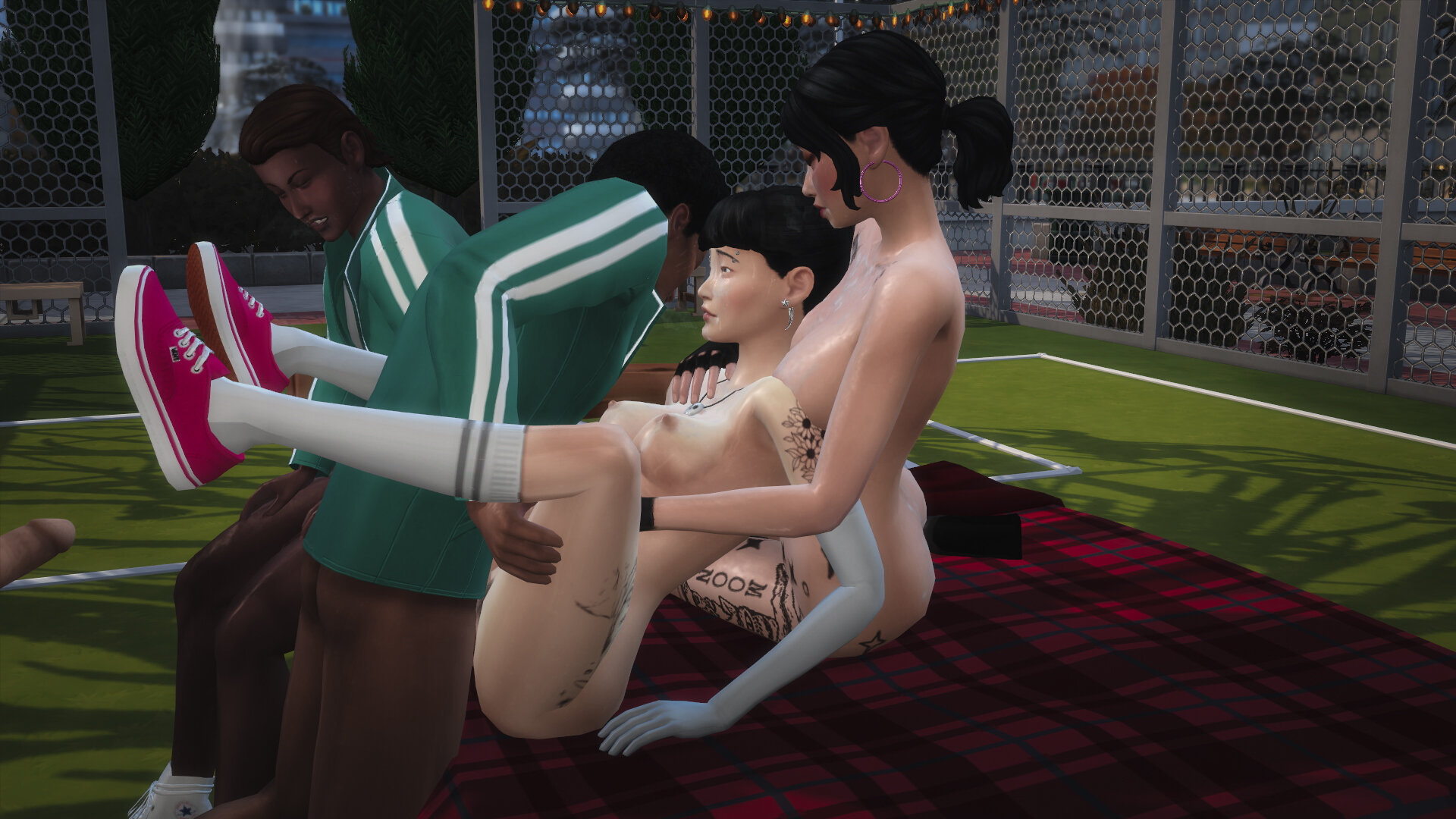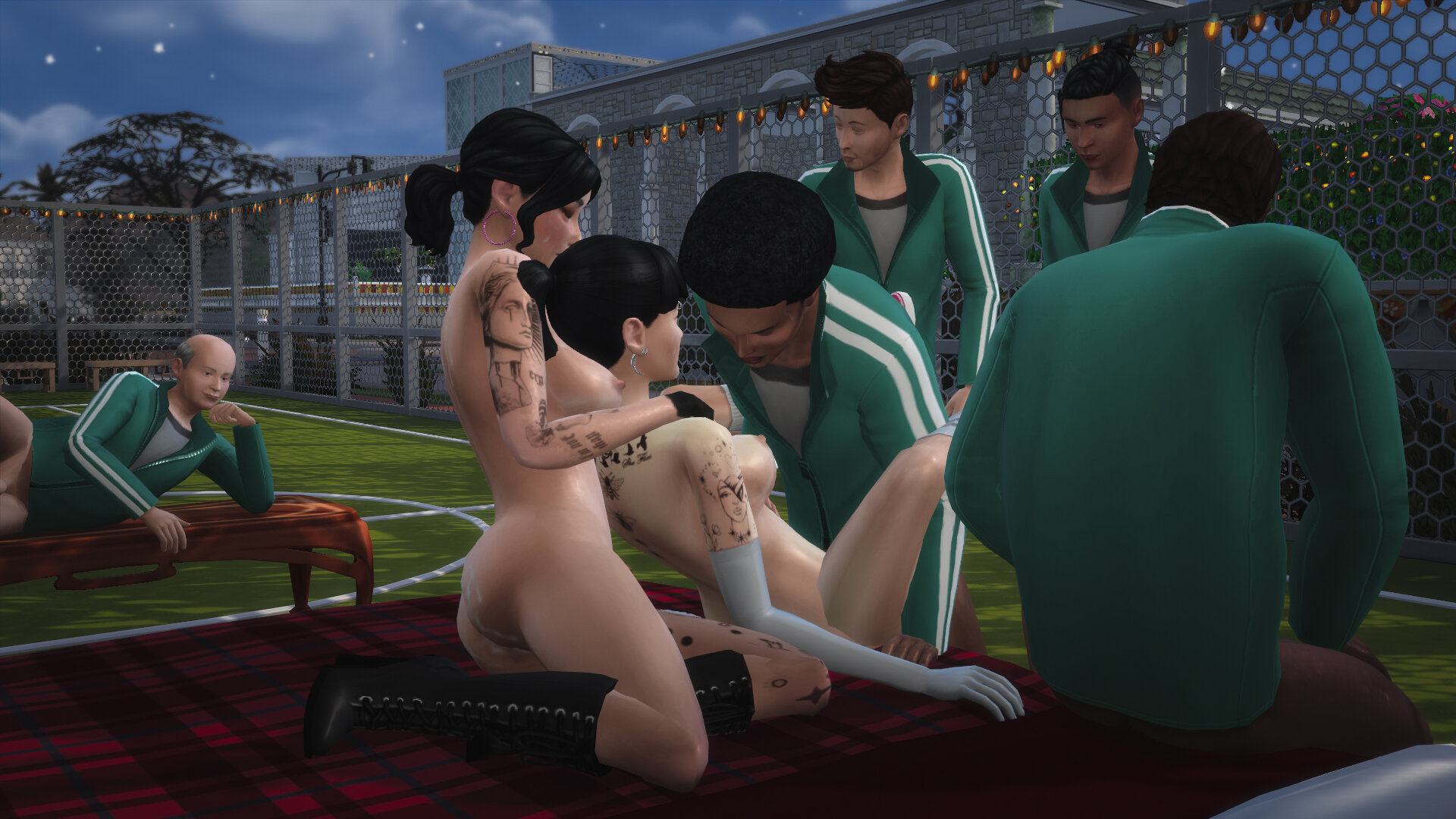 after grandpa's finished, the 4 participants immediately went back to bed to fuck the soldiers while grand was relaxing on the table observing them
Photoshoot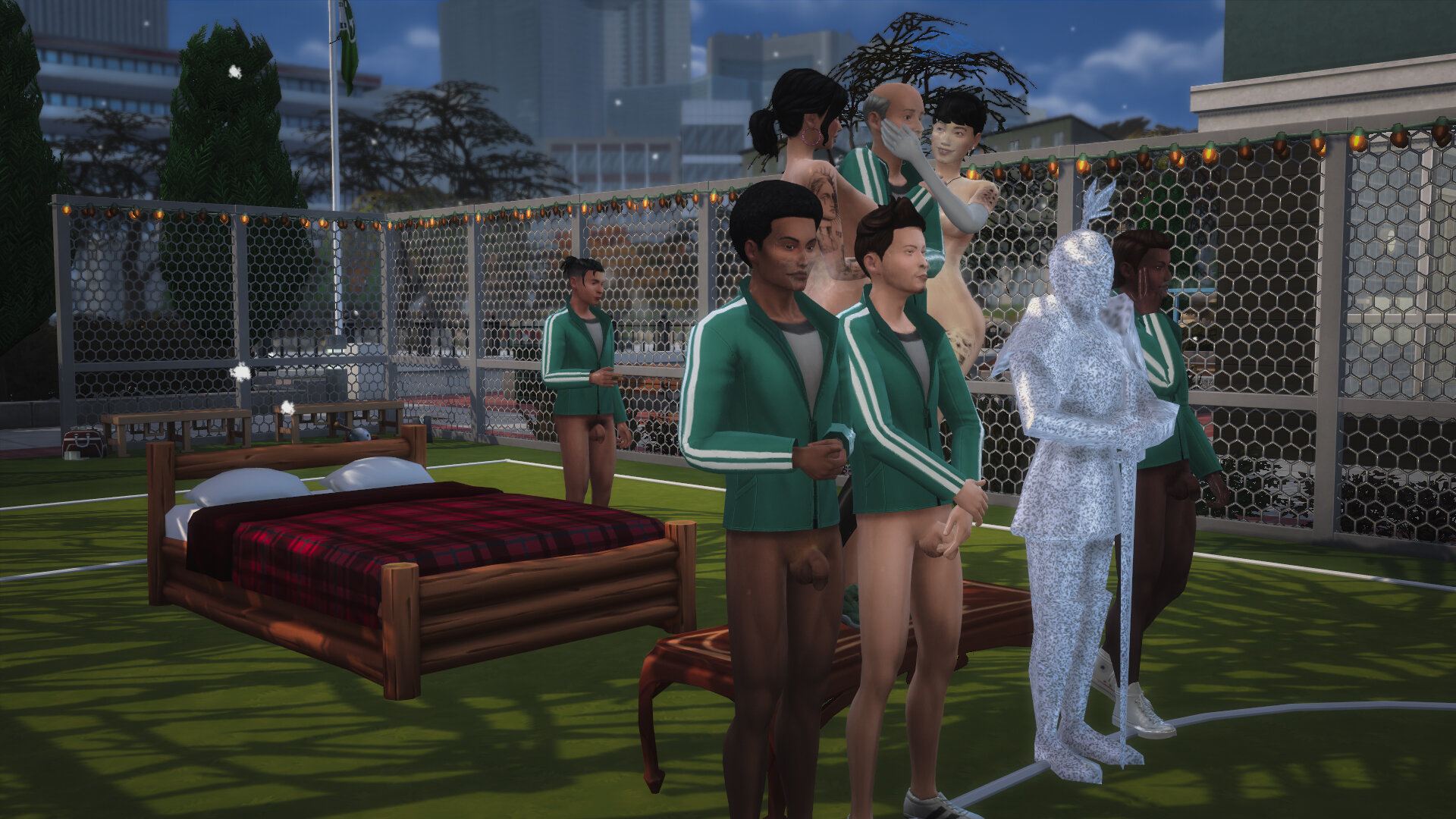 Everybody's on their position but the fourth participant is still smoking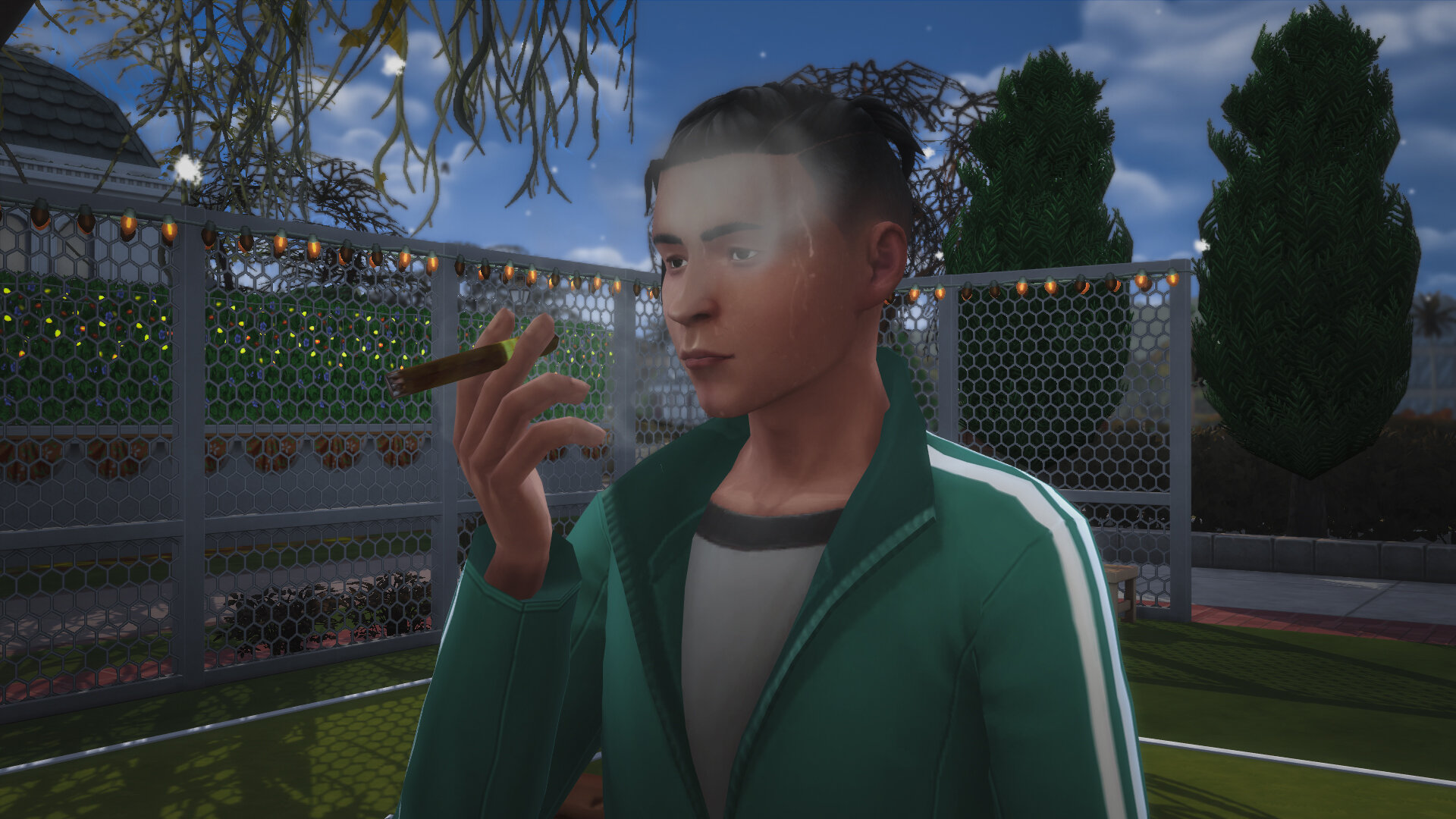 a cigarette after sex