Last year, because of COVID-19 pandemic and I had to be at home all the time, I watched so many porn. I found scenes from Brazzers called Brazzers House, a bunch of pornstars stay in the same house, having sex all the time. I got so turned on by watching those scenes. Then, I remember I could create these orgies in The Sims 4. So I gathered some of my female (slutty) sims, and made them do things like what happened in Brazzers House. I put efforts on this because at the time, I have 18+ Indonesian (btw, any Indonesian here?) Simmers private group that supported my idea, I even created a logo for this. The original story is written in Indonesian, I tried my best to translate the text so my fellow international men of culture could understand.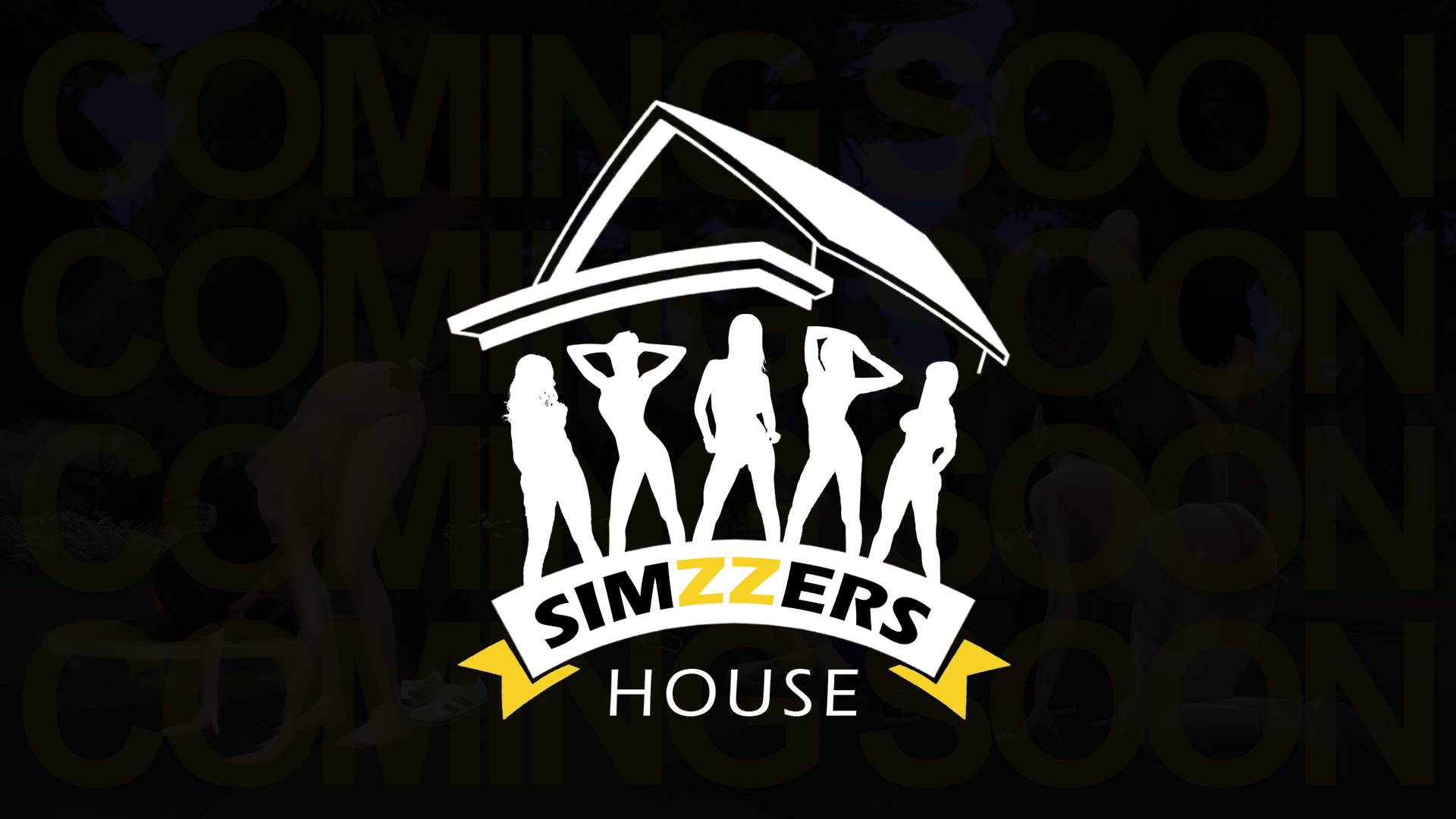 This contest will involve 8 women to compete (by having A LOT of sex) in a specific house for $100K
And, the contestants are: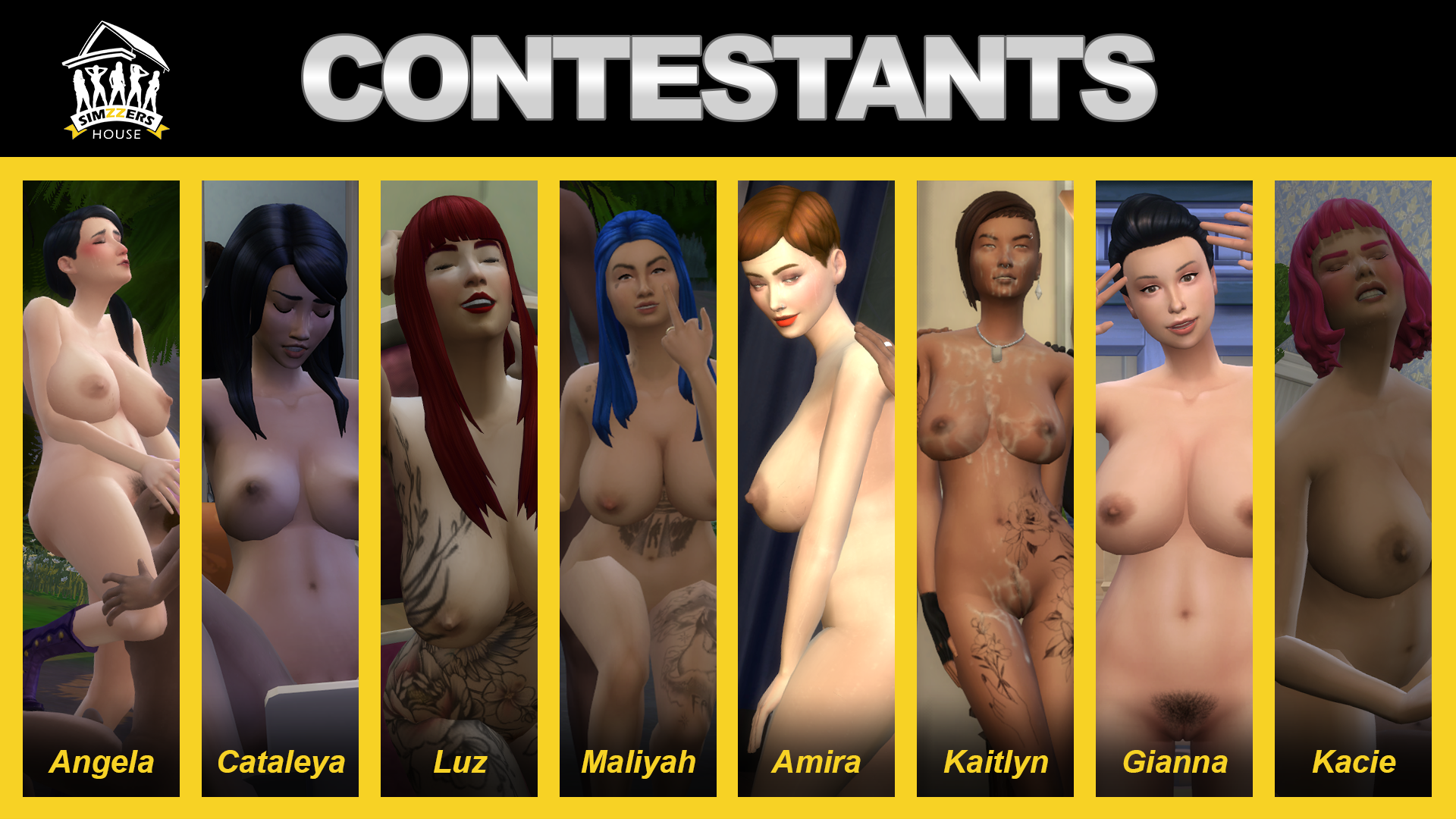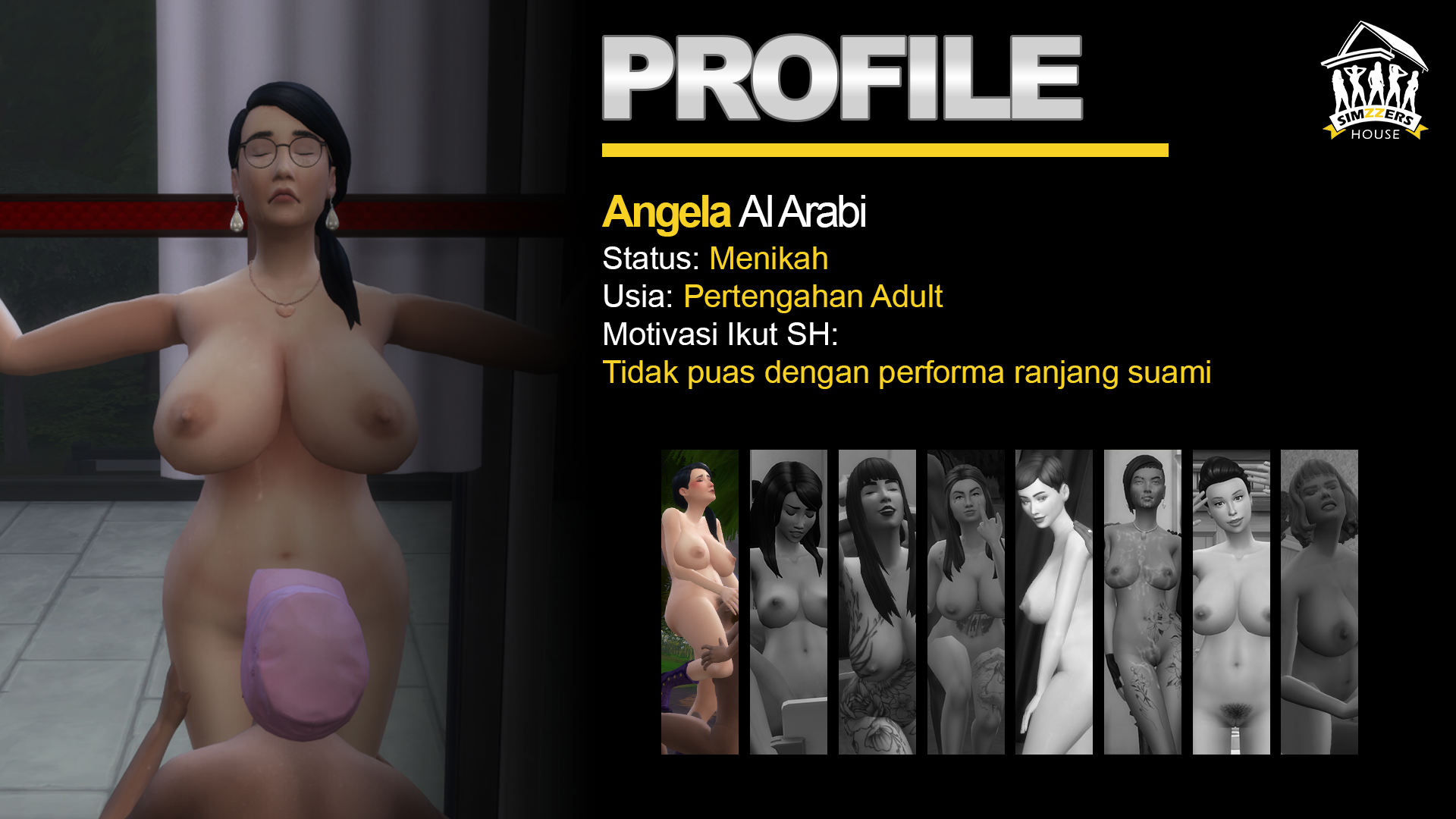 #1 Angela Al Arabi
Marital status: Married
Age: Mid adult
Motive for participating: not sexually satisfied by husband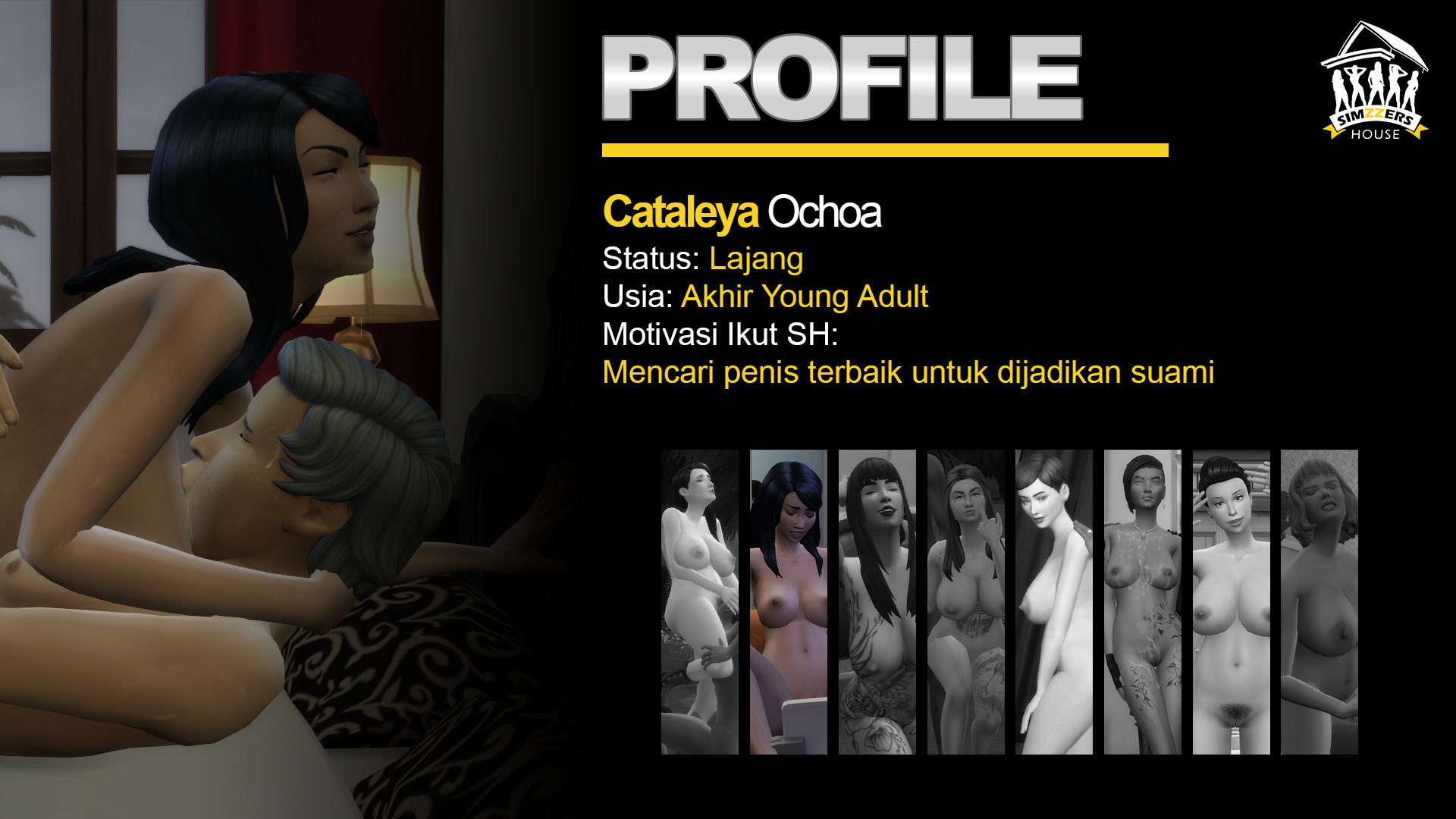 #2 Cataleya Ochoa
Marital status: Single
Age: Late young adult
Motive for participating: Looking for the best dick to become her husband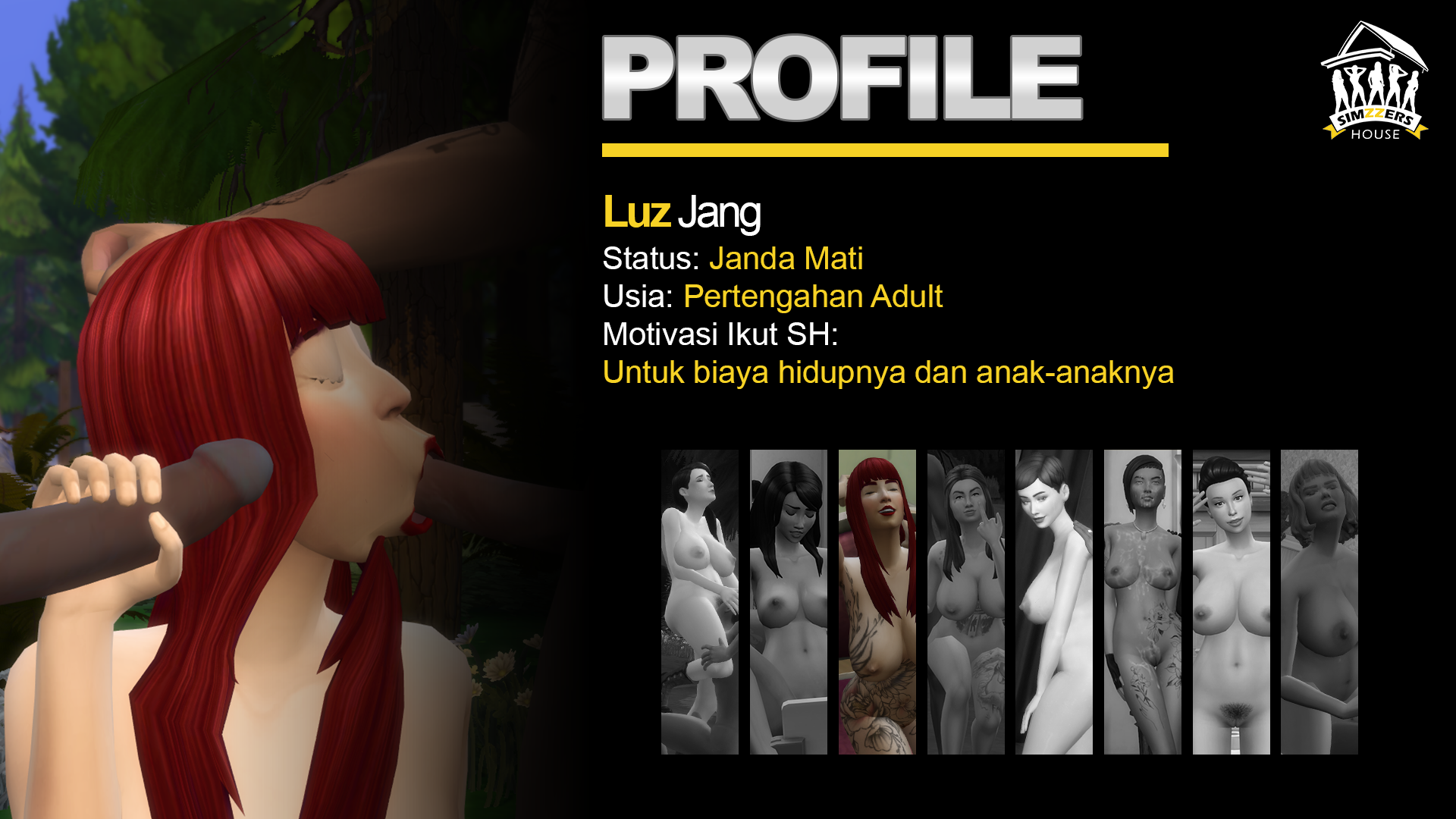 #3 Luz Jang
Marital status: Widow
Age: Mid adult
Motive for participating: Money for her and her children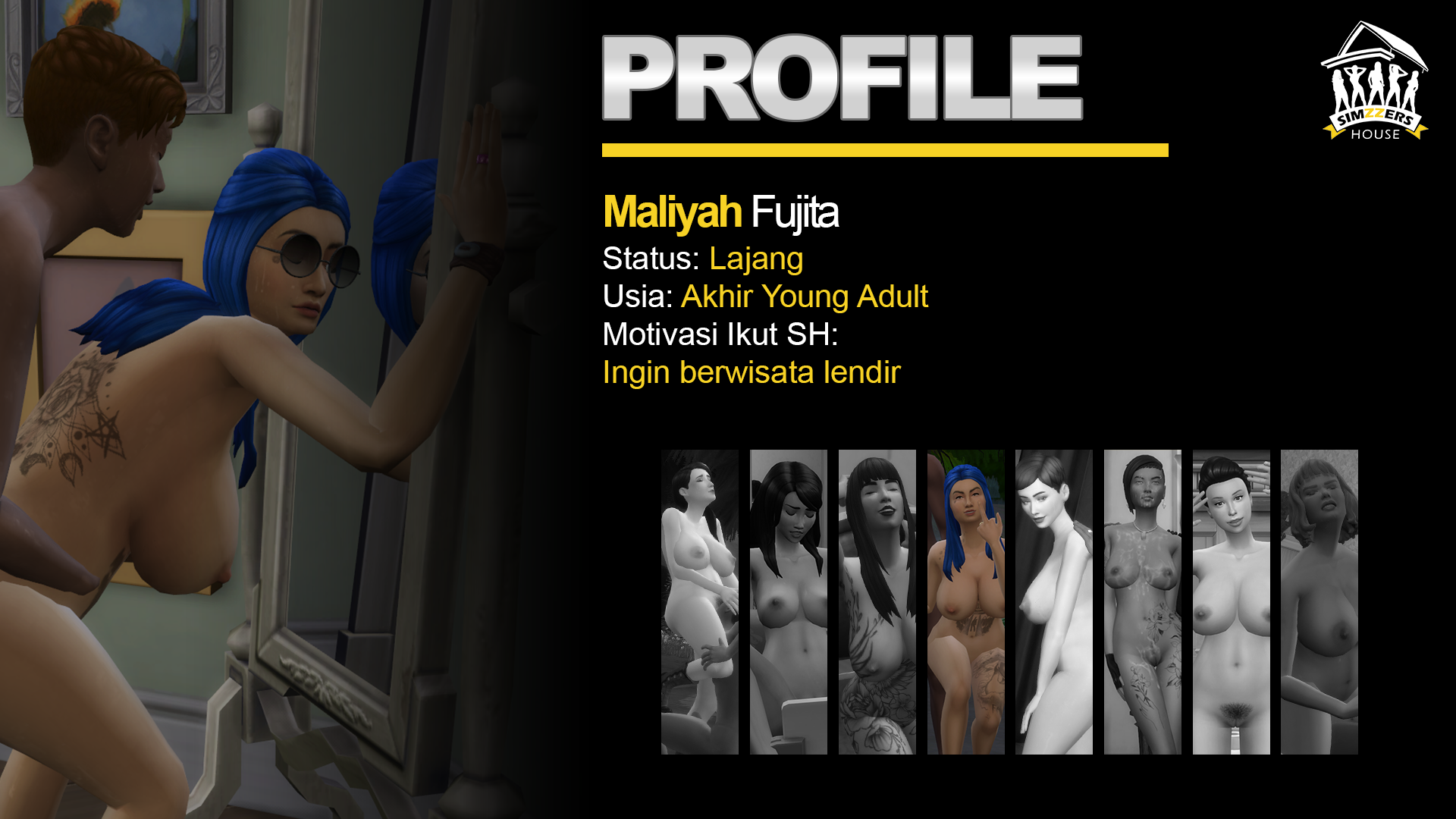 #4 Maliyah Fujita
Marital status: Single
Age: Late young adult
Motive for participating: To taste many cums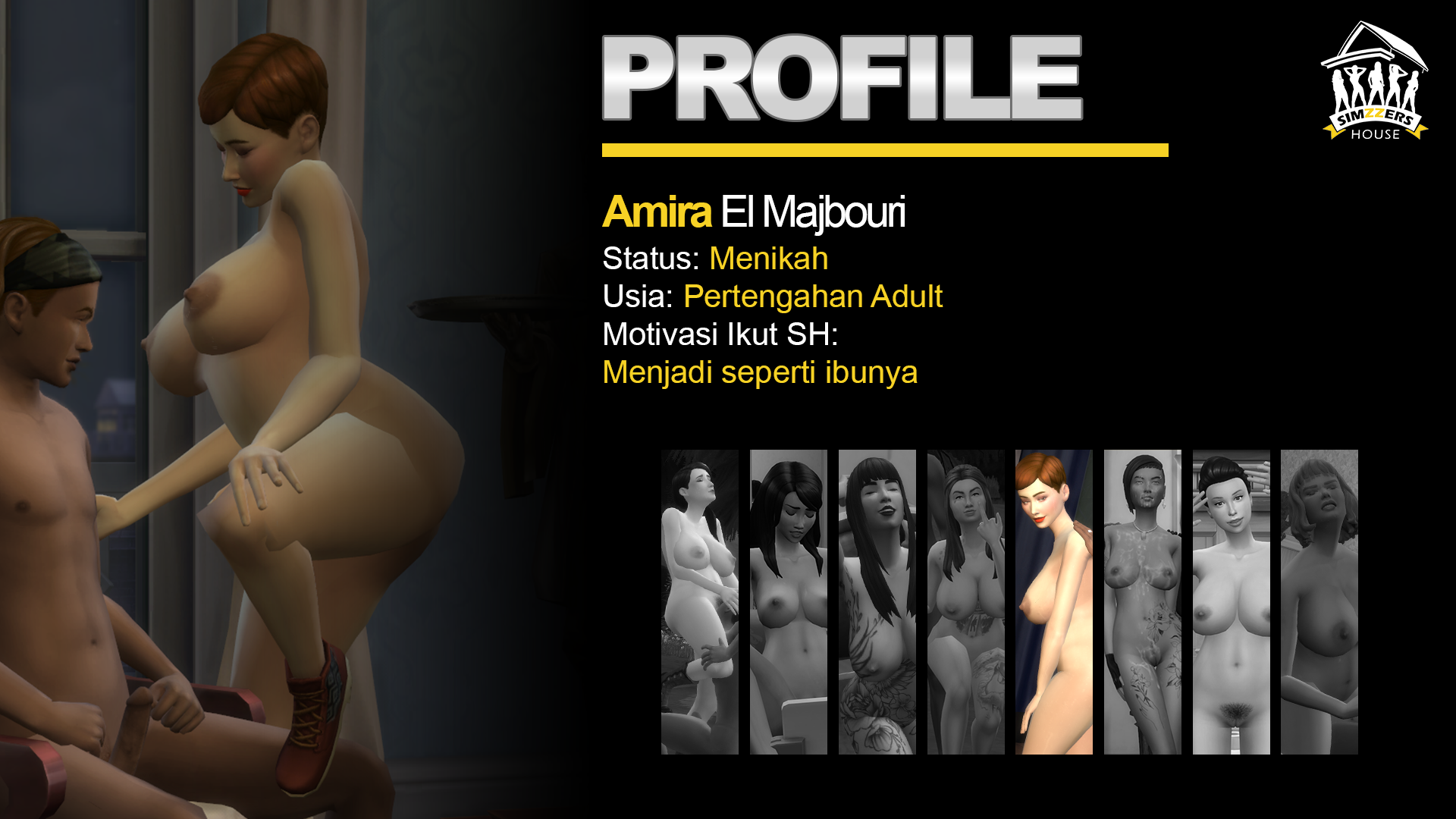 #5 Amira El Majbouri
Marital status: Married
Age: Mid adult
Motive for participating: To become like her mother (some background story: her mother is a legendary bitch in my save game, she has been sucking and fucking all cocks from every neighborhood)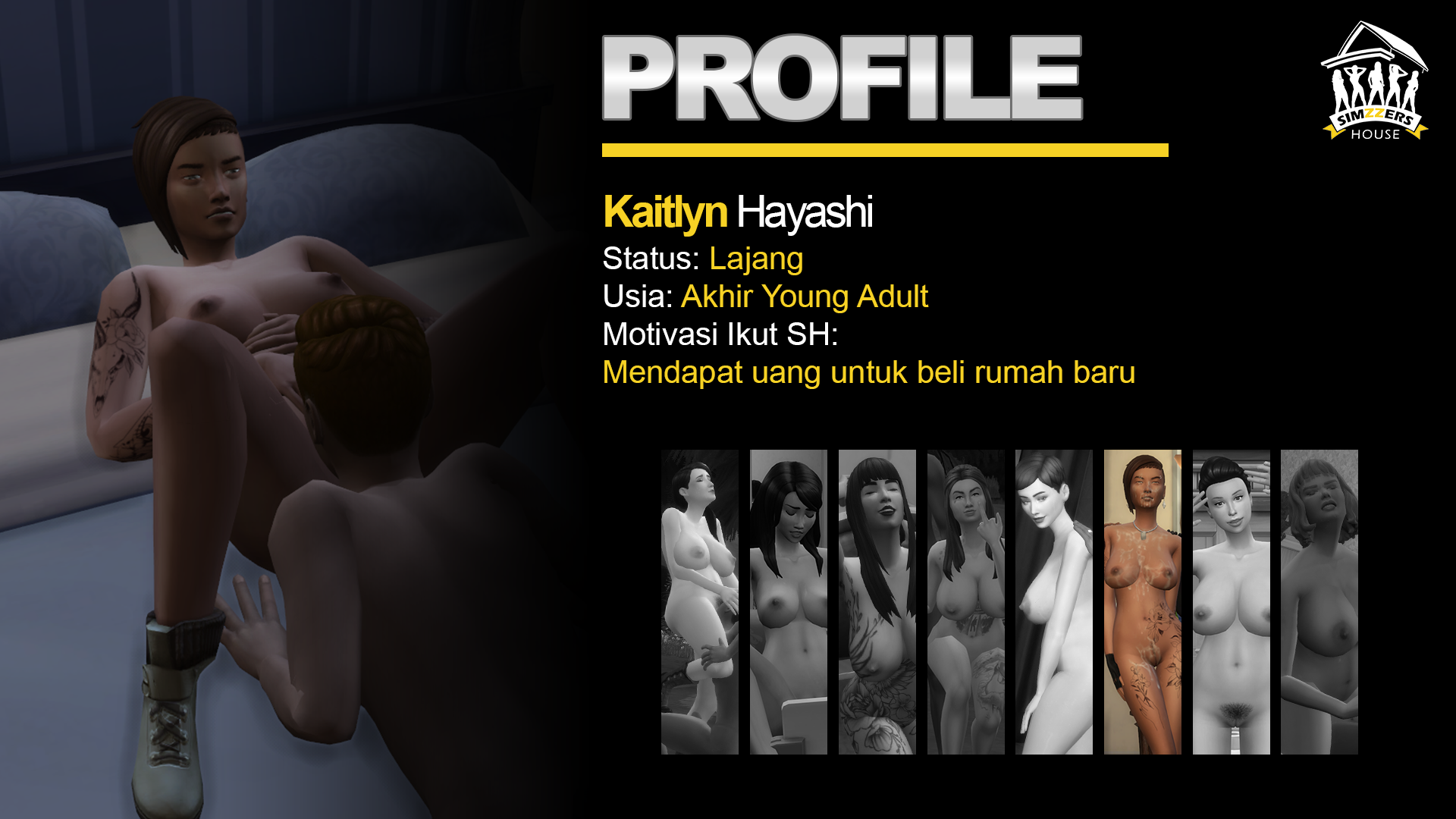 #6 Kaitlyn Hayashi
Marital status: Single
Age: Late young adult
Motive for participating: Money to buy new house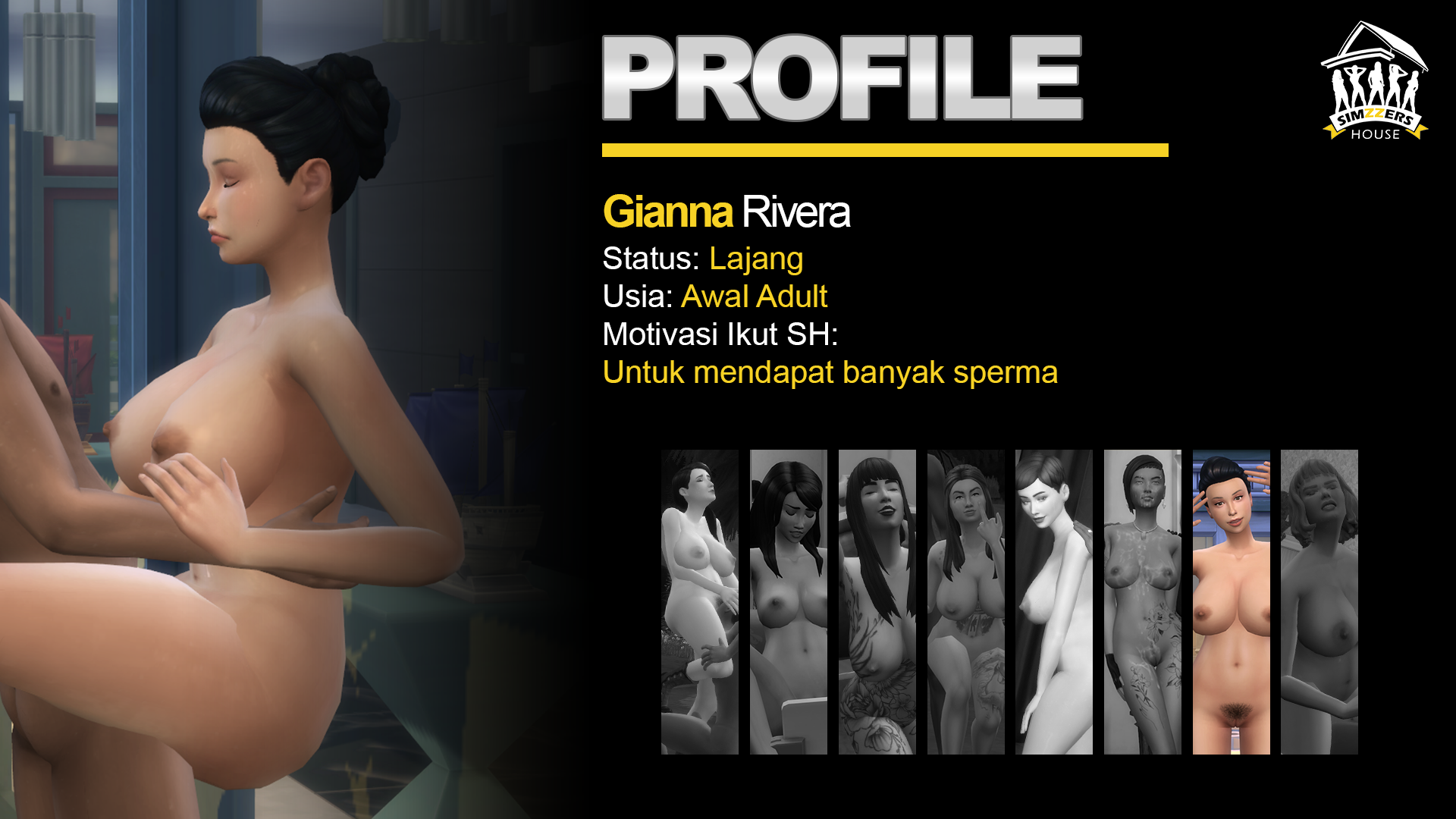 #7 Gianna Rivera
Marital status: Single
Age: Early adult
Motive for participating: To take many sperms donor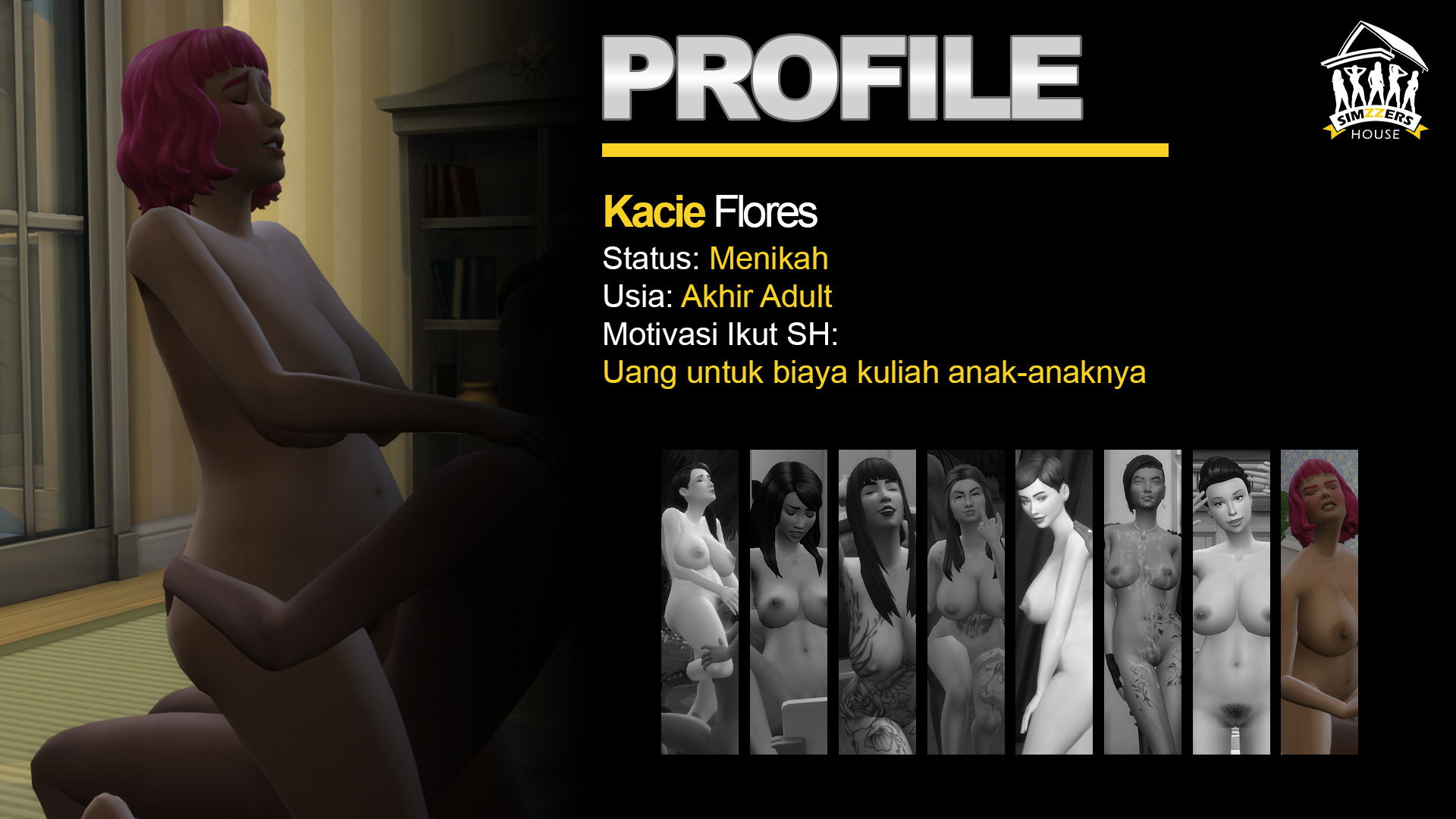 #8 Kacie Flores
Marital status: Married
Age: Late adult
Motive for participating: Money for her kids' college
Venue and Rules
The venue is Tevin Cotton's house, my male character that has been fucking girls all over town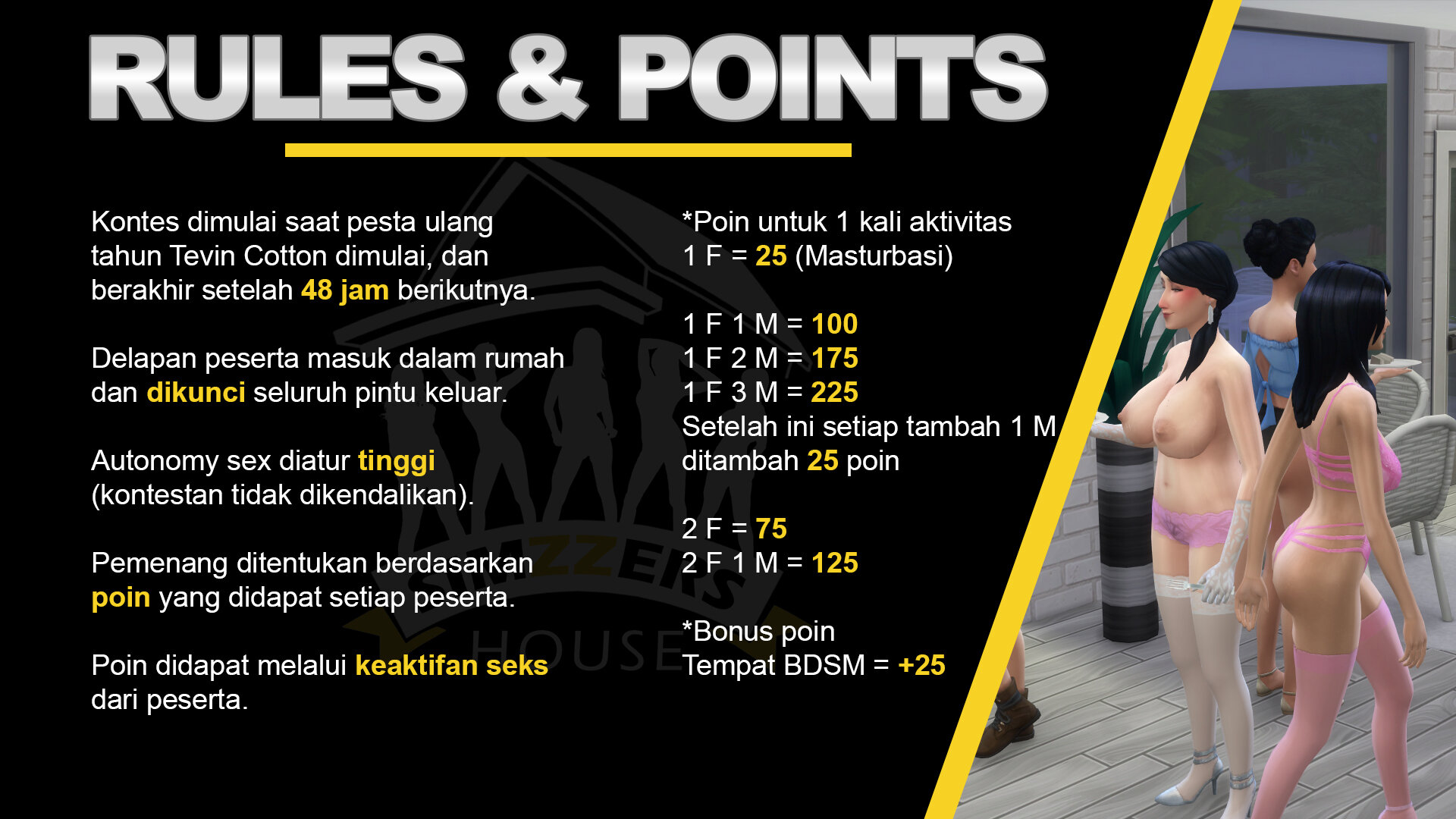 The rough translation (I'm sorry for bad english):
The contest started when Tevin's birthday party started and will be stopped after 24 hours (originally 48 but it's too long because there's already too many screenshots)
Eight contestants entered the house and locked
Autonomy sex Wicked Whims setting are set to high (the contestants are not controlled)
The winner is decided by the sex activity of contestant
Points system for one activity
1 F = 25 (masturbation)
1 F 1 M = 100
1 F 2 M = 175
1 F 3 M = 225
For any man added after this will be rewarded another 25 points
2 F = 75
2 F 1 M = 175
*BONUS
BDSM Spot = +25
The first 12 hours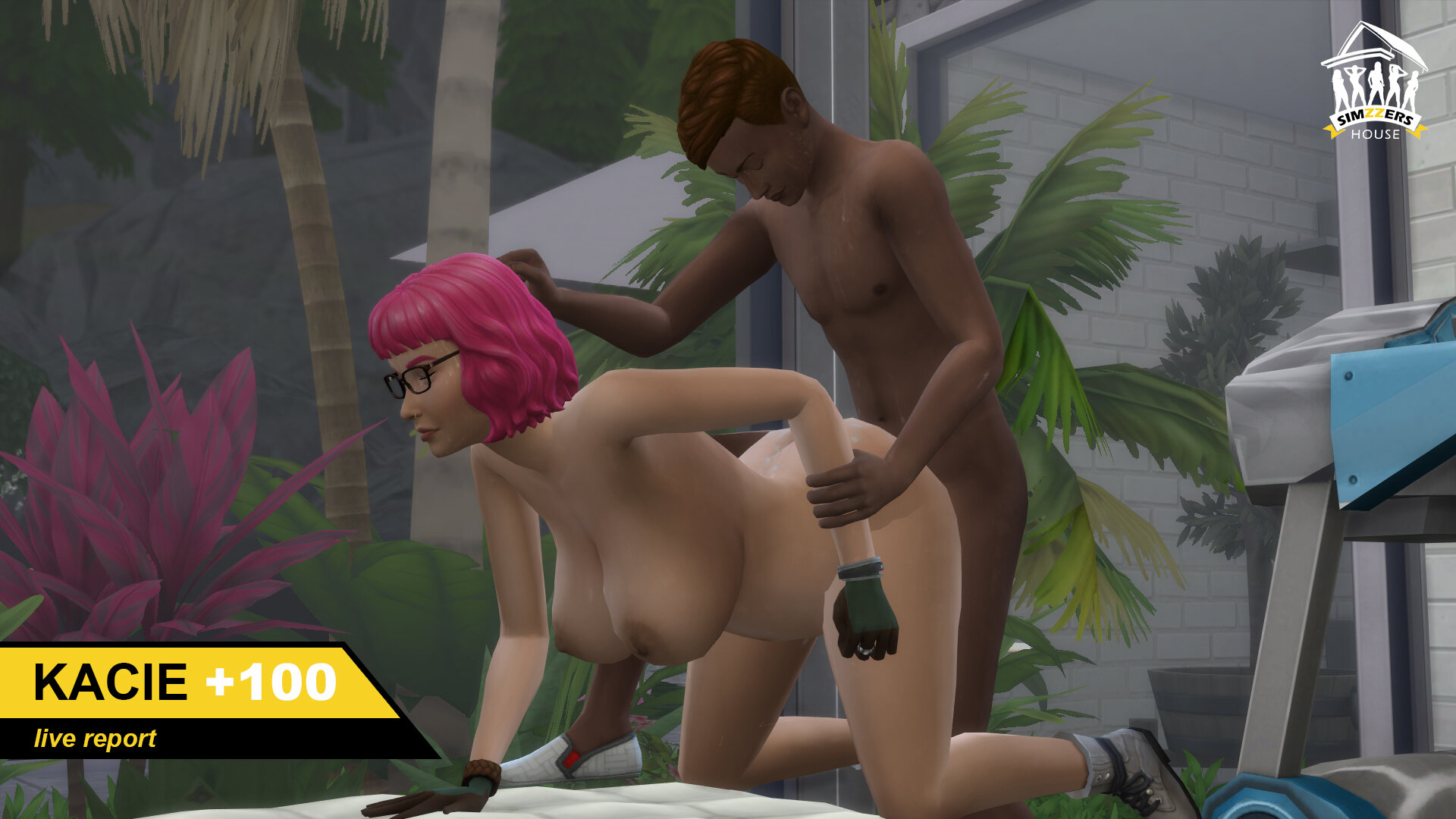 Kacie took an early start by tempting the birthday boy, she got her first points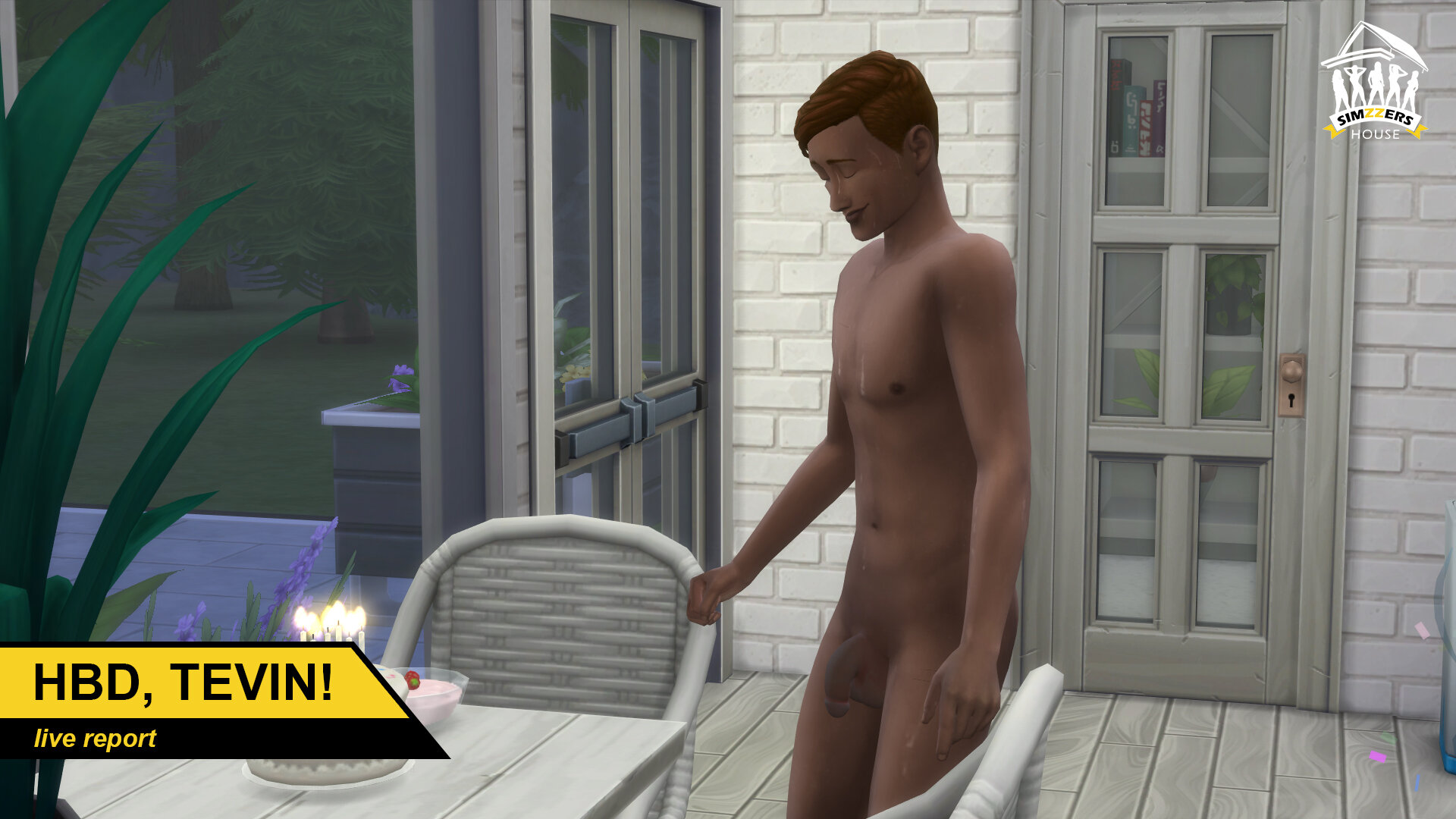 After a quickie with Kacie, Tevin blowed his birthday cake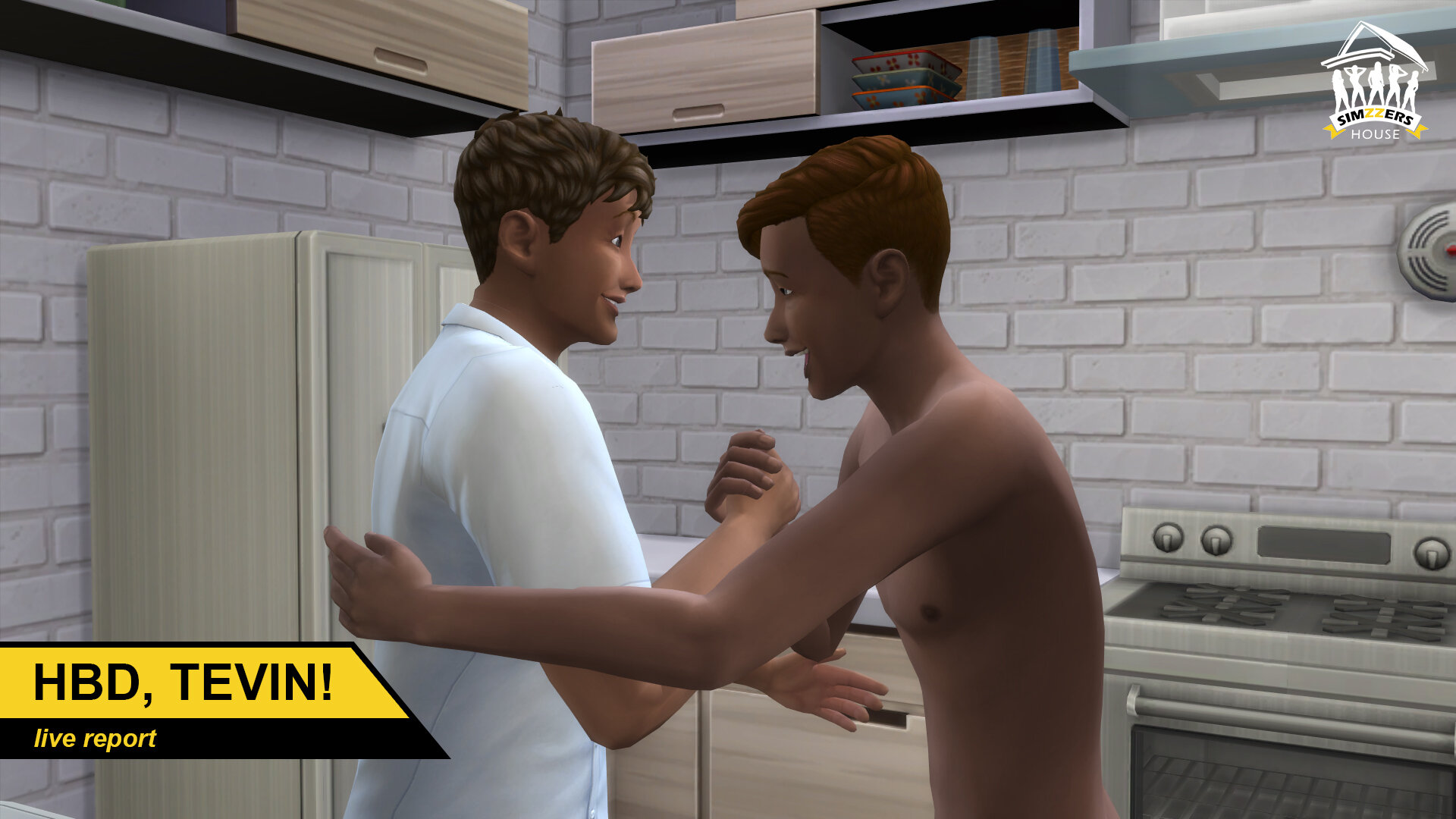 Tevin congratulated by Antwain, his maternal brother. Antwain Raghavan will be participating in fucking the contestants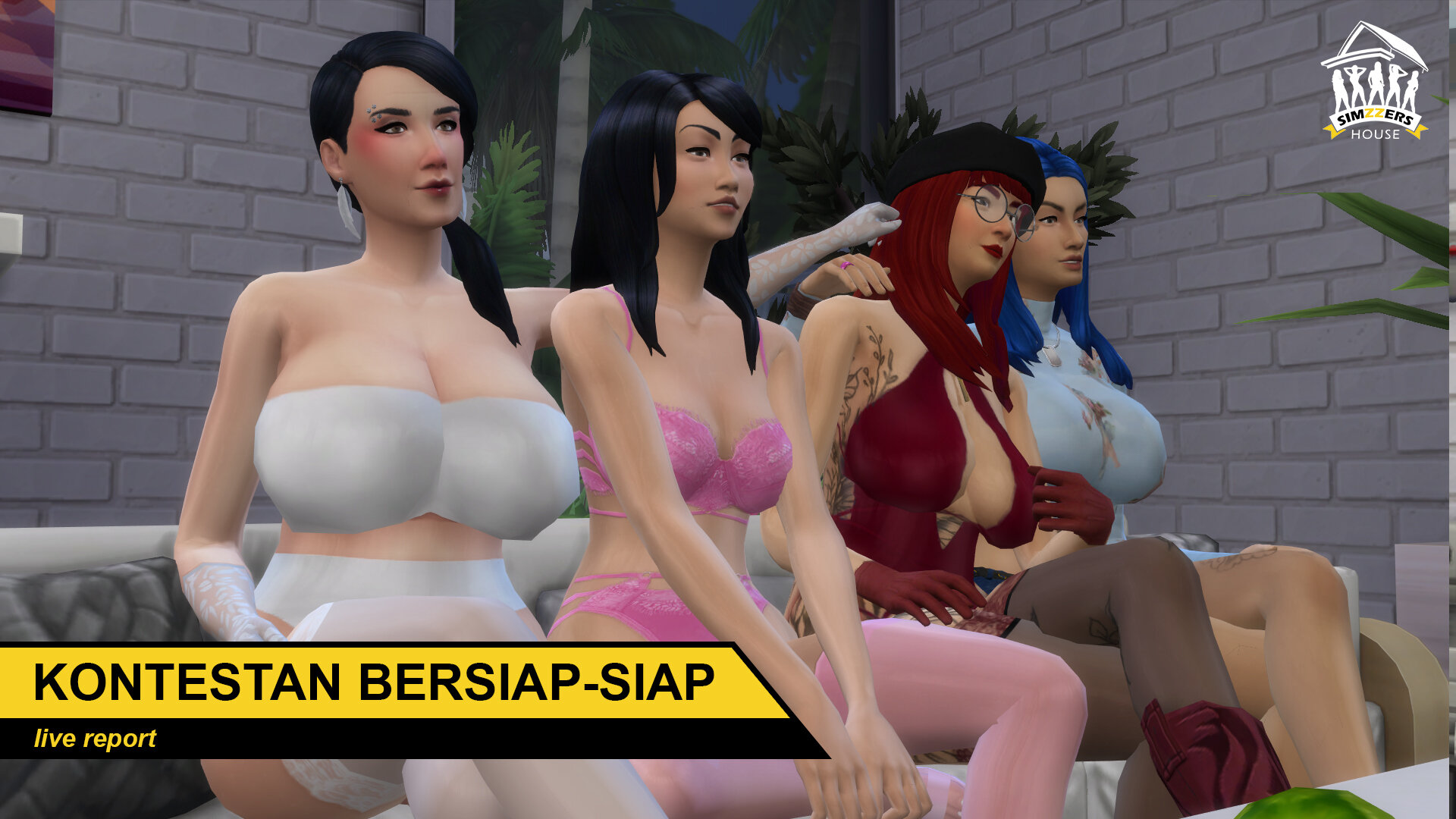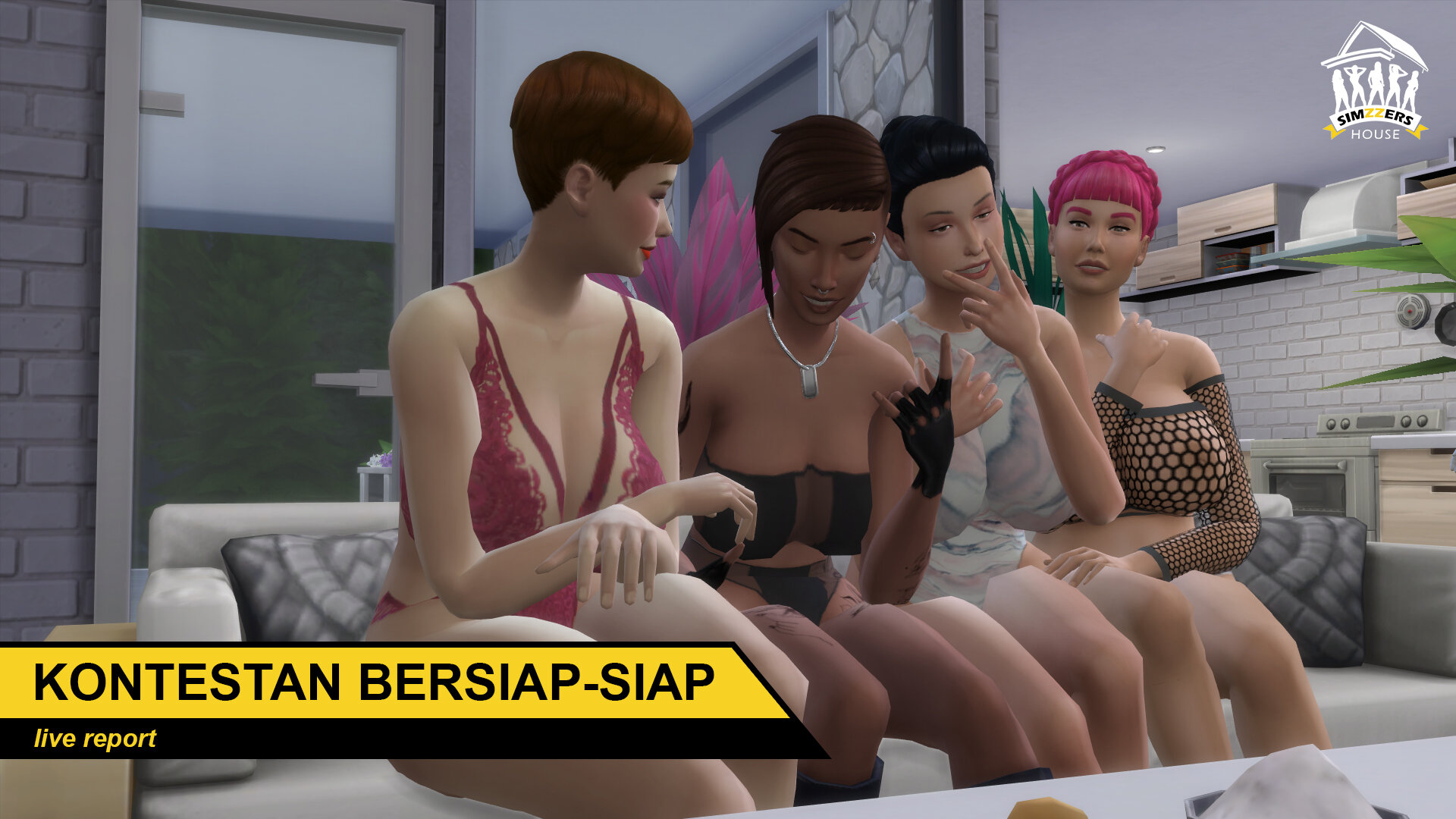 The contestants are getting ready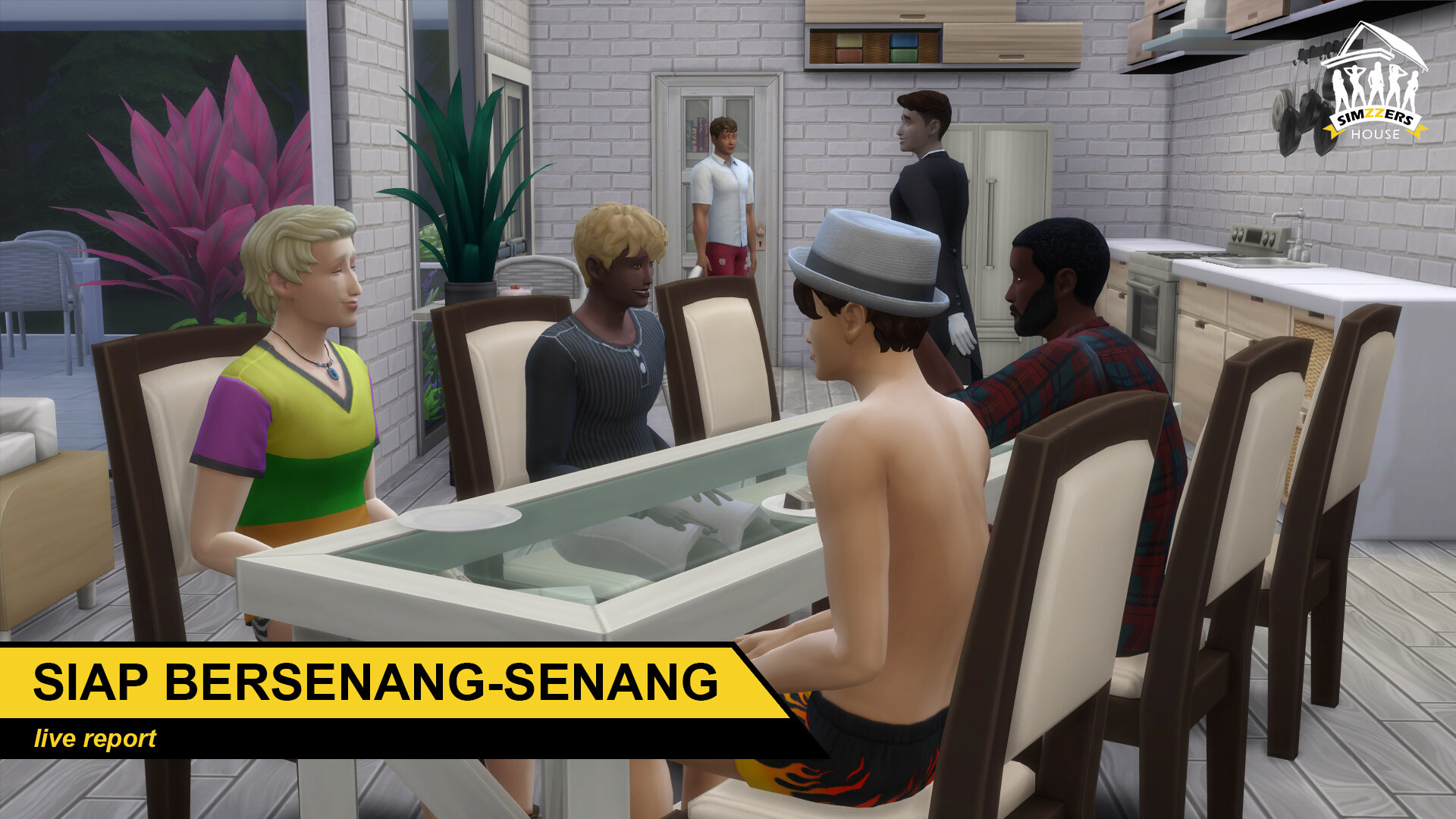 These bastards getting ready to have fun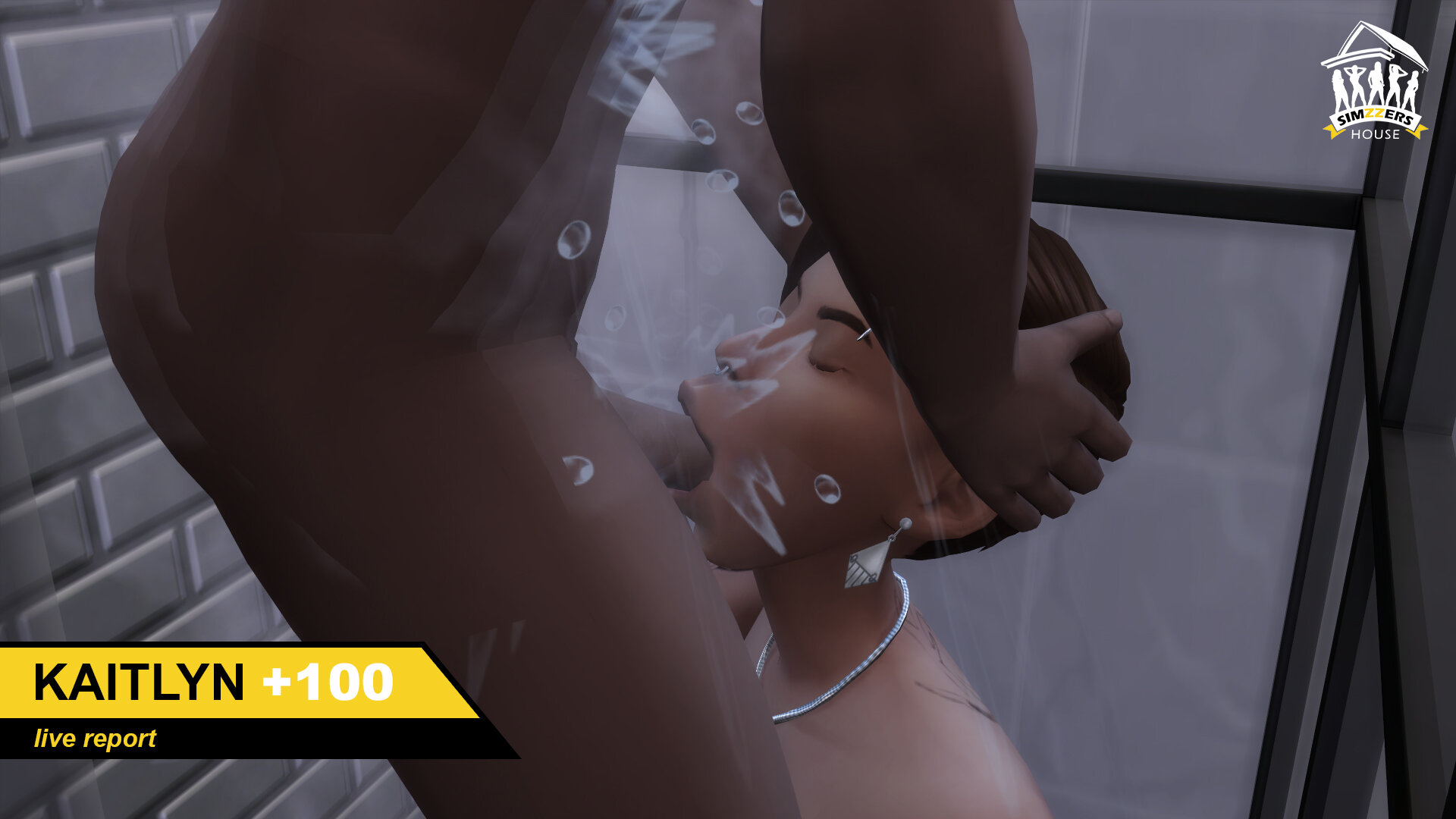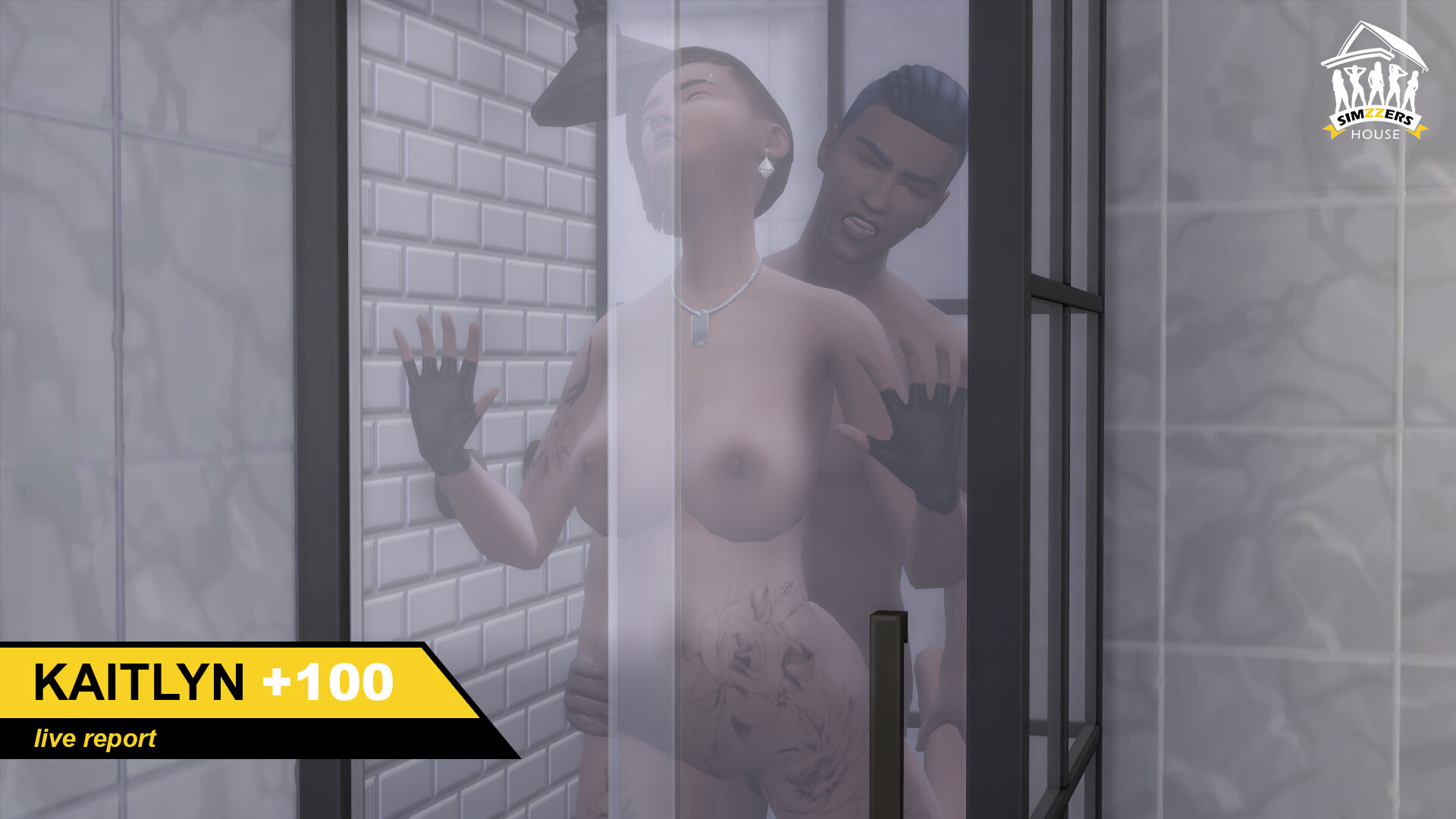 Kaitlyn gained her first point by doing sex activity with Hudson Al Arabi, Angela's husband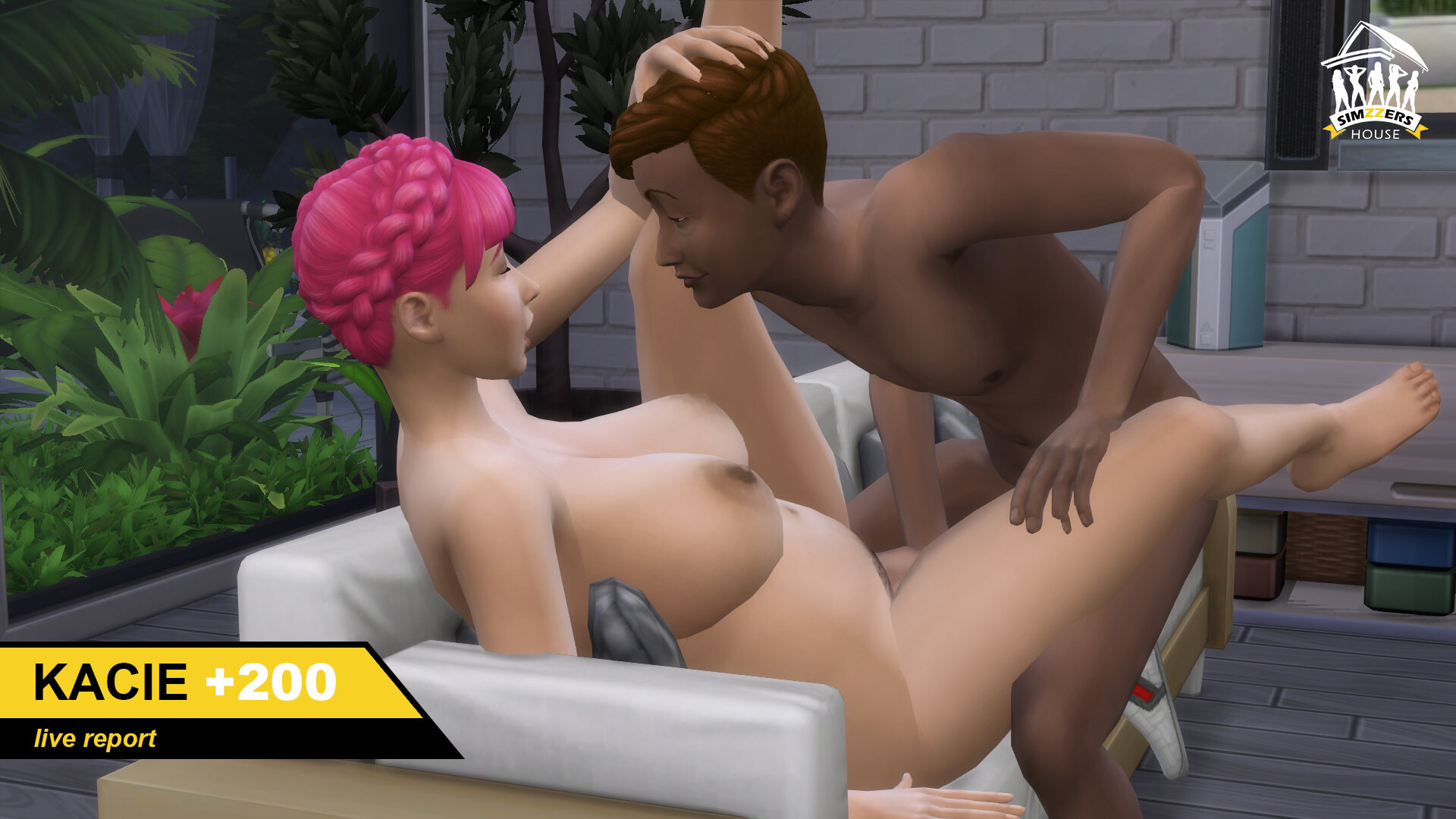 Kacie gained her second points by having sex with Tevin again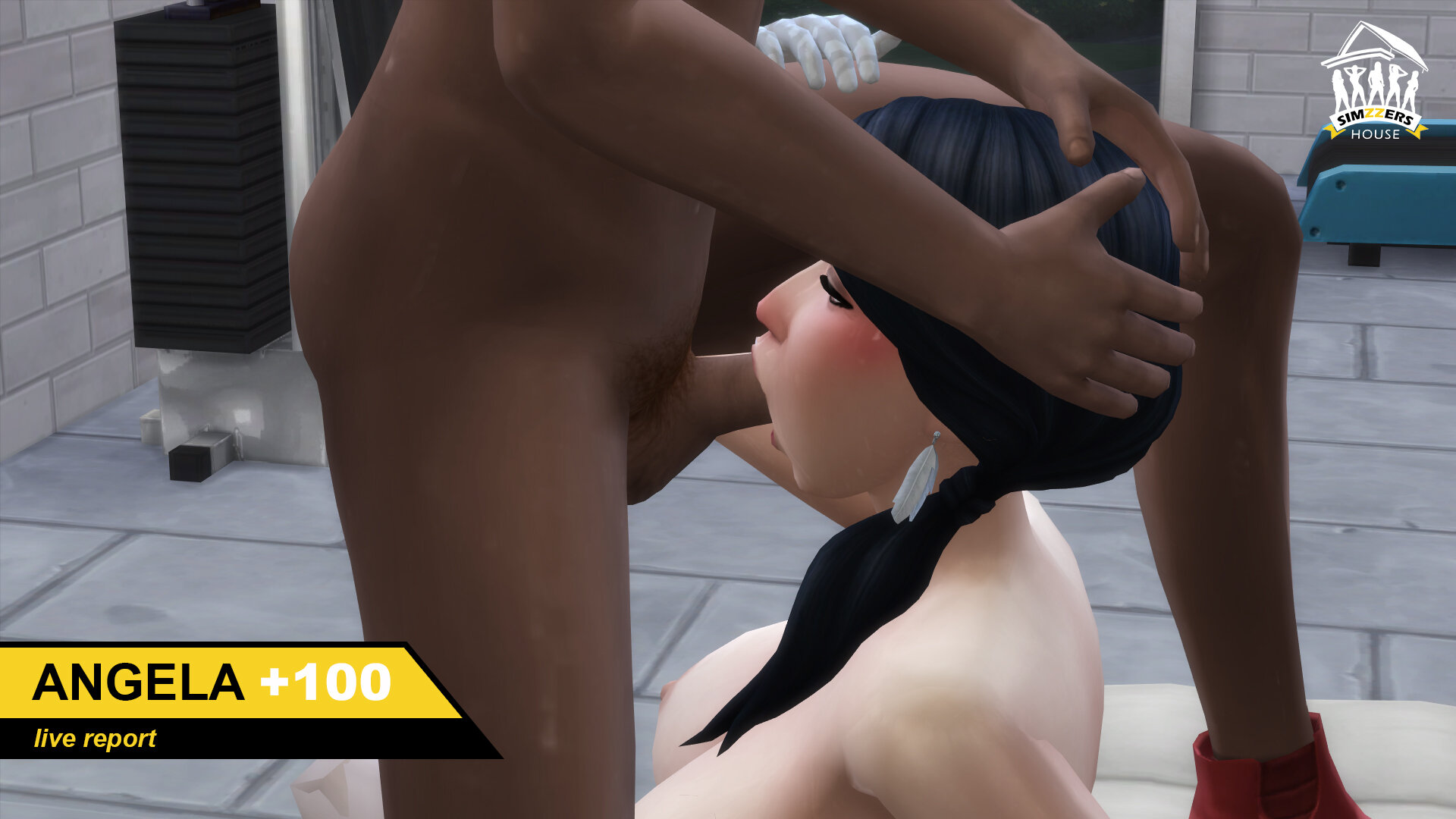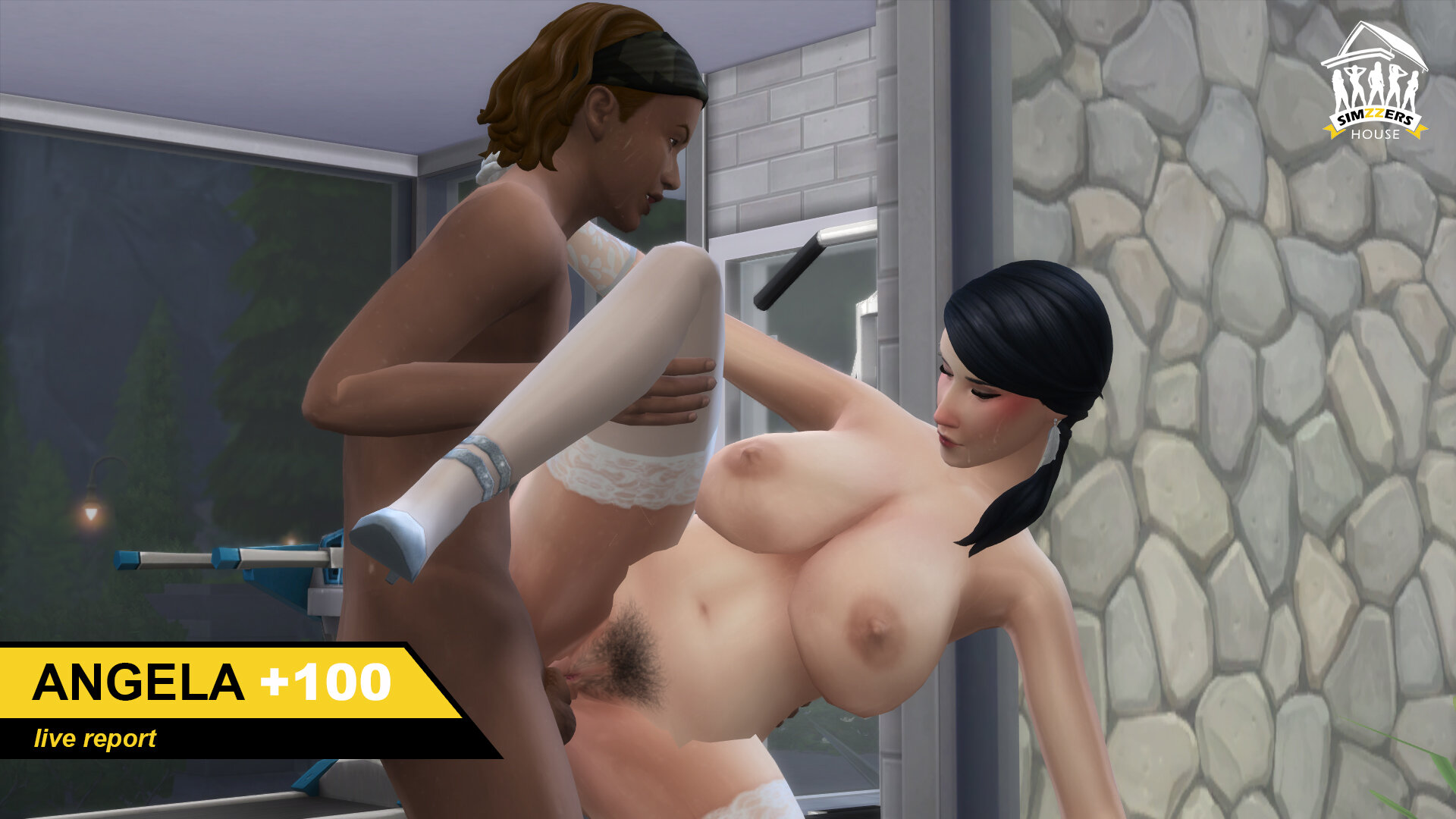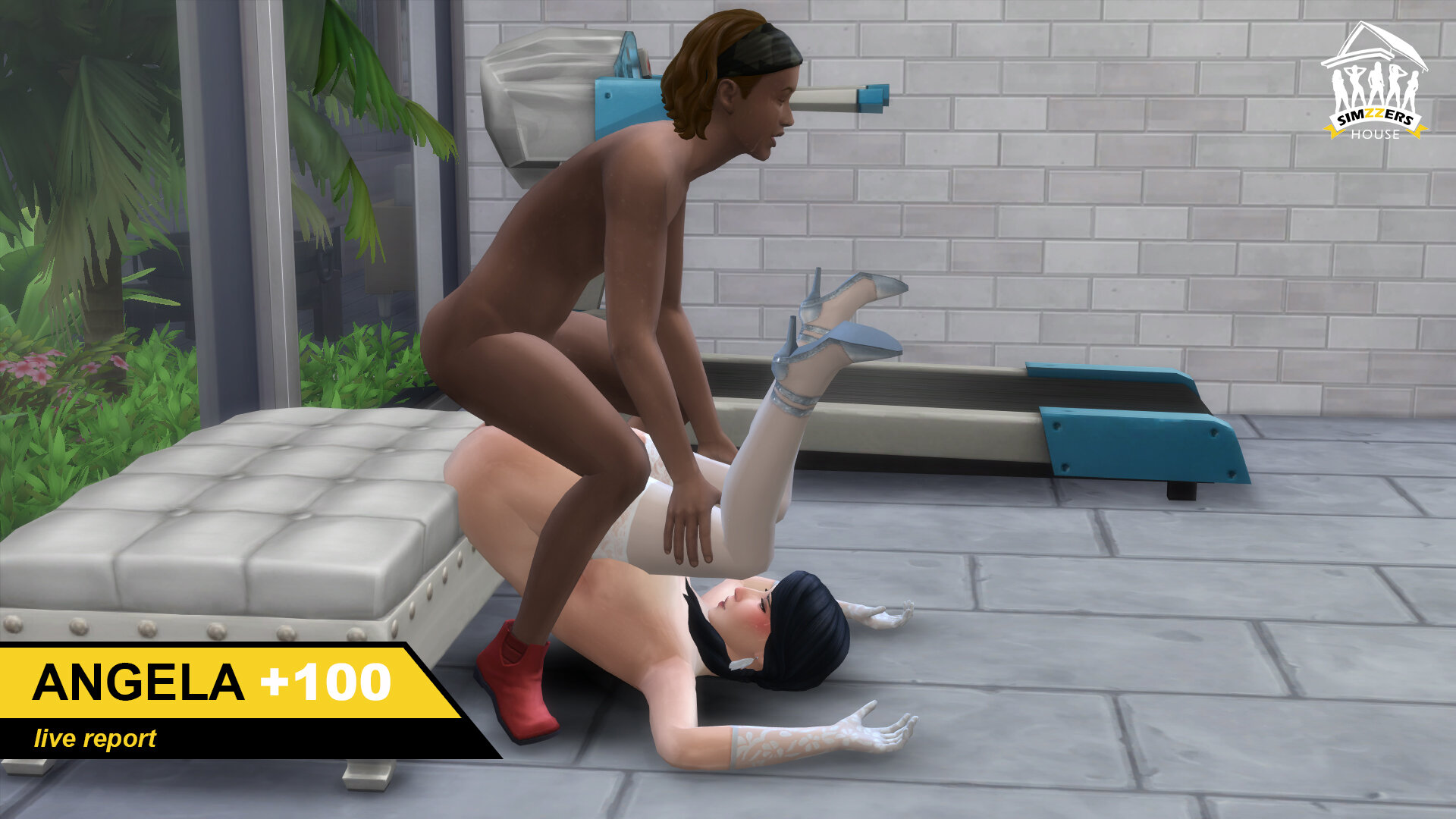 Tevin's brother, Owen helped Angela getting her 100 points. Those tits definitely turned Owen on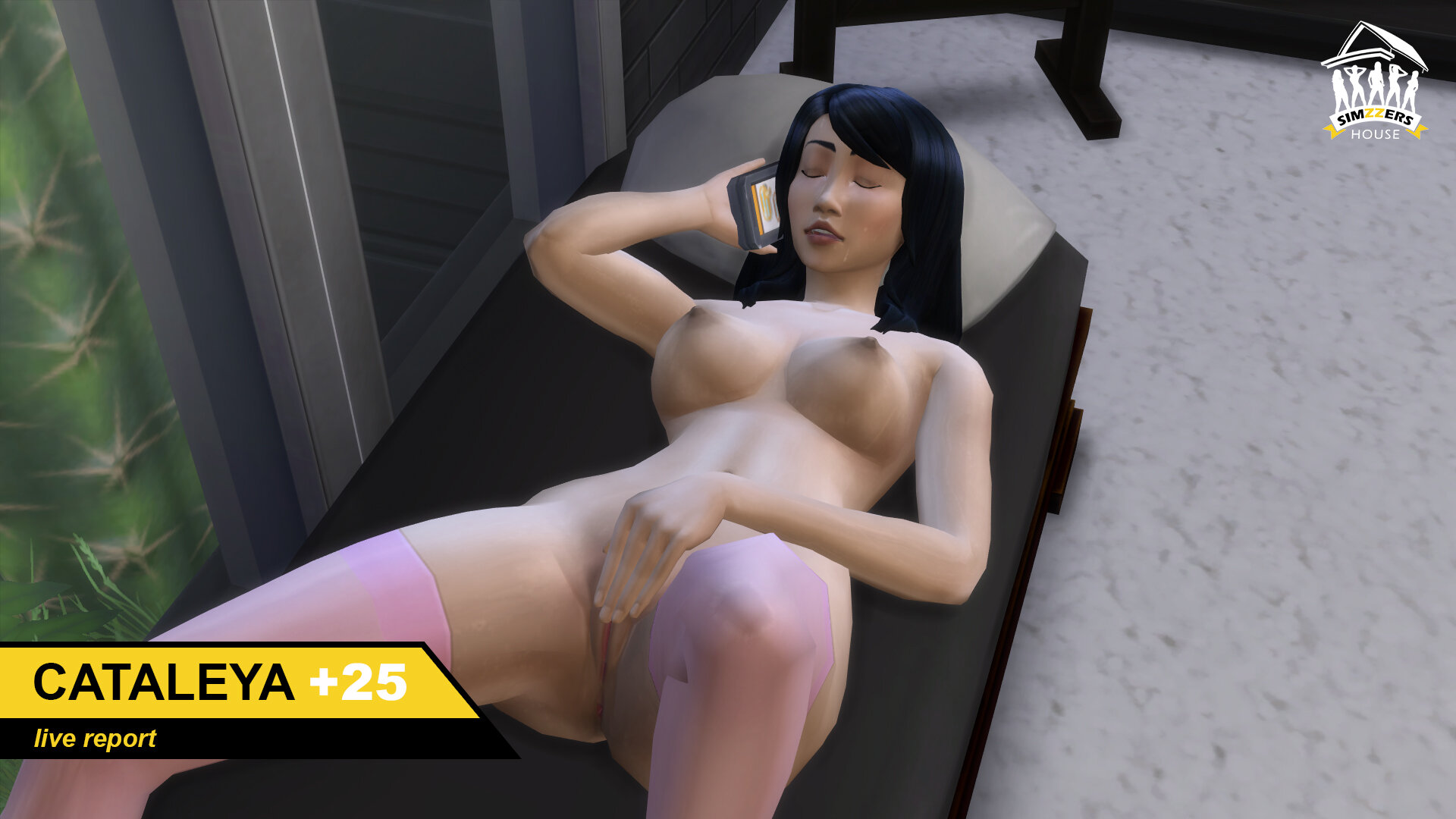 Cataleya started by masturbating to her first points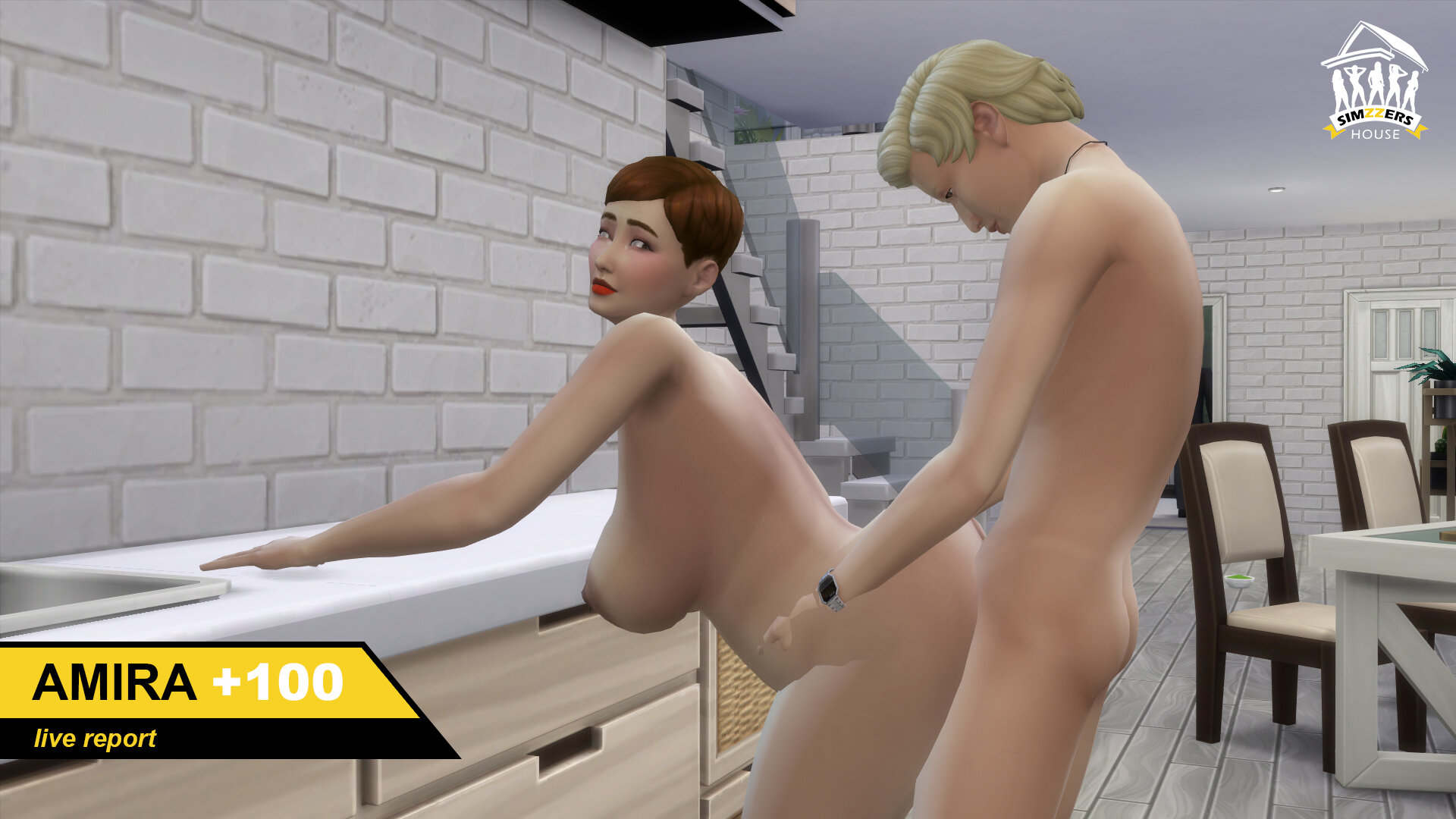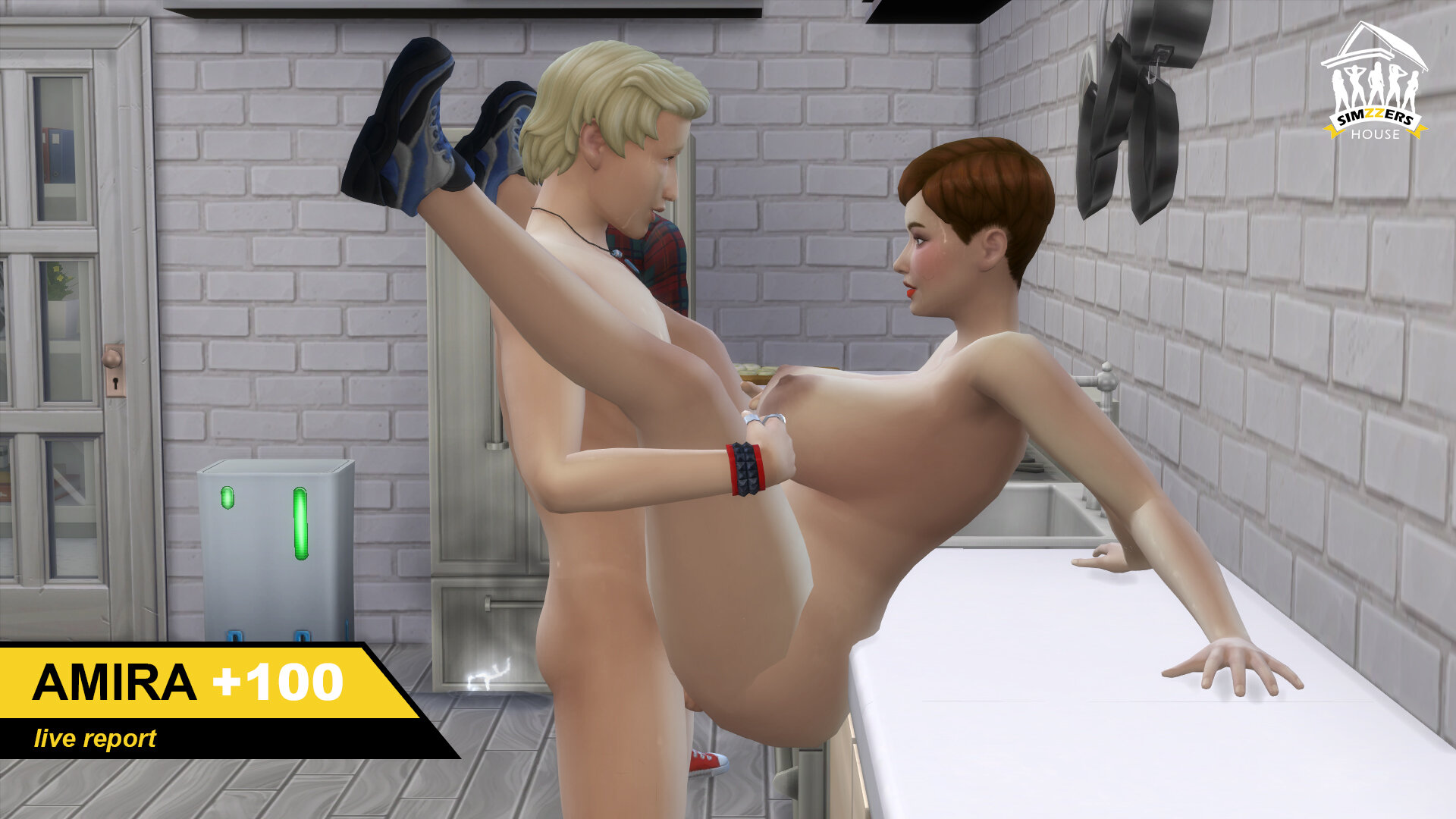 Points for Amira, she's getting fucked by Markus Kobayashi, her stepfather's grandson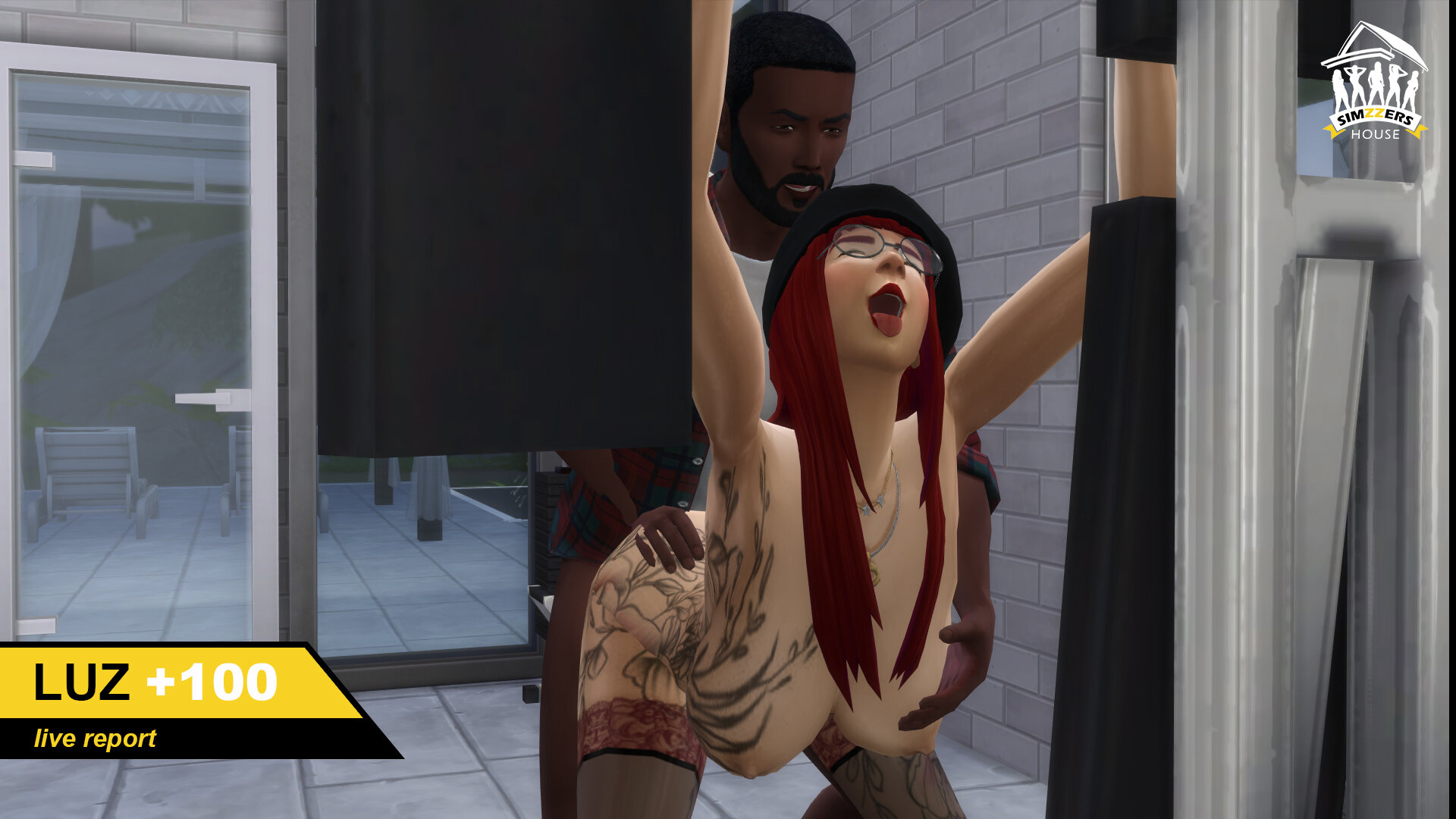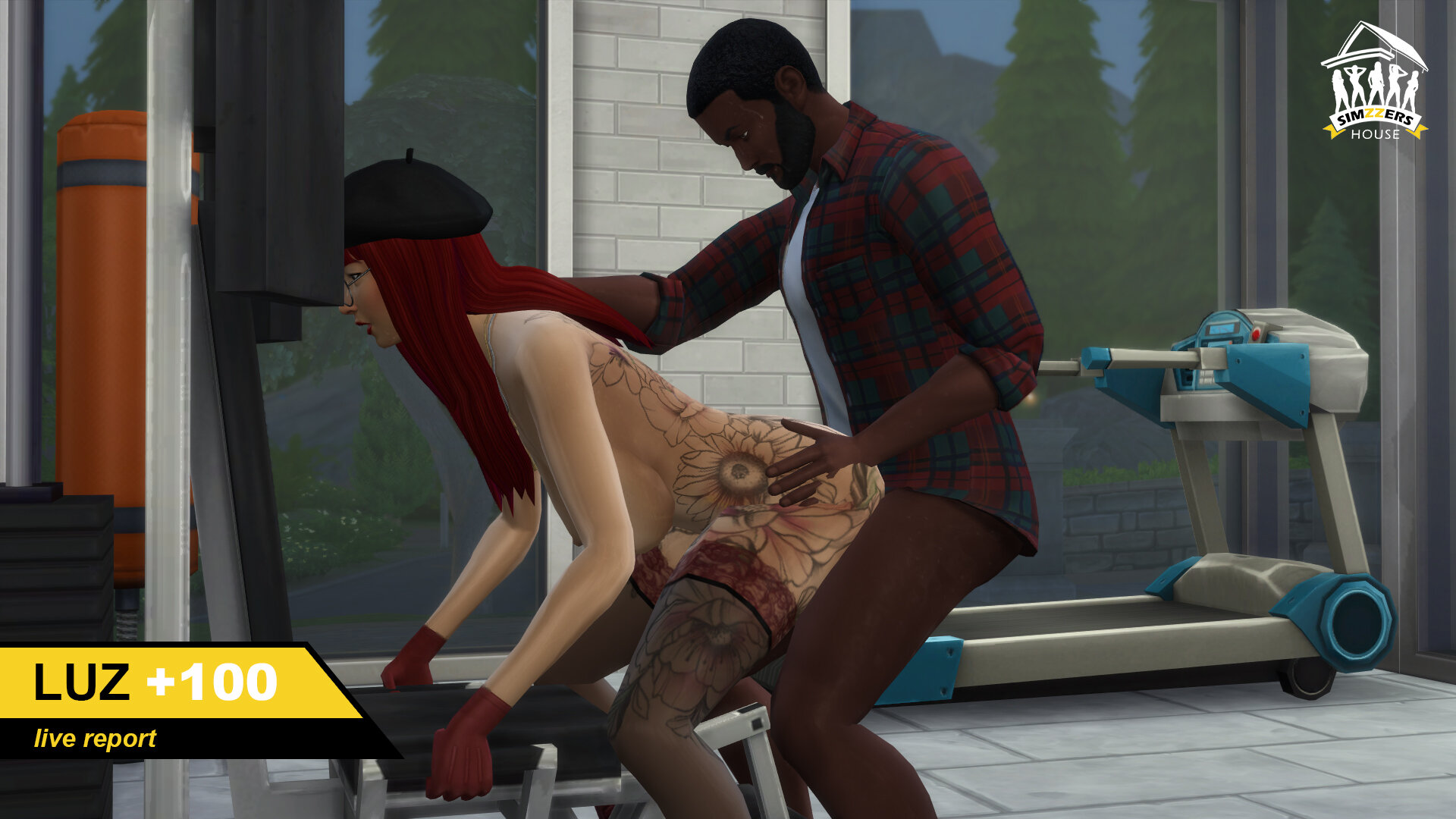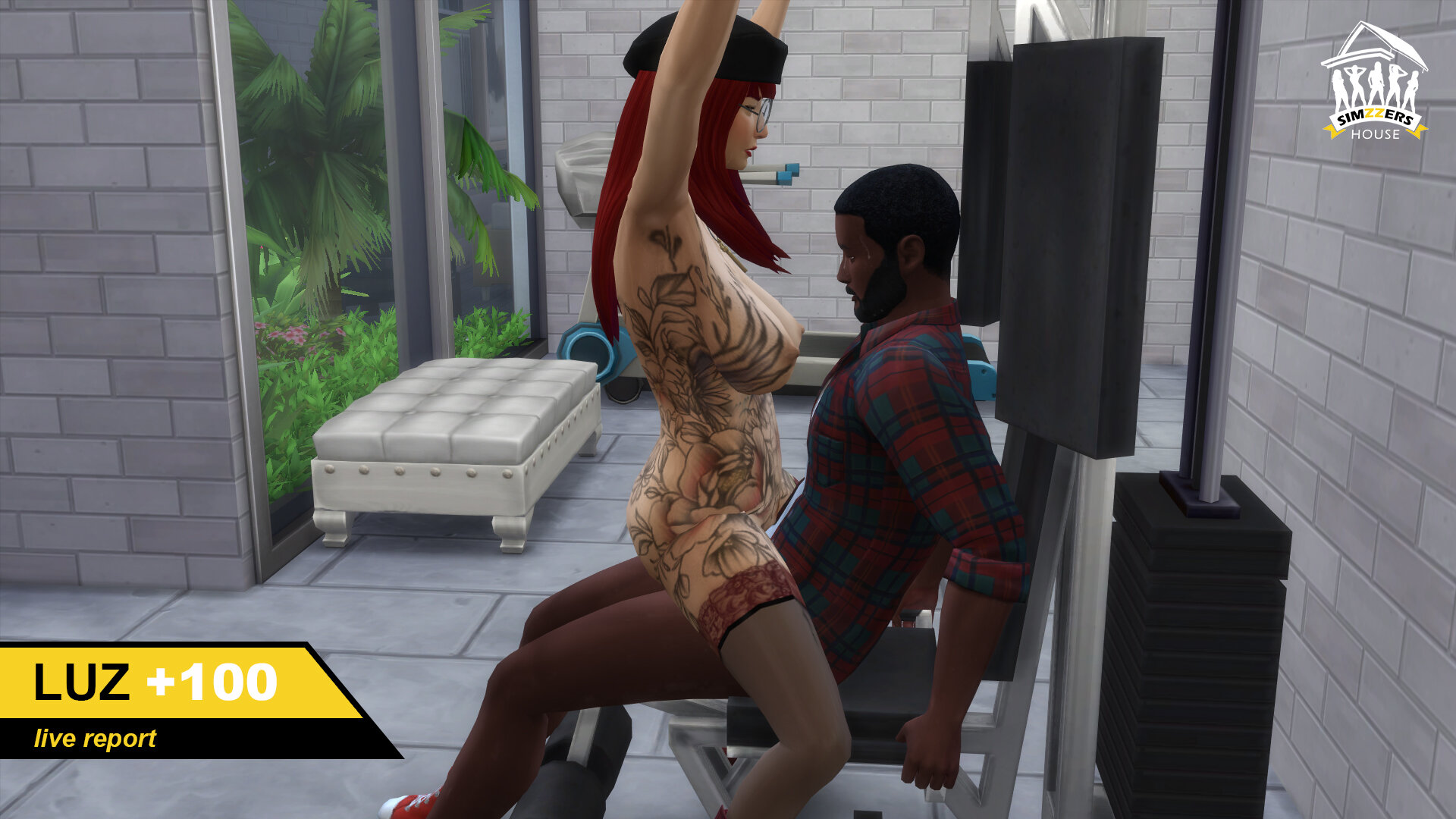 In the gym room, Luz got her first points by fucking Malik Delossantos, Tevin's best friend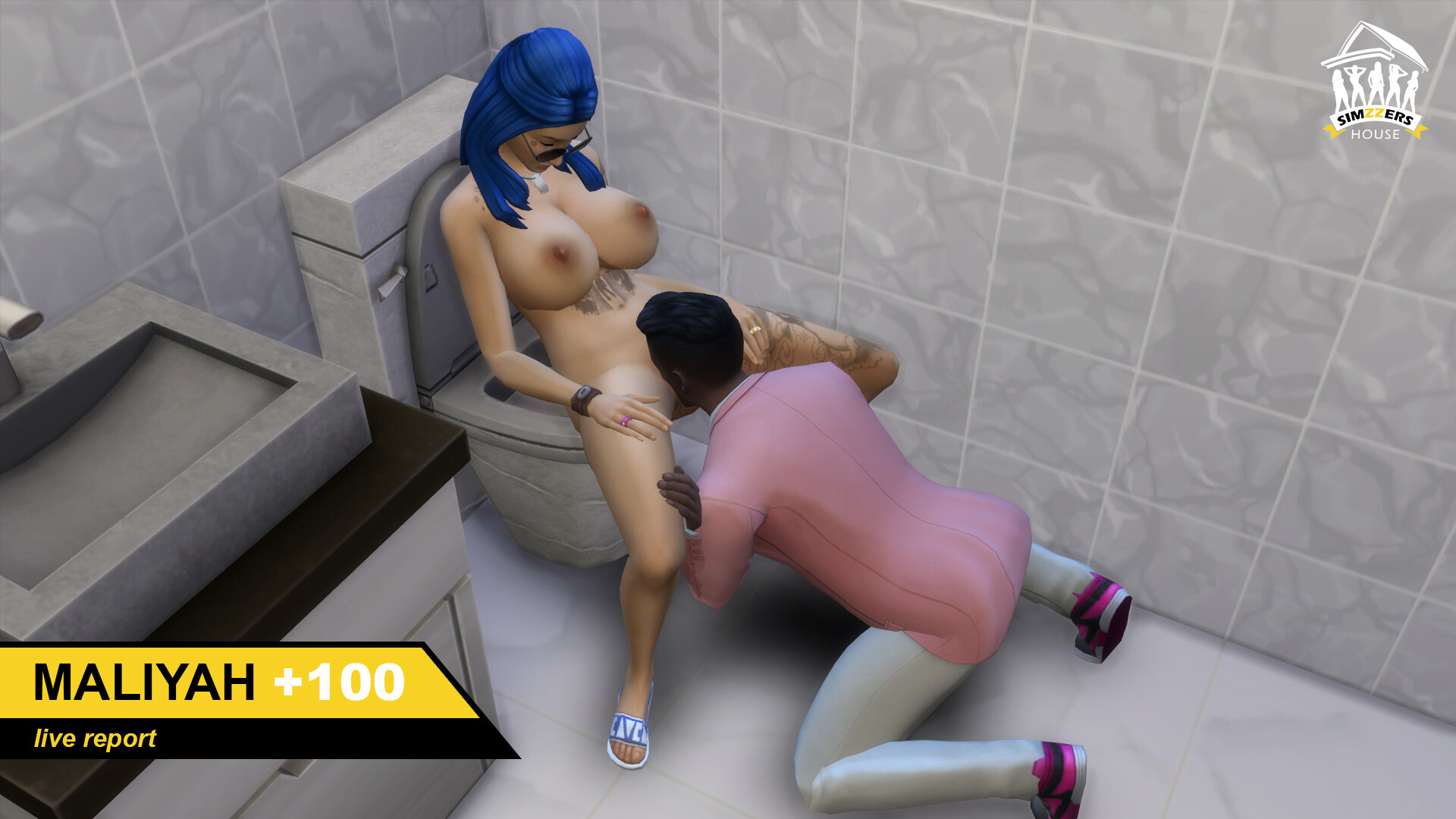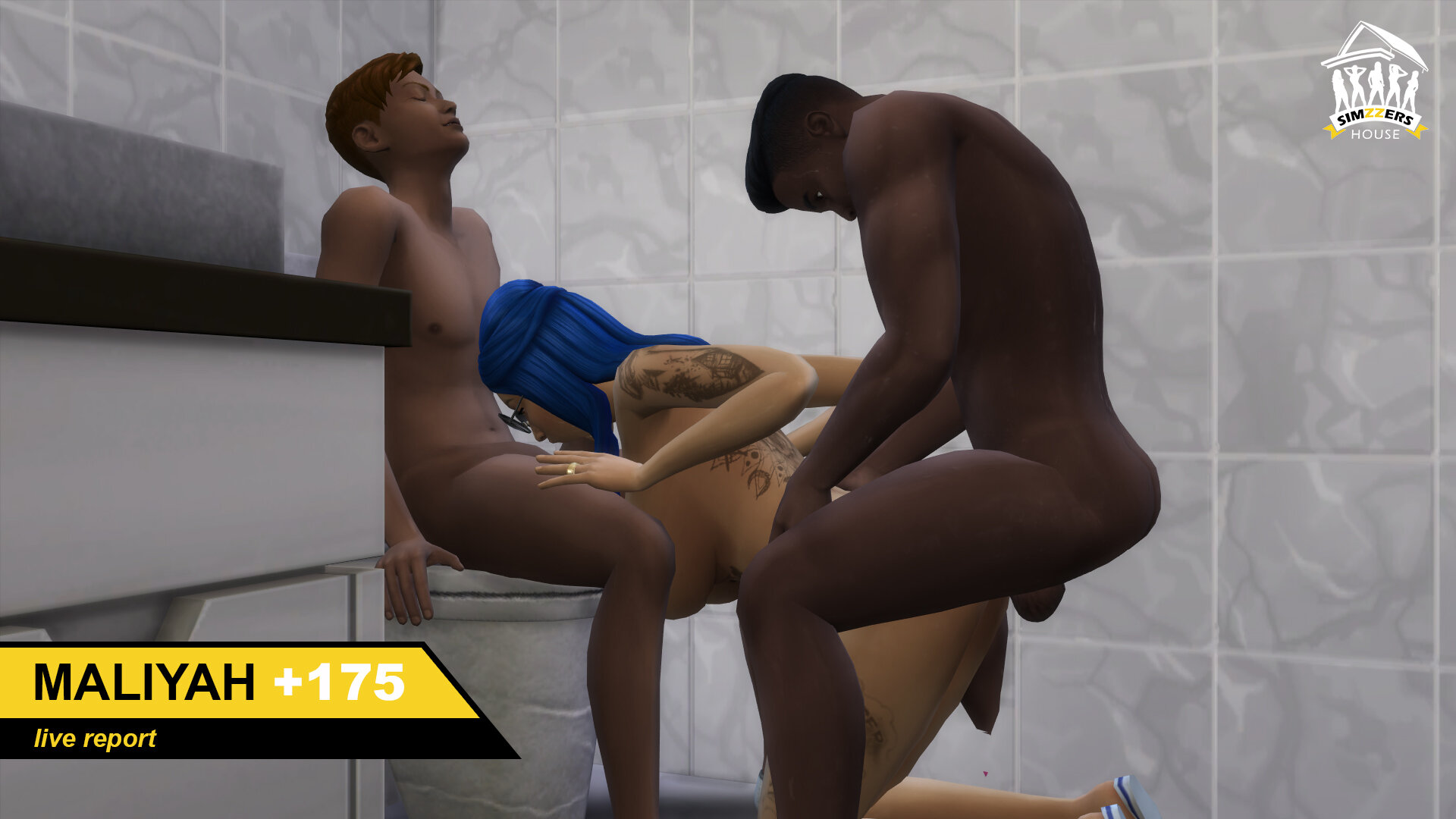 In the bathroom, Maliyah got her pussy licked by Milan Rivera, and then Tevin joined after he's done with Kacie, 175 points for Maliyah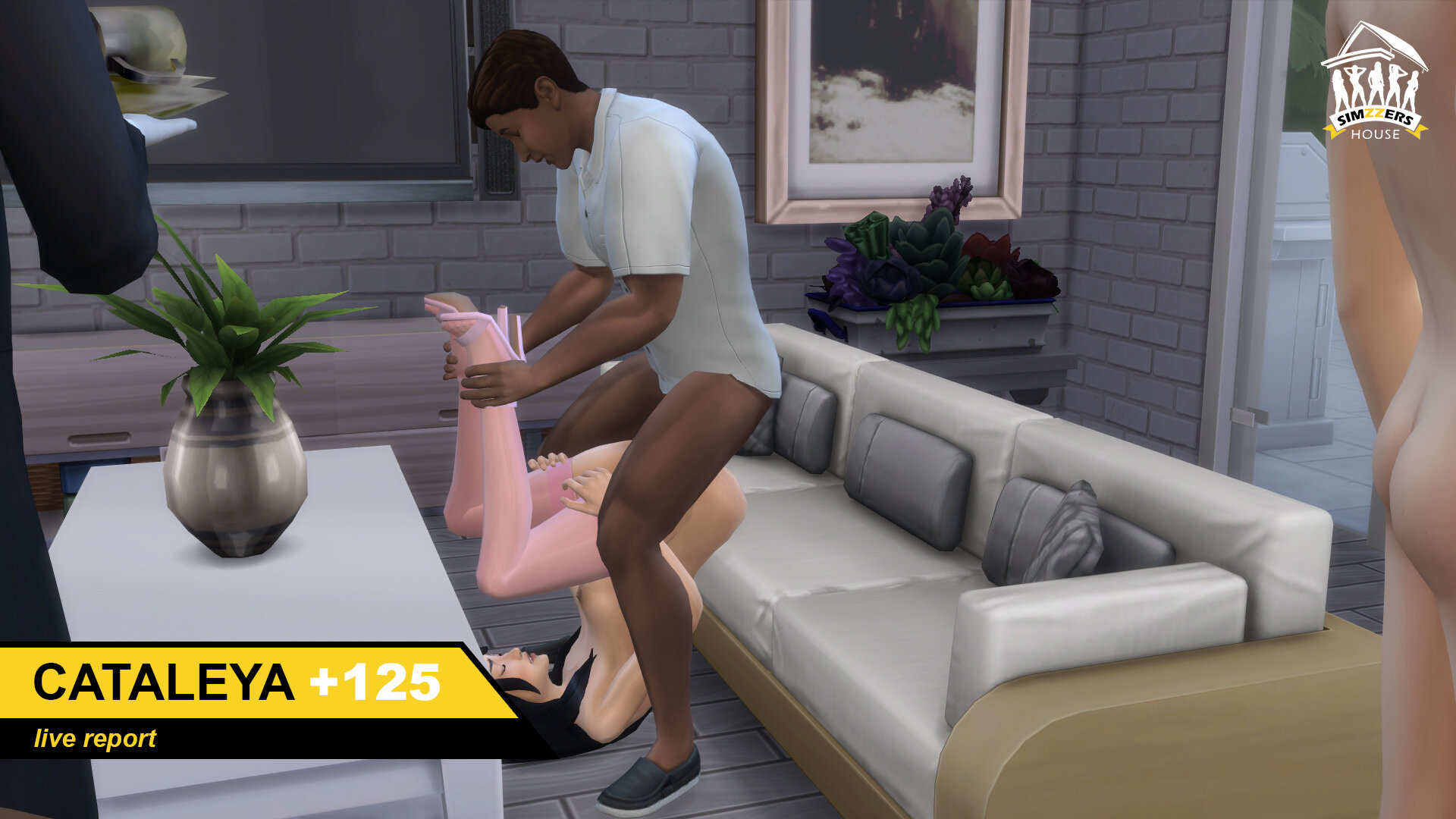 Cataleya got her pussy filled with Jake Huff's cock, 100 for her so she had 125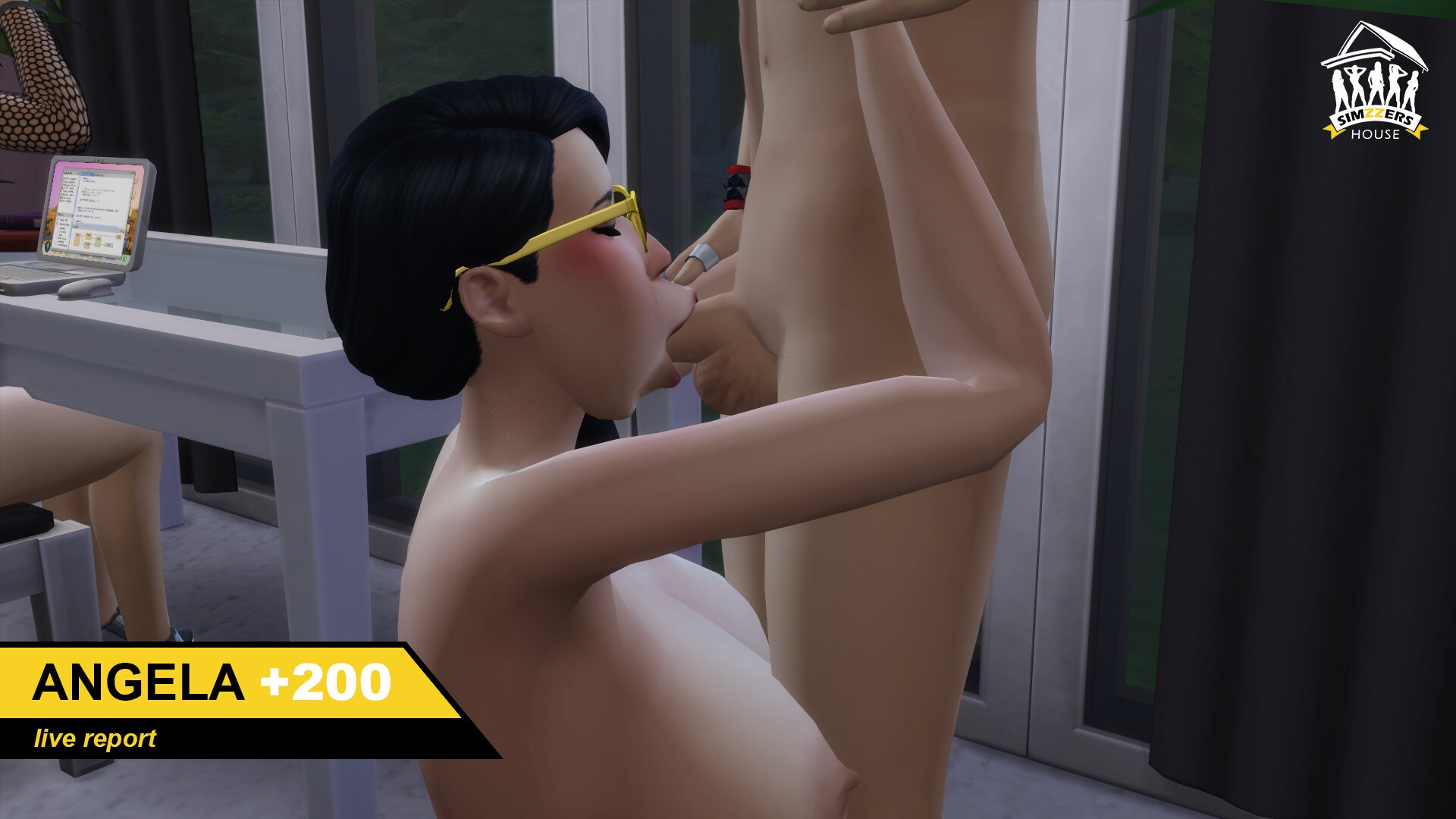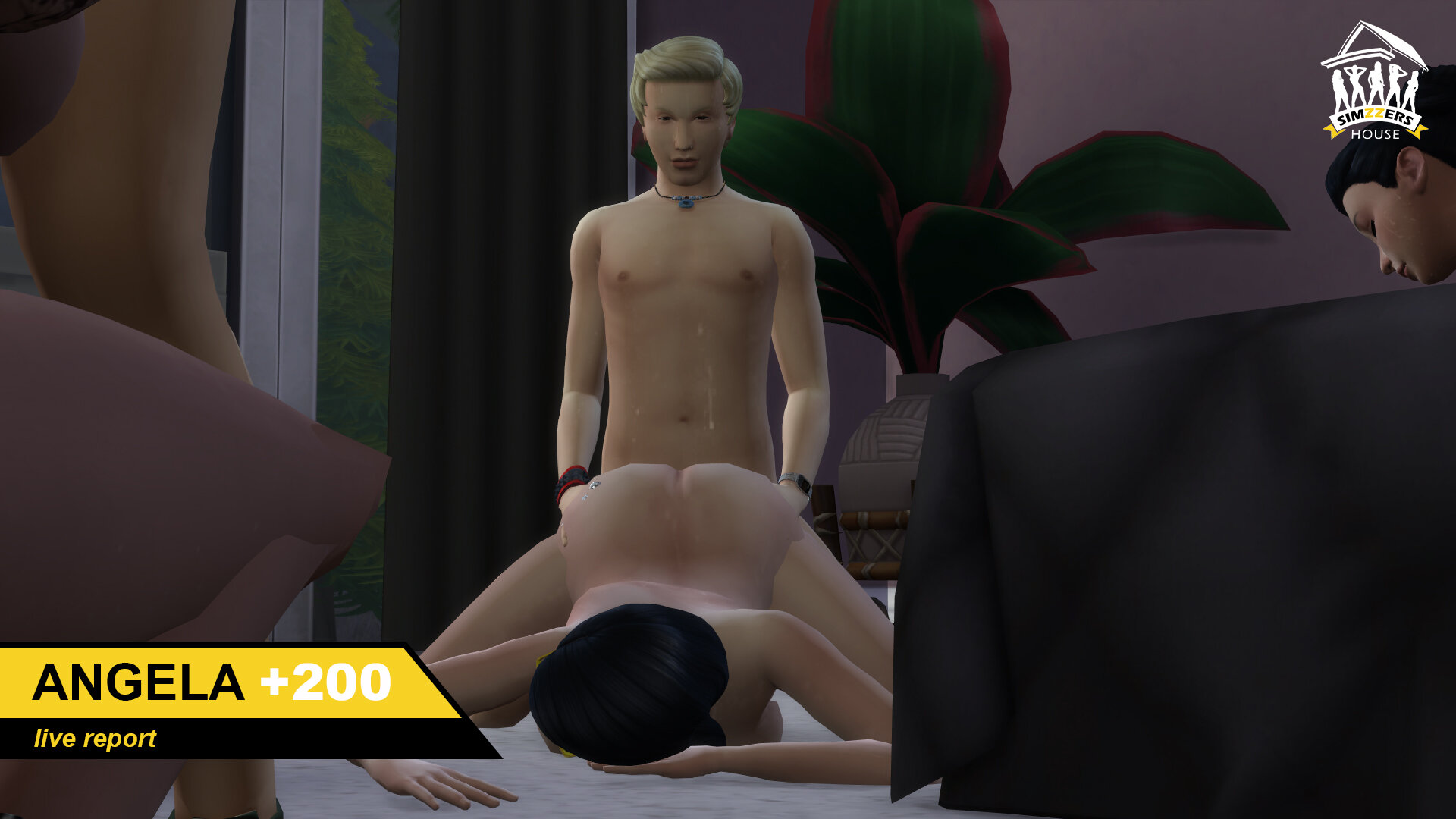 Done with Owen, Angela's taking Markus' dick now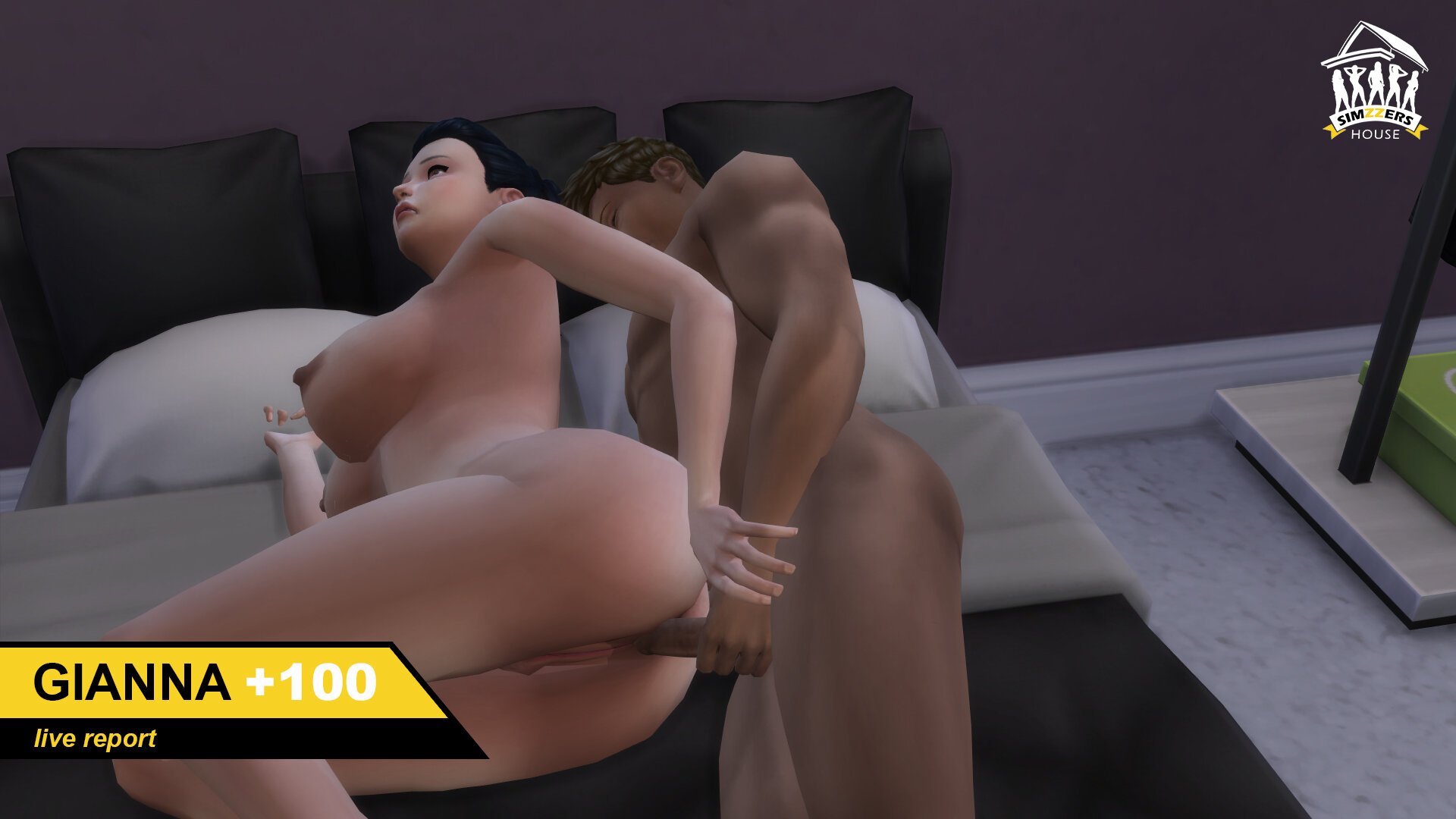 In the same room, Gianna had her asshole stretched by Antwain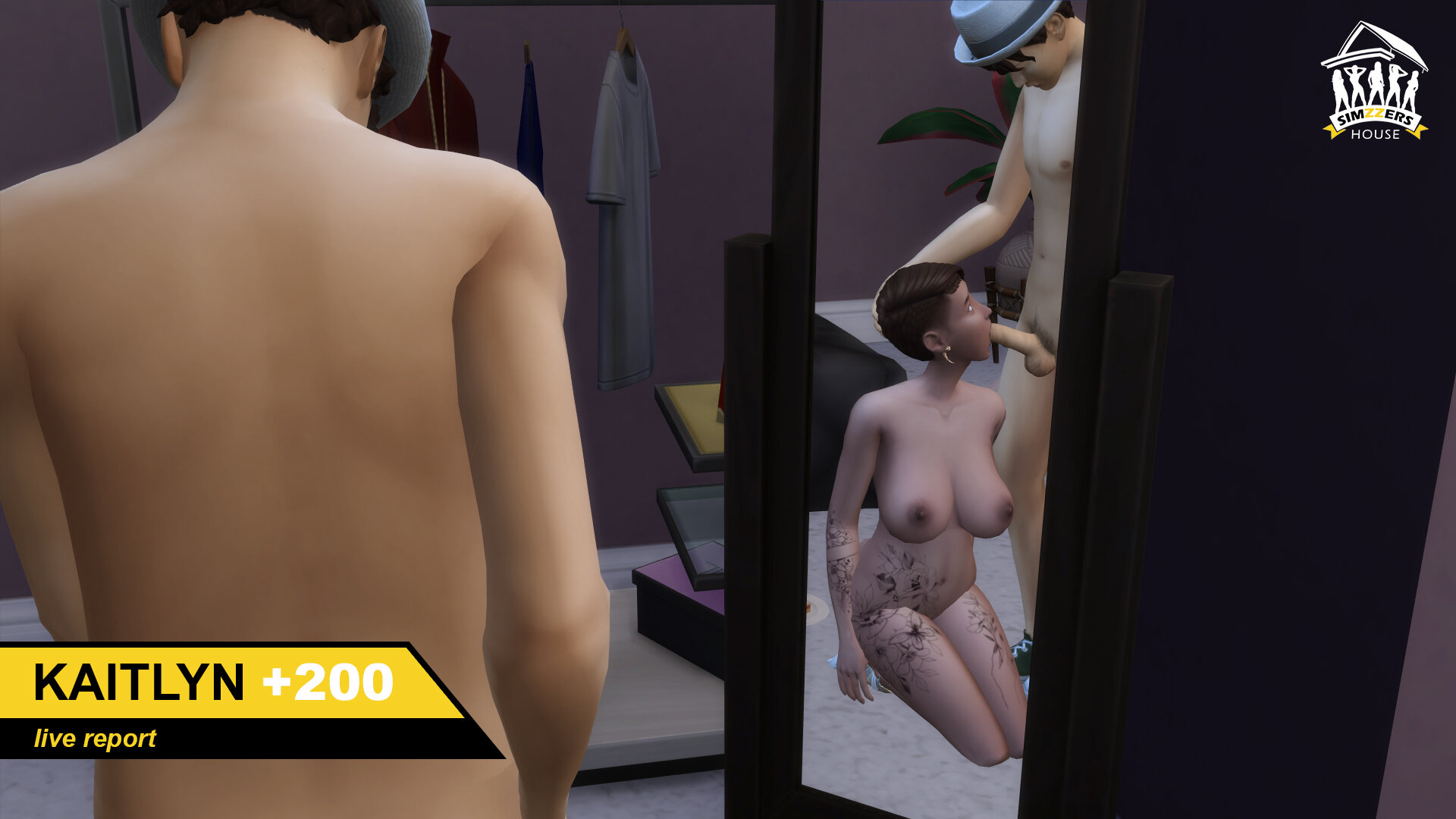 Still in the same room, Kaitlyn's sucking Frankie Salas' cock to get another 100 points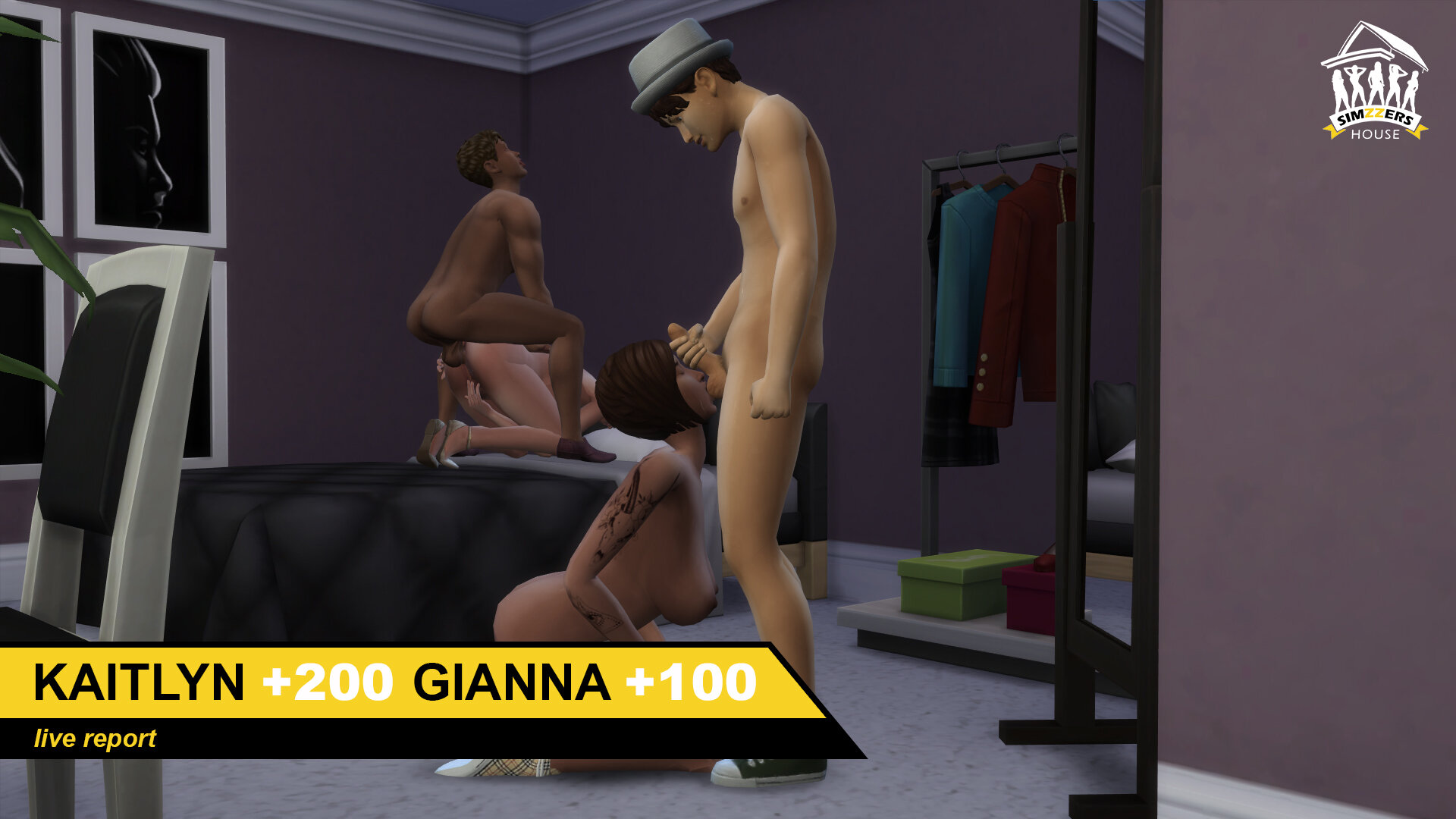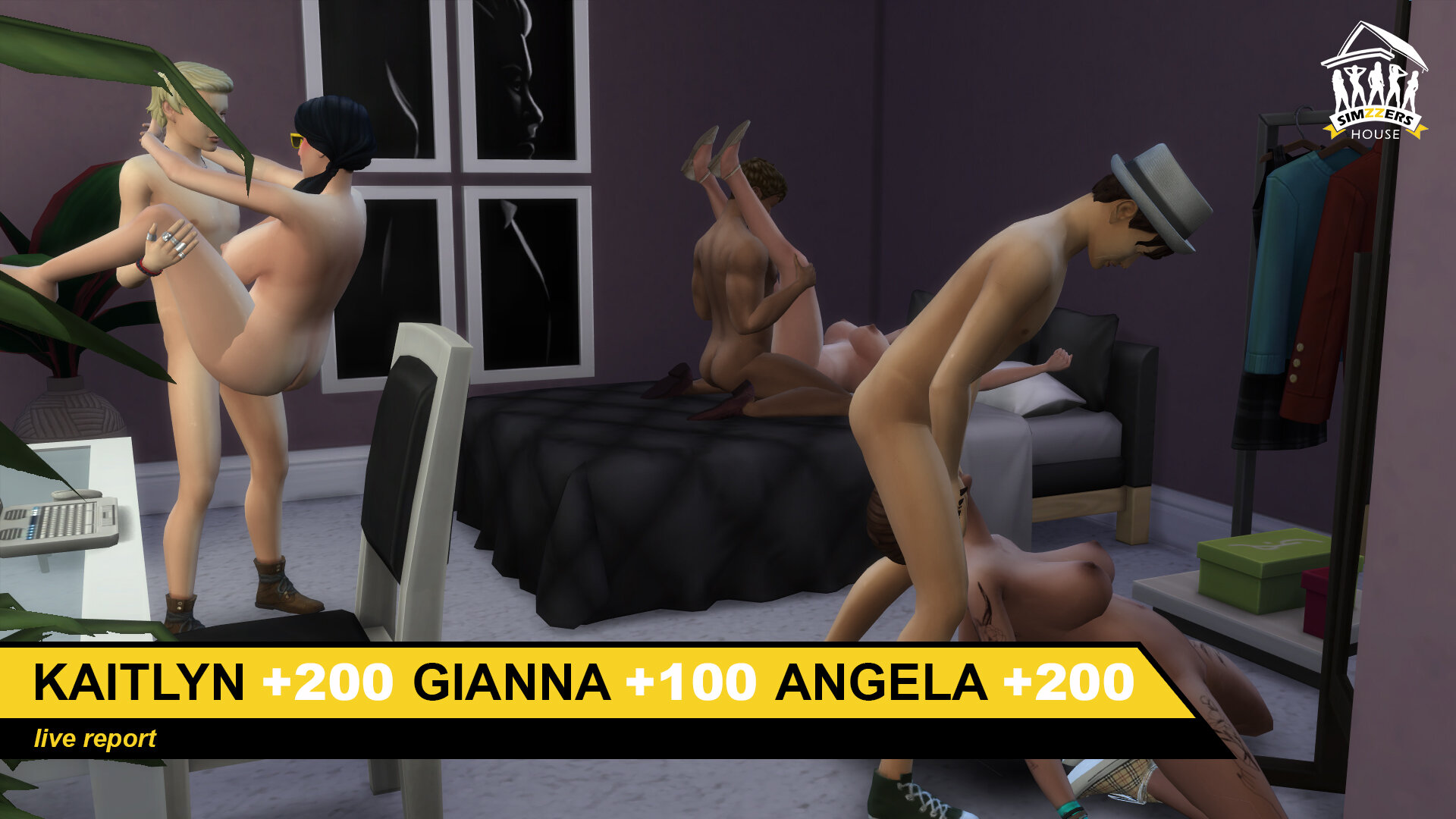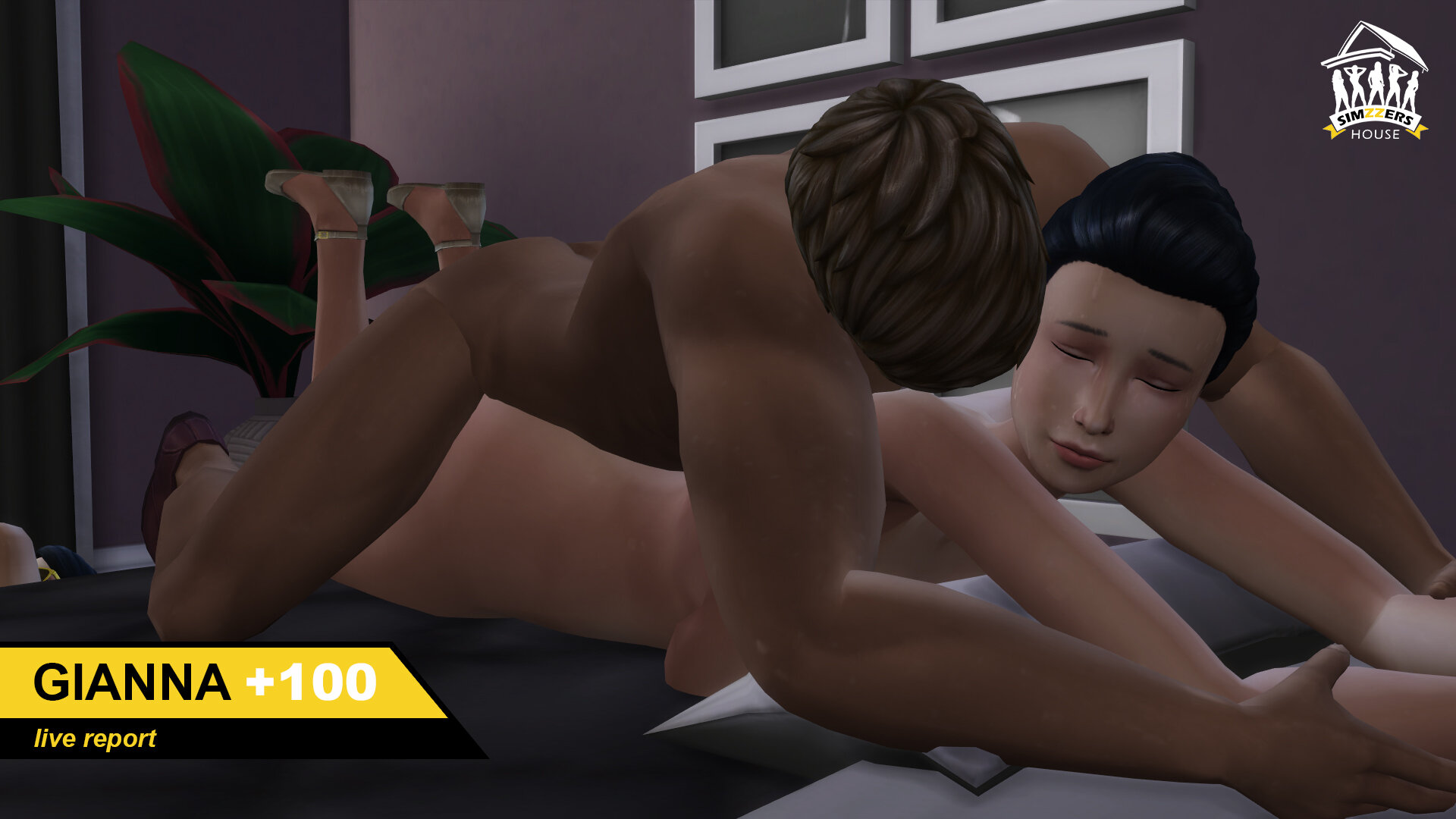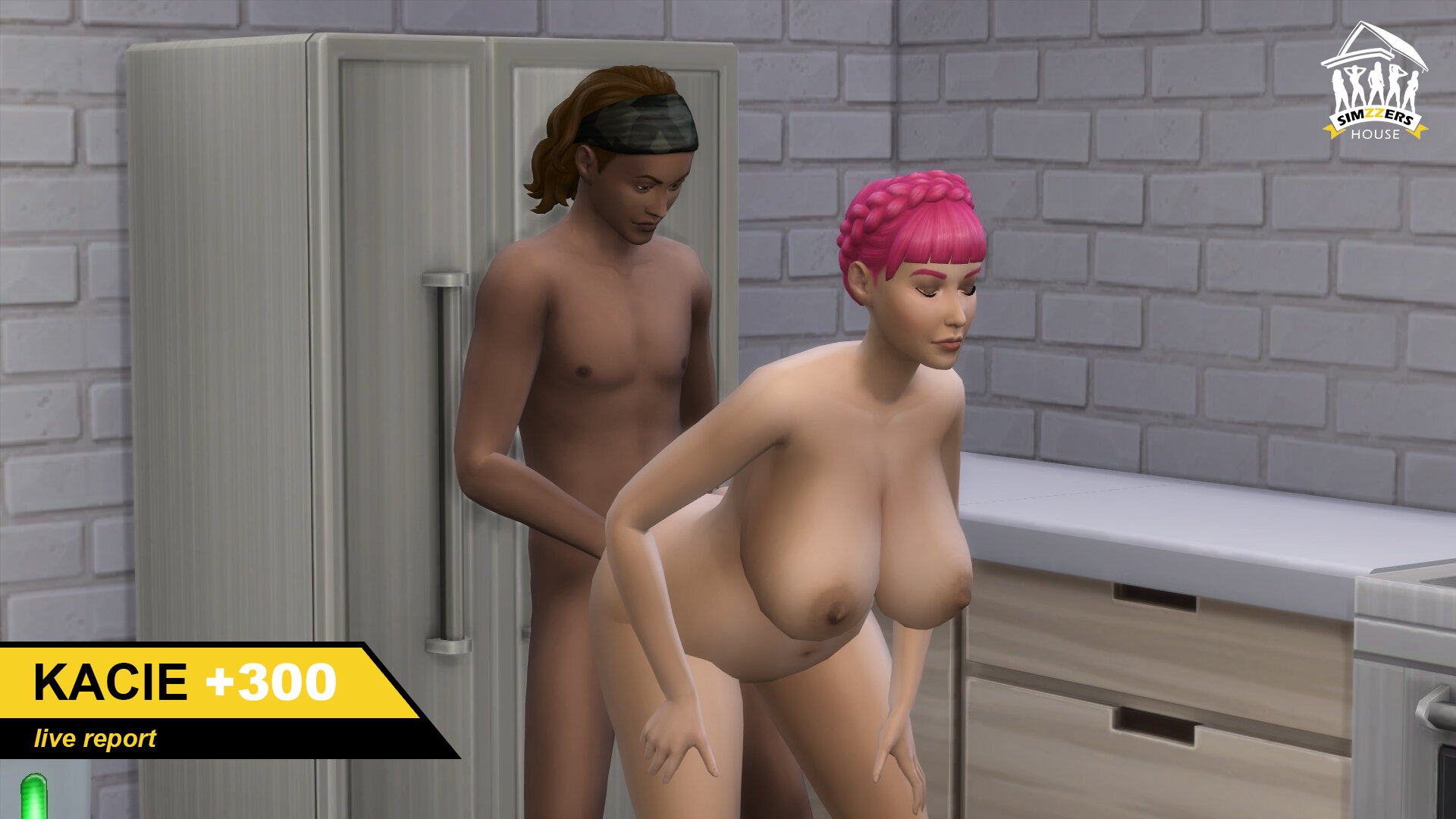 After having sex twice with his big brother, this pink haired MILF takes on skinny Owen Cotton in kitchen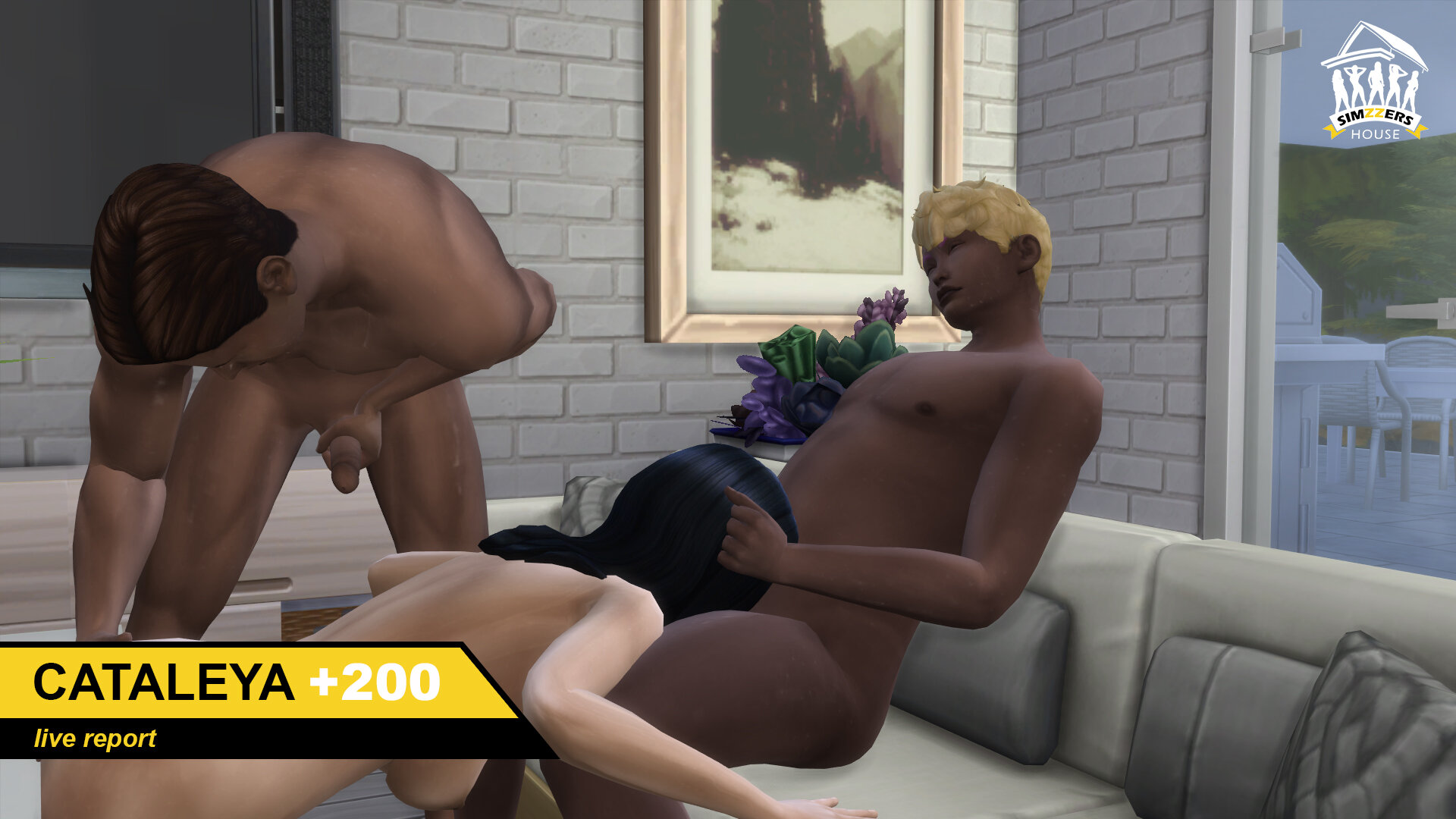 Kason Teheiura joined Cataleya and Jake to help Cataleya get another 75 point by having a threesome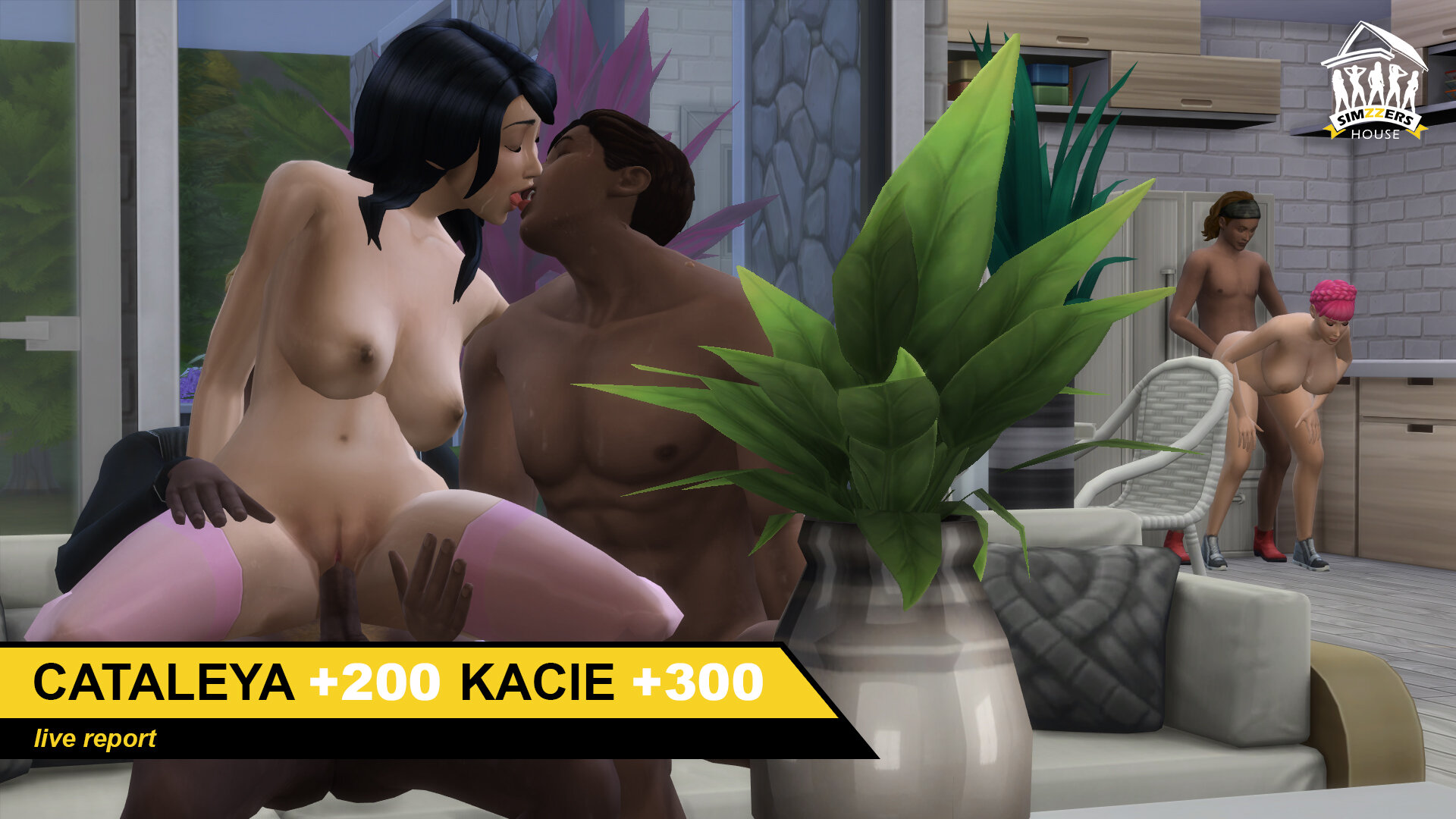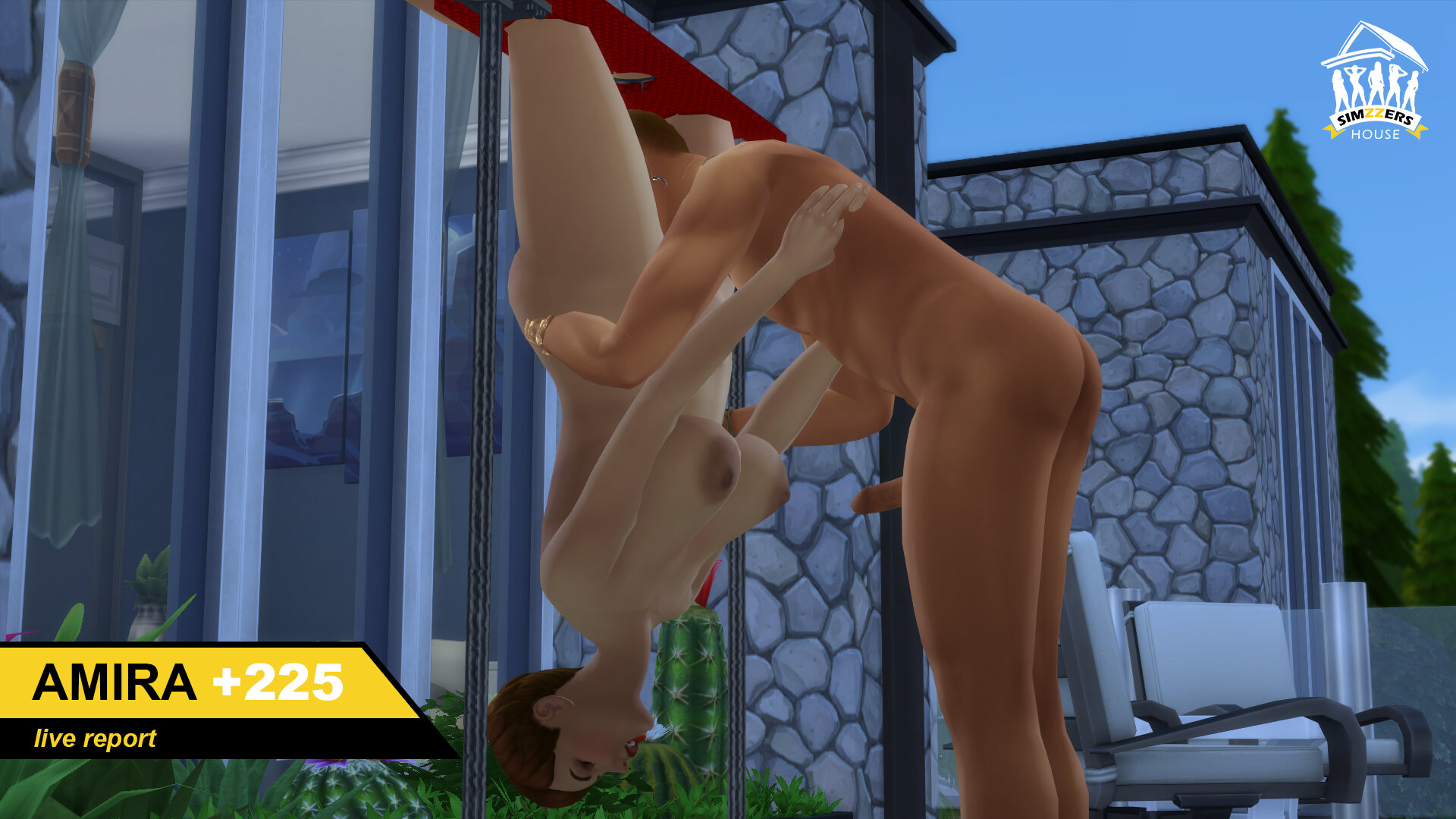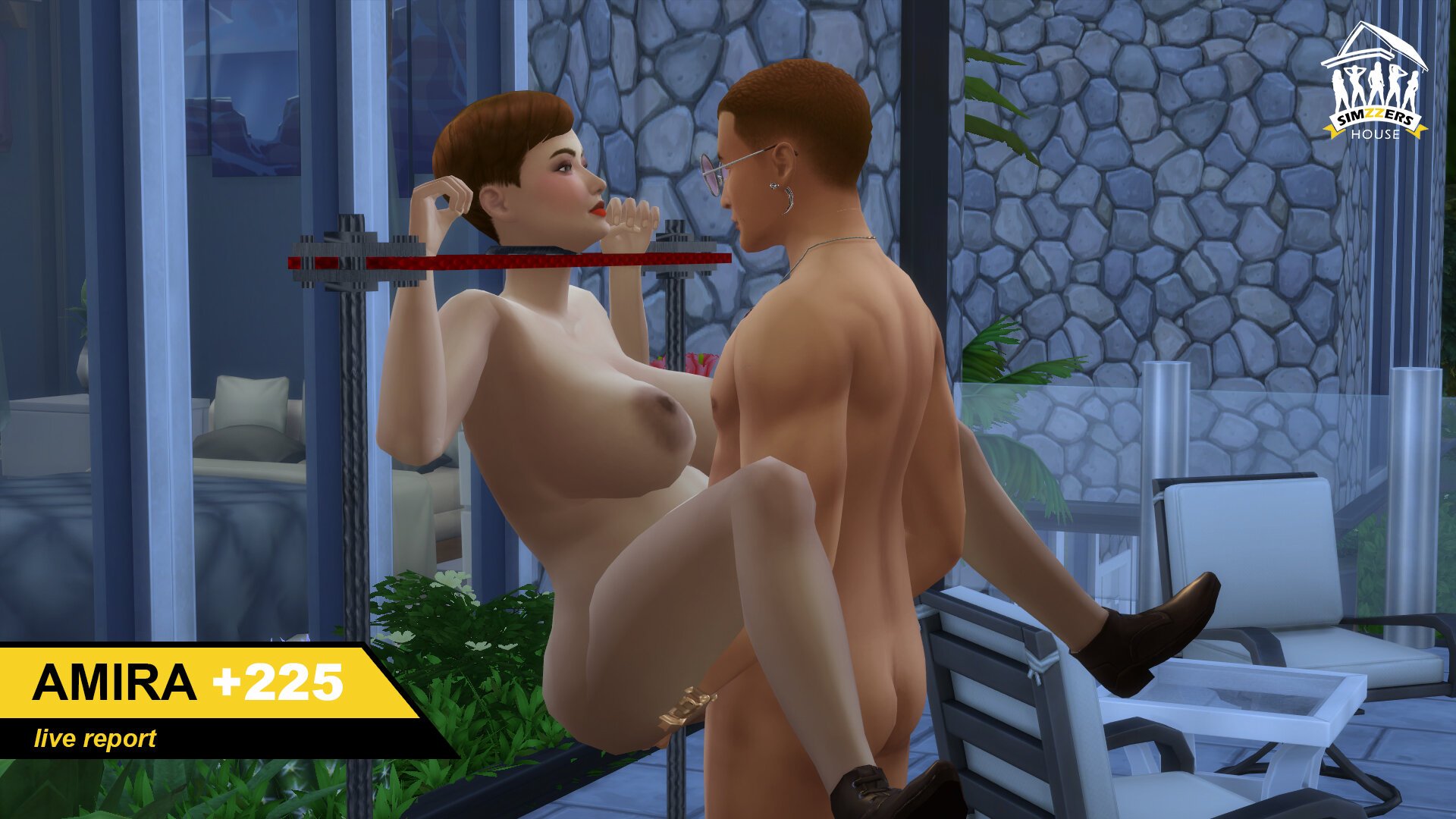 Amira got her 125 point by having sex in a BDSM spot
And here's the ranking after 12 hours
The next 12 hours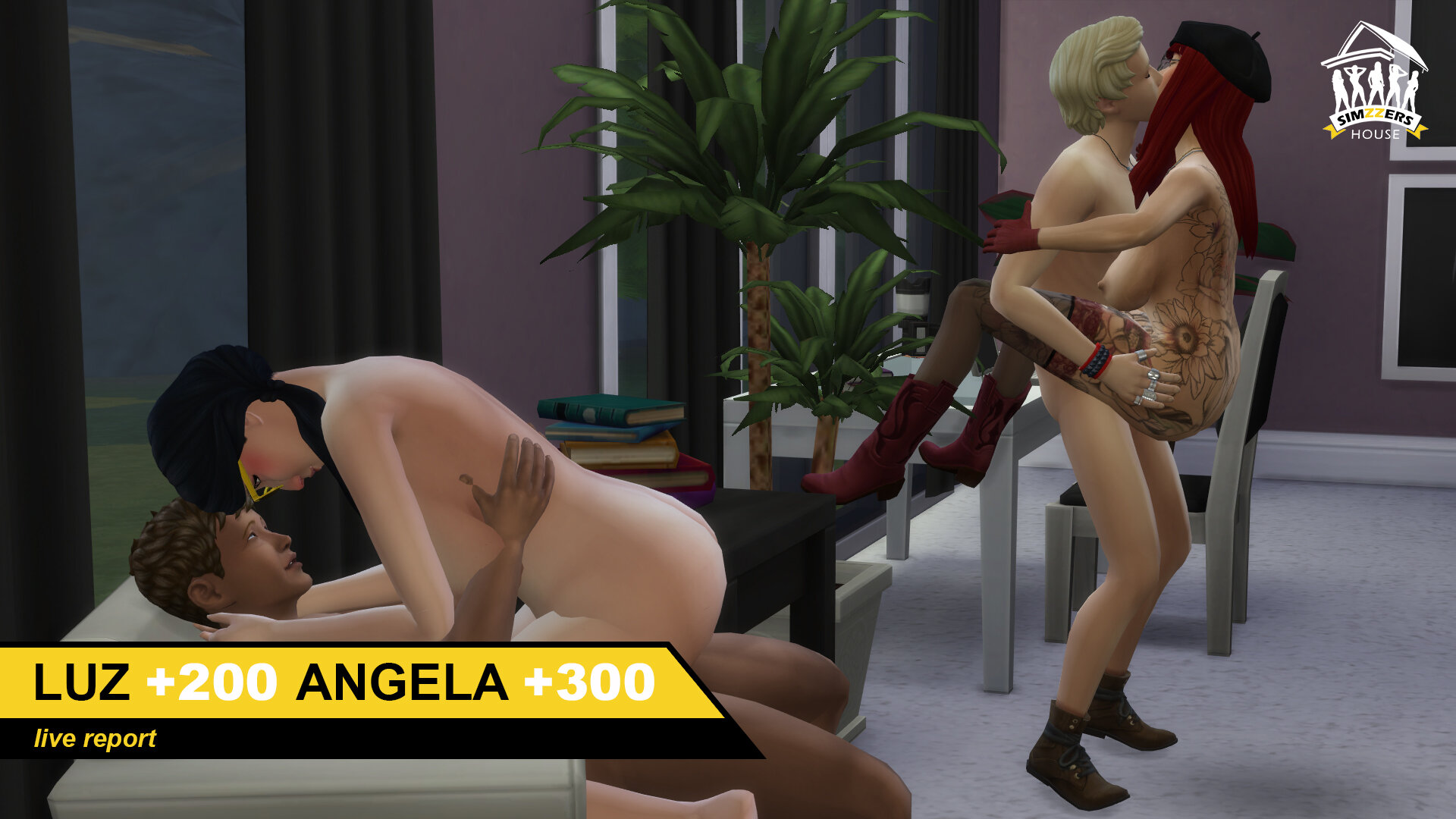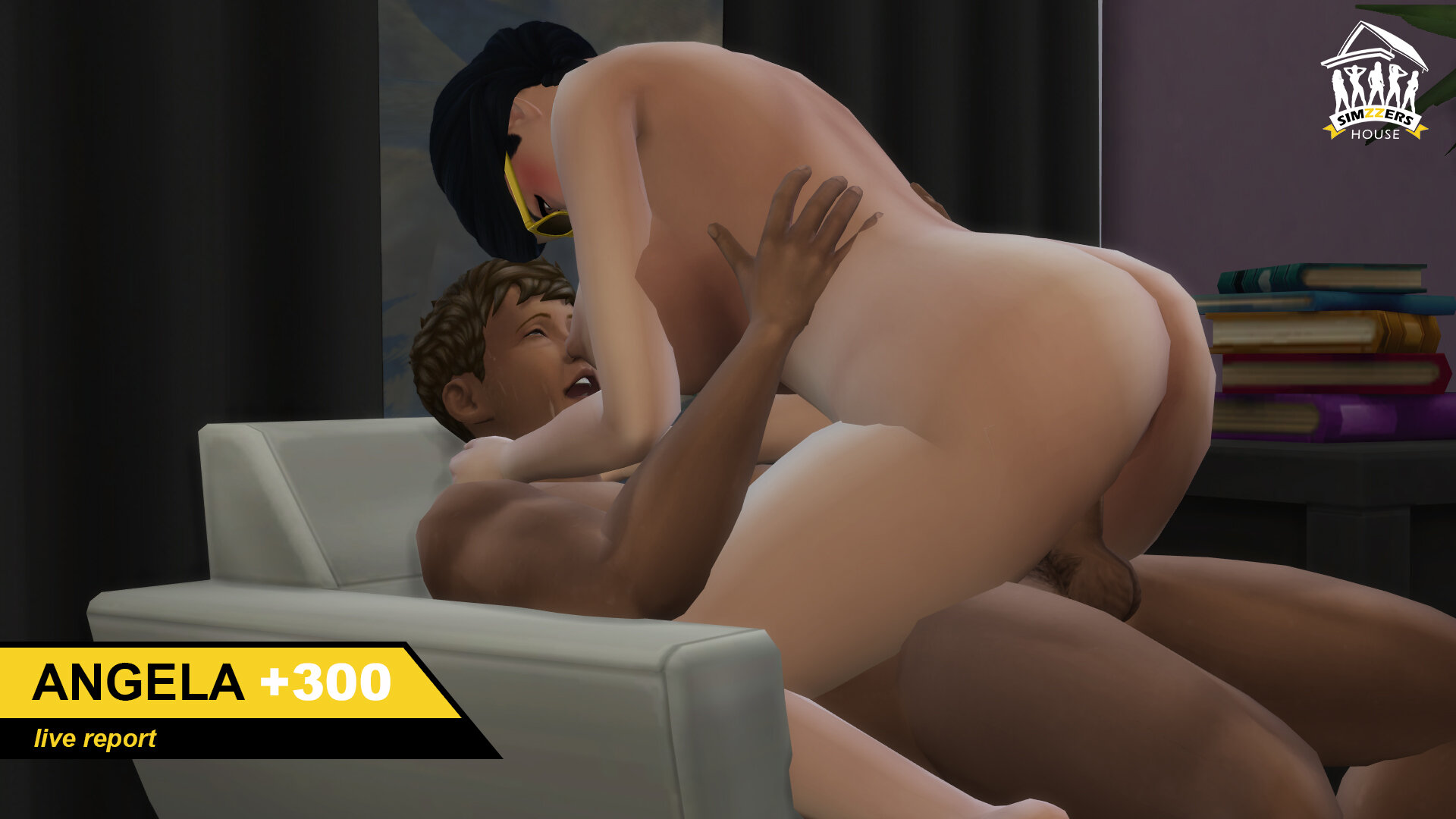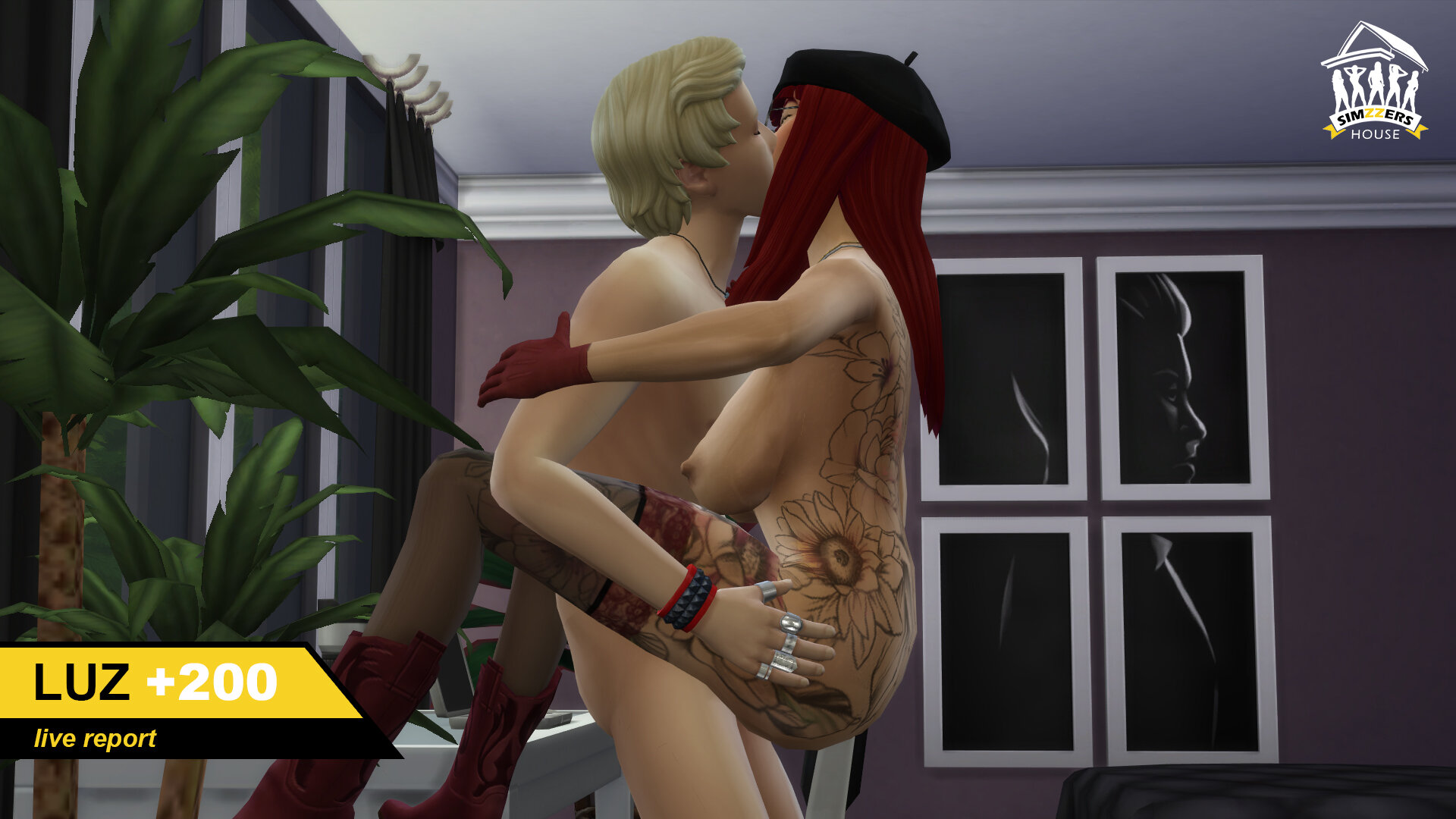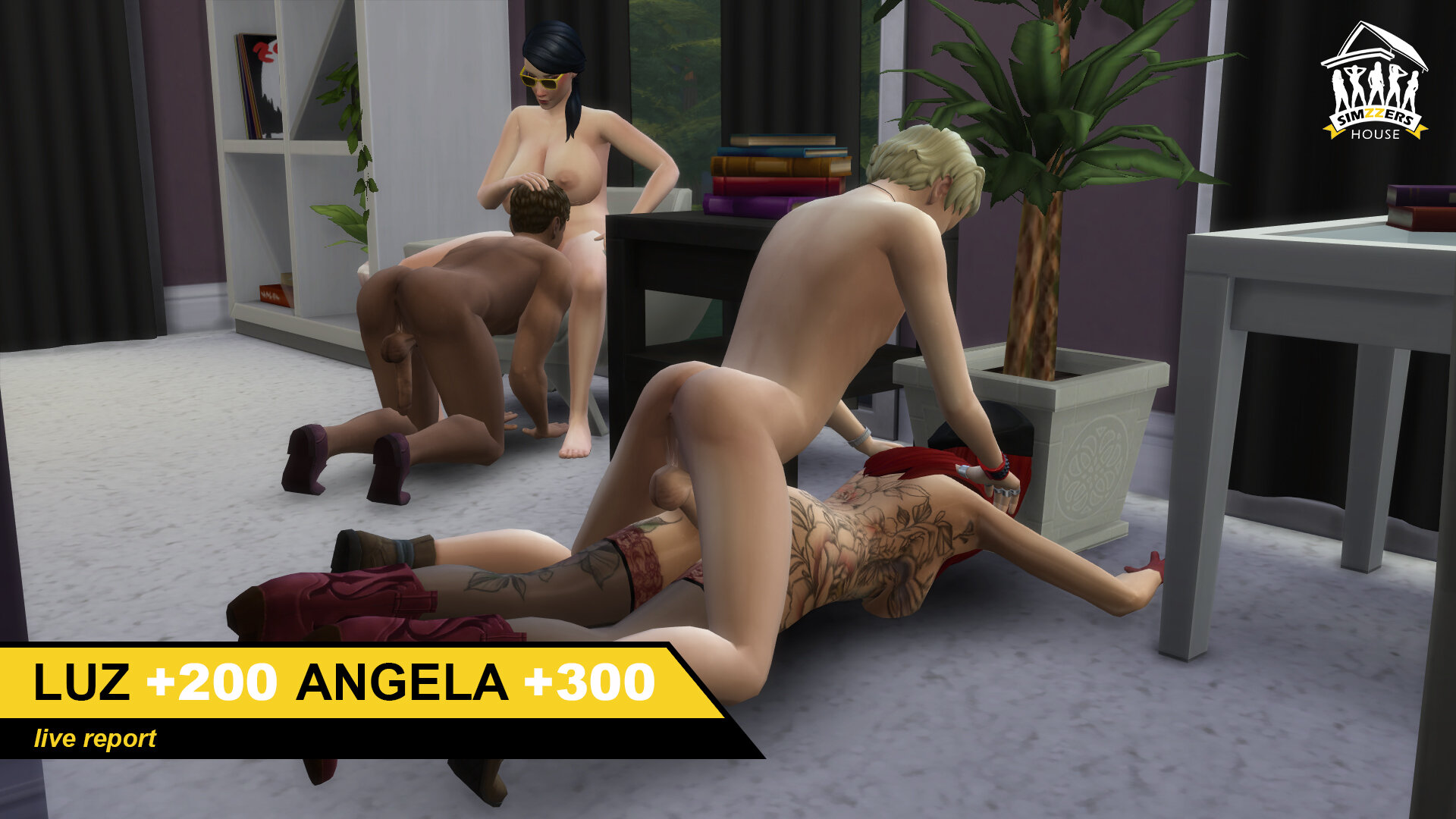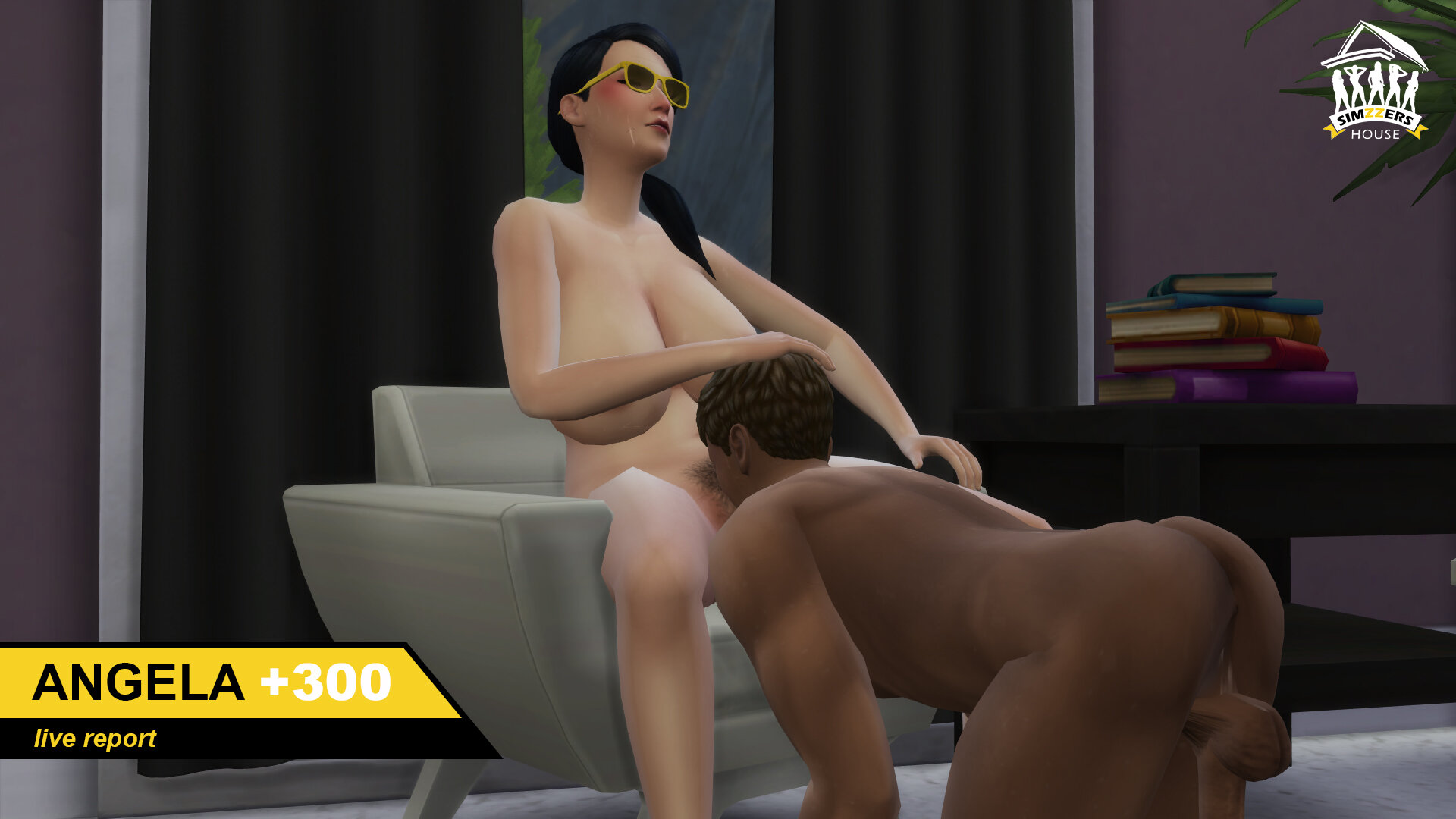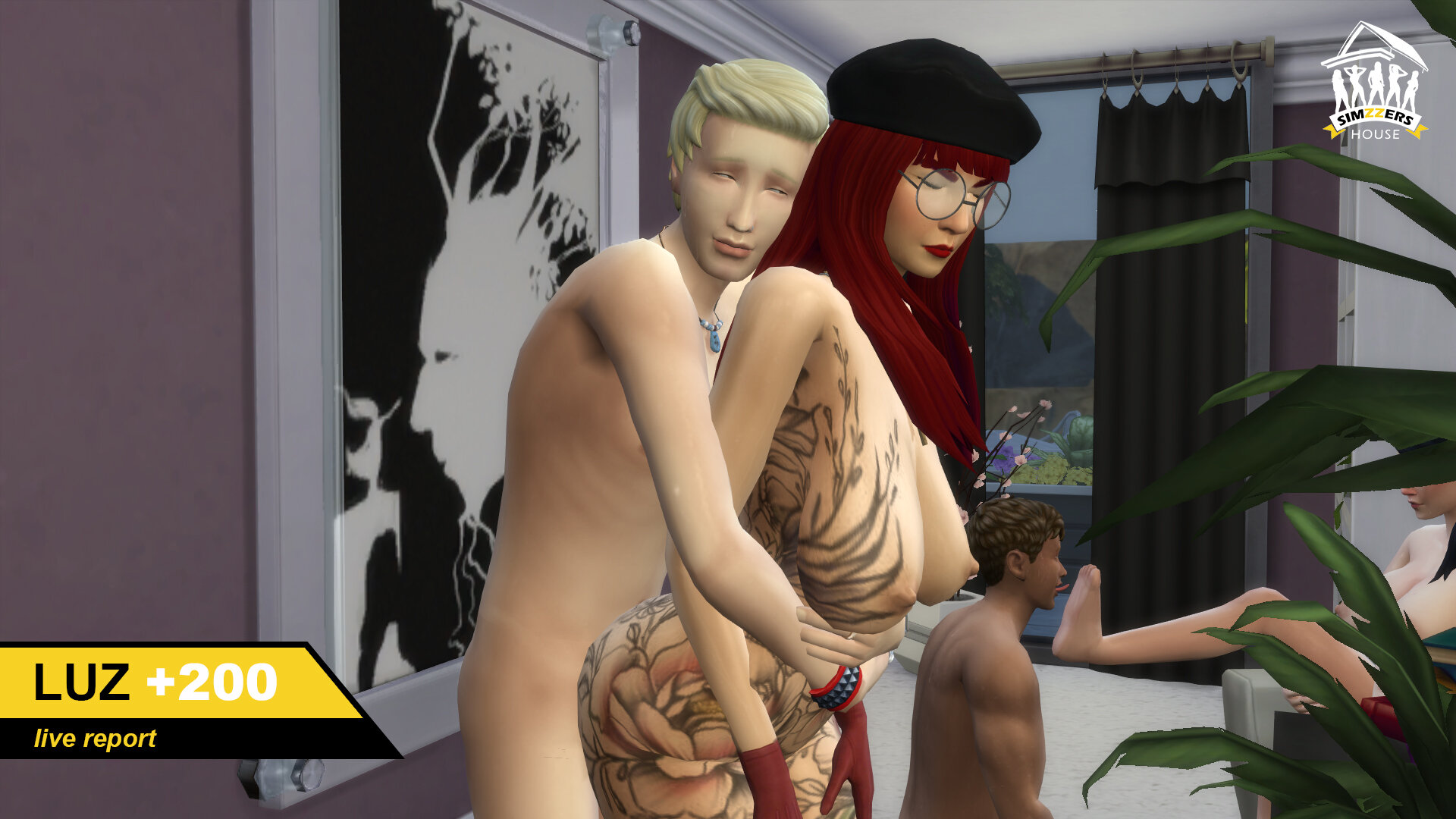 Angela's now fucking Antwain and Luz's fuciking Markus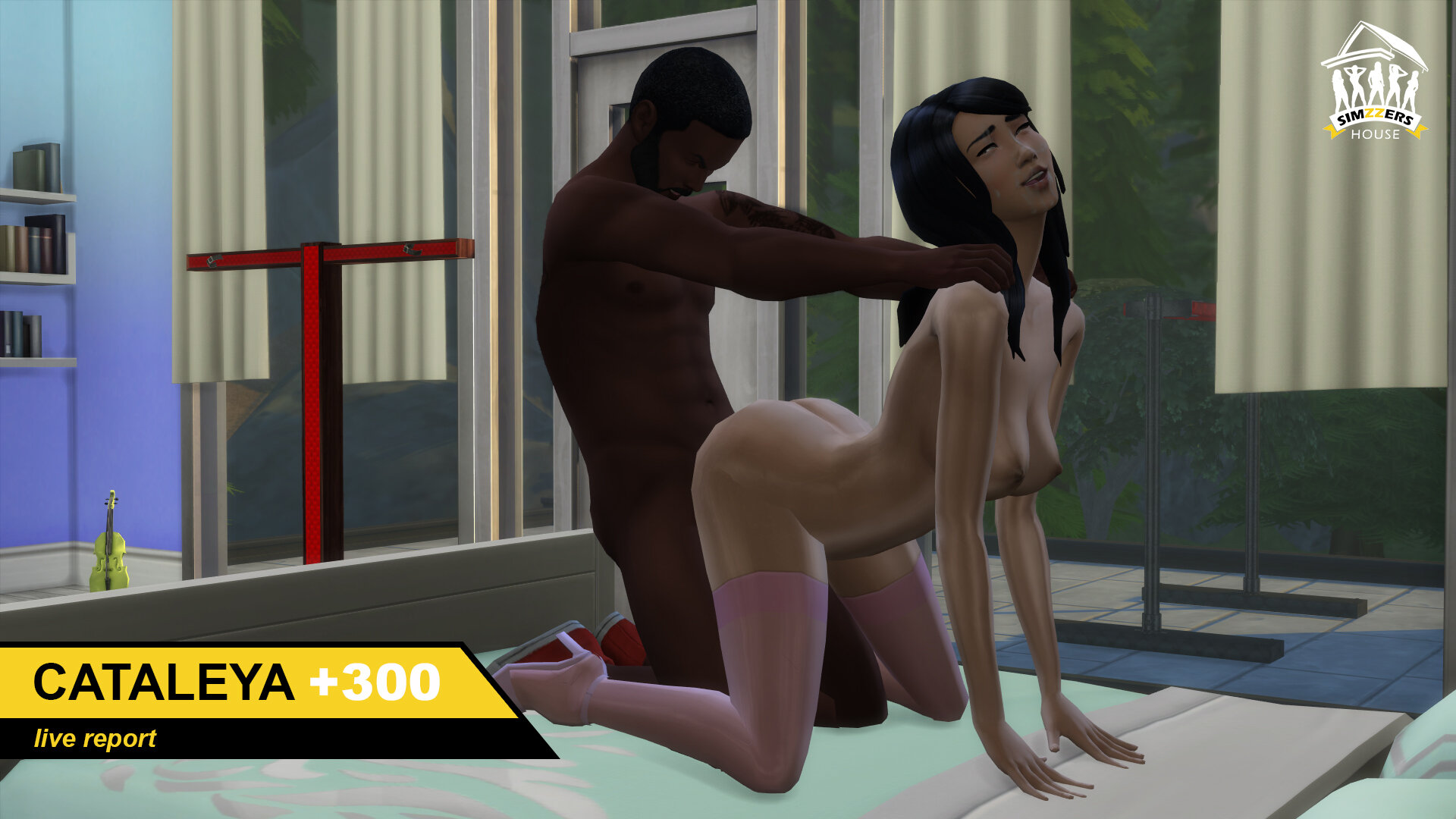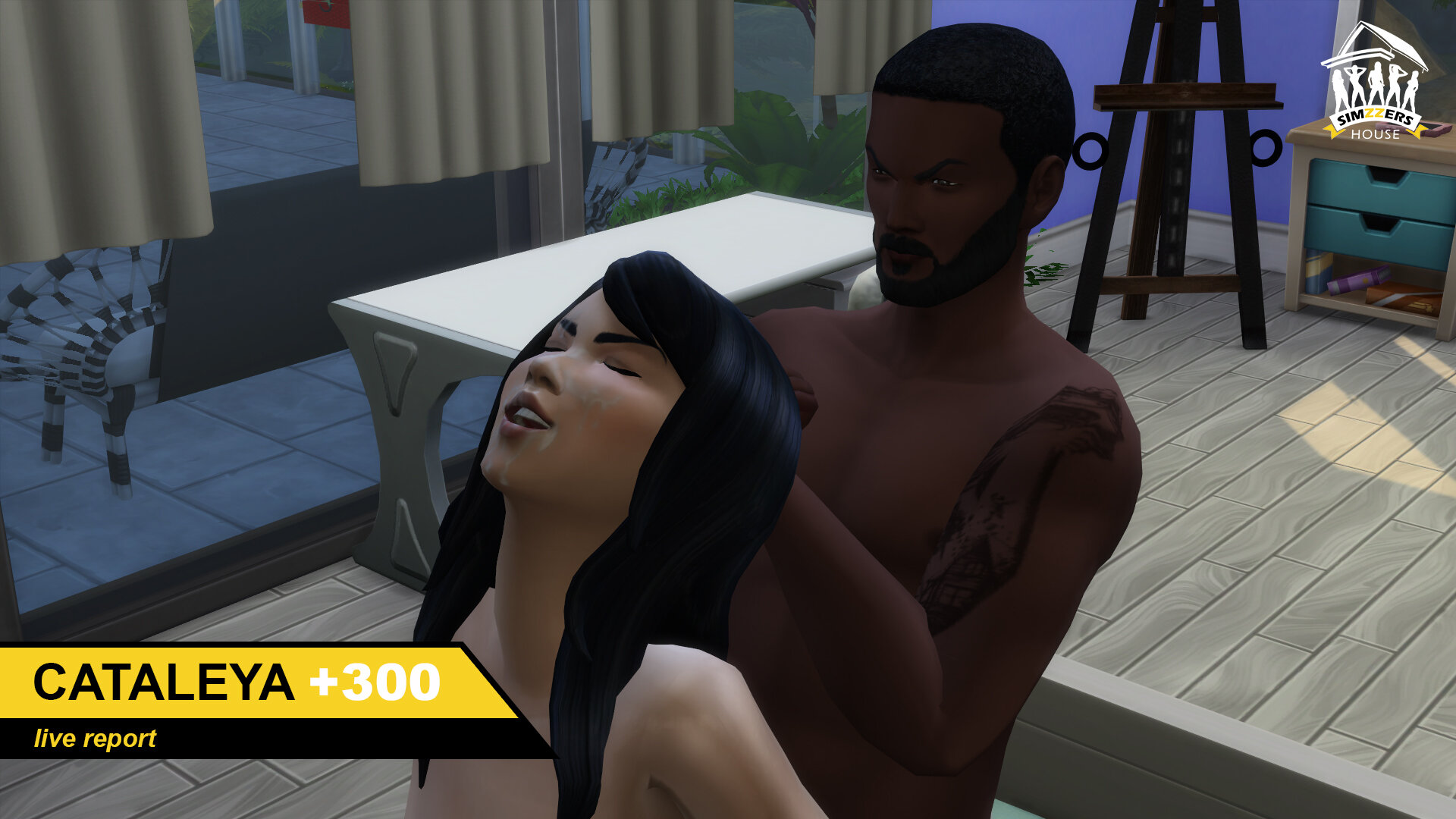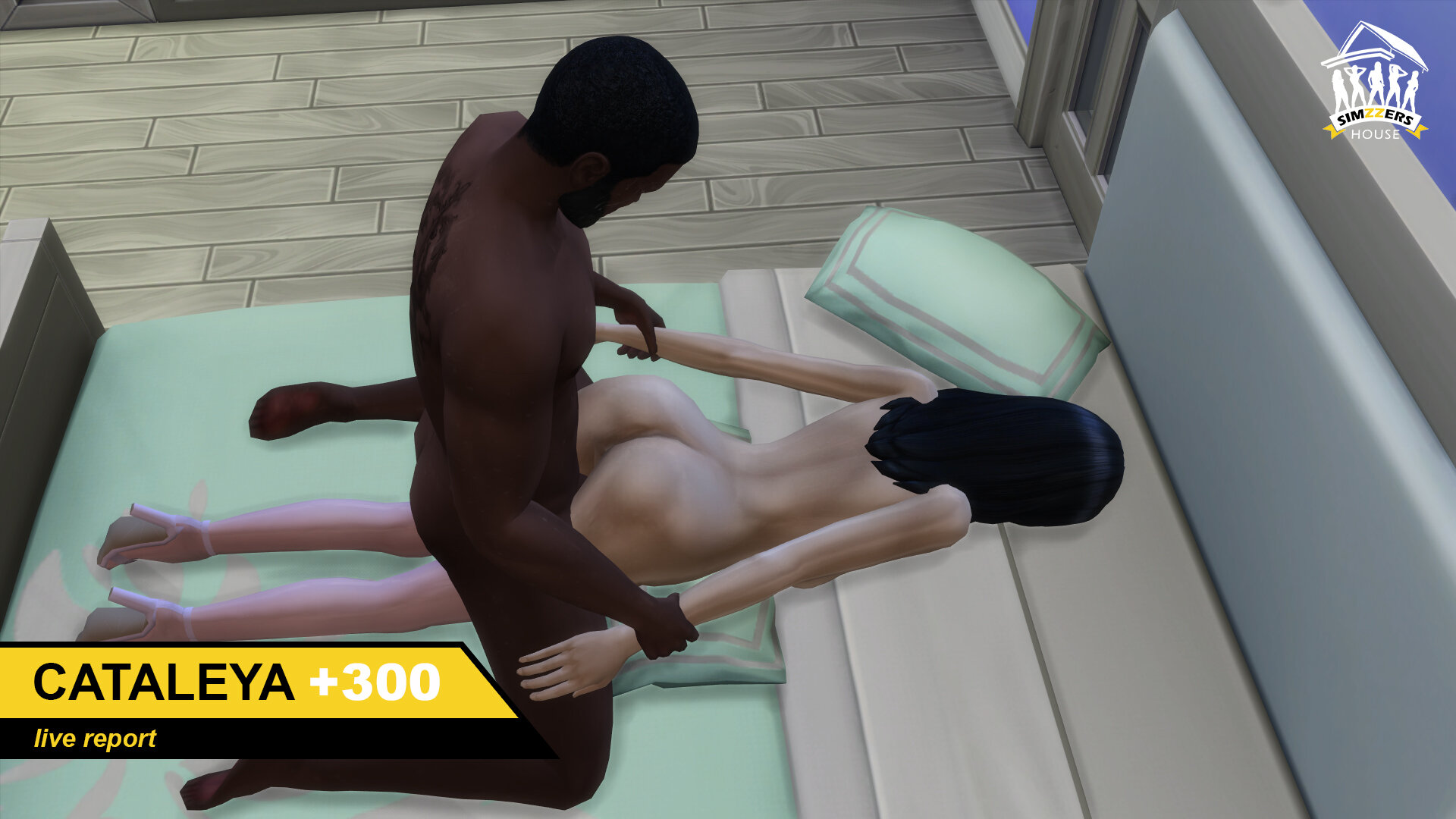 While Cataleya's getting drilled by big black cock of Malik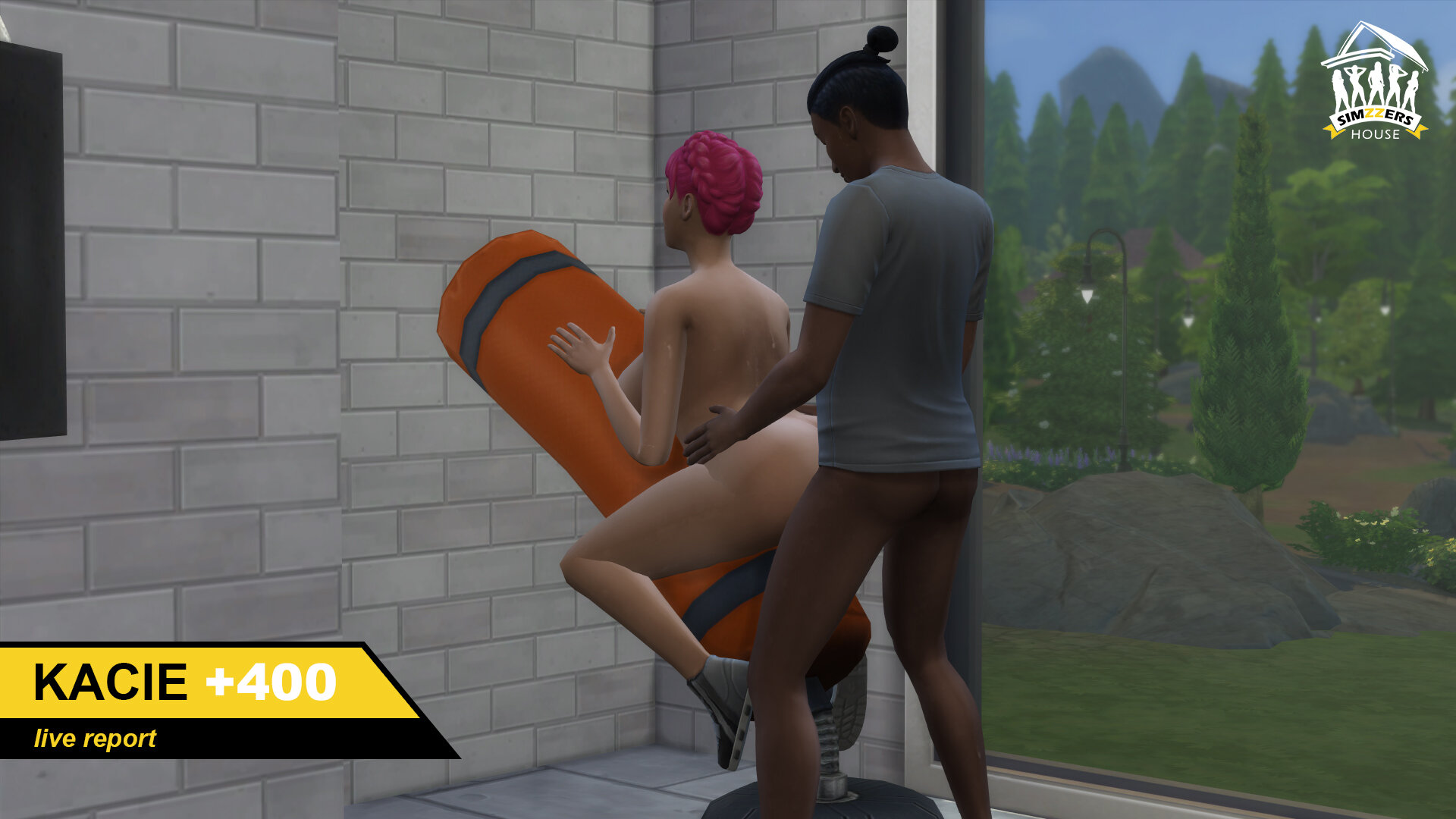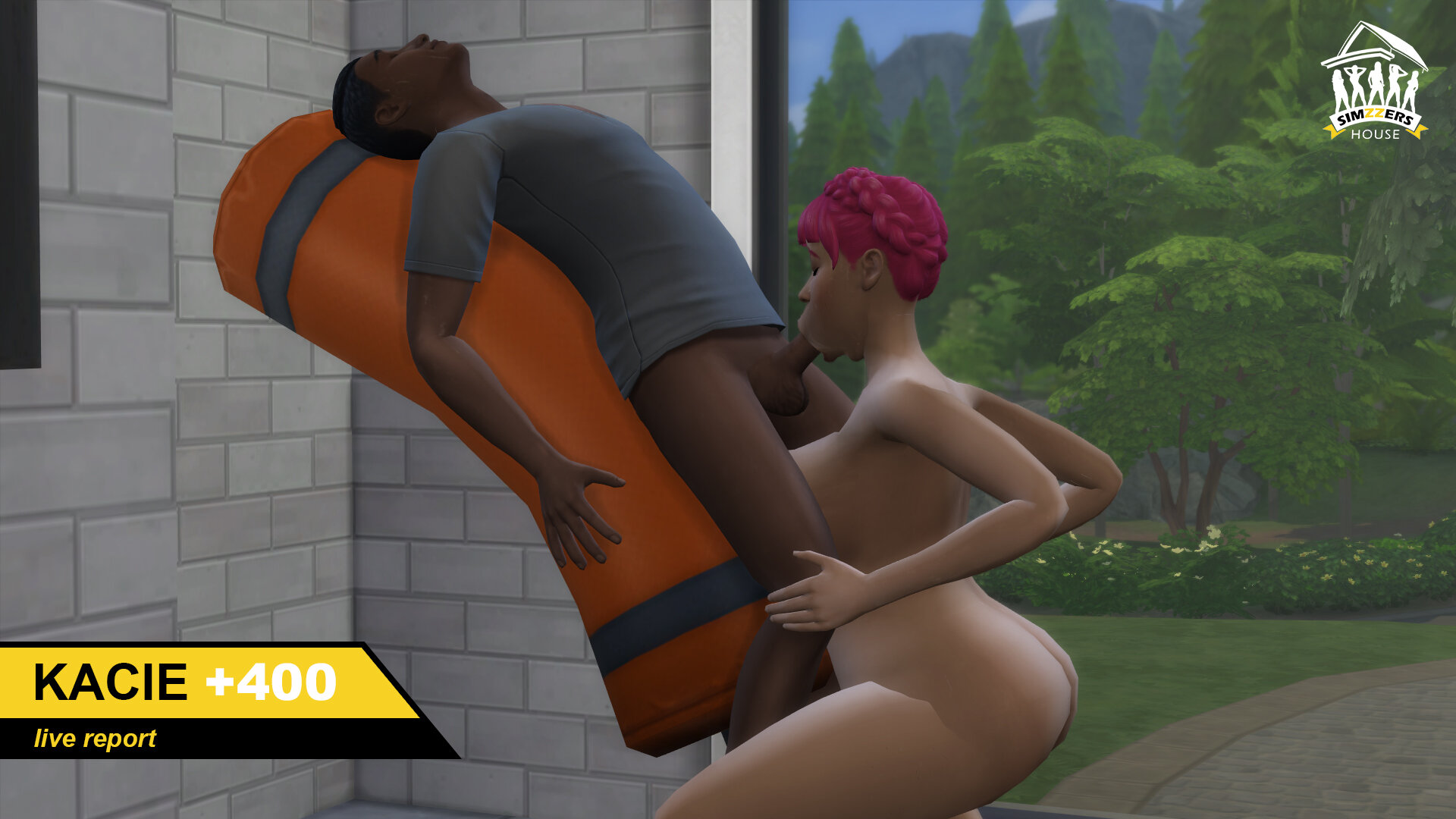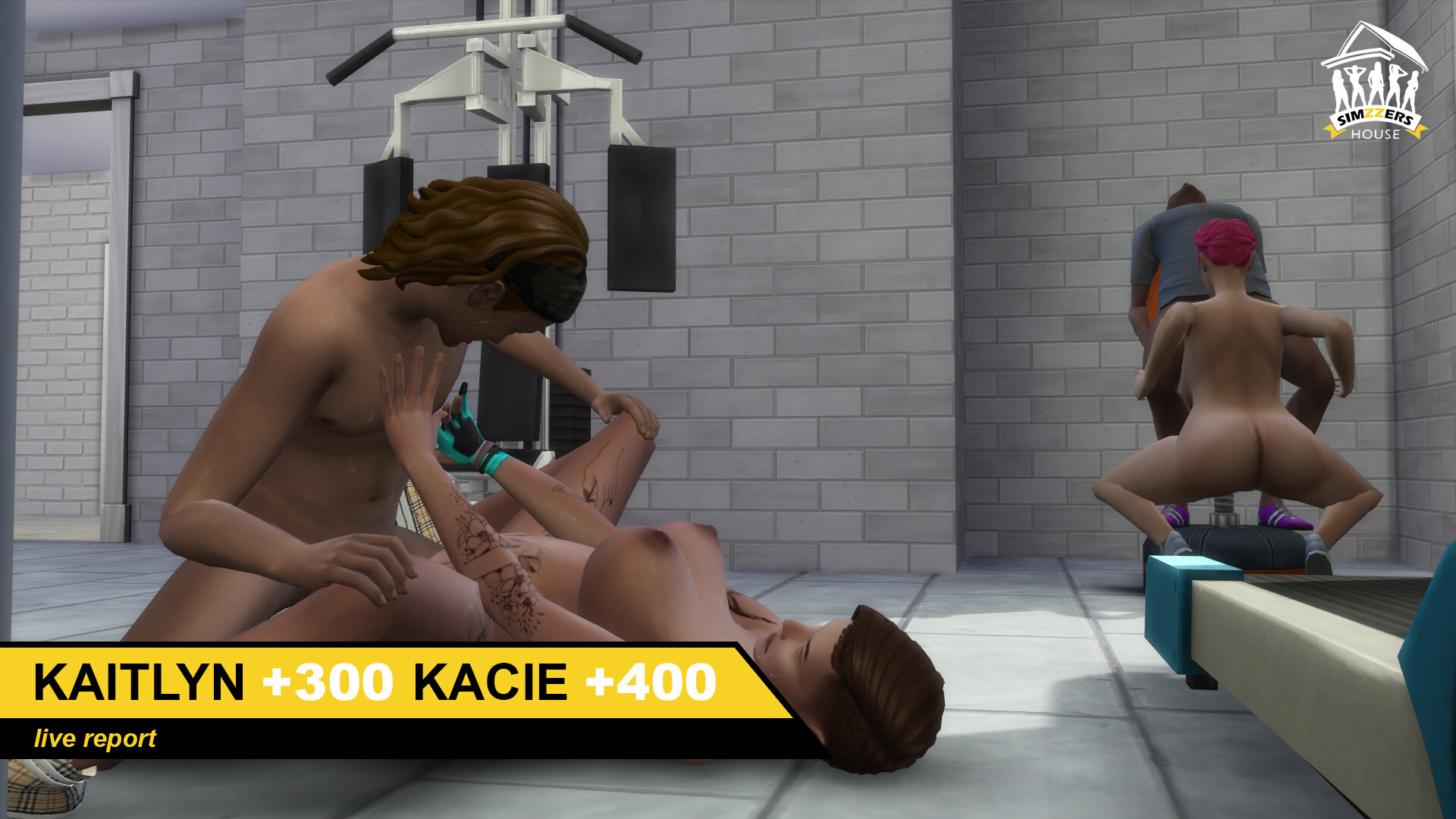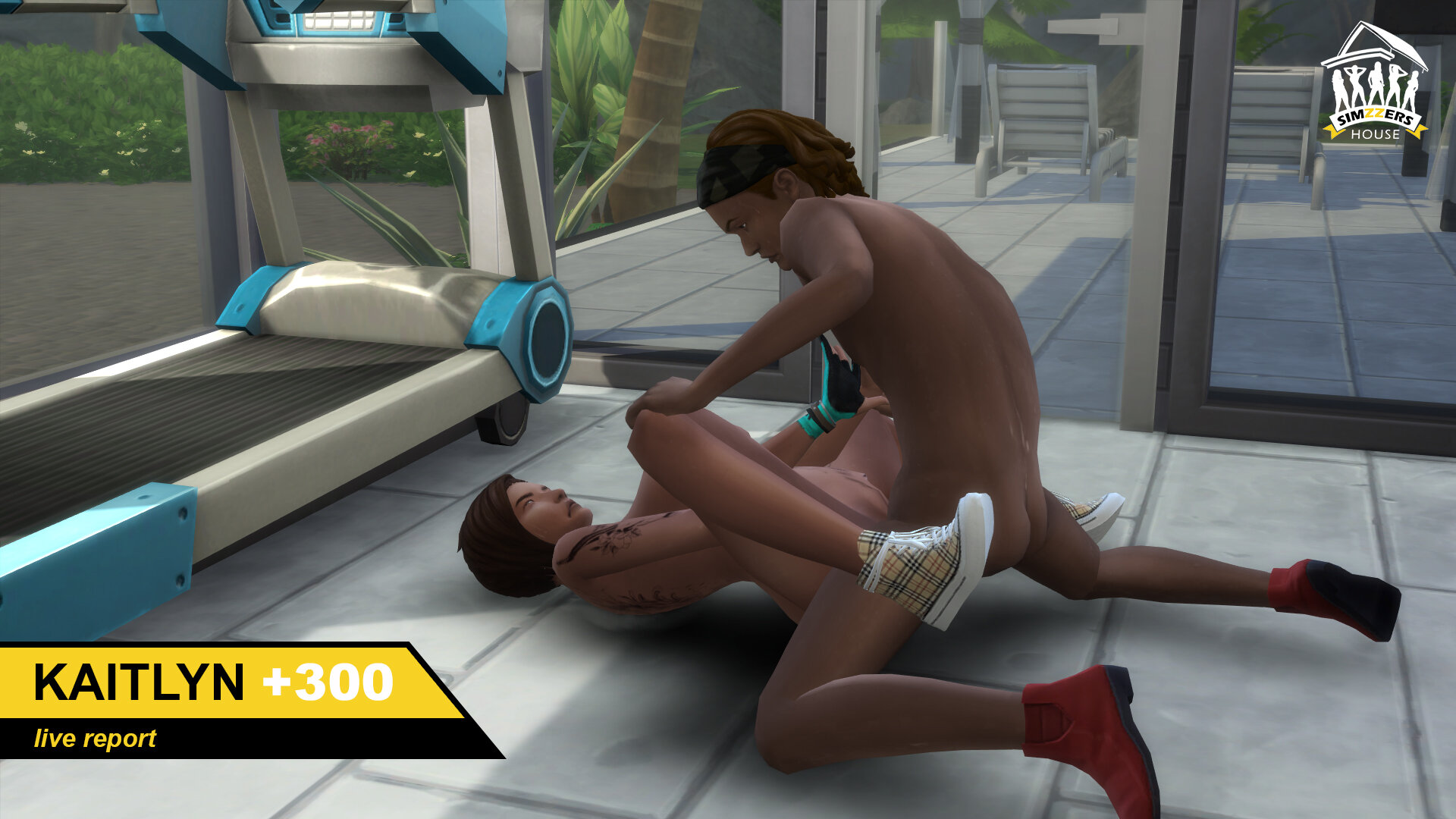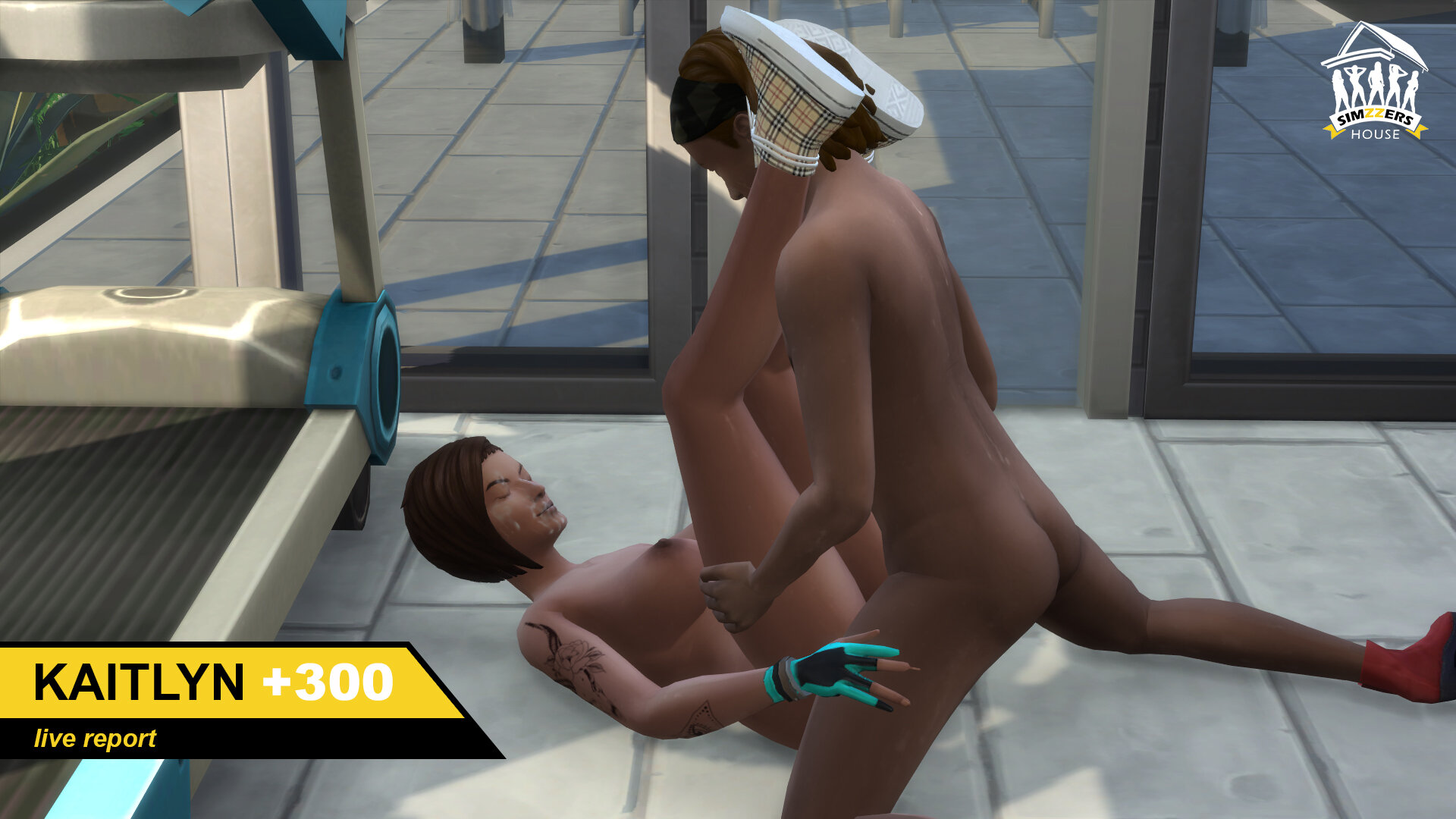 While in gym room, Kaitlyn and Kacie are getting another 100 points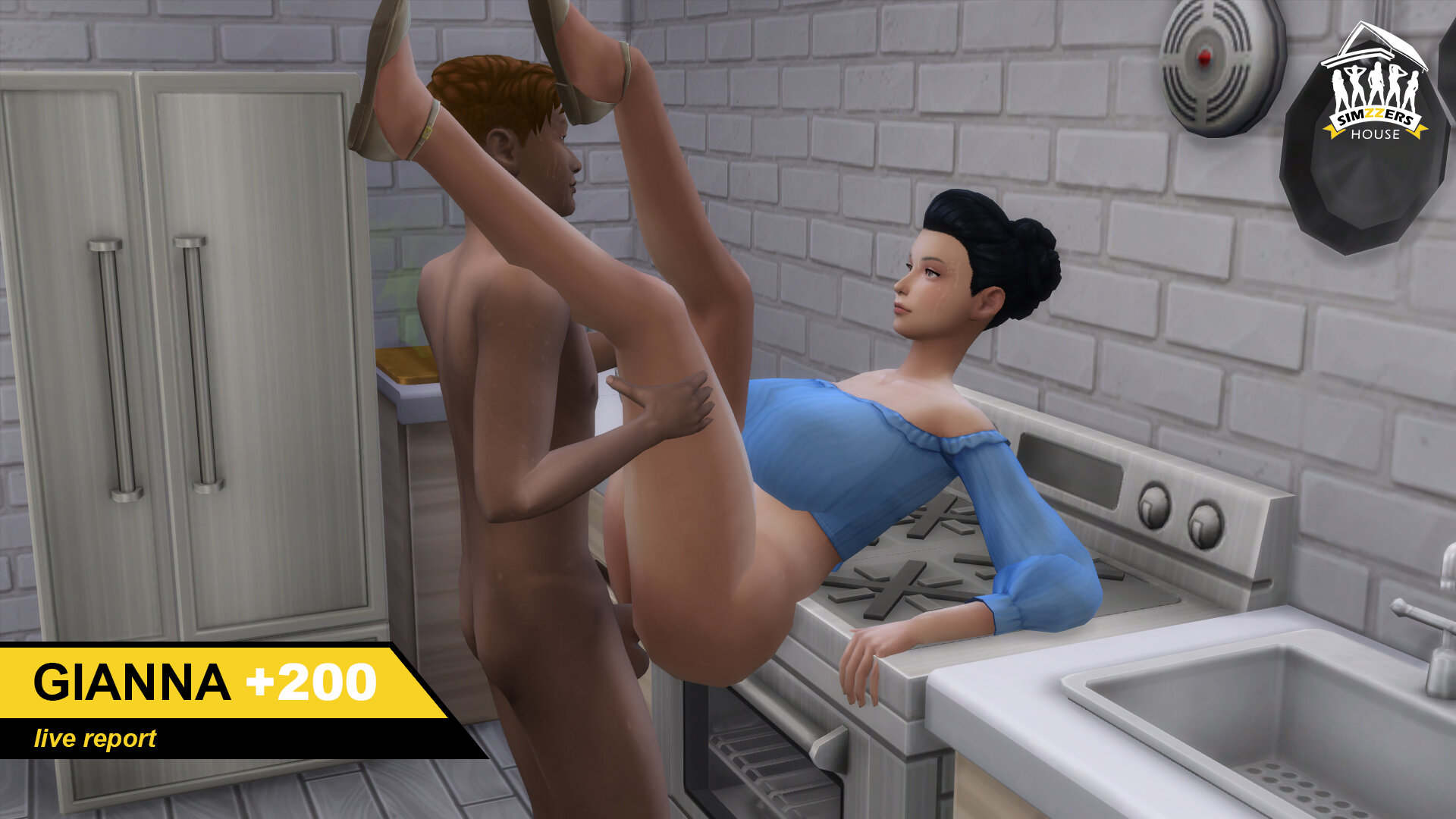 Tevin is helping Gianna to get her points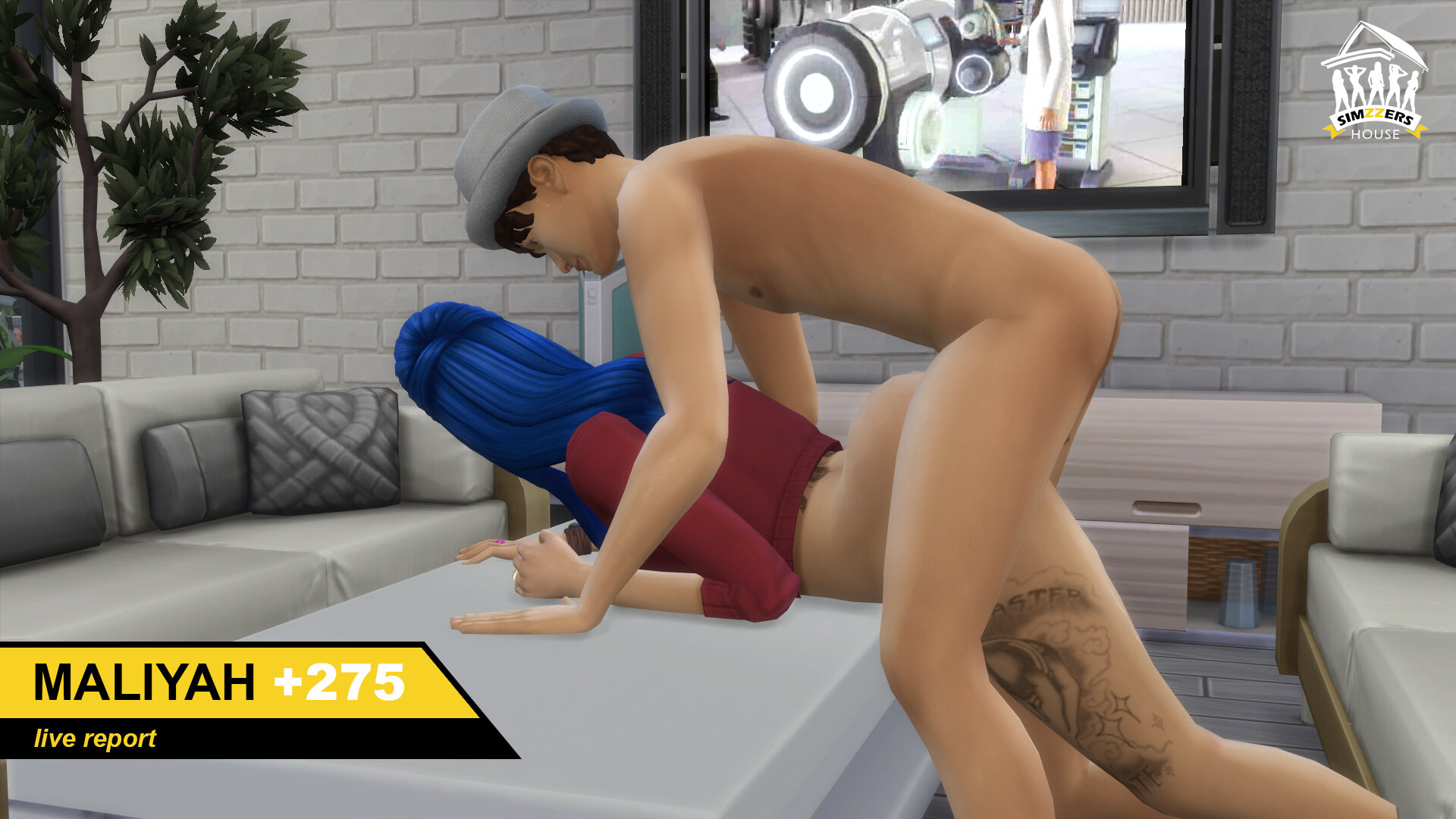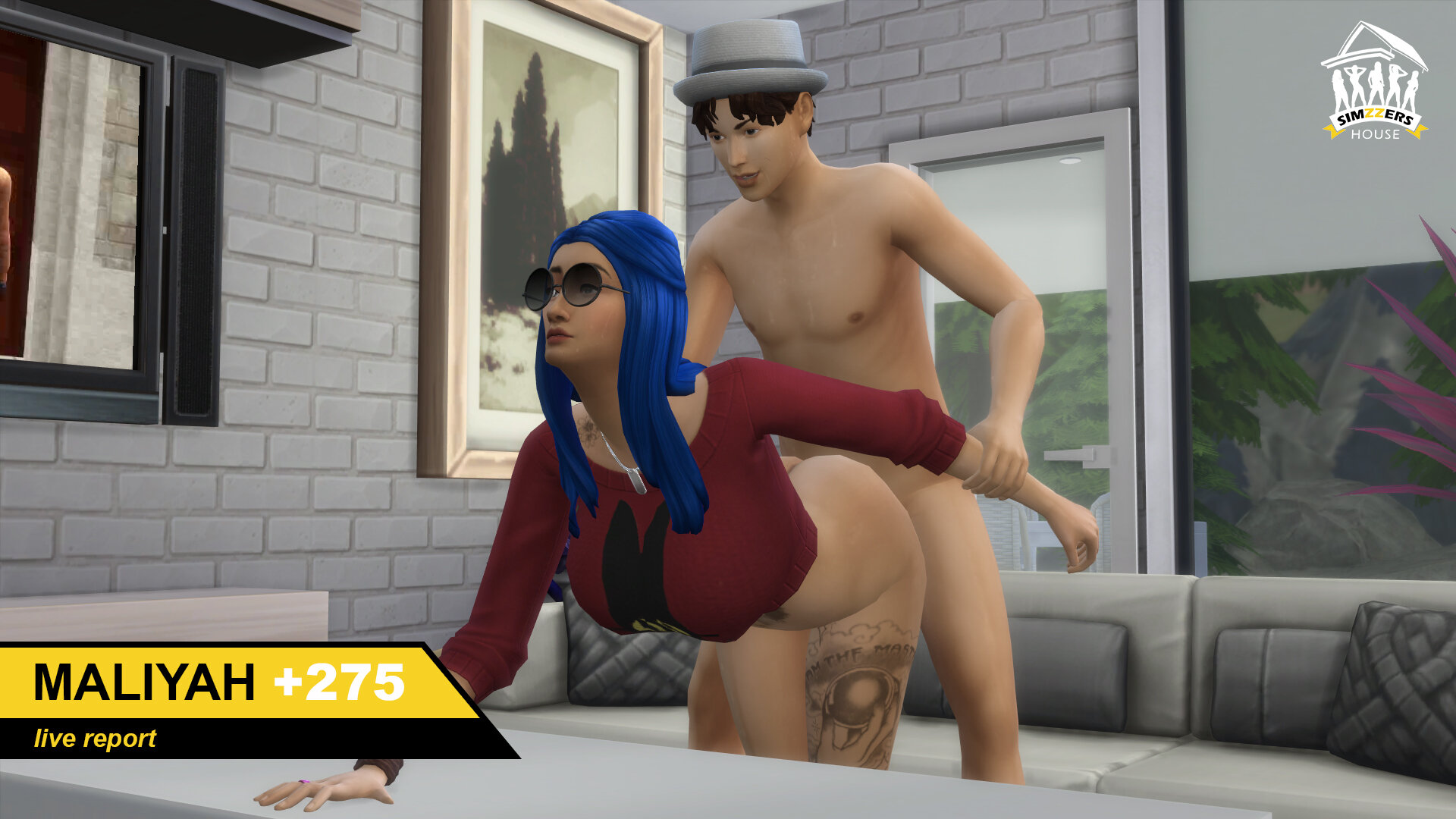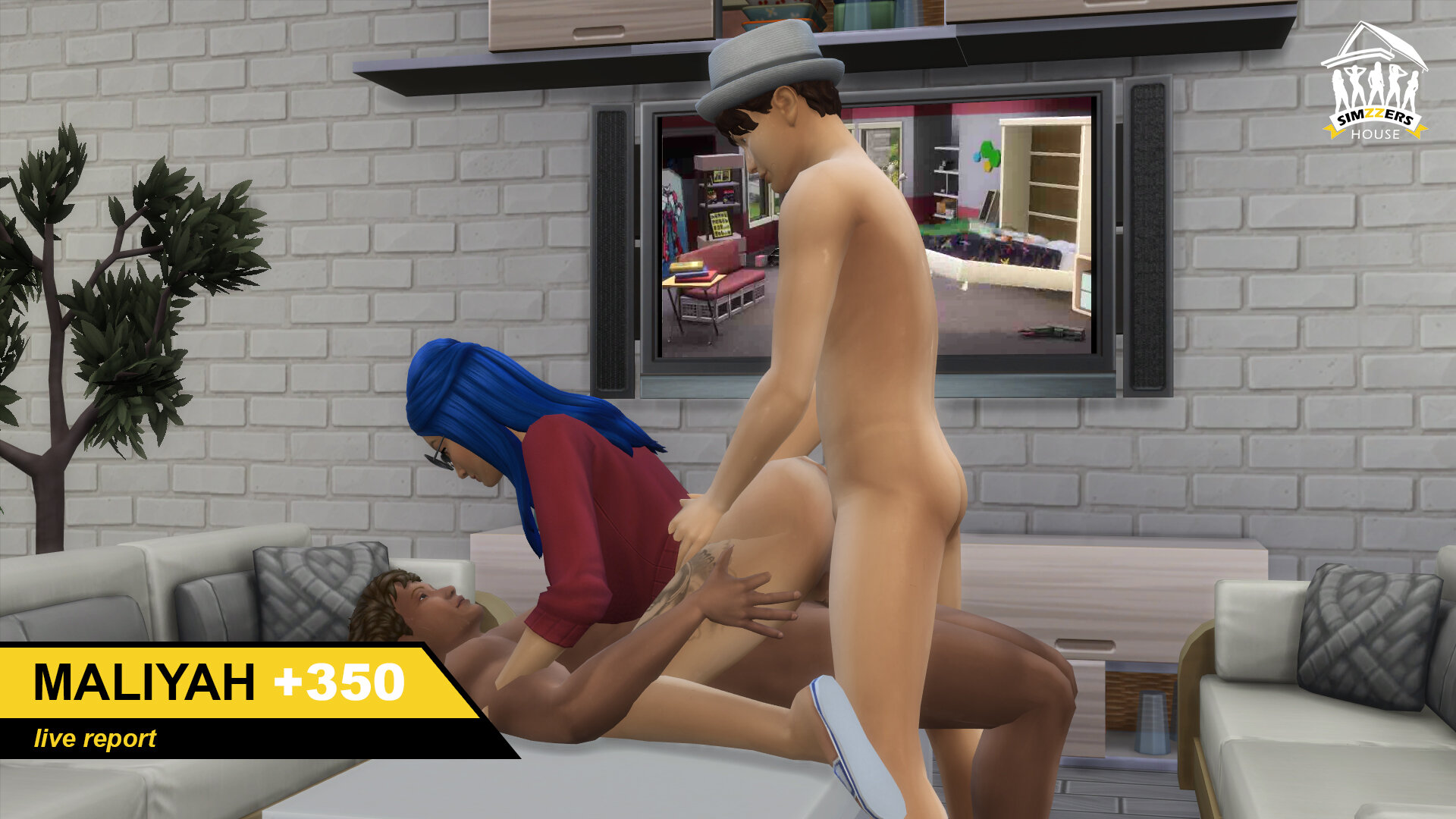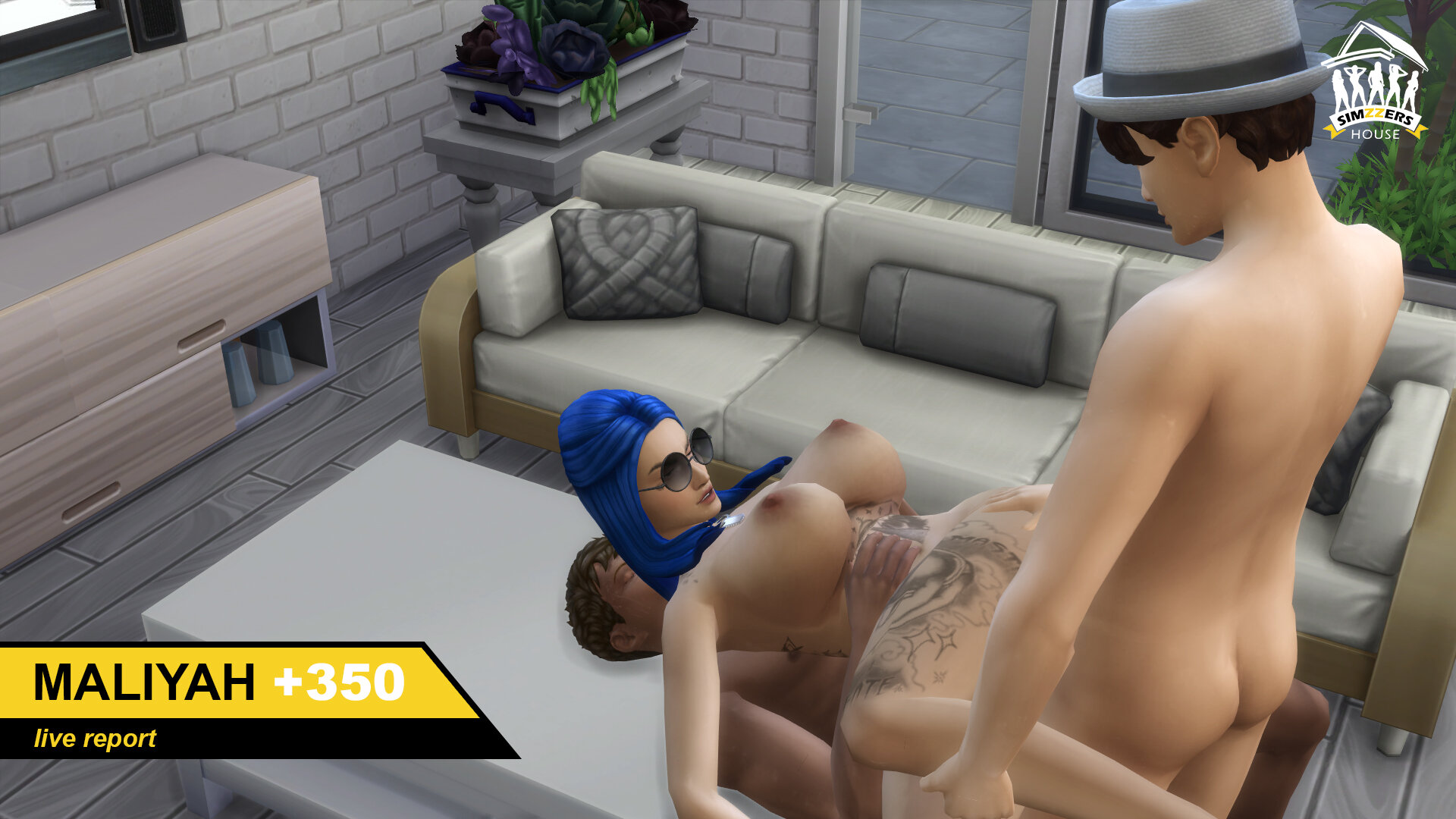 Maliyah was having fun with Frenkie Salas and then Antwain joined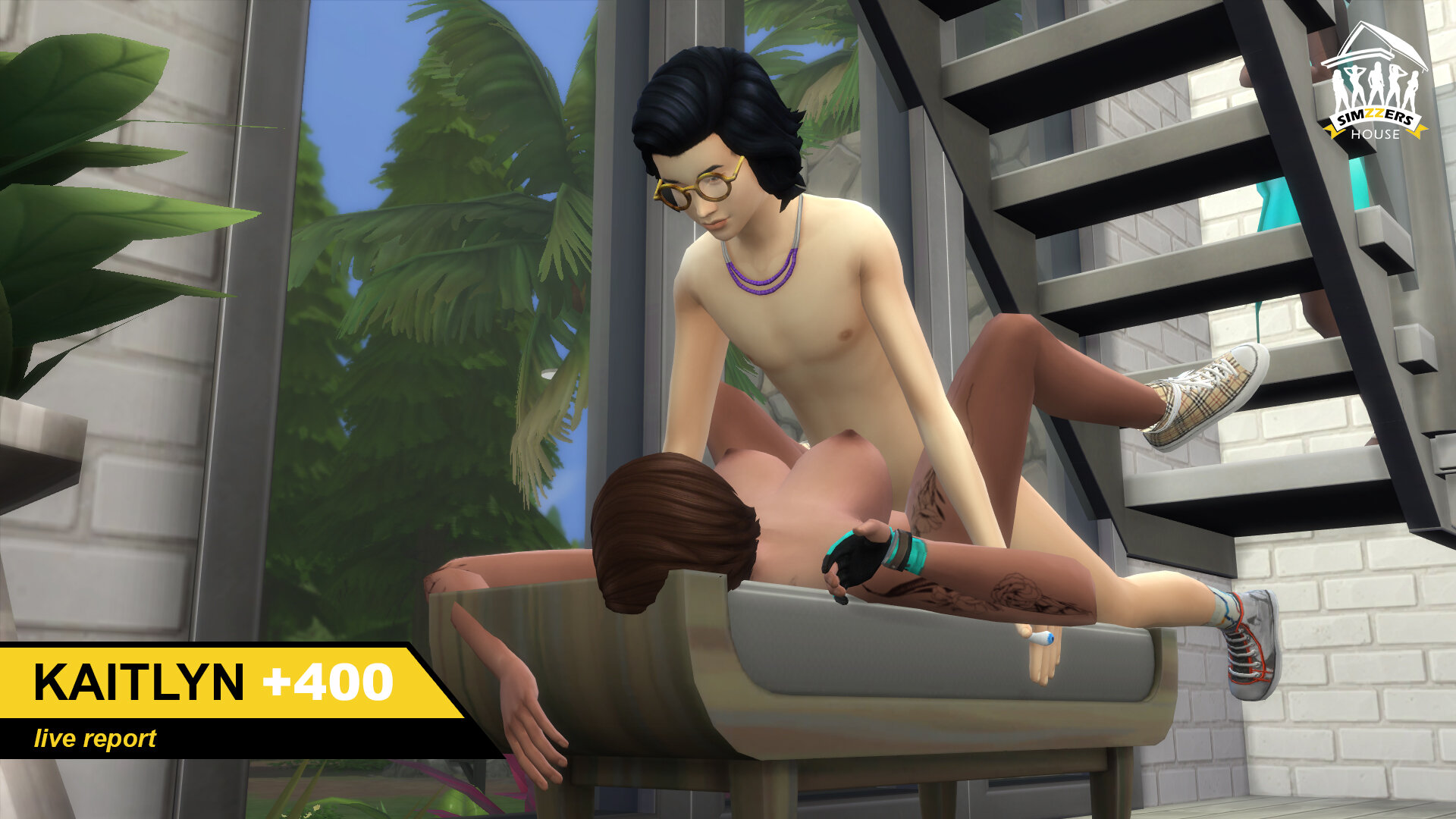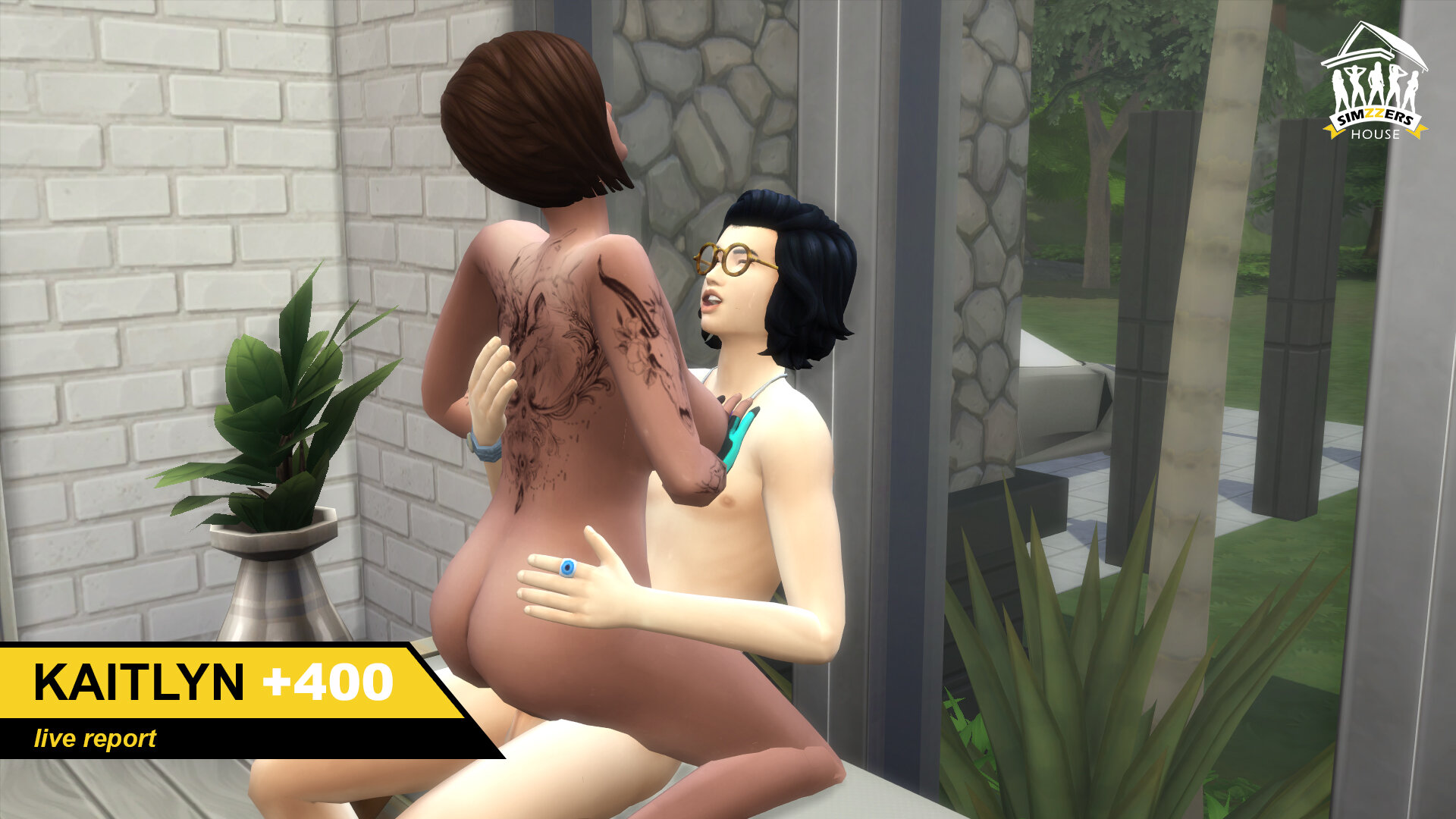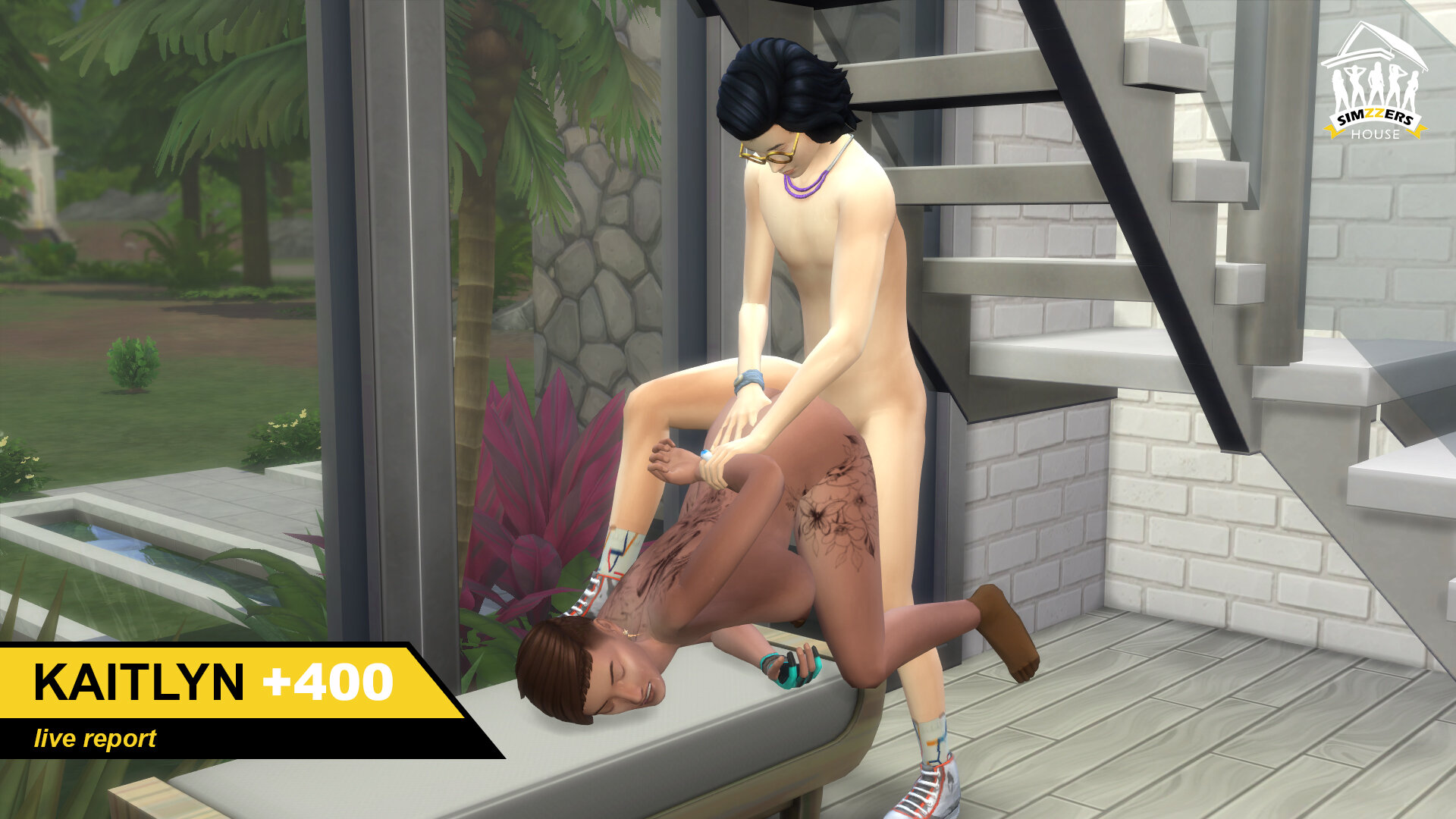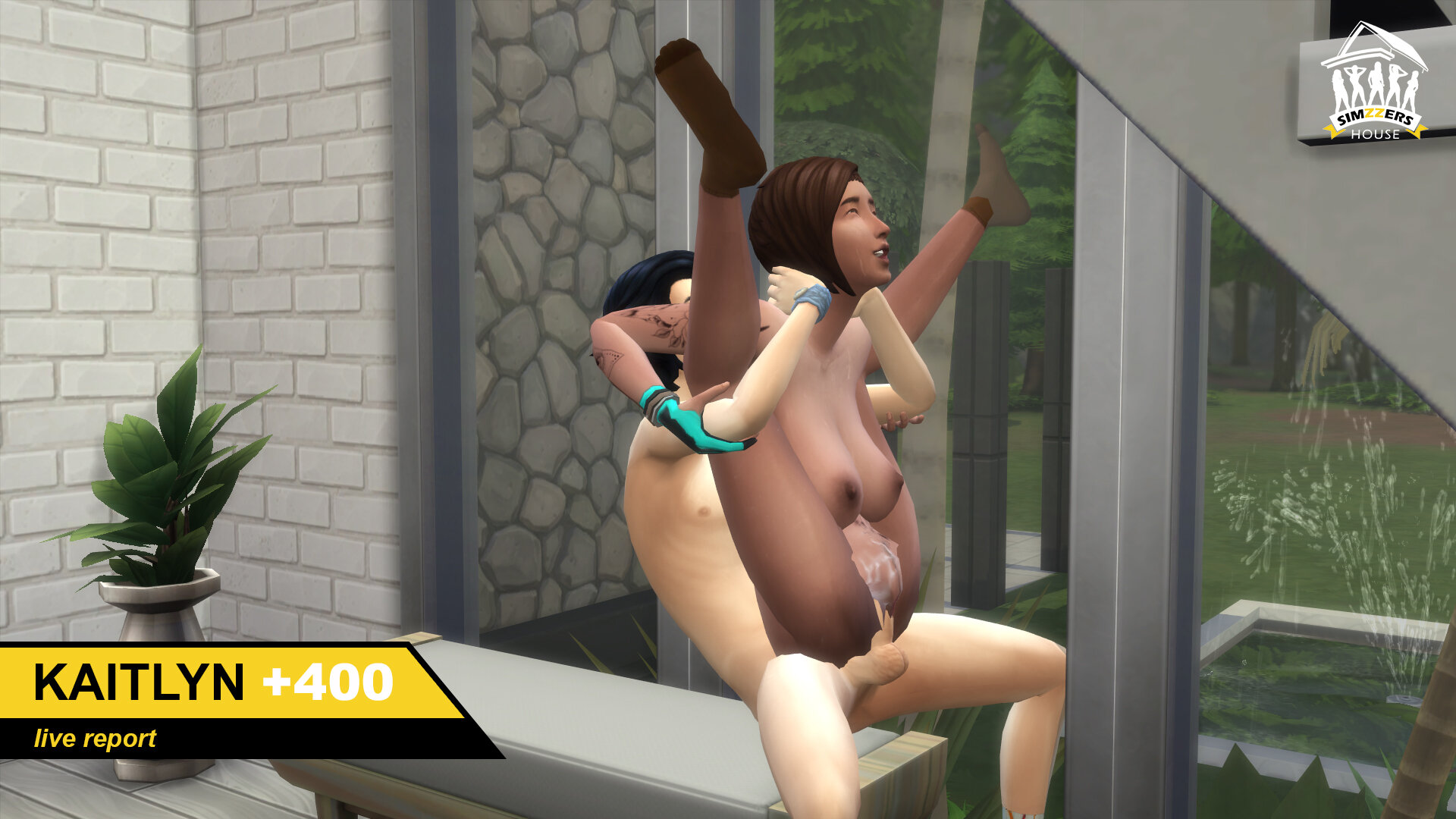 Kaitlyn got more points by having sex with Kieran Ausage, Tevin's son with random townies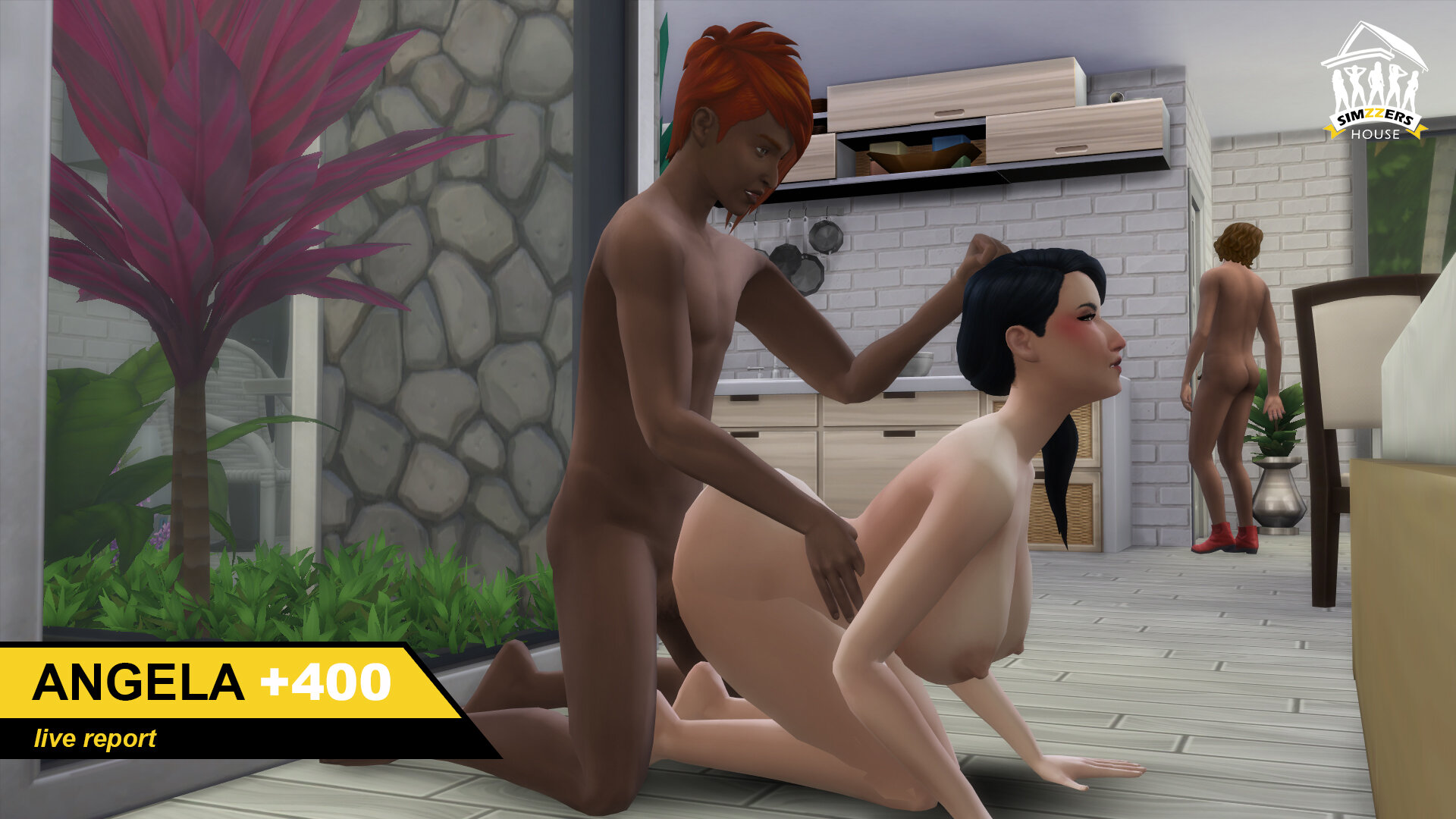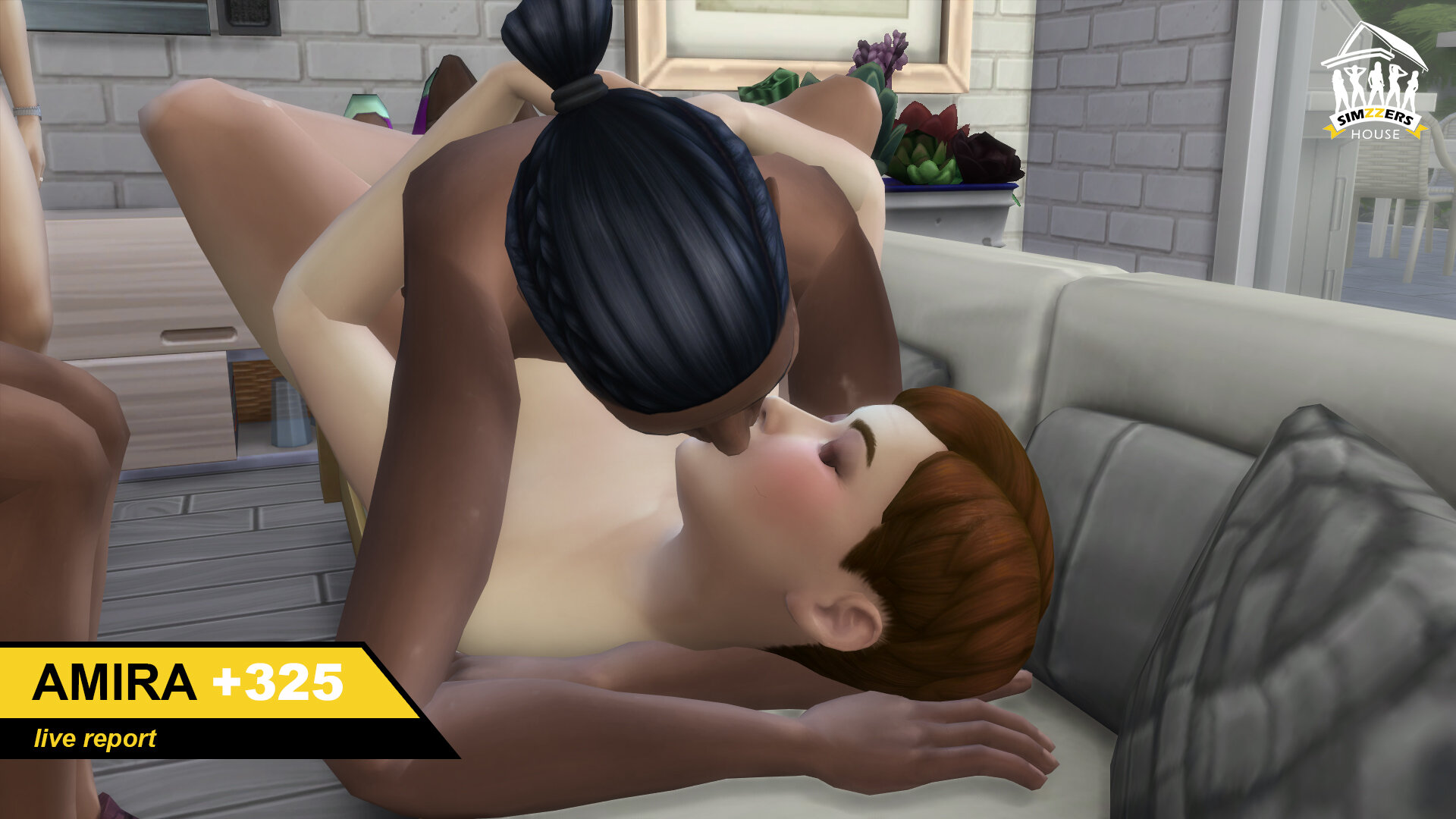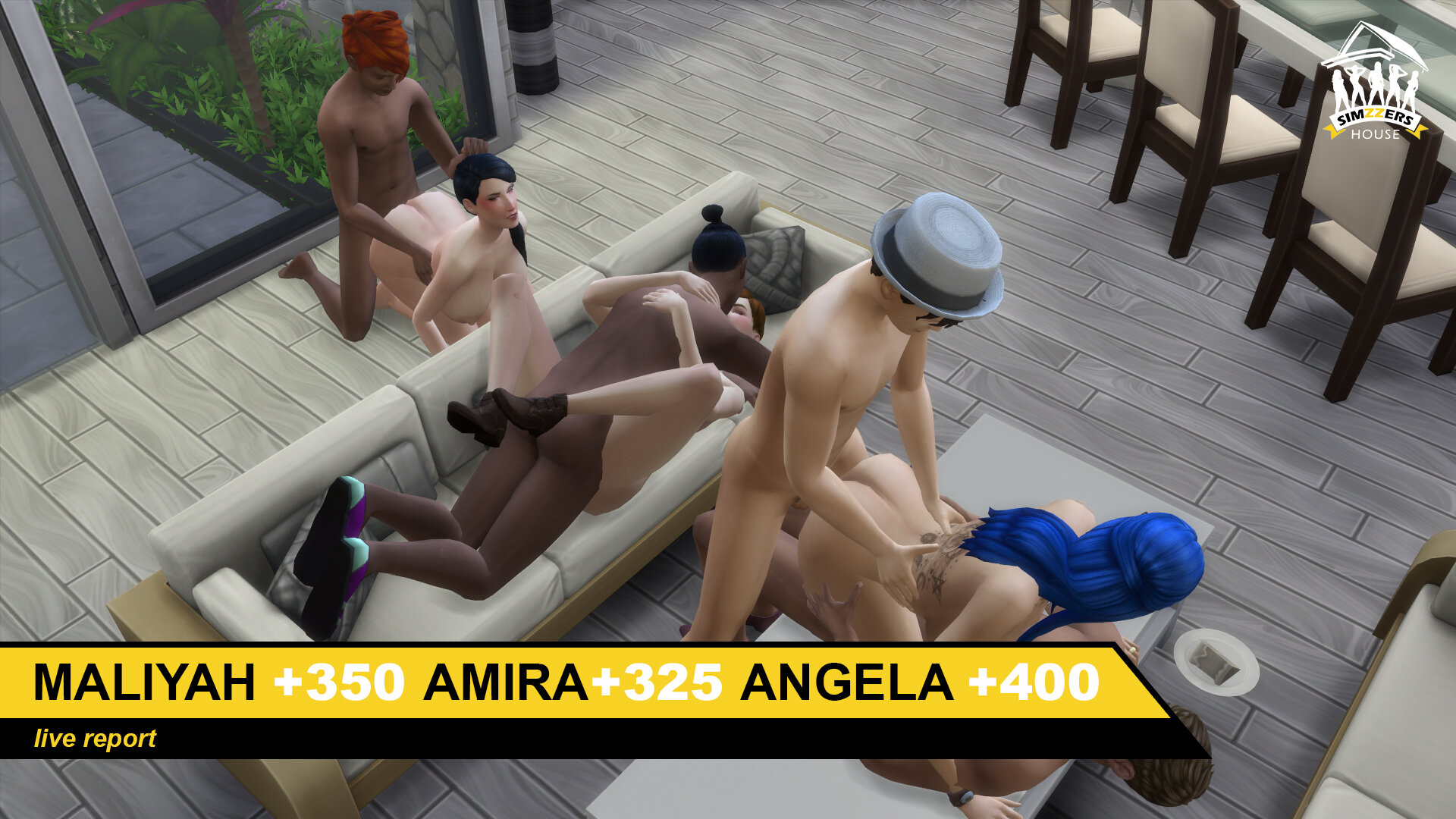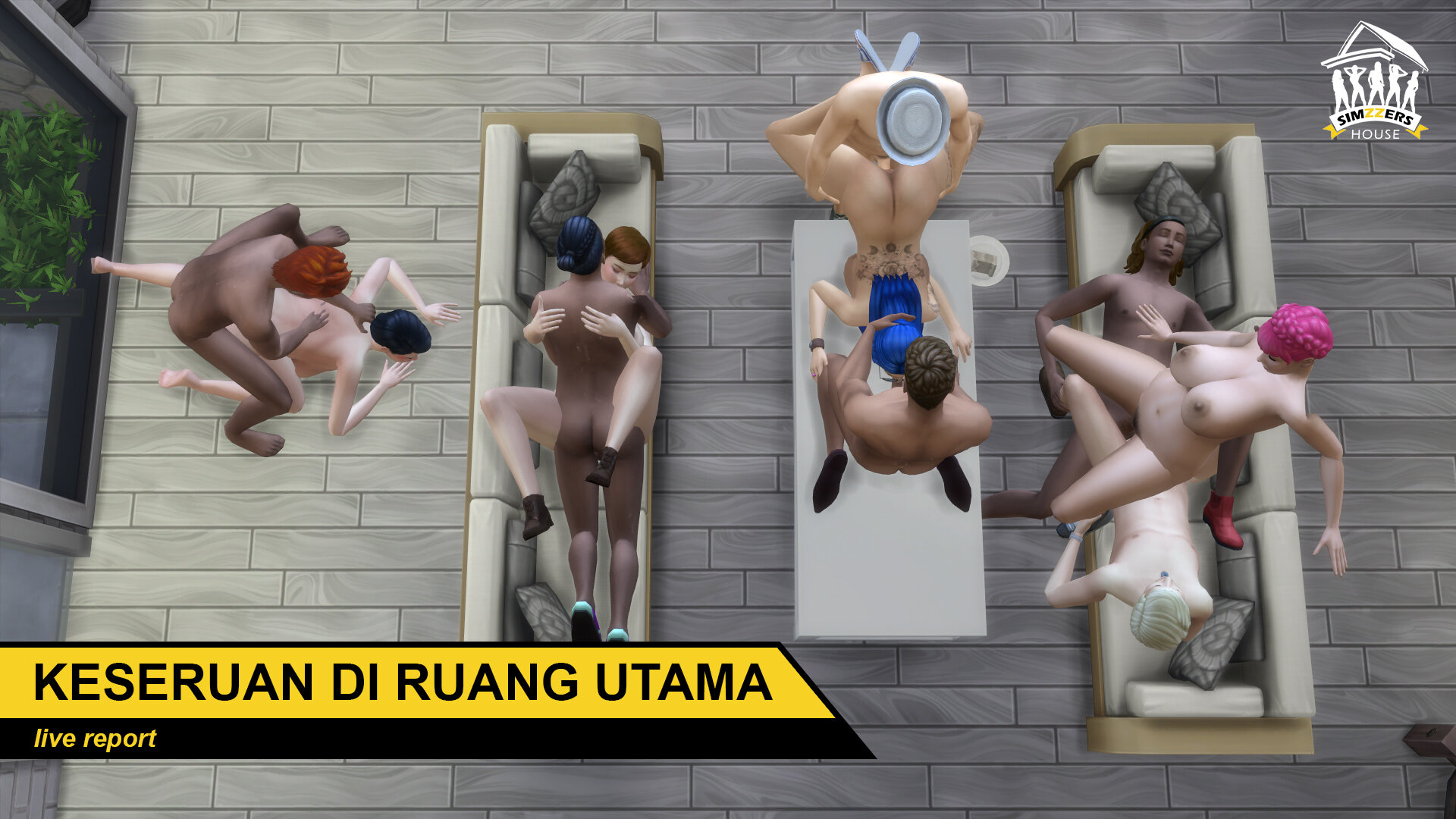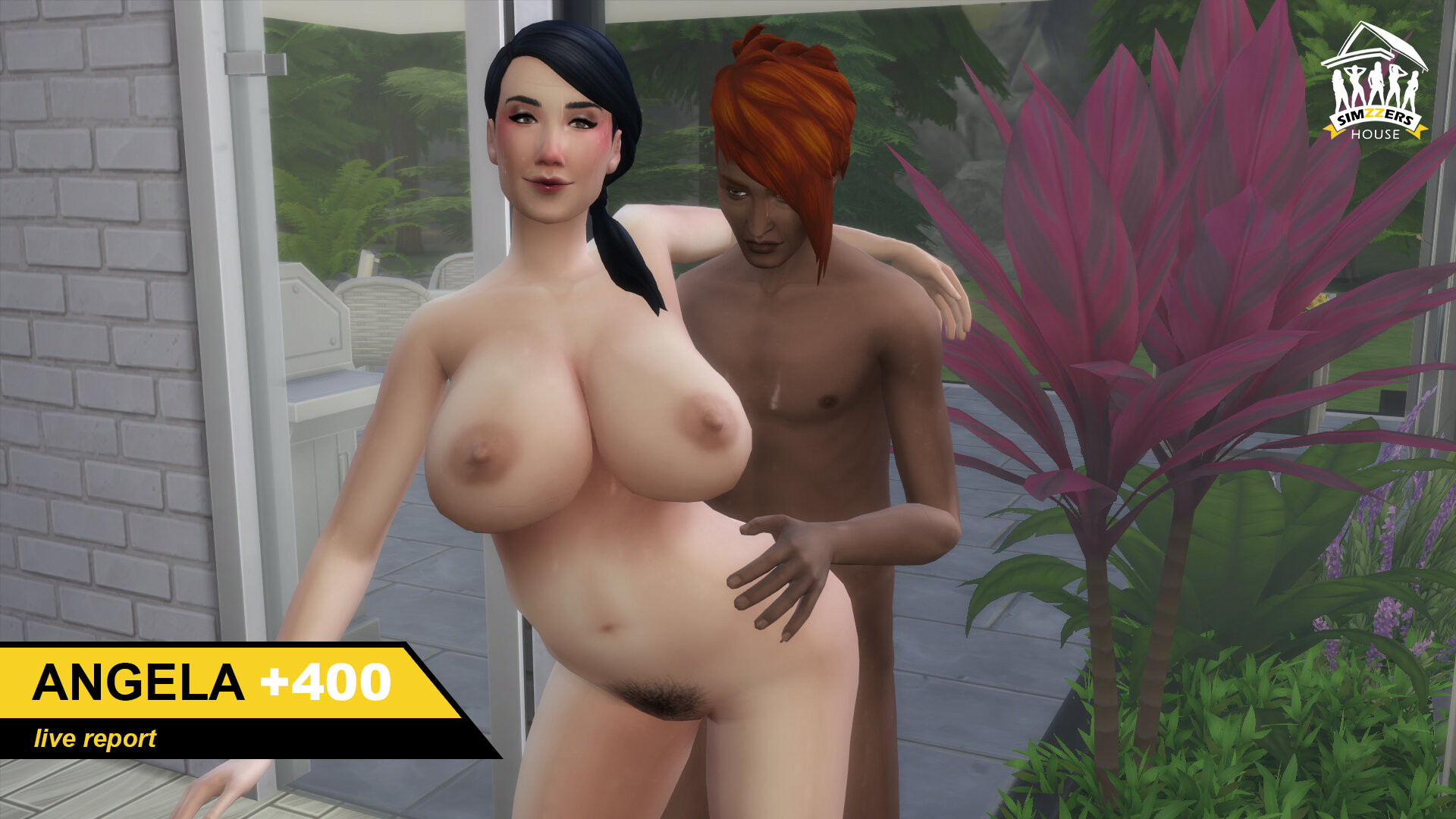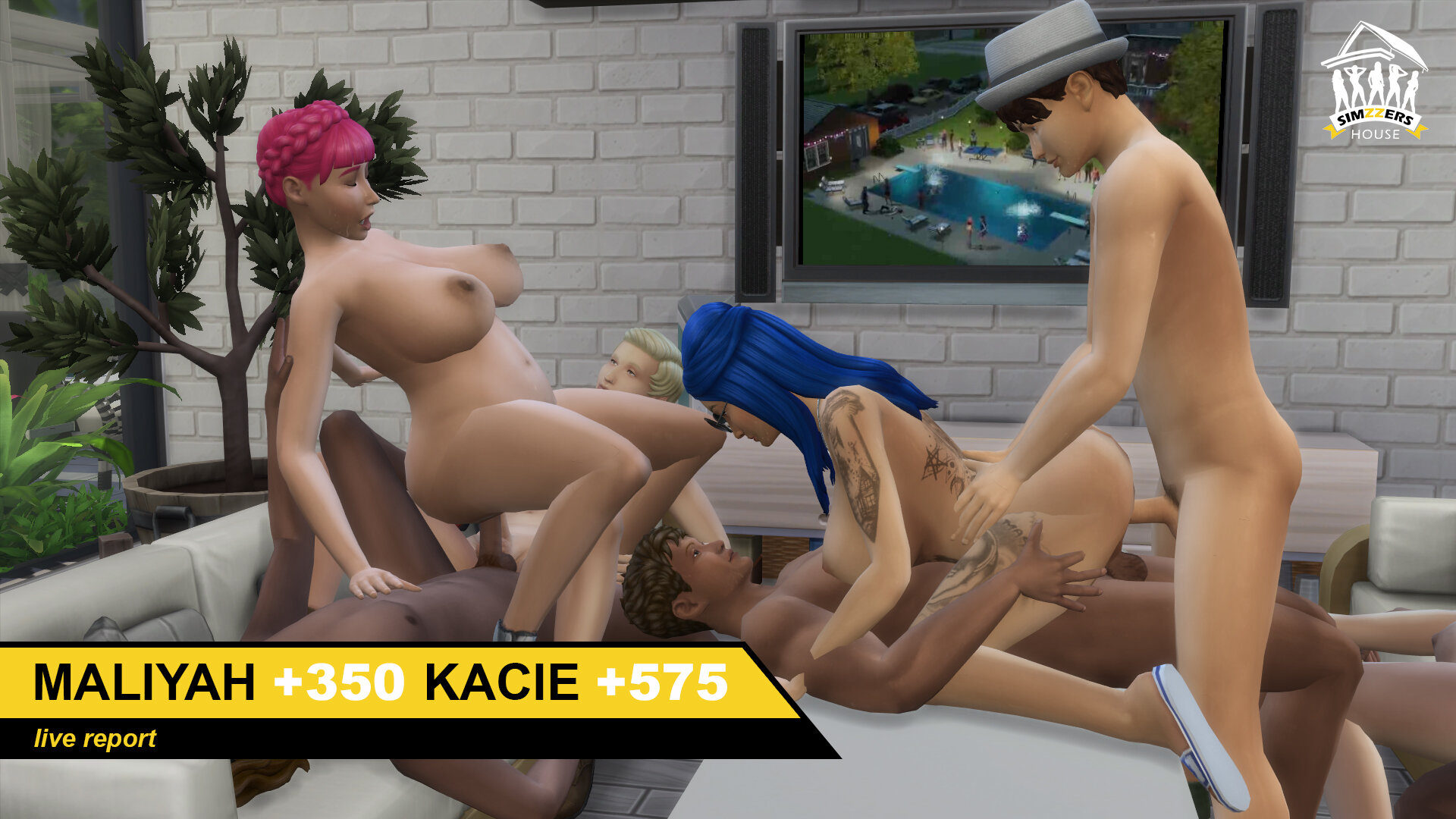 The living room is kinda crazy, with Amira fucking Hudson (Angela's husband), Angela fucking Cullen (Amira's husband), Maliyah and Kacie getting DP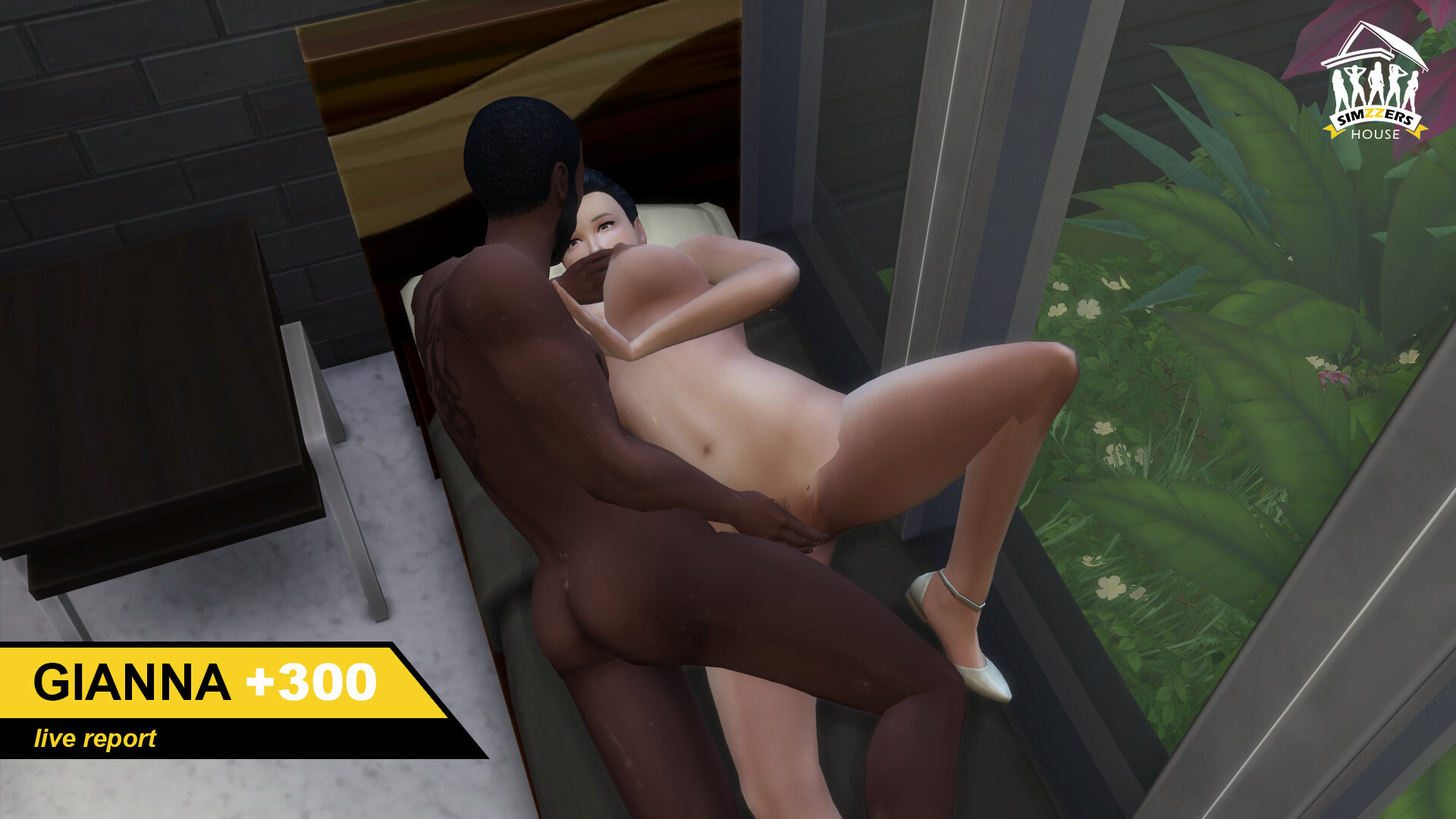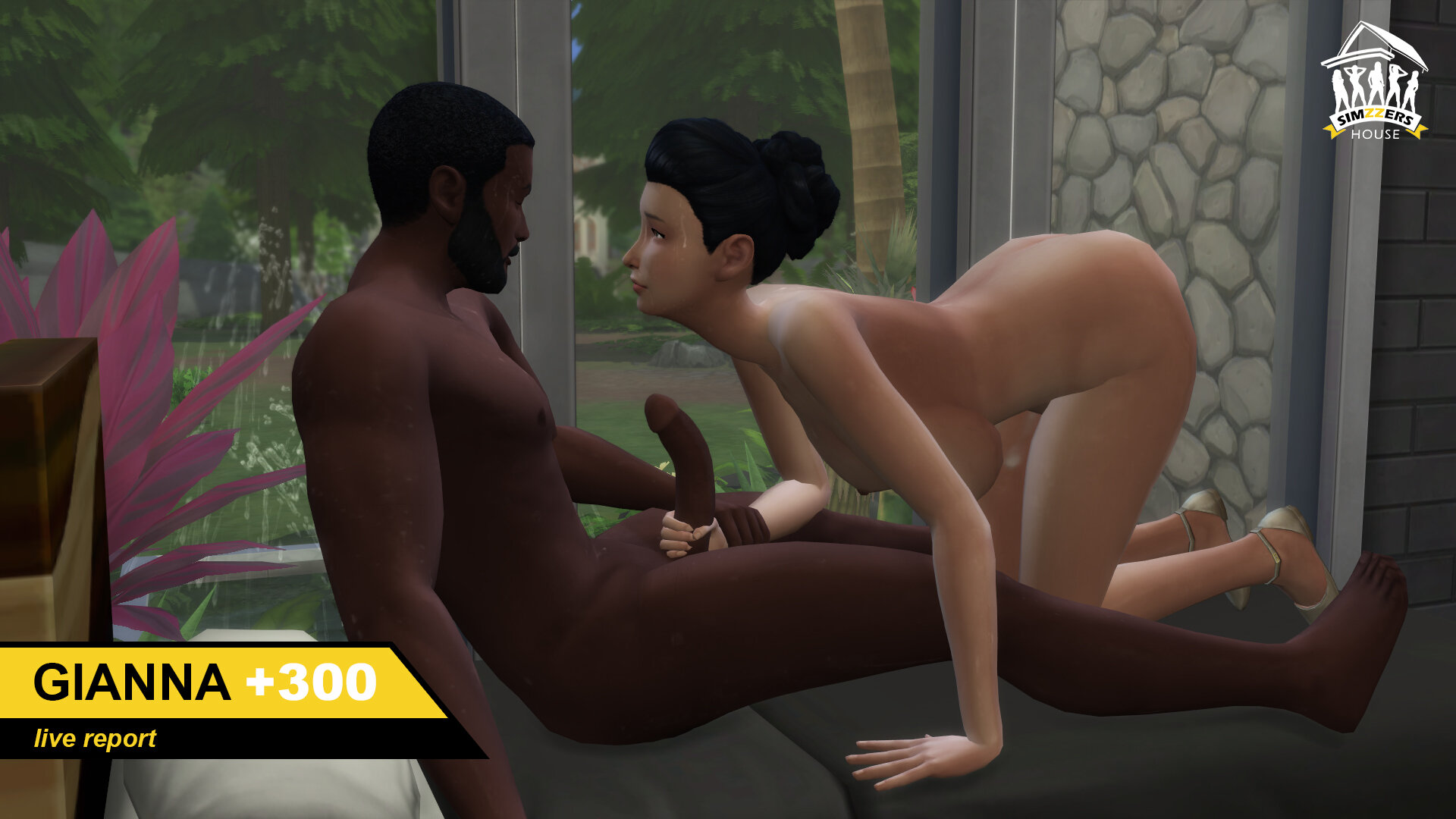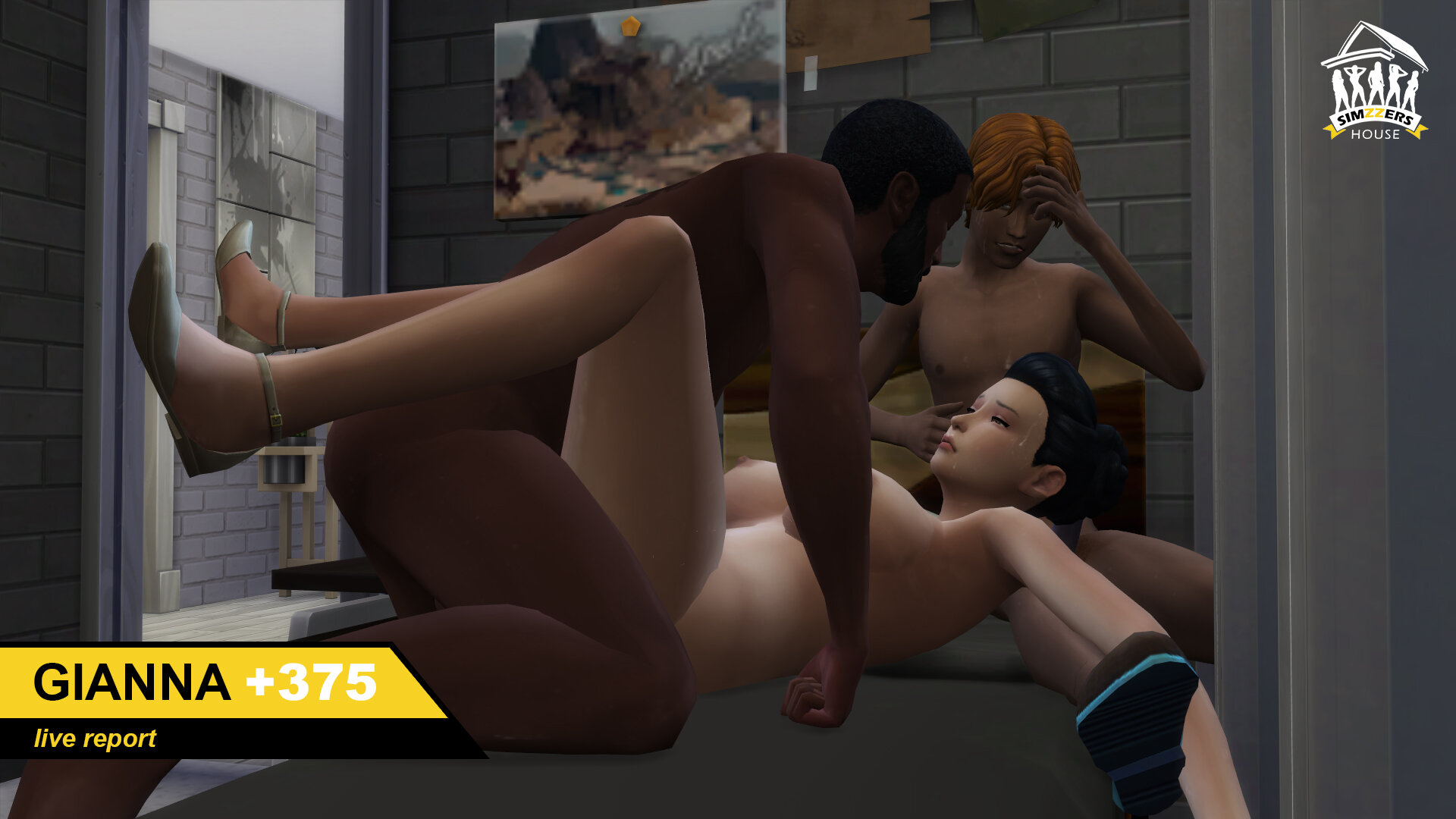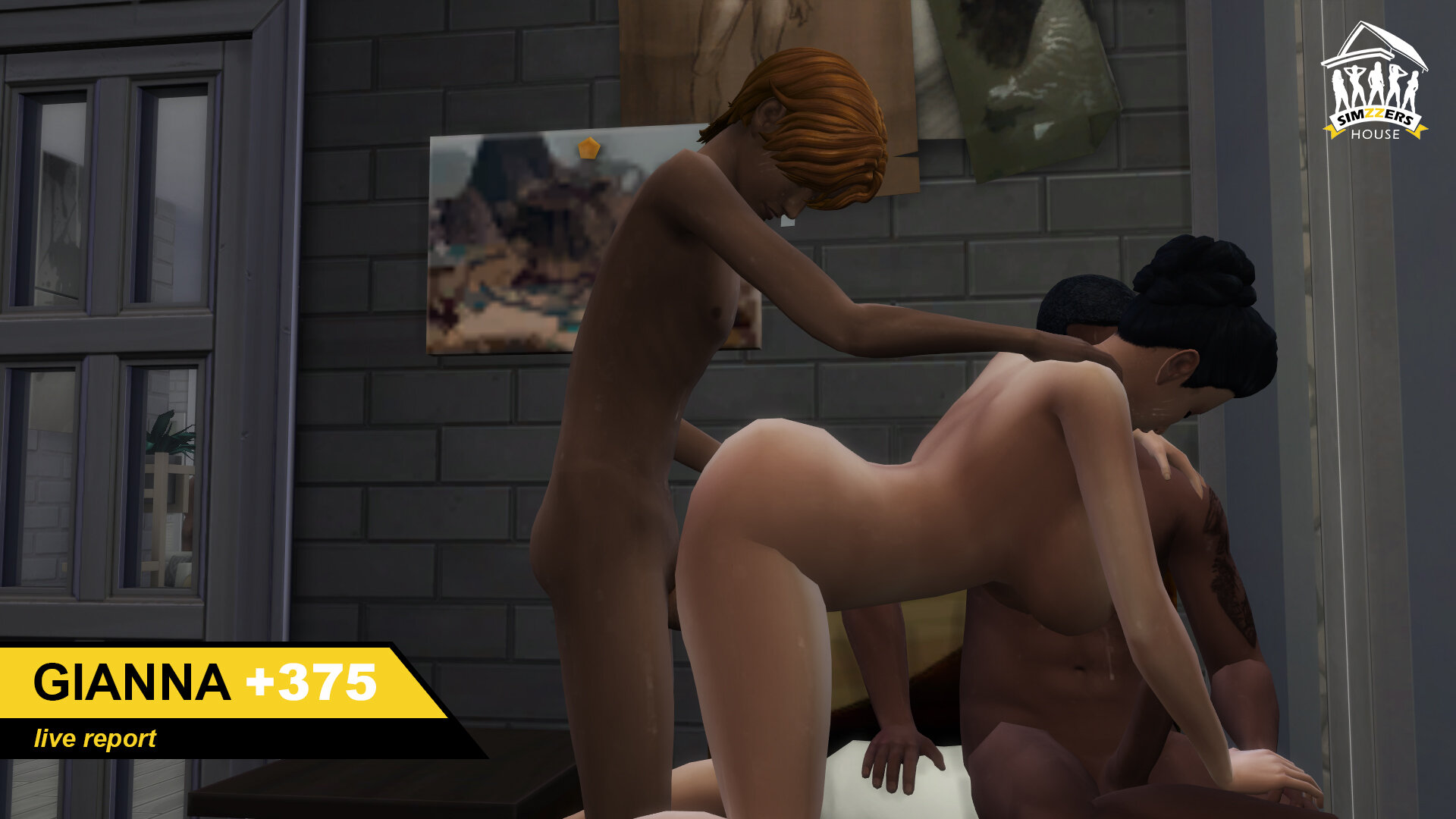 Gianna in a room with Malik, and a teenage boy named Damien Lee, another son of Tevin with random townies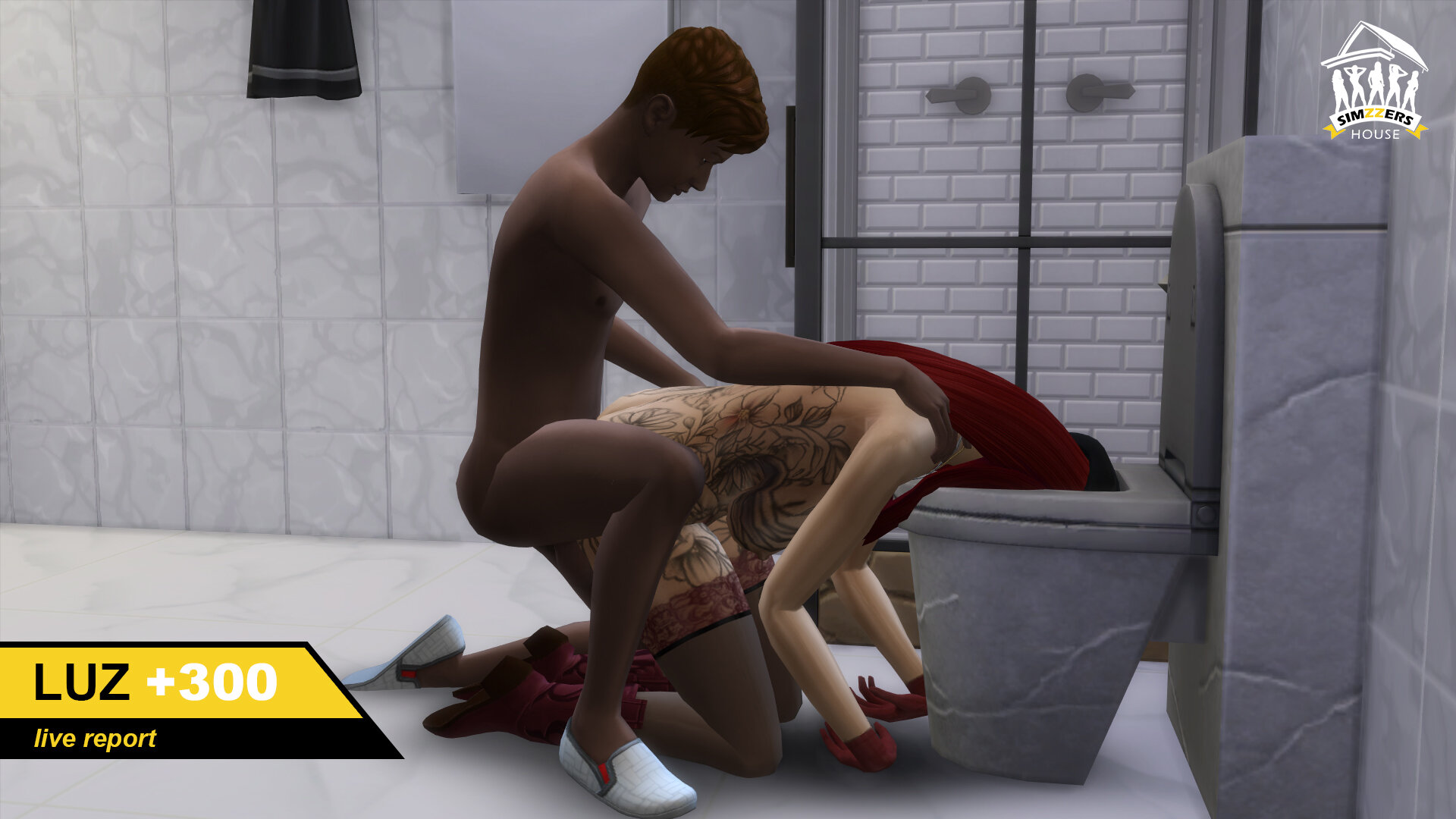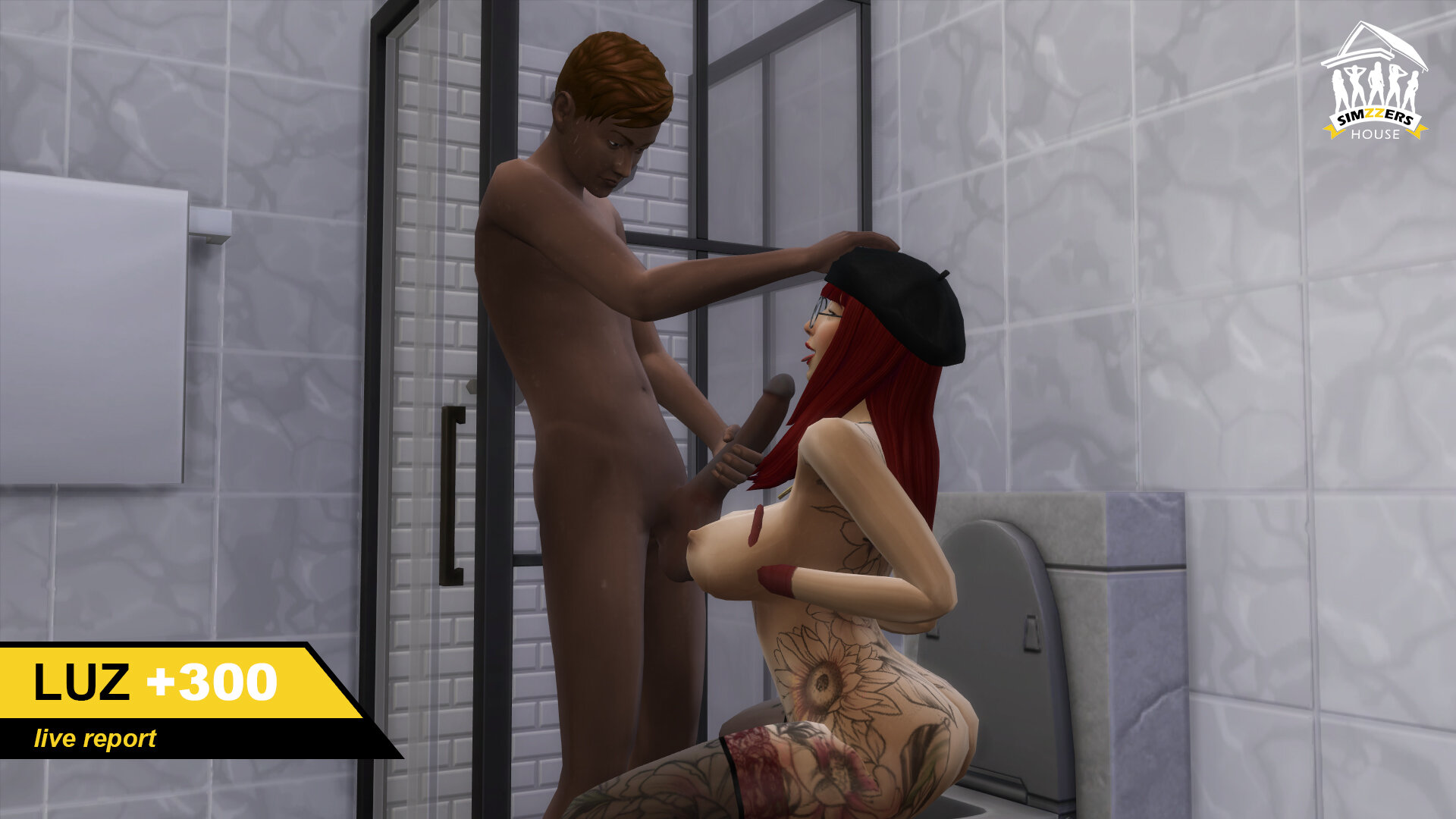 Tevin's helping Luz get 100 points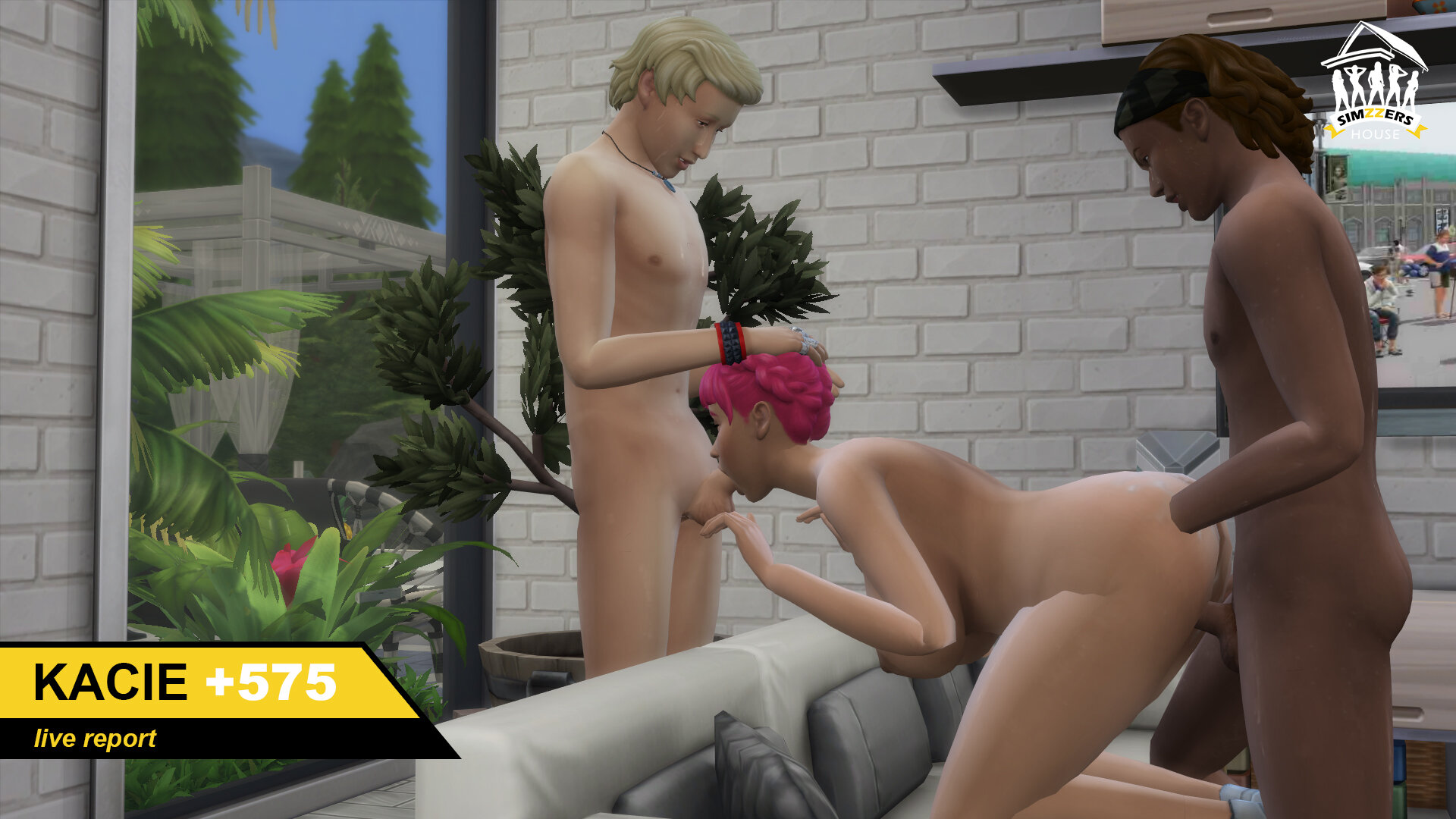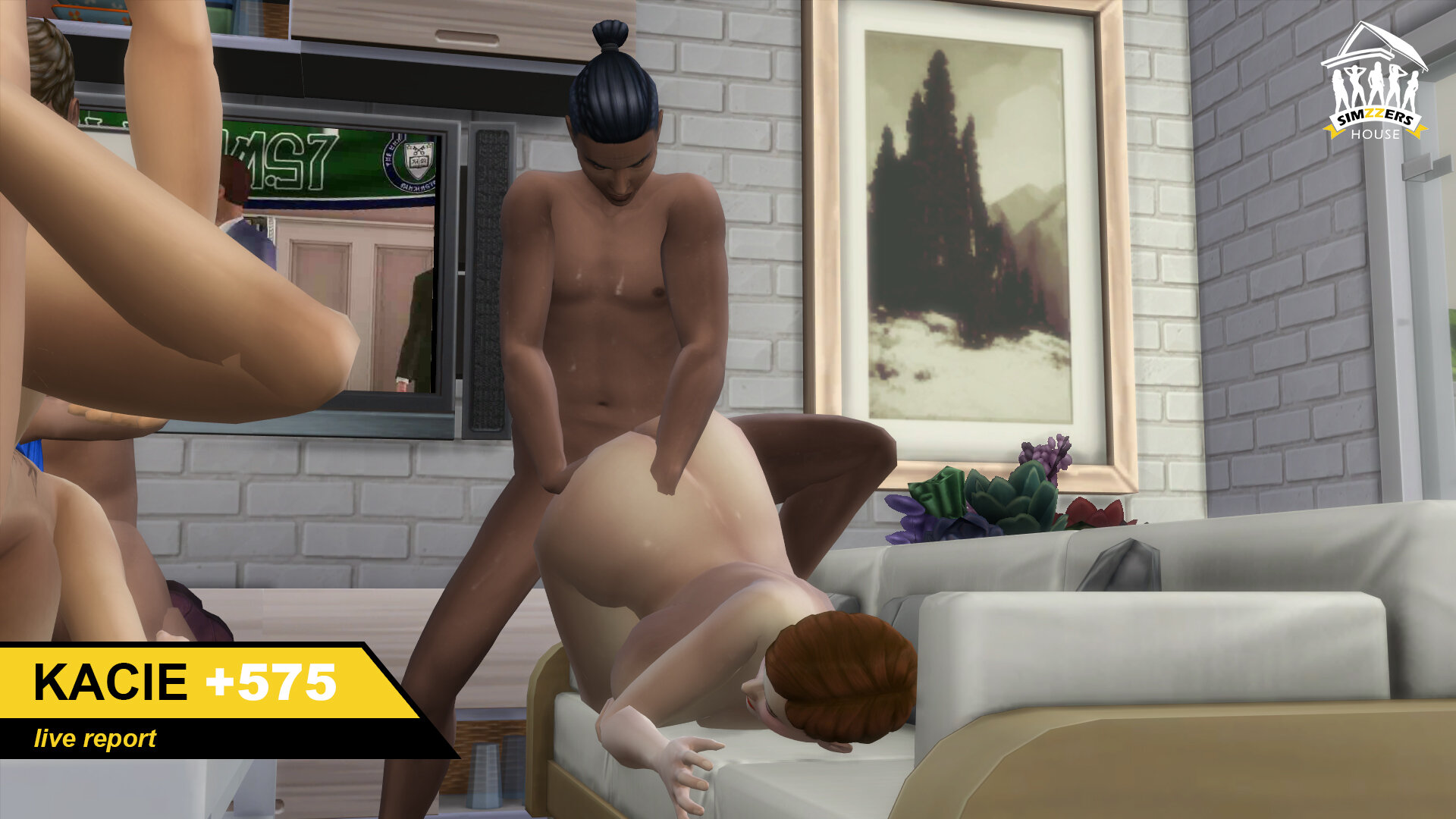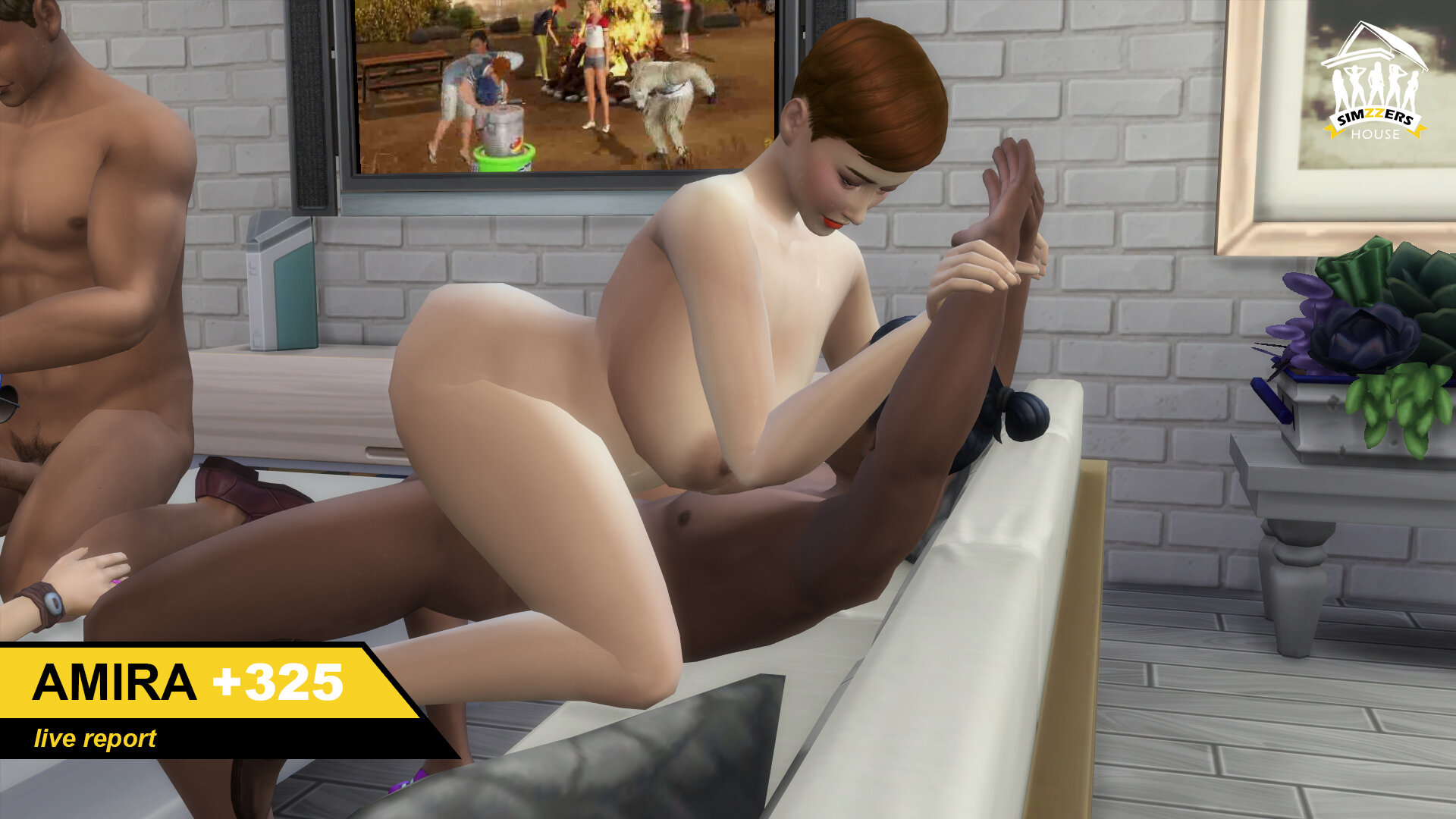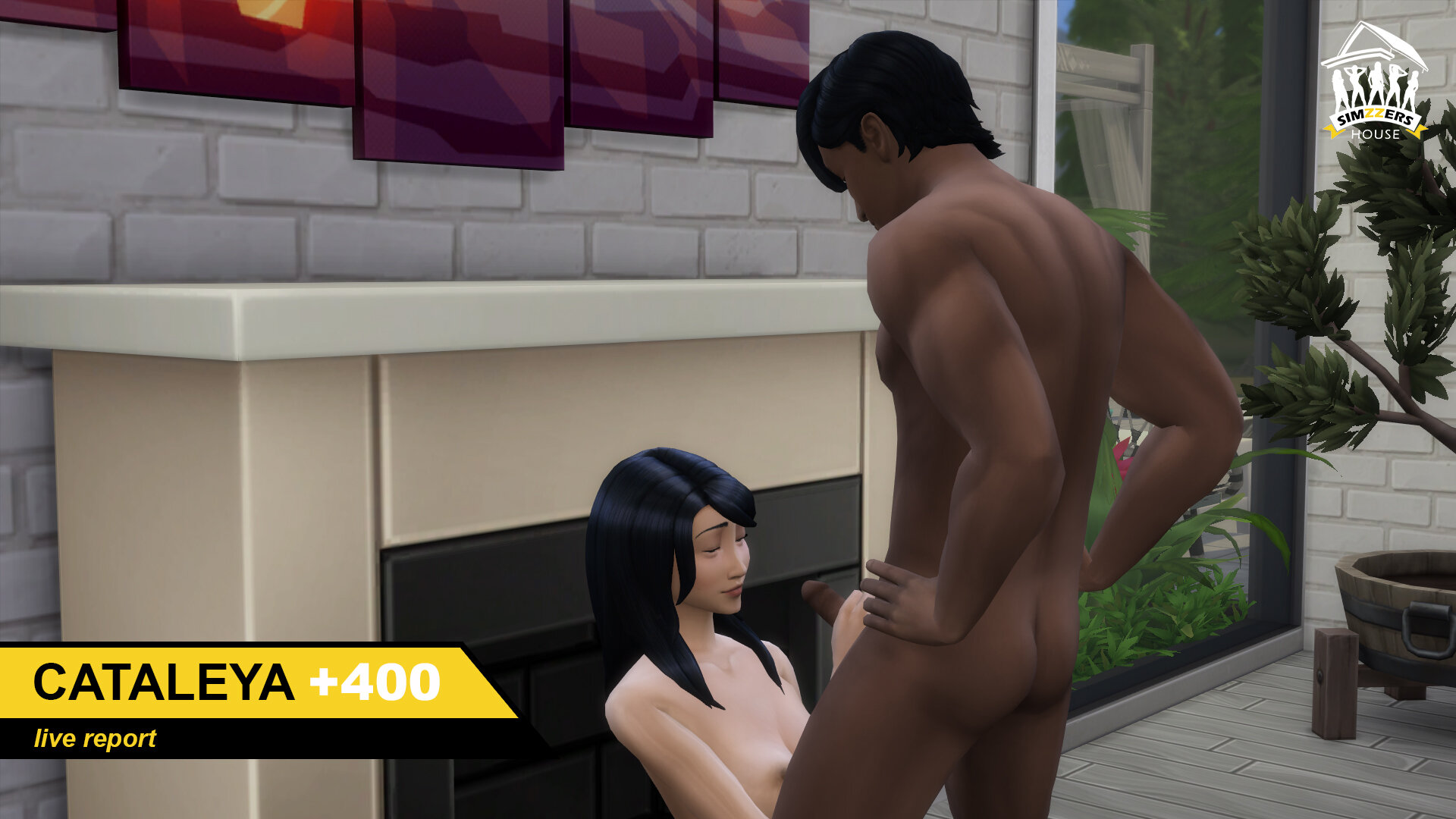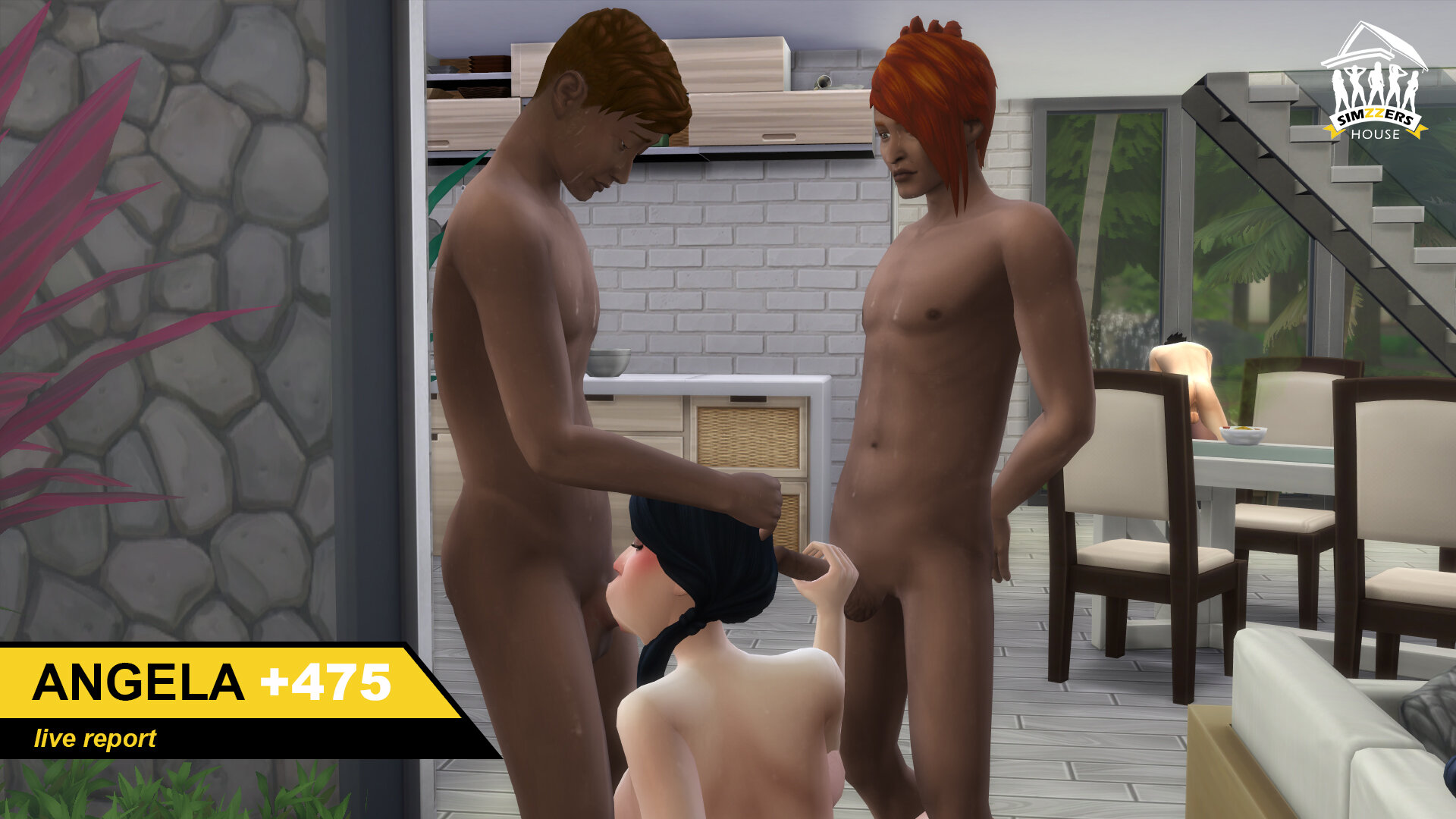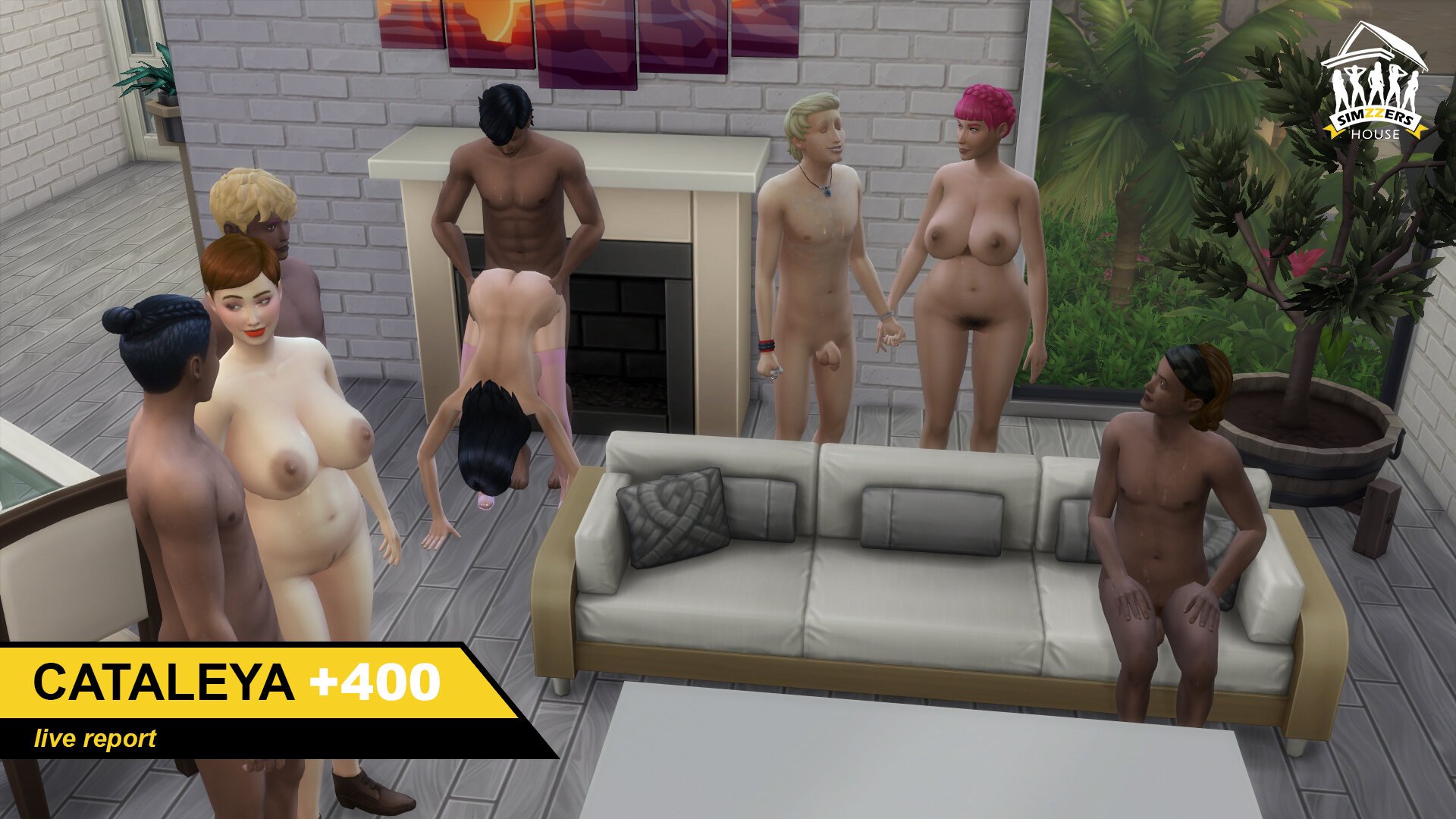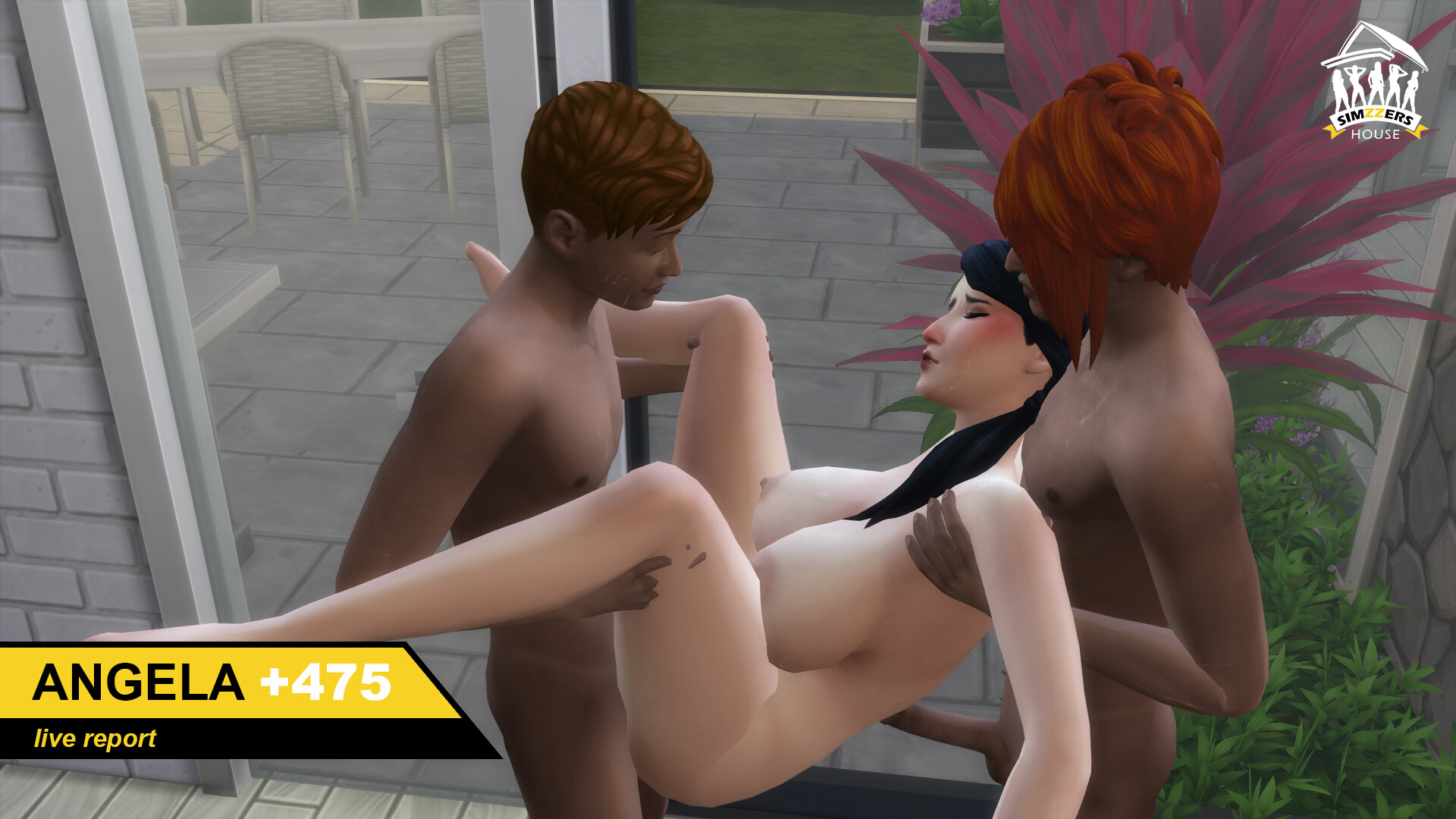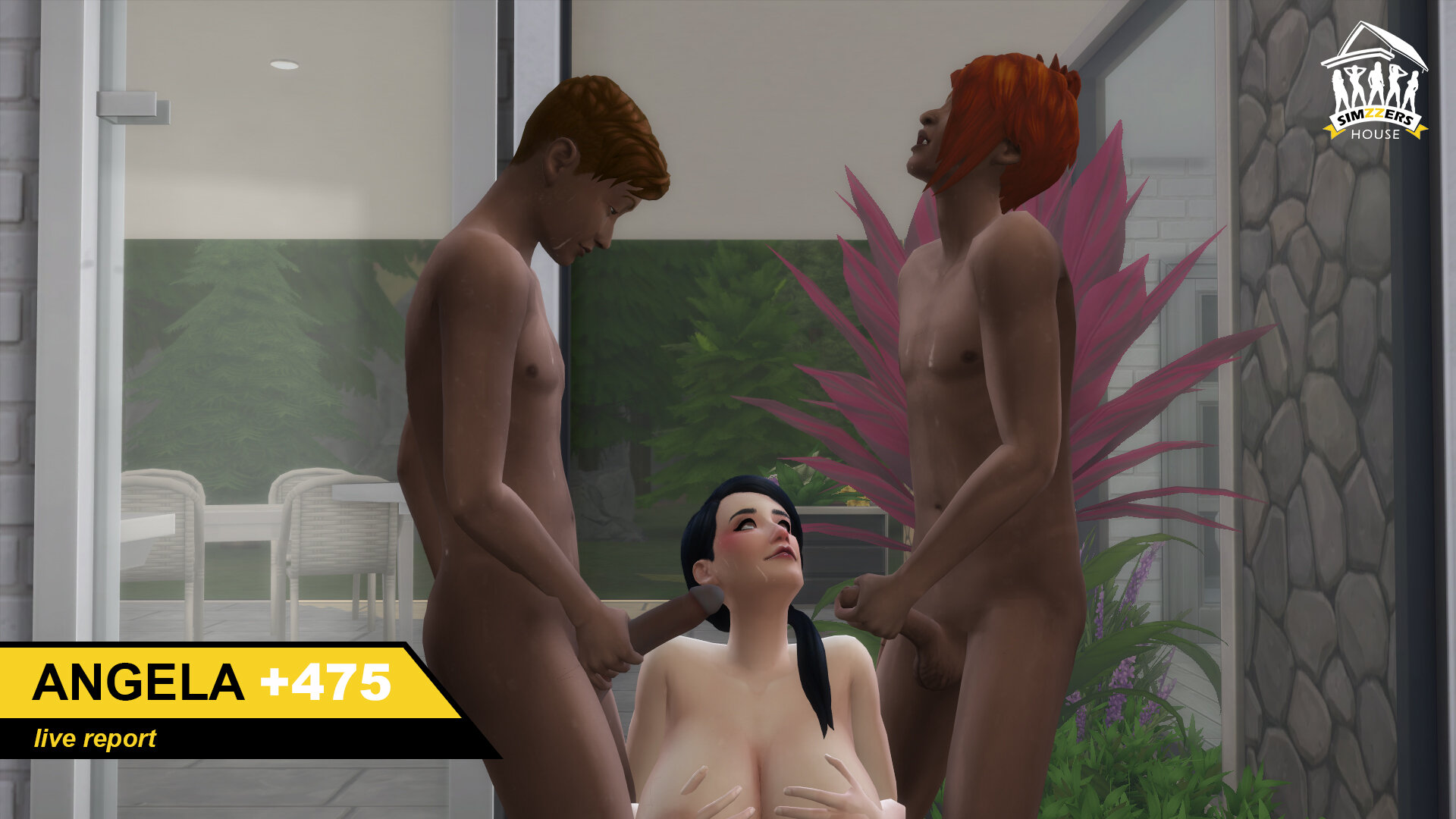 Back to living room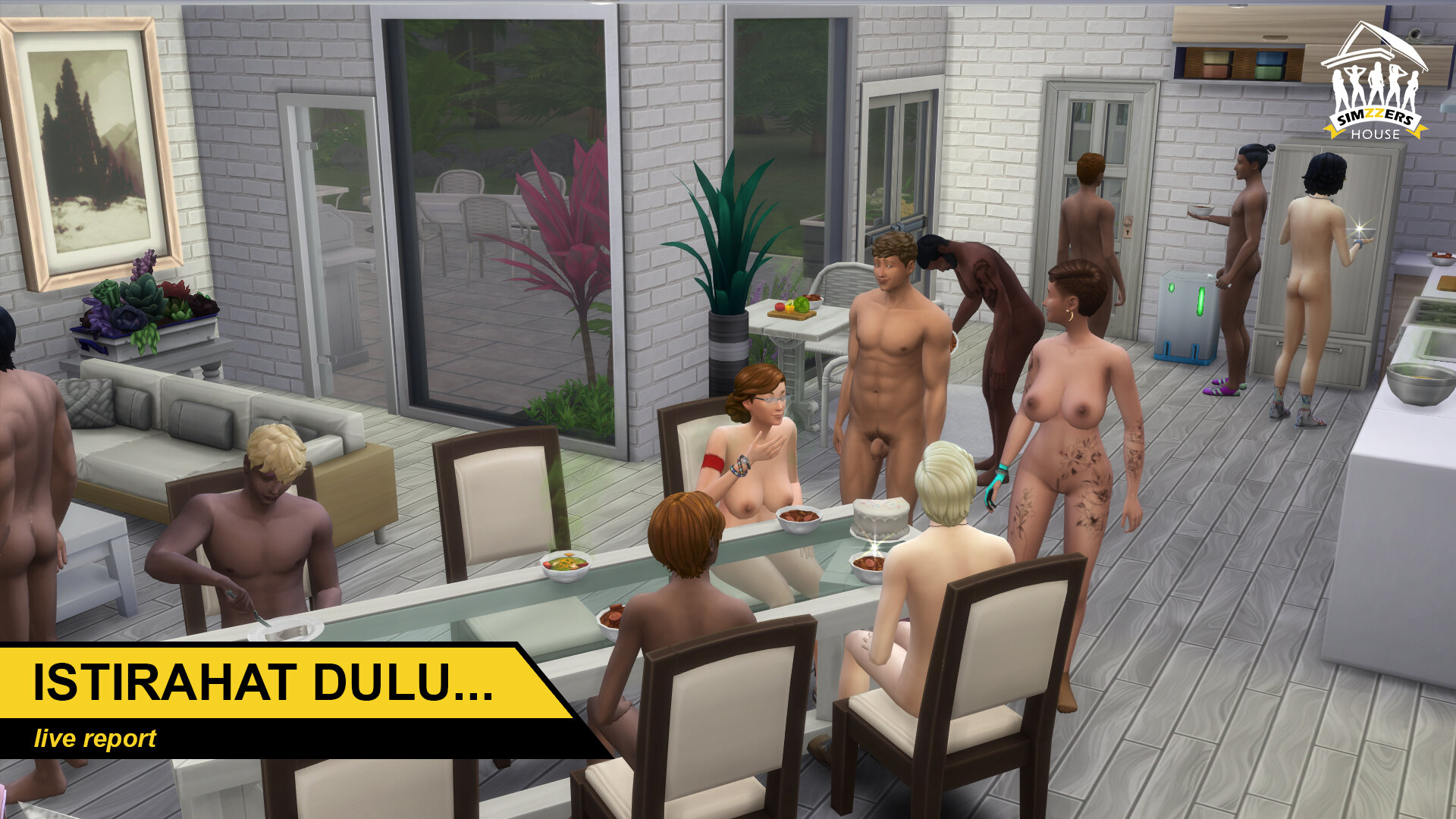 A little break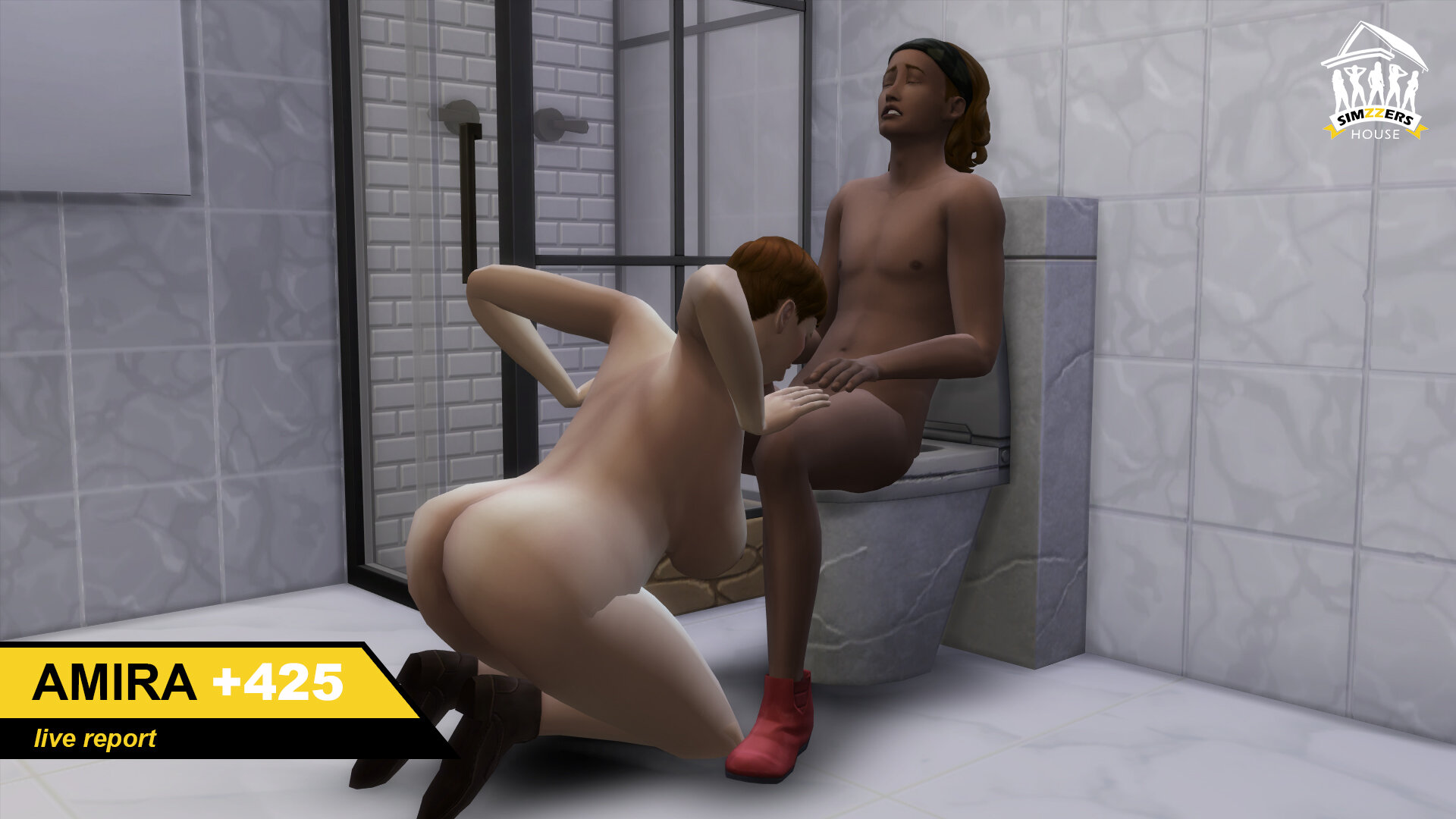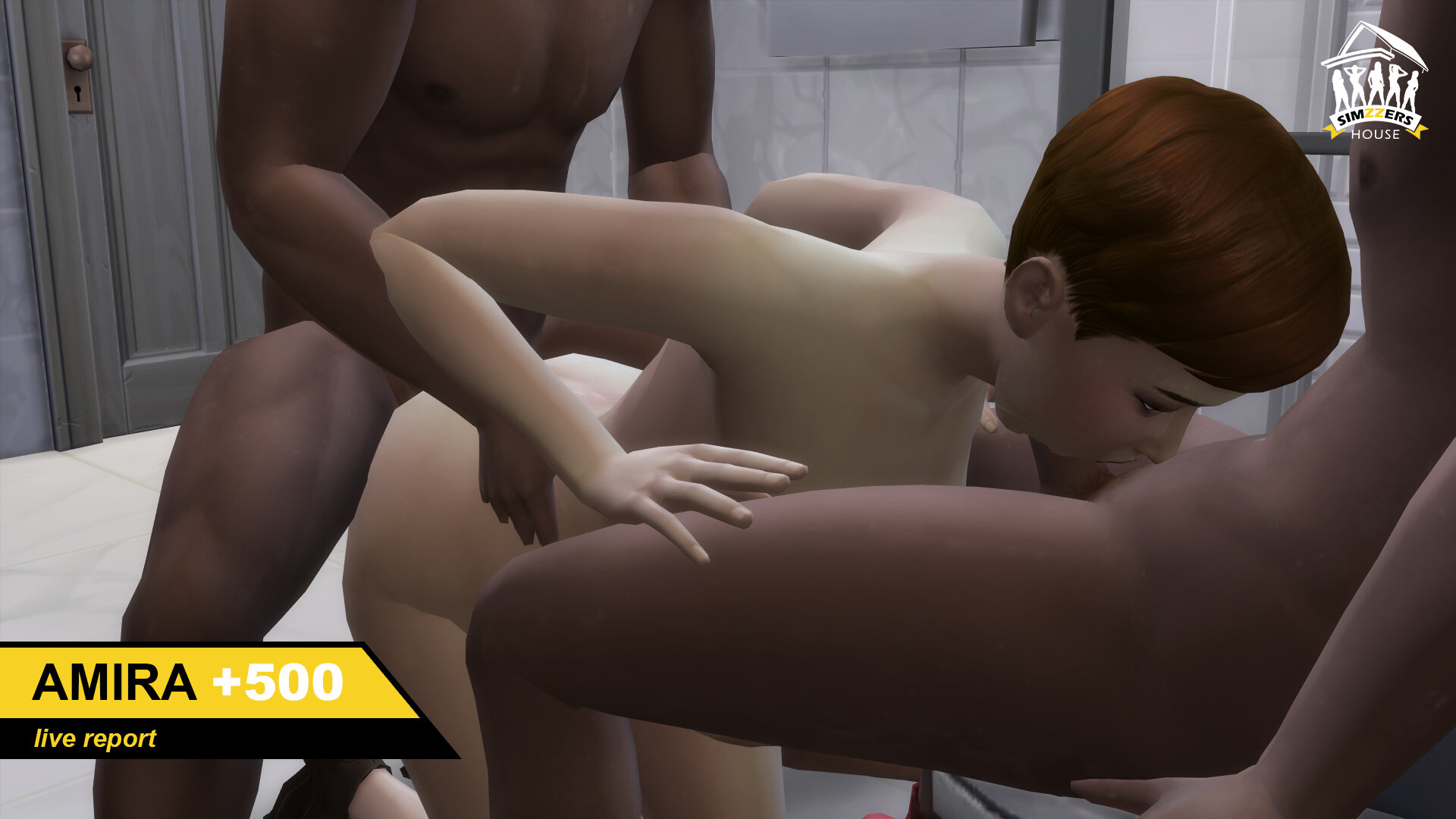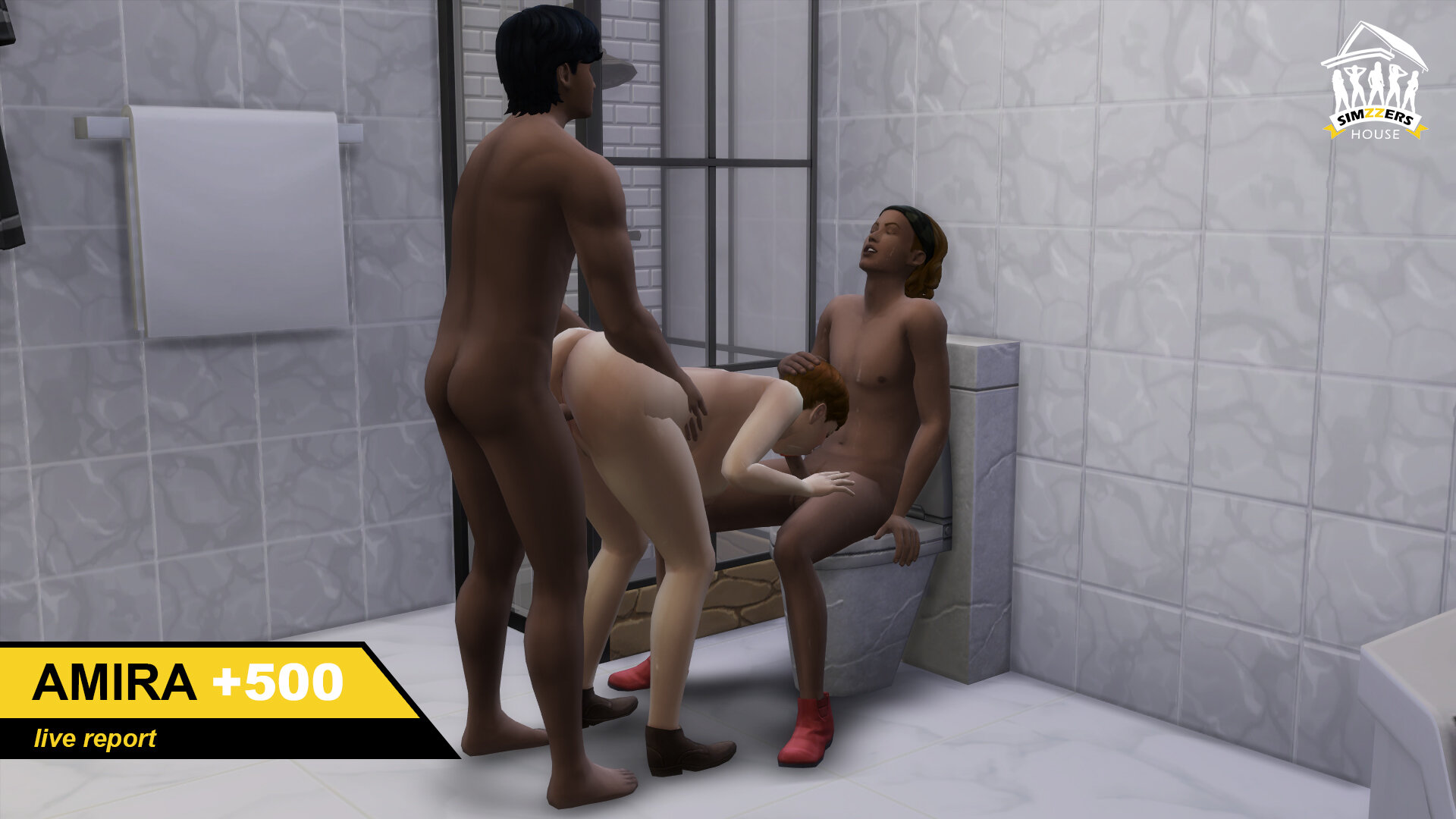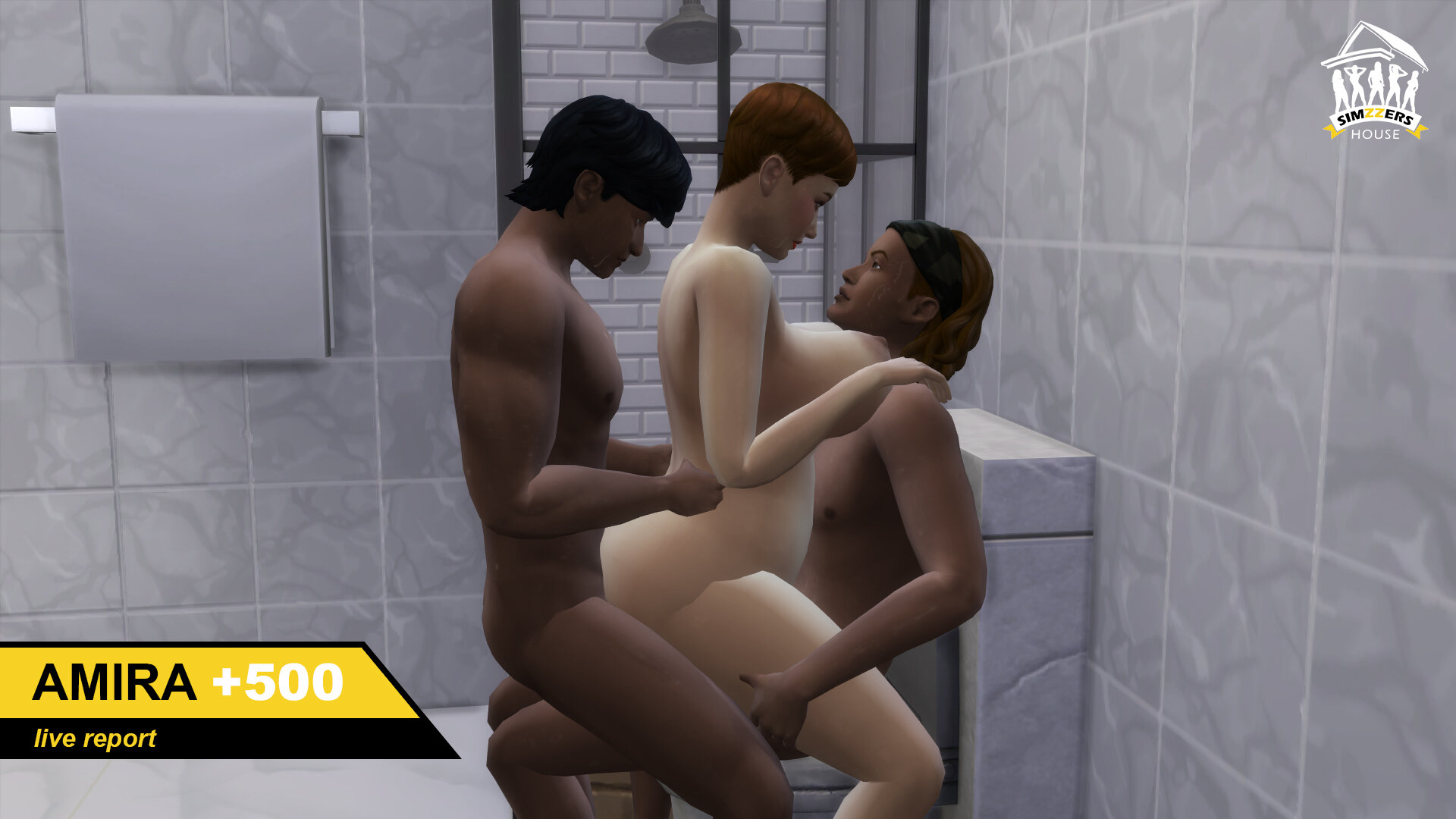 Amira's getting more points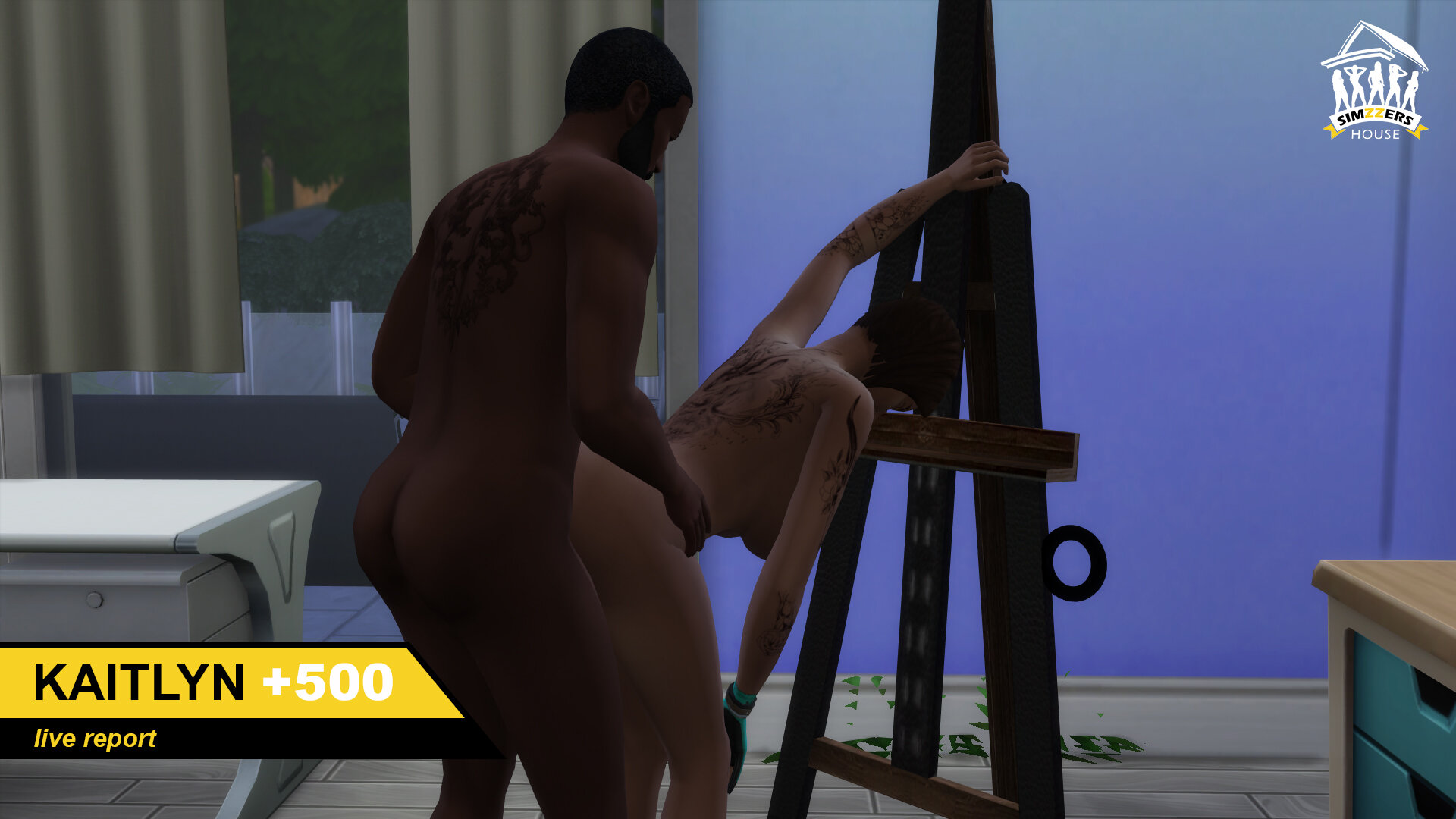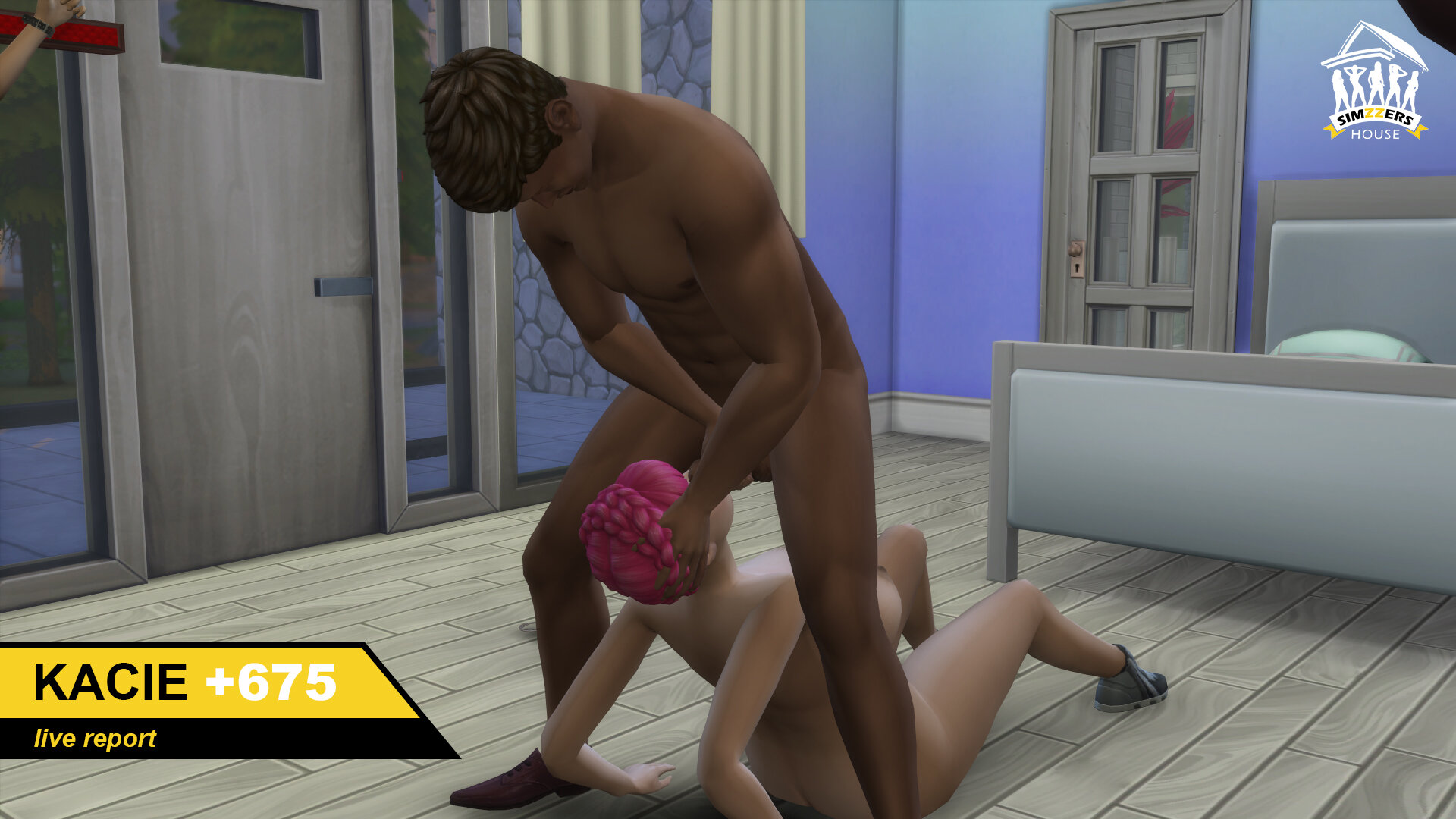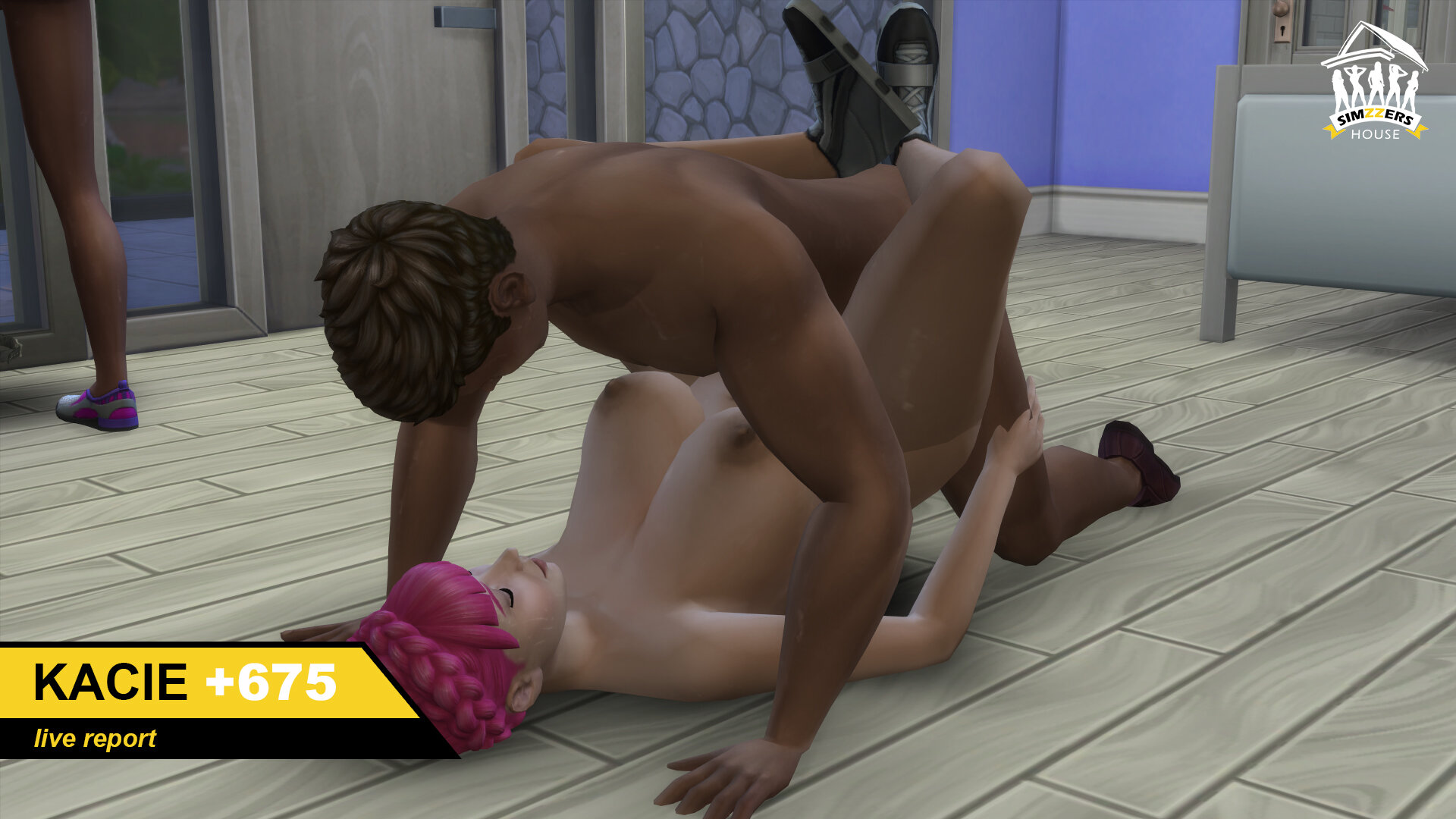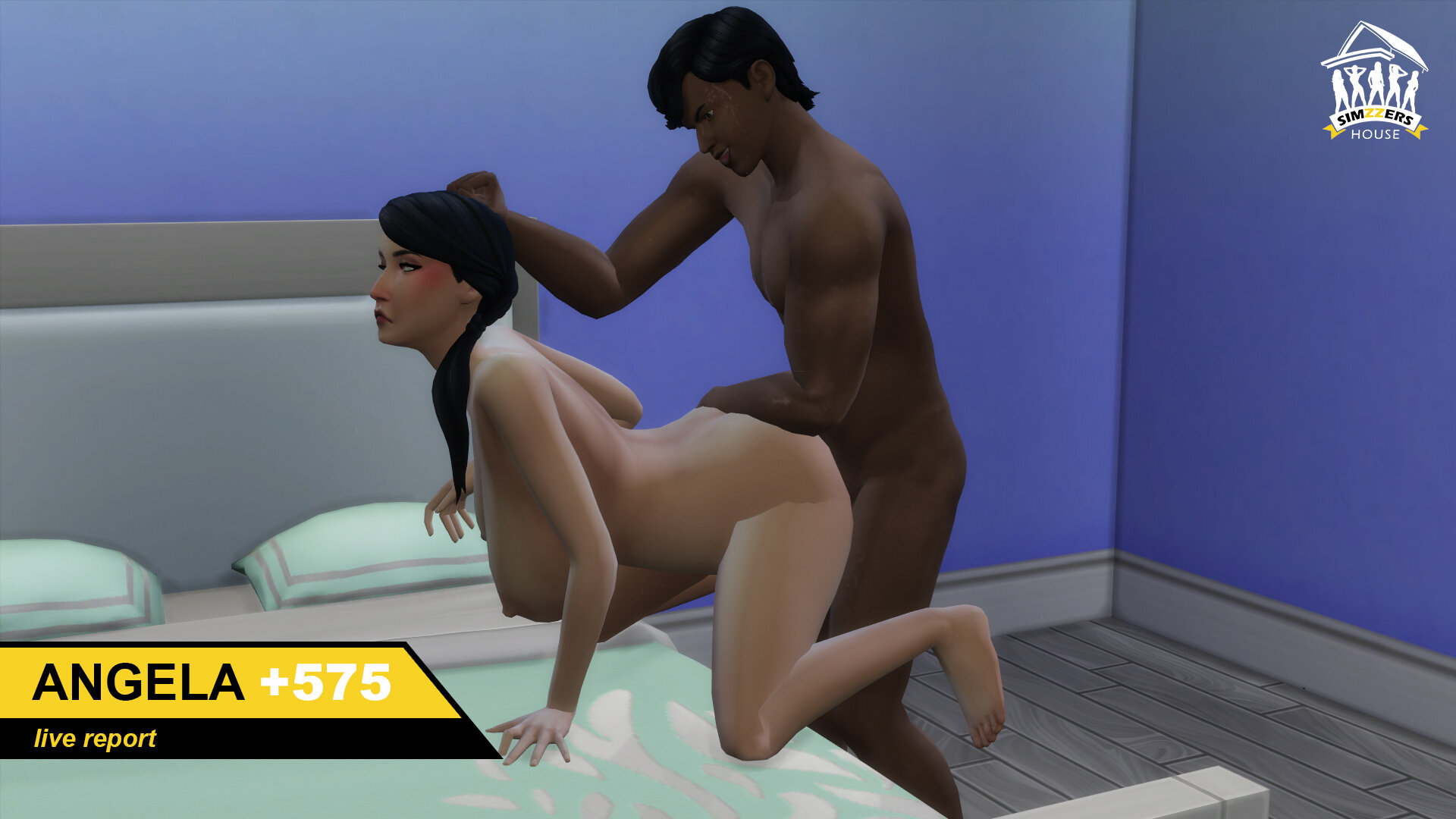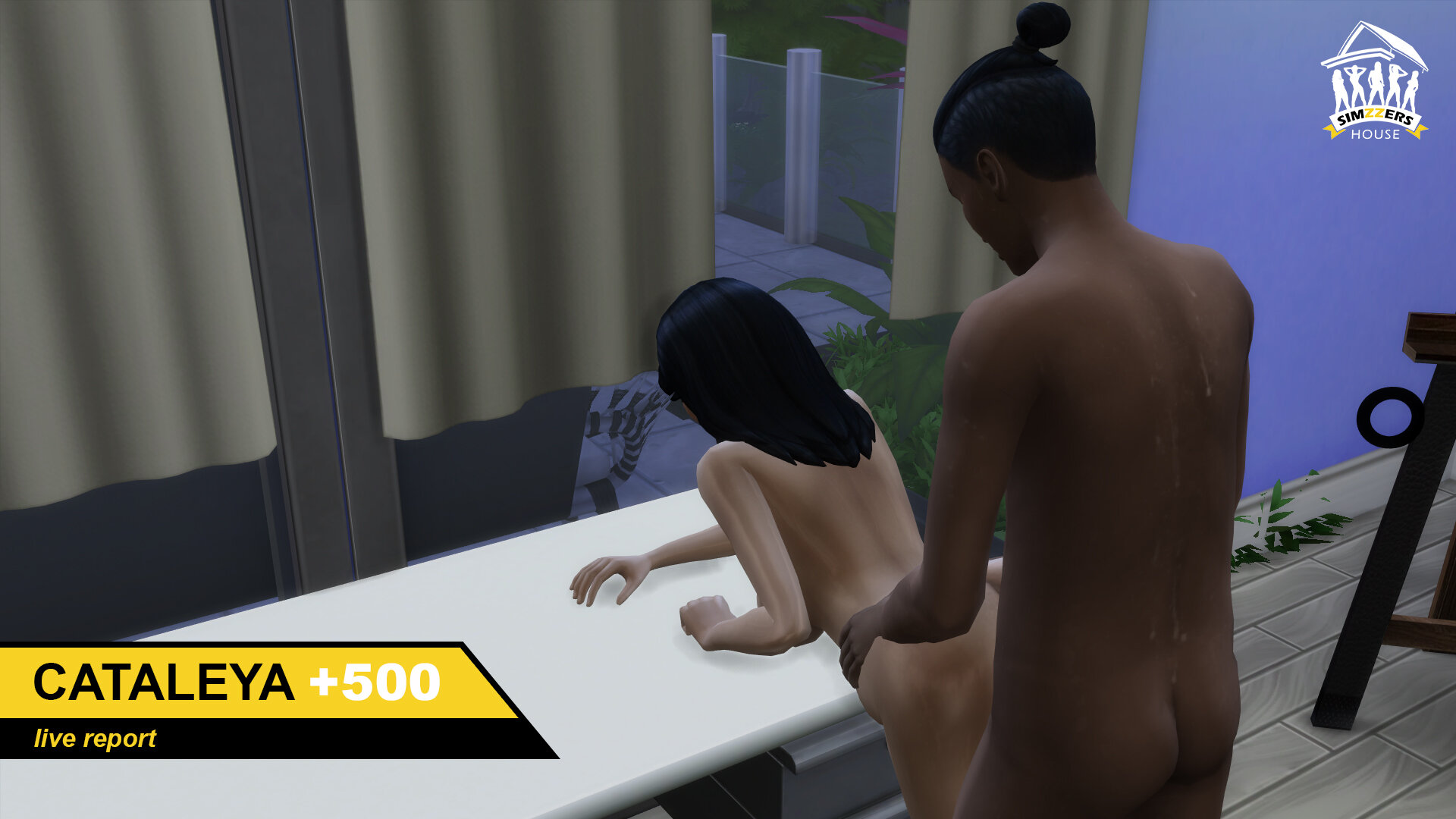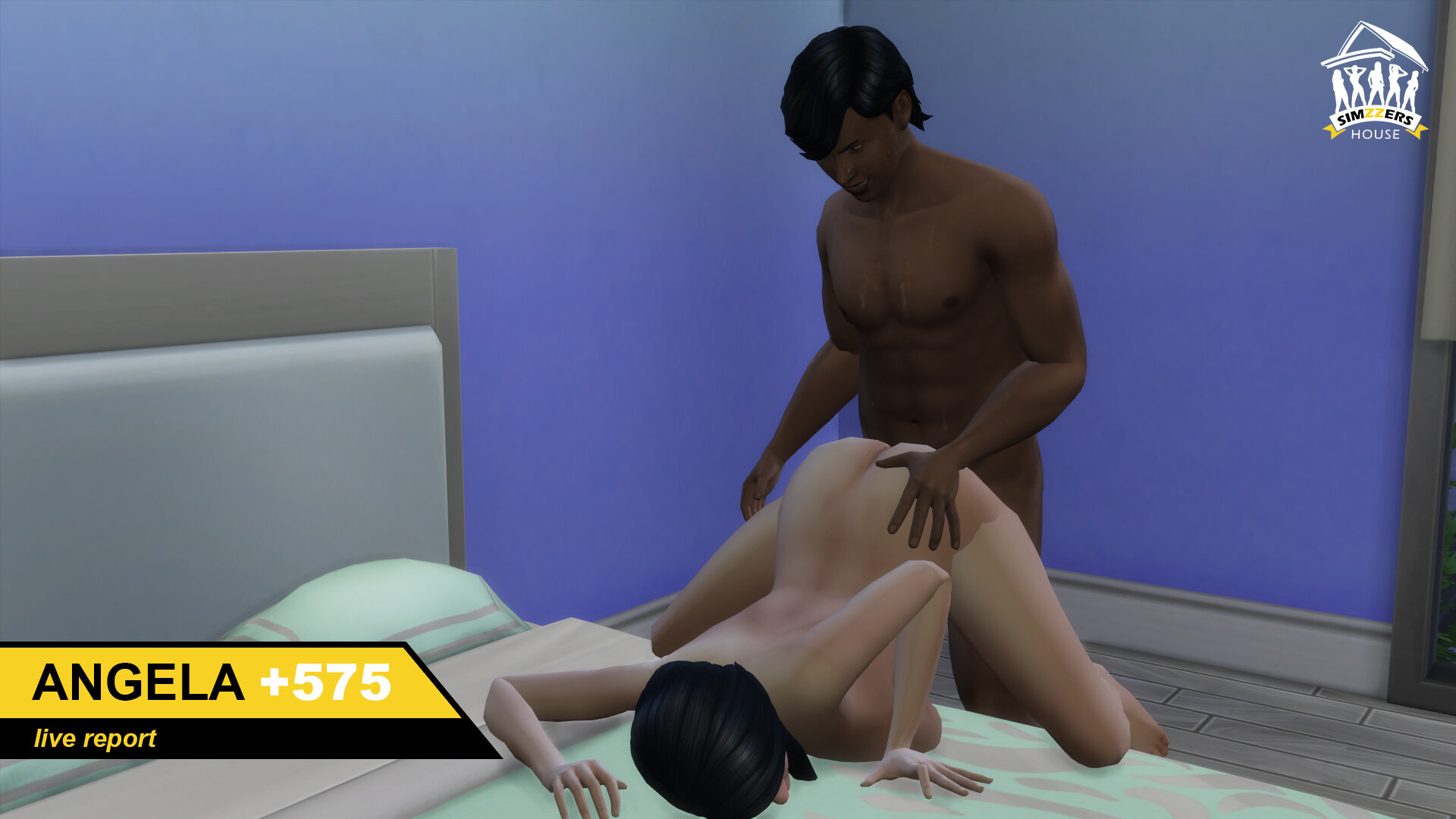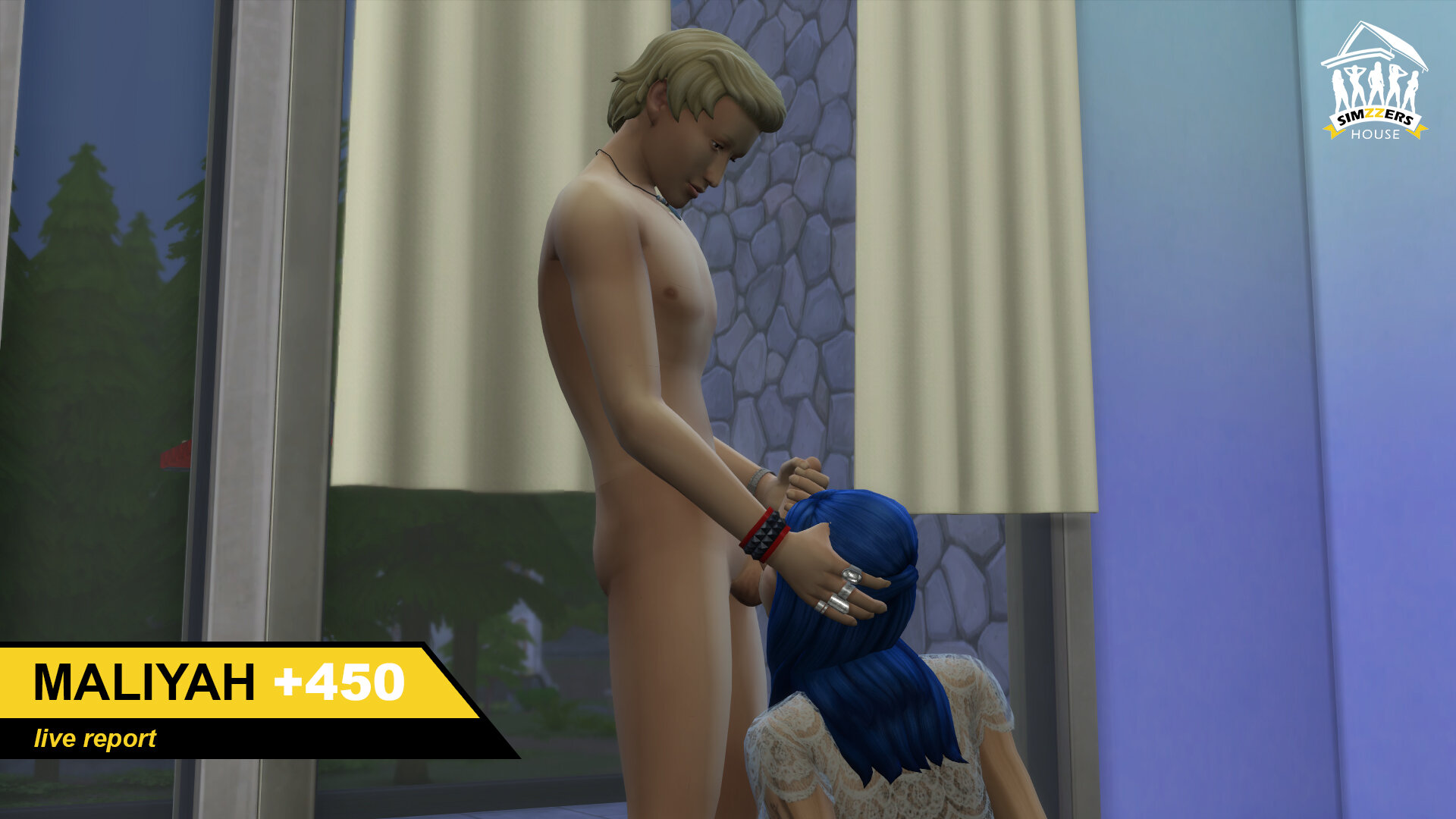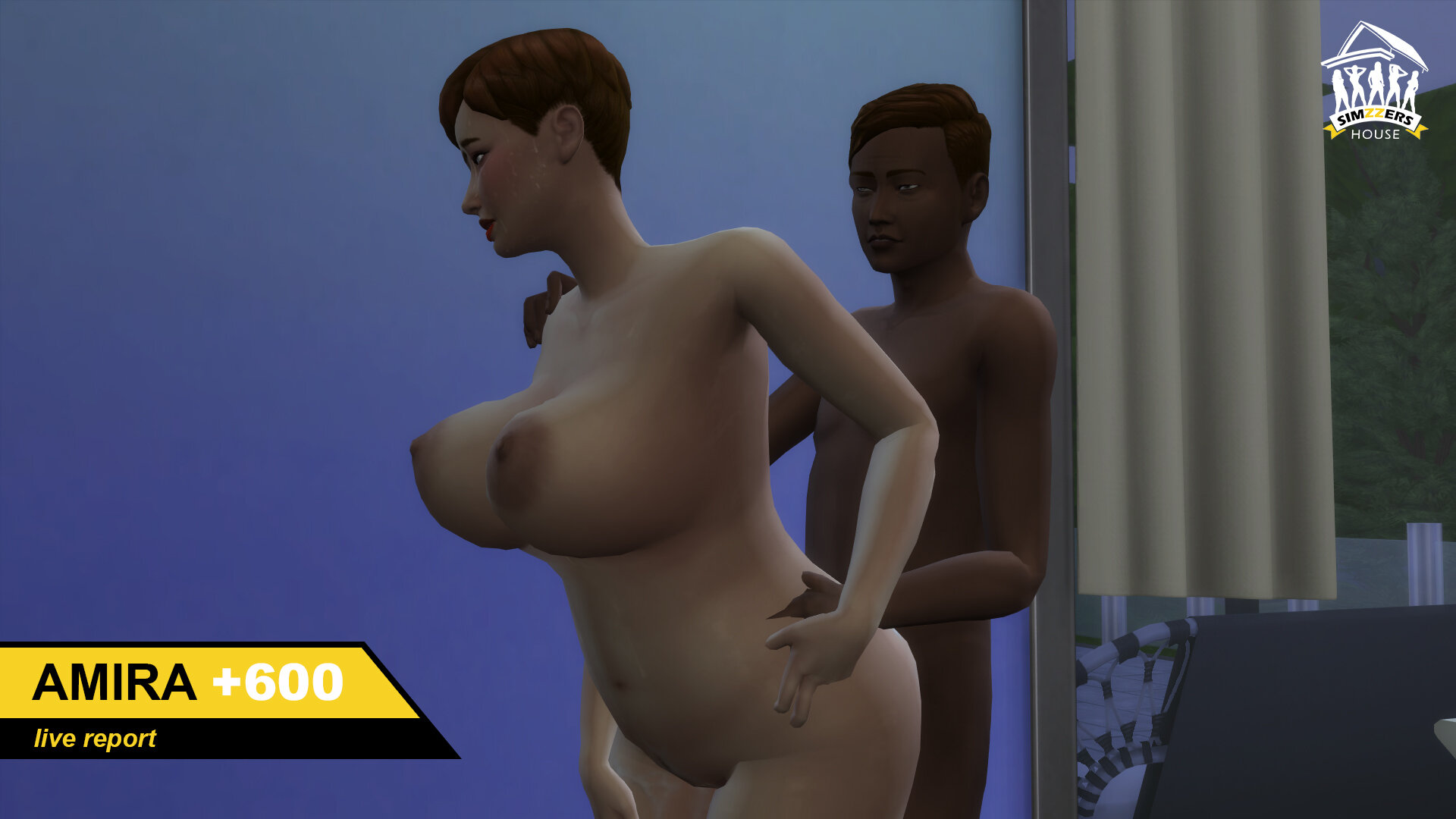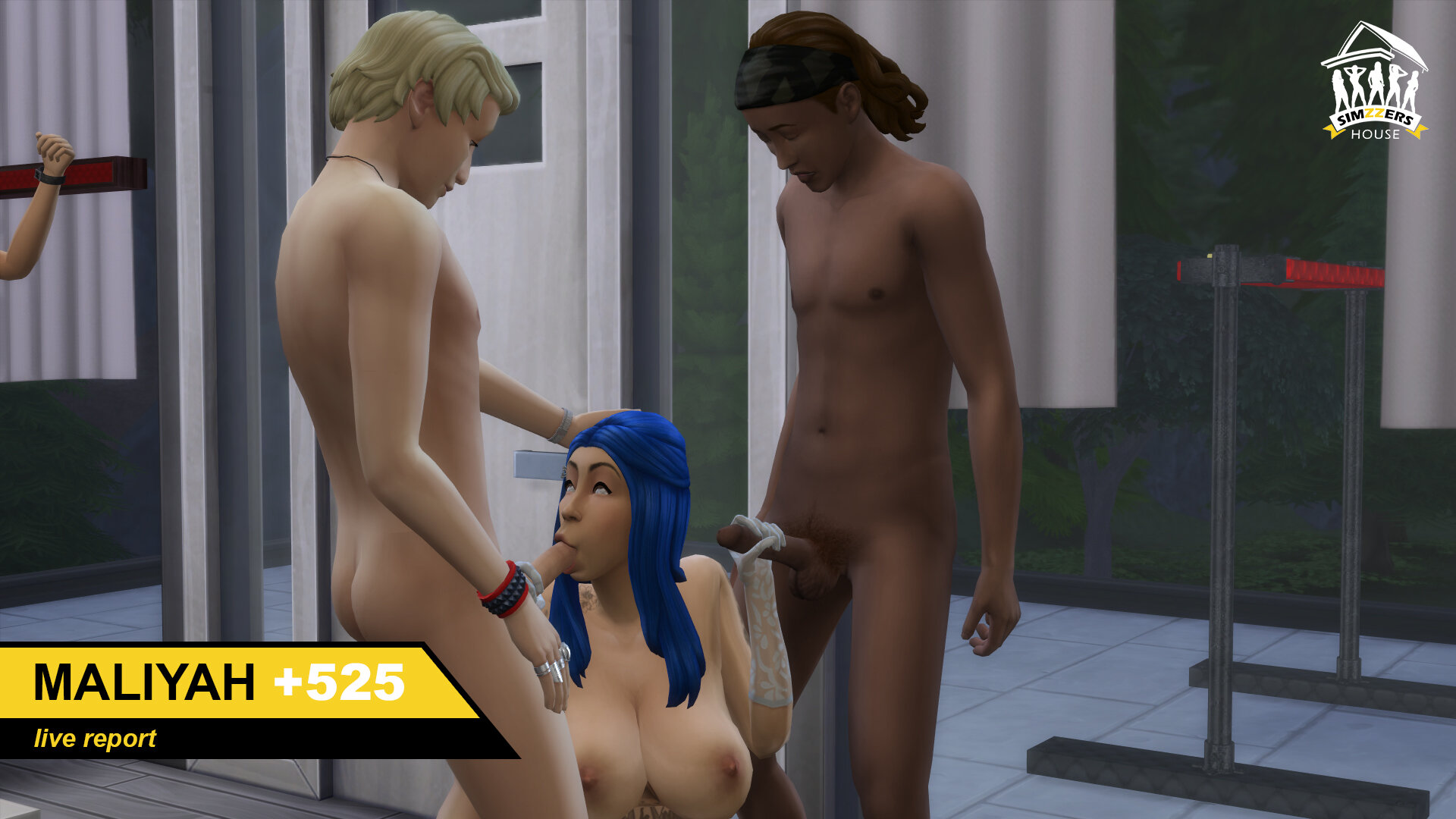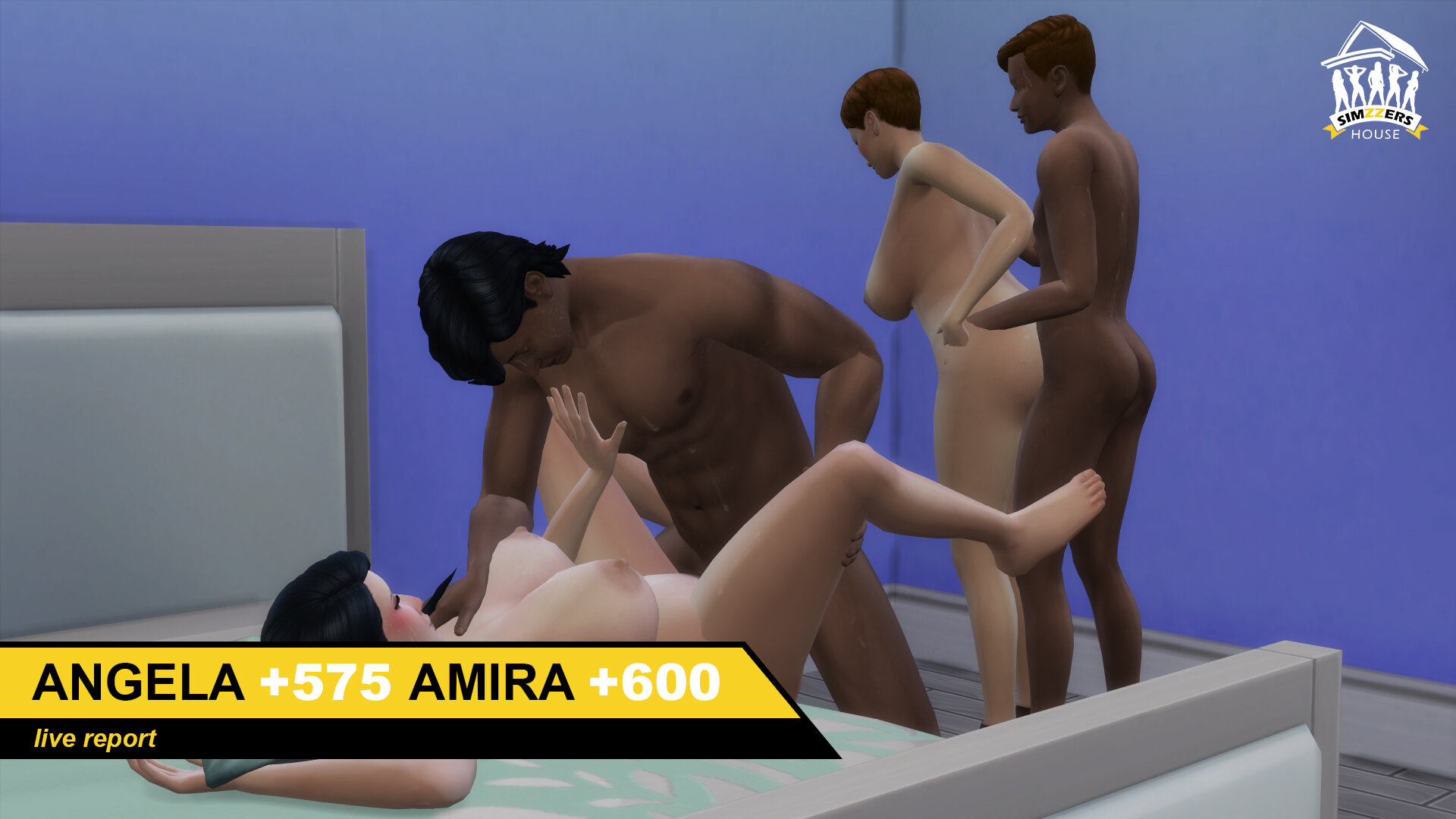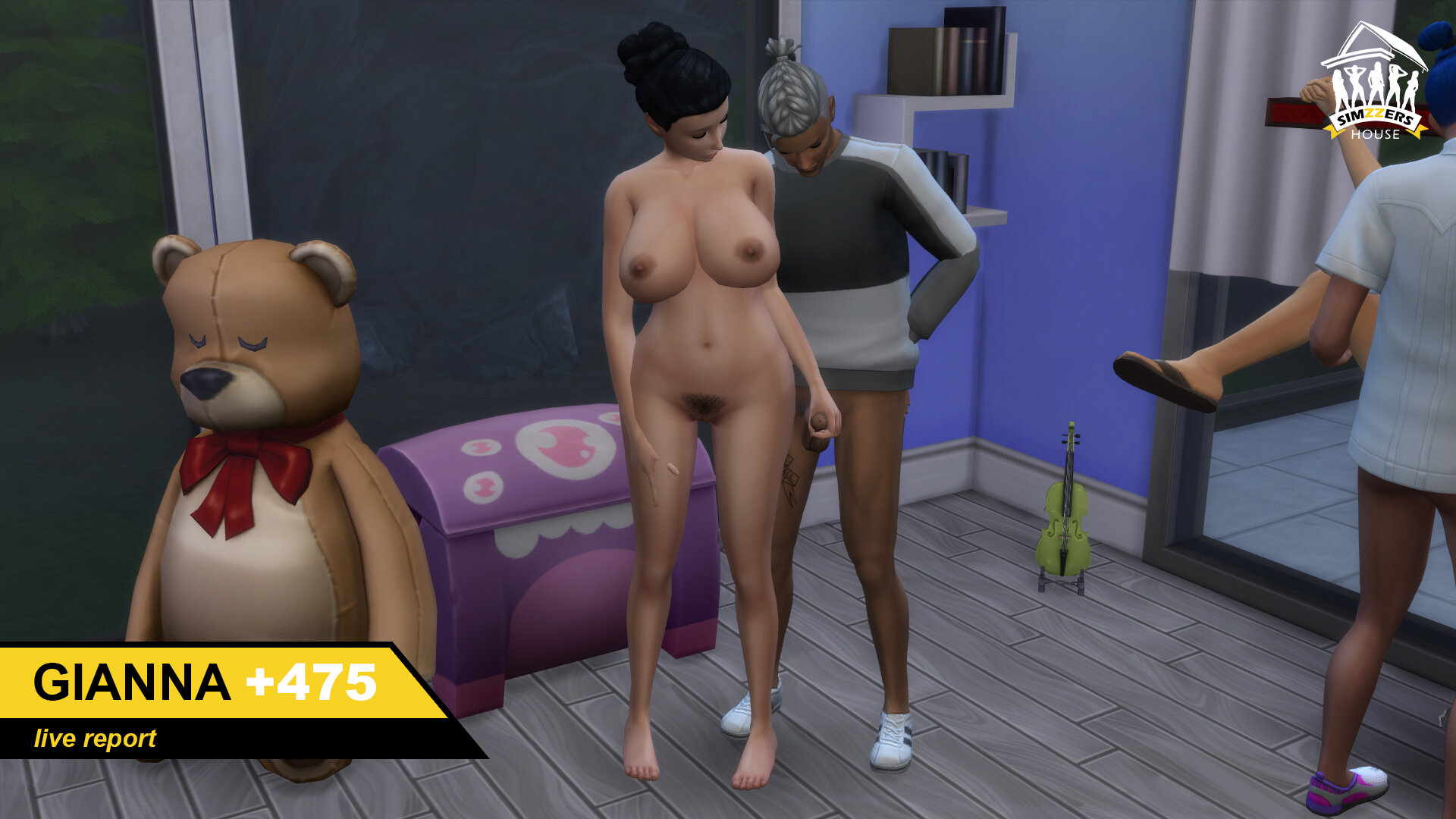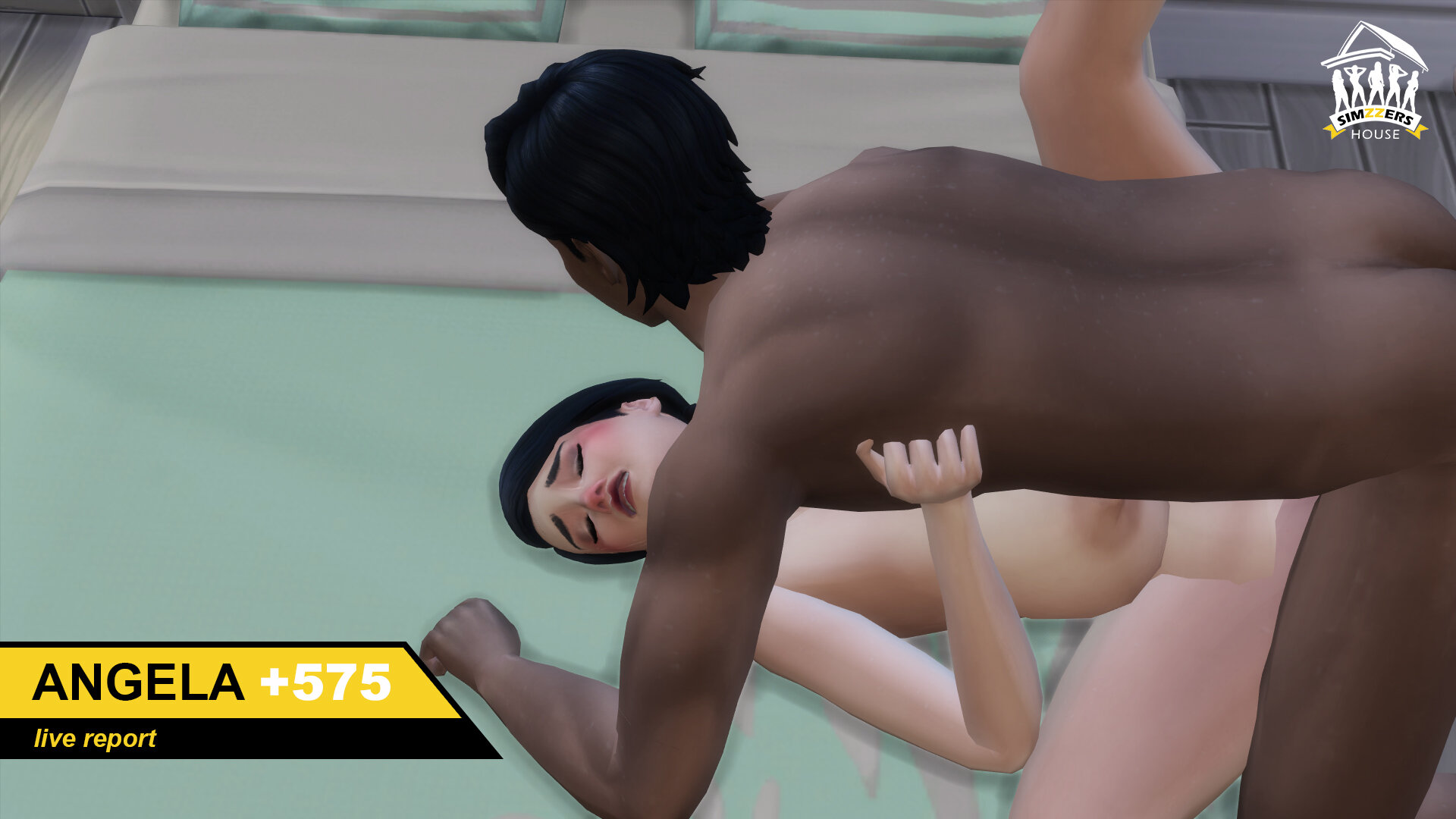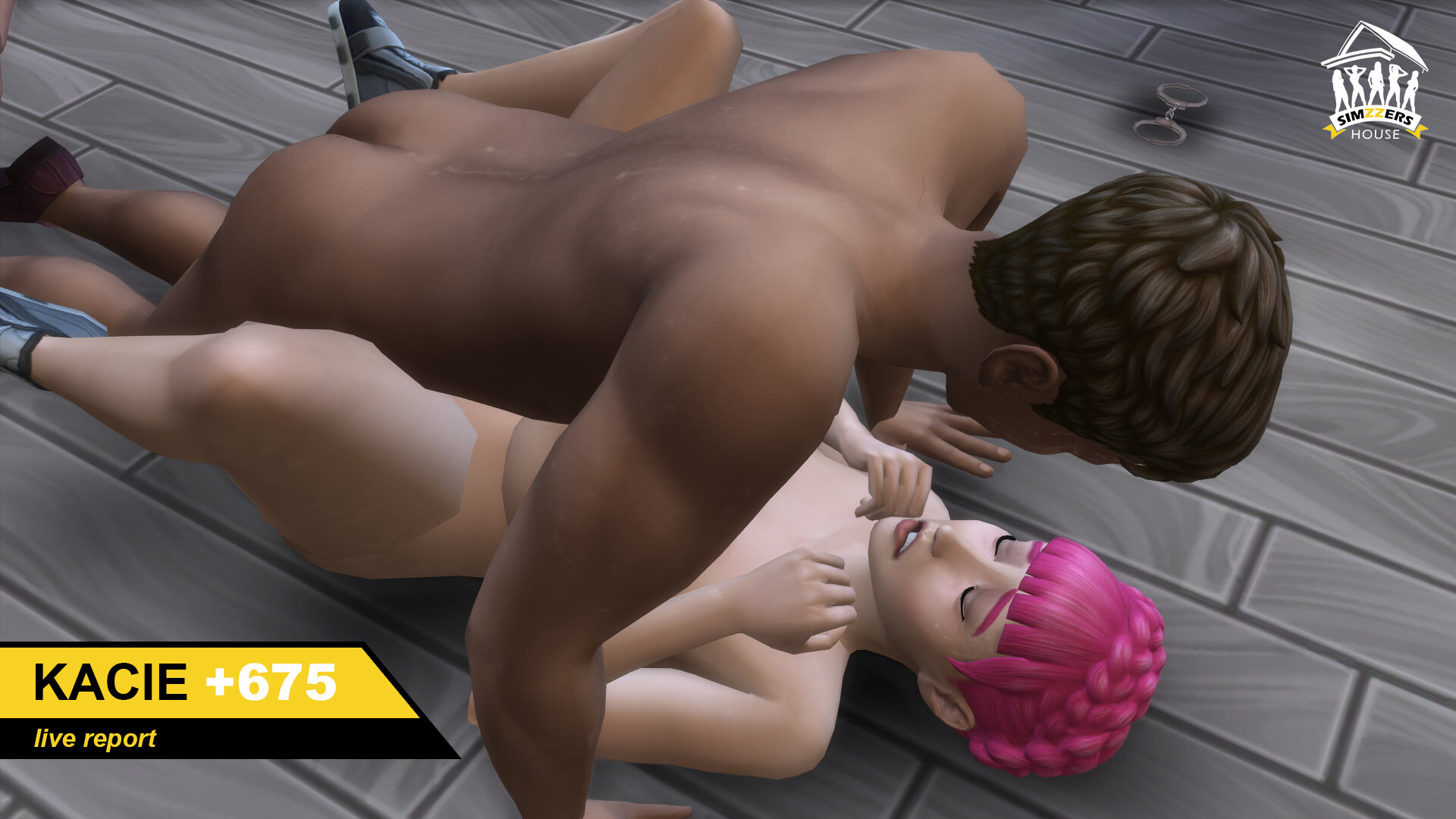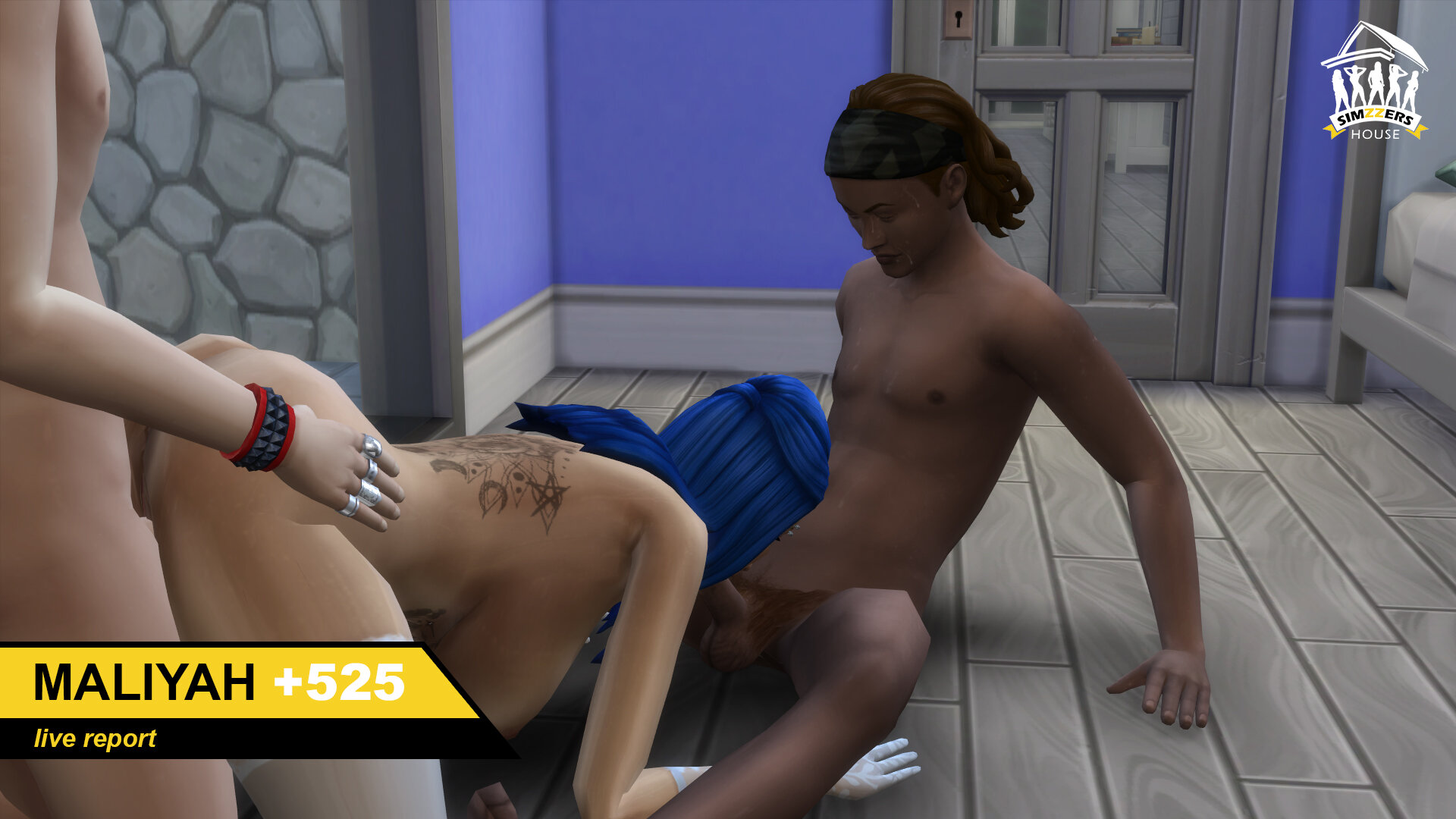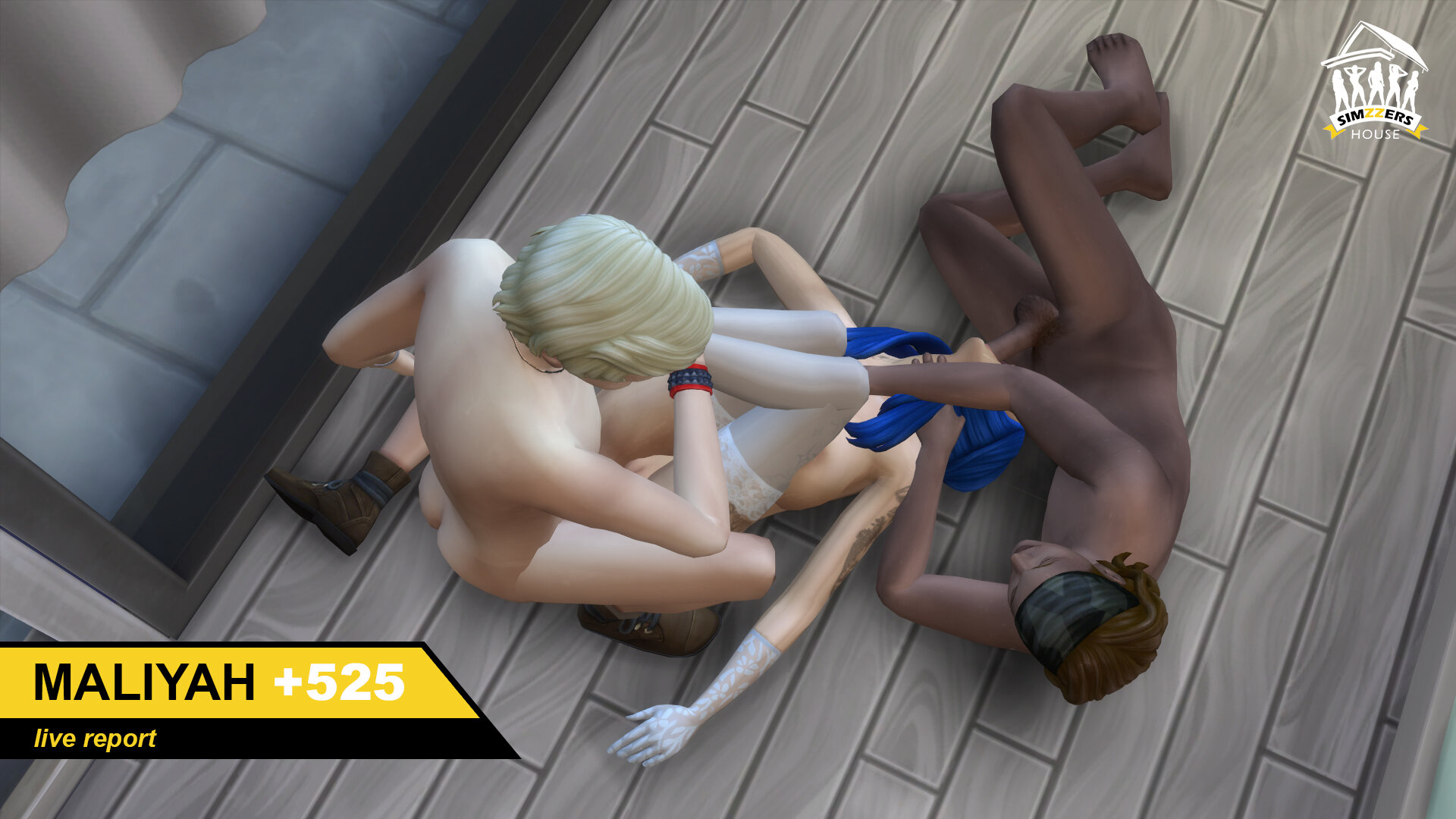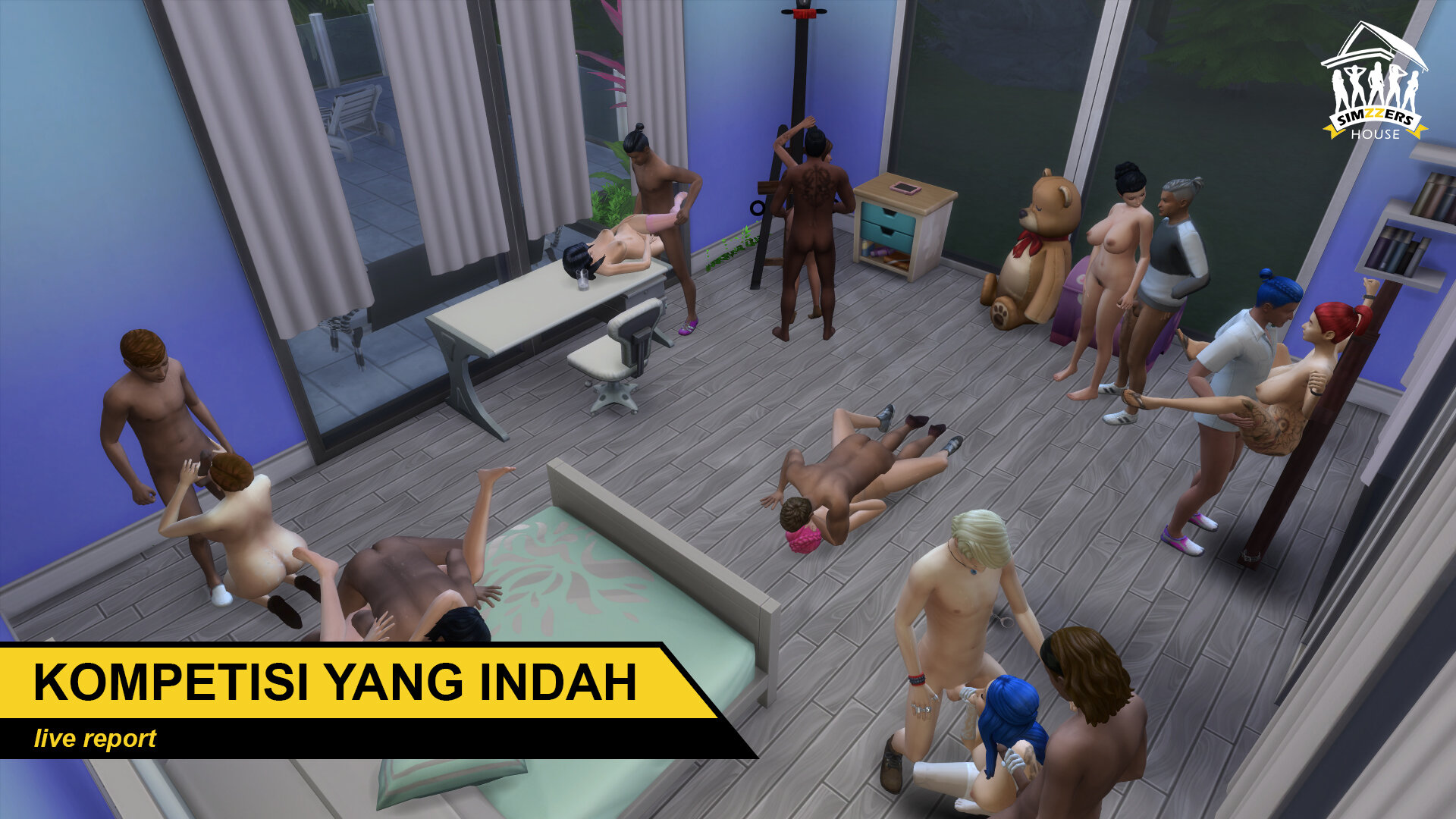 The last part is they're gathered in one room to have orgy
And the final ranking as it stands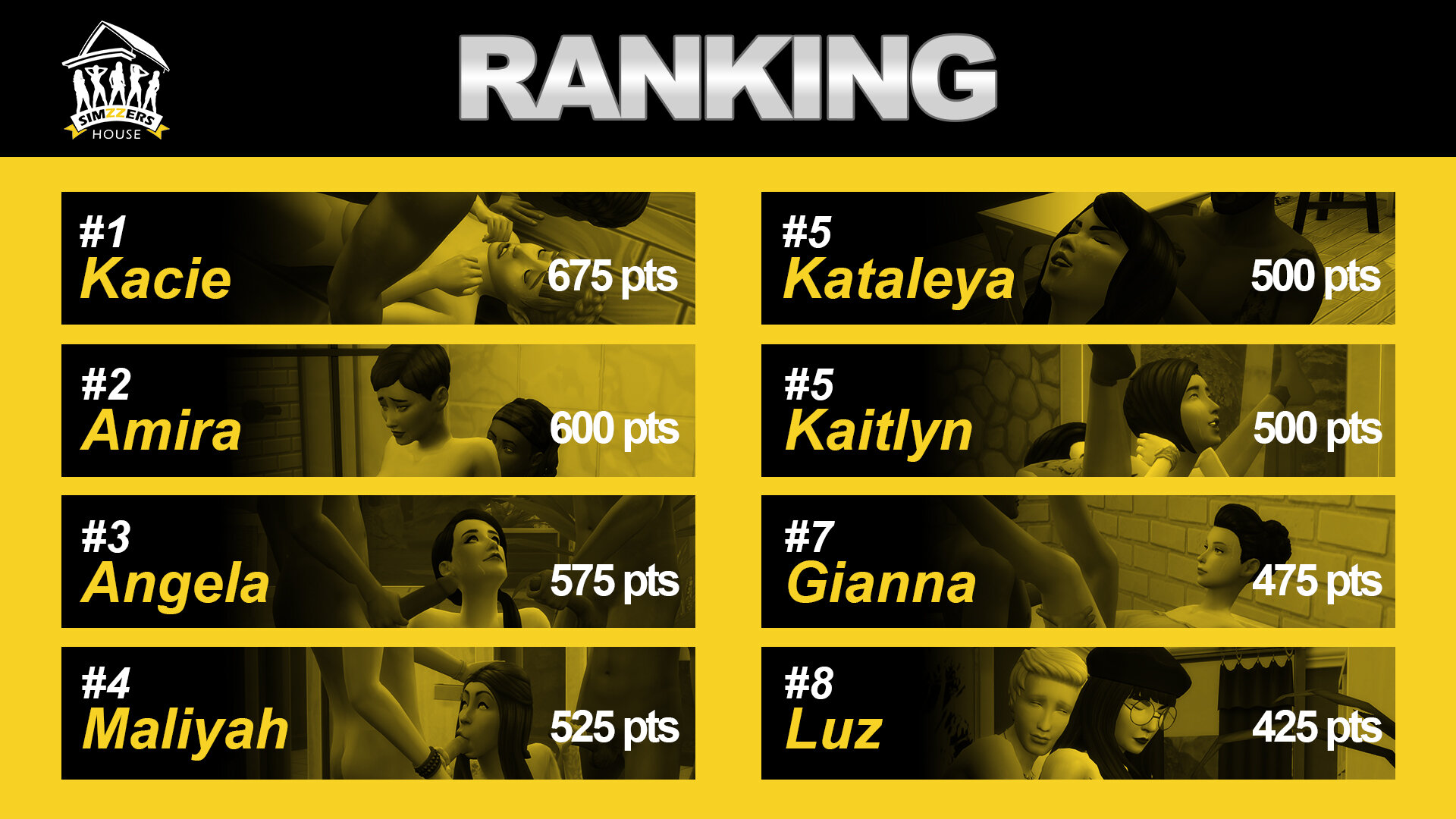 Post-event
Kacie is the winner of this contest!! She deserves $100k for her hardwork. The other contestants kneel as they acknowledge their defeat.
Owen fucks her as a rewarding ceremony.
They also have an orgy afterwards on outside the house.
Edited by BinatangLajang