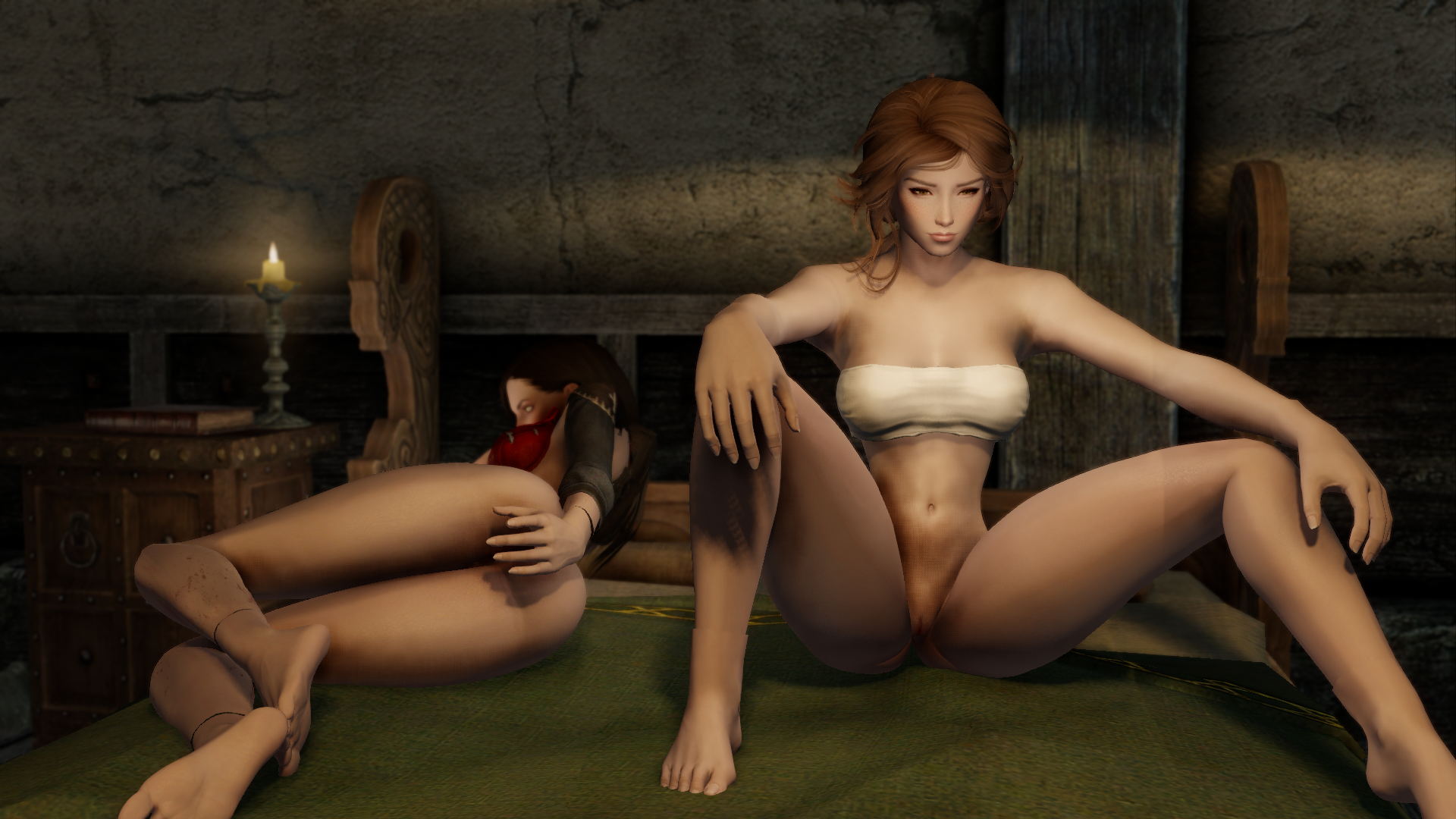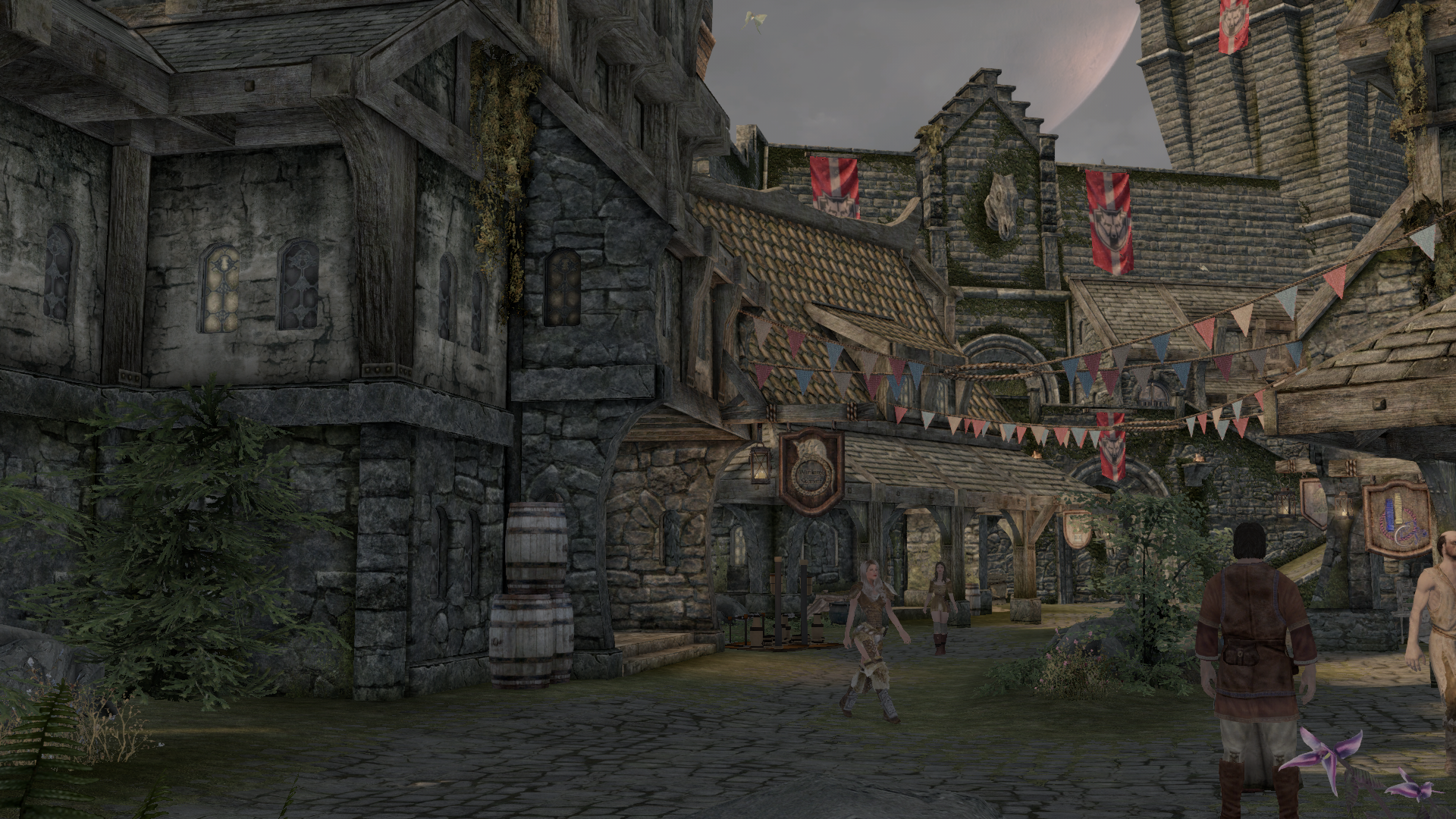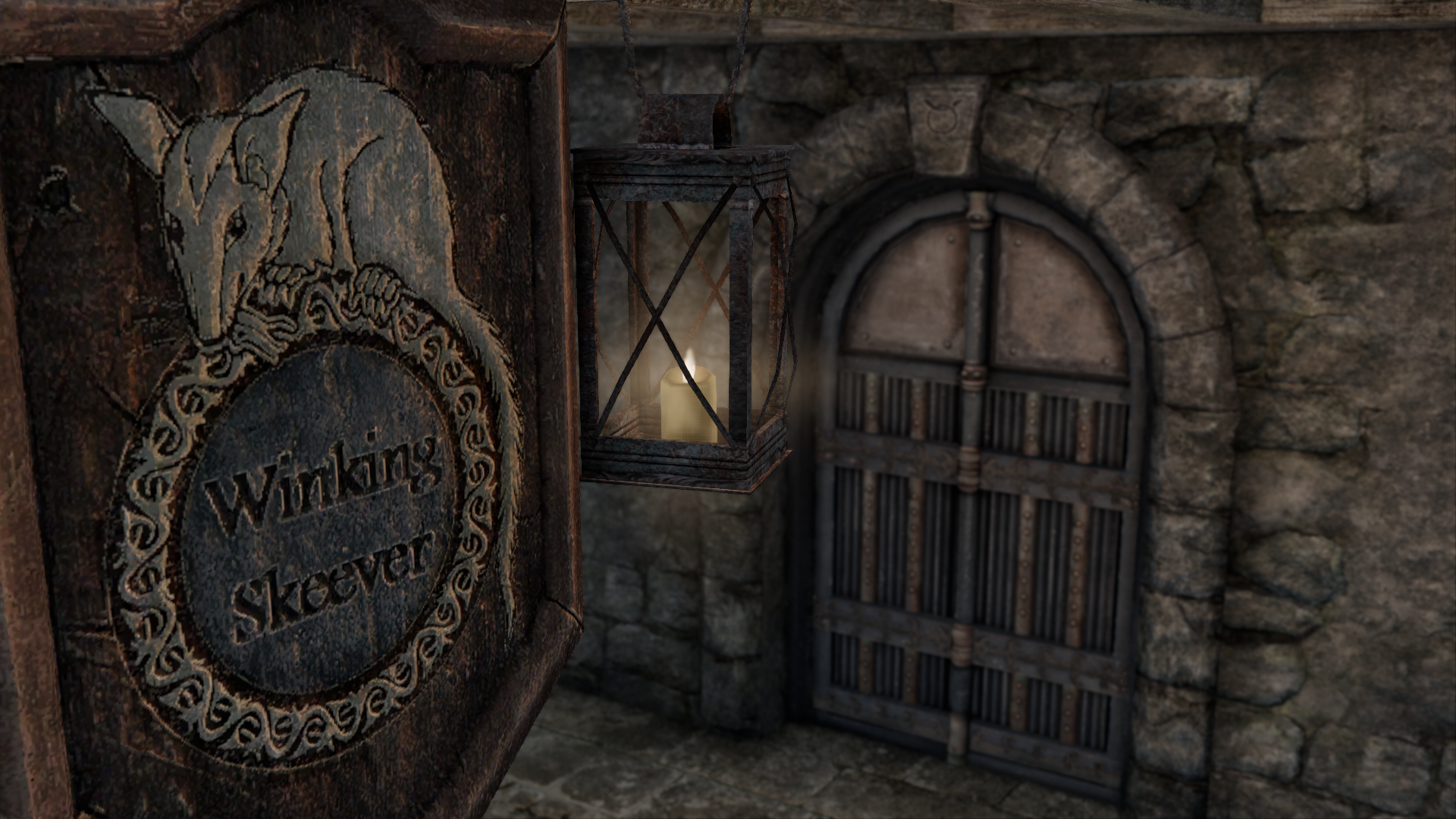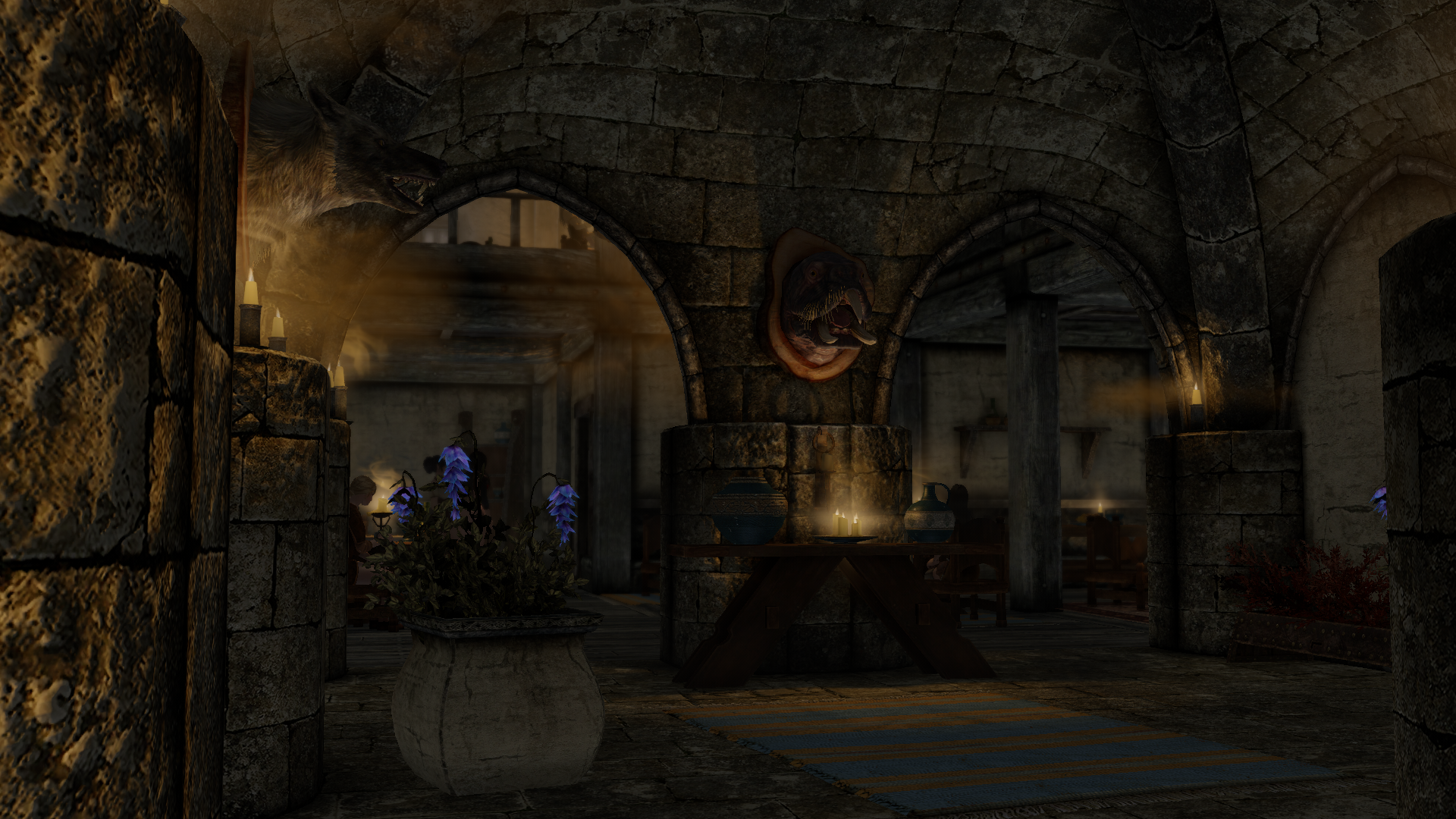 So are you gonna sleep or just stare all night?
...I promised I won't bite.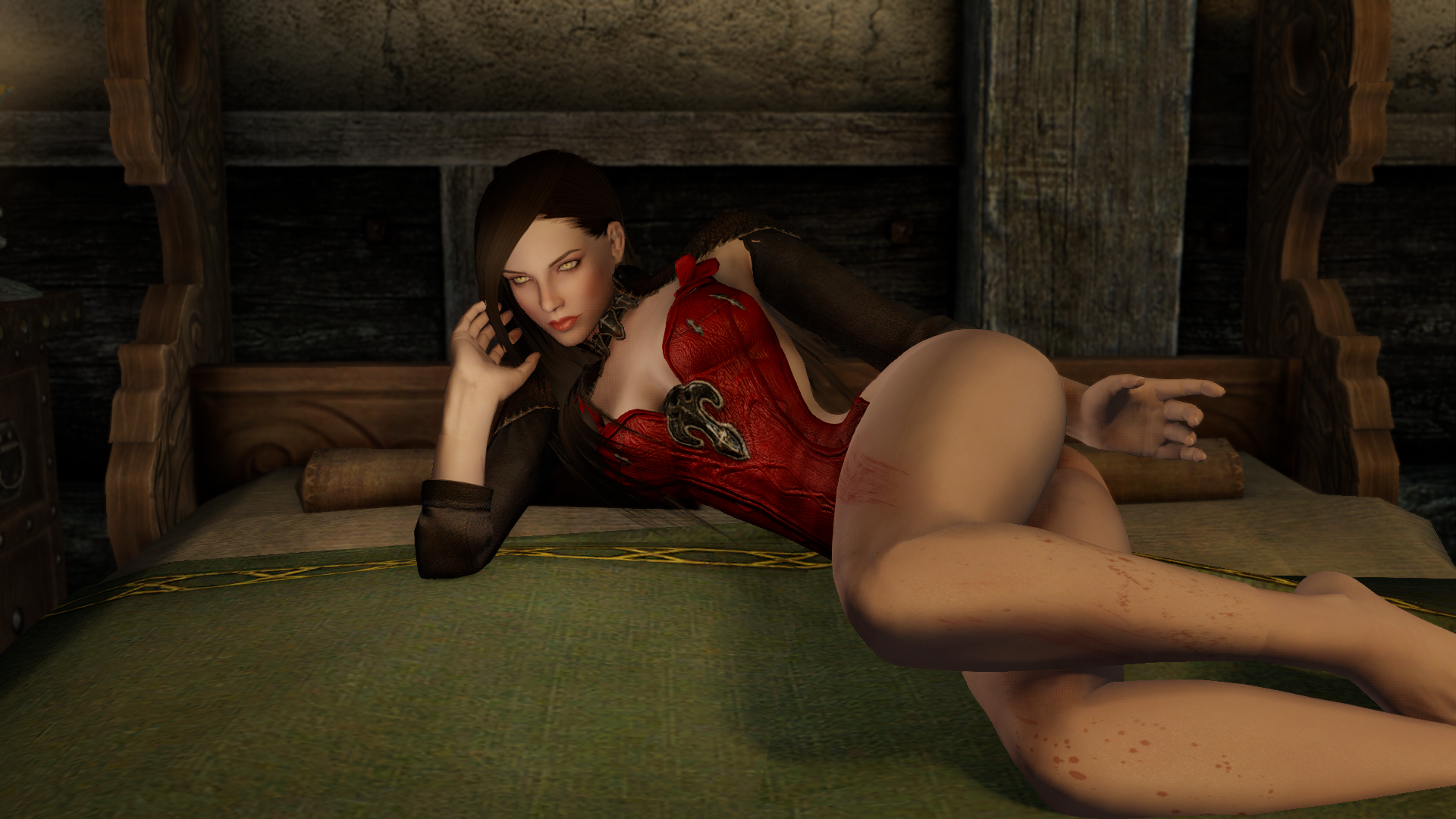 I'm not sleeping around a vampire.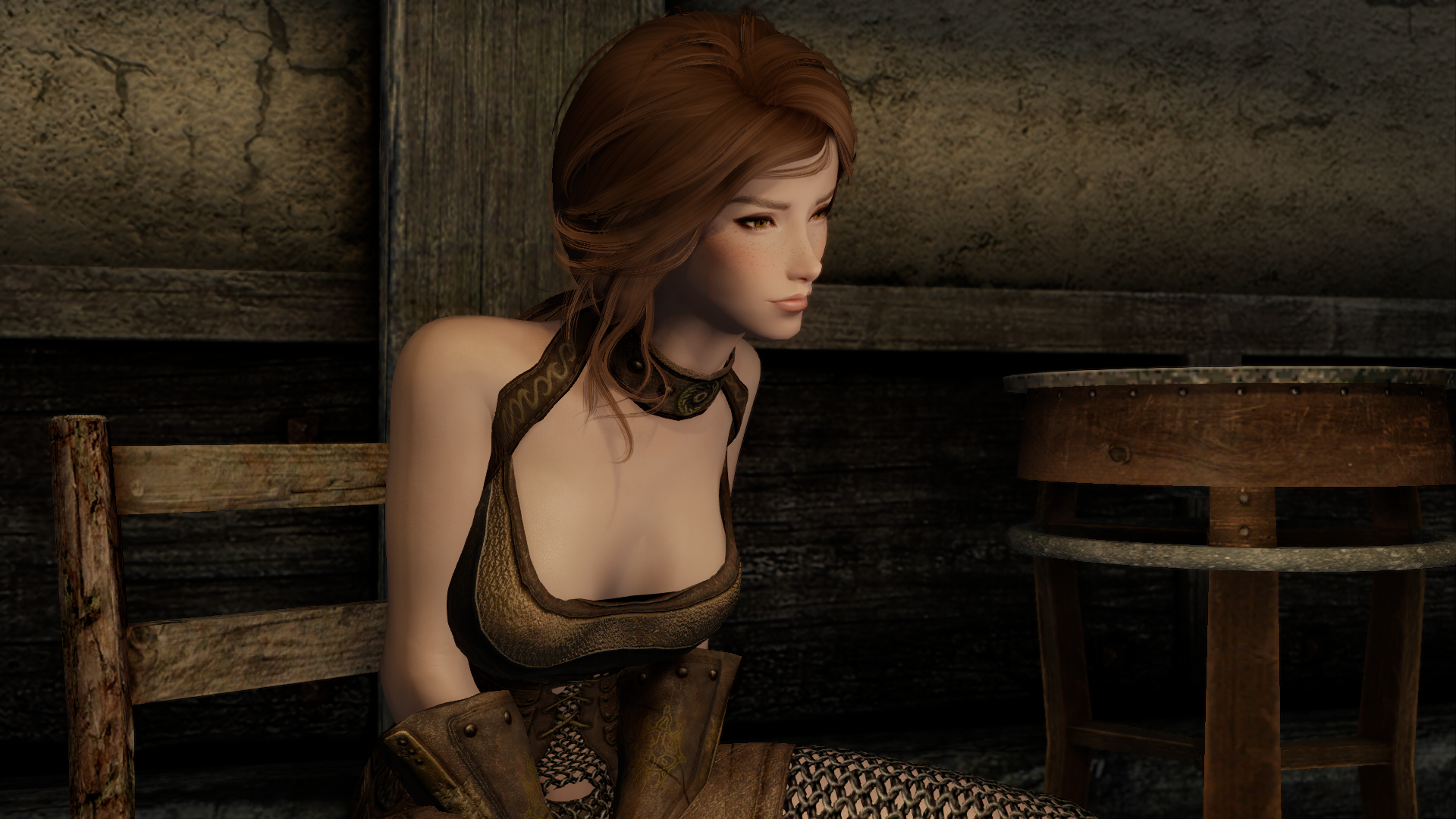 I wouldn't get much rest anyway,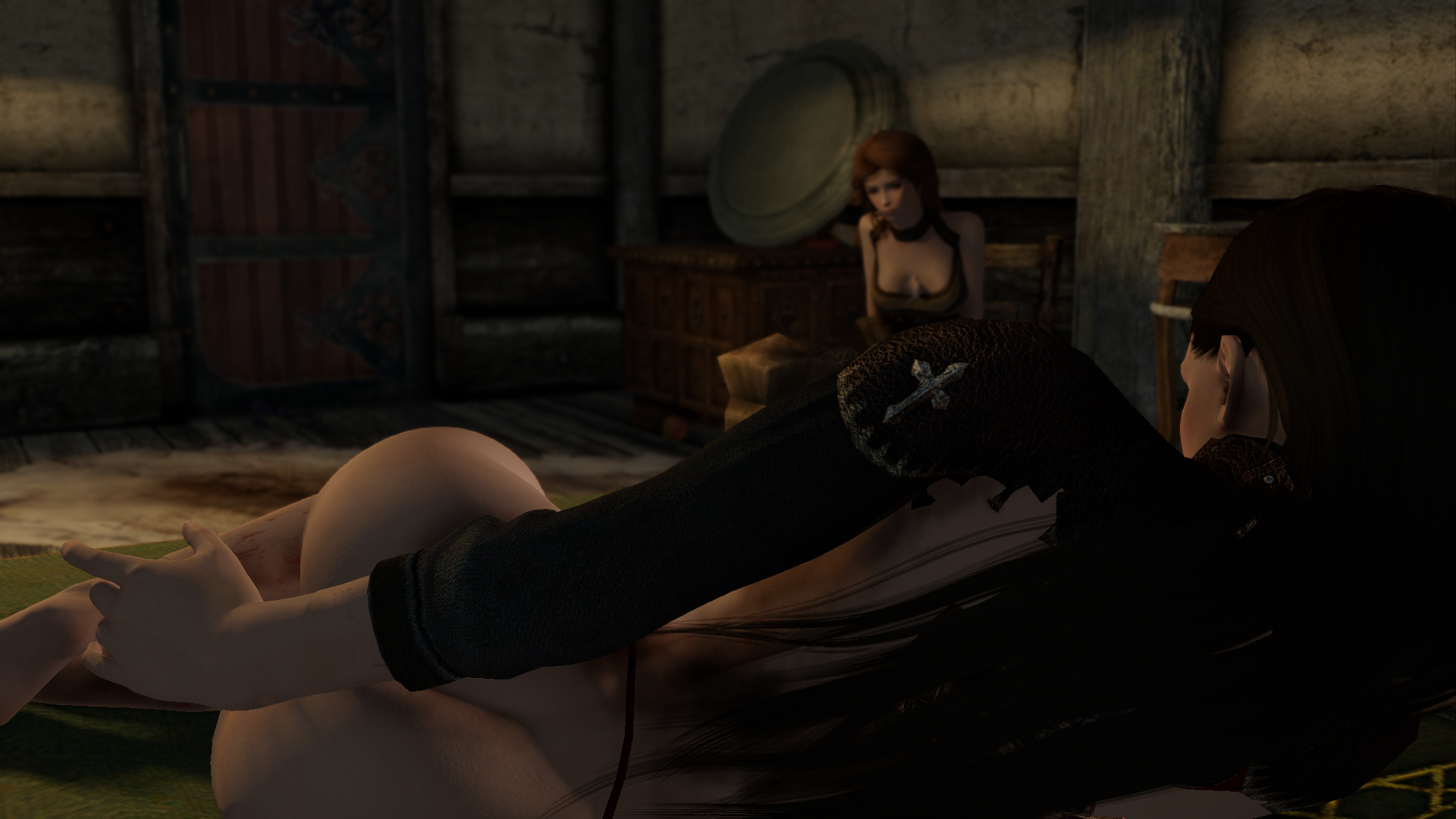 I have nightmares.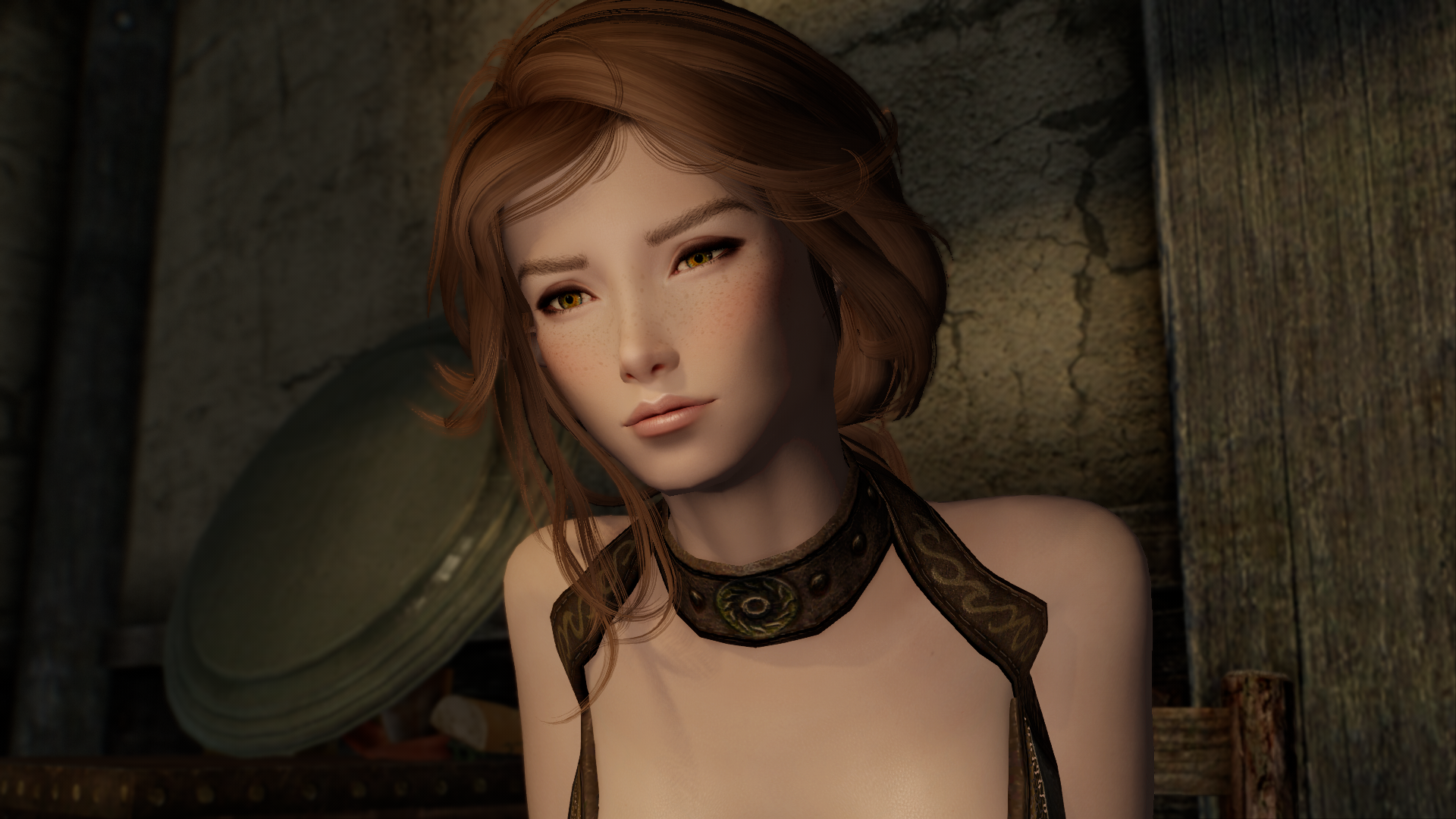 Suit yourself.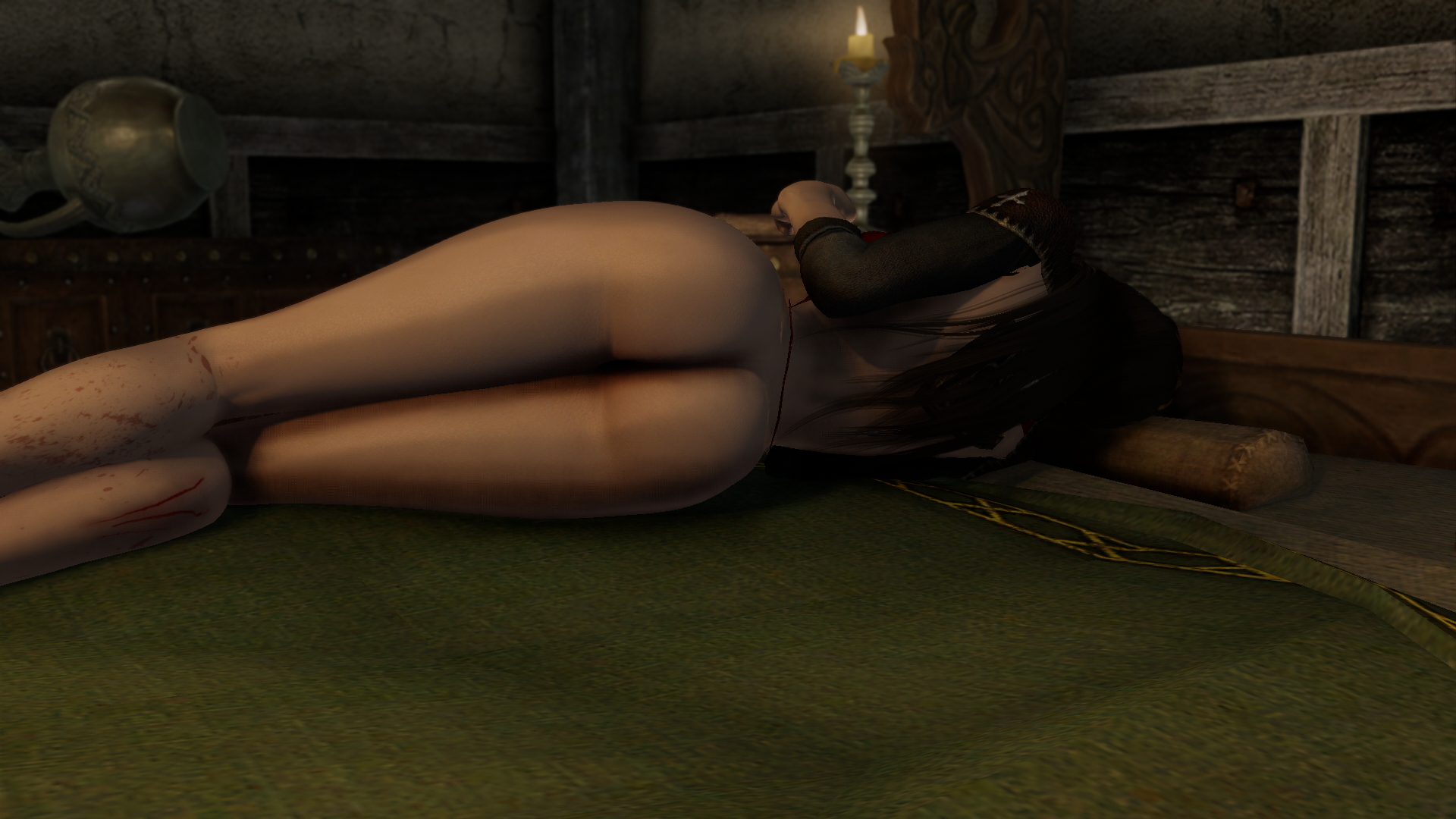 ...
Well I guess it wouldn't hurt to get some shut eye.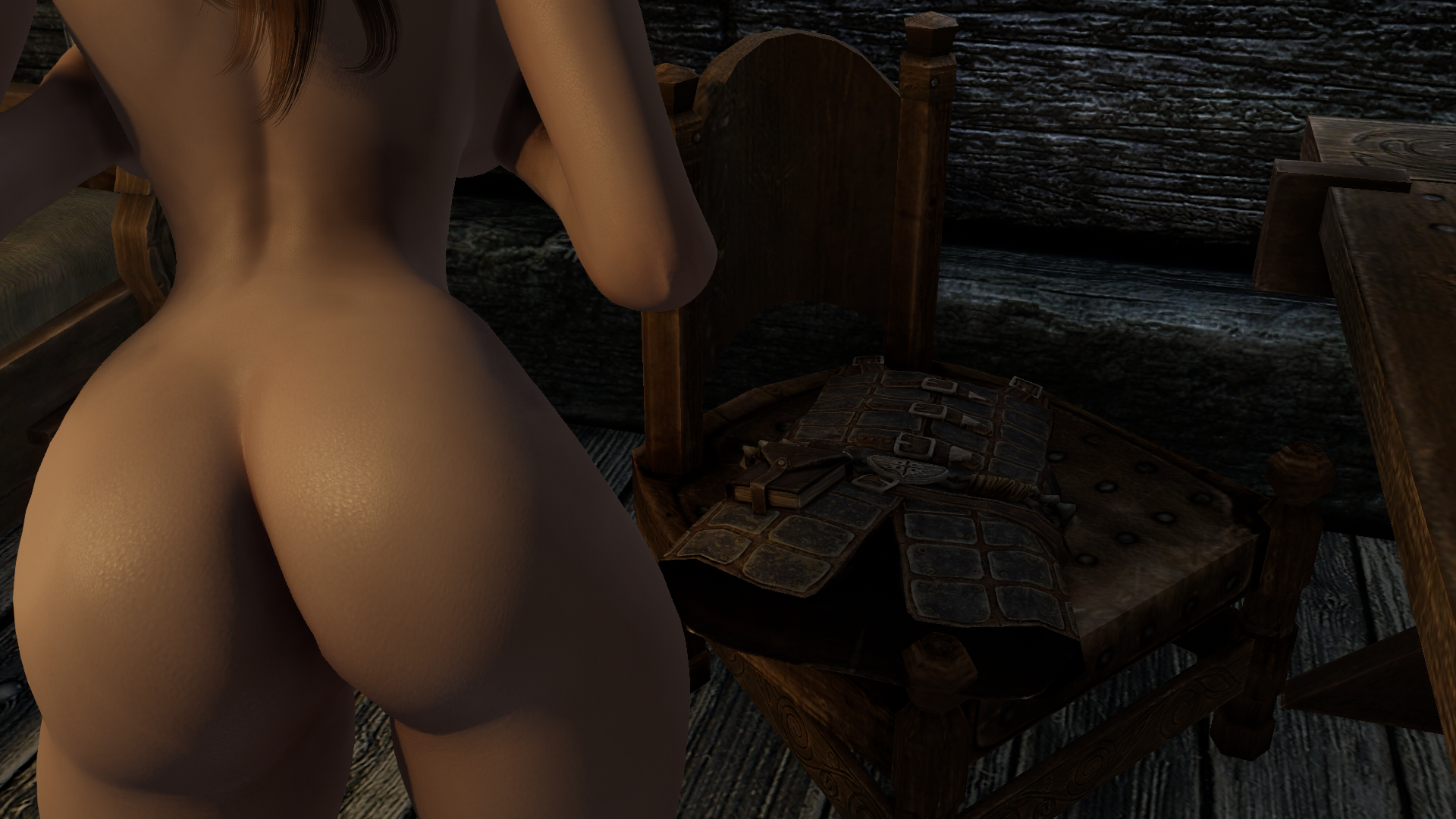 Just for a bit.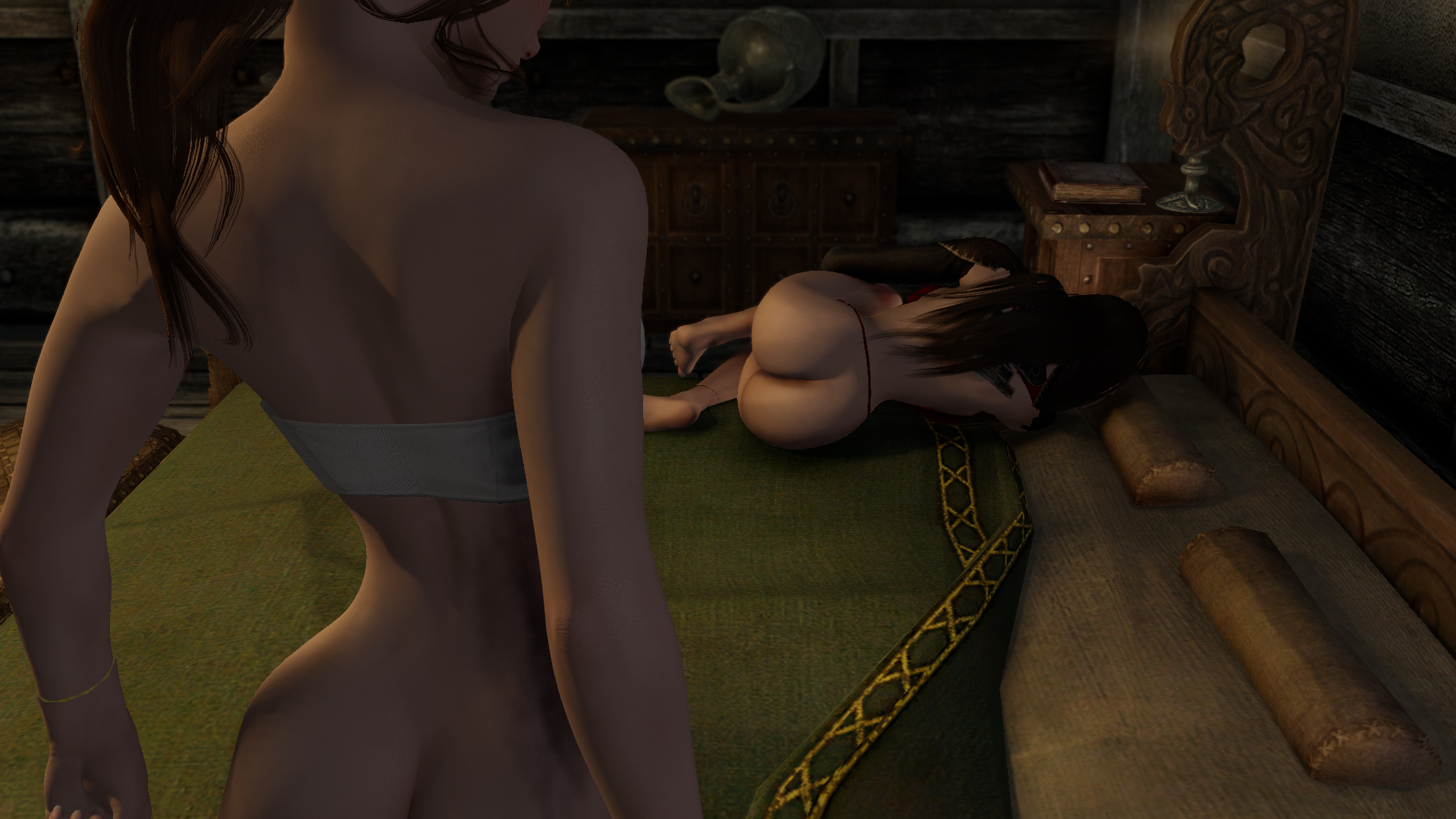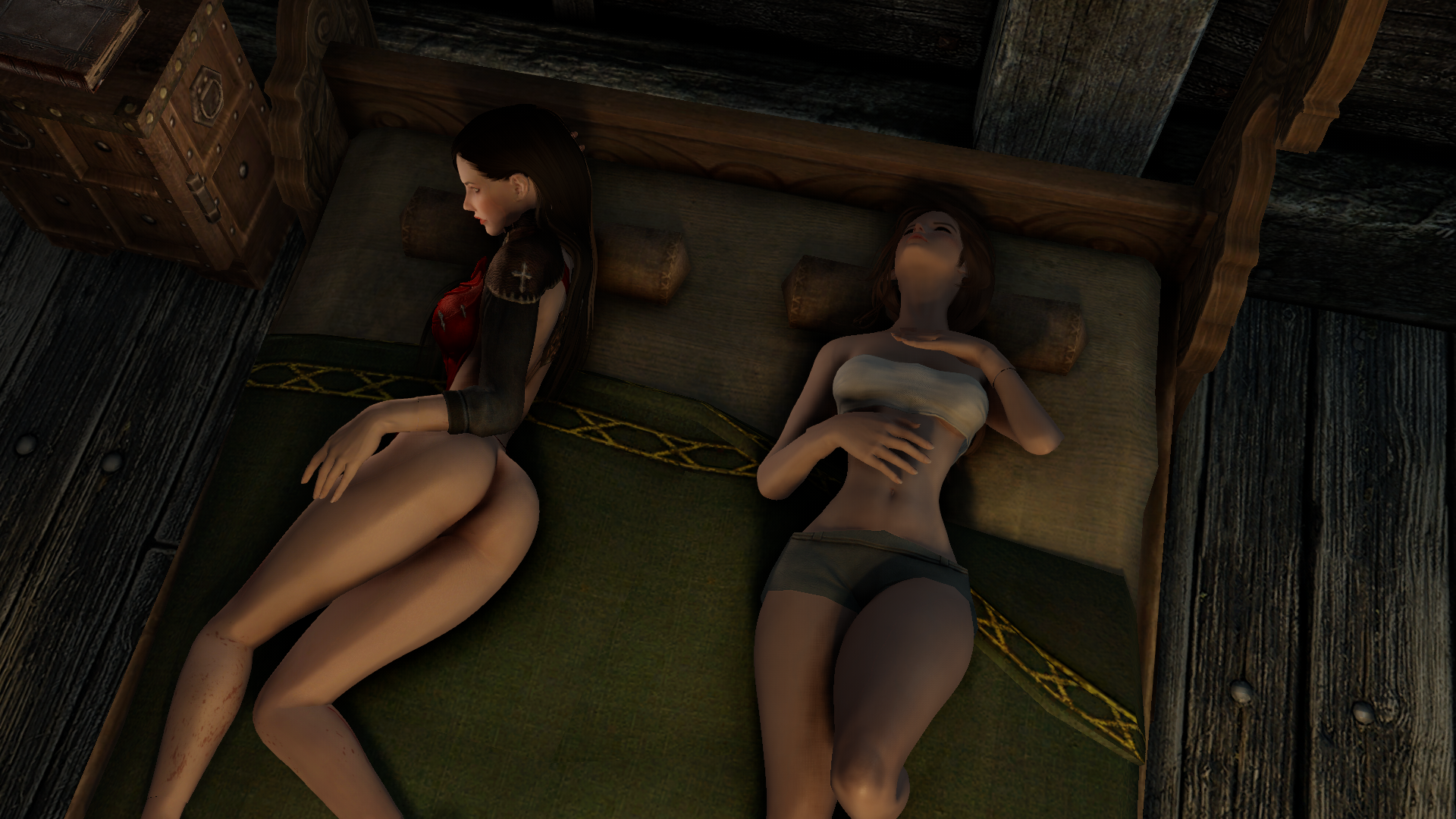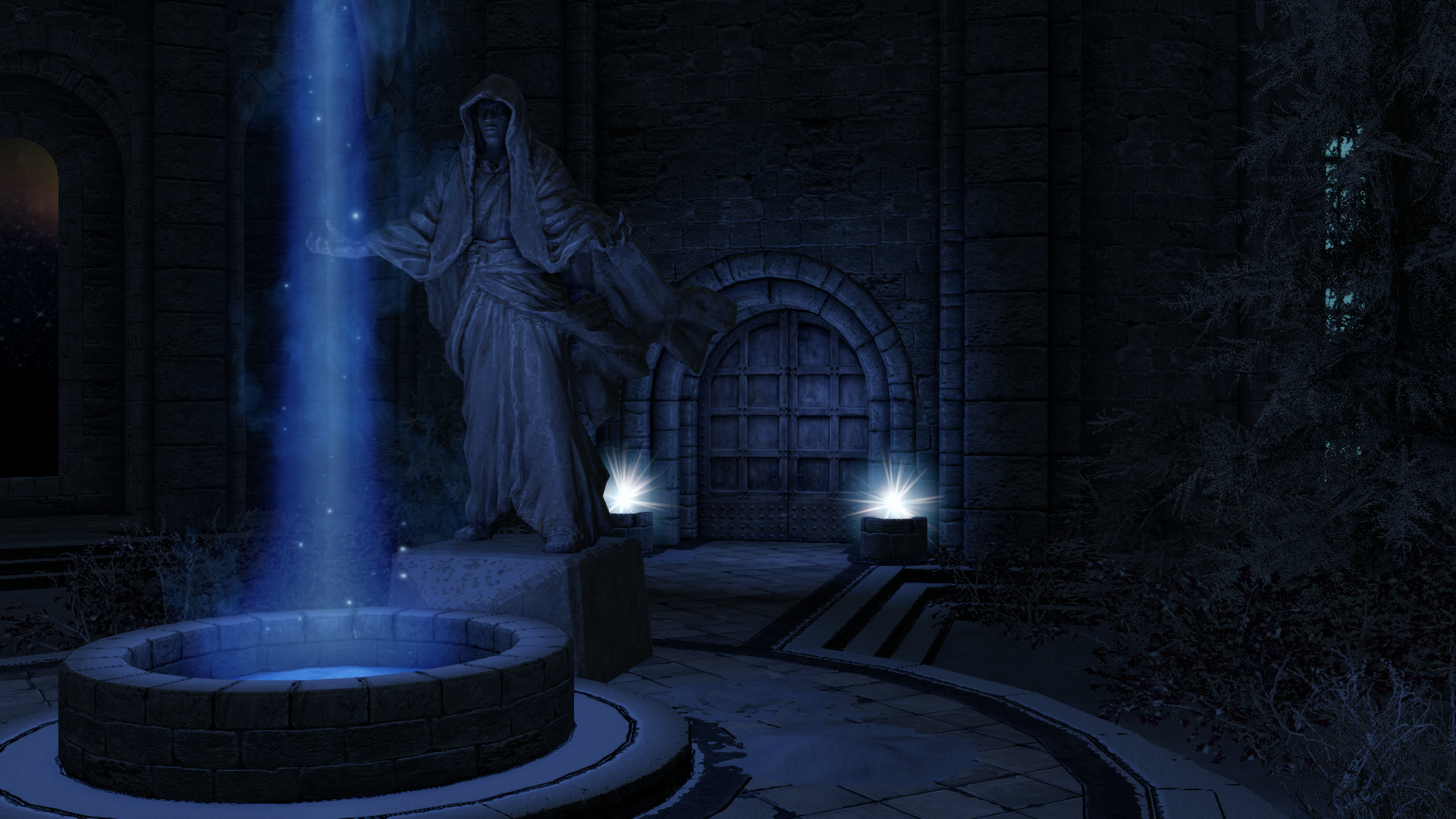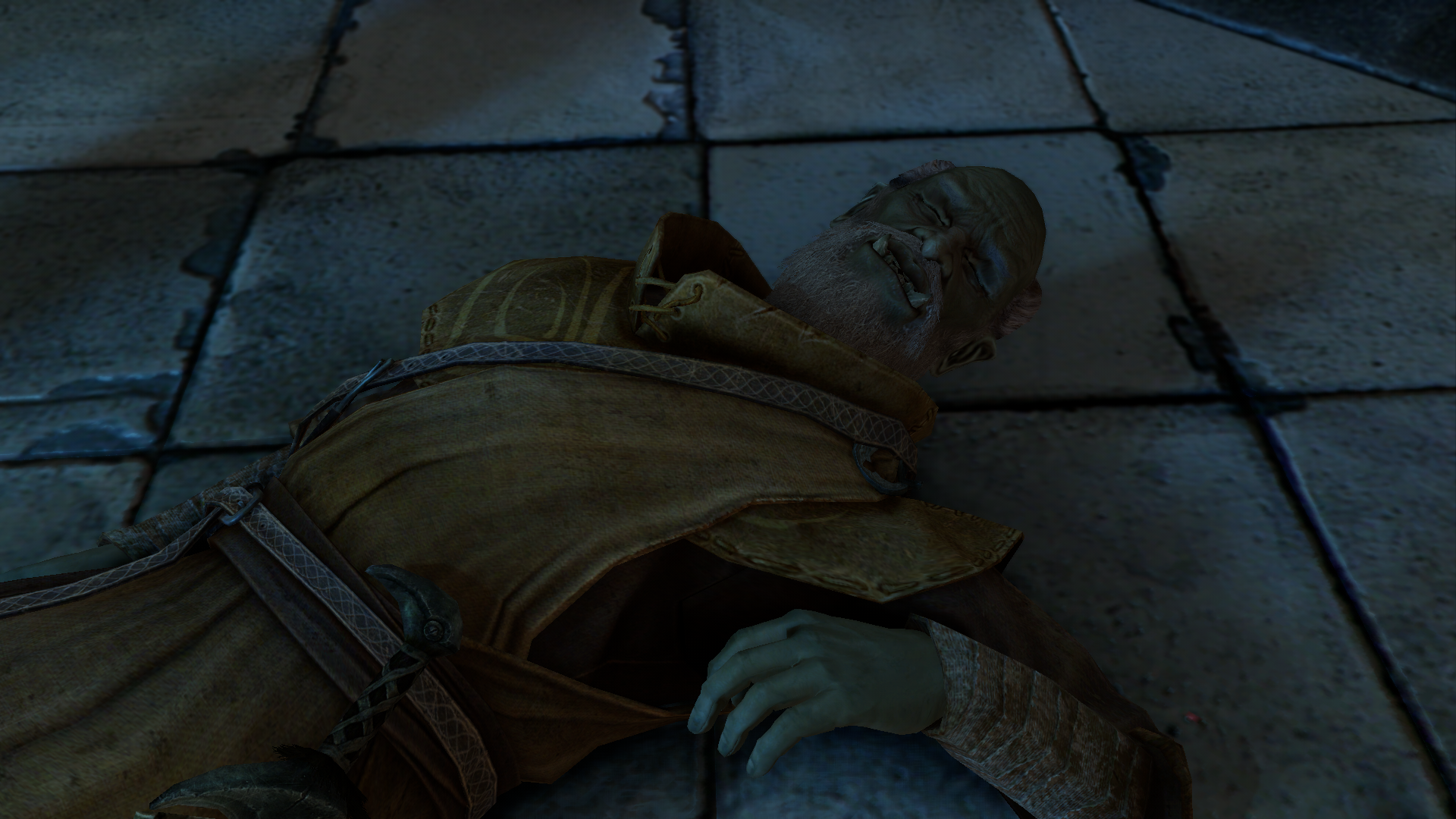 My god.
They've killed a member of the college.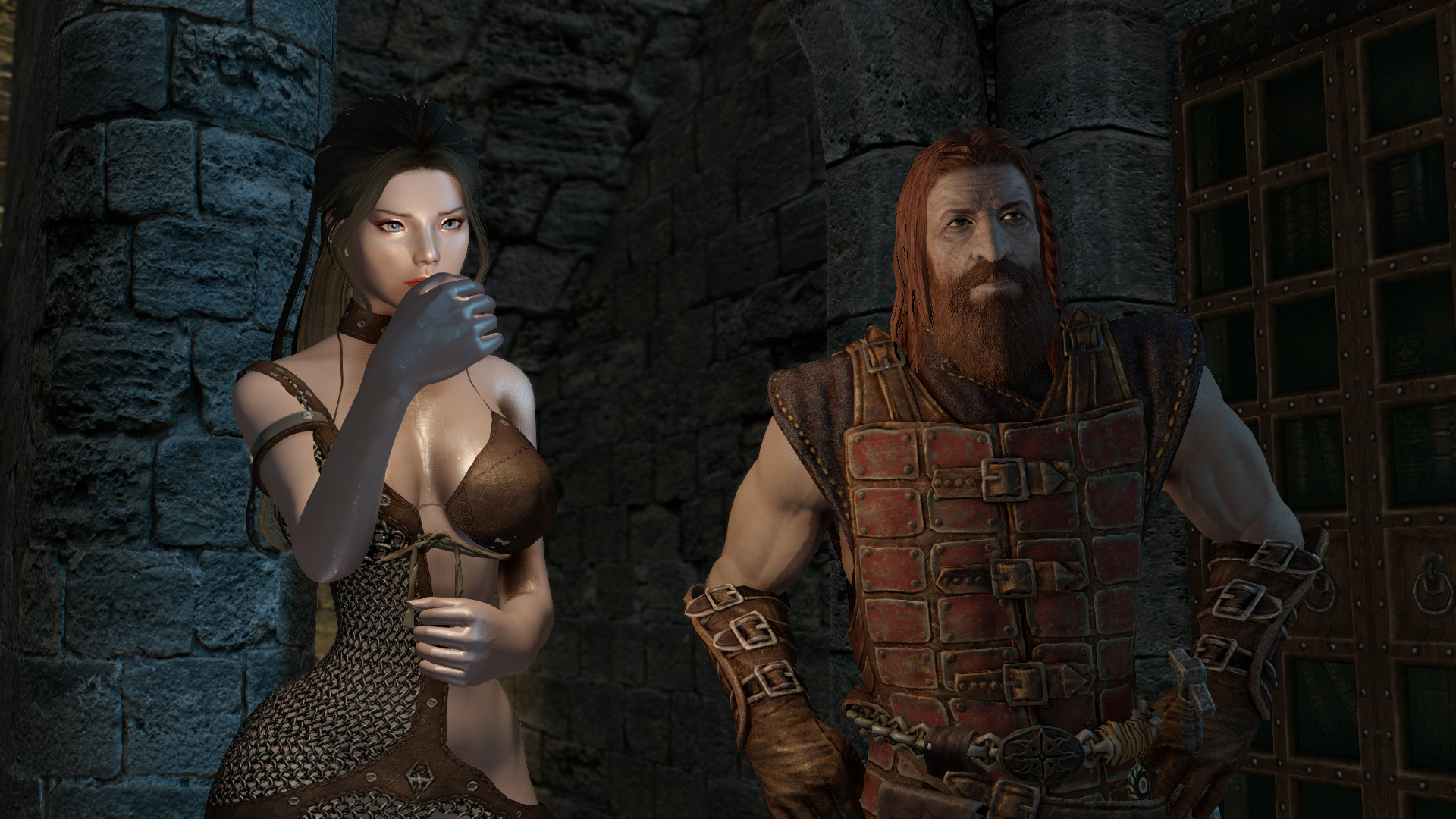 There were three of them. Two women and a man.
They claimed to be from the Dawnguard,
yet I noticed one of them was a vampire.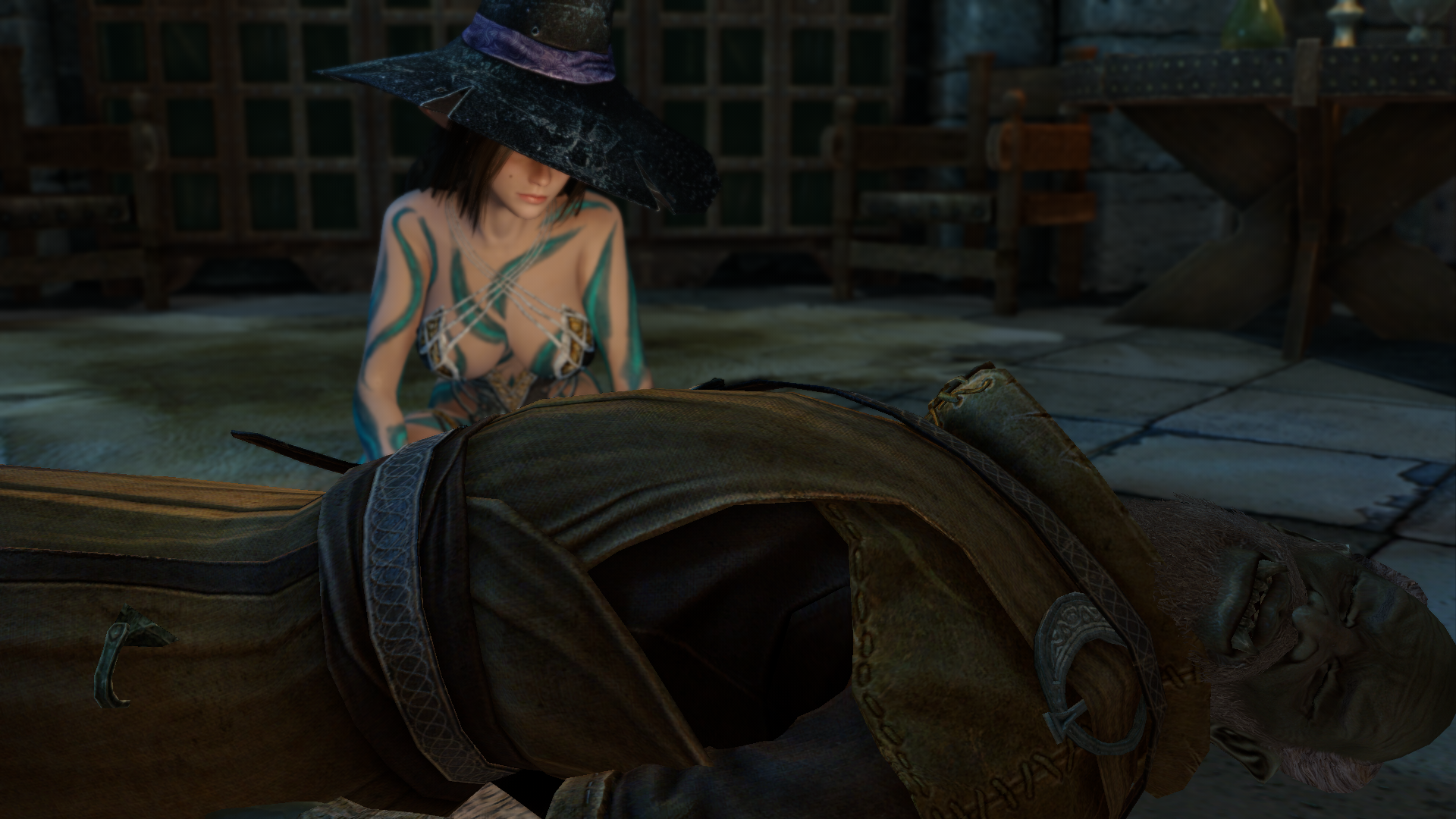 It's true.
We think the vampire Serana is controlling them.
Why would they kill him?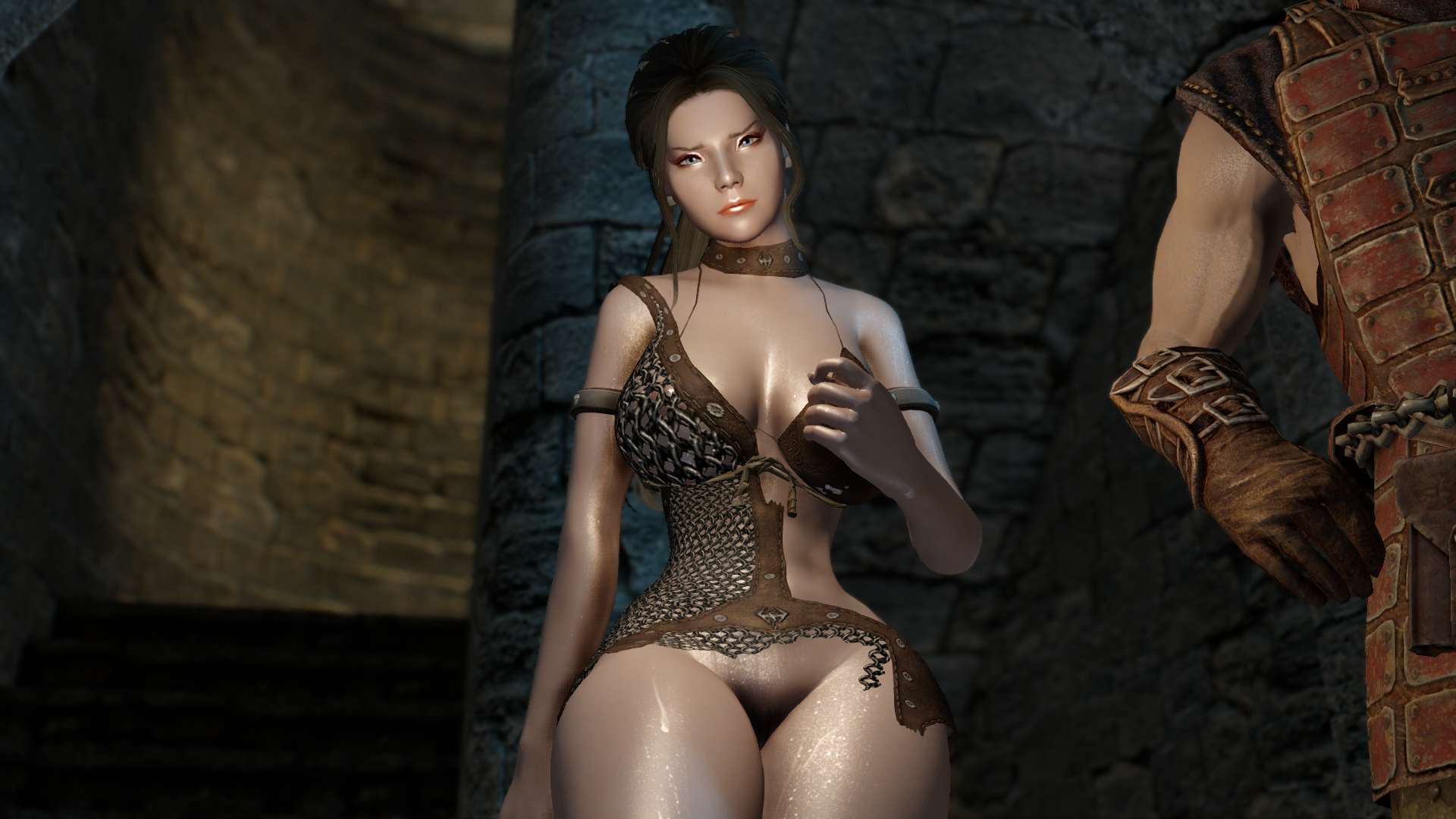 They were searching for information about a prophecy; one related to an elder scroll. I'm guessing they killed Urag because he refused to give it to them.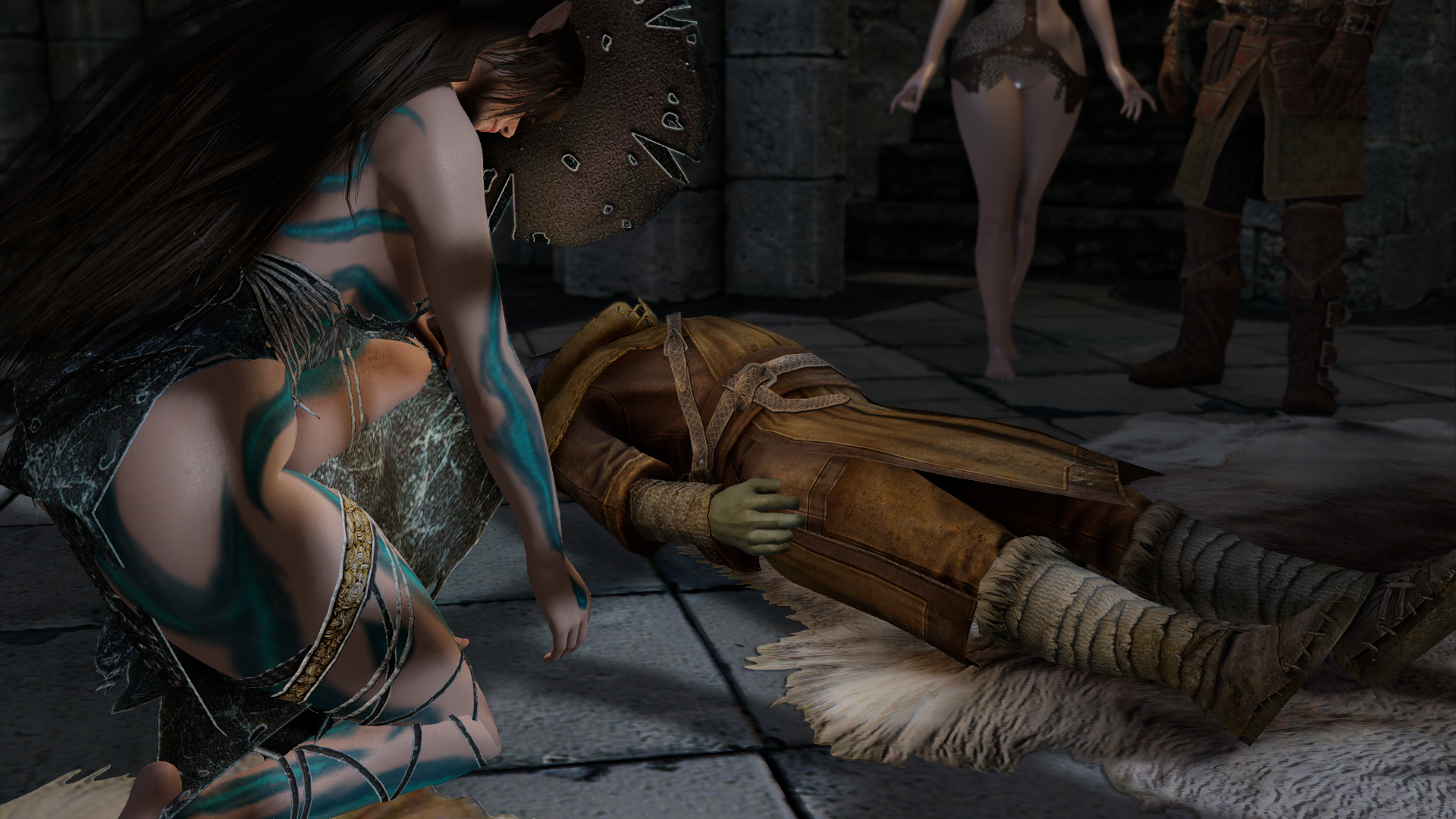 Do you know where they went?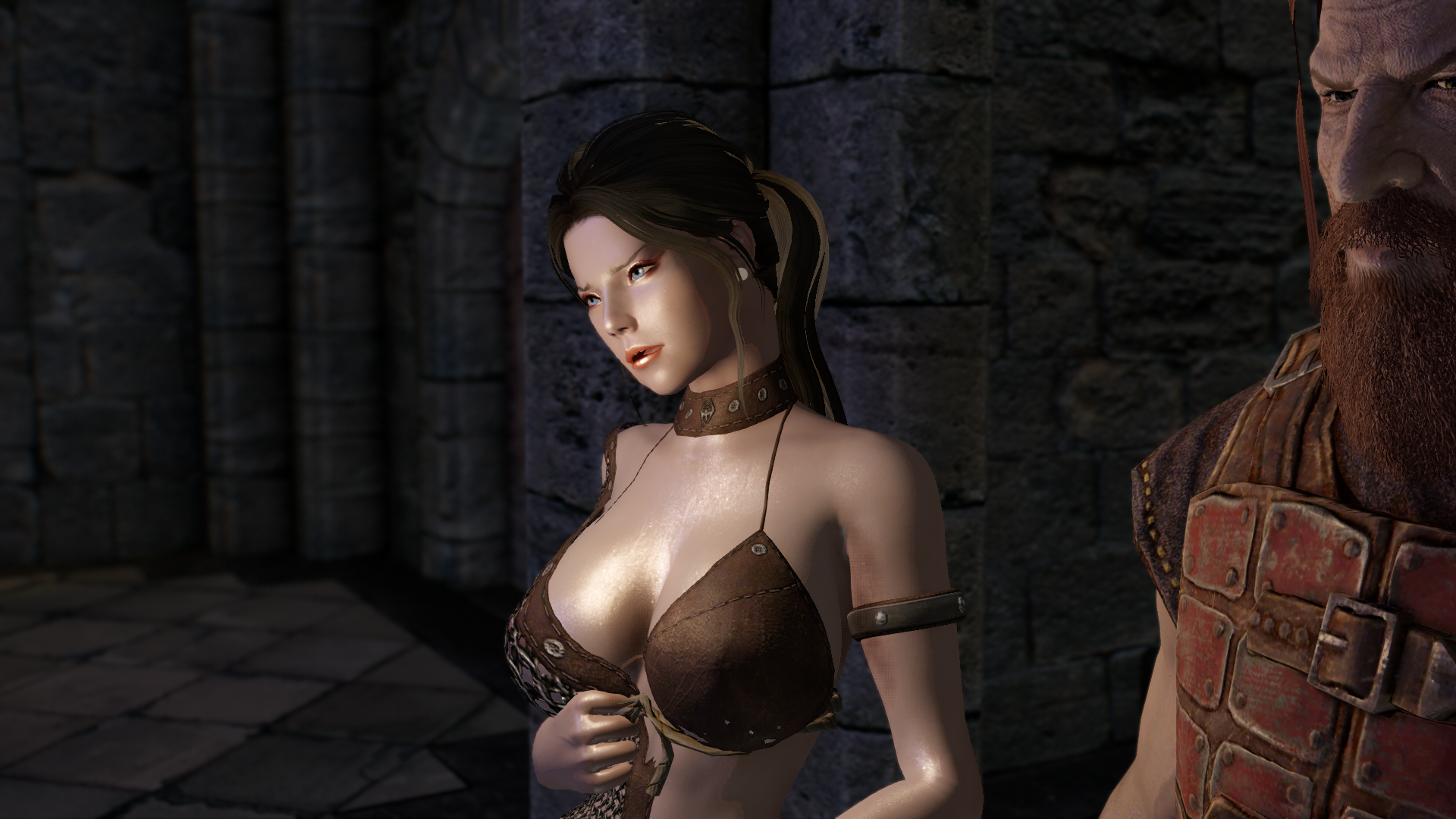 The mages heard they headed to Solitude.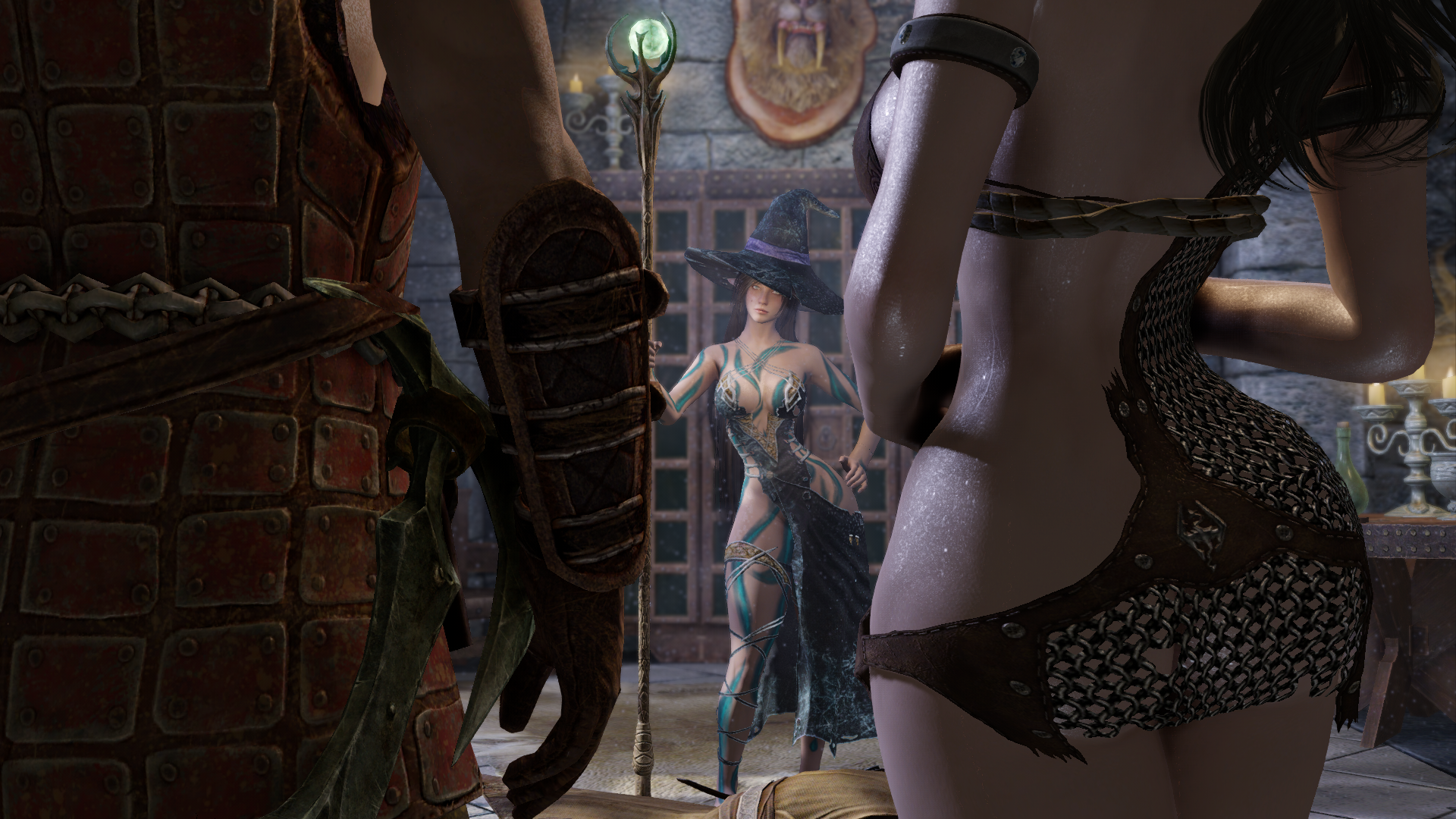 If you need my help I'd be happy to come with you.
No, you've helped enough.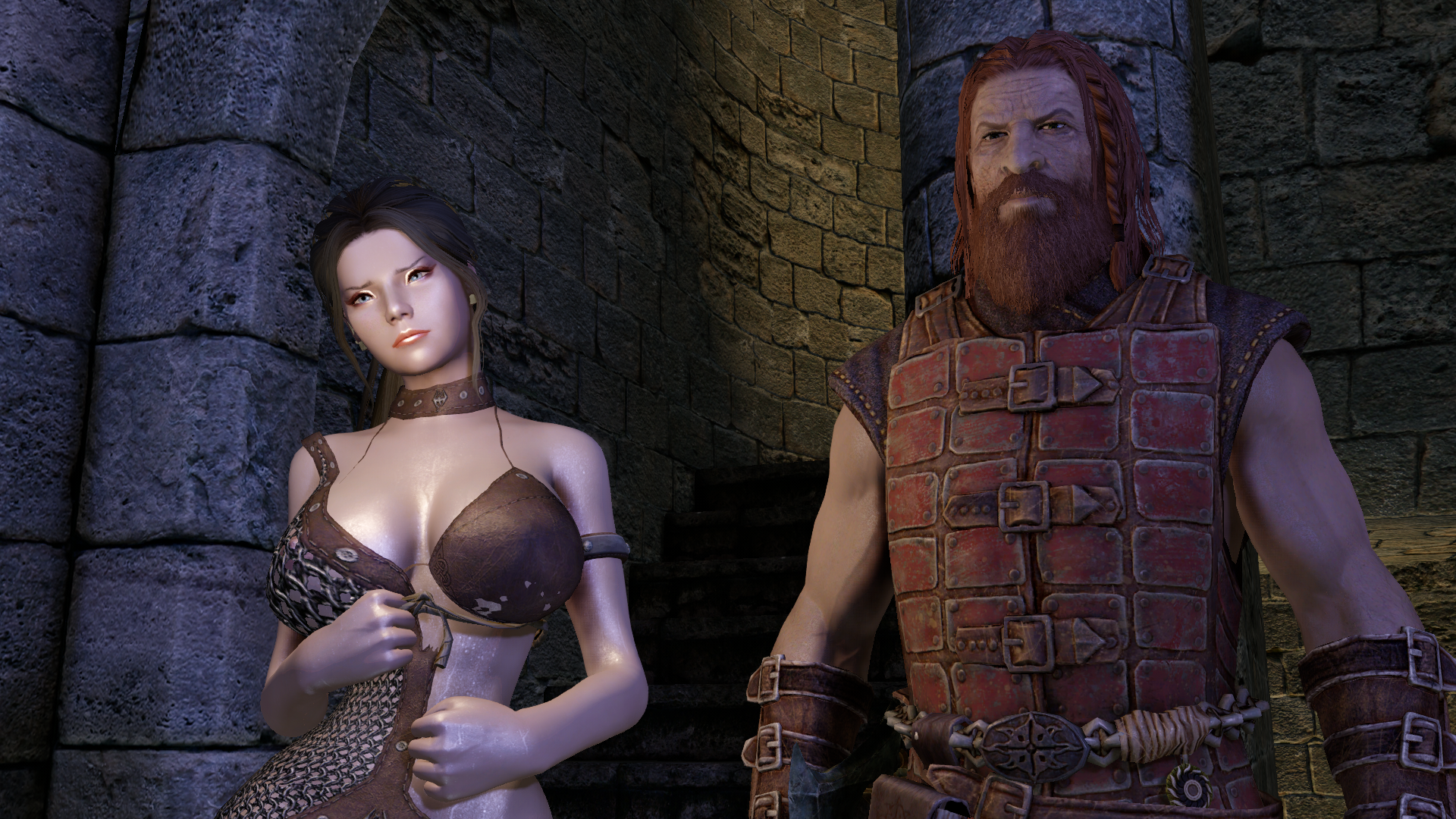 This is a Dawnguard matter.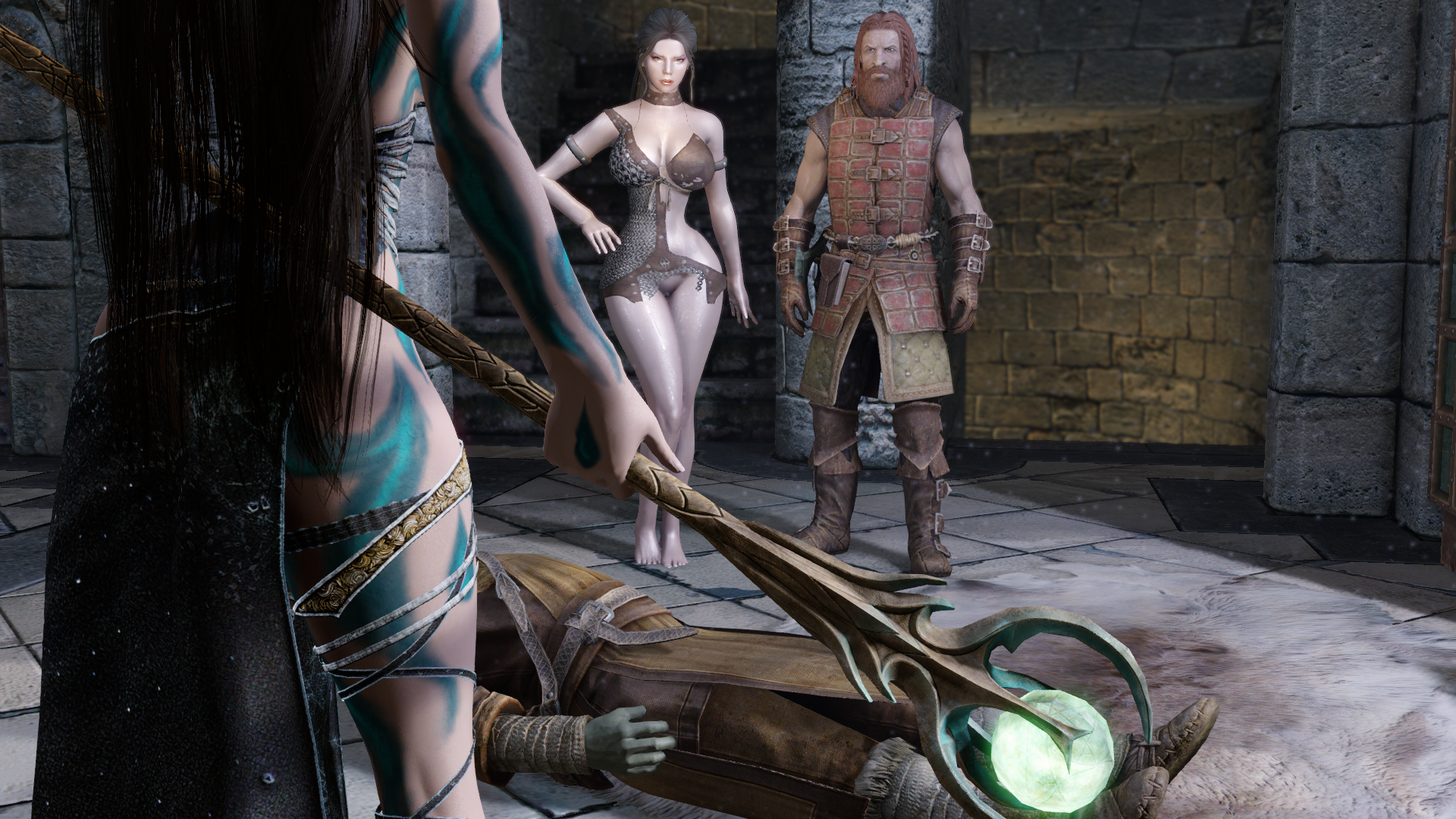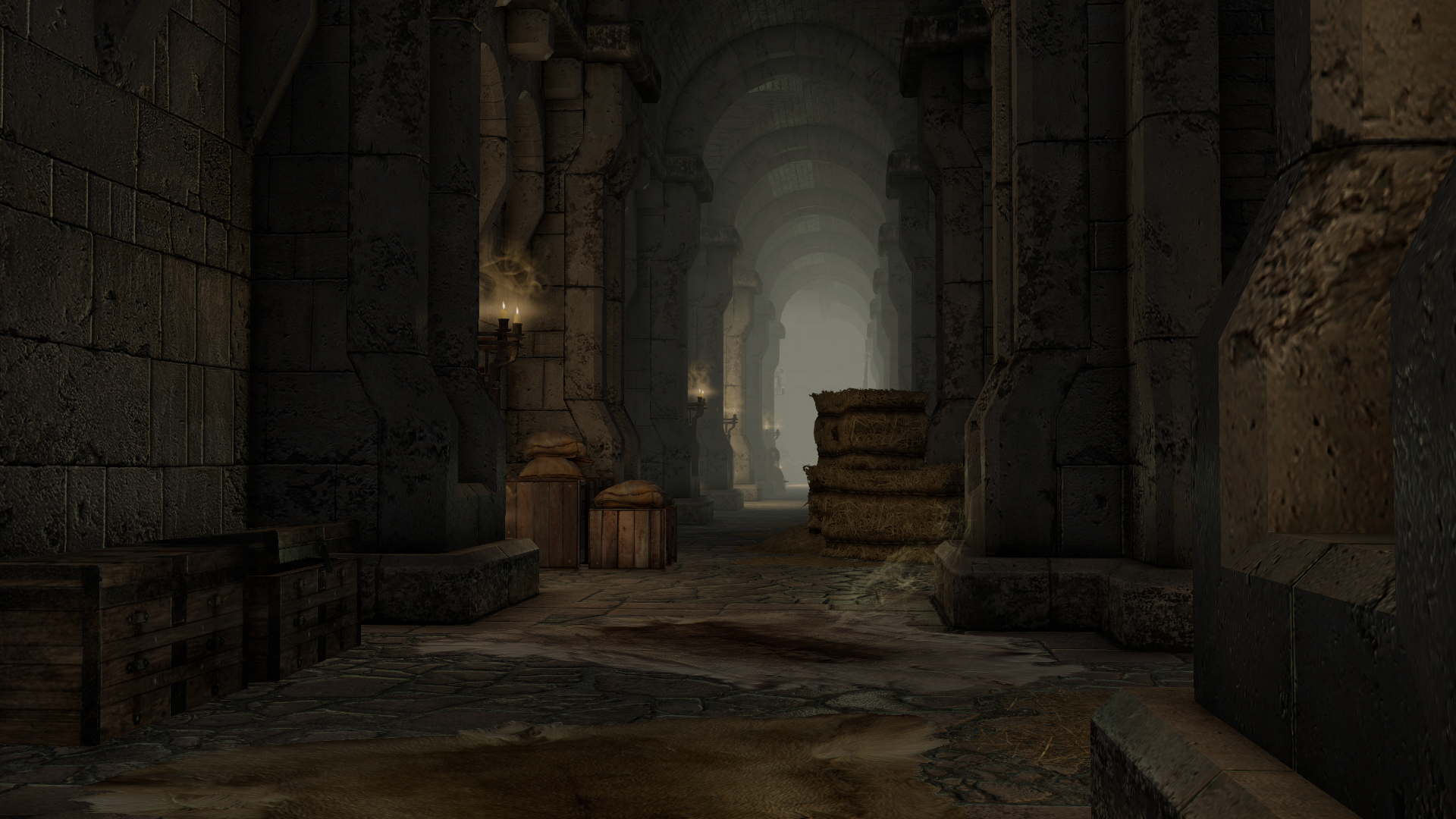 Sorine.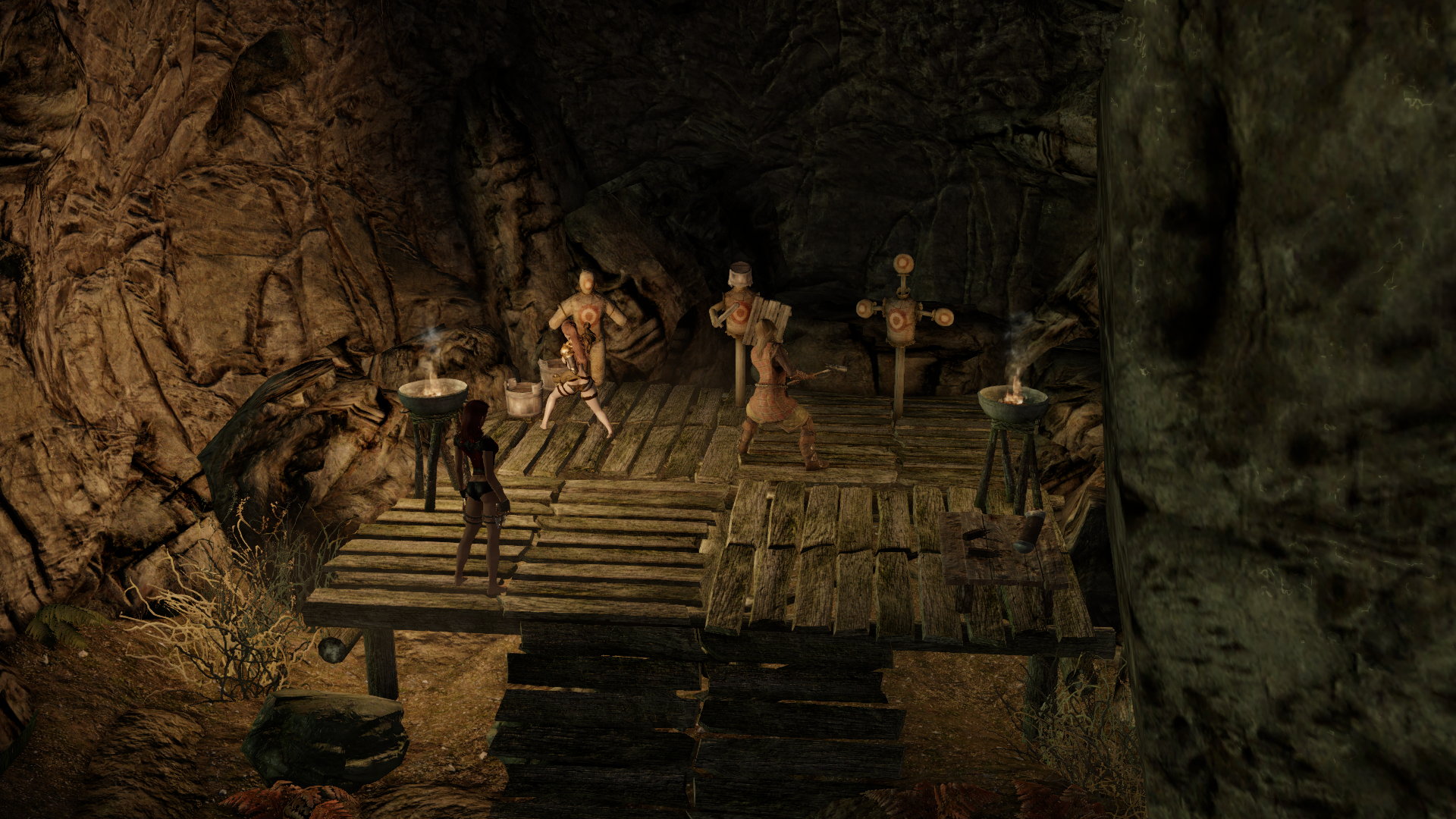 I need your help with something.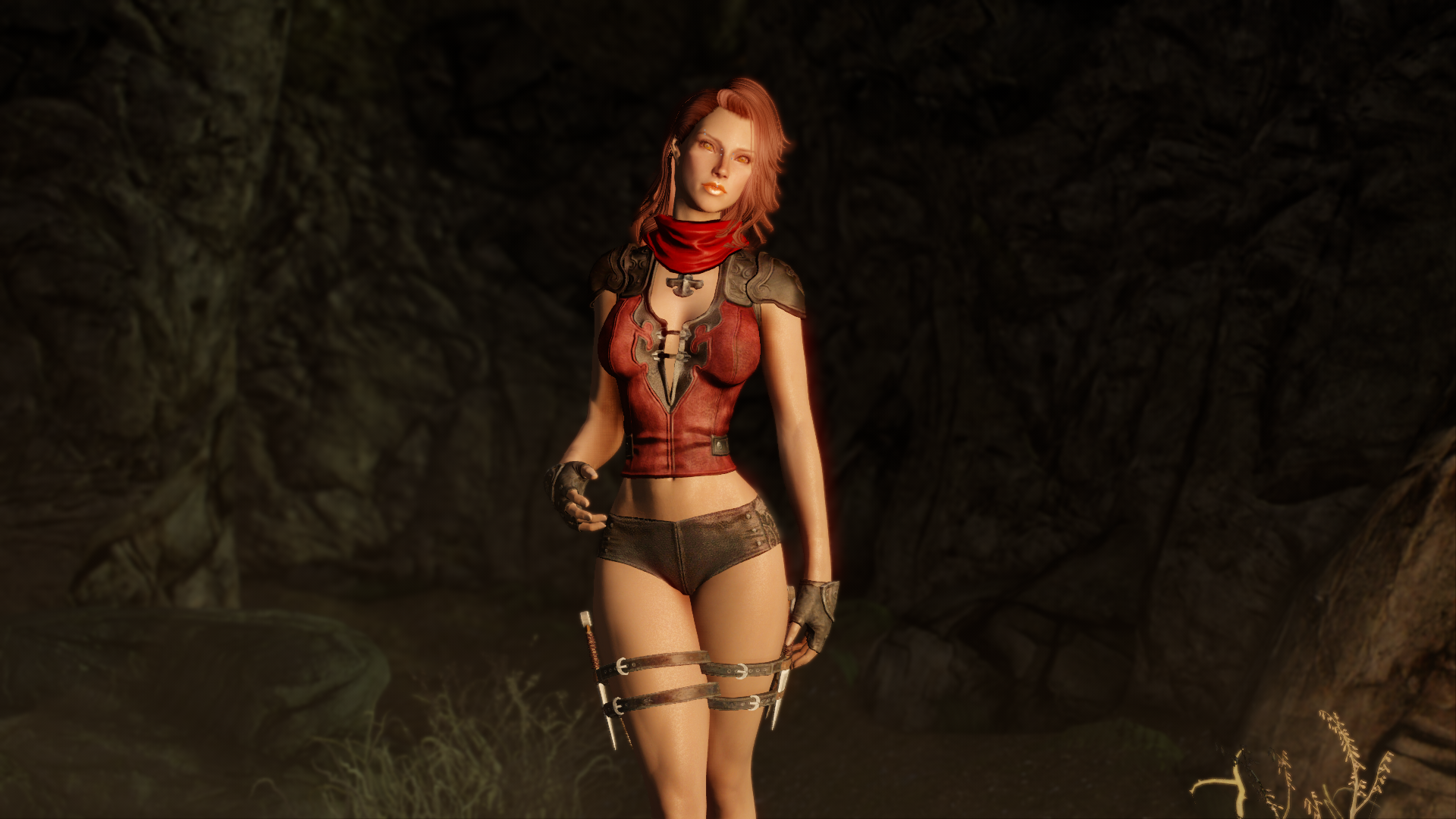 Sorine!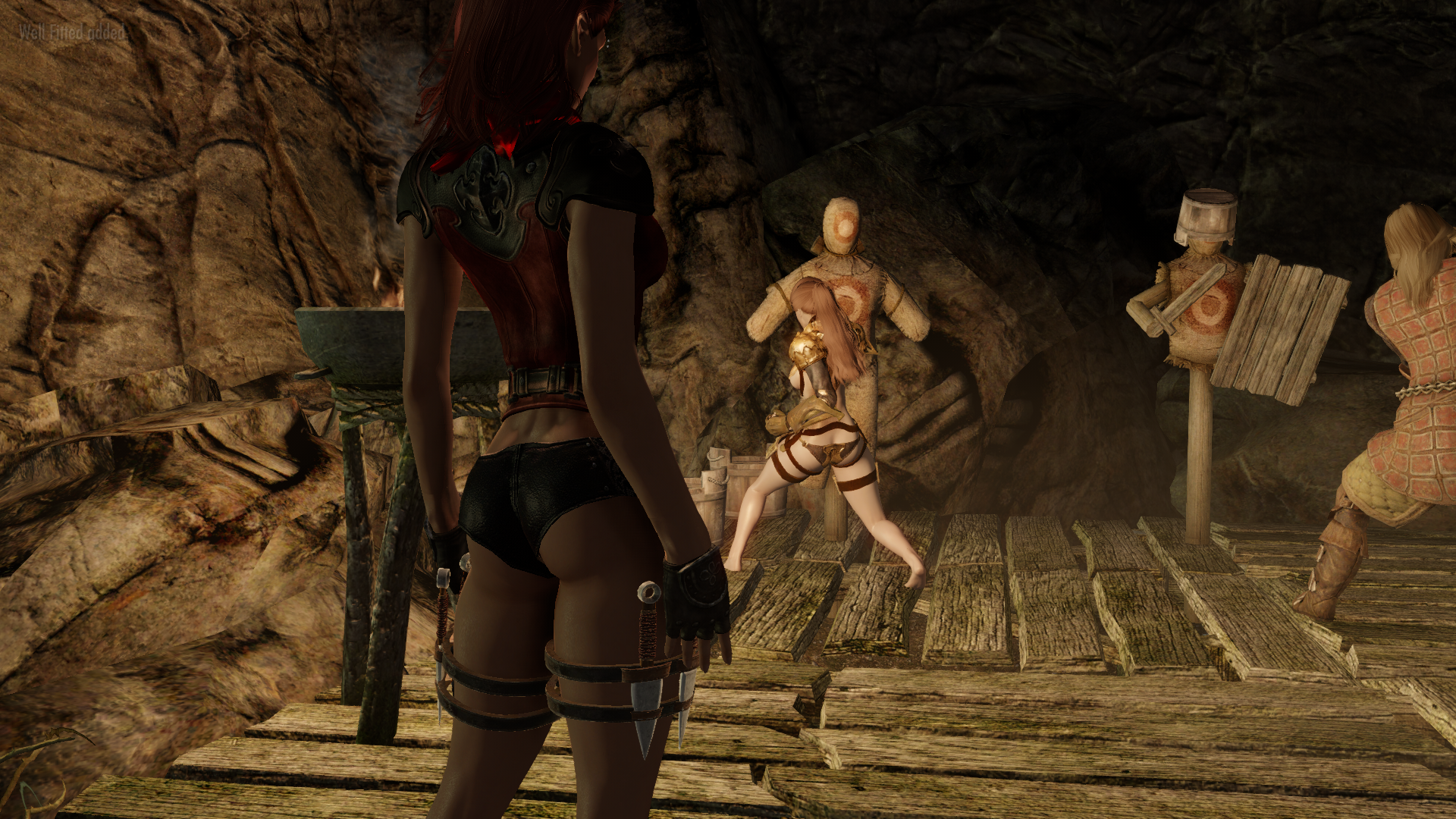 I need someone to come with me for a recruitment mission.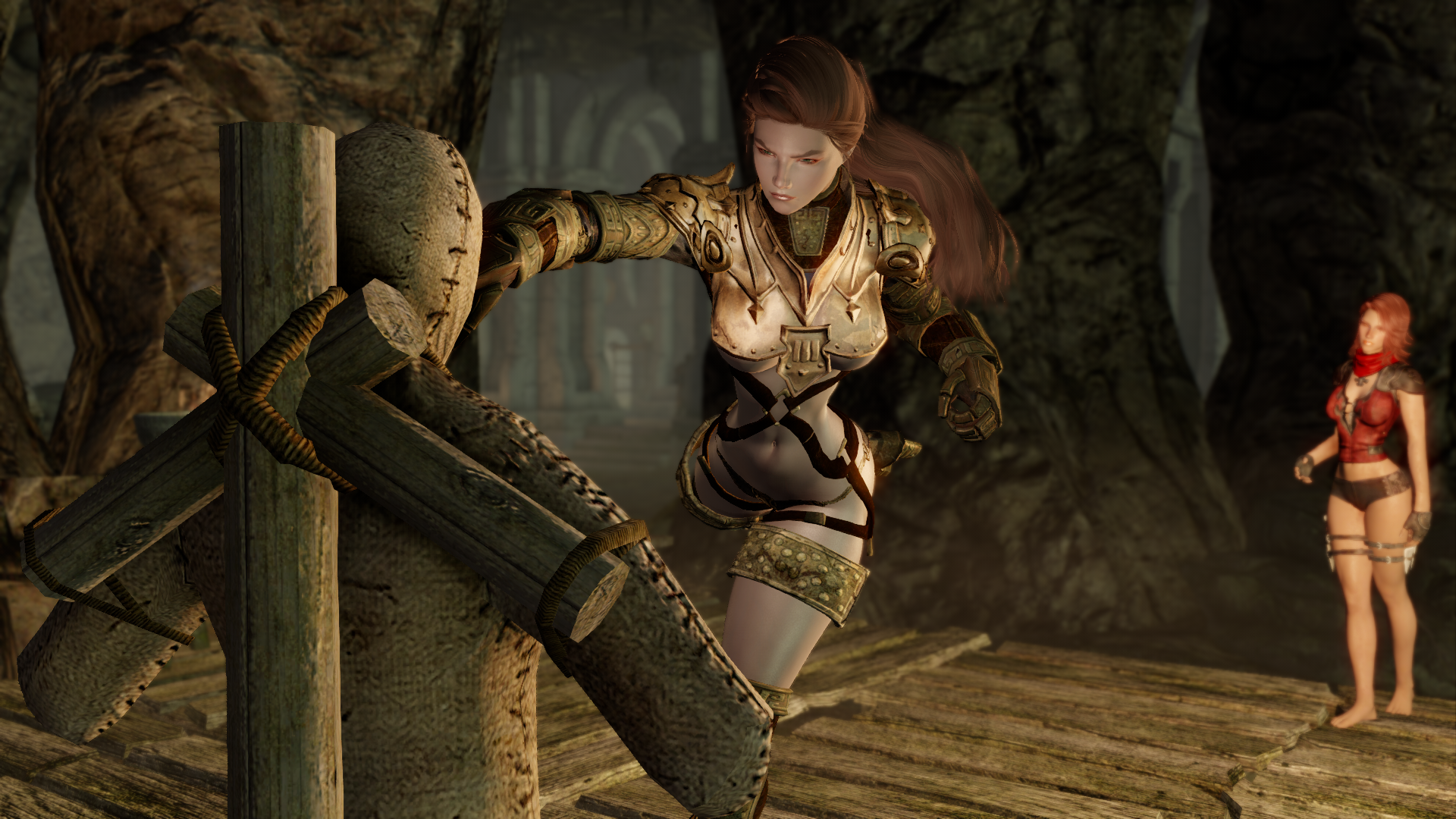 Why would you need me for that?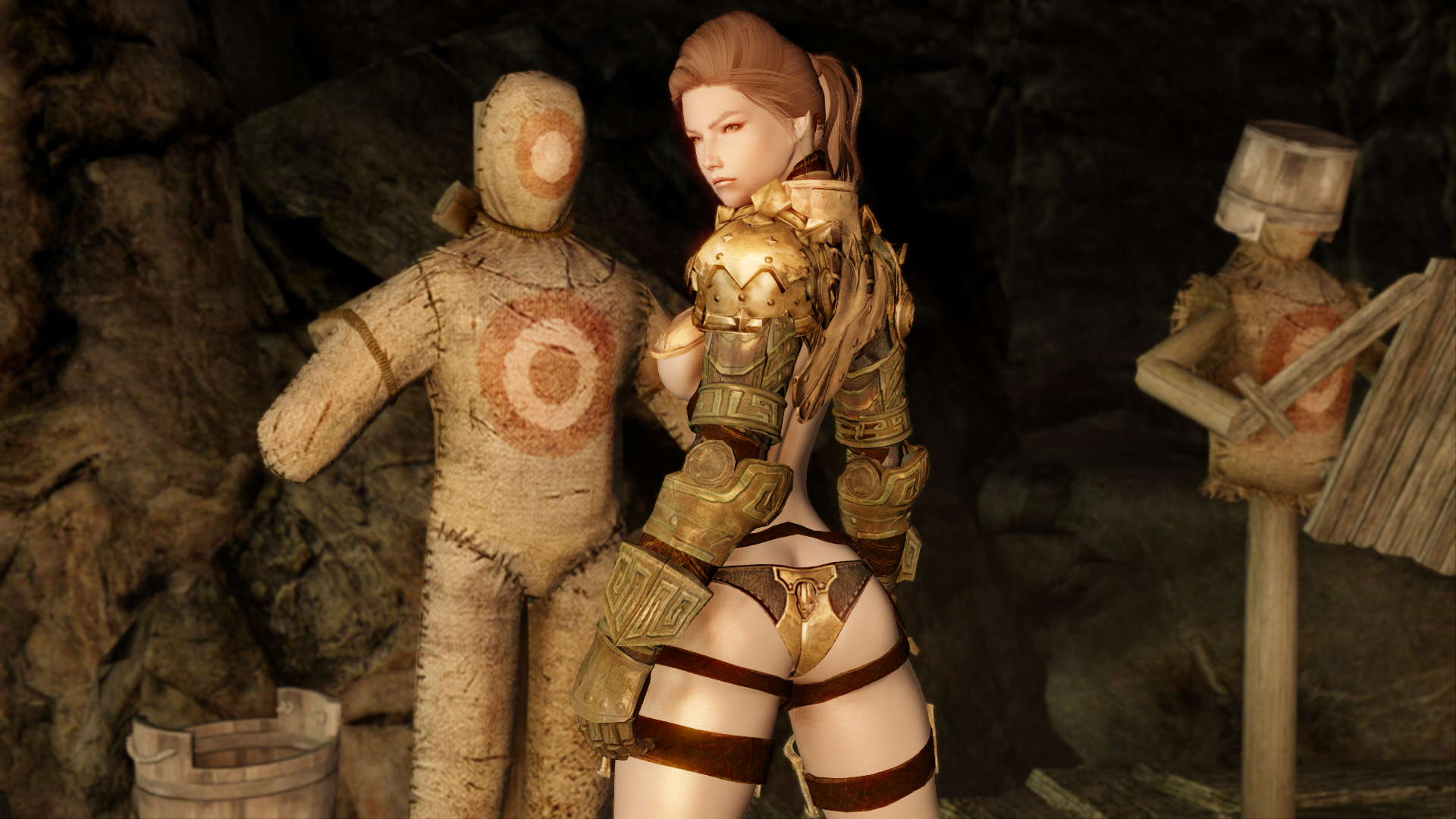 The man I'm supposed to recruit has gone missing.

And he's not exactly an upstanding citizen.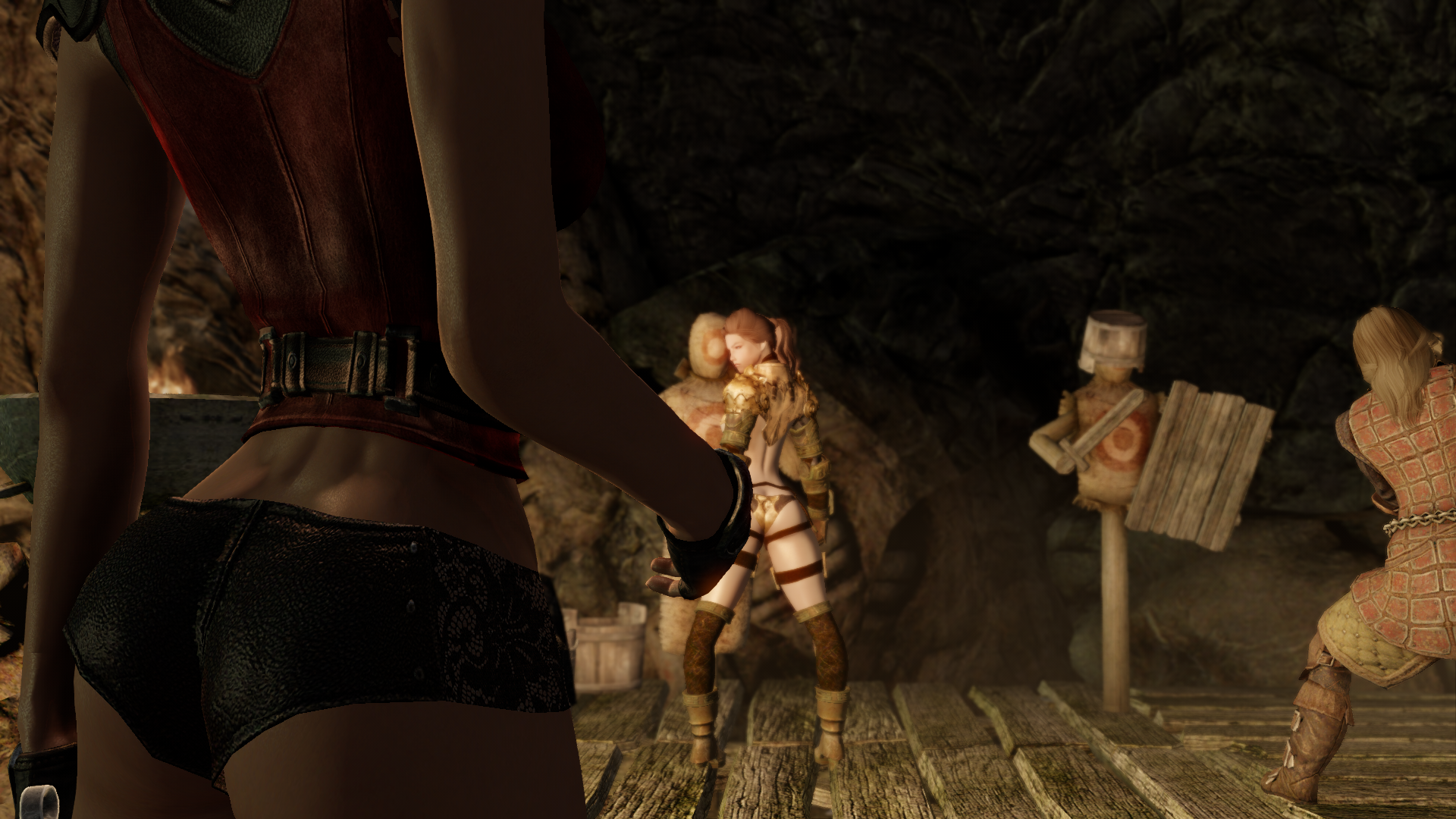 I get it. Wouldn't be safe for you to go alone.
Hya!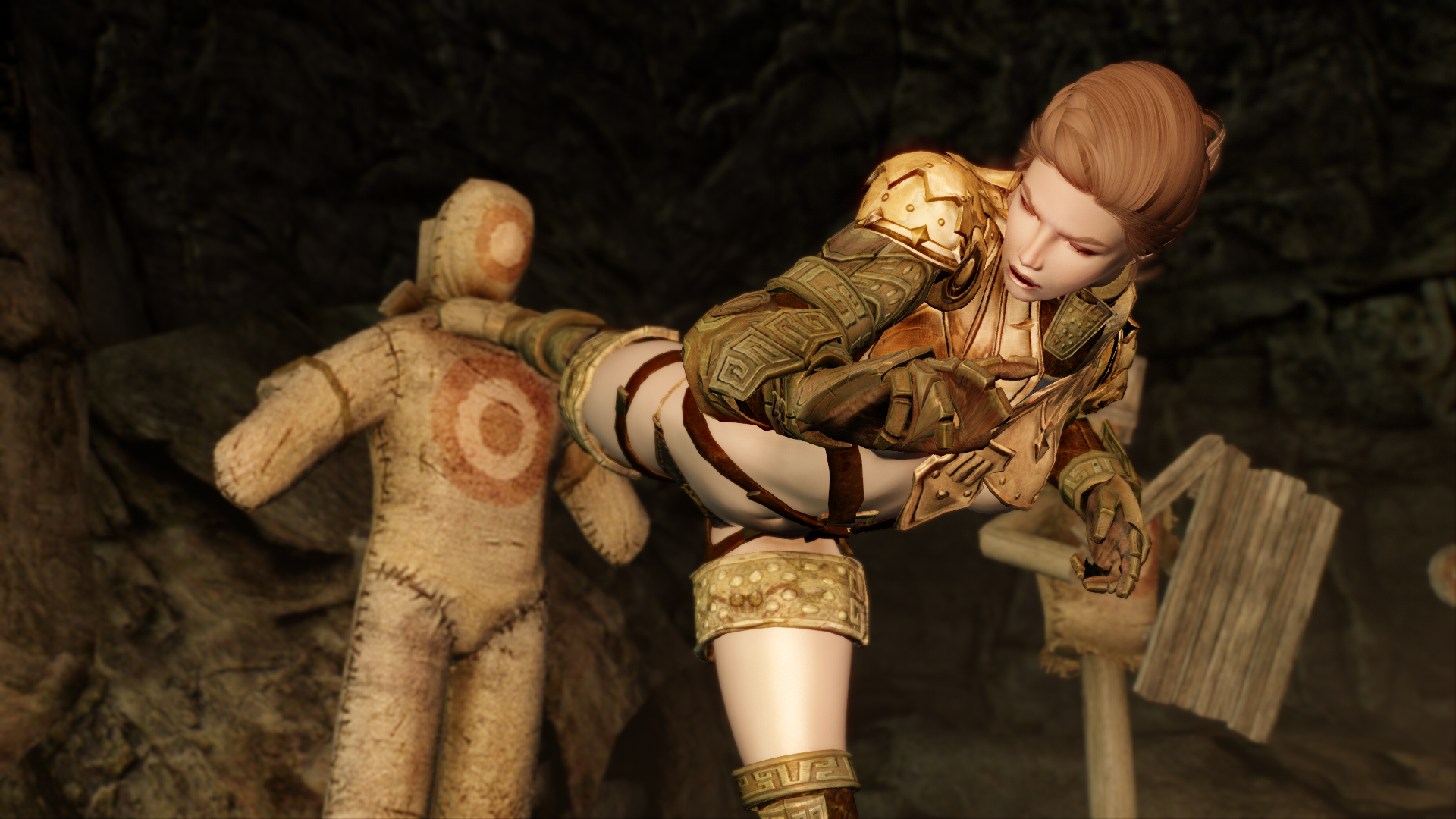 So you're in?
You're the most capable fighter here besides Durak.
You bet I'm in. Who is it that we're finding?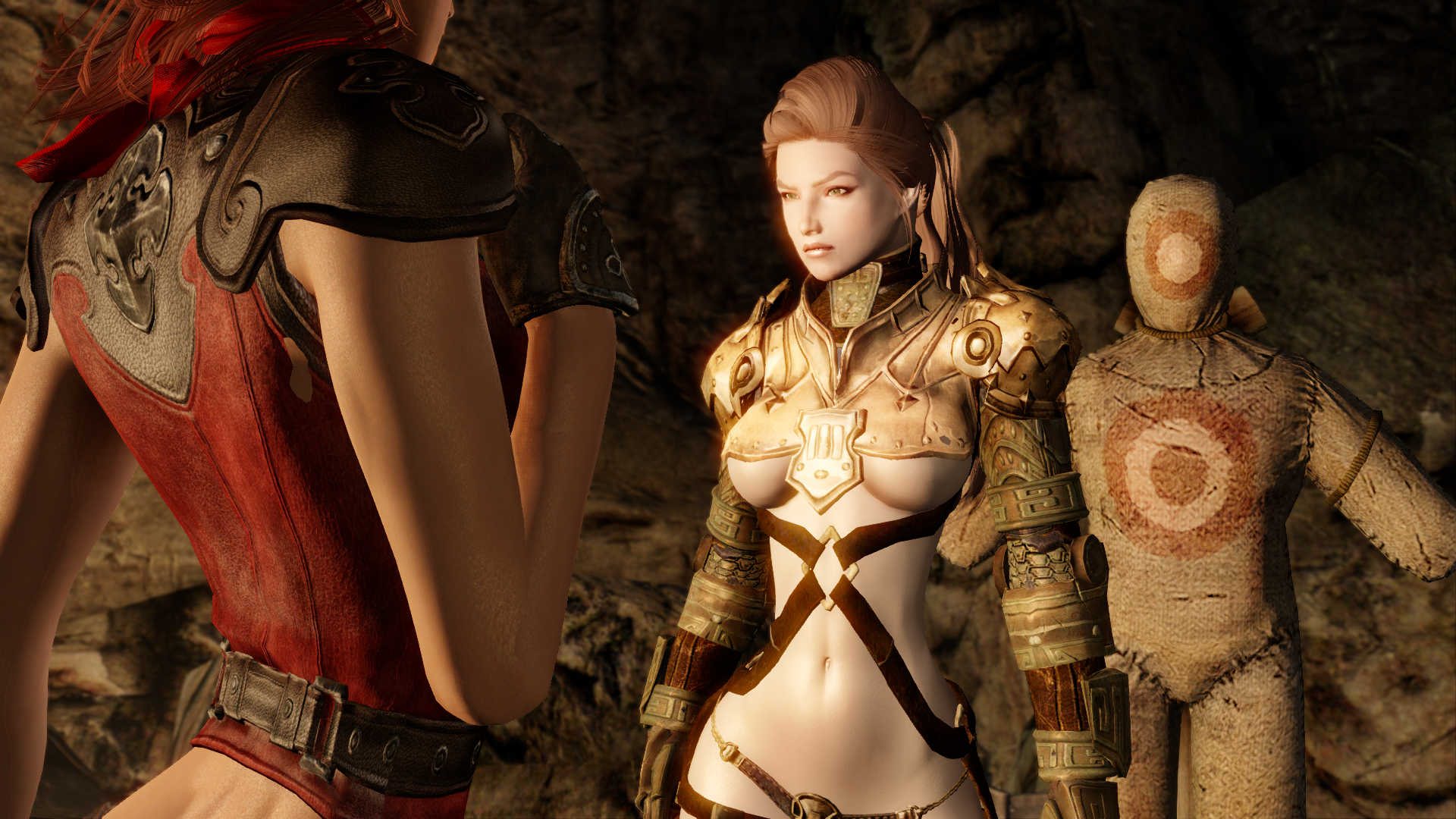 His name is Rogen. He's an expert thief and an old friend of mine.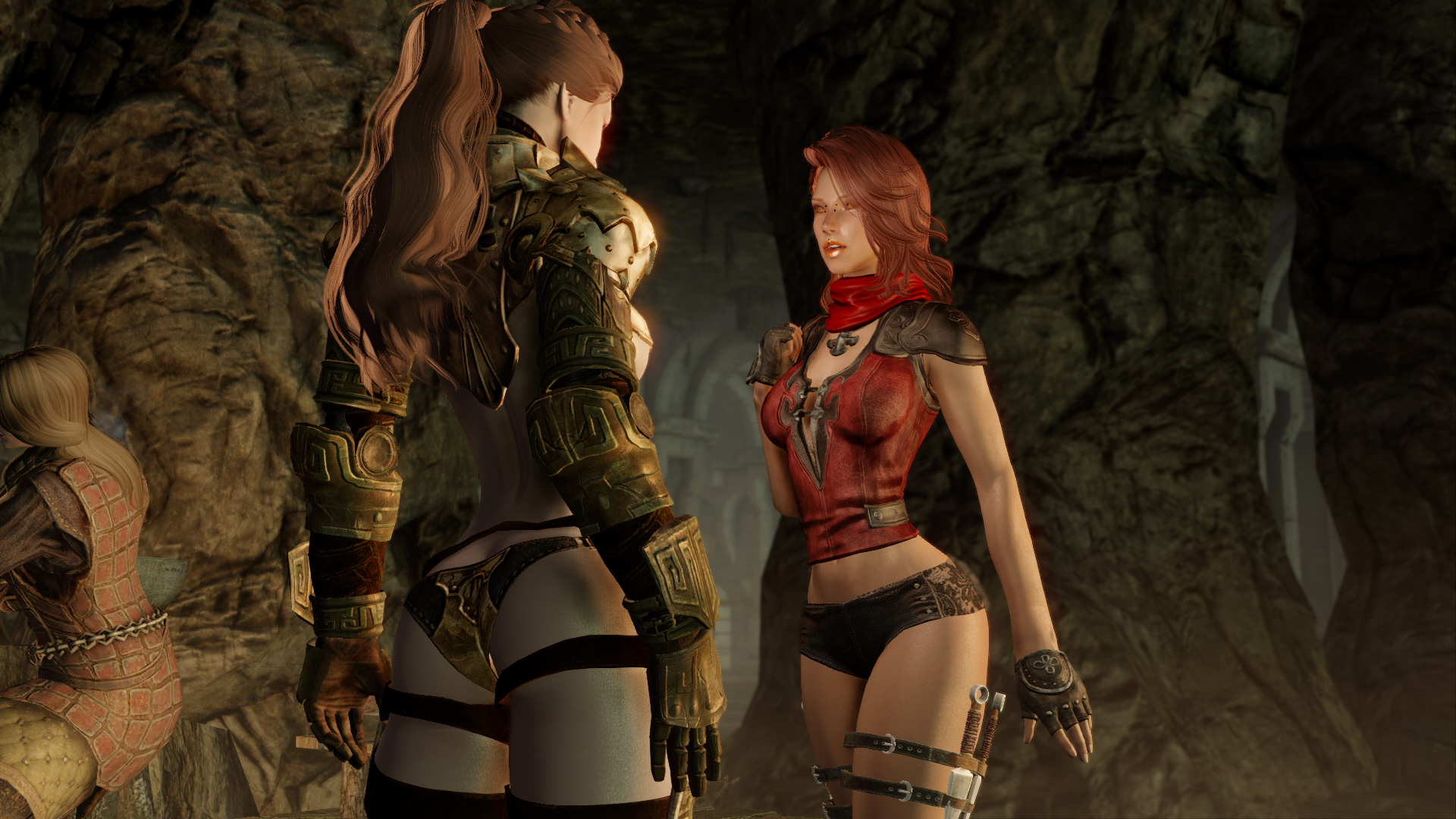 So where do we start? I'm assuming you have a lead of some kind.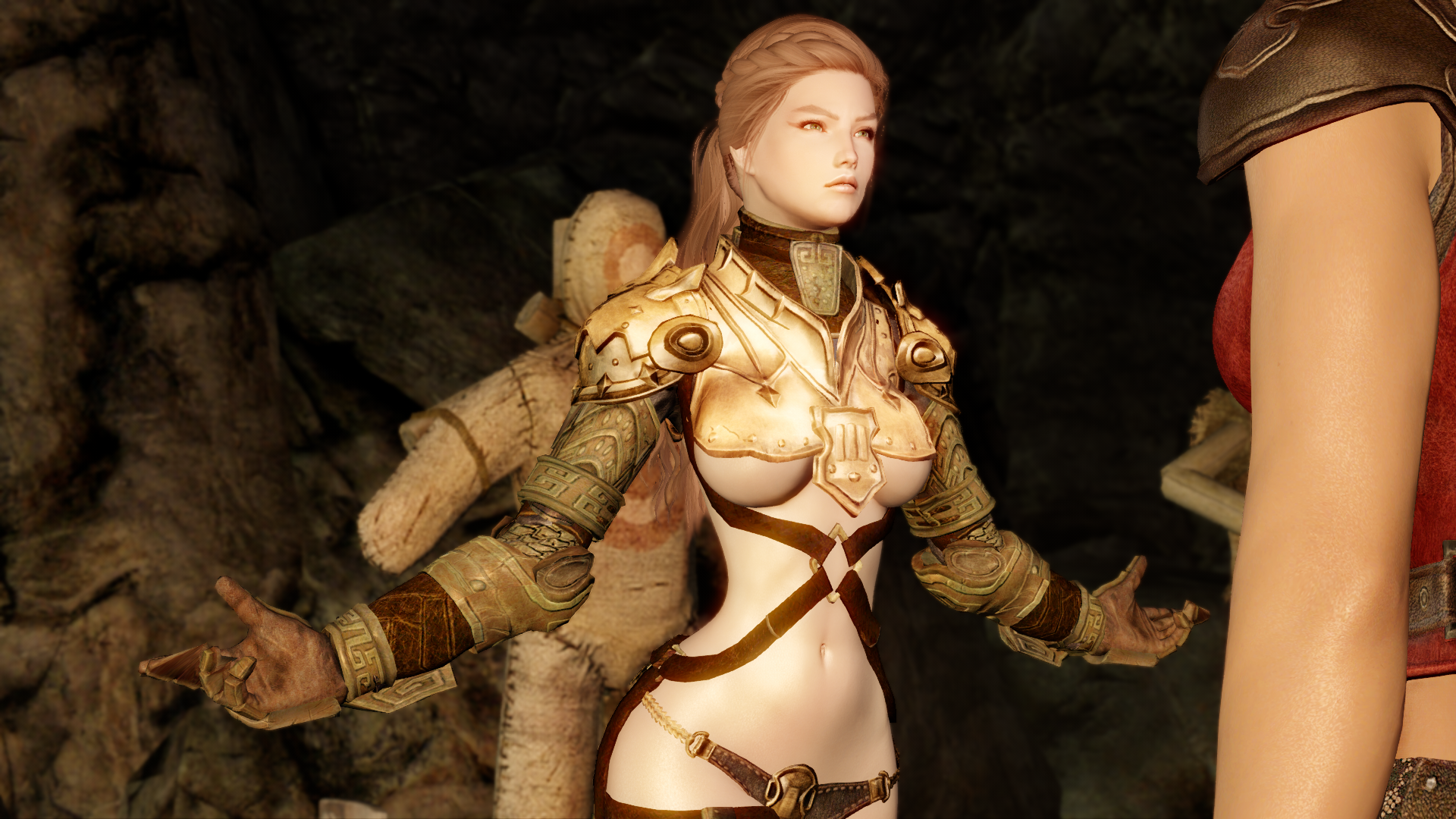 Well, kind of.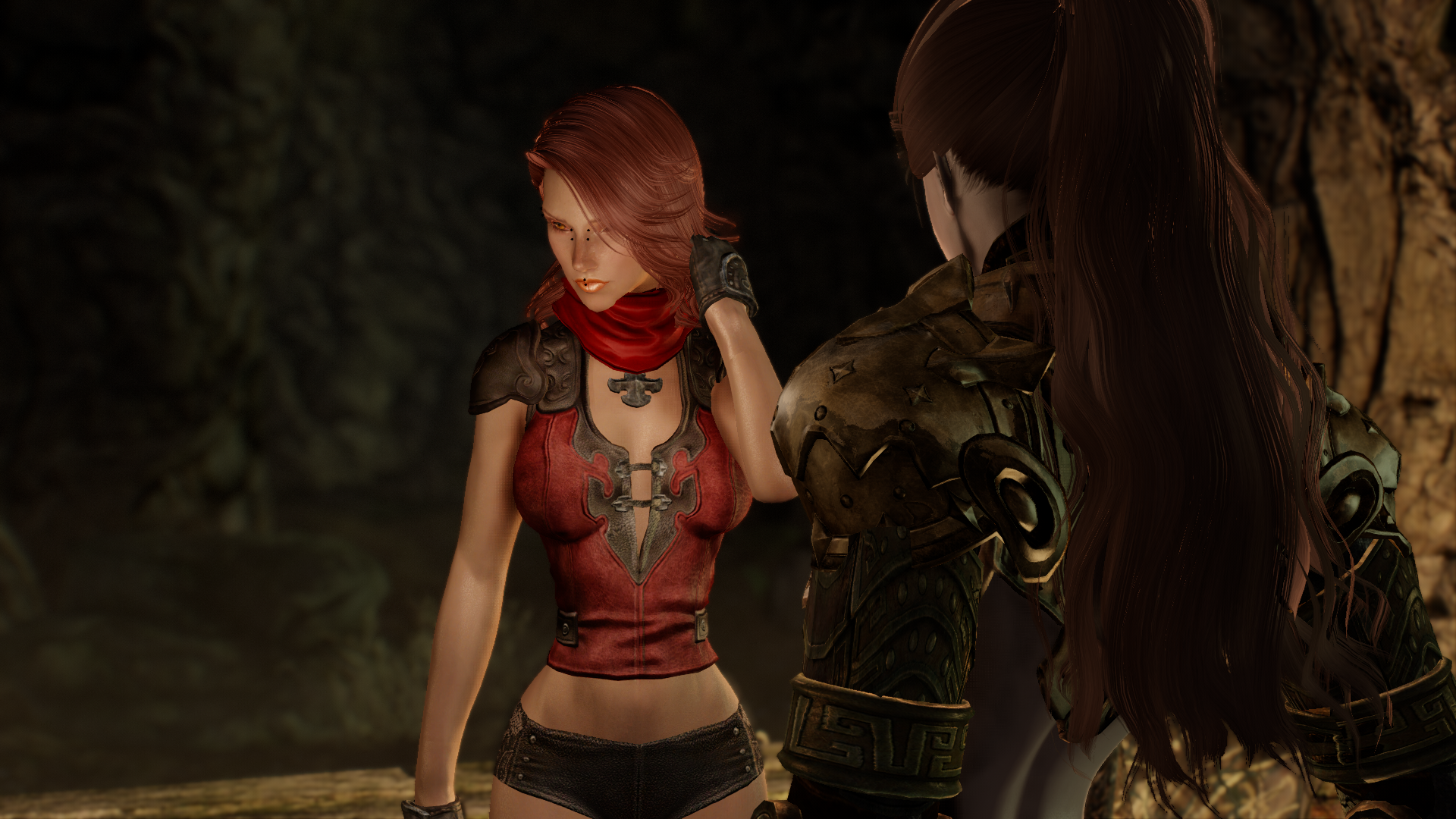 I used to be a part of the Thieves Guild.
We'll be in Riften by sunrise.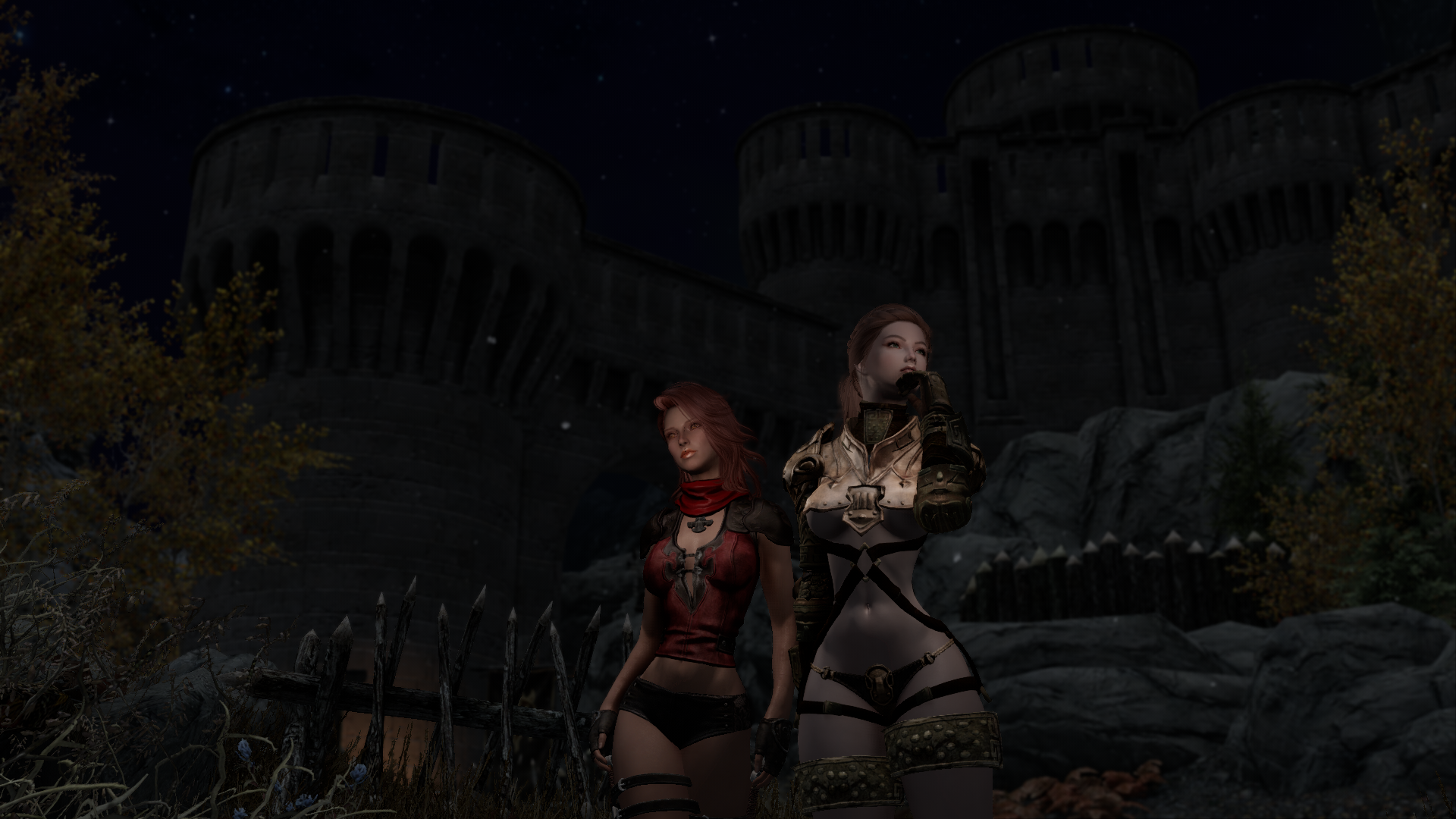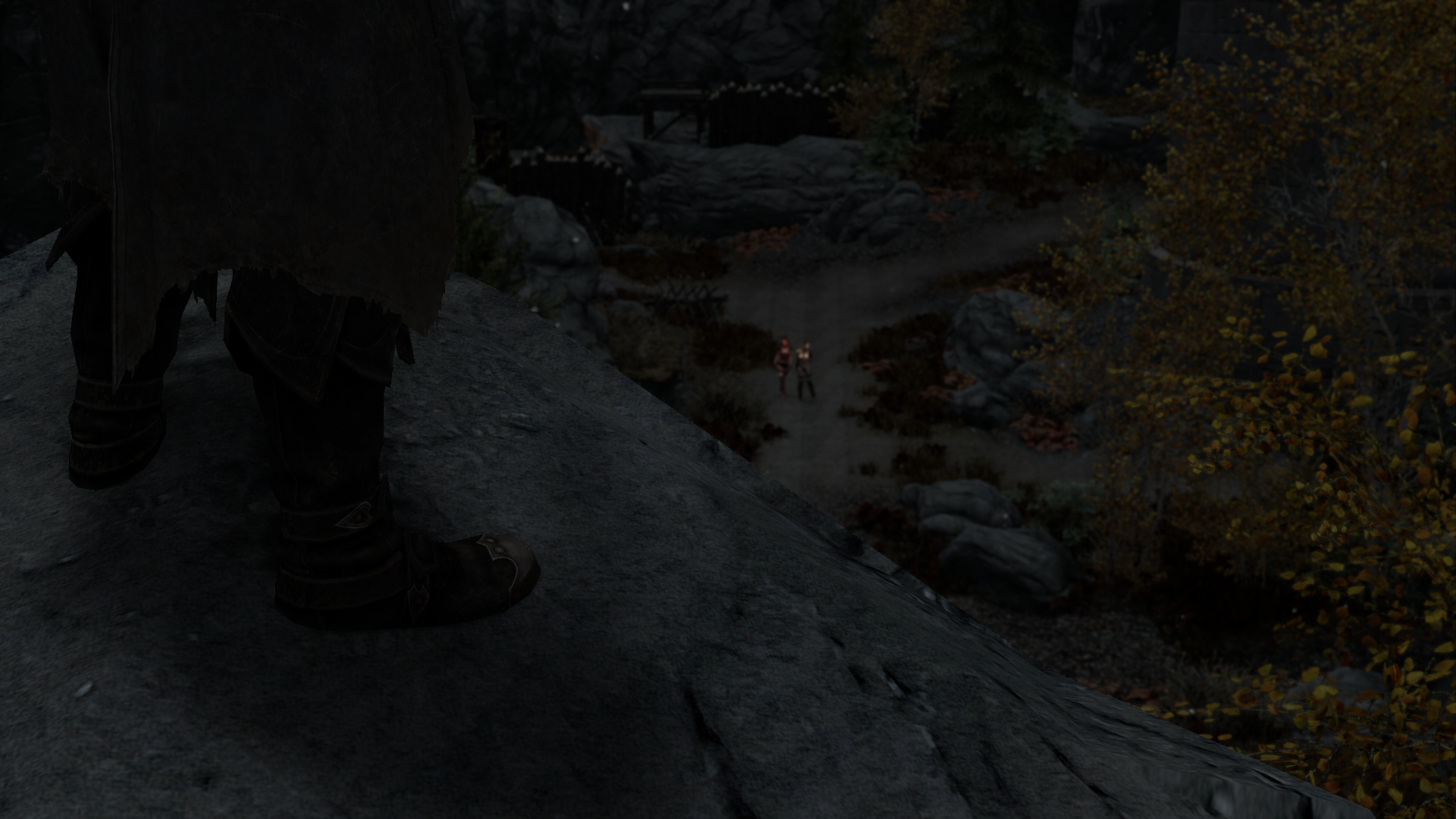 Enjoy your safety, Dawnguard.
Soon we will know your every move.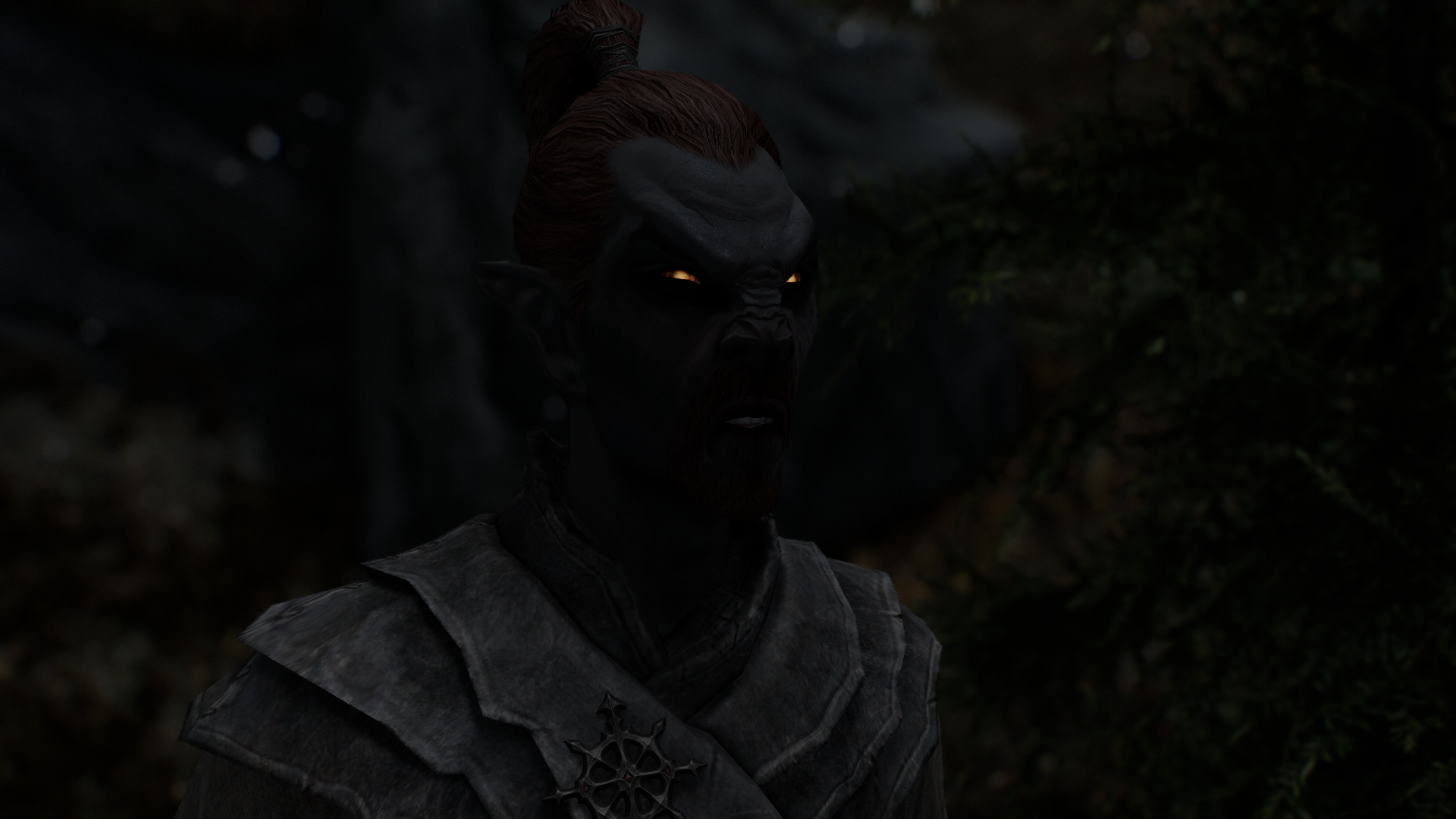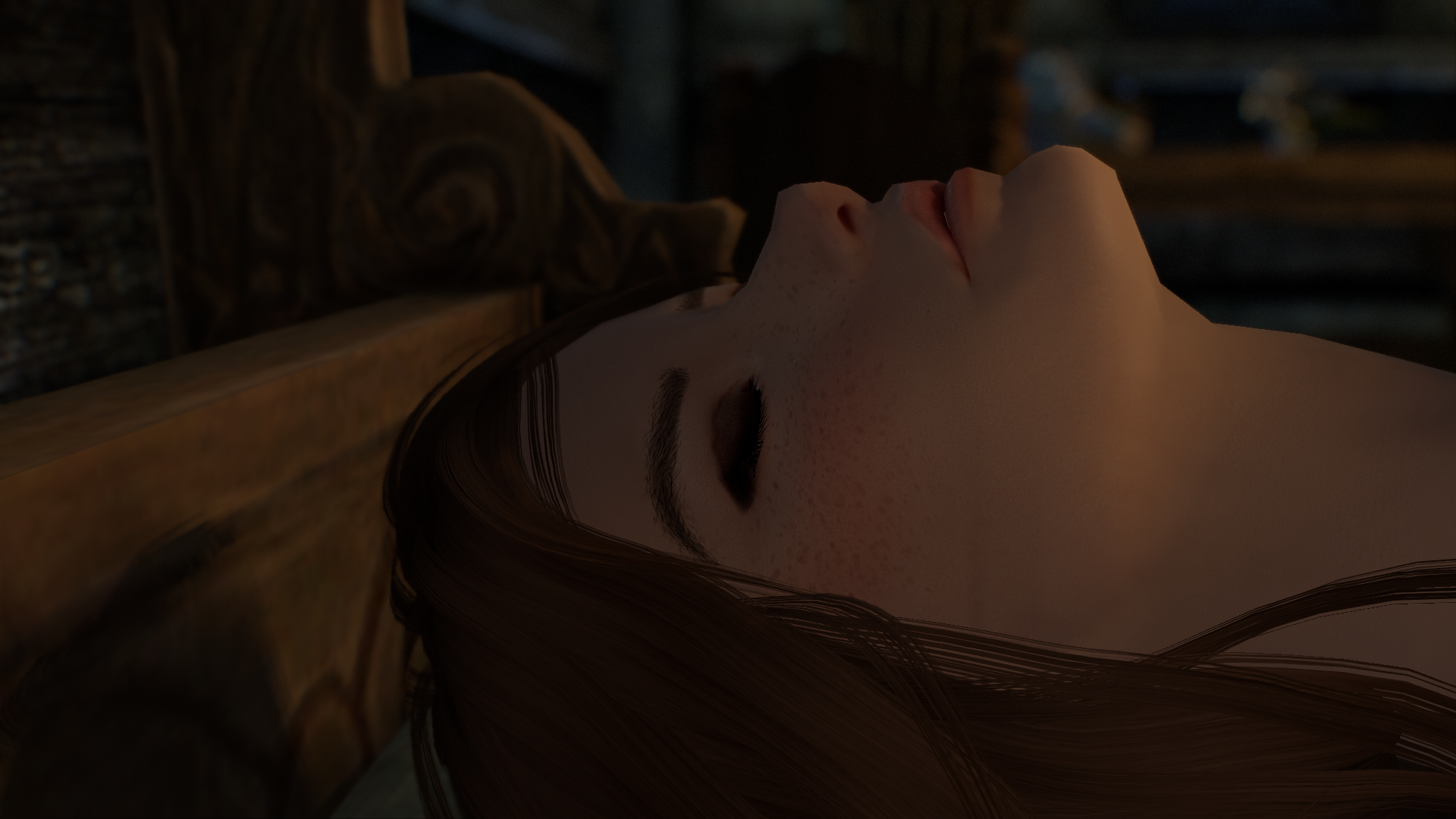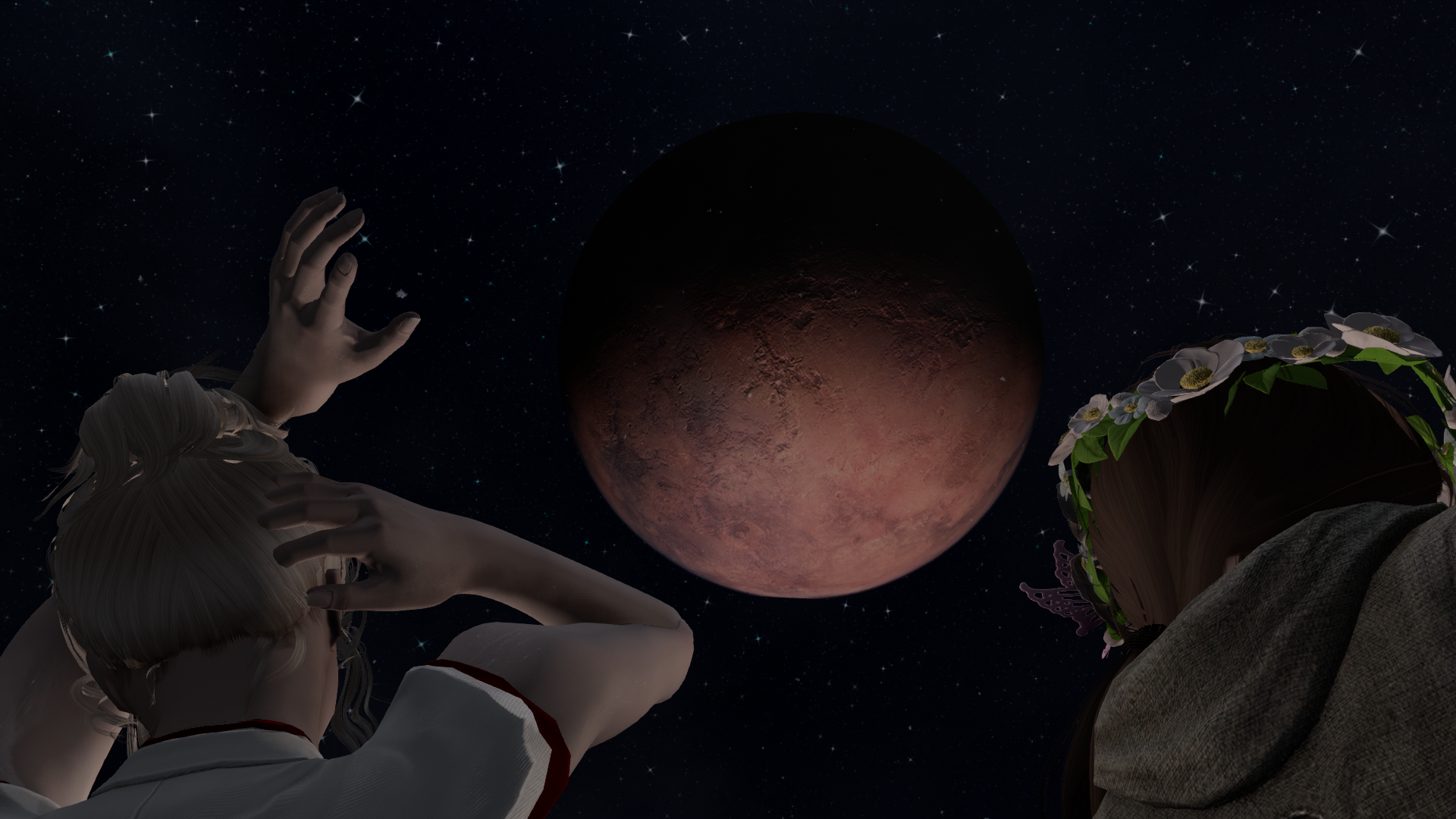 ...Anya...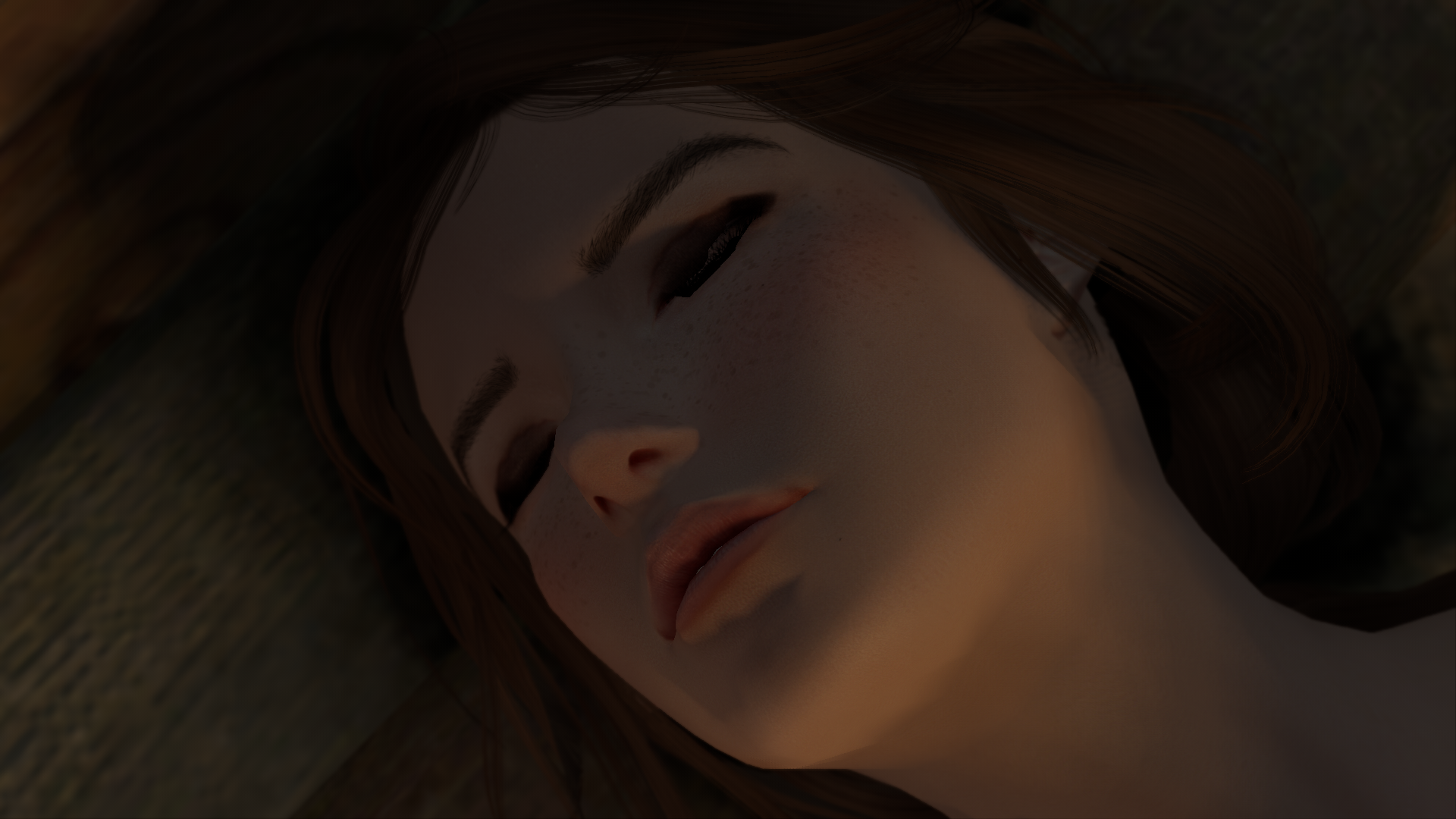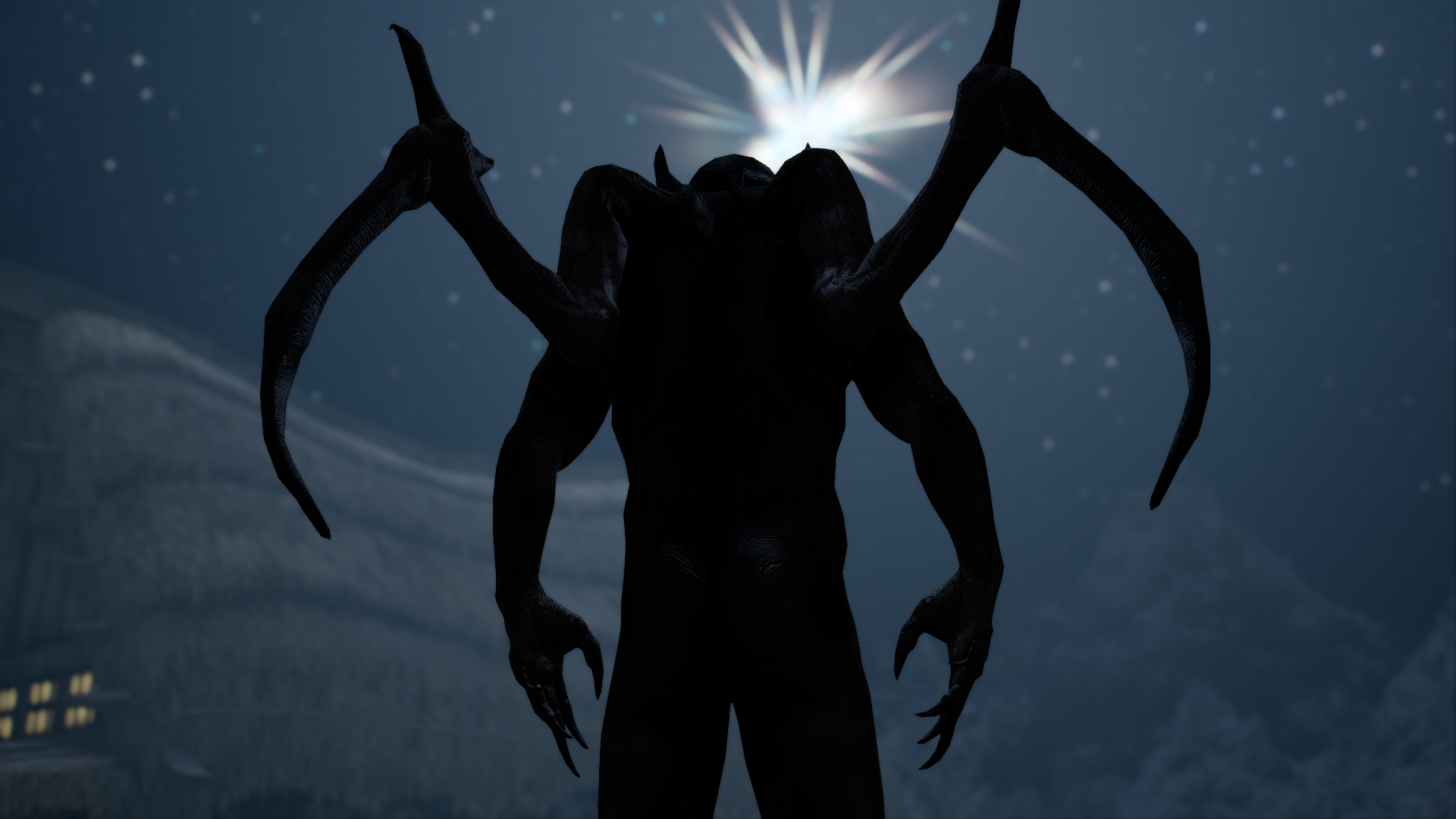 Run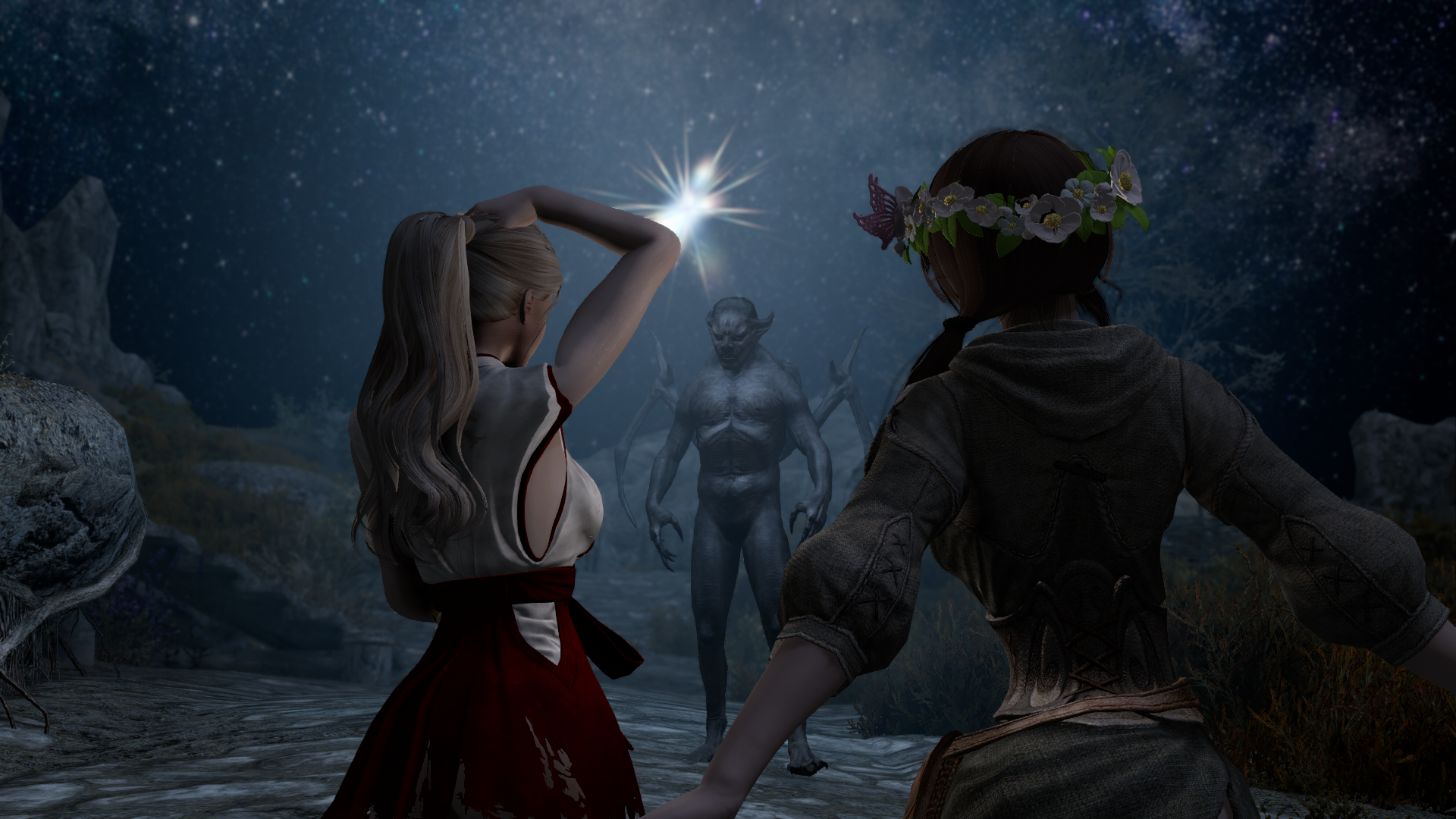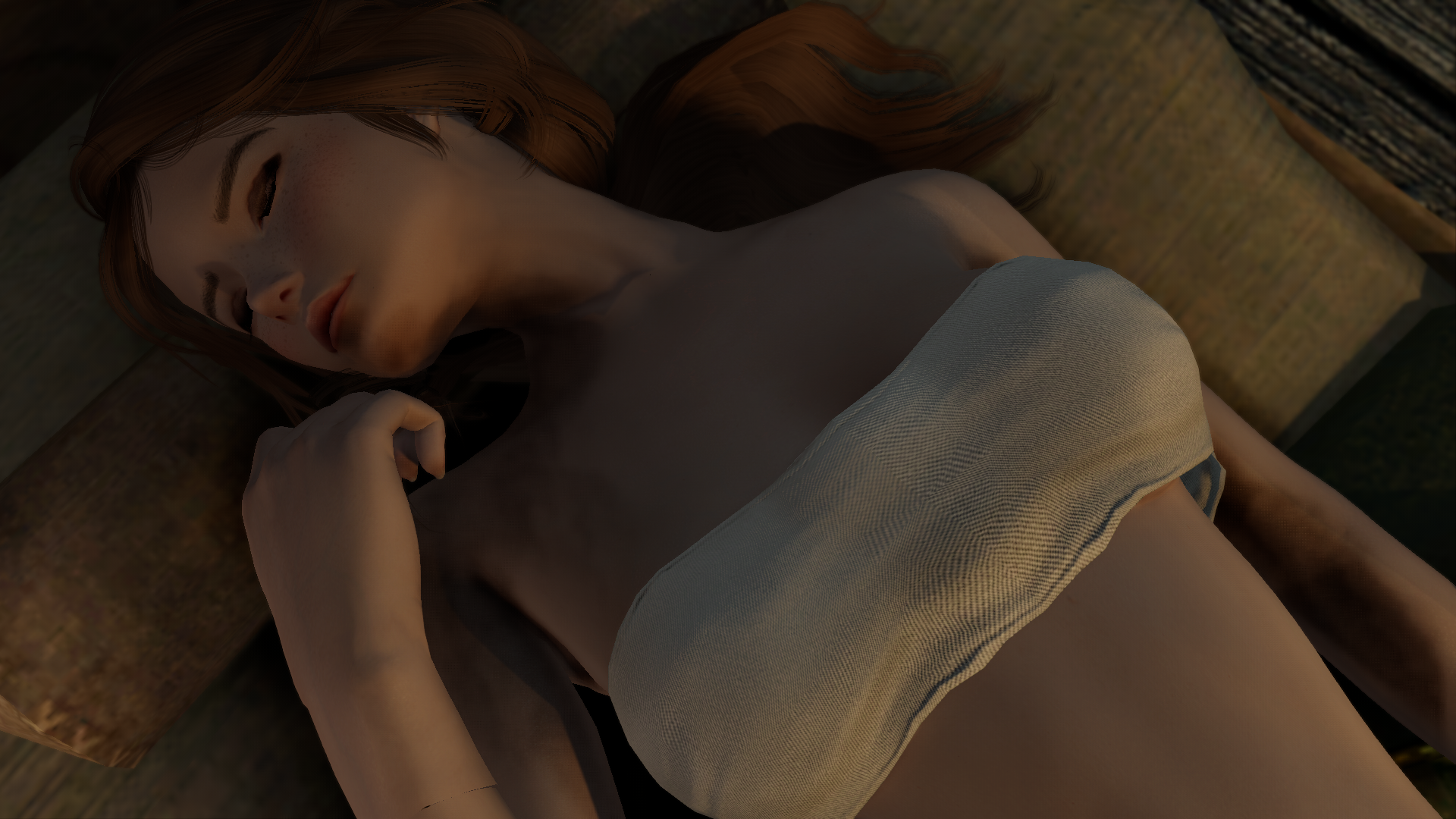 *GASP*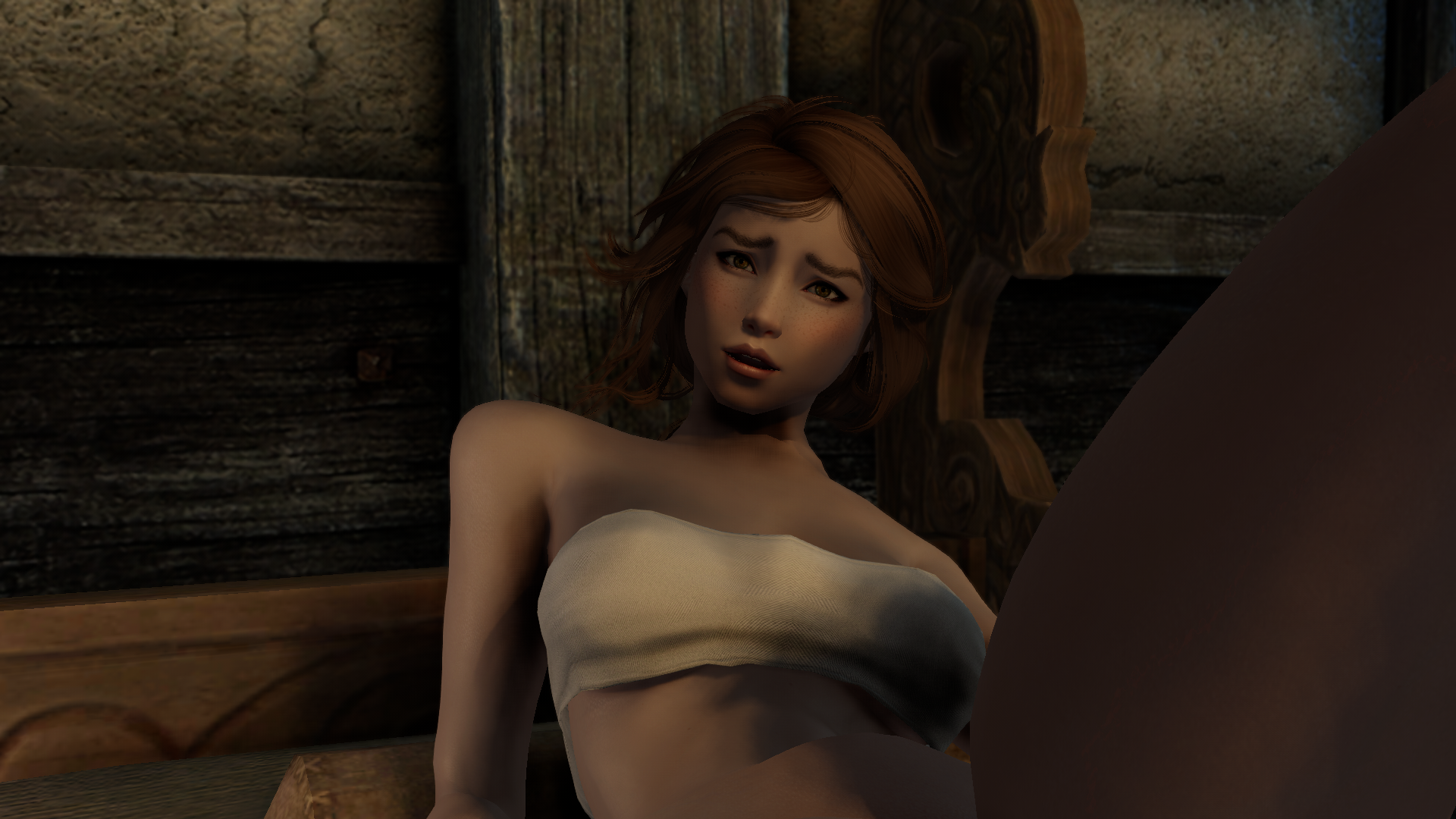 Huh... Huh... Huh...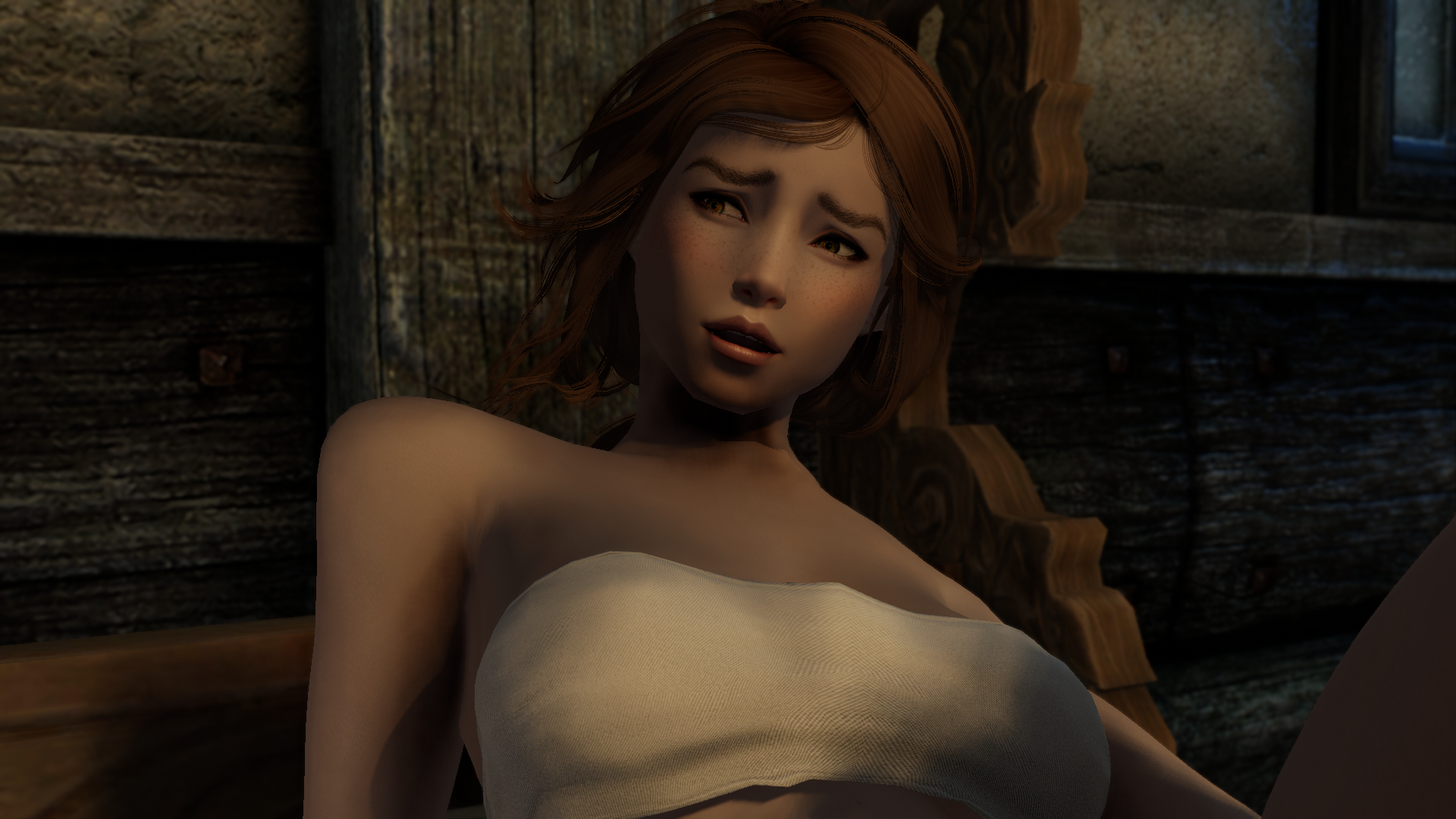 I can't believe I fell sleep next to a vampire.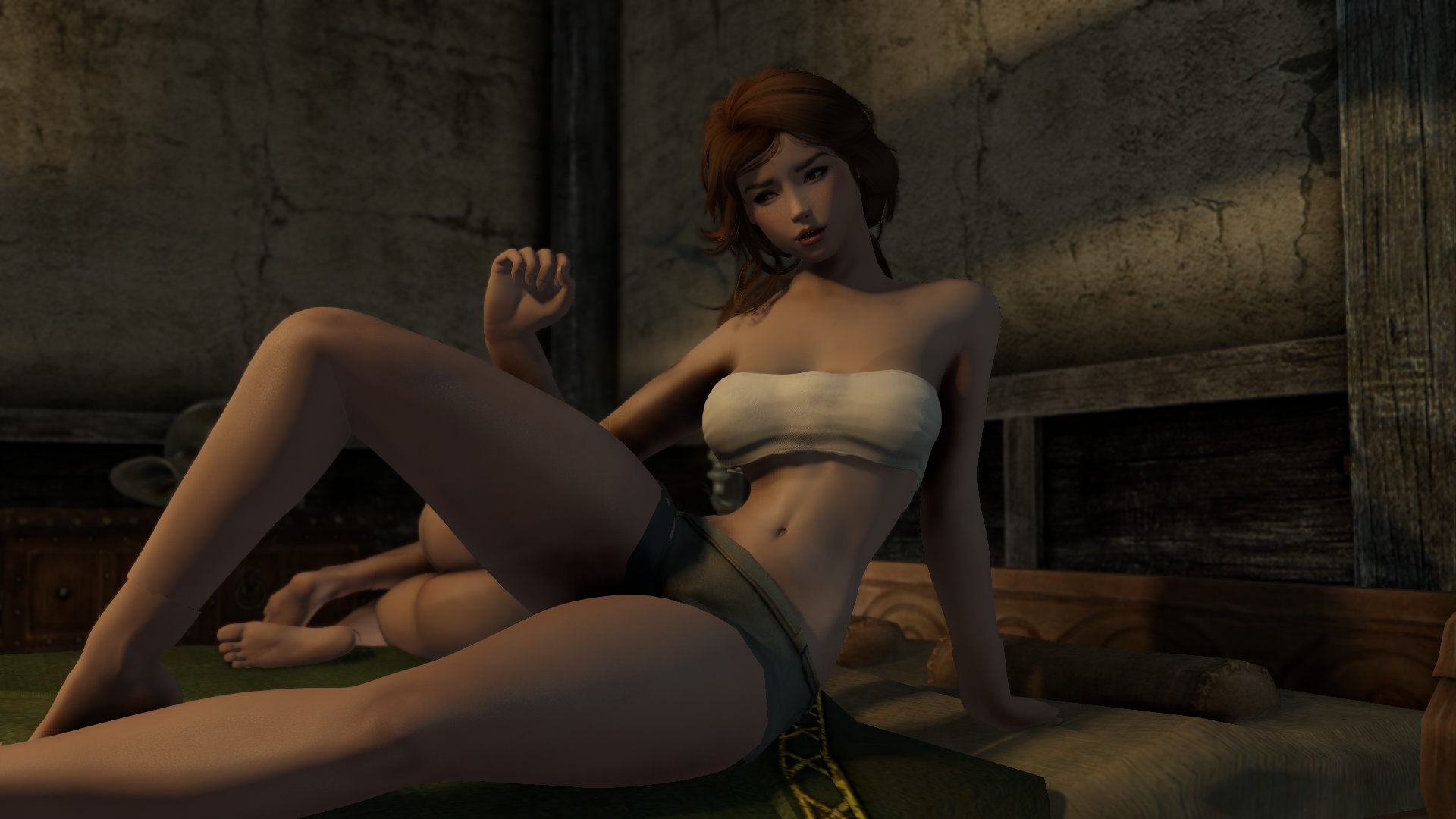 ...
Do I really trust her that much?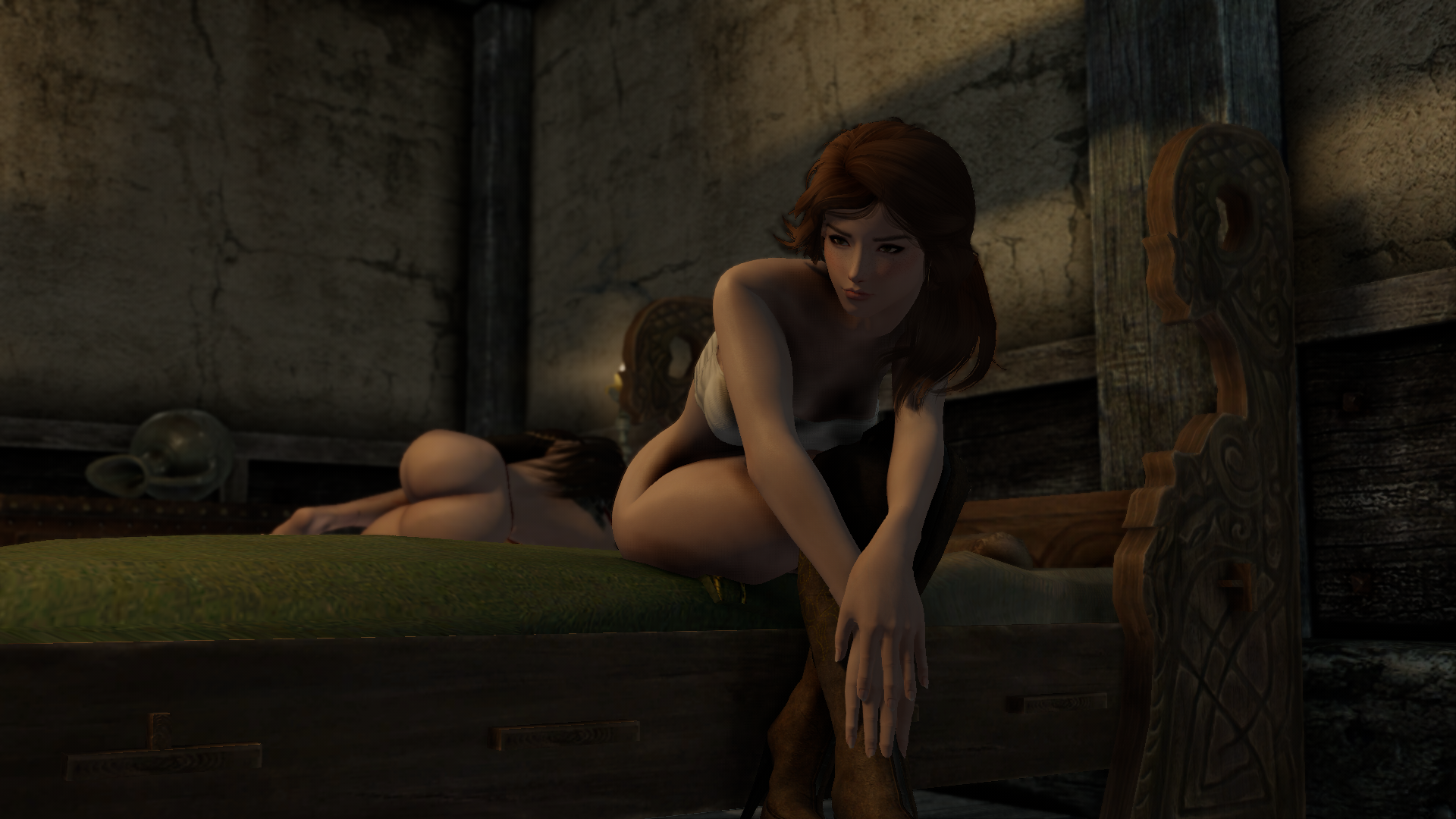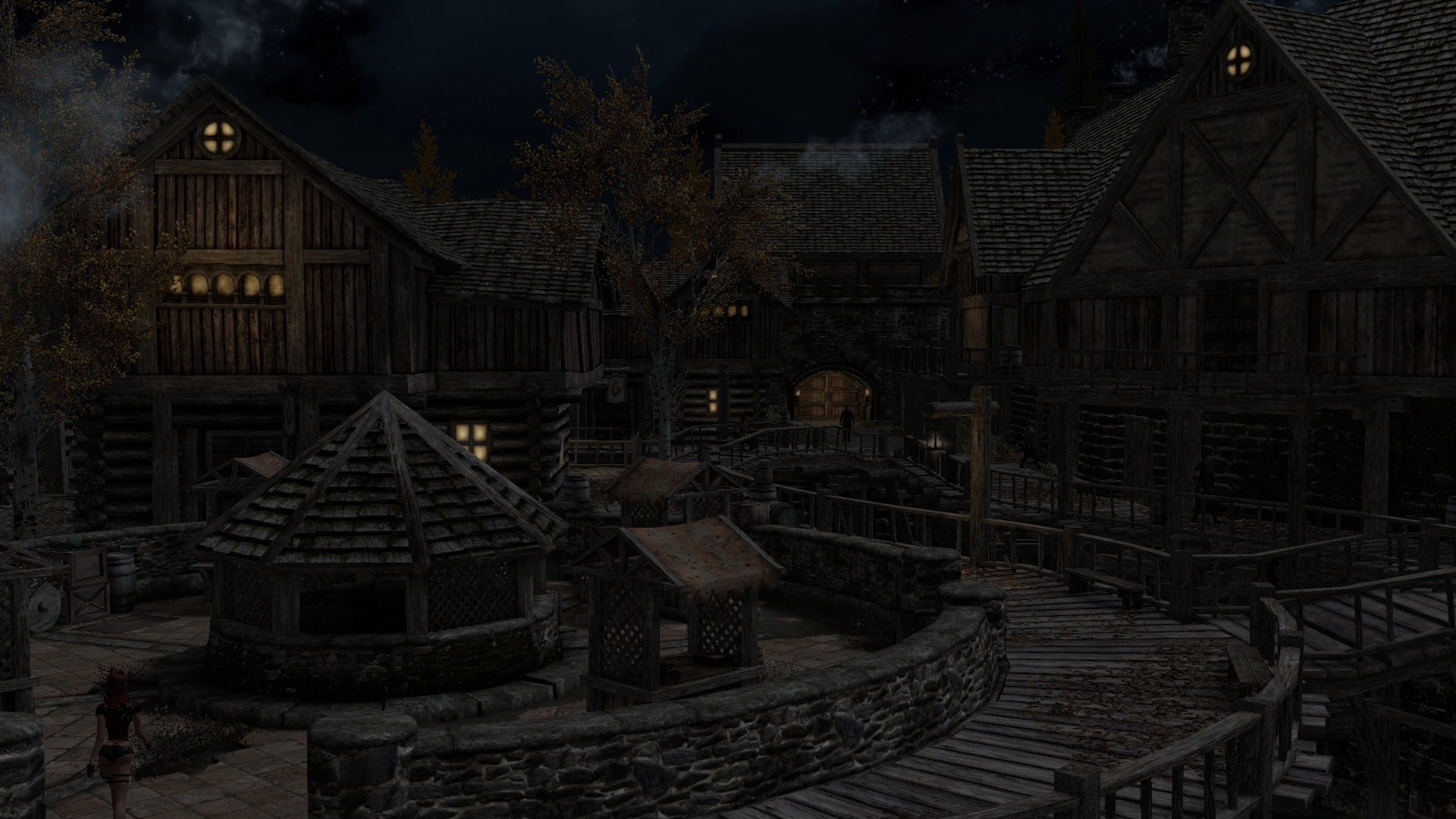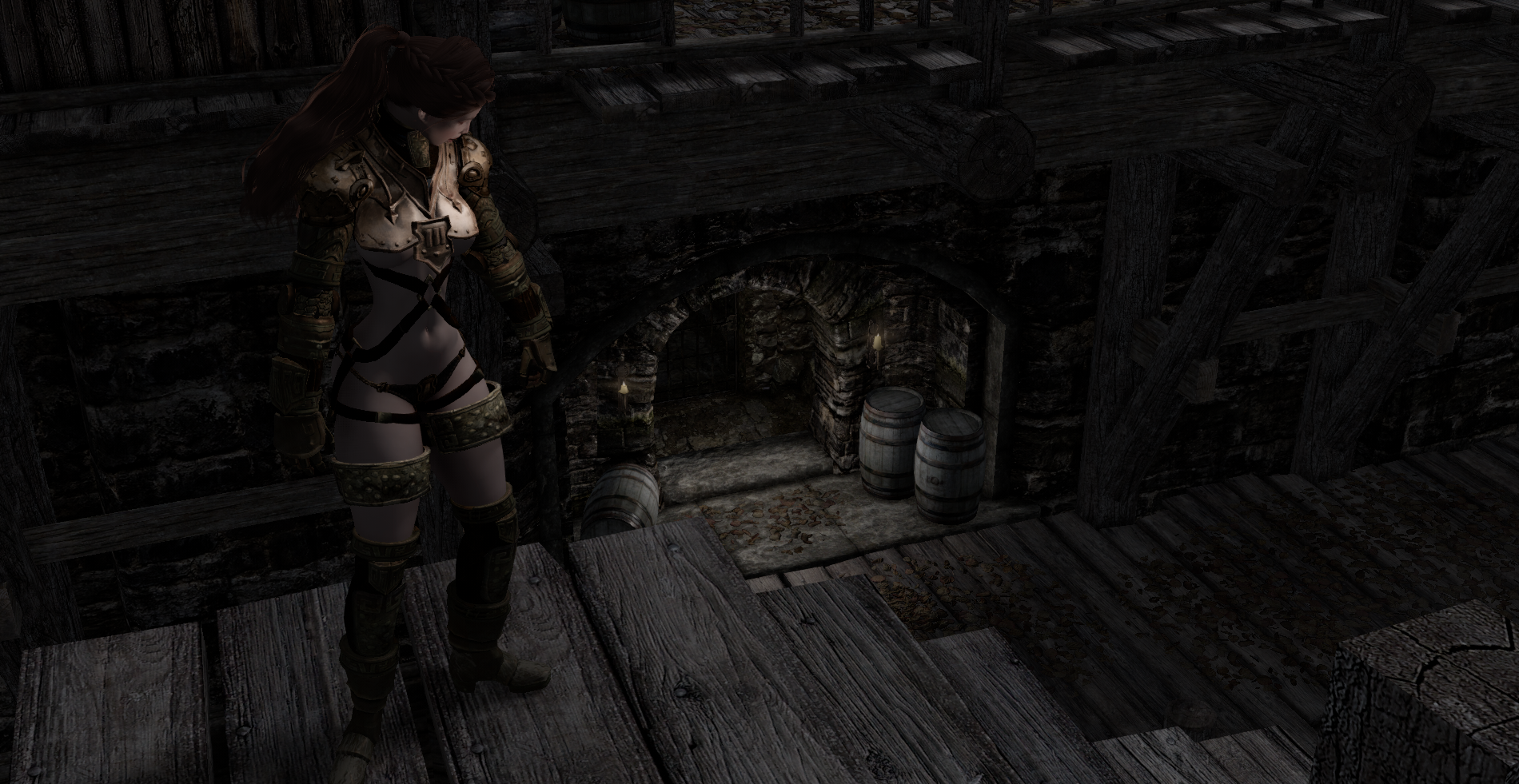 Alright just stay close to me and try not to make eye contact with people. The Ragged Flagon is hive of scum and villainy. Be cautious.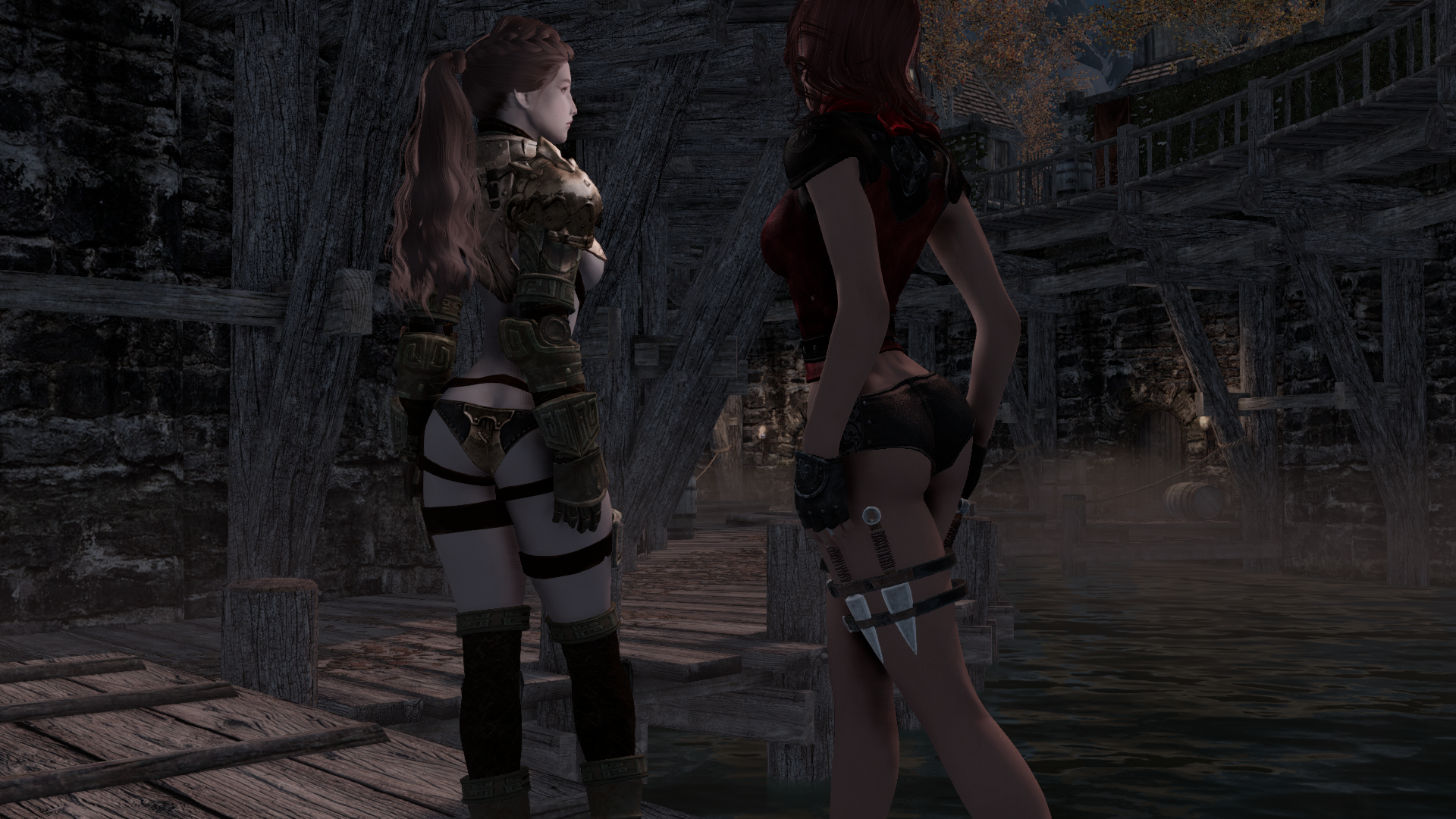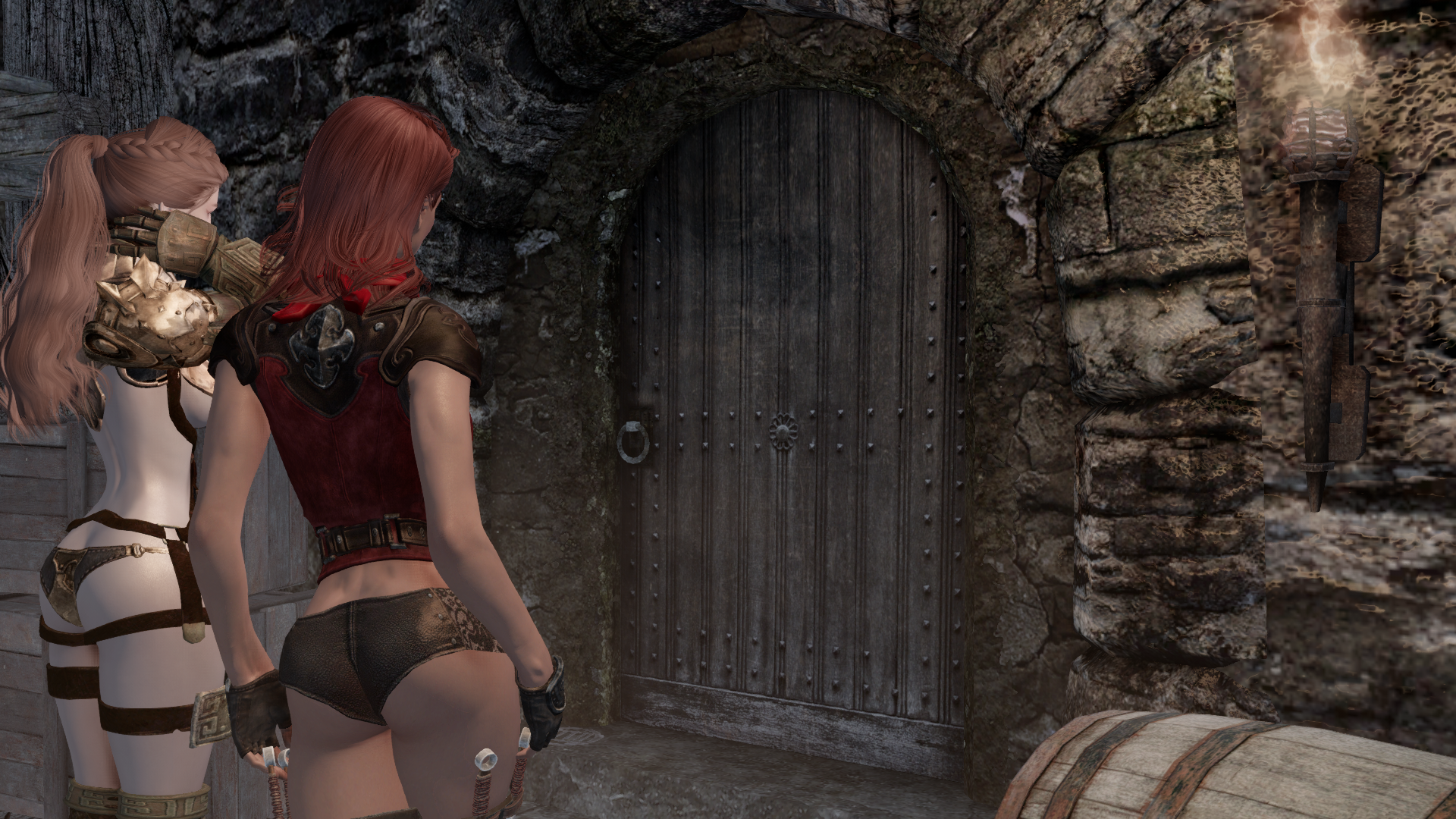 Hello, Beleval.
What brings a brat like you back to the Flagon?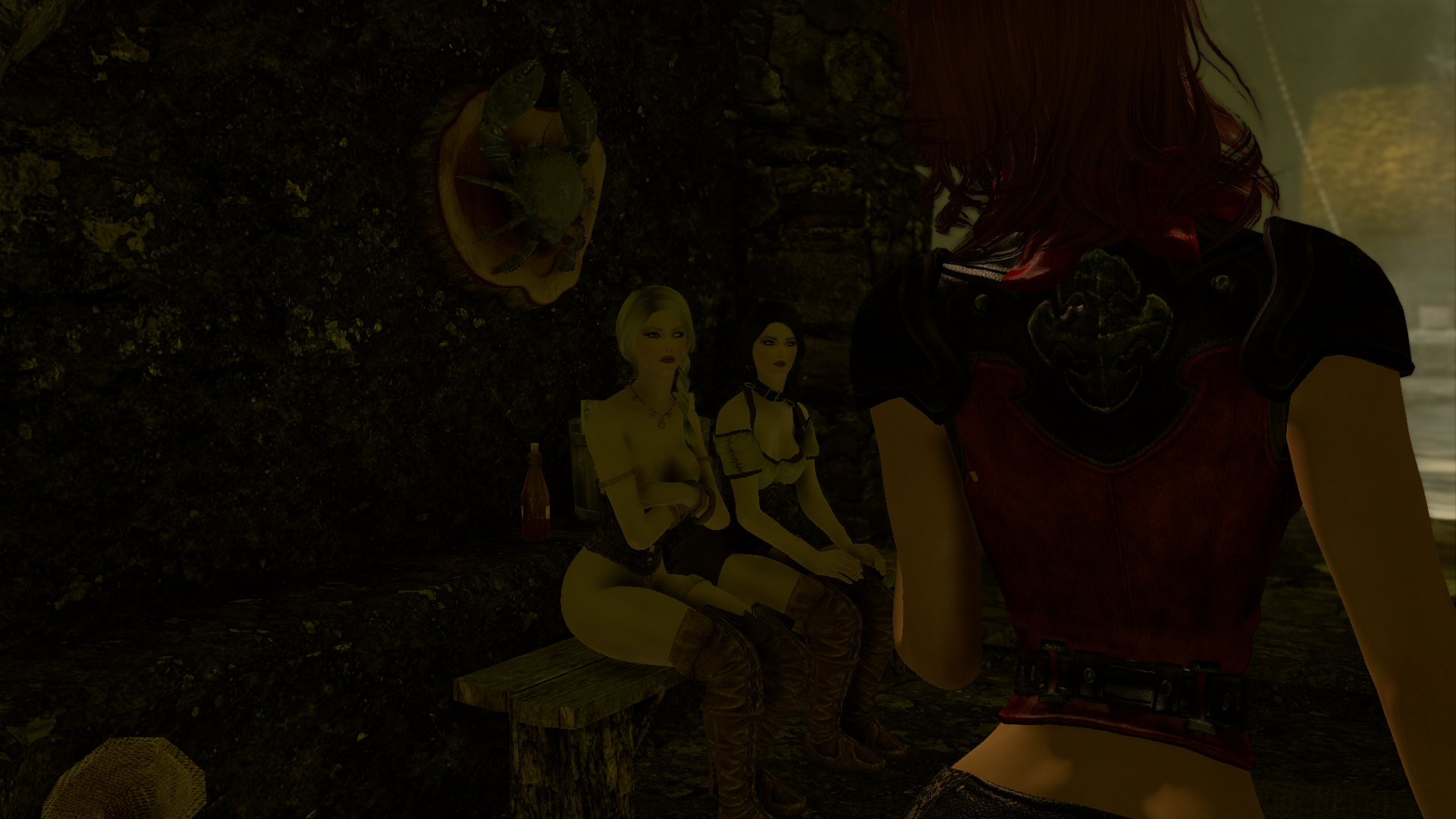 I see you two are still here. Been keeping the guests pleased?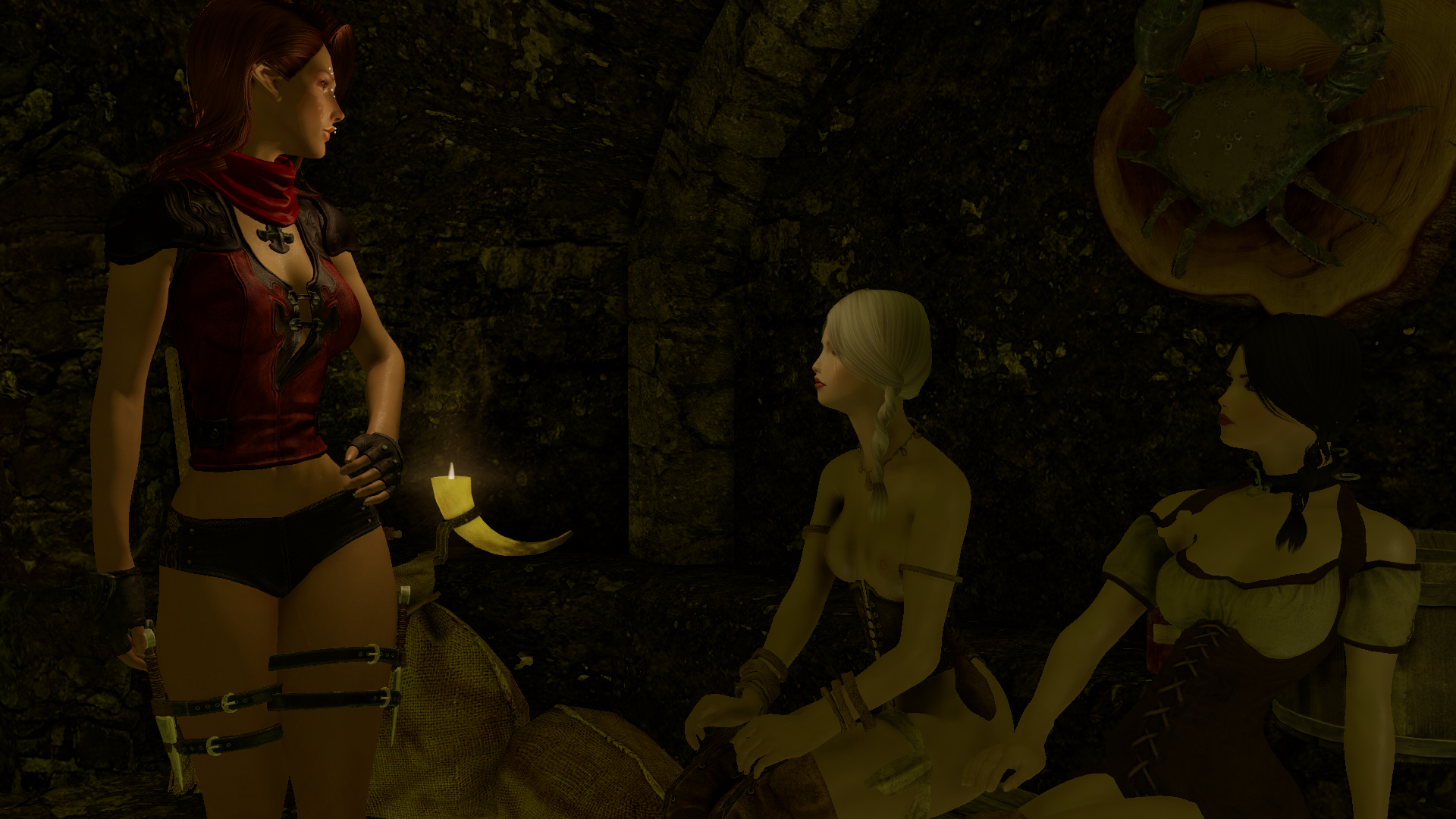 More pleased than any man you've ever met.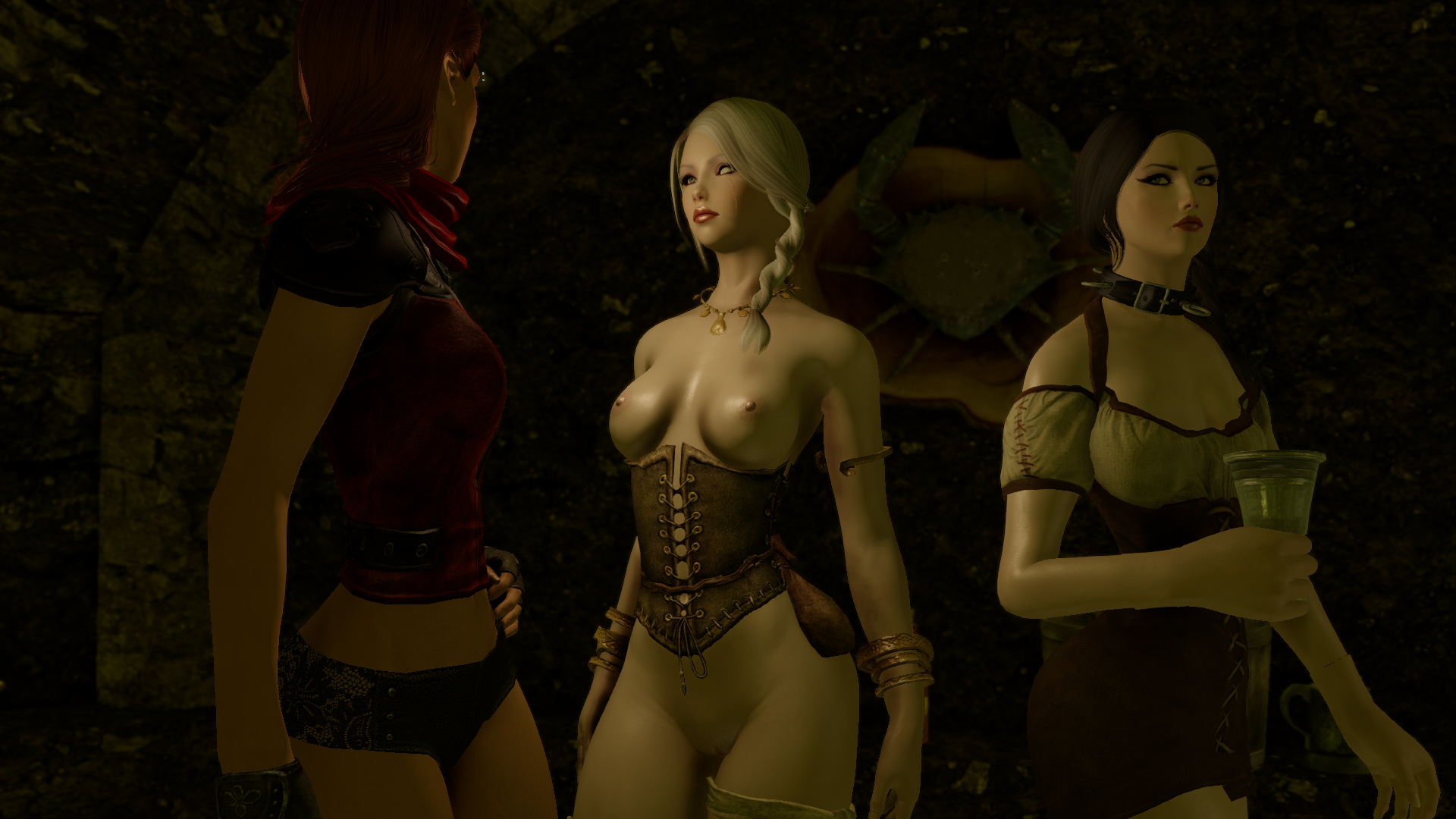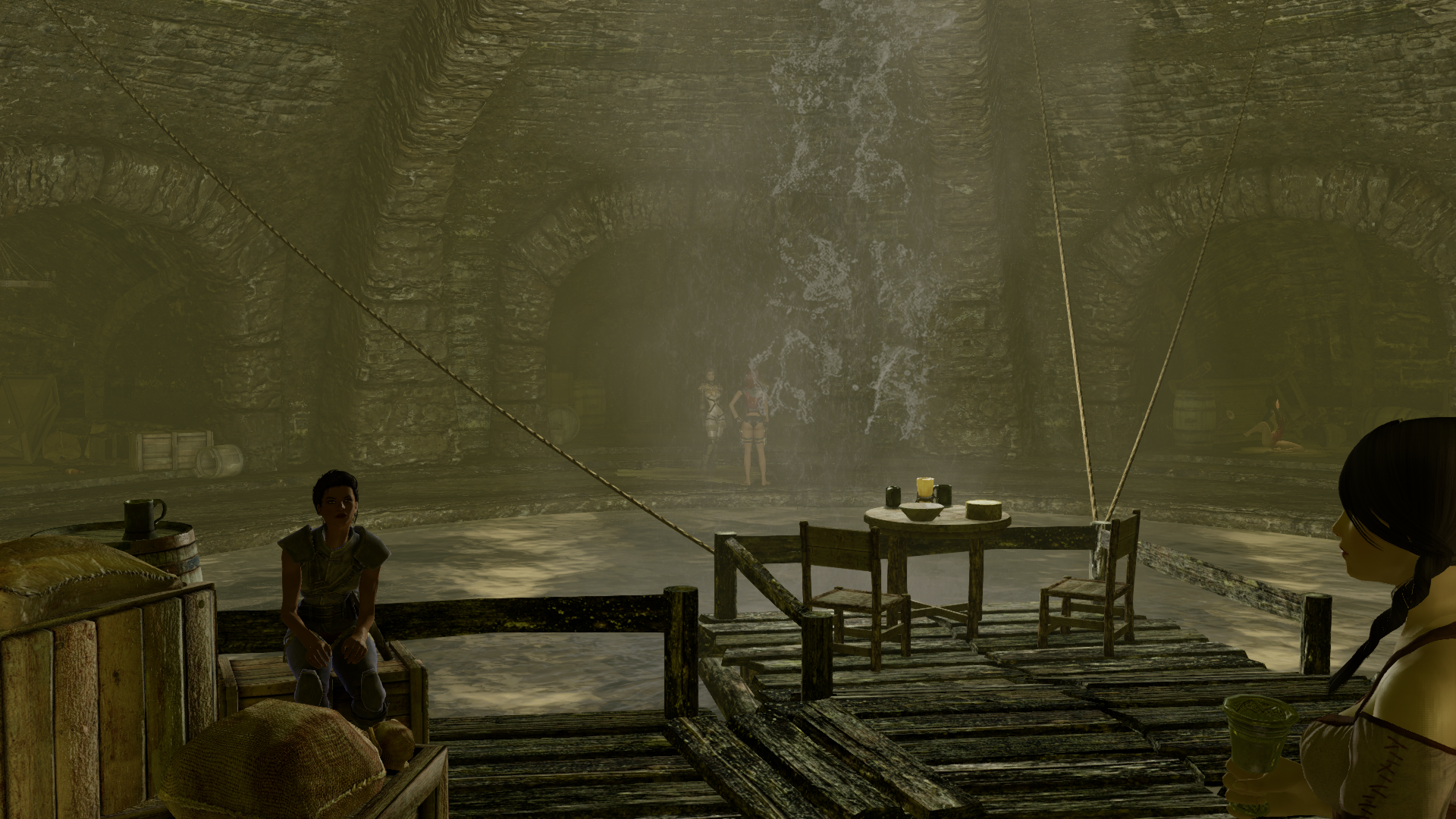 Who were those girls?
A couple of lowly wenches.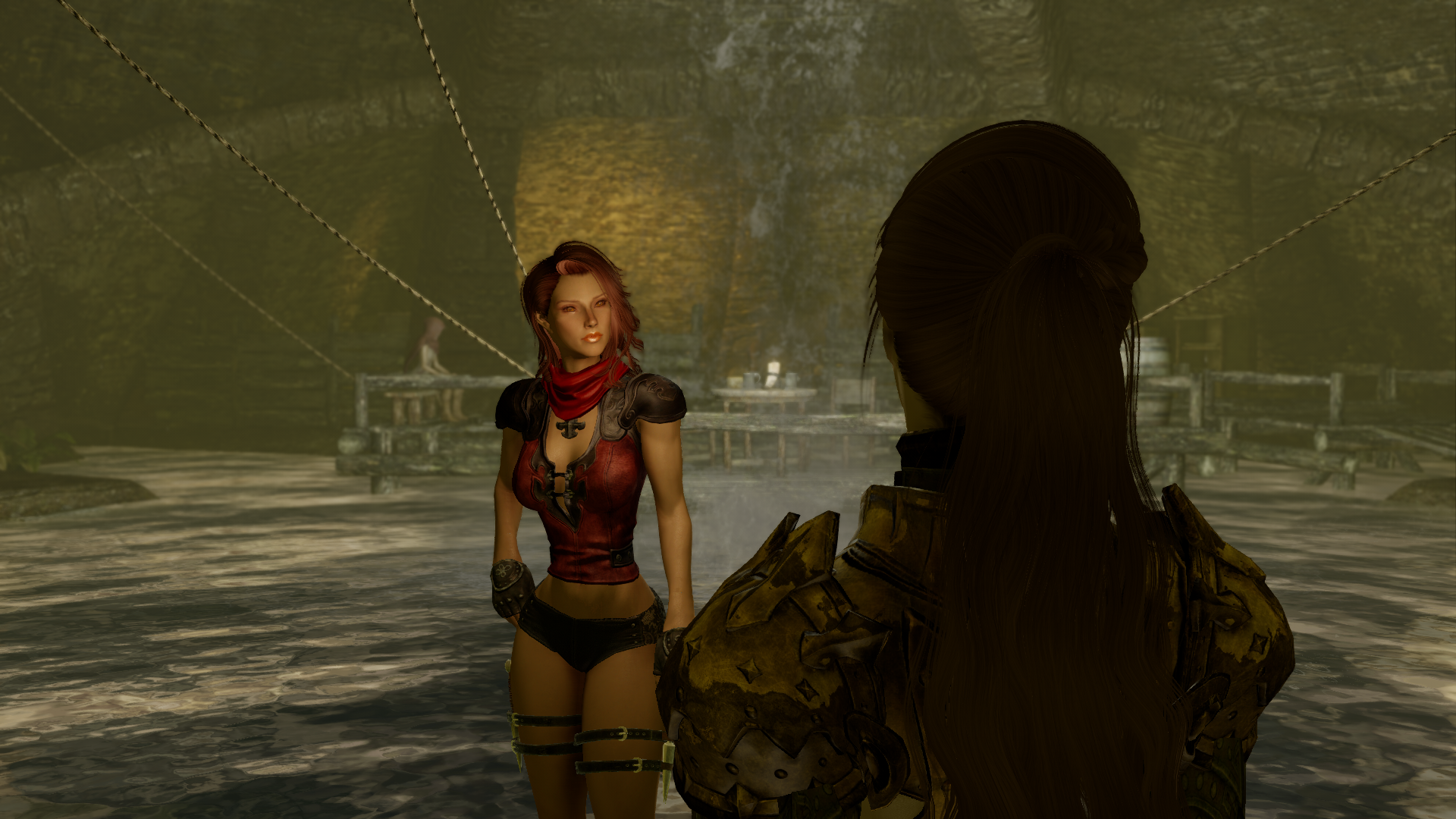 Stick close to me. Someone here has got to know where Rogen is.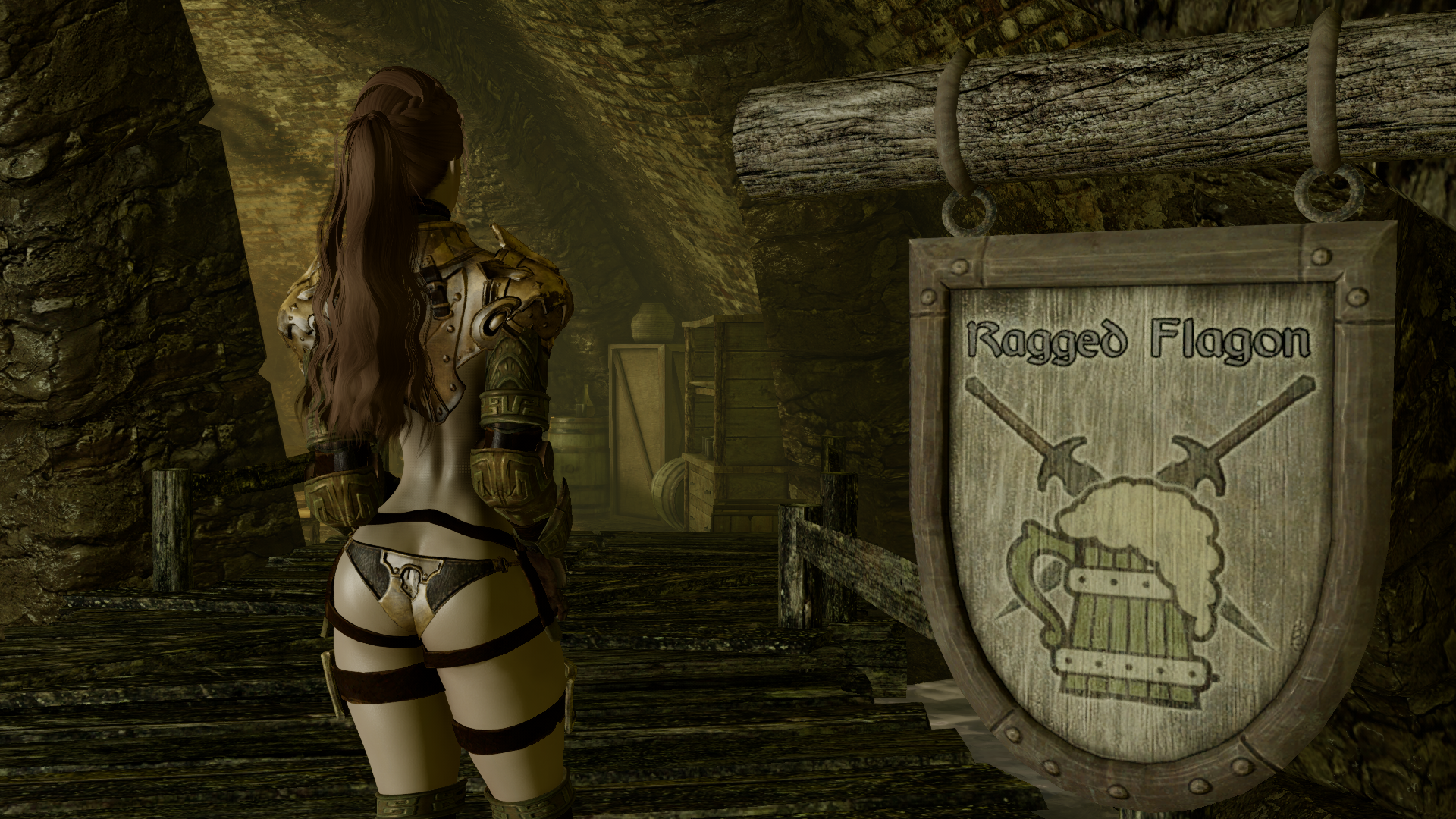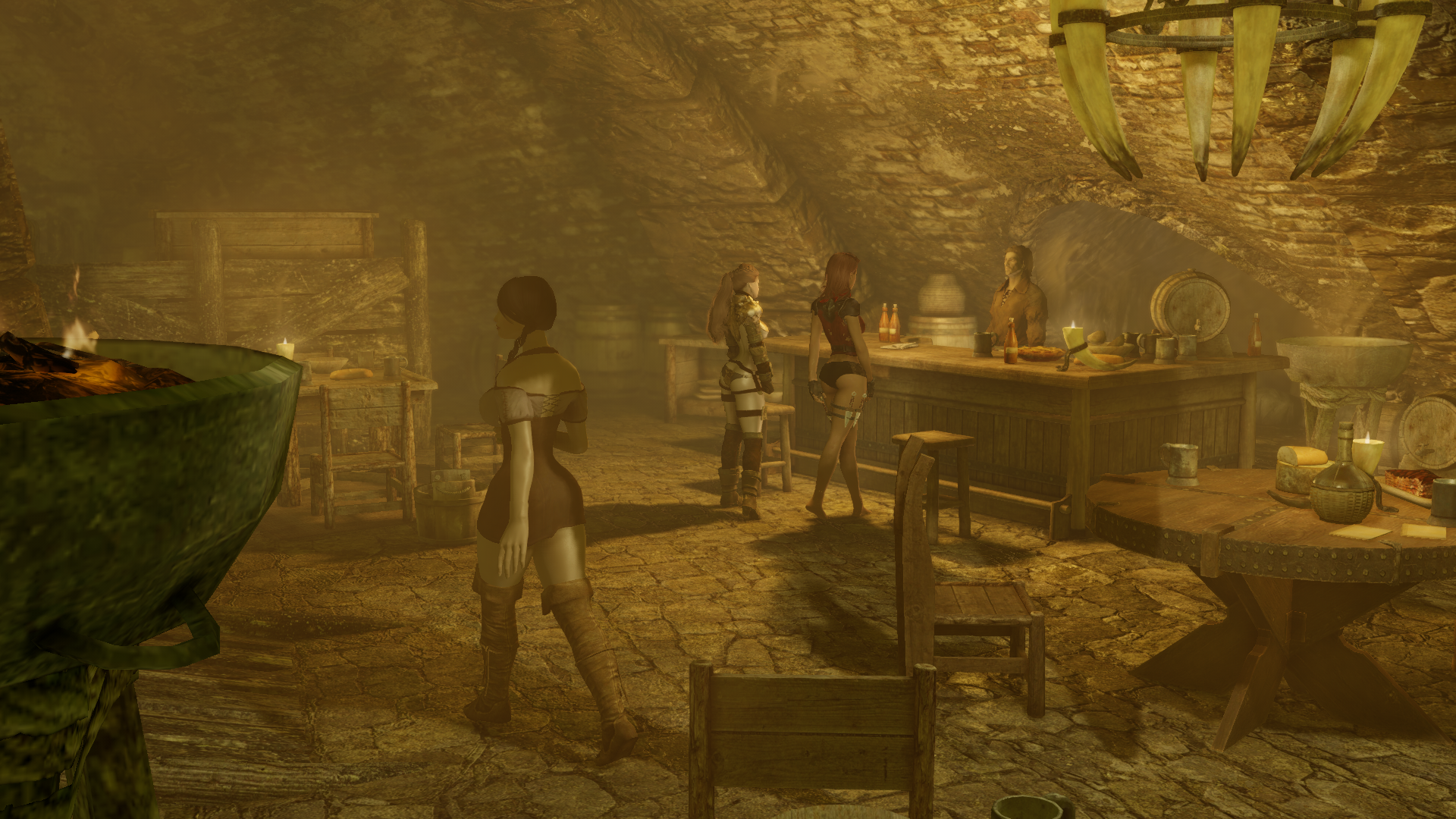 Just wait till our little Vex cat hears she's back.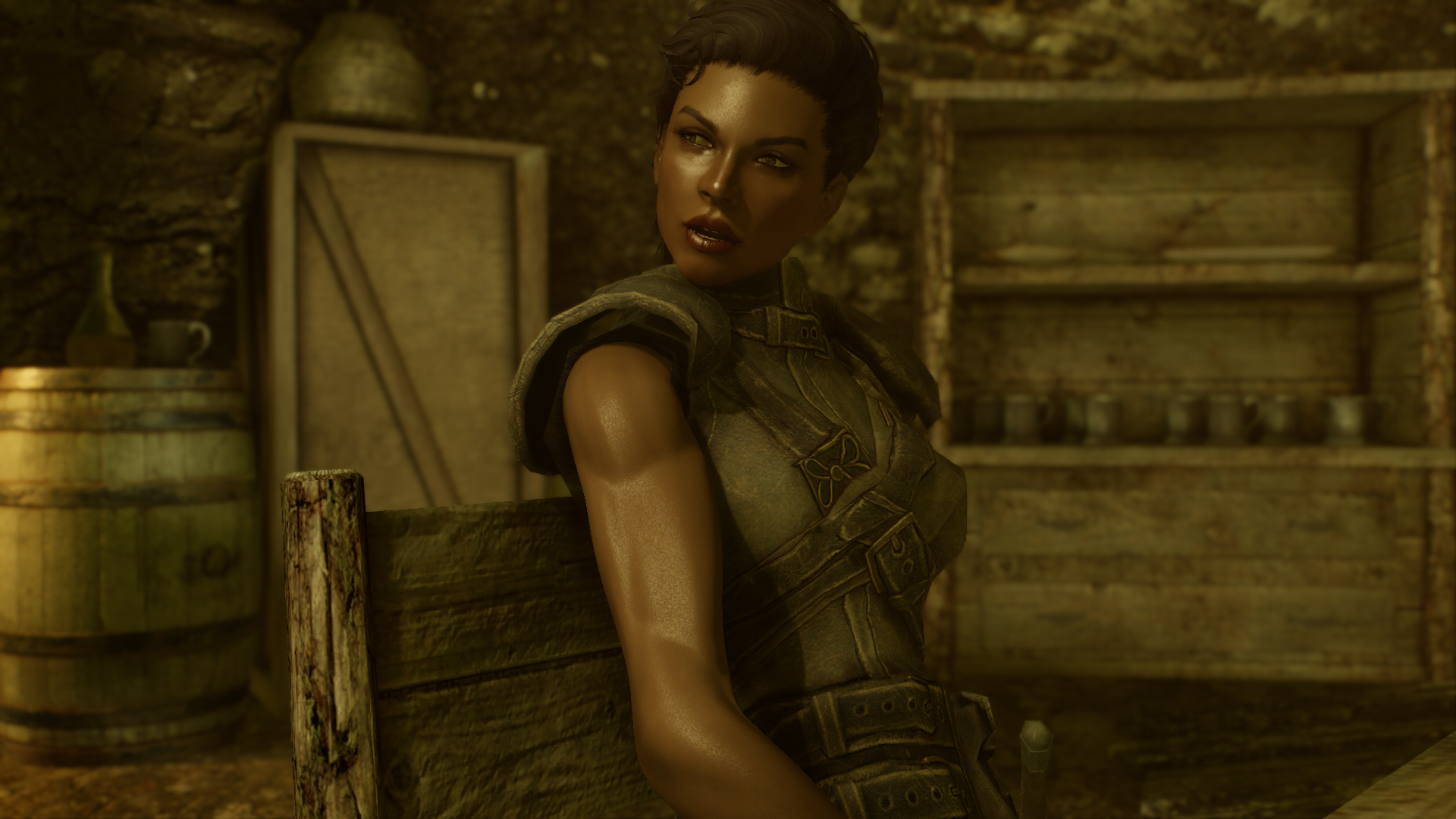 Rogen? Last I heard a' him was months ago.
Left the Guild right after you did.
Started dealing skooma I think. Nasty business that is.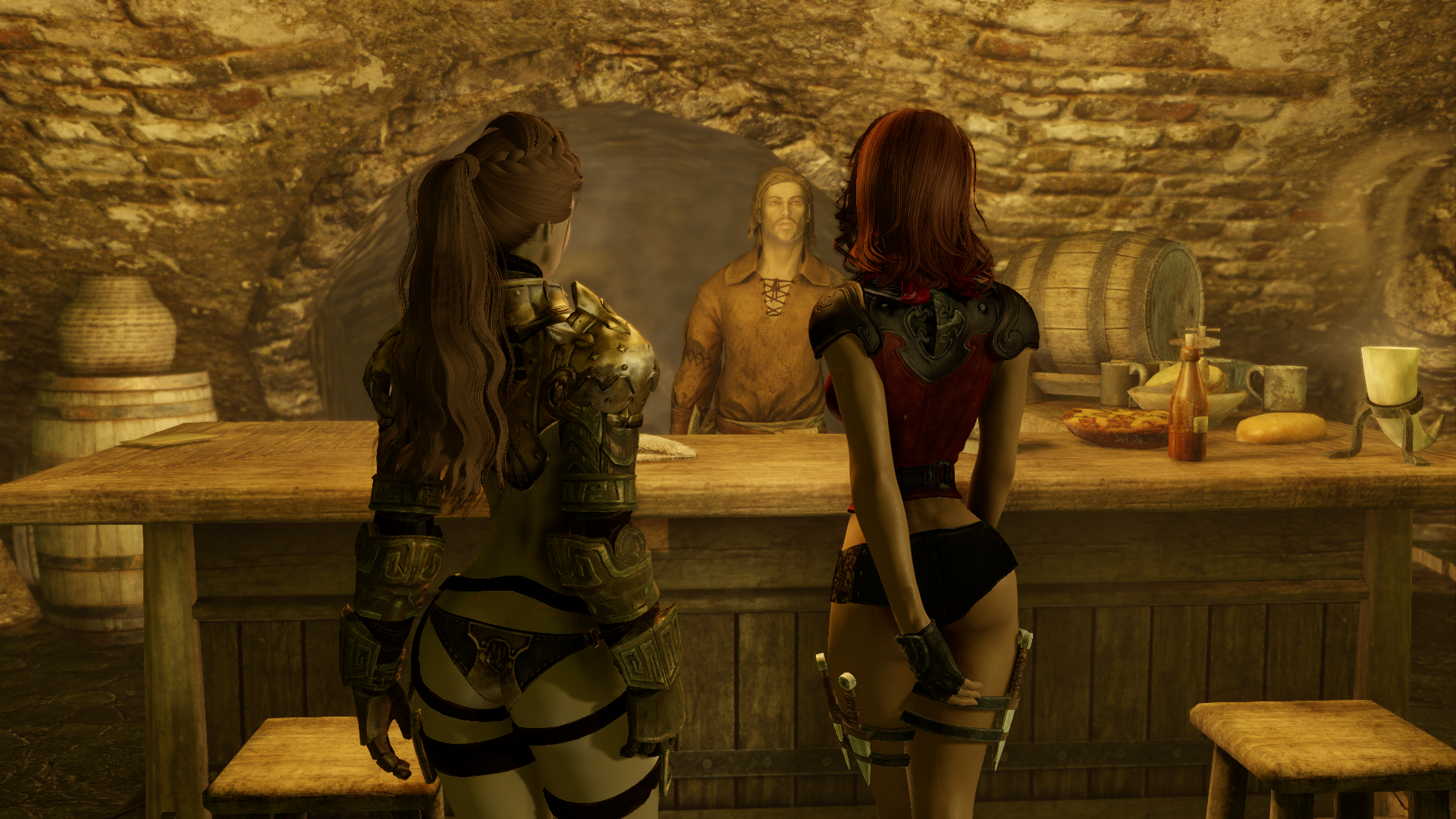 Do you know where he could be?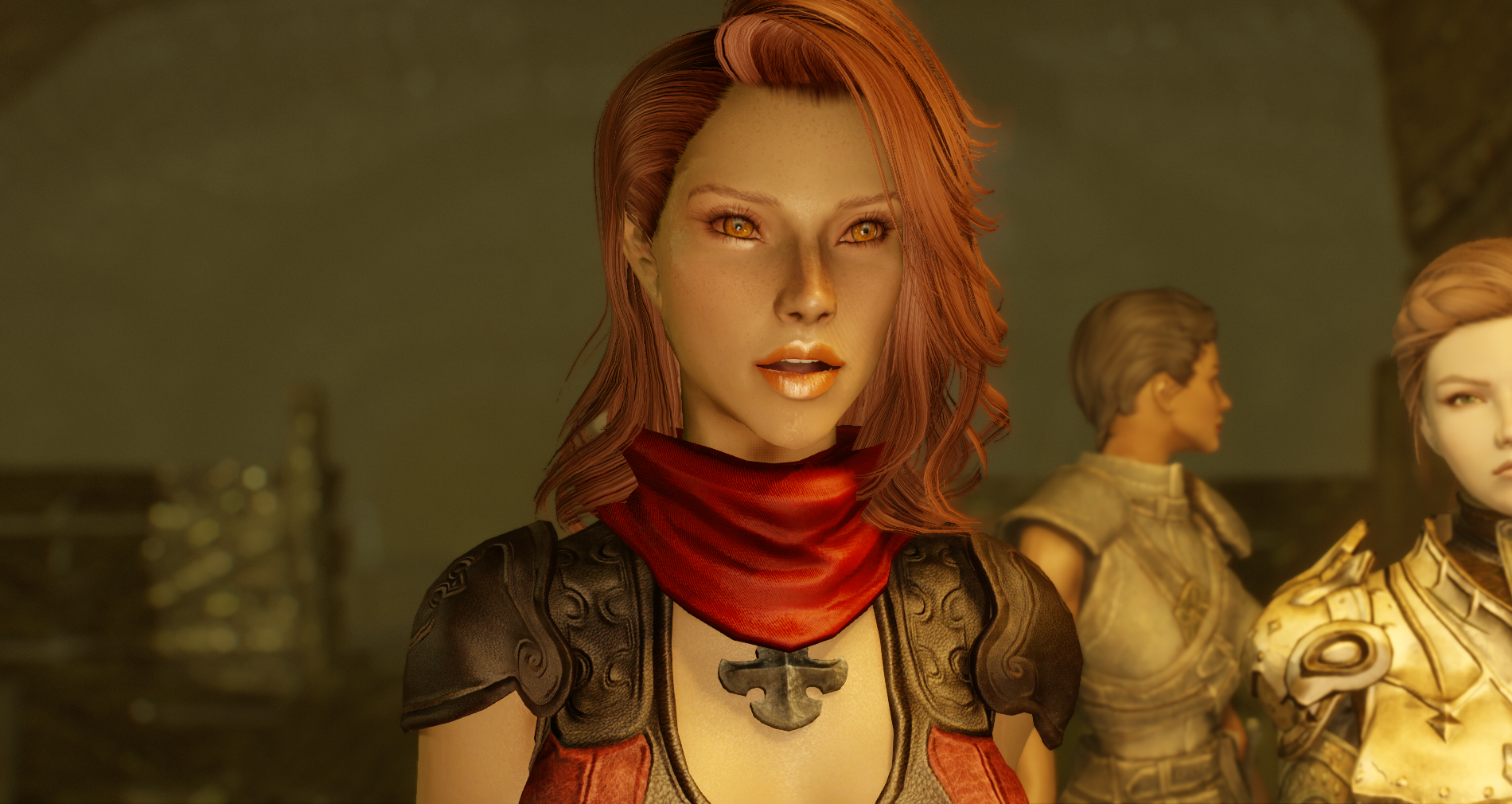 Heard he went to a place called Redwater Den.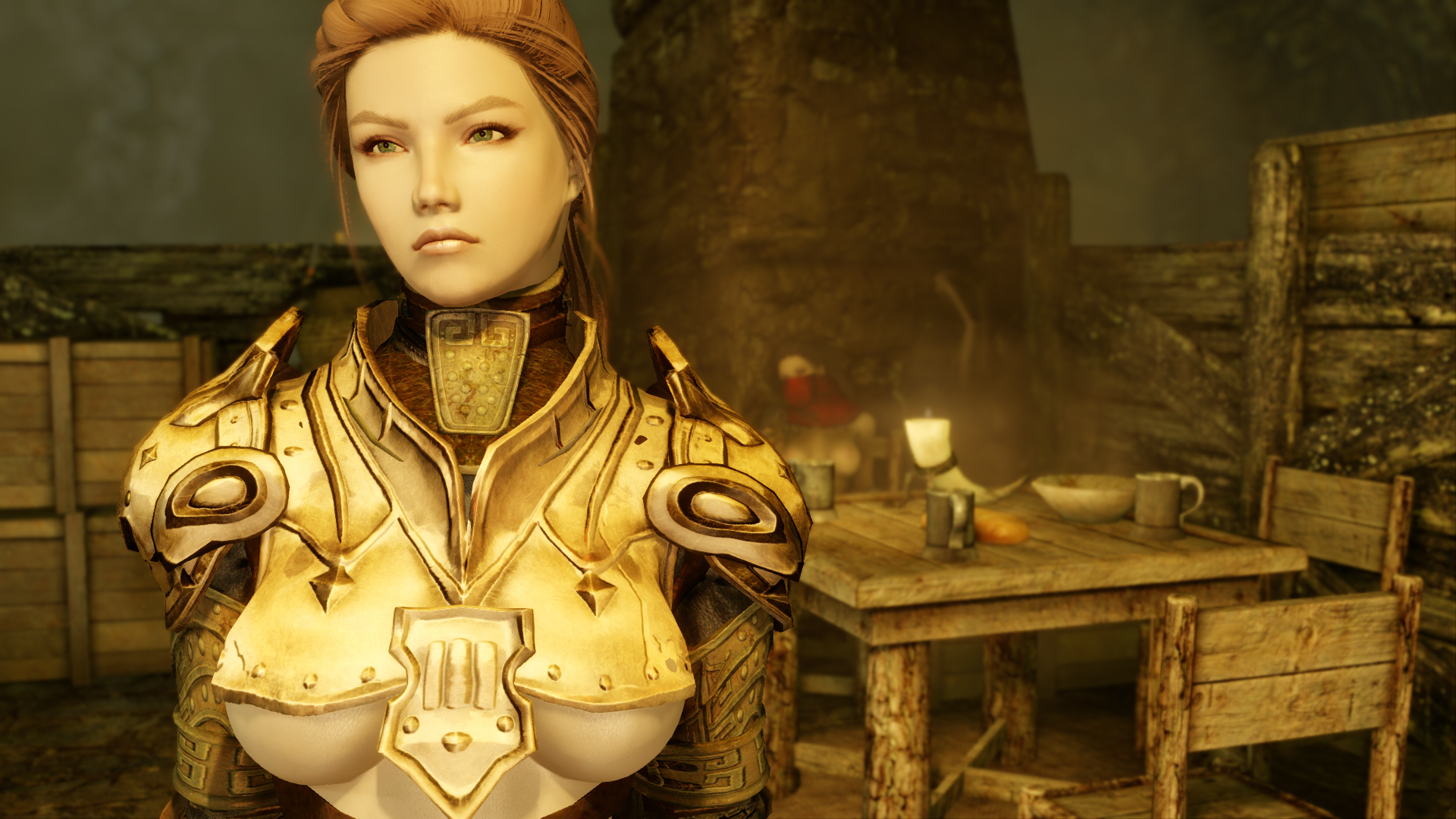 Surprised he didn't tell ya considering how close you two were.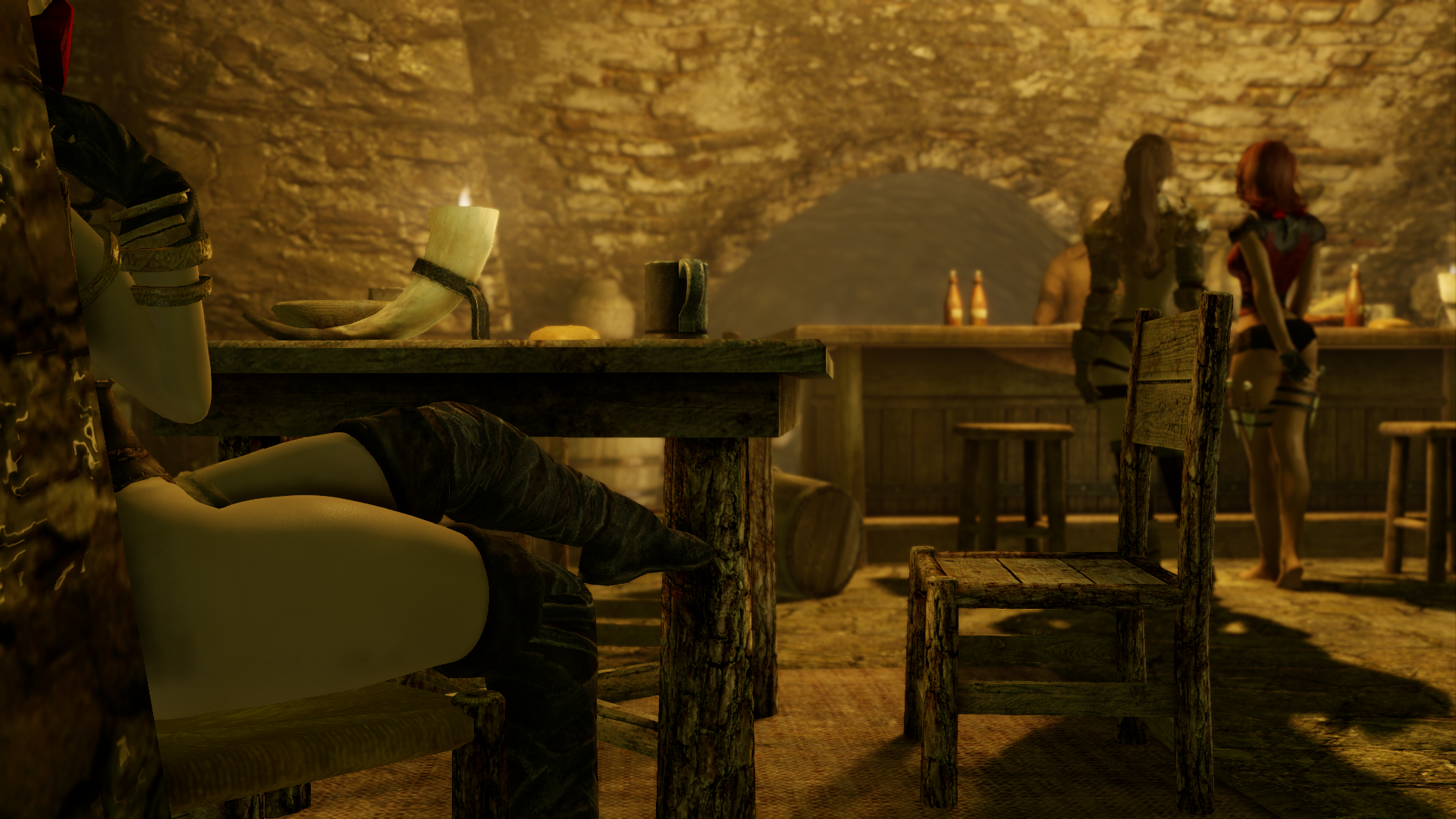 ...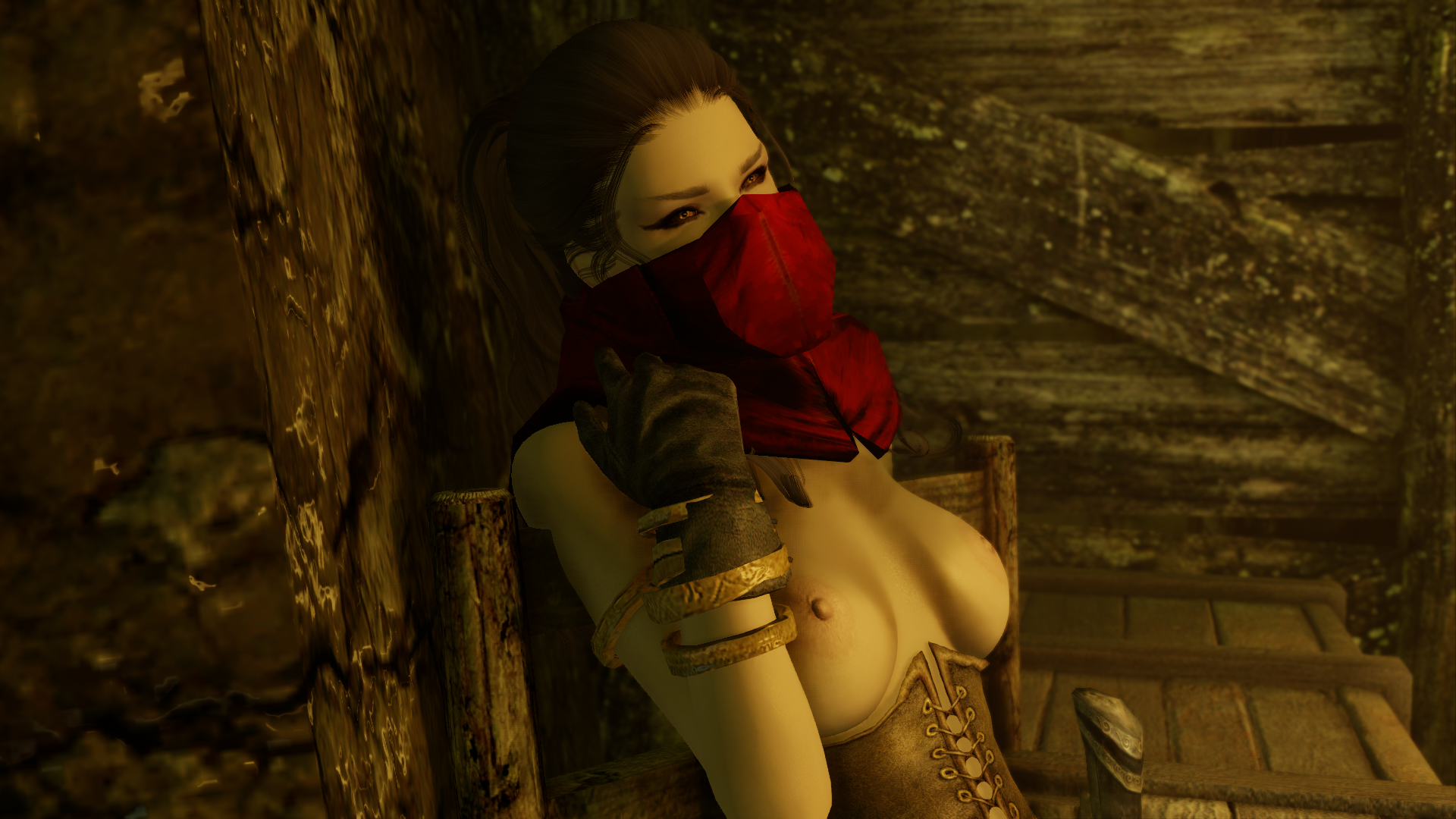 Thanks for the help, we should probably get...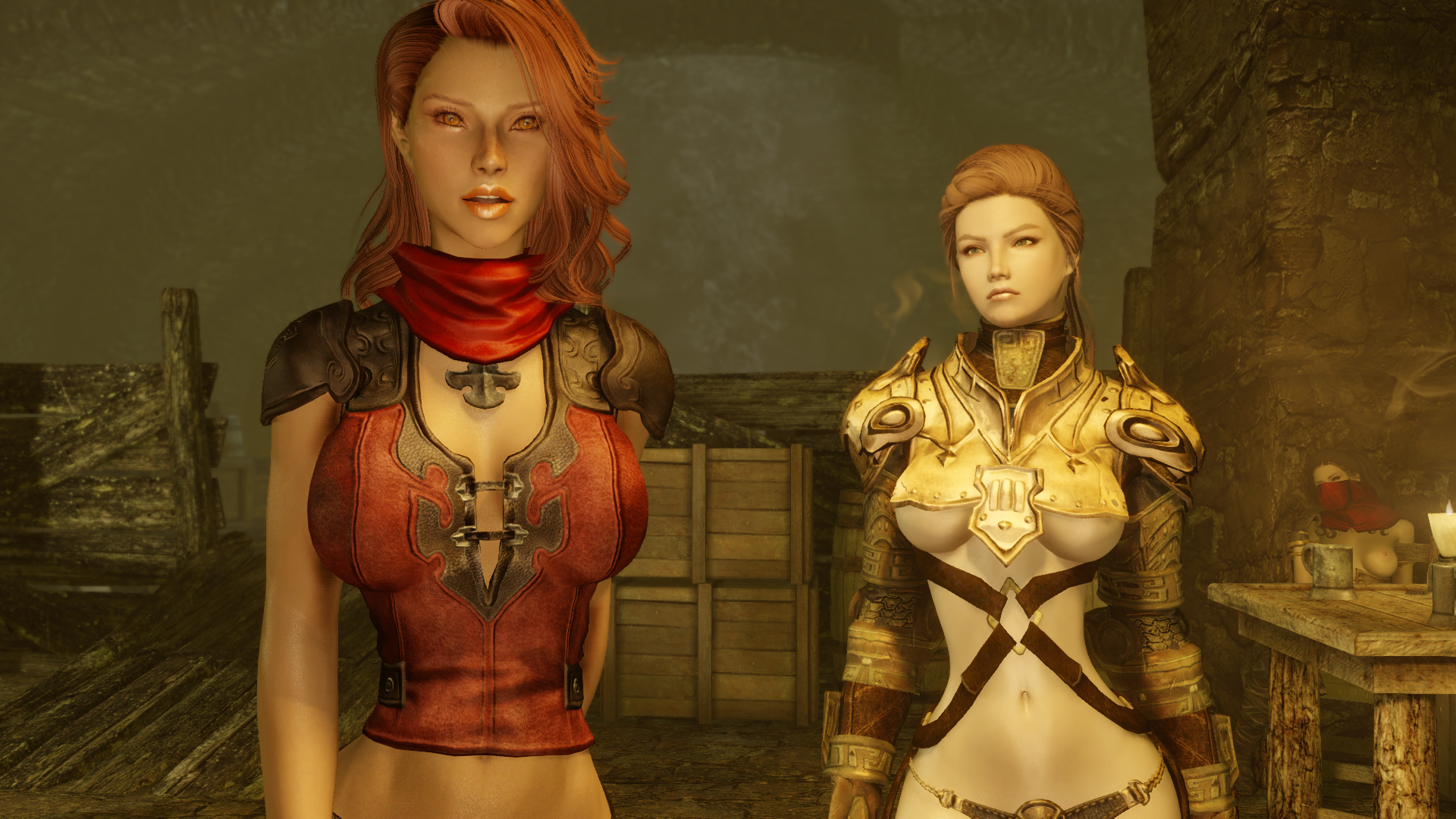 Beleval!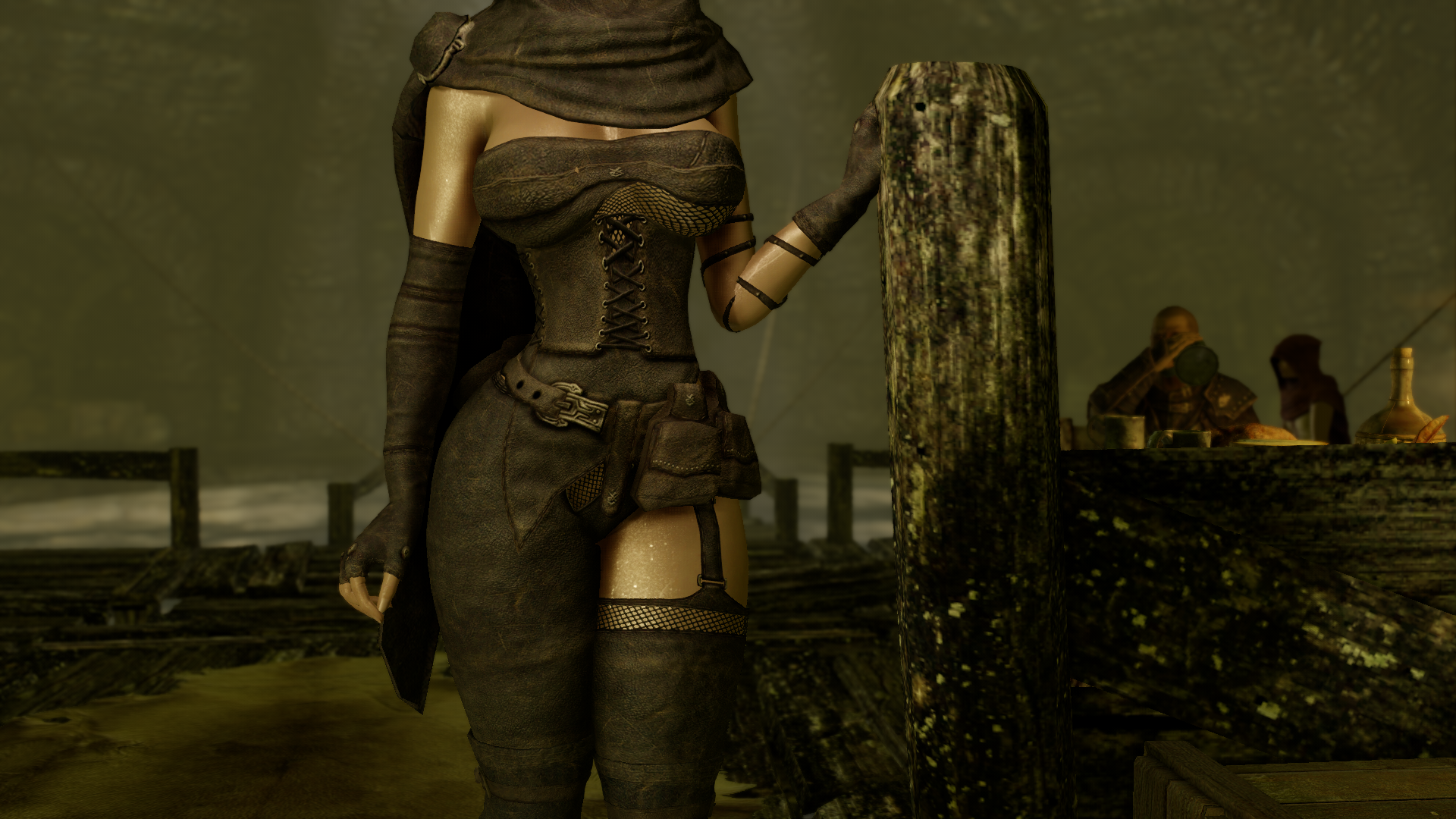 You sly fox.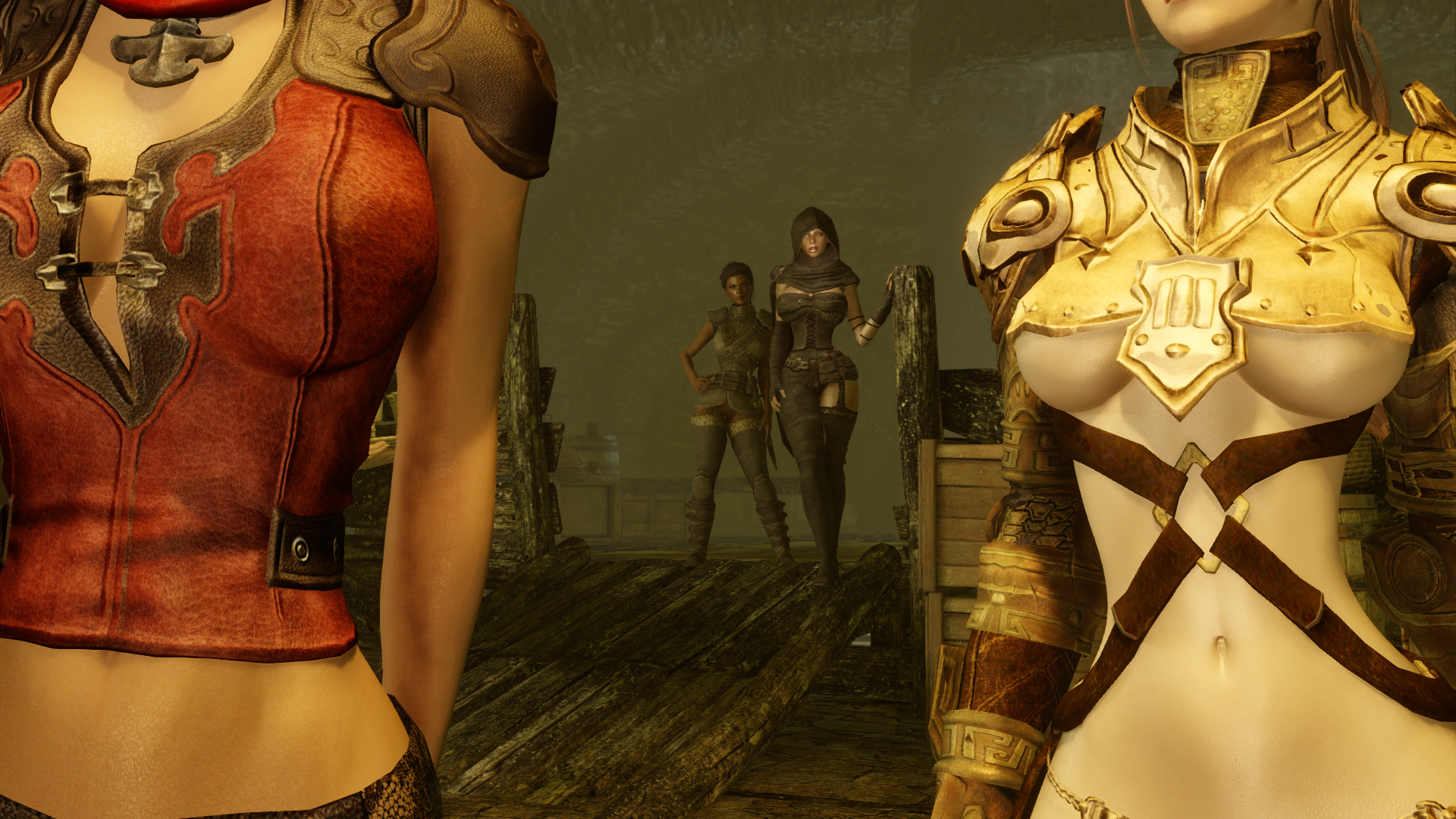 You finally stop by and don't even say hello to me?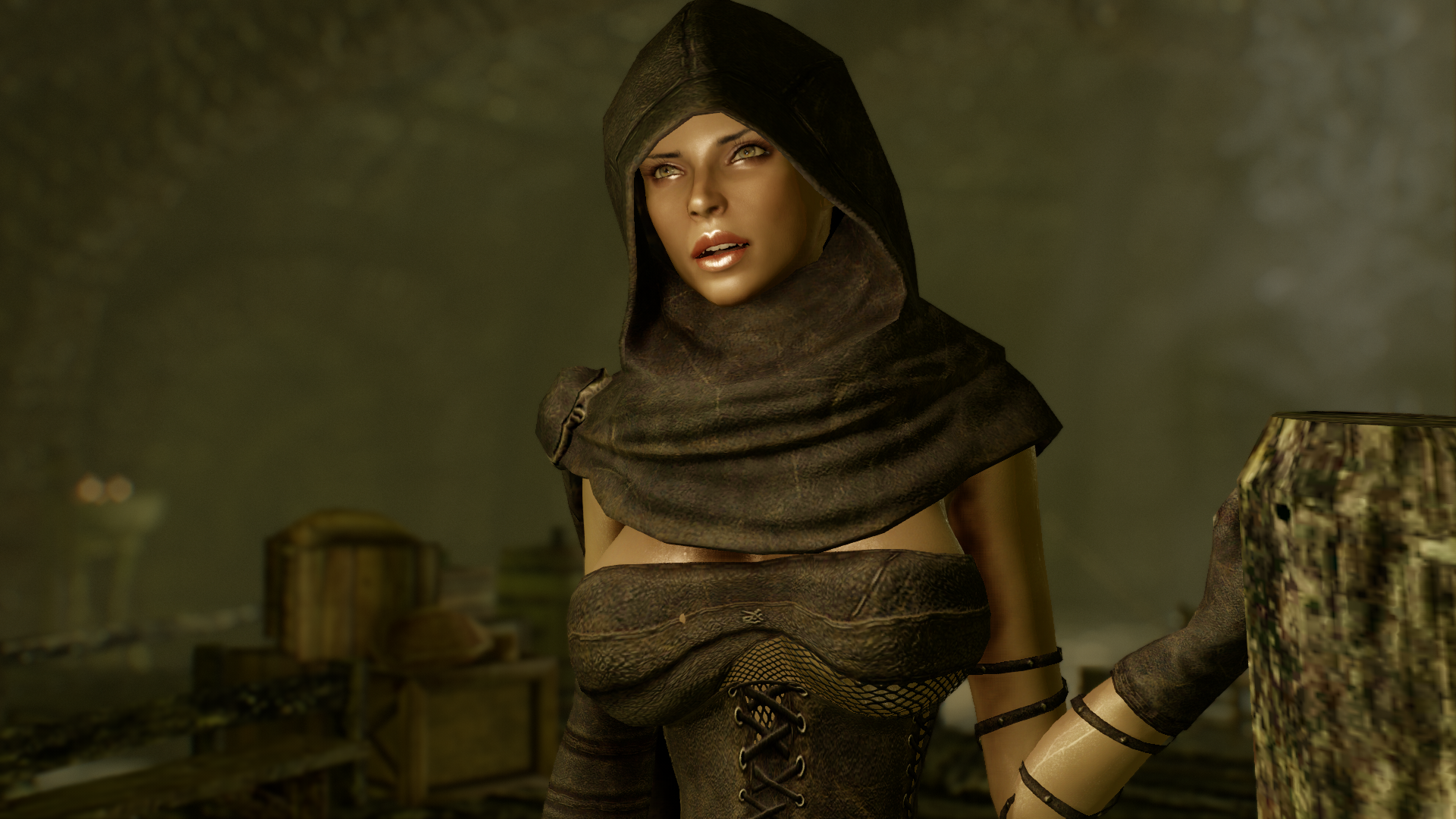 Who's the Dwemer slut?

Hello Vex.
We're both with the Dawnguard.
 So you both believe those vampire conspiracies?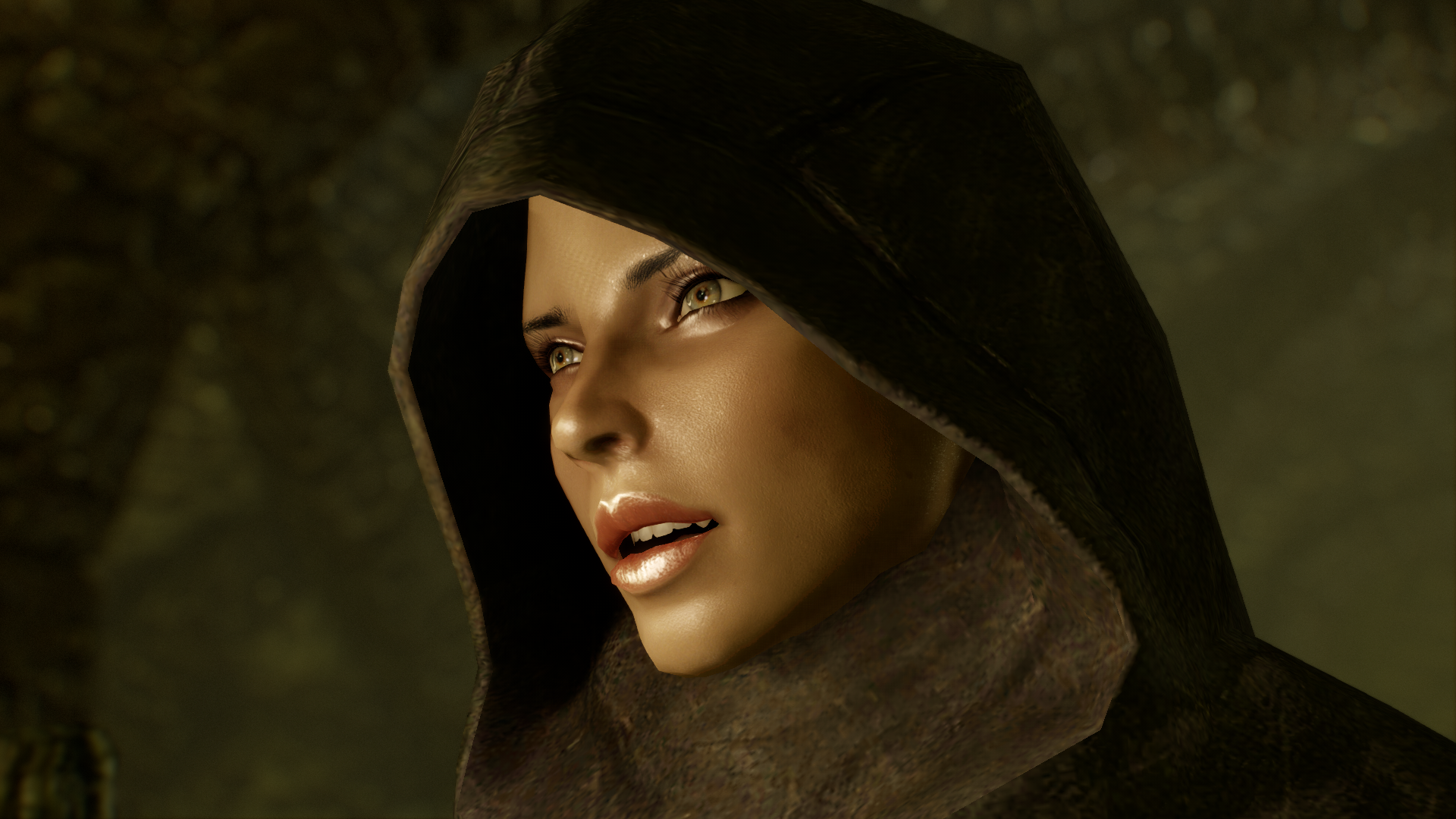 Figures.
They're not conspiracies.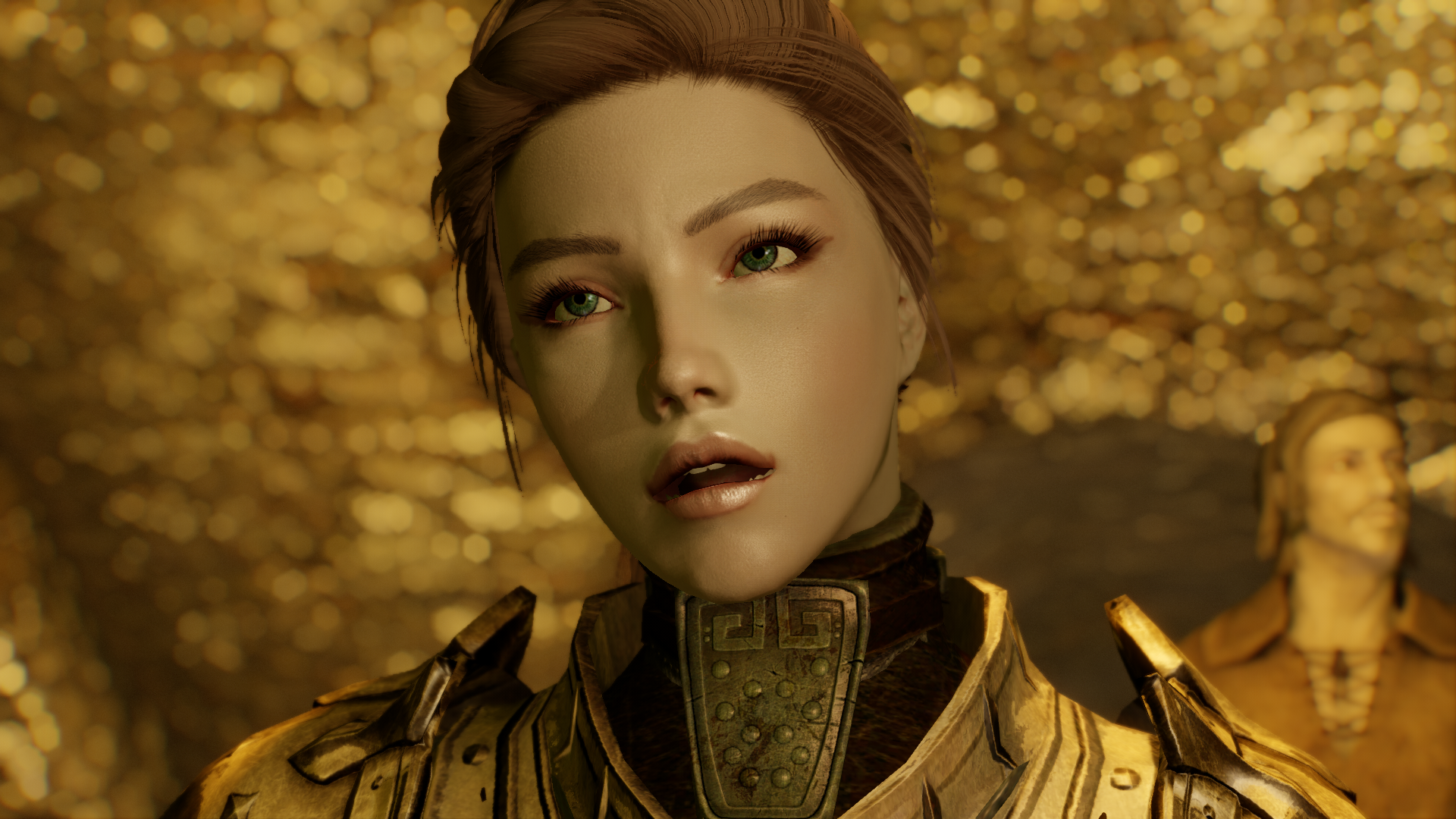 The vampire menace is real.
Right, and the Thieves Guild is cursed too.
 Beleval, we need to chat.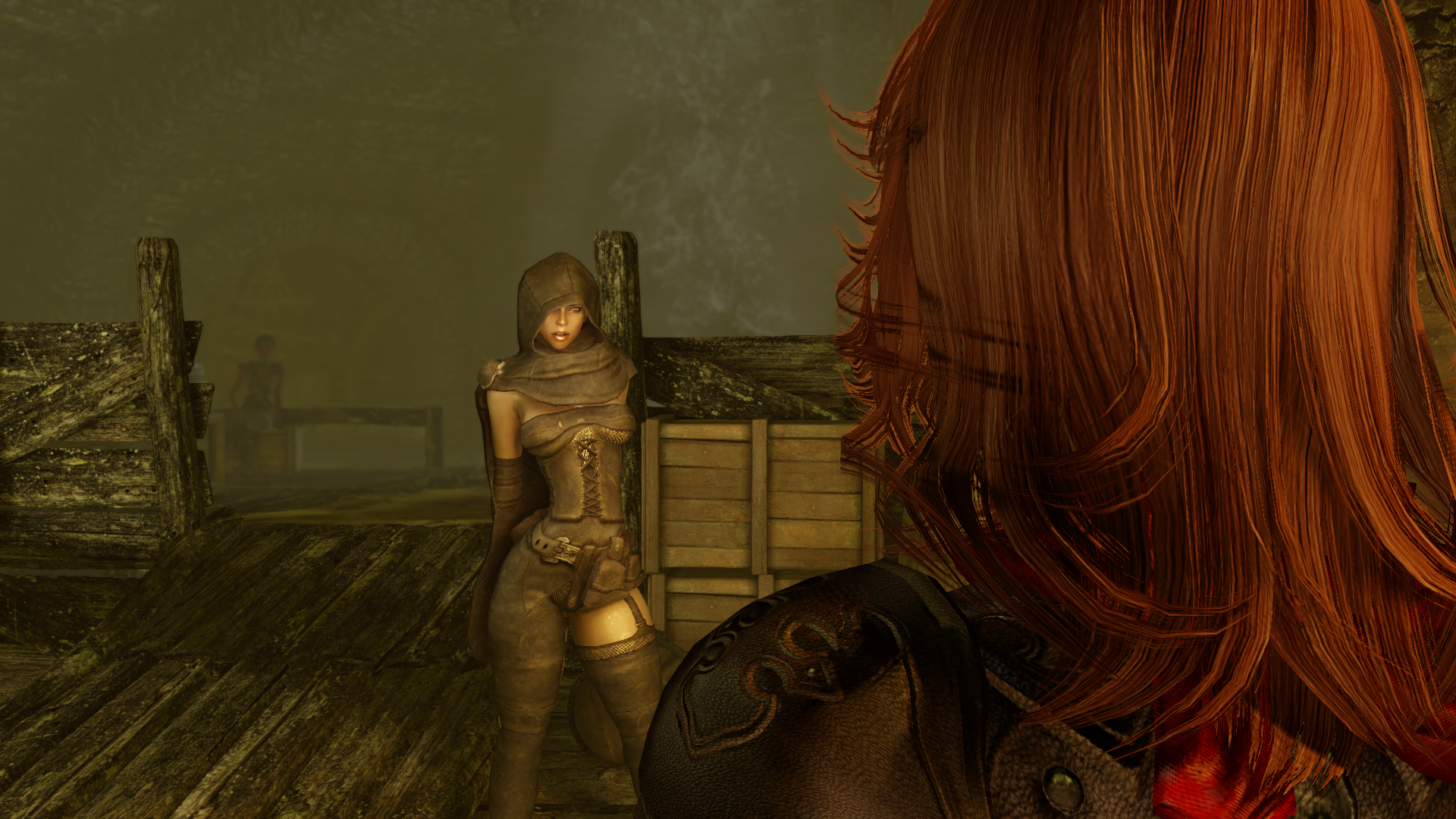 The Thieves Guild needs you back Beleval.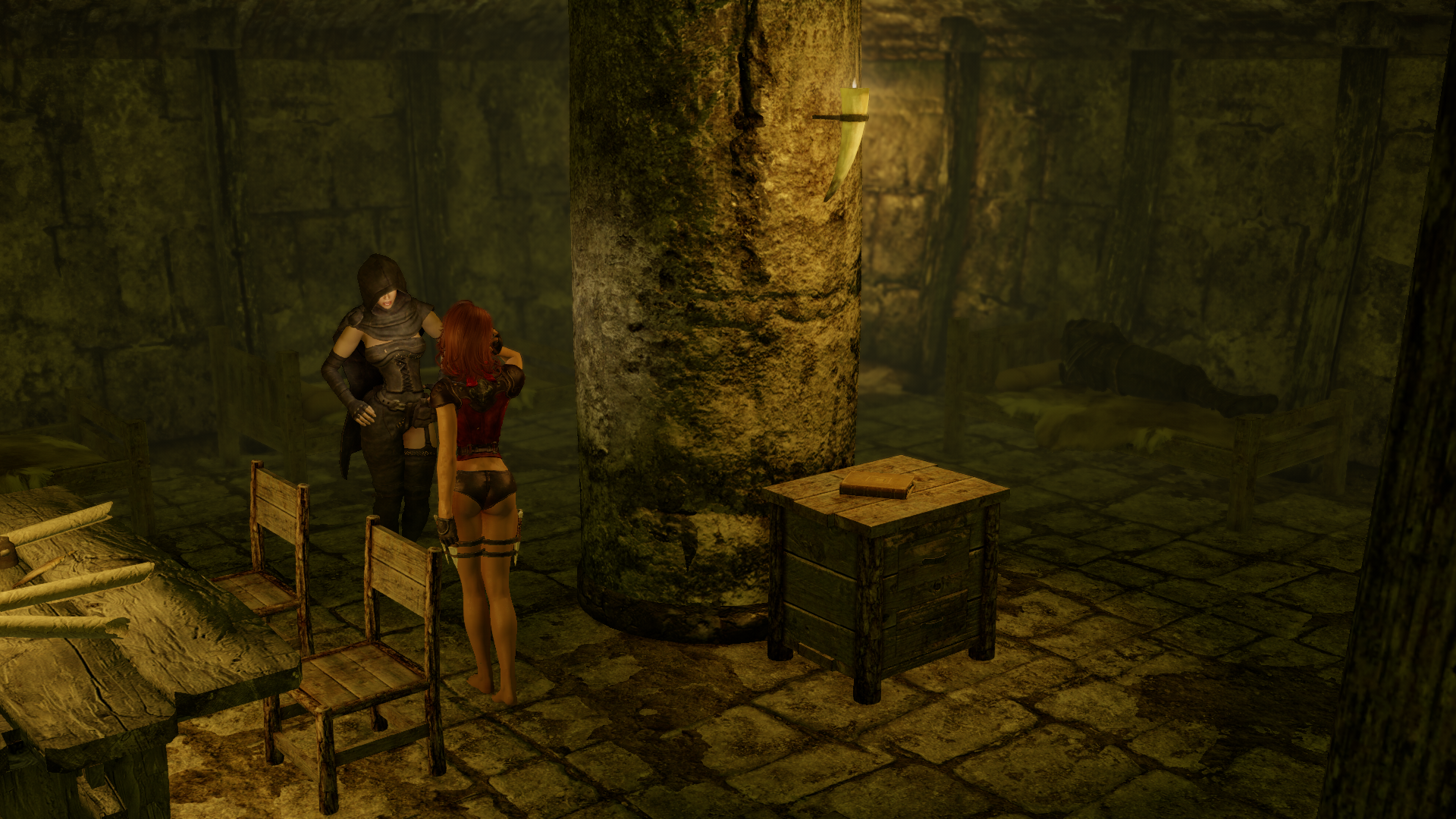 The last big vampire attack was almost two years ago!
Vex, if anyone knows how to get to Redwater Den, it's you. 
How about we make a deal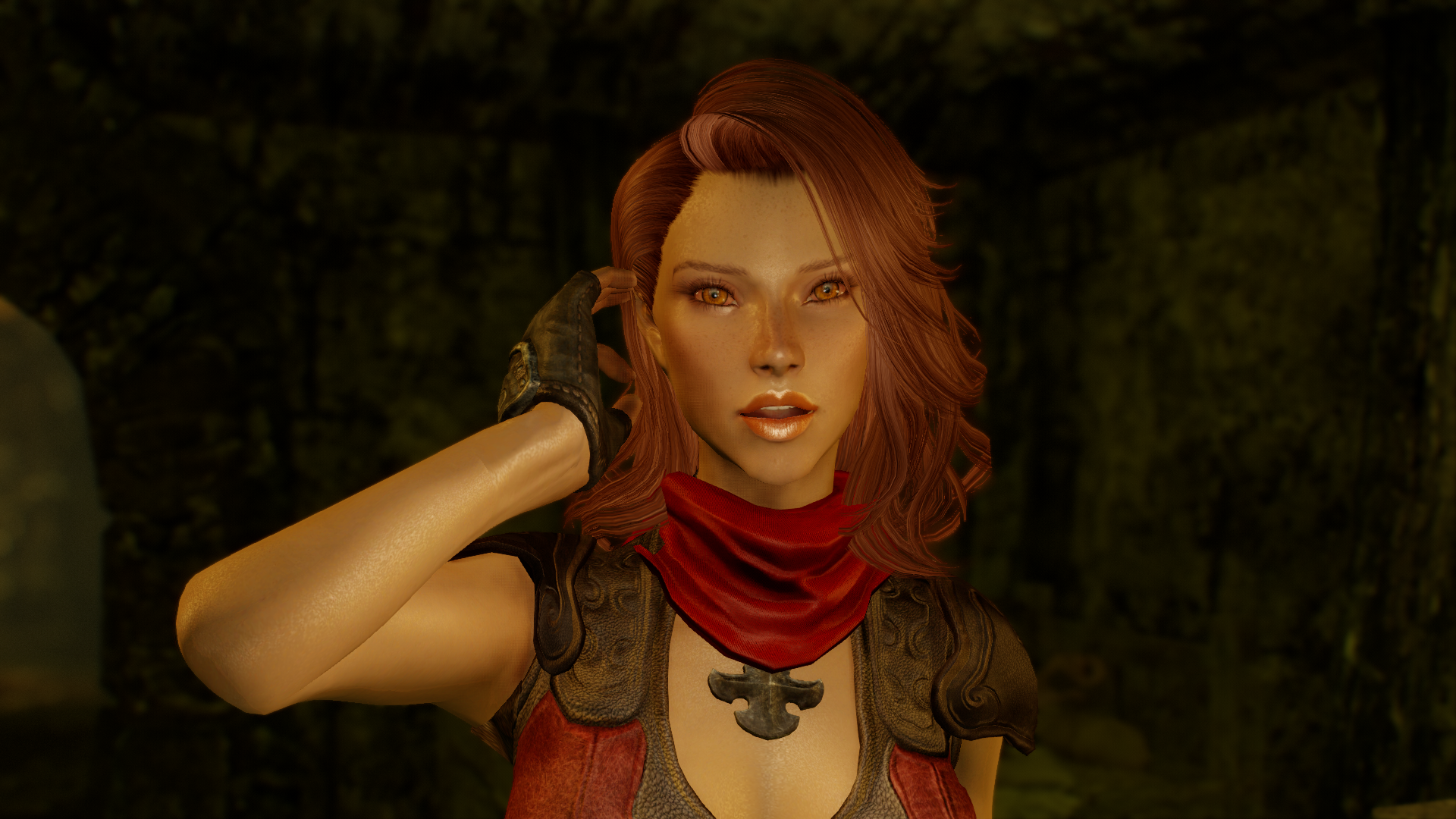 You come with me to Redwater Den, then to Fort Dawnguard. If you still believe the threat isn't real - I will rejoin the Thieves Guild.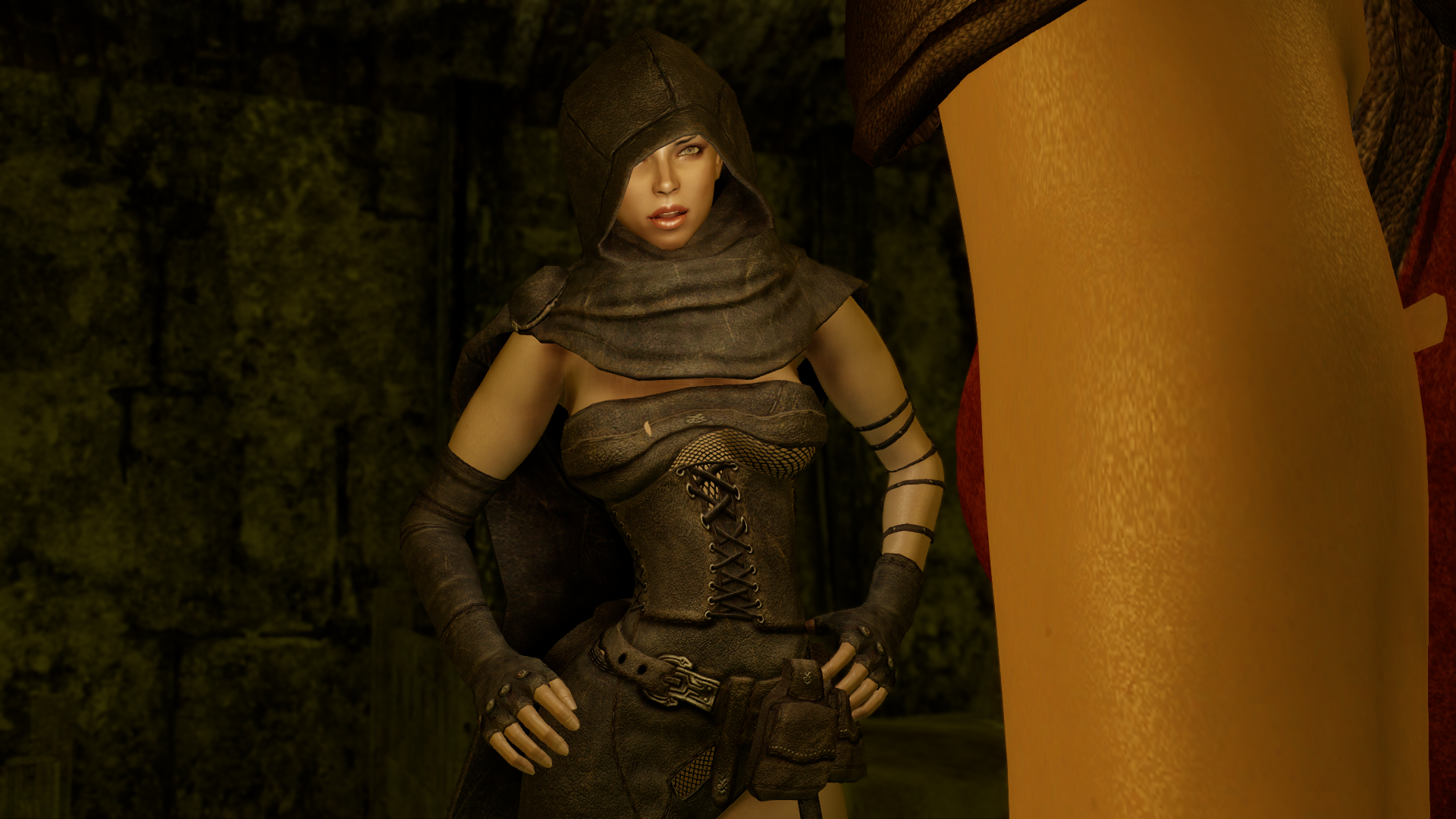 Deal.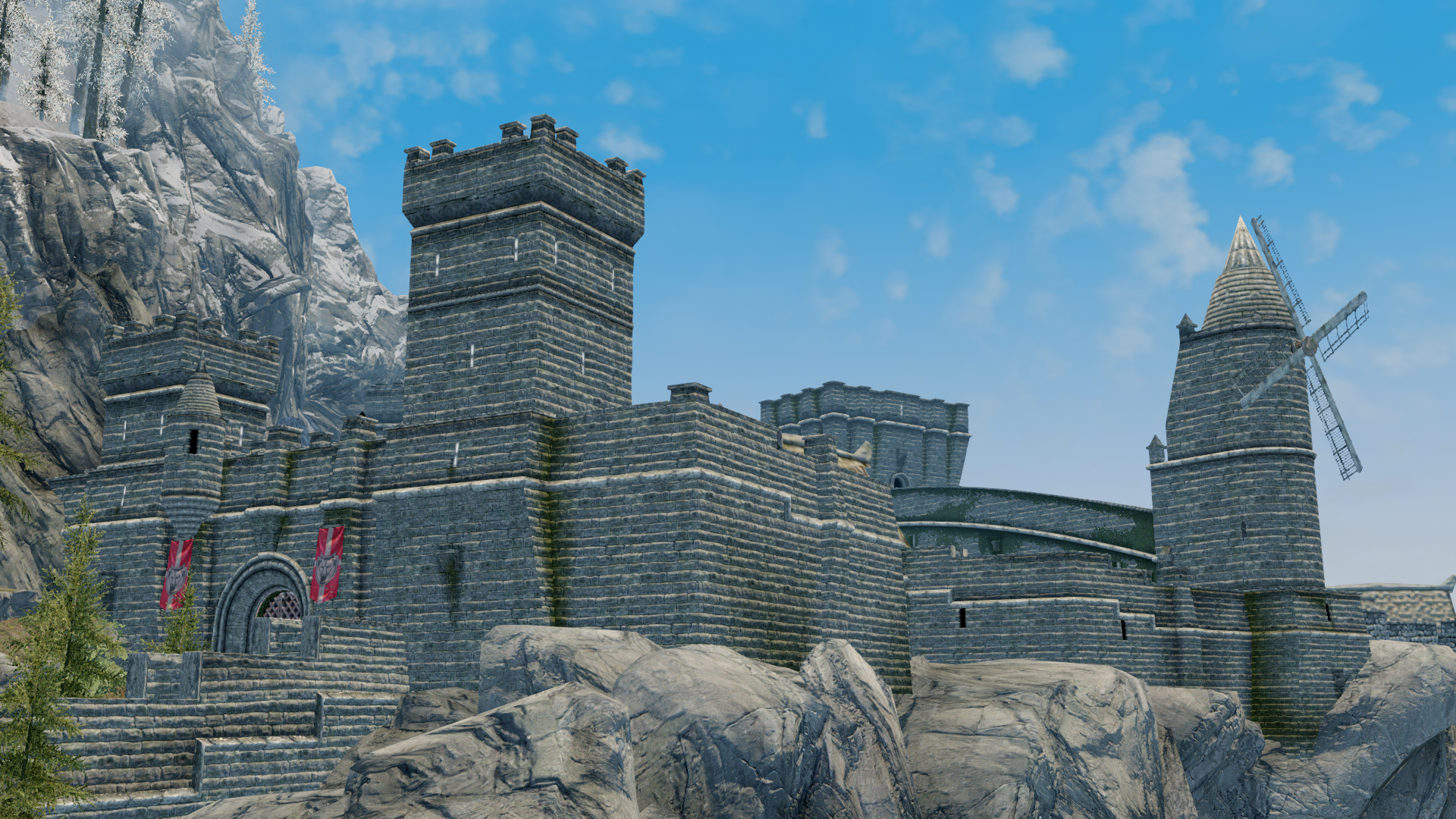 Hey Anya, isn't that the girl your friend?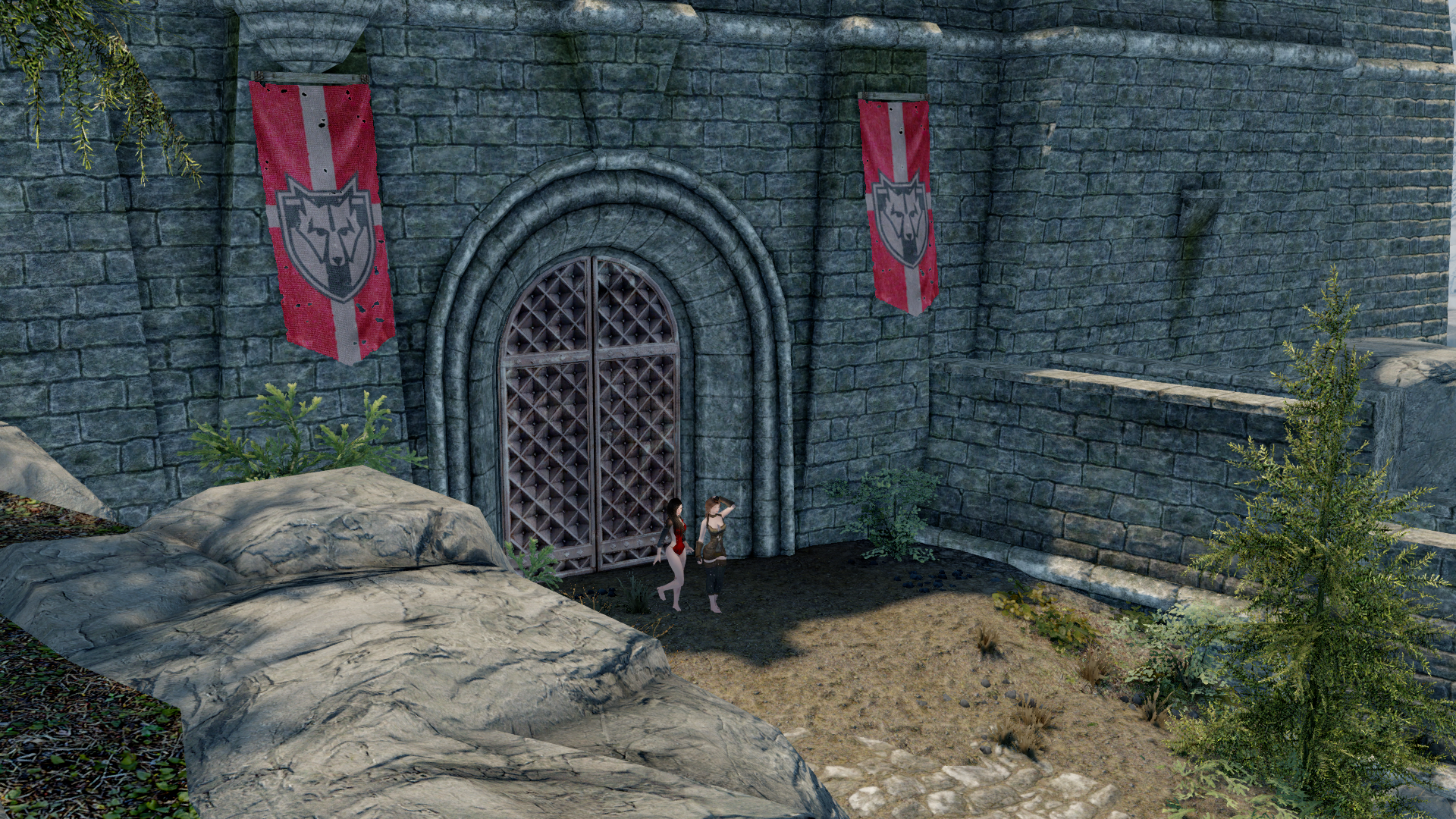 Oh no.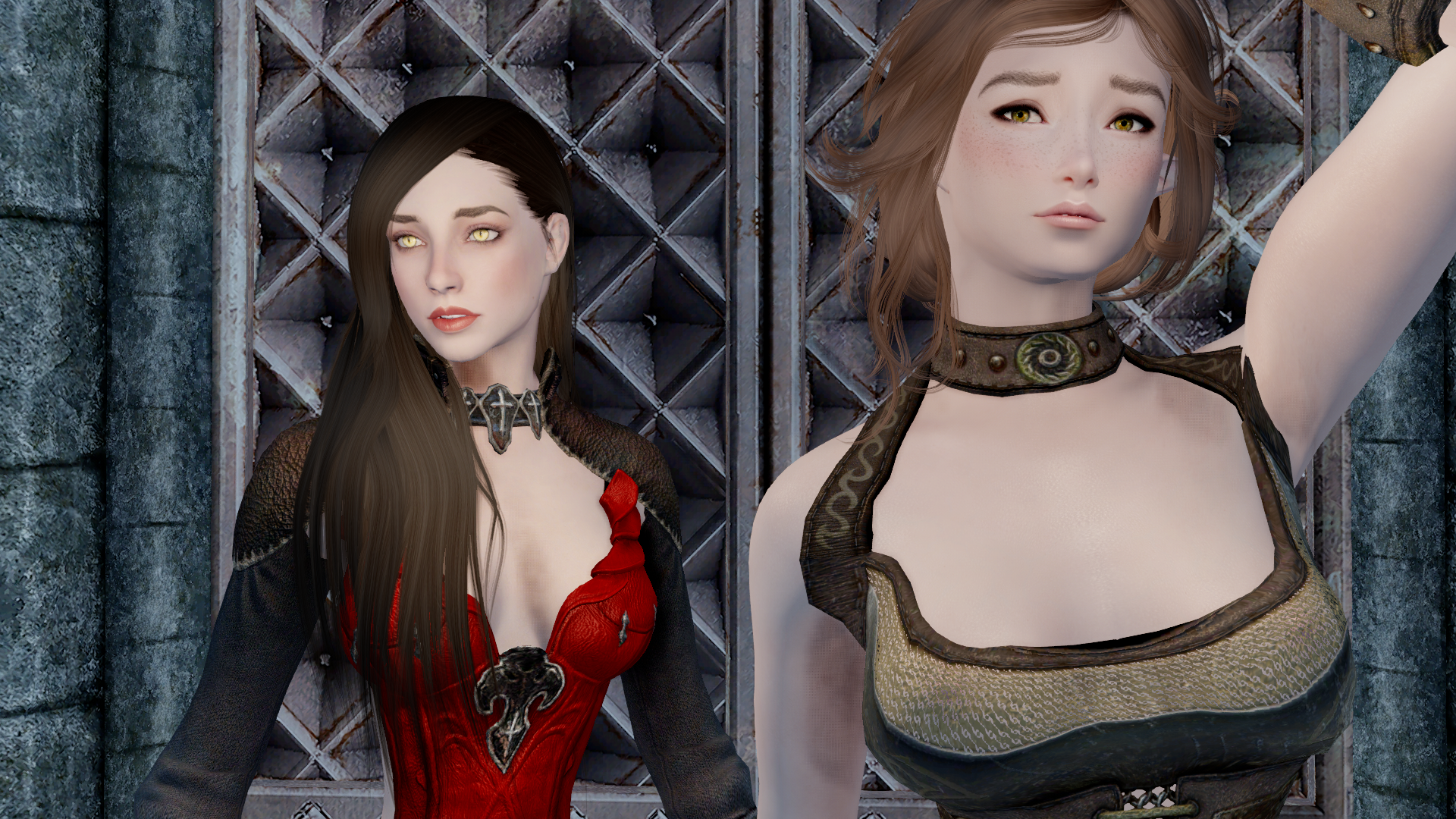 Something tells me they're not going to be friendly.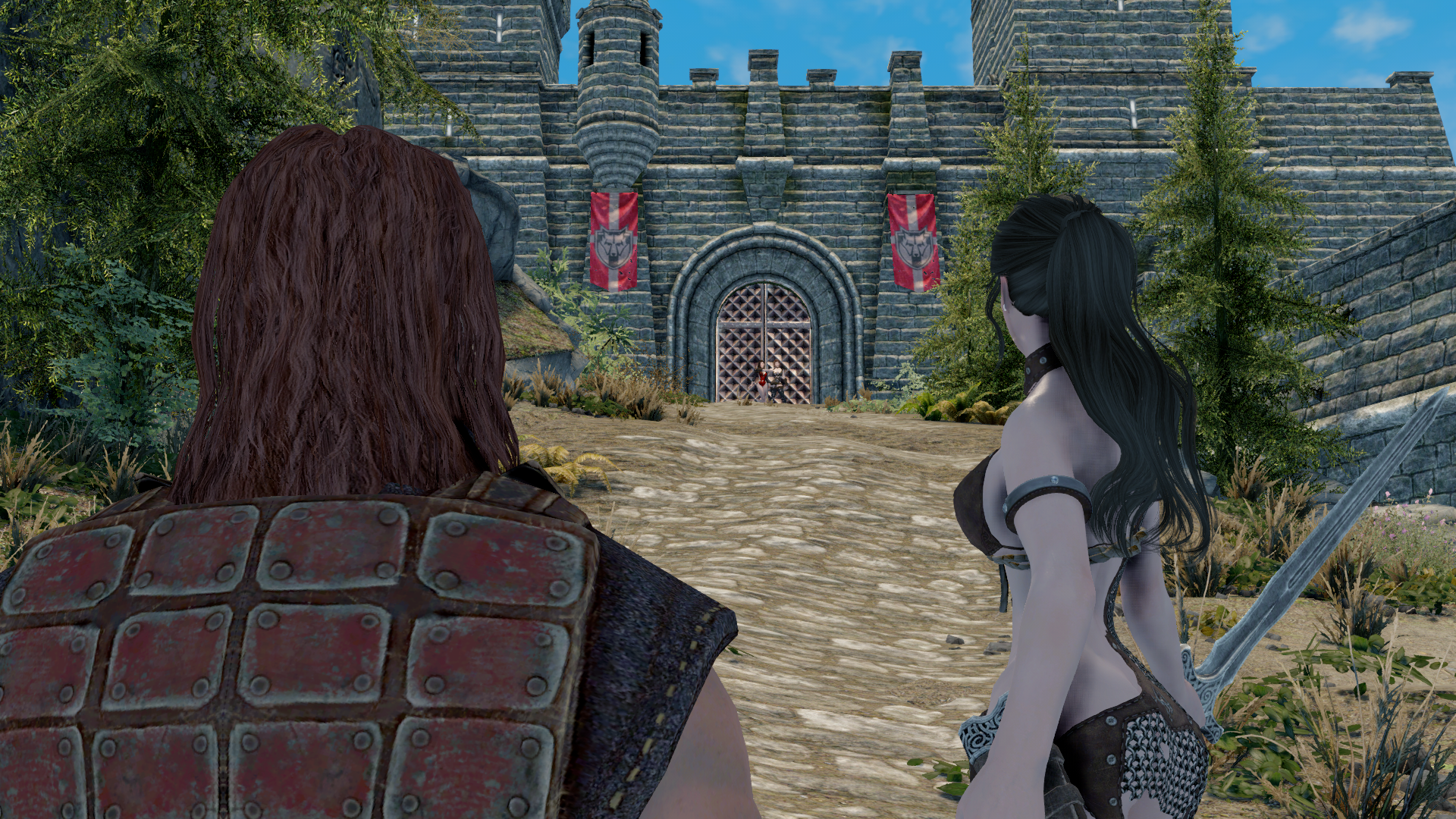 This could get messy. Sofia is not the understanding type.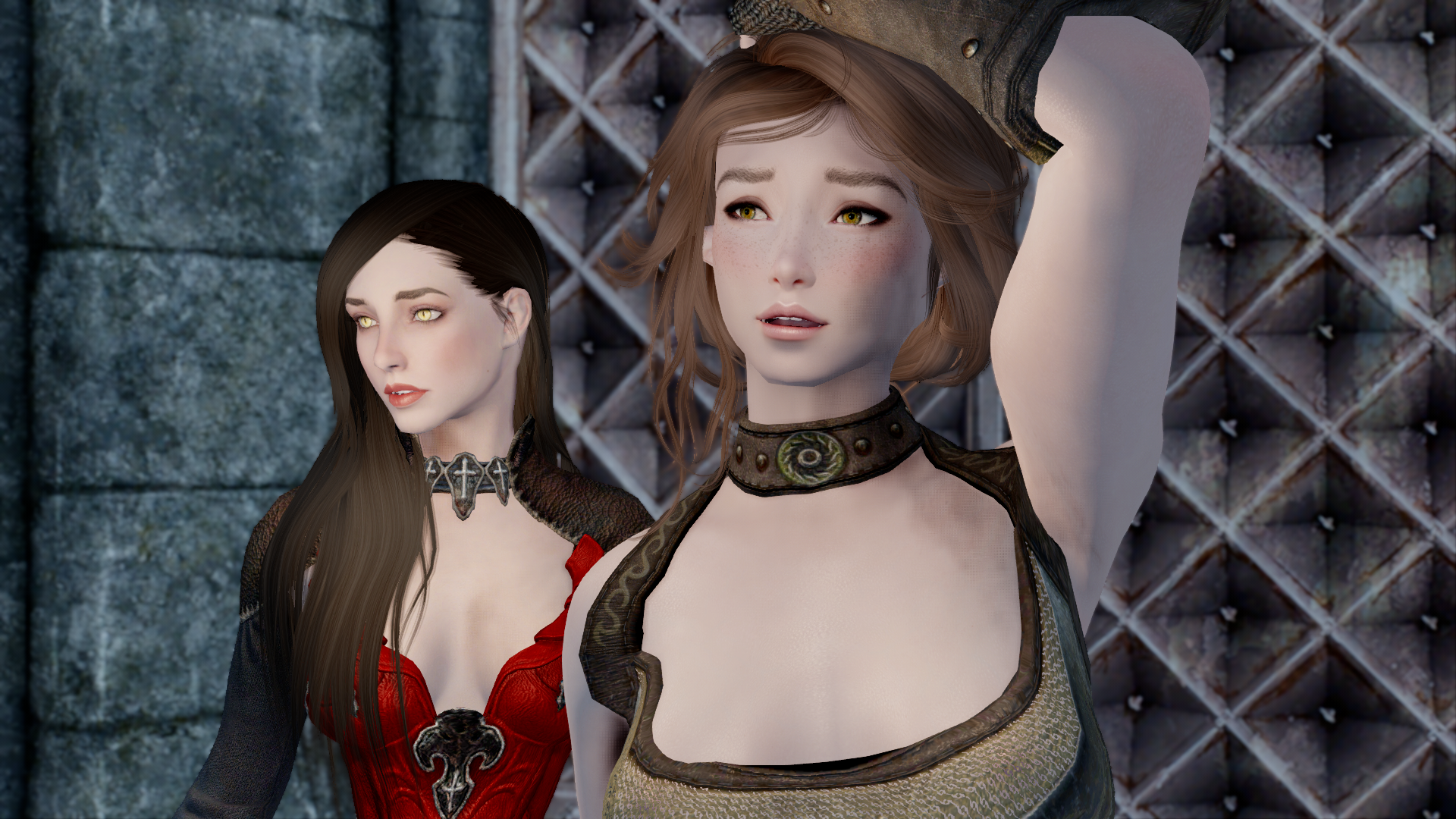 Step away from the vampire Anya.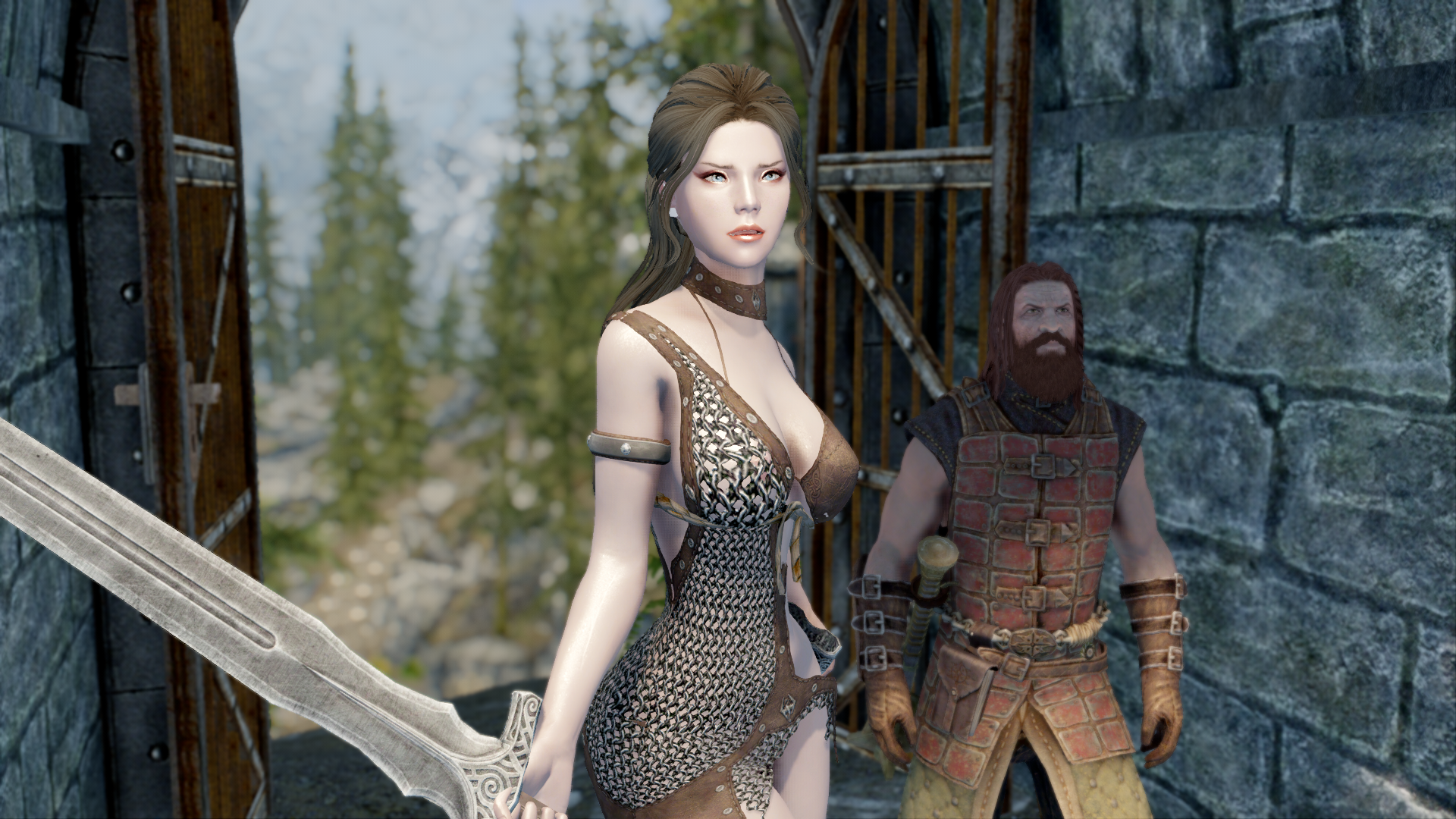 Don't make this difficult for yourself.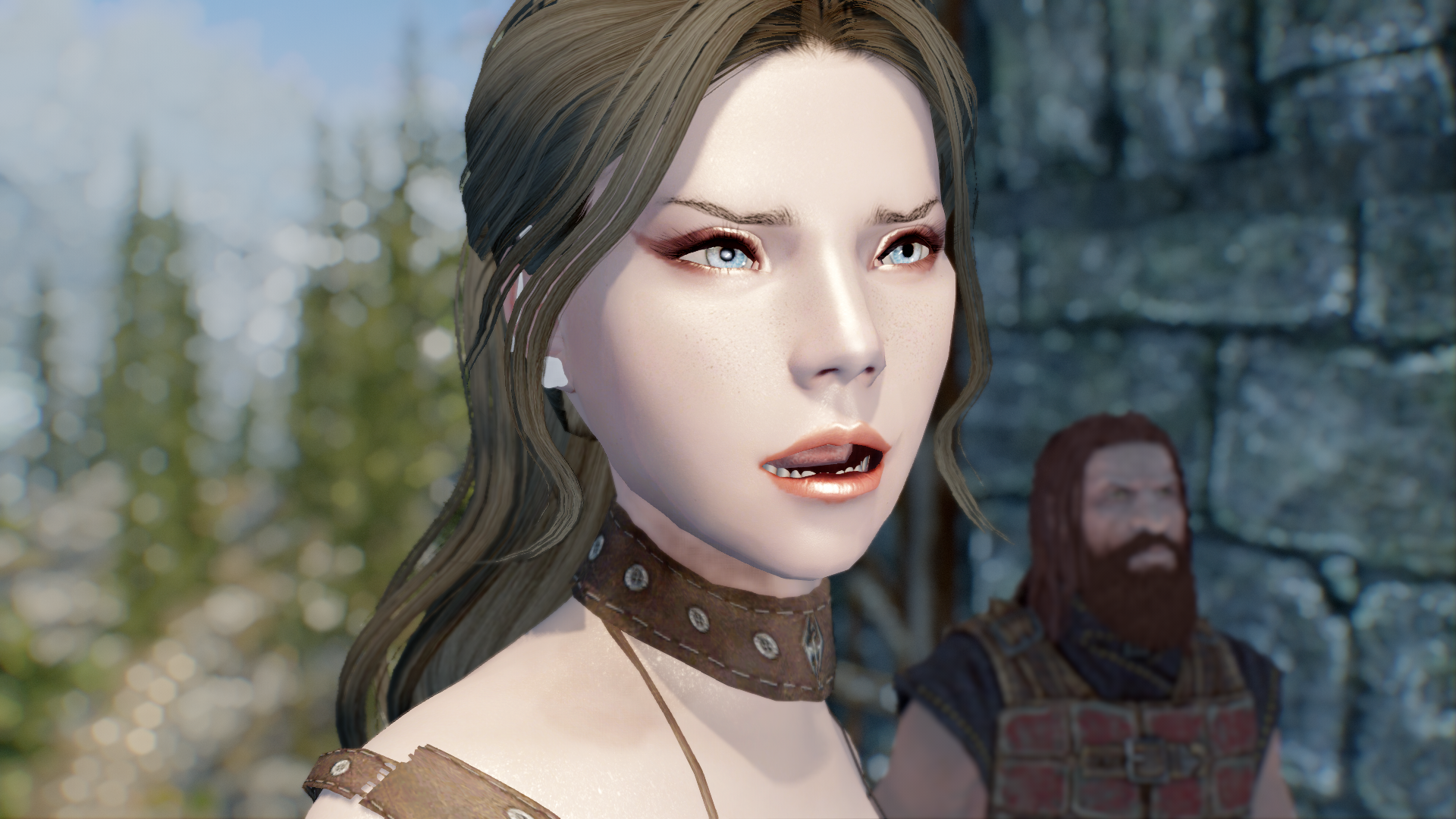 Stay behind me. 
I'll handle this.