[S:S] The Magical Surprise #1
---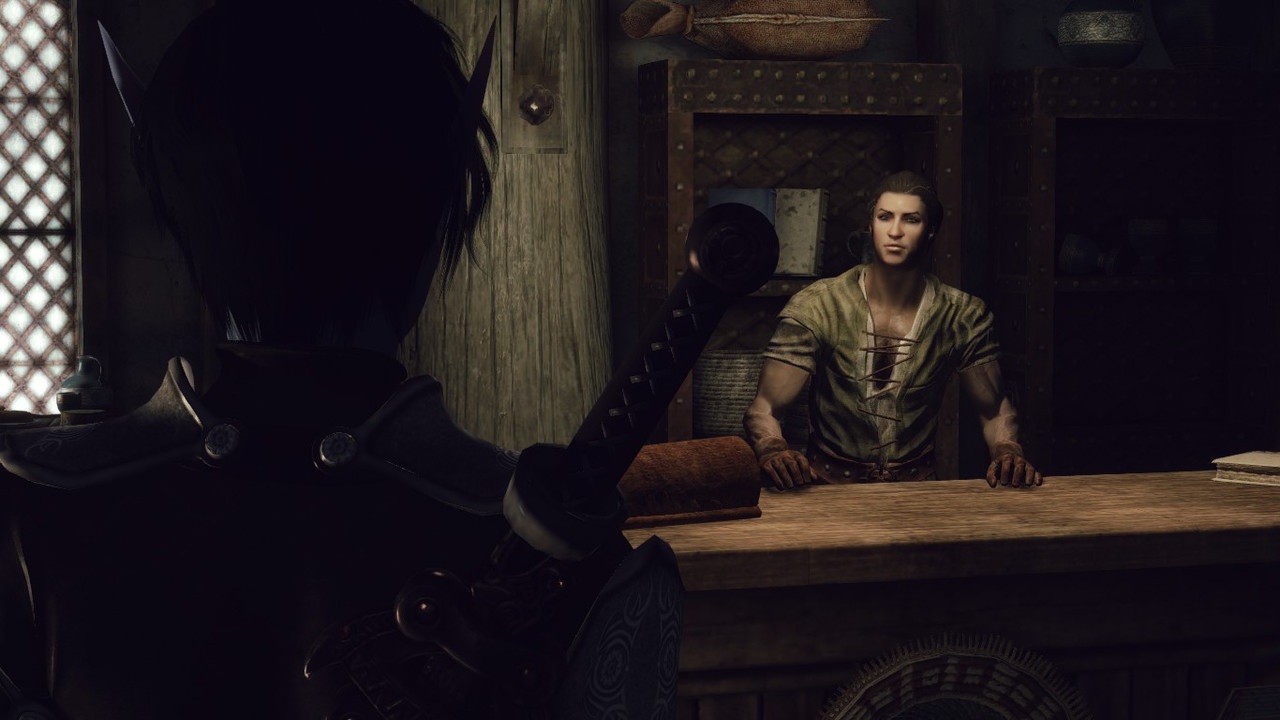 Aria Bal
Hey Belethor, got some real good shit for you today
Belethor
You do? WEll, lets see it then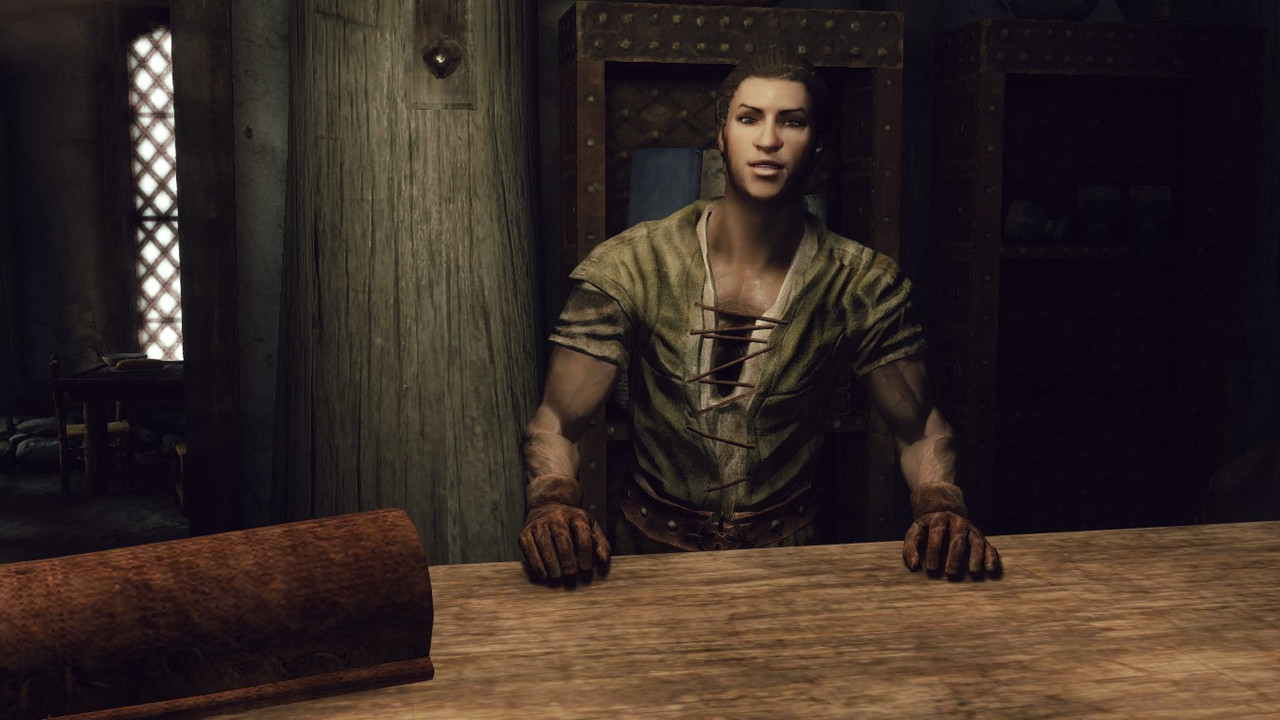 Aria Bal
Cleaned out an entire camp of Forsworn, then ran into some Vampires on the way here then got ambushed by a Sabercat, then a damn... look just take this shit so I can run around again please
Belethor
Fair prices for fair customers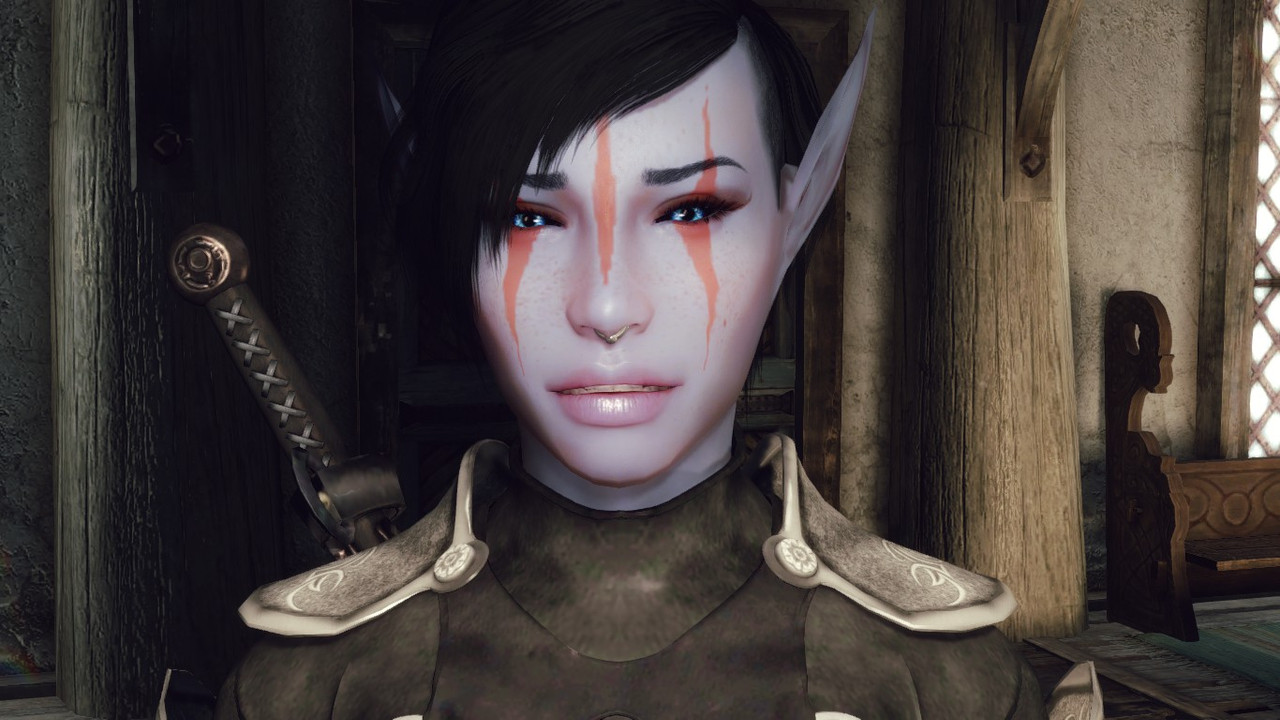 Aria Bal
Few... thats better, thanks
Belethor
Hmm.. could it be, no no your not the magical type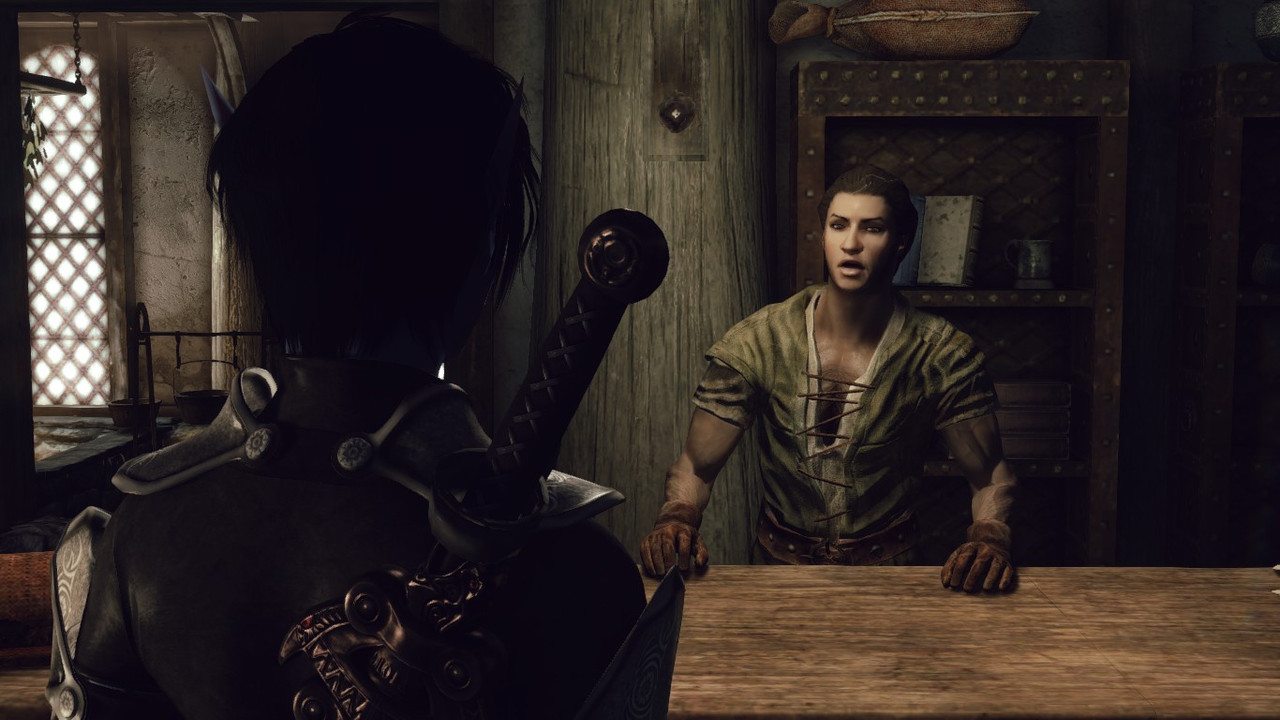 Aria Bal
What? I use Magic
Belethor
Oh? Well, I might have just the thing you need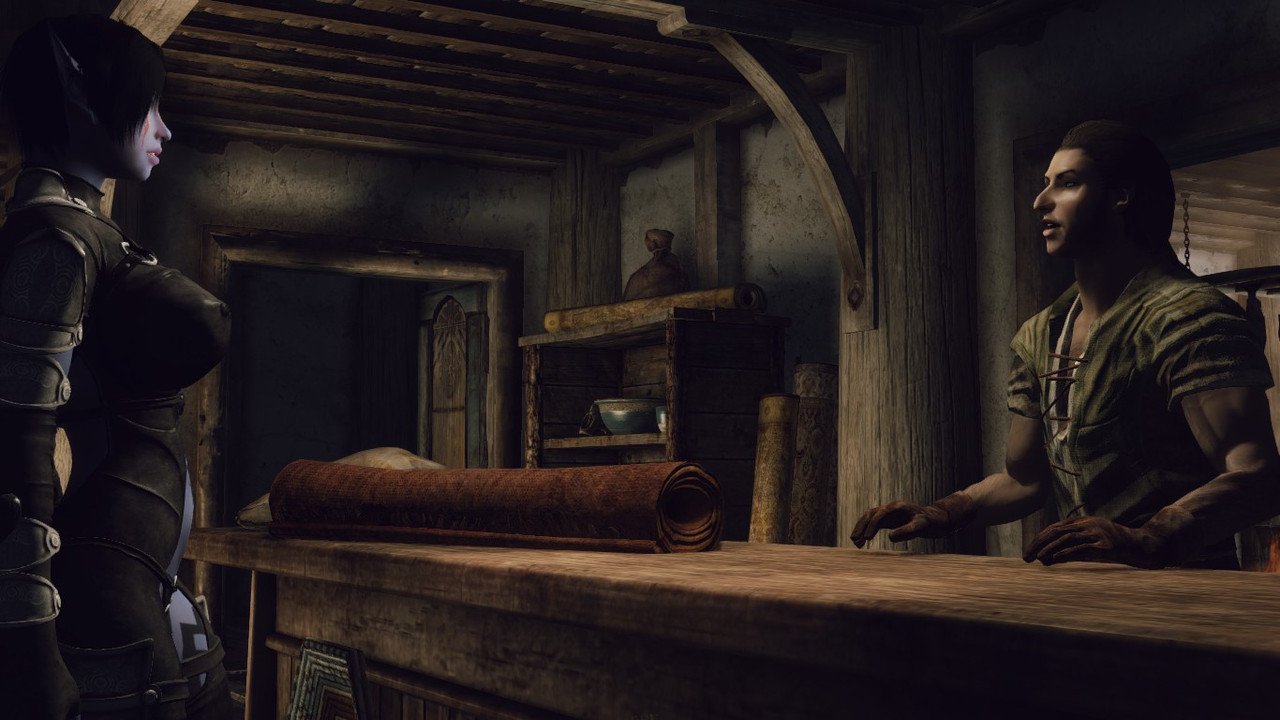 Aria Bal
If its a ring of resist magic, no thanks, if its a potion no thanks if its--
Belethor
Oh no Aria, its a new piece of equipment, one you wear it channels your magic, I think its very much your kind of thing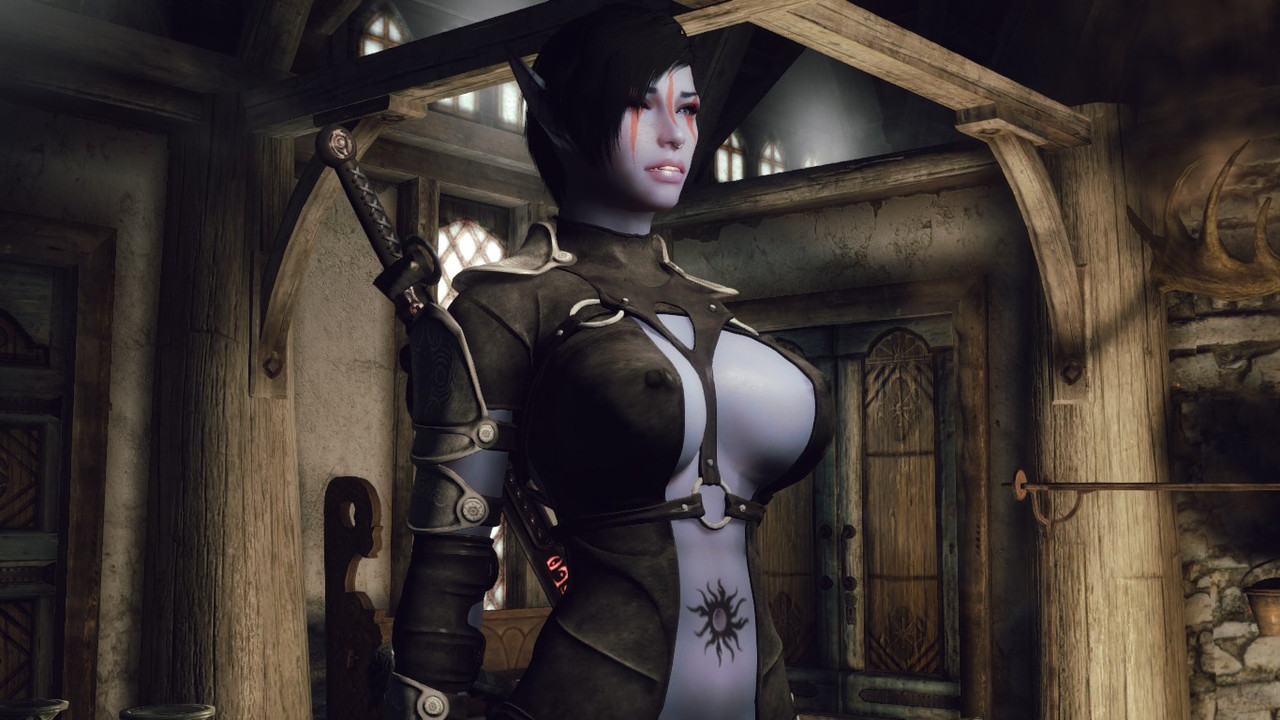 Aria Bal
My thing? You mean its sexy?
Belethor
Yes, oh Gods yes. I tried to whoo Ysolda into modeling it for me but well, you know how woman are. So what do you say, 300 gold and its yours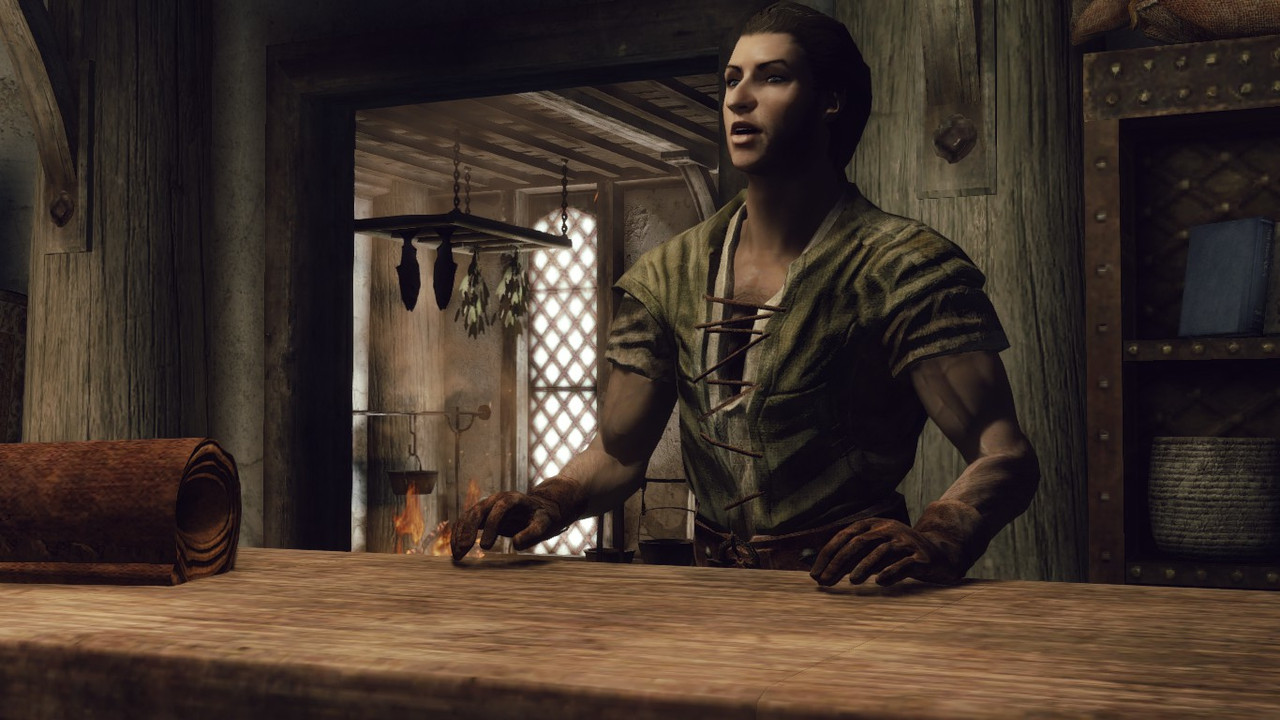 Aria Bal
300 gold? Dude I've not even seen it yet
Belethor
Ah yes but you'll want to buy it before you see it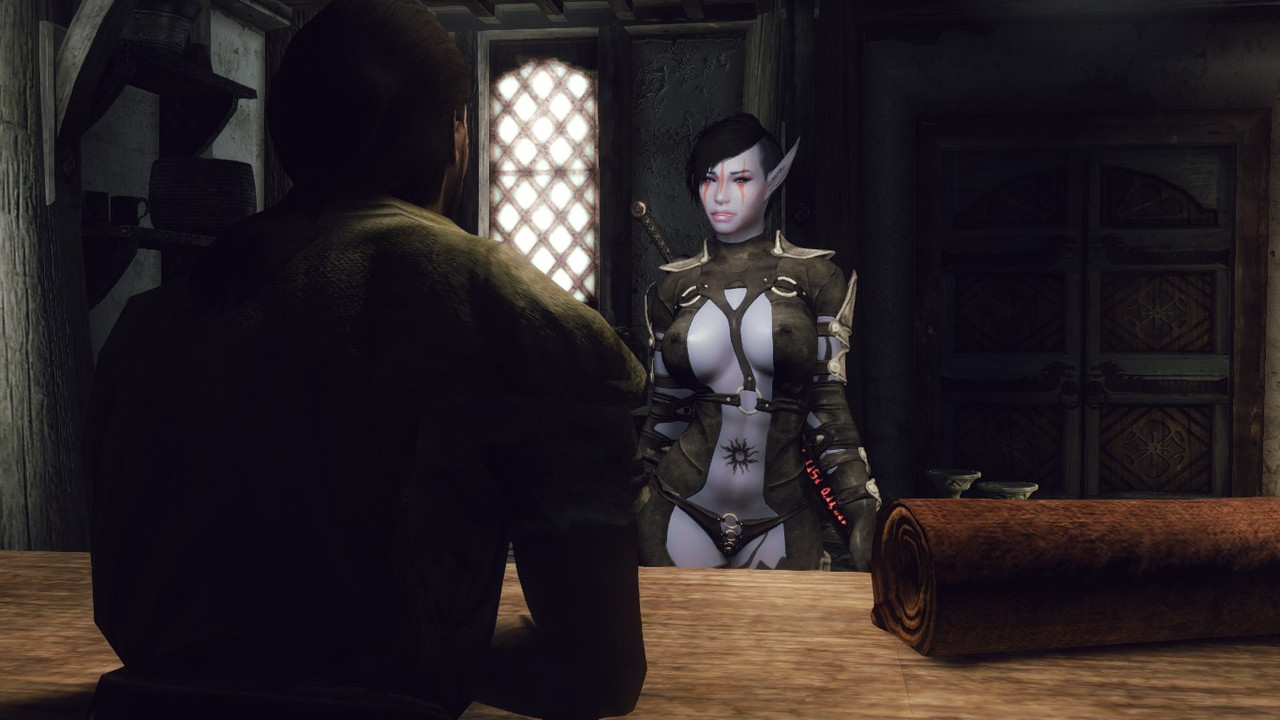 Aria Bal
That makes zero sense Belethor
Belethor
Trust me Aria, its worth the coin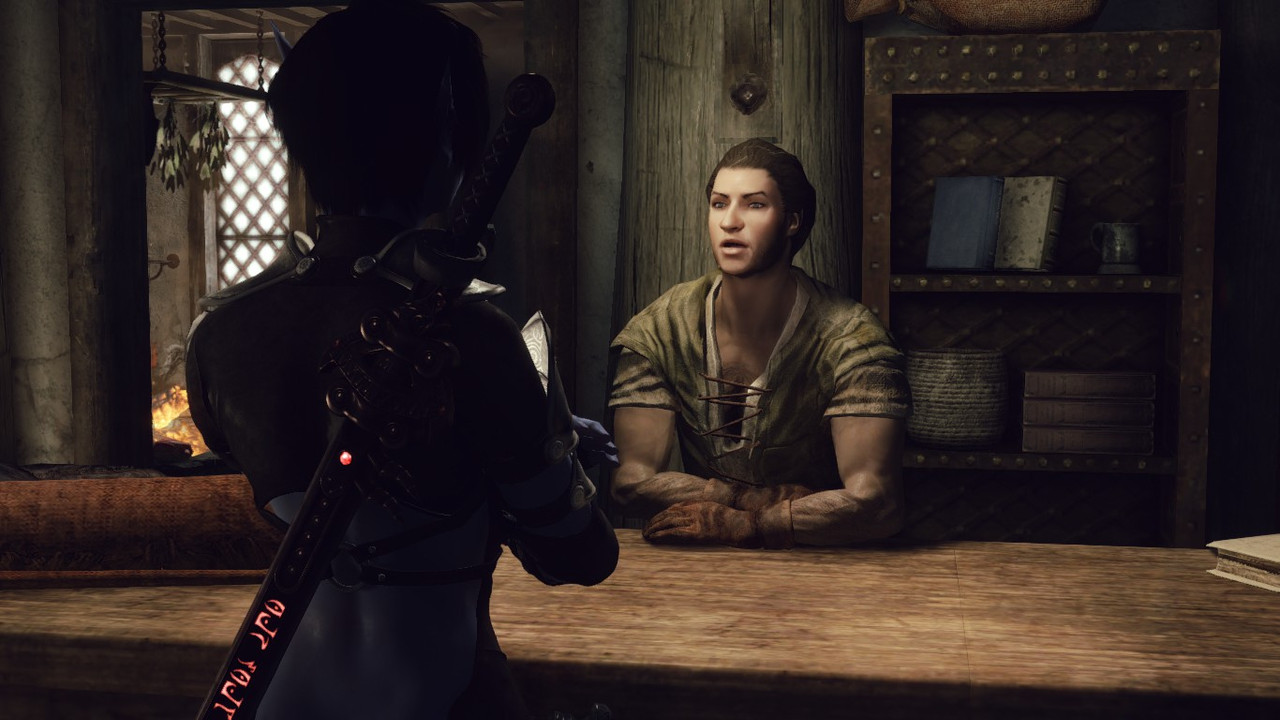 Aria Bal
200, take it or leave it
Belethor
275!
Aria Bal
250
Belethor
Fine, 250 gold it is then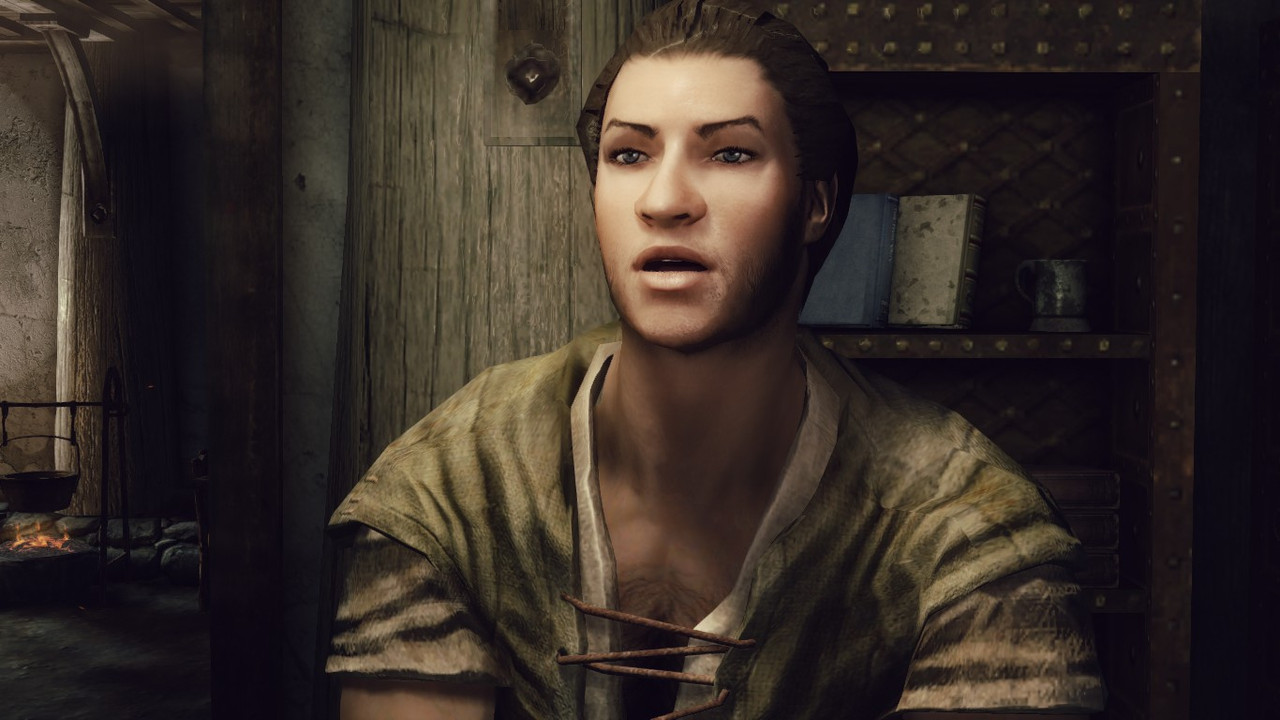 Aria Bal
Here you are kind sir
Belethor
Oh thank you friend, please do come on bye again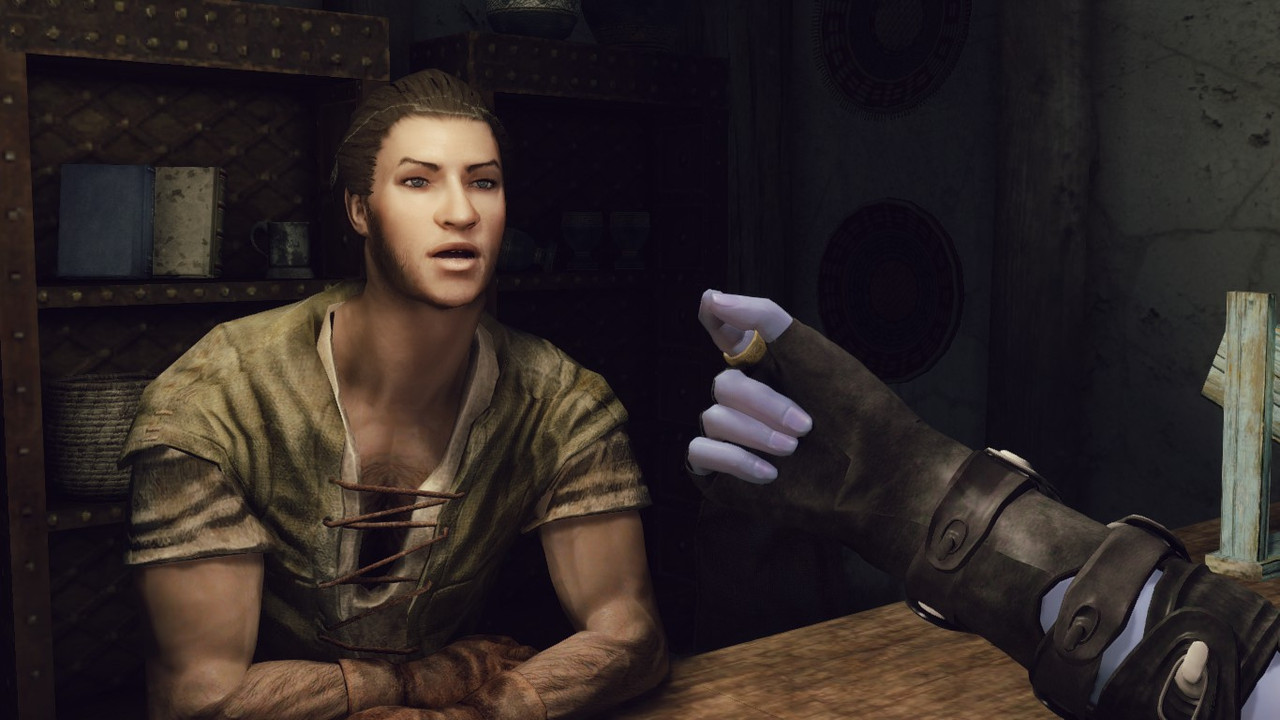 Aria Bal
Yeah yeah wheres my outfit?
Belethor
Out back, feel free to try it on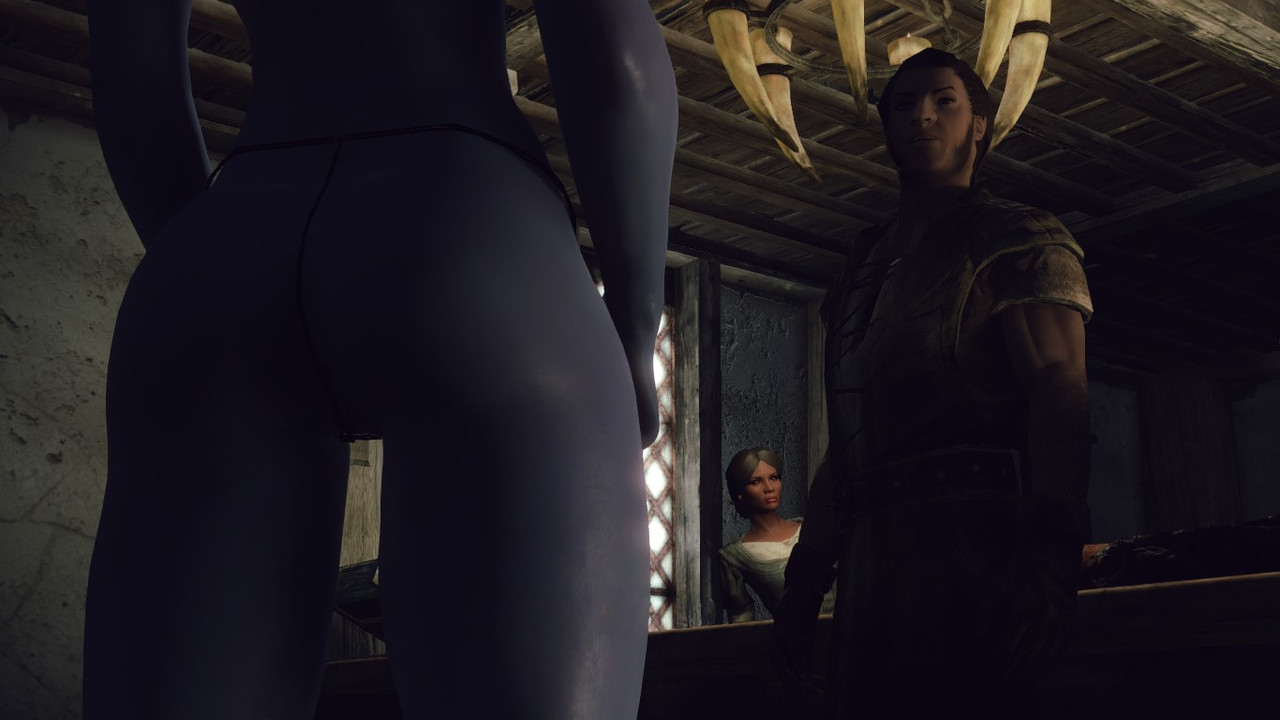 Aria Bal
Well?
Belethor
By the Gods!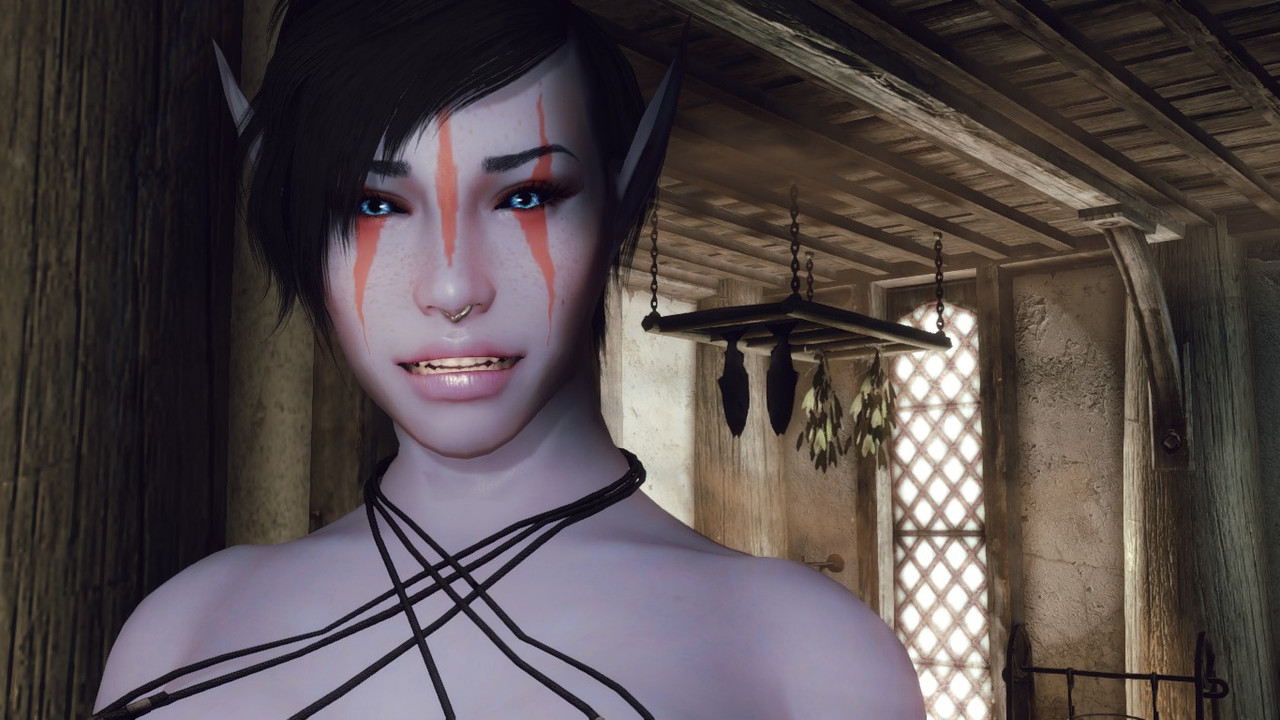 Aria Bal
Its a little tight across the chest, but it feels good. My magic is.. all over the place though?
Belethor
Ah yes, it channels it to a certain spot of your body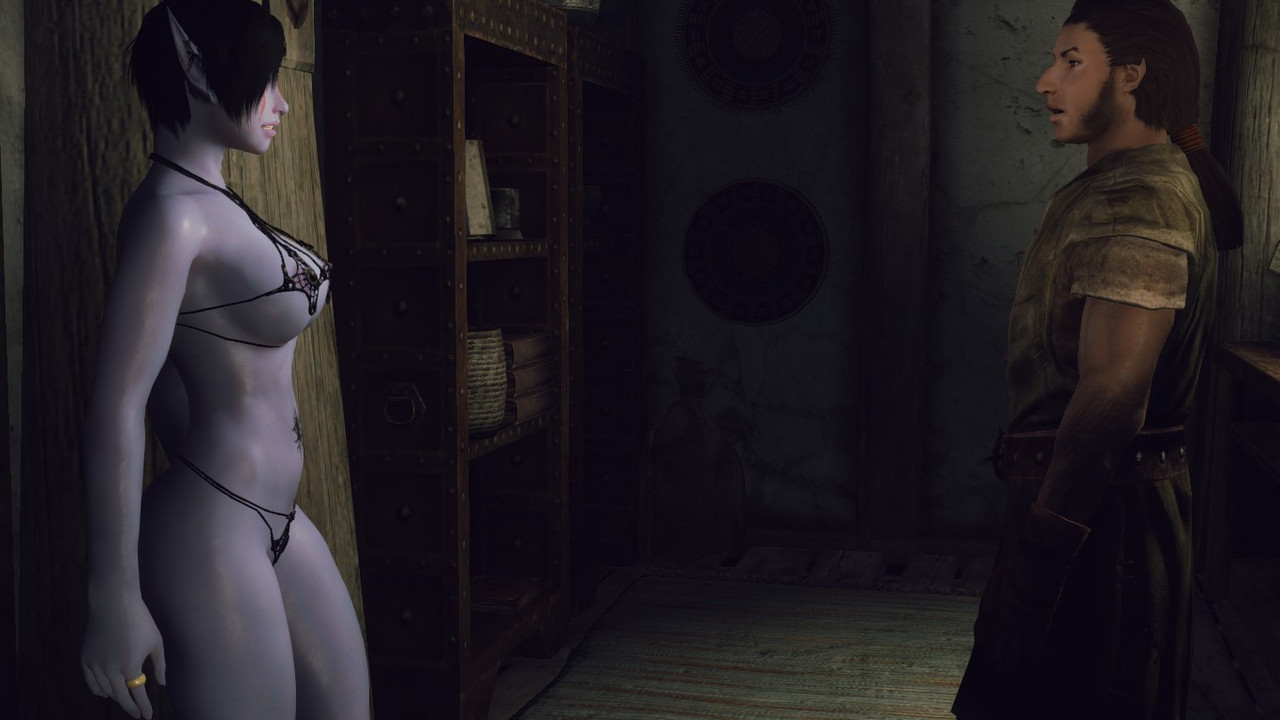 Aria Bal
Where?
Belethor
Your breasts, enjoy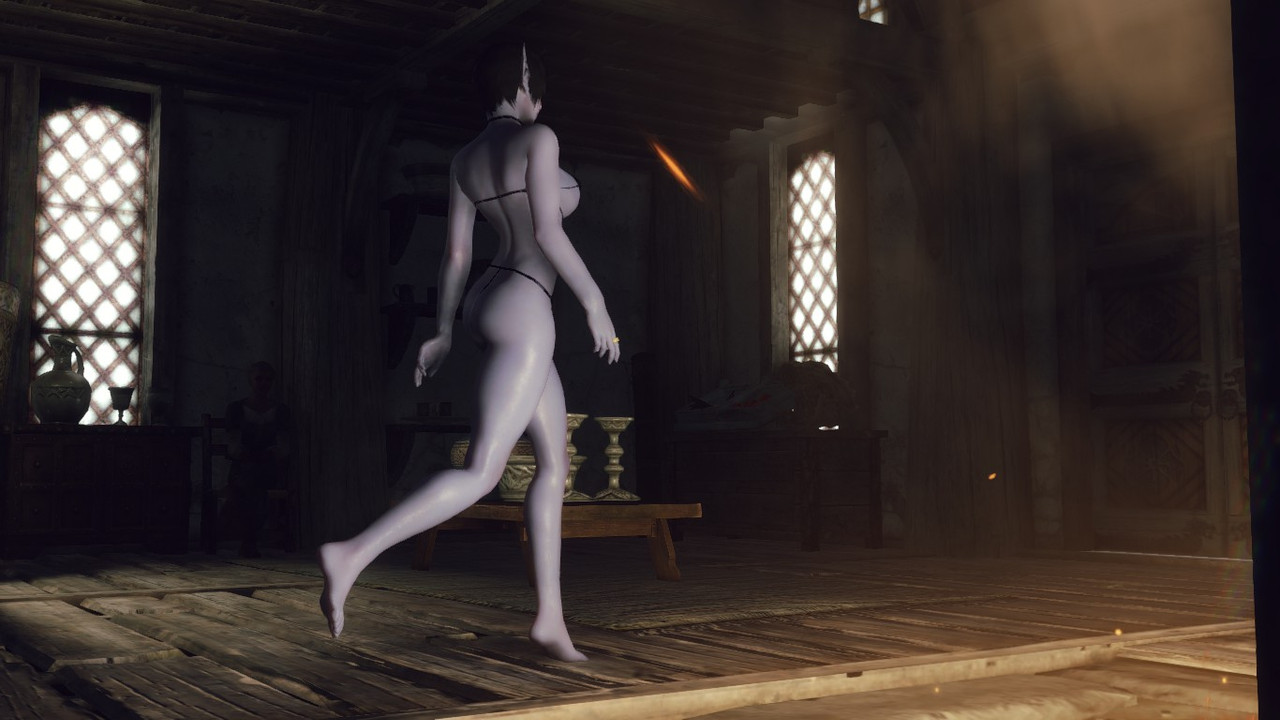 Aria Bal
Oh, now I gotta try this out
Belethor
Have fun