About This File
BEAR CAVERN
The fourth and largest add-on for Bear Pride+ is Bear Cavern. Centered around gay bars and clubs, Bear Cavern includes two distinct but cohesive styles: glowing and reclaimed wood.
INSTALLATION
Extract files and place in your "Mods" directory
Place lots in your "Tray" folder in TS4 directory (not in "Mods")
IMPORTANT NOTES
If you run into any issues, be sure to contact me so I can resolve them.
If you have any suggestions for content or improvement, be DM on any of my social media.
All content is made by me, GayBearDude.
THE CONTENT
CAS
    -1 pair of glowing glasses
    -1 glowing hat
    -4 glowing shirts
    -1 pair of glowing shorts
Buy
    -6 custom art pieces, 1 decal, and 3 signs
    -1 awning, 2 ceiling flags, and 1 venue flag
    -2 bars, 2 counters, 2 islands
    -1 bar light
    -2 bar stools, 3 chairs, 1 loveseat, and 1 ottoman
    -3 dining tables, 3 bar tables, 1 coffee table
    -1 cocktail glass decor, 1 nectar bottle decor, and 1 menu decor
    -1 gloryhole and 1 gloryhole wall (clean)
    -1 bar mirror
    -13 neon hologram lights and 2 wall lights
    -1 mat
    -1 shelf
    -1 urinal
Build
    -3 glowing floors
    -3 glowing walls
    -1 wood wall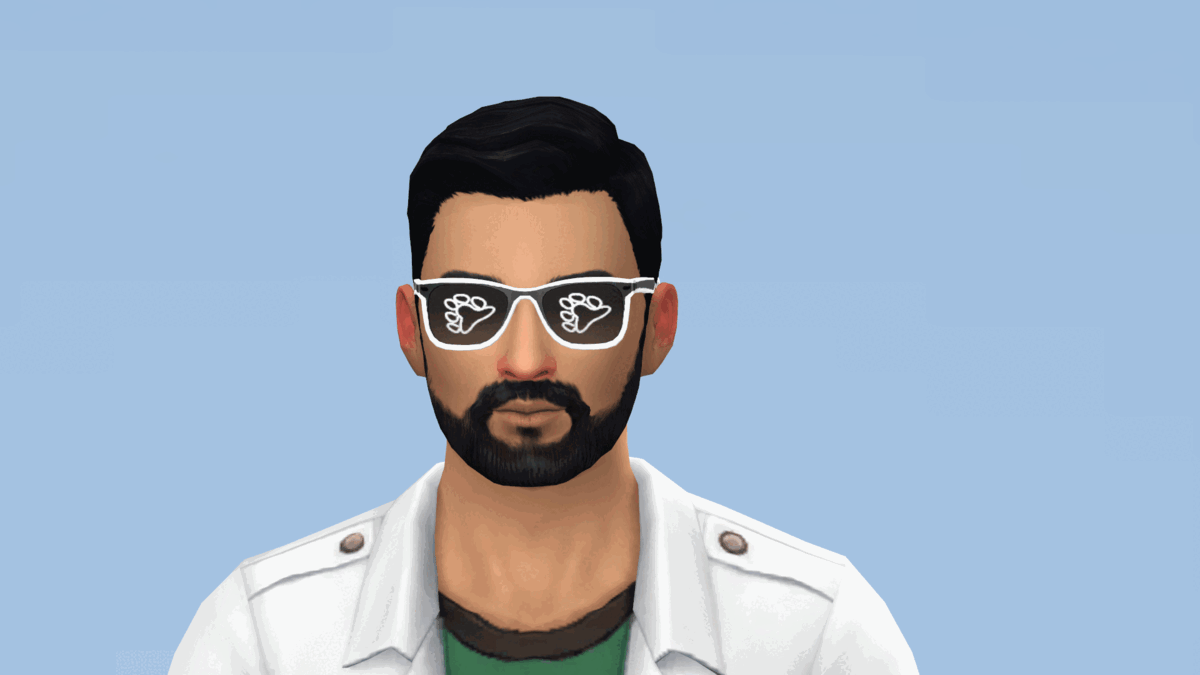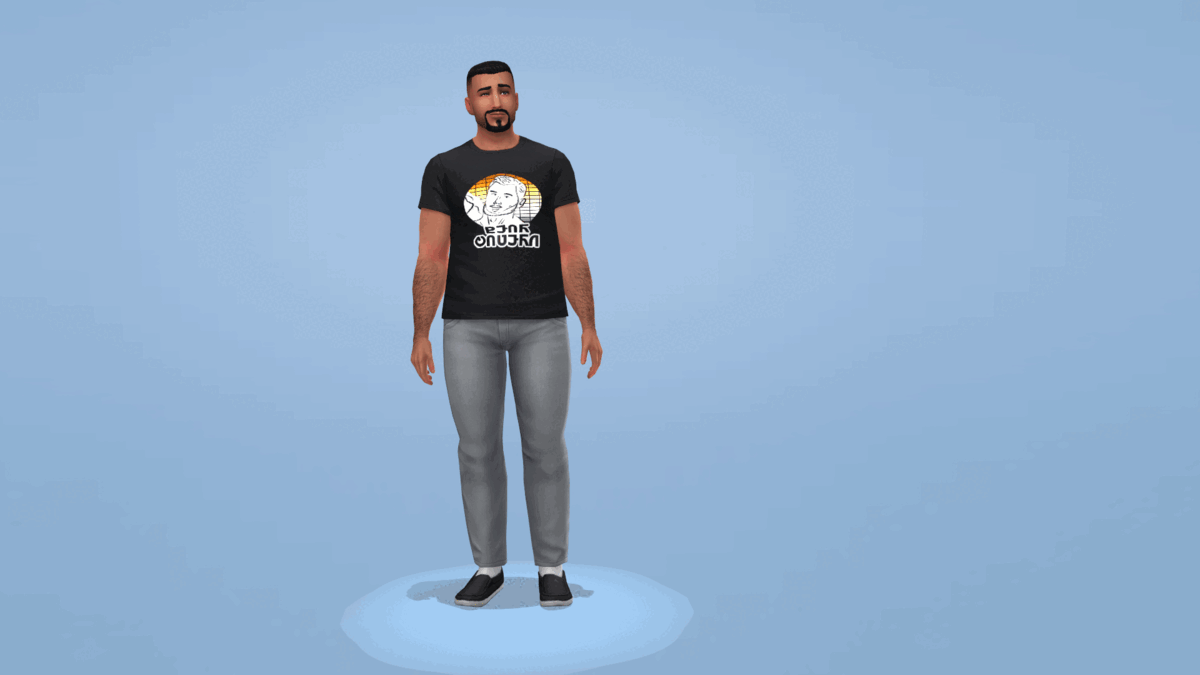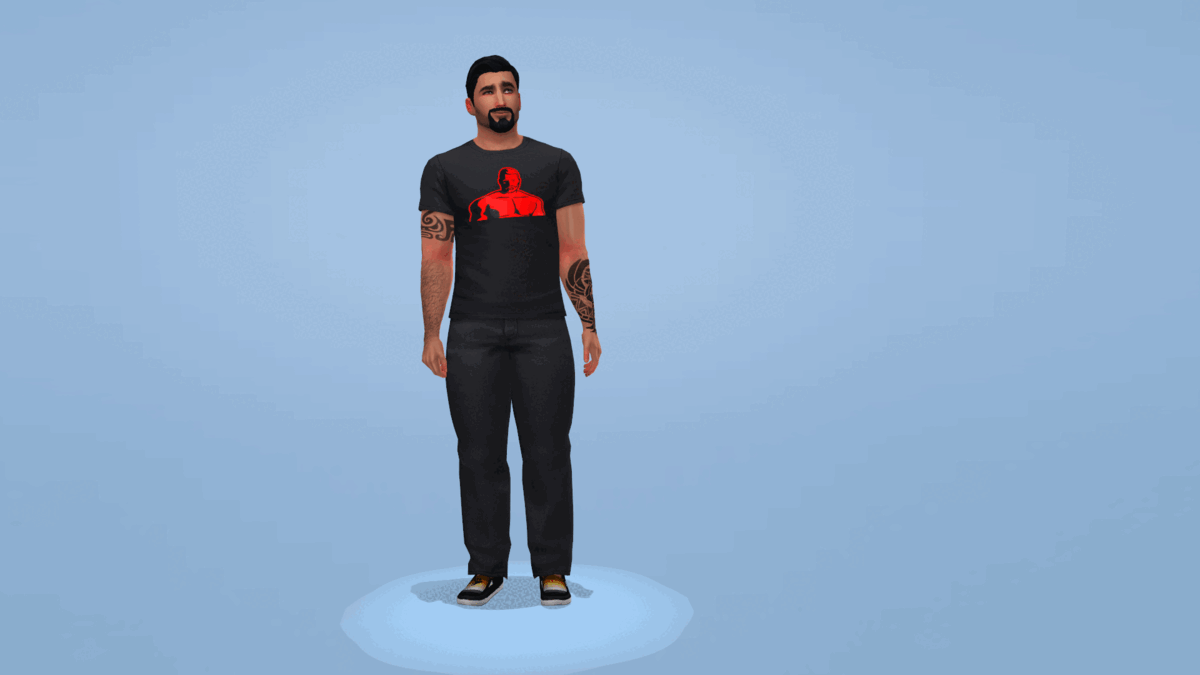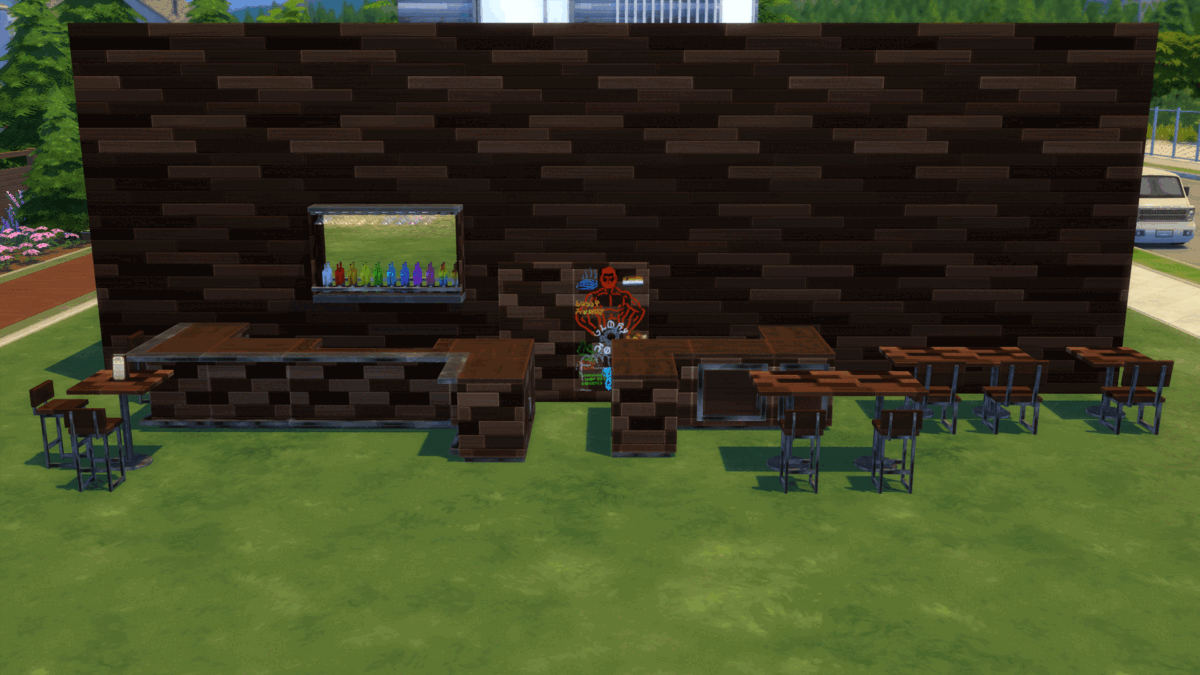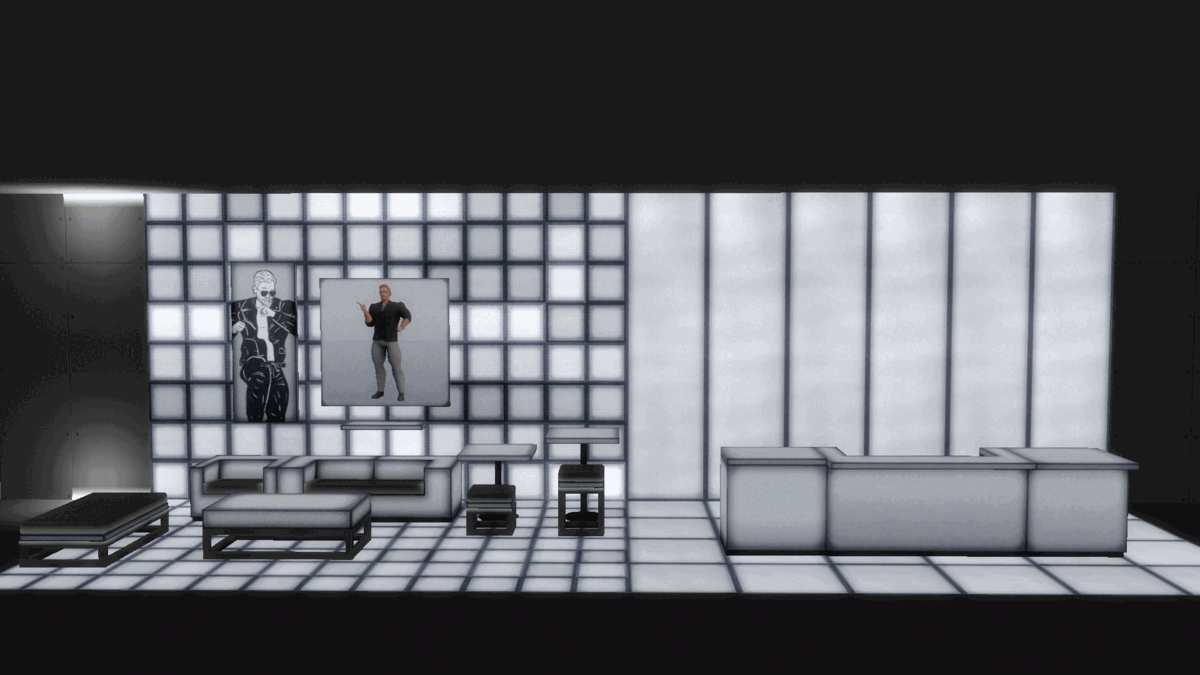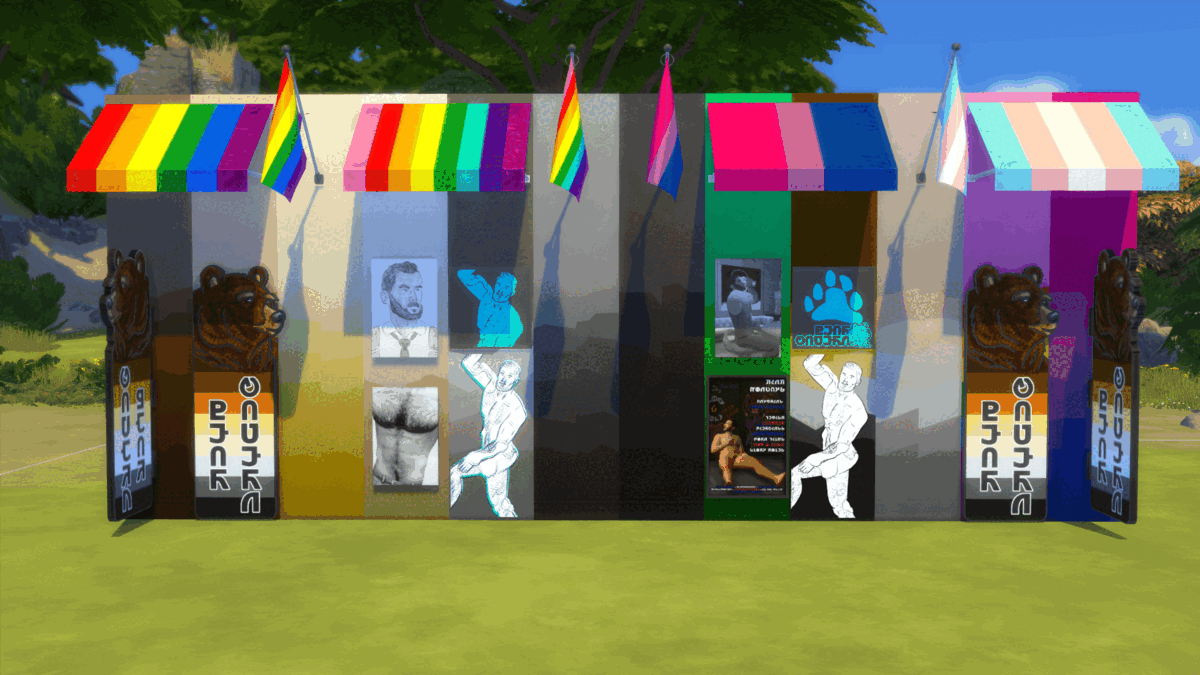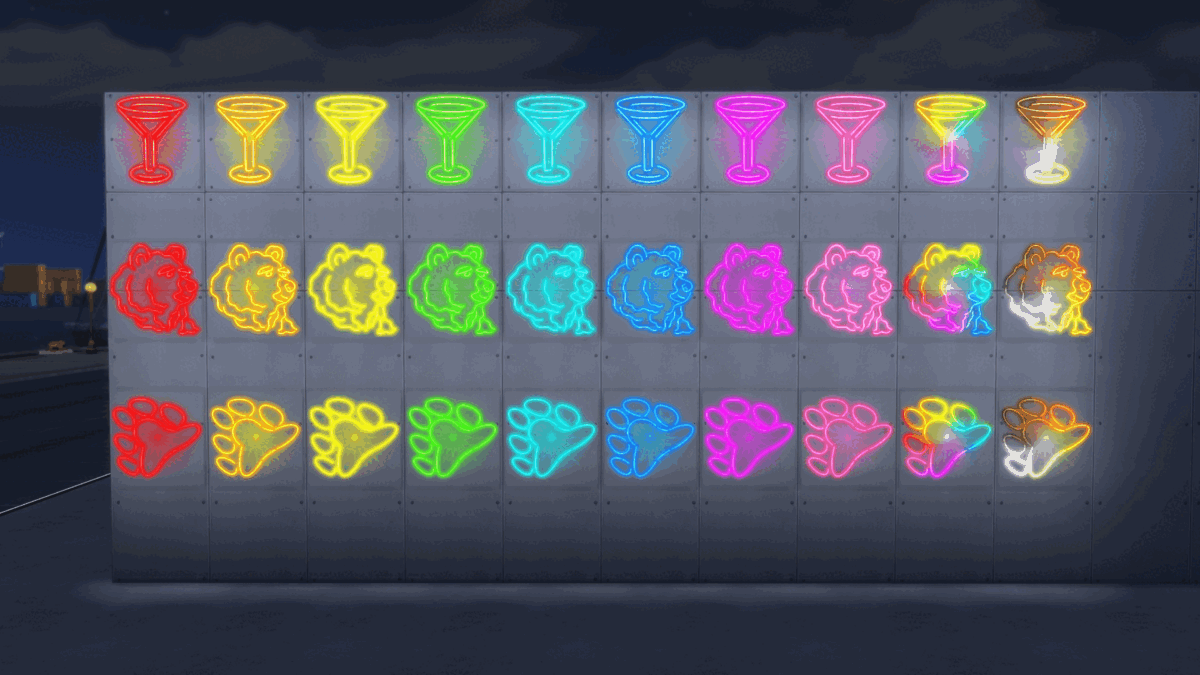 THE CRYSTAL CAVE
A modern take on bars for sims of all backgrounds and walks of life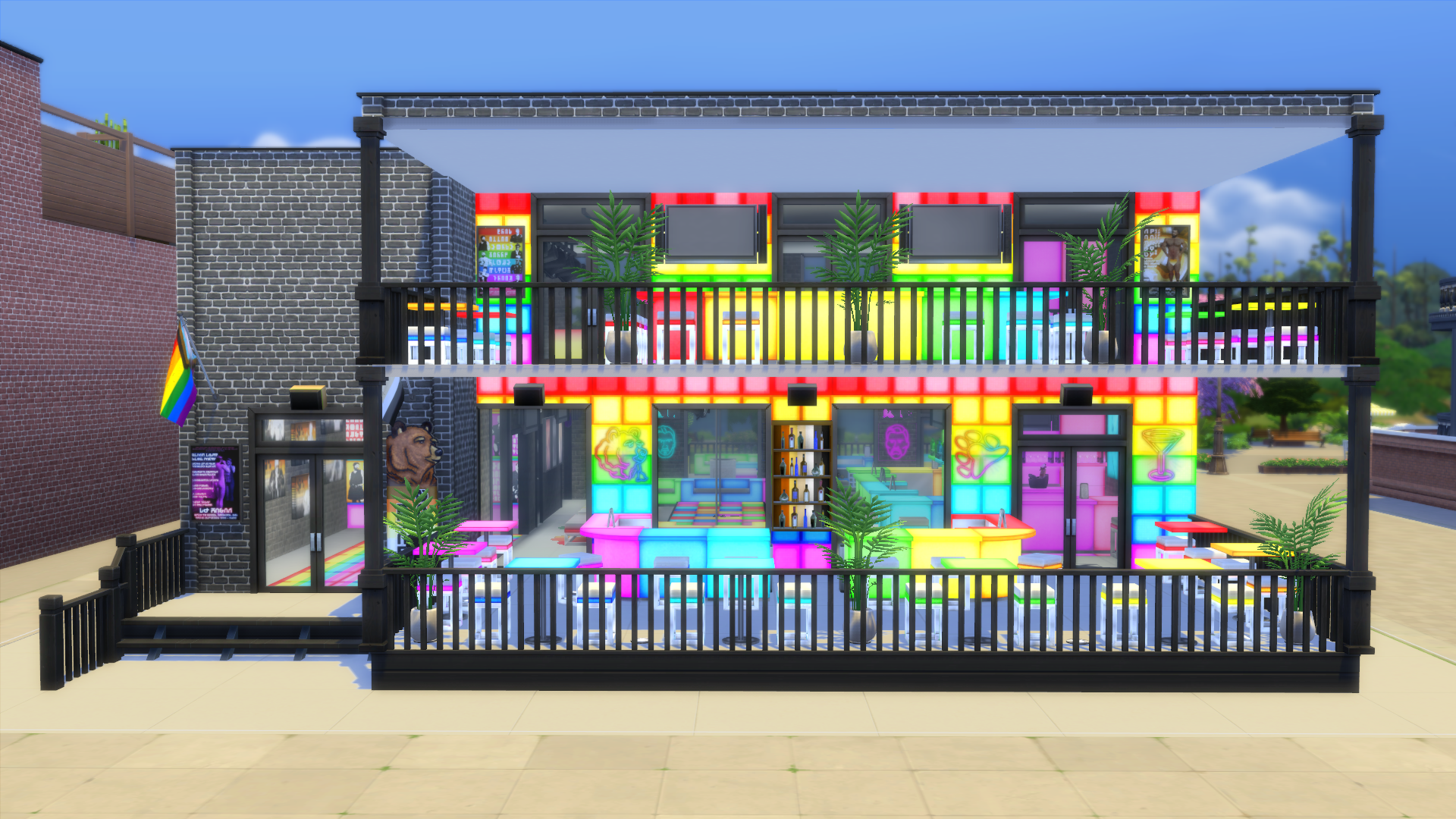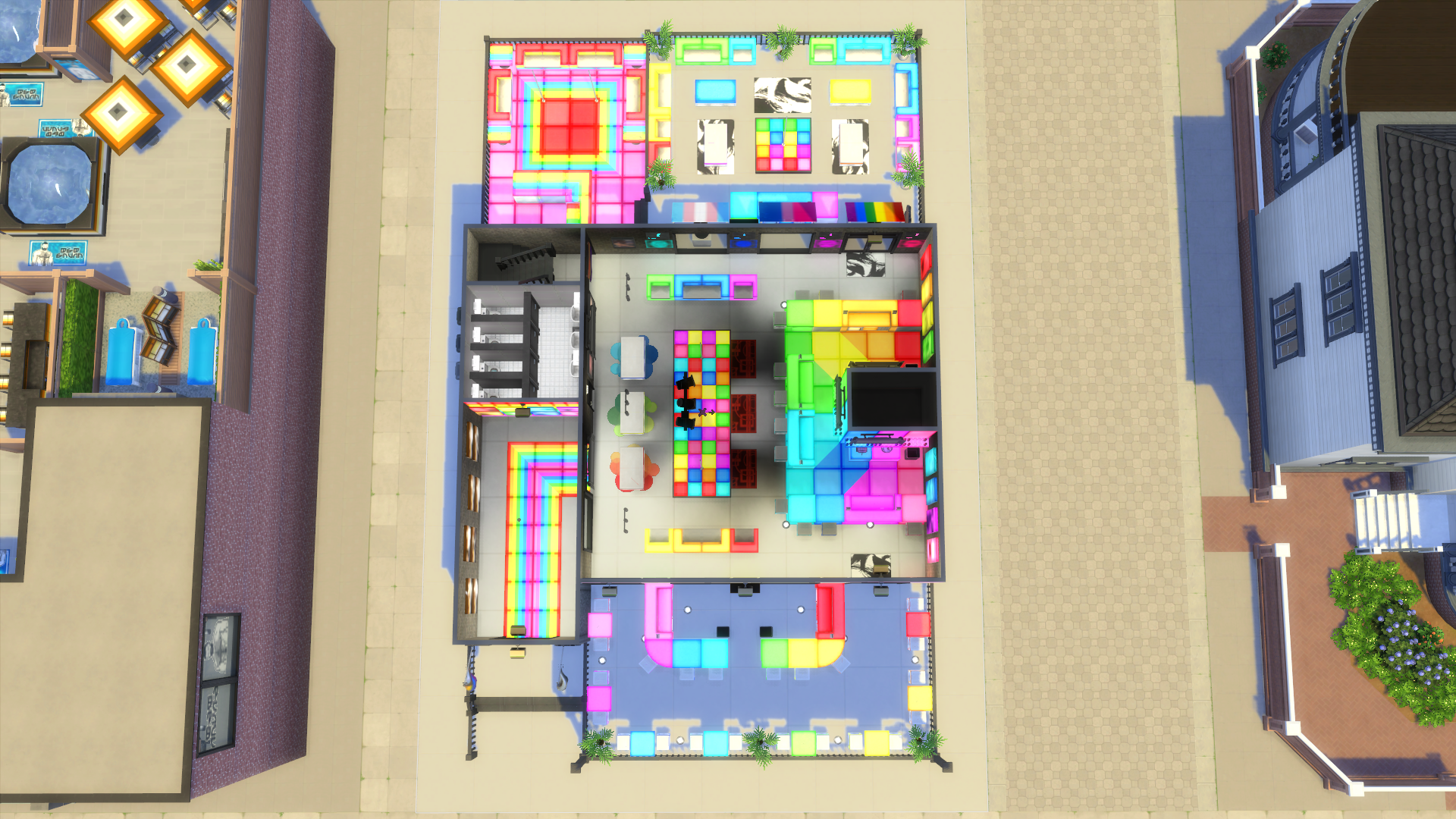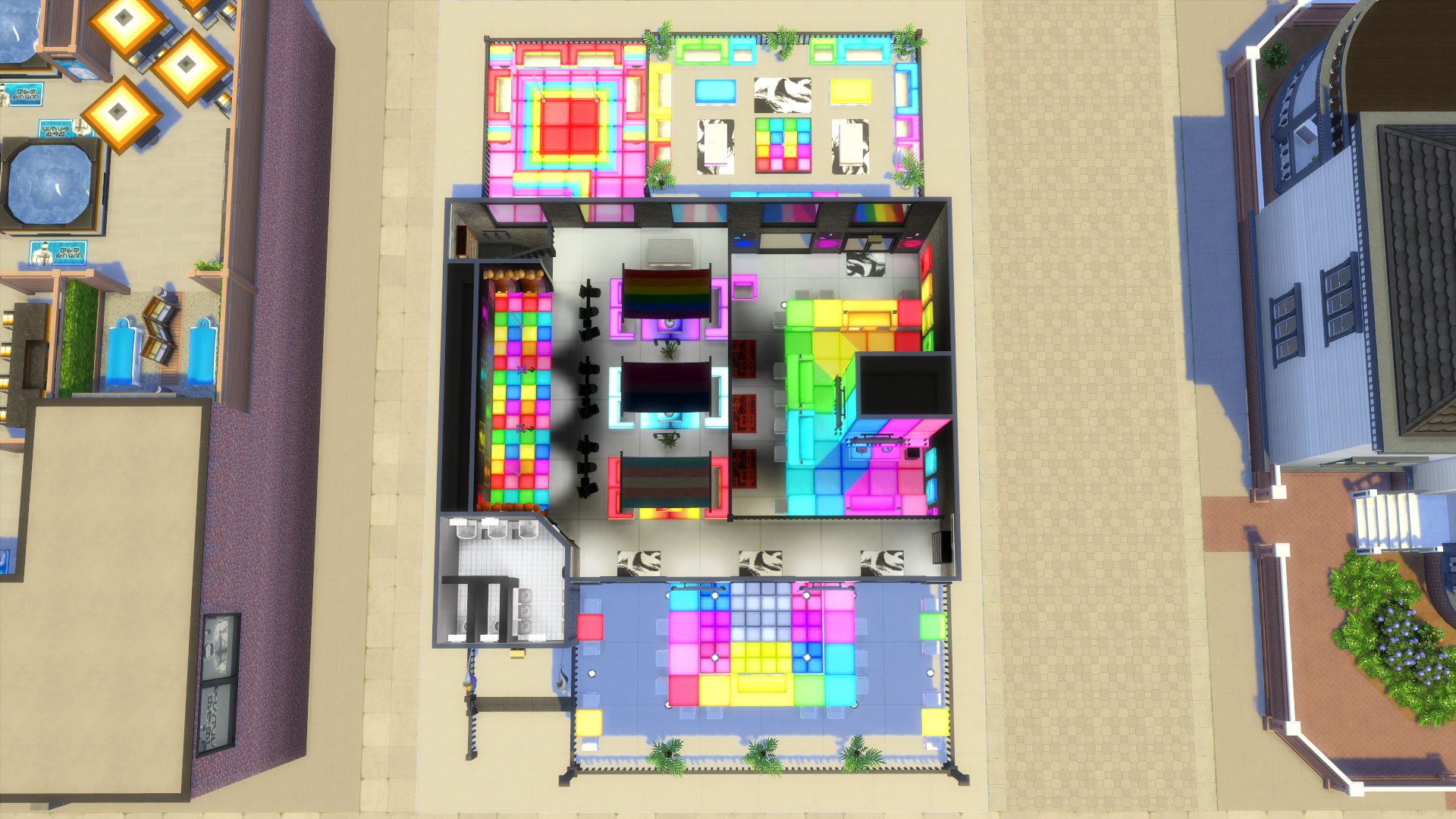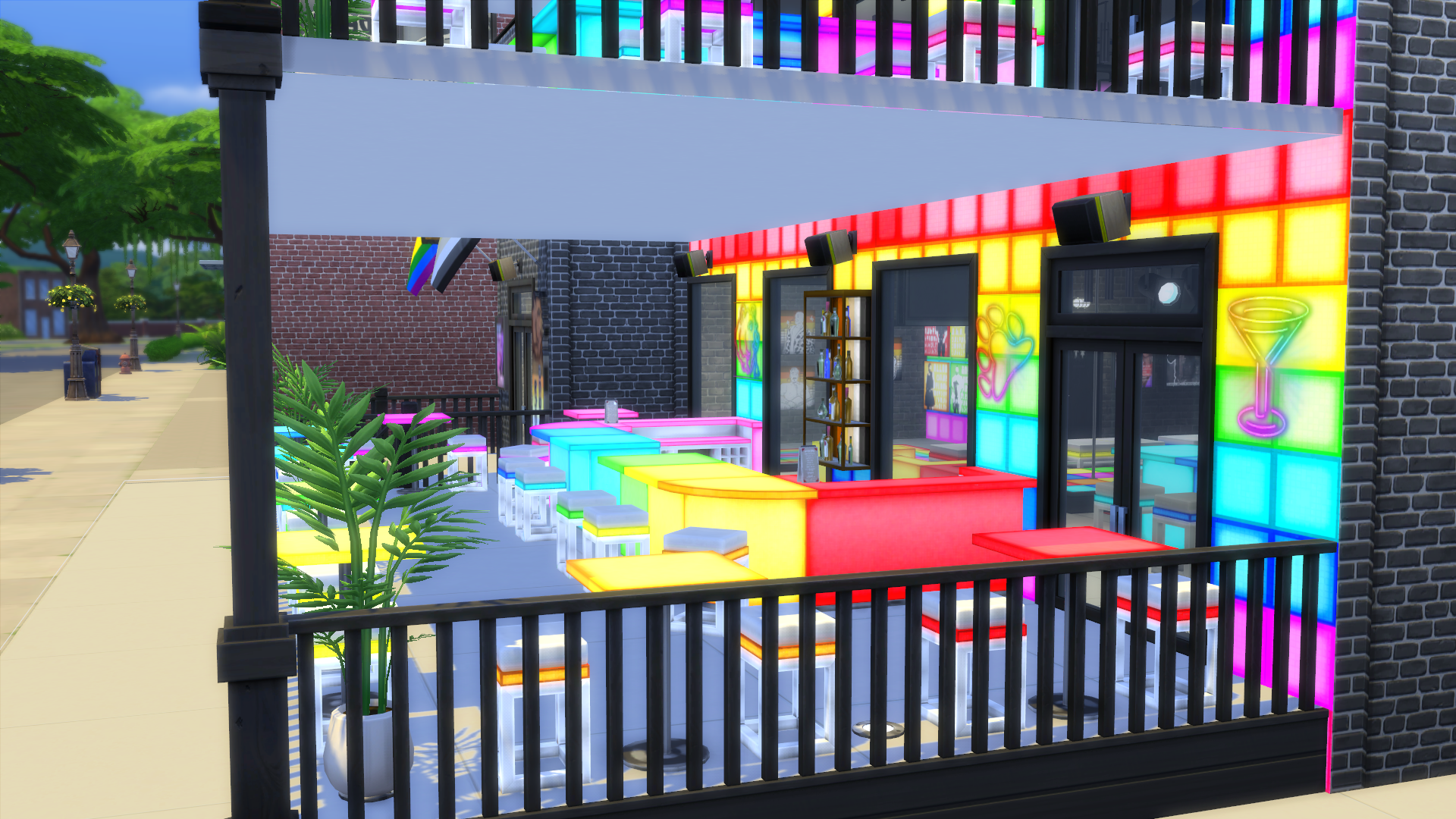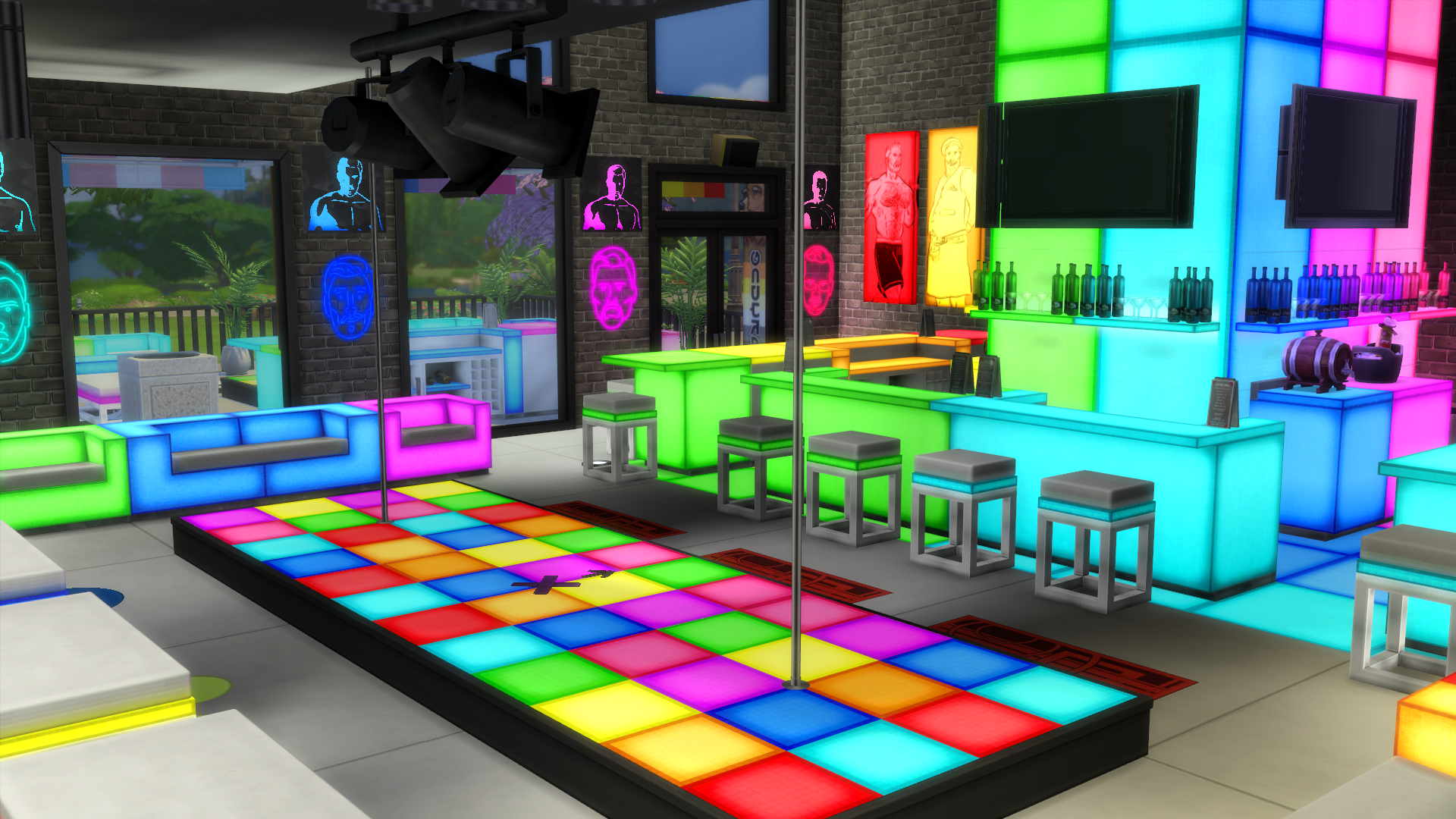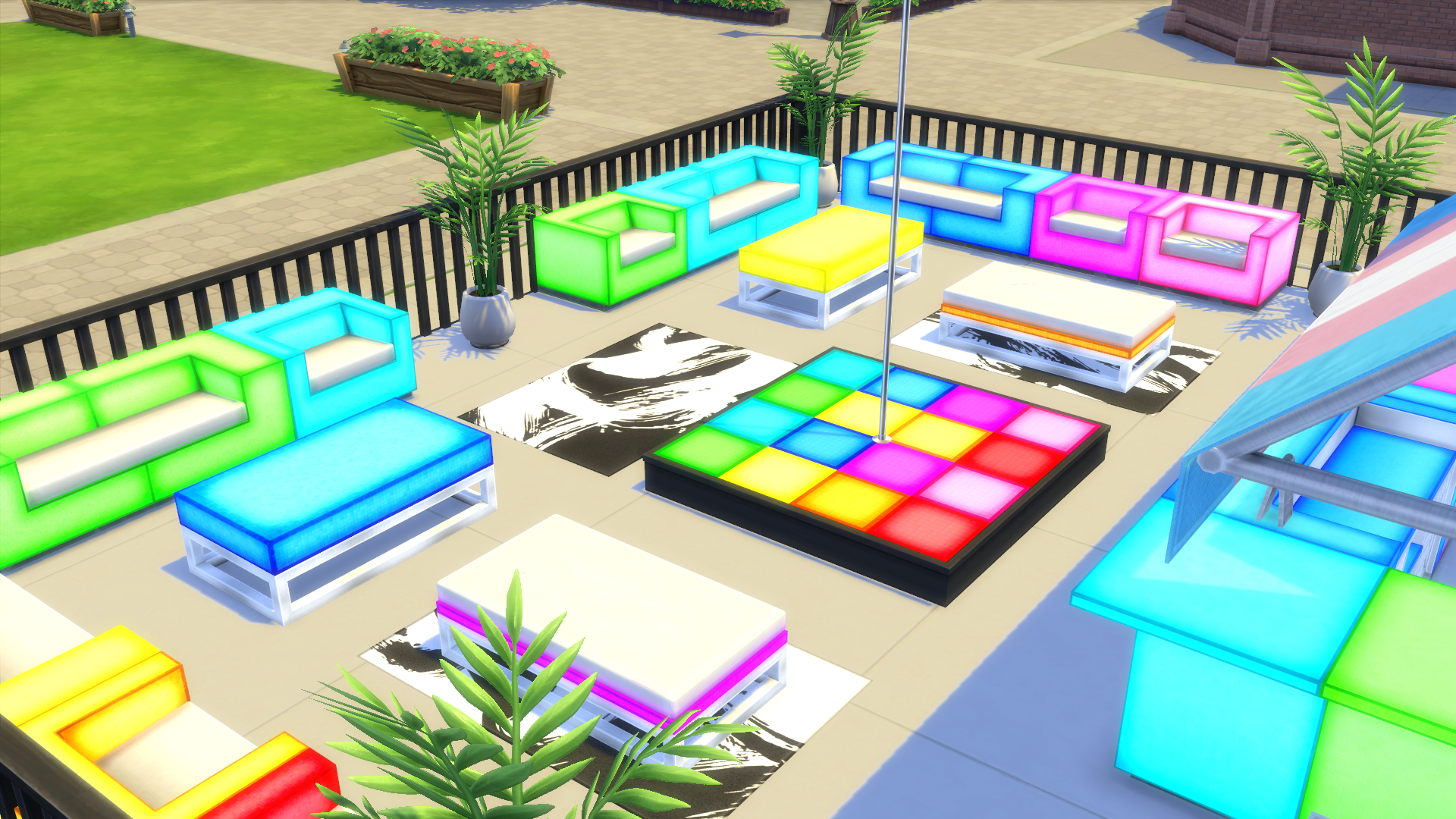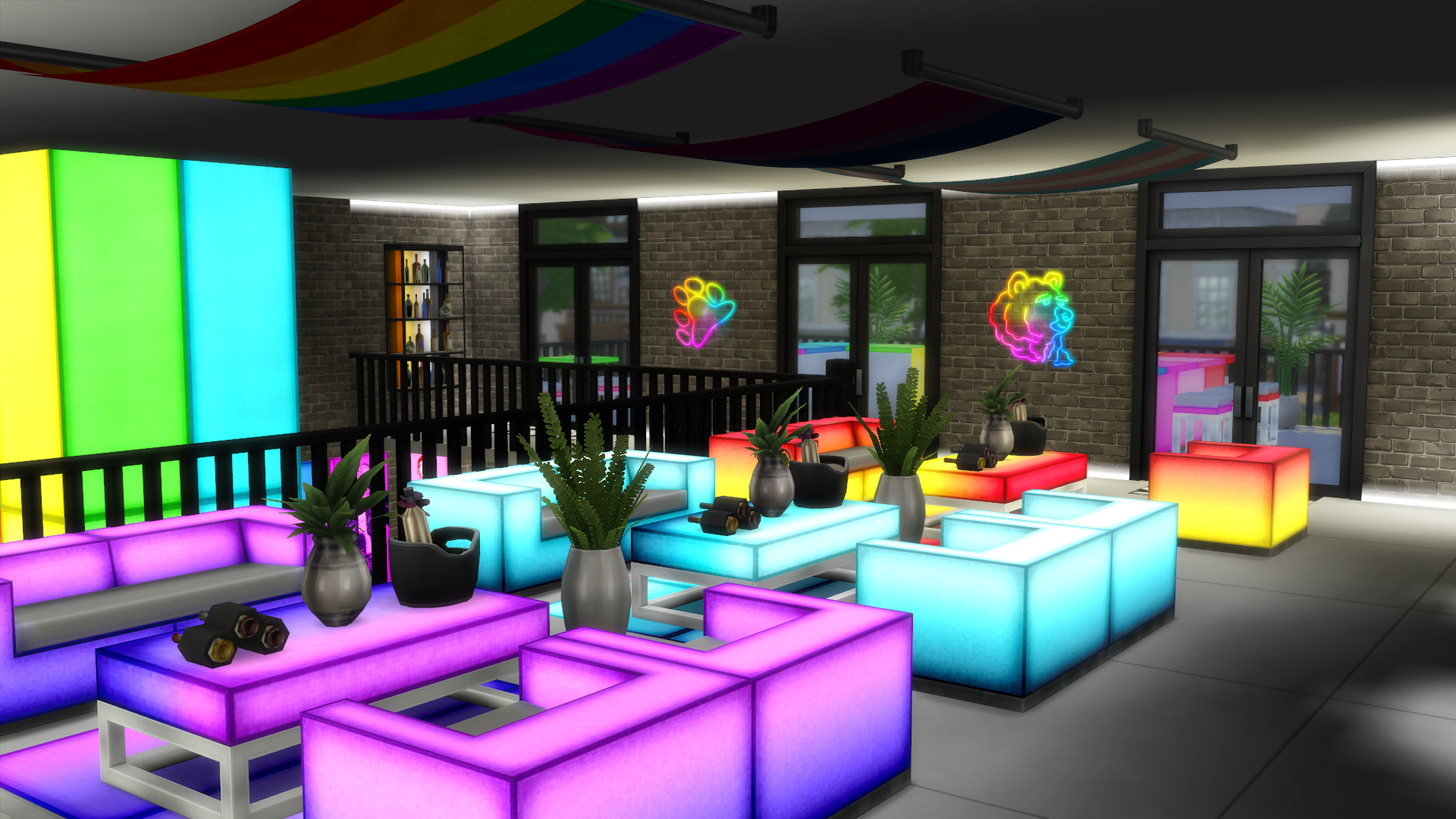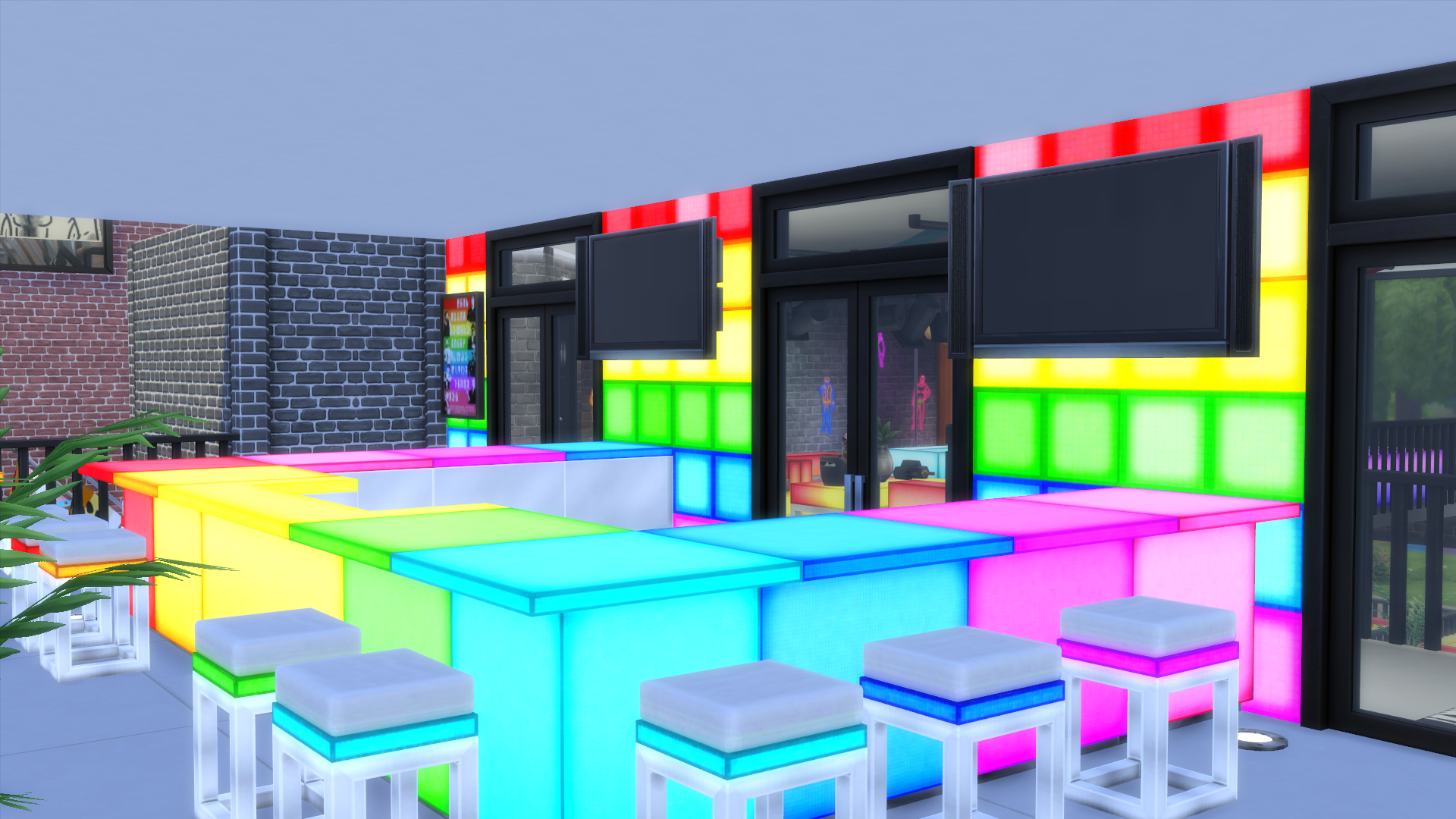 THE CRIMSON BEAR
A more traditional gay bar for rugged sims, Bears, chasers, and their admirers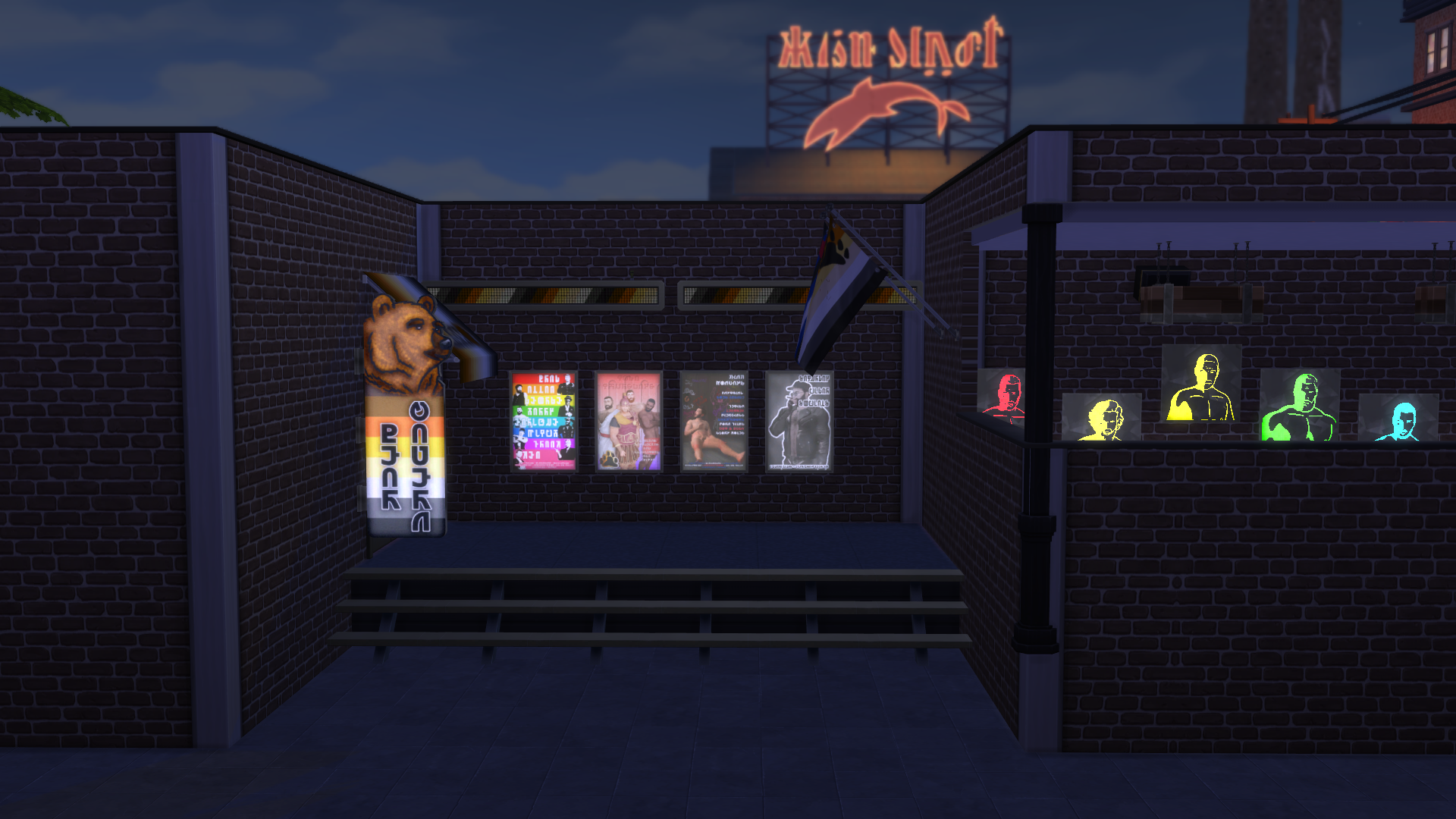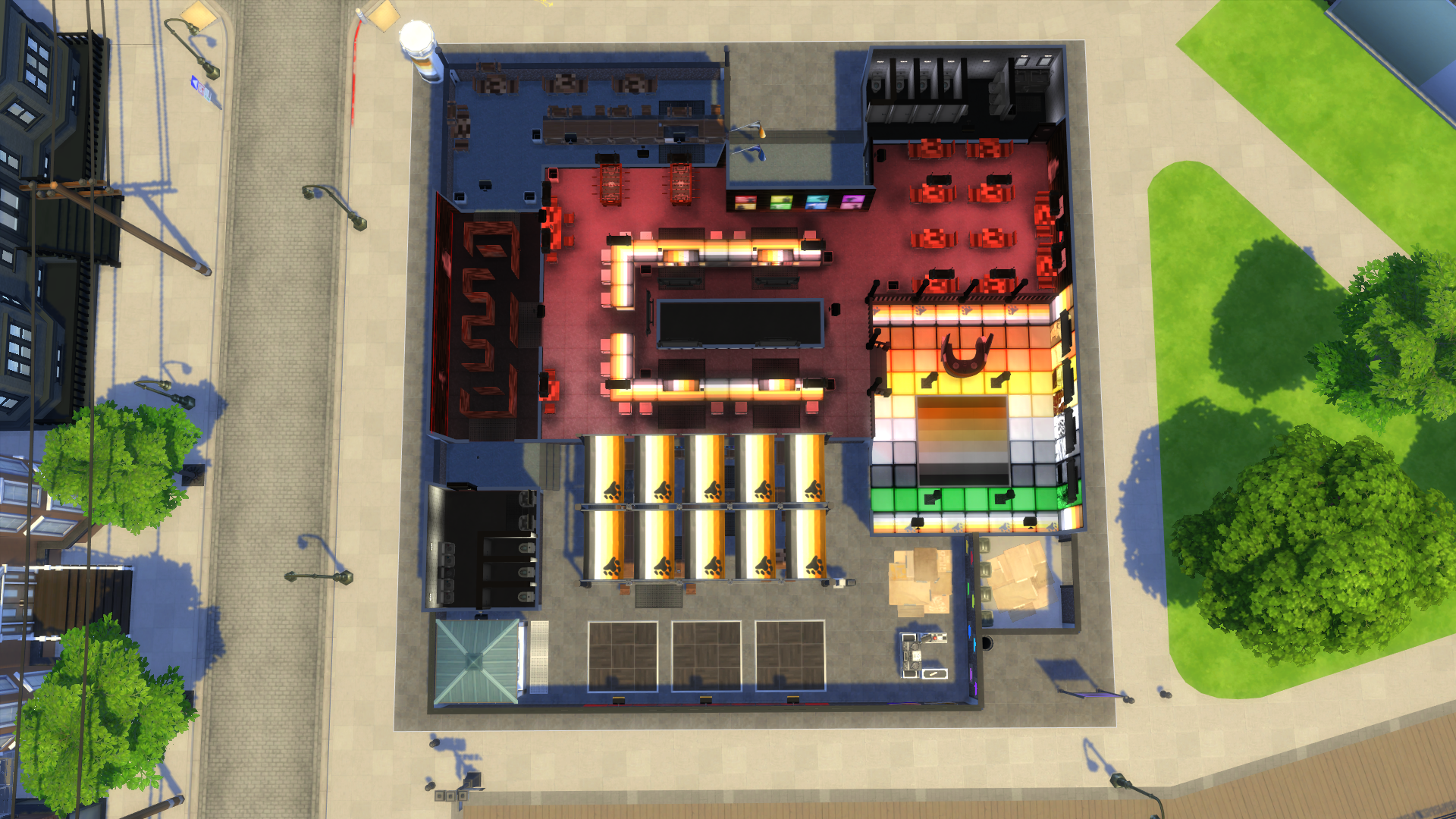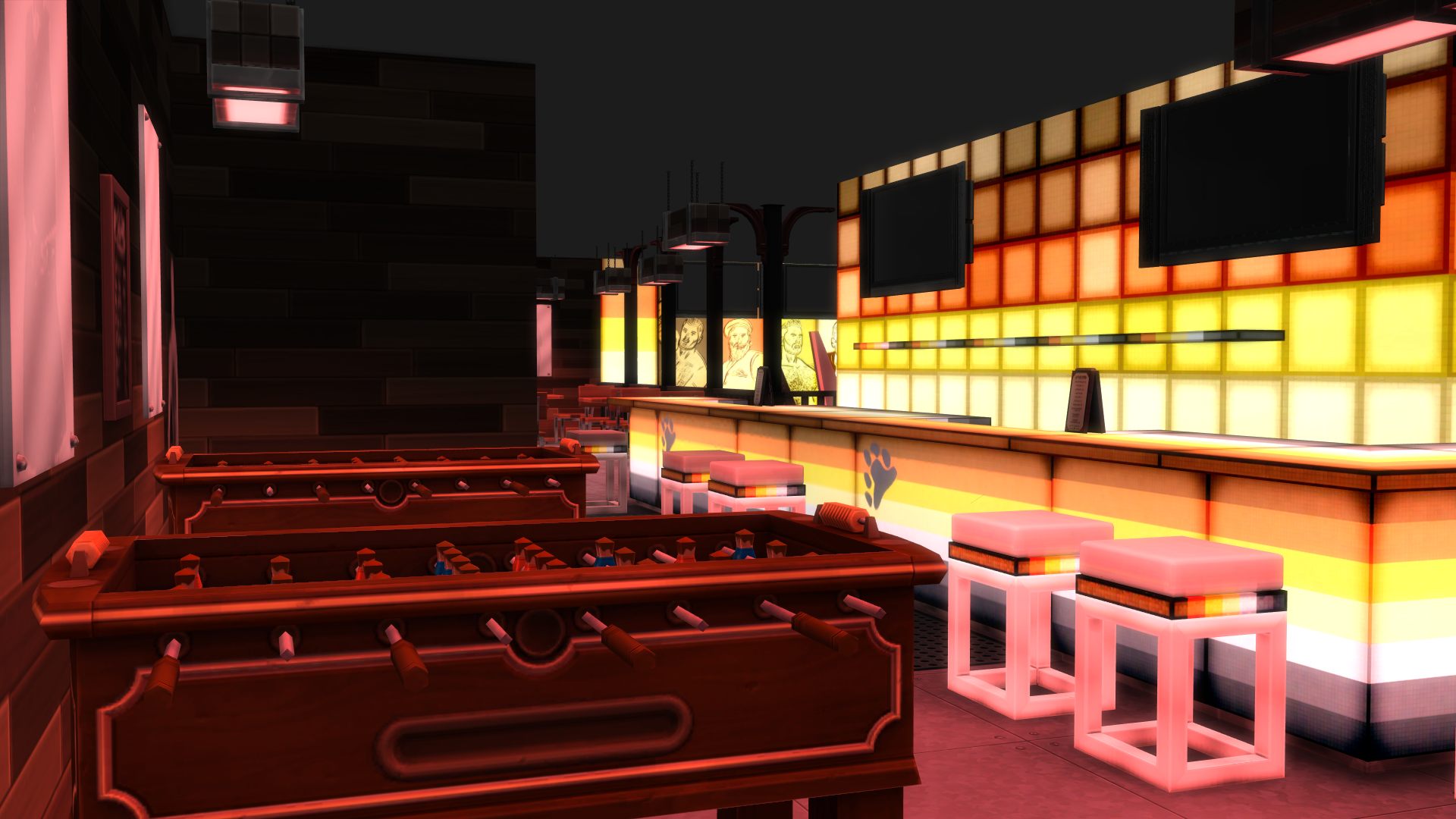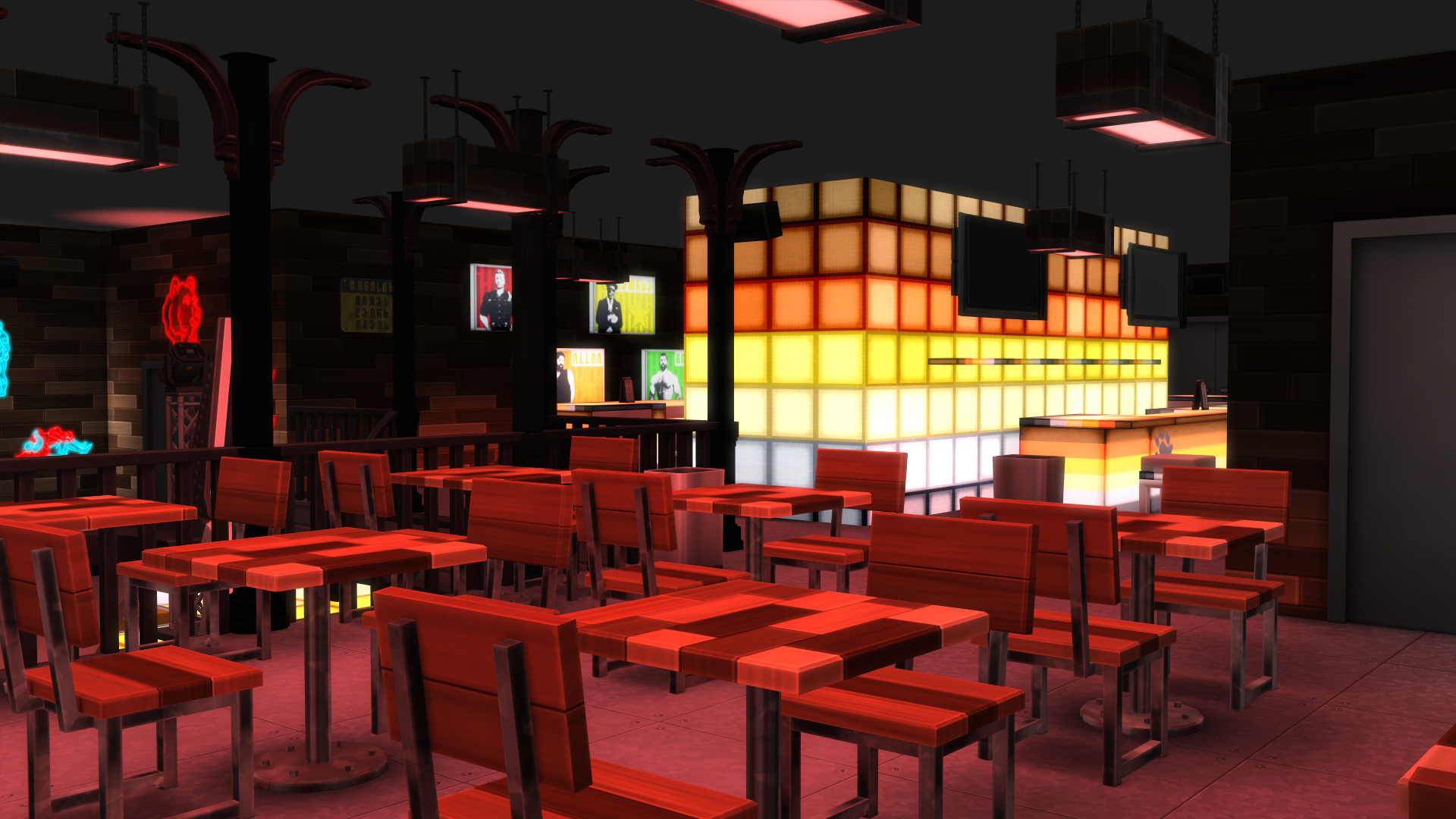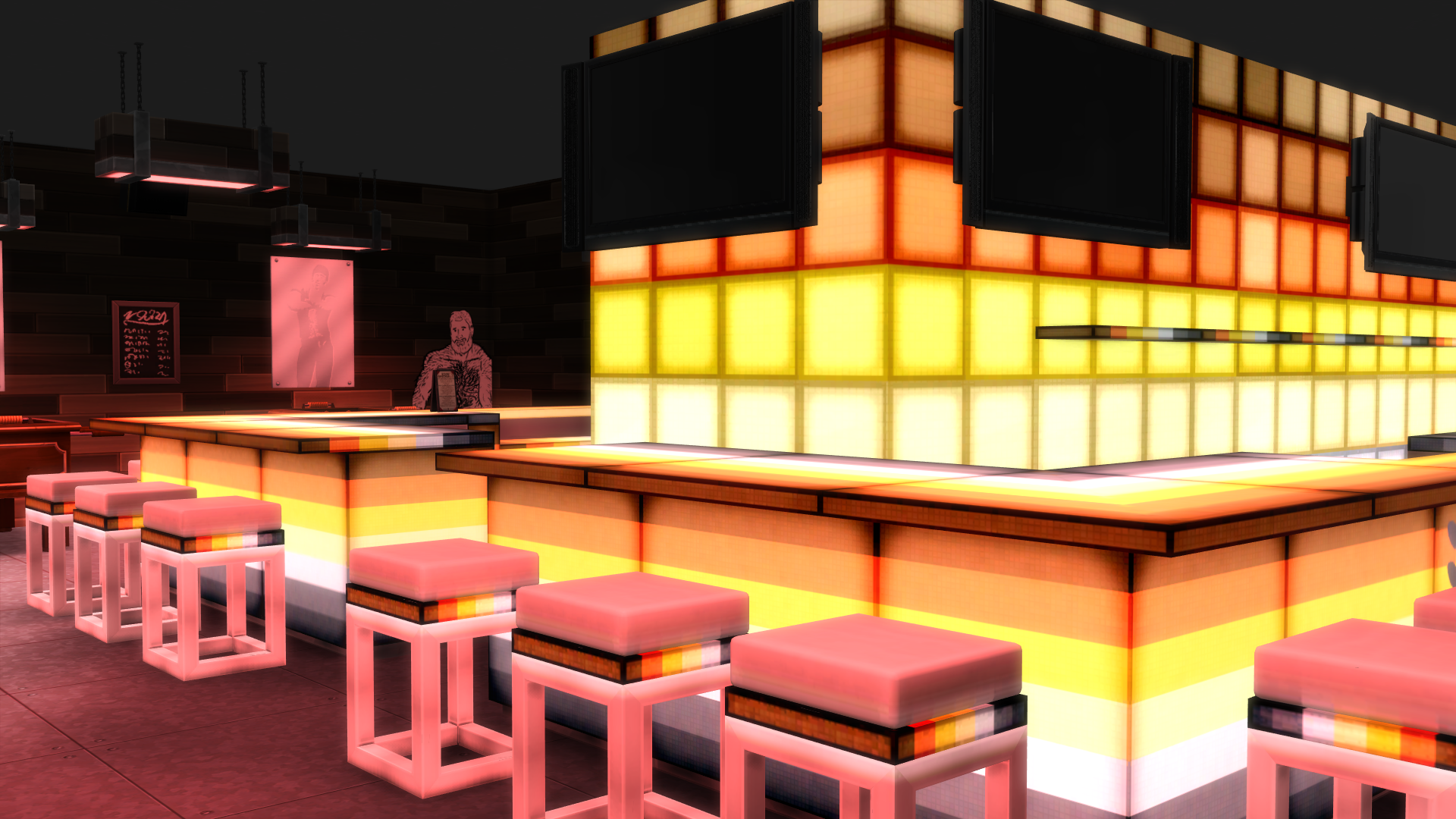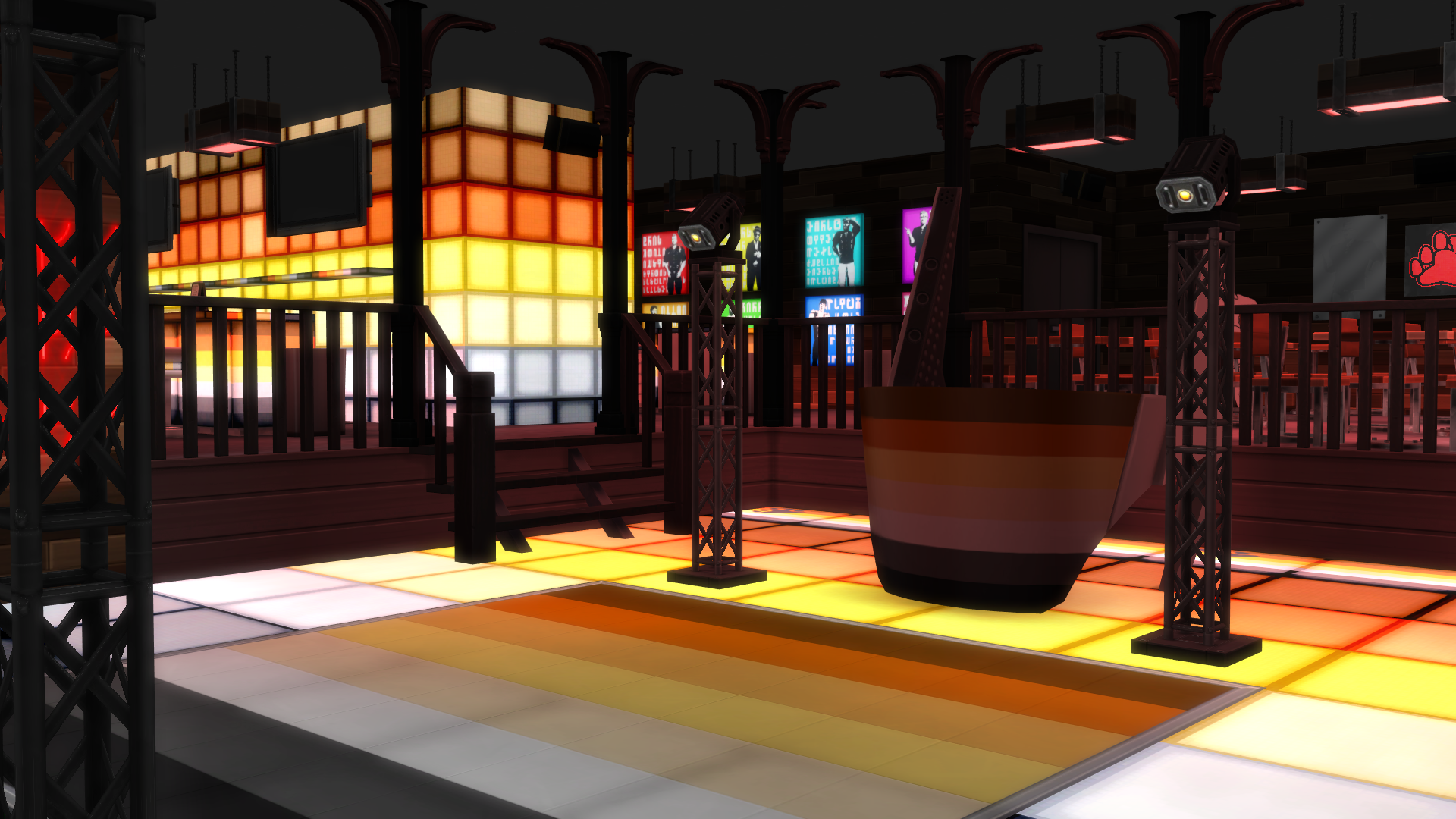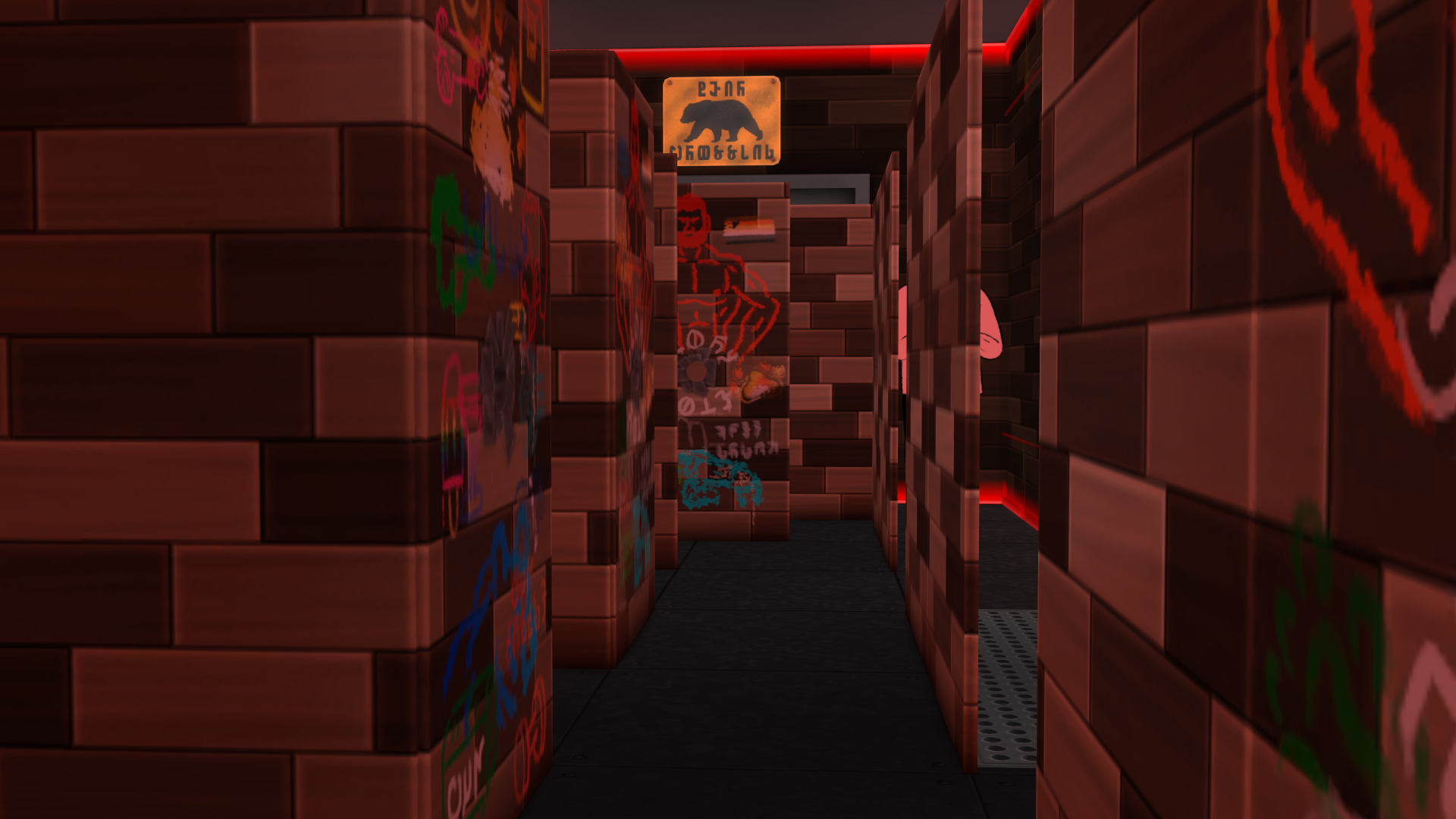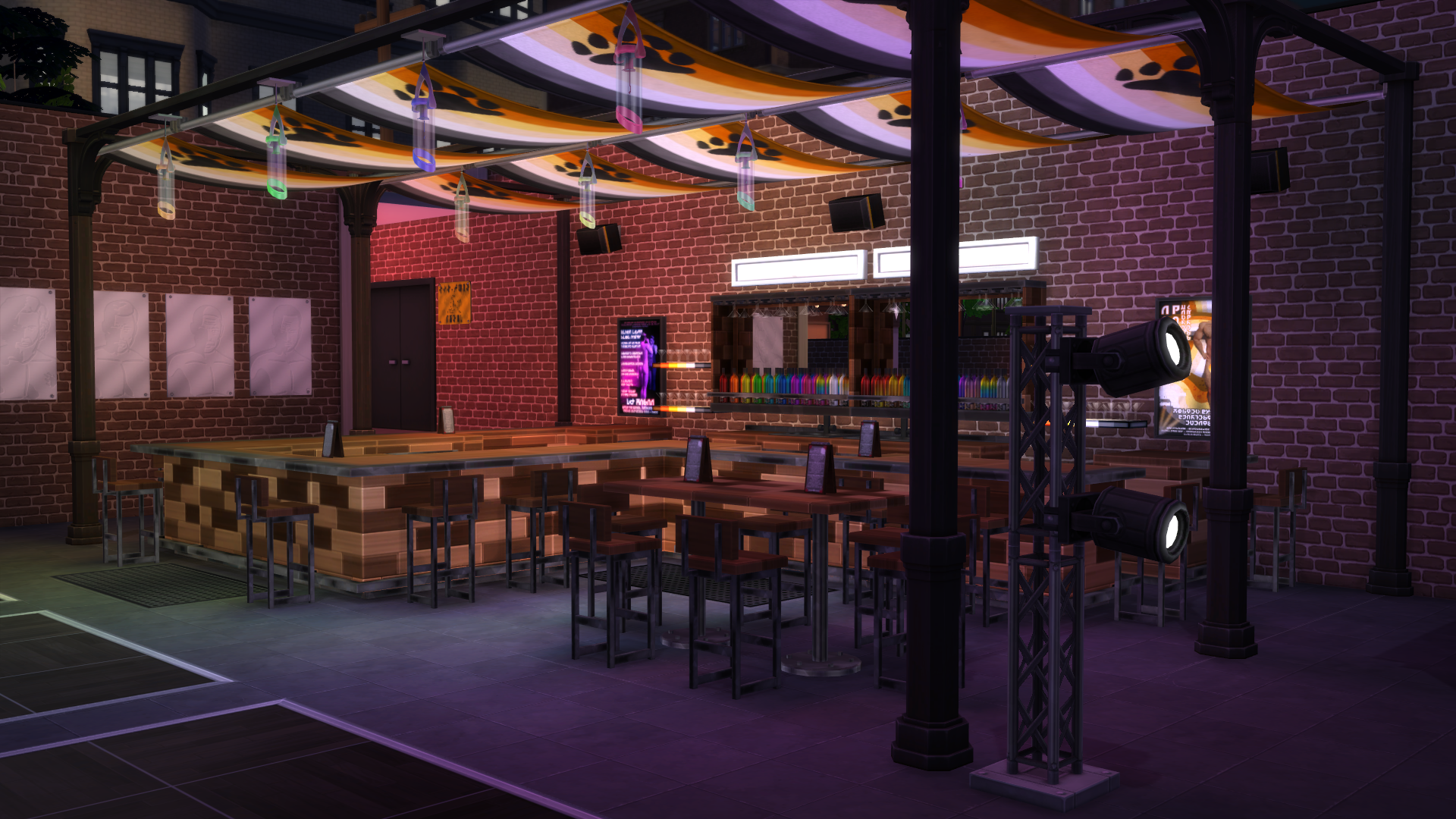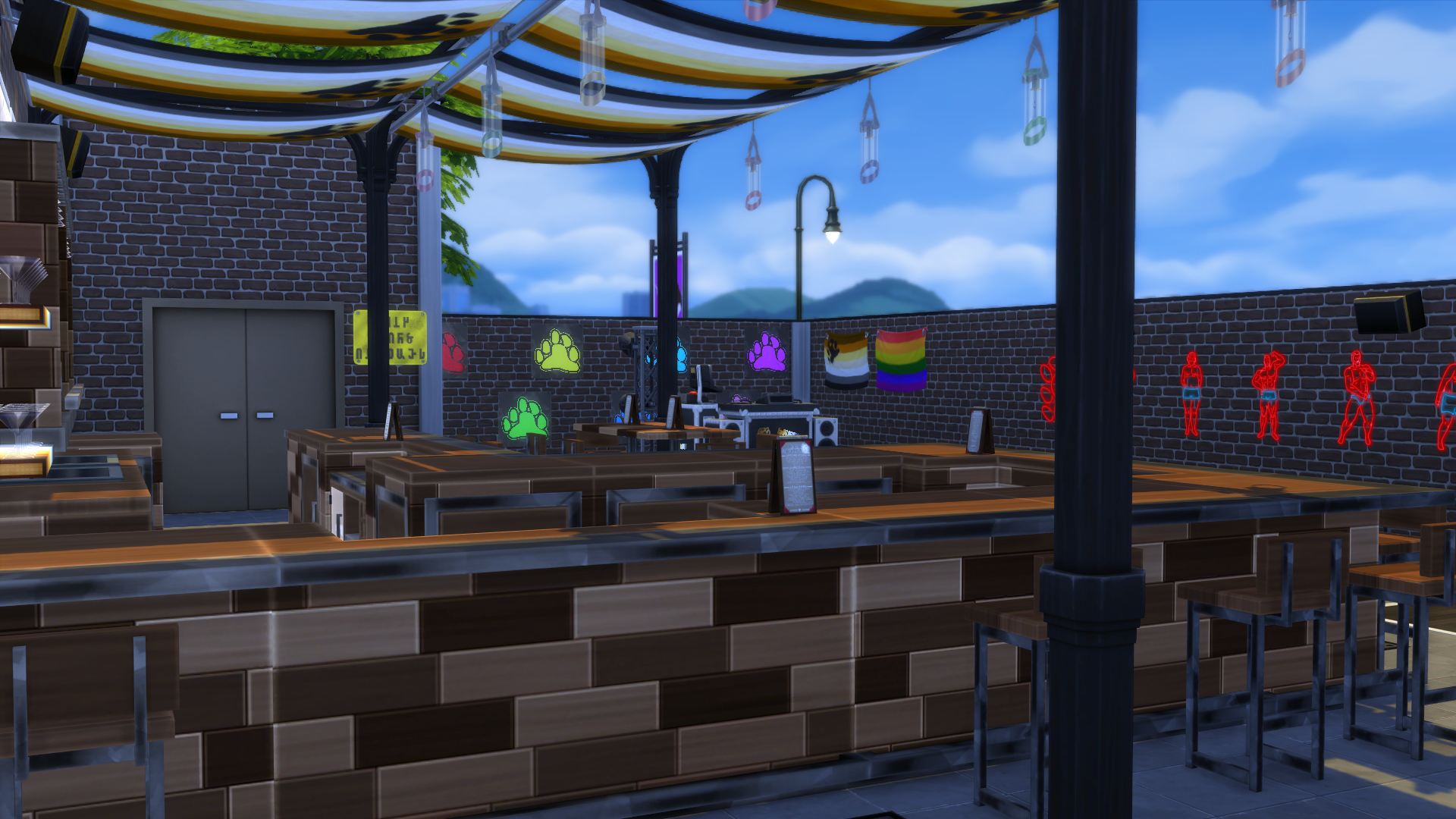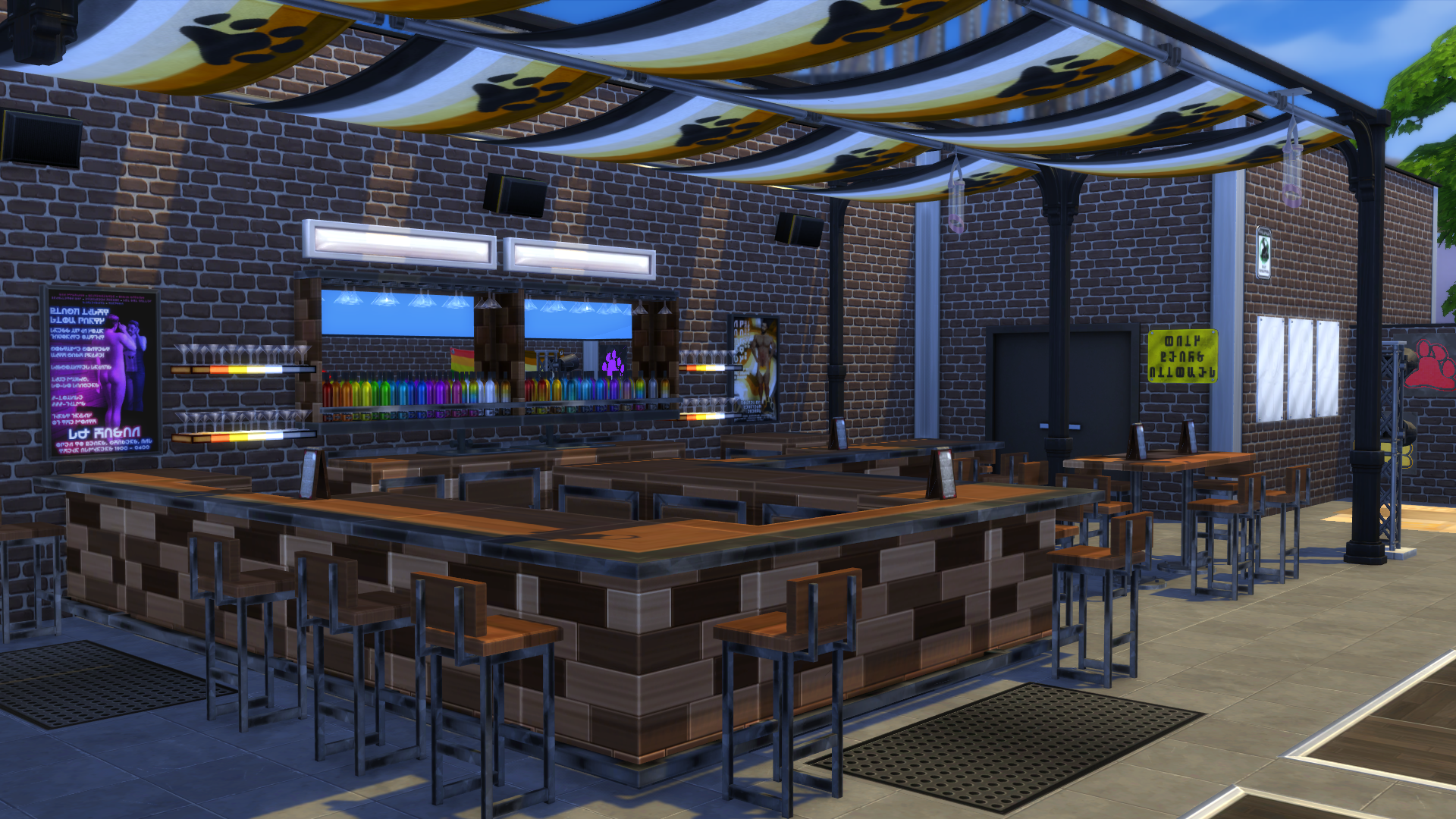 REQUIREMENTS
Just the base game. Some packs might use DLC but it is very limited so most people can use the content.
The lots may use DLCs and other Bear Pride content by me.
PERMISSIONS AND SUPPORT
Do not reupload without permission or claim as your own. Do not edit, recolor, or remesh without permission. Do not upload loose files.
If you enjoy my work or wish to see upcoming content for Bear Pride and Bear Pride+, consider supporting me on Patreon.
Don't worry, I'll never hide my content behind a paywall. Pride is something to be celebrated.
Special thanks to my Patrons, especially DarkDemo and Worthy Borger
Thanks to MassimoSims for bug testing and suggestions
Thanks to Khlas for WW animations for the gloryhole
Edited by GayBearDude
LL fucking sucks and didn't let me upload screenshots