About This File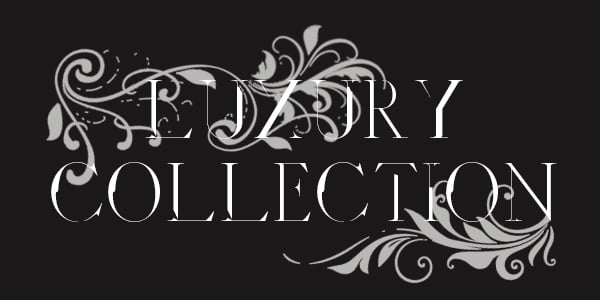 Declaration

I am not playing and modding Skyrim anymore, so I can't help you guys here. Please use some newer and supported version like UUNP, SE , etc.

This collection is complete enough, so feel free to convert and publish. Just remember to inform me and credit other authors and me properly.
If you see heavy clippings with specific sliders, it means that I don't support them. I also don't recommend anyone to use these sliders because of severe distortions and clippings.

If you have any other problem, read the FAQ.
Description
For the most luxurious female characters, I bring you the outfits collection of fashion and beauty.
Large amounts of high-poly items with the varieties of 2K textures can be dressed up in your own unique style.
For now, this mod only contains items that are merged from Rayne1023's mods. I improved the textures and the bugged esps, expanding textures varieties, and converted them to CBBE HDT Bodyslide. Most of the models and textures are ported from Poser/DAZ. Due to the high-poly models and 2K textures, you should expect some performance impacts if you have already struggle to run the game with your current build. Because of the file size, I upload the main file to MEGA, and post hot fix directly on LL.

Below are original released mods and Japanese introduction pages. These files are not required.
Features
Preview
Large varieties of high quality outfits.
CBBE HDT Bodyslide supported with various zap.
Weight slider supported.
Heels Sound supported.
Box ground models added.
Different fine-tuned heights for High Heels.
New CBBE feet mesh imitates the Victoria 4 feet from Poser/DAZ.
Textures are fixed, improved, and expanded. All textures optimized by DDS compression or SMCO.
NIF specular strength reduced.
Light Armor only, with Dragonscale stats but decreased weights.
Sorted names with this tradition: LUX [original outfit name]: [texture expansion name] [part] (color/style tag)
Some esp bug fixes.
Not craftable and a few items are temperable. I gave up adding tempering list.
No 1st person models and assignments. Use this or fix by yourself.
Requirements
Caliente's Beautiful Bodies Edition -CBBE- V3.4+
BodySlide 2 and Outfit Studio V2.7+
XP32 Maximum Skeleton Extended V2.0+
HDT Physics Extension
HDT HighHeels System
Heels Sound
Acquirement
Use console or AddItemMenu
I don't think it's good to make tons of lore-breaking items craftable. And of course it will be a hell to make these items craftable and temperable. If someone want to do it, feel free to upload the esp.
sidfu offer an esp that makes items craftable at tanning rack.
WraithSlayer provide an esp which makes items buyable in Whiterun.
Installation
Use any mod manager or drop into Data manually. Overwrite everything.
Uninstallation
Deactivate in mod manager or delete files listed below:

Luxury Collection.esp
Luxury Collection.bsa
Data\CalienteTools\BodySlide\ShapeData\Luxury Collection
Data\CalienteTools\BodySlide\SliderGroups\Luxury Collection Group.xml
Data\CalienteTools\BodySlide\SliderSets\Luxury Collection.xml
Data\meshes\ALSC
Data\meshes\black widow
Data\meshes\blacksmith
Data\meshes\Carlotta
Data\meshes\cuimian
Data\meshes\dudou
Data\meshes\HHShoes
Data\meshes\LeatherCorset
Data\meshes\lies
Data\meshes\Mharness
Data\meshes\OULALA
Data\meshes\Racing Girl
Data\meshes\ShowoffBoots
Data\meshes\steamslave
Known Issues
Some bugs(missing race supports etc.) inherit from original esp. I hope someone can help me fix these......I'm tired of them. Fixed by A.J.
Too many items, so there is lag when opening AddItemMenu.
Some of the names are too long. Please hide the type and class columns in SkyUI because the awesome icon already do it. Feel free to give me better names.
Don't use negative value at calf parts with close-fitting outfits. We can only fix clippings between 0-100. Default meshes in BSA are CBBE Curvy, so there are clippings at calf parts.
I'm new to texture modding. Maybe there are lighting issues I didn't aware of. Feel free to point out.
Bodyslide is a morphing tool, you should expect distortions. I have done my best to prevent them.
Credits
Renderosity and DAZ3D creators for original models and textures. 
Rayne1023 for the ported models.
Blabba and Cell(aka Ousnius), Tianya, and InsanitySorrow for the tutorials.
Arison_c and CT77 for the feet mesh from this mod.
xXDeliteXx for some textures from this mod.
Raven for the ground models and textures from Luxurious Seduction.
BloodFree, Ramccoid, Nebula, Majk360, CaBal, and HalkHogan for the cubemaps.
Titan7585 for screenshots and testing.
A.J. for helping me fixed race bugs from original mods.
Blabba for the bsd files from HDT Body.
If I miss any credit, please inform me.
Tools
Bodyslide and Outfit Studio 2.7c-f
3dsMax 2012
NifSkope 2.0 Pre-Alpha 2
Photoshop CS6 Extended
TES5Edit
BSAopt
SMCO
FAQ
Q: Can you convert to 7B/XXX?
A: No. This is a BODYSLIDE mod.
Q: Why only CBBE?
A: I have used CBBE since the game released, and then Bodyslide make me stick to it.
 
Q: How about UUNP?
A: Not me. I would be glad if there is a UUNP one.
Q: CTD?
A: Check the requirements. 
Q: I can't connect MEGA.
A: Fix your connection, maybe try again. I recommend this
Q: Small clippings?
A: Use Bodyslide to adapt the files to your preset or use more normal body shapes.
---
What's New in Version
1.7fix
Released
1.7fix - Restored Ironclaw Suit.
1.7 - http://www.loverslab.com/topic/51192-luxury-collection-for-cbbe-hdt-bodyslide/?p=1386475
1.6 - HDT Body is included now. The files are the same as 1.5
1.5 - Race issues fixed. Credit goes to A.J.
1.4 - Fixed missing custom foot step sounds for Spicy Kissed Shoes.
1.3 - Hotfix3. Fix duplicate EditorID in Texture Sets.
1.2 - Hotfix2. Fix 6 Amore Lace (Black) incorrect race assignments from original esp. Hotfix will be hosted at LL directly.
1.1 - Hotfix. Fix some typos and slots.
1.0 - Initial release.