About This File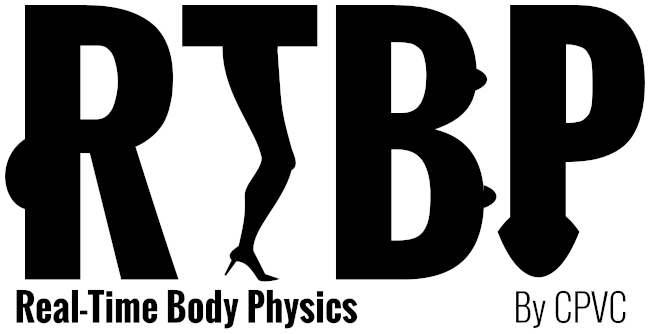 Real-Time Body Physics is a highly experimental mod for the Sims 4 that attempts to add real-time body physics to sims. Currently, only the breasts and butt are targeted, but other parts could be added in the future.
The mod works via a fake DirectX 9 DLL that behaves just like the real deal, but injects a little extra code into the rendering loop (See: https://en.wikipedia.org/wiki/Hooking). The source code is included for those that want to see how it works.
Please read the included "README.html" file before using this mod. It explains how to install, configure, and control the mod in-game.
Note for those with an Intel GPU:
You'll need to tweak a Sims 4 configuration file for RTBP to work. Go to your game installation directory + "/Game/Bin/" (the same place you put "d3d9.dll"), and open the file "GraphicsRules.sgr". Find the line that says "setProp $ConfigGroup EnableSoftwareSkinning true" (for me it was on line 117) and replace the part that says "true" to "false".
This will enable hardware skinning for Intel hardware and allow RTBP to work.
Bonus: If you'd like, you can try out the super duper, highly experimental, RTBP GUI tool that allows you to Alt+Tab out of the game and change settings on the fly via the RTBP Command Server using a user friendly GUI interface: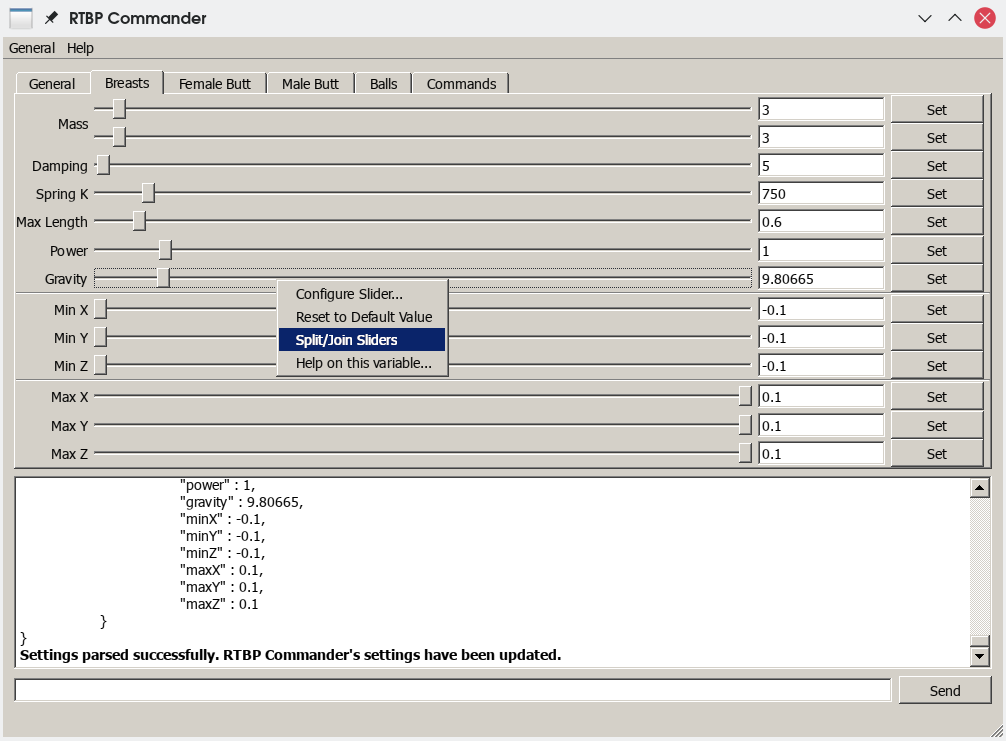 * Screenshot is out of date.
The RTBP GUI Tool is a work in progress and more features will be added soon. Beware that you can send values to RTBP that might break it and cause body parts to disappear.
RTBP Commander v0.3 2021-11-24.zip
Bonus 2: Having a bit of trouble installing RTBP? Try out the RTBP installer. Just select the RTBP zip file you'd like to install, your Sims 4 installation directory, and your Sims 4 mods directory. The RTBP Installer will attempt to automatically detect these paths, so if you're unsure, I recommend going with the default values.
RTBP Installer v0.3.1 2022-08-13.zip
Update 2021-11-18: The RTBP Installer now has an uninstallation wizard.
Update 2022-07-26: Improved logging.
Update 2022-08-13: The RTBP Installer should now detect when GShade is installed and make the changes necessary for RTBP compatibility.
Edited by CPVC
GShade compatibility added to the RTBP Installer.
---
What's New in Version
0.4-p4
See changelog
Released
* May have fixed the problem some people have been having with the game saying that it wasn't installed properly and refusing to start.
* The "enable(Male|Female)ButtPhysics" settings will now be obeyed. Sorry about that.
* RTBP will now log all installed mods on startup to the log file. This should help me track down custom meshes that don't work well with RTBP.
* Created a vertex buffer wrapper that will alert RTBP when a vertex buffer is destoryed, allowing the removal of the garbage collection system and improving performance and memory usage.
* GShade compatibility. No need to rename anything. Just make sure "GShade64.dll" is in the same folder as RTBP's "d3d9.dll".
* Small tweaks to some of the simulator constants in an attempt to improve realism.
* Various other internal improvements and changes that don't really affect anything and aren't worth mentioning.
* Some things I probably forgot to mention.