About This File
👽 Feet 1V REMASTER
- bgc
- custom icons
- default \ non-default \ blend files
- all ages, genders, races
- work with additional nail colors
- compatible with HQ
- default feet slider
- terms of use
More info:
Default and non-default feet for all genders and ages. Additional file with colors for nails in the category of socks and tattoos. Blend files can be used to create your content, but with an indication of the author. 
 
I recommend using the default slider for the feet, which prevents the appearance of corners and spikes when increasing and decreasing the foot. He also lifts the sim up for shoes designed for sliders (front view, pull up and down).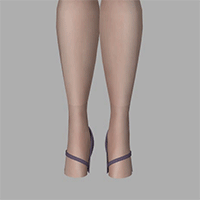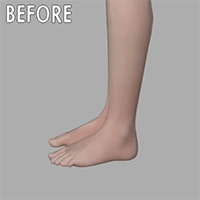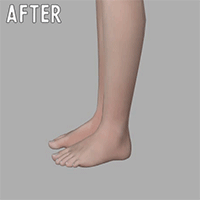 Non-default version works with the body selector. There is an additional file that unlocks the ability to select feet for the body selector (one file for all 6 versions of the feet), without it, the non-default version will not appear in the selection window.

Support me on the tumblr or patreon.
With any questions, write to messages / anonymous questions.