About This File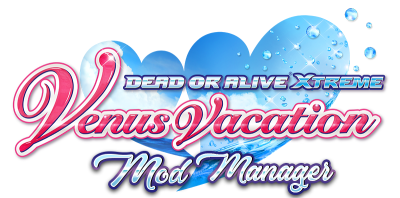 ---
What's New in Version
1.4
Released
v1.4 update
- Support for Costume Customizer 2.1+ is added.
- Online storage now shows already installed mods.
v1.3 update
- 3DMigoto install and update functionality.
- Some bug fixes.
v1.2 update
- Scalable UI!
- Recently uploaded mods in online strorage now highlighted.
- Sorting by new mods now properly works.
- Ability to open folders of Costume Customizer packs.
- Further polish of UI localization.
v1.1 release
- Lots of bug fixes.
- Corrected UI localizations.
- Simplified Chinese UI localization added.
- More improvements to the UI.
- Custom online databases support. 
v1.0b update
- Online Mod Archive release
- Japanese/Korean/Chinese translation for the UI
- Updated visuals
- New outfit search system
v0.9 update
- Support for archived .zip mod files and Costume Customizer mod packs.
- Ability to search mods by different criteria.
- Mod list now saves the expanded nodes after the refresh.
- Ability to change font of the mod list.
- Demo version of Online Mod Archive feature.
v0.8 update
- Lots and lots of bug fixes and general stability increase.
- Ability to move, rename and delete mods. Now it's also possible to show and create empty folders.
- Ability to open mod's location in explorer or open .ini file for edit.
- Ability to switch between Steam and DMM mods folders.
- Mod Manager now saves your settings.
- UI overhaul.
v0.7 update
- Costume Customizer support!
- New context menu for mods with Right Click.
- Ability to search for conflicts for specific mod.
v0.6 update
- Mod Manager now able to show which outfit mod modifies!
- New search conflict algorithm again, now even more precise and way way faster.
v0.5 update
- New algorithm to find conflicts, now takes indexes into account so should be way more accurate.
- Previews now can be .PNG or .JPG format.
- Some optimization for different view modes.
v0.4 update
- Full support for .ini files management. You can enable\disable them, check for conflicts, create previews for them.
- Option to show mod's name from *info.txt instead of mod's folder name.
v0.3 update
- Enable\Disable mods with double click. Works only with folders not containing more folders inside.
- Three variants of view: compact view, default view and expanded view with big preview pic.
- Textbox with mod description now scrollable.
- Ability to click on the preview picture for a bigger picture.
v0.2:
- Enable\Disable mods with single button press.
- Scan .ini files for possible mod conflicts.
- Ability to show mod's preview and description if creator of the mod prepared them.