About This File
Back again with a card swap mod for Kiwami this time. A little late, I know, but I'm lazy.
What is this?
It's a mod that swaps the in-game collectable cards for a more lewd alternative. This paticular mod swaps them out for random pornstars and lesbian scenes for the skill cards/super skill cards. (See "pornstar list")
I left the stats as they were and built two different templates so I could edit everything in a non-destructive way. First template was the normal cards. There are 30 of these and the other template was for the skill cards (29). I changed around the placement of the stats, but did not change any of the stats themselves so you could still play the minigame. Cards are readable, but compression is a bitch and I have no idea how Sega do it. ?
Each normal card with the same super attack uses a lesbian scene featuring the two normal card pornstars on the skill card.
Example:
Alex Tanner and Dani Jensen both have super attack "Omni Choke" which is a skill card. That skill card is them in a lesbian scene/image. (See below)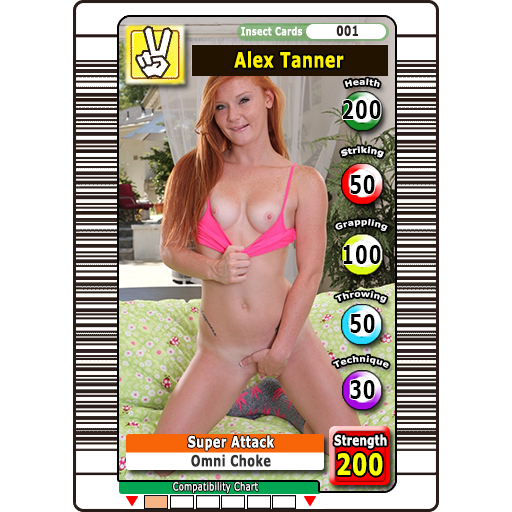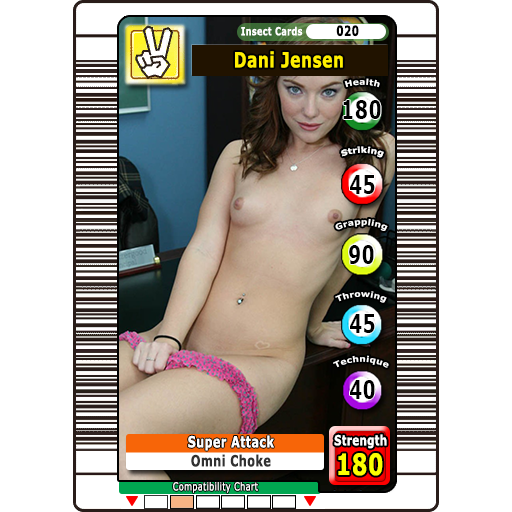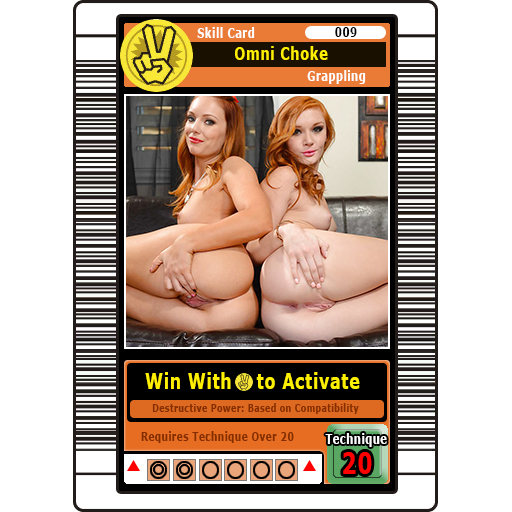 Some skill cards have "super" variants and for that, both models are desplayed with a load on their face.
Example of a "super" variant skill card. (Note: This will also have two normal card versions with the models and a common skill card like above. I added the foil look to the sides to show these are the rarer versions of the common skill cards.)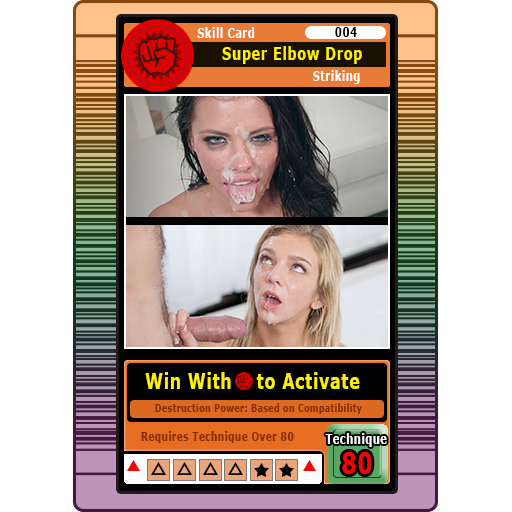 Whereas some skill cards are not used as a super attack. These are:
Finish Breaker
Last Resort
Tie Breaker
Finish Time
Taunt
Counter Heal
Mystic Heal
For these, I added different lesbian groups in various poses/undress. (These pornstars are not included in the pornstar list as I selected images randomly and forgot to write names down, but some may be in there by a happy accident.)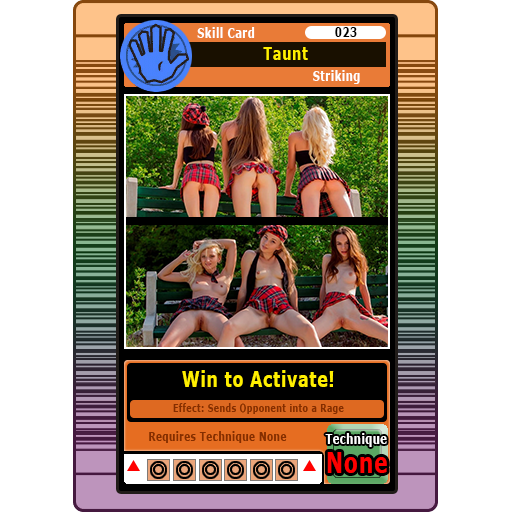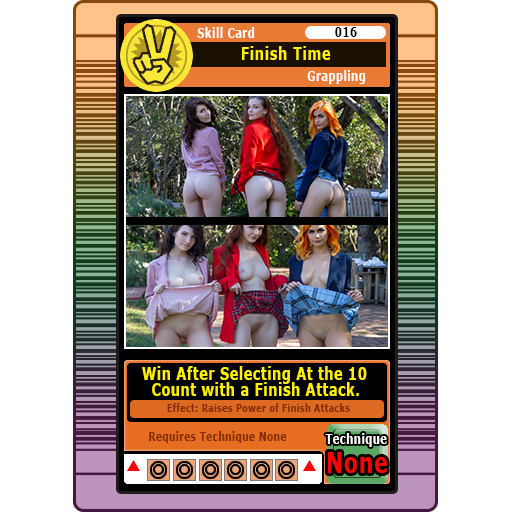 Issue
As you can see in the picture, when you pickup a card it says "Obtained Insect Card: Pornstars name" this use to be the original cards name (Kuwama's Ladybug, for example) I changed it to display the pornstars names instead. Sadly had to revert this back as you'd CTD(crash to desktop) sometimes when playing the mini-game. So when you pickup a card, it'll say the original cards name instead of the pornstars name, but at least the mini-game will not CTD on you.? Merry Chrstmas!! ?
Installation
Simple and easy drag&drop mod;
Open the .rar file, drag&drop the data folder into your main games directory (Where the .exe is located.) and overwrite when asked.
Uninstall
Either make a backup of the vanilla "pause_c.par" file somewhere before installing the mod or delete the modded one and verify integrity of game files on Steam so it replaces the missing modded file (pause_c.par) with the vanilla version.
Pornstar List
Credits/Thanks
Teaboi42 for testing the mod and inspiring me to make this.
Sega for bringing Yakuza series to PC
All the modders who made tools to extract the game files.
Pornstars
This is exlusivly for LL (LoversLab). This mod should not be re-uploaded to any other site. If you wish to share it, please link to this page.