(...Inside a house)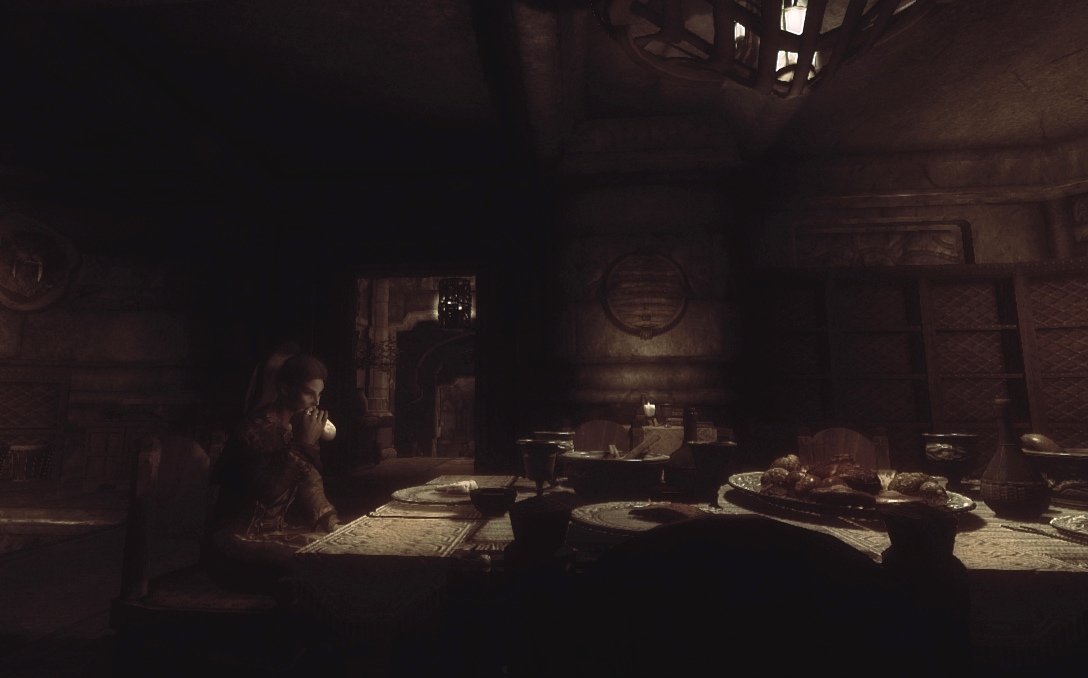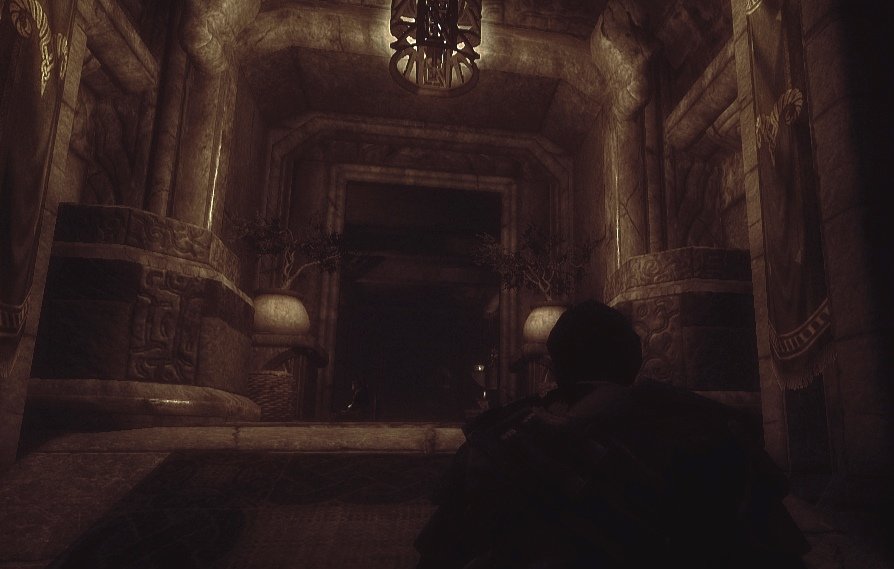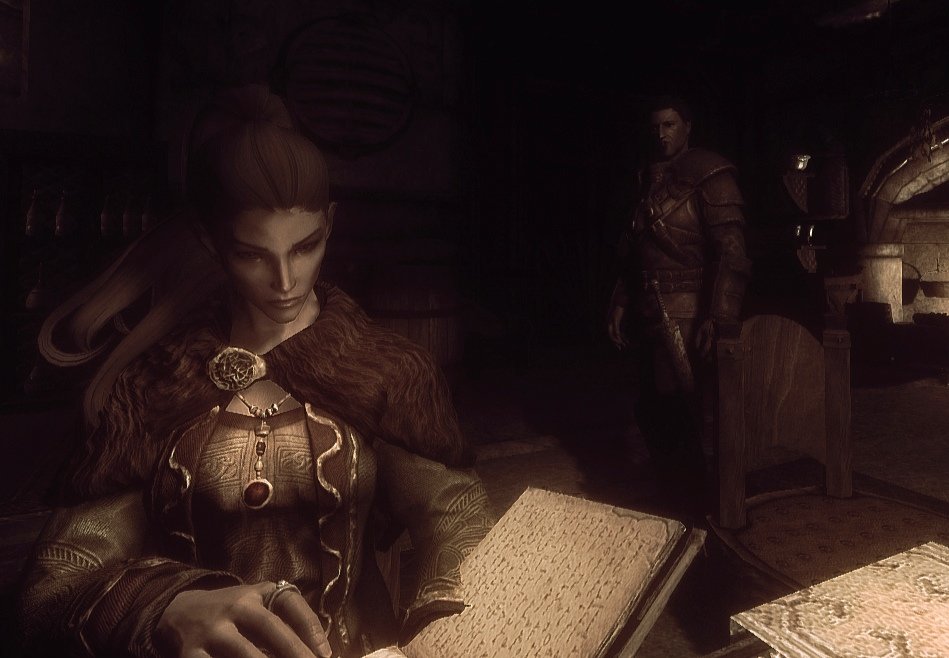 "What! Who are you?!"
"I'm an assassin."
"W...What are you going to do to me?!!!"
(*Stumbling backward)
"Relax, I'm not going to hurt you.I'm here to protect you from the other one. He's my competitor."
"But...Why?"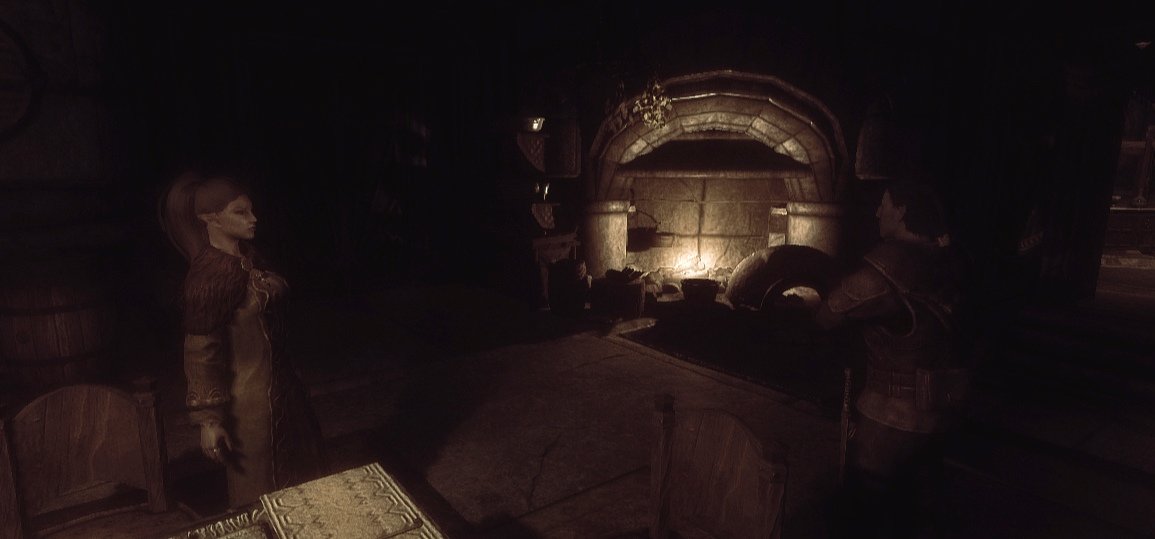 "Because I fell in love with you. "
"I've already watched you for a whole morning.Then I'm obsessed with you."
"Every step you take, every word you speak, every move you make, every second I'm with you makes me feel alive......"
"......"
"I was here to kill you,you know? But I decide to quit my job now."
"I'm tired of this.And I meet you! Right here and right now! This is my fate. You are my fate."
"......"
"I won't force you to do anything.After we get this thing done, I will prove it to you."
"I'll give you the happiest life a woman could ever dream of. And I'll be the best husband of Tamriel !"
"That's ..."
(*Trembling)
(He felt the atmosphere became tender, and the lady's breath warmed every pore of his arm.He approached. This time, she didn't recede.)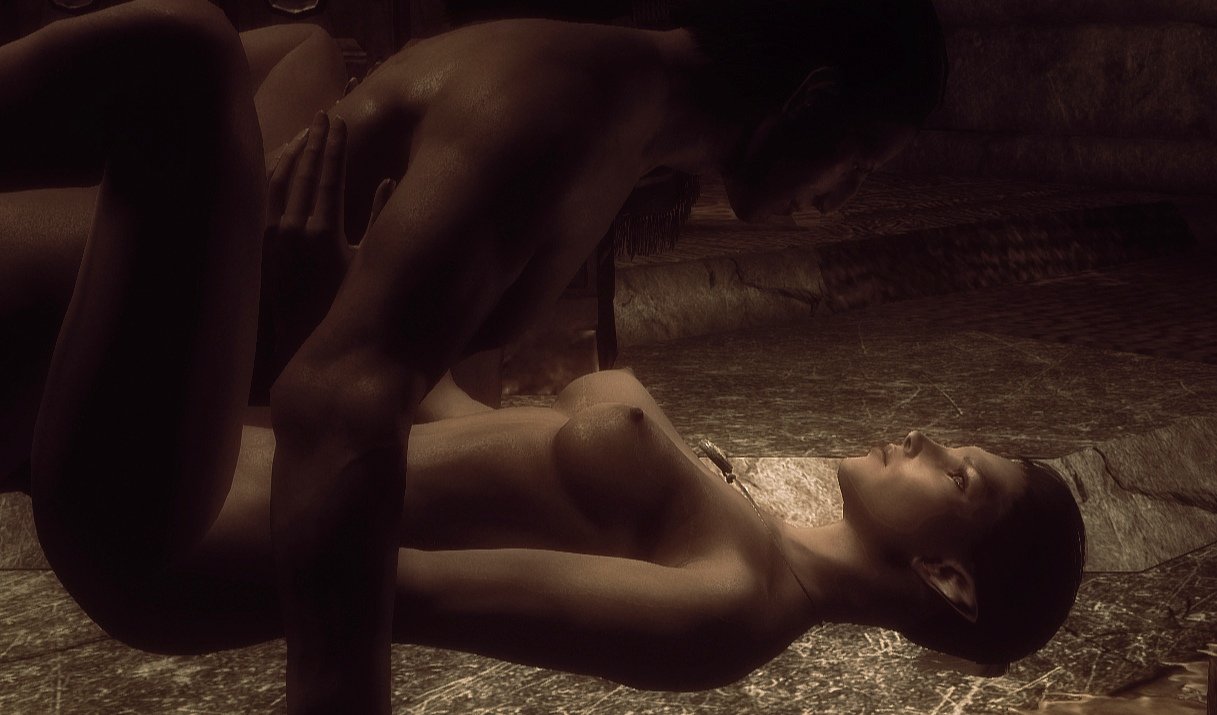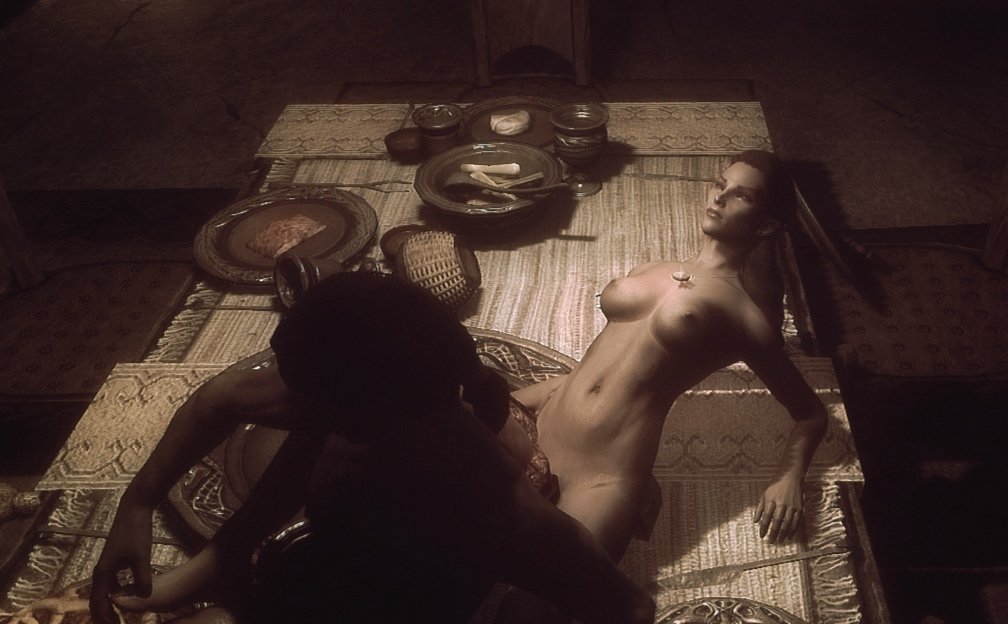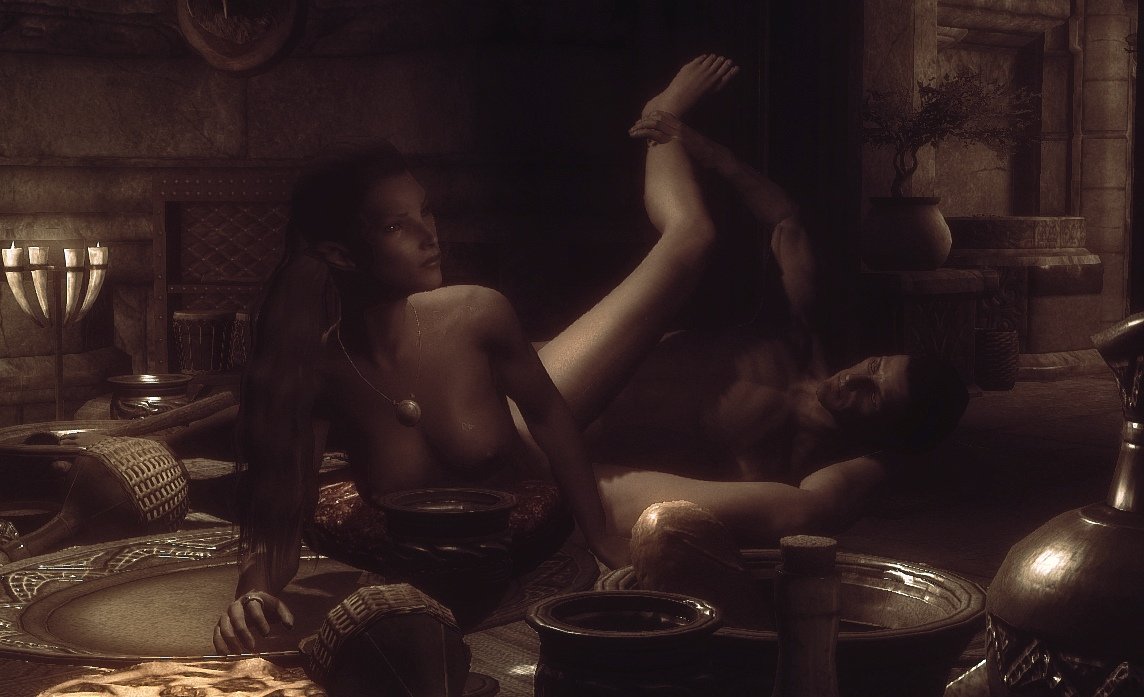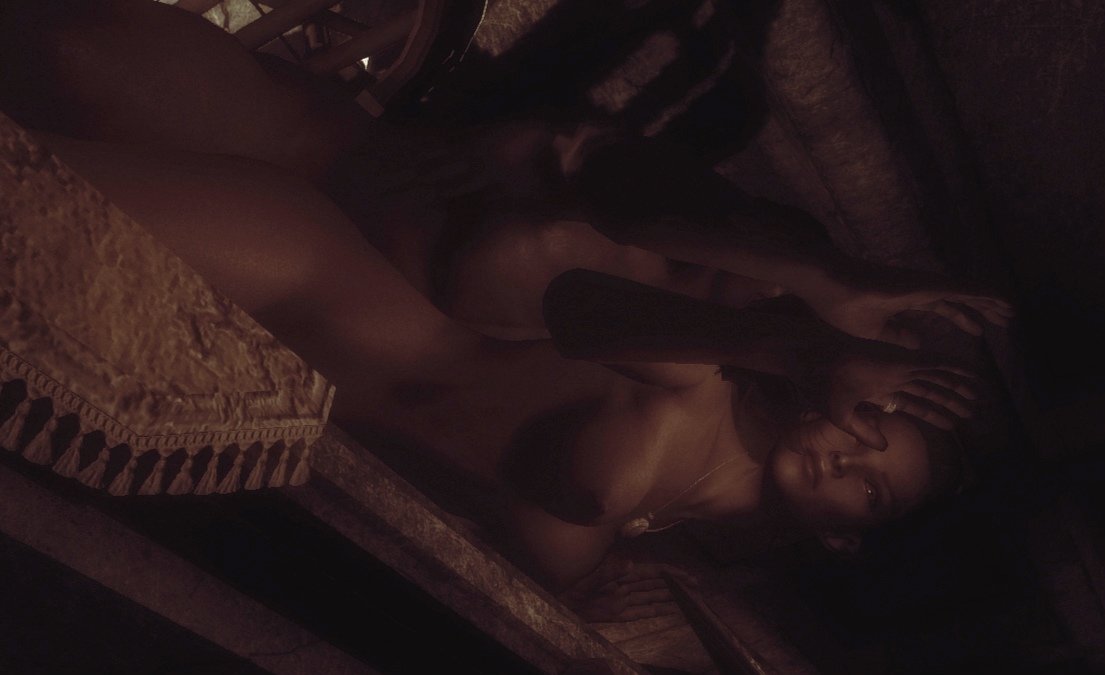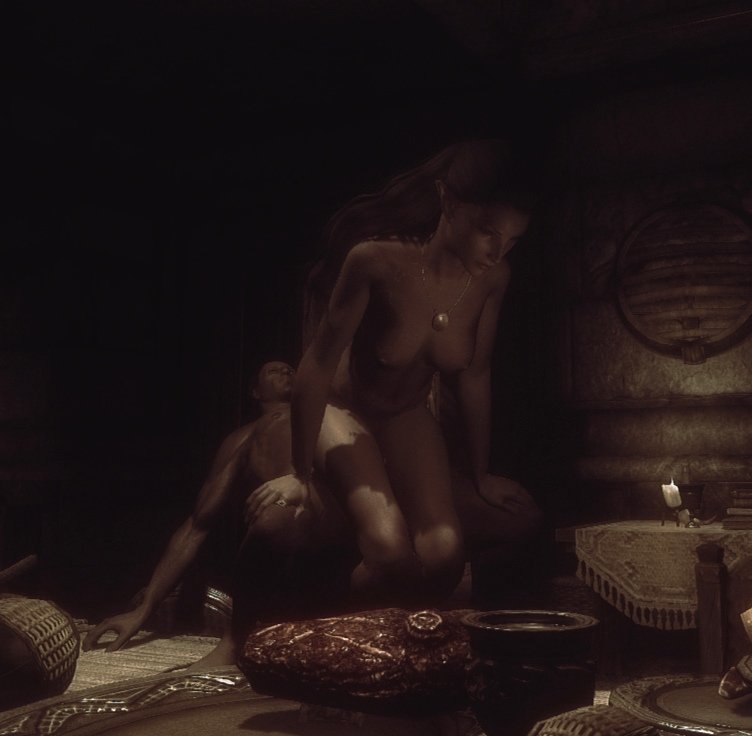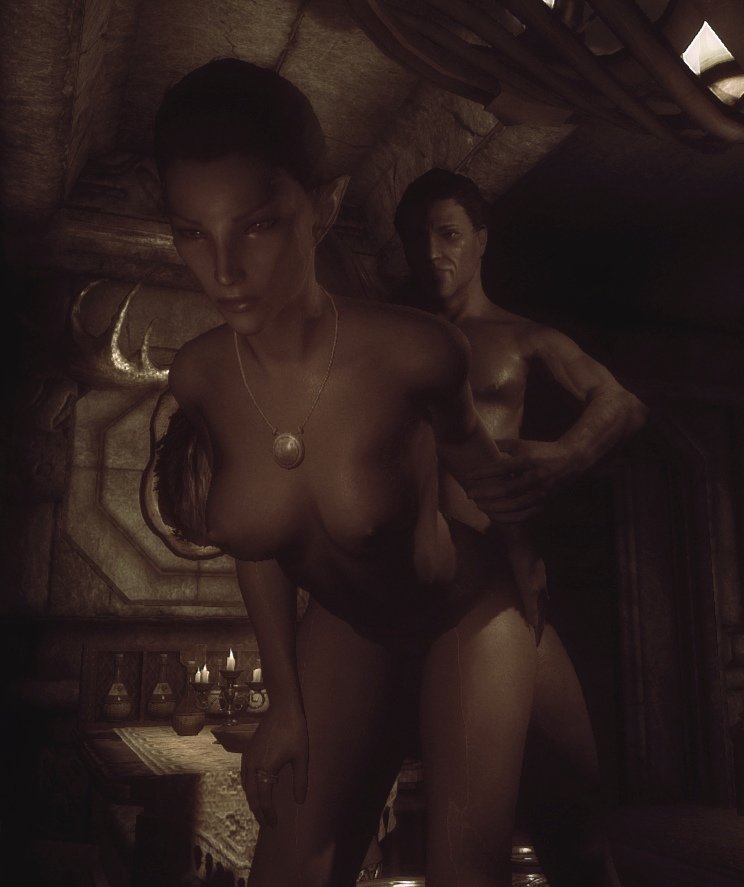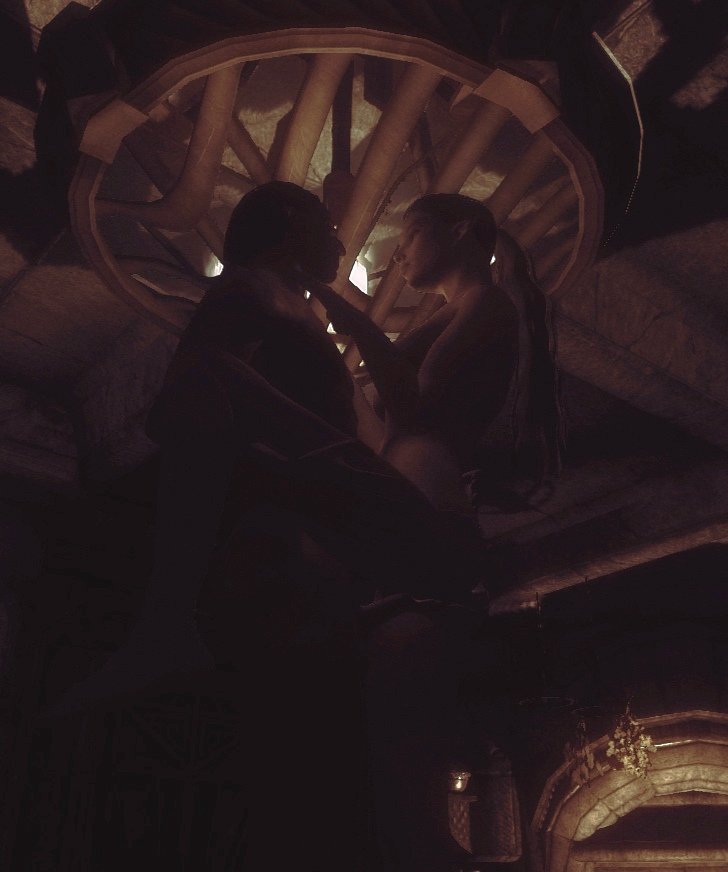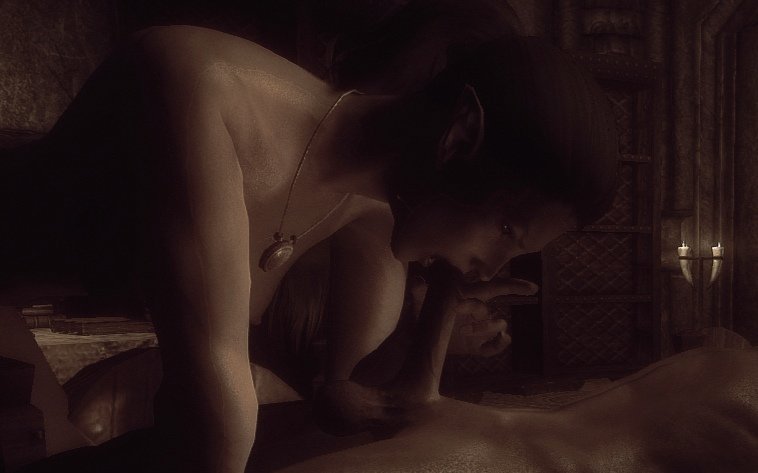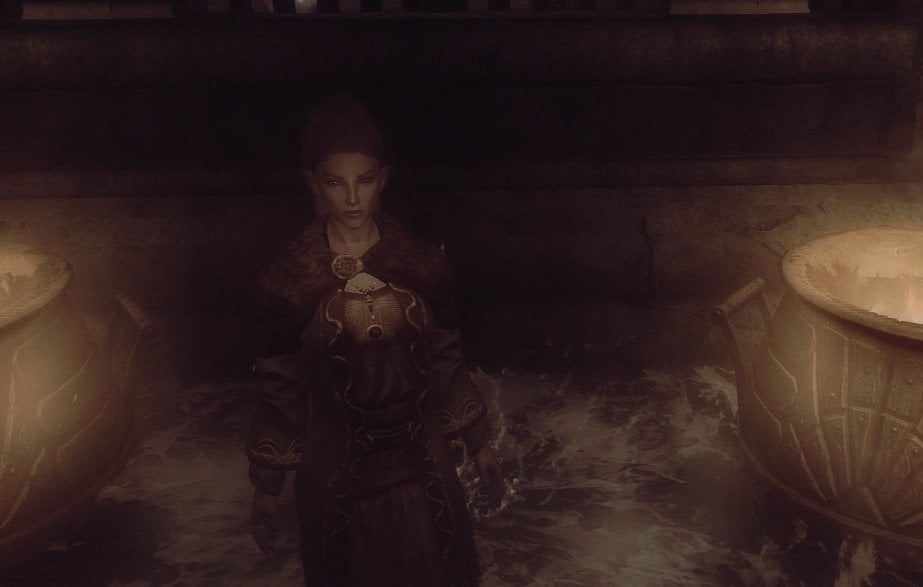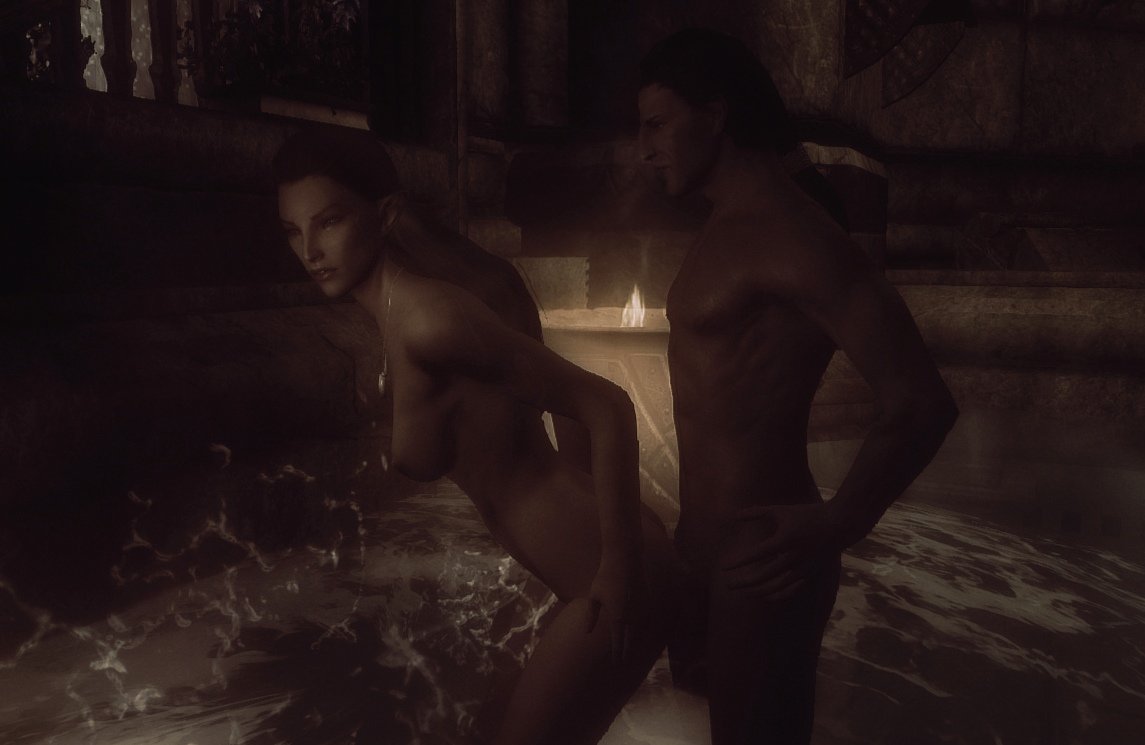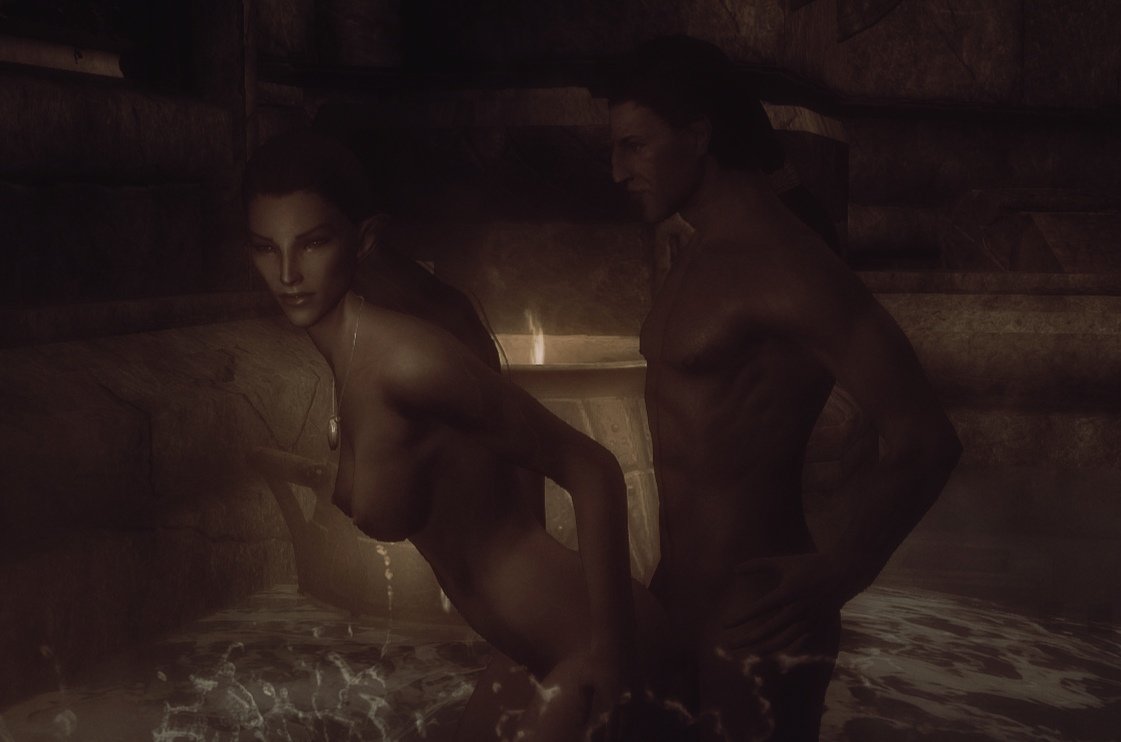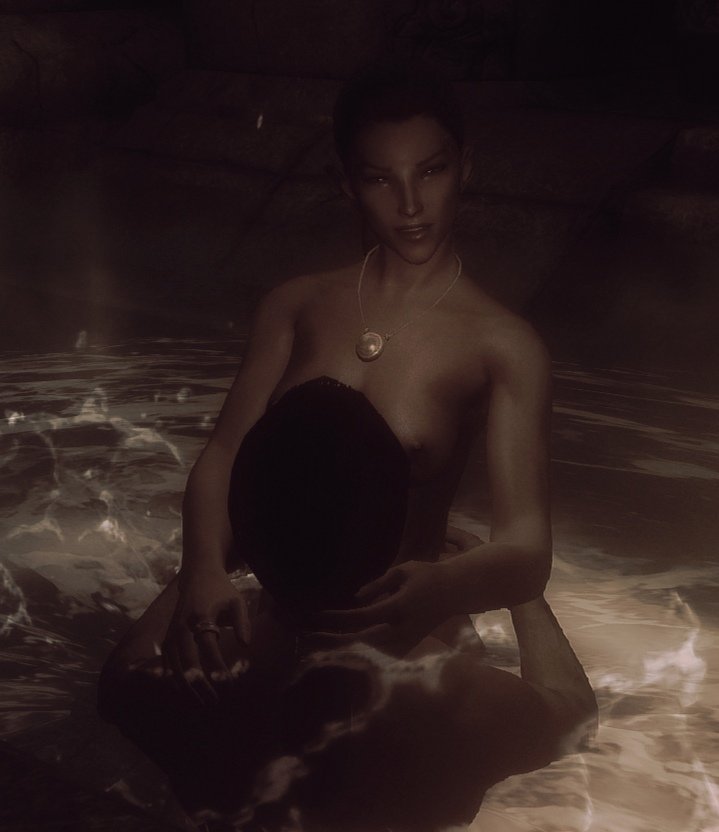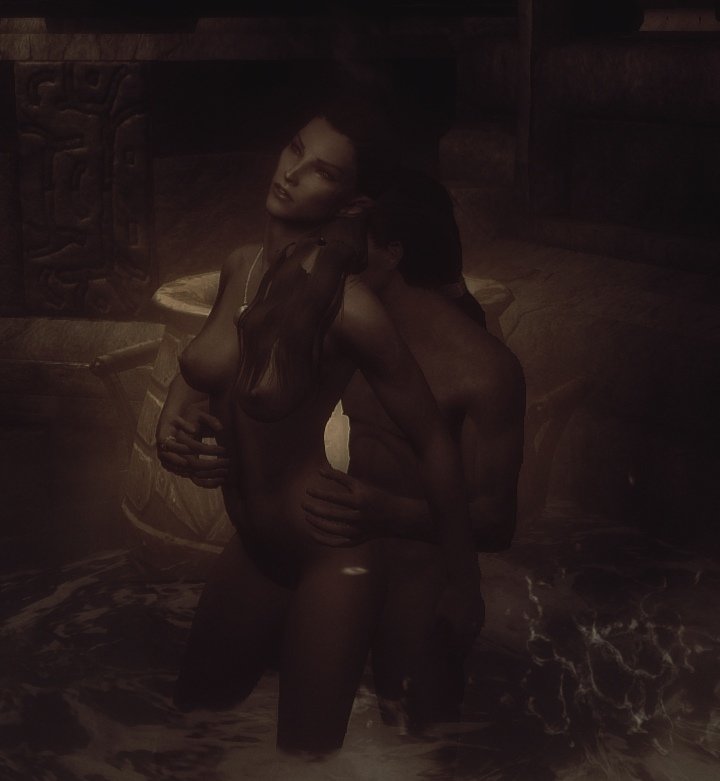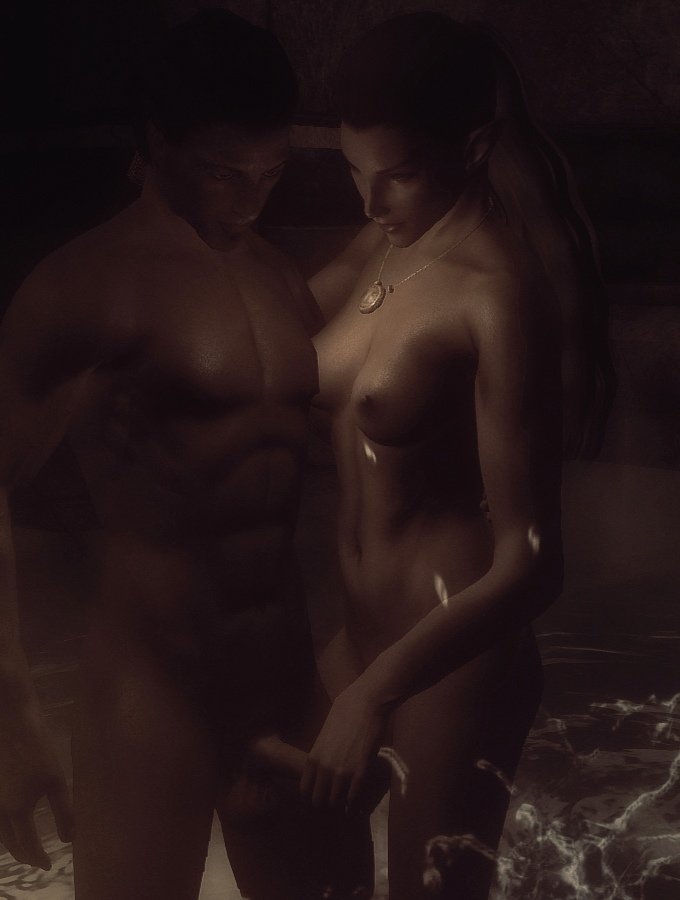 (...Hours later...)
(Sudden knocks)
"Anybody in there? City Guards! "
"We got a infomation that someone was planning to do bad things to you. Please open the door if you are there."
"Shh...stay behind me and don't make any noise.I've got this."
(*The man whispering)
"If you don't reply,then we are going to break in !!"
"..."
(The door was kicked open...)
(Fight...Screaming......)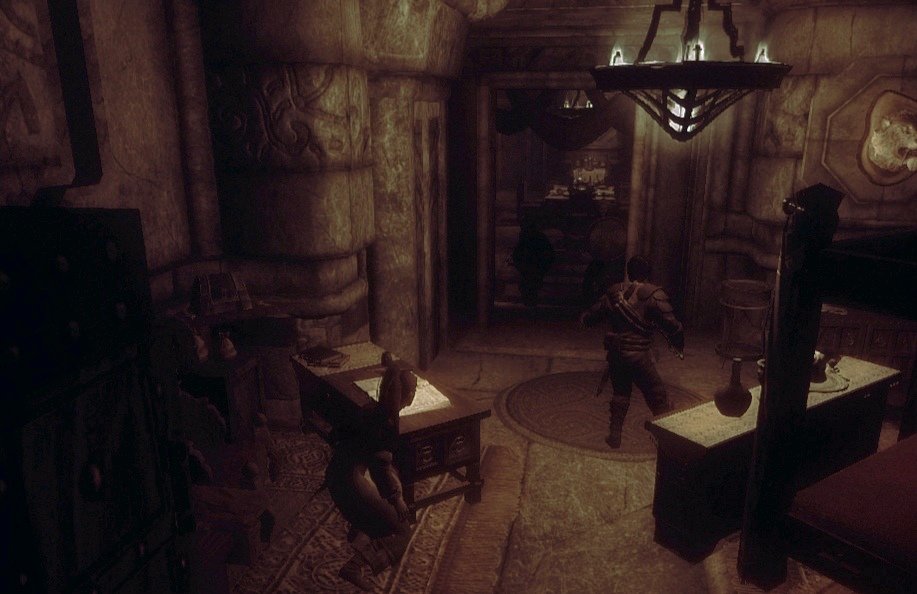 (A few moments later...)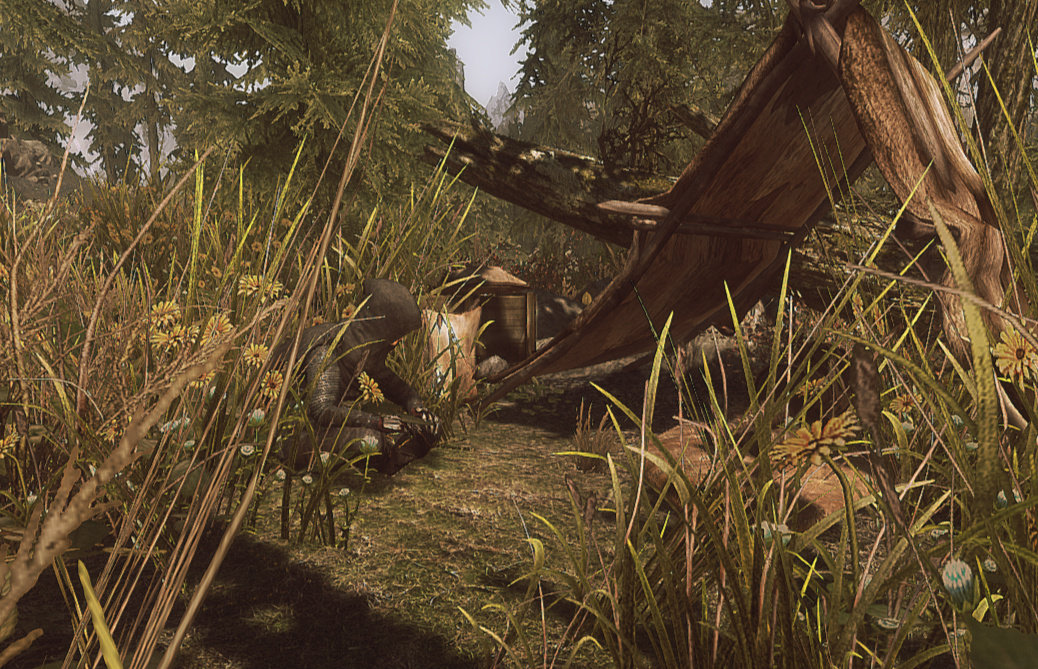 "Stay there and don't move."
"W...What......?"
"I've got you, you'll be fine."
"W...What happened?"
"You are injured and knocked out. The wounds are not looking good."
"By Shor's beard..."
"There are still men tracing us. I'll stand guard. We are leaving tomorrow."
"......Then how did we ...Wait,you...?!"
"You said you fell in love with me. S...So did I."
"But..."
"The poor woman was handled last night.You were too late."
"Then......?"
"Don't you get it? I'm the one."
"Holy...... you are an assas...!?!"
"Don't call me that please. I hate that dumb title."
"......"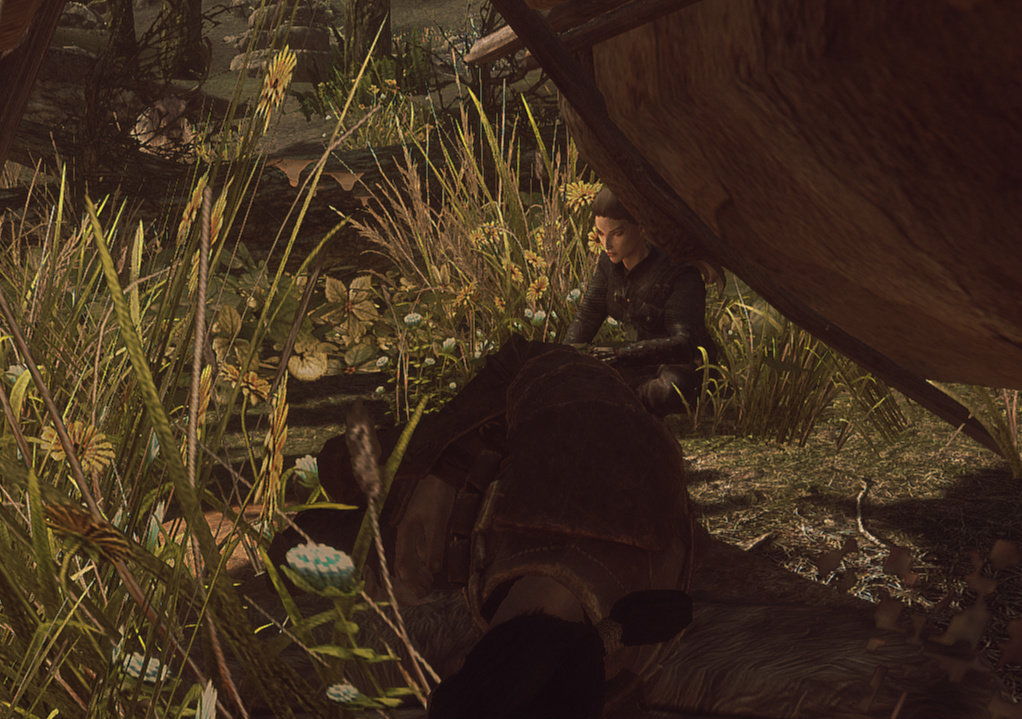 (*Sigh)
"You said this is fate. It is. I knew you years ago. And I've watched you for a long time."
"The competition connects me and you. 
From every contract I accepted, every target I killed, every winning or every losing, I can feel something between you and me is growing stronger and stronger......"
"Yet you don't even know I am female ! "
"I...eh......"
(*Choke himself but rather happy)
(*Sigh)
"Hush. Just sleep now. We need to find someone to heal your wounds."
" We"ll wait until the sun rises, then I'll bring you to my friend, she may have resources."
"Just don't die before that. You have a wedding to attend !"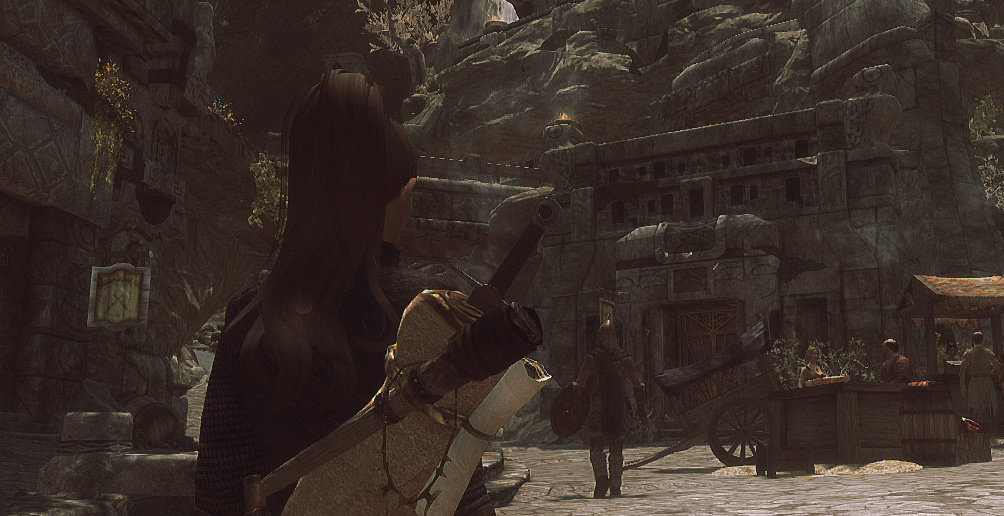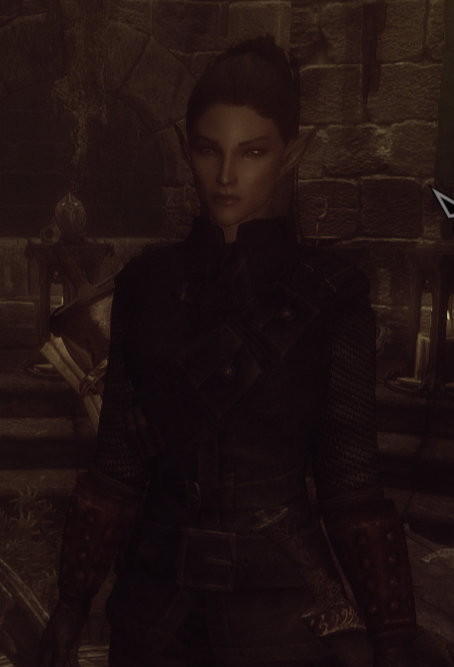 The 5th character Morse (Assassin, Woodelf Shadowwarrior)