About This File
(Image from the original retexture uploader)
(the glowing tattoo on the belly is not part of this mod)
About this file :
- provide an alternate texture to the original mod
Requirement :
- BHUNP
- Bodyslide
- BHUNP 3BBB CHINESE JIANGSHI [SE] 1.1V by BakaFactory
How to Use :
- Download BakaFactory's BHUNP file
- Download this file, BHUNP Chinese JiangShi Recolor.zip
- Overwrite original
- Build in Bodyslide
- Modified mesh for : Clothes 1, Clothes 2, Hand 2, Rope Down 3, Shoes, Sleeve, Stockings, Thong
- If you want to revert to orinal color, disable this file in MO2 and rebuild BakaFactory's file in Bodyslide
All credits goes to :
- Goutou (for the original LE cloth)
- BakaFactory for BHUNP conversion
- Nako for the retexture and mesh edit
...and if you wonder what's written on those papers
the ones on the head and the nipples would translate into roughly "Command: seeing me makes you horny", but I'm not sure who is the subject, either the wearer or the necromancer who create the jiangshi (JiangShi is a type of undead creature reanimated by a sorcerer)
You have to rebuild in Bodyslide. Replacing only the textures folder would NOT work.
If you see this in Bodyslide, then it's working as intended
Outfit : BHUNP Chinese Jiangshi Clothes 1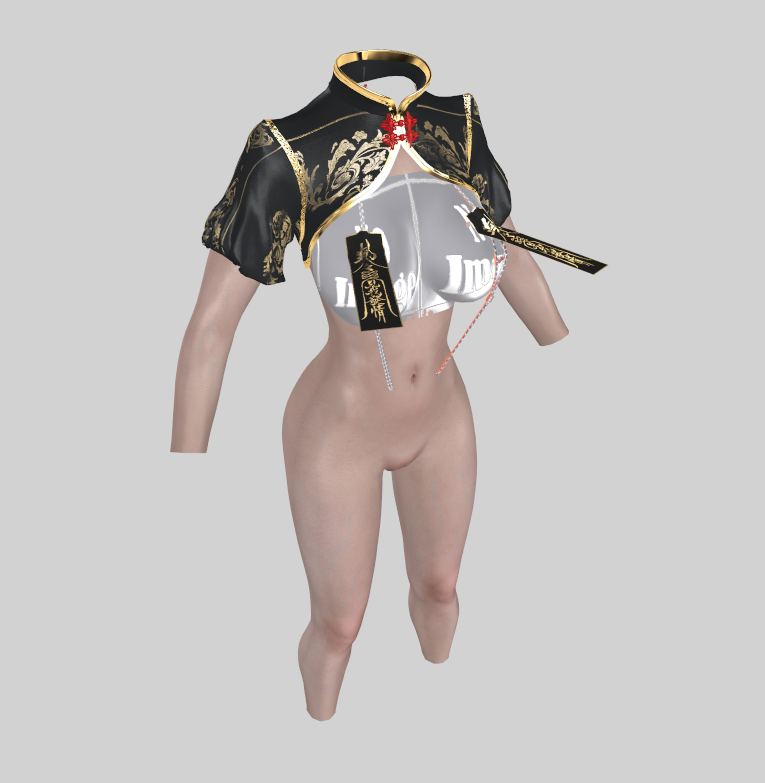 This is the first time I make a "mod". Please report any bug you find.