A rare lazy day at Fort Sojar, a home gifted to our hero by Ulfric Stormcloak himself.  The location is kinda shitty, but it's peaceful.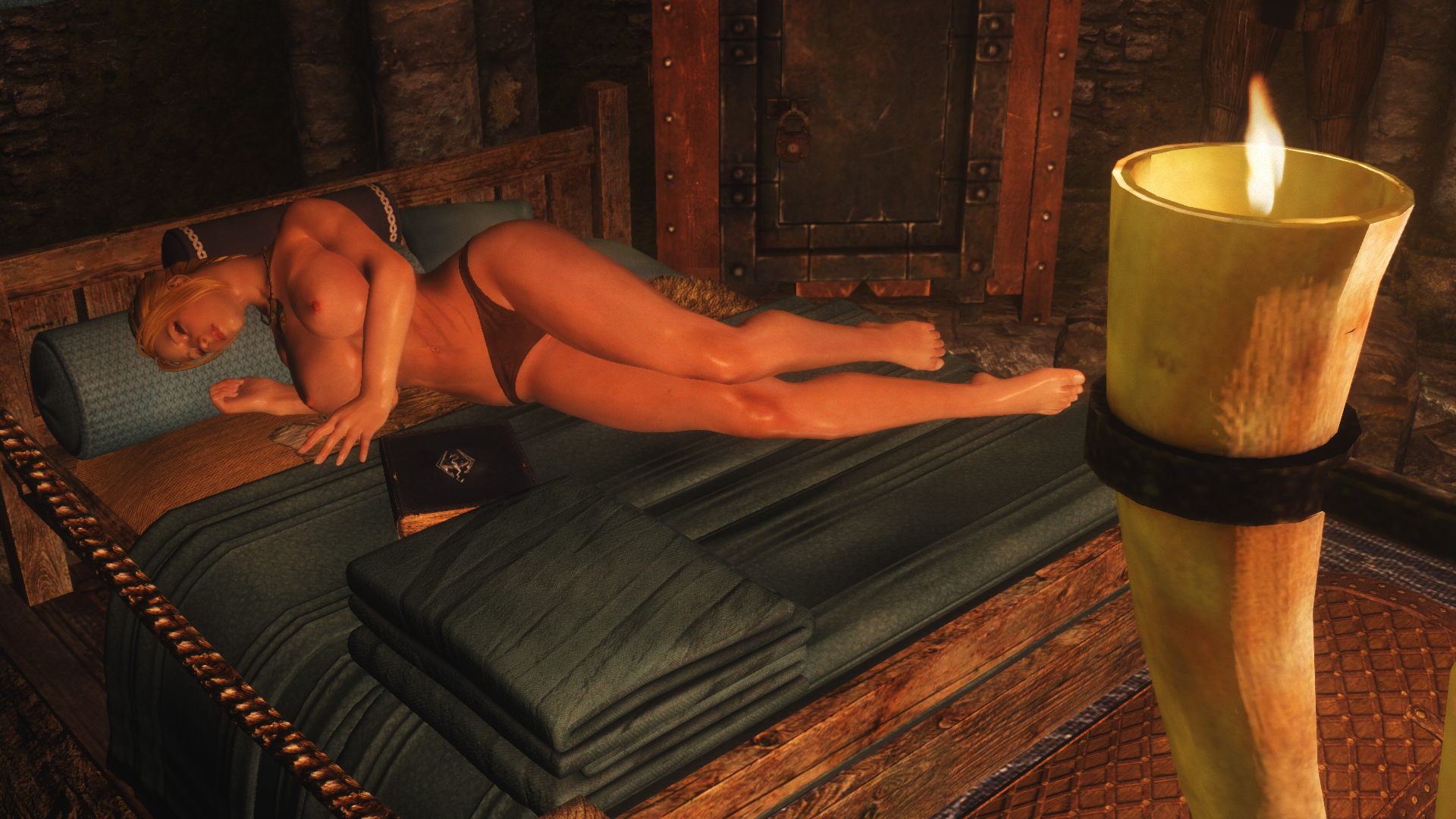 With no major offenses from either side of the civil war and no reports of dragons credible enough to look into, Kallista finds herself with no definite plans for the first time in a long time.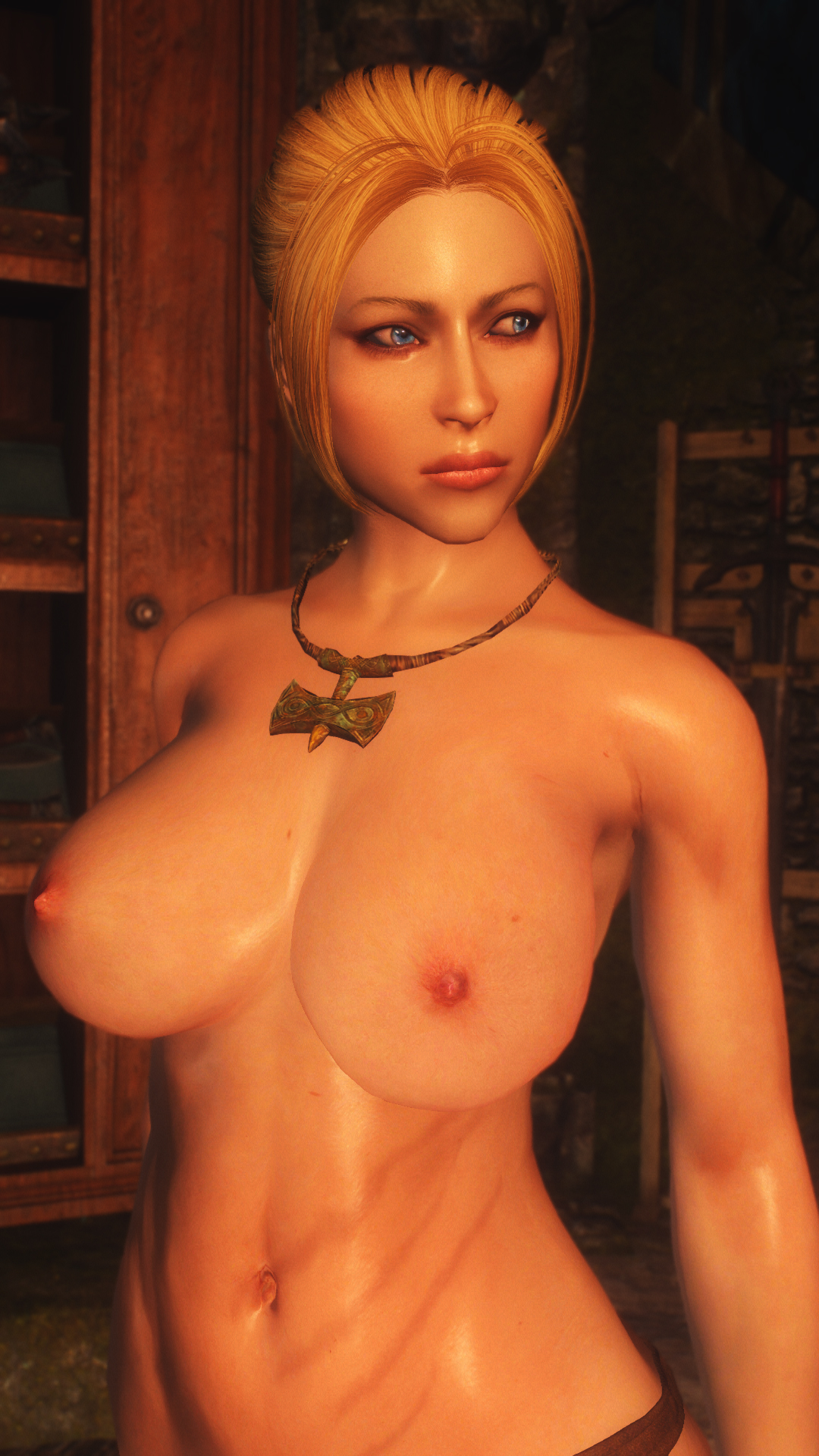 (non-vertical version)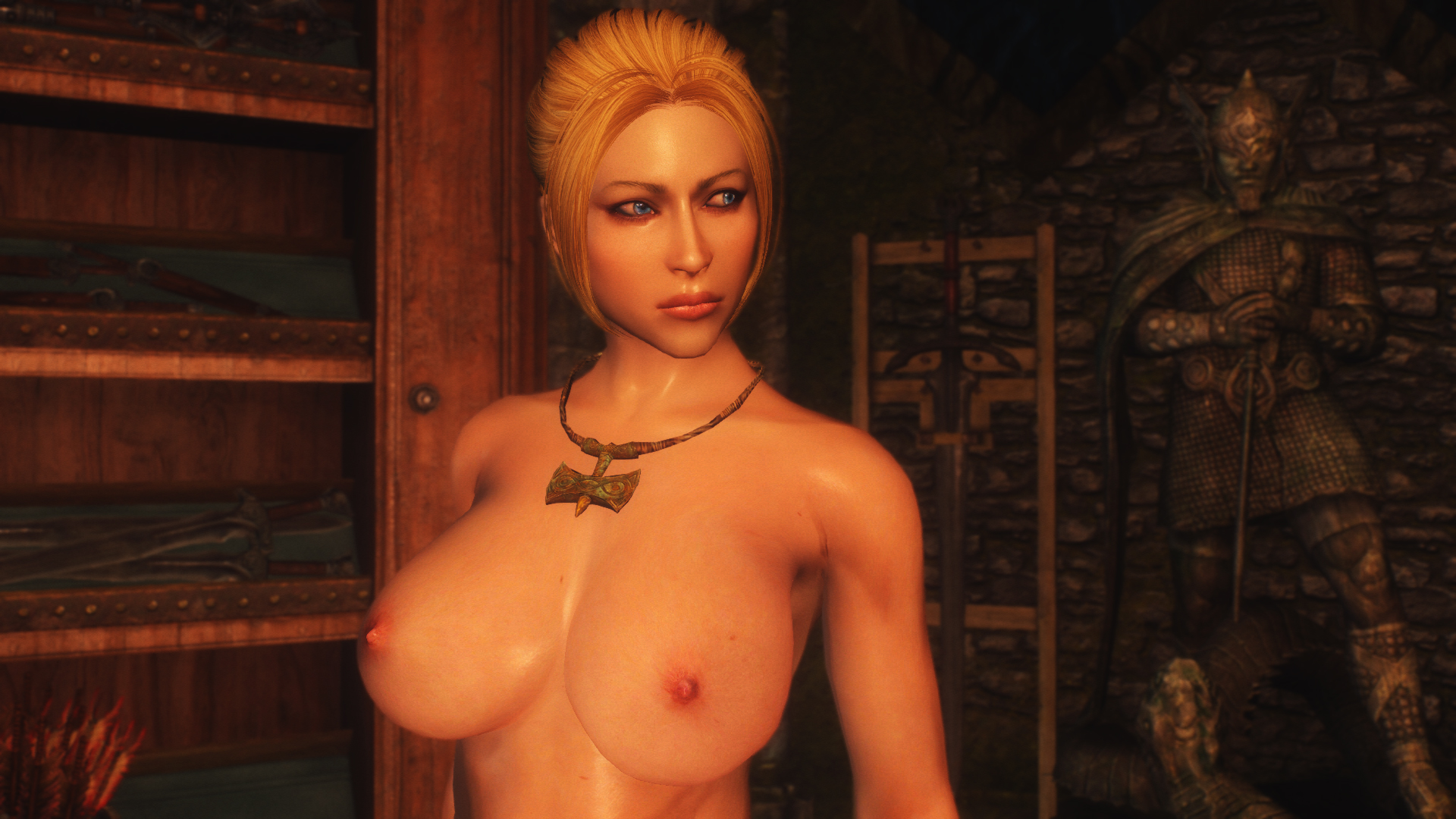 While far from a waifish weakling in need of a man to protect her, Kallista does partake in certain stereotypically feminine guilty pleasures.  That said, her closet is hardly stuffed with frilly dresses...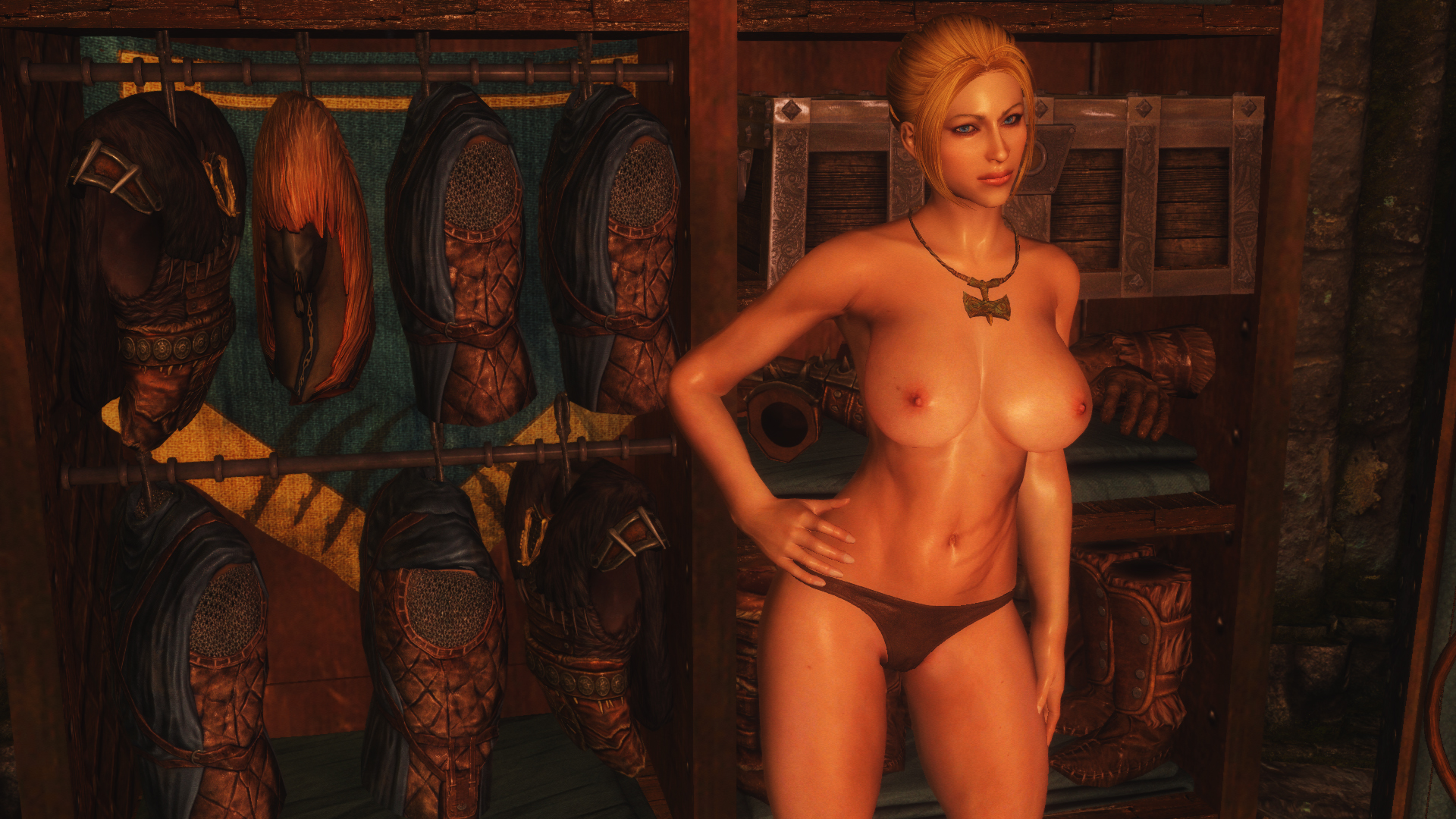 What better thing to do on a lazy day than go for a walk?  Feeling adventurous and missing the feel of the cold gently nipping at her skin, she chooses to eschew a top.  But that's no excuse not to wear a scarf in these temperatures!
But the day goes on, and by noon, she knows its time to stop screwing around and start doing something productive.  For a melee fighter who specializes in wide swings, the biggest issue Kallista faces are right in front of her - her hefty pair of marvelous jugs.  They bounce around even in the tightest wrap.  The only thing she can do is learn to deal with the stress, which she does by practicing completely unrestrained.  All that bouncing and jiggling...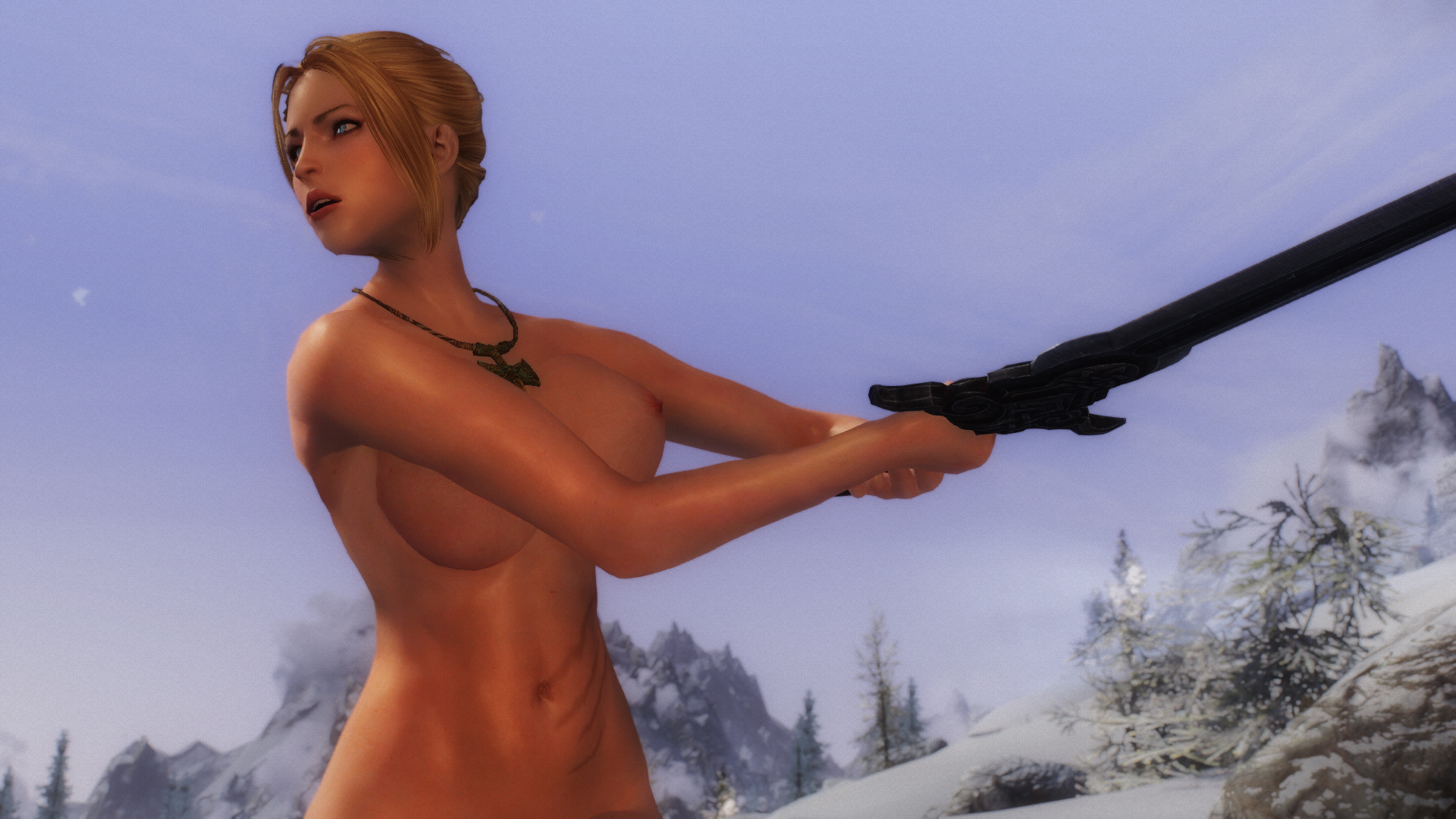 Night falls and passes, and a new day dawns.  No more time to laze about - Kallista has to be up early to train!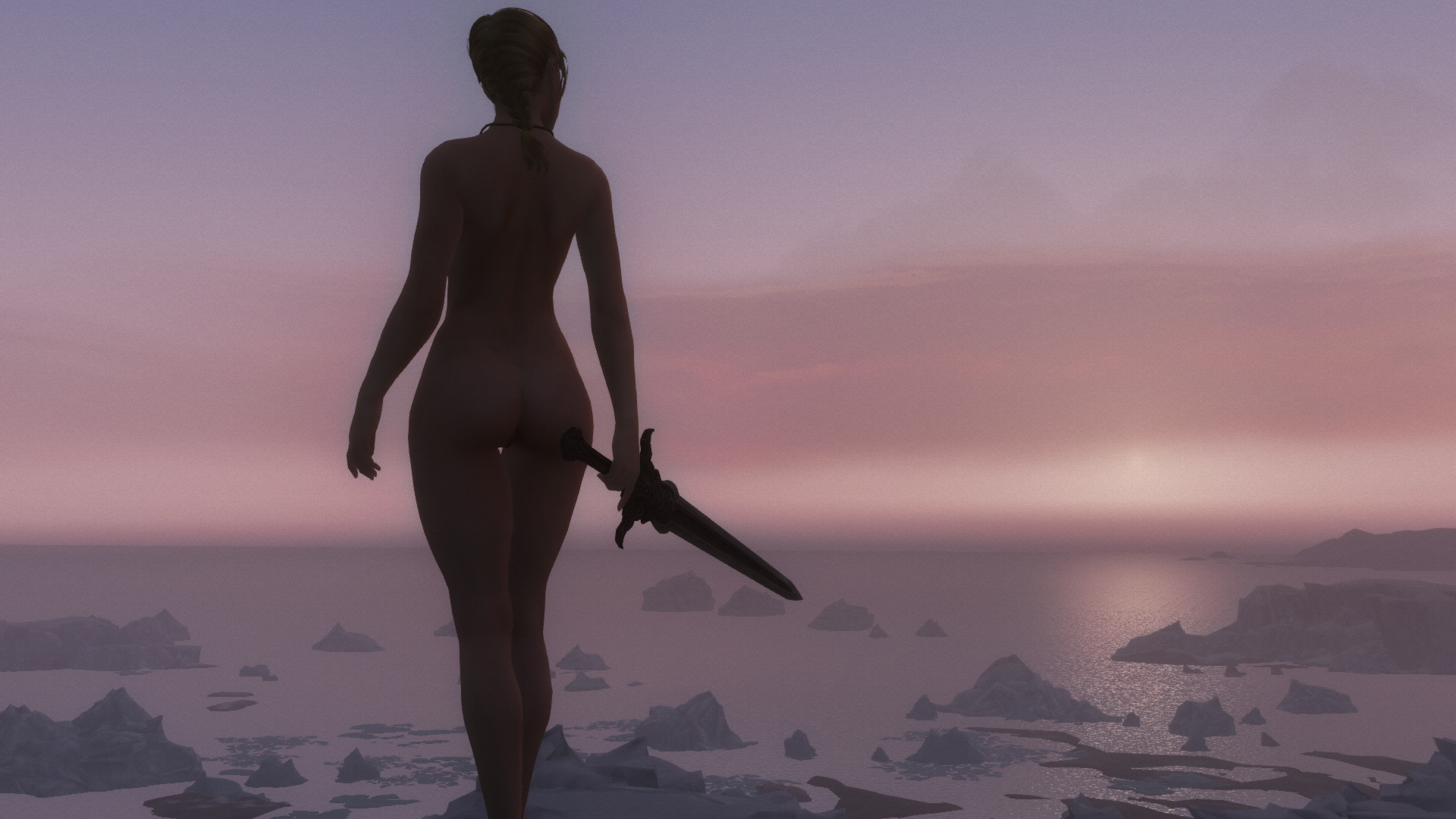 See my post in the Counterparts Thread for an unused shot and some randoms I took in the meantime!