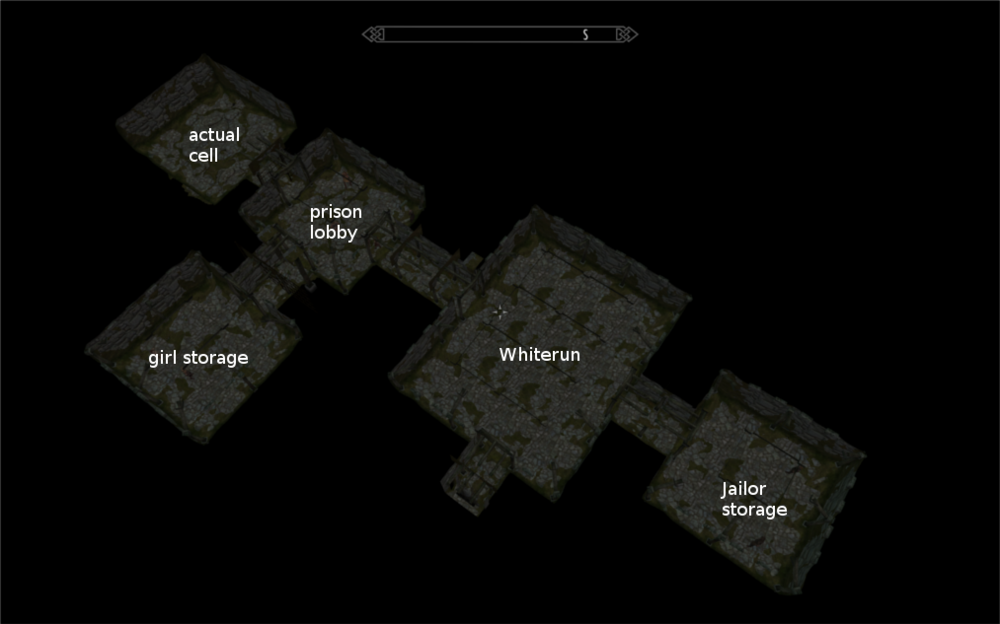 I've been trying to test the prison overhaul in Whiterun. There are all sorts of problems with that. Actors spend way too long walking to be useful in a debug loop; too many other things are going on which slows the scripts I want to test, and frankly typing "coc whiterundragonsreachbasement" each time is a real pain.
So I set up a skunkworks, or test cell if you prefer. I've got a simple imperial dungeon. It has a room for prison, another for the jail cell (complete with door) and then I have another room to represent whiterun with pillories at one end, and a gate at the other actors leaving the stage.
I also have a warehouse room for girls to put into the system, and another one for off duty jailors. Taking to the guard in the jail lets me add girls into the system, or remove them.
So, this should speed up basic debugging.
I can also test the linkref setup I was using in Whiterun. Basically we have one static that's forced into an alias. All the rest are link-reffed to that static with a keyword. From that I can populate all the aliases on the fly. Which also means I can start the various hold quests on the fly when the player first enters the location. So less to do at the start of a new game and no worry about seq files and other complications.
So far it seems to be working quite well.