Roughly an hour later, Jennifer arrives at the Club that Arnborg mentioned...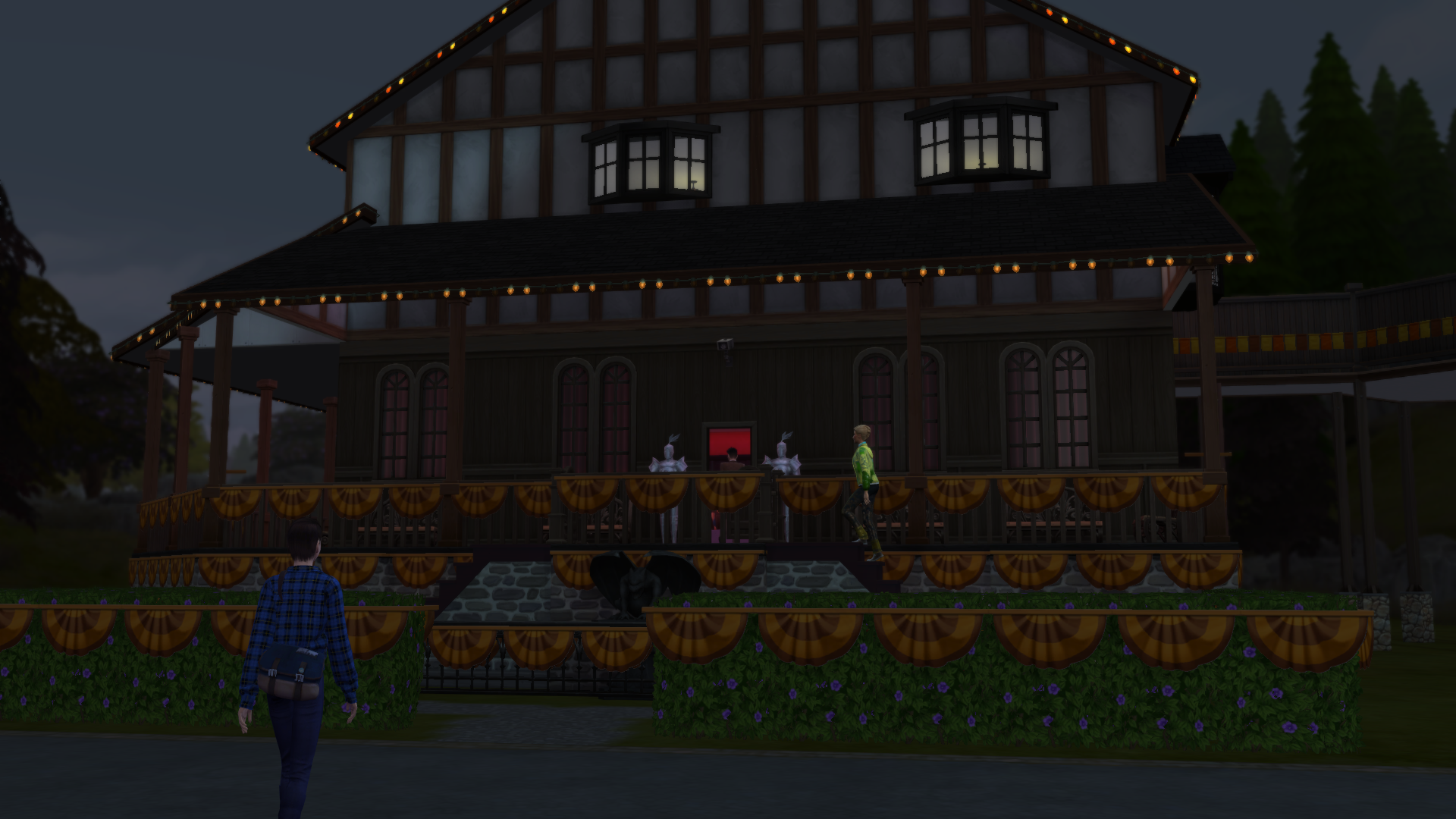 This must be it... 'The sinful virgin'... what a charming name...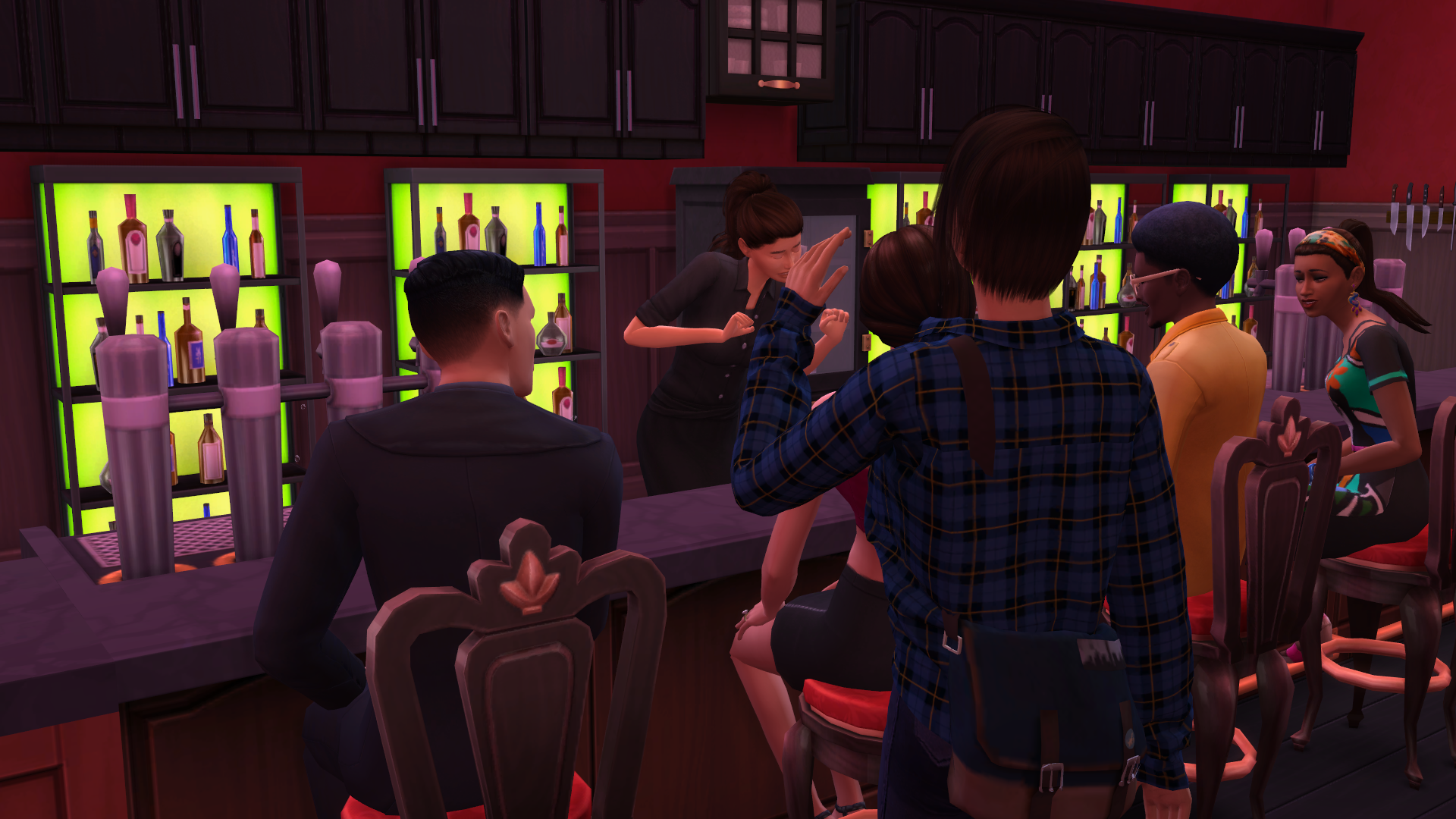 How would I even blend in at such a place? I've never even been to a Bar before and Arnborg expects me to rock a fucking... whatever this is!
Jennifer: "One beer please."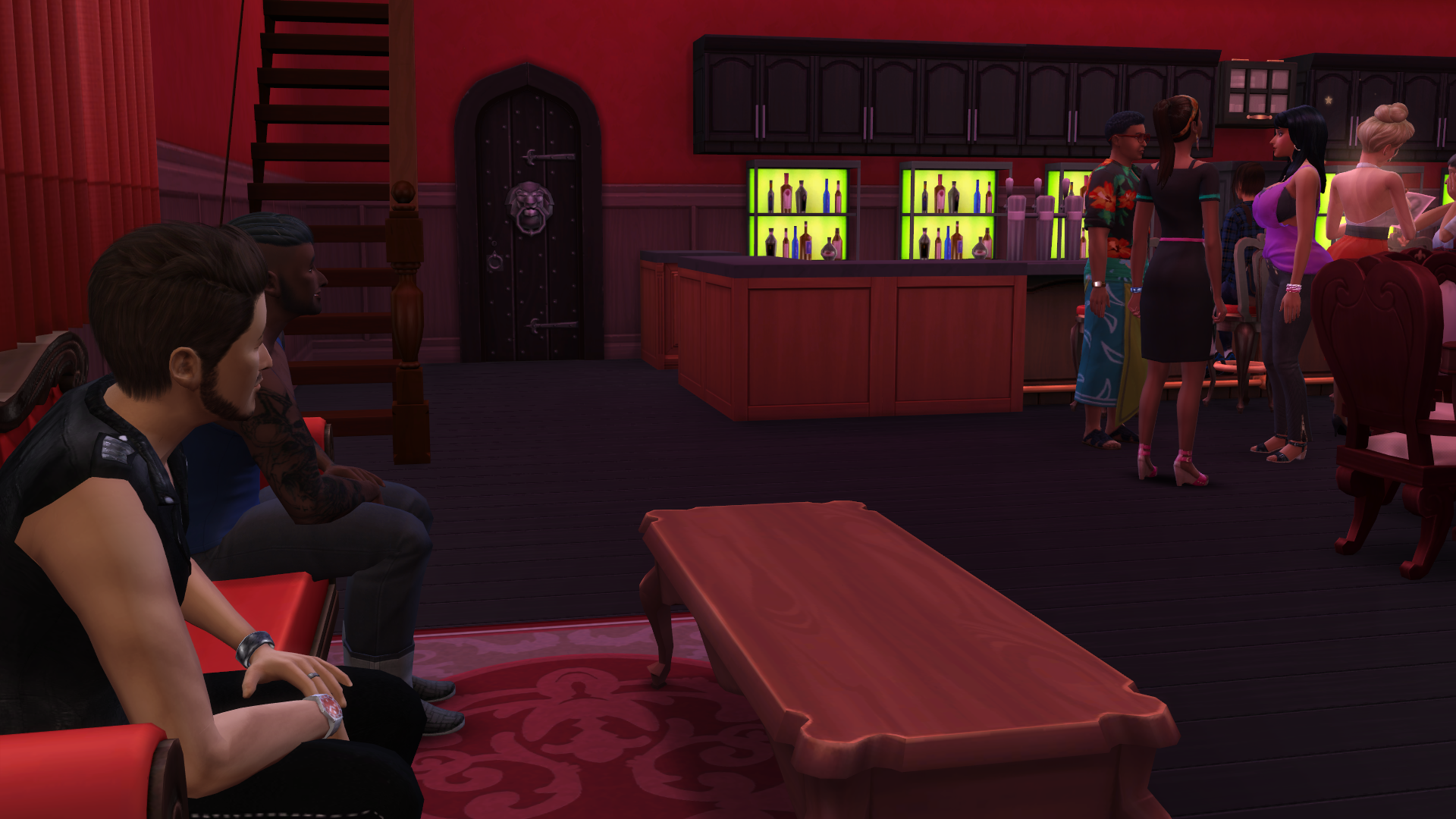 Black Guy: "Now would you look at that... Fresh Meat..."
White Guy: "She looks cute... Almost as if she didn't belong here... Mind giving way to me?"
Black Guy:  *laughs* "As long as I can join in later, sure. Go get her, Tiger."
White Guy: "Hey, are you new around here? I think I've never seen you before."
Jennifer: "Yeah. It's... actually, it's my first time in a Club at all. How did you notice?"
Manuel: "Well, you don't seem like you know the usual habit here yet. Most people only order a beer as a refreshment, after coming back from upstairs. Name's Manuel."
Jennifer: "Jennifer. Nice to meet you, Manuel."
Manuel: "I figured you could use some... help introducing you to this place. Especially the rooms upstairs are "
I'm not even fifteen minutes in here and already got a dude asking me to go upstairs? This place really is something on its own... Well, he's not unattractive... and after all, that is what I am here for...
Jennifer: "Sure. Lead the way."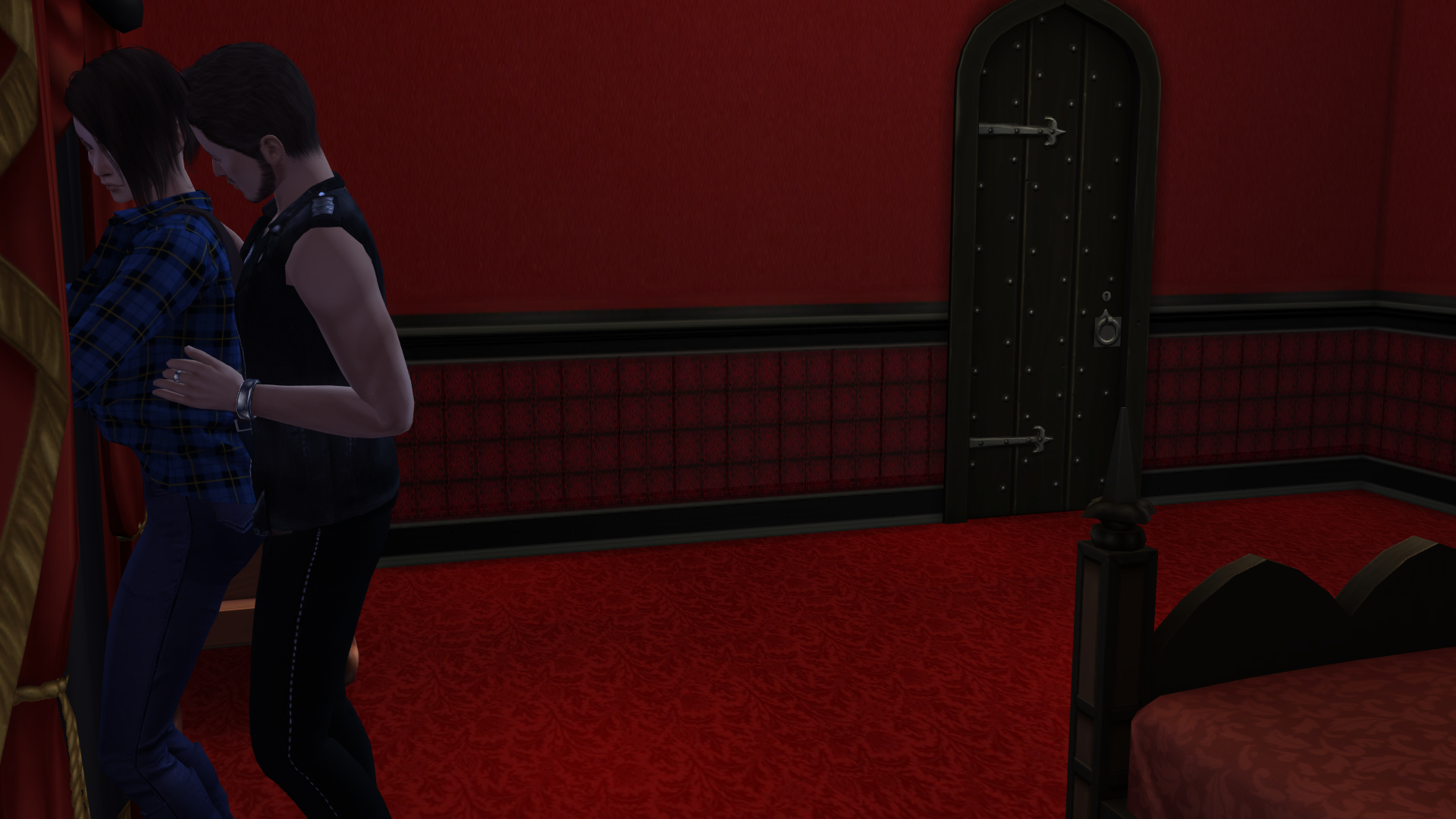 Manuel: "So, Jennifer... what do you like most? How can I please you?"
Jennifer: "I'm.... not that experienced. Let's... maybe start it softly?"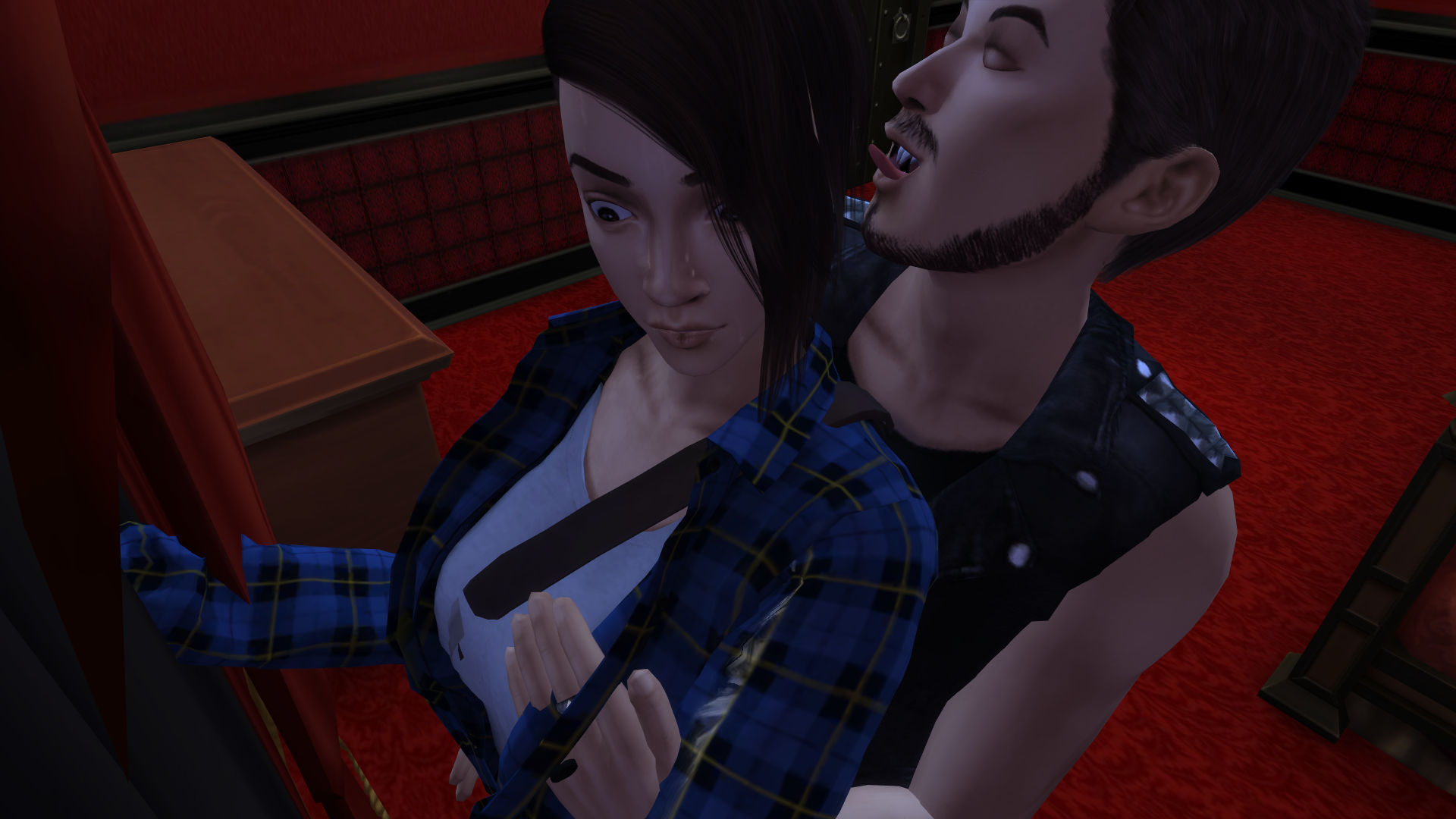 Something about this guy feels... off. His breath feels oddly cold... could he be....? No way, the chances are insane!
Manuel: "So you're a softie, huh? I can certainly offer that, but I'd like to get you up and running first... how about you get undressed?"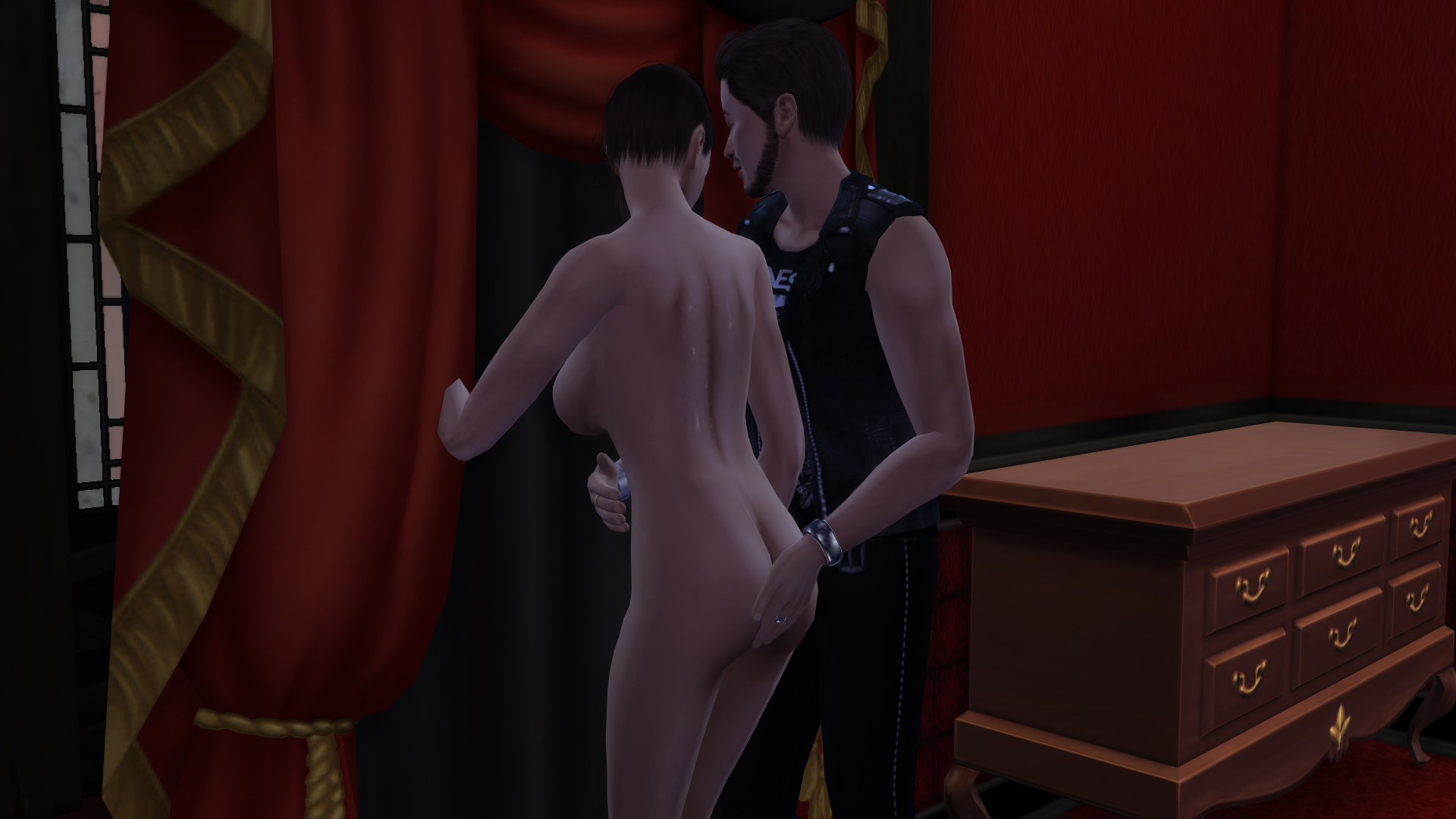 Well, he didn't try to bite me... still can't shake off this feeling... maybe he just doesn't want prey? A male Succubus? Ahh, fuck, the Heat... its coming back... quickly... I cannot hide it! Fuck, just lean into it! Maybe he's too horny to notice!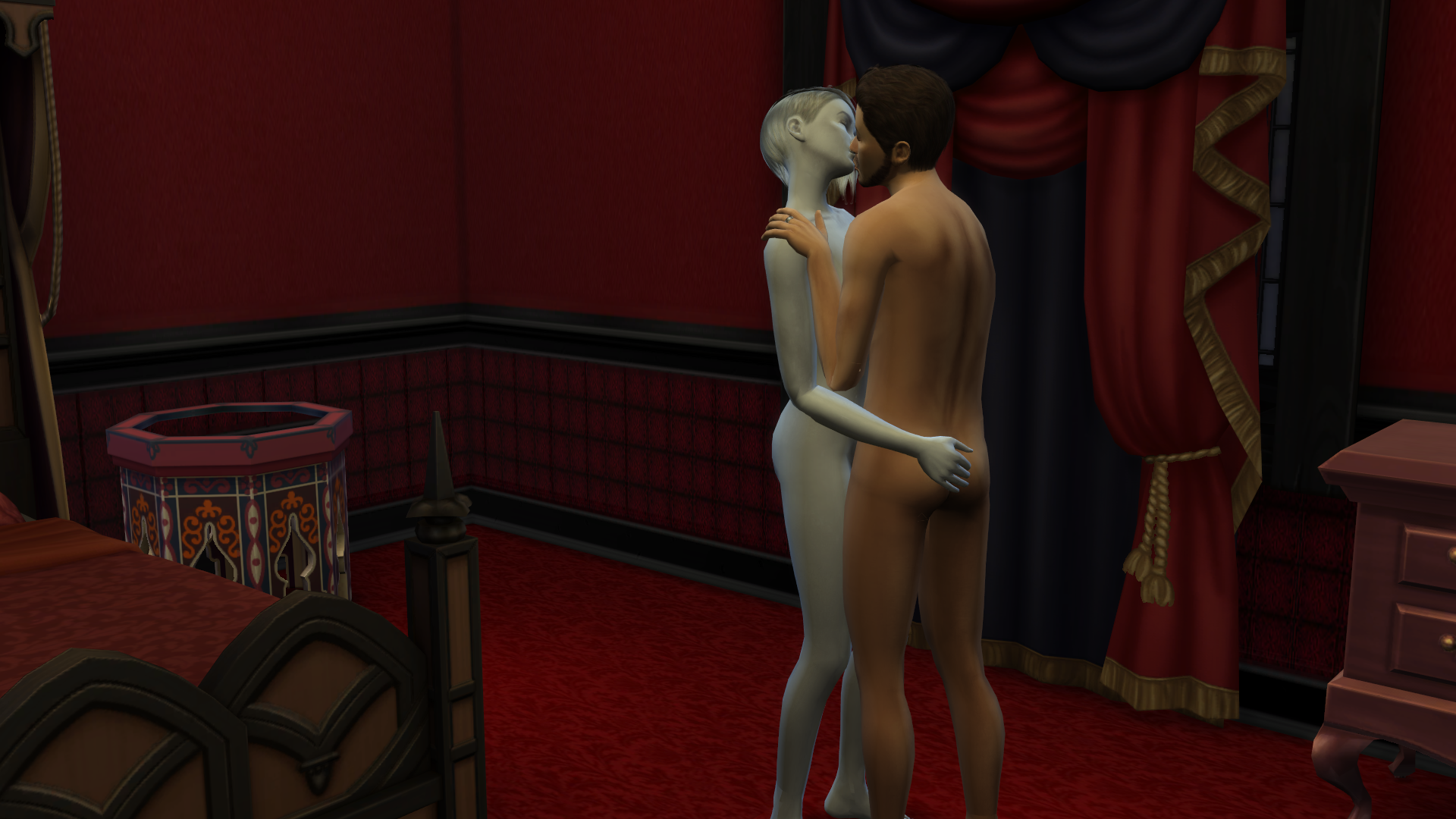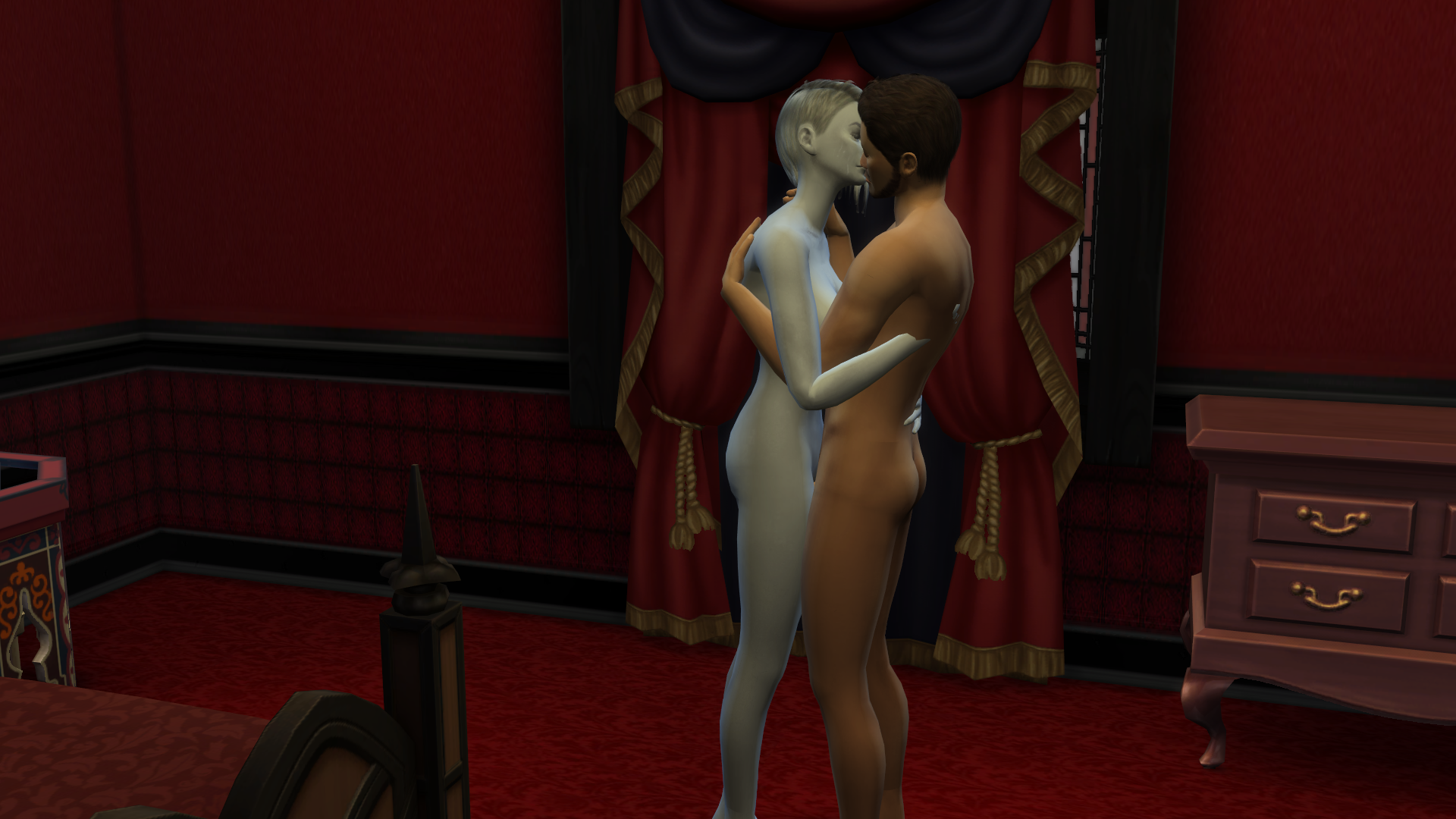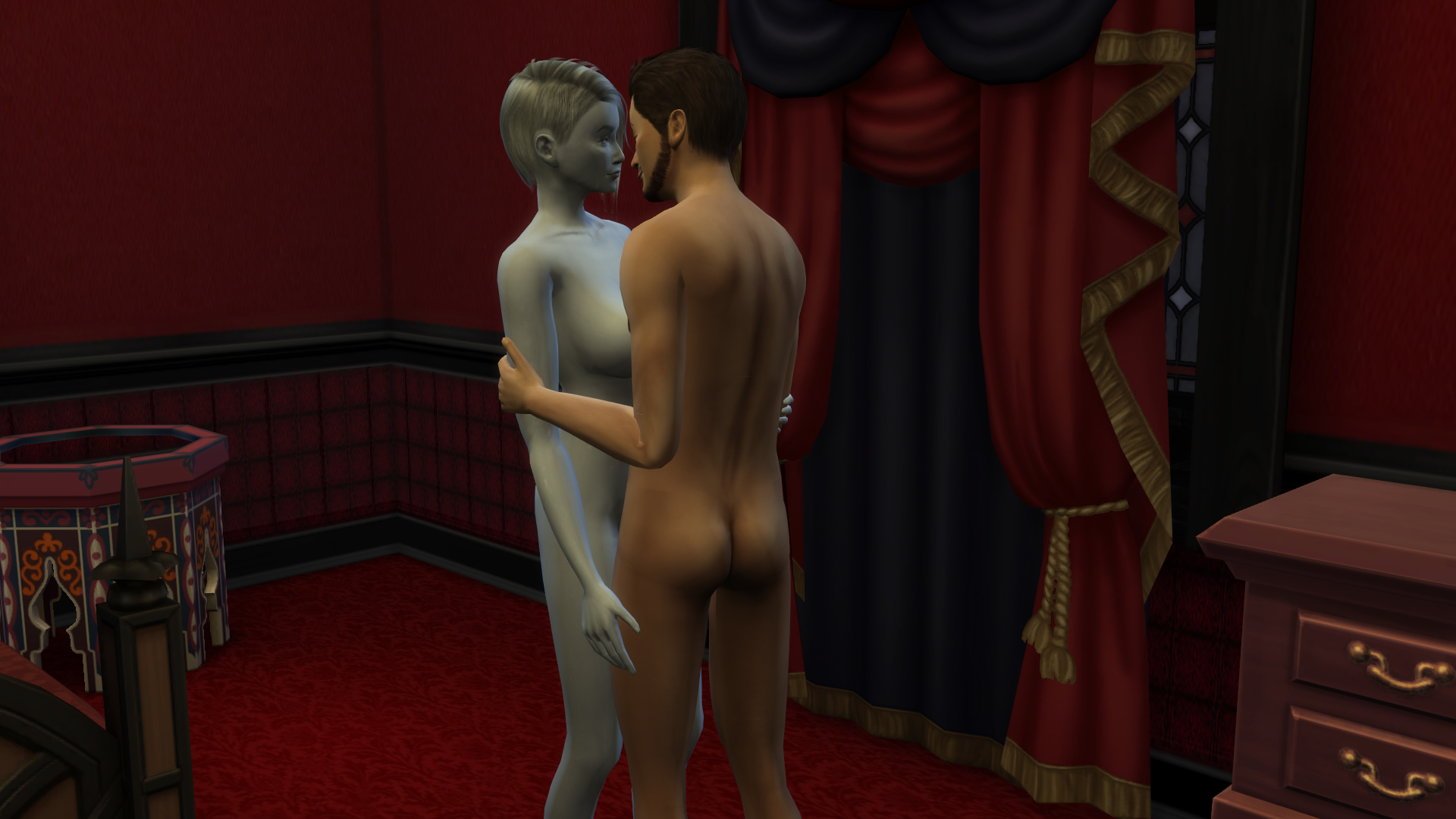 Manuel: "So you *are* a Vampire..."
Jennifer: "Actually, I'm a Succubus... I hope this won't be a problem?"
Manuel: "Absolutely not. Actually..."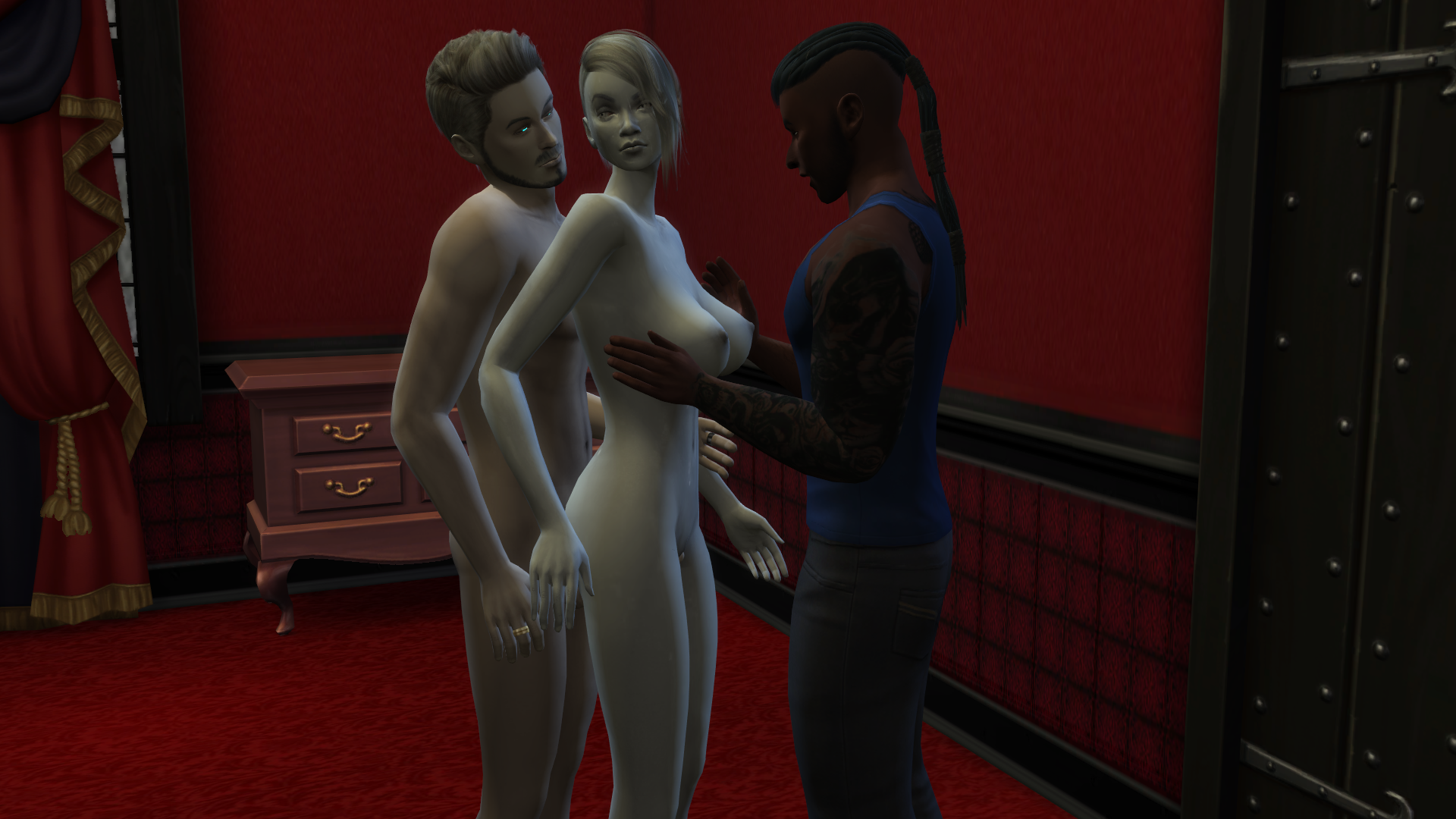 Manuel: "This makes it even better... you're in good company, and I got my friend Christopher here who would like to join us..."
Jennifer: "Very good... the more the merrier... and I think I'm slowly heating up..."
Christopher: "Heh. Talk about a white chick..."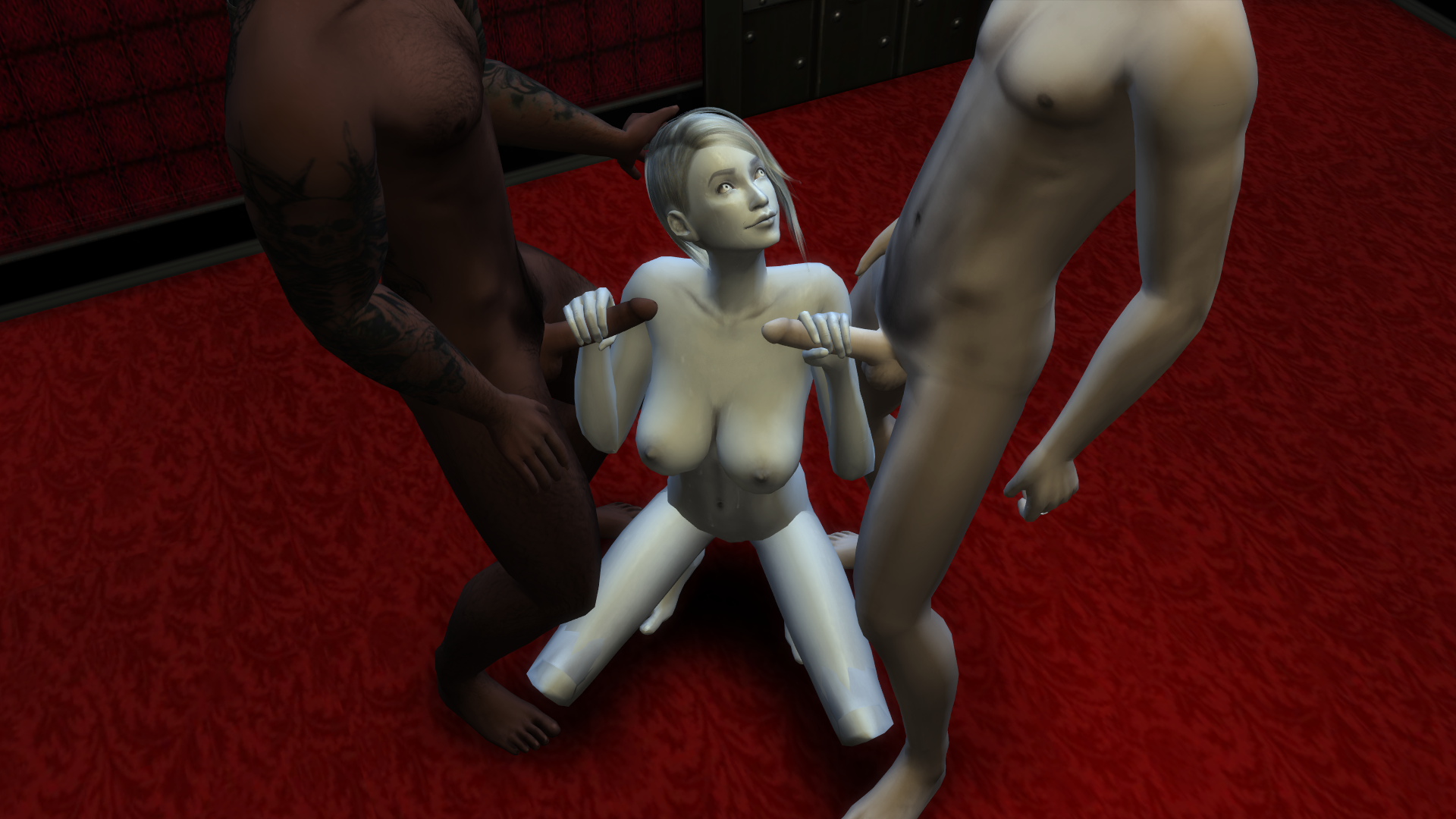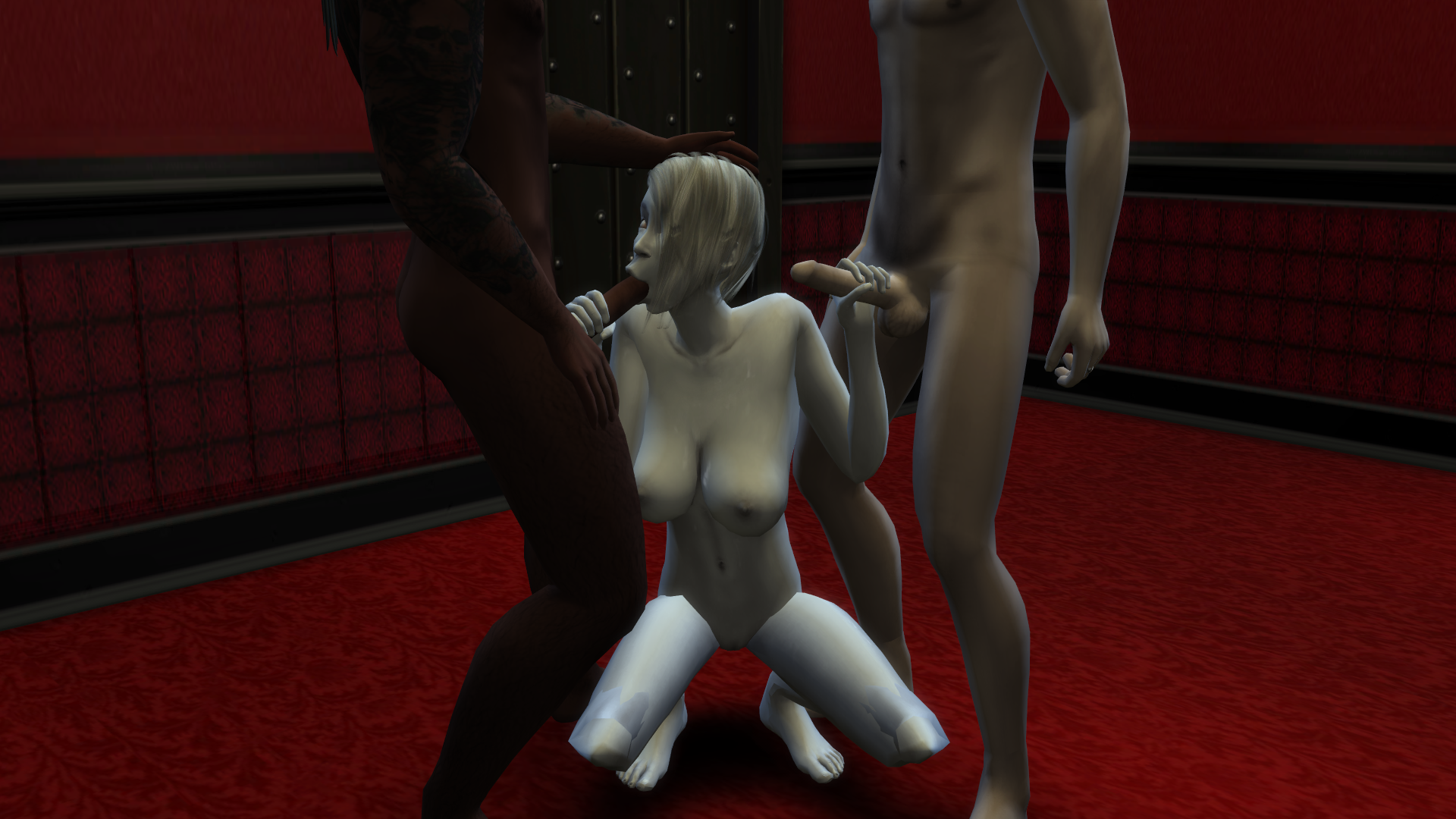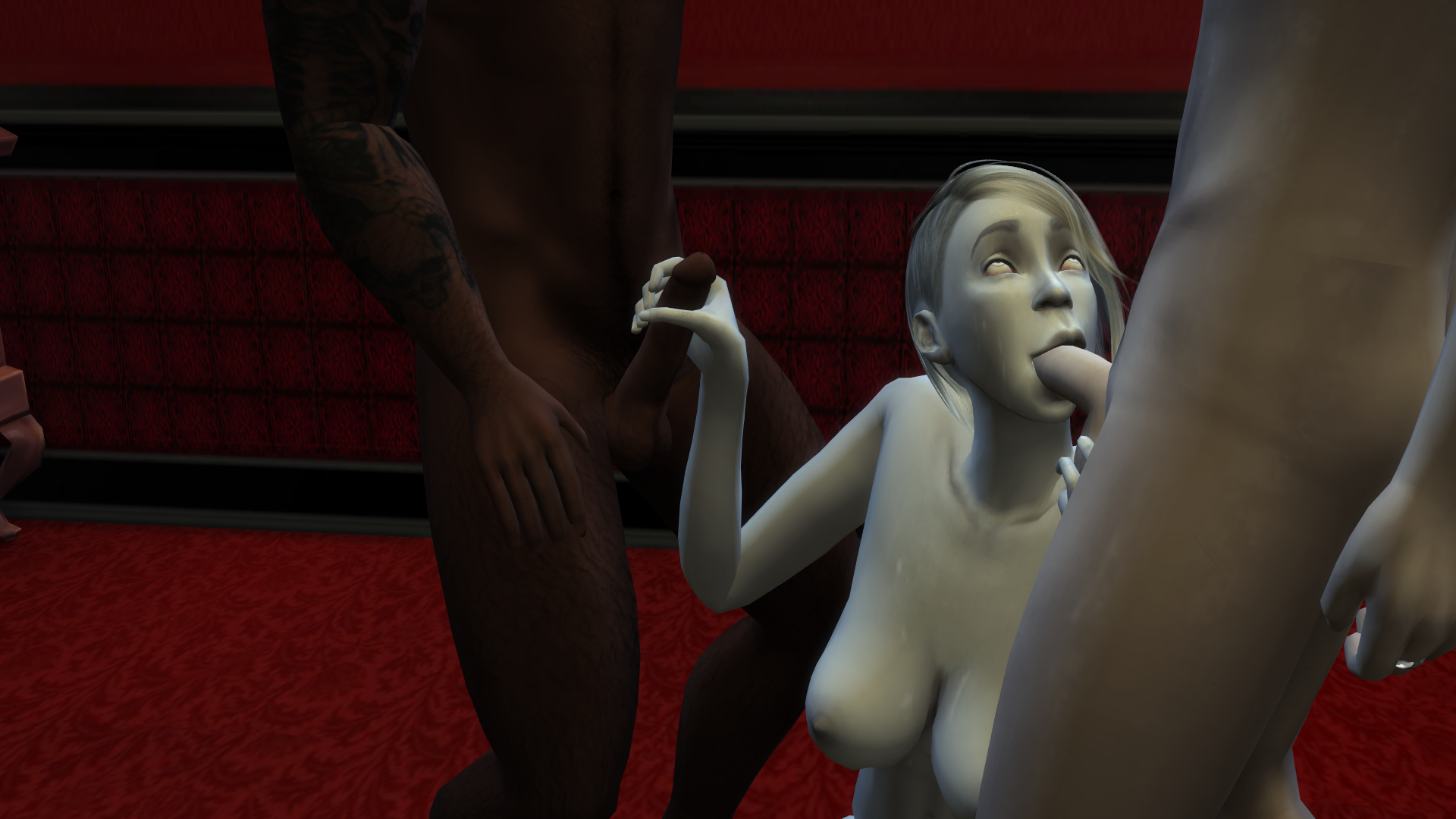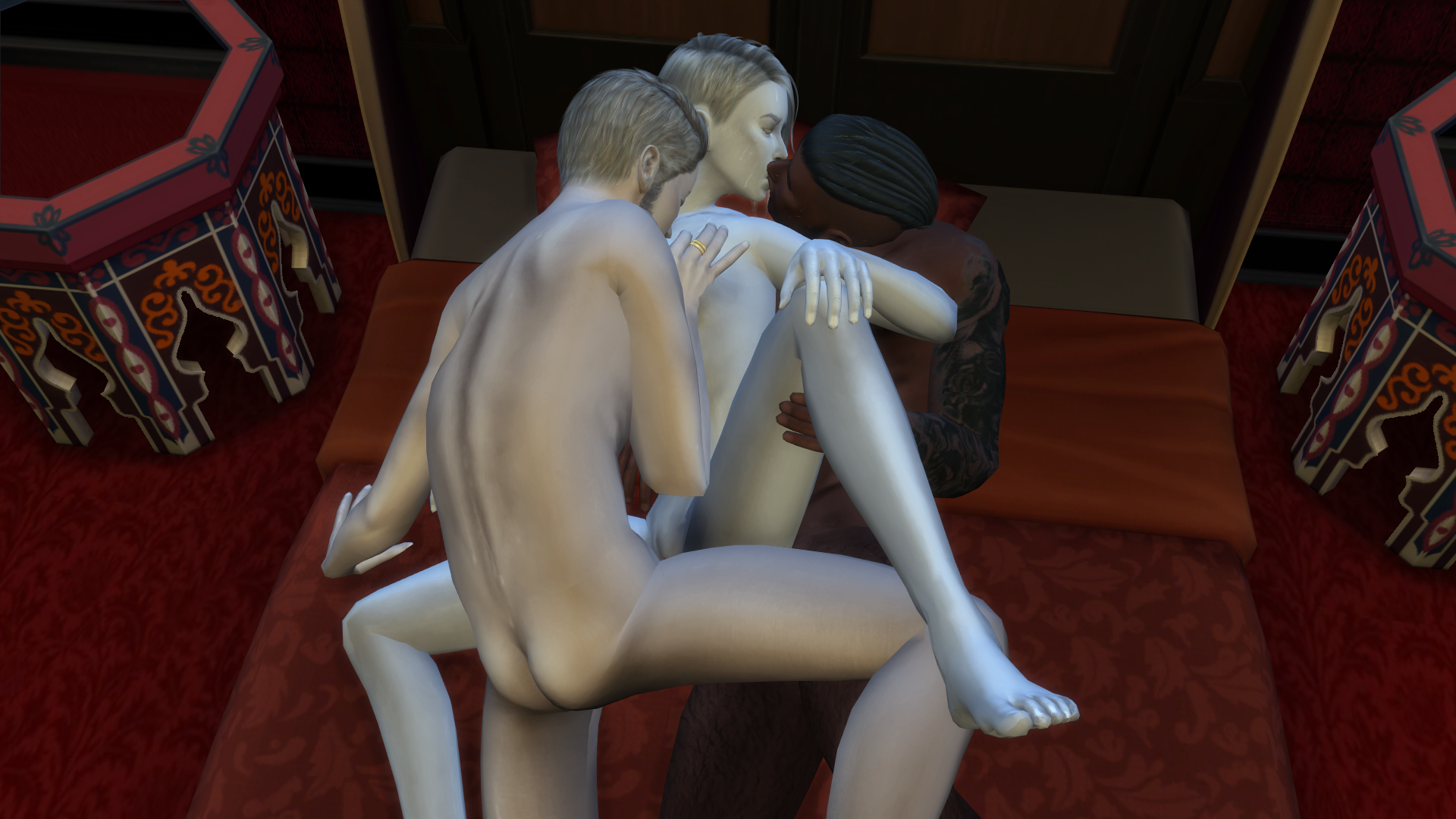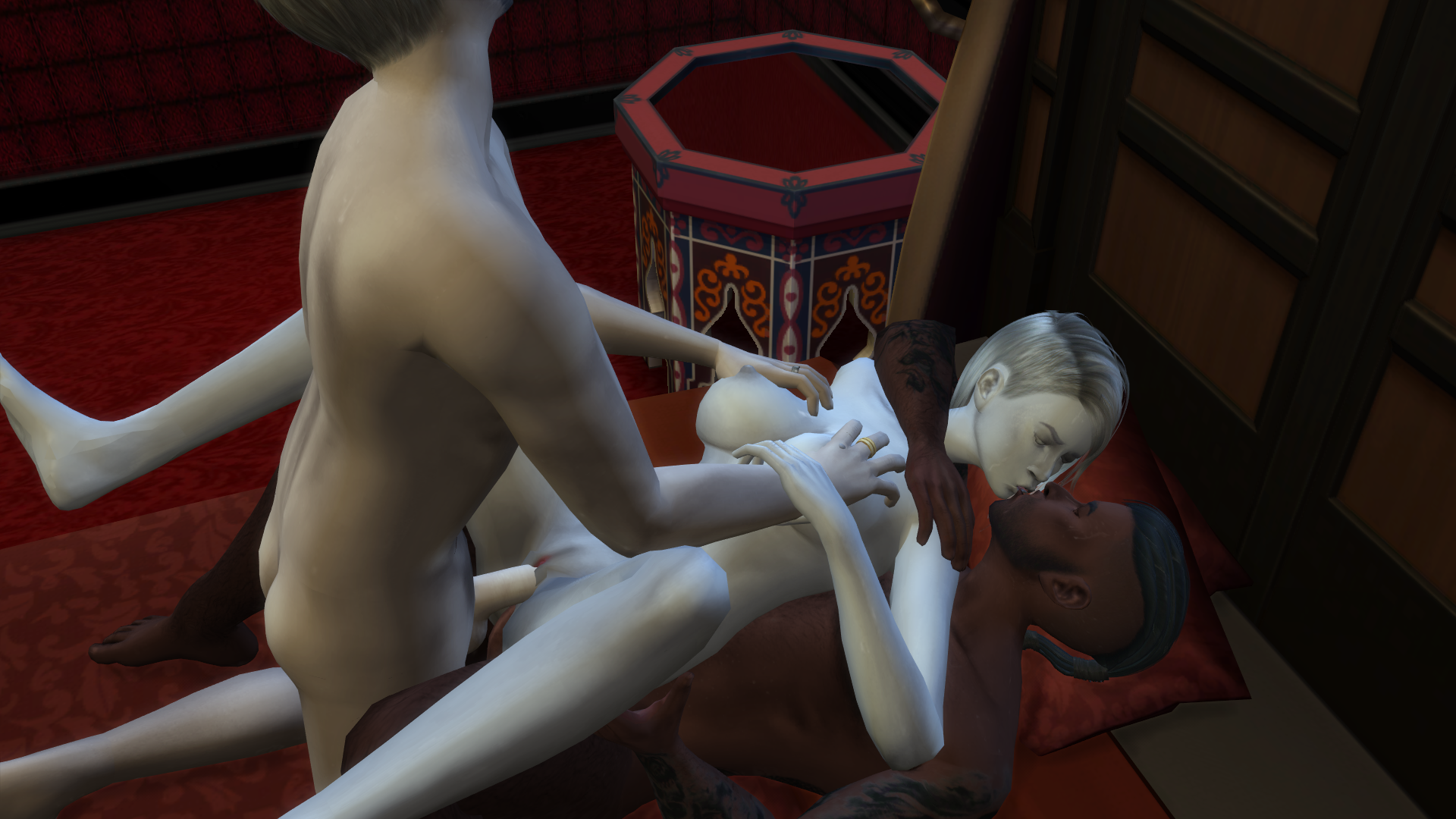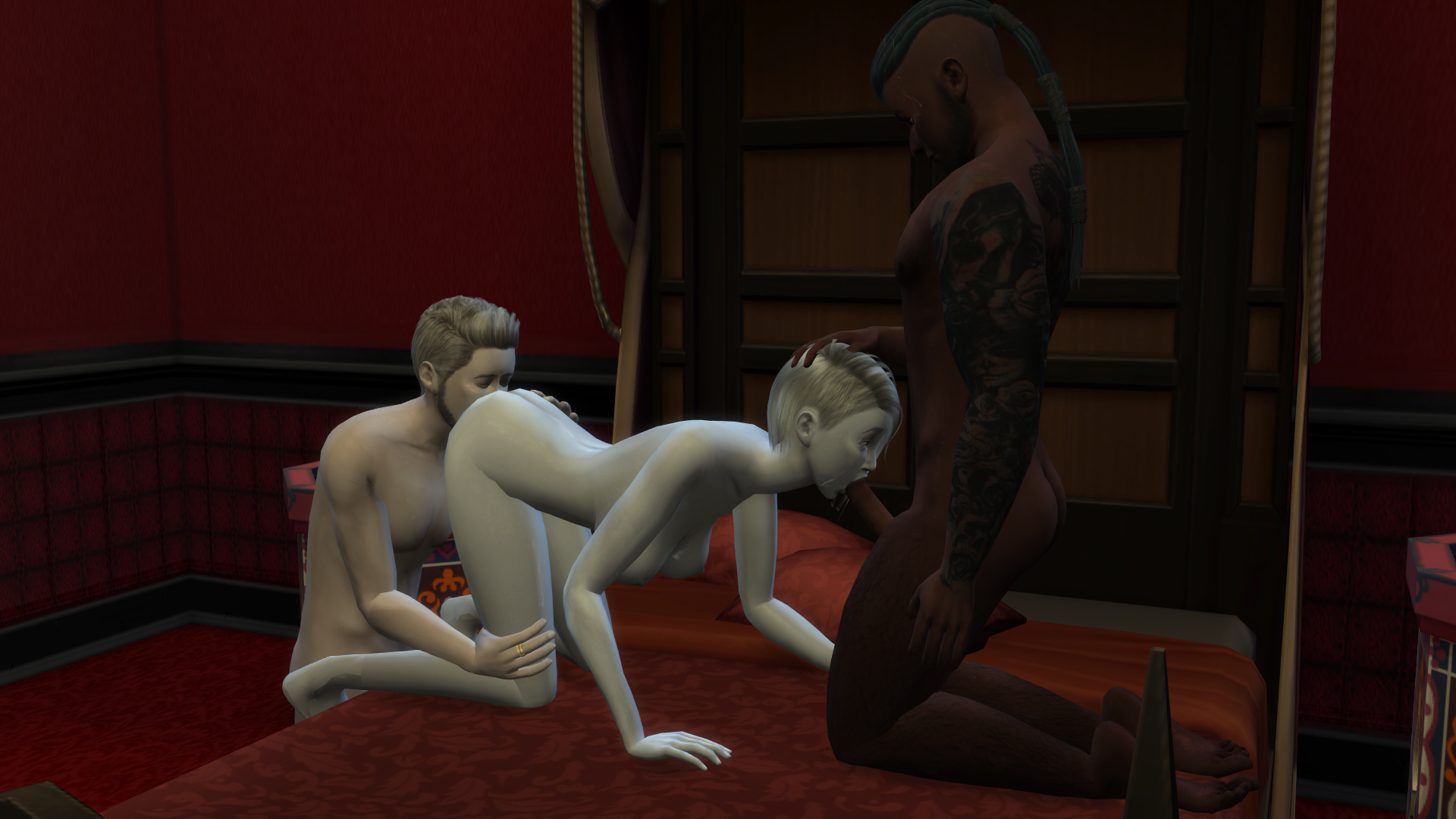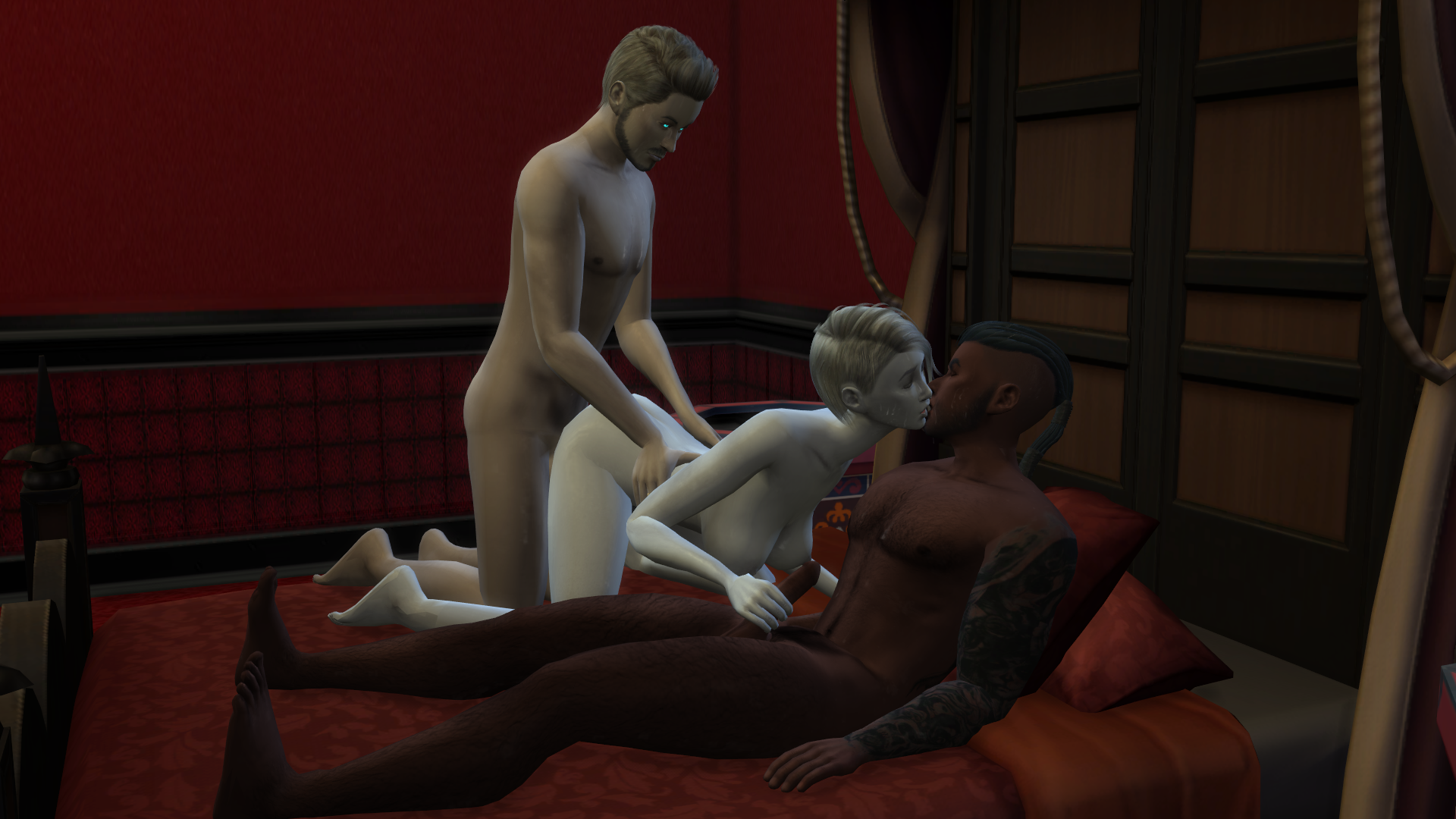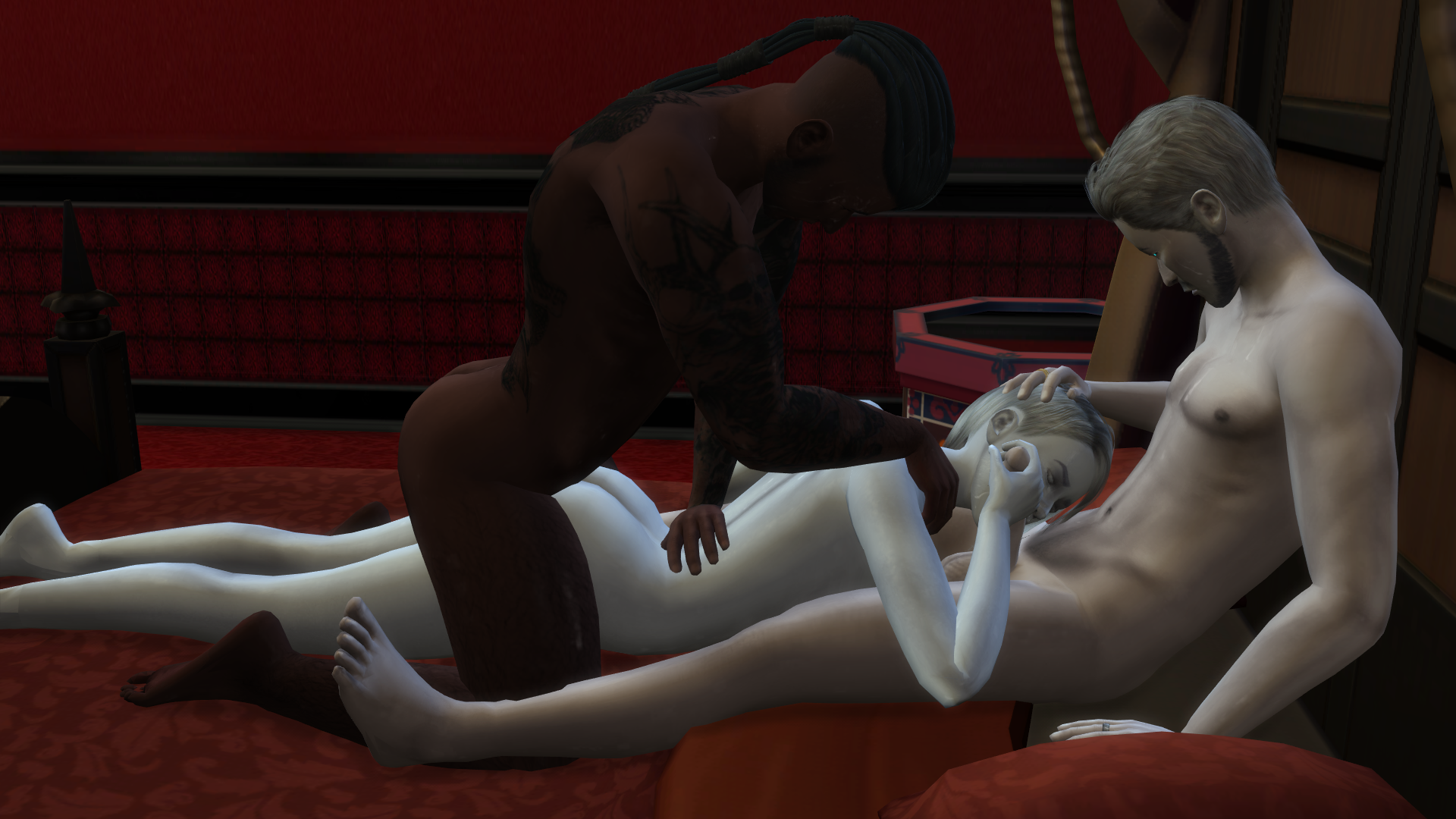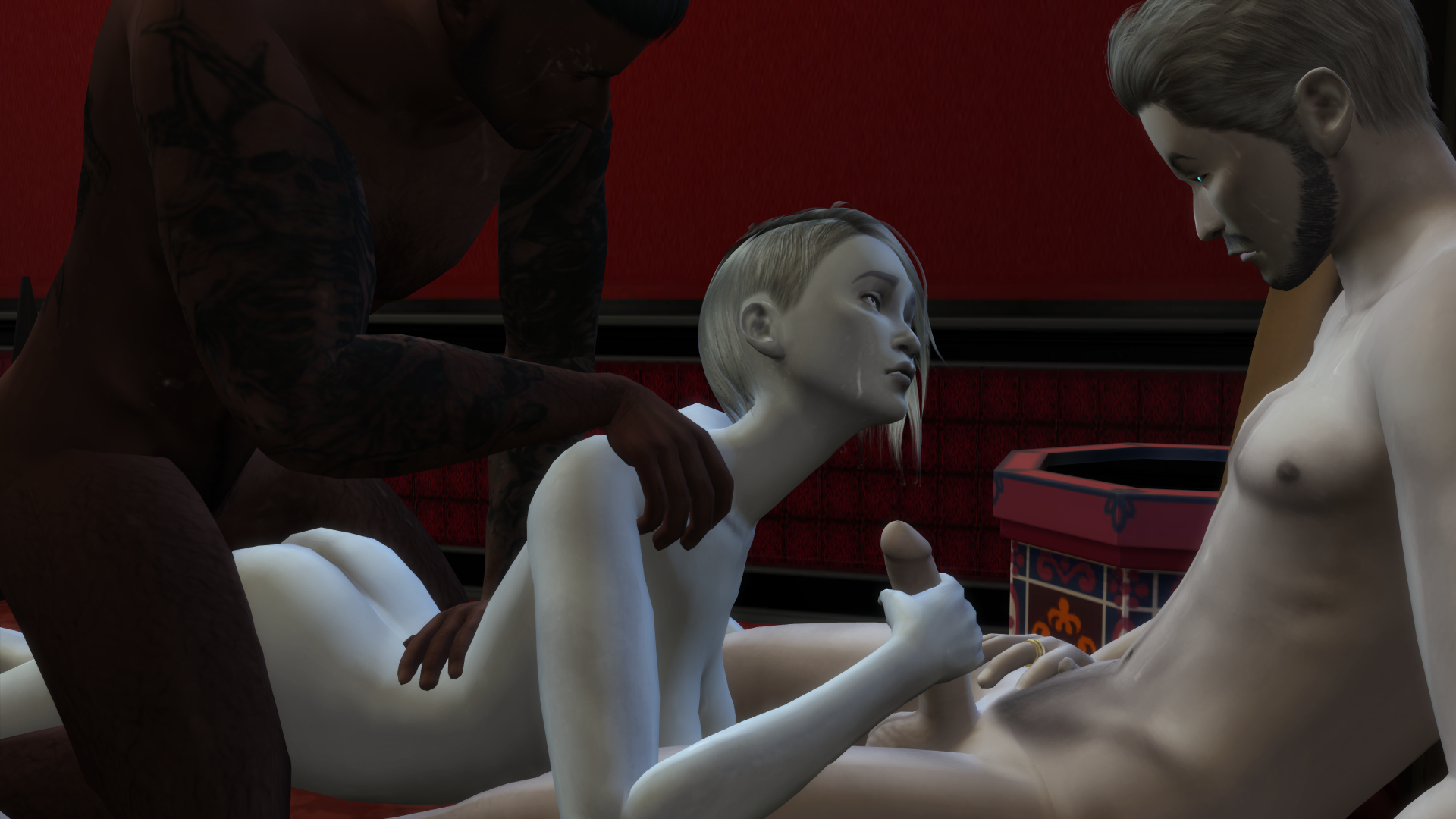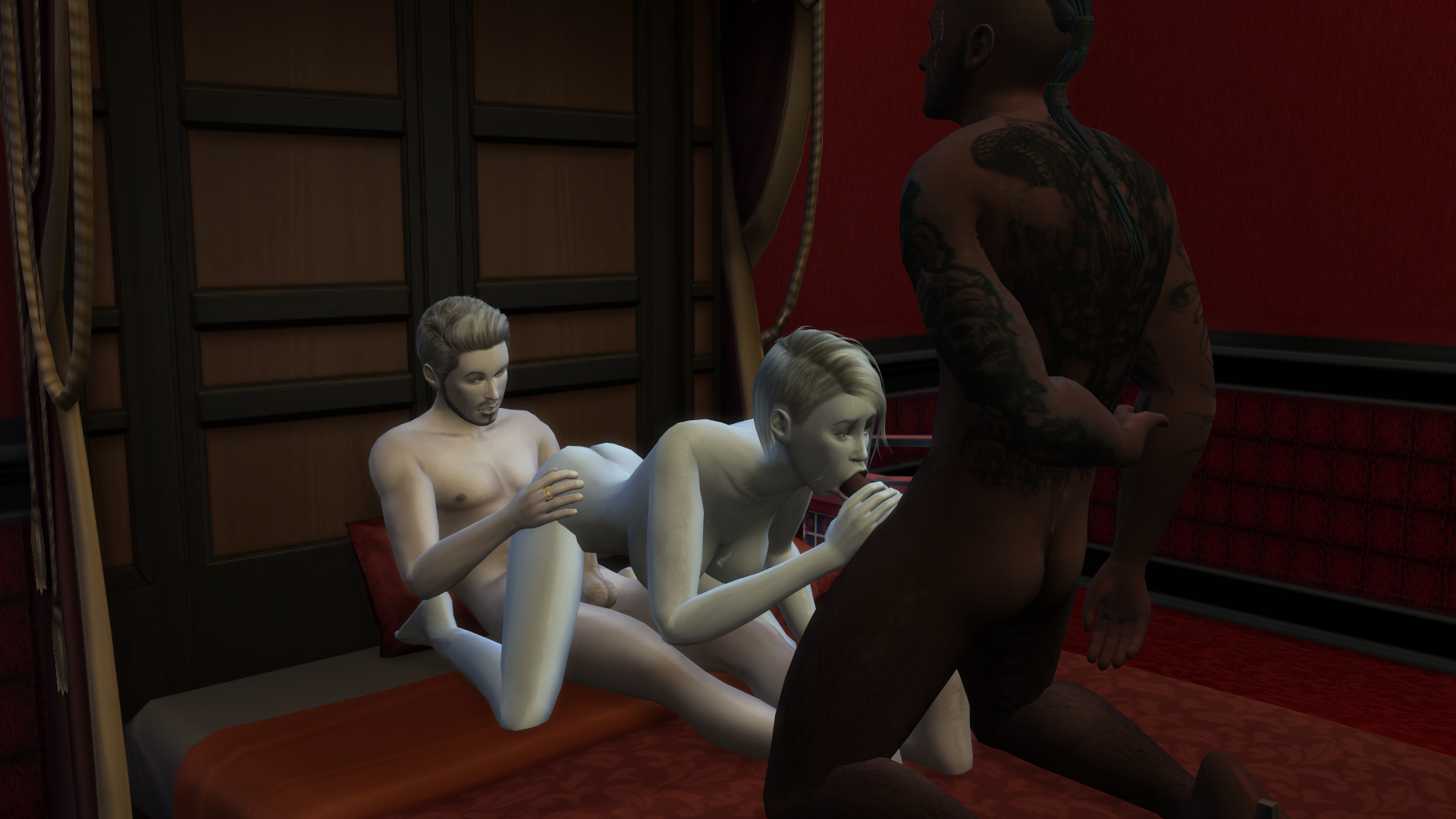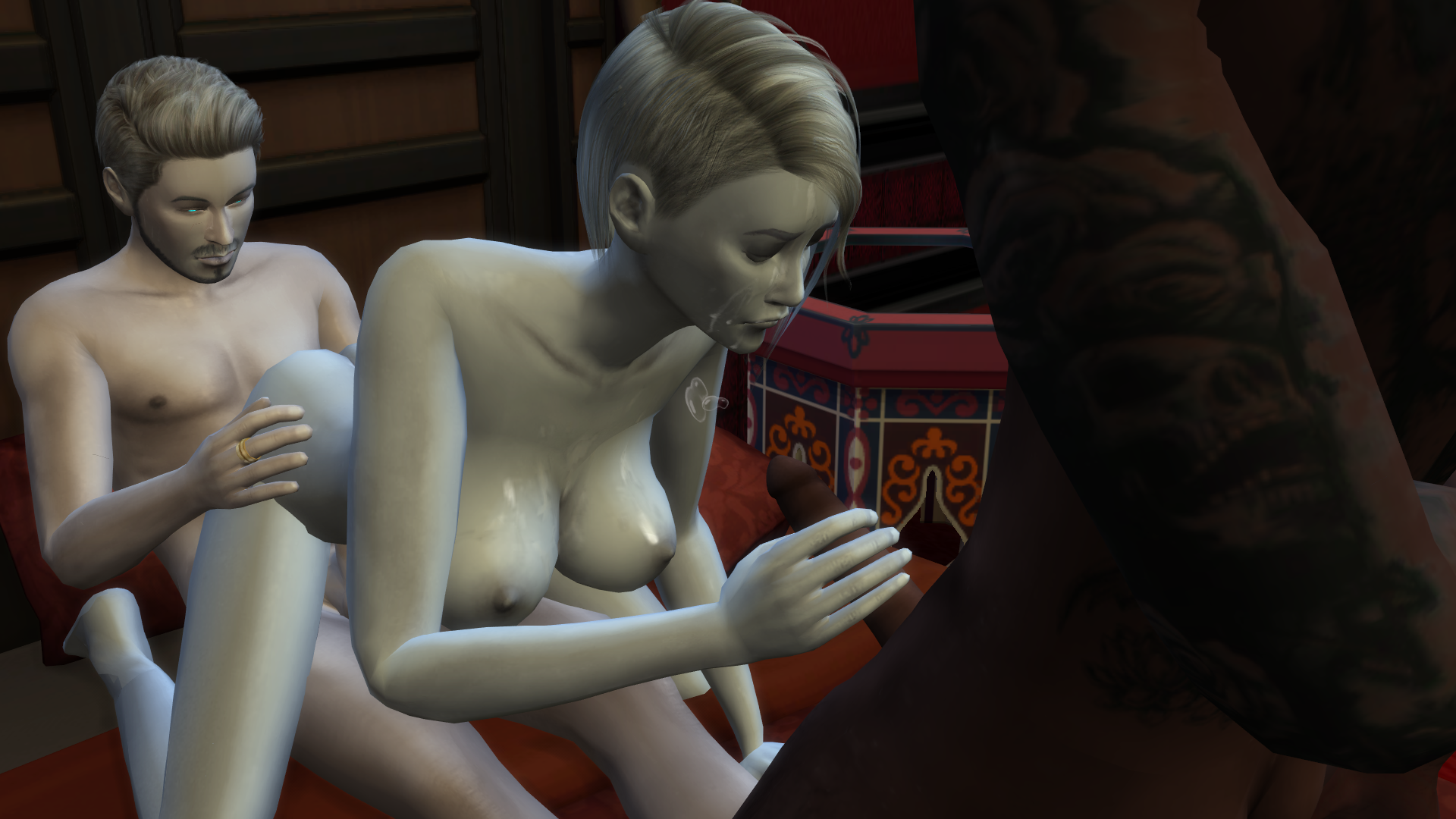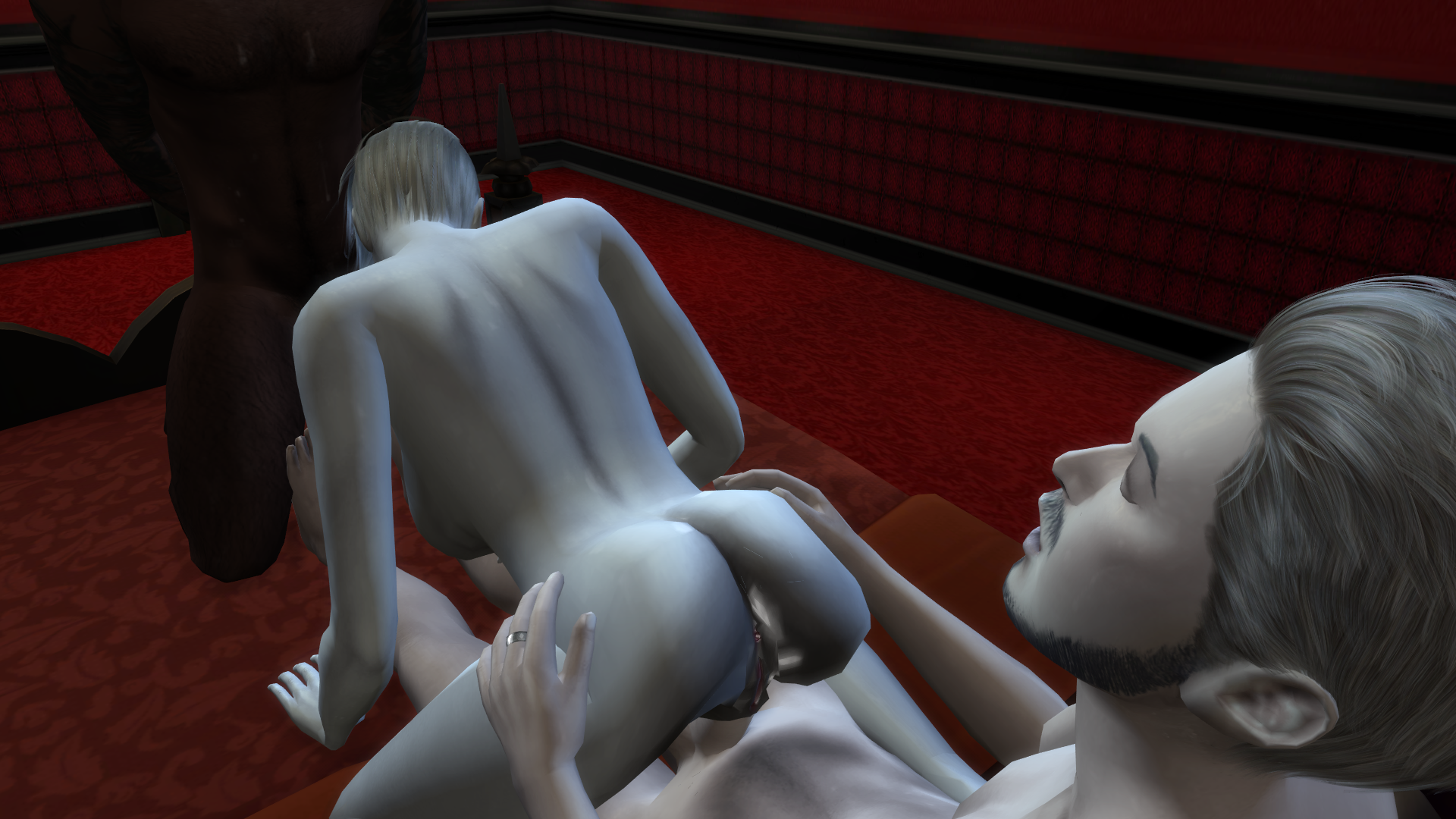 A few minutes later, Jennifer went to the bathroom to clean herself of the cum.
That was fun. This Manuel guy seemed trustworthy even, I might... wait...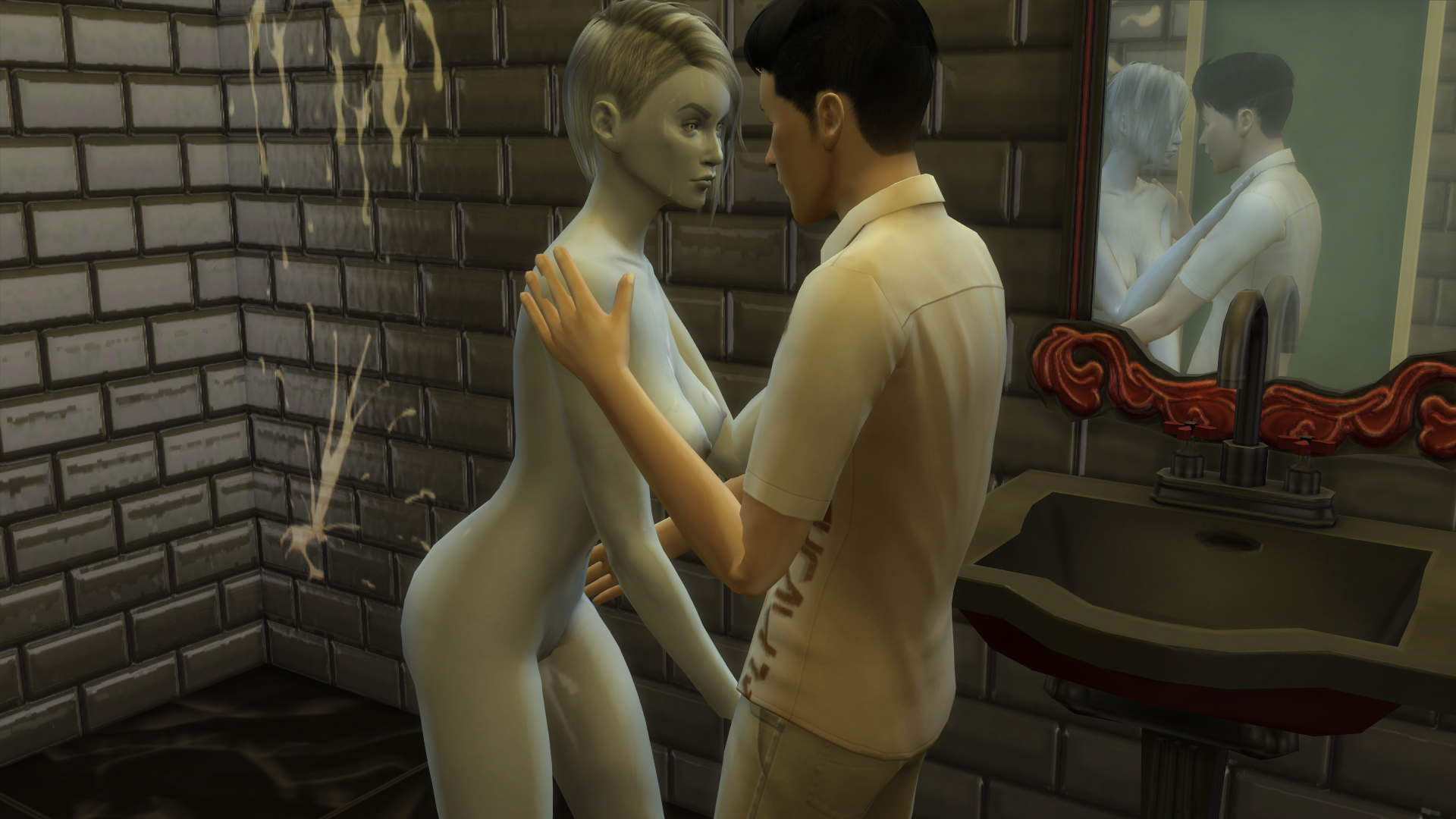 Jennifer: "Did you take a wrong turn, boy? This is the women's bathroom, after all..."
Stranger: "Oh, I... I mean, I... I didn't know. I'm sorry, I'll leave..."
Jennifer: "Oh, sorry, did I scare you? Let me make up for that... get on the toilet, now!"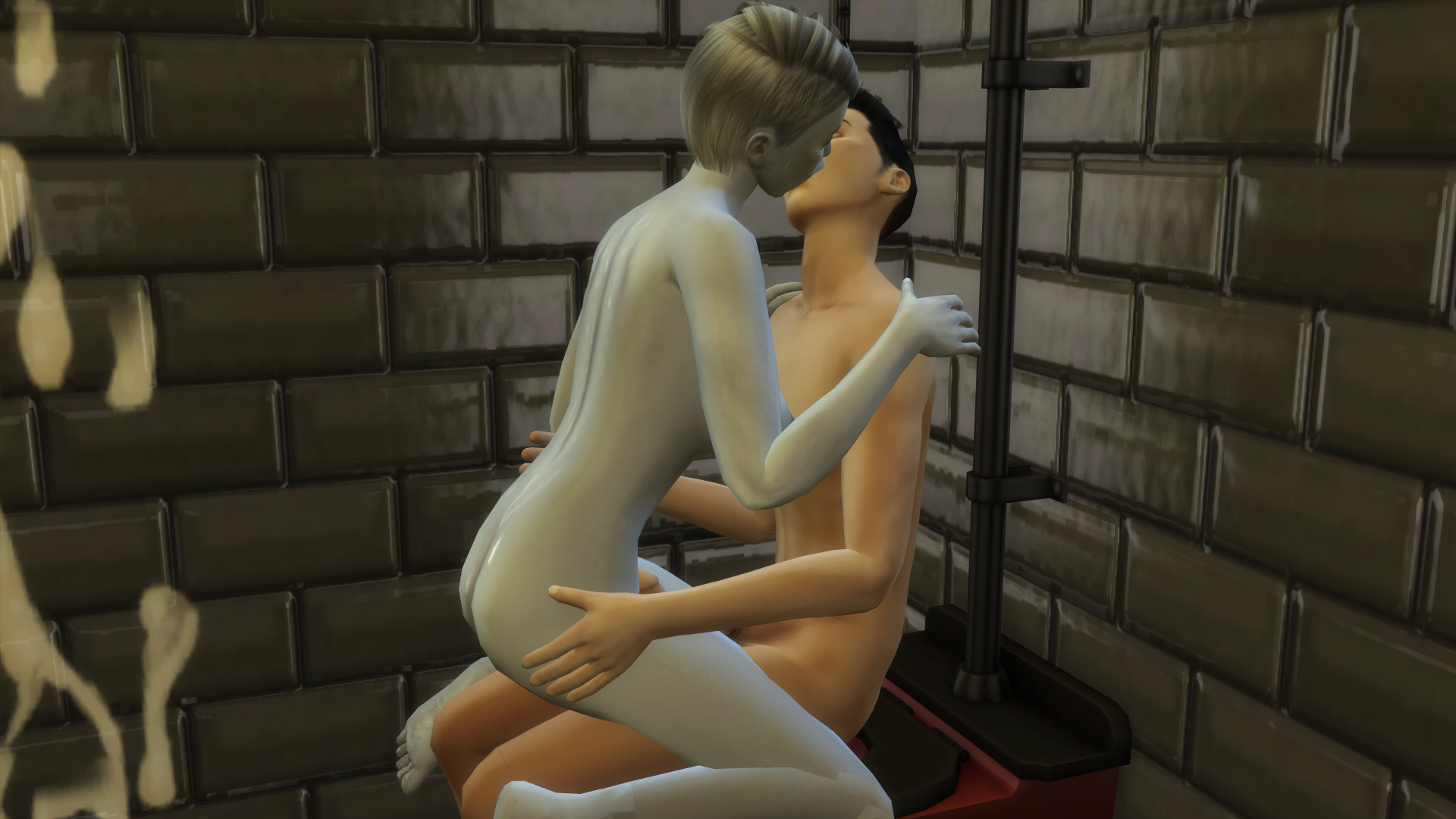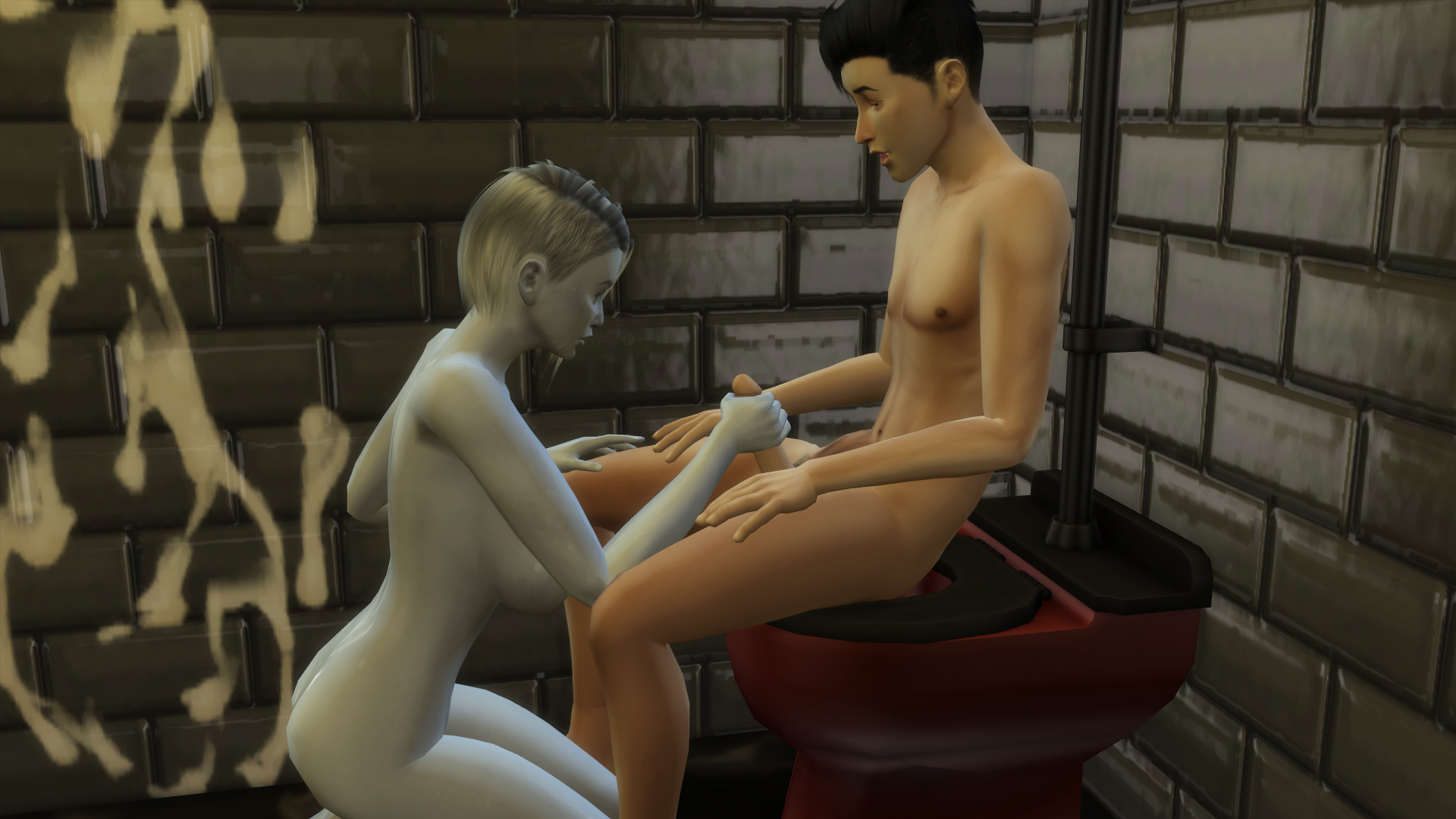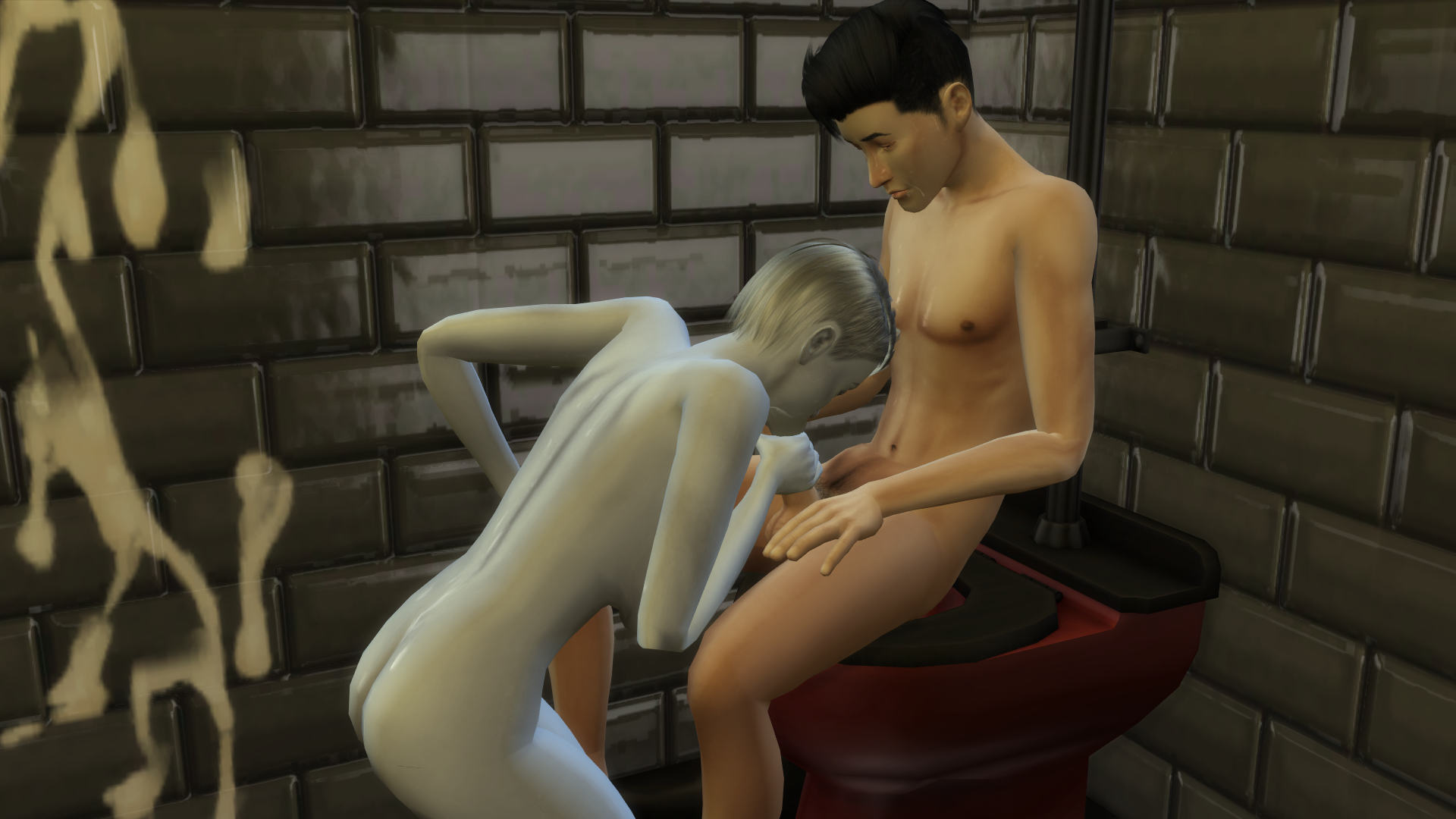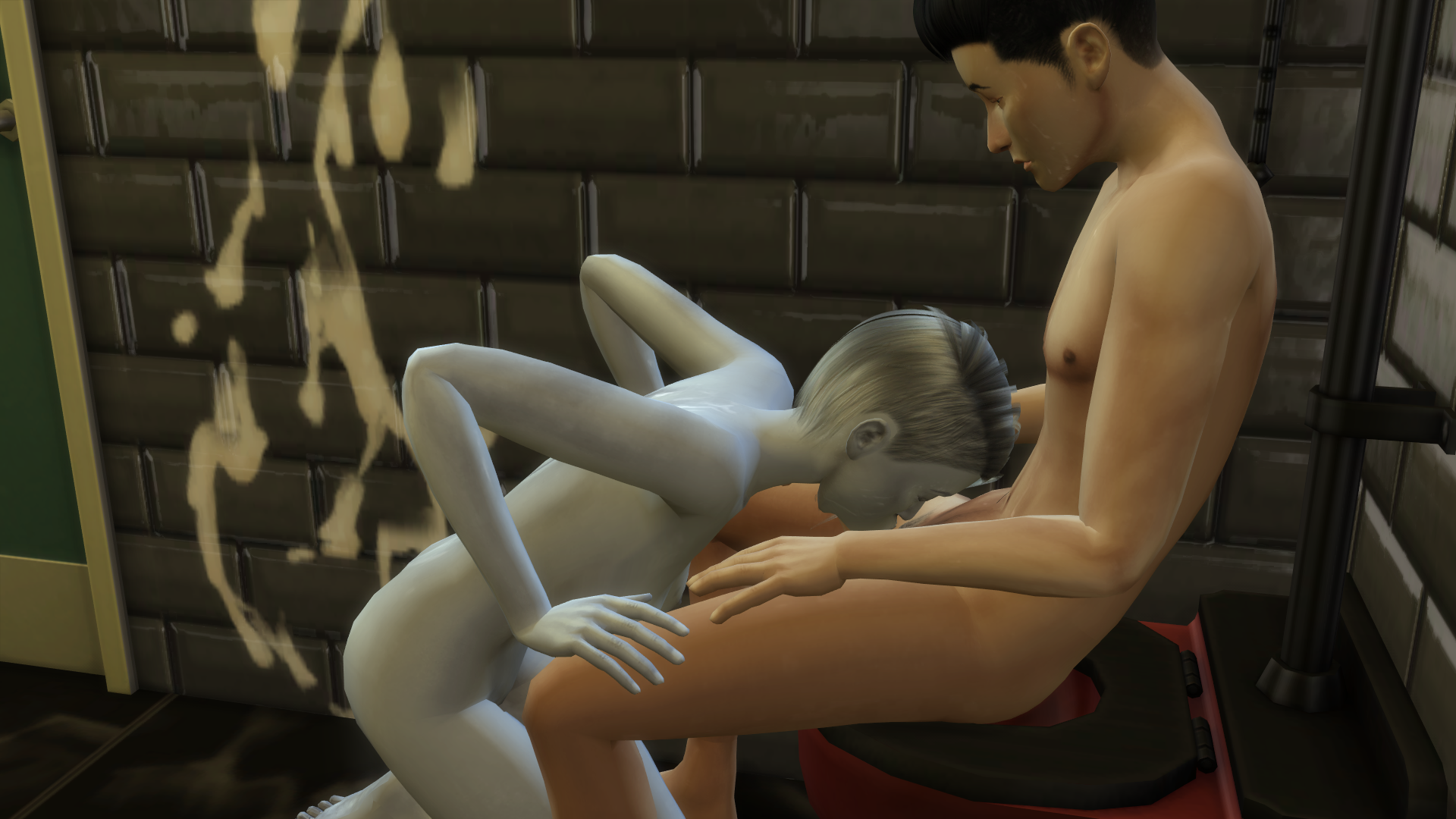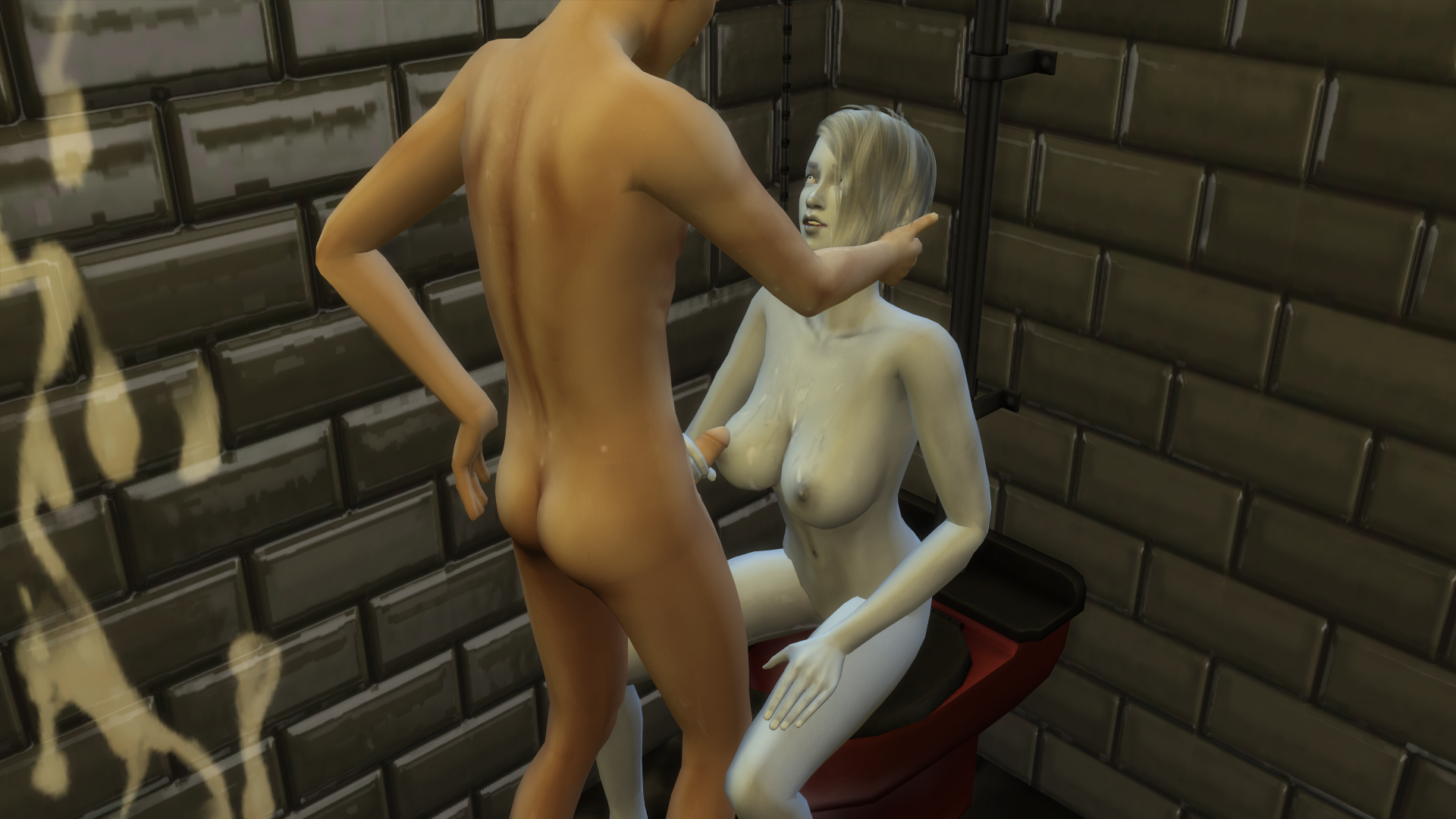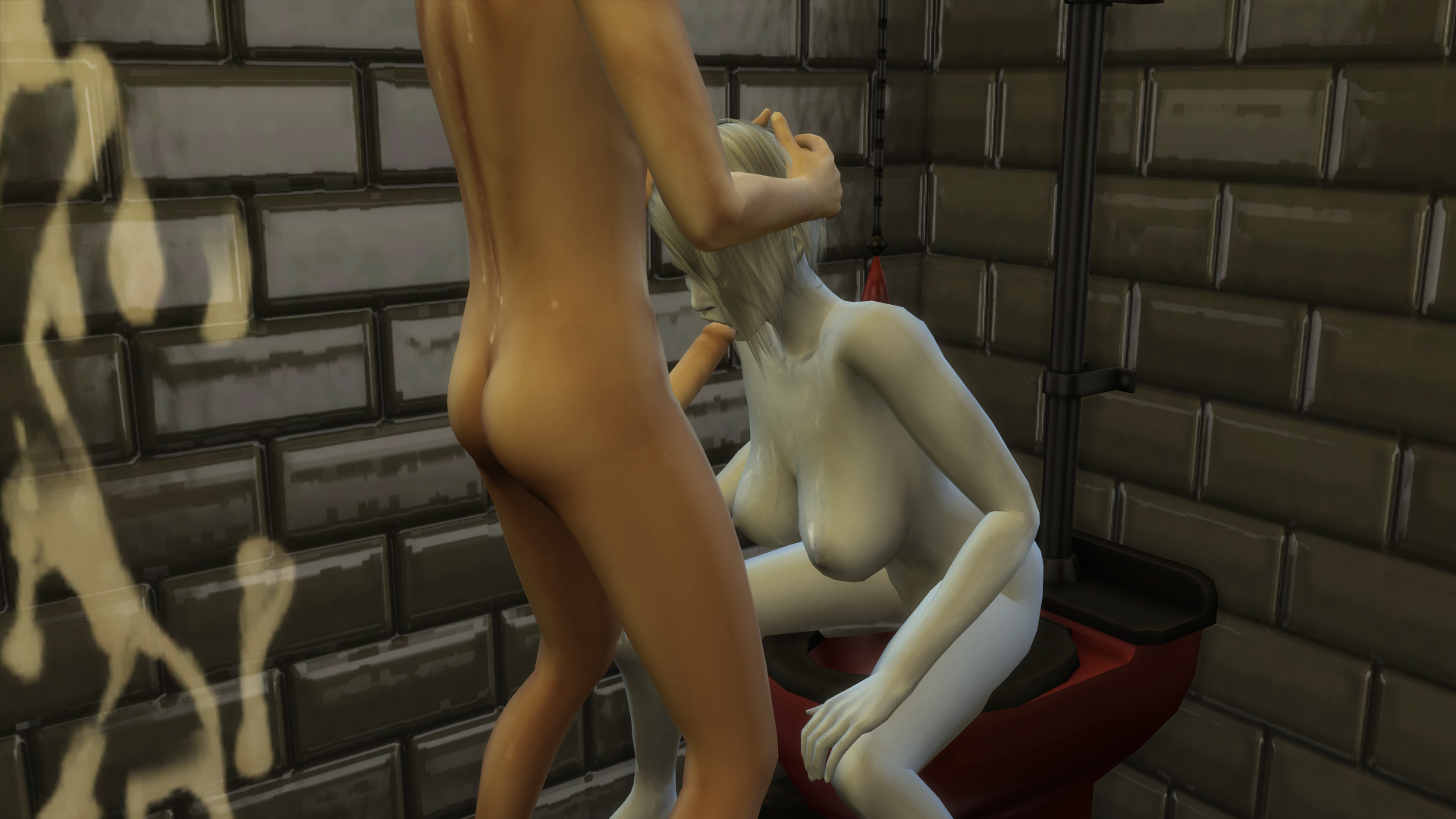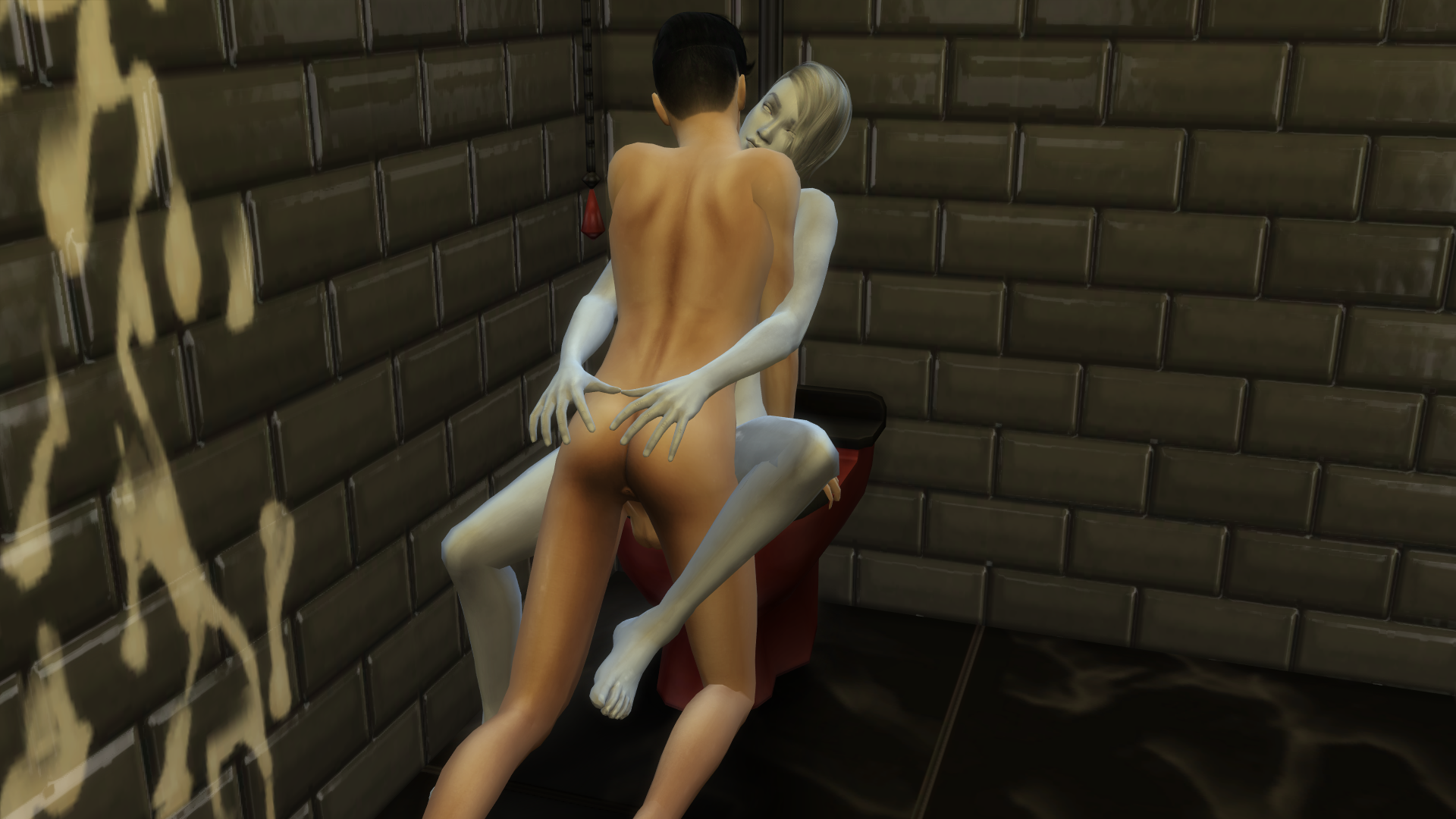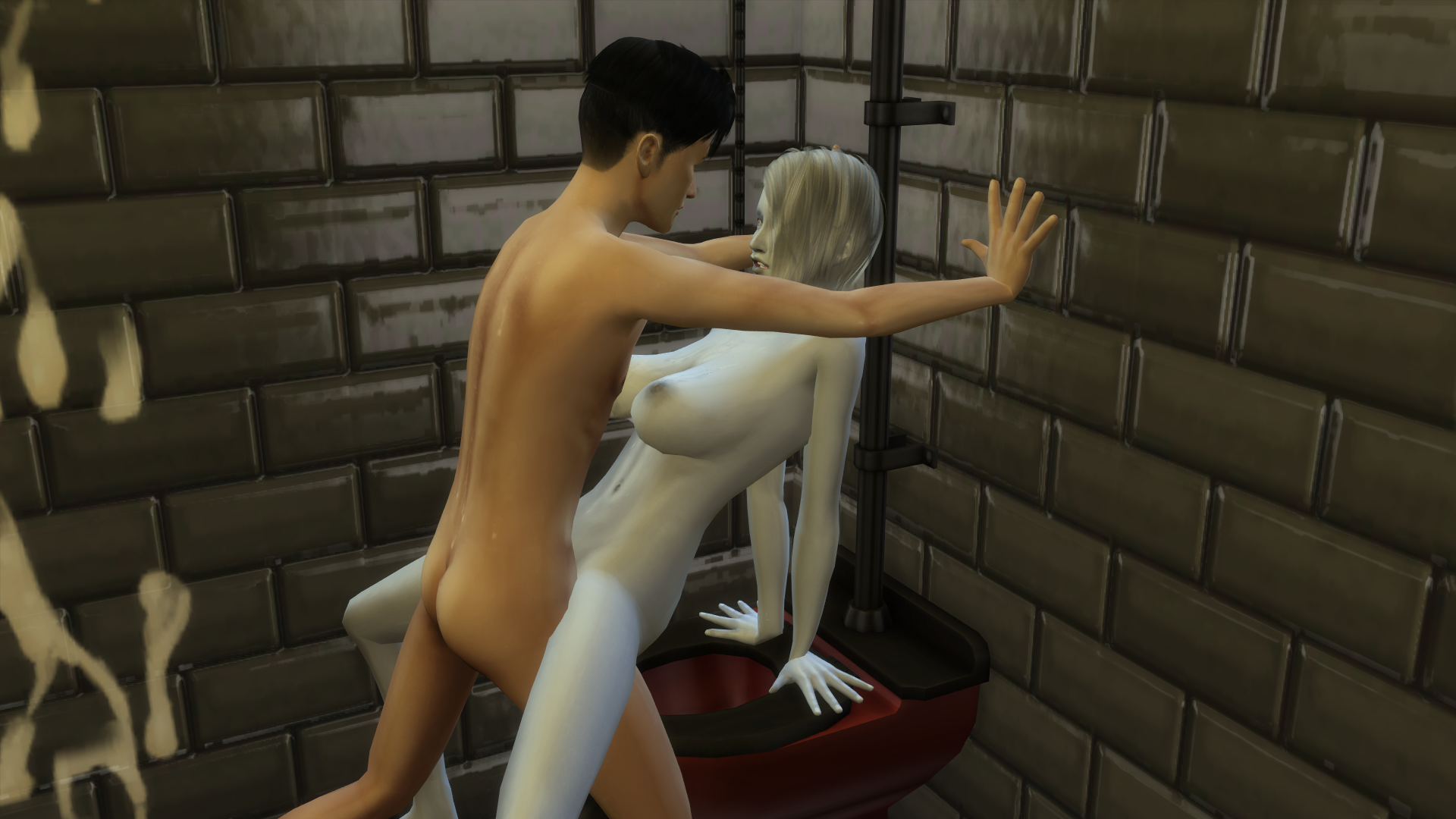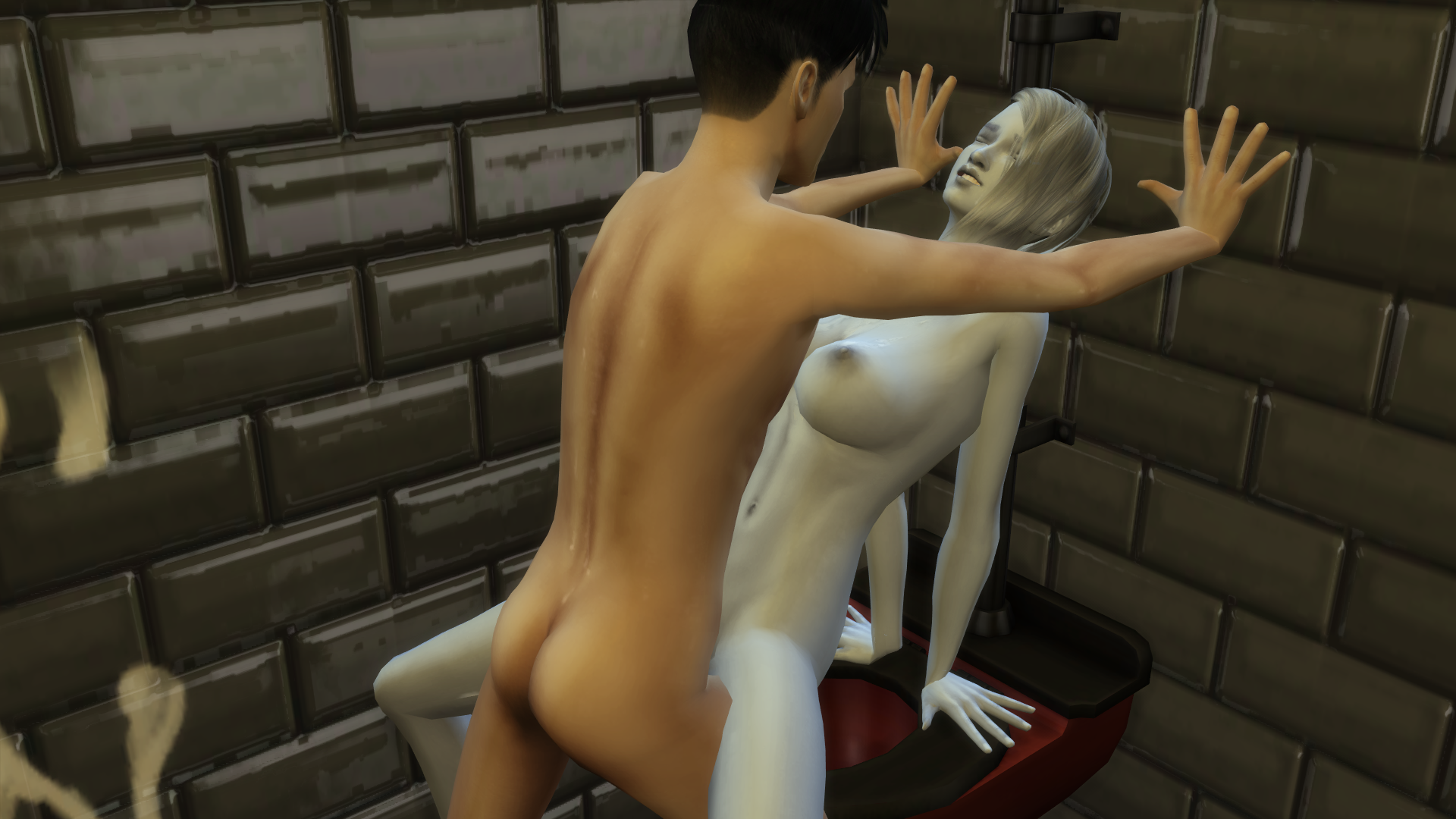 Lucian: "You're... really a special kind of girl... I'm Lucian... mind giving me your number?"
Jennifer: "Sure. After all, I might need you a few times more..."
After fucking another stranger, Jennifer's body was totally soaked. So she went upstairs to the whirlpool.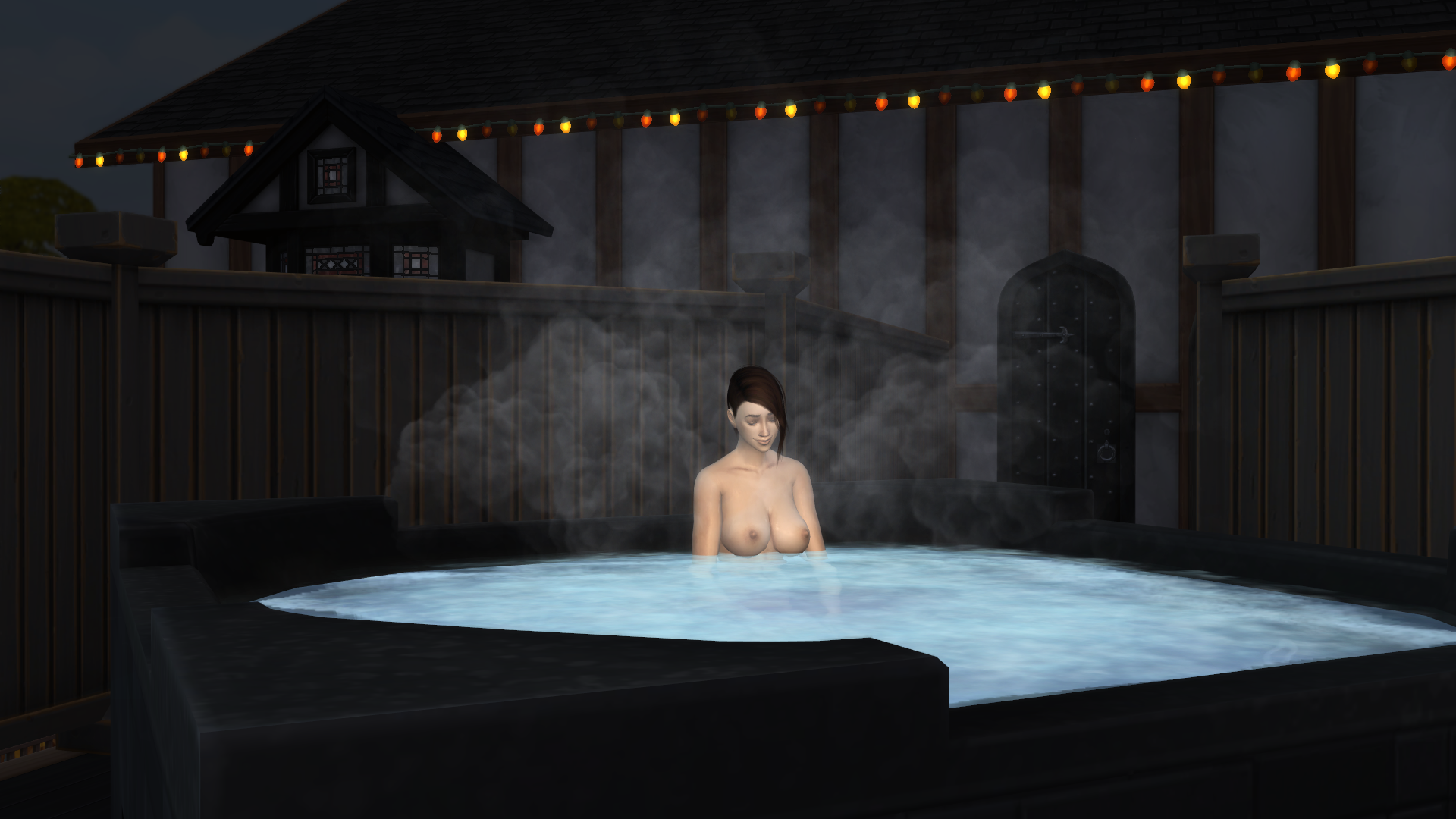 So far it has been fun, but I didn't notice any difference so far. Maybe I need to try again.
Anyway, I would prefer to do so clean.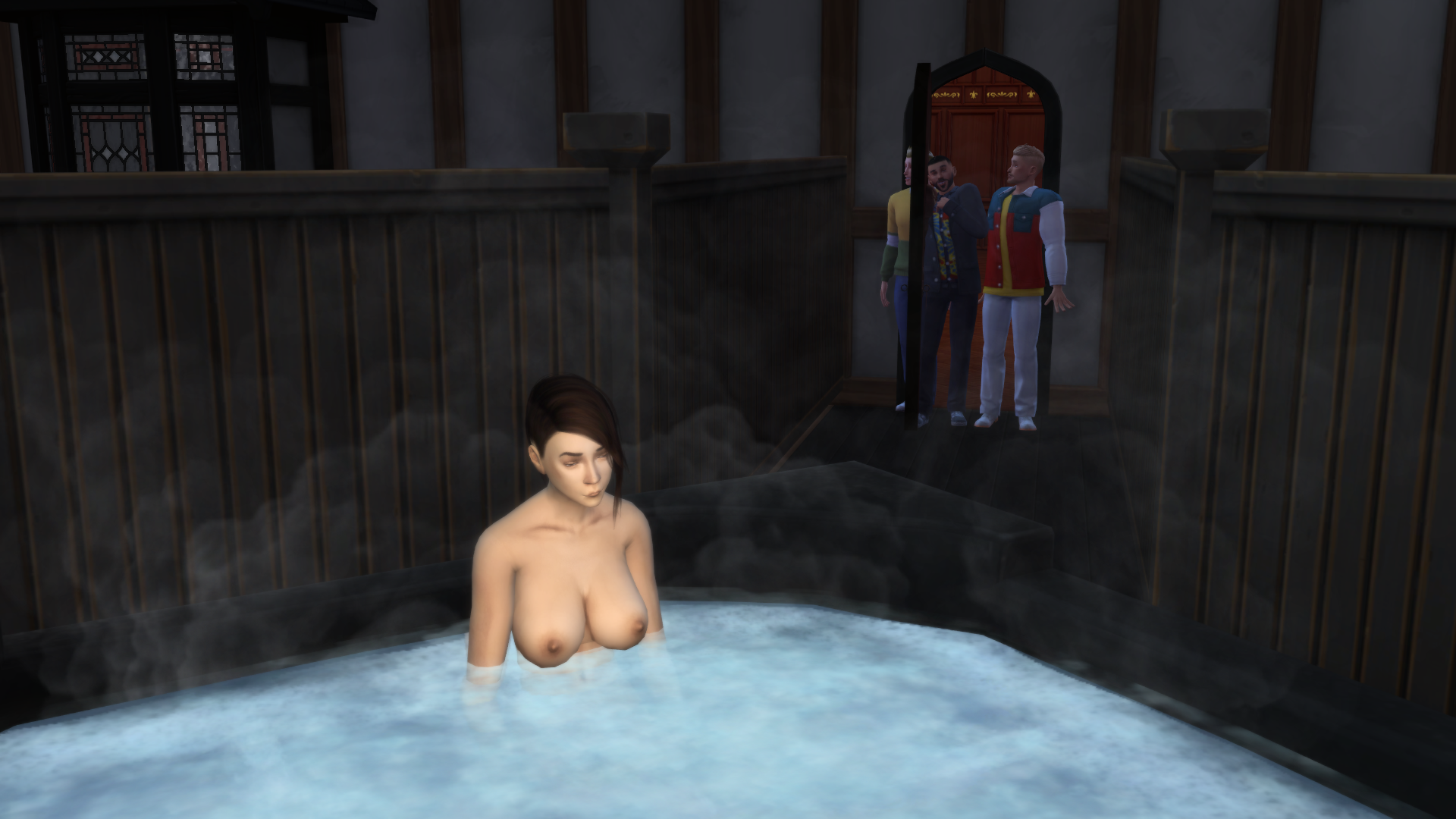 At this moment, a bunch of dudes entered the balcony with the whirlpool, visibly ready to get inside... and surprised by the company they encountered.
Black-haired dude: "...and then I said to her: Sure, if you'd be twenty years younger!"
Blonde dude with Jacket: *laughs* "Good one, ma-... Oh, look what we have here!"
Jennifer: "Oh! Hey boys, care to join me?"
Black-haired dude: "With pleasure!"
What the fuck am I thinking? Where did I drop my dignity?!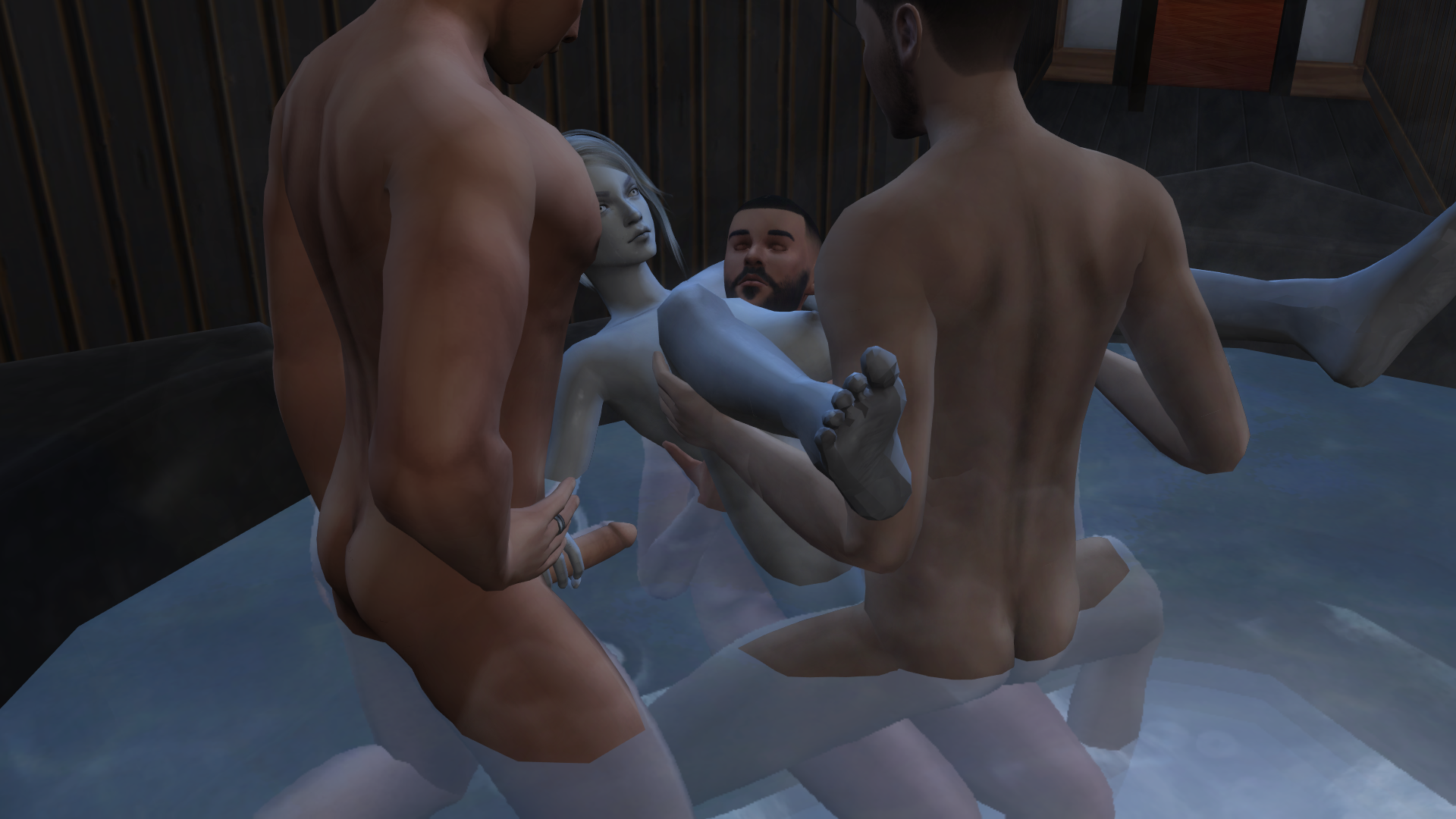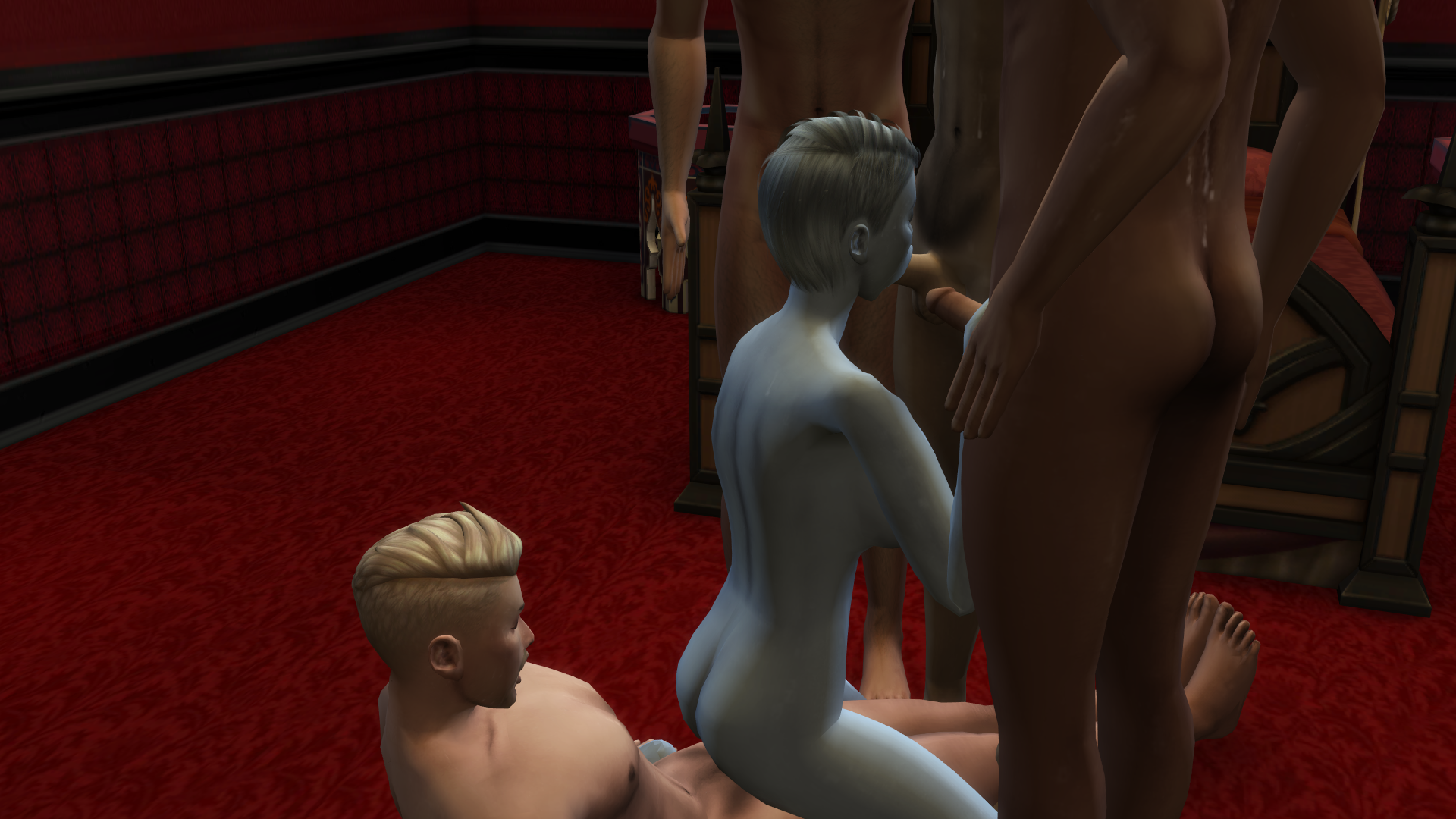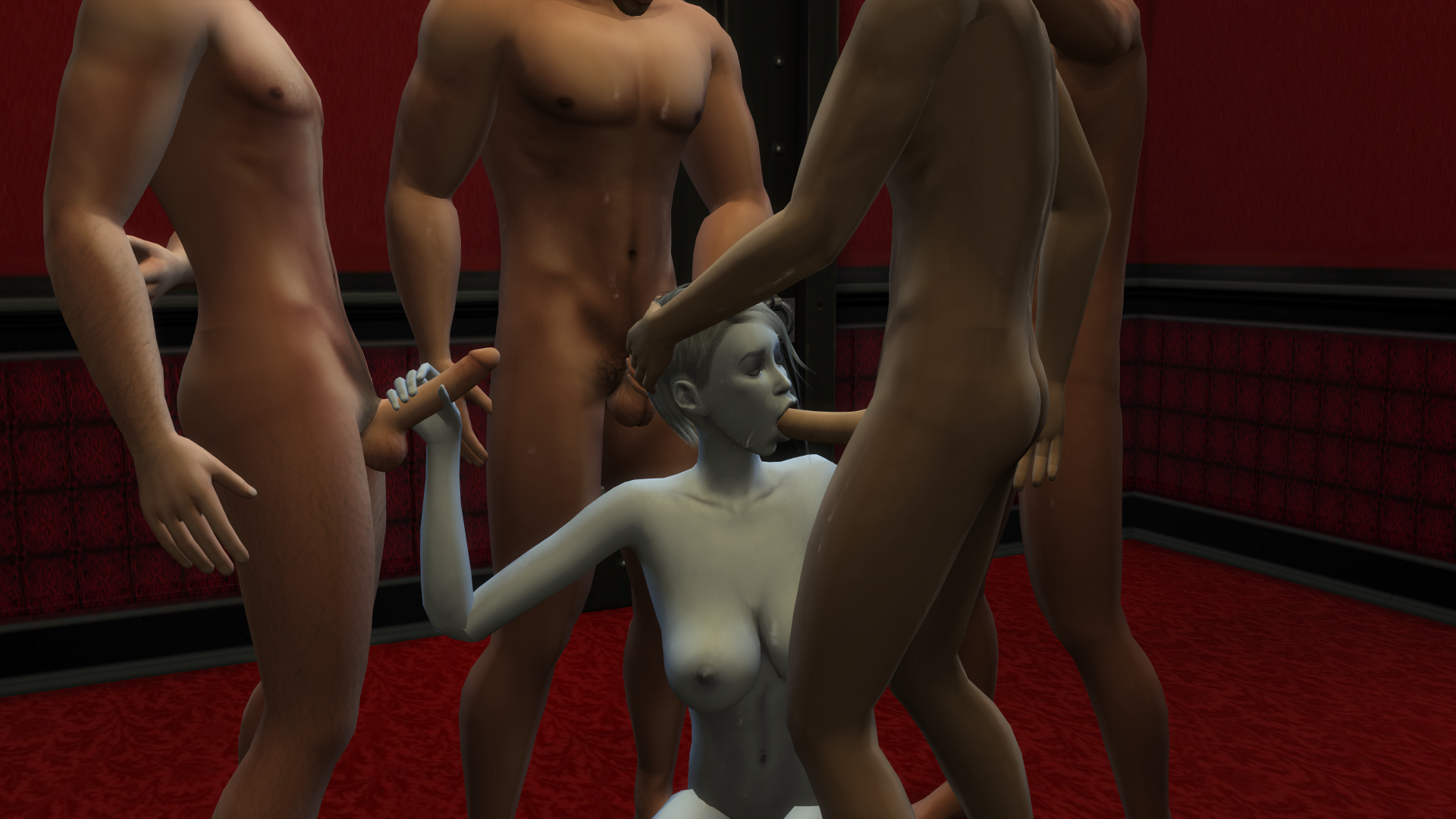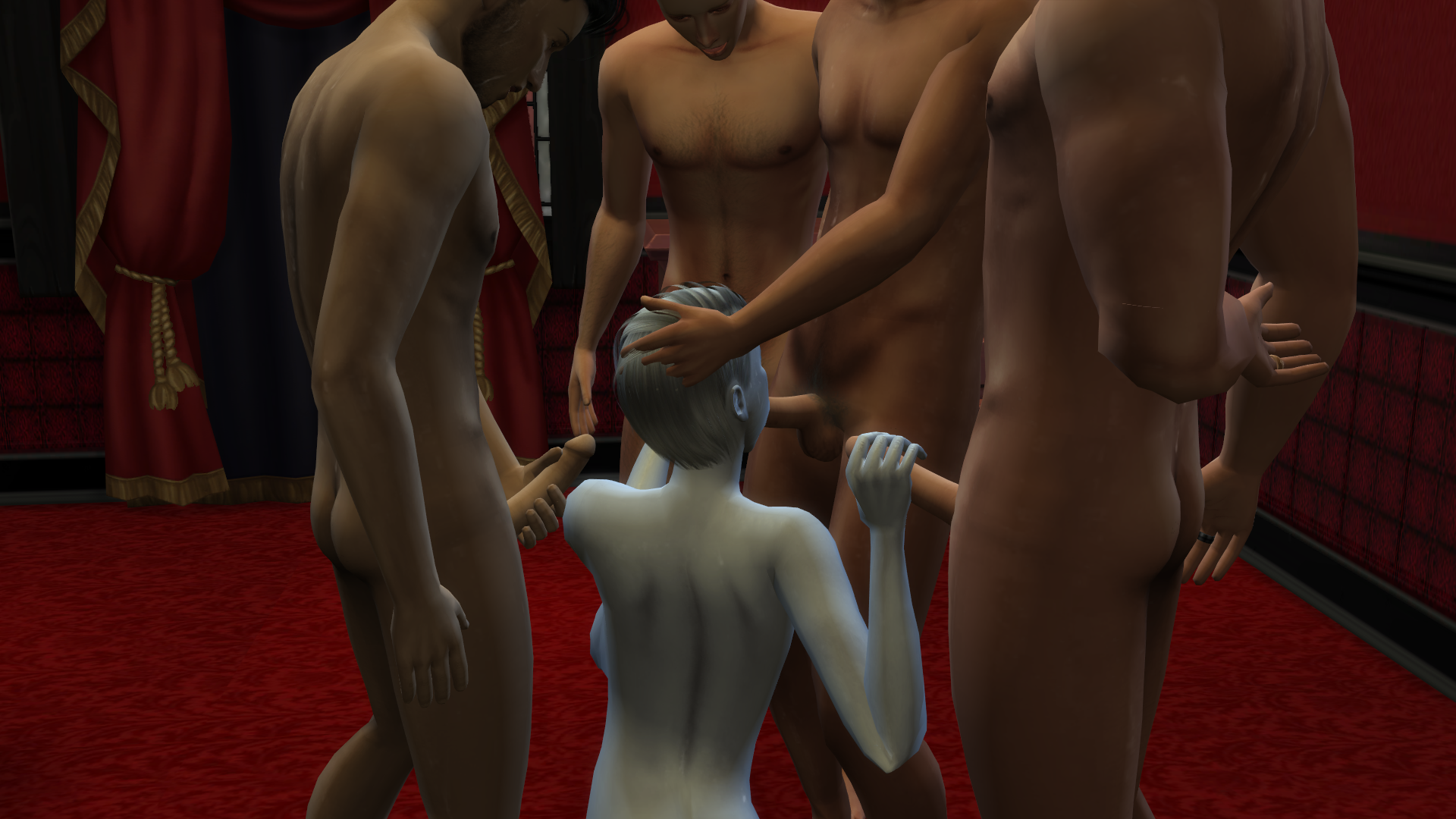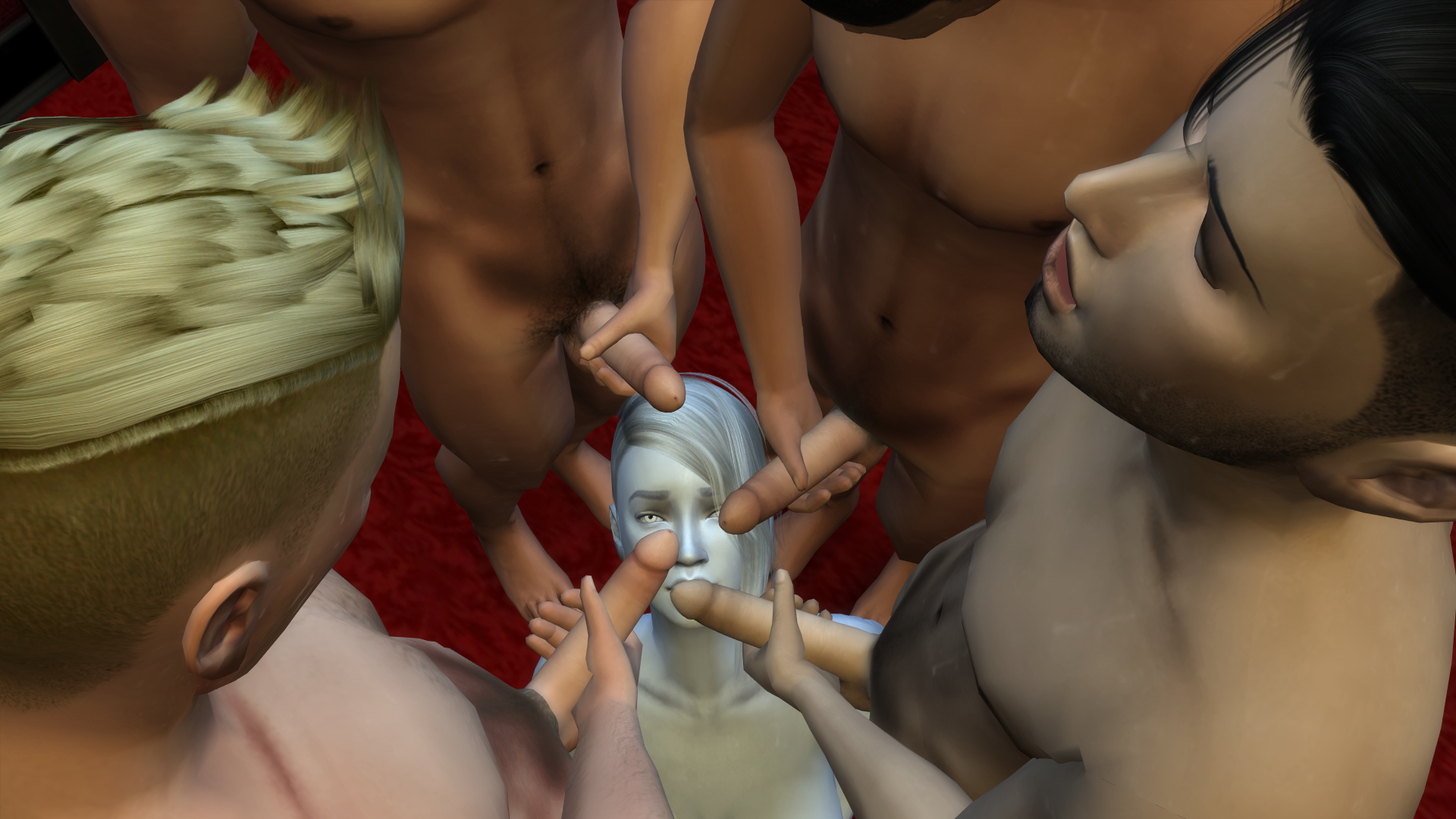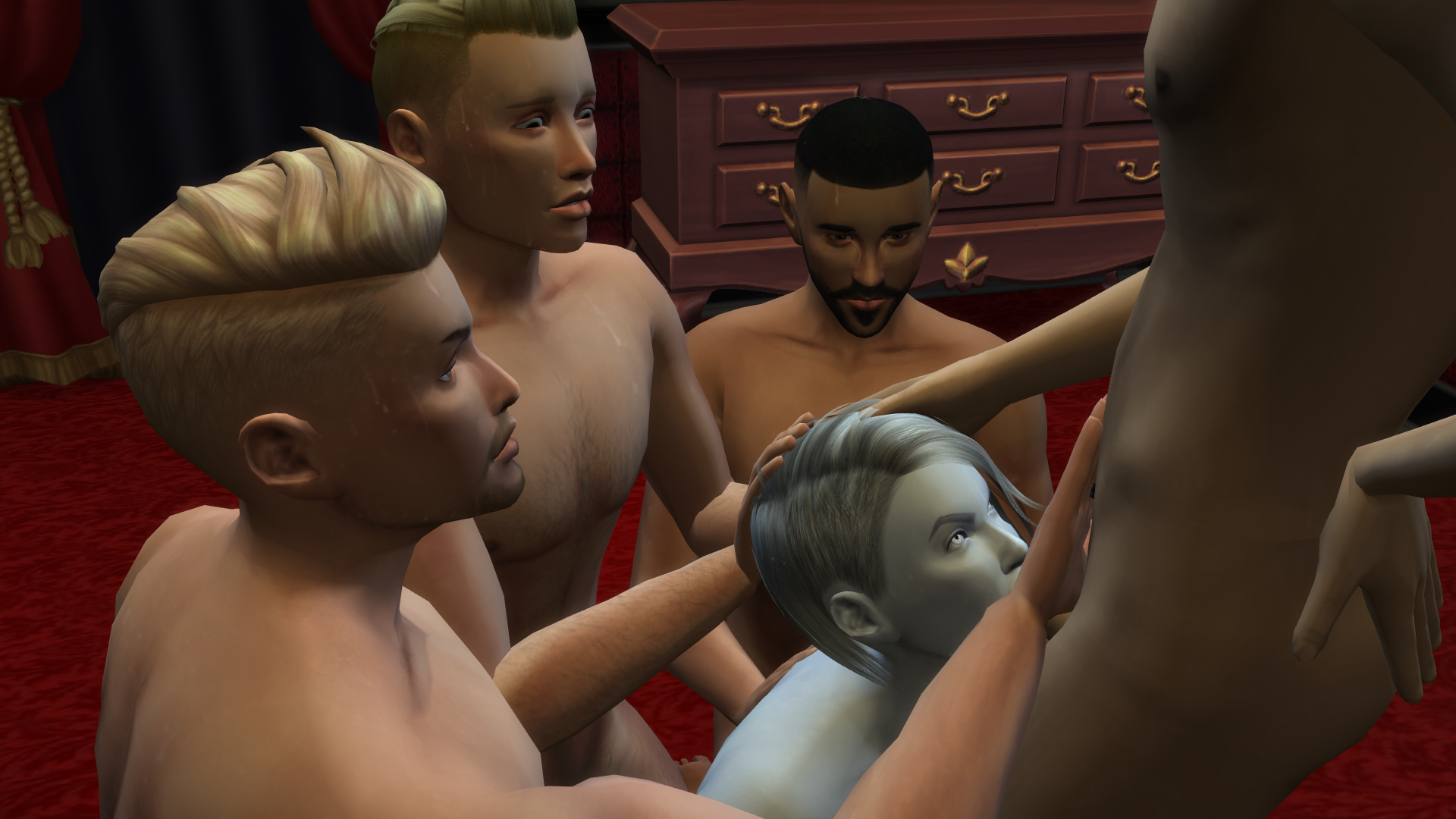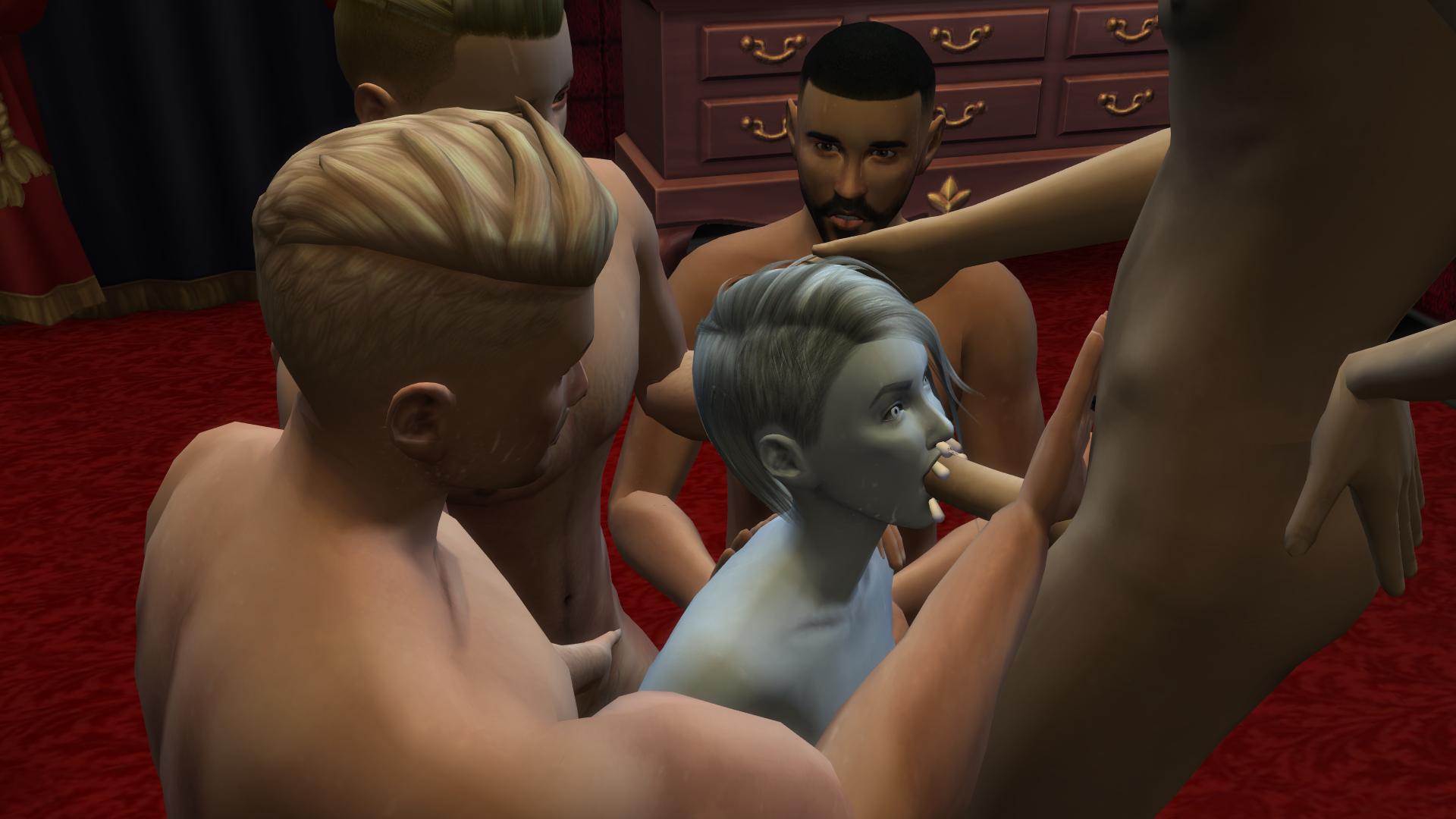 Black-haired dude: "Damn, girl! Gentlemen, I think our evening was just made worth it!"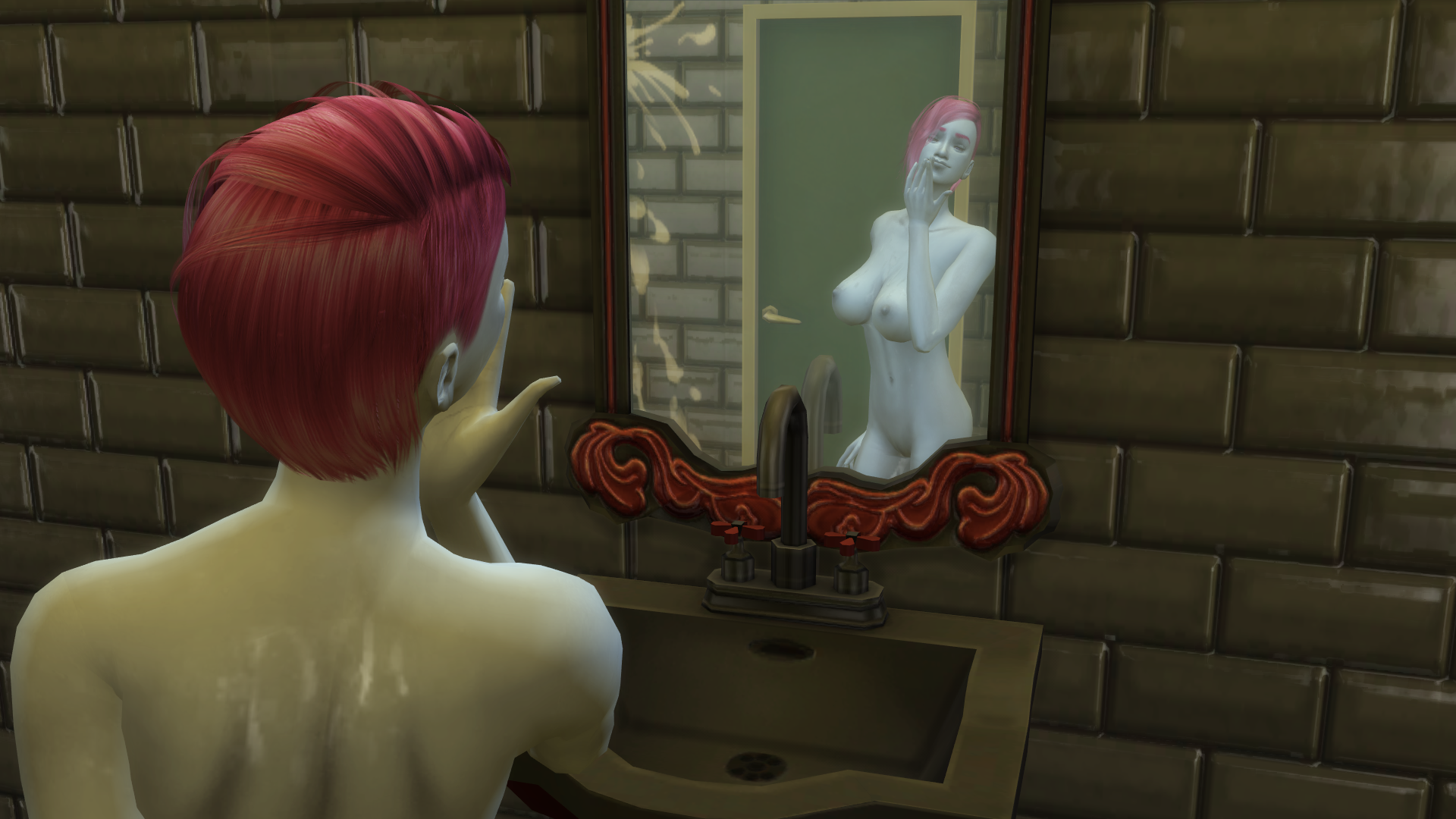 When did that happen? My hair turned pink... is that what Arnborg meant? And for now, I'm not turning back into my human form..
Either way, it's been a long night. Time to go home.
Bonus shot: Randomly, due to NPC autonomy, Gina also attended the club and had her fun in the room next to Jennifer's, and acted pretty in-character while doing so.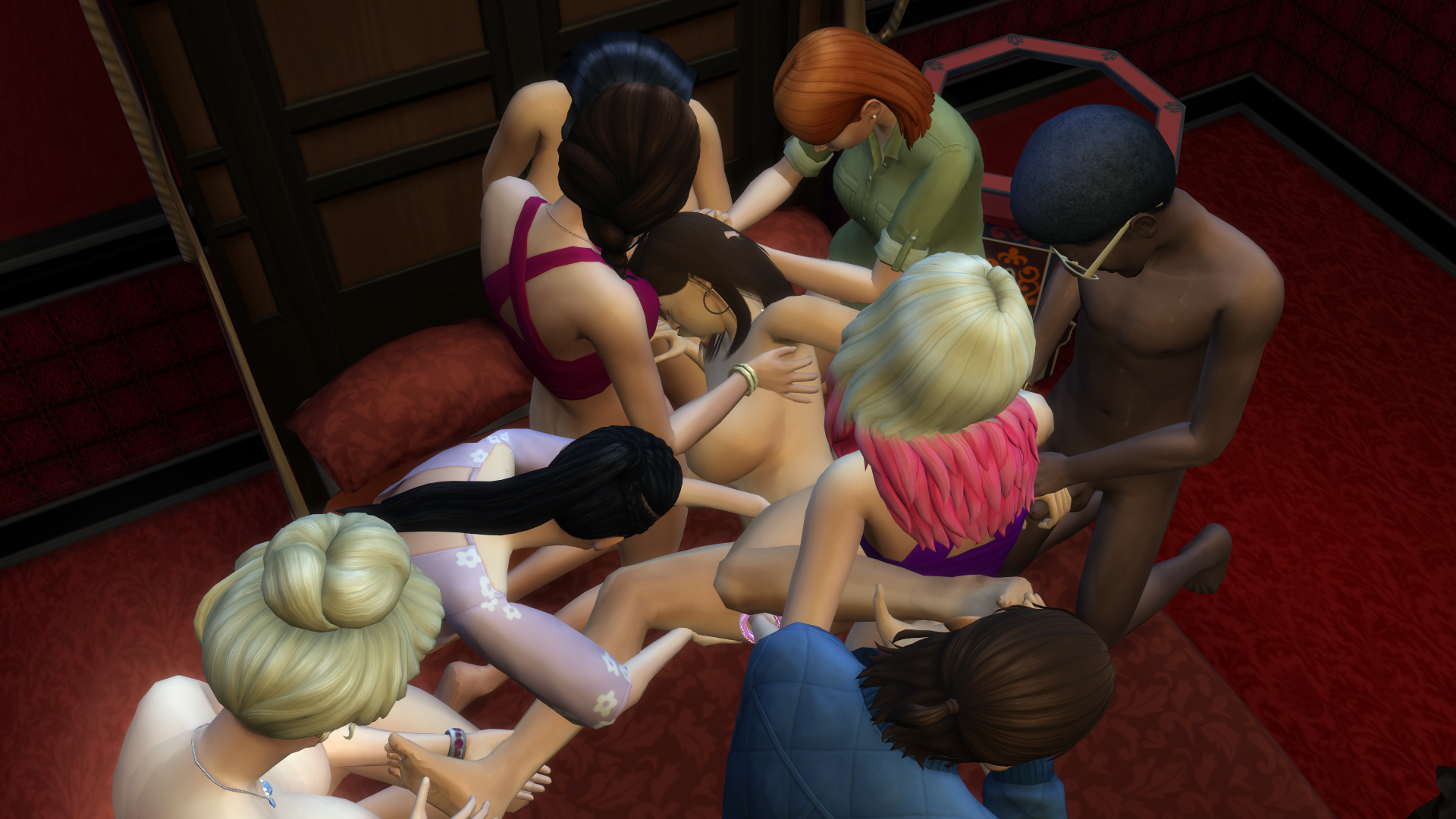 Edited by Hentaiface