Attaching Art Objects to Armor
---
Busily debugging the first quest, and one of the problems I've been having is that the static word rings I've been using appear foolishly low on the taller girls. Also, if the girl doesn't align quite right with the furniture, the ring clips the arm or misses it entirely.
All of this inspired me to take another look at using animated add-ons for armor.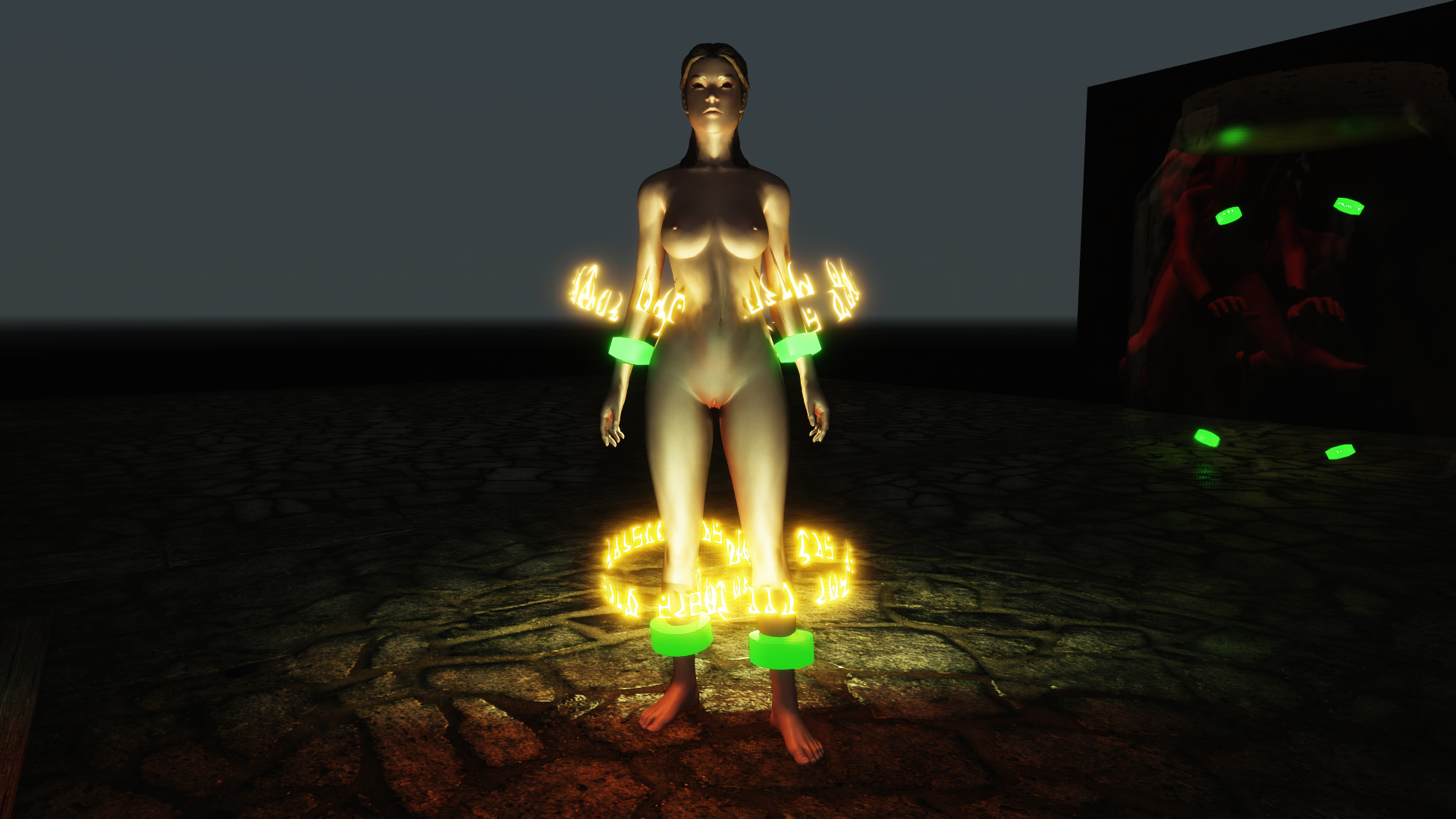 I finally got it working! The rings rotate, they have attached lights (rather too bright at the moment, but give me time

) and they're linked to the cuffs  and the forearm and calf bones, so they move with the actor.. I'd like them a little nearer the hands and feed, but I suspect I can do that with a translation on a node in teh ring nifs.
They shrink too.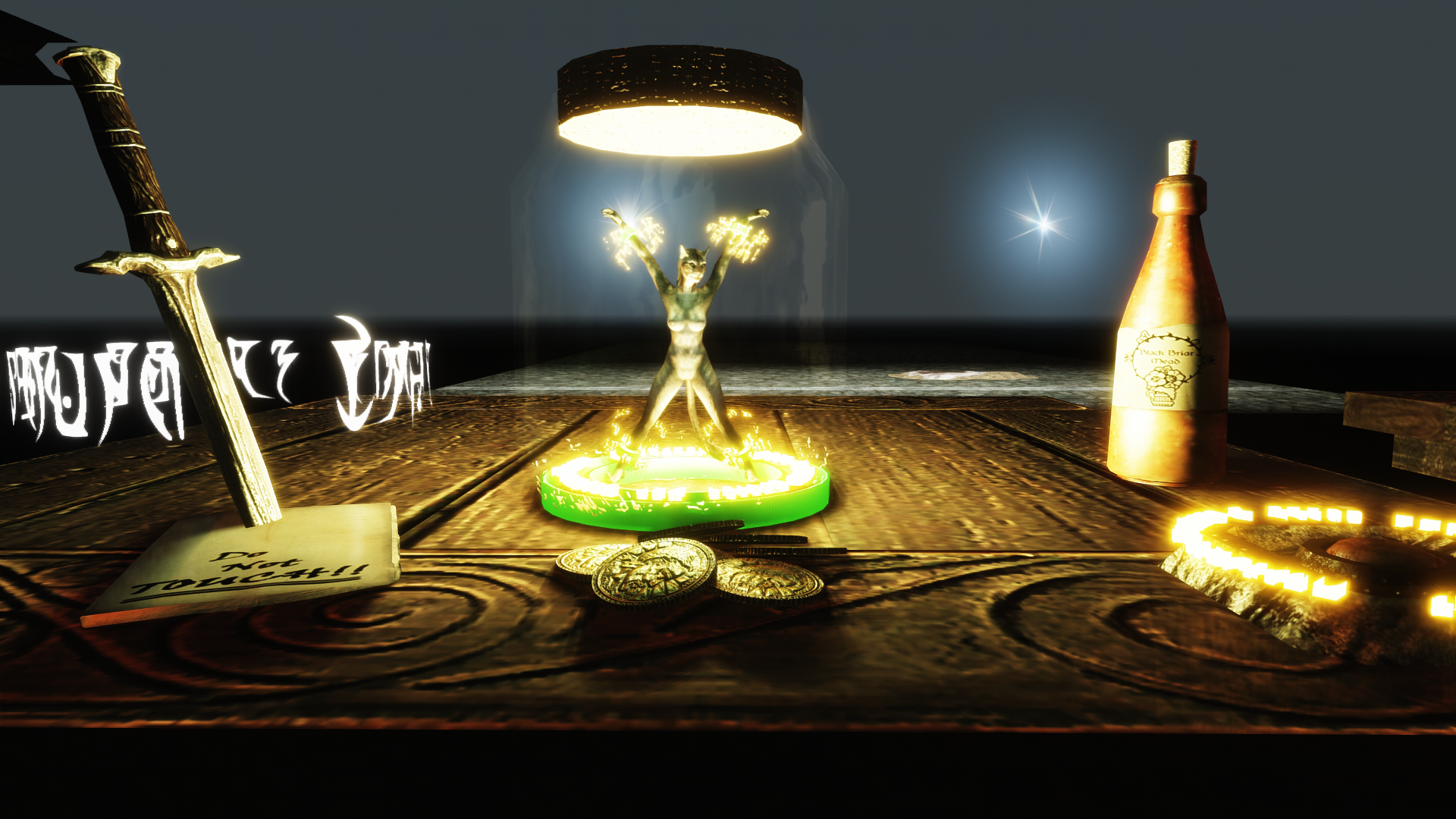 There's two sets of rings there because the old static ones are still in place
I get a bit of spare time, I'll try and write up a couple of tutorials for some of this stuff.
I really do need to tweak the lighting again, however. Just when I got it about right, as well.