Entry posted by DocClox ·
732 views
This started out because I was trying to make a general restraint system for StumpZ. The idea was that you could place a mat at any vertical surface and when it was used, it would spawn suitable restraints. I might do that yet. Somewhere along the lines though, I started thinking about using those restraints on glass walls.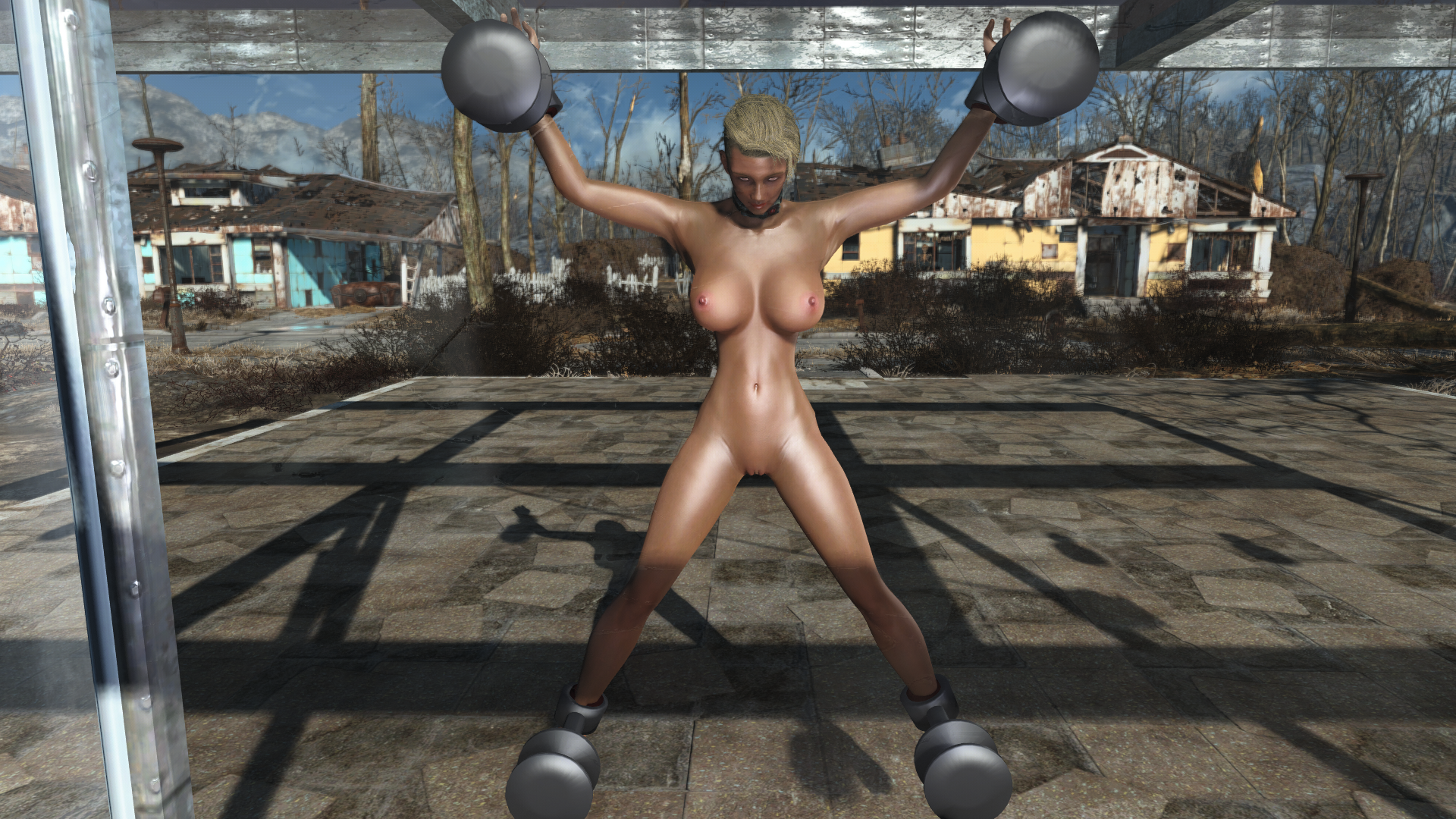 I think it worked out quite well.
Once again, I'm using @Vader666's X-Cross animation, with the physical part of the furniture removed and my own bit added. In this case, wall mounted cuffs.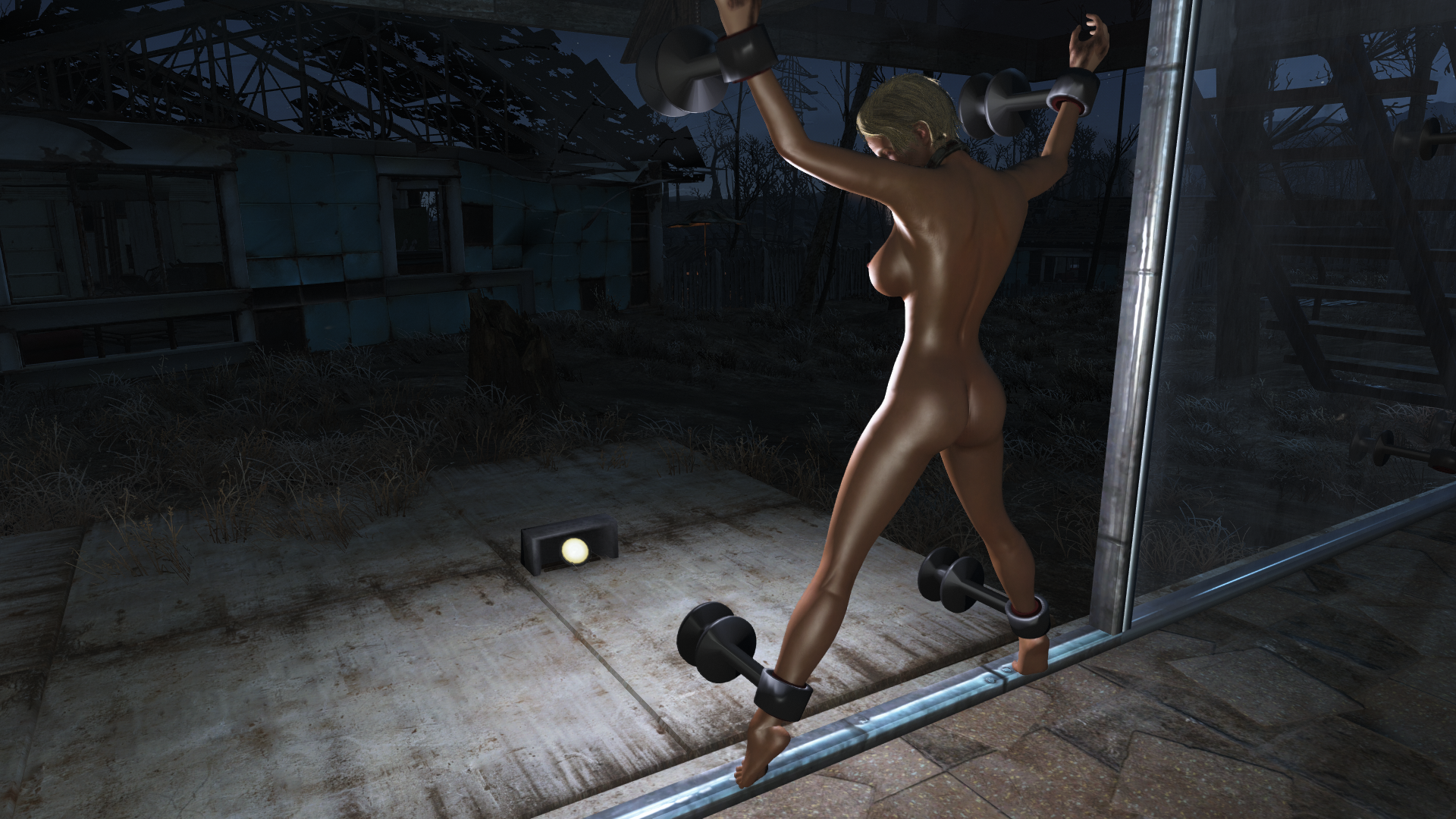 Nice big flanges there (the cuffs, I mean), I wanted to spread the pressure on the wall over a wide area.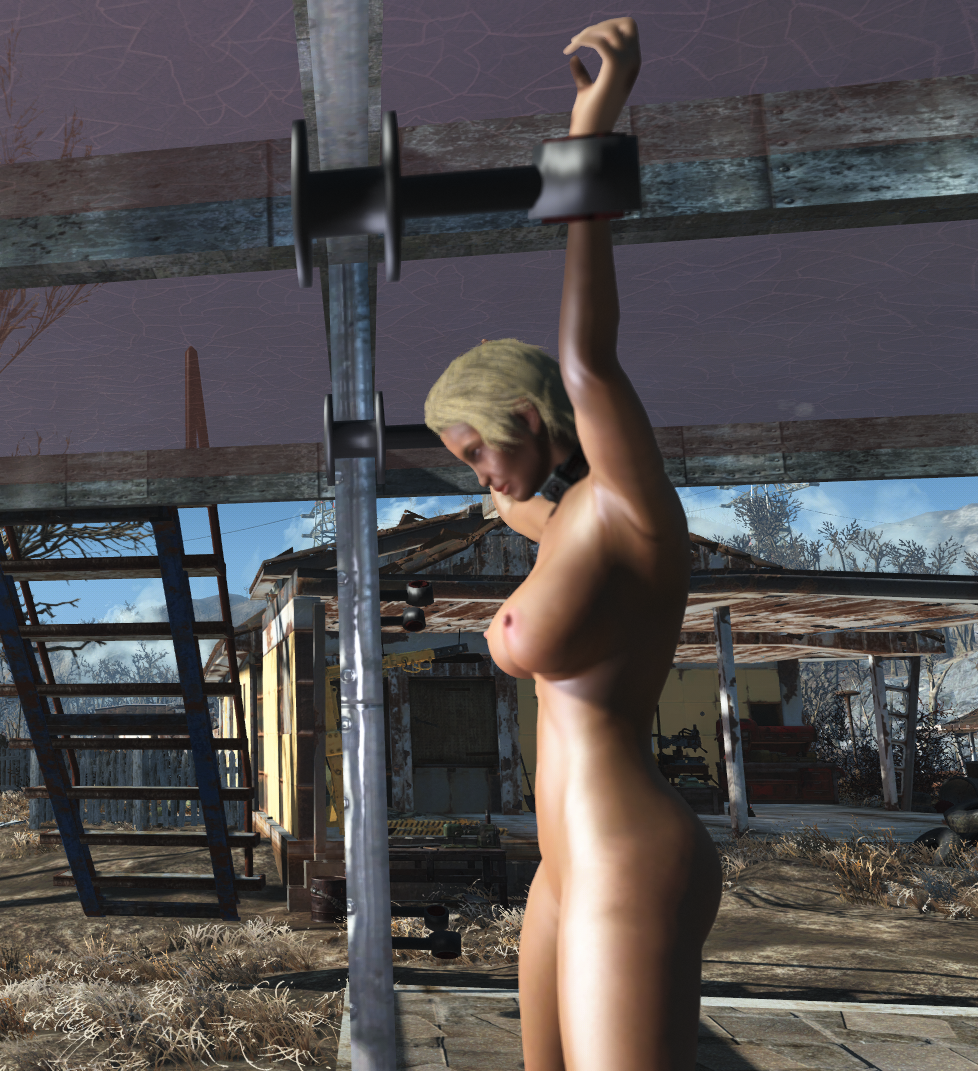 I also gave them a lining of hard rubber. Partly to stop the prisoner harming themselves on hard metal edges, but more importantly, from a meta perspective, the rubber can clip through arms and legs without appearing to do so. So I can make these cuffs tight!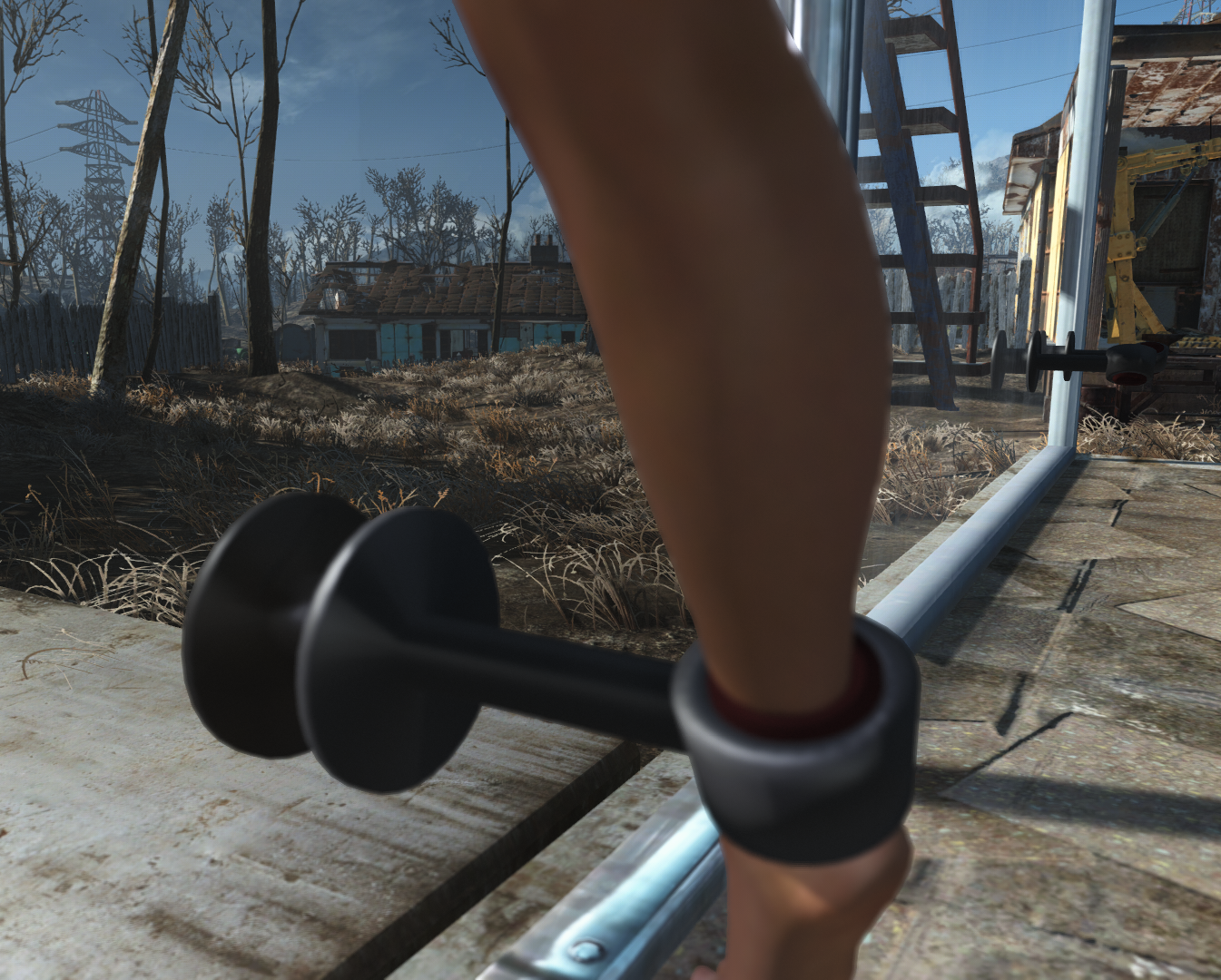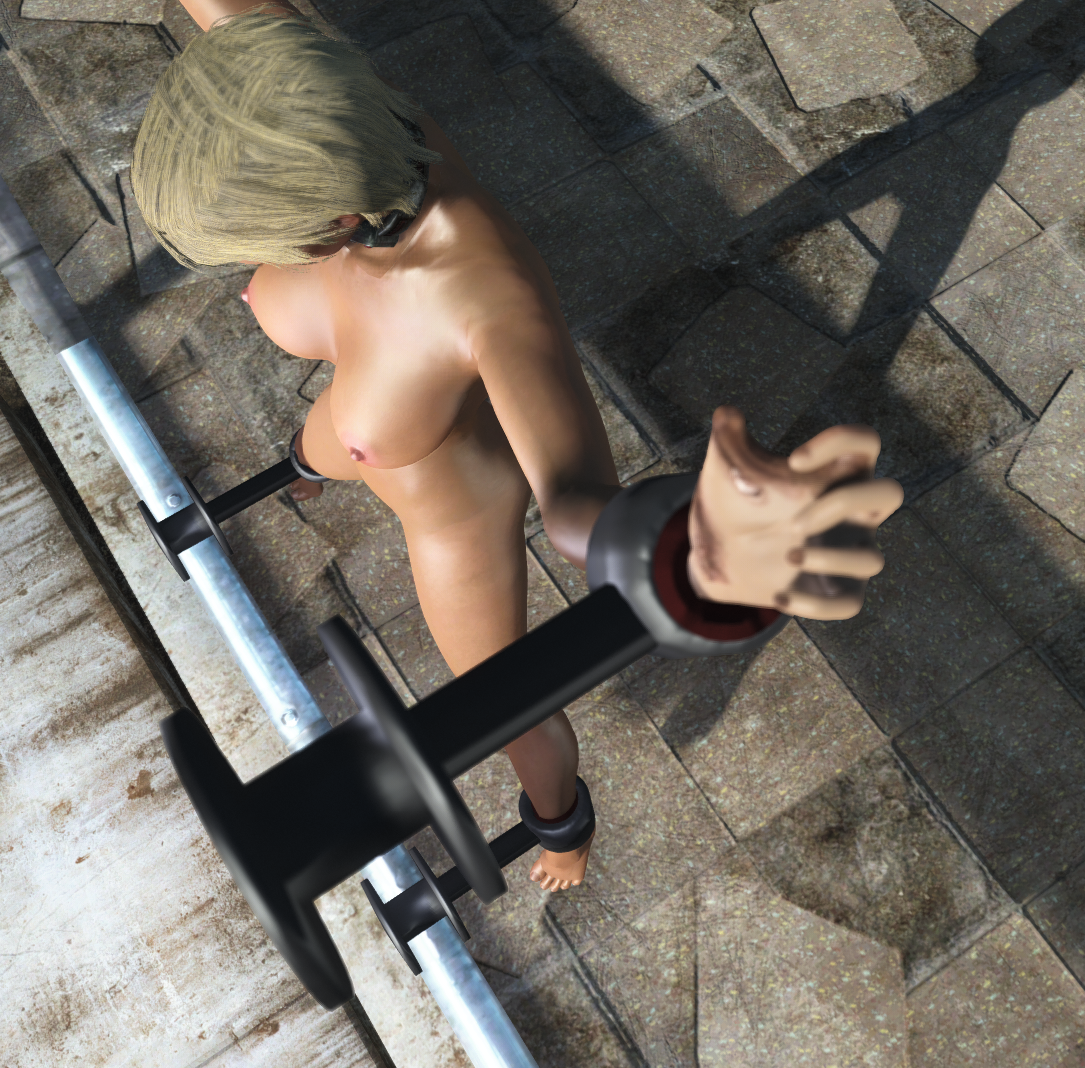 I had to hang her a little further from the wall than I'd have liked. Too close and she'll clip, usually with her head unless her boobs are really big. Unfortunately, I don't think the engine is up to doing the iconic boobs-mashed-up-against-the-glass effect. And the snapping doesn't seem to be happening. I wanted to snap to the balcony node so we could have two per wall section, all properly placed, but as it is currently, a certain amount of fiddling with Place Anywhere seems to be needed. Of course, it could be Place Anywhere that's making so hard to find the snap. I should really test without.
I might add a version facing away from the wall,  maybe adapt the spreader block I made earlier for this rig. Apart from that, it's pretty much done.