Welcome to LoversLab
Register now to gain access to all of our features. Once registered and logged in, you will be able to create topics, post replies to existing threads, give reputation to your fellow members, get your own private messenger, post status updates, manage your profile and so much more. If you already have an account,
login here
- otherwise
create an account
for free today!
Submitter
leechlord
View other files from this member
Latest Version:

0.3

Submitted: Jul 07 2014 03:34 AM
Last Updated: Jul 11 2014 04:39 AM
File Size: 32.89KB
Views: 144913
Downloads: 17,281
Requires: SexLab Framework





2 Votes
Framework
Crime
Immersion
Roleplaying
SexLab

616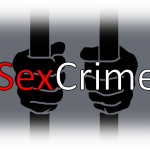 SexCrimev0.3
SexLab Crime System Framework
IMPORTANT: Version 0.3 requires a fresh savefile (that never used version 0.1 or 0.2).
Due to my inexperience as a modder, I made the mistake of attaching some of my scripts directly to the player instead of with an alias in versions 0.1 and 0.2. If you don't know what this means, that's fine: It's fixed now, which should resolve a whole bunch of potential mod conflicts and bugs. Unfortunately the only way to truly fix this is to revert to a savefile that never had one of these versions of SexCrime installed before installing the latest version. I apologise for my incompetence, and assure you that it won't happen again.
----- Abstract
SexCrime is modder's framework for adding an immersive sense of criminality to many SexLab based interactions. Different players expect different prejudices in Tamriel: some are happy to imagine that it is a place of supreme tolerance and open-mindedness, others feel like its citizens should be die-hard puritans, and many expect some sort of a middleground.
With this framework, players will be able to decide for themselves what constitutes sexually criminal behaviour, allowing any dependent mods to effortlessly adjust their content to fit the user's tastes, and enhancing the overall roleplaying experience.
----- Notes
SexCrime is currently in a very early development stage, and this is my first ever mod release, so bear with me. Take the usual precautions with unproven mods, and don't blame me if your save file gets corrupted.
The mod is woefully undertested. Everything in the current release works as far as I'm aware, but I haven't tried my hardest to break it.
Feel free to make any suggestions for future additions and changes to the framework. If you're making a mod and would like to see some additional functionality in this framework to make your life easier, just send me a private message!
----- Implemented Features
Automatic detection of public nudity

Automatic detection of public masturbation

Automatic detection of public sex

Automatic detection of rape (player as aggressor)

Automatic detection of homosexual sex

Automatic detection of bestiality

A 4-tier crime categorization system. The player can individually define each of the above to be perfectly legal, misdemeanours, serious offenses, and heinous crimes.

Basic (temporary) definition of 'public area'. There's no such thing as a sex crime in an interior cell.

APIs to pause/unpause any individual crime scanner, or all at once.

APIs to set characters that won't report the player for any crime.

APIs to convince the rape scanner that the seemingly innocent animation is actually rape.

Followers won't report the player. This will probably become optional in later releases.
----- Plans For The Near Future
Make witnesses actually respond to sex crimes in an immersive way (including dialog, complaining, etc), rather than just continuing on with their business.

Make killing all witnesses fast enough remove the bounty (this is standard for all vanilla crimes).
----- Long-Term Plans
Make framework aware of how public an area is (and provide APIs to adjust this), so that the player can feel safe about nudity, masturbation, and sex in less-travelled areas.

Don't force witnesses to report every crime. Decide whether they should report the crime based on their attitudes, disposition, arousal, or possibly other factors.

Make friendly, non-cowardly NPCs likely to come to the aid of the player if they witness them being raped.

Make NPCs subject to the same sex-crime rules as the player.
----- API Documentation
Since the source code is provided, it won't take a genius to find more ways to interact with the framework than I have listed here. Try to only use APIs listed here. Messing with other options could break the framework. If I do not list a property or function here then I make no commitment that it will remain usable in future versions.
----- Installation, Upgrade, and Removal
To install, simply extract the archive over your Skyrim's data folder. Or use a mod manager, I use Nexus Mod Manager and it seems to work fine.
To upgrade, simple extract the archive over an existing installation.
The framework doesn't leave any particularly troublesome traces that I'm aware of. Standard mod removal practices should work.
----- Changelog
v0.1 (07/07/2014):Initial release
v0.2 (09/07/2014):
APIs to toggle various crime scanners.
APIs to add characters to a 'safelist' of characters who can't report the player.
Added very basic public area detection. Any interior cell is now considered private.
v0.3 (11/07/2014):
Fixed a bunch of potential mod conflicts.
Fixed a bug in the Safelist API.
Stopped followers from reporting the player.
Enhanced reporting algorithm to reduce the number of situations where the player could be reported to [blank].
NPCs that are hostile on-sight will no longer report the player.
----- Permissions
This mod is open source and you're free to make any changes you want. For the sake of user simplicity I ask that you collaborate with me in order to include useful and sensible features into the main release, rather than splintering the userbase. If I ever decide that your idea is not suitable for the main distribution, or if I drop off the face of the planet, you will always be welcome to create your own adjustments and do whatever you wish with them.
----- Contacting Me
I will provide direct support to you via private message ONLY if you are a modder trying to incorporate the framework into your own mod. For any other general comments, suggestions, questions, or support, feel free to post in this thread and I will do my best to help you out.
Fixed a bunch of potential mod conflicts.
Fixed a bug in the Safelist API.
Stopped followers from reporting the player.
Enhanced reporting algorithm to reduce the number of situations where the player could be reported to [blank].
NPCs that are hostile on-sight will no longer report the player.
SexCrime