These are some early screenshots I took of Naomi - you can see some of the early designs for the Pinup outfit as well.
Funny to see some of these now - no ENB, less than 4k, no DOF, oh my! Seems like ages ago, lol  
These images have become iconic for me so I'd like to share them here, hope you enjoy!
The photo that started it all... No flycam, no ENB, lol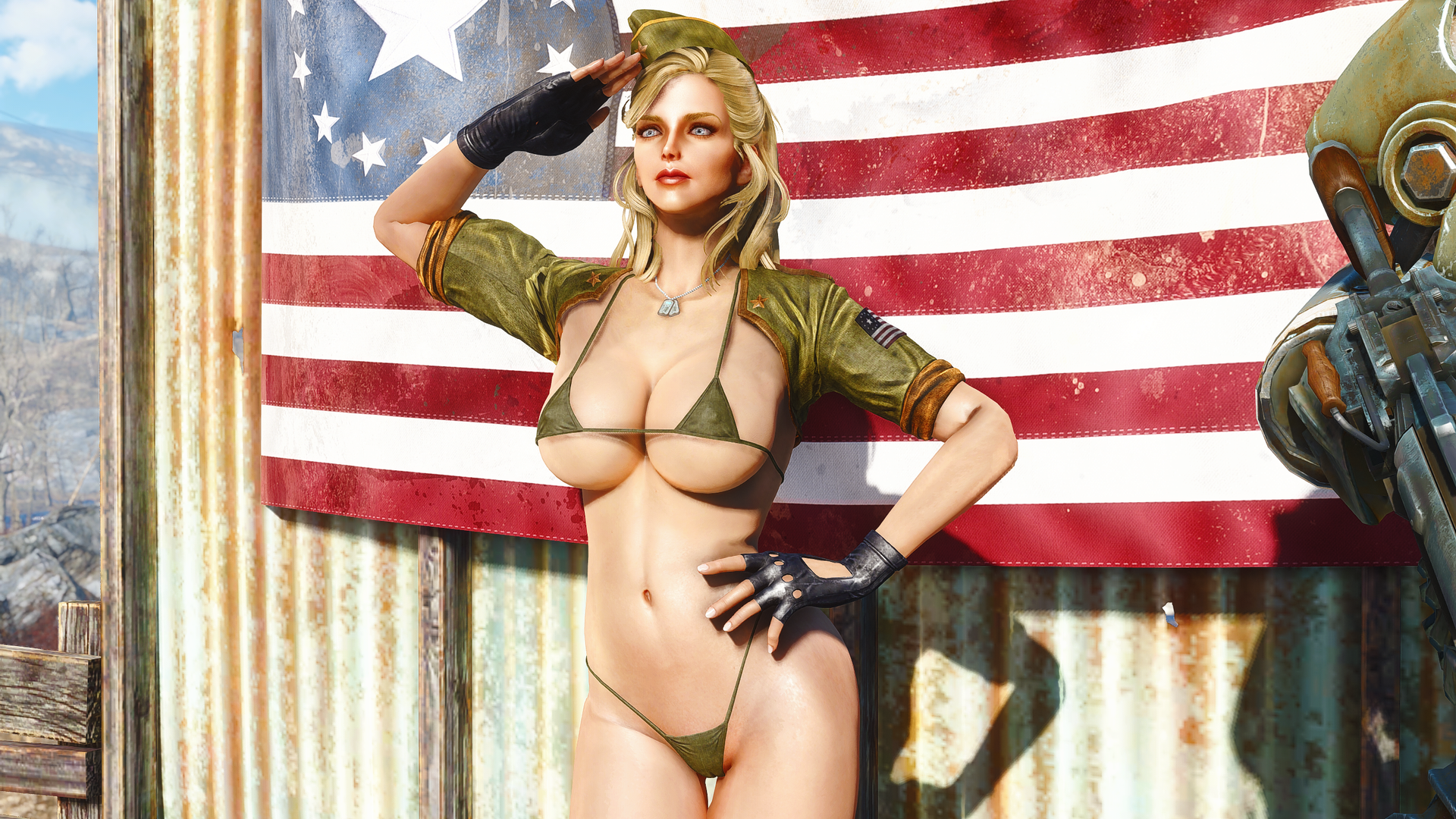 Another promo shot for the outfit.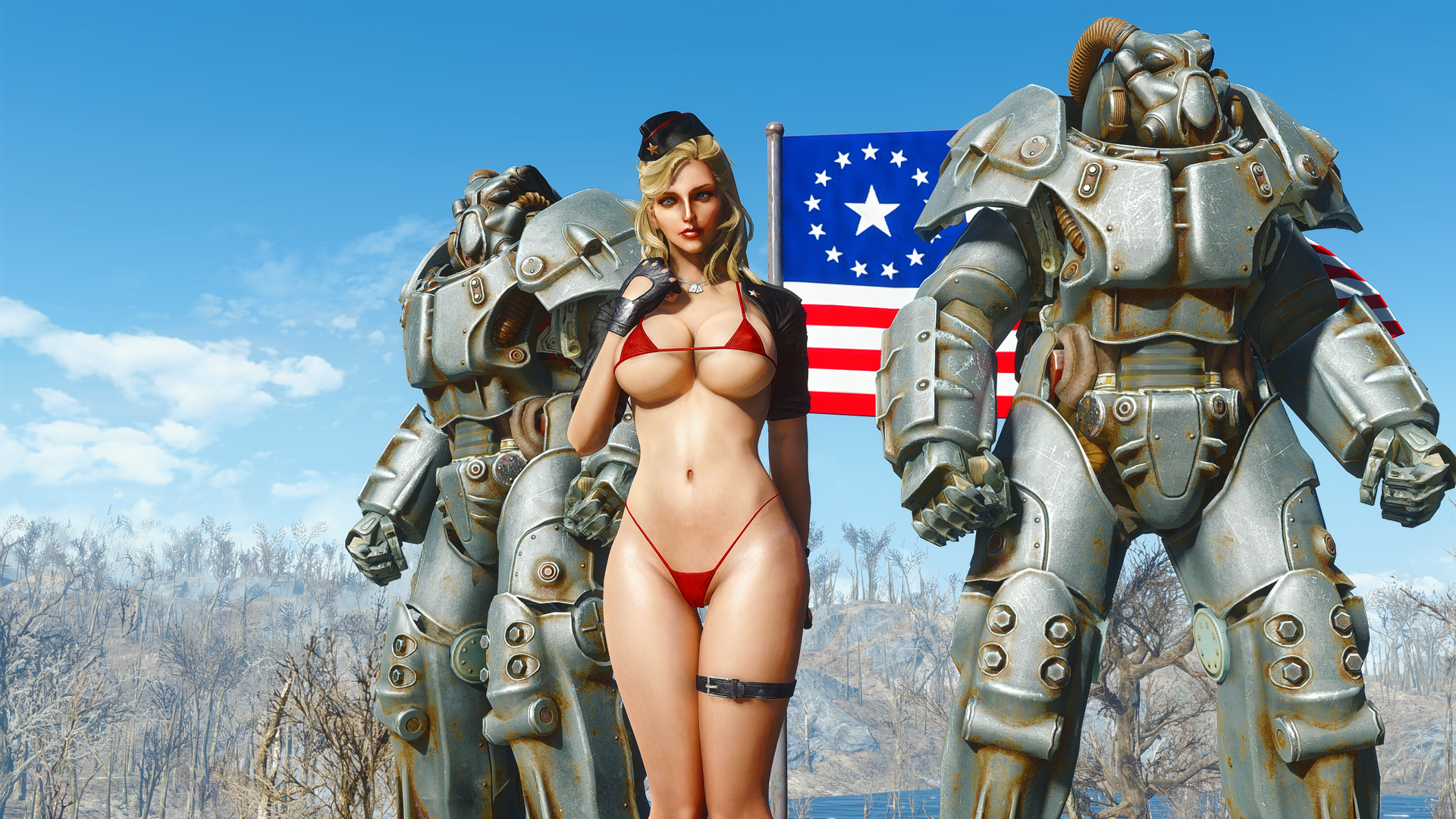 Really liked this one. "Liberty Herself"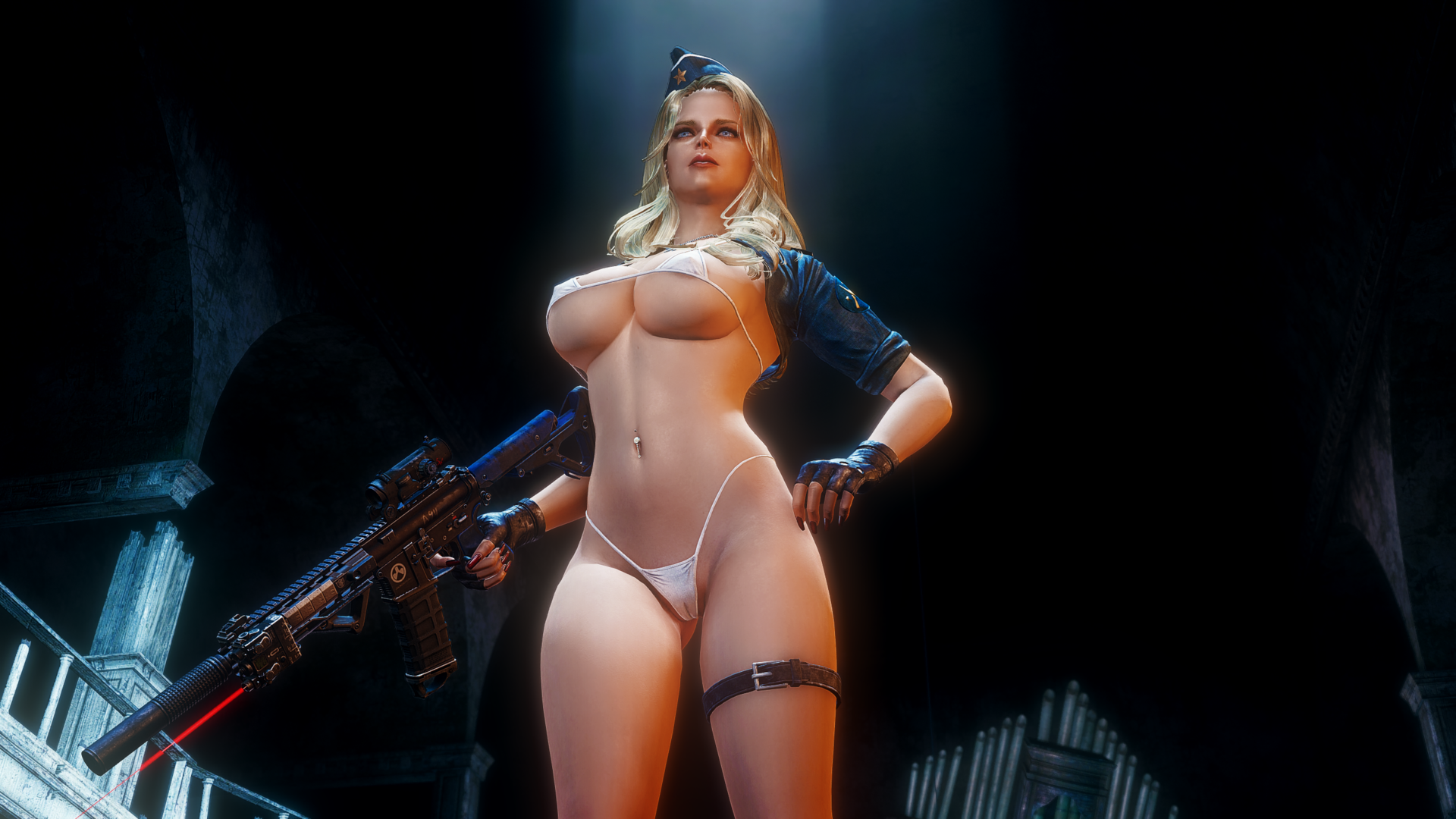 Probably most people won't see it but I did texture the soles...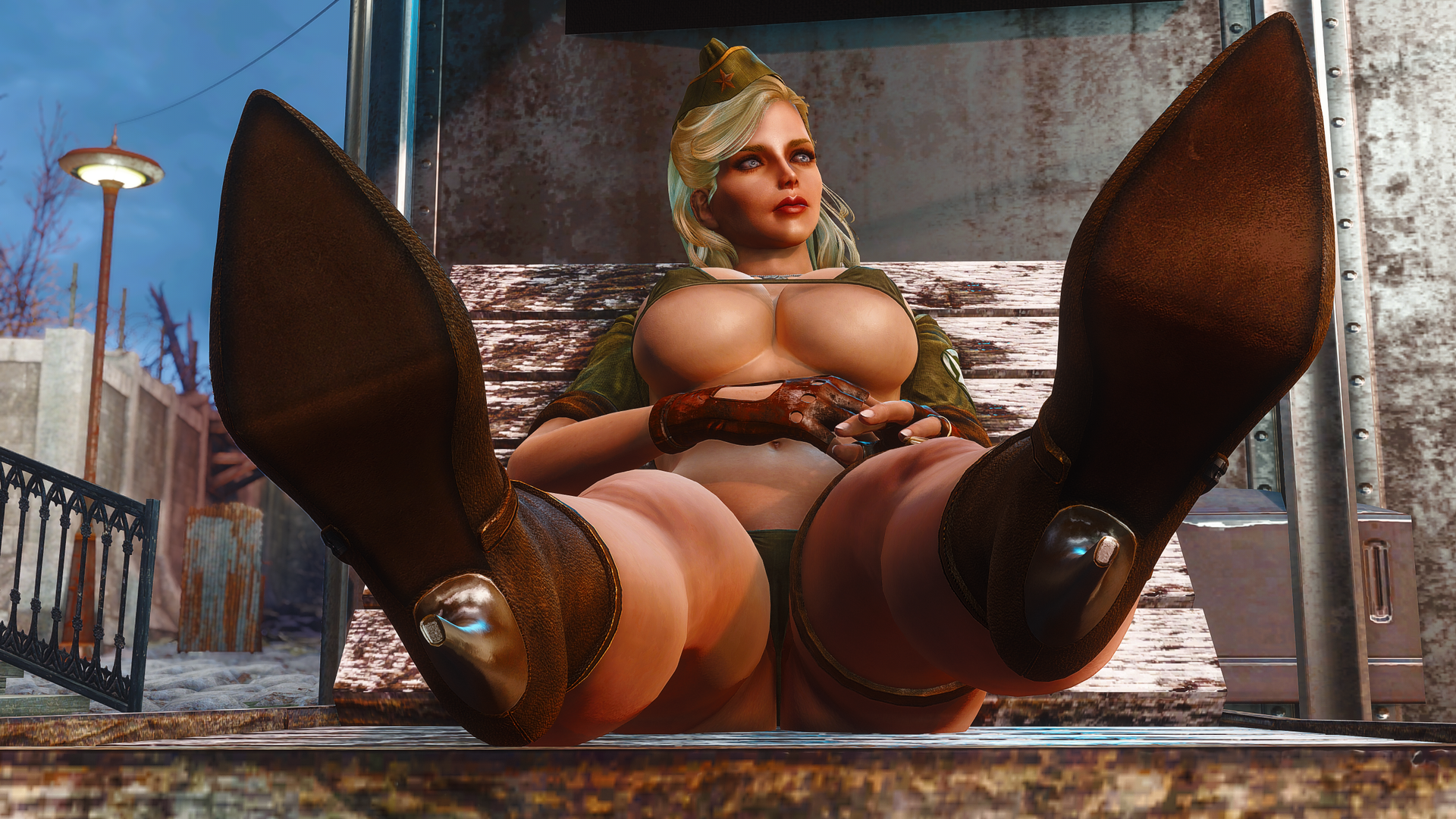 Found inside a locker in an Enclave barracks ?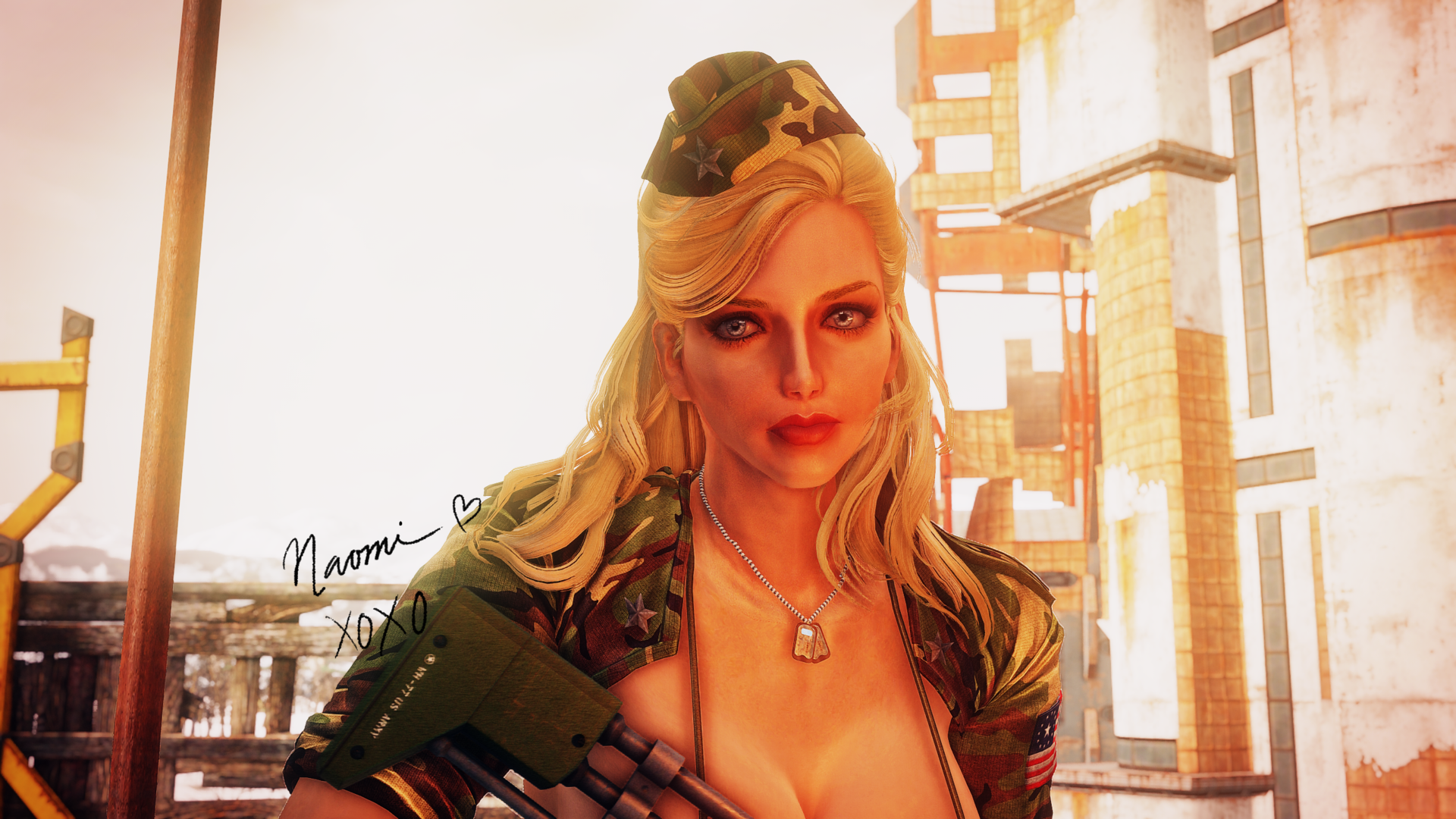 Taking over Nuka World. I'm considering my story arcs from Nexus "non-canon" at this point, lol. In my own head-canon of course. Your favorite Generalissimo will return to Nuka World...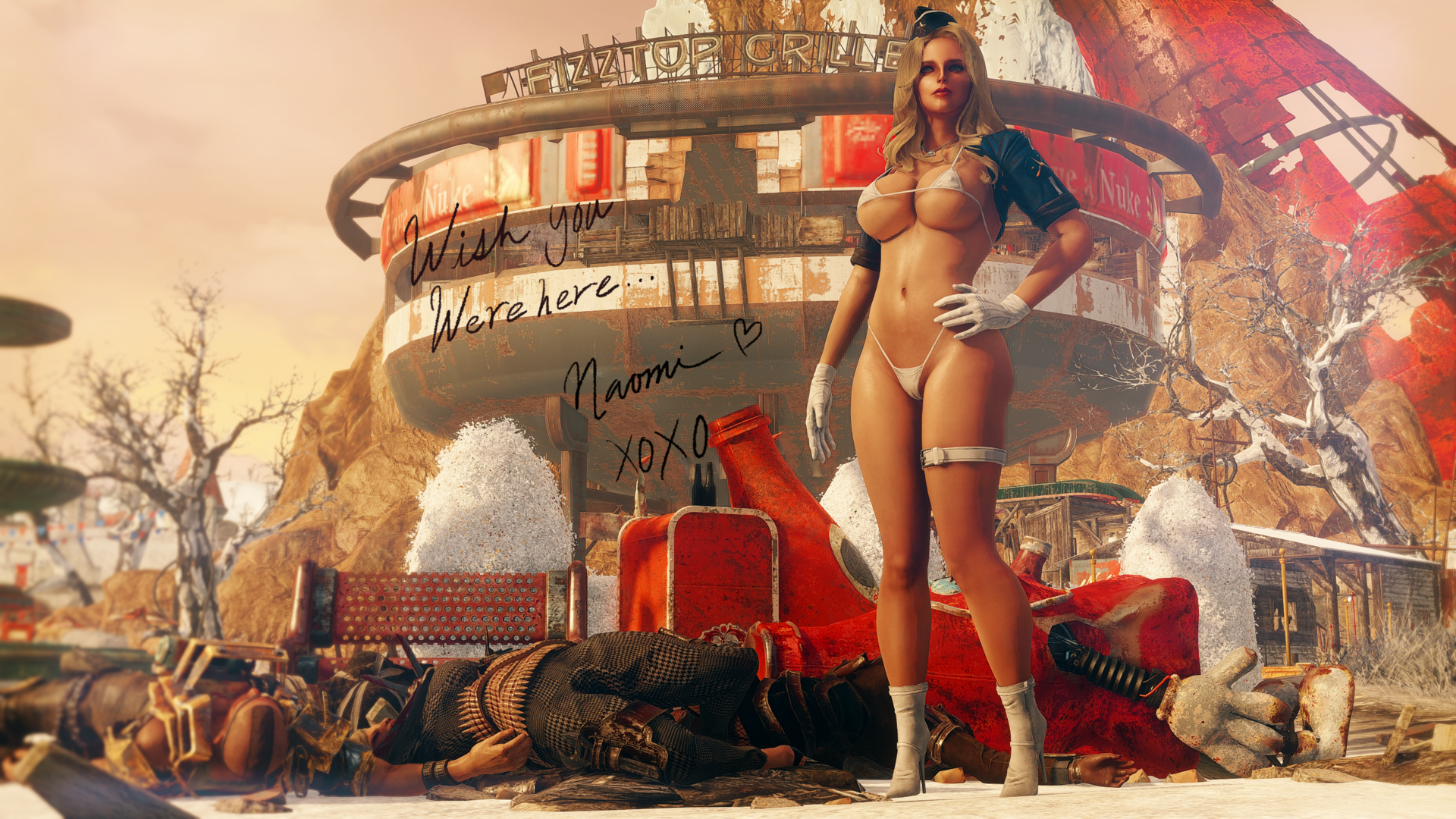 I ❤️ Merica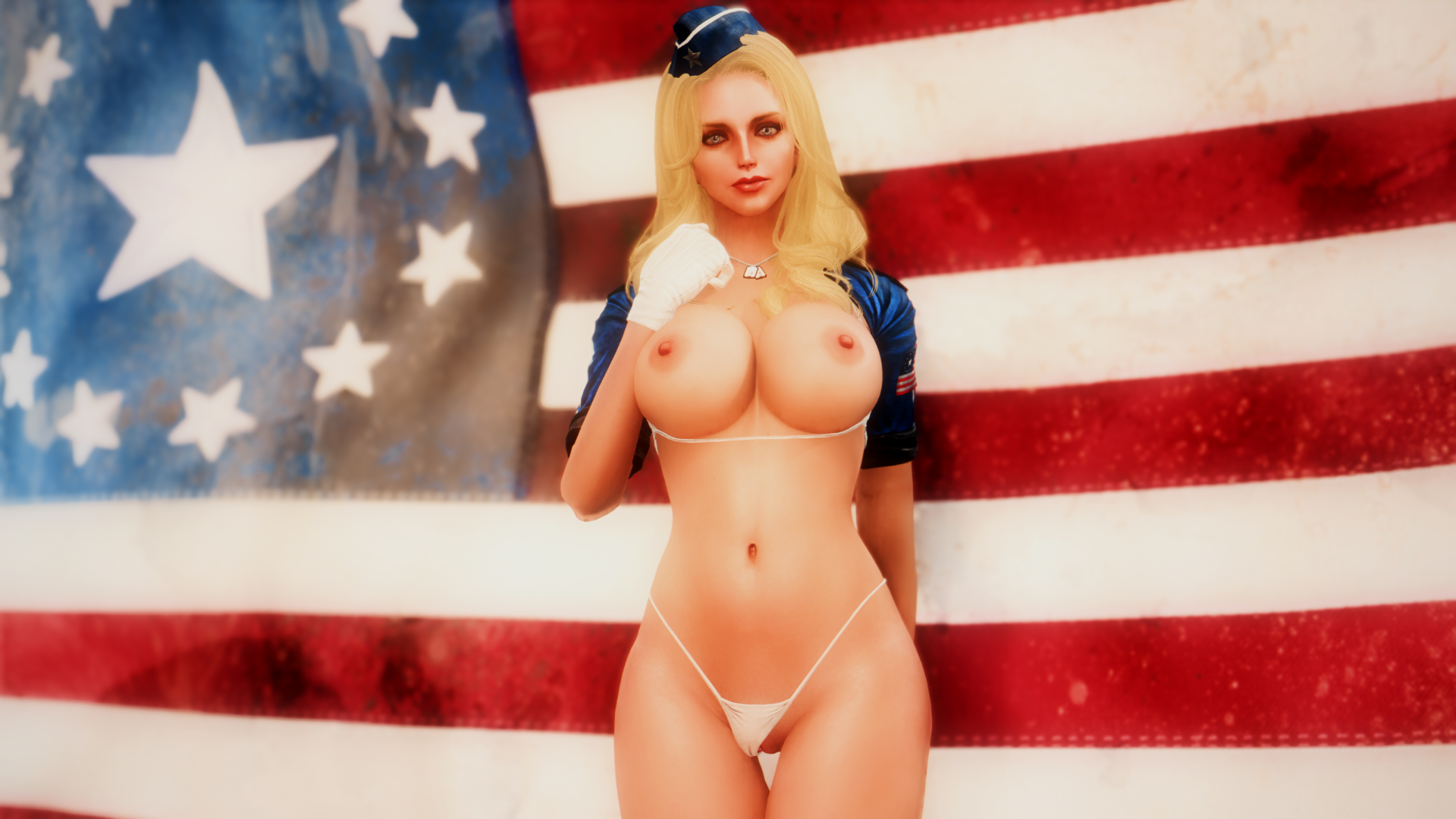 Marching with the War Flag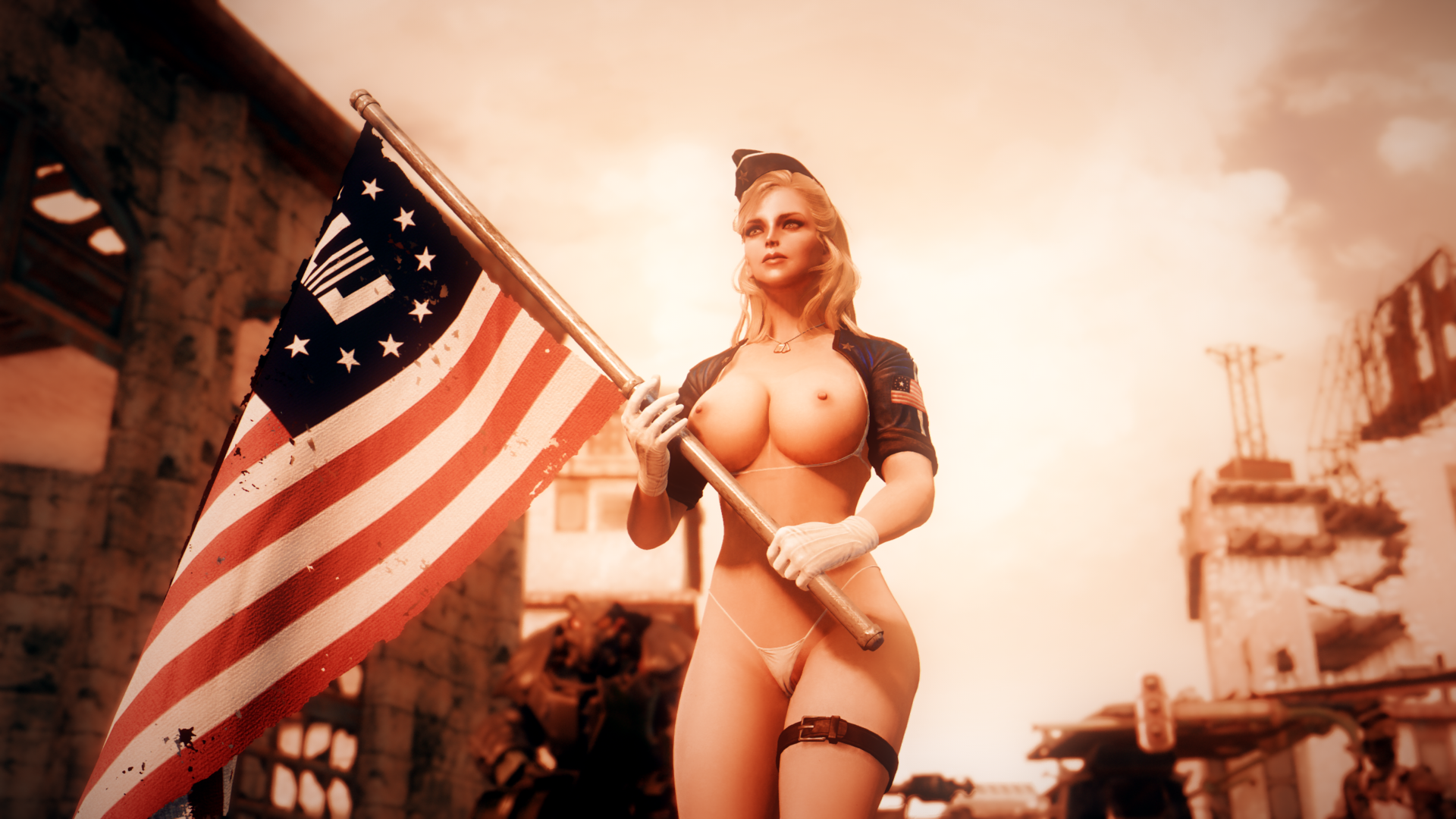 Tactical distractions
Standing proud
Hello boys (and girls)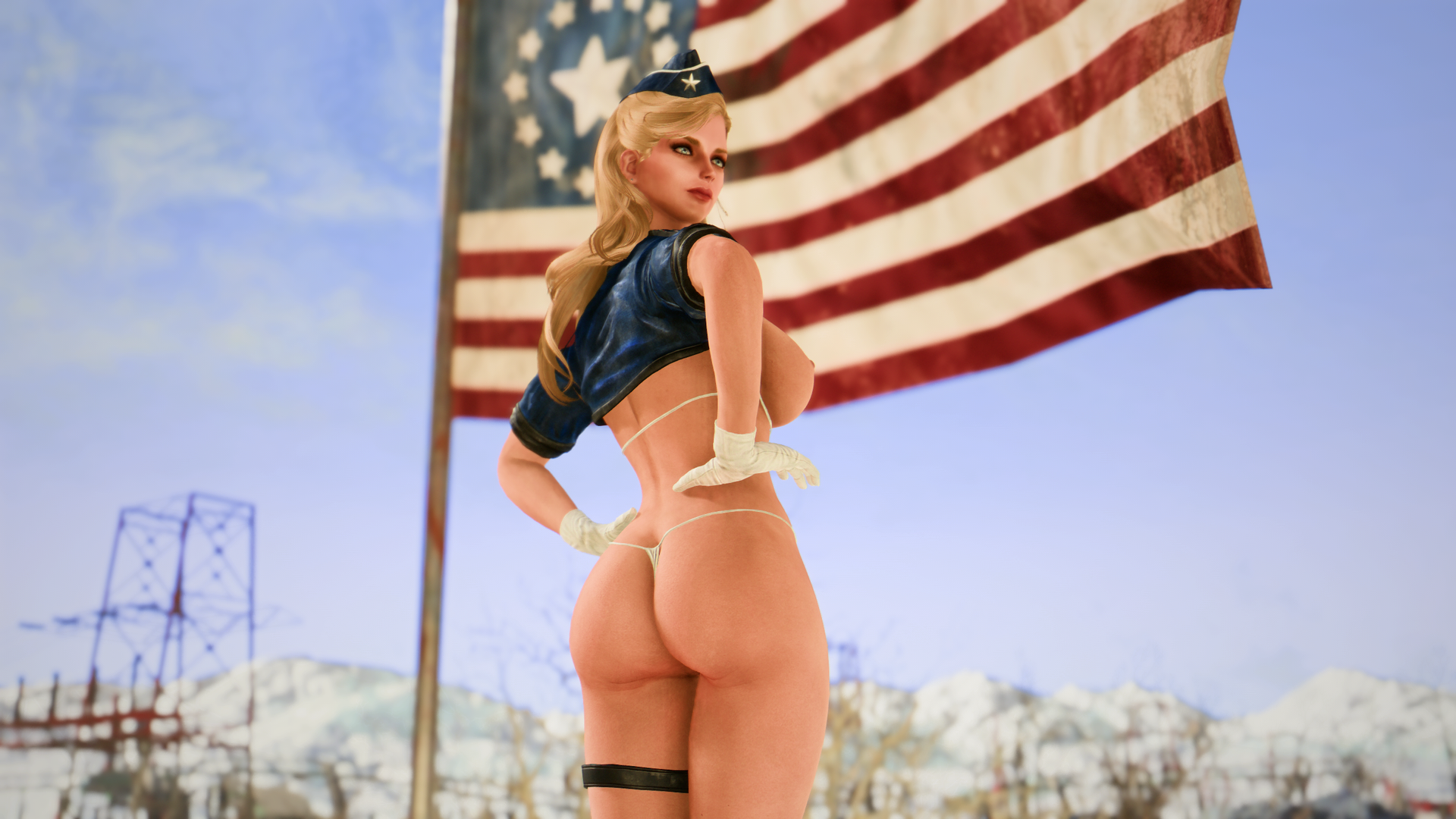 Loose talk... costs lives!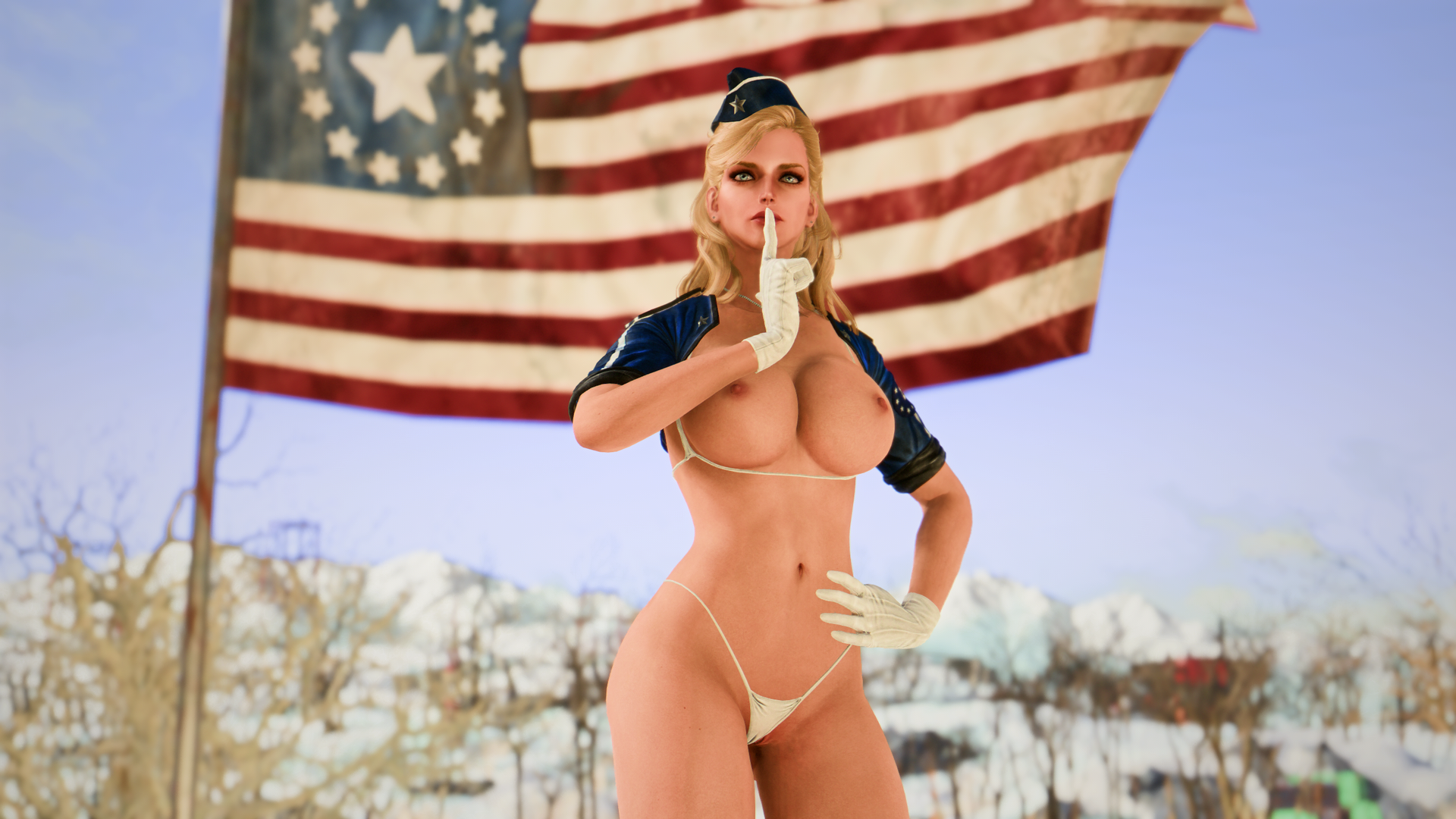 Naomi's favorite Lieutenant, Scarlet. "The Red Headed Tiger."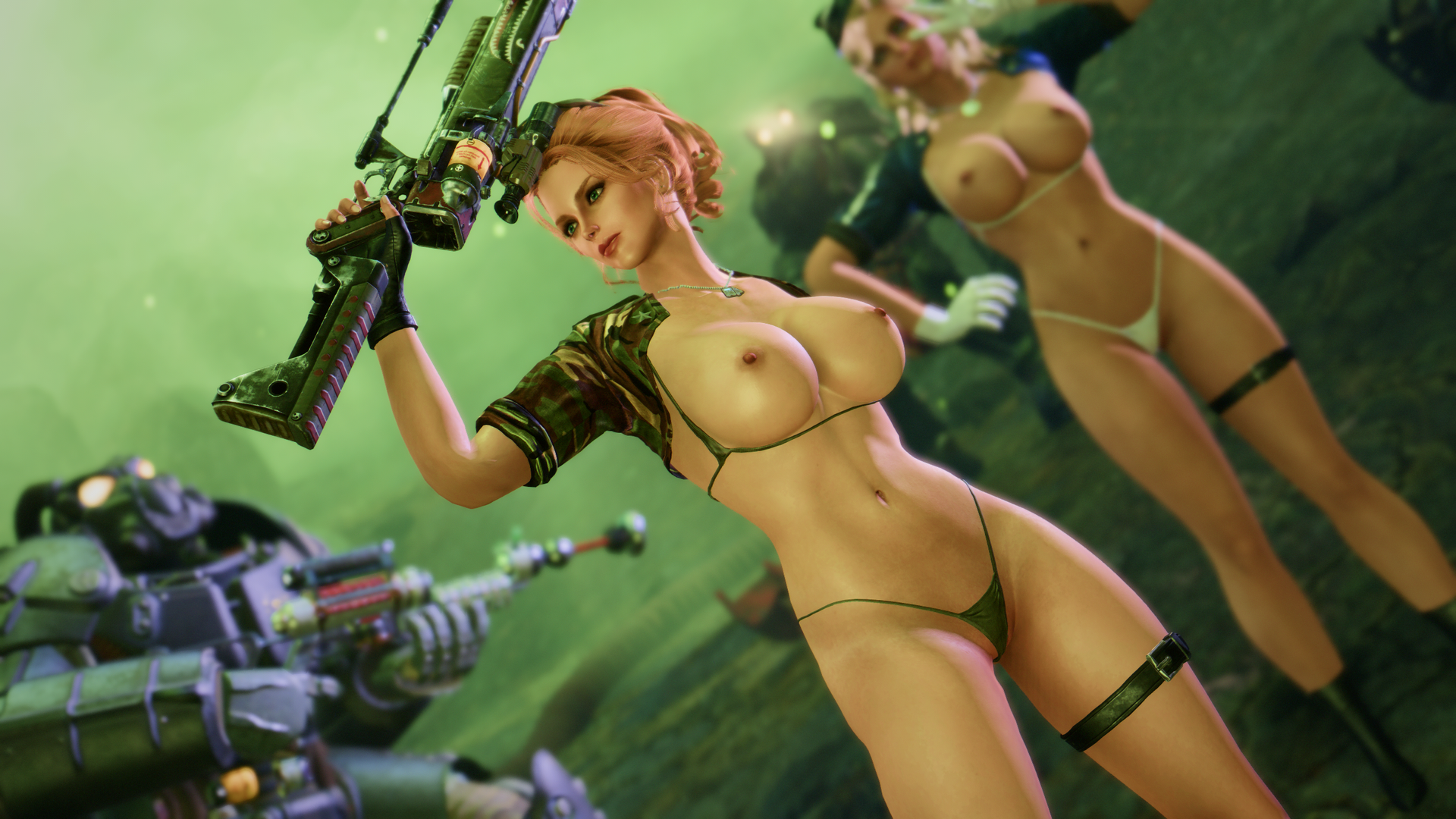 She's just as feisty as Naomi...
Well, in fairness she's sniping so she doesn't need armor... ?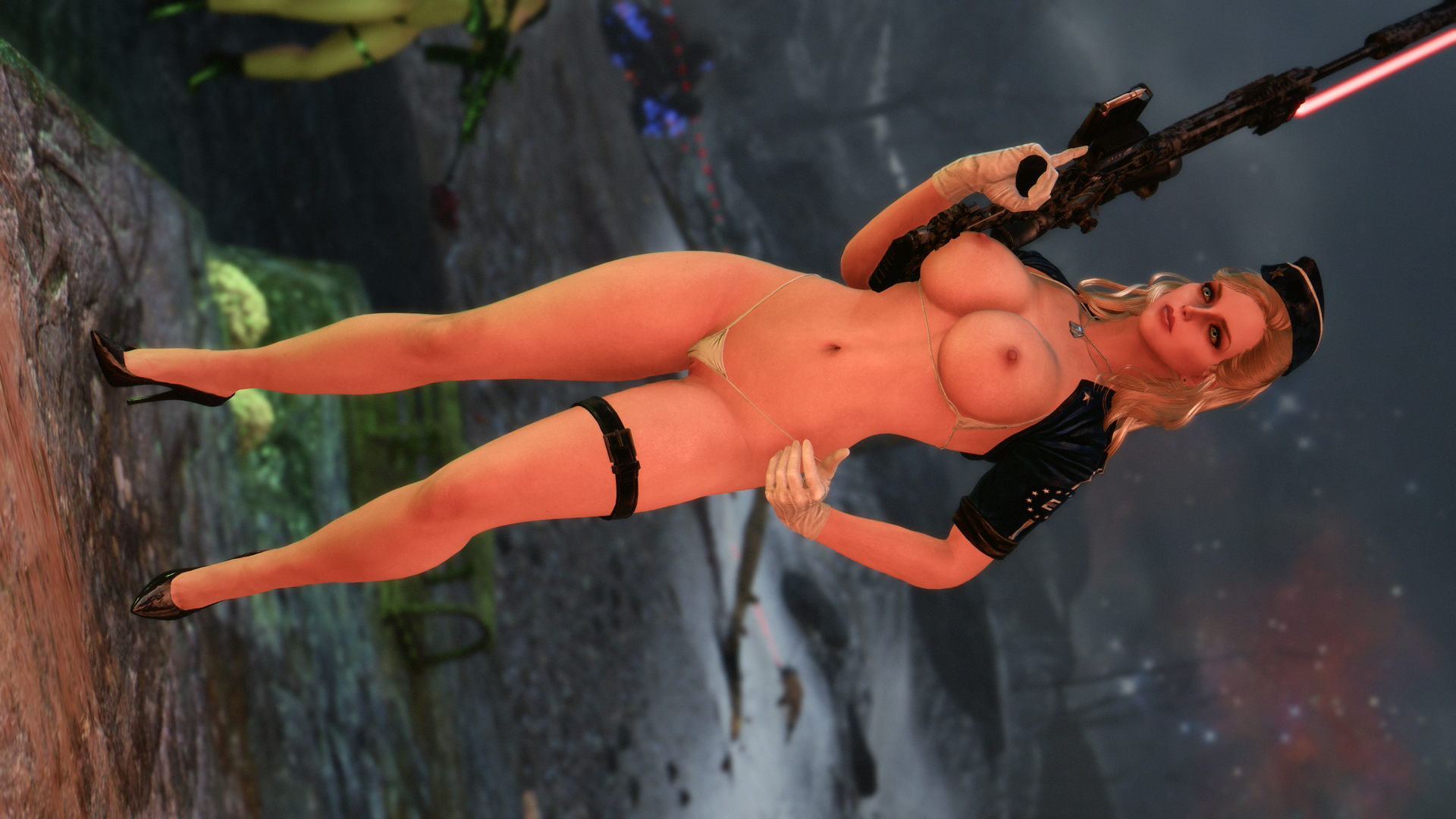 "The Devil in High Heels"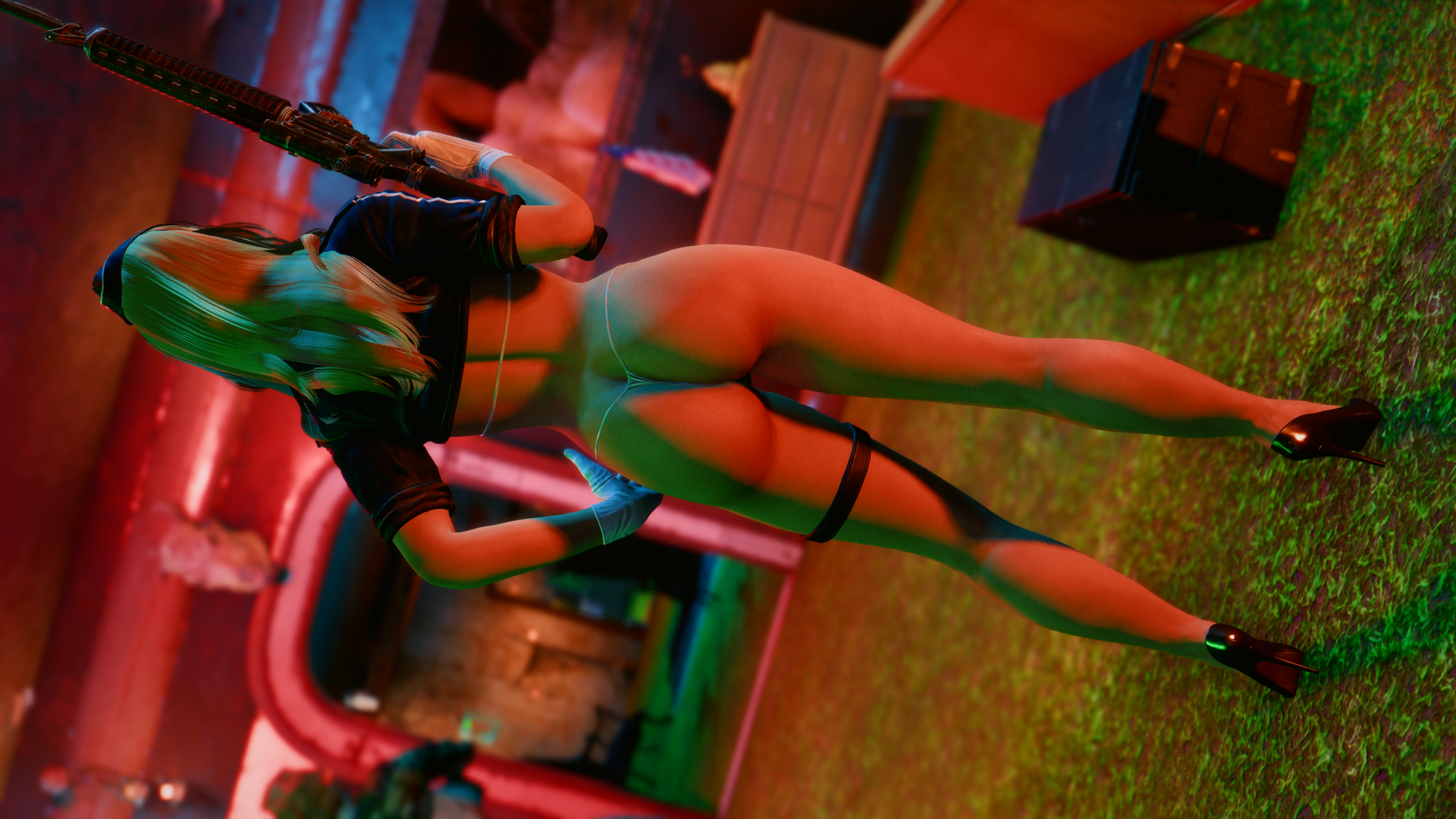 Propaganda!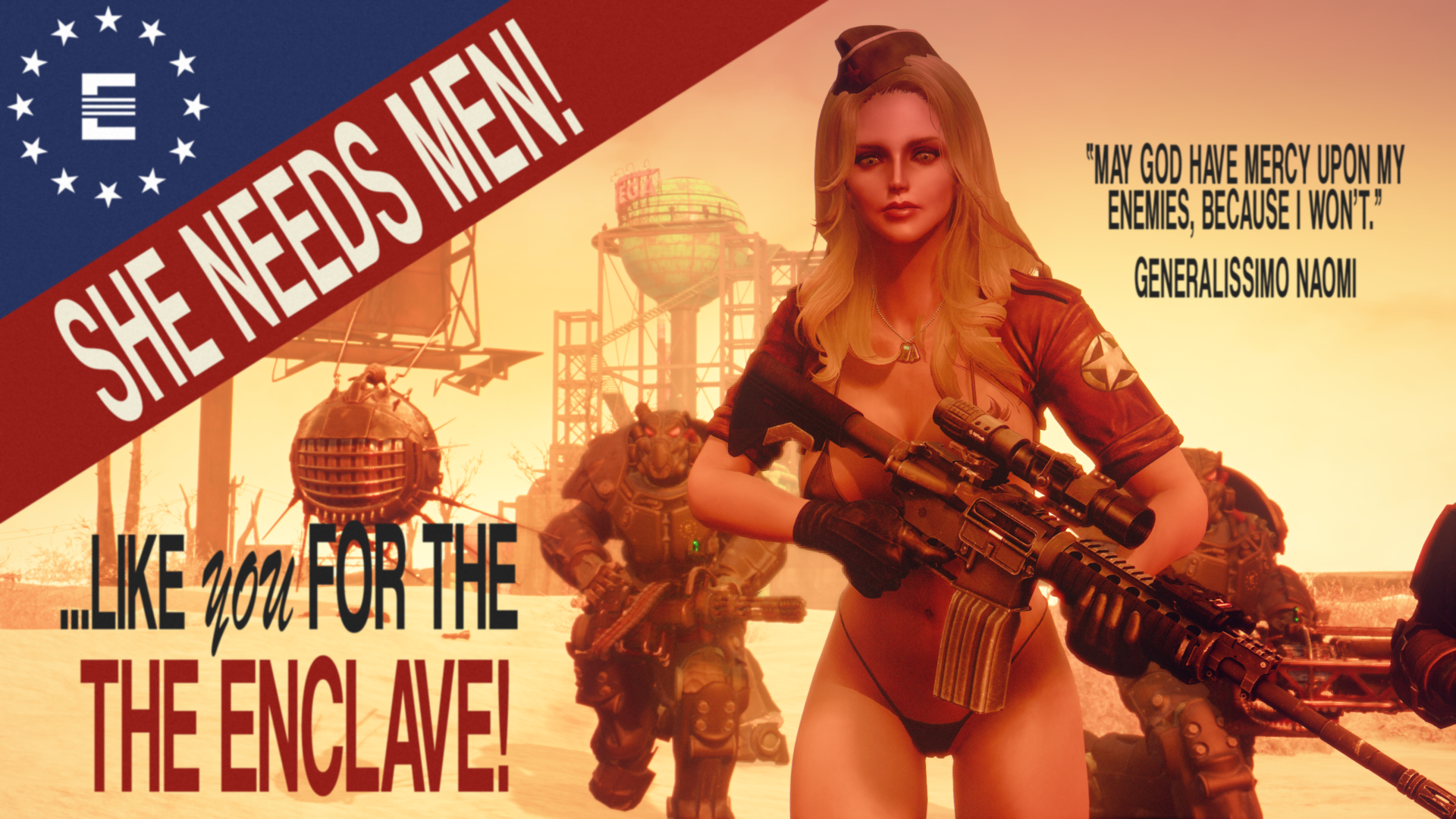 Where do I sign up?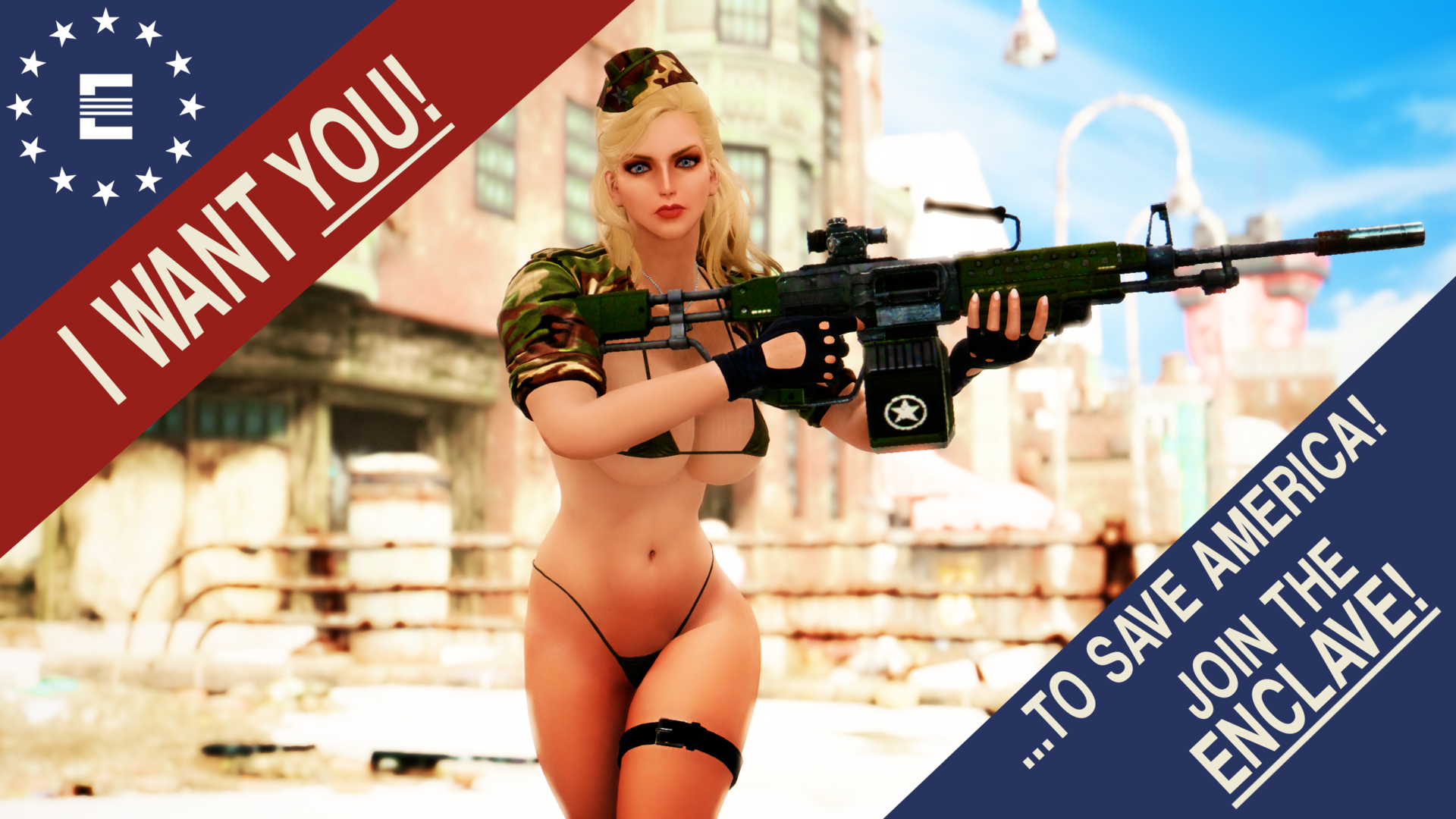 And lastly the most iconic photo. What my mod and the character is all about. Saluting America, our Fighting Boys and Girls, and Pinup Art. Forever Free!