As mentioned last time, I've been exploring new soul gem/etc-based heads that work with the faces to go along with the new preserved brain model. My first couple of tries were less than successful, perhaps because they were too ambitious in trying to make a full 'head' to fill out the empty space behind the face-plate. So I decided to try something a bit more... simplified.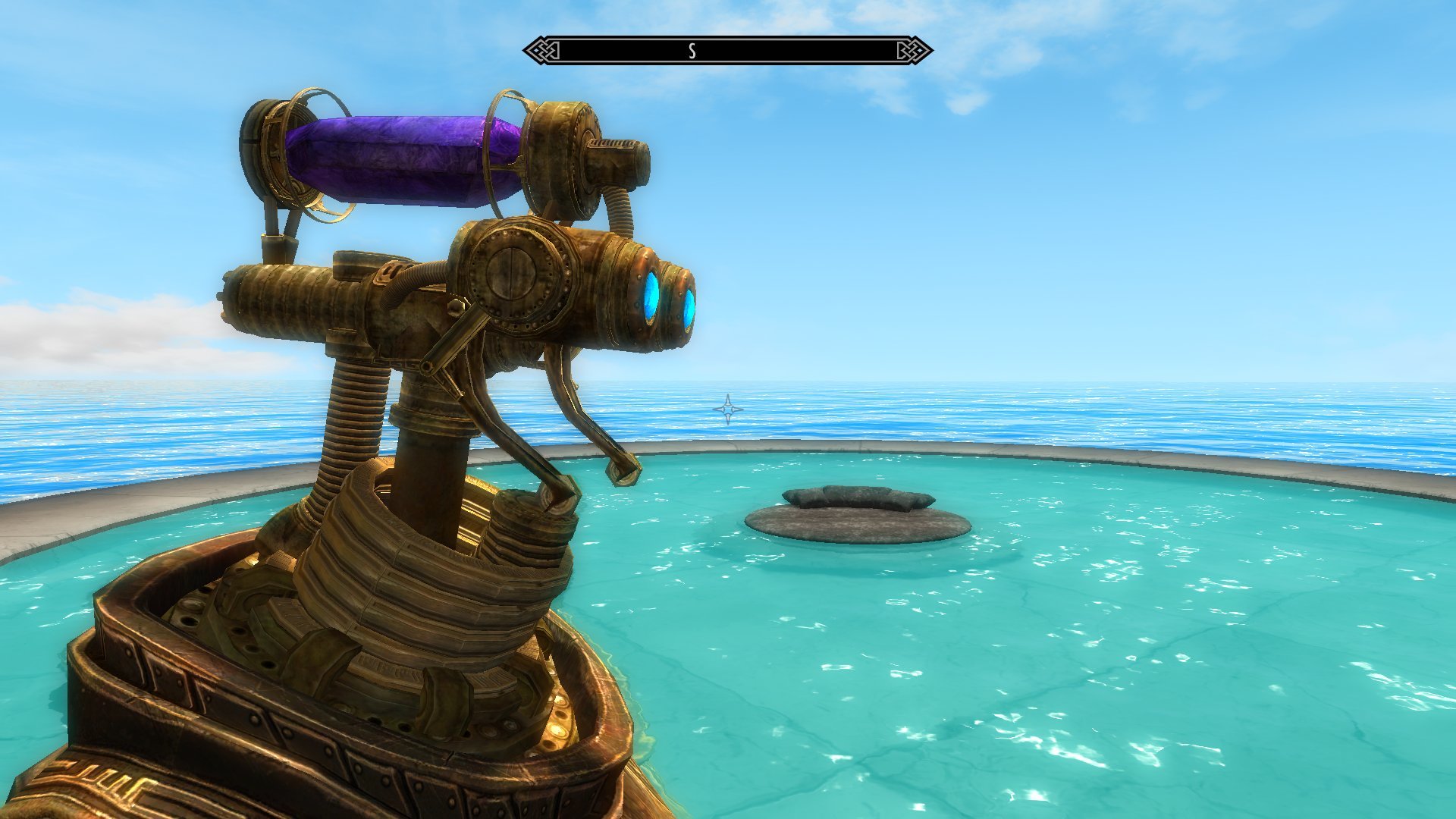 It reuses a large part of the v2 brain model, with some modifications to the center and a simple mount for a crystal perched on top. A bit more basic than my initial ideas, but very successful at showcasing that the characters equipped with it have gone Full Robot.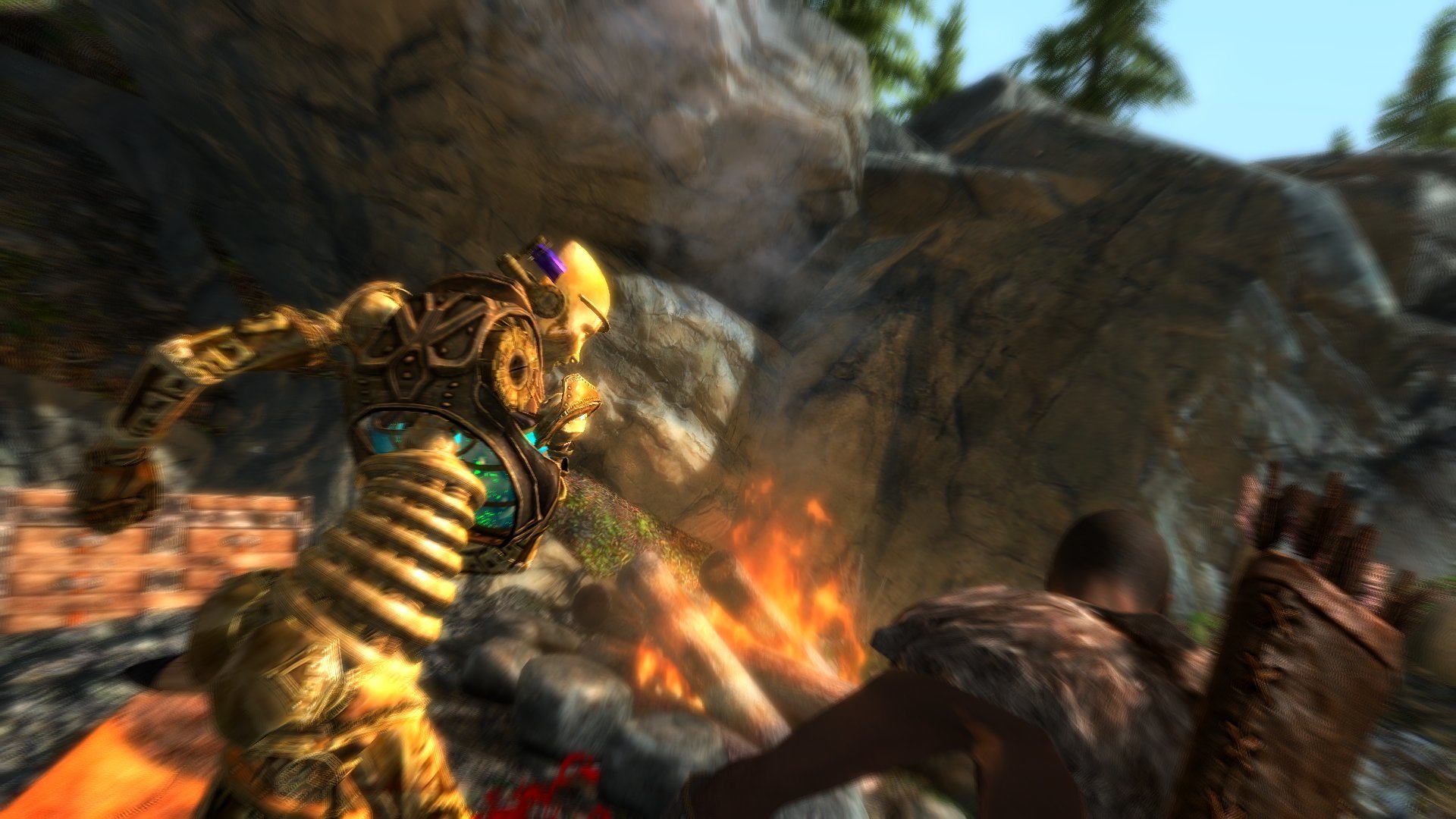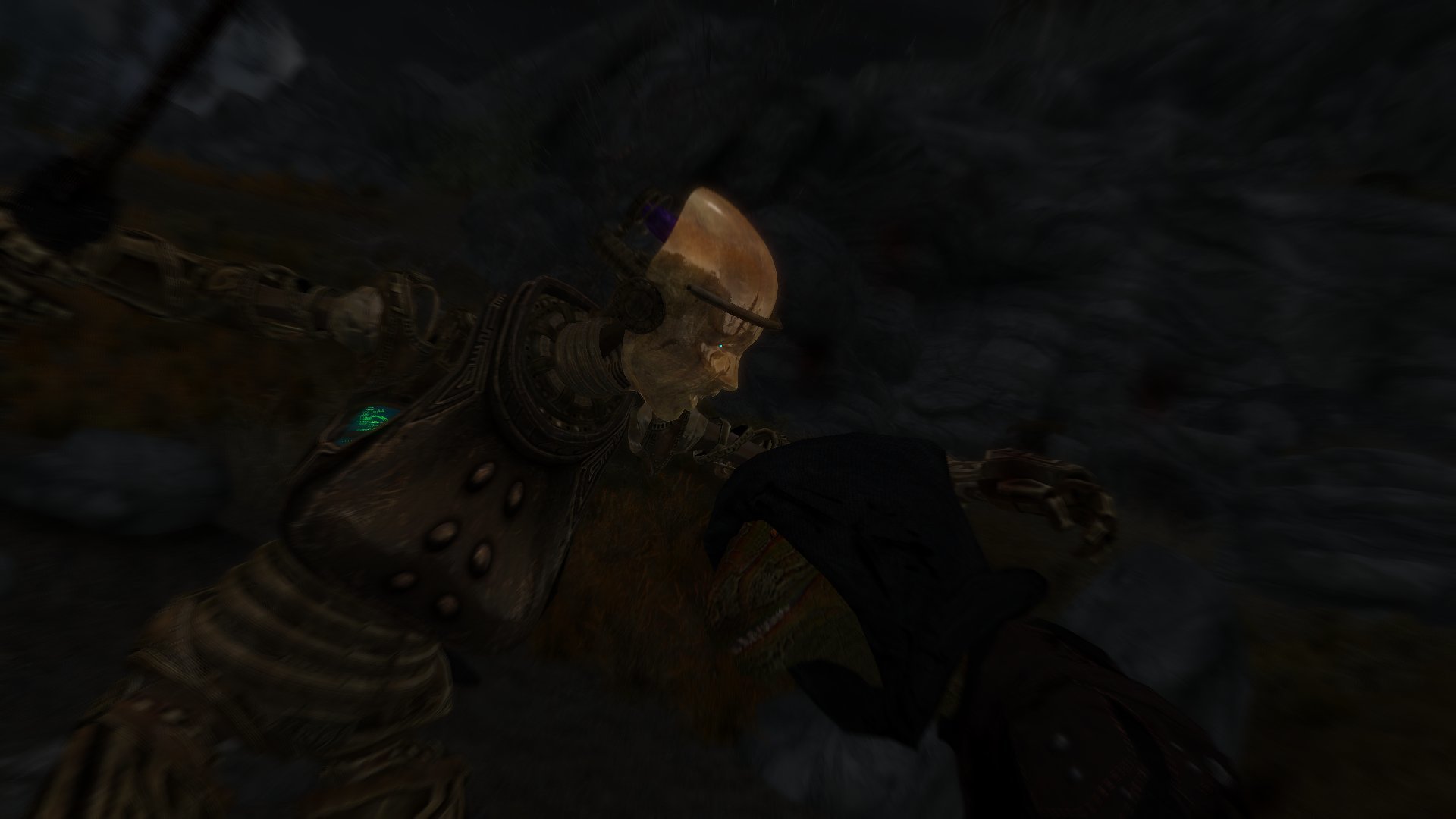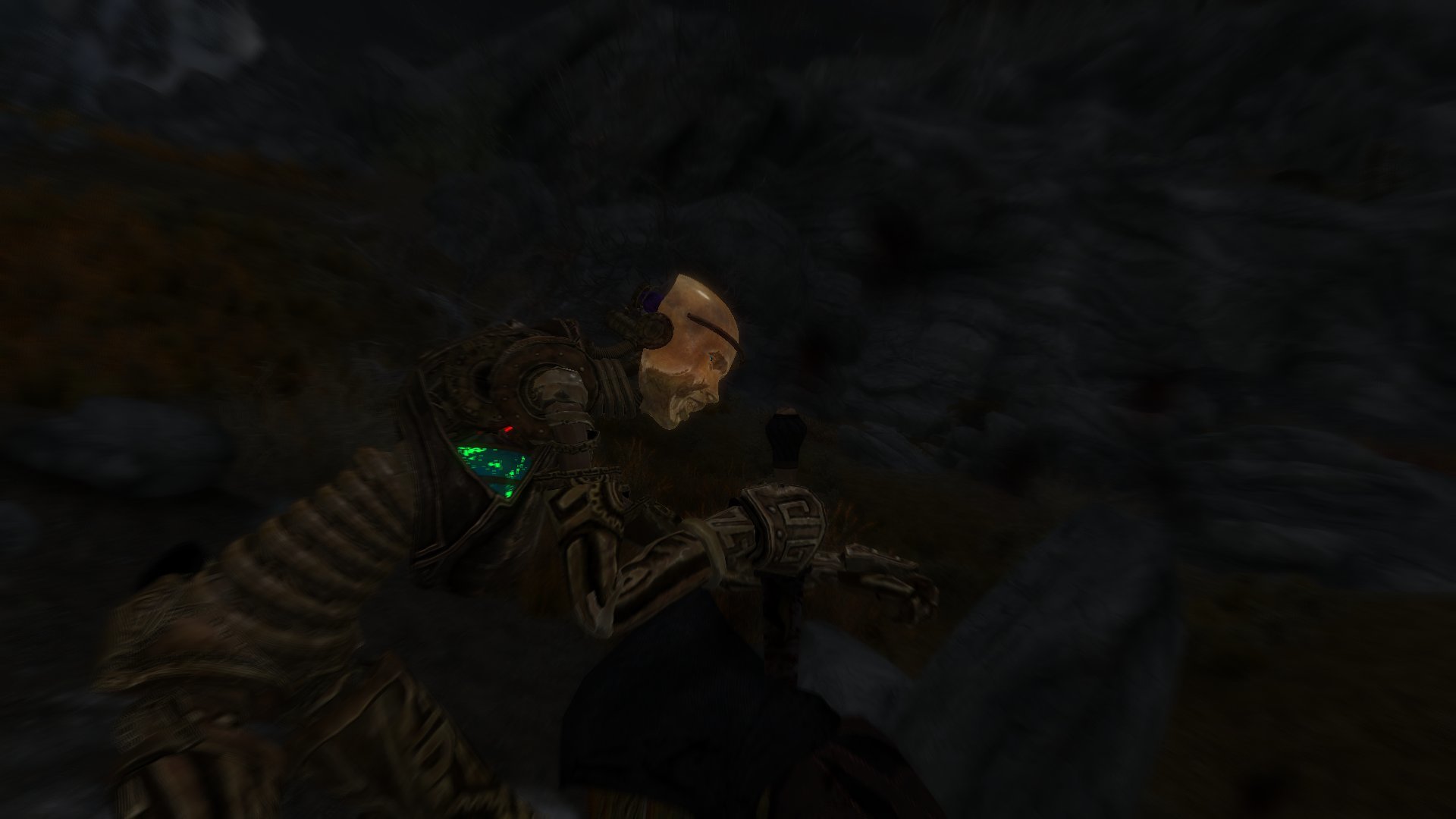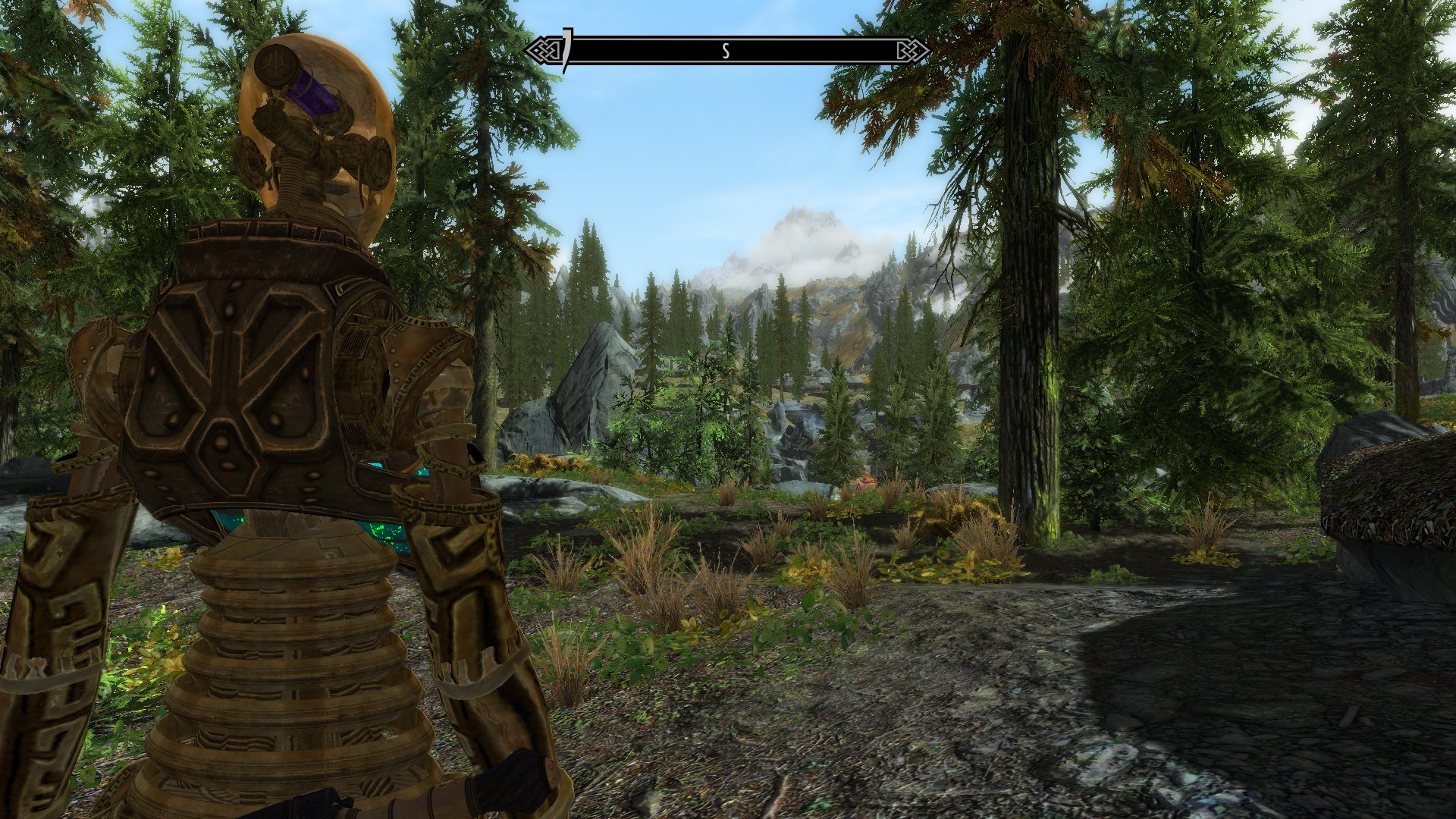 It's also positioned so that it continues to fit under the existing headgear models.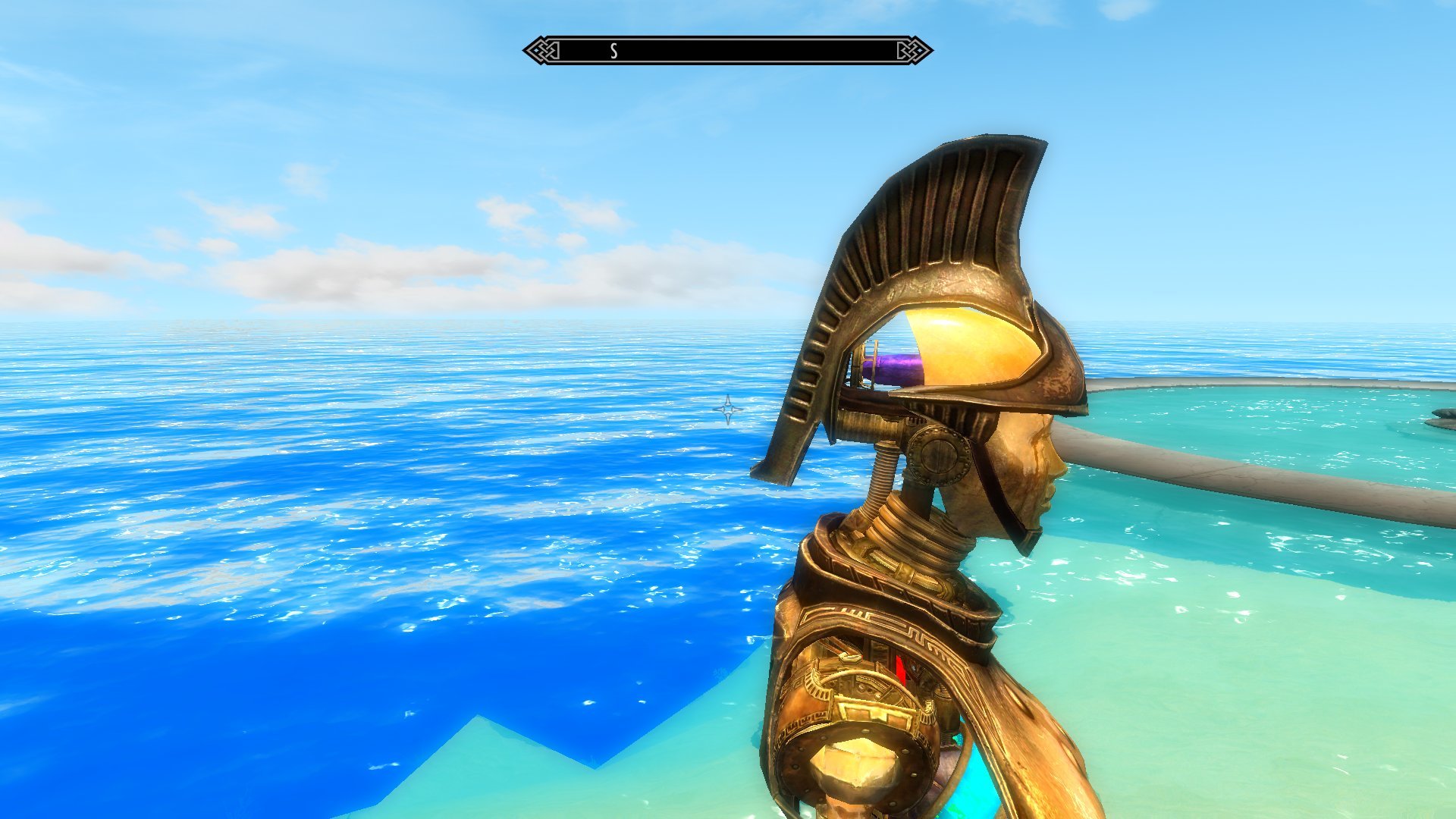 This was built using the existing soul gem core from the Gyro heads, so of course I tossed together further versions using more of the models from there.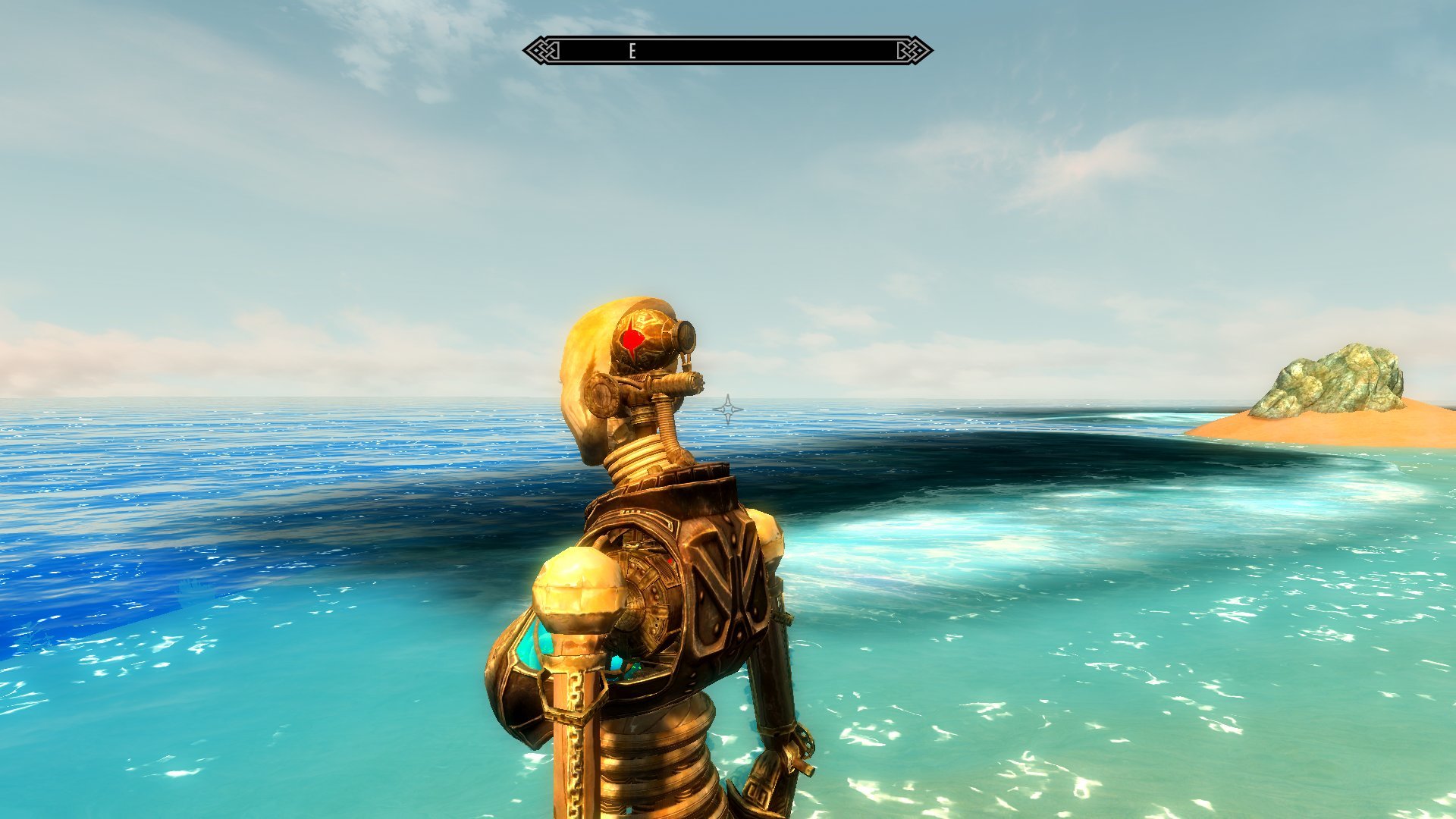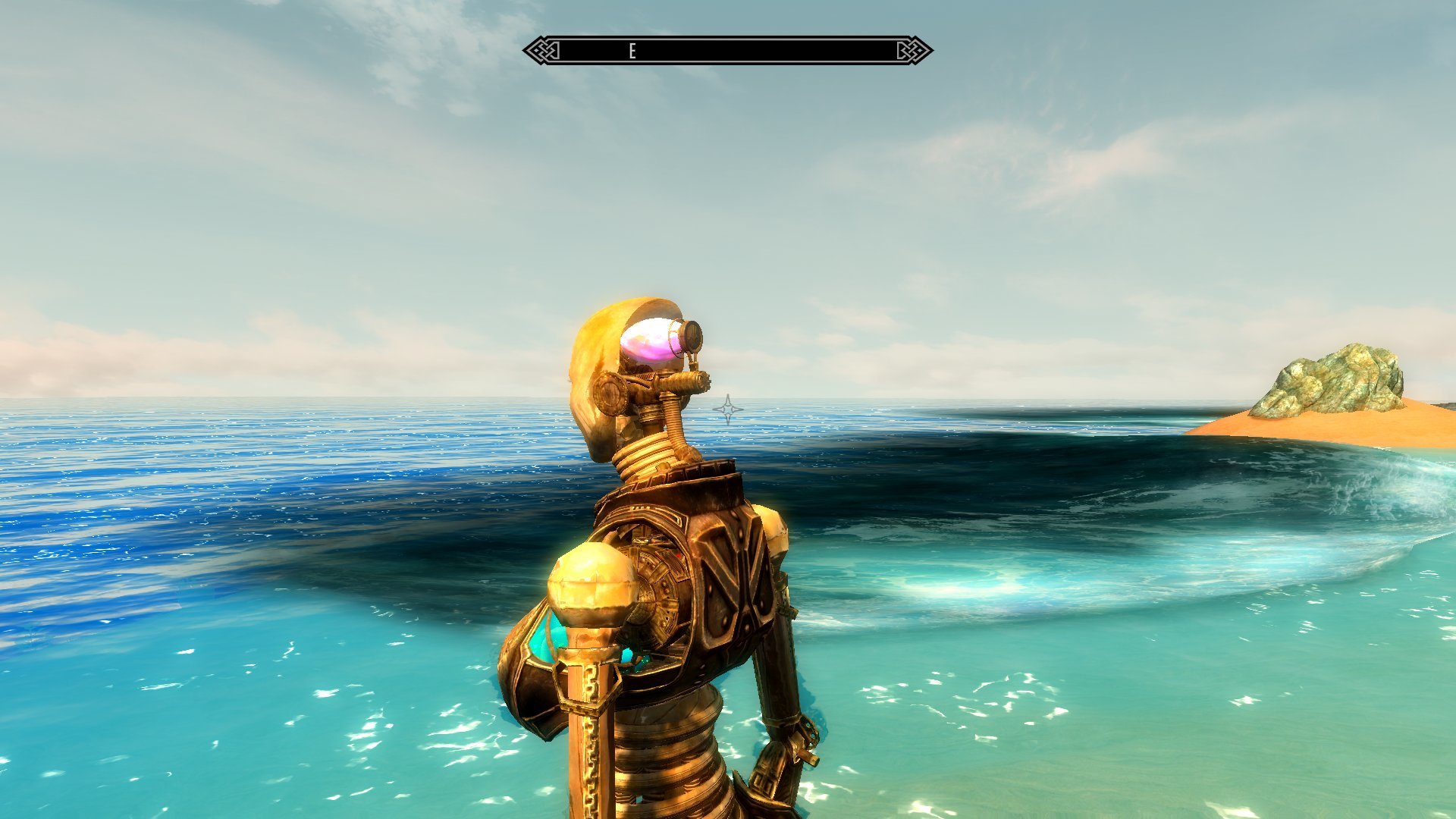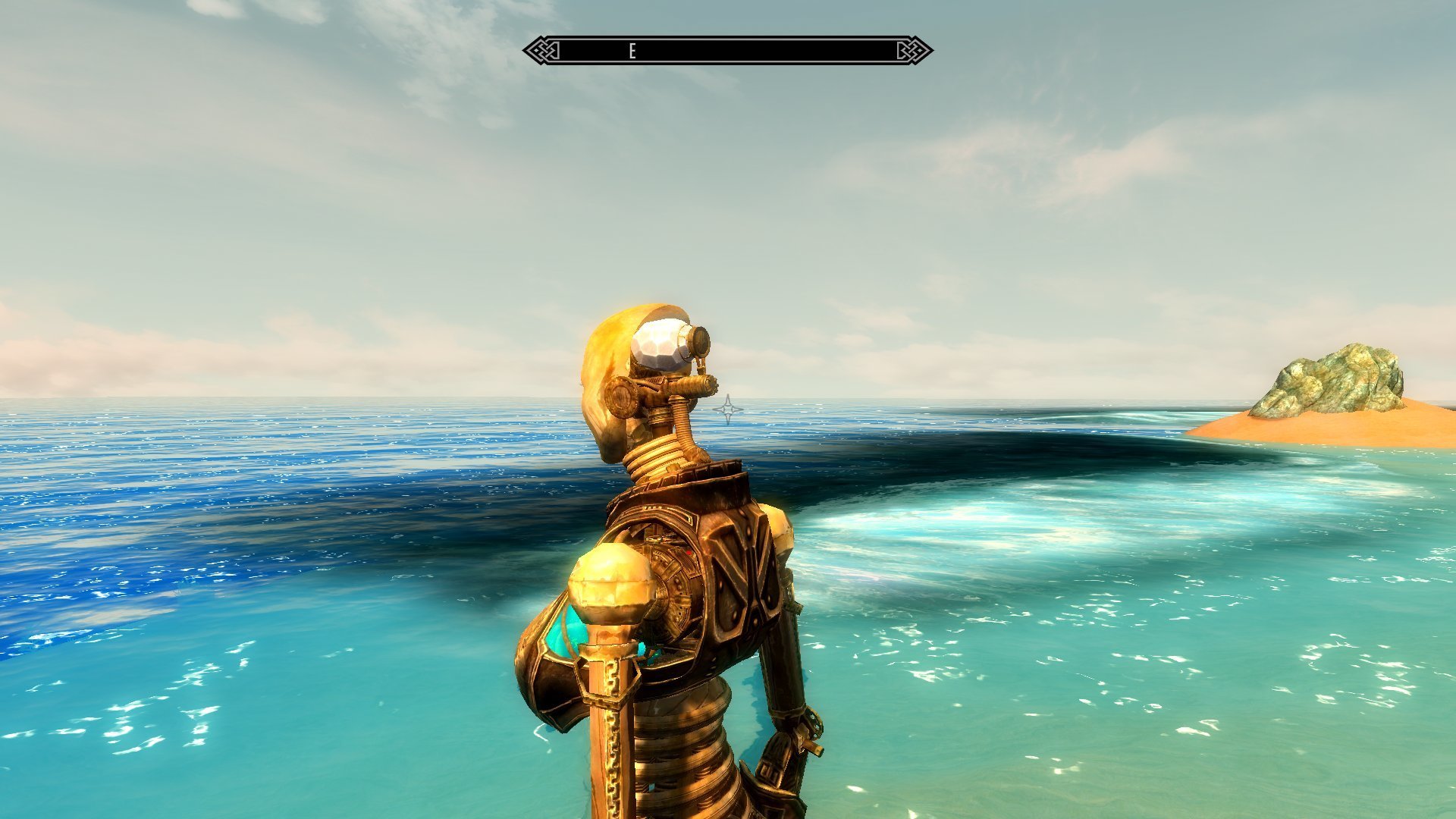 The Grand soul gems I switched up a bit and made into a new structure by duplicating the model. This is actually something of a leftover from my earlier ideas, which involved a lot of built-up multi-gem arrays like this. I'm still not really sure if it quite works, but it does at least fit into the bounds of the mounting bracket better than the single model would.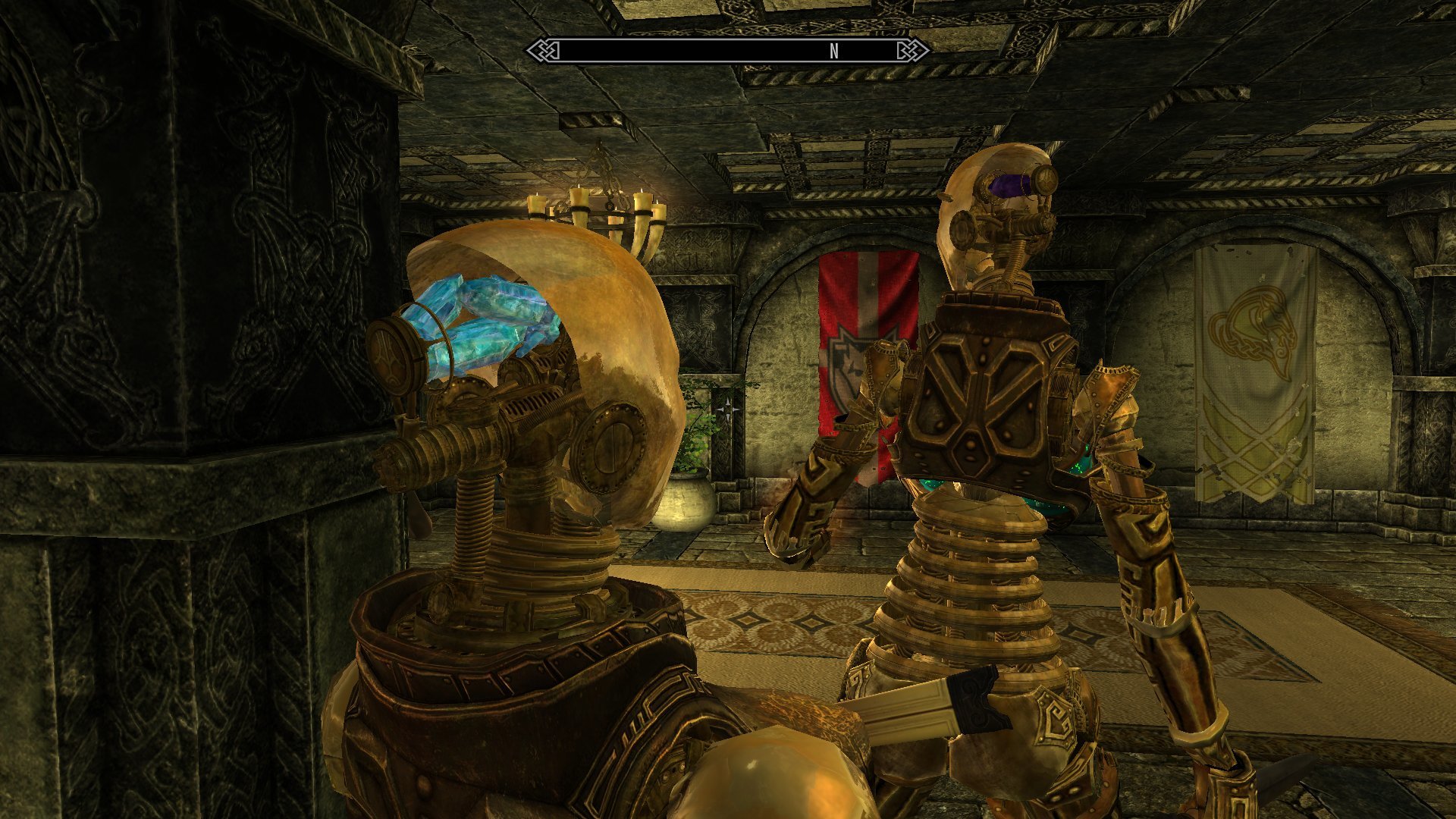 I also made one more, for a mesh that I had wanted to include with the Gyro inserts but only recently figured out how to get working: The Lexicon Core.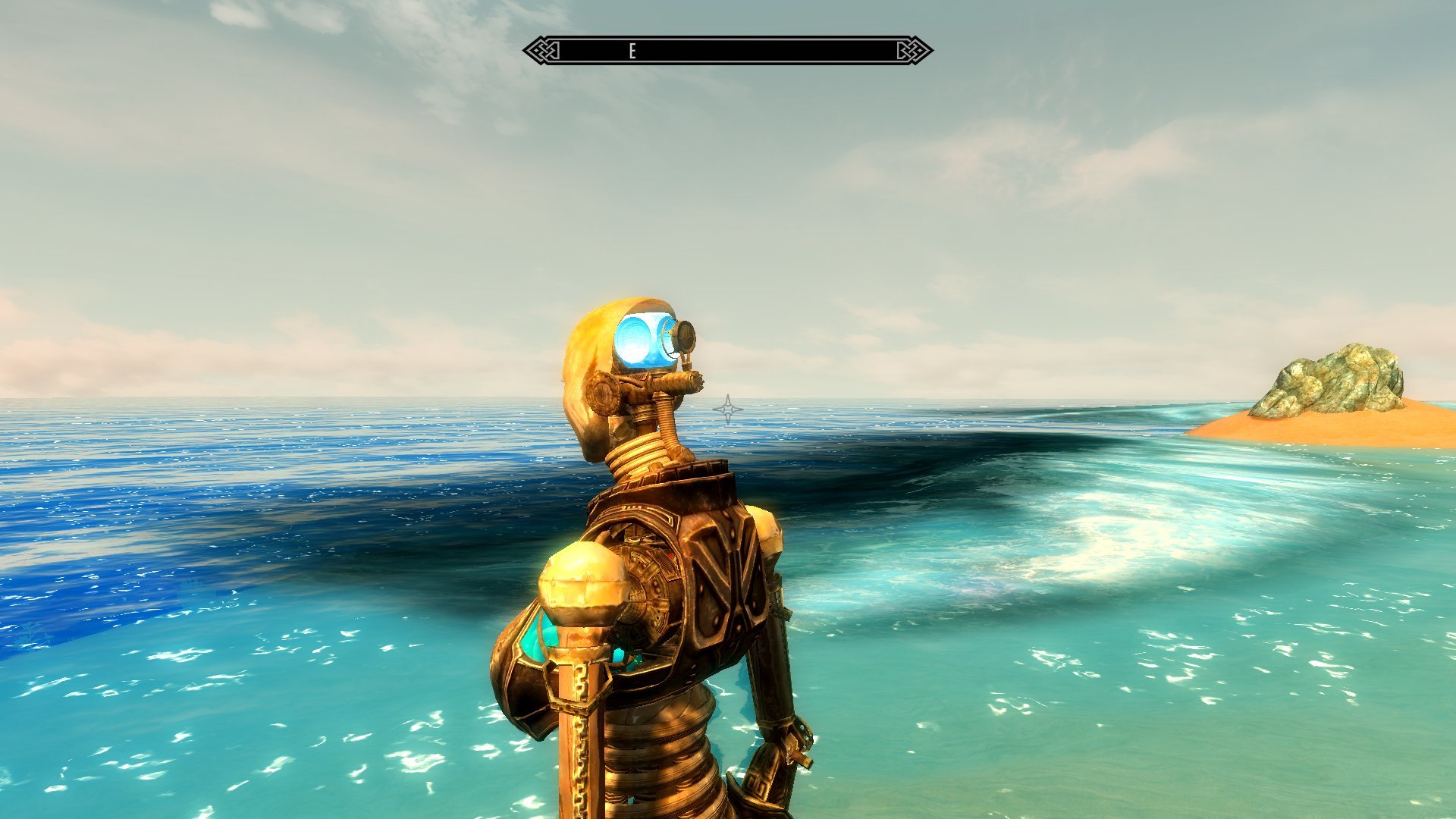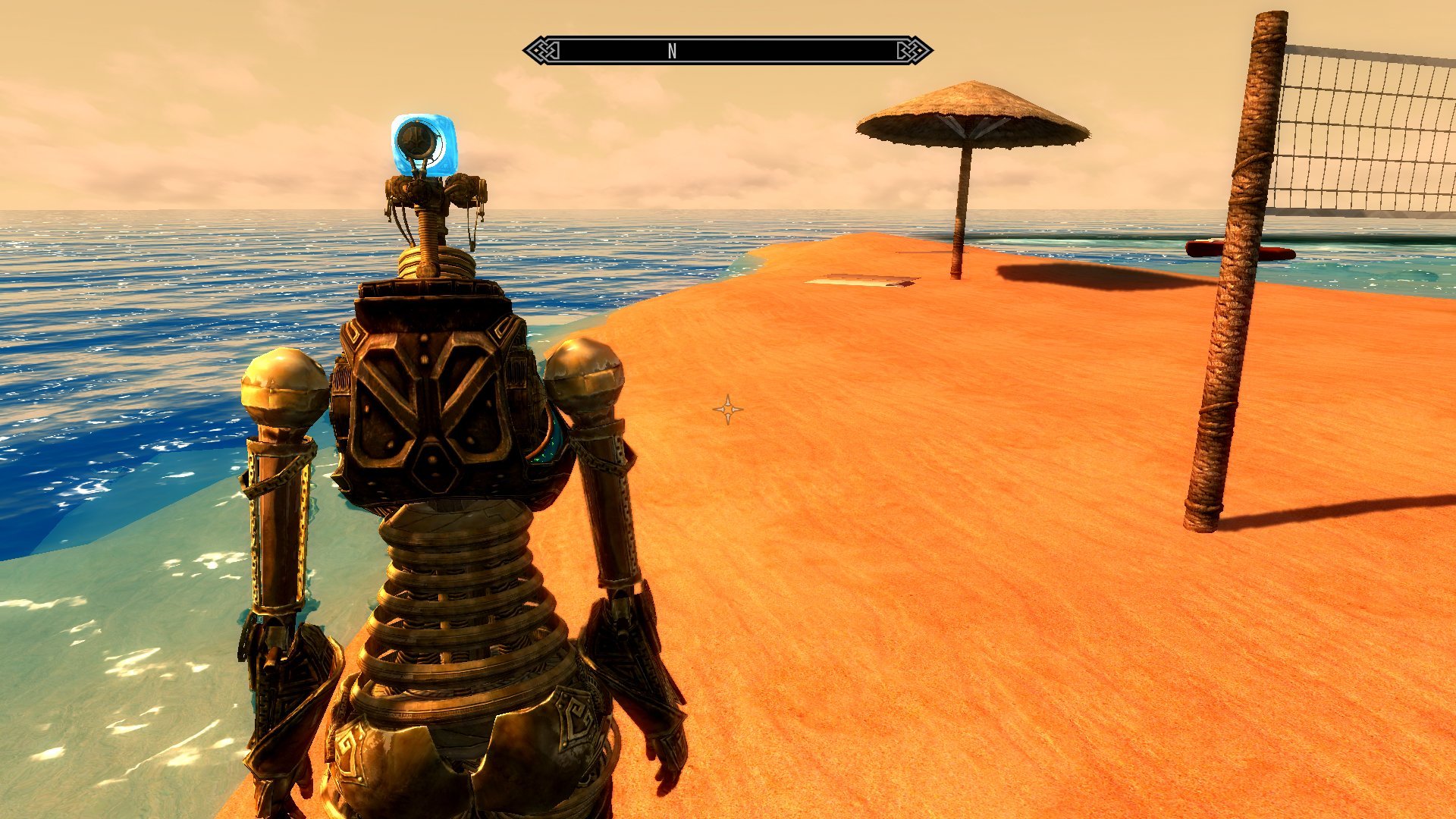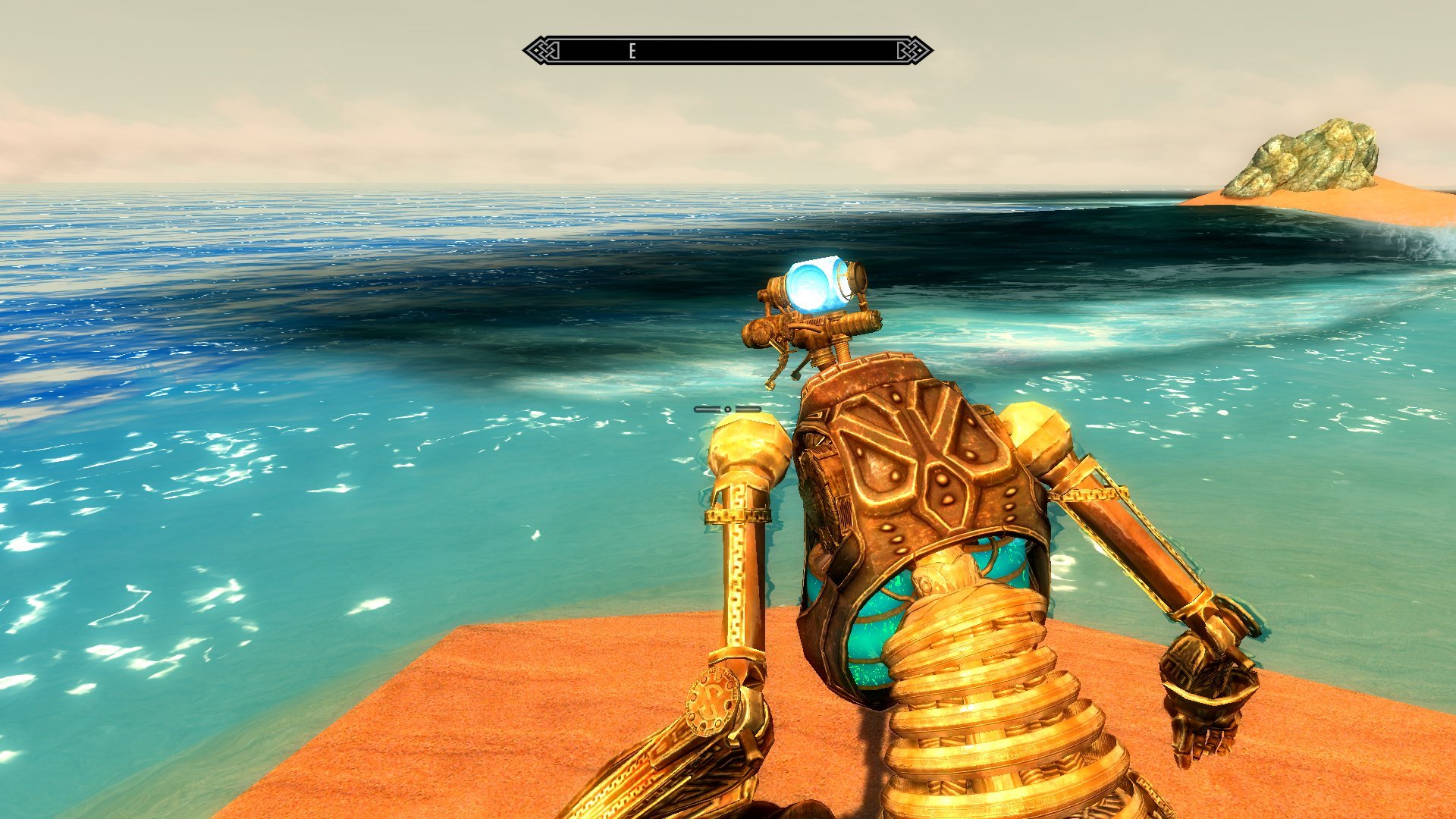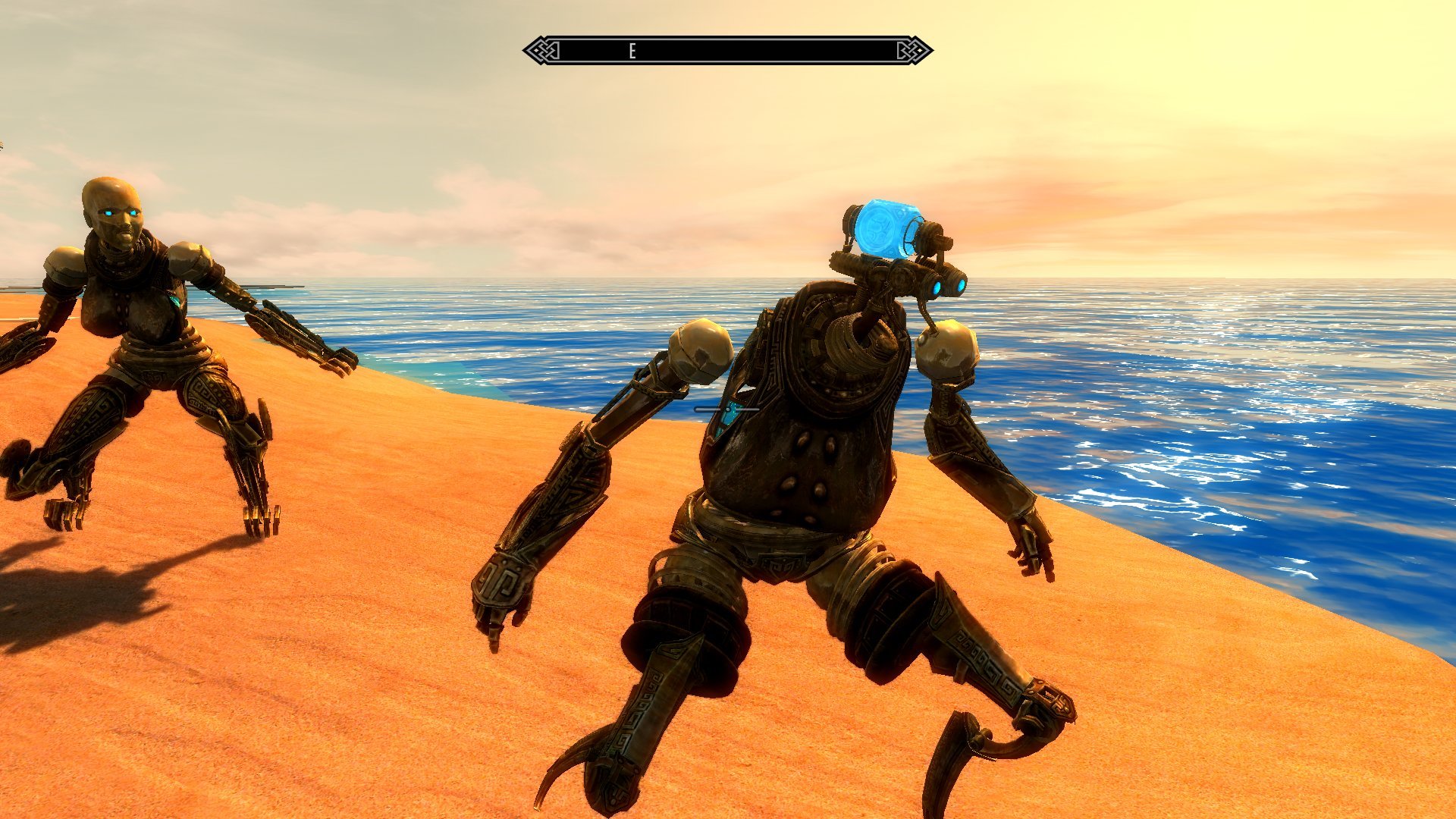 In a lot of ways the bracket was designed for this first. The fact that everything else fit in there decently was a lucky bit of happenstance. Of course, that re-raises the question of how exactly I want to implement these. These test meshes have the inserts built into the head model with each type as a different full head in-game, but it'd be pretty simple to change it to swappable parts paired with a single instance of the head model like on the Gyros. There's arguments for both approaches; building them in one piece allows ground models of the complete assembly to be left laying around, but doing them as inserts makes it possible to 'loot' the cores should some enterprising person ever want to make some leveled enemies out of these. And the bracket does look pretty interesting empty, although there's no good reason for it to be in that state on a 'live' character...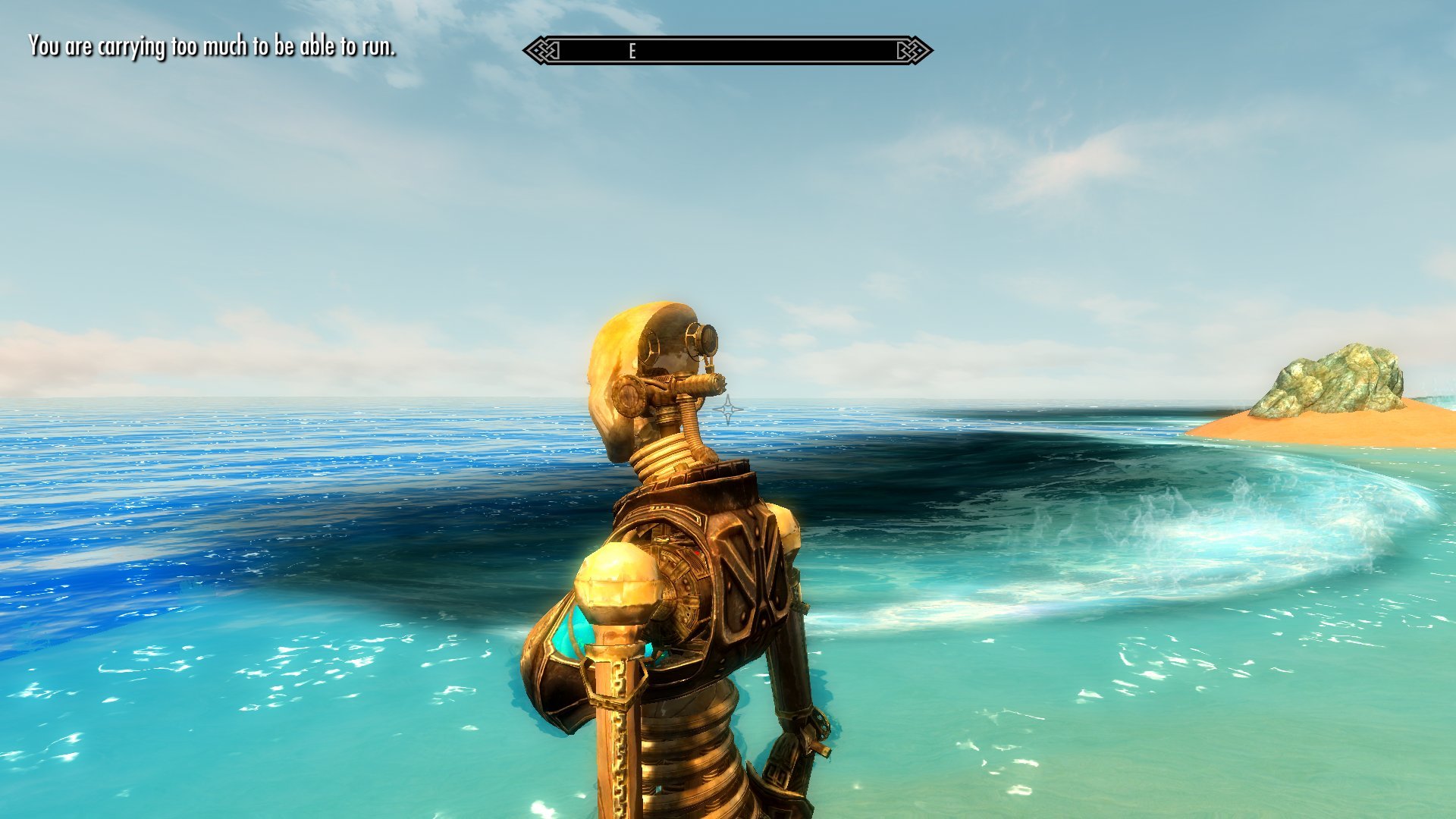 The brain model is pretty much exempt from that consideration at this point, since I've gone so far away from building something that could feasibly be swapped with it. (And because it absolutely has to have its own working ground model.) Although I did throw together a really quick and simple 'Armored Capsule' alternate for it... that contains 0% actual brain mesh.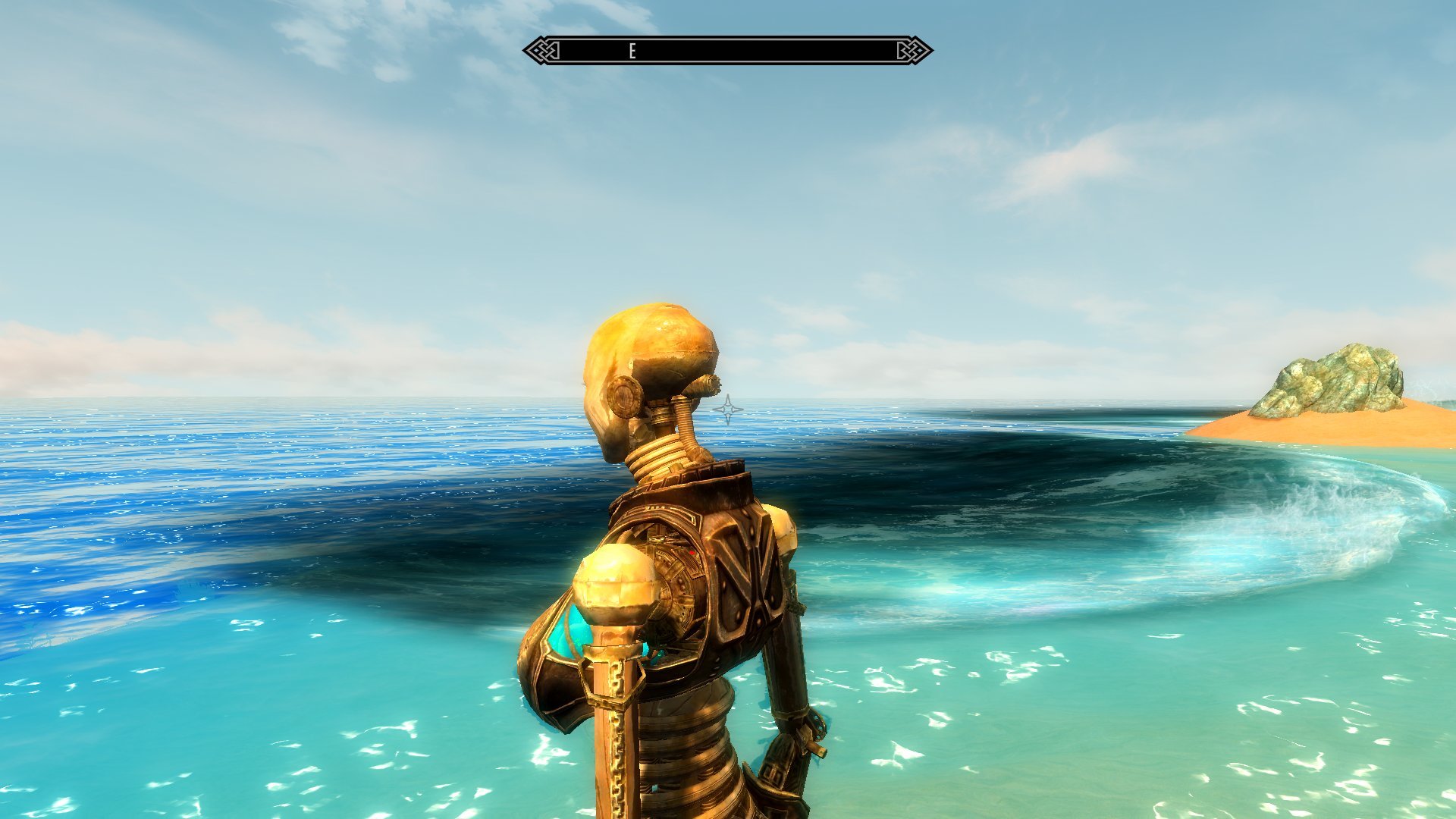 As you can see from that last batch of images, I've also gotten back into working on new limbs. This stuff still needs some work, though. The arms are pulled from the Dwarven Devious set, and while they provide a very nice basic robot arm model the shoulders are a noticeably farther up and out from their positions on all of the other arms I've used. I don't want to mess with their positioning if I can avoid it, but the easiest way to wallpaper over it that I've been able to come up with is to buy completely into the 'magnetic joint' excuse I've been using for previous instances of hovering and pair them with some 'emitters' made with part of the Centurion core mesh inserted into the torso's shoulder-mounts. Which is passable, but not great. I'd still like to have some sort of an electrical effect between the two parts, but I seriously have no idea how to get one to work. I mean, I know I just need to find an effect mesh to pin between them, but I have had no success with getting any texture on an armor piece to animate. Which is annoying, as I'd like to get a simple pulsing light effect onto the brain inserts. My attempts worked fine in Nifskope, but trying to use them in-game was super crashy. 
The legs, on the other hand...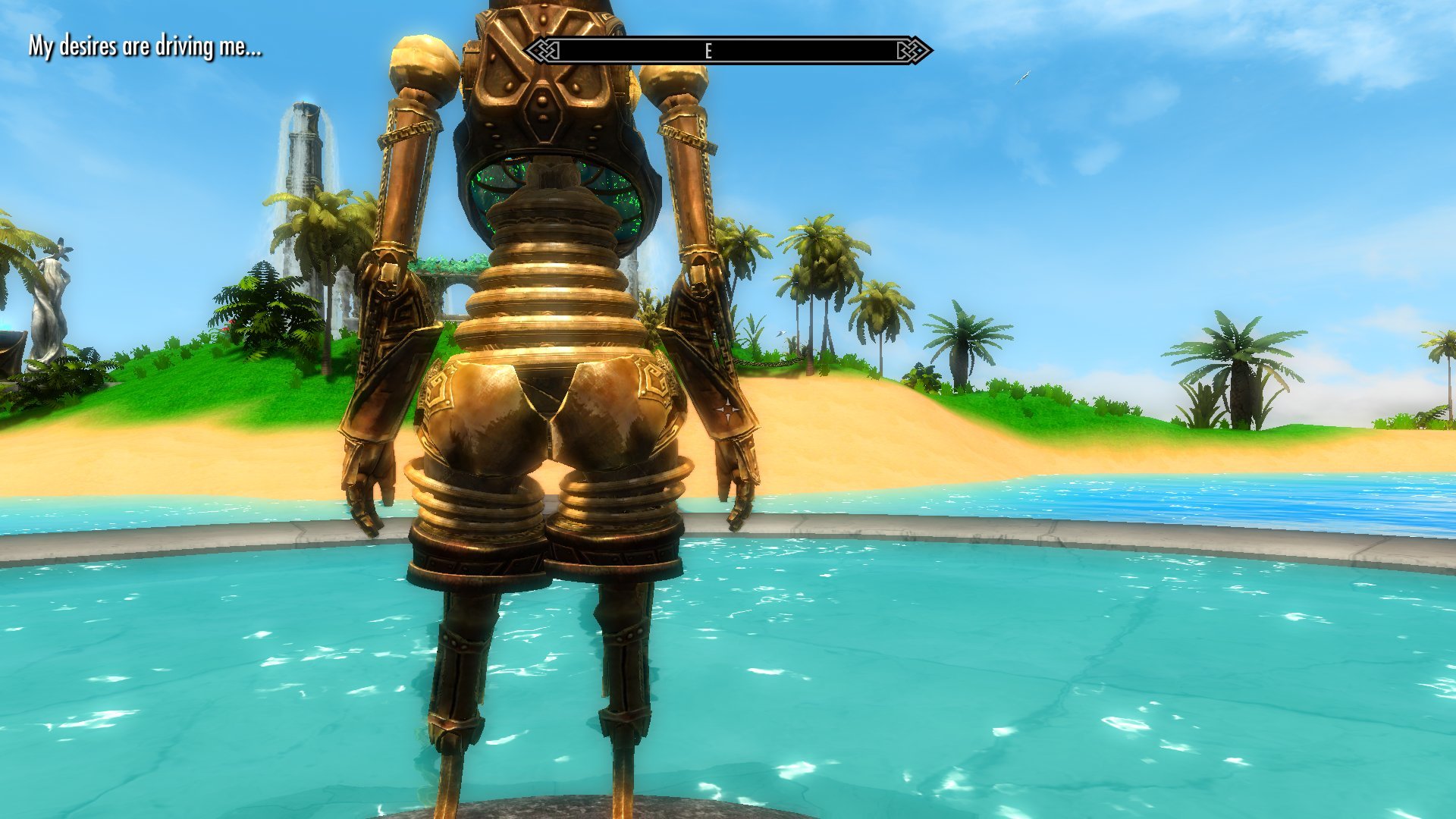 The intent here was to build an adaptator between the Gynoid hips and Bikini thighs, but it's not quite coming out how I had it in mind. It's in the right ballpark, but I had less room to play around with under the butt than I was expecting. Might try it again with thinner rings... This also reaffirmed my previous decision that the 'pelvic' sections- the waist, hips, and thighs- are going to have to be discrete and individual assemblies for each model type that I make. I attempted to do thighs that would work with both the Gynoid pelvis, here, and the assembly from the existing Bikini robots, and it just did not work out. Not just in that the positions of the hip 'joints' are different- I'm planning on revamping the Bikini pelvis some anyway, so that could be adjusted- but in that having the rings filling out the thighs didn't fit at all with the more skeletal vibe the Bikini pelvis has going on. So if I'm going to want different thighs on those anyway, it makes more sense to just just keep on building them as part of the pelvis. Although with with the Bikini type in particular I still want to build new thighs for it regardless. I pretty much gave up on it when I was building the existing version, but I do want to find some way to mitigate those big-ass leg caps a bit... 
Anyway. I've also also been continuing to work on the faces, which have turned out to be hella time-consuming. The fix for the slight glow-in-the-dark effect I mentioned last time turned out to be a simple matter of cutting the Emissive Multiplier on all of the meshes down from .4 to .2. This pretty much got rid of the glow effect...
(Unmodified Left - Modified Right)
...and got the shading and relectivity of the brass versions in particular much more in line with that of the existing Dwarven parts.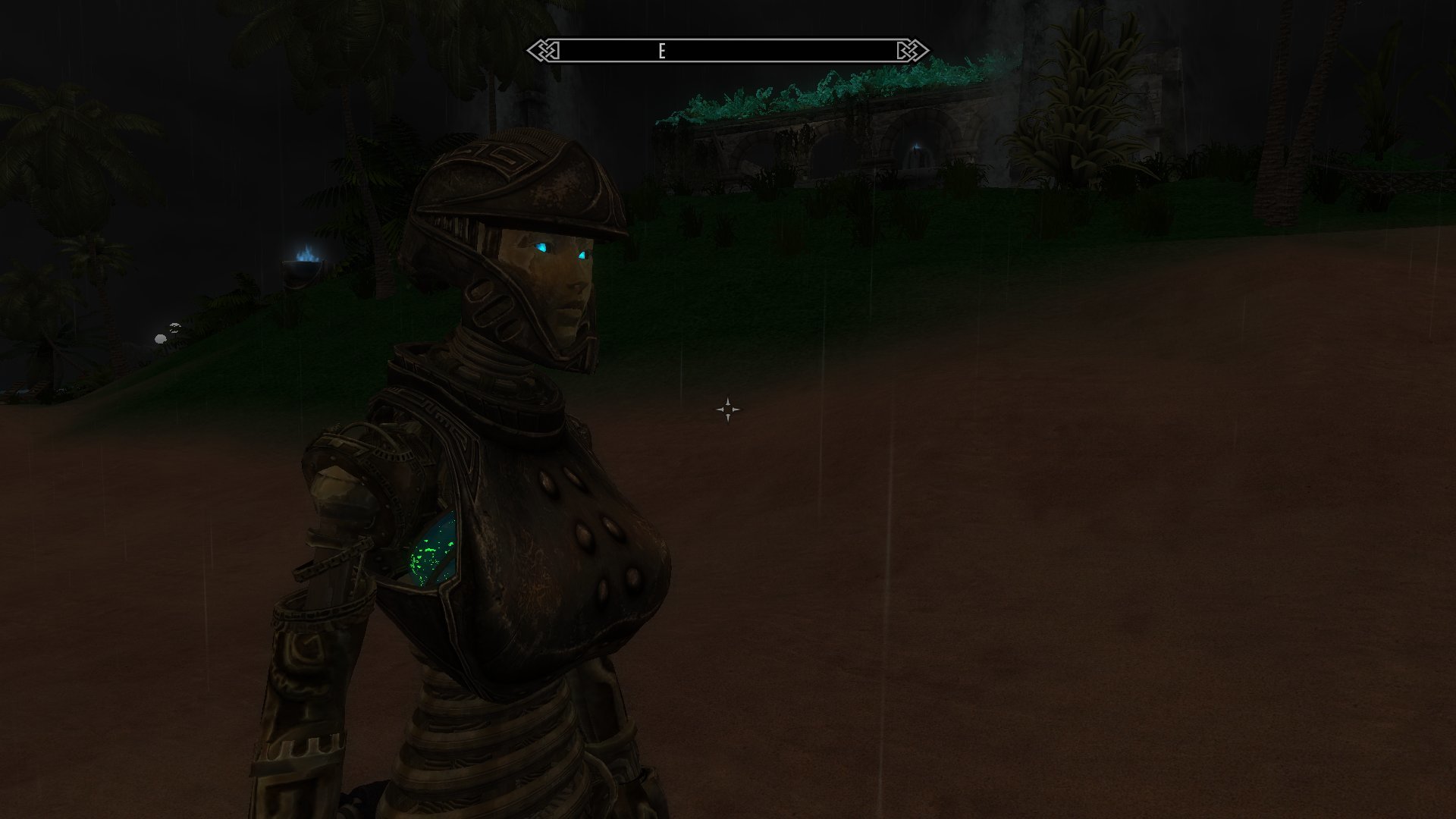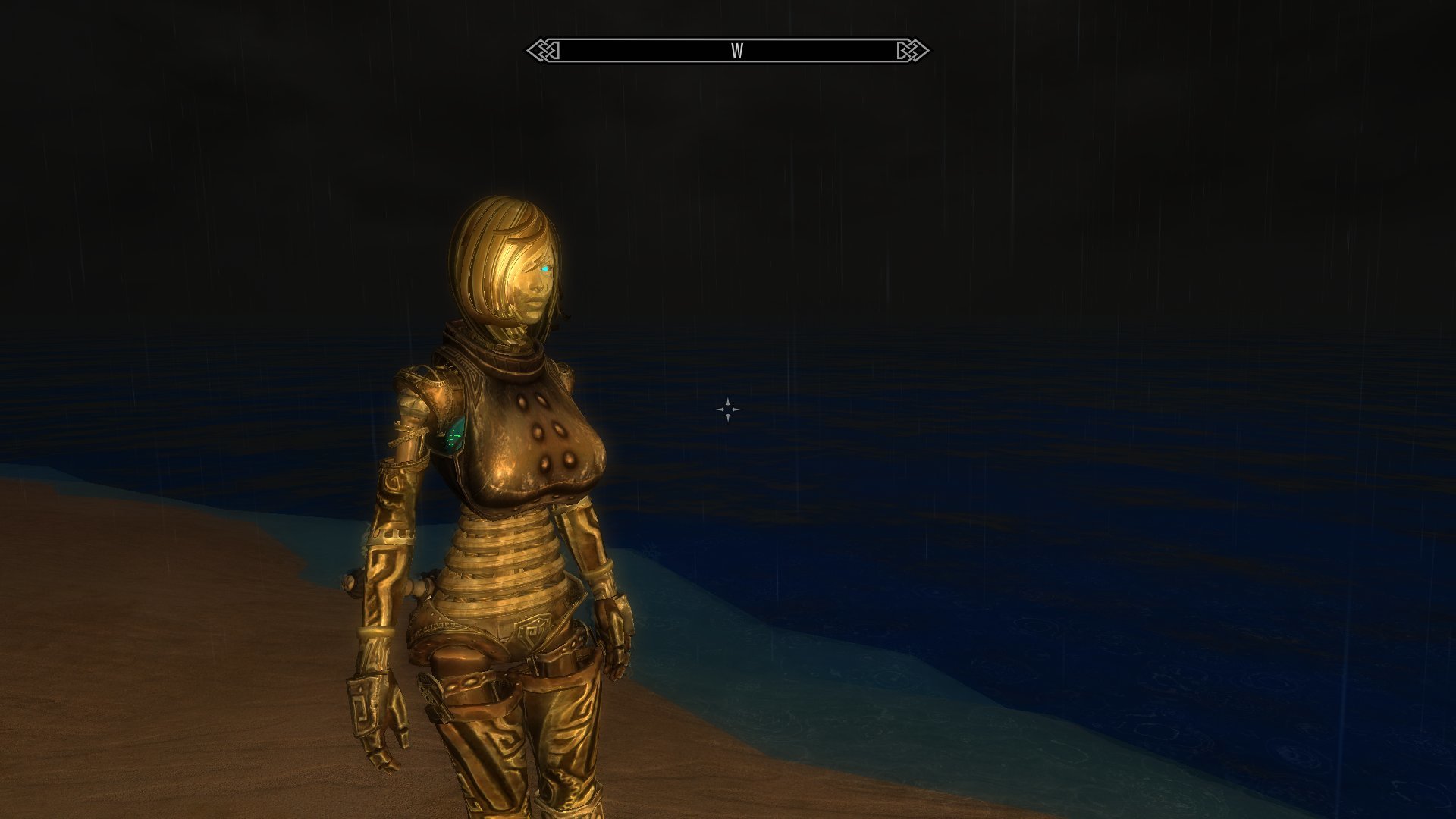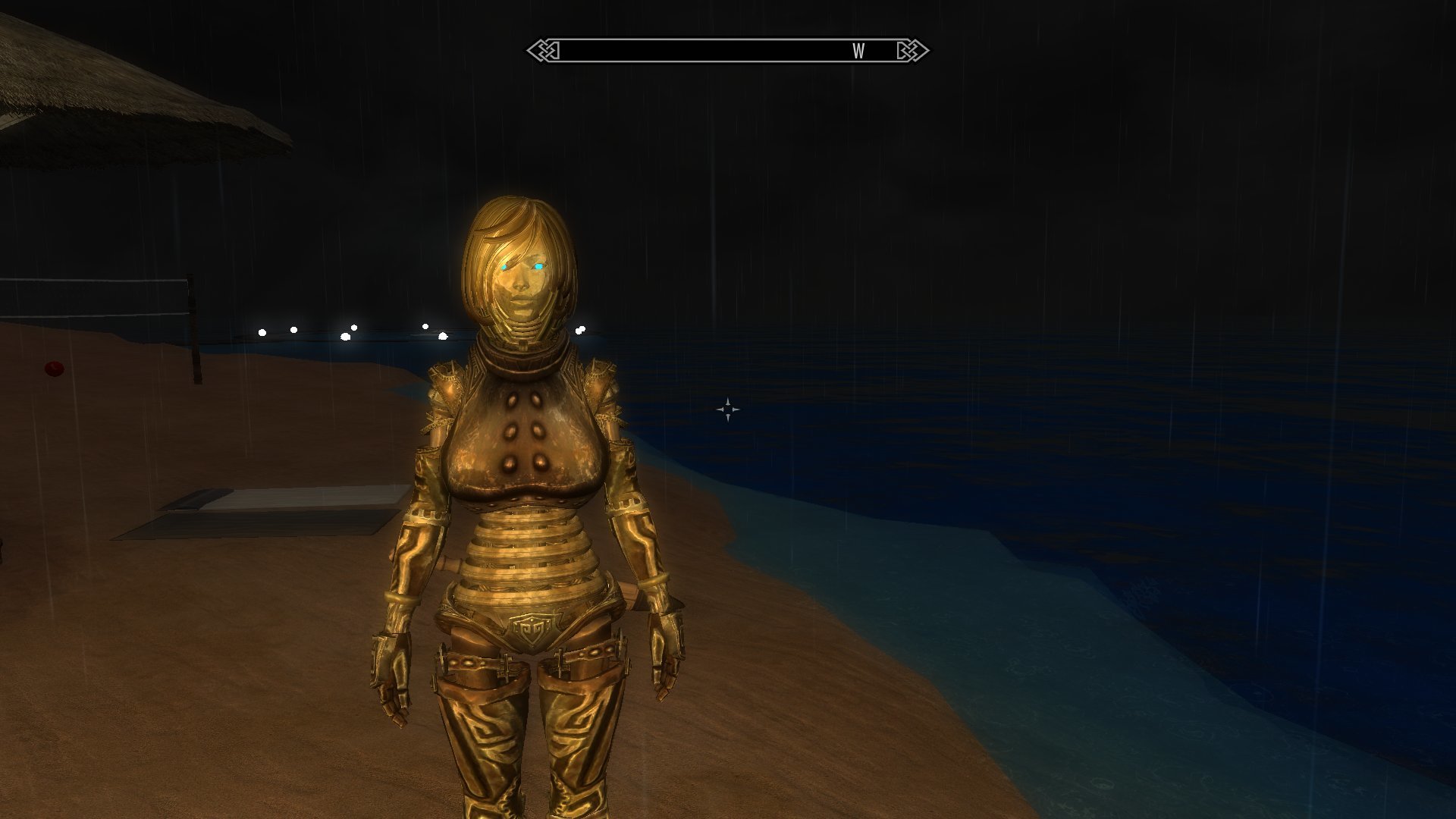 But the problem here is 'on all of the meshes'. Each face has three to five meshes to start with, depending on if the eyes and eyelashes are present. Changing the emissives for all those meshes on thirty-odd face models took a while. Adding the Environment Map settings and textures to get the Dwarven versions took even longer. And then on top of that, making all the stone versions. I honestly thought about just skipping those, but I do still quite like how they look.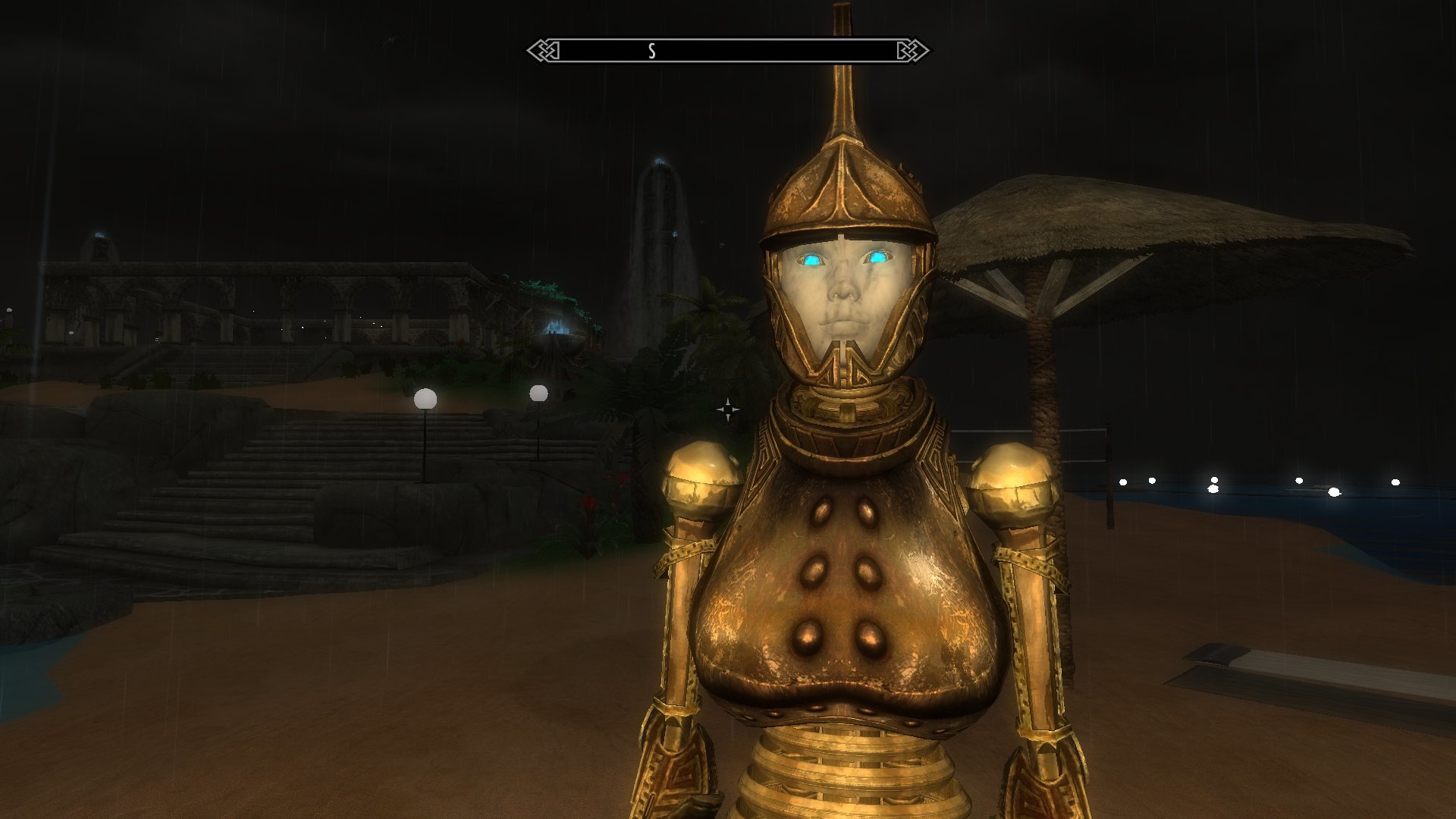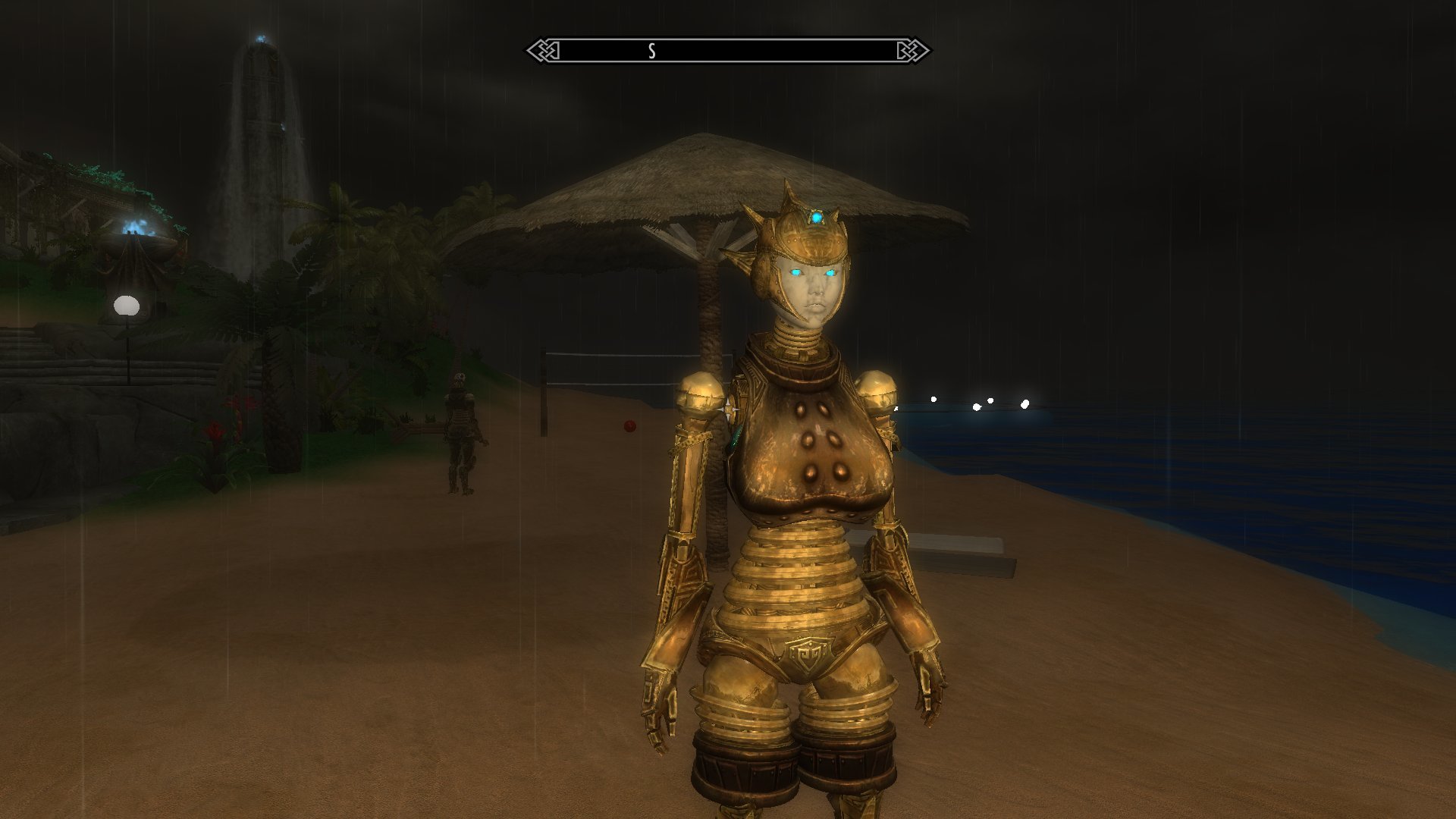 At this point I have fully functional sets of flesh, brass, and stone for all of the faces I pulled from my initial run through the SeXtreme models. I decided not to use the eye meshes after all; the glowing eyes are more consistent, given that there's some face models that didn't have eye meshes to begin with, and in a lot of instances the eyes were positioned in a way that just looked silly with their trackless permanent positioning on a mobile in-game model. The neutral position of the robot eyes is a lot more forgiving as far as that goes, and the glow is more intimidating anyway. 
Of course, I've managed to find a new problem here with that 'initial run through' business. I honestly kind of rushed through some of the categories when I first looked for faces to use, and I realized as I was finishing all this up that I had really over-prioritized the more extreme expressions in my selections, with the idea that they'd be more amusing. Which they are! But after seeing them all in-game in all three materials, I felt that it needed more neutral and moderate expressions to leaven out all the beej-faces. So I went through yesterday and pulled out another 40-odd possible faces. 
None of them have gone through all the processing needed to get them in-game, yet. I'm going to have to comb through them and the ones I've already done with a critical eye and cull them down to a slightly more reasonable number of absolutely must-haves before I put in that much more effort. It'll probably still end up being a pretty decent pile of them, though. I'm concerned about bloat, but I also really like having a variety of facial types and expressions to choose from.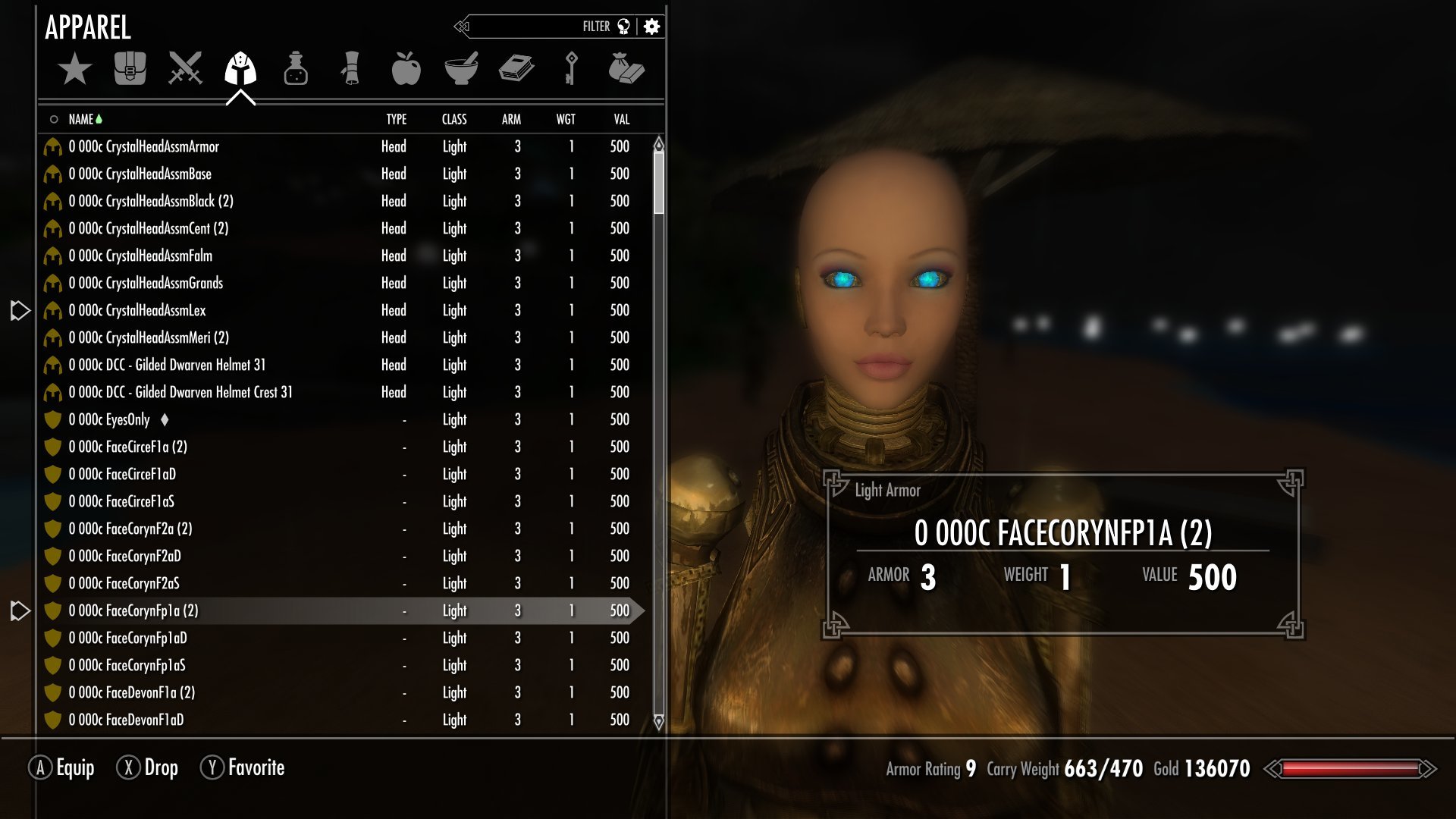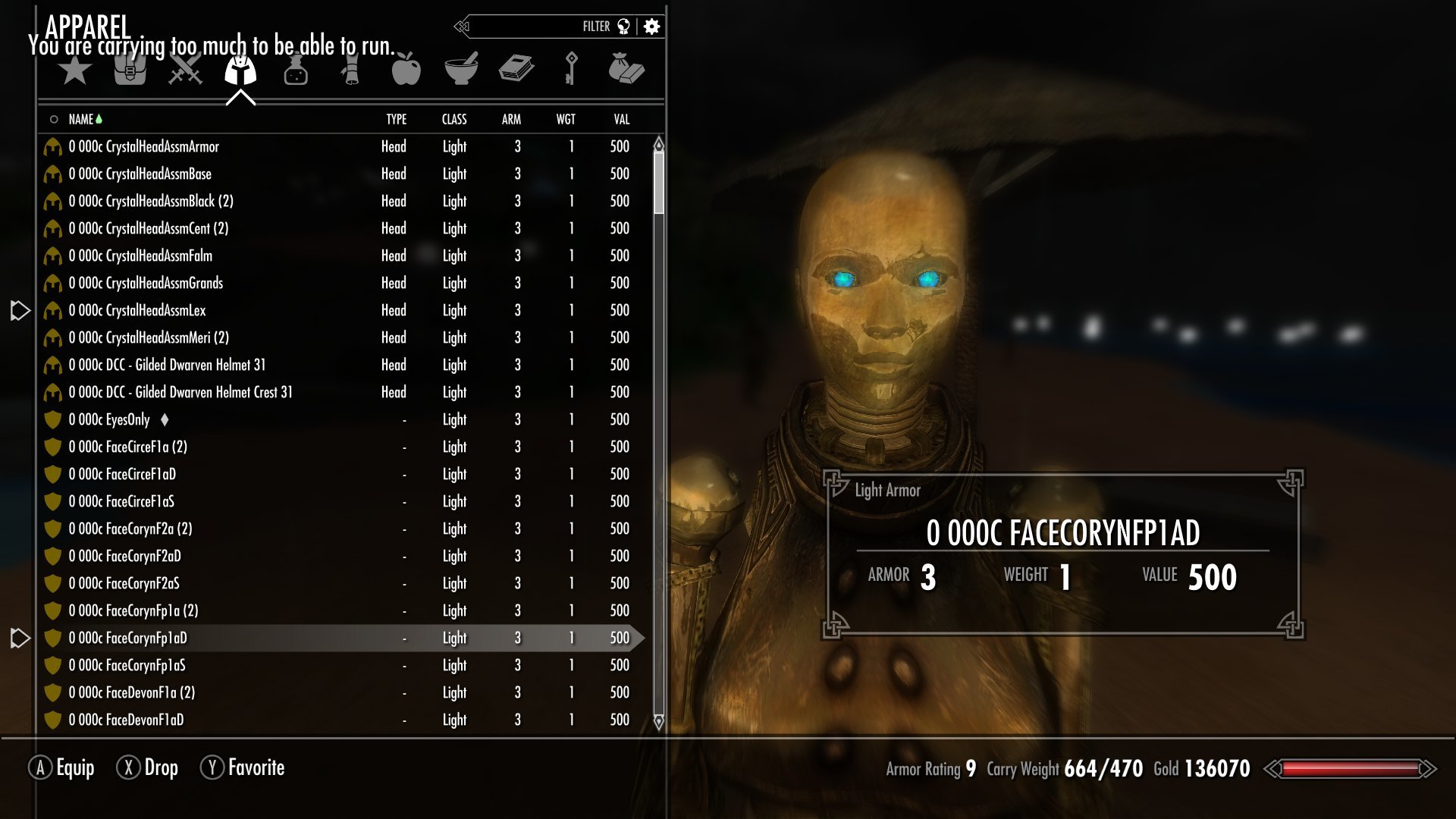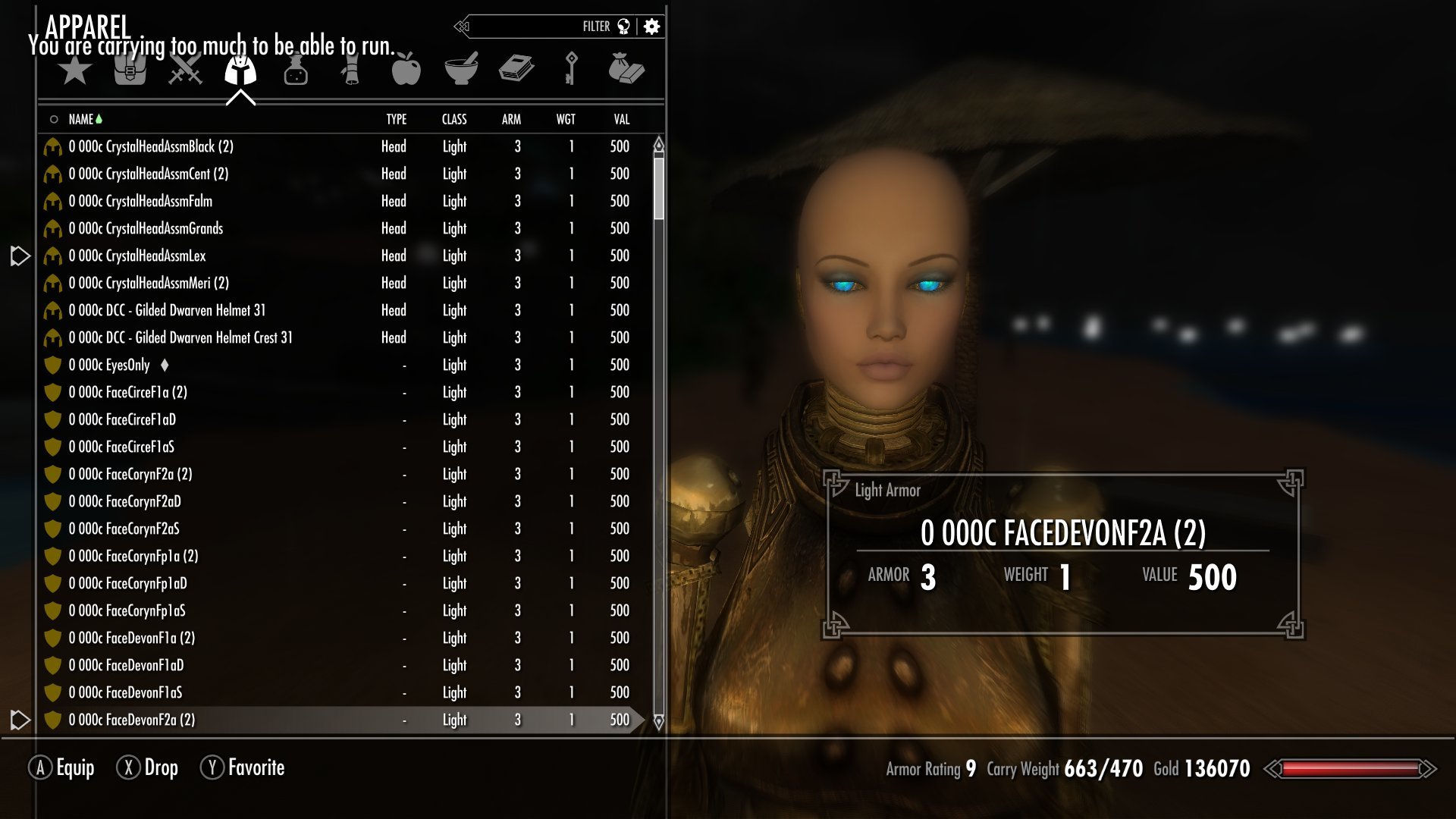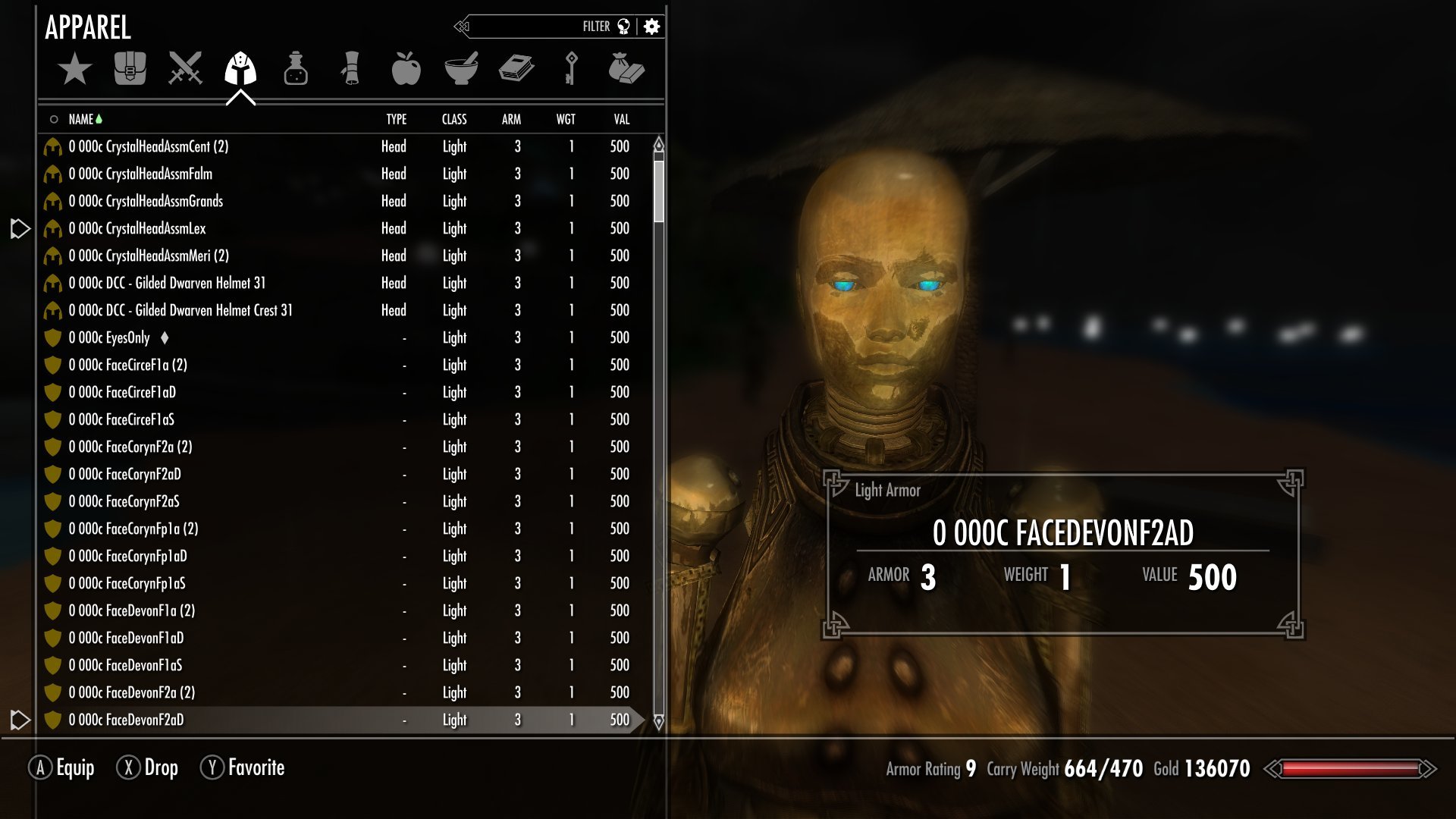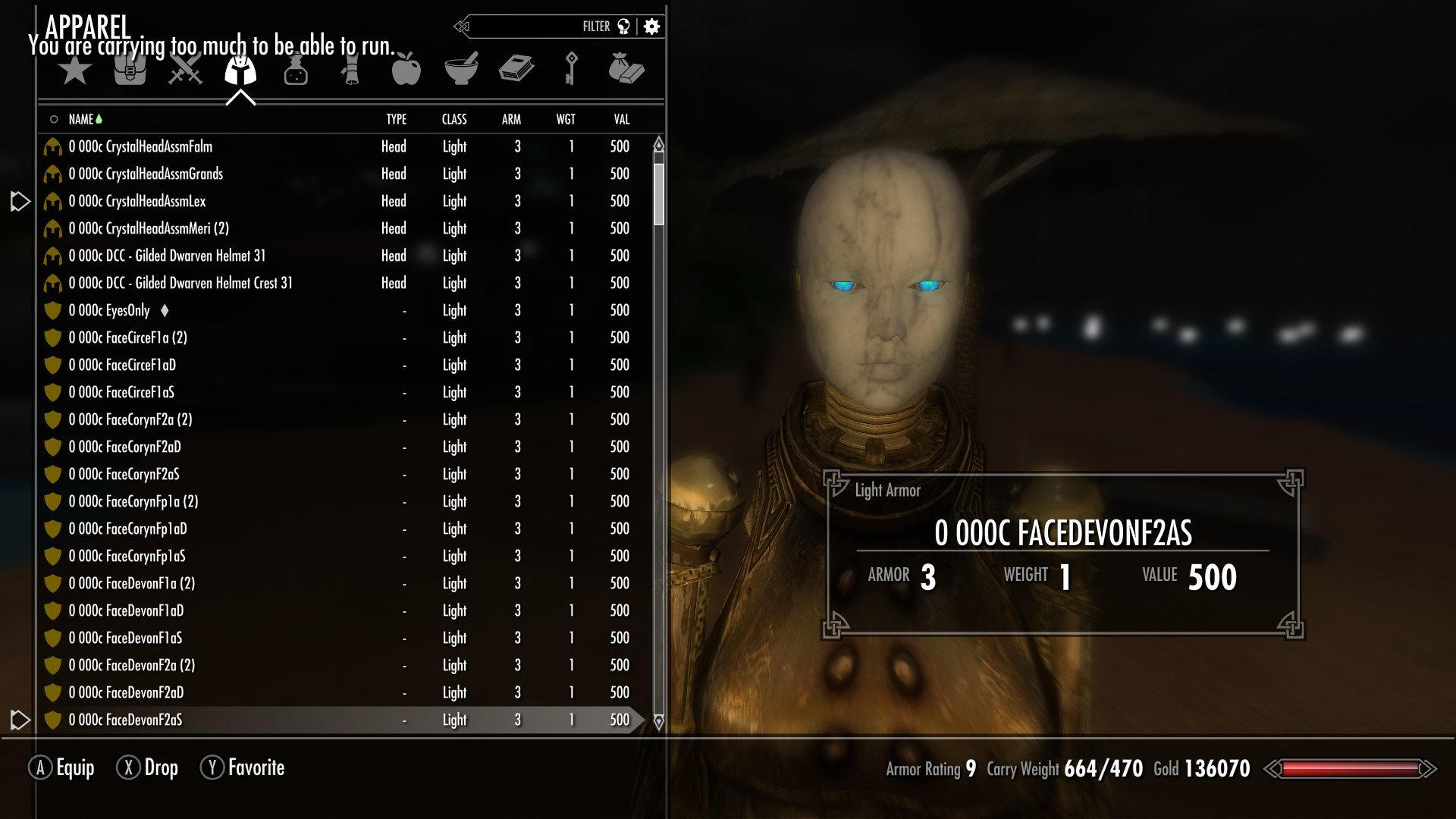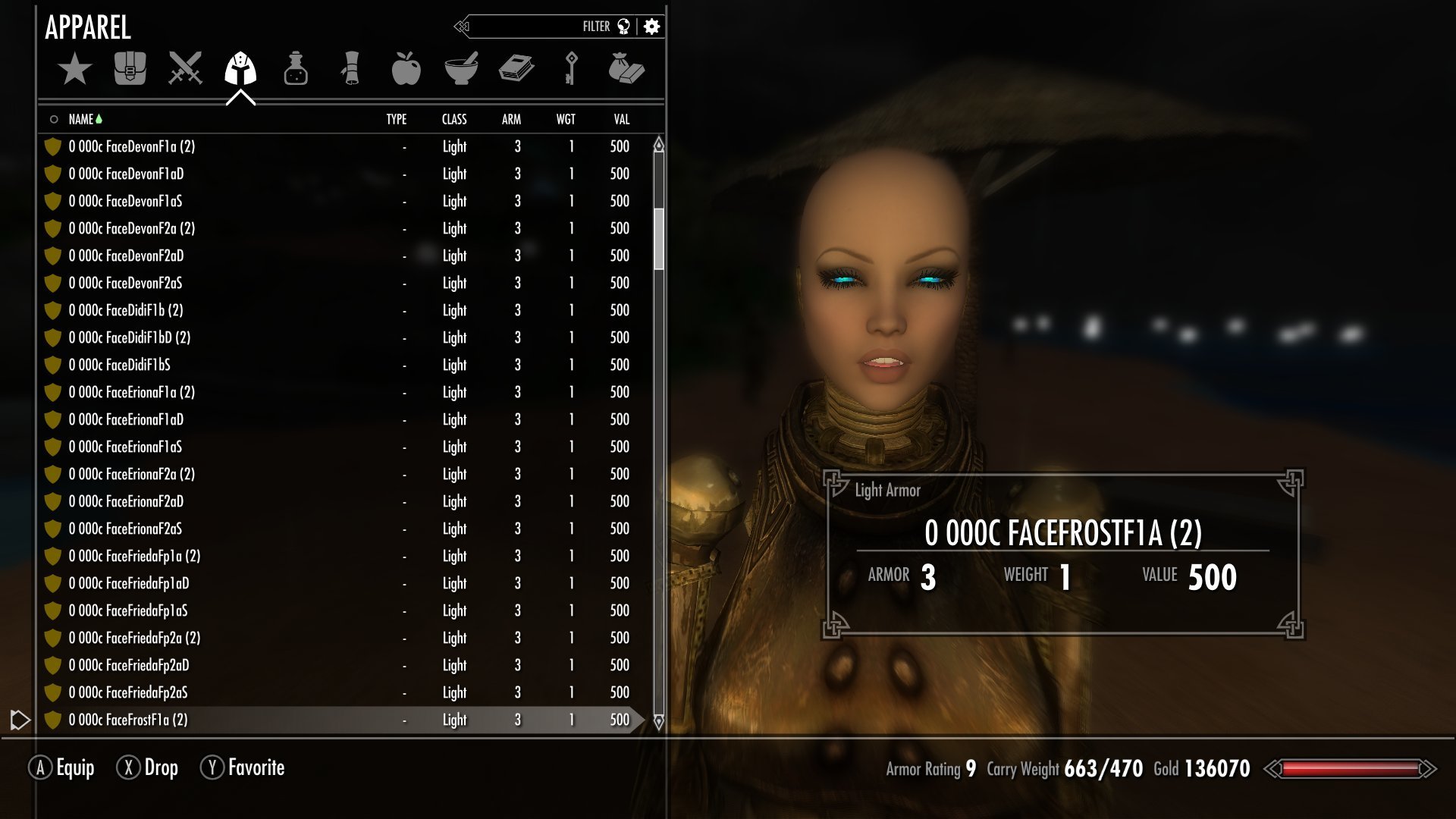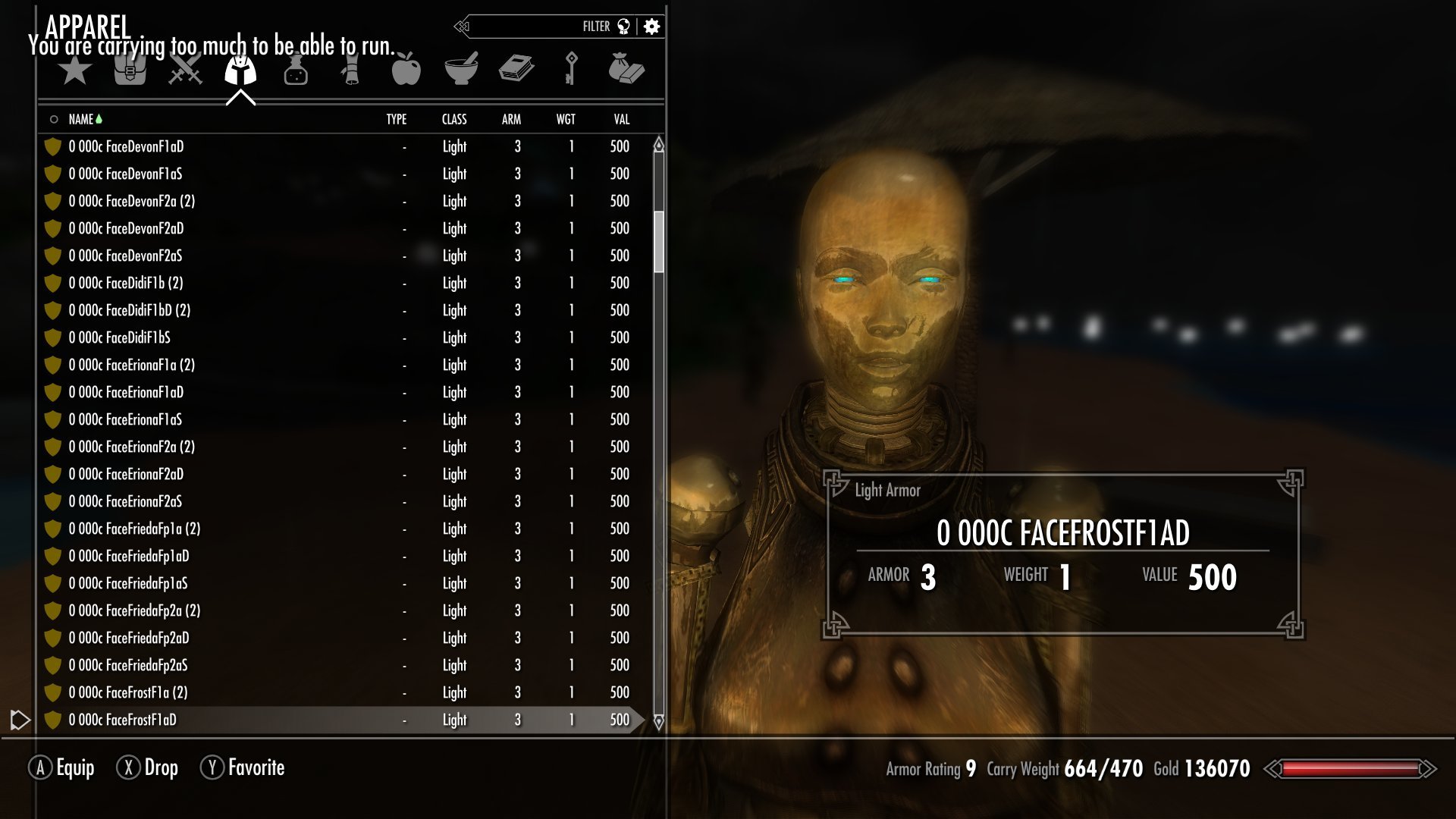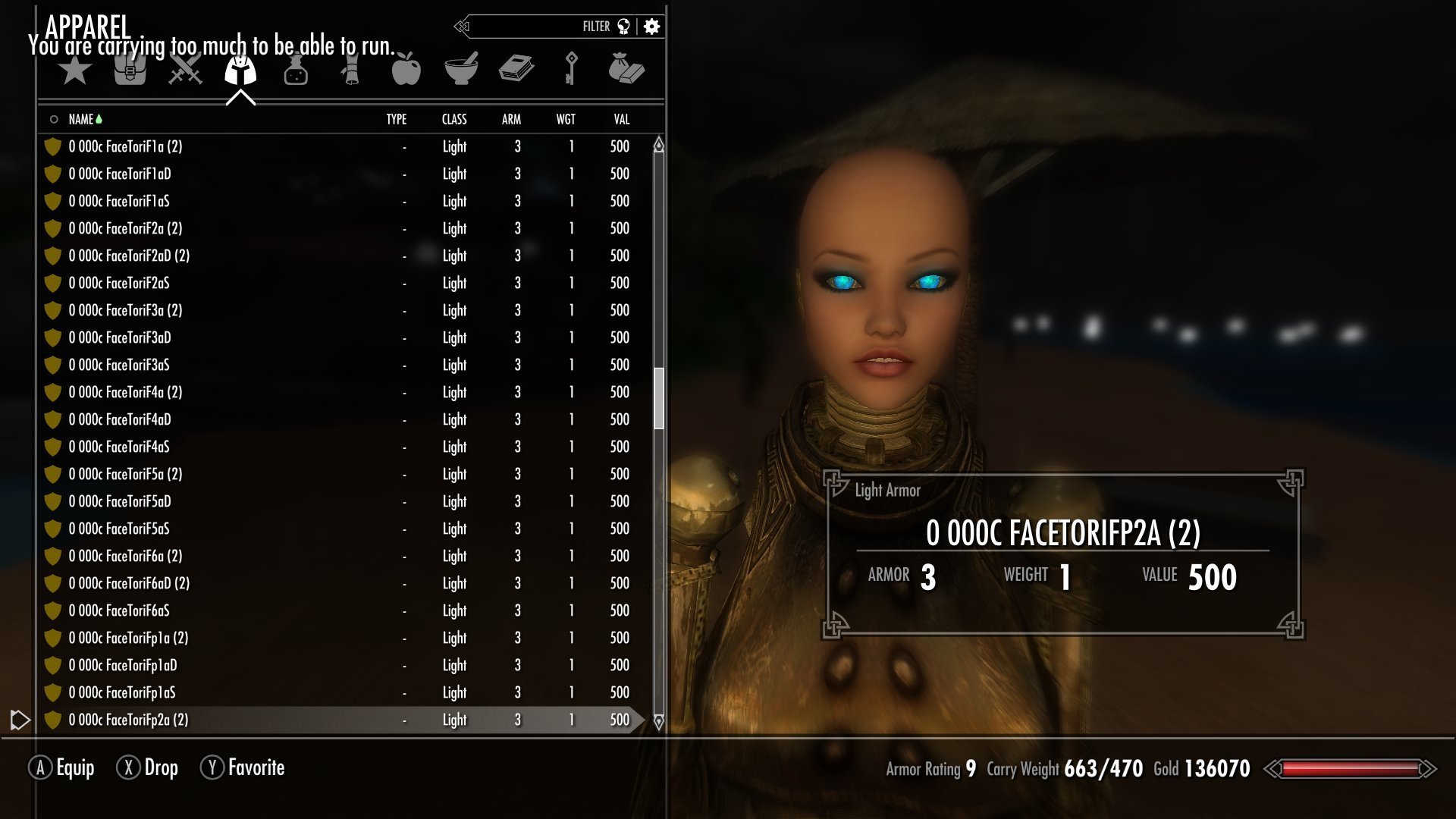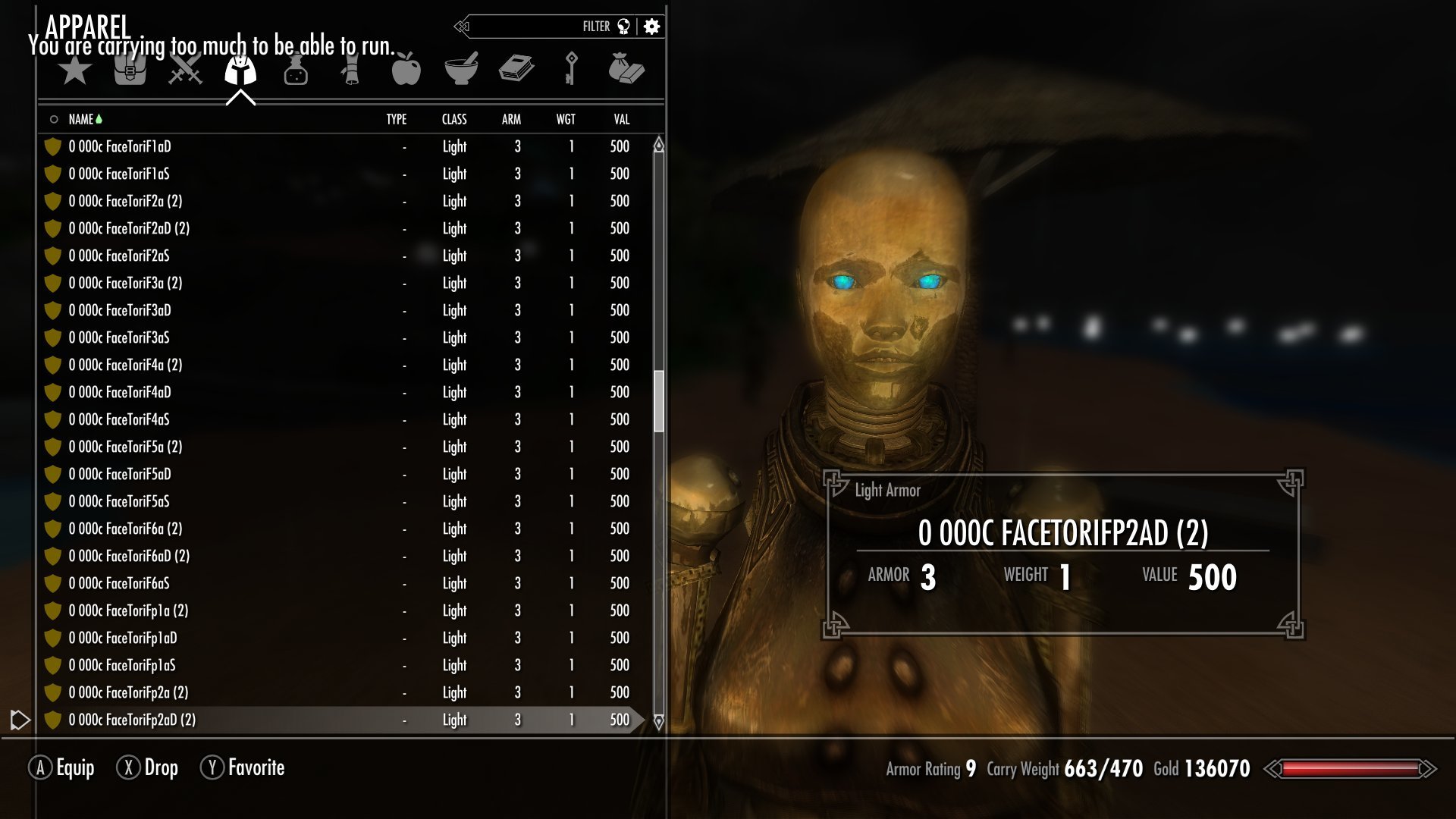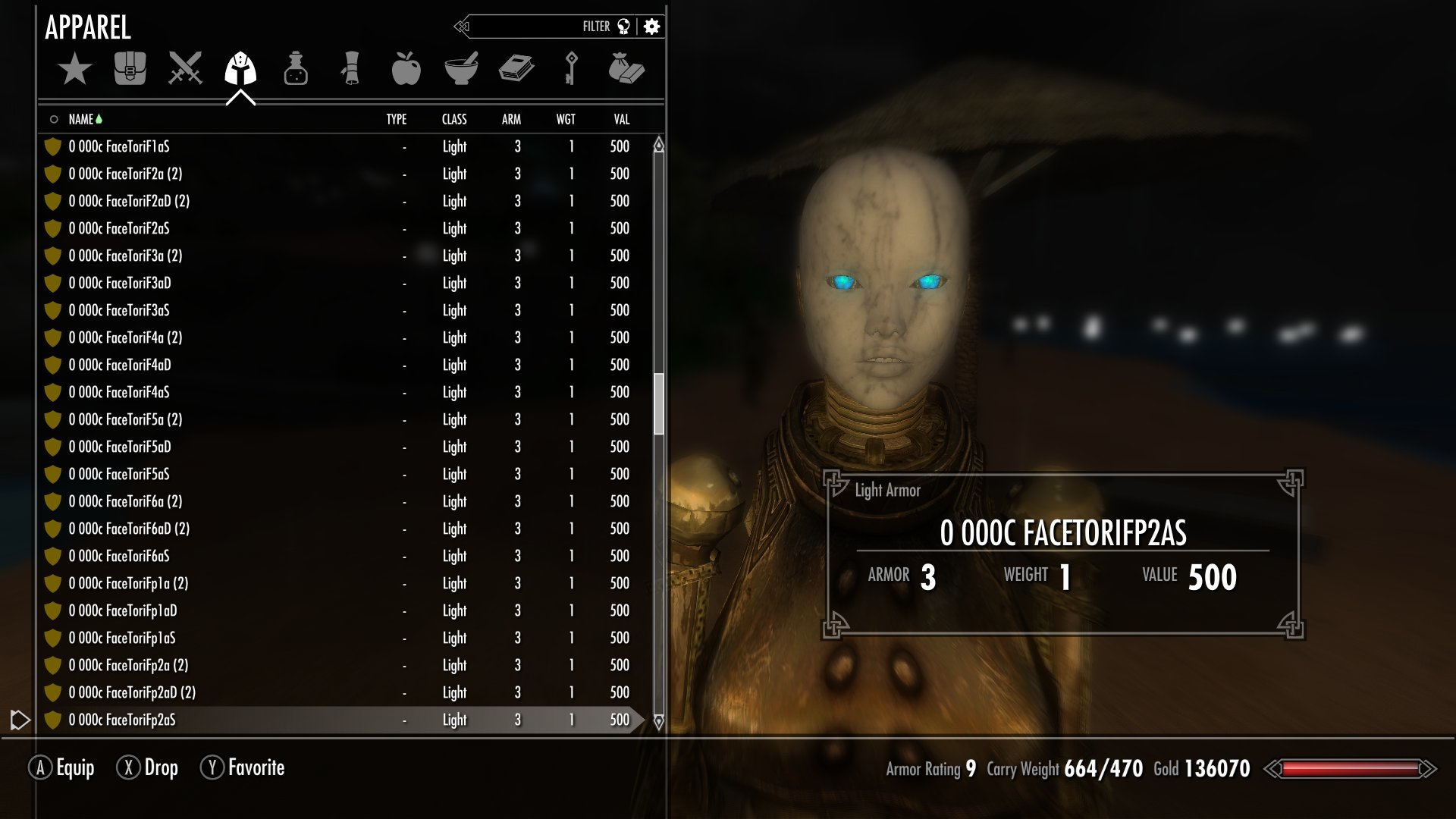 It's gonna be a bit hard to choose from the new ones before doing the material conversions, though, as they can change the face's character quite a bit, as you can see here. Having this first batch done will at least give me a better point of reference for what to expect. And while I am concerned about the head stuff taking over the mod, here, I do find myself quite liking one particular aspect of having multiple face and brain material options available: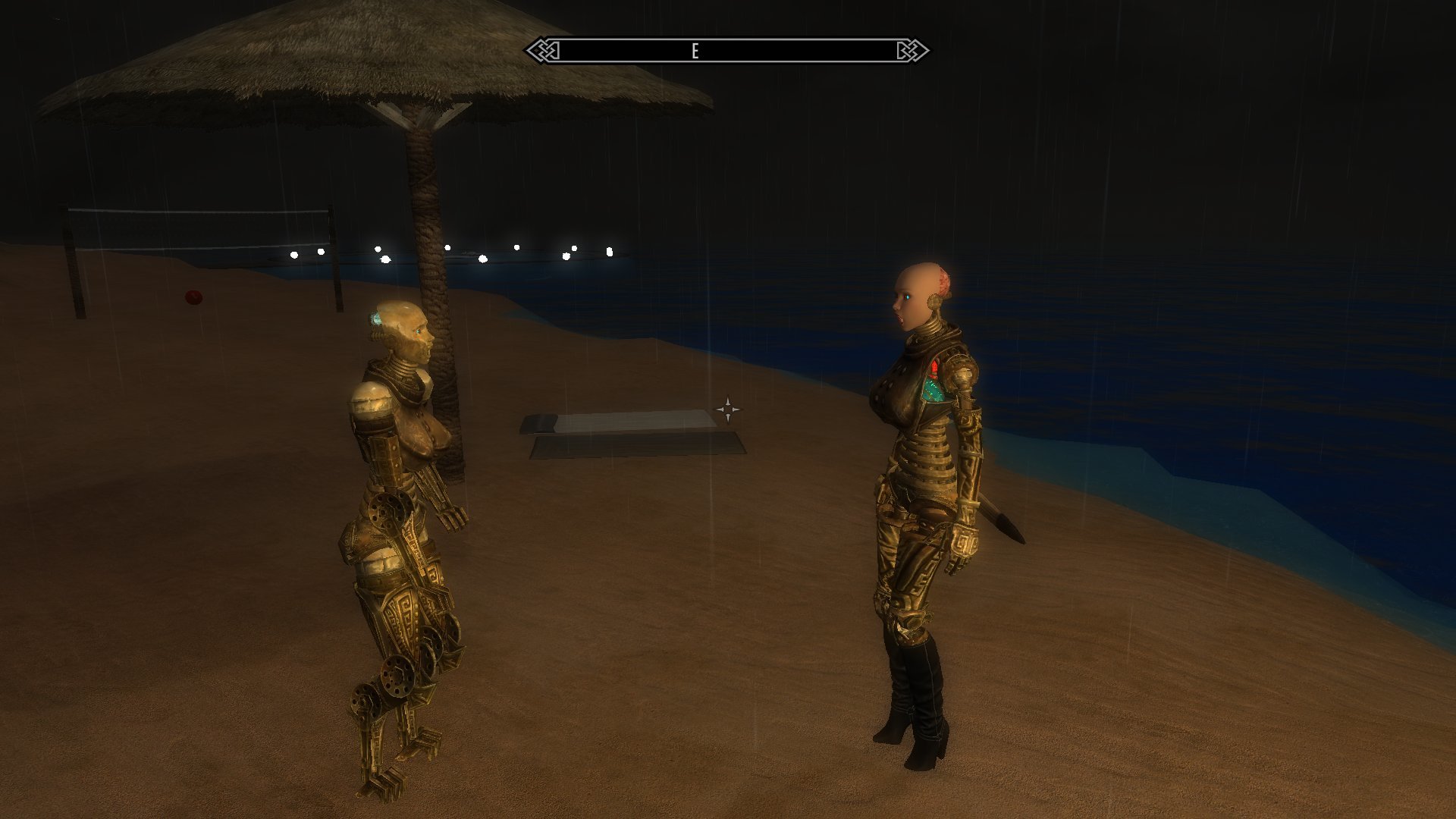 Copied Machines.  

At some point I've also got to start figuring out an actual folder and file name structure for all this stuff, and build them into an independent mod instead of just tossing them all into my testing pile. And get functional versions of more limbs built. And finish off my other chest ideas. And rebuild the Bikini and Edhildil pelvises. And...
Well, at the very least I do intend to try to get this out this year, but no promises beyond that.