The Paradise Predator (Graphic Novel) Part Four / Chpt 1
---
The Paradise Predator (Graphic Novel)
Part 4 / chapter one
Freyja  Christensen Corruption
 Video Conference
Carla Webster  Entered The Lab door , it was 9.10 AM and today there was not that many people around the Labs,
 Lead Biologist Robert Davis was in its Lab Desk searching something on the Computer along side with another Biologist from 
the Biolab...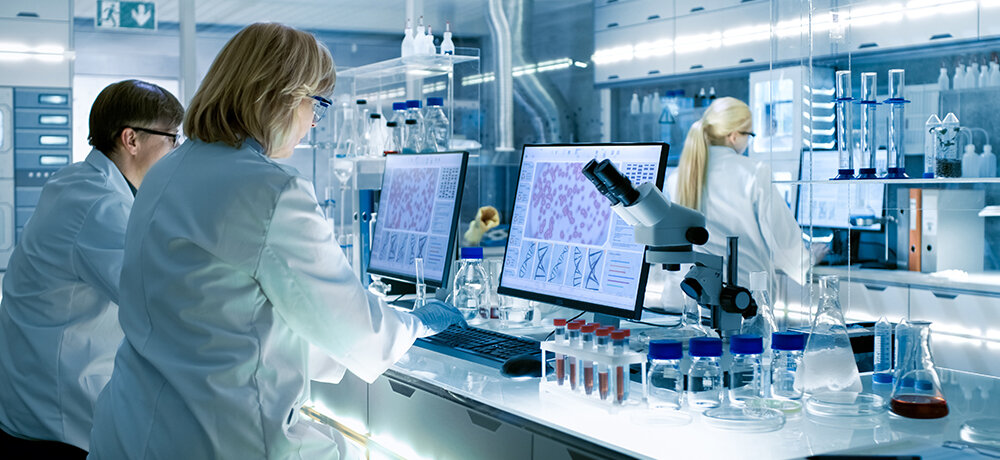 -Good morning Robert .-Carla saluted smiling
-hi there Carla , morning , there is a scheduled Video conference to you from Freyja in your computer at 10:30 AM. -Informed Robert .
- From Freyja , Really ? - She asked . - I mean so soon after her arrival ! - Explained Carla
- Yes , she didn't told me nothing but that ... - Replied Robert . - Maybe she found some new data and want to ask you something ?! -Said Robert thinking on it ..
- That alone would be great for sure , and a good thing explaining that in fact there is lots to uncover on an environment so secluded like that Island . - Agreed
enthusiastically Carla..  
Robert Davis agreed with his head...
- Well going to my desk have lots of paper work to fill  up and not wanting to accumulate that to much or it will be worst  . Said Carla.
- Yeah , this last days were busy and madness, I am doing the same now ...-  Agreed Robert. -Later than Carla . -Ended Robert
- See you later at lunch Robert . - said Carla walking to her Desk in the far left corner..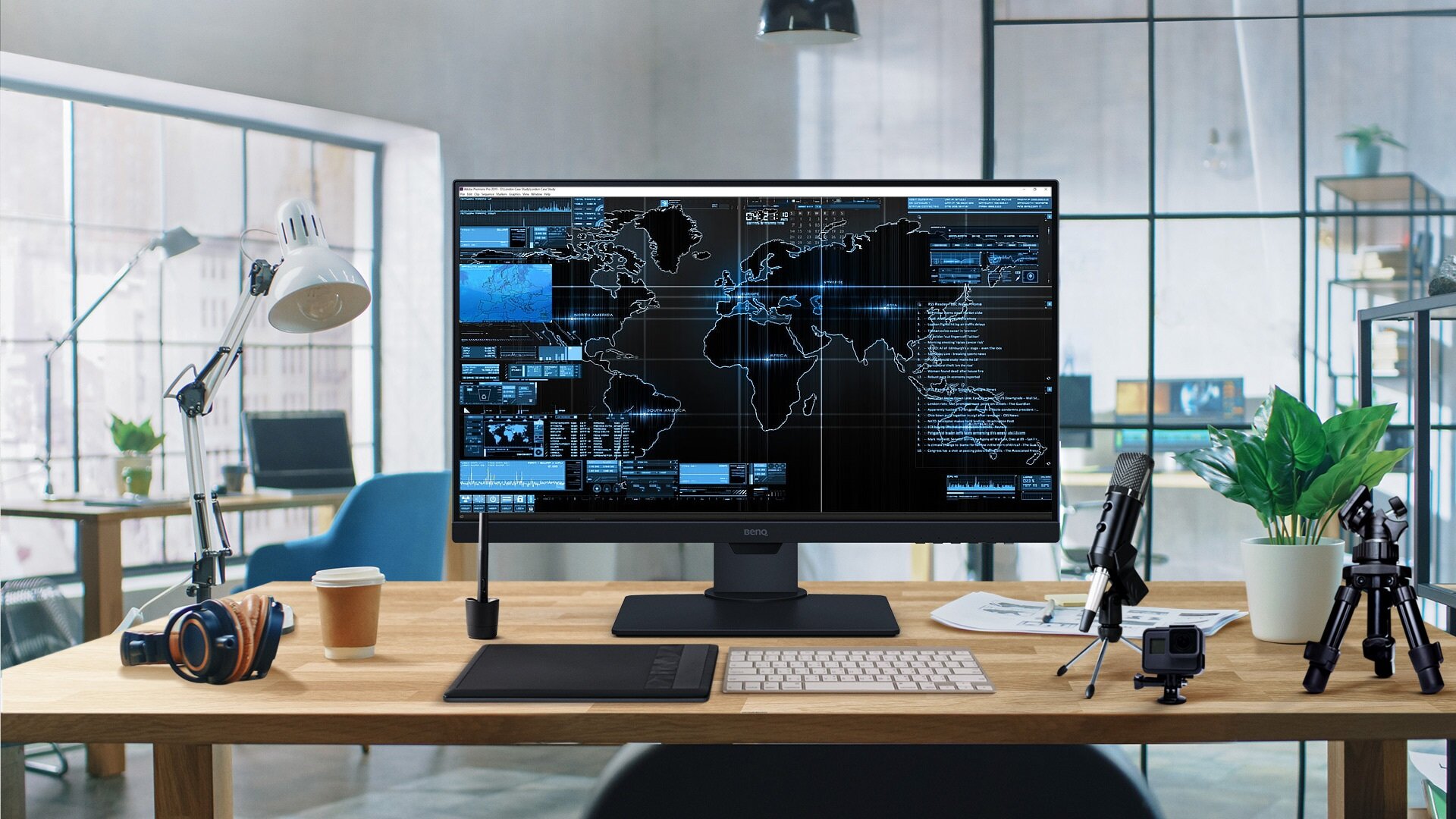 Robert Was right , cause Carla immediately verified an scheduled Video Conference in an hour and an half from the Island ,
she couldn't avoid thinking on the dream where Freyja Christensen was totally dominated by that amazing sexual creature, 
and she couldn't avoid some envy for that , something inside her cause an absolute obsession in her mind to want to be ravaged by that 
incredible sexual force...
But ... also something in her inquisitive biologist brain was saying that feeling and obsession was not natural or normal,
even so every time she thought of that incredible beauty and her perfect body and sexual drive in motion provoked 
in her chills down her stomached and the constante desire to be in her arms, one thing was clear, that creature had some
incredible mind connection to her and even separated by a long distance, the creature had an incredible control over Carla ,
What made her feeling weak  just by thinking of that beautiful being, the desire was overwhelming , powerful , so 
strong that made Carla loose control of her own thoughts and needs , like eat or sleep , Time was another aspect of that connection,
in every situation she dreamed with the creature was at night and during sleep, what it looked like 20 or 30 minutes turned to be 4 or 5 hours straight ,
so the feeling of not be able to control 5 hours of your daily life is a bit stressing to say the least.
  Carla was lost in researching the possible clues in Mythology  or History of Religion 
The creature had very specific features that could be seen in immediate first eye contact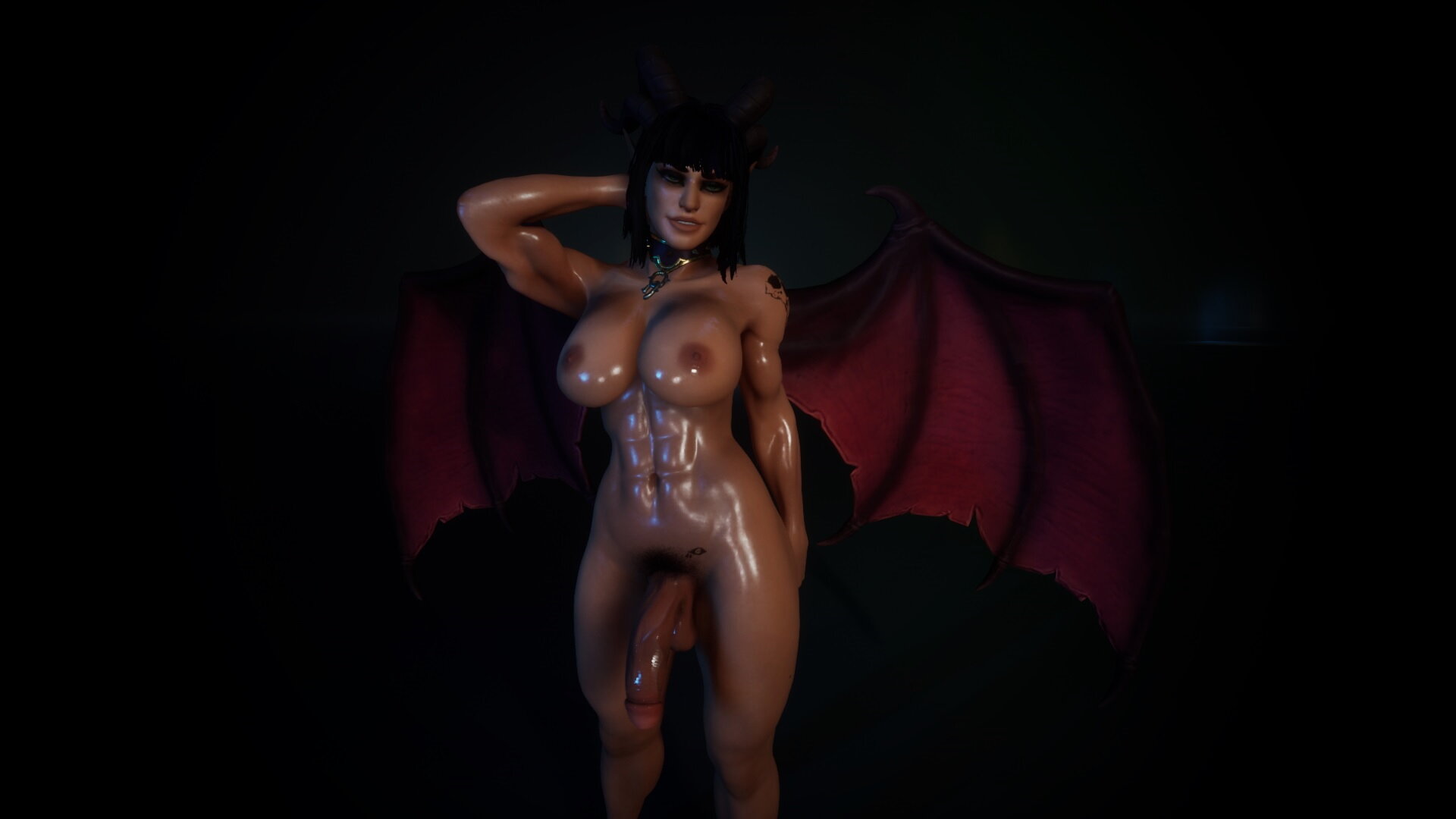 One thing  and the most was the incredible beauty allied to a sobrenatural Sensuality ,
in some cases just by a persons  eye contact  with this beauty was enough to turn that person into a 
sex dependent and slave, Carla stopped to read  the monitor on that particular frase...
Could she be victim of some kind of Ancient Sorcery ? 
For a moment her mind seemed far in a deep lethargy ...
Although her personality was not of a superstitious nature, she gave that thought a time of  reflection.
Again she scrolled the PC file for the images folder sent by the Motion sensor cameras in this last days, all of the camera
Captures were either from that creature having sexual intercourse with Island inhabitants
or just of her posing  like she always knew that the cameras were there...
Some during the night posing and even smiling for the camera,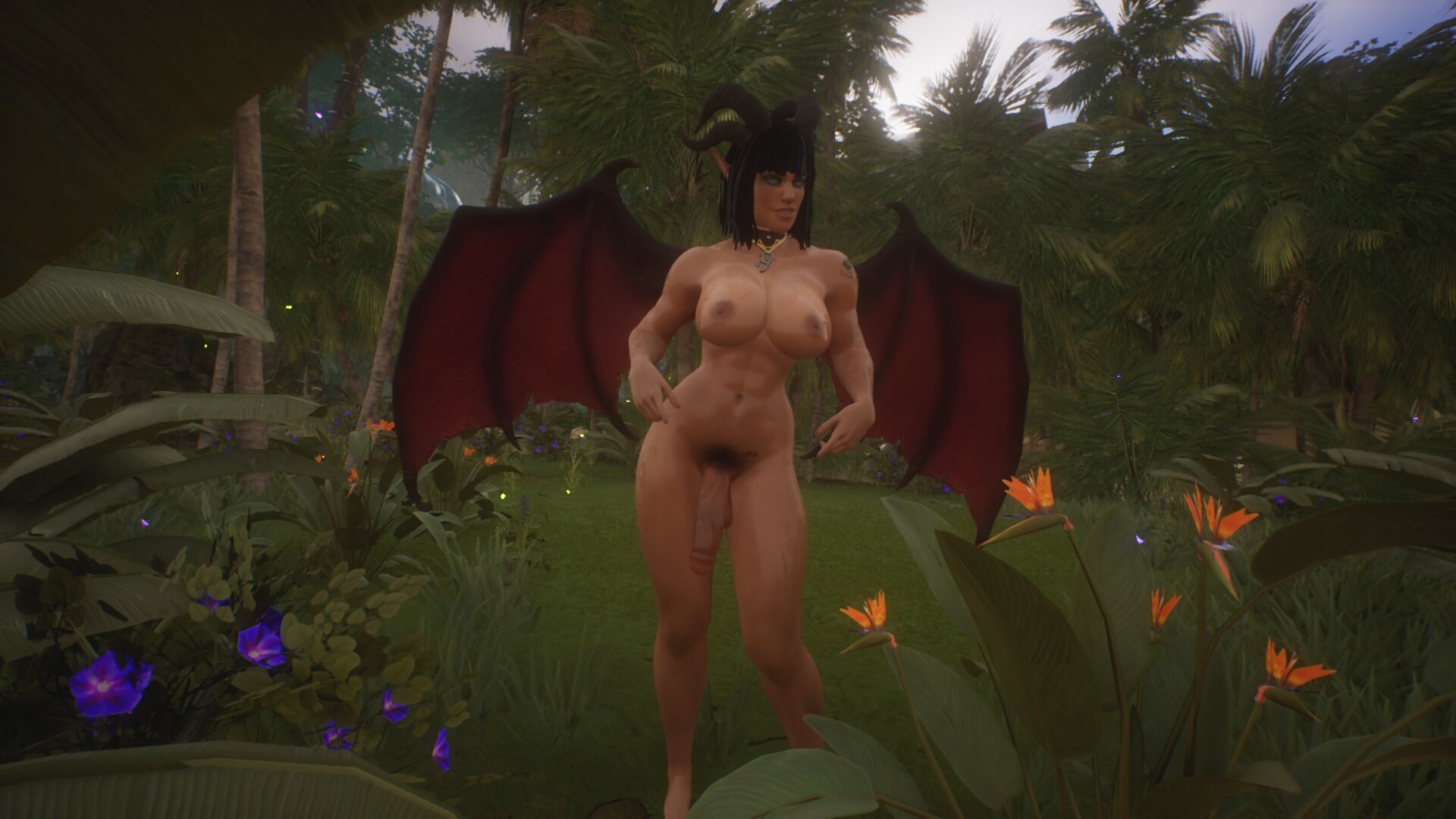 Her incredible sensuality and beauty took Carla again to want her just looking at those images ,
In one of the camera captures she looked  like pointing her own Genitals in a perfect provocative attitude .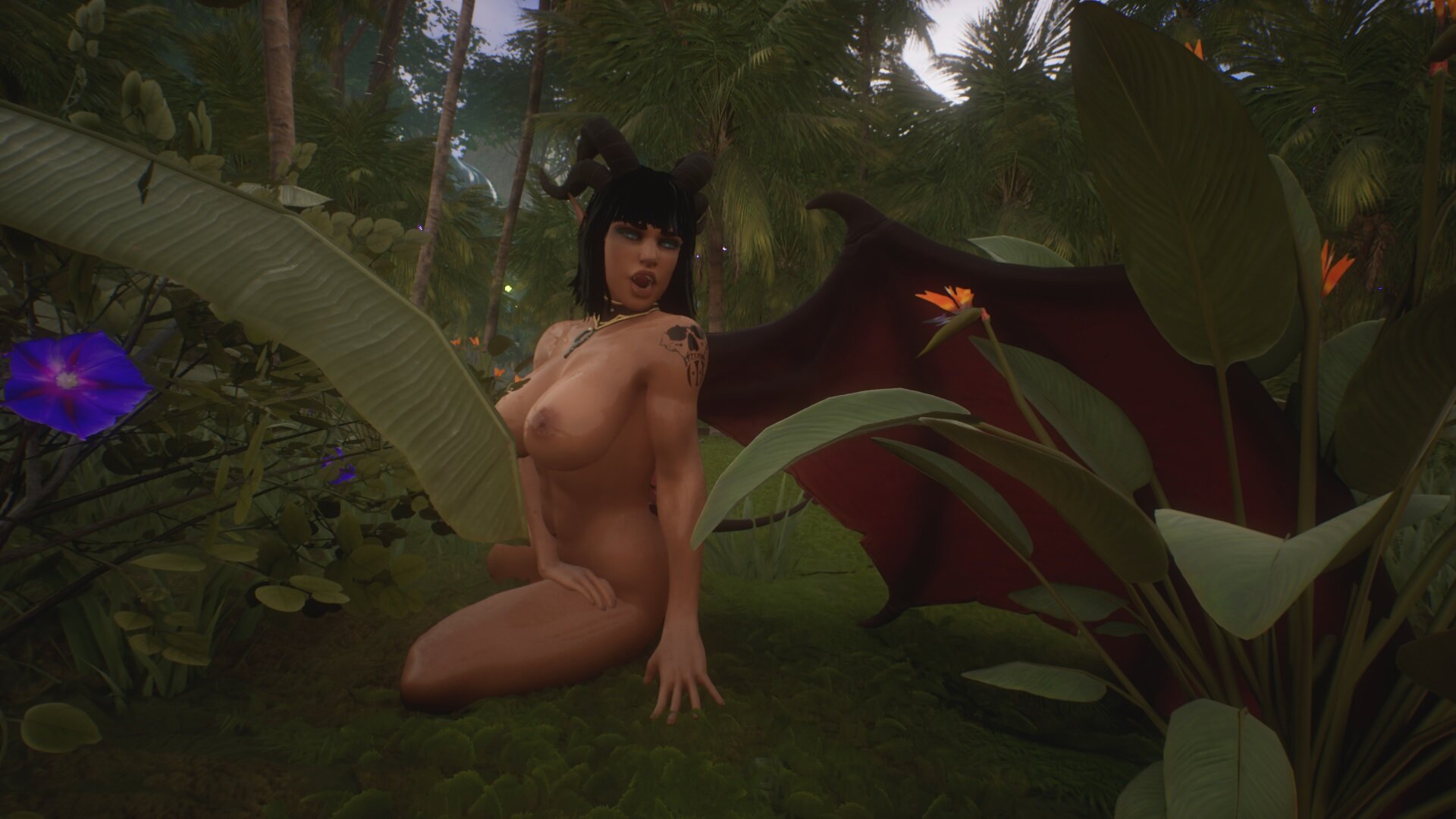 She also had an incredible sexual endurance and stamina as well as huge amounts of sperm 
that Carla saw in her dreams  huge quantities of sperm ejaculated in large amounts 5 or 6 times in each orgasm ,
so that creature was also a hipper sexual and multiorgasmic being , the sexual power that creature had was in fact one of her main features 
and treats as it looked she possessed  an incredible sensuality that attracts her "victims" and than dominates them with an unhuman sexuality
throughout sex subjugating them ...
The Voice was another factor , once she talked to a protentional sexual partner it was like a vehicle of persuasion
and even manipulation of the mind pf her victims , the power of suggestion  of that Wonder was in fact a clear signe 
of maybe long age or a high level of knowledge and education, so Beautiful , persuasive , high allure capacity , high level of 
knowledge and education , Terribly  attractive and sexy , high level of sensuality used with extreme intelligence...
Carla couldn't avoid thinking , that was the qualities of a Predator... A Sexual Predator. 
Carla looked at  her monitor hour and saw that in 5 minutes Freyja would start the Video conference, she got up 
from her chair and closed the door of her small office, it was a nice idea giving this private offices to all biologists in the lab section,
not that anyone would do but was the department policy to create compartments for each investigation and this was a way of avoiding unwanted ocasional 
listening of others works in progress also a mesure of increased security for each investigation...
Carla got back on her desk chair , and connected the Video Messenger and entered in the conference room waiting for Freyja to enter the connection...
The monitor made a connection sound  from the messenger conference room ...
Carla looked at it but it was still empty no one, no Freyja yet , she started to get worried ...
"Hi .. Pupy...Caaarla"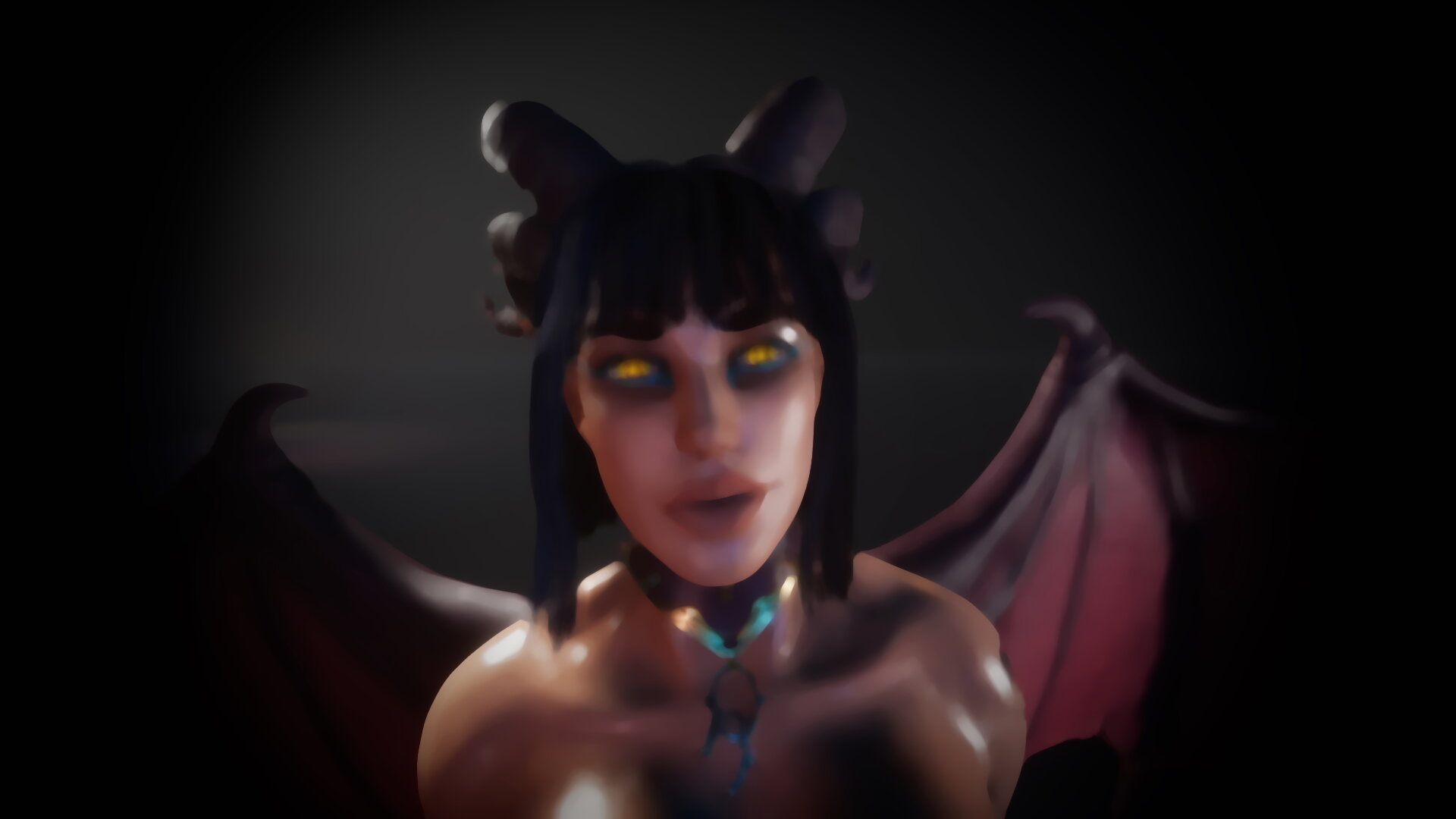 An  image flashed for brief seconds not giving Carla the chance to see who it was, 
but she knew that voice ....
That Whispering voice calling her....
A sexual desire invaded Carlas body that smiled to the monitor in a pure glance of Lust and excitement !
End of 
Part 4 / chapter one
Go to Part Two for the last chapter on the episode
Edited by Bullfye
Some weird unwanted video shows up at the end , and there is no video attachments in this blog post