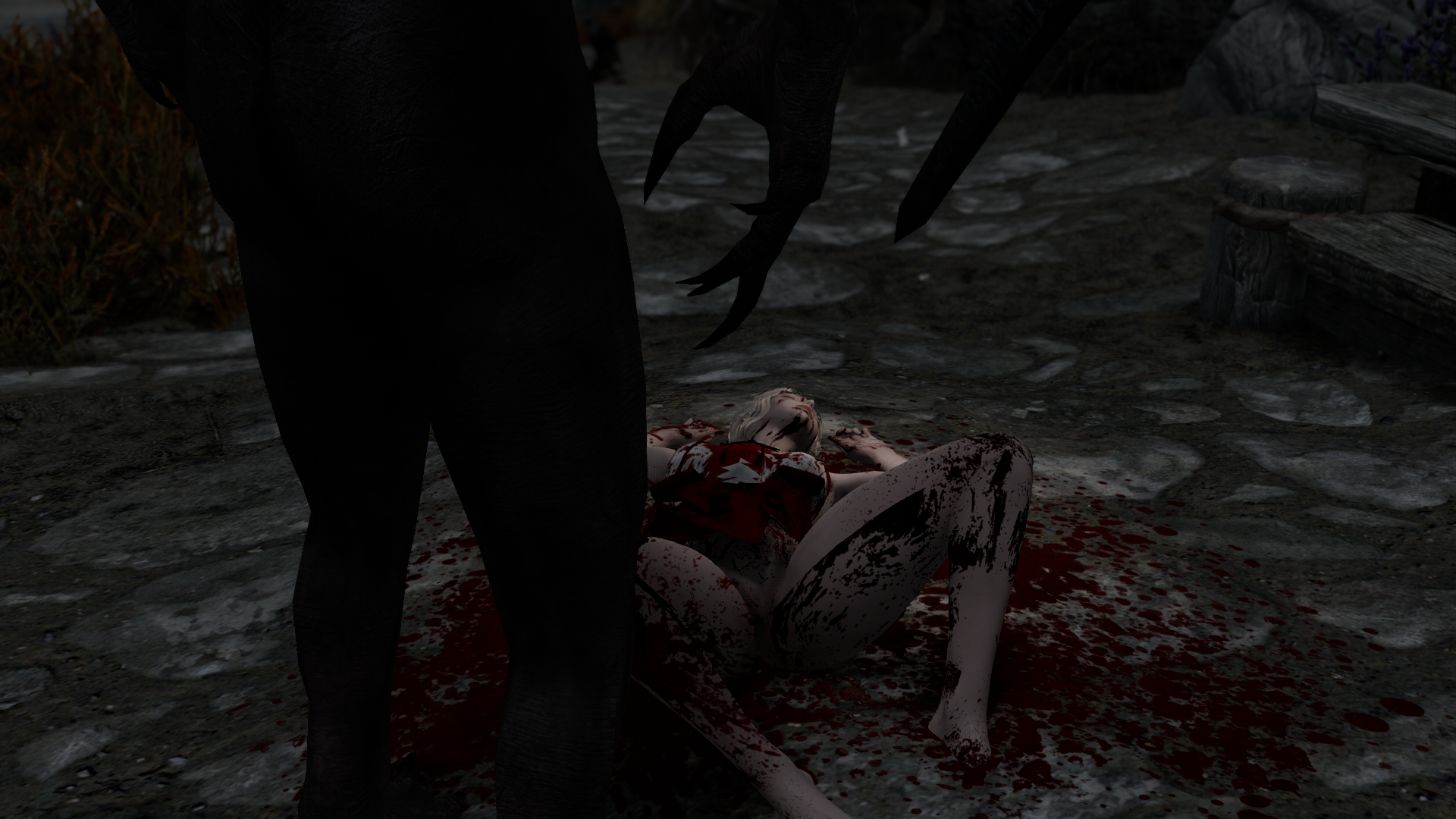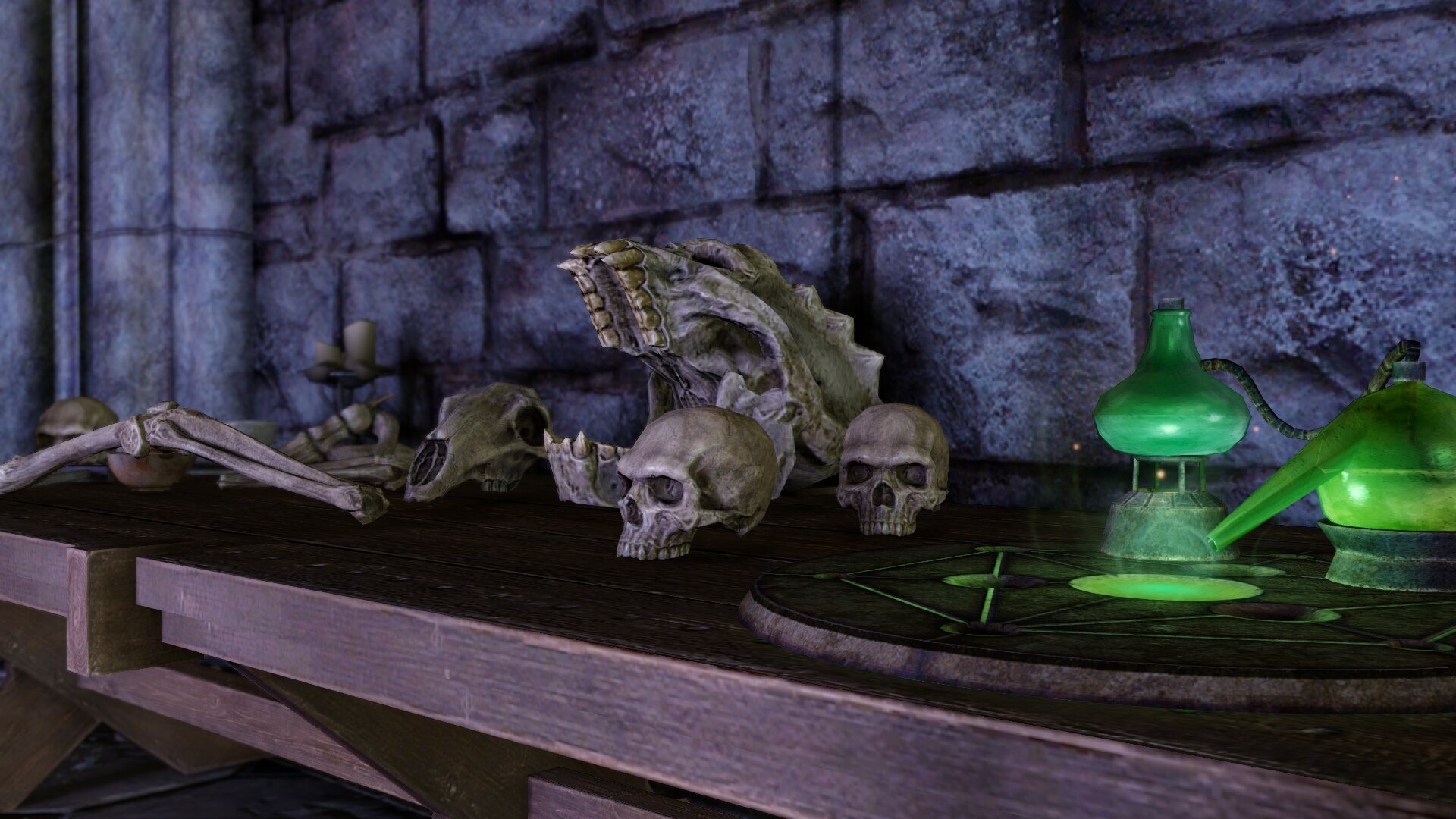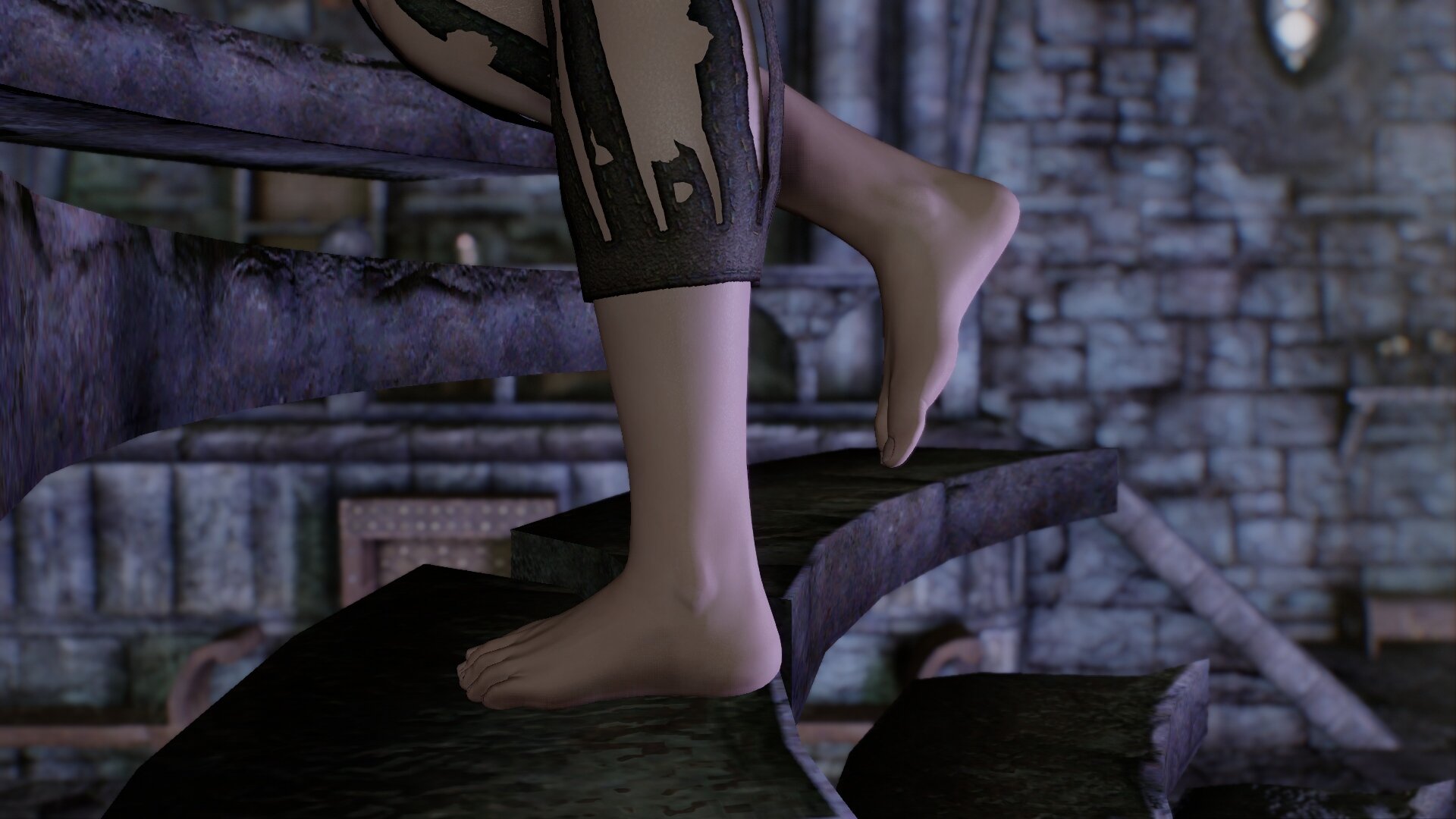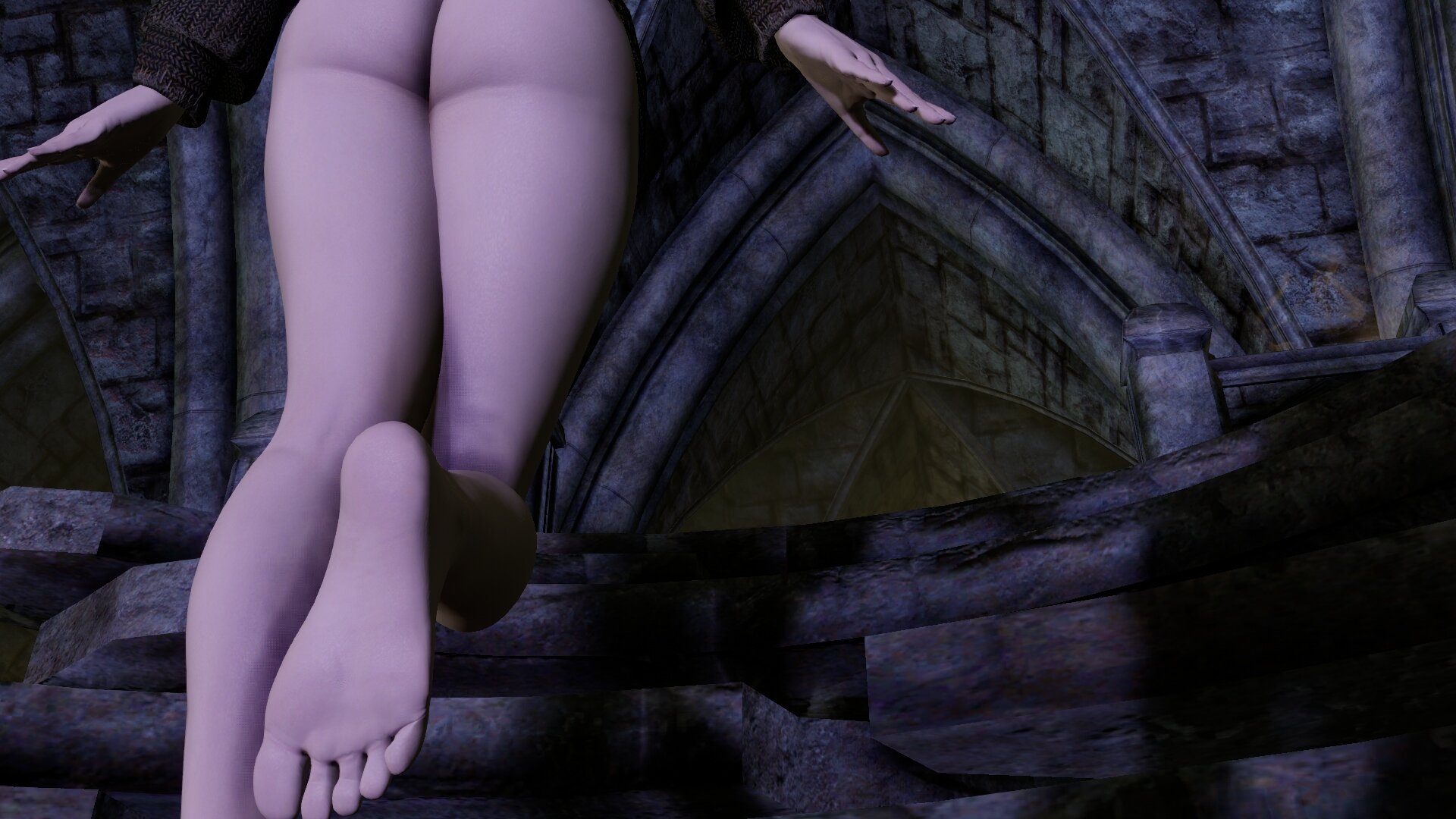 Welcome home,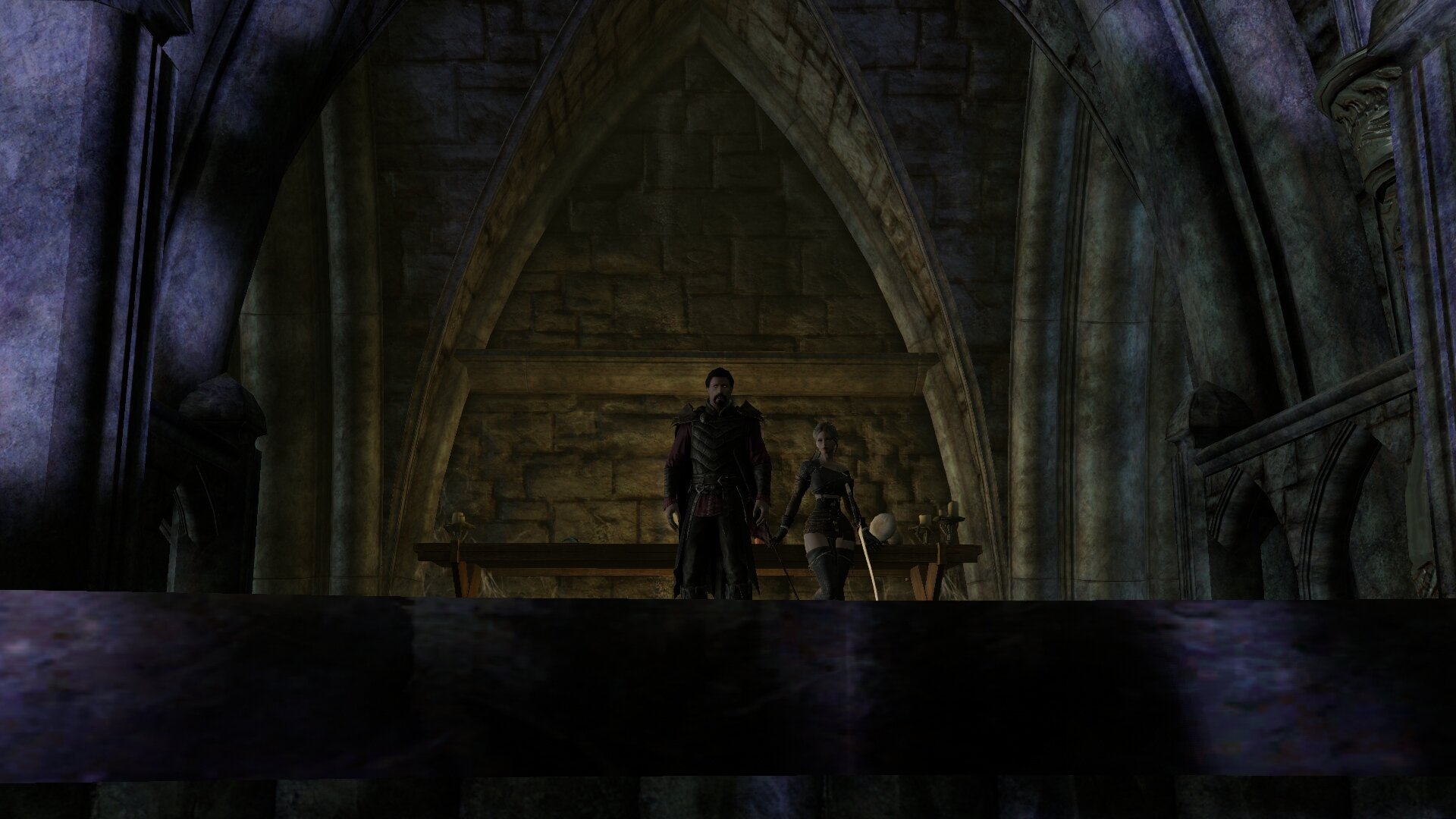 My daughter.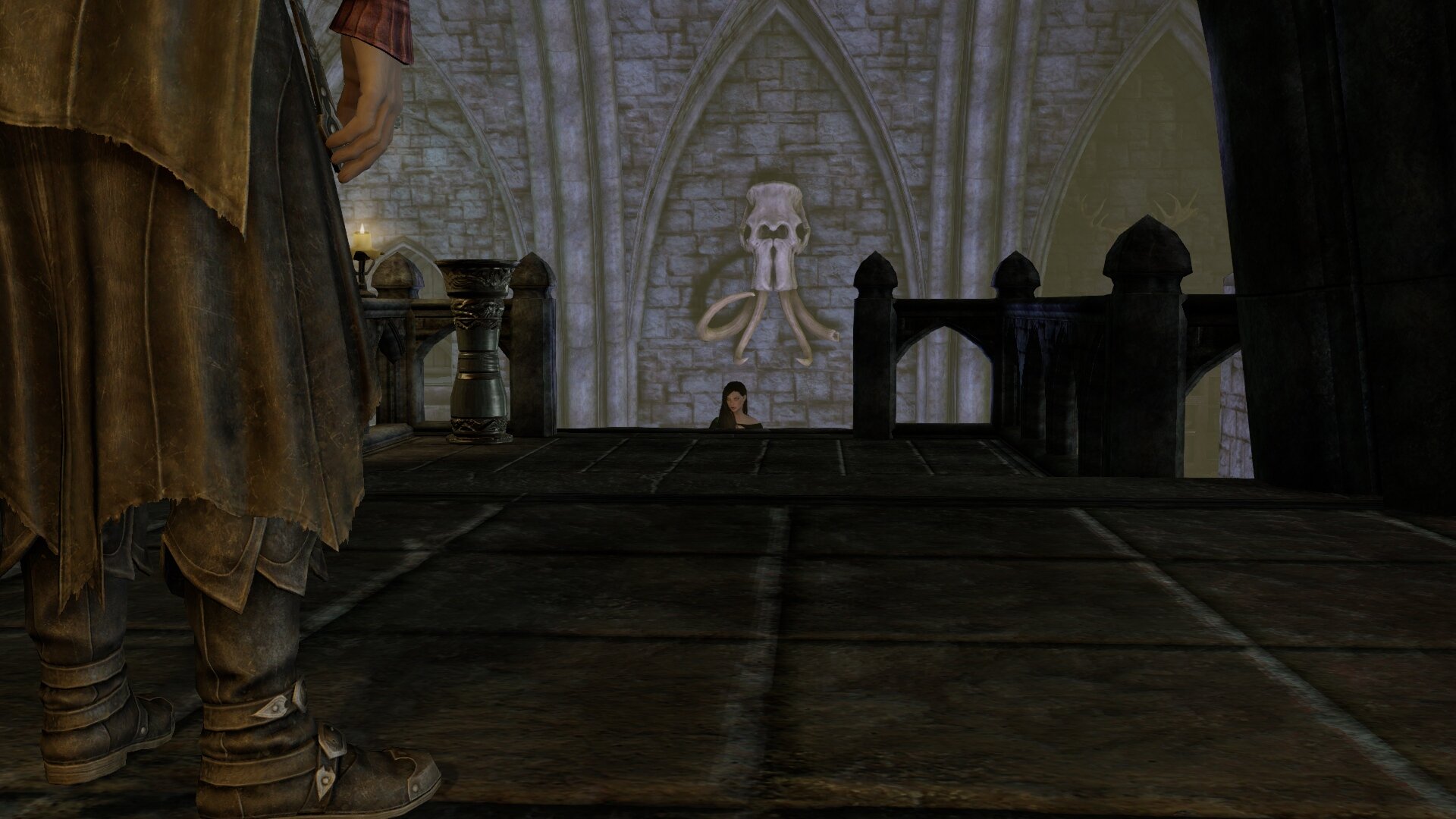 Father!?
I am glad that all of you have returned safely.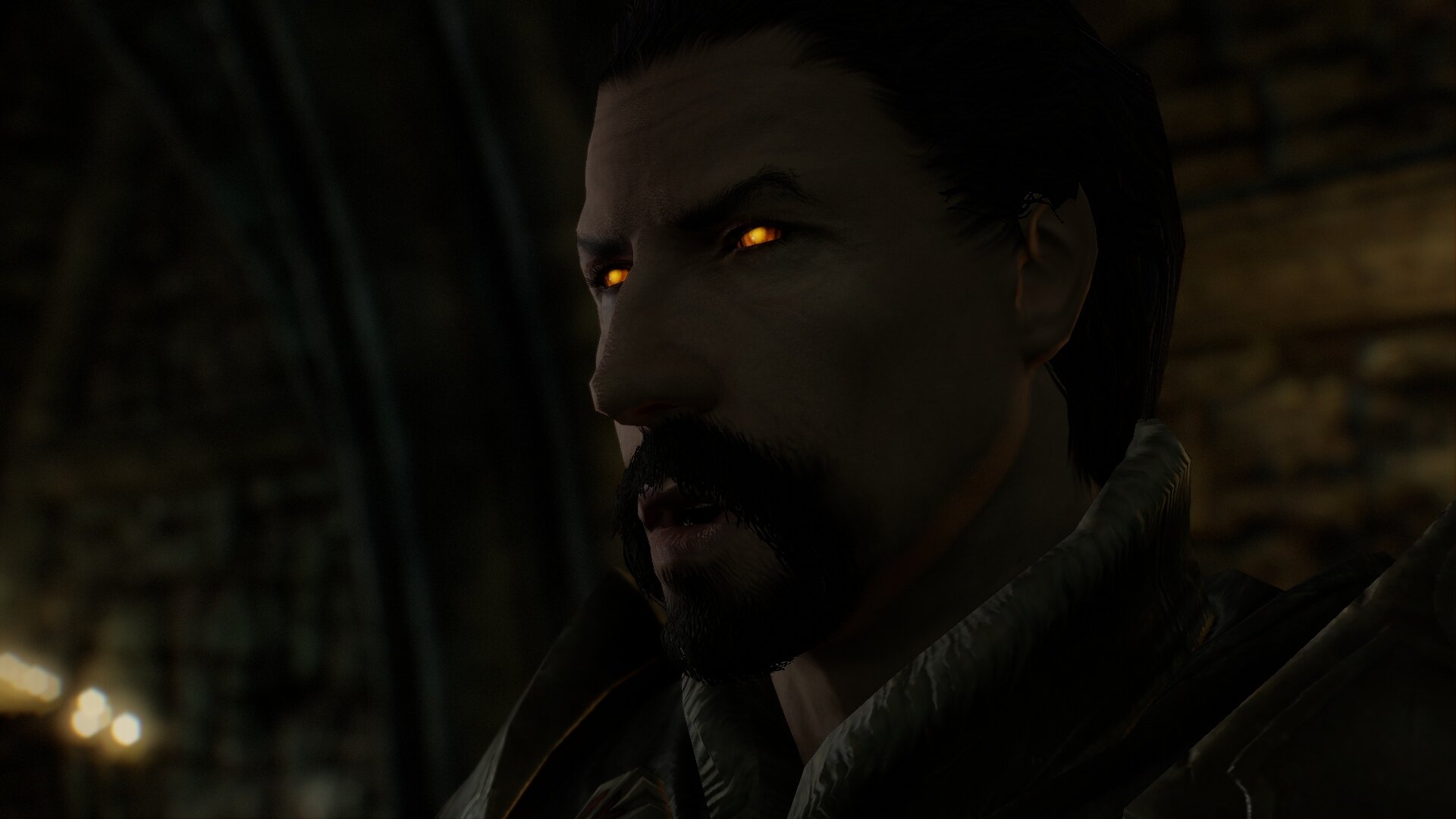 How was my estranged wife? Charming as ever I presume?
She's alive.

I knew you hated her,
but don't you think hiring the twins as assassins is a bit far?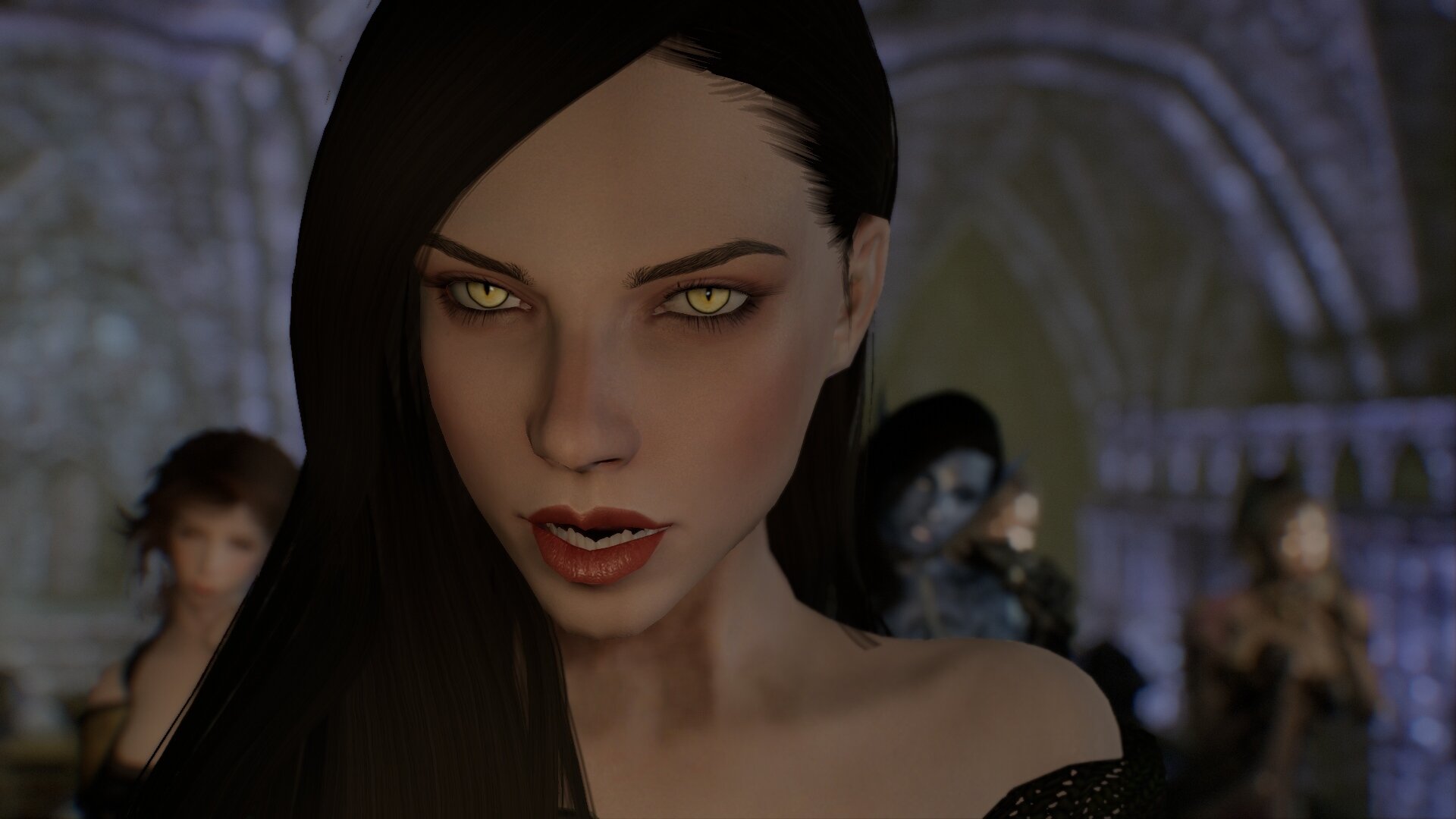 She would have done the same to me.
Regardless, what was Aria Bal doing in there?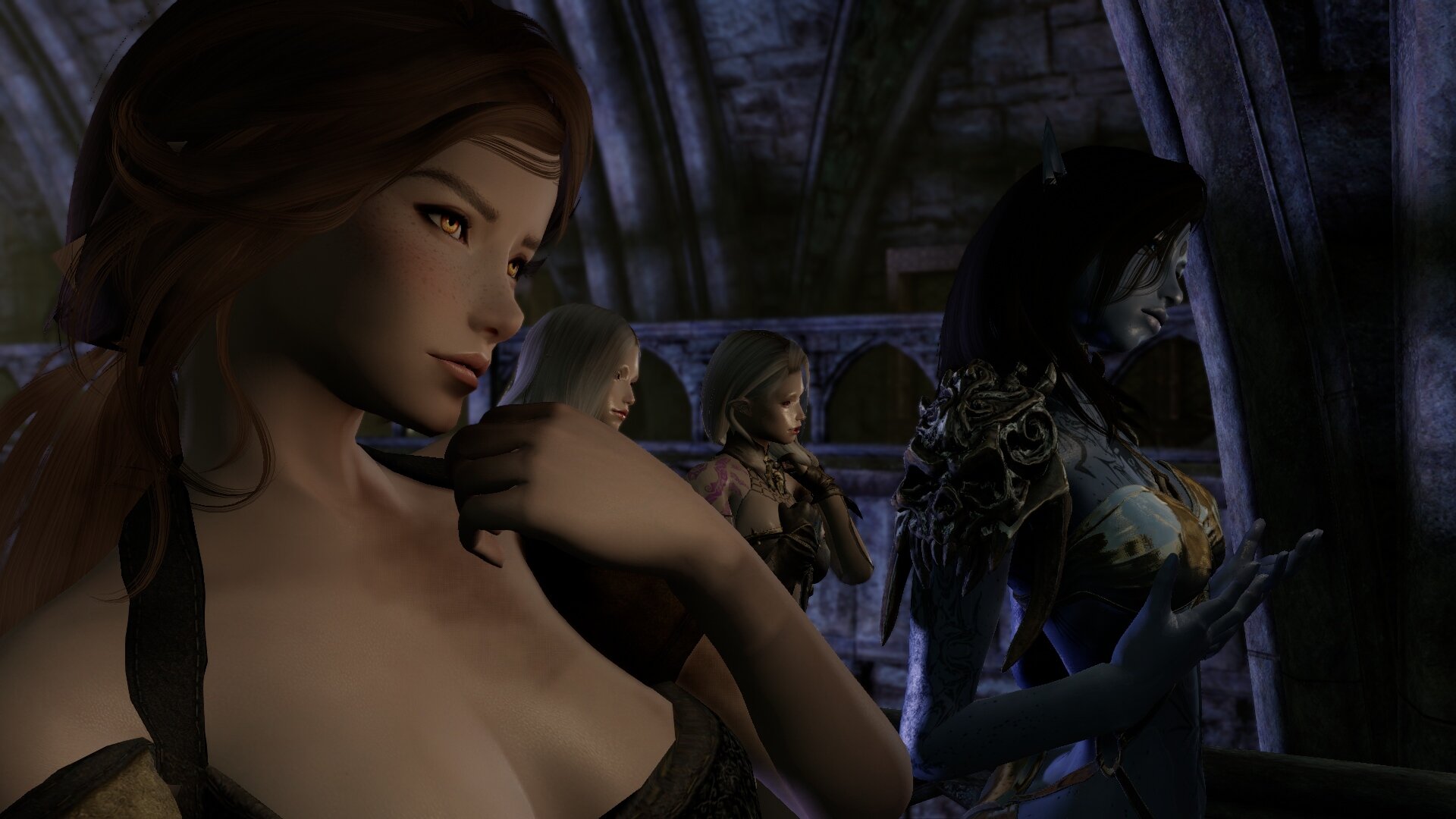 *!*
Faye... is that really you??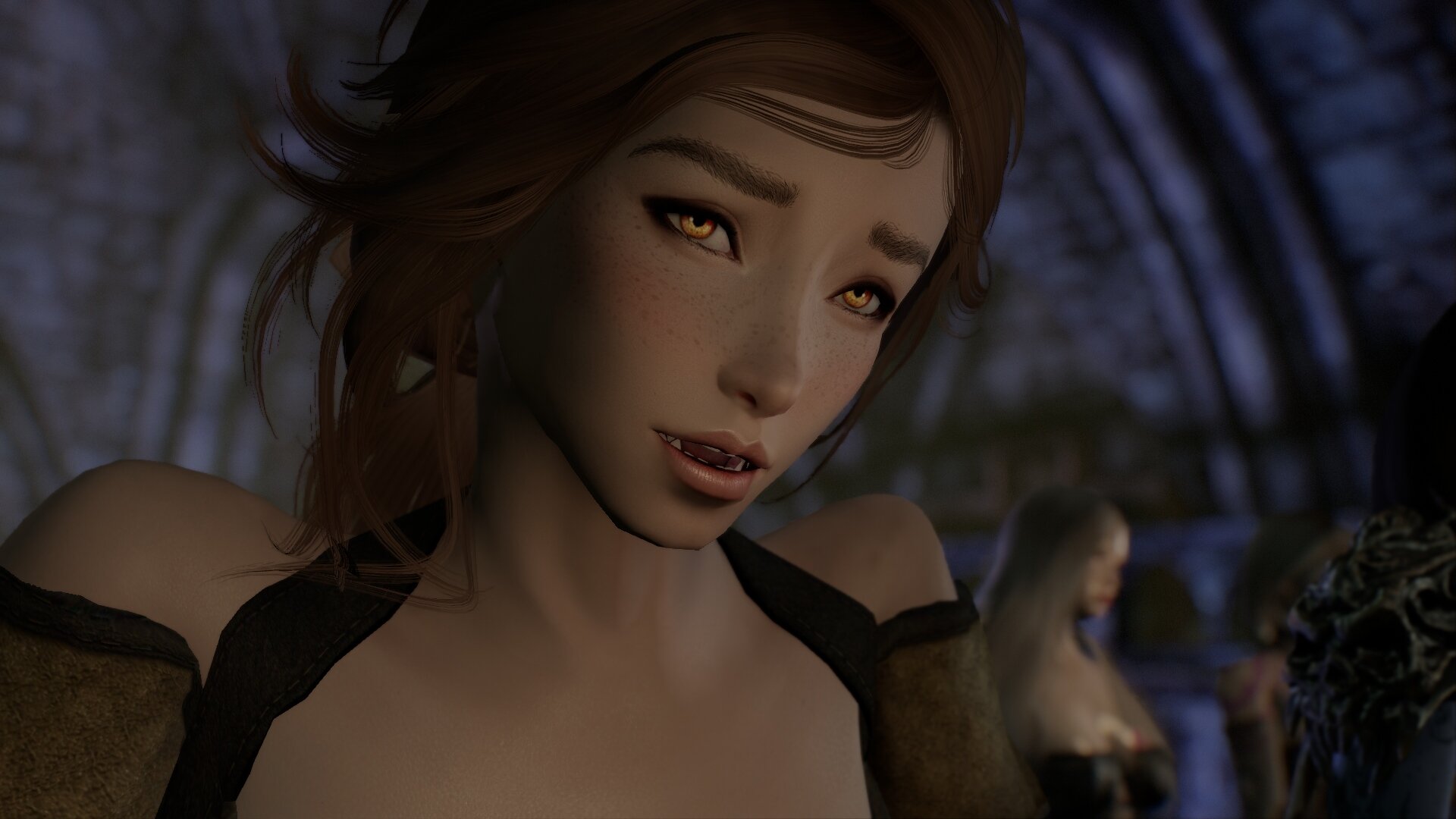 Anya? You're alive!?
What were you doing in the Soul Cairn?
I'm with Serana.

I thought you were killed two years ago!
How did you become a vampire?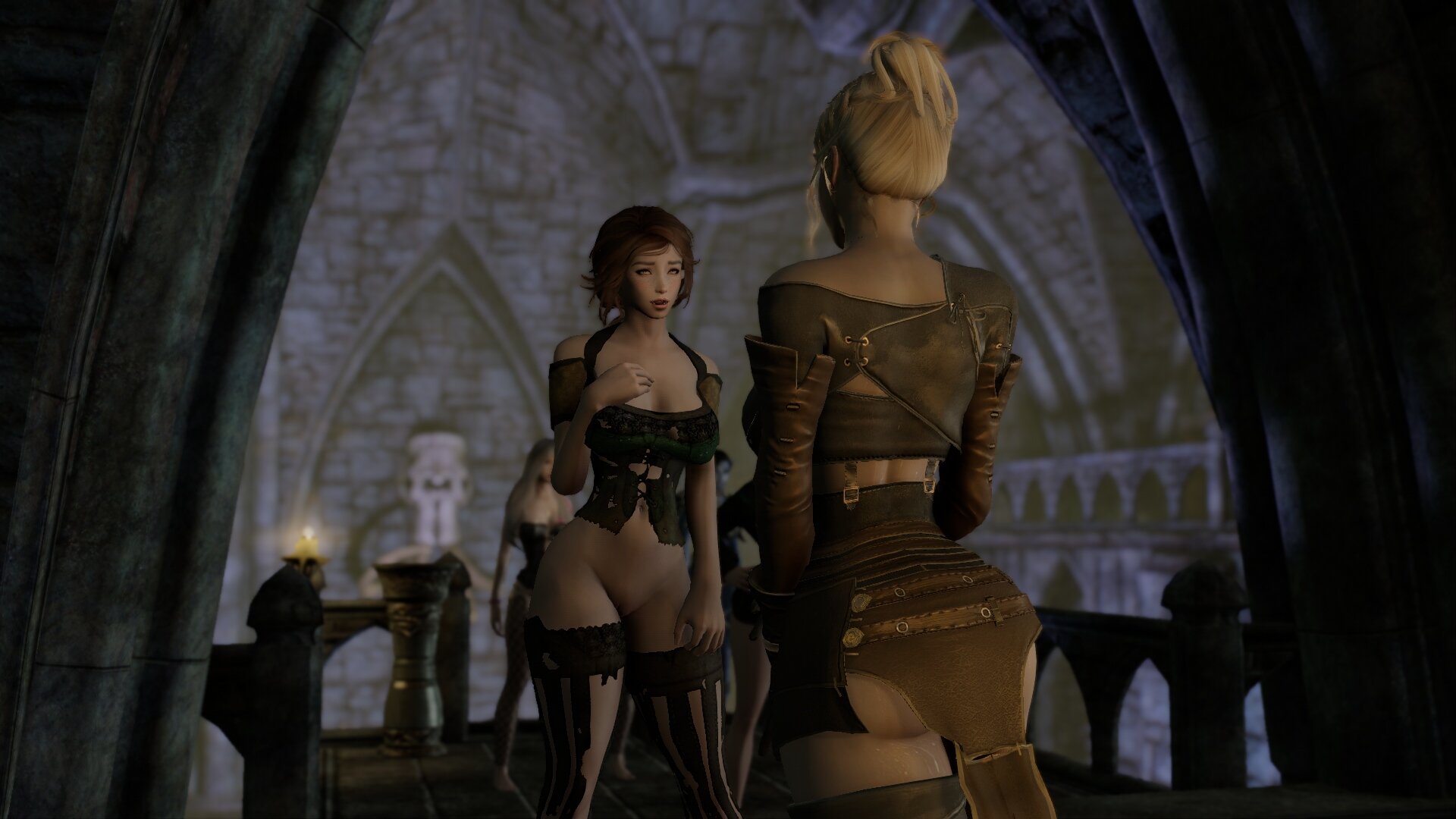 They... know each other?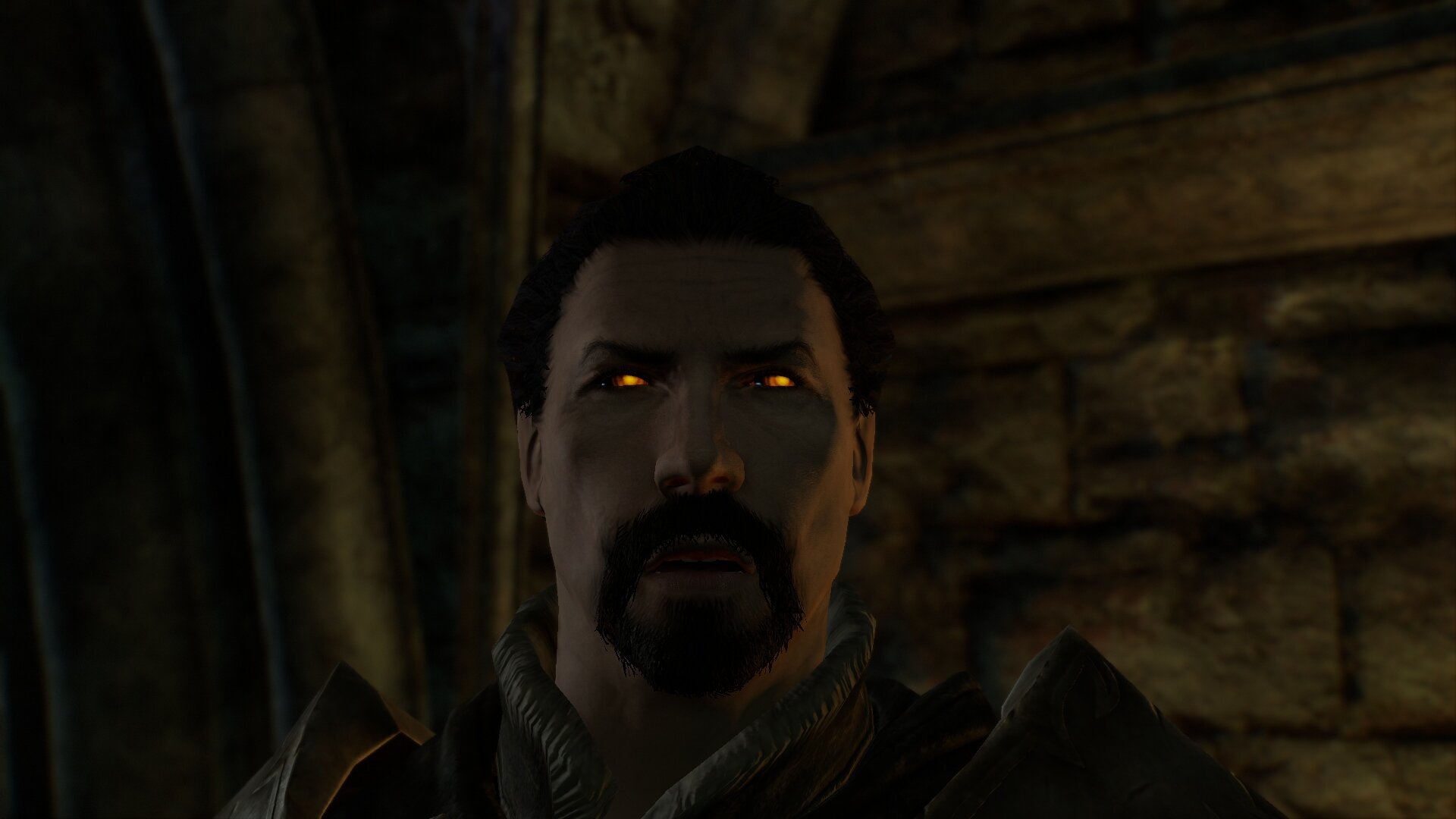 I'm wondering the same about you.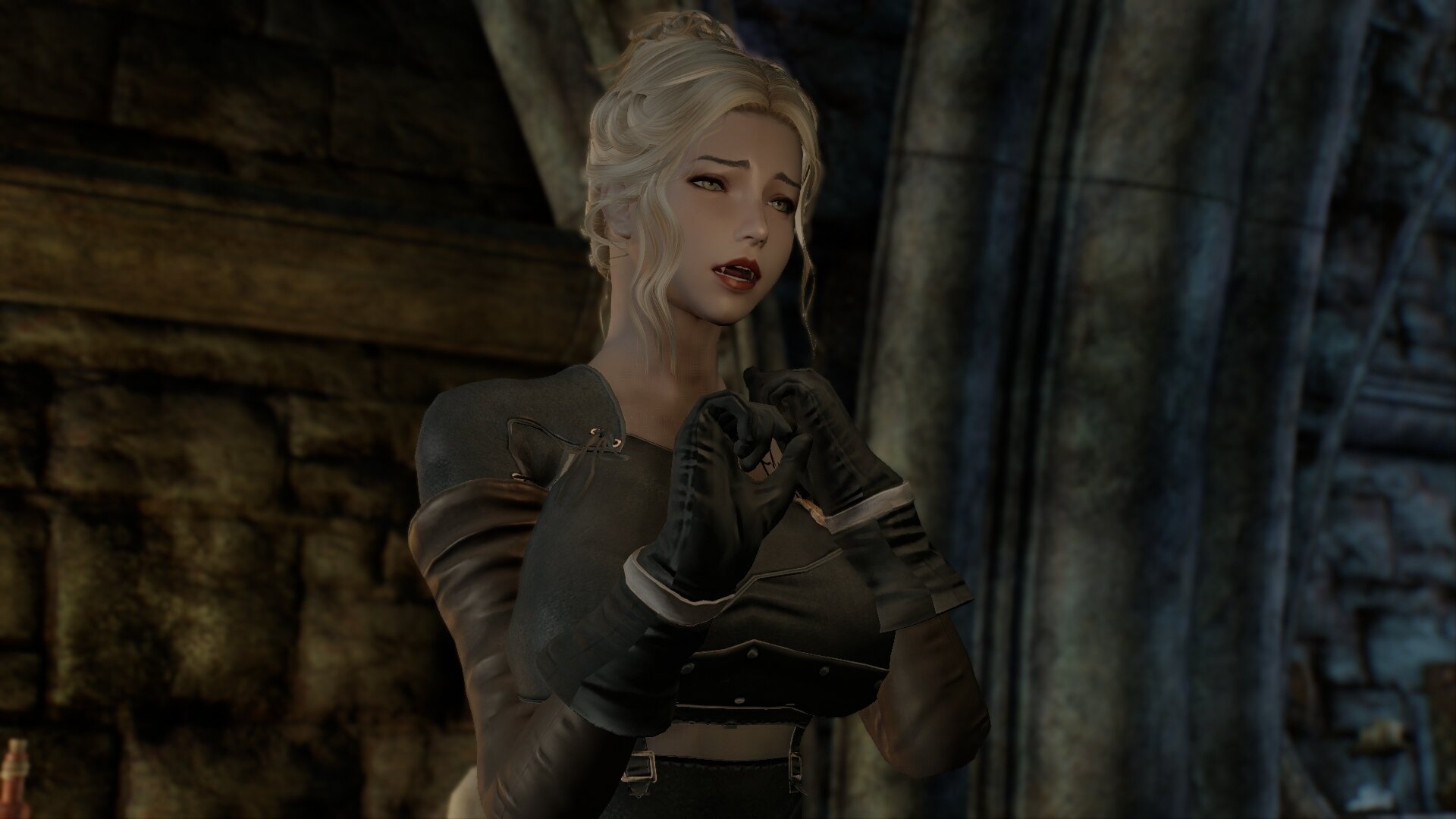 I just... can't believe you're alive.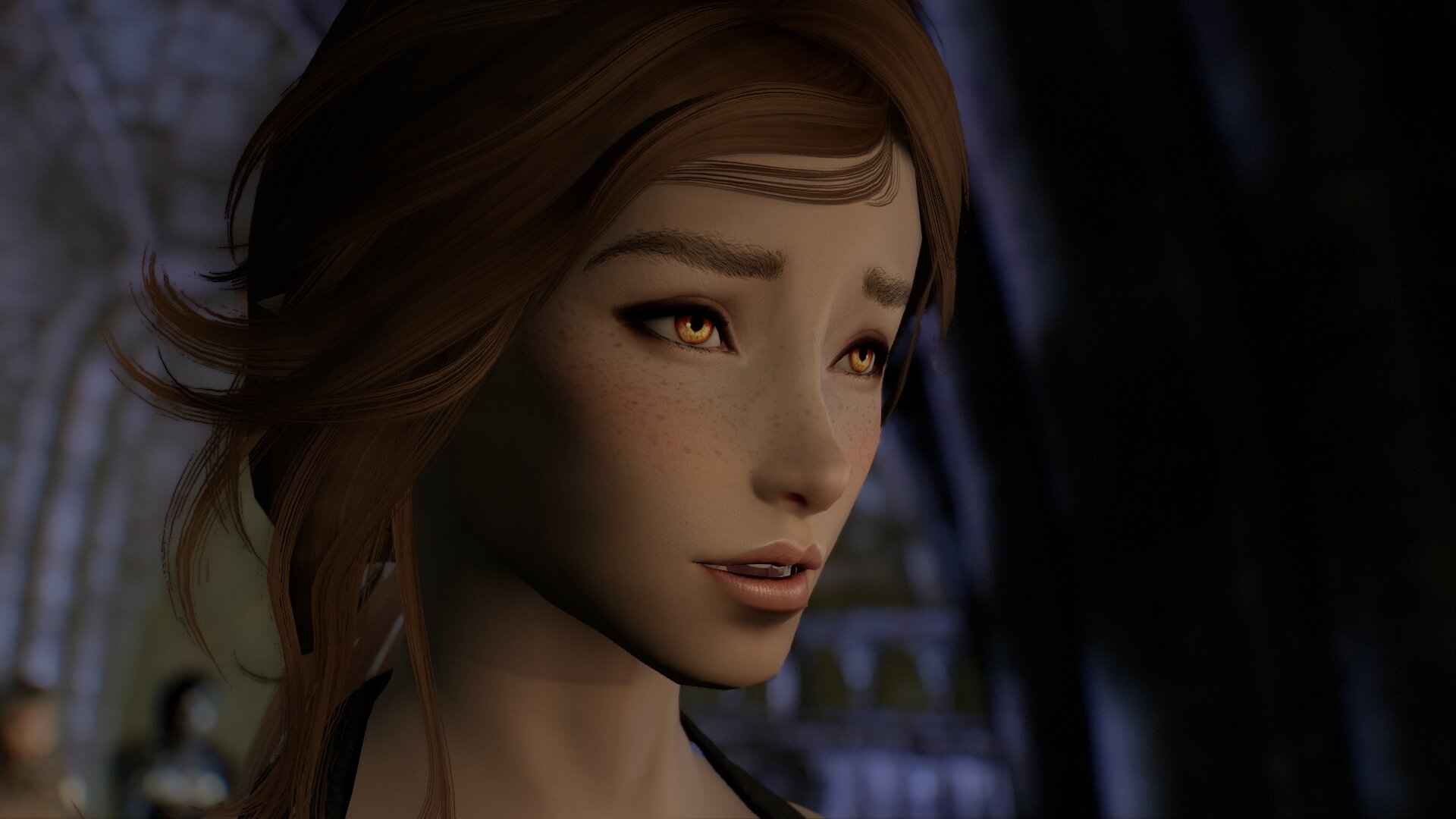 How do these two know each other?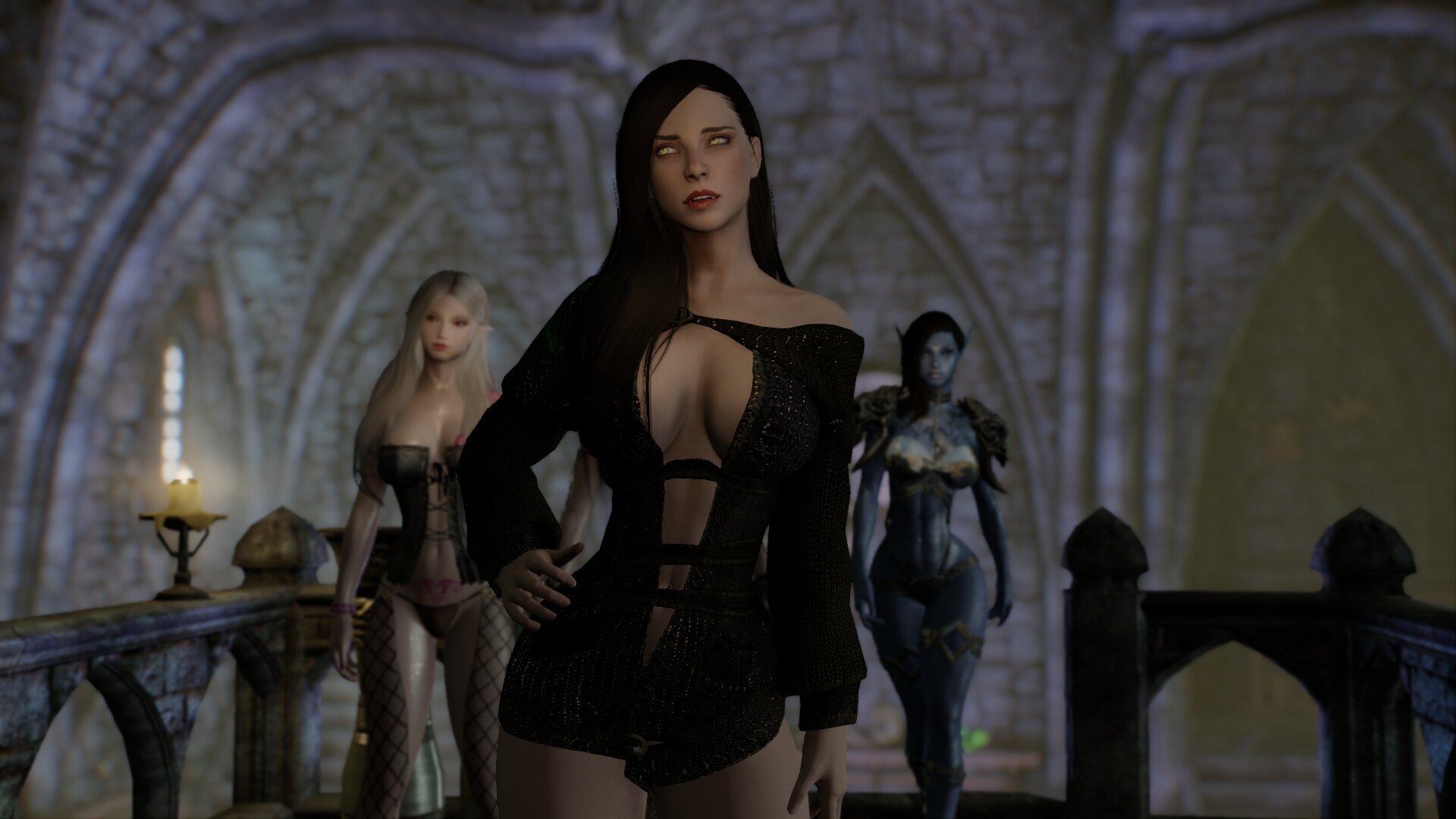 Strange. I doubt this isn't just a coincidence.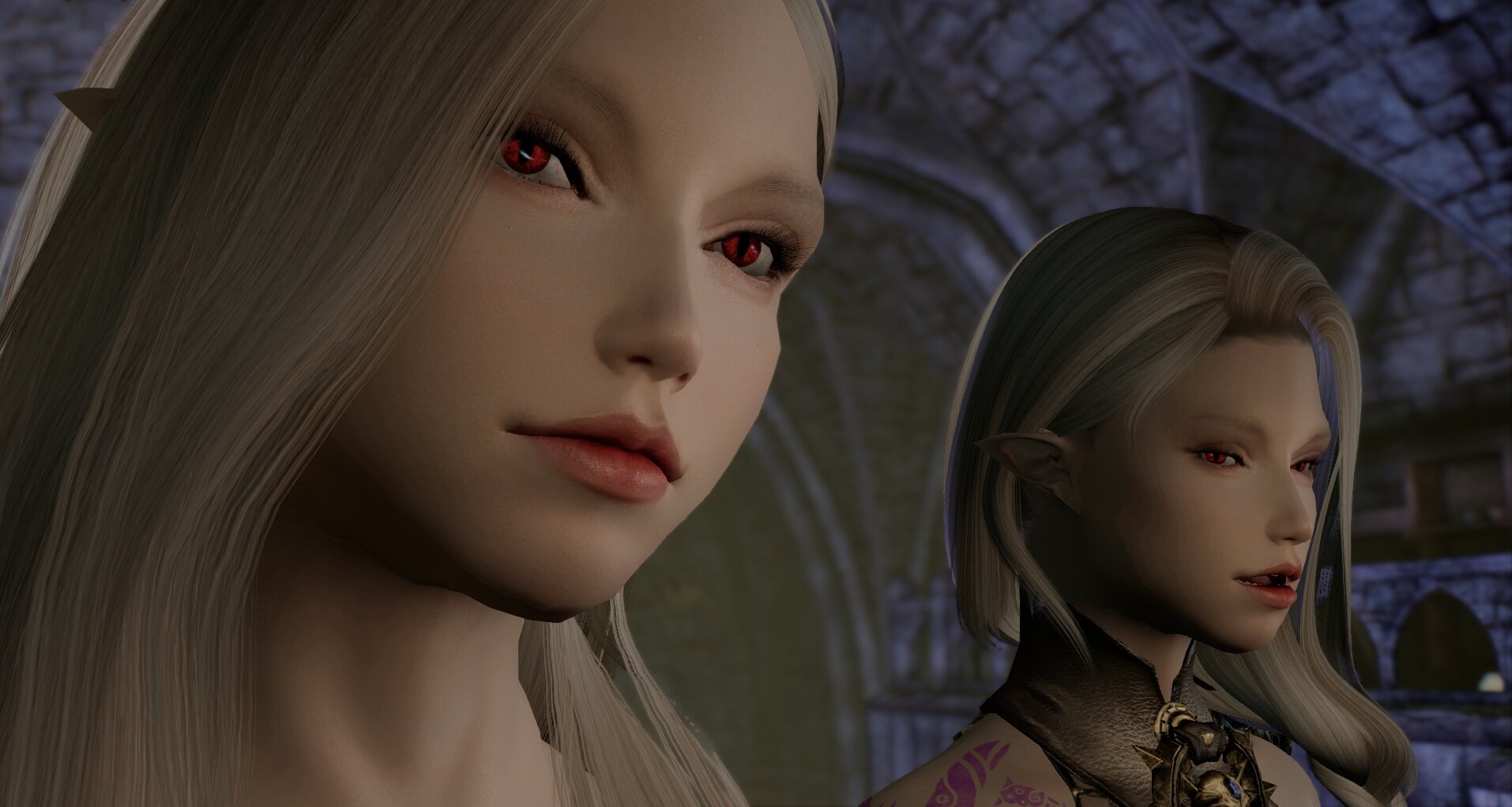 It's apparent we all have much to discuss.
Let us go down to the main hall.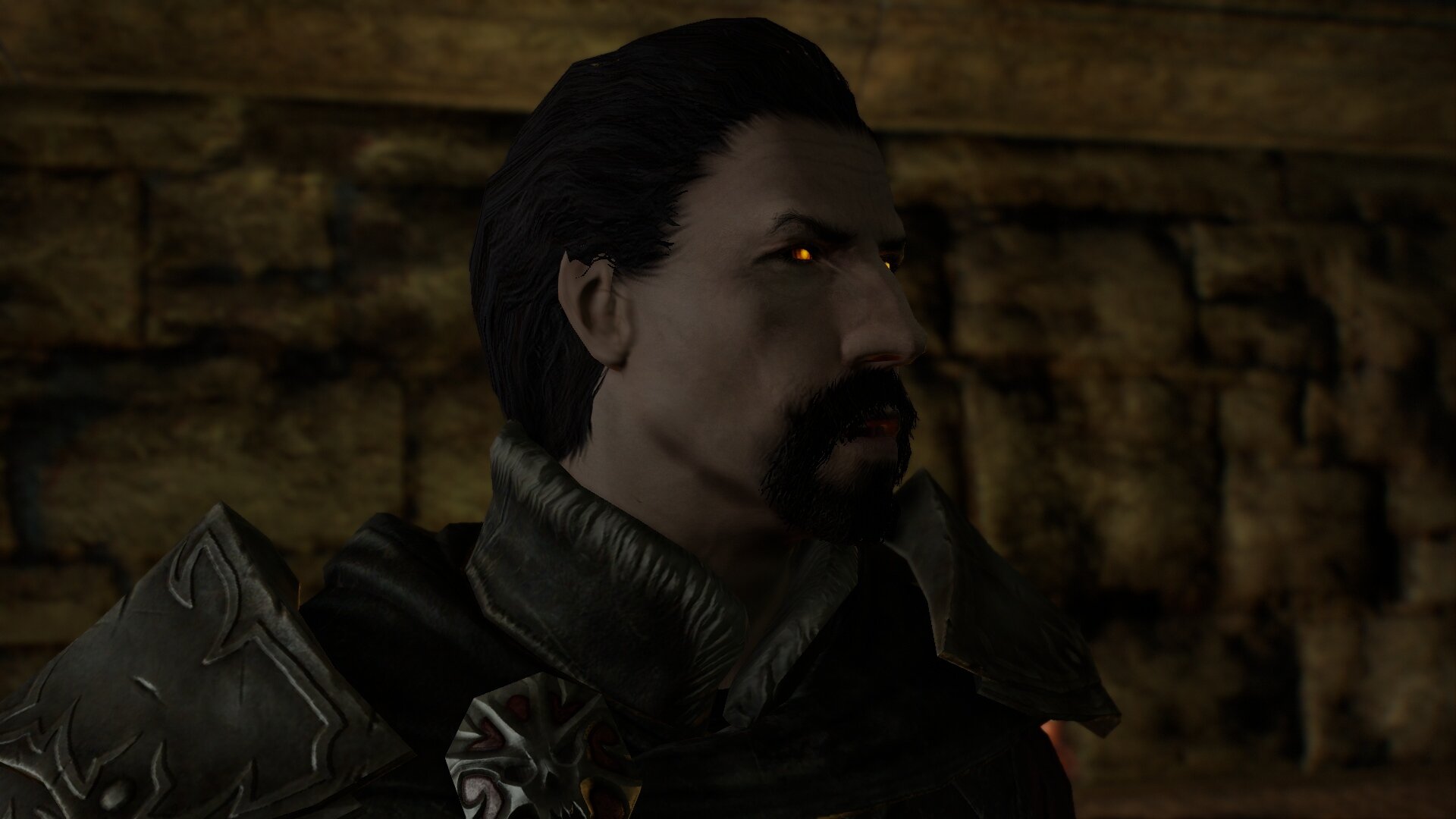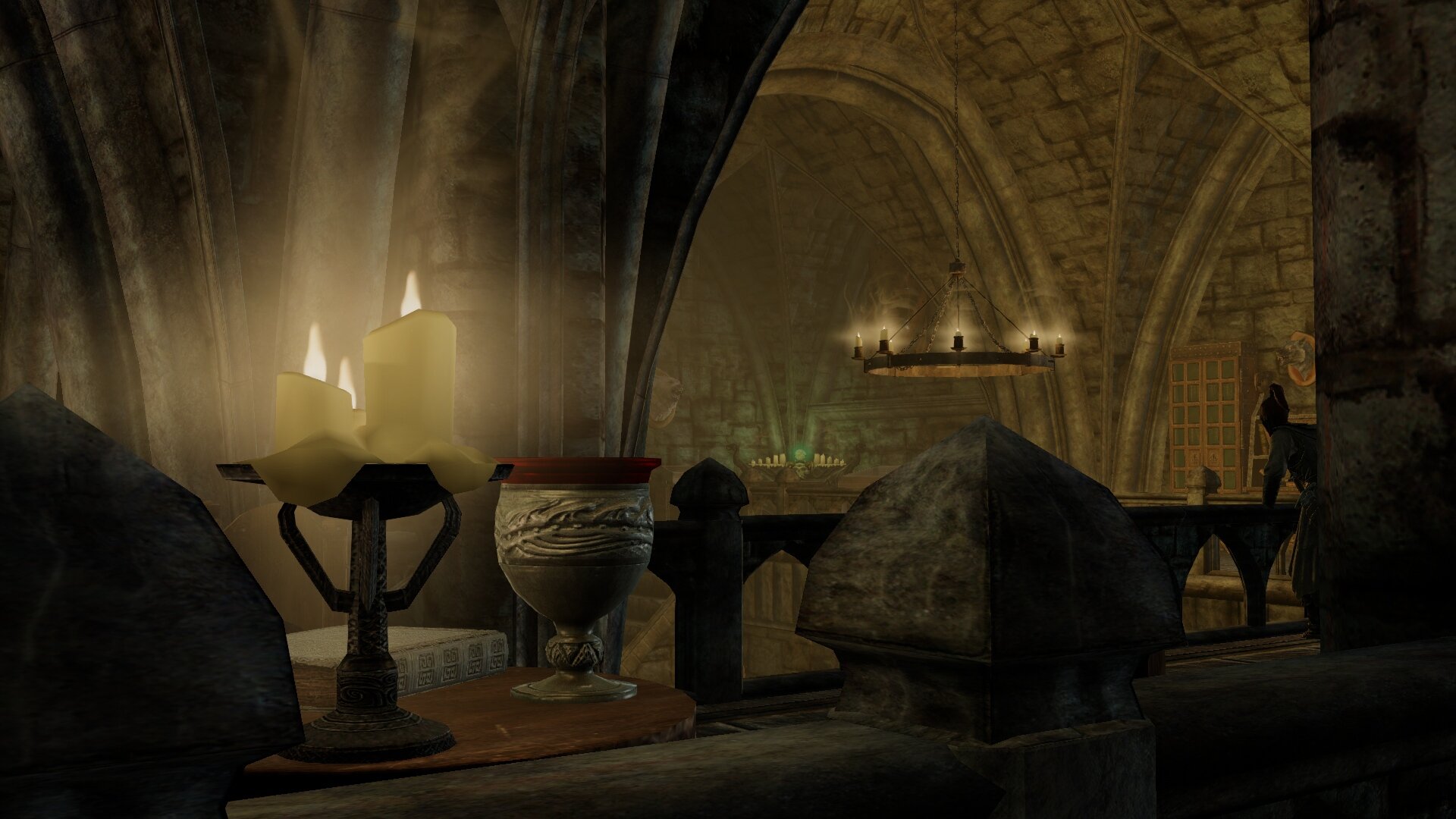 Now, tell me everything you know.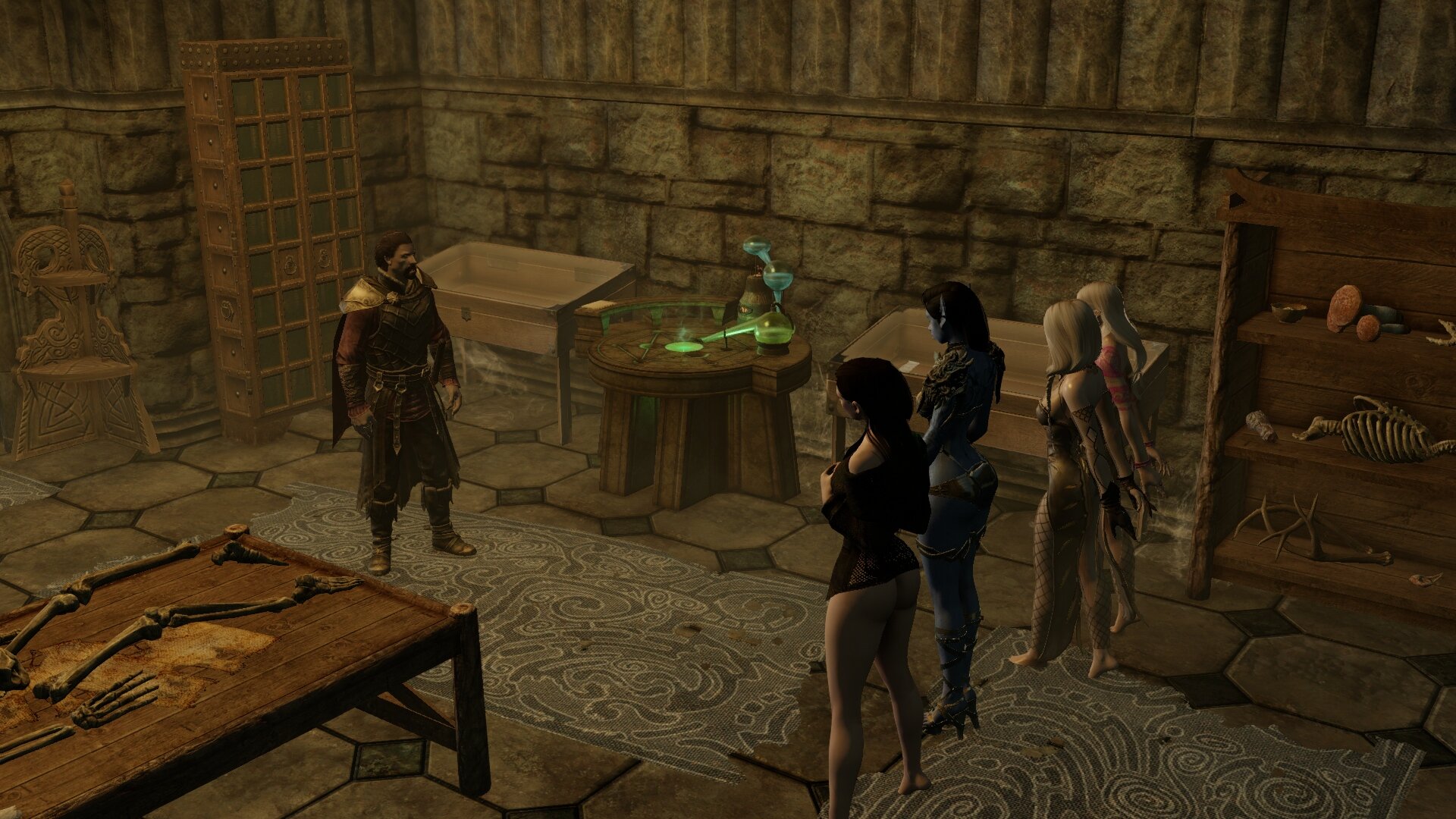 Is Valerica still in possession of an elder scroll?
We saw it my lord. She has the scroll.
We would have killed her if Serana hadn't intervened.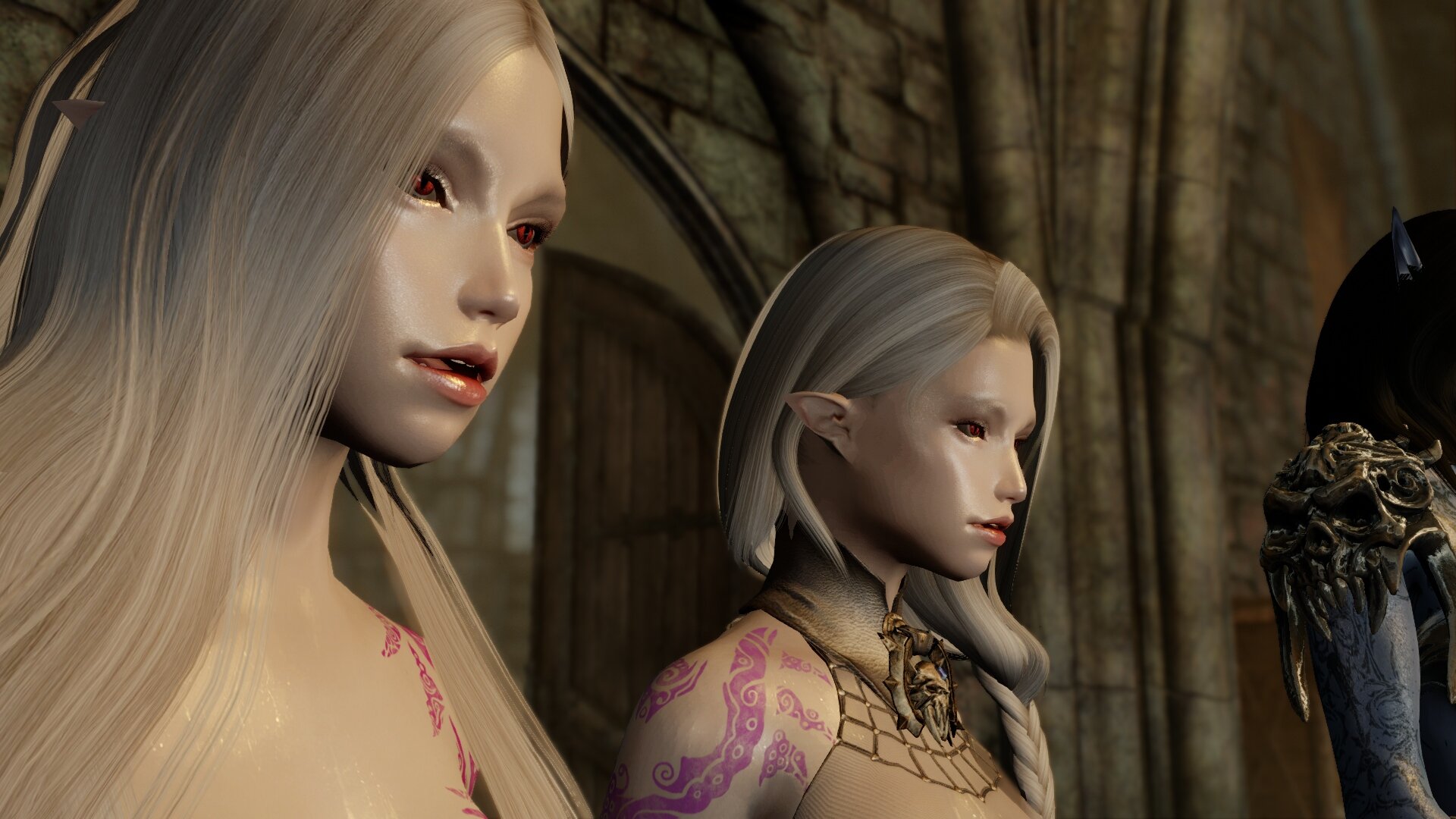 May have killed her.
Do not forget that Valerica is powerful.
When I ordered you to kill her I knew it would not be easy.
If you're thinking of going back, forget it.
She lives in a fortress protected by an army of bonemen.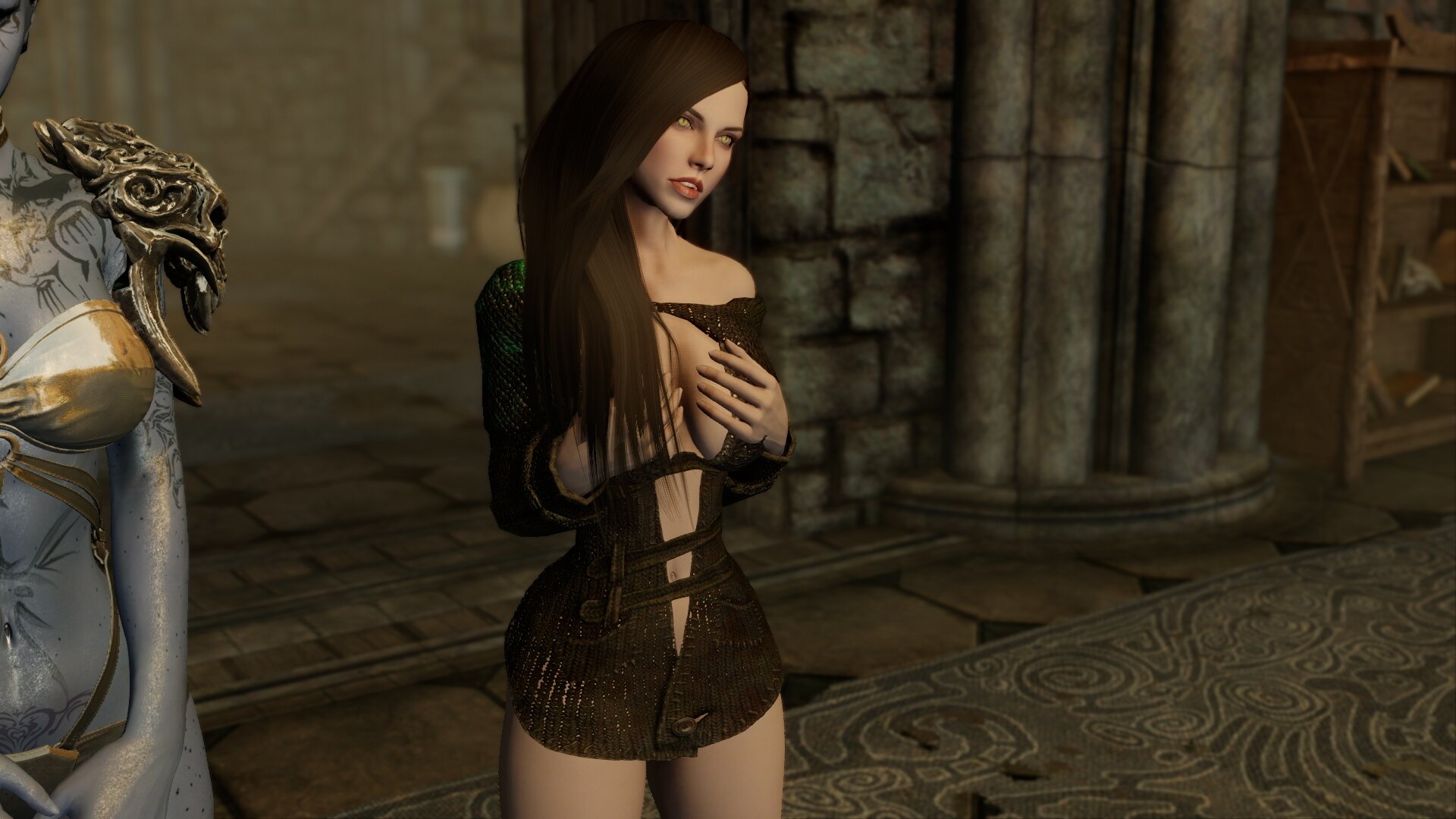 Besides, she isn't bothering anyone.
 

She's afraid.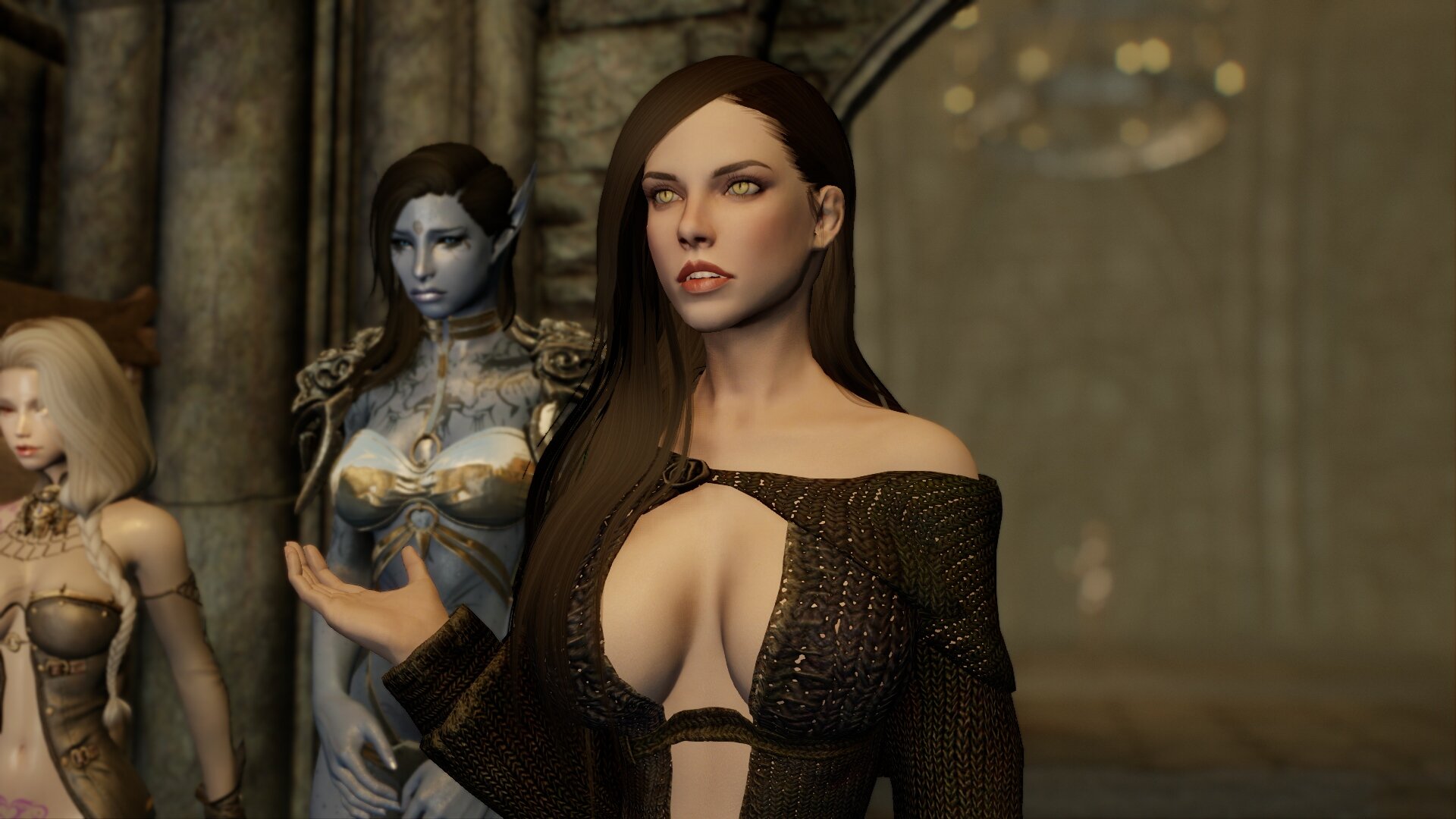 Valerica betrayed us.
Are you forgetting that she sealed you away?
We should plan a way to retrieve the scroll.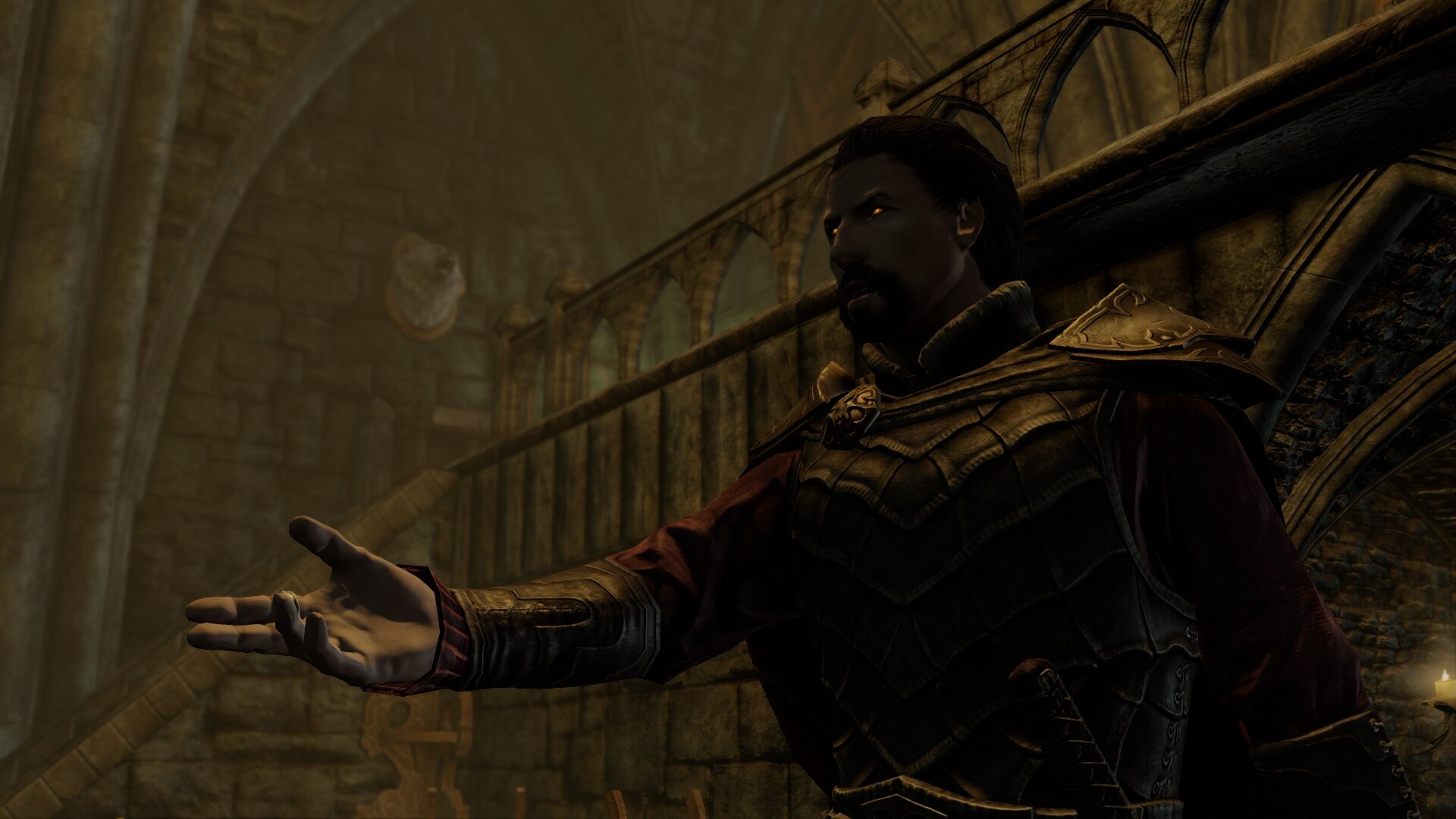 That's not gonna happen. The only reason we got that far was me.
Serana is right, Lord Harkon.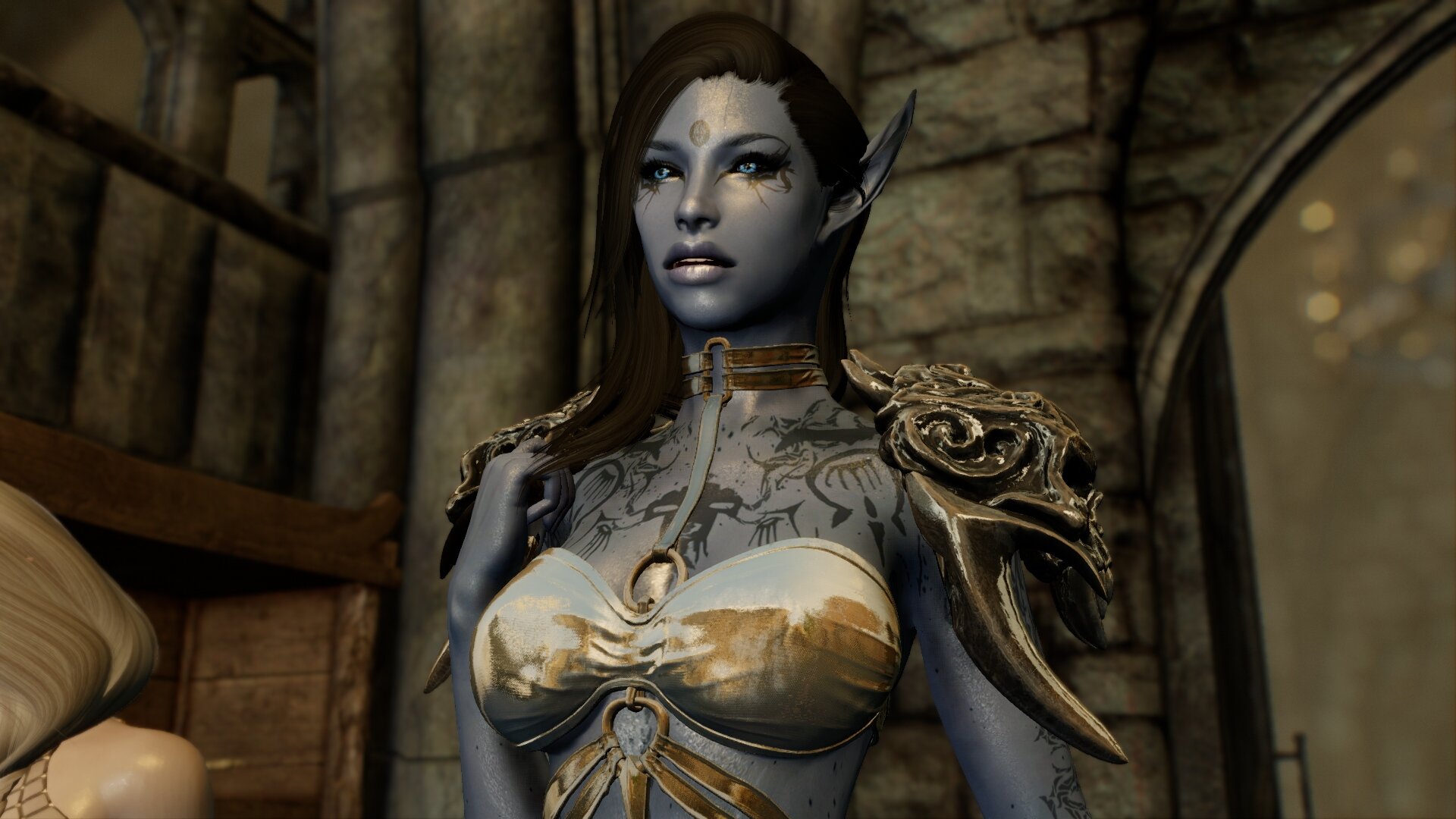 What do you make of this? 
I think Master Aria knows something we don't.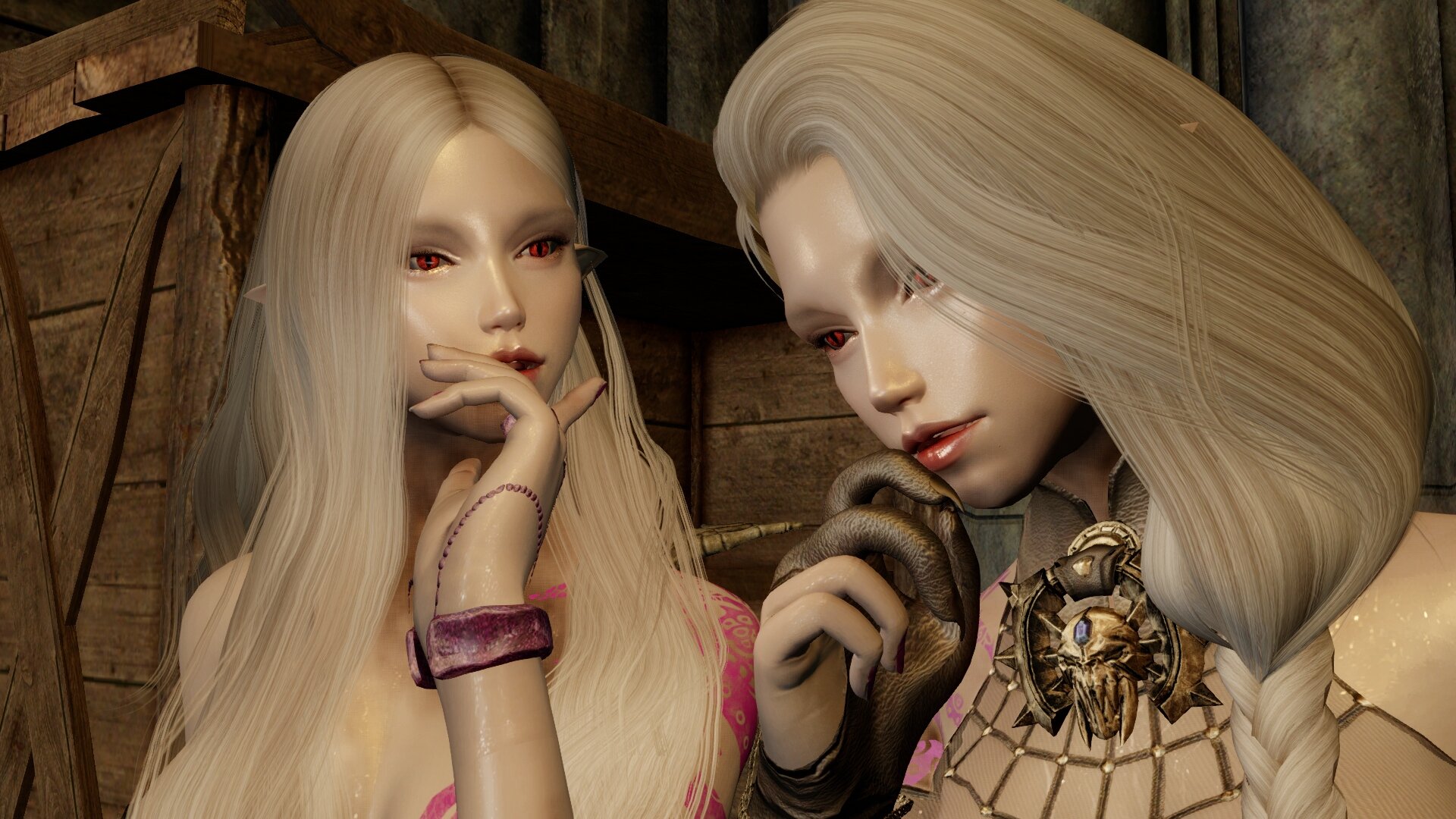 It's clear your emotions are getting in the way, but very well.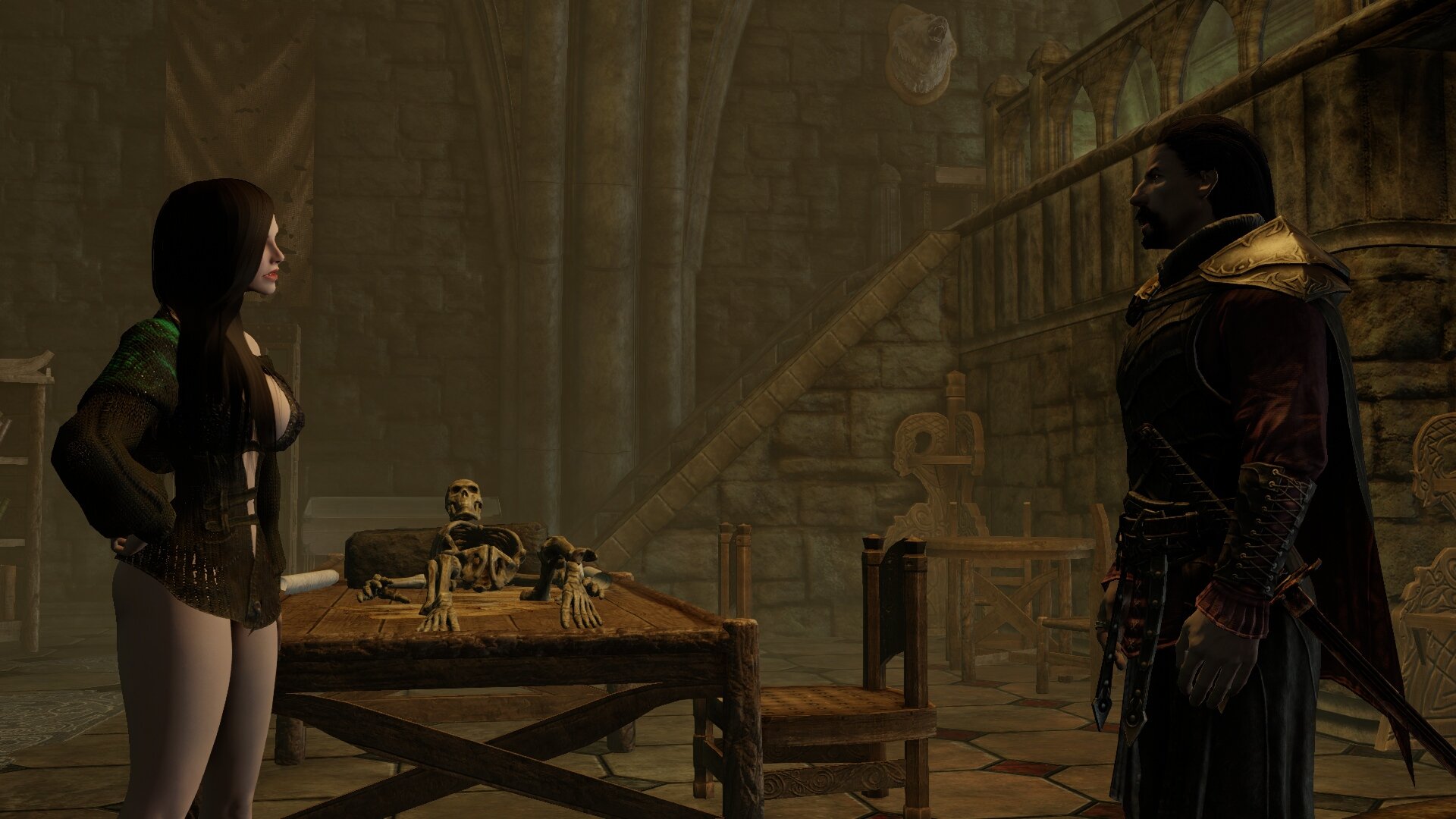 Unlike you I still have my compassion after all these years.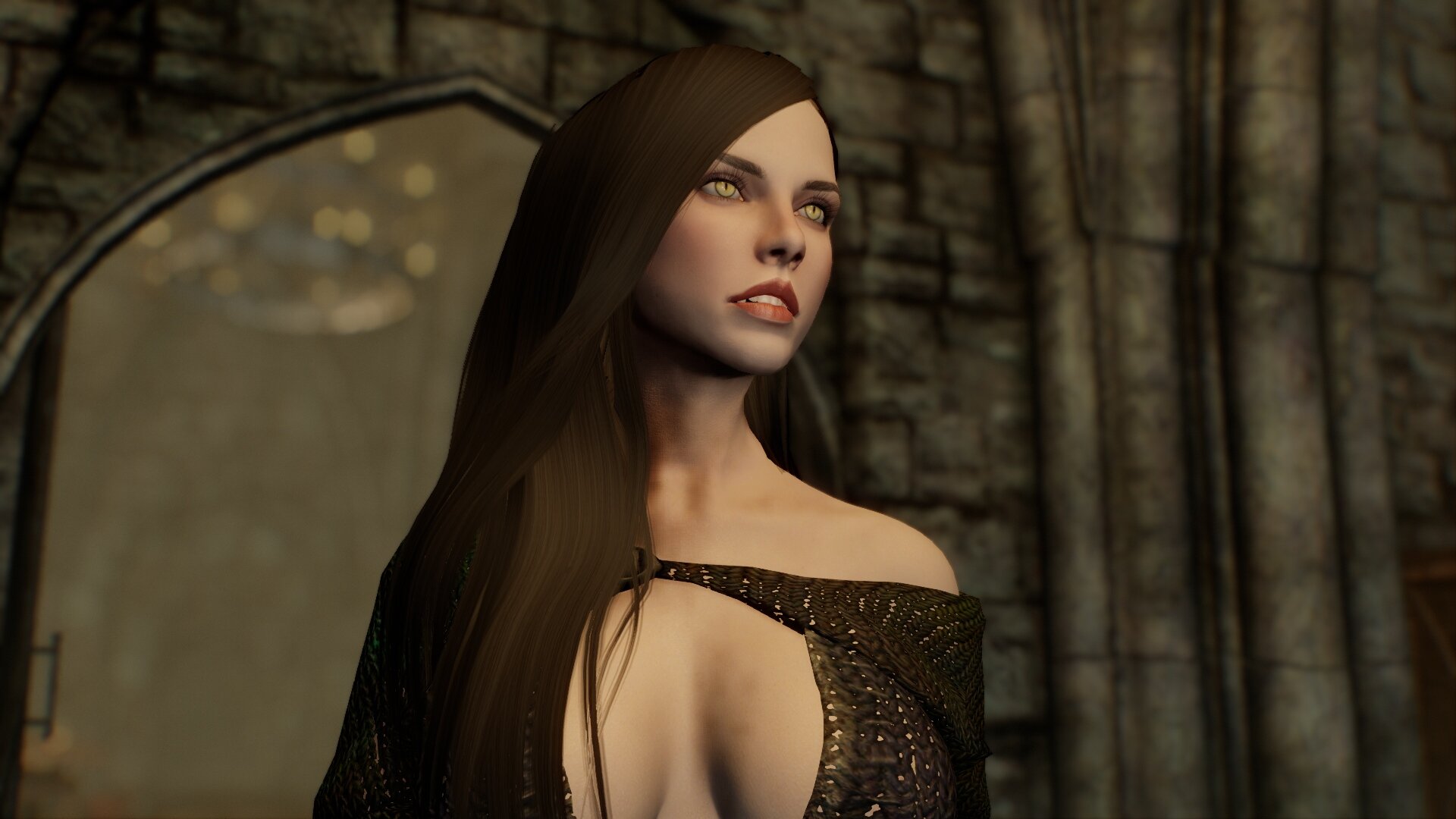 Compassion is a weakness.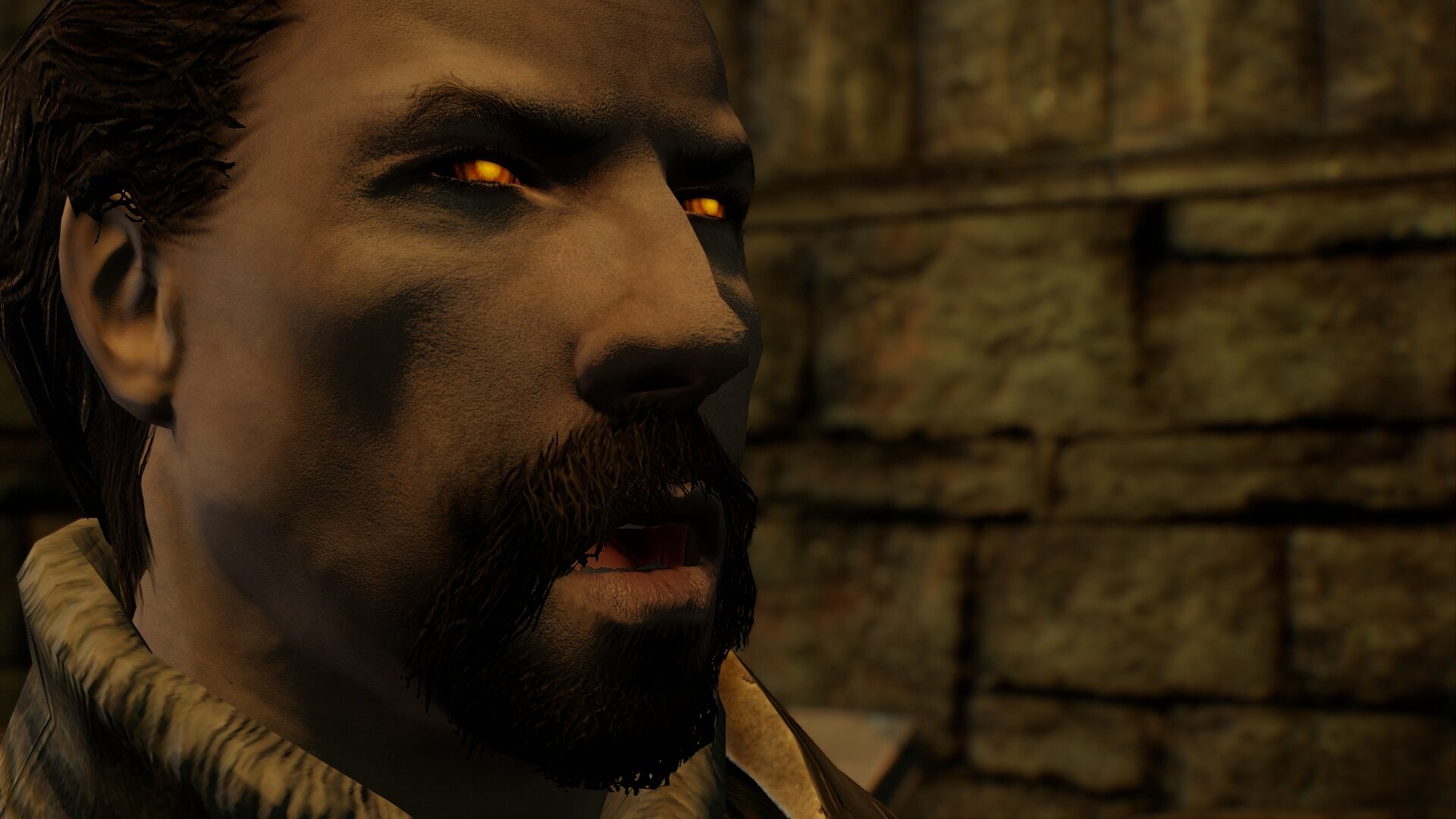 You are all dismissed.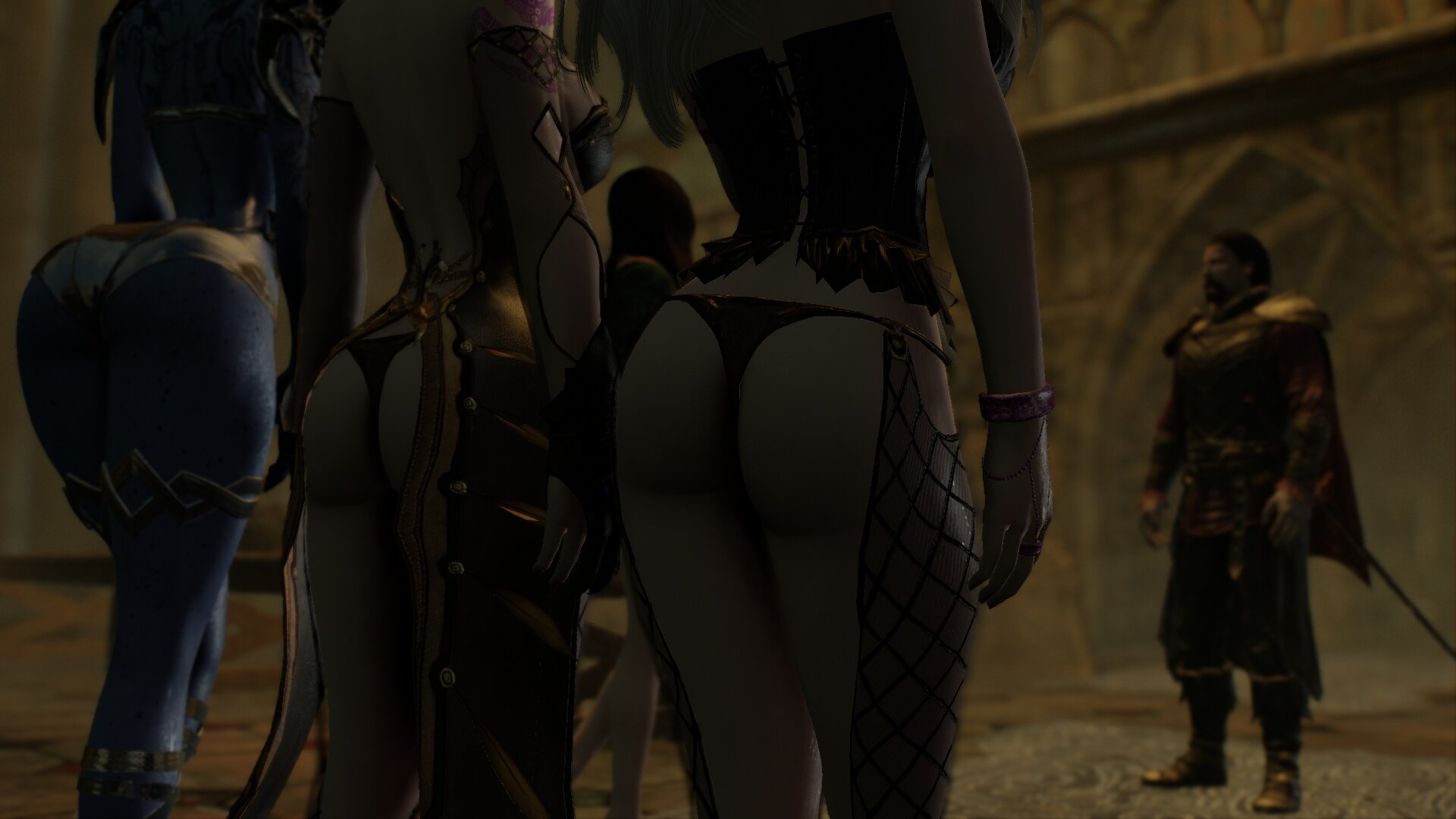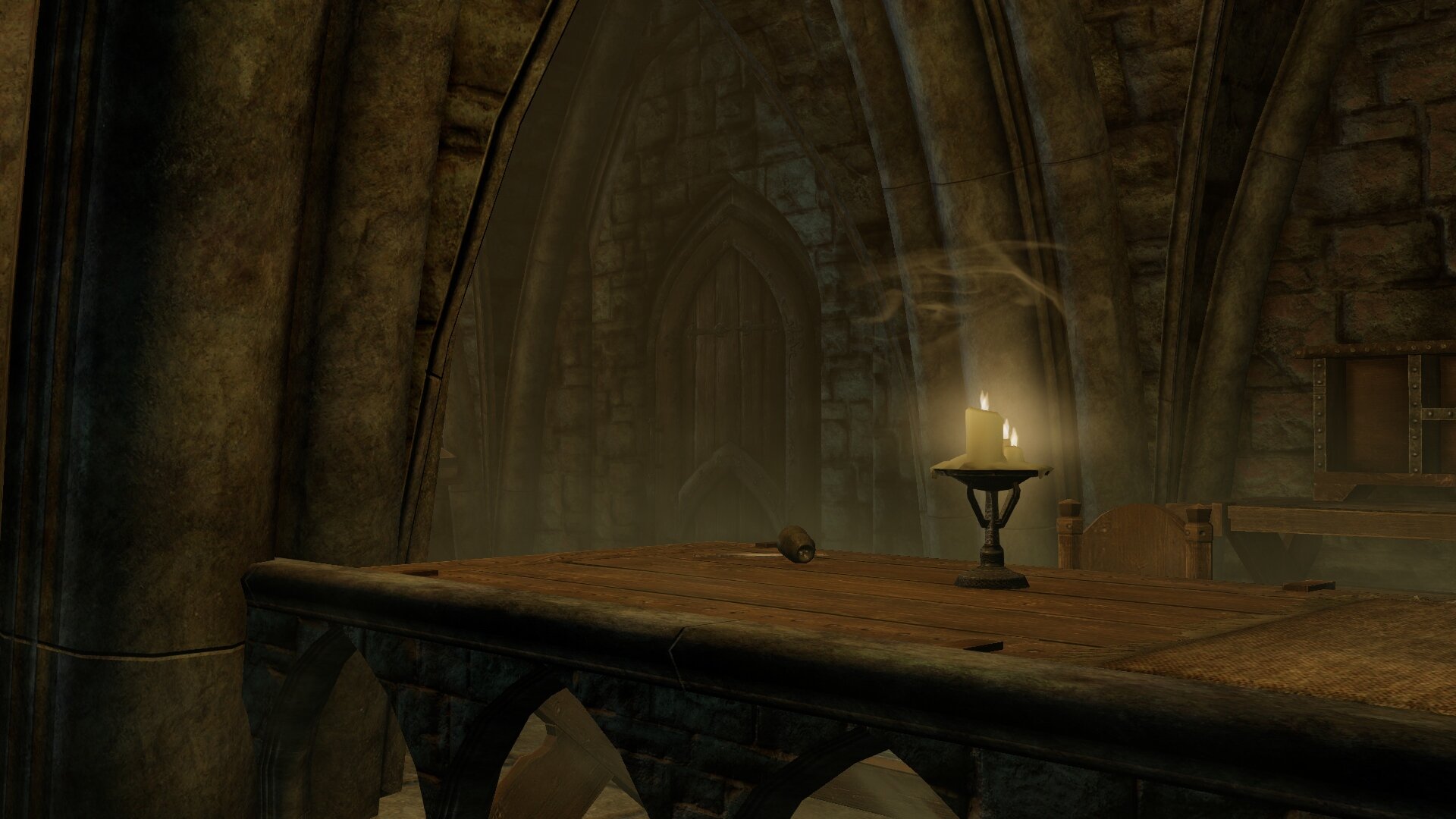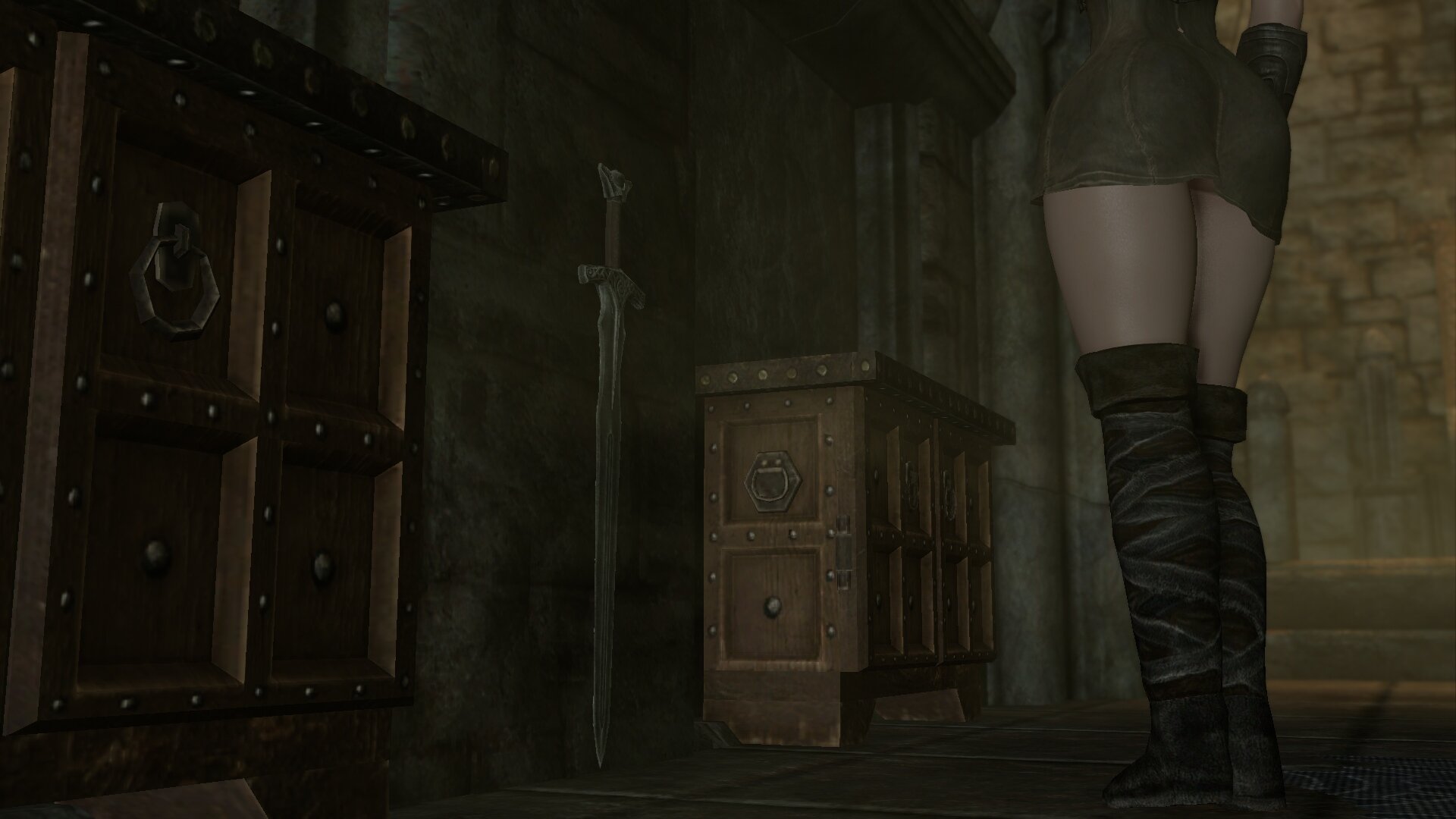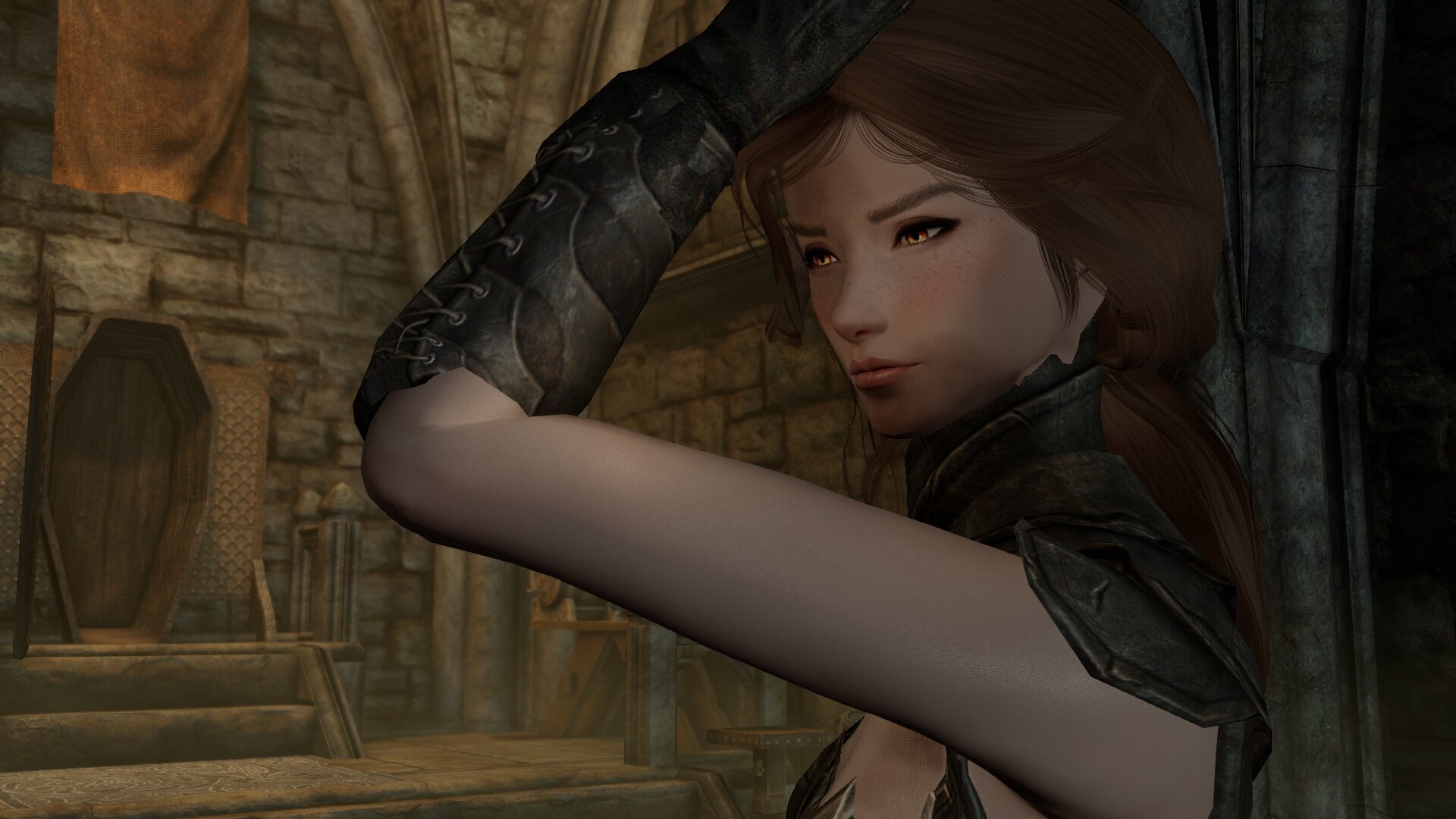 *Creak*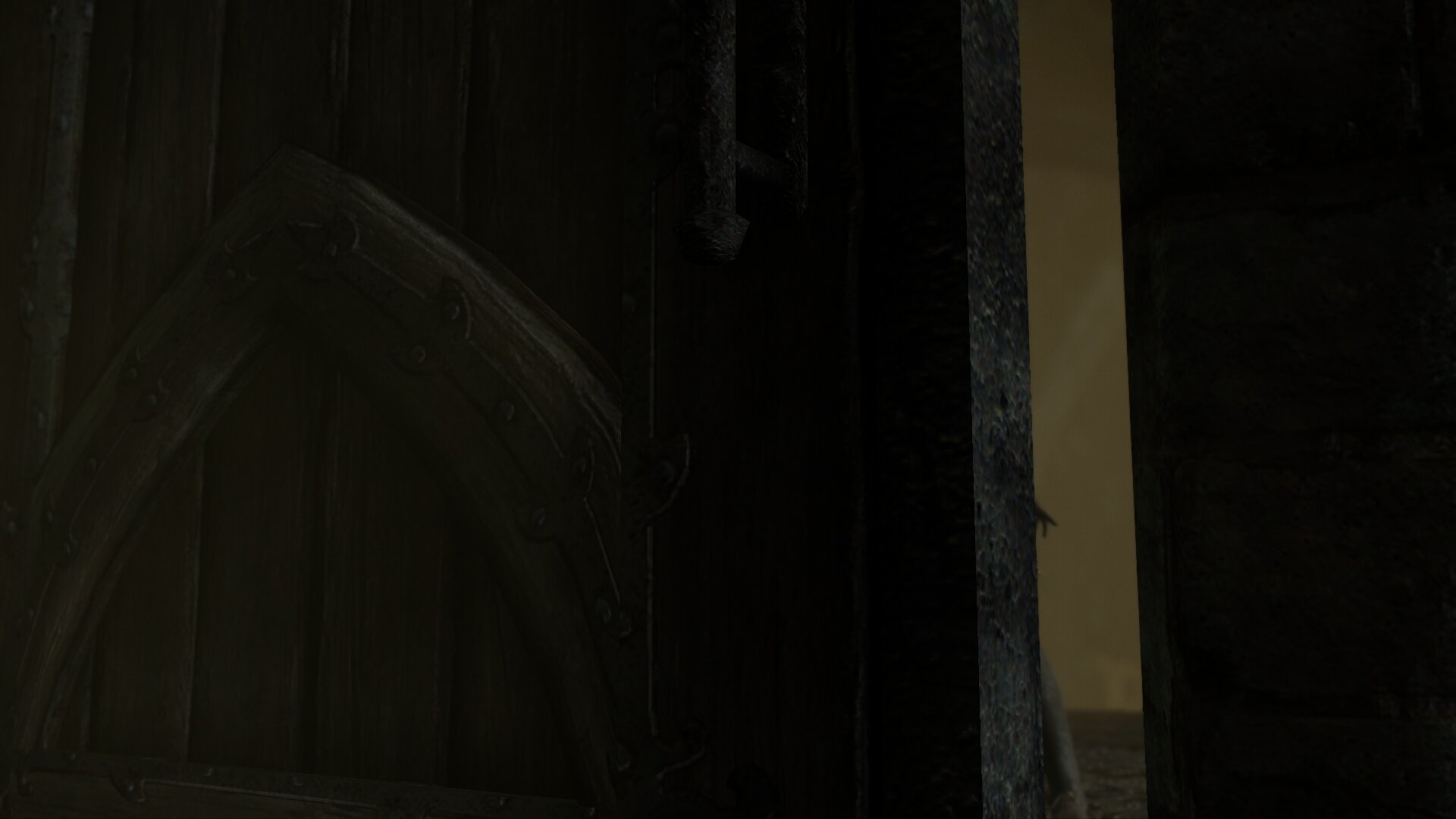 Are you ready to talk?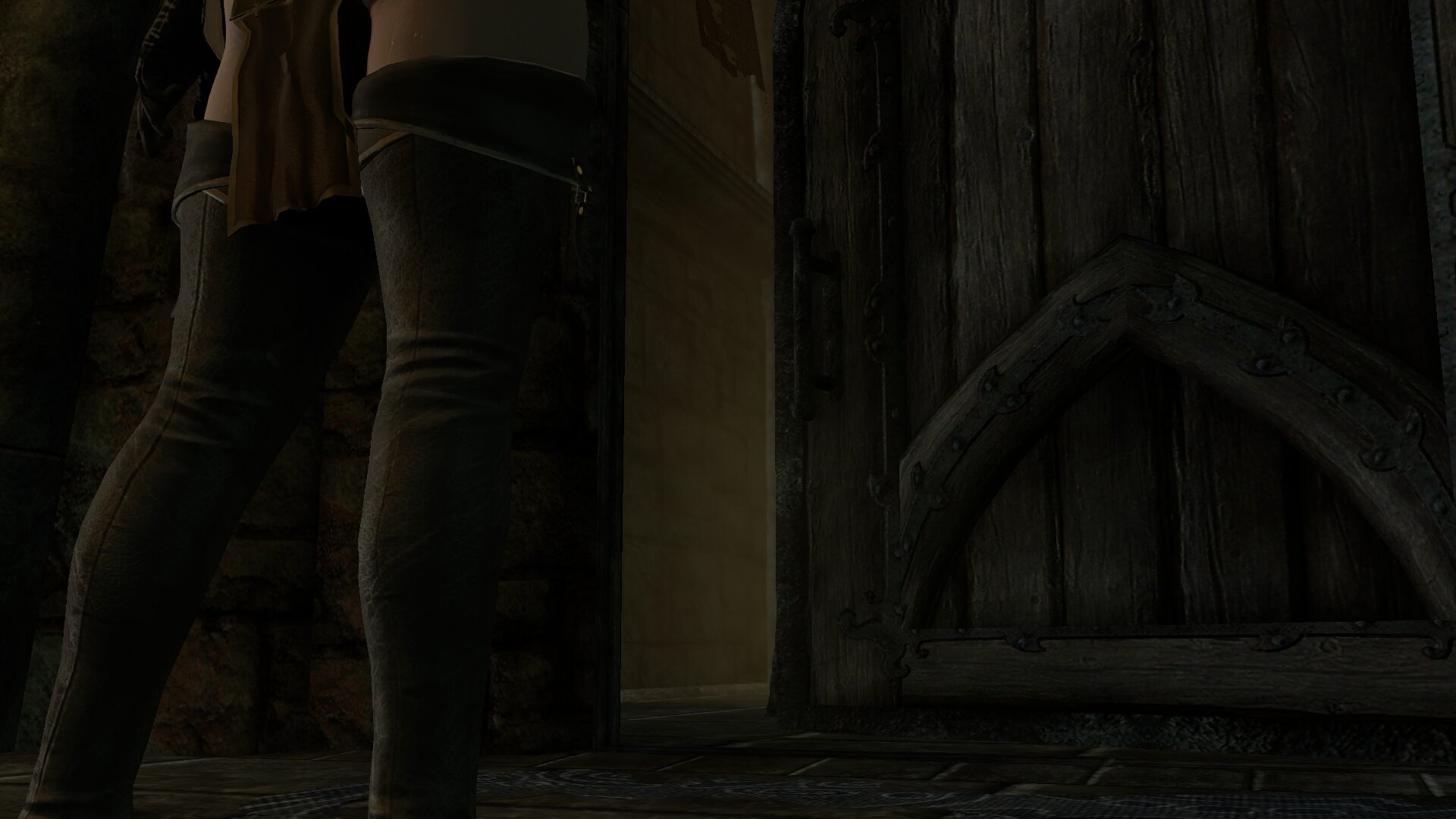 Come in.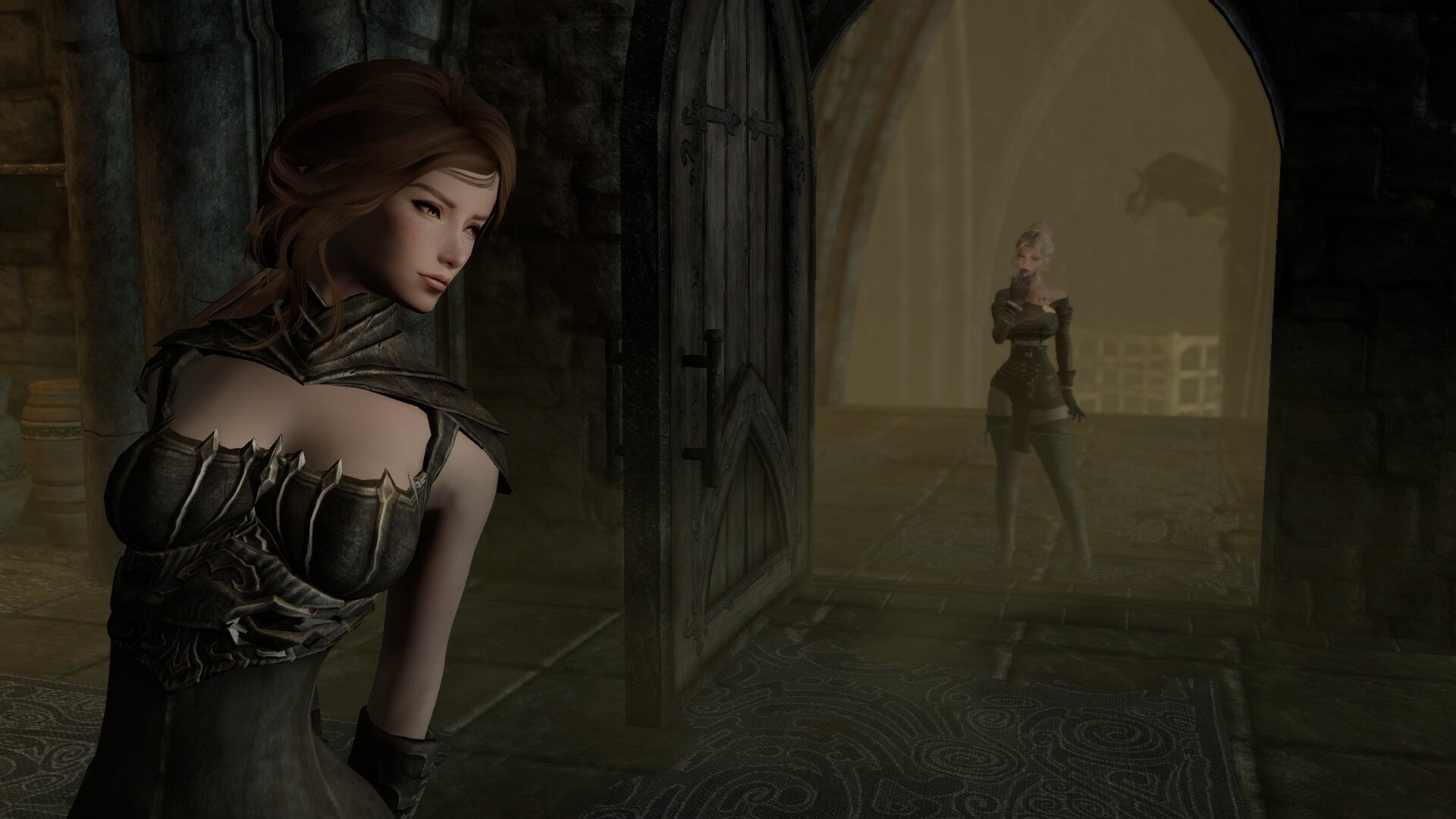 Thanks for the fresh clothes.
I hadn't had a chance to really rest the past two days.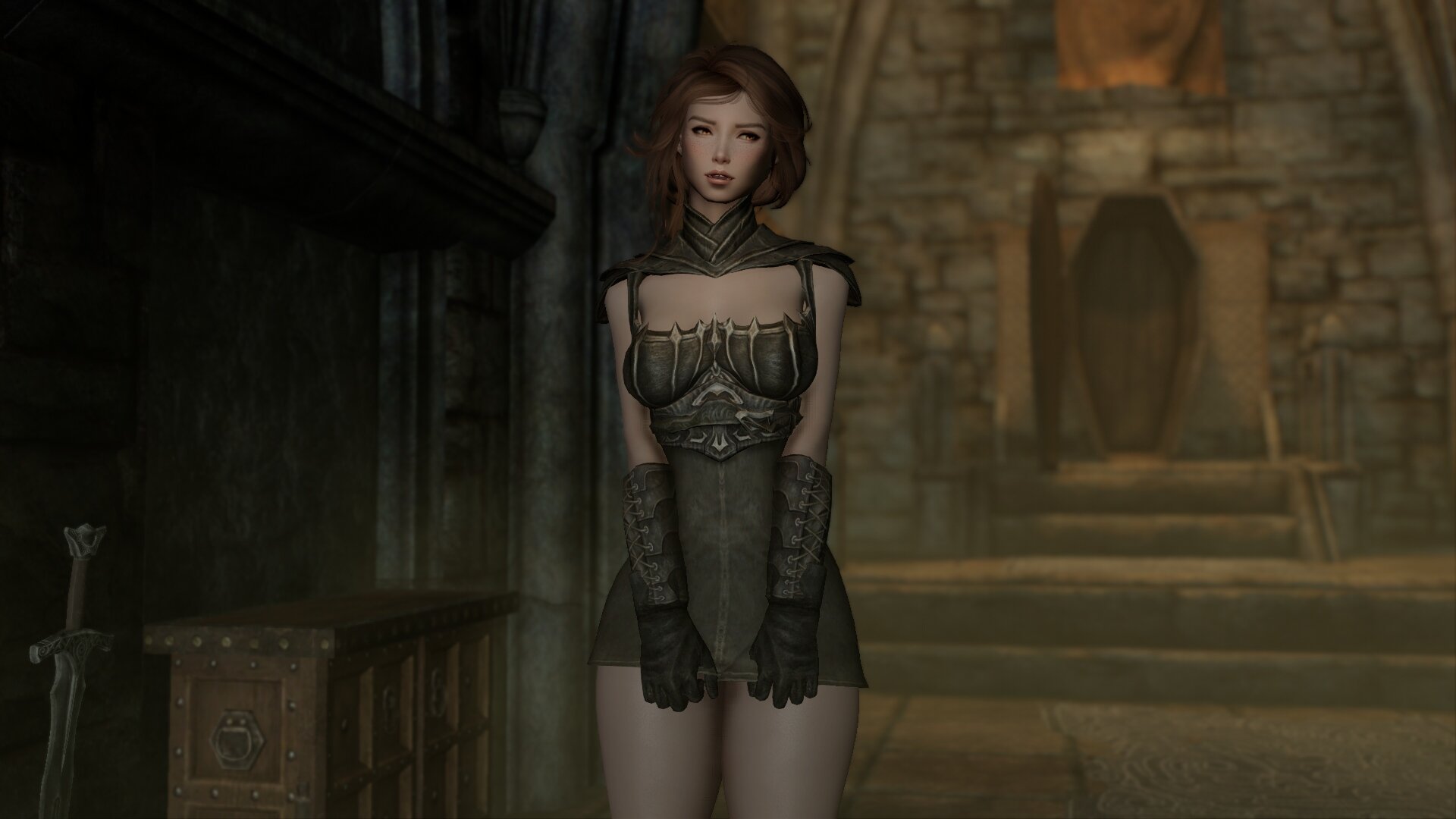 I need to apologize.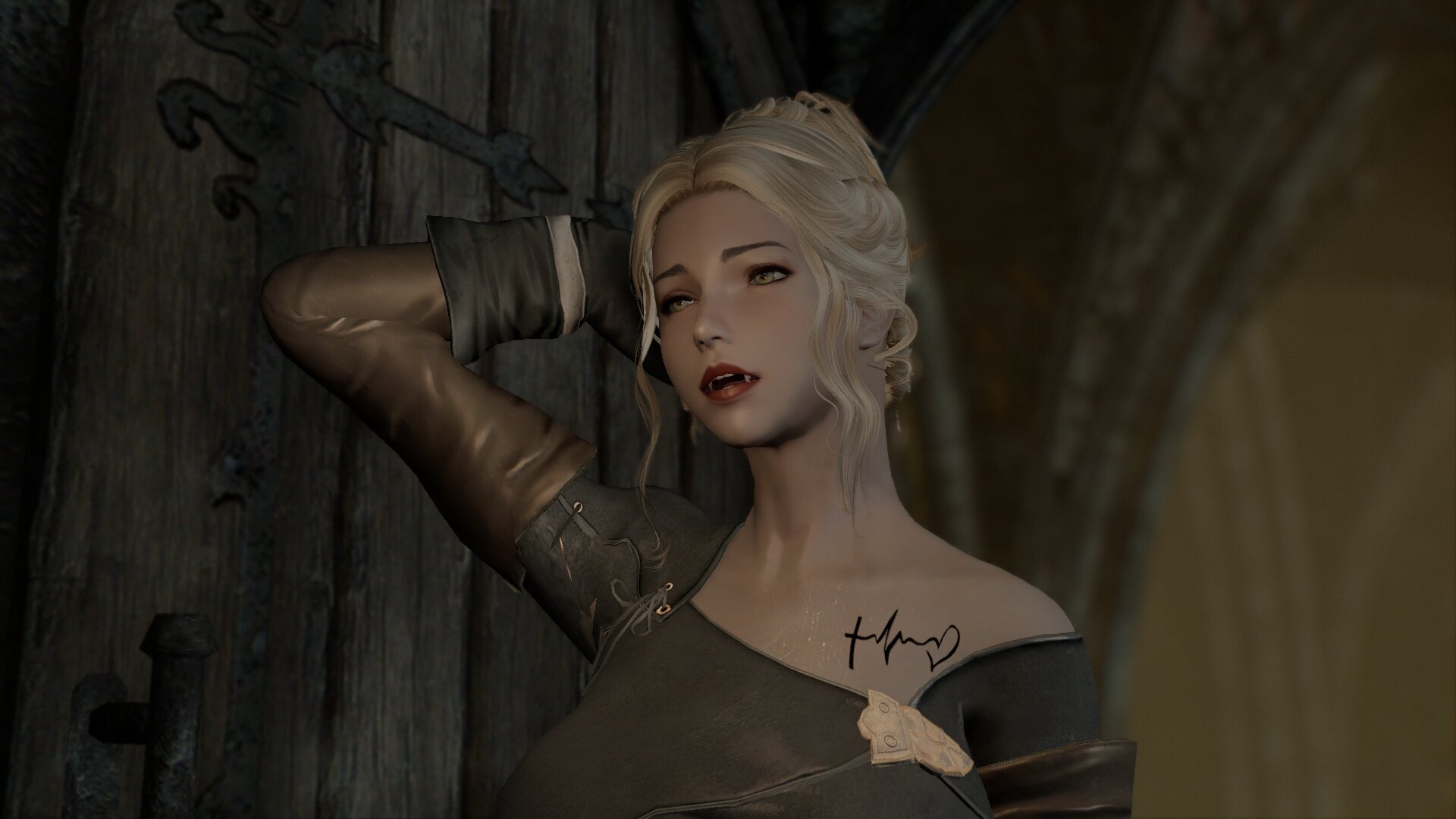 After our village was attacked, they told me I was the only survivor.
I never thought to look for you.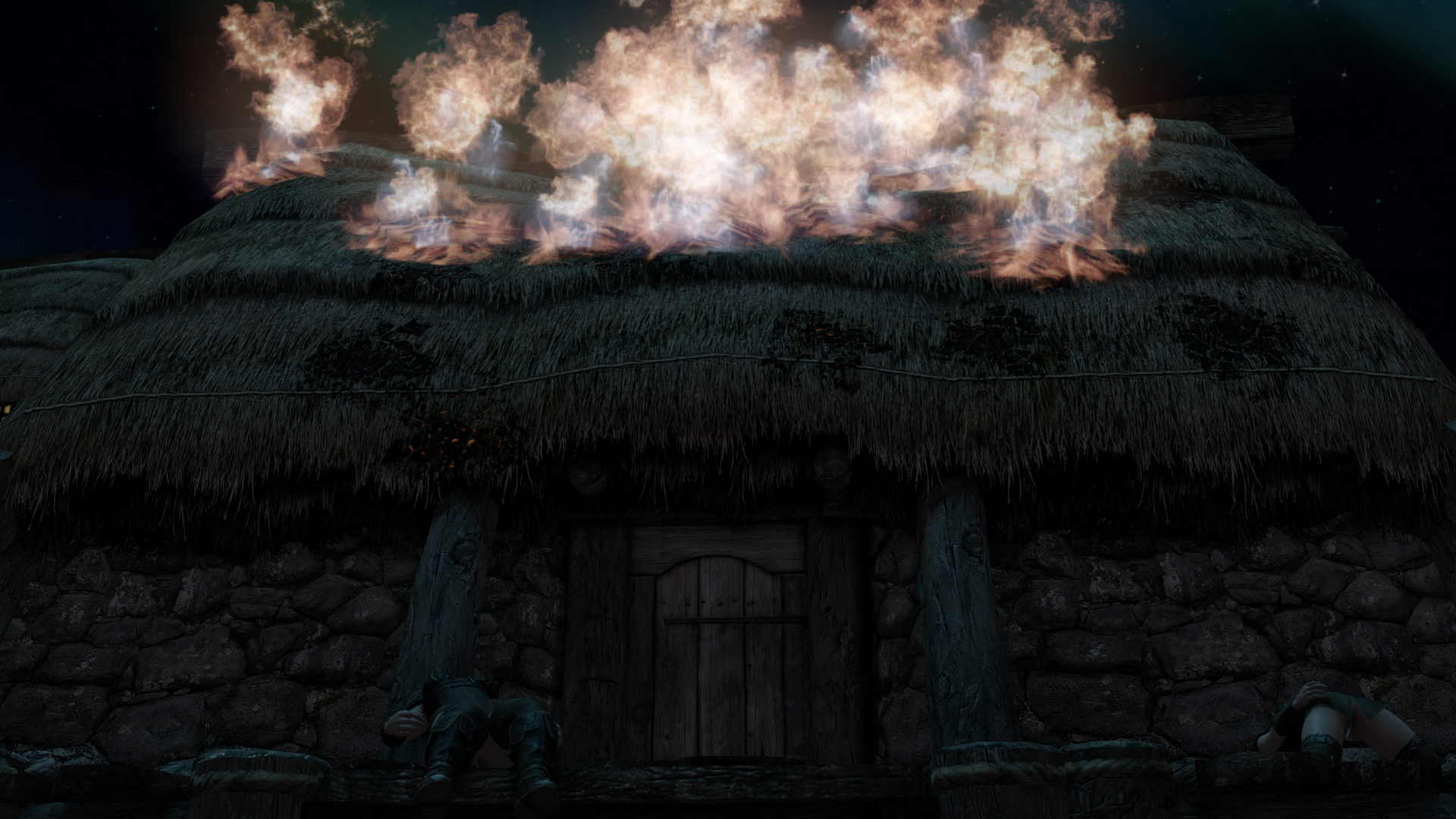 I had nowhere to go so I joined the Dawnguard.
All this time... I thought that vampire killed you.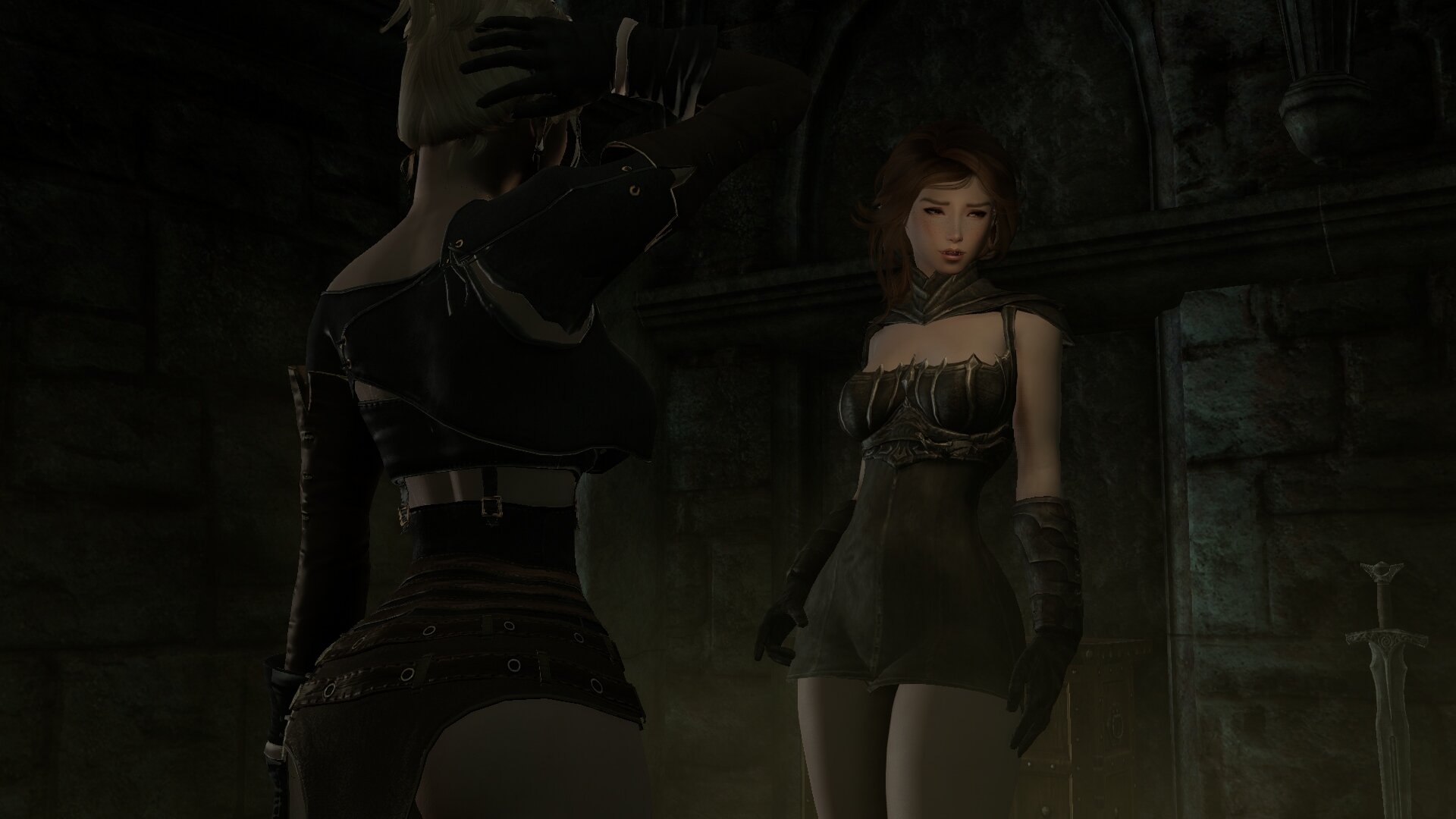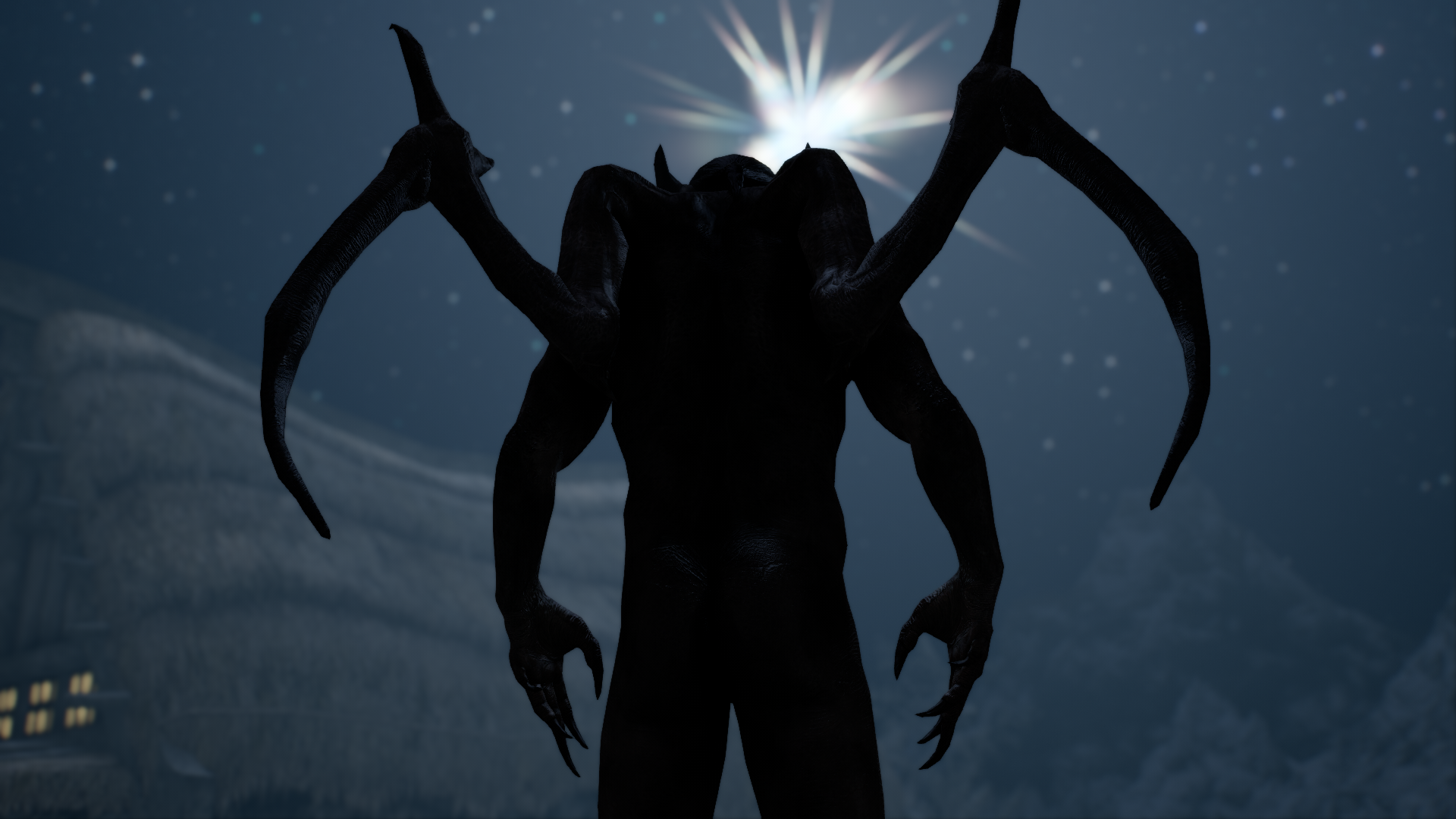 I saw that thing slice you with its claws before I ran.
Yes. I was on the brink of death.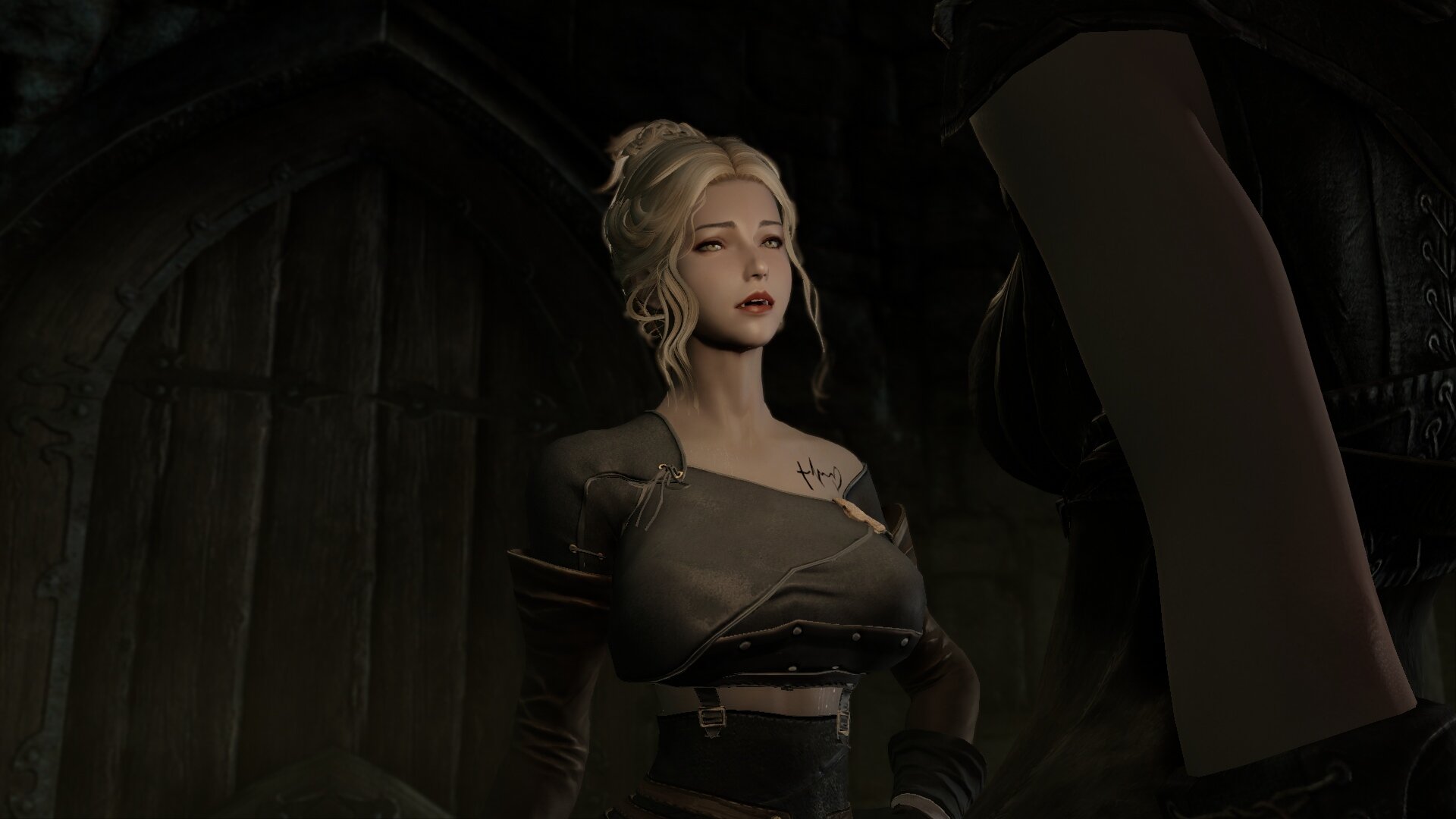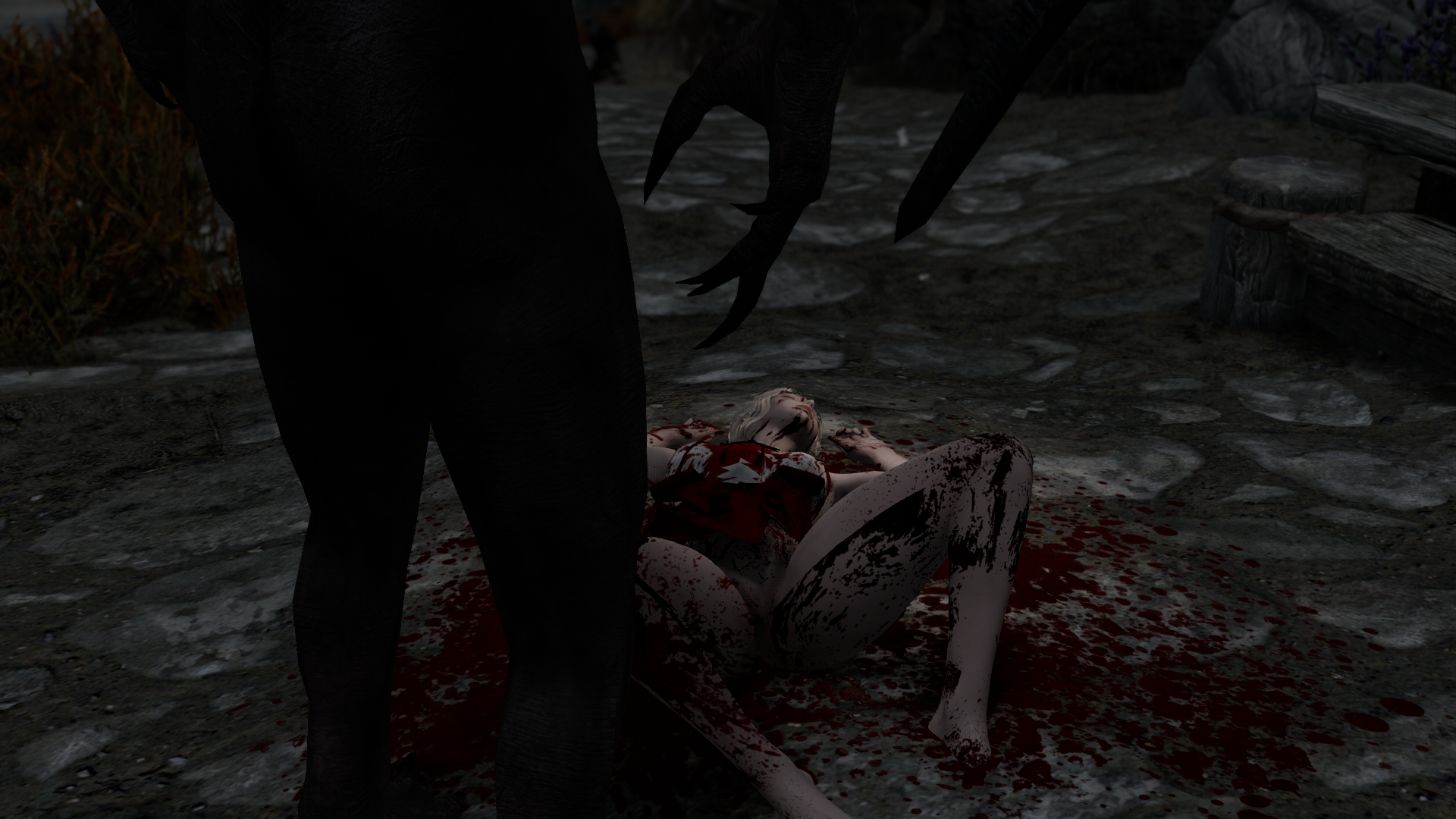 How did you survive?
How did you end up as a vampire?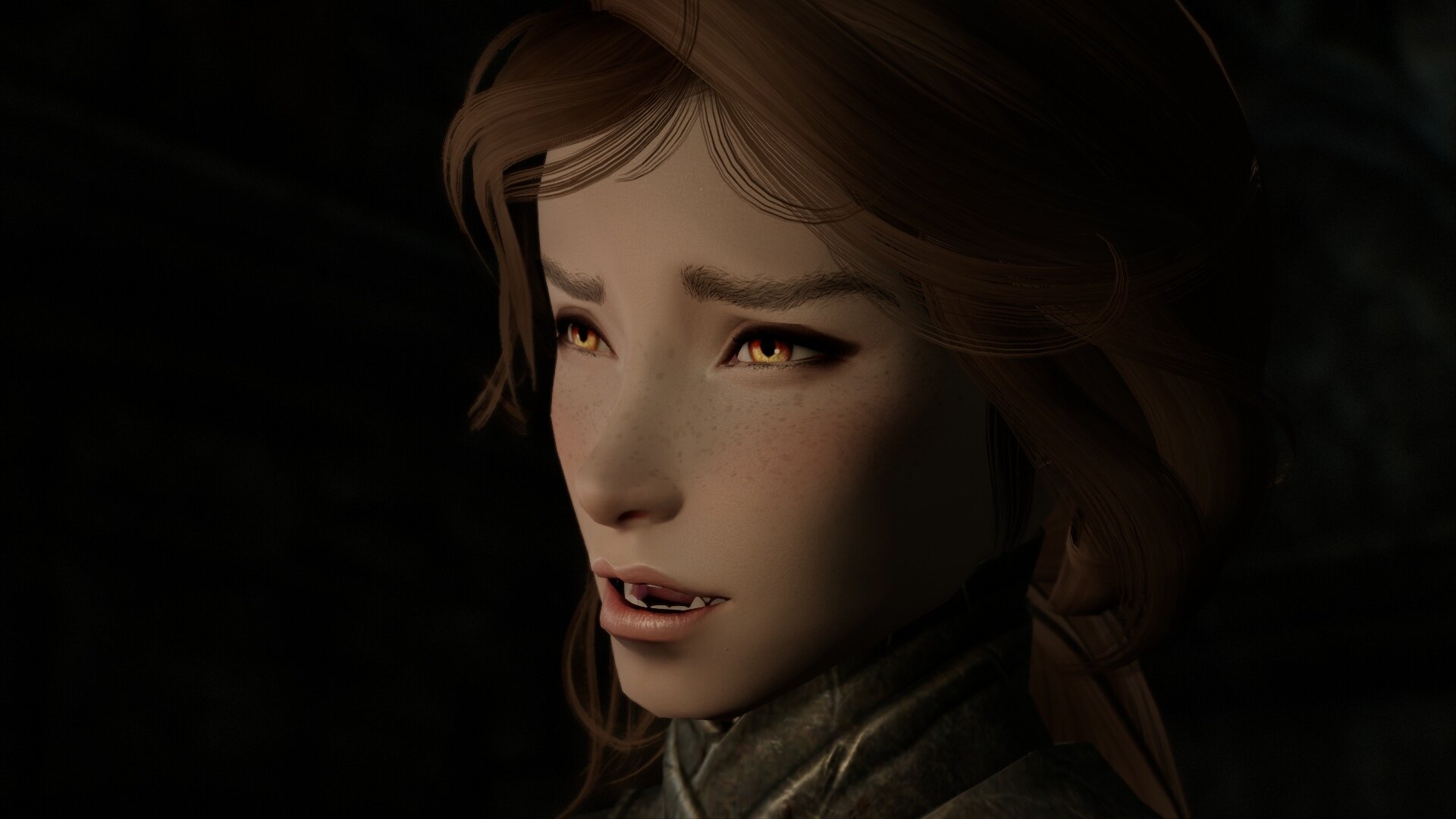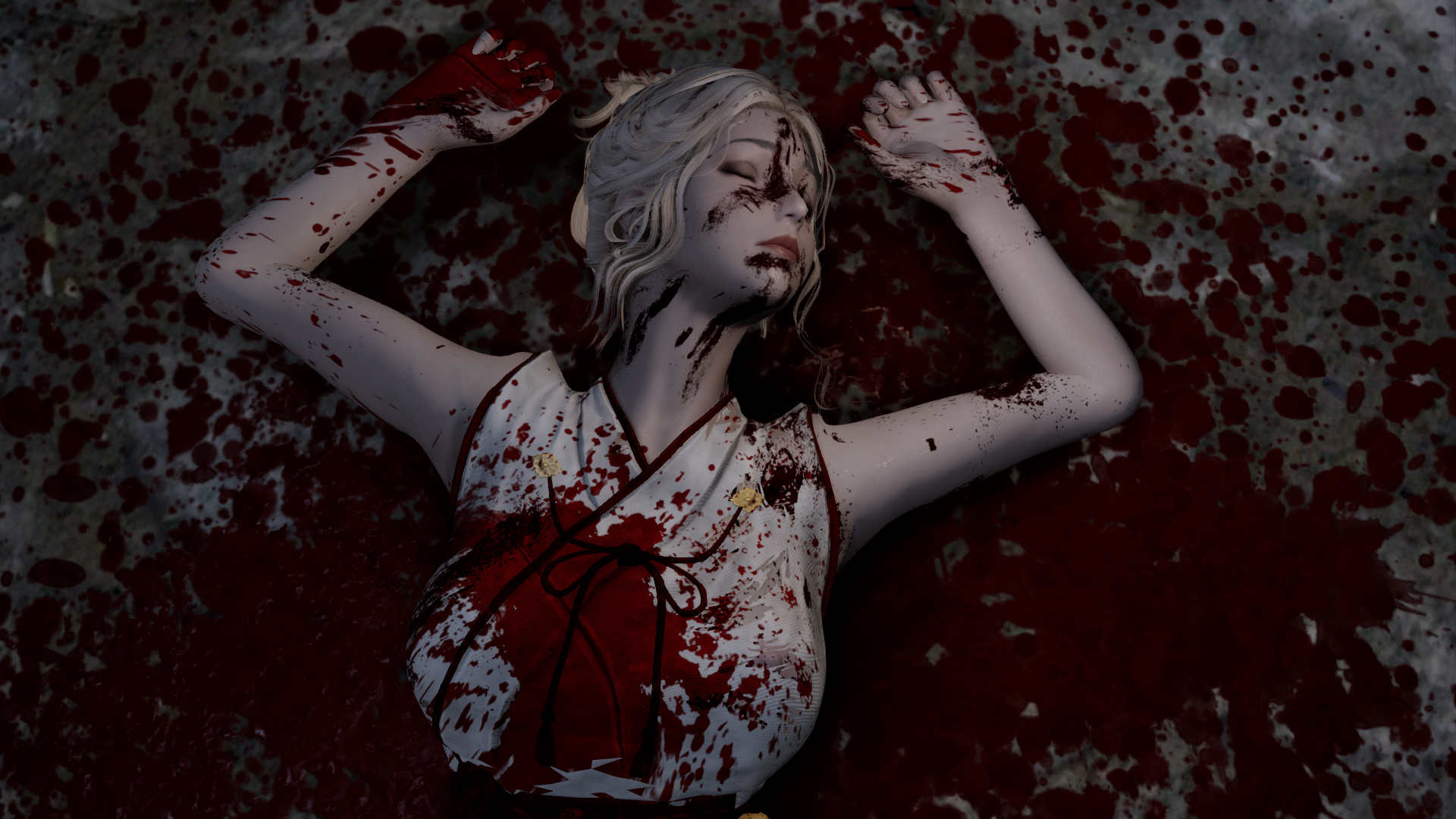 It... wasn't pretty.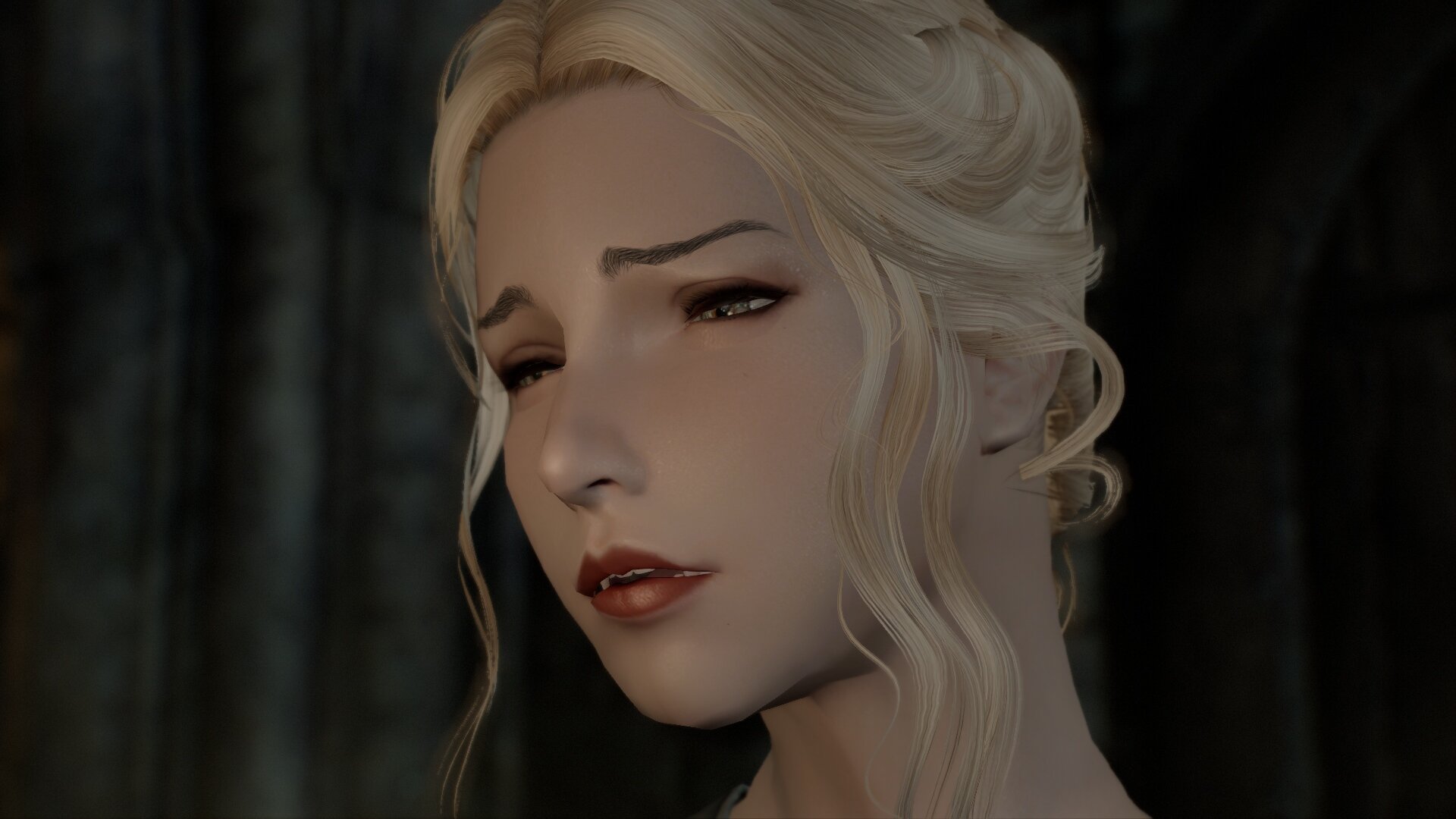 I was in and out of consciousness.
There was some healing ritual I don't remember.
After that I woke up in Castle Volkihar.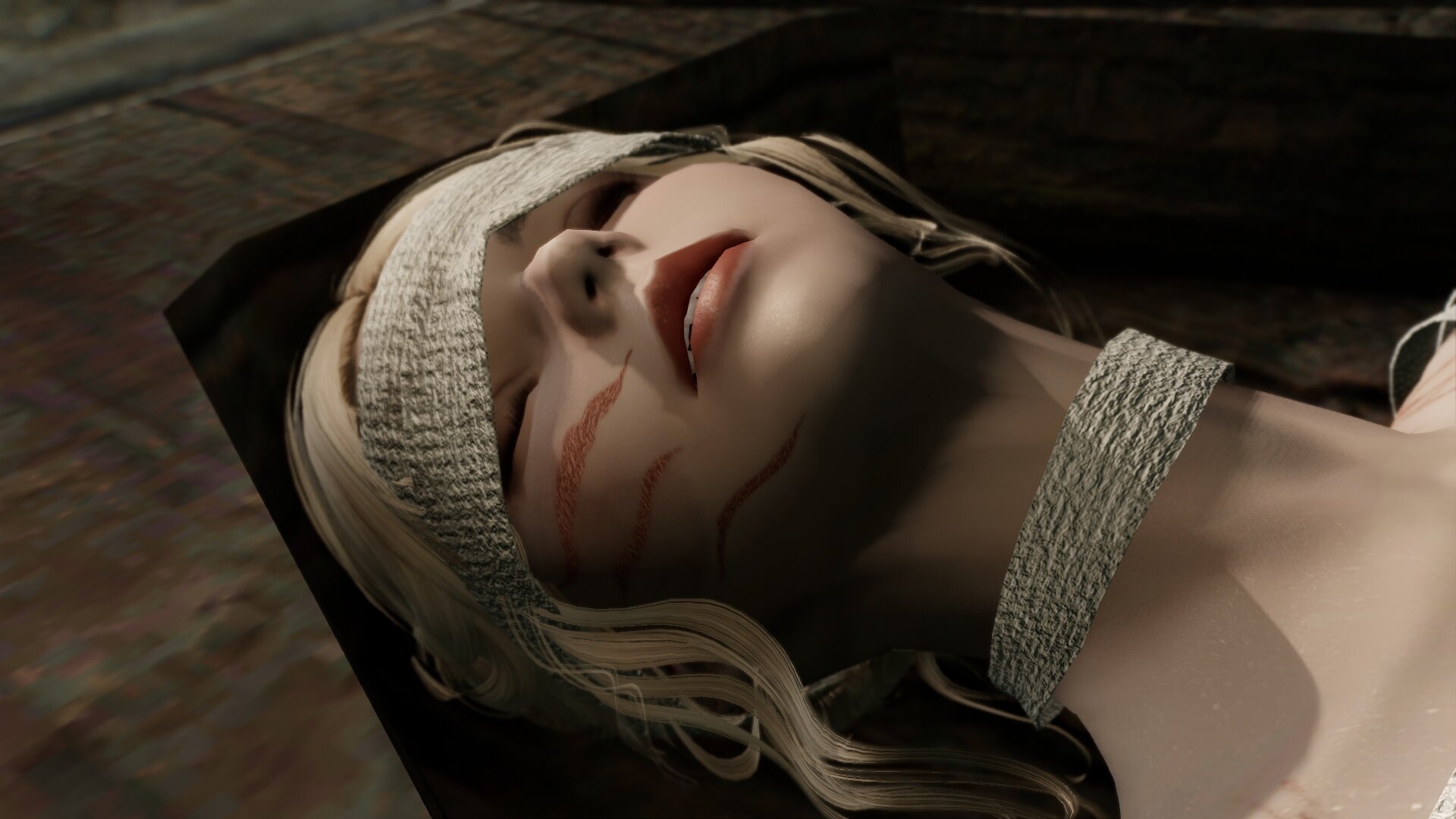 I still had my scars from the attack.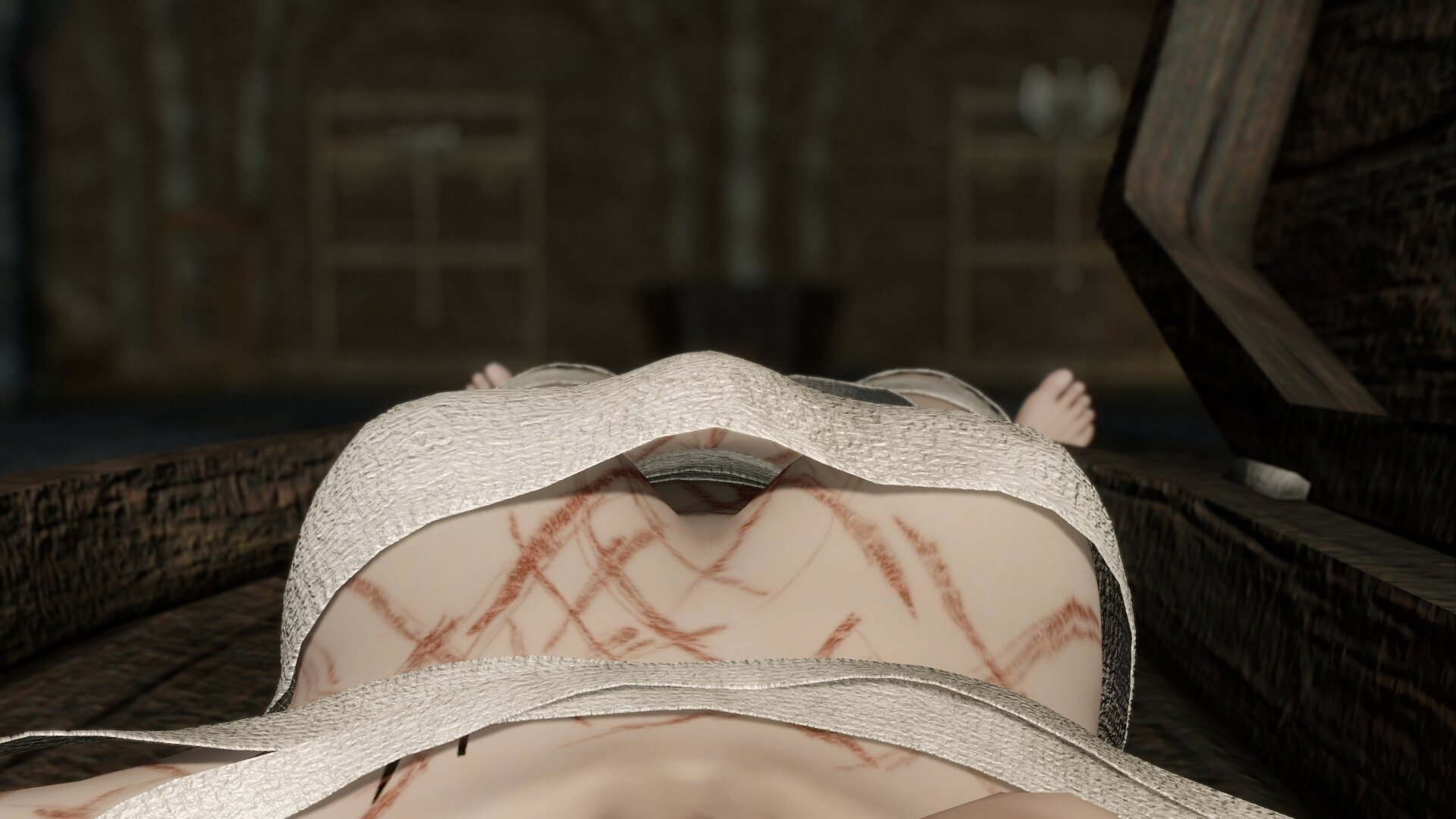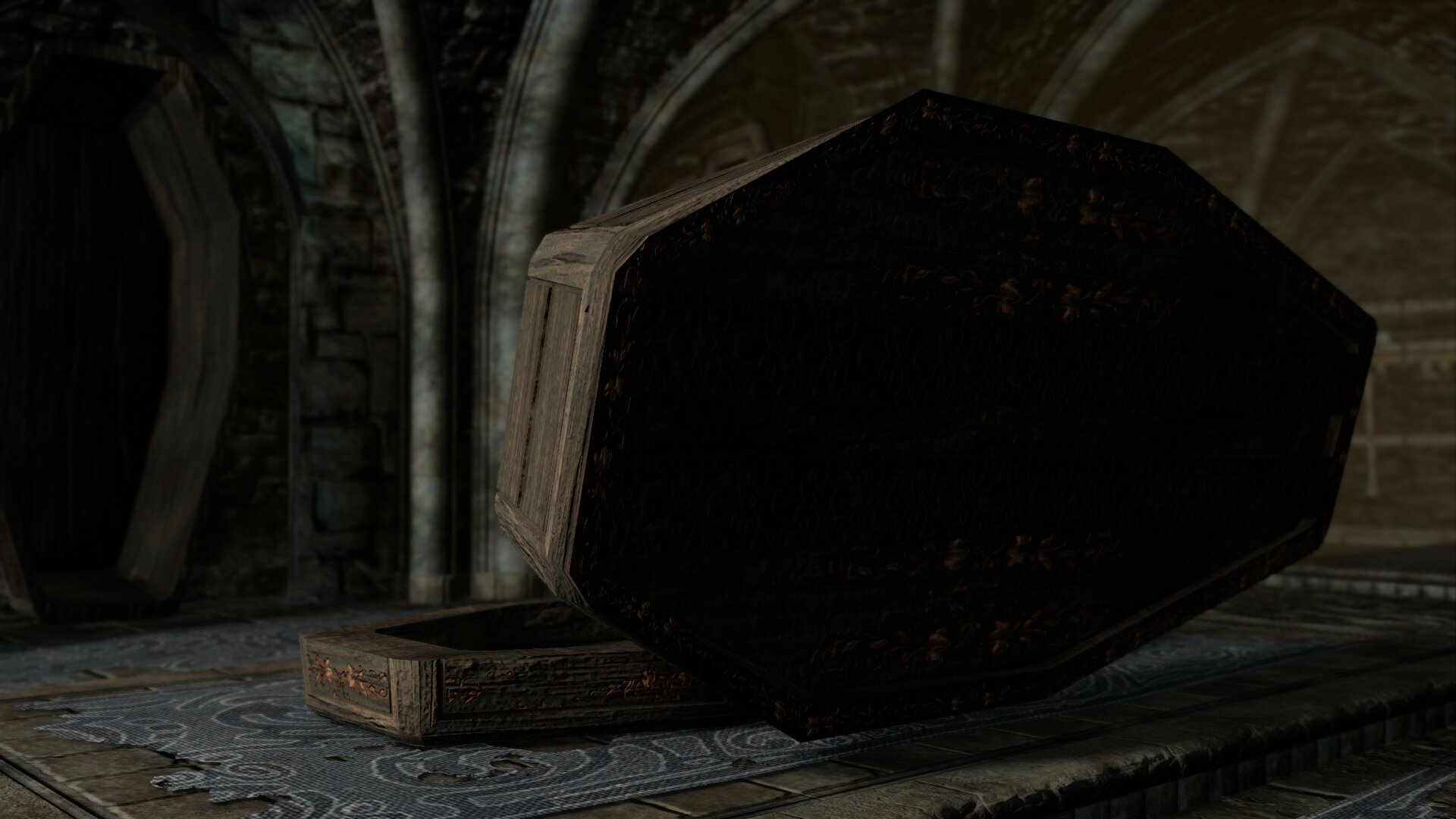 And I was already a vampire.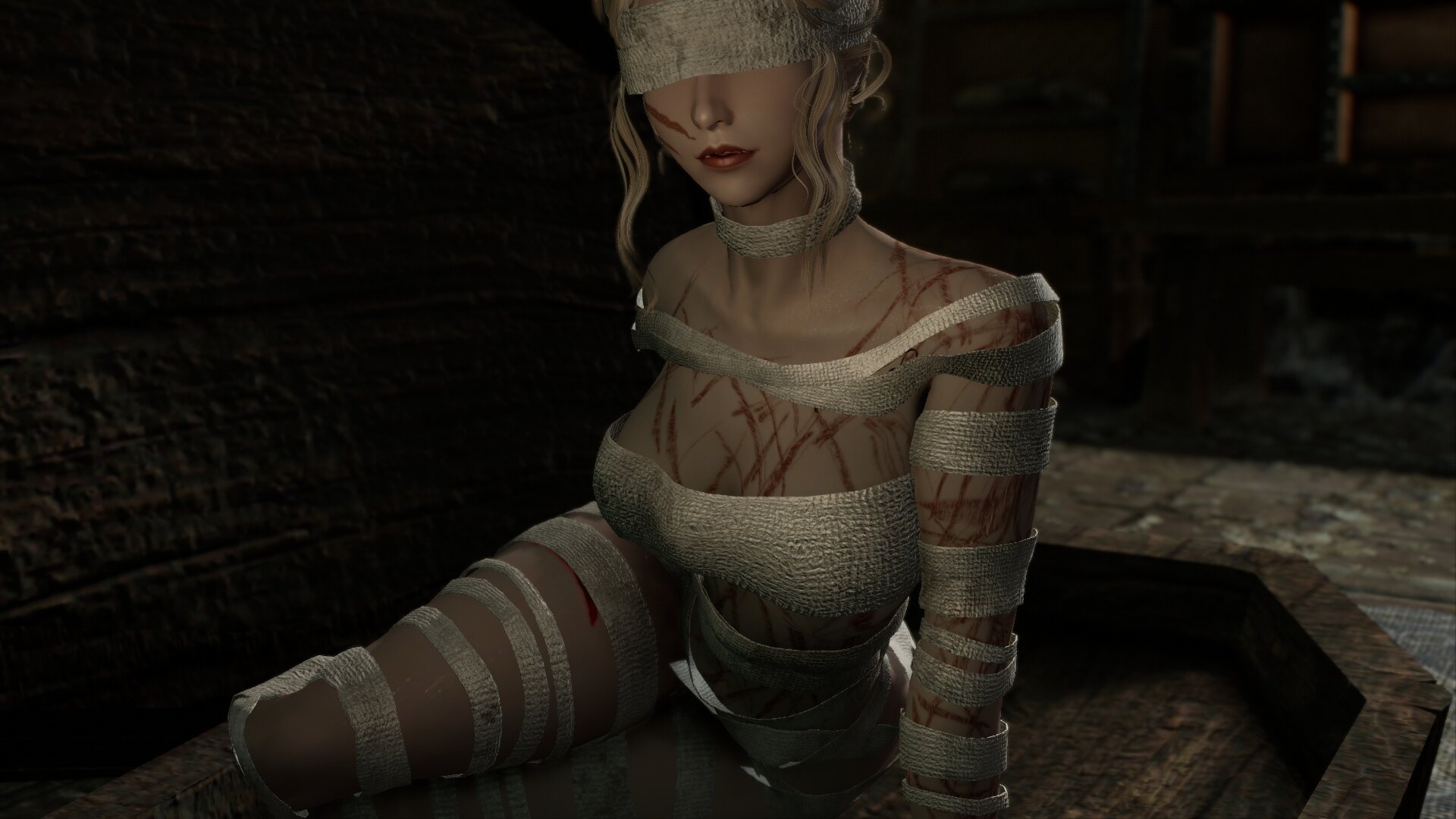 The Volkihar Clan saved you?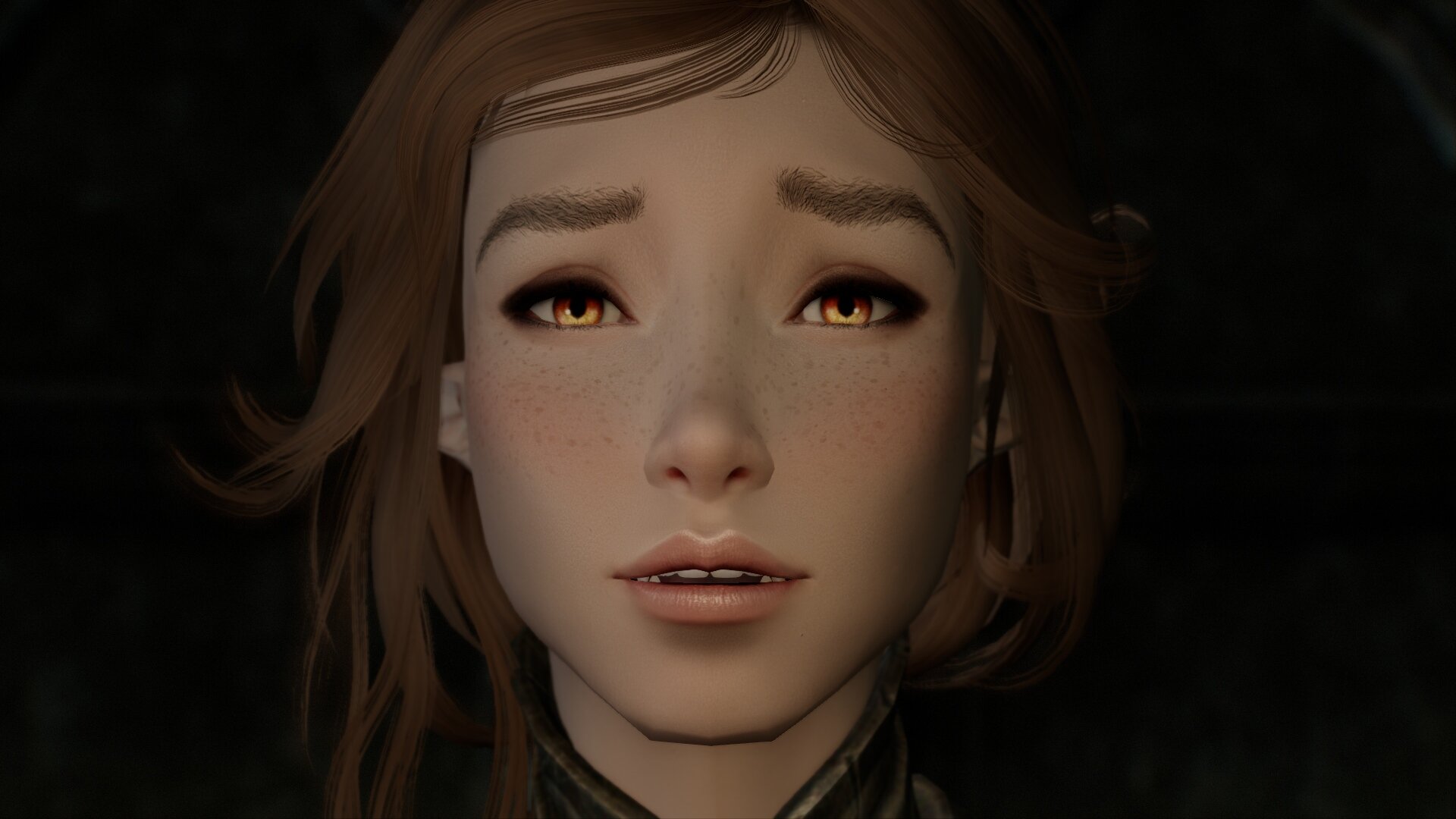 But why did that vampire attack our village?
Lord Harkon says it was a fledgling who got royal blood and went berserk.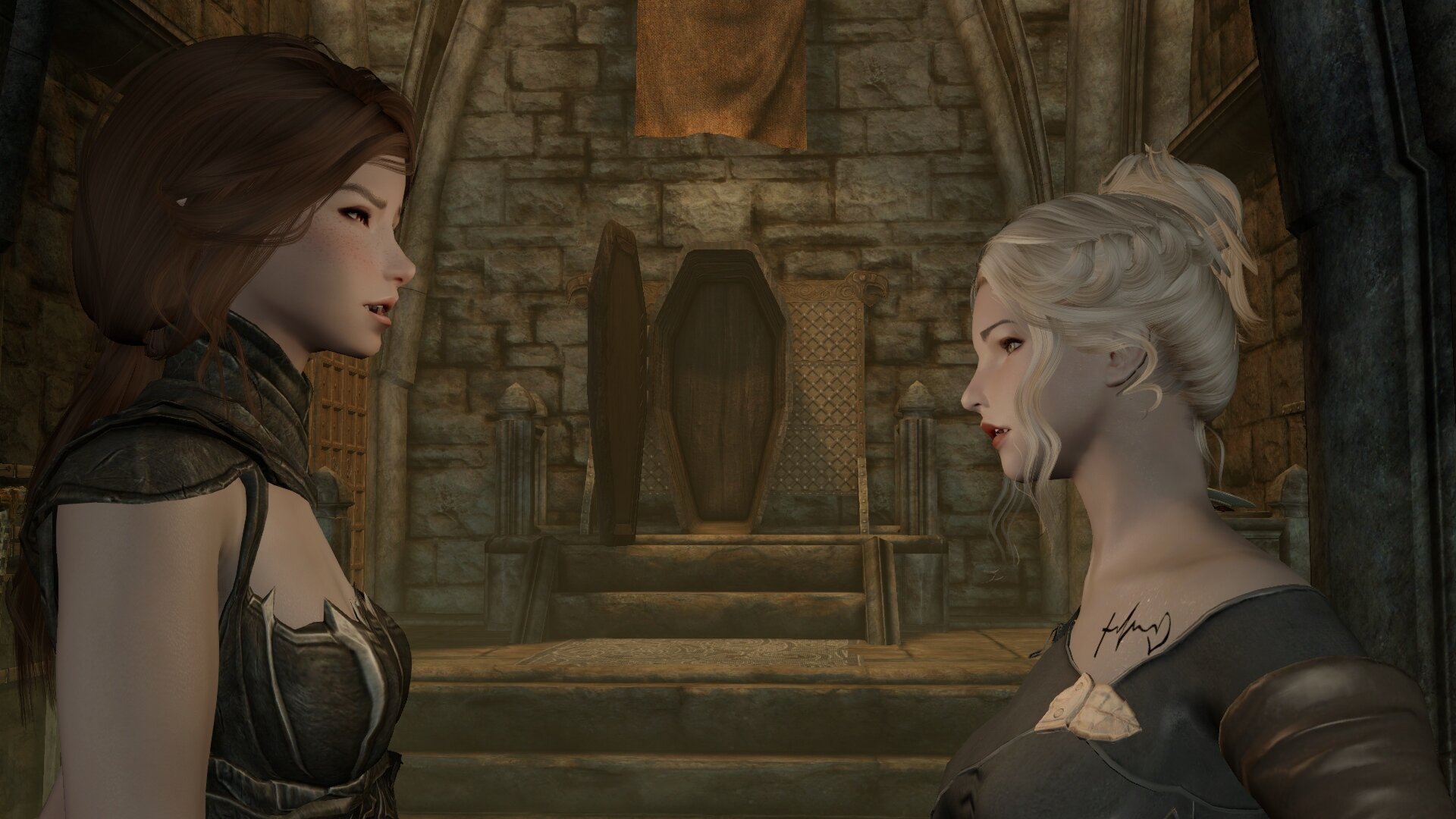 Lord Harkon saved me because he saw my potential to become a powerful vampire.

 

That was the confidence boost I needed at the time.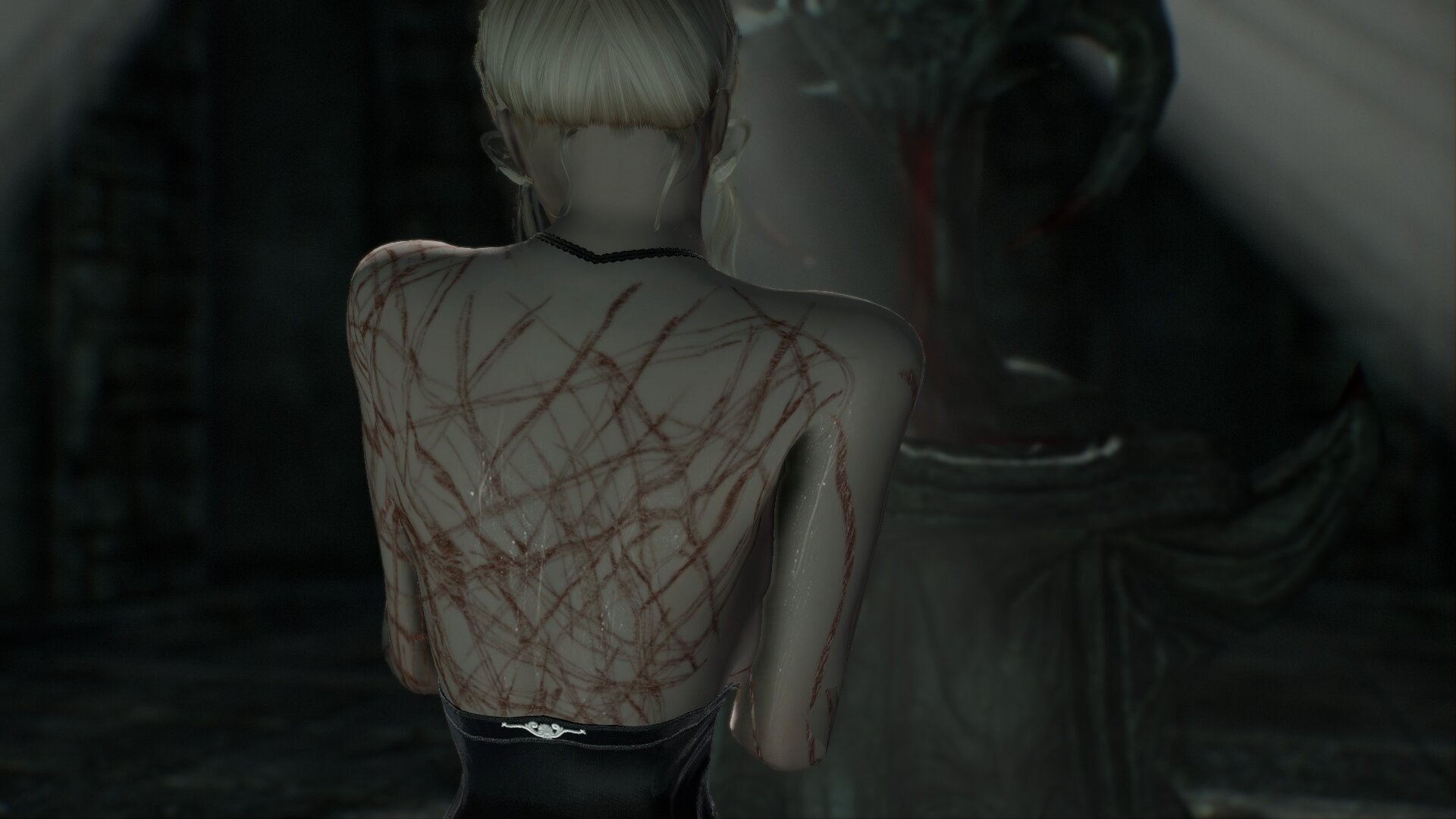 My own body felt alien to me.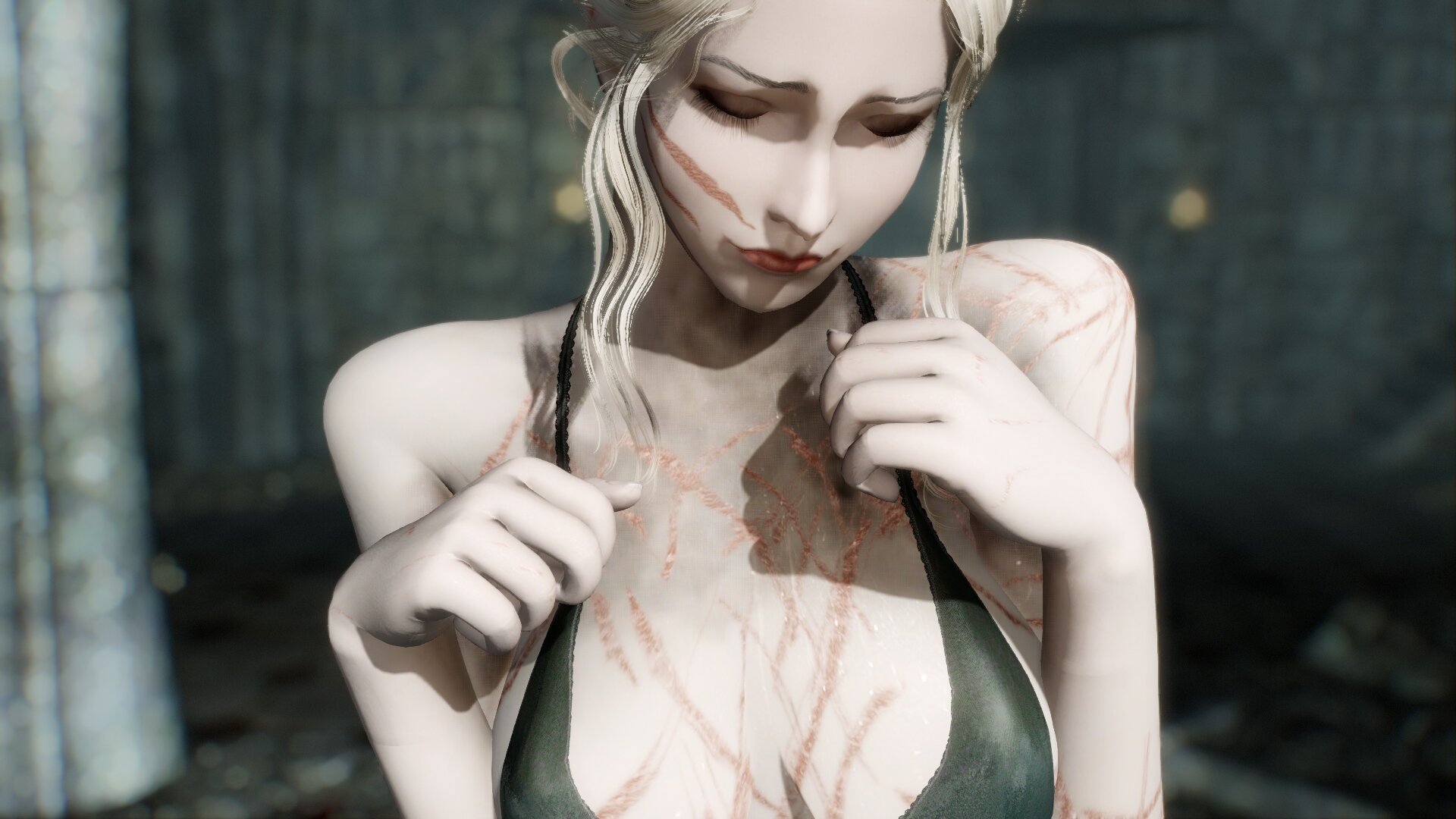 I've changed a lot since then.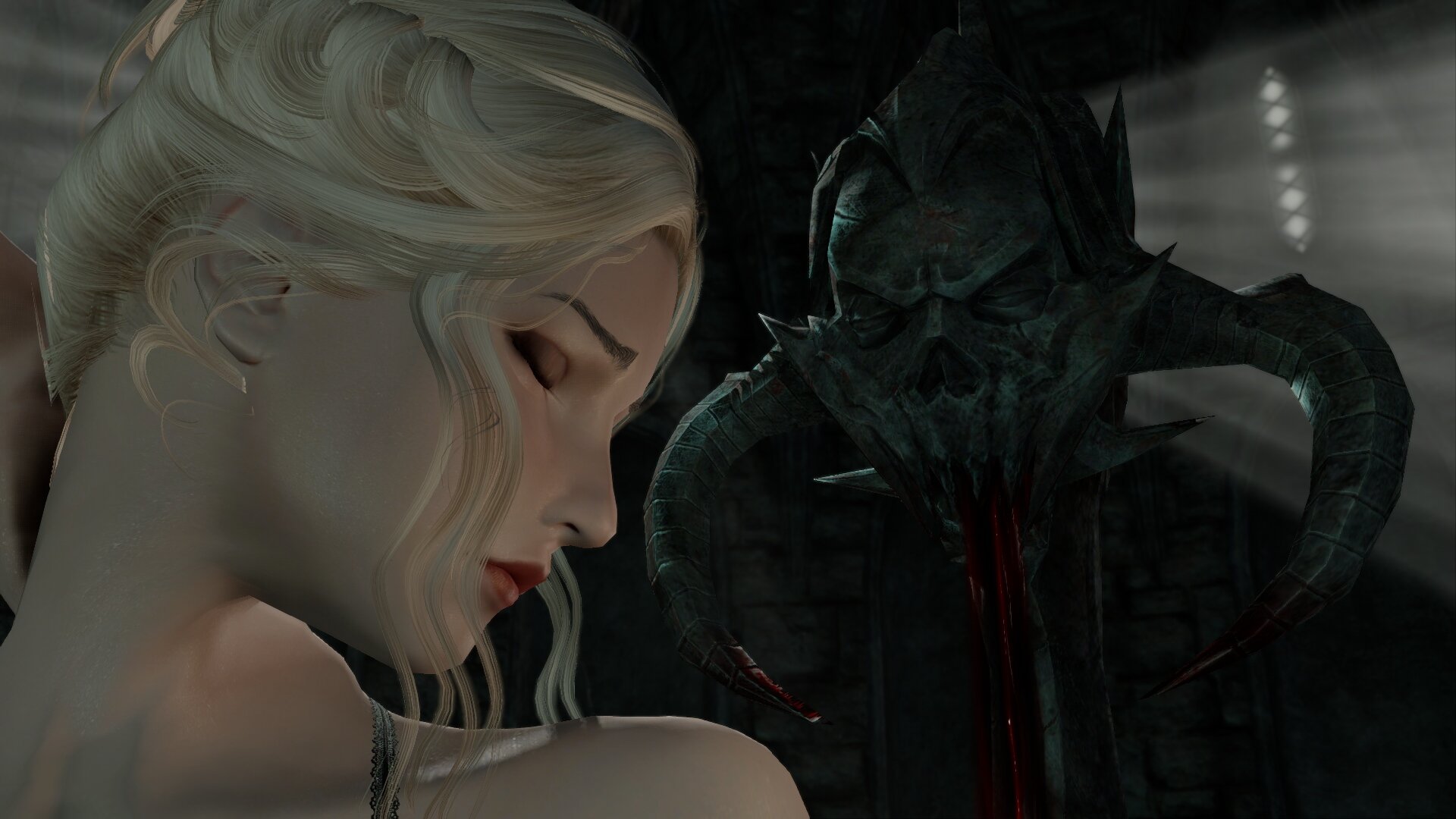 I've become beautiful again.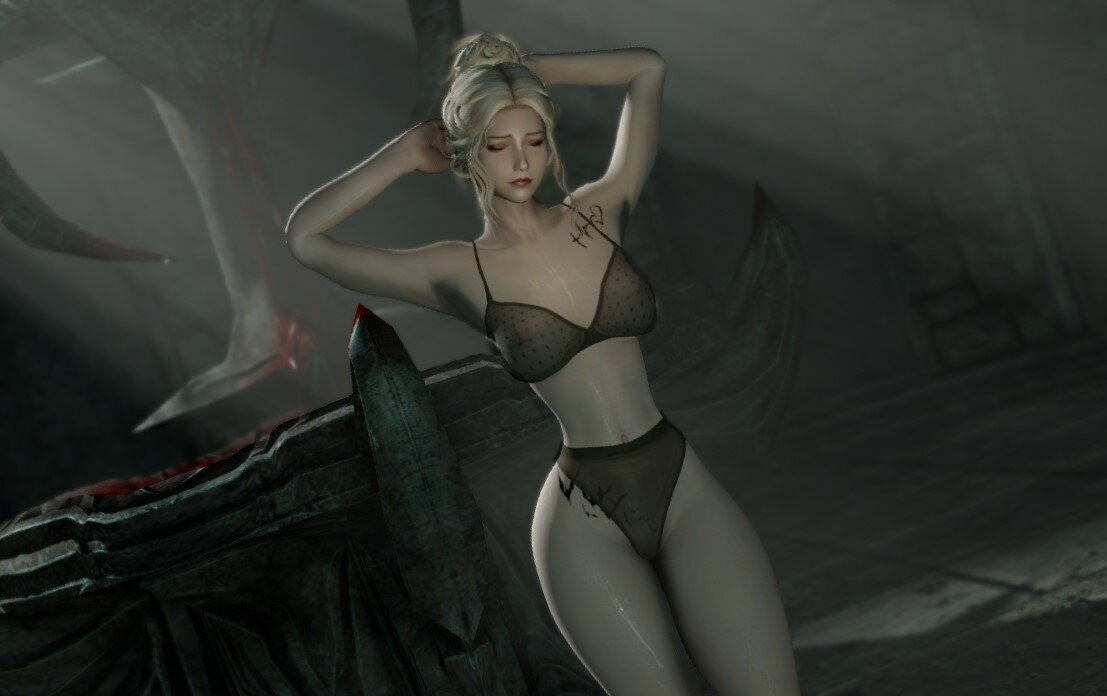 Scars are temporary for vampires with everlasting youth.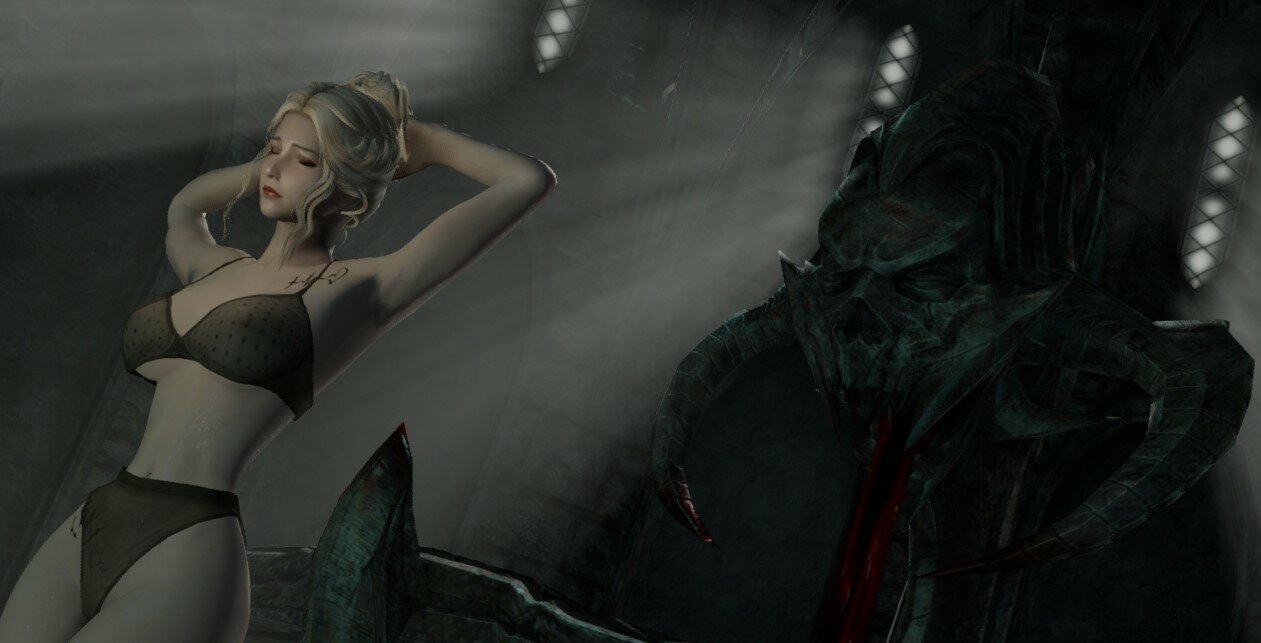 That's amazing.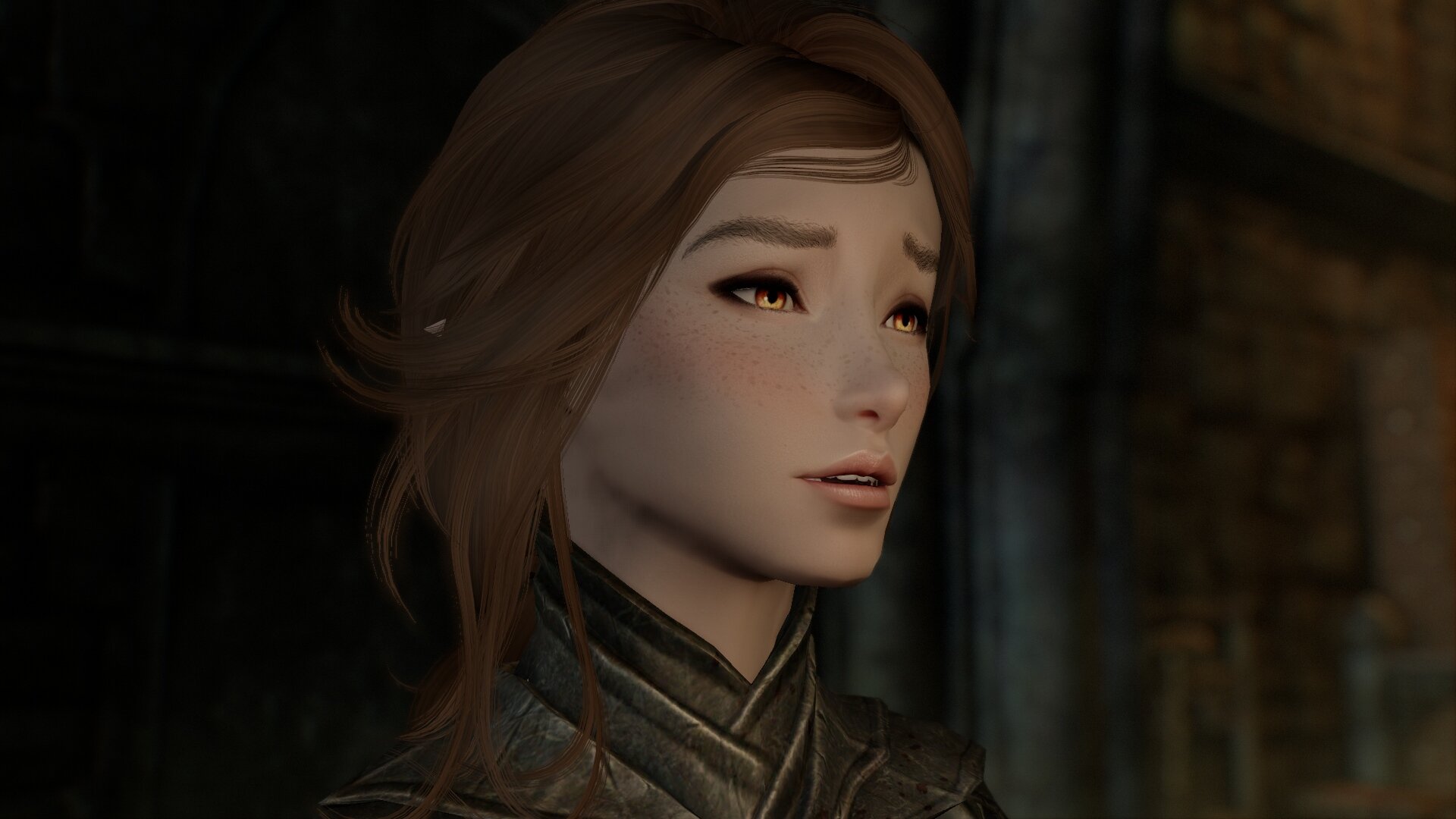 I would love to talk more but I need to change into formal clothes.
Some of Harkon's Court are meeting a special guest tonight.
Maybe introduce yourself to the other members of the clan?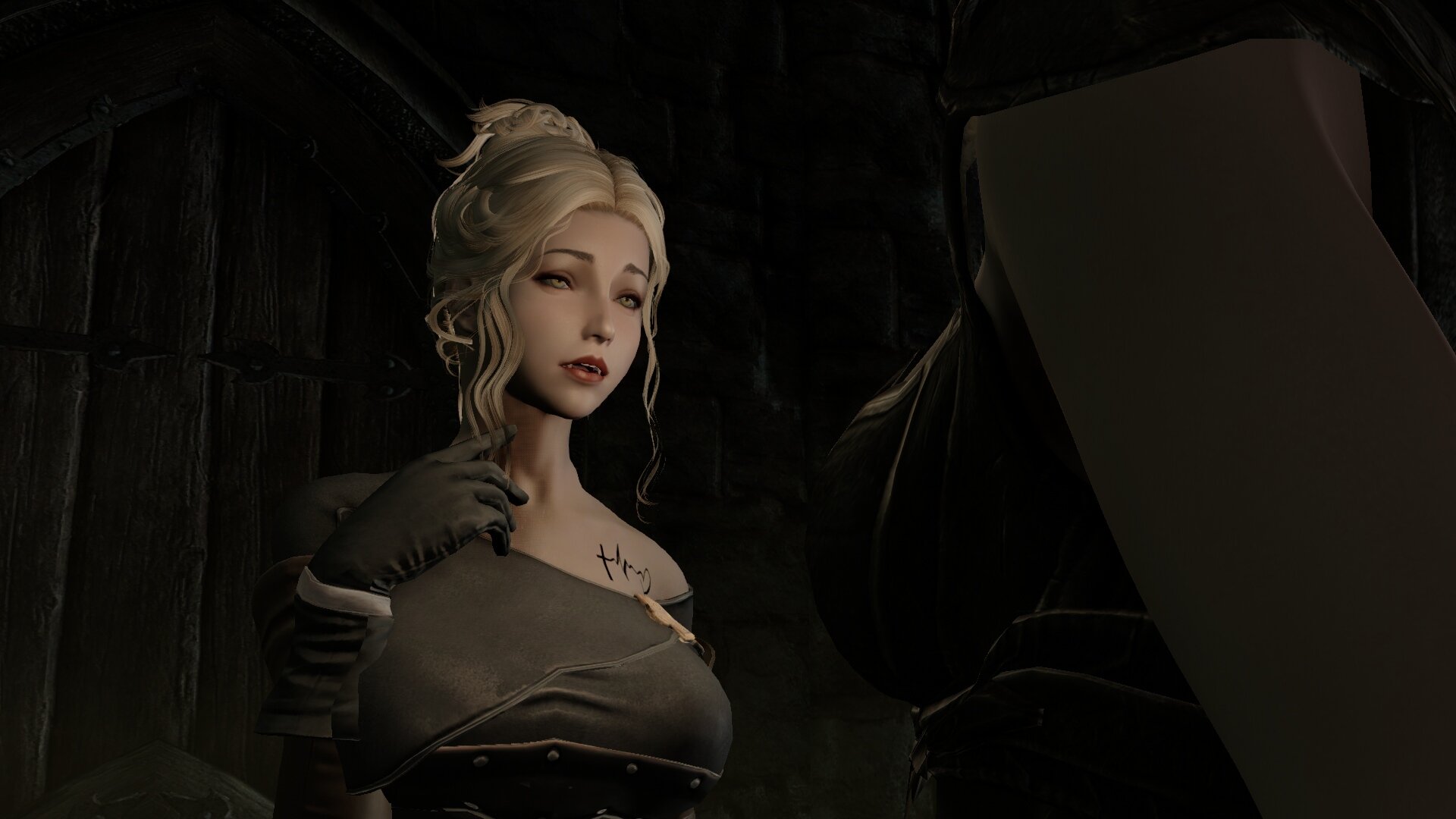 Hmm. There is someone I would like to introduce myself too.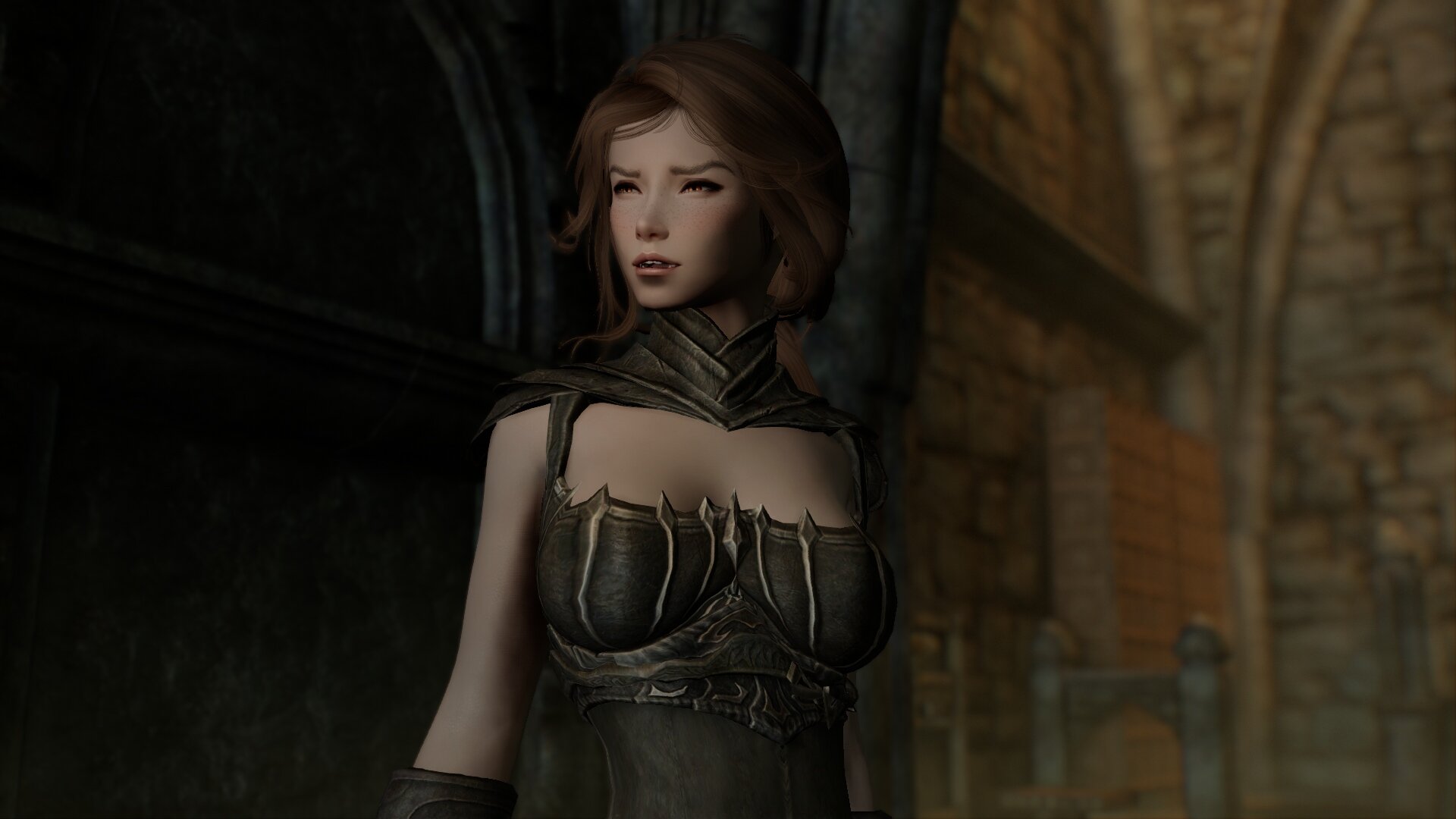 What's this?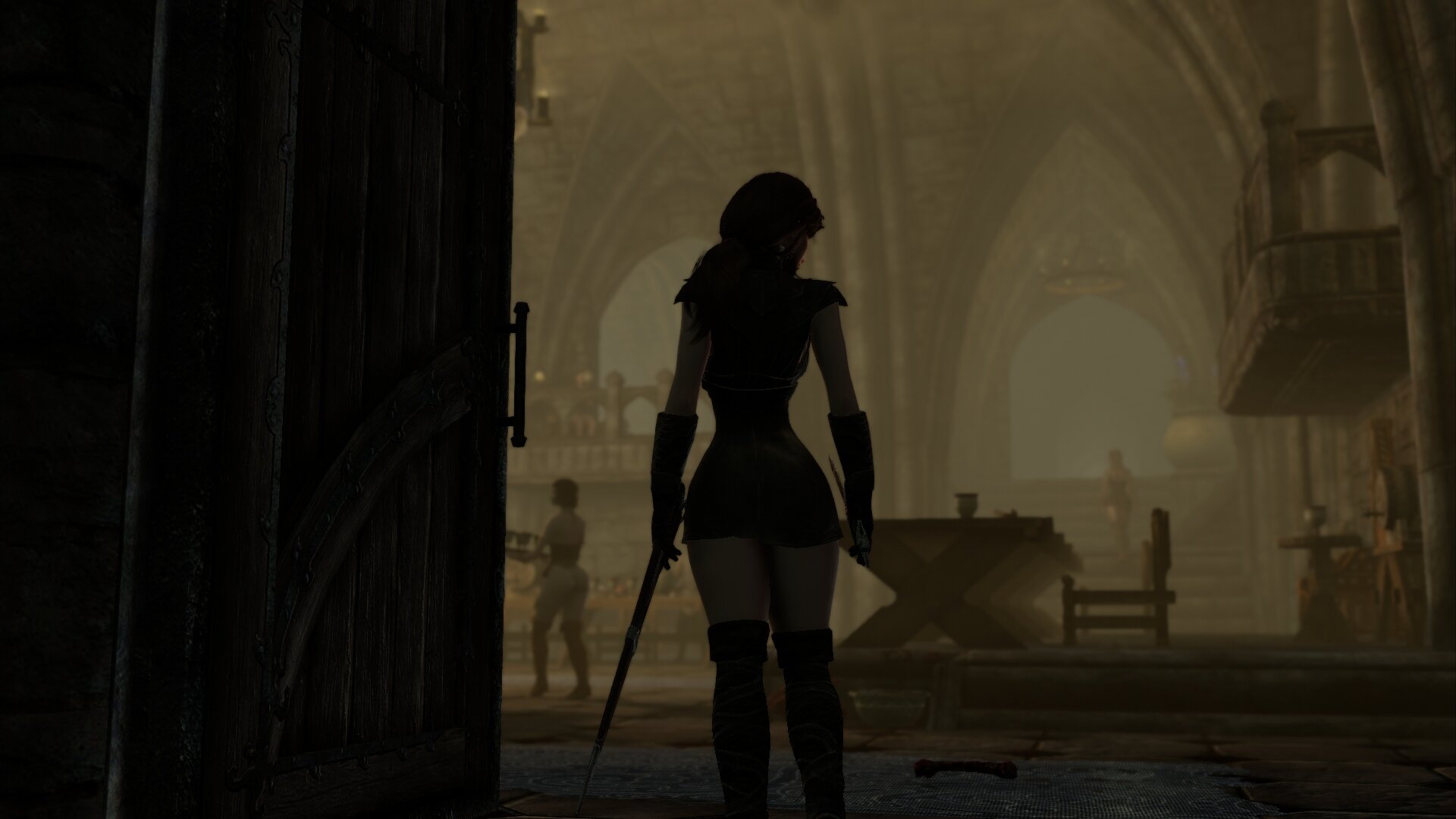 Looks like that idiot Rargal finally got what he deserved.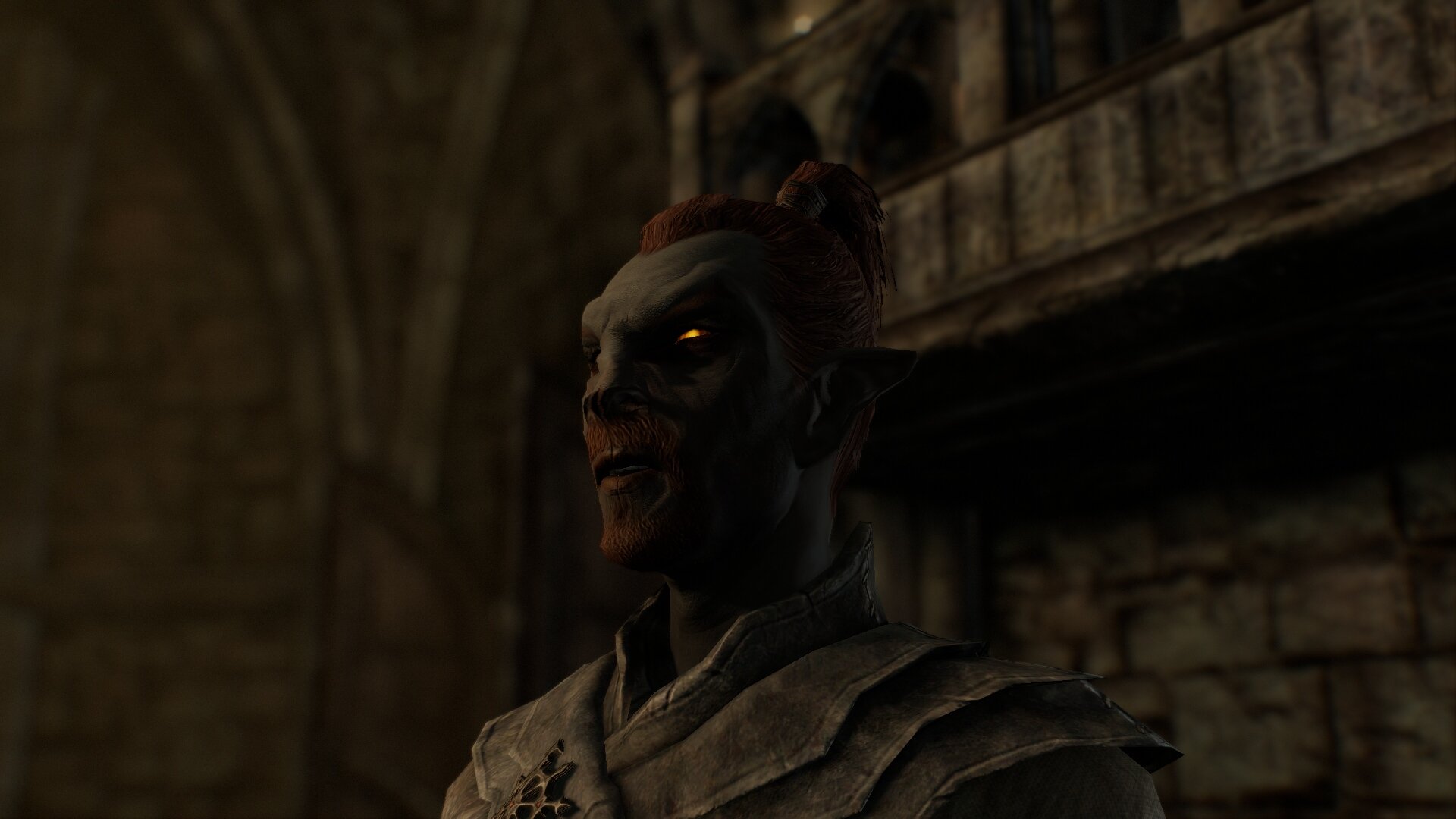 How bold of her.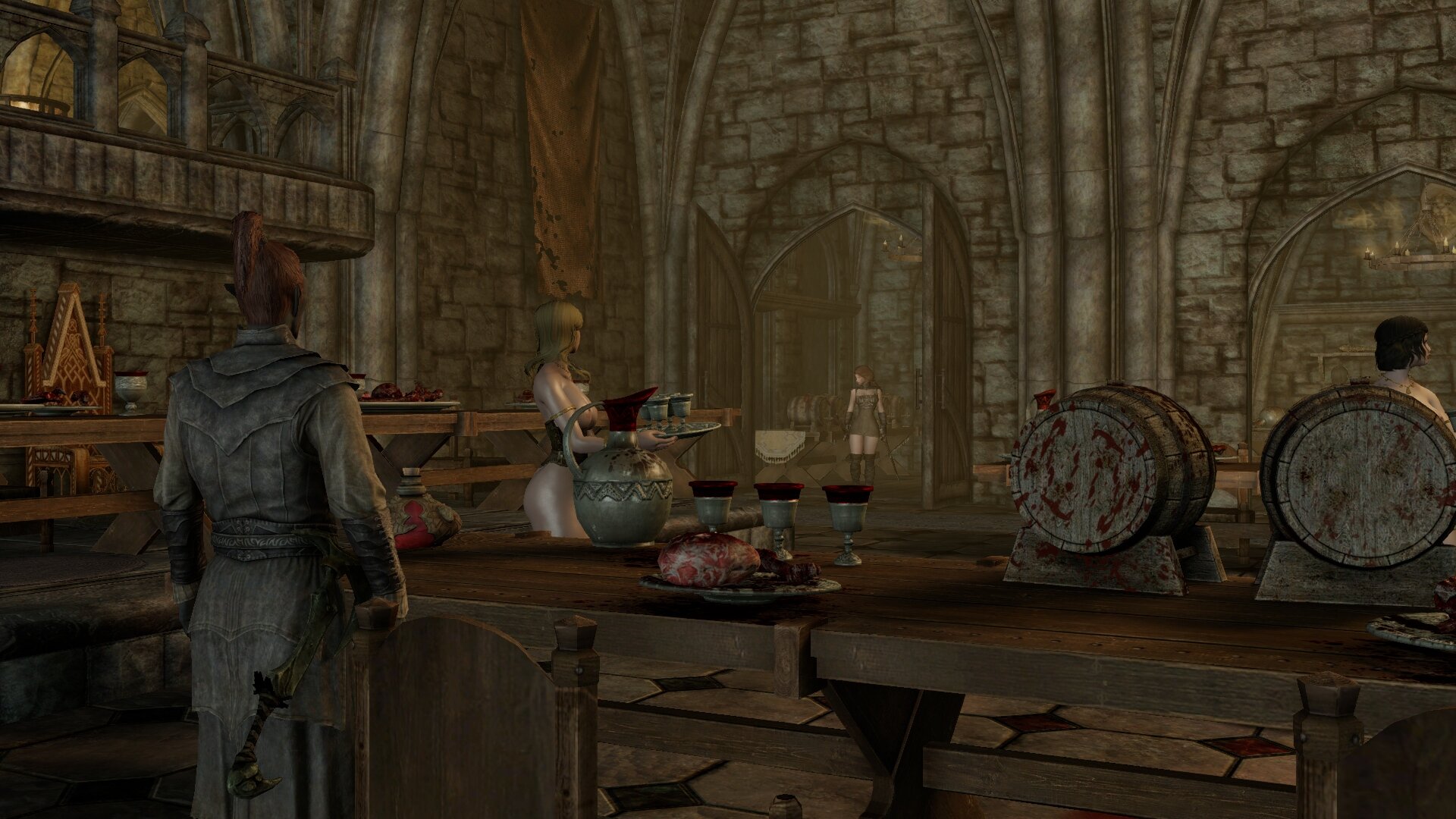 She will make an excellent vampire indeed...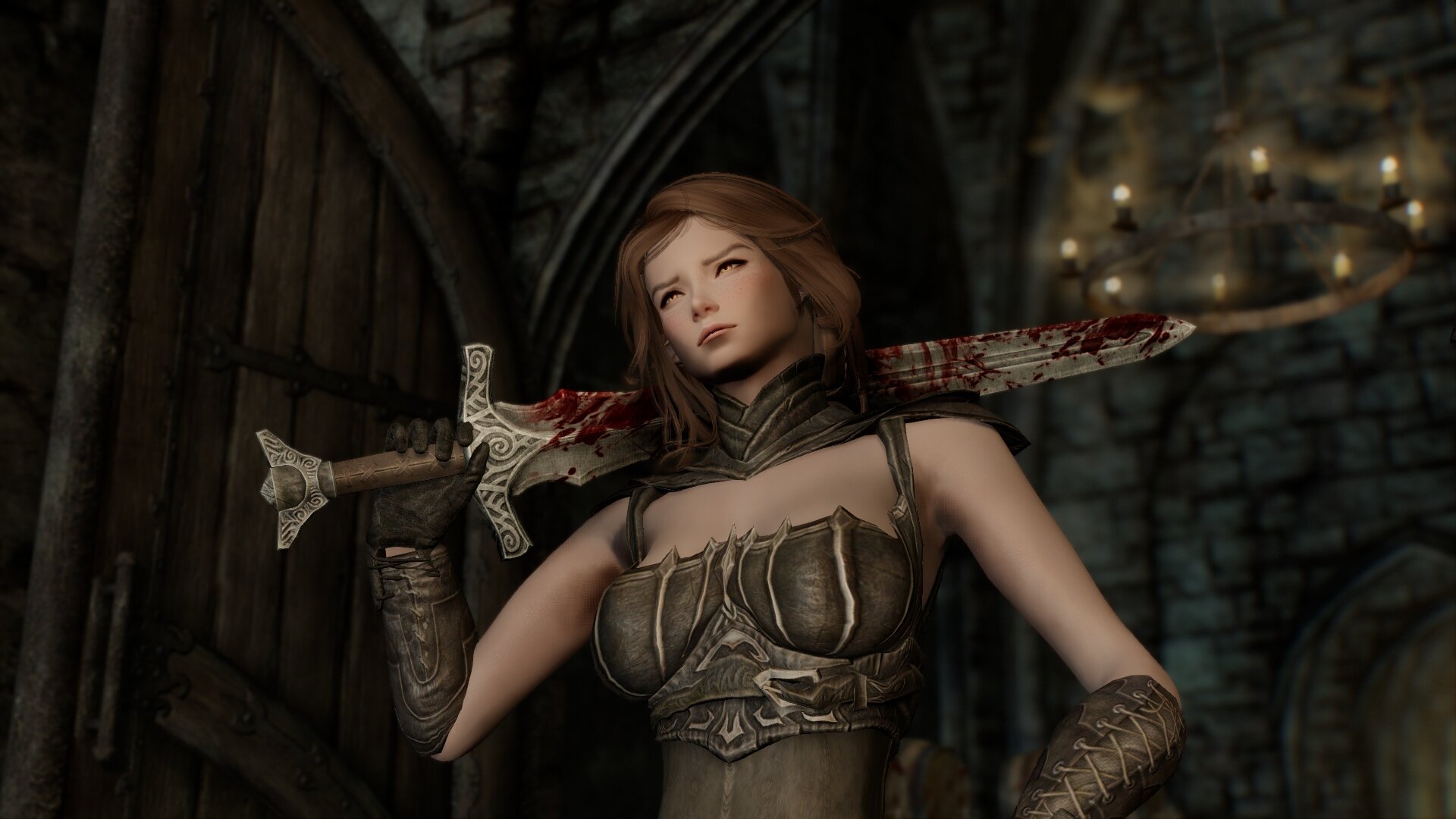 Edited by obeymrwalrus