the Adventures of Pervitis Sexius
---
Picking off form the end of the Last Entry
Maiq : "through the Mountain down a hill to a mill, then follow the road east"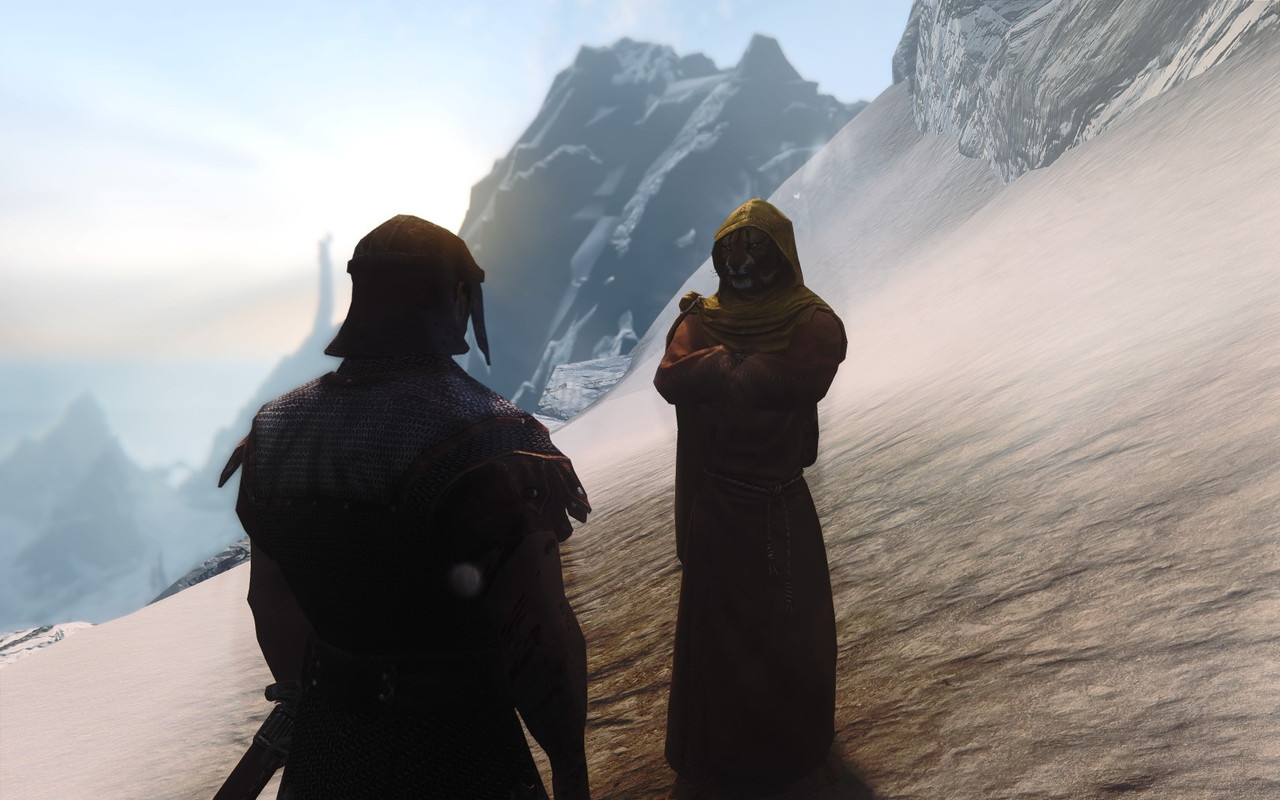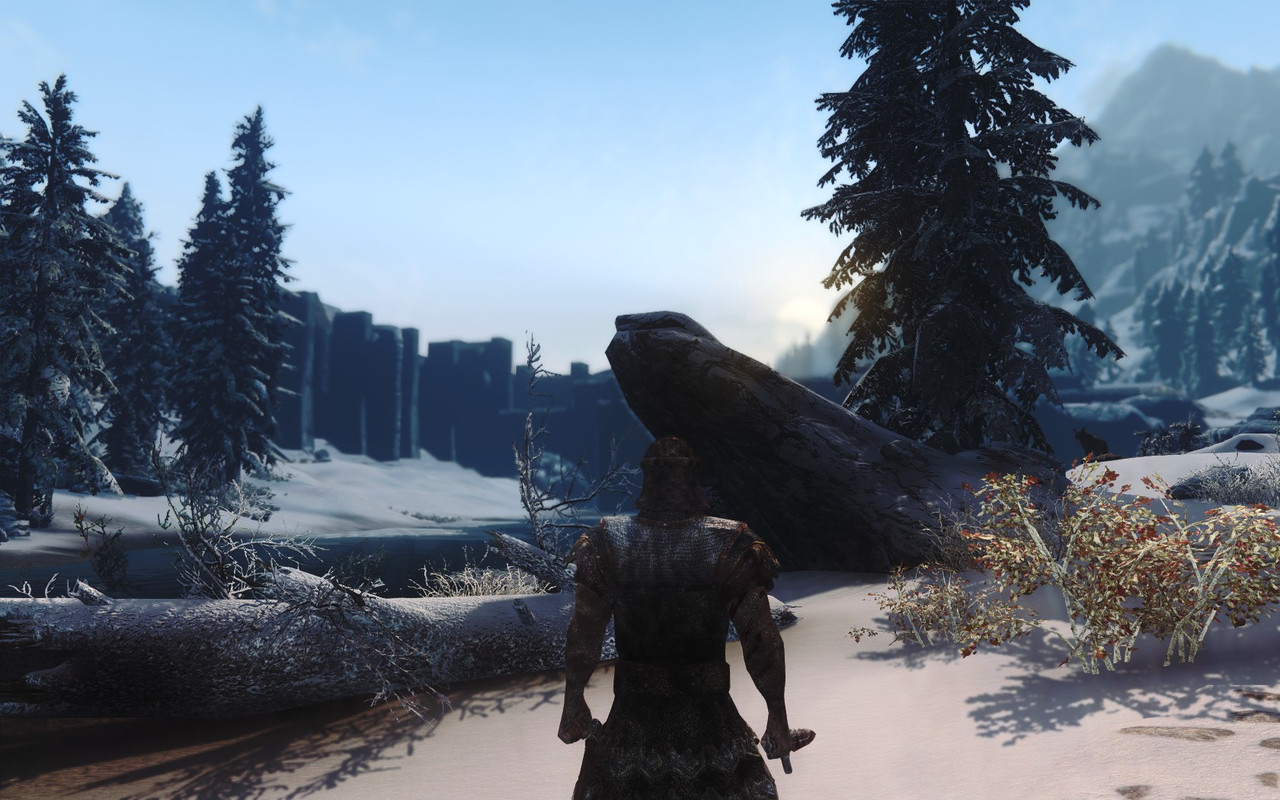 When our Villain arrives at the bridge he realized that he would need a disguise to enter the city without being slaughtered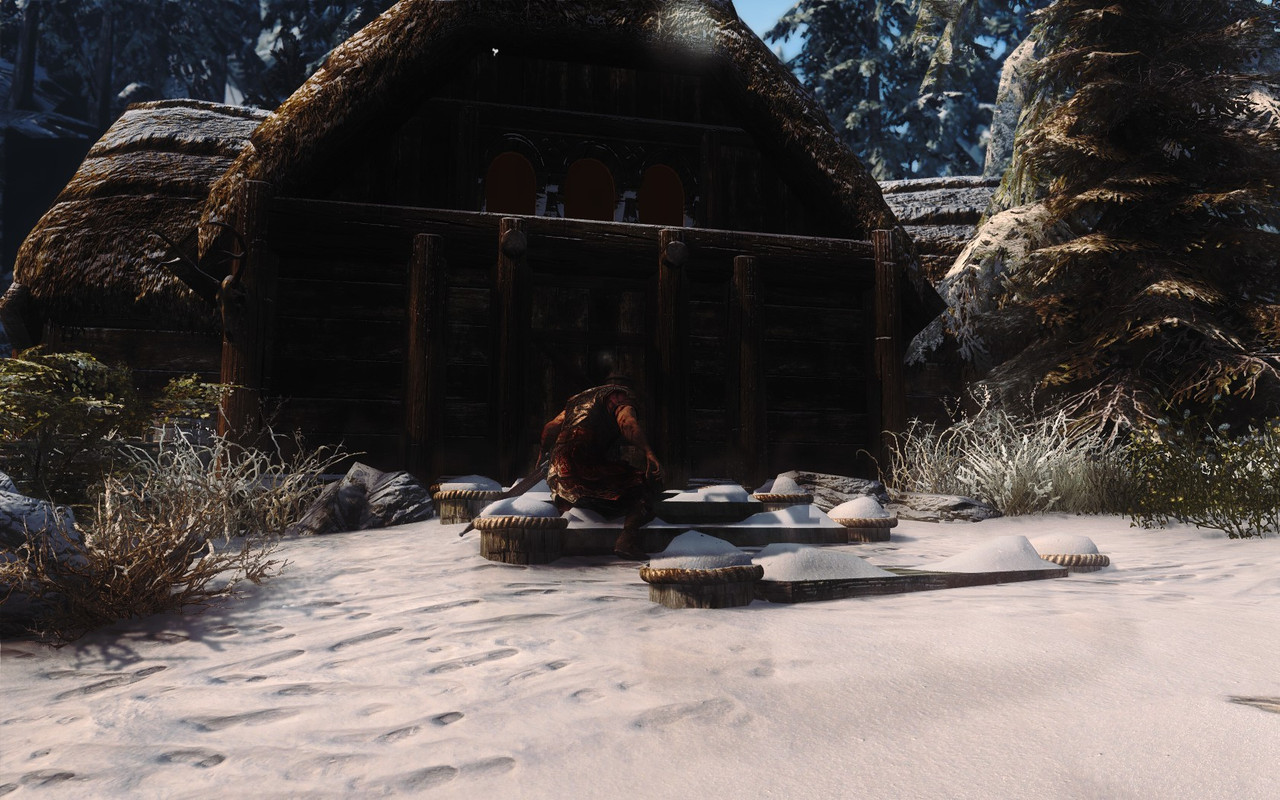 He decided to take cloths form a Peasants house problem is their is a peasant inside so he subdues her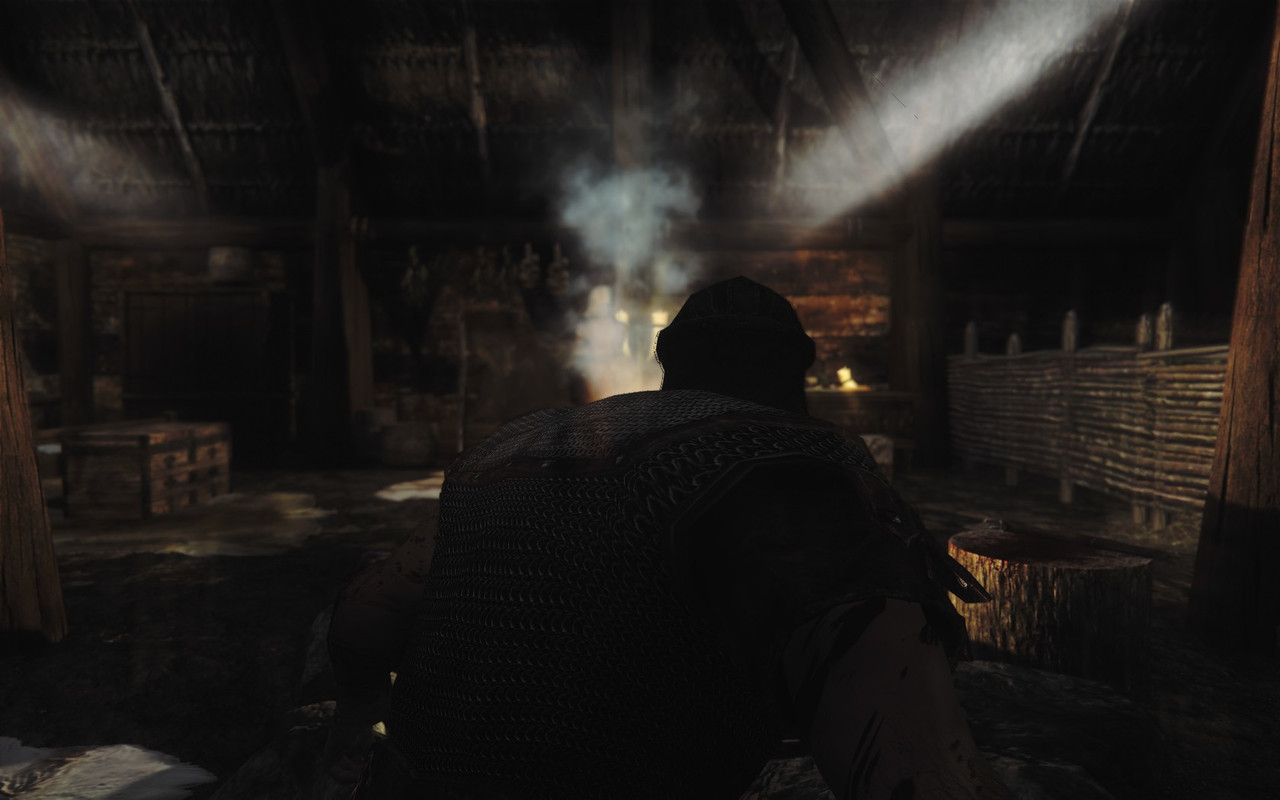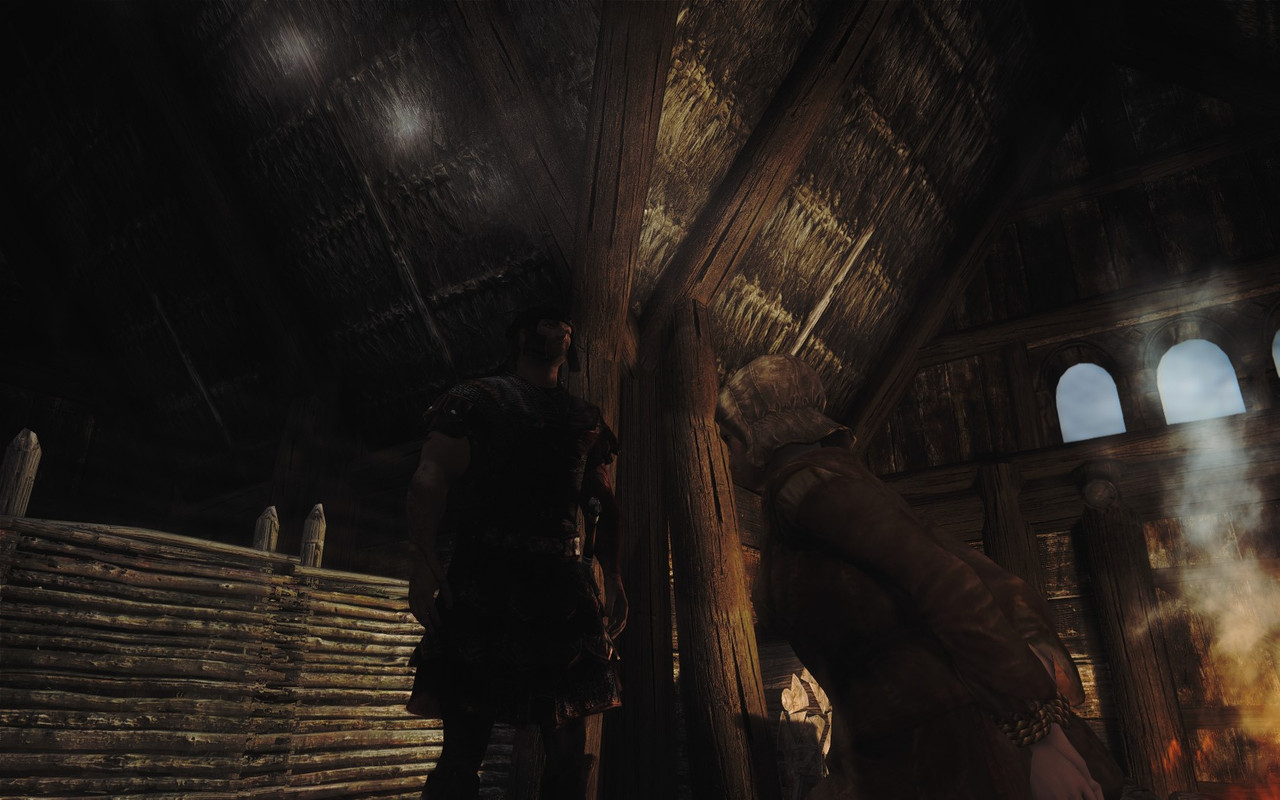 Brandy Mug woman : are you going to ravish me ?
PS : No I didn't plan on it.
Brandy Mug Woman : but why not ? am I not good enough for you ?
PS : by the Eight you are Nuts!
now disguised as a civilian he spots his 1st victim on the bridge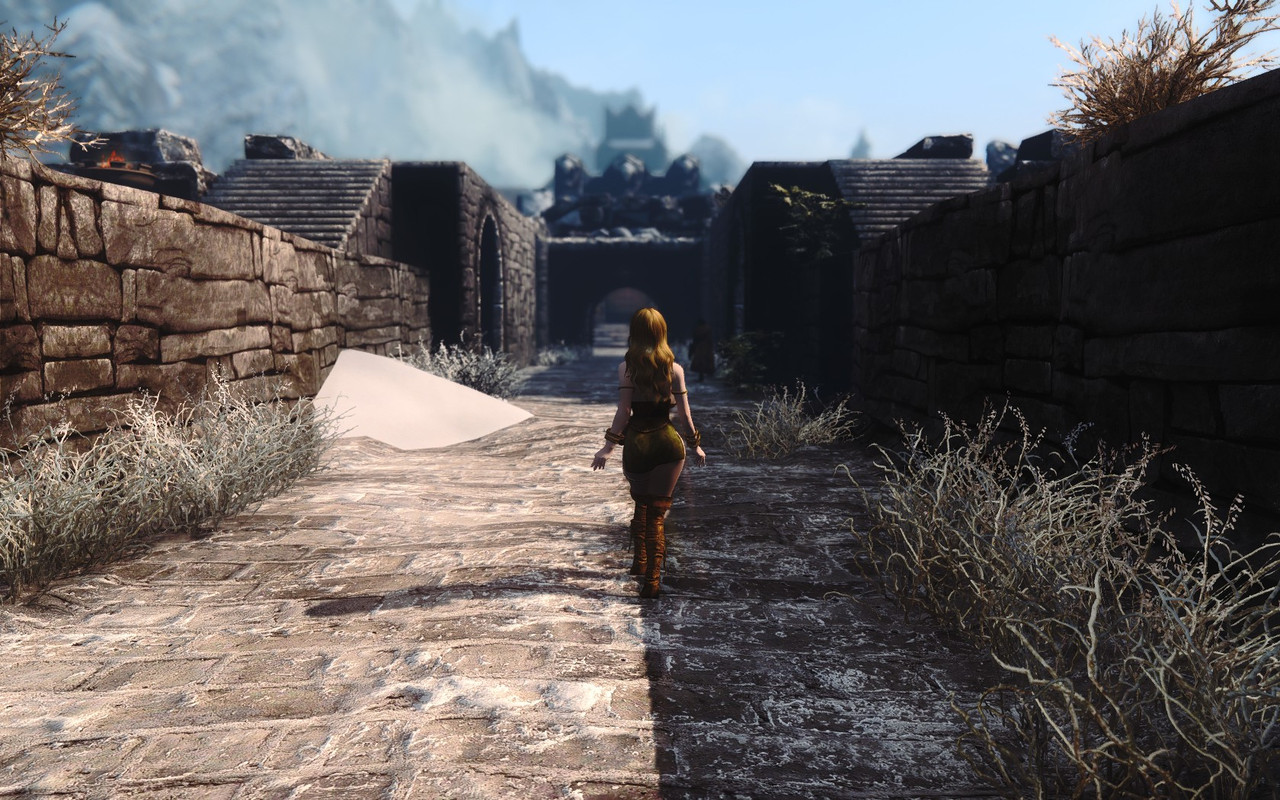 *after he breaks into an abandoned house and gets a fire going he grabs his 1st victim*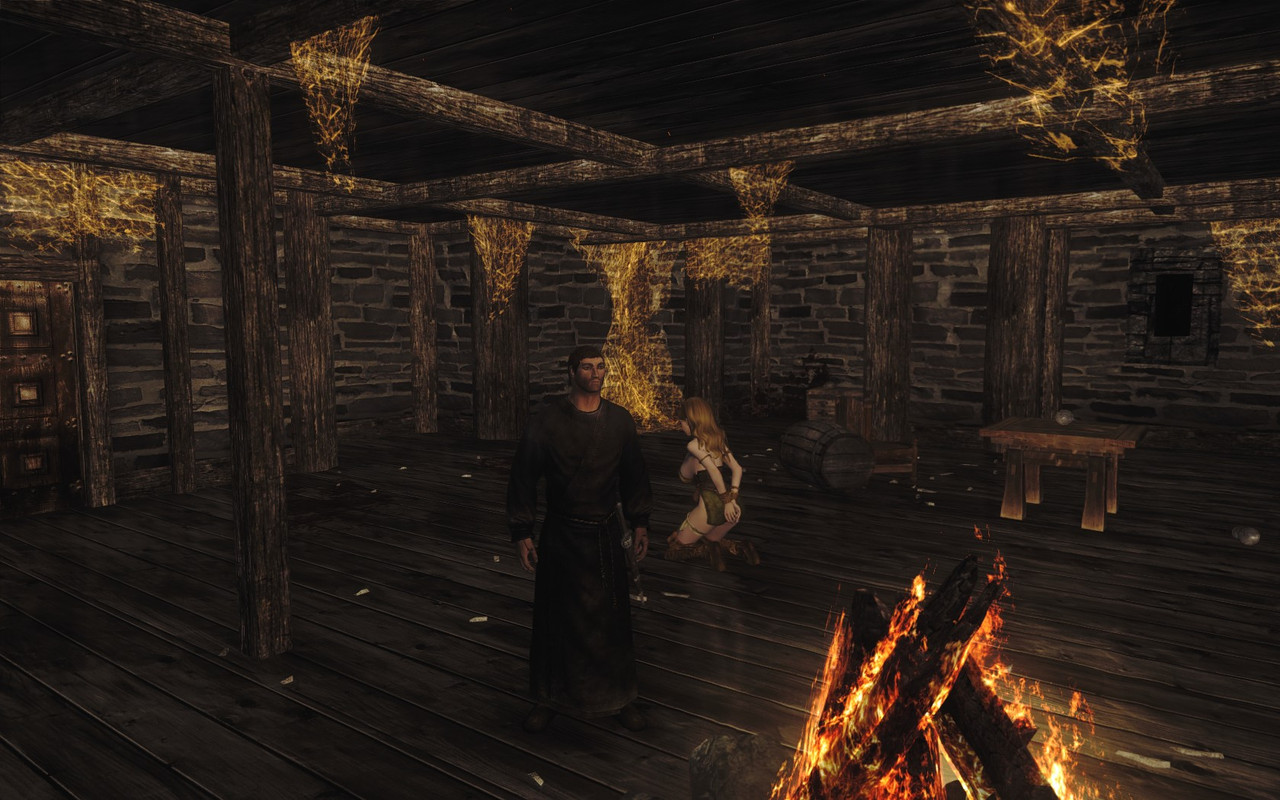 *and Proceeds to Violate her, to his surprise she is a virgin*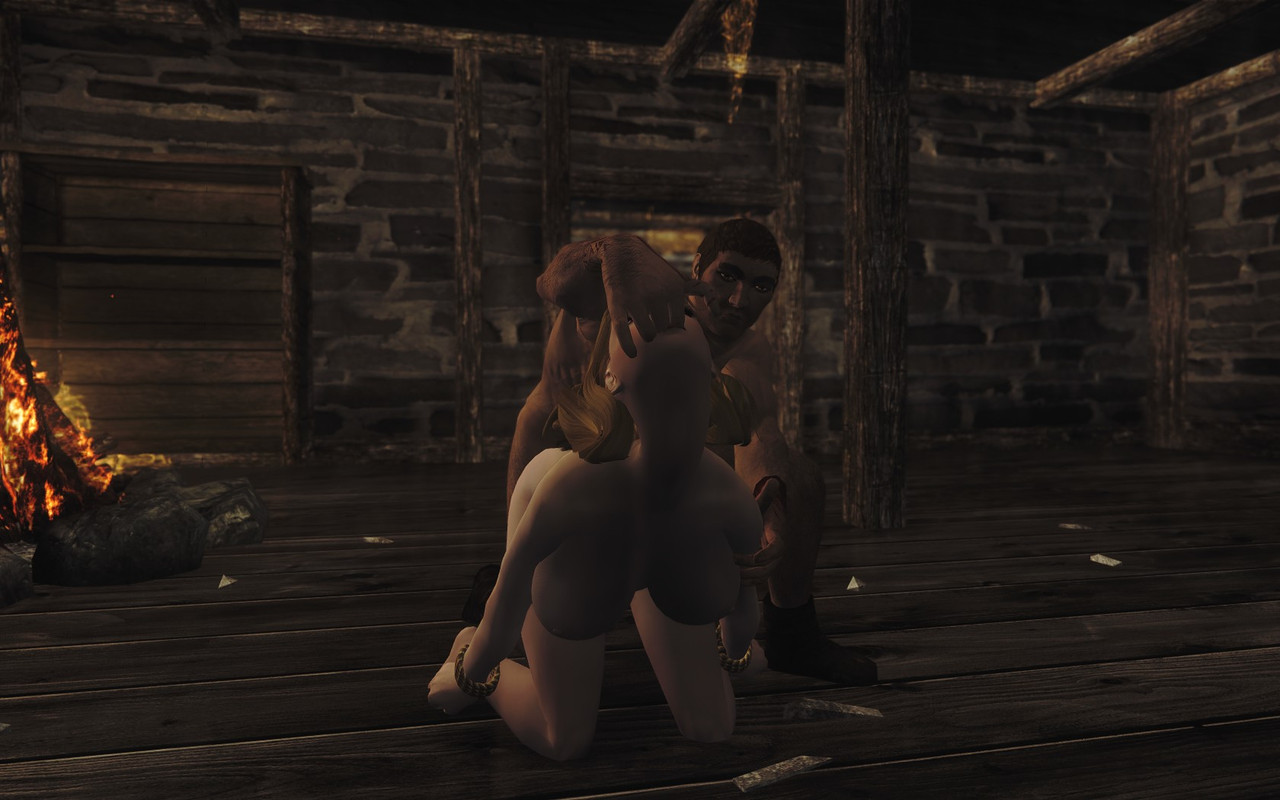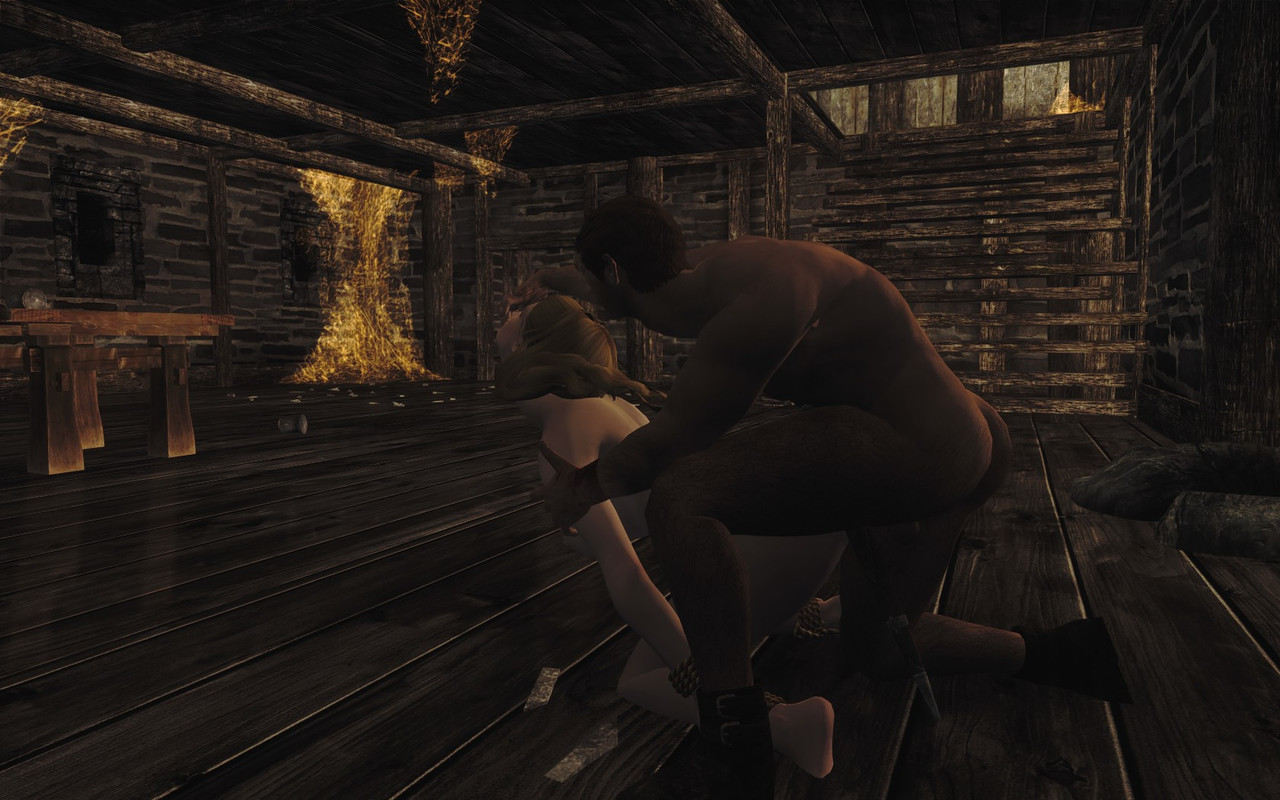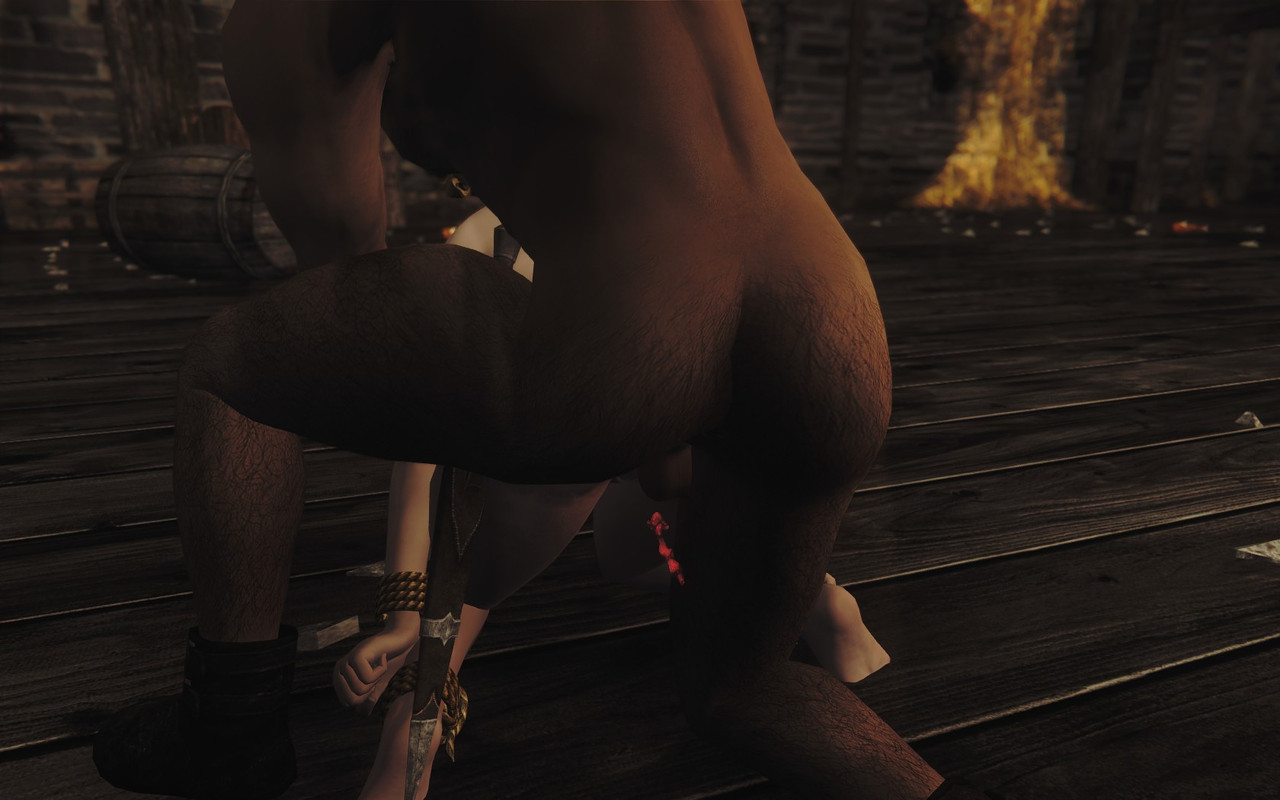 PS : a Virgin ? Dressed like that !? to think if you had dressed more Appropriate i wouldn't have noticed you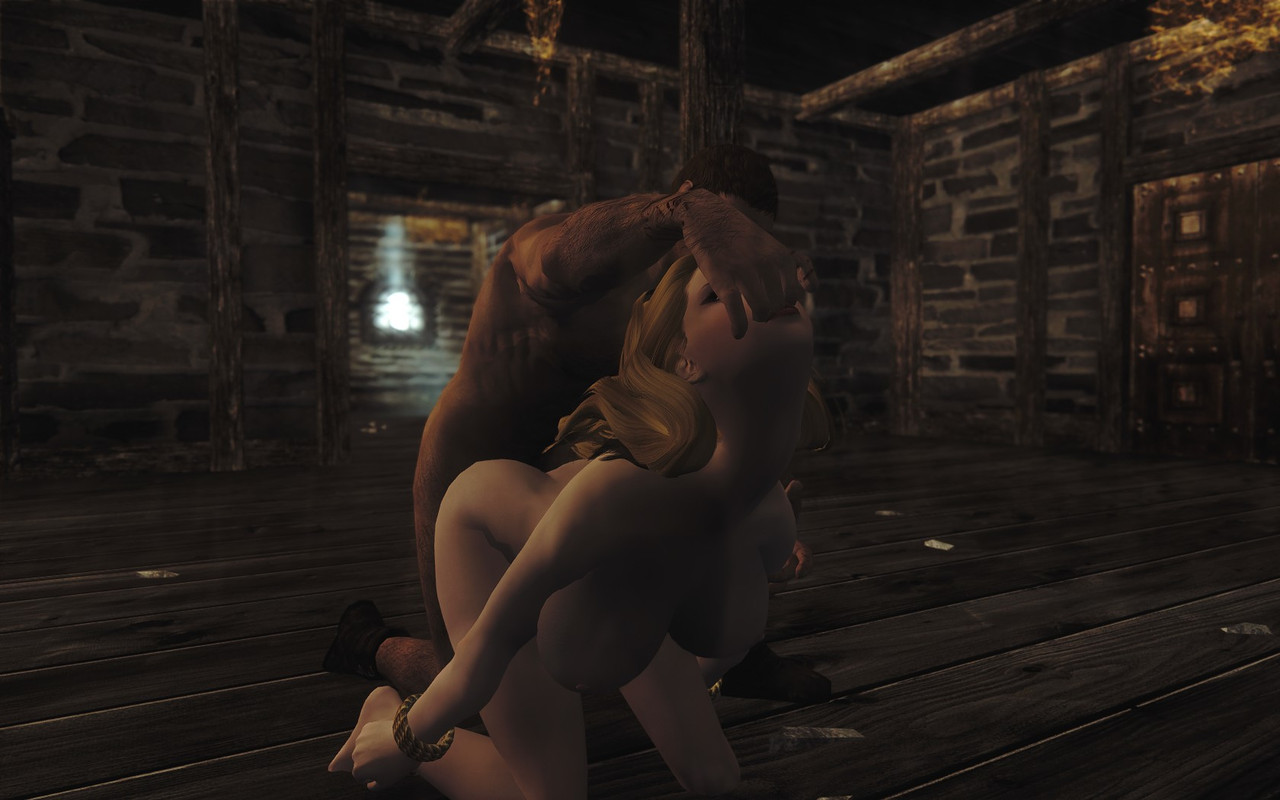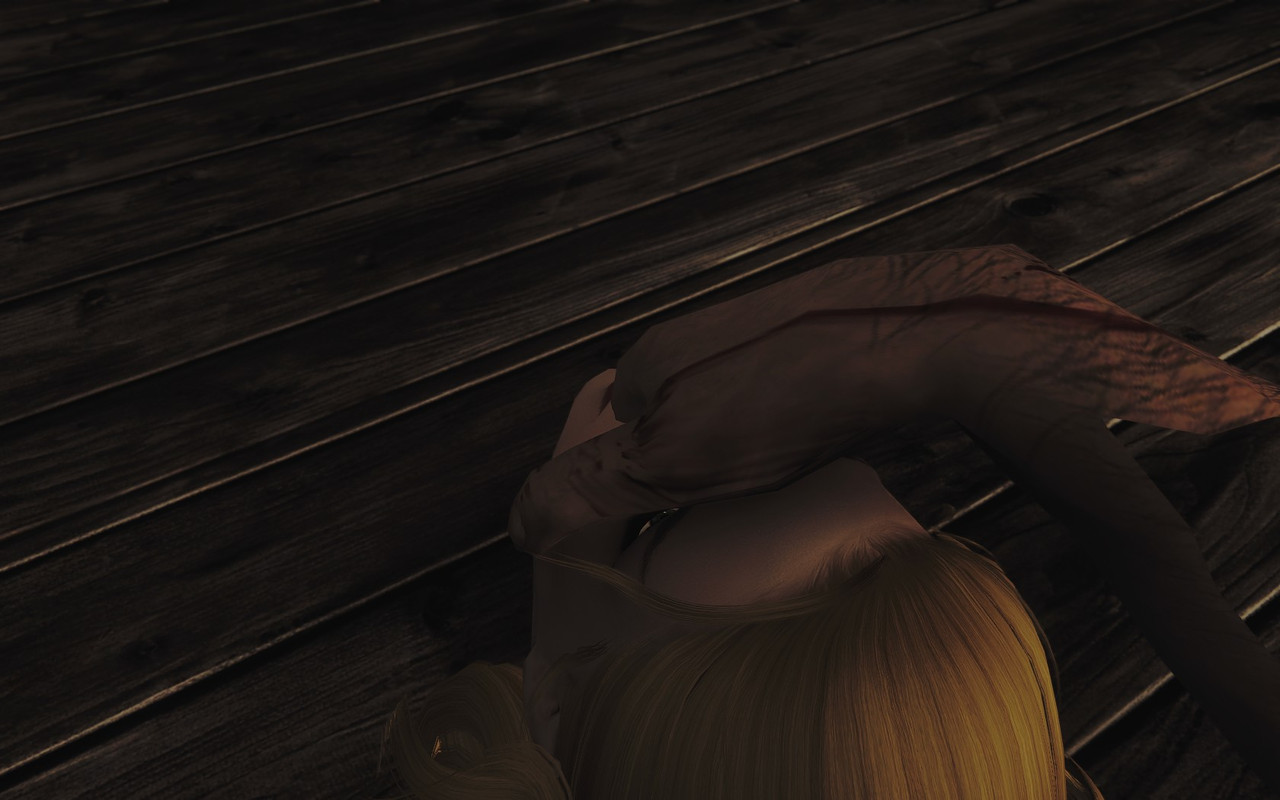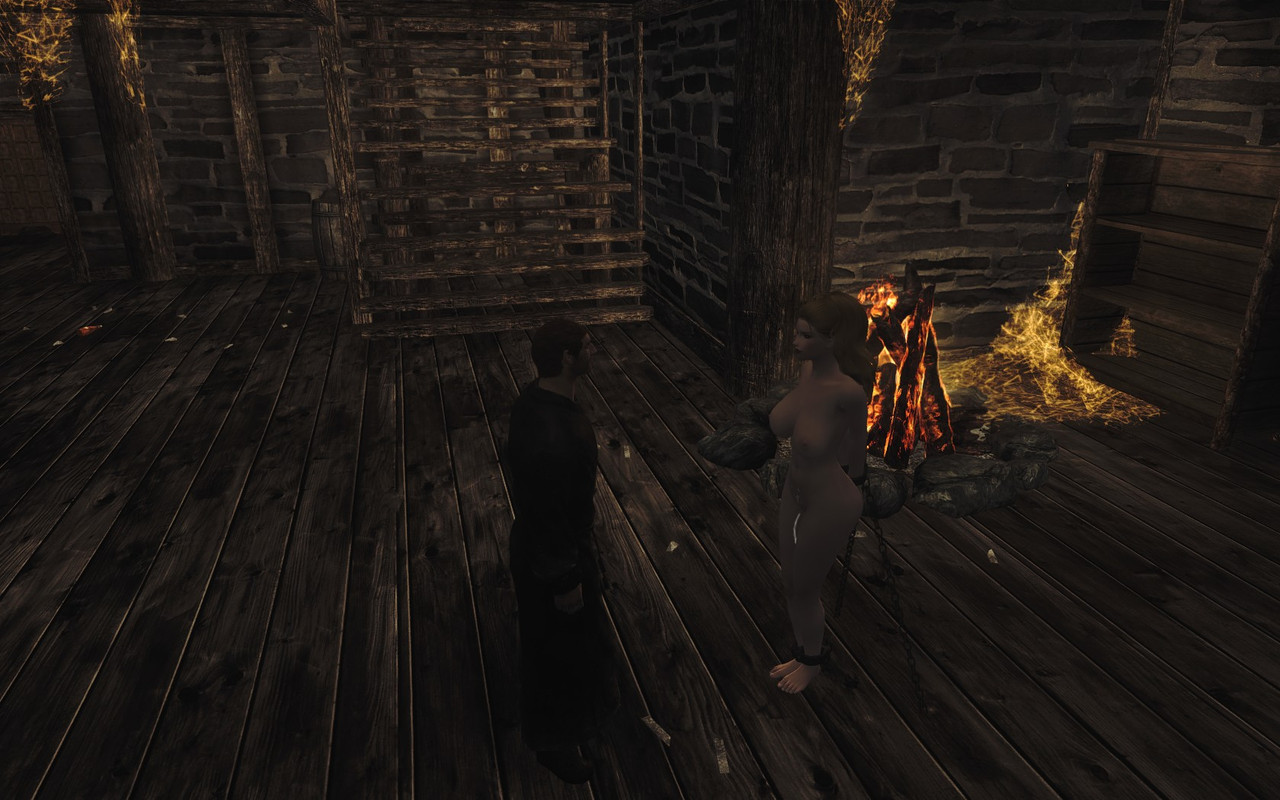 PS : well that was fun, but I will be back with more "Guests" for my party
* a few hours later*
PS: Hello  Ladies! its time to party!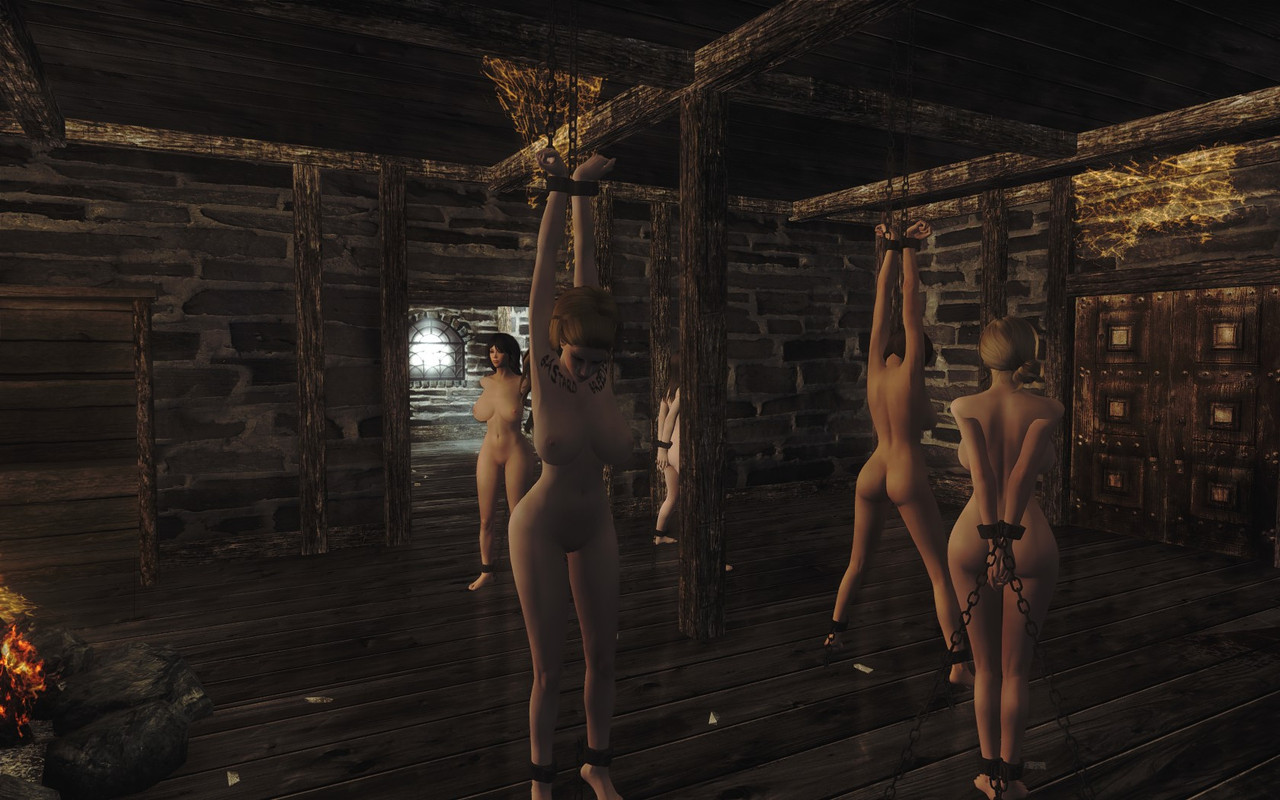 the Women he kidnaped where Nisine and Tova Shatter-Sheild Hermir Strong-Heart and two Wenches 
He picks Tova for round 1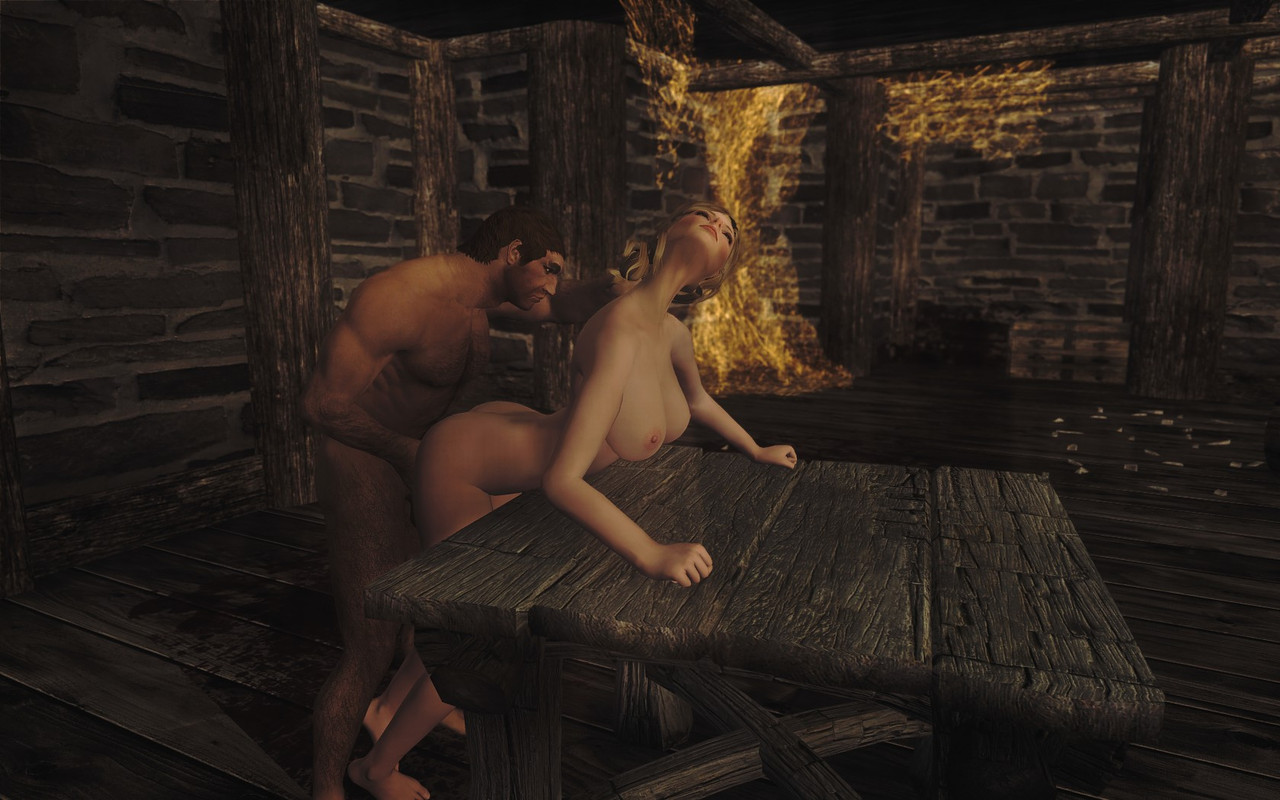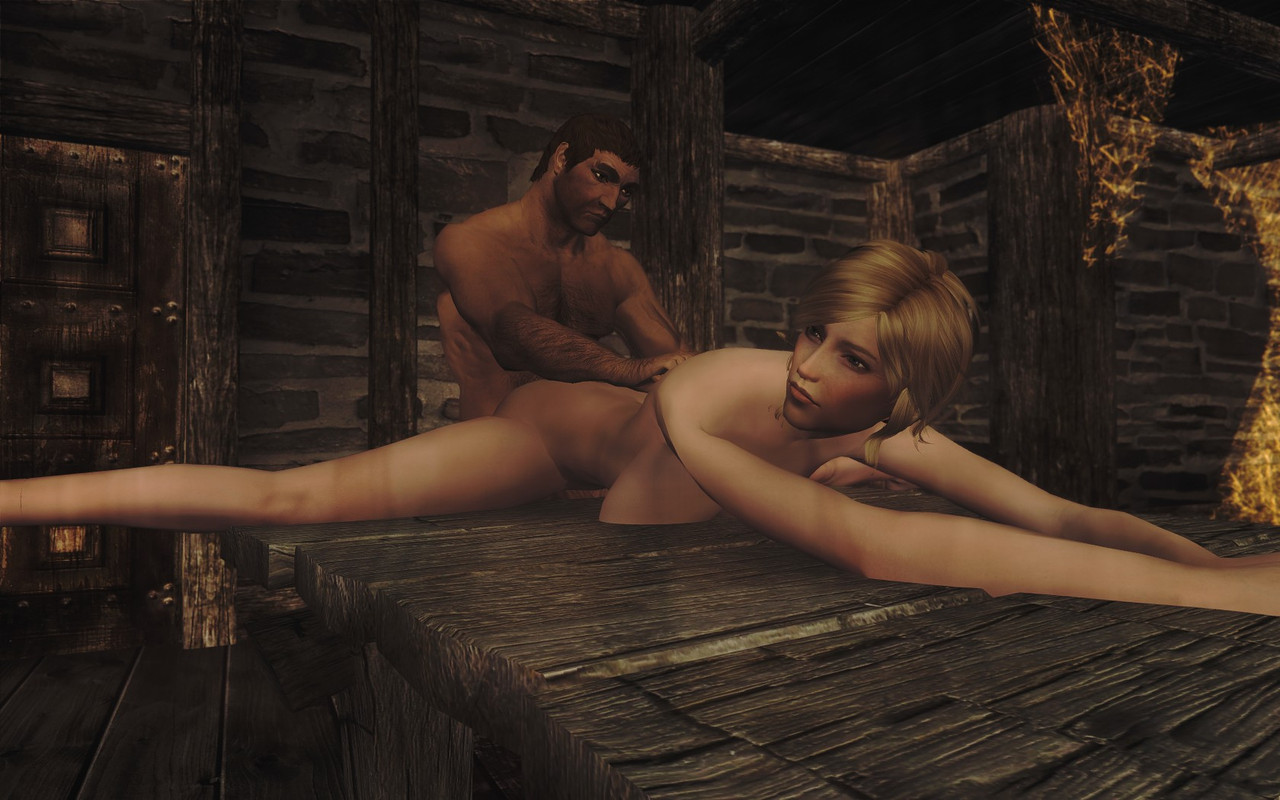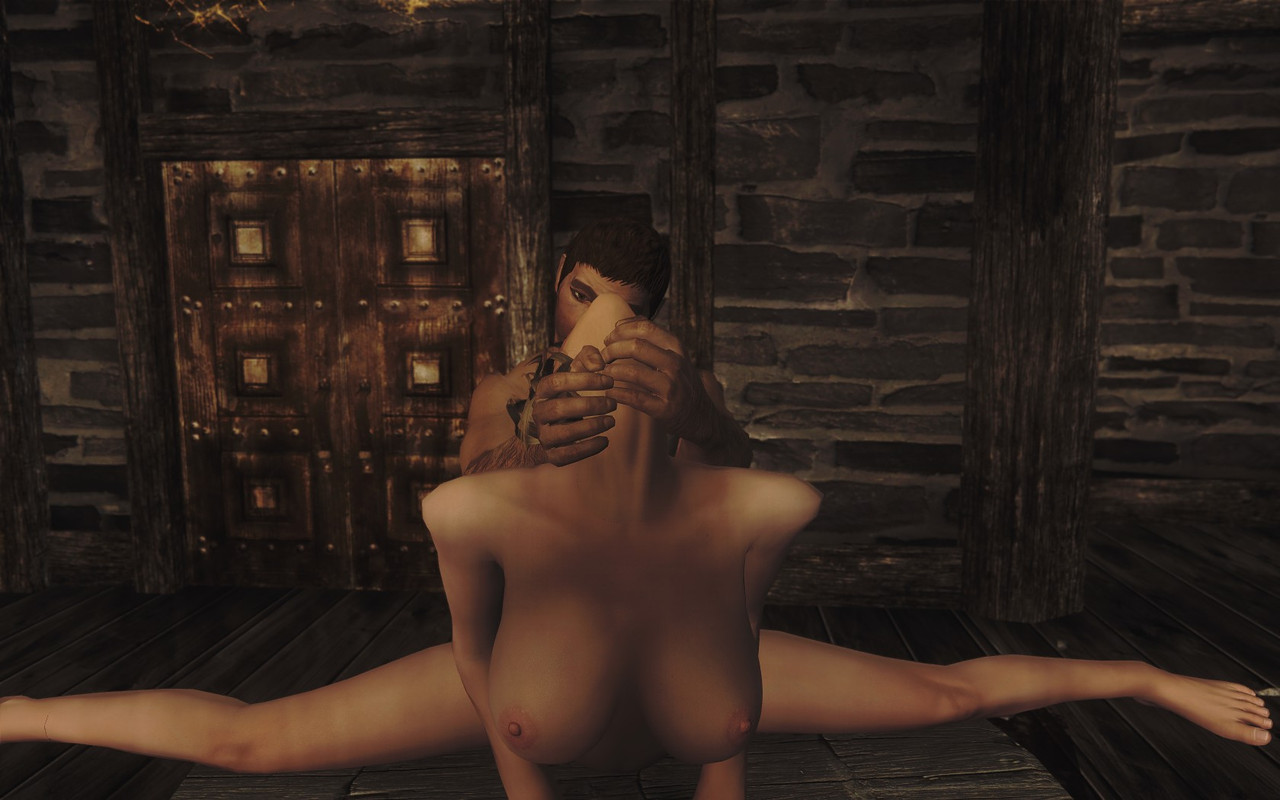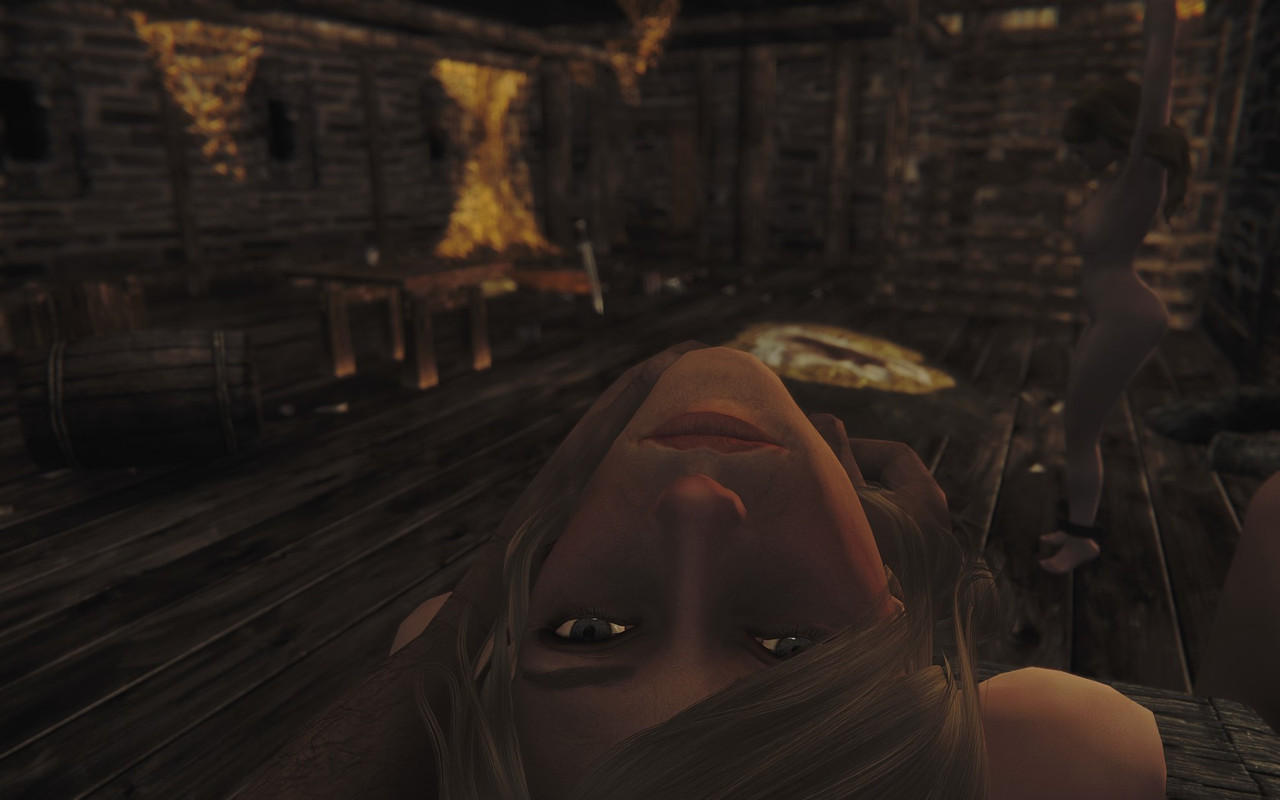 PS : your daughter is next I heard you lost one already, not to worry you be getting another child and a Grandchild two!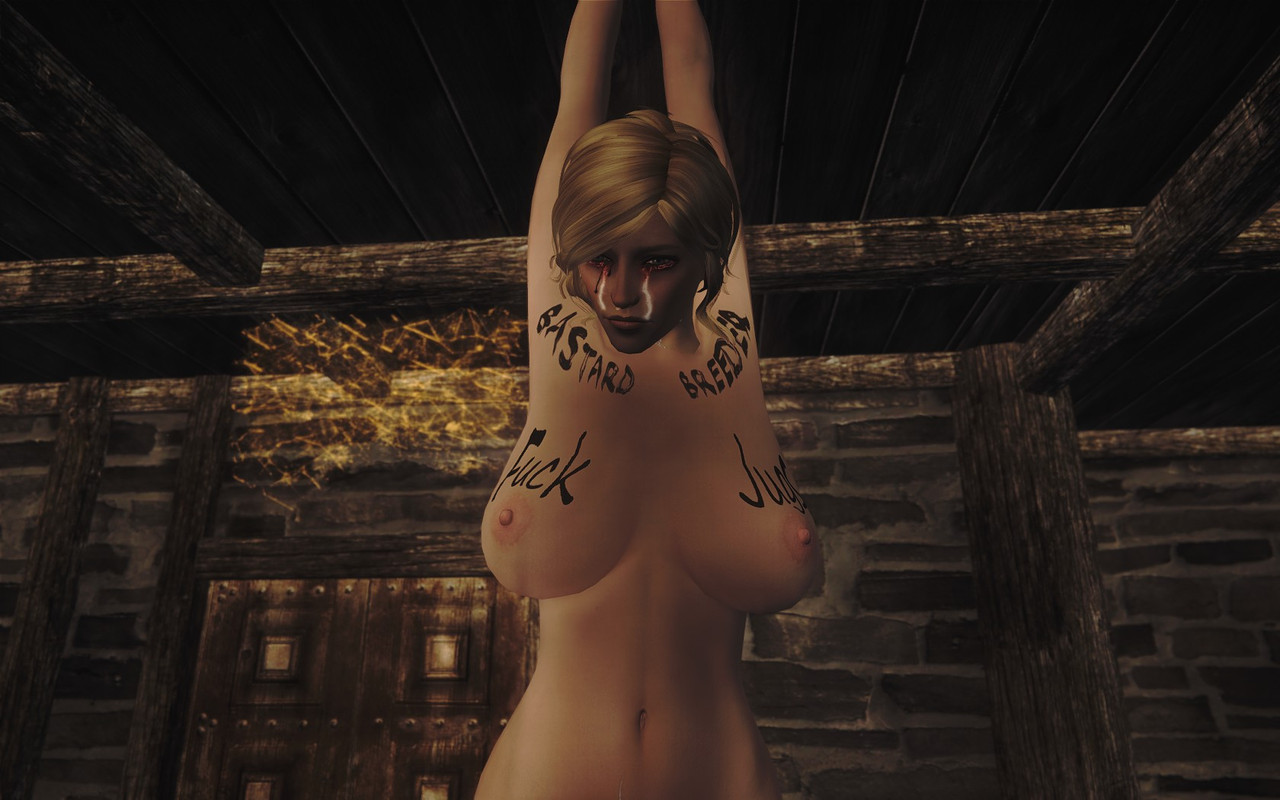 when he is done with Tova he jumps onto Nilsine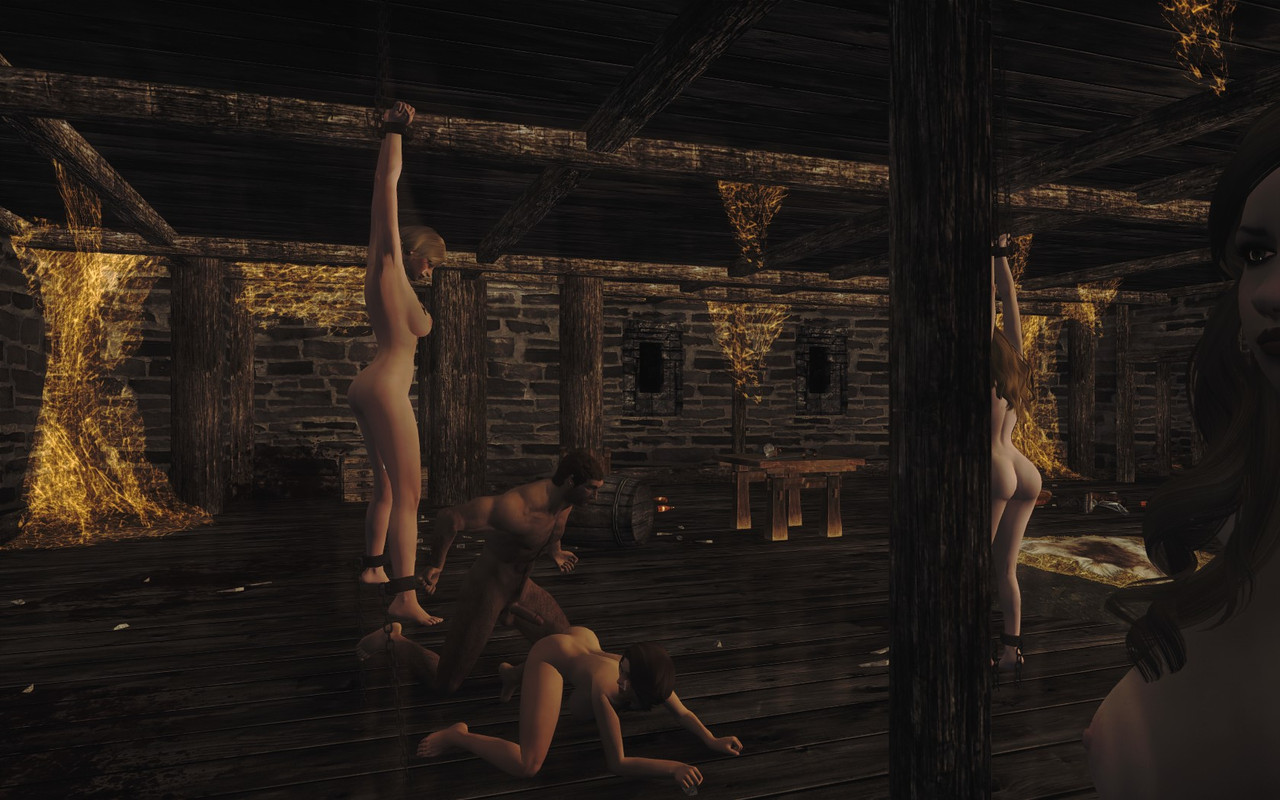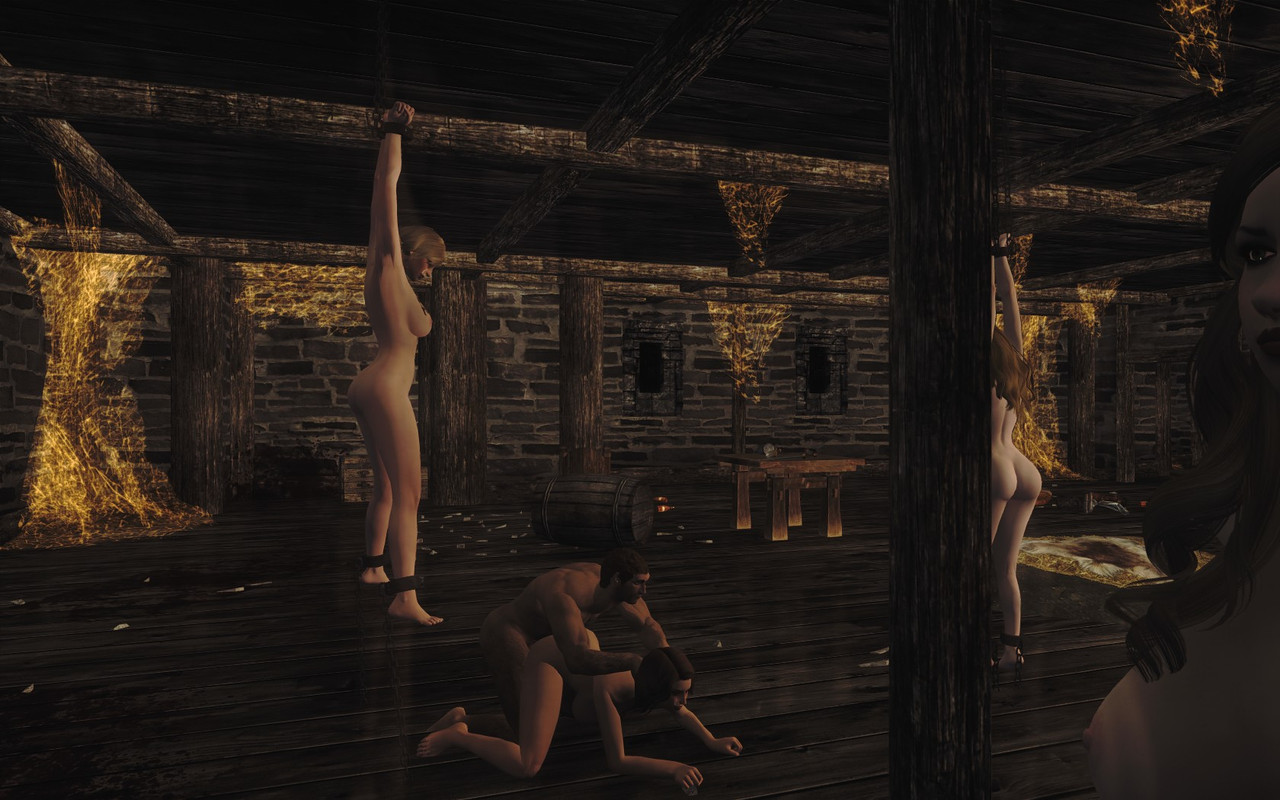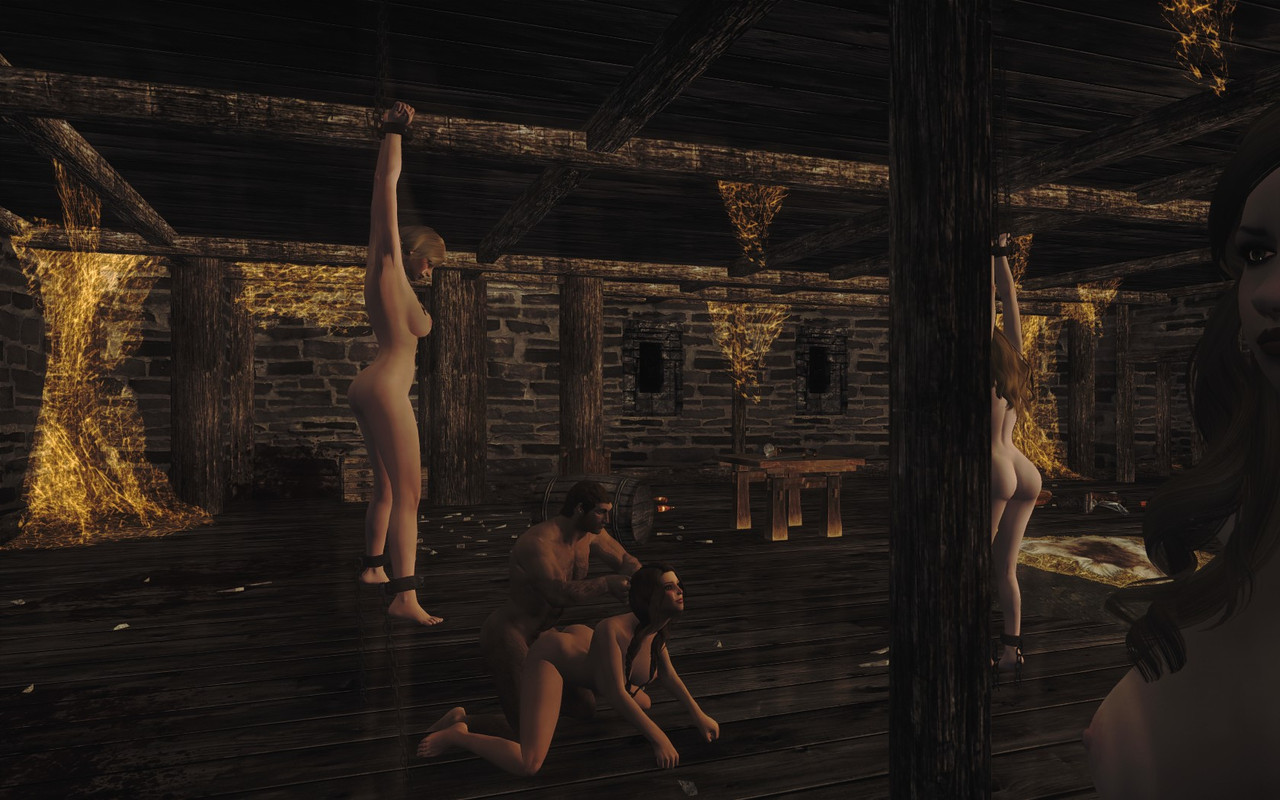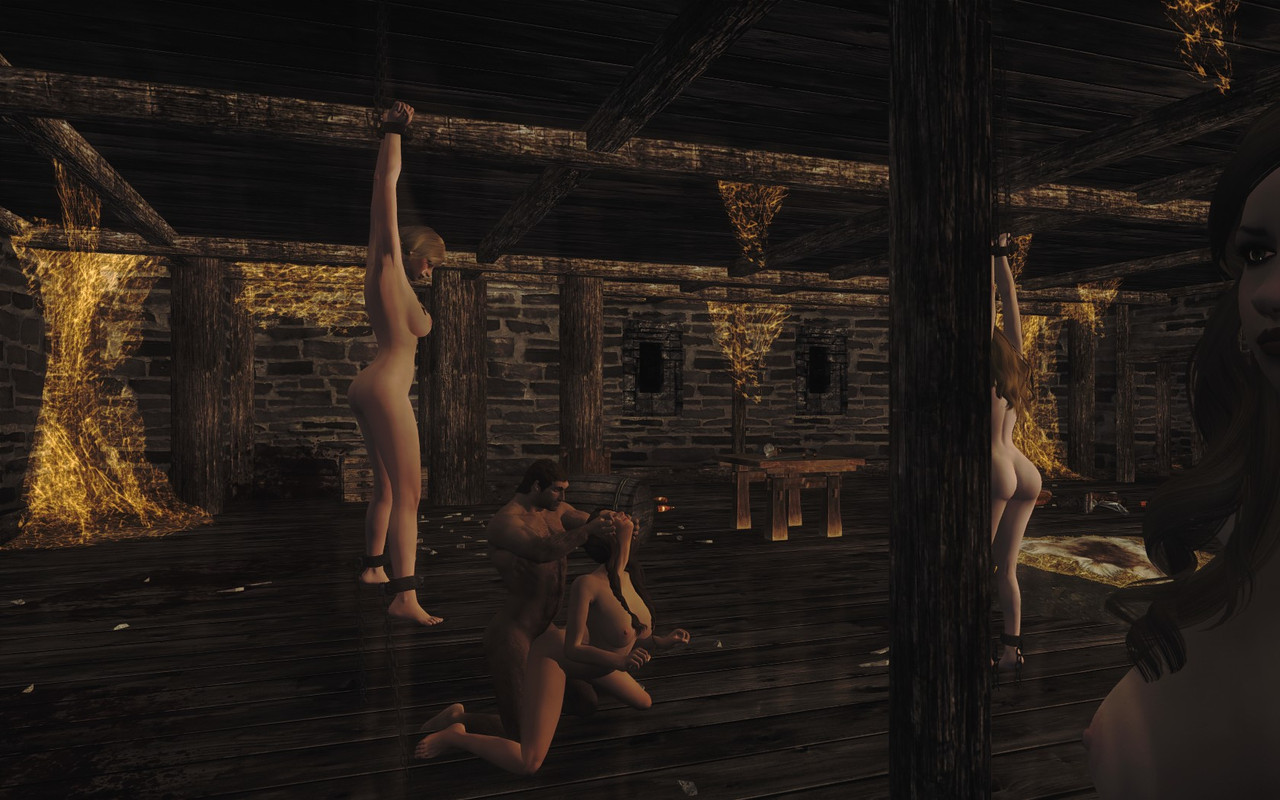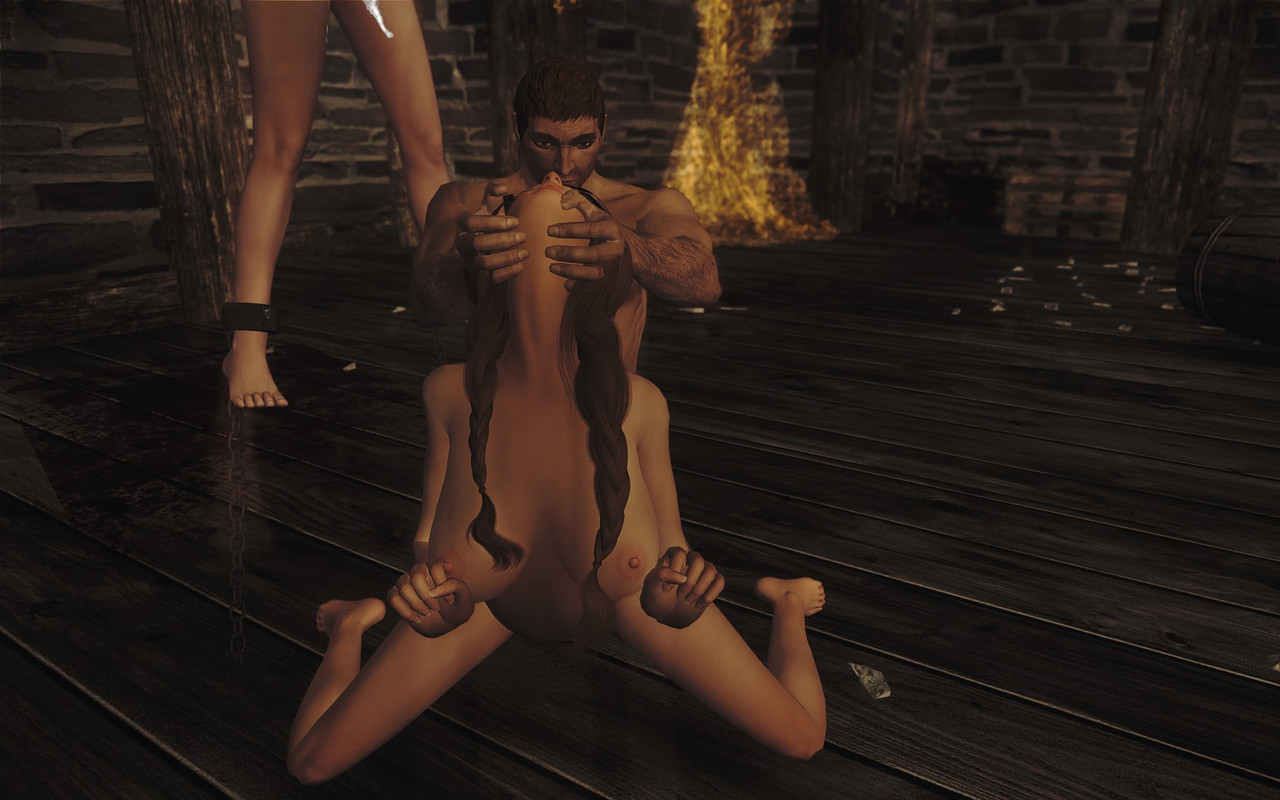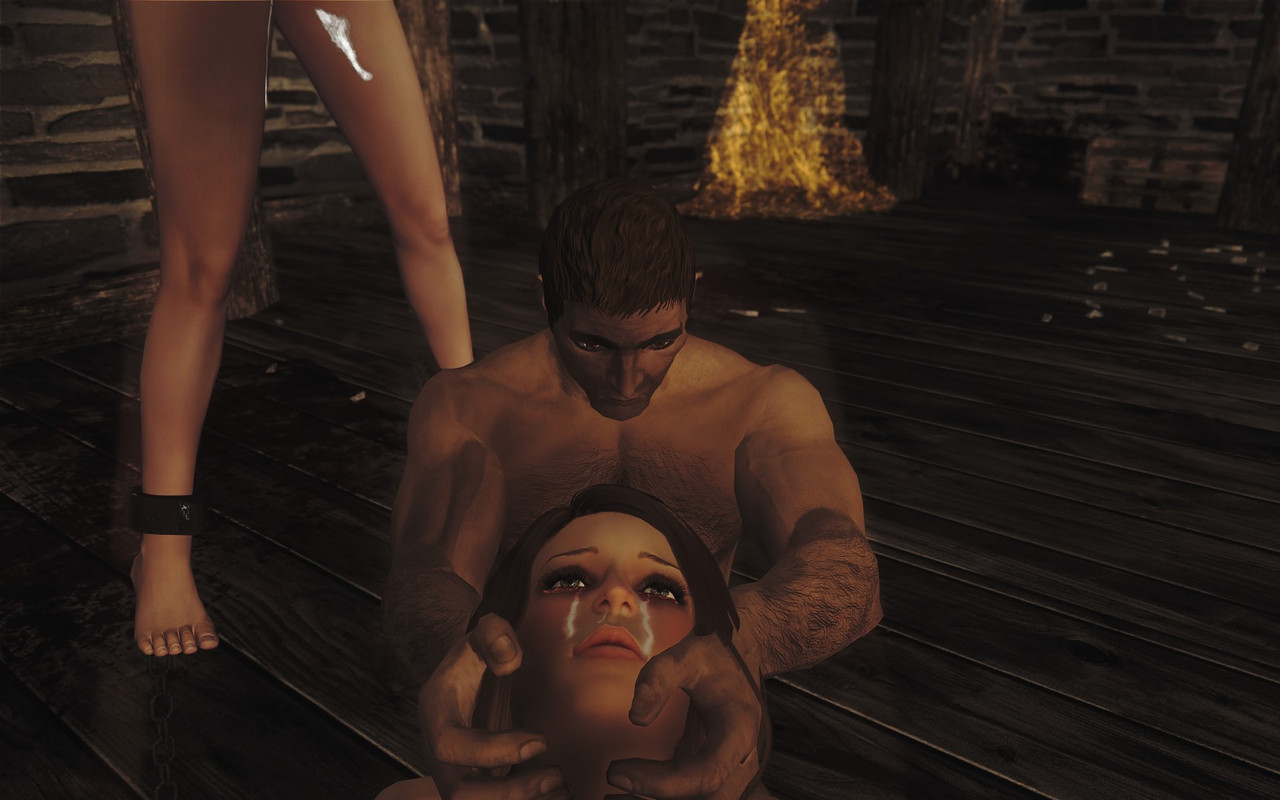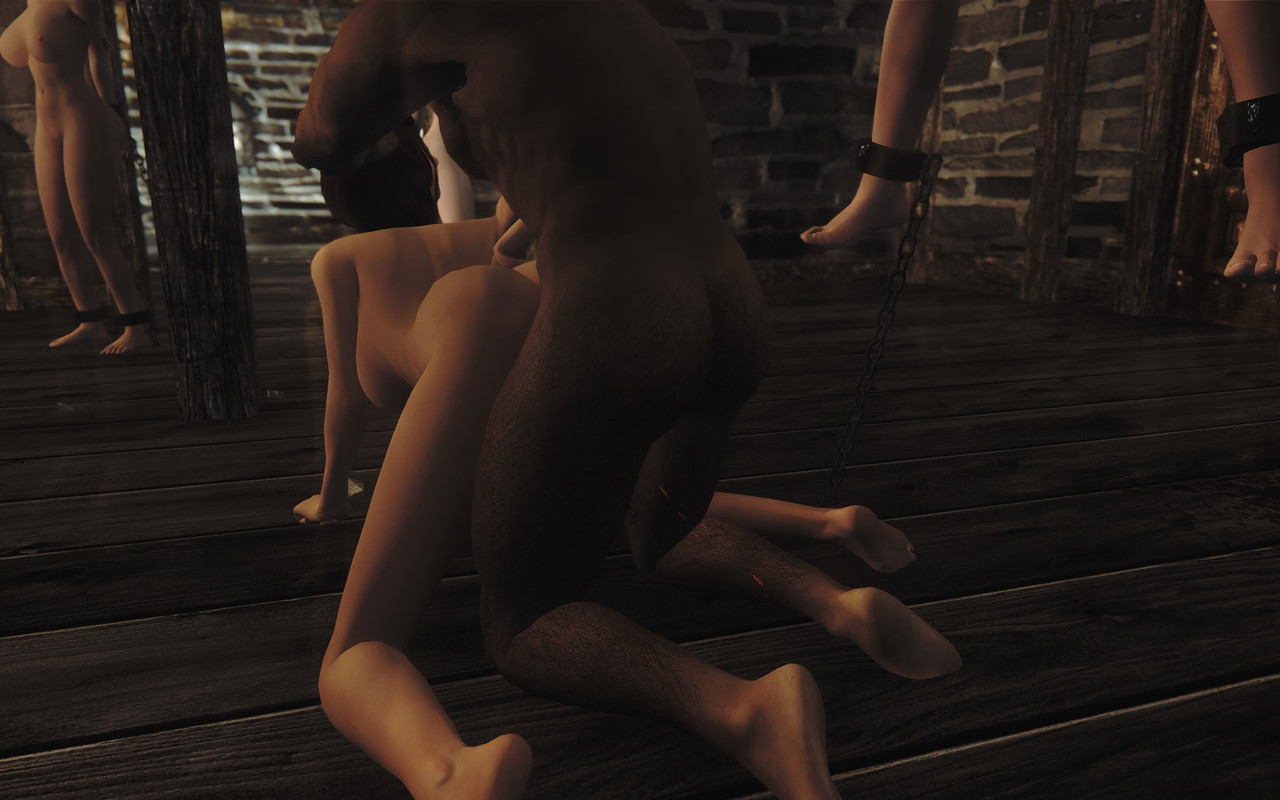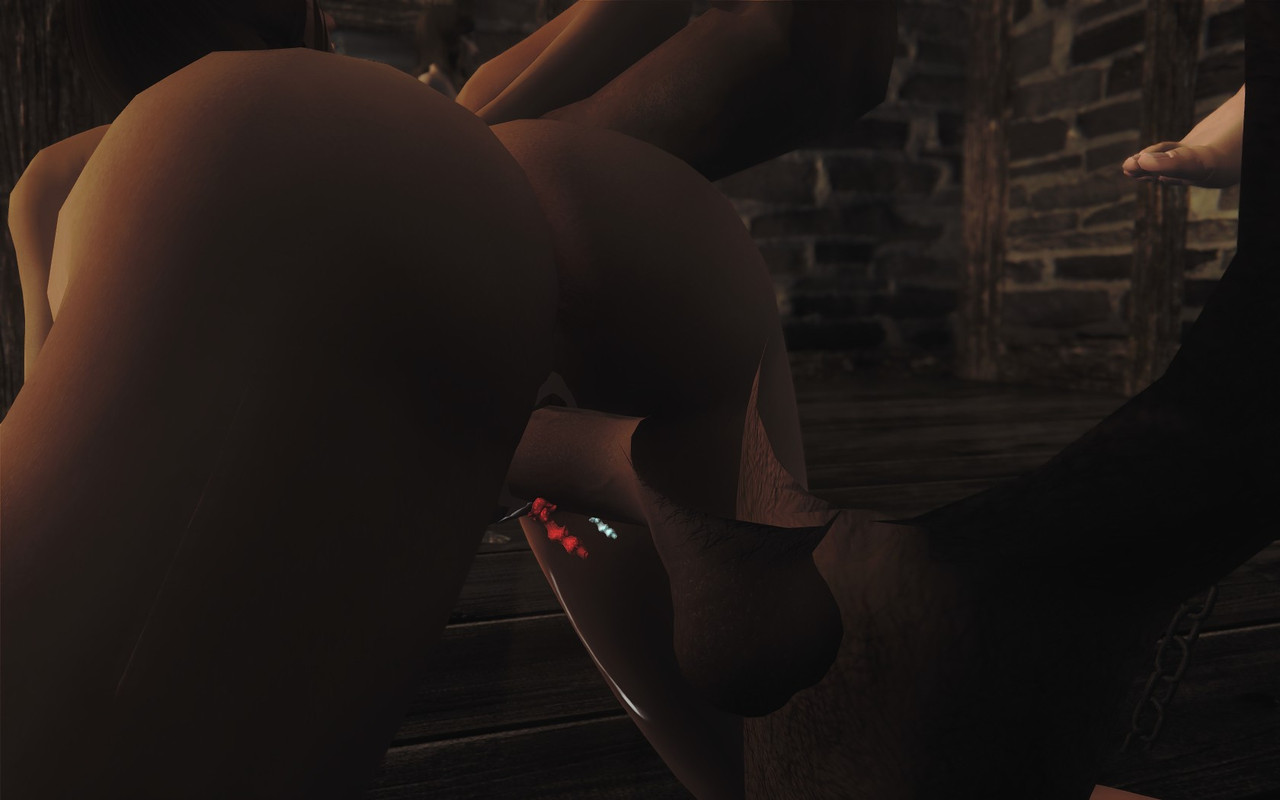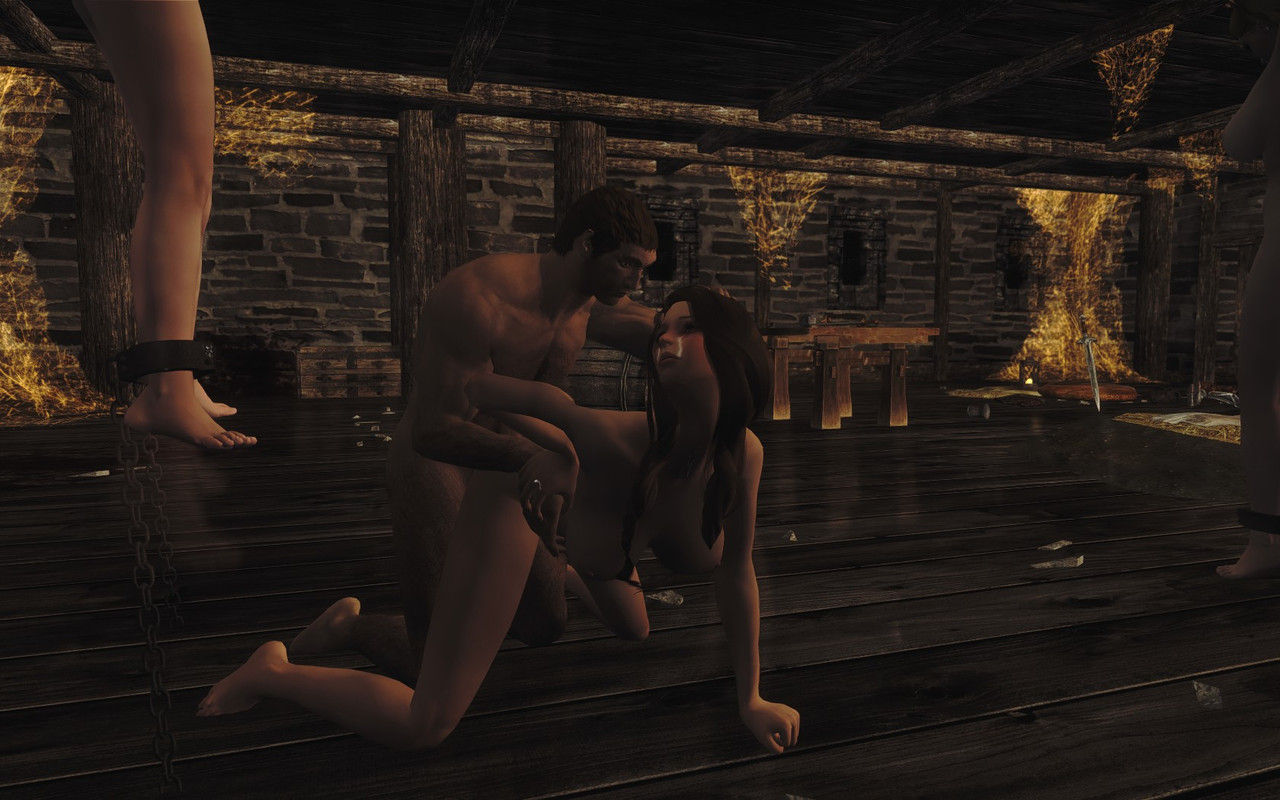 PS : Look at your mother! watching you lose your virginity! if this isn't family bonding i don't know what is!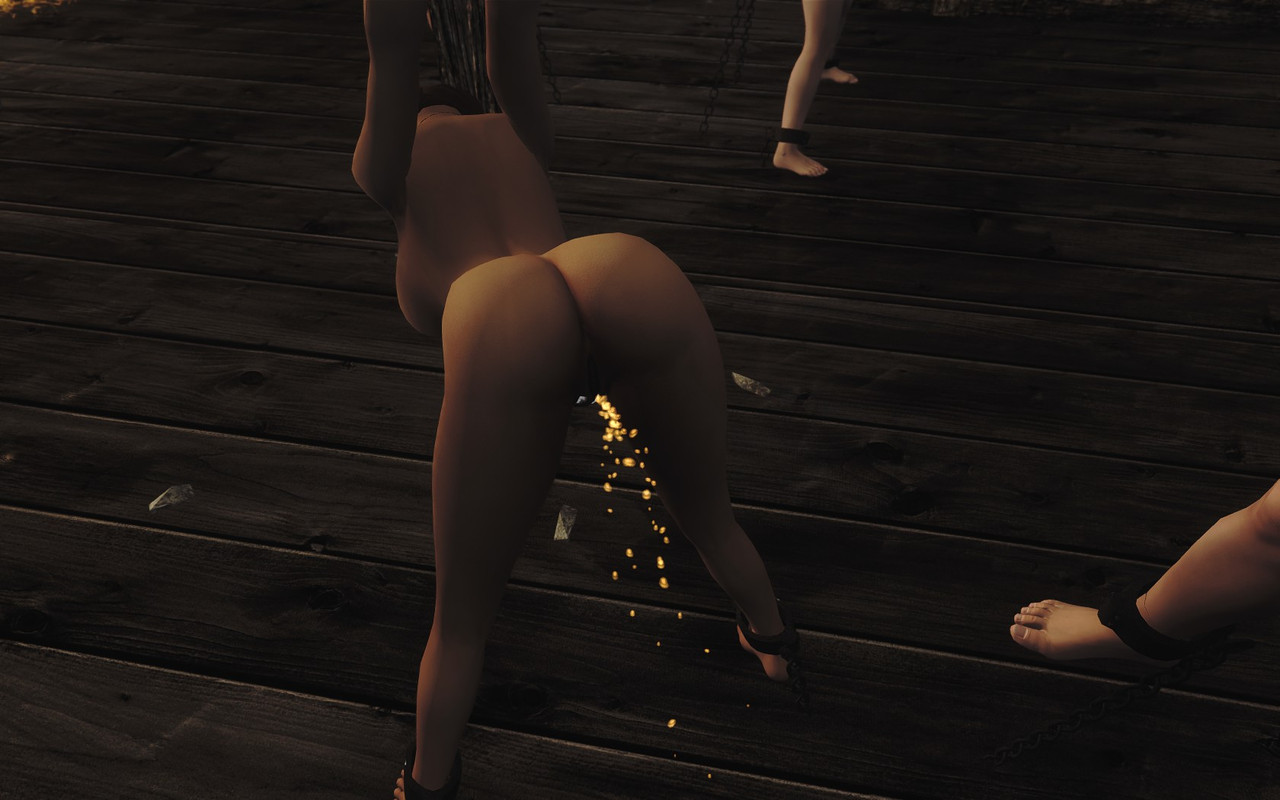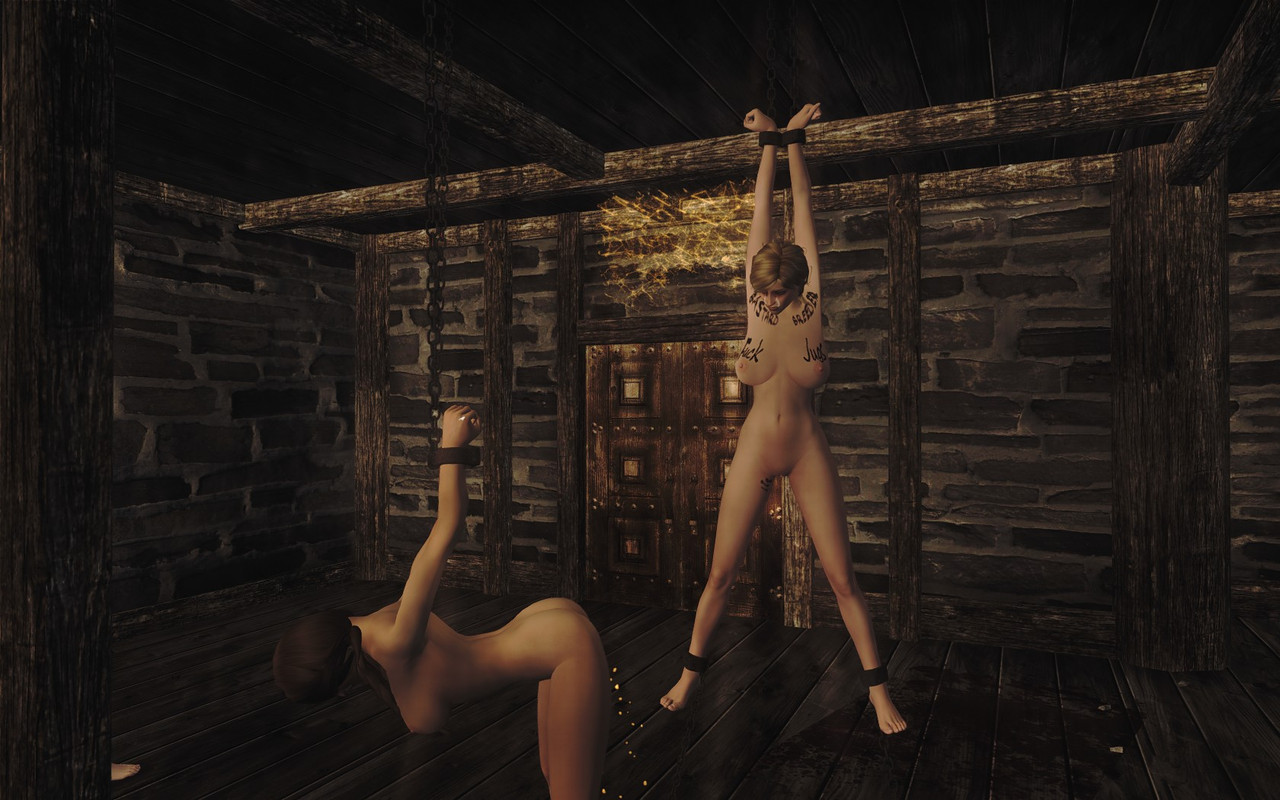 its now Hermirs Turn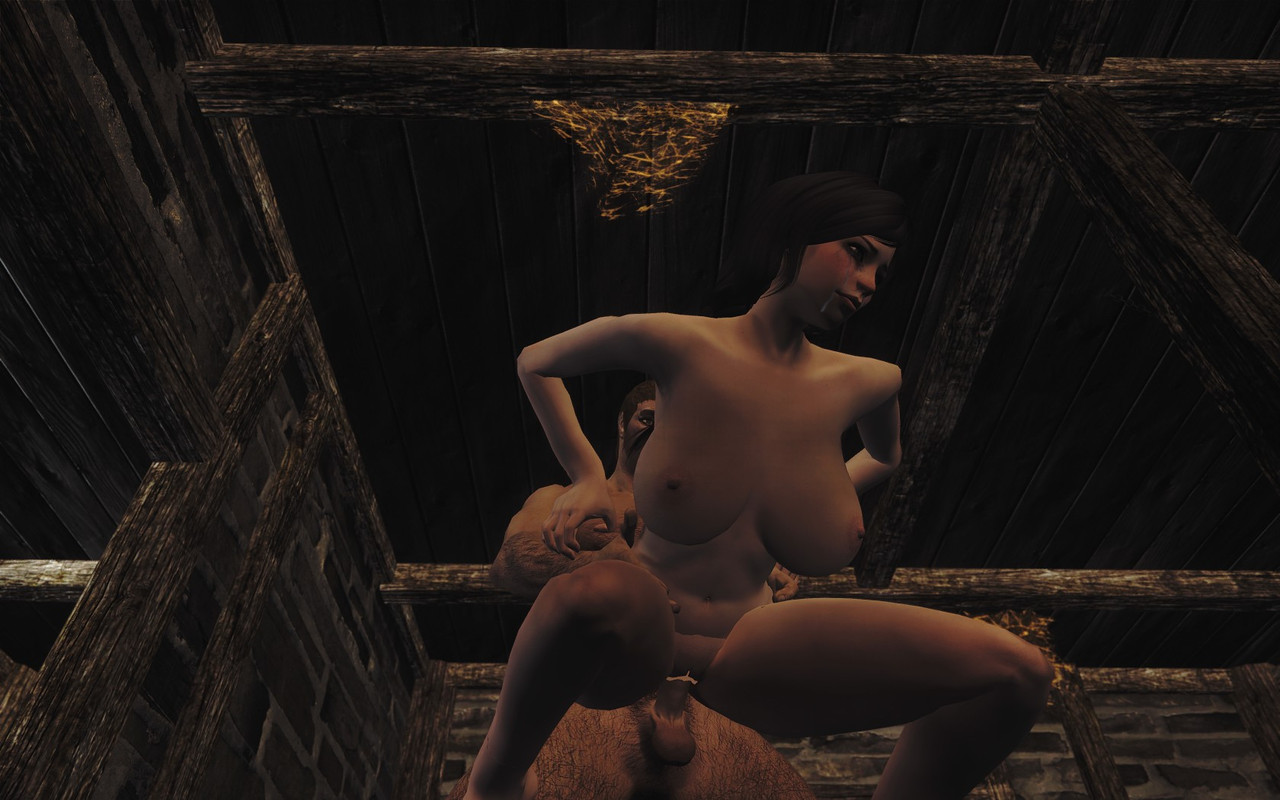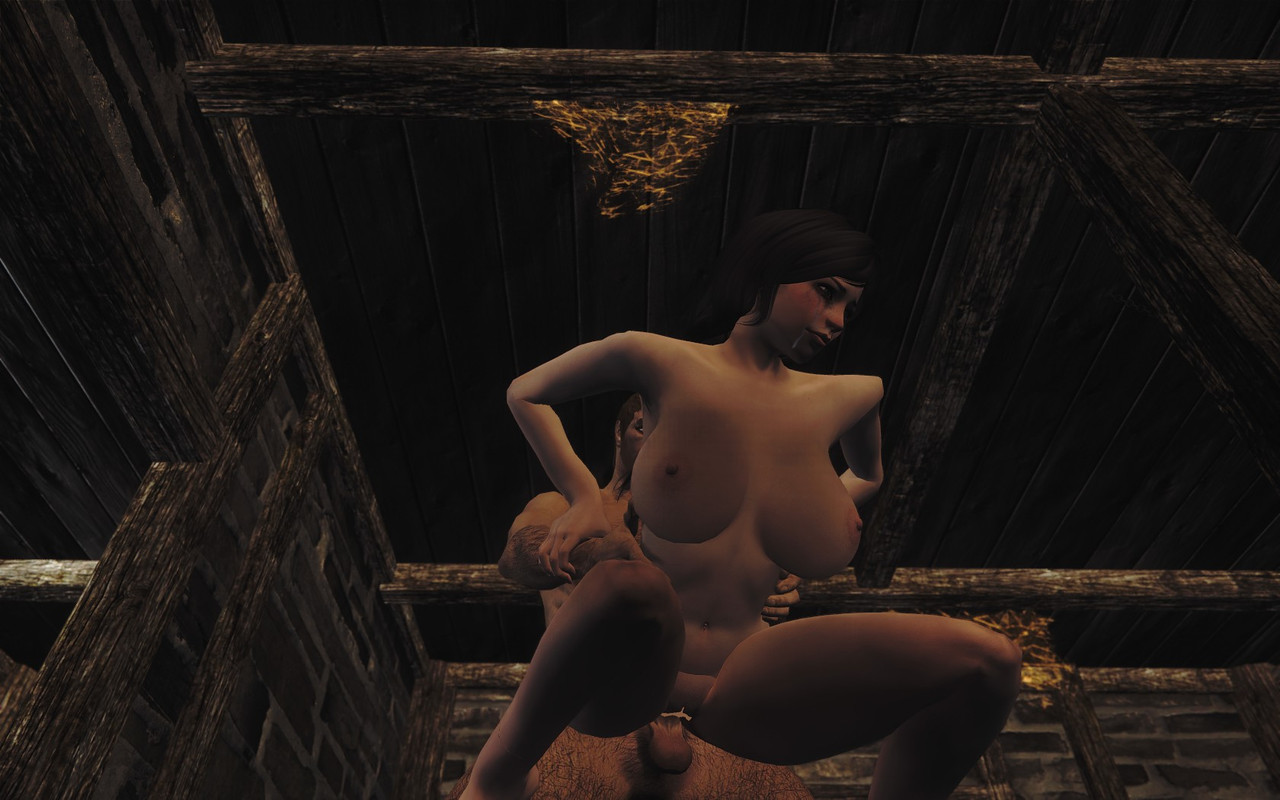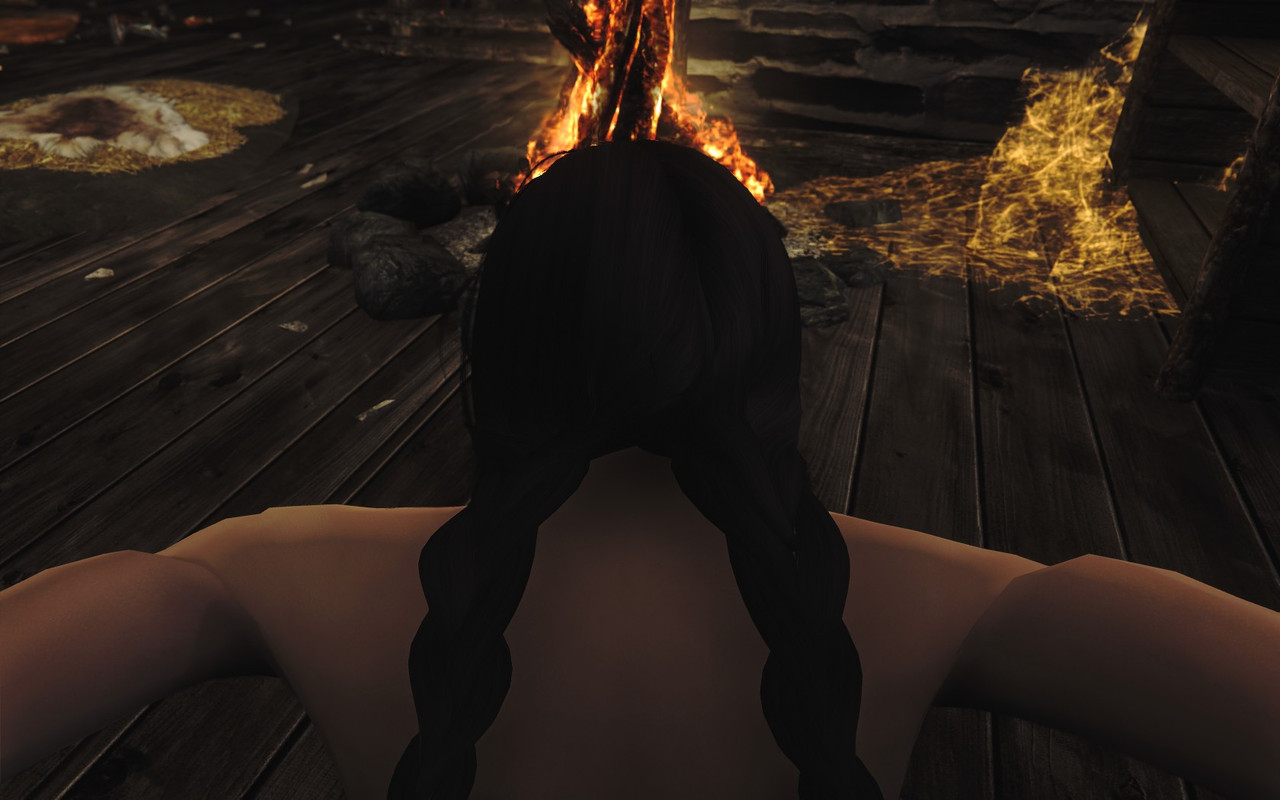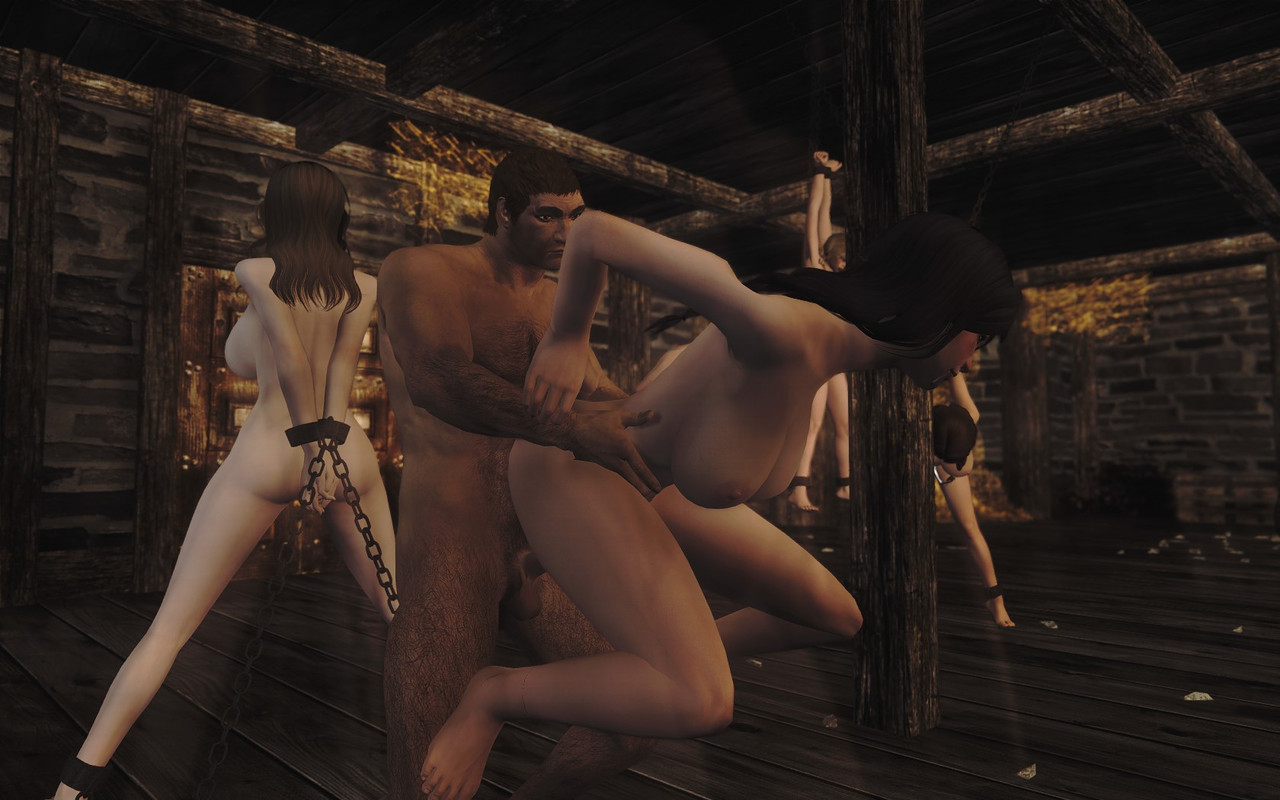 *and then the 2nd Wenchs Turn*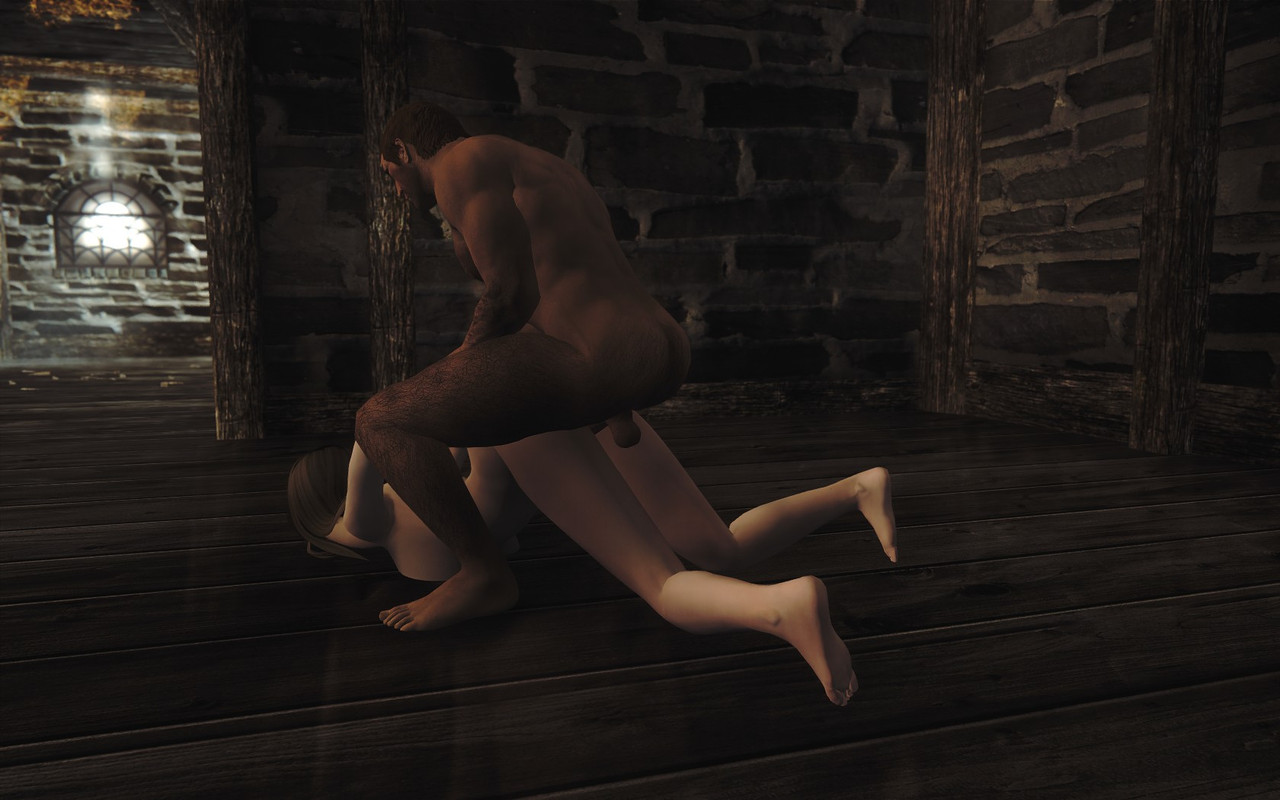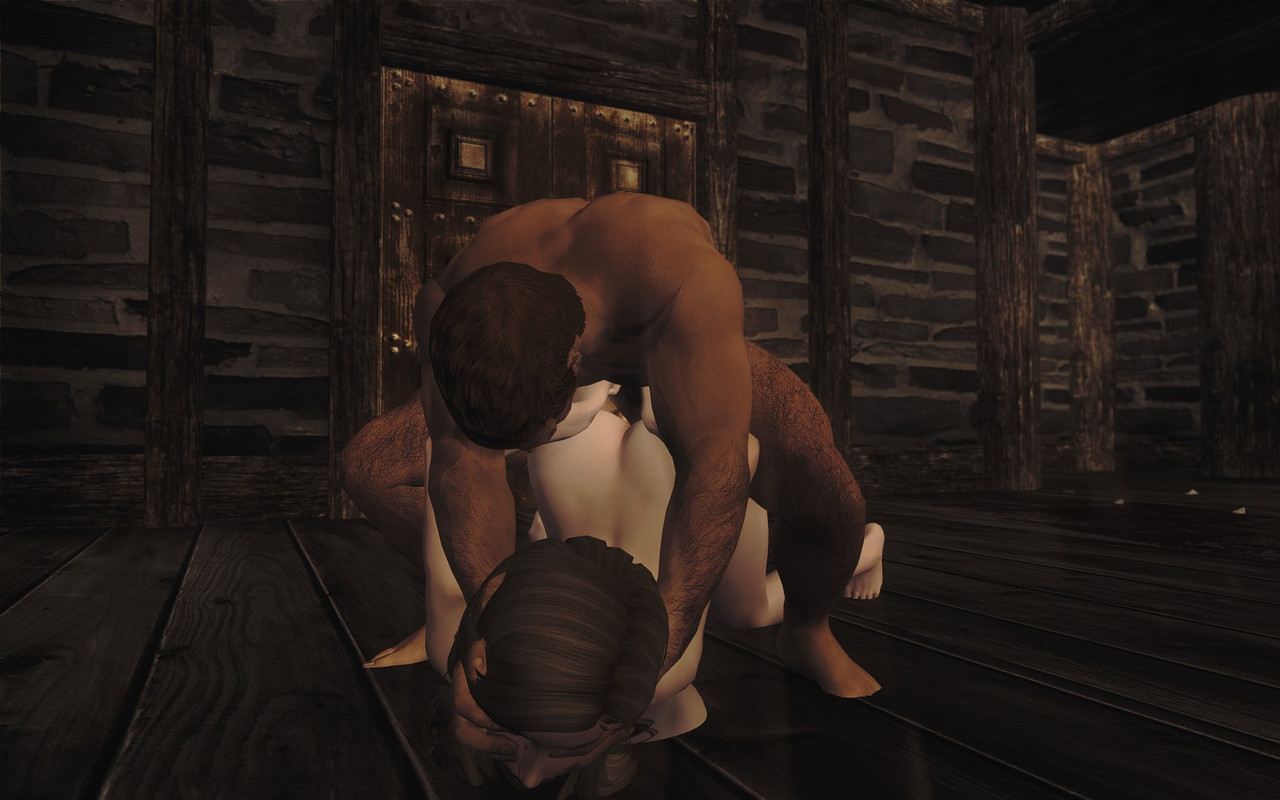 PS : another Virgin! does windhelm not have any men!?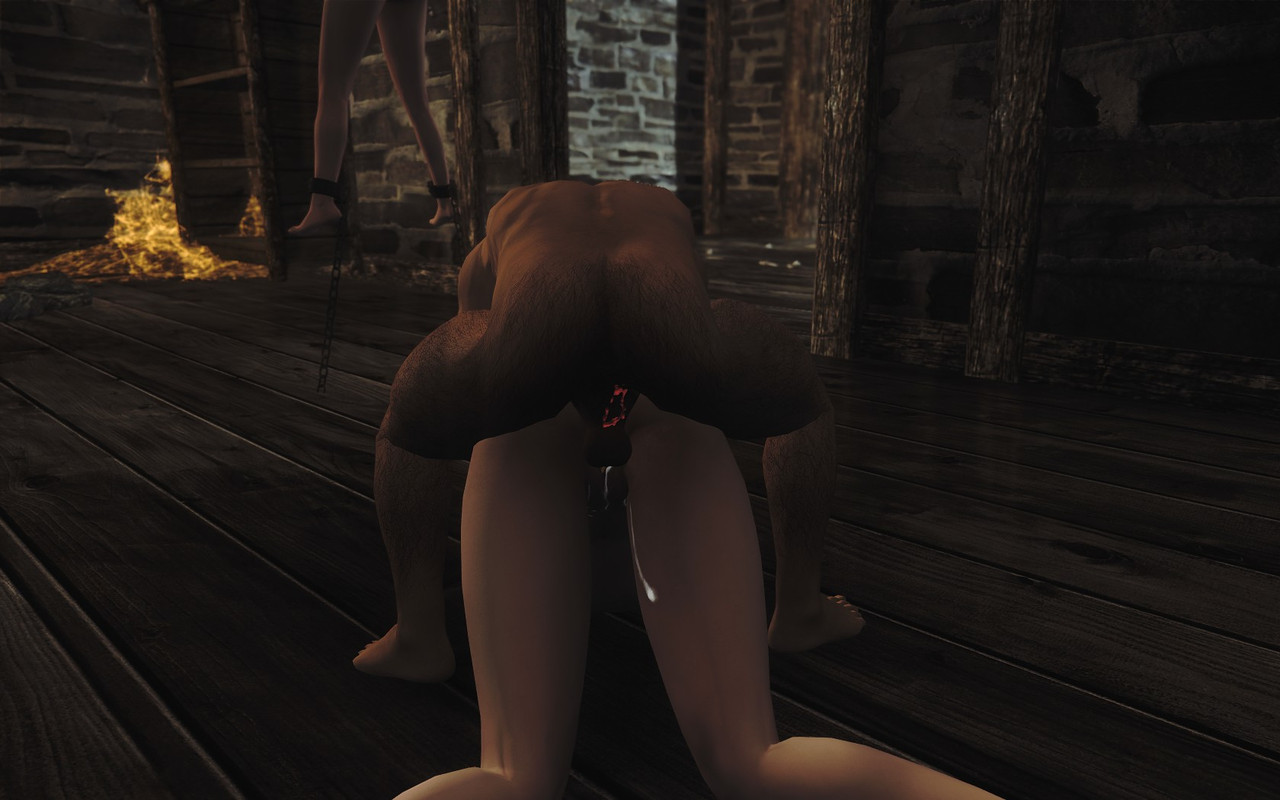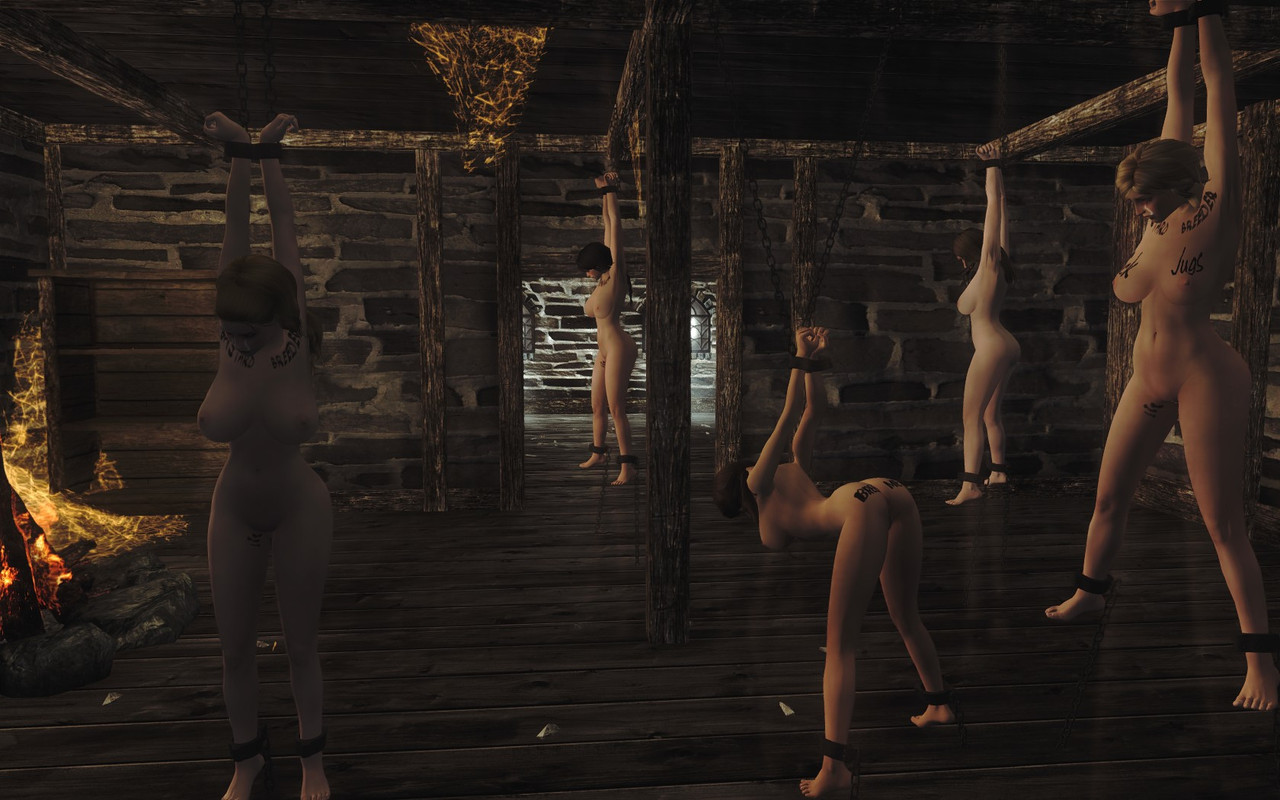 He leaves them tied up for the night and goes to bed, the next Day he uses them again and again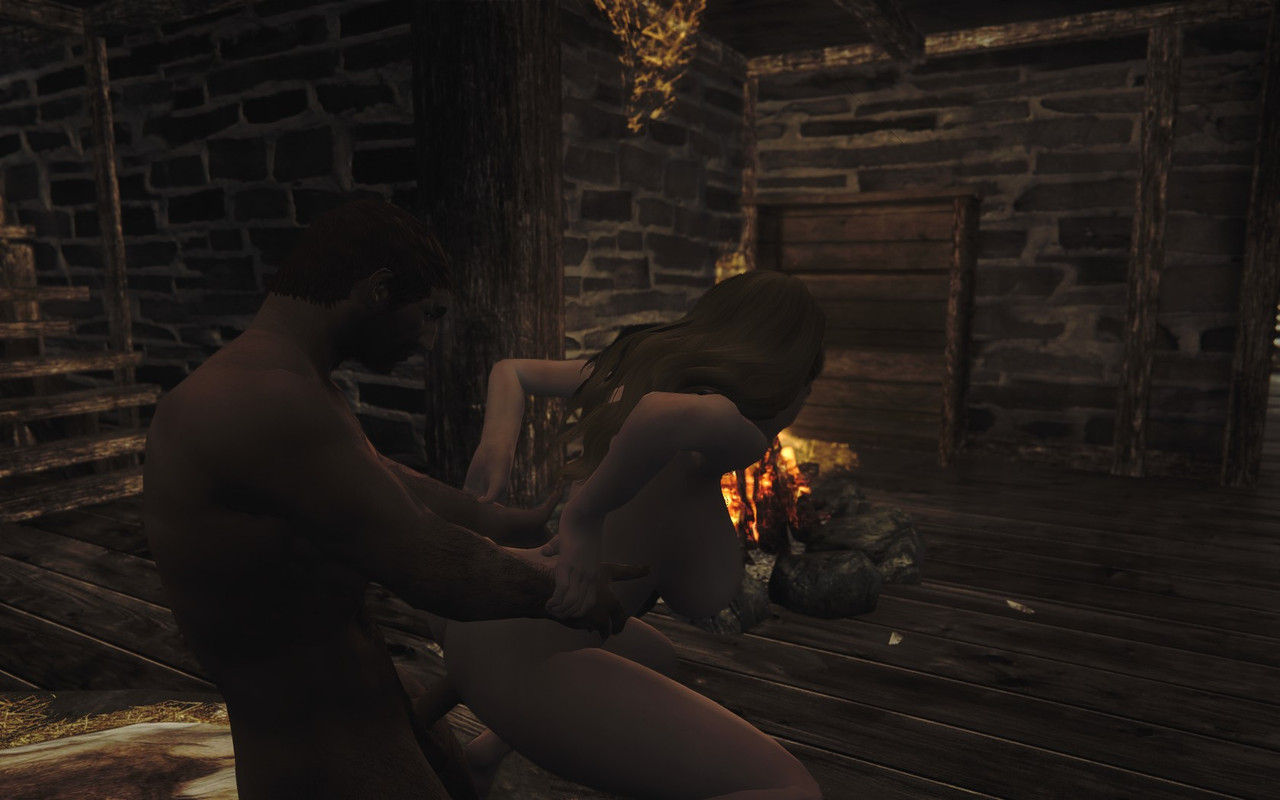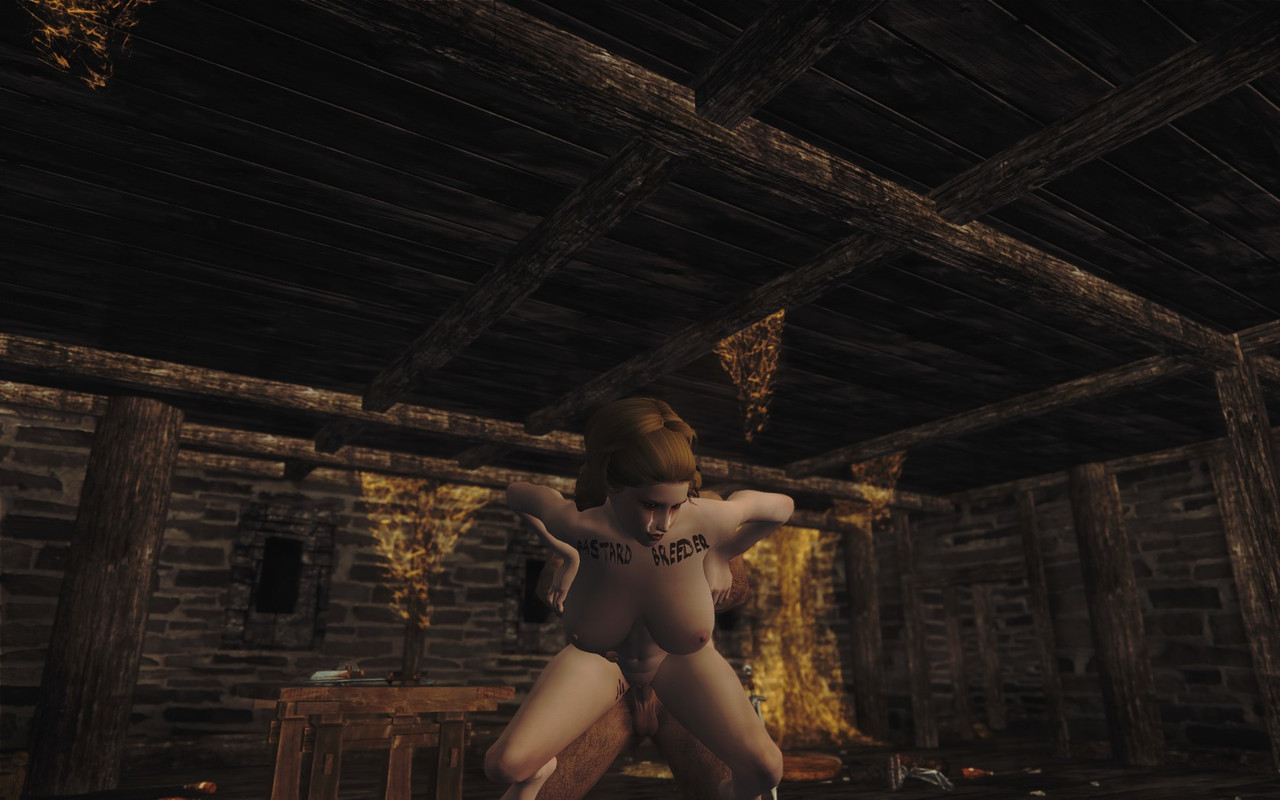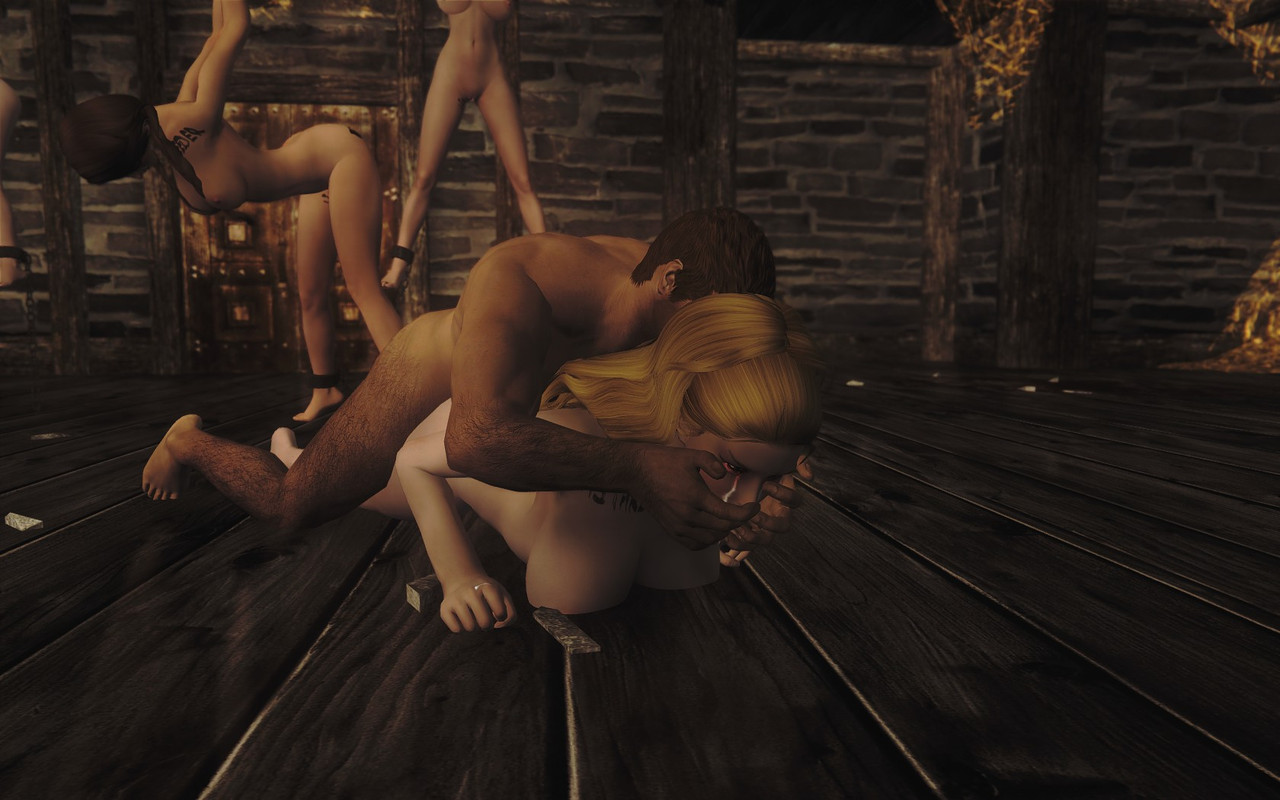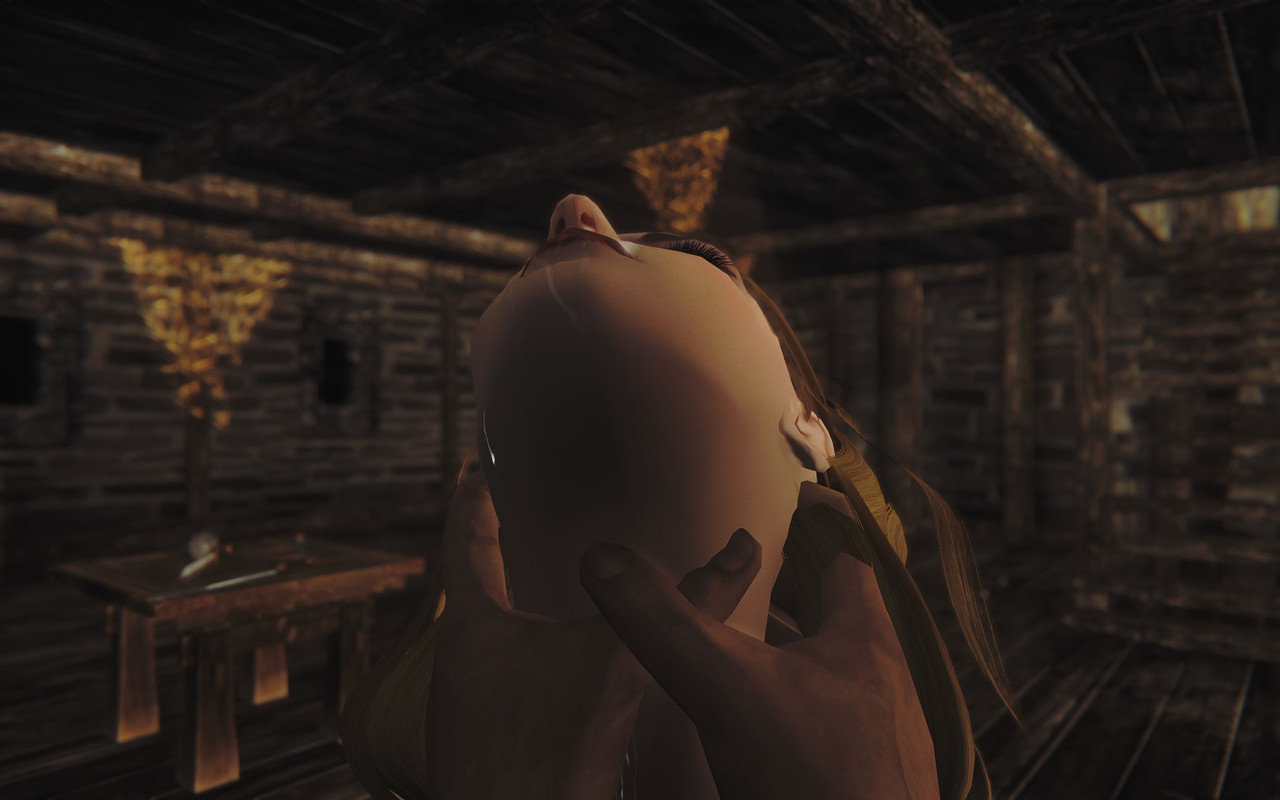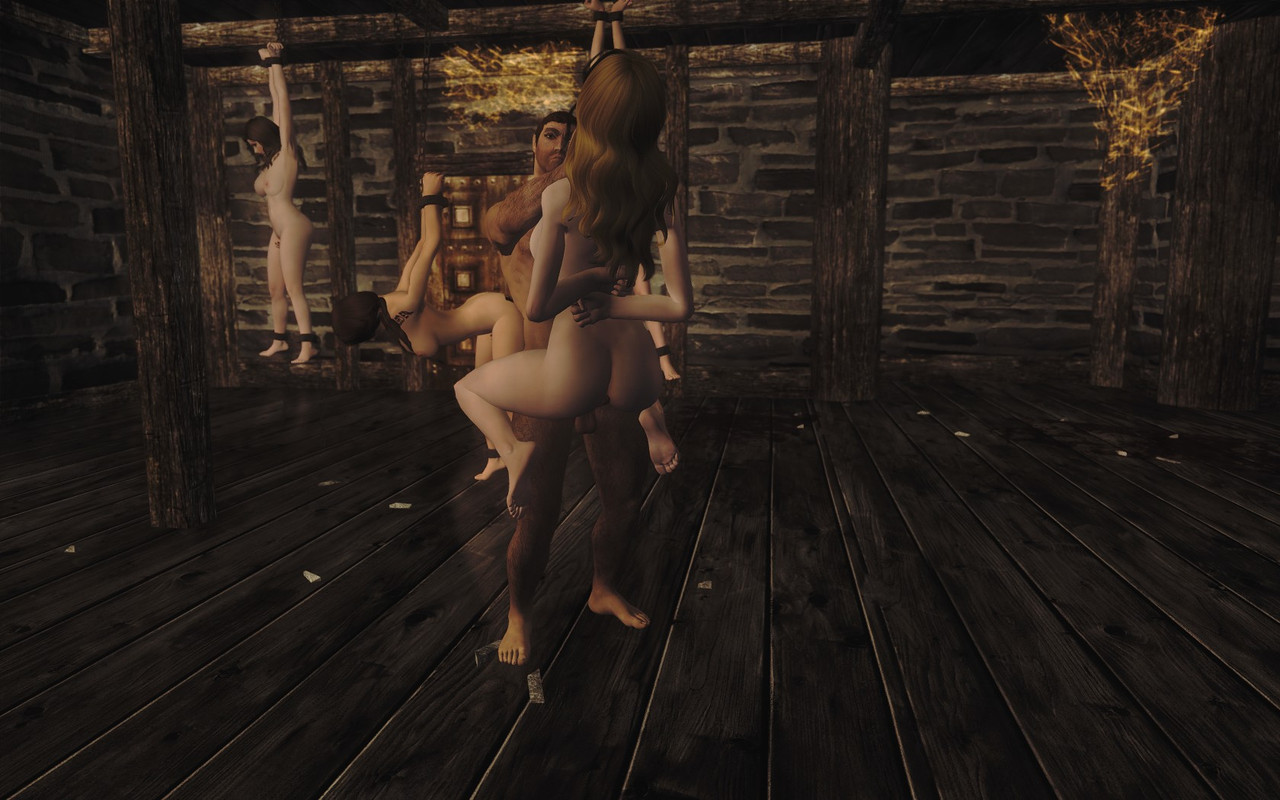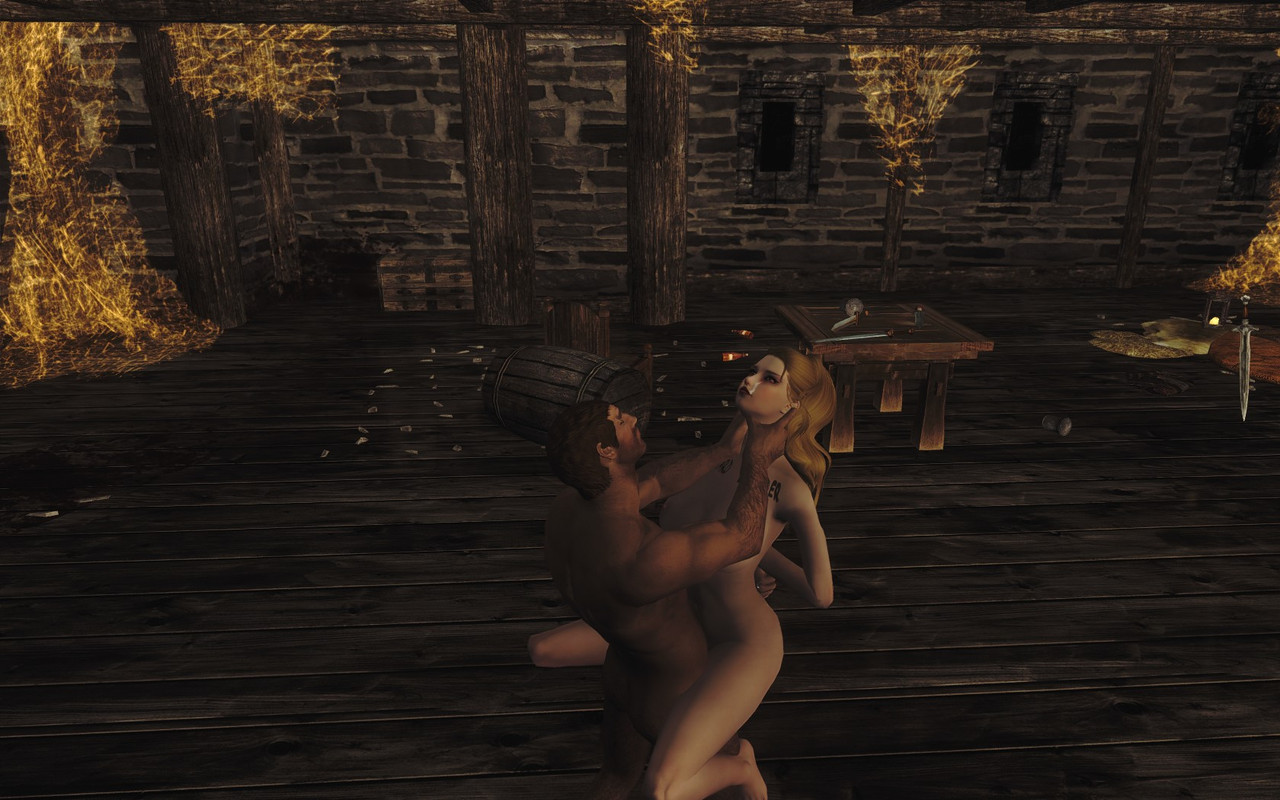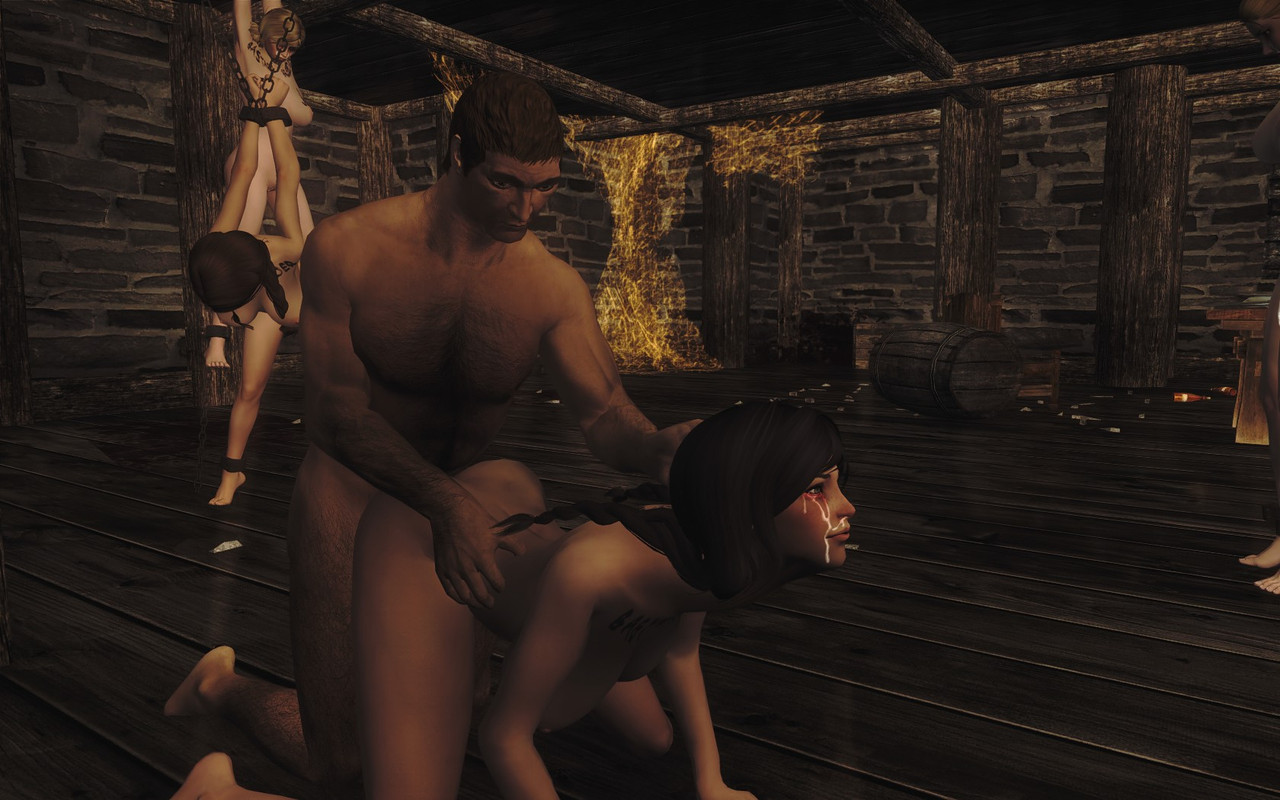 PS : your not a blacksmith! your a Cumdumpster!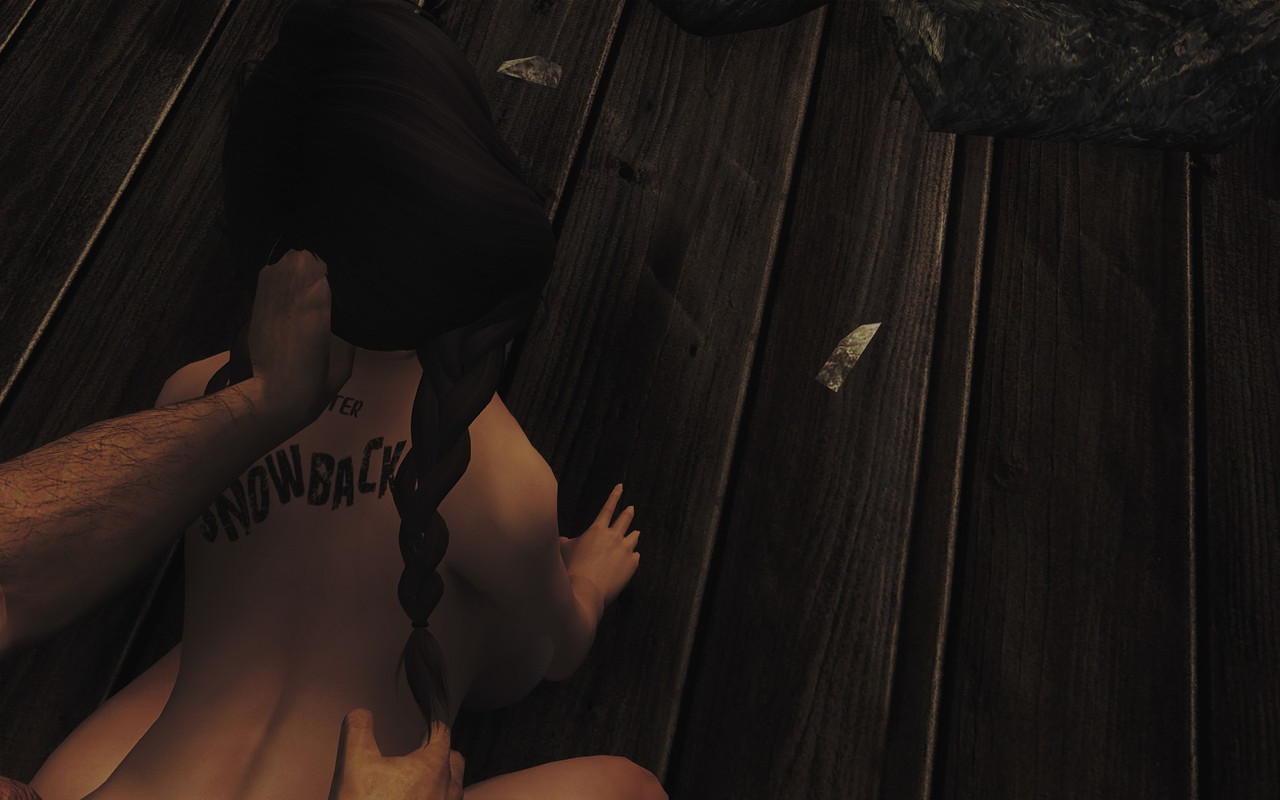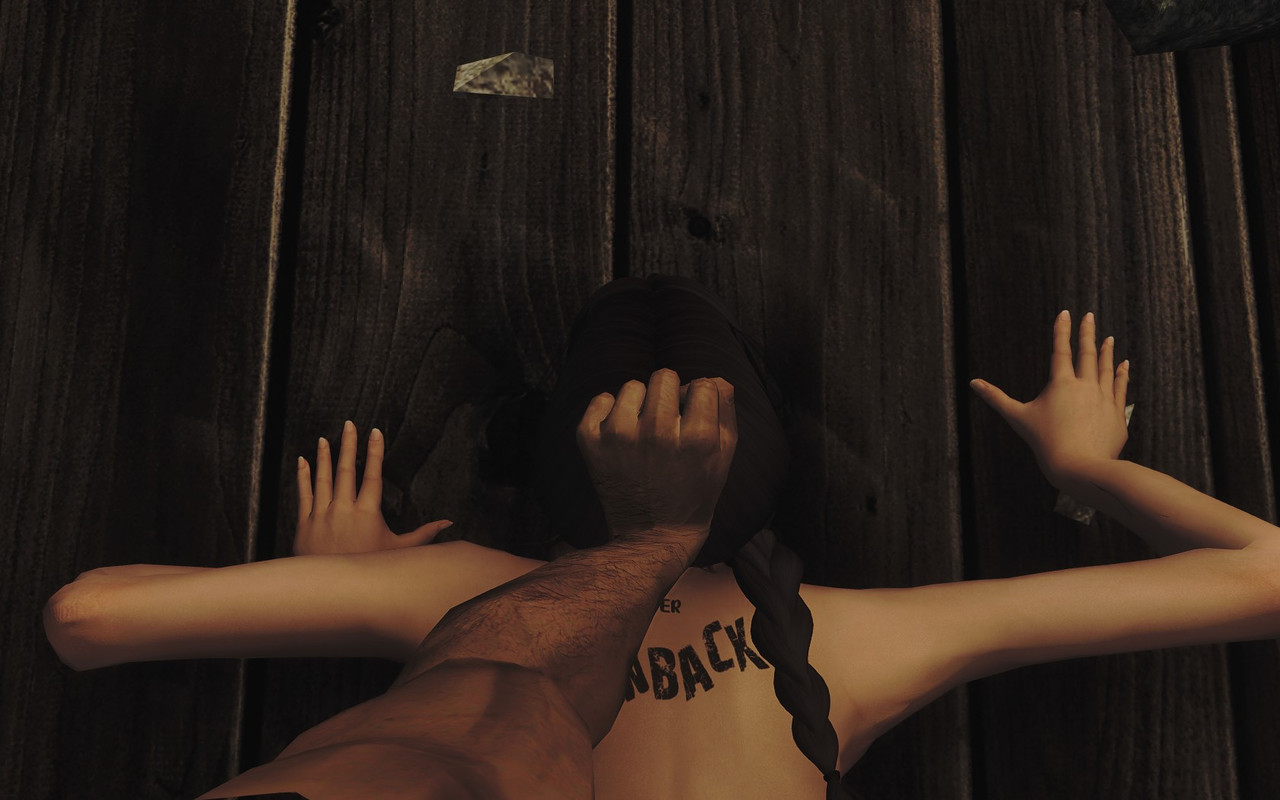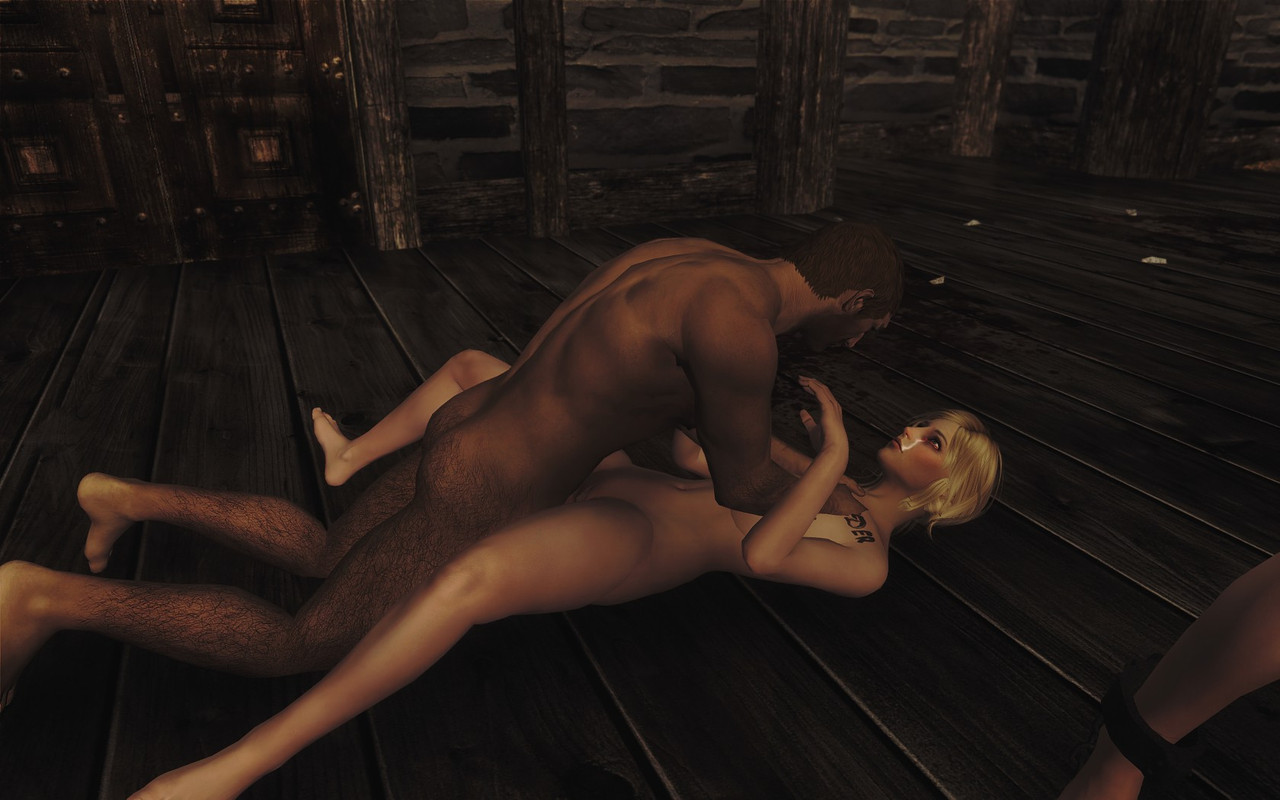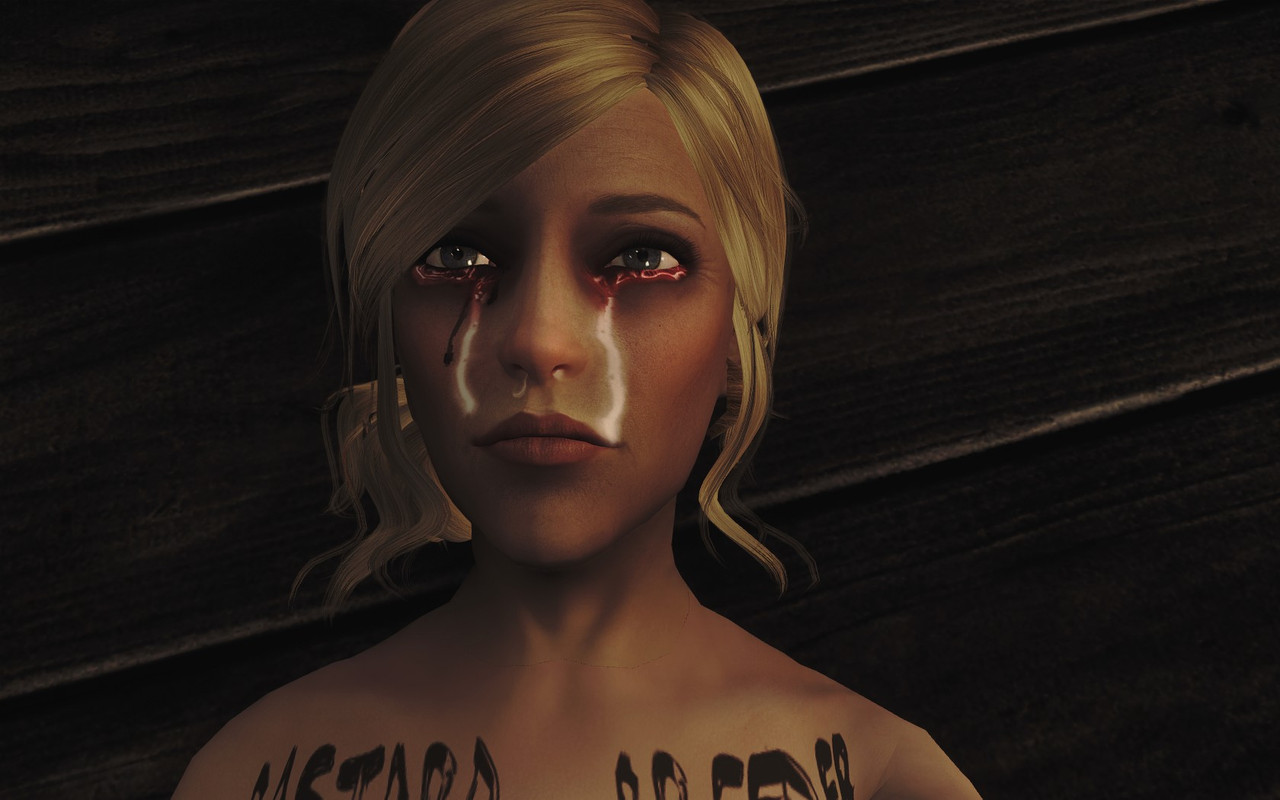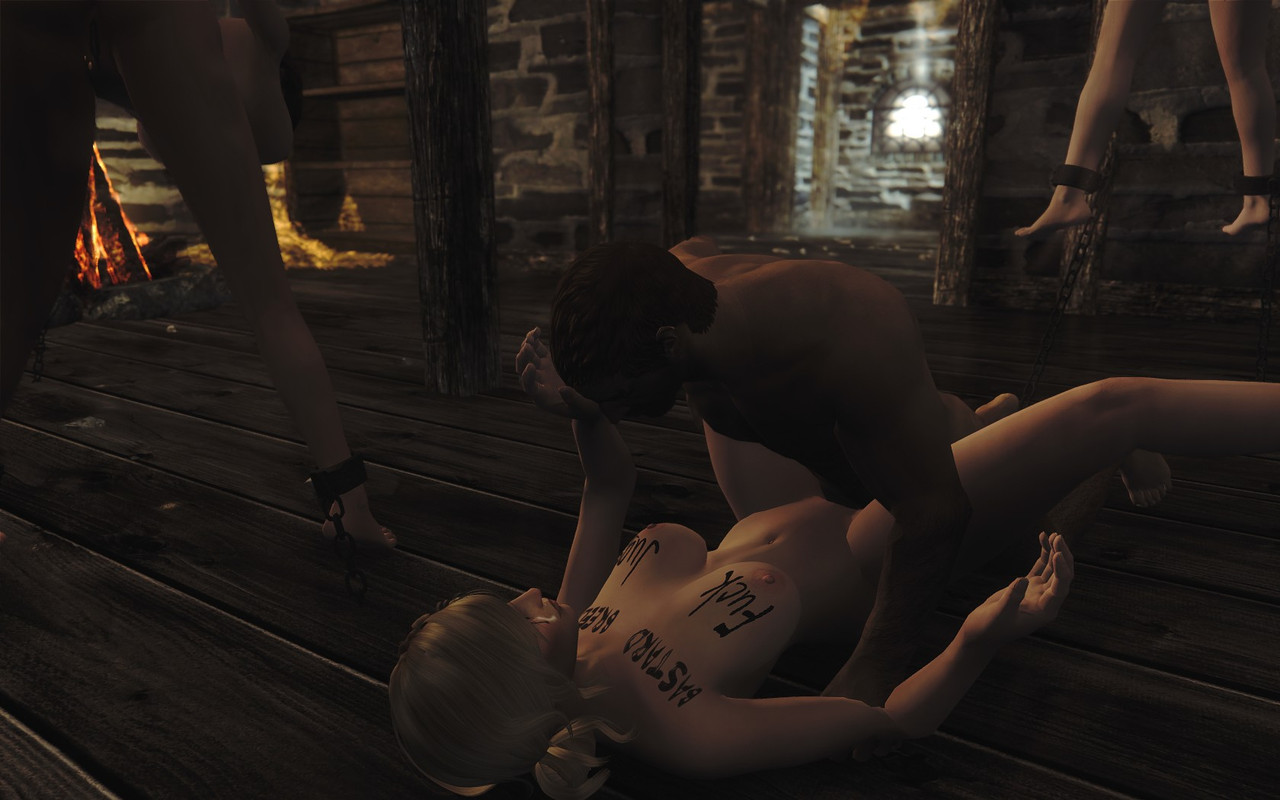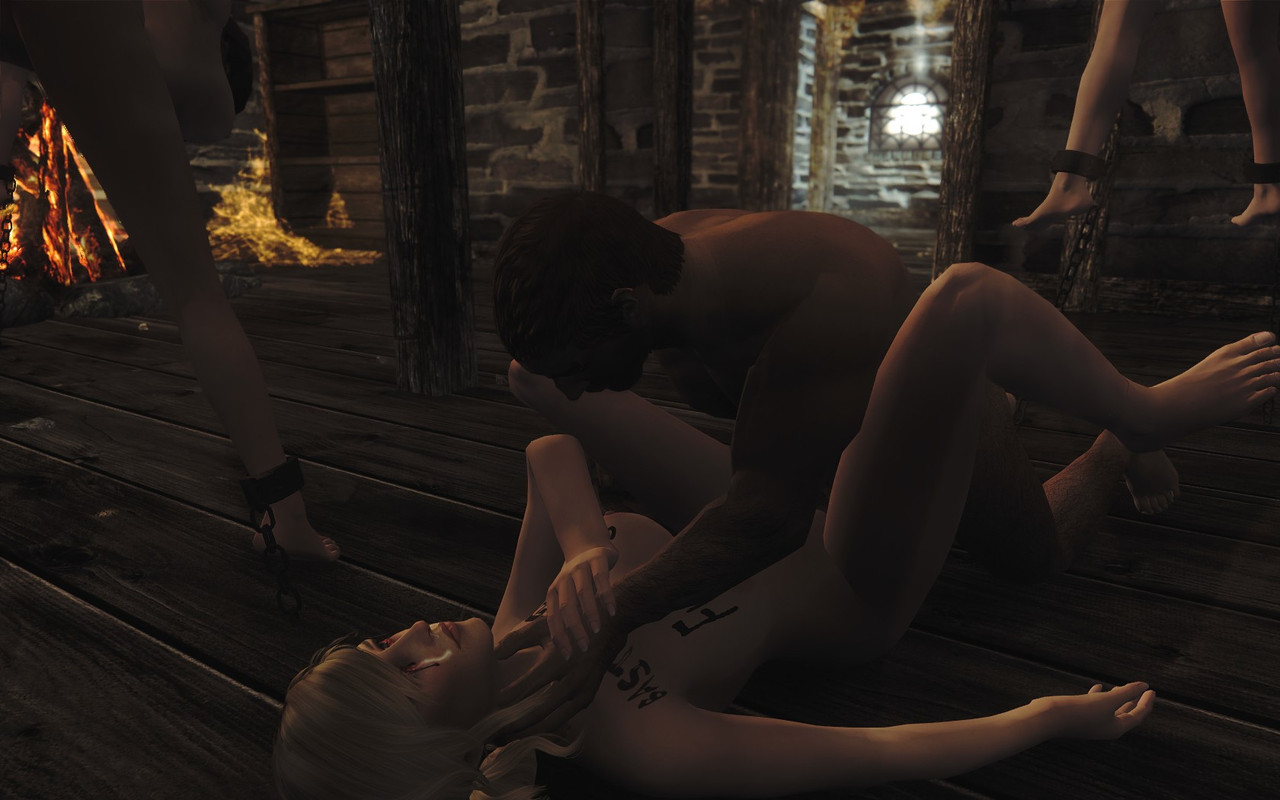 PS : Don't you dare try to resist again!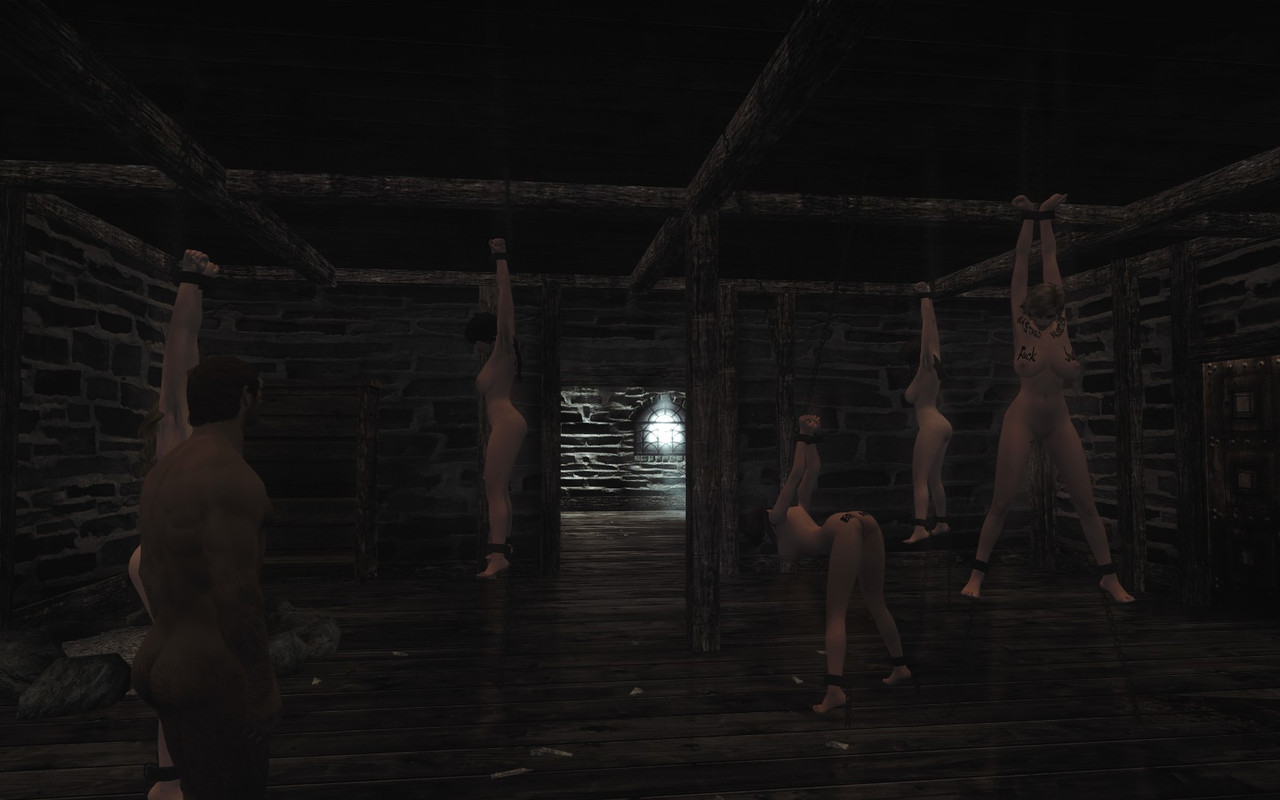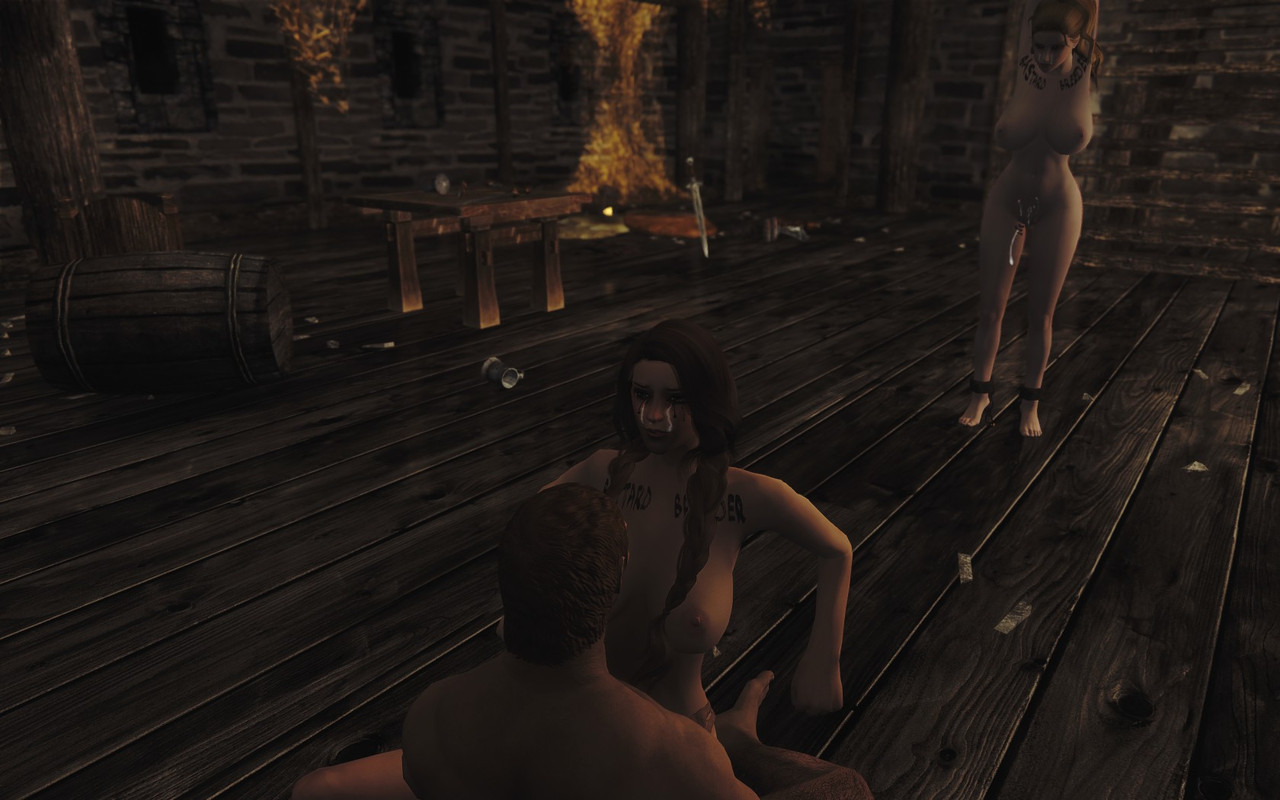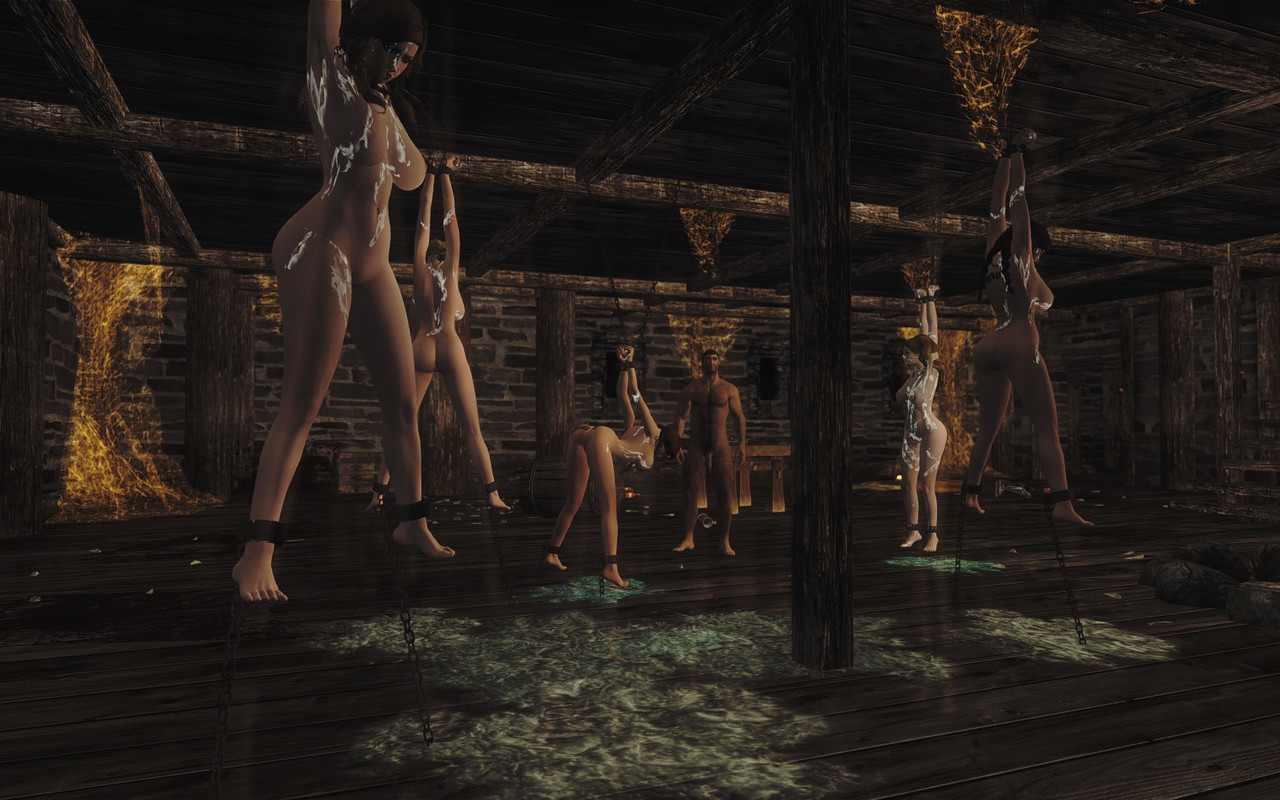 PS : I need to get some more Supplies, ill see you bitches later