About This File
                              You can check all my animations previews (Gifs) clicking here.
 
                             You can check my Posture Sentinel long-term project clicking here, Work in Progress.

                                                                                                             HI AND WELCOME.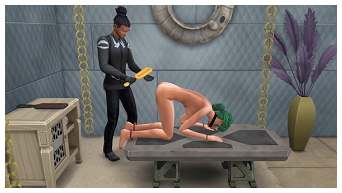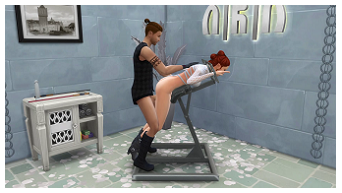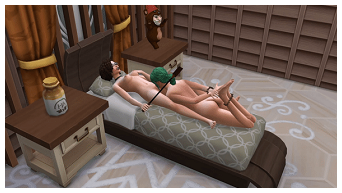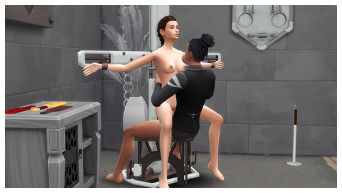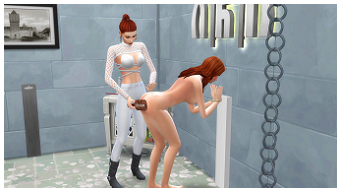 Hi, i'm Quin. I'm an animator and a custom content creator. I'm working with NSFW content for The Sims 4.

My animations are more focused in fetish context. You can expect bondage situations, domination and submission situations and discipline and punishment situations. You also will found animations that explore some small fetishes and fantasies (like feet fetish, threesome, sex in the the coffin, etc...)

The animations requires Wicked Whims mod by Turbodriver. 

Thanks to all creators who are always helping each other in this process. In special, to Bobahloo and R-Lo.

 
- Patreon Early Access Animations List (20):
 
All animations not listed here is already available for public access. You can check a list of all my animations (public and patreon ones) with previews and splited between categories and sets for easy visualization clicking here.
 
       Currently under Early Access on my Patreon
 

 If you want to check gifs previews for listed animations, check the most recent posts in the file thread.
Gifs previews for all my animations can be found here: https://www.quinsims.com/previews


- Props and Requirements.
 


- About BDSM and me
 
Folks, as i'm part of the BDSM community for fifteen years, i want to clarified to others BDSM praticants that my animations follow the SSC (Safe, sane and consensual) code behavior. The exceptions are the paddling and whipping animations, those one we can consider as RACK (Risk-aware consensual kink).
If you are not a part of the BDSM community, what you need to know is that all my animations are happening inside a consensual context.


If you want to support me and have early access to my animations and projects, you can check my Patreon page.
Edited by QuinSims
---
What's New in Version
1.3.4
See changelog
Released
Files Updated here:
Added: 
 
BDSM - Modern Stock Anal Penetration (Kritical Modern Stock) 2P
BDSM - Light Caning (Posture Sentinel) 2P
BDSM - Homework Time - Chest Sitting (Loveseat or Sofa) 2P
BDSM - Modern Stock Anal Penetration Two (Kritical Modern Stock) 2P
BDSM - Punishment Face Slapping Two (Living Chair)  2P
BDSM - Dildo Anal Penetration (Kritical Bondage Chair) 1P
 
Updated: Earthshaker Anal Loop (Kritical Earthshaker) was updated, added animated anus feature.