figured I should show these off somewhere
---
I 'finished' an armor mashup I was making; a skimpy replacer for Immersive Armors. I think I did 50 sets all in all, dunno how many there are in IA but this should cover everything that was doable using just Bodyslide.
Thing is that I used assets from about 10 different sets. CT77, Minidresses, Spice Gear and parts from IA itself, which belong to who knows how many mod authors and even different games; some assets are ripped from the Witcher 2.
IMO derivative work of a derivative of a derivative should be fine to just drop in on the Nexus or whatever as long as proper credit is given, but I ran into the stonewall that is permissions and even when those are given there's still some arbitrary criteria or other that I have to meet to actually publish this on the Nexus. Publishing it here is nicer but still dicks since I'd have to split the file up into like 3 parts to fit it under the LL file limit.
memes aside I did it and I'm pretty happy with it, though it's shitty that getting to share it with other people is gonna be a massive pain in the ass. Here's pics of some of the final sets,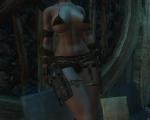 Barbarian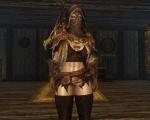 Einherjar Dark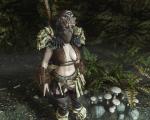 Cave Troll Hunter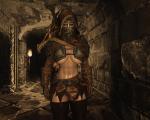 Einherjar Dark Plate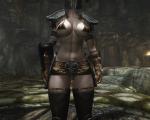 Primitive Nord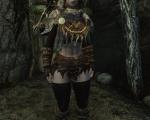 Einherjar Light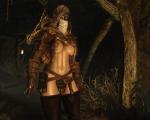 Einherjar Light Plate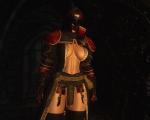 Order Spellbinder
Seadog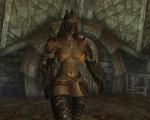 Warchief Heavy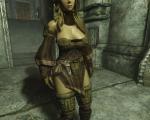 Dwarven Battlemage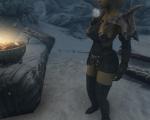 Dragonhide Robes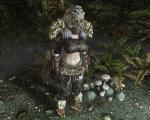 Troll Hunter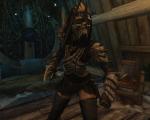 Wild Hunt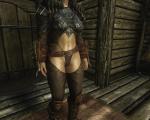 Vagabond
That's pretty much it. There are some sets that are practically reskins, because that's kind of what they were in IA. But I tried to differentiate everything as best as I could, even if it meant taking some liberties and removing parts from the base set. The troll hunter and Einherjar sets didn't even have female models to begin with.
I also haven't taken a screenshot in my life so no bully