[TUTORIAL] Fitting an outfit/armour with Bodyslide
---
As per title, today I would like to show how it is possible to fit a dress or armour on a body with the help of Bodyslide alone. To do this, we would need the ShapeData of both the body and the dress or armour. Let's make sure we have all the body parts in the Bodyslides as shown in the screen
If we have body parts in our Shape, presets are not necessary.
As shown in the screen, the body is already present, what we have to do now is to modify the parts that interest us, I have chosen to act on the breast by enlarging it by acting on a few parameters. Once you have made your settings, take note of the modified parameters, as they will be needed later on.
When we are satisfied, we can create the body by clicking on Build
Having created the body, let's act on the hands and feet. In these two steps we will not touch the parameters, they will be perfectly adapted to the body.
In the example video, I show the results obtained. As you can see, the body, hands and feet are perfectly aligned and without cuts.
Having reached this point and made sure that everything is perfect, we can act on the dress or armour. I chose this one
As we can see, the part affected is not the same as the body we have created, so, as mentioned above, we are going to act on the breast parameters. Finally, click on build
As we have seen, the change is considerable, the alteration of the parameters remain permanent.  If we also have gloves and boots or leggings in our suit or armour, we import them into Bodyslide as we did for our hands and feet. Again, we will NOT act on the parameters
A screen and a video show the results obtained.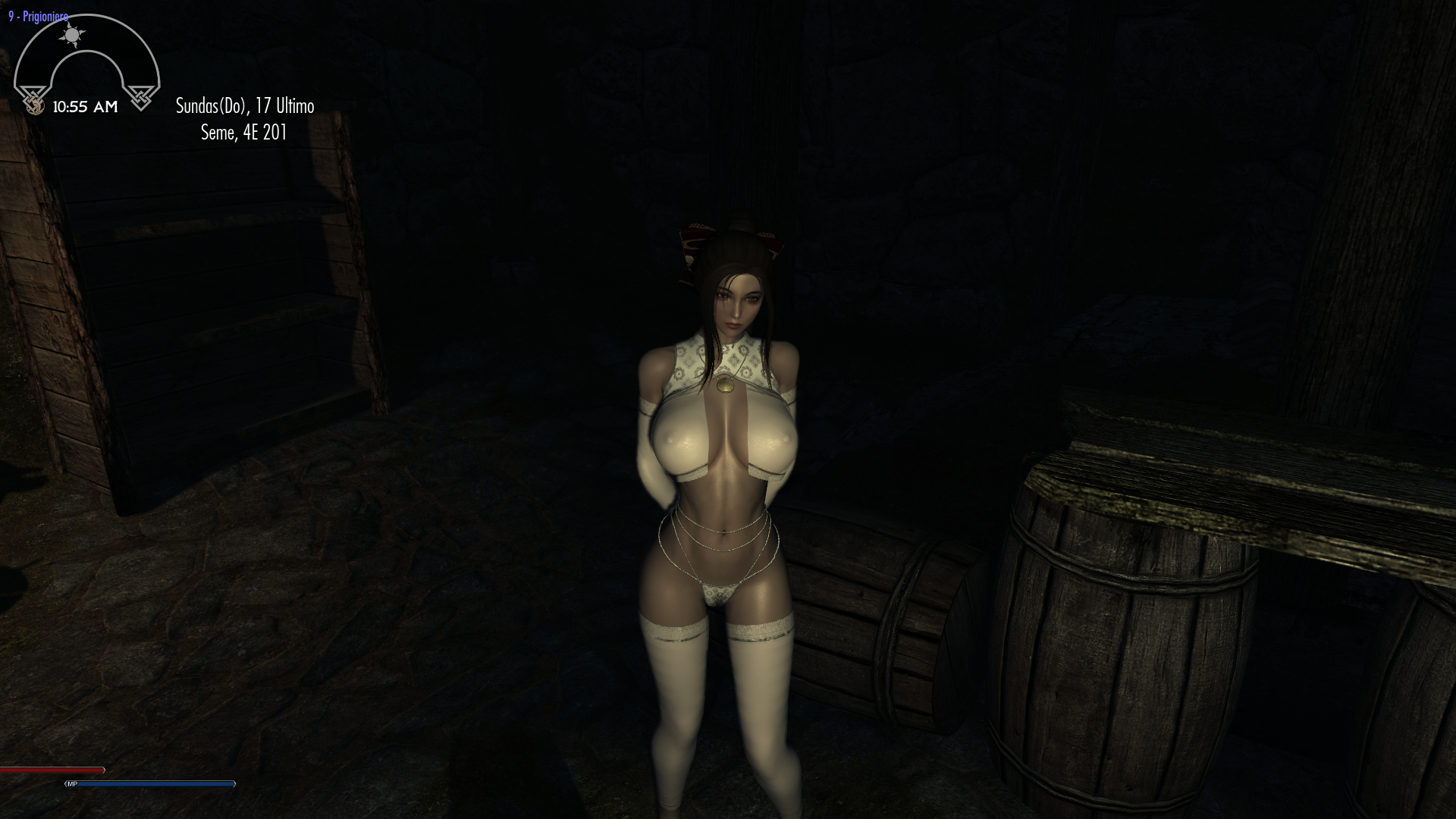 That is all. I would like to remind you that the same steps can also be carried out in reverse, i.e. by altering the parameters to the suit or armour if we are using a standard body. The parameters must be the same. 
Edited by lisander68