Foreward
It's been around 2 years since I posted my last Skyrim photoset. It's about time to post another. I also will be attaching the character preset for those who want to take her for a spin below. Enjoy.
 

Preset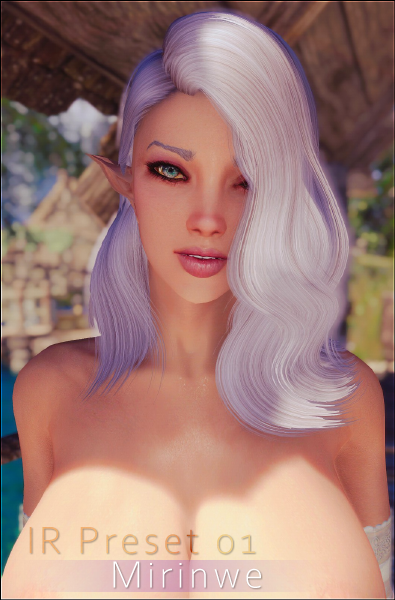 Download:
https://drive.google.com/open?id=1dPk5JmL0rWRZP9lKLT2hZ9F4z0yTdPwg

 

Requirements

Racemenu (Framework)

HG Hairdo (Hair)

The Eyes of Beauty (Eyes)

Female Makeup Suite (Overlays)

YevMods Makeup Pack (Overlays)

Demoniac Texture (I use the SGRealisticGirl Skin / Muscle Map 3/ with Glossy Combinations)

 

Disclaimer:

Since my Mod setup is an ancient one dating back to somewhere around 2015, I'm not to sure what I use for makeup tintmasks (since it's in the overwrite folder of mod organizer). I suspect that I'm using the tint masks from fair skin complexion. Because I am not sure, the preset might look different if you have different make up tints. I also use Graphine for the subsurface map "_sk.dds" which has been discontinued, so unfortunately results will also vary based on what kind of subsurface map you use though it shouldn't be noticeable or DM me and I'll see how I can help.