About This File
22 slutty girls - Angel Smalls added! Megan Rain, Madison Ivy, Apolonia Lapiedra, Luna Star, Adriana Chechic, Elsa Jean, Keisha Grey, Asa Akira, Gina Valentina, Sarah Banks, Lisa Ann, Riley Reid, Ella Hughes, Hitomi Tanaka, Rikki Six, Kira Noir, Ariana Marie, Dakota Skye, Lily Carter, Charlotte Sartre, Kenzie Reeves and Angel Smalls!!!
Guys, just to let you know: due to real-life stuff I will have less time for ts4 over the next months.  But I guess I will pop up from time to time and probably upload new girls anyway, so stay tuned!

GIRLS SAY HI!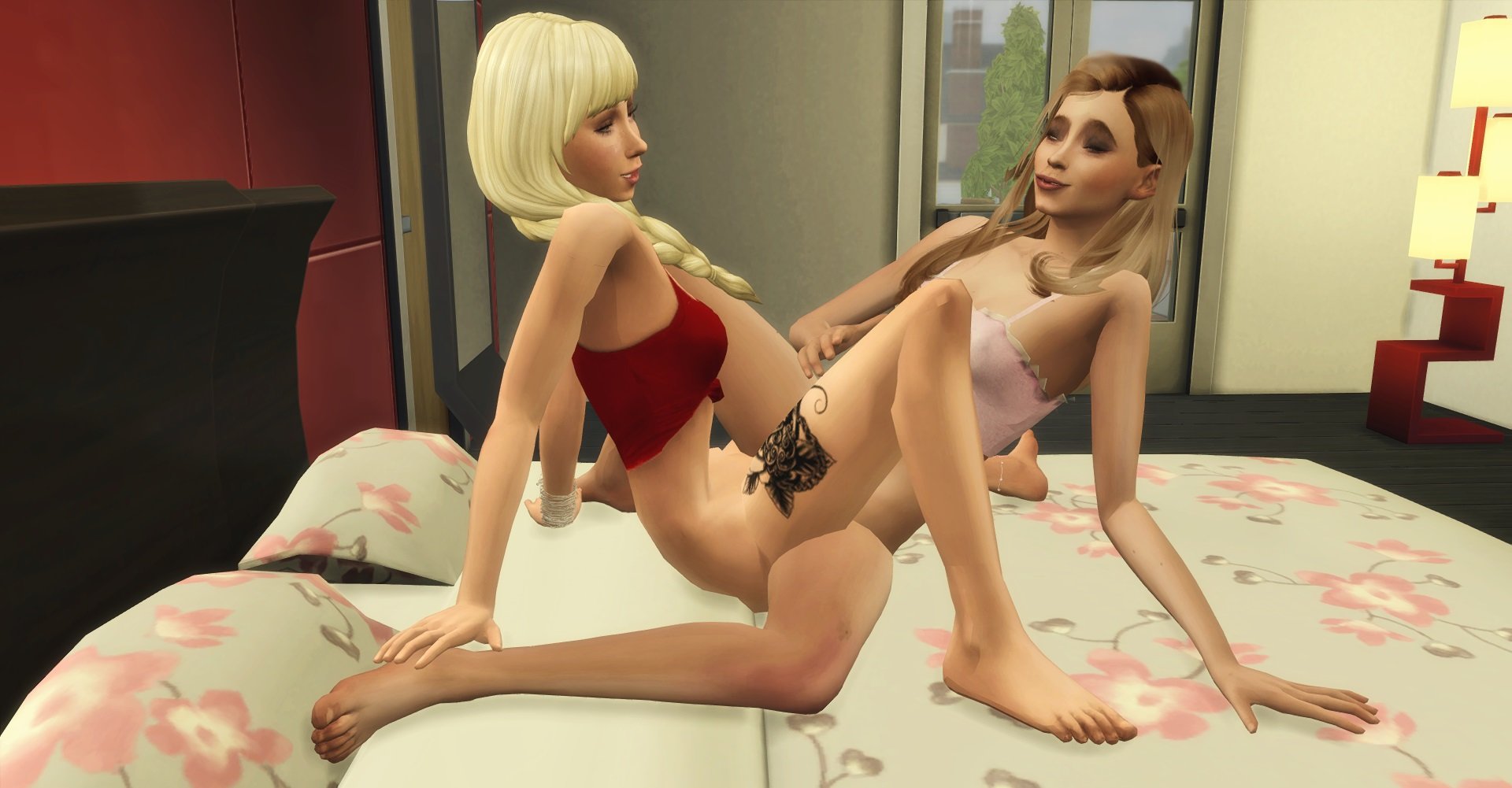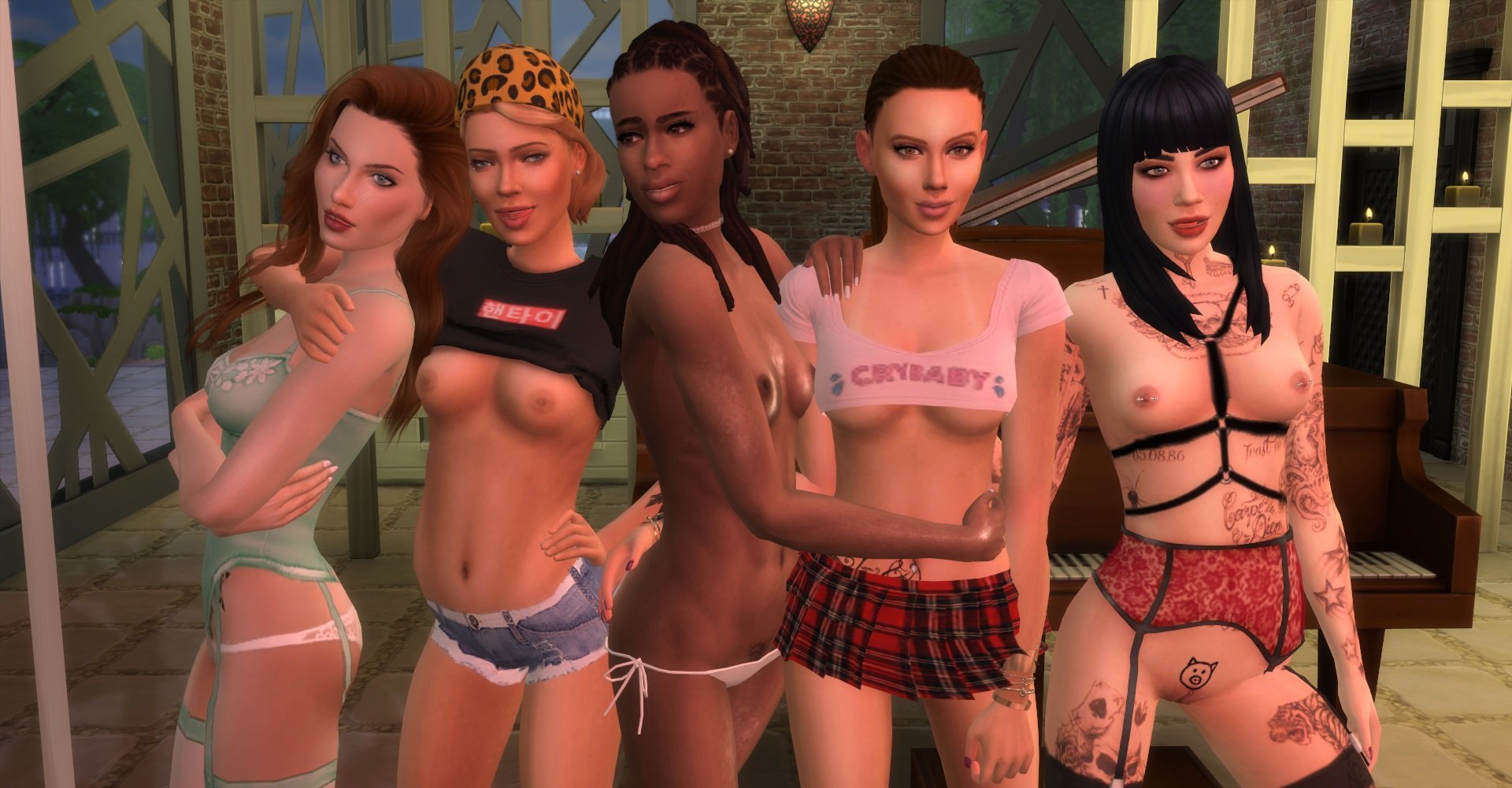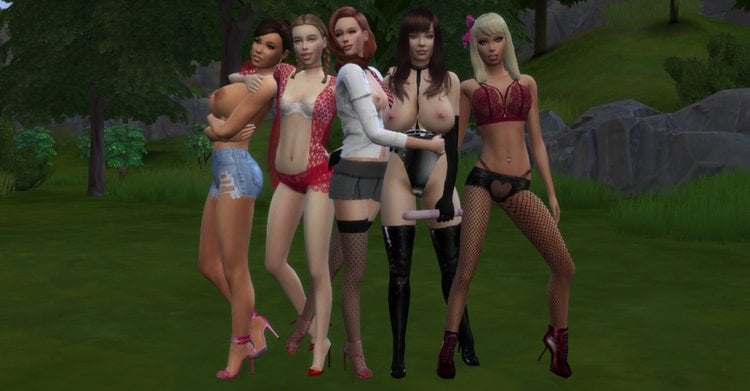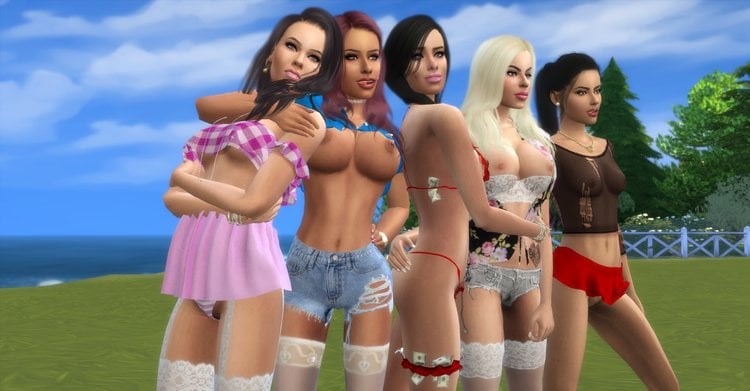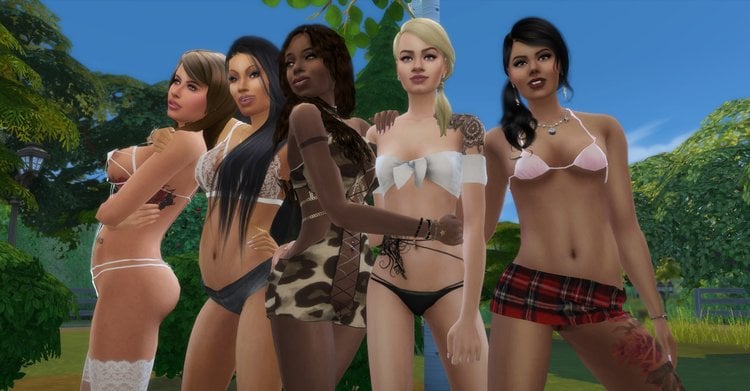 ANGEL
For Angel I recommend Sopor's Allure breast and Pixel's standard bottom. And she has one CC hair, but also hairs from Starngerville and Laundry Stuff Pack.
KENZIE
Kenzie is a legal teen in game, but you don't need to worry about boring rabbit holes - she has more than 90 holiday days available. She's also a lily of Nisa, if you know what I mean, although I'm not sure if it transfers (I'm not attaching Nisa's files). I recommend Sopor's Allure breast for Kenzie, suits her very well. And I made my first ever CC for her - very own tattoo "Desautels". Sadly it's a poor quality - I still need a lot of practice

- but it's her own one, so who cares.
NEW APPROACH TO OUTFITS for Charlotte, Kenzie and Angel Smalls!
I have been uploading girls in base game clothes so far. I decided to stop (it takes time and these clothes are awful), but I'm not uploading actual outfits either. So if you have the outfits I've chosen, the girls will be dressed as I intended, and if not - they will be naked. Probably in most cases they will be half naked for you, so dress them as you like. Also, no body presets, they are all here on LL.
I include make-up, hair, skin details, tattoos etc. as they are vital to the way girls look. I do it to save you time and pain, but none of these belong to me, all credit goes to: AirplaneRandy, Bobur, crabb, erplederp, Frostsims, FRS, Karsus, KiaraZurk, Kijiko, Kitty Meow, lilasims, Magic Bot, Magnolia, MsBlue, MYOBI, Pralinesims, REDHEADSIMS, Reevaly, Remusirion, S-Club, Serenity, SFox, Sopor, Stealthic, wild_guy and others. I'm trying to name as much as possible as they are all extremely talented creators and all credit goes to them. Go and visit their sites! I was only playing with sliders, selection of makeup, skin details, tattoos etc.
One file per girl, mostly 10-20MB, sometimes more or less depending on CC. As usual, put CC to your Mods folder/subfolders, and the files from Tray folder to your Tray folder.
IF YOU LIKE MY GIRLS, PLEASE SAY THANKS BY SHARING SOME PICS, I'D REALLY LIKE TO SEE THEM IN YOUR WORLDS!!!
Have fun!
Some boring notes about used packs:
Note1: Elsa has various hairstyles, including the ones from Fitness and Romantic Garden packs. But be not afraid - there is a lot of hairstyles in game that suit her well!
Note2: Sarah has the arm tattoo from Jungle Adventure.
Note3: Lisa has hairstyles from various packages. But the key is her cute bang - it's an accessory, you may test it with various hairstyles.
Note4:  Riley's pigtails from Outdoor Retreat.
Note5:  Also Rikki and Ariana have hairstyles from varoius packs, and one CC hair each included in the file.
Note6: Sorry, you need Get to Work and City Living for Dakota Skye's hair, nothing else suits her well.
Note 7: Lily Carter is an alien, I was updating one of characters in my game. If it's a problem for you, use MCCC to change it.
Note 8: Charlotte Sartre has hair from Cats & Dogs. There is another similar one with a bang in Base Game. A bit worst for her in my view, but if you don't have Cats & Dogs, try that.
Note 9: Angel Small's hair from Strangerville and Laundry Stuff packs.
---
What's New in Version
21.0