Welcome to LoversLab
Register now to gain access to all of our features. Once registered and logged in, you will be able to create topics, post replies to existing threads, give reputation to your fellow members, get your own private messenger, post status updates, manage your profile and so much more. If you already have an account,
login here
- otherwise
create an account
for free today!
Submitter
AirplaneRandy
View other files from this member
Latest Version:

Ver. 1.4

Submitted: Dec 16 2016 01:25 AM
Last Updated: Apr 17 2017 07:53 PM
File Size: 105.59MB
Views: 62770
Downloads: 28,710
Download AirplaneRandy's Porn TV Channel (NEW Fifth Video Added) Ver. 1.4





Sims 4

192
Current List of Videos
1. Slut
2. Fuck Fest
3. Anal Slut [Added in 1.2]
4. Vaginal Penetrative Orgasm [Added in 1.2]
5. Dickgirl Cream Party [Added in 1.4]
Video Preview
First Four Videos: http://www.pornhub.c...ph5855875e006a4
Fifth Video "Dickgirl Cream Party": http://www.pornhub.c...ph5859d9795d0d7
Additional Information on this mod available in this thread.
http://www.loverslab...mance-12142016/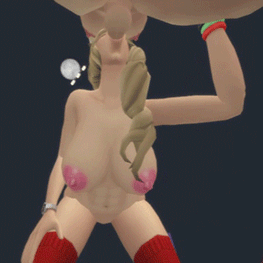 Pro Tips
1. Prevent your Sim from turning off the TV or changing the channel by enabling cheats on "testingcheats on" and then Shift clicking the Sim and selecting Reset Object (Debug).
2. After following tip #1, you can avoid a Sim from using the TV that's currently playing porn by placing a more expensive TV nearby as a way to bait Sims away from the porn playing TV. So far it has worked really well for me.
3. Don't forget that you can change the size of an object by holding it in Buy Mode and pressing ] to make it bigger. There, you won't need to buy a home theater or reach level 10 in the Tech Guru job to get a bigger TV.
4. UPDATE: April 17 2017, I've created modified television sets. Large flat screen TVs ideal for this mod have had their fun stat reduced to 1 so that Sims will not want to use them (and thus not disrupting what is currently playing on screen). Smaller TVs have had their fun stat cranked up to 10 to bait Sims into using them instead of the larger flat screen TVs. In order to use this small mod properly, place a Large 1 Fun TV in the room along with a Small 10 Fun TV. It is not necessary to install all of the modified TVs, so you may delete the ones you don't want. It will be a bit messy if you install all of them, they won't replace the original unmodified TVs.
Click Here to Download.

Change Log
December 20, 2016 Version 1.4
+ Added 1 New Video Bringing the total to 5! Video titled "Dickgirl Cream Party"
- Fixed buggy intro in (Video 1) and changed one scene that was bothering me.
- Version 1.4 has been tested by me, I've left it playing and went through all 5 videos, not one has crashed.
December 17, 2016 Version 1.3
+ FIXED A MAJOR ISSUE WHERE THE GAME WILL CRASH WHEN THE VIDEO ENDS. ALL 4 VIDEOS NO LONGER HAVE THIS ISSUE.
- Thank you for your patience.
December 17, 2016 Version 1.2
+ Created Lower Resolution Versions of the mod for older computers.
+ Added 2 New Videos Bringing the total to 4!
+ The Second Video has been reprocessed as it specifically was causing game crashes.
+ Reworked how the package replaces the videos in the Romance Channel Playlist. Instead of replacing the original 2 videos, it removes them from the playlist. This was done to make sure the mod doesn't crash the game.
December 16, 2016 Version 1.1
+ Increase Volume on both videos.
+ Change Music in First Video from smooth jazz to R&B
+ Added subtle panning to First Video
+ Small Audio Fixes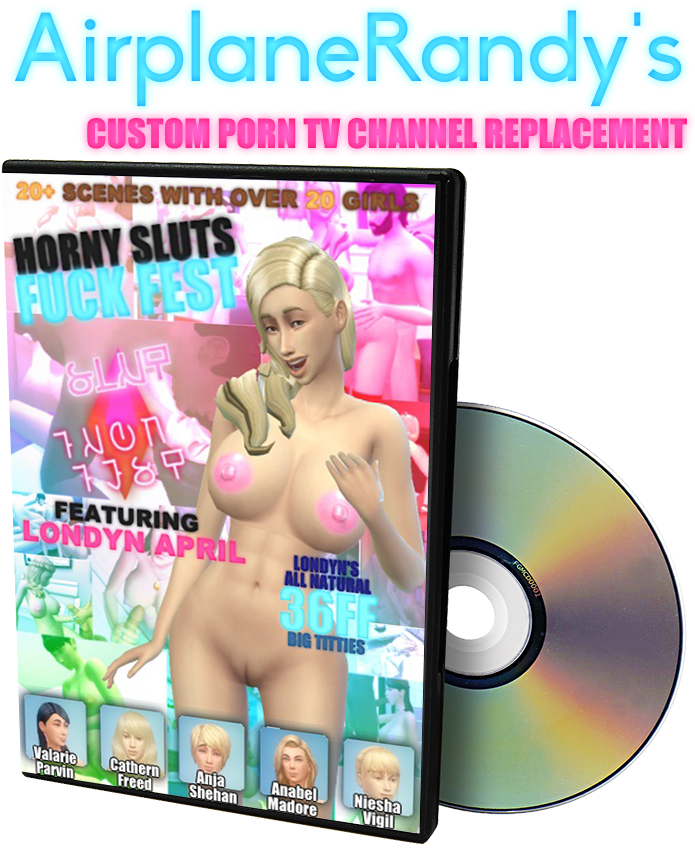 This mod replaces the Romance channel on TV with Porn. The Romance channel originally featured two 35 second long videos, I replaced both of them with original porn that I've recorded and edited myself. The videos feature The Sims 4 characters so that the mod will better fit in the Sims 4 universe, this is a lot better than just sticking any old porn as it can be jarring to watch real humans on TV in the Sims 4, along with that, the videos also have Simlish titles in them. The recorded sex acts uses TURBODRIVER's WickedWhims mod along with all the affiliated animators, I've picked each animation by random, so I don't really know exactly which animator is featured in the videos.
The first video is 2 Minutes and 20 Seconds long, it's a slow paced porno with sensual jazz music playing in the background, each scene lasts roughly 4 to 6 seconds long before it cuts to the next scene.
The second video is 1 Minute and 26 Seconds long, it's fast paced to contrast the first video. It features music with a high tempo and strong beats. Each scene lasts roughly 2 seconds long before cutting to the next scene.
On a side note, the Romance channel makes your character Flirty when watching, so it's perfect.
Also, if a talented programmer out there knows how to add additional videos instead of replacing videos I would love to know, not to mention, adding a duplicate romance channel so I don't have to replace the original.
If you enjoyed this mod, leave a comment in the thread.
TIP: If you have one Sim watching TV, s/he will usually turn off the TV after 30 or so seconds, to make sure videos get played fully, have multiple Sims watching at the same time by clicking the "Watch Current Channel" button.
Screenshots
3,709

Total Files

164

Total Categories

1,226

Total Authors

61,763,420

Total Downloads

bioaddict

Latest Submitter
AirplaneRandy's Porn TV Channel (NEW Fifth Video Added)