About This File
⚜️Kiki's HW Animations for WickedWhims⚜️
That File adds interaction for the Homework book with WickedWhims.
Animations list:
TEASING
Help with homework 1.1 - desk (MF/MM)

Help with homework 2 - desk (MF/MM)
HANDJOB
Help with homework 1.2 - desk (MF) - New
ORALJOB
Don't be distracted - desk (MF/MM) - New
How to use:
1.     You can find HW book in teenager's inventory, in debug items or buy it on the bookshelf.
2.     For "desk" animations you'll need: desk with chair.
3.     Enter the code bb.moveobjects on to
put the book on the floor, right in the center of the desk towards the chair. This position is acceptable for all animations for the desk.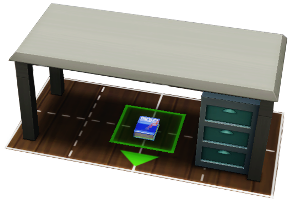 If you want to use animation only with the chair, here is the location of the book depending on the chair.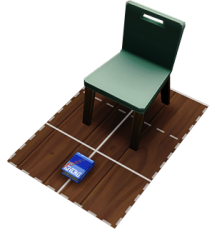 4.     Click on the book and trigger the Wickedwhims.
You can leave the book there, it will not disturb, it doesn't disappear, and you can carry it with your sim and move the book without "build mode".
---
What's New in Version
1.1.0
See changelog
Released
2 new animations (handjob and oraljob)

Some changes in previous animations
PS: I don't like that new animations are not suitable for the height slider, so no more flying books, haha (i.e. the book will be only on the surface).