About This File
How to install
Extract the zip and put the SexilesMod pak file into your "<SteamLibrary>\steamapps\common\Conan Exiles\ConanSandbox\Mods" folder. Then enable it in the game.
Instructions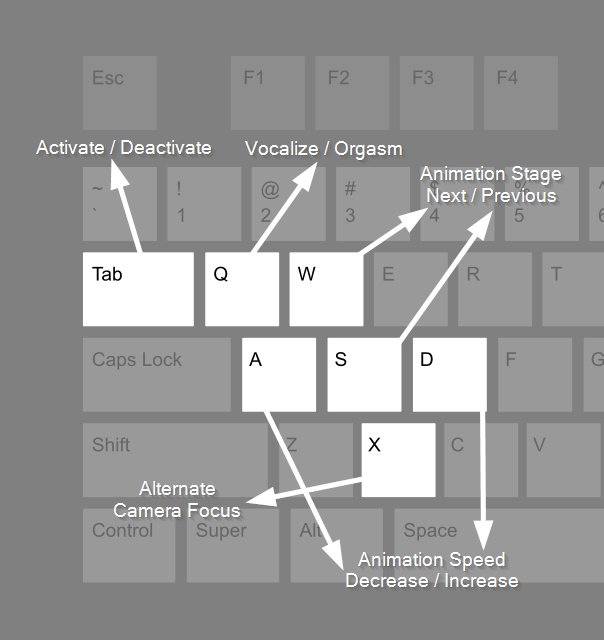 Press the vocalize key at anytime and your character will cat-call. Use this when you want to let someone know you're checking them out, or you want to have sex, or you're just rooting for a couple already having sex. Your vocals also indicate your arousal level during sex. If your arousal is high enough when you vocalize, you'll have an orgasm.
Press the activate key and you'll be presented with a list of Active and Passive roles that You, as the target, will initiate. Choosing an Active role will put you in position to penetrate someone else. Choosing a Passive role, will put you in position to be penetrated.
Once you're in position, another player can come along and activate while touching you to become your partner. At this point, either participant can control their own vocals, the speed and stage of the animation and when to stop.
For thrall interactions, if your character is in the active role, press the activate key WITHOUT TOUCHING THE THRALL and select an ACTIVE role. Thralls in your vicinity will move towards you and engage.
To make a thrall go into a passive role, press the activate key WHILE TOUCHING THE THRALL and select a PASSIVE role. The thrall should move into the passive position, and you can press the activate key again to activate the interaction.
The exact opposite applies if you want your character to be in a passive position.
KEYBINDINGS ARE SUBJECT TO CHANGE AT ANY TIME. Keep an eye on the image above.
No animation is final. I'm constantly working on improving them. More are coming soon™
A note on the versioning system: 0.00.X increments mean updated to the game version or minor bug fixes. 0.0X.00 Updates mean I've added new animations or updated something major. 0.X0.0 means I've updated a major system.
THE MAIN WORK HAS BEEN DONE BY OXYG1N WHO I CANNOT THANK ENOUGH FOR STARTING THIS PROJECT AND SHARING HIS SOURCE. WITHOUT HIM NOTHING WOULD BE POSSIBLE AND I'D BE STUCK IN THE DARK. ALL THE PRAISE IS DIRECTED AT HIM.
Animations are made by Mike24 and Leito86, converted and edited by me.
MIRROR DOWNLOAD of the latest version: HERE
---
What's New in Version
1.17.3
Released
- Updated to the latest game version.