About This File
Hello everyone,

I like creating sims using different custom contents and I love playing sims 4. This inspired me to share my creations with everyone. I hope that everyone would like the sims that I share here and would encourage me to create more such sims. Thank you for all your support in advance!

~ I try to upload new sims every weekend. All my Sims are FREE to download.

~Note~ : Please remove the following files from your mod folder (if it's present) cause they aren't working with the new game updates and might cause problems with WW or meshes:
1. "sims3melancholic_highlight_05.package"
2. "fixedLUUMIADRTITEMedium.package"
3. "BTTB 5 Bottom Soft Cut L Defualt CAS"
-Disclaimer:  Some of my sims File sizes can be big cause of lot of detailing, packs, outfits and HQ mods used

   ~     ~     ~     ~     ~:    Sims  :~     ~     ~     ~     ~  


1. Lily Zhao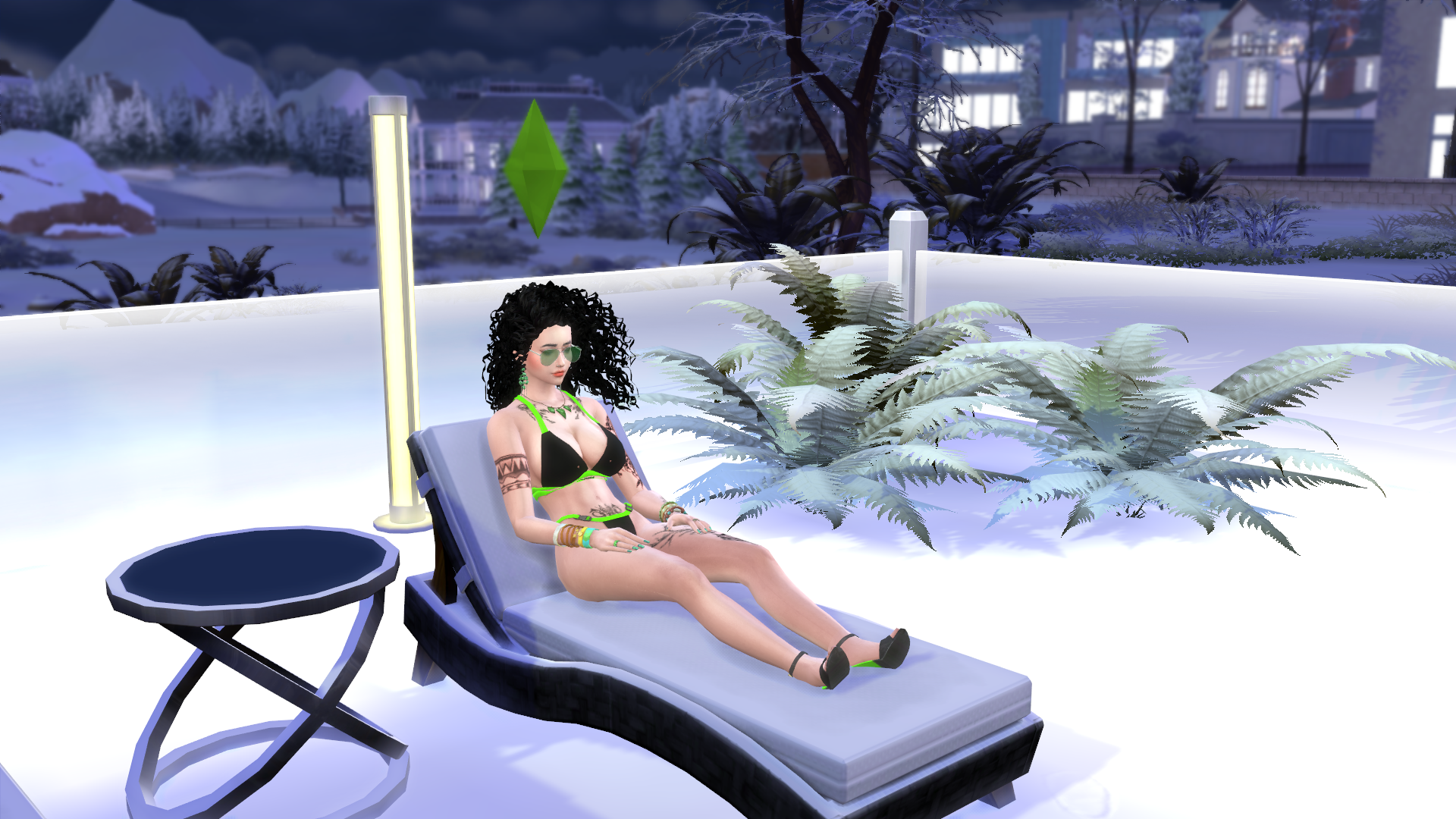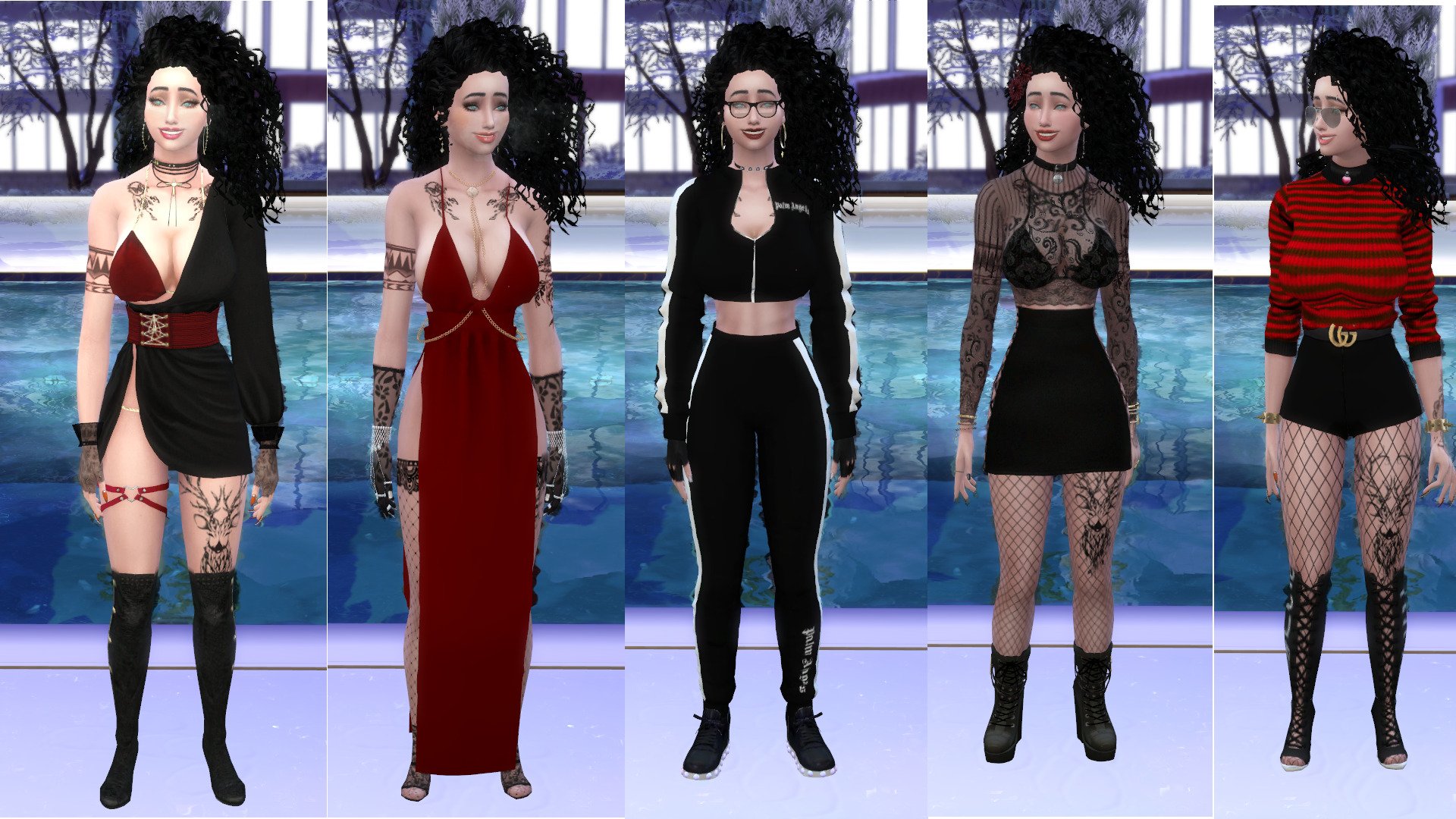 2. Abigail Zhao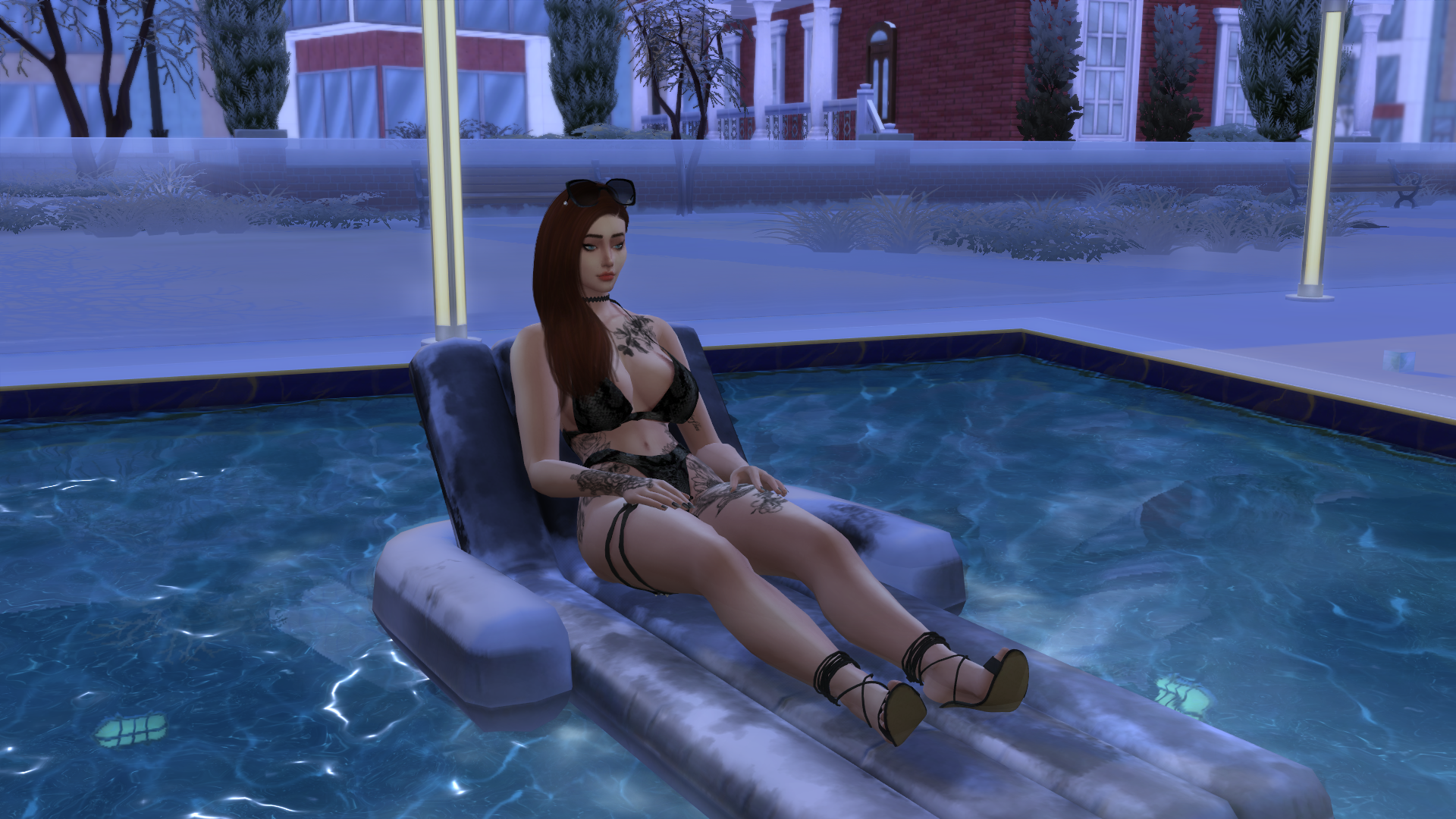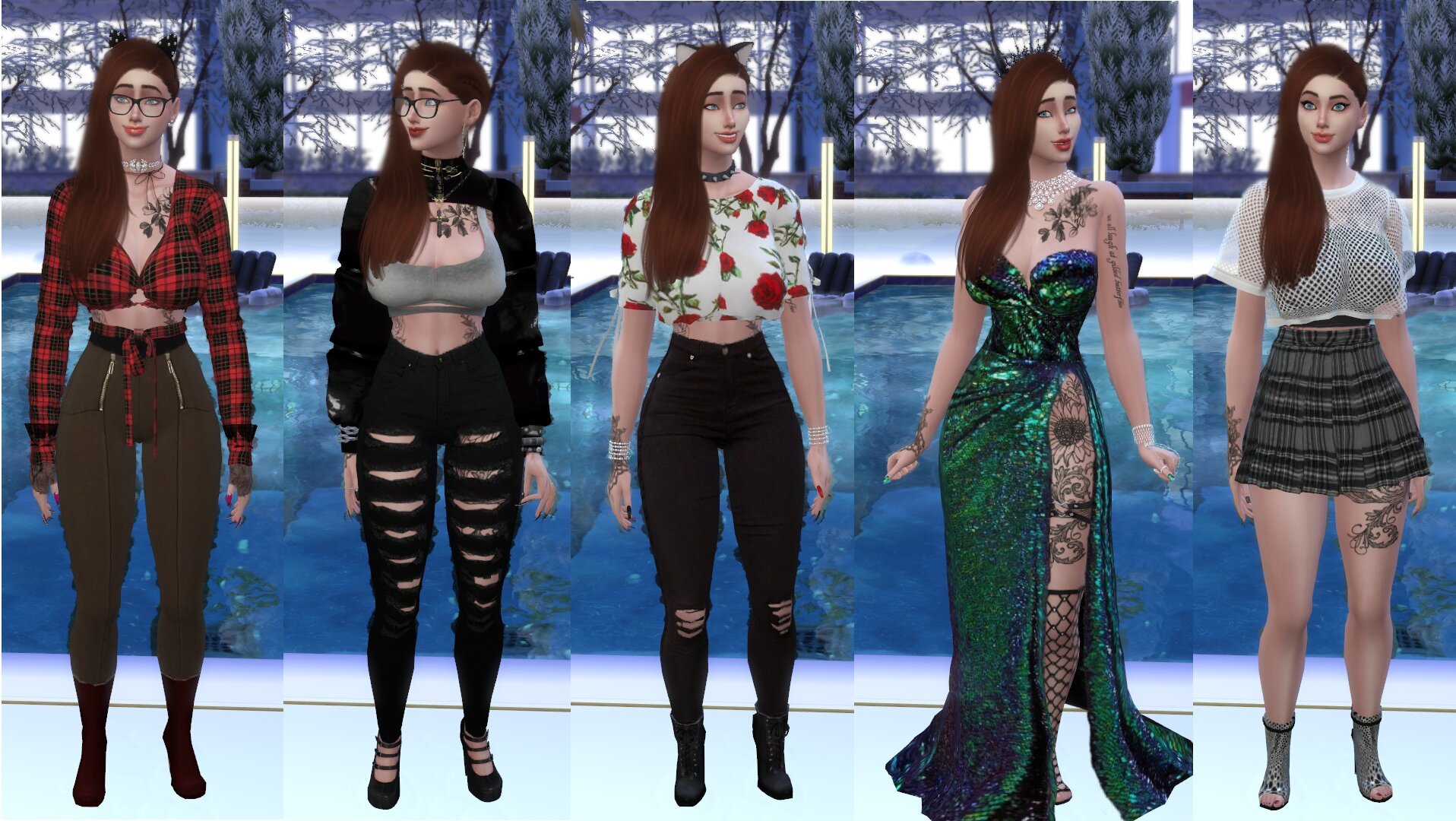 3. Ava Zhao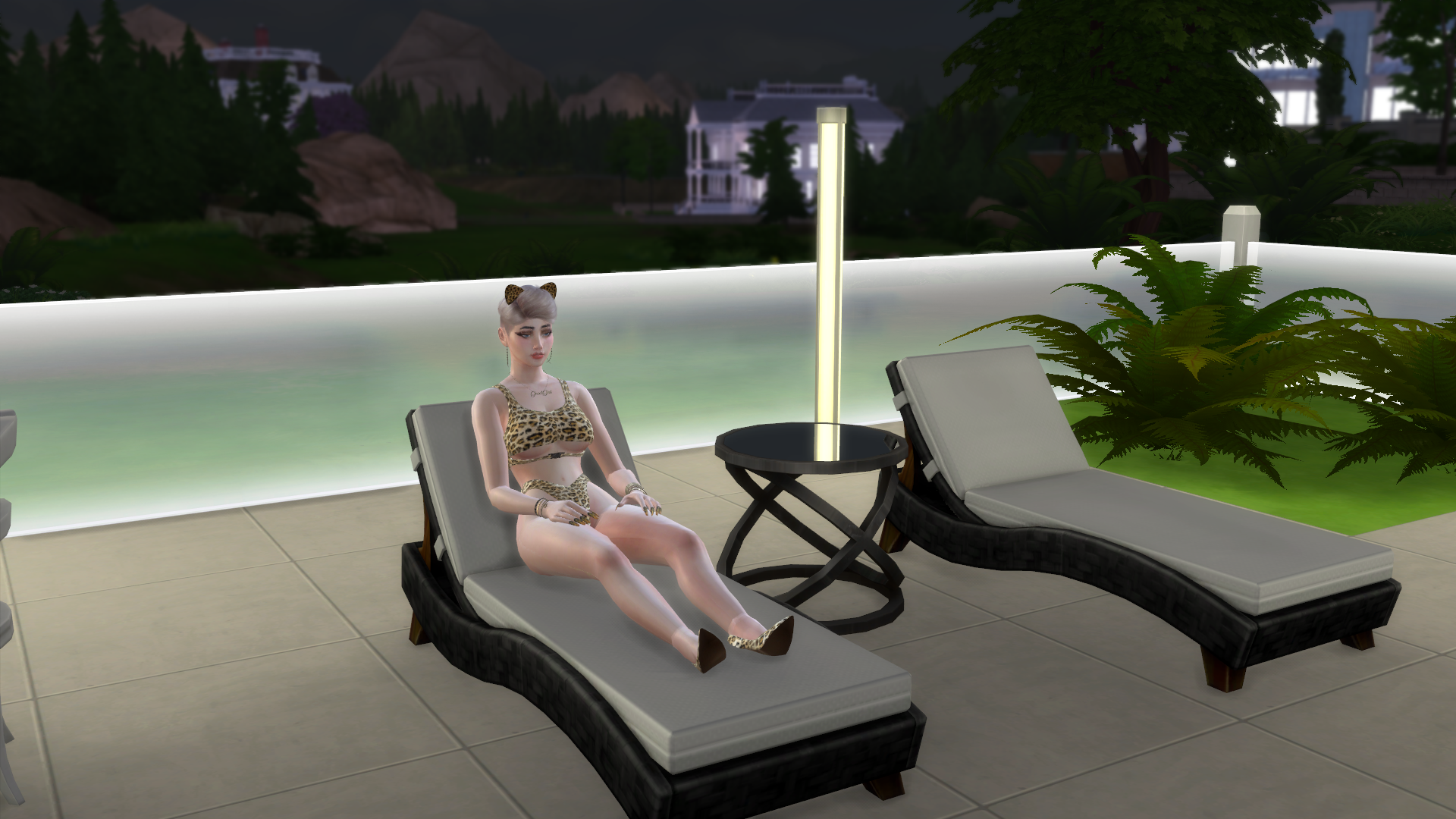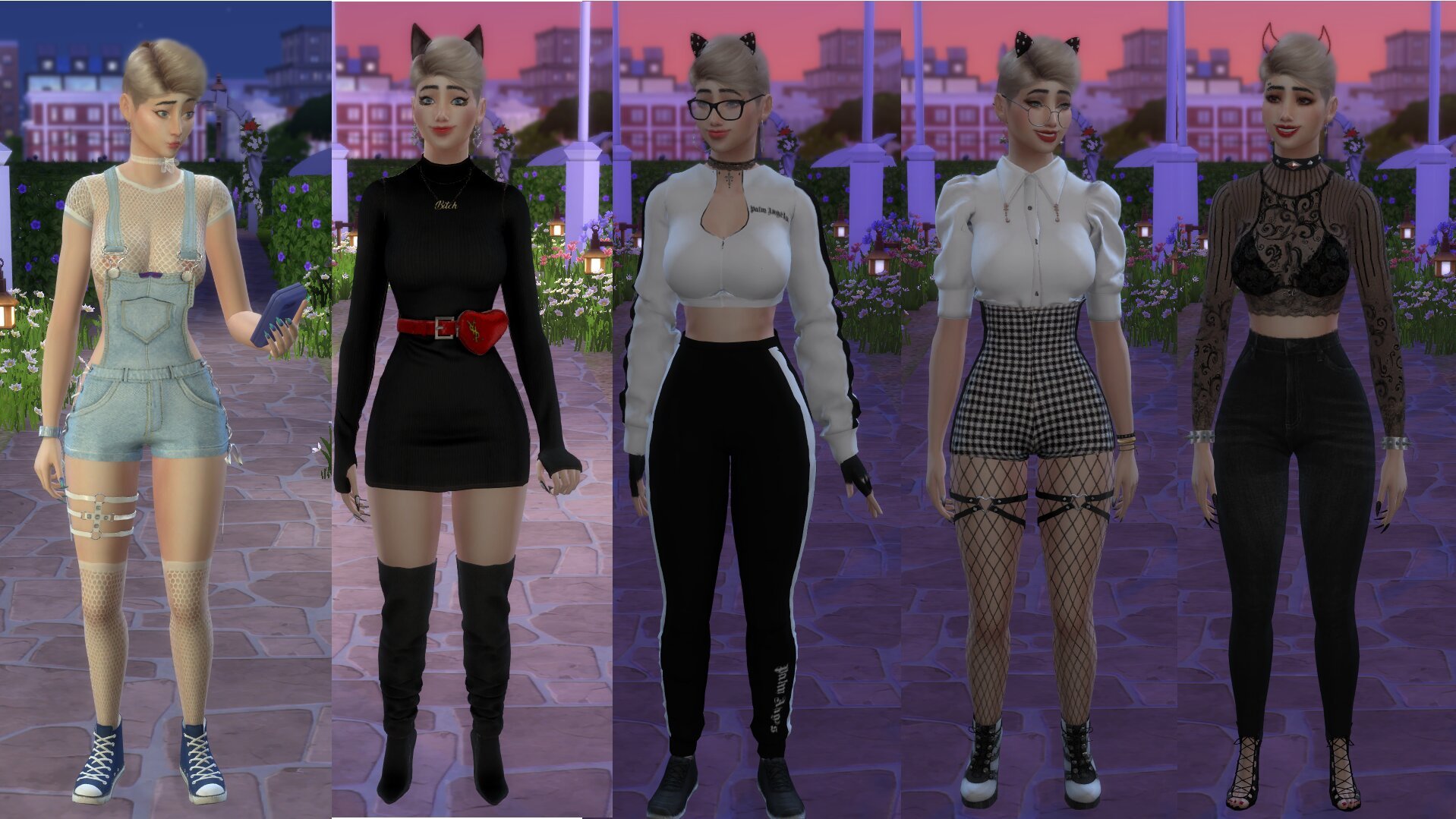 4. Natalia Zhao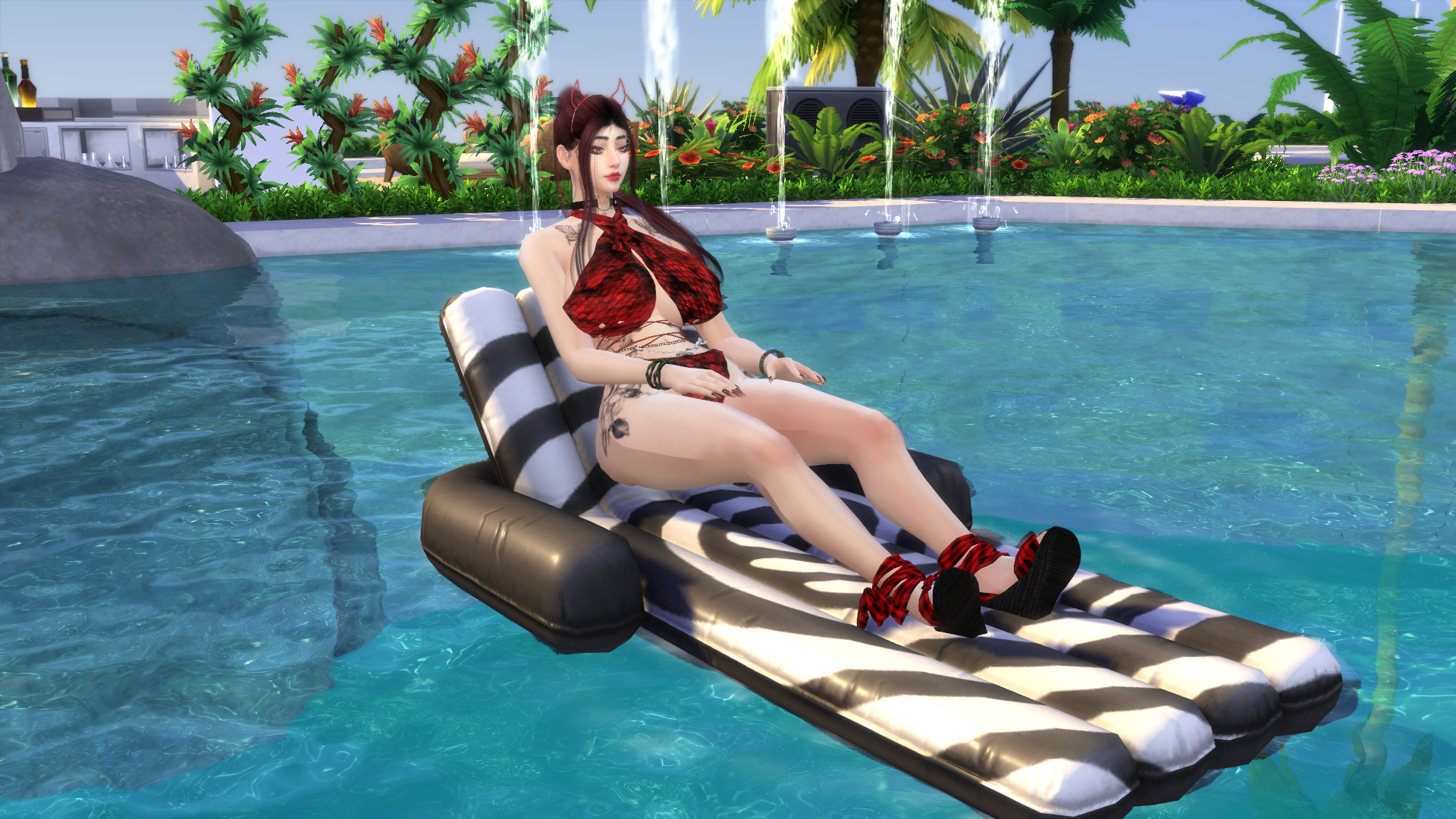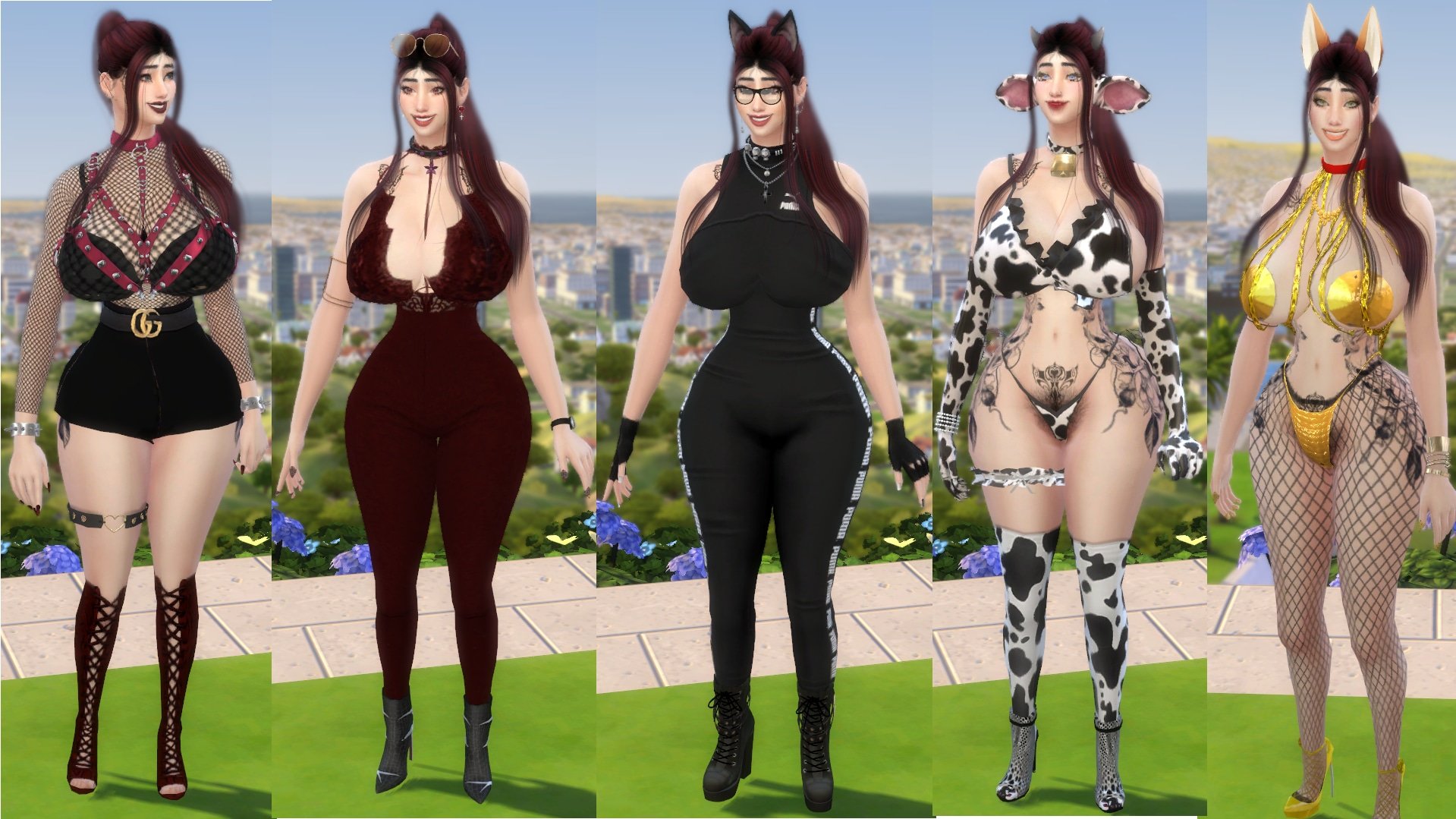 5. Tanya Hills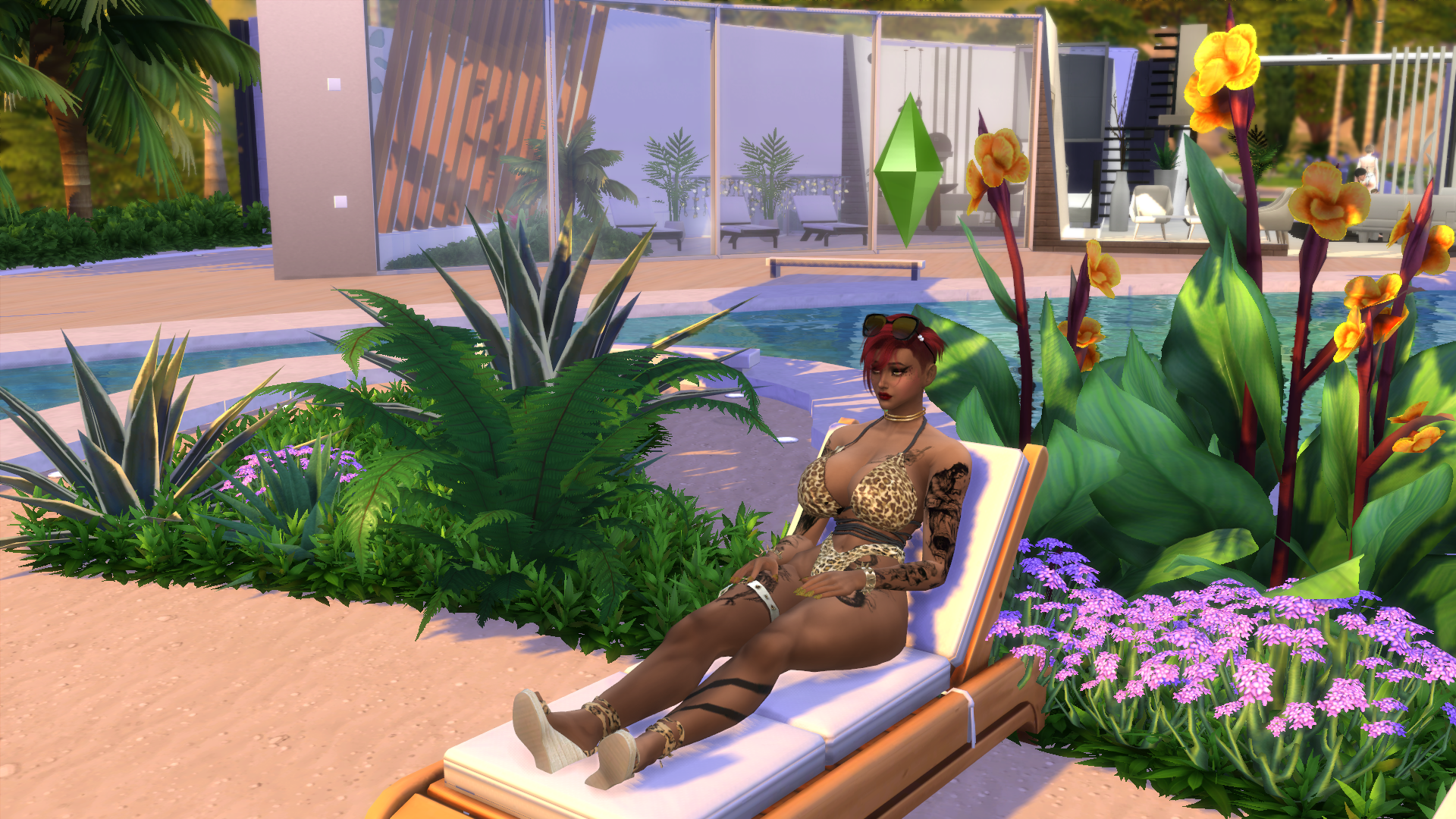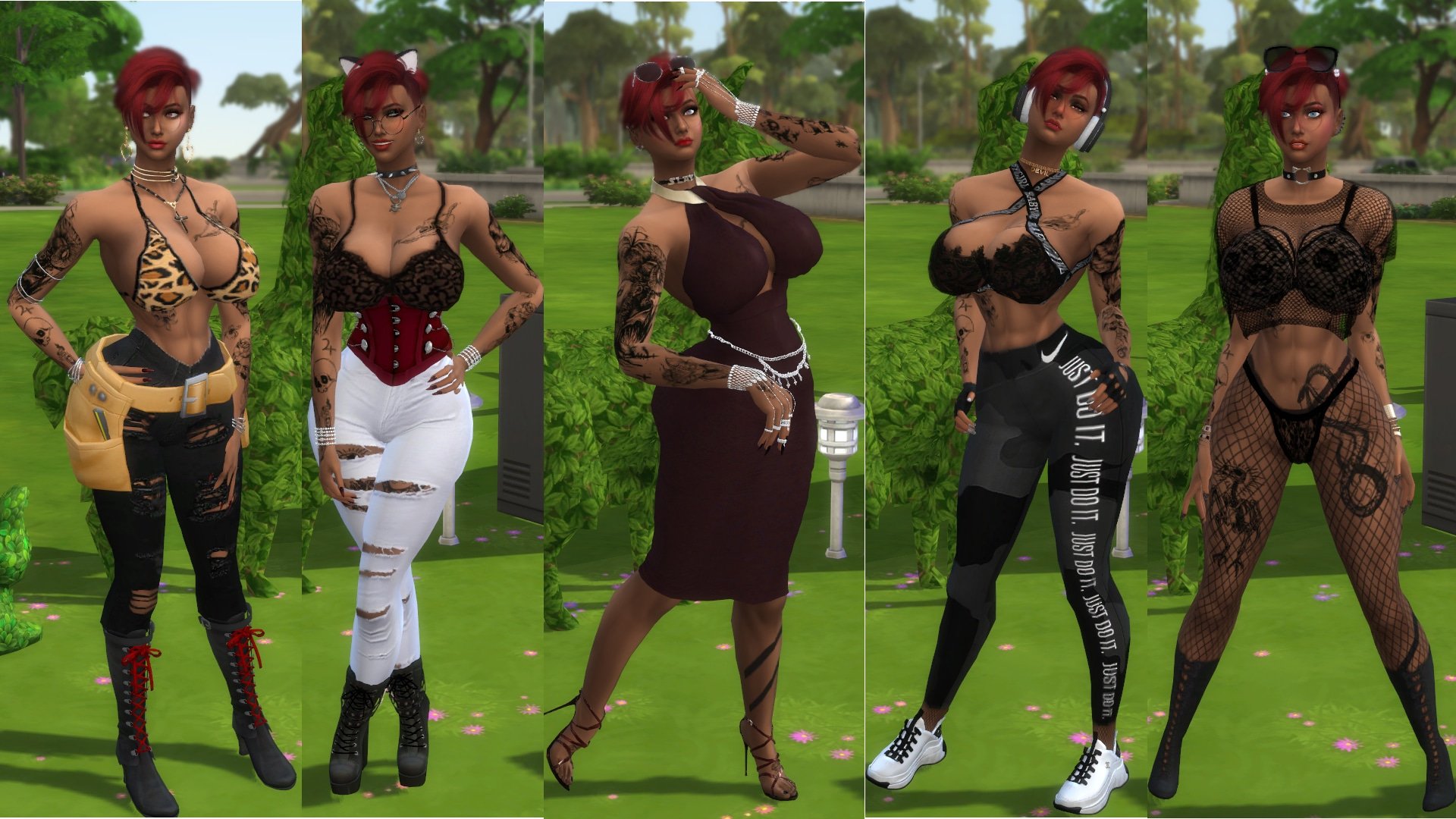 6. Katie Hills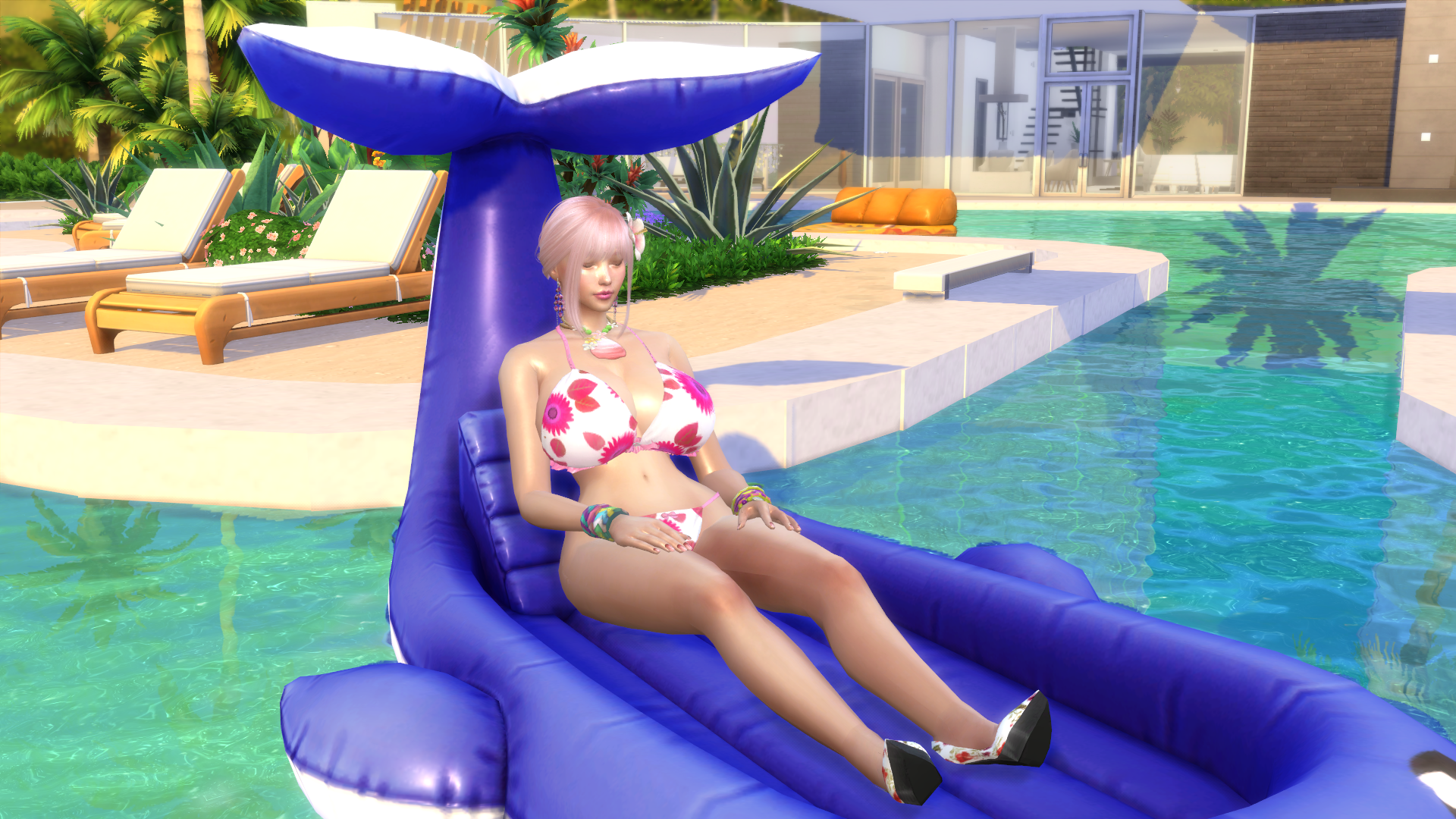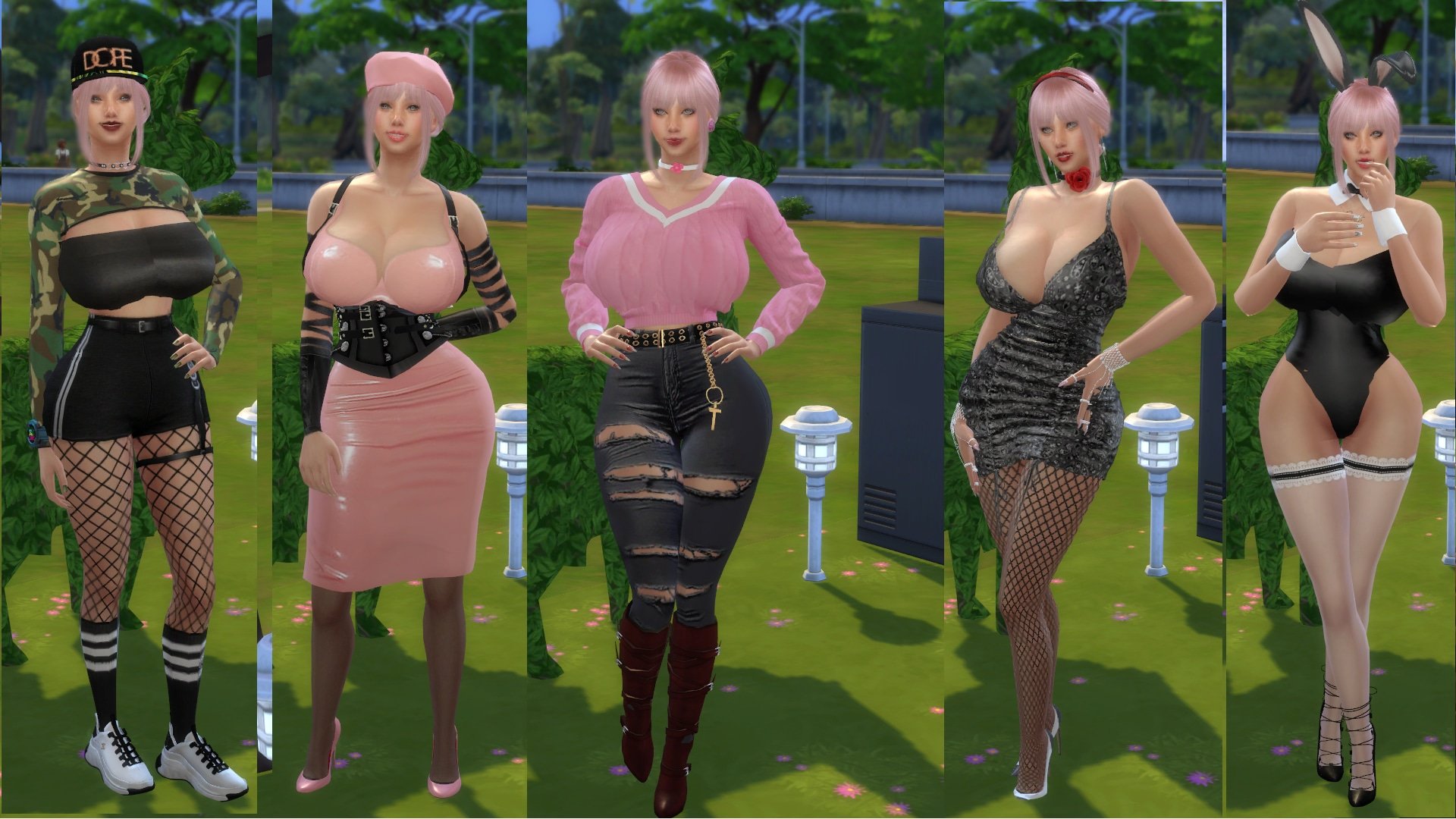 7. Lady Dimitrescu (Younger Version and Yes, She's tall)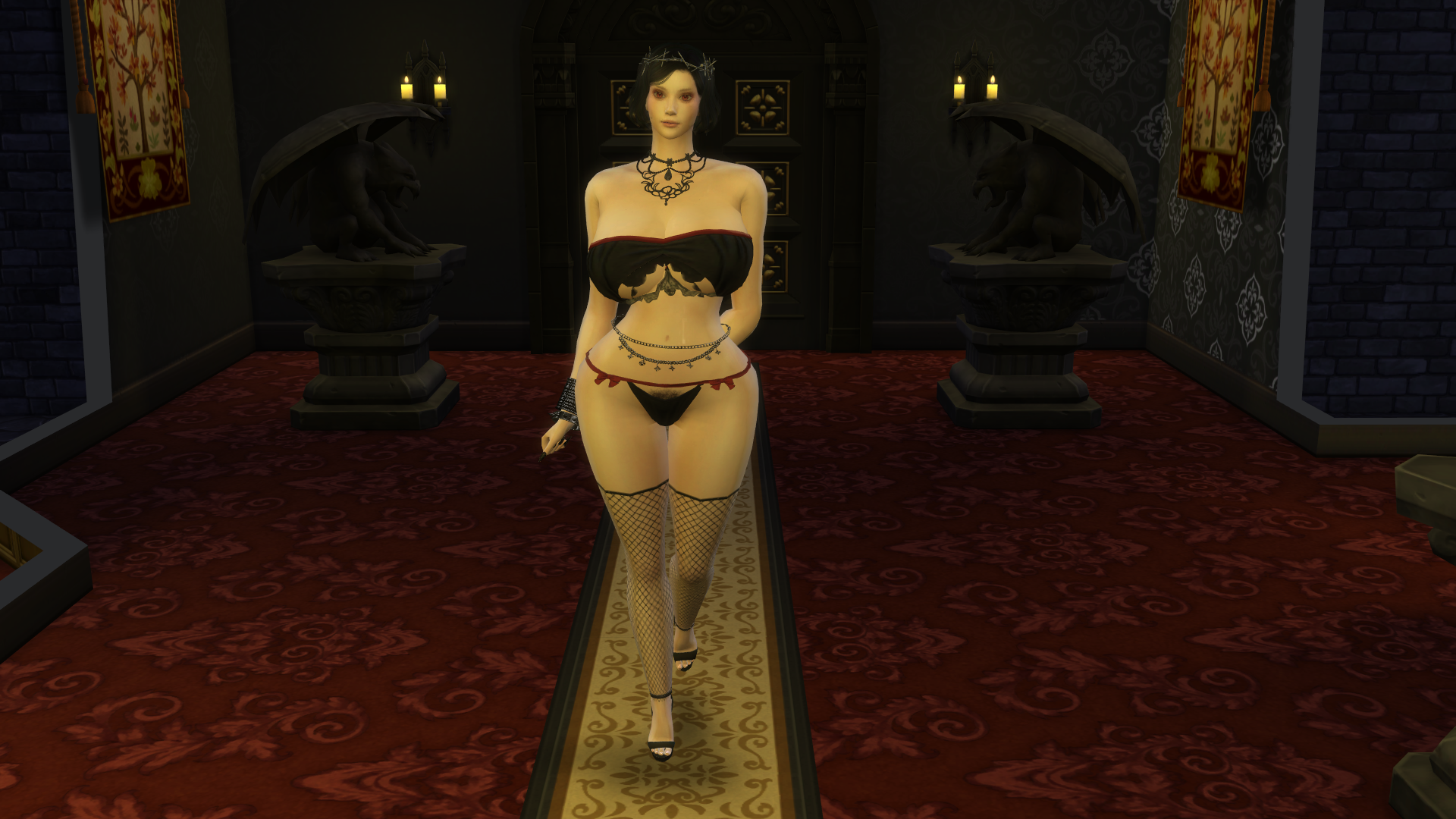 8. Angelica Andersen (Elf)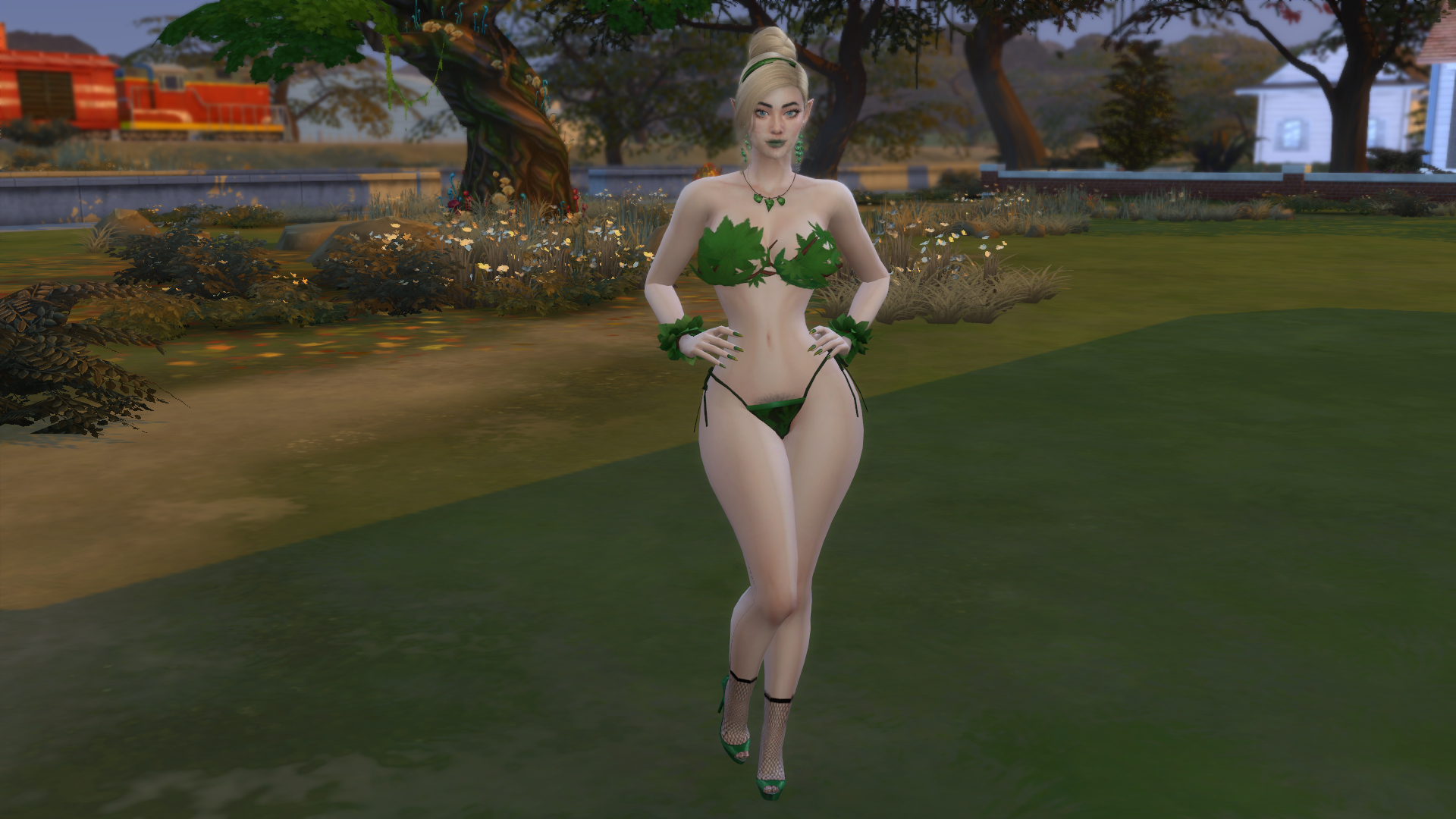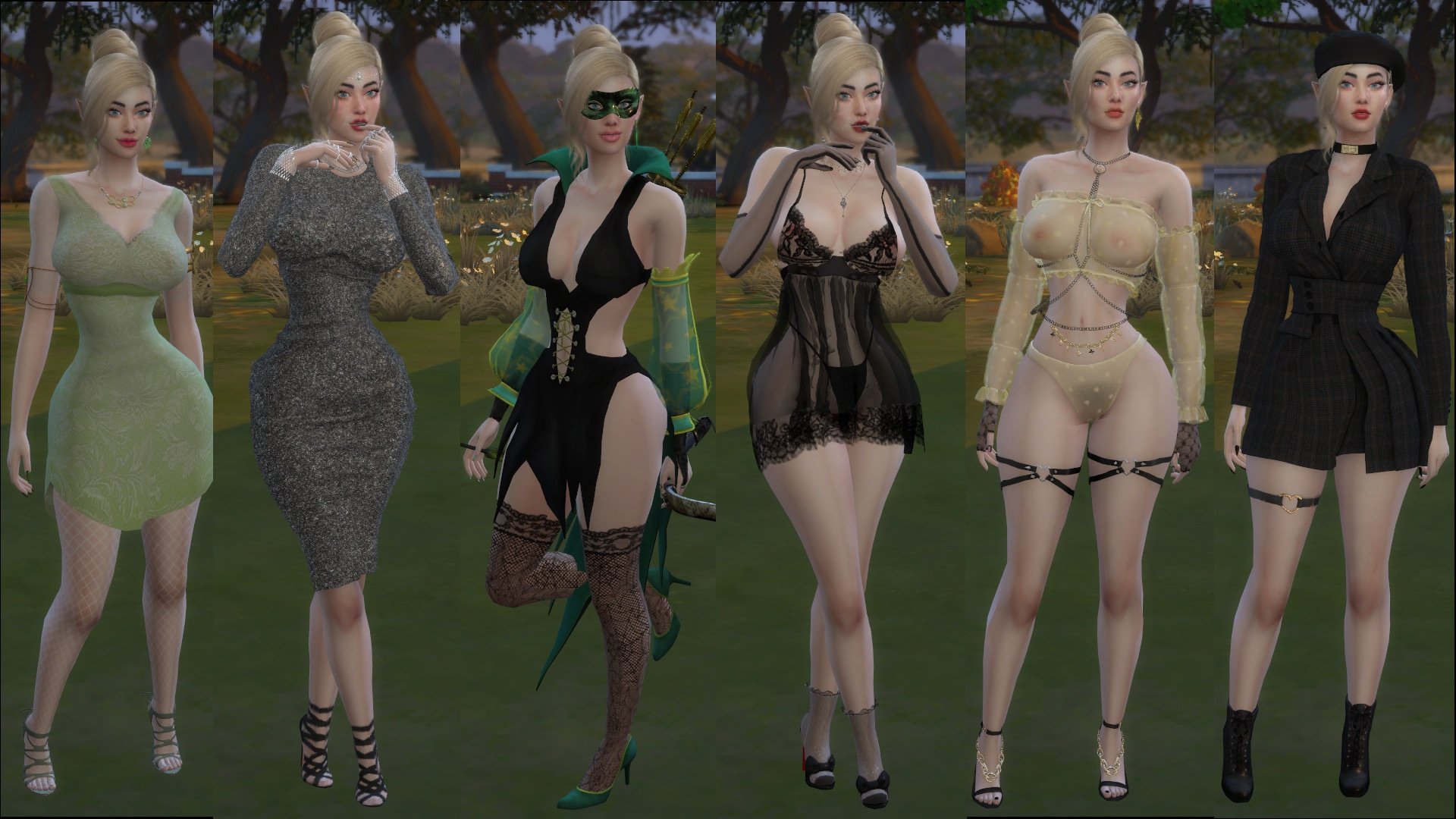 9. Hilary Edge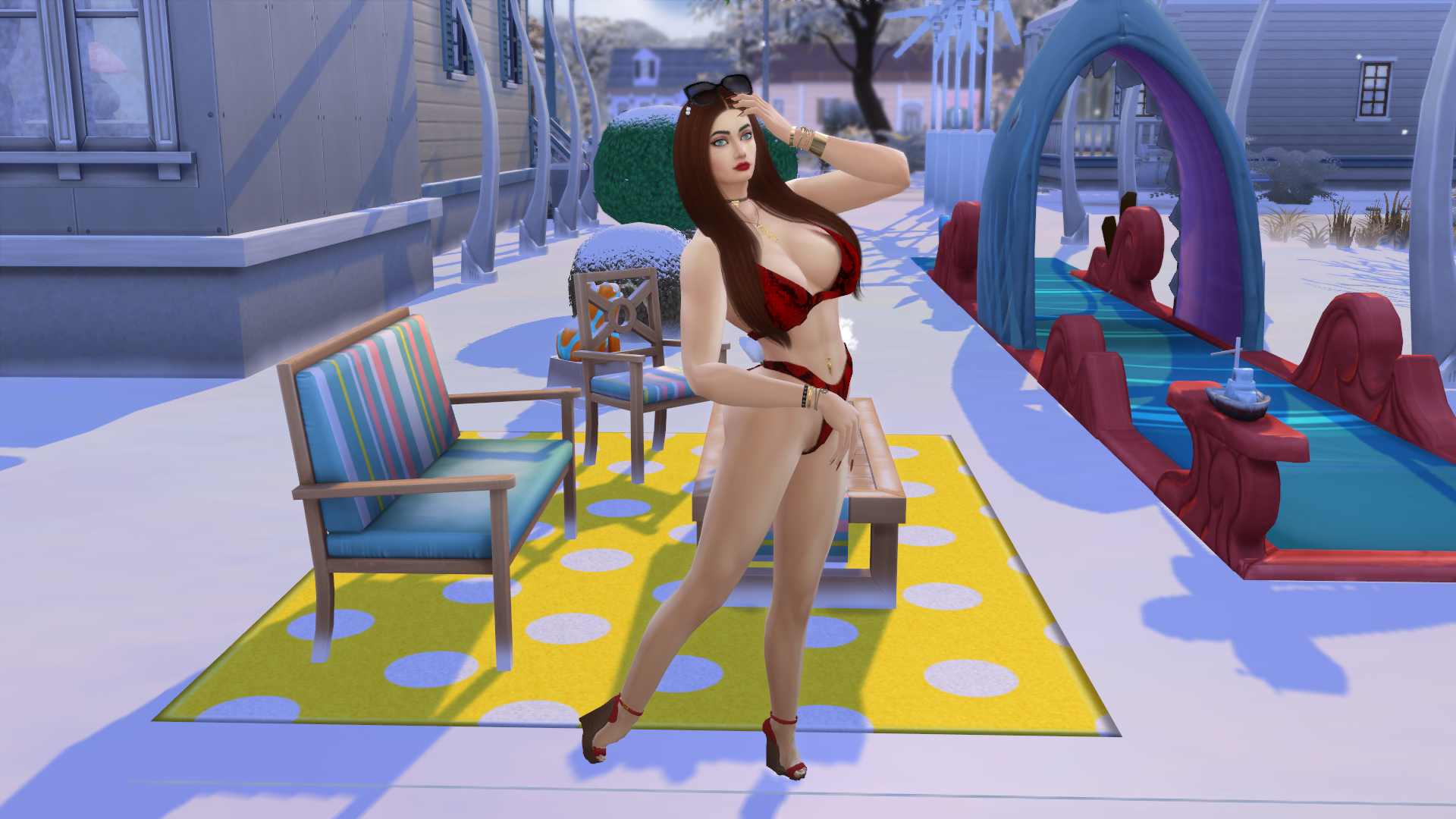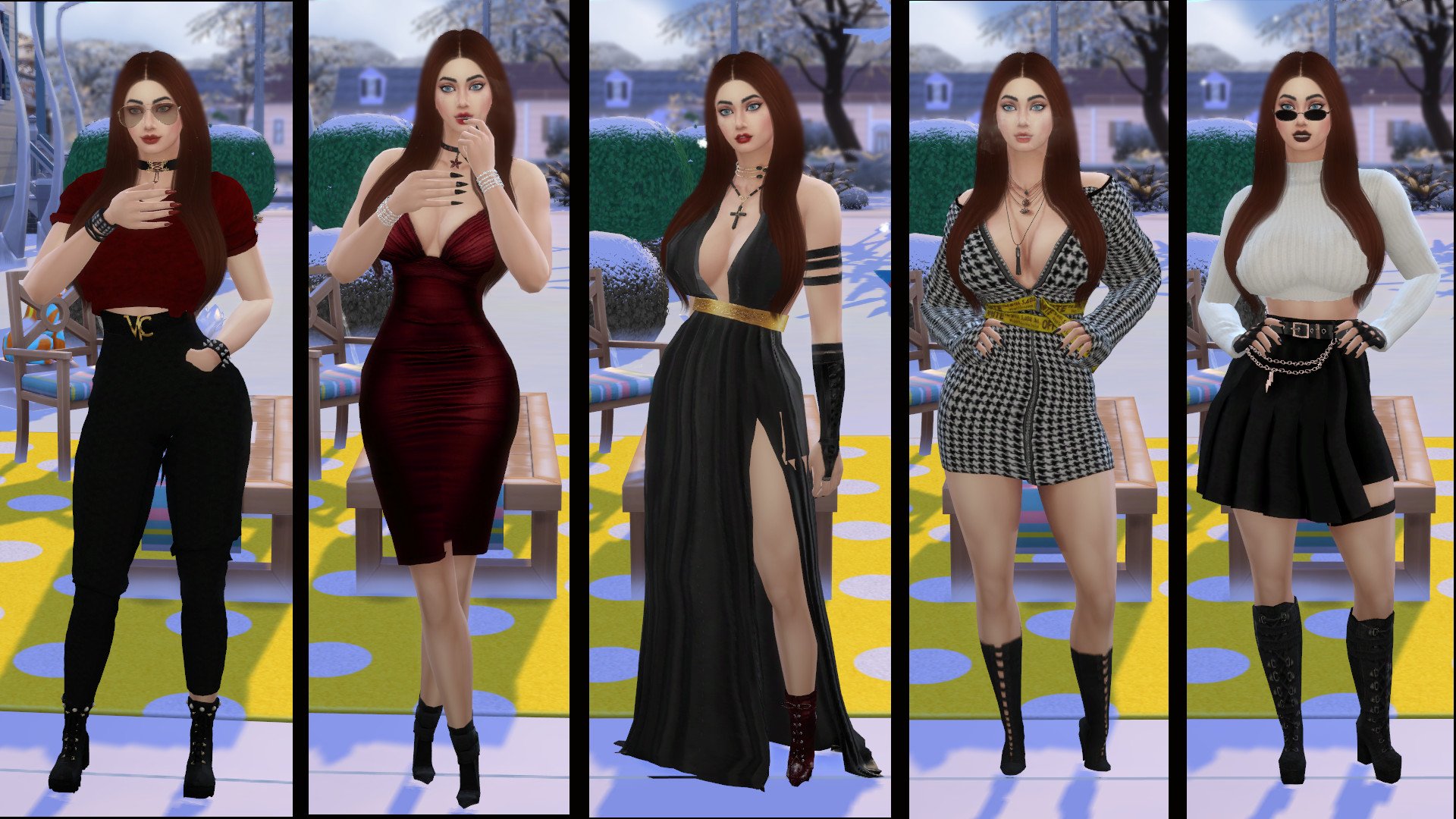 10. Kathleen Leone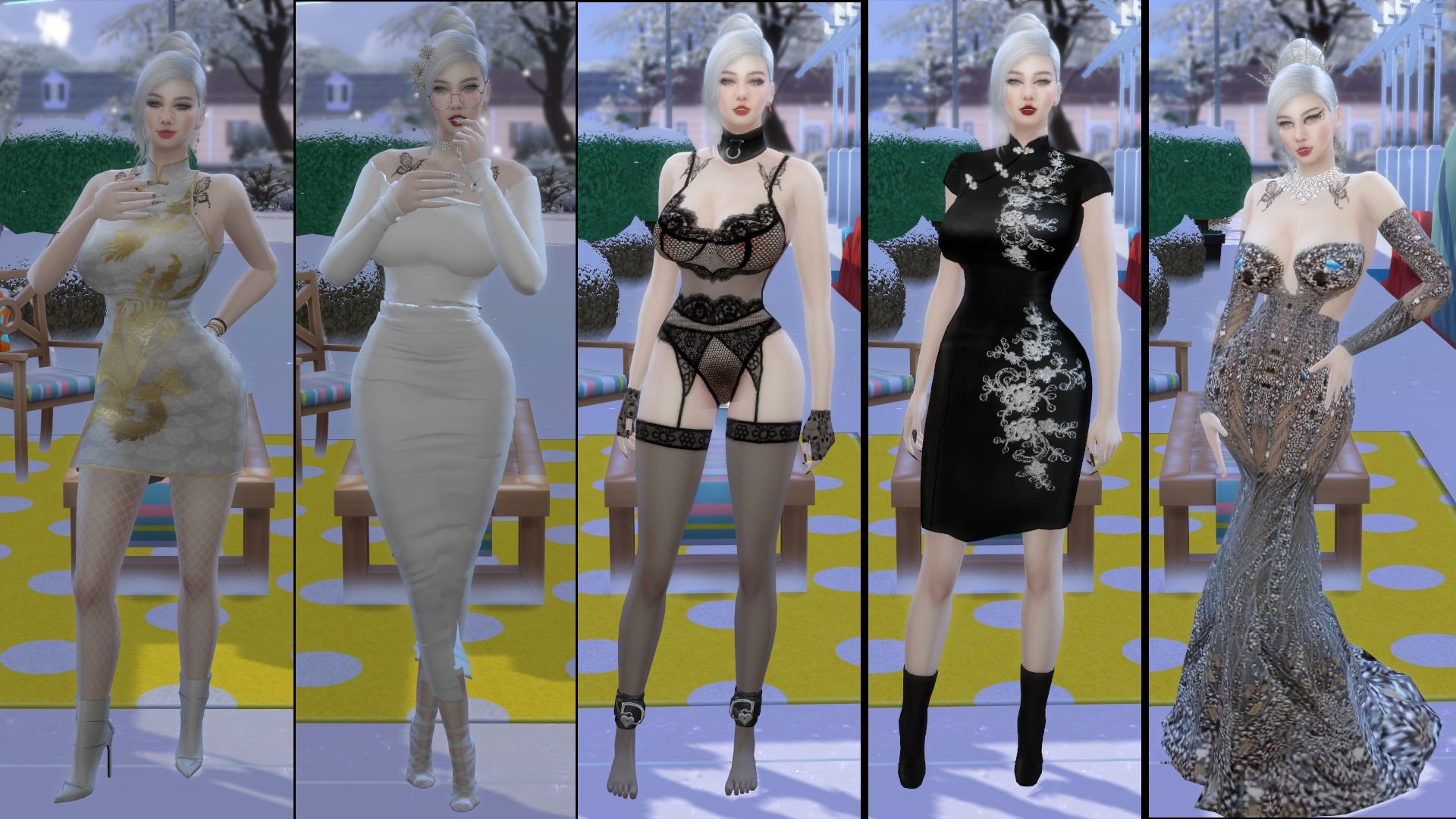 11. Staci Williams
12. Celina Perez (Demoness)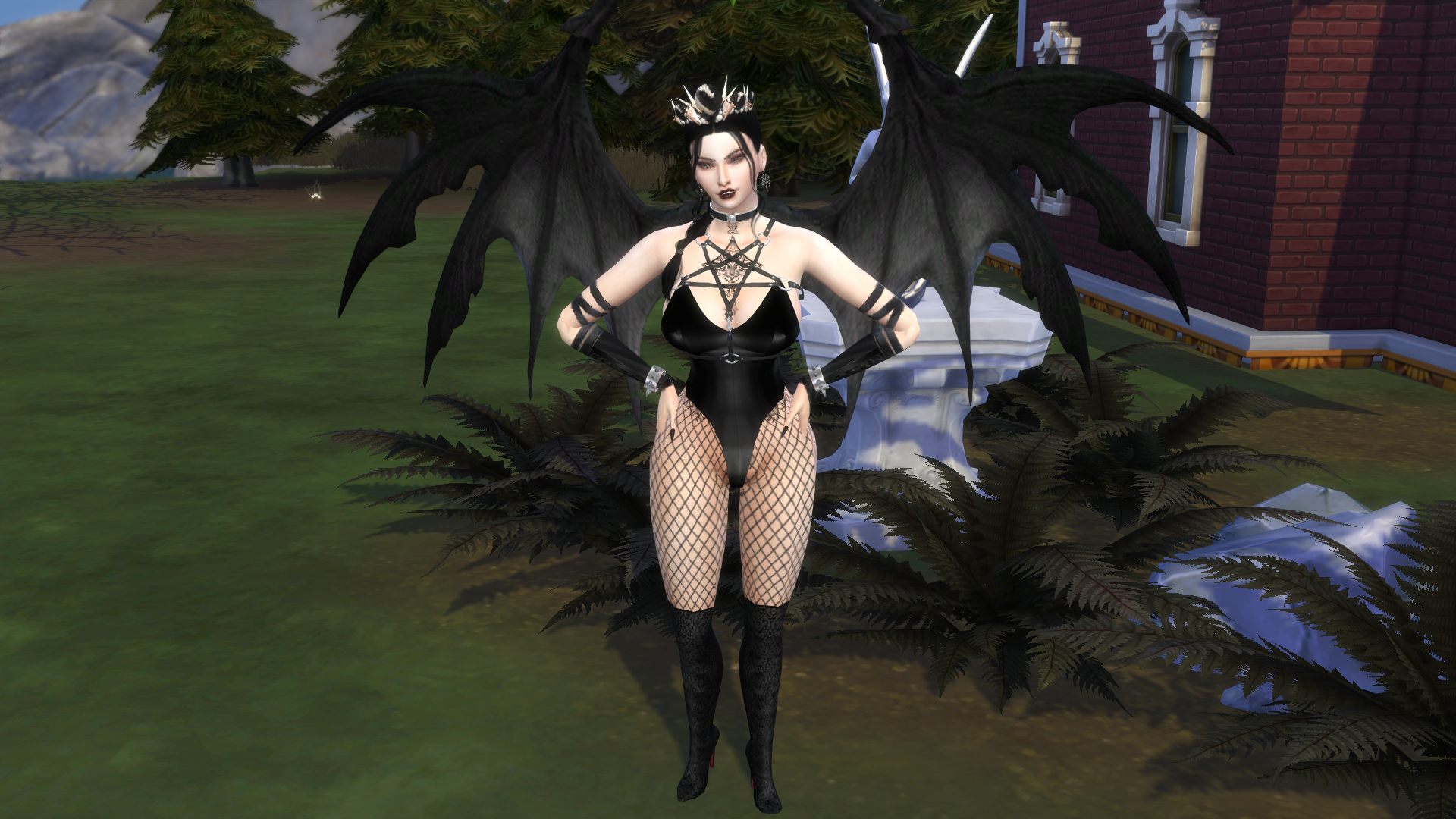 13. Lindsay Barnes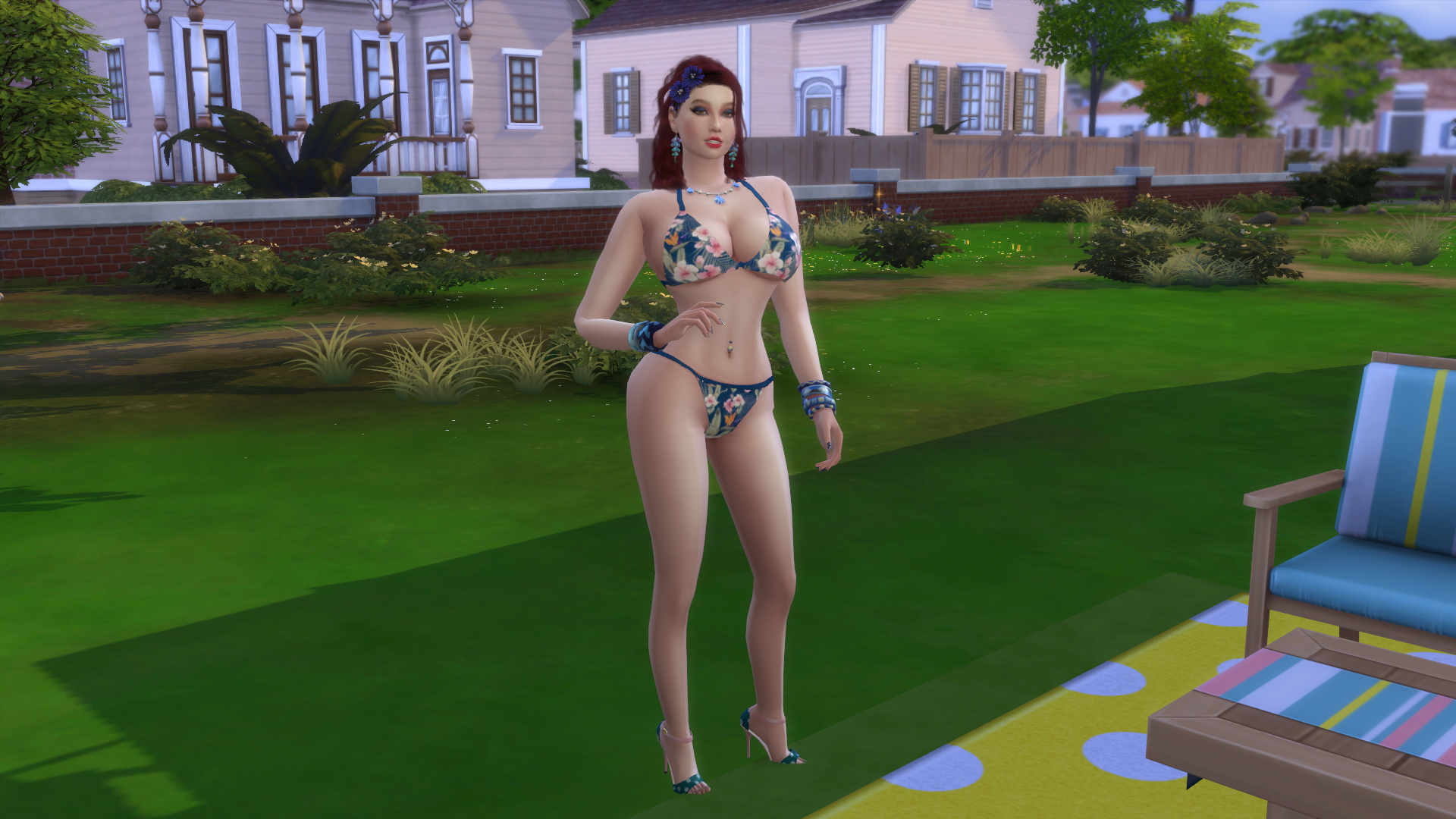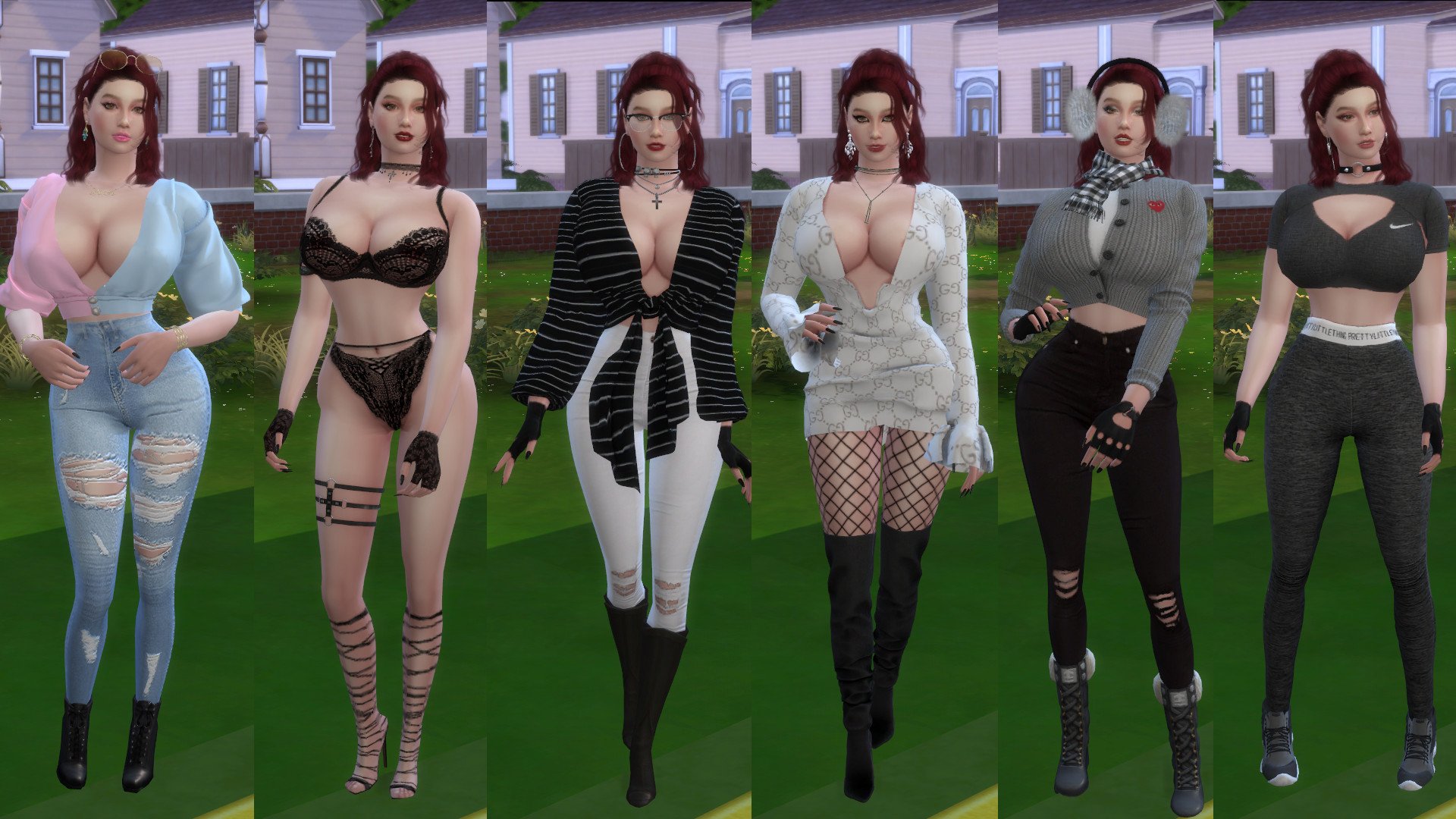 14. Ayaka Yamazaki (A Haunting Spirit?but Sexified)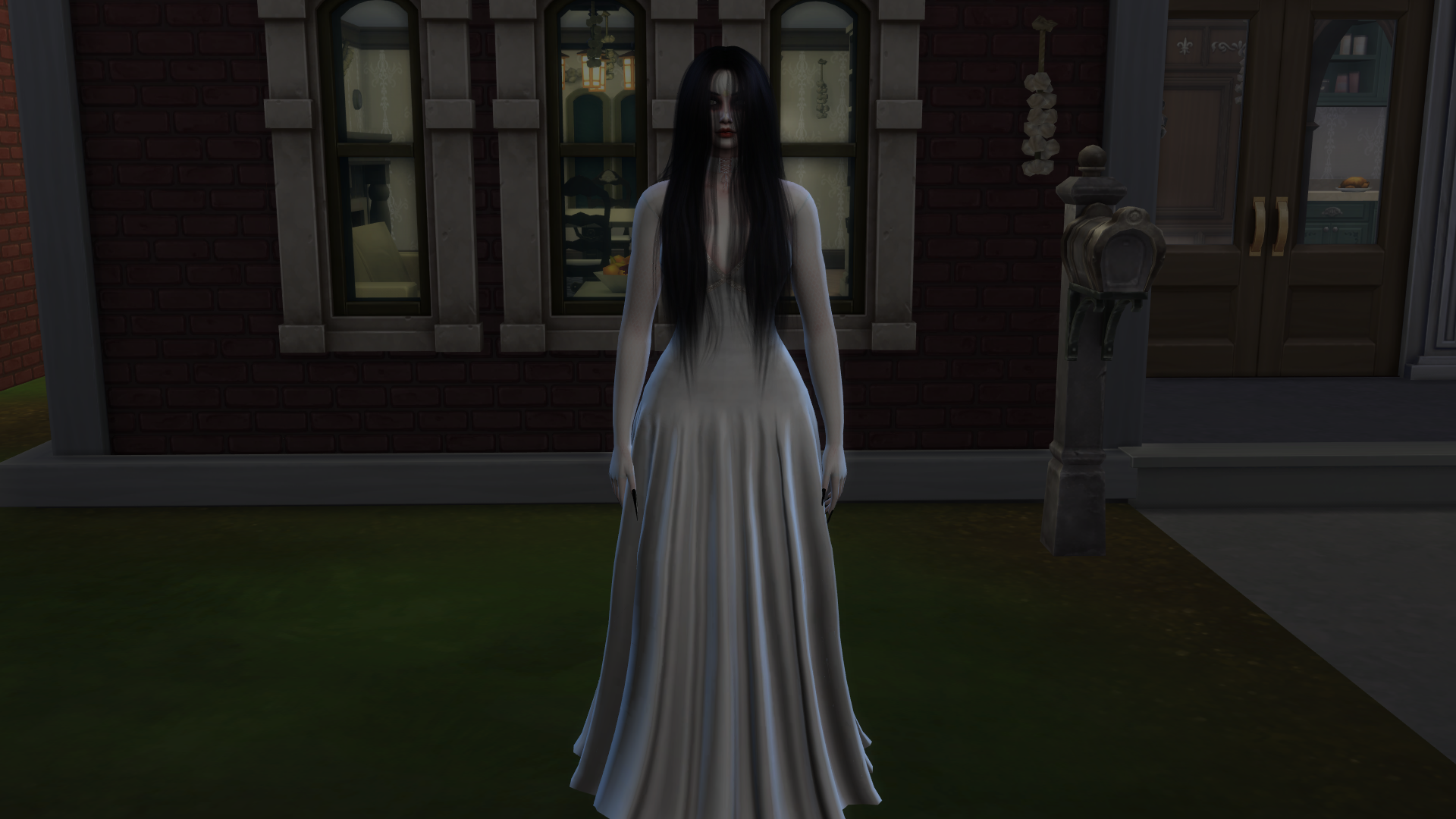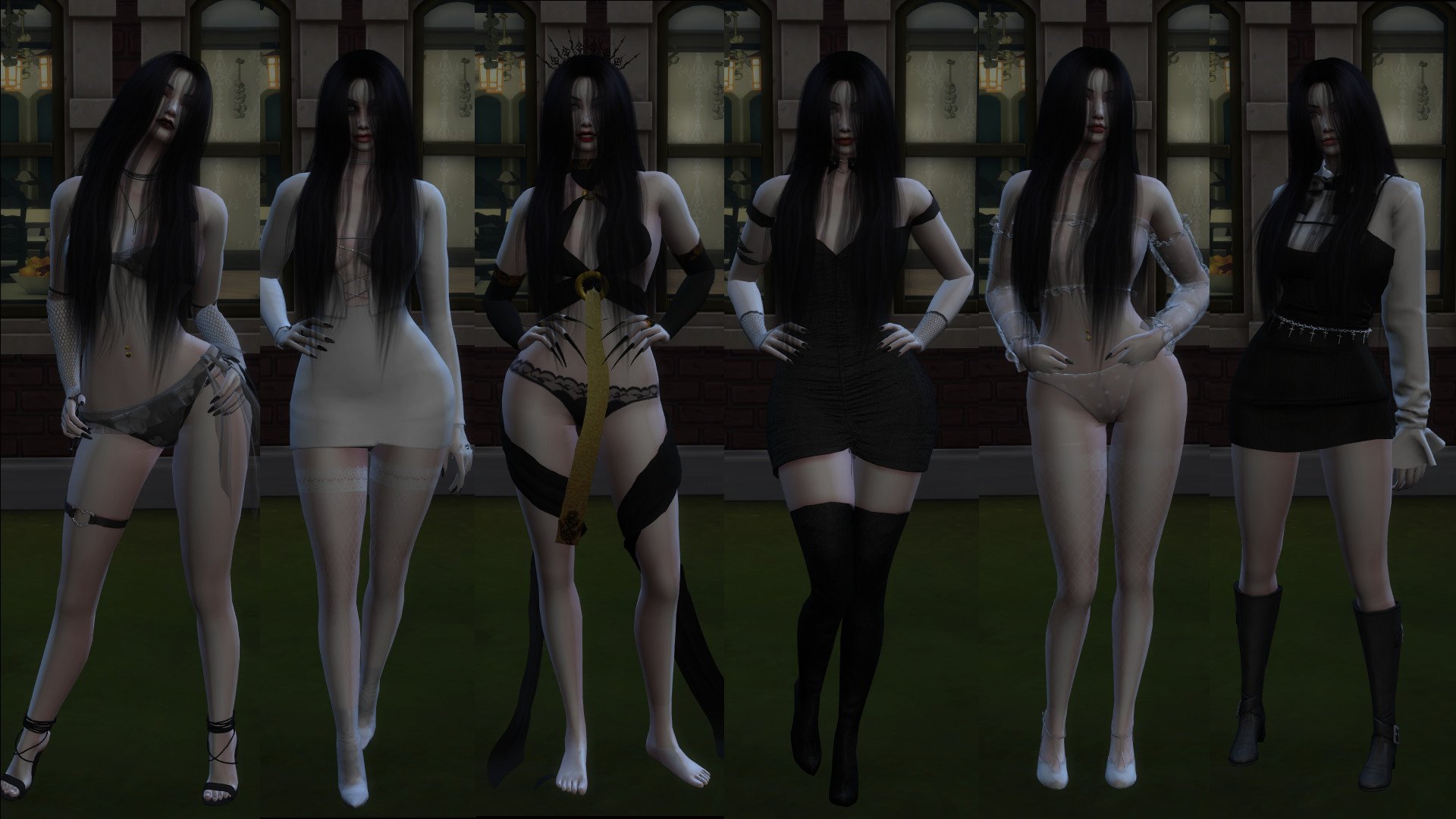 15. Emilia Hoff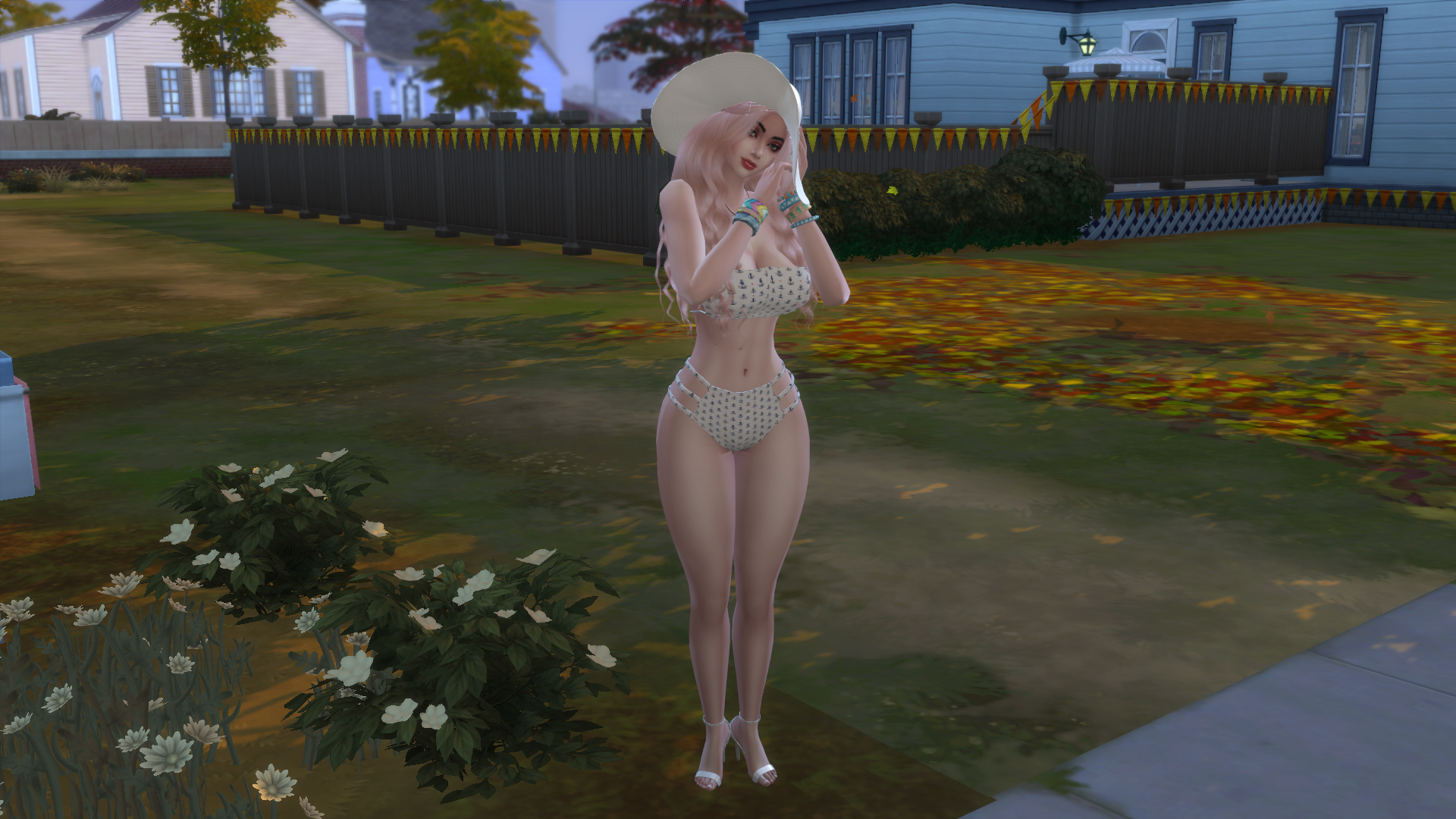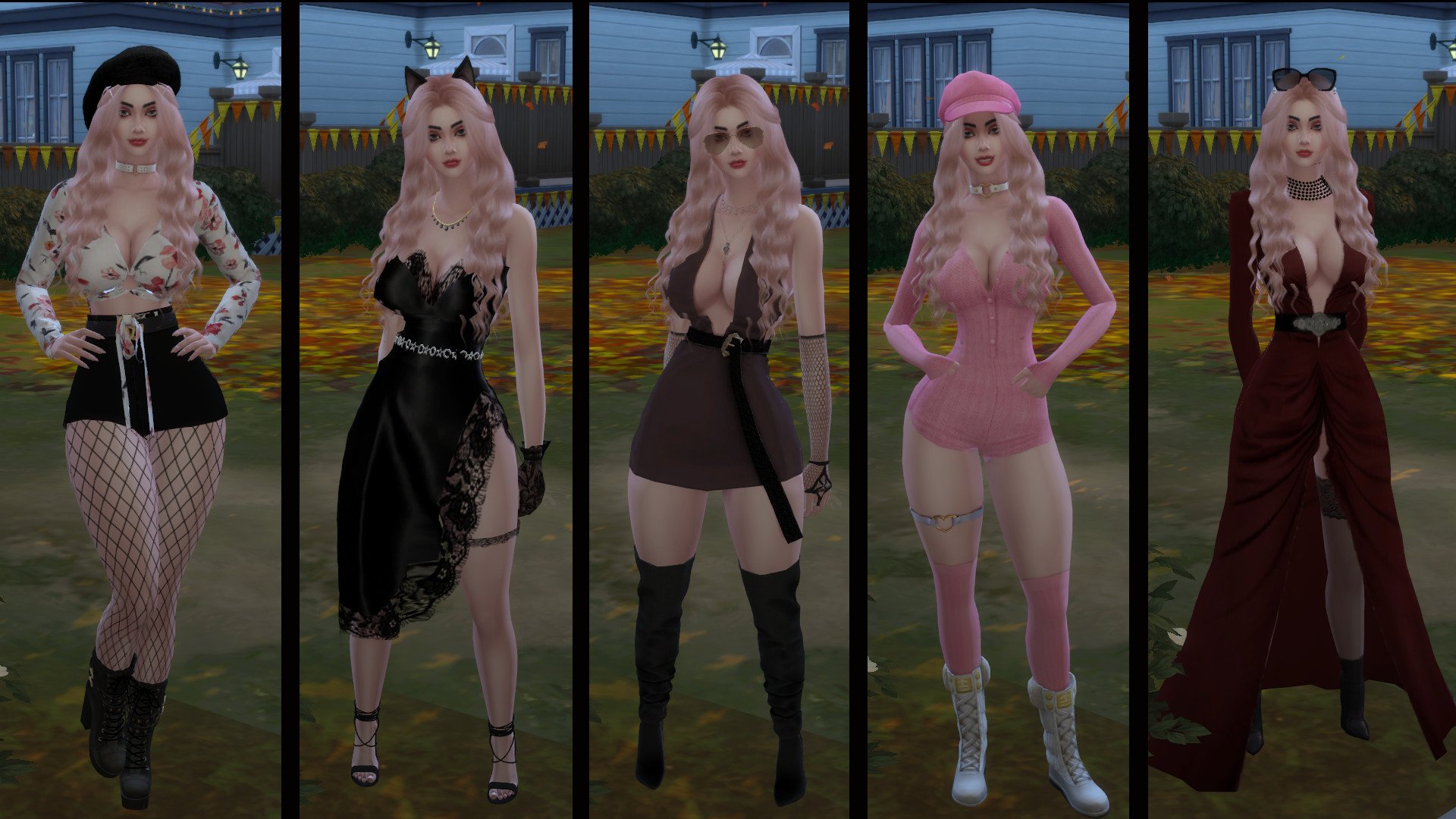 16. Sam Greenwood (Male Sim, College Student)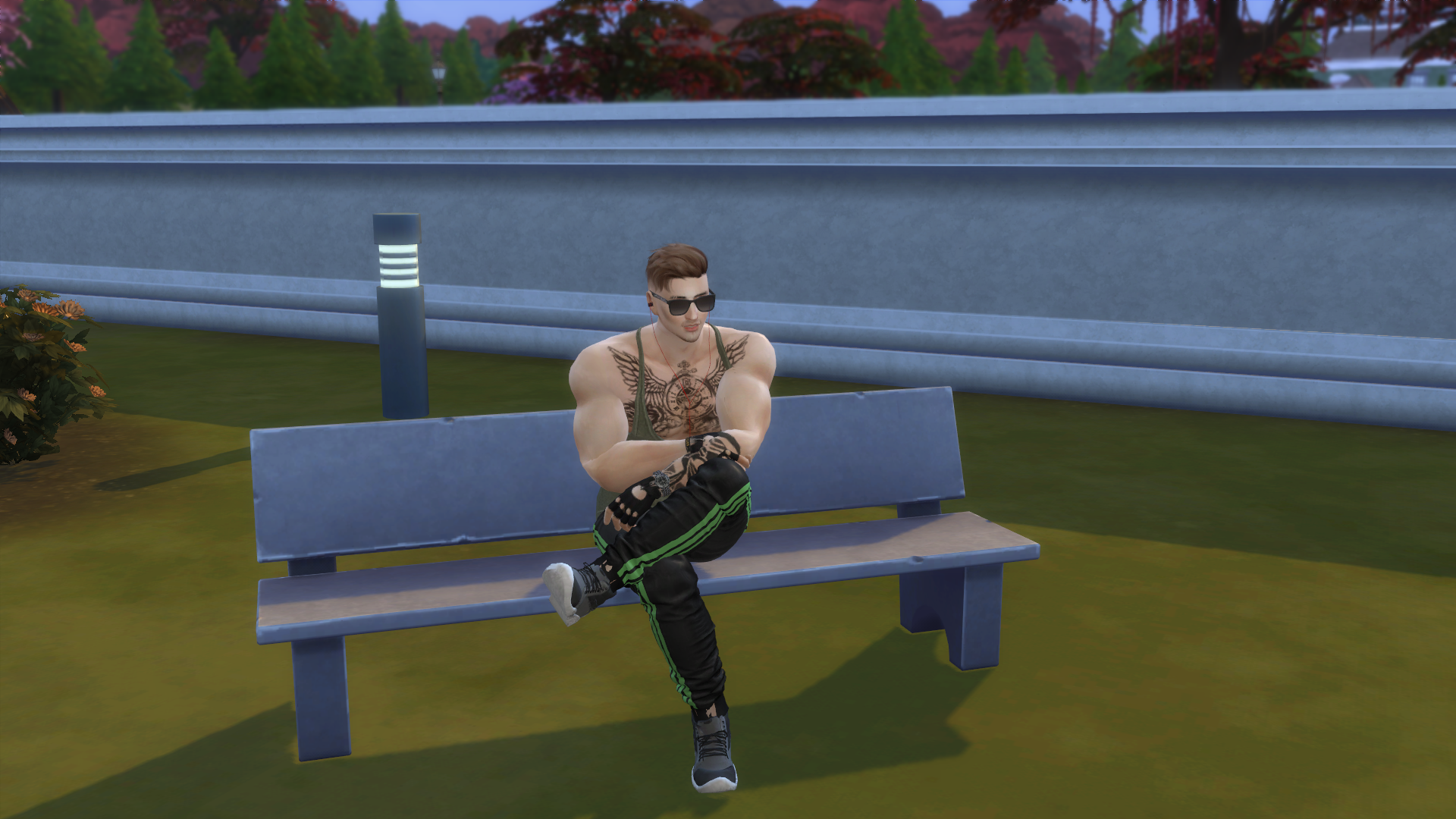 17. Claire Croft (Your own personal Maid❣️)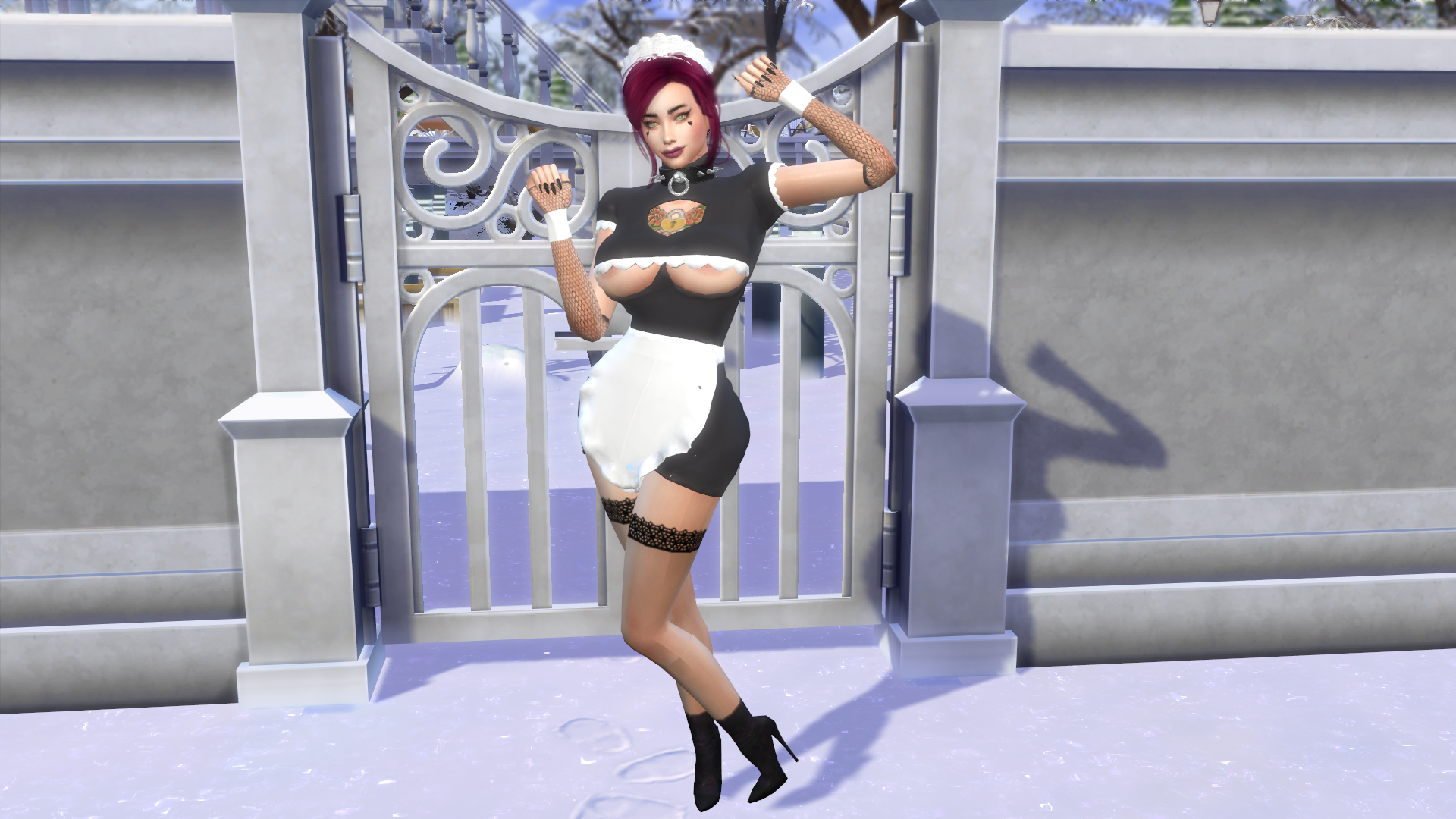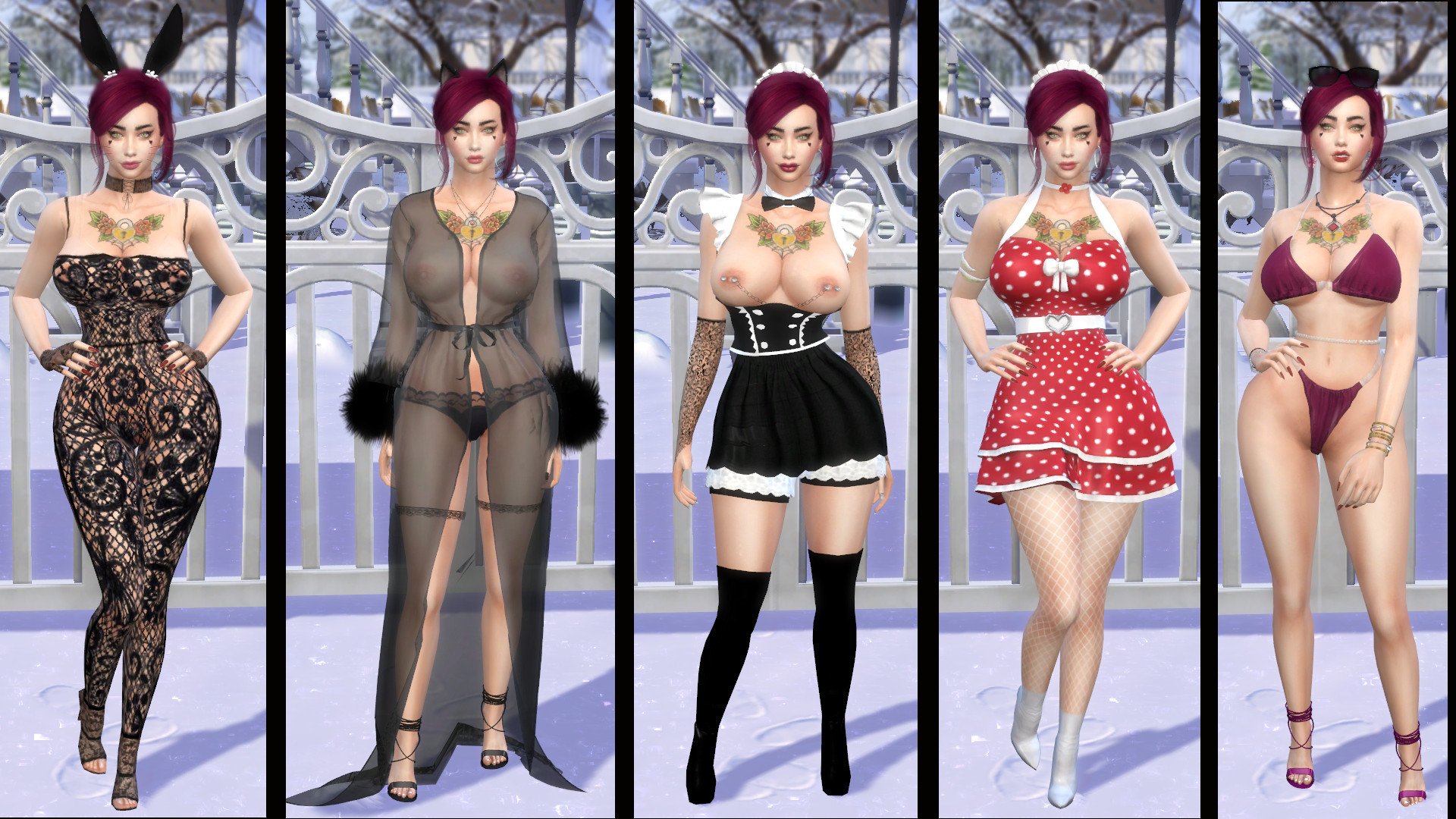 18. Cassidy Chase (College Student)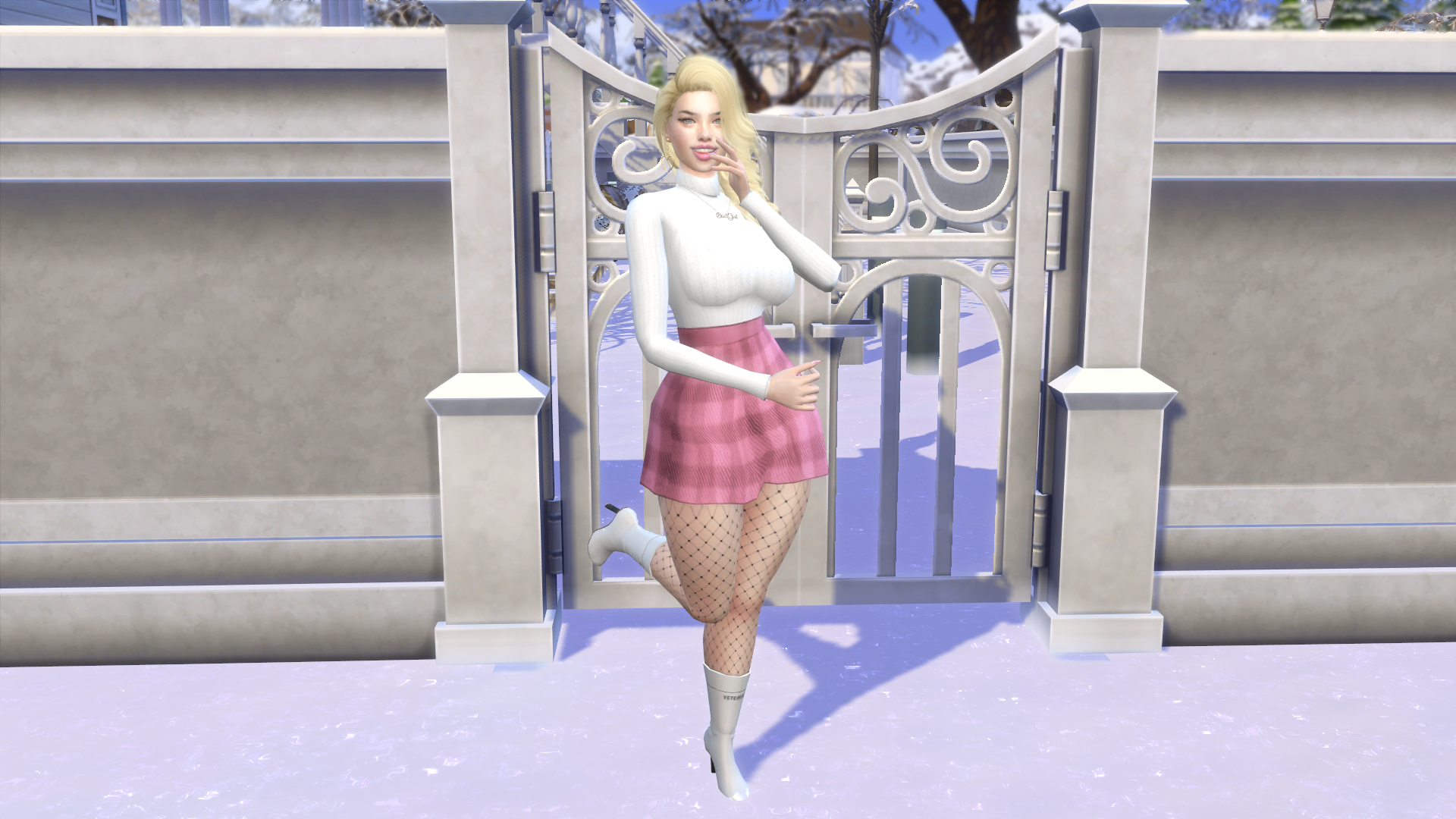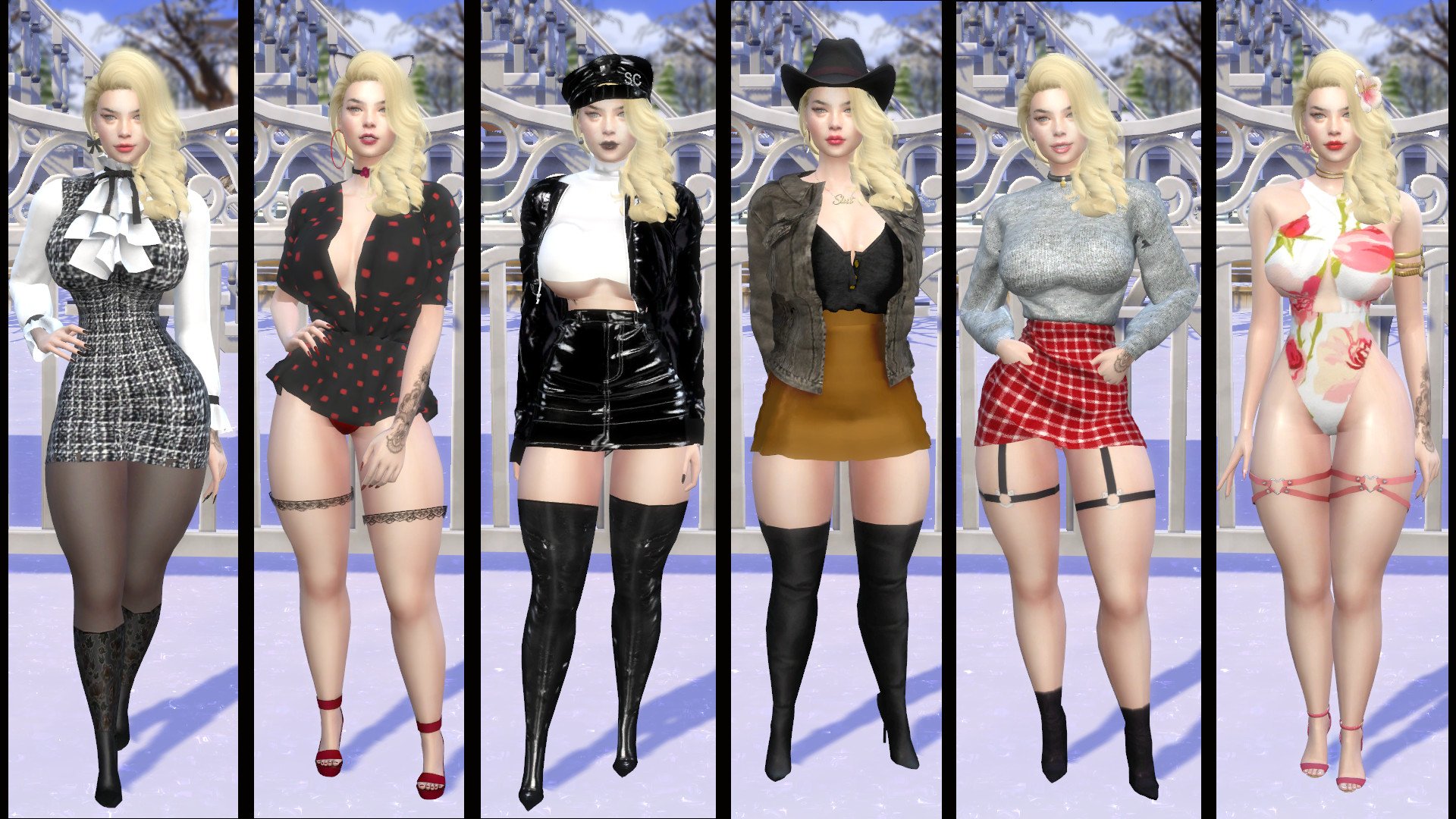 19. Kumiko Kondo (A Naughty Teacher)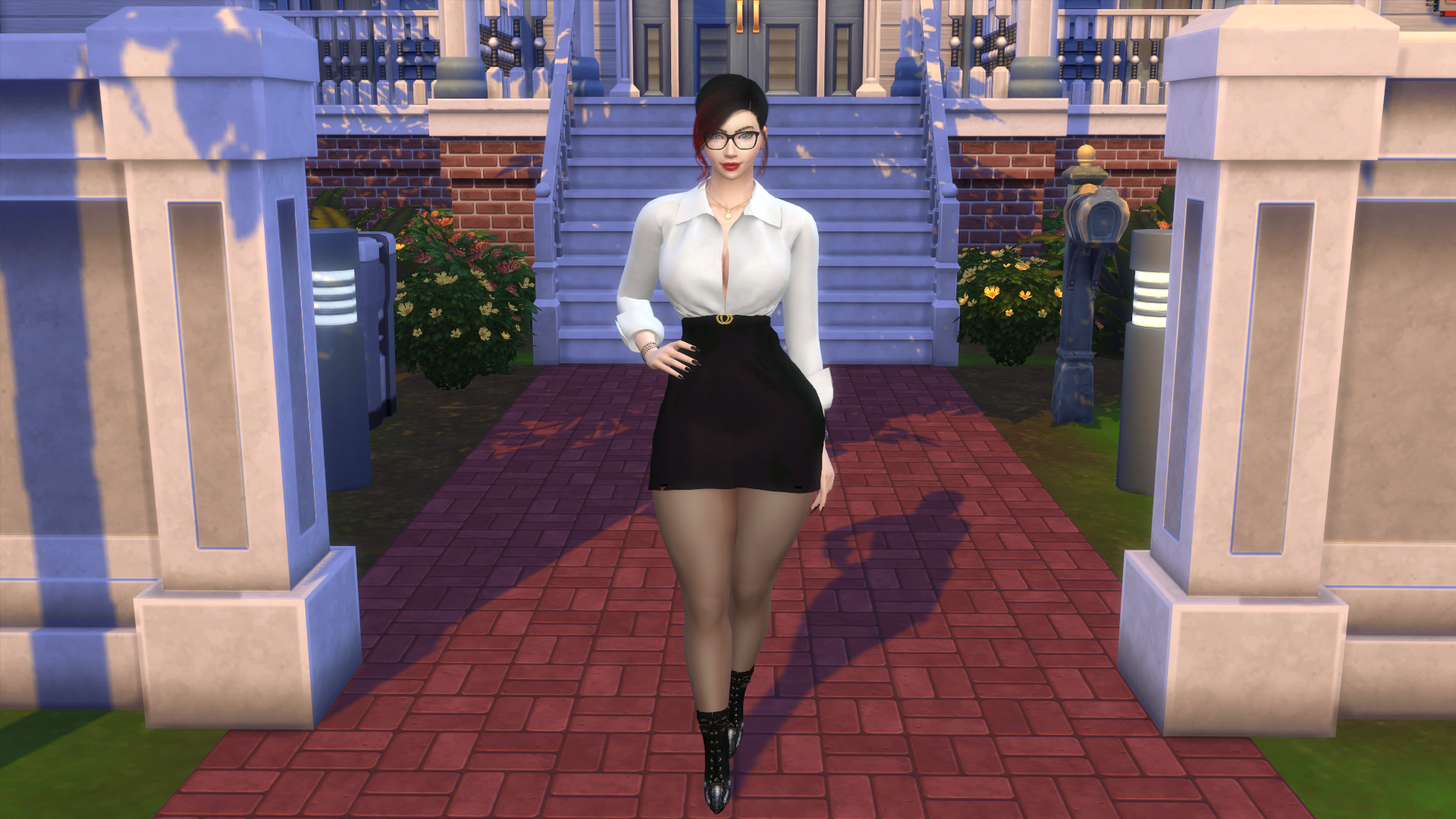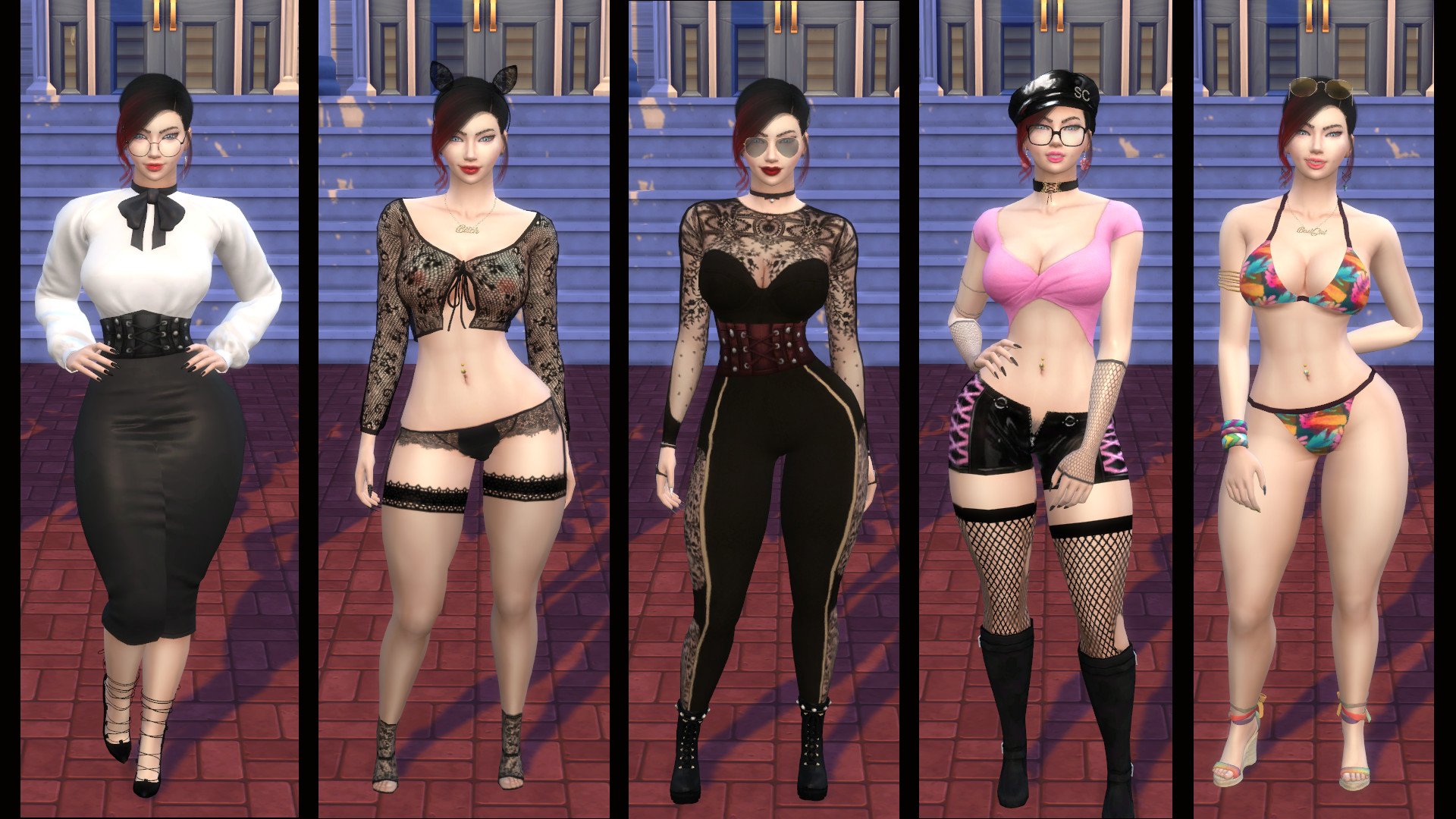 20. Daisy Rees (A Sexy Nurse)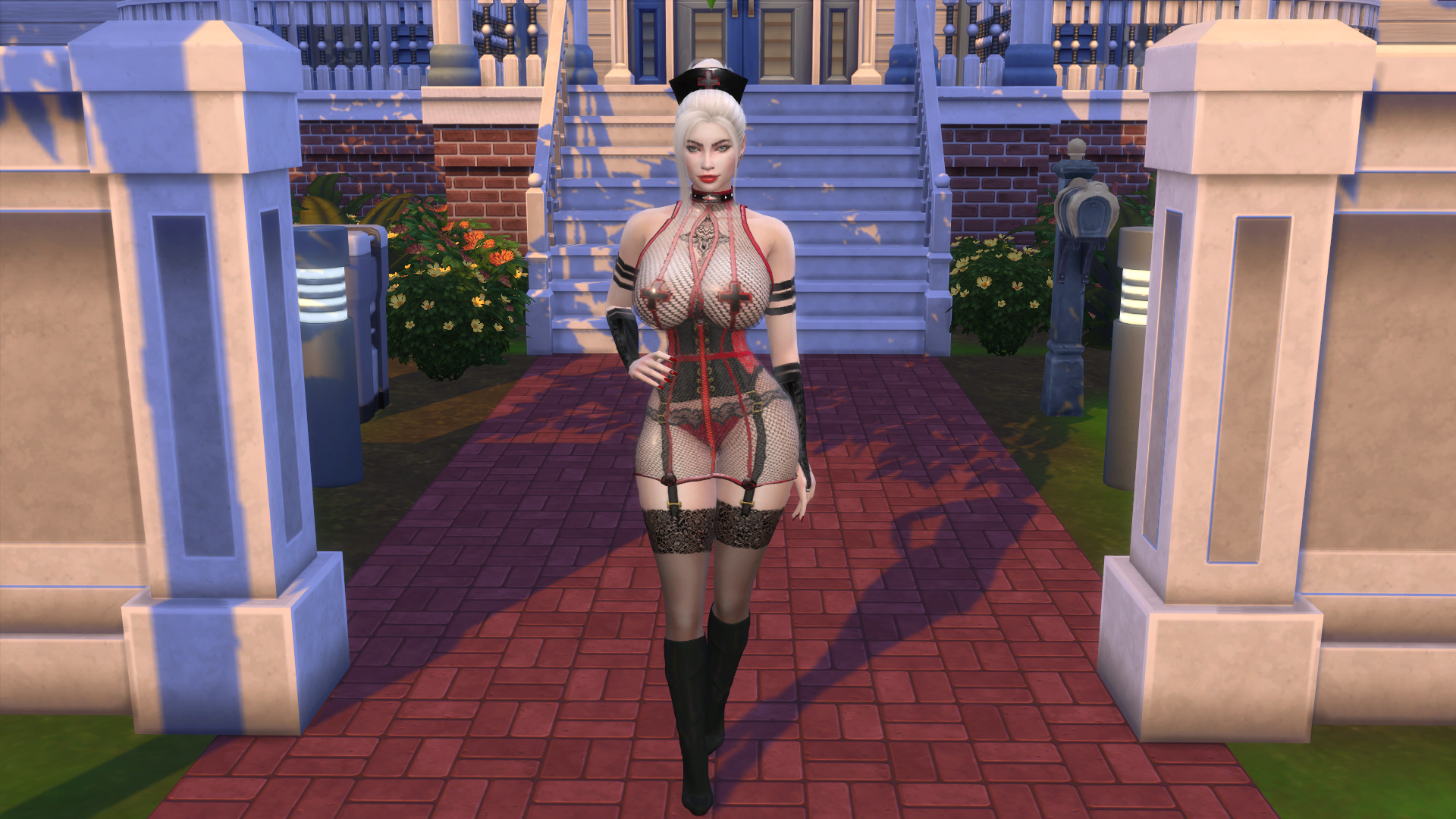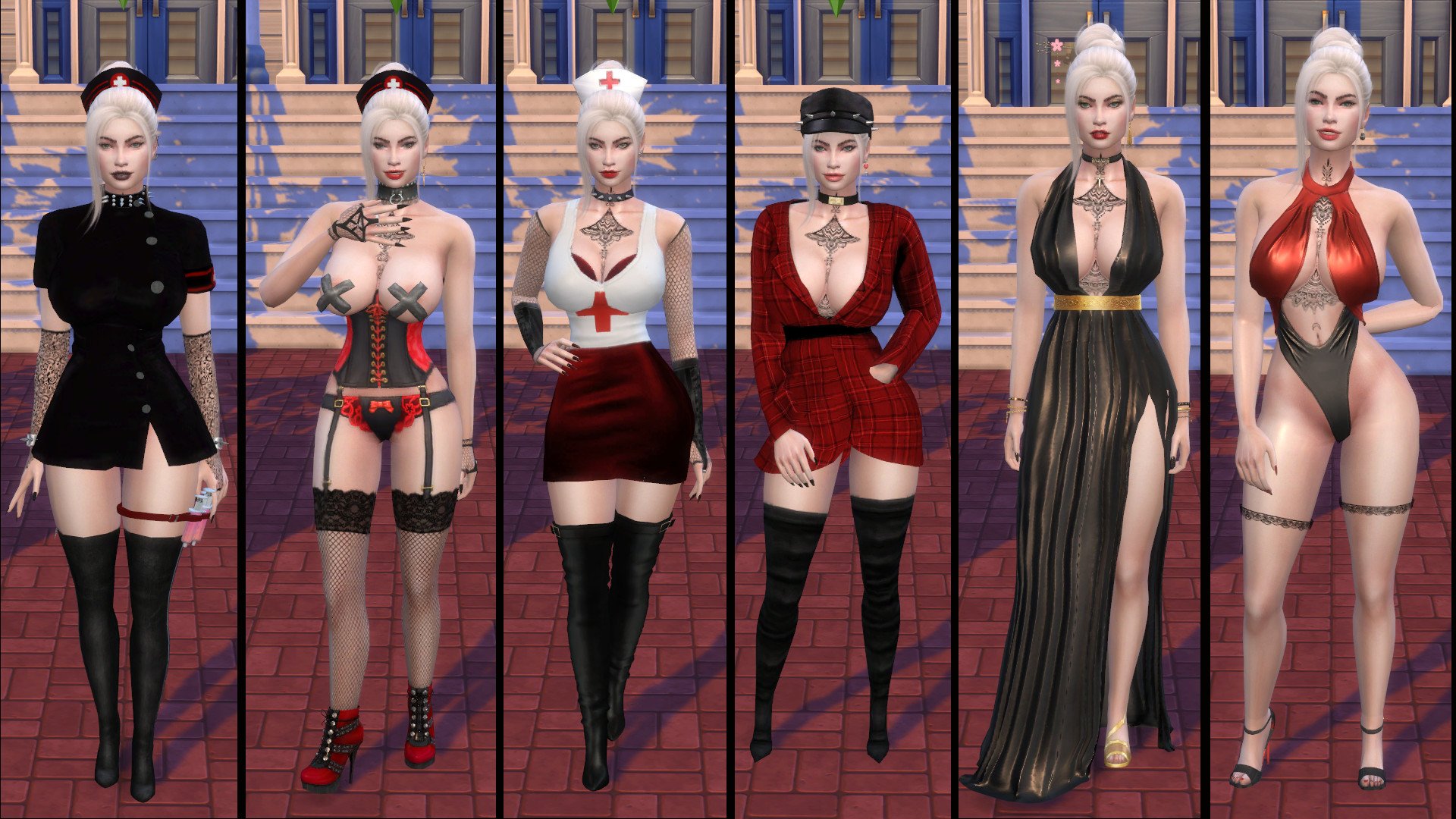 21. Cassie Welsh (Fairy)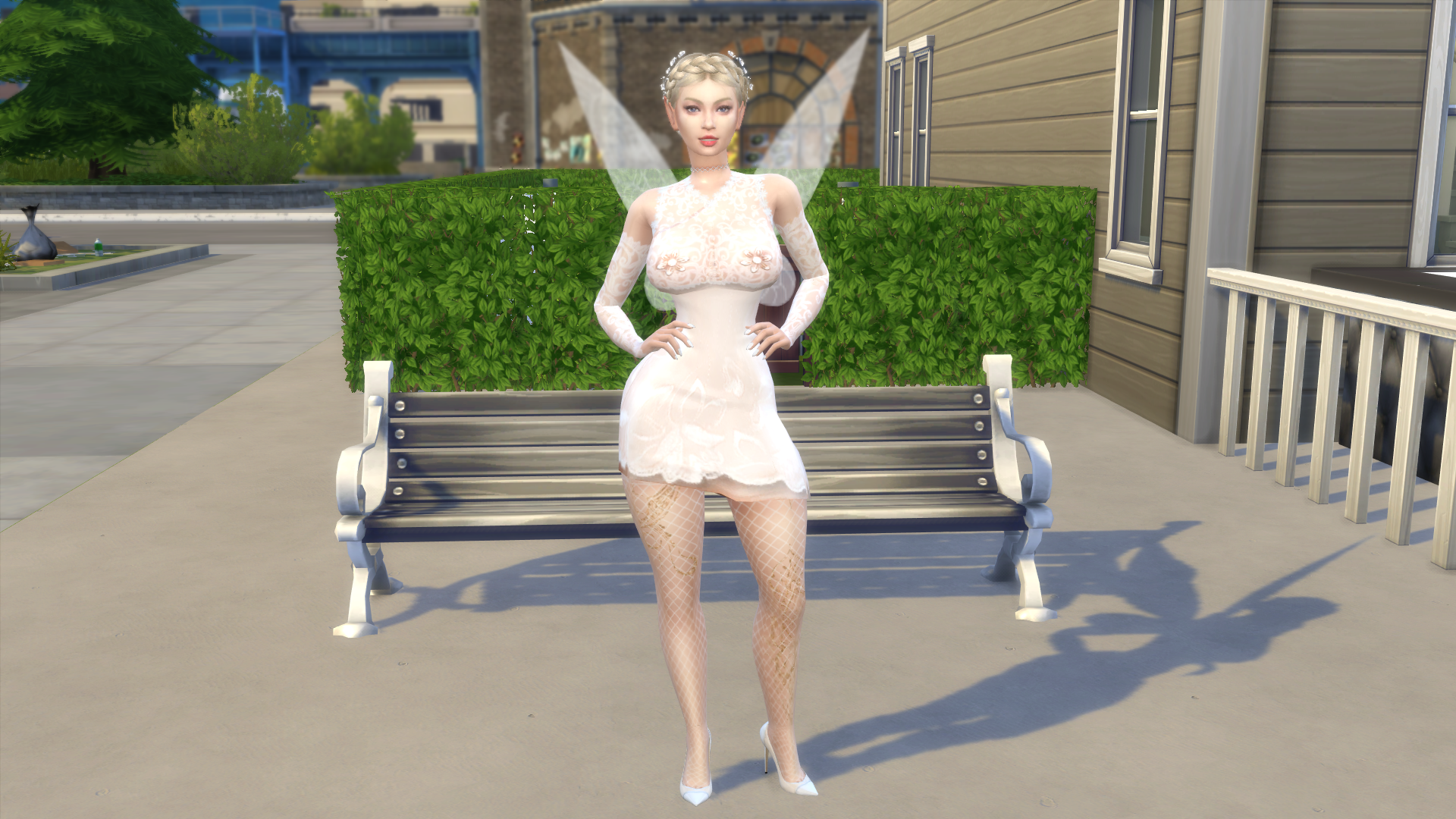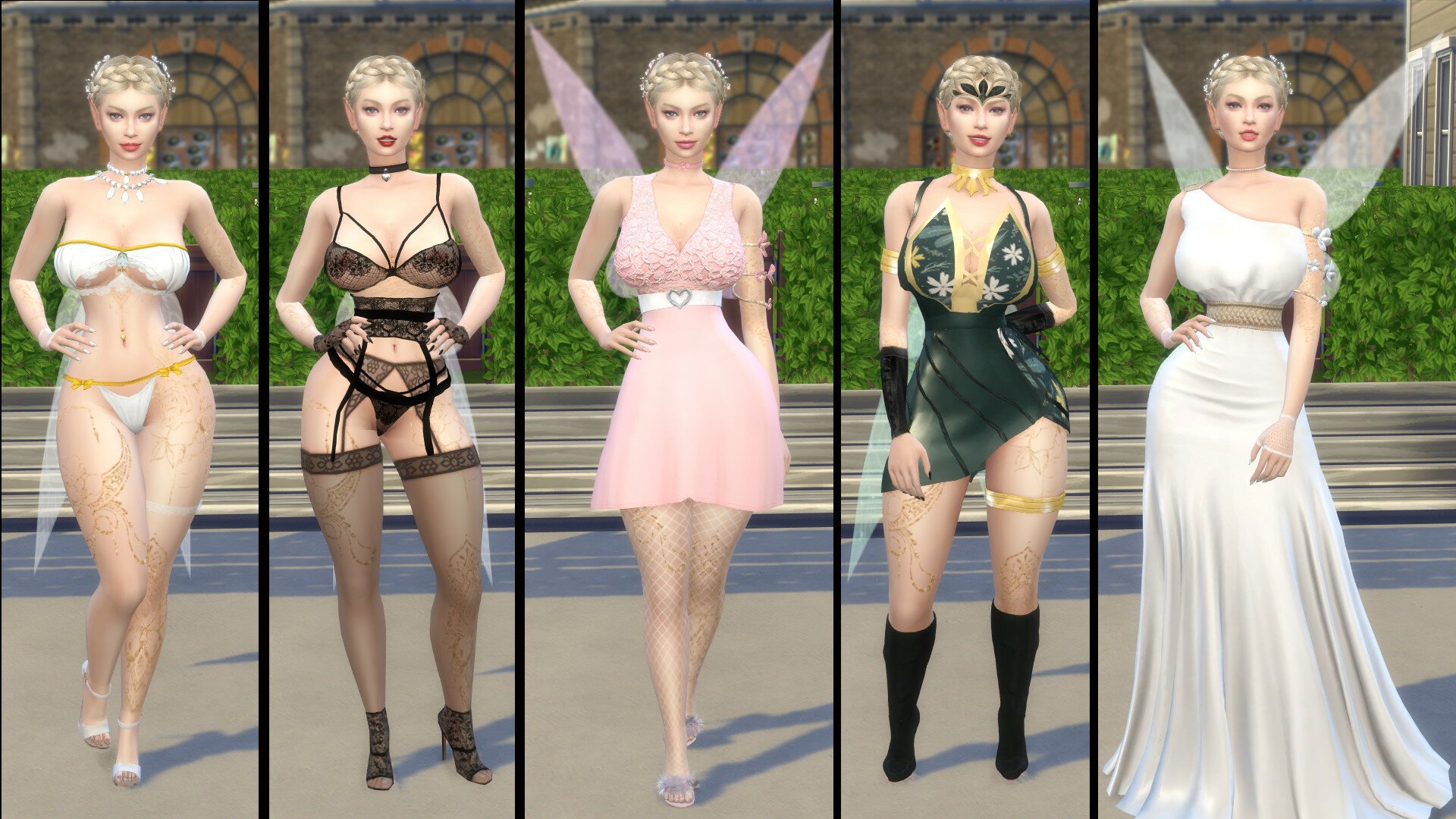 22. Maranda Simpson (Angel

)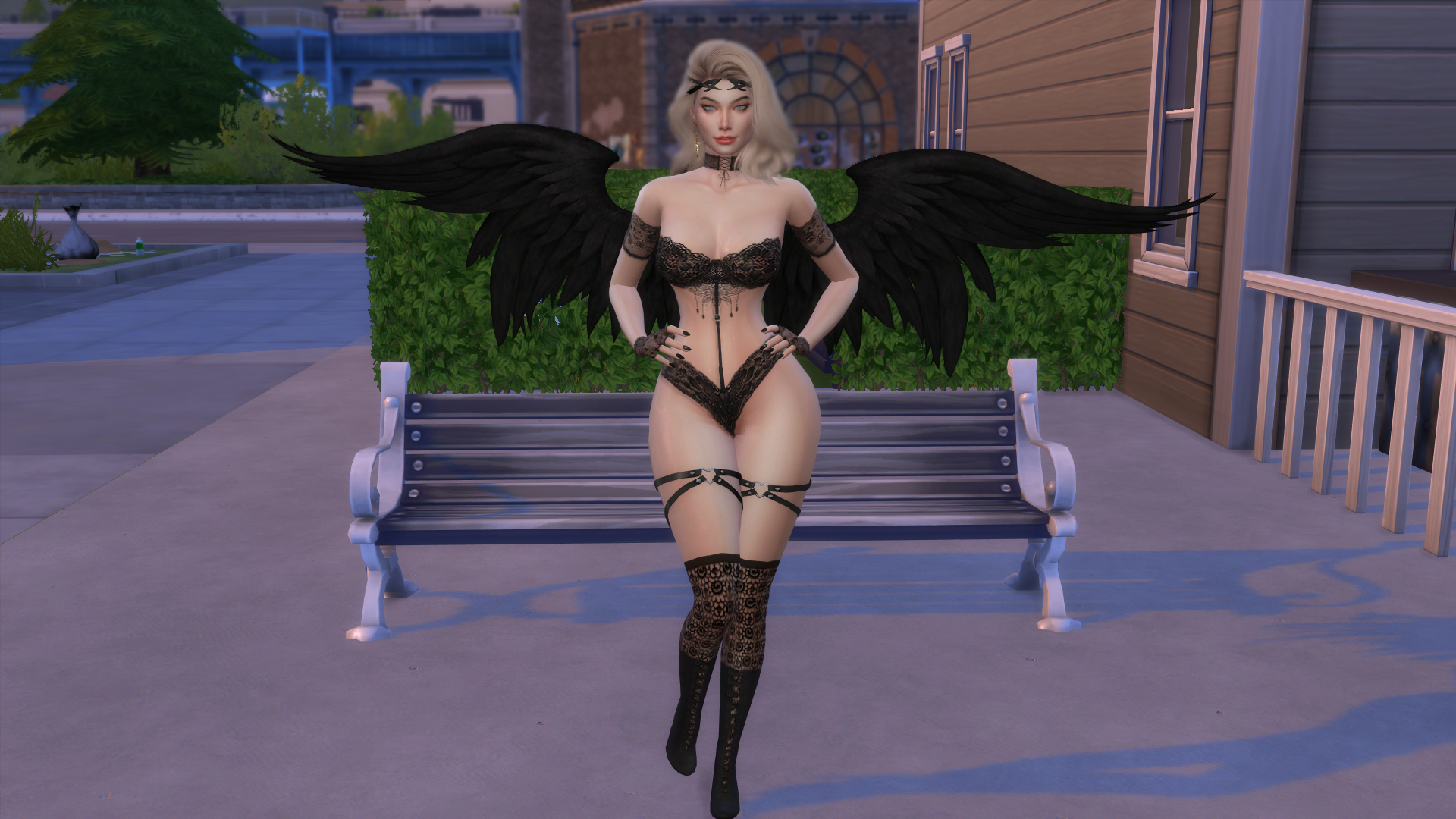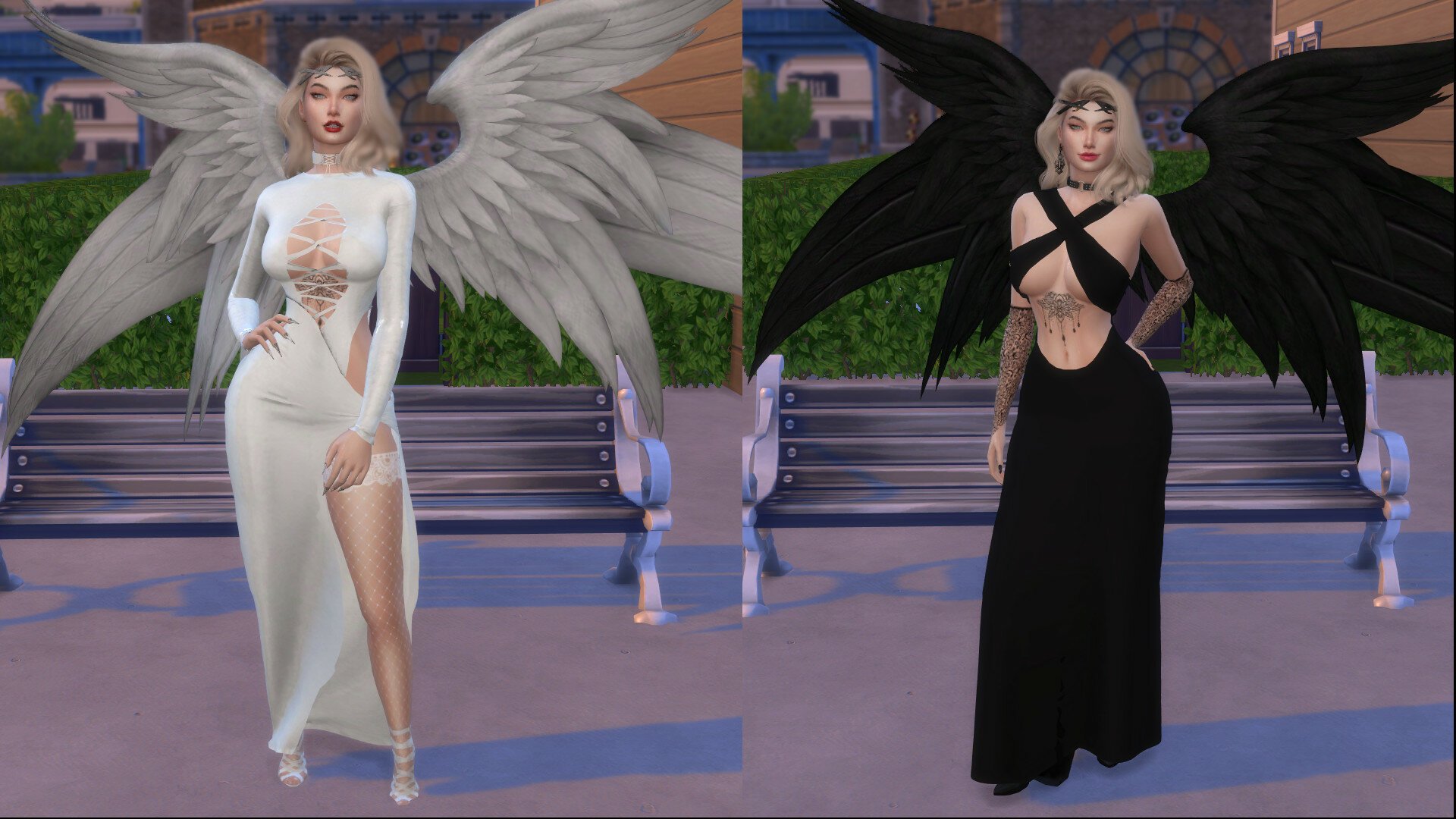 23. Michiko Kobayashi (Succubus

)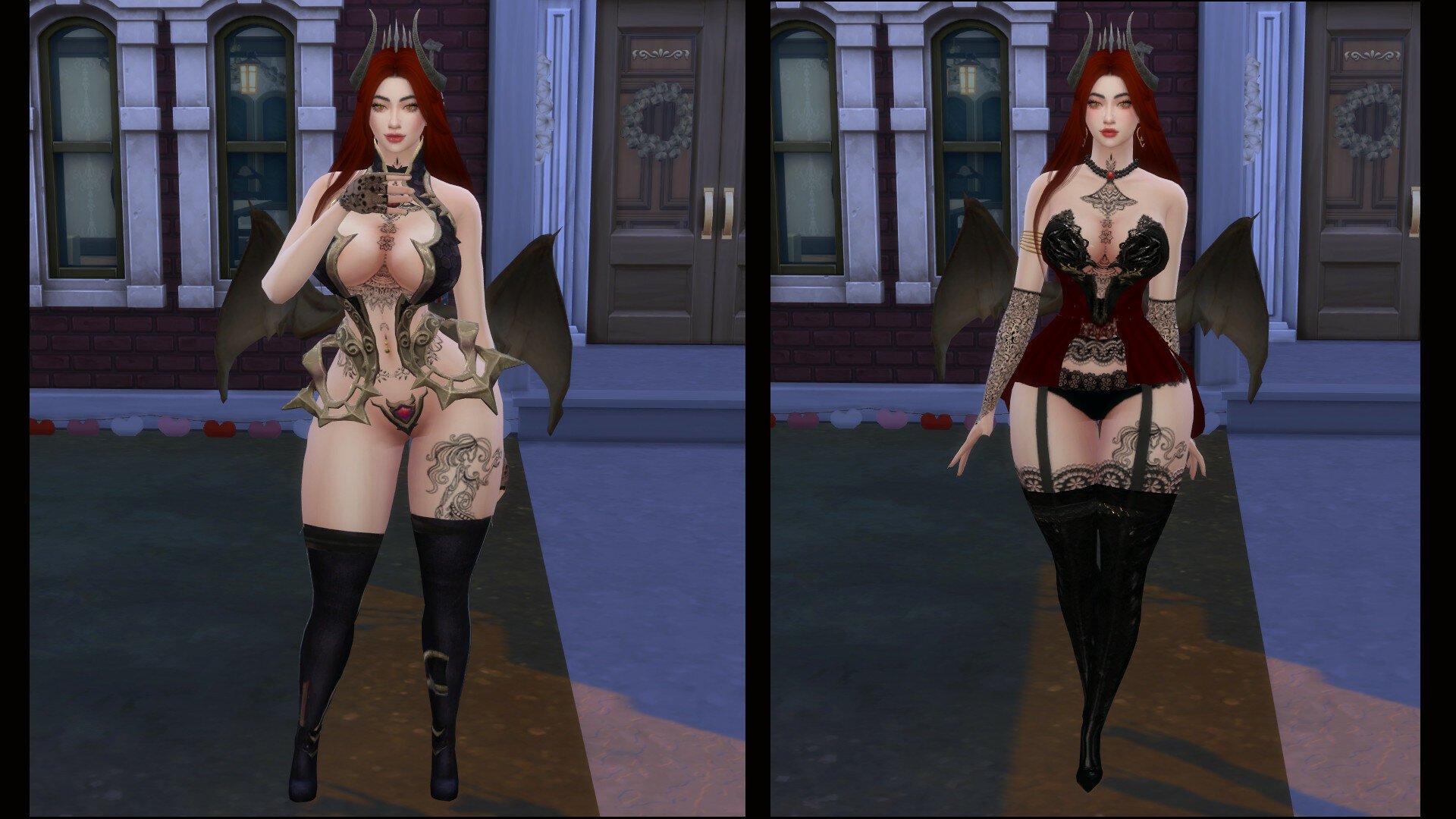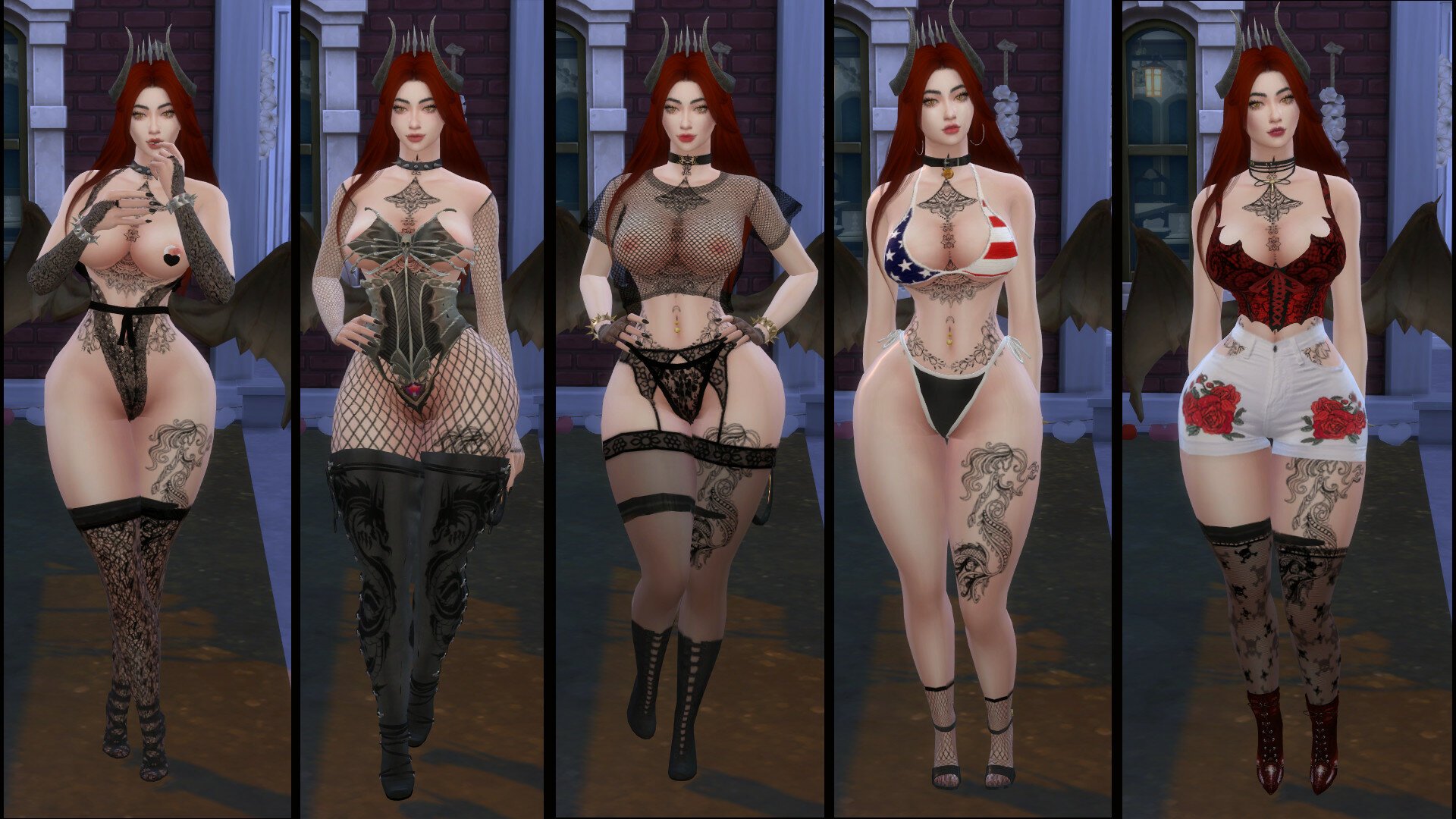 24. Elaine Anders (COP)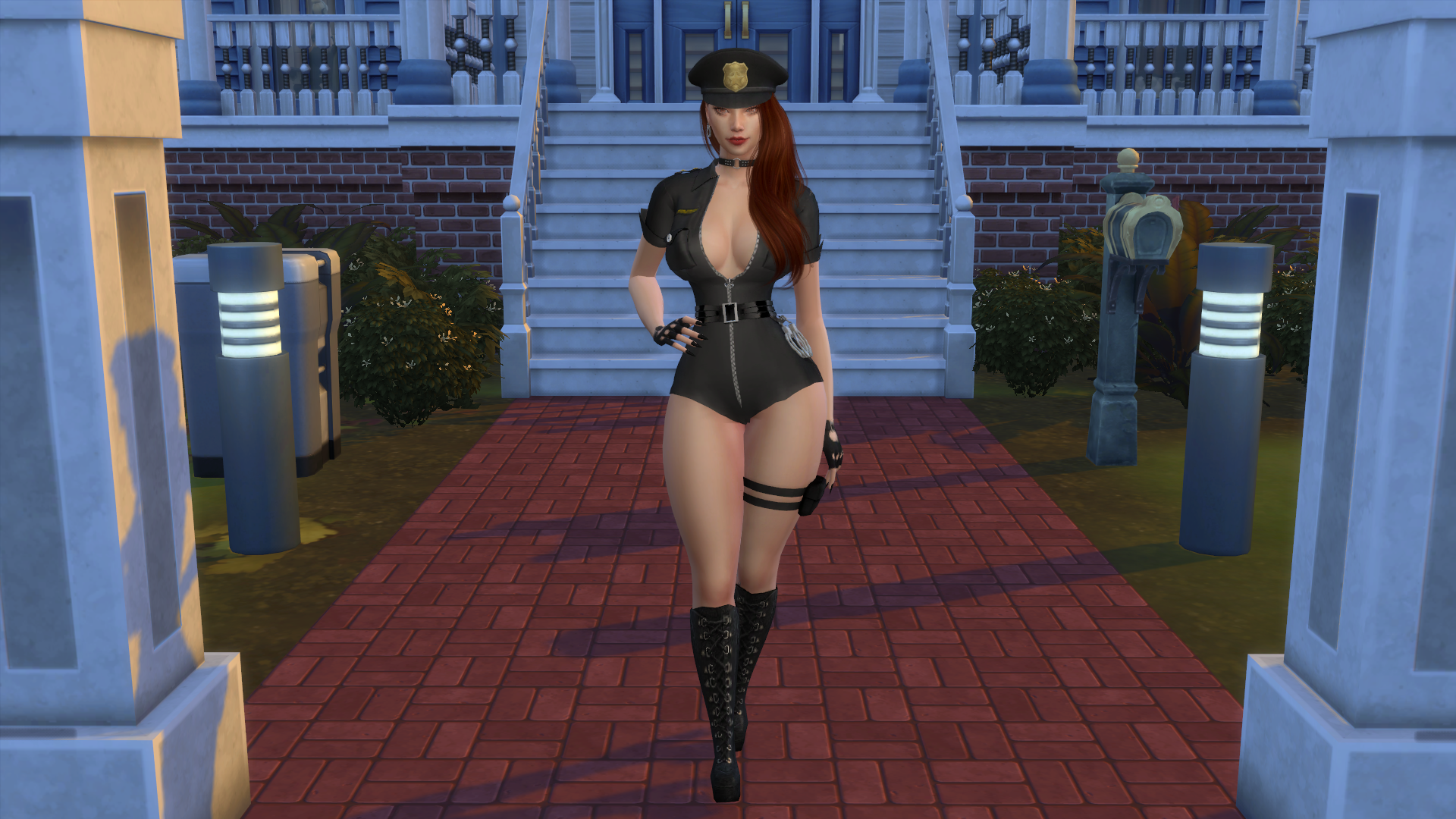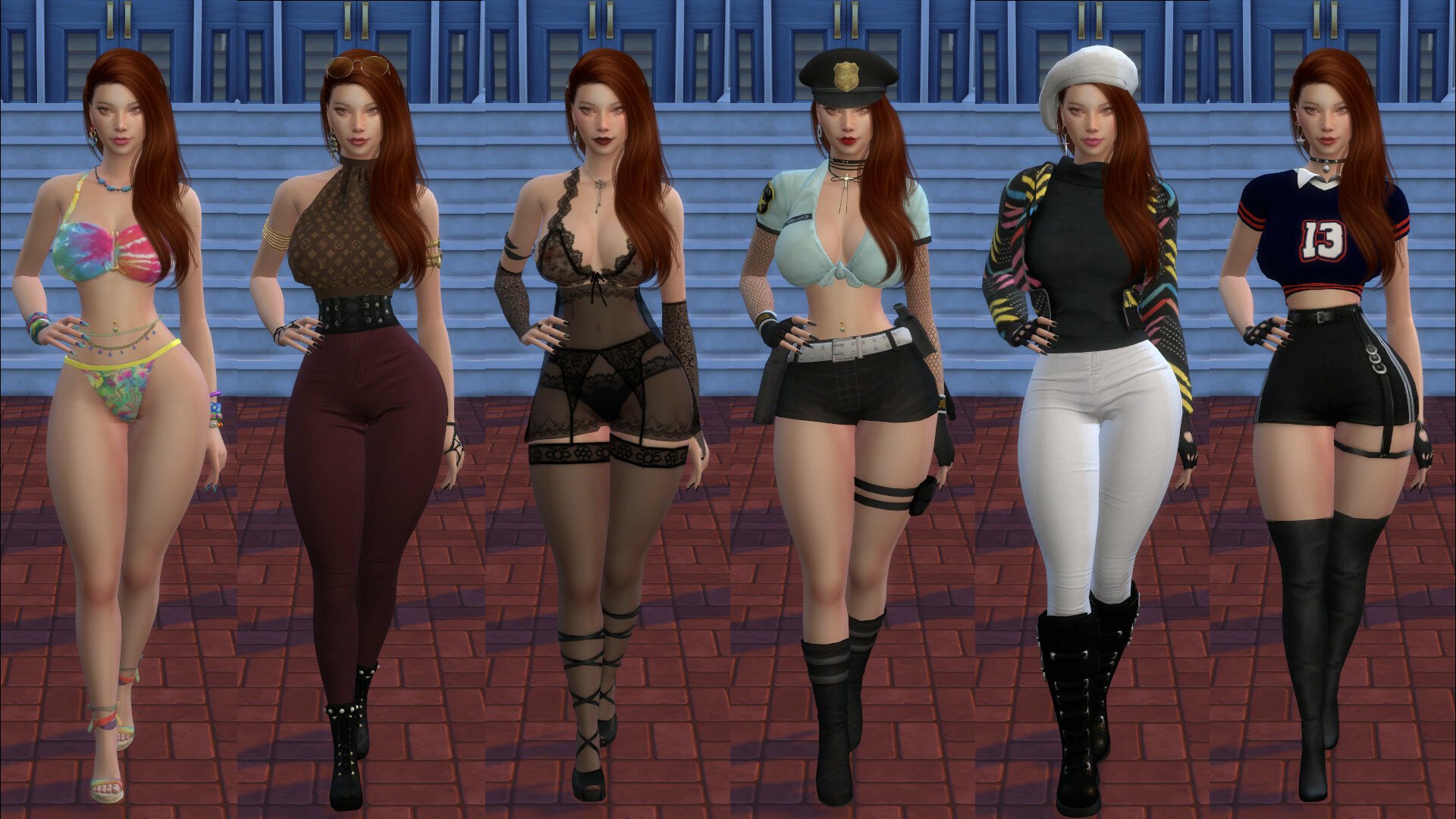 25. Ami Suzuki (Forest Spirit)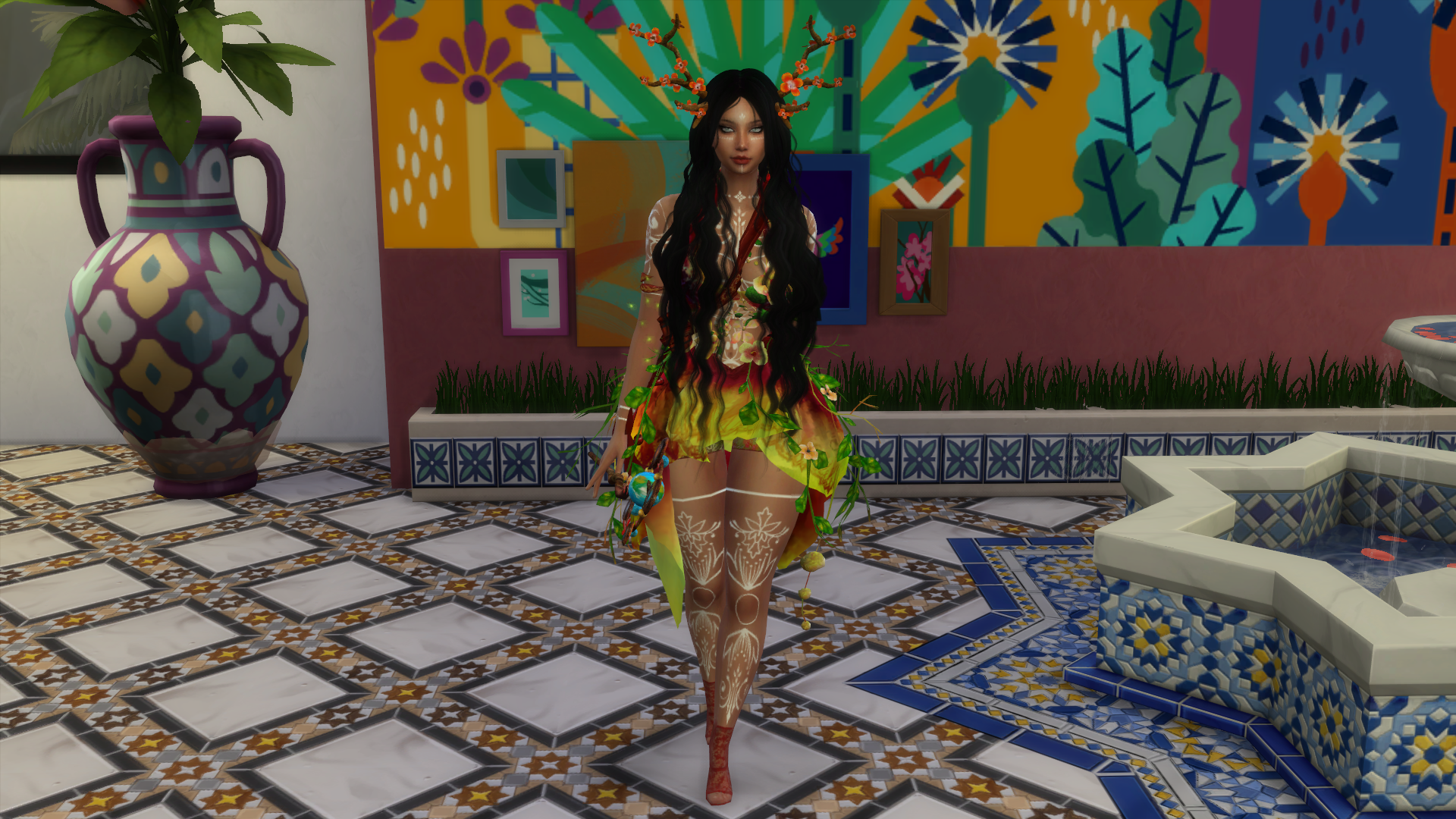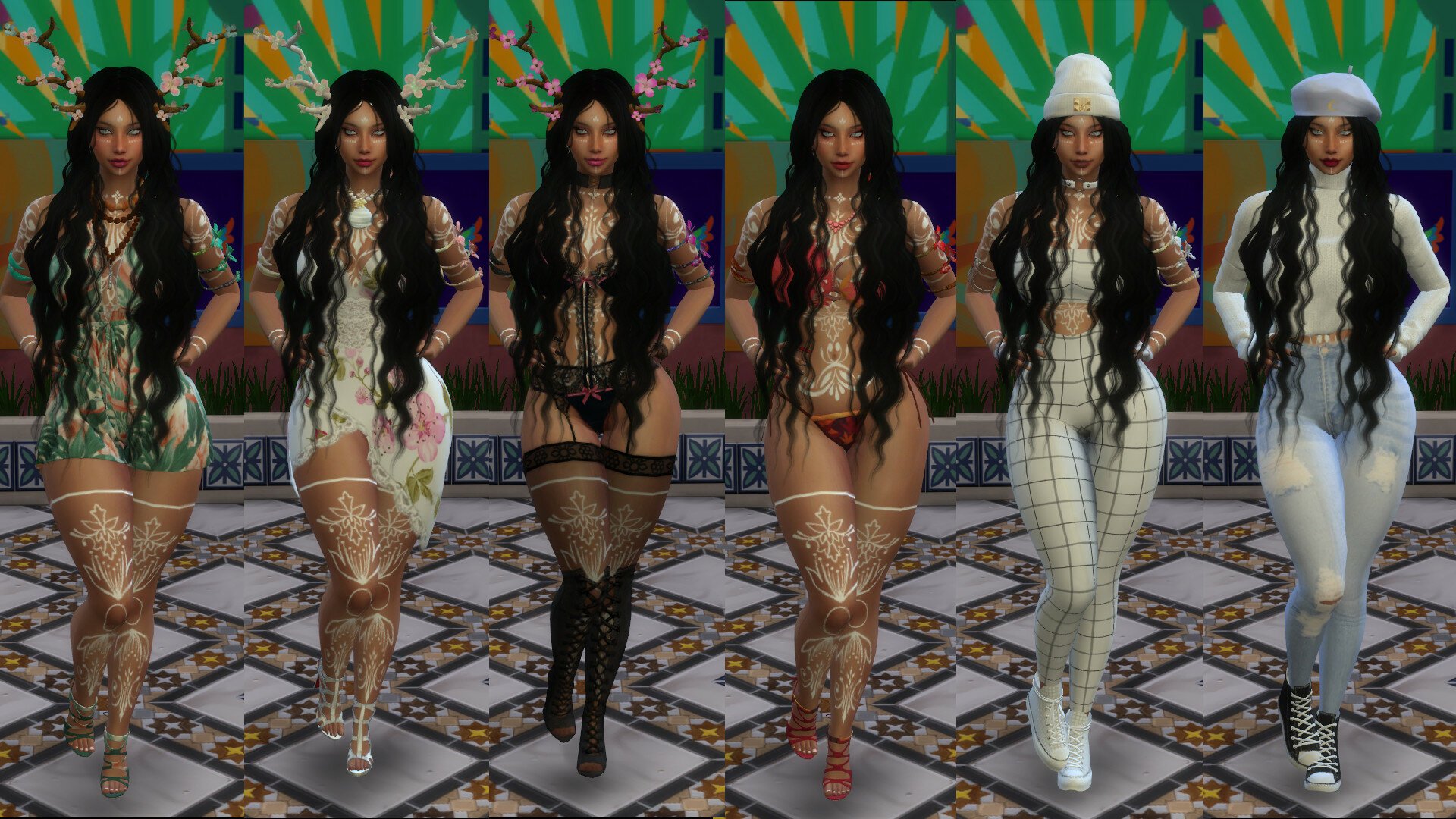 26. Cortney Meyers (CyberGirl)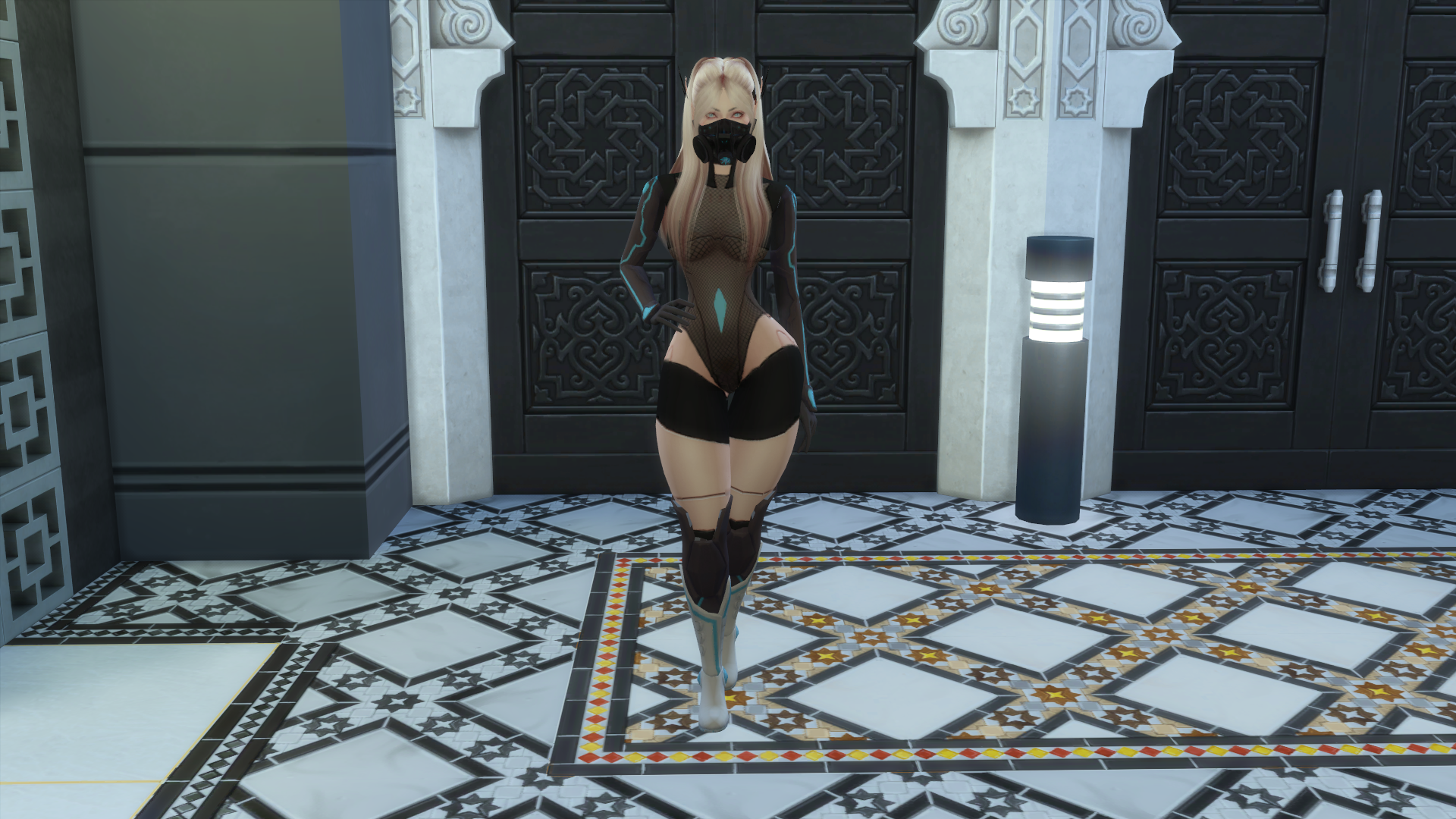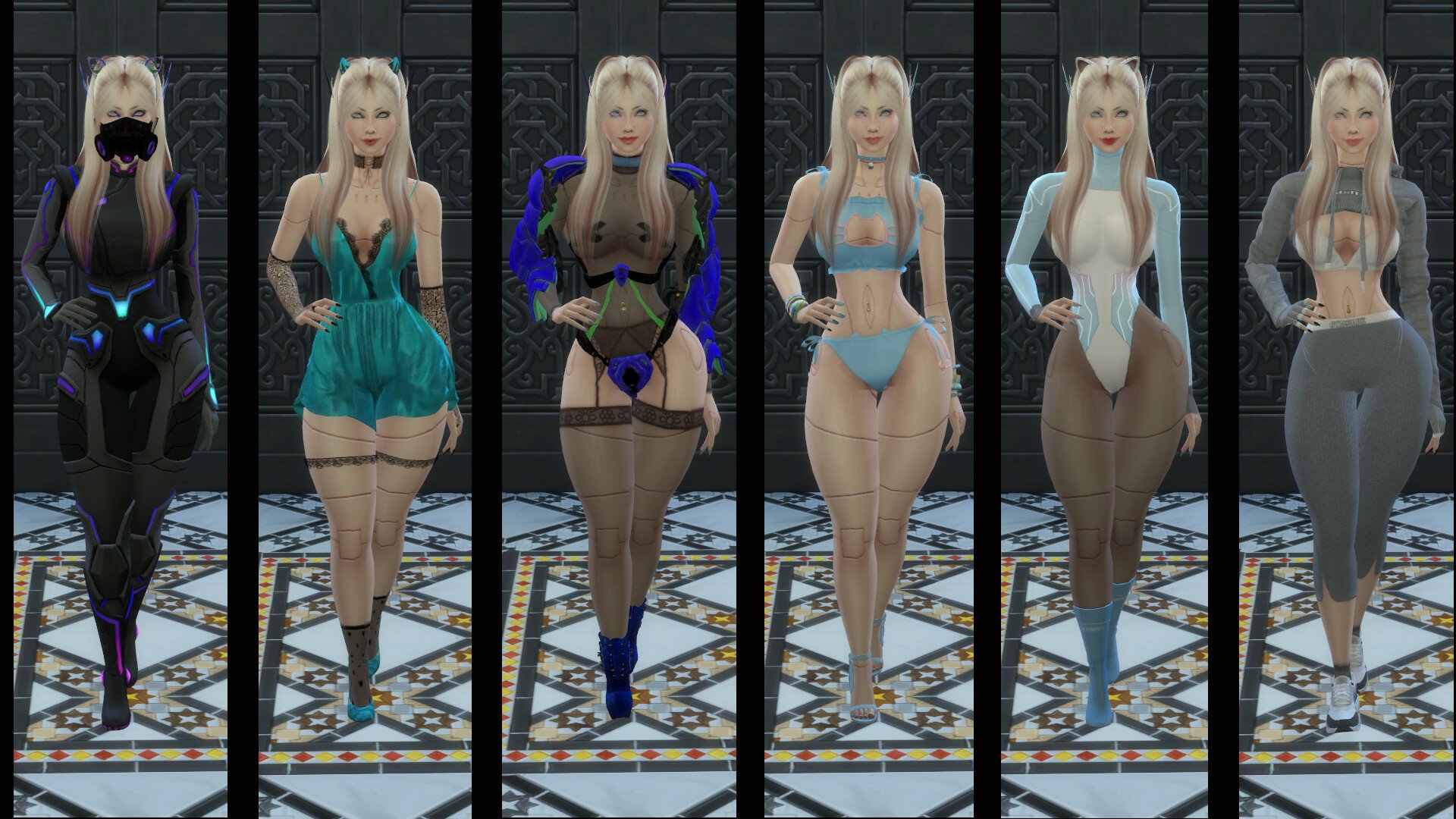 27. Alexandra Webber (Vampire)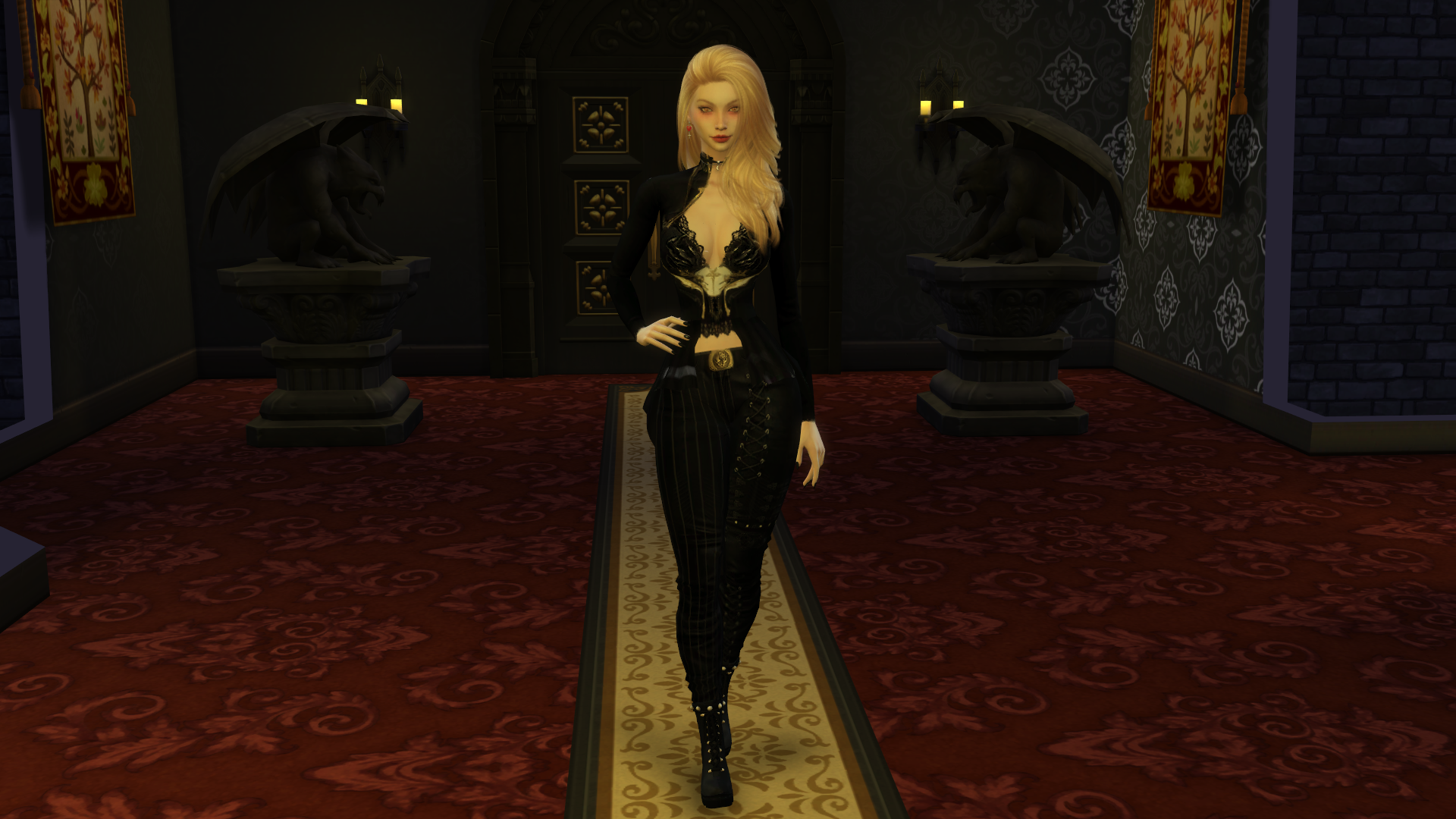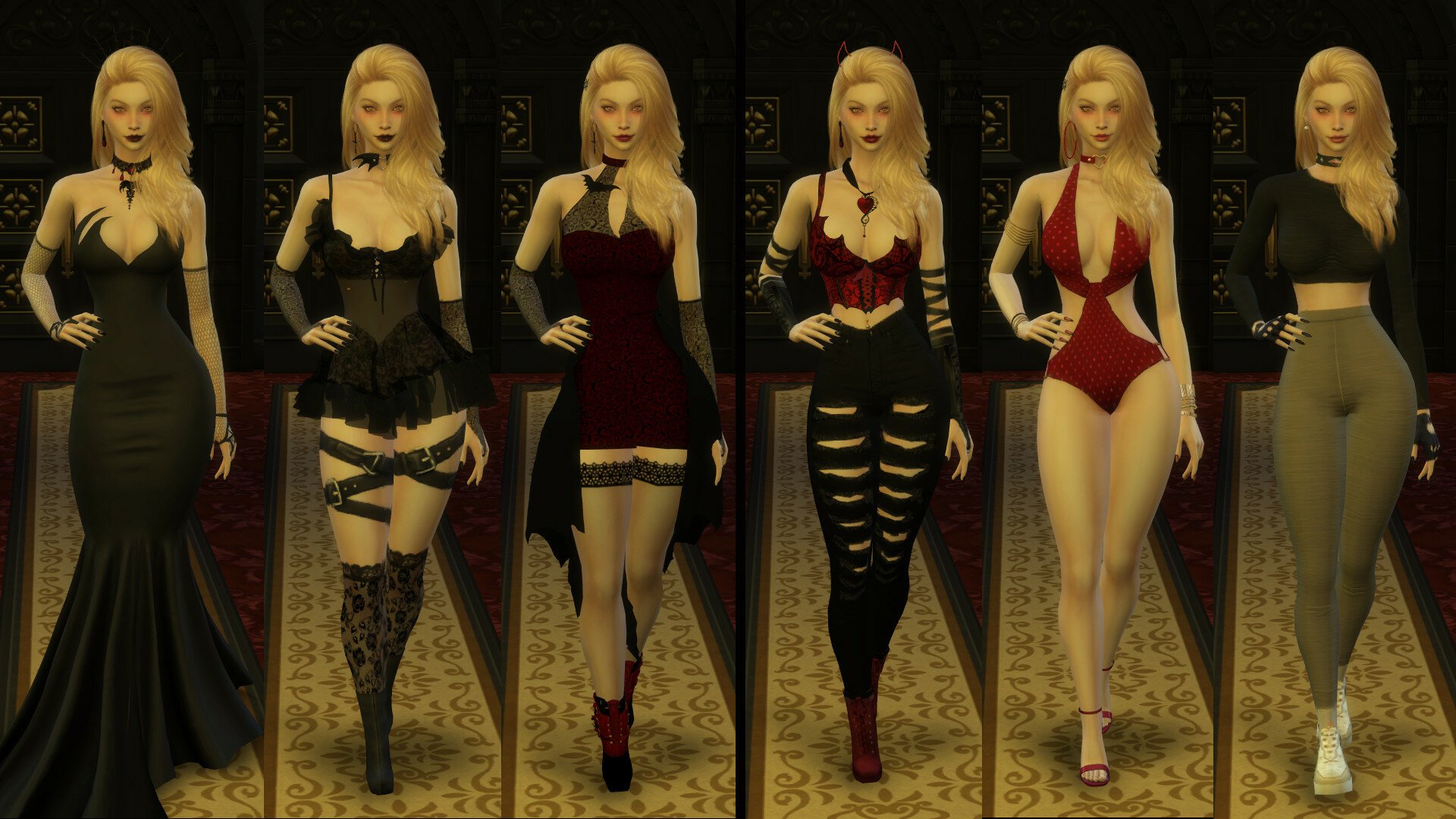 28. Ava Li (Empress)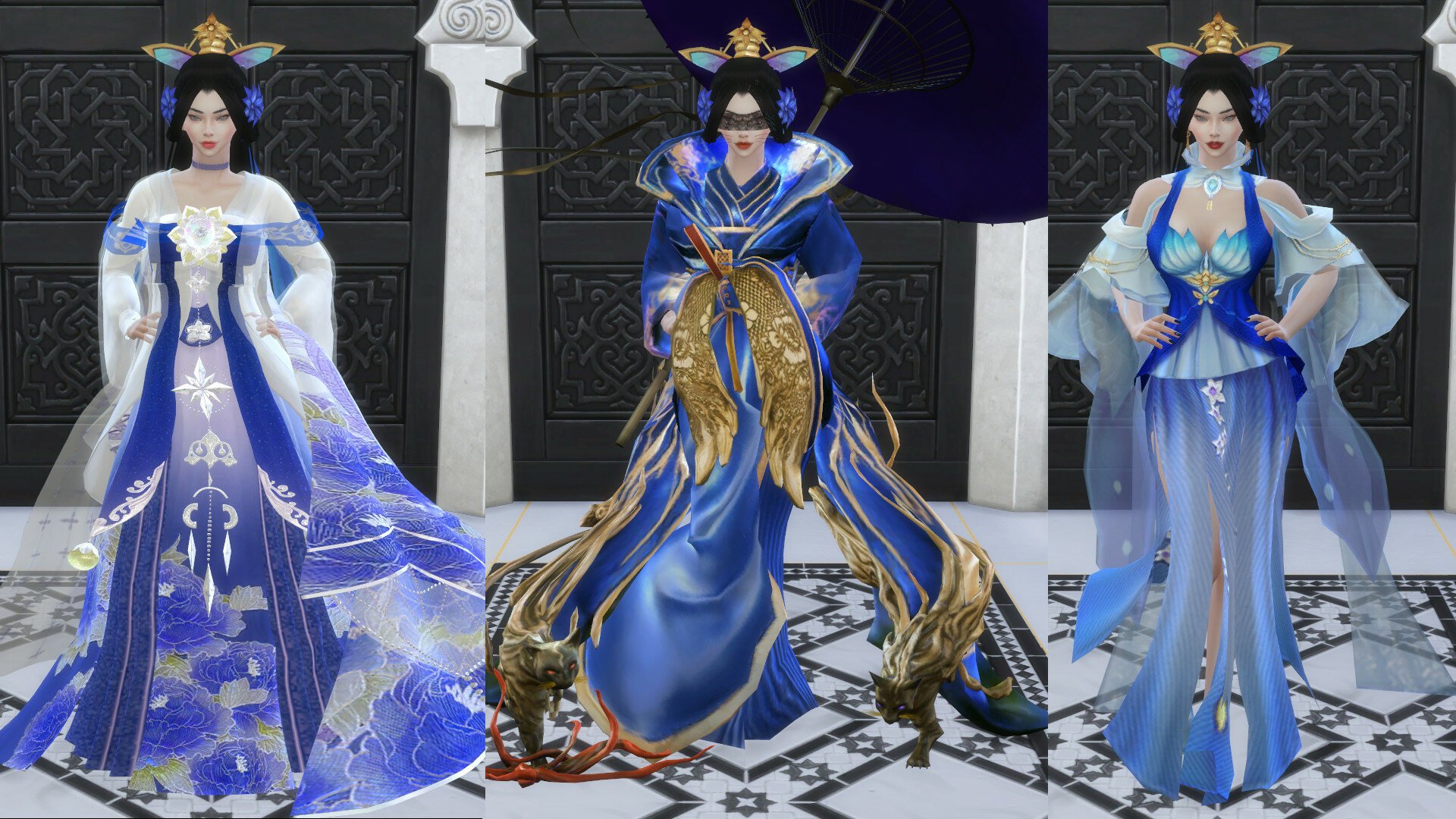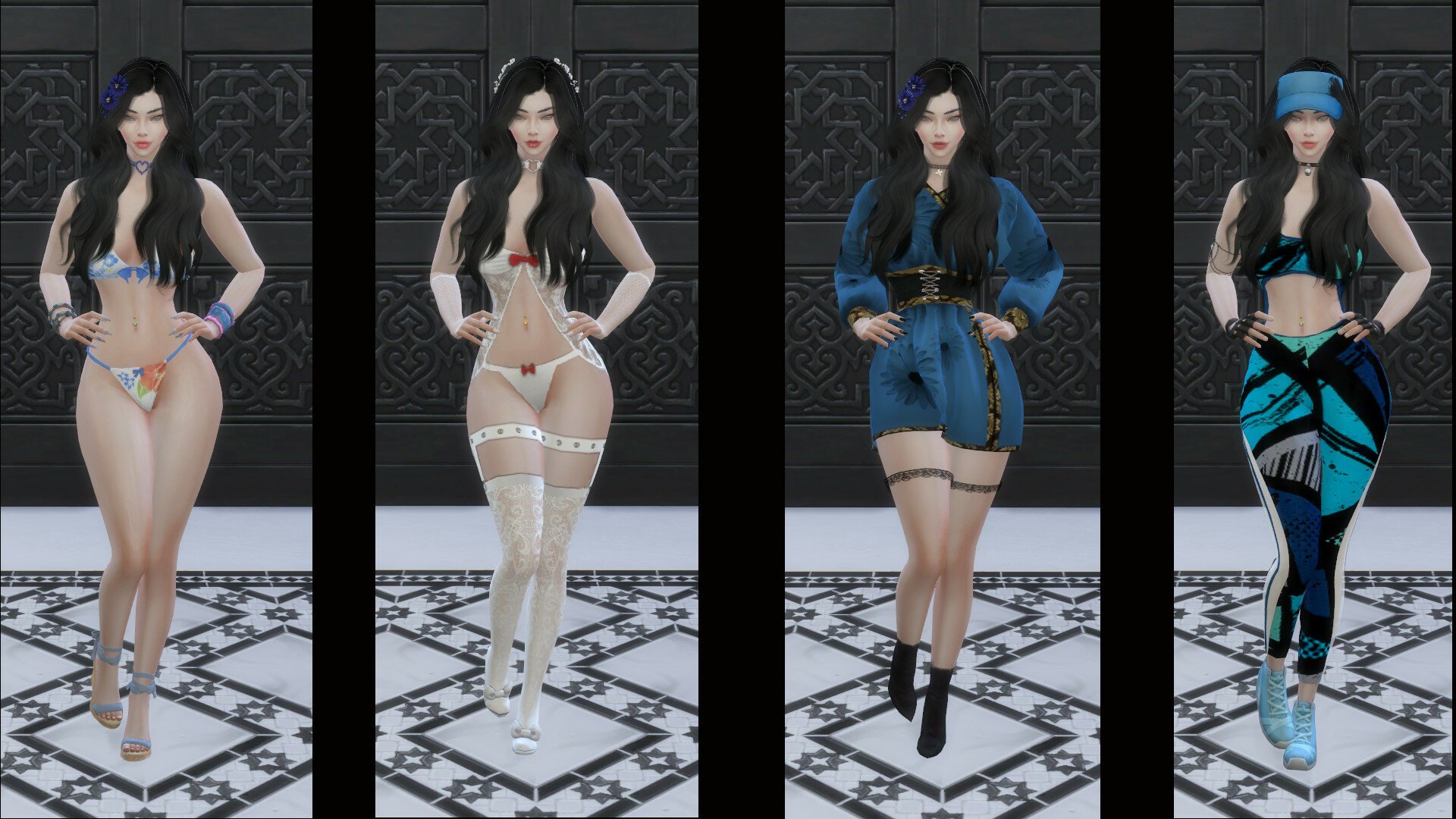 29. Kailee Morton (Cowgirl)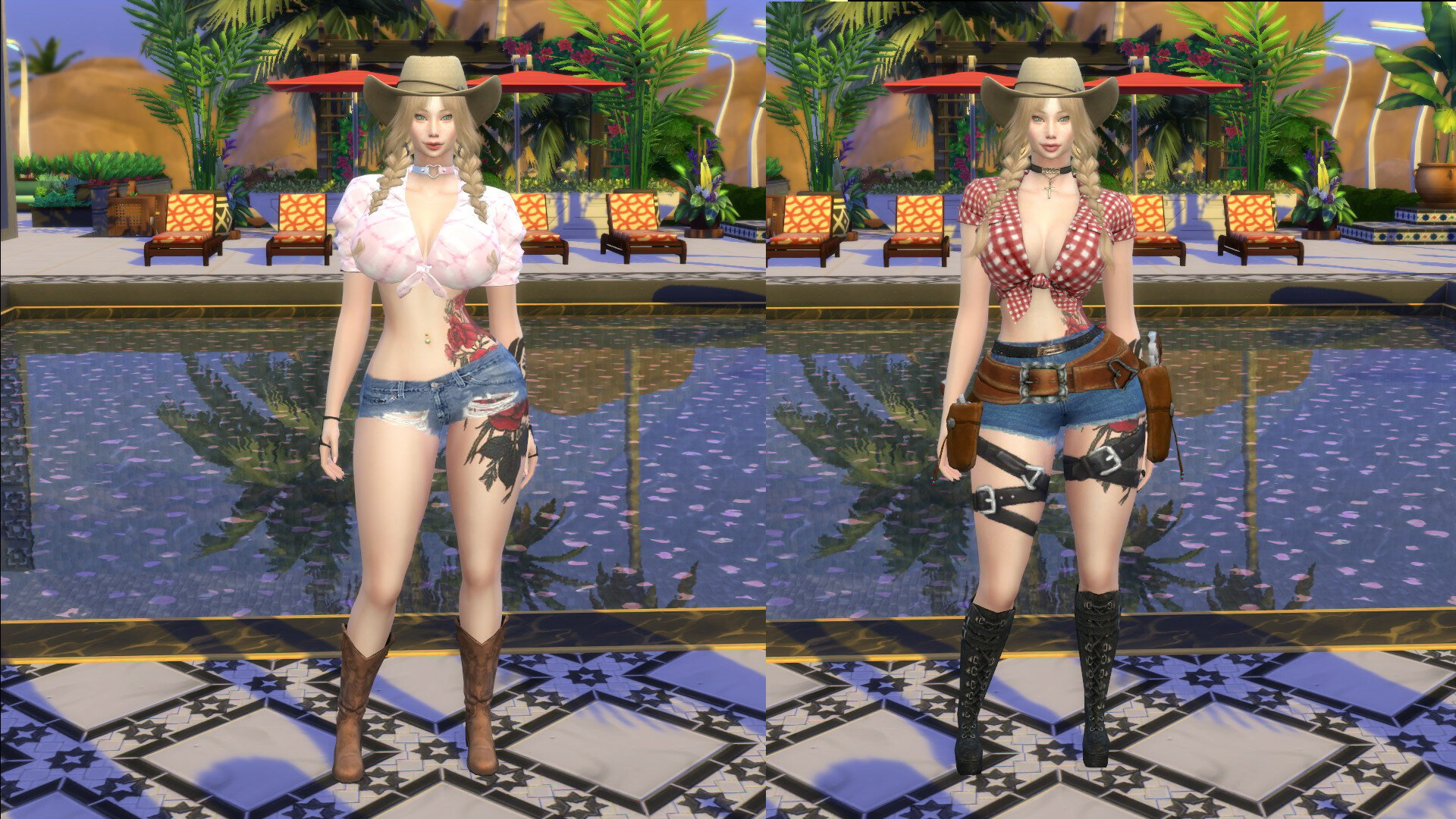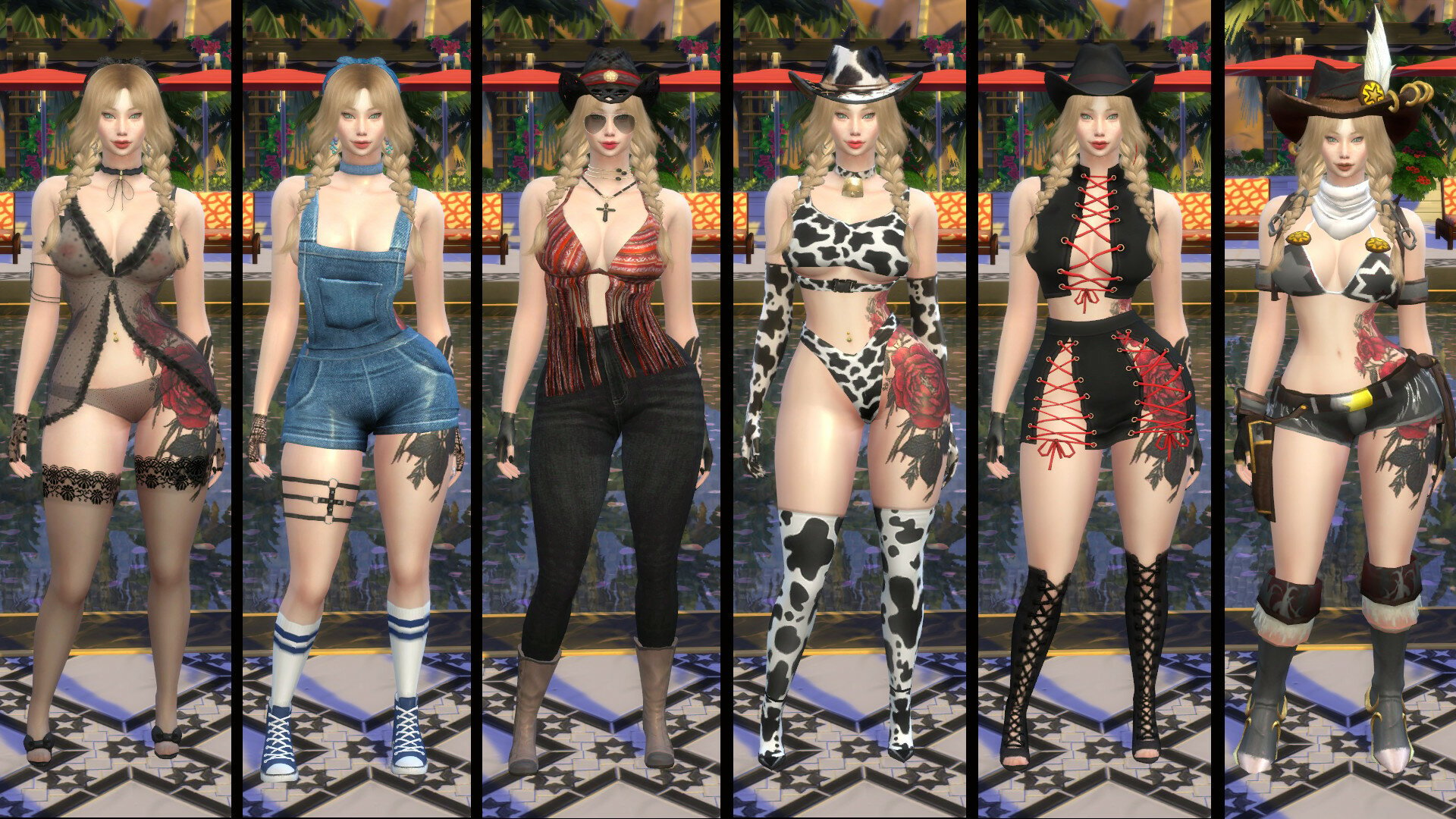 30. Anika Mahajan (High Elf)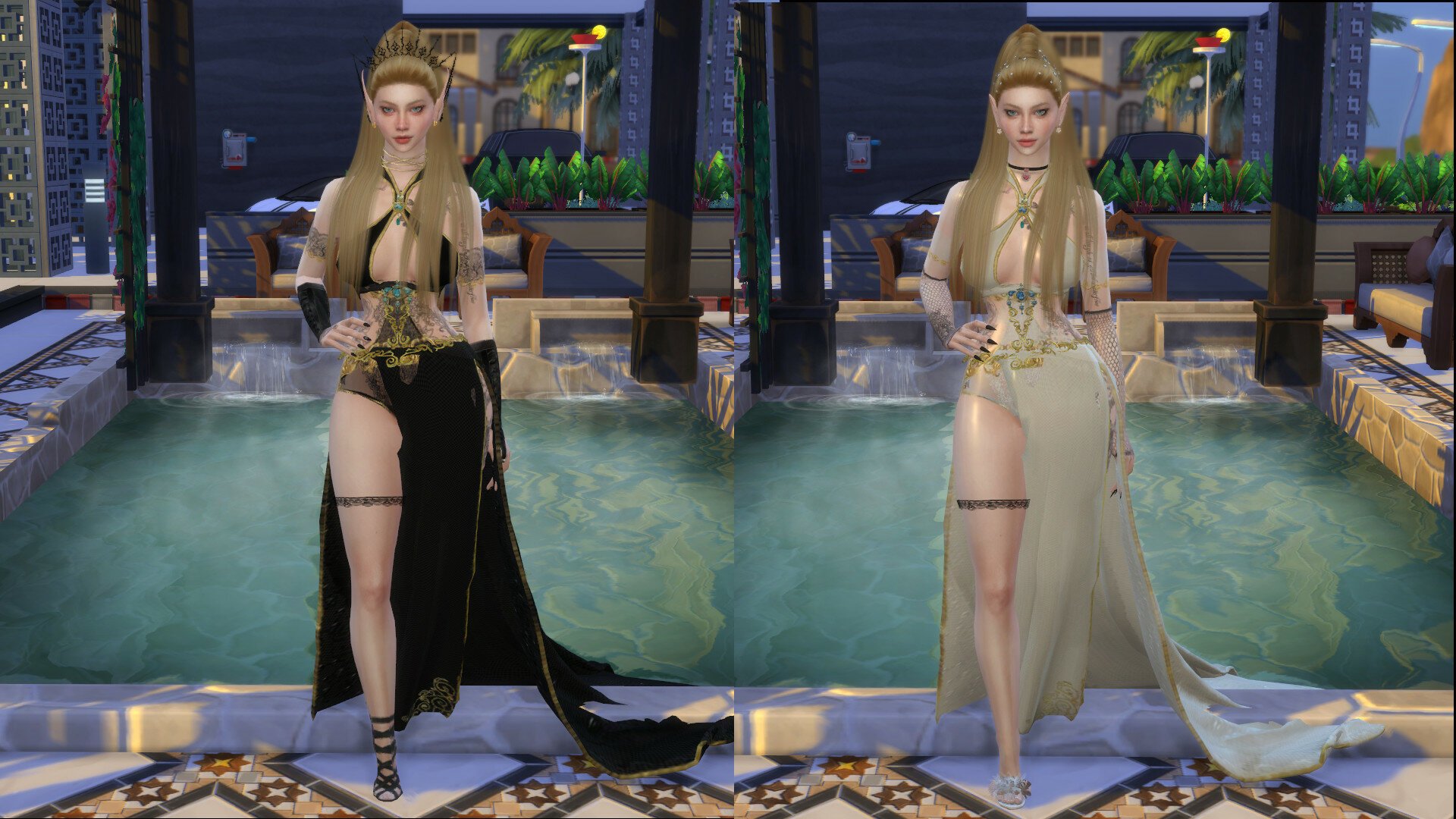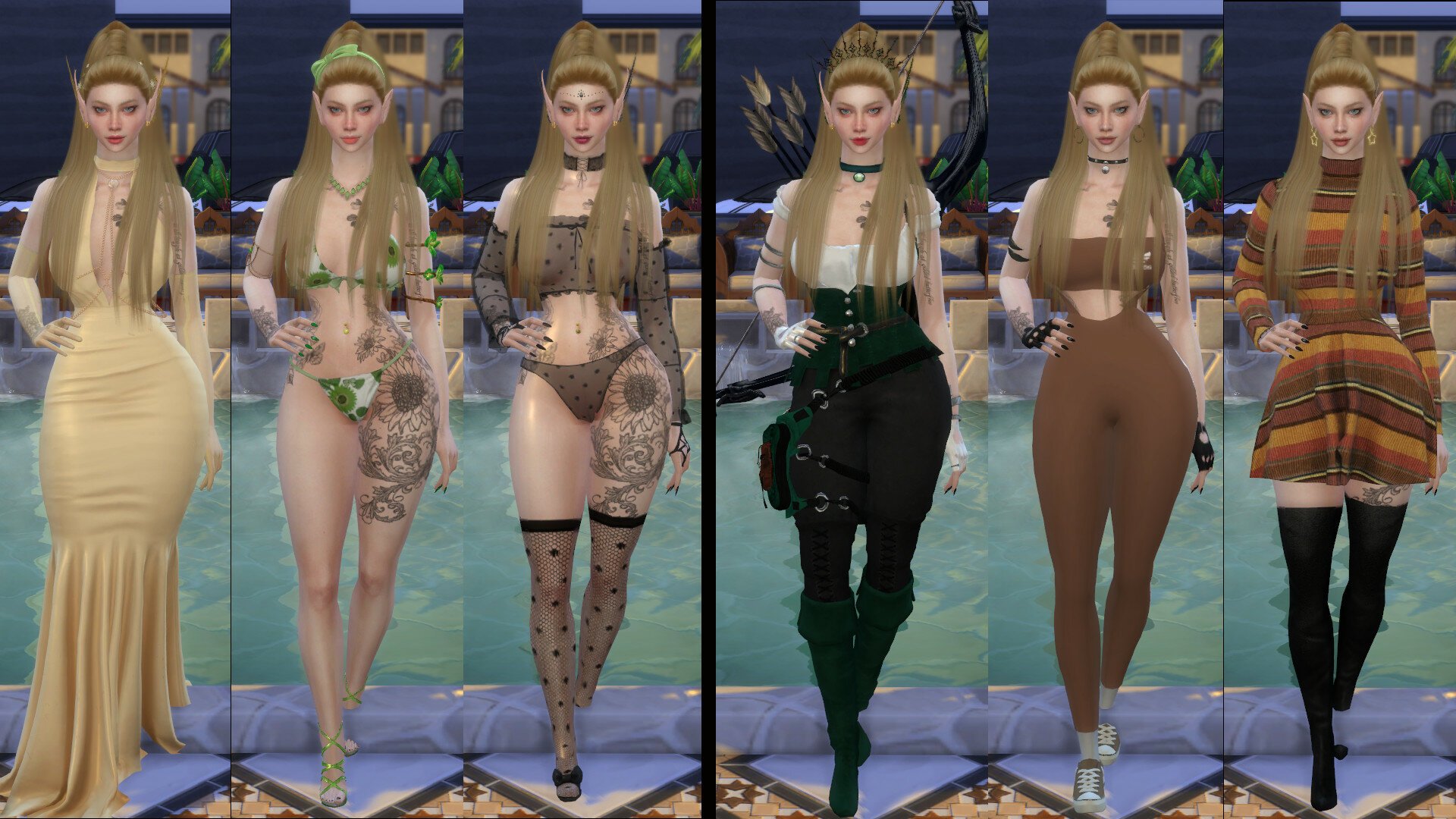 31. Pamela Norwood (Tracer, OW)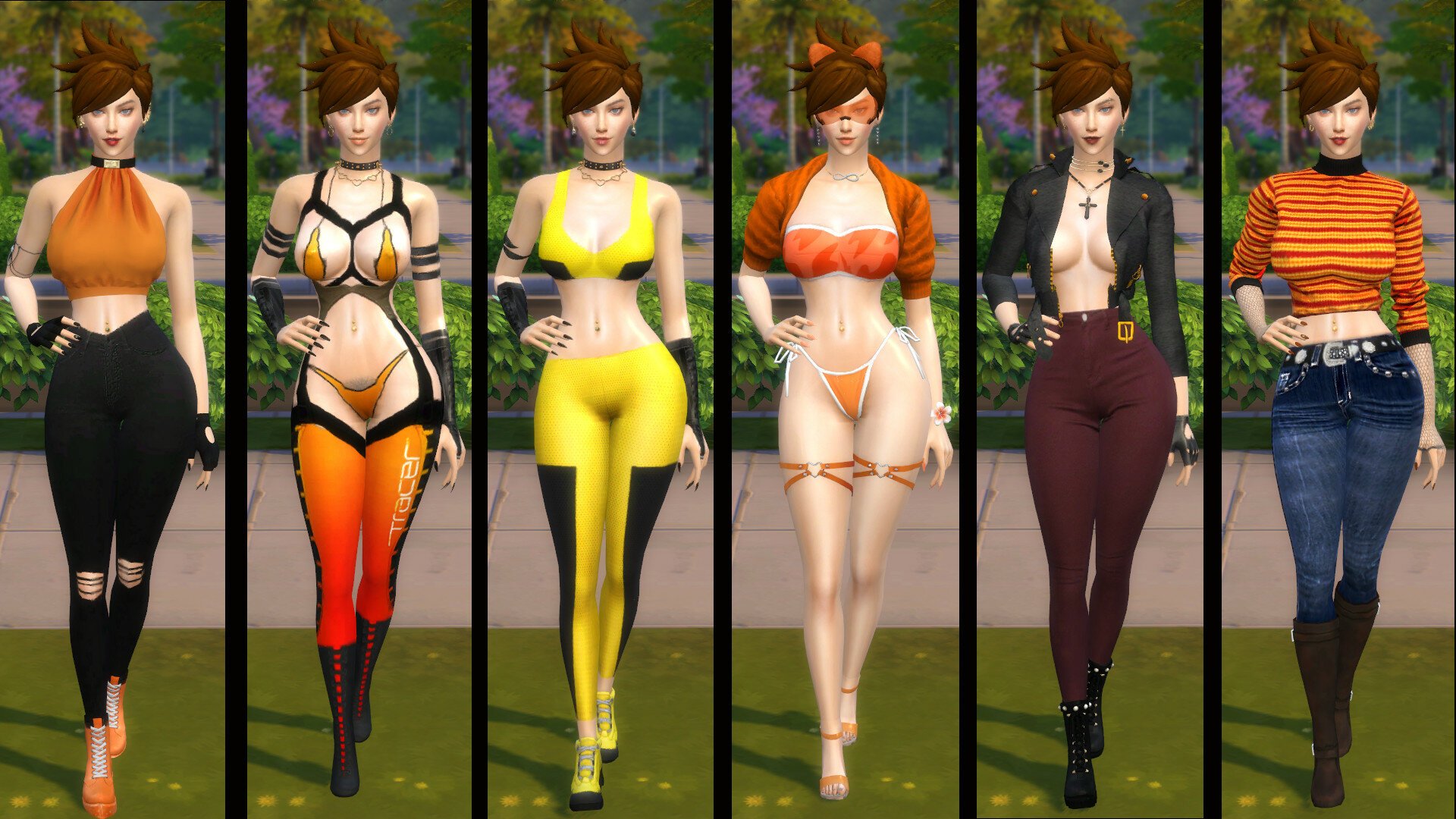 32. Hina Nakagawa (Widowmaker, OW)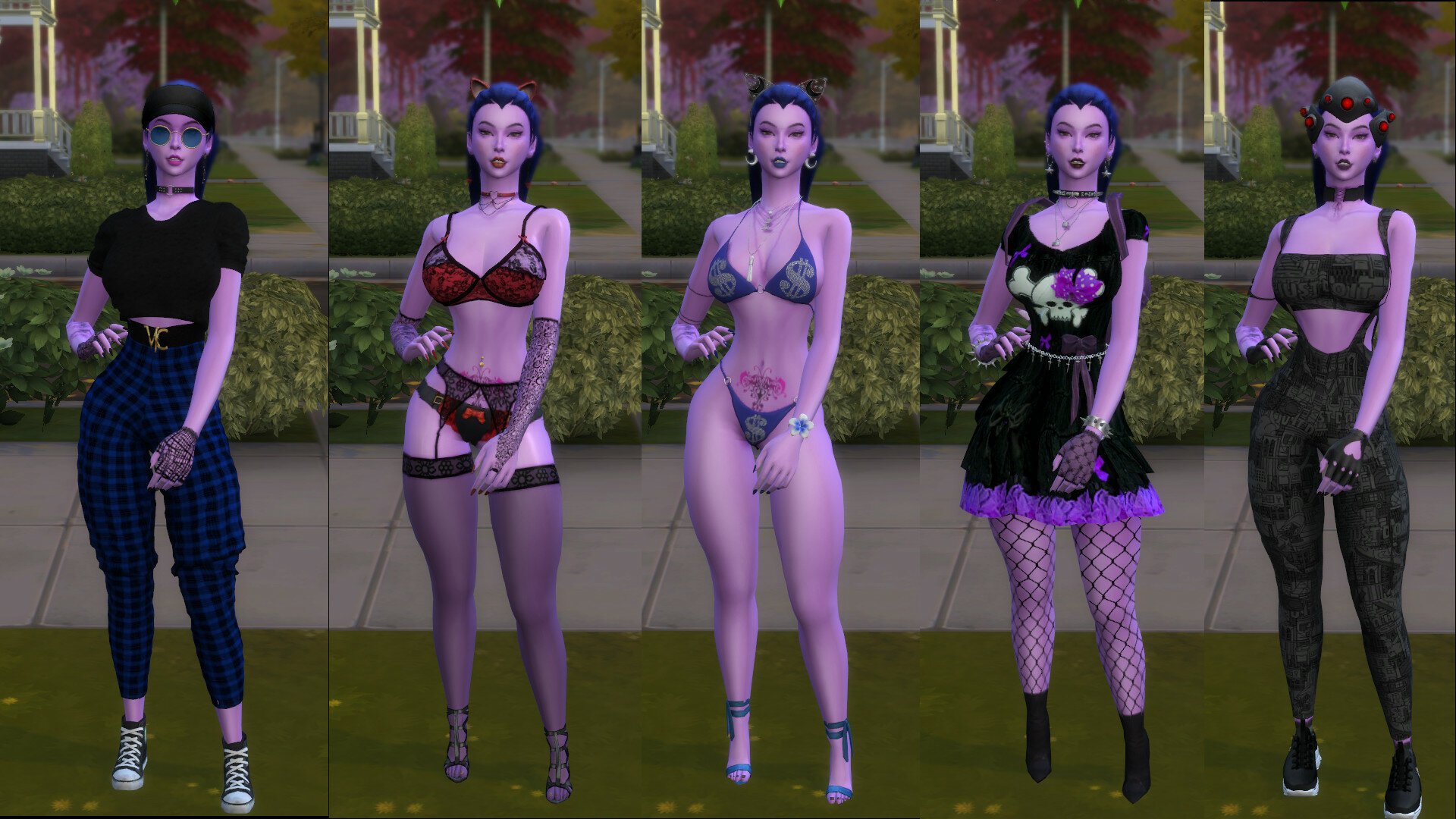 33. Elsa Martin (from FROZEN)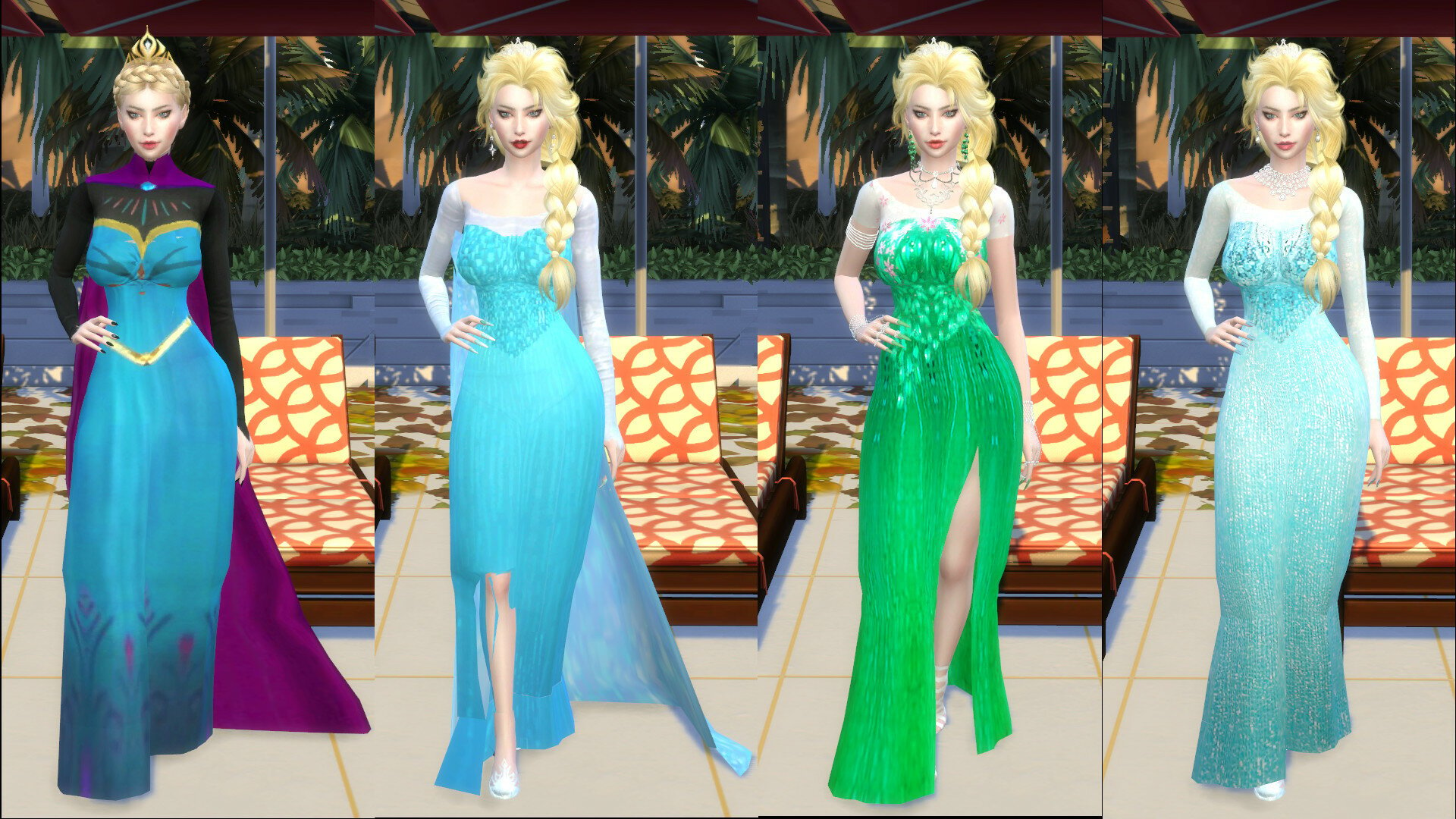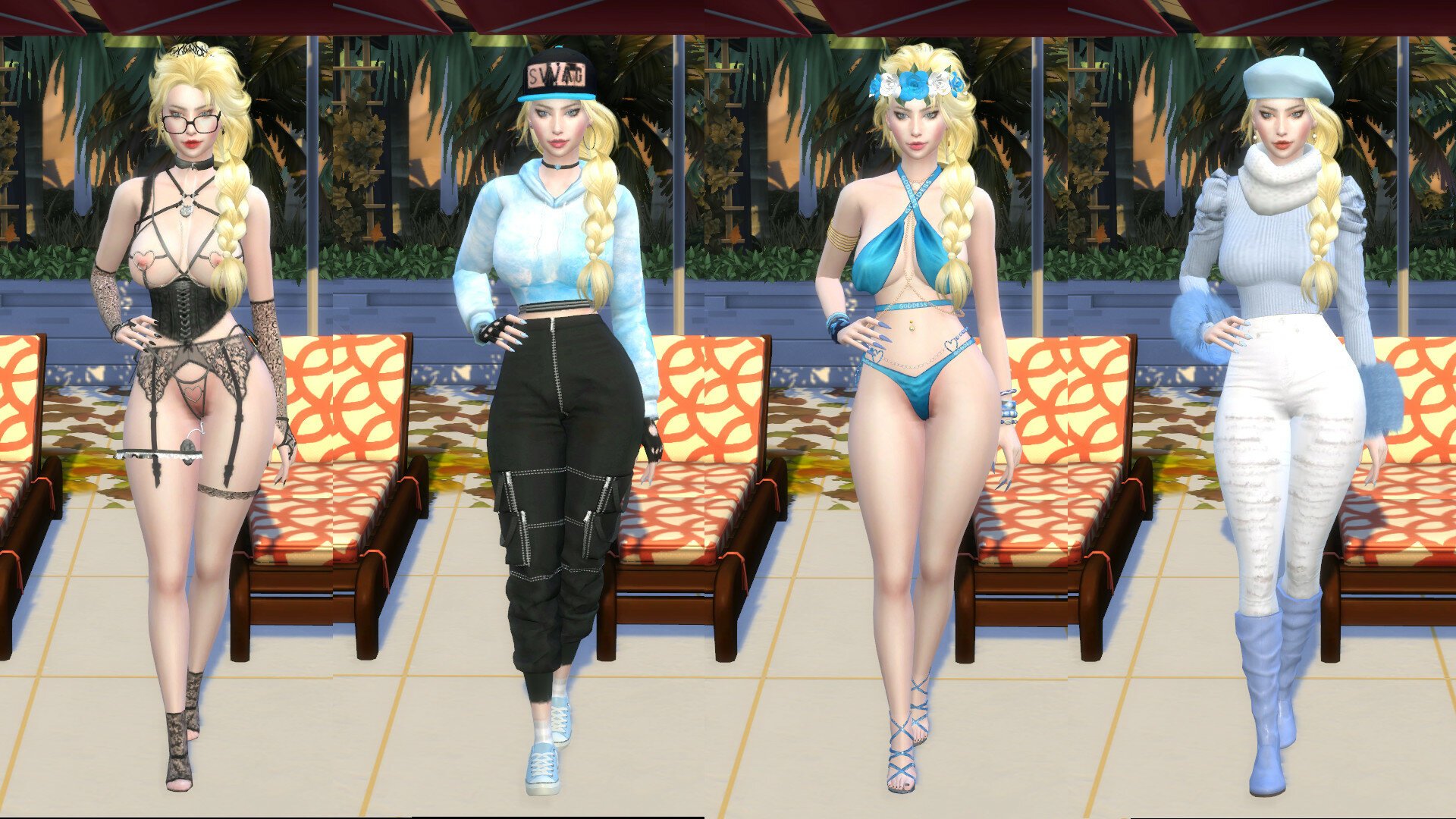 34. Nancy Vernick (Harley Quinn)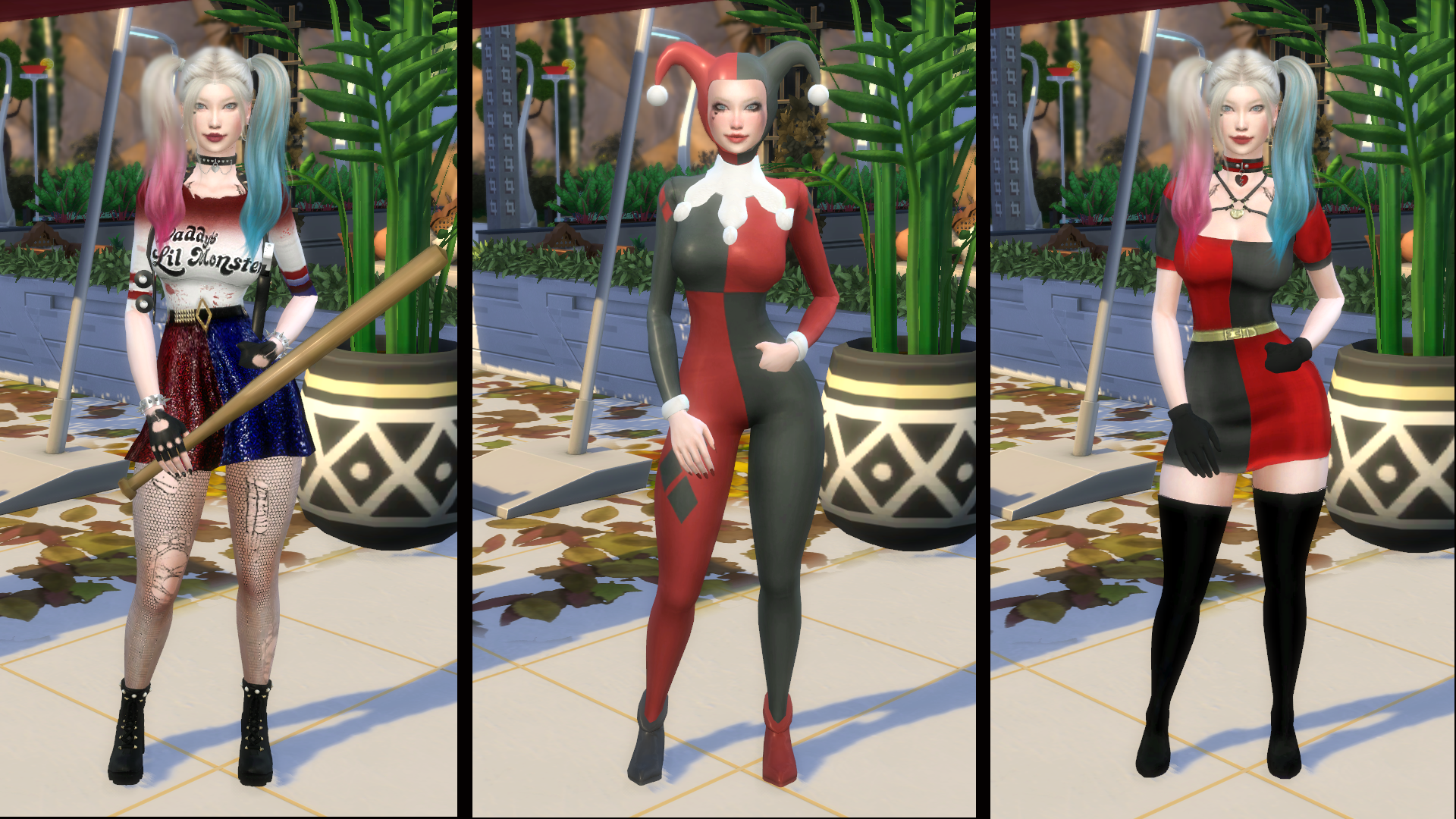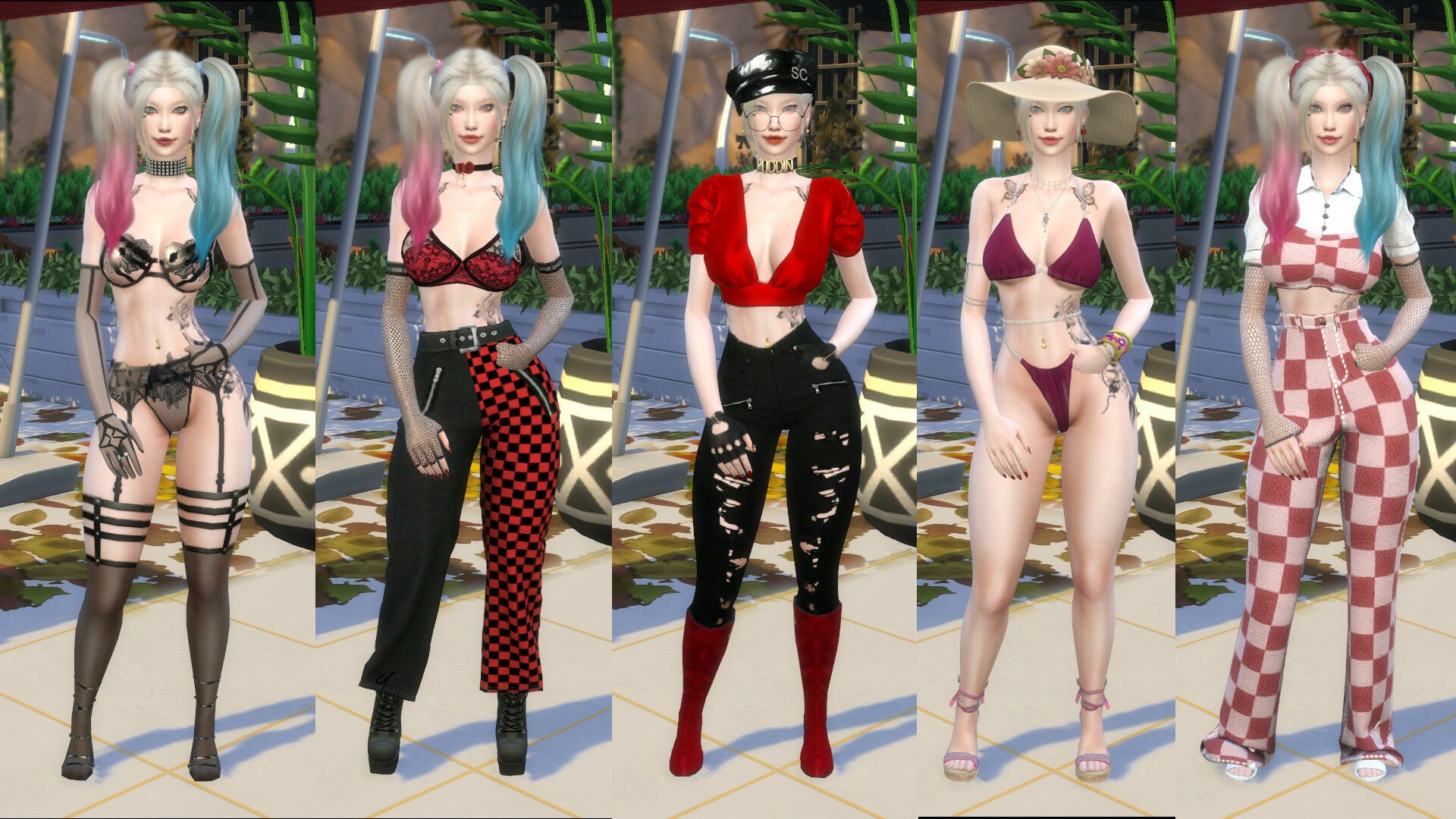 35. Roxanne Walter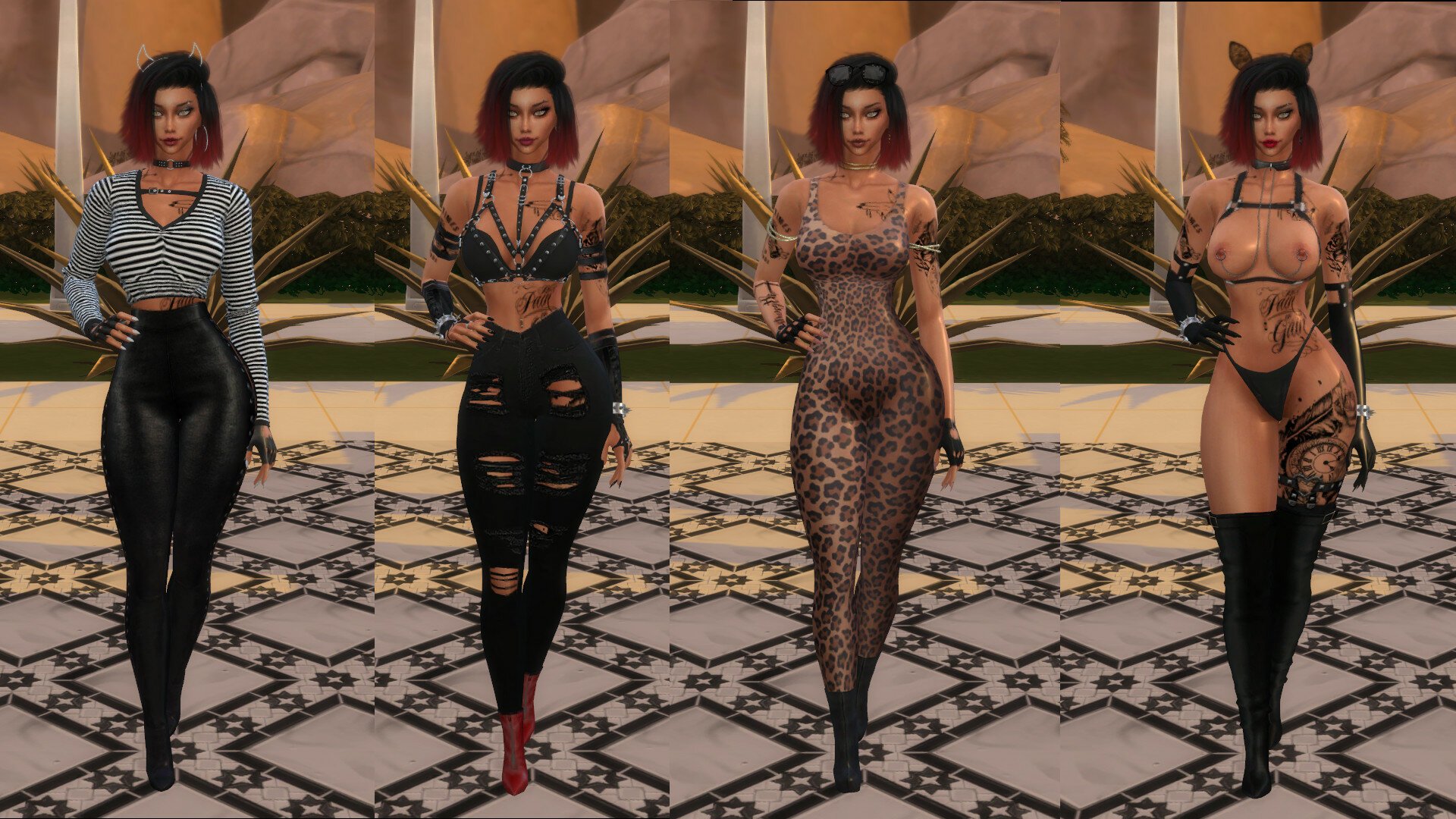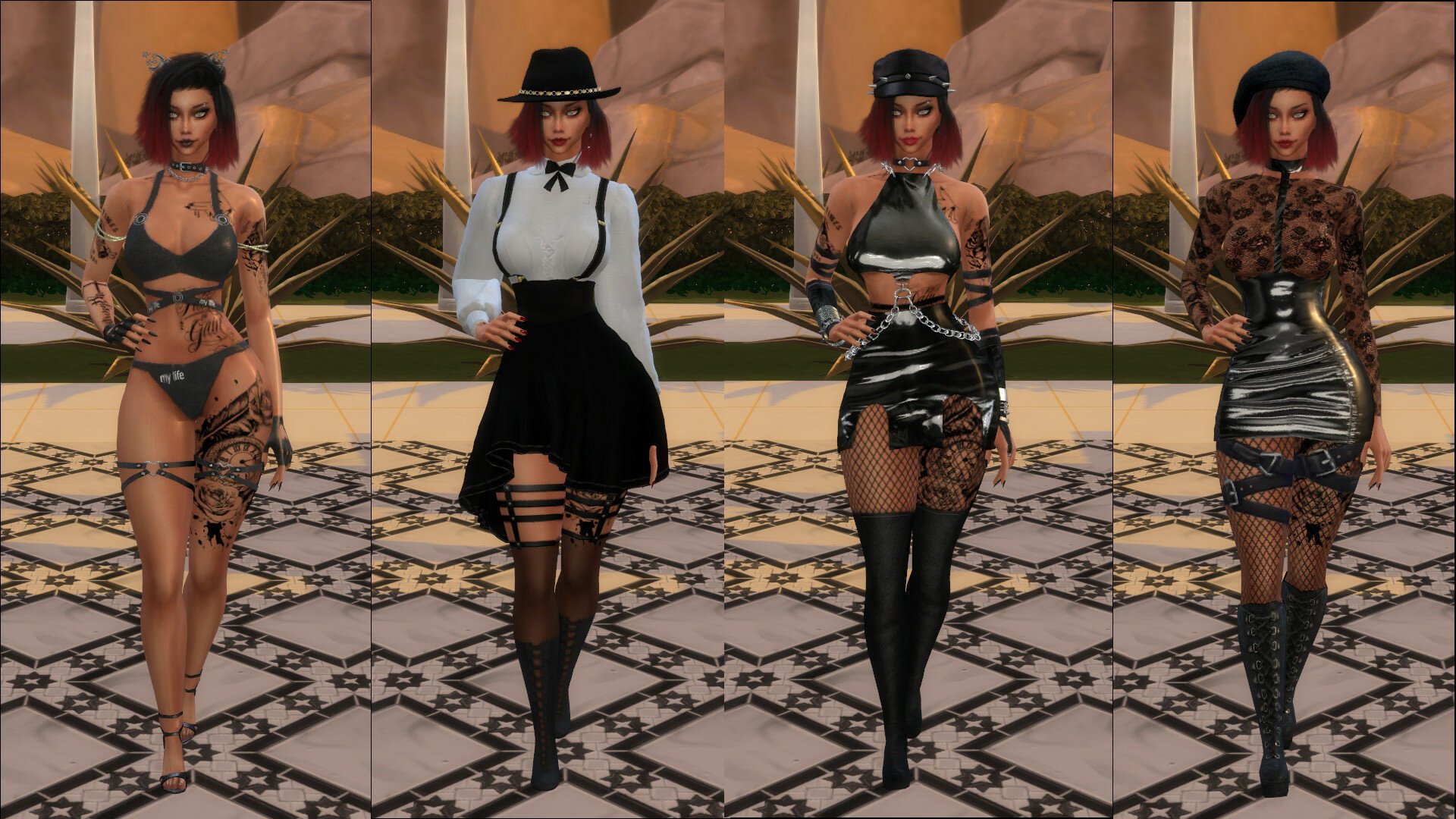 36. Brandie Watson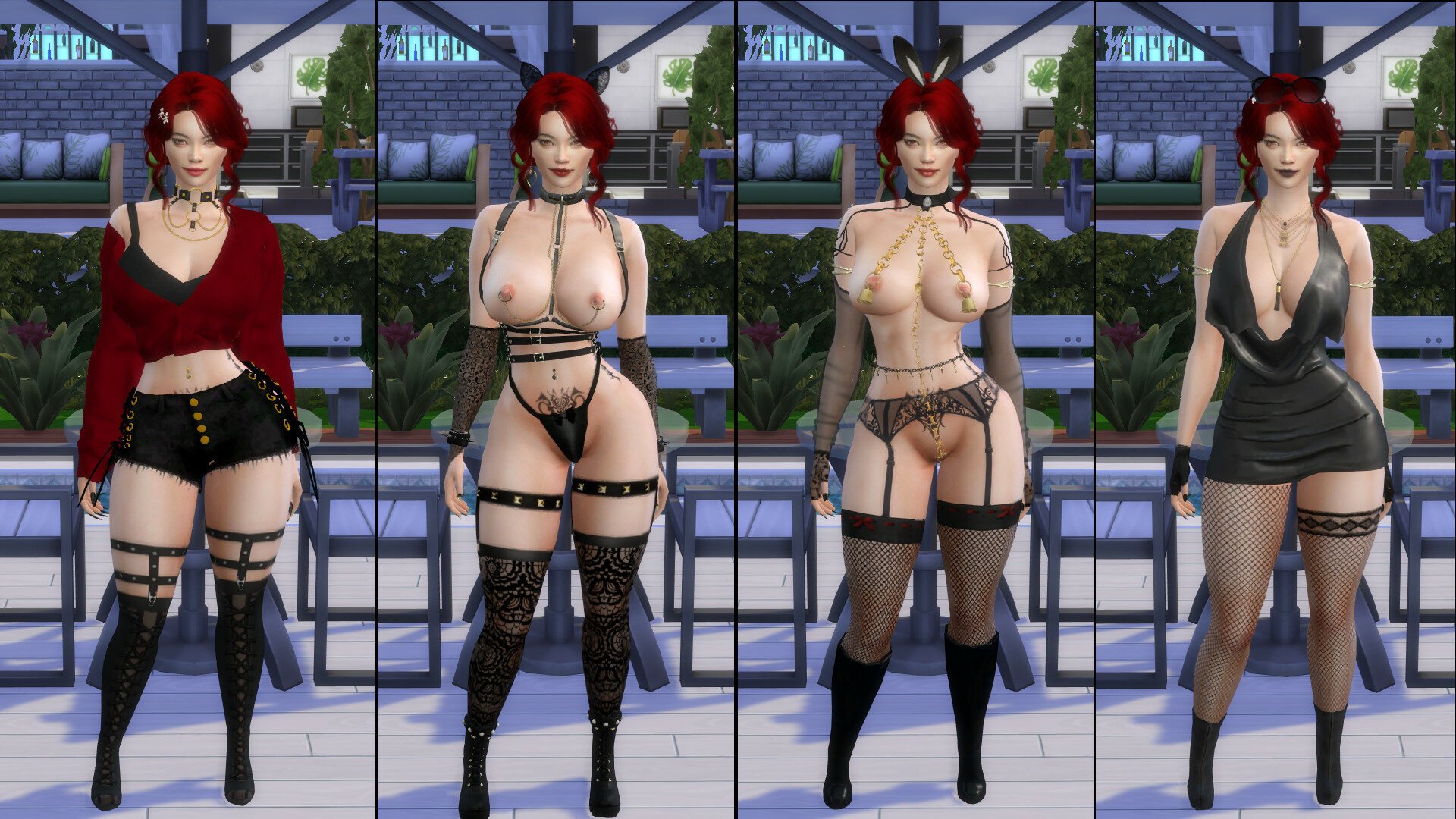 37. Madelyn Fernandes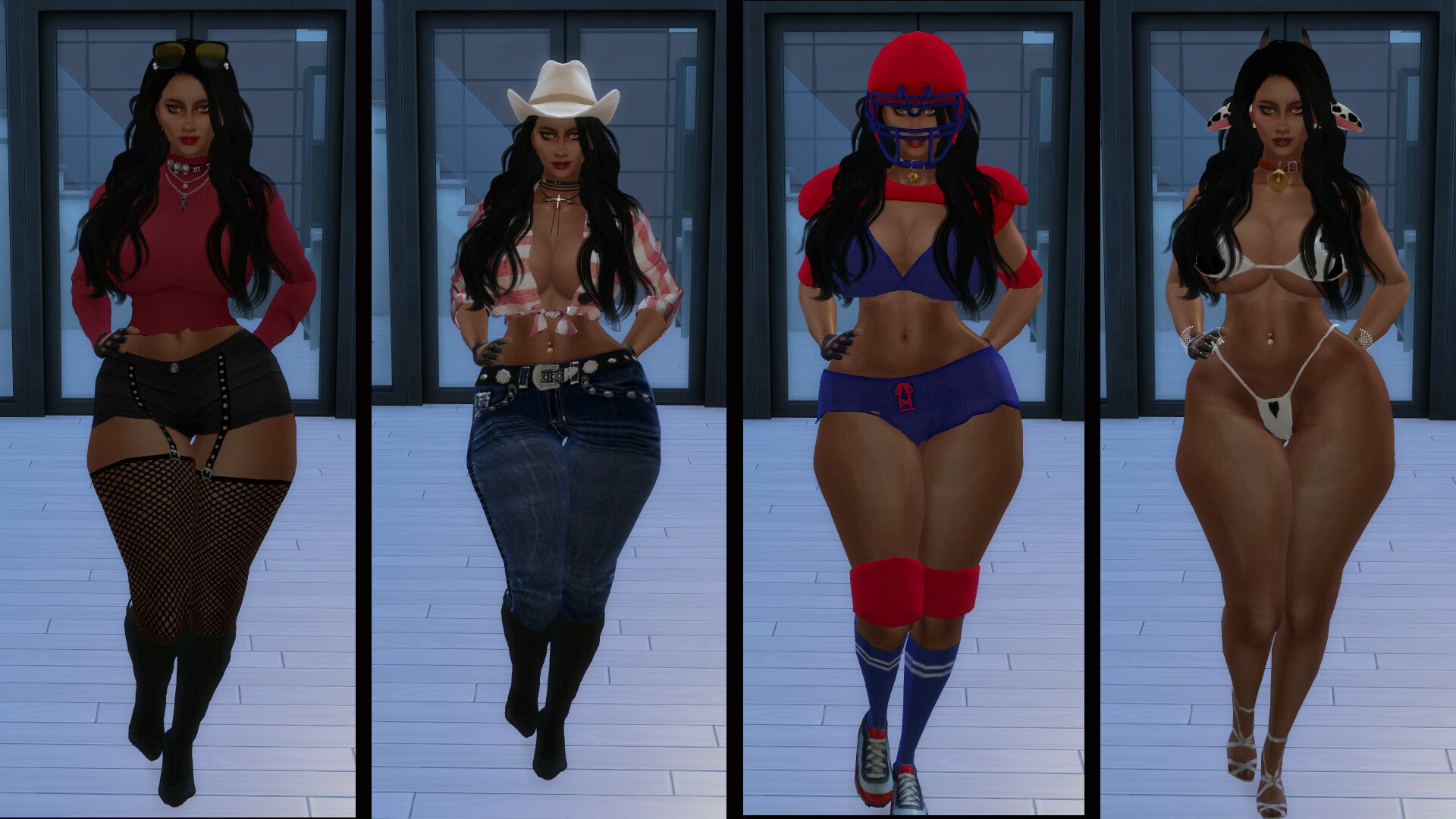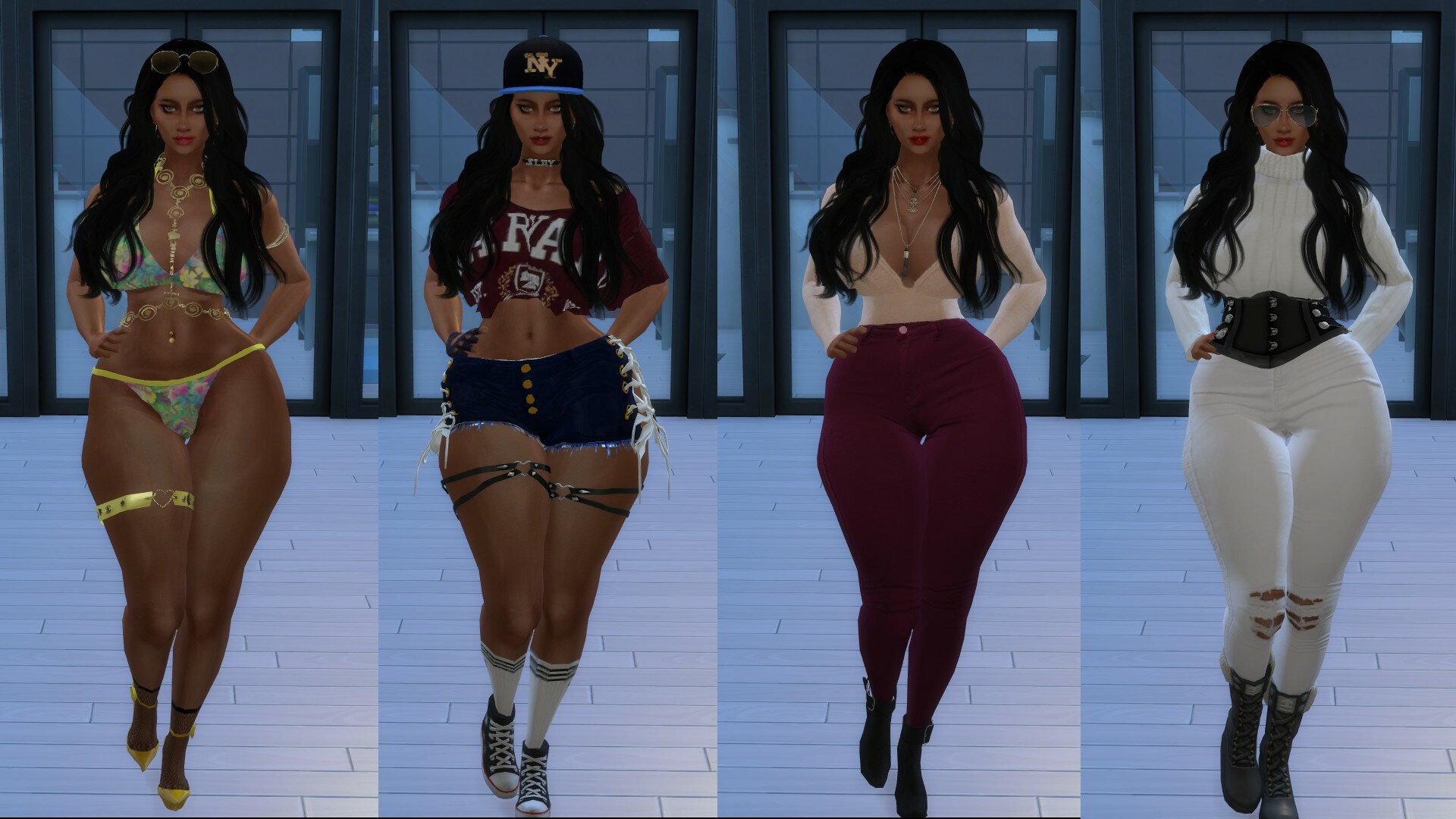 38. Loren Gray (Mixed Breed)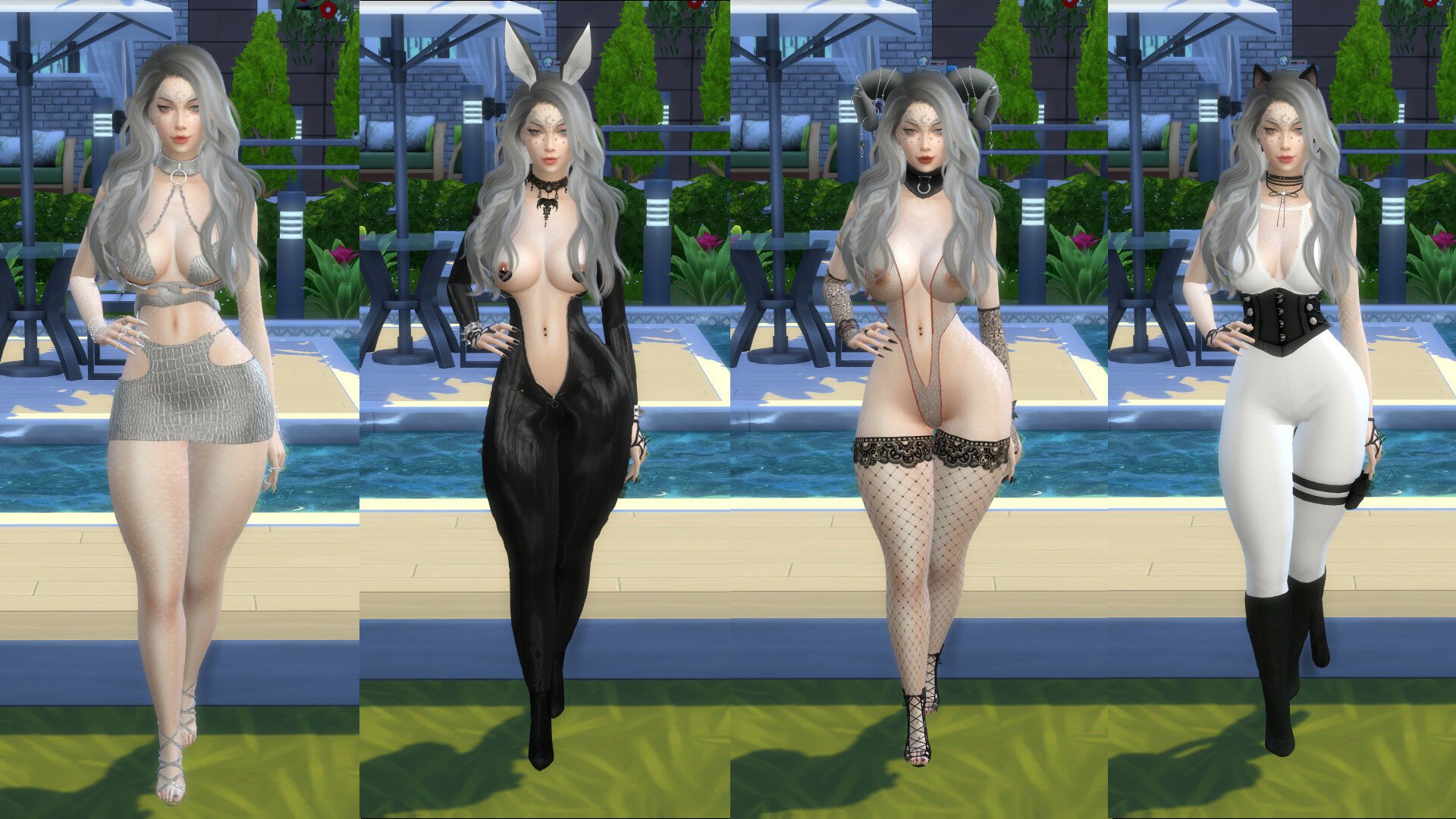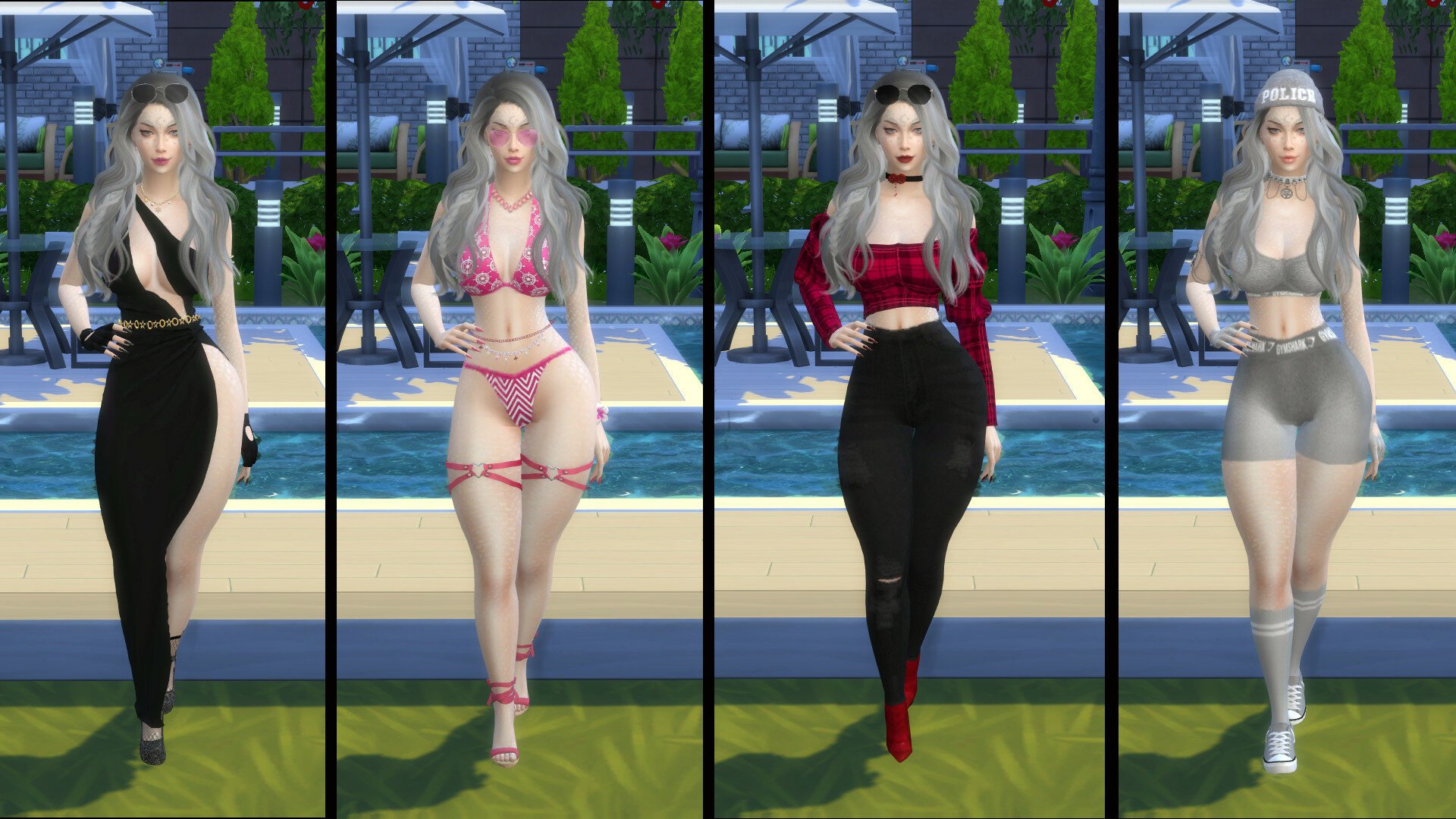 39. Noelle Marshall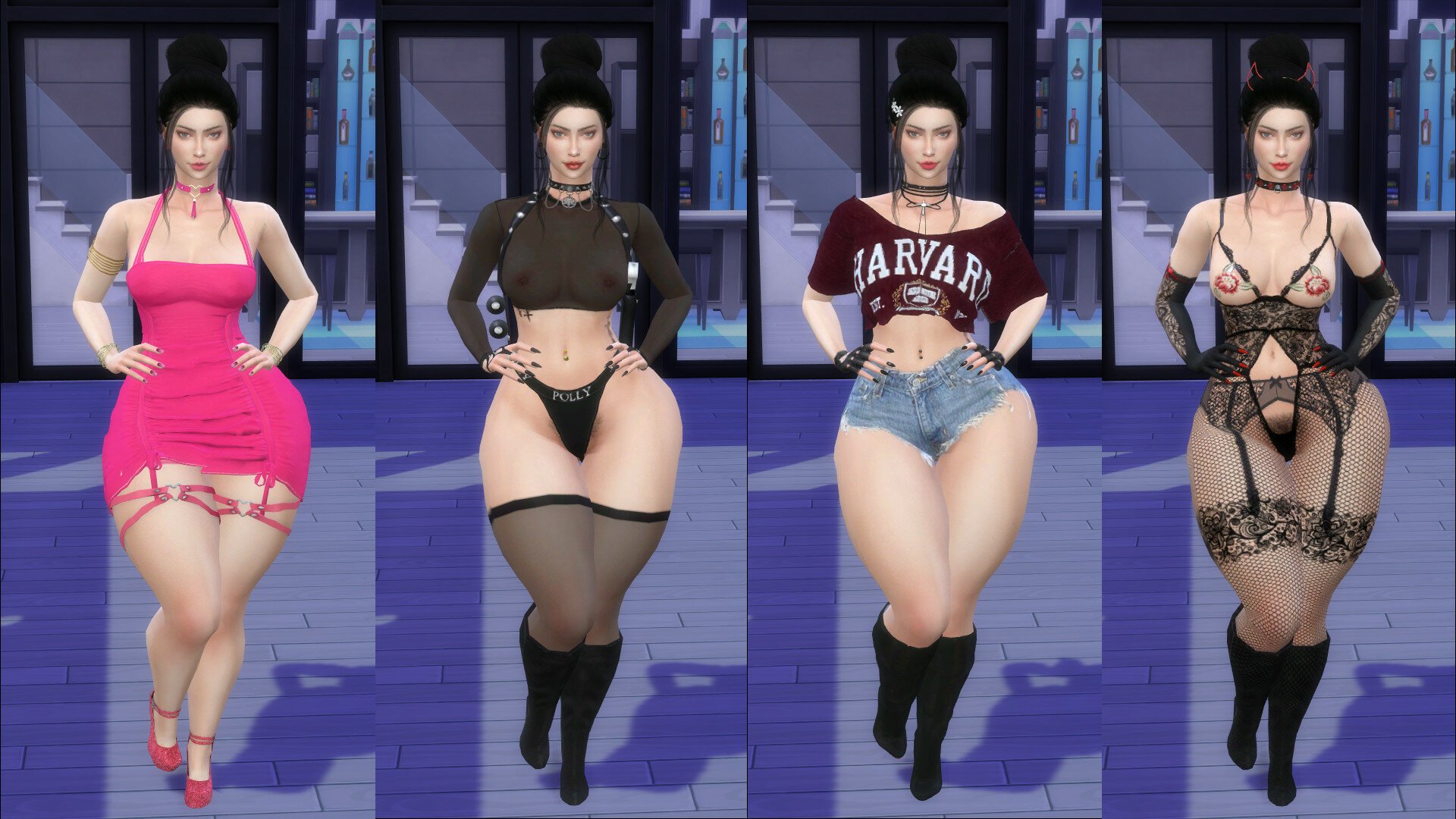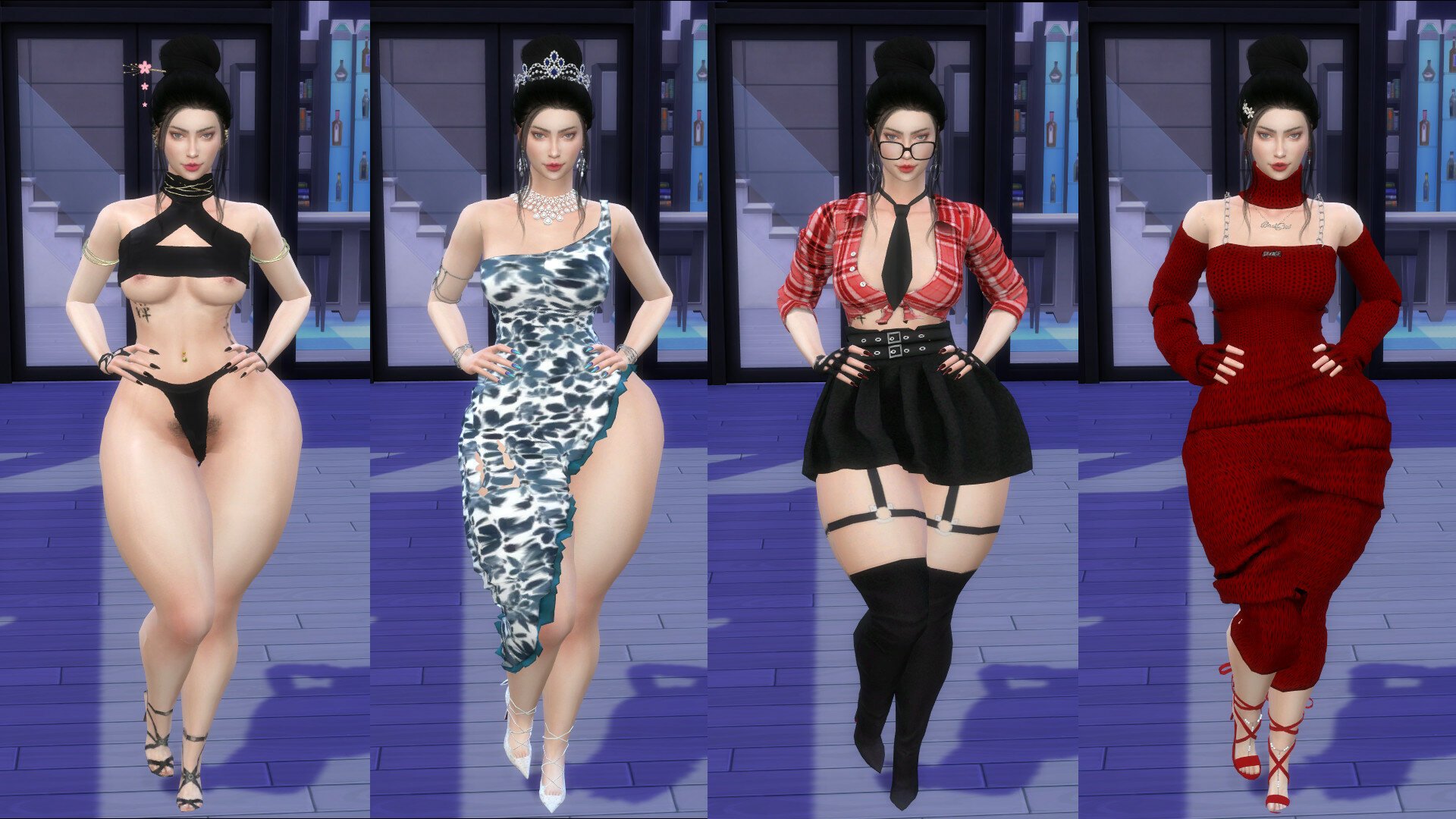 40. Maira Watson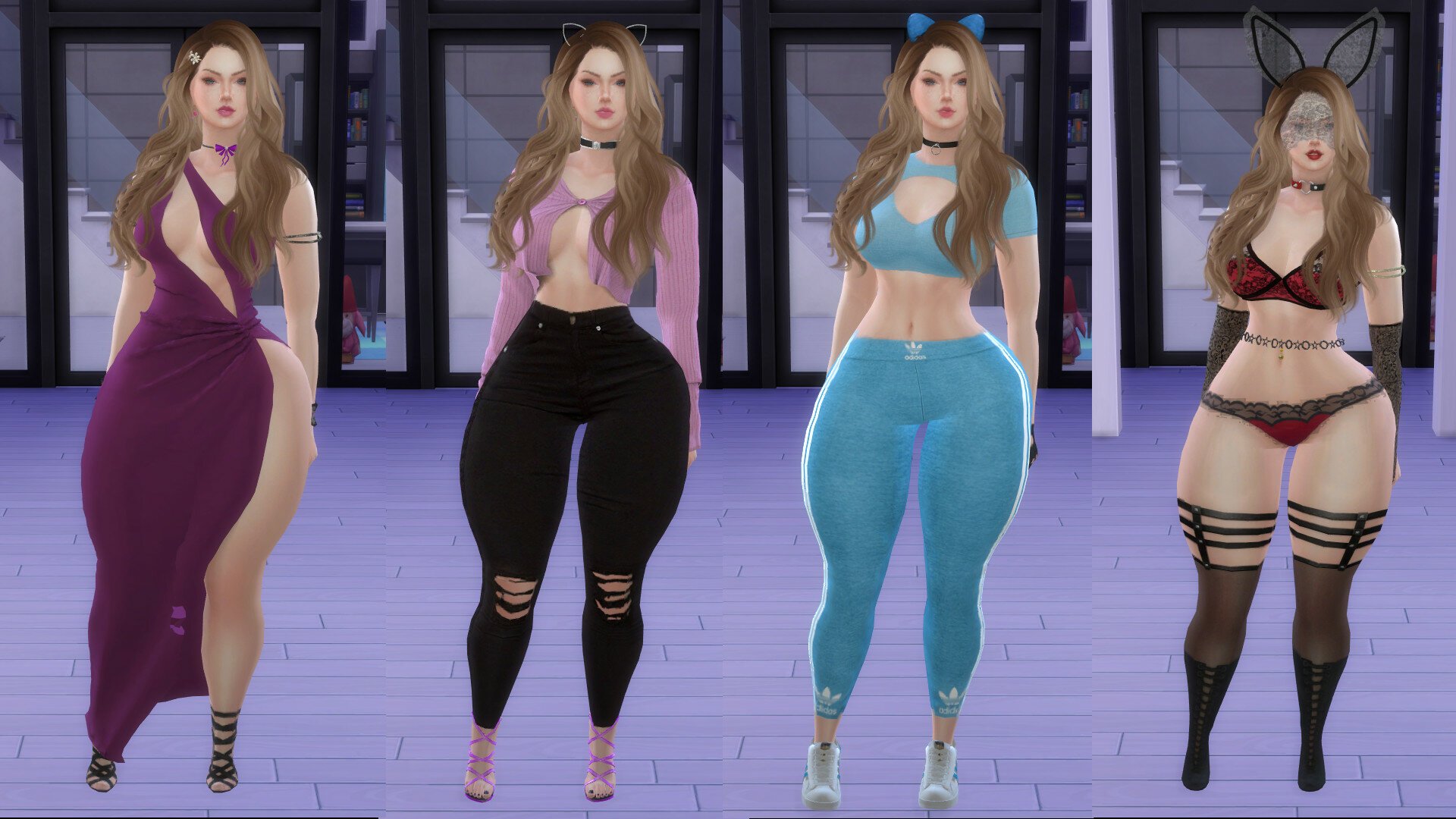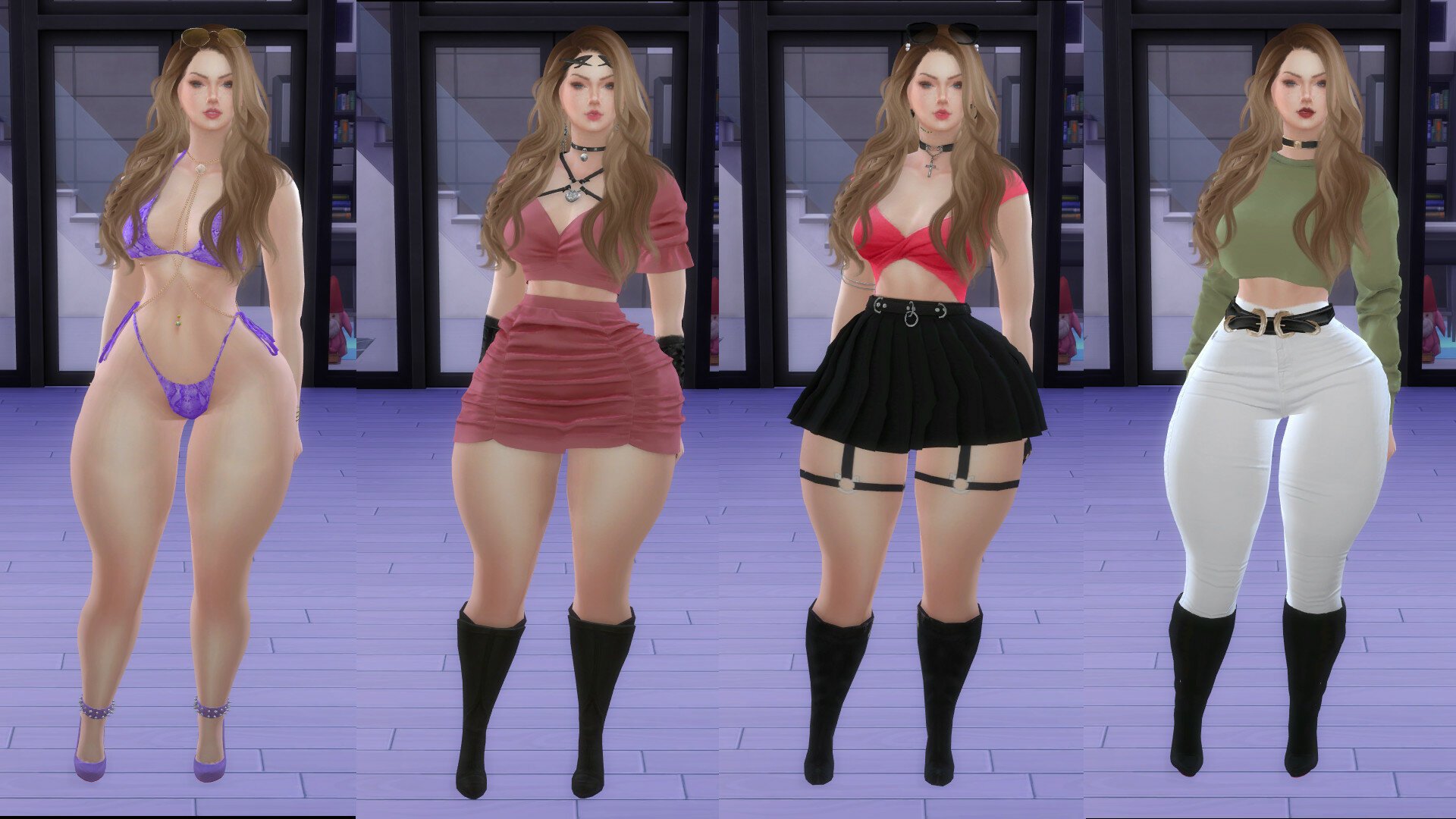 41. Eleanor Morgan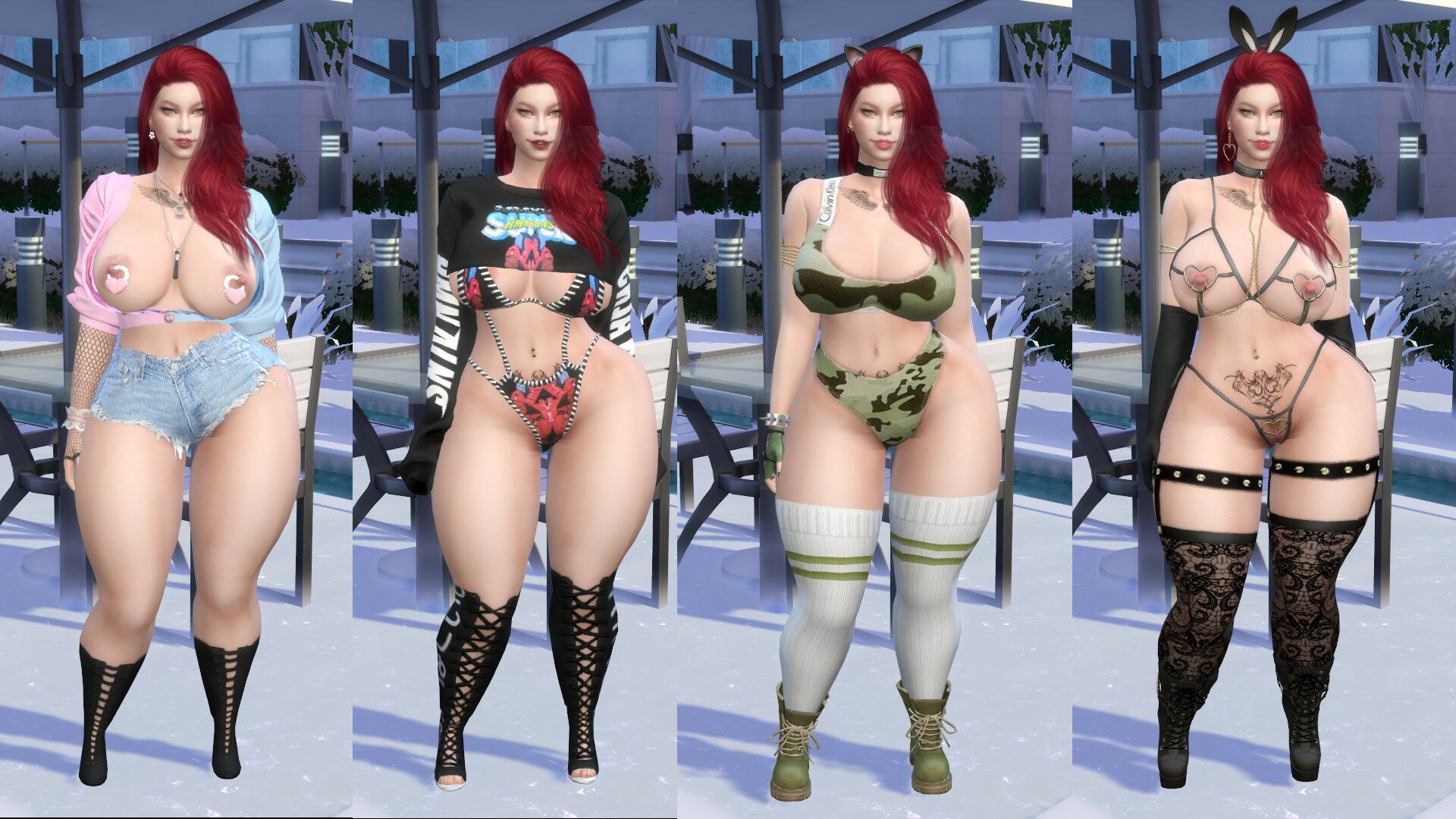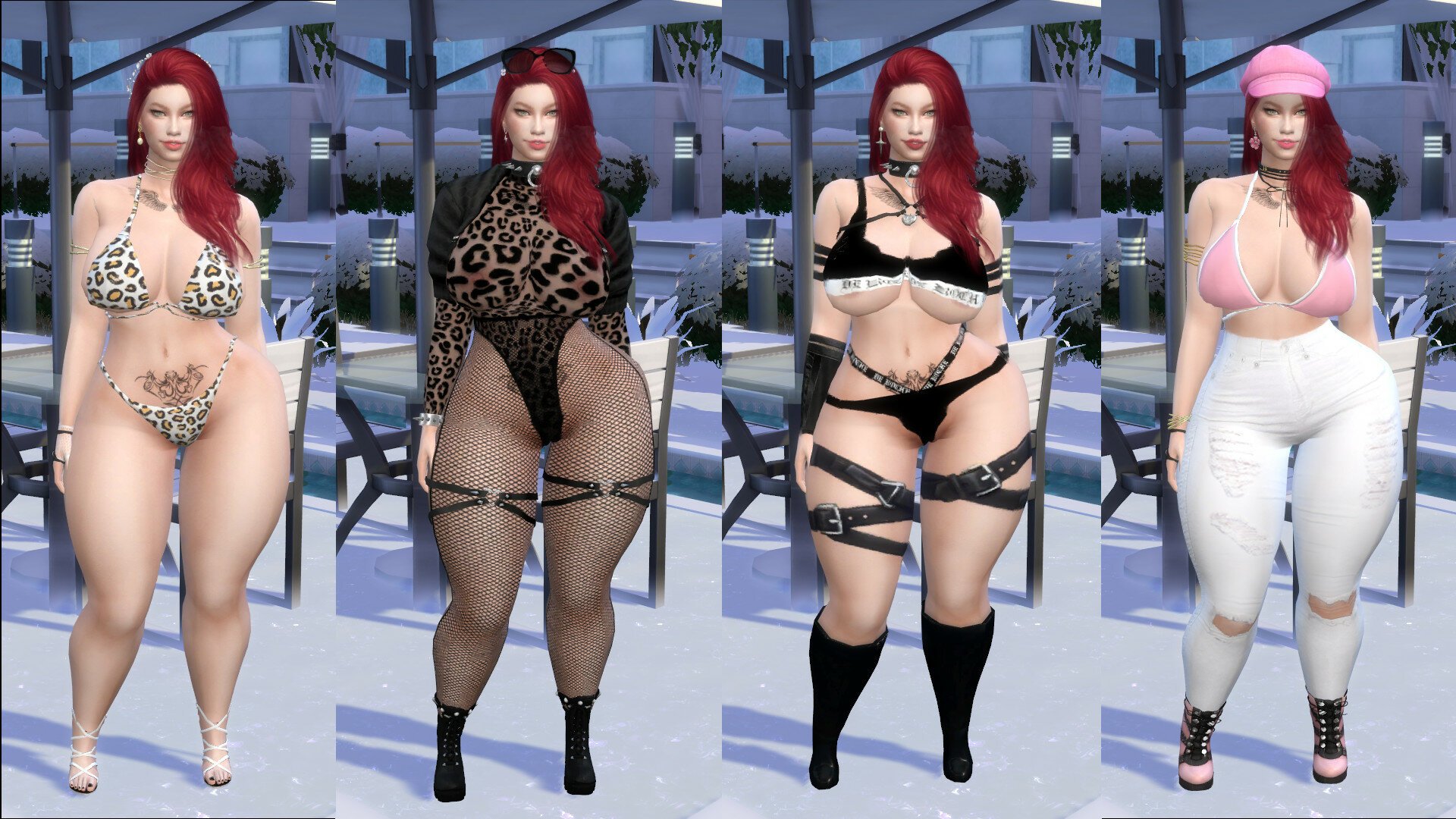 42. Latisha Scott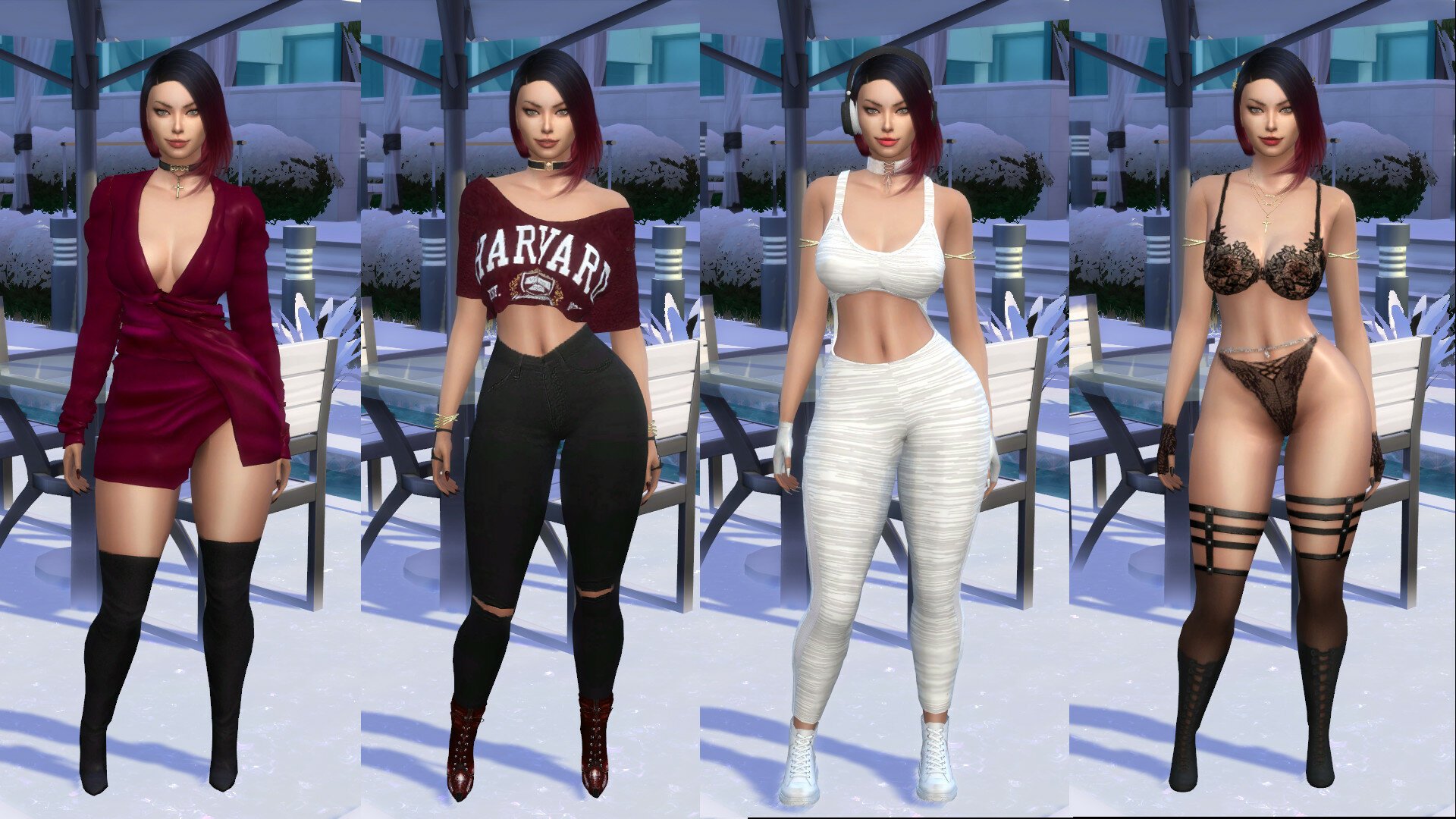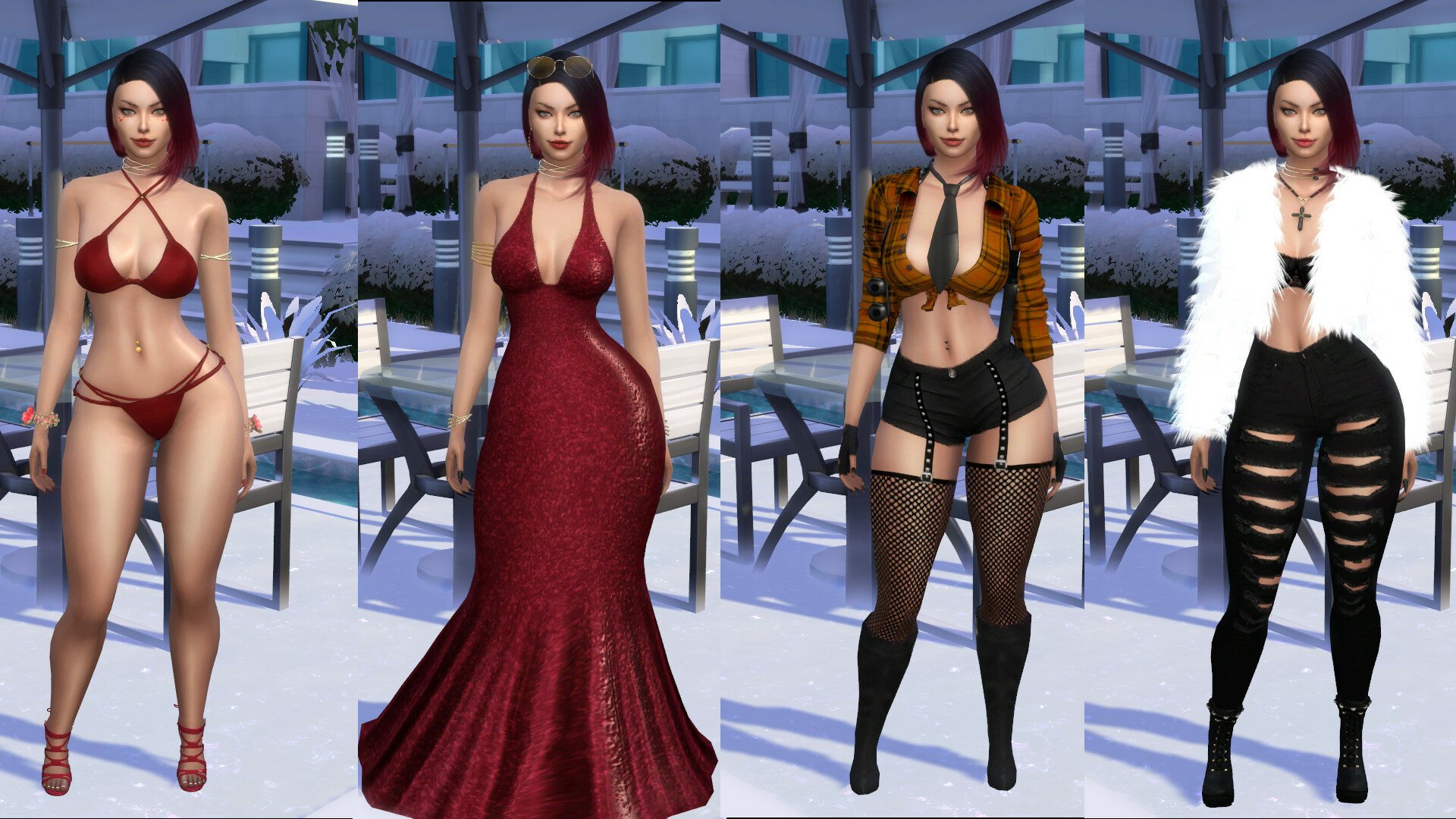 43. Nataly Stars (Bride?)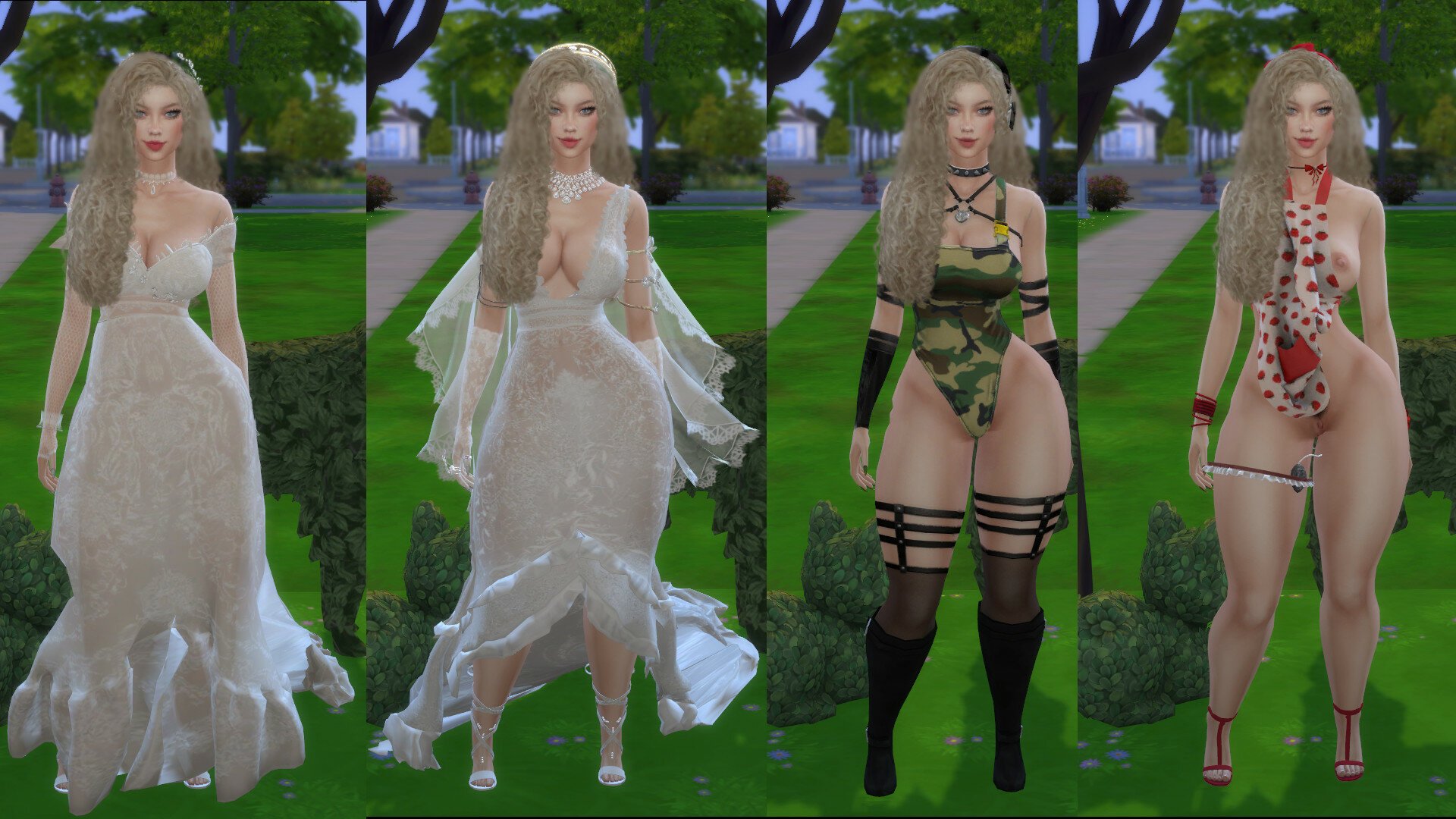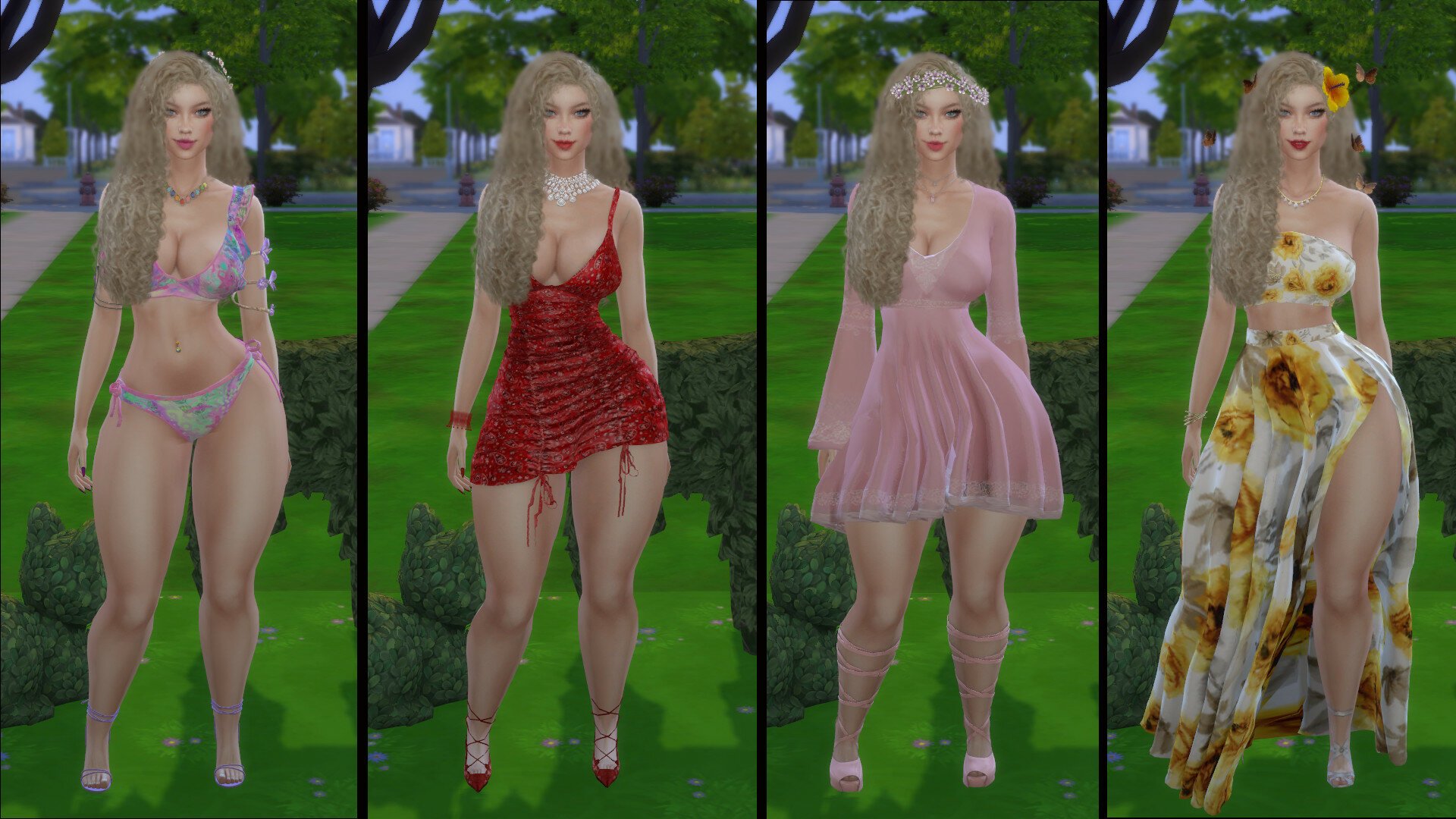 44. Imani Irpan (Witch?‍♀️)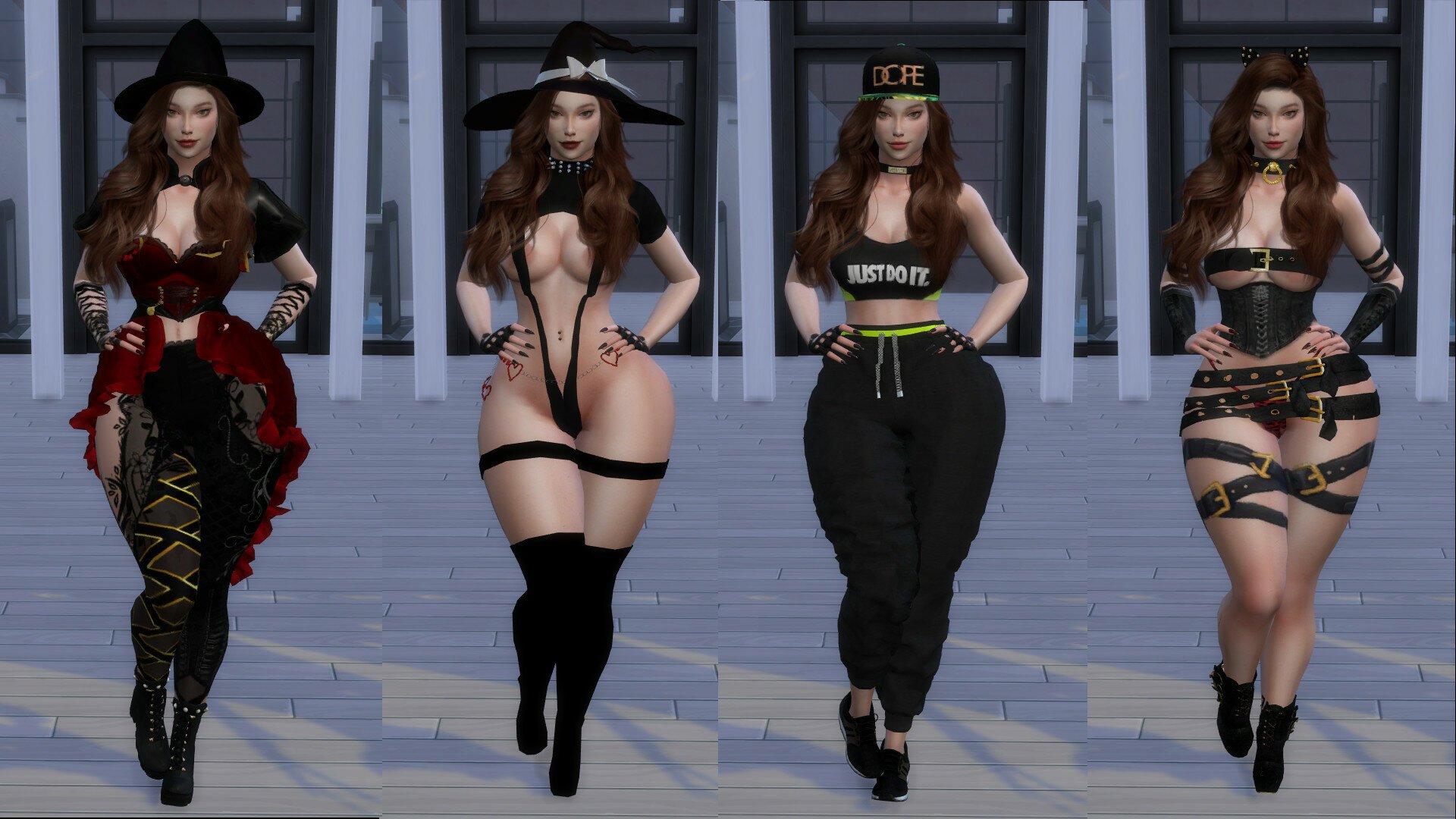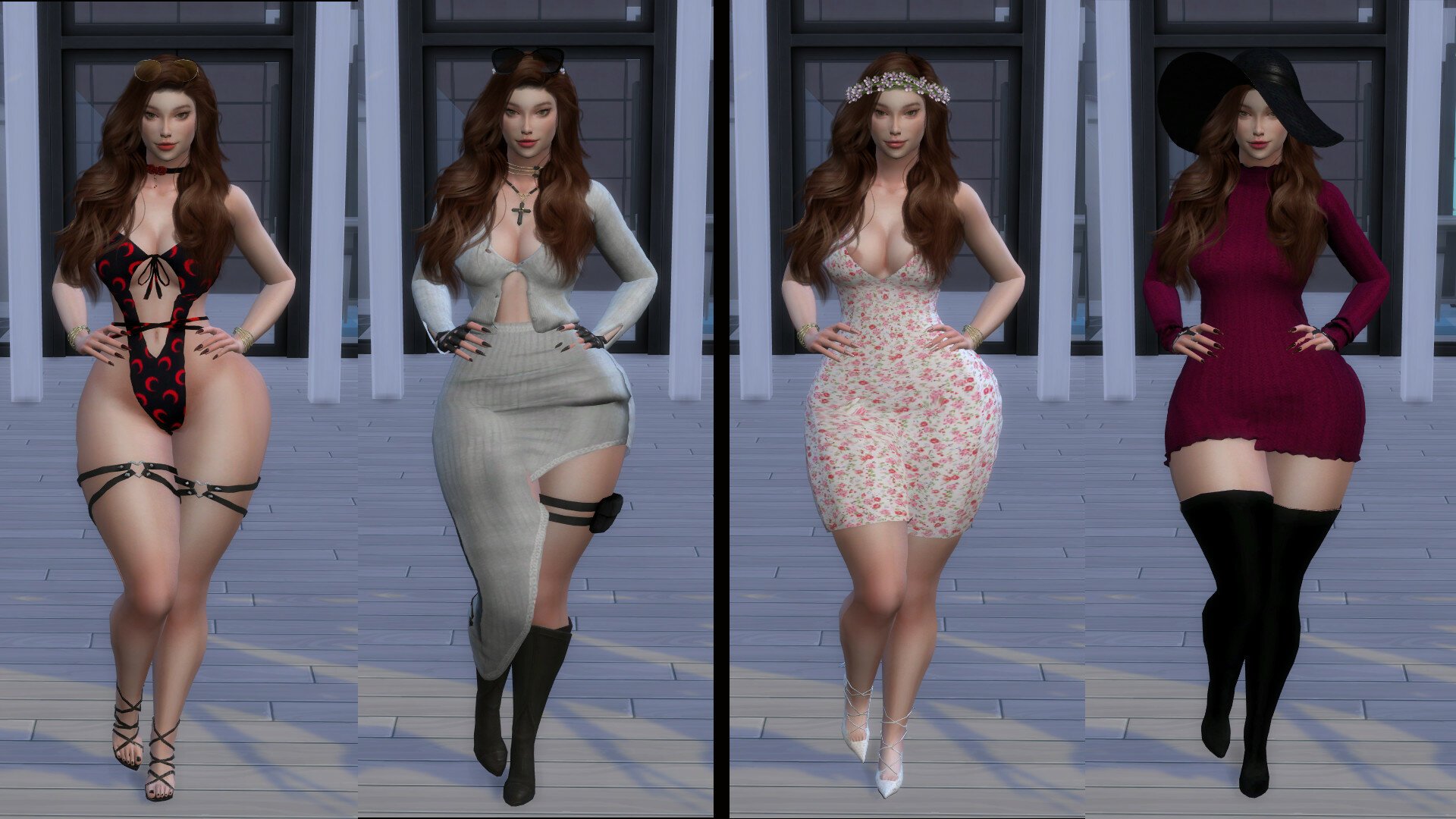 45. Kaylee Lockhart (Elder Sister)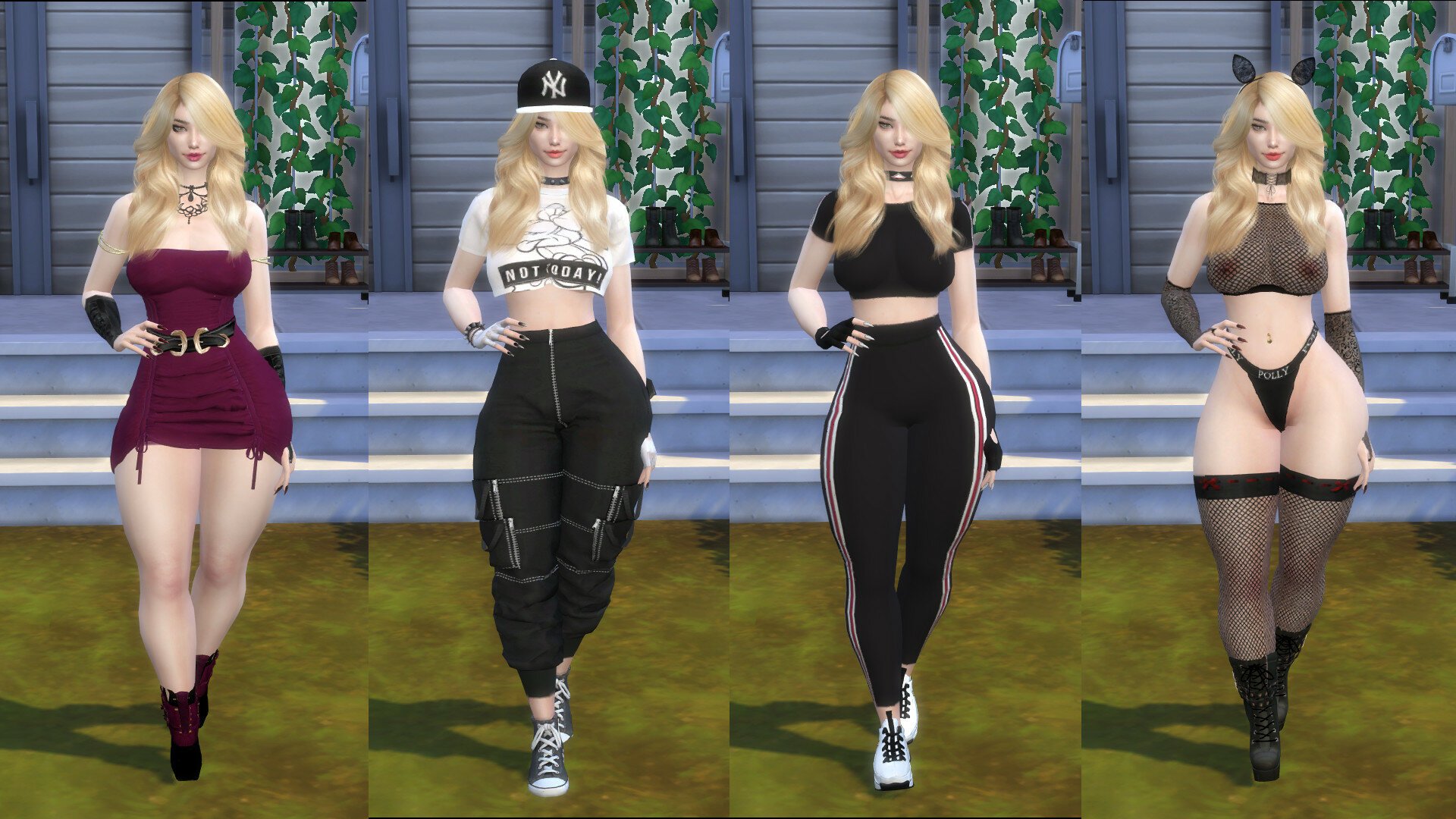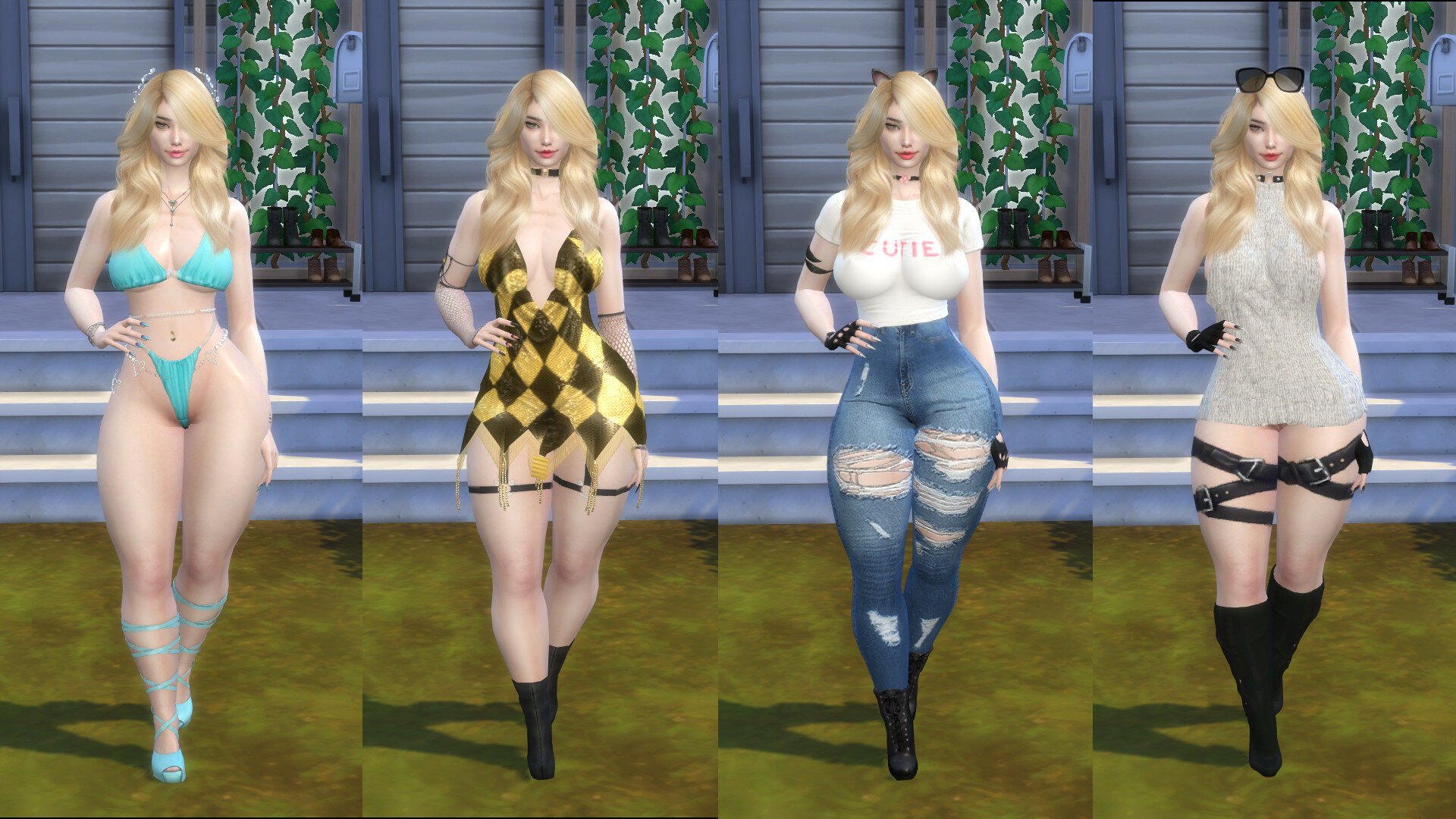 46. Aubrey Crawley (Younger Sister) [Shorter in height]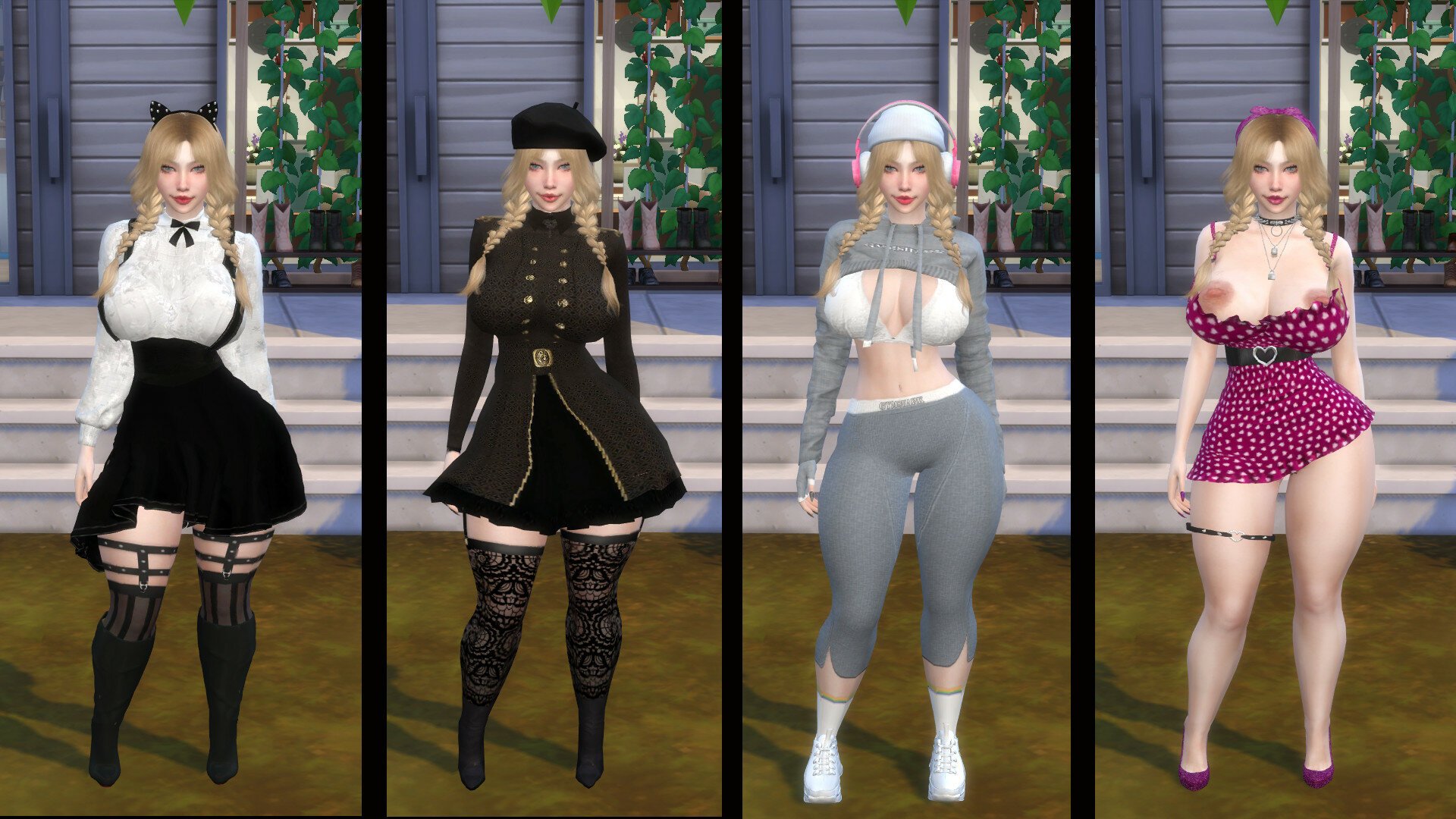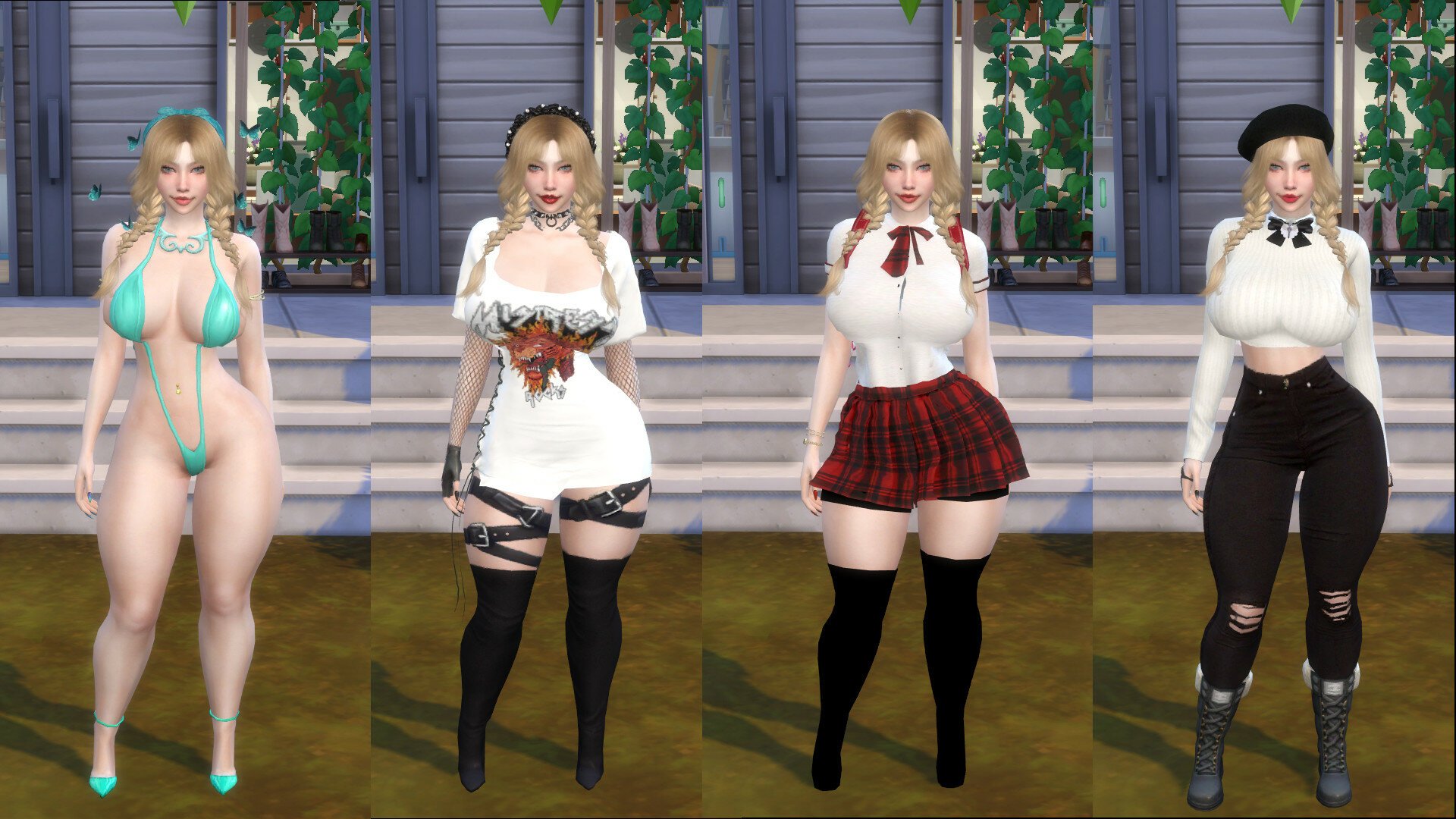 47. Issac Cornwell (Male Sim) [New File uploaded with no Red-neckband]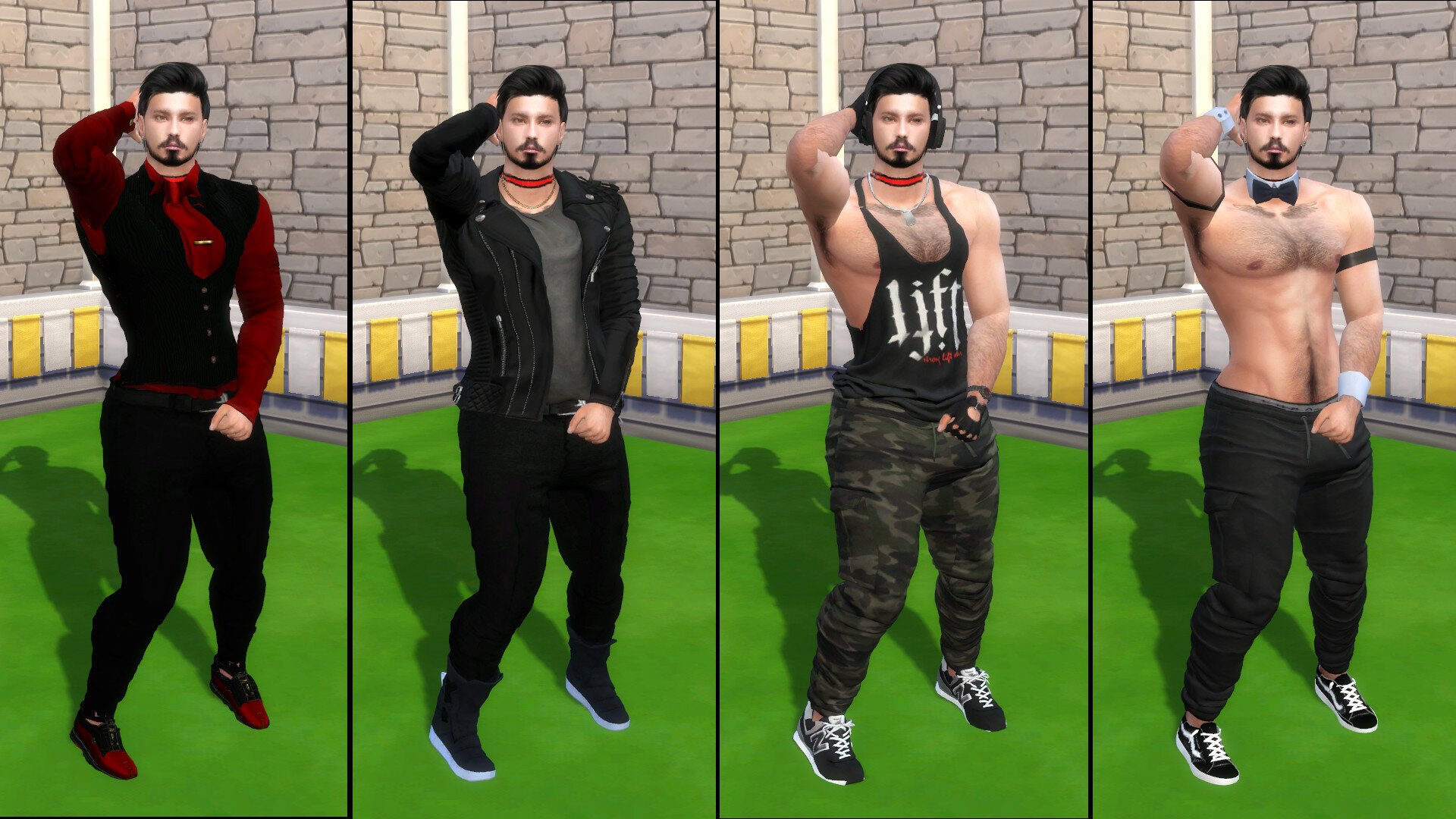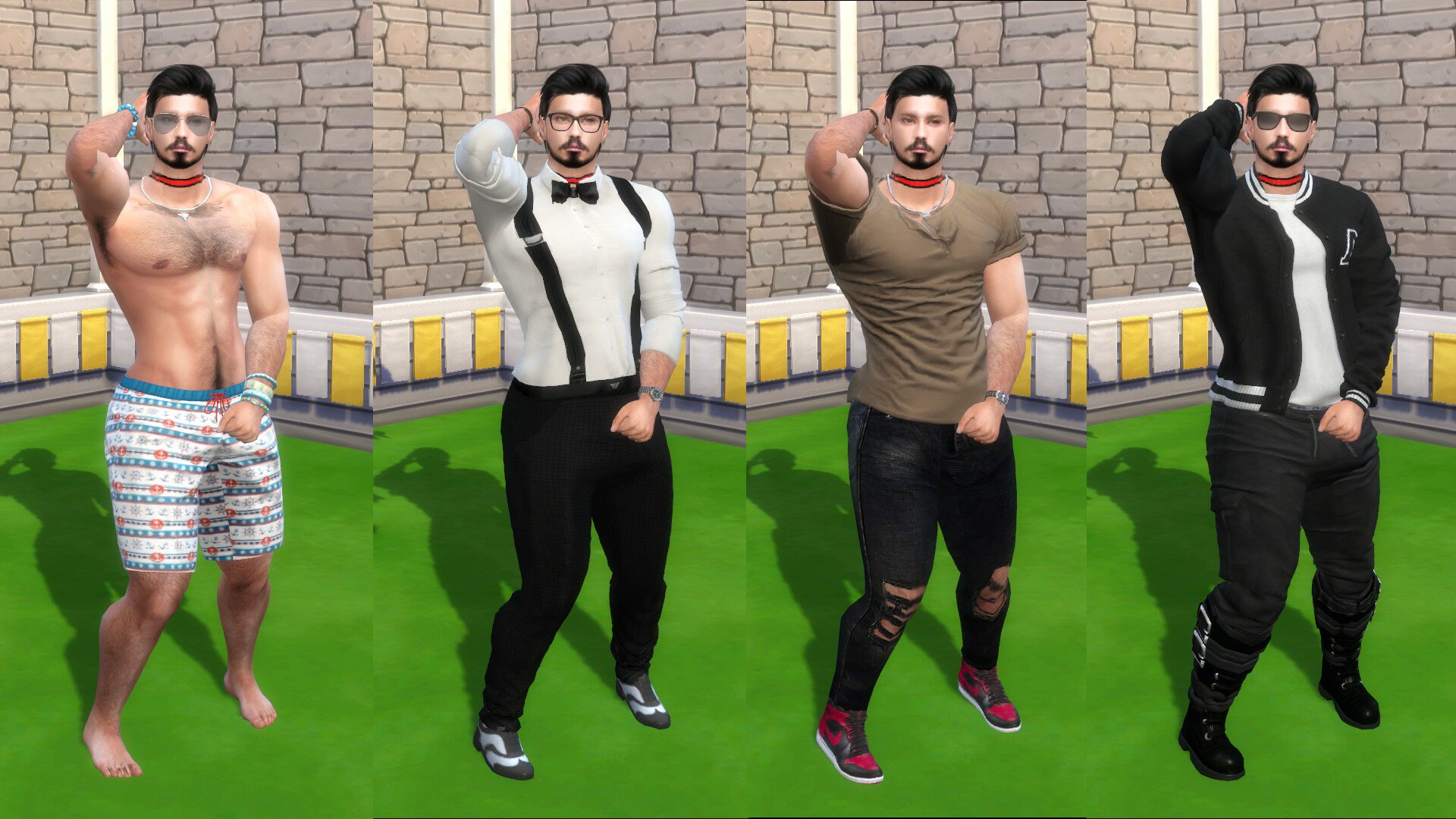 48. Amber Boggs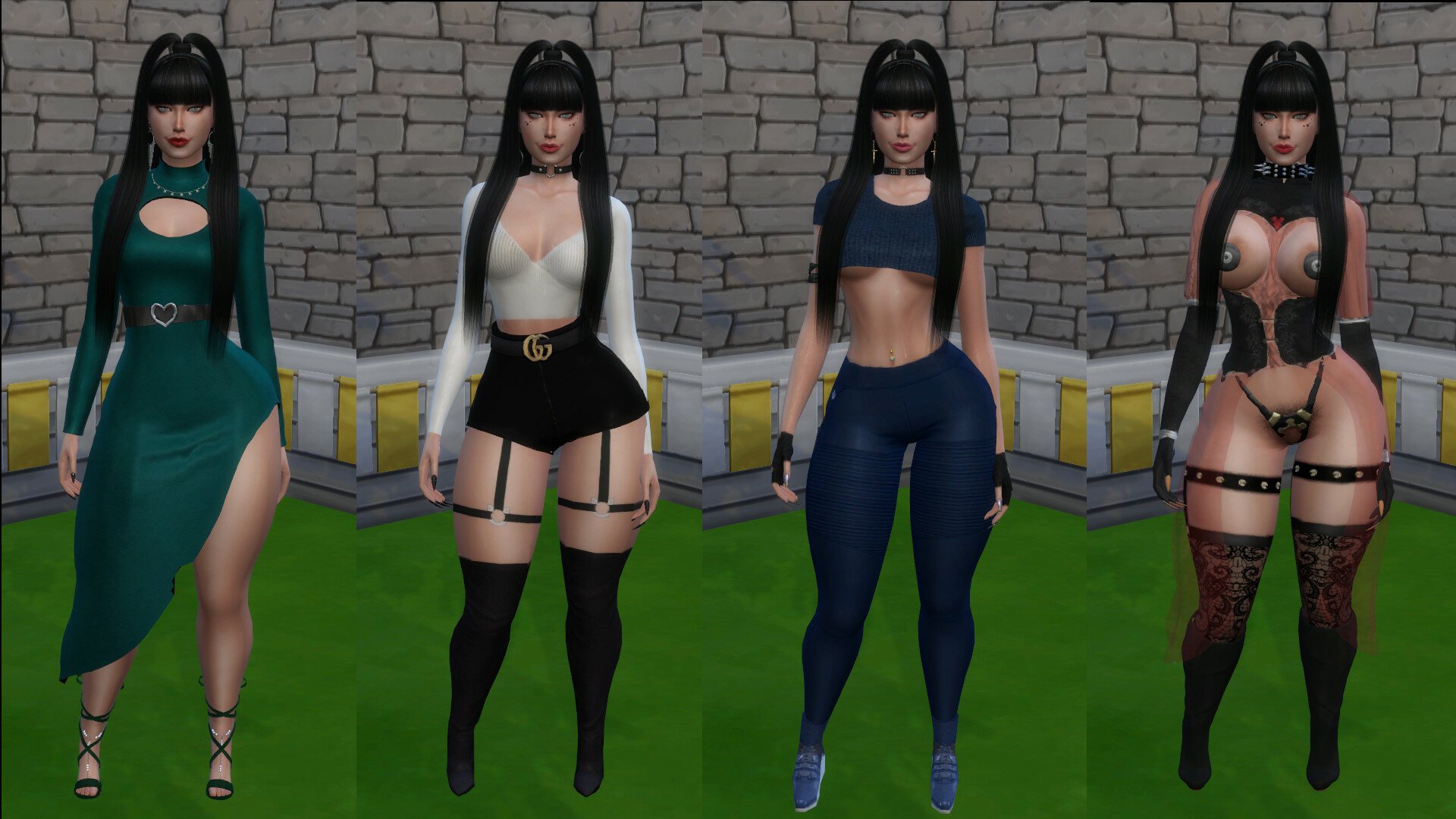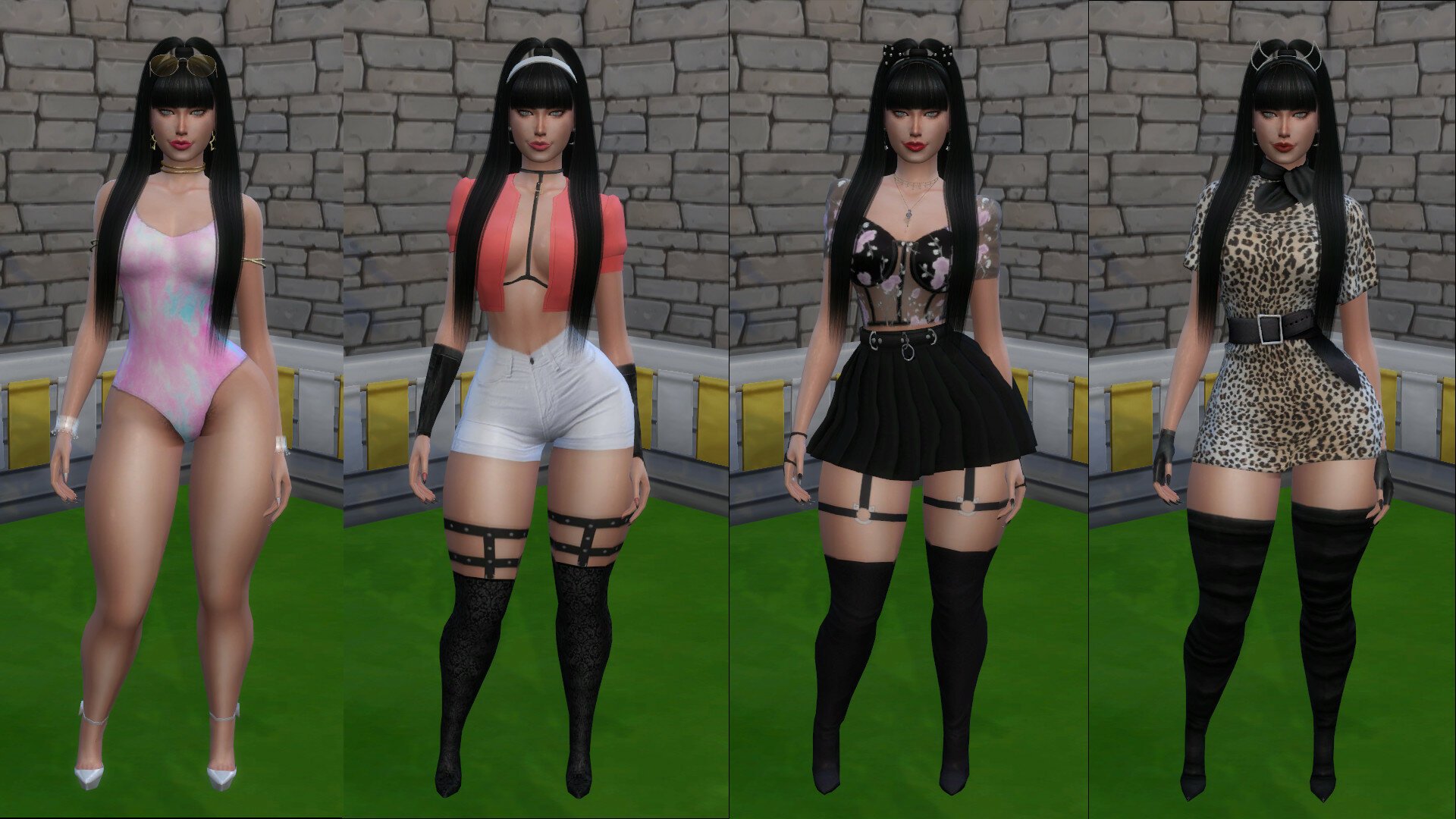 49. Cierra Blank (Black Cat)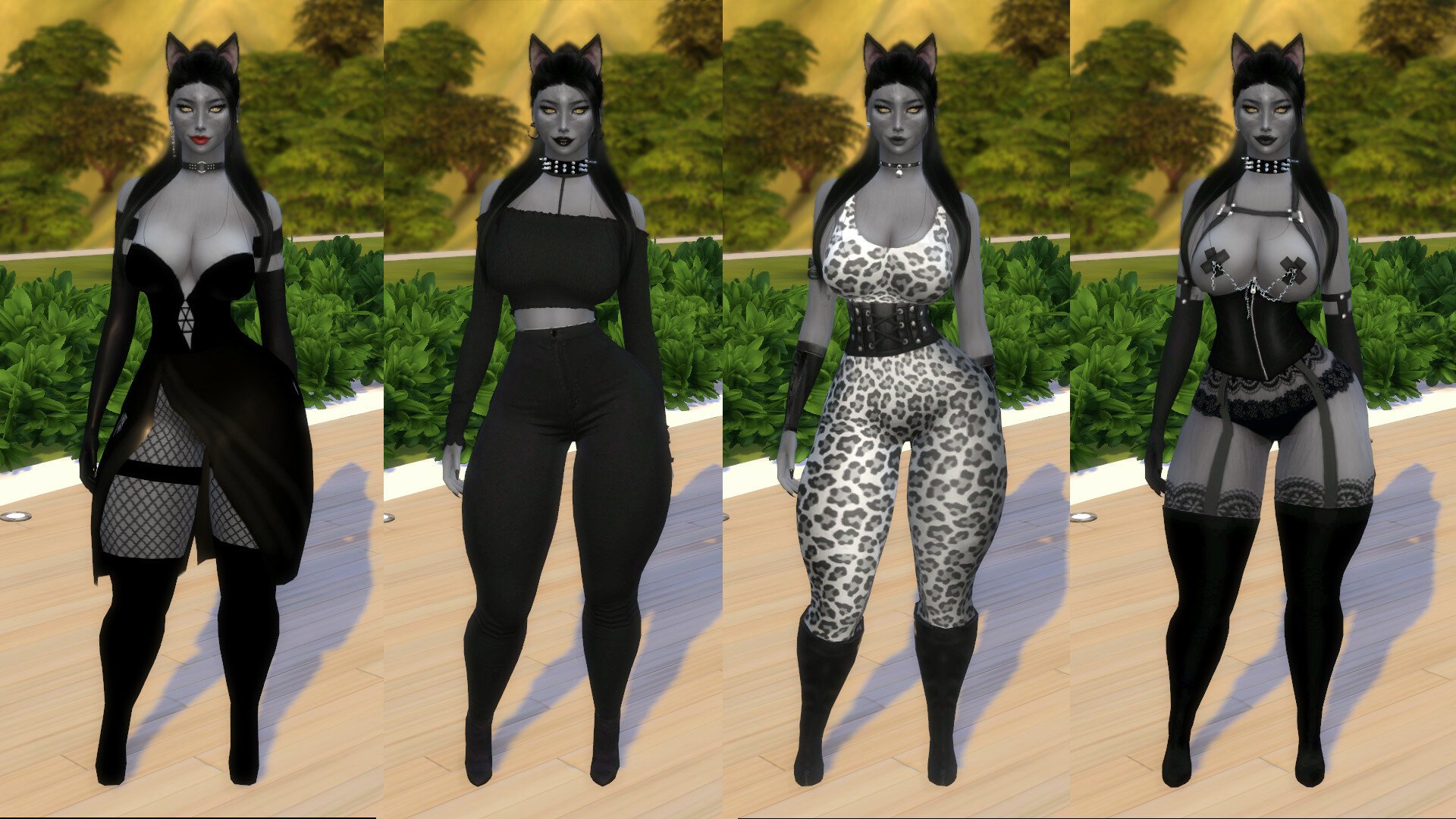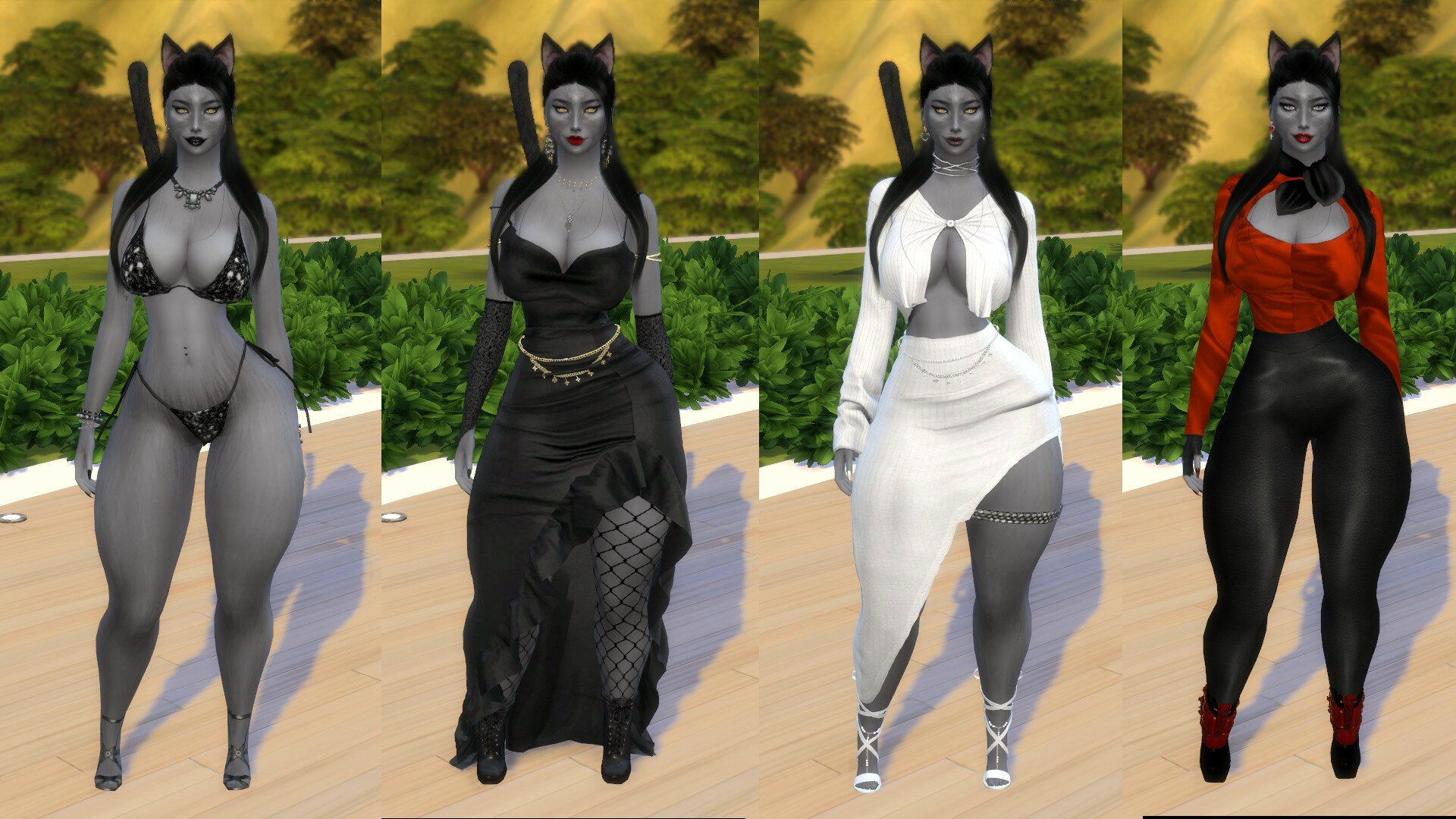 50. Nancy Watson (Striped Cat)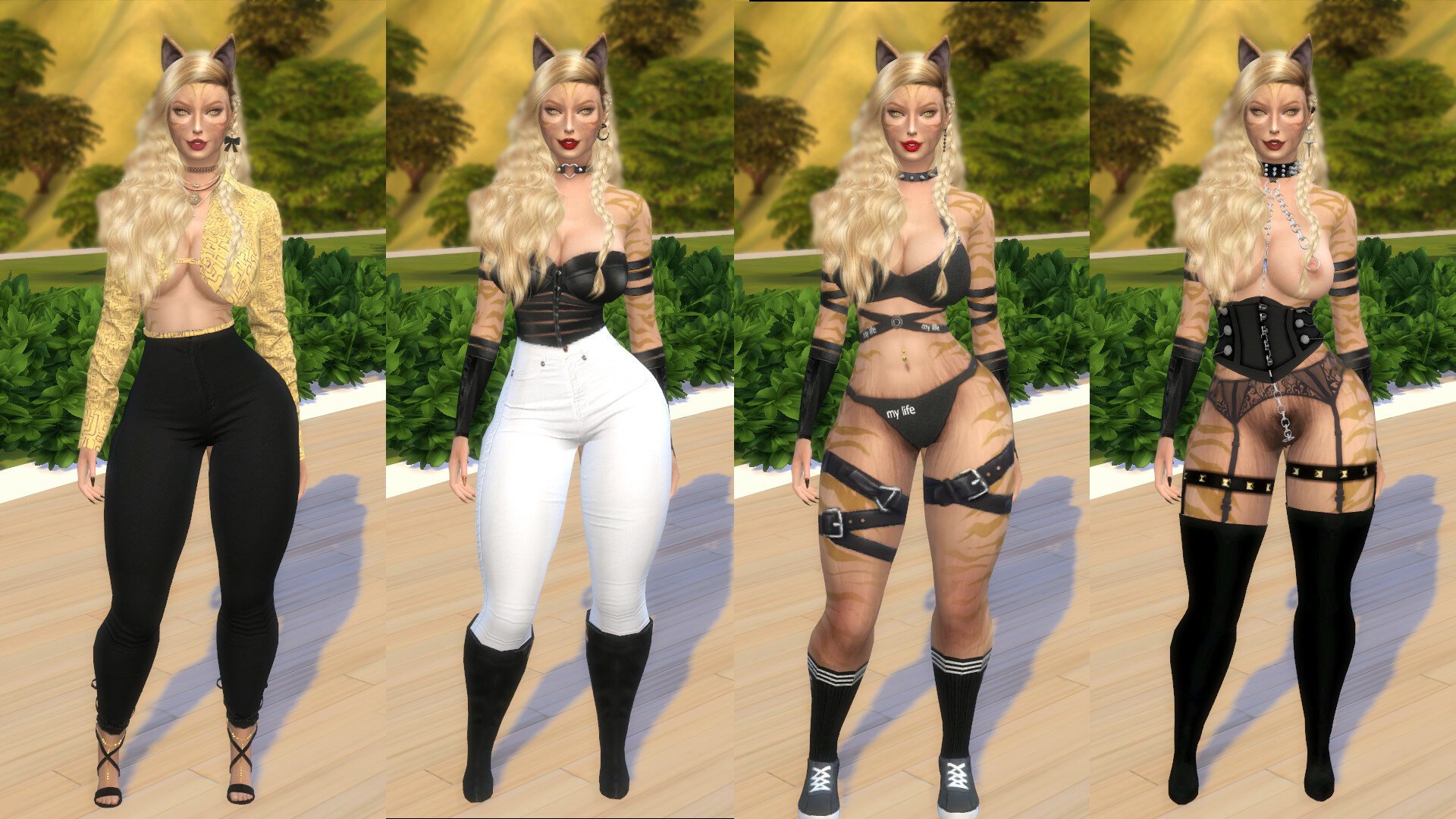 51. Jasmine Watson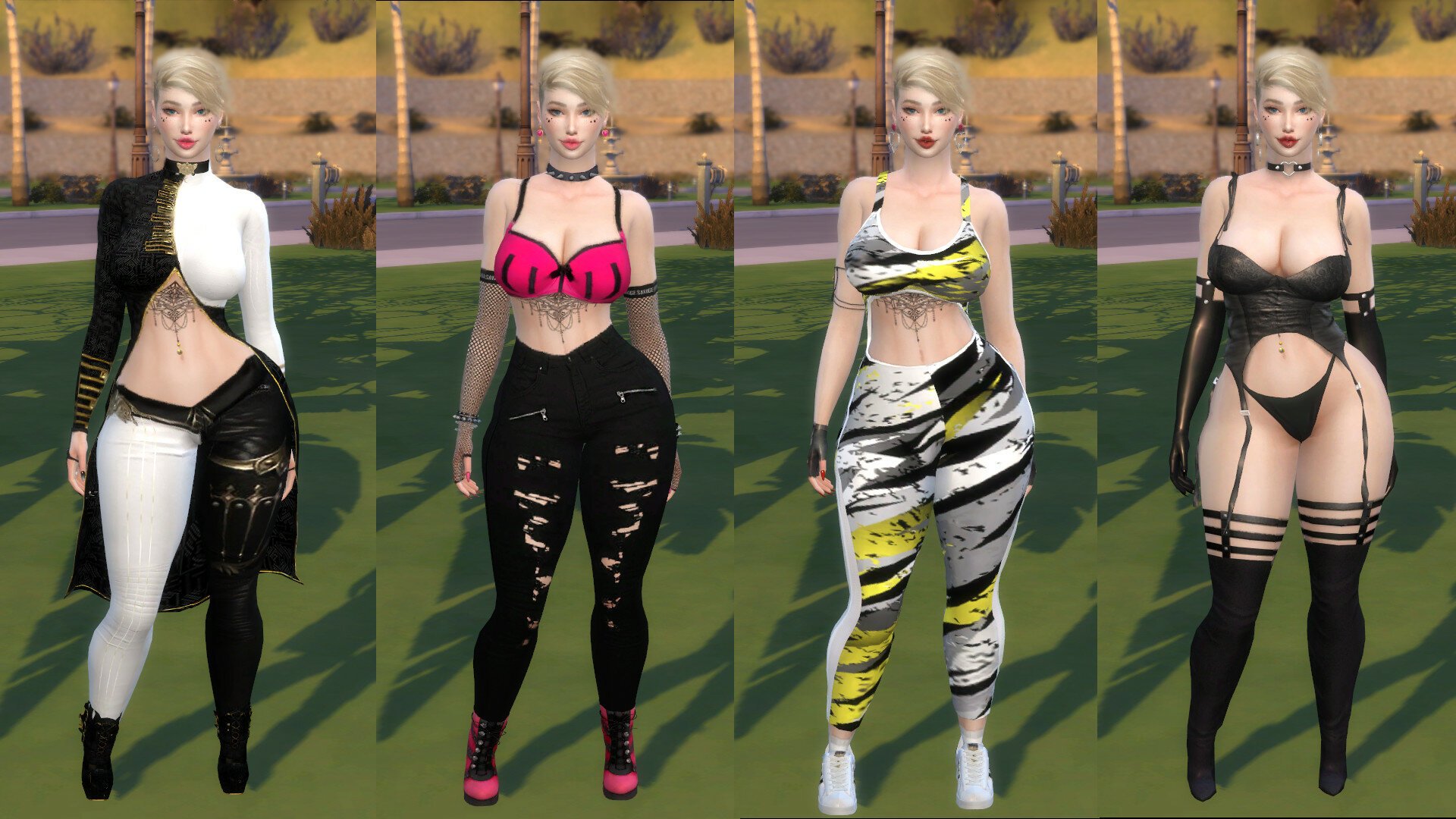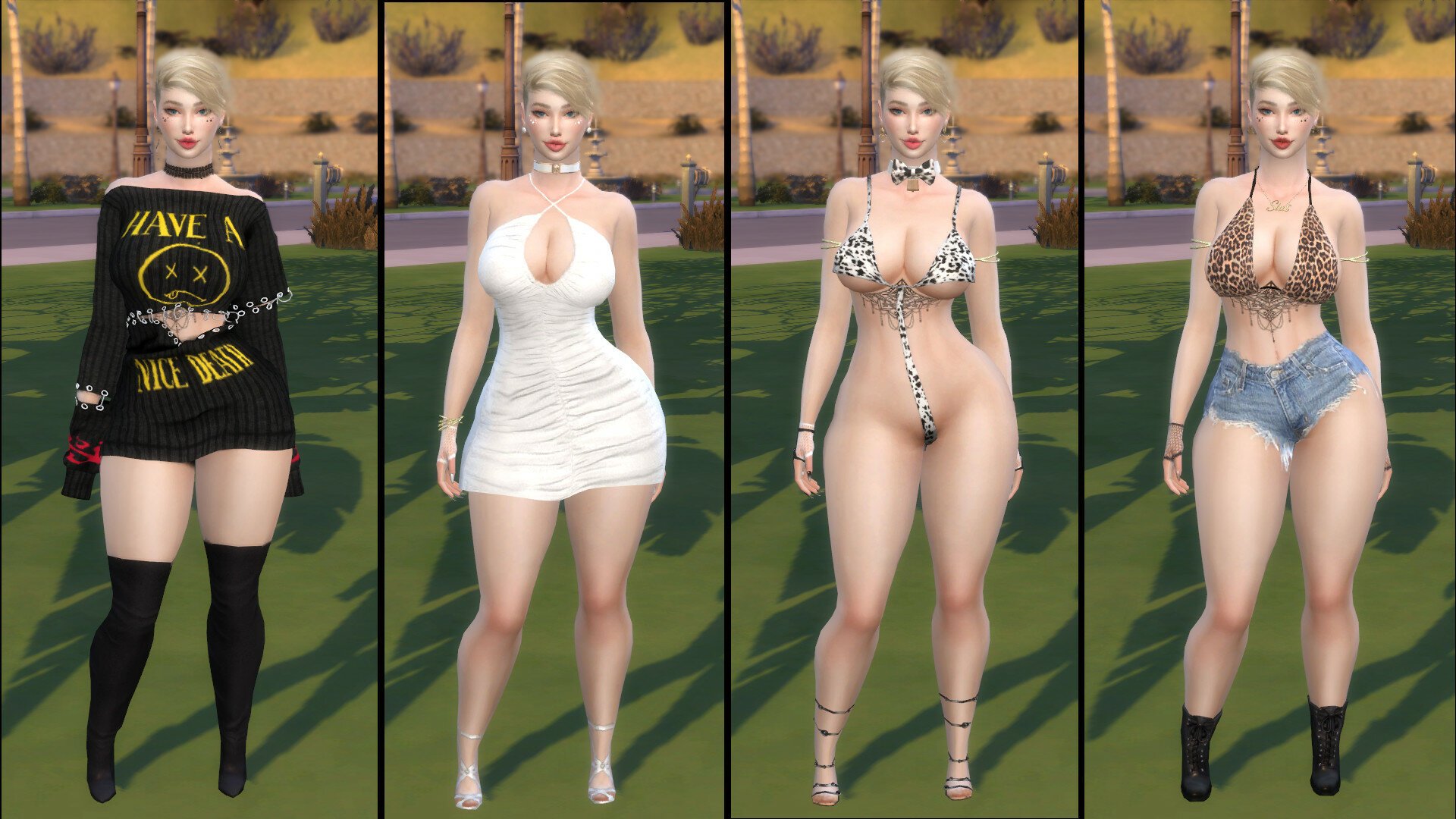 52. Kailey McCoy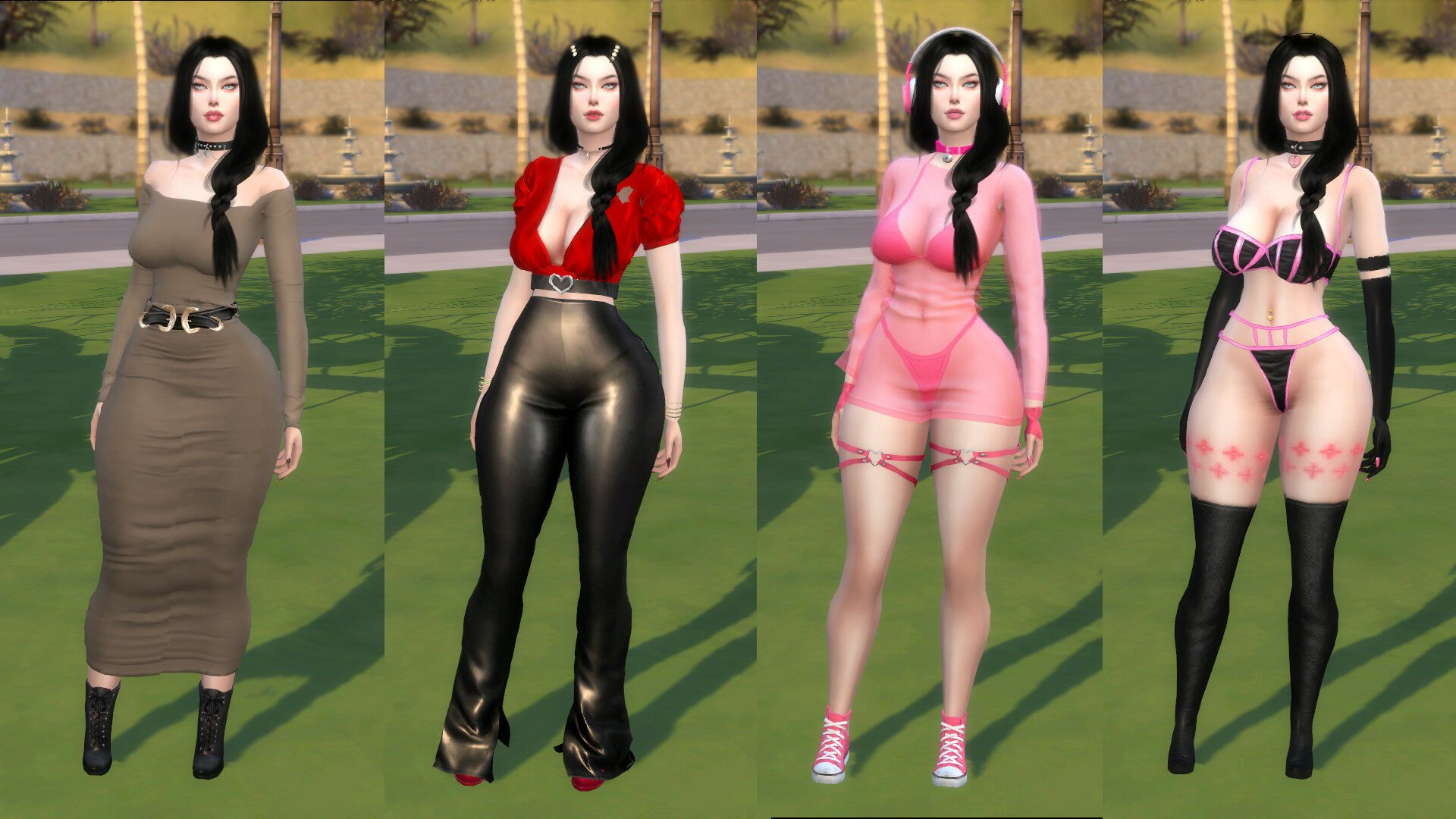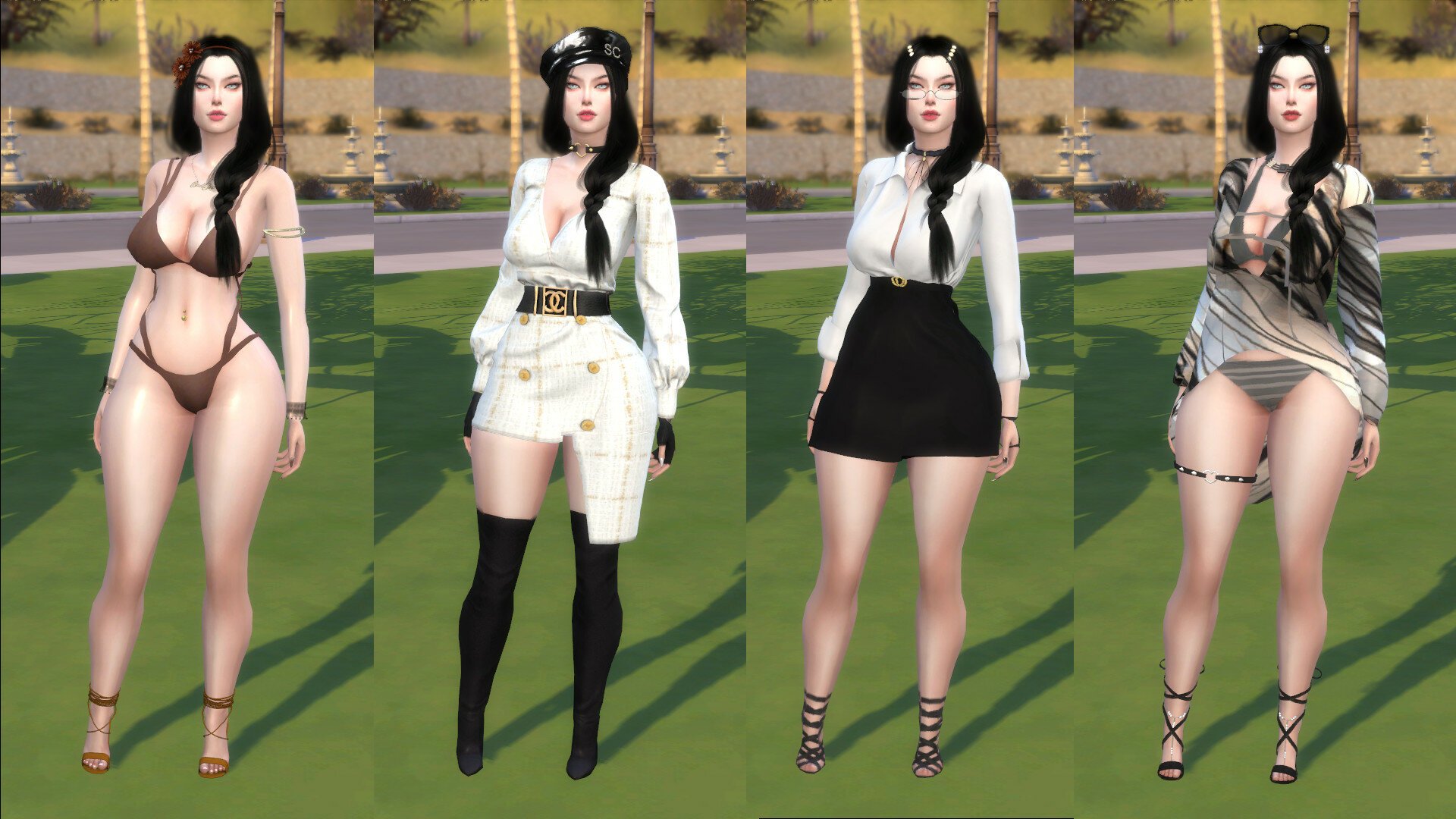 53. Sofia Scott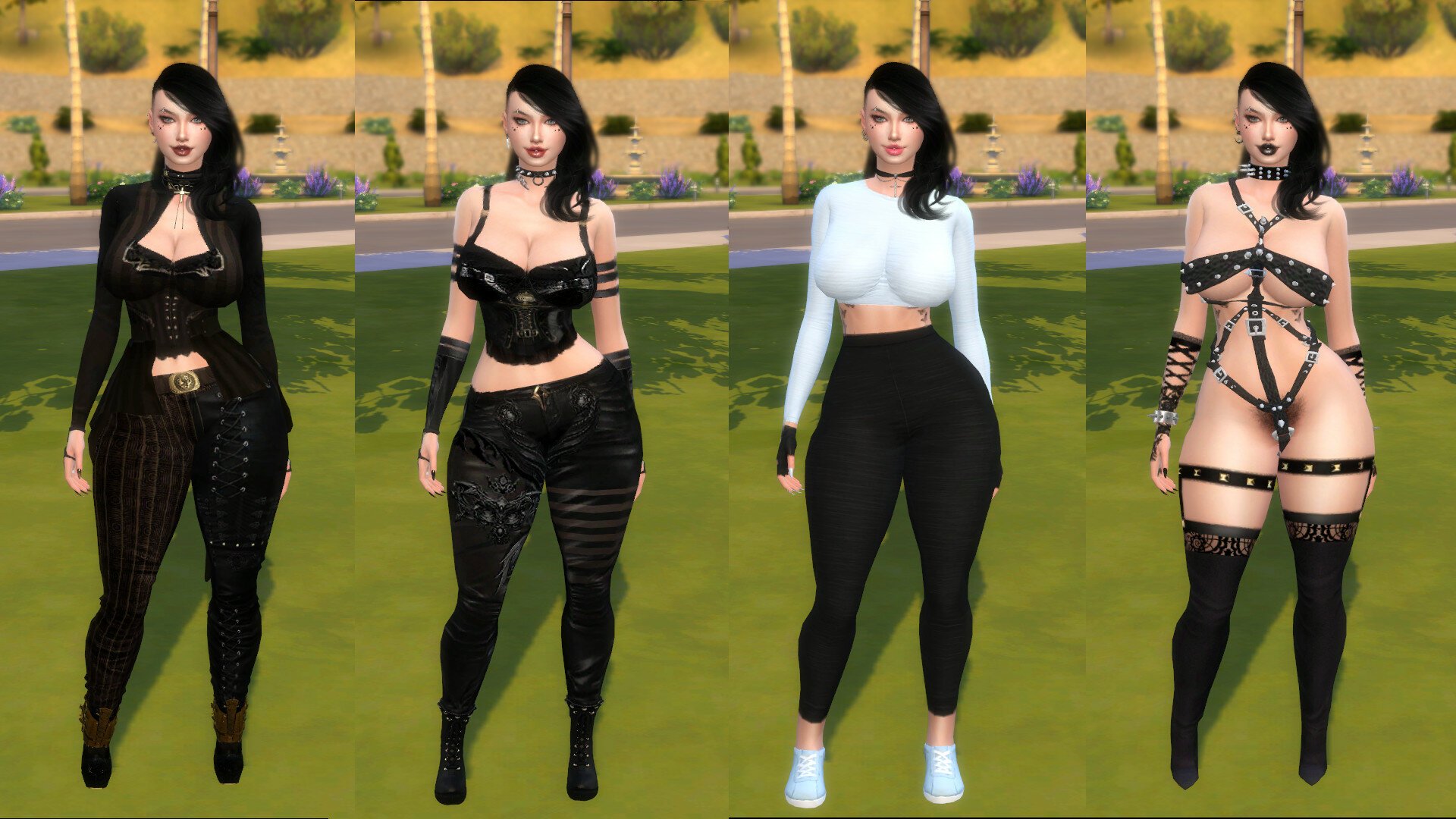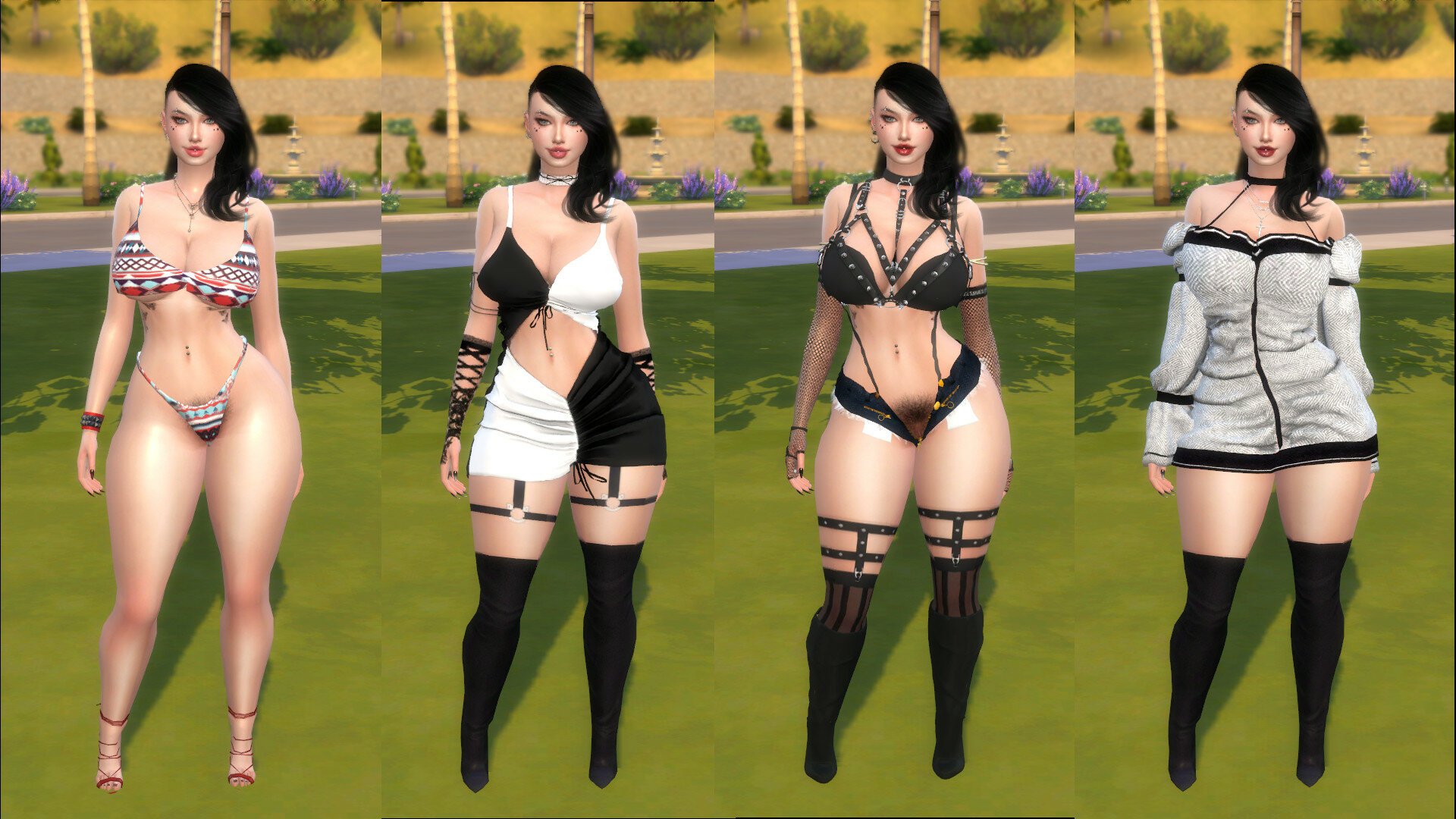 54. Ryker Irpan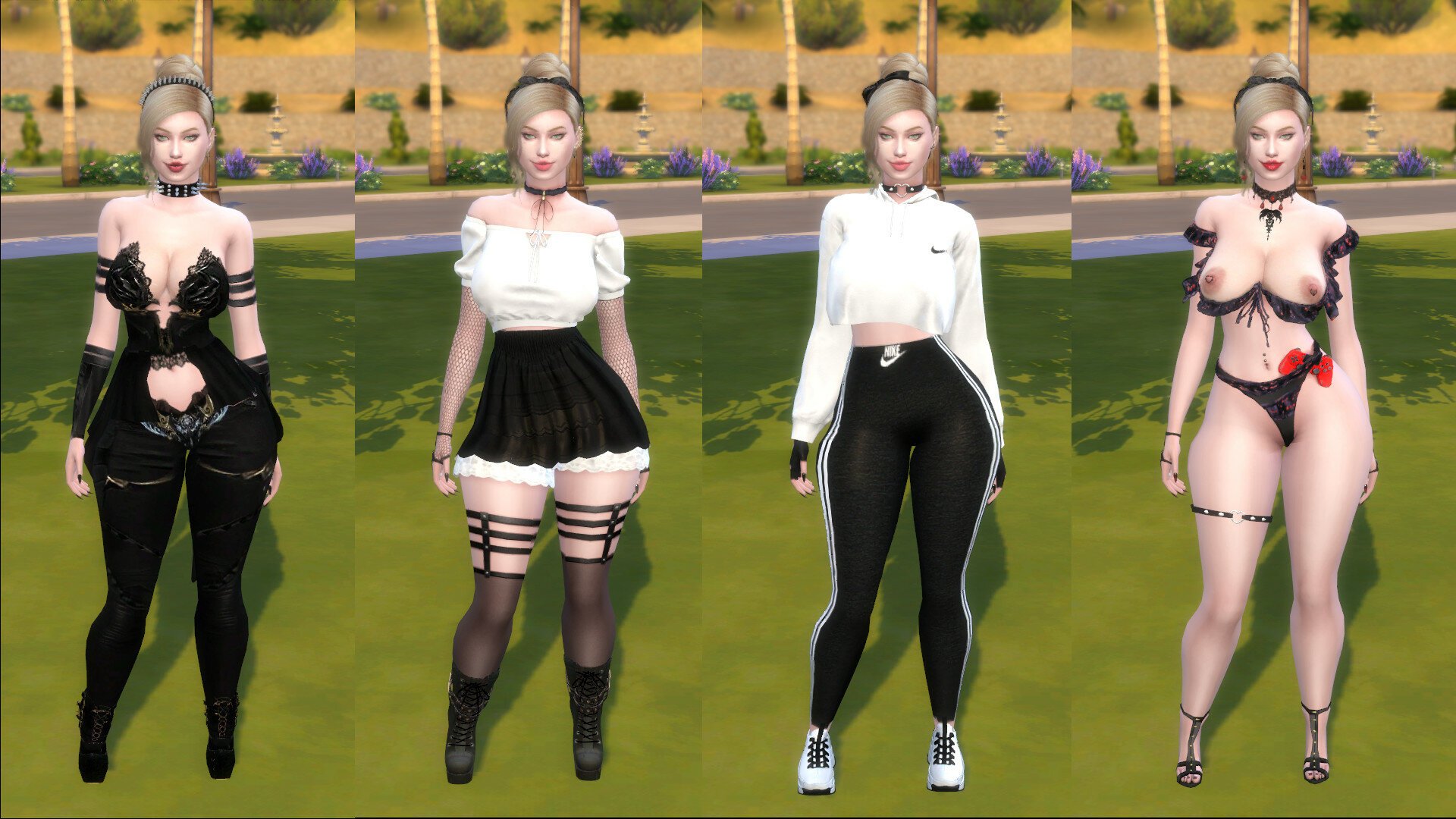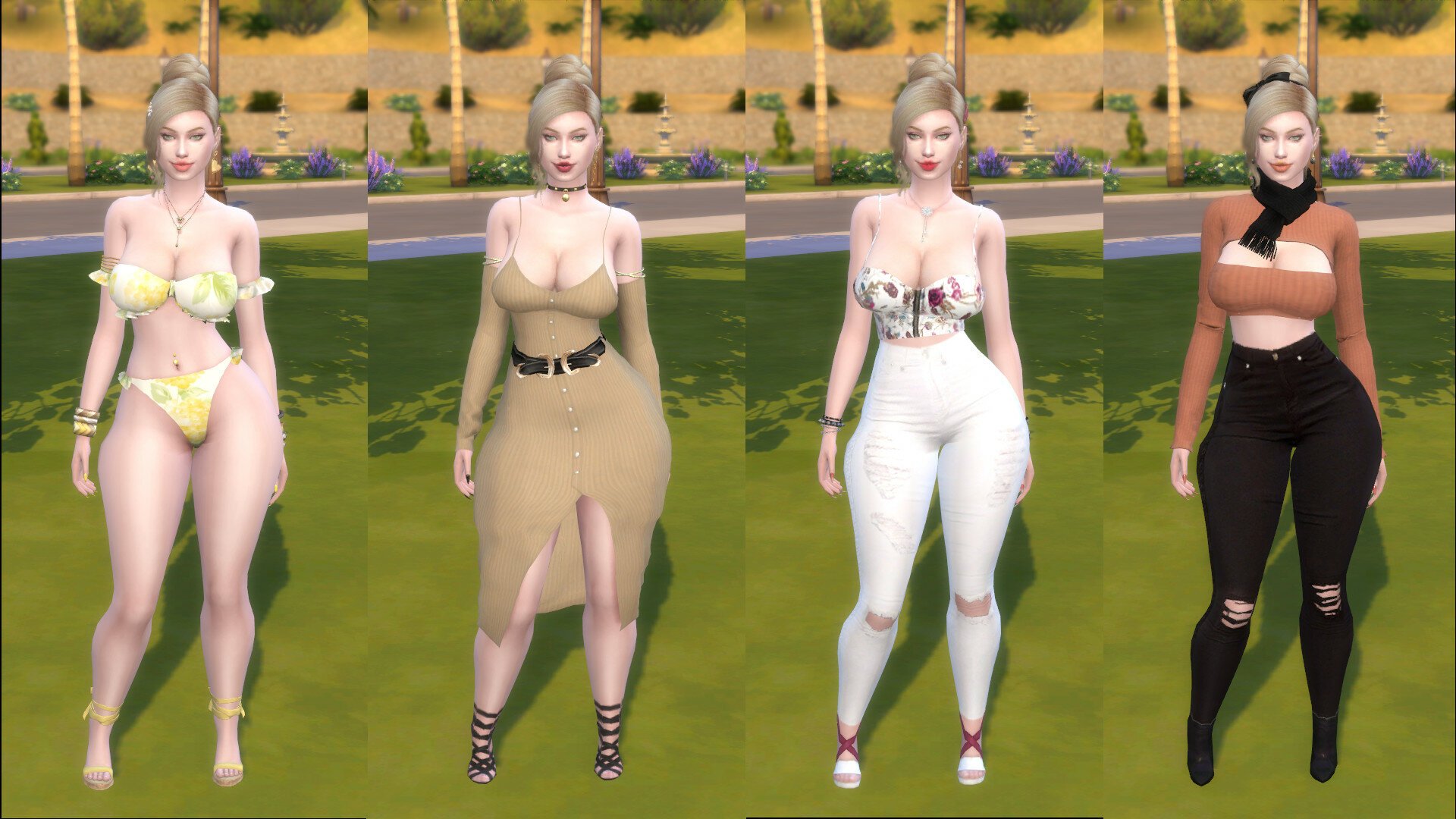 55. Maya and Kaci Scott [Scott Sisters 2/4]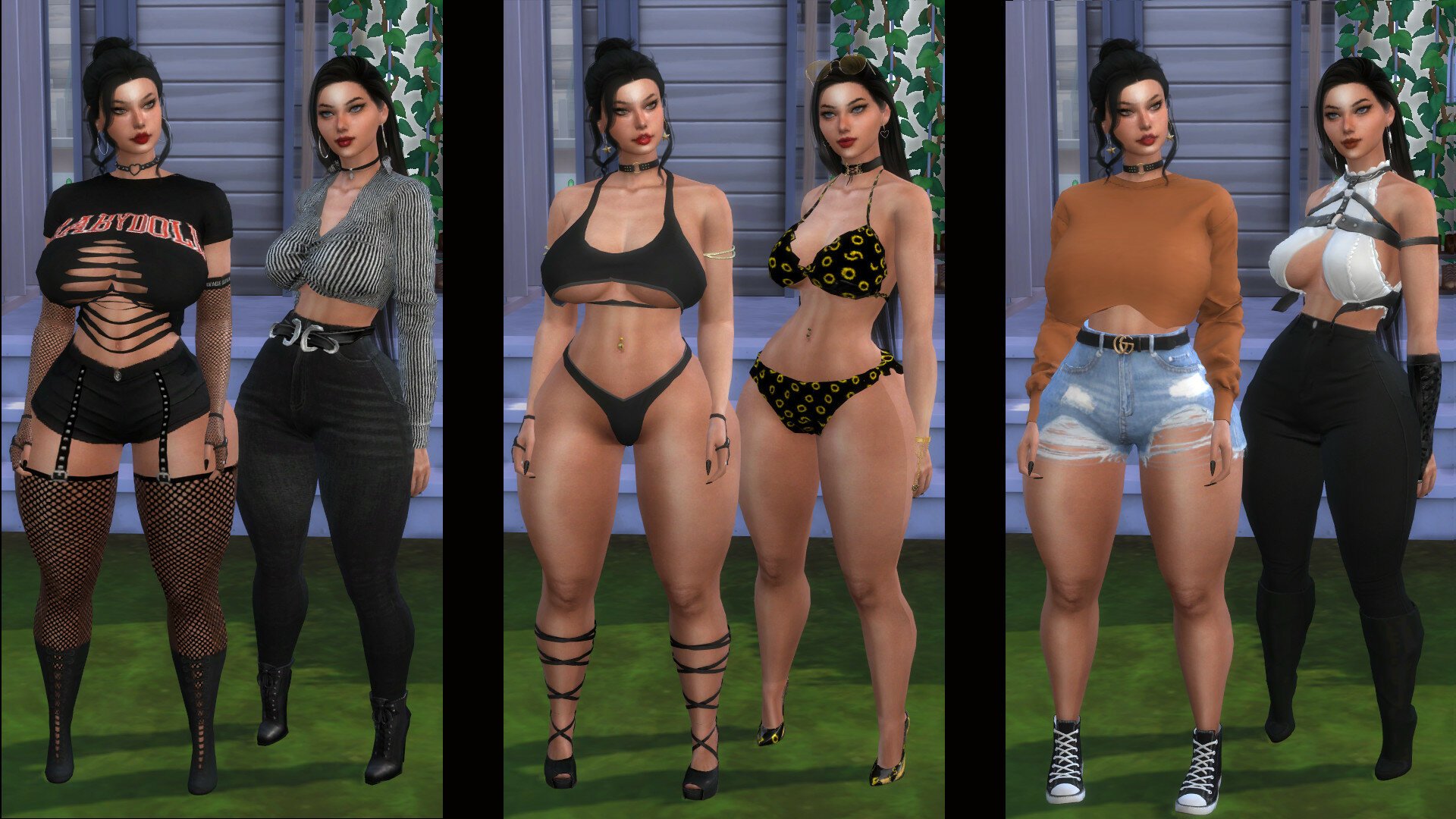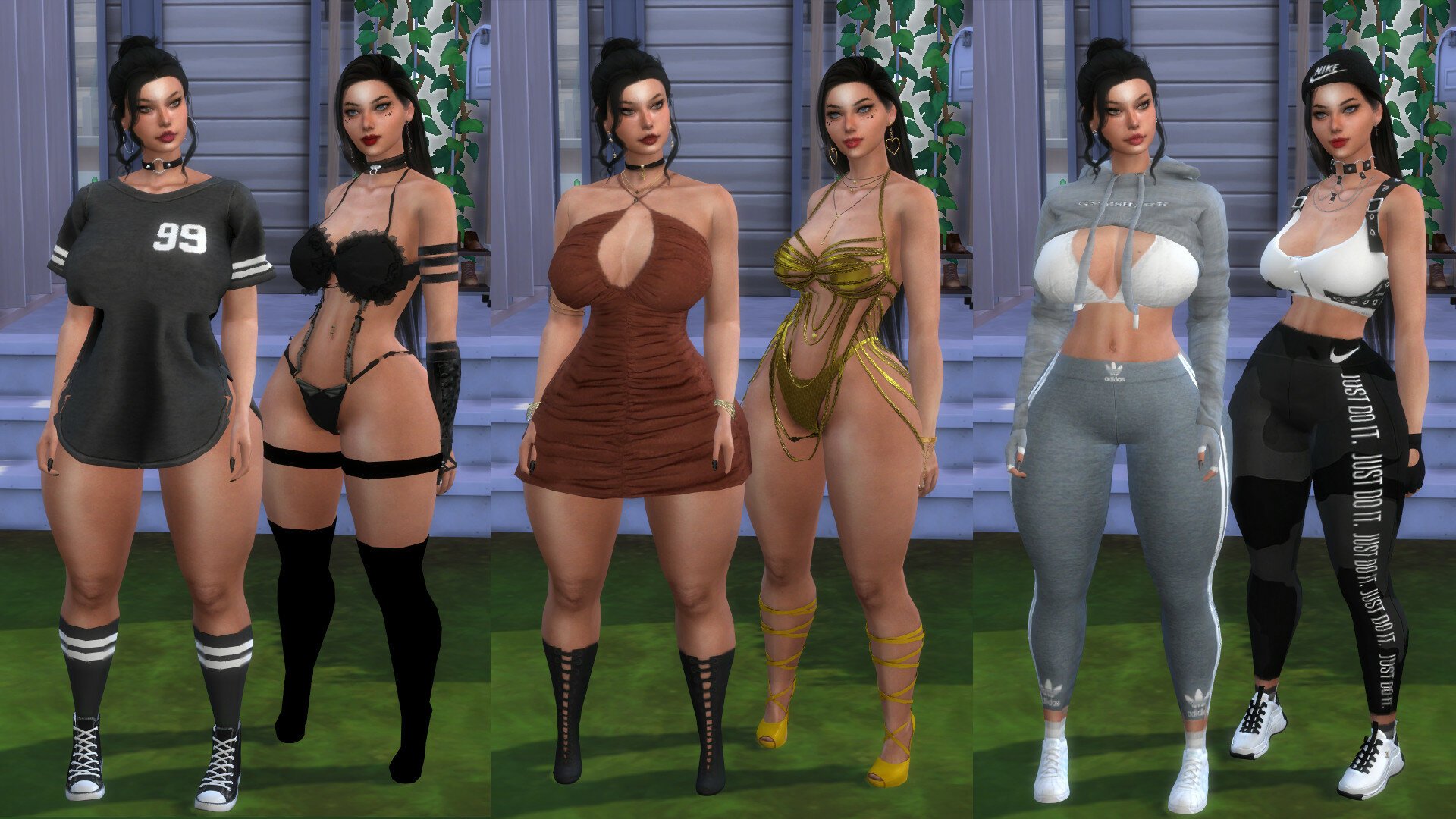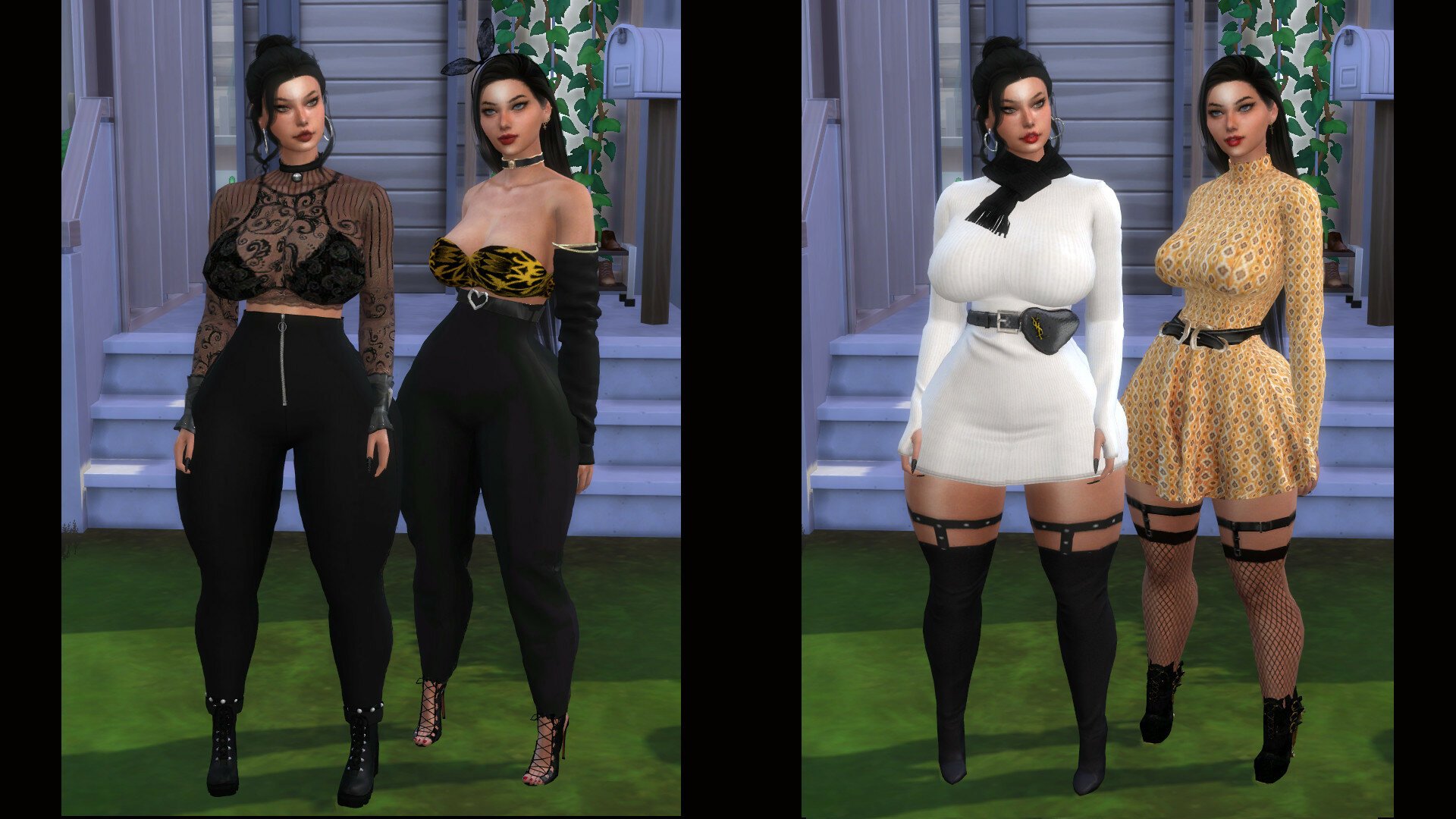 56. Kerri and Monica Scott [Scott Sisters 4/4]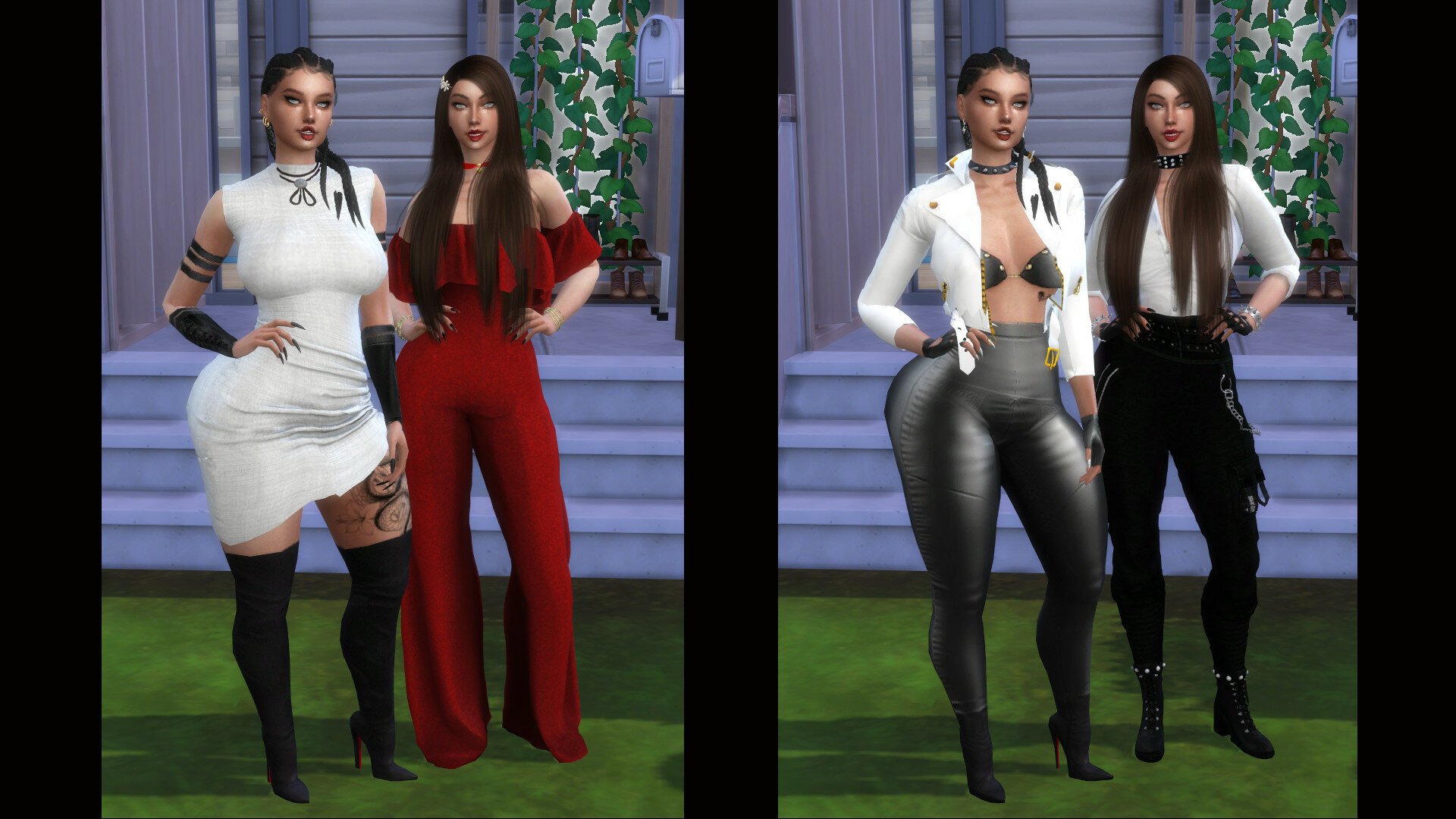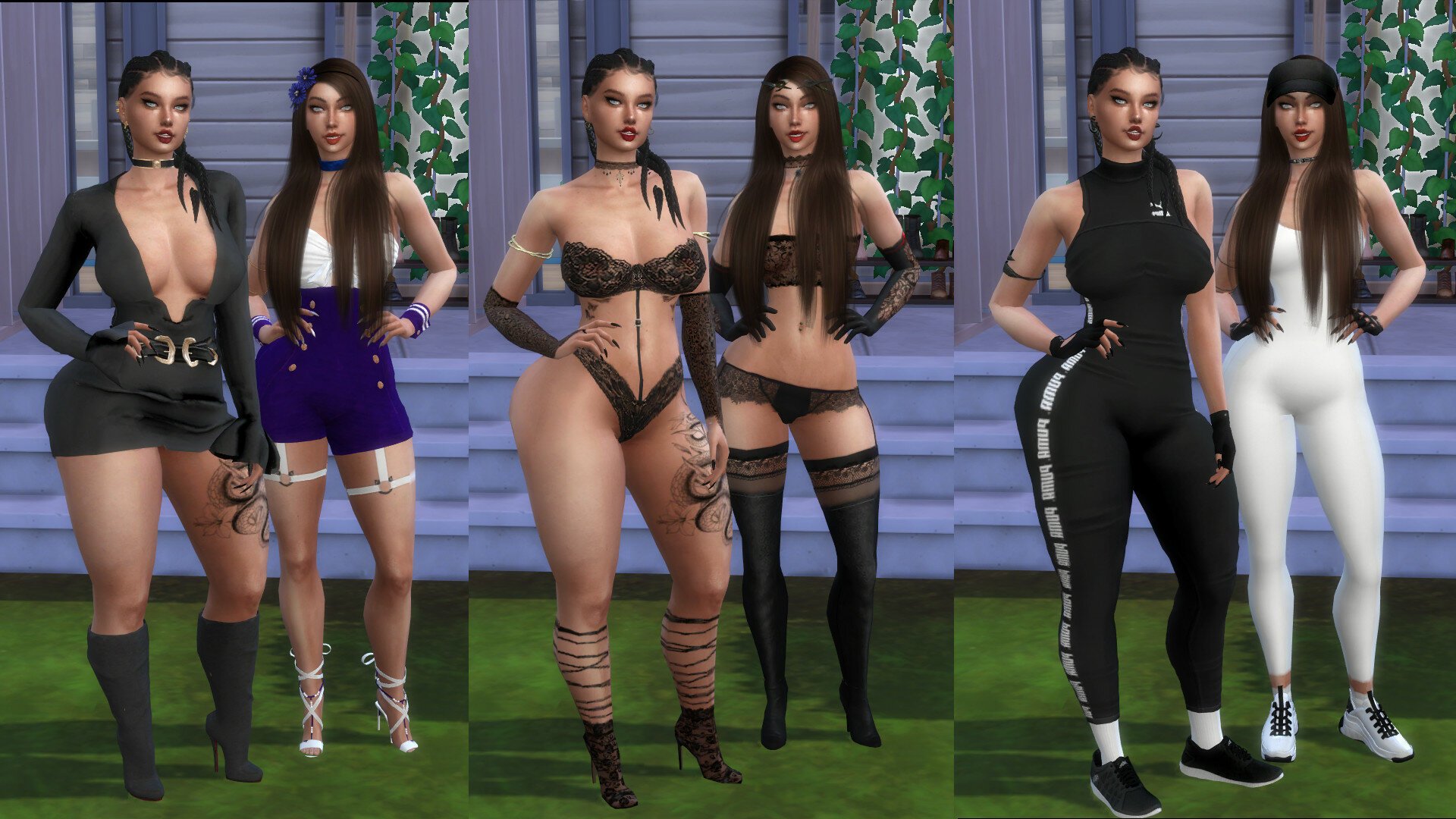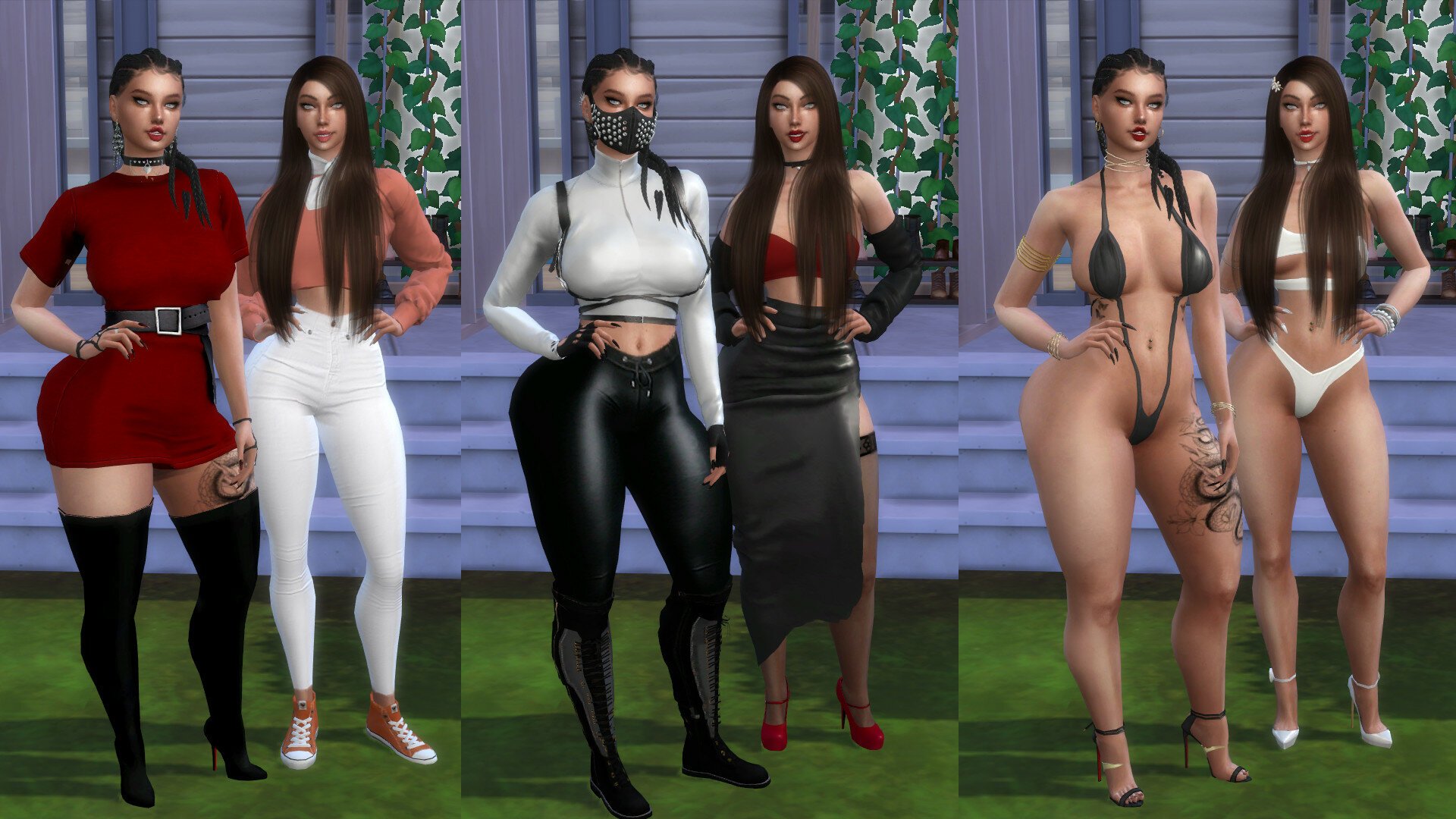 57. Meghan Scott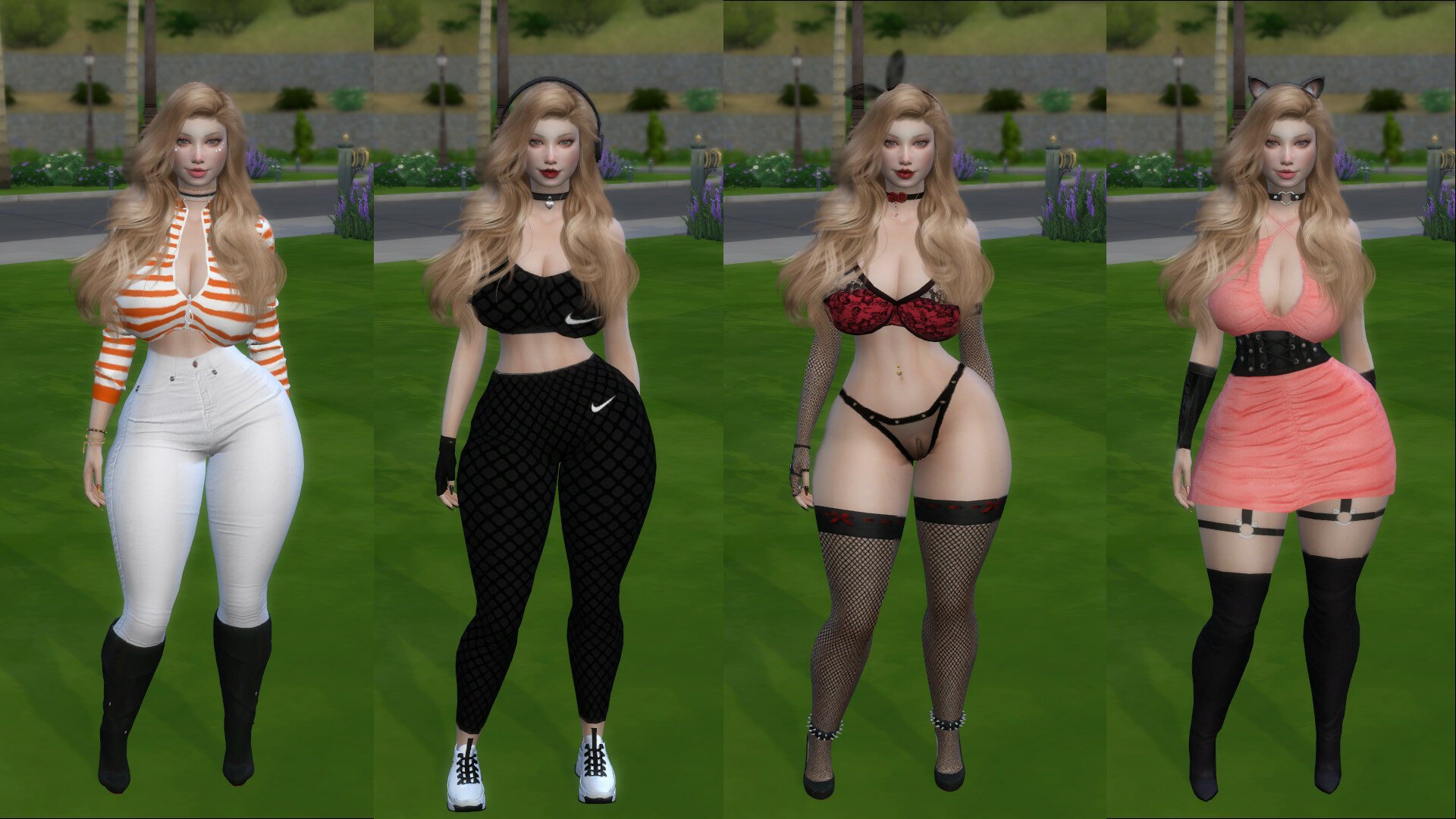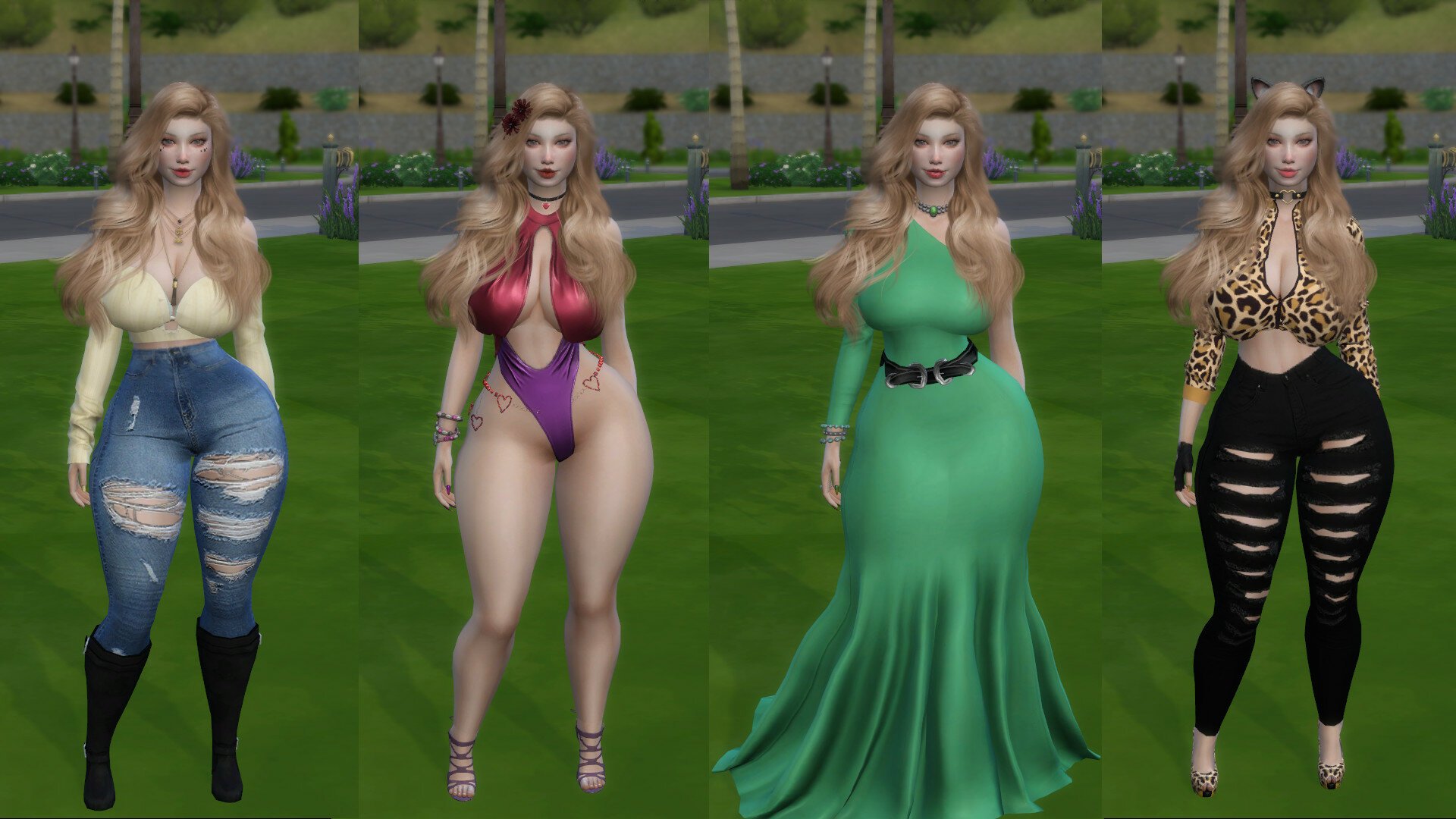 58. Izabella Watson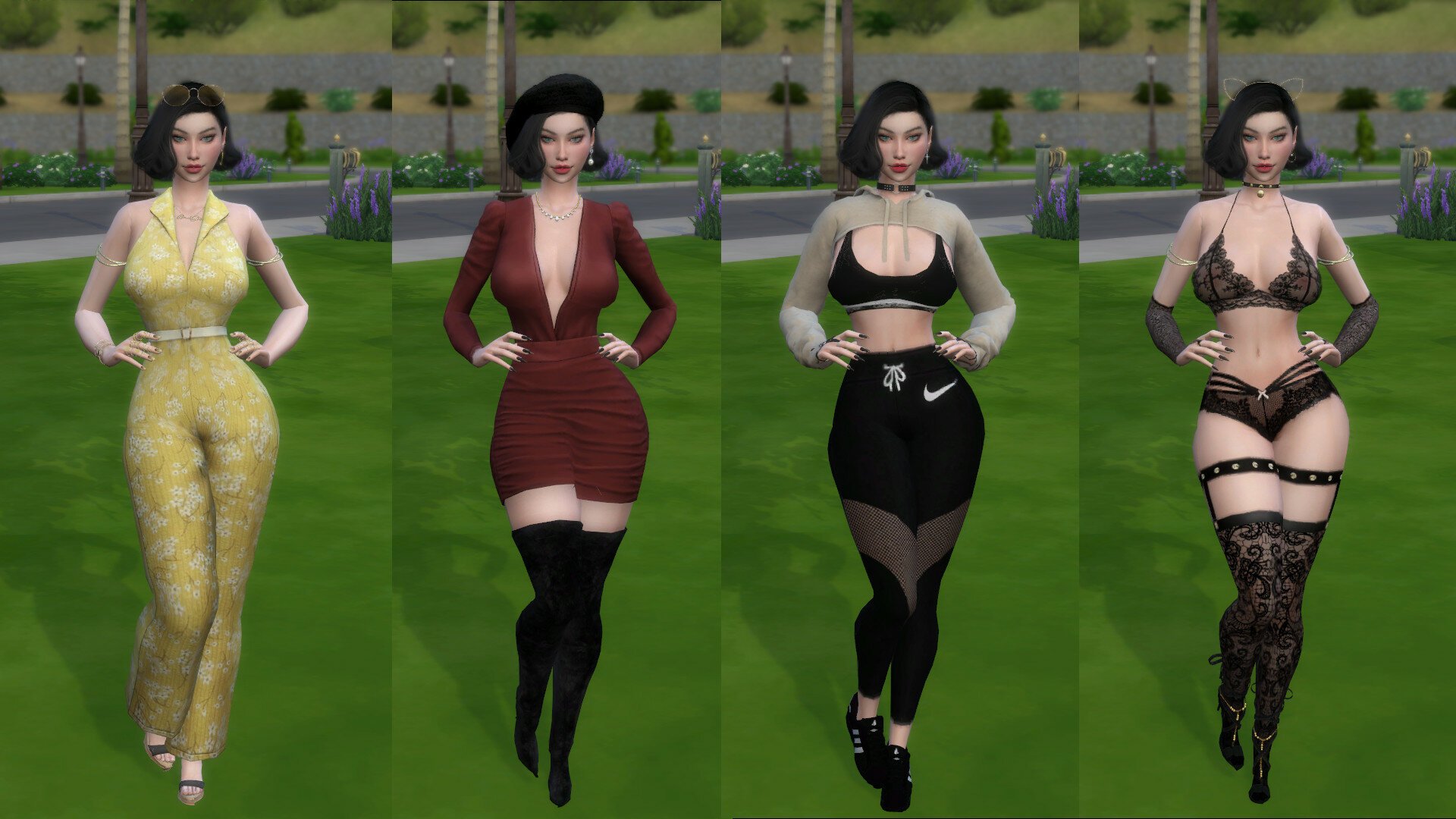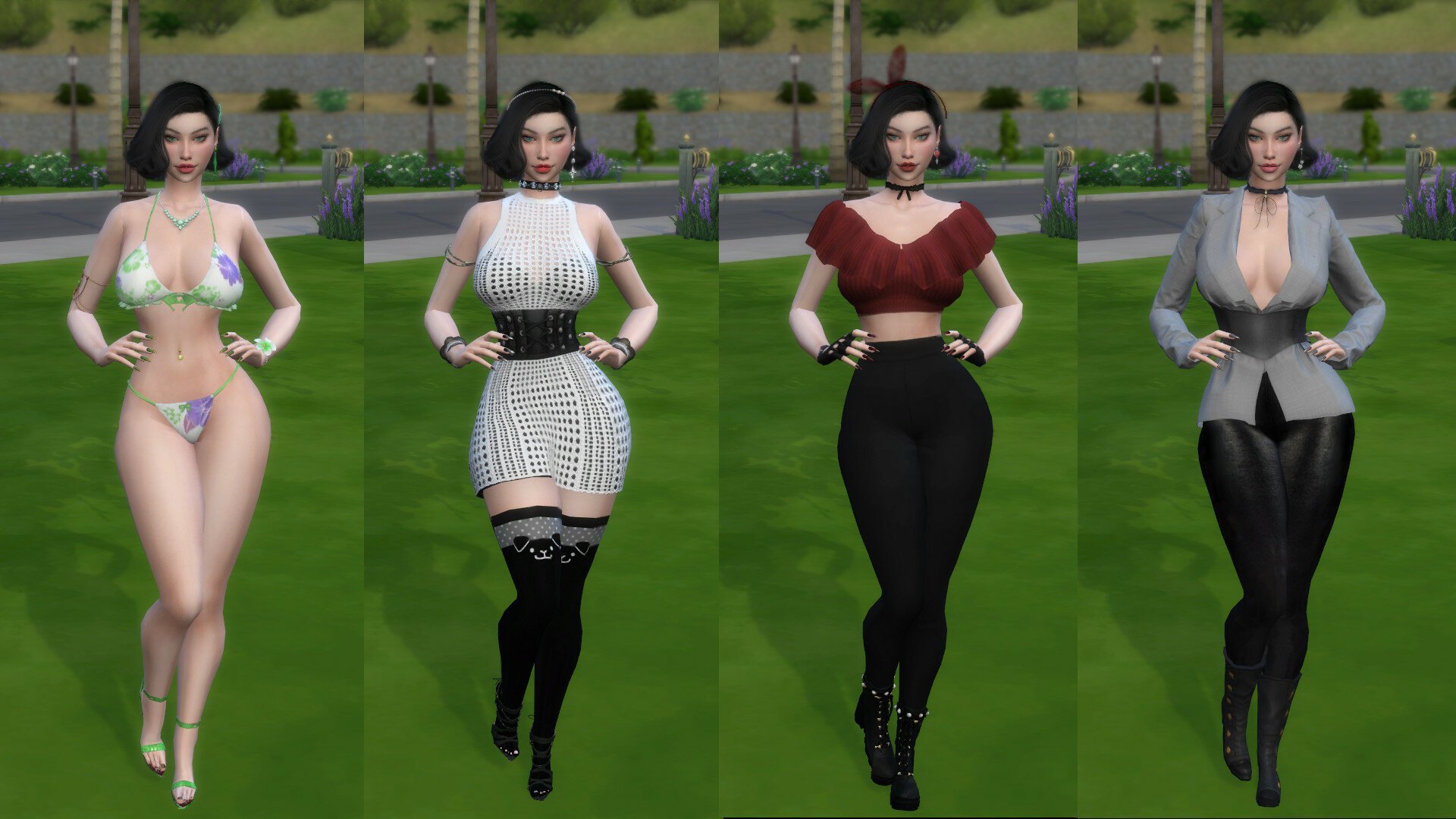 59. Donte Scott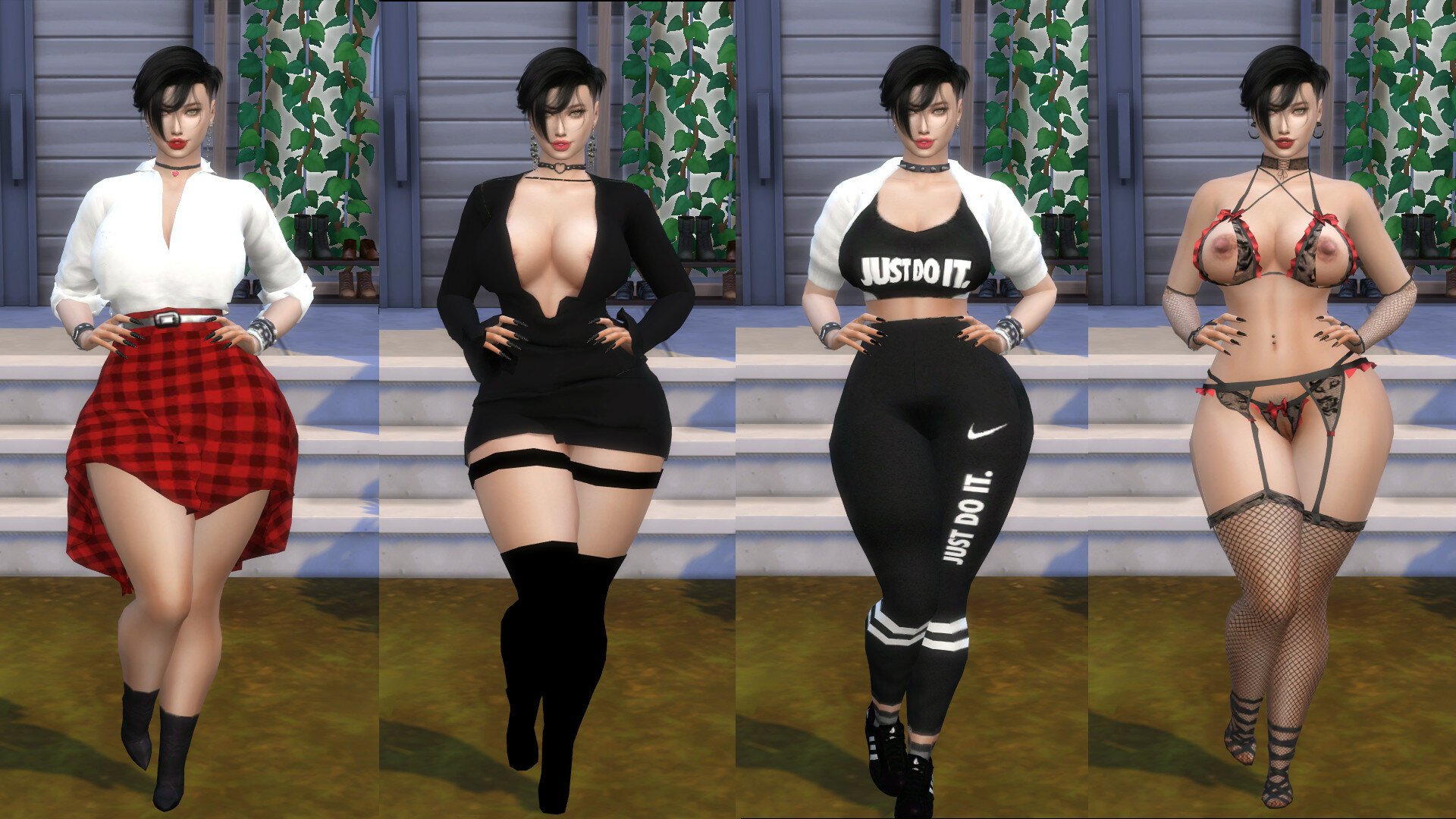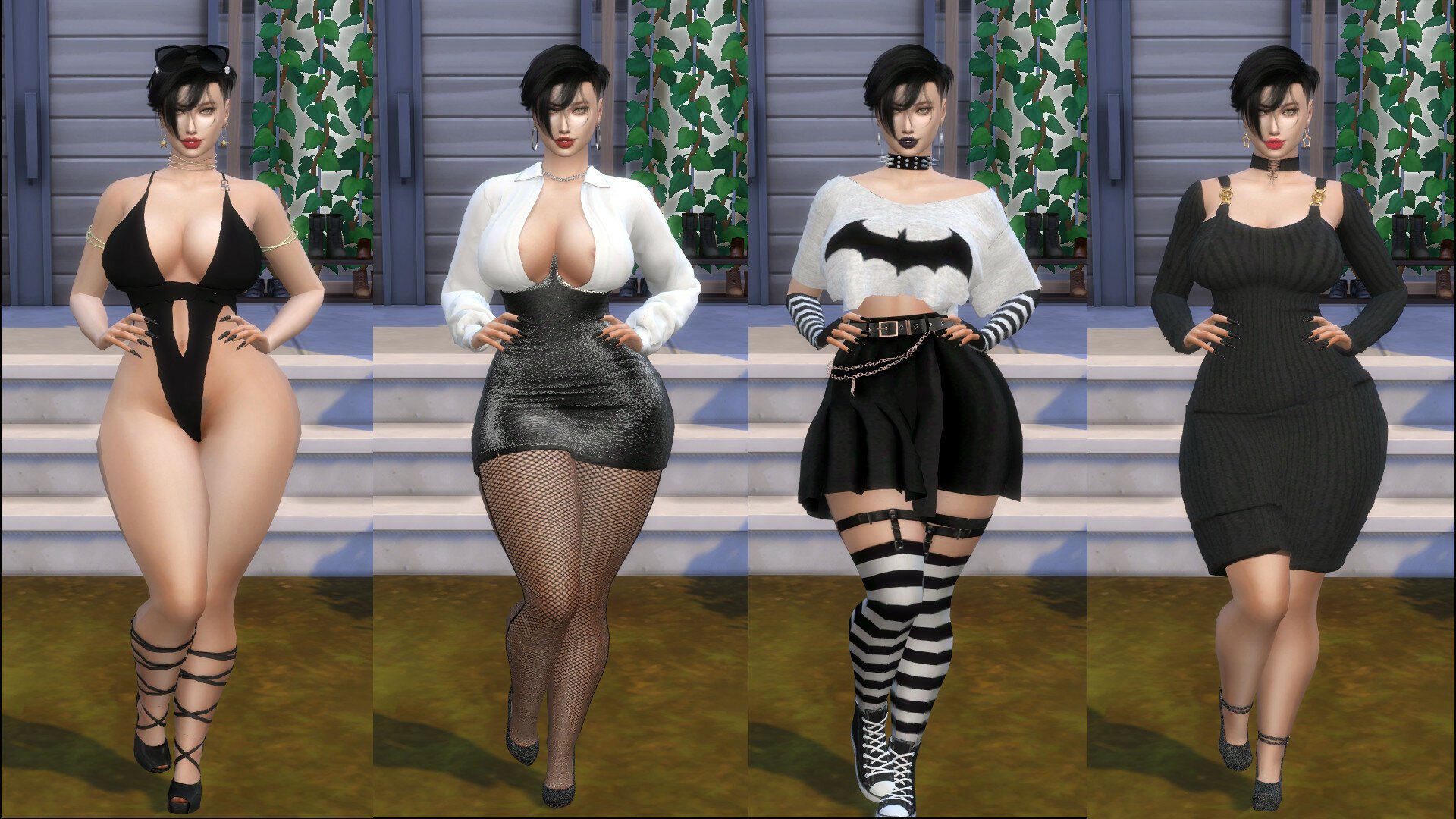 60. Brittany McCarty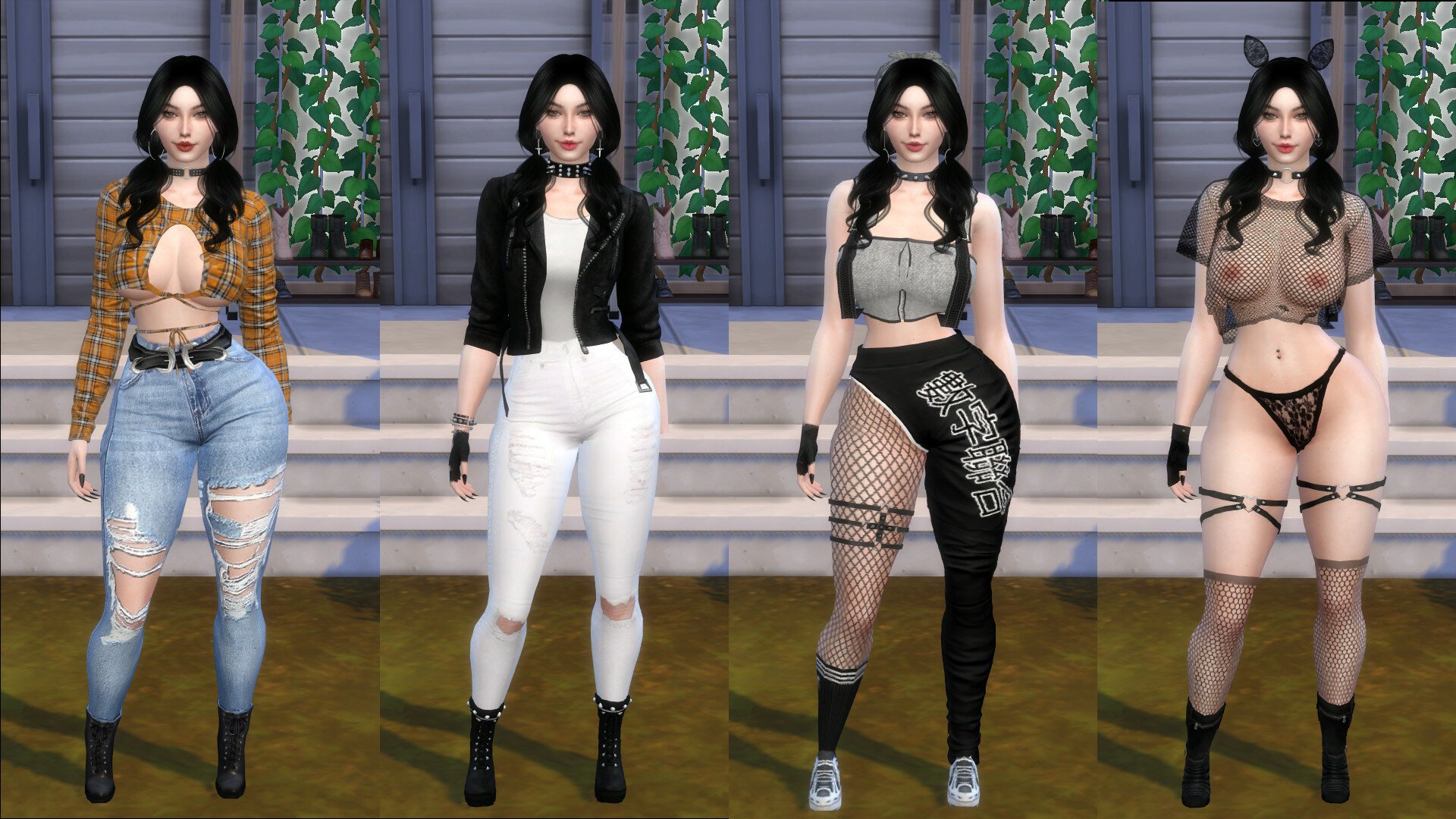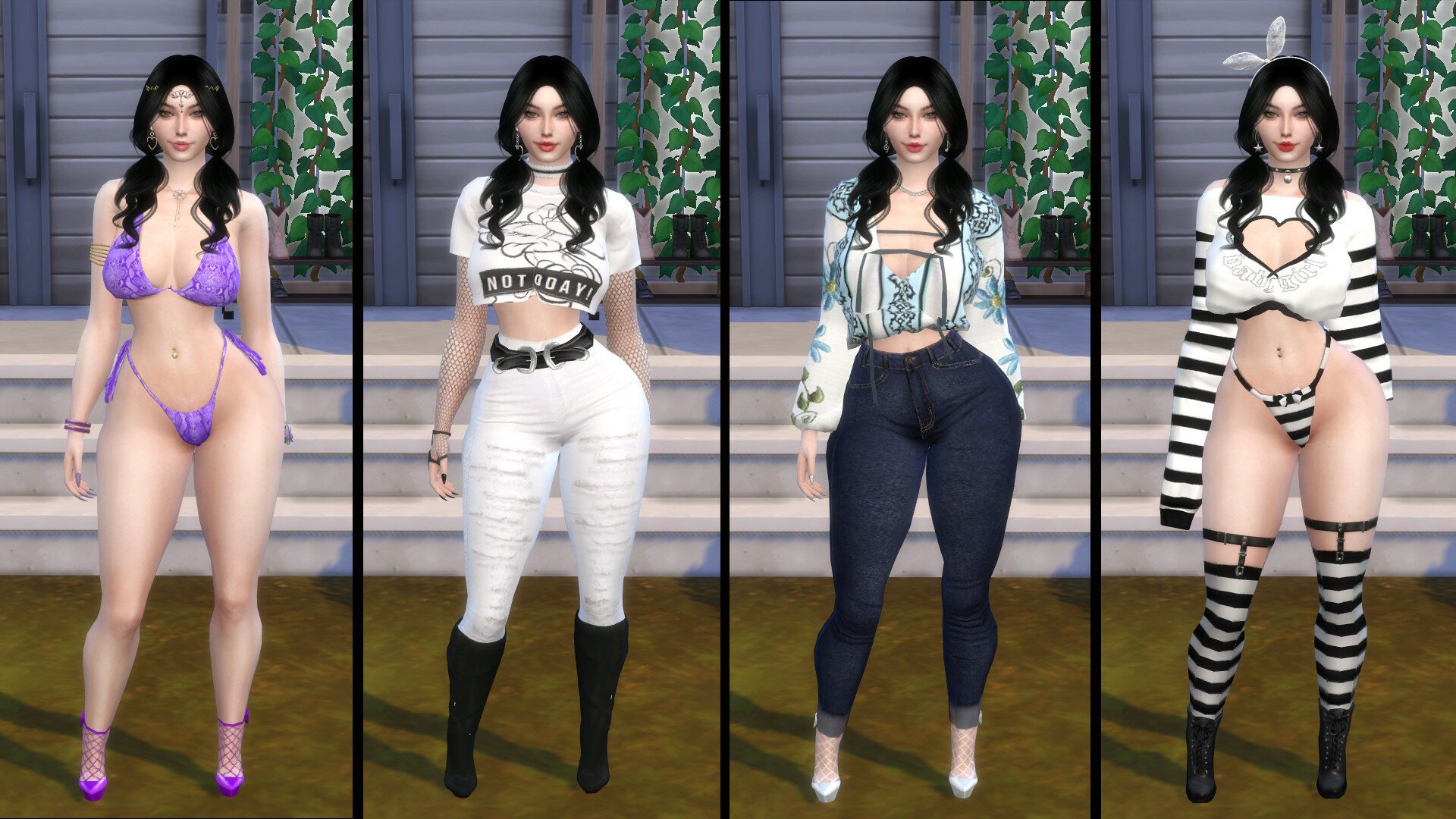 61. Judith Hensley (Maid)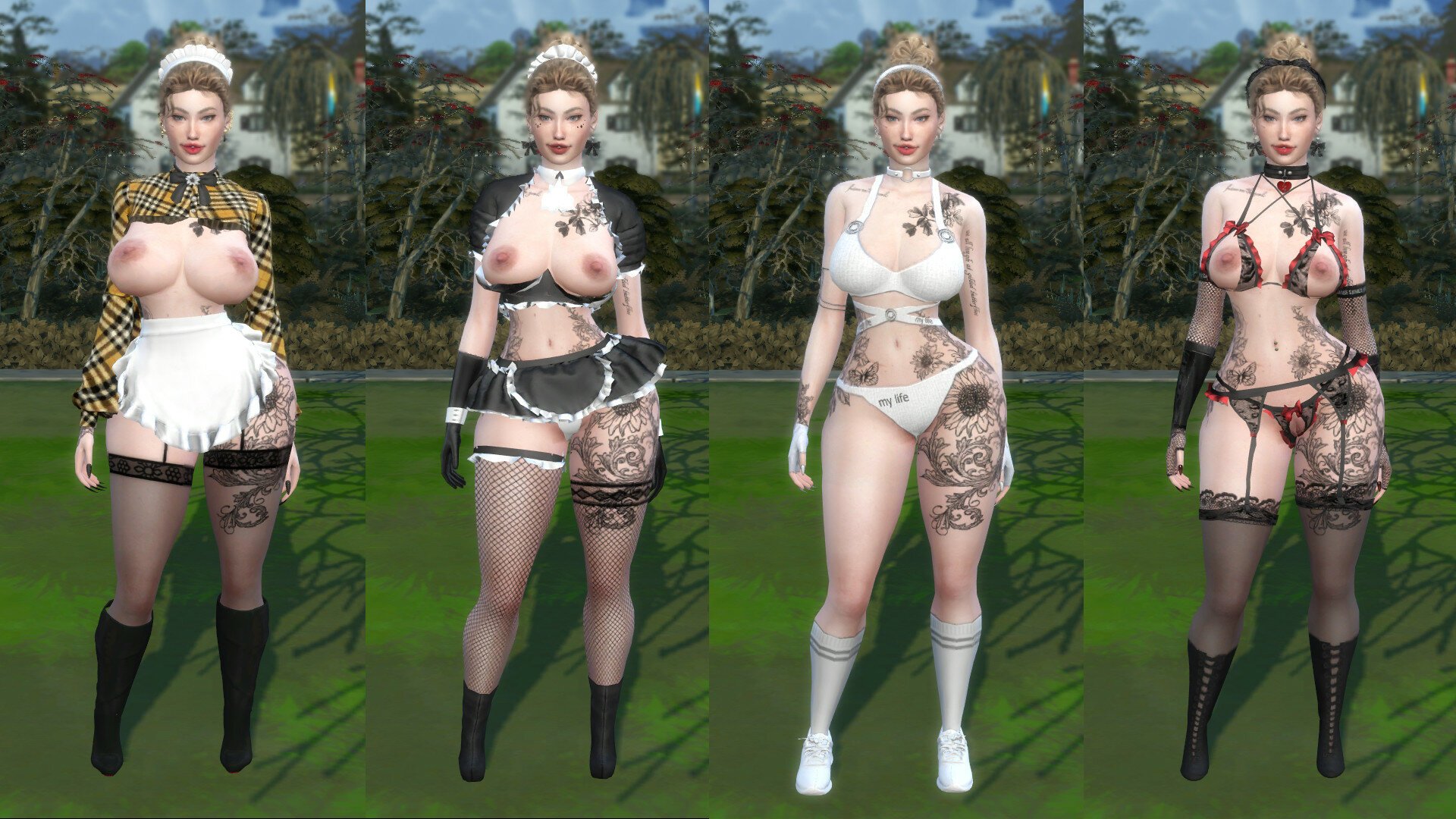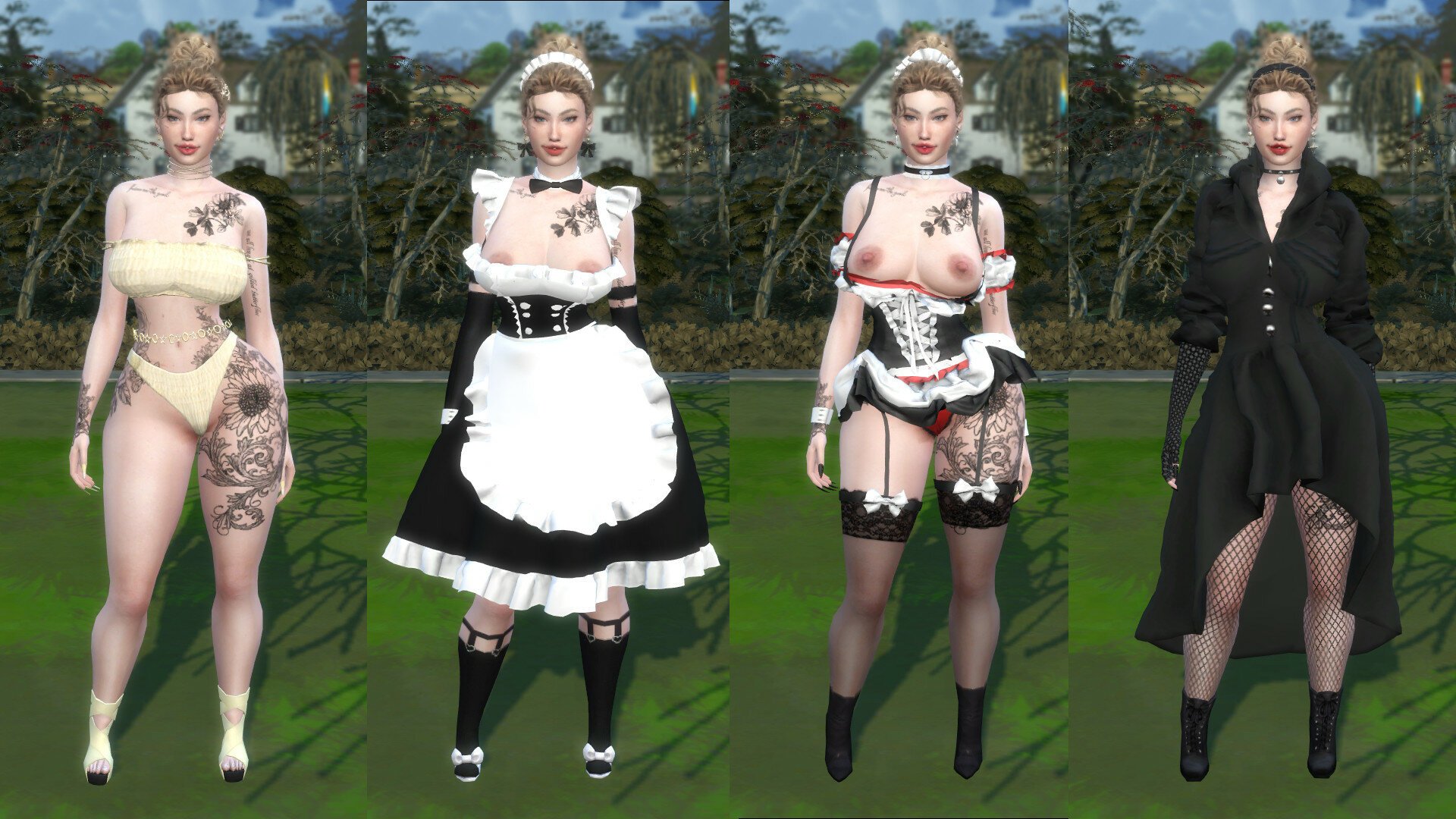 62. Eliza Watson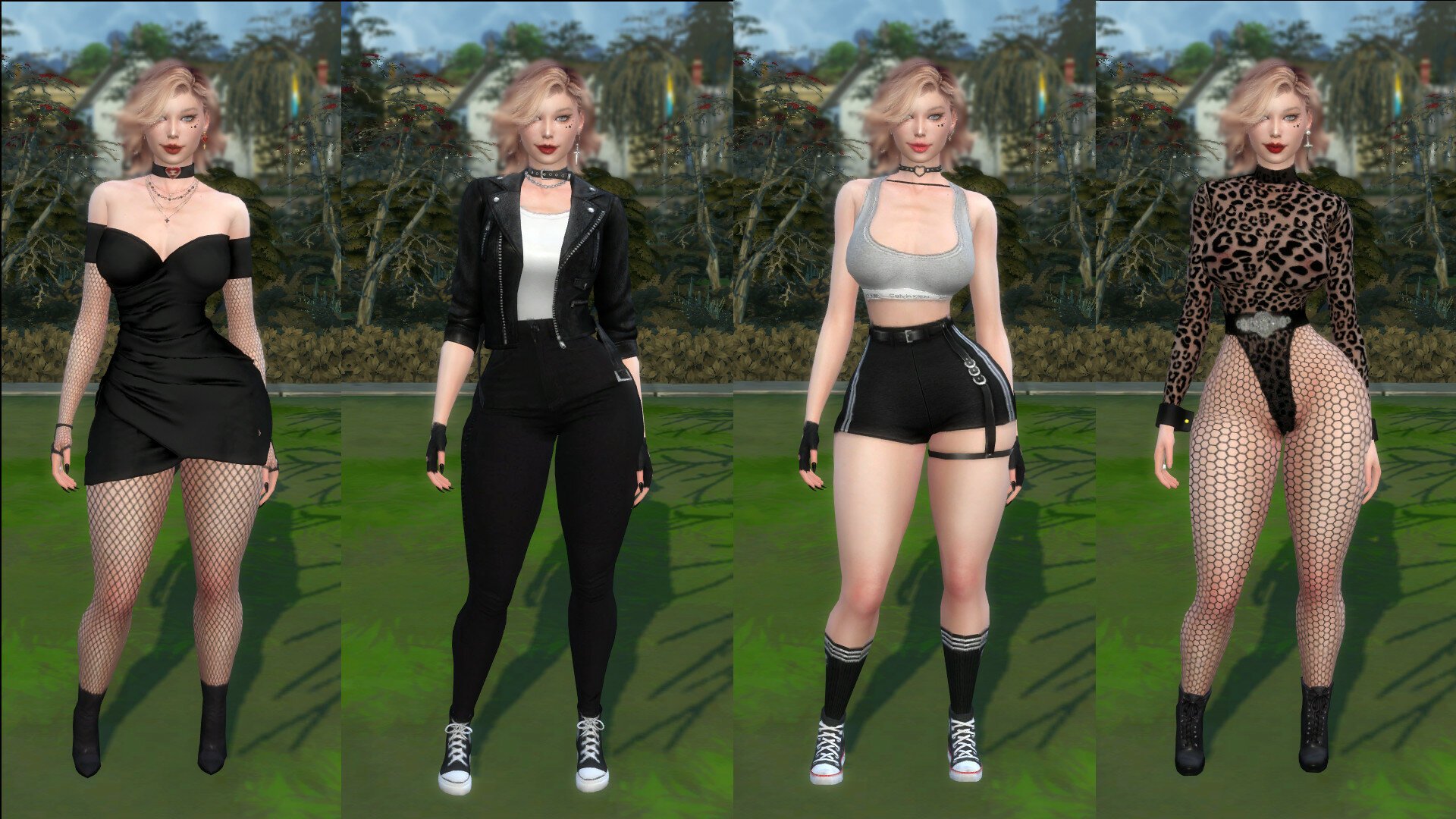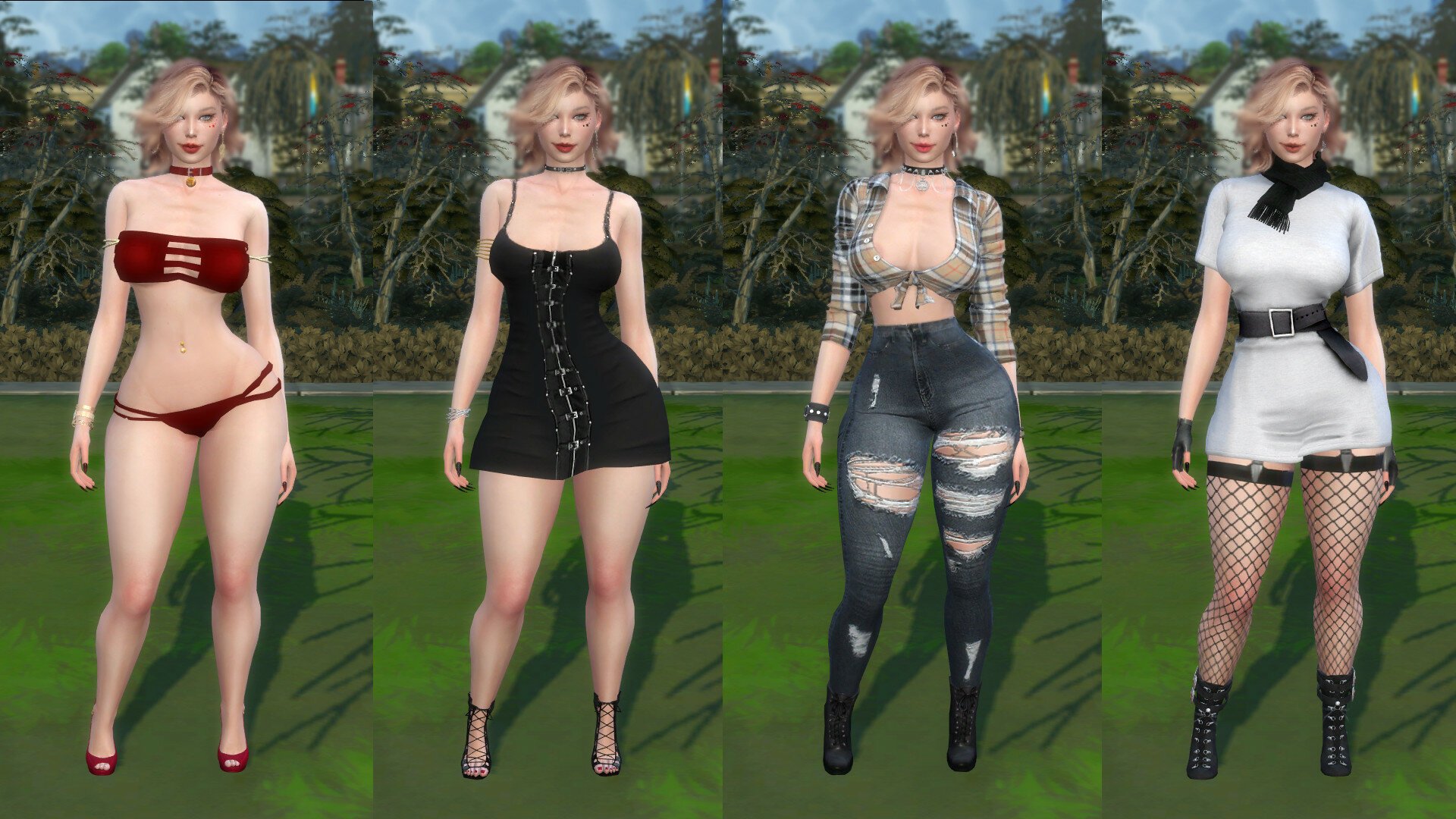 63. Elaine Benedict (Vampire)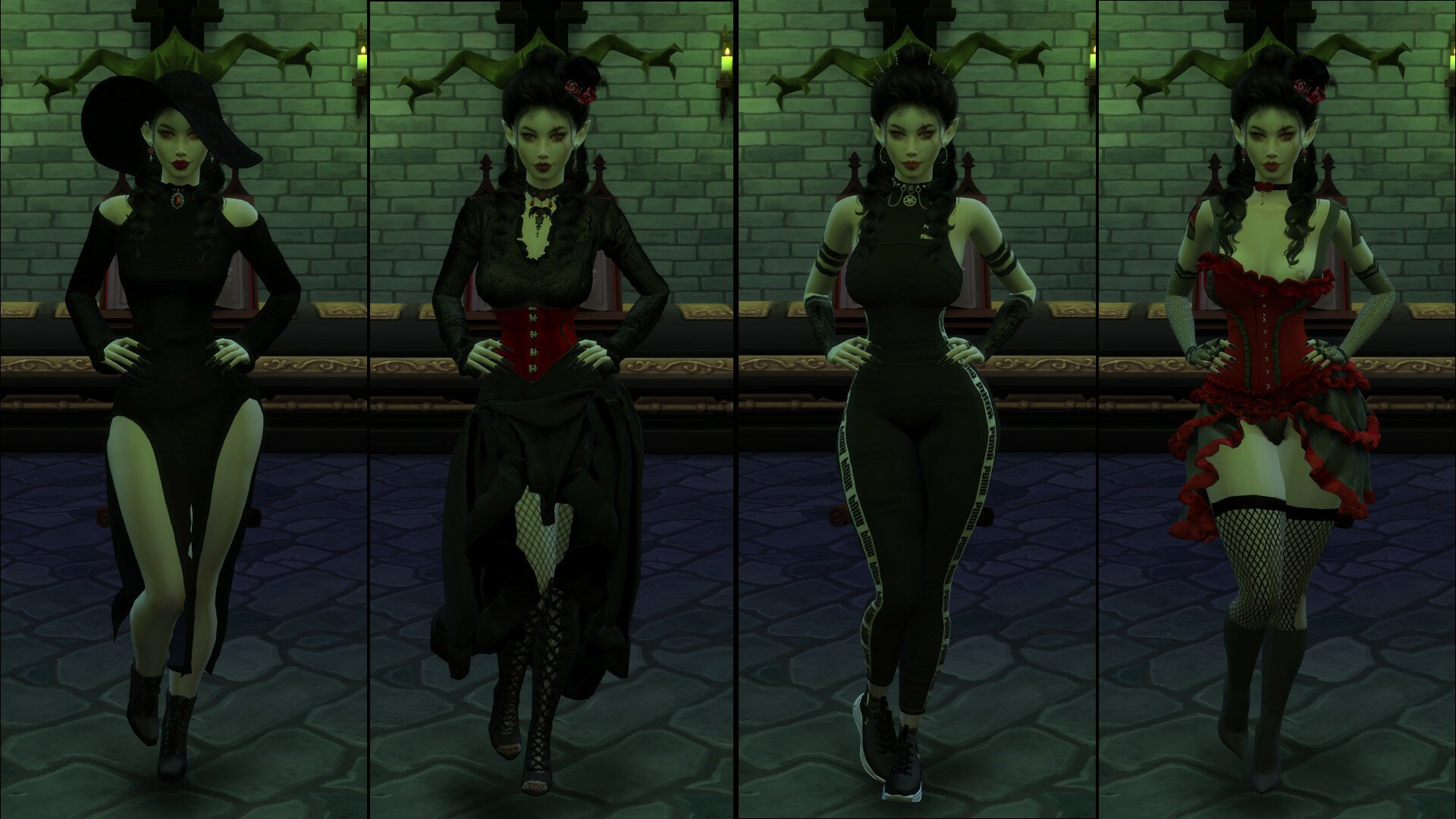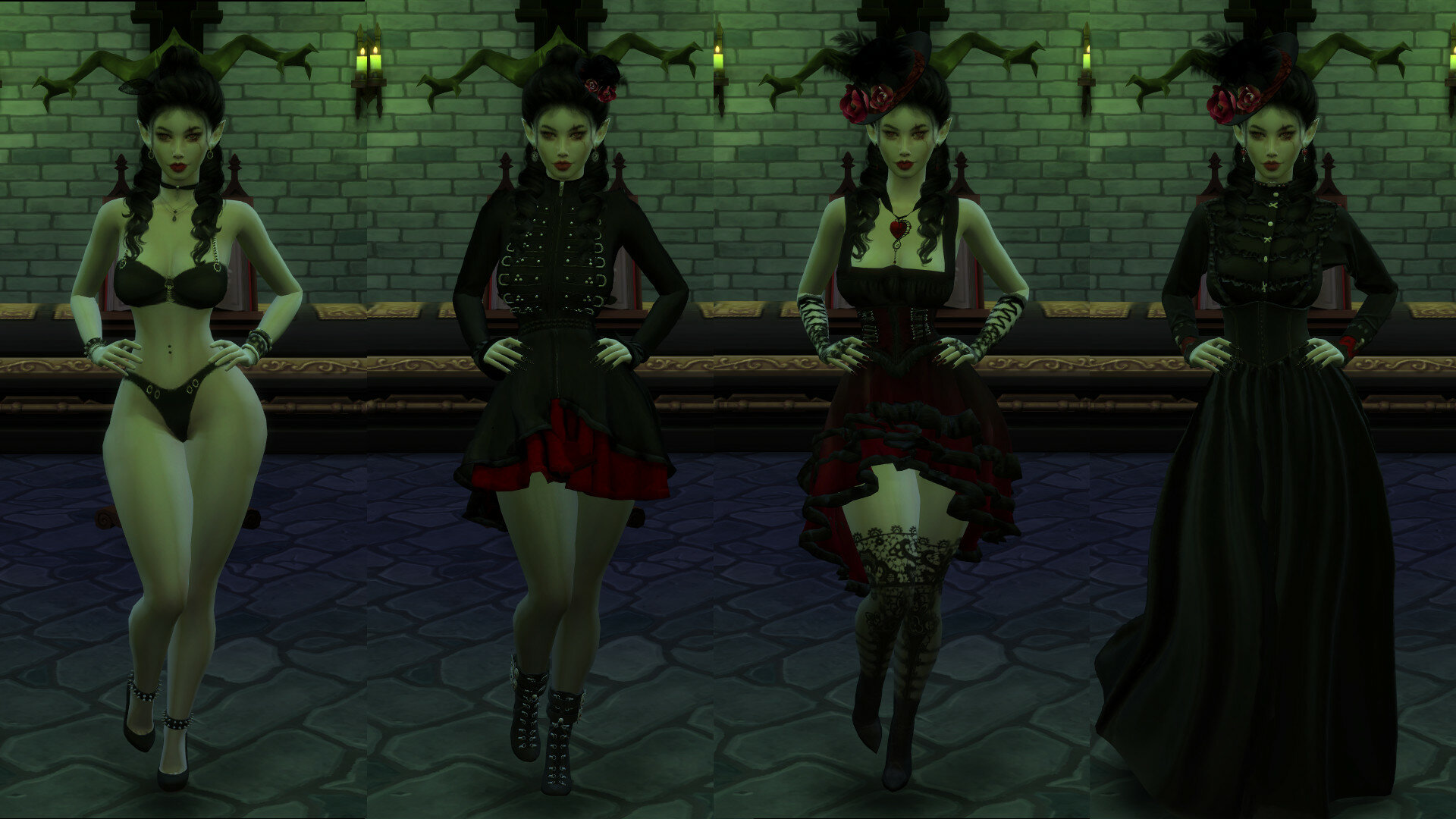 64. Christie Holton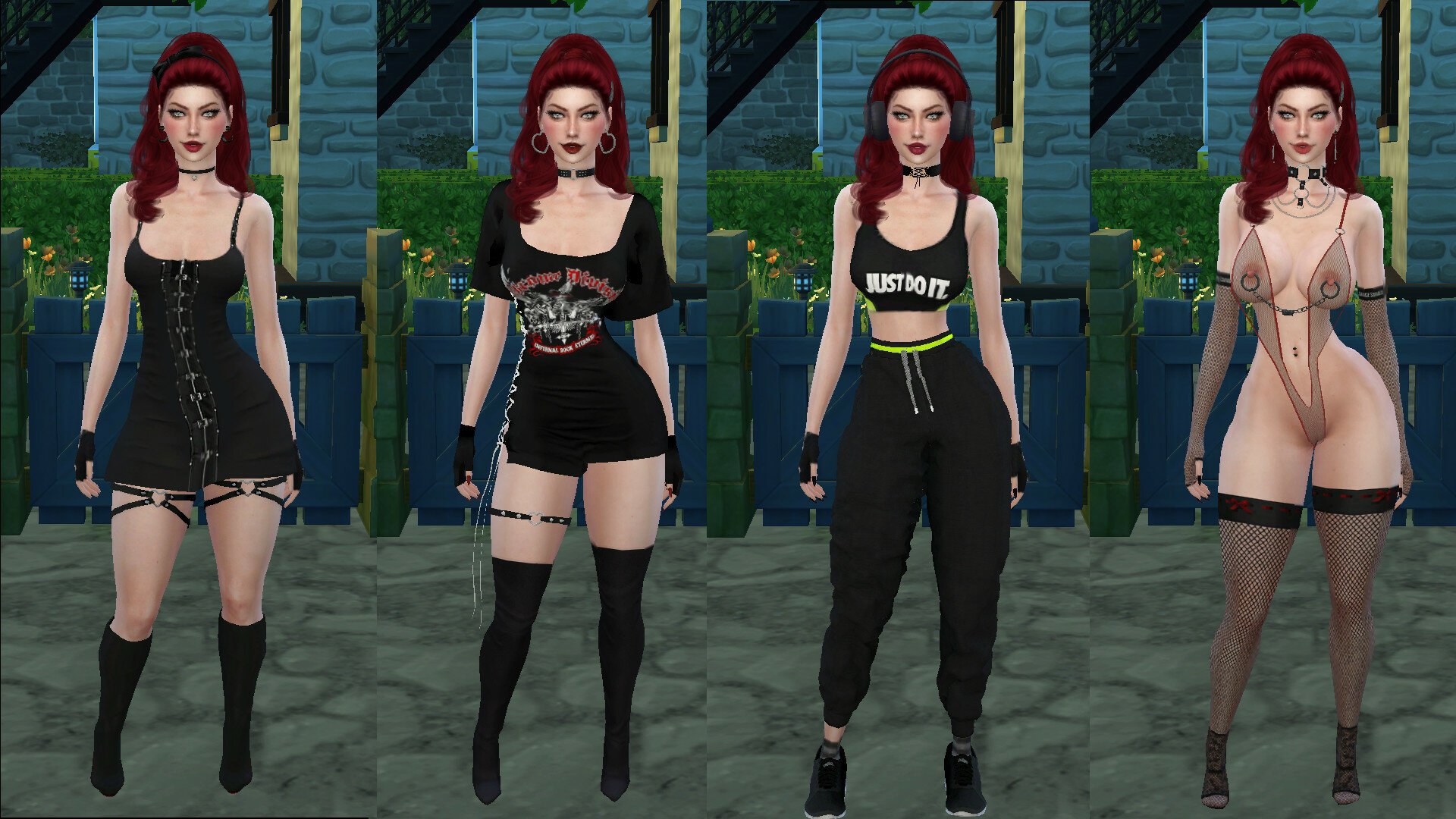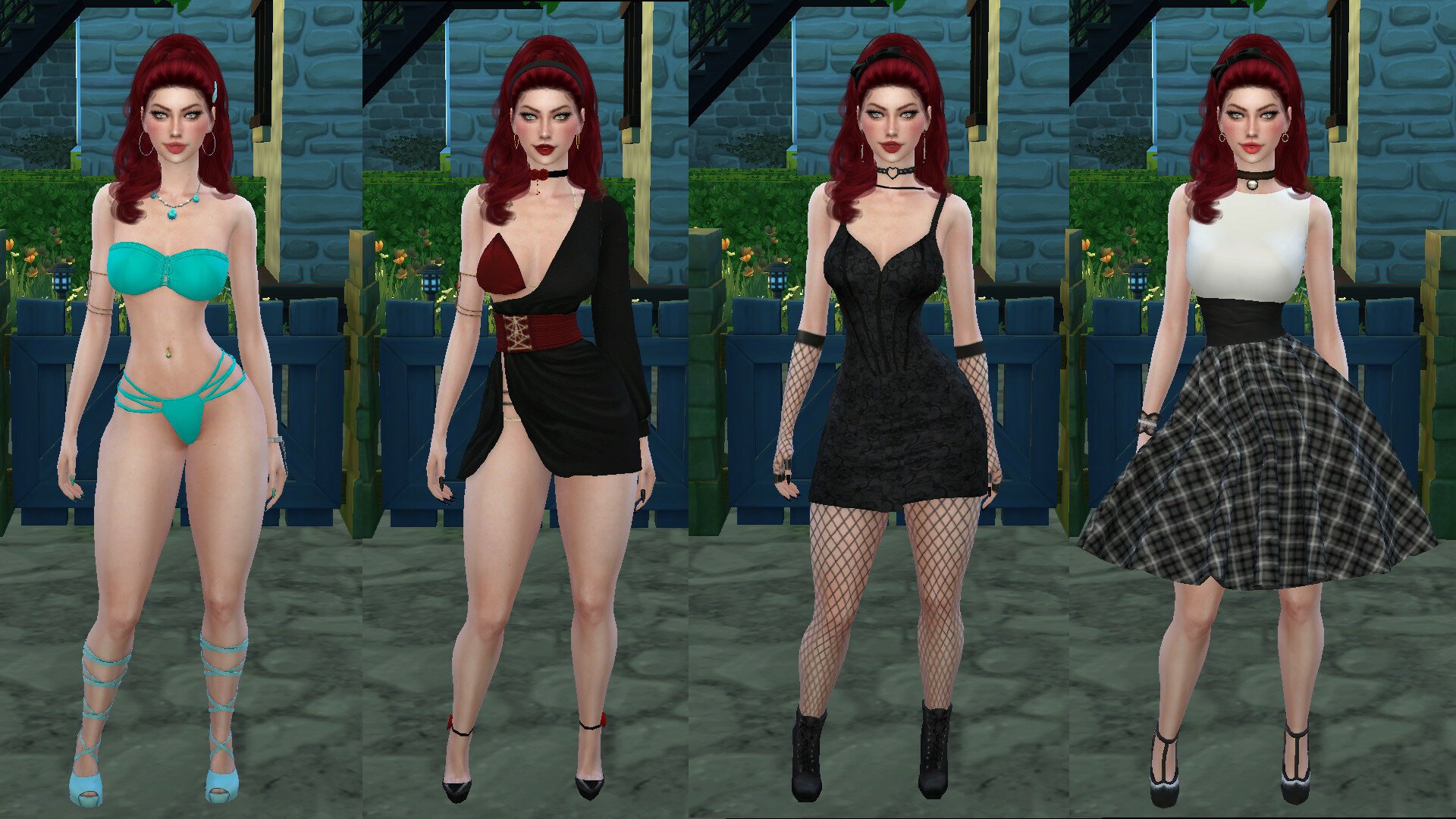 65. Selina Cooper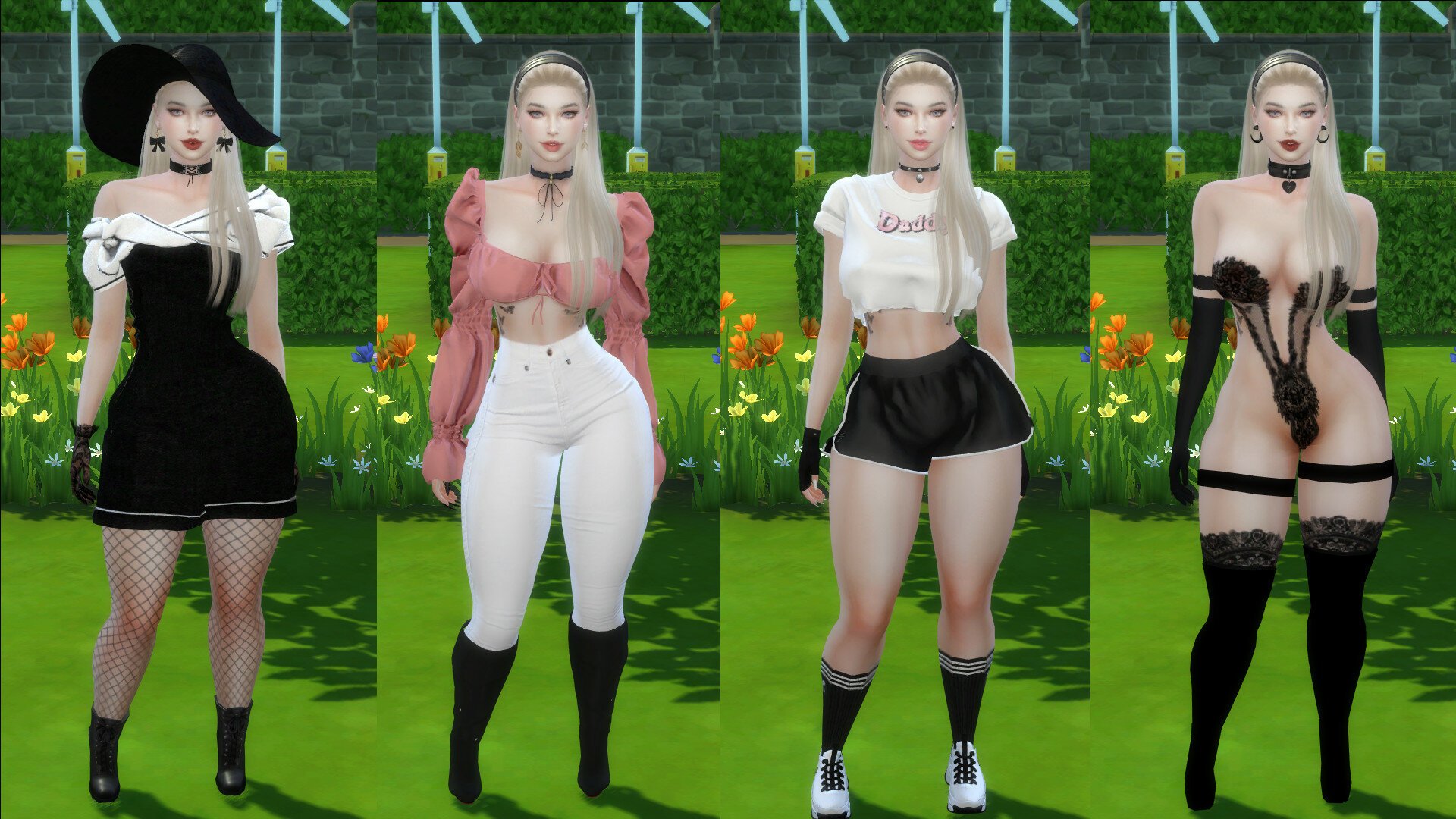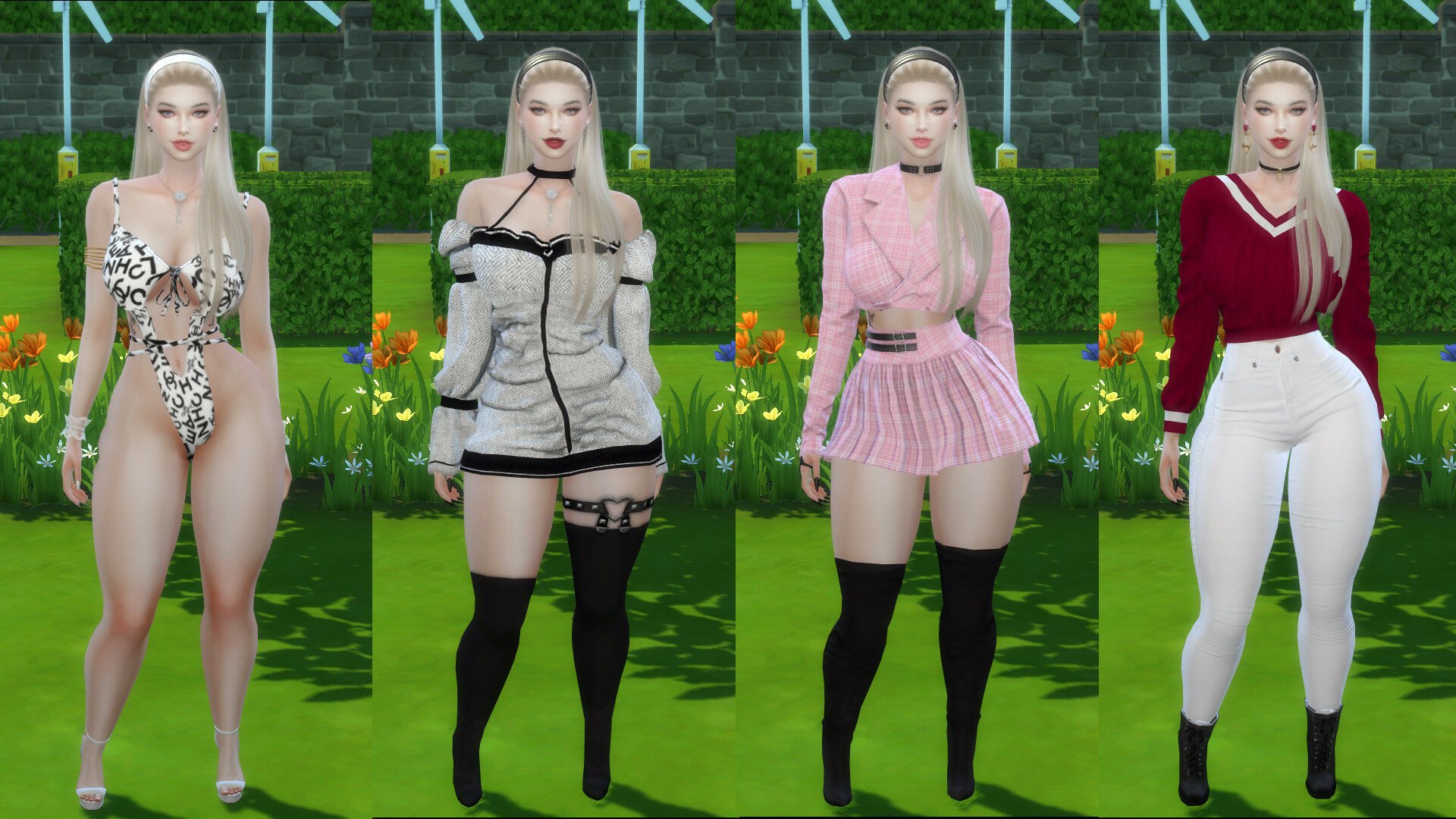 66. Kelly Ford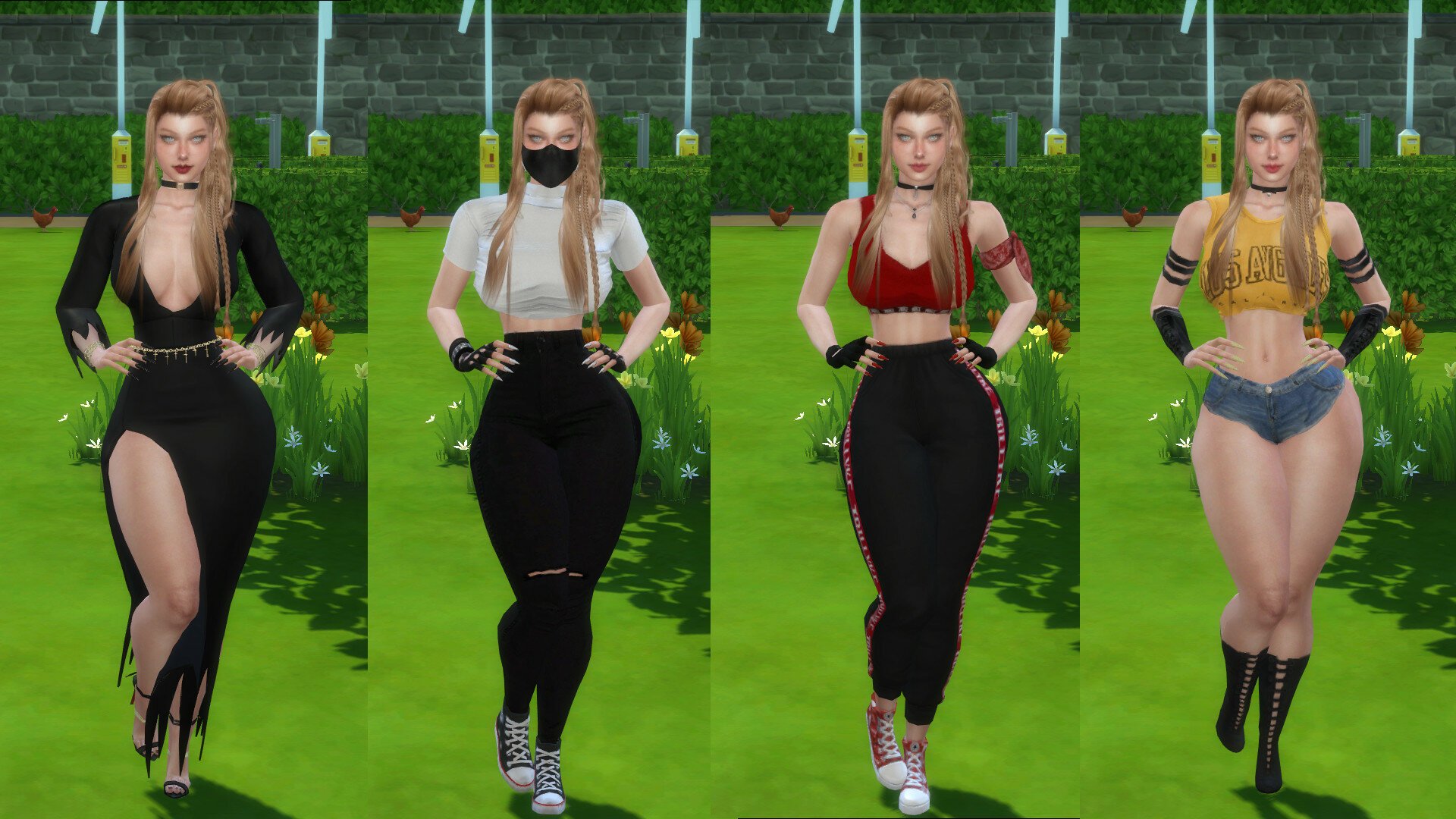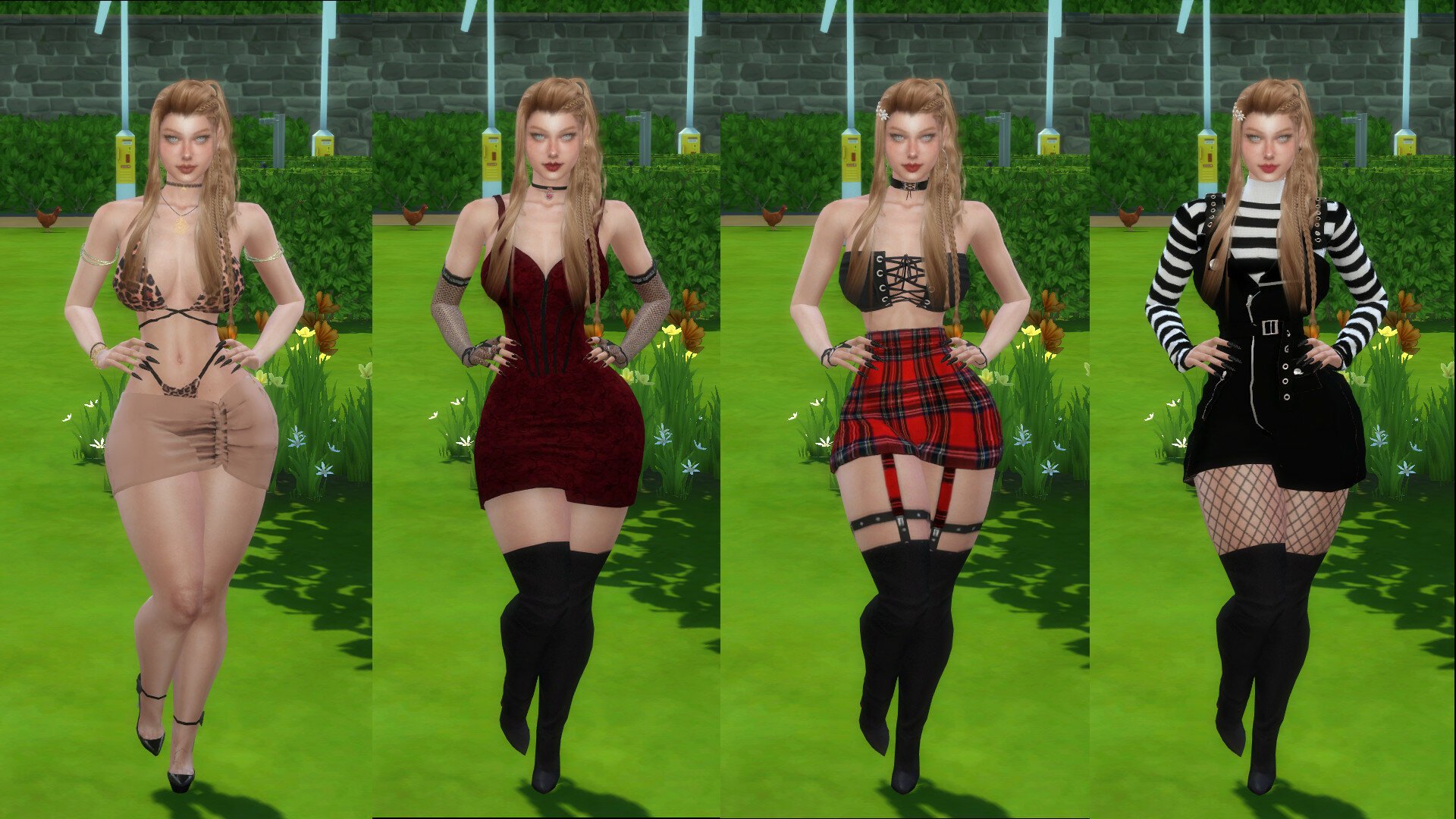 67. Yasmin Quinn (Shemale)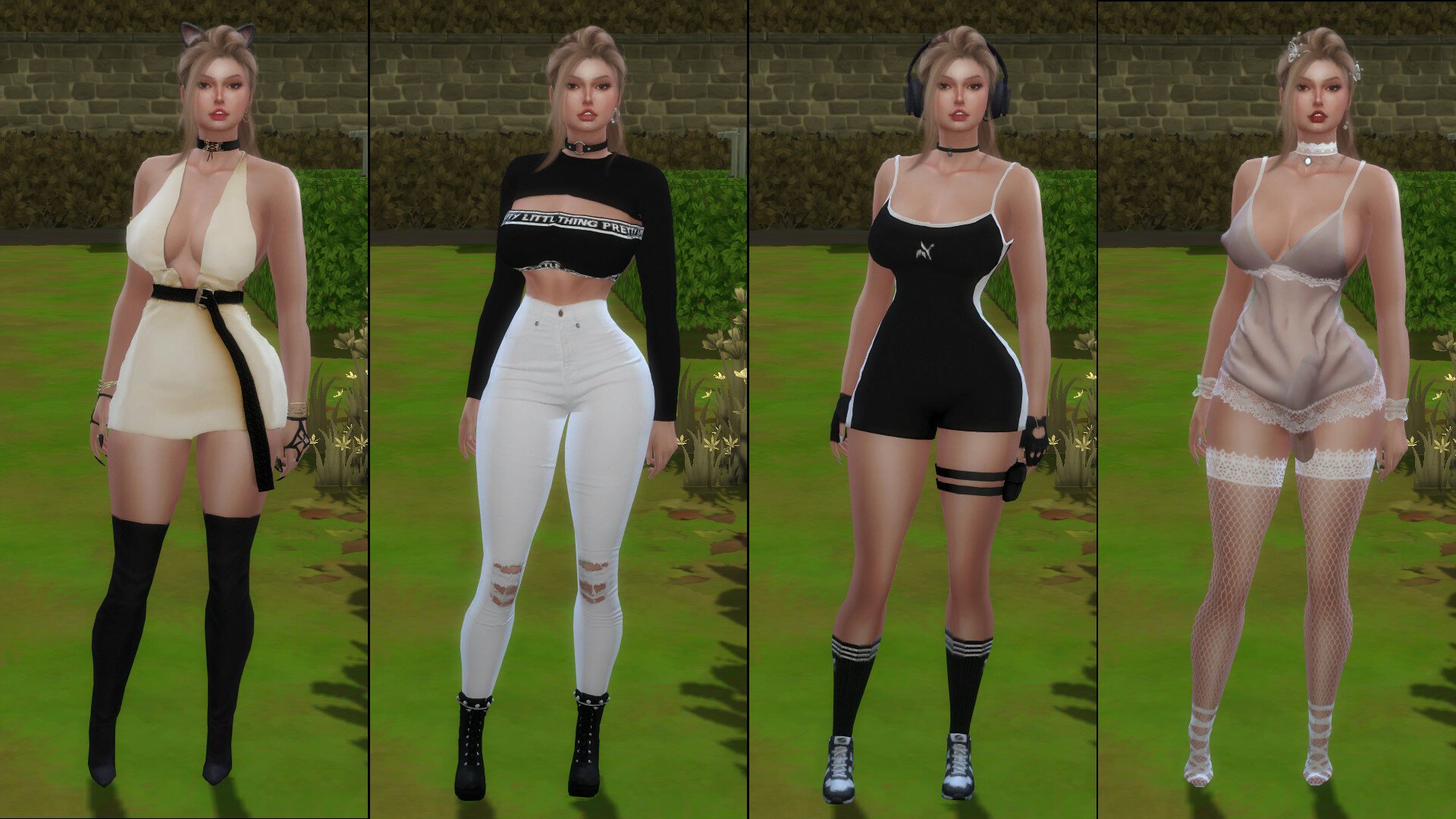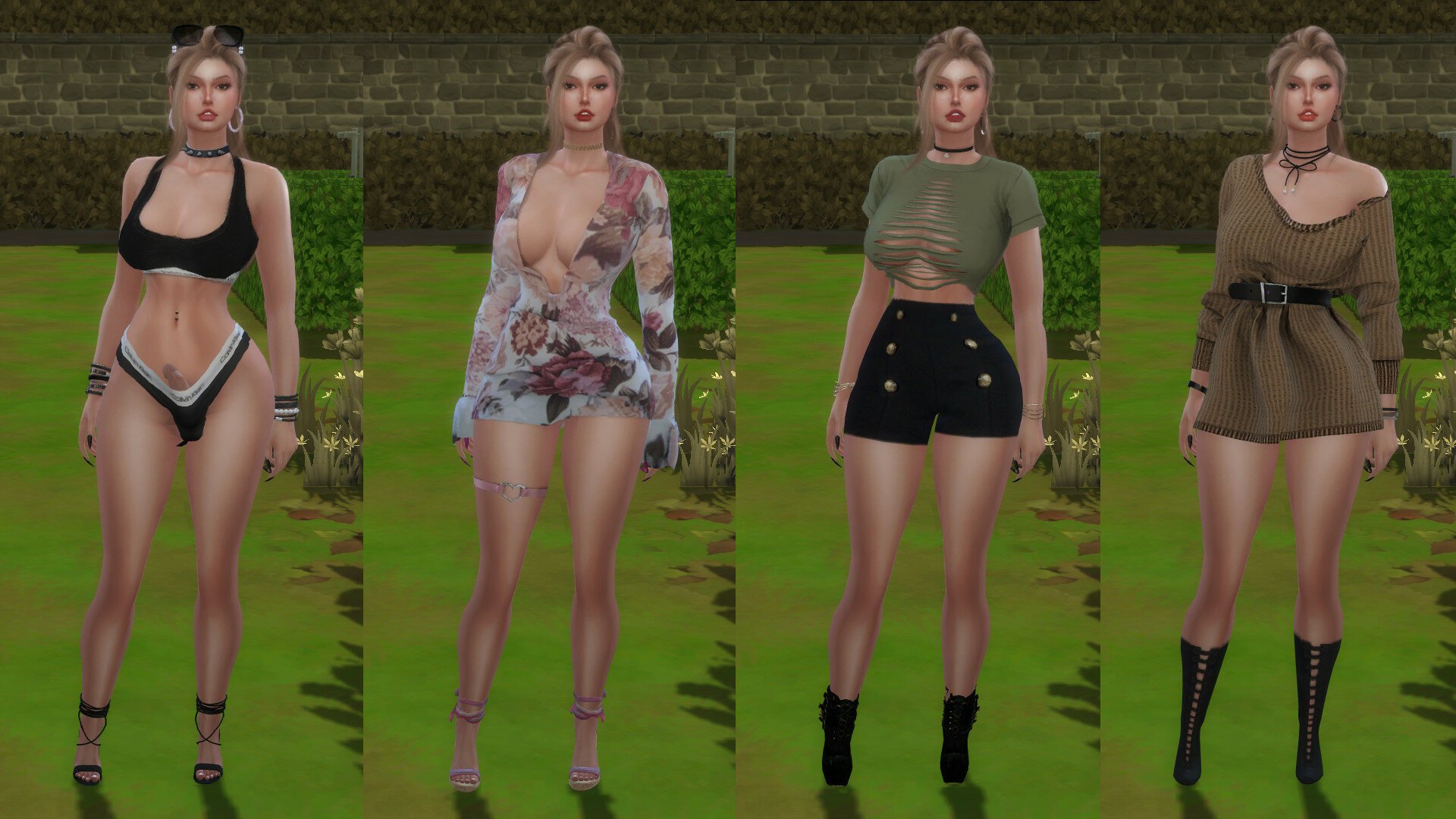 68. Julianna Evans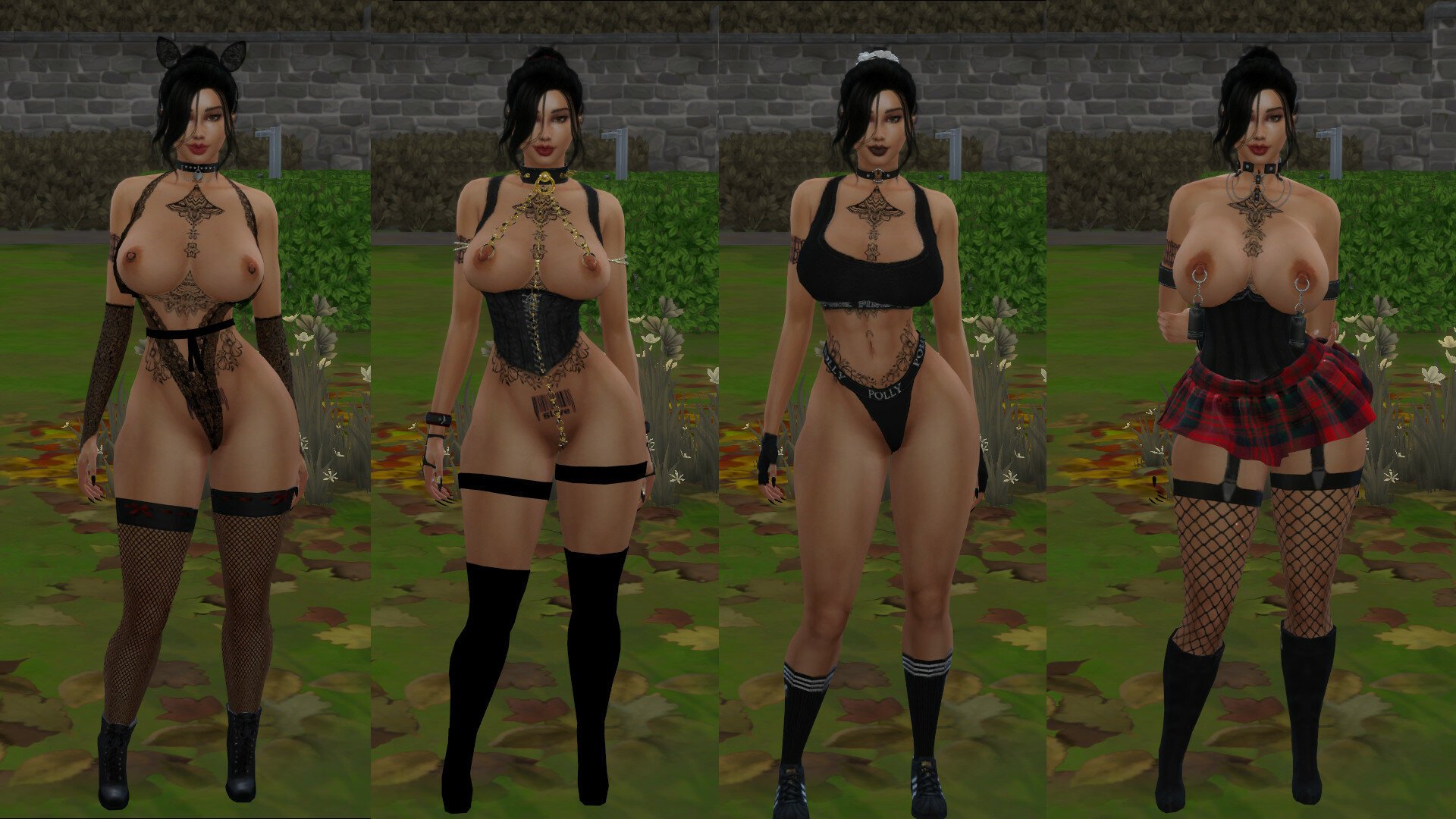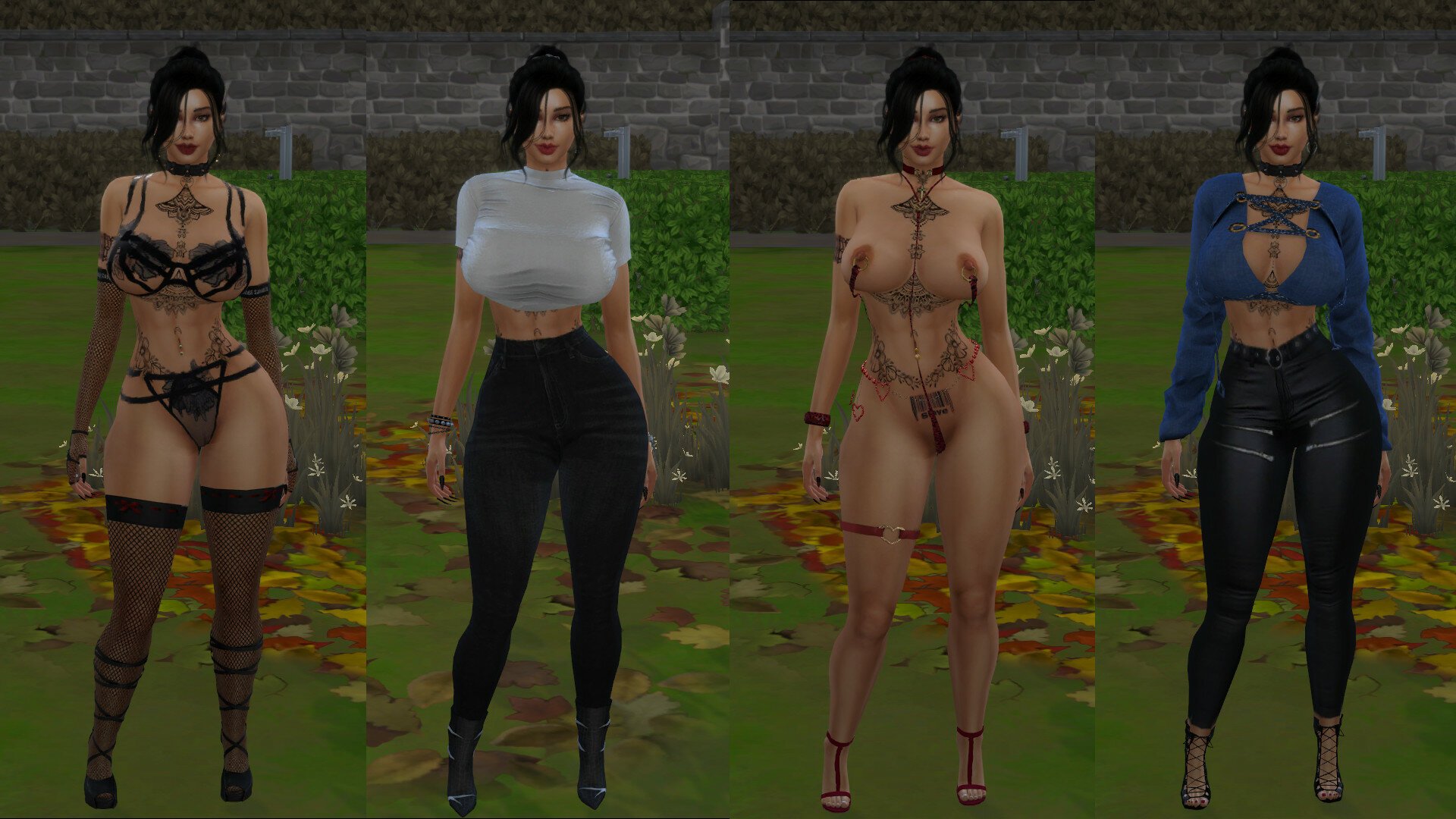 69. Traci Shields (Christmas Special)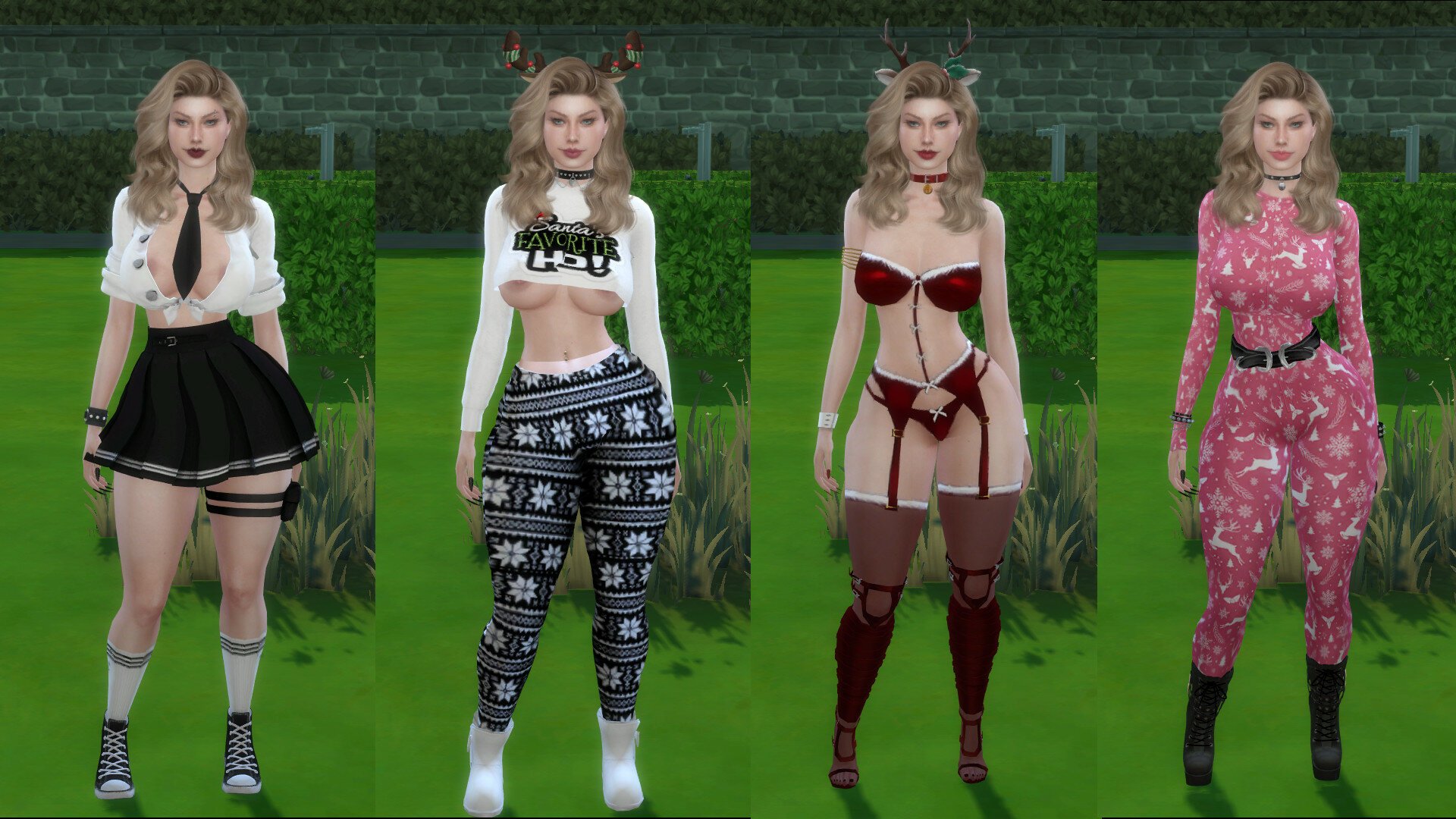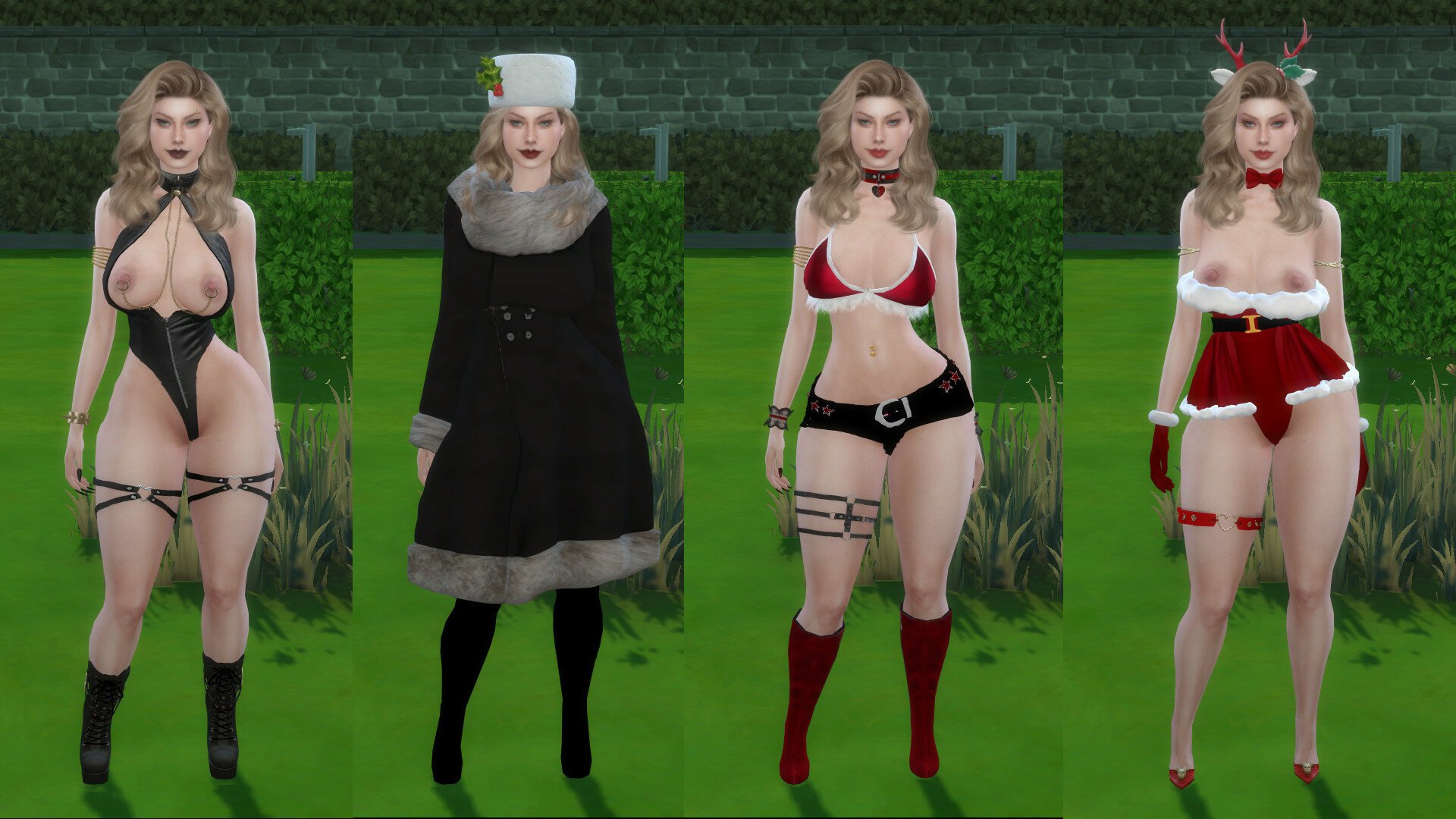 70. Scarlet Hawkins (Christmas Special)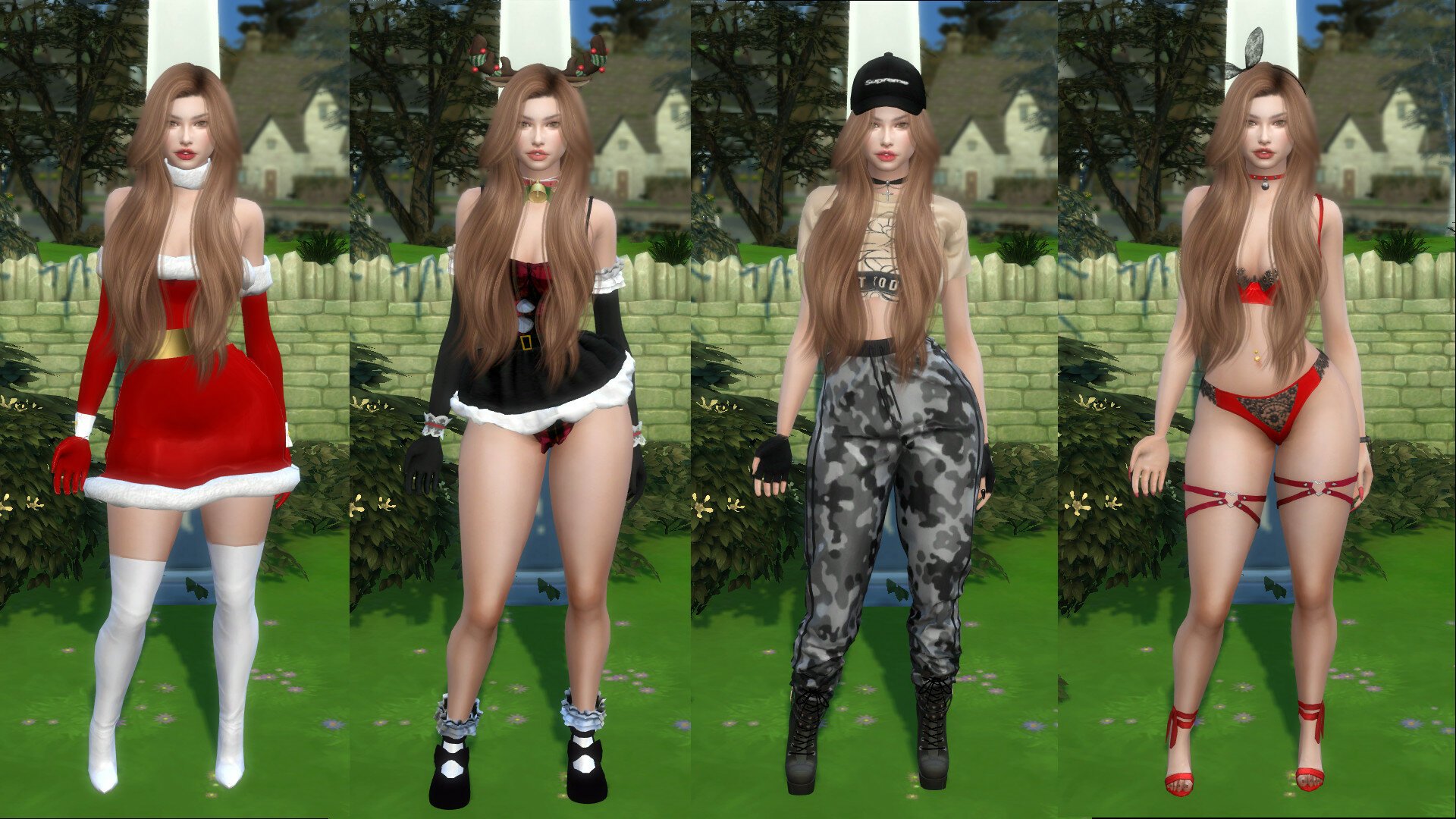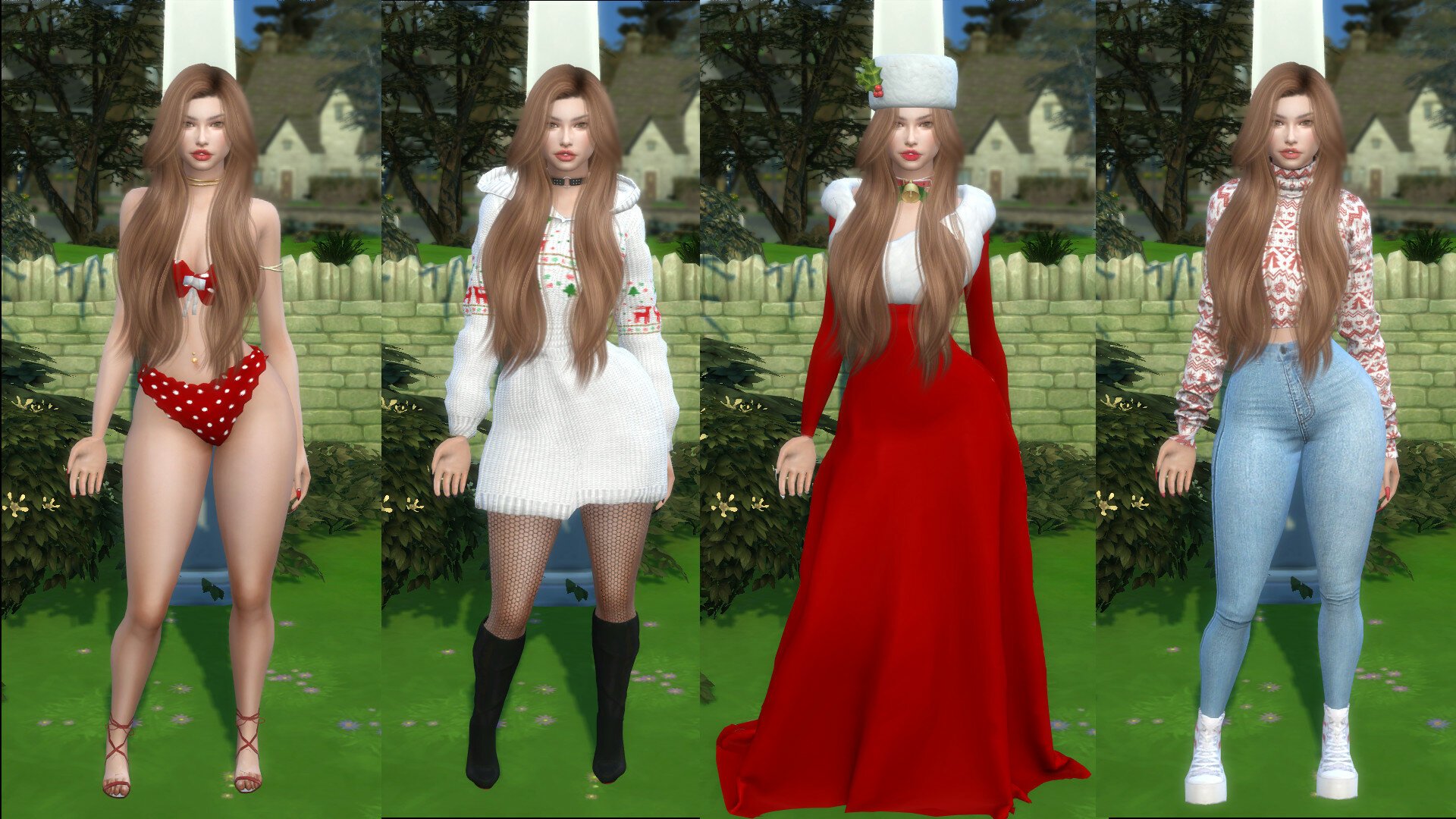 71. Kelley Pike (New Year 2022 Special)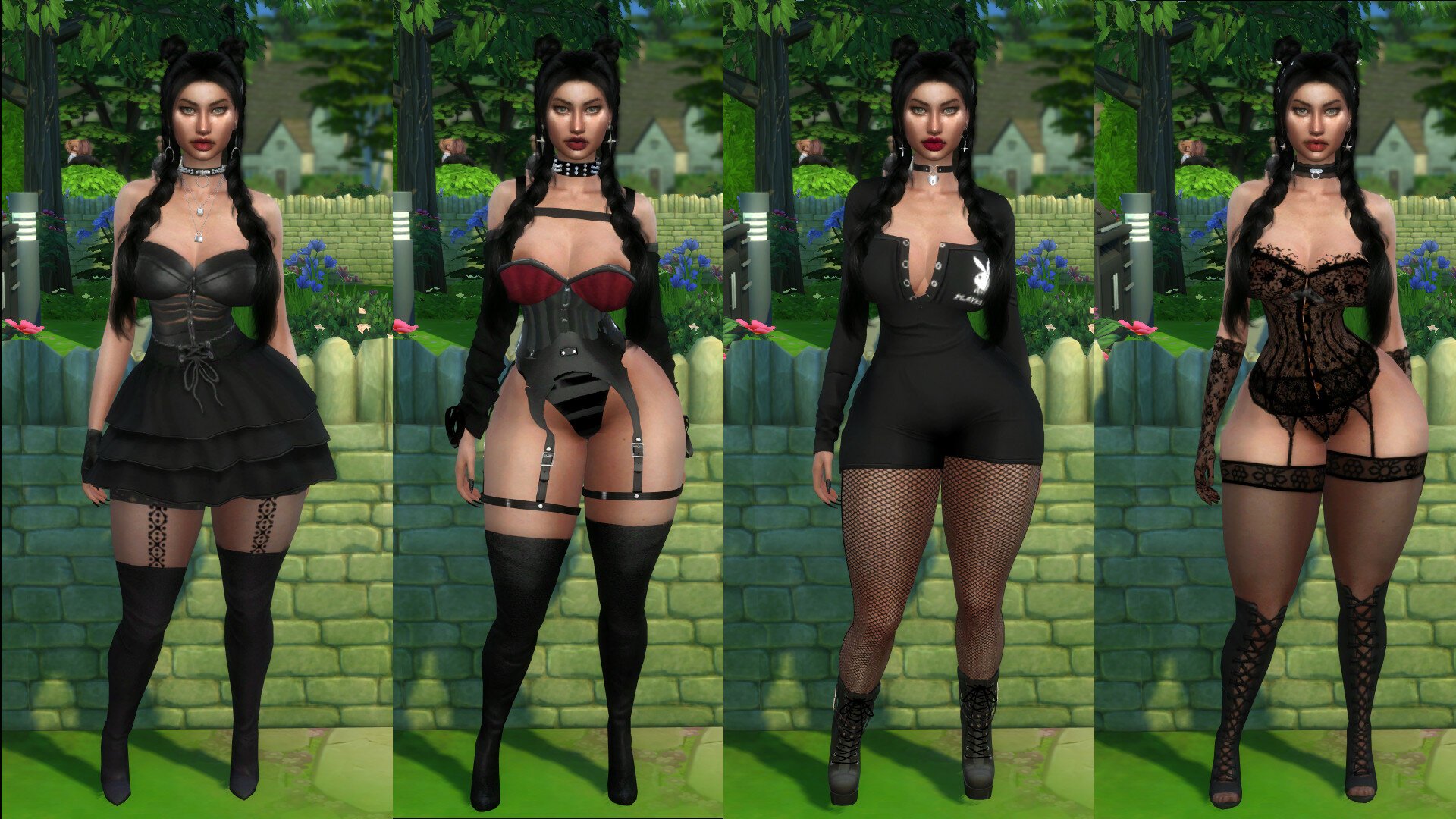 72. Lorraine Watts (New Year 2022 Special)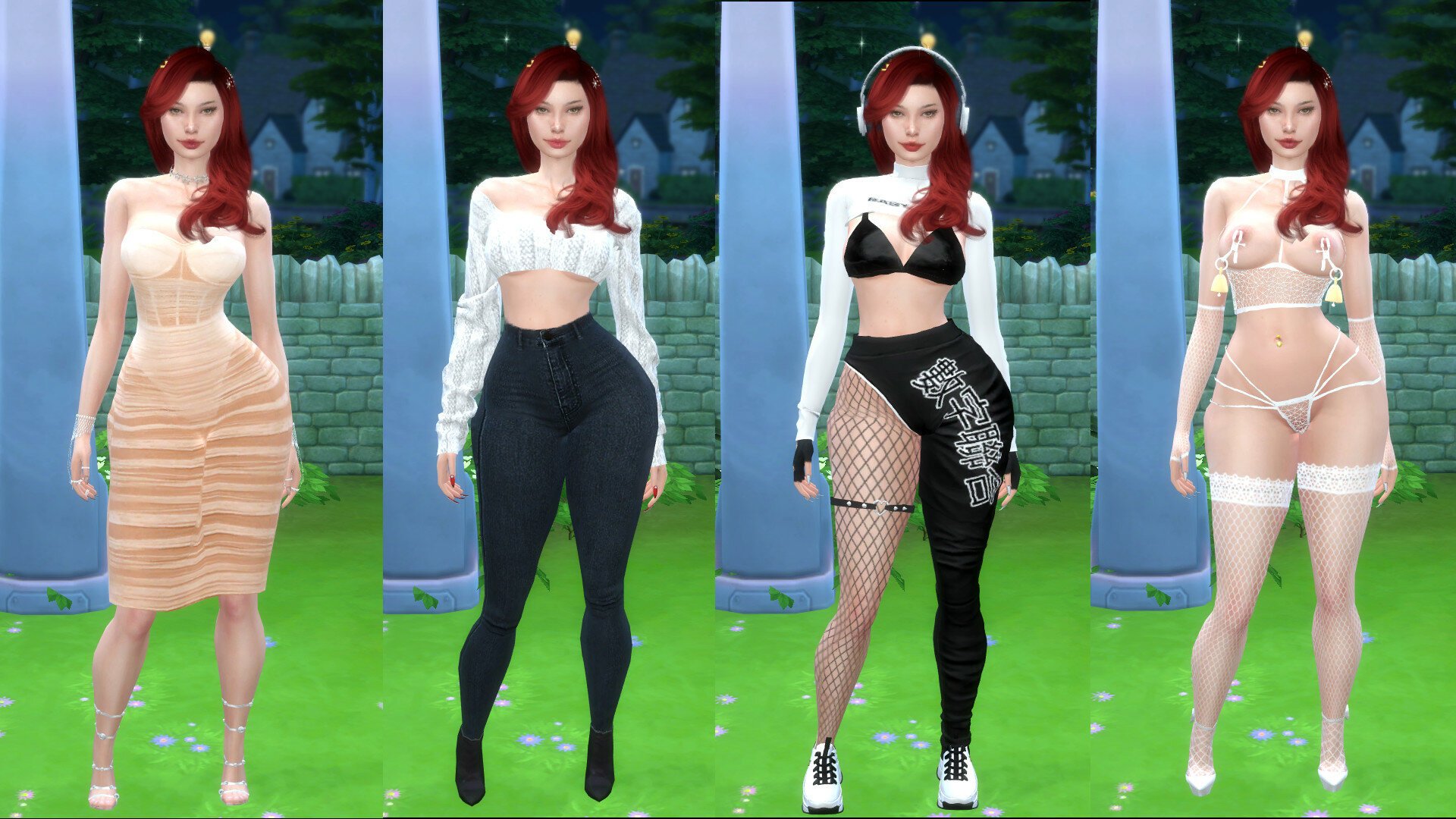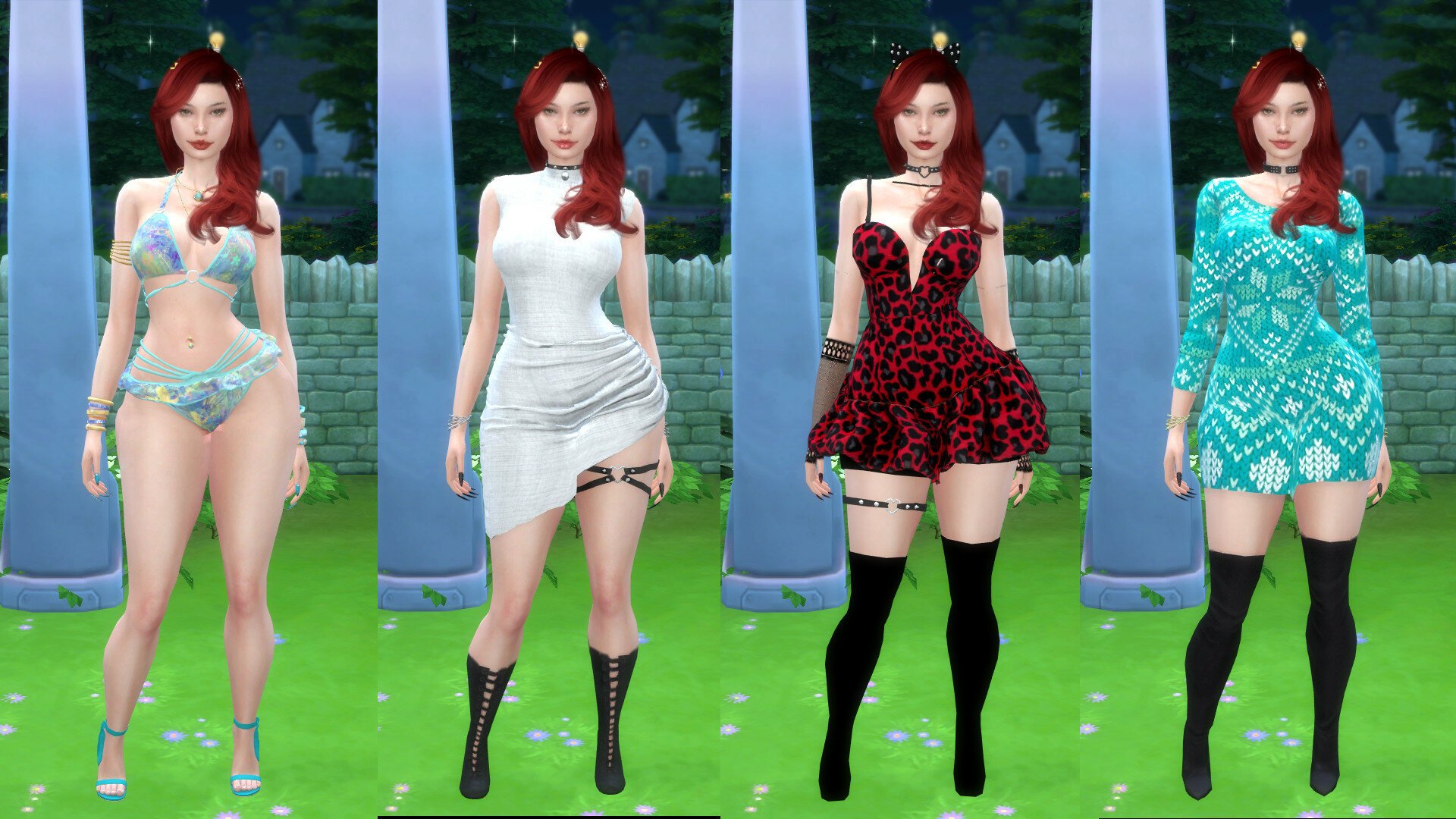 73. Jazmin Steward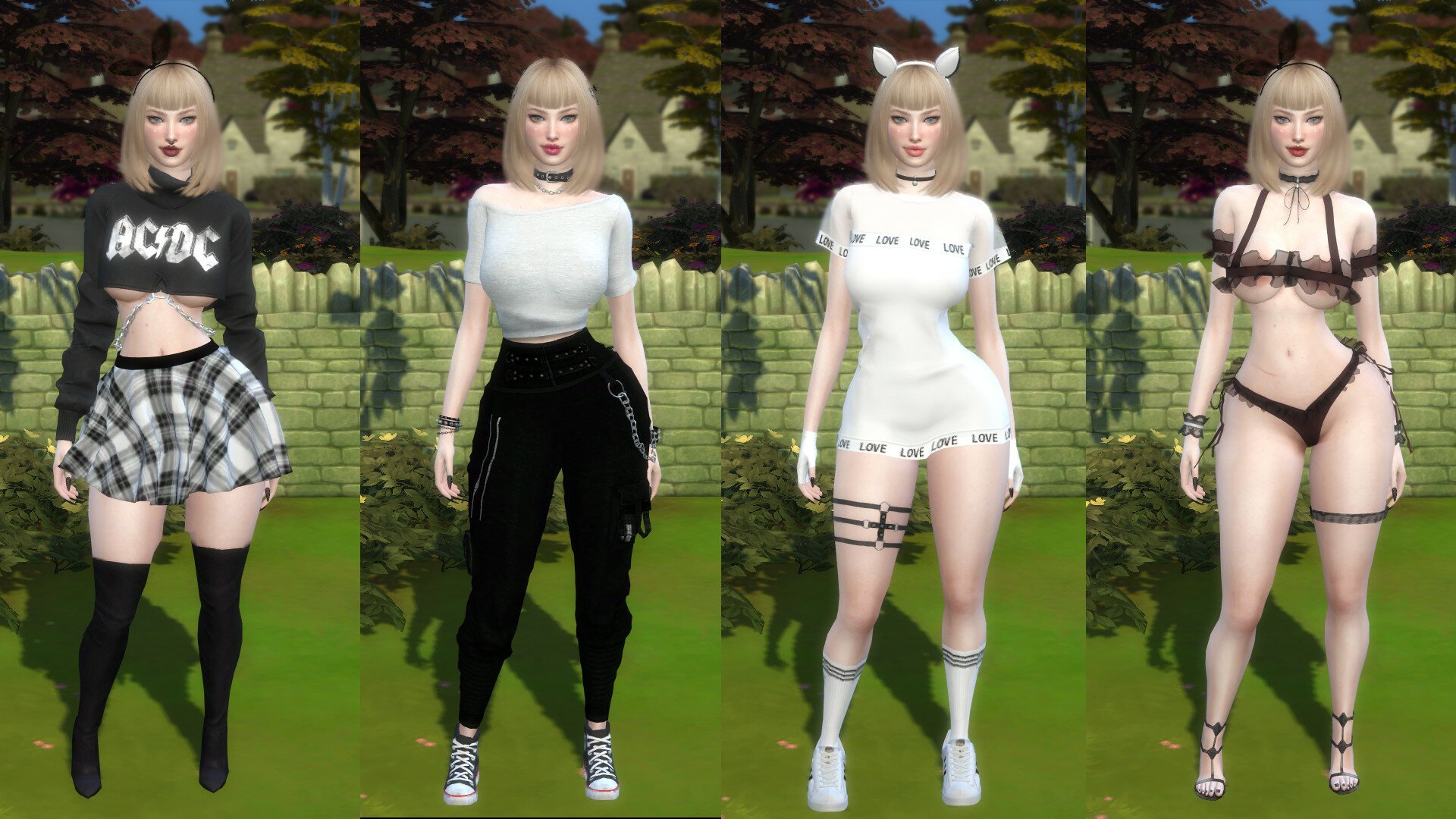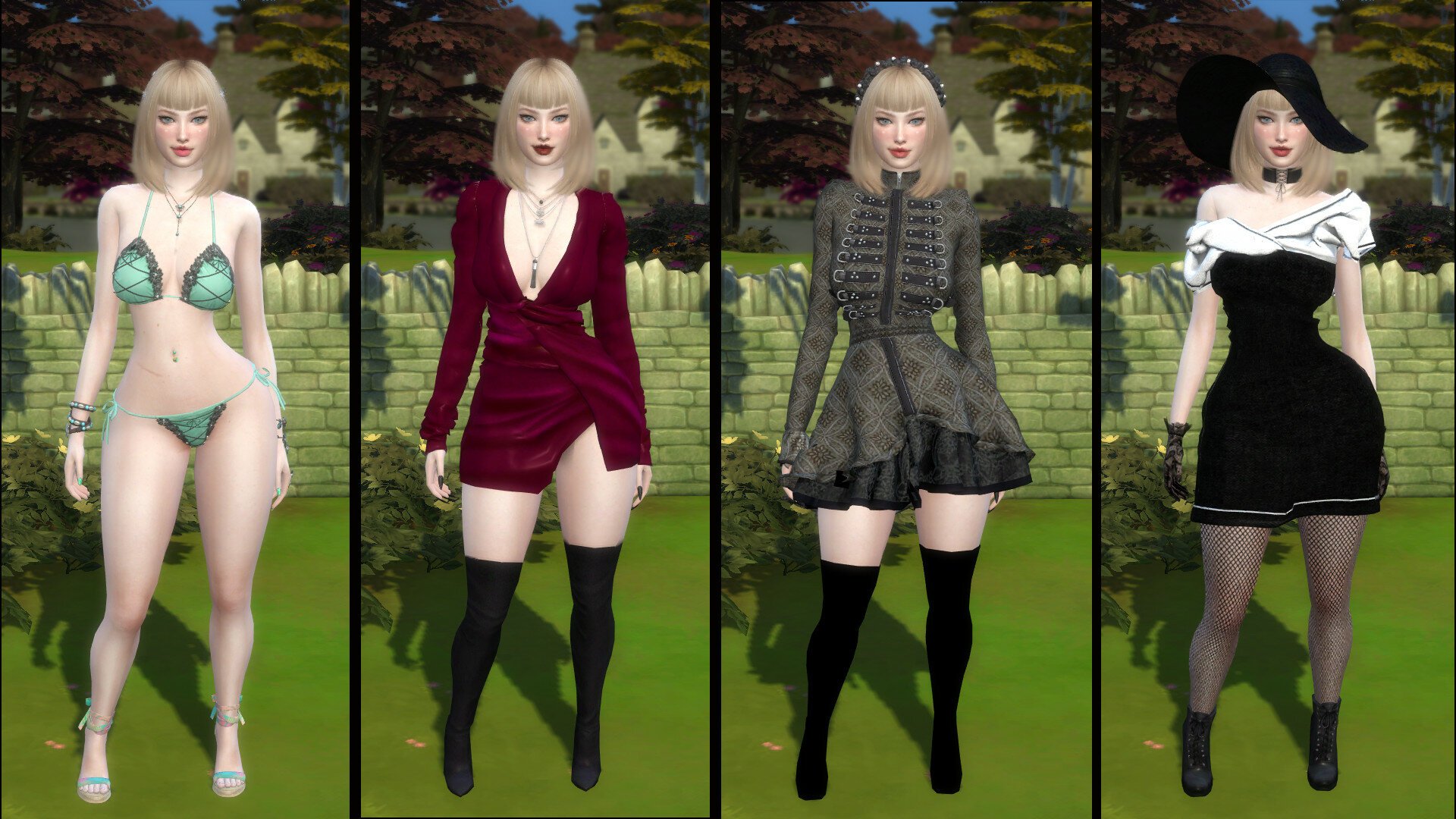 74. Tayler Fritz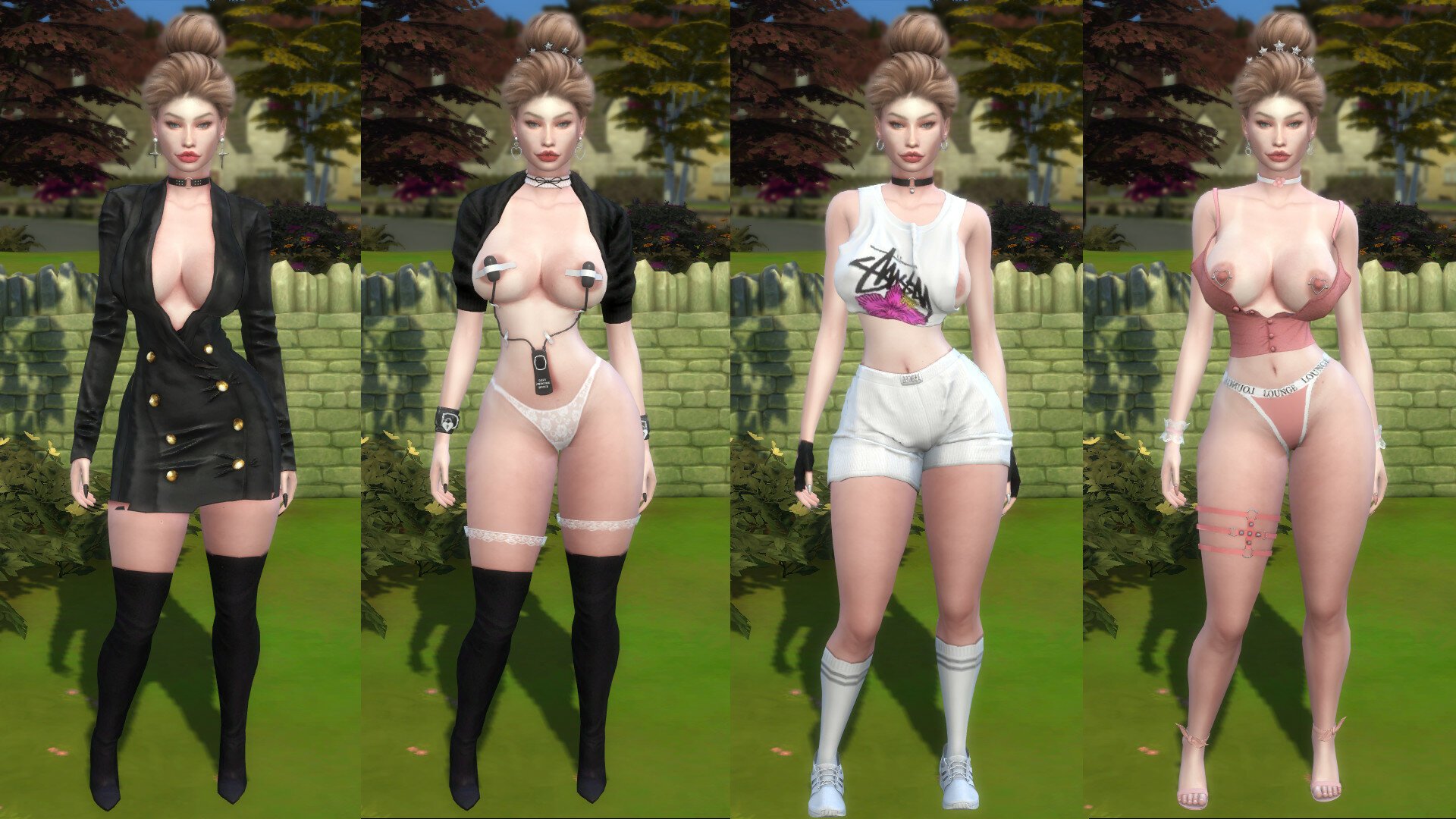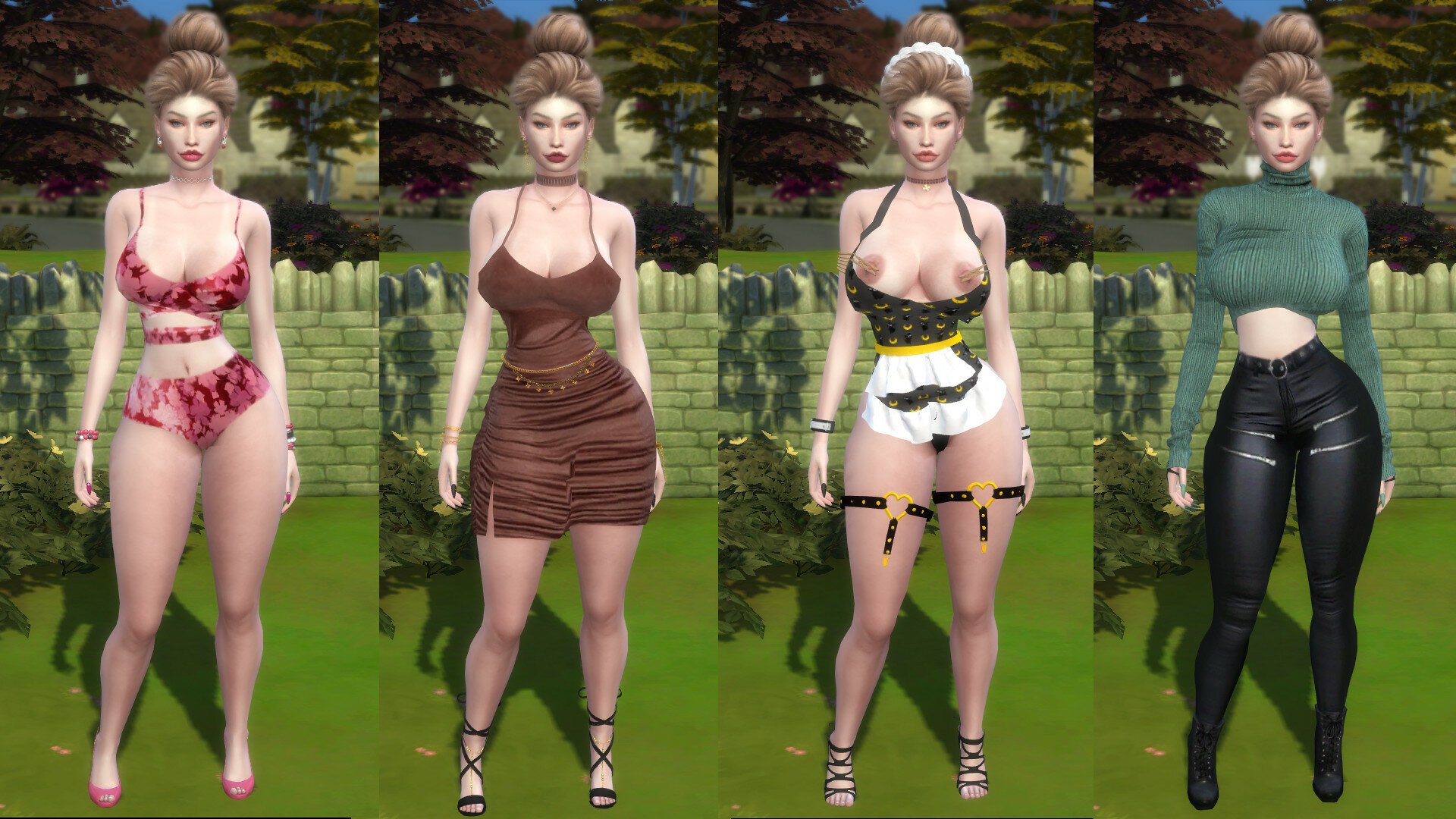 75. Daisy Fry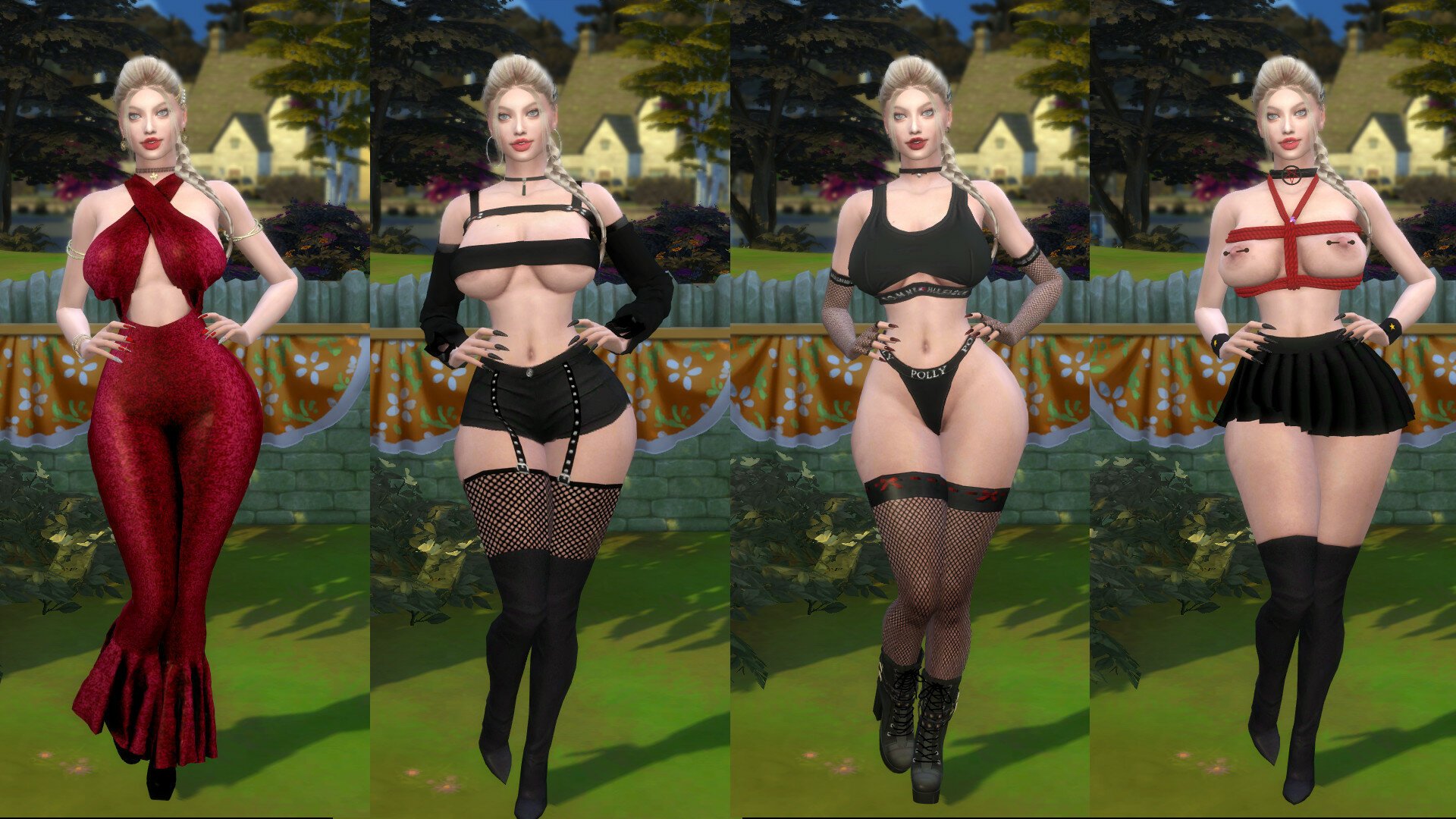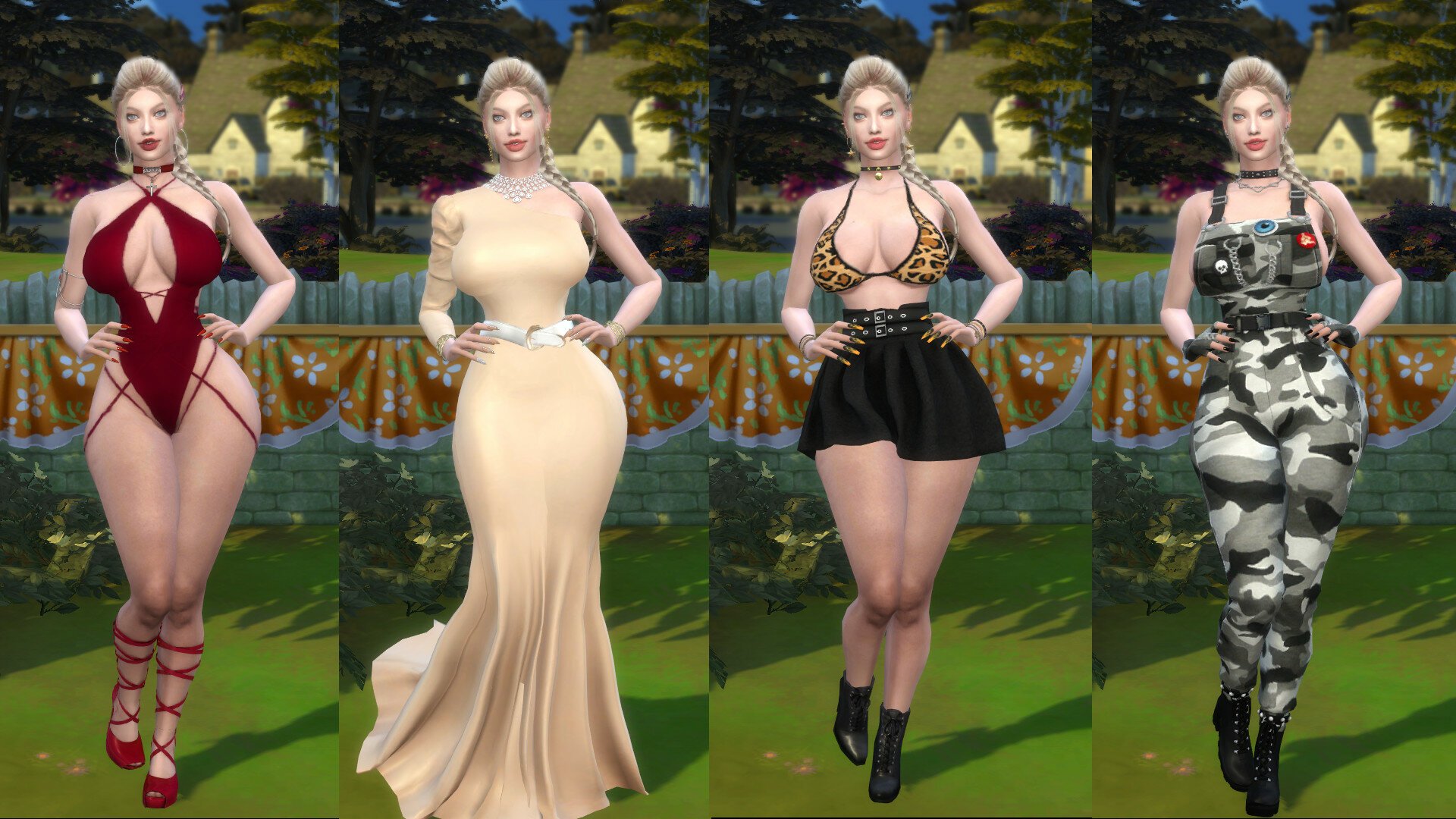 76. Patricia McCarty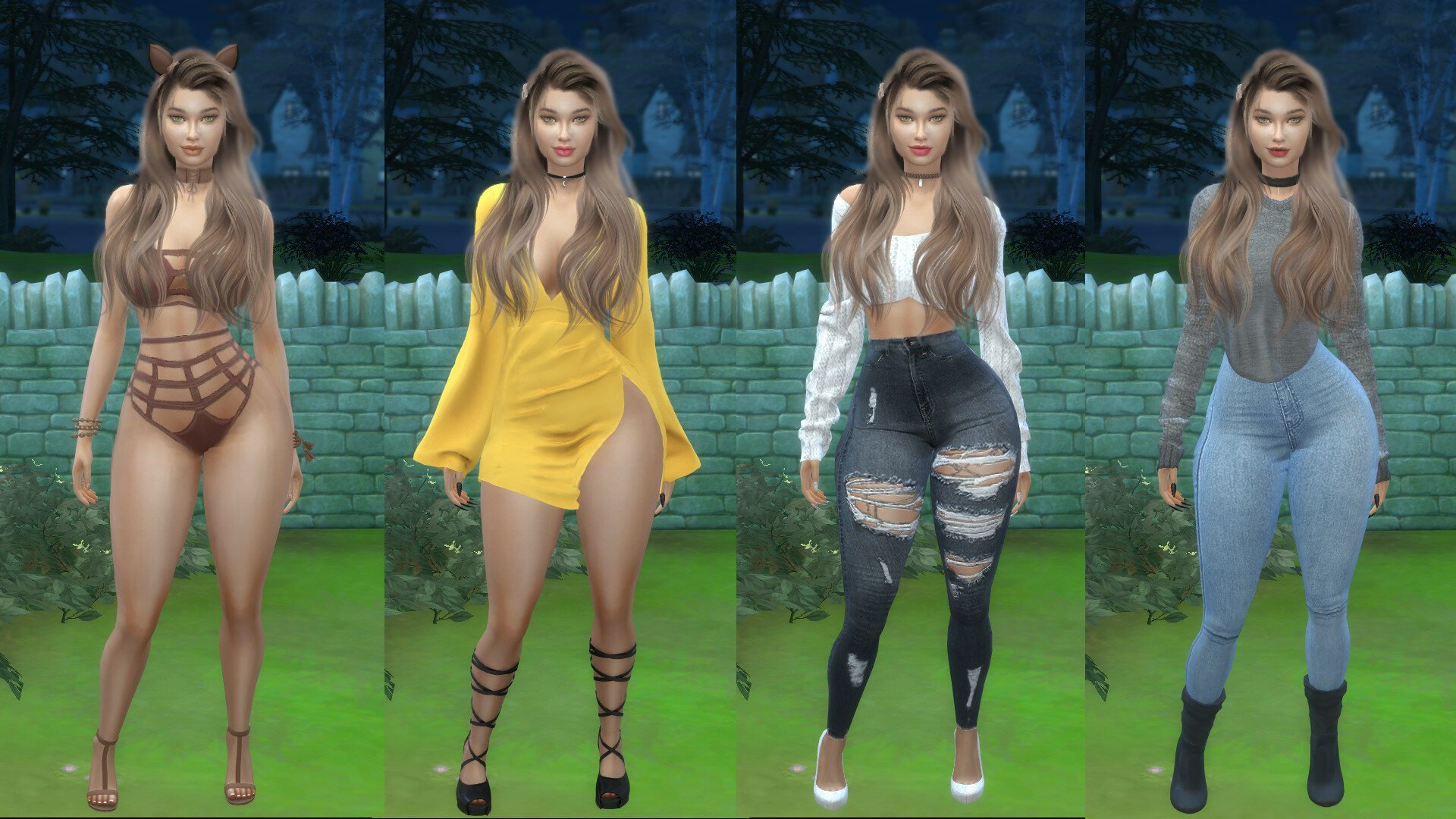 77. Jane McGregor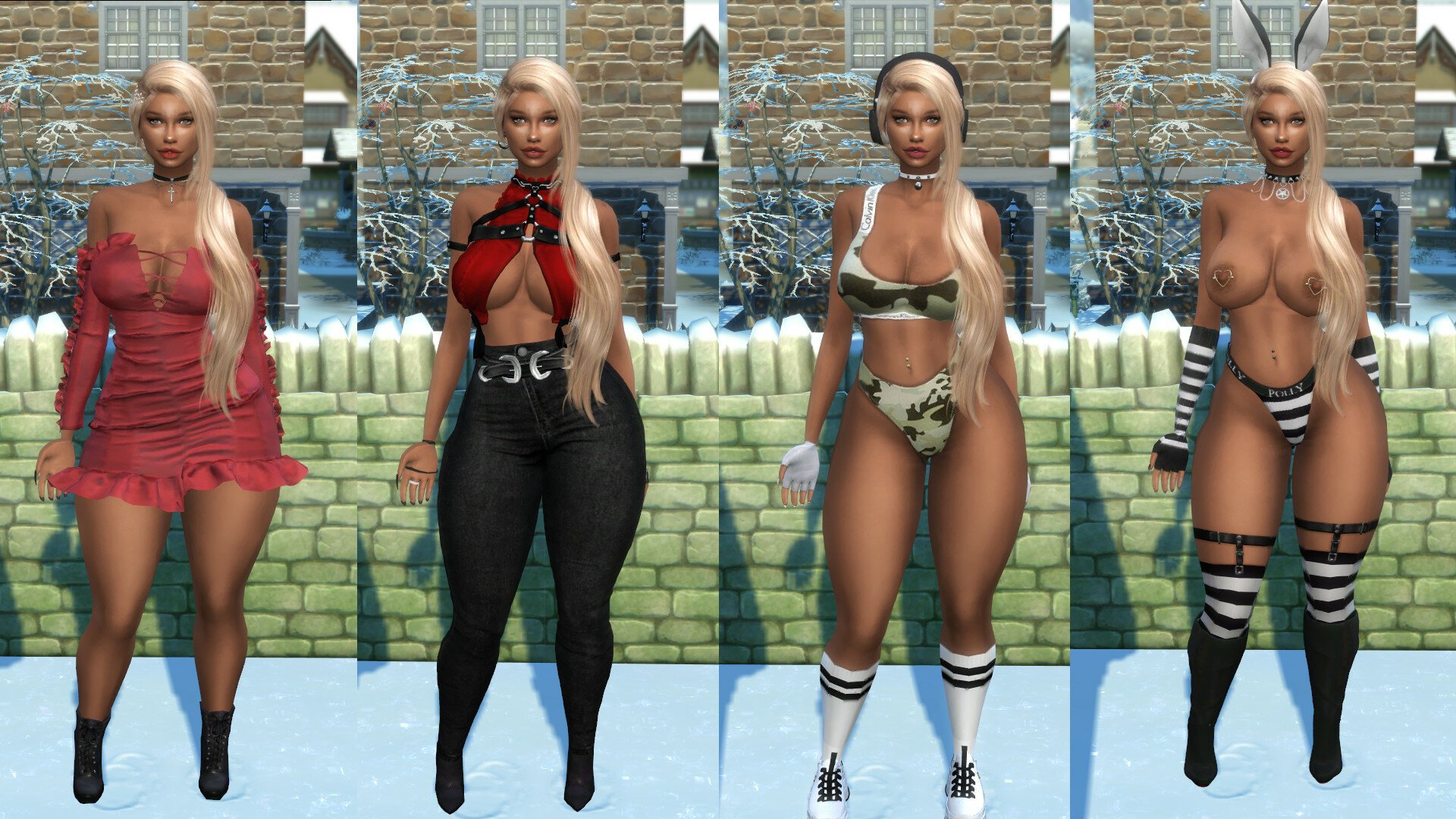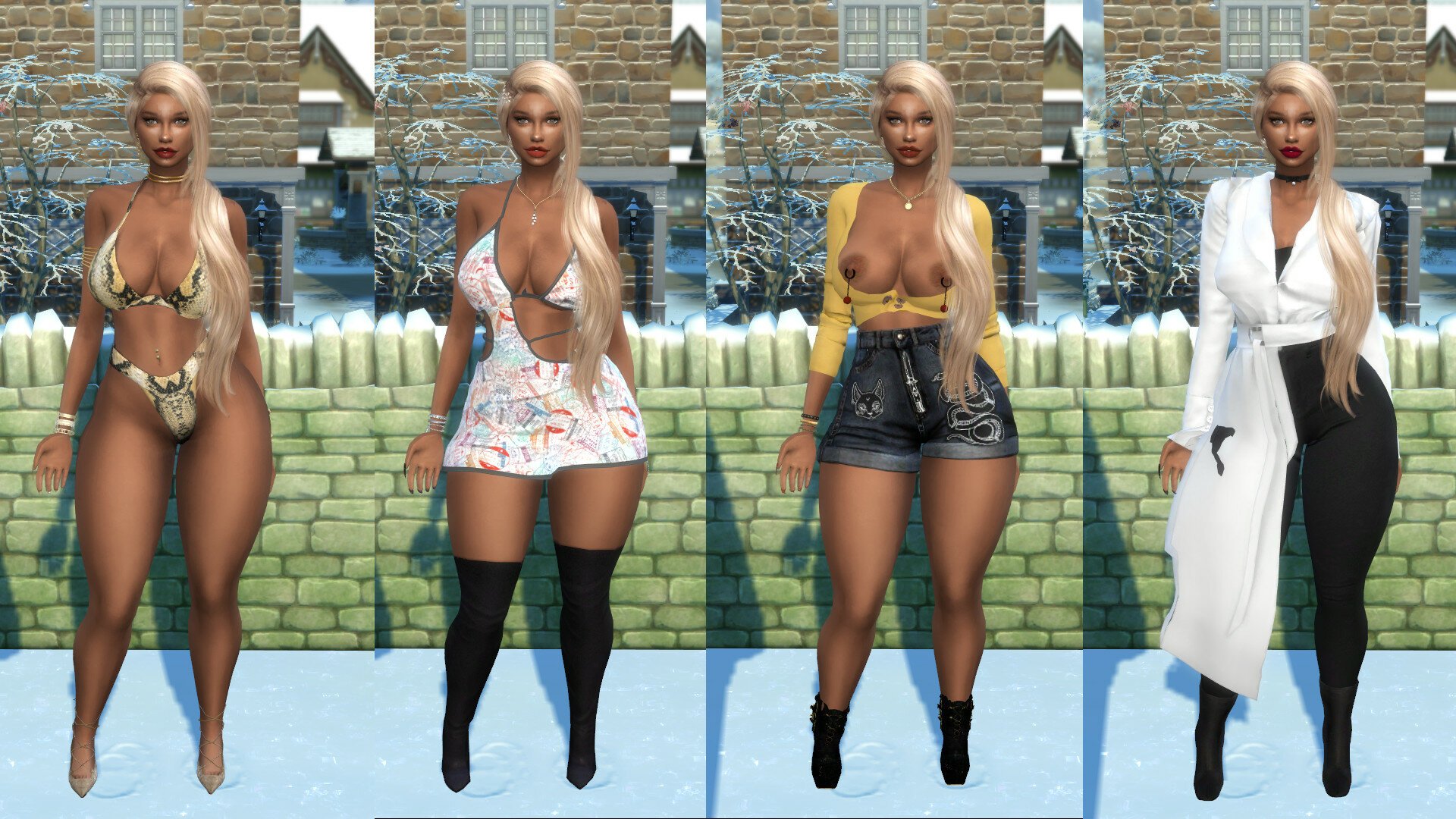 78. Whitney Graham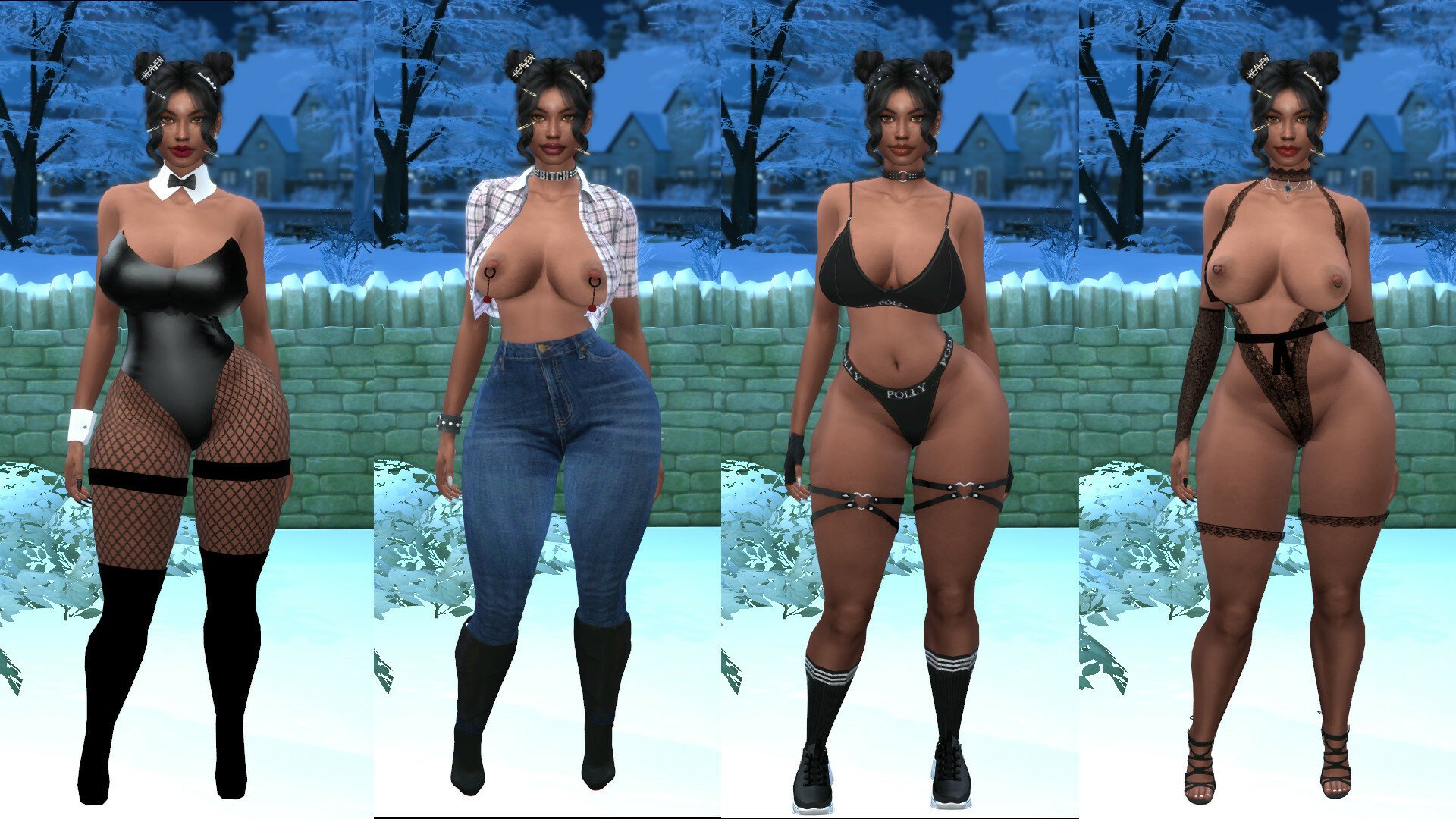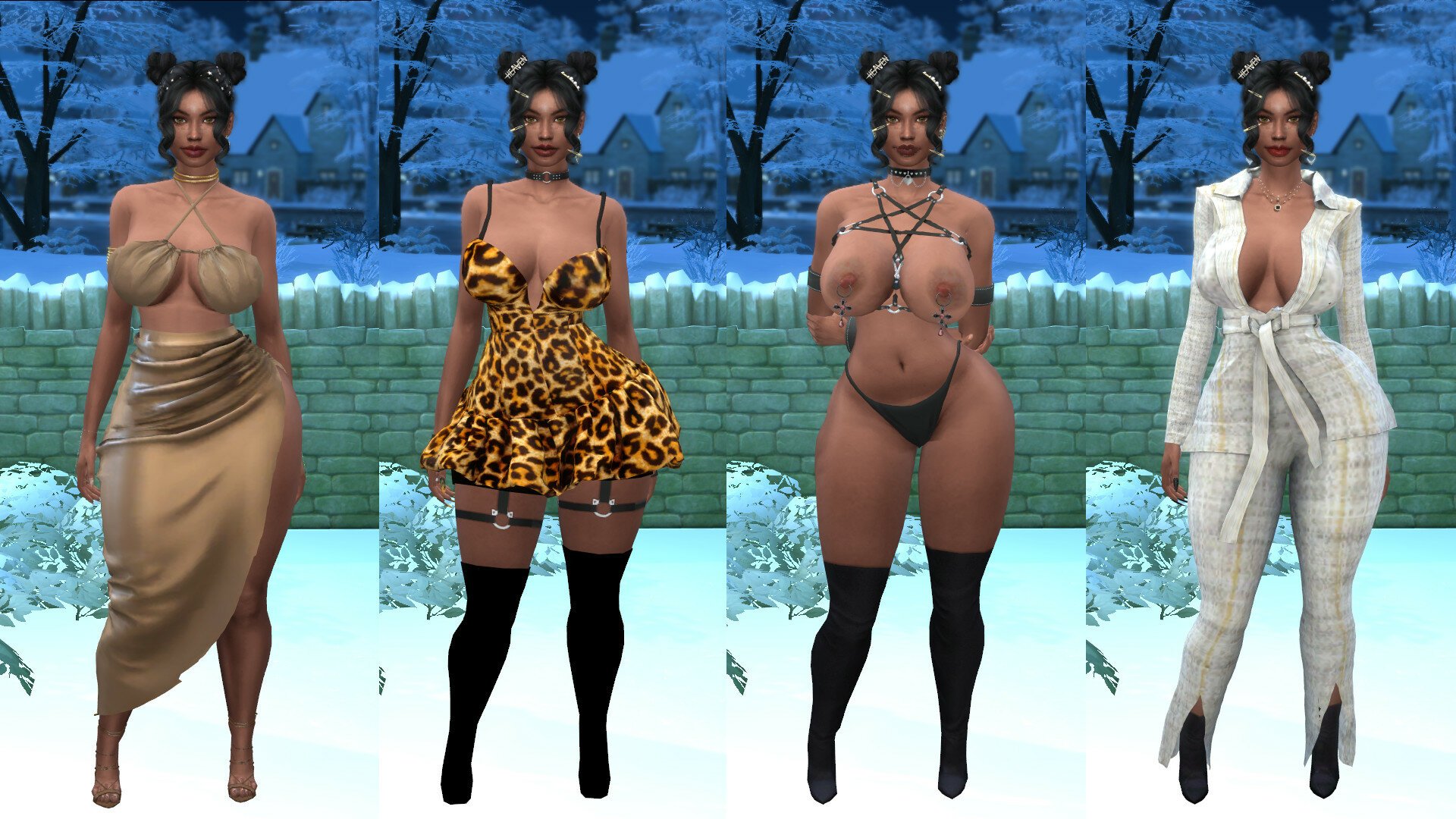 79. Priyanka Sharma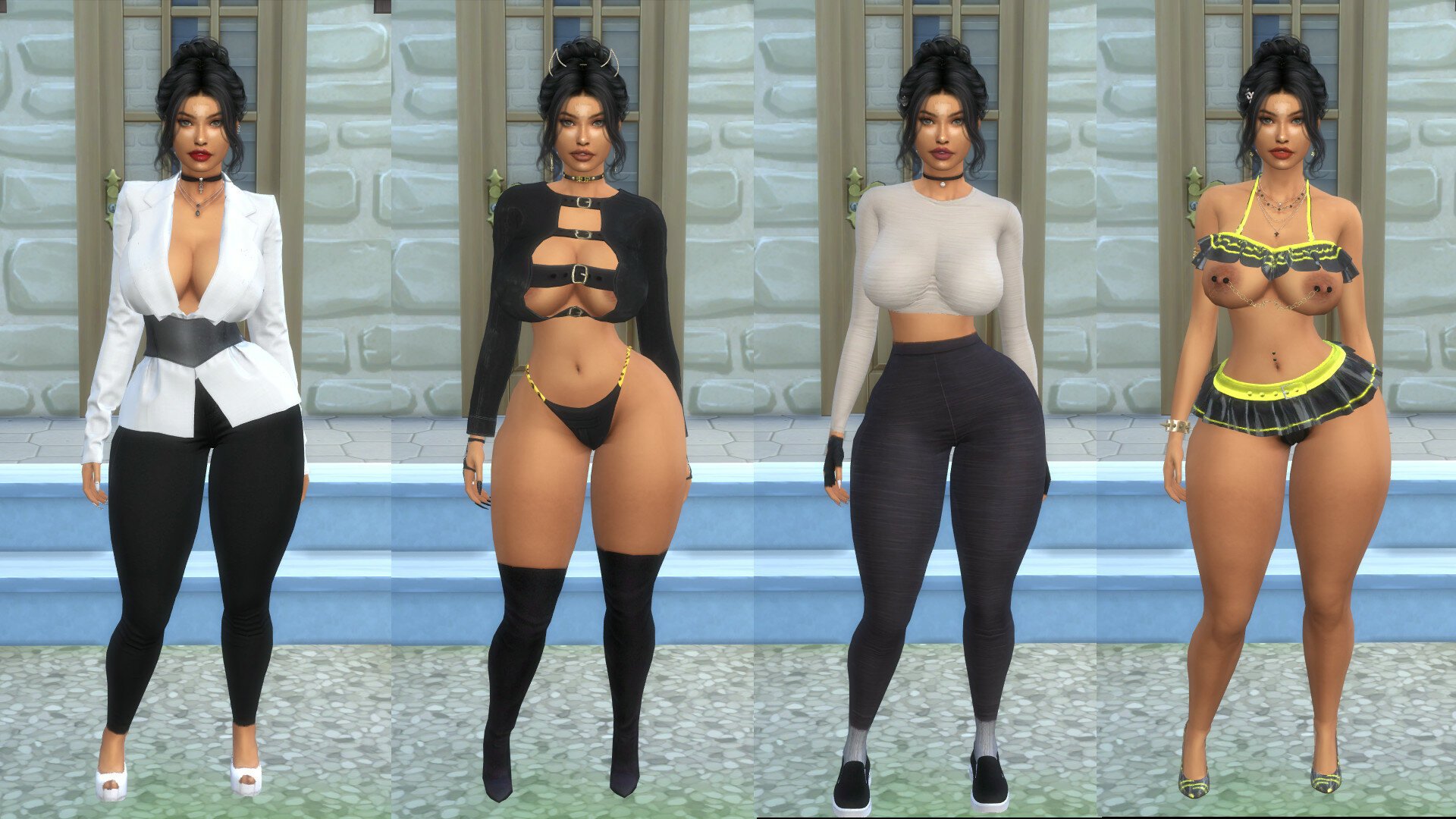 80. Sally Holton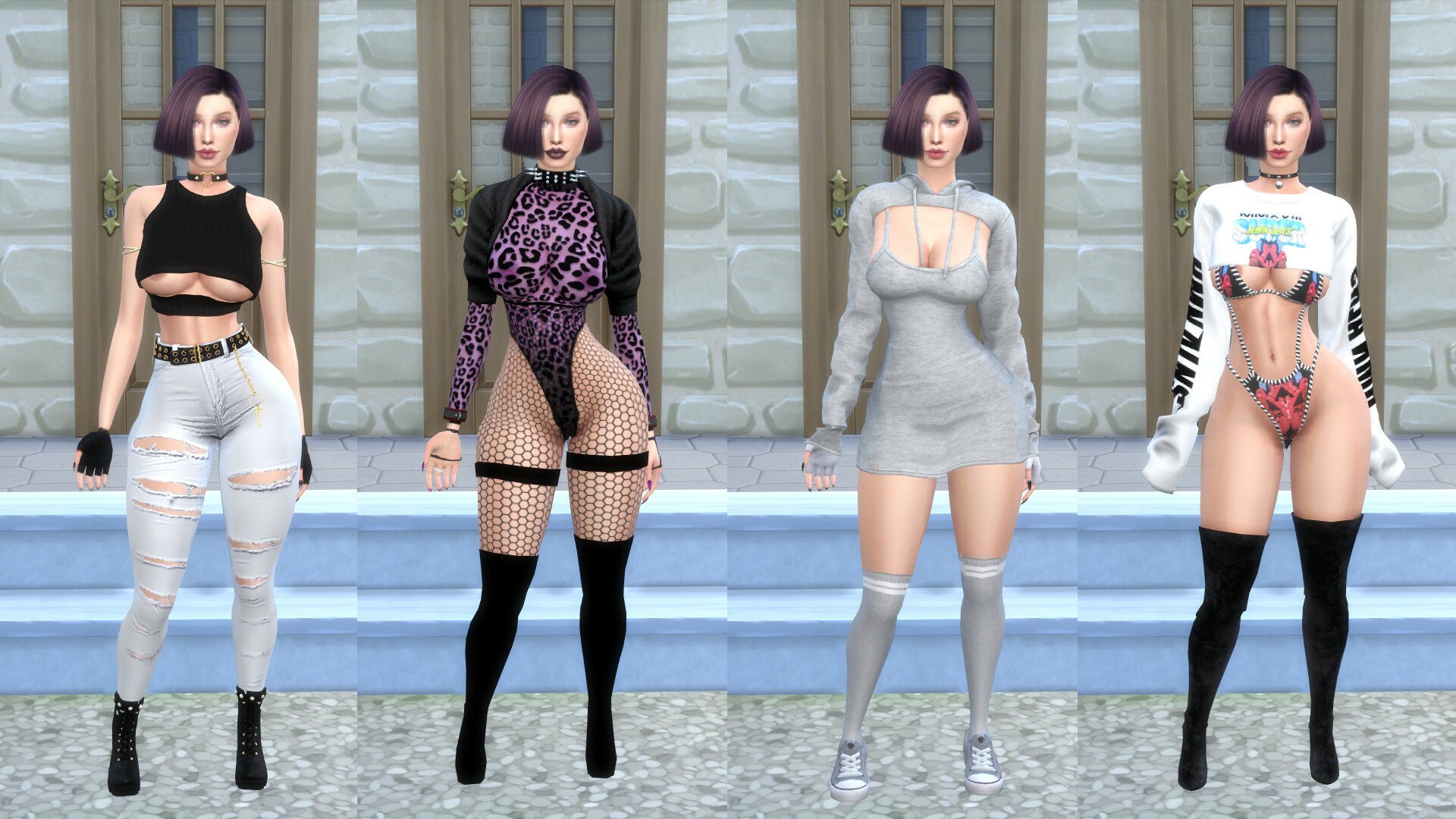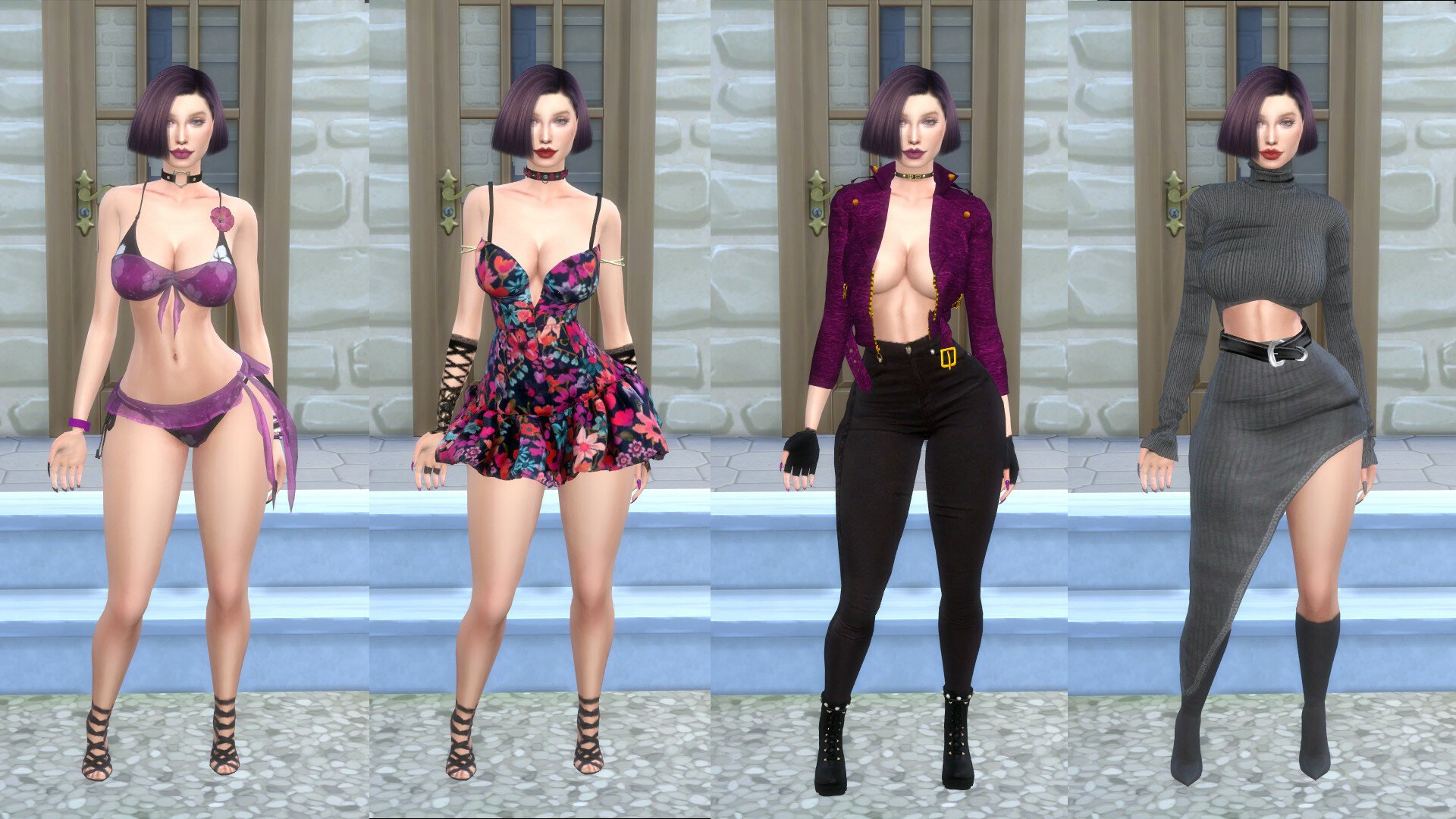 81. Jack Hoff (Male Sim)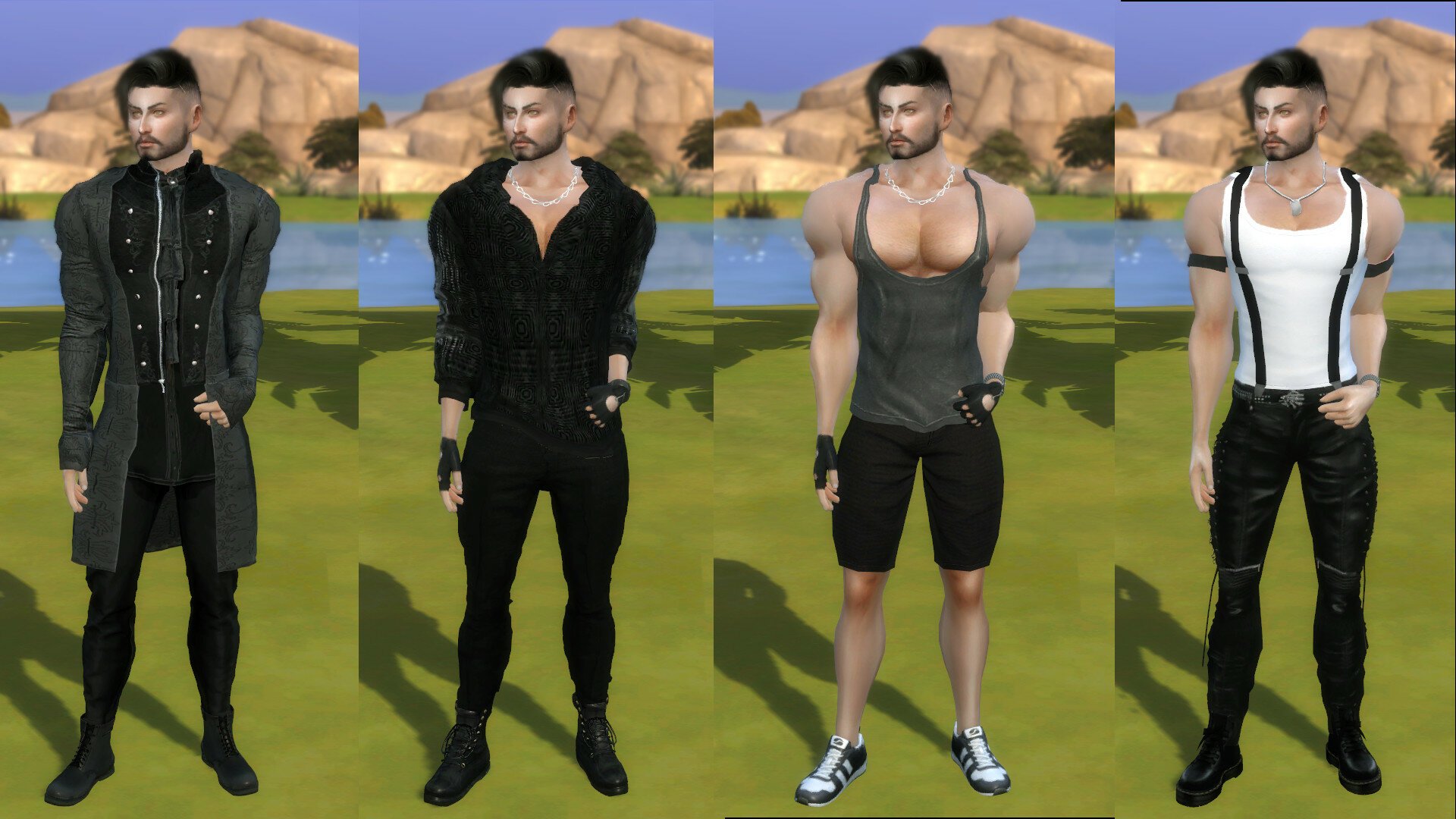 82. Laura Labeikovsky (Demoness)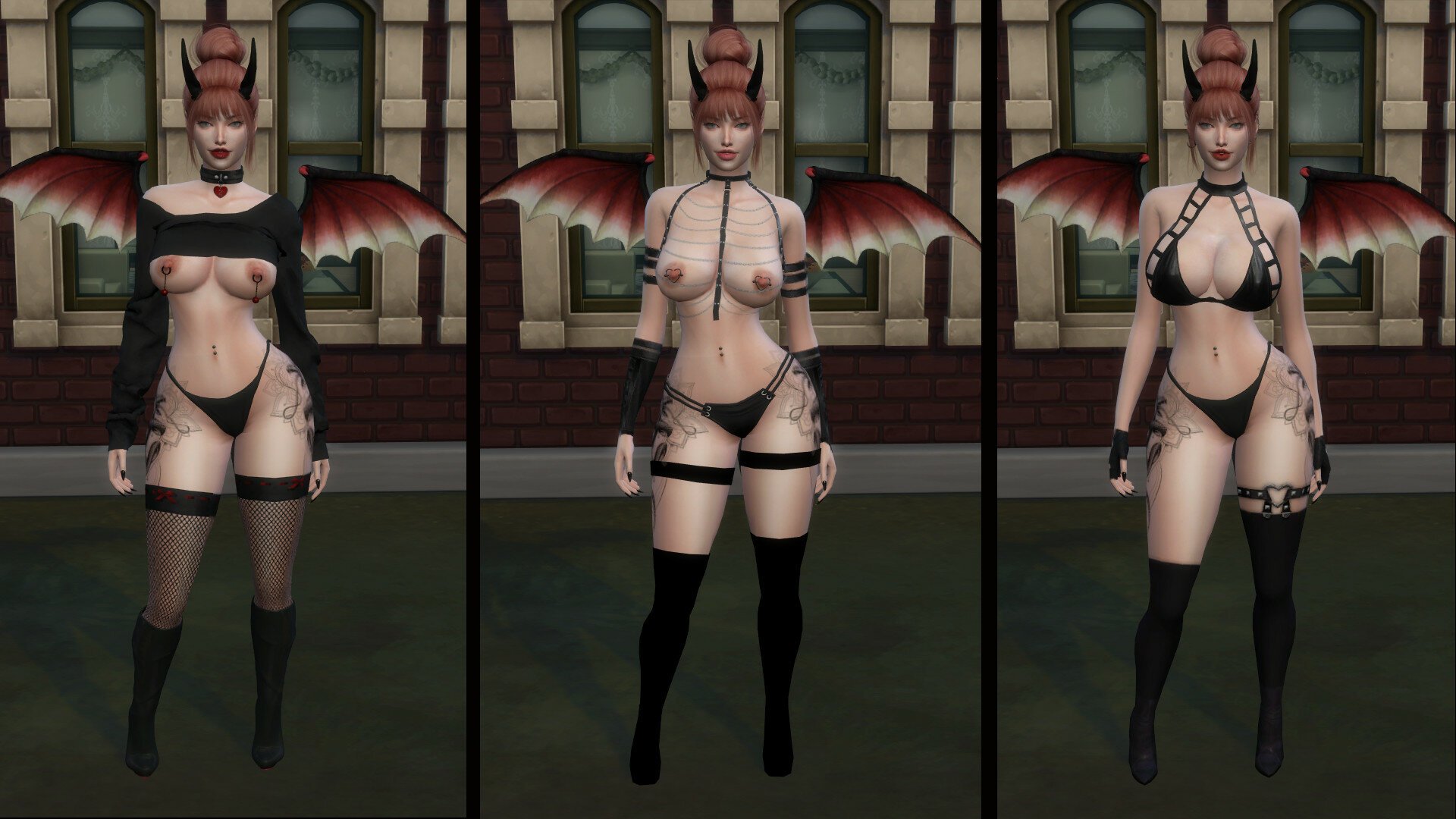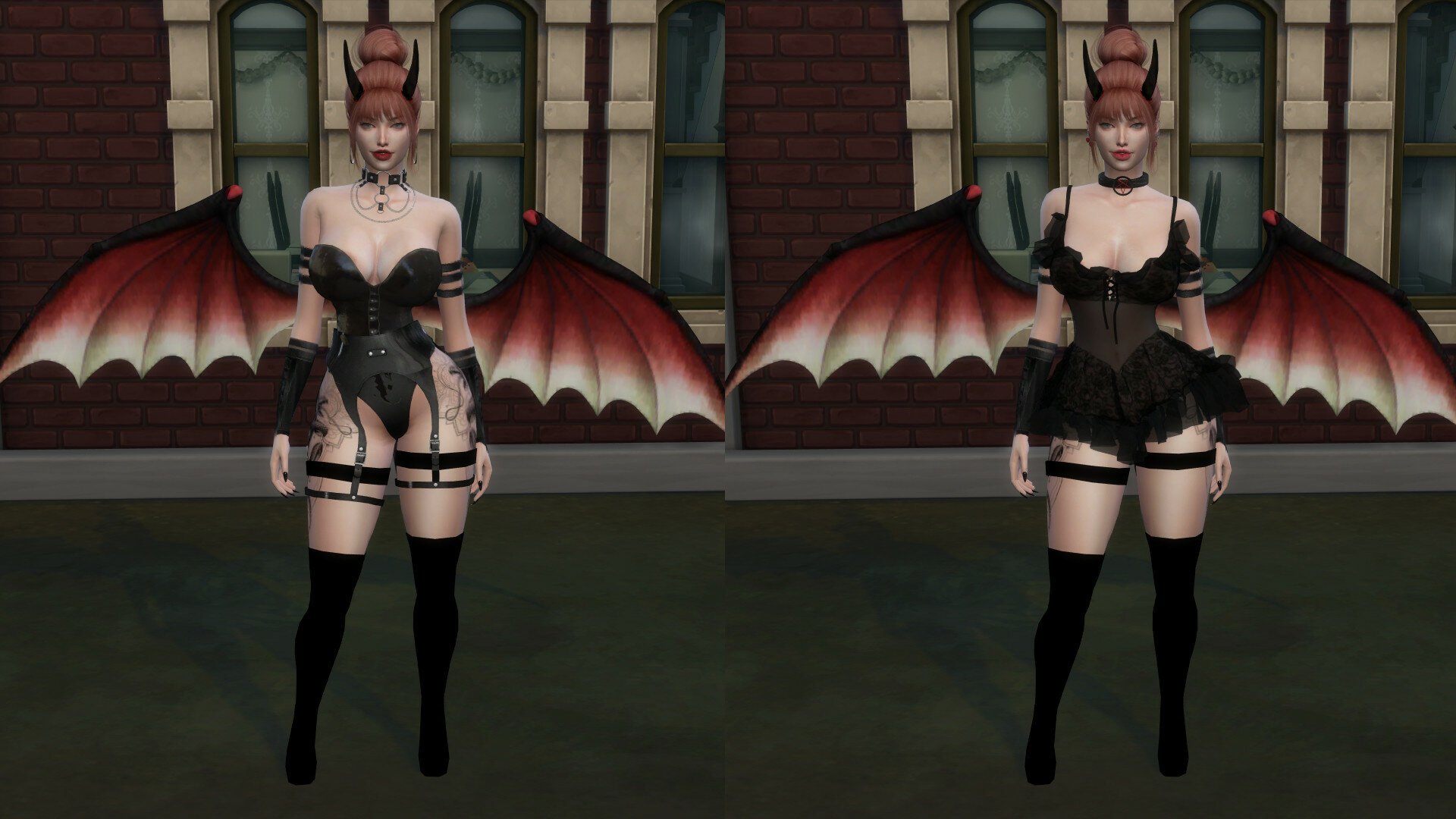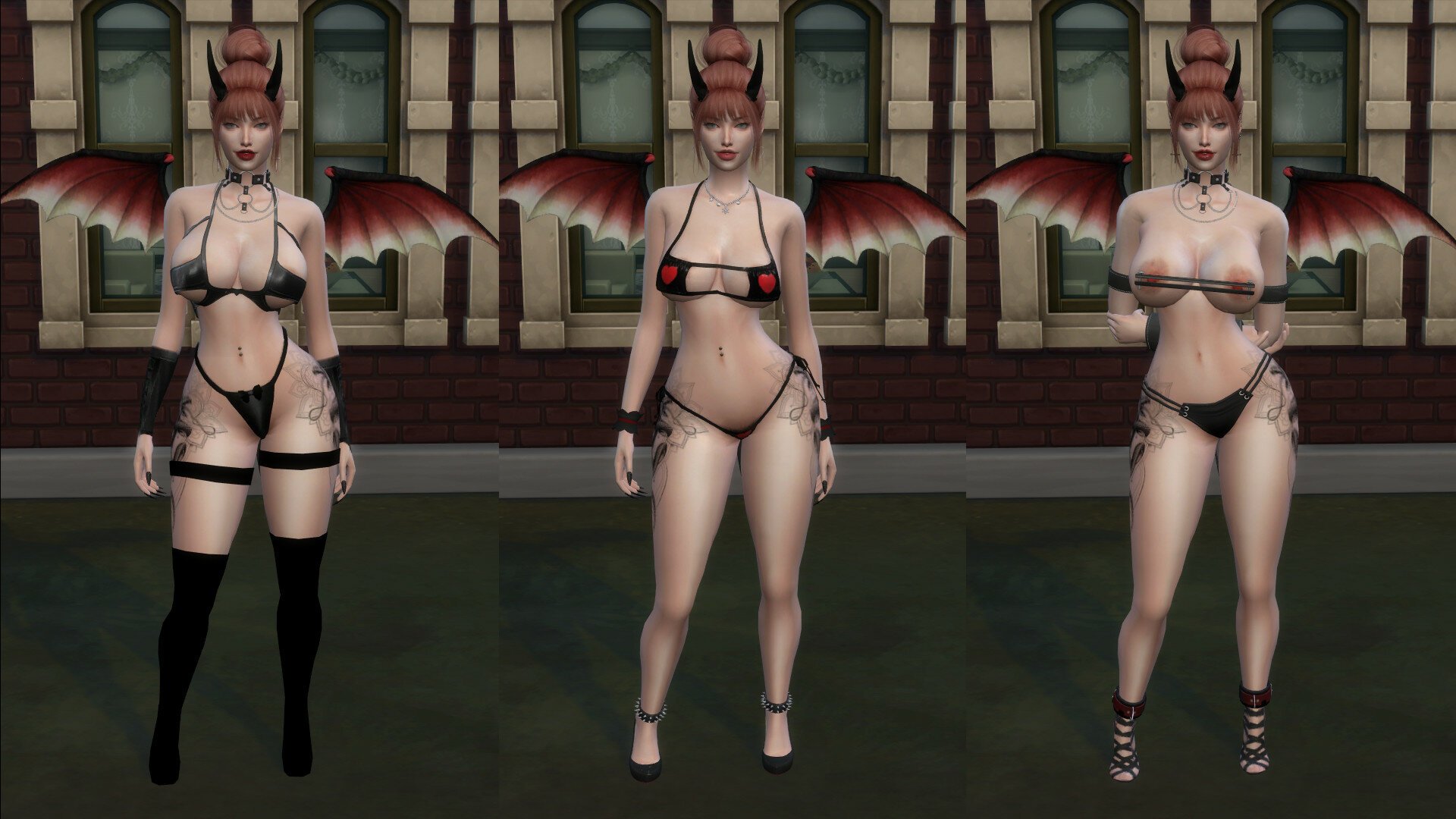 83. Kaila Knox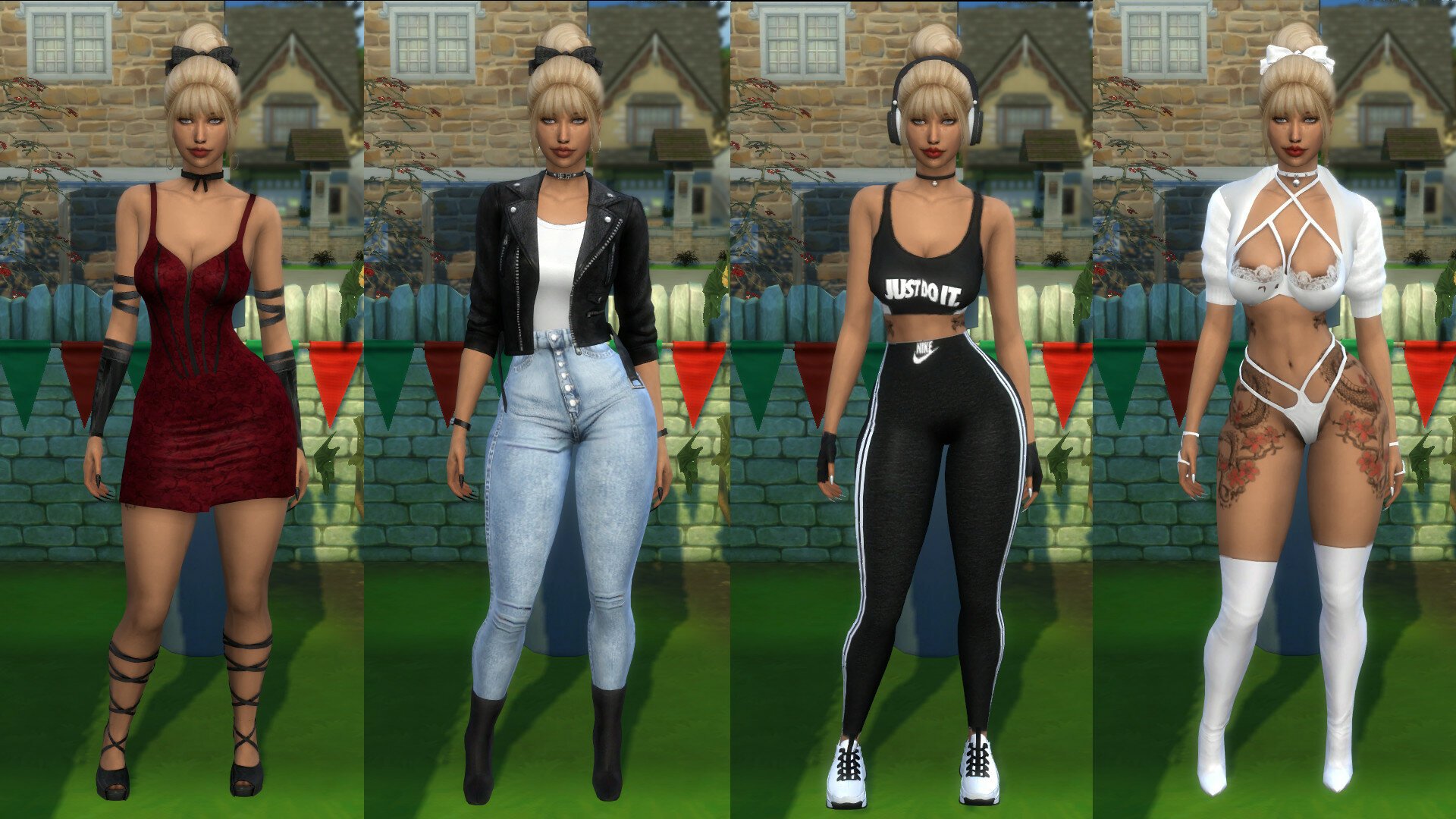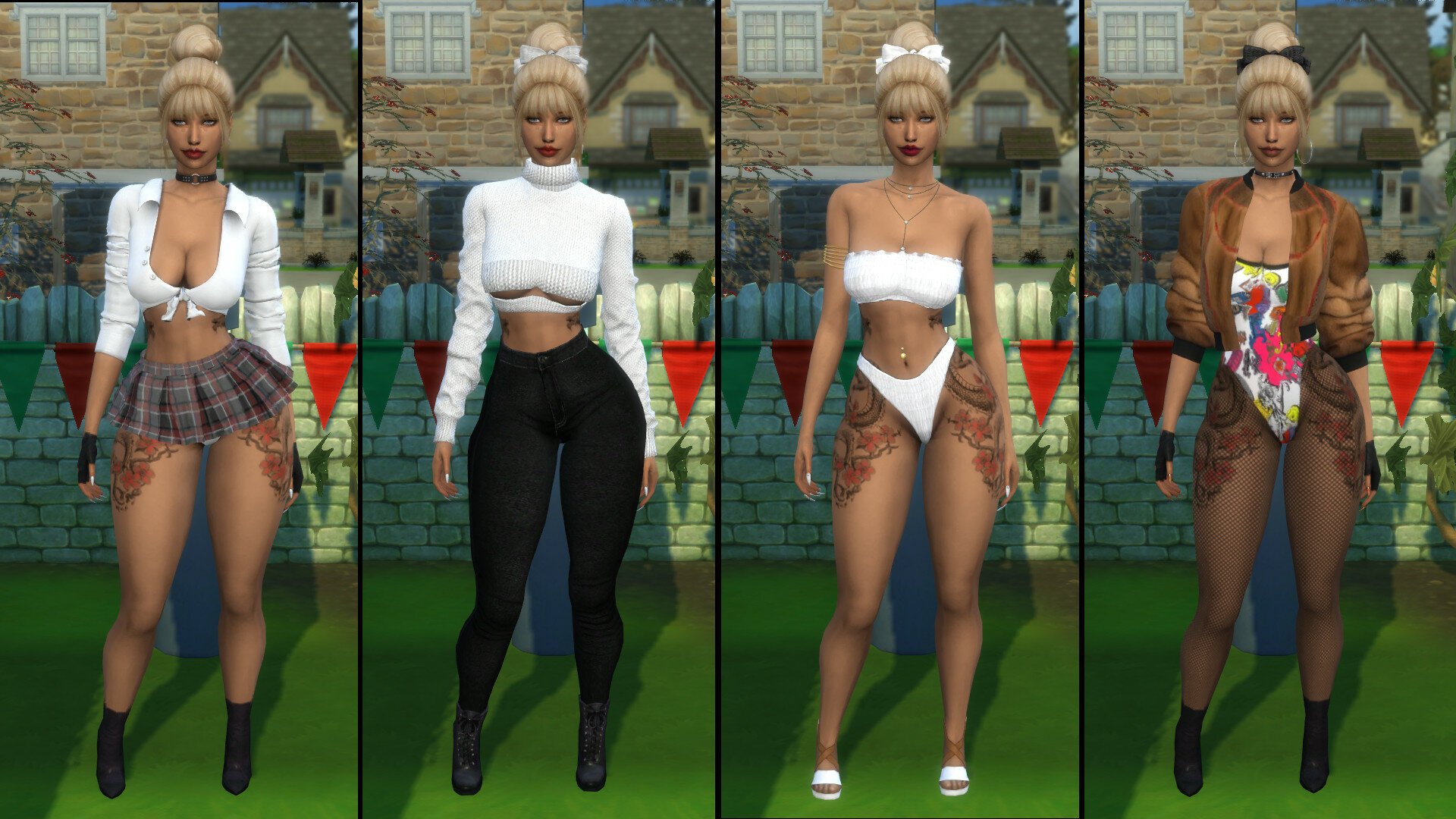 84. Eva Parris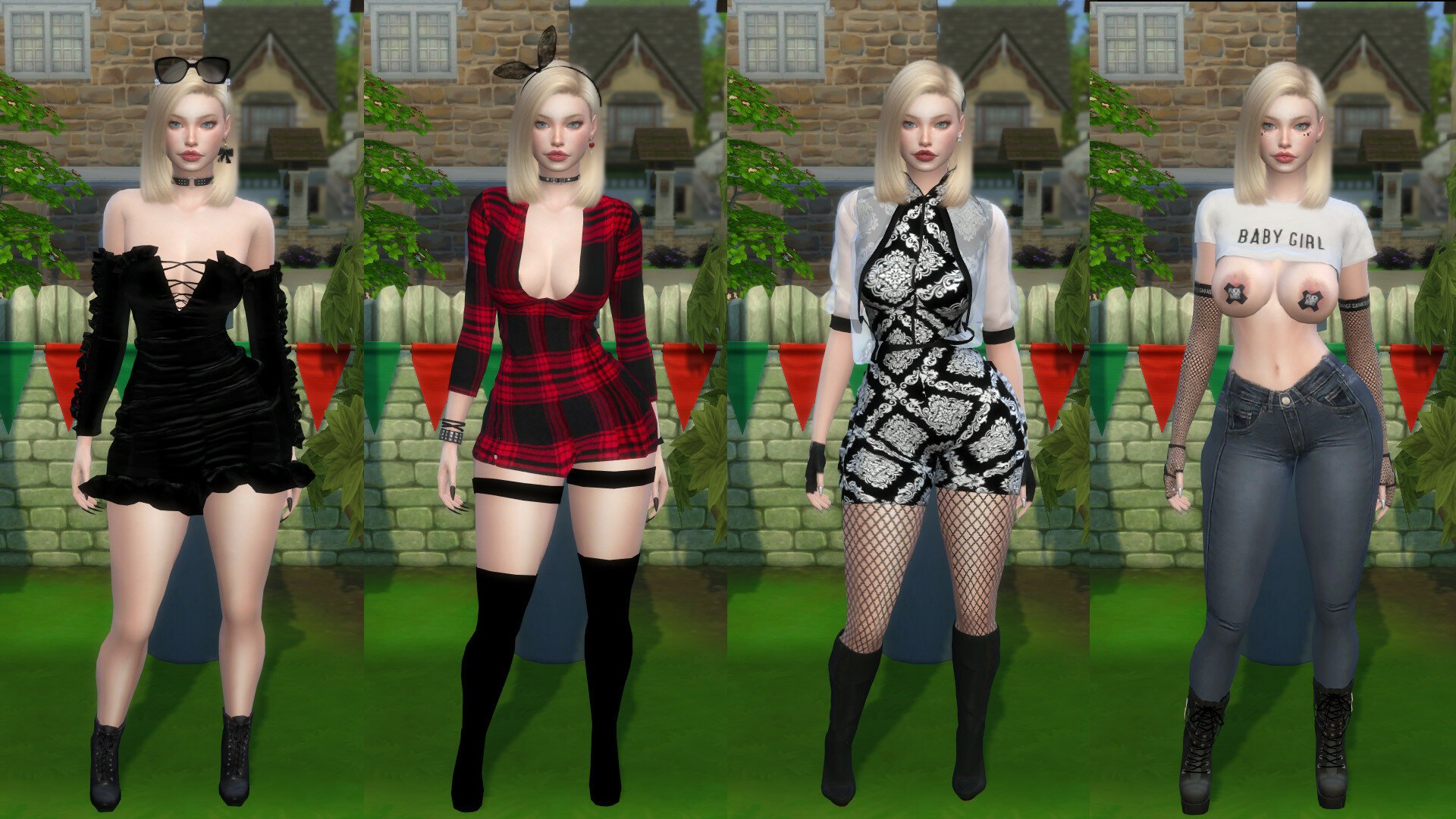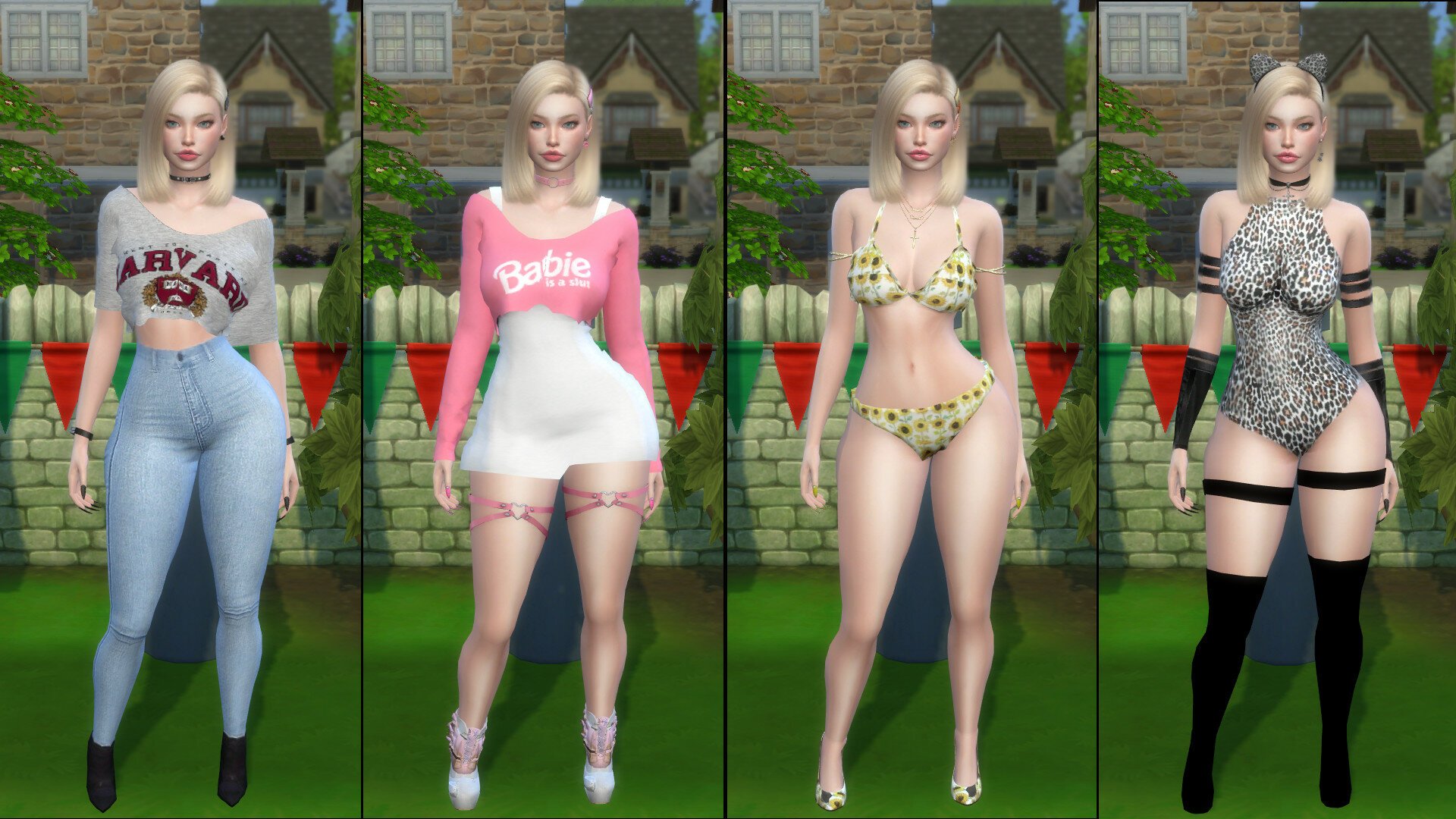 85. Rosa Malone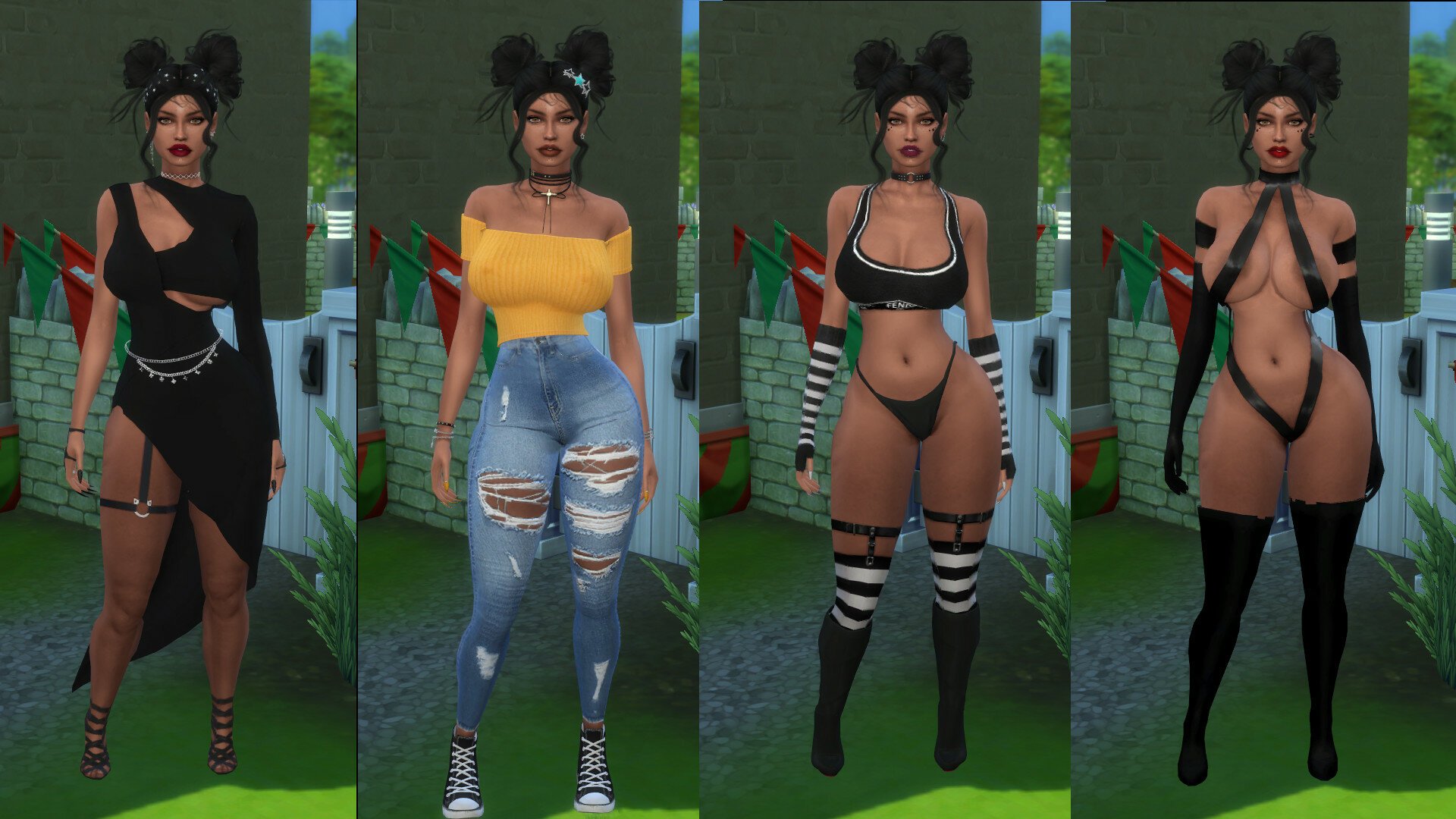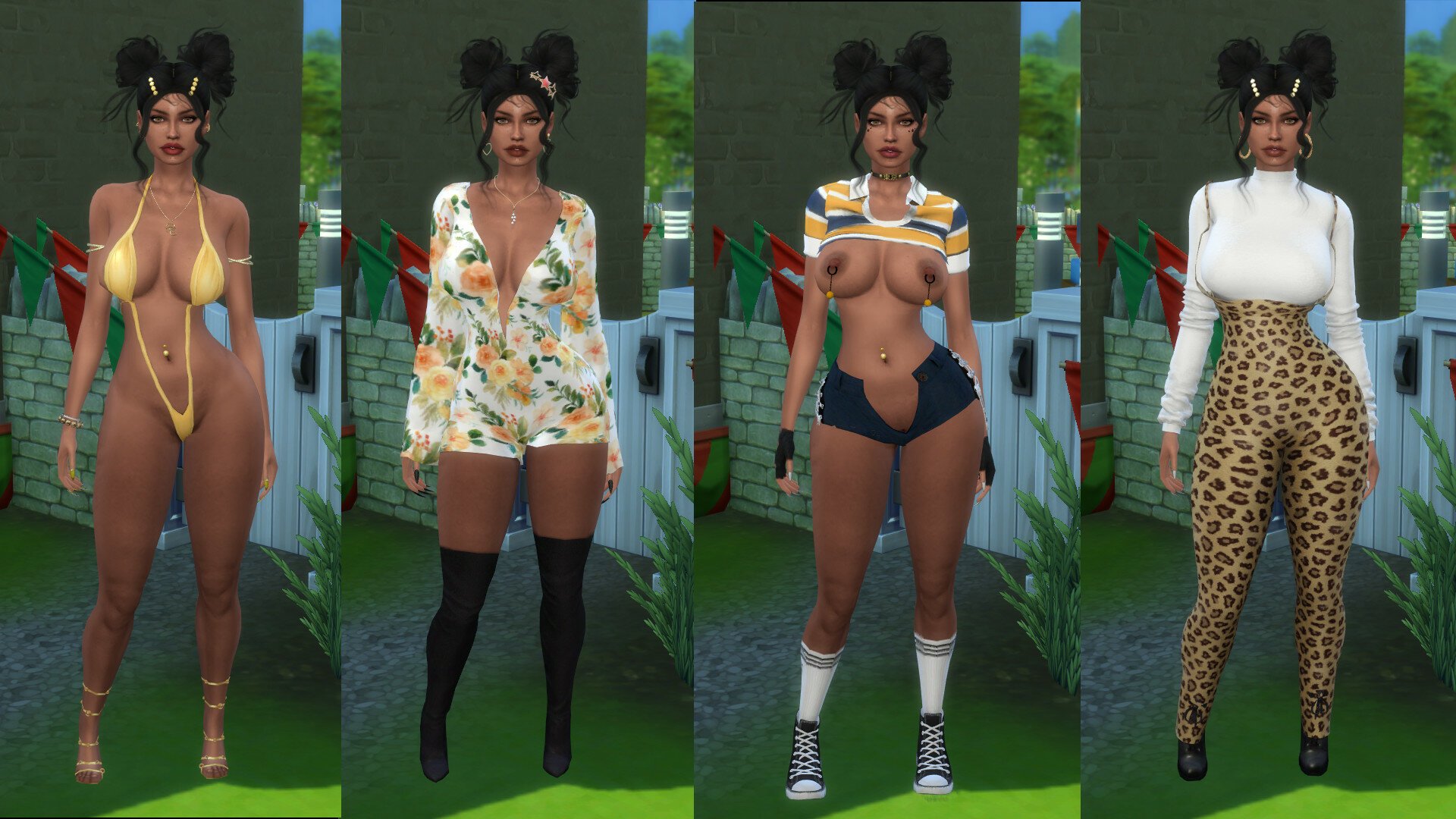 86. Lara Glass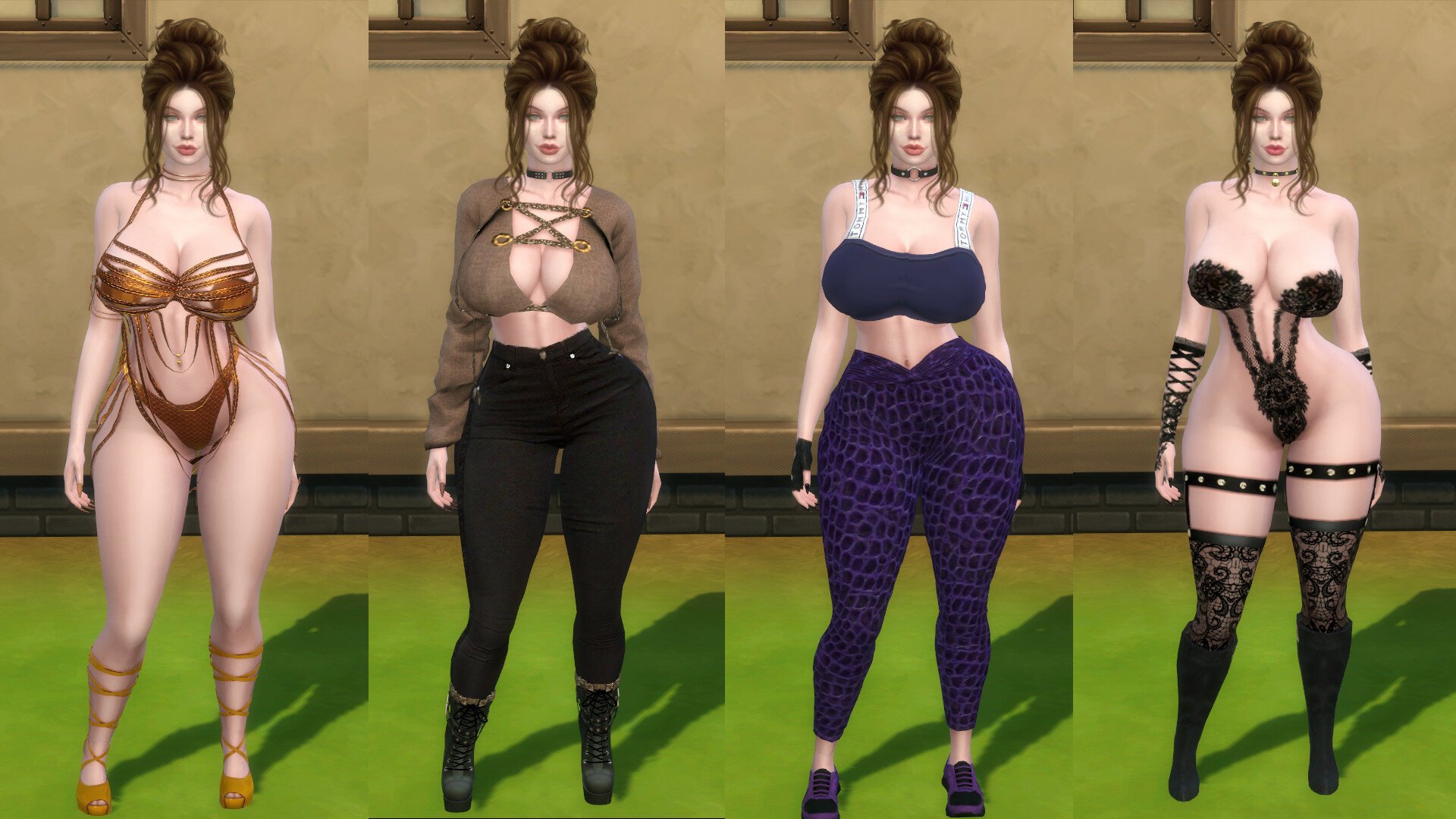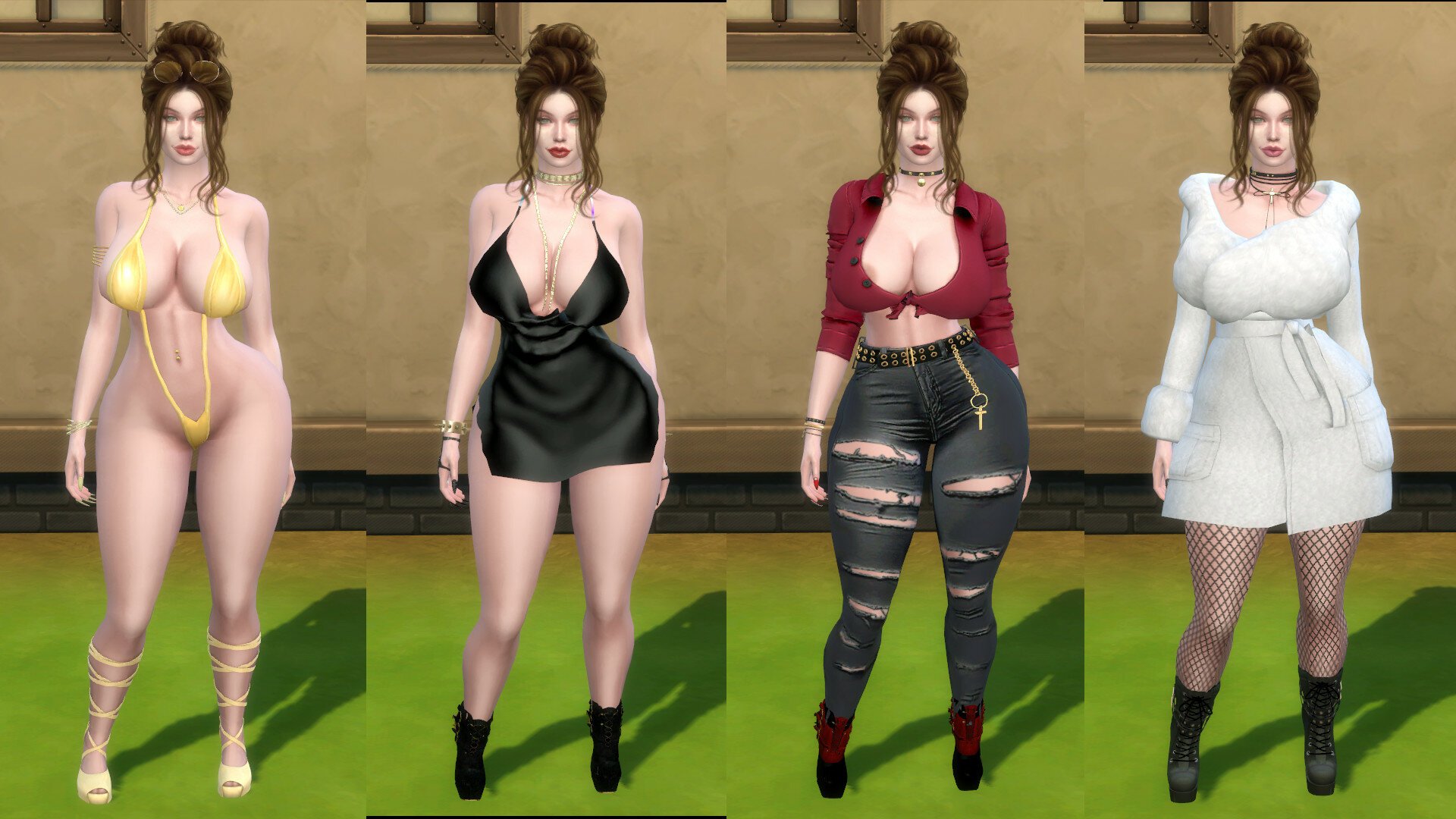 87. Katrina Cain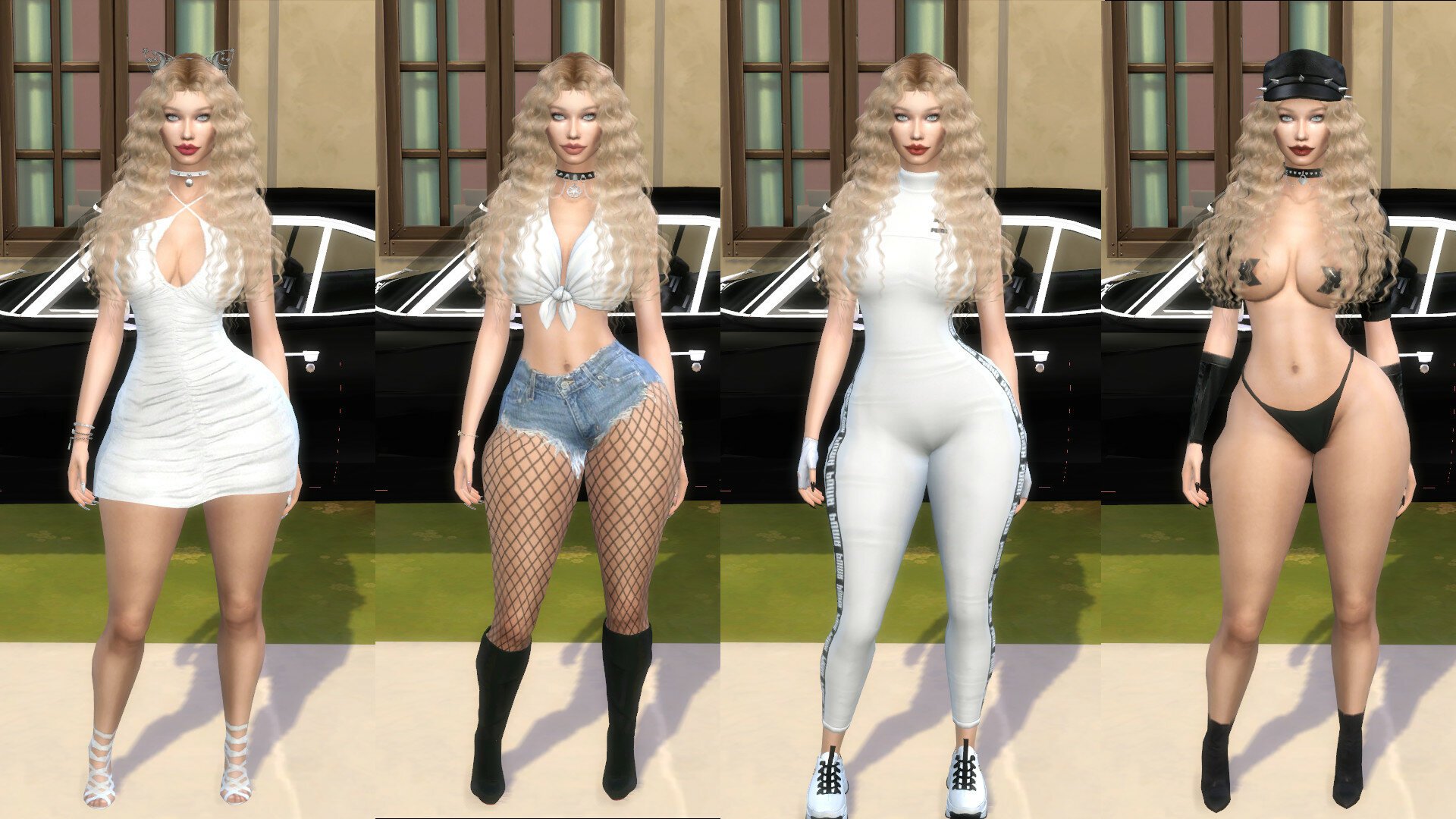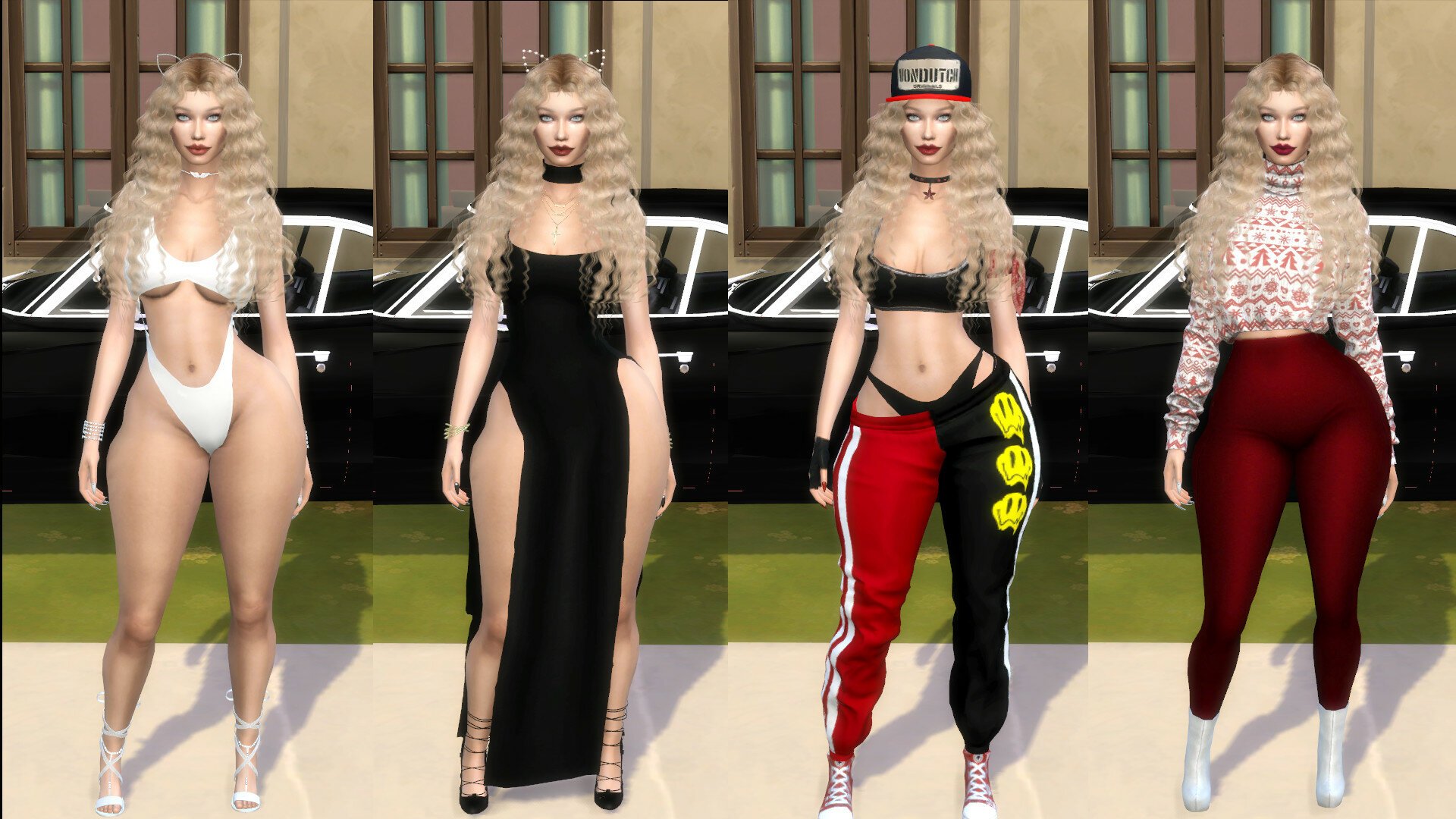 88. Alyssa Shelton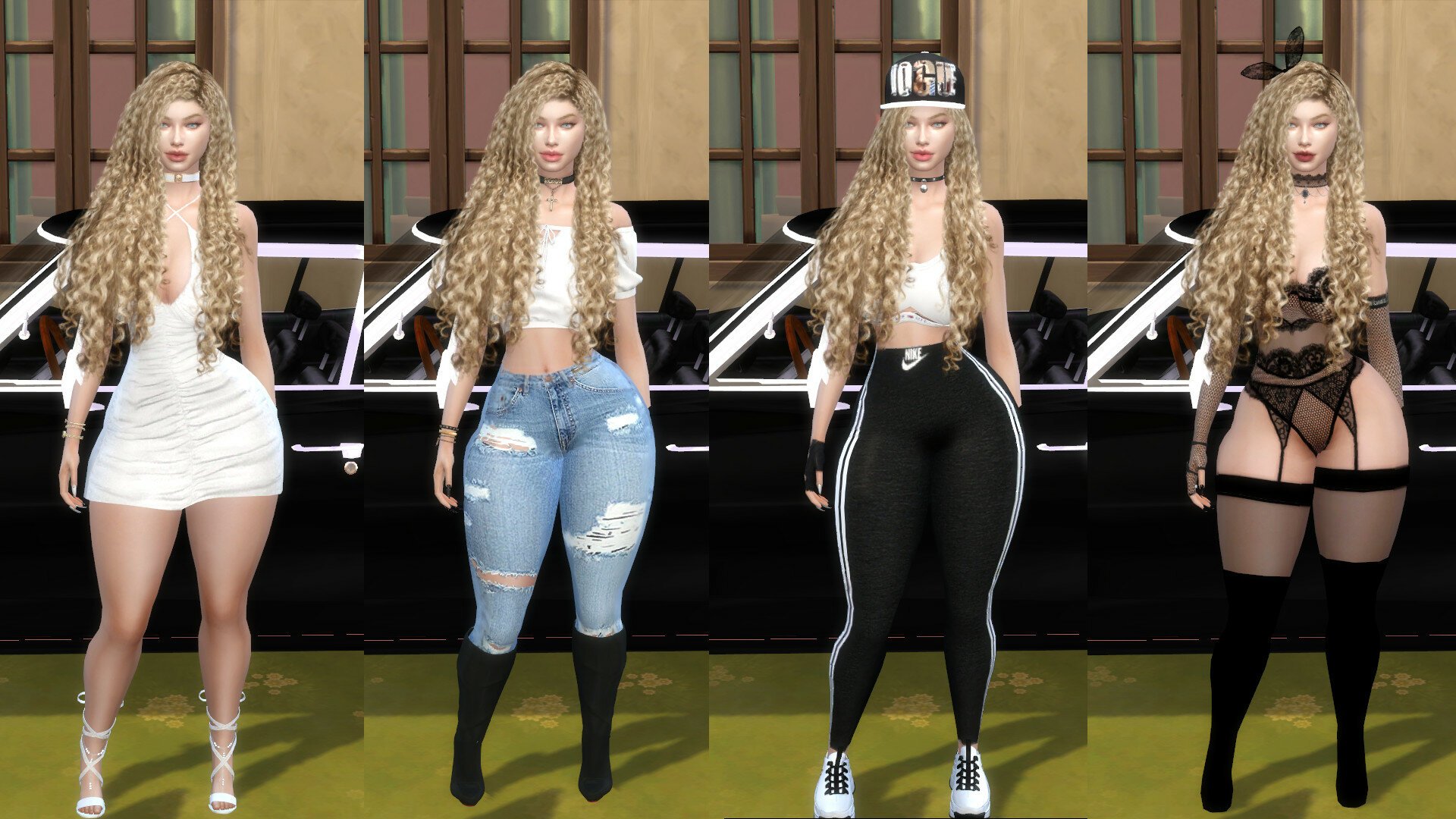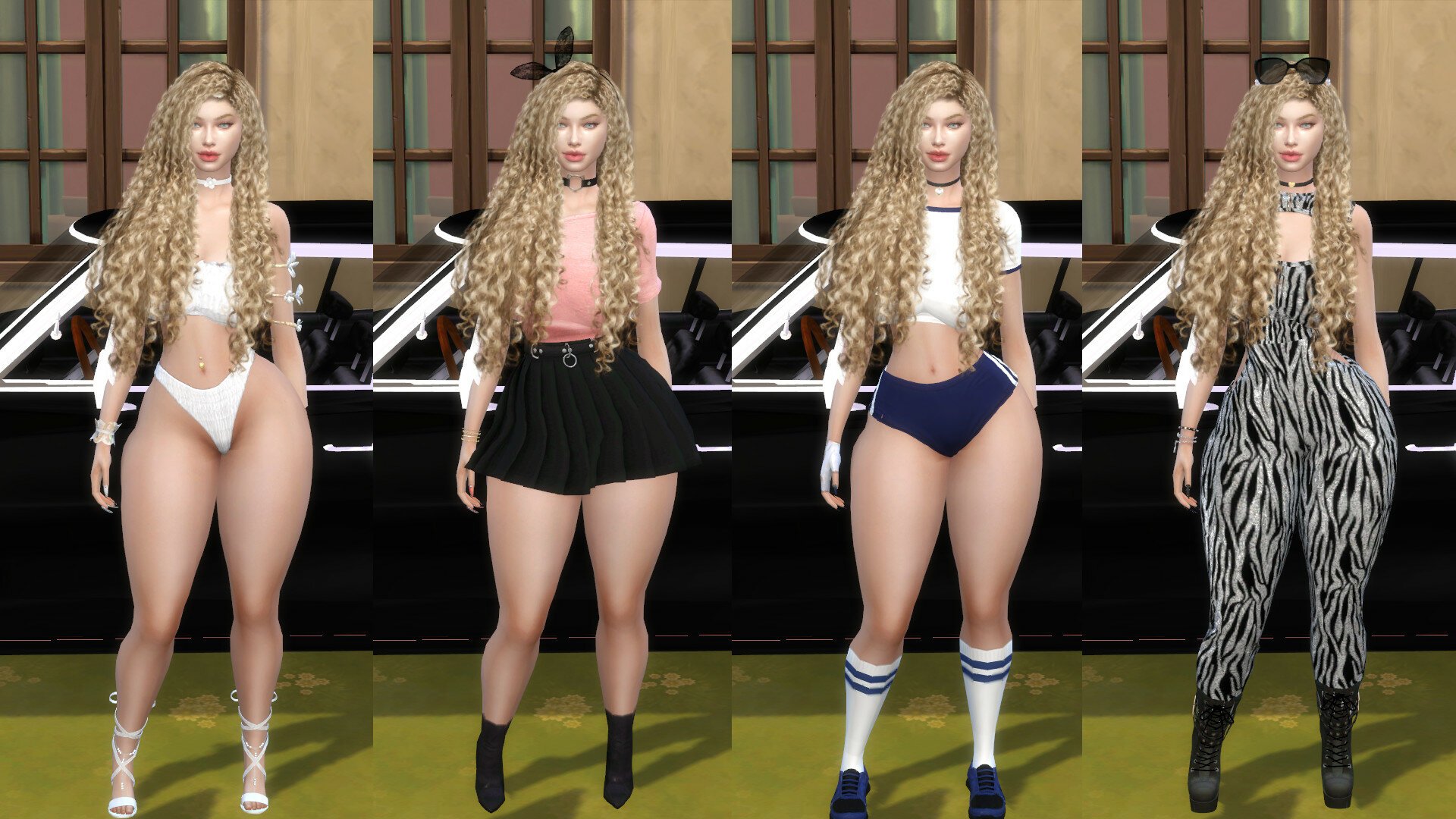 89. Lisa Li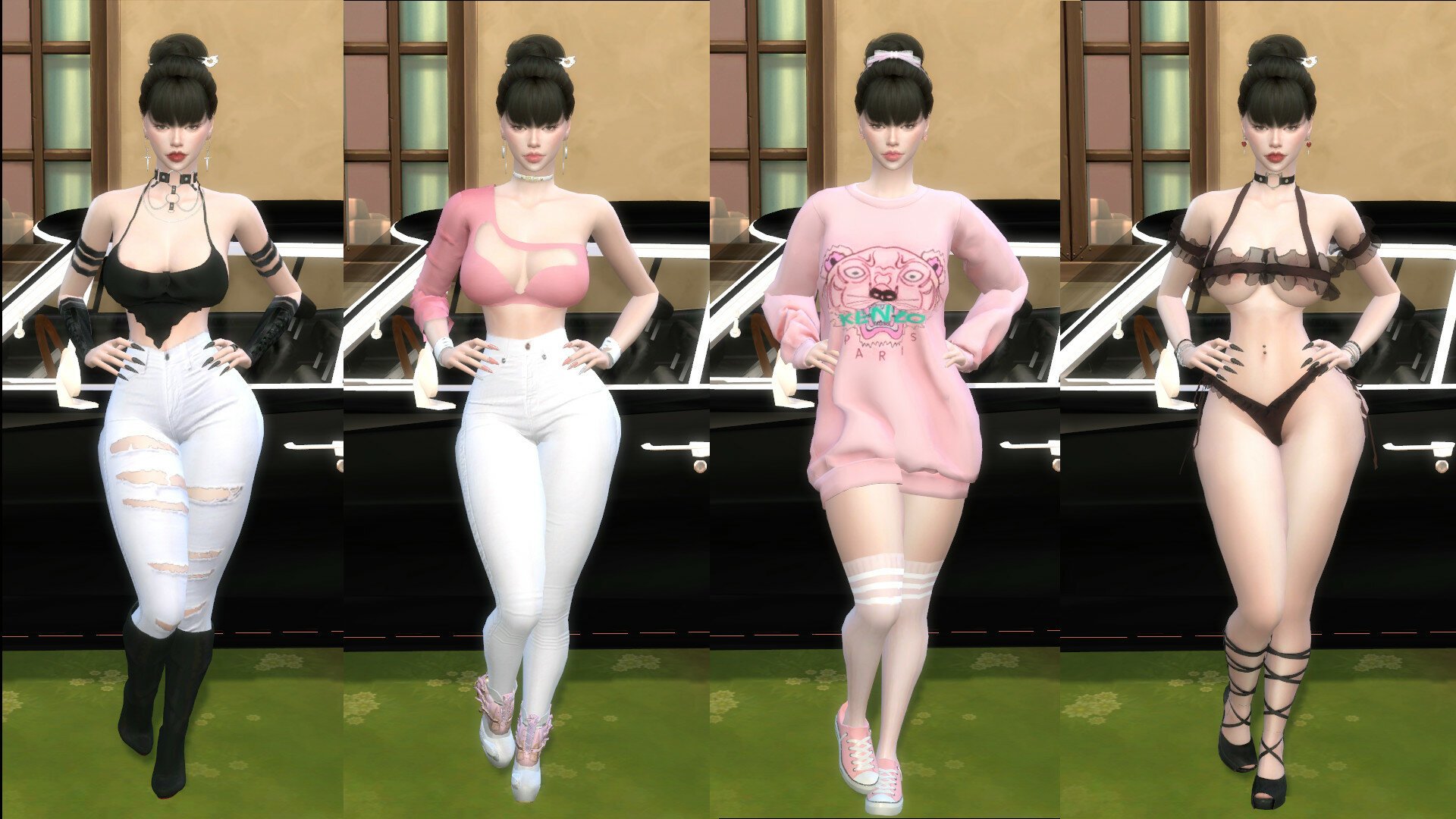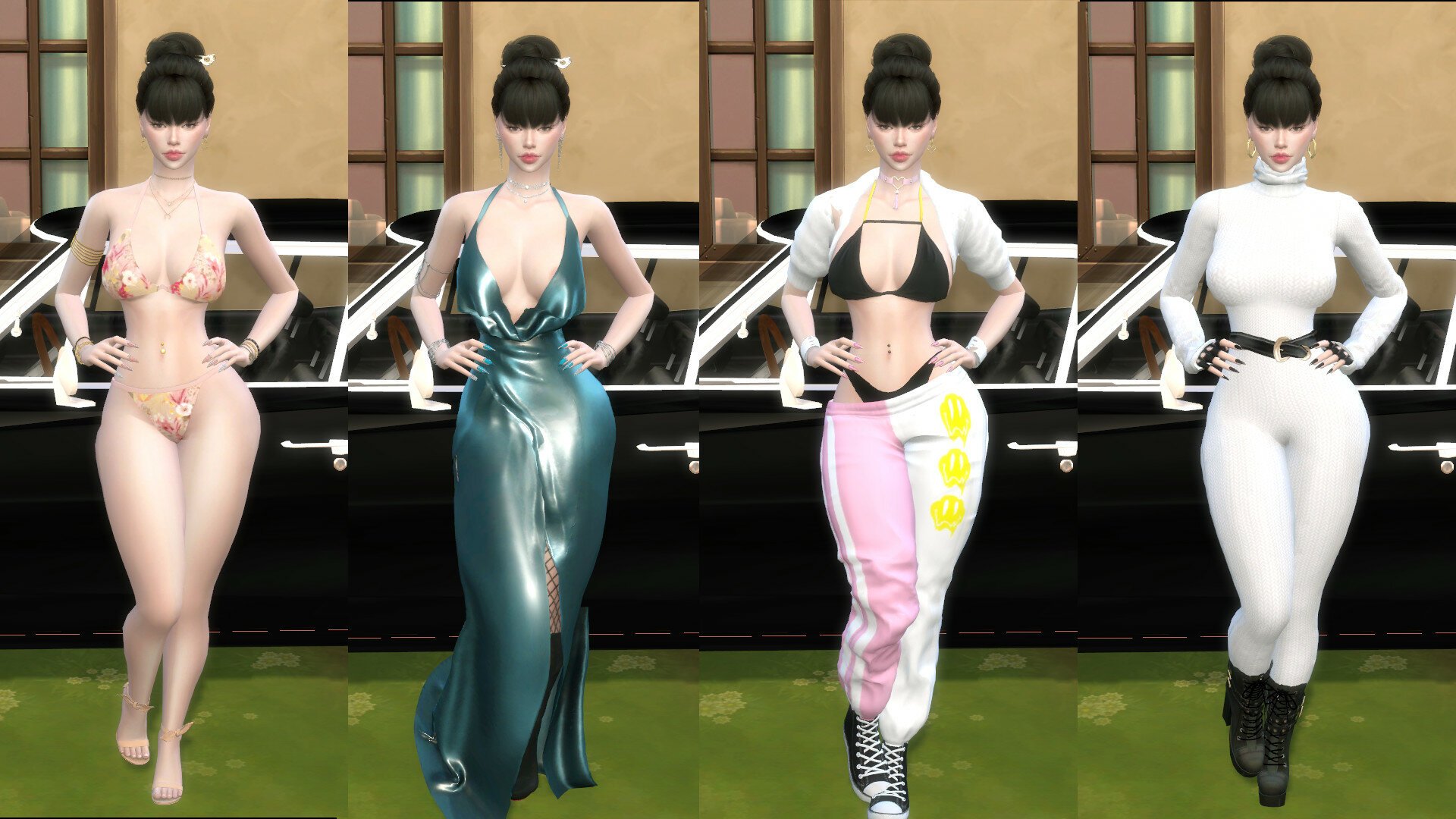 90. Jenny Starks (Dom)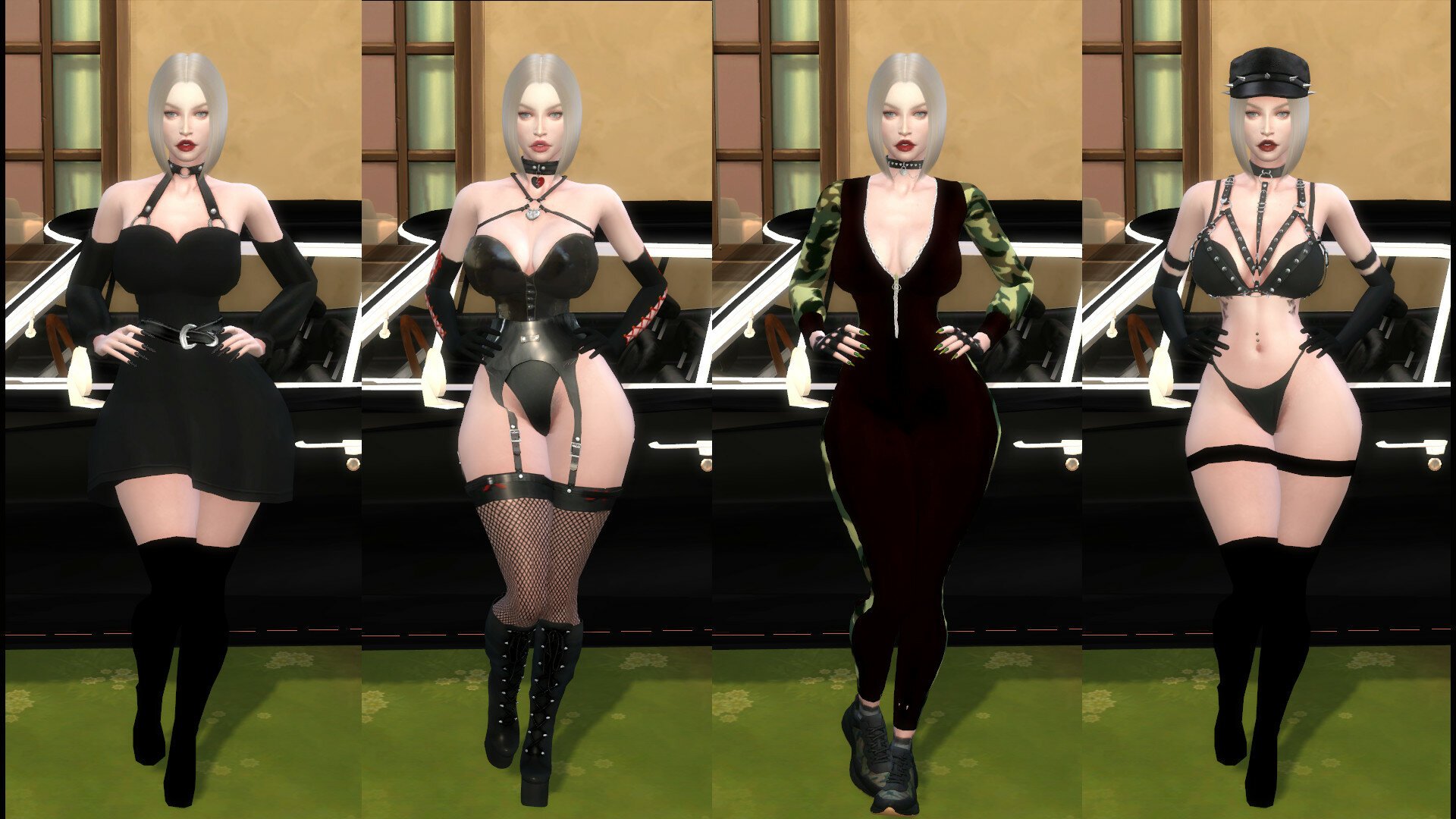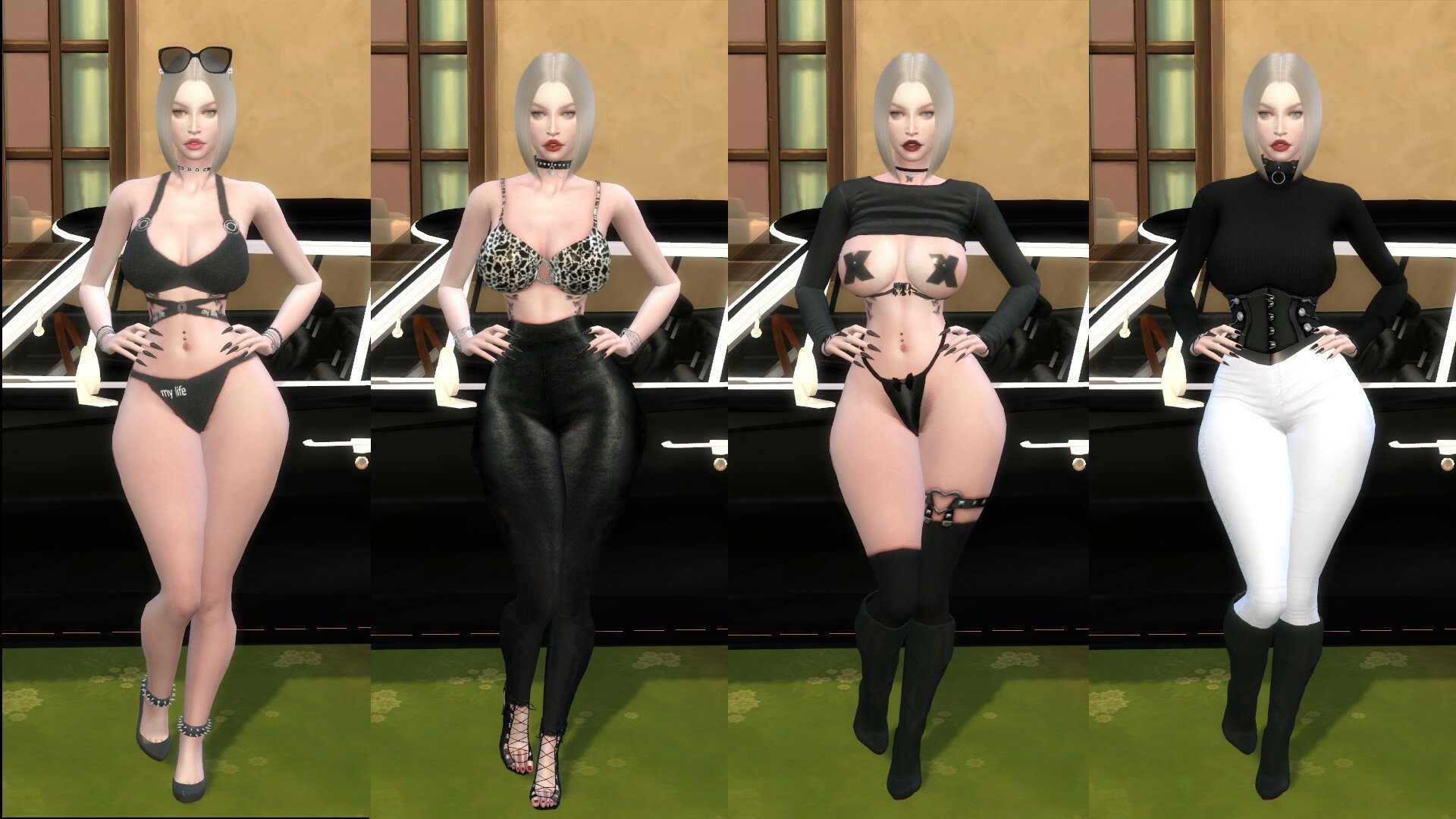 91. Natalia Lorenz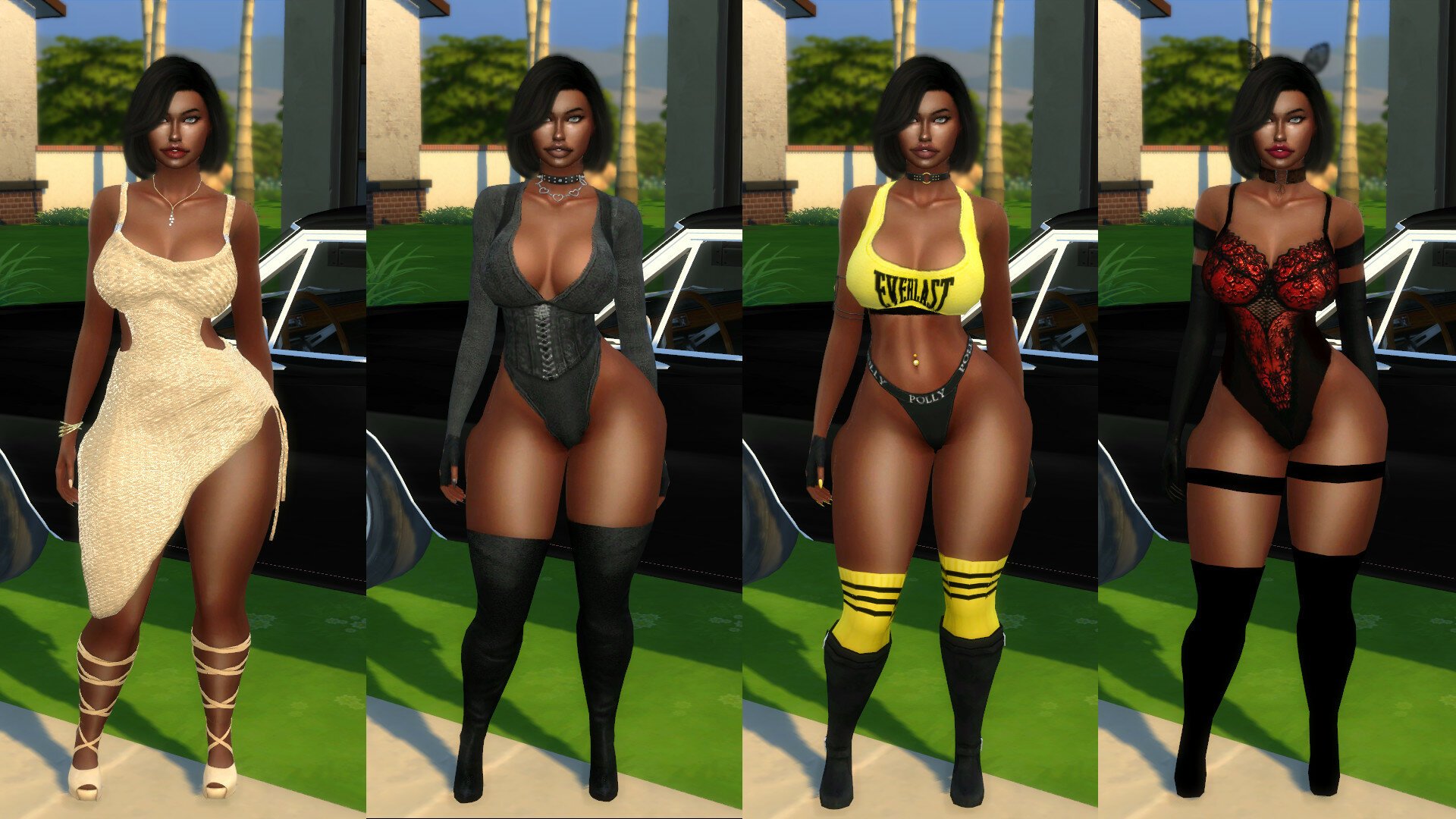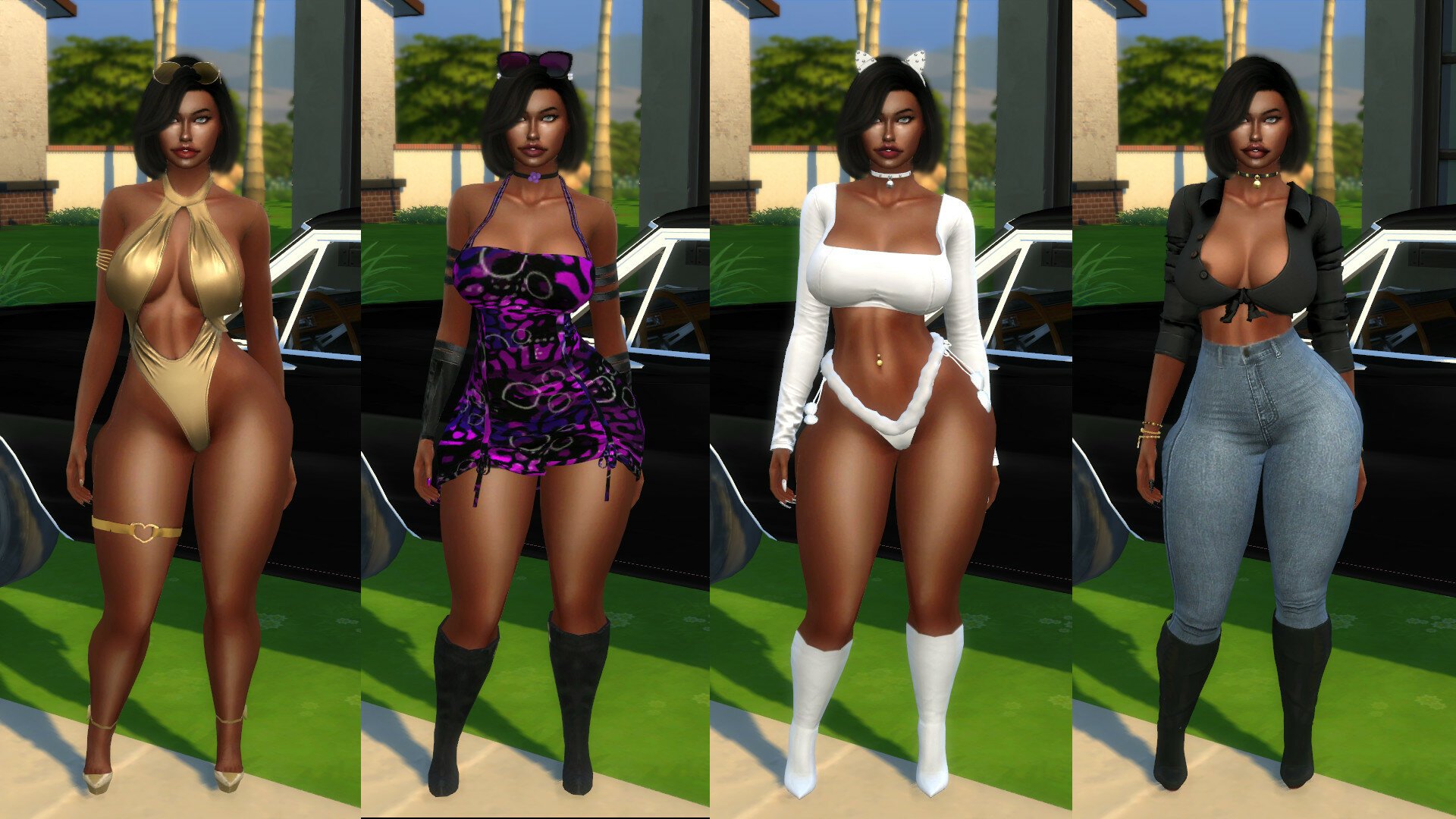 92. Betsy Hathaway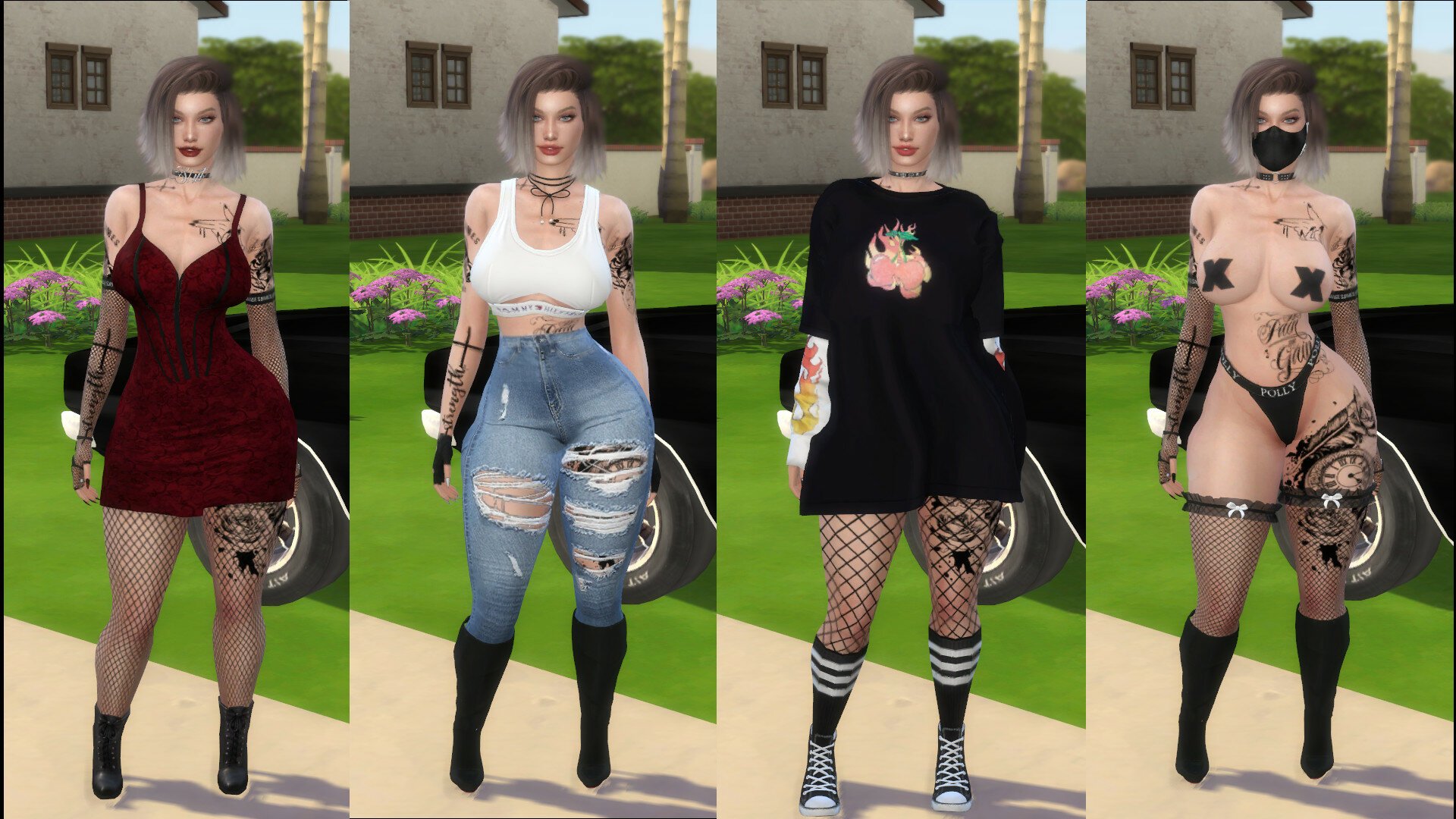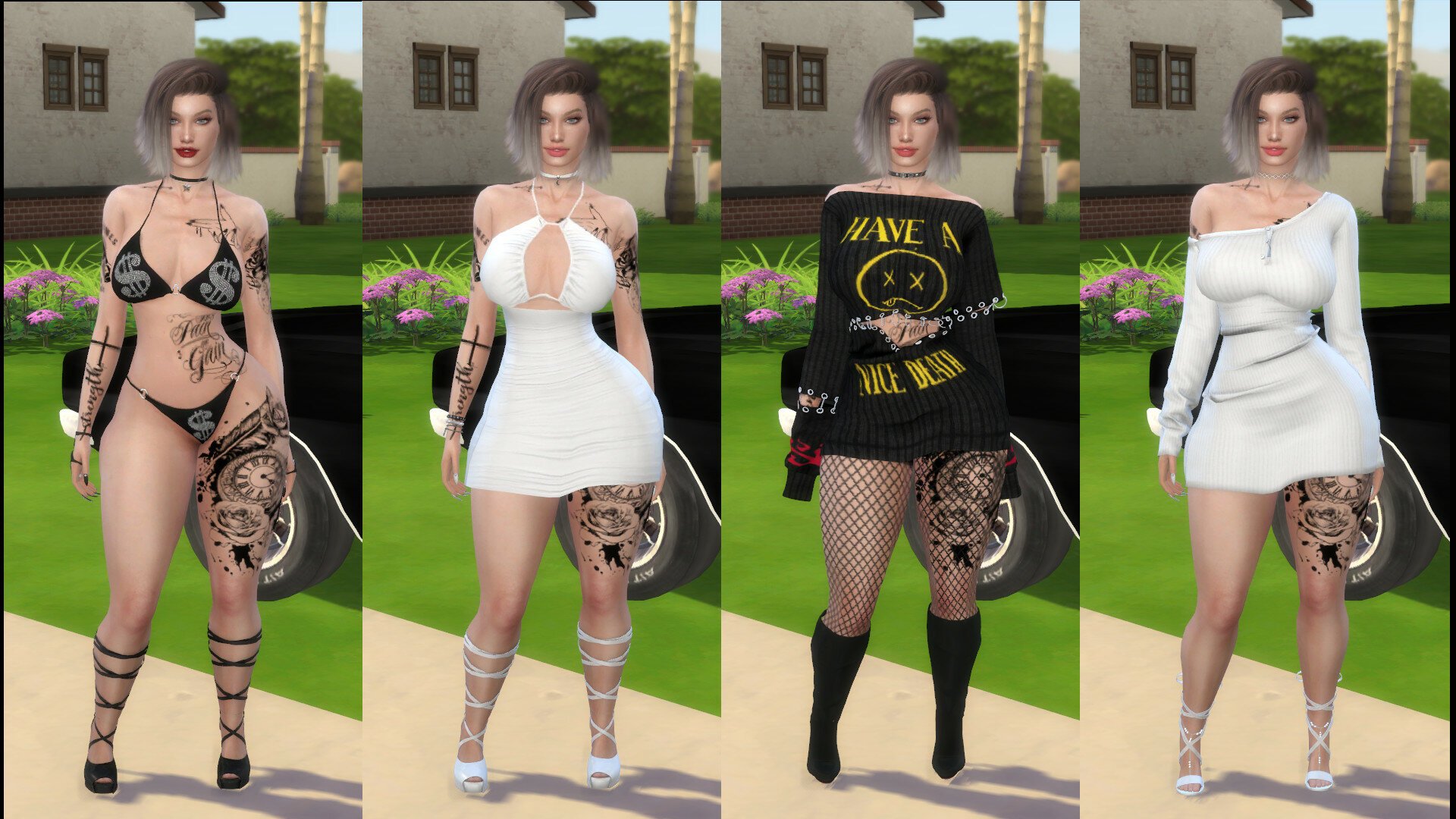 93. Michelle Hunt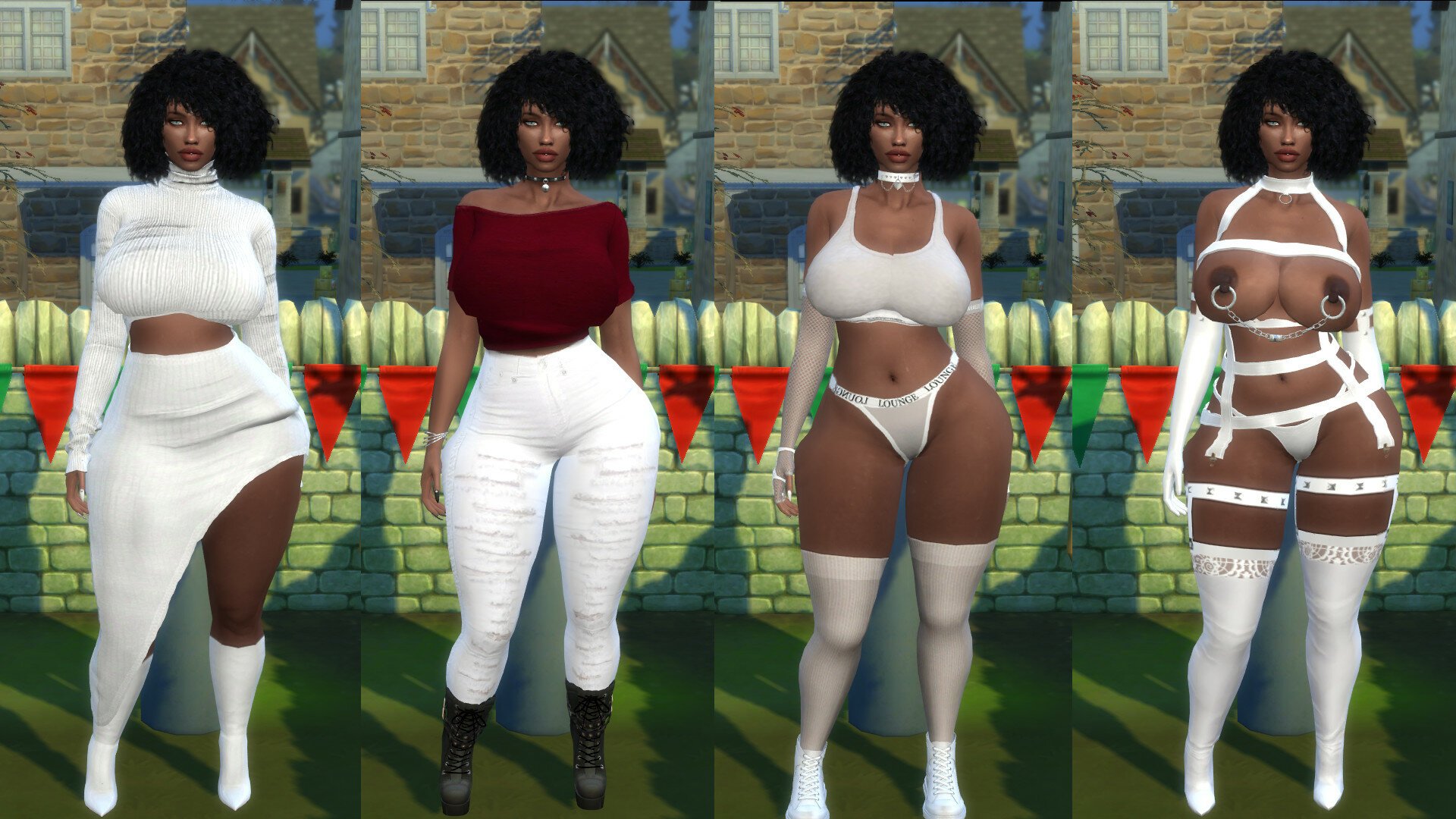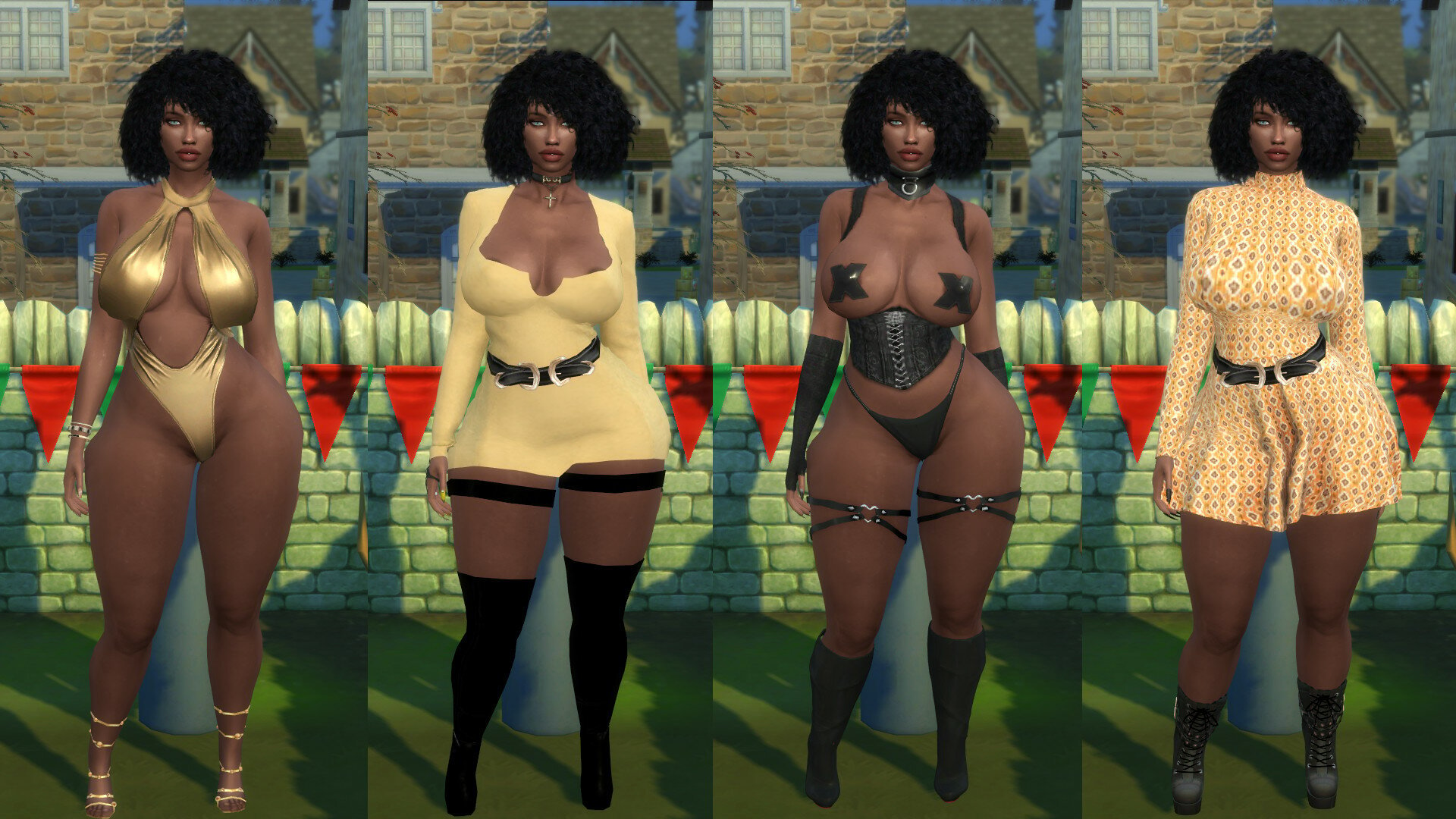 94. Lillian Hoover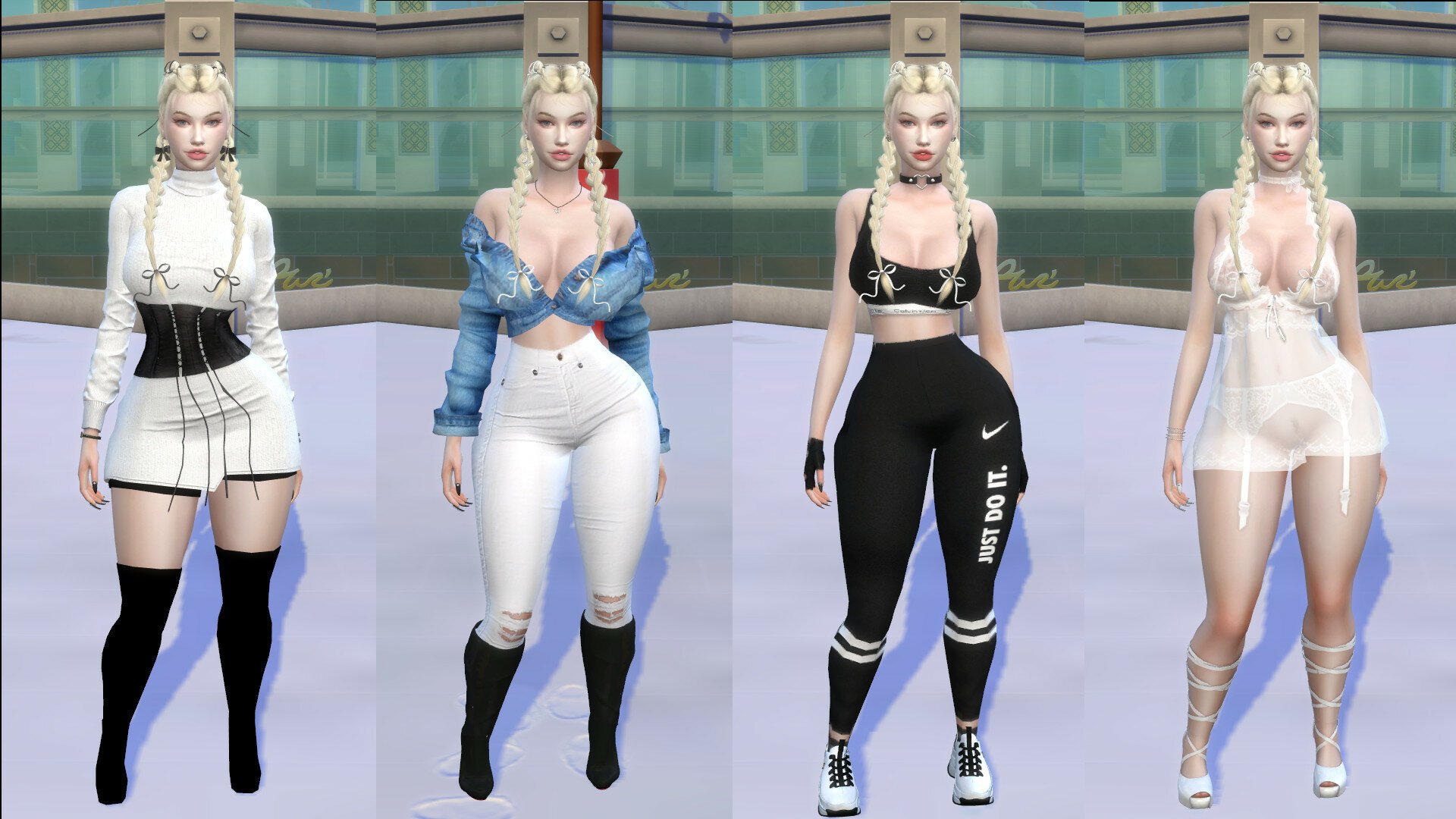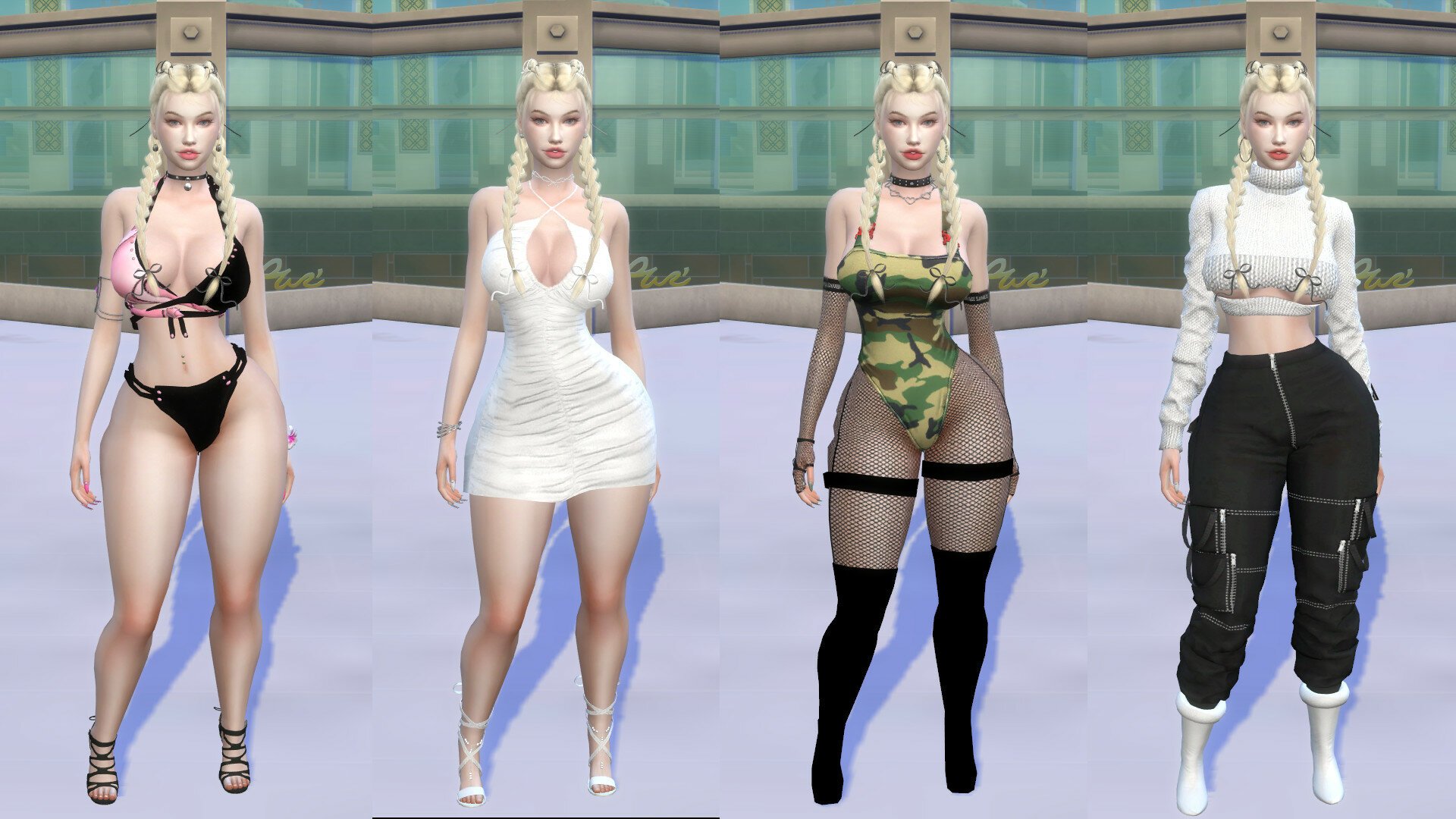 95. Nicole Cleveland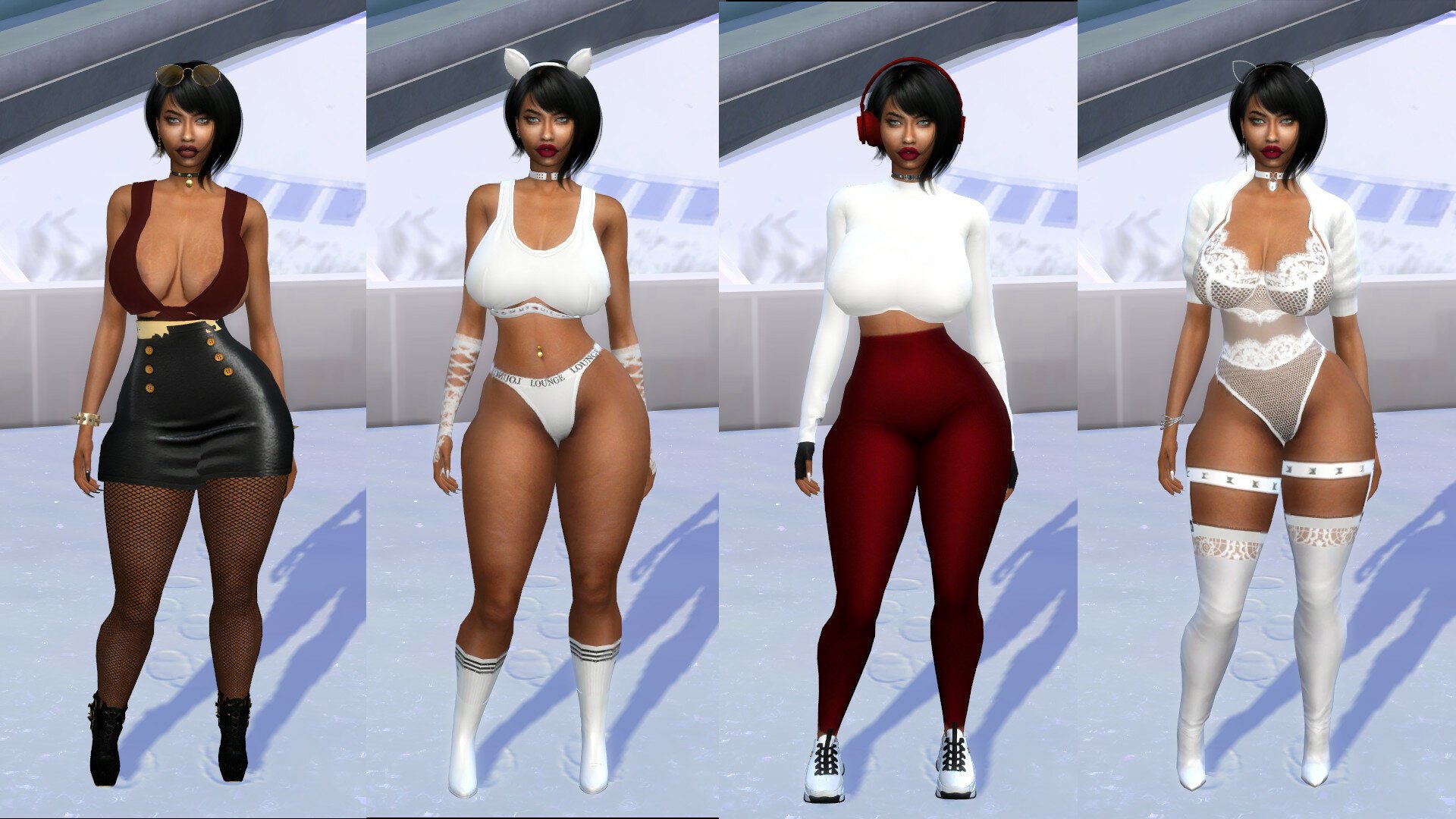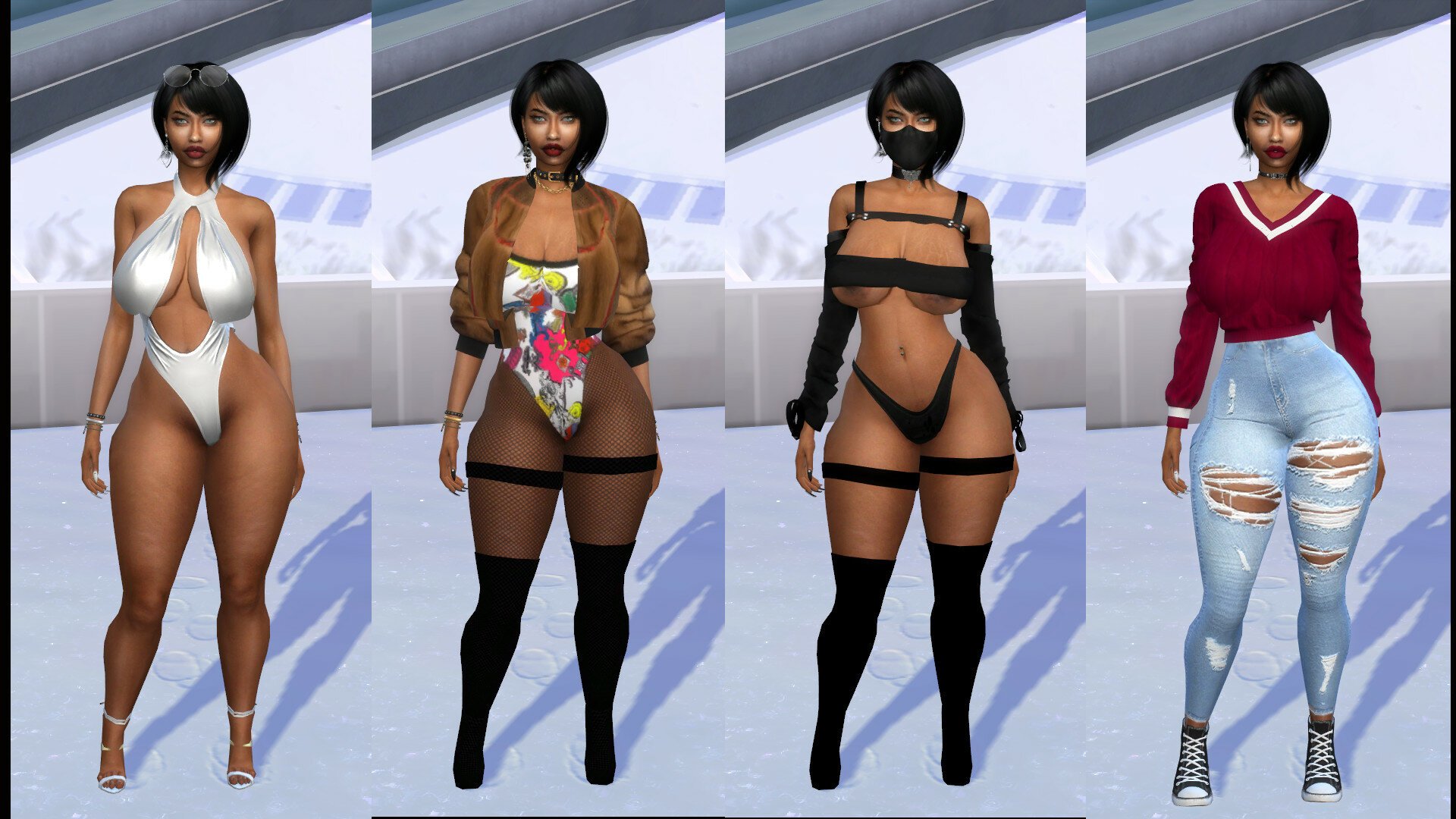 96. Edith Kendall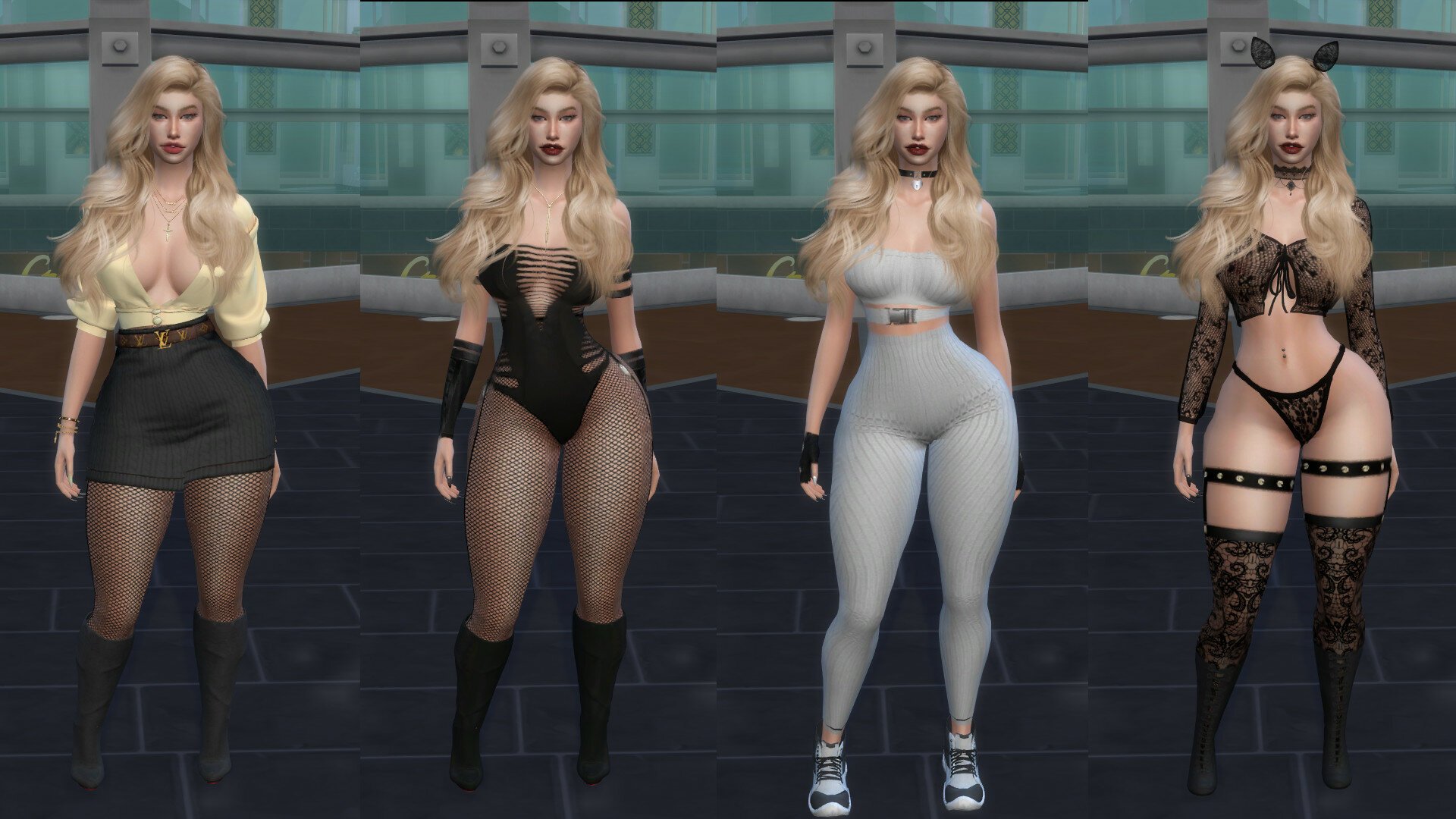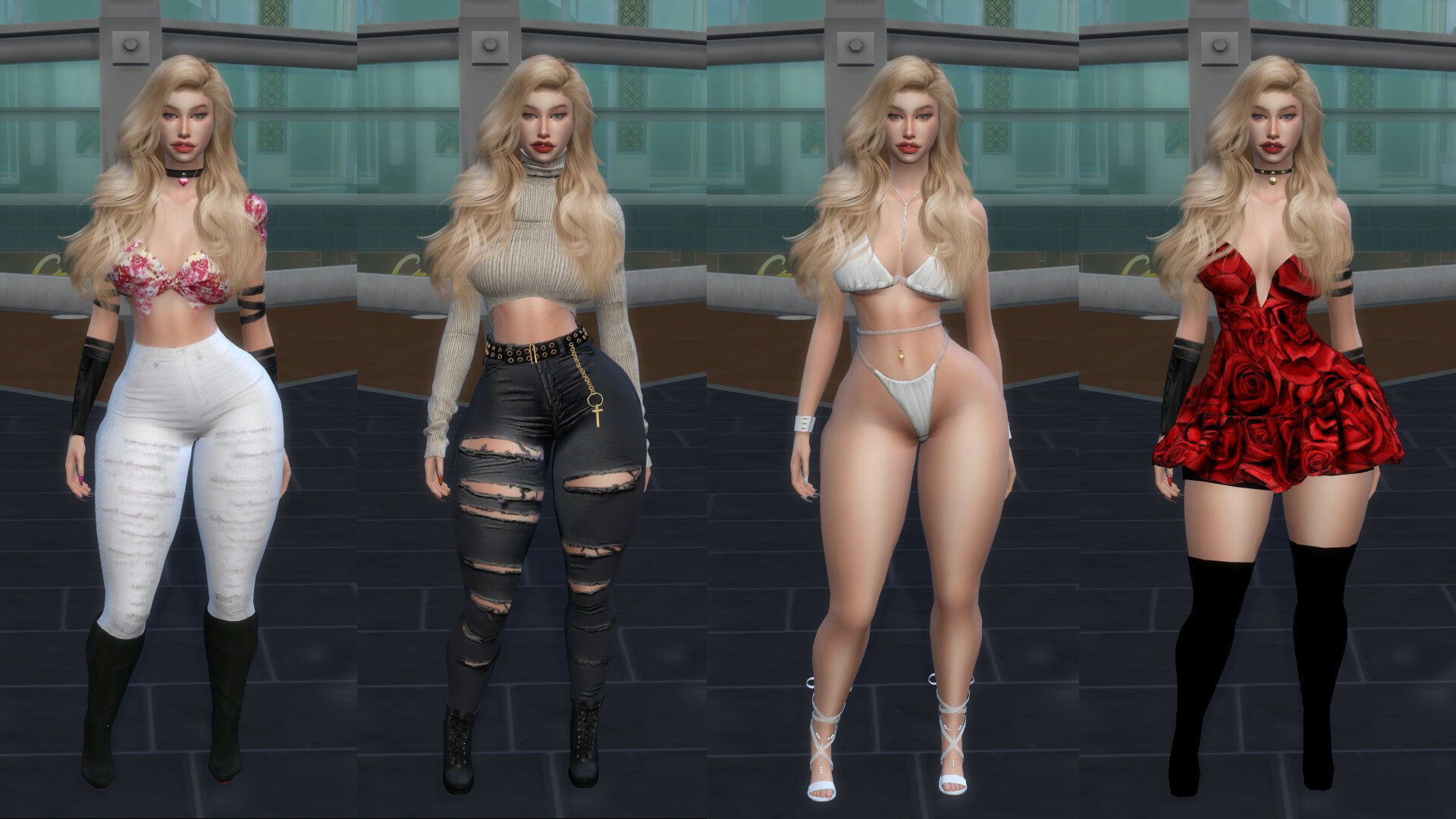 97. Kristi Lorenz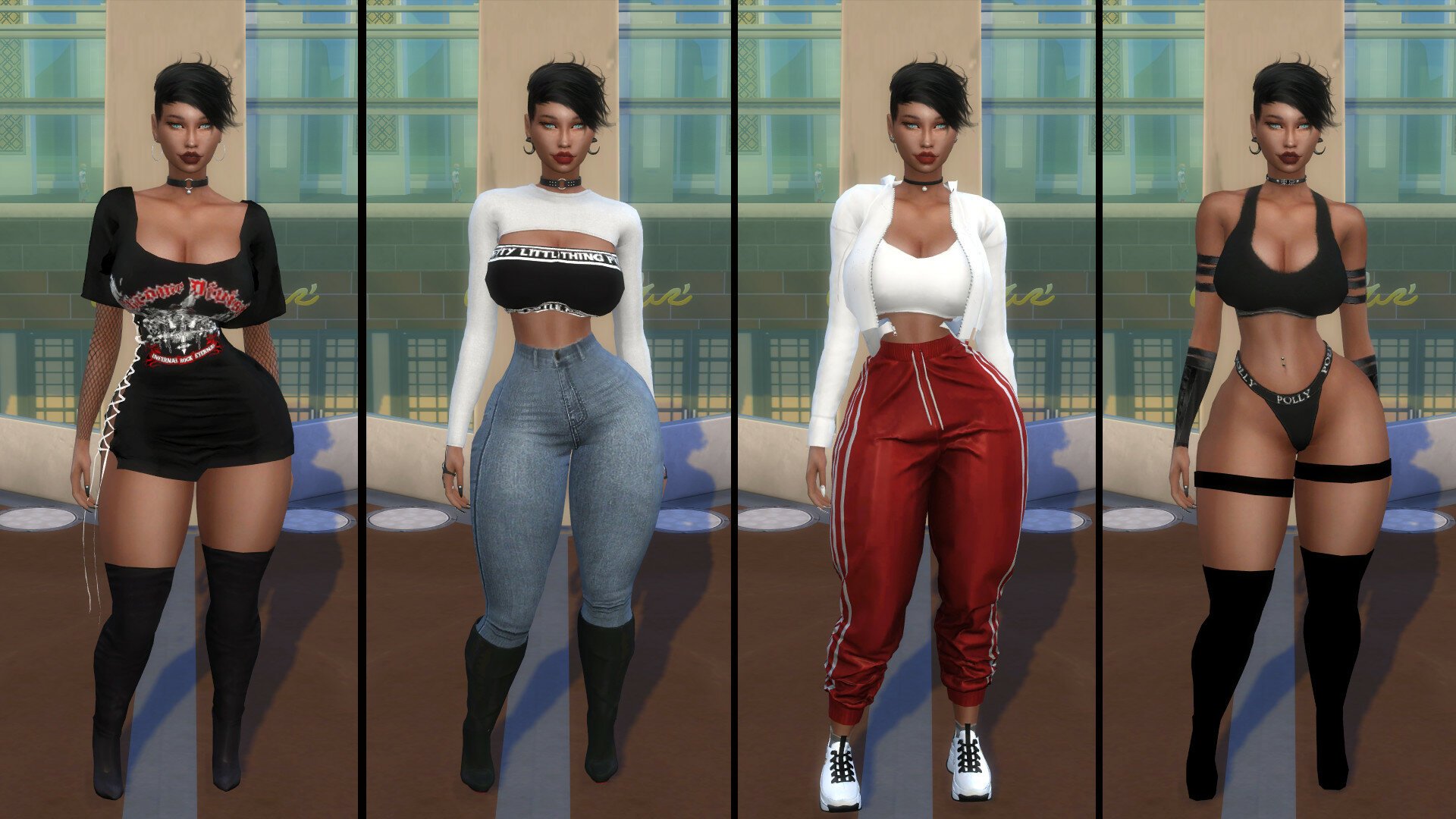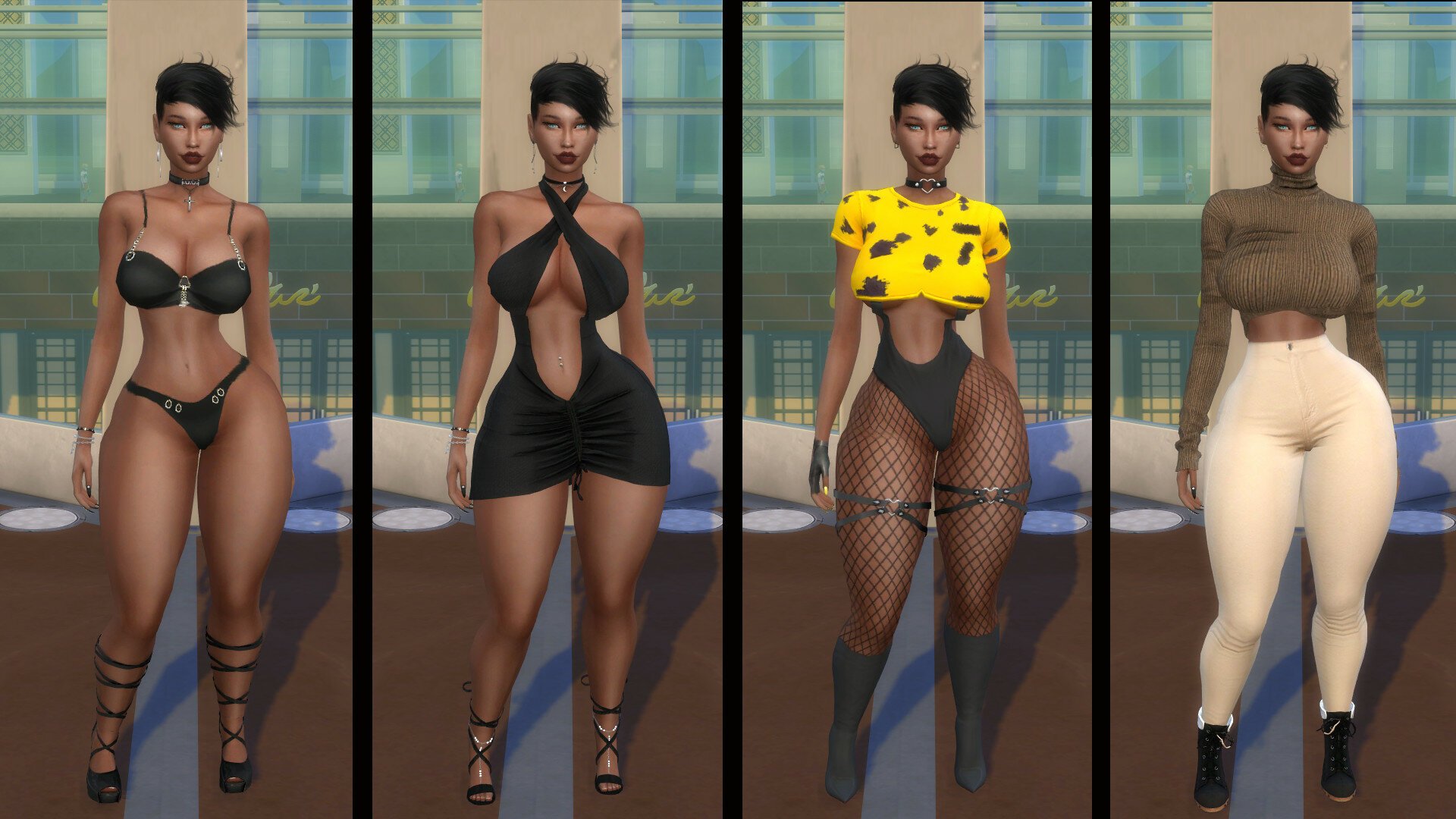 98. Jasmin Gardner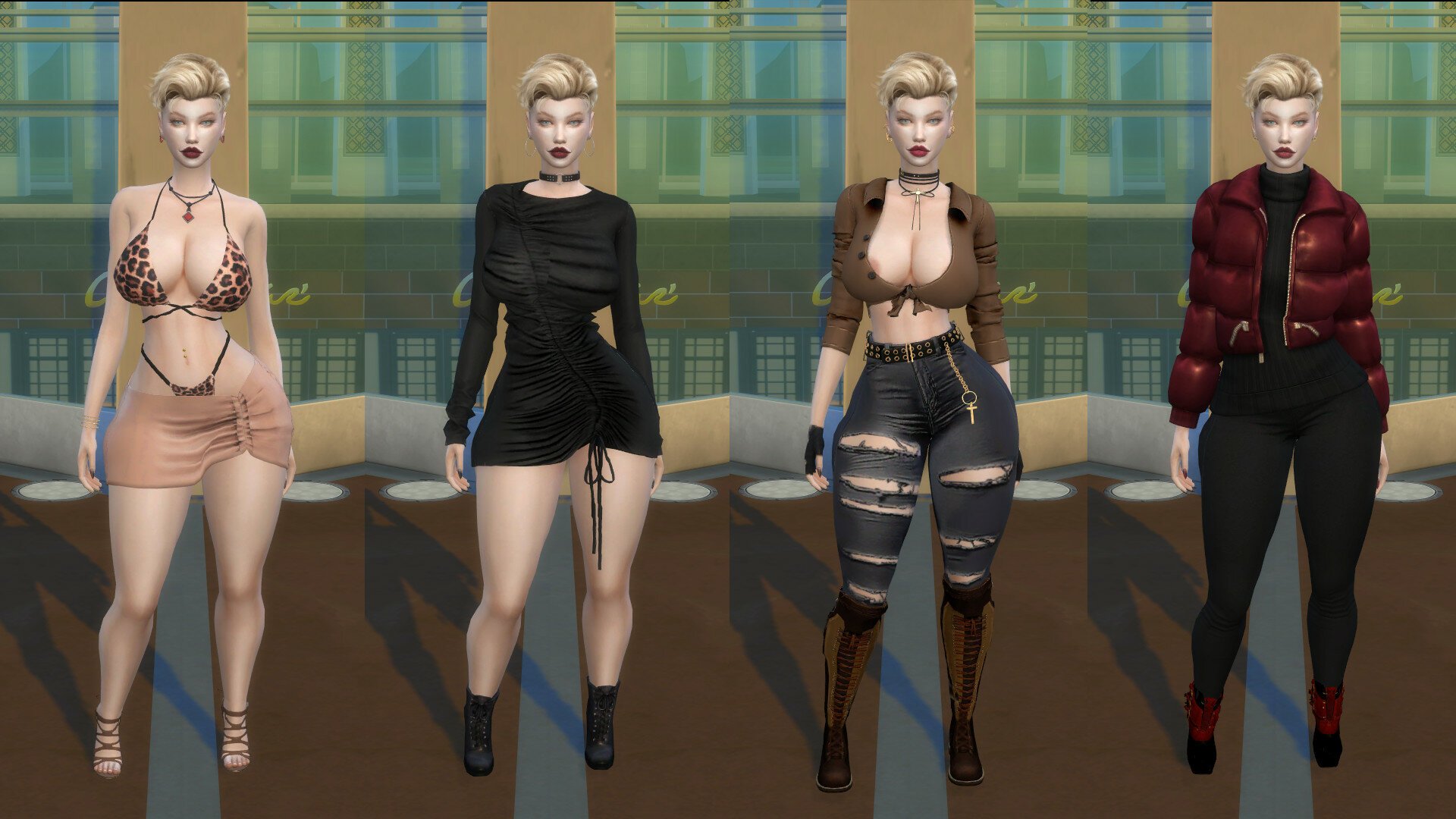 99. Karlie Alvarez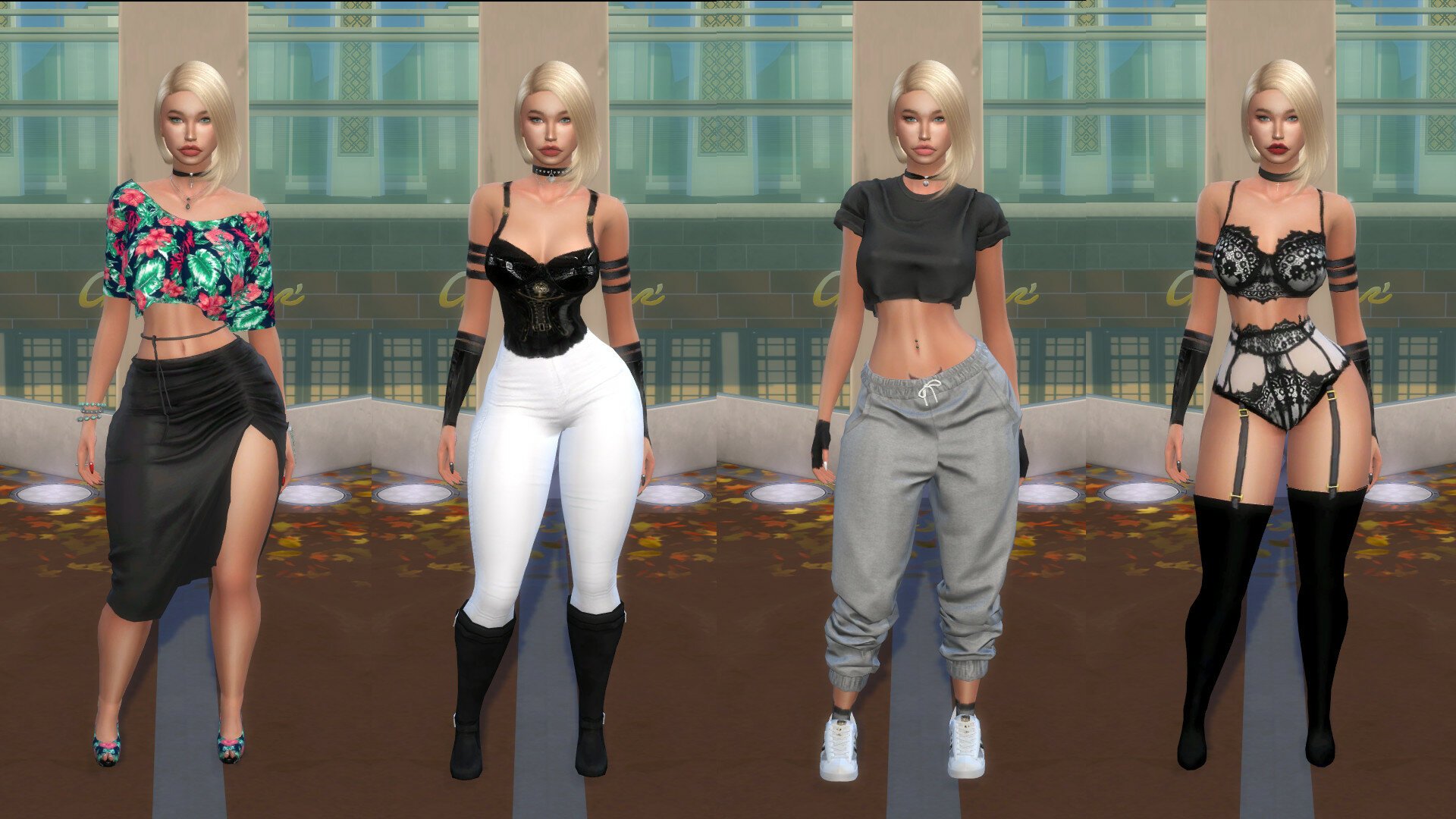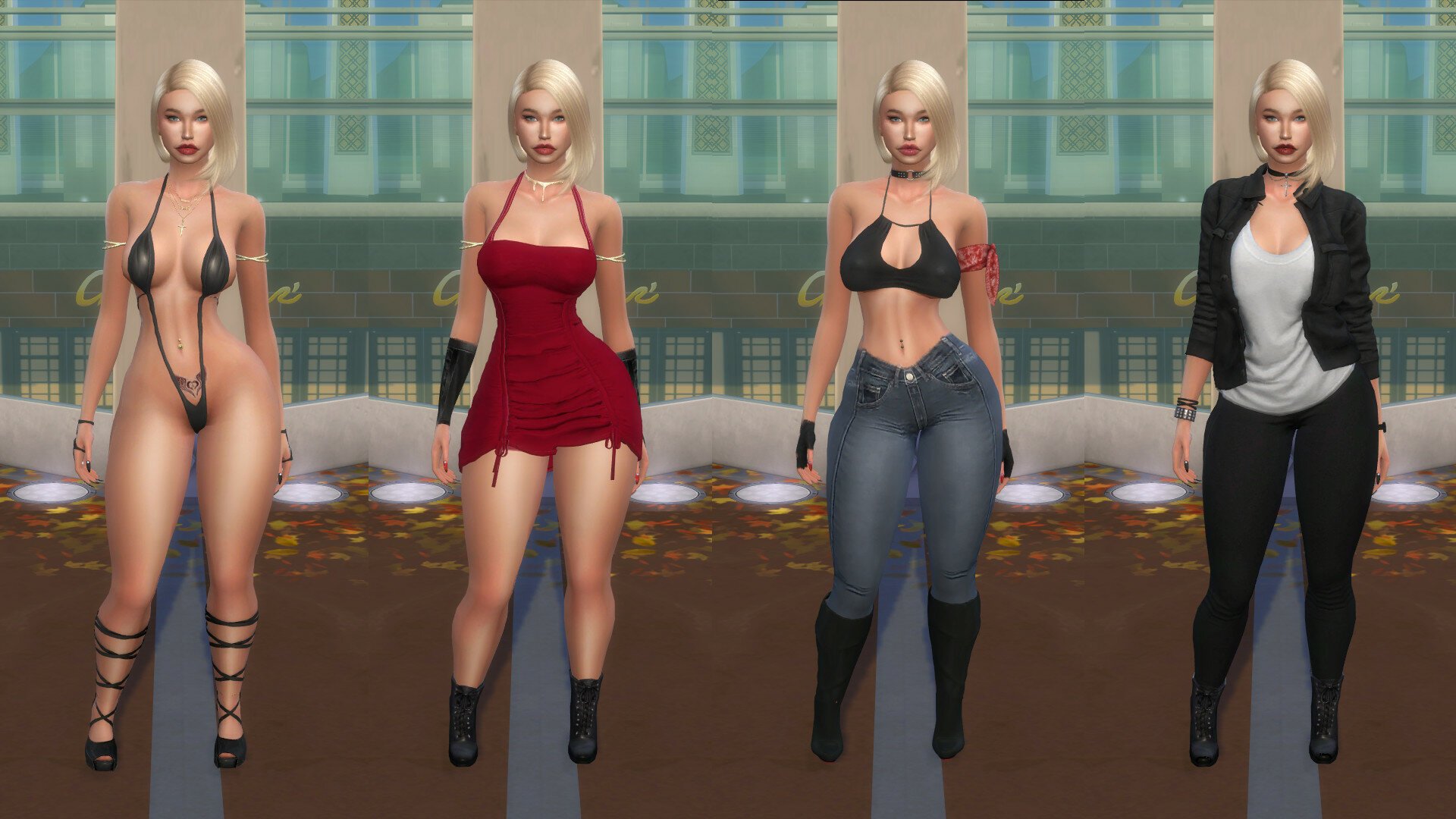 100. Roxana O'Neal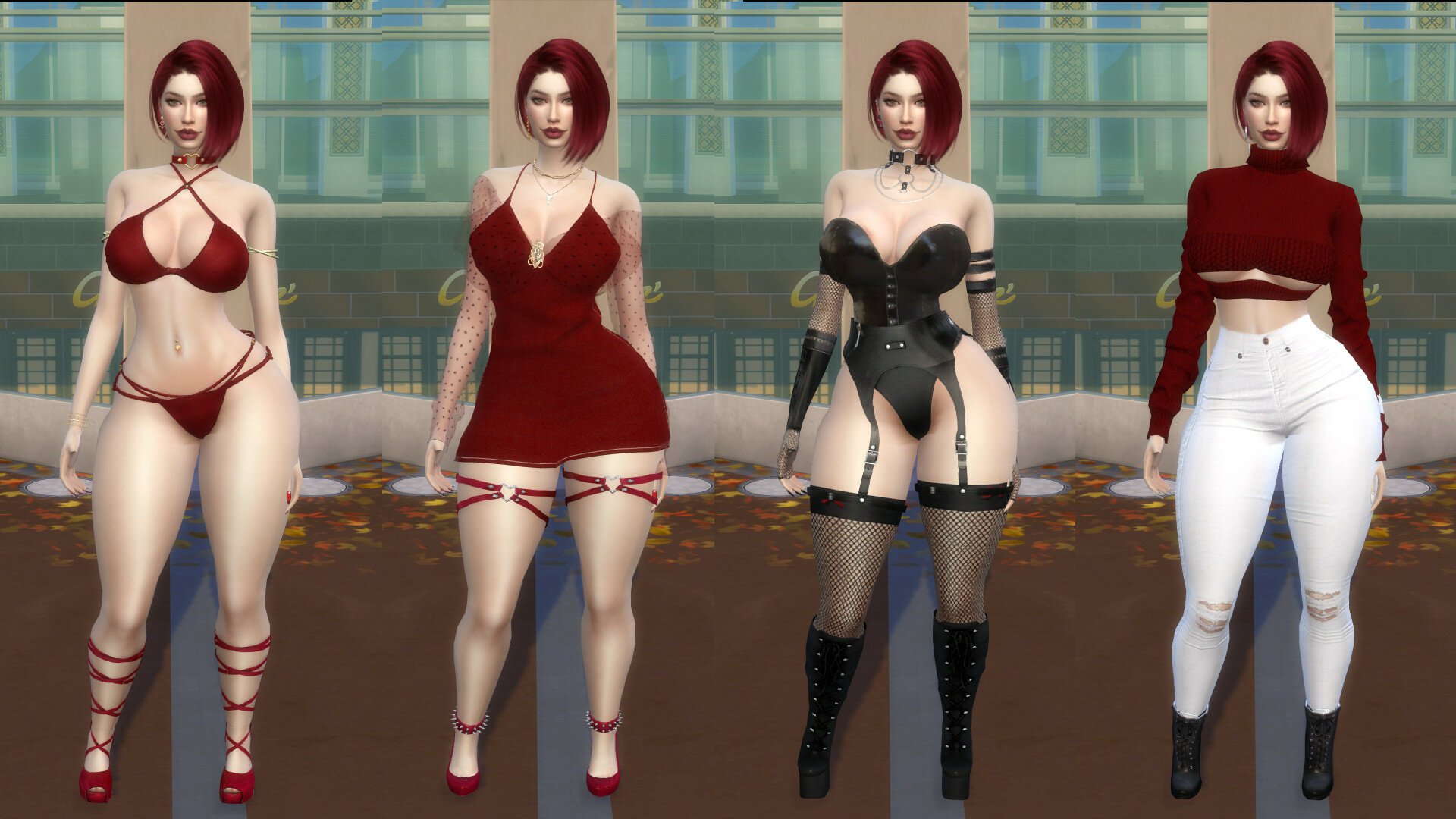 101. Sally Owens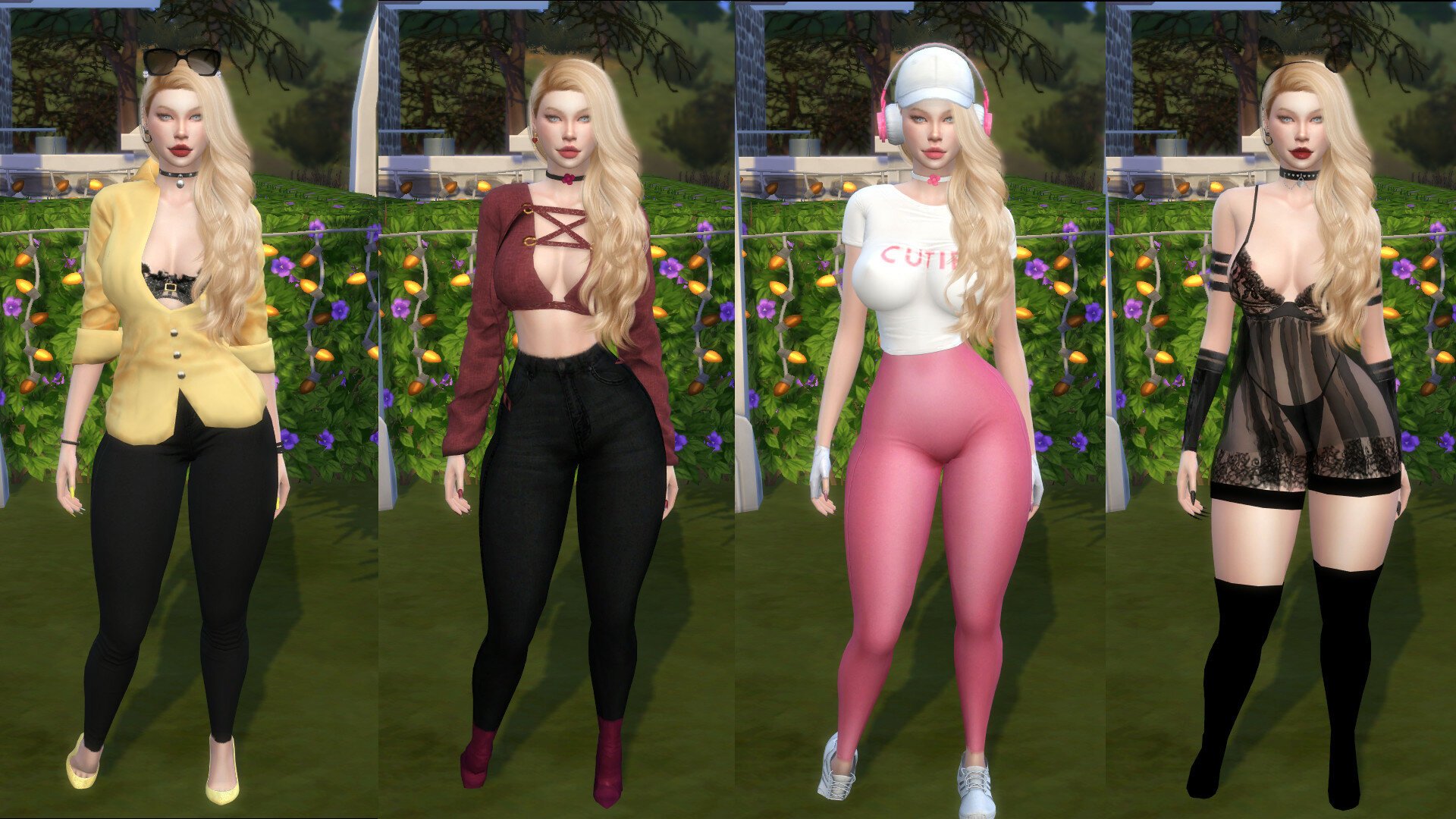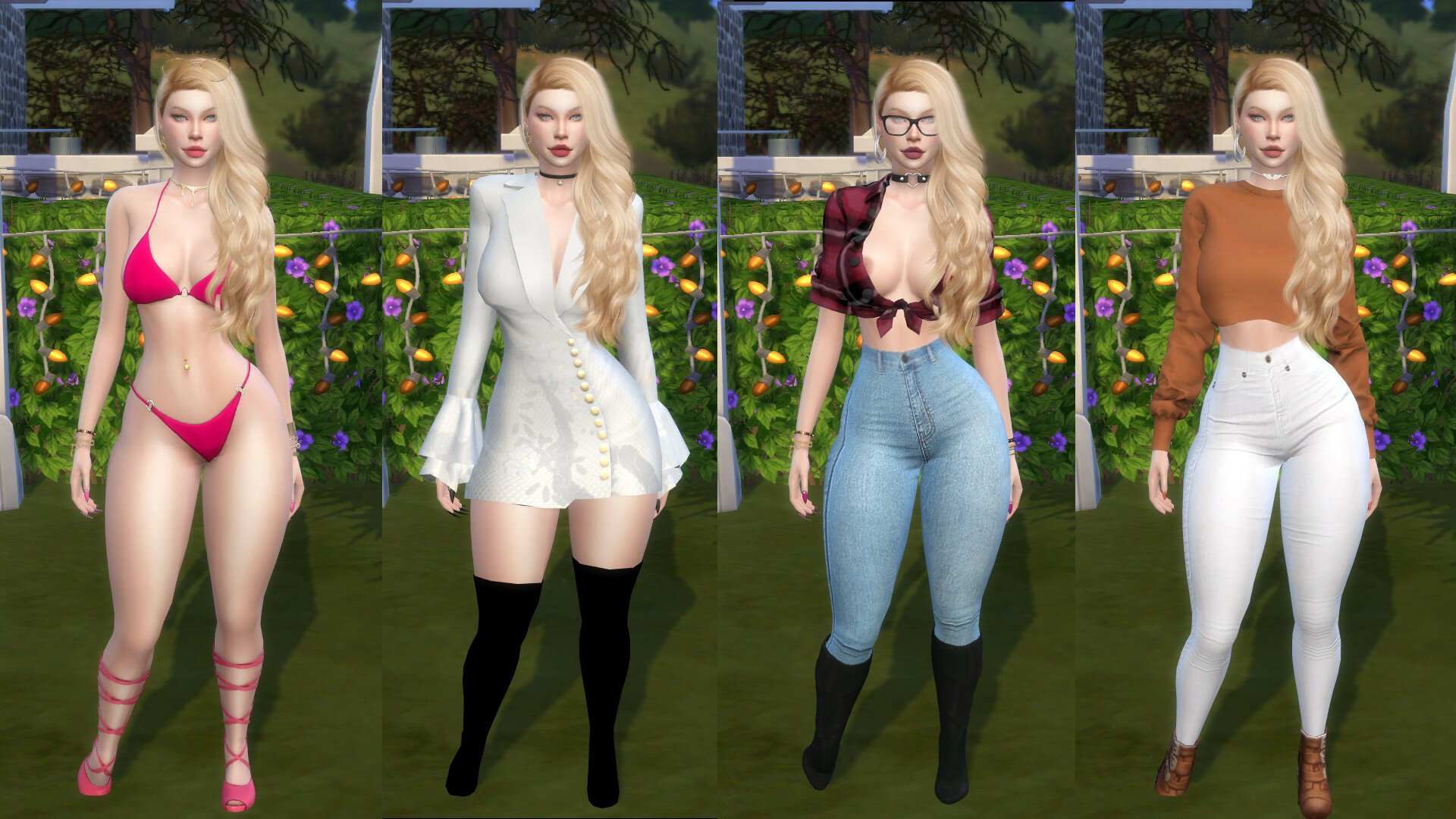 102. Alison Turner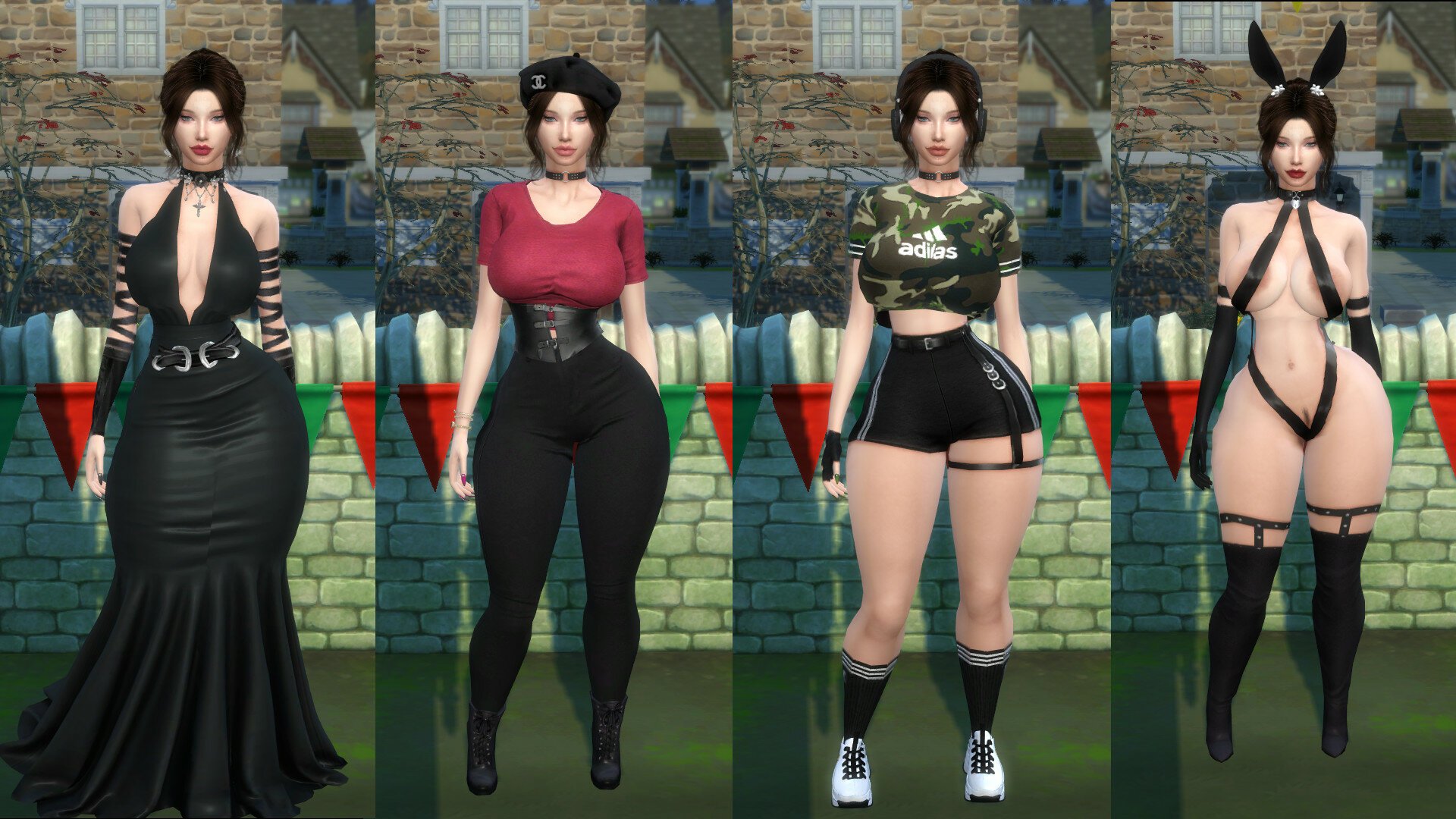 103. Beatrix Fox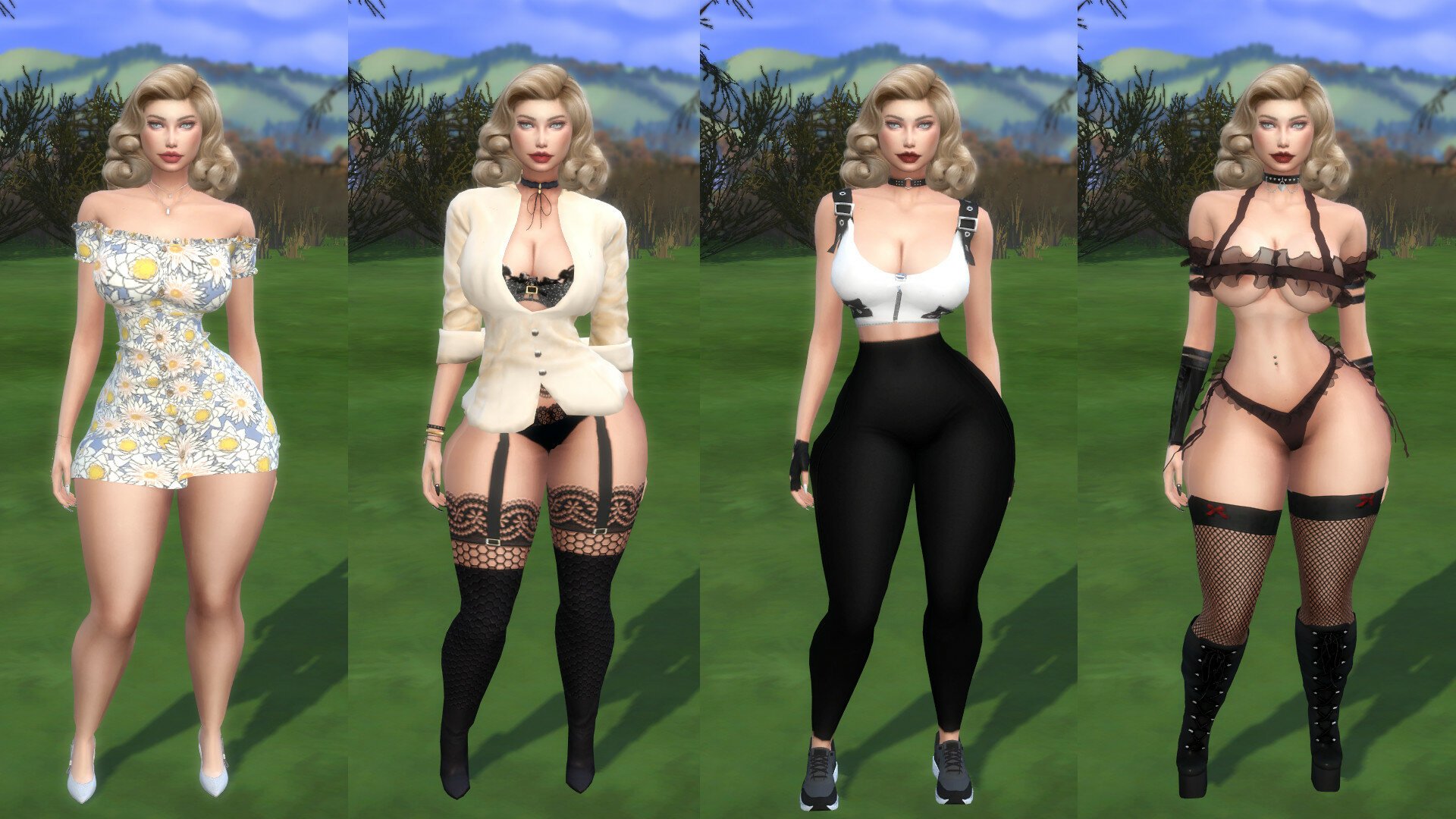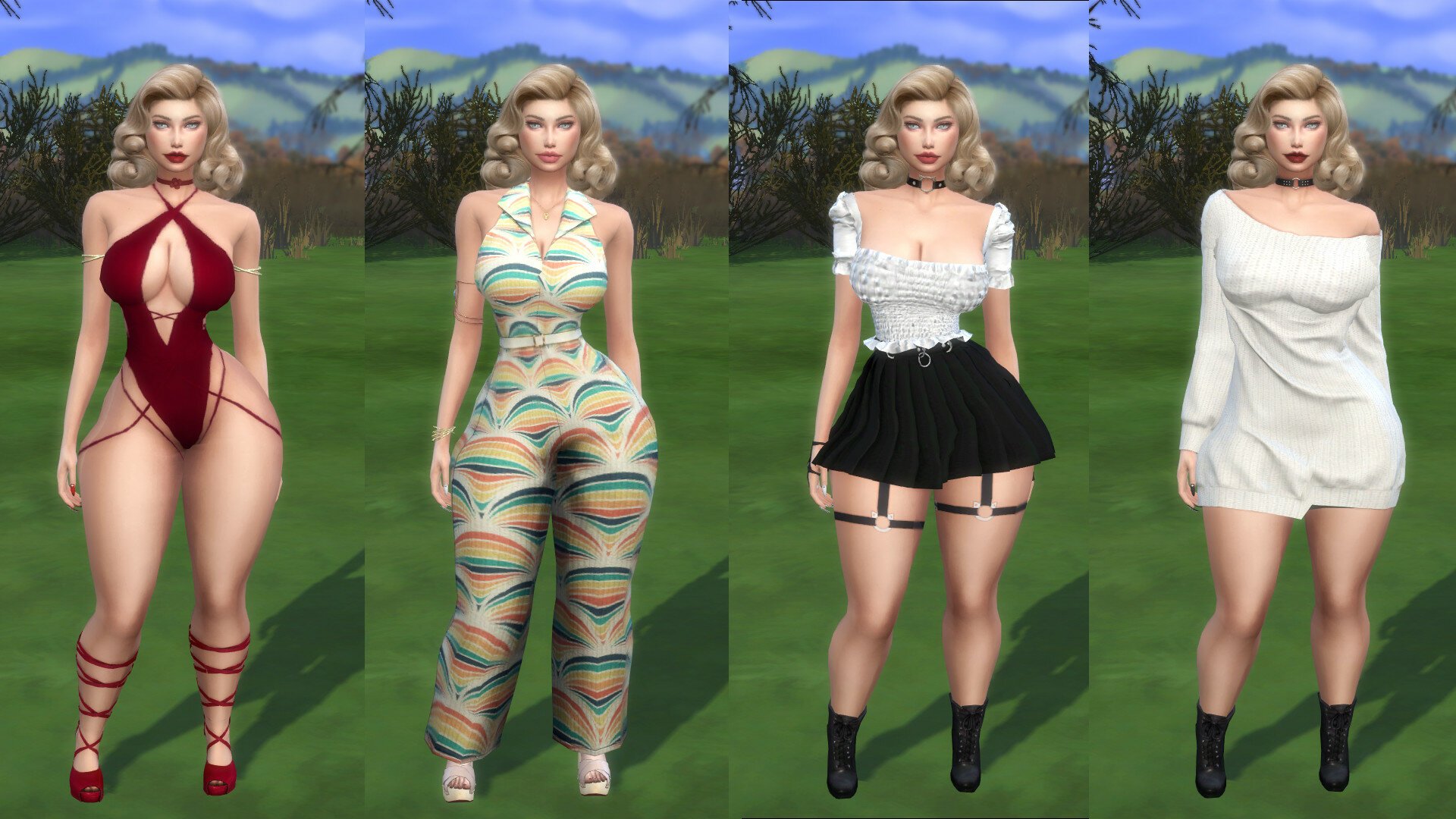 104. Emilee Jensen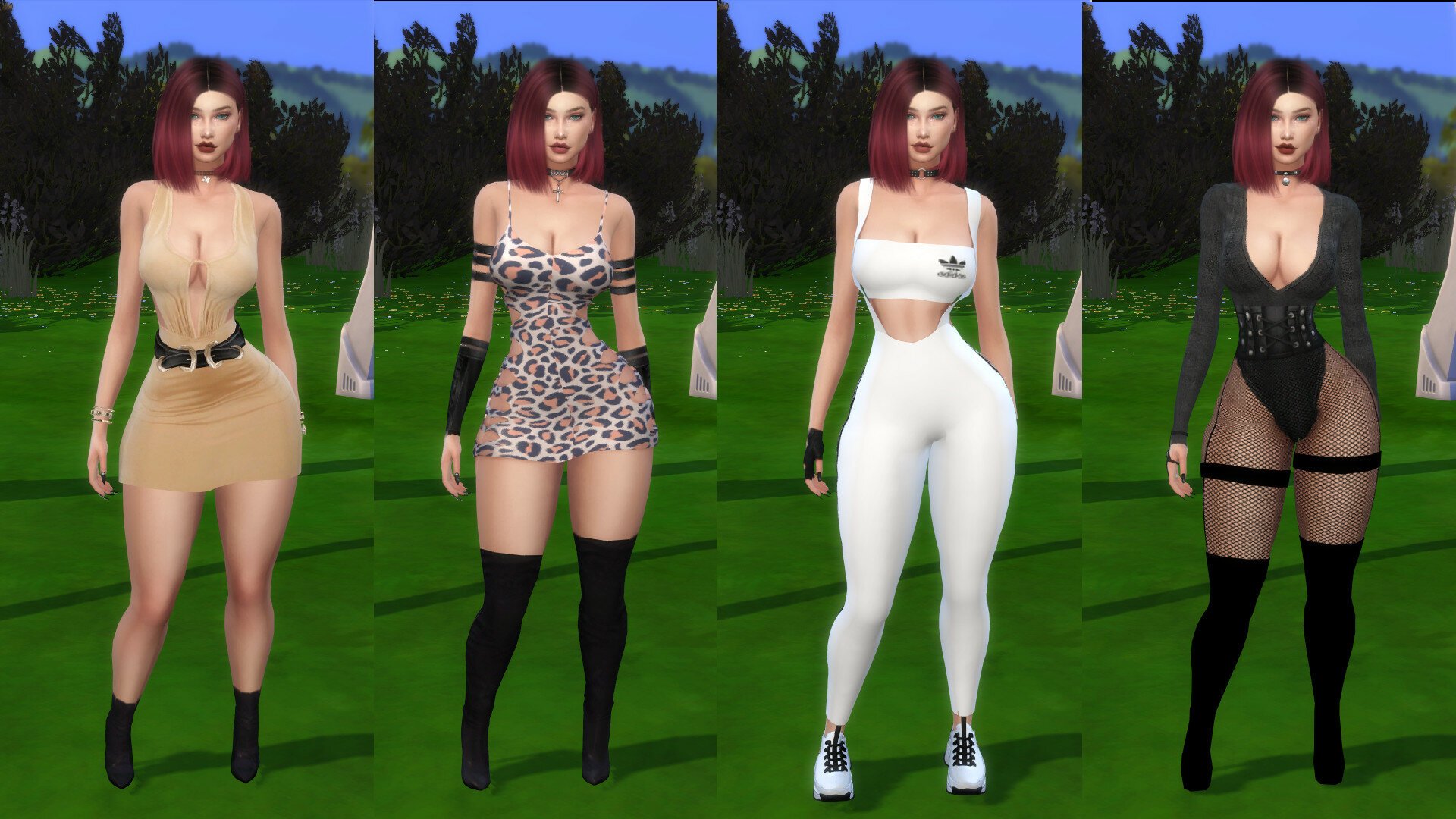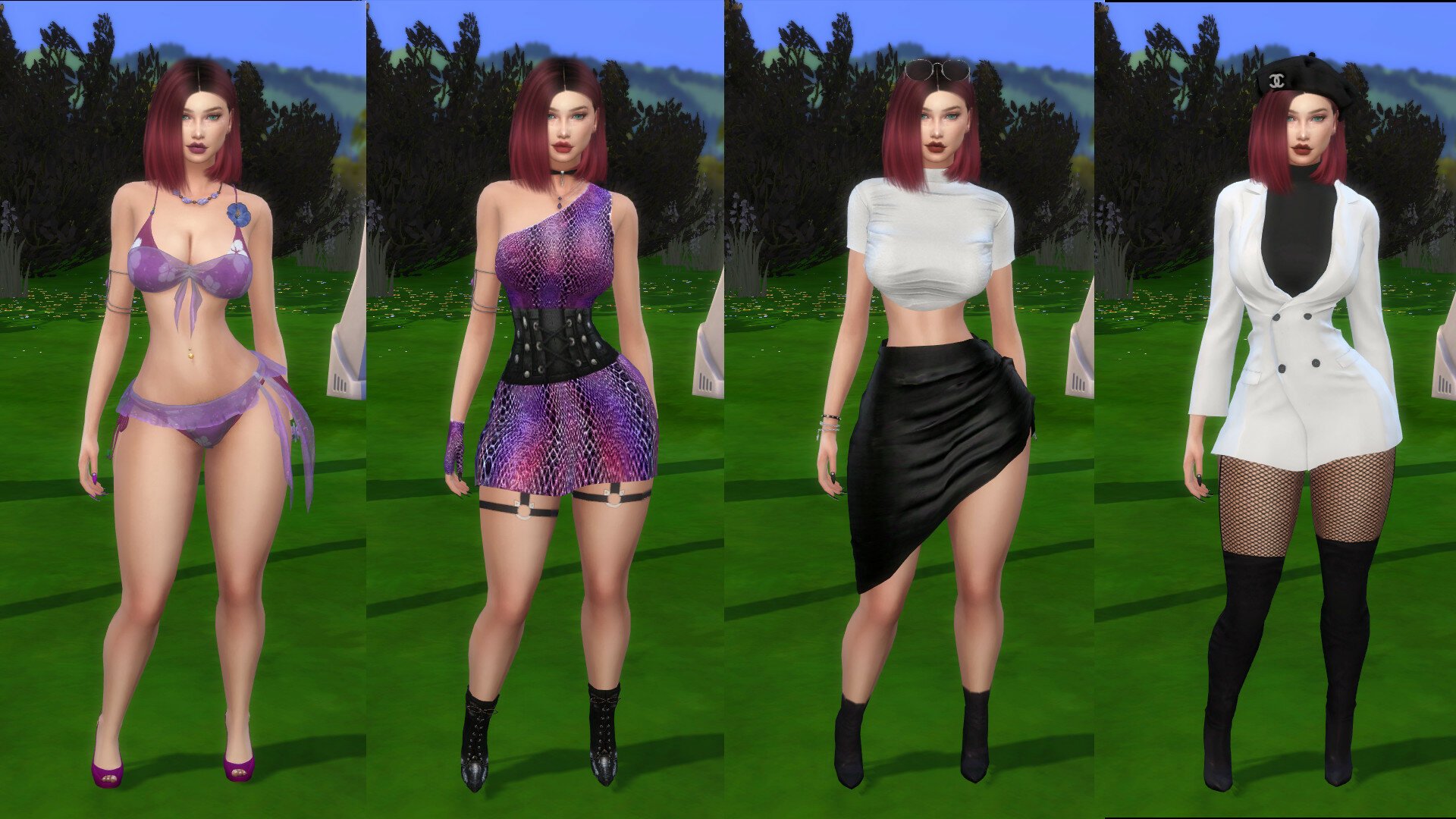 105. Samara West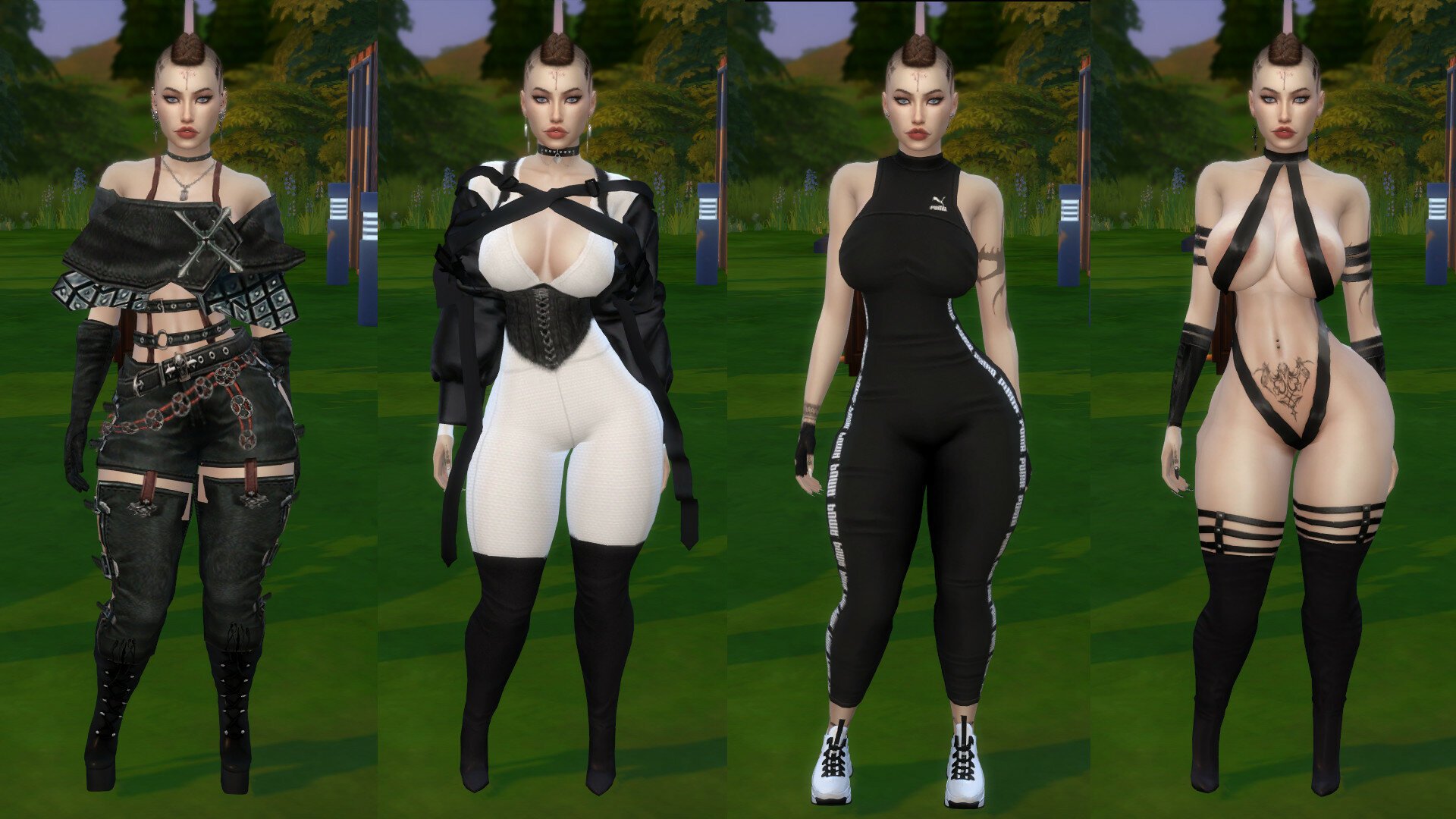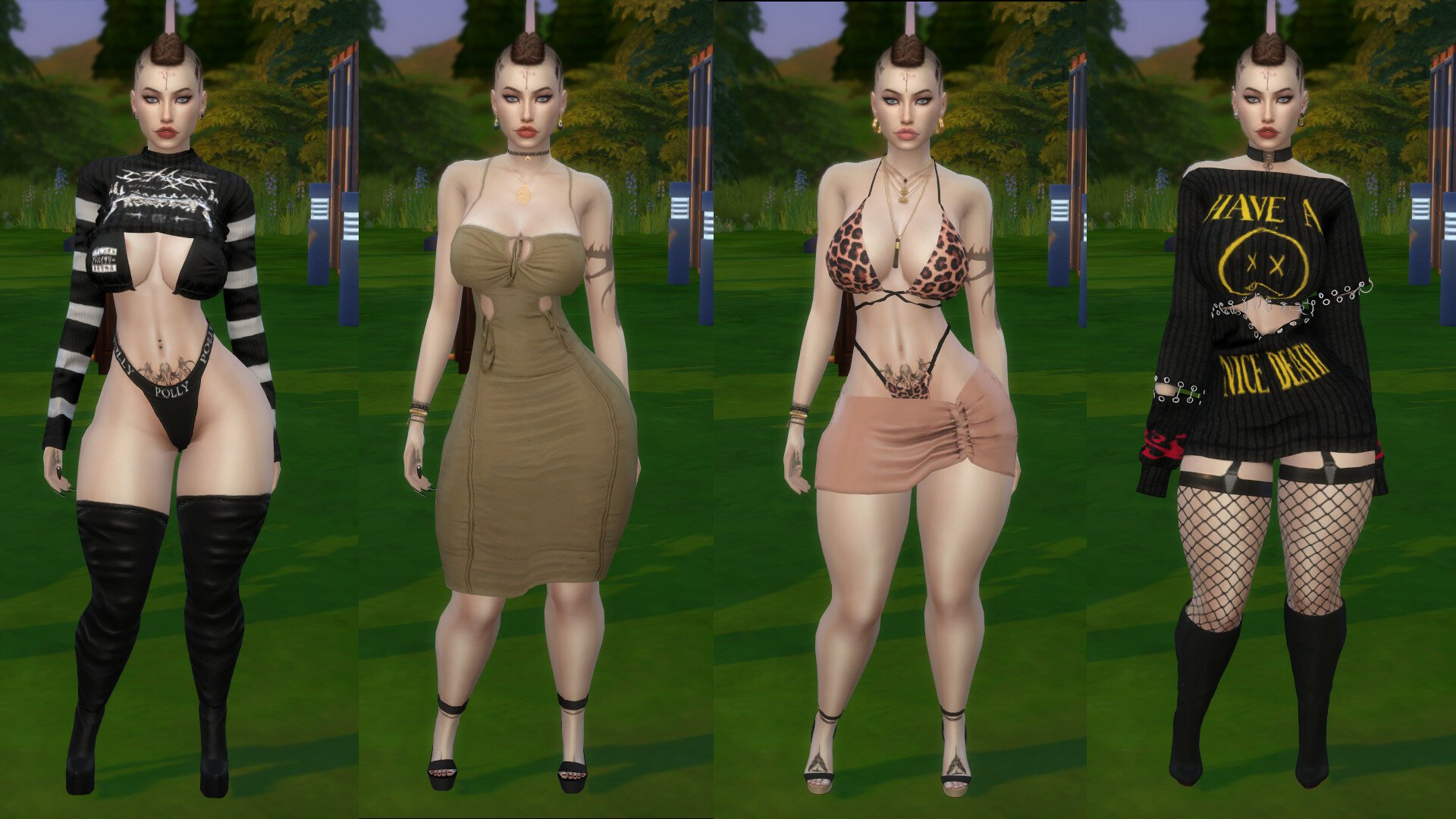 106. Karlie Kraft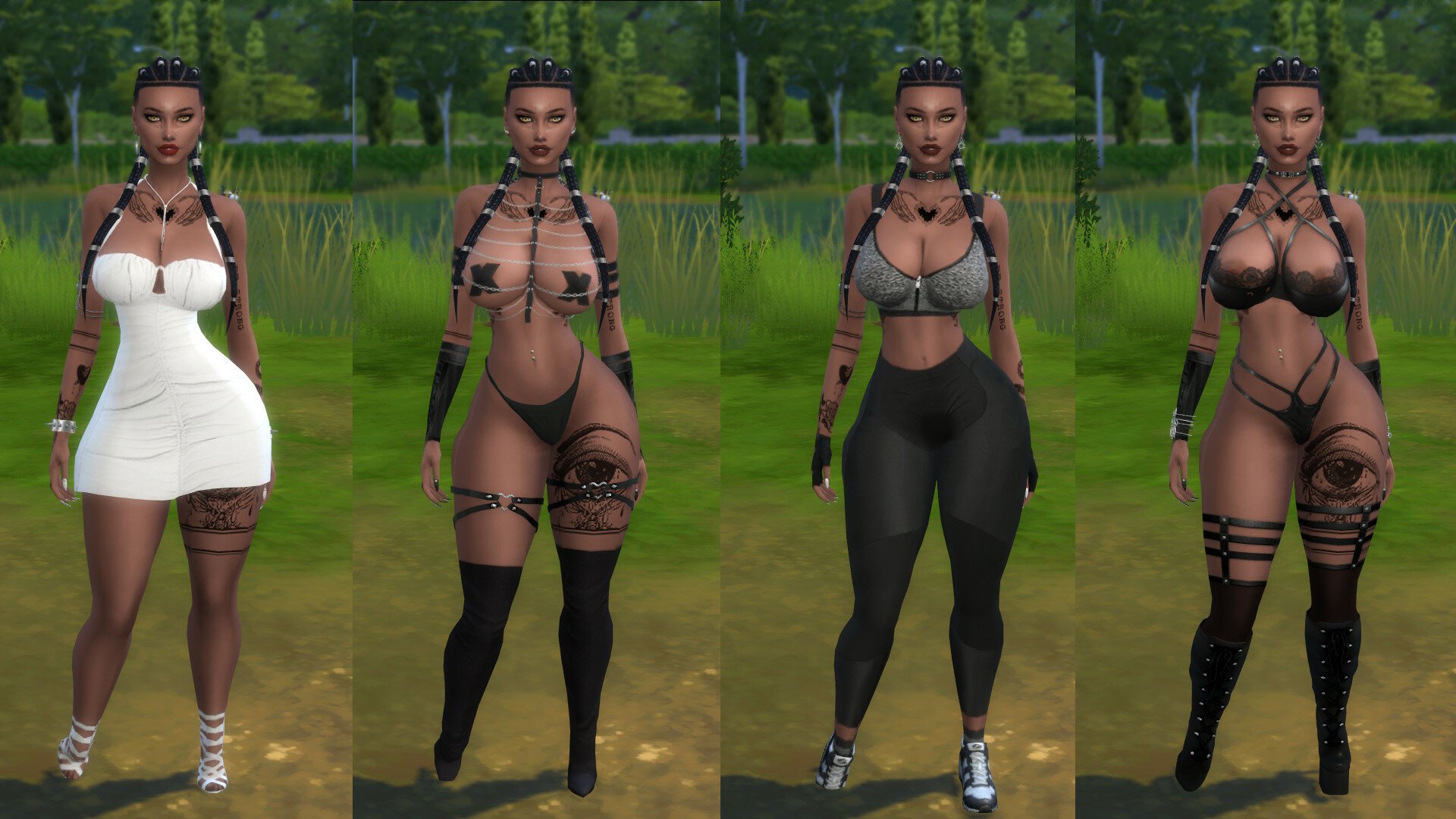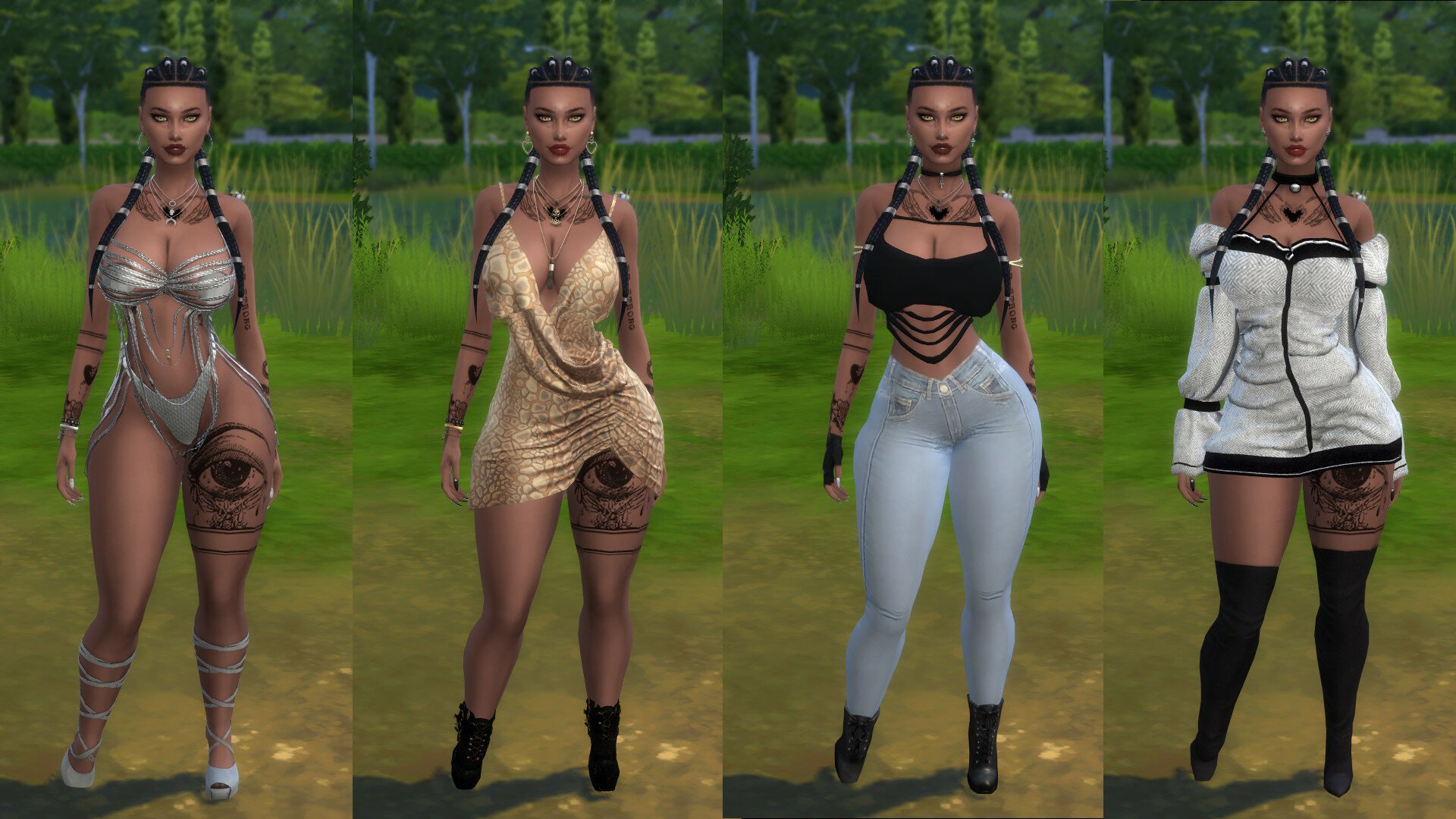 107. Sydney Bell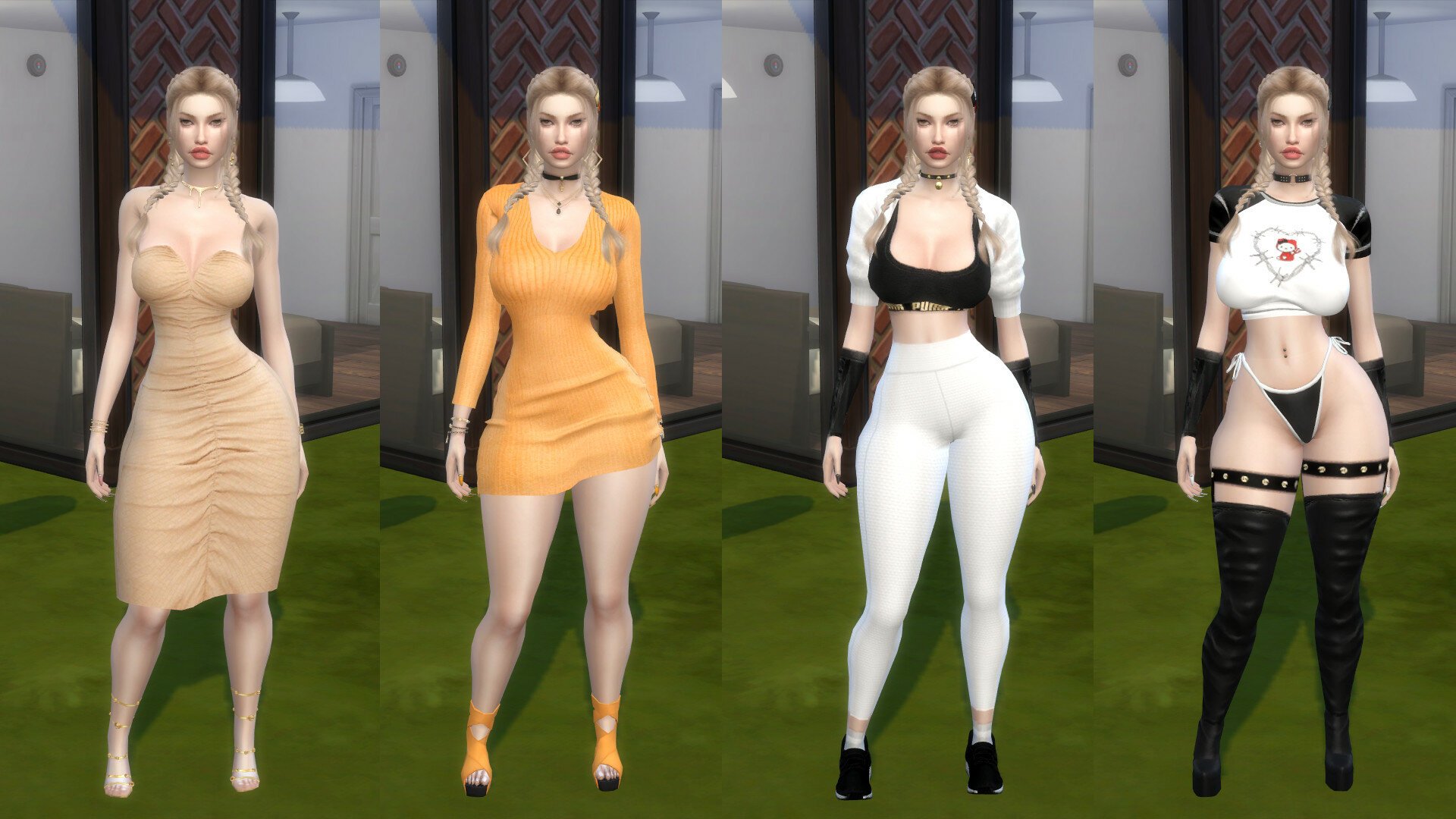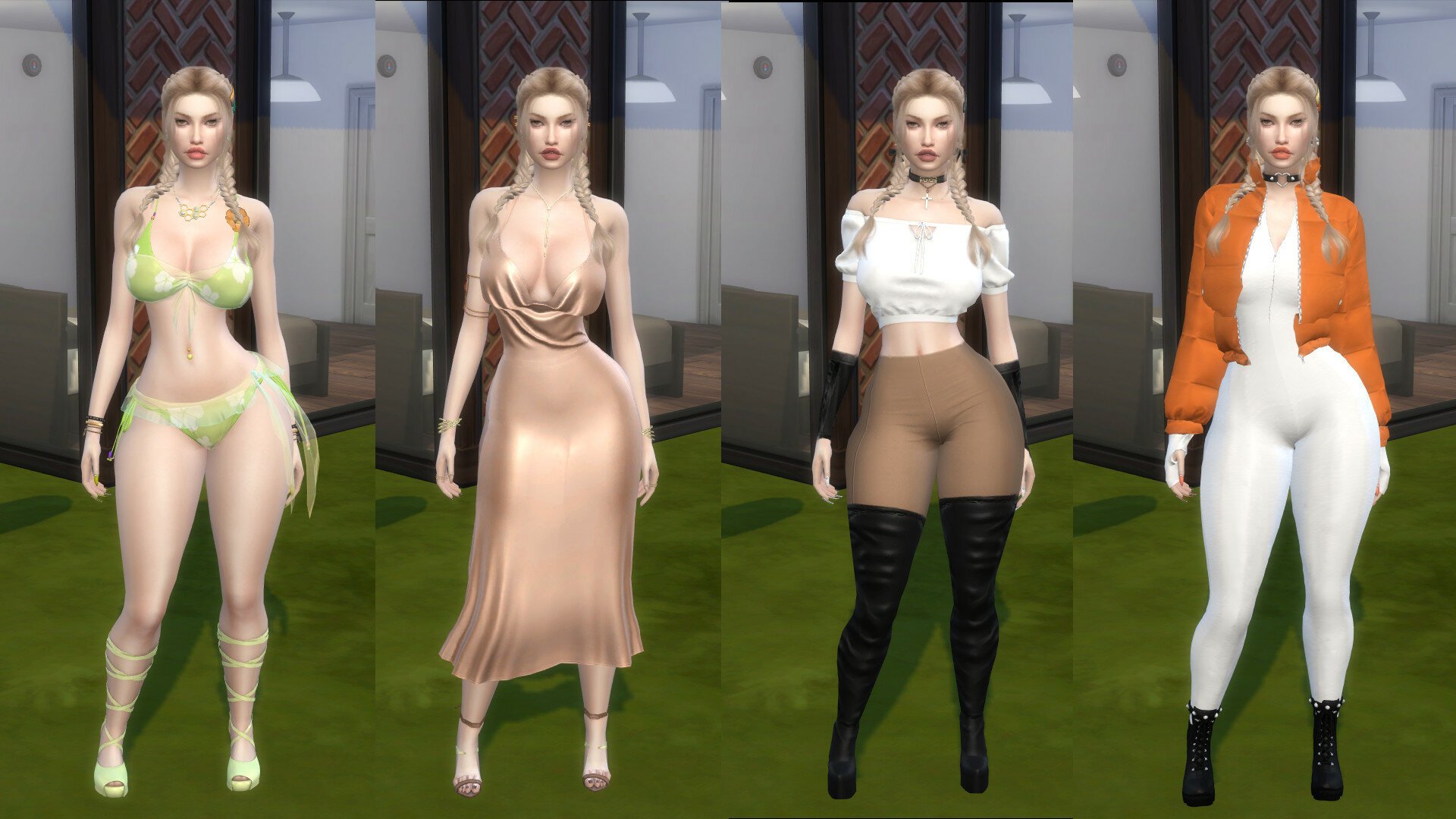 108. Natalia Williams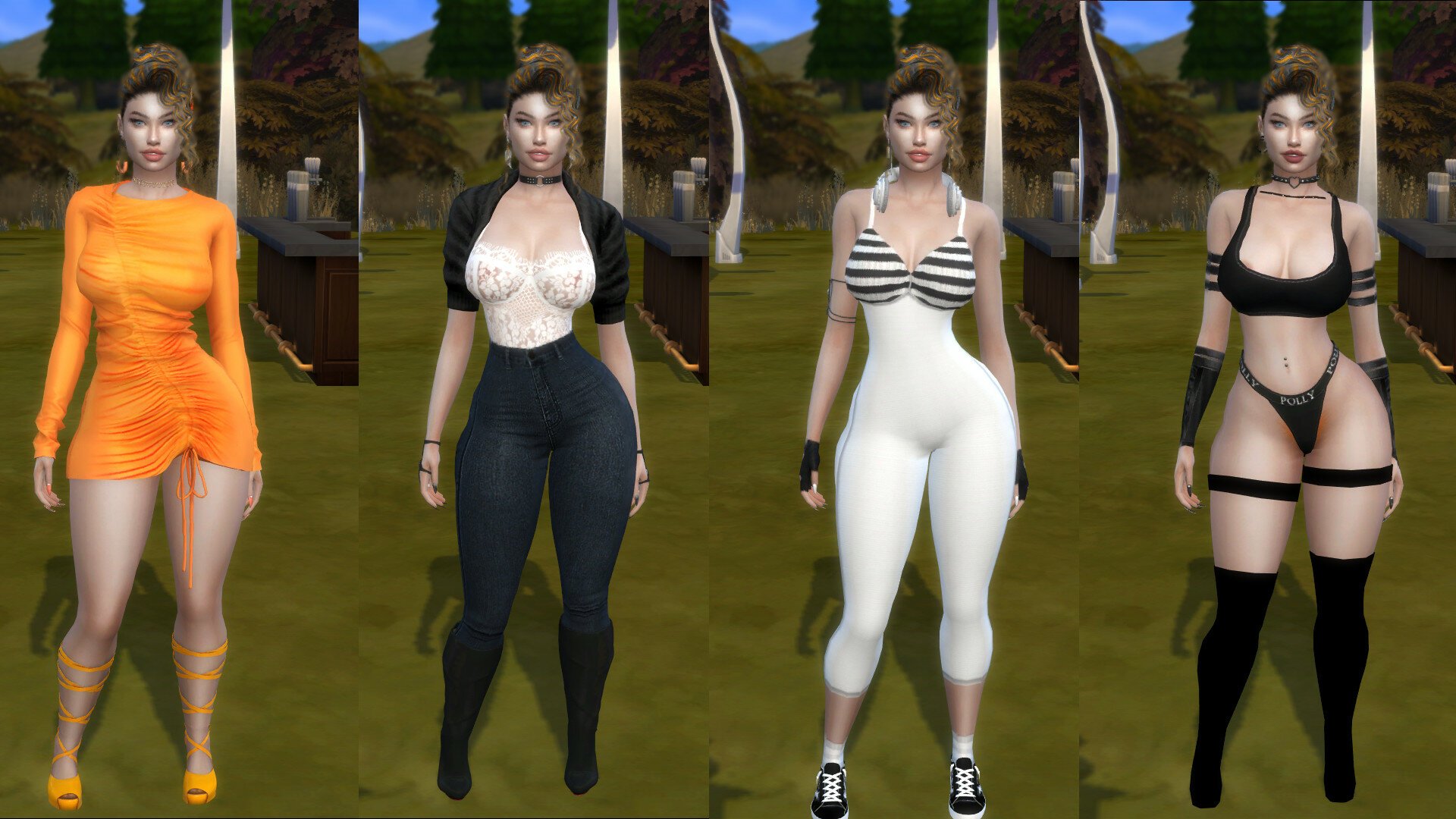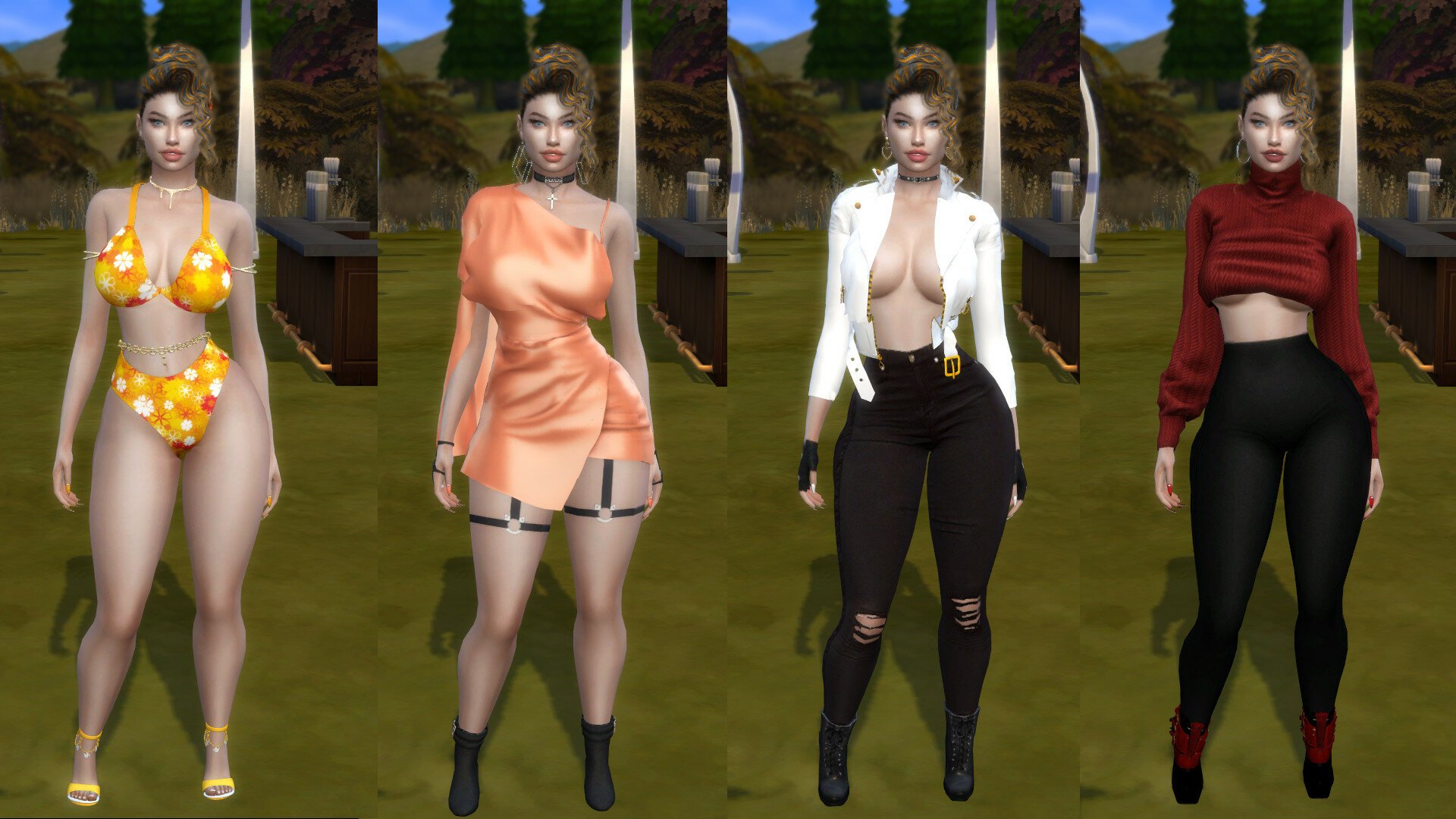 109. Selina Christian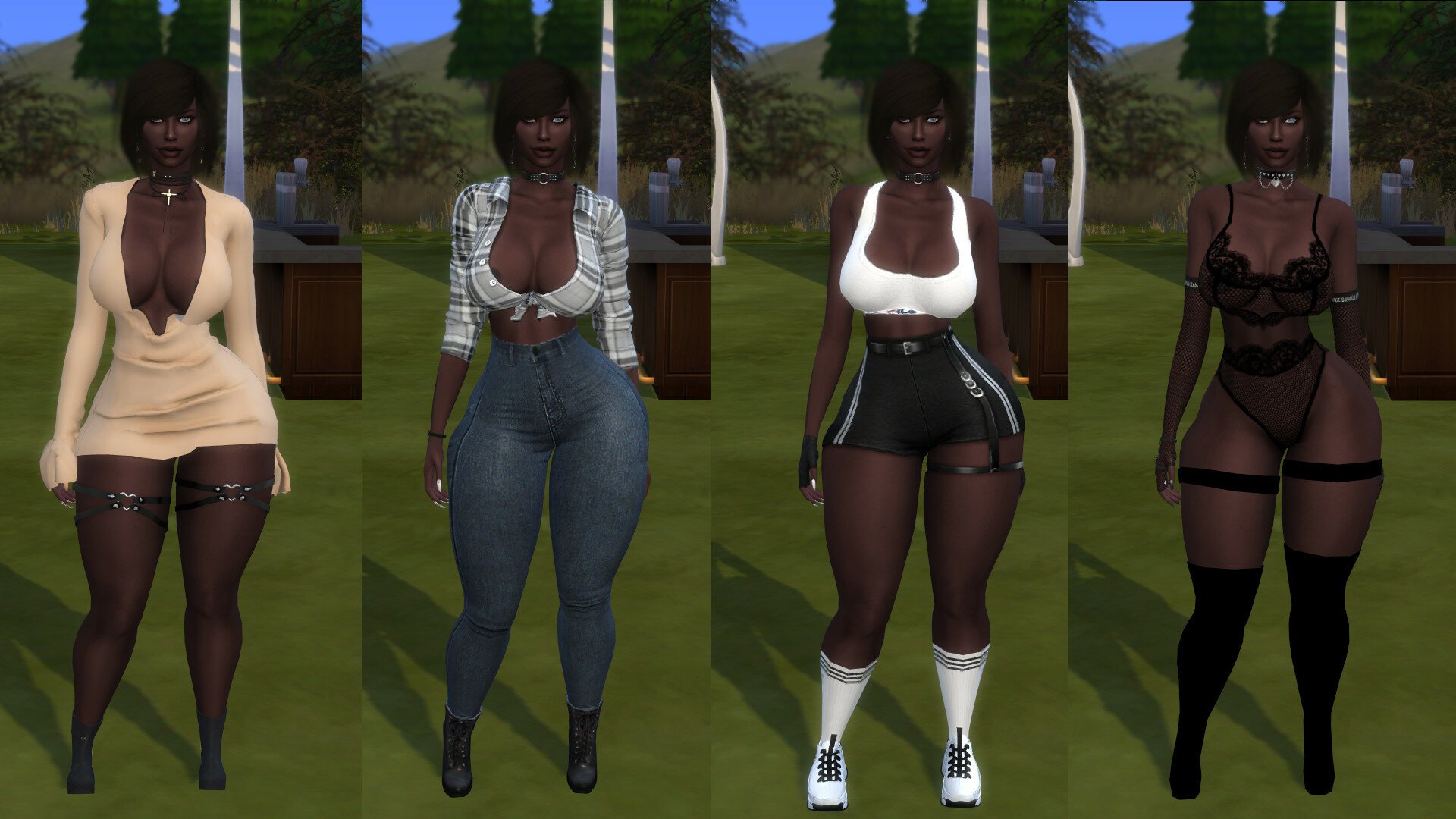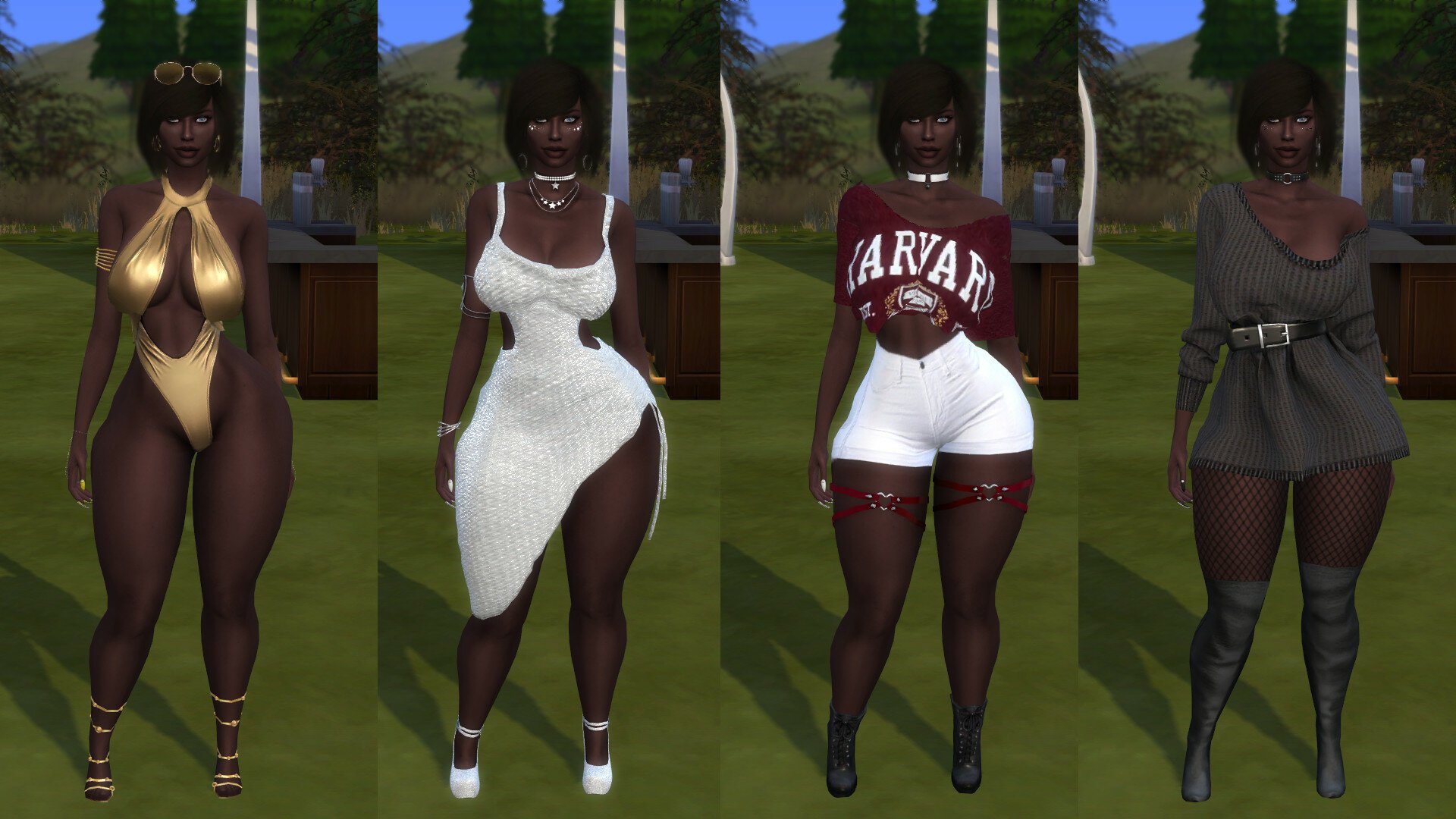 110. Betsy Waller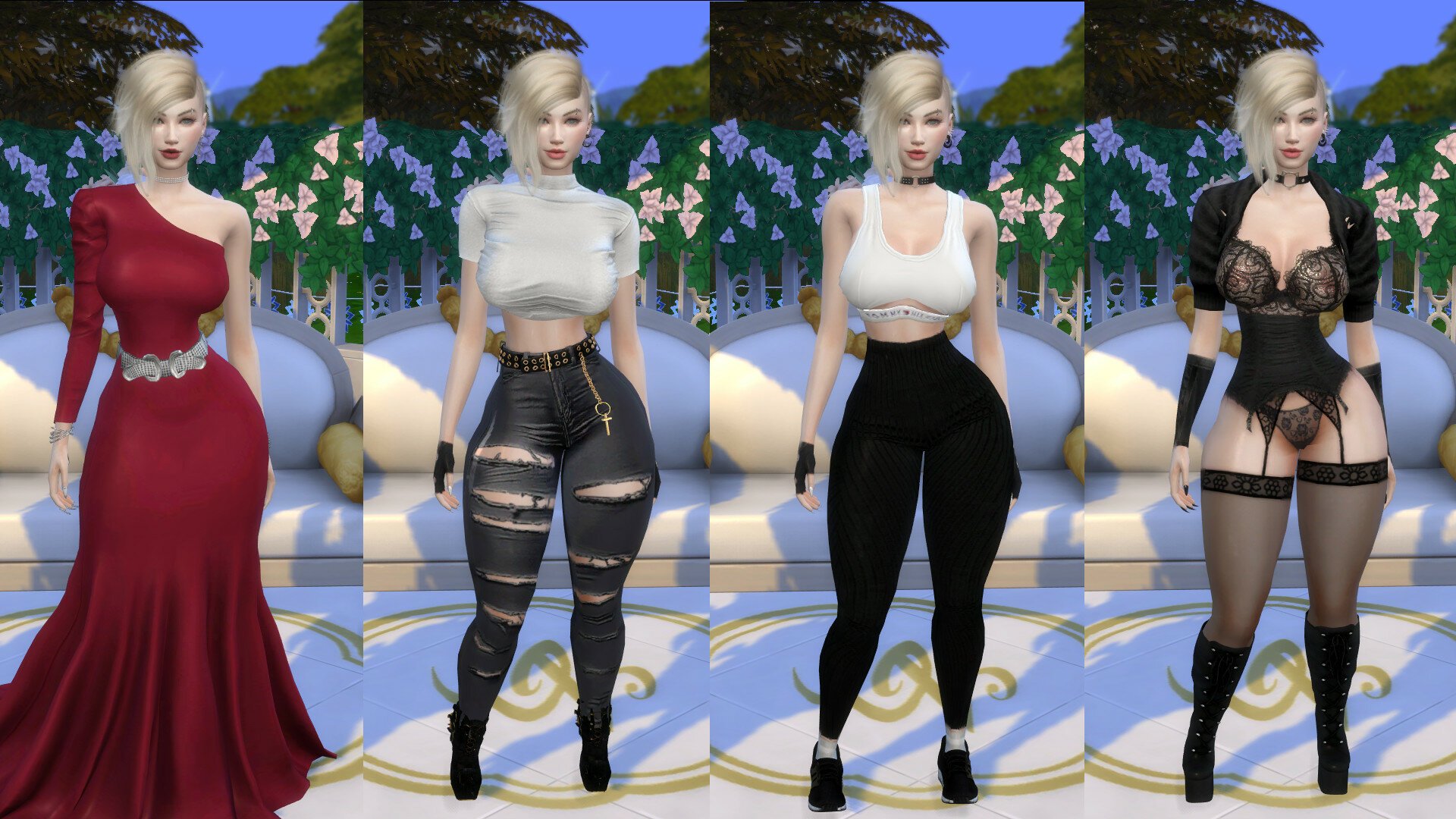 111. Rory Oaklow (Werewolf)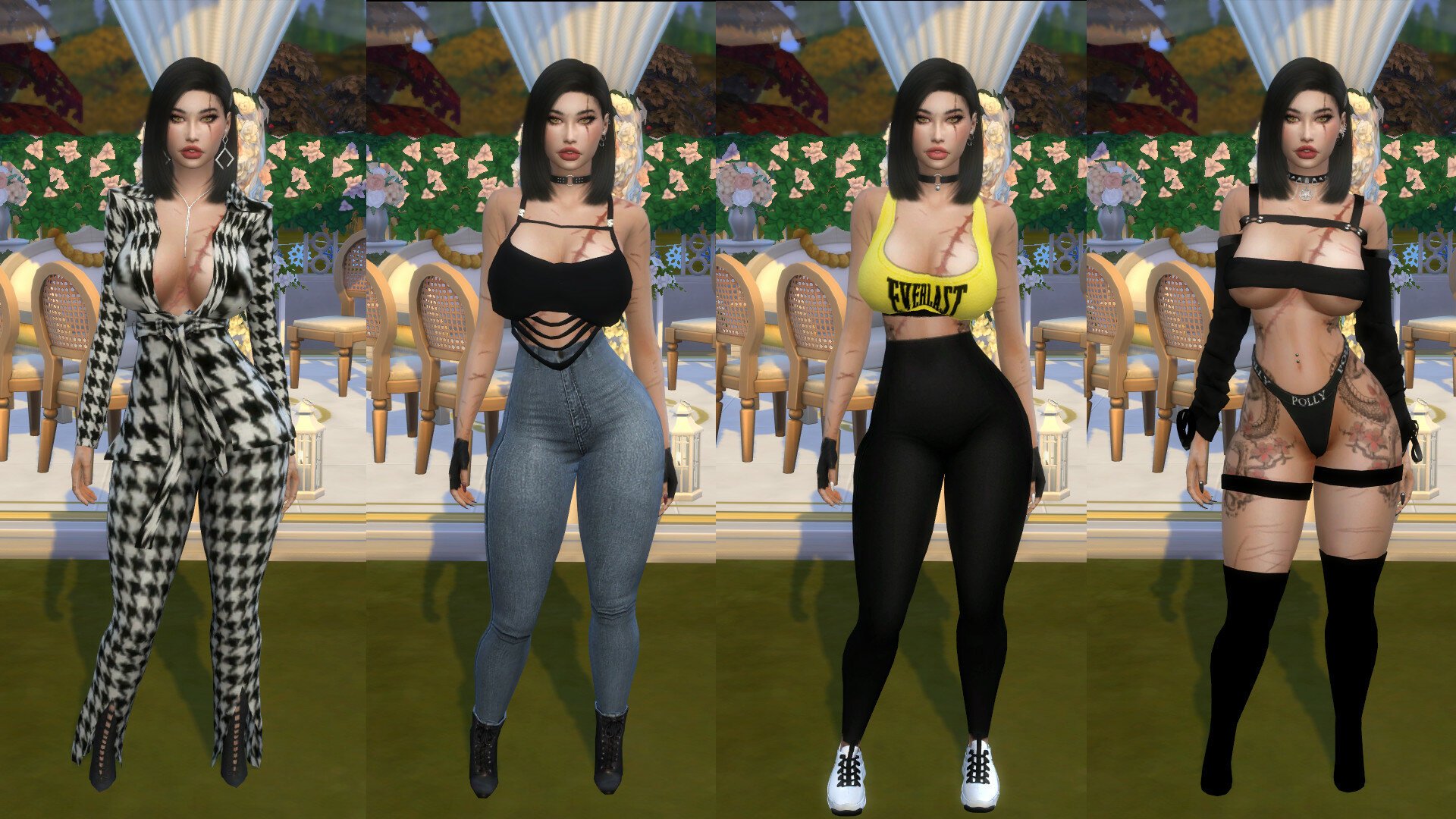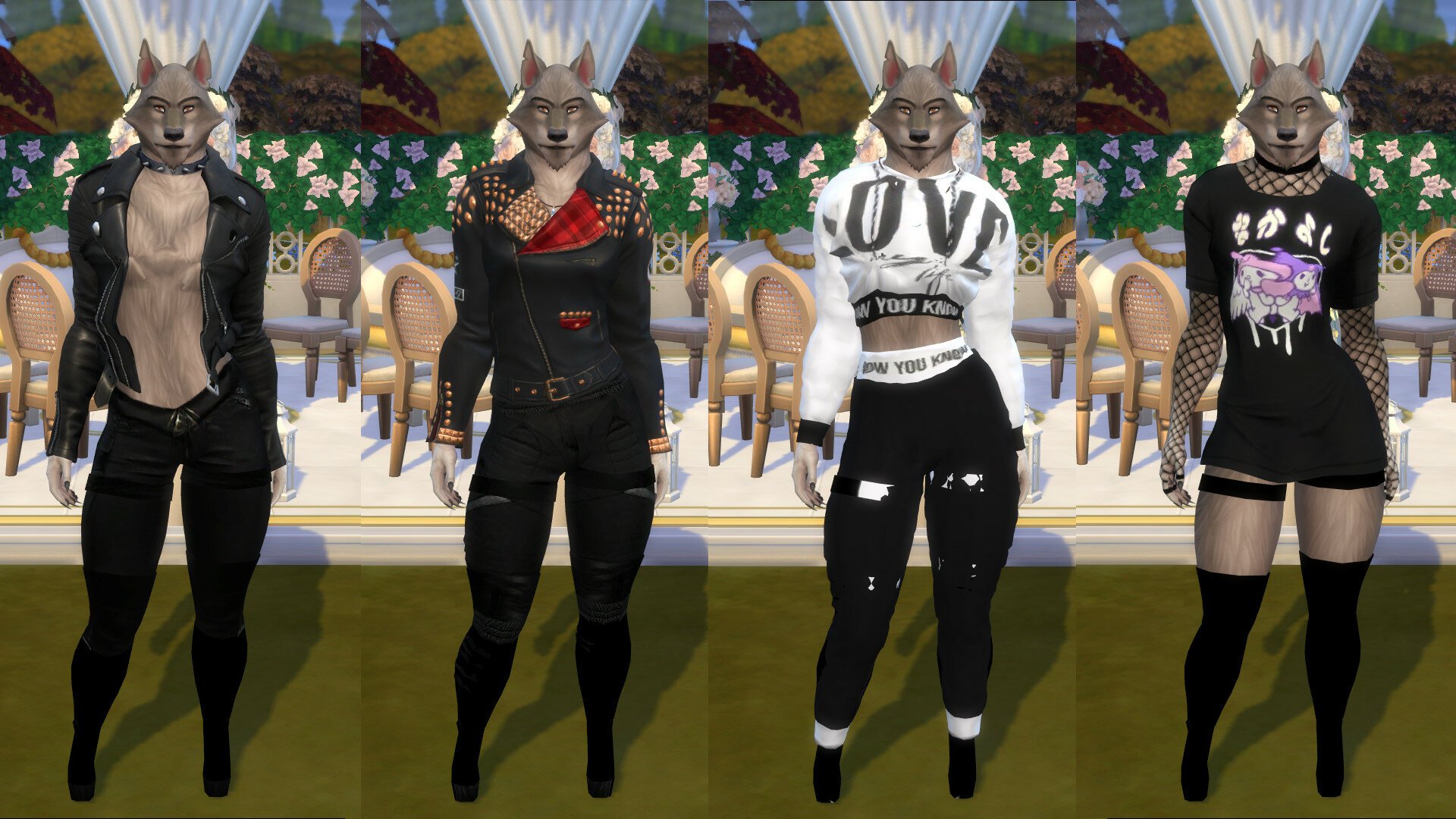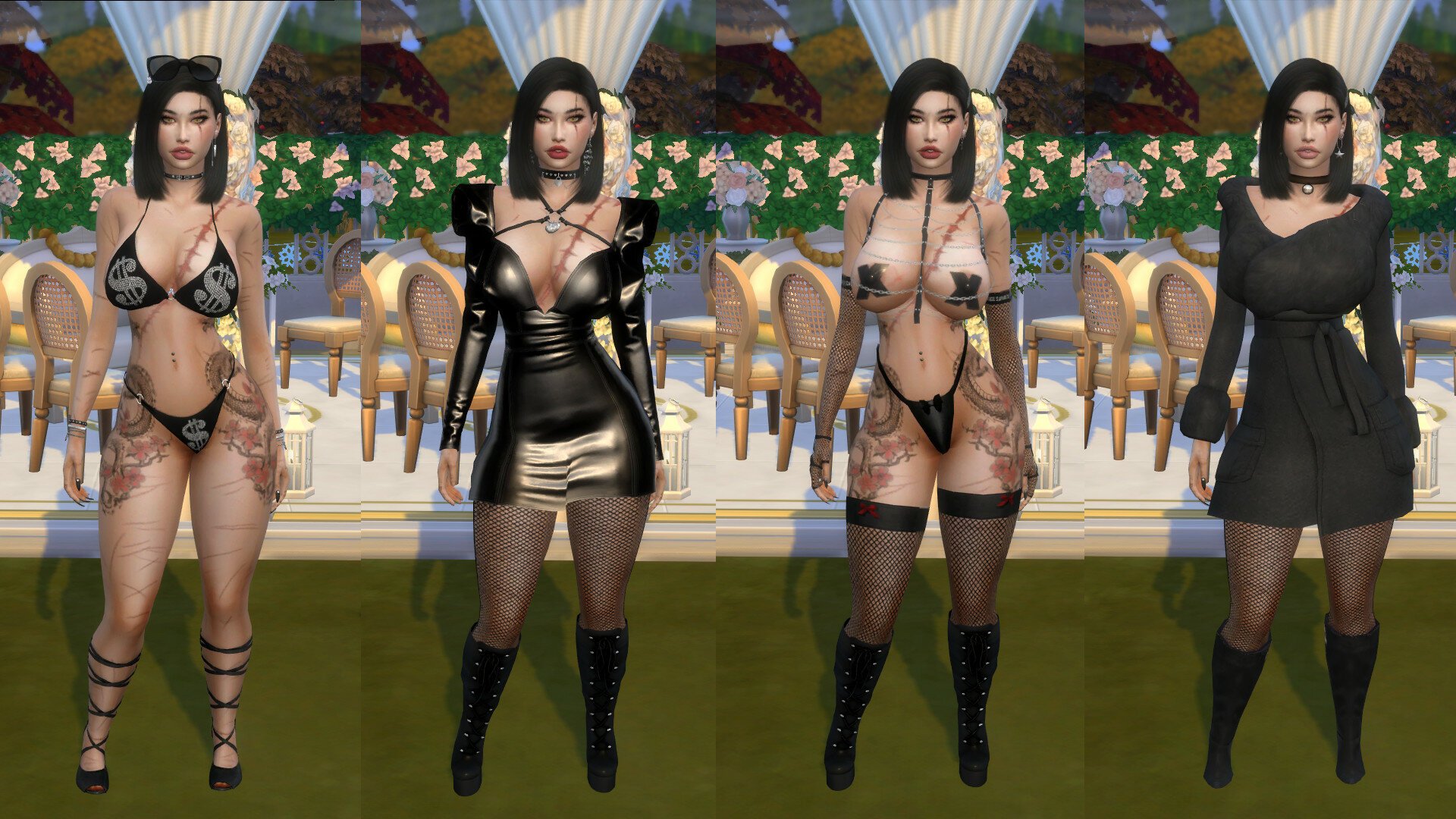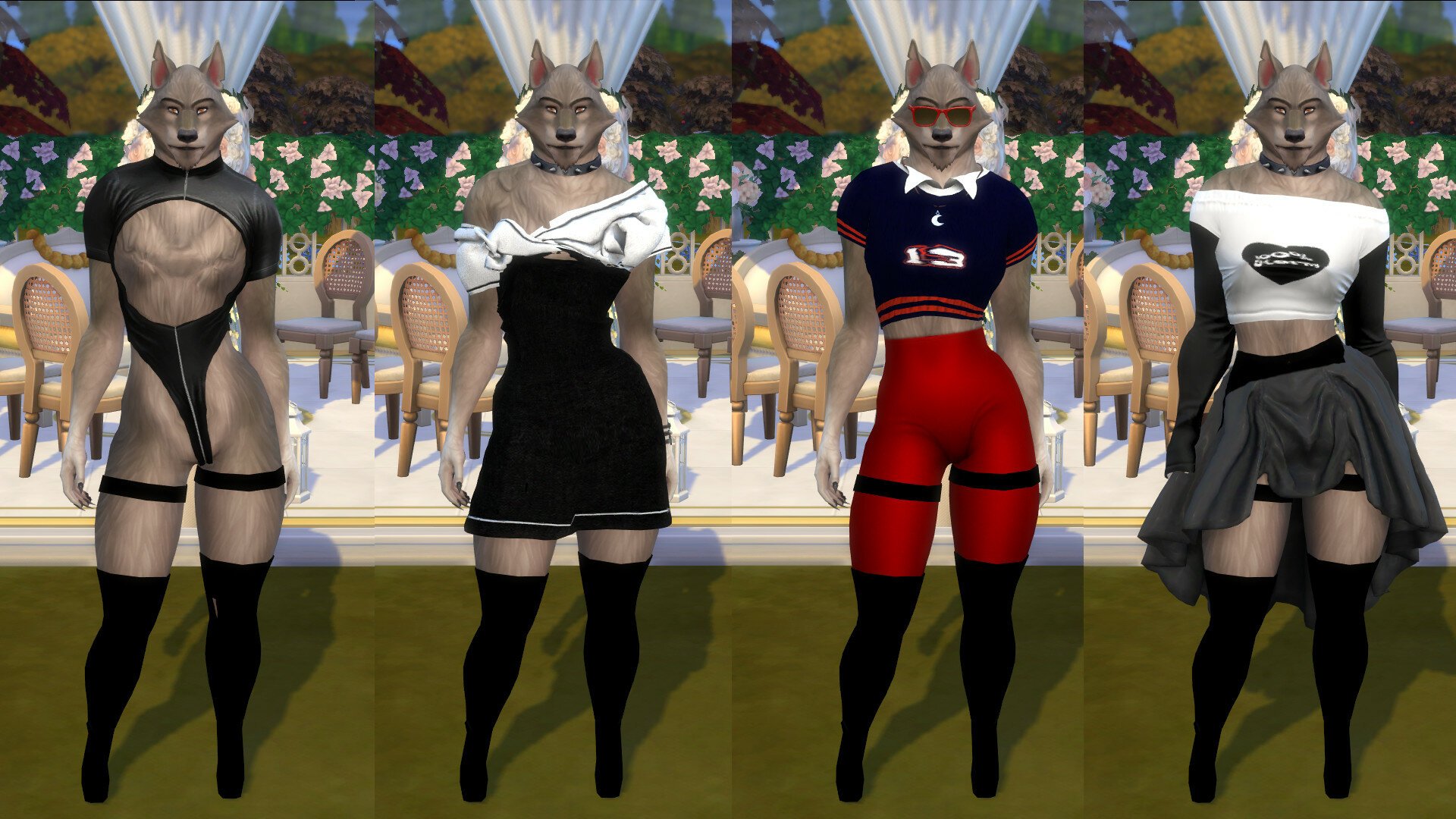 112. Paul Harper (Male Sim)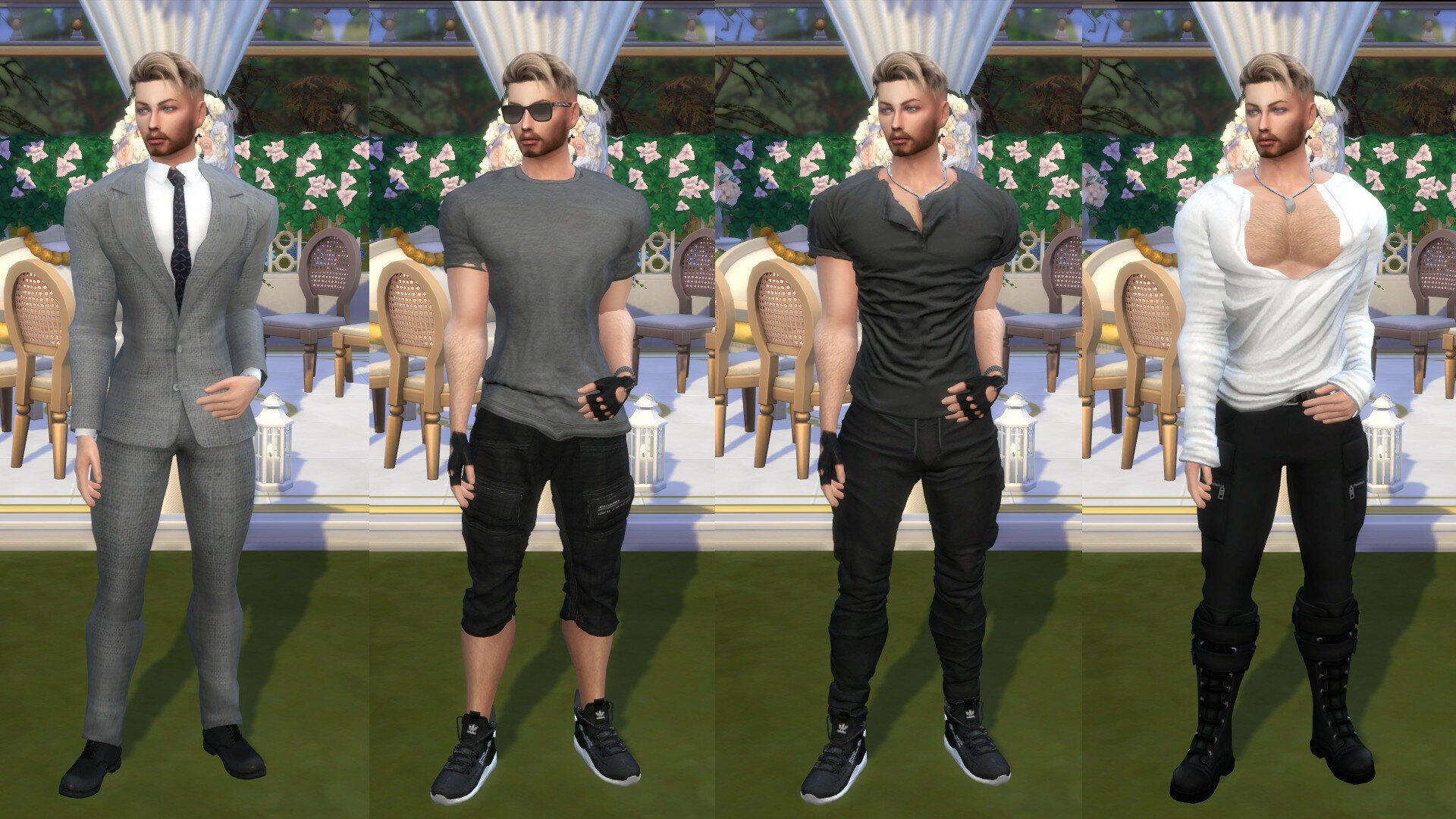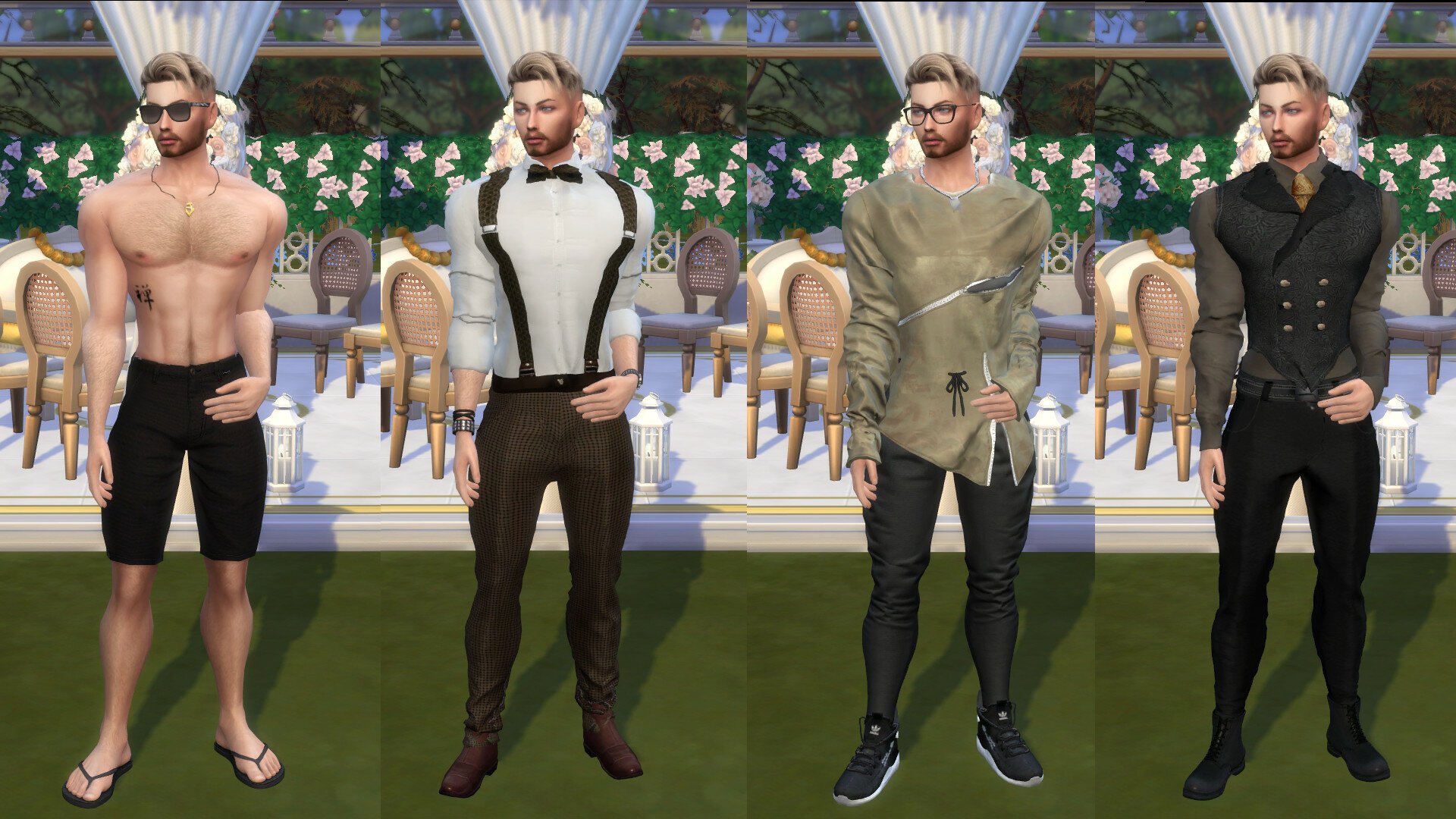 113. Gabriela Falcon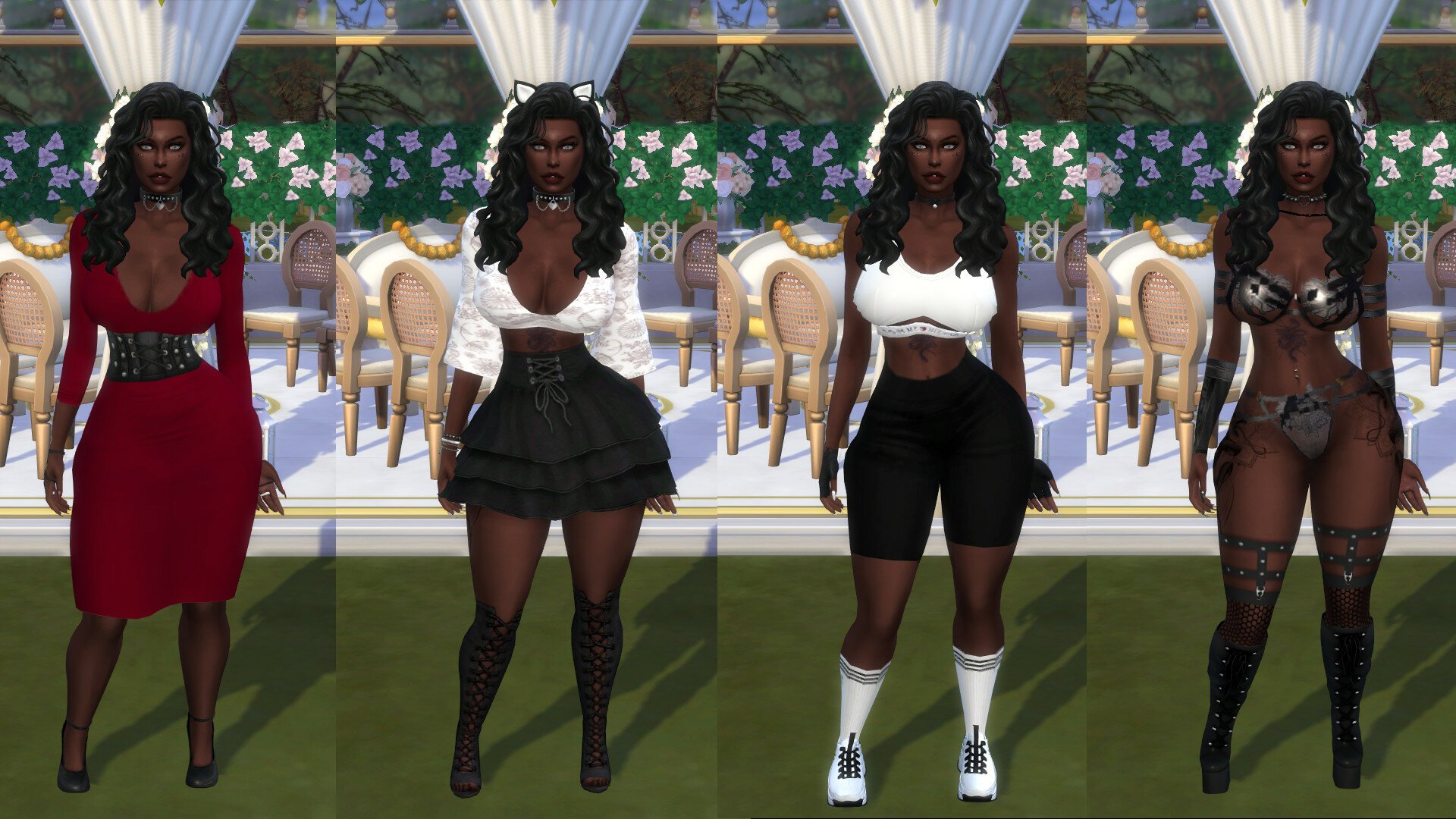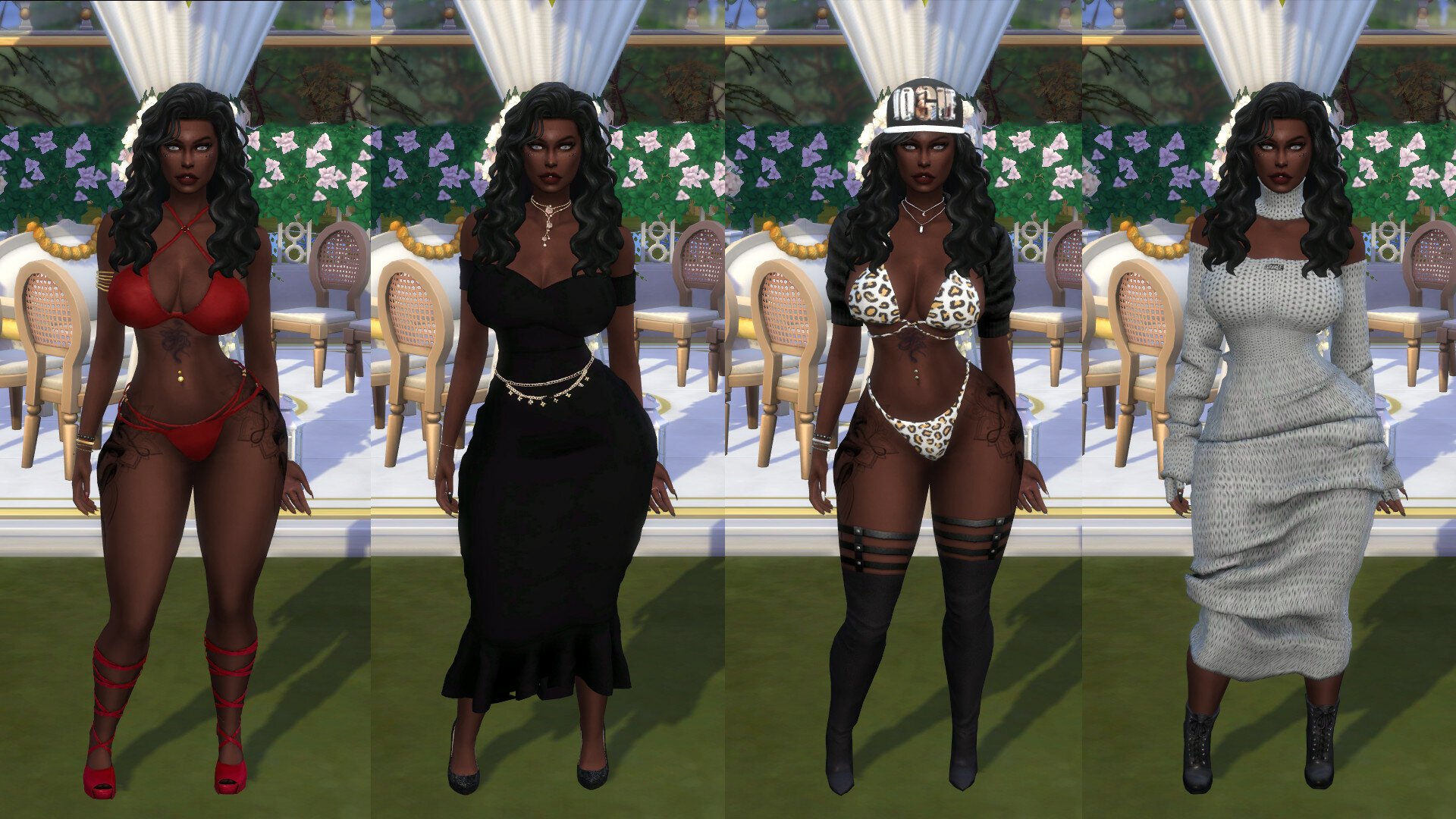 114. Margaret LeBlanc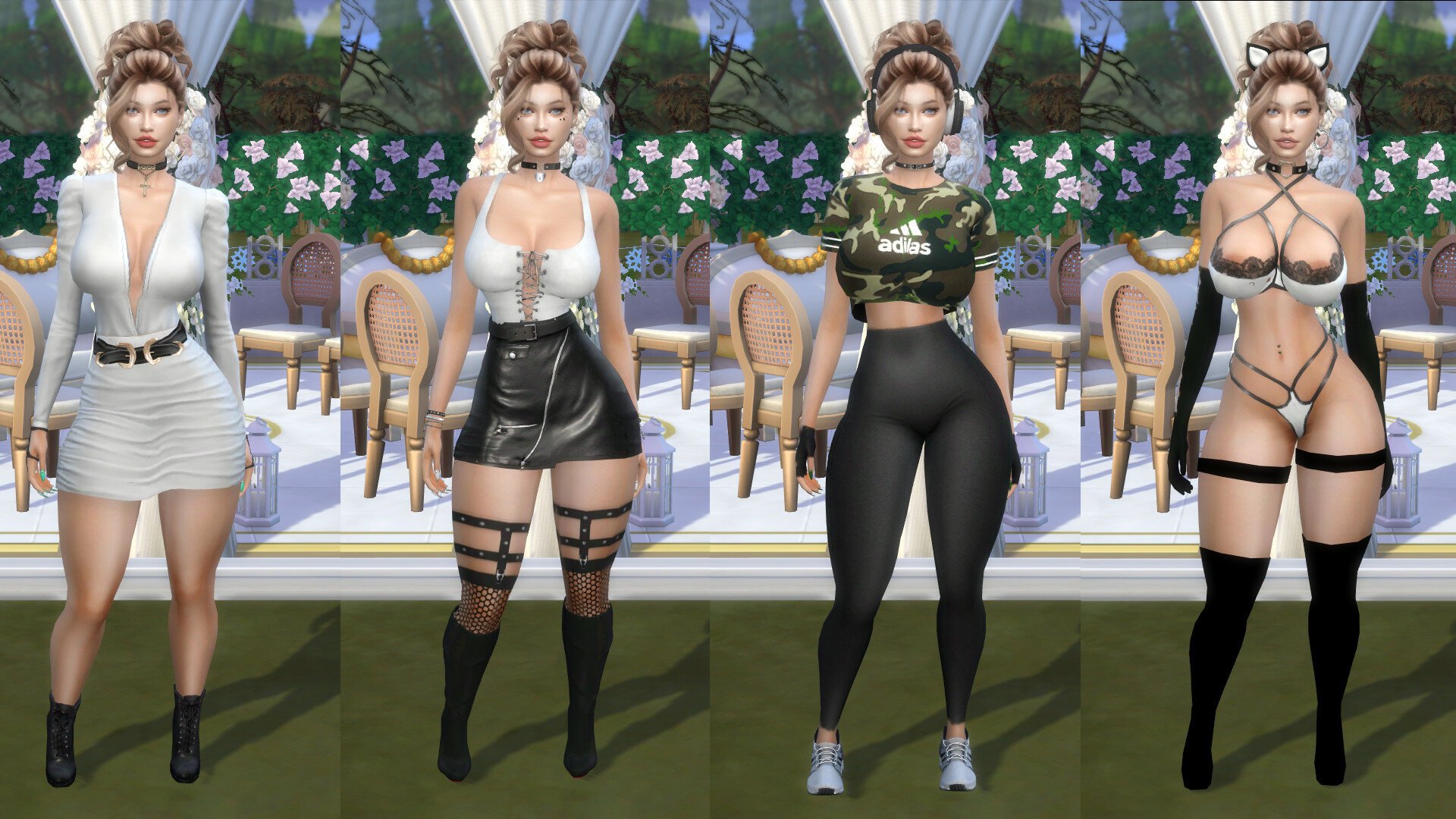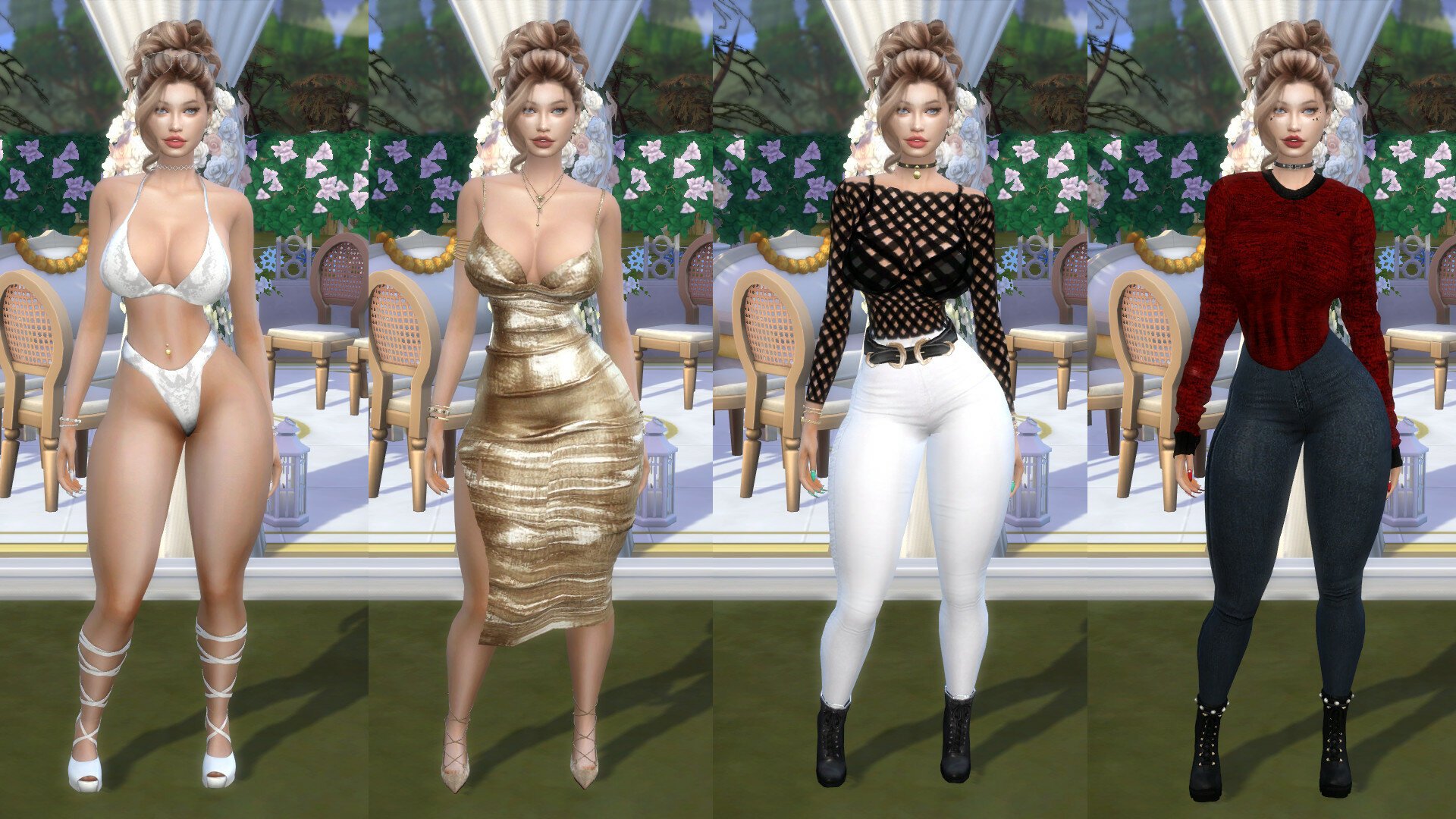 115. Nichole Goldberg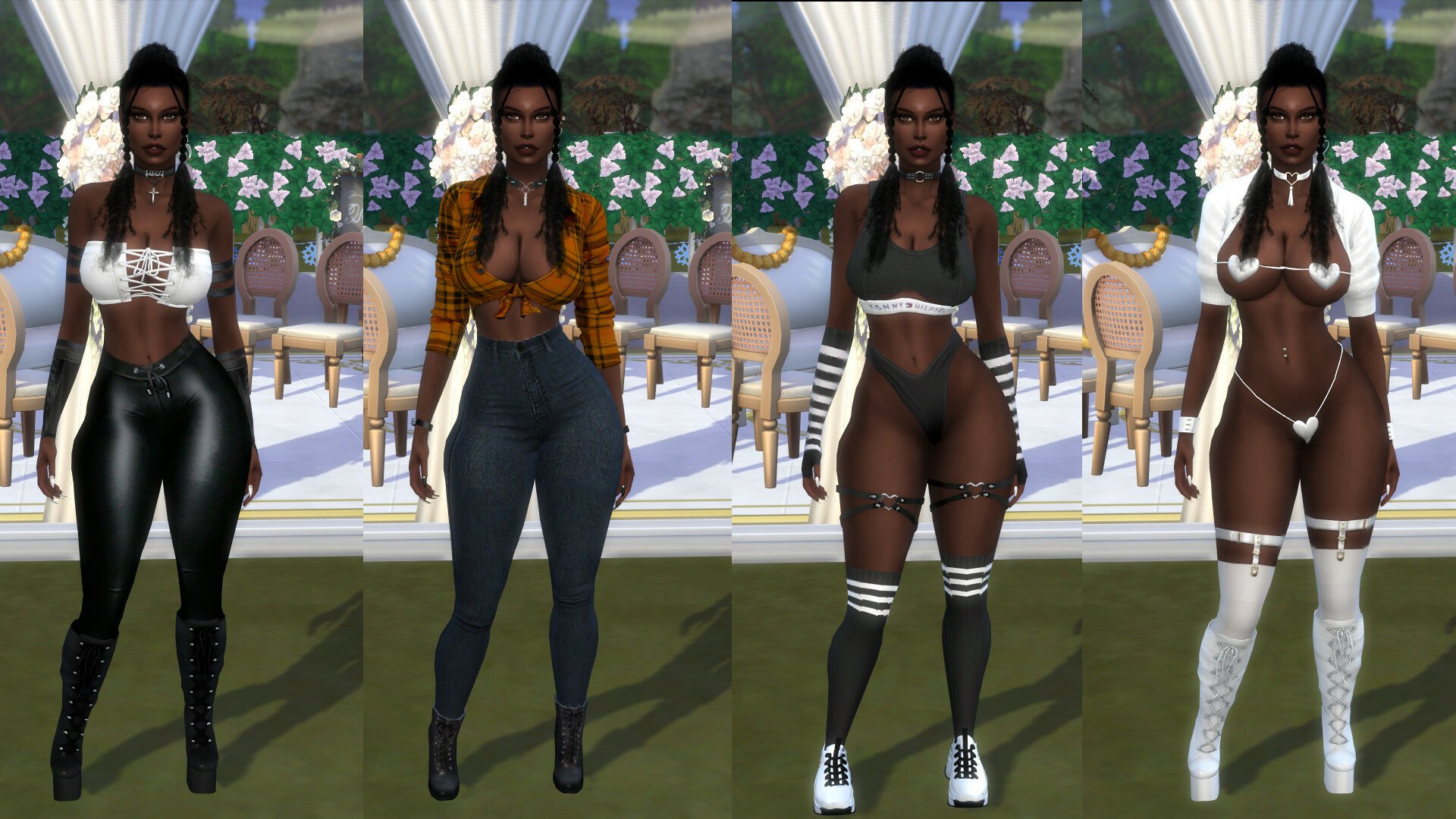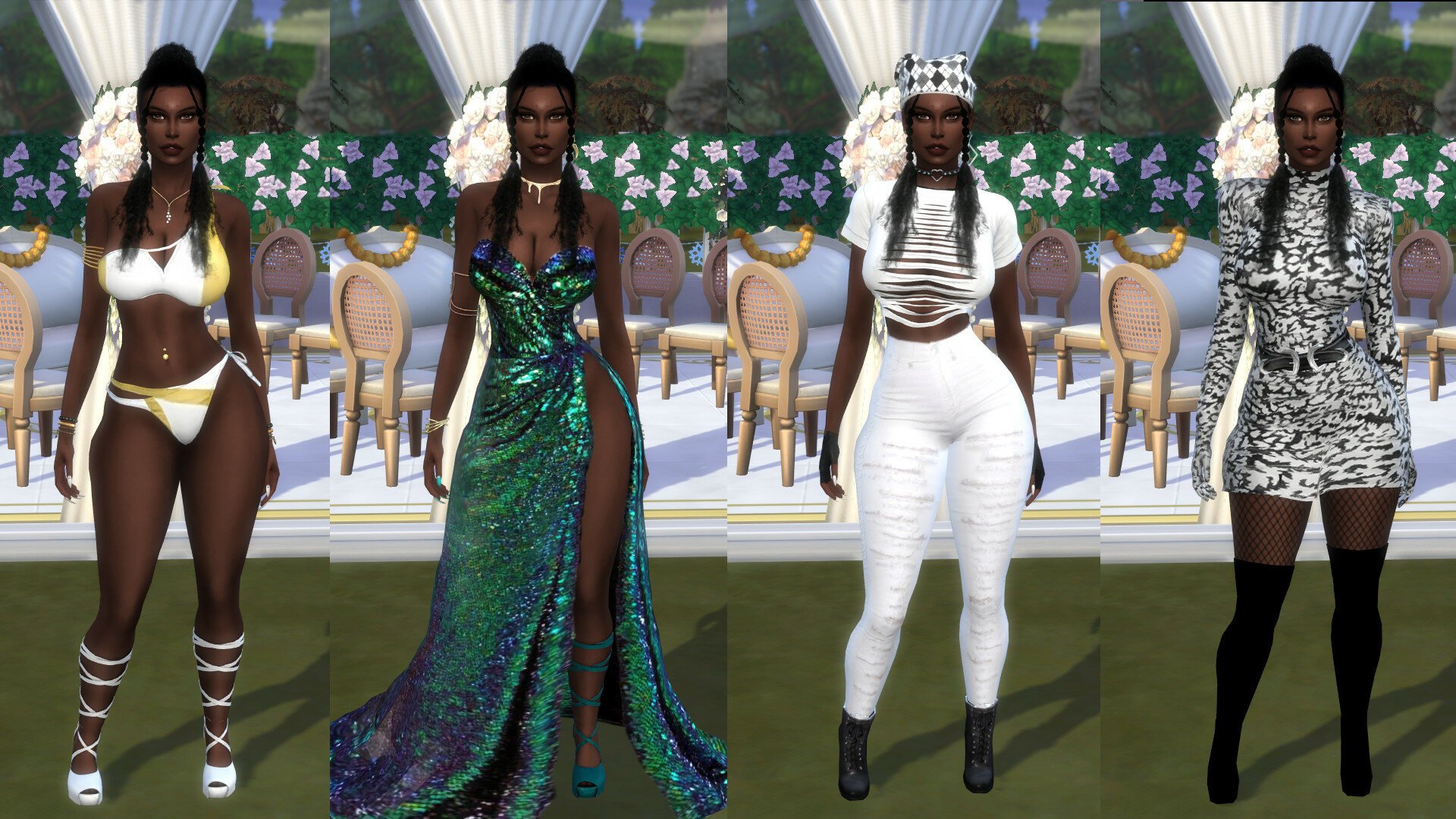 116. Michelle Abe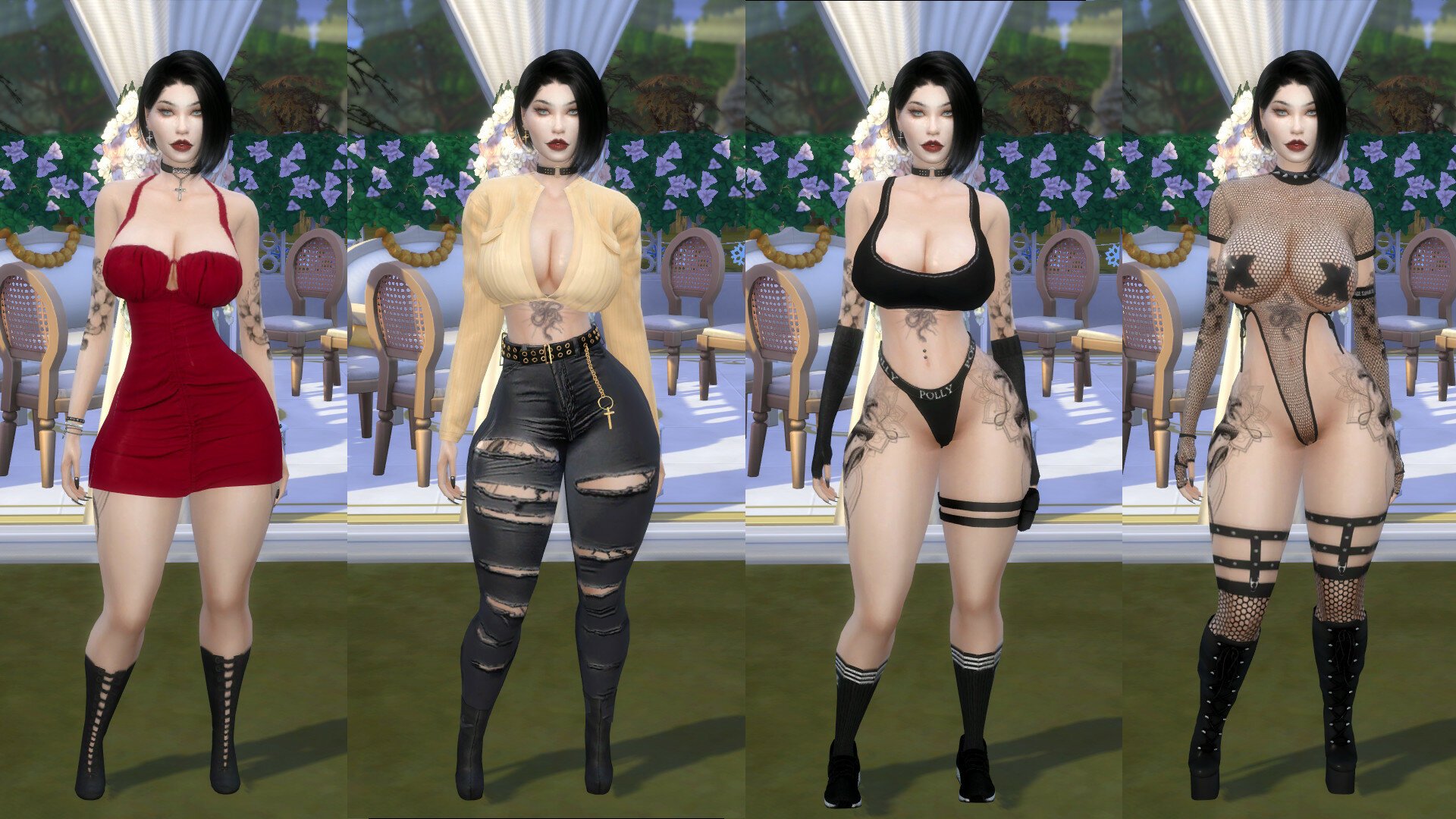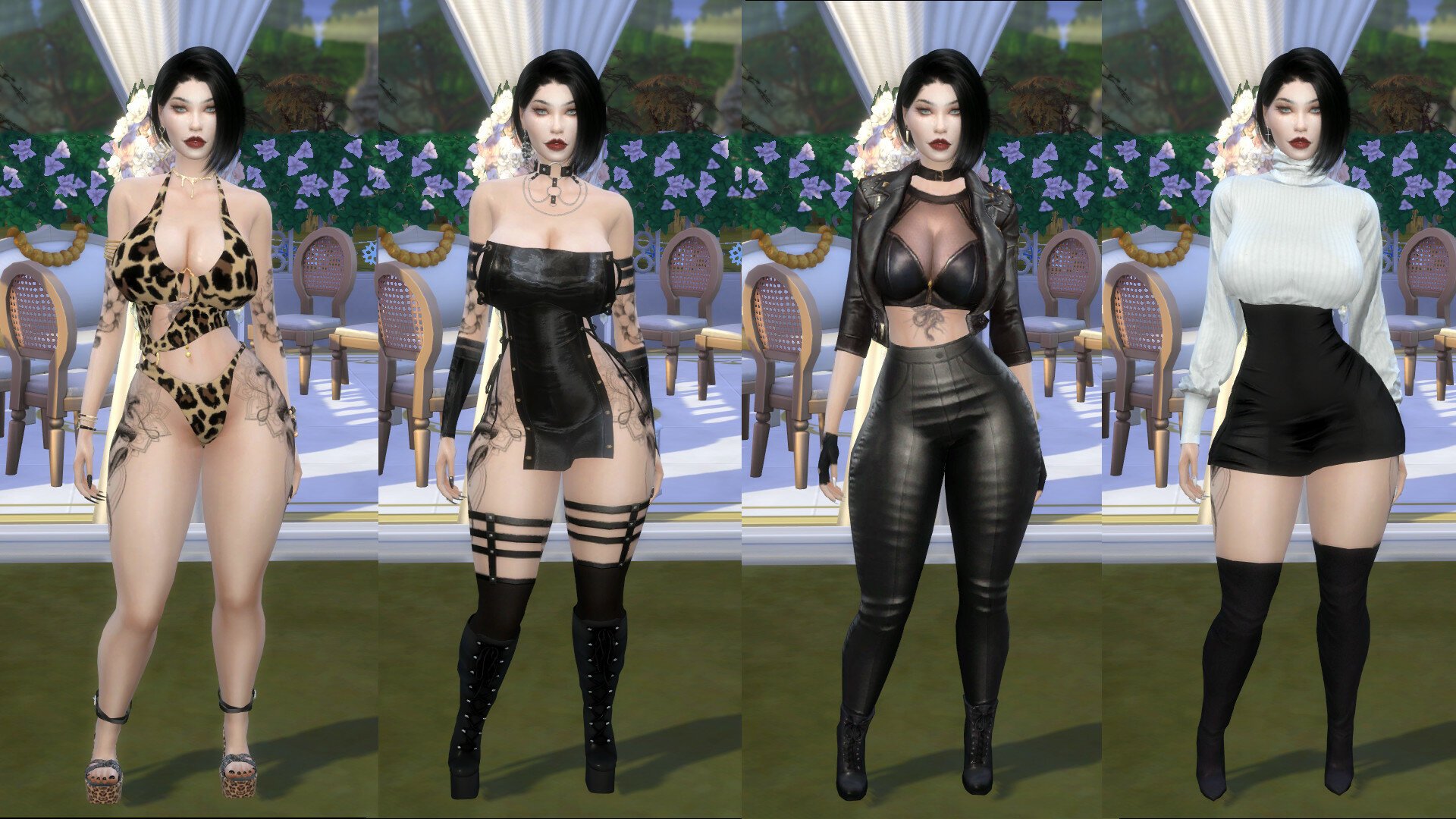 117. Alena McGuire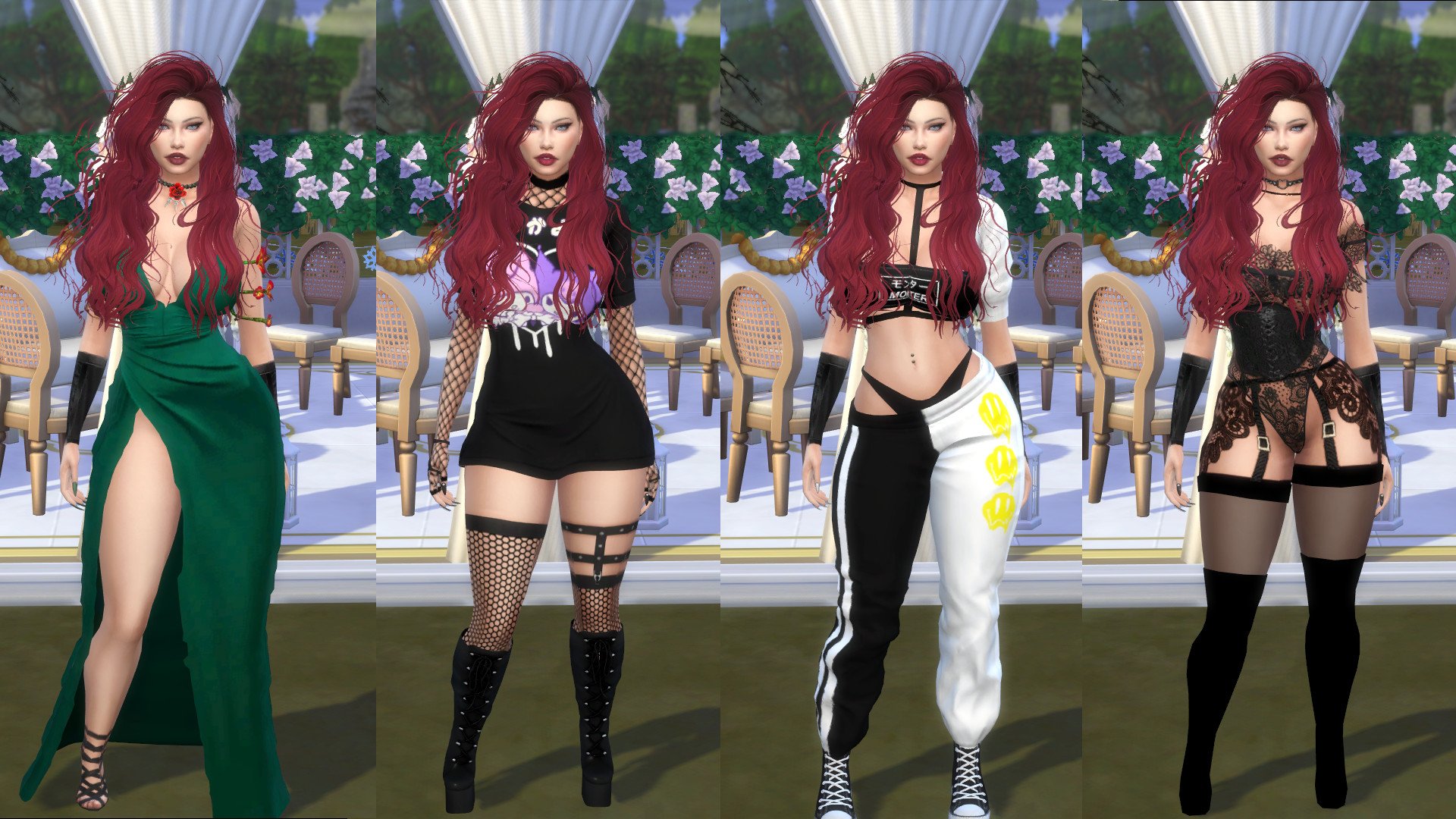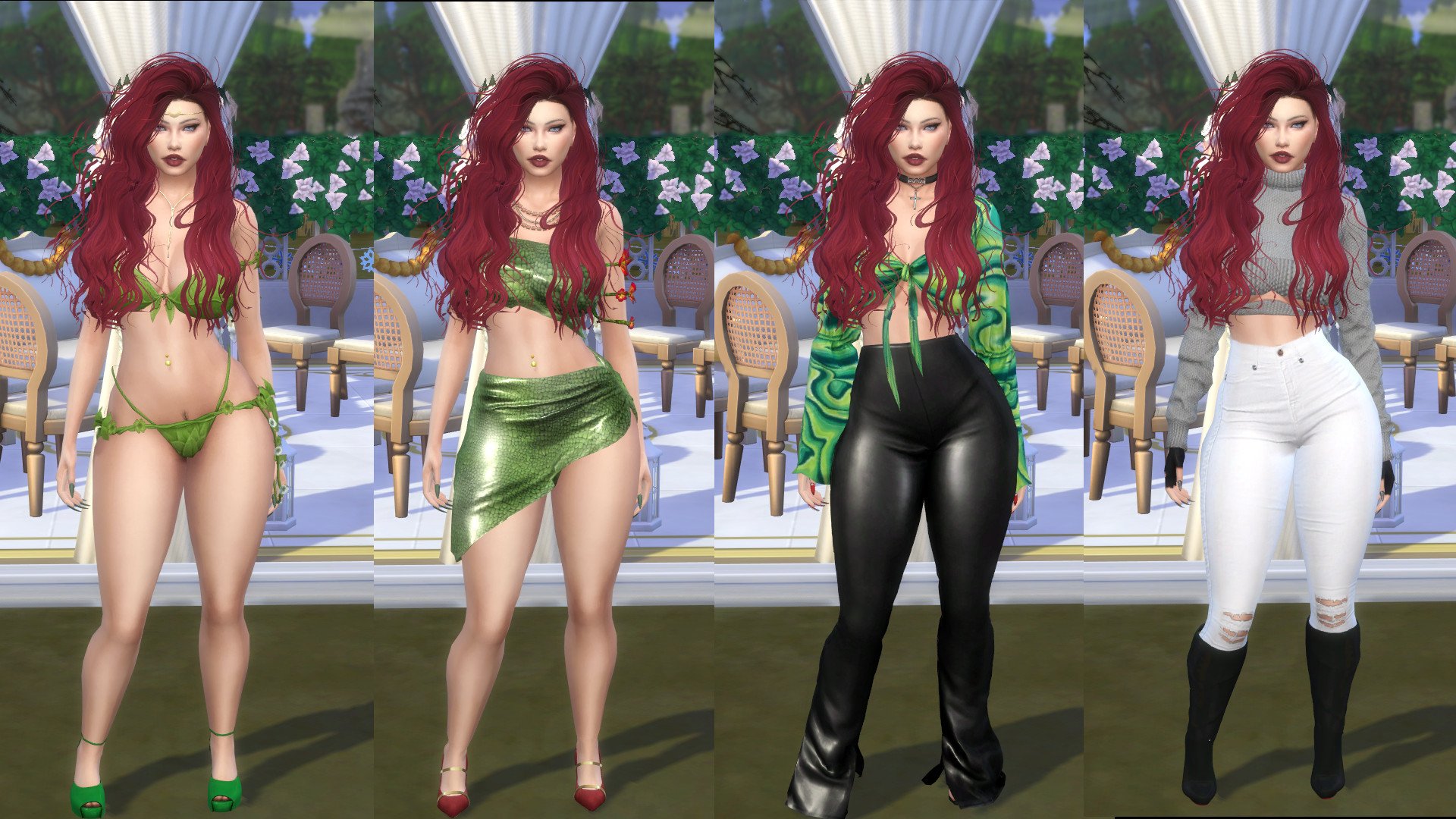 118. Sandra Smith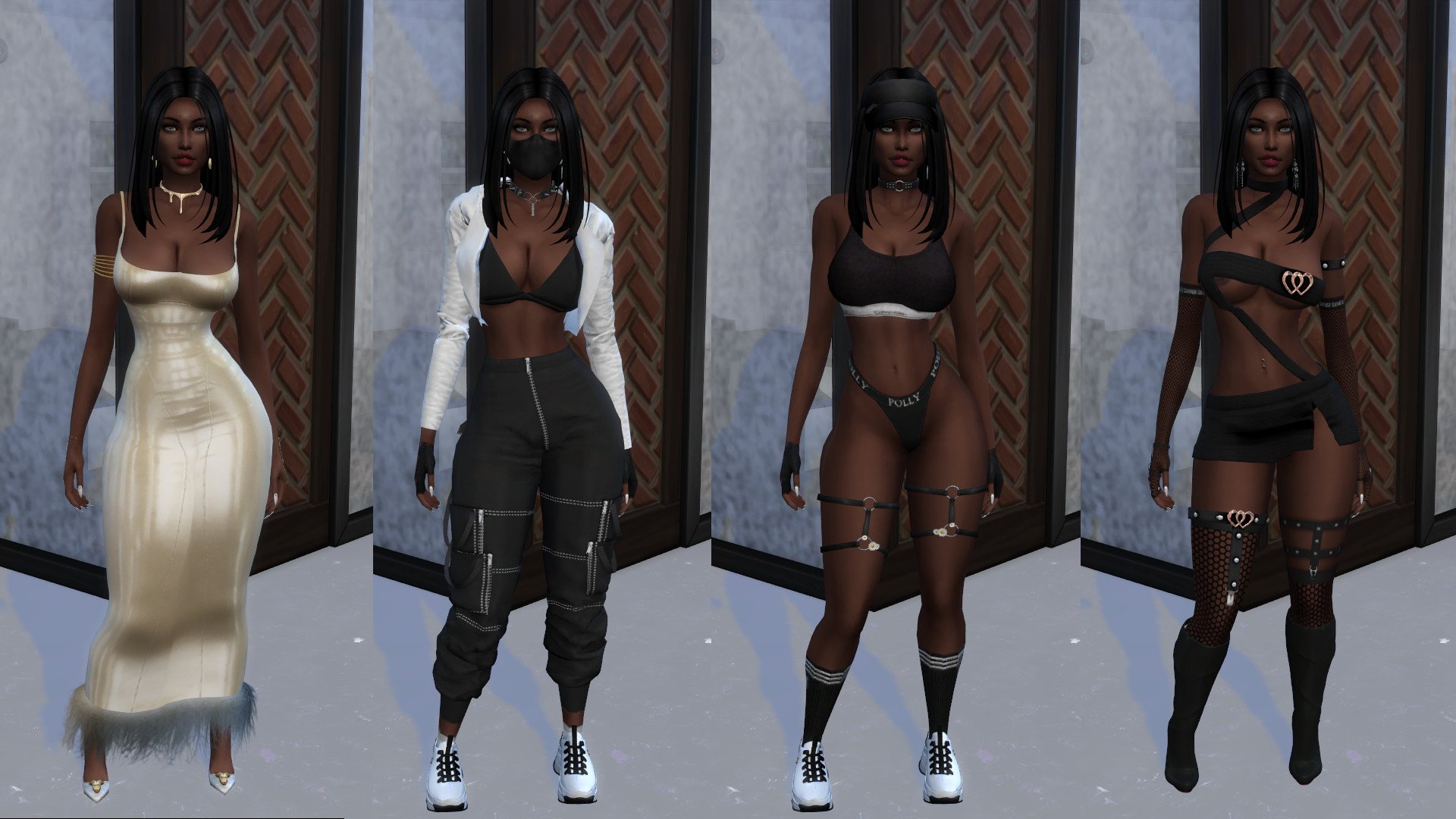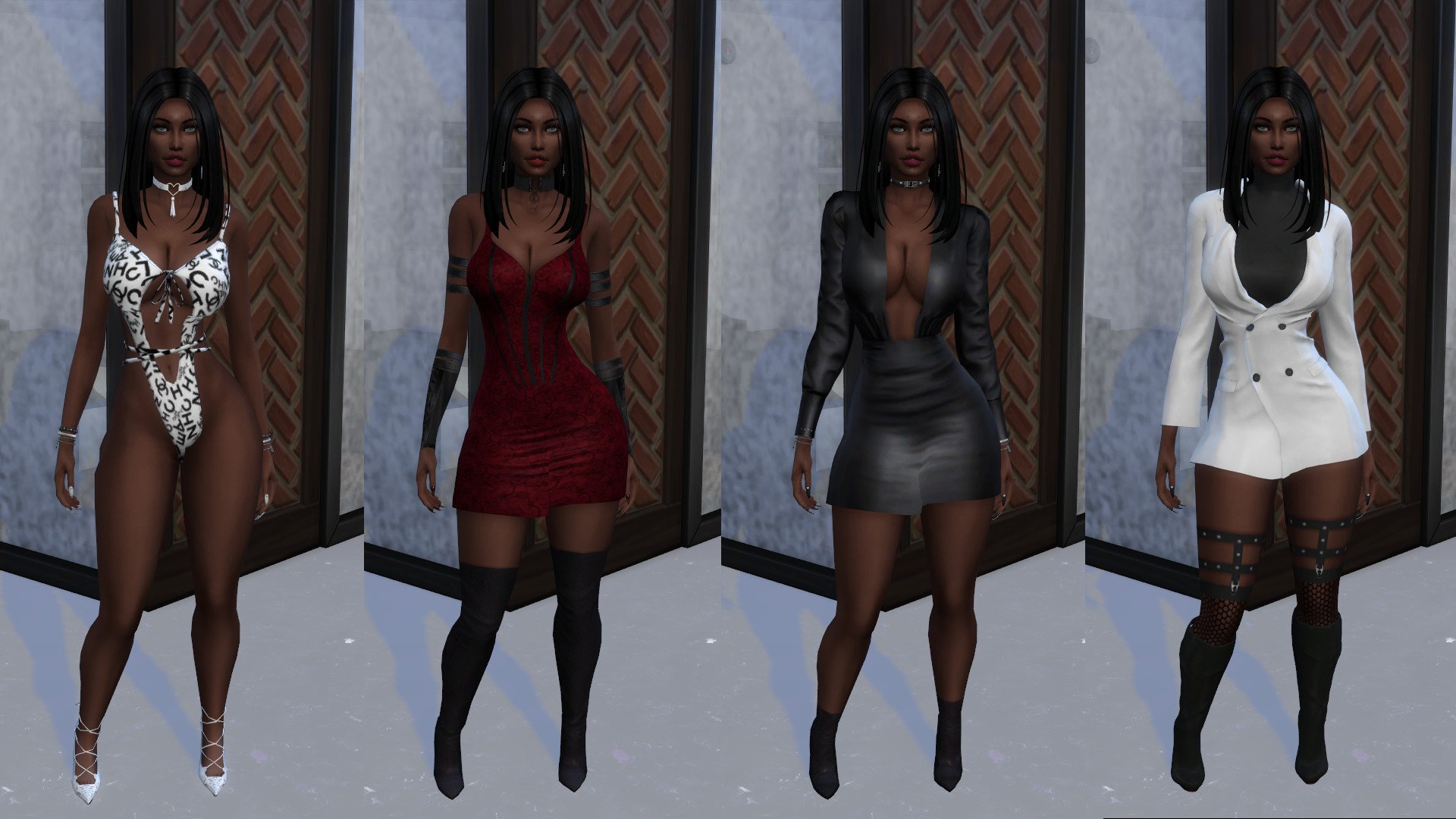 119. Rahul Kumar [Male Sim]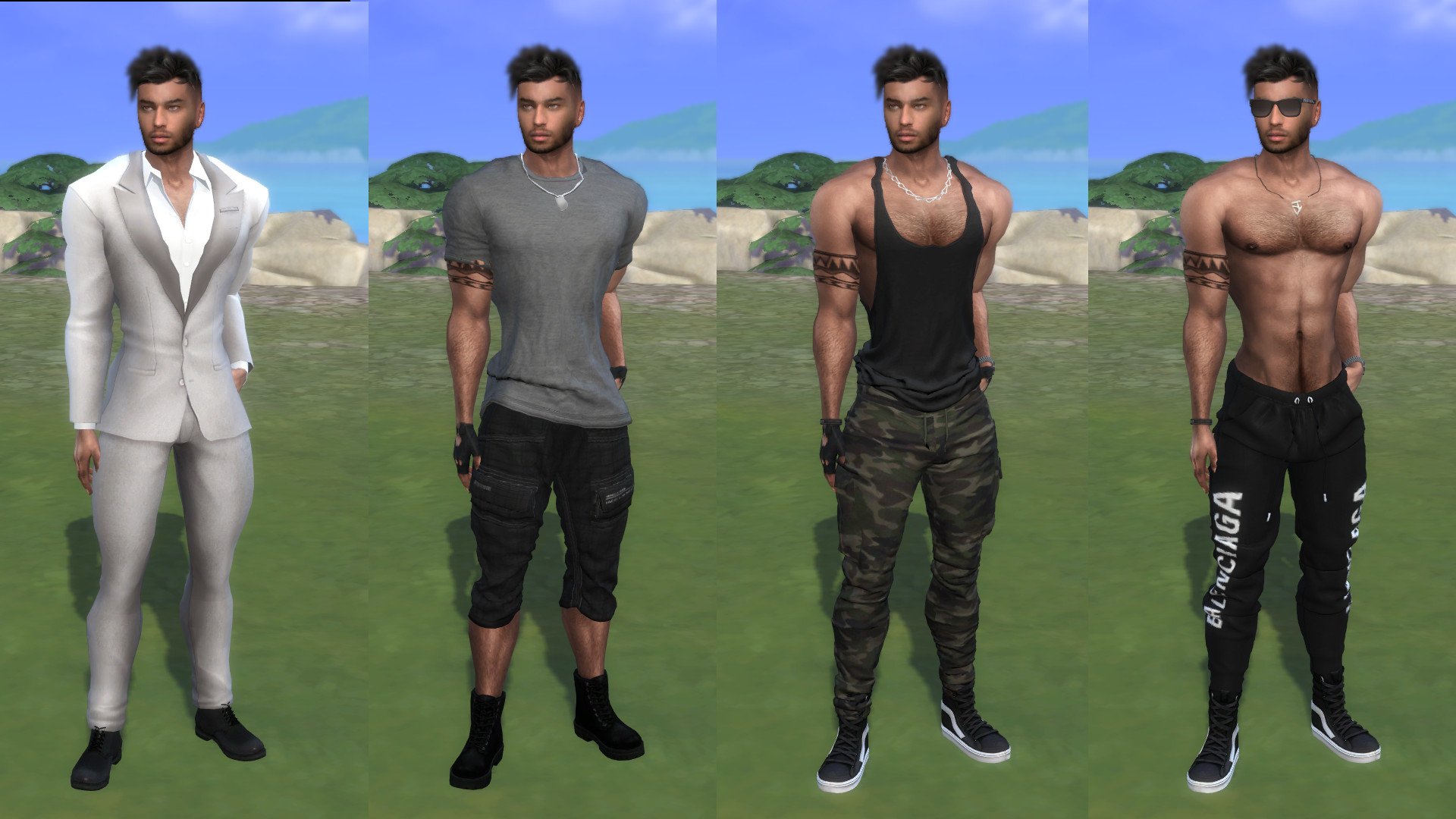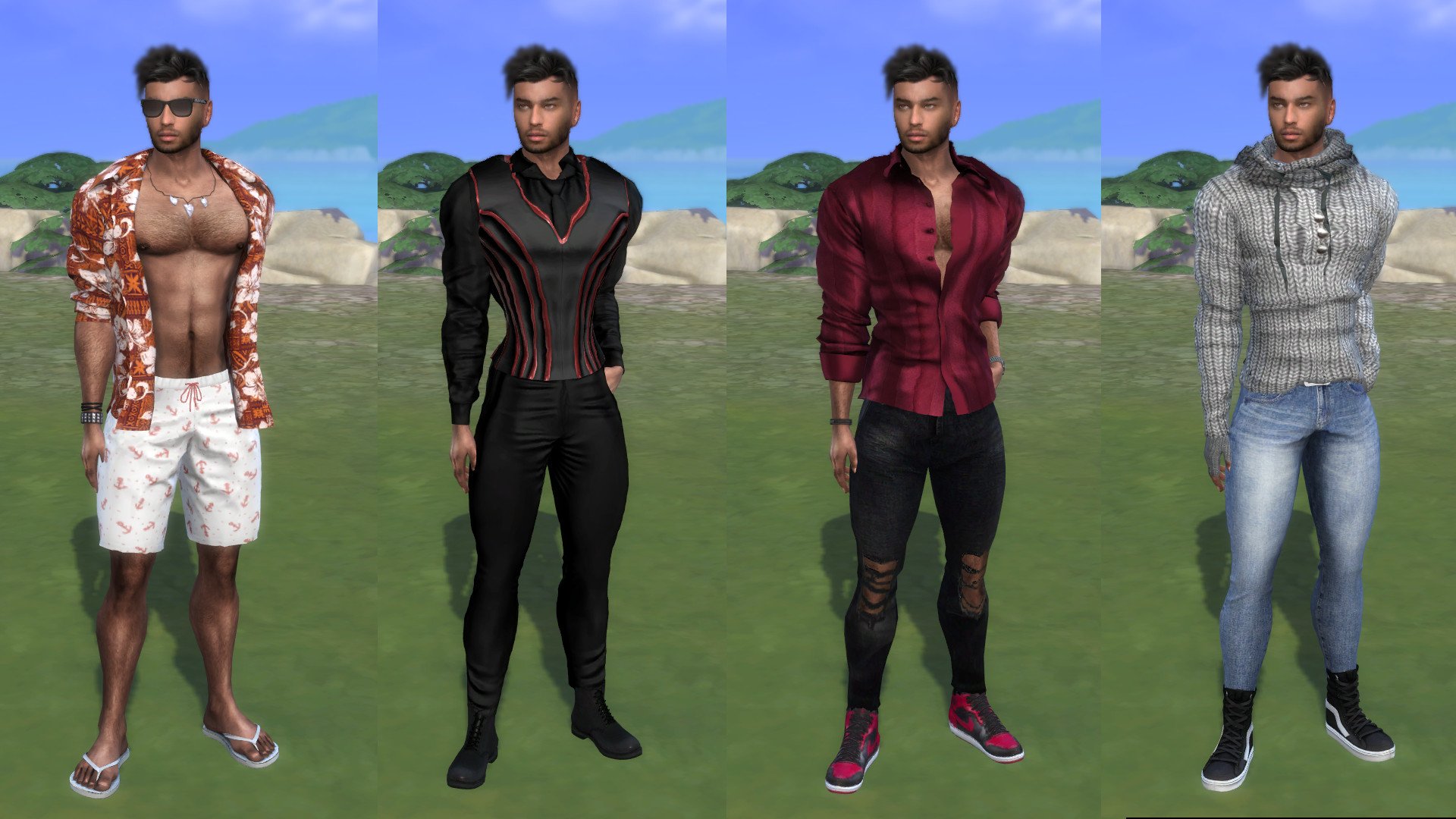 120. Ciara Burger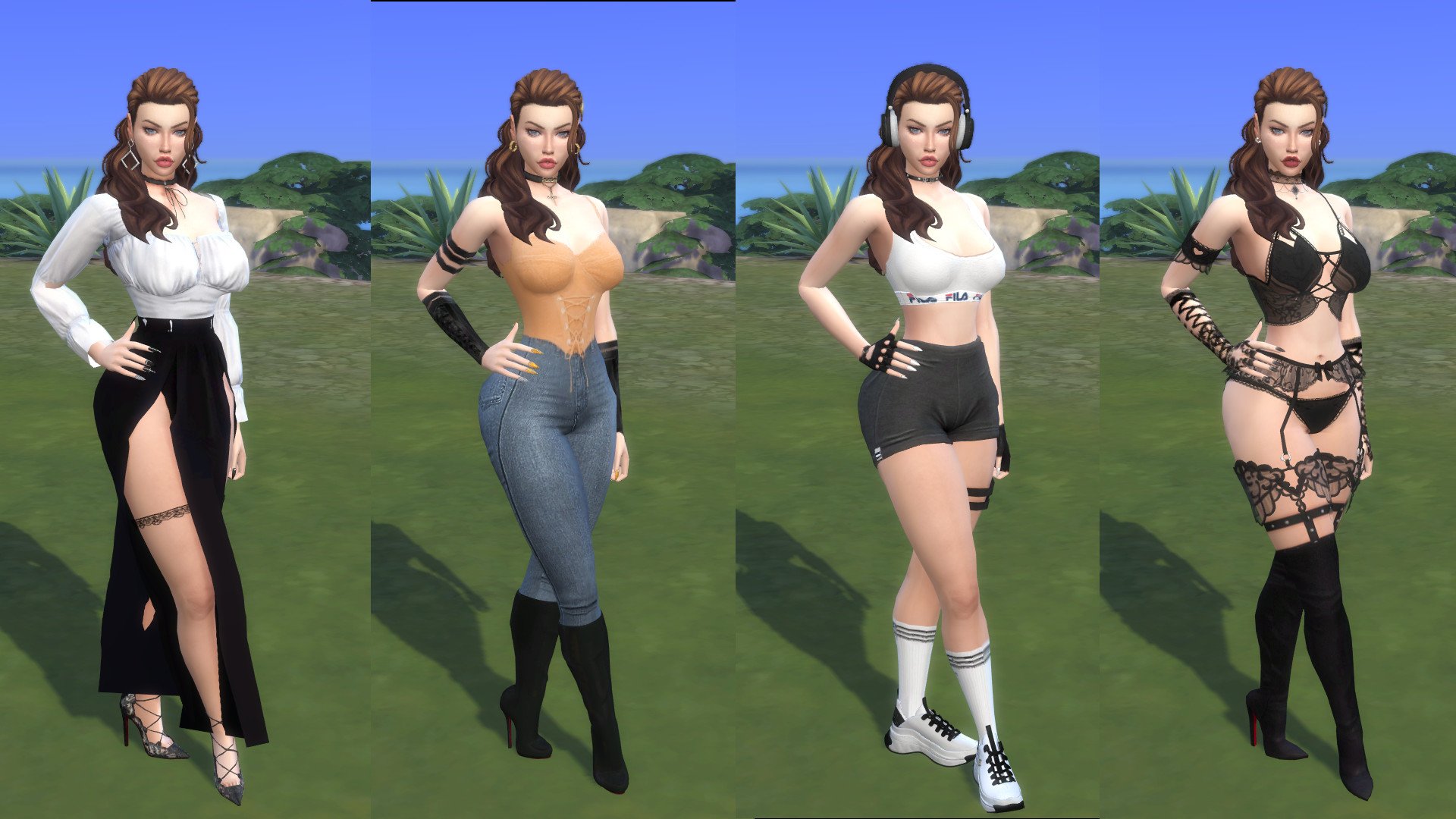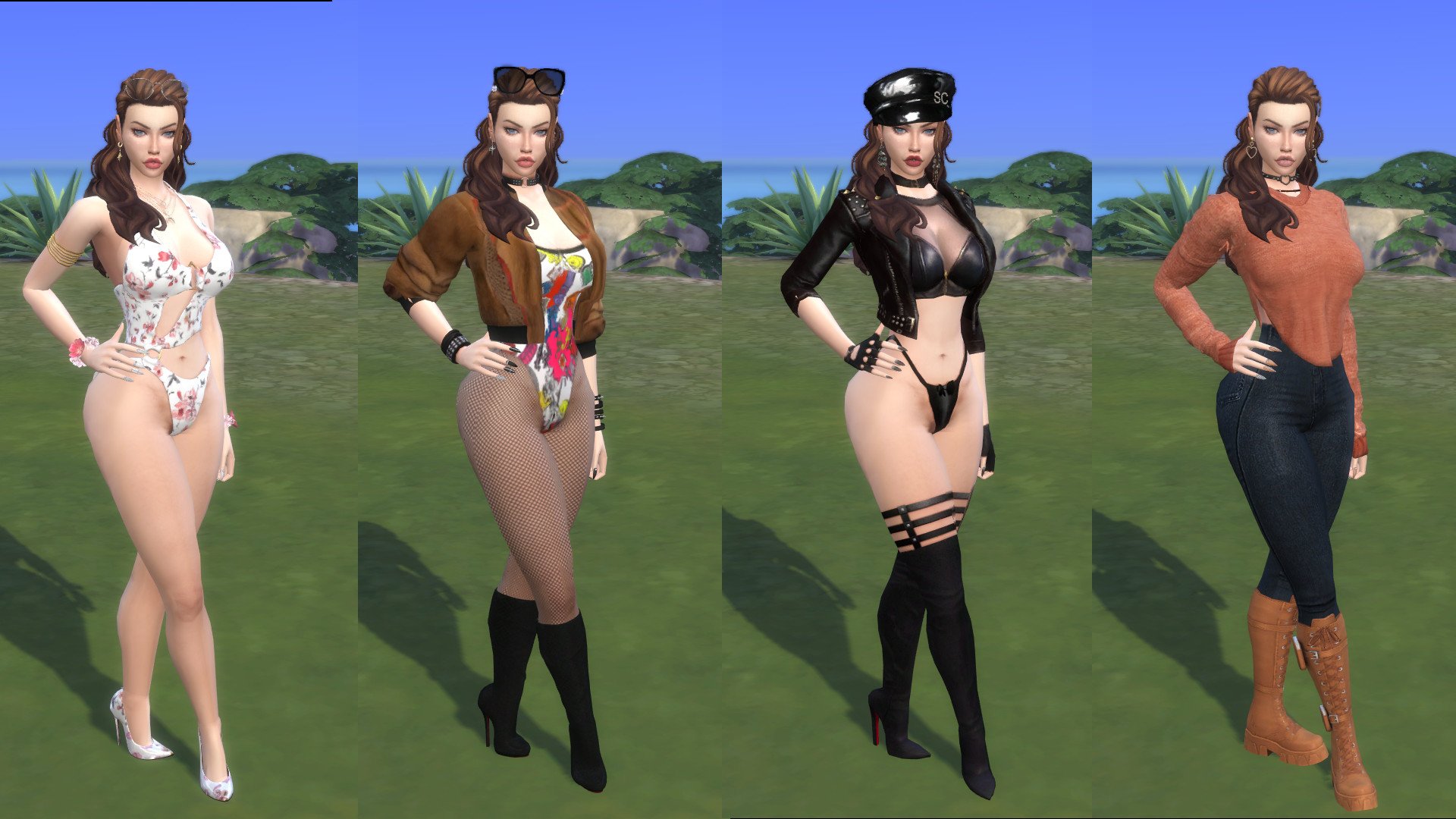 121. Katrina Blakely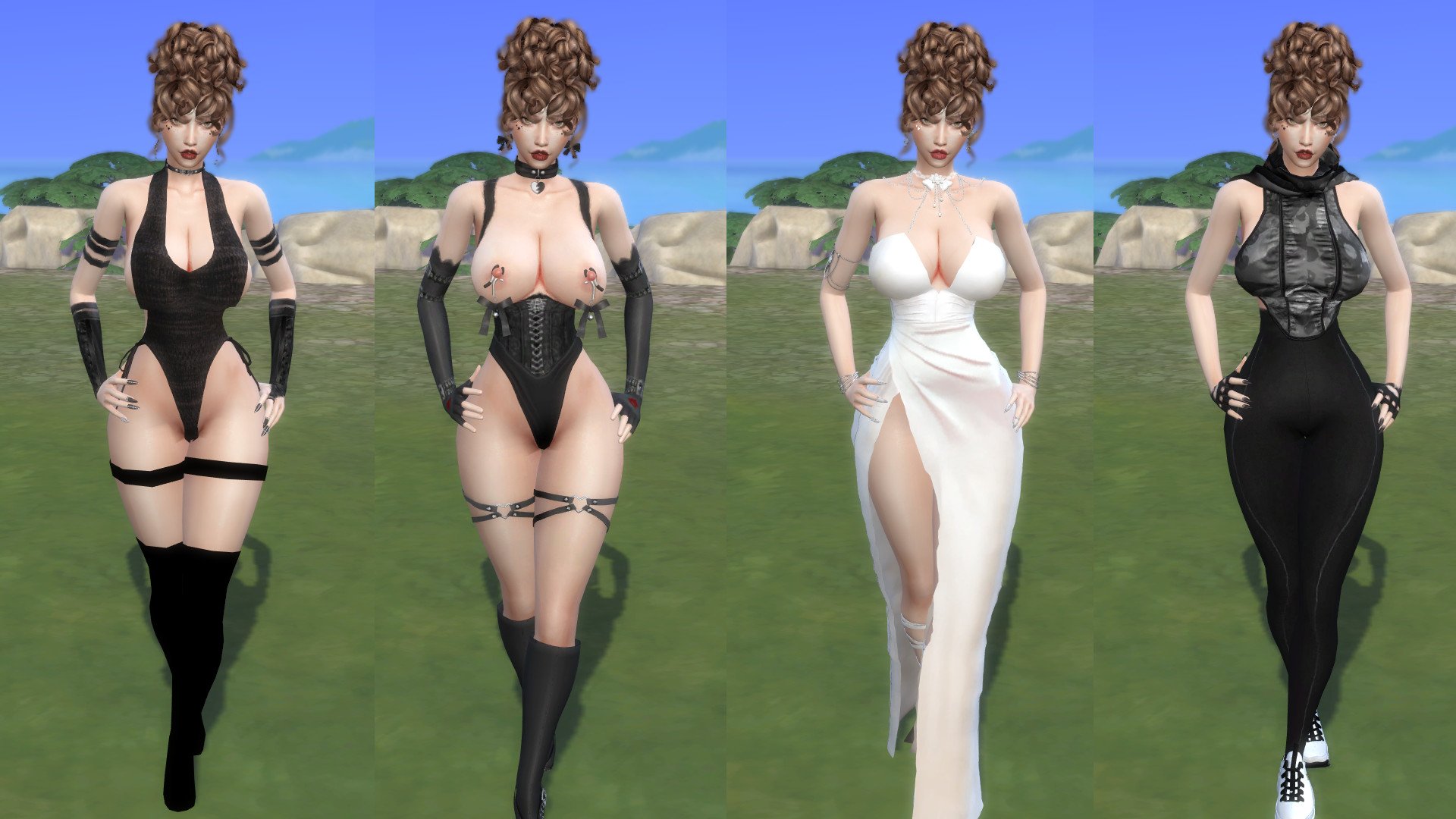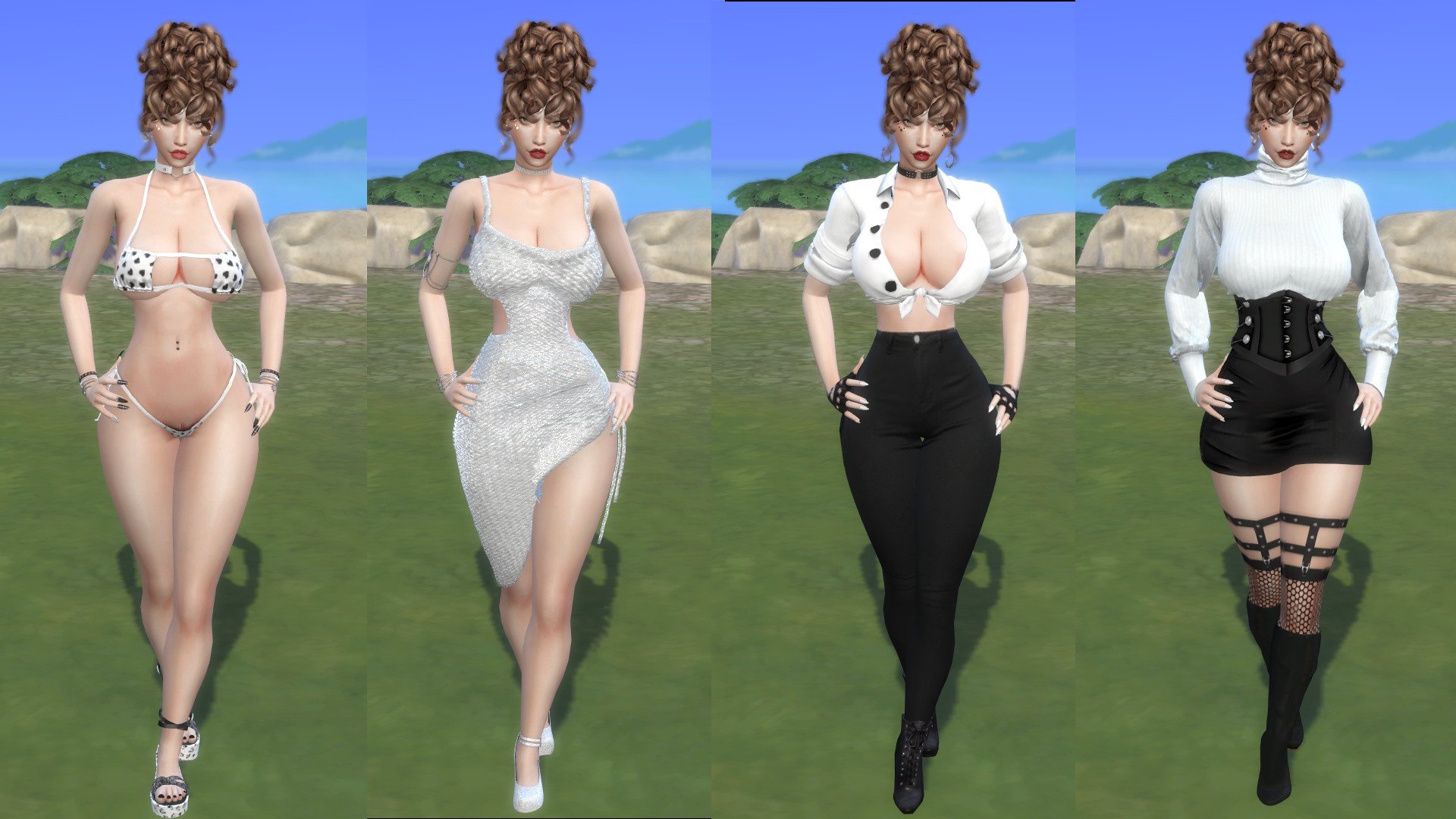 122. Emma Williamson [Zombie]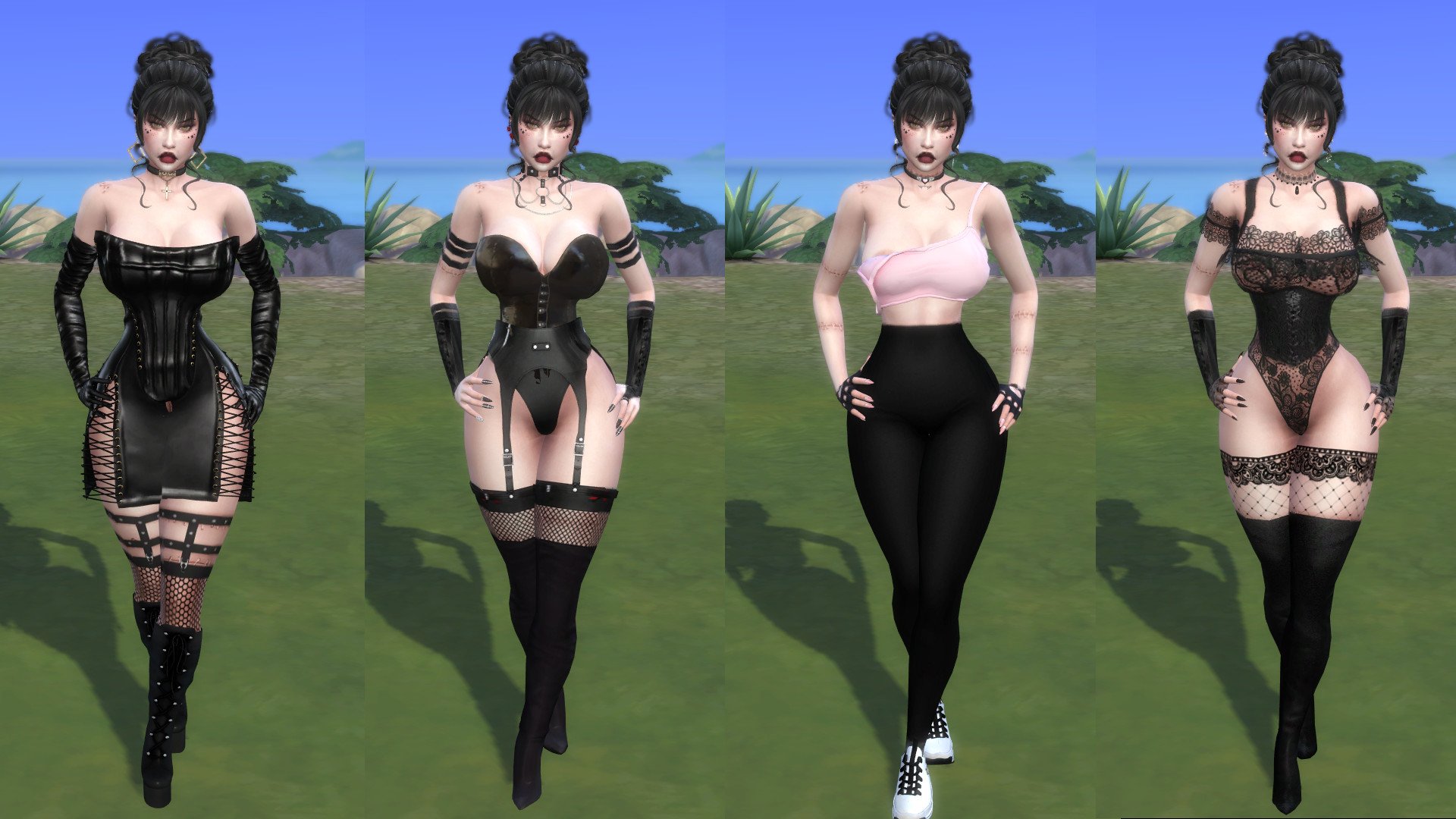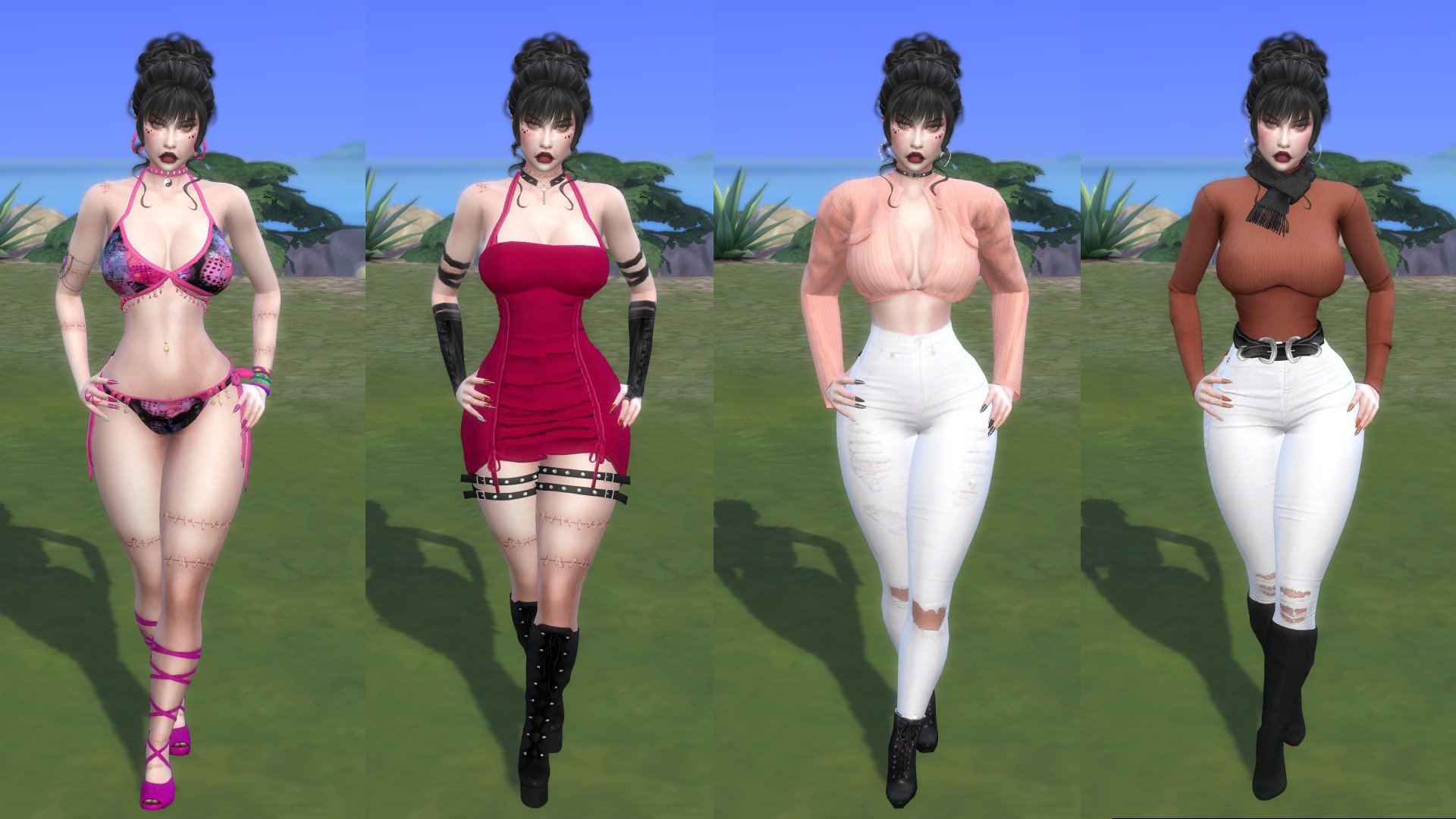 123. Norma Hernandez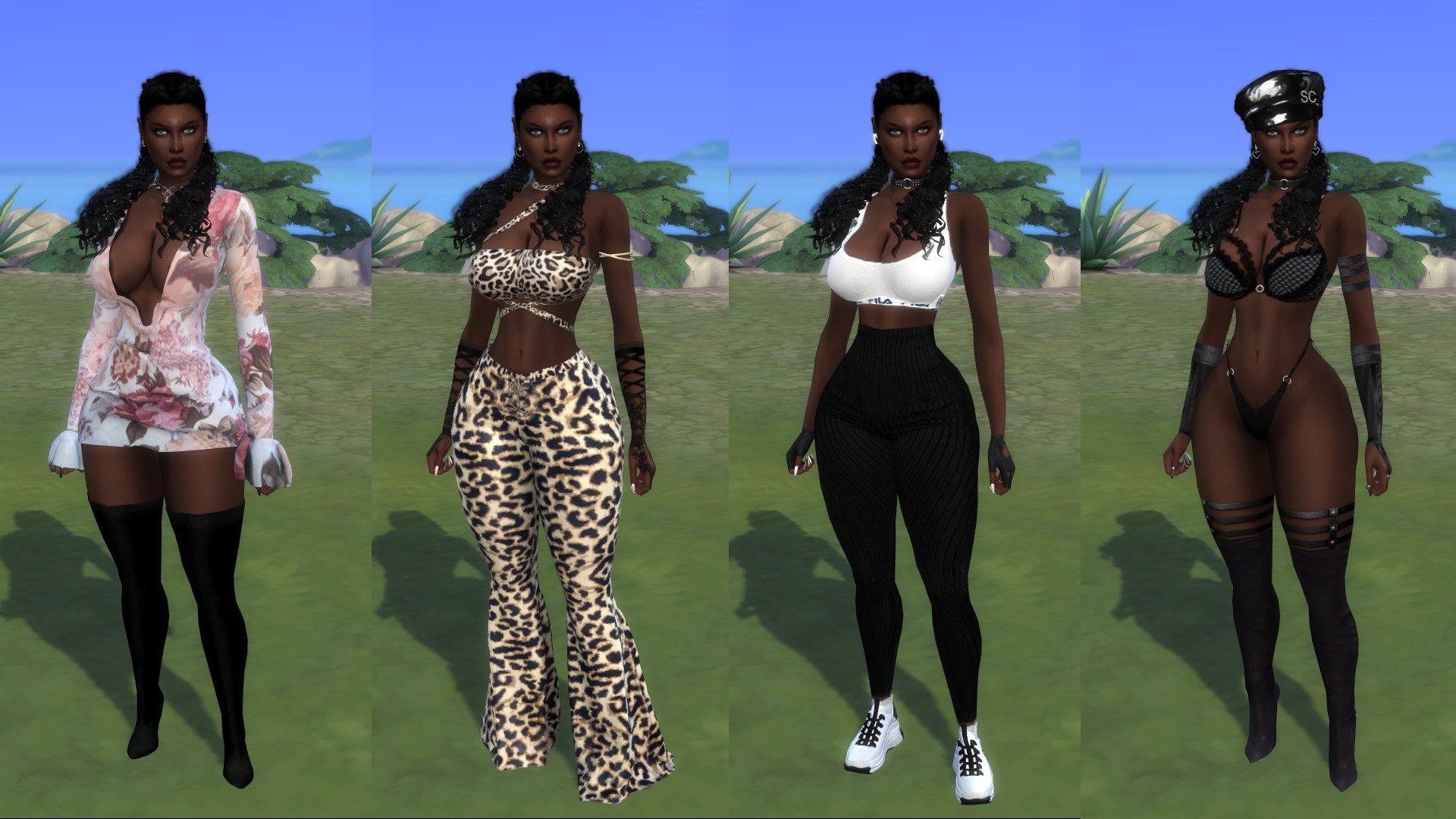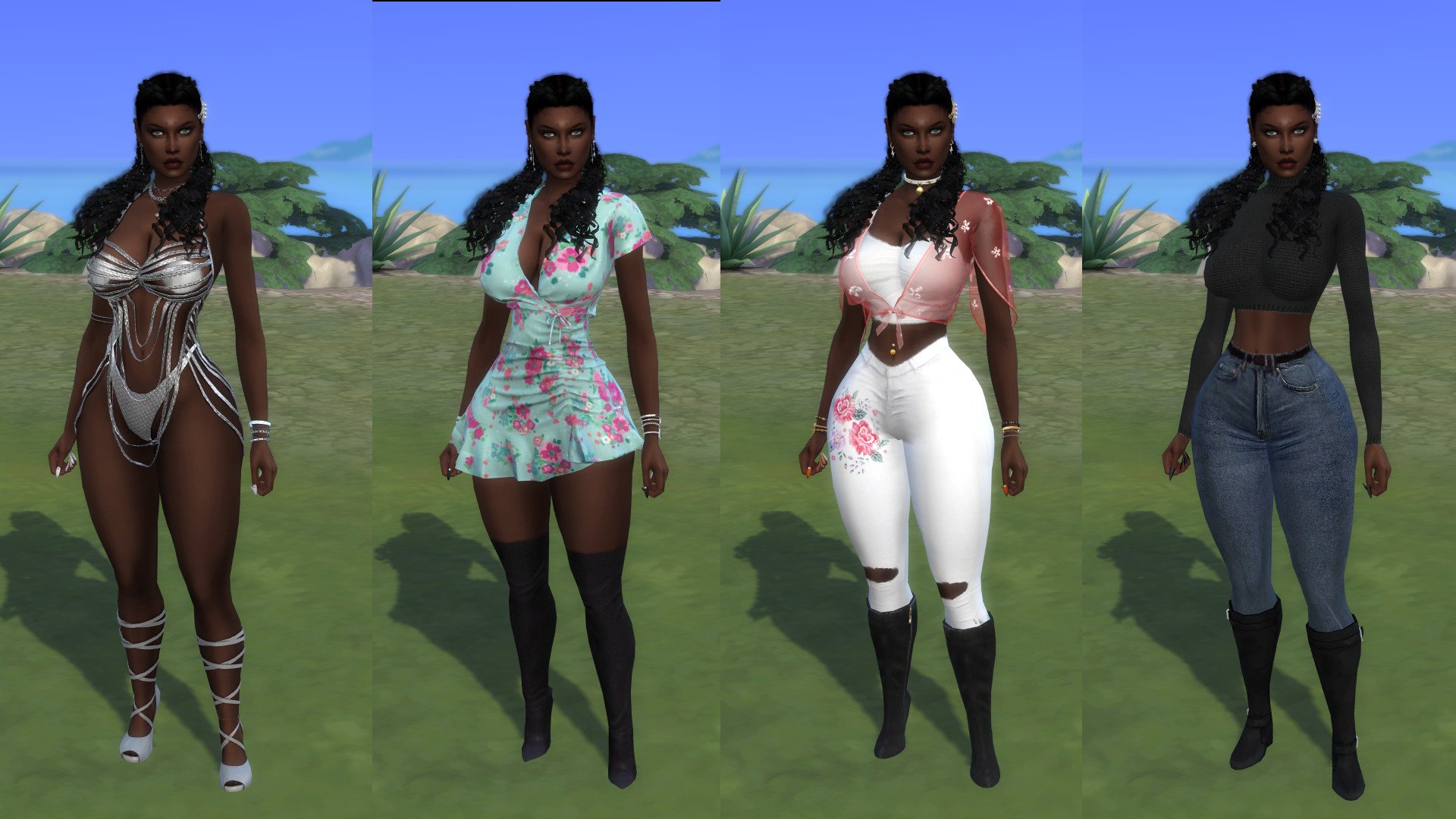 124. Elaine Becker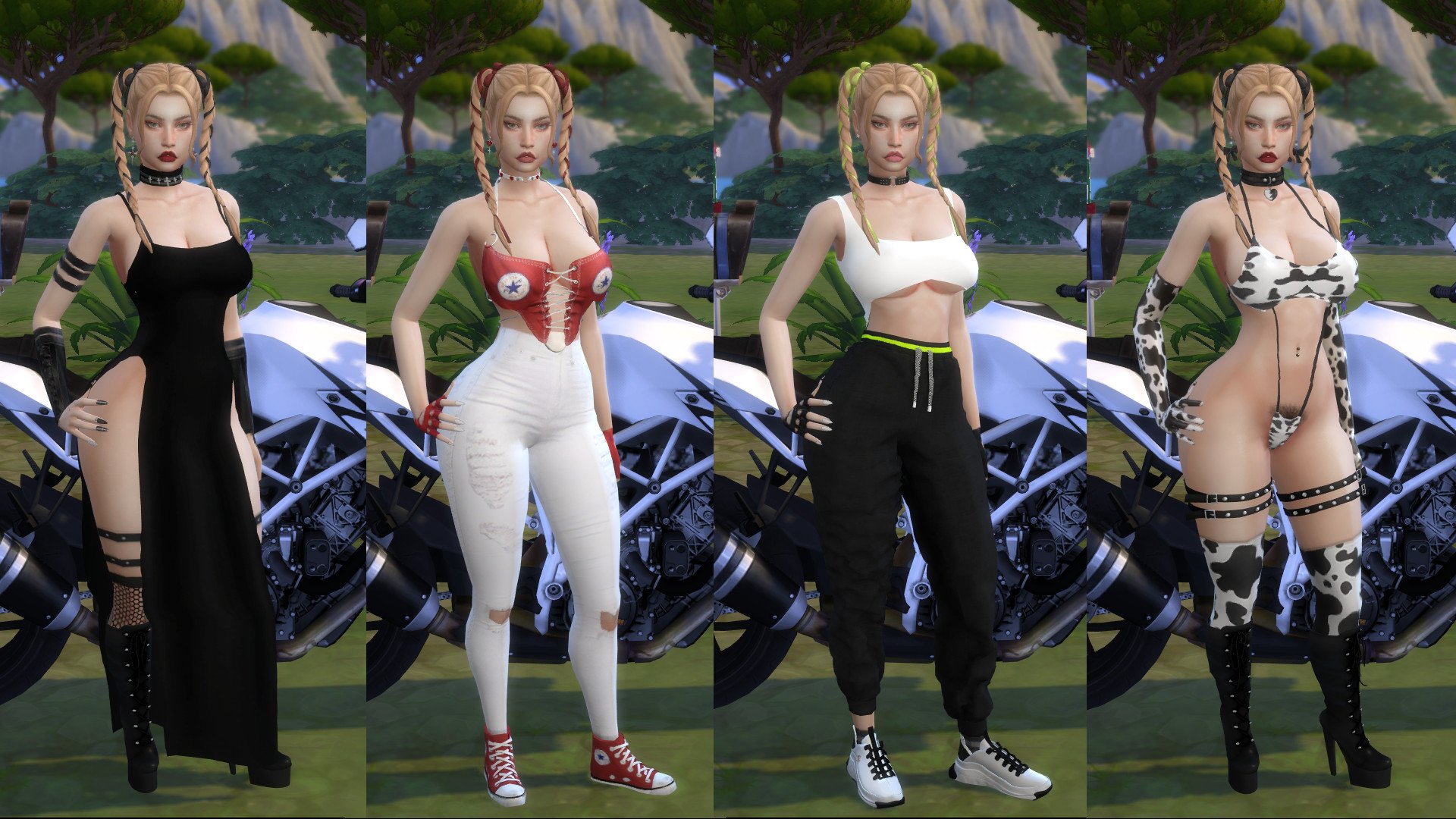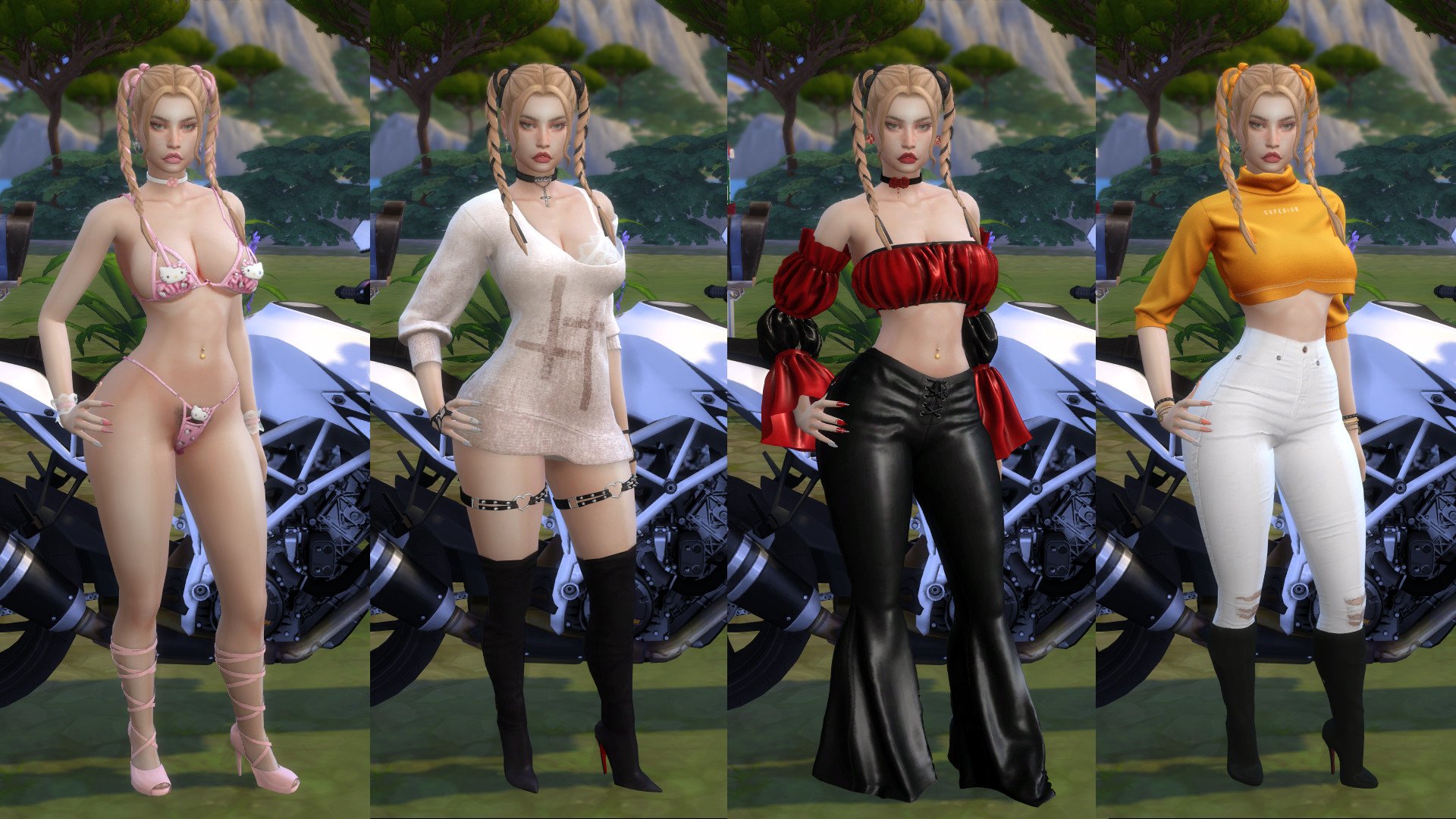 125. Madelynn Marquez [Greek Era]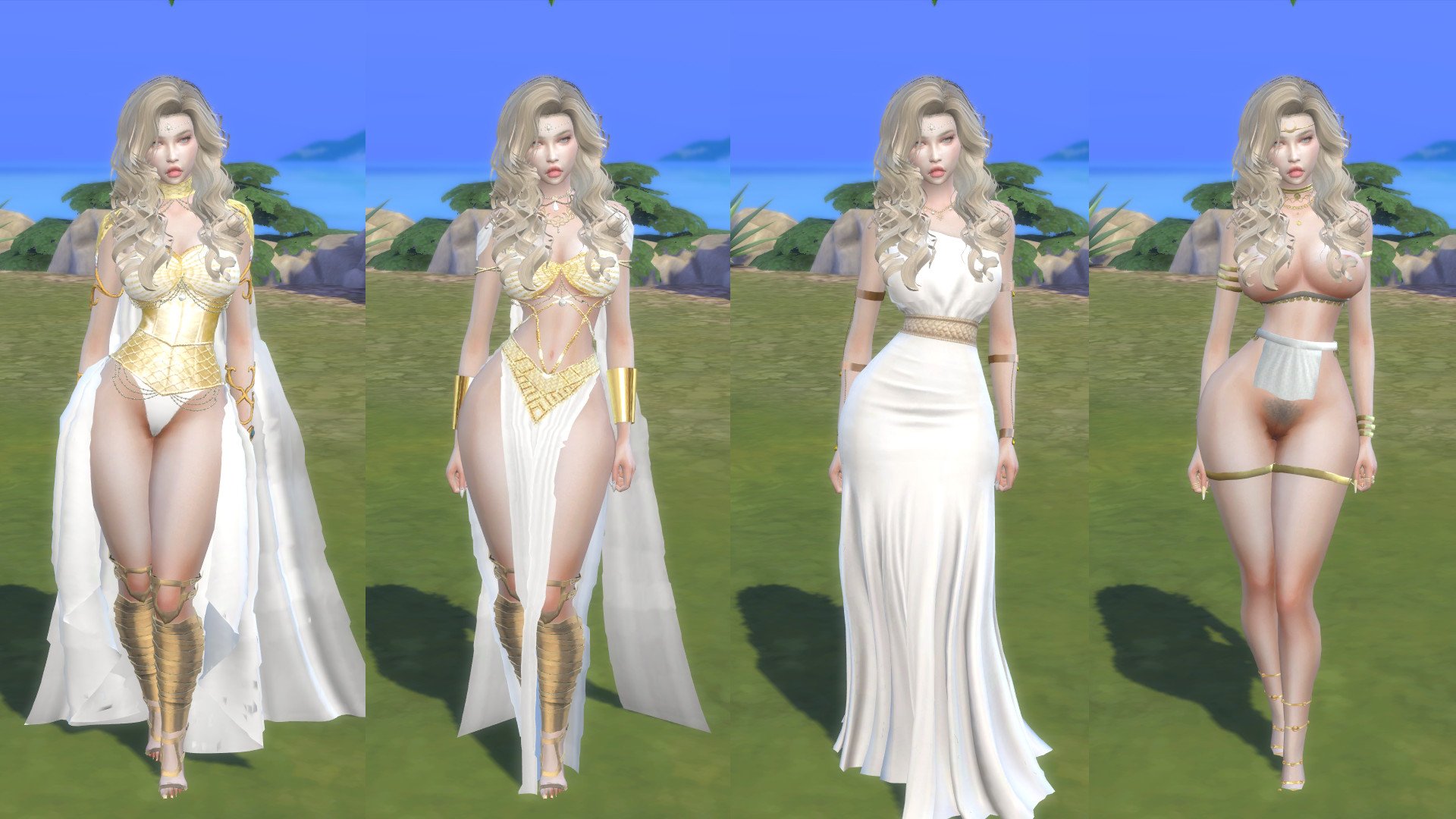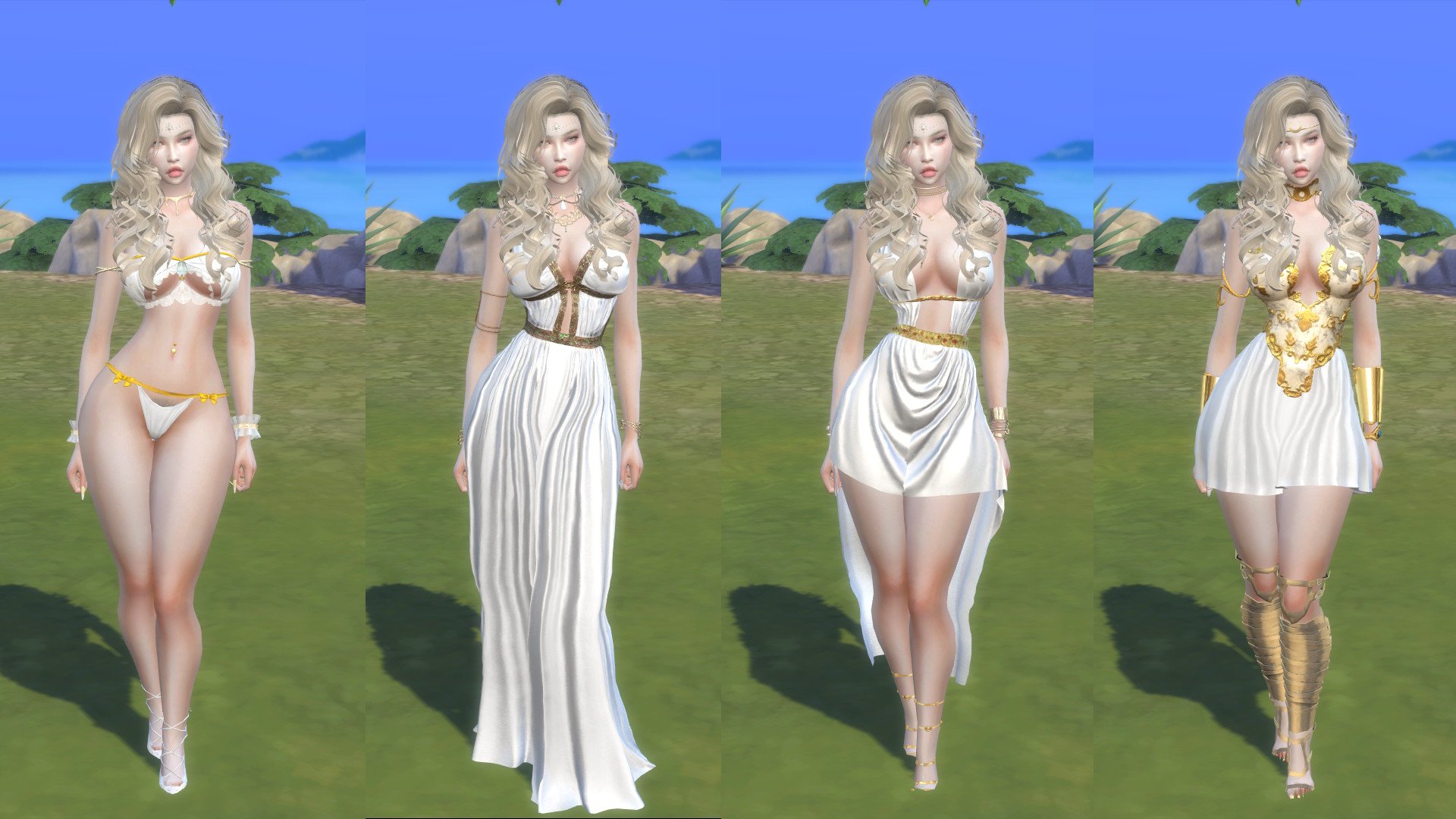 126. Jacquelyn Strauss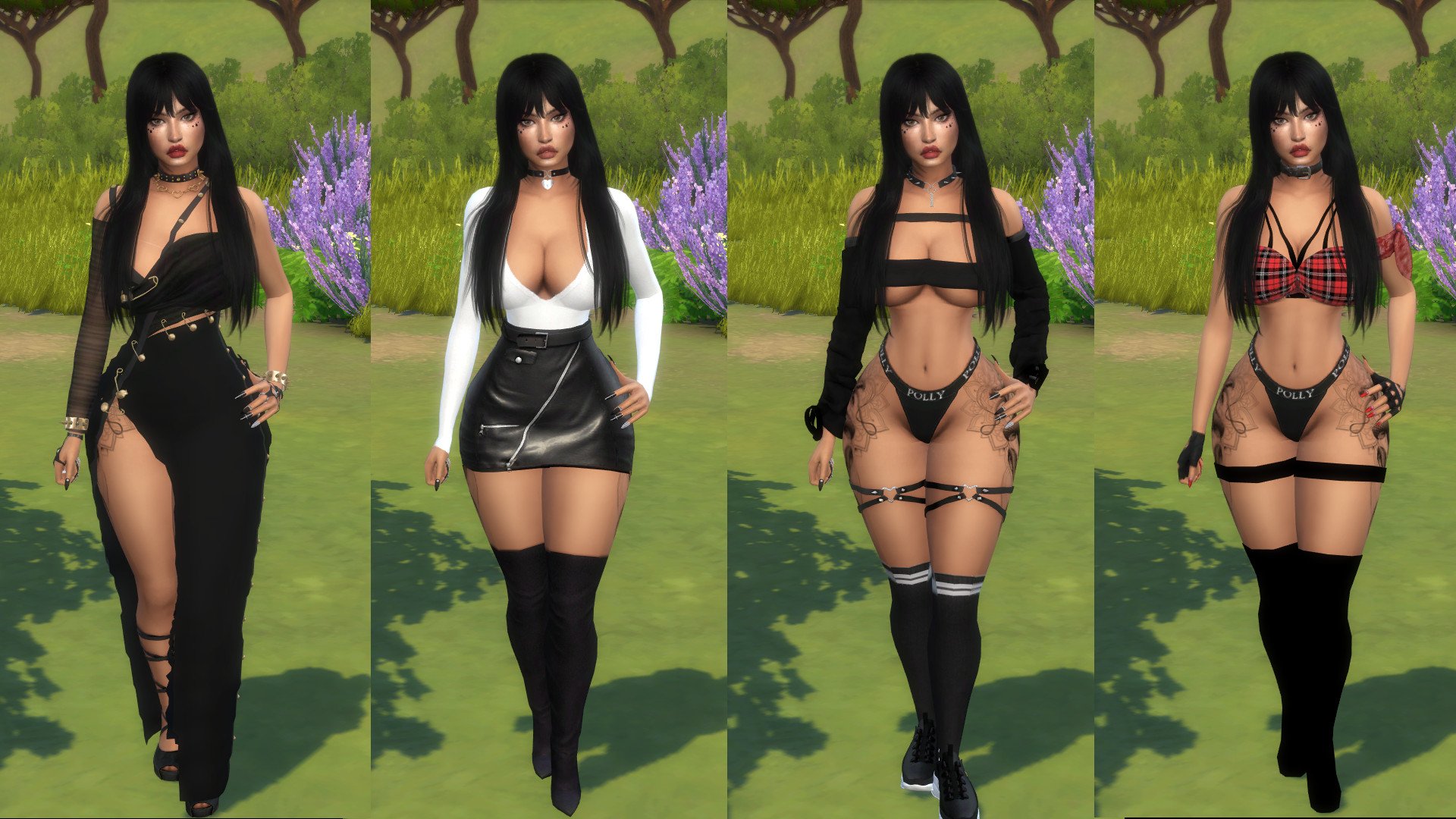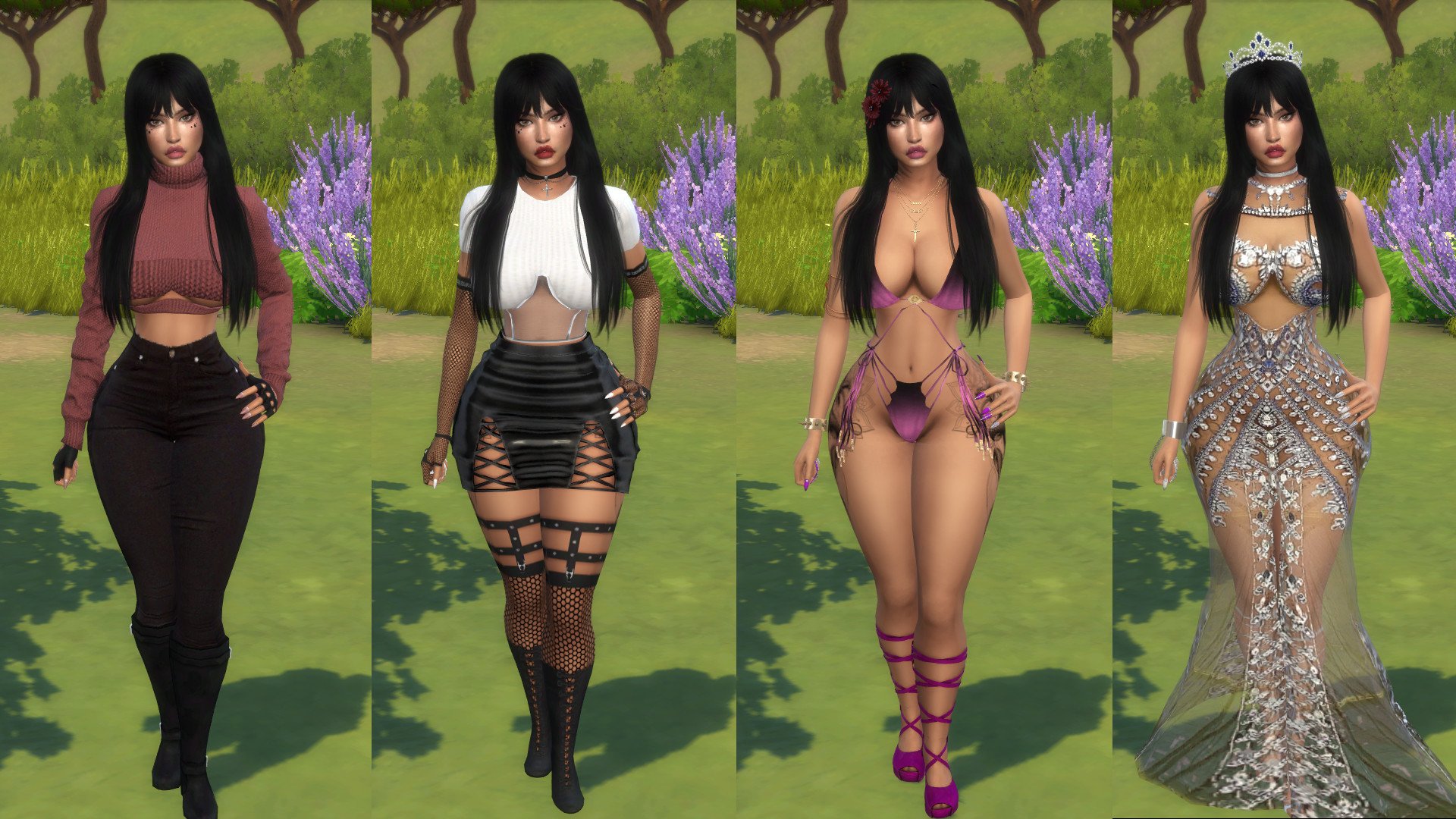 127. Sabrina Waller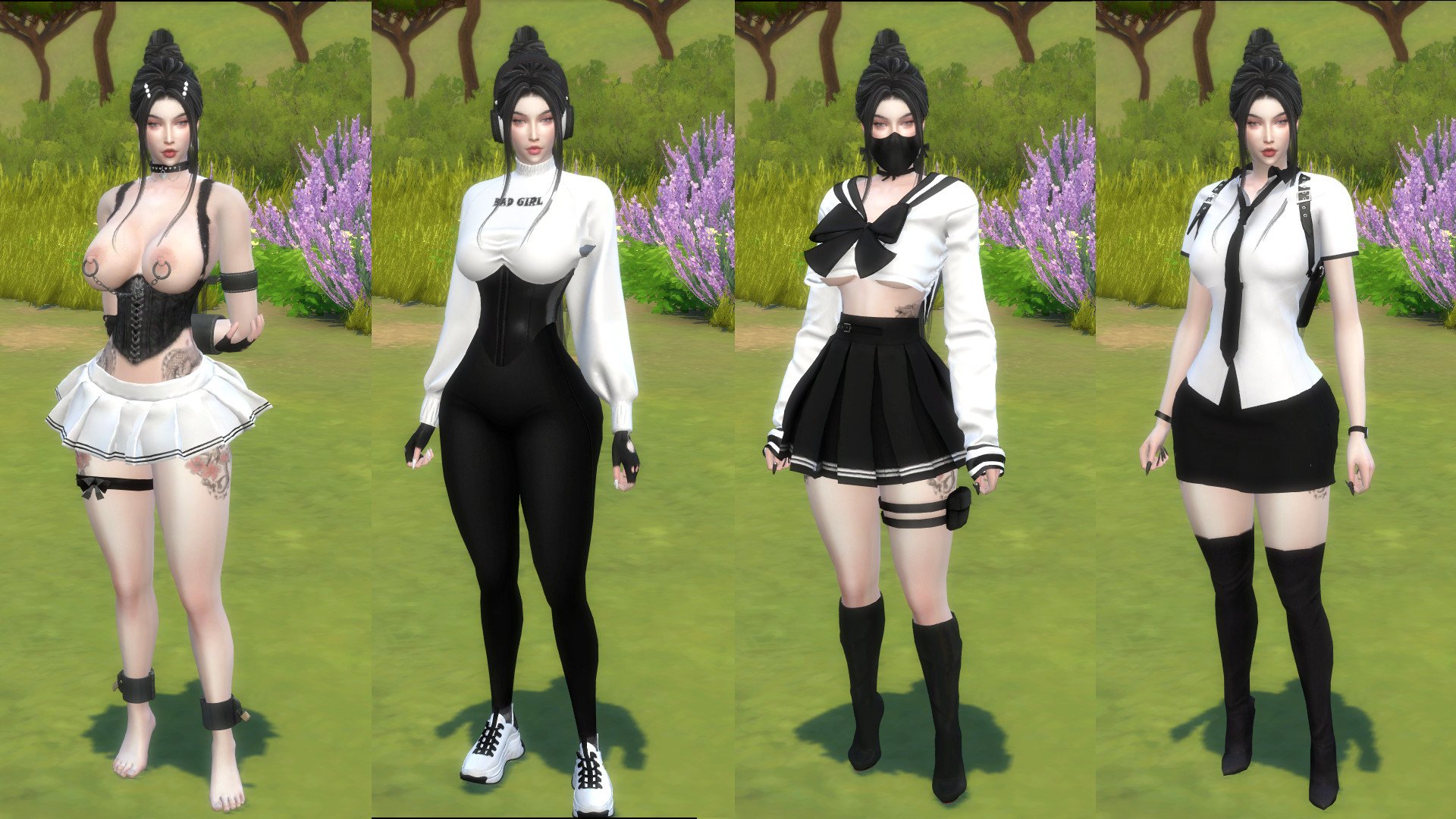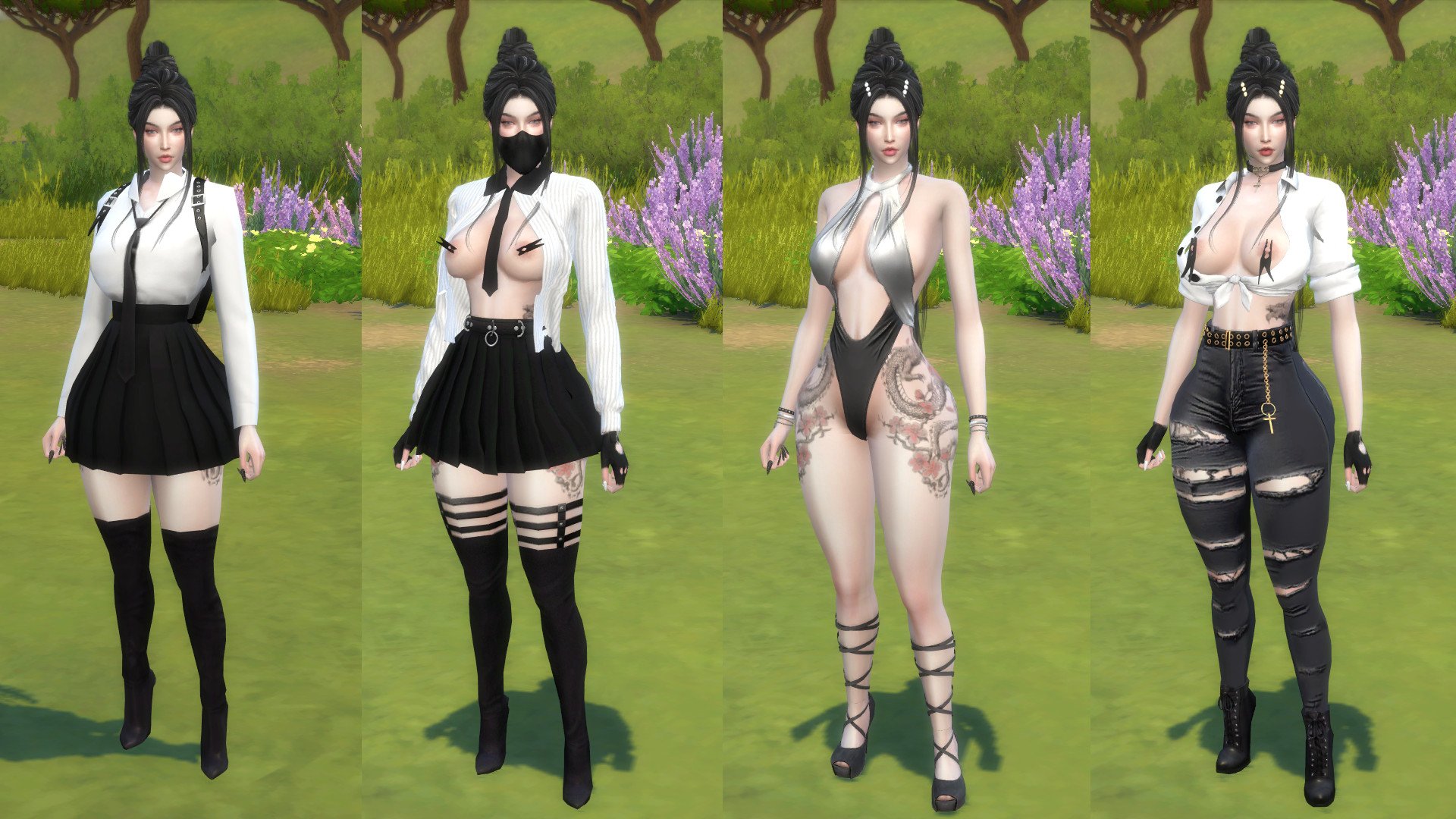 128. Kylee Hall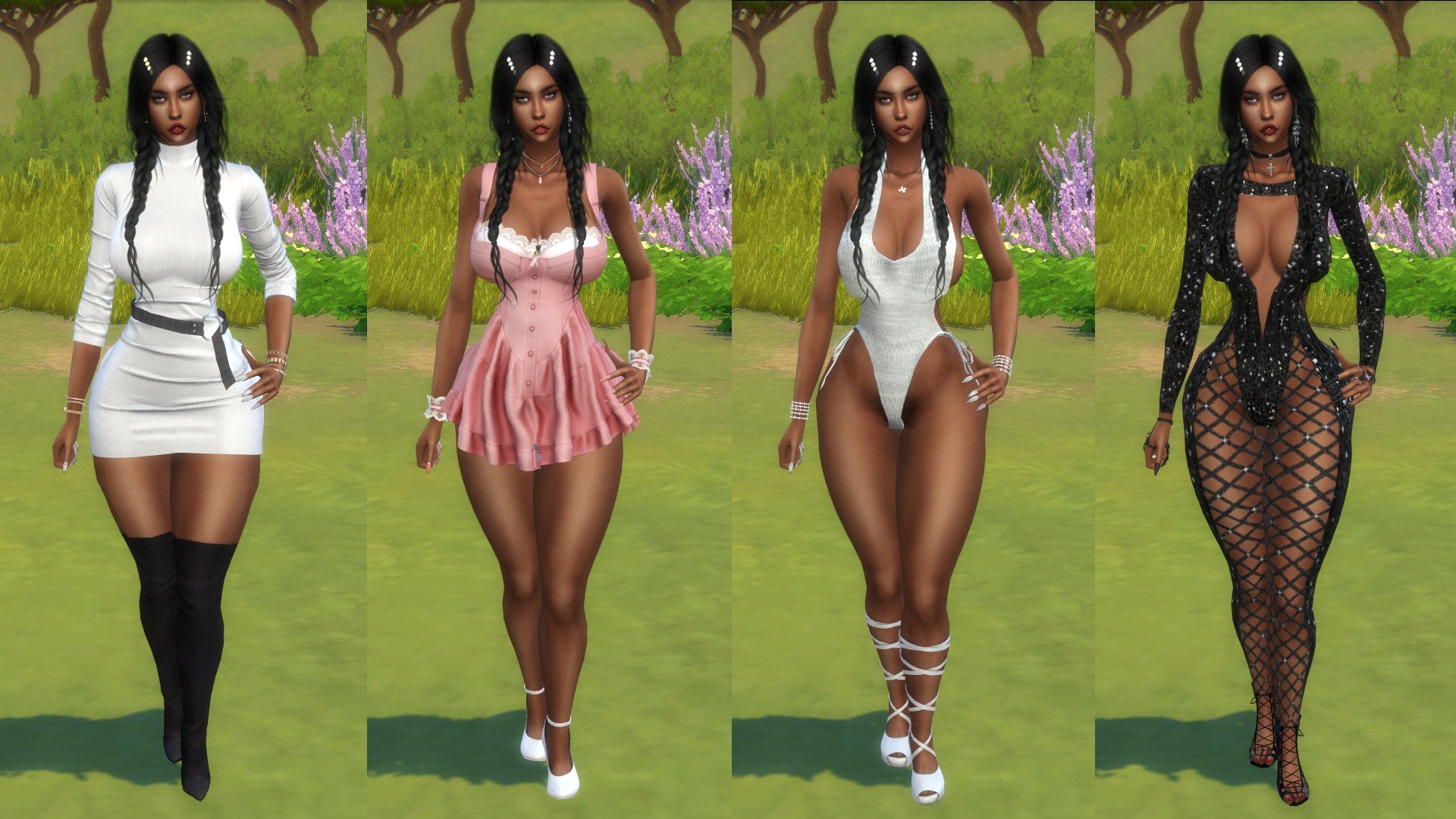 129. Izabella Montes [Vampire]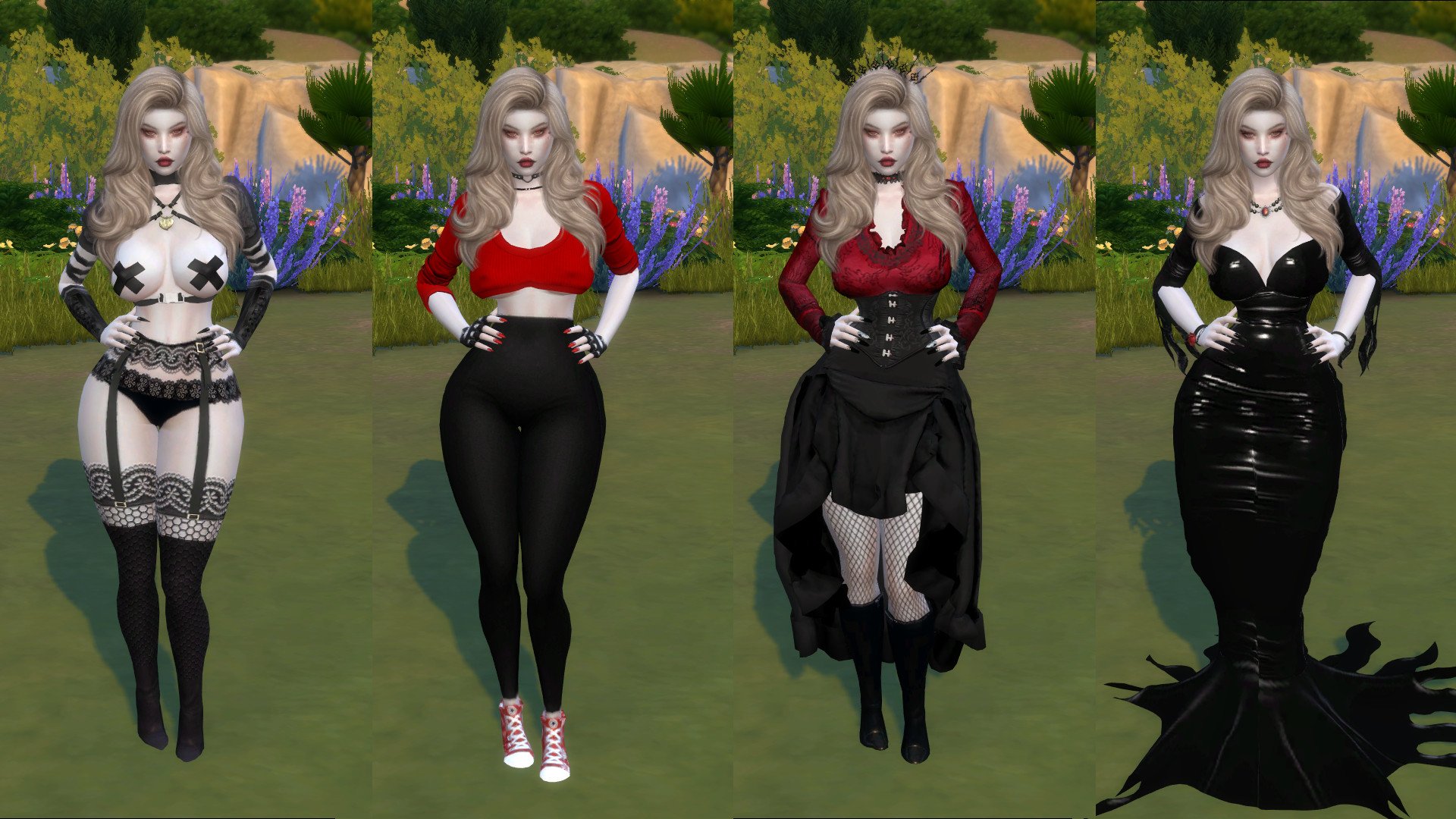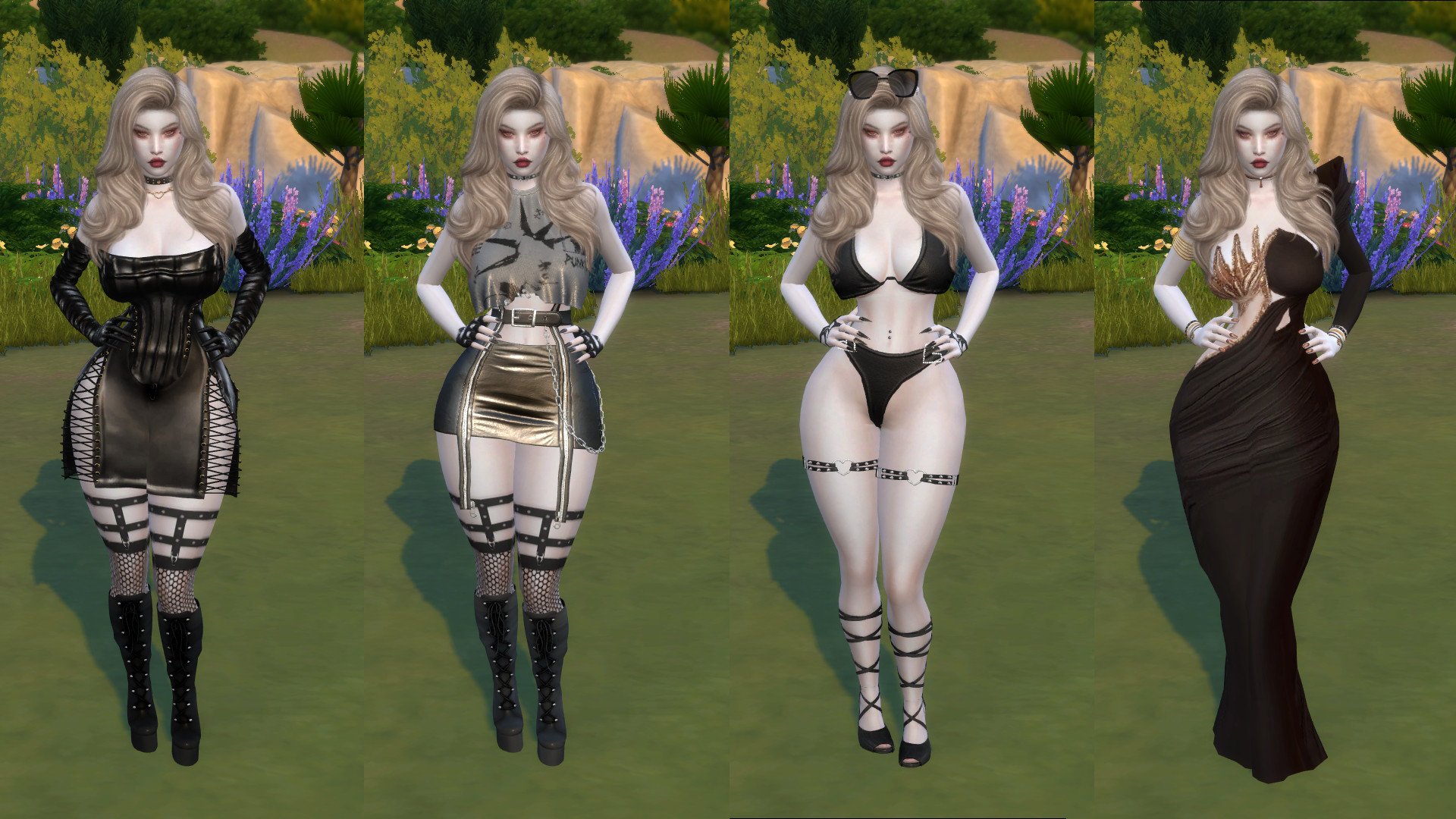 130. Aubree Finn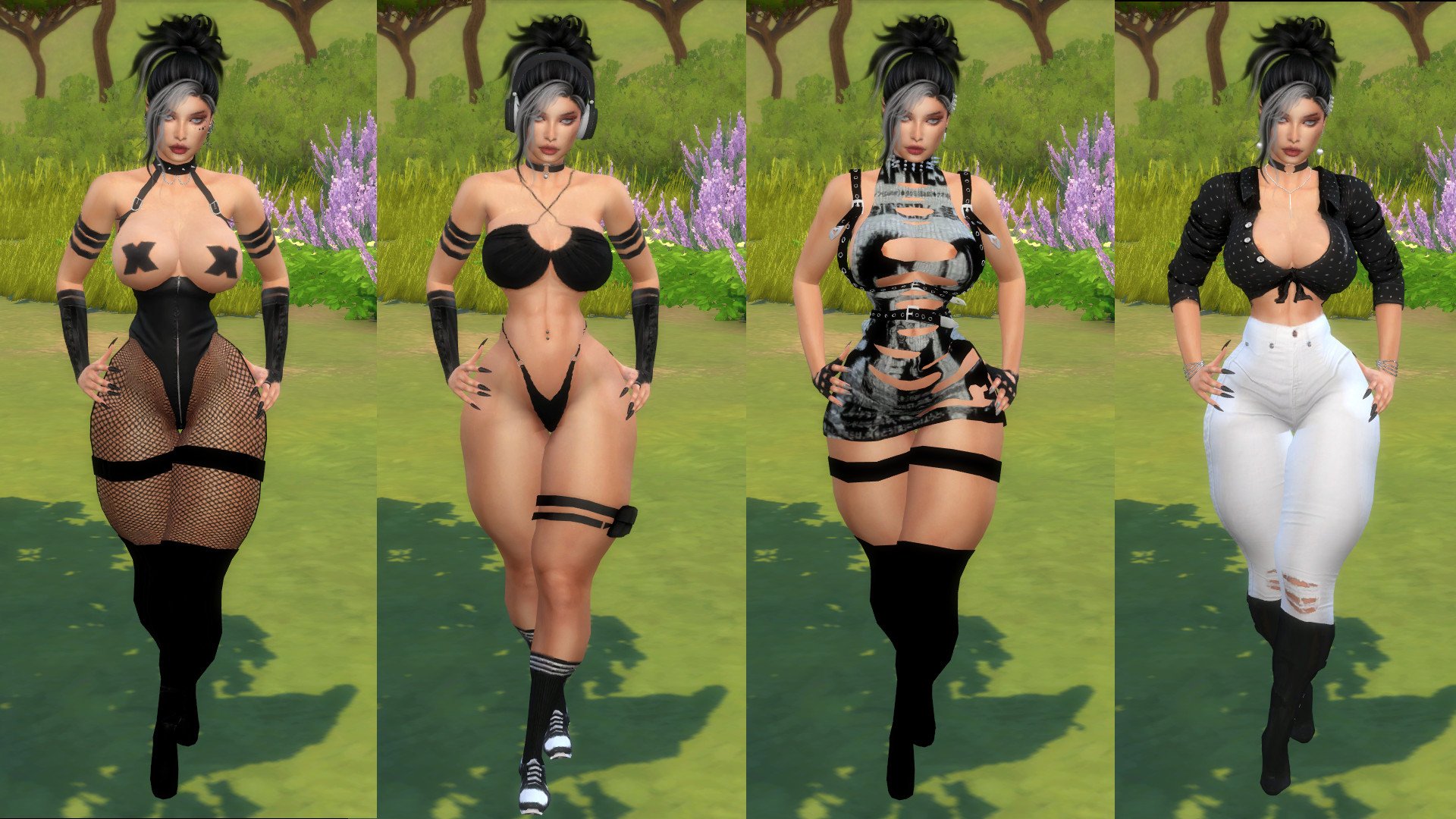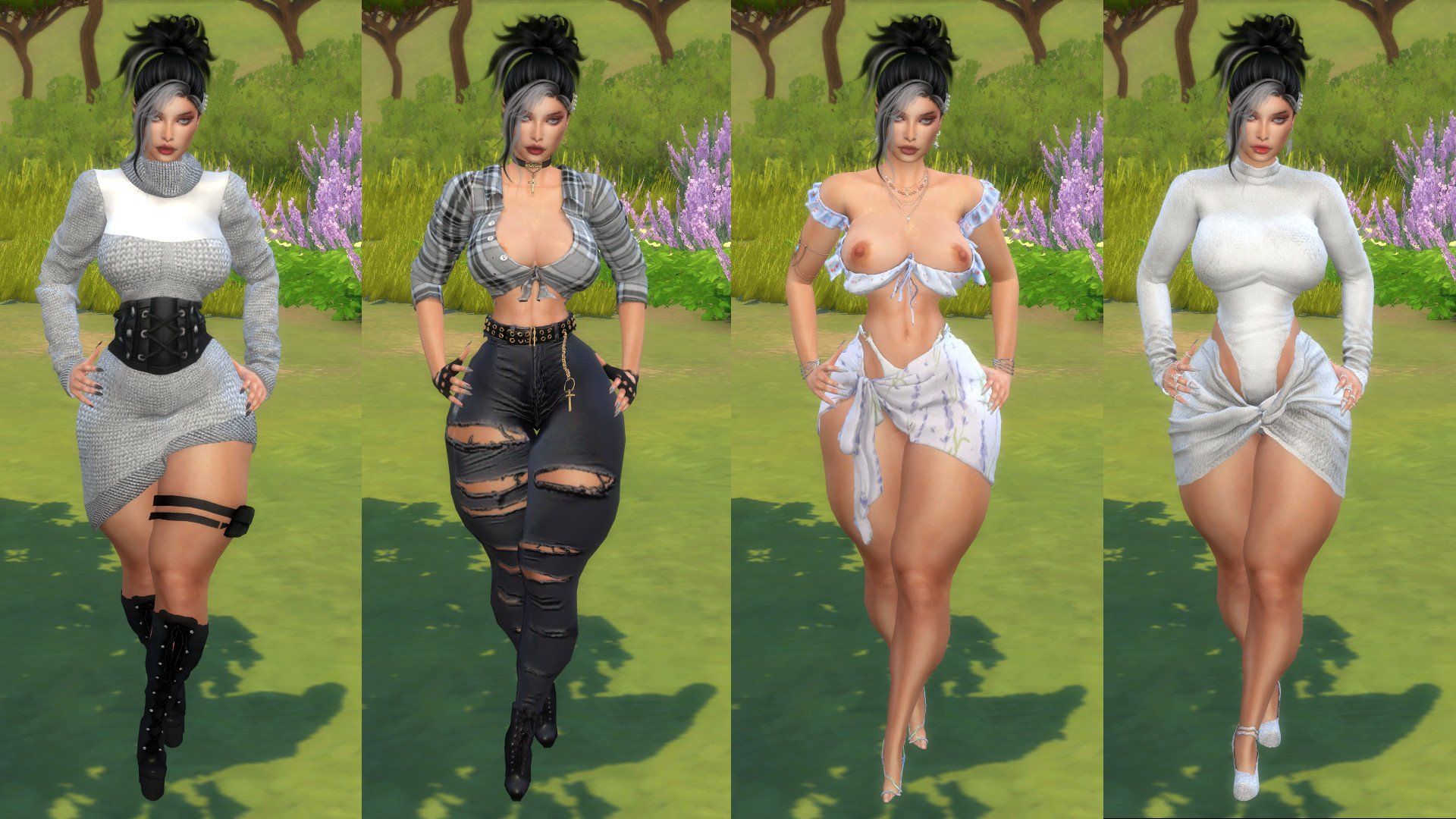 131. Noah Kane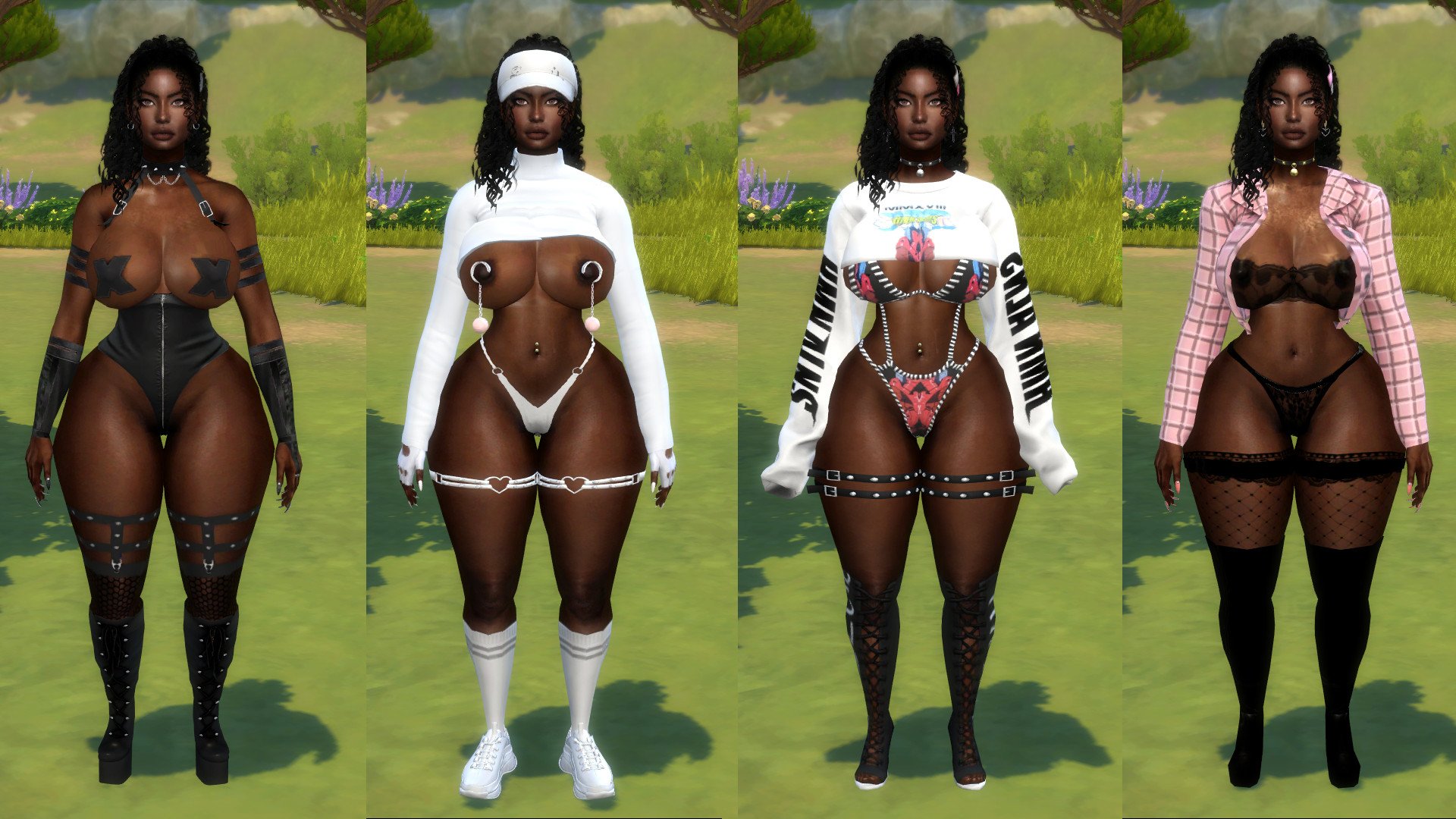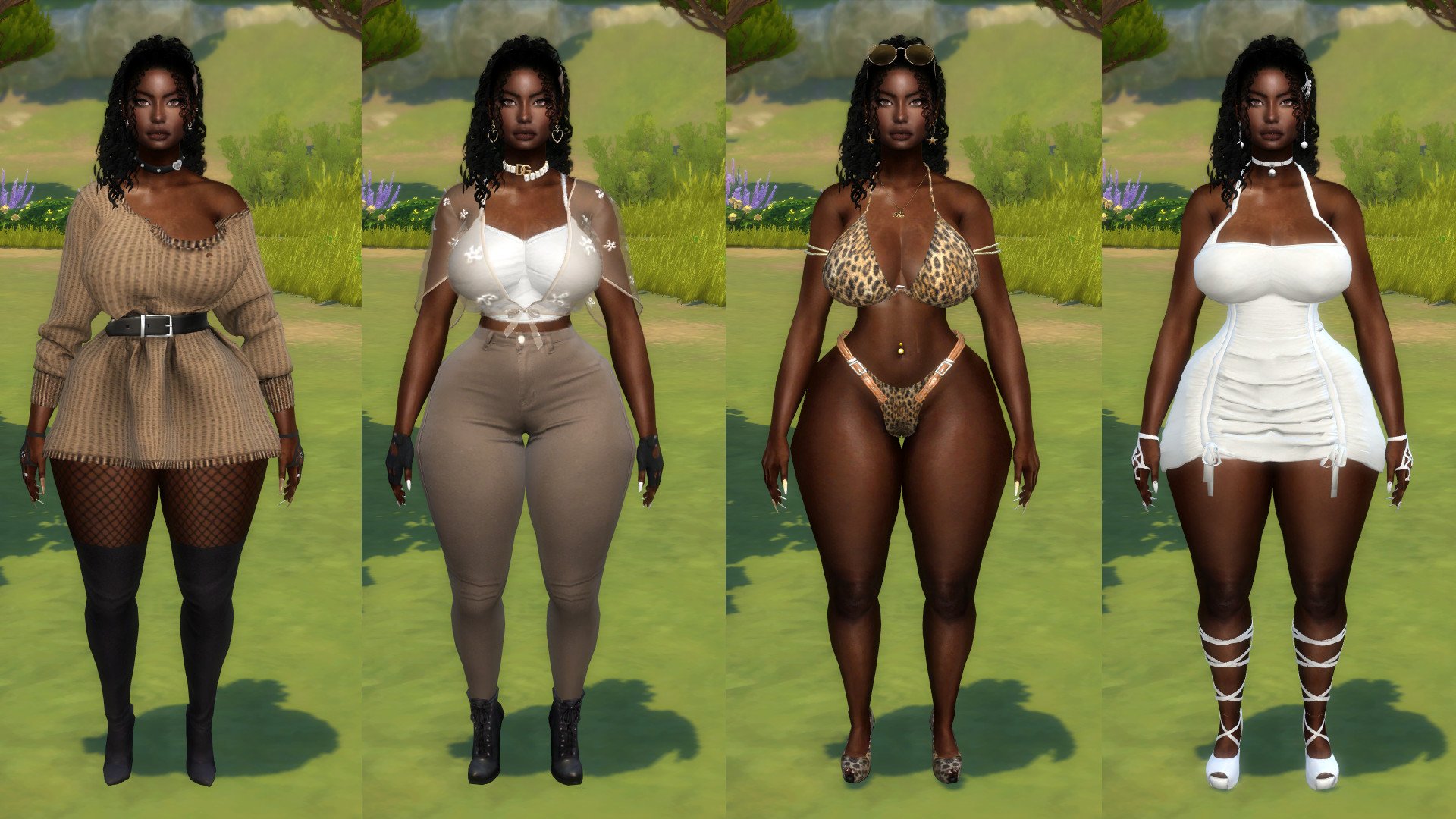 132. Rita Cummins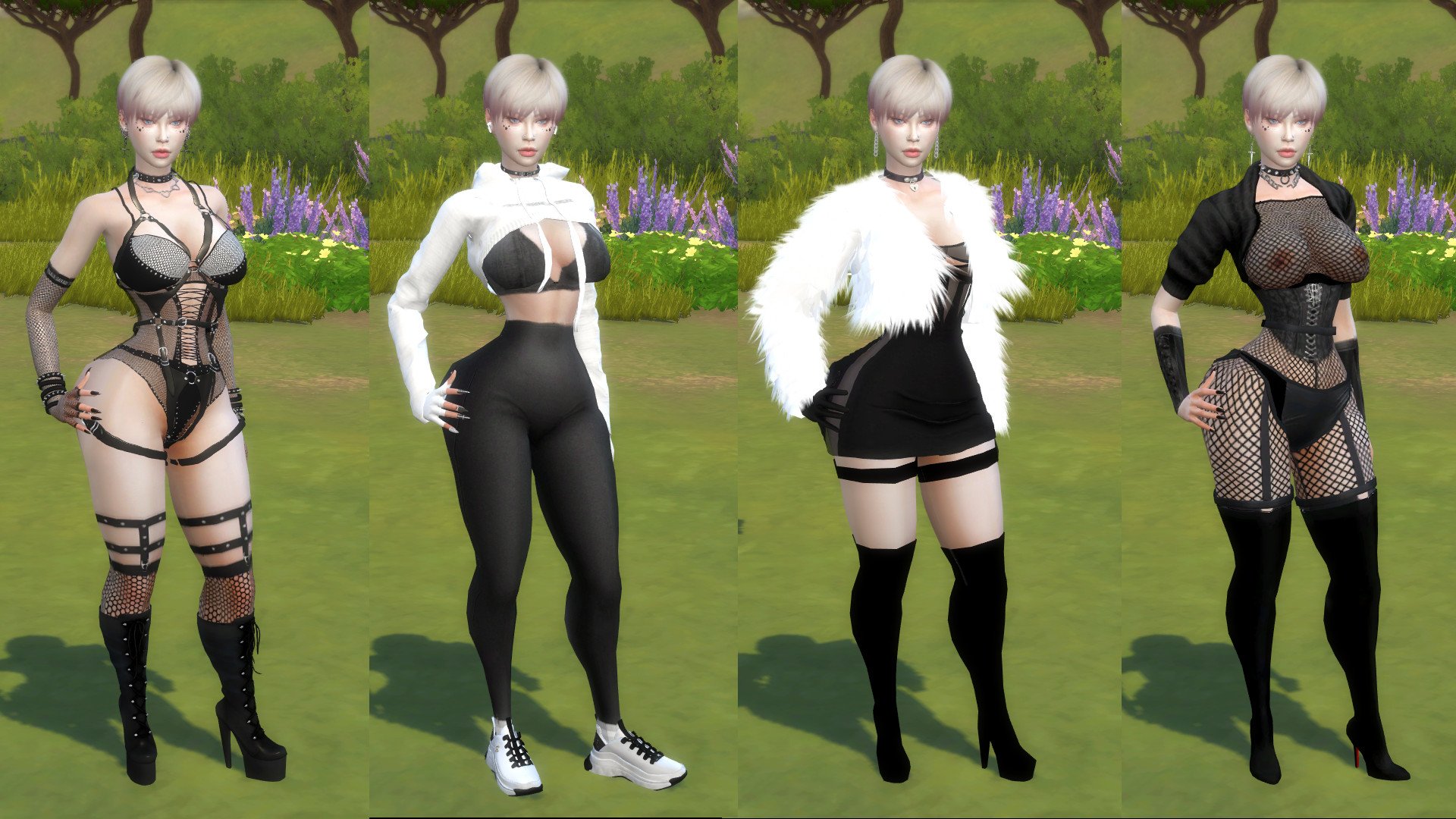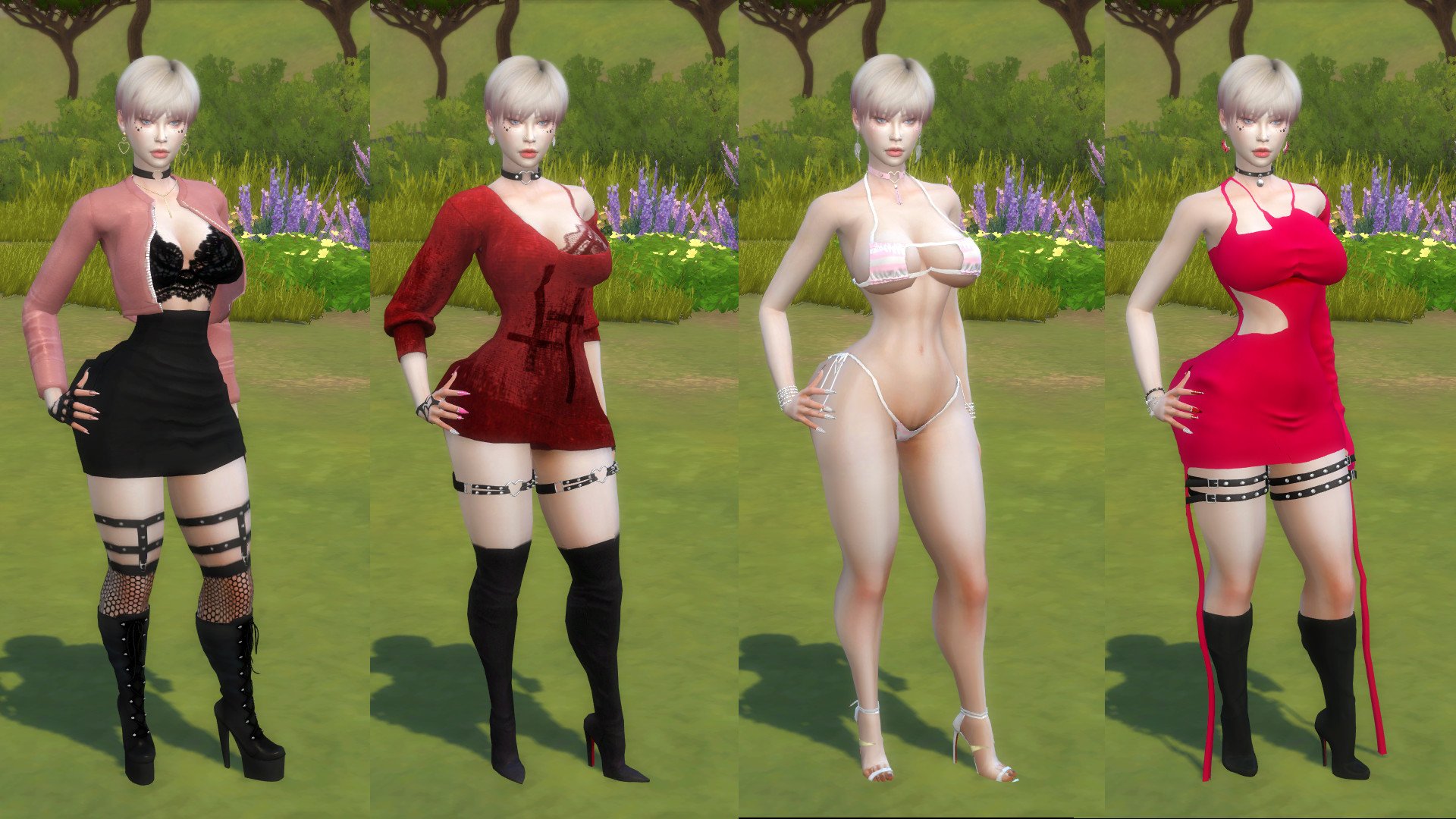 133. Sullivan Field [Male Sim]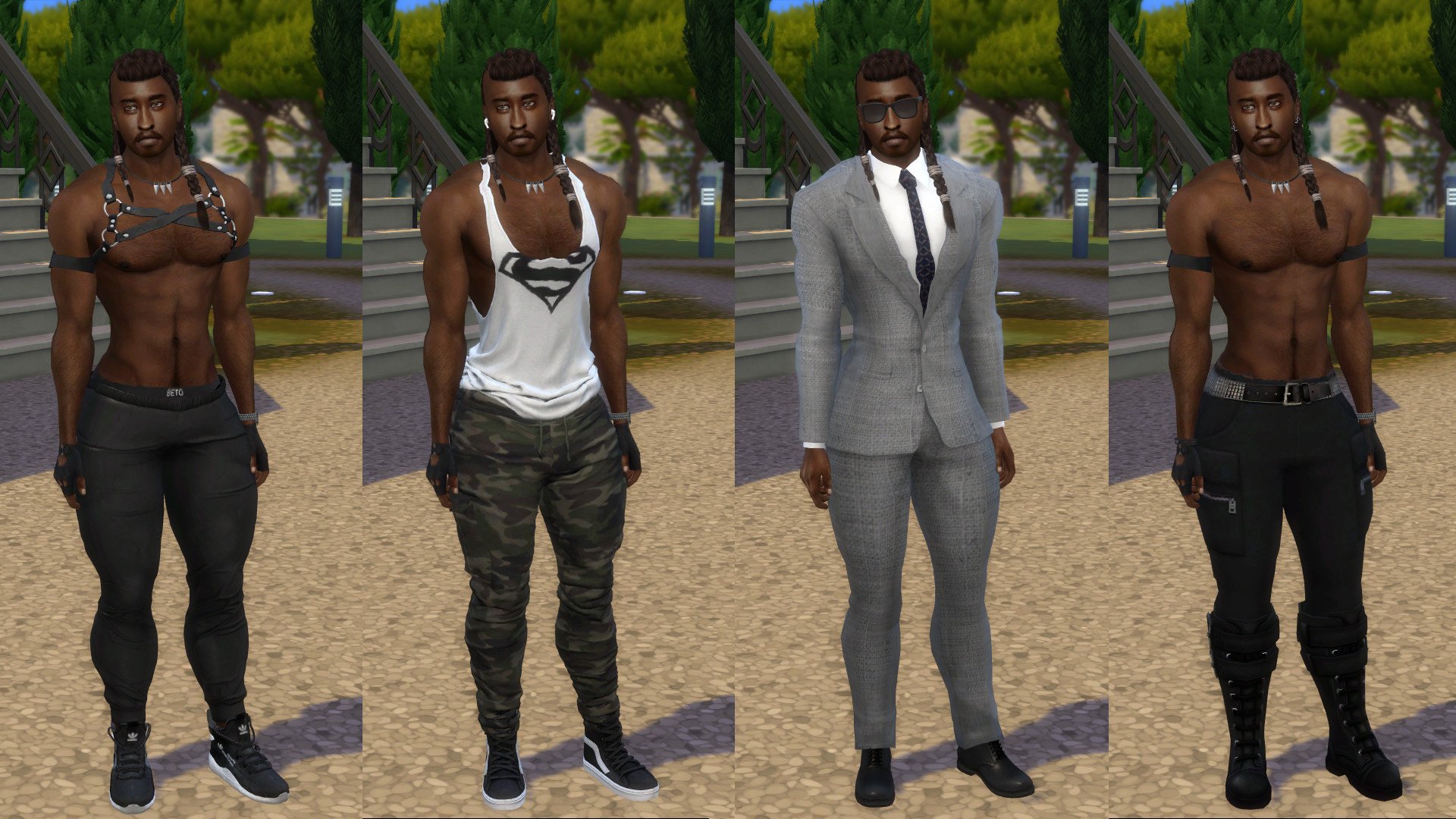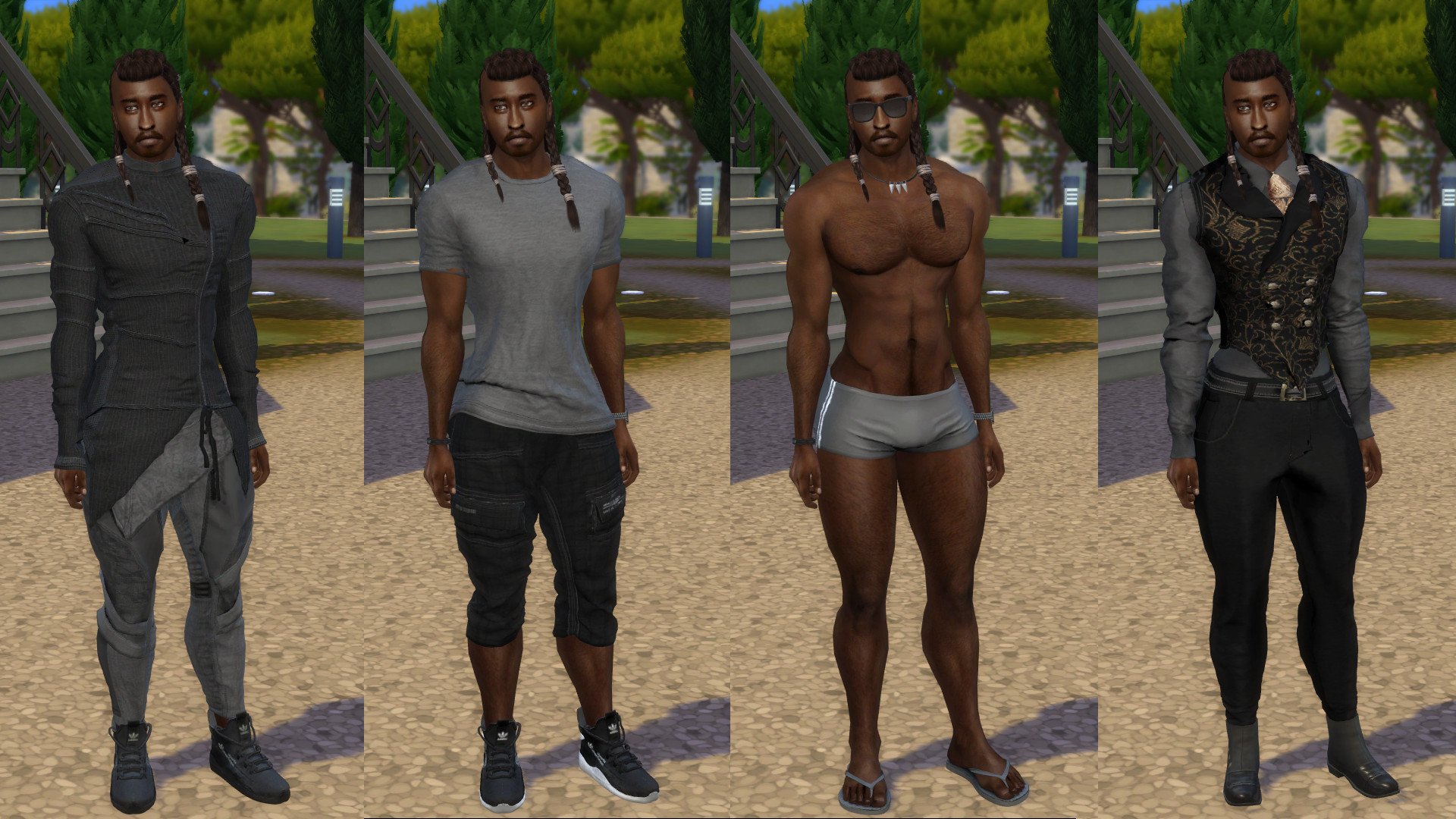 134. Gloria Atkinson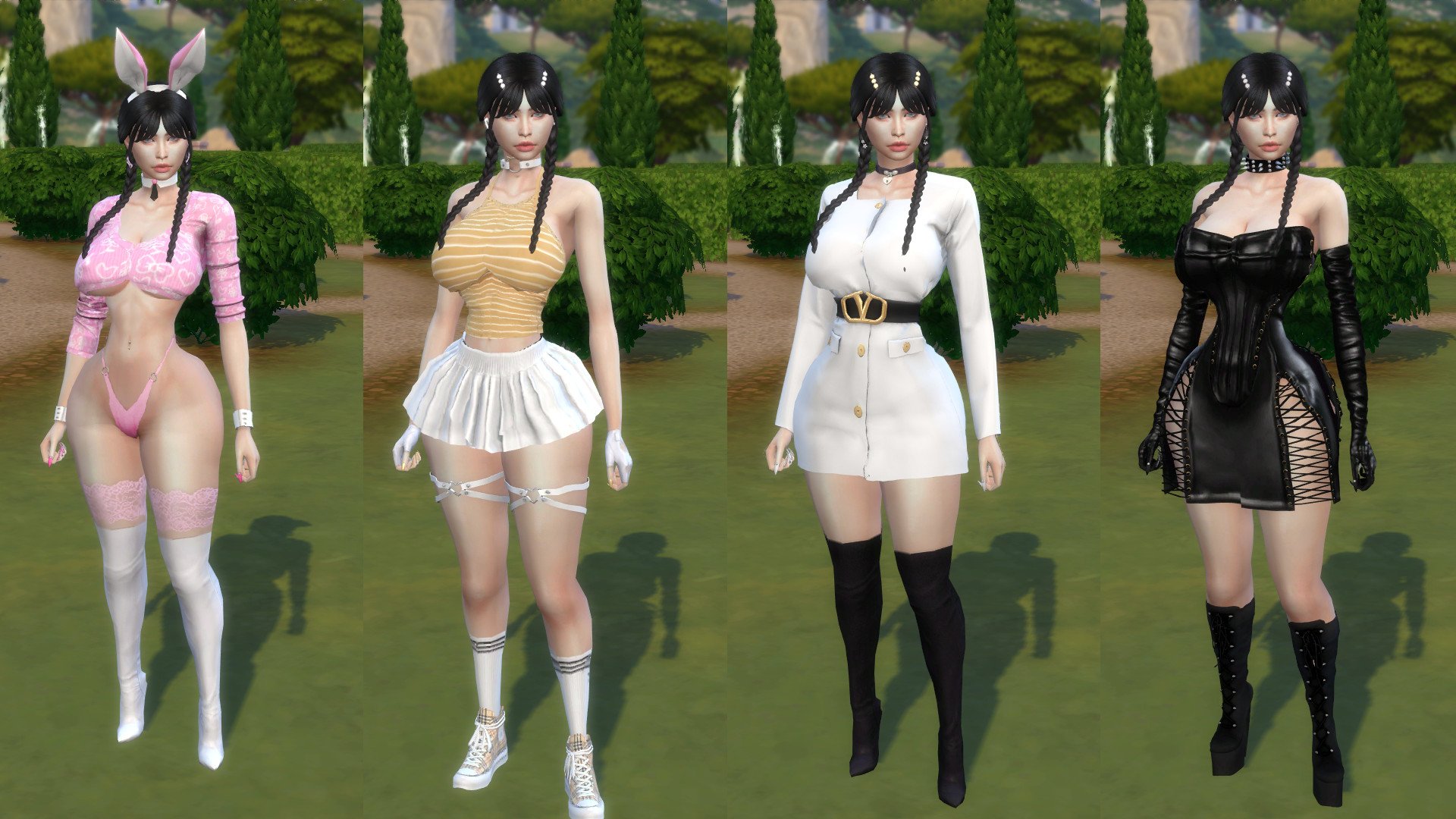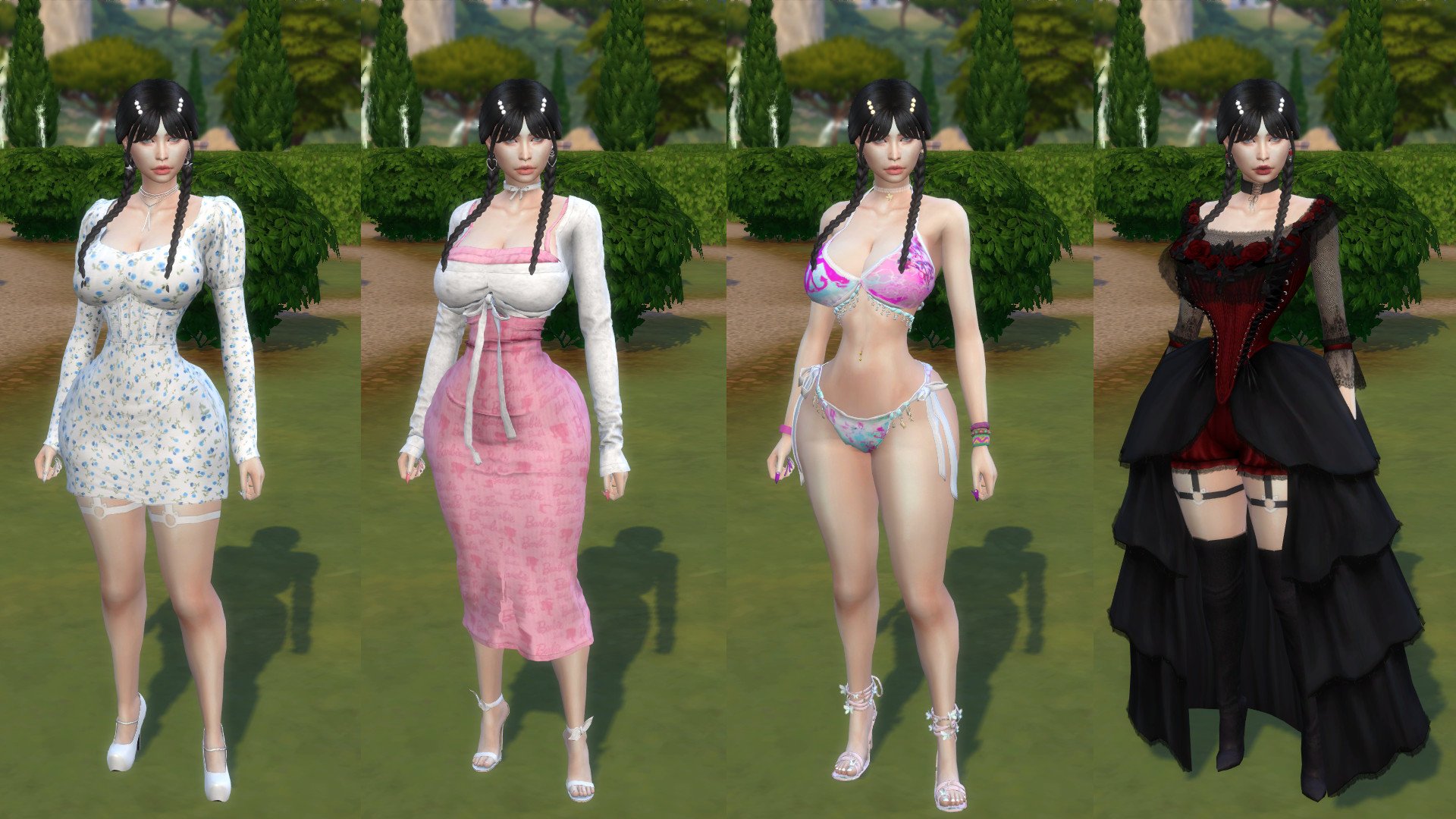 135. Kayla Mayes [Christmas Special]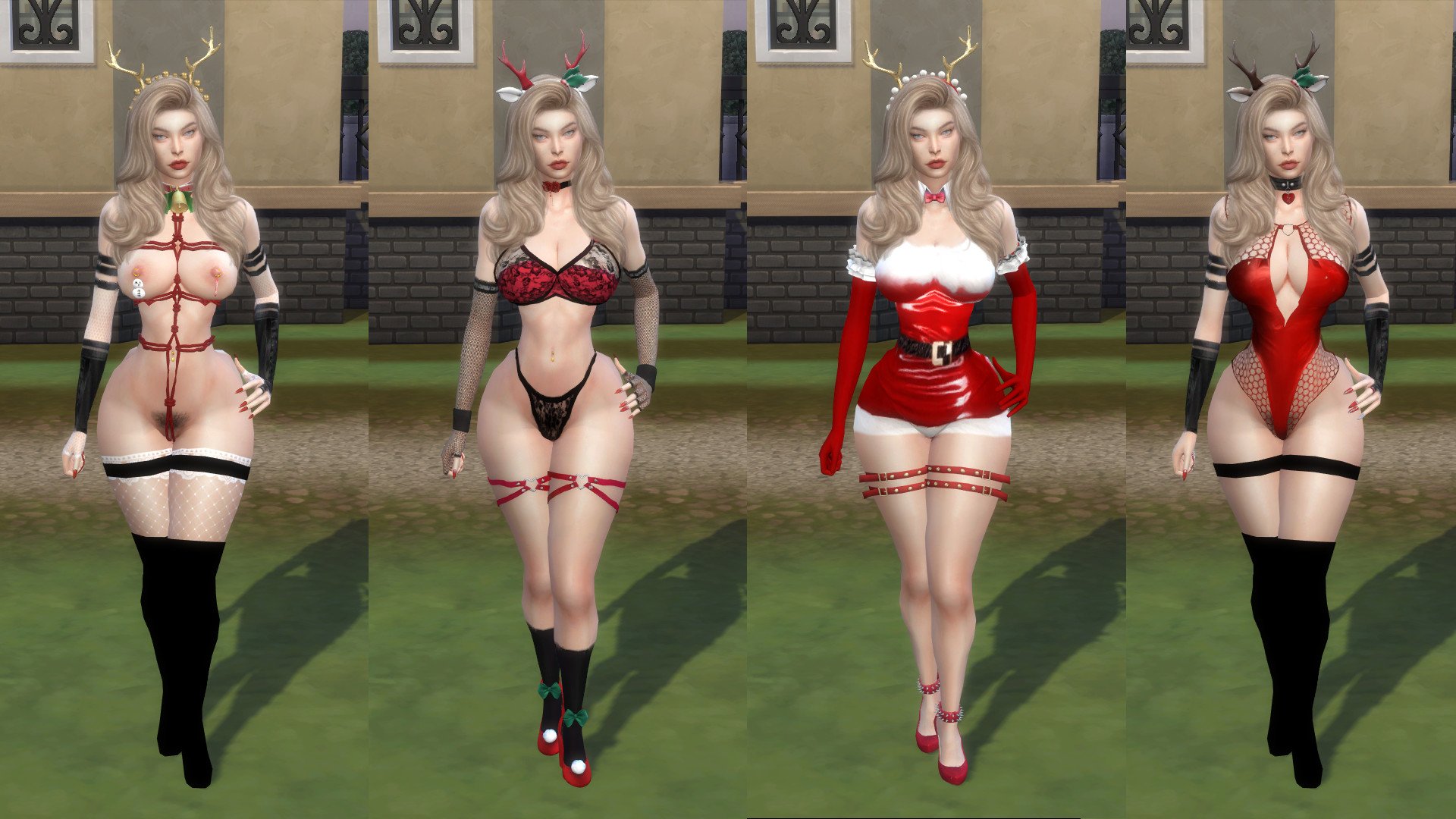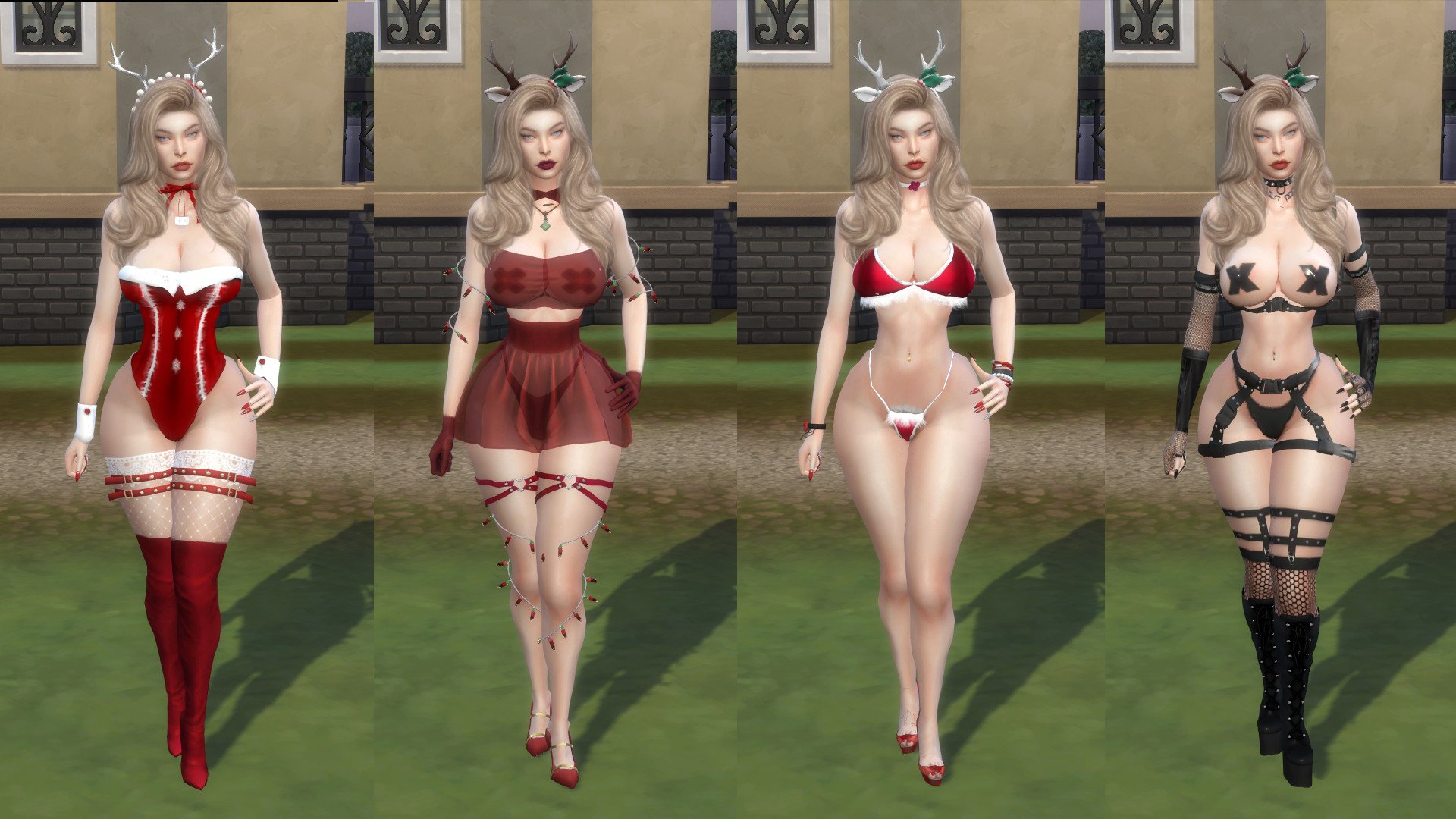 136. Layla Chan [New Year 2023 Special]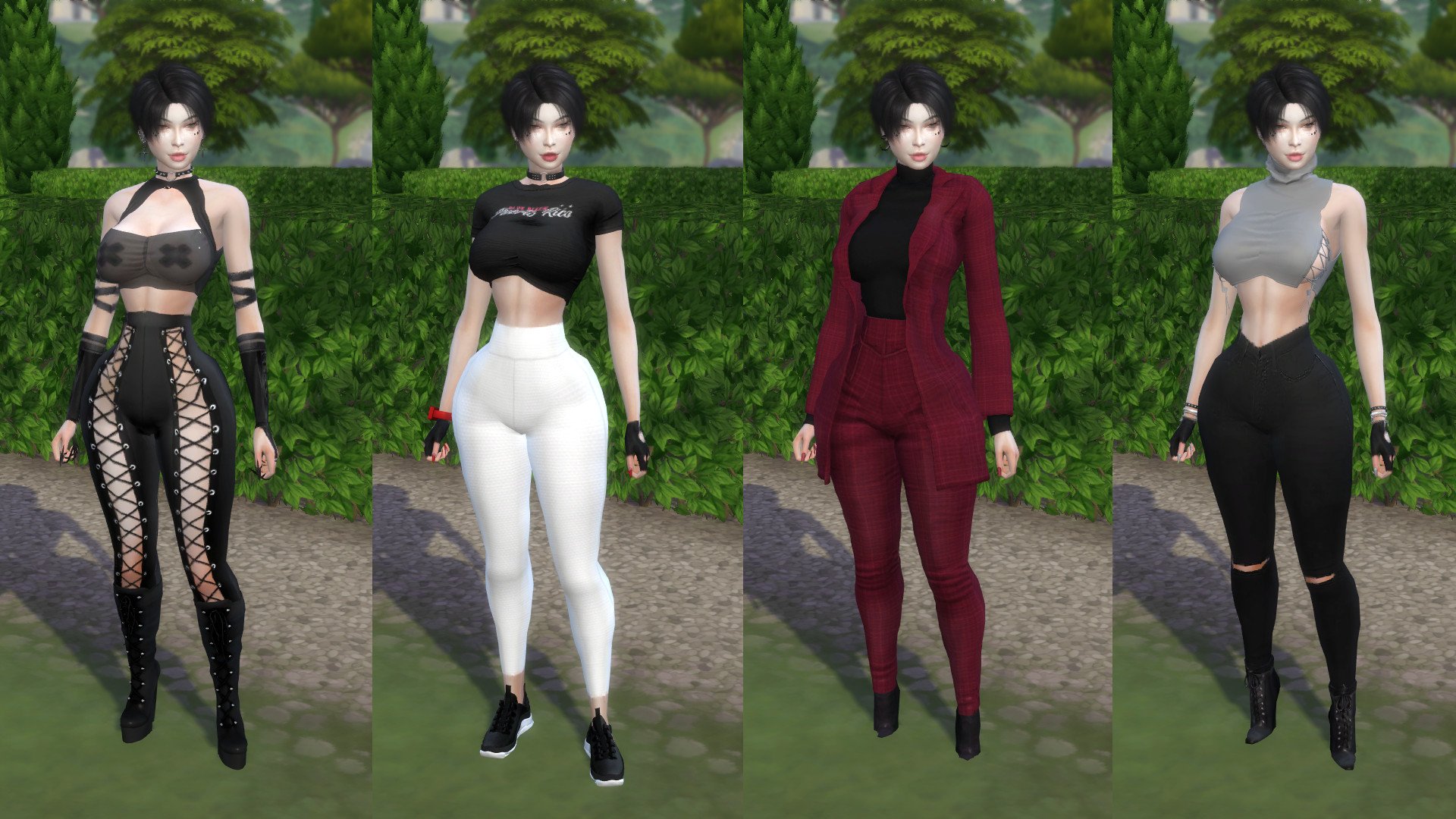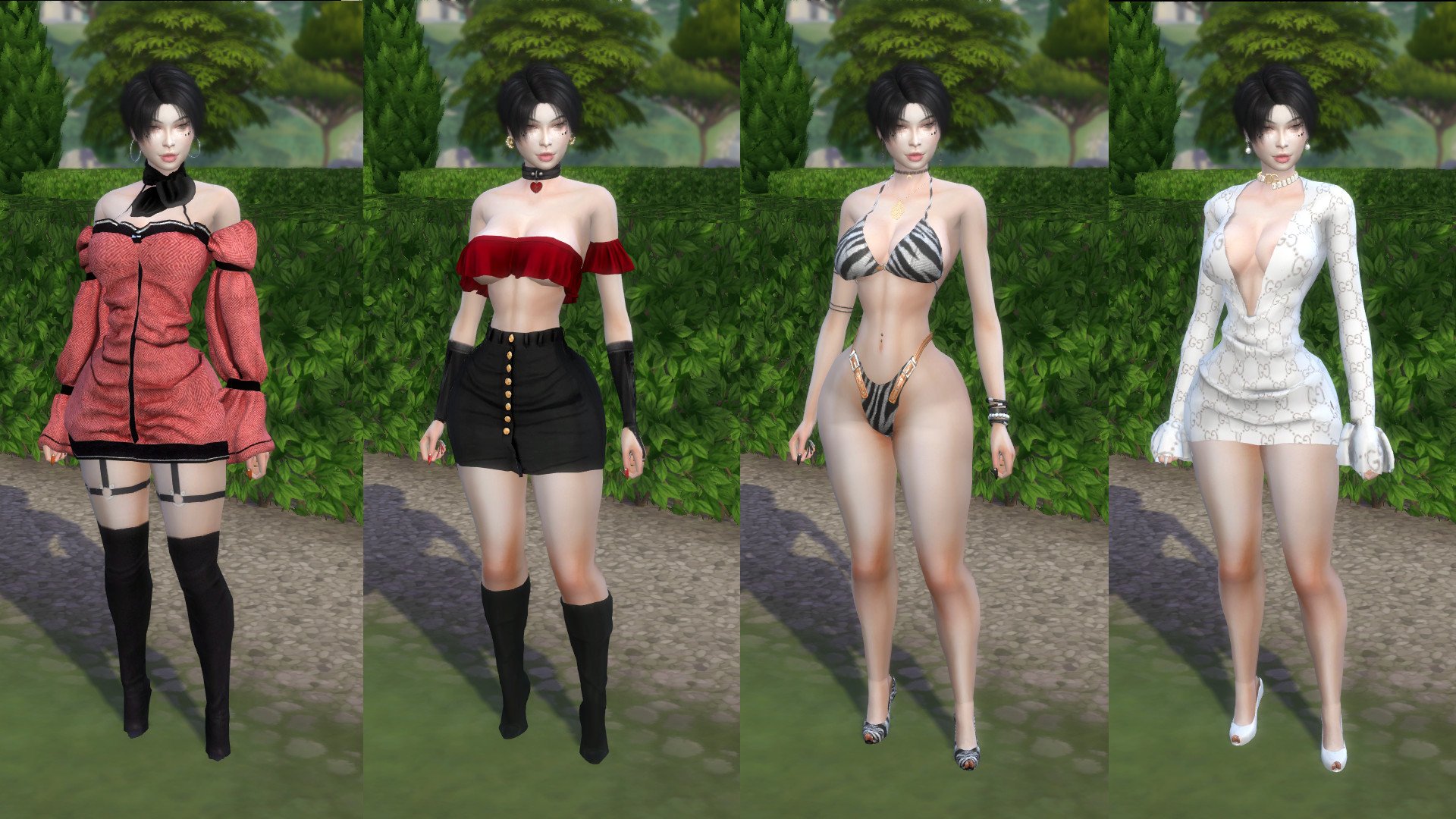 137. Olivia Norman [New Year 2023 Special]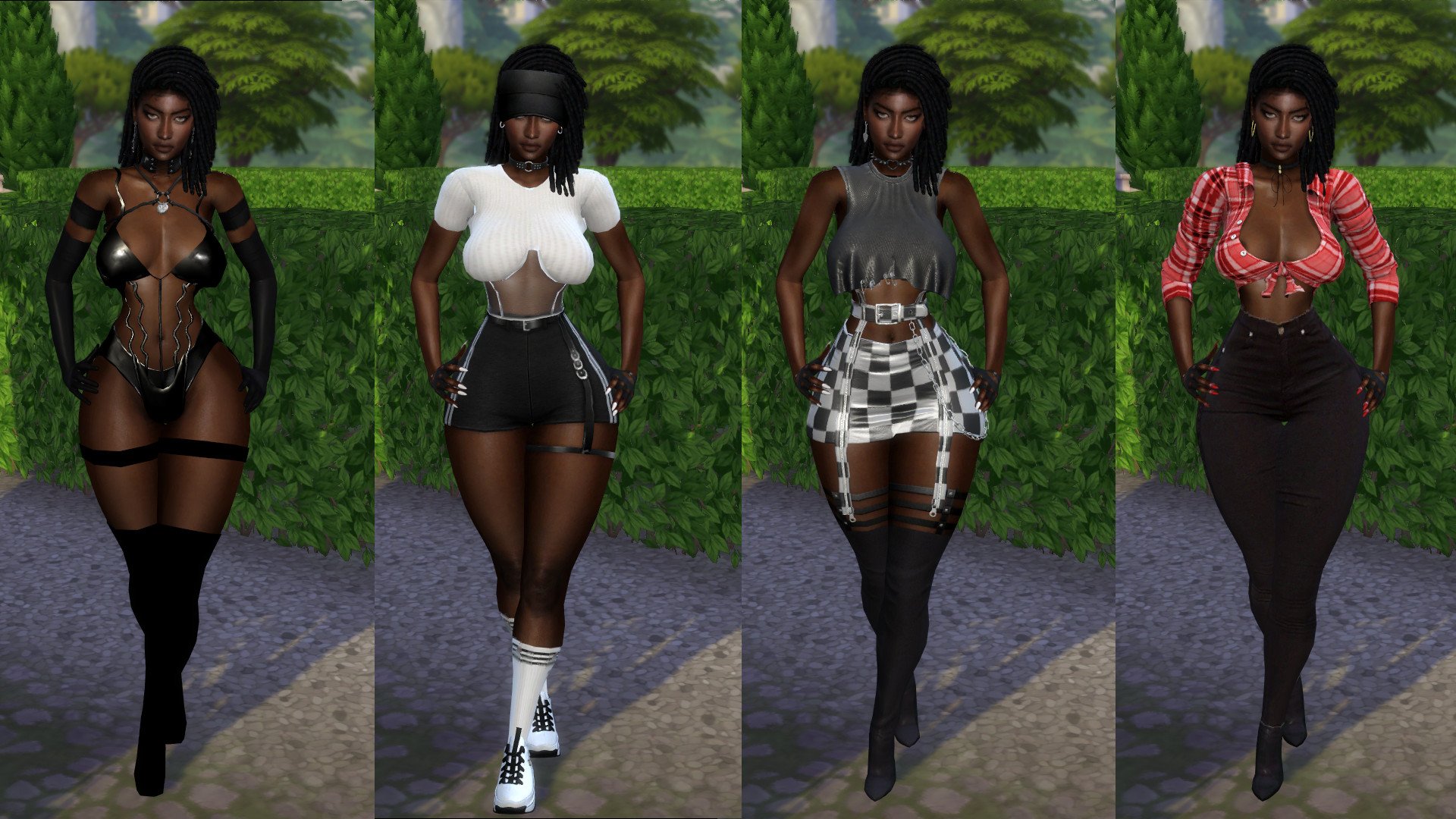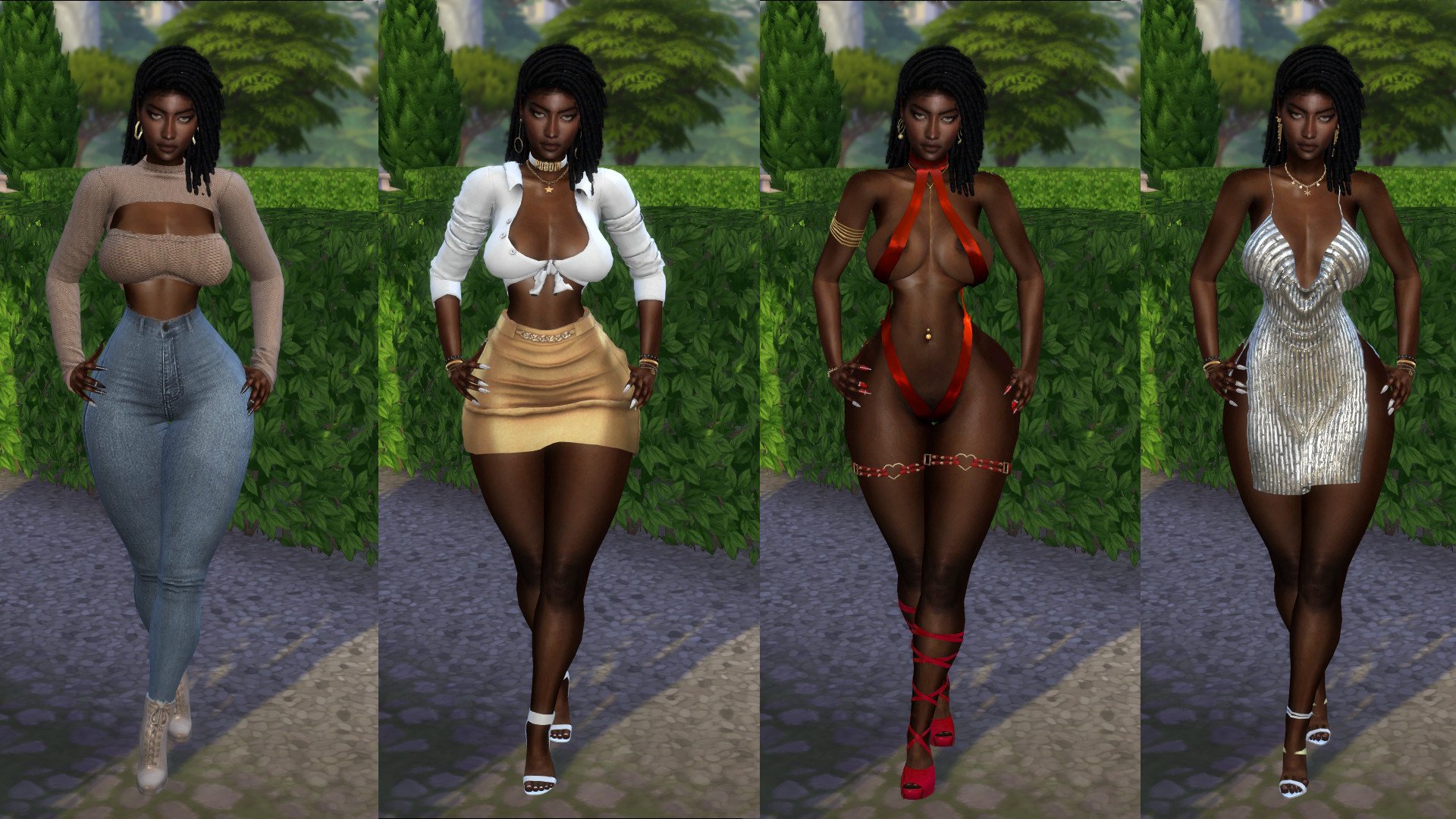 138. Mallory Leone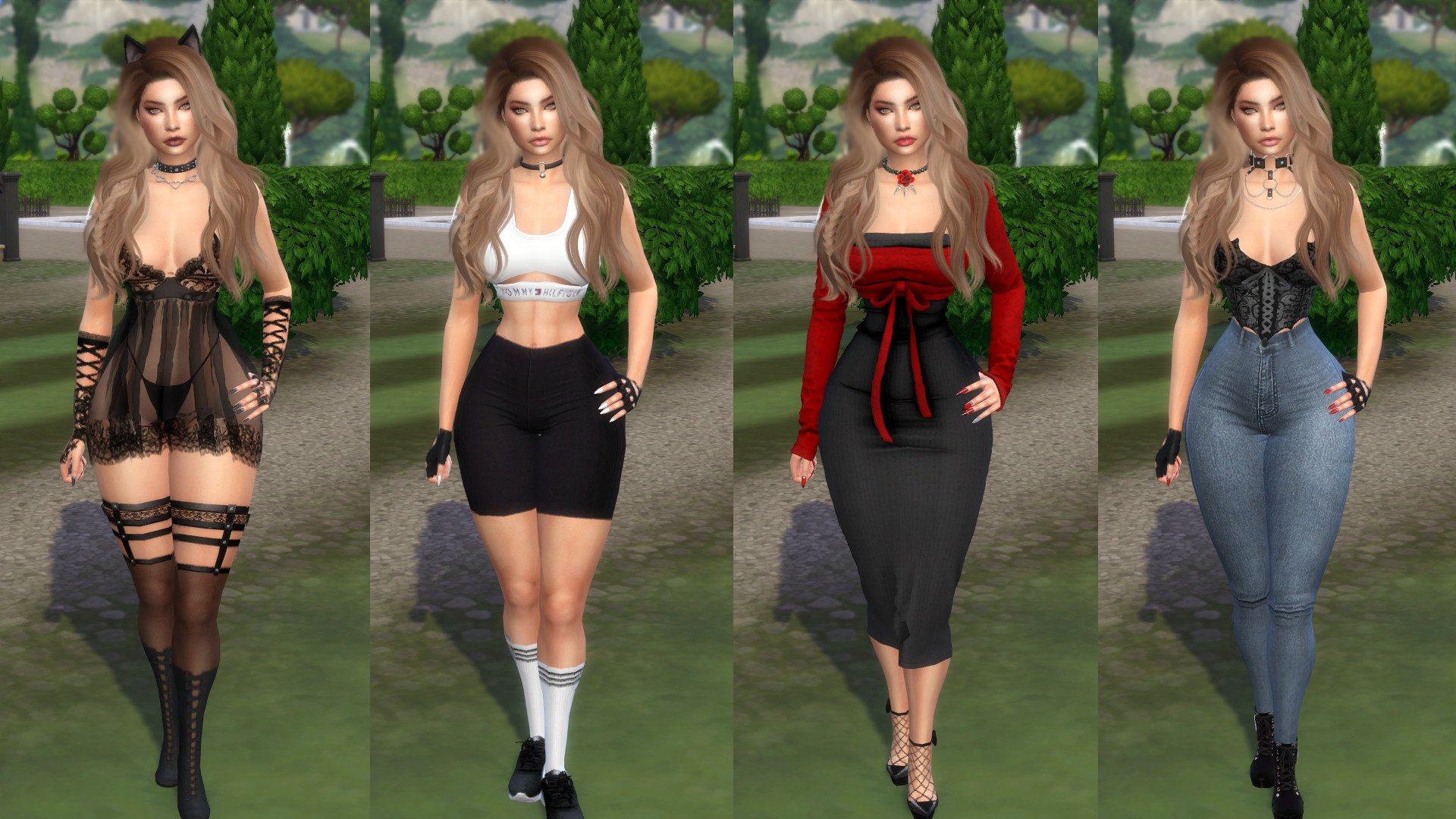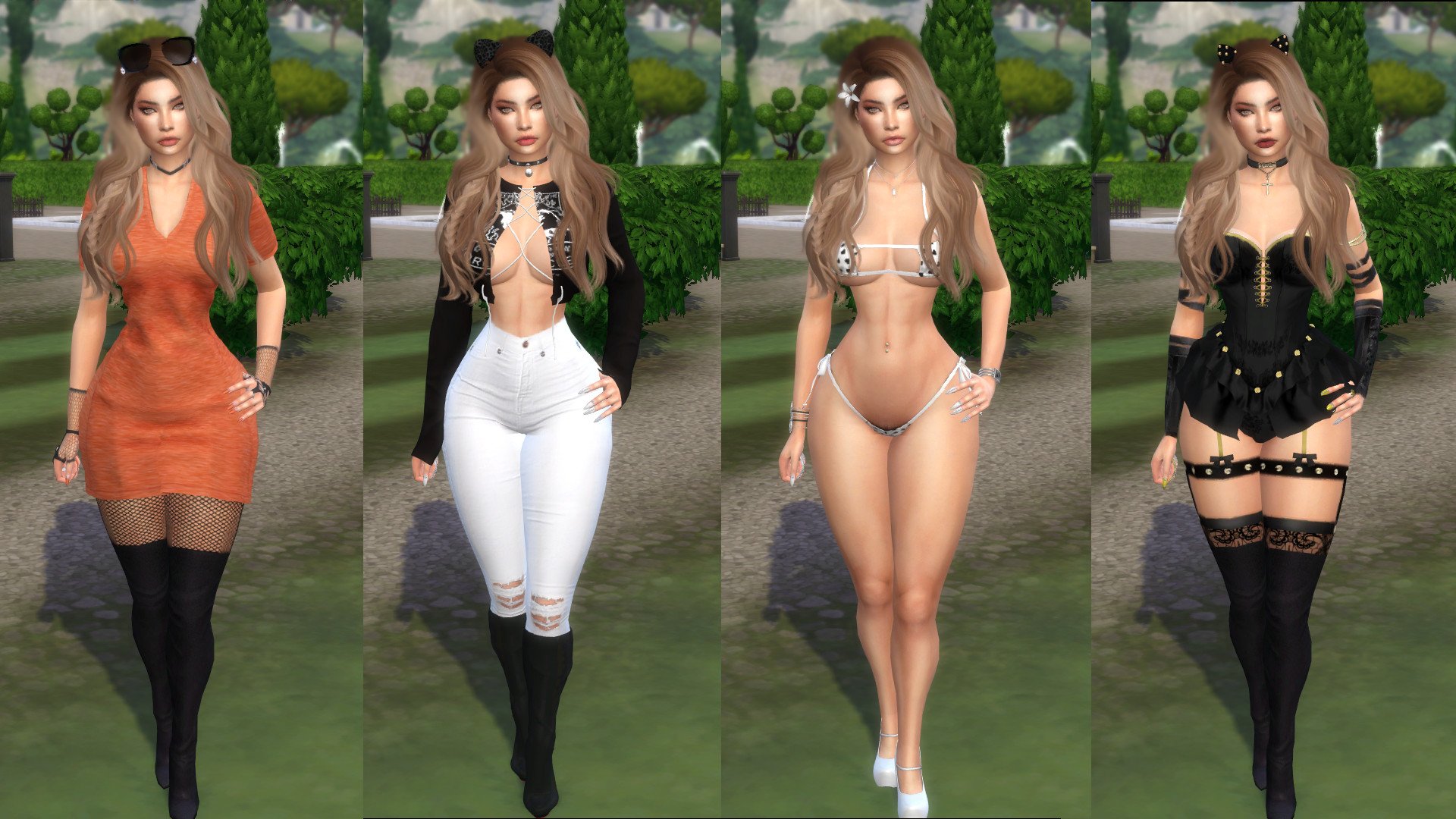 139. Kiley Bishop [Divine Realm]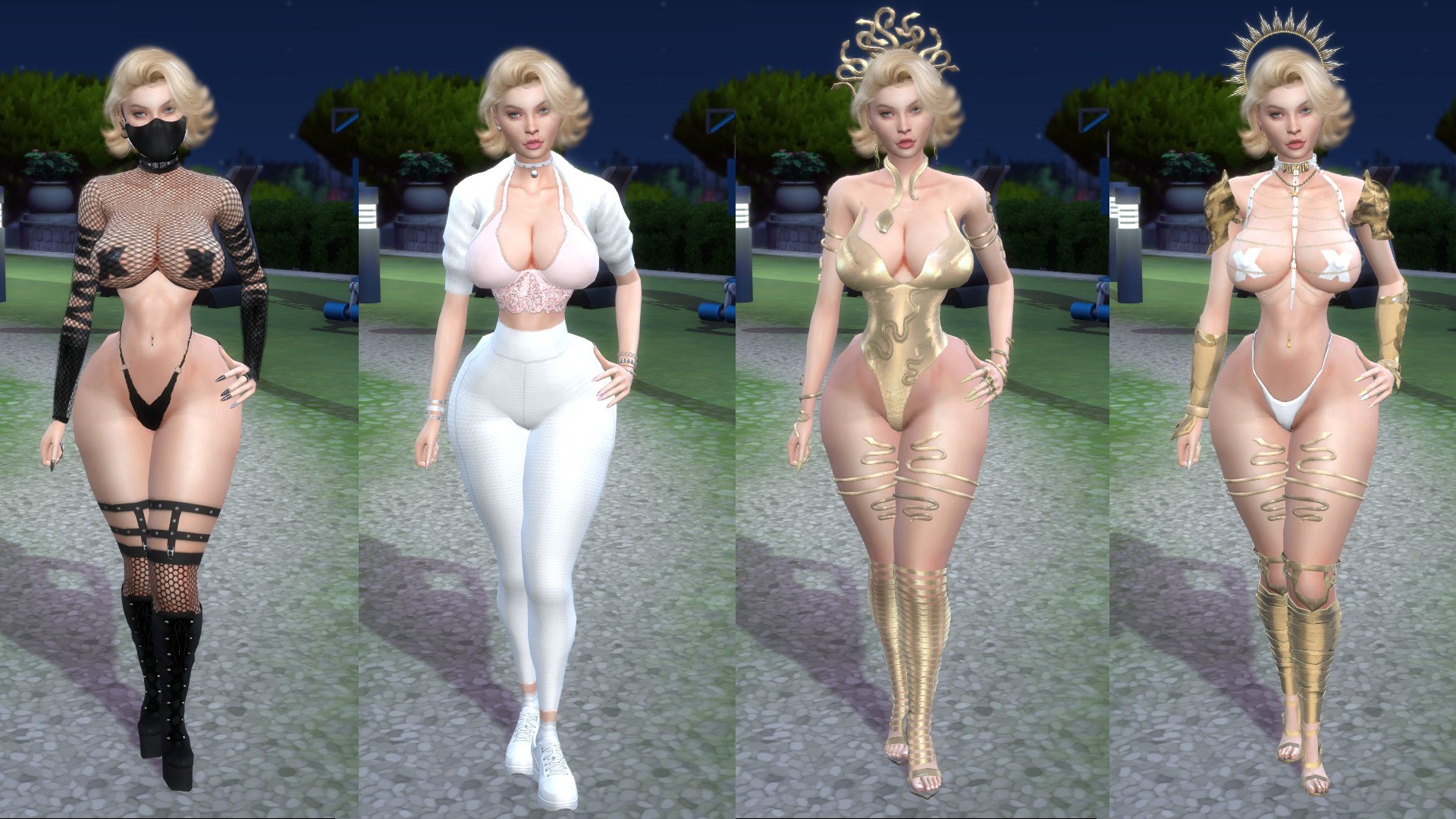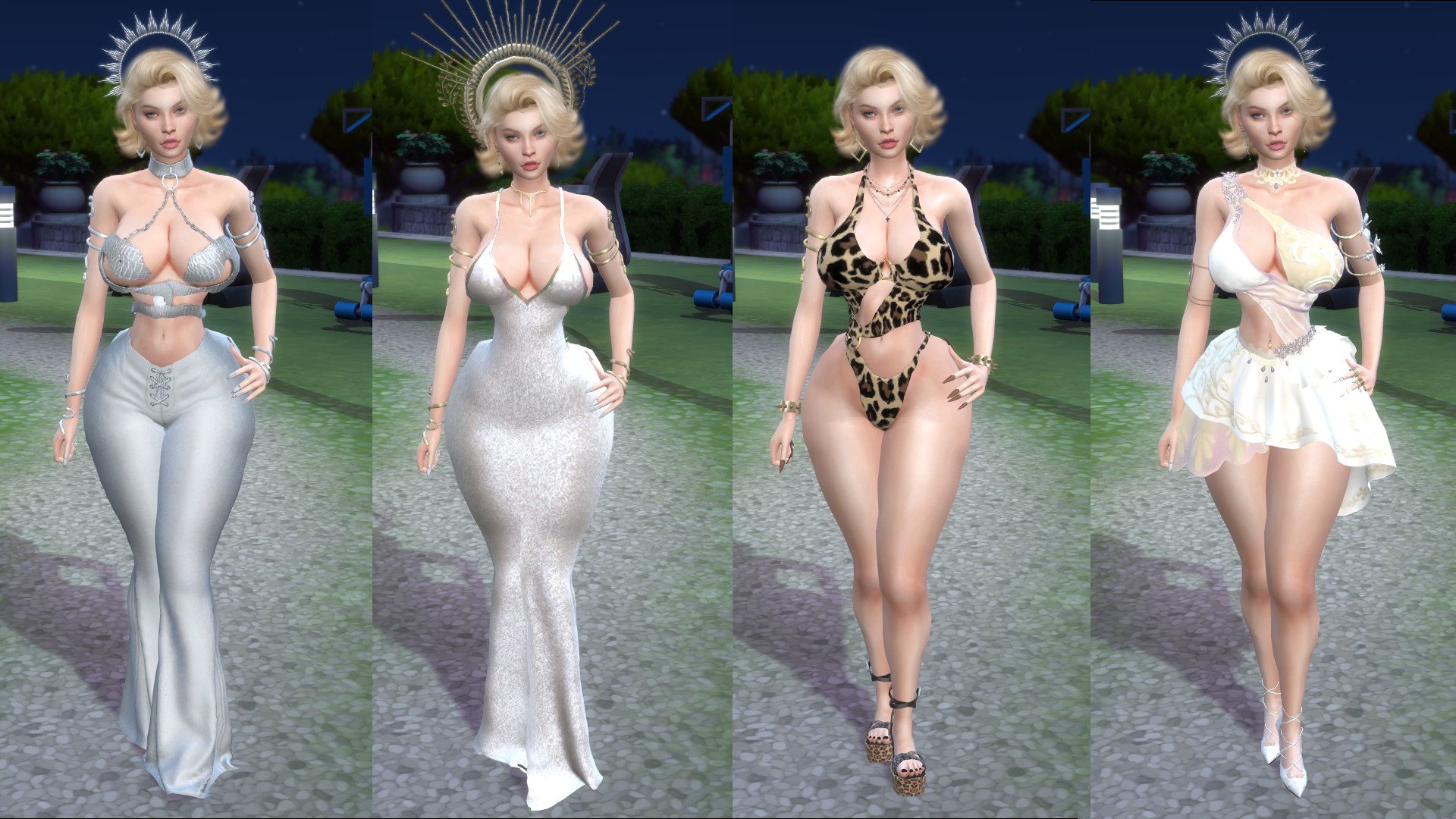 140. Vanessa Jenkins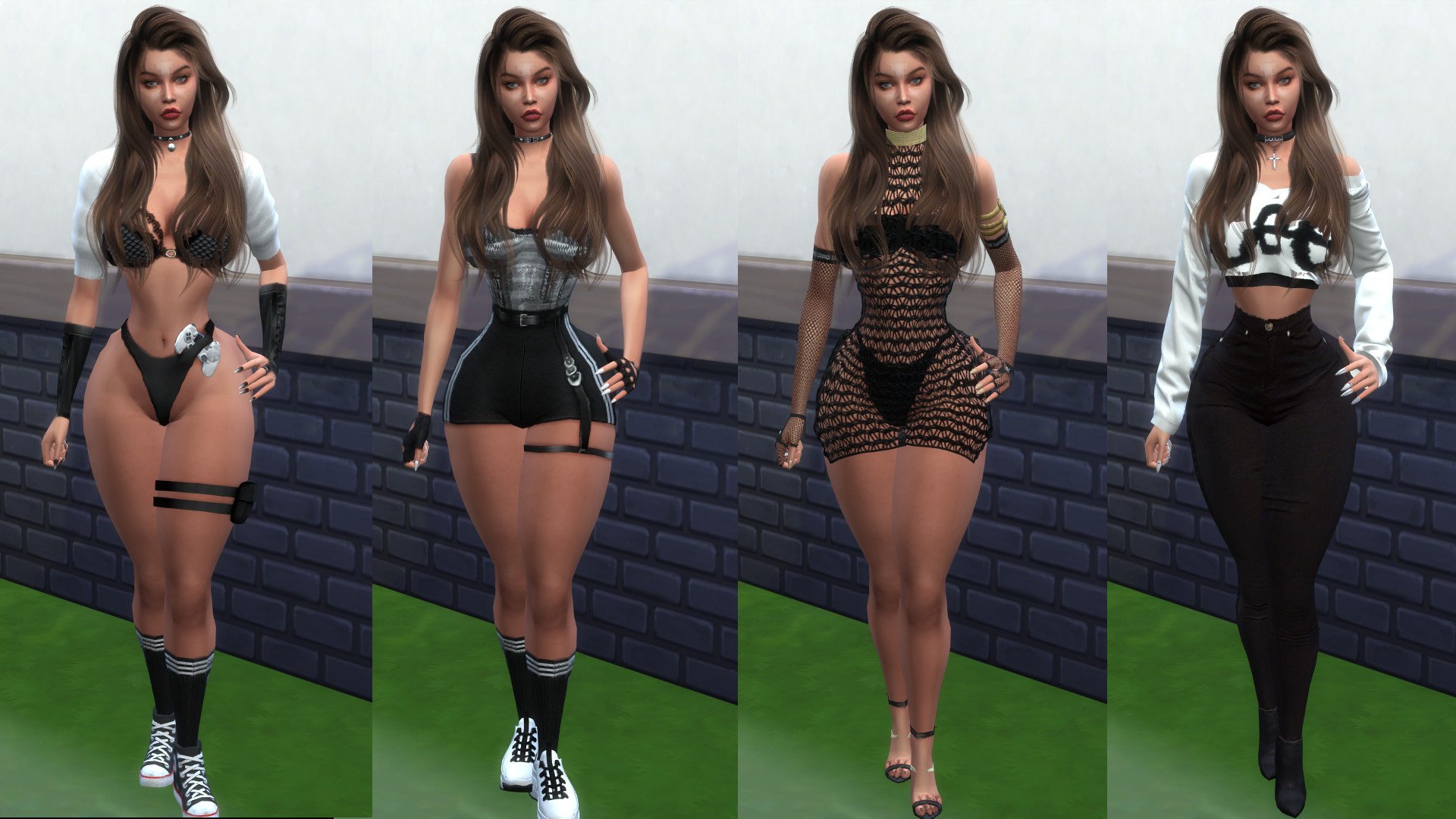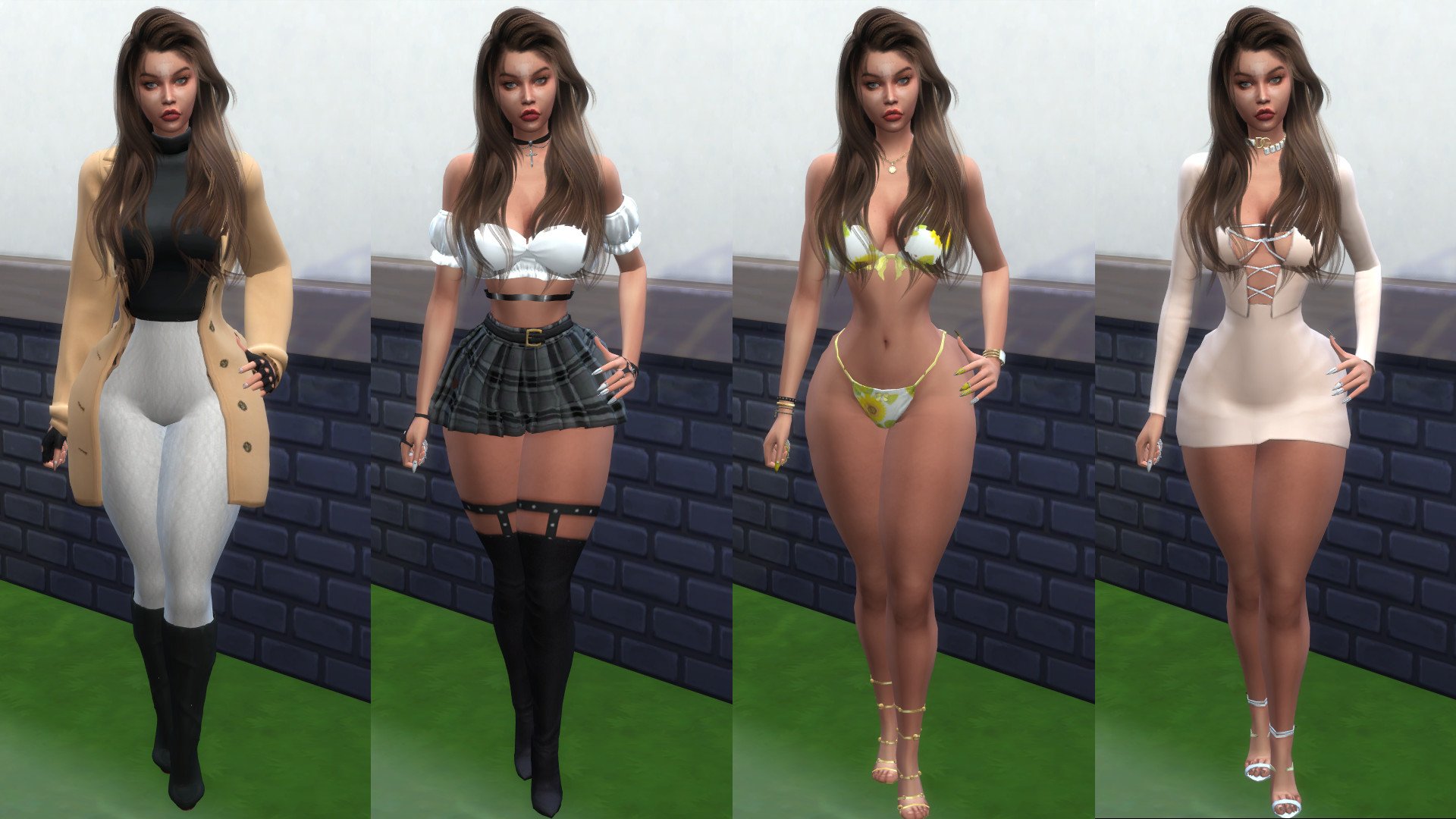 141. Taylor Fischer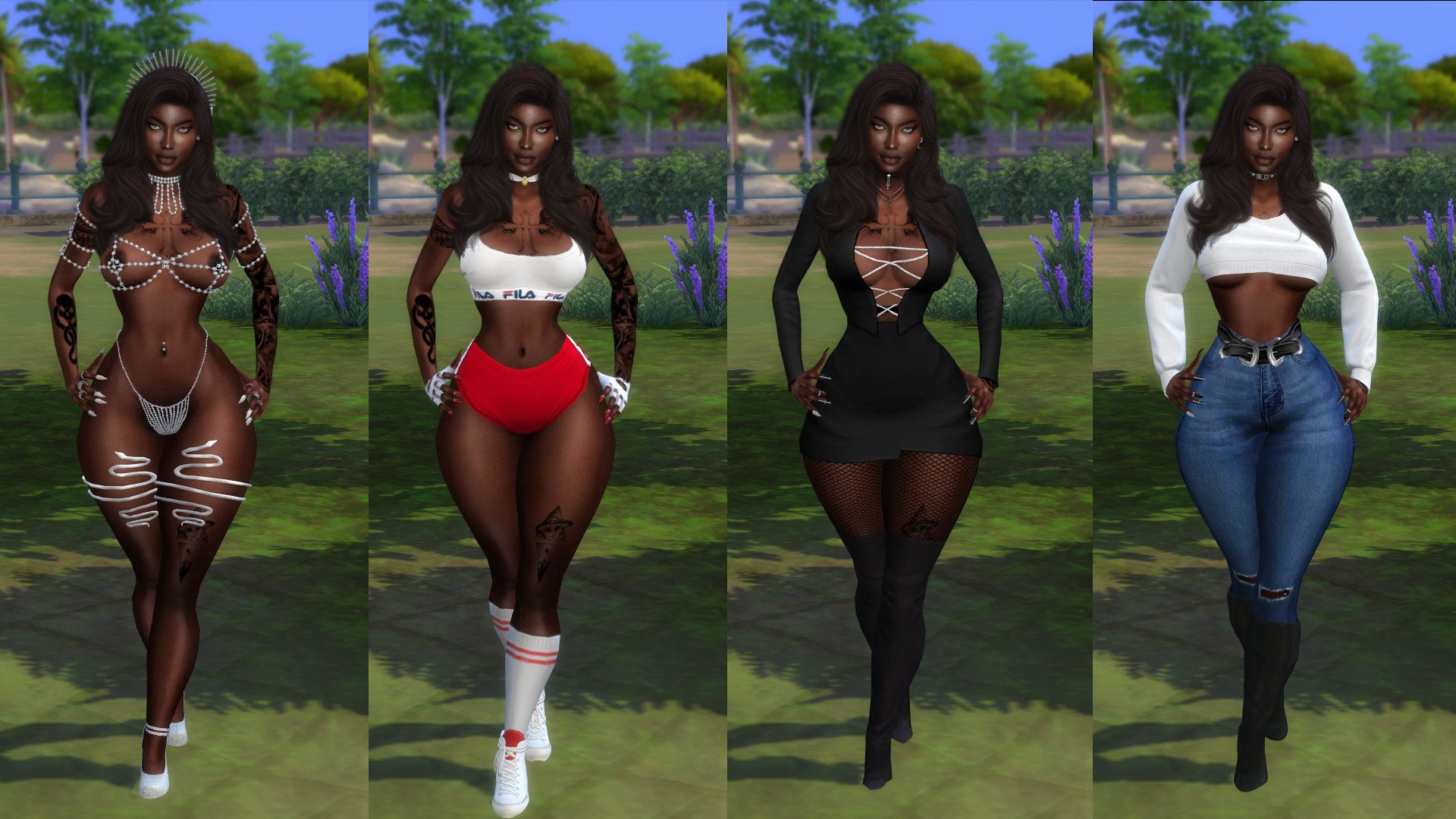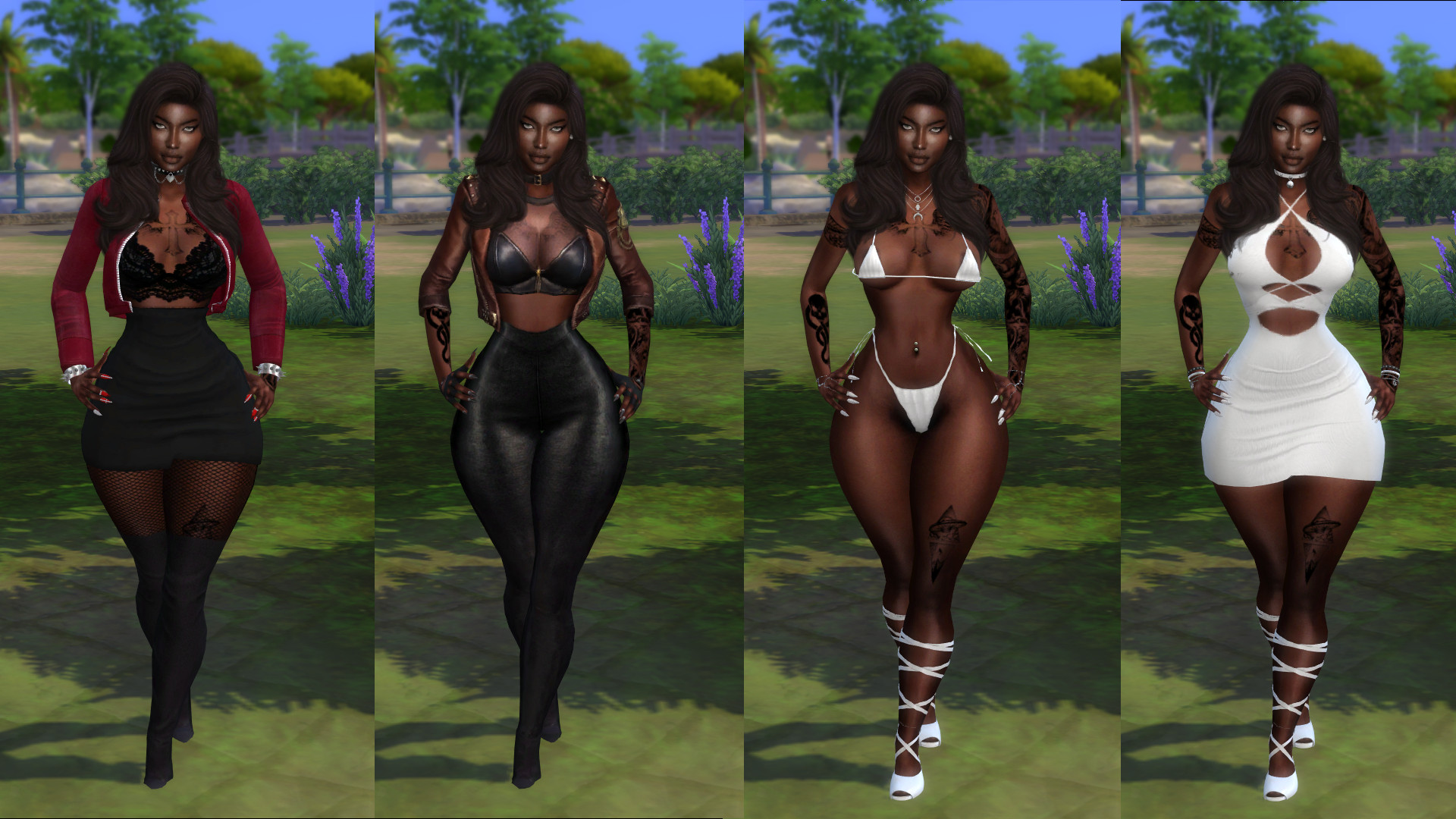 ** I would also like to thank all the creators of these custom contents which helped me create my sims. All credits go to them for creating such awesome contents. I humbly thank them! **
Edited by lelouchkurosaki
New Sims
---