Previous part: https://www.loverslab.com/blogs/entry/9806-the-purge-of-riften1/
The Purge of Riften(2/)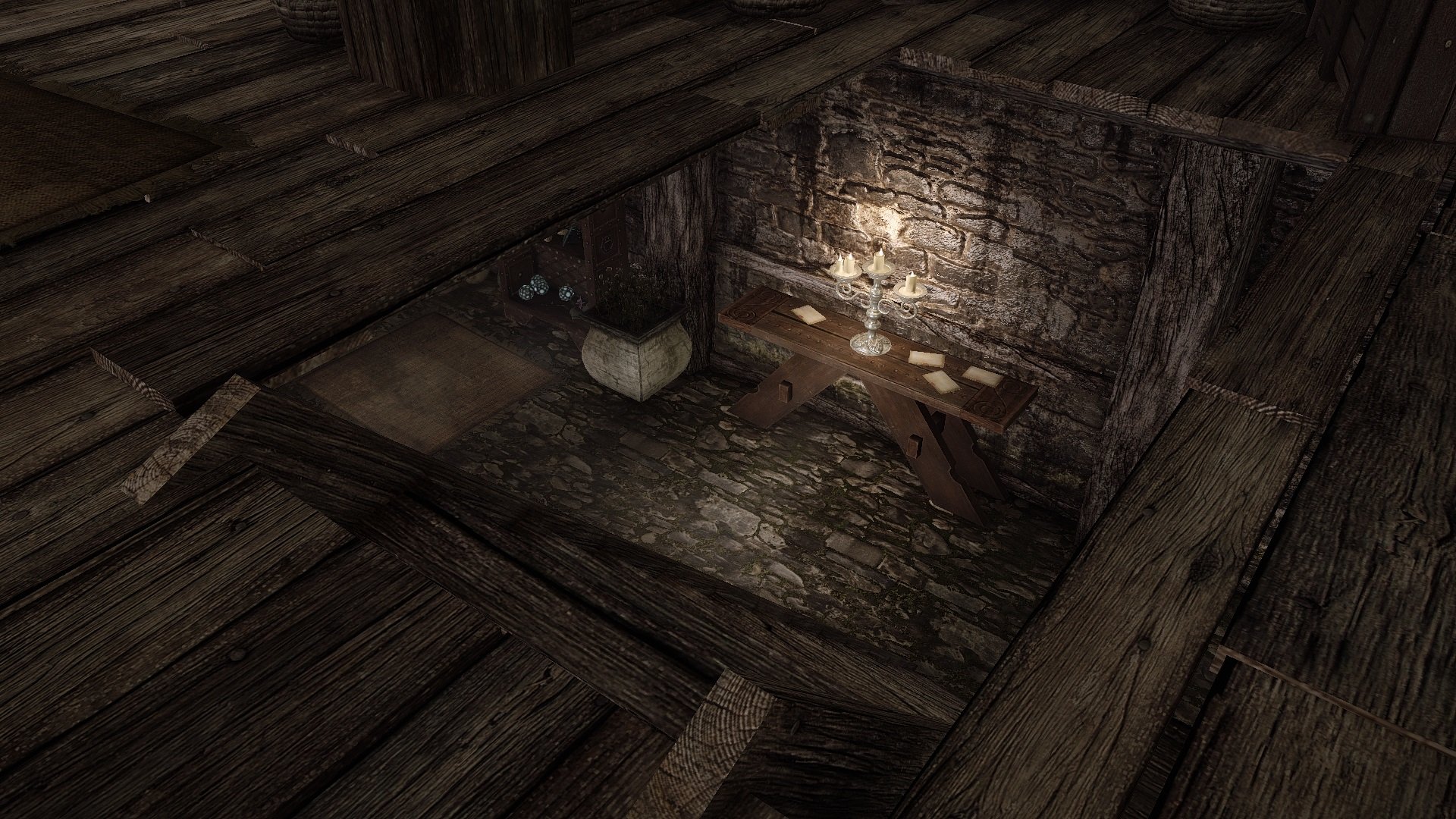 Time was something, what I had not much to waste, in this city, I brought Gwynolda down to the cellar, to talk the very things I need ask from her and explain her role as Iudex, and how we gonna will proceed in our next move to cleanse this city of this rotting corruption, we are rather in an disadvantage, for now..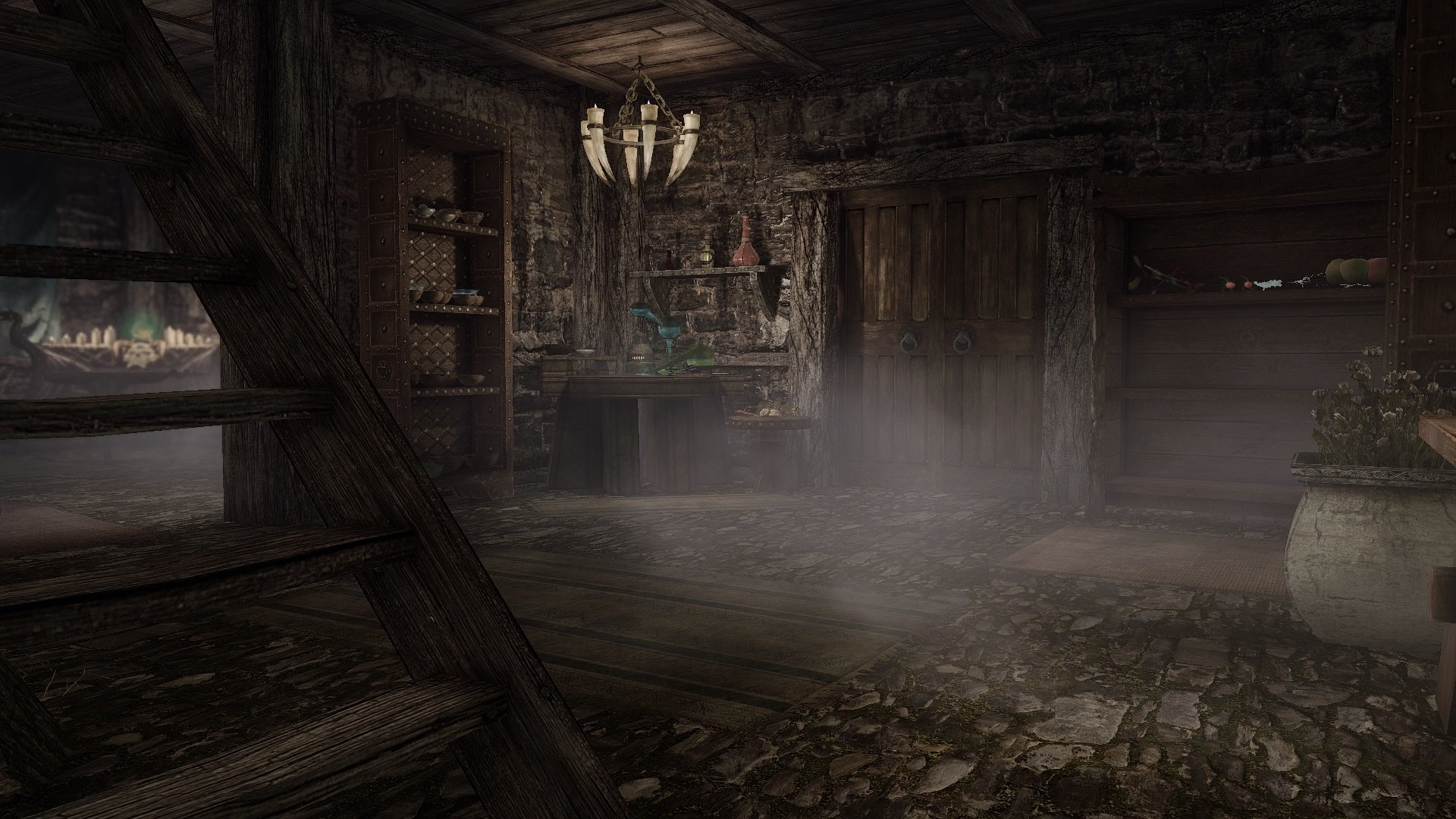 I made sure with my preparations, no magical methods can overhear my talk and no physical either with my illusion magic, I have no idea what tools the Underworld have, but one thing sure they not match my magical skills, keeping myself as an unknown variable to them, make them thin their resources to prepare, more thin, the easier to destroy them..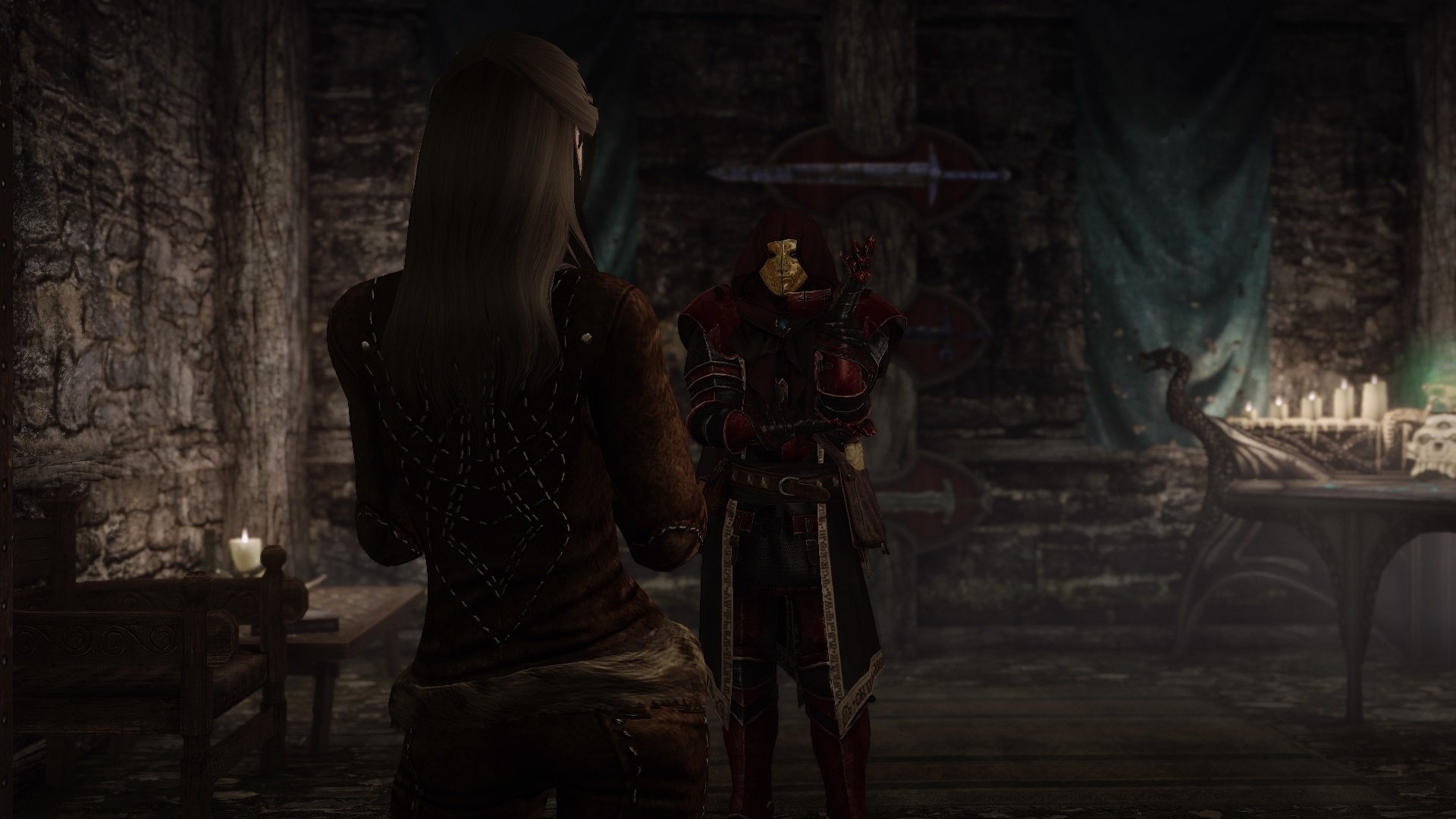 But now I have to deal another thing now, that is Gwynolda, her memory affecting illusions spells, while intriguing, sametime very concerning, I have no idea what she erased, but it may useful or meaningless, but the real worry about it the fact she had multiple layer, and I removed all of it, not just the lastest one, question what exactly she hide that much..
Gauis: Using illuson spells to erase your own experiences or keep memories hidden is an ineffective way to deal problems, you just run away with that way, as much terrible they are, face them, know how to defeat them and crush them, with that you overcome them and become stronger, anyone under me need their mental and physical health keep top, I am clear?
Gwynolda: Yes..I just not wanted face them, but in the end I can't run forever from them..
Gauis: What did you hidden this much?
Gwynolda: Ummm....lets see..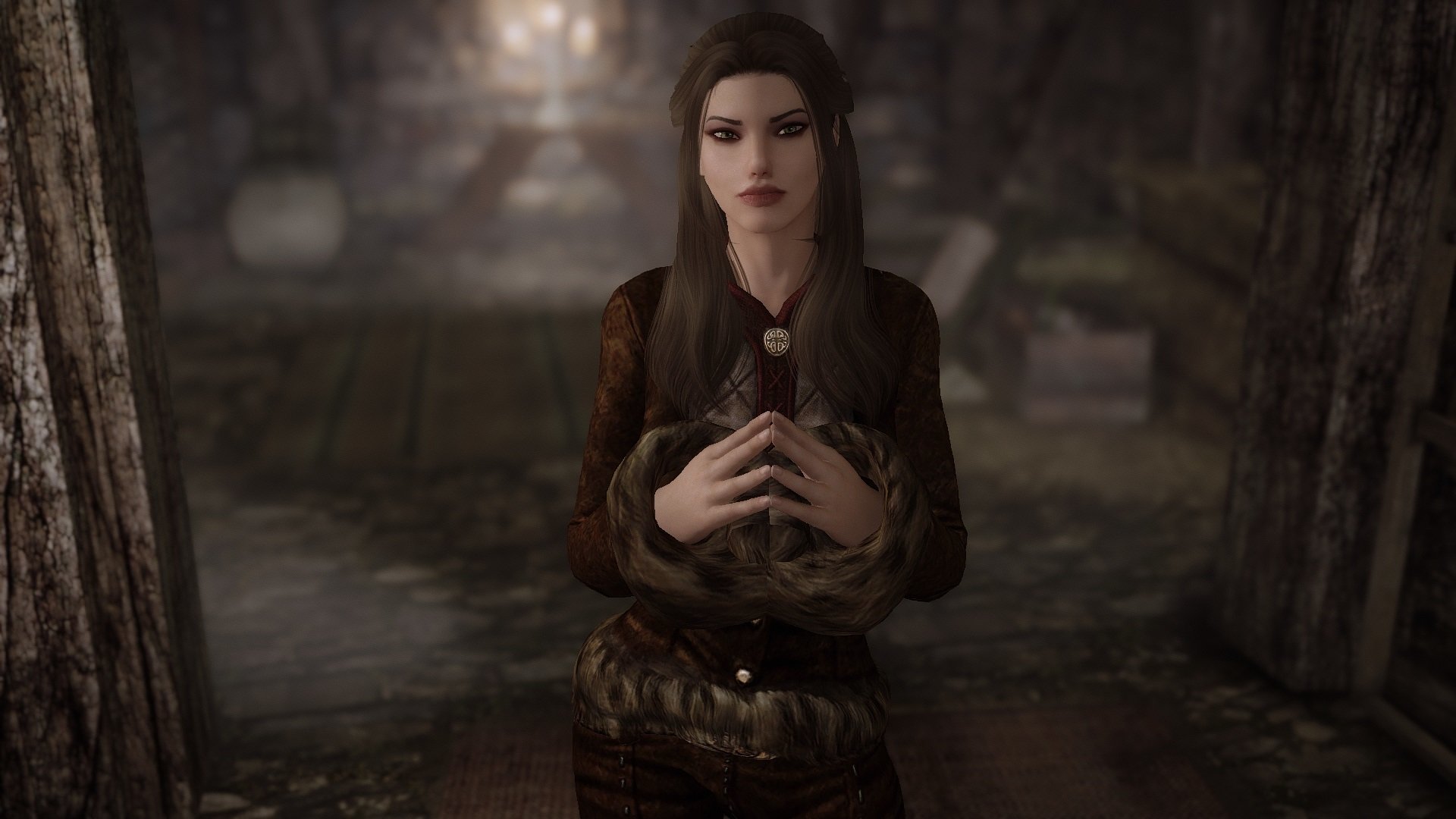 Something is changed in her, whatever she kept hidden, altered her attitude, her behavior somewhat, she carried a lot of pride in her hairstyle and how she kept it well, now she just outright changed to a different one, her posture resembles her mother now, and she lie about the amount of memories she erased with that spell. She lie about this, I certainly know..
Gwynolda: My love experiences, they just broke my heart too much..
Gauis: Is that it? You are young breton, you have way more time to find that, don't you think this was a bit extreme?
Gwynolda: Yes, was rather stupid thing, but I should move on as much it hurts..but I not used this method in any other events..
Gauis: Fair enough..
Gwynolda: What exactly will my role as Iudex and what we will do in Riften?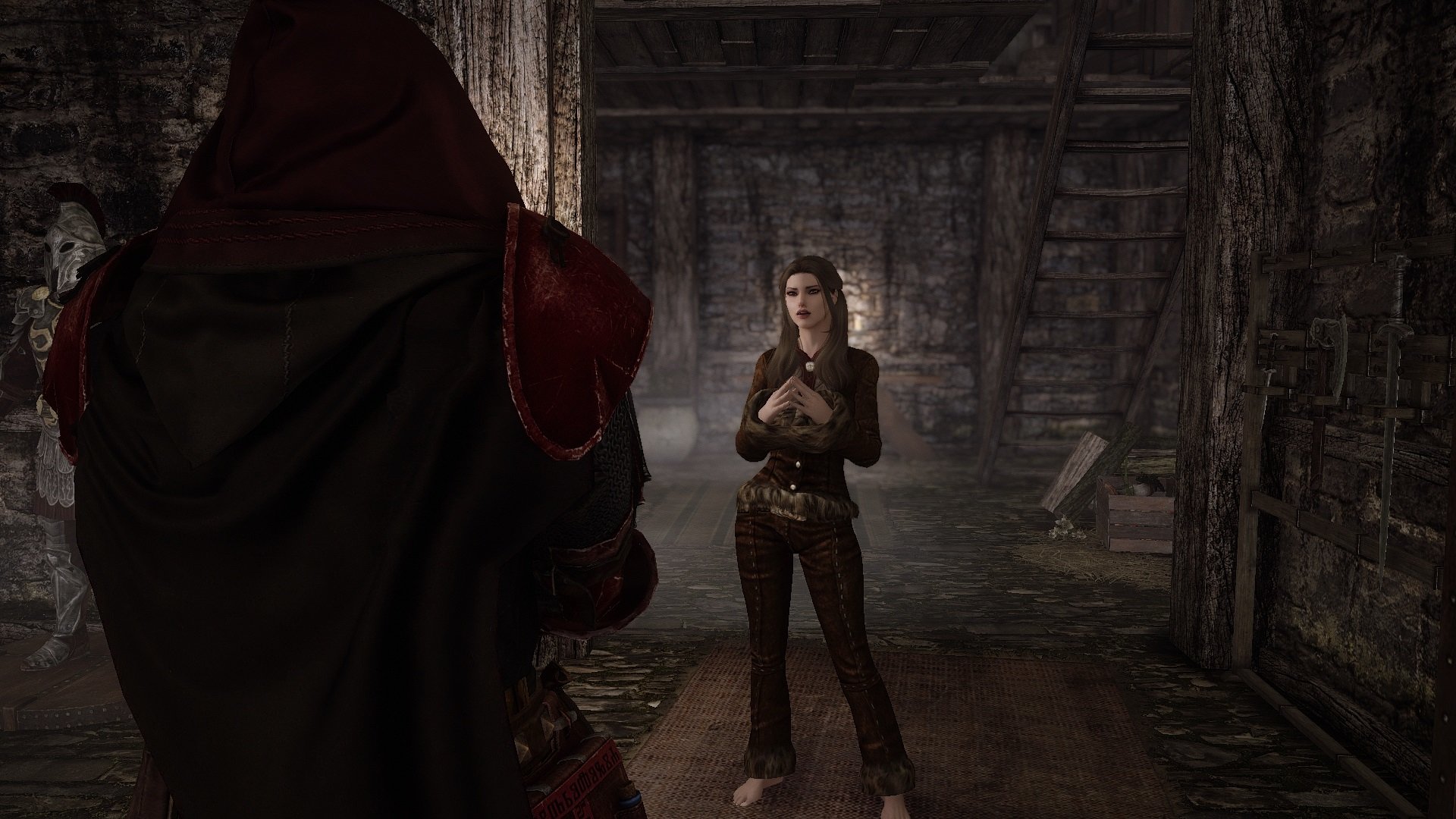 I have intel on her, according the my agents and sources from Markarth, she was rather alluring thing in Markarth's daily life that much people thought her as the Sybil, helping the poor and weak and the opressed of the city, making Markarth a bit better place, ideal Dibellan sister, but something is fishy.  She has just as many bad rumors, entire Temple hated her, and she was accused of making Ognar mad, spent few weeks in Cidhna mine and escaped from the city without any notice. Im sure she might know something about the "witch queen" and probably hidden great deal of things with that spell.. I gonna keep my eye on her, and Riften is a good place to see who you really are Gwynolda...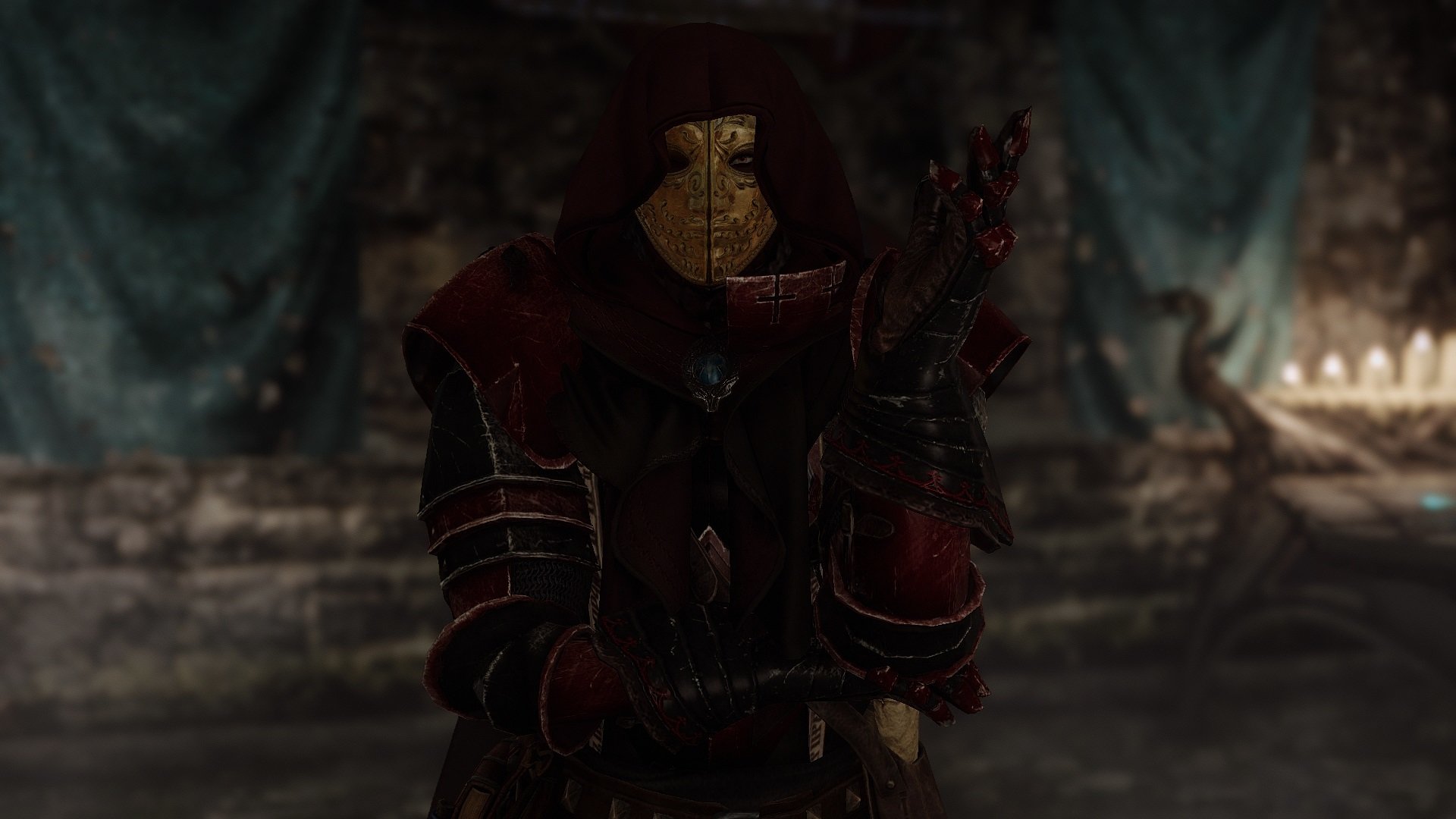 I choosed a her based on, the fact I wanted an ally to assist me in Markarth and Riften, words of Eliza and those bad things I heard of her.  Seemed perfect for Iudex, and her magical potential tipped it more on favoring her. We see how she handle authory and her ability to judge, and what rumors were true or lies and I regret it or no.
Gauis: Imperial Iudex of Magnus is enforcer of my authory, think like an Inquisitor or like a Judge, what you do is what tasks you get directly from me, you only take orders from me, no one else in the Empire aside of the Emperor Himself. Your word equals my word in term of law and authory. I made this group to keep my eye on more things of the imperial provinces, and keep the corruption and internal threats down and solve problems of the Empire.. Is this clear?
Gwynolda: Of course..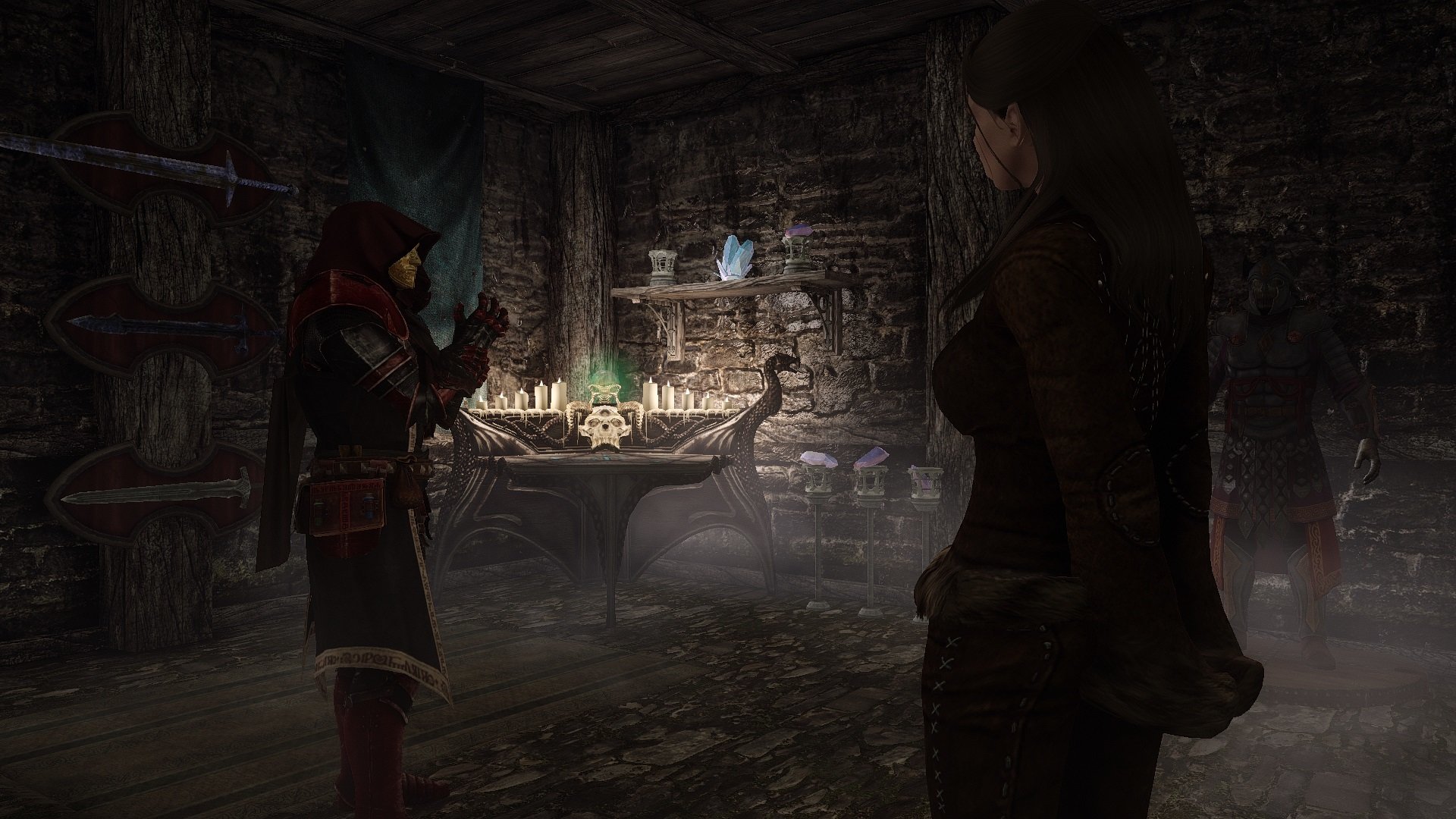 Gauis: As for Riften, we have a rather terrible situation to deal, as you noticed this city is more or less bad as markarth, and the Empire's most corrupted city
Gwynolda: I thought that was Bravil..
Gauis: It was, but not anymore, the amount of trash I removed from there was almost unbelievable, but I managed, this time things are a bit more problematic, my authory here is not that strong as in Cyrodiil, I needed ask the permission of the Jarl..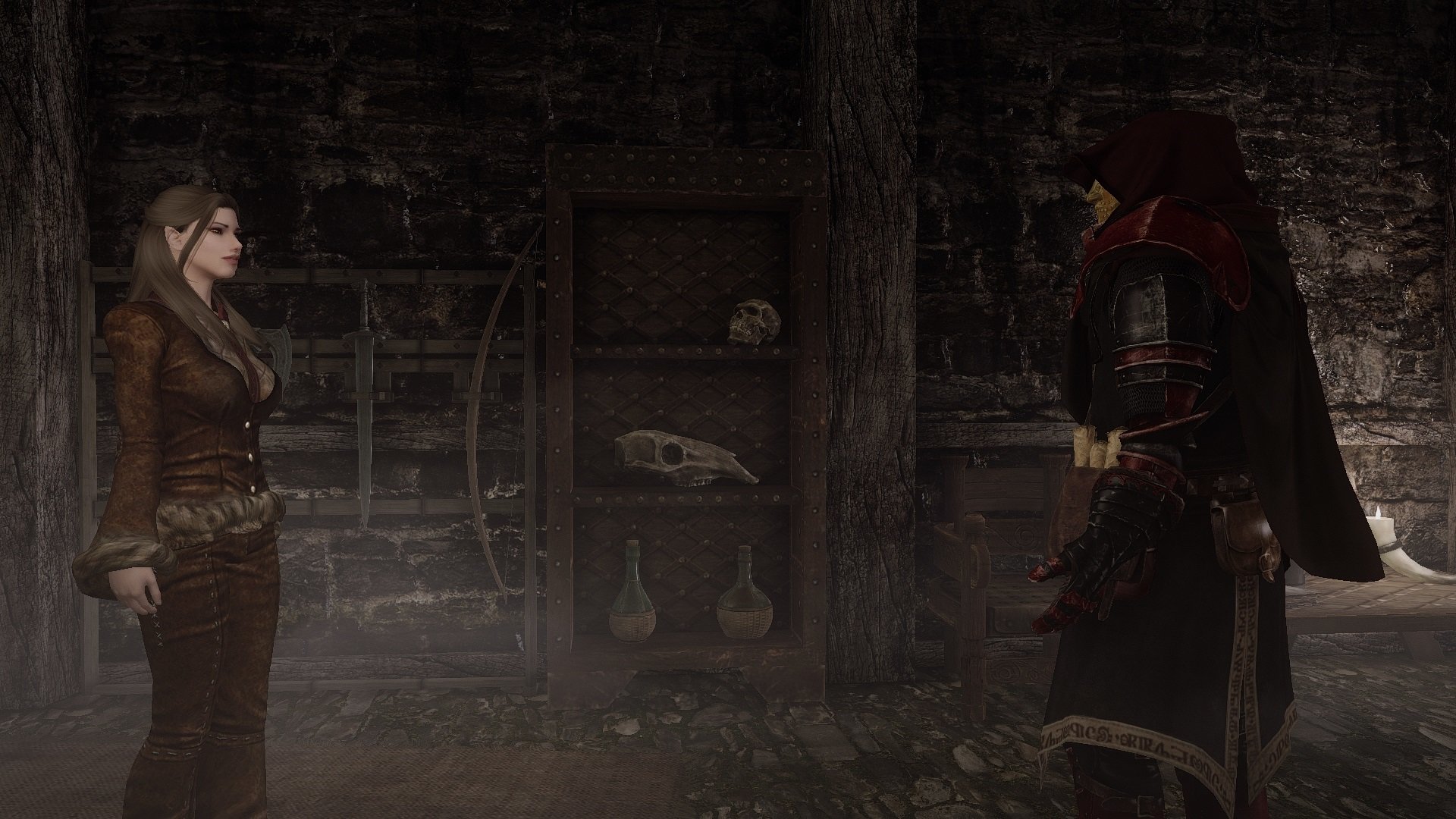 Gauis: Tell me what did you saw when you entered the city?
Gwynolda: Trash, a lot of them, many many things what my Lady Dibella hates, and many things what Stendarr wishes to have justice.. and Akatosh wishes to have the law here kept..
Gauis: Indeed..
Gwynolda: That just horrible and spit on the face of the Eight, we need do something about it and will do yes?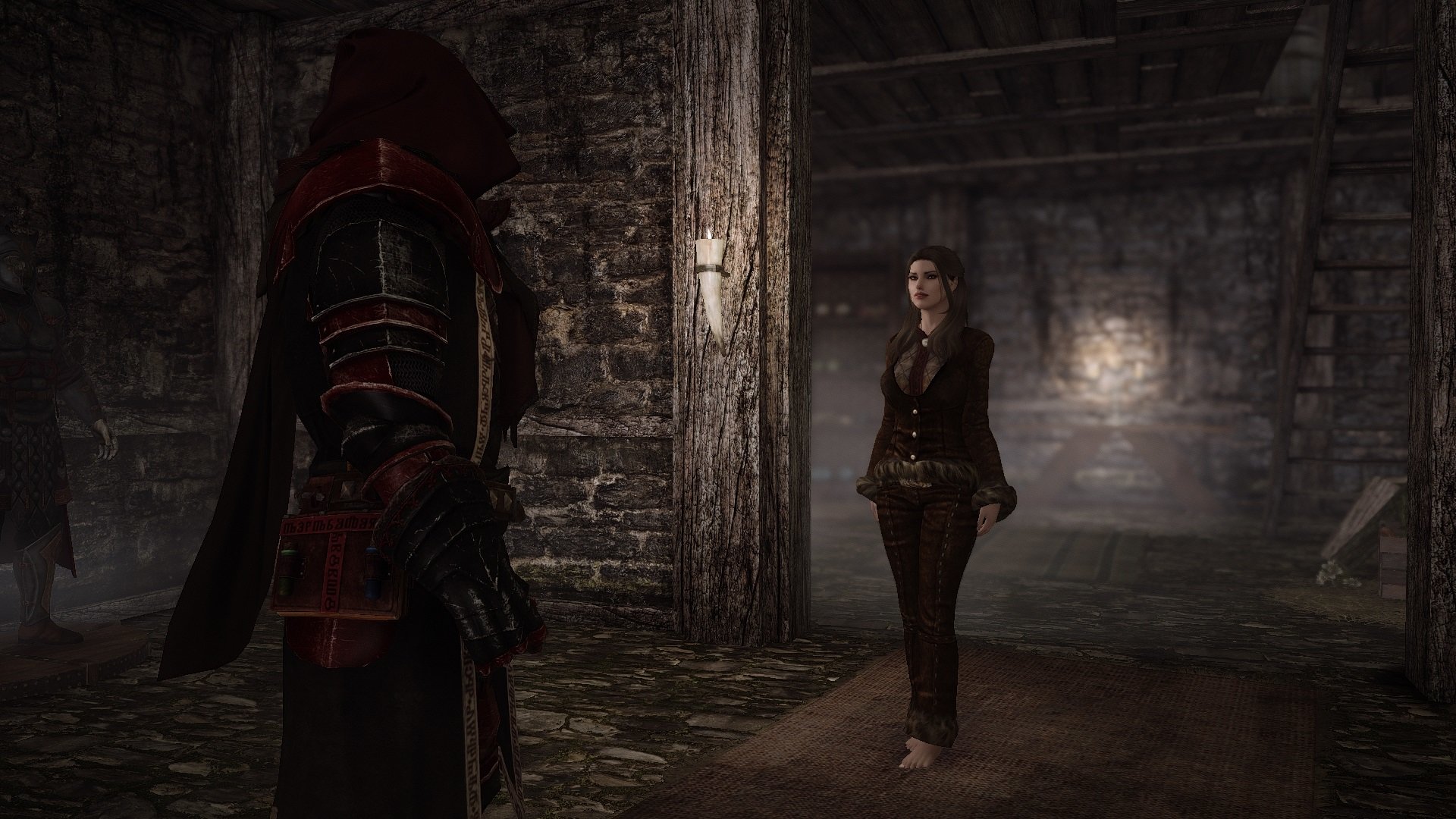 Gauis: Obviously, thats why we are here, so let us talk what exactly we have to deal here, City run by a shadow goverment from the Underworld. I not find anything outside we can find intel in the servers, Jarl is puppet, but I managed get a permission to do what we need here, and hold has many crimes based on rumors, but one thing sure, corruption is real and we need crush it..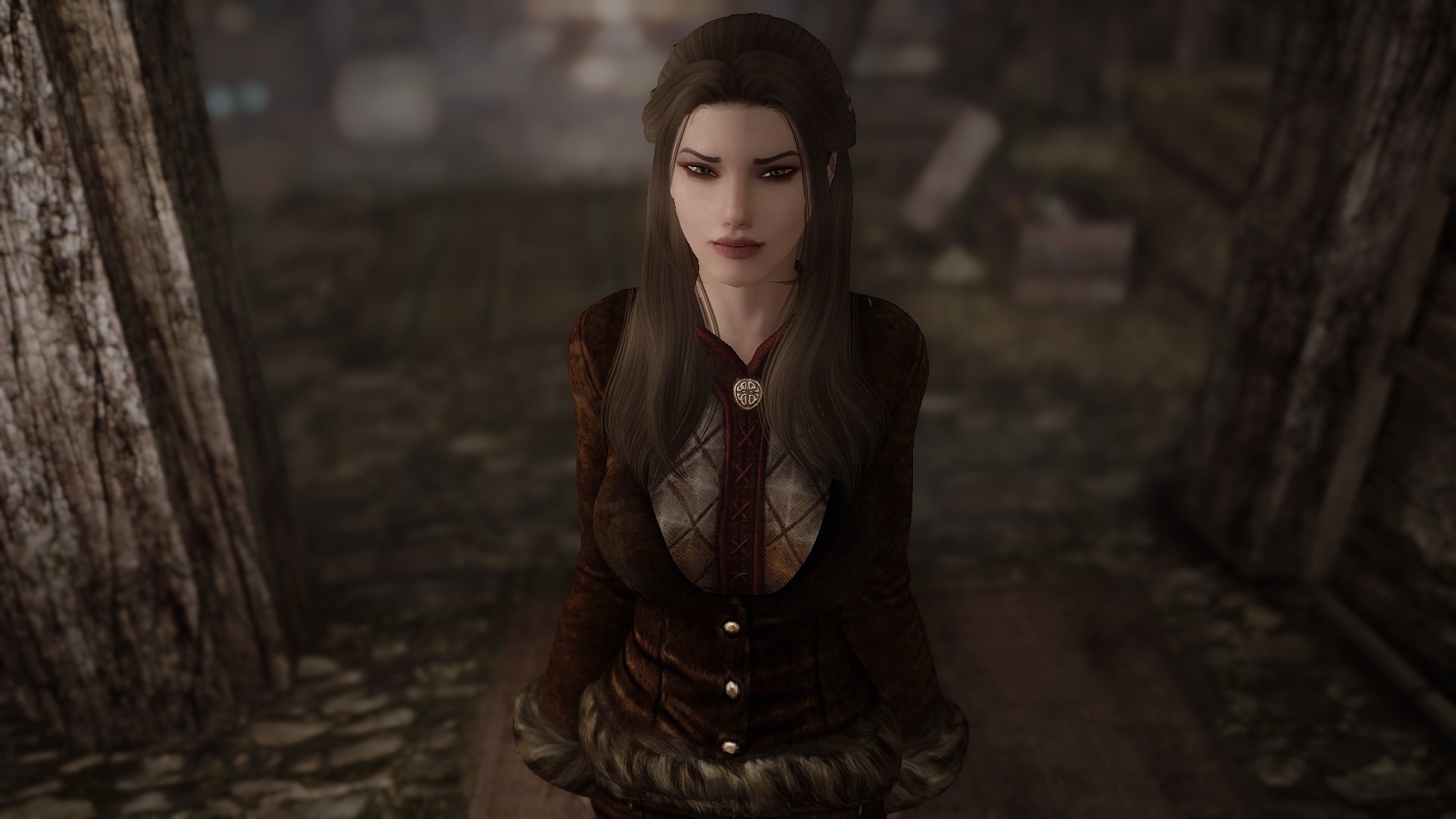 Seems some of rumors might be true of her, no matter, I will have a chance to see her in action and how she handle the role of Iudex, her combat abilities if her words are true, is more than enough to handle the lesser part of my missions here, for the majority I am already enough..
Gwynolda: Where should we start? This city need a purge..
Gauis: One question, what you can do in combat and how willing you are to kill? I presume you have the trainings what my new edict brought, you know the one what militarise the temples of the Eight.. Warpriest one..
Gwynolda: Ohhh? I been trained to protect myself in melee and have decent martial training with maces, my magicla skills is more effective for self defense and offense, killing anything what the Divines hates is my job as Priestess of Dibella, and if I need protect myself, self defense kill is legal in the Empire..
Gauis: Good..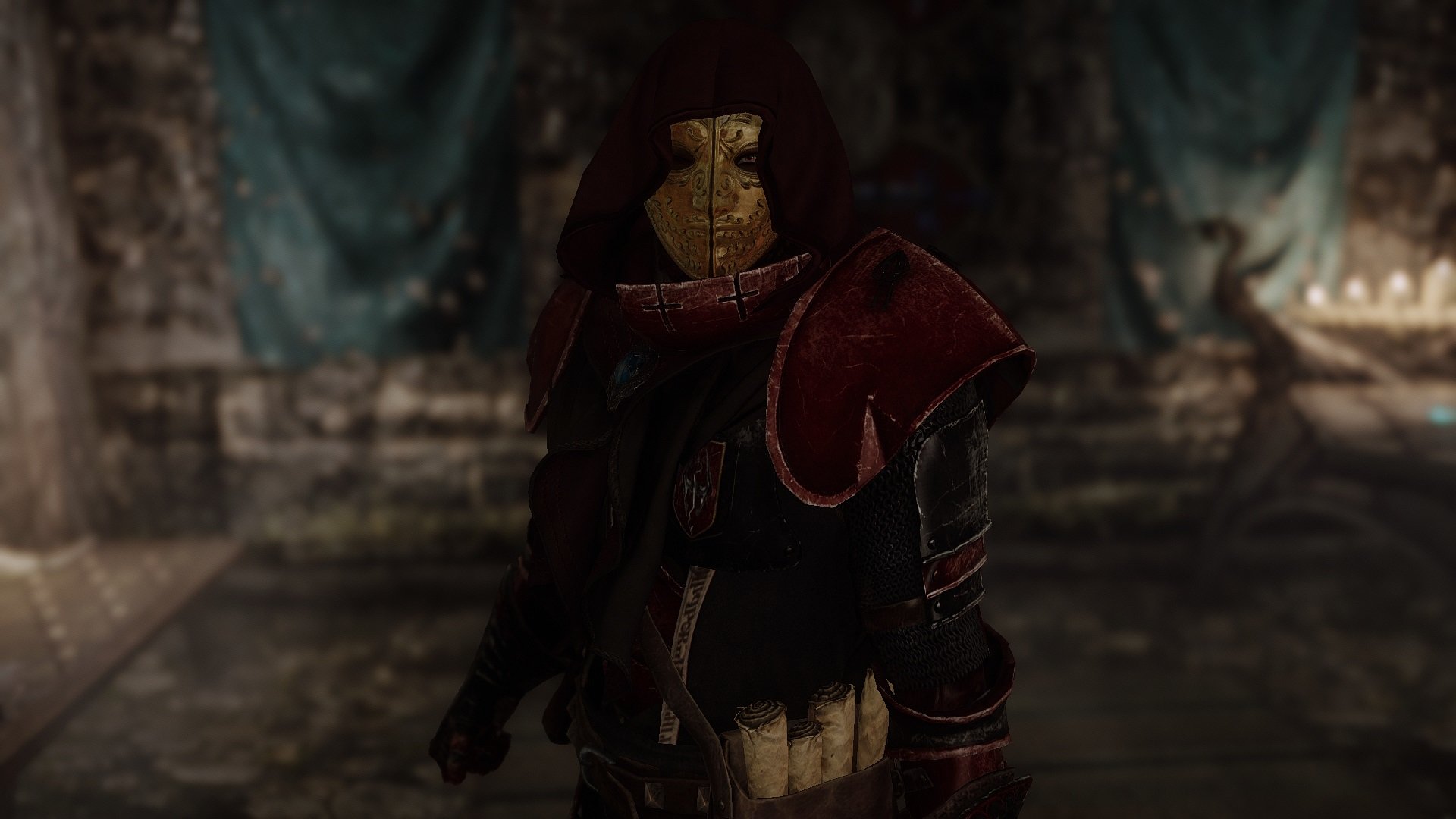 Gauis: I will explore the sewers and try uncover the ties and base of this Underworld and the Thieves guild, destorying and burning the city will have too many casualties, and I not wish to harm innocent citizens of the Empire, that would be not efficient, so our best bet, to secretly eliminate the Shadow goverment, for that we need to be bit careful and get intel, I think I am more then enough for that.
Gwynolda: What I gonna do?
Gauis: Seems you expert on Illusion, and capable to fight, there are a few things I heard rumors in the town, I want you check those, talks with the people and see those are true, side note if you may can look at the prisoners, in this city they may not be criminals, and if you find any kind of murder or rape ongoing, stop that and execute the ones who commit. Is this clear?
Gwynolda: Yes..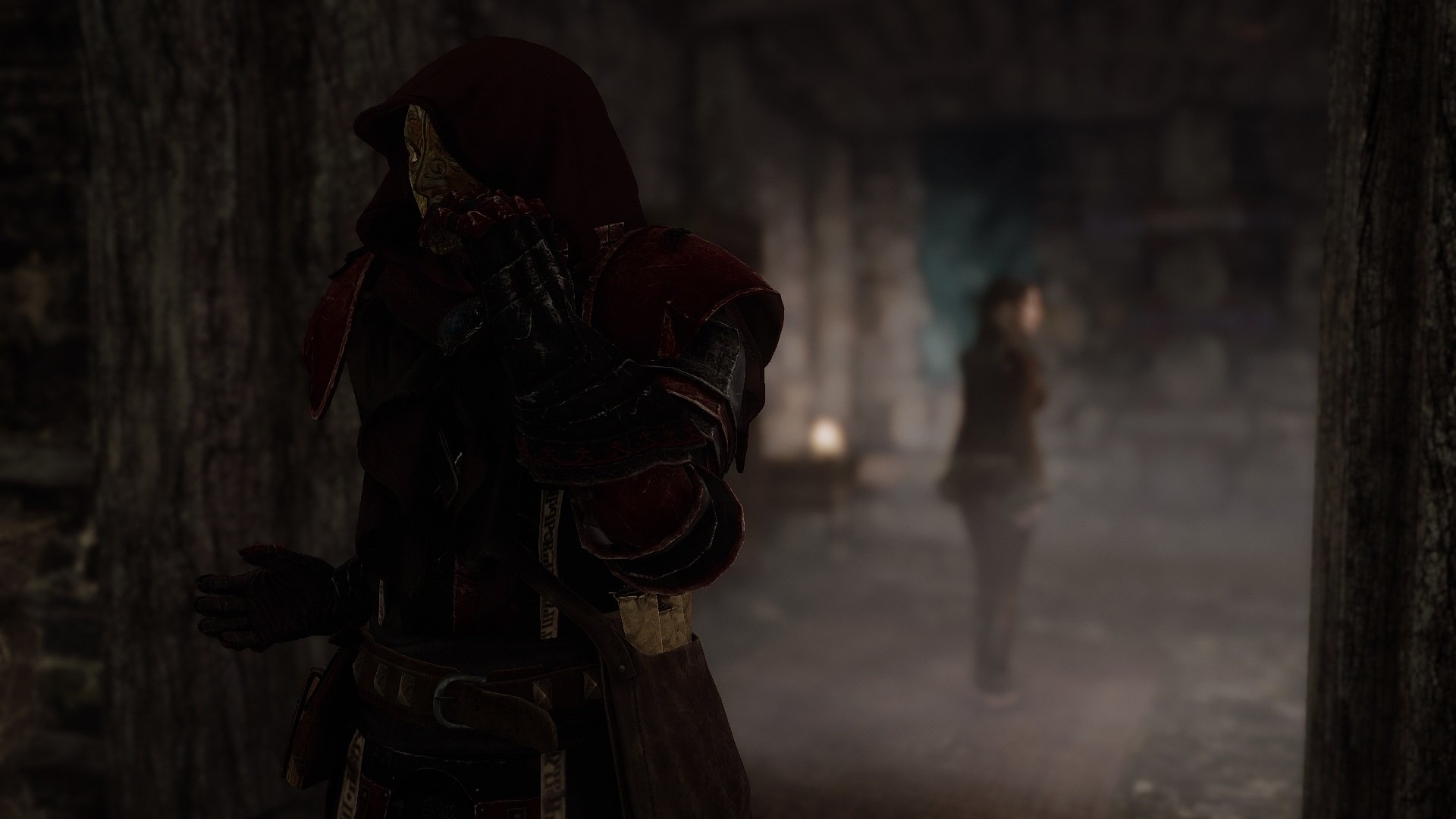 Gauis: Before I go, last thing Gwynolda, Power and Authory comes with responsibility, we uphold our own laws we enforce and choose methods what the best for the Empire and its citizens, do not ever use miuse the authory and power I granted for you, you are free to do anything as lnog as you can justify its serves the Empire, but not act on selfish goals.. I am clear?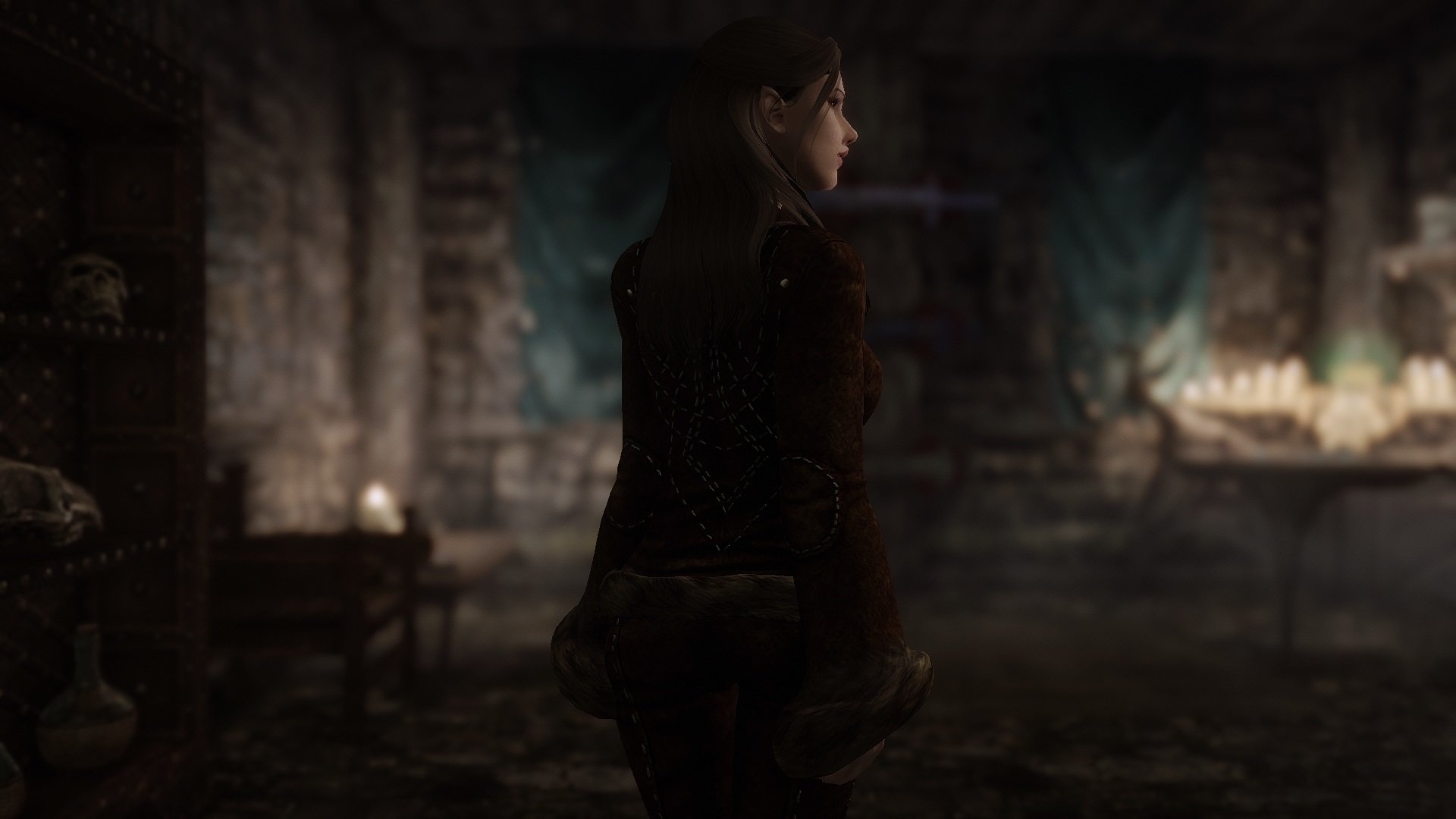 Gwynolda: Yes, do not fear, I gonna use my the power and authory bestowed on me as my Goddess wishes and the Divines, I not do anything what would break their laws..
Gauis: Good, there are some gear here, take something and start working on your task..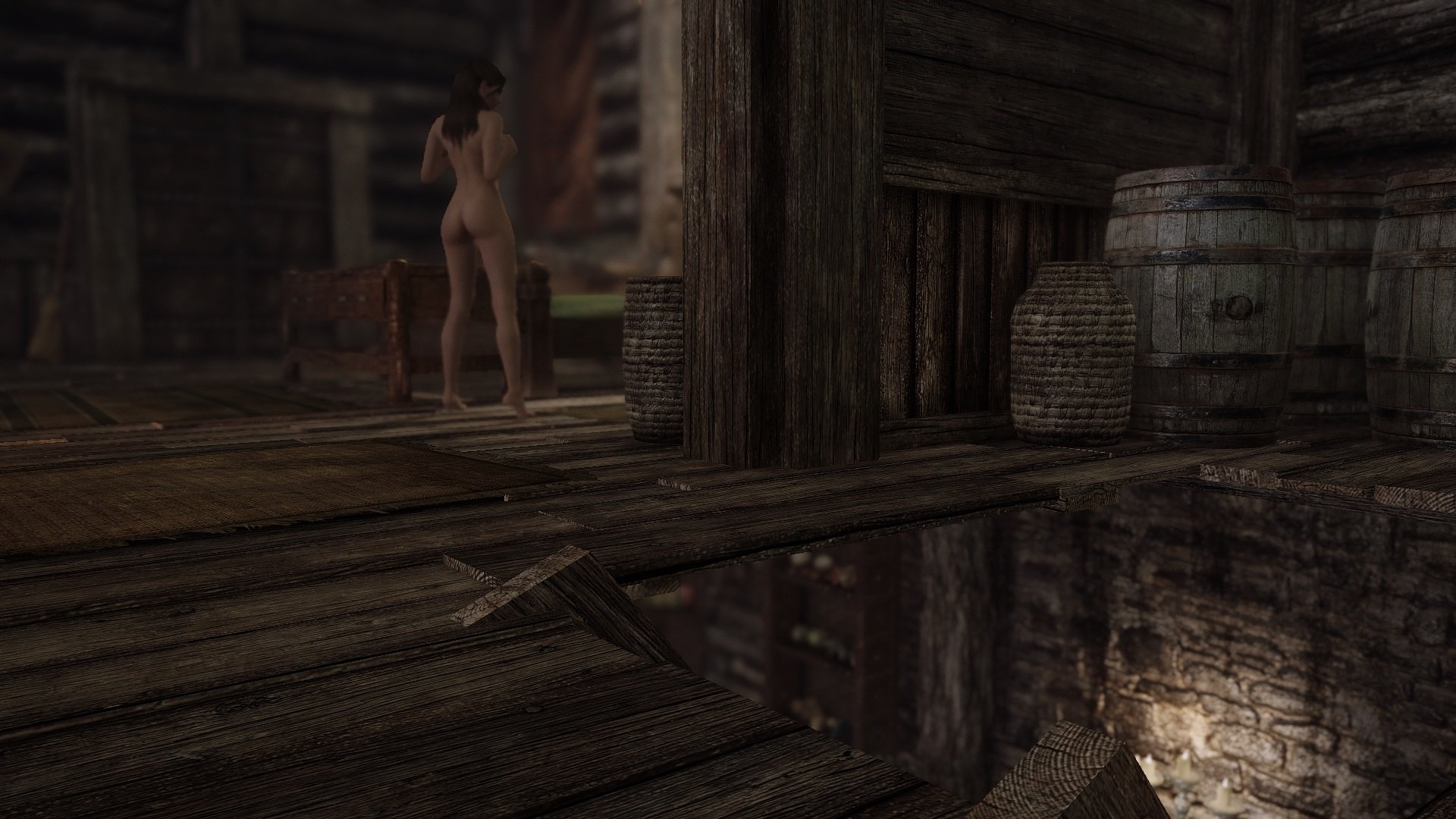 Gwynolda:(humming)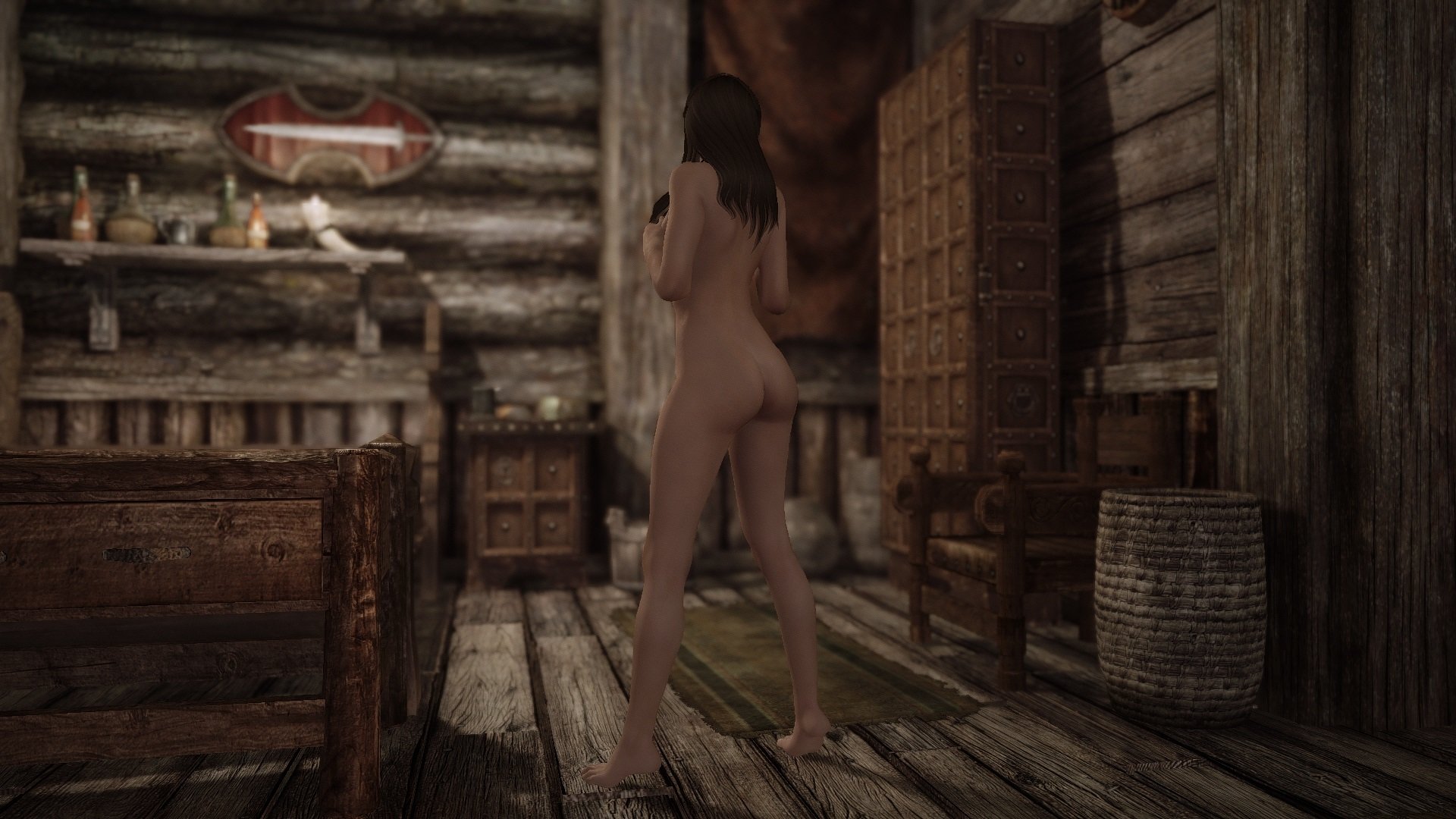 Gwynolda: Lets see what the Empire's most powerful person stored here in his little base..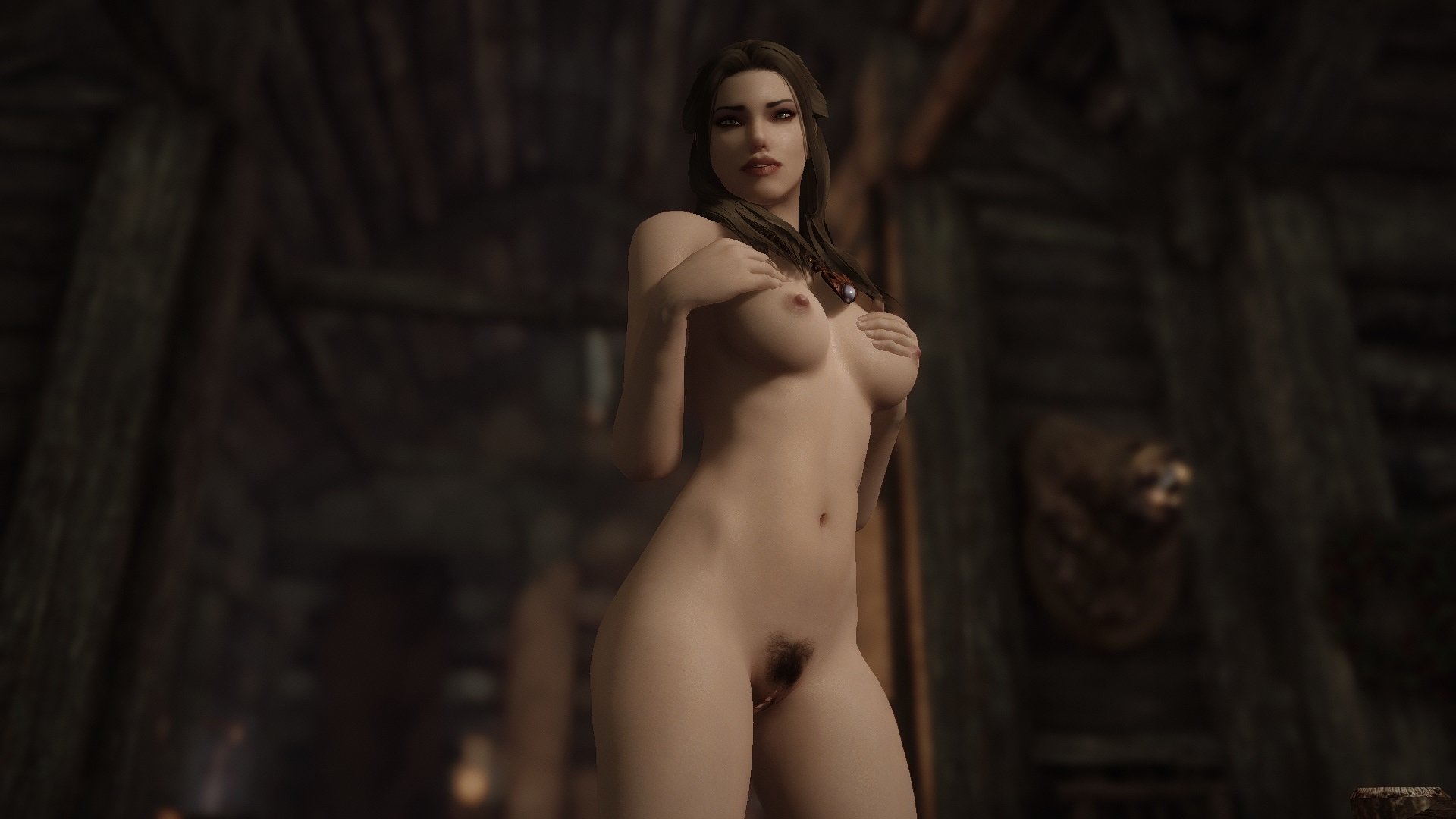 Gwynolda. I wonder if he keeps some powerful artifact or something interesting or some pretty outfit..
Gwynolda: There is it...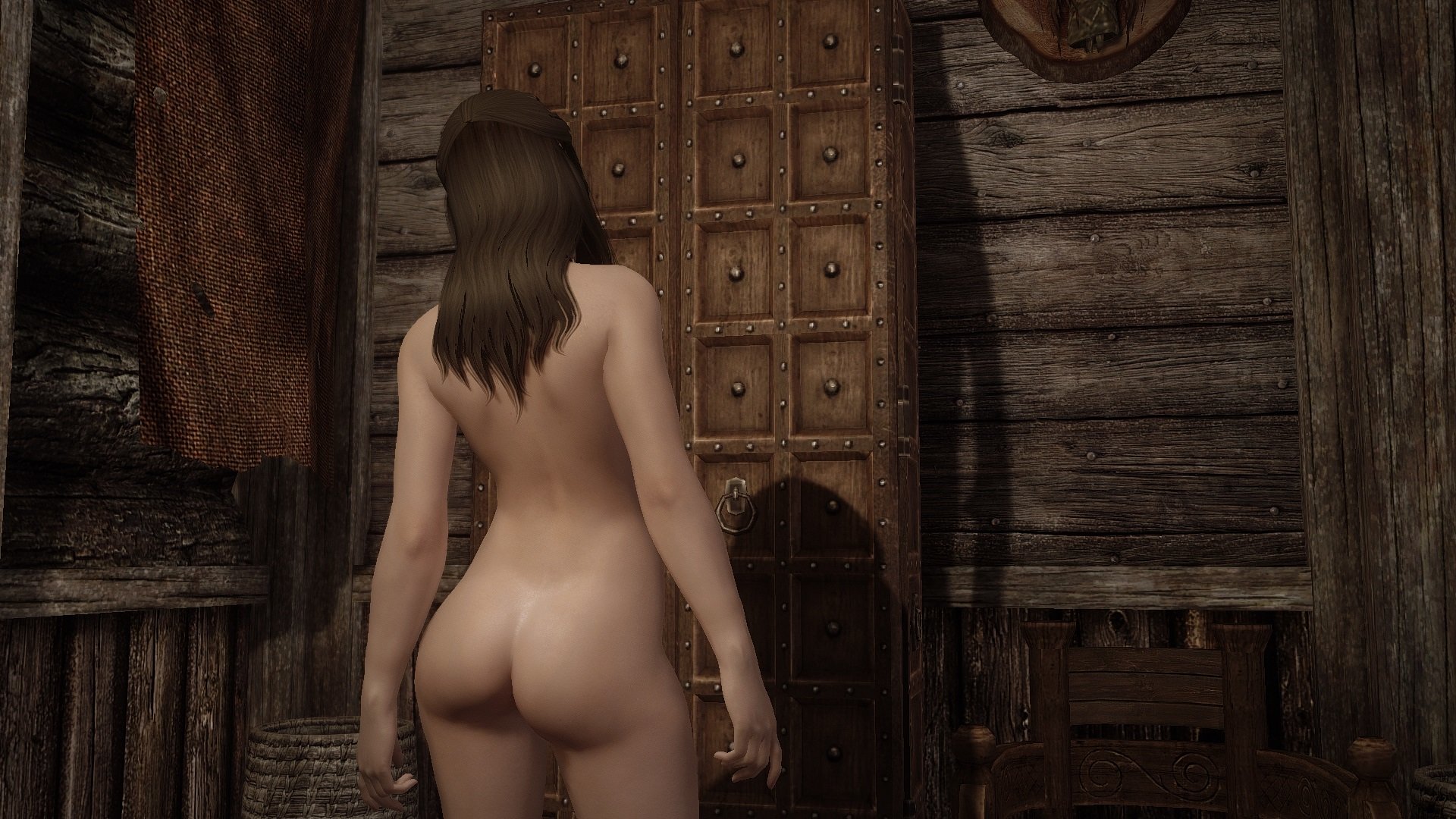 Gwynolda:(Chuckles)
Gwynolda: Now that is dissapointing, normal decently protective armour what guards use commonly here, useful and helpful for the task, but its not too pretty or fun..
End