Previous part: https://www.loverslab.com/blogs/entry/8865-arilith-in-windhelm2/
Arilith in Windhelm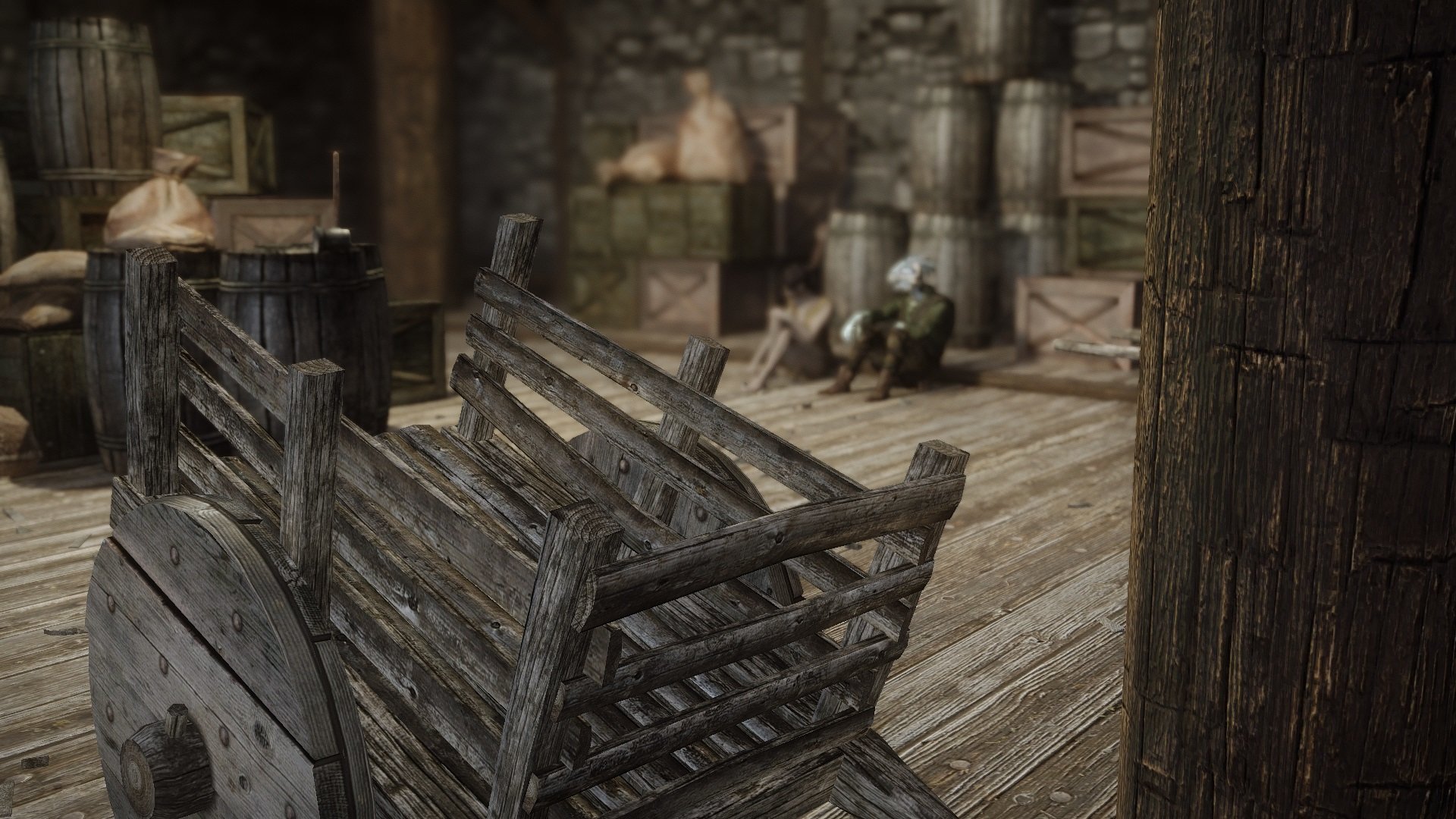 Arilith and her new argonian "friend" hided in not used warehouse, just in case of the guards or Harald came back, she was not the first dunmer girl he helped in the years and not the last.. He brought her some food and tried warm up the place as he could to make Arilith more confortable, eventually they started talk after long silent moment.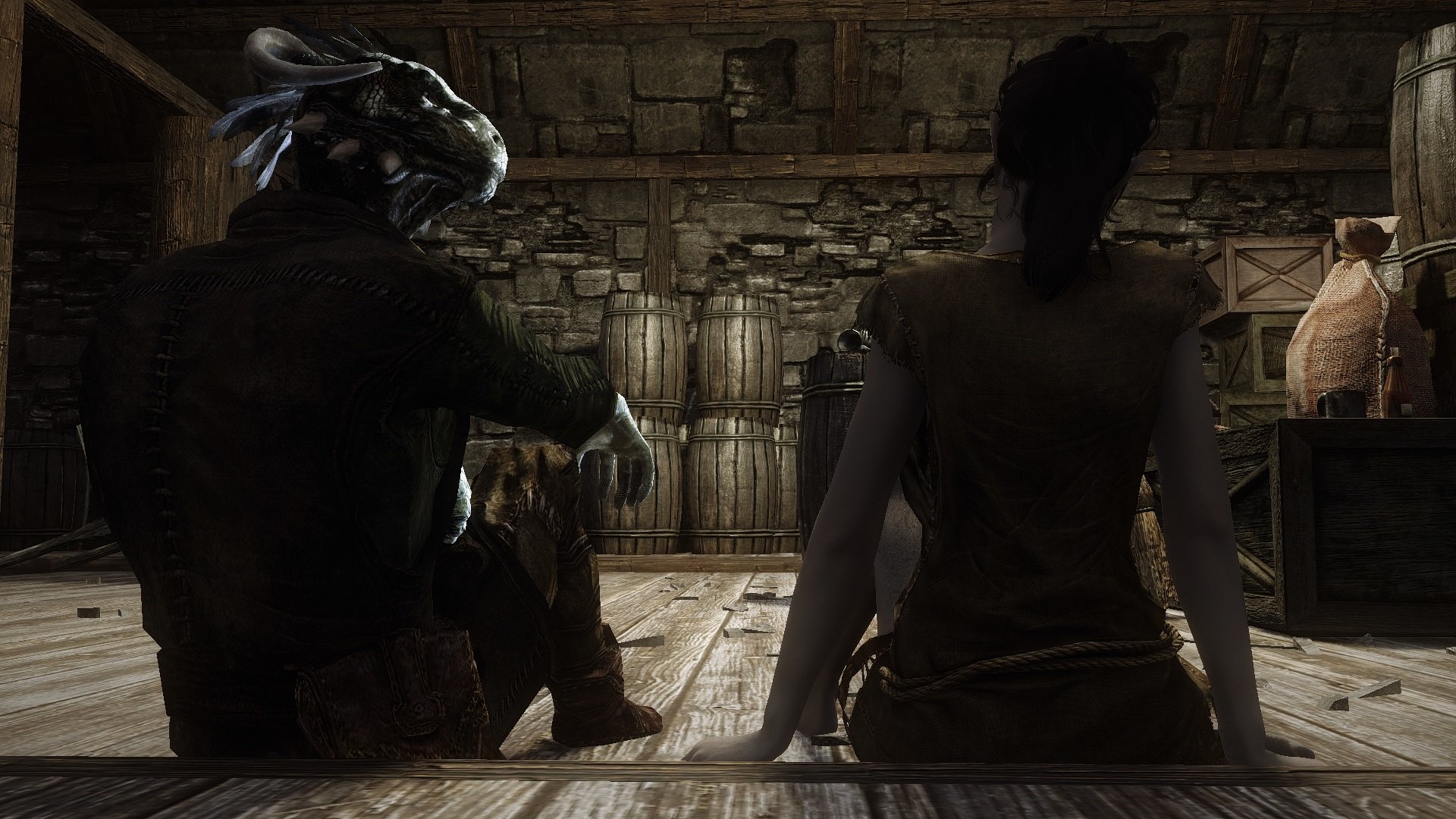 Argonian tried open up for Arilith, cause he knew she is not alright, he started intorduce himself and hoped that might led Arilith open up and maybe cheer her up....
Argonian: My name is Pees on Cold, my parents and the hist not blessed me the best one and i got a lot of mock from the nords due that, my I ask your name?
Arilith: Arilith, call me just that..
Pees on Cold: Welcome to Windhelm, best city in all Skyrim, even feared Molag Bal wouldn't give his name on this shitehole hehe.. ohhhh wasn't funny sorry..
Arilith: I just not in the mood for jokes, still I apprenciate your efforts to cheer me up..
One his question sparked memories of Arilith's life, she did not wanted to remember and forget the moment she arrived in Skyrim, a darker chapter of her life in Solstheim..
Pees in Cold: What did you do in Morrowind what was your job? I working at the docks, if it can be even called work, I get like 2 septim for a day and work myself to death...
Arilith: Its a bit complicated, and not really something I would talk..
Pees in Cold: I not judge anyone here expect those Stormcloaks .. damn those slave mongers..
Arilith: Thank you.. perhaps you can understand it..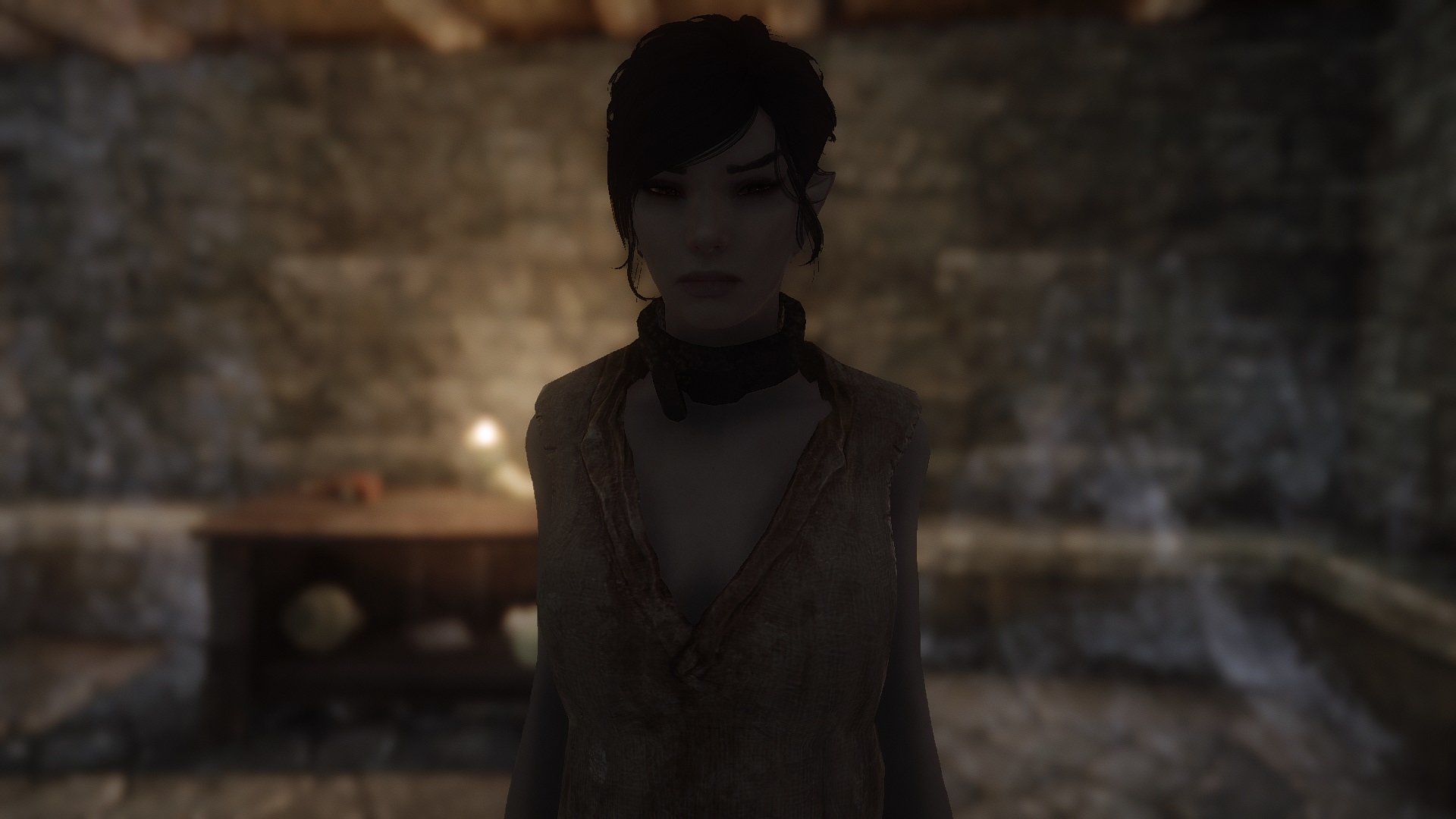 She started remember her last few years on Solstheim, eventually turned into a flashback of a life part, she tried erase the most.
Arilith: I was a slave, well they called other way and used more formal words for it, but in reality it was slavery nothing else, something never really dissapeared, it wasn enforced by a hated king and his house, eventually all disaster what striked upon Morrowind brought this back in other forms, but in this case it was not from the other races, instead who had still power and wealth decided took from its own..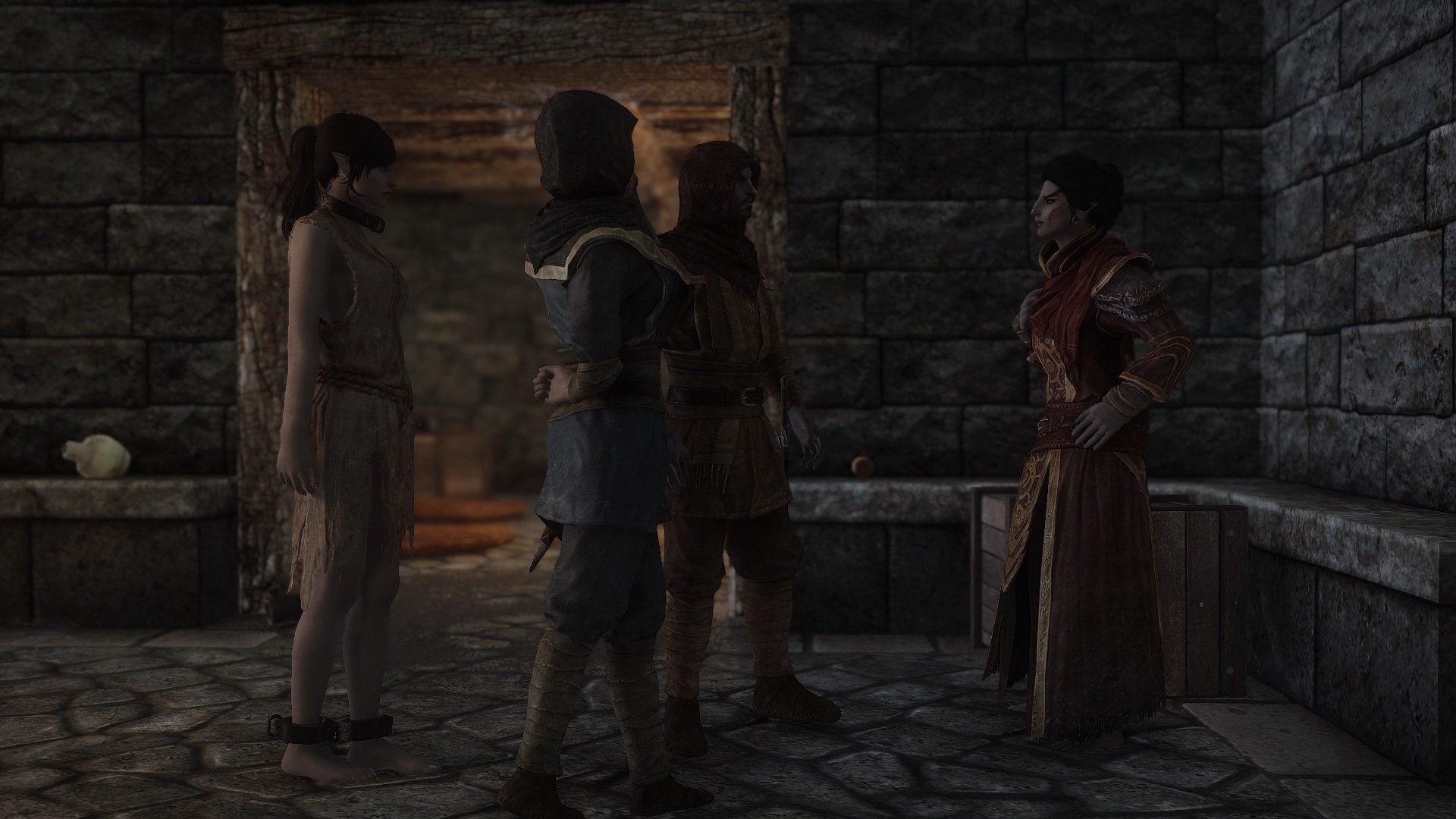 Arilith: My parents decided one put me in chains and collar me, when I was woke up I already where in a dark corner of Ravenrock hidden by the eyes of Redoran, they simply sell their own daughter for a few gold to Telvanni wizard's servitude , despite the rumors they still exist and I leant the worst way possible by sersing one for few years..
Her Mother: Welcome great Wizard of house Telvanni Fanalu, we brought this girl for you and hoped you would buy her from us to servitude..
Fanalu: Not good idea wasting my time with useless persons, I hope for your sake you do not do that, so  what she can do?
Her Father: Look at her face, she is quite a pretty one.. you like this type of girls don't you, we heard the rumors..
Fanalu: She is pretty I give you that, but aside of this? I not gonna buy one just for the look..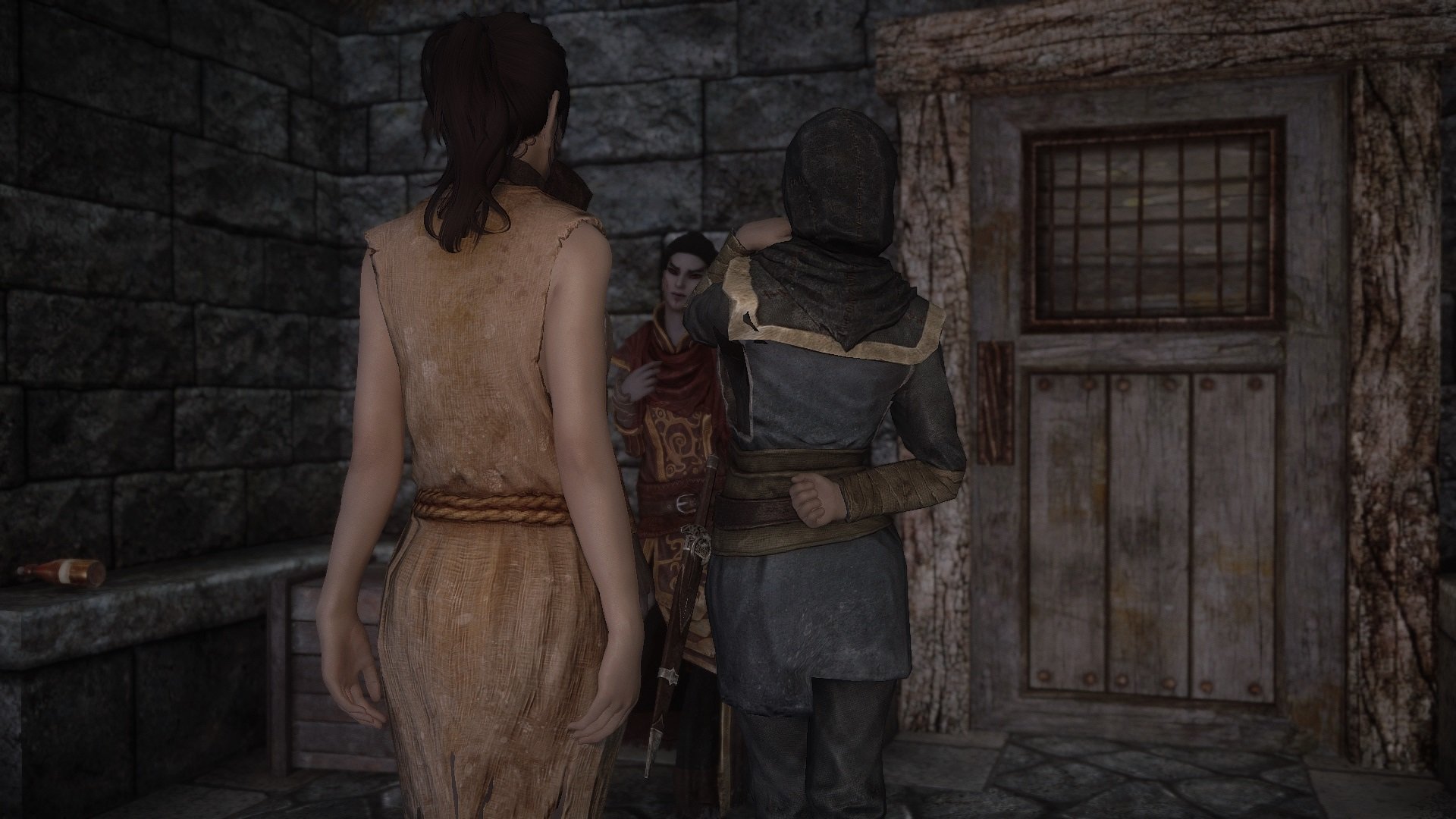 Her mother: She has some magical potential, maybe thats interest you Lady Fanalu?
Fanalu: Is that so? Interesting,,
Her mother: Yes, she is talented, even with her skills already the best of Ravenrock..
Fanalu: Thats might be worth to give a go, fine I give for her 200 gold for a one year servitude..
Her Father: Good, but how about like 2-3 years servitude of her?
Fanalu: in that case 600 gold then, I really hope she worth her price..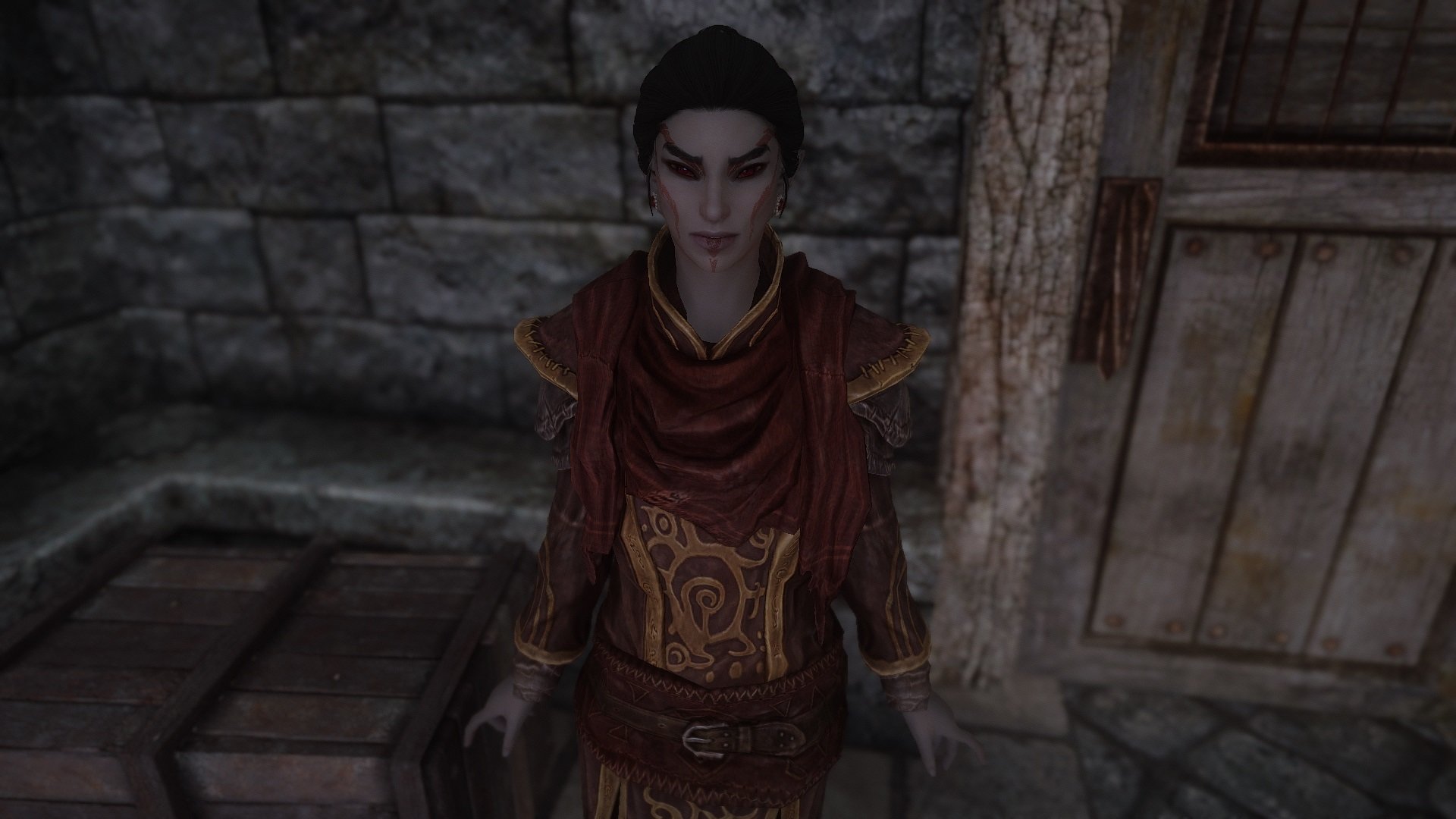 Arilith: And they sold to me to Fanalu, I spent my next 3 years as her slave in Telvanni town in Solstheim, I don't know if it was worth to my parents or why even they did, I never meet them again, the house was empty where I lived with them, only some money and minor things remained... during those 3 years many thing happened...
Fanalu: Come to me girl, we going enjoy that coming 3 year together...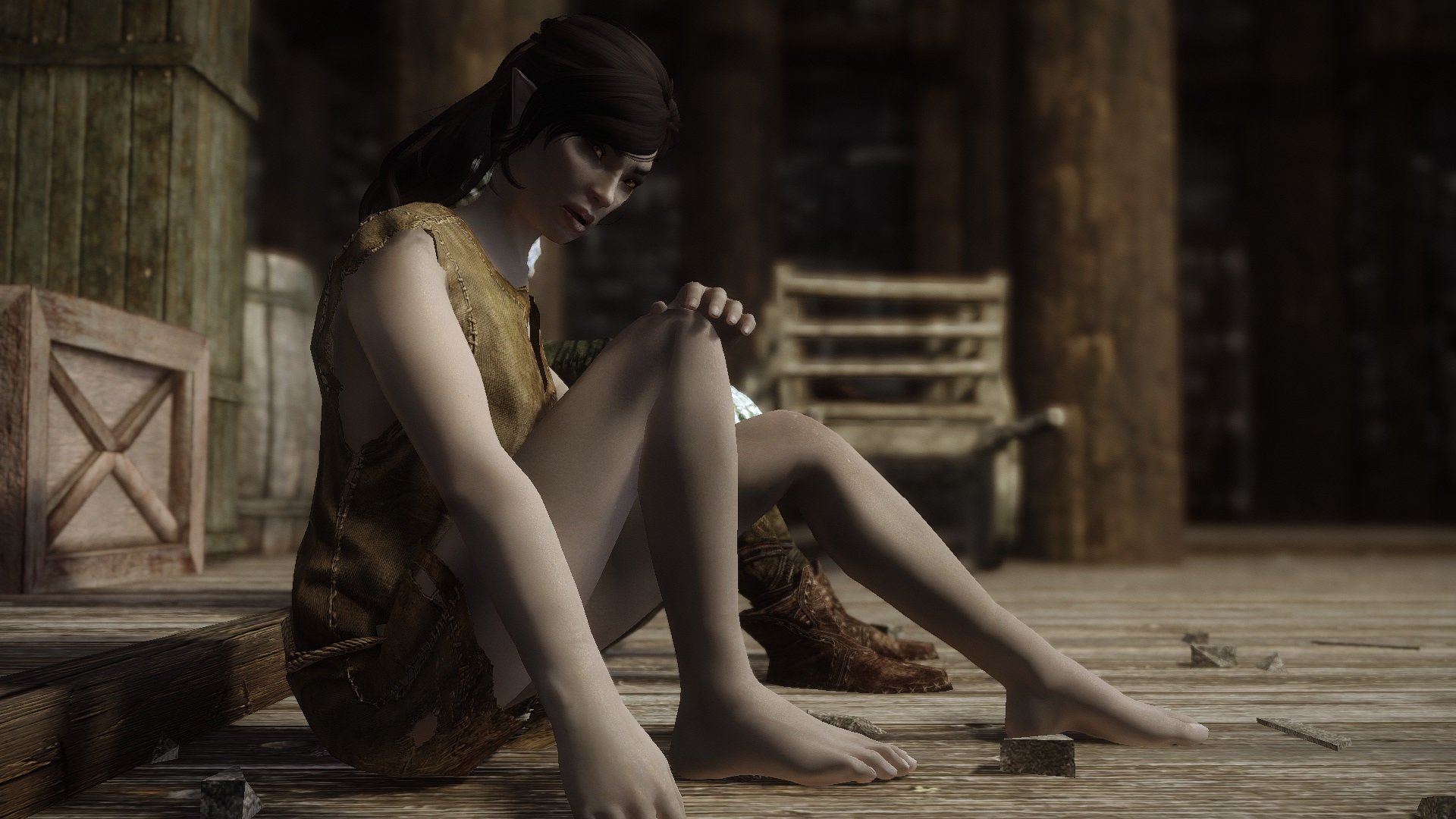 Arilith: So what was job in Morrowind? A slave..
Pees in Cold: I have no words...I am sorry..
Arilith: As much I hated those years with her, thats where I learnt magic and many other skills.. not something I would talk anyone, let alone with creepy nord soldier, but I'm hoping you keep these things quiet..
Pees in Cold: I will not worry about..
Arilith stood up and started looking in her surrondings..
Arilith: Is there some other clothes than these rags?
Pees in Cold: There is some old nord clothes around you, pick them up..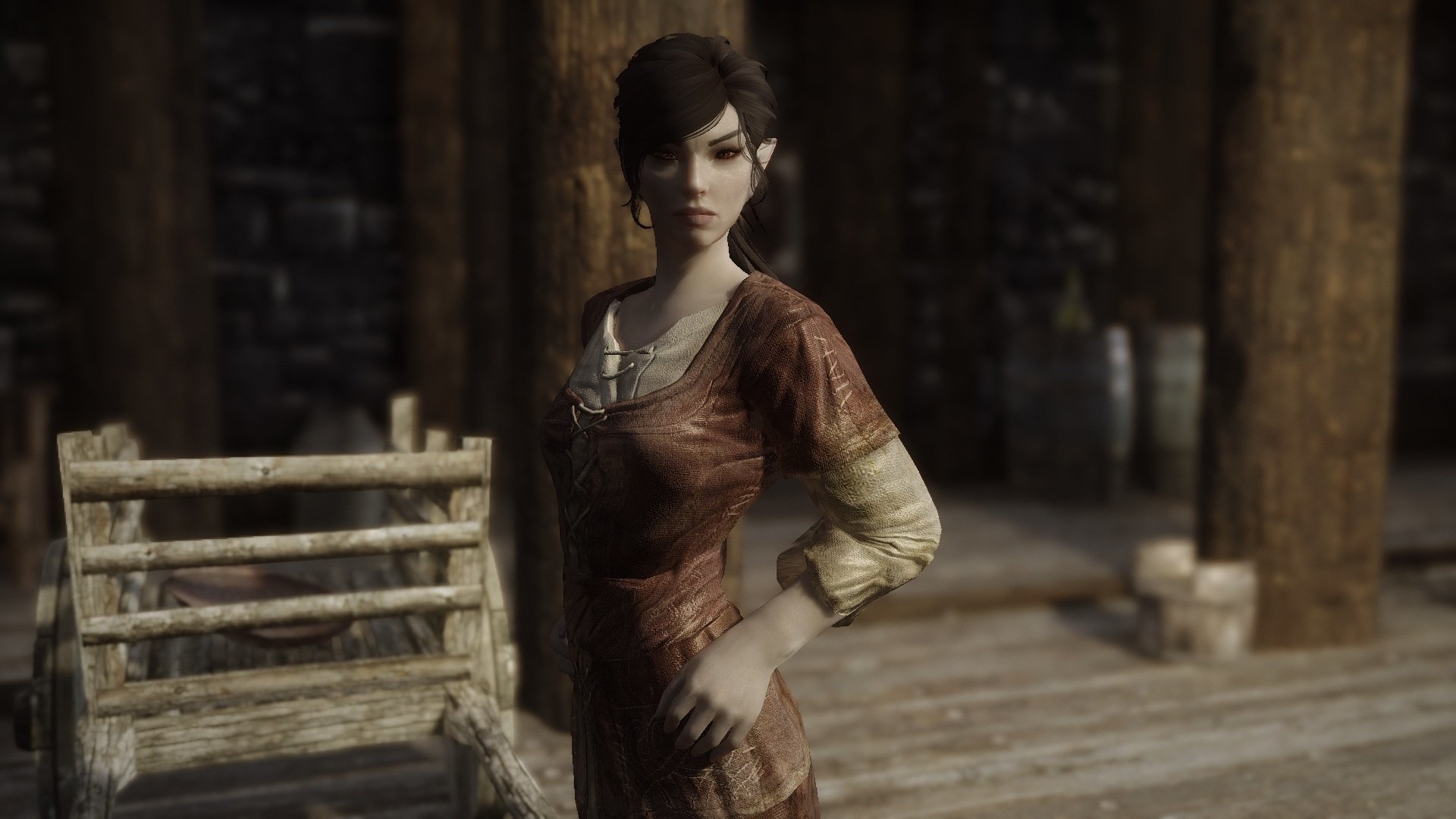 Arilith took the clothes and put it on herself, she looked less like a girl from Morrowind and more of someone who born in Skyrim, clothes were warm enough to withstand the cold in some levels.. She looked like a peasant girl from the quarter, she thought this gonna help her blend in much better..
Arilith: Not that bad.. much less noticable then my dunmer clothing, these nords not gonna make difference between me and others who are here long time.
Pees in Cold: Yes, thats help you blend more easily..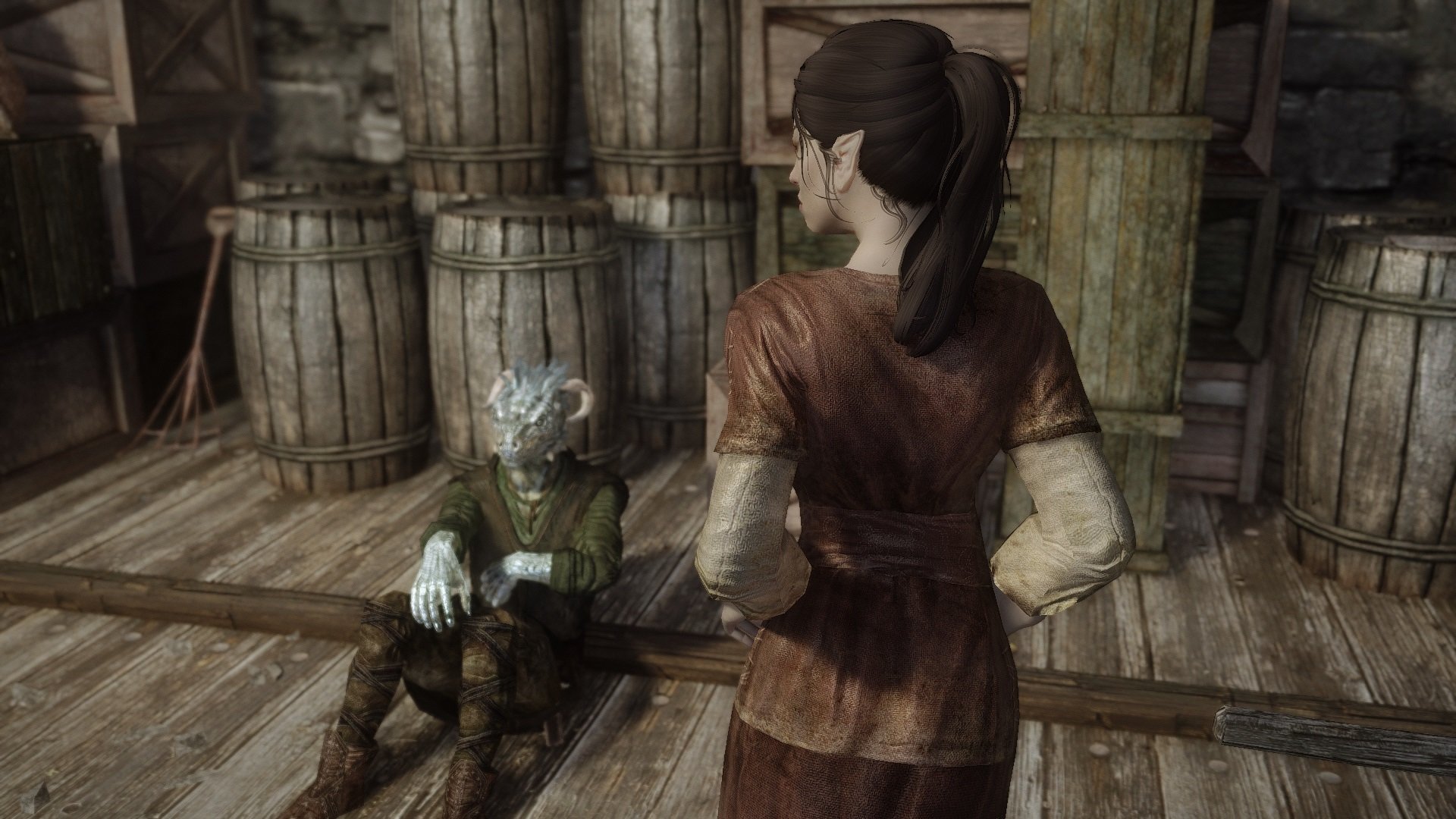 She went to the argonian and wondered what he wants in return for helping her, she did not believe someone would help her by good will and just like that, she thought there is some catch..
Arilith: So what should I give in return?
Pees in Cold: Now you say..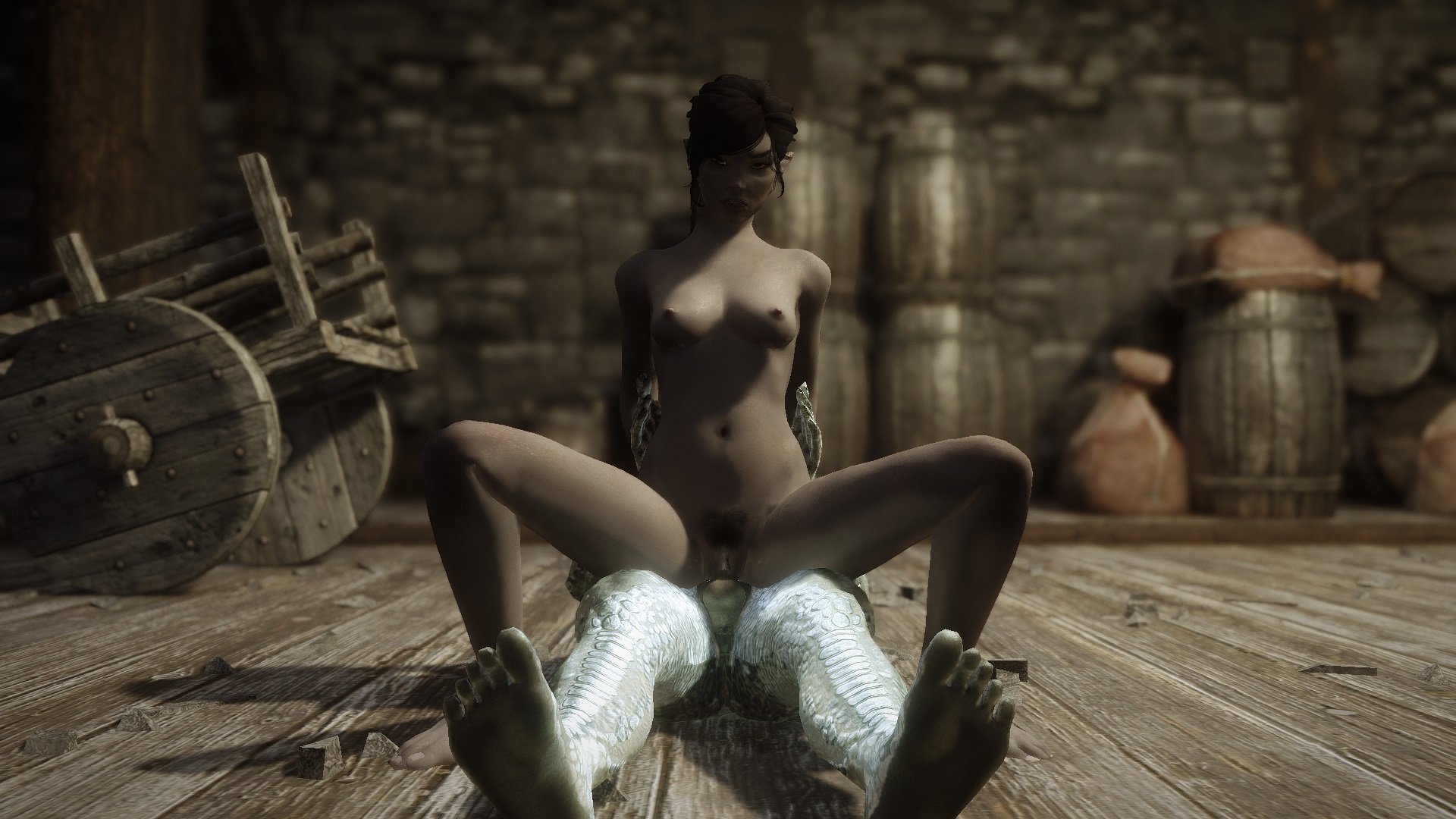 An image came to Arilith's mind, where she having sex with the Argonian, she had no money or anything what had value, aside of her body, she expected him going demand her body in return for the help however he did not..
(This happened in Arilith's mind)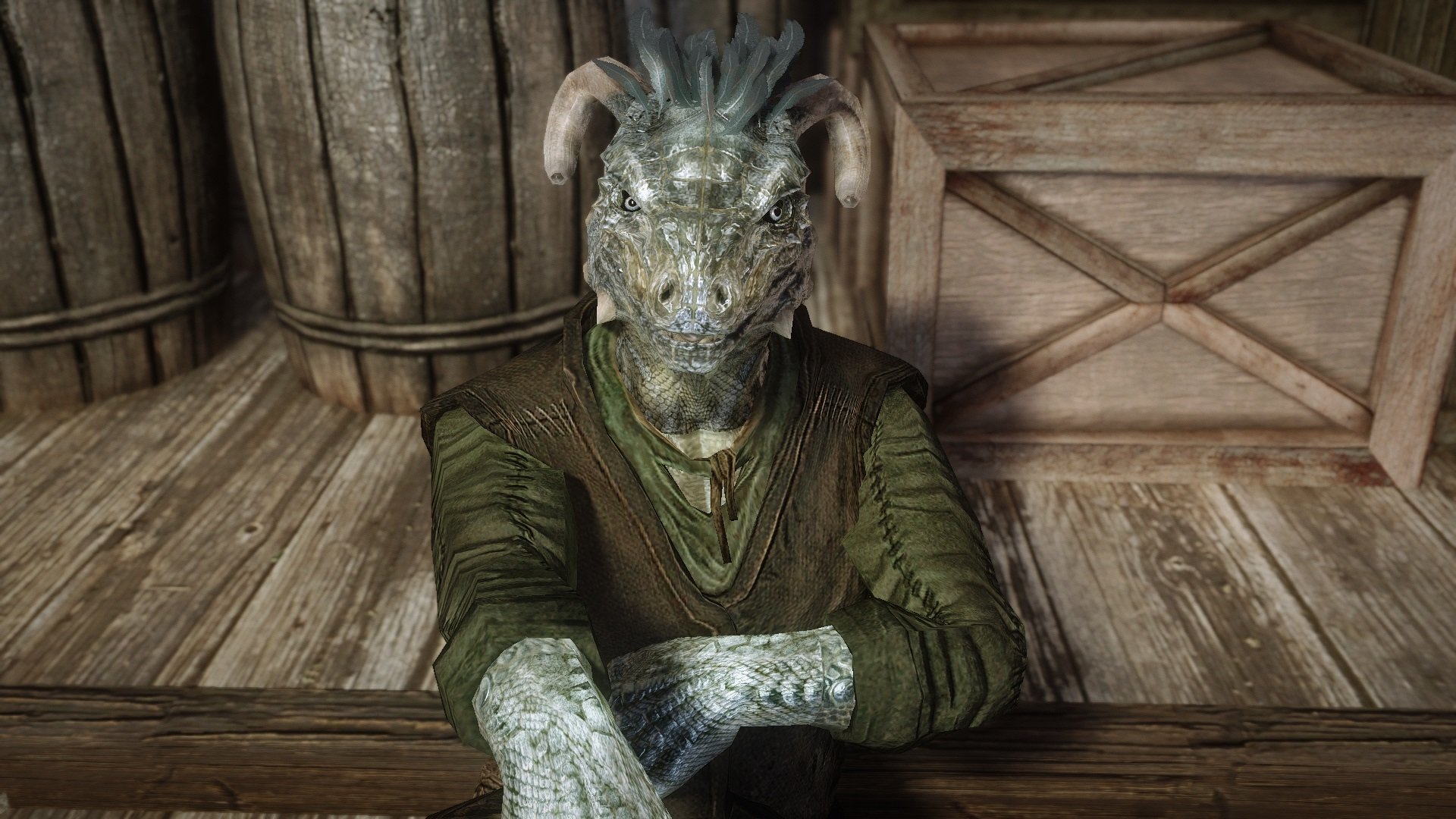 Pees in Cold: Nothing, just to be safe, now go to the Gray Quarter, you meet with other dark elfs there and stick with them for a while...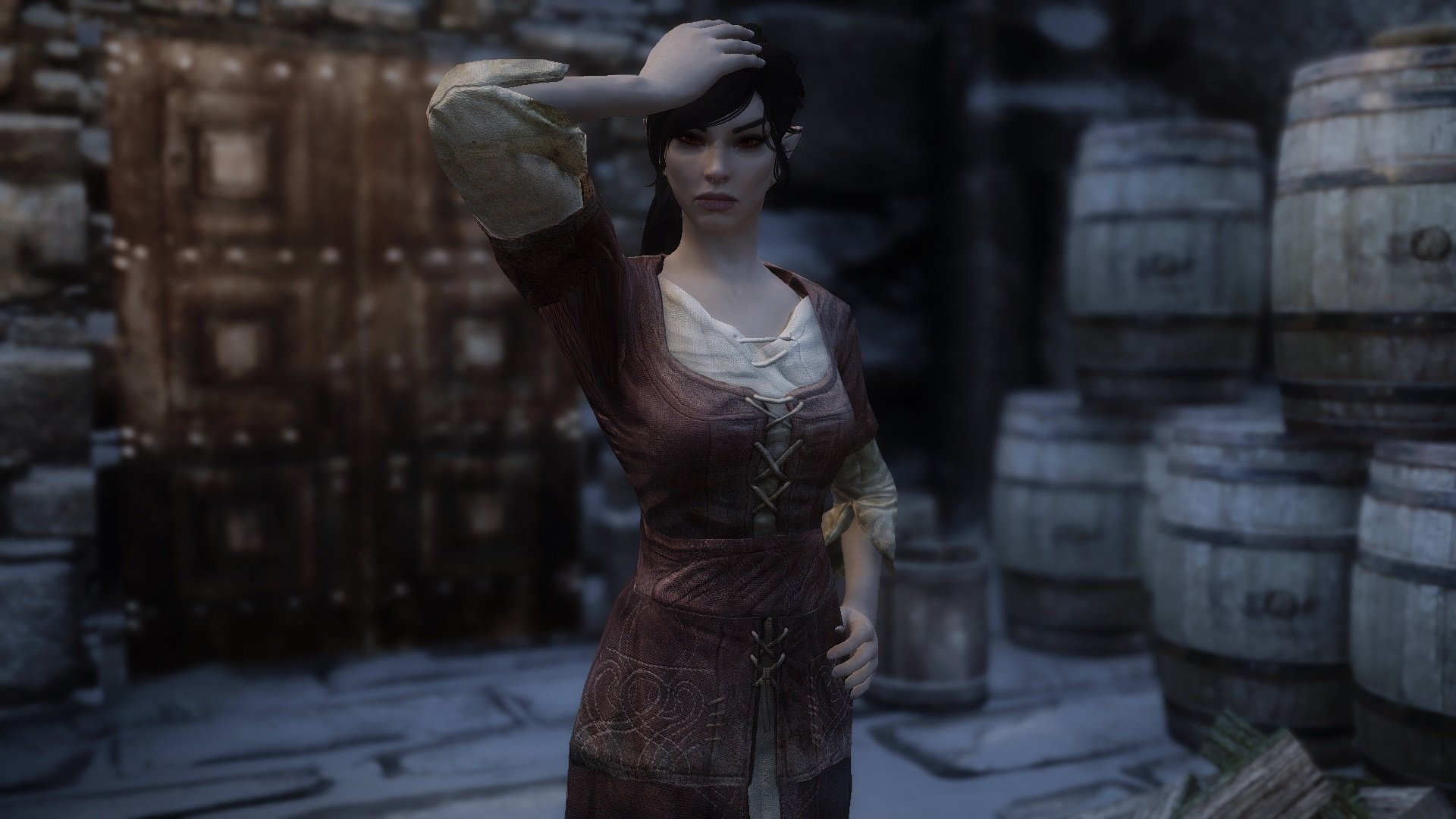 Arilith left the warehouse and she thought many things at once, put her hands on her head and simply sigh a few times, before getting herself ready to enter the city itself..
Arilith: This ended up less worse than expected, I should visit him sometimes and give him something.. but he is right time to leave the docks..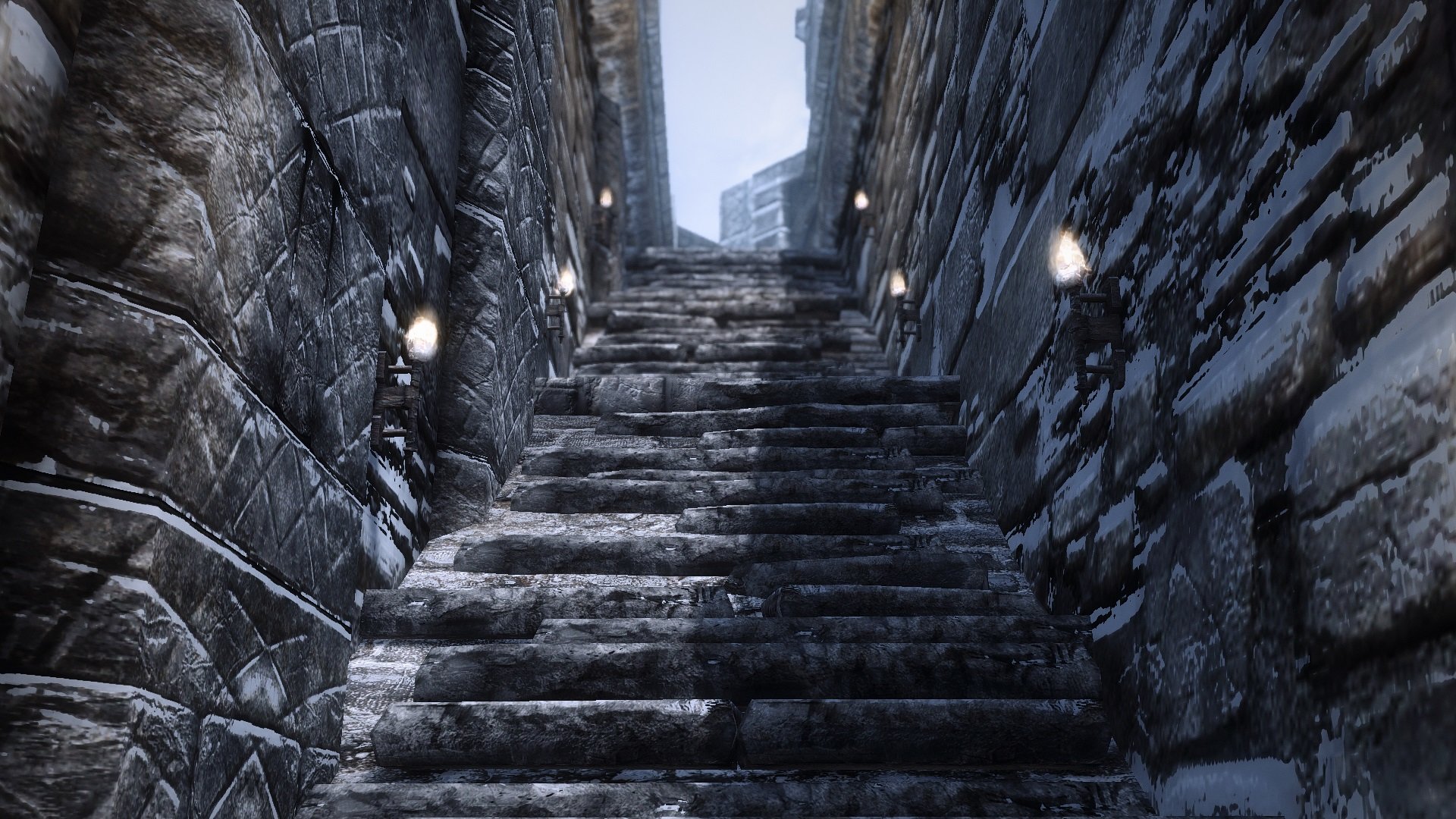 She walked up on a the stairs leading up the city, she meet no one during that..
Arilith: Damn this takes too long..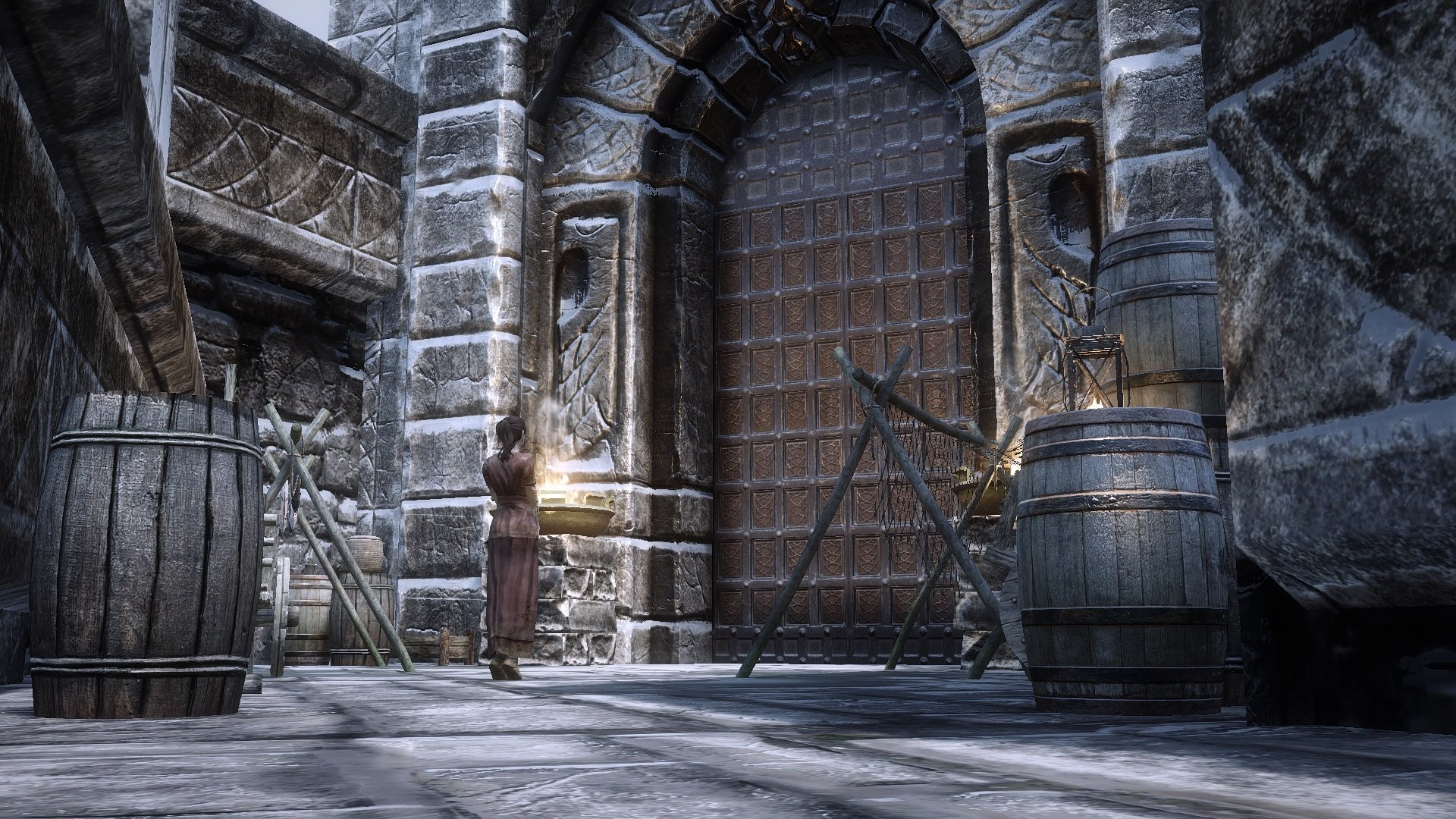 Eventually she find herself at the gates of the city, it was large and massive like all problem she gonna have when she enters, she stood there for a while silently, simply looking at it..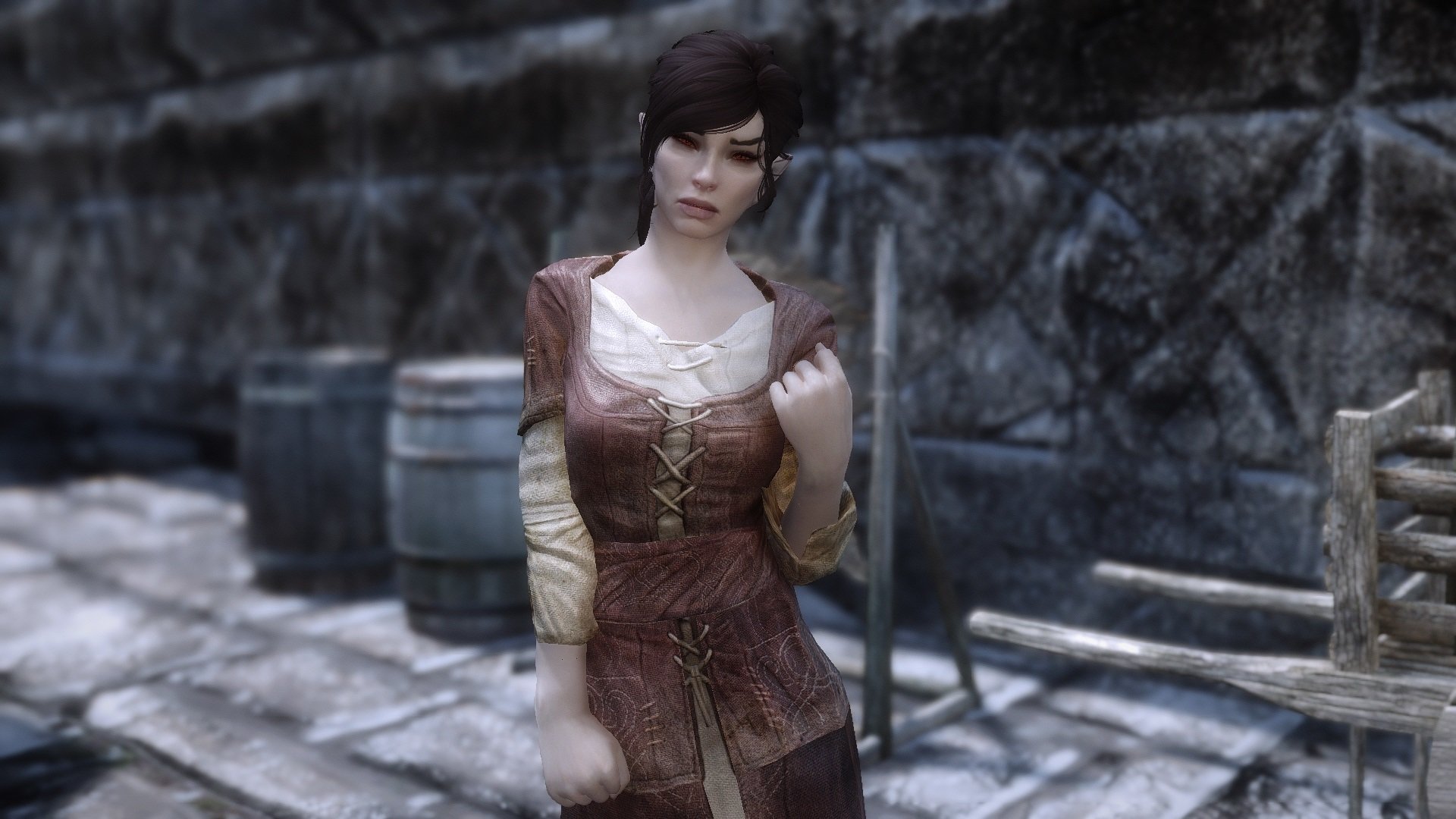 Arilith tried make herself more comfortable, get together and make sure she is ready to enter... her face was full of all feeling she felt about it, the fear, sadness and the unknown she gonna face..
Arilith: Get ready and go..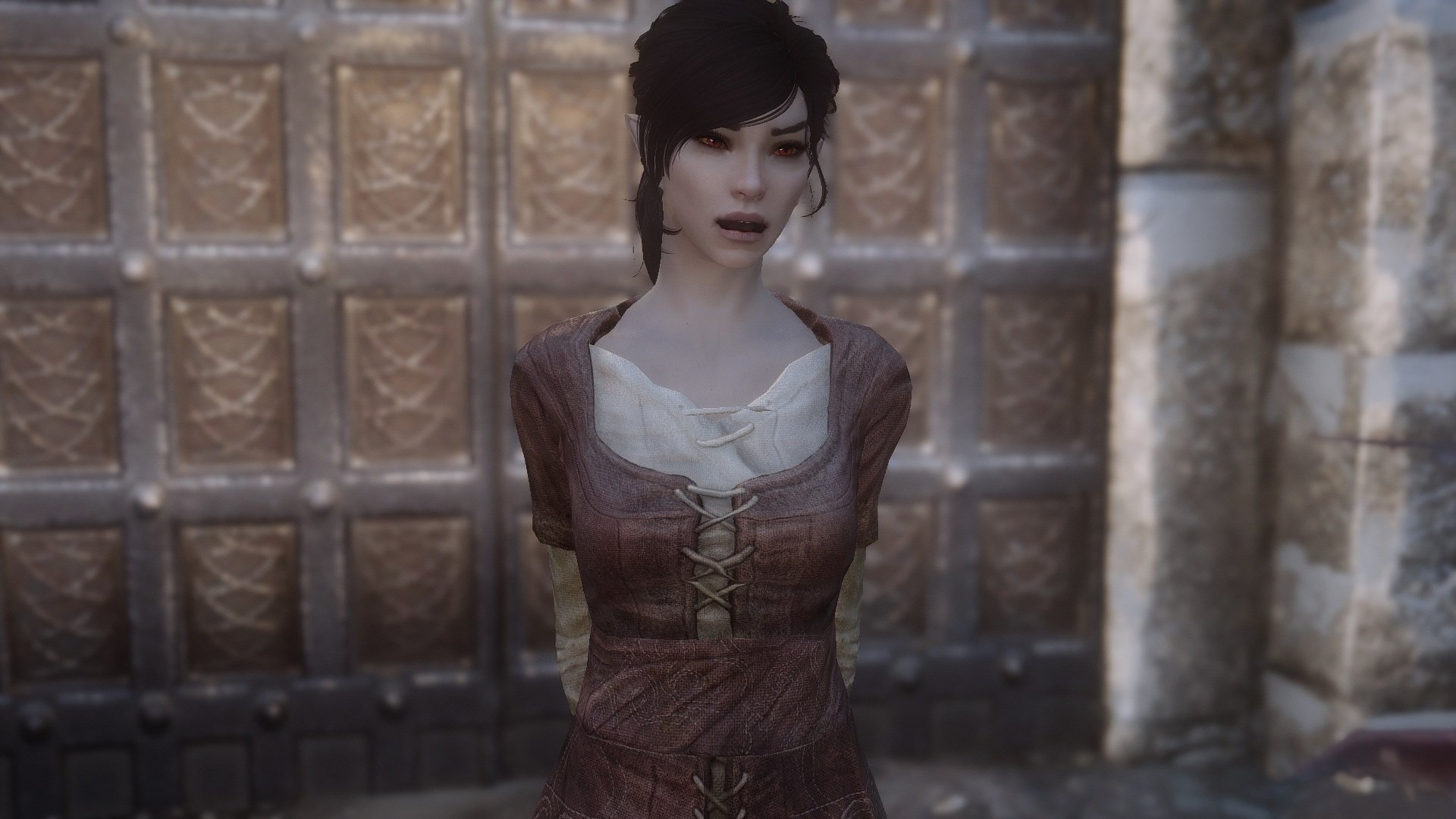 The moment she steps in her face is frozen, showing only a suprise as expression, despite what things she prepared herself, the sight was not what she expected..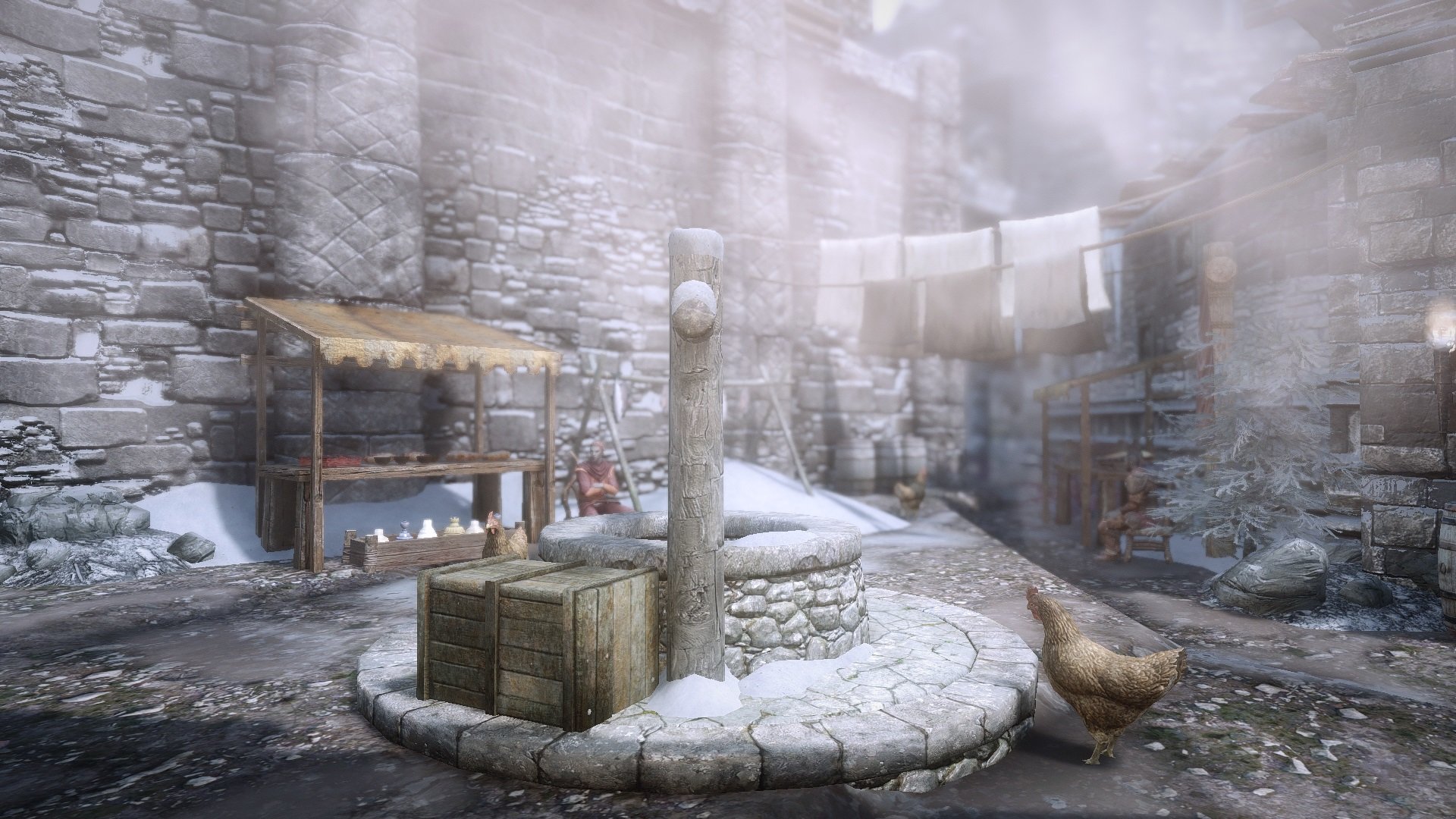 She big saw slum, her fellow dunmers at the trading stalls and the route leading to the Gray-quarter and some unknown creatures with feathers, one thought went in her mind, if this city is this worse already, how worse gonna be her new home the Gray-Quarter..
End