Previous part: https://www.loverslab.com/blogs/entry/8855-arilith-in-windhelm1/
Arilith in Windhelm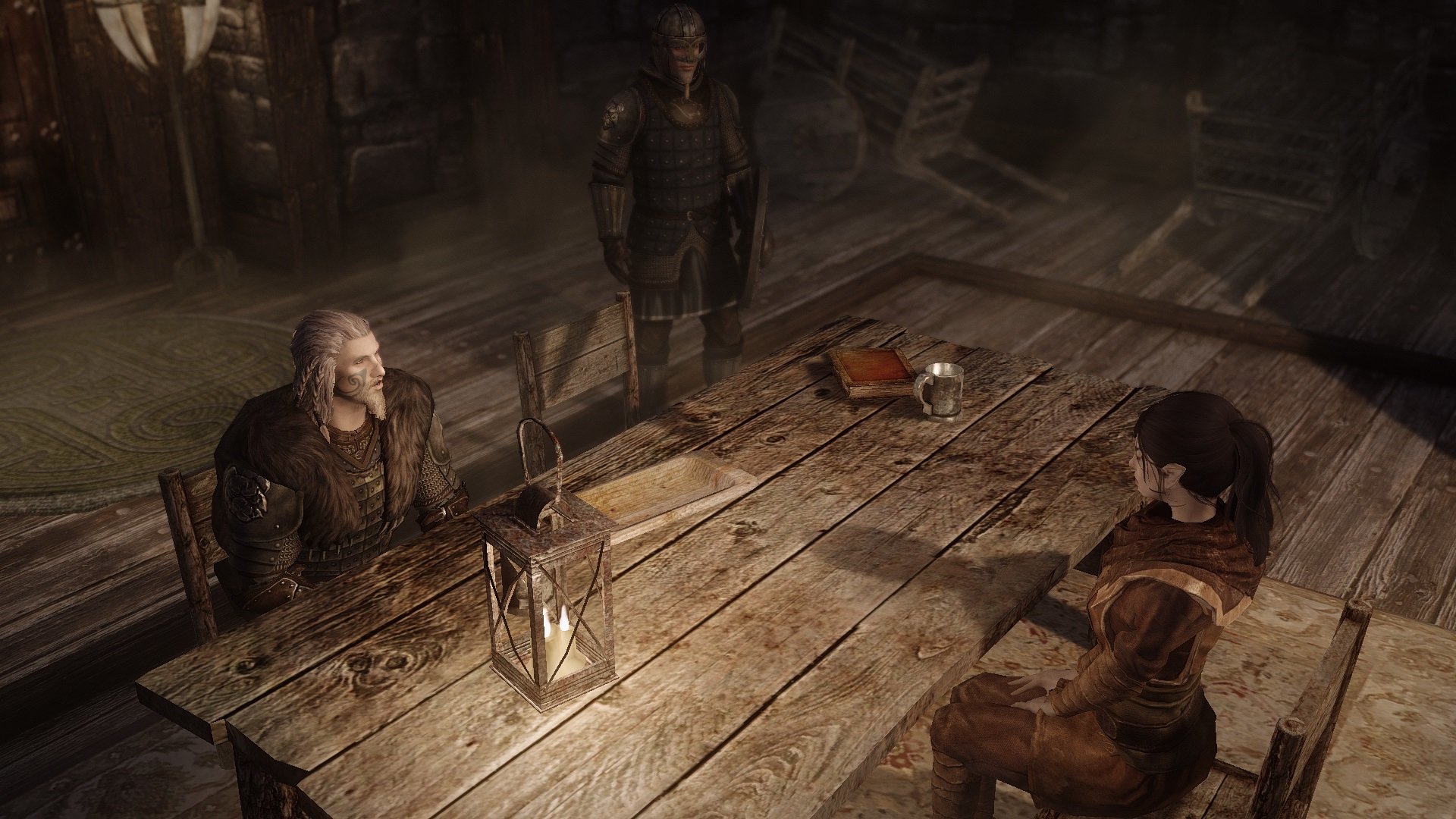 Arilith was brought to an old dock warehouse used as an office for registering the new comers, two guard arrived while she was waiting there, only one them sat down and looked her, other just merely standing guard there. The situation wasn't too comfortable to Arilith, she felt scared and sametime very uncomfortable, she didn't know what to expect.
Standing Guard :Another Dark elf(sign).. wasn't Solstheim enough for you already..
Officer: Enough, we have a job to do..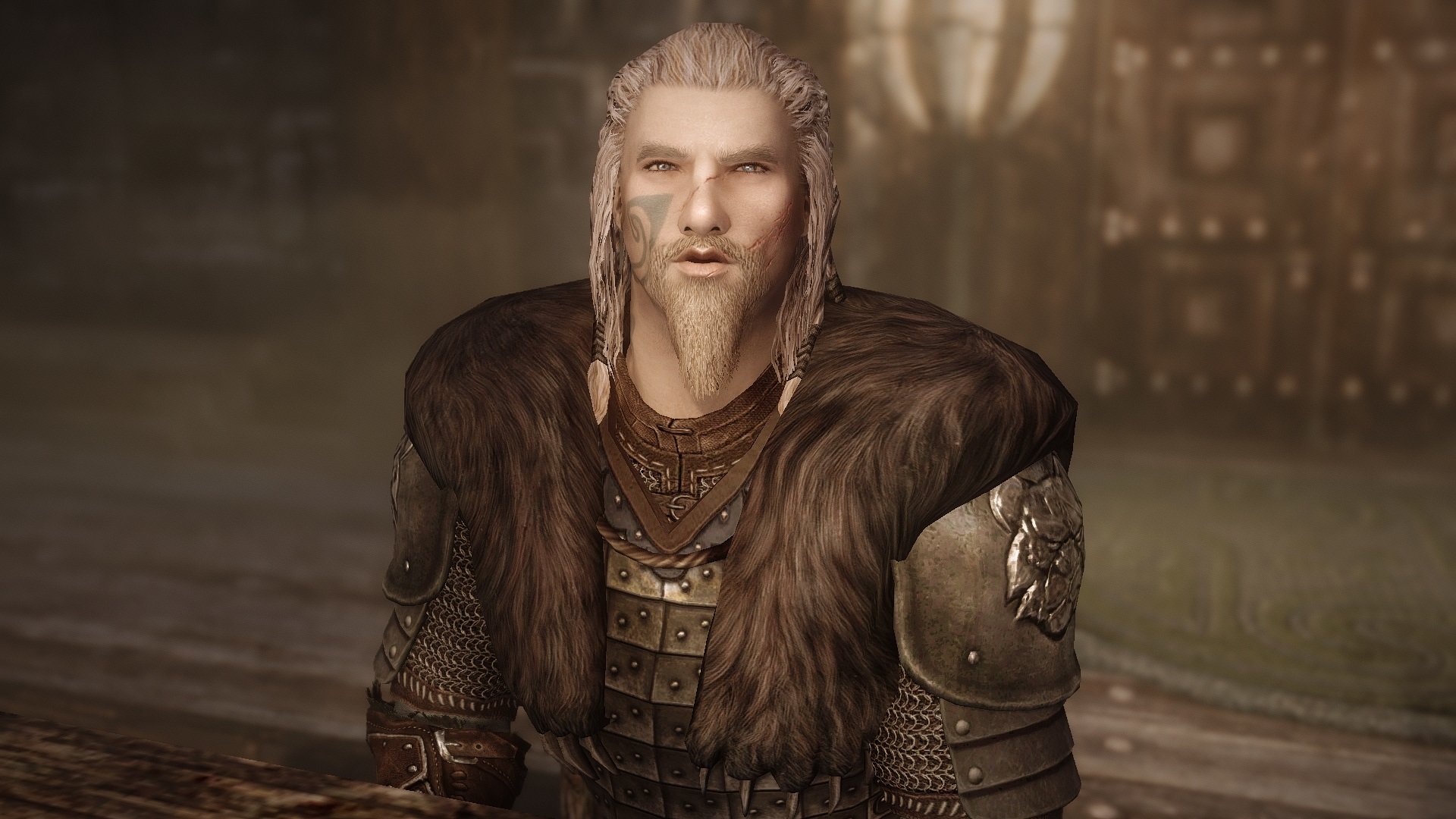 The officer was an scarred old man, wearing blue face mark of his clan and his armour was rather unknown design for Arilith, she barely saw any other smith work outside of House Redoran's one.., she examined his armour while he introduced himself.. she looked closely of his shoulders seeing the symbol of Bear, it is for the city or for his clan? Thought she..
Harald: I am Harald Bone-Breaker, Commander of the Windhelm guards, both in the city and the docks and Captain in the Stormcloak army.
Arilith: Stormcloak Army?..
Harald: Army of the Rightful King of Skyrim, you may heard we are in a war, so rudeness are expected, I have better things to do than bothering you.. but that is not why we are here, I am going to register you as newcomer in the city and will ask questions, is it clear dark elf?
Arilith: Yes..
The hospitaly wasn't the nicest or what Arilith expected, while Windhelm was famous of high dark elf population, she not expected that she is not too welcomed here, Commander started ask question about her not really caring whenever its private or uncomfortable subject....
Harald: Your name?
Arilith: Arilith Tilore Resdayna
Harald:Your Age?
Arilith: 21
Harald: Your Sexuality or wich gender or races you attracted?
Arilith: I like guys, as for races I don't know really..
Harald: Well thats something I guess.. Birth place and Sign?
Arilith: City of Blacklight, Morrowind and born under the Lady stone.
Harald: Religion?
Arilith: Tribunal of Morrowind..
Harald: Daedra worshipper like the rest of the Quarter...(spits), Where you lived and come from here?
Arilith: Solstheim..
Harald: (Spits again) Ahh sorry just this place a bit dusty for me, I think you used for the ash in Solstheims..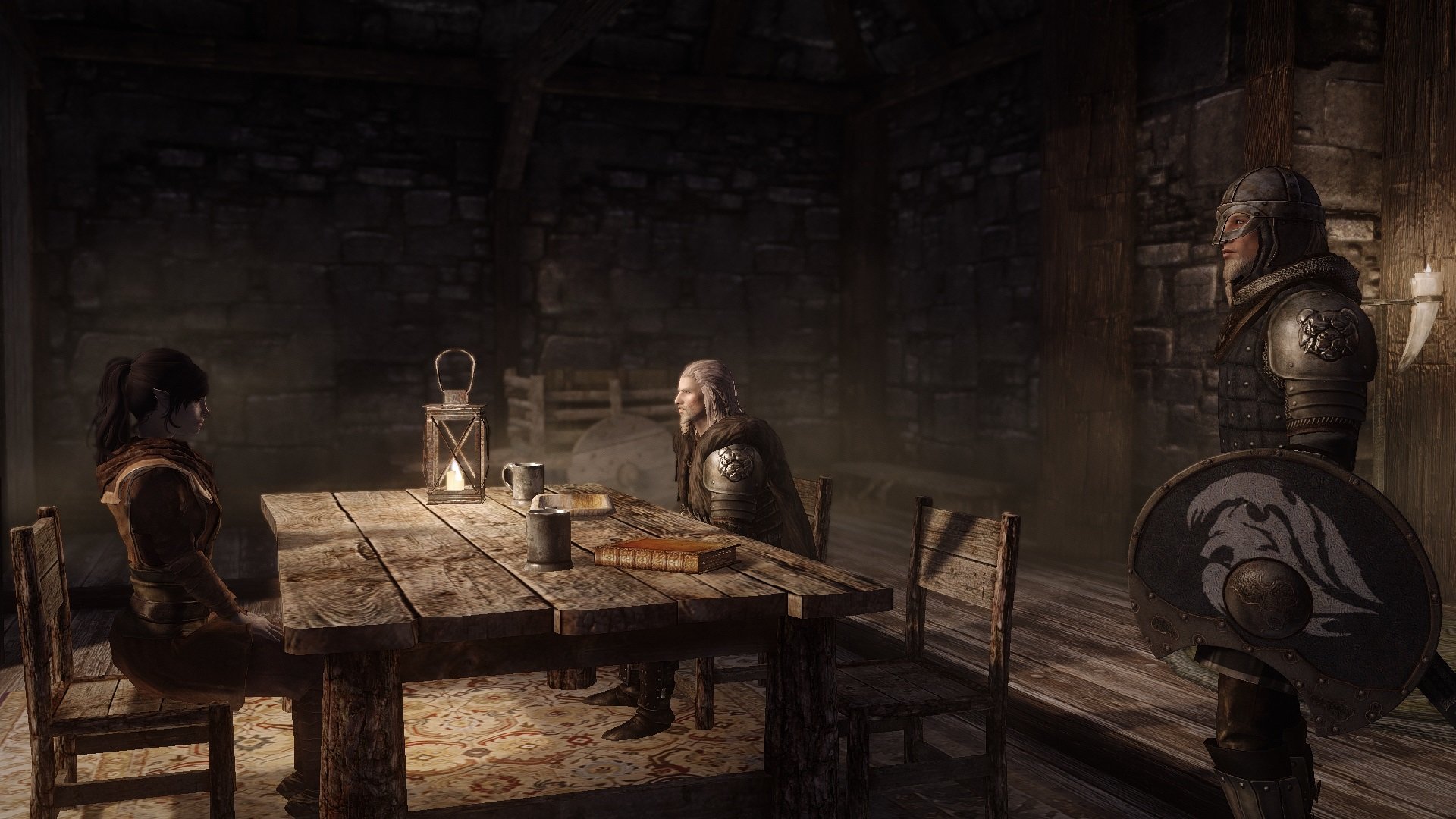 He questioned her for a while about the basic things of her, trivial or important it was, still Arilith not really enjoyed those questions and his comments and apathetic attitude of all of her answers.. eventually he started ask in more private things wich has not really have revelance in her registration..
Harald: Your first time sexually if you had it or if not then tell that
Arilith: What?! Is this really important for this?
Harald: Yes I like to hear an answers or you shipped back to Solstheim..come on we didn't got all day..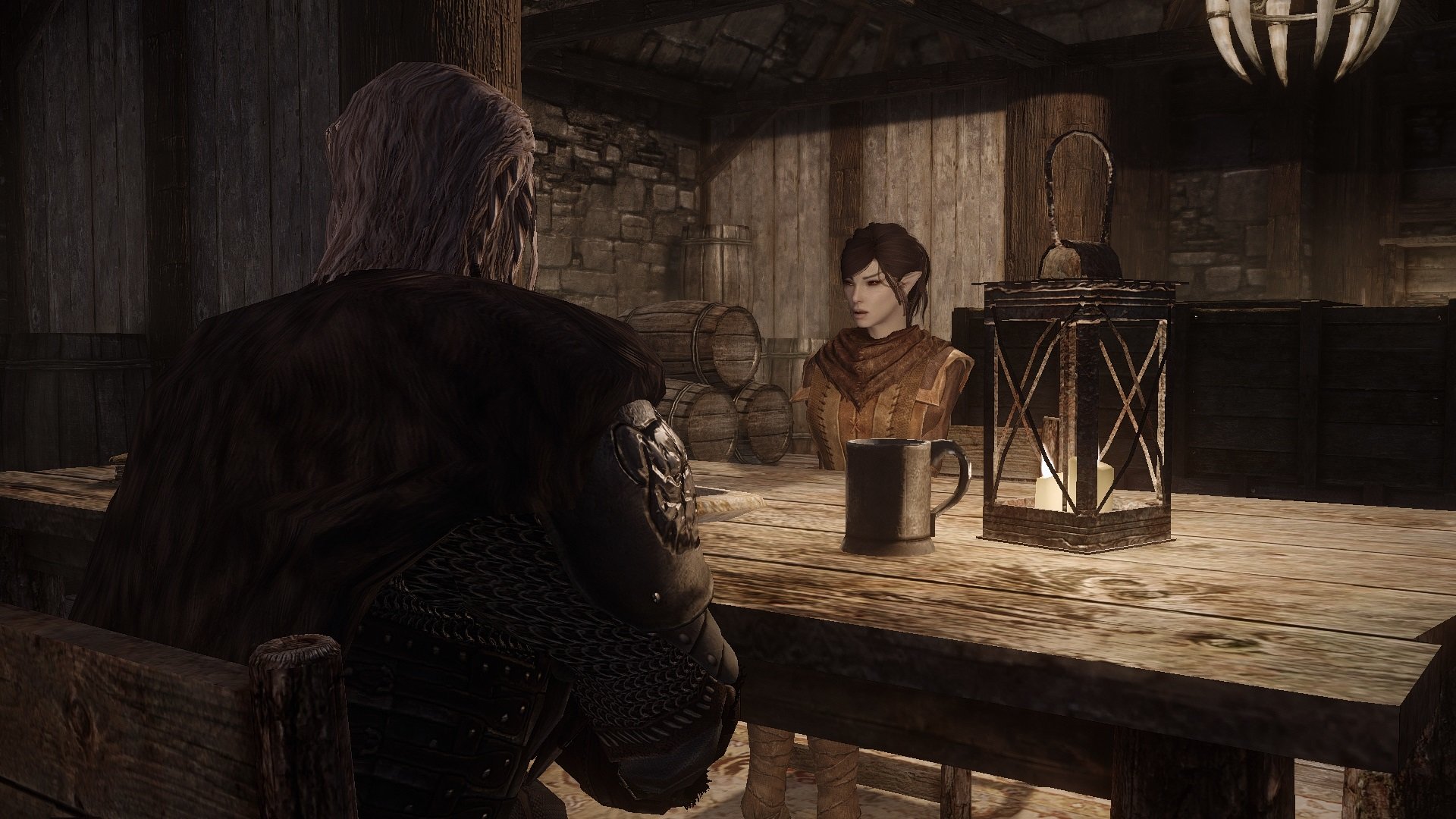 Arilith answered the rather unusal question uncomfortably..
Arilith:Fine(sigh) I got bored and hooked up bit with a Thug in Solstheim, he got into debt trouble with an orc, my thug "boyfriend" set up a blindfolded sex with me, but the twist was he use dthat to pay his debt and orc had his way with me, after when I took off the blindfold realised the trick, decided to hook up with the orc and break up with the spineless thug..
Harald: So not virgin one rather a slut..(writes down)
Arilith: Hey you asked, don't try judge me...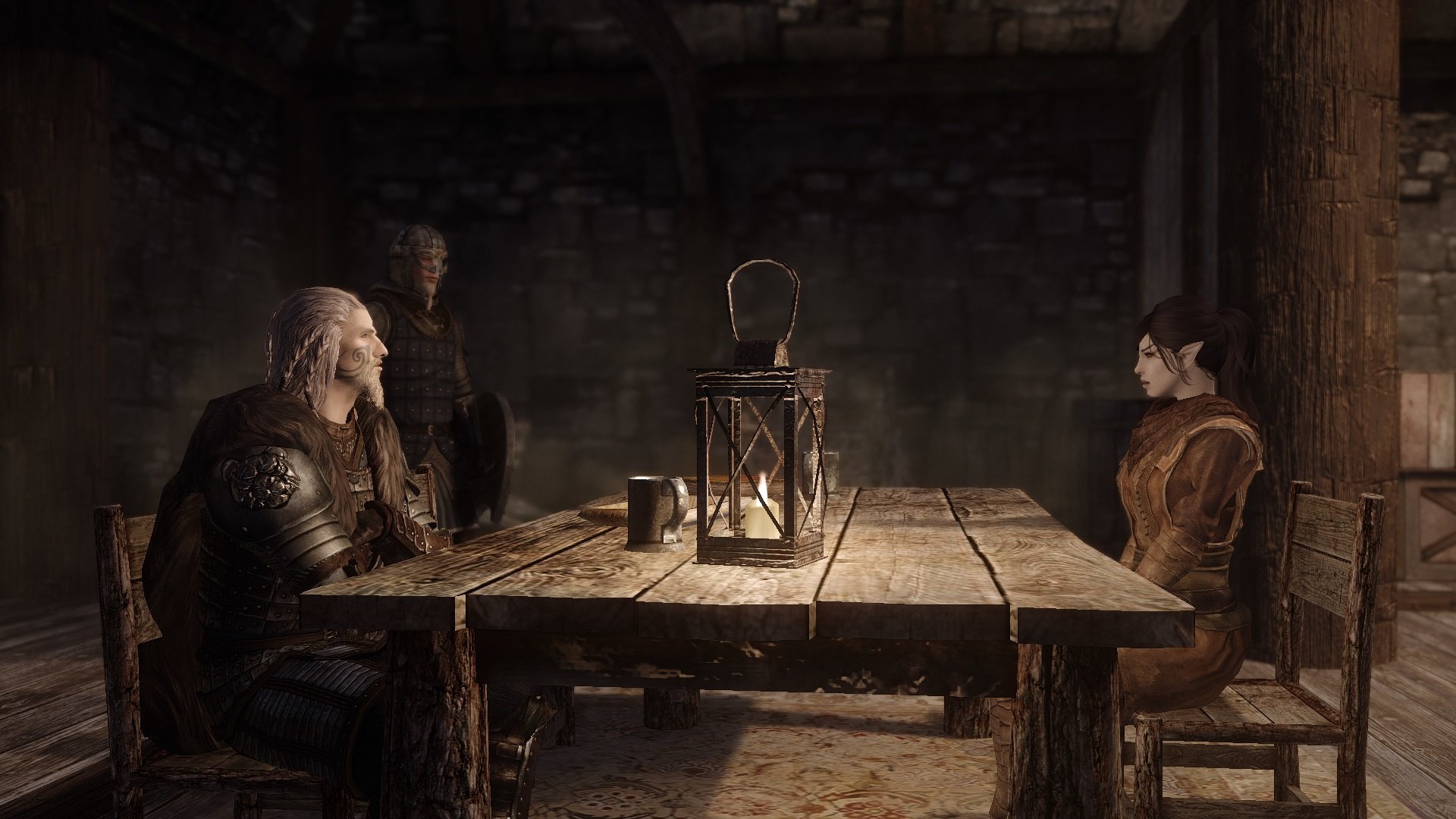 Eventually he stopped the questioning her about all of her private life and started move on the actual registration questions.. and started explain the process of it..
Harald: Now basic questions are answered, we can start the actual process, sorry for it, but I like to know what kind of people I let into my city's slums.. 
Arilith:...
Harald: We gonna look into your bag and anything you carried here in just in case, and I will question your motives and reasons coming to Windhelm, your plans, what you do things like that..  Lets start it..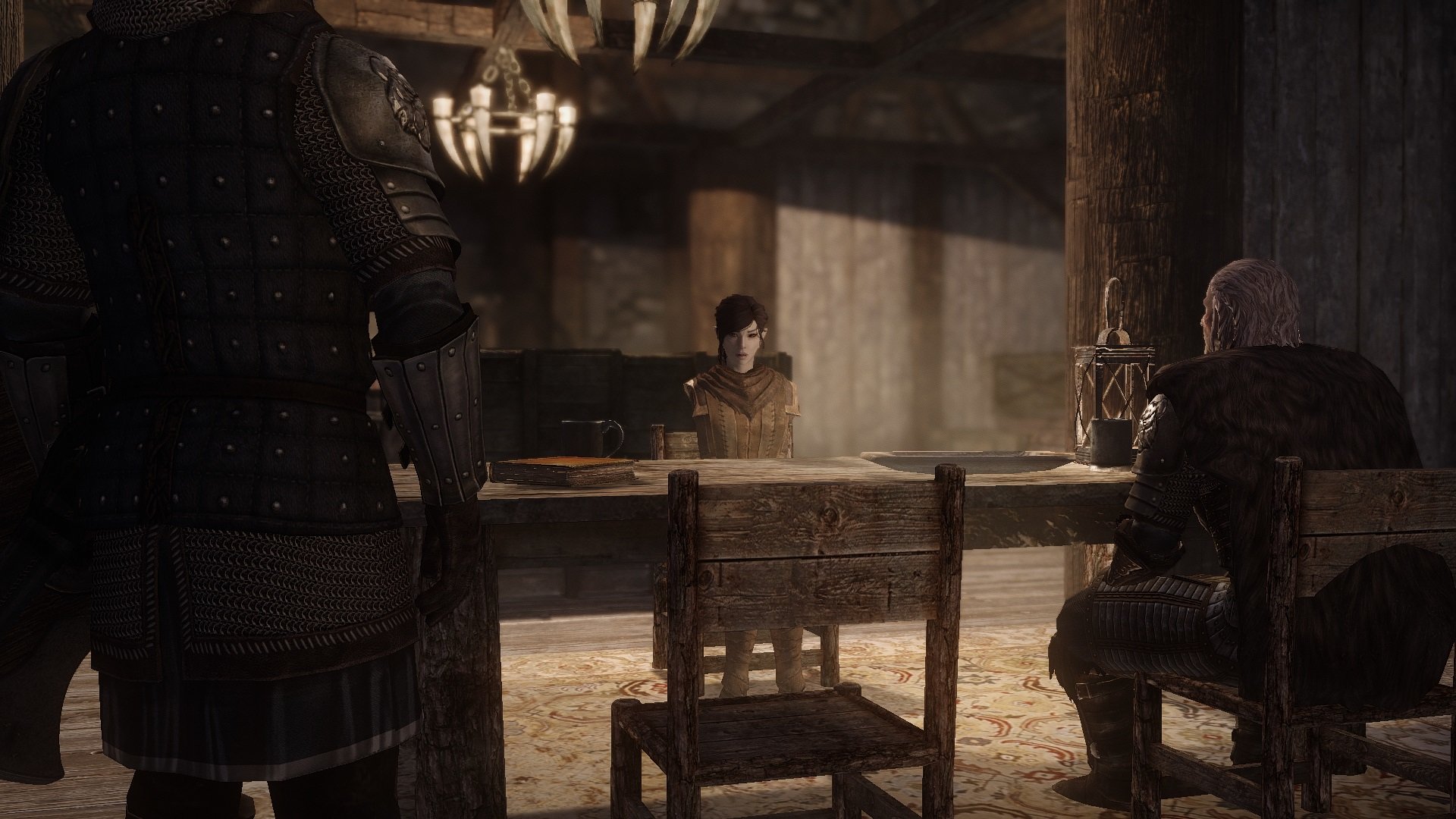 Harald:  Your Reasons for coming Skyrim?
Arilith: The economial situation and life quality drasticly lowered in Morrowind and Solstheim, I came to Skyrim to start a new life..
Harald: Why did you choosed Windhelm?
Arilith: I didn't wanted to come here, I got scammed by a ship and they brought me here..
Harald: Your former social status in Morrowind?
Arilith: Noble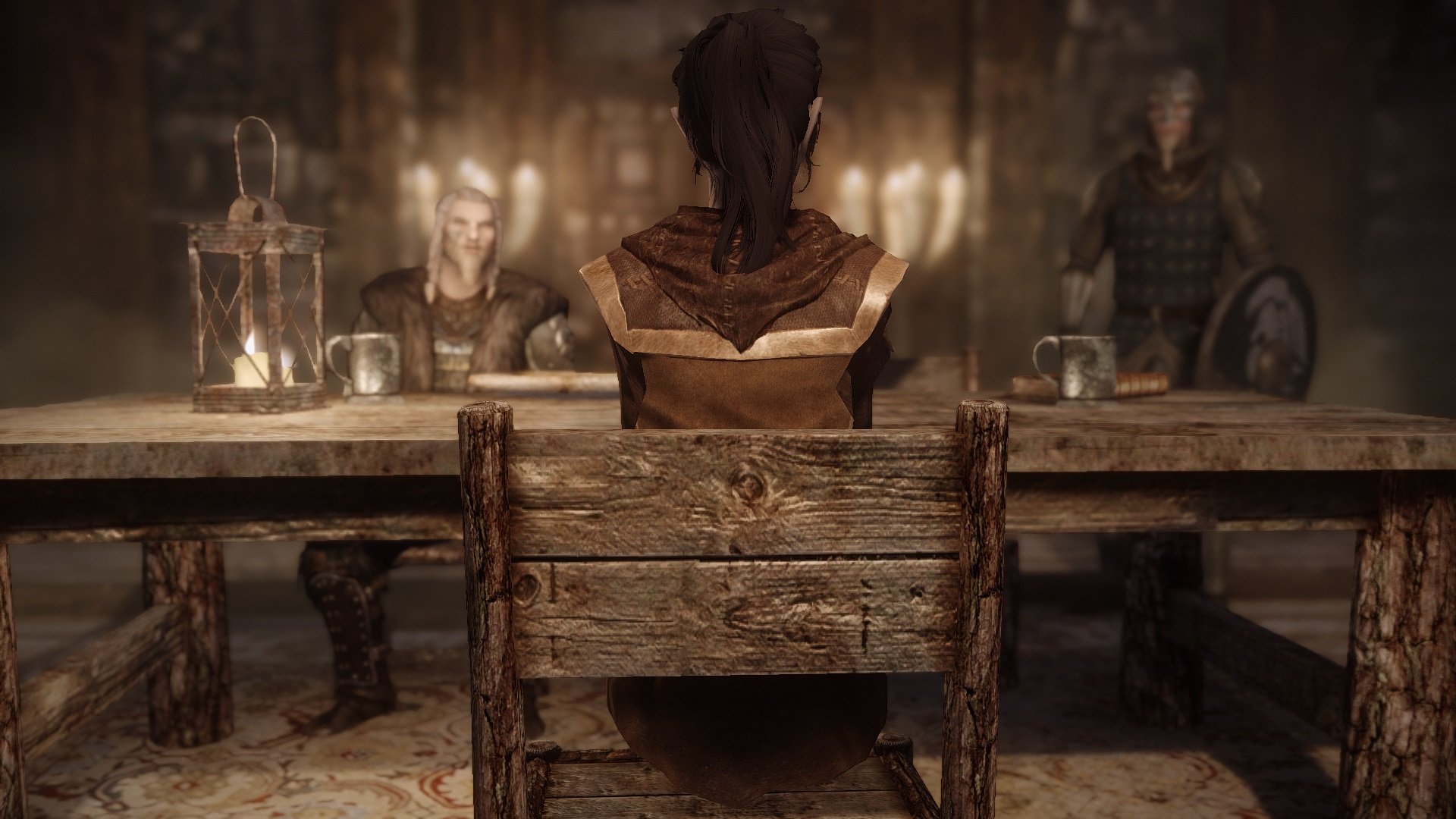 Harald: Do you have any talent or ability you can contribute for Skyrim?
Arilith: I know some magic, I can cook..
Harald: Do you have family?
Arilith: I have an sister in Solstheim and my parents live in Blacklight.
Harald: What was your job in Solstheim?
Arilith: Nothing too much really, I worked for Wizard and for the Inn mostly..
Harald: Good I think this part is done, there are only one thing remain..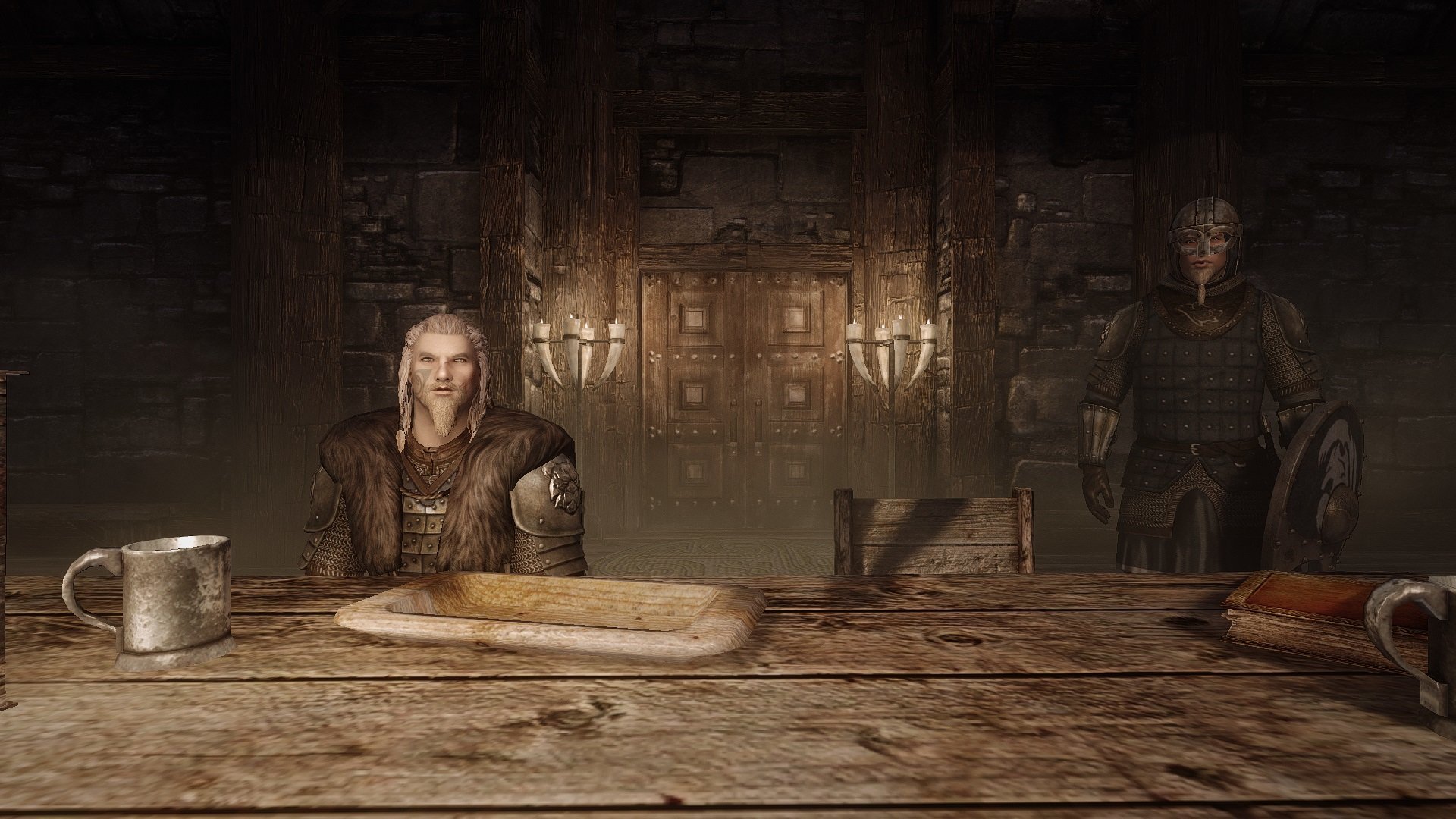 He looked up the guard and merely told him to leave.. it was a bit suspicious to Arilith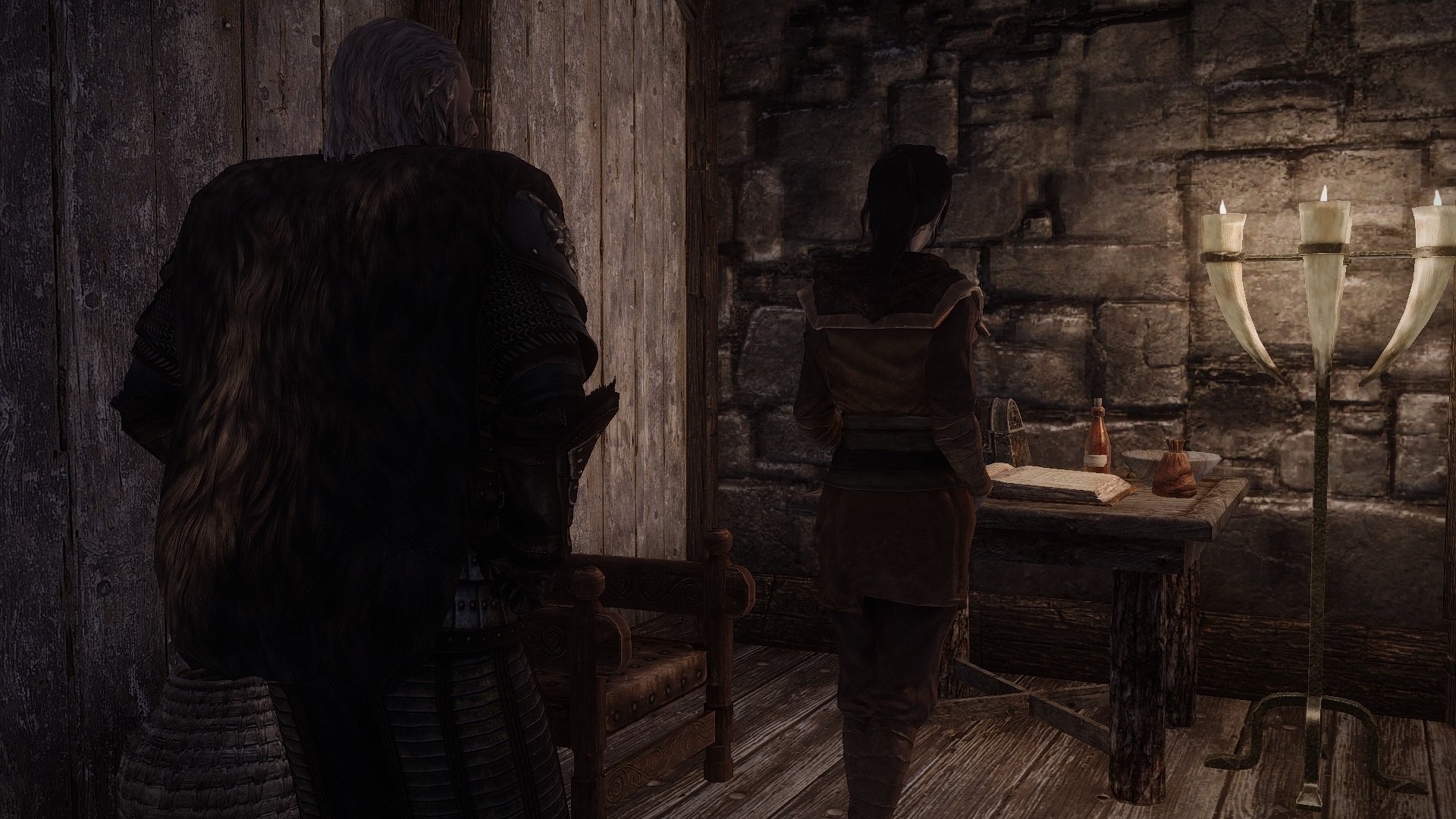 He brought her in a certain part of the warehouse, quite private and hidden, room was small and had some resemble of an office room, maybe it was the dock office room in the warehouse..
Harald: Here we are there is only one thing remain now..
She looked at the table it has a big ledger of names and money, paired with the same questions and similar answers, althought there was only dunmer girl names there..
Harald: Write your name and your answers there and we are officially done and register is done too.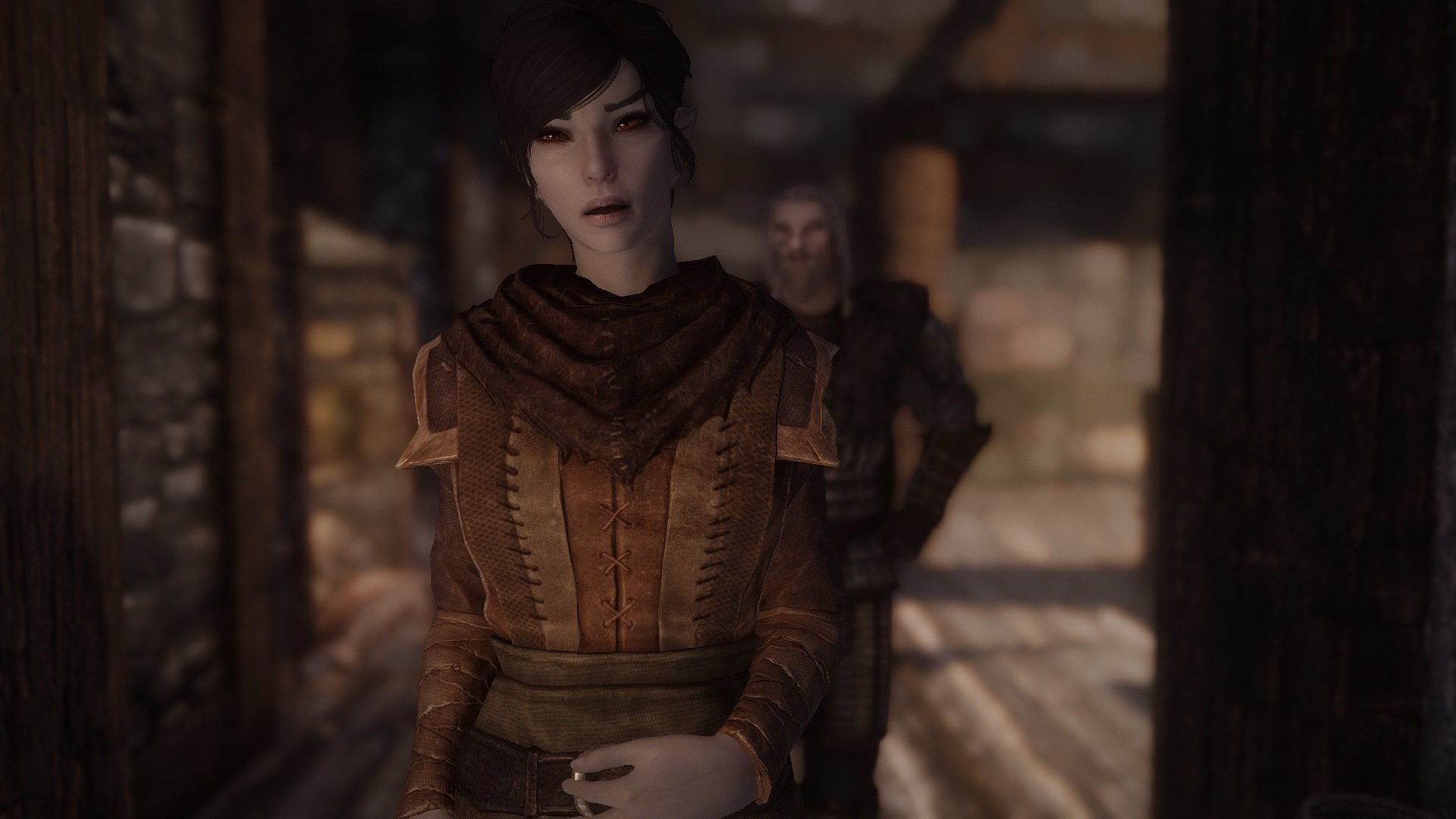 Harald: Now the unofficial part, take of your clothes..
Arilith: What? No!
Harald: It is me who decide who enter regardless the stupid process, if you want to enter my city do what I say..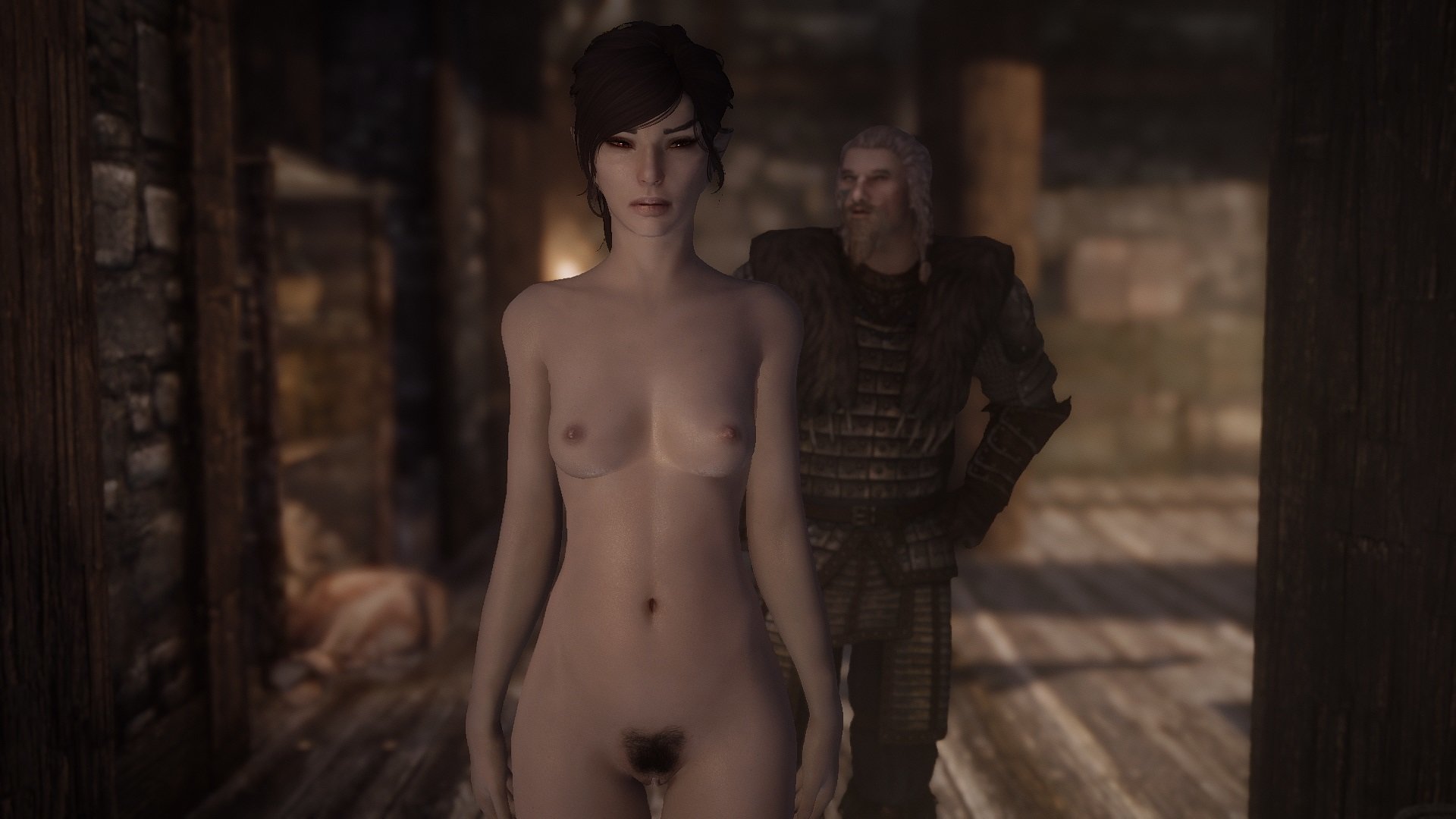 Arilith did what he asked and took her clothes, as much she hates it, she not really want to go back to Morrowind, she did not expect any good from this scenario, already felt something was off in the hole time she spent in the warehouse..
Harald: Good..
Arilith: Whats Next?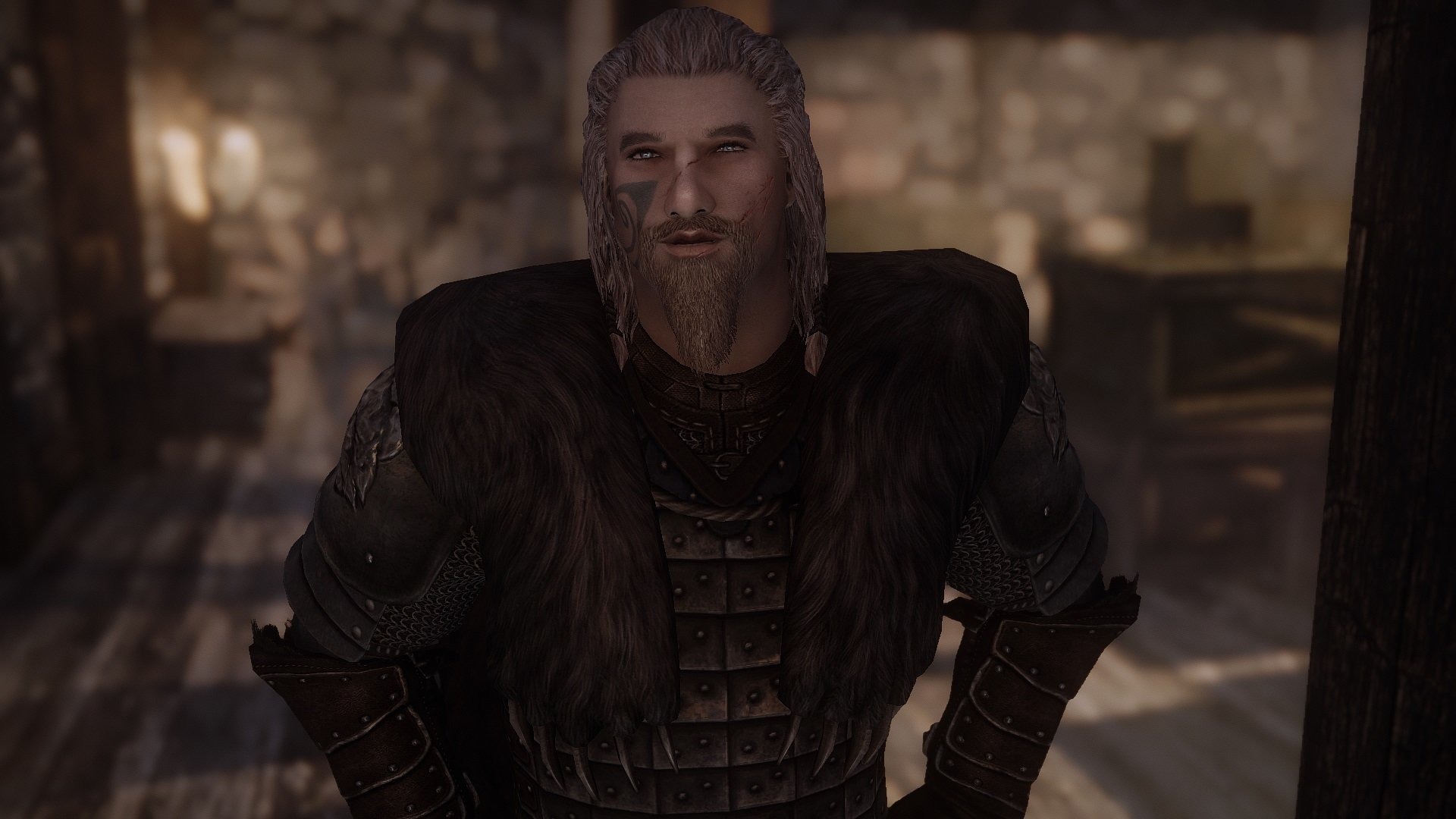 He just smiled while looking at Arilith naked back, looked her like a meat, an object..
Harald: You know I am just tired of all kind of stranger scum arriving in my city, especially dark elfs, argonians are useful in the docks for beast like they are, they should be grateful to not become skinned boots for our troops yet, but your kind of not a beast like them.. You dark elf are just a lazy scum who not even help Ulfric's great ambition to restore Skyrim to its former glory, dark elf men would make a good canon fodder work the Stormcloaks...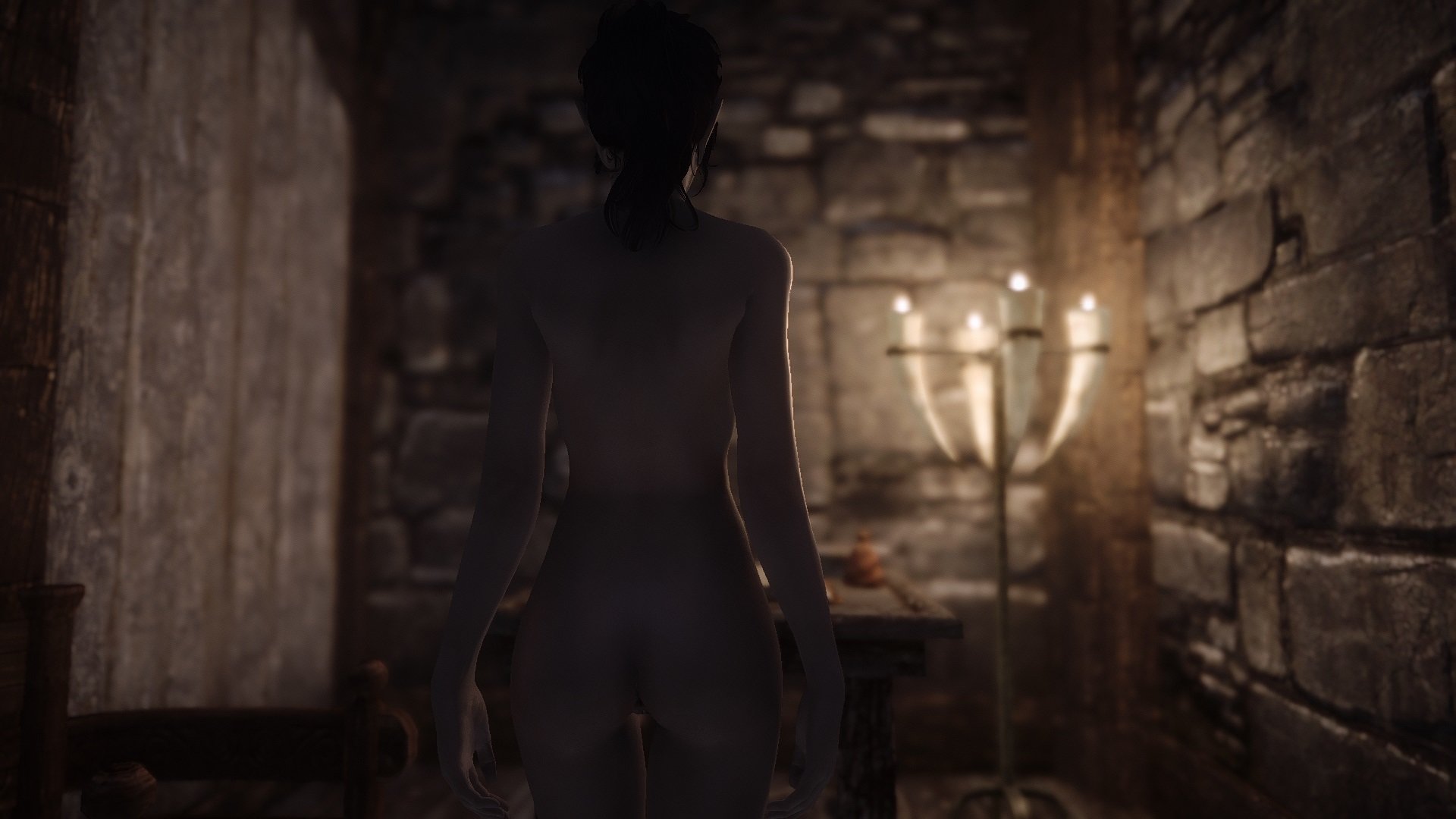 Harald: Dark elf womens are good for morale boost for our soldiers, you know we have to a wage a war against the Empire and our moral is not too happy, such thing is crucial, now kneel..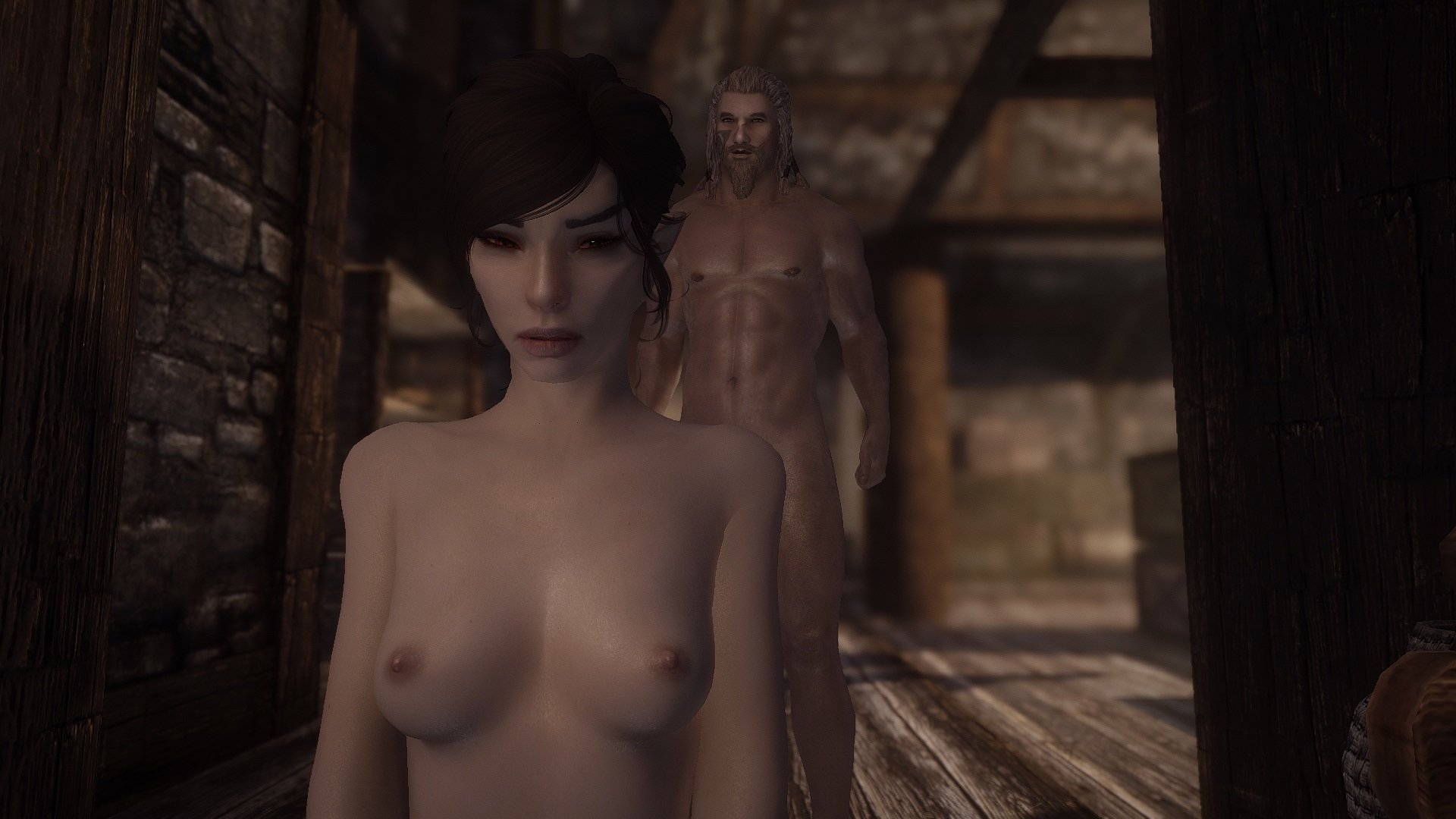 Arilith started find herself a very bad situation she never was, listening his words almost make her vomit, she already knew what will come, she knew this person not gonna let her into the city where he abuses his authory just like that, he already took off his clothes..
Harald: I took off my armour.. you are far the most pretties dark elf wench I brought back here..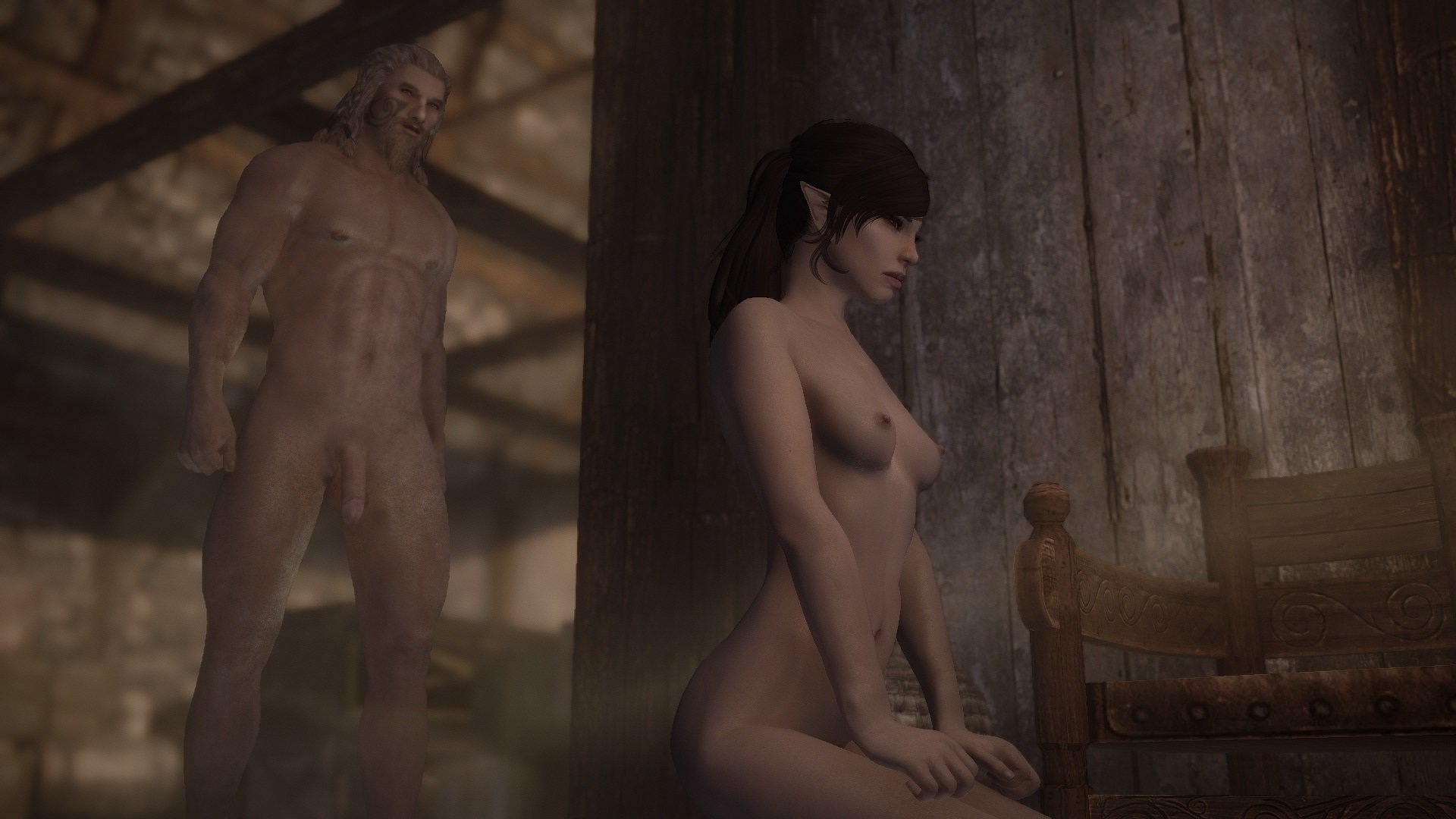 Harald: Turn back, i want see your naked body in front..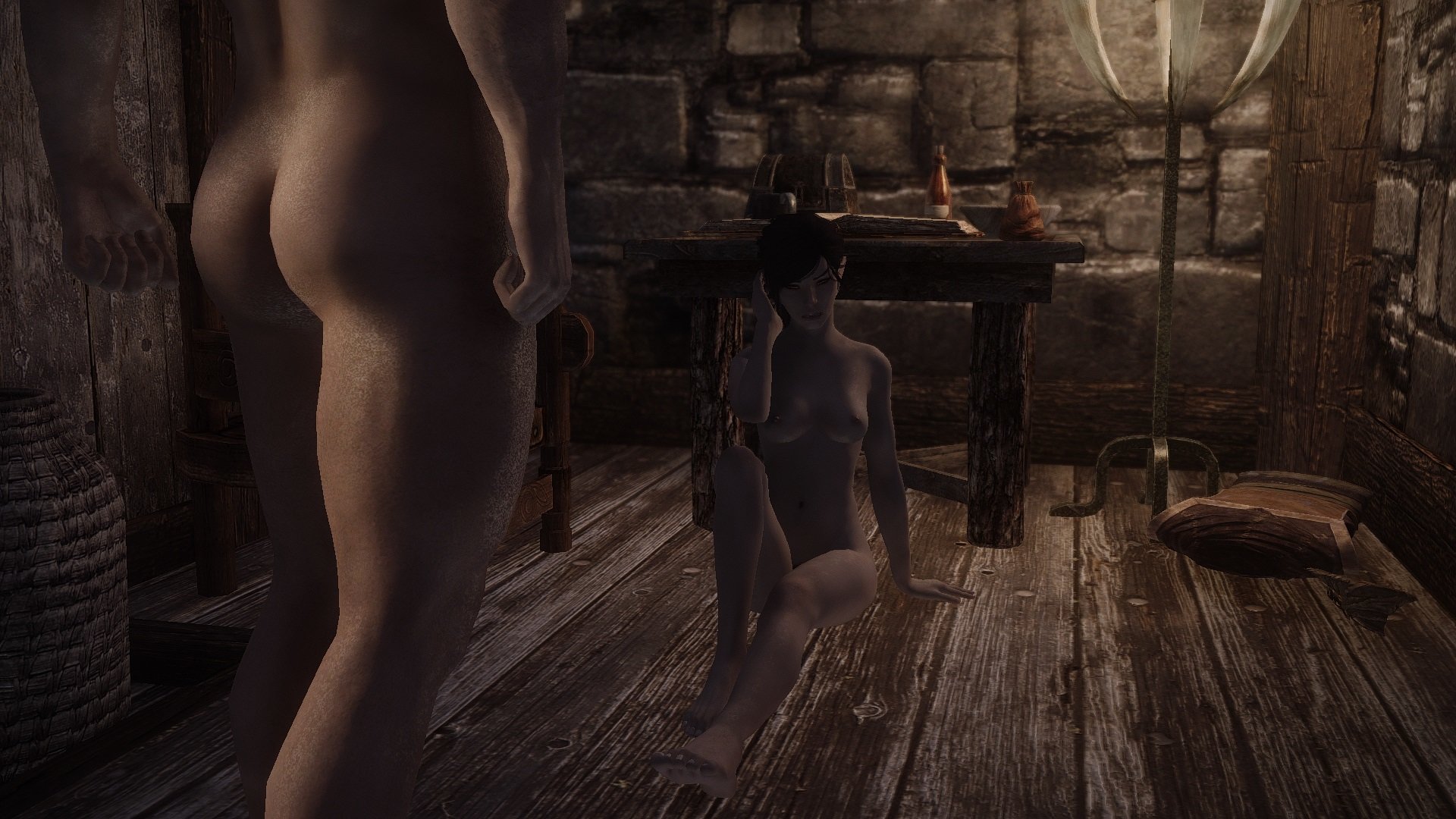 Arilith face was full of despair, and same time desperation as bad and horrible the situation, she has no choice, she can't live a life back in Solstheim, she has no money, no food and barely even clothing, she can't allow herself to deny the request of the horrible commander..
Harald: Ahh beautiful, rare sight too see one of you even matches nord women.. Now the last task of our unofficial bussiness..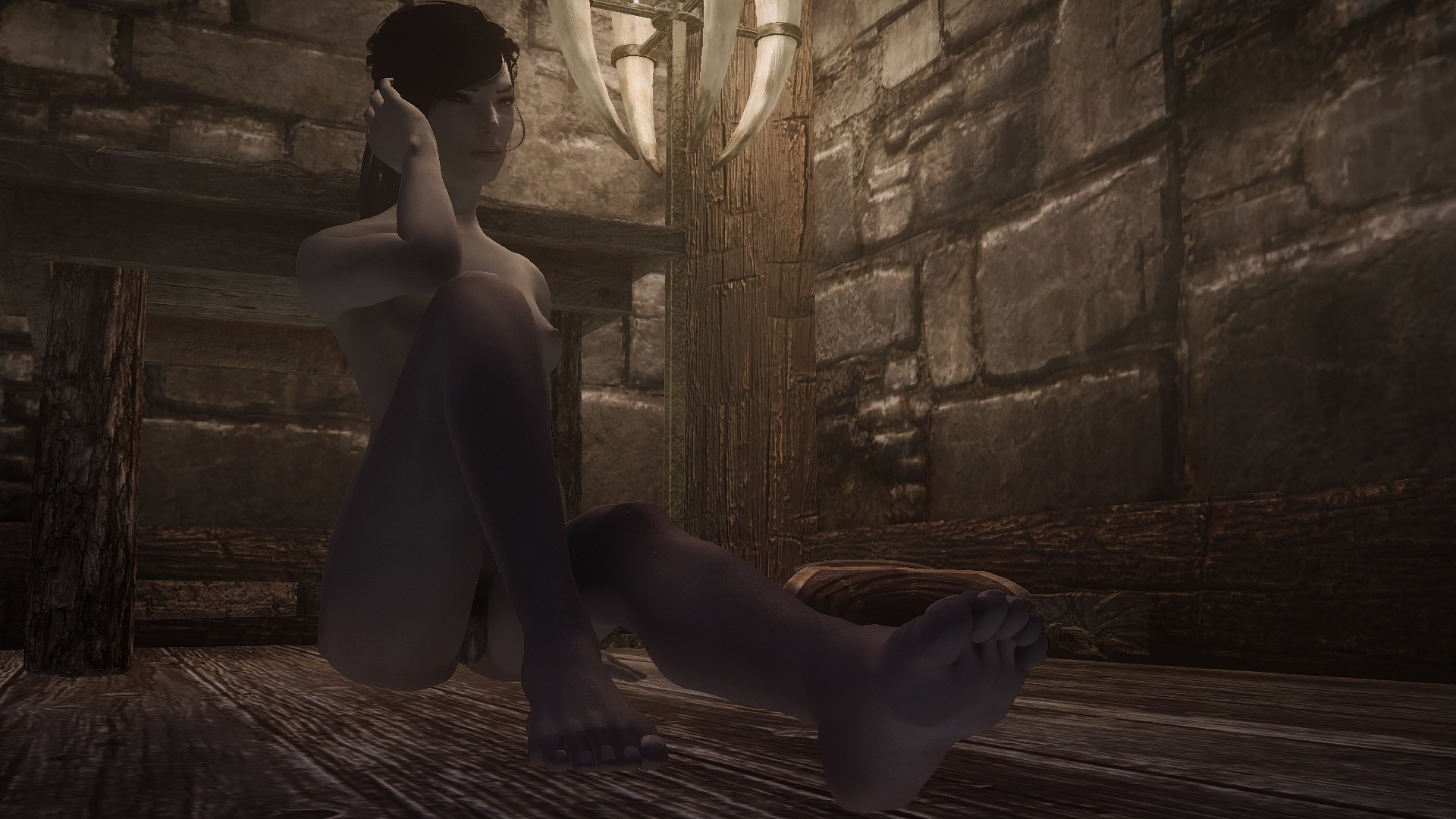 Arilith: So what you want me to do it?
Harald: Come closer..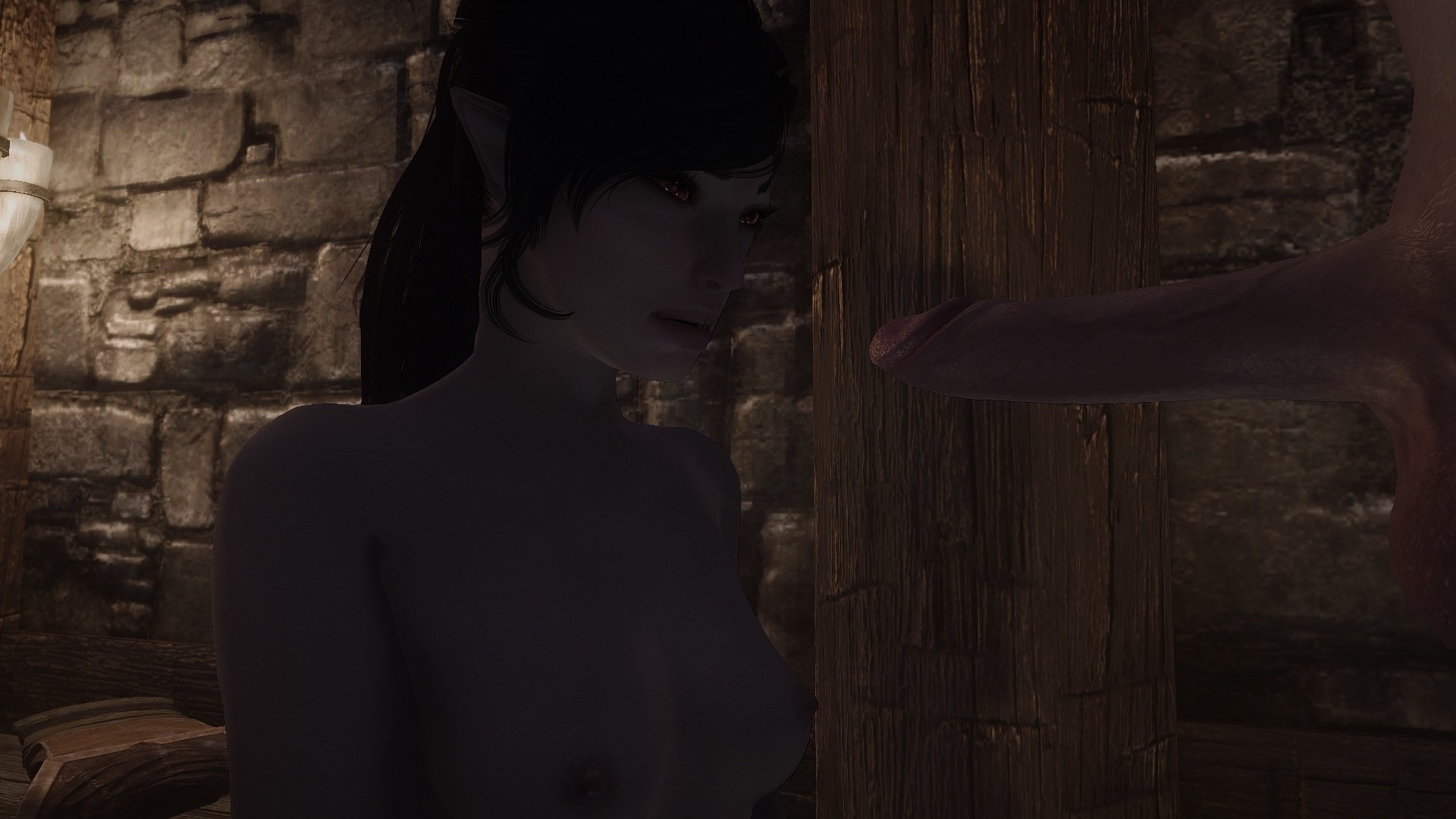 Arilith went closer standing eye to eye with his cock, she felt disguisted, humiliated and pathetic..
Harald: Suck it.. don't be shy, buy your way for the slums of the gray Quarter, all of you dark elves are whores, whore your self out like your Queen did the past..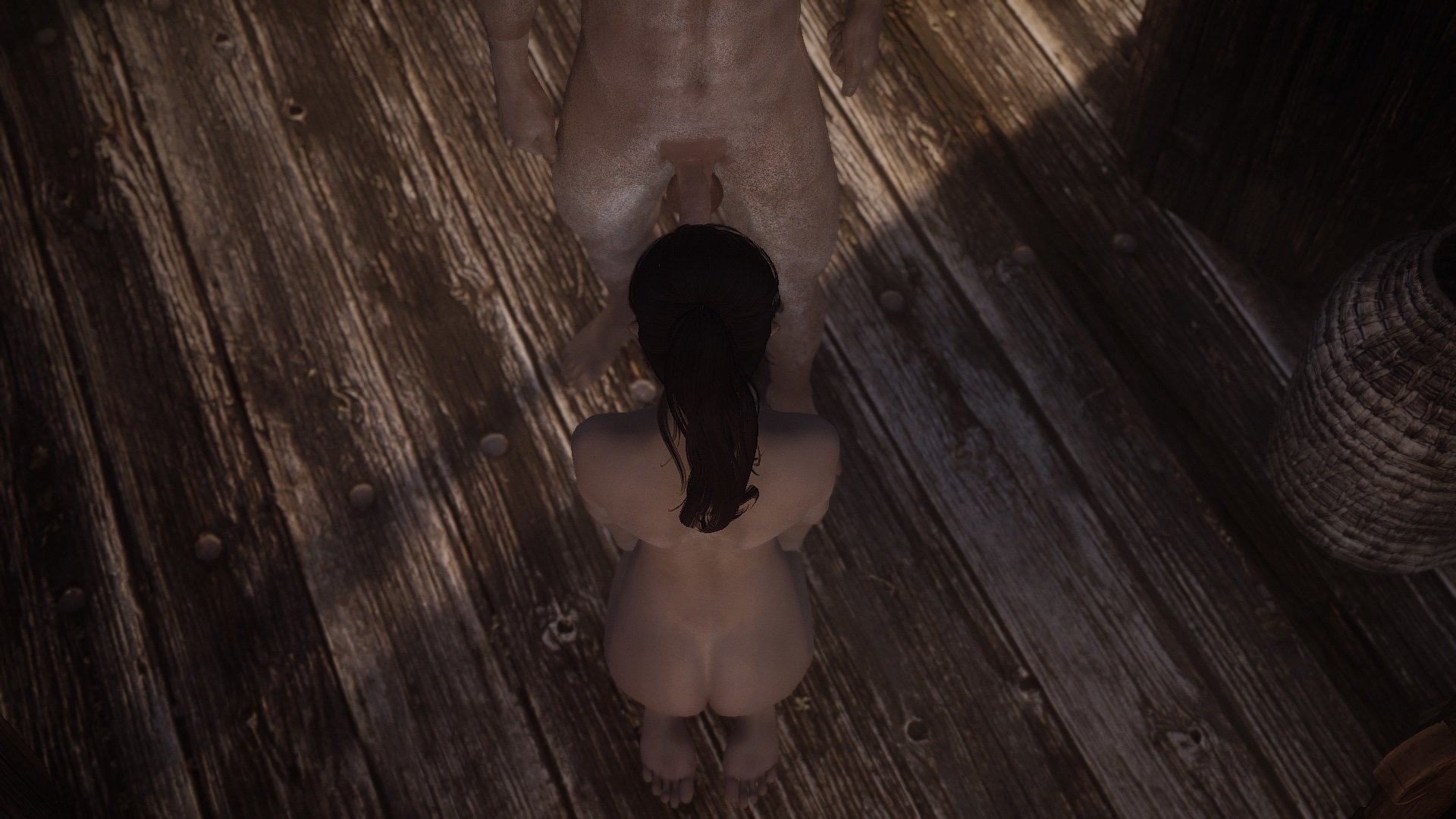 Arilith shallowed all of her pride she felt about herself and started suck his cock, she had no choice, even if she refused at best she would sent back, at worse killed by him, and he would use the authory of his to make it never happen, this thoughts went over in her head while giving him a back..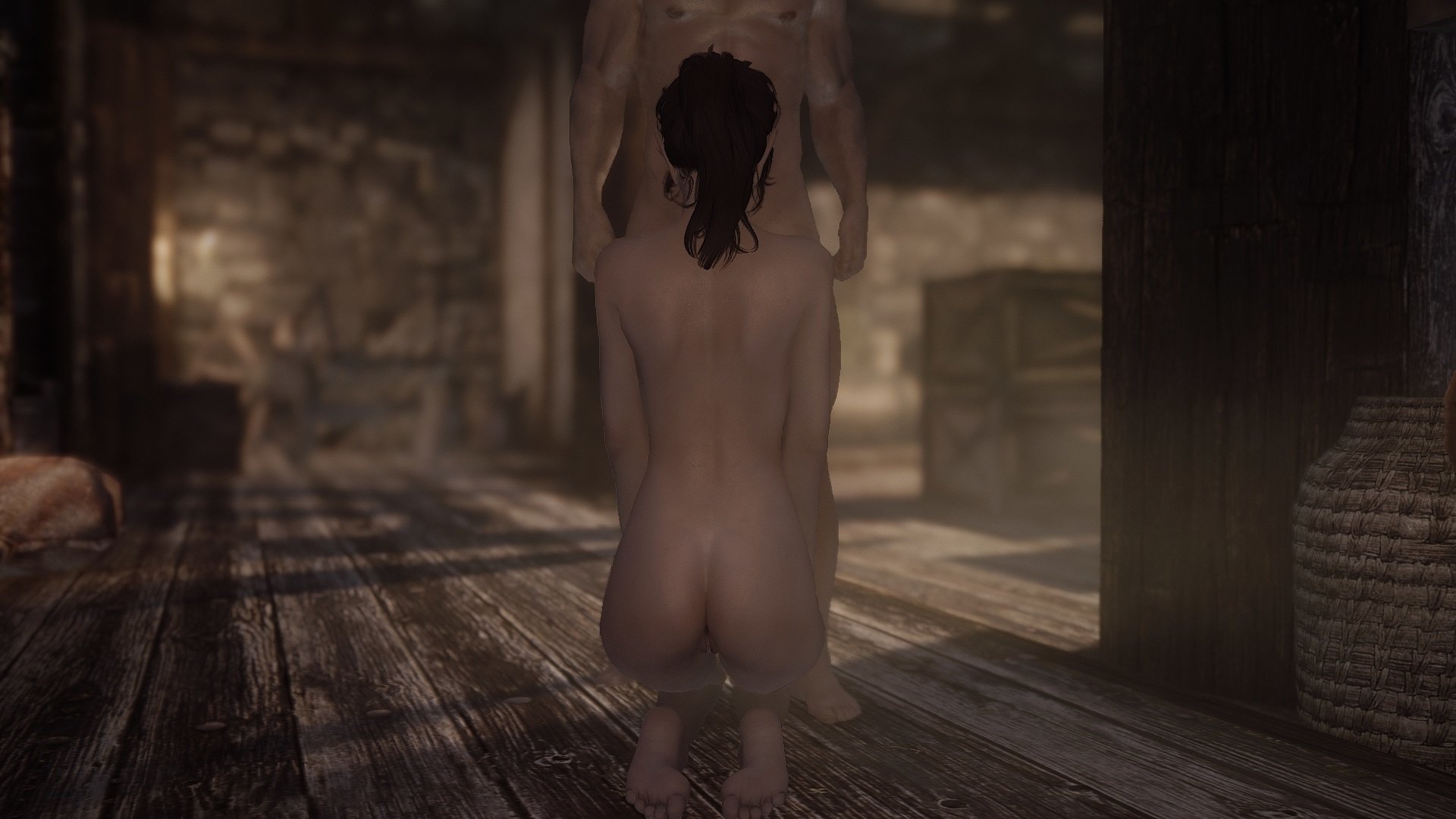 Eventually he came to her mouth, she shallowed all of it like she did with her own pride and self worth..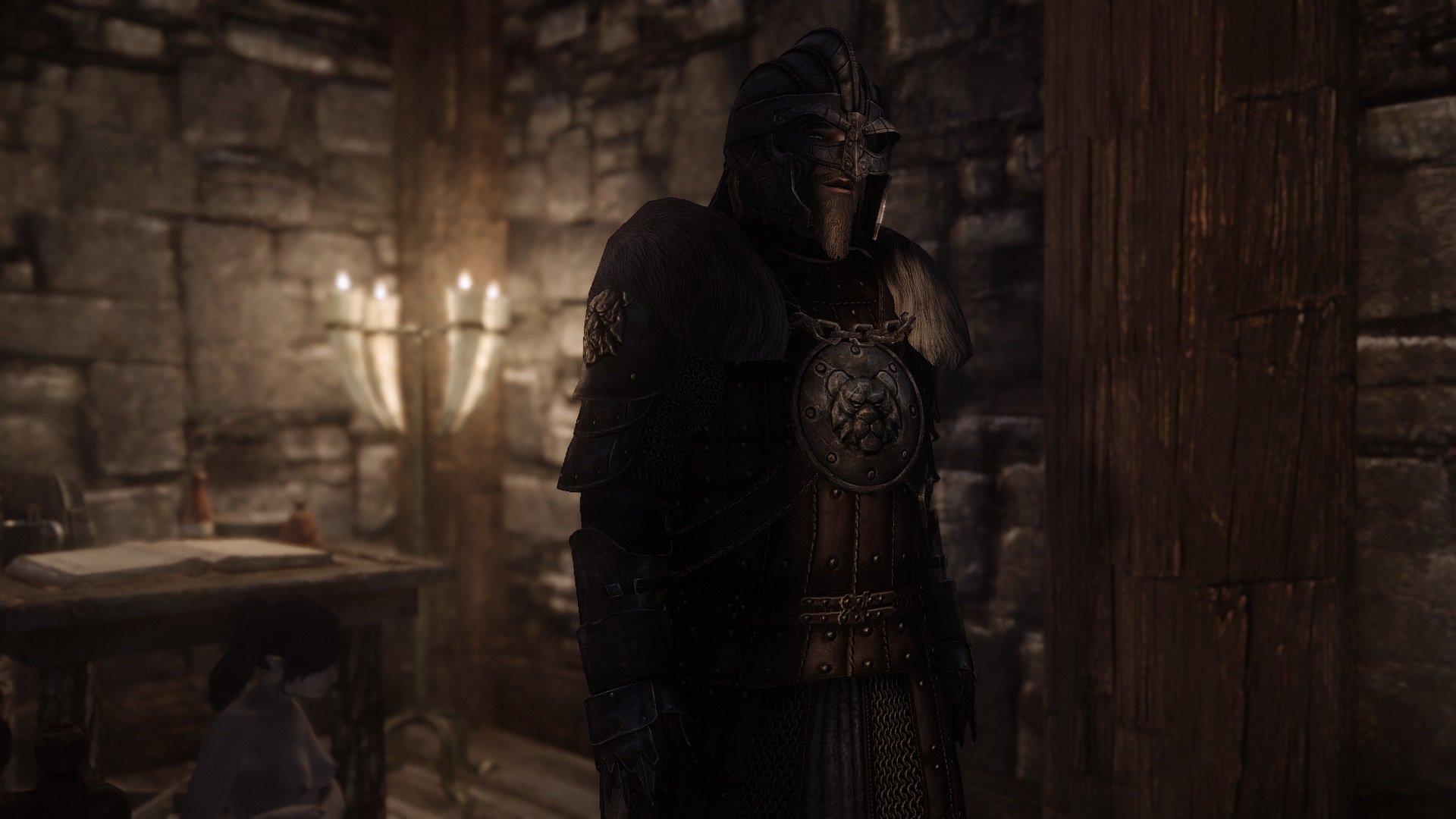 He took his armour up again, and grabbed her clothing and bag, left like nothing happened..
Harald: Welcome to Windhelm, I take your belongs as a gift for our war effort, do whatever you want, I do not care it.. good luck not freezing to death girl and thanks for the moral boost..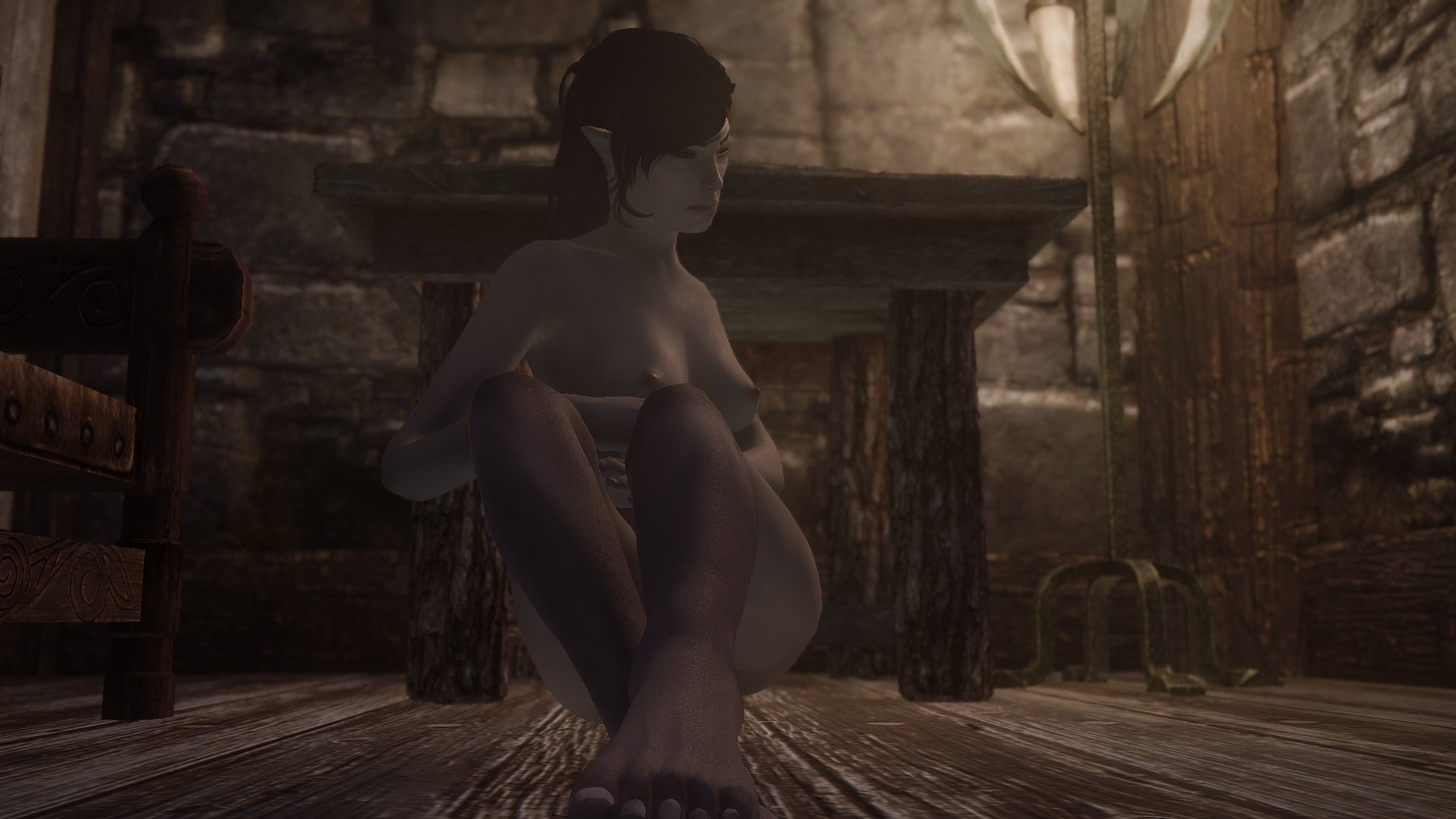 She sat there after it, not even realising her belongings are lost forever, sat there silently, remembering the teachings of the Tribunal and how could she become stronger in the situation like this.. silently chanting her plea to them..
Arilith: Azura, Boethica, Mephala guide me in these dark moments and show me how can I make it strength, please..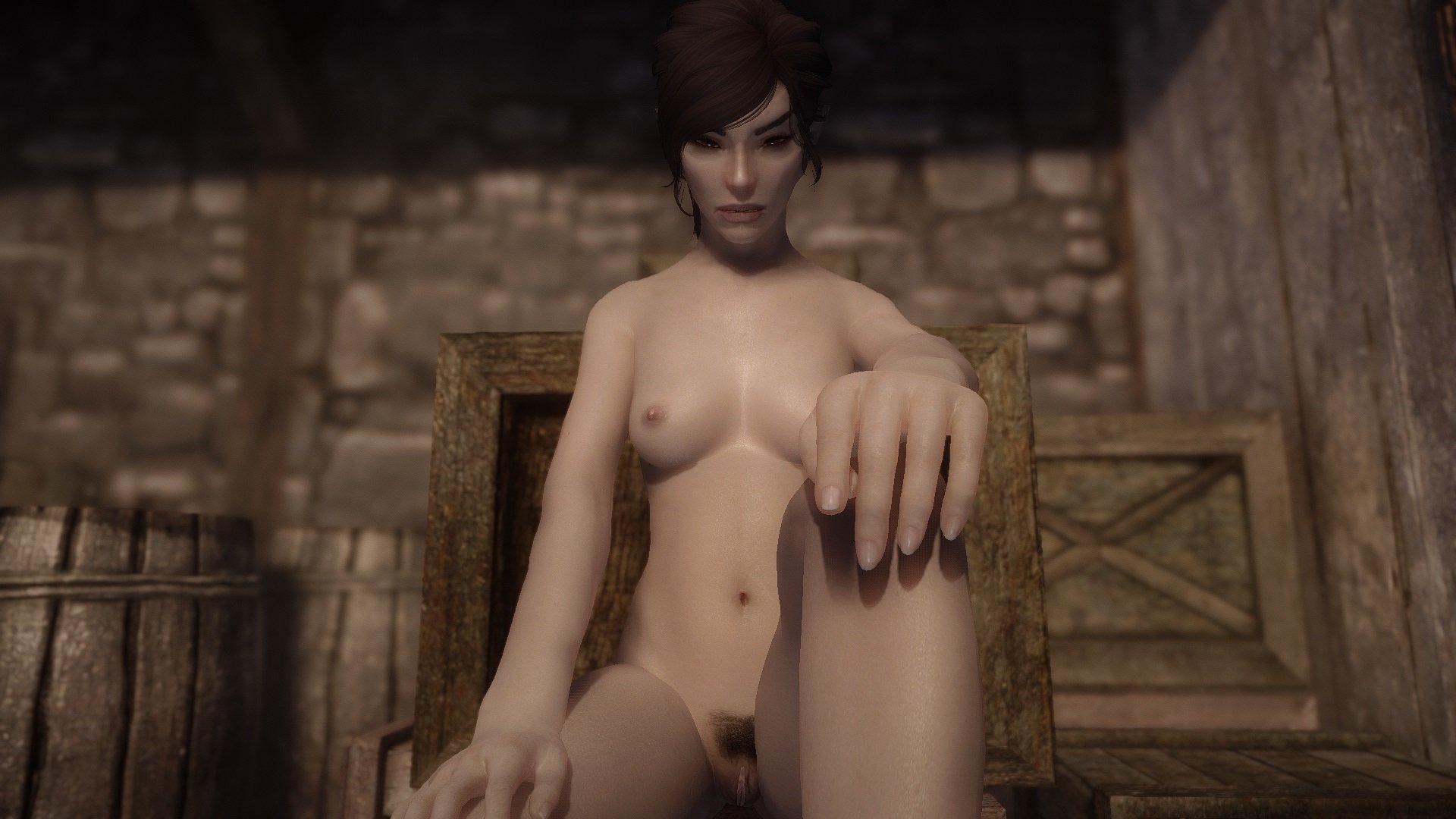 Eventually she got herself together thanks to her faith in the Teaching of Tribunal, after all of her shame, humiliation, desperation, her feels eventually turned into silent anger sitting on top of a box..
Arilith: I should burn his dick, that what would Mephala would suggest me, Boethica I am sorry I was weak, Azura forgive me.. I promise I make myself stronger and not allow this happens again..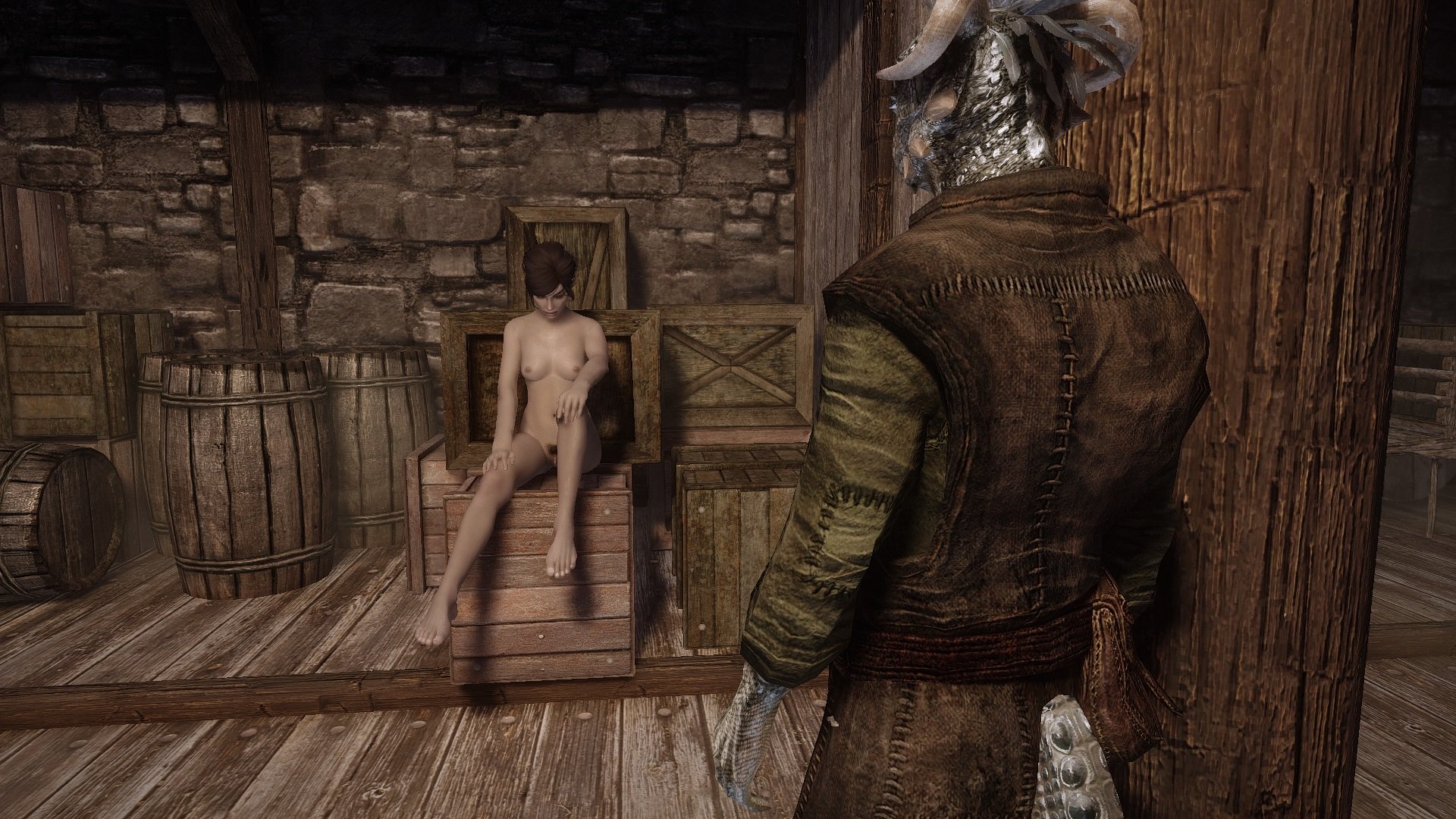 Eventually one of the argonians found her while she chanted and sat silently..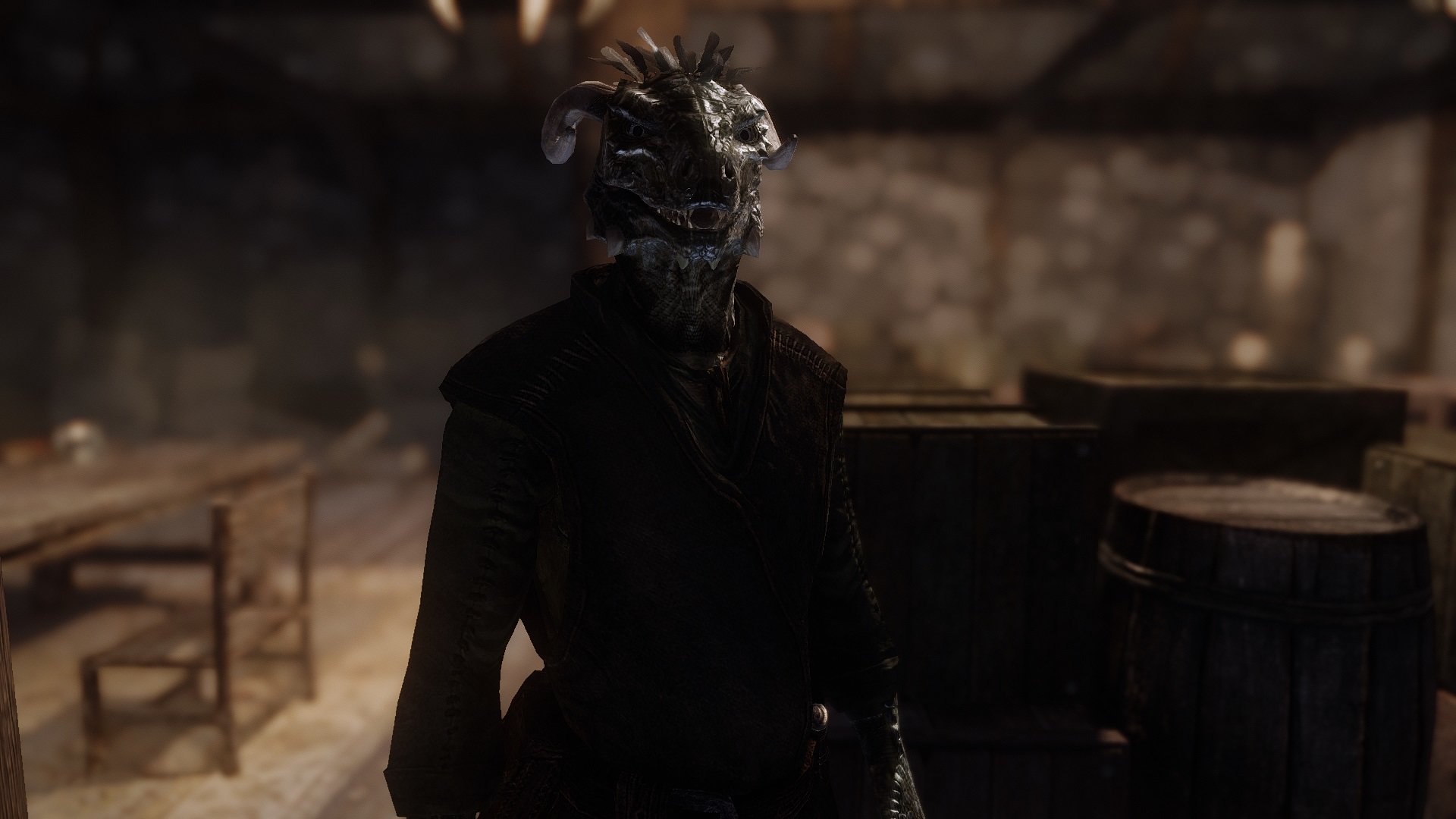 He was suprised and scared the same time, suprised finding her and scared what gonna happen in her being here of the infamous Harald's office..
Argonian: By the hist, you gonna freeze to death girl, here take some rags up..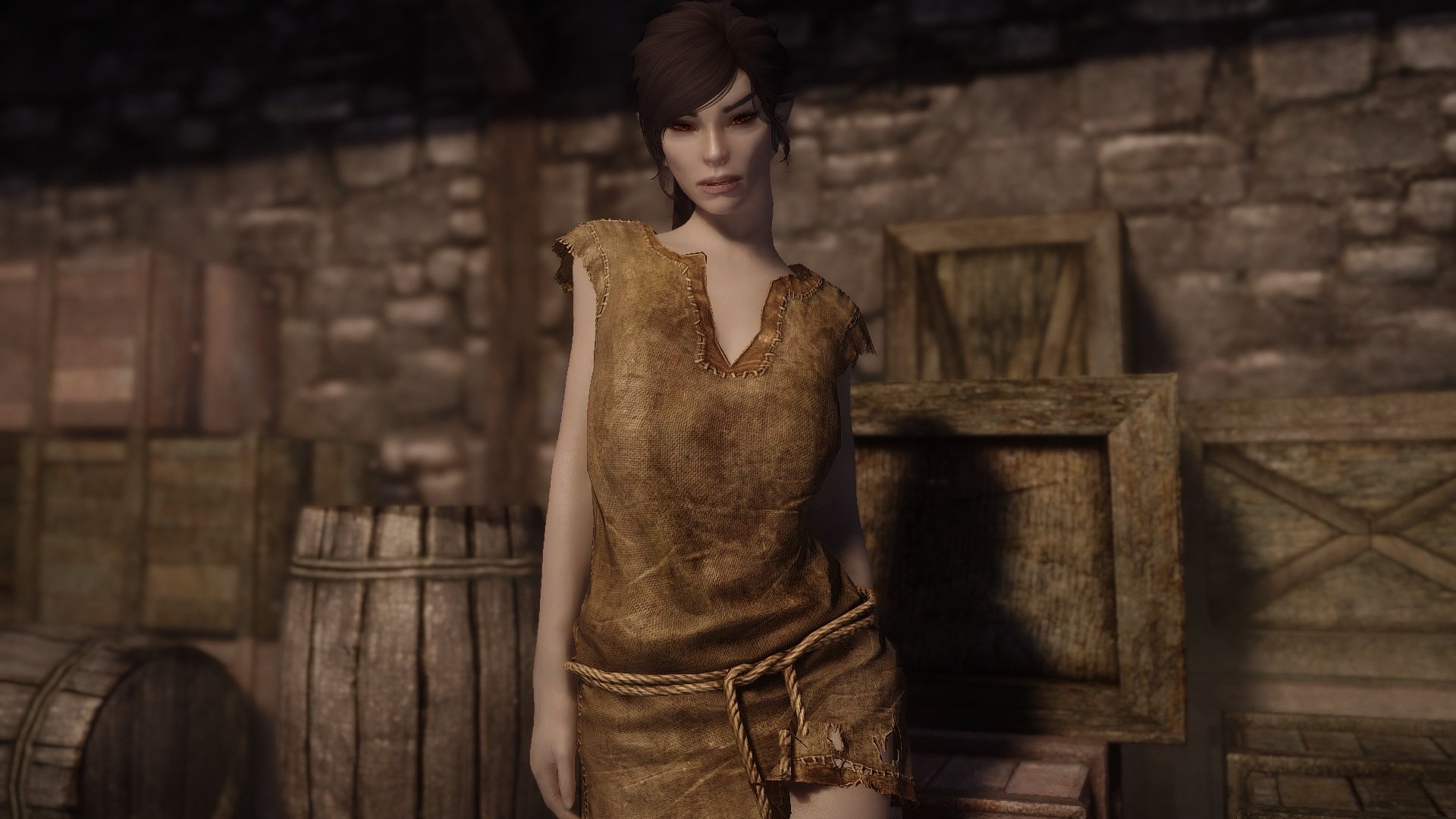 She was relieved somewhat, it was maybe luck or her gods helped her, she don't know, but someone decent person found her in the cold hostile place of Windhelm and Skyrim..
Arilith: Thank you..
Argonian: Both of our kind hated by these Stormcloaks, at least we stick together..
Argonian: We should leave here now, you don't know what Harald do with the dark elf women here, you should hide in the Gray Quarter..
Arilith: Well it is a bit late for that, but I agree I should leave this place for somewhat nicer.
End