Home again with new pregnancy status
---
 As you heard from my Ivy, I didn't feel well Tuesday morning at the work and my uterus bled. Besides nauseas, I didn't feel the pain caused by bleeding. Before I continue, I want to thank you all for your support and love. It means a lot to me and to us.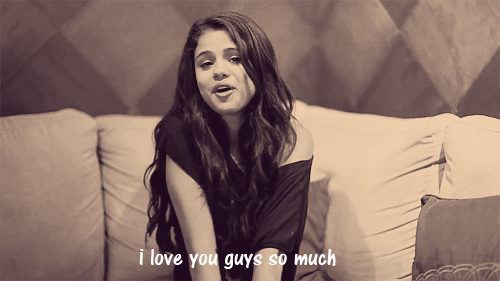 Fran immediately called my luvs over blue-tooth who drove me to closest emergency room. They stopped the bleeding and they sent me to the hospital. My luvs took me to the private clinic specialized for venereal diseases and maternity complications. After ultra sound scanning doctors discovered problem with placenta. The doctor said I have one variant of placenta previa which is very unusual for me and few percent of pregnant women gets in my pregnancy stage. I won't bother you with details. I'll only say they fixed the problem, but they kept me in the hospital two more days for observation. They didn't allow any visit and phone usage emphasizing strict rest because strong emotional stress can cause premature baby delivery which became my new pregnancy status. It became "high risk pregnancy" and they didn't want to "challenge" it. They said they will contact whomever I want and if anyone calls me, they'll tell them about my condition. I had TV and lot of magazines in my room, but I missed my luvs very much. I cried a lot and often. I was very worried for my Prince too. My Ivy was always emotionally strongest amongst us and I knew she'd be fine, but he is still fragile when it comes to my Ivy, baby and me. Seeing me emotionally disturbed doctors gave me light tranquilizers intravenously together with minerals and vitamins my baby needed.
I was released from the clinic this morning after complete check. The doctor said that although all is fine with my baby and me now, I should stay in the hospital because of the high risk of premature baby delivery. I must be under constant care and supervision of doctor specialized for maternity. I said I want to go home and after signing the protocol papers and checking that my luvs are at home, they released me from the clinic. Before letting me go, the doctor told me that I have to rest a lot, avoid stress, consume a lot of minerals and vitamins and sustain from sex. I didn't mind any of that, but have no sex? I asked him twice if he is sure about it and he smiled confirming: NO SEX, period! The ambulance car drove me home. Everyone was there. Seeing me, my luvs ran toward me and they cried heavily while kissing my face. I cried too. We all cried for we were happy to see each other. My Prince looked very exhausted; physically, emotionally and mentally. He carried me to the living room and placed me in his lap constantly kissing me and cuddling gently our baby. Everyone wanted to know how I feel and how is the baby, Zdenka looked at my papers and she called several people. She arranged daily doctor's visit and two midwives who will stay with us. One during the day, the other over the night in the case of premature baby delivery or if something goes wrong with my pregnancy. Keeping my pregnancy "On course" at home will cost us lot of money but it is better than staying in hospital alone and with the family who will cover all expenses. Anyway, our bedroom will be turned into small maternity room with various equipment tomorrow and I will meet my new doctor and midwives. I kissed and hugged all of them, thanked them for care and love and said I want to be with my luvs alone. My Prince carried me to the bedroom and laid me on the bed. My Ivy laid beside me kissing my face and "love youing" me, while my Prince kneeled beside the bed and he cried and cried kissing my hand and our baby. Seeing him crying so much pained my soul. I cuddled his head and asked him to stop crying, but he couldn't. Then he went to the balcony and he kicked the kicking bag to calm down.
When he left, I asked my Ivy how was he last three days. She told me that they cried a lot at the beginning. She stopped when she heard my baby and I are OK, but he was comfortless. She told me:
- I felt so sorry for him. He didn't eat and sleep at all and he didn't want to talk to no one but me. He didn't let anyone in the house and was unable to go to work because he constantly cried or was very tensed. When he was tensed he kicked the kicking bag for hours. He was good toward me, gentle and caring, but his mind was with you and the baby all the time …. I told him that you and the baby are fine now, but he said he must see you with his own eyes. I tried to comfort him the best I knew, but I couldn't. Yesterday was the worst. He couldn't resist the need to see you although he knew you aren't allowed to receive visitors. I went with him. When we came to the clinic he was very upset for being rejected to see you. He bumped hard the reception desk by his fist yelling very loud: " I DEMAND TO SEE MY WIFE!!! I WANT TO SEE MY WIFE NOW!" Two security guards immediately reacted wanting to restrain him. He took a guard to fight them, but I hugged him and begged him to take me home. He gave up from fighting and took me home crying in the car. He wasn't comforted even when I told him that you are coming home tomorrow. His heart bled out already. After that I knew he was at the edge. I was very afraid for his condition. He looked like he is going to crack. I called Antonio and my mom and told her to bring the house doctor with her explaining to them his condition. They came while he kicked the bag and cried. The doctor wanted to give him sedative injection. He refused and Antonio had to restrain him. Then the doctor gave him injection. When it started to work, they laid him on the bed in the bedroom and he slept. Then my mom told me to call your parents, Boss and his wife. When we all gathered we talked about you and the baby. B.W. spent some time in the bedroom crying and cuddling Prince's face and hair. Boss said that you will go on maternity leave when you return home and we all agreed that you'll have baby delivery at home because nobody knows when it might happen and because it is safest for you and the baby. After the baby due you and I will go Slovenia and do the all the genetic tests on baby. Prince will come to see us after the work and stay with us over the night. He'll go to work in the morning. When tests are done and baby is fine, we'll return home. ….. When they all left, I laid beside him and my heart bled seeing the inner pain on his face. I didn't stop to kiss him and tell him how much I love him until I slept too…..  (sighing) ….. Princess, we love you soooo much …… we can't live without you and the baby …. We wouldn't survive …. Especially Prince.
Listening to her I started to cry. I felt deep sorrow and sympathy for my Prince. Then I told her to call him. When he came into the bedroom his muscles were all tensed, he was panting and his fists, elbows, feet and knees were very red. Seeing me, his eyes filled with tears. I smiled and said I'm fine and I stretched my hands toward him saying "come, come" just the way he likes me to do. He sat near me. I looked at his eyes and I saw "oceans" of love for me. I asked him to kiss me. When he pressed his lips against mine, I moaned in pleasure and satisfaction. Then I asked them if they had sex. They said they didn't although they are in need for it. They couldn't because my Prince worried about me and the baby. I told them that I'm in the need for sex but the doctor forbade me to have sex. Hearing it, my Ivy said:
- That's not gonna happen, Princess. Whoever told you that knows nothing about sex. We'll find the way to fuck you without penetration. We'll make you cum tonight.
She made me smile.
Then I said I want to be with our family again and my Prince carried me to the living room. After that he apologized to them for his behaving during my time in the clinic. He kissed and hugged each one of them and said he is sorry. Nobody had hard feelings. They understand he was worried about baby and me and he couldn't control his feelings. He hugged and kissed my Ivy too thanking her for being with him and watch on him. Boss told me that I'm officially on maternity leave from today. Before they all left except my mom, my Prince asked Fran to go to computer shop and buy 3 web cams. When we asked him why he needs them he said:
- Princess, you know Ivy and I have to go to work. We wouldn't know when will you rest or sleep. I will place the cameras in our bedroom, living room and bathroom so we'll know when is good time to call you. You know that I have no peace until I hear or see that everything is fine with you and the baby.
I was melted with his care for me. I deep kissed him and told him I love him.
I'm 28 weeks pregnant now. I can't be sure I have 12 more weeks to go because I might have baby due earlier. I asked my Prince if it is Ok with him if I sit in his lap and write my diary. He placed me on his lap, cuddled our baby and kissed my neck while I wrote my diary. Have a nice weekend LL and thanks again.